Timeless wedding with stationery designed by the bride at Seamill Hydro Hotel, Ayrshire
This wedding was full of personal touches; Lindsay honoured her mum with her flowers too.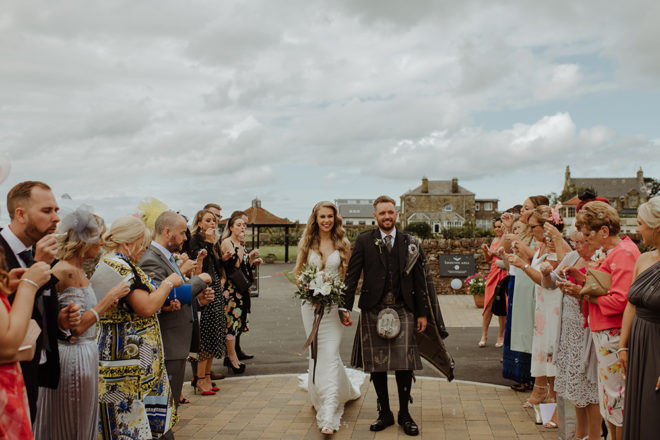 Creating something special for your own wedding is so satisfying – just ask bride Lindsay, a graphic designer, who created all of the stationery for her wedding to Jason.
From invitations to place cards, Lindsay worked on a chic and simple, classic theme to match the feel of their big day.
Take a look at the stunning photos by Neil Thomas Douglas, and hear what Lindsay has to say about their wedding day…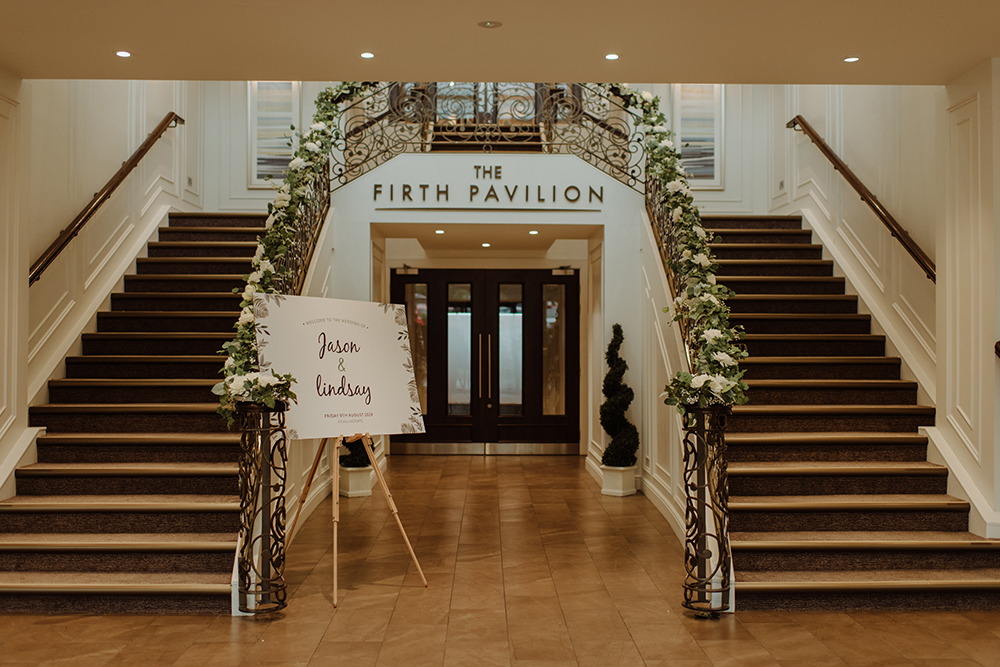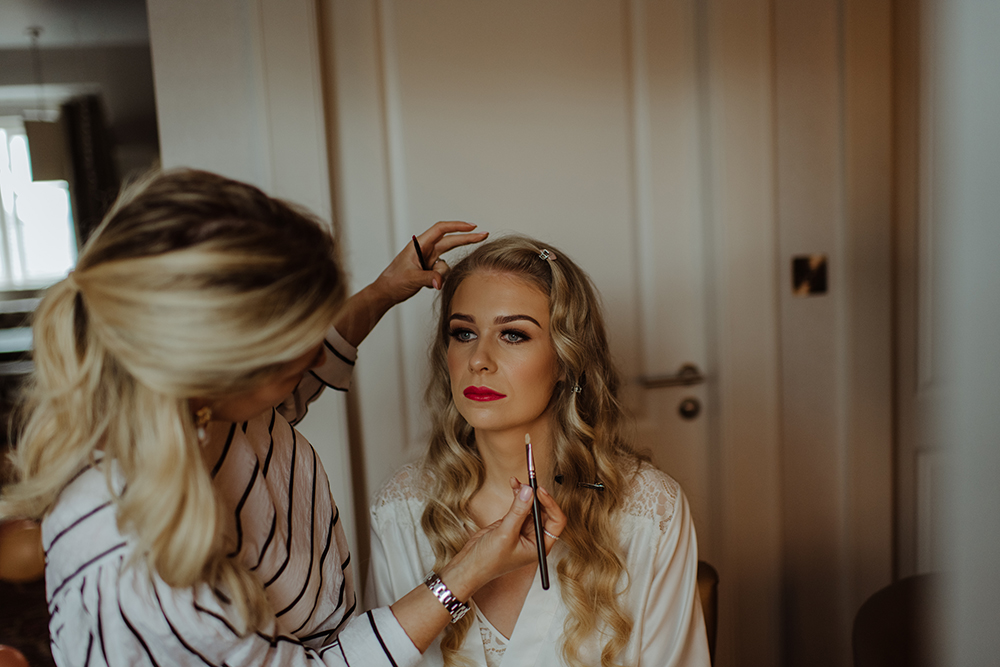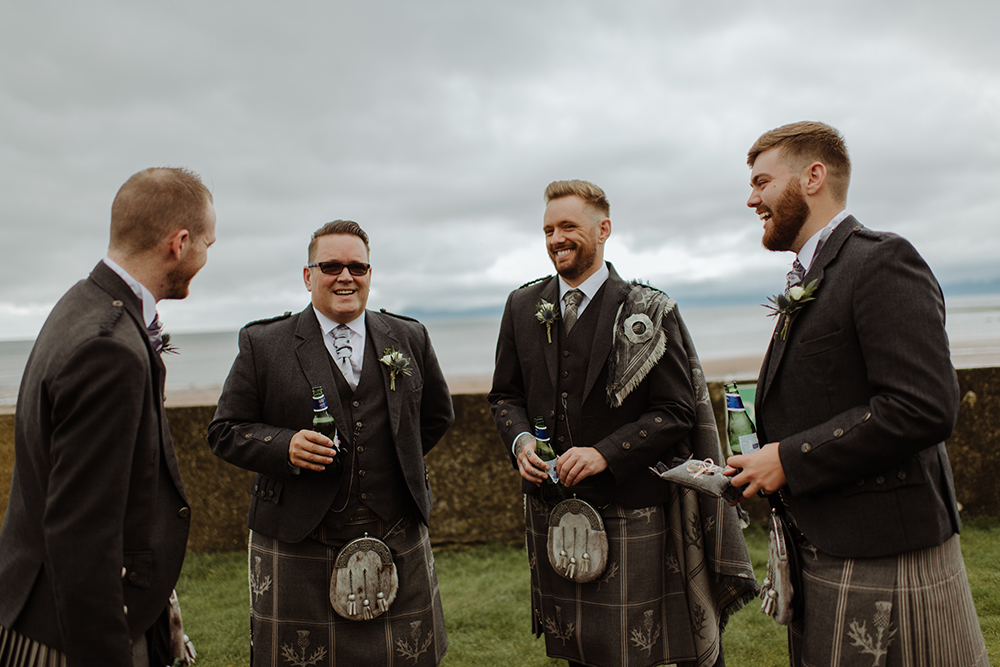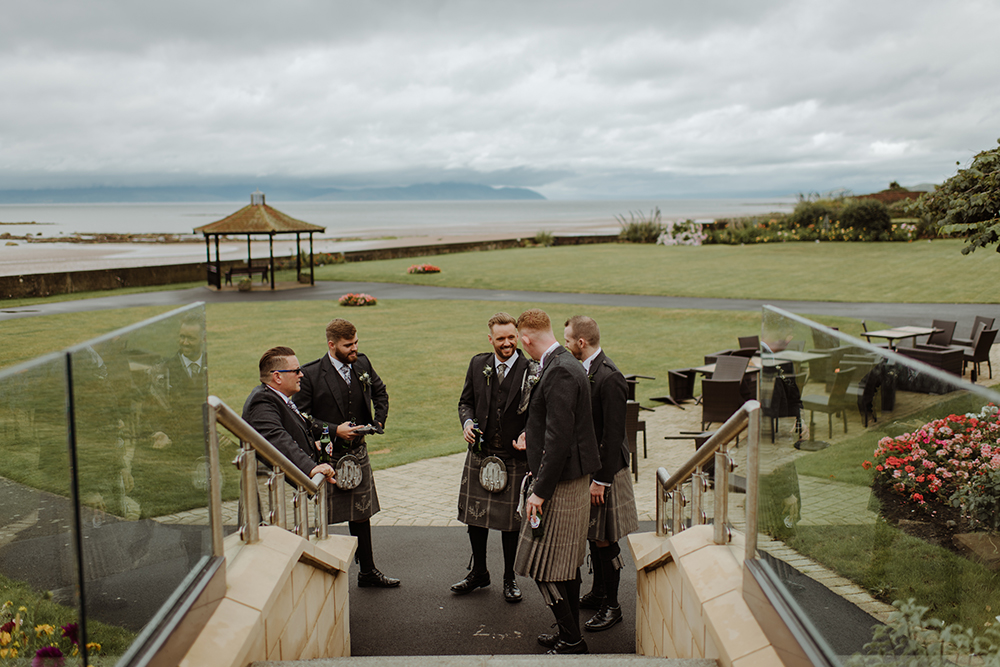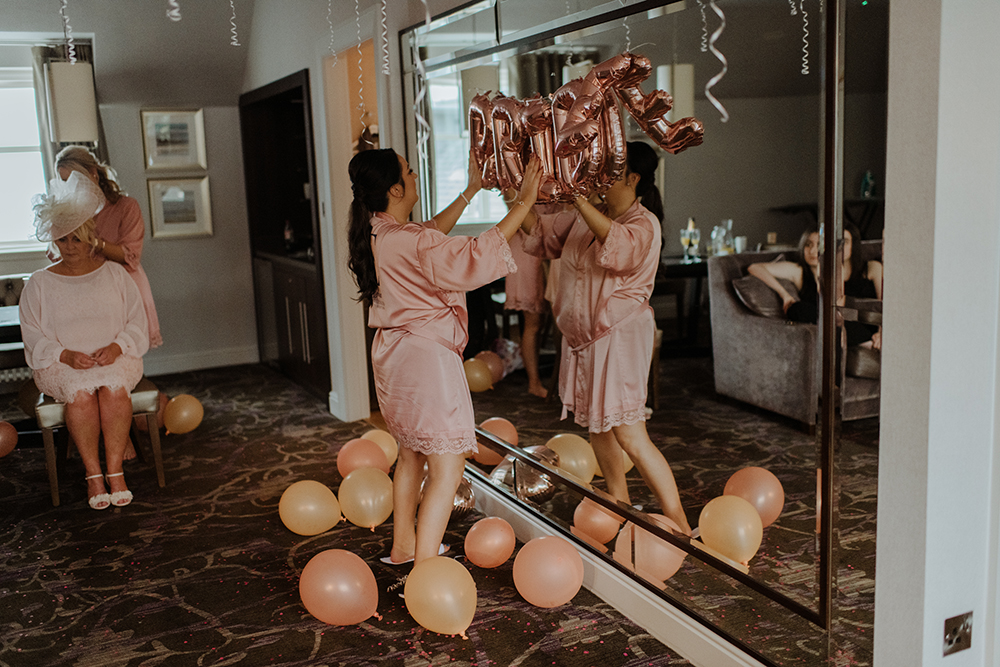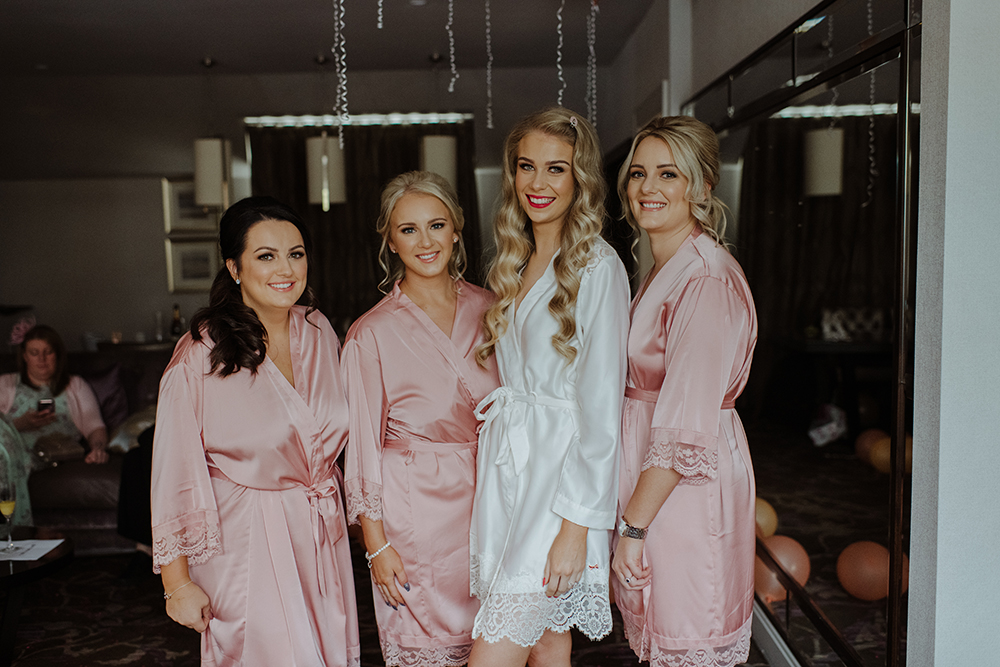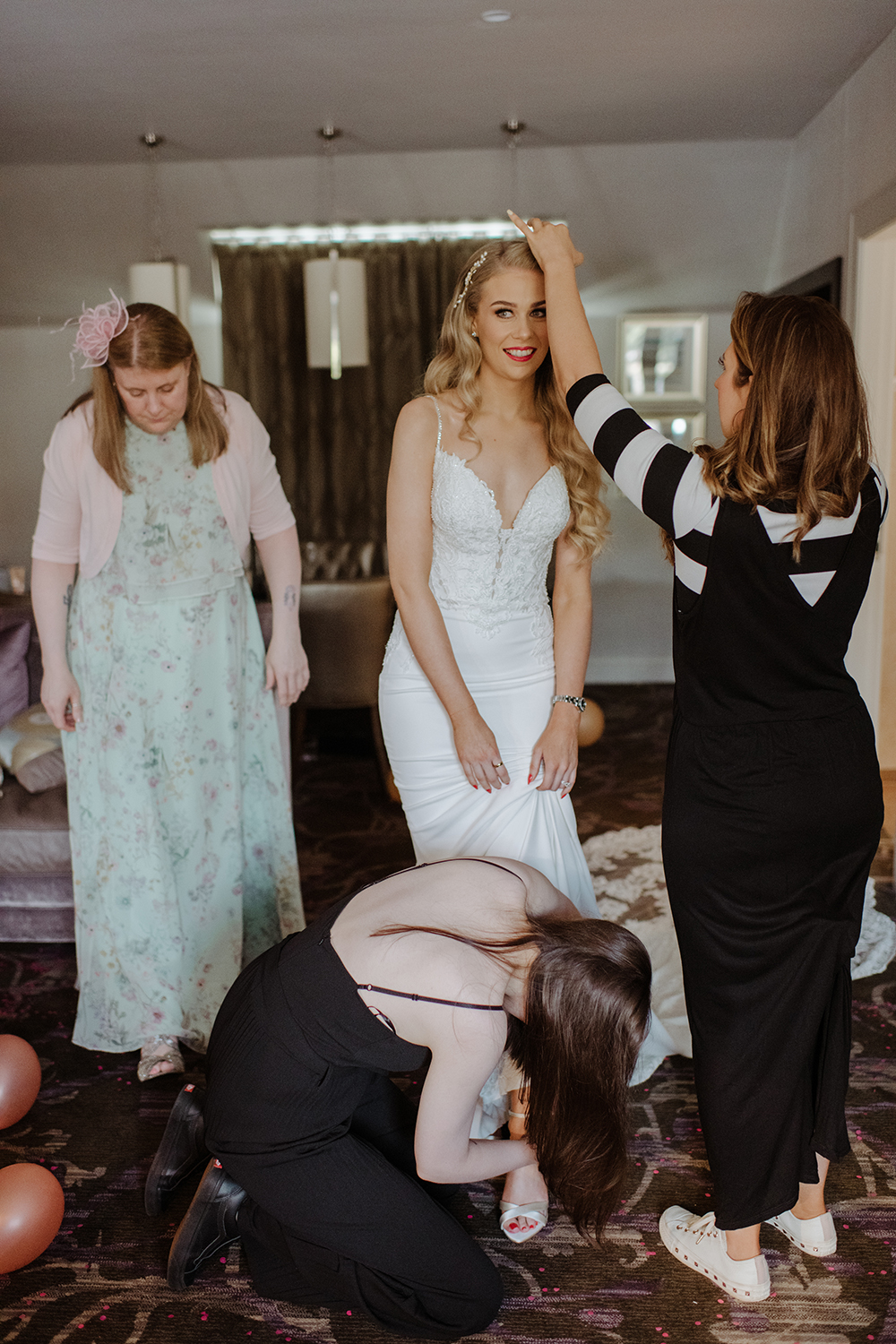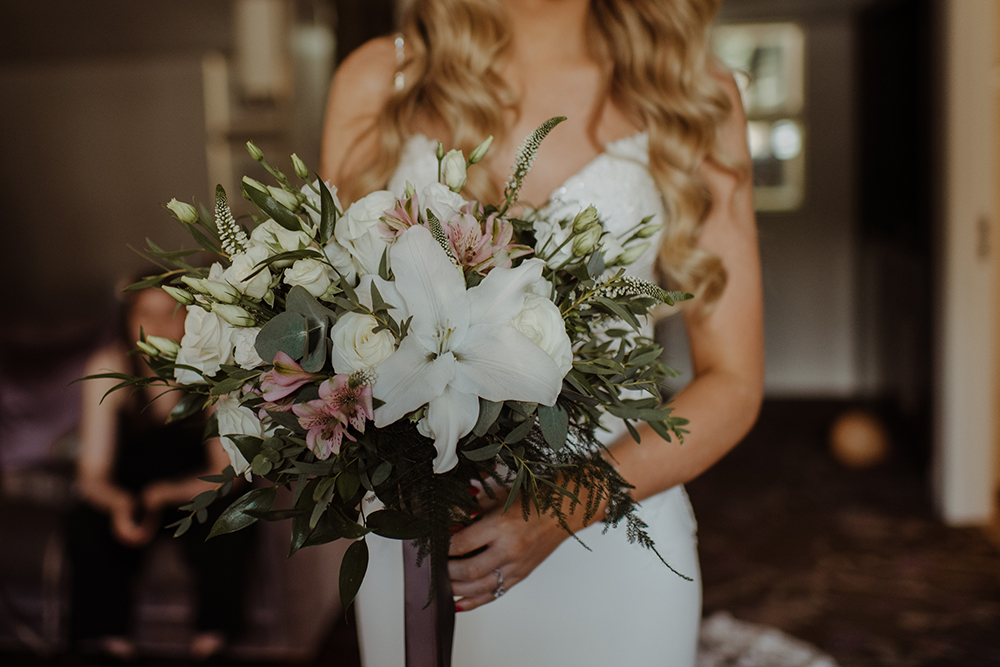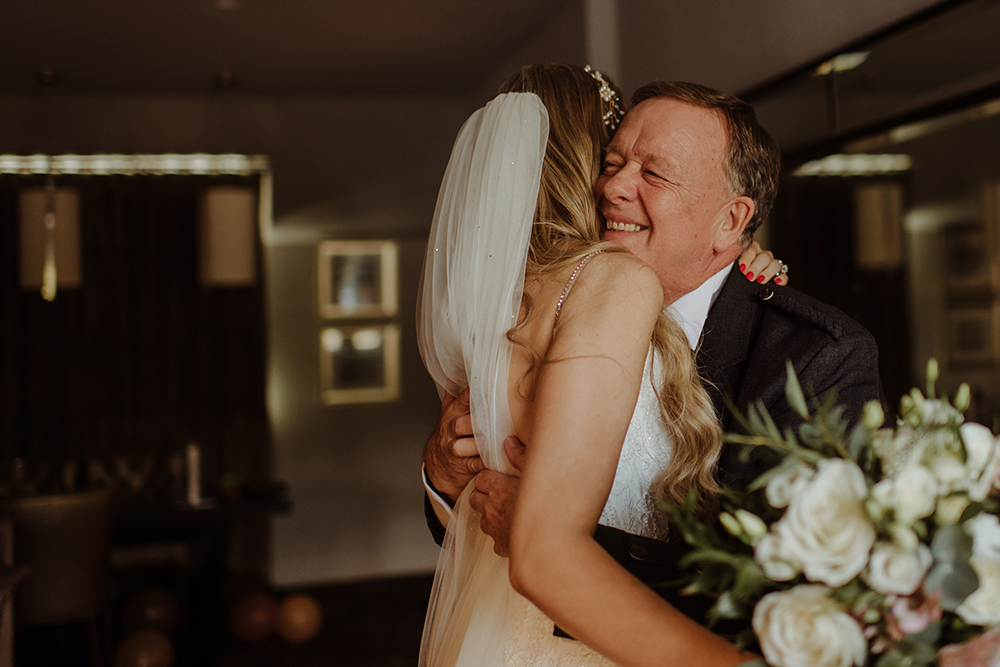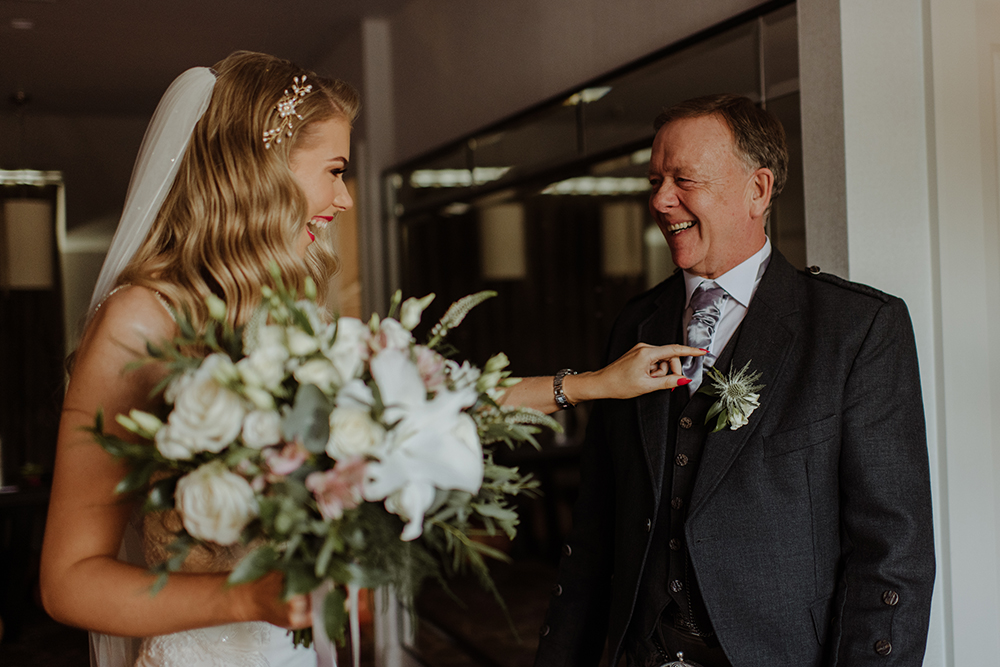 "Jason and I met online despite staying five minutes from one another, having mutual friends and
being at the same events.
We even worked in the same place unknowingly!
We have been together for six years in January 2020. The proposal was a total shock, we had a concert planned in Aberdeen and decided to stay the weekend with some close friends.
We stayed in a lovely cottage in Banff and upon arrival Jason asked me to go down to the beach for a walk.
In the sand read 'Will you marry me?' written in pebbles! It was beautiful.
I found the whole planning process quite chilled out actually. We had about three years to plan and I think that is the best way to do it.
When you have time on your side, everything can flow and you can plan in everything you want as a couple.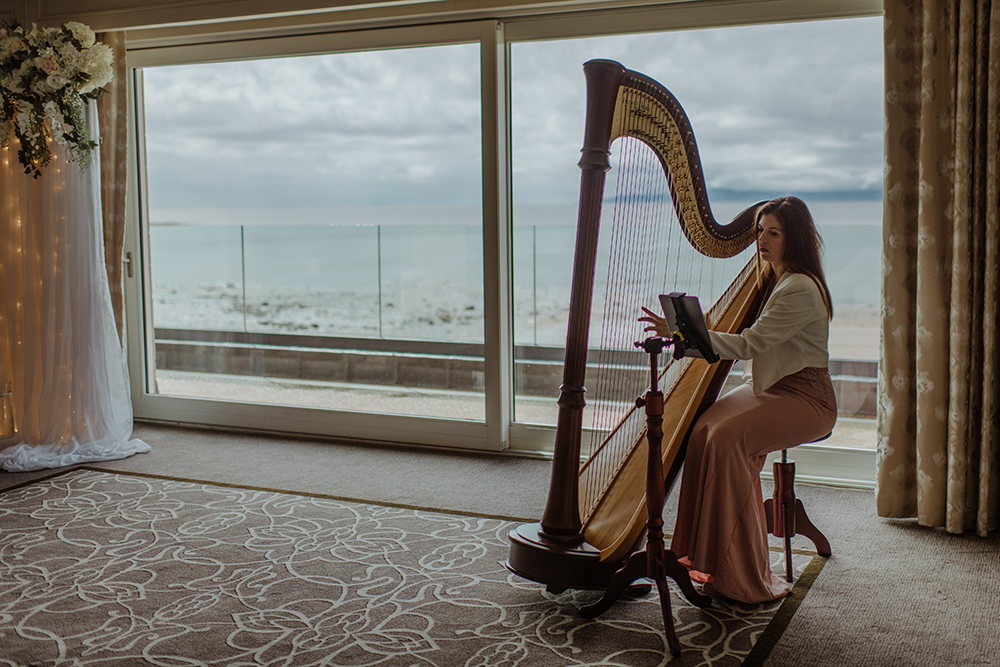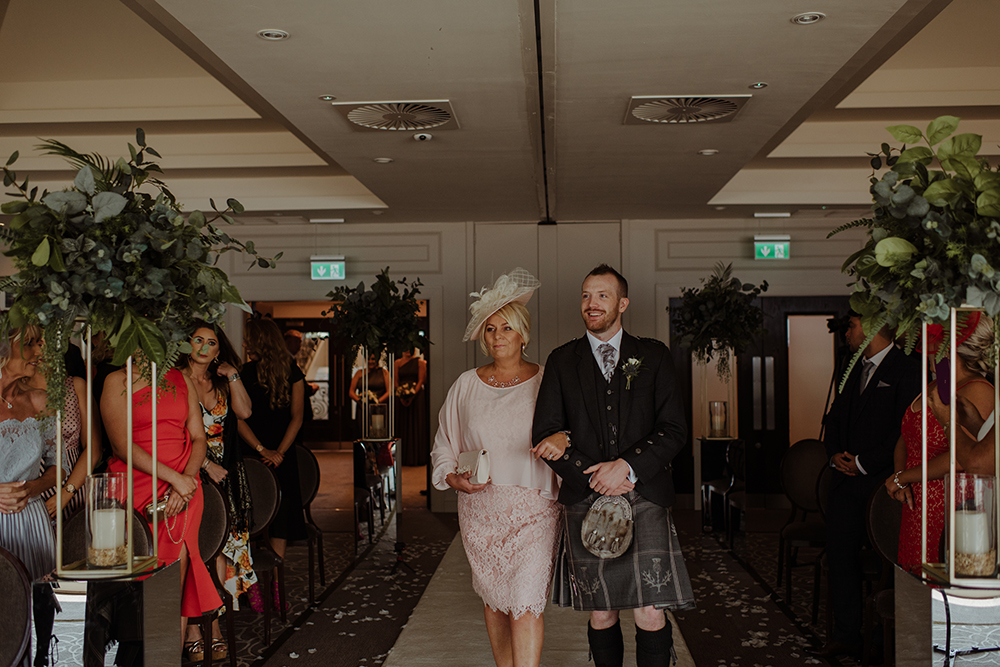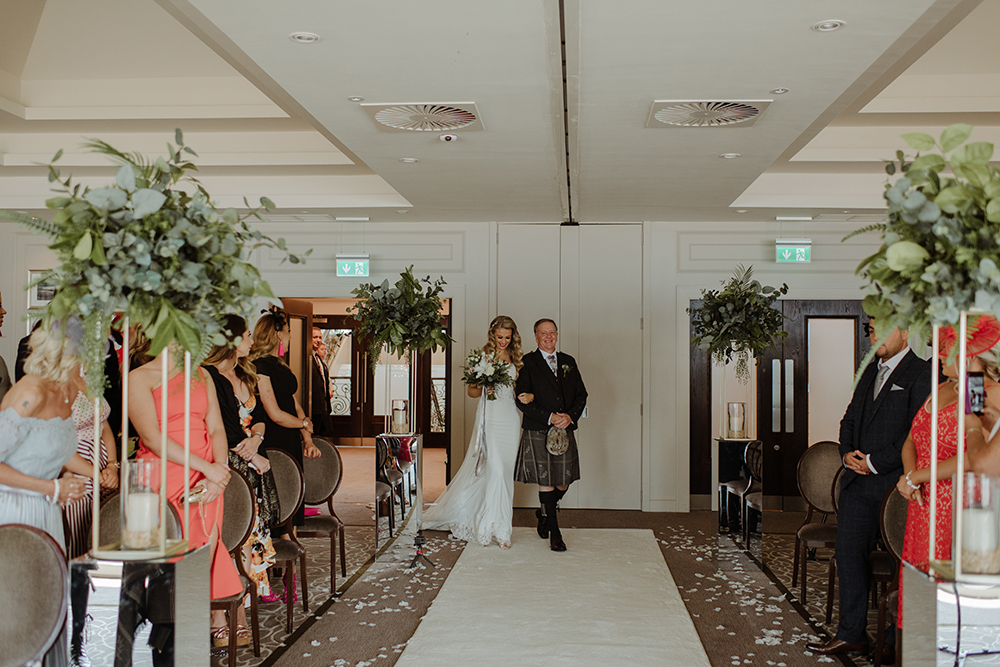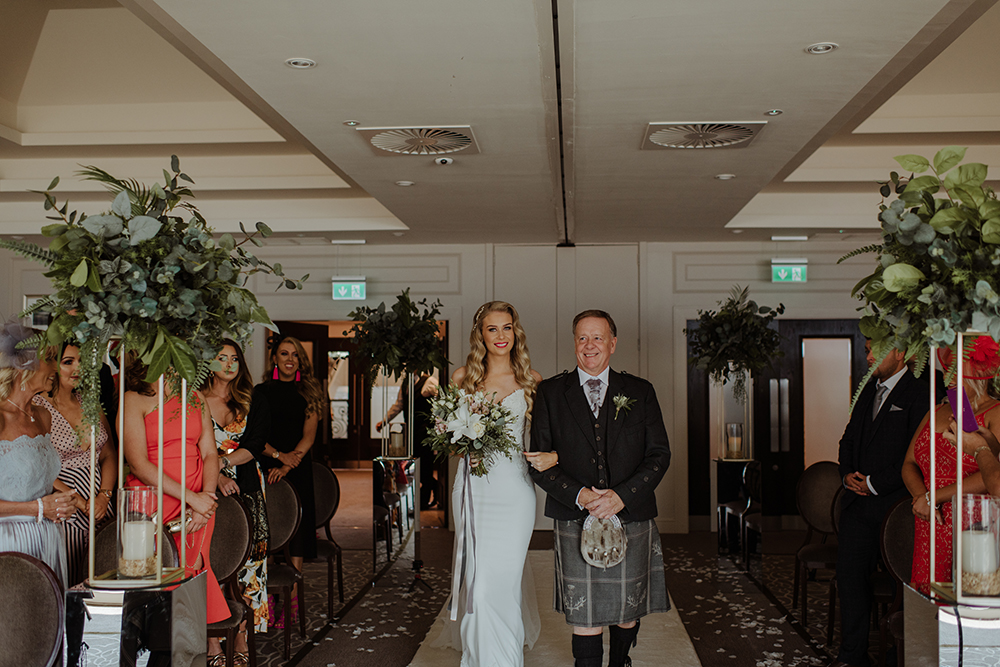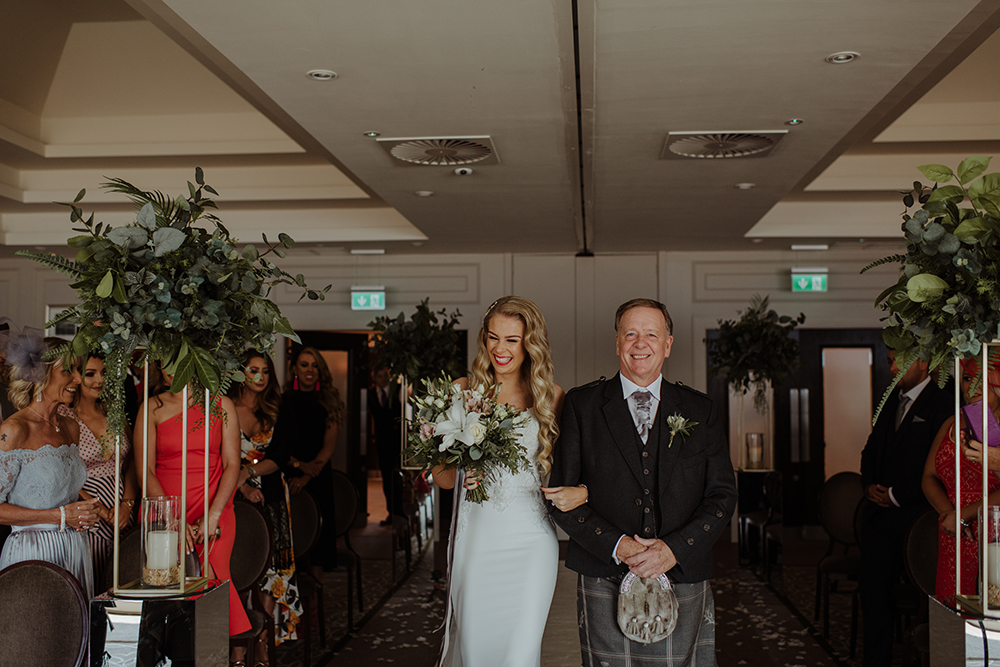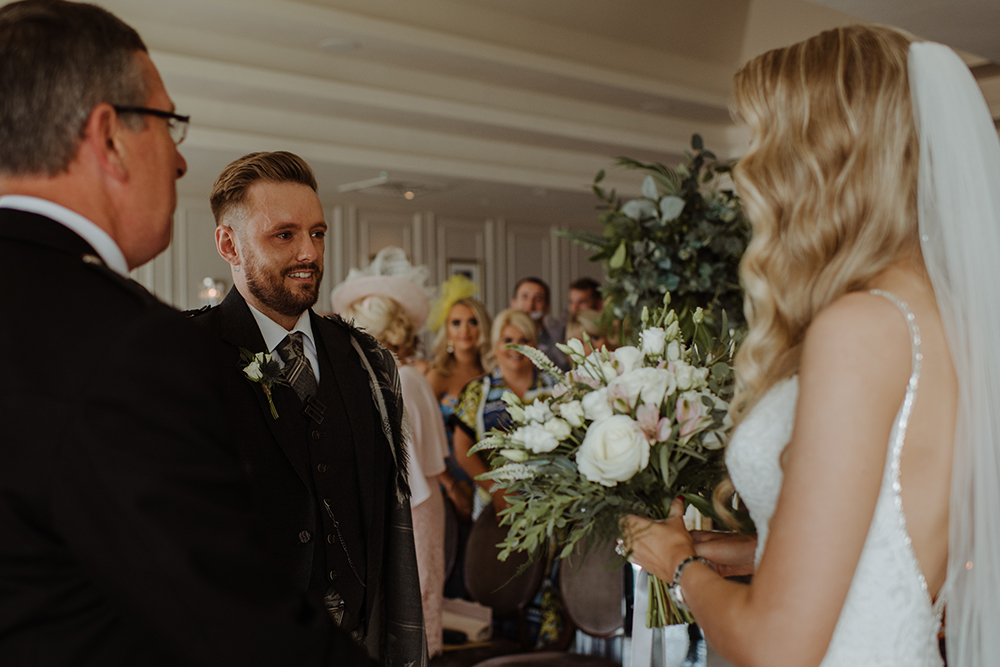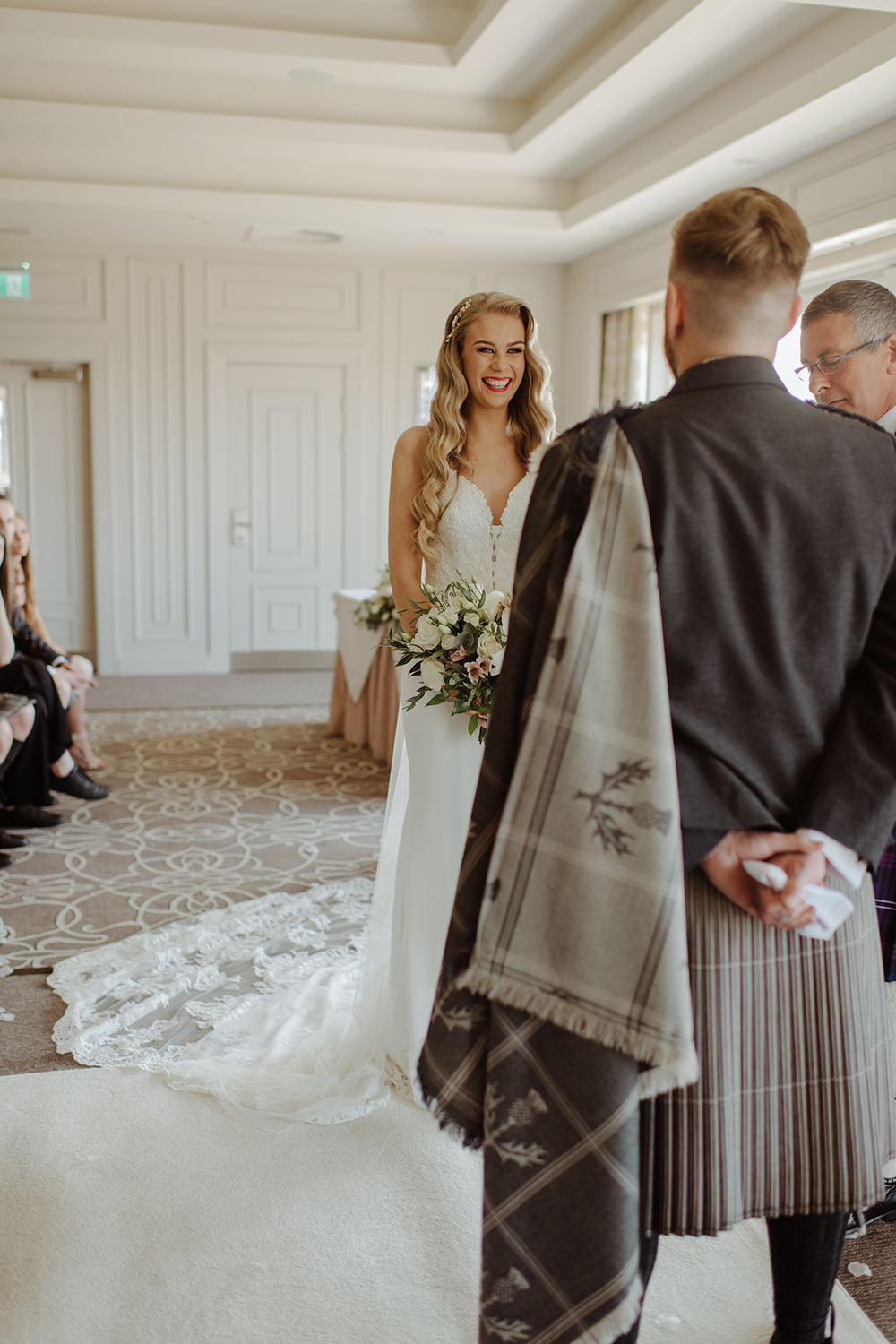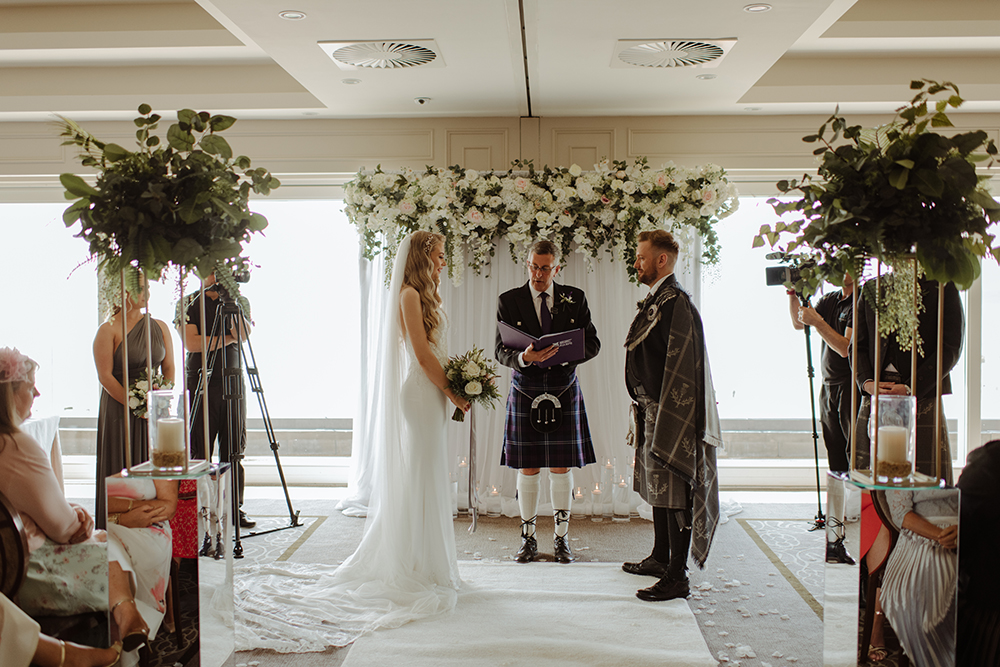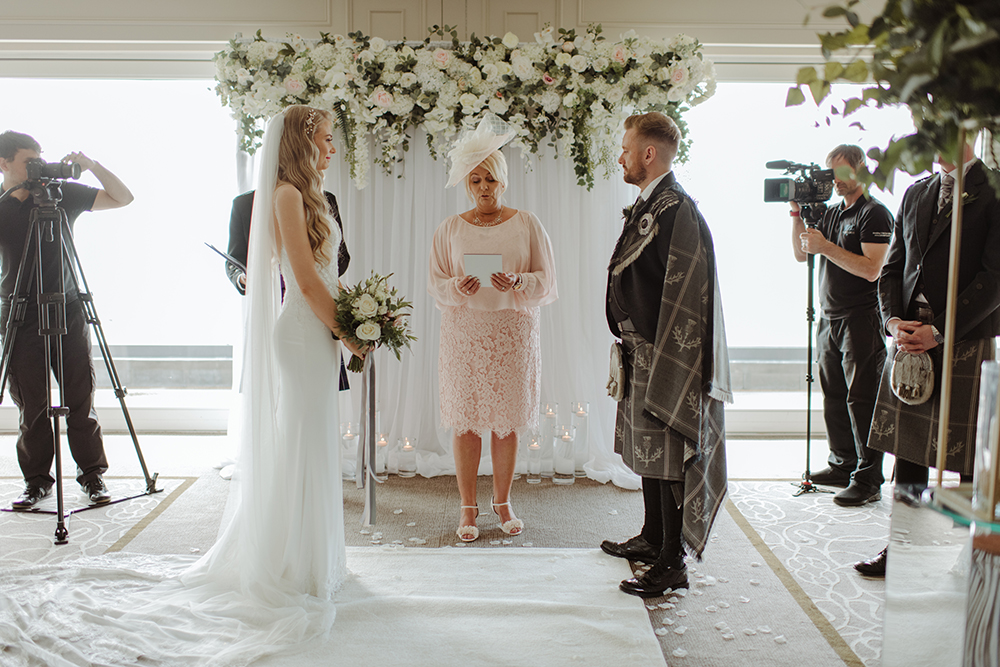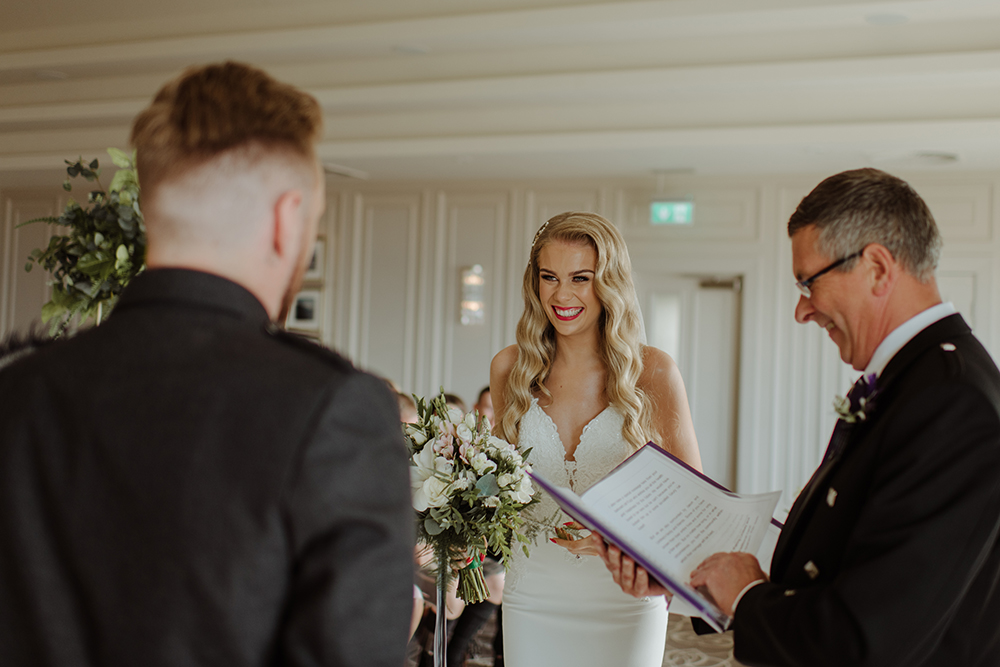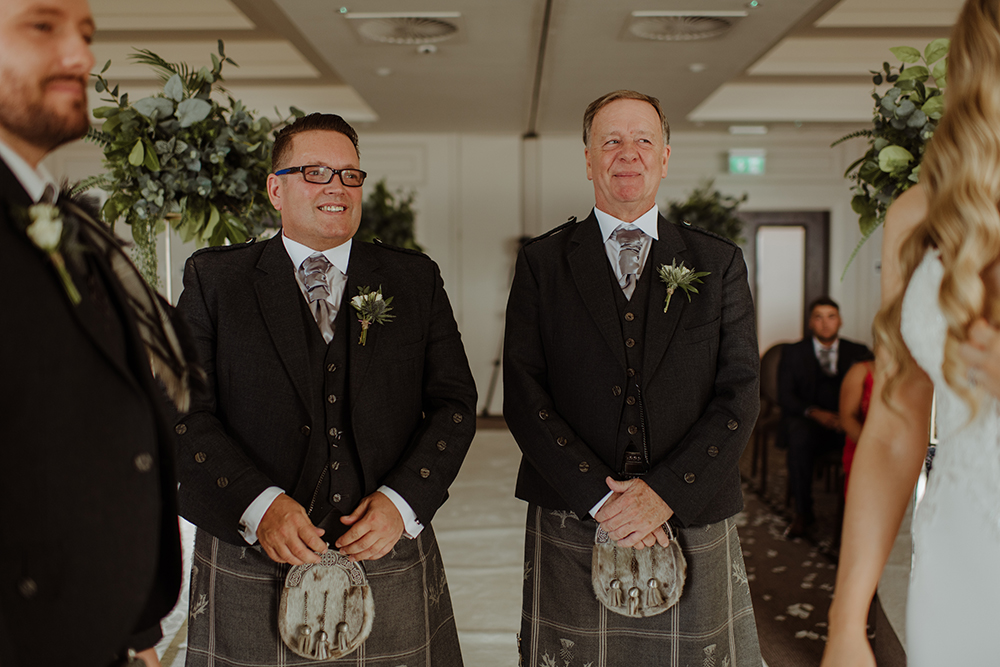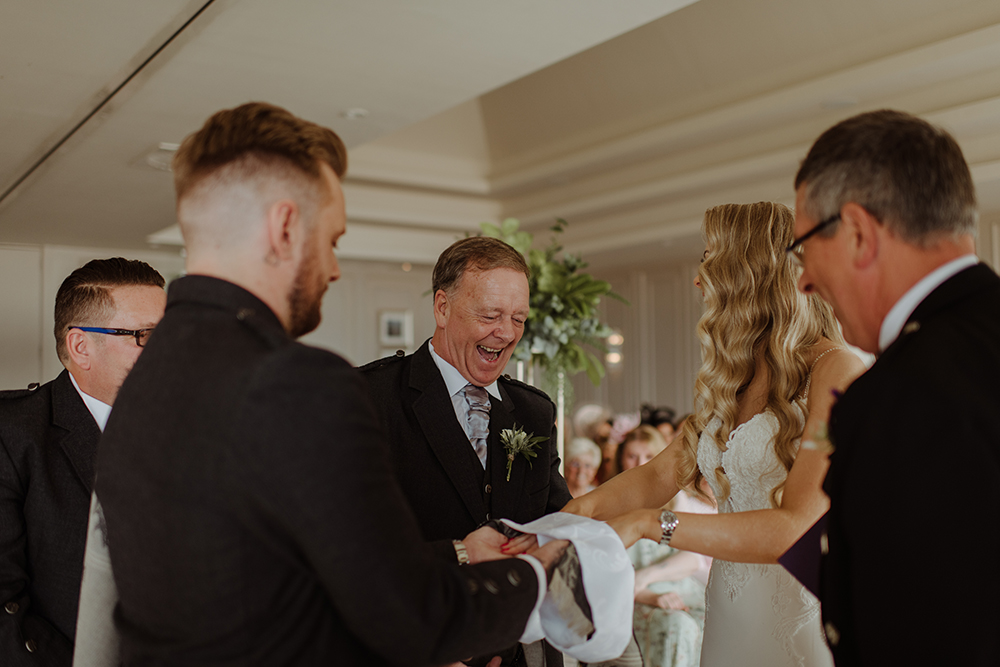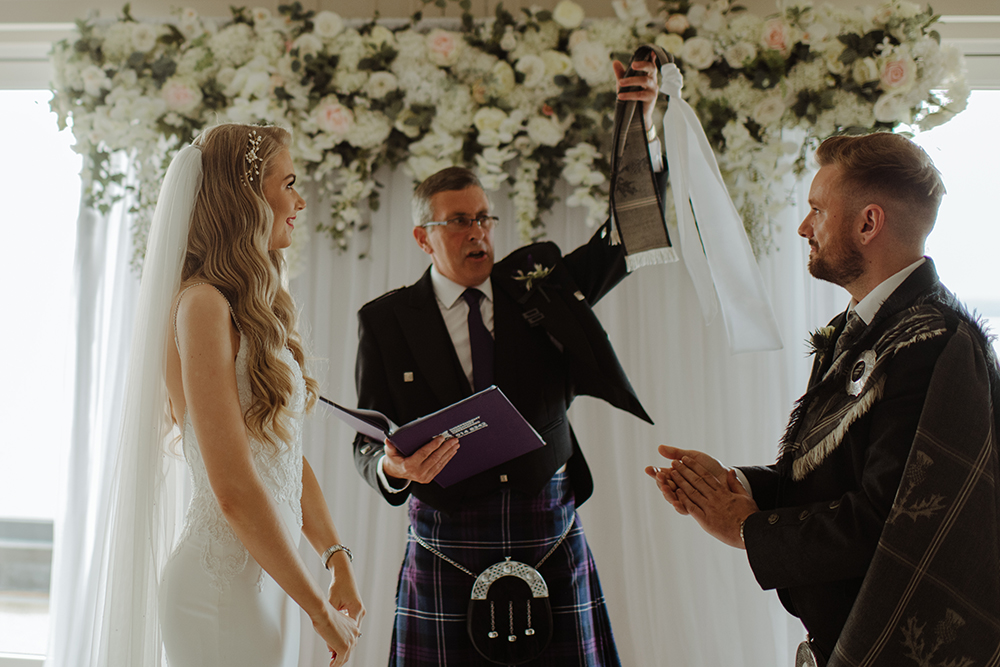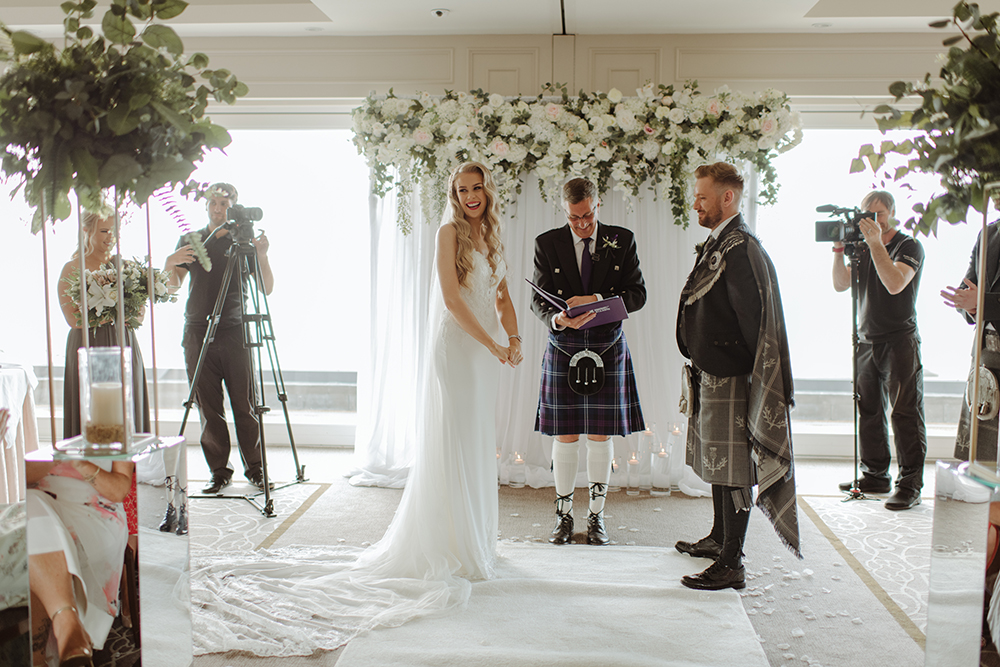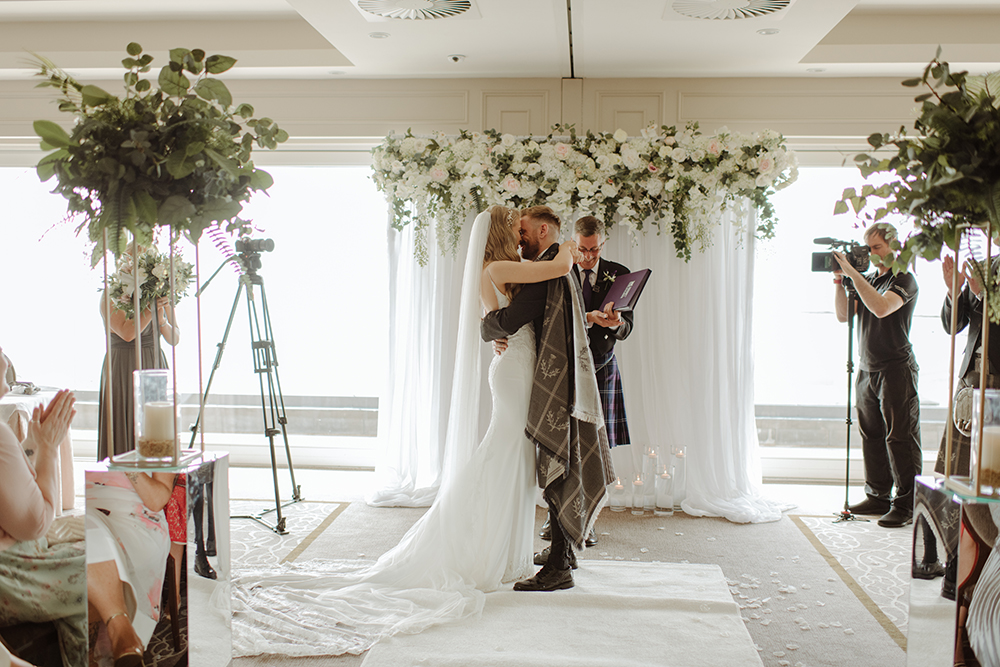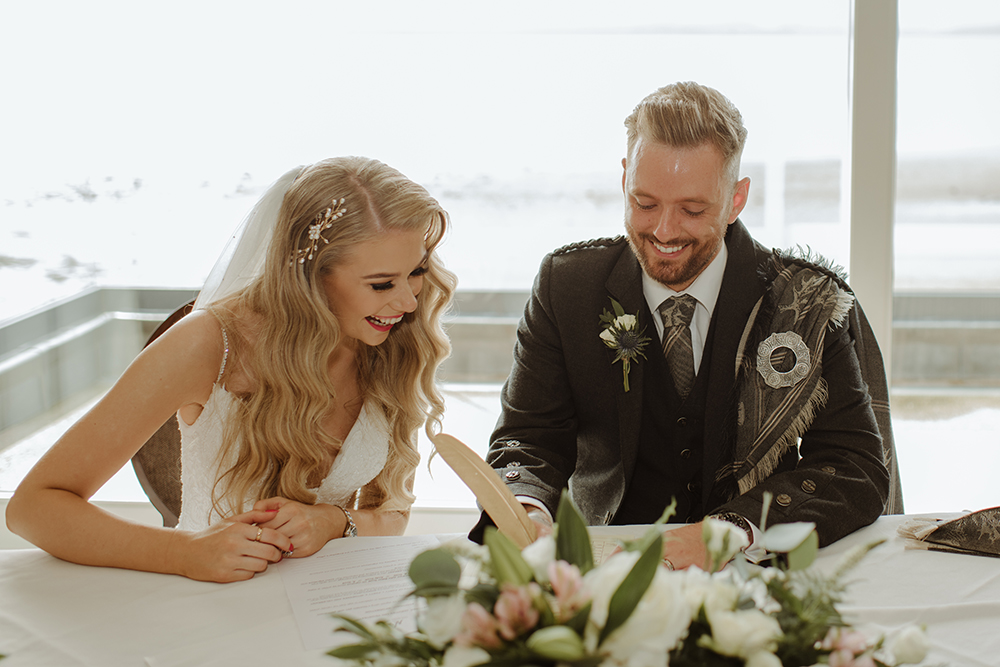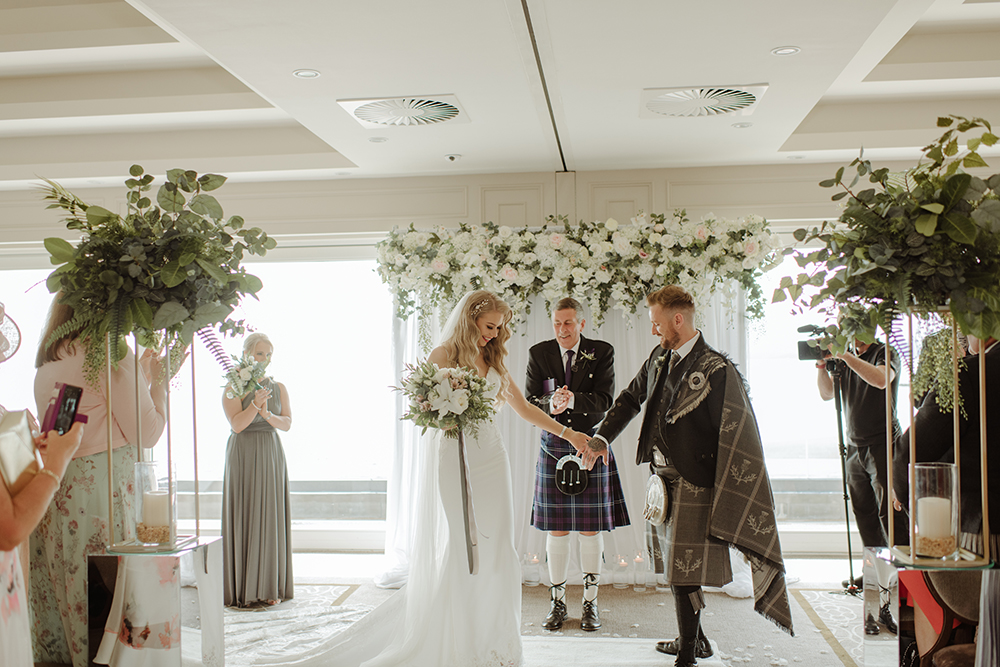 We'd provisionally booked another venue after looking at five or six places, but we had a menu tasting and something wasn't quite right. We decided to cancel.
We went to Seamill Hydro Hotel on a beautiful day, and we both instantly fell in love as soon as we walked into the reception and saw that staircase!
It just got better from there – the views across to Arran, the beach, plenty of natural light and gorgeous rooms; everything was perfect.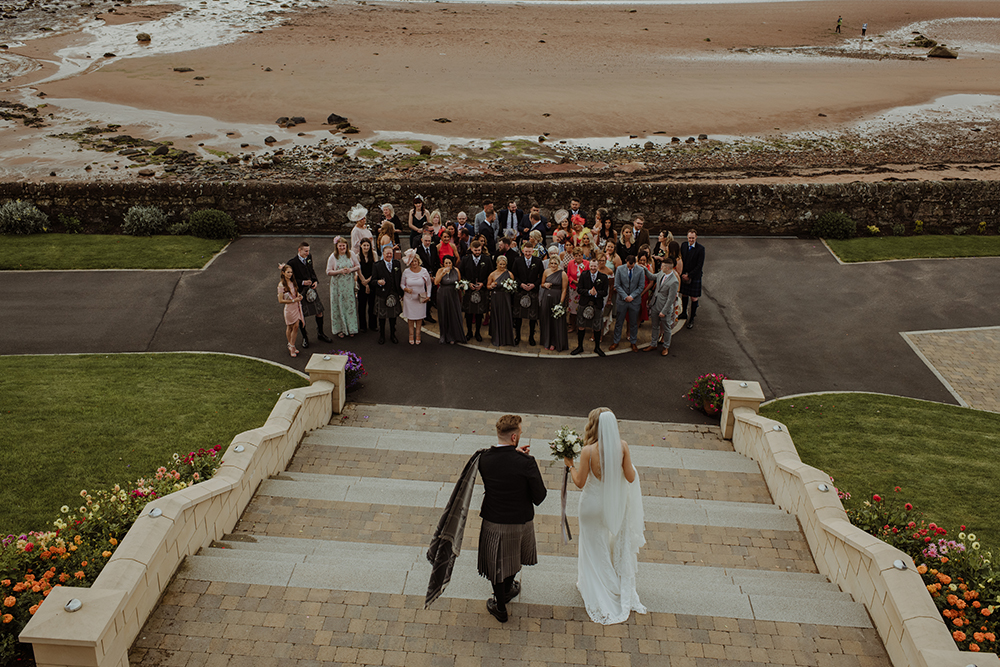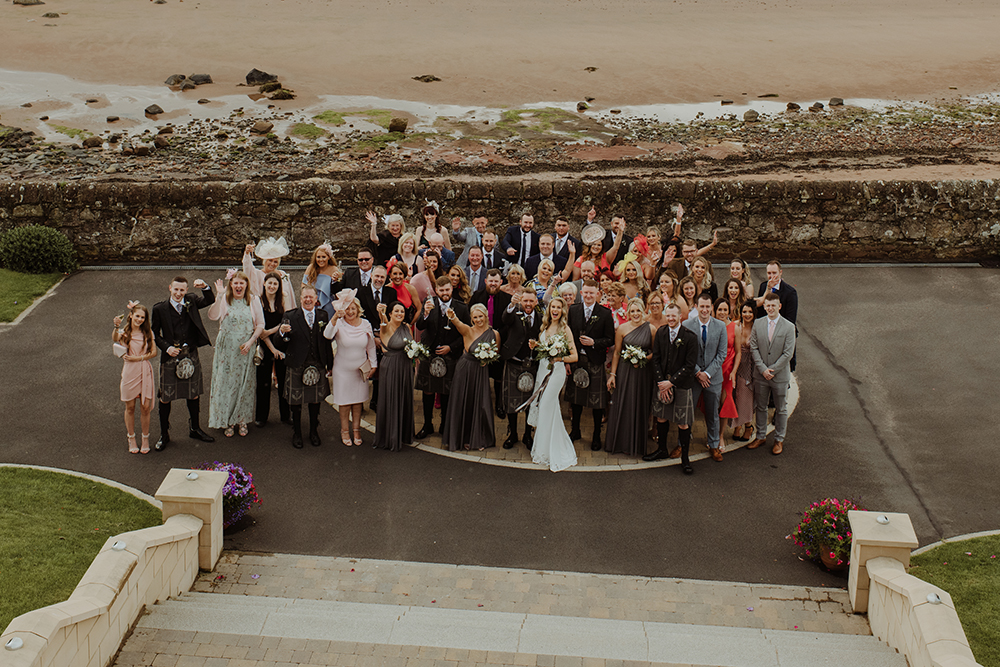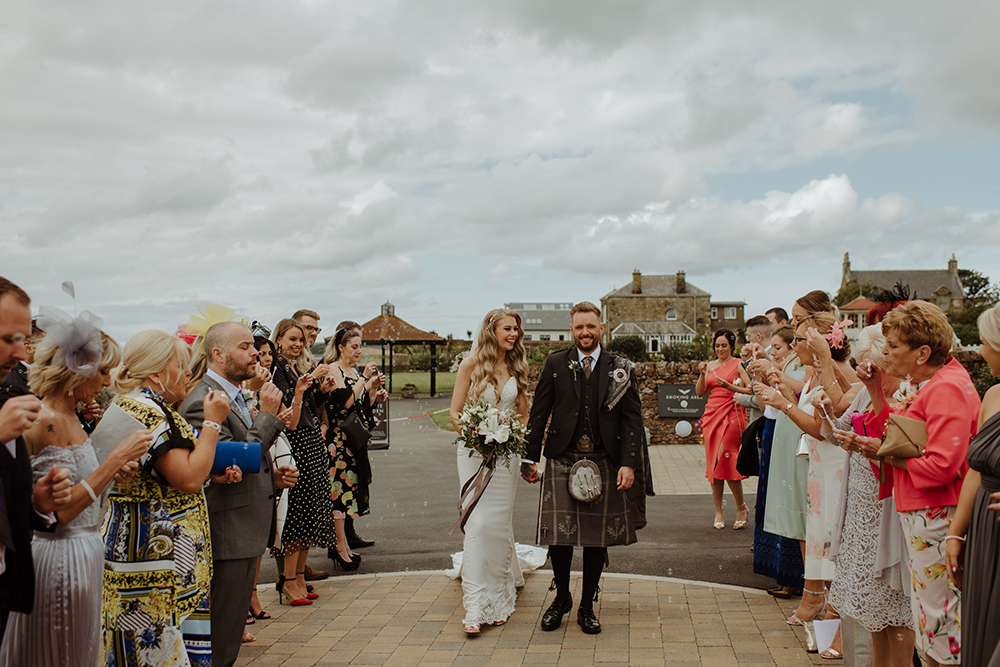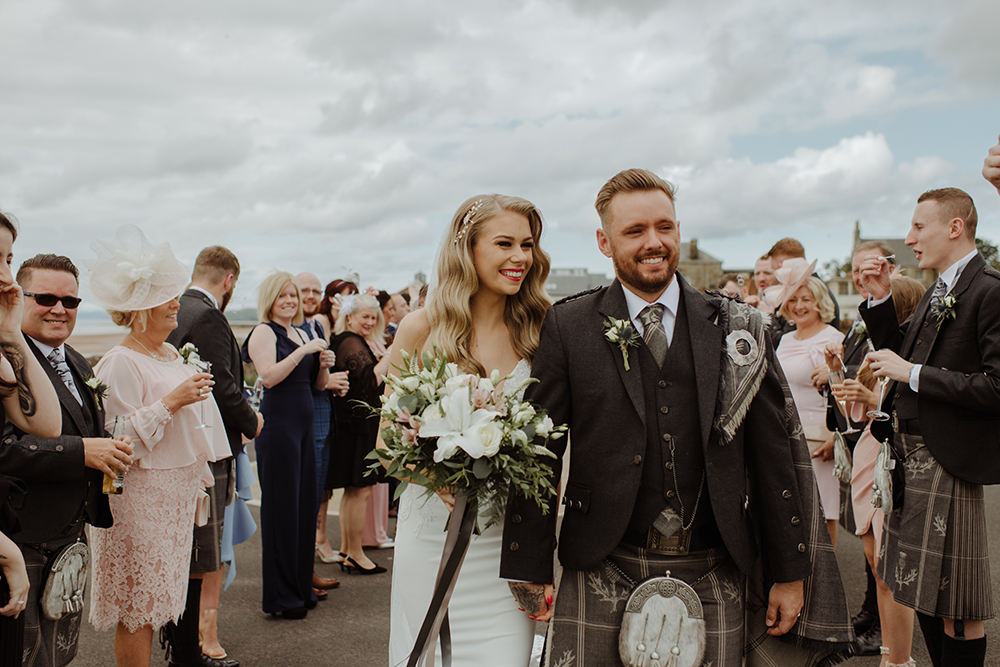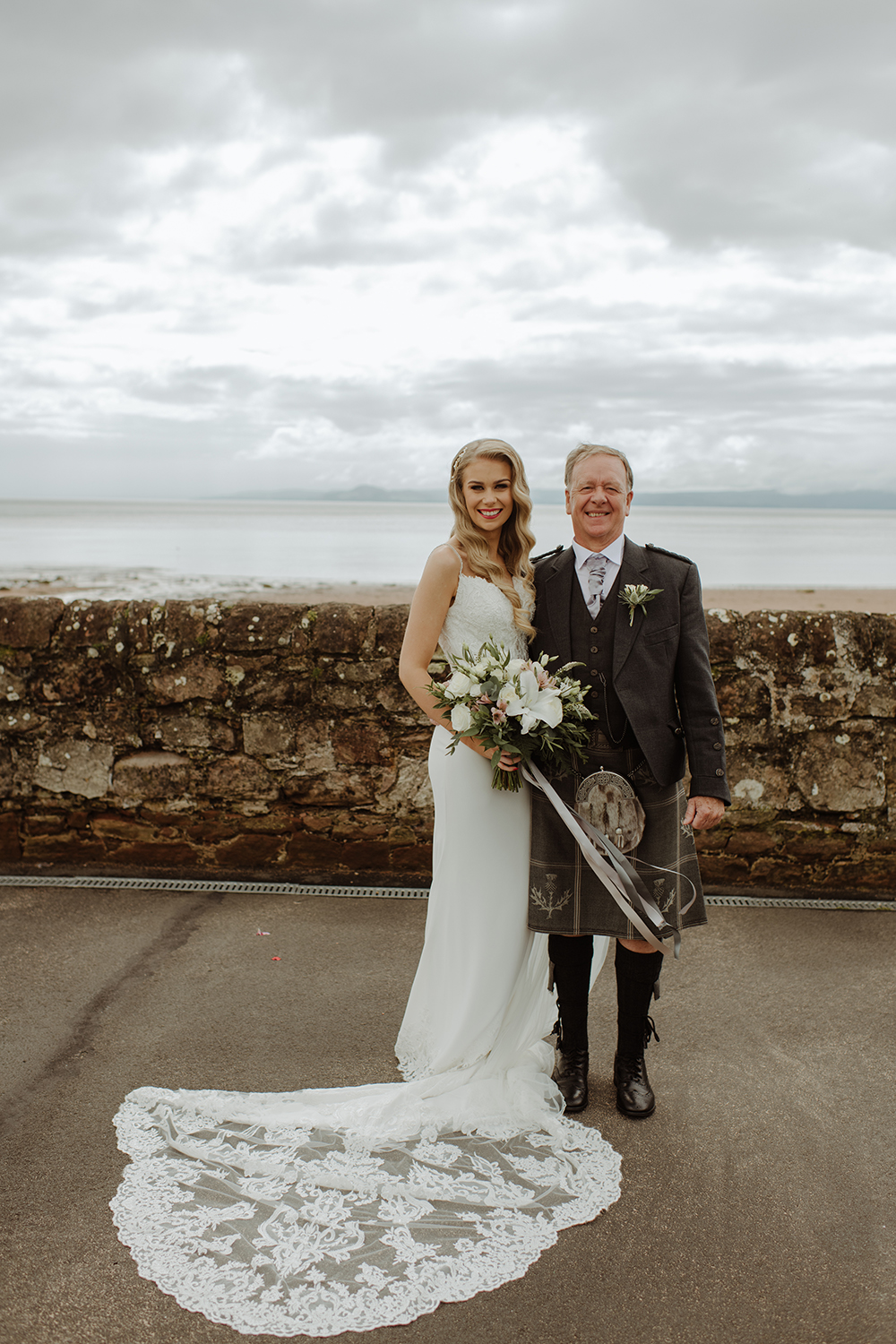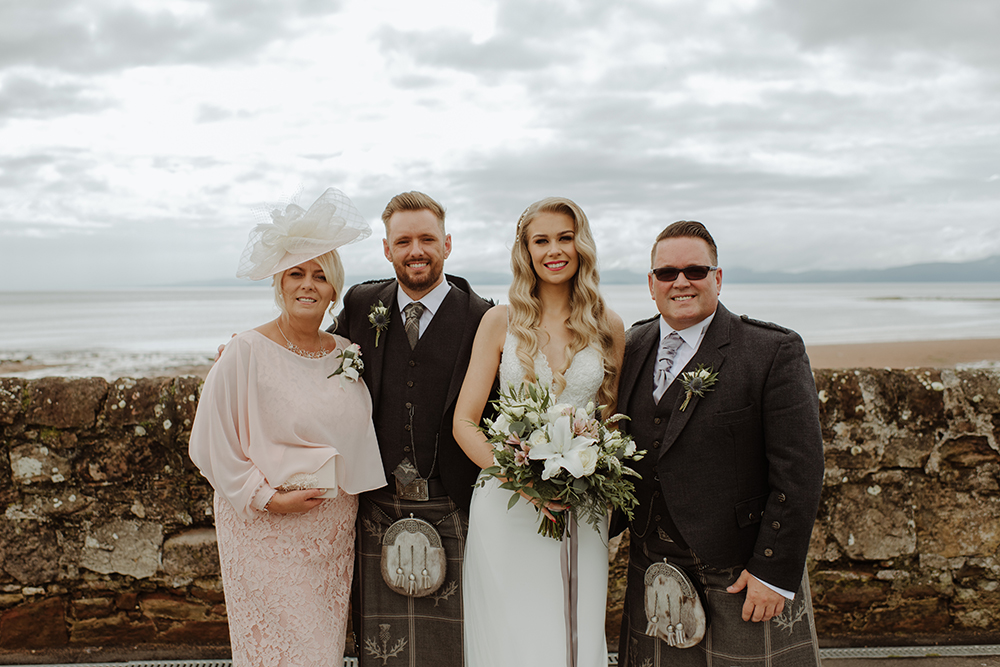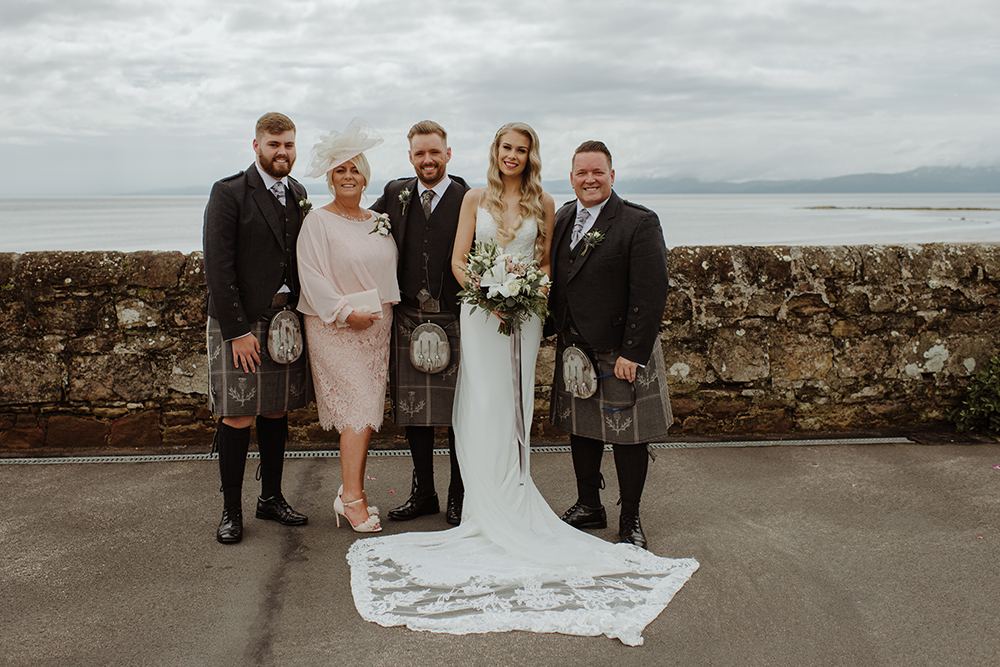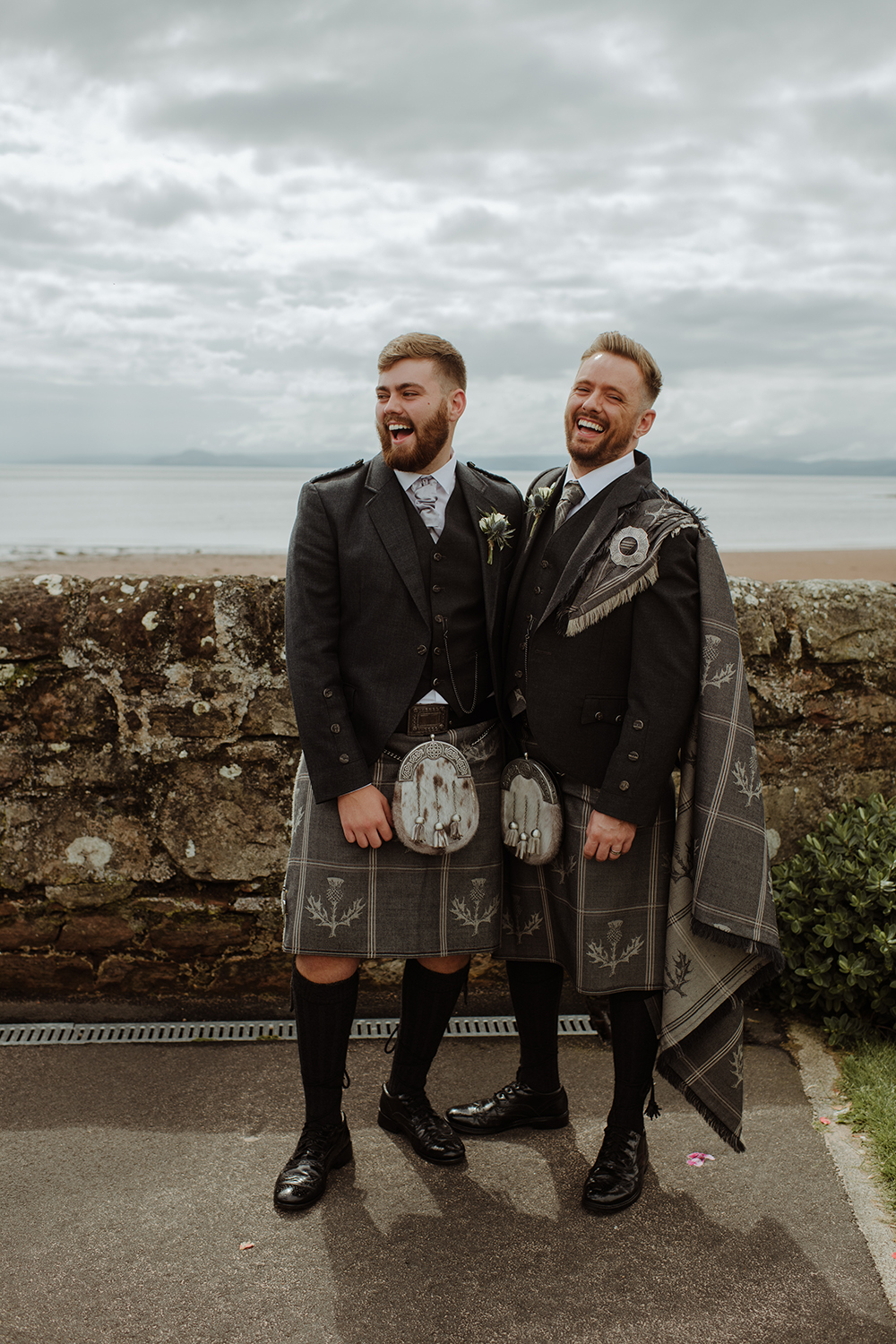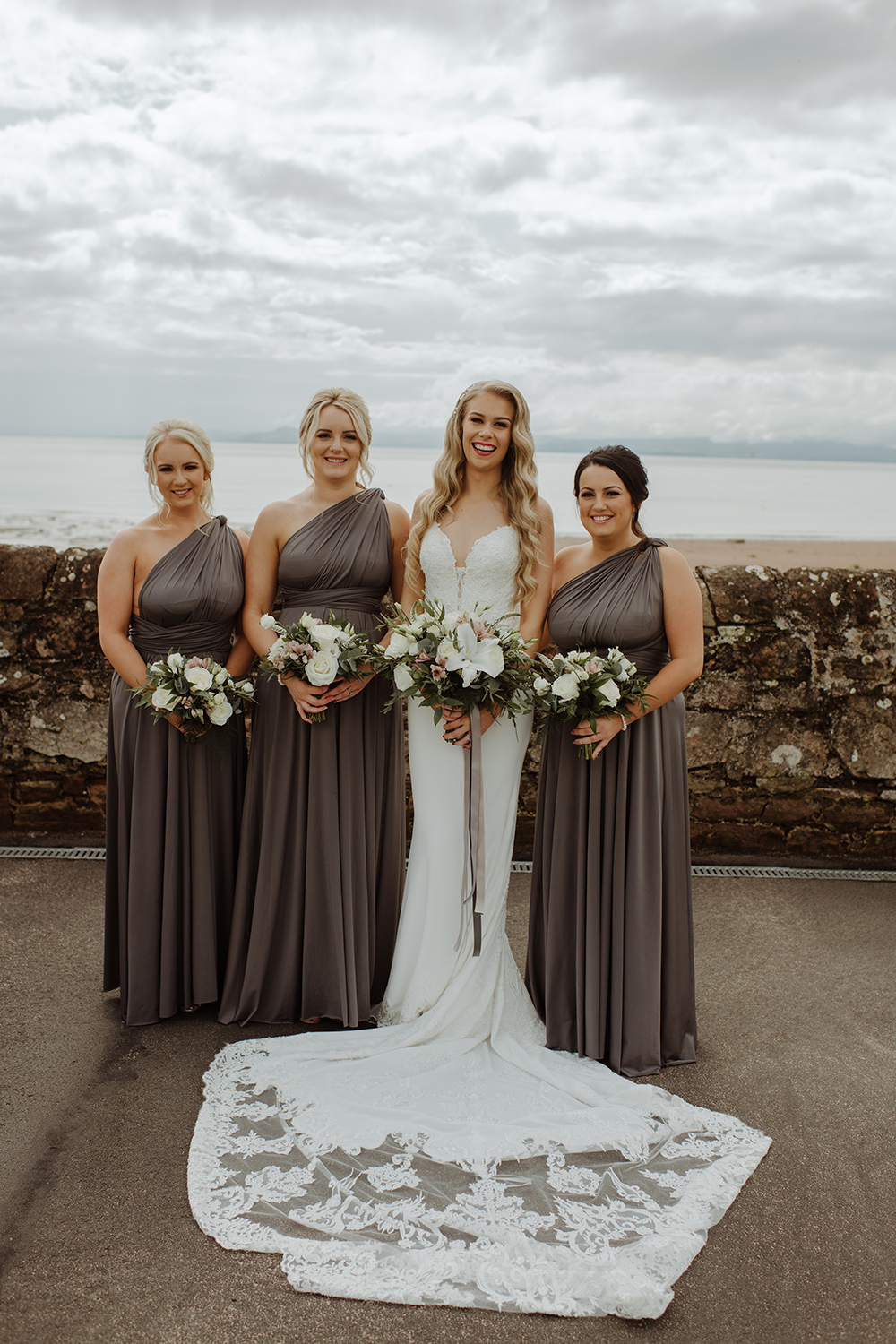 We didn't choose a colour scheme as we wanted it to be timeless, and I often look back at bold colour choices and dislike them.
The bridesmaids' dresses were a charcoal grey to tie in with Jason and his groomsmen. I wanted everything to have a simplistic feel.
I've been a graphic designer for the past seven years, so I designed our stationery for the day. I had such lovely feedback on the day from our guests about how everything looked.
We opted for mostly white flowers with lots of foliage, to tie into the design of the stationery. My bouquet was large and wild with one white lily in the centre.
My mum passed away when I was younger, and lilies were her favourite flowers.
It's an unusual flower choice for a wedding because of the pollen, but Abbey at Paperwhite made it happen for me.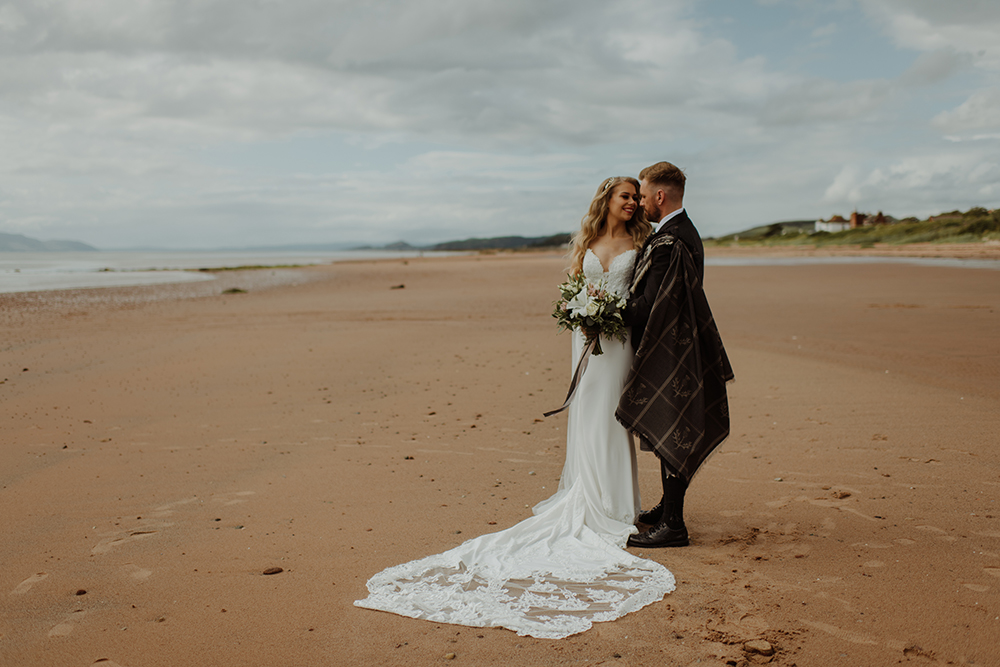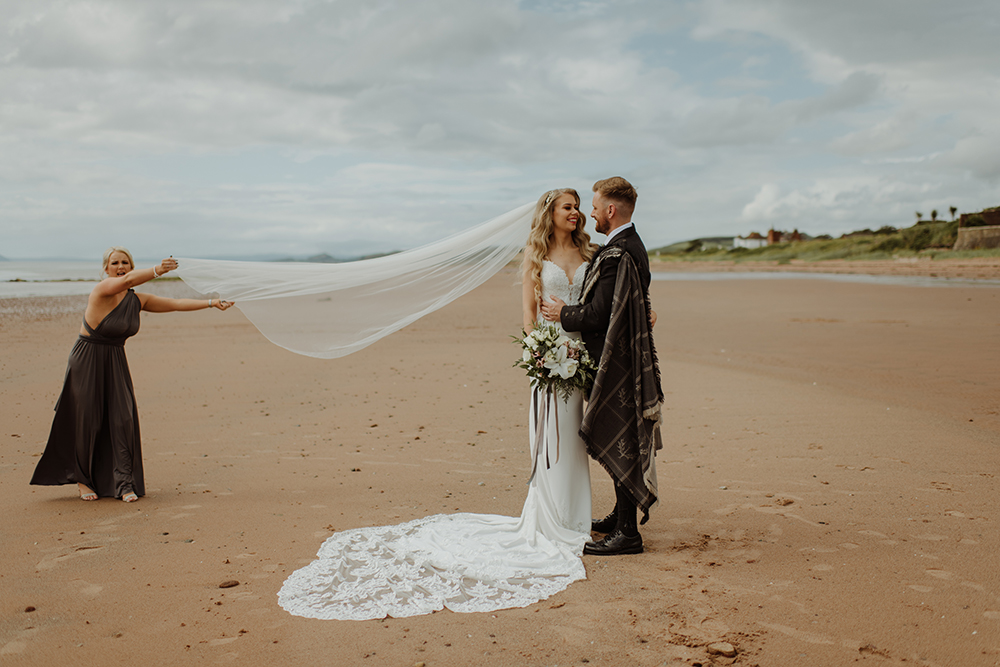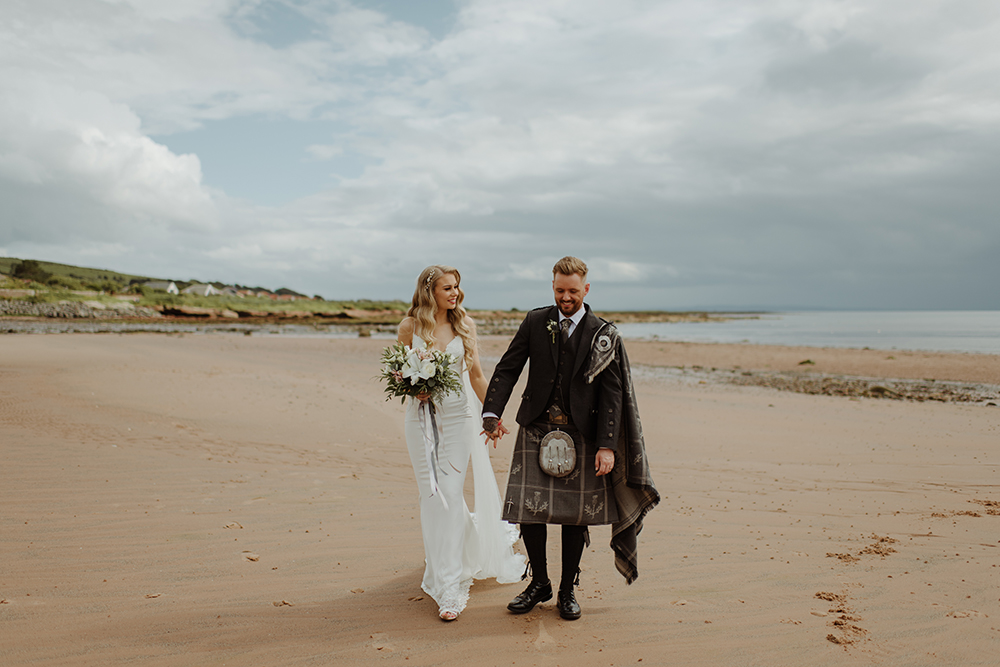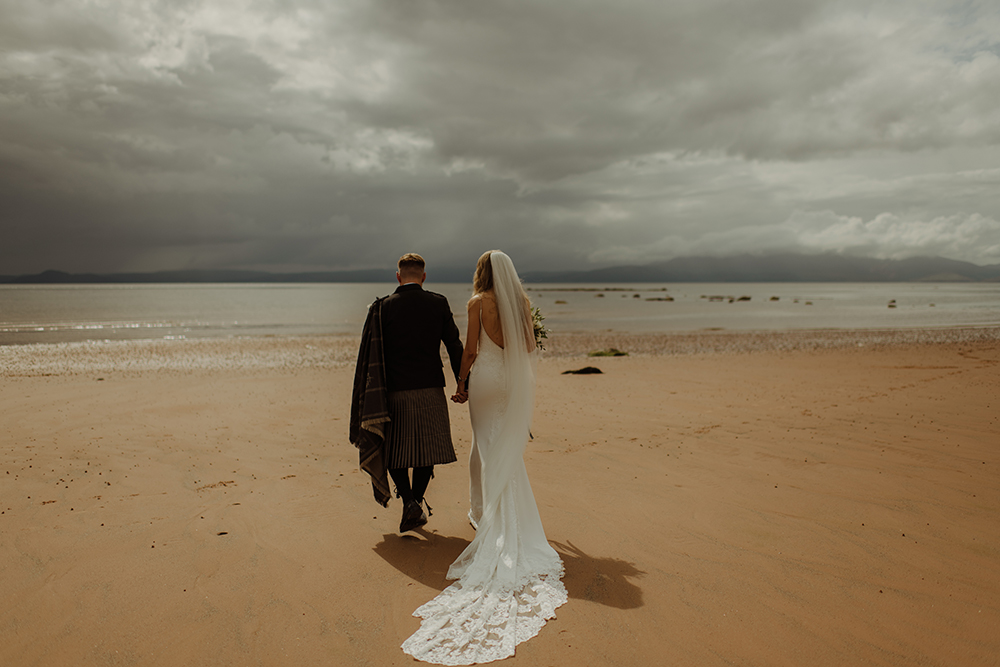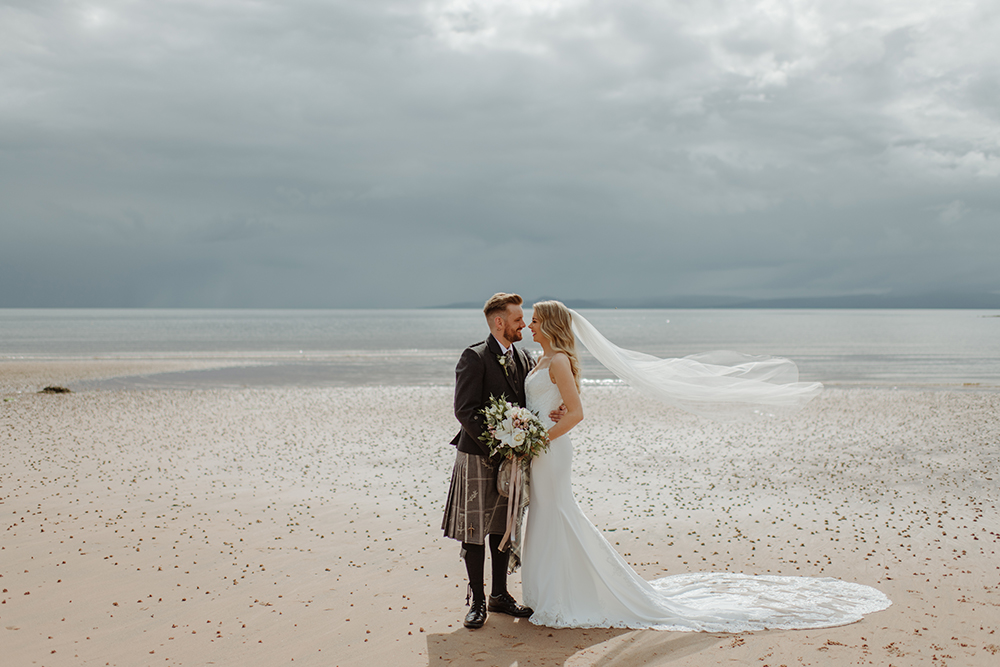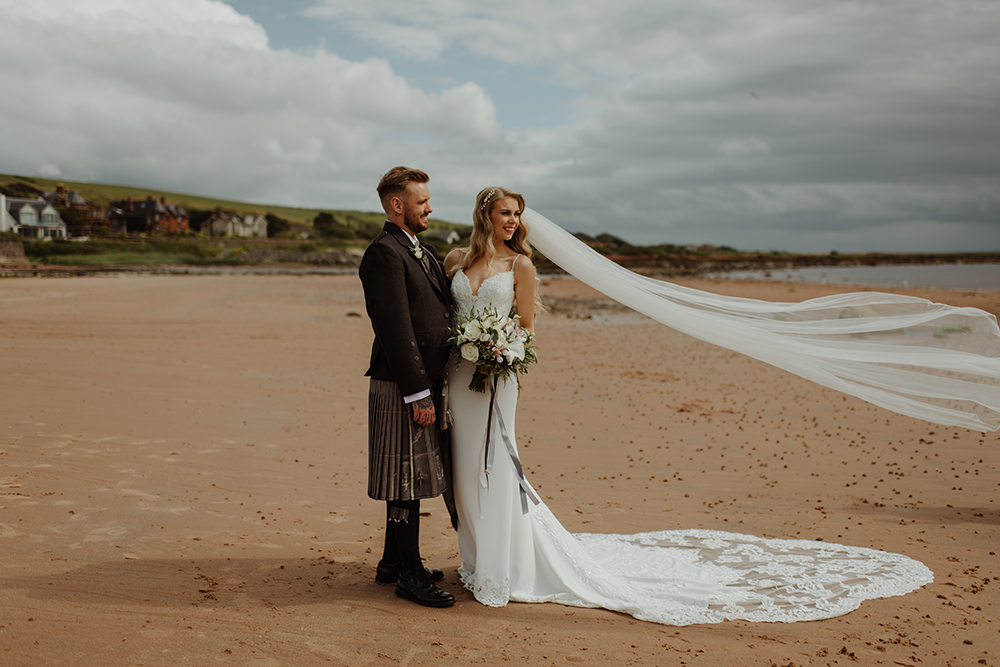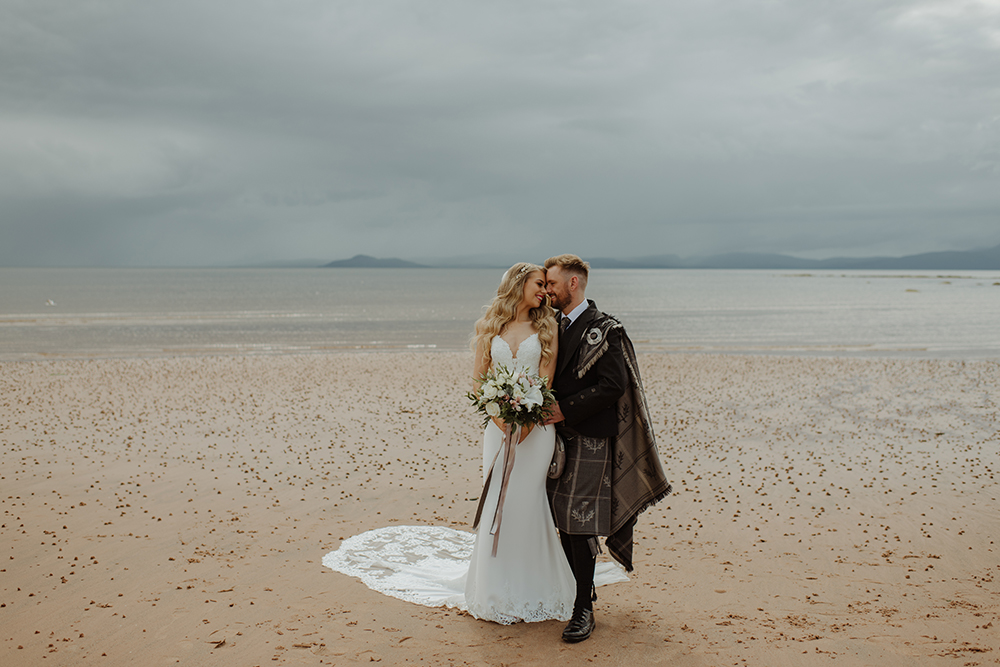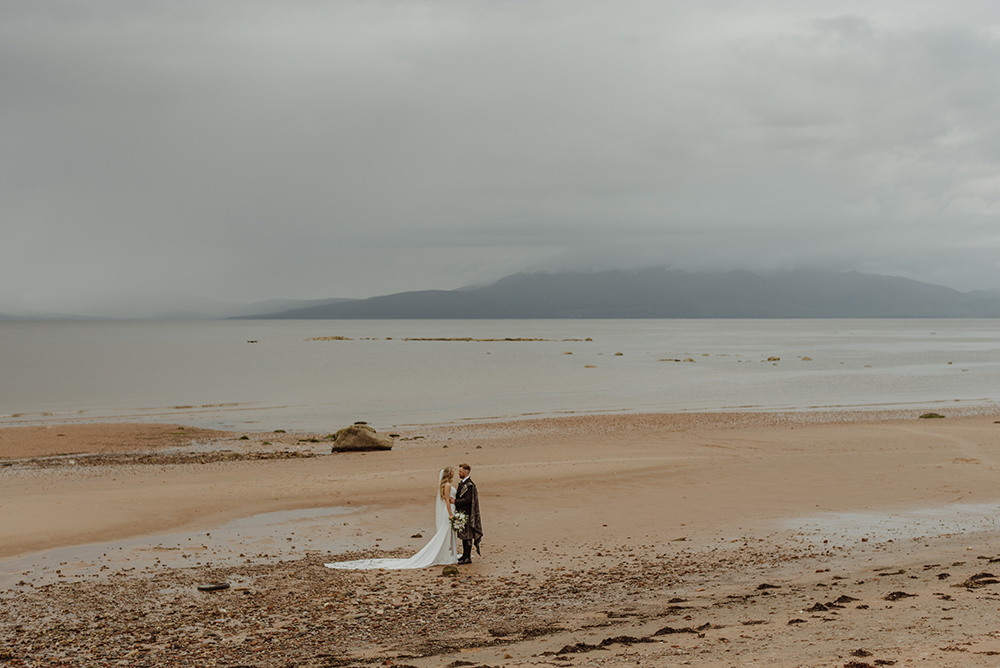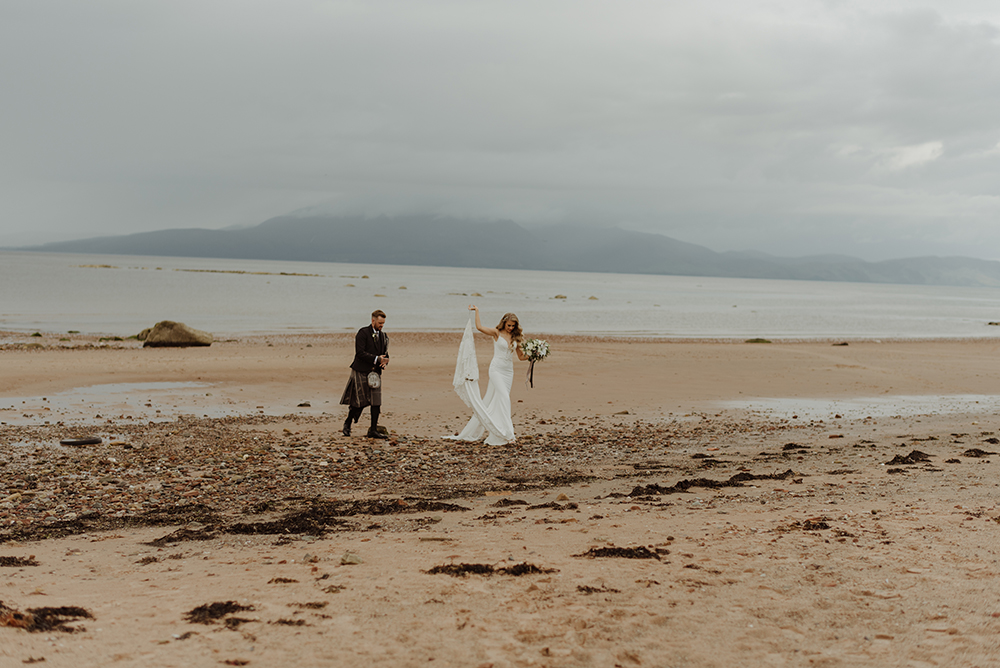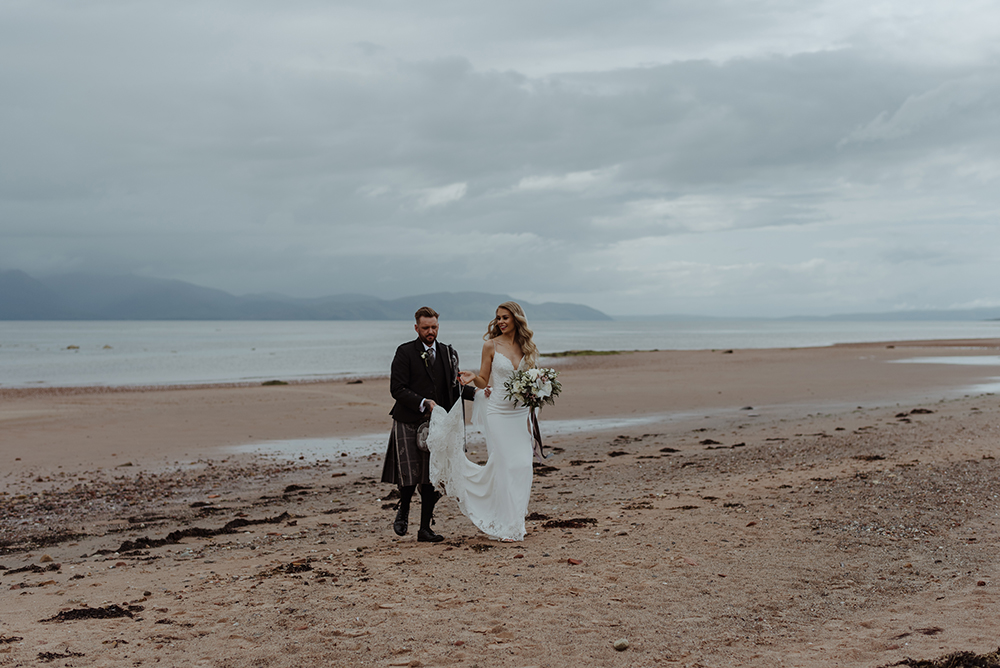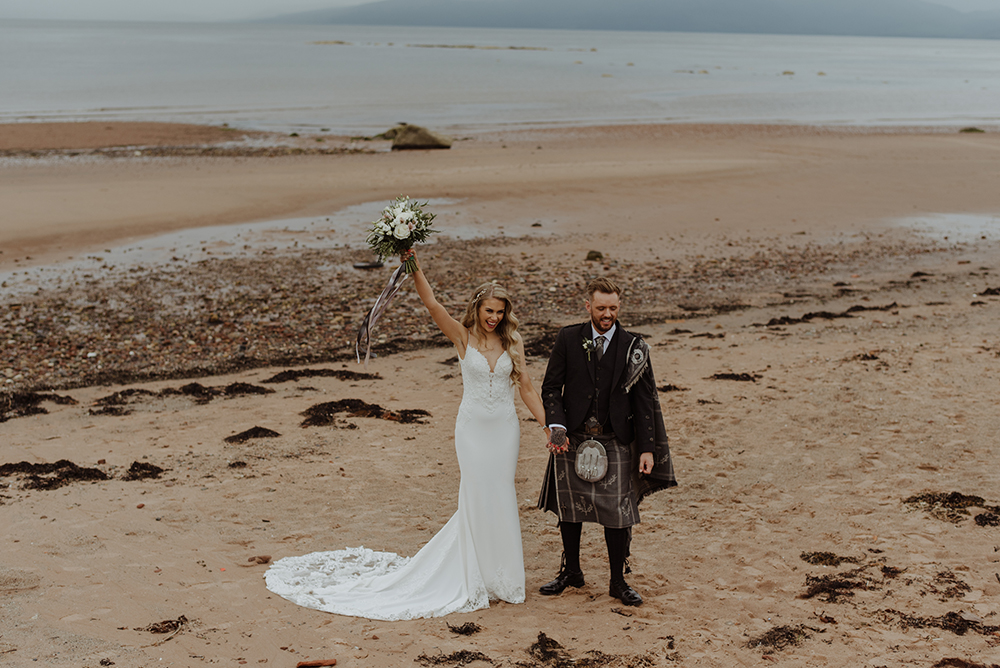 It was so important for us to share our story and have a personal ceremony.
We wrote our own vows, and whilst it was so nerve wracking, I would absolutely advise people to do this. It makes your day even more special. Many people commented that they'd never seen a ceremony quite like it.
Jason's mum also did a reading of a beautiful poem that got a tear or two! We had a traditional handfasting, along with a ring blessing which included all of our guests on the day.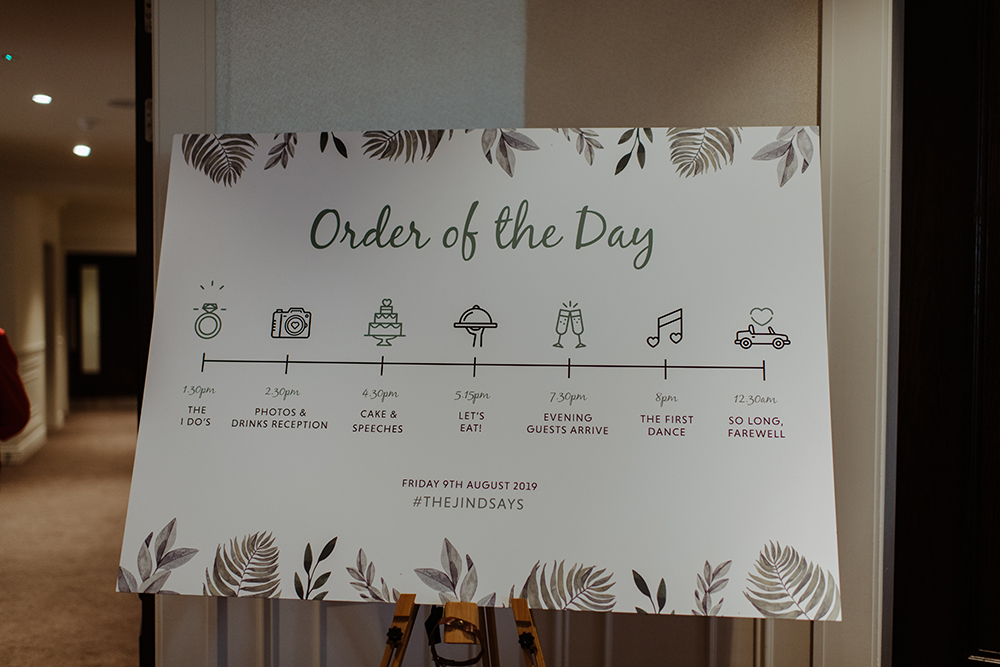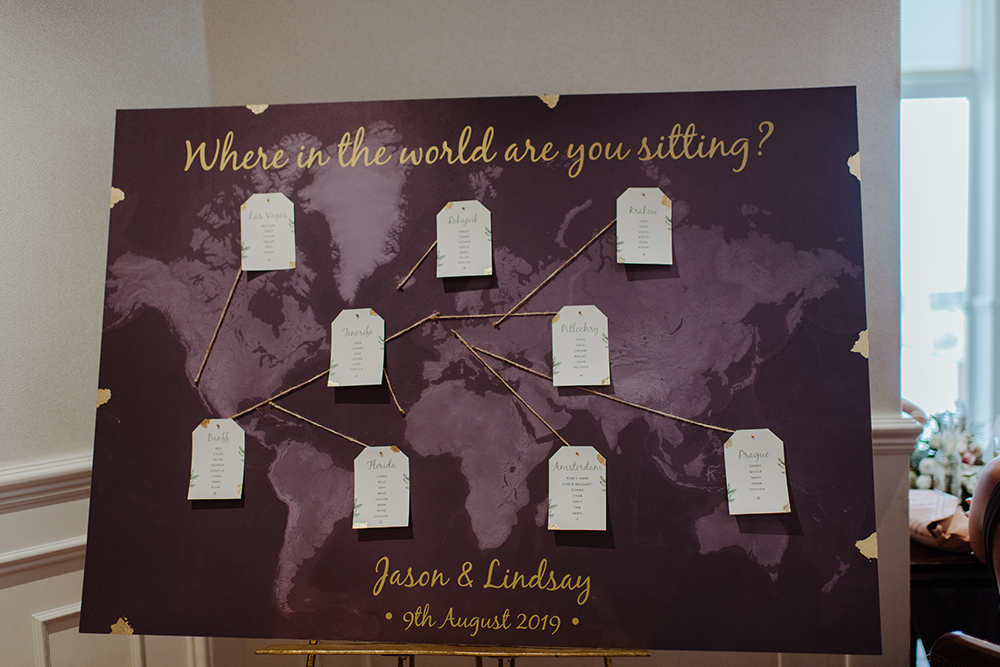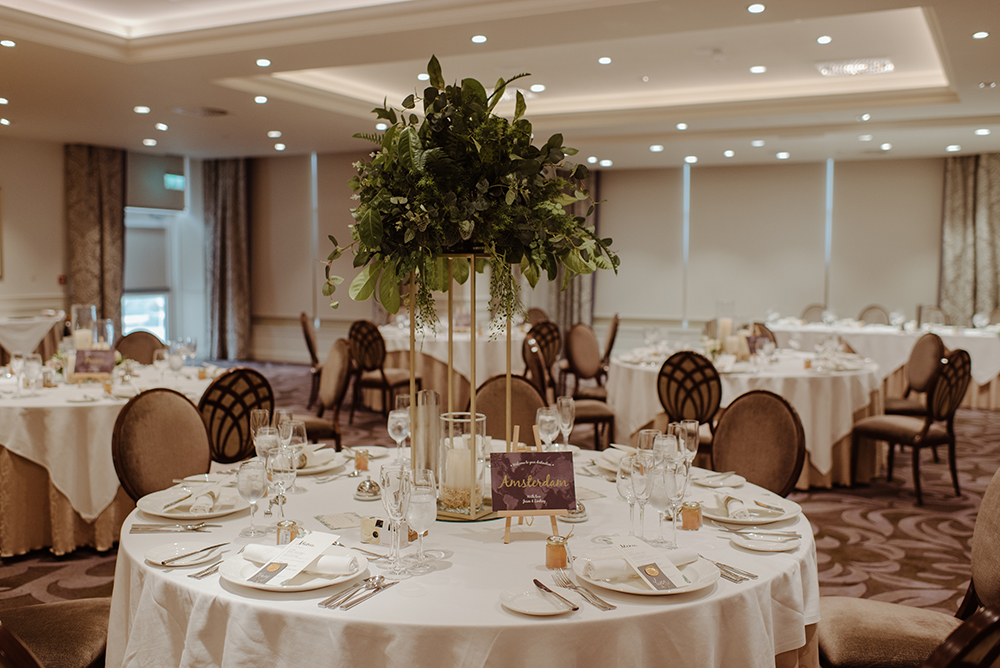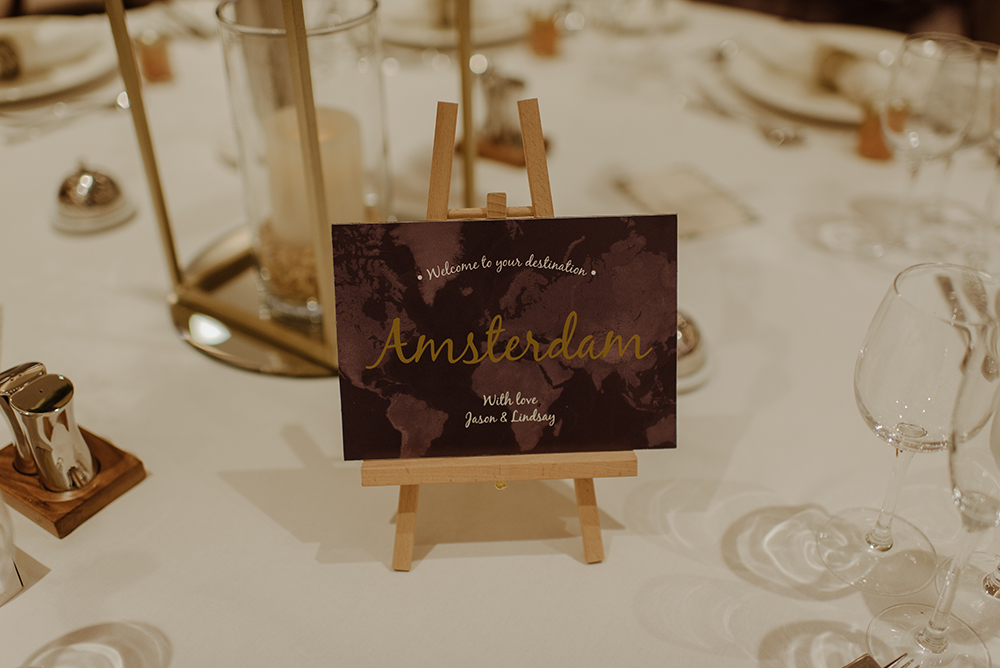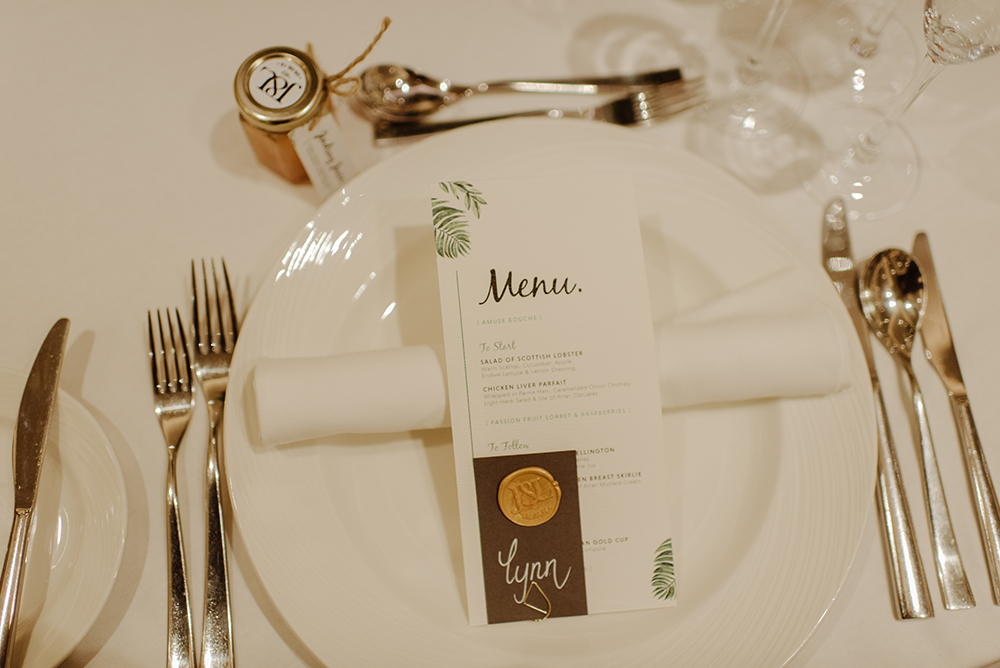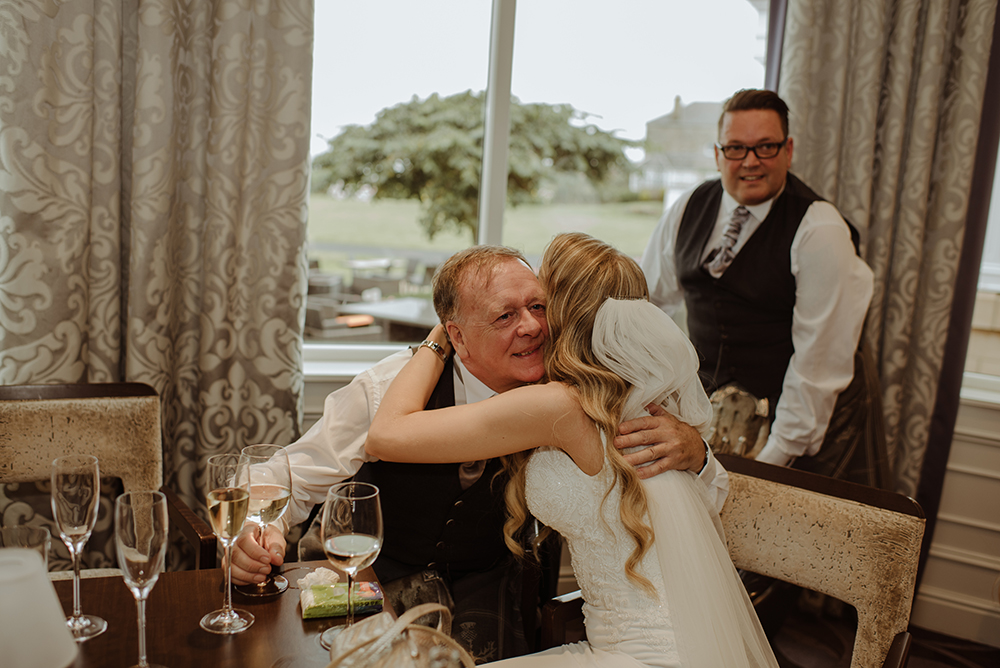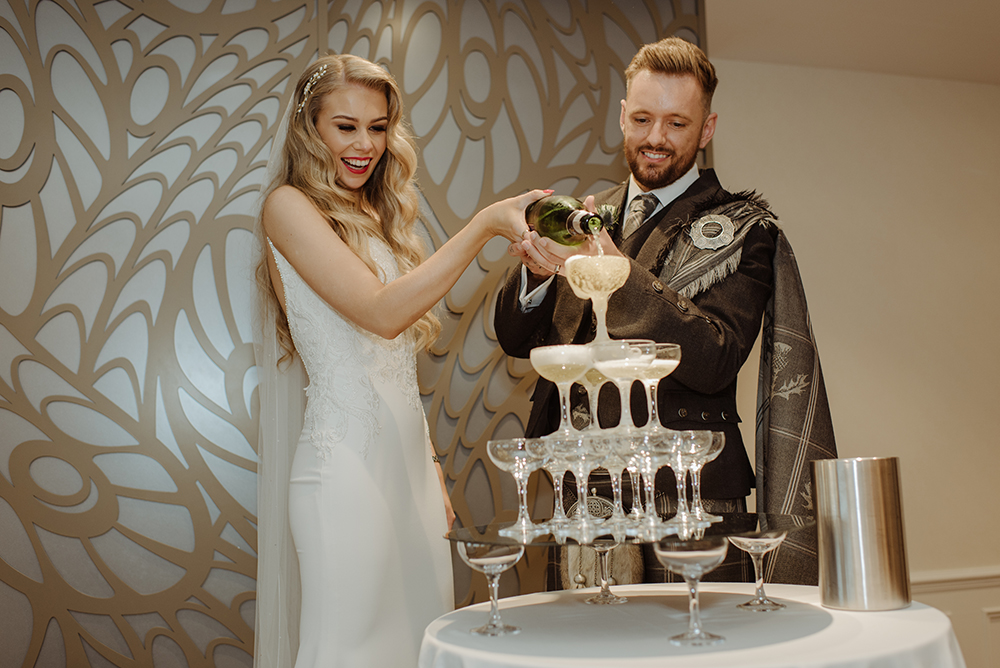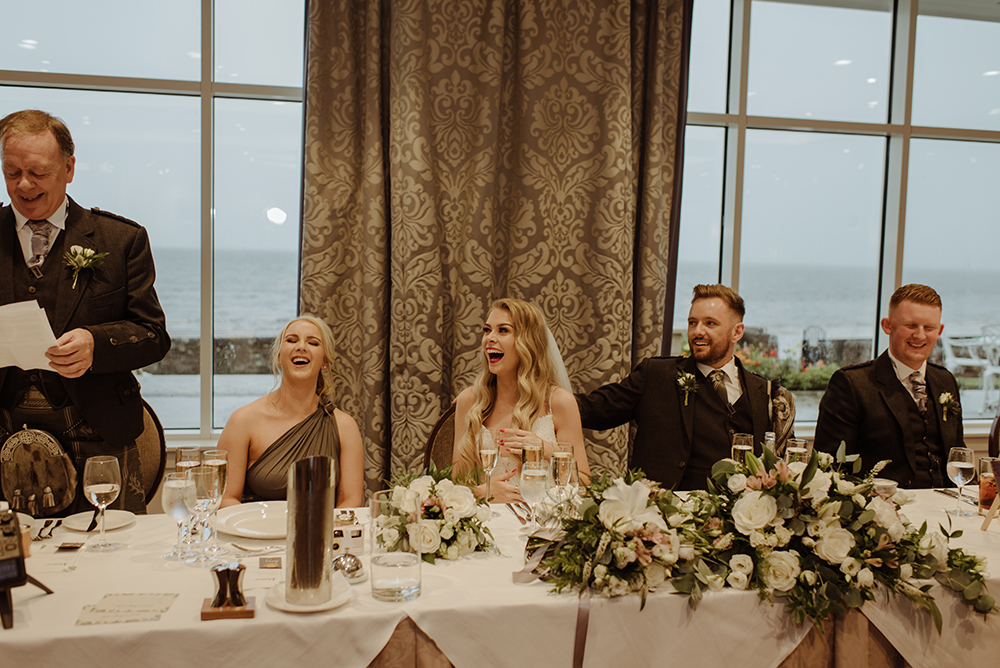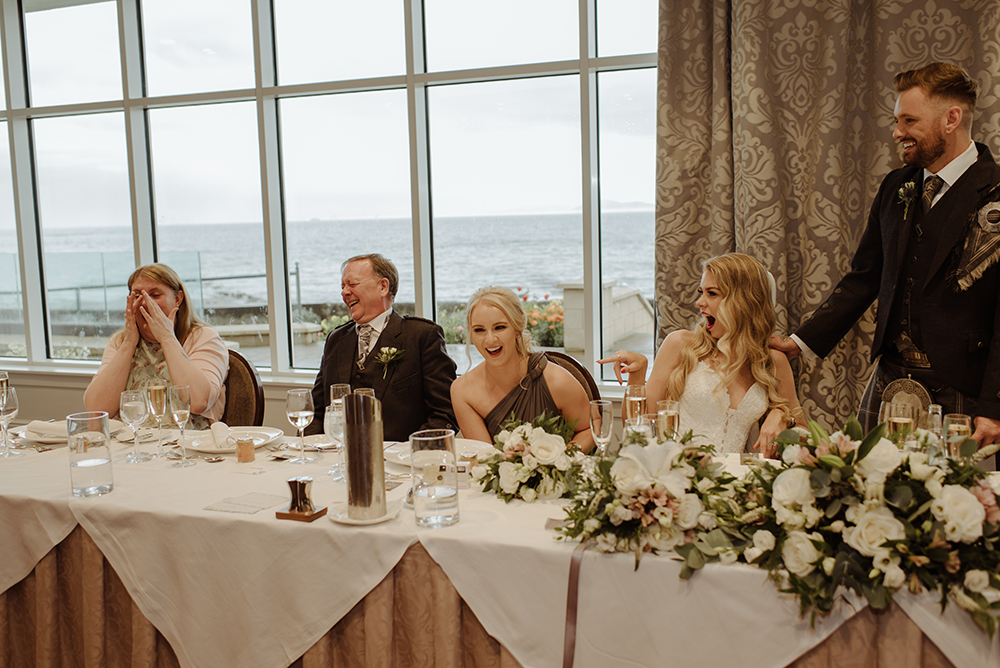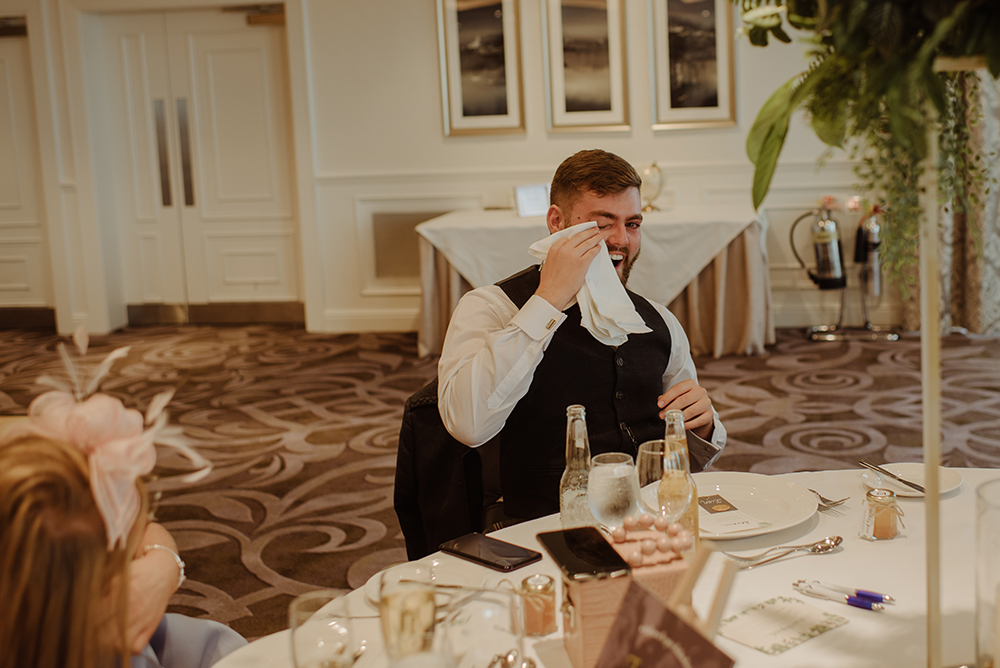 Our meal was just amazing, with courses like salad of Scottish lobster, beef wellington and lemon tart. The staff at Seamill Hydro were so amazing.
There was an issue with one of our suppliers and they couldn't have handled the situation better.
Martin and Lauren were exceptional at keeping the flow of the day, making everyone feel special and as if you were the only couple to ever have a wedding there.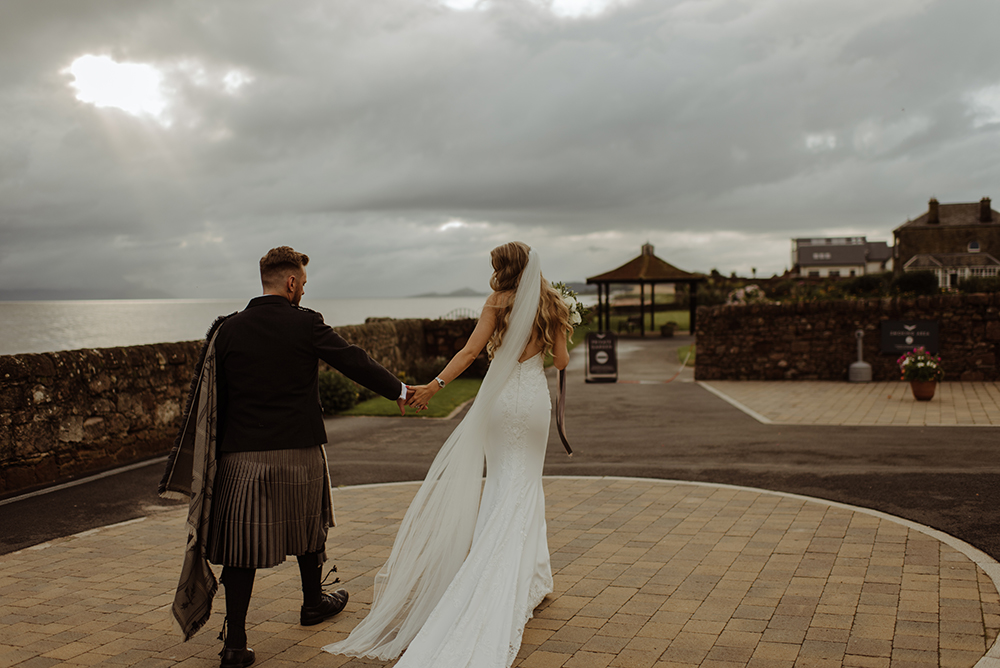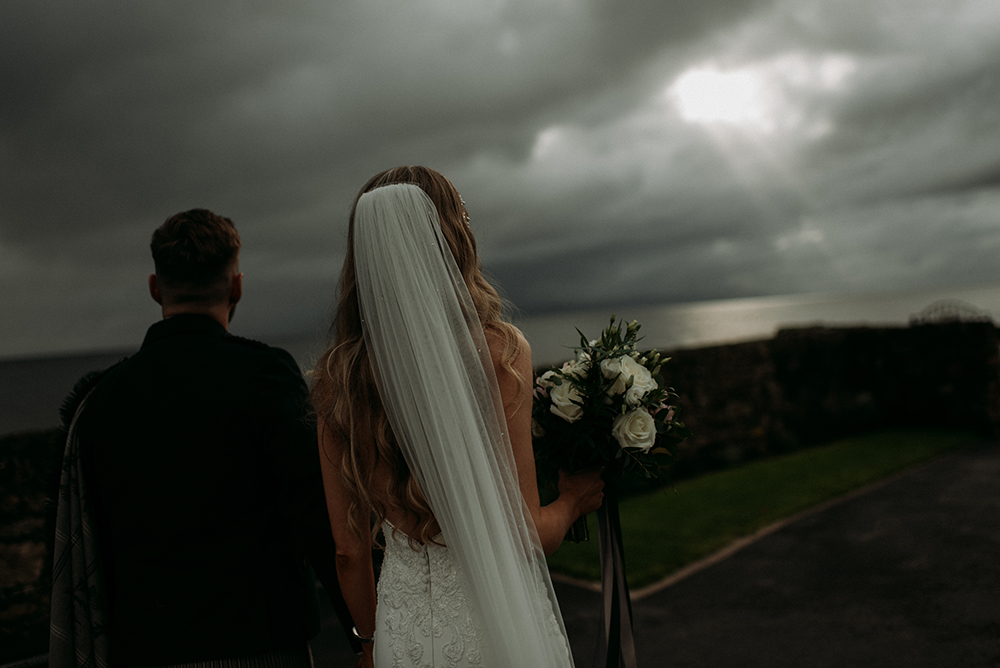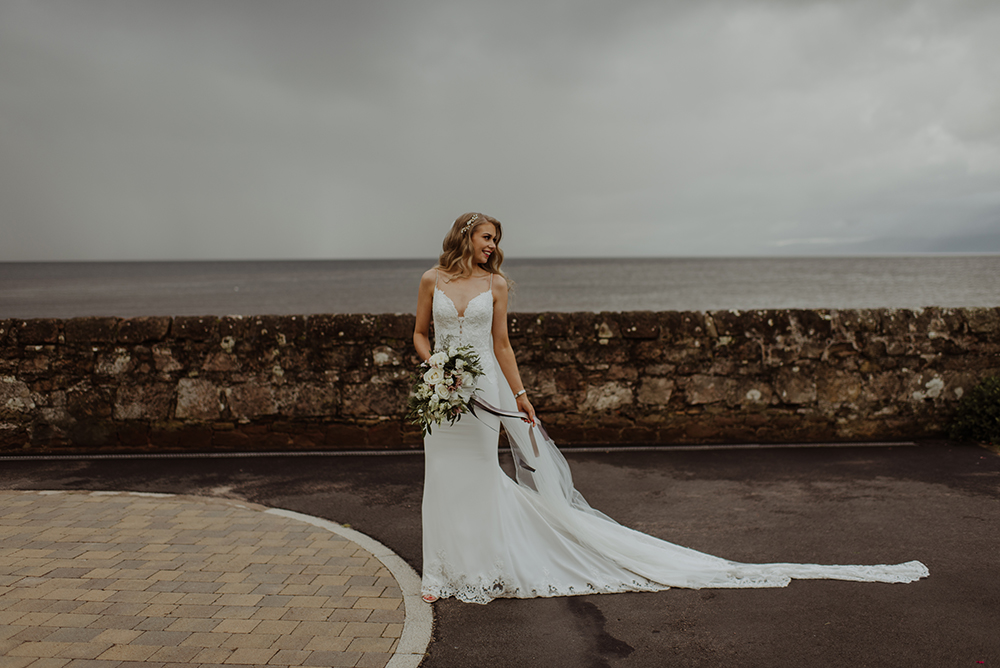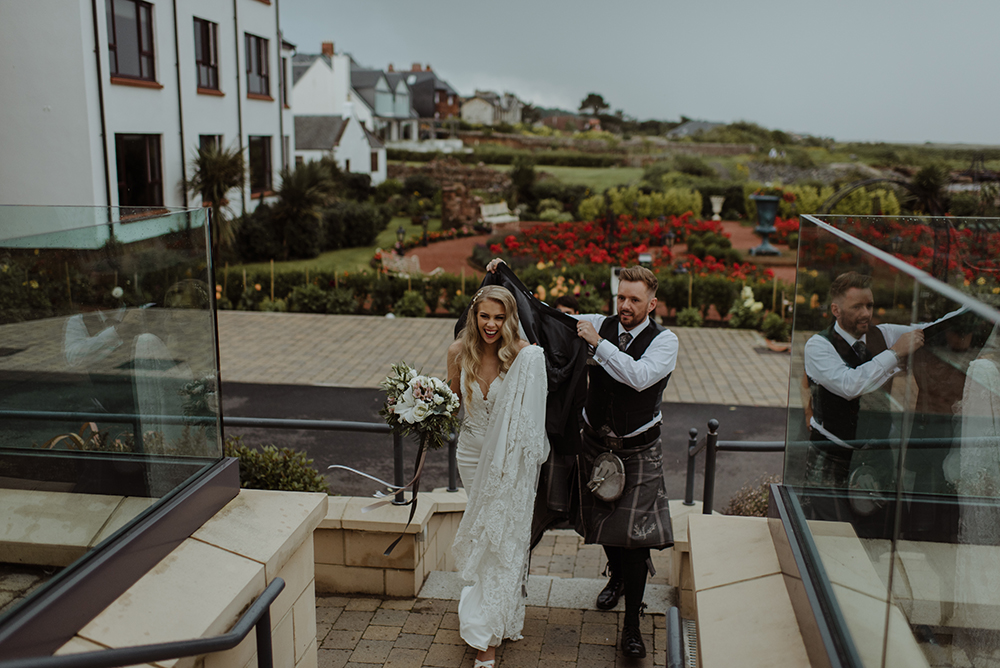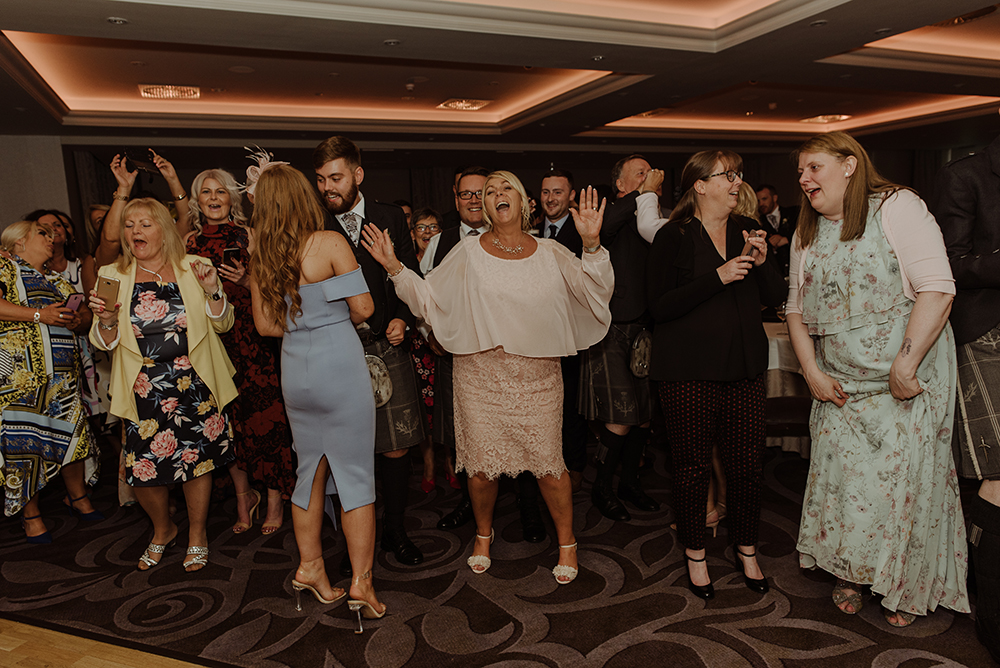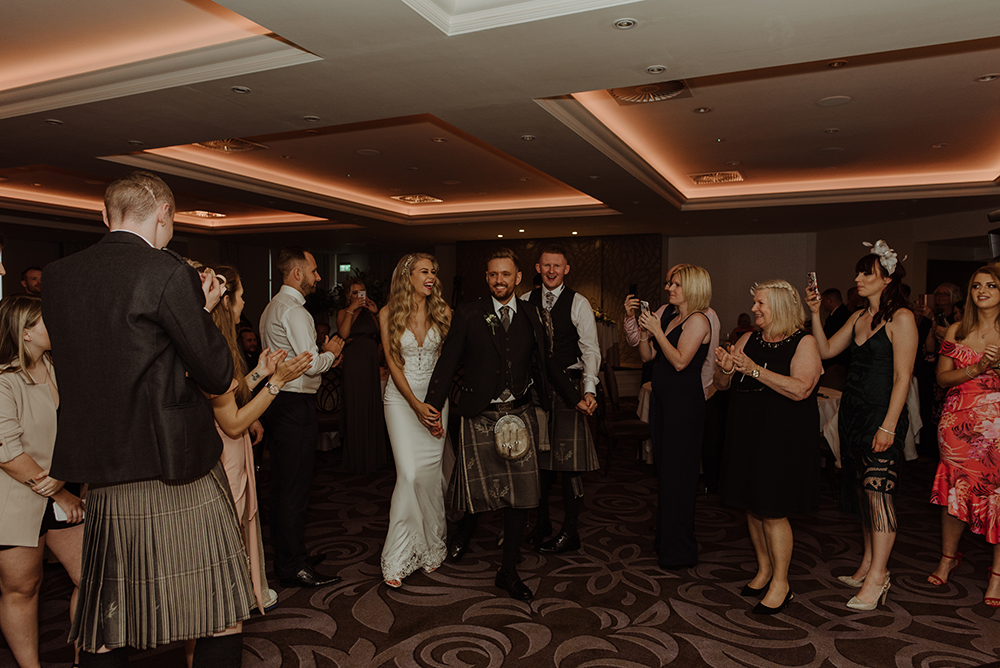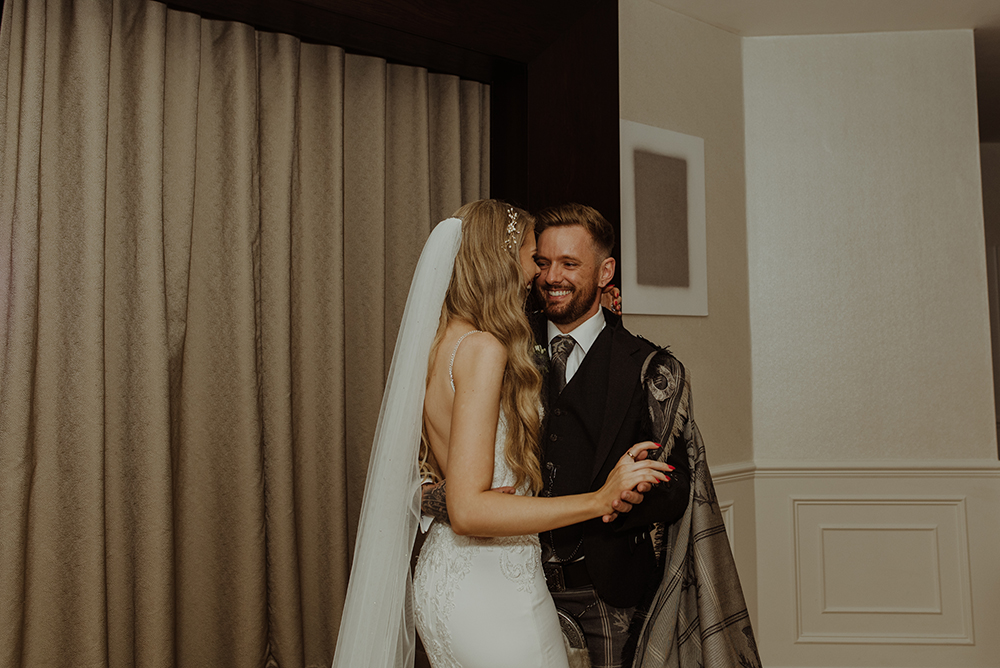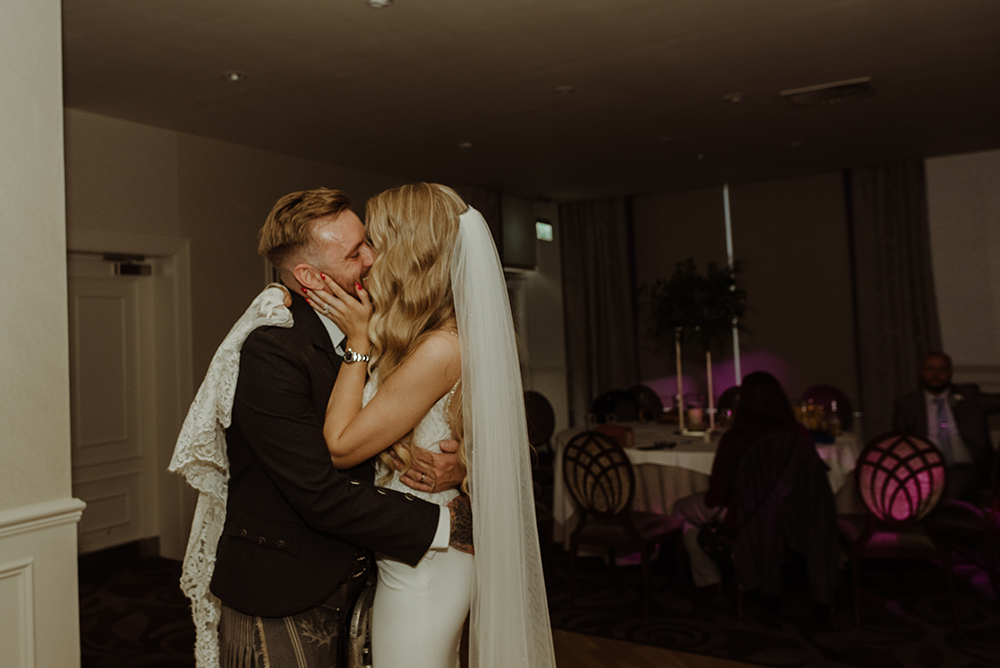 We opted to have our honeymoon a month after the wedding, as I've heard lots of people talking about the wedding blues!
We definitely felt a little sad that it was all over, but we had major excitement looking forward to our trip, and that helped a lot."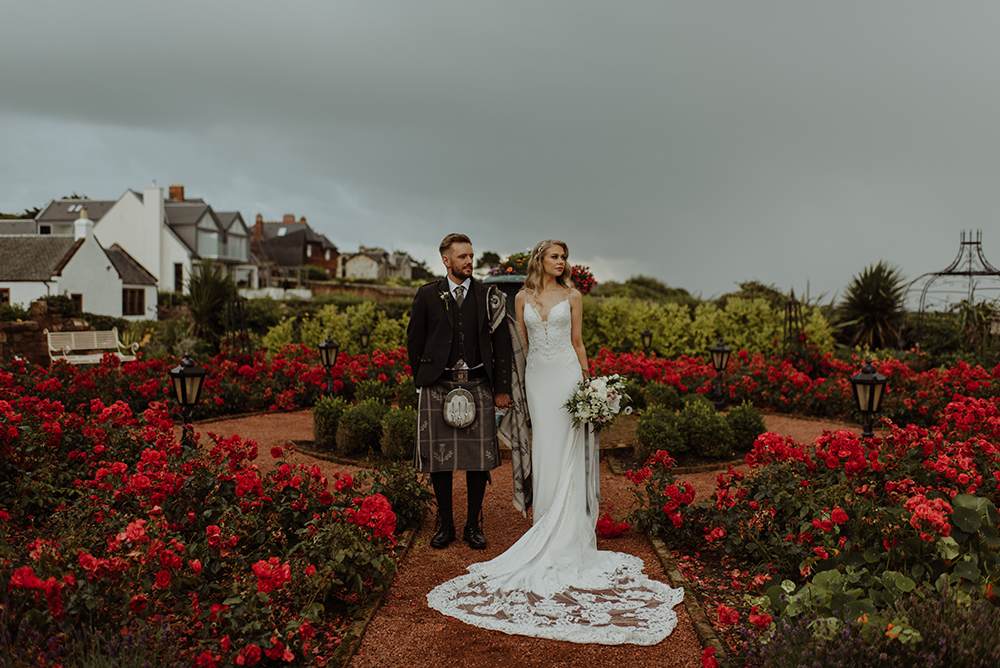 Venue: Seamill Hydro Hotel | Photographer: Neil Thomas Douglas Photography
Videographer: RPL Weddings | Celebrant: Wilson Butler Humanist Celebrant
Transport: Doigs Coaches
Dress: Enzoani from Reeta Fashions | Bridesmaids' dresses: Etsy | Groom's kilt outfit: Kilts 4 U
Cake: Marie-Clare Cake Design | Florist: Paperwhite Floral Design
Daytime music: Meredith McCrindle Harpist + Andy Lucas Piano | Evening music: Devotion Weddings + Saxingh
Stationery: The bride – Lindsay Neill Graphics 
Hair: Pin-Up Hair Glasgow | Make-up: Louise Ballantine Makeup Artist