Surprise wedding at Kimpton Blythswood Square Hotel, Glasgow
Brides Sinead and Stephanie invited their loved ones to a surprise 30th birthday at Glasgow's Kimpton Blythswood Square Hotel.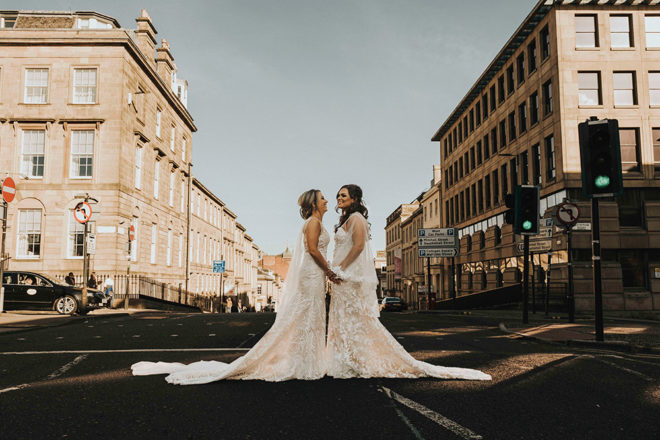 Sinead and Stephanie tell us all the details of their gorgeous day, captured by Dave Fallon Photography…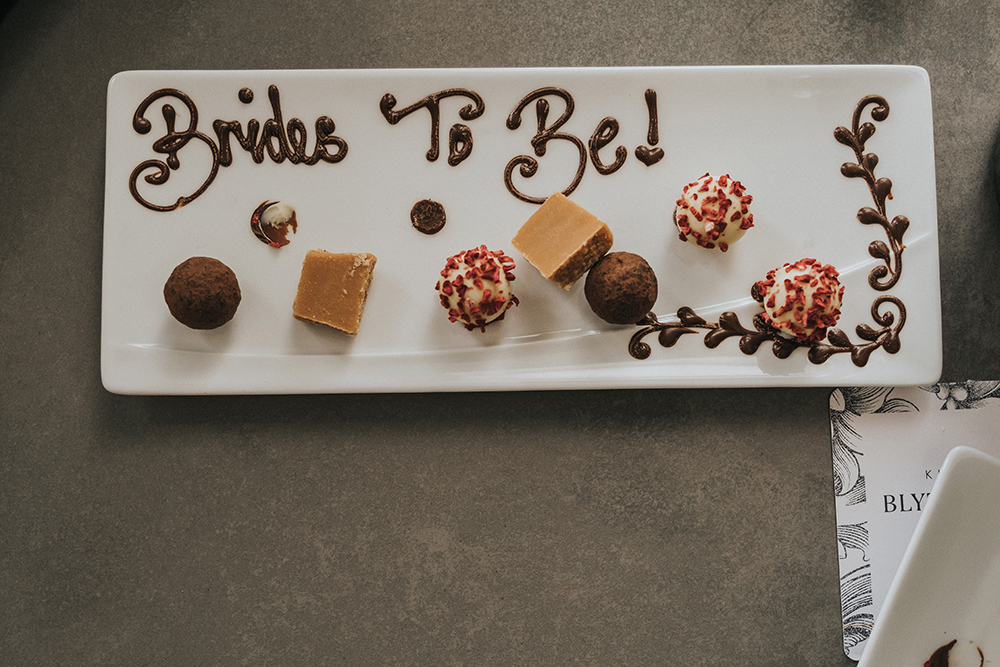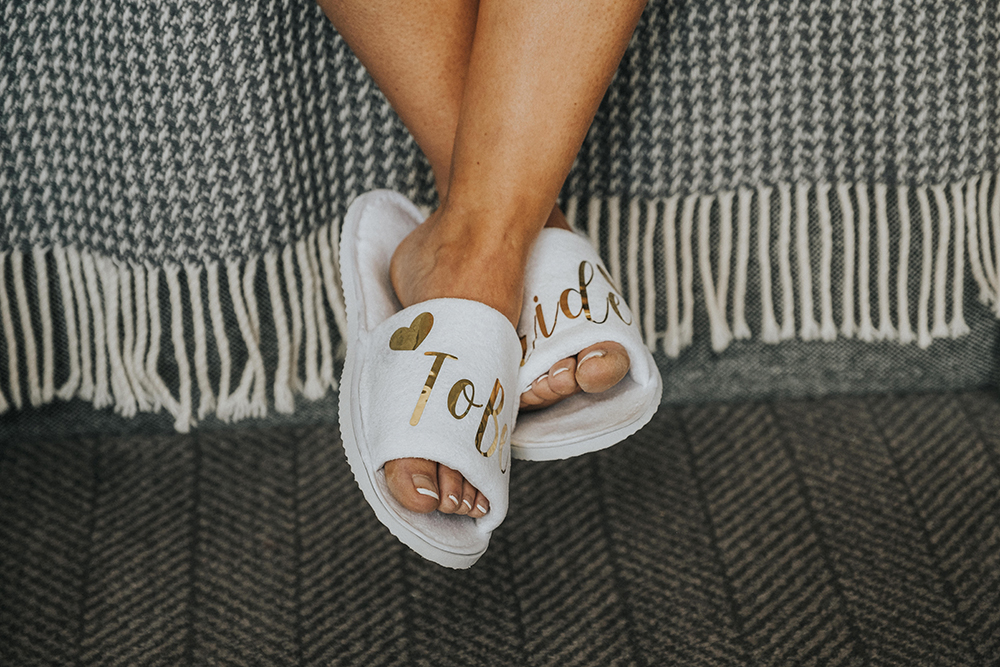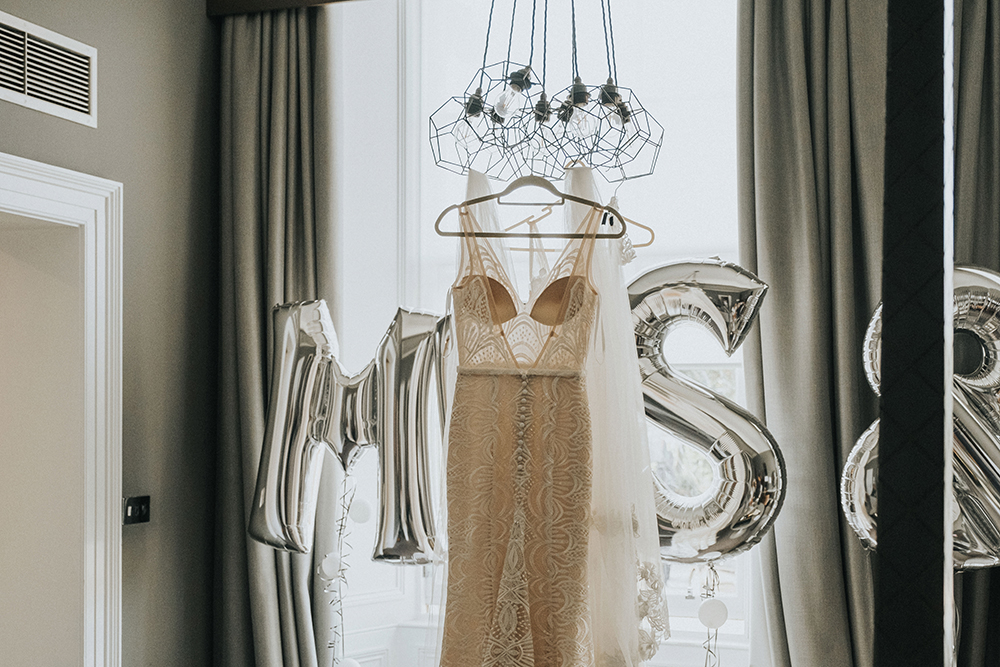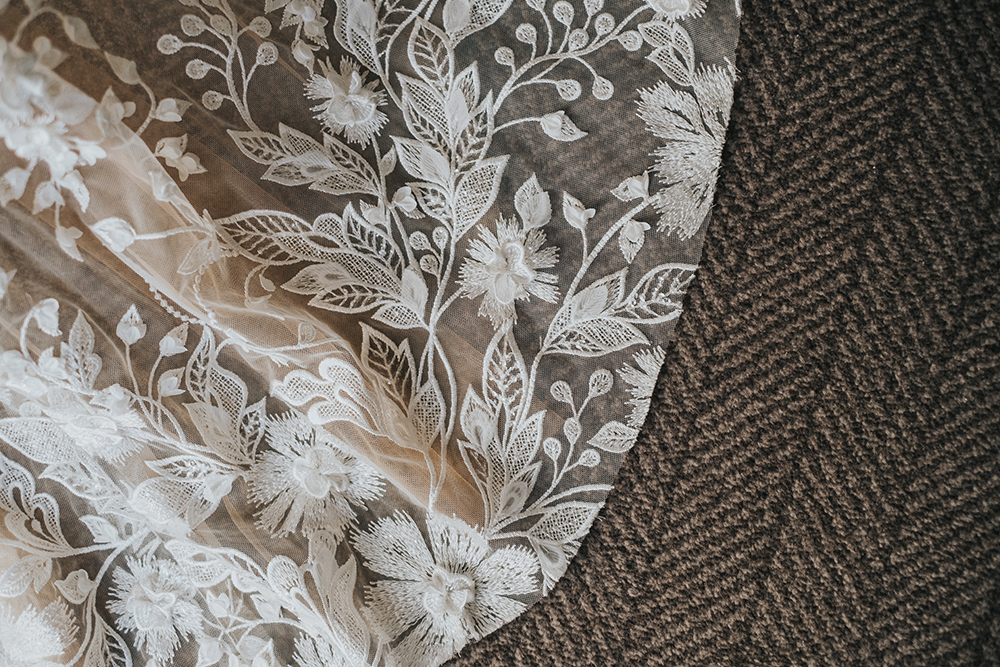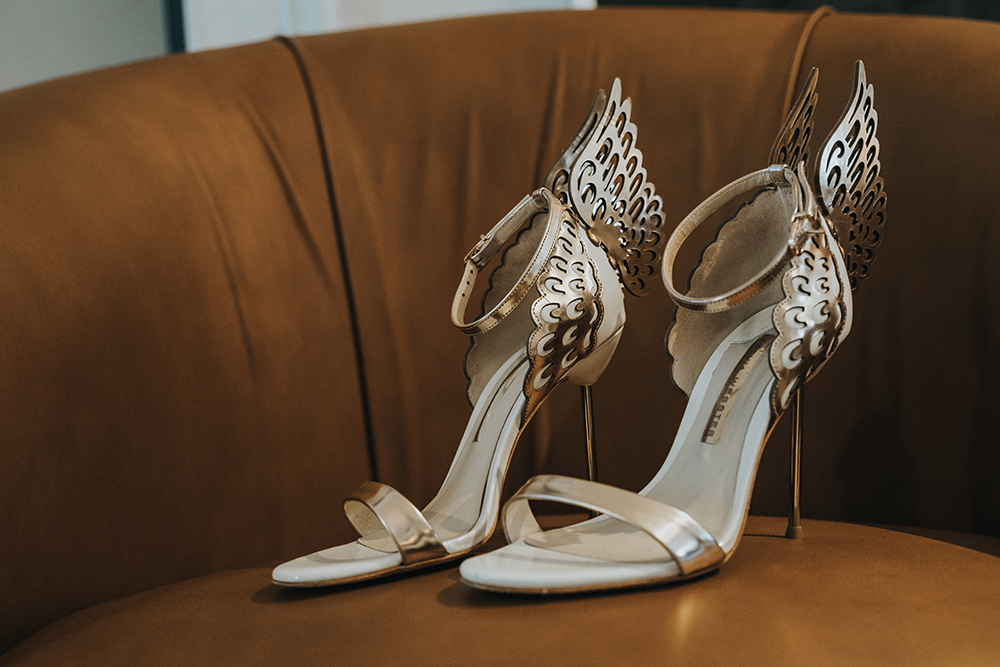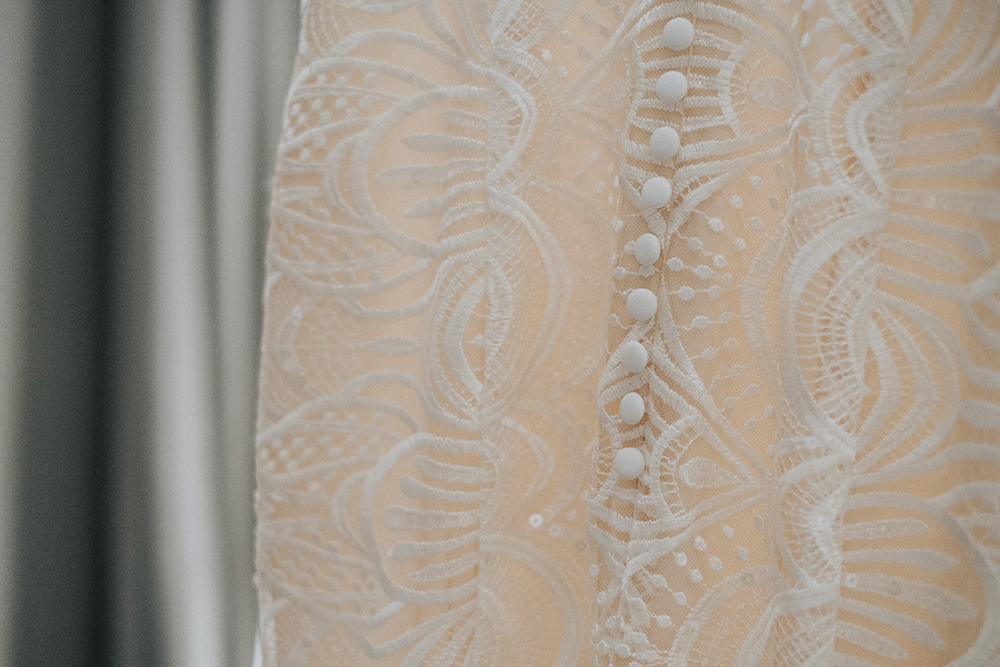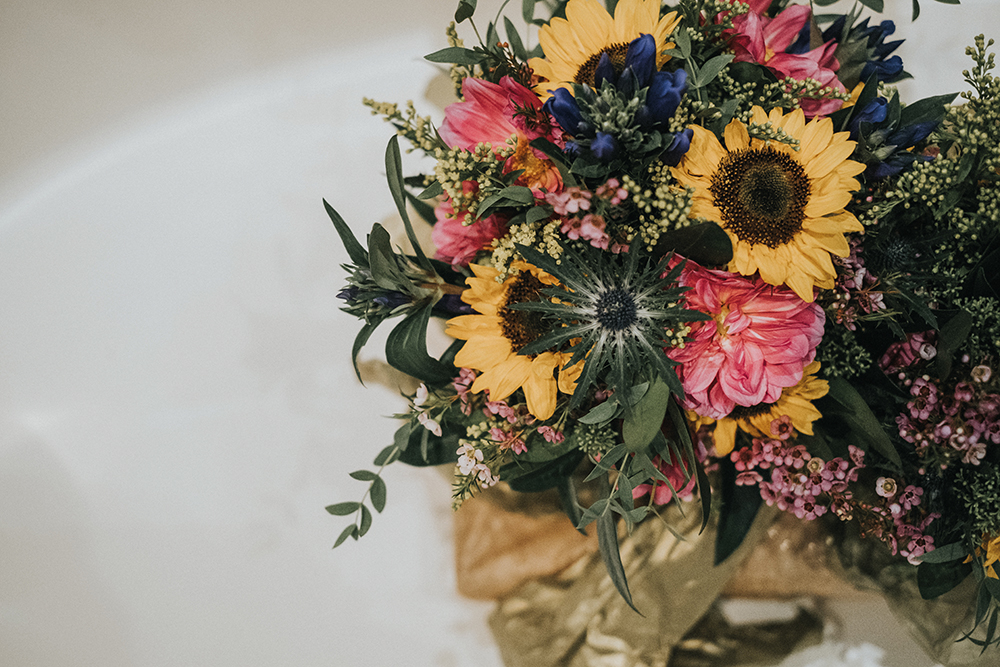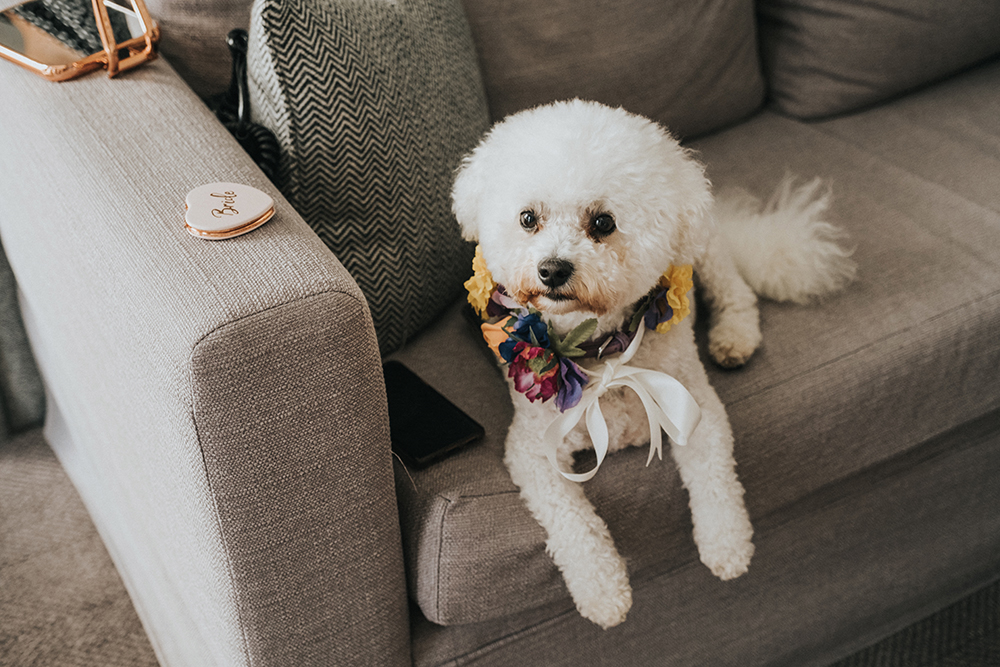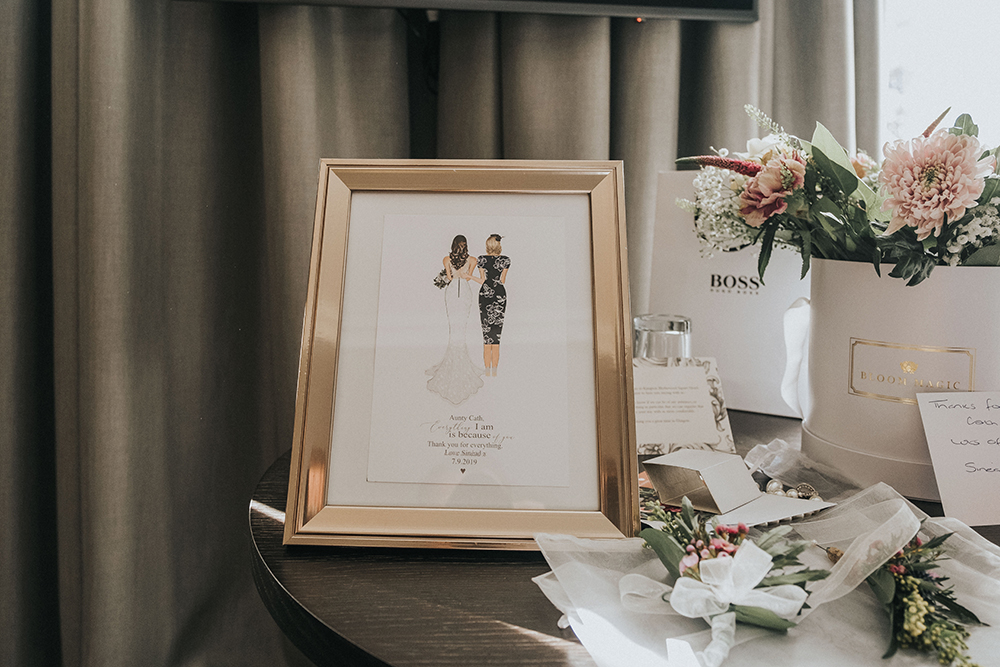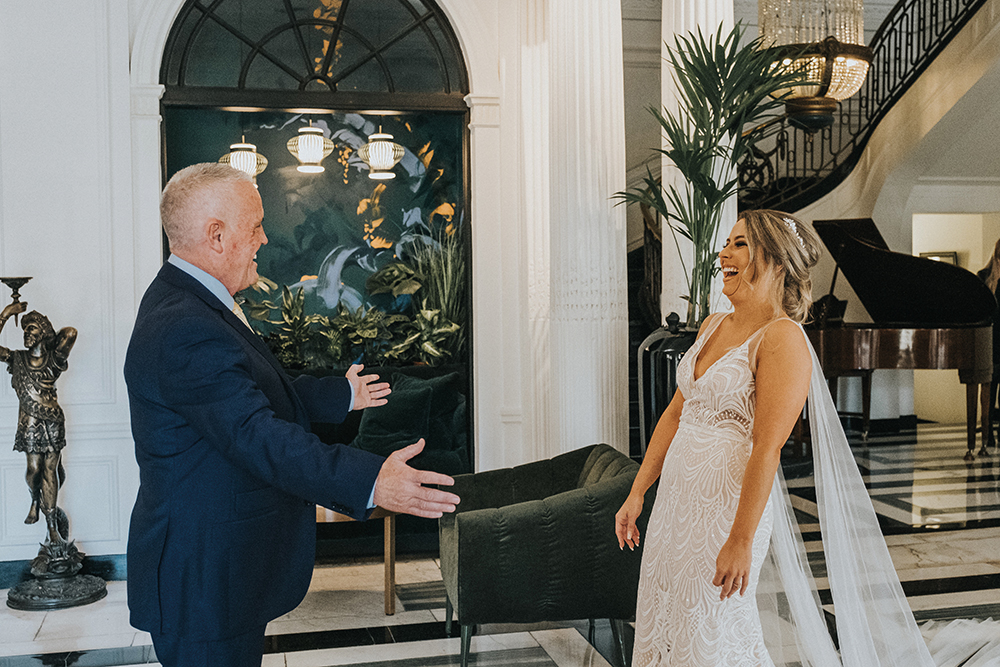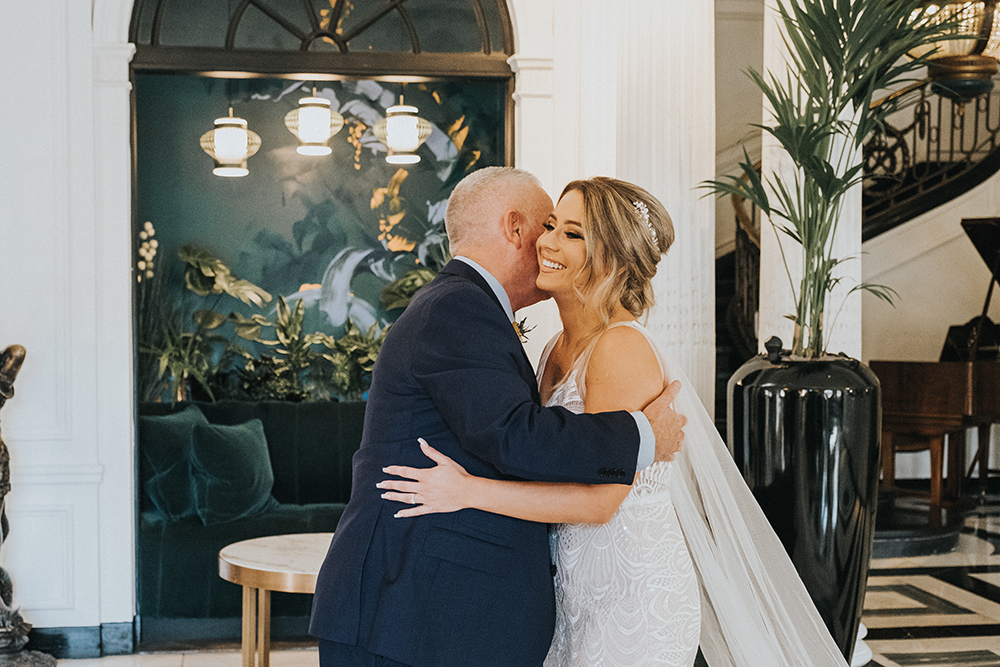 "We met on an app (just before the Tinder era), then Stephanie asked me out for a Nando's with a mutual friend.
She called me that night and managed to keep me on the phone chatting for about five hours.
For Stephanie's 29th birthday I took her to Paris.
We went to the Moulin Rouge show before the Eiffel Tower.
She had drunk lots of champagne and wine and when it came to it I couldn't get her to sit down; she was too busy taking selfies with the tower.
I waited until it was lit up and sparkling and whipped out the ring.
Originally we decided to marry abroad but it would have meant waiting much longer and, more importantly, it wouldn't have been legal for us.
I suggested we have a birthday party – we turned 30 in the same week – and surprise everyone with a wedding.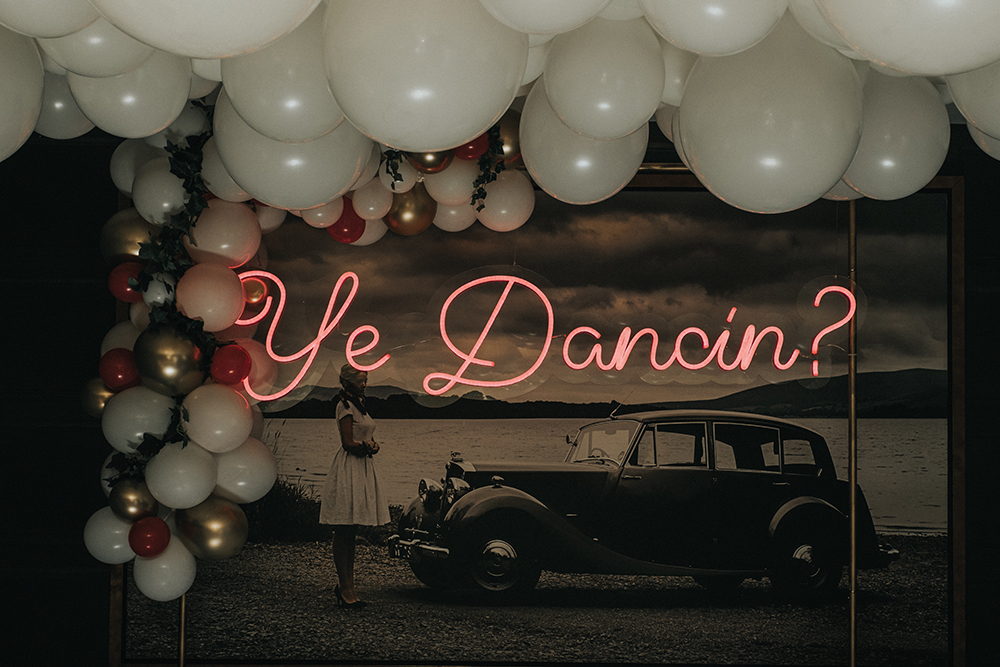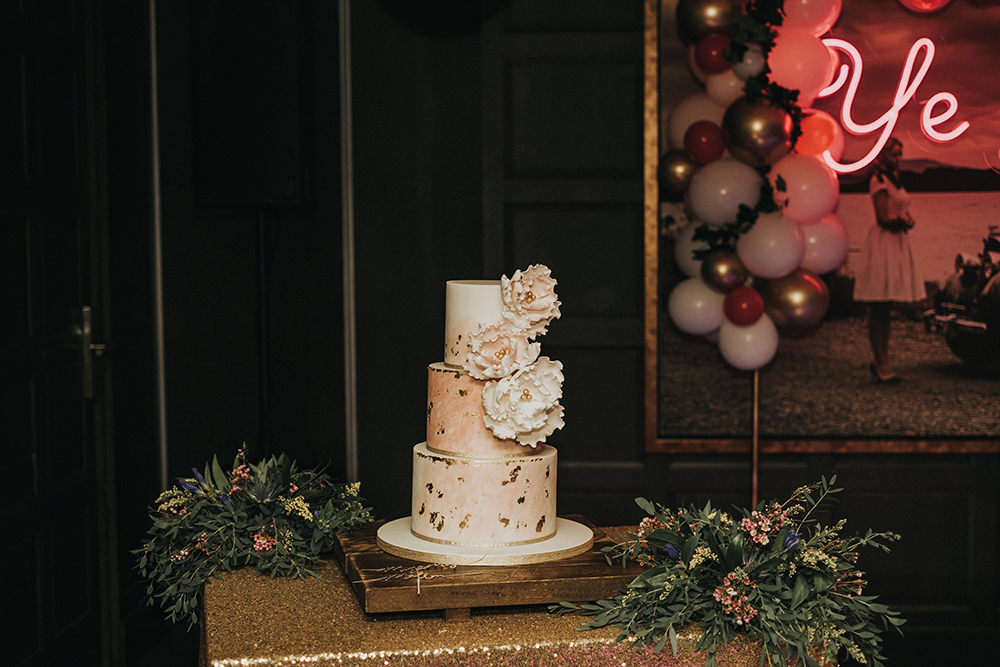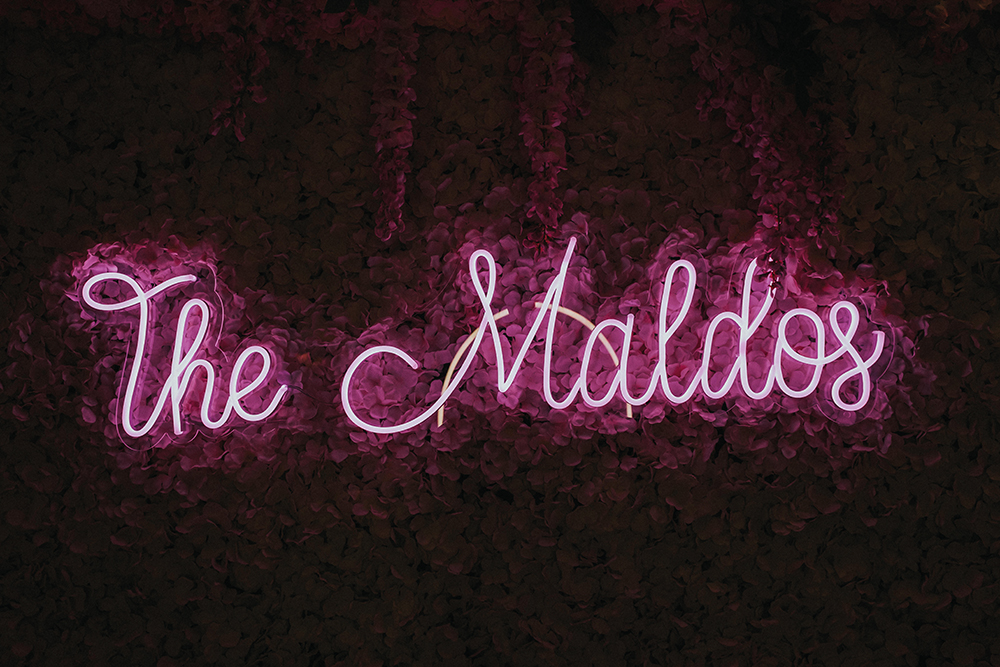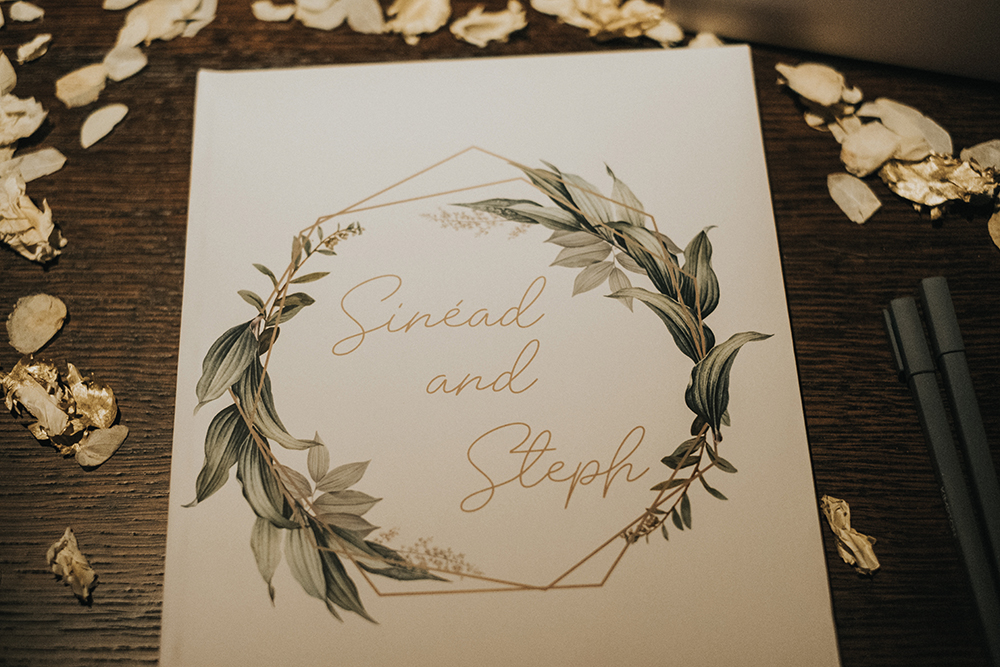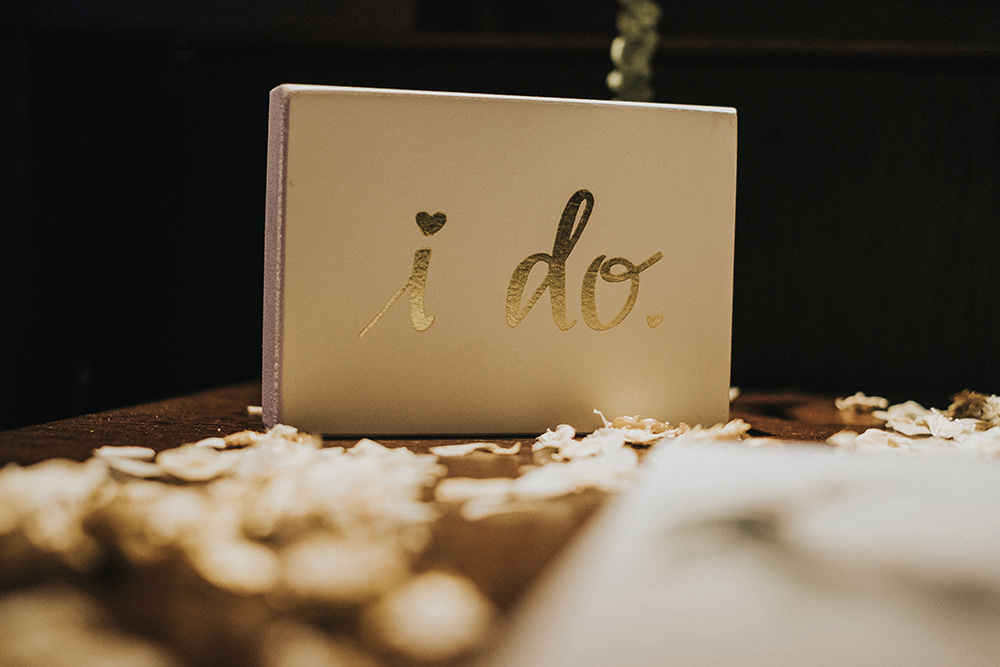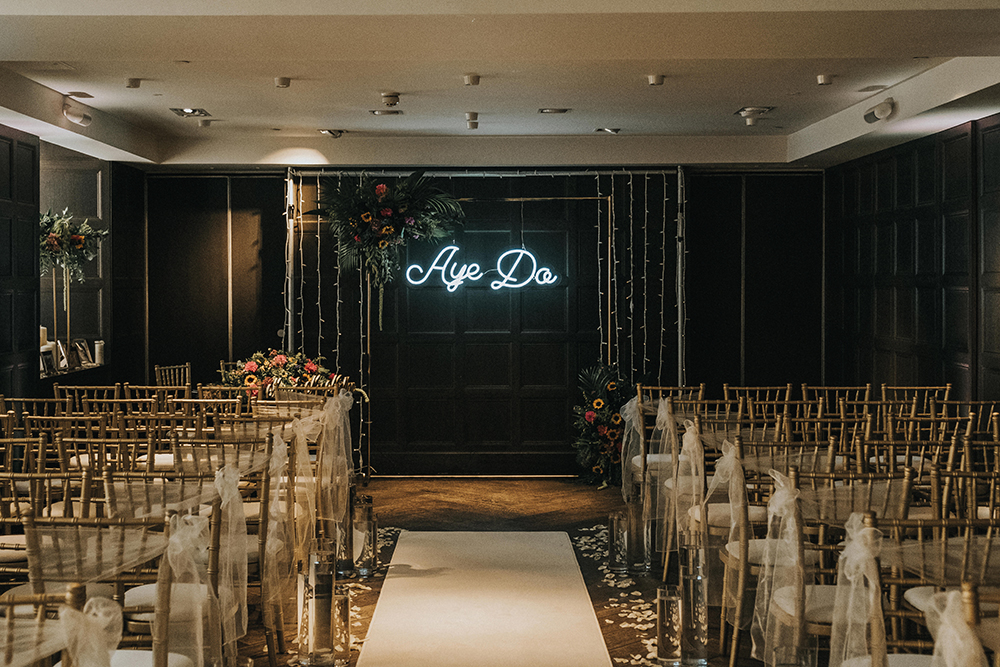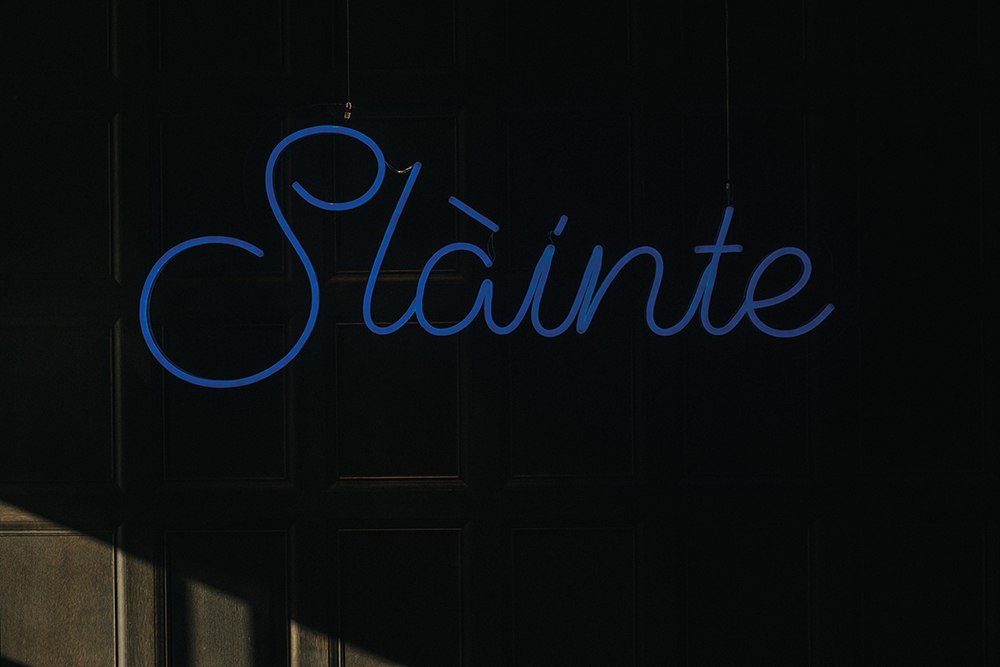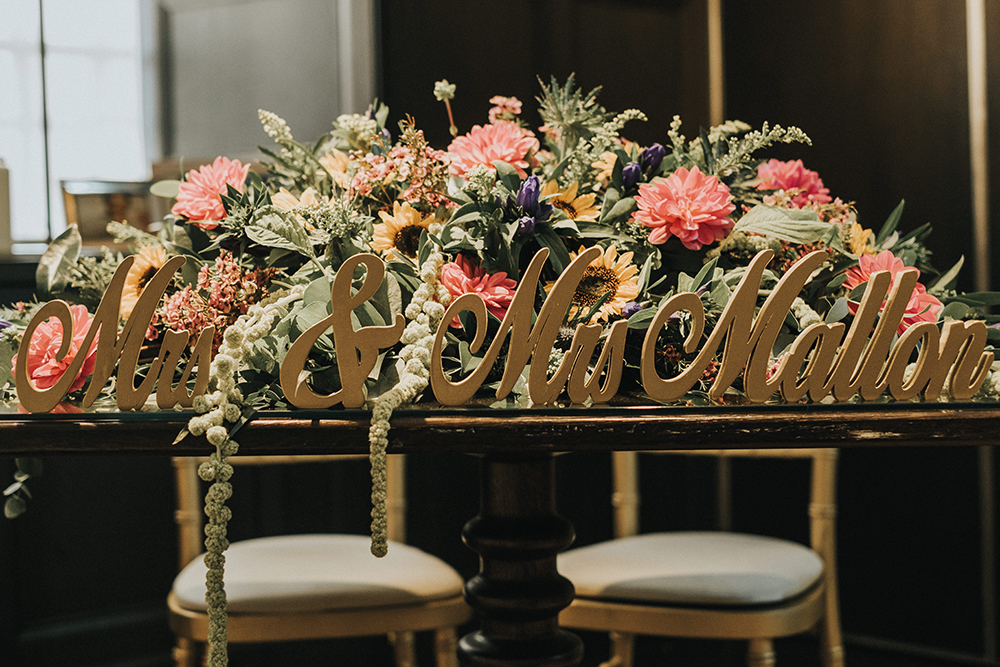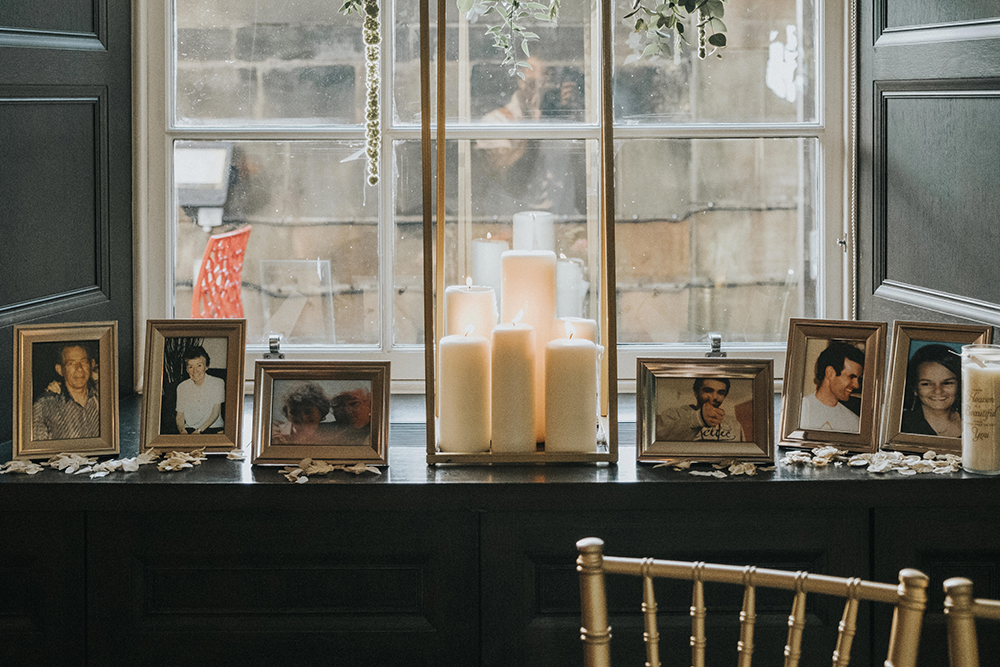 As it was a fun surprise wedding we went for colourful flowers with loads of greenery and golds.
The LED 3D mirrored dance floor and ceiling of balloons were a big hit.
My Made With Love Bridal dress was the first I tried on.
I chose a cape made to go with it instead of a veil as nothing was really traditional about this wedding and a veil didn't feel right.
I called Stephanie and suggested she come try on some dresses [at the boutique] too!
The night before, we stayed at the Blythswood.
Still in 007 mode, we ordered room service and had a quiet night watching movies.
[The next day] when hair and make-up began, we enjoyed champagne as guests began to text about the surprise birthday party.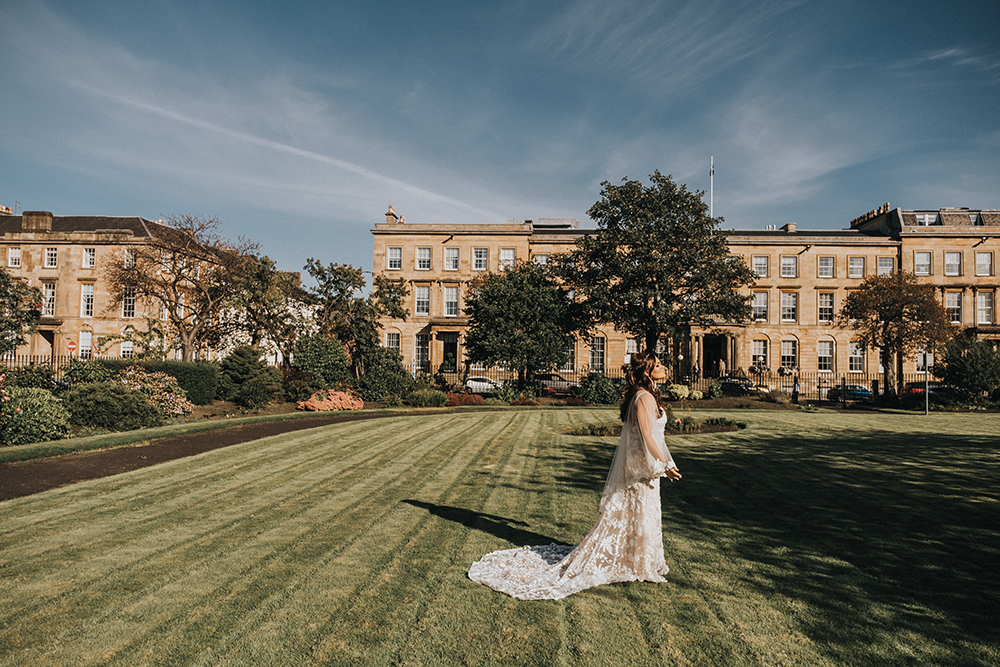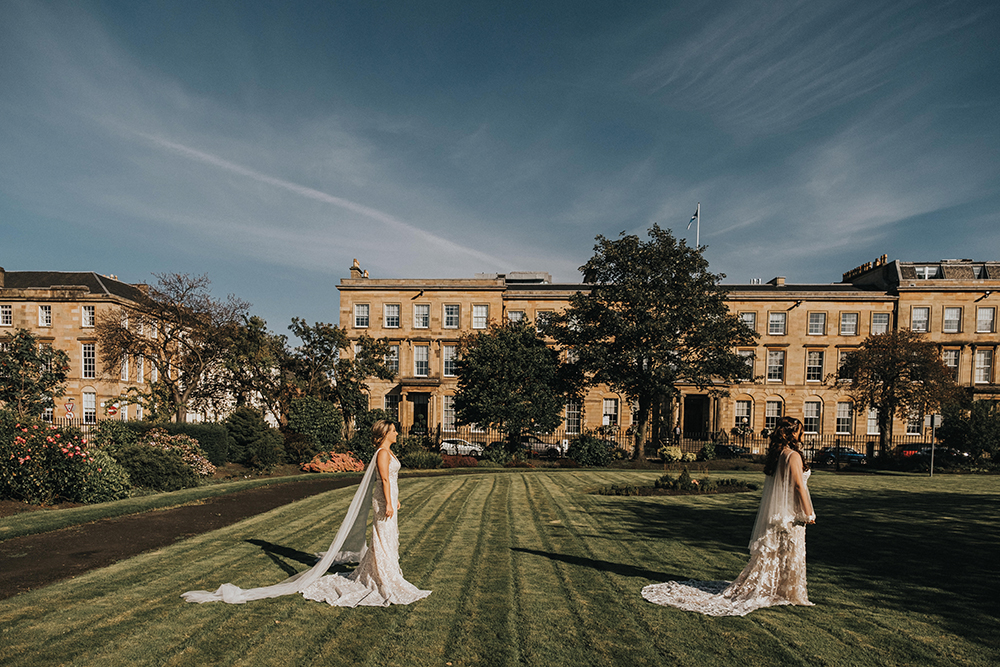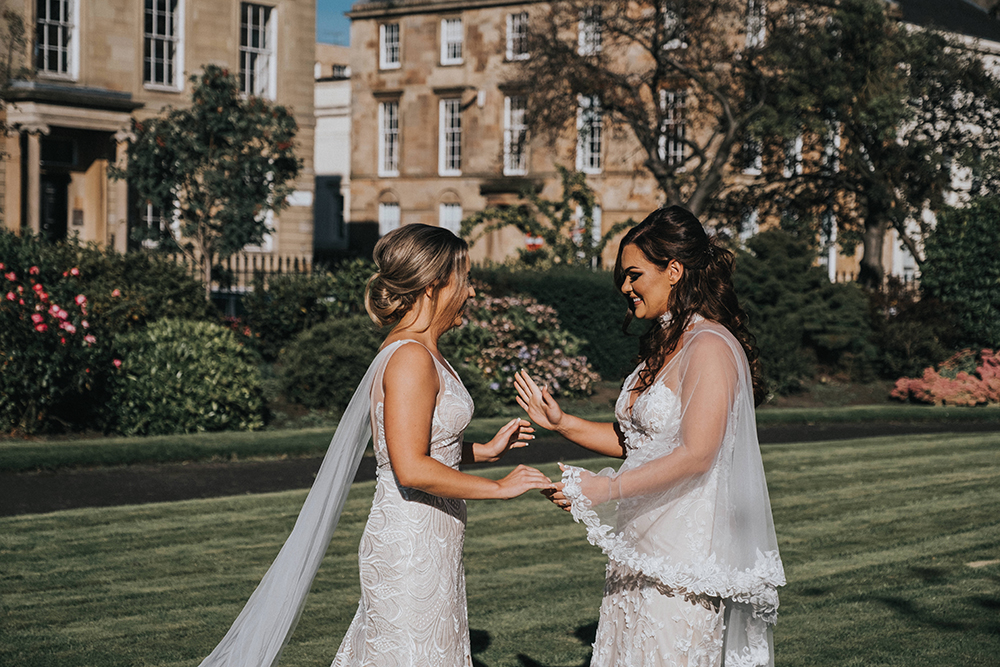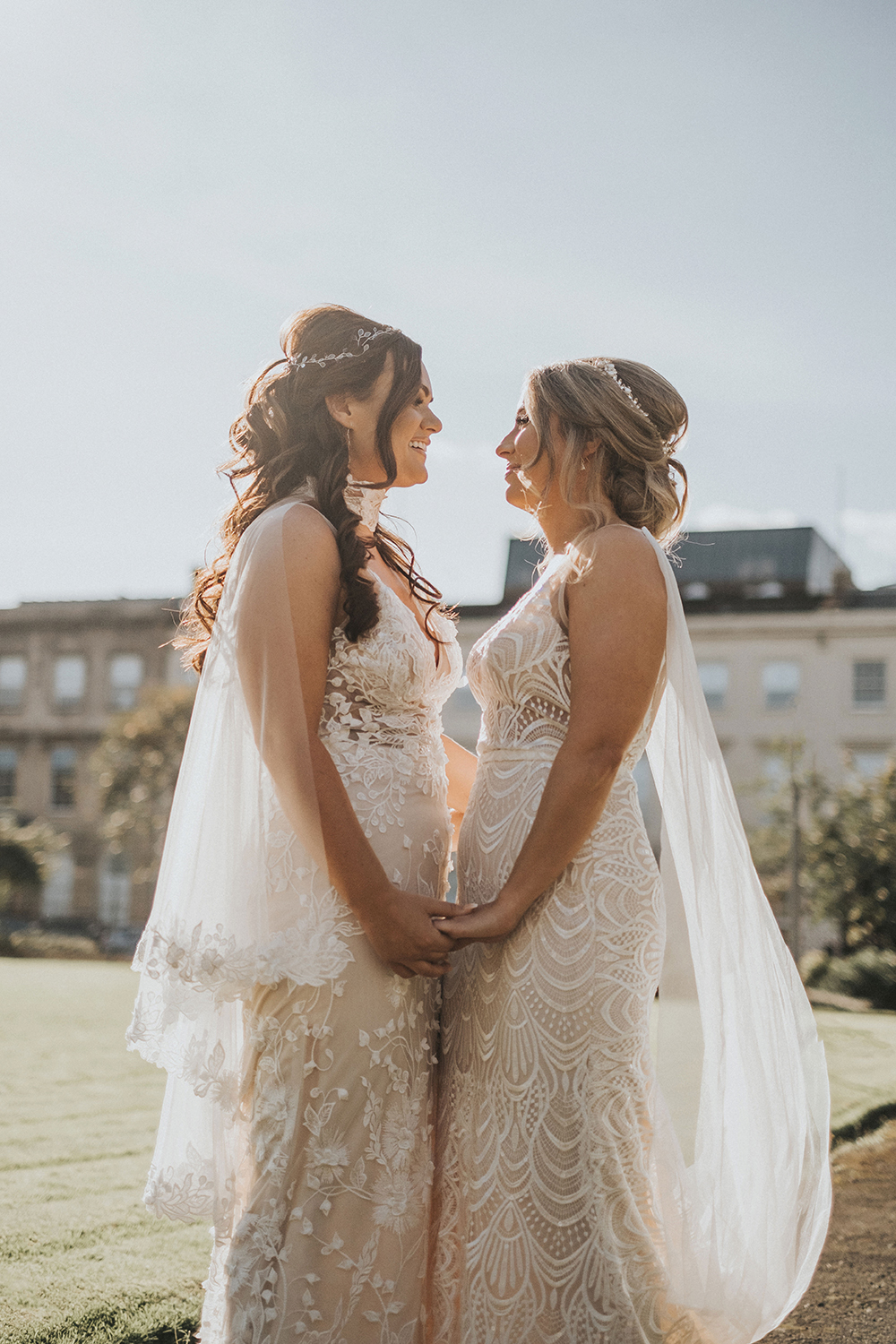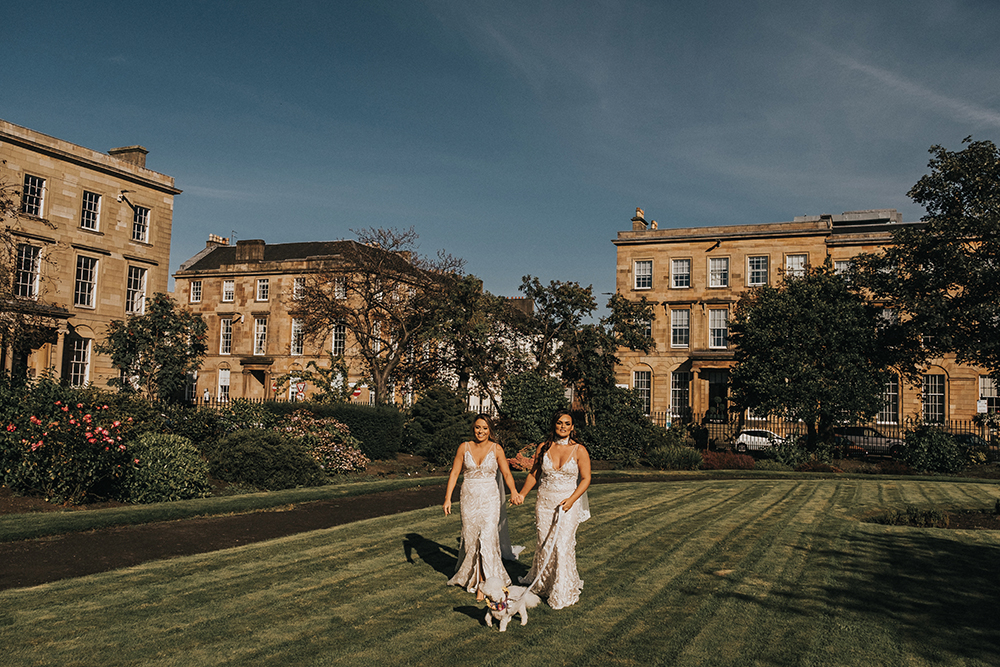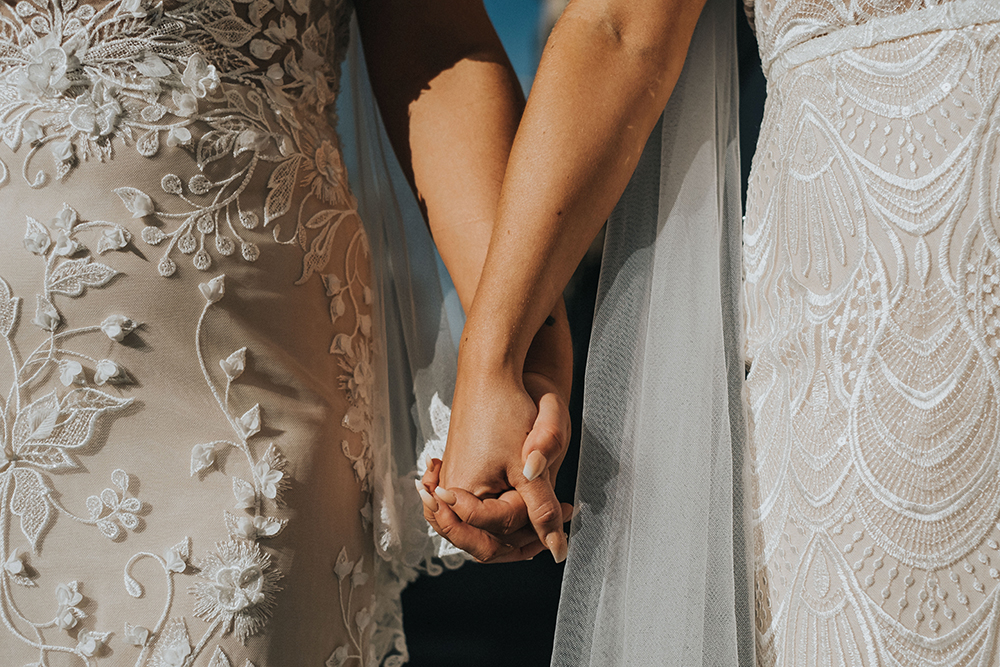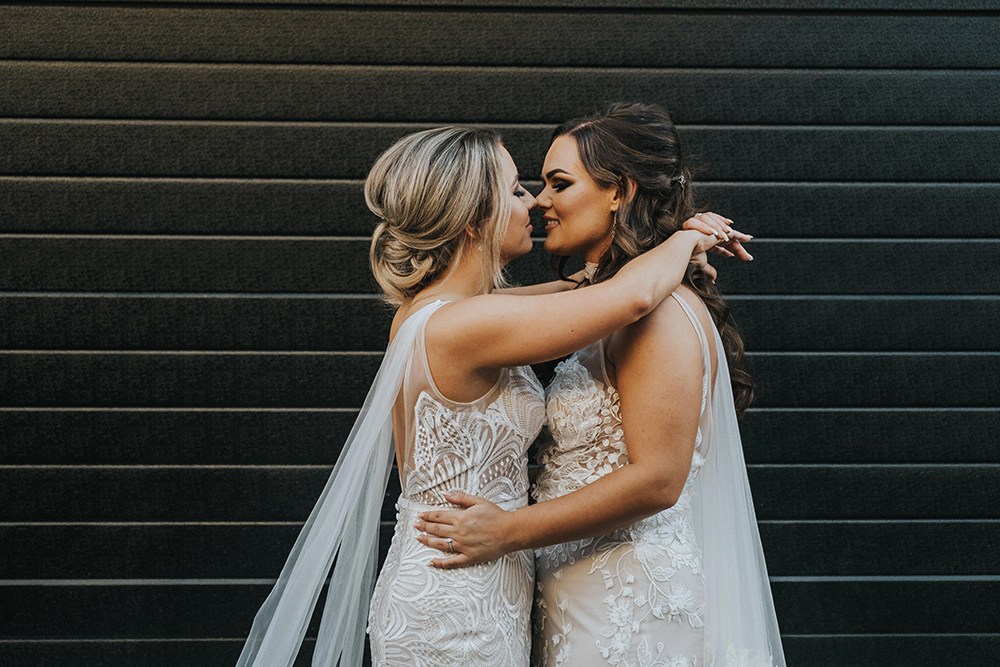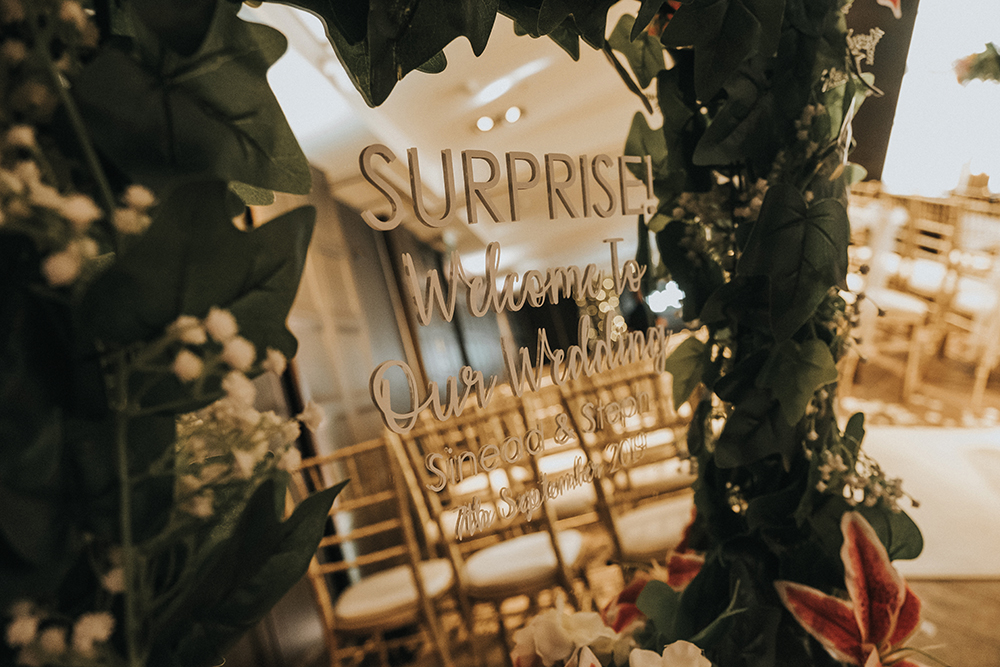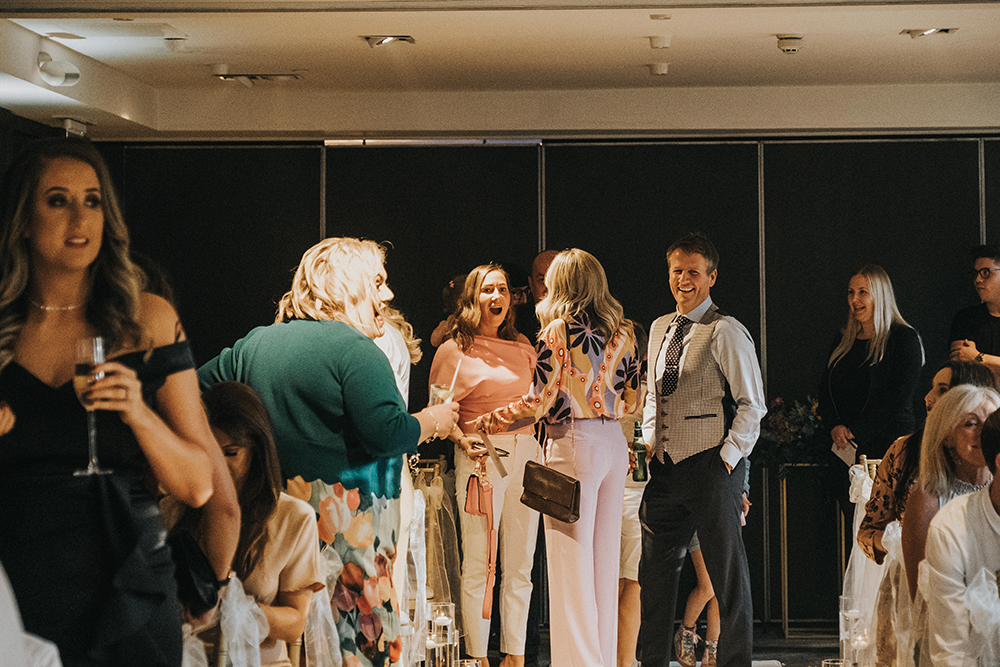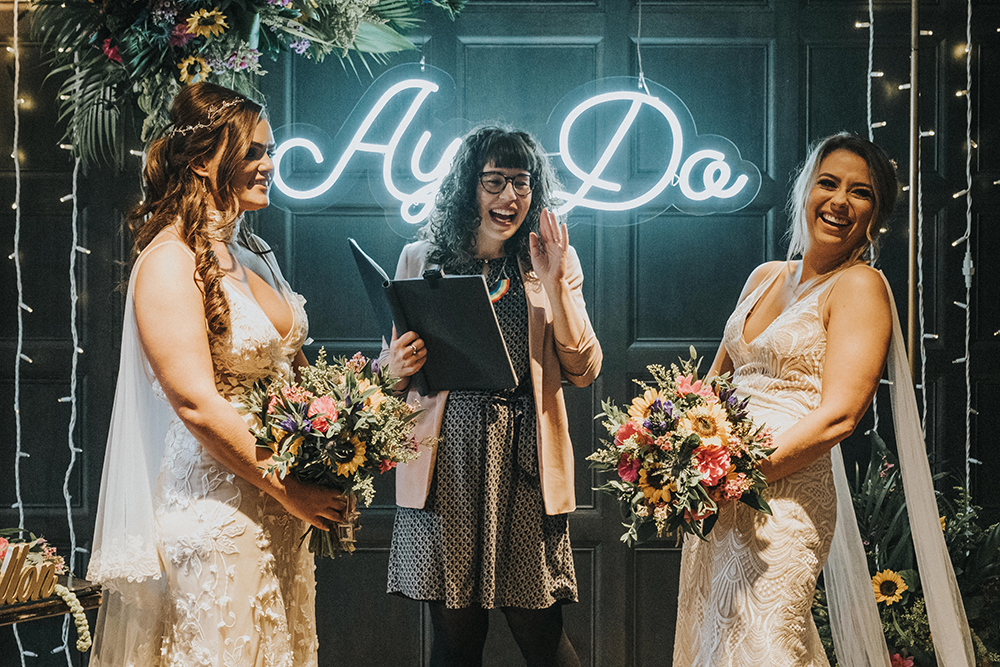 Stephanie says "before the ceremony we stood outside and there was the most hyper-loud sound of everyone reacting to the surprise!
"I sang my vows to an acoustic version of Sigala's Came Here For Love.
It was all a bit of a blur because I had some one-liners in the song that people laughed to, cheered to, cried to."
We got our best mates up during the ceremony to have a shot with us as a truce for not letting them in on the secret.
We also got our sisters to sign our marriage certificate so they still had a role.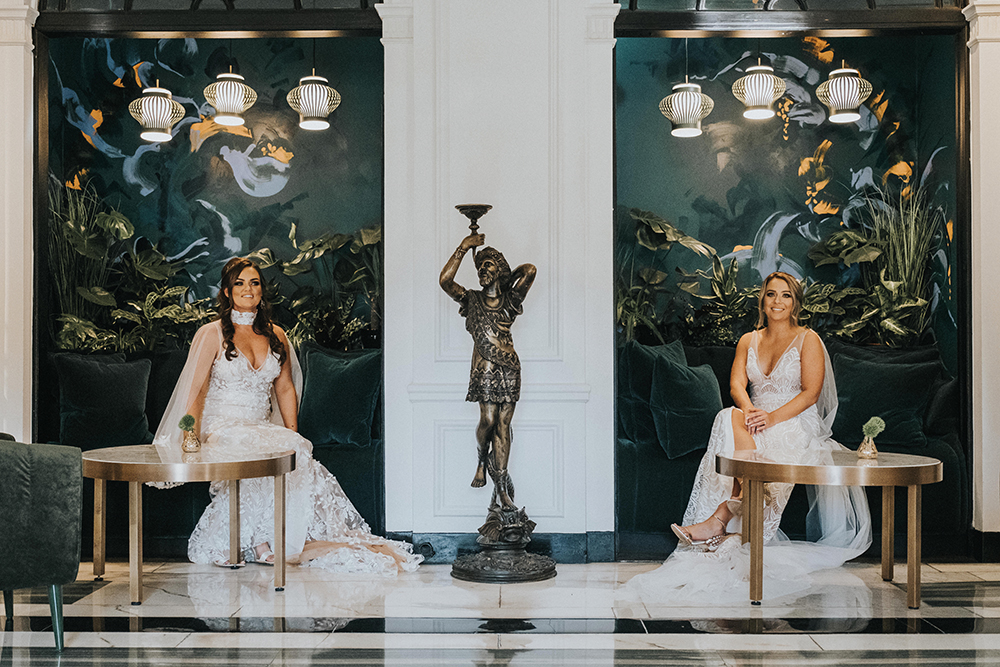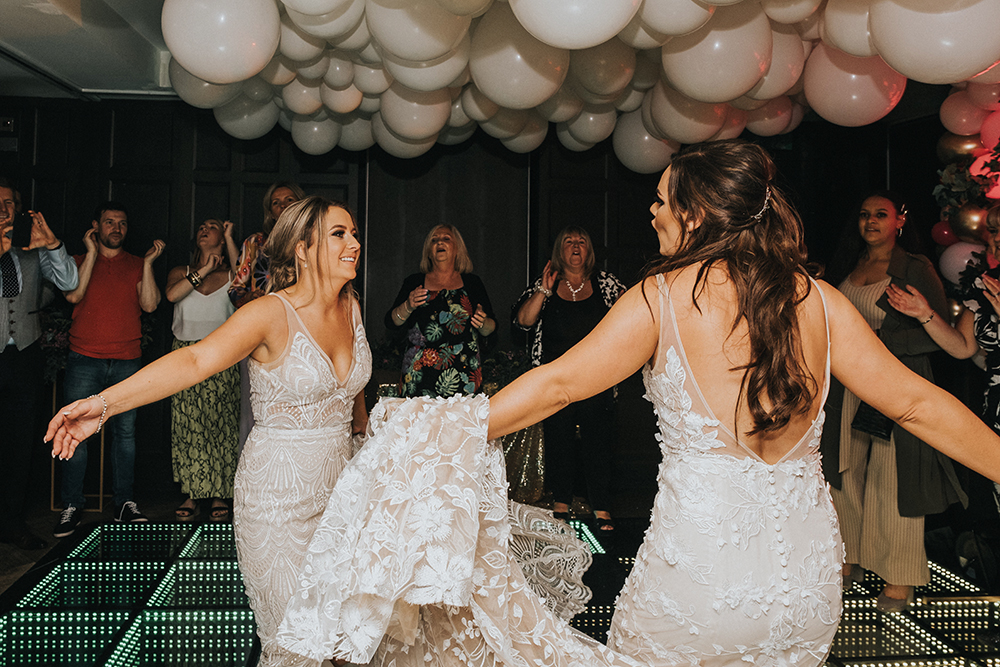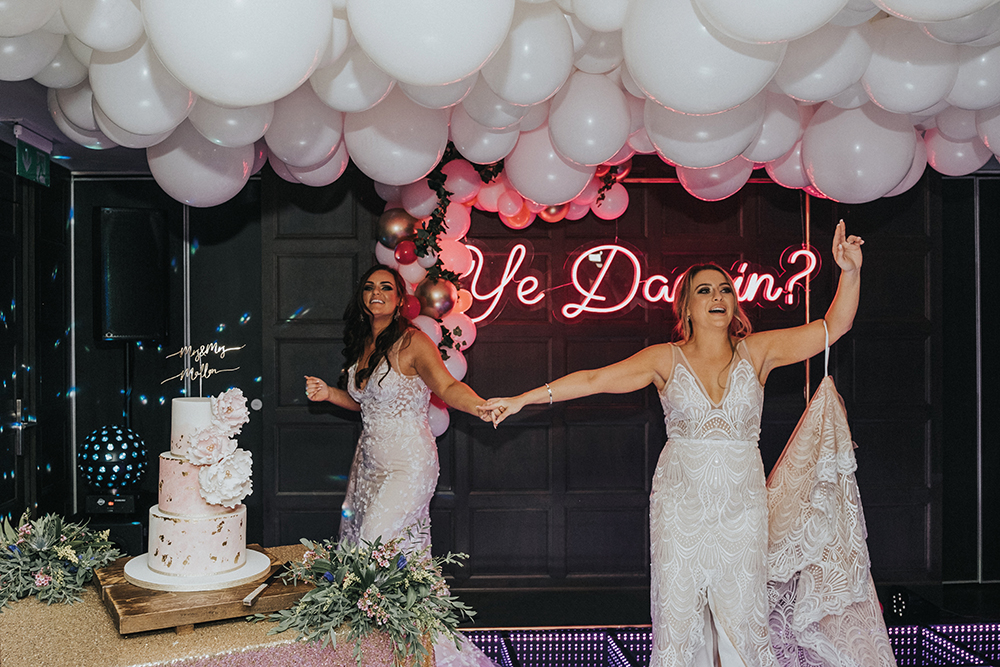 The reception was jumping.
Everyone was so hyper because we had surprised the life out of them.
The venue, music, vibes, the amount of love in the room – it really was the best night of our lives.
Try and remind yourselves that the biggest, most important part of the day is the getting married part!
So don't waste time and energy over the small things."

Venue: Kimpton Blythswood Square Hotel | Photography: Dave Fallon Photography
Videography: one3media | Engagement rings: Diamond Heaven
Wedding rings: Cara | Brides' dresses: Unbridaled Boutique
Sinead's jewellery and hair piece: Alexandra Bespoke Bridal
Hair: White Lace and Love | Stephanie's shoes: Sophia Webster 
Cake: Audrey Neeson Cake Design | Florist and decor: Make Believe Events
Stationery: Etsy | Extra decor: The Thrill of it All | Make-up: Louise Dyet Make-up Artist
Entertainment: Emma Ochia with Stephen from Perfect Playlists and Felix the Sax Cat