Summery beach-inspired wedding at The Waterside Hotel, West Kilbride
Rebecca + Callum had a lovely beachside wedding on Scotland's beaut West Coast.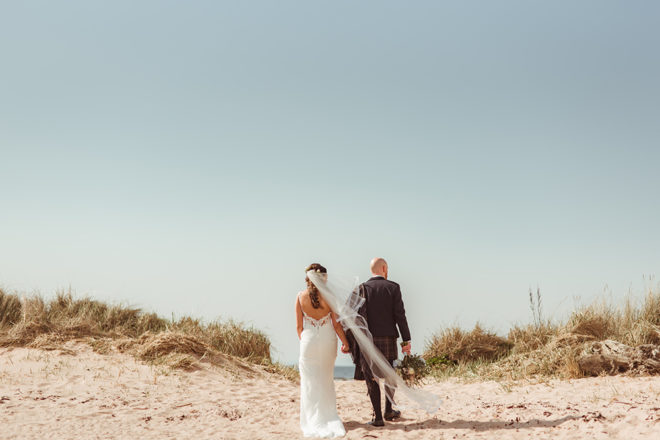 Admit it, when you think of a chic, beachside wedding, you rarely think of Scotland. We live in a beautiful country, but punishingly dreich weather sends sun-worshiping couples to foreign shores for wedding celebrations in the sunshine.
But couple Rebecca and Callum fell in love with the beachy West Kilbride wedding venue The Waterside Hotel and booked to have their wedding there as soon as they could.
And when their wedding date finally rolled around, they were rewarded with cloudless skies and plenty of sunshine. The ultimate beach wedding – right here in bonnie Scotland!
Below, bride Rebecca tells us in her own words how she and her new husband pulled off her beautiful beach-inspired wedding day…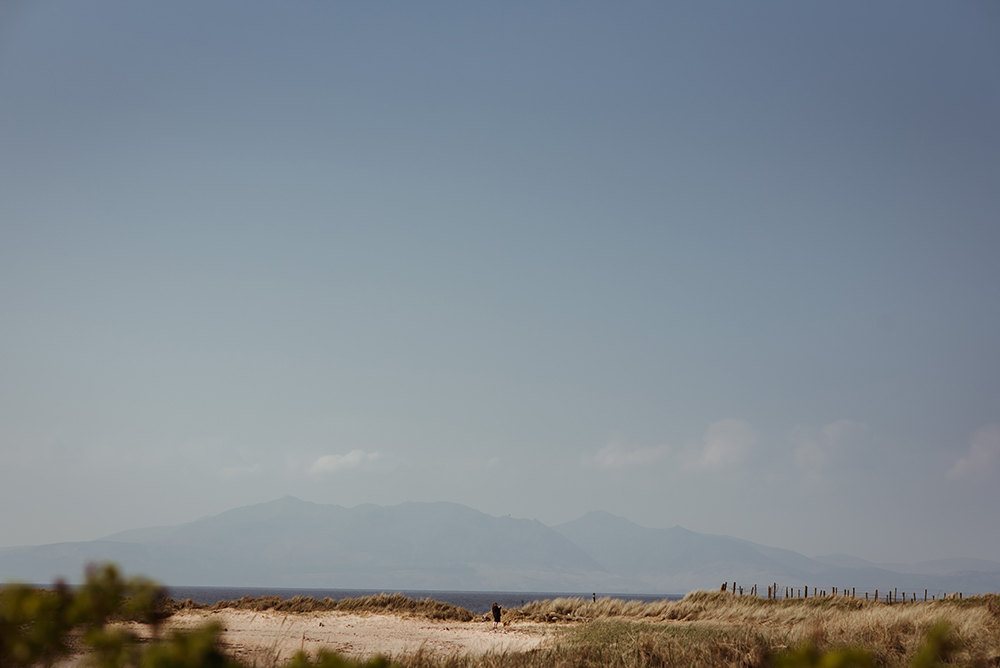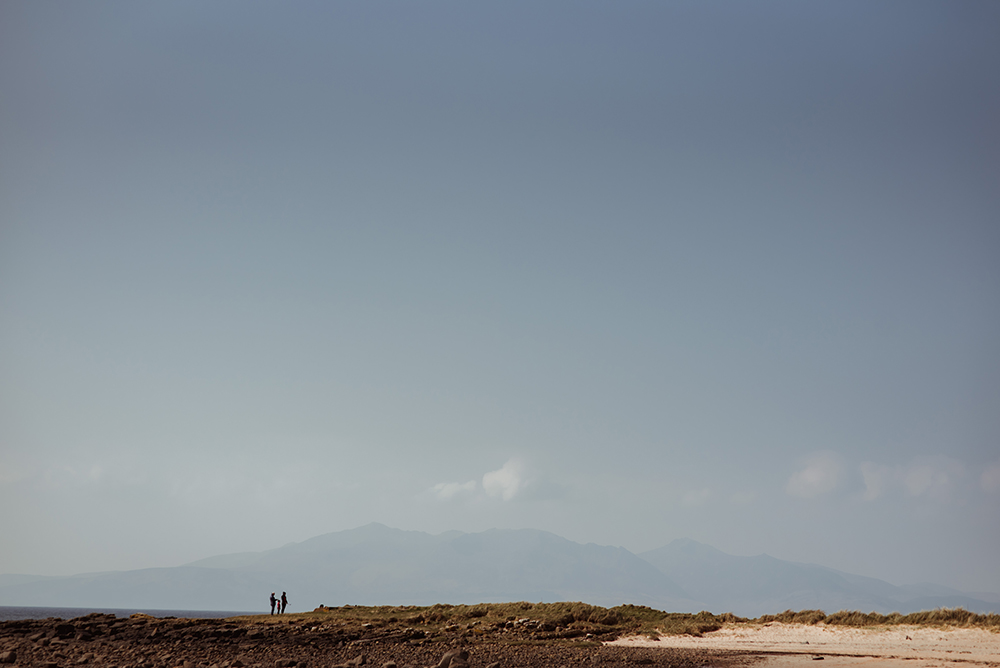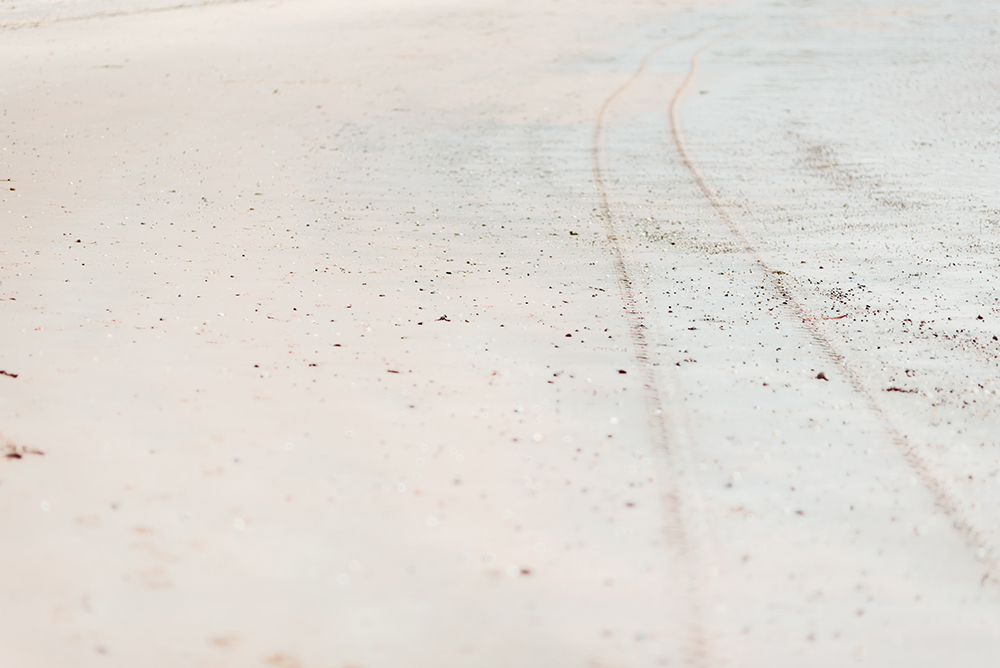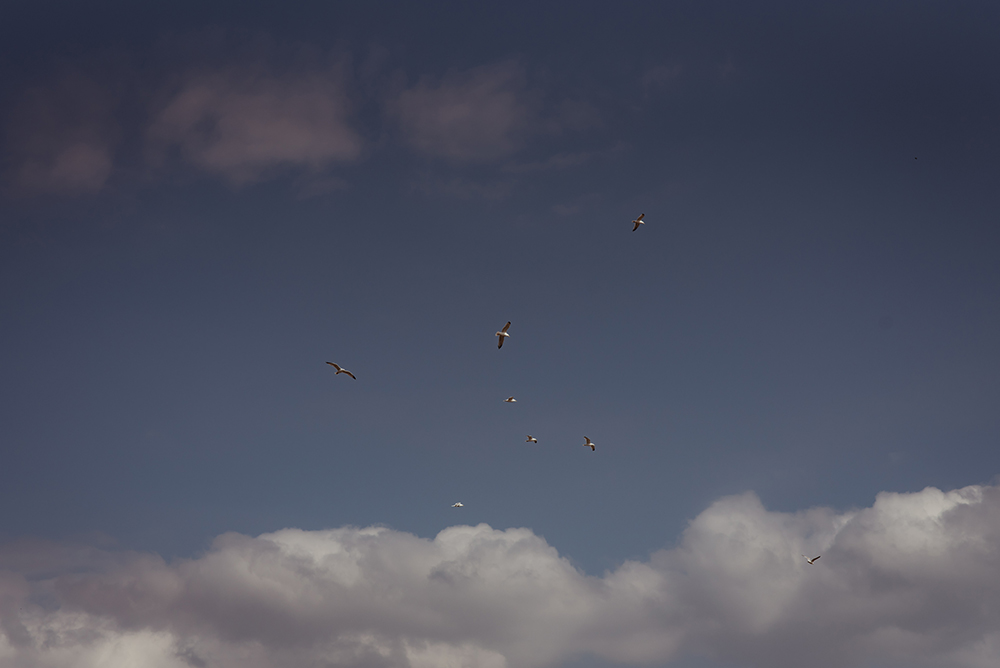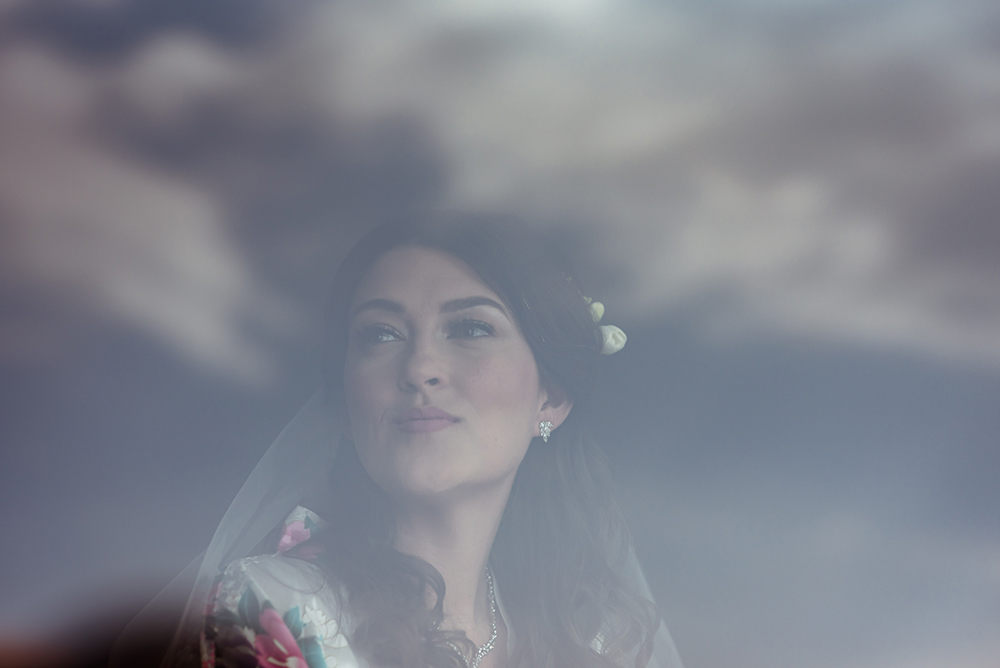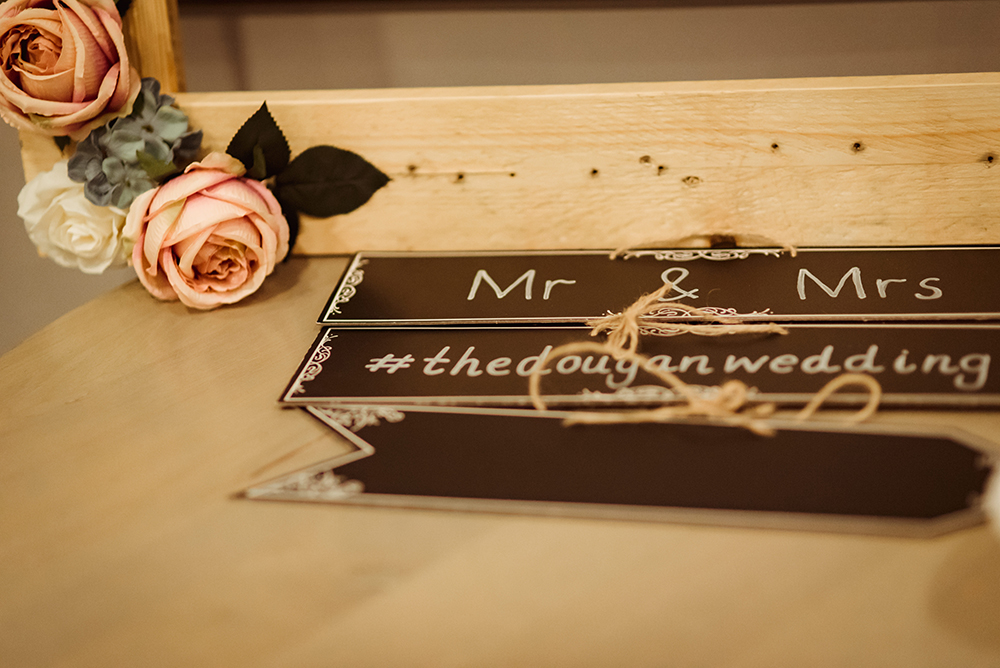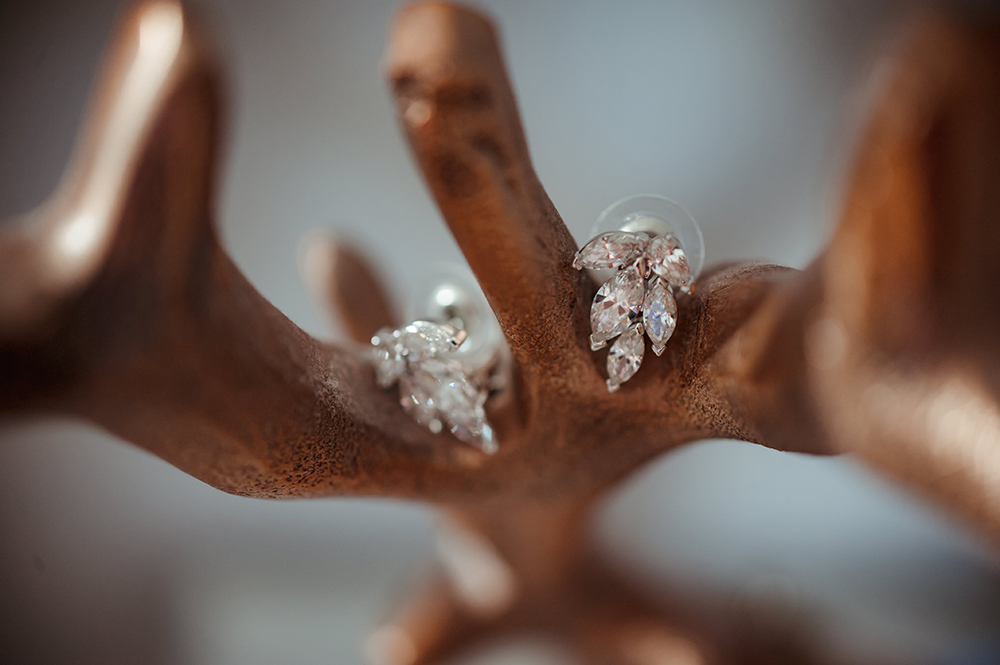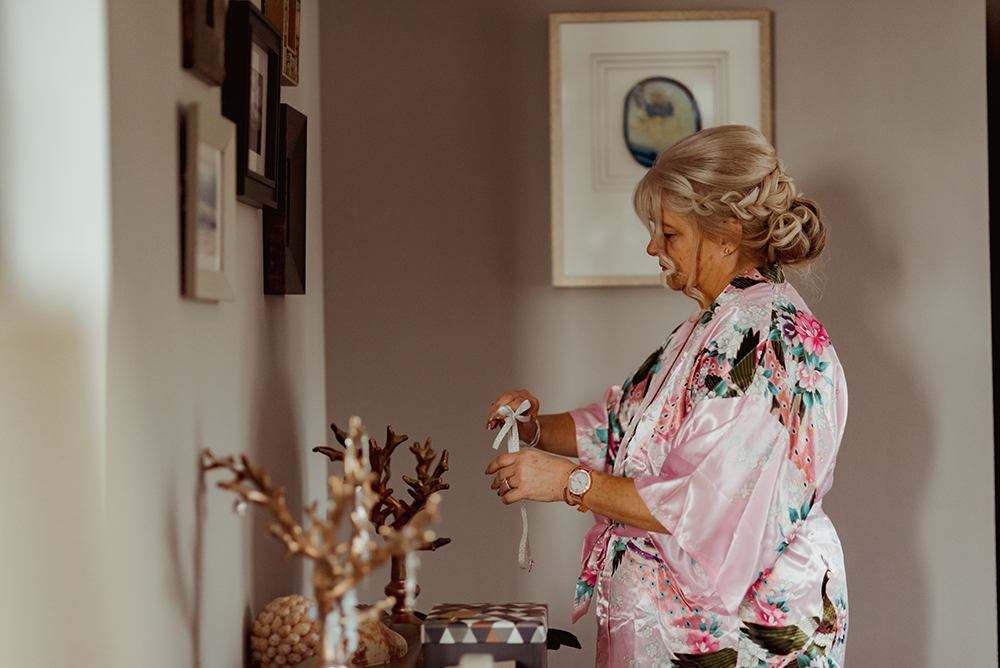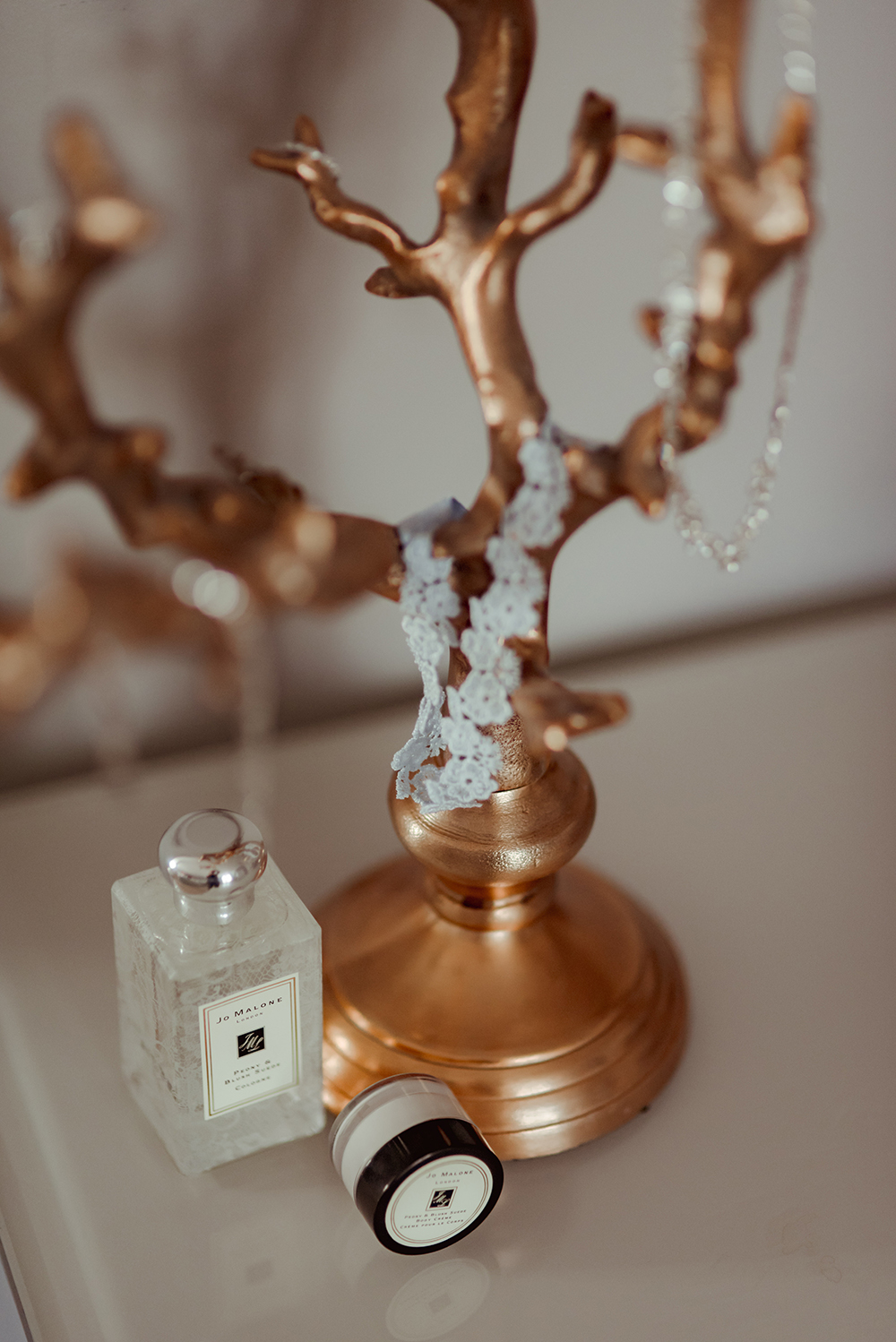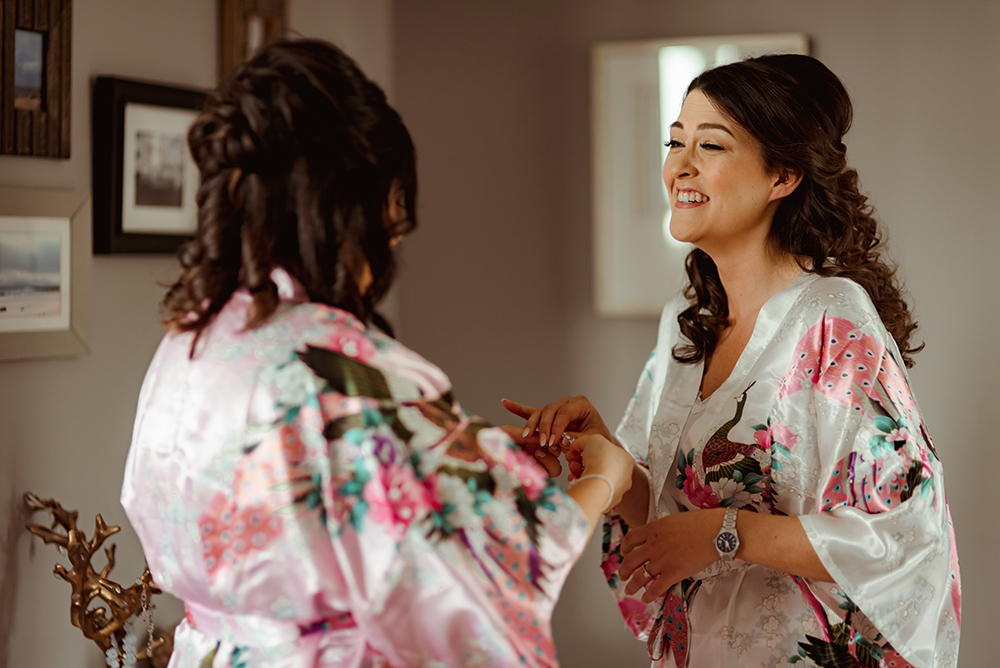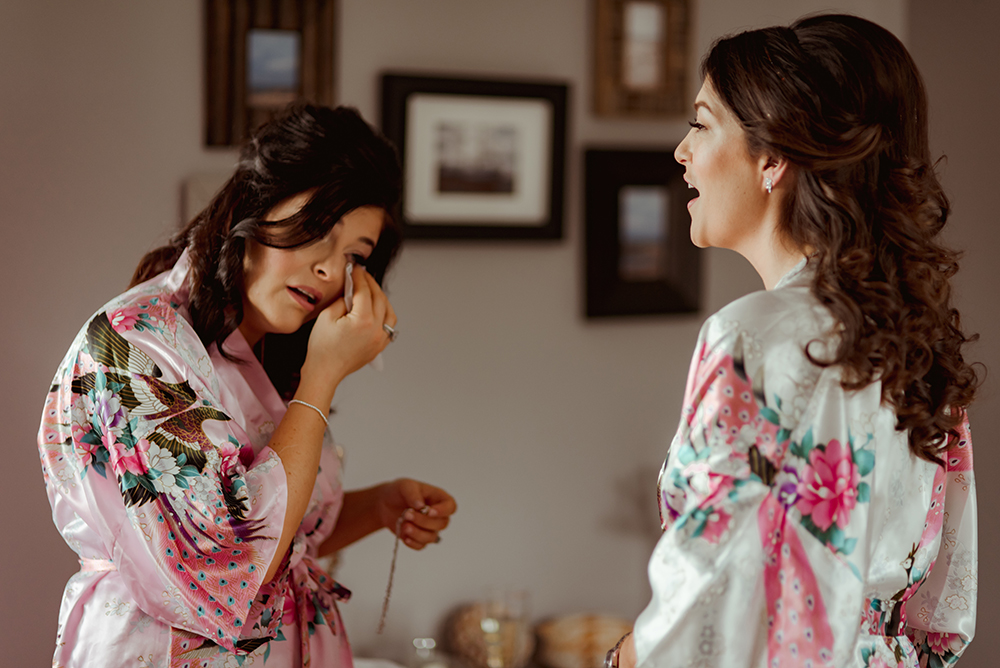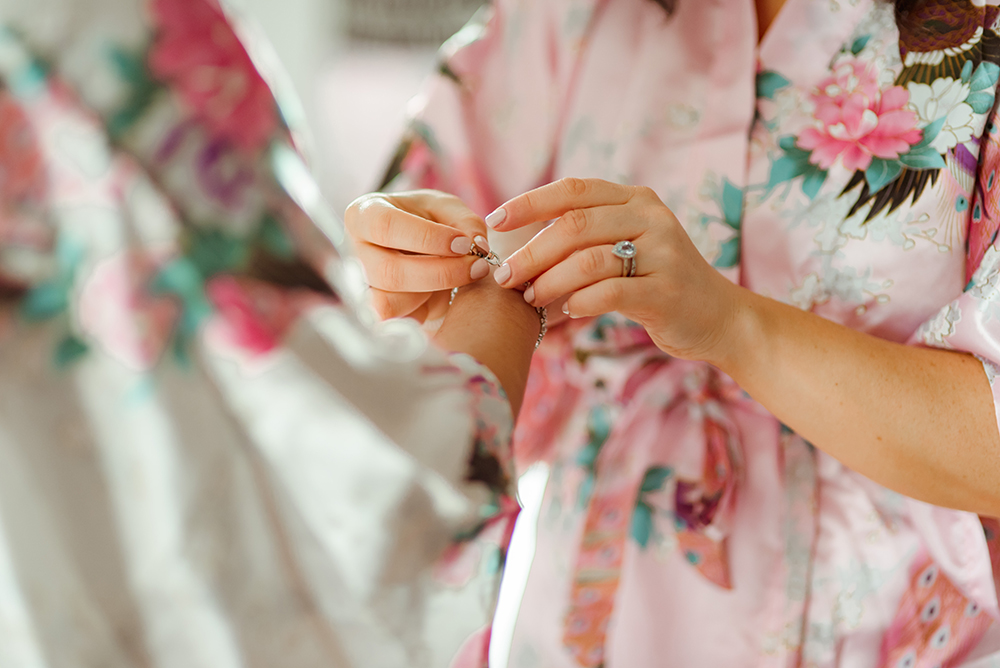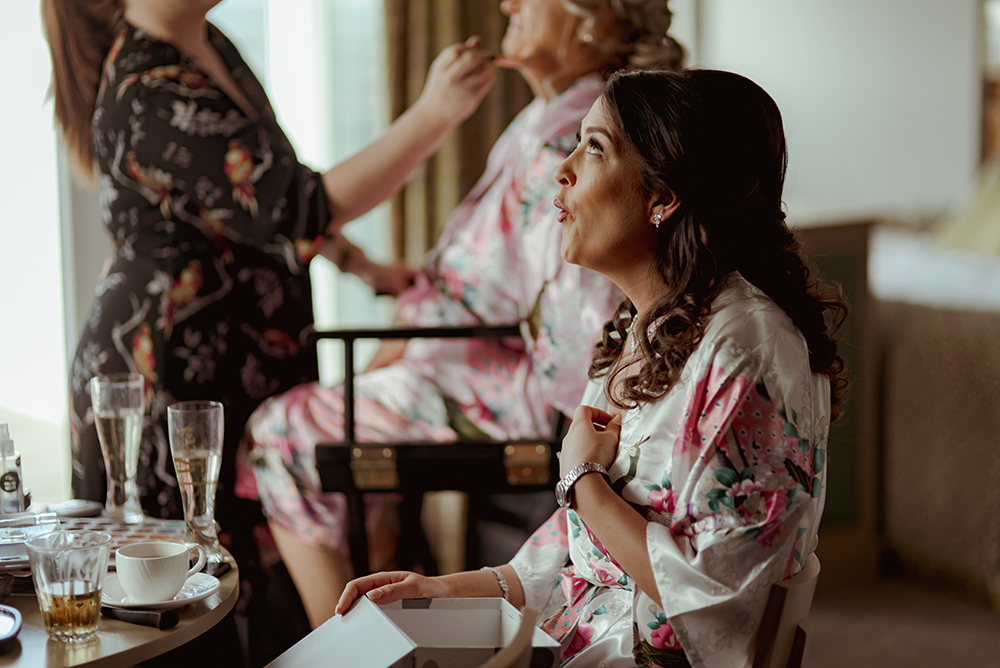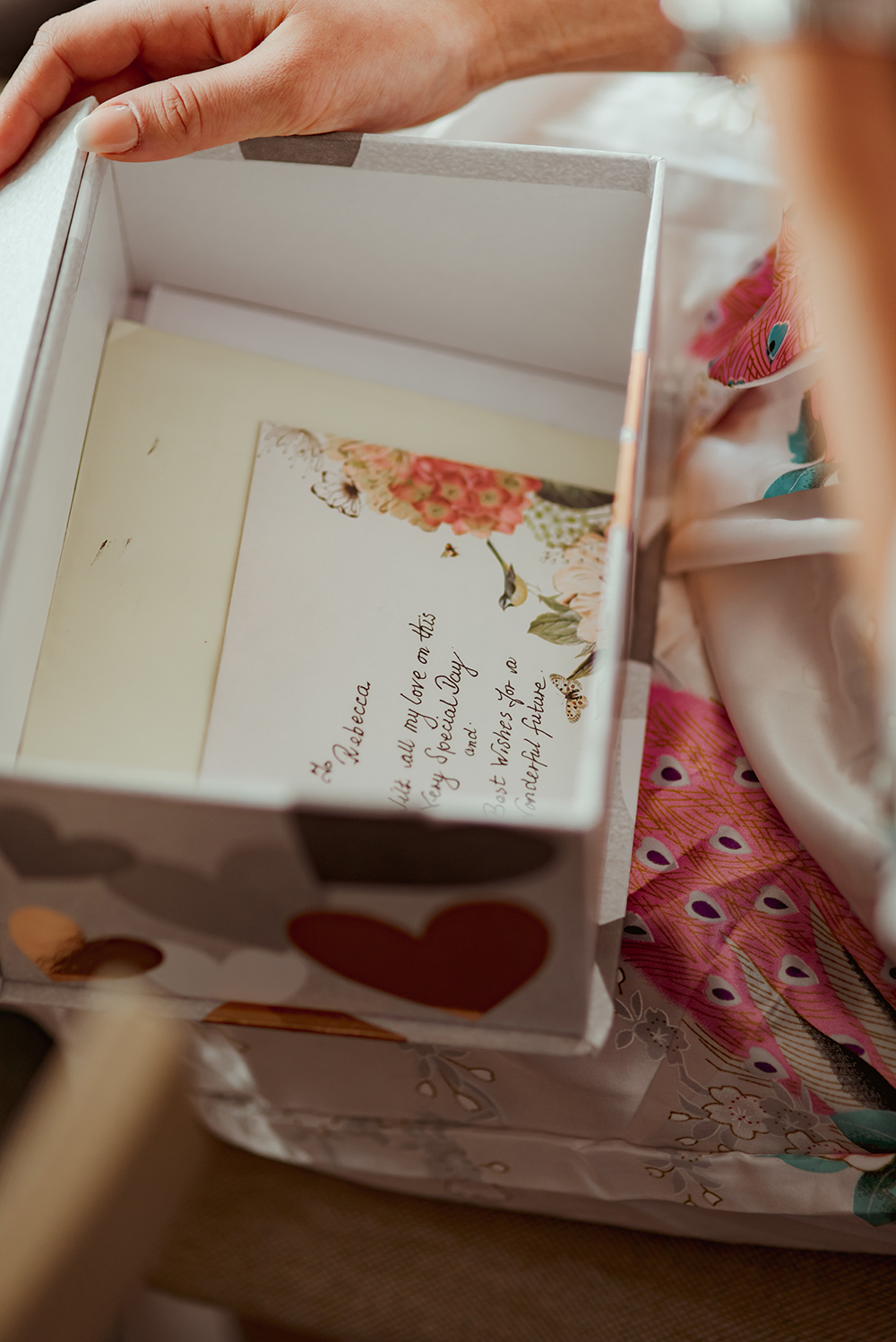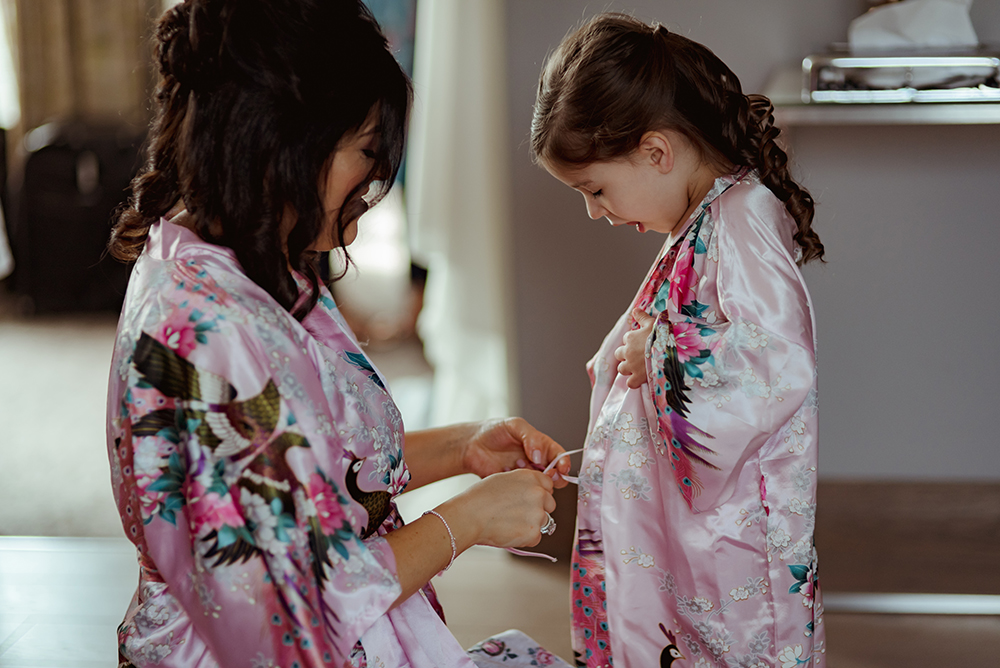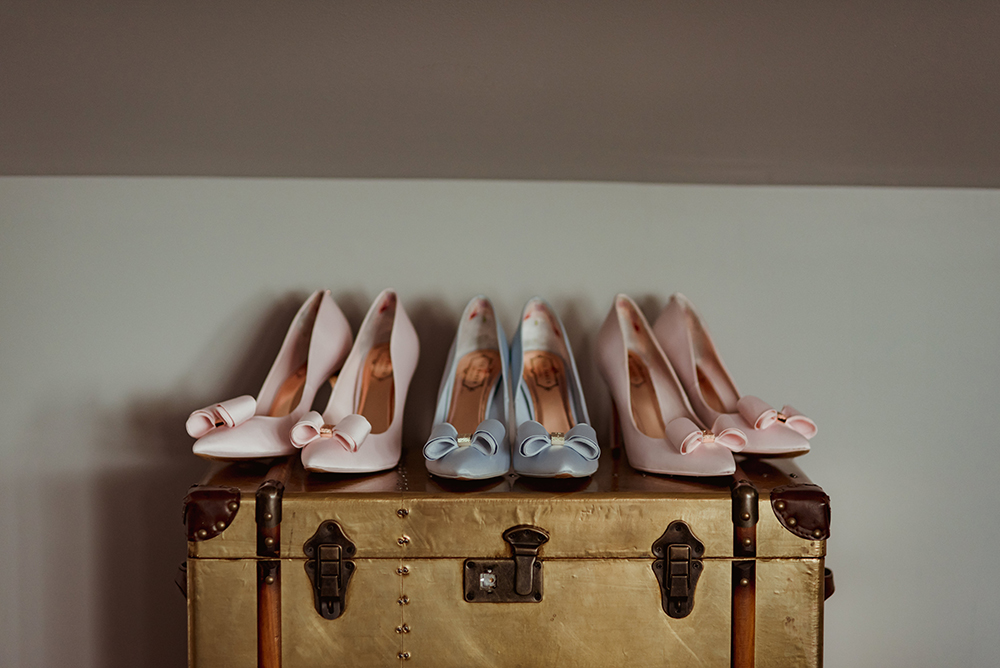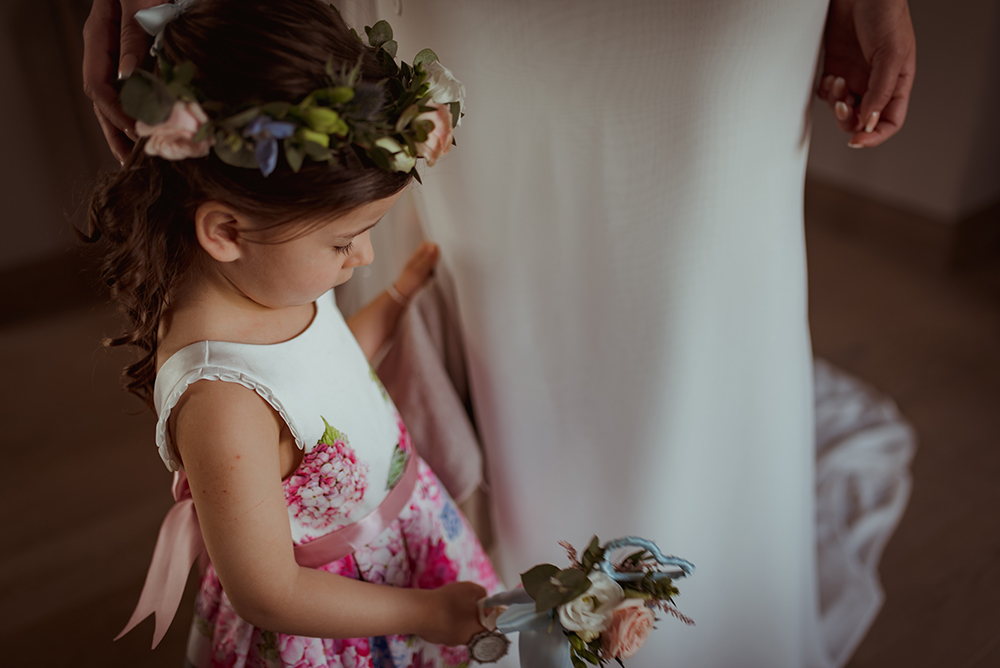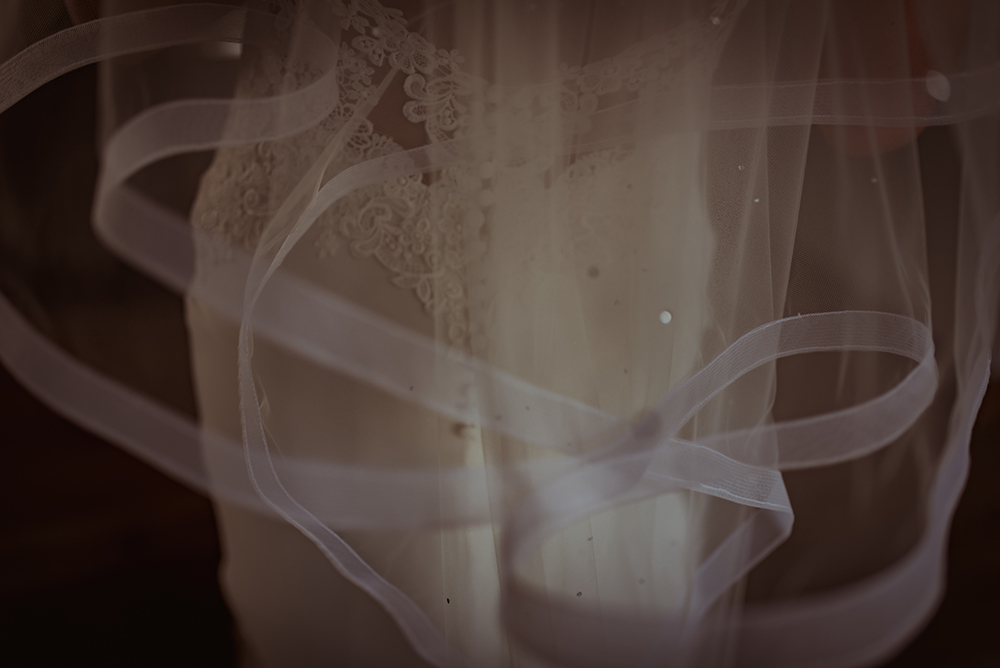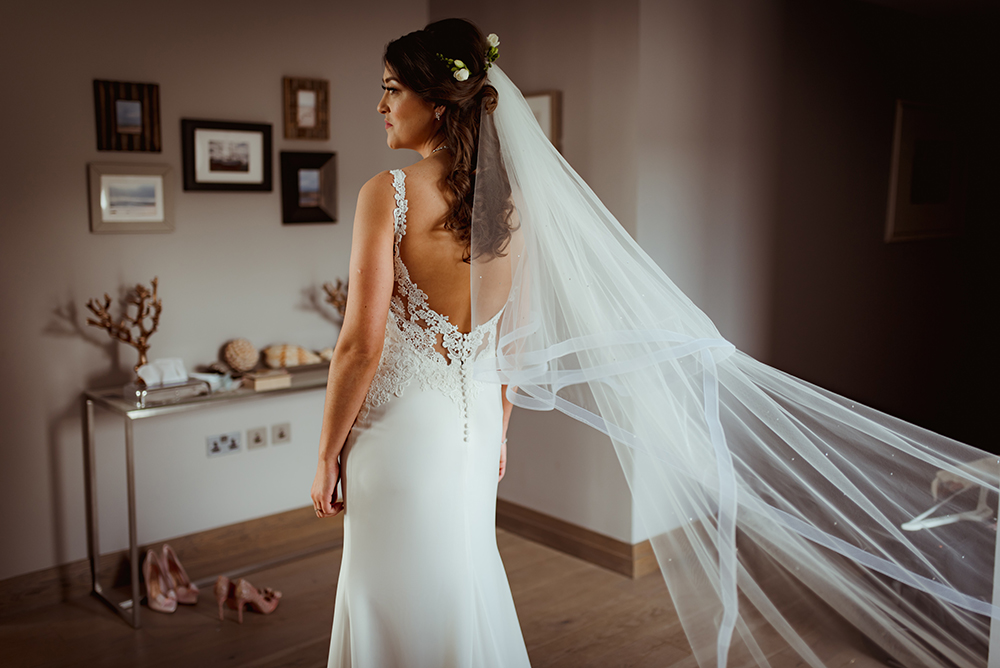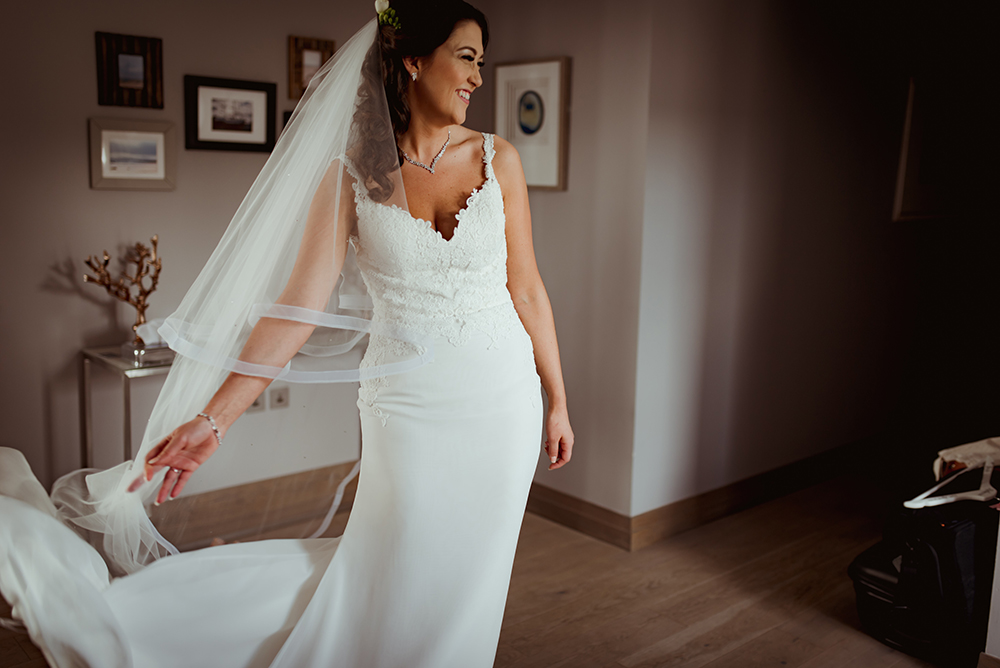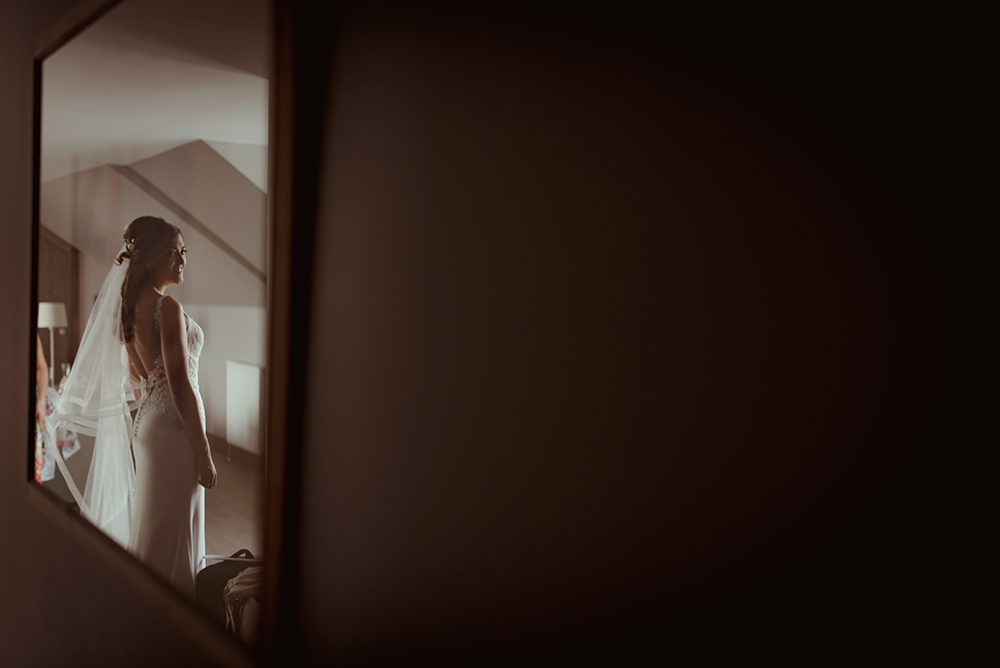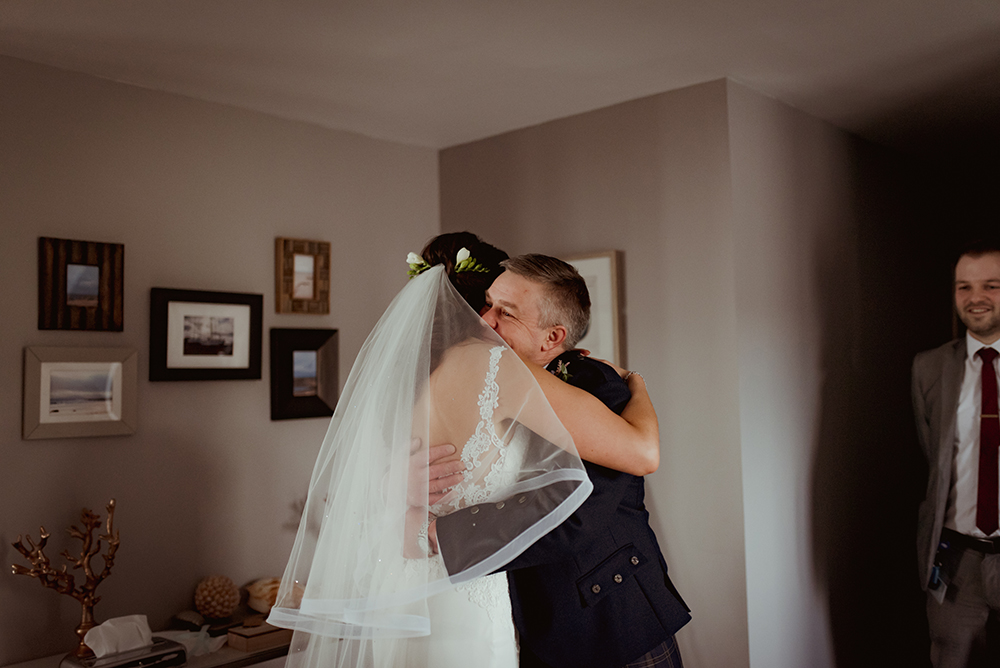 My favourite designer is Ted Baker, so I really wanted to wear Ted Baker shoes on my wedding day.
I didn't just want ordinary bridal shoes, so I went for powder blue ones with a bow detail. My maid of honour and bridesmaid has the same ones in powder pink, my mum had the rose gold version and my flower girl had matching flat sandals!
I wore an Enzoani dress from Lily Amore Bridal, which was my first (and last!) bridal store visit. I fell in love with the first dress I tried on, even though I tried nine others that day…just to make sure!
We really wanted our wedding to be a beachy, rustic and relaxed affair for family and close friends. Powder pink peonies, Columbian blue hydrangeas and ivory avalanche roses with muted greenery set the tone for the day.
The highlight of our day was definitely marrying each other at our wedding ceremony.
We had a personalised Humanist wedding ceremony, and we surprised our family by getting them involved in some parts of the proceedings too. Our page boy also surprised us by spontaneously getting up to help us during the service too! It was perfect and exactly what we wanted.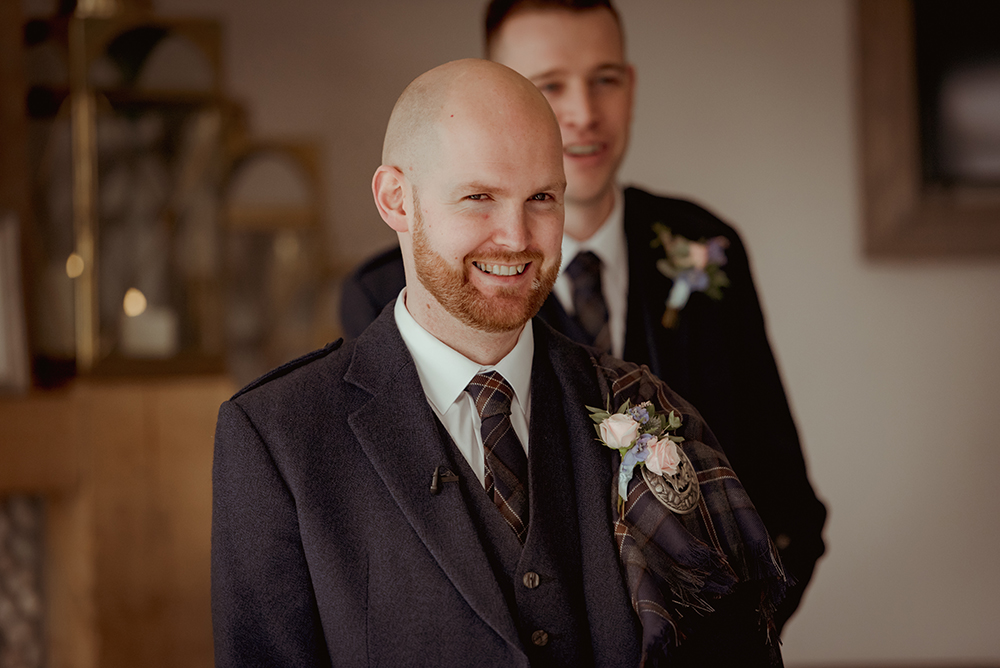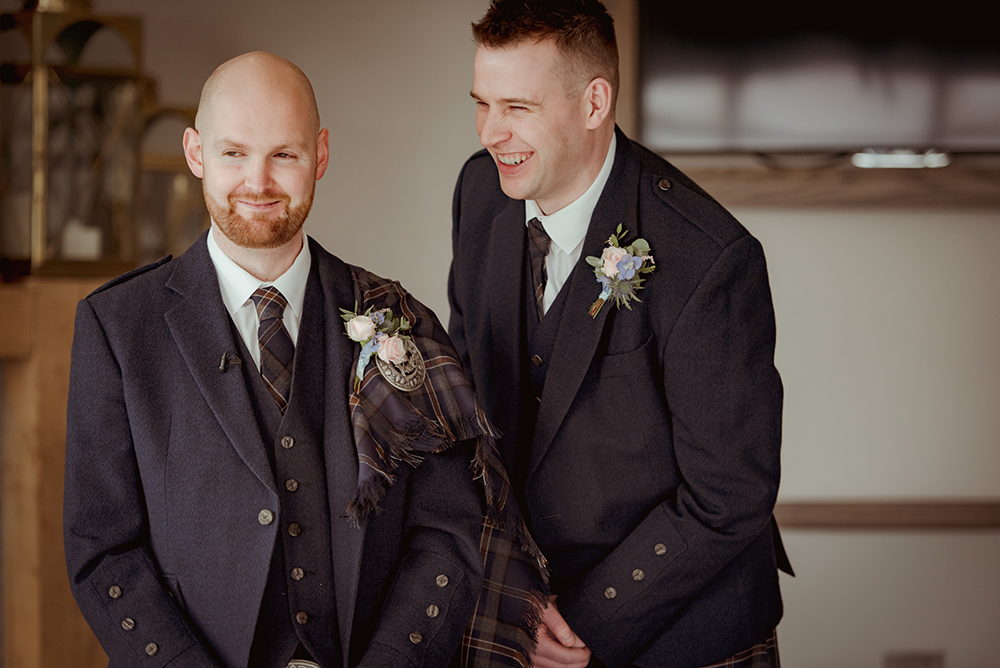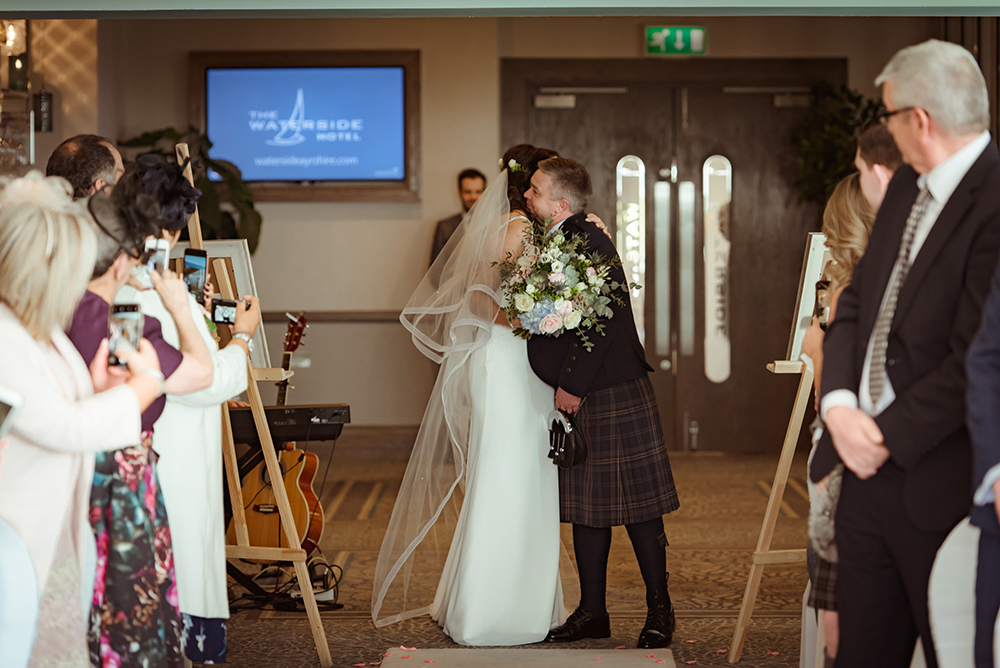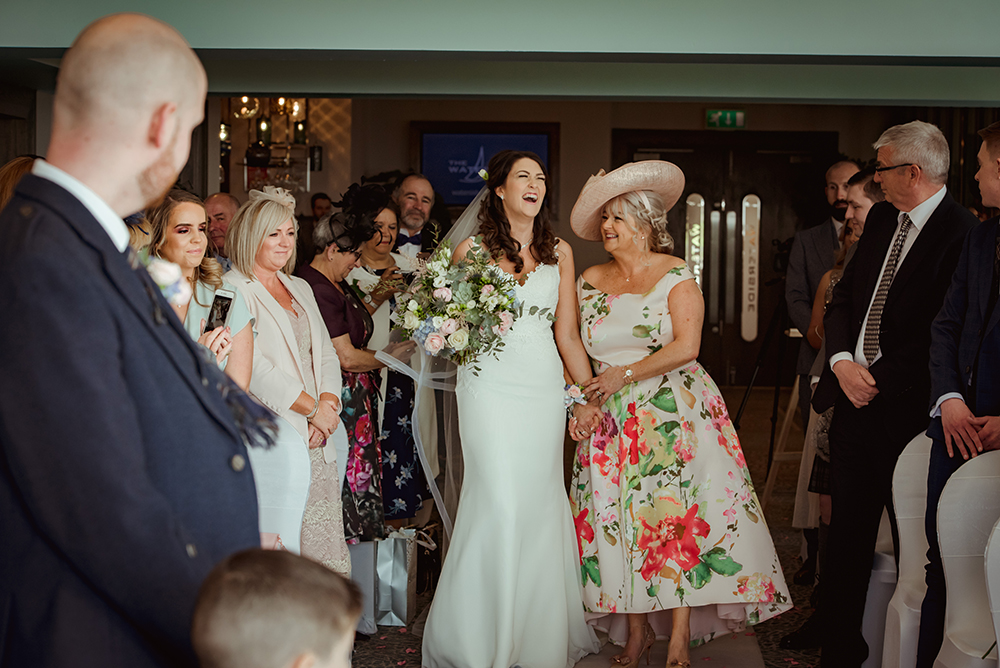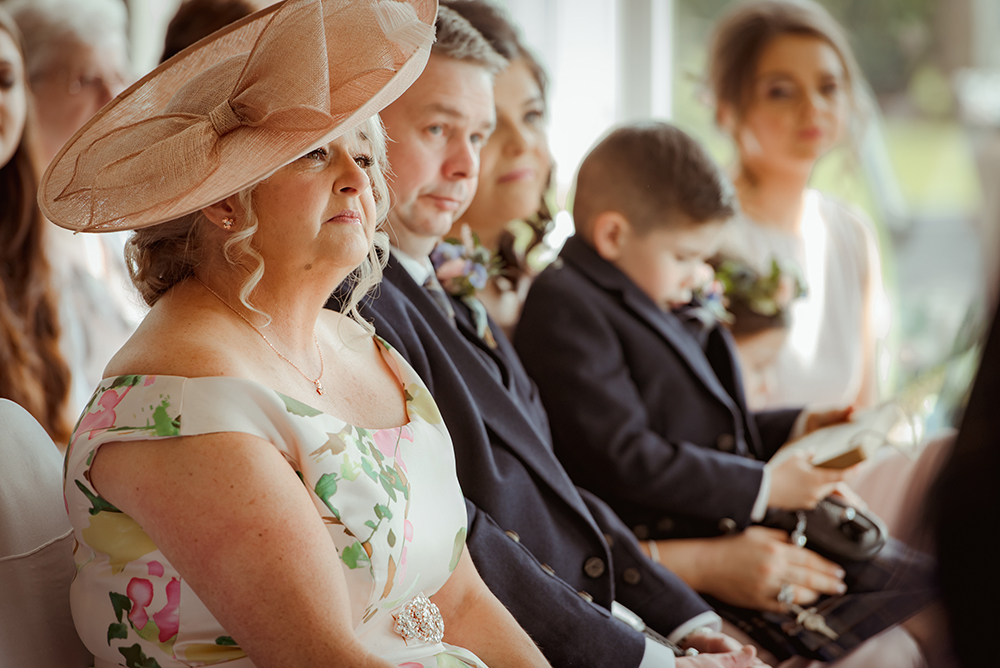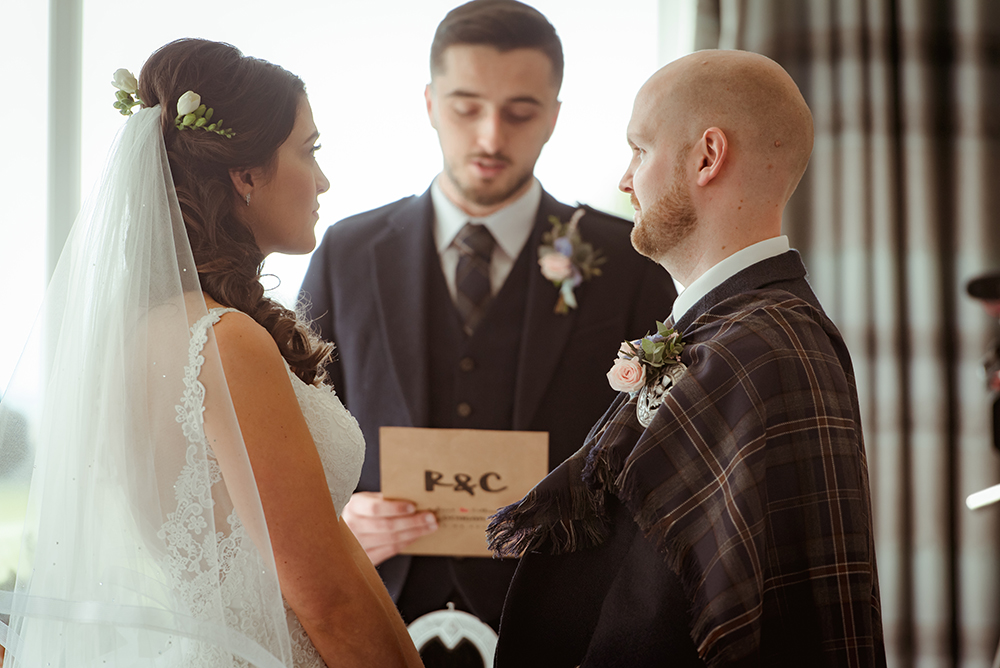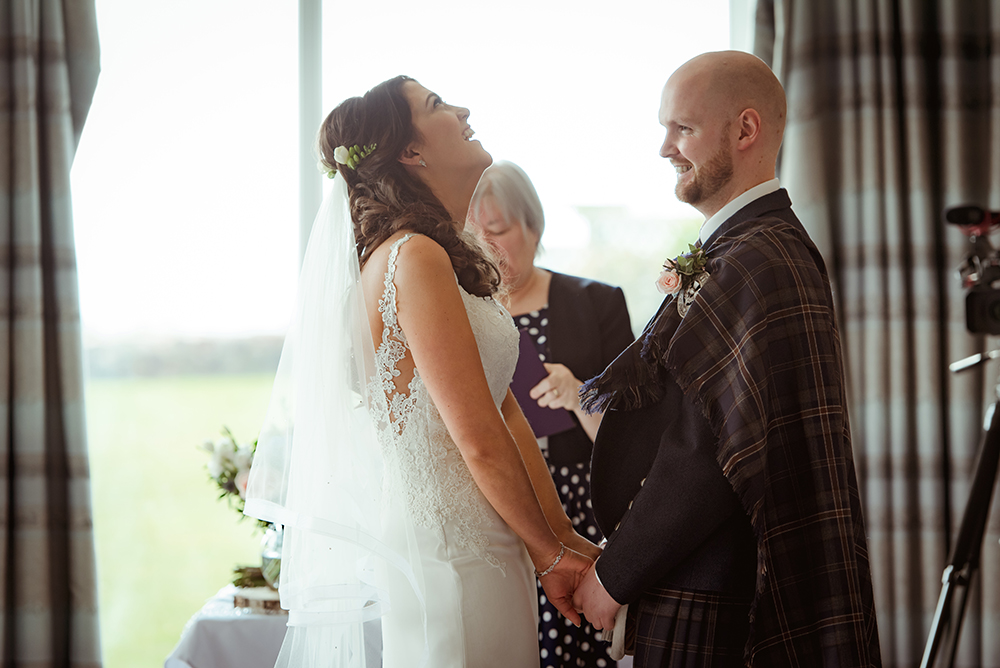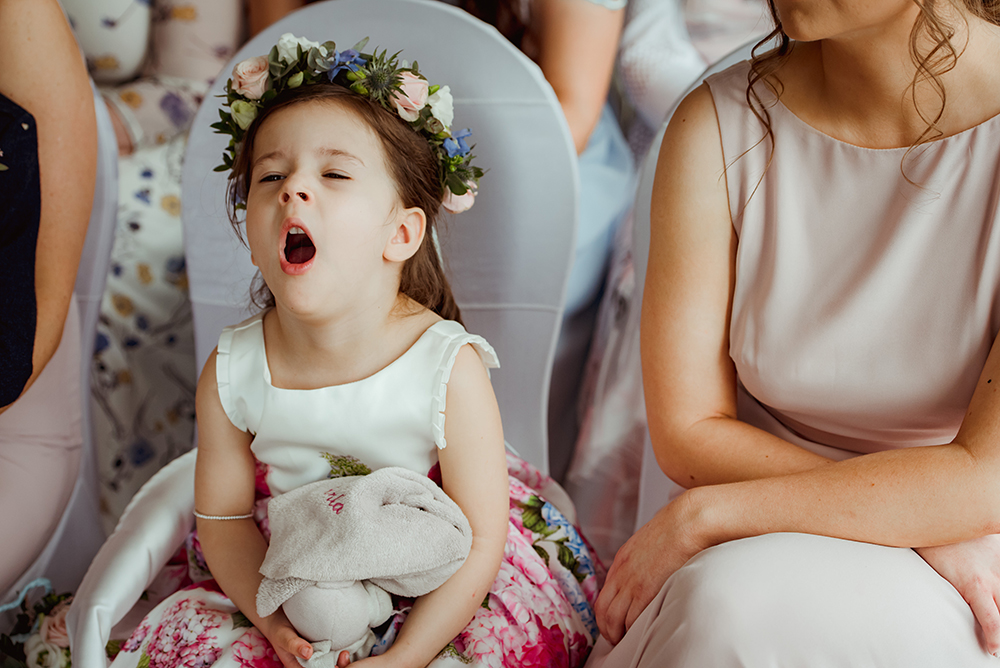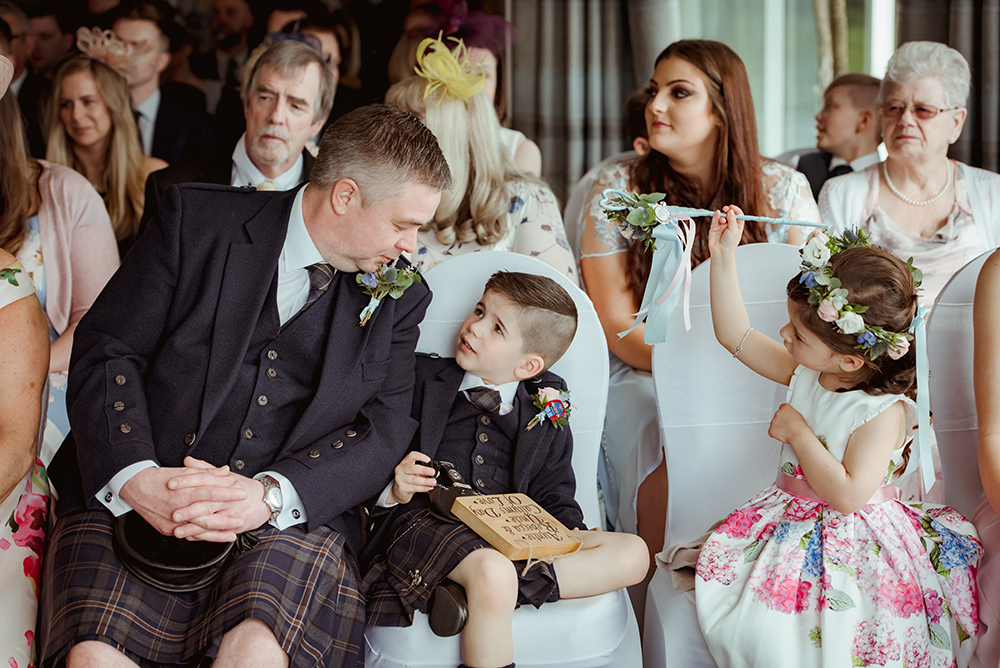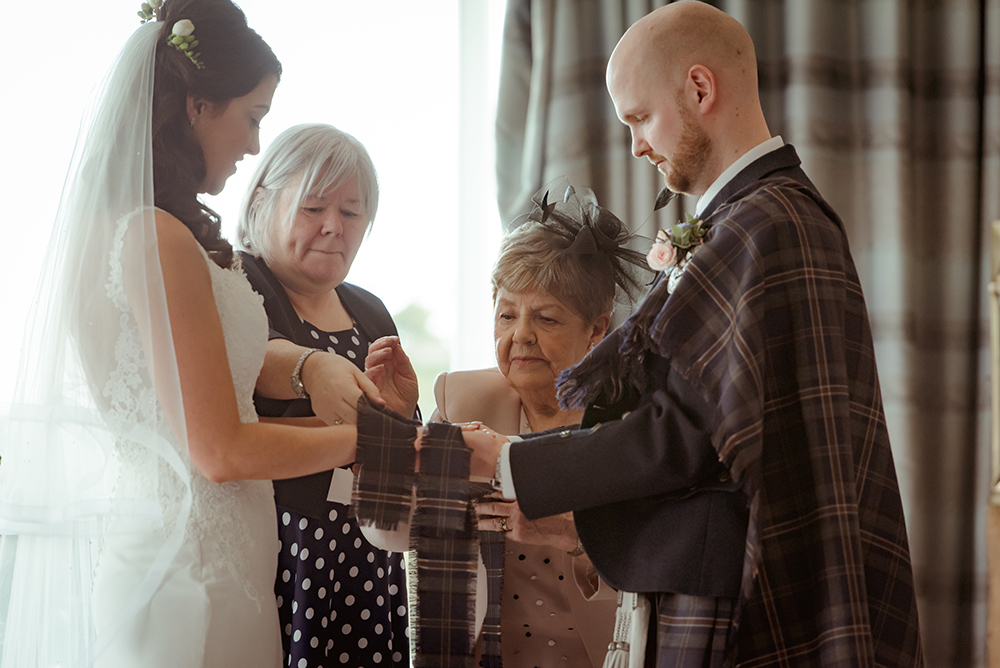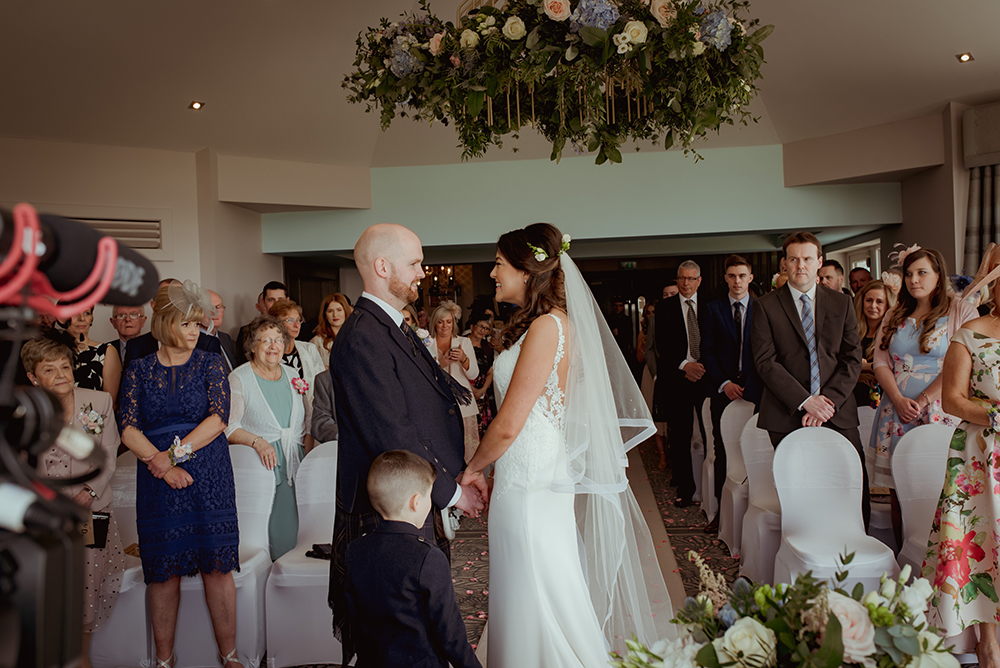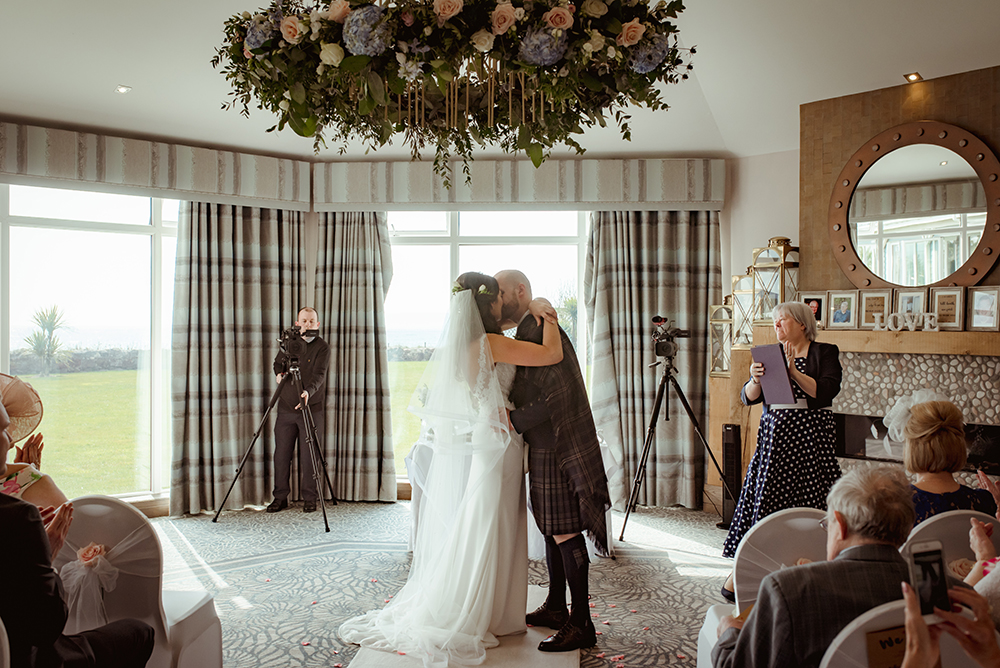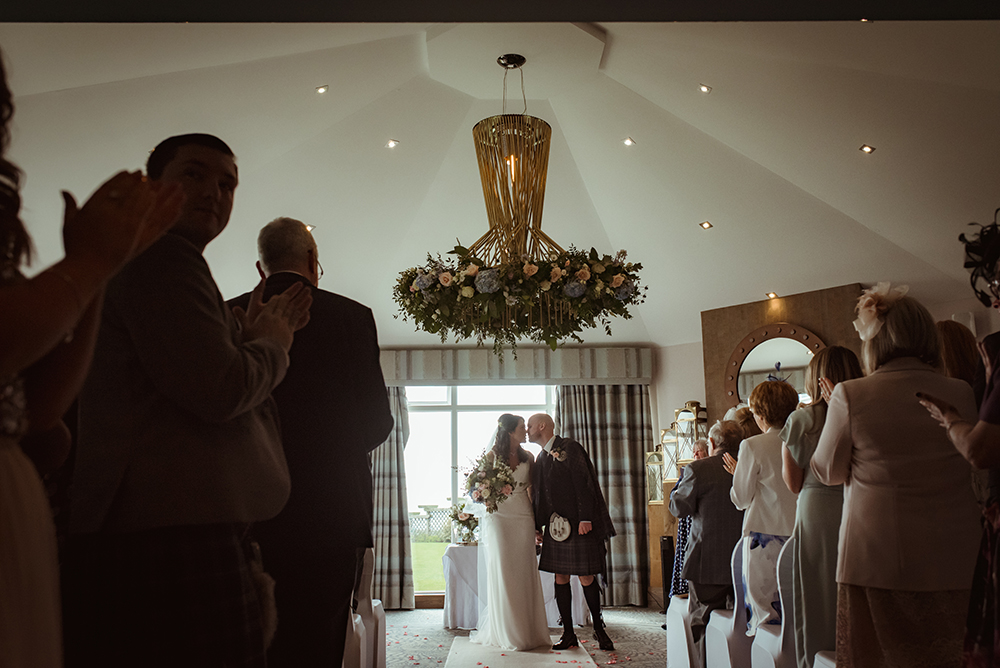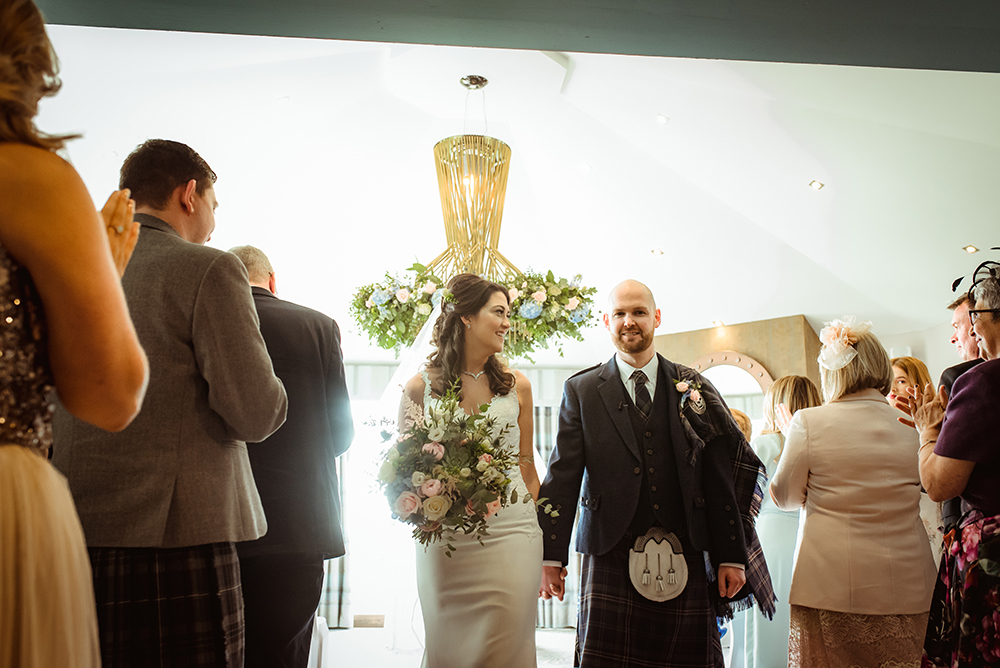 The Waterside Hotel is decorated so beautifully, capturing its beachy surroundings perfectly without the theme being too twee or overbearing.
The wedding bedroom suites are contained within the main building but closed off from the restaurant and hotel. This allowed us to have all of our family stay over the night before the wedding and enjoy a meal in the restaurant together before the big day. Then we were all able to get ready in the hotel on the morning of the wedding, before staying that night too.
With our decor, we wanted to reuse everything we bought in our own home after the wedding was over. Luckily this wasn't hard, as everything we liked also went really well with the decor of The Waterside Hotel too!
Now we can use a lot of our props and finishing touches in our home décor and serve as a permanent reminder of our perfect day.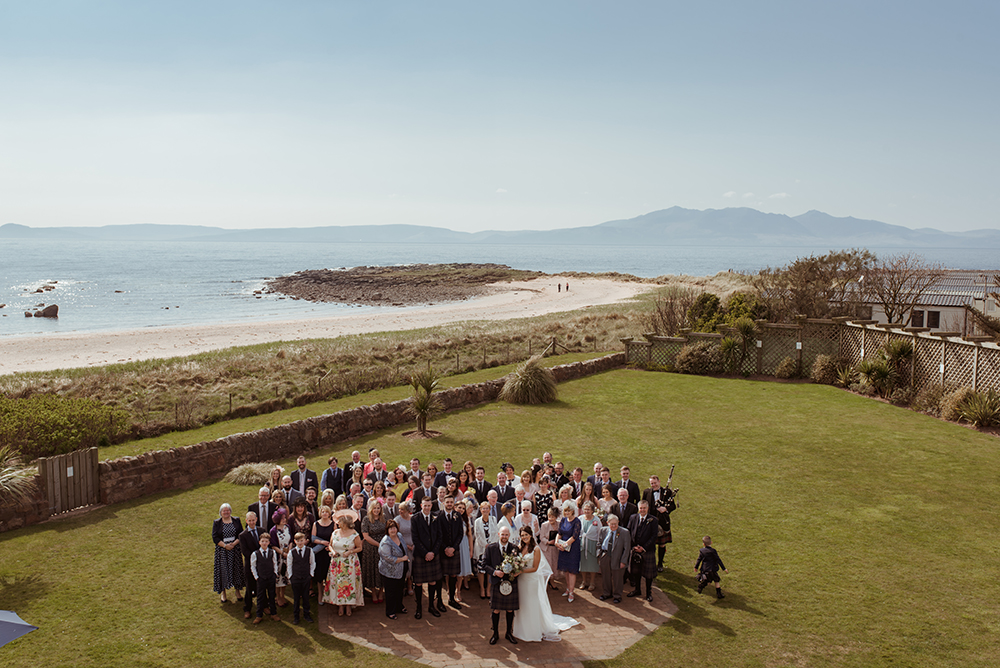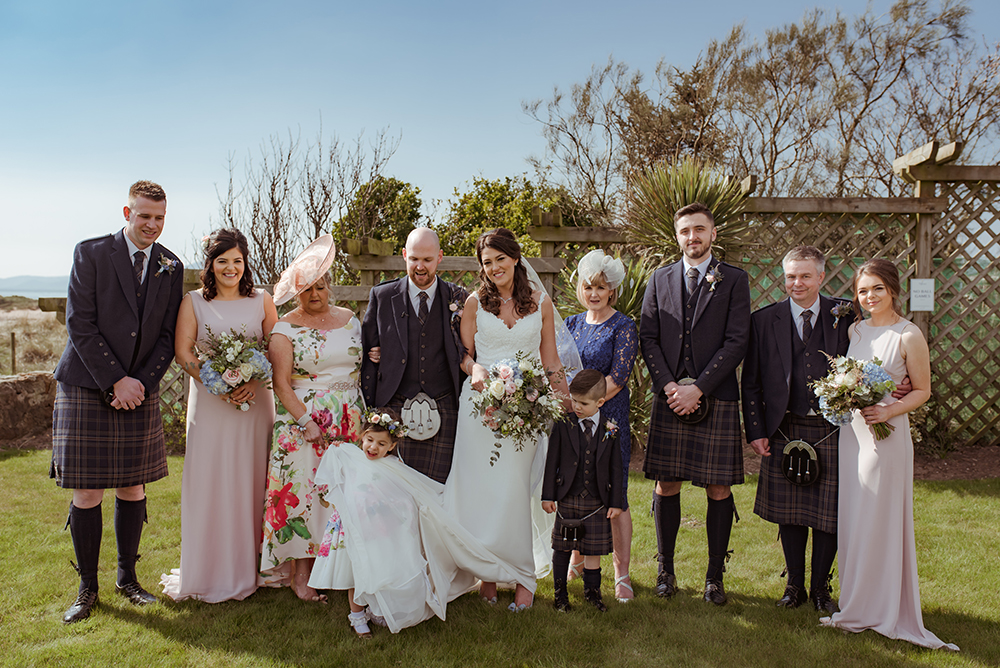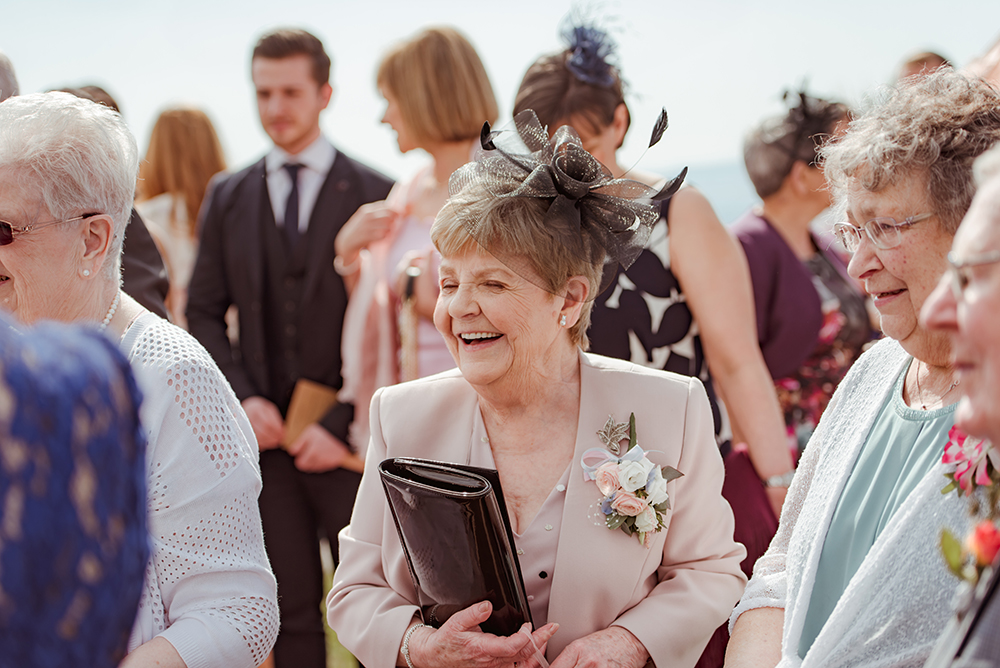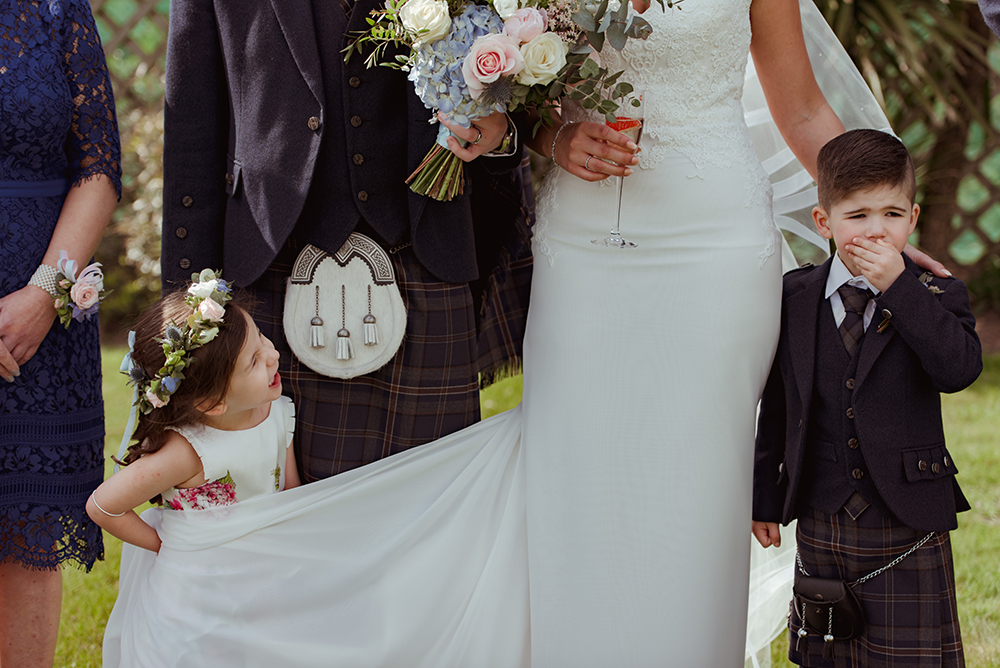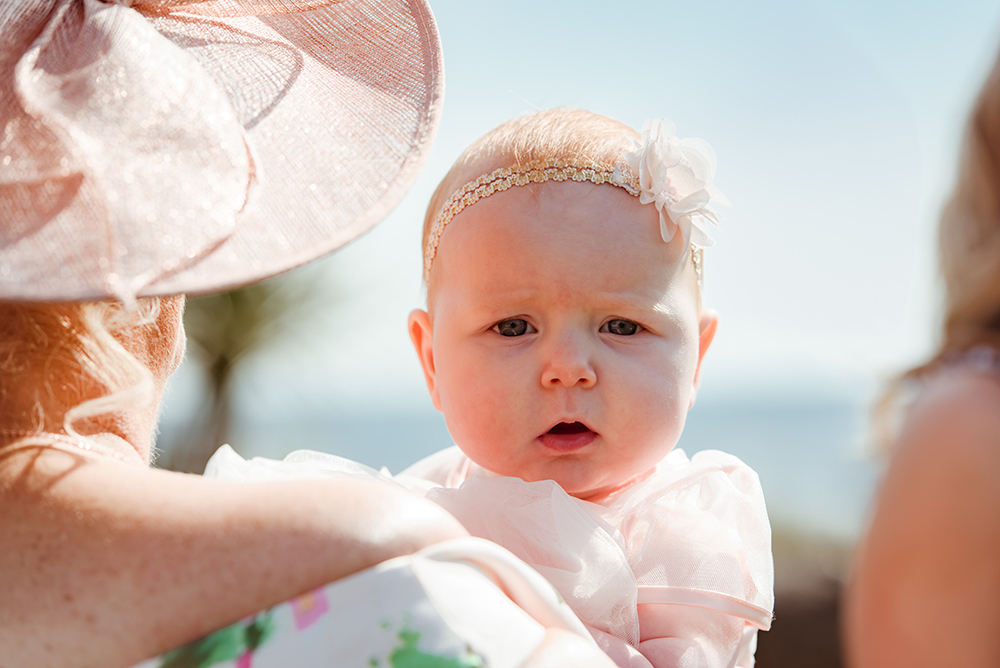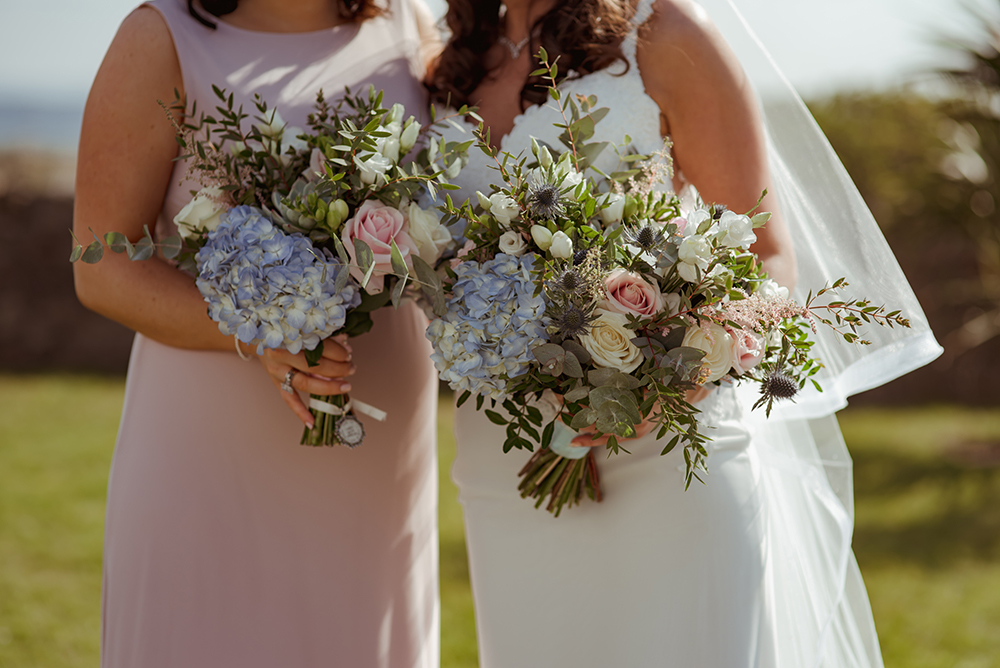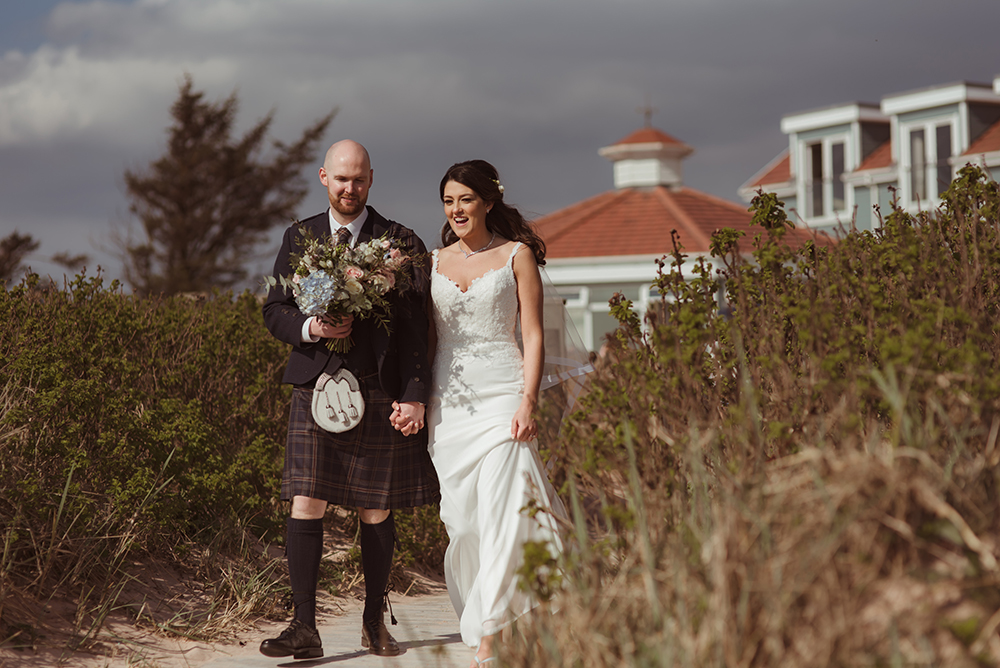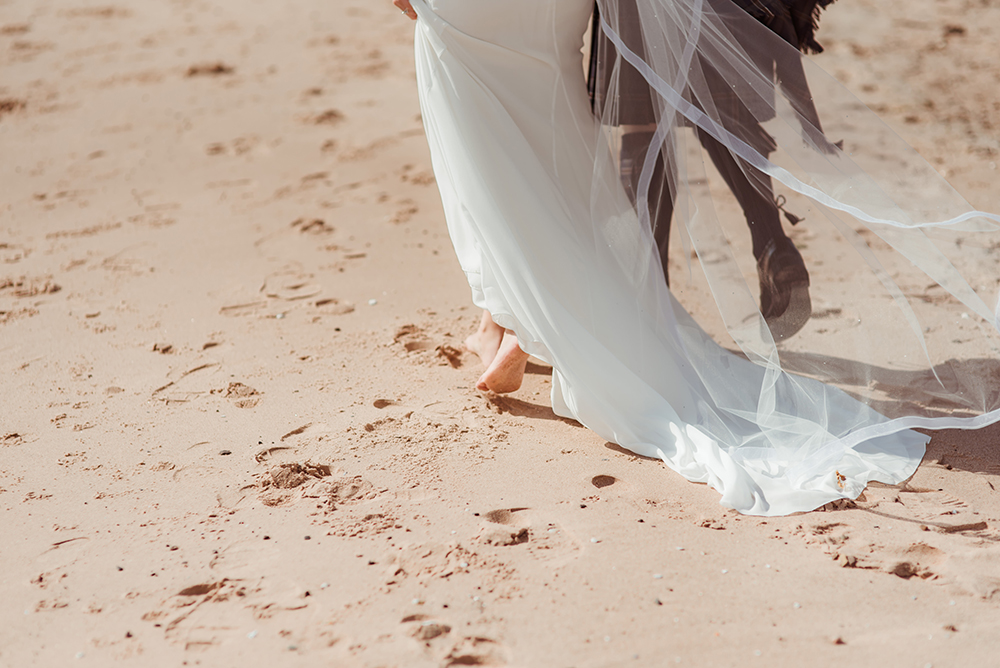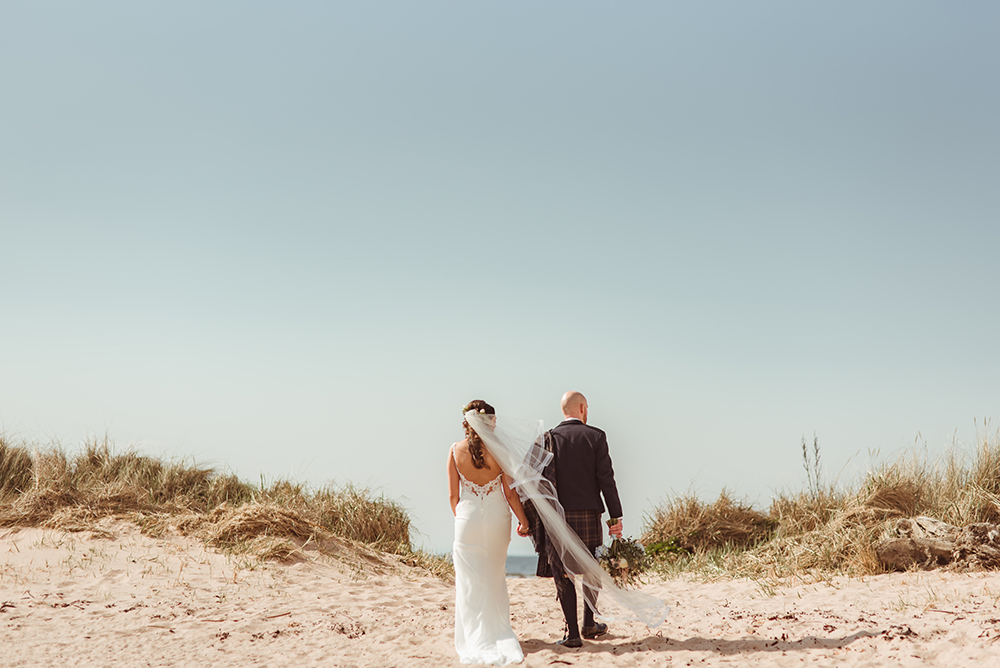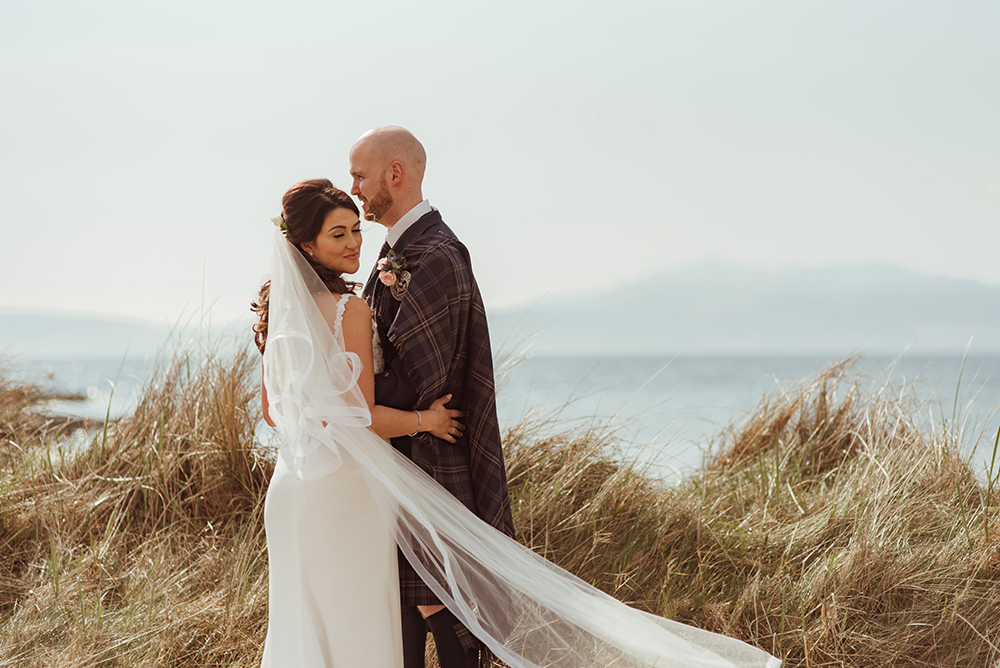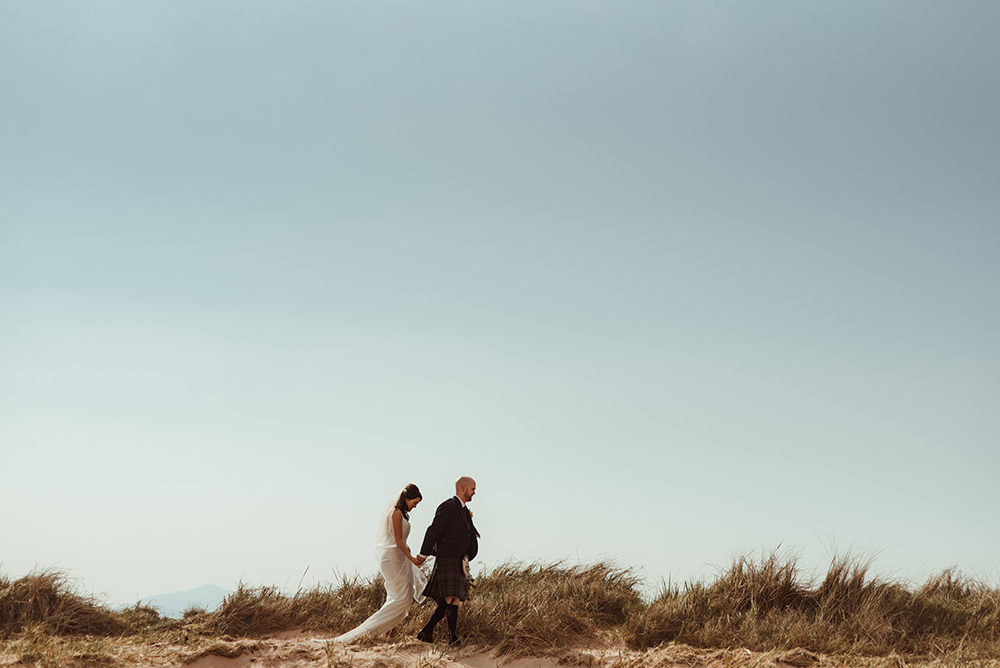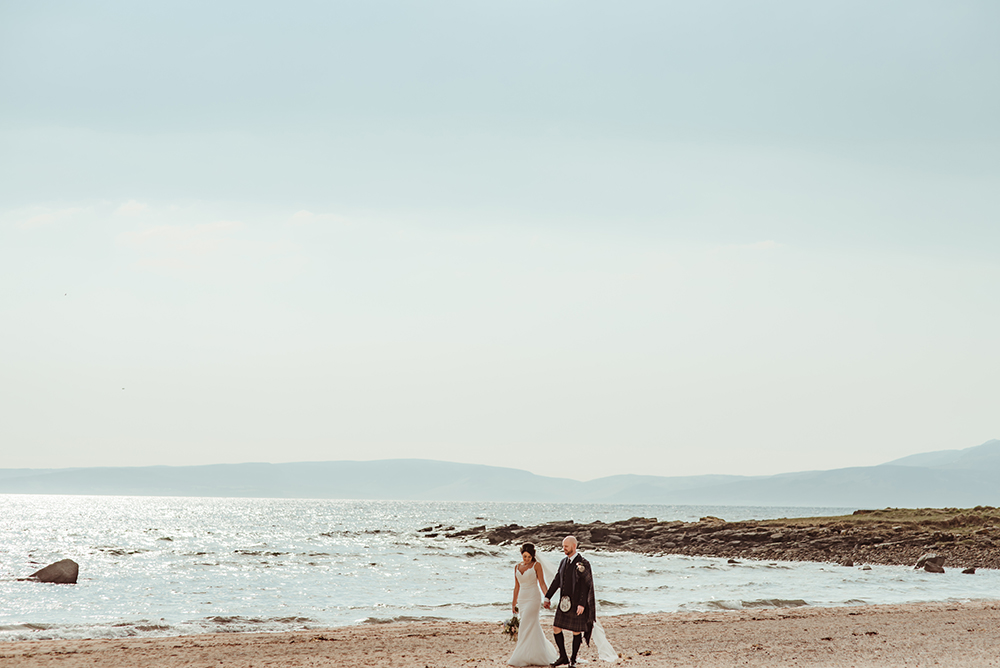 We were engaged on 14th April 2018 and married on 12th April 2019, but we pulled most things together within the first month. Don't rush into buying or booking anything, but also don't second guess yourself. Your wedding should be a reflection of you as a couple so your choices should almost be instinctive.
Finally, take more than the 15 minutes (that everybody will recommend to you prior to your wedding day) to be with your new spouse. We were lucky enough to get over two hours to ourselves taking photographs on the beach (an hour at two separate points in the day).
It might seem selfish, but it meant that for the rest of the reception we could mingle with our guests without feeling like we'd barely spent any of our wedding day together.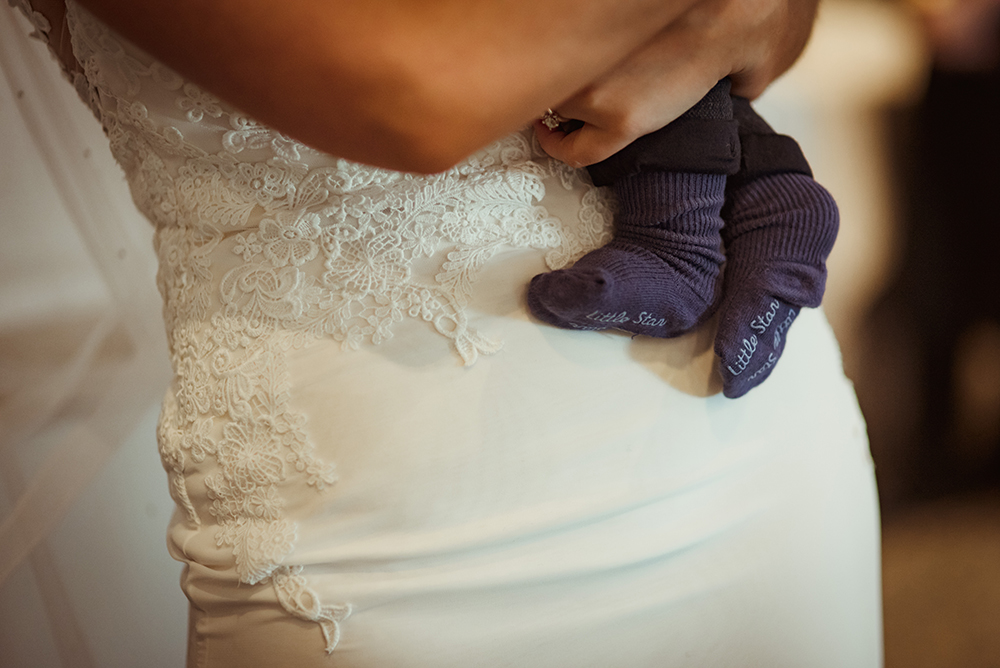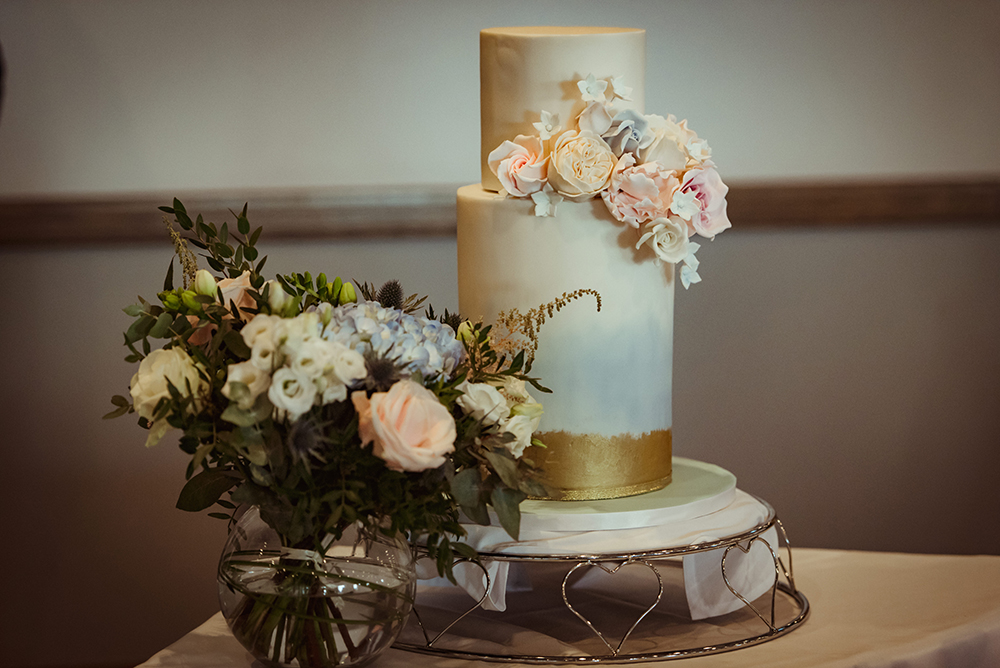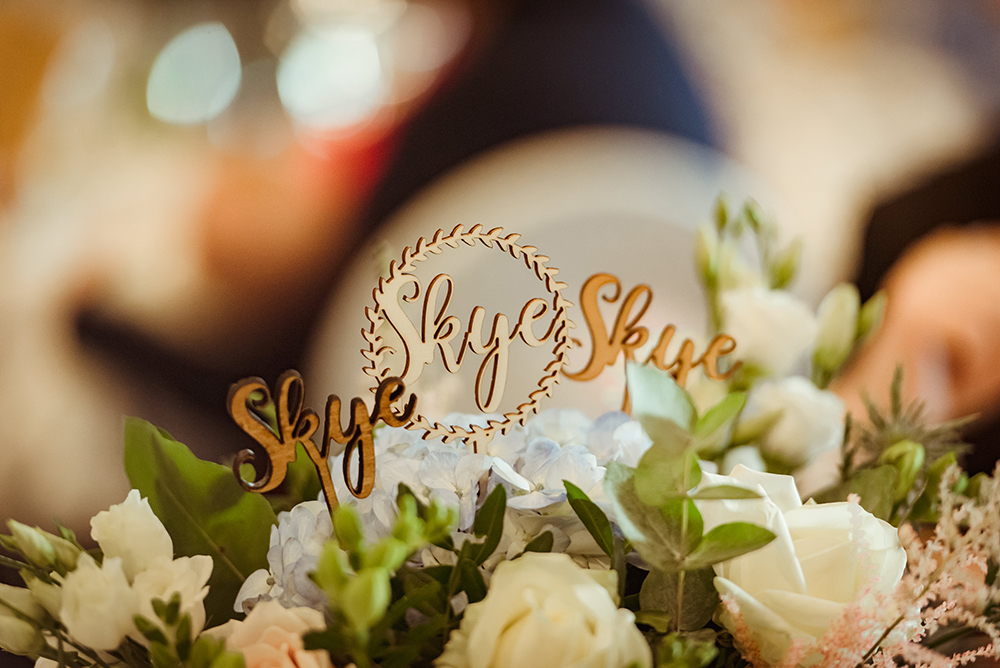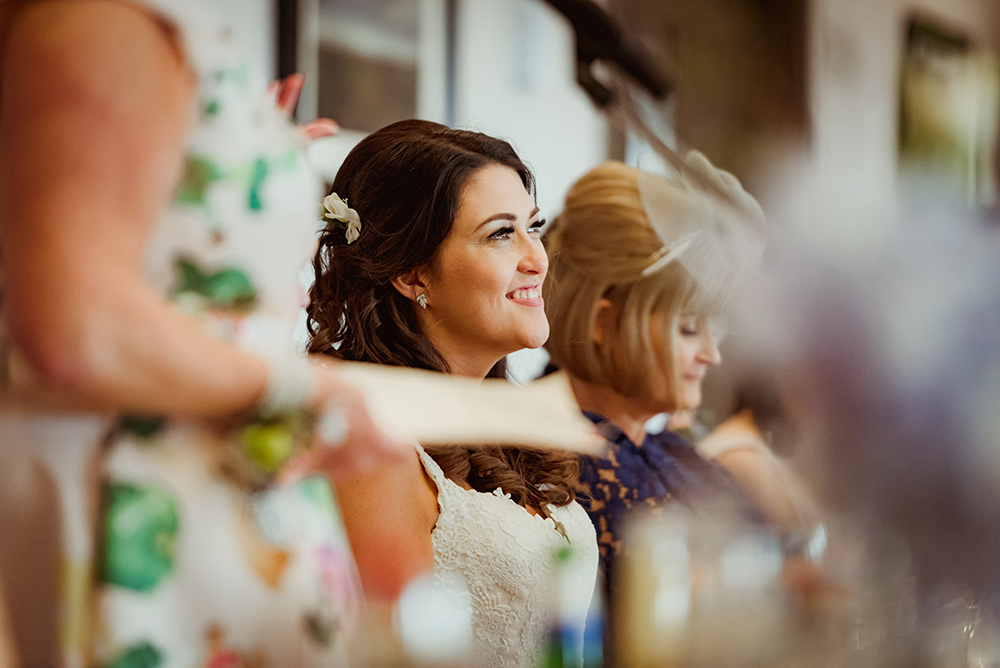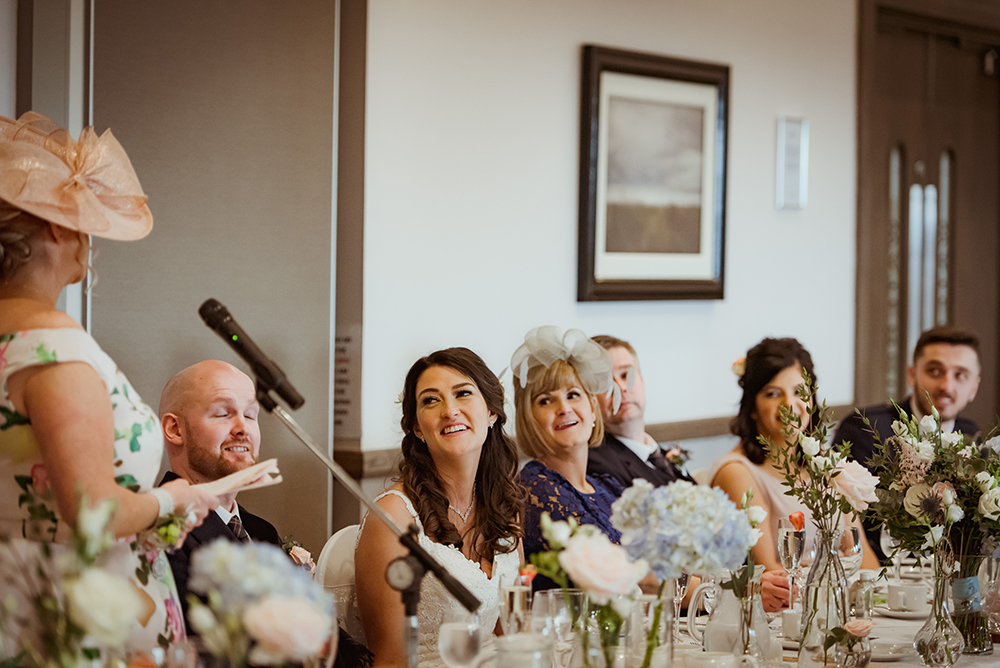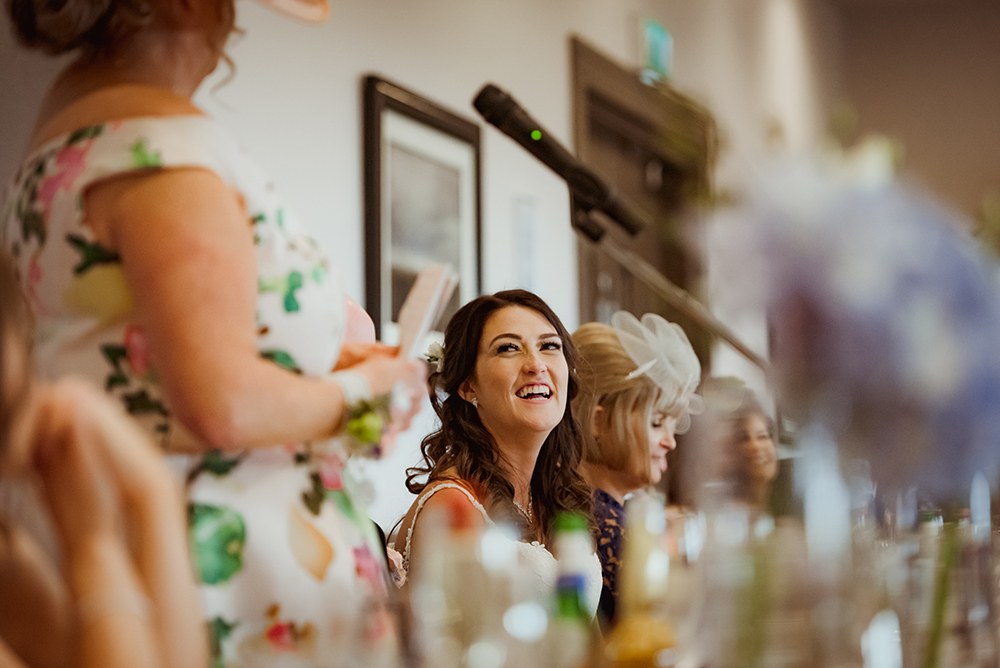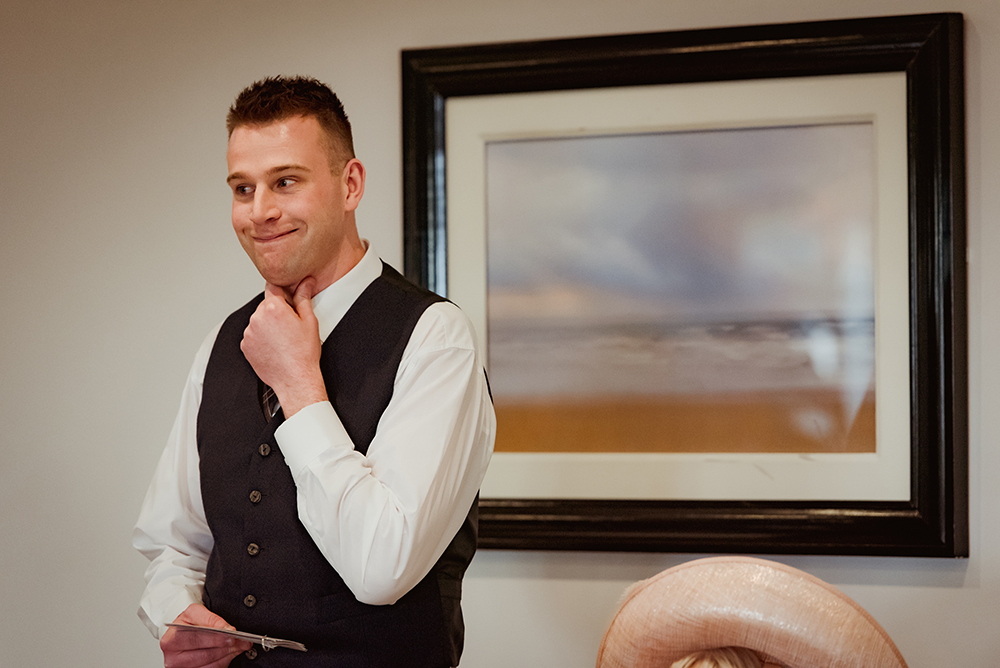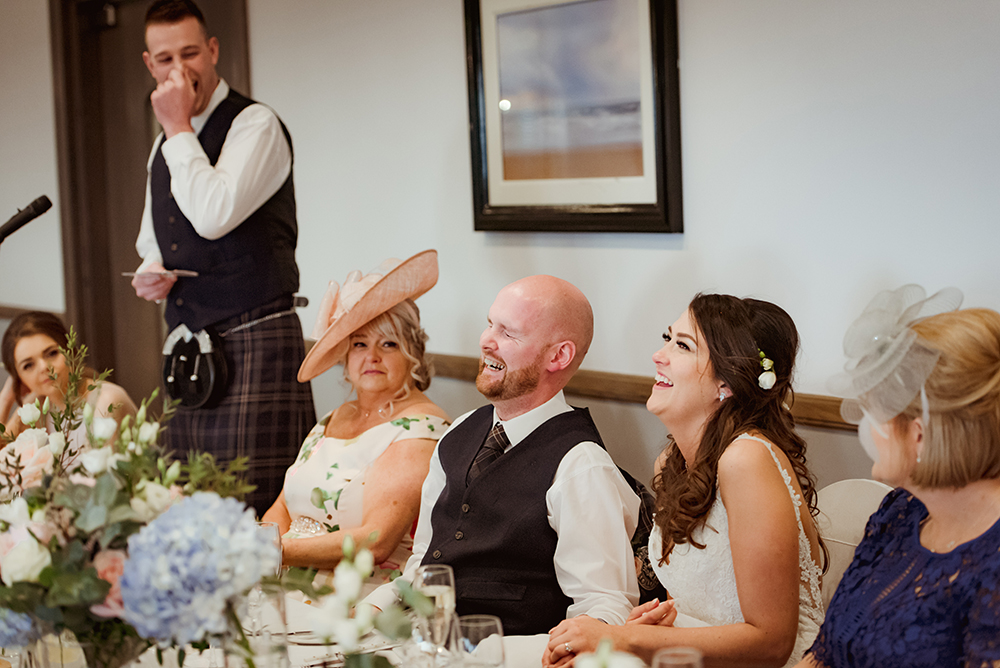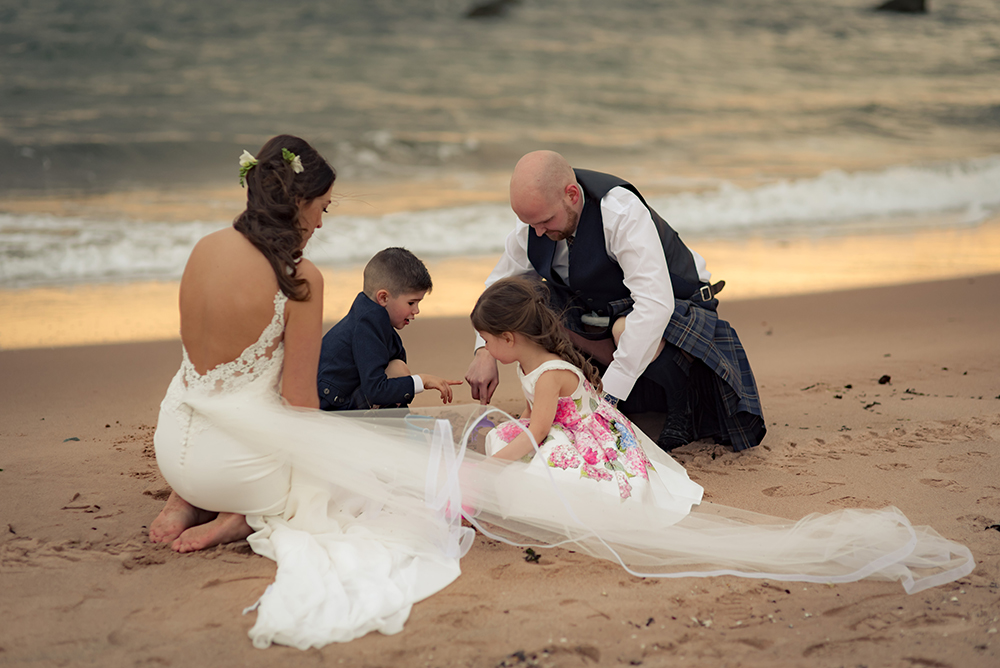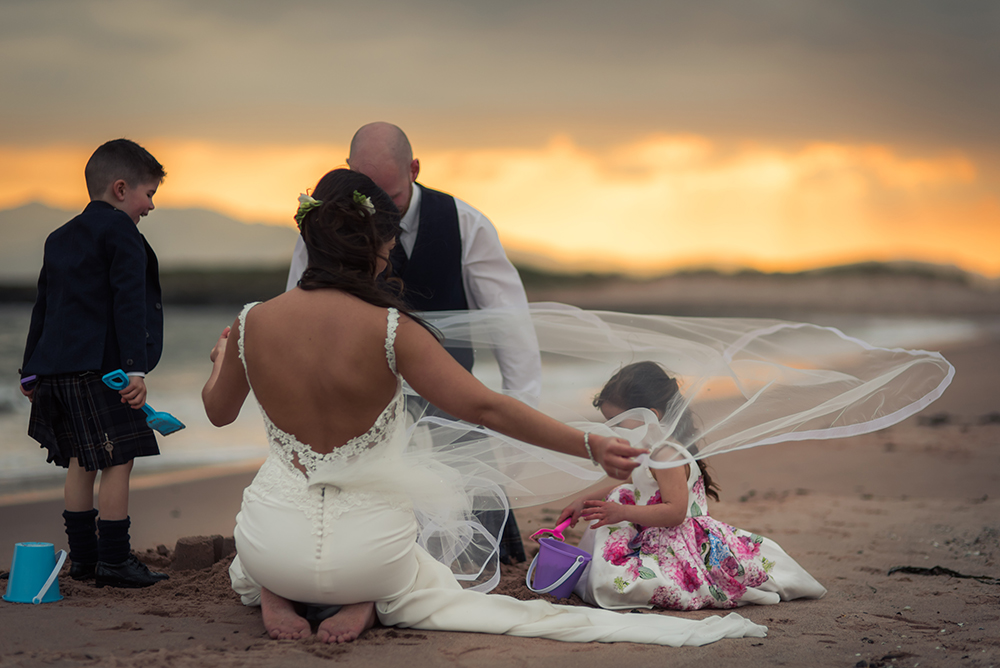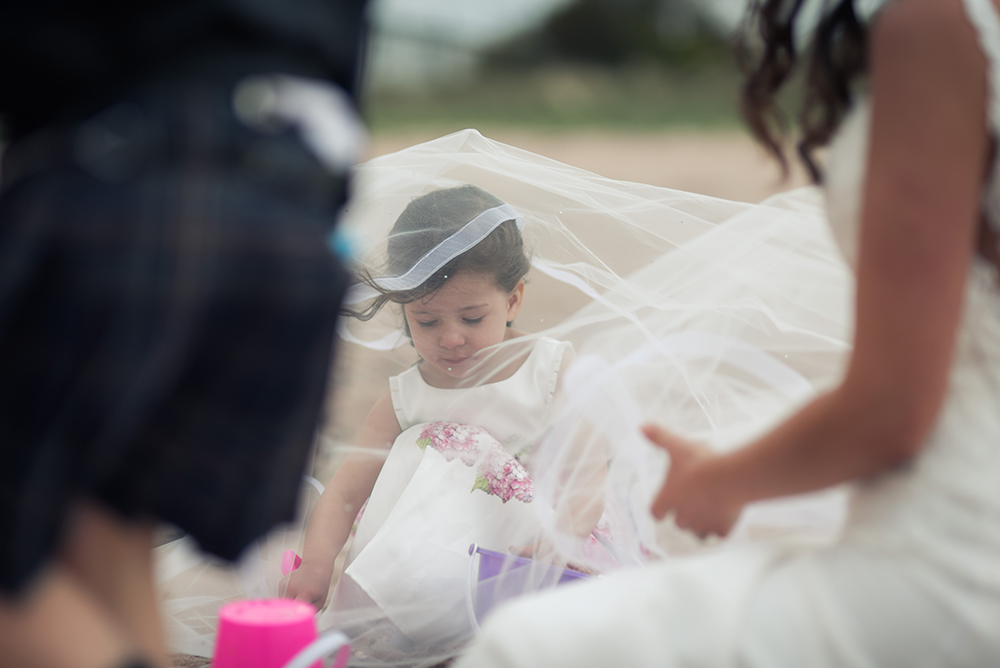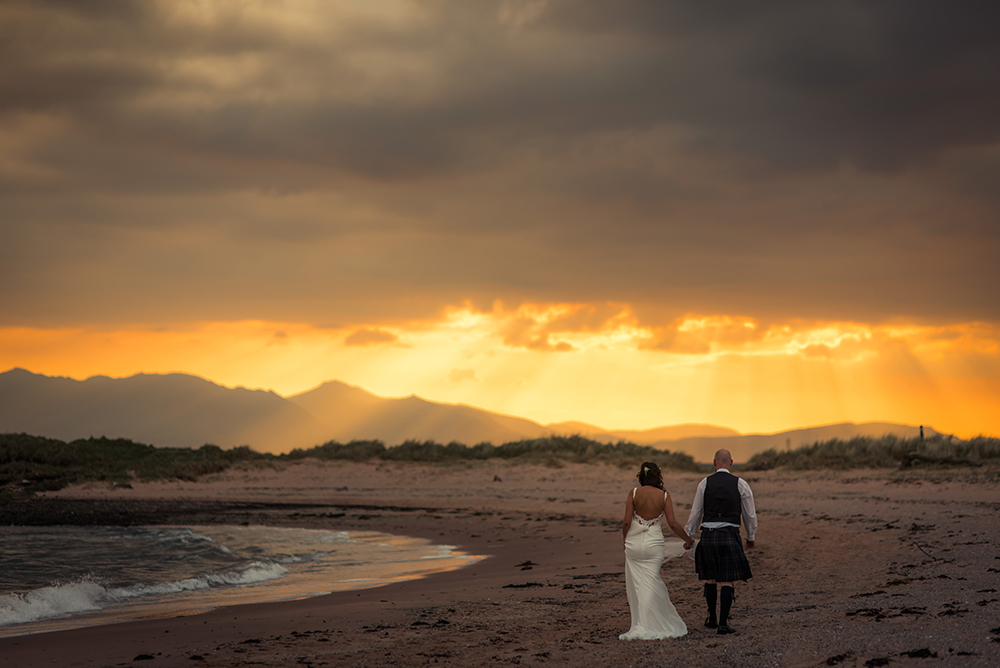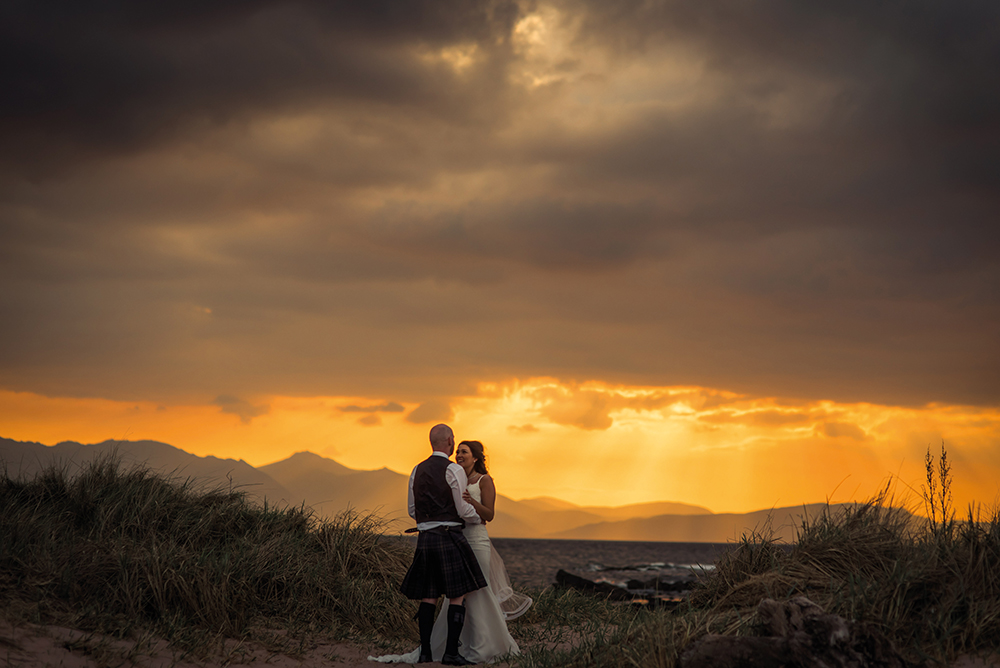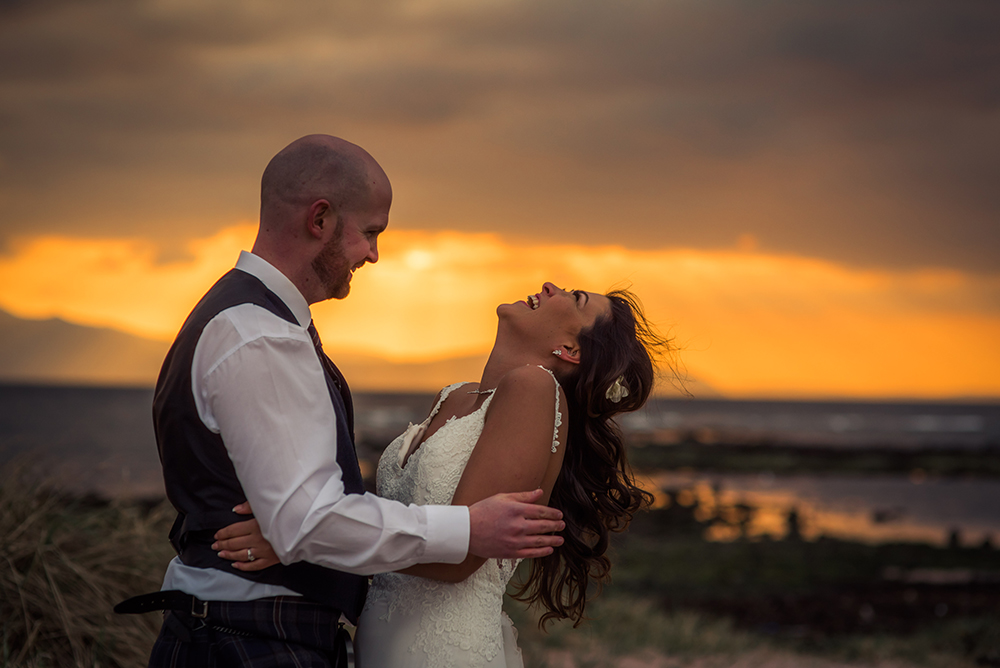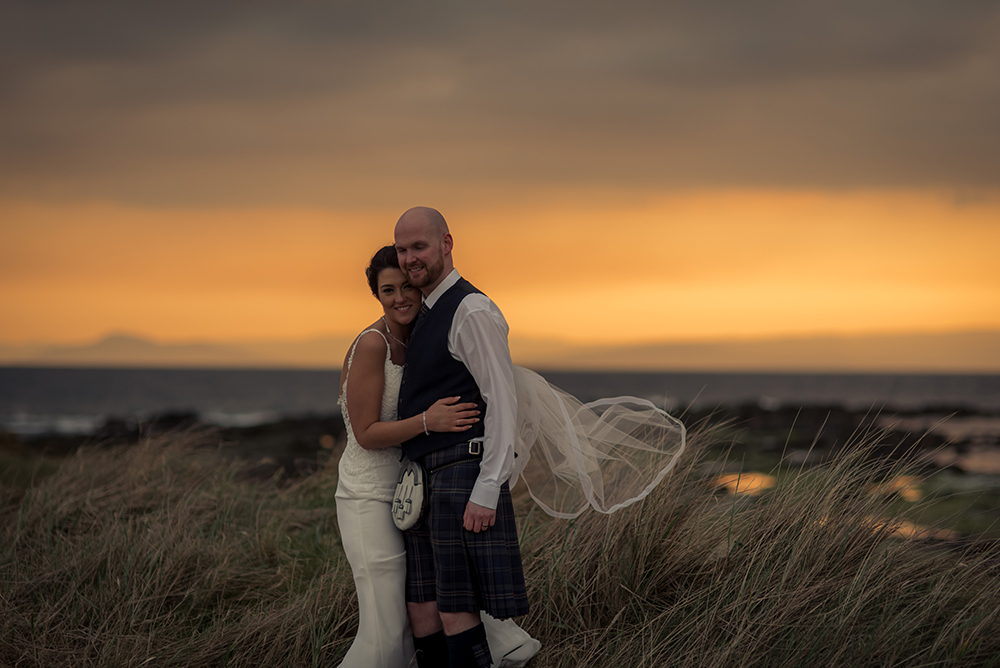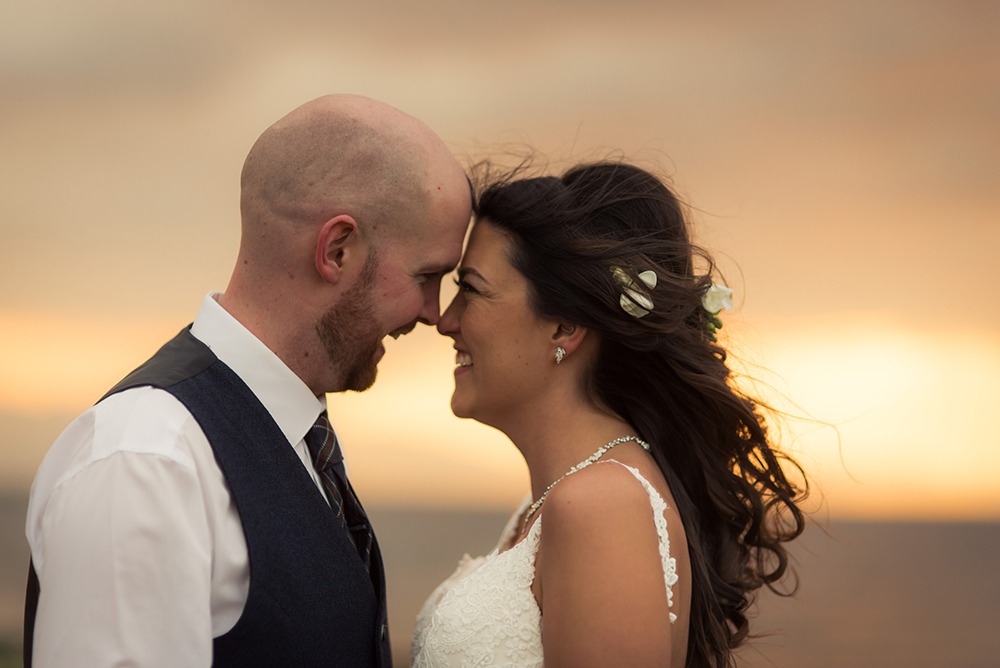 It's the best now that we're married. Like how it was before, but better. We are so proud to call each other husband and wife!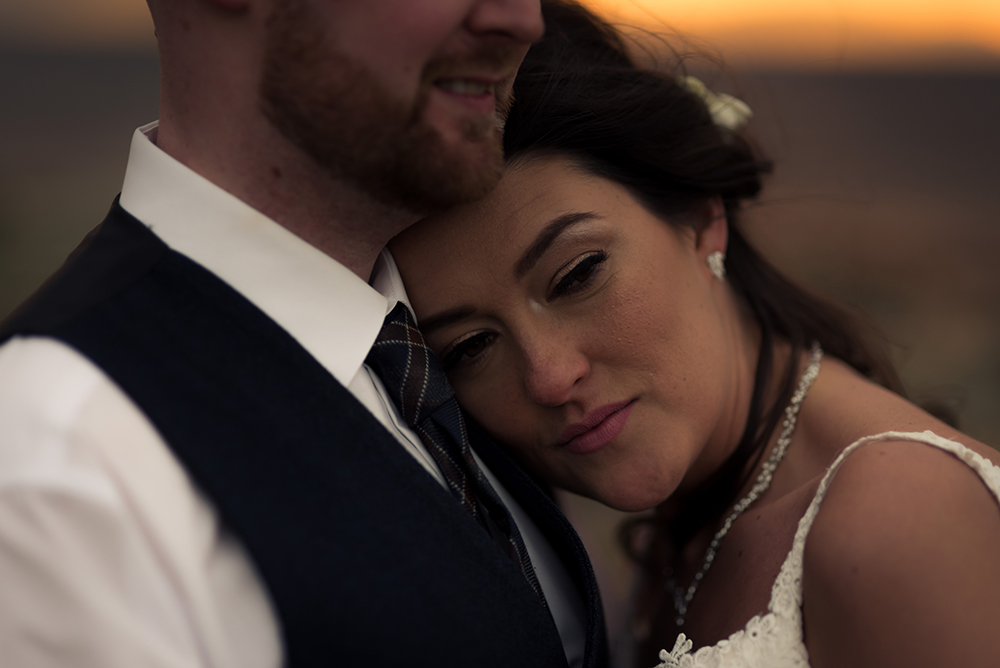 Photographer: Mark Timm Photography | Venue: The Waterside Hotel
Bride's dress: Enzoani at Lily Amore Bridal | Cake: Rosewood Cakes
Flowers: Betty Bluebell | Entertainment: Highway Band Scotland
Shoes: Ted Baker | Hair: Ashley @ Allure Kilmarnock 
Make-up: Gillian Lees @ NME Larkhall | Dance floor + light up letters: Big Bright Lights 
Celebrant: Anne Wilks @ Independent Humanist Ceremonies
Groom's outfit: Aran Mist tartan exclusive to MacGregor & MacDuff