Stylish Italian castle wedding at Castello Il Palagio, Chianti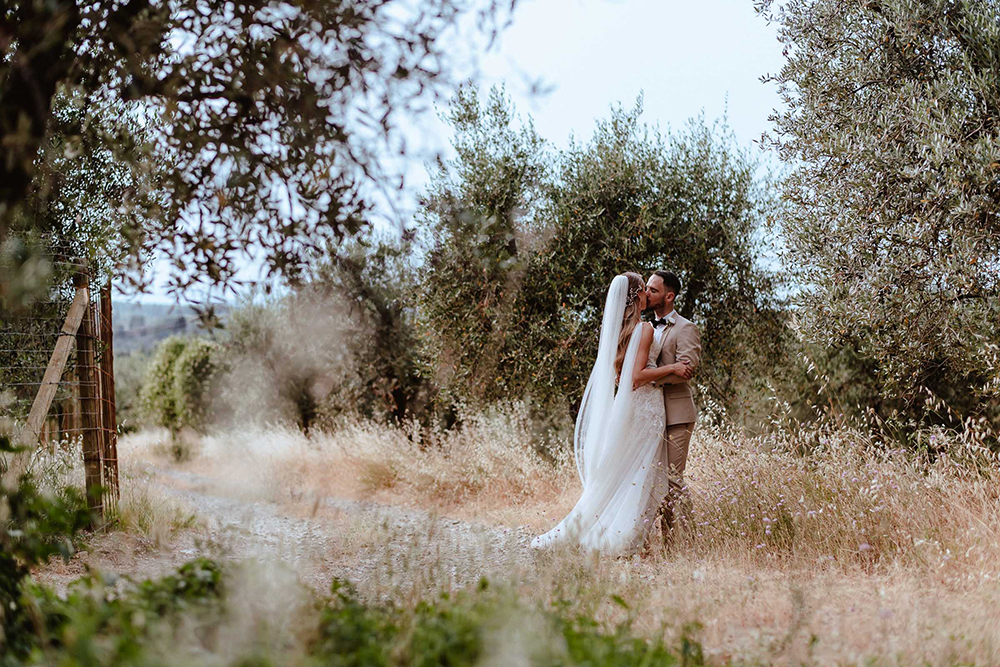 There are few things more romantic than a wedding in the rolling hills of Tuscany, your guests enjoying an Aperol spritz as the sun sets over the neighbouring vineyards; that's exactly what blogger Yasmin and hubby Liam envisioned when they started planning their Italian wedding, and that's exactly what they got!
Hear what Girl With The Big Hair blogger Yasmin had to say about her day, with beautifully captured photos by Francesco Spighi…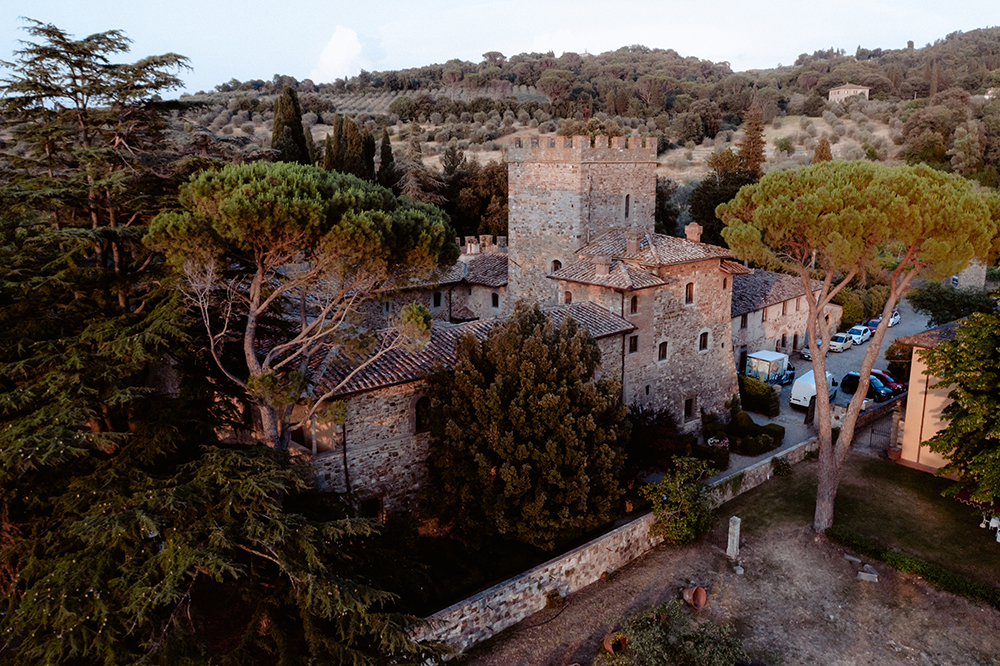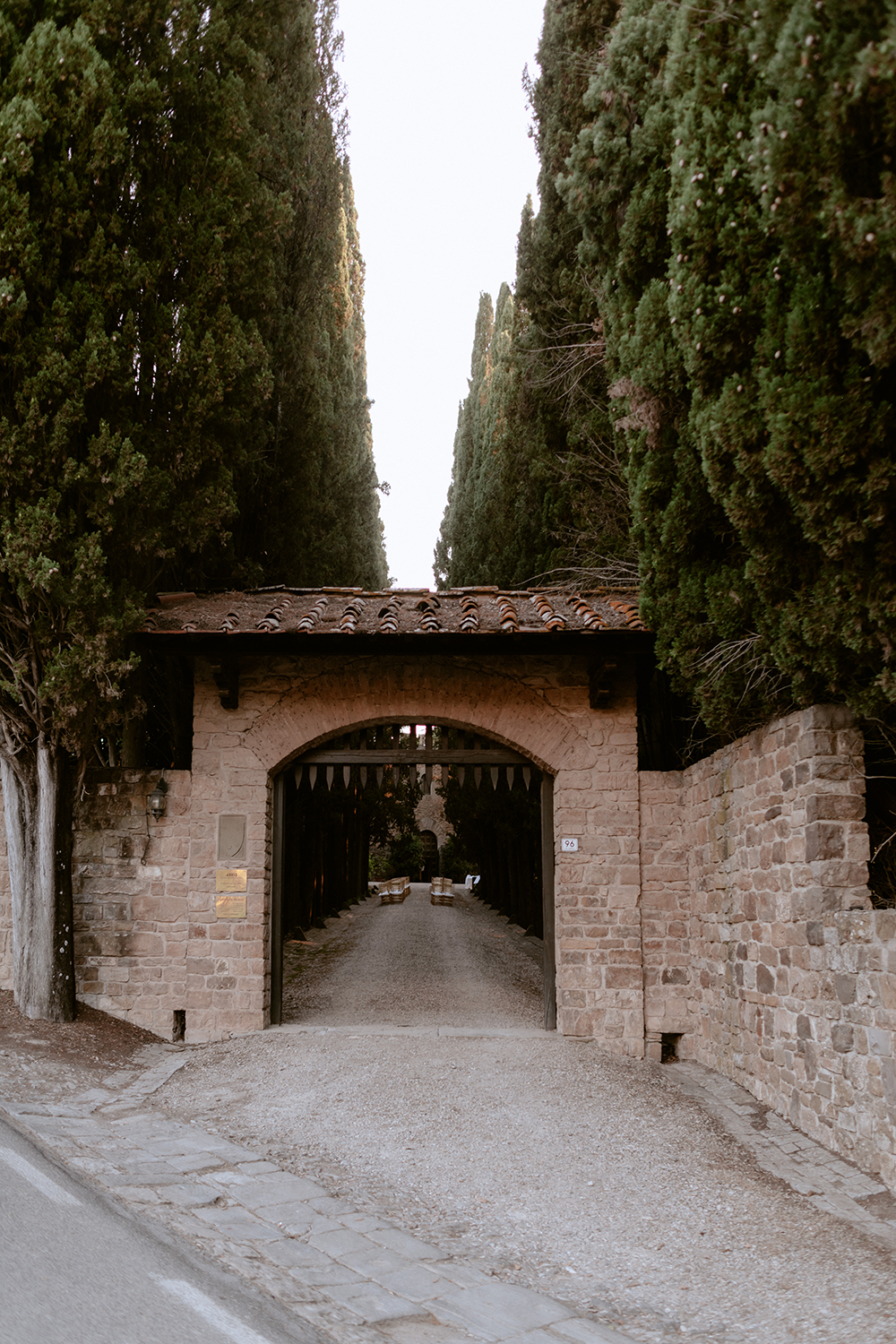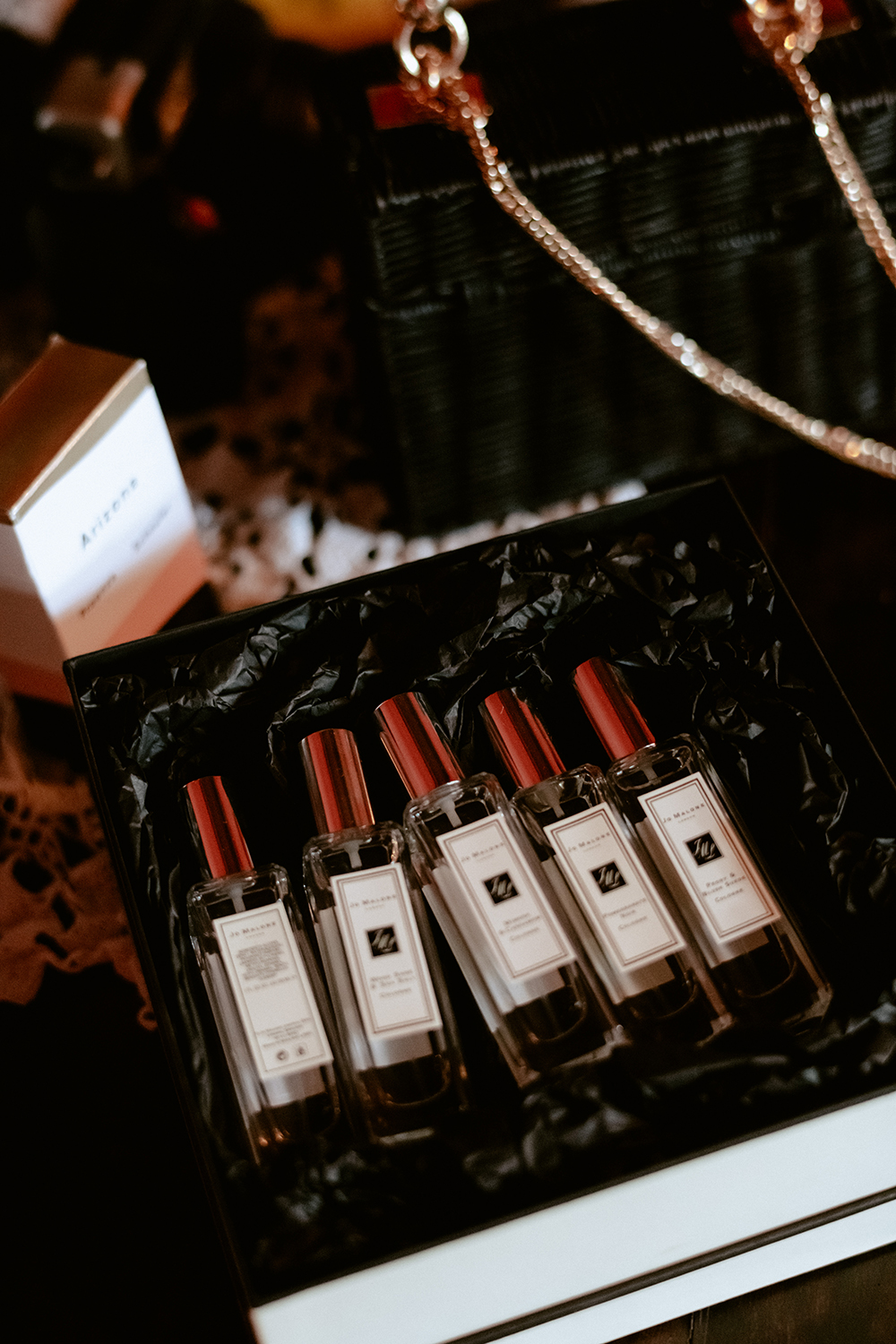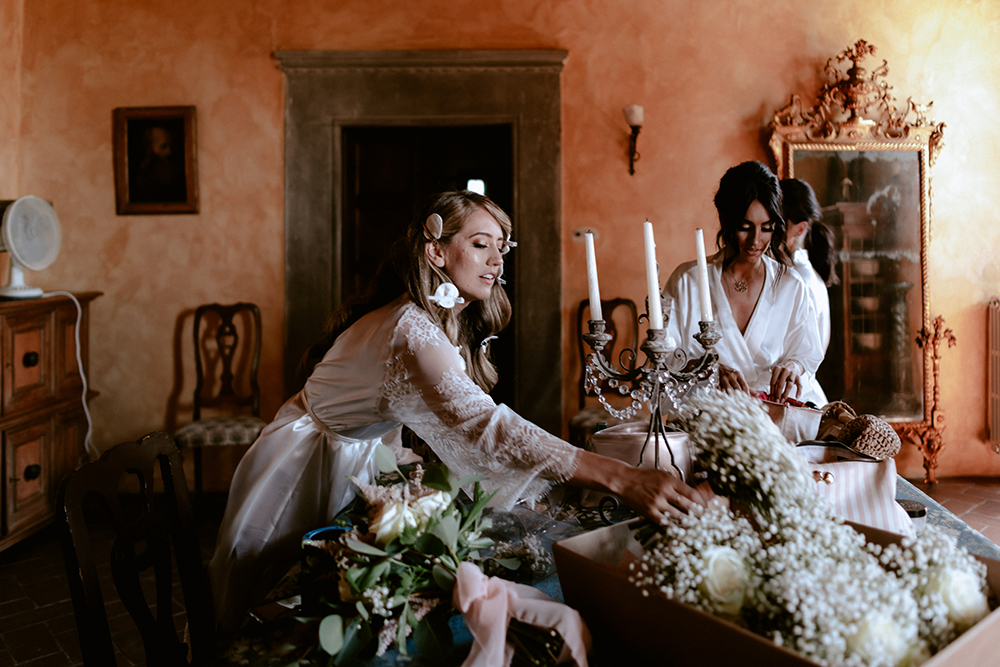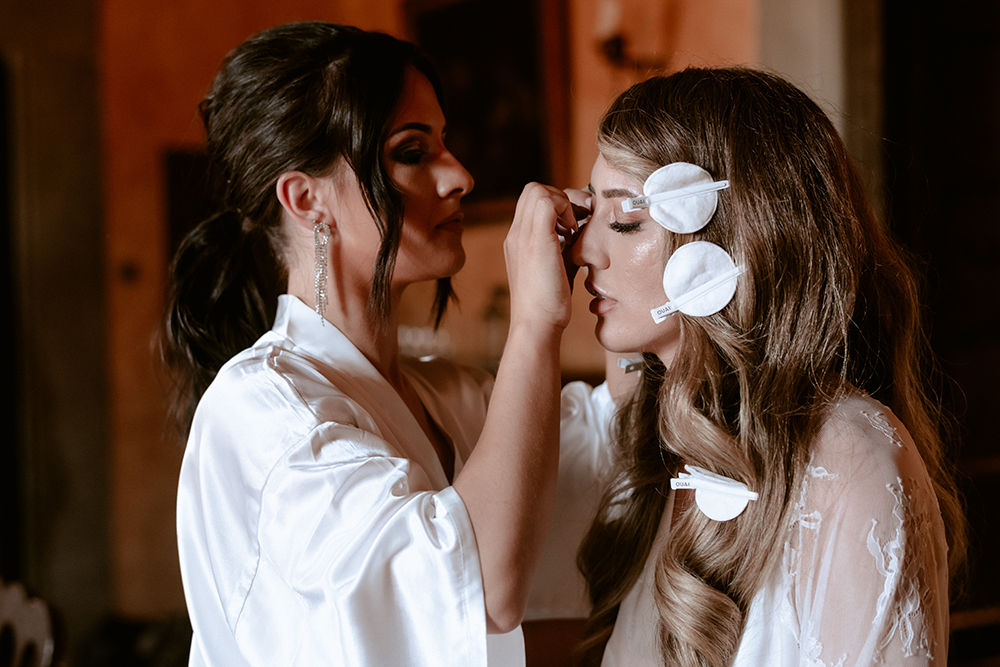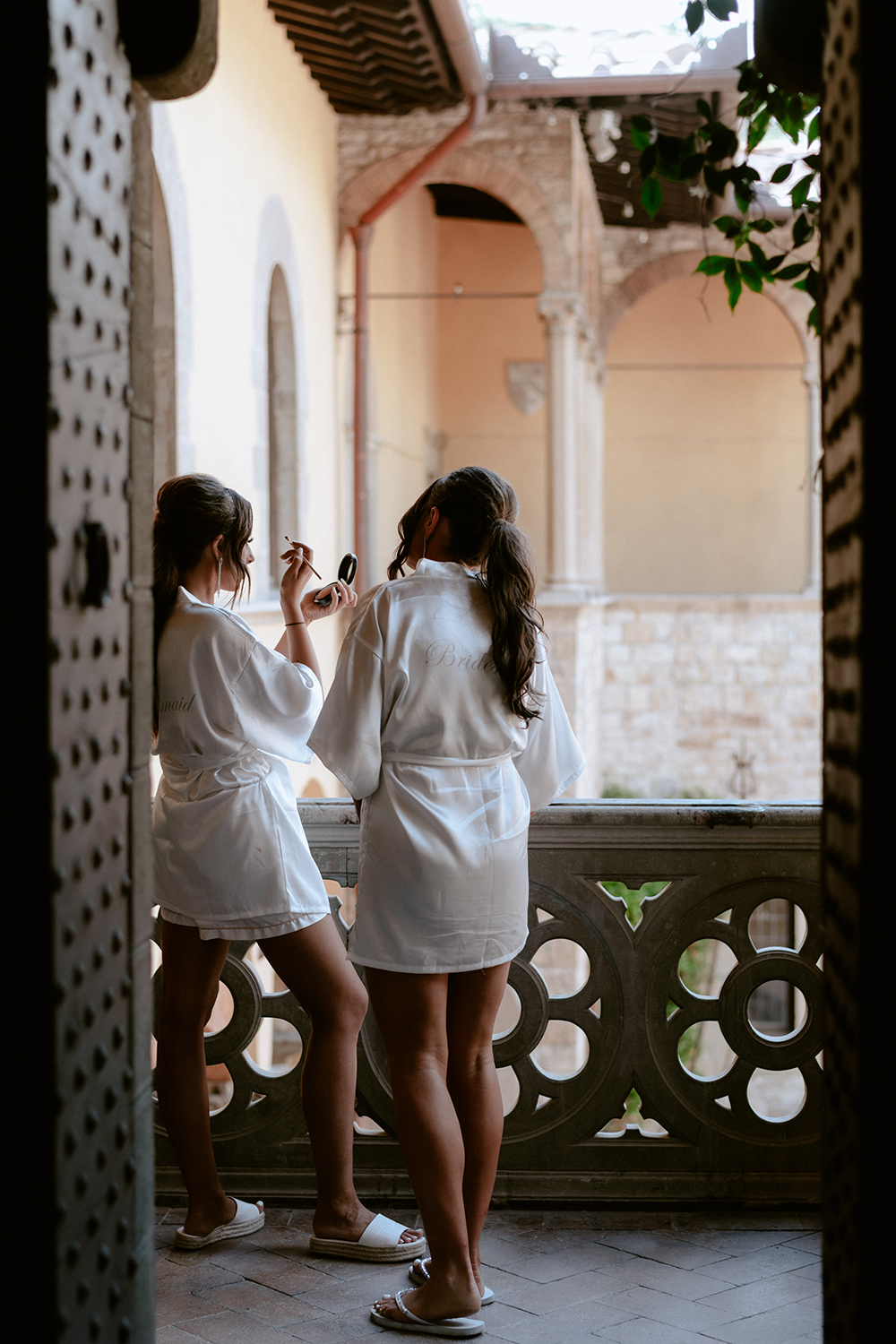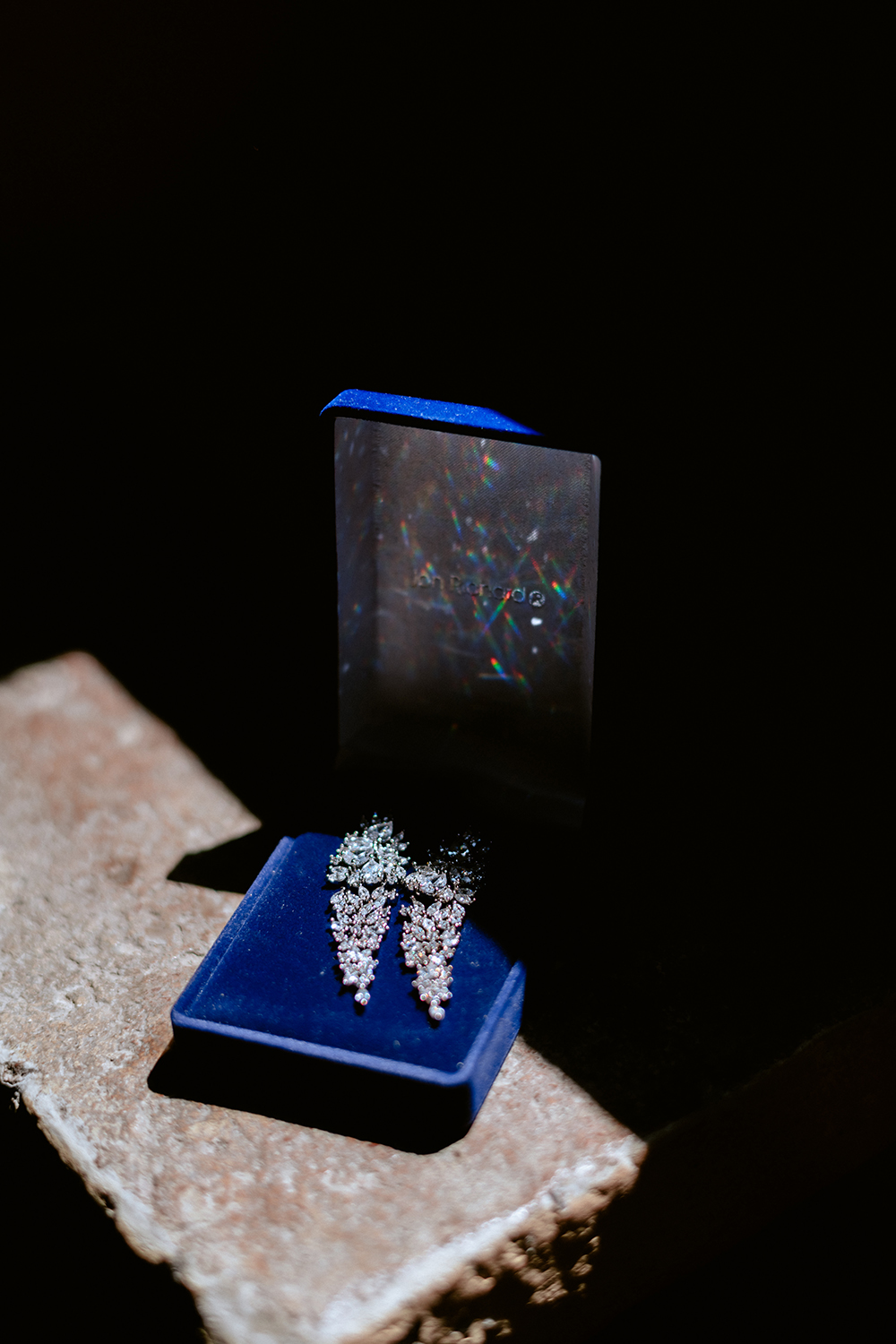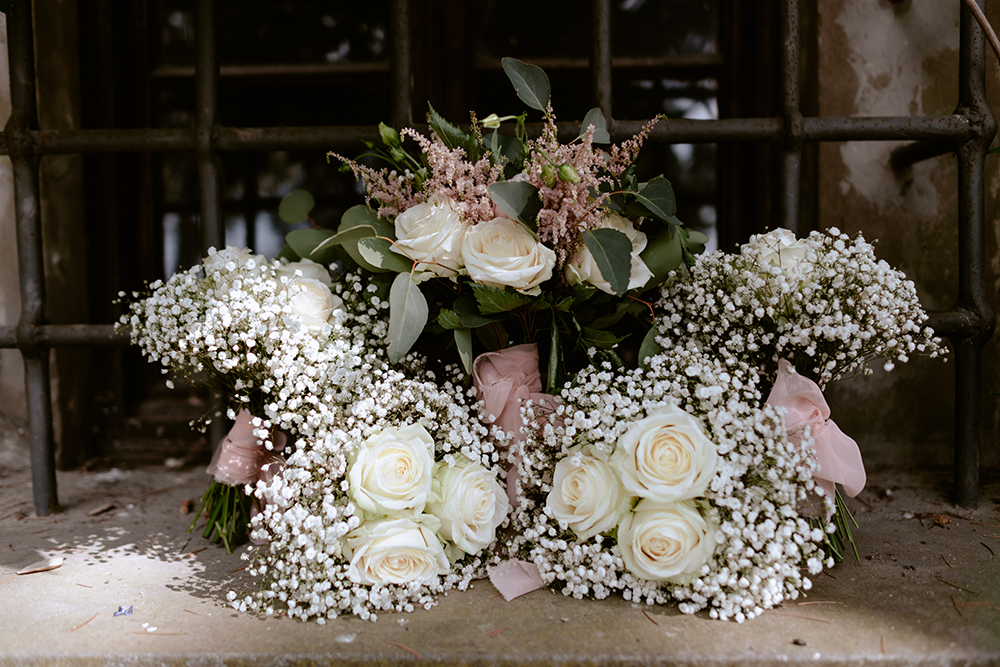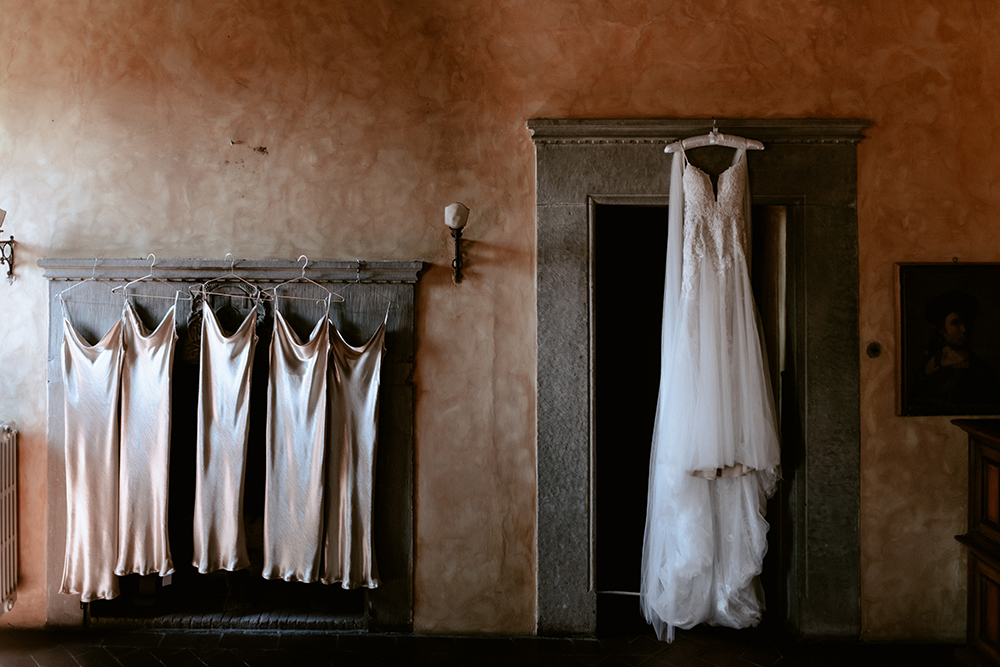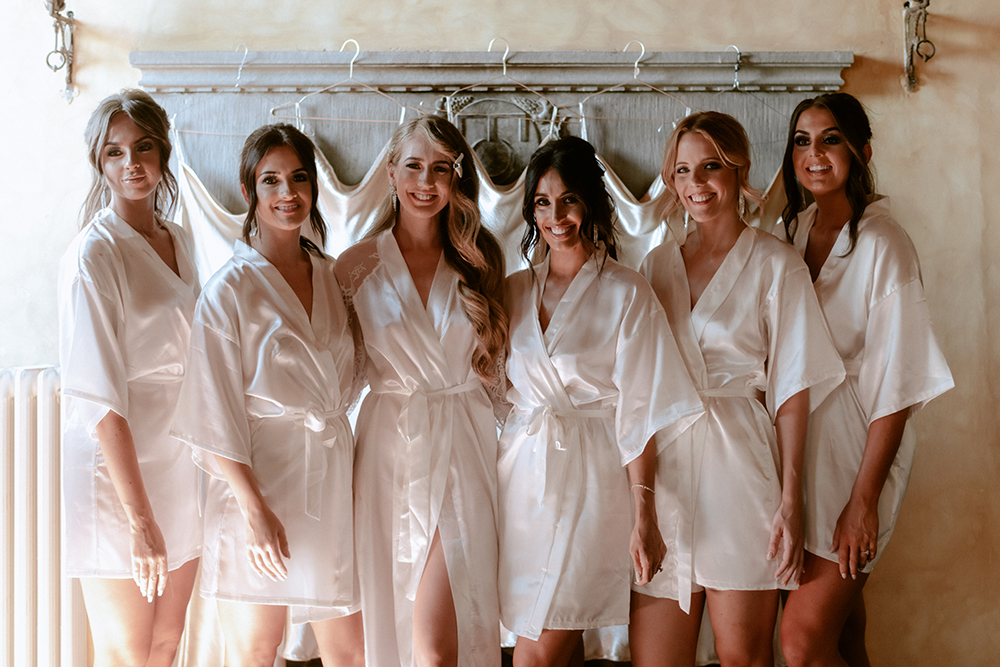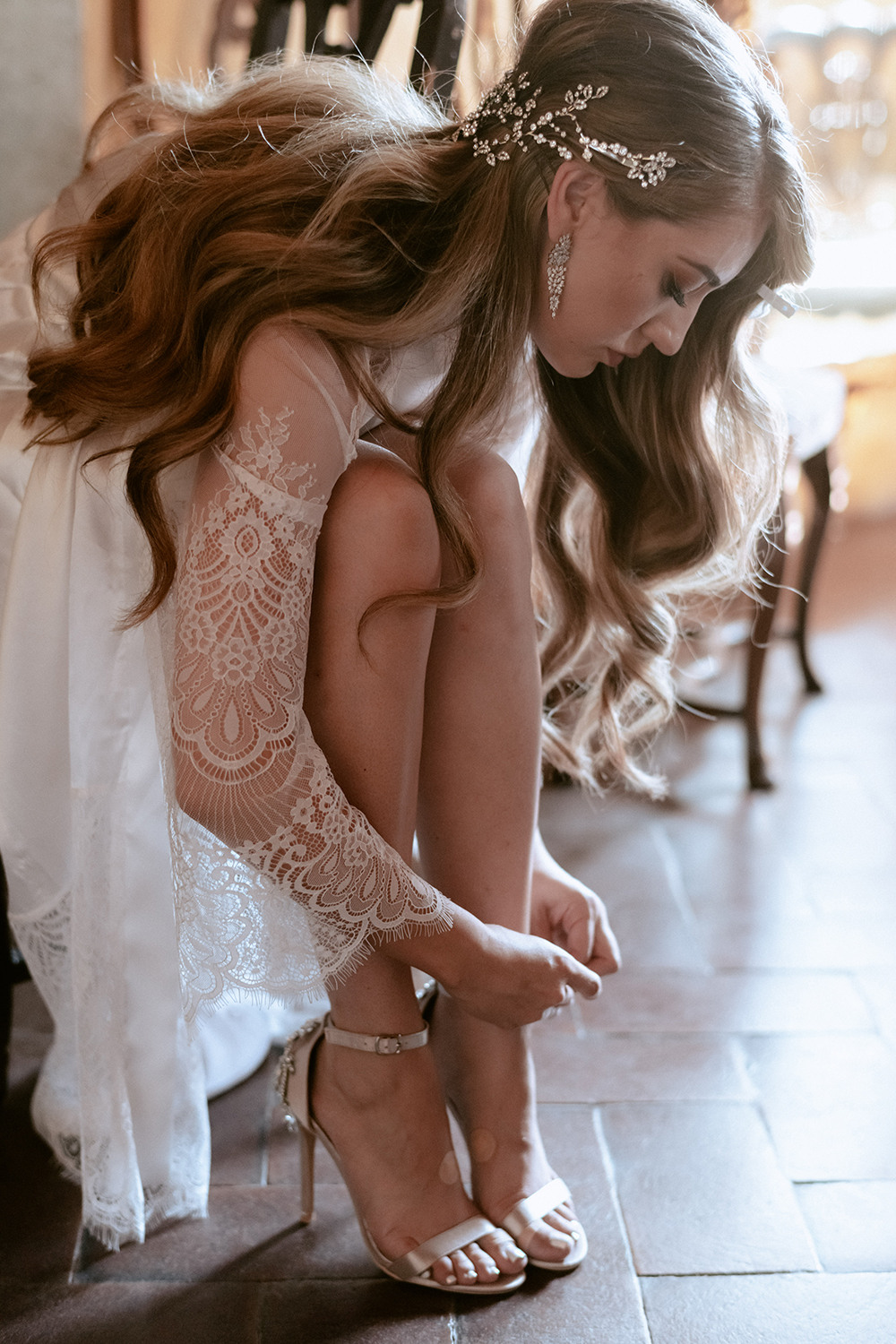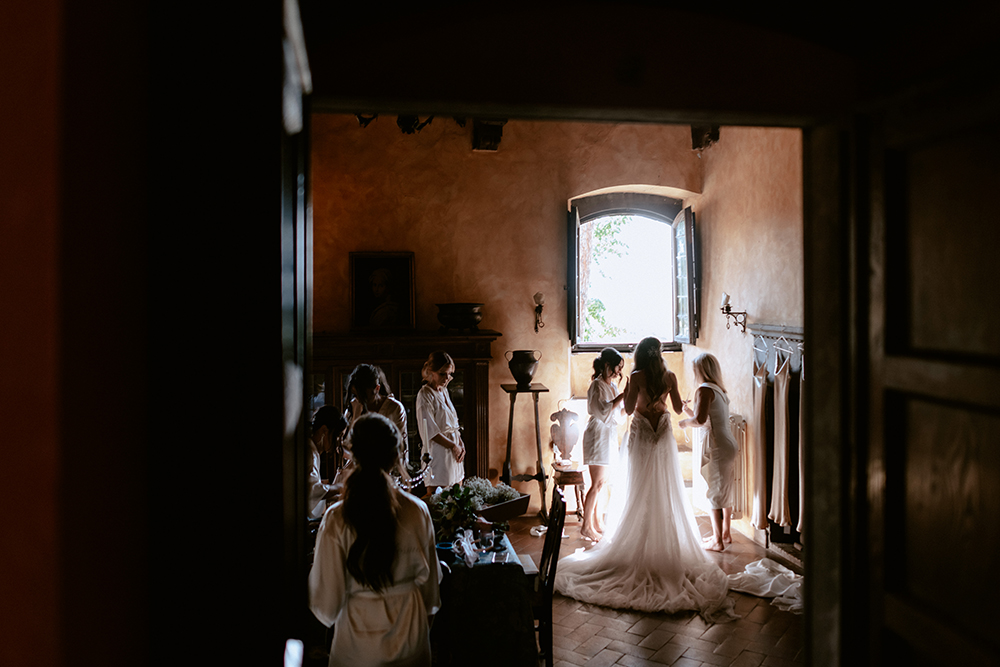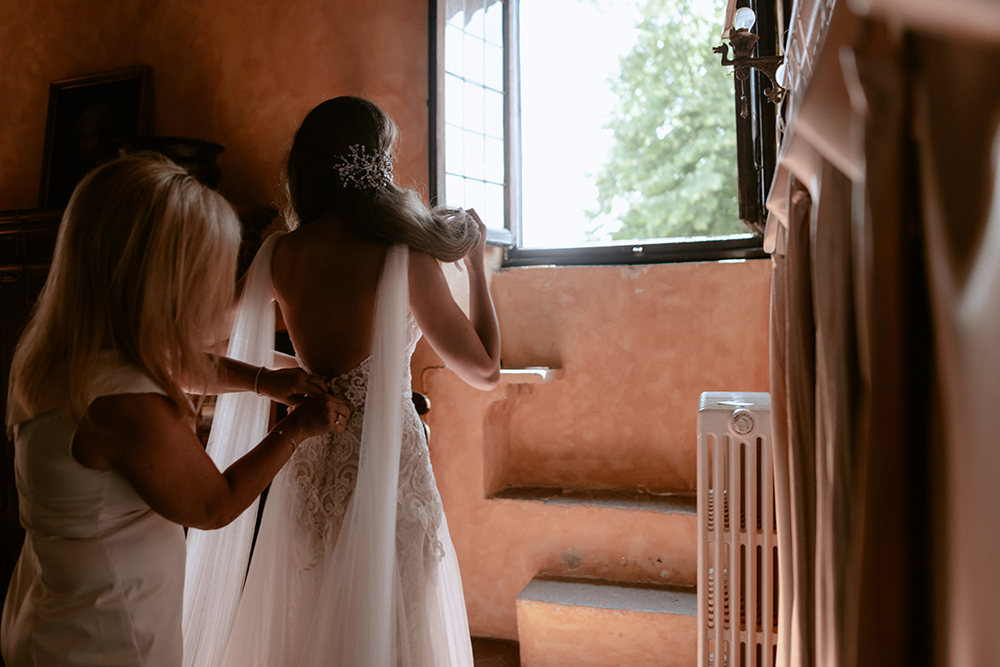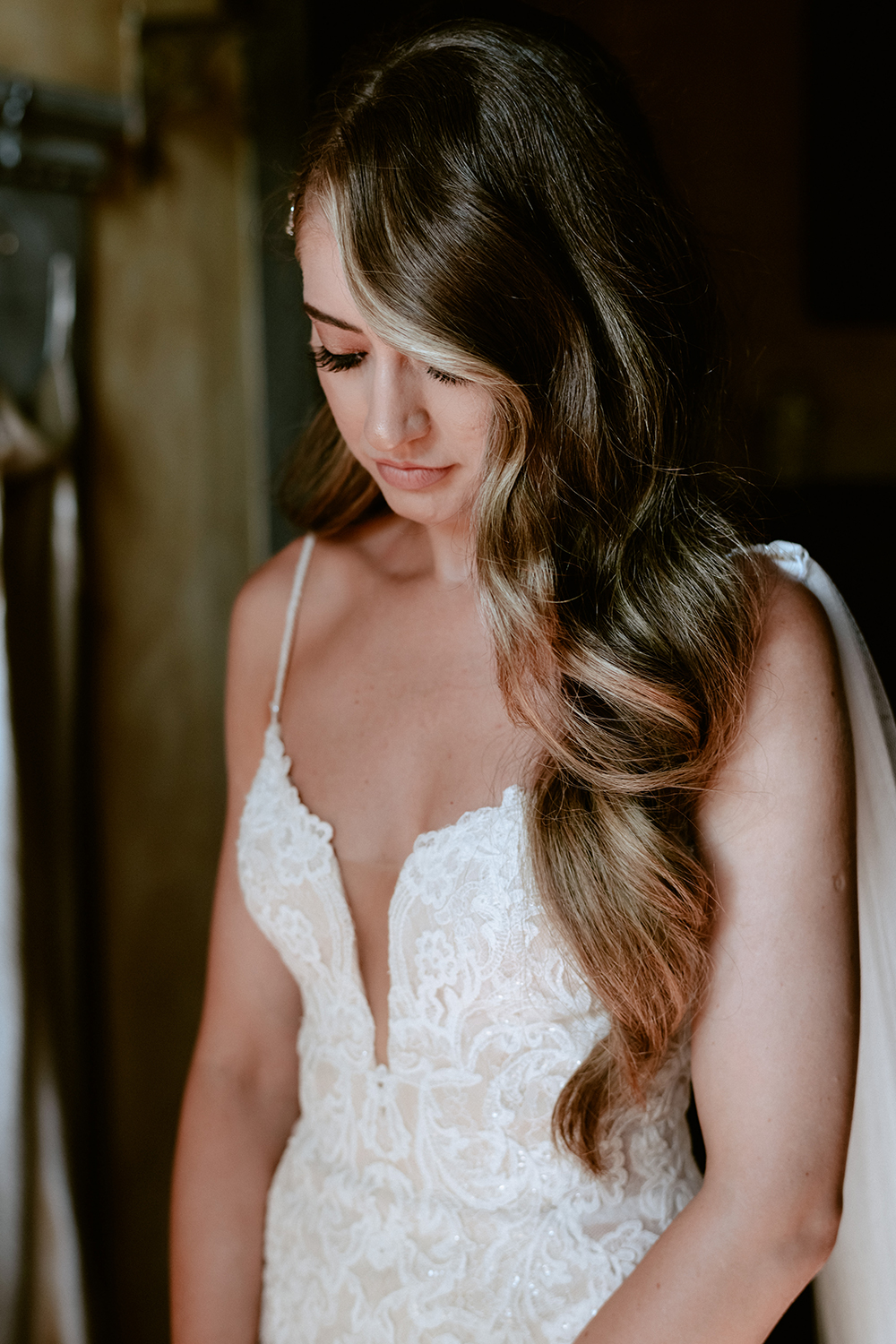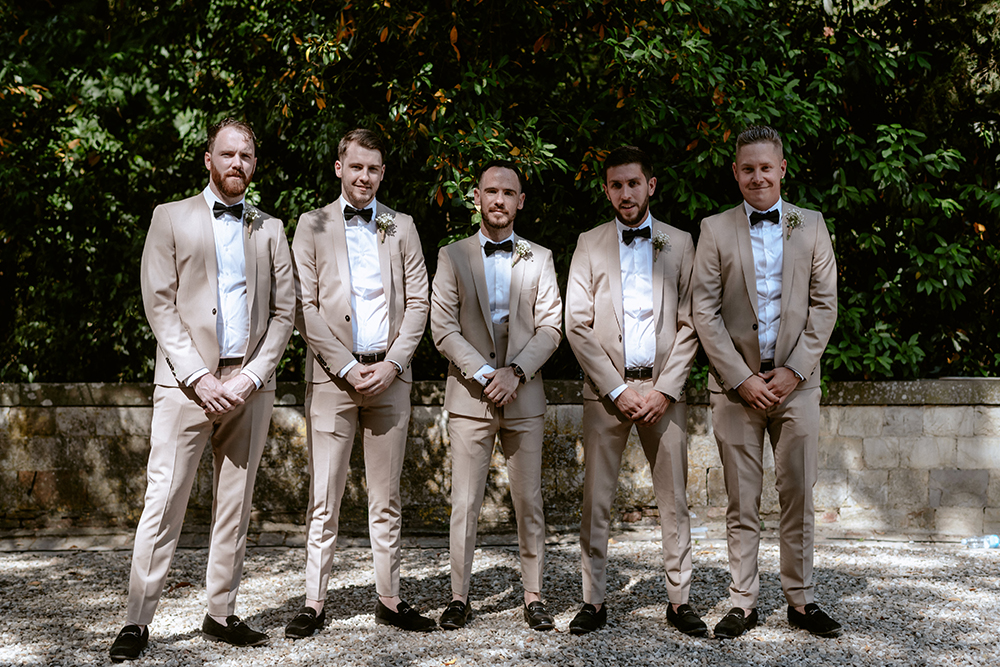 "Liam proposed on a day out at Loch Lomond.
He packed a picnic blanket, cake stand, cheese, bread and prosecco, and we set up on the beach for the day. As it started to get quieter, he got down on one knee.
We decided to get married in Italy, so my mum and I planned a venue scouting trip and visited six venues.
The first one we saw – Castello il Palagio – was our favourite, and we decided to book it.
Liam hadn't actually seen the venue in real life until our second planning trip in the Summer of 2018 and I was so excited to show him the castle.
Luckily, he loved it as much as I did.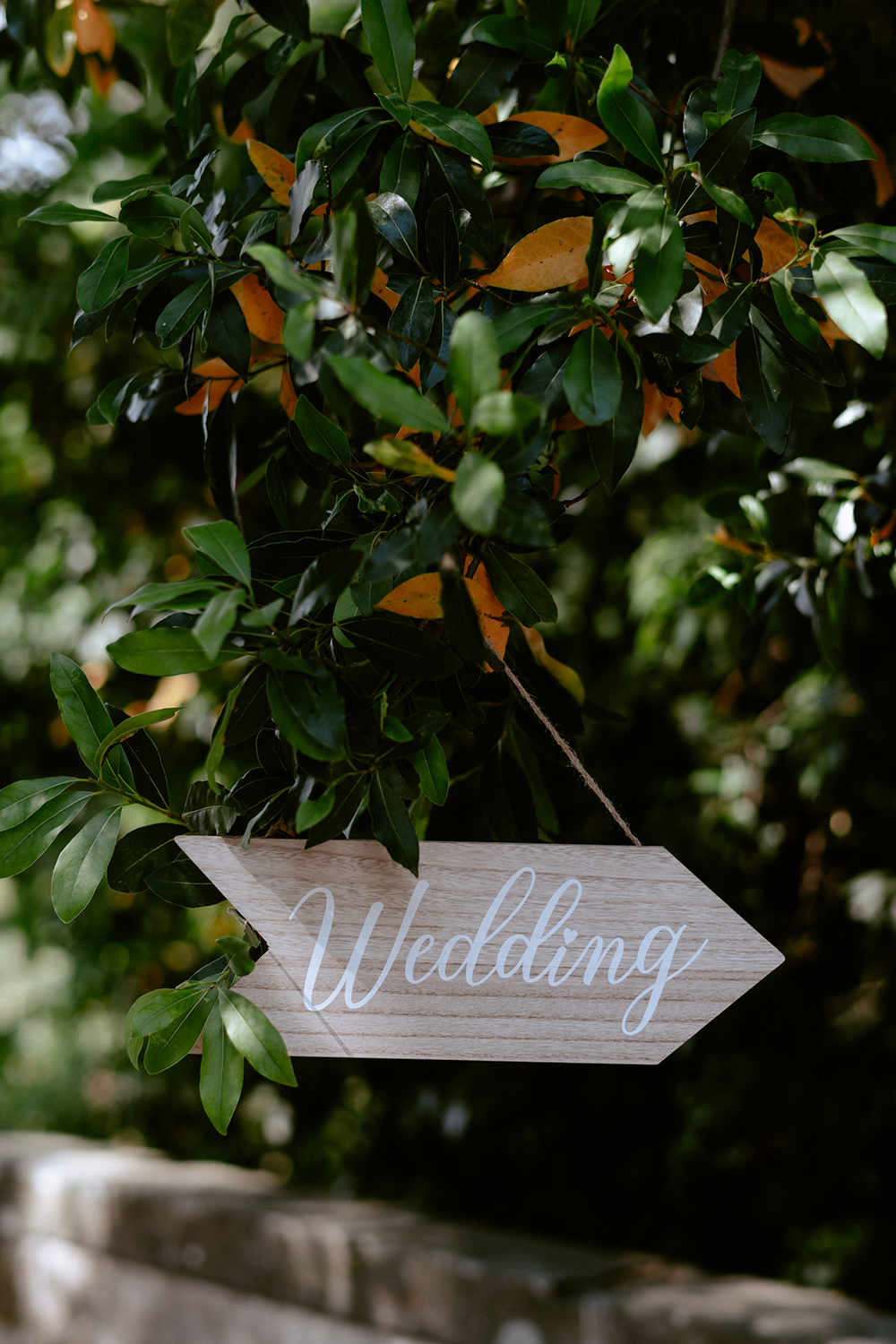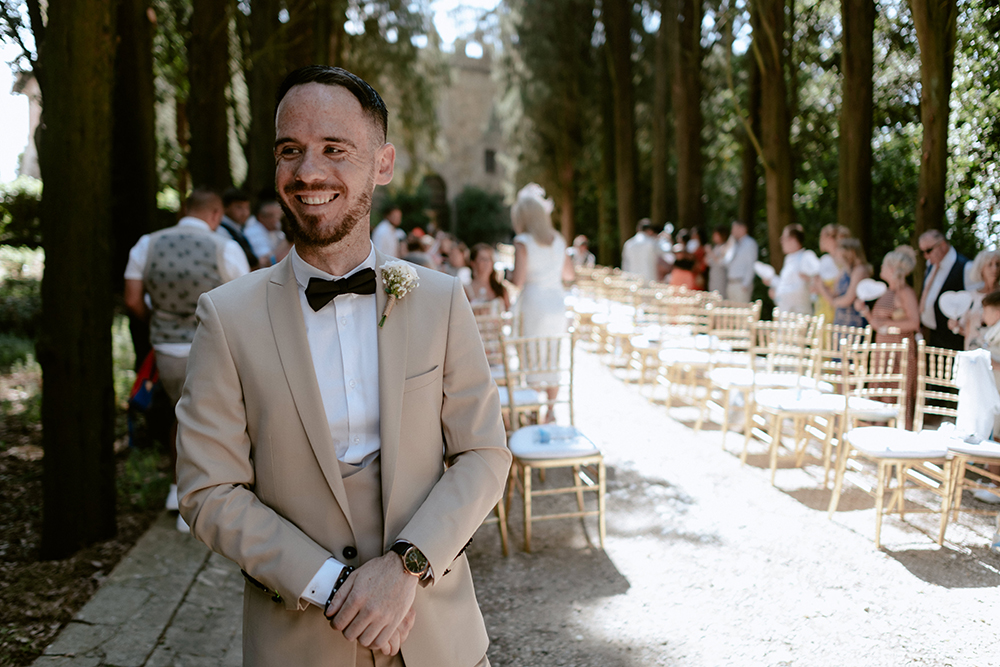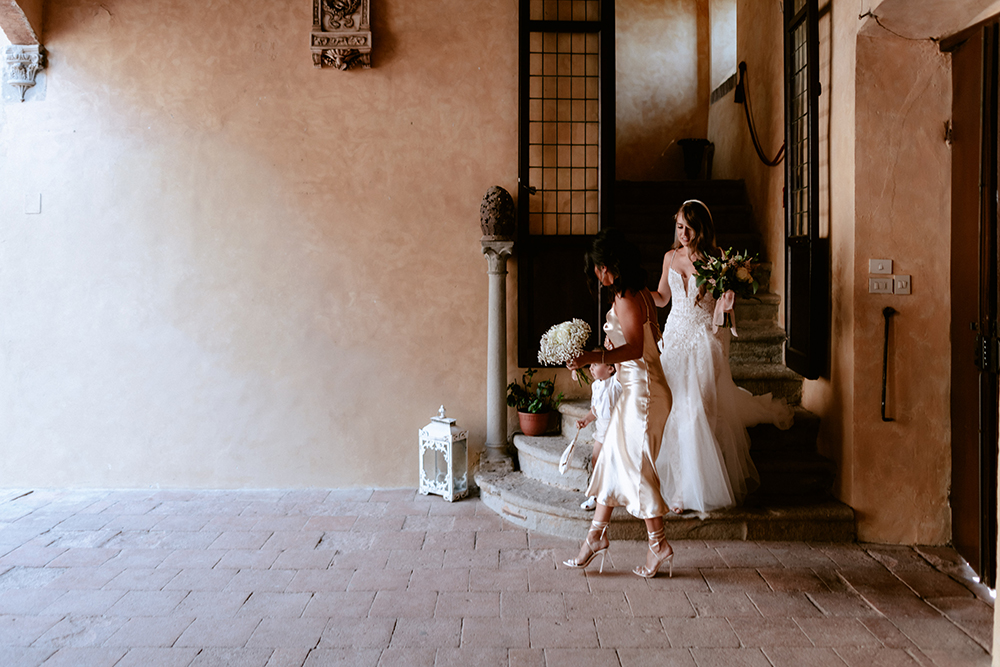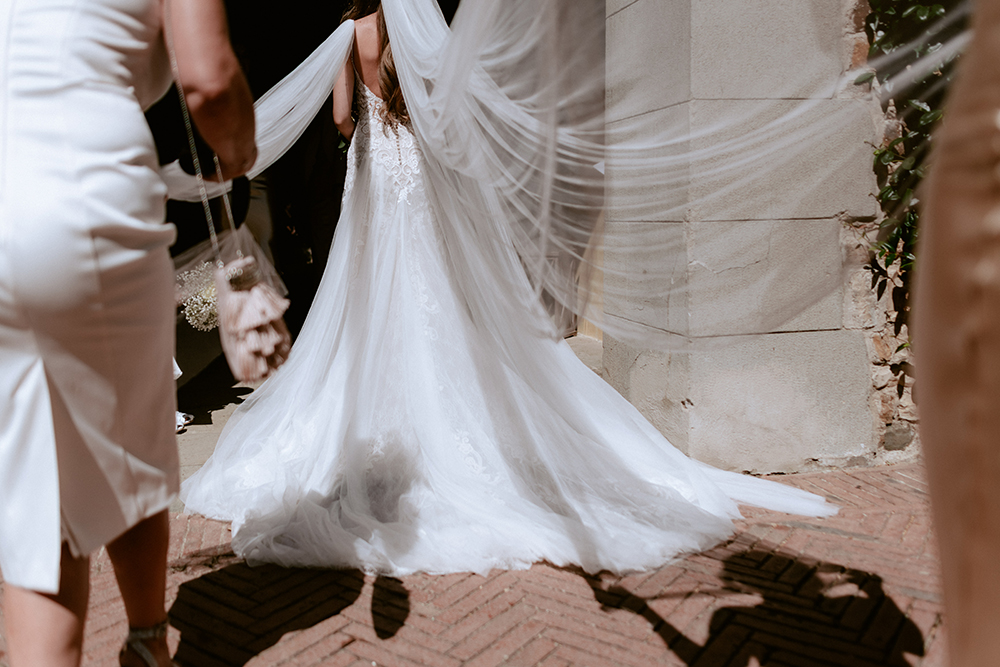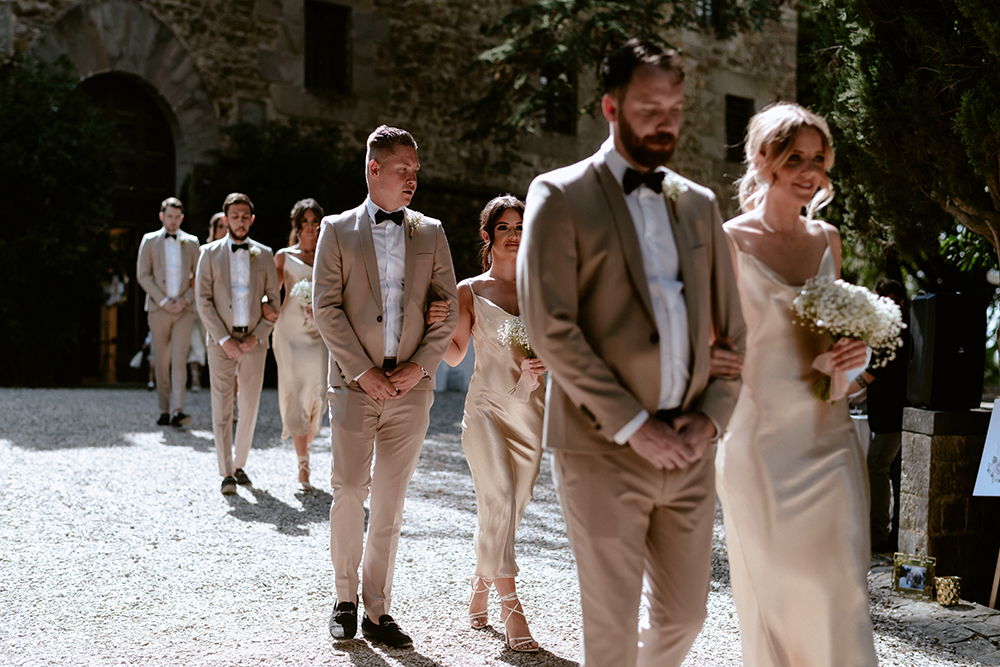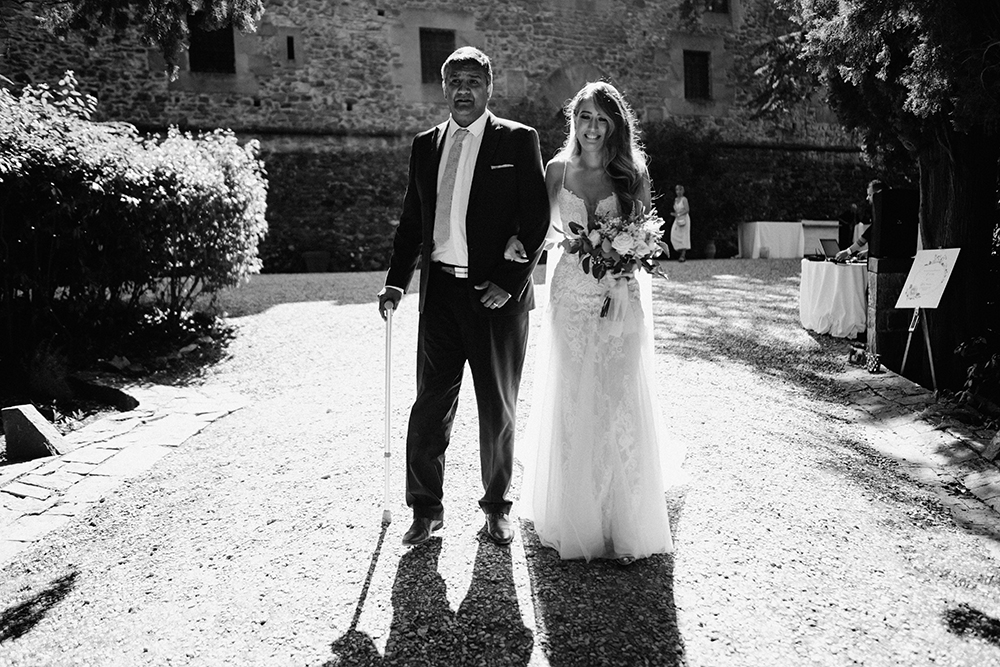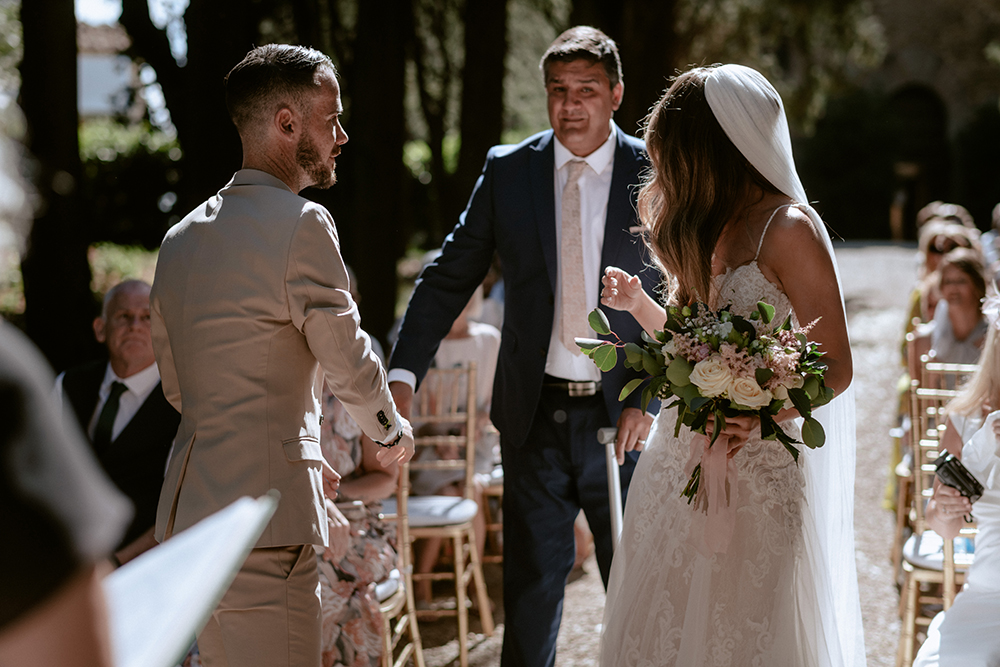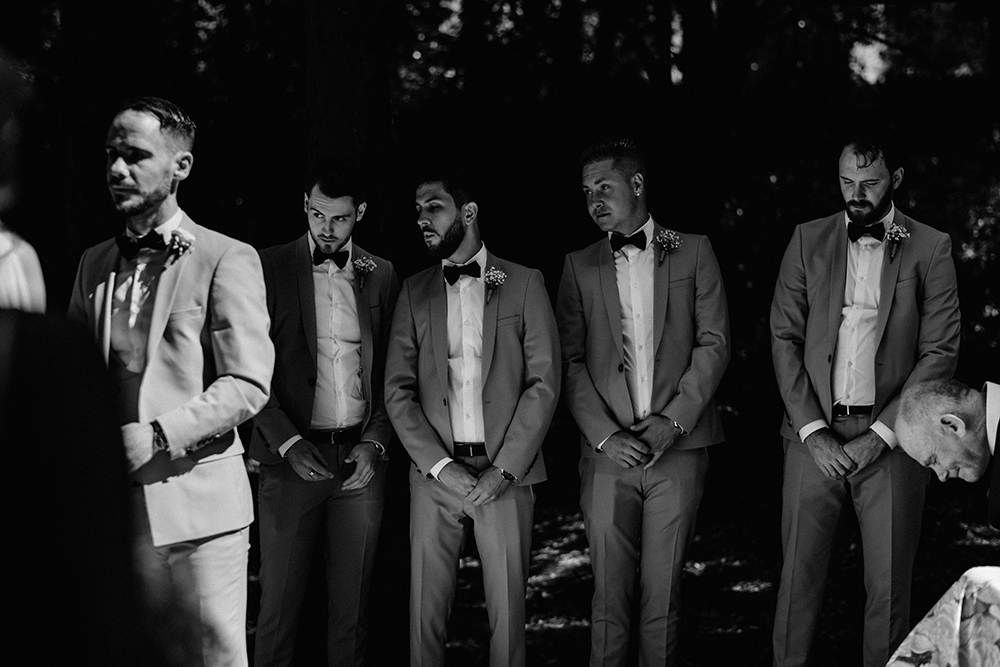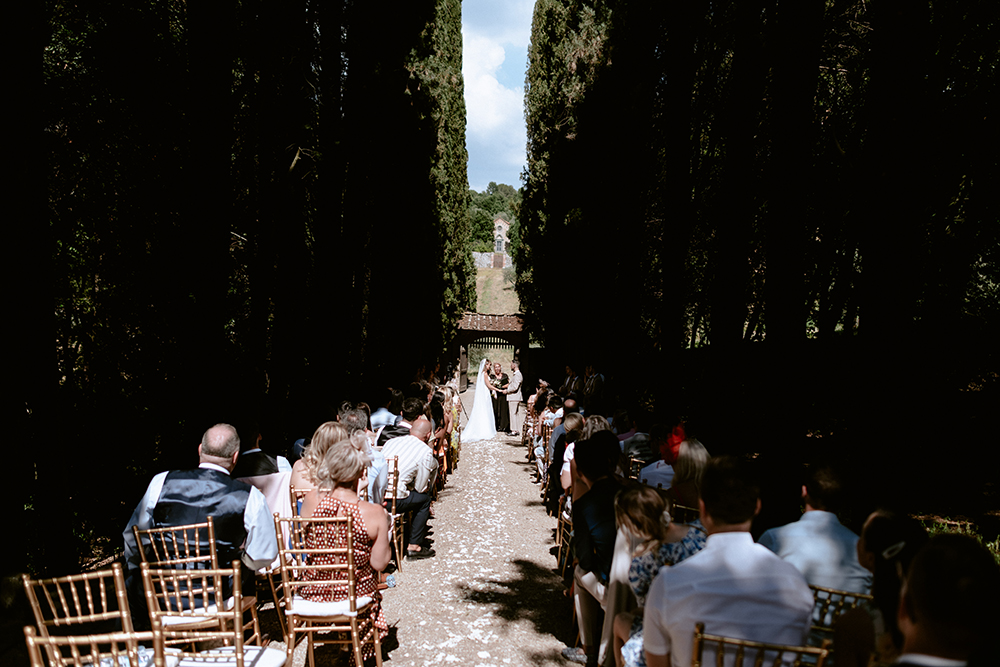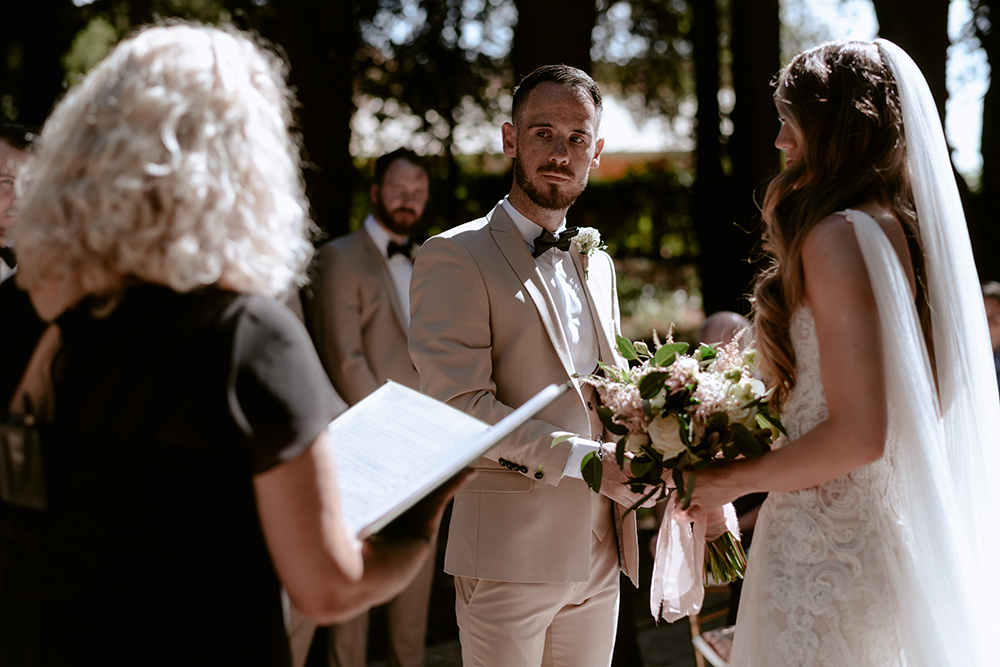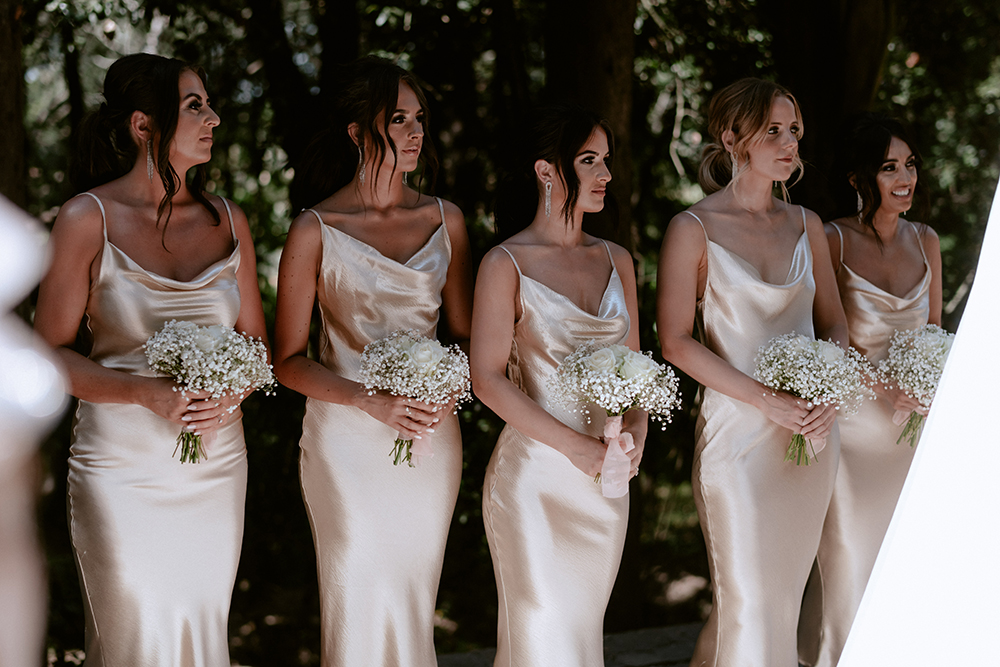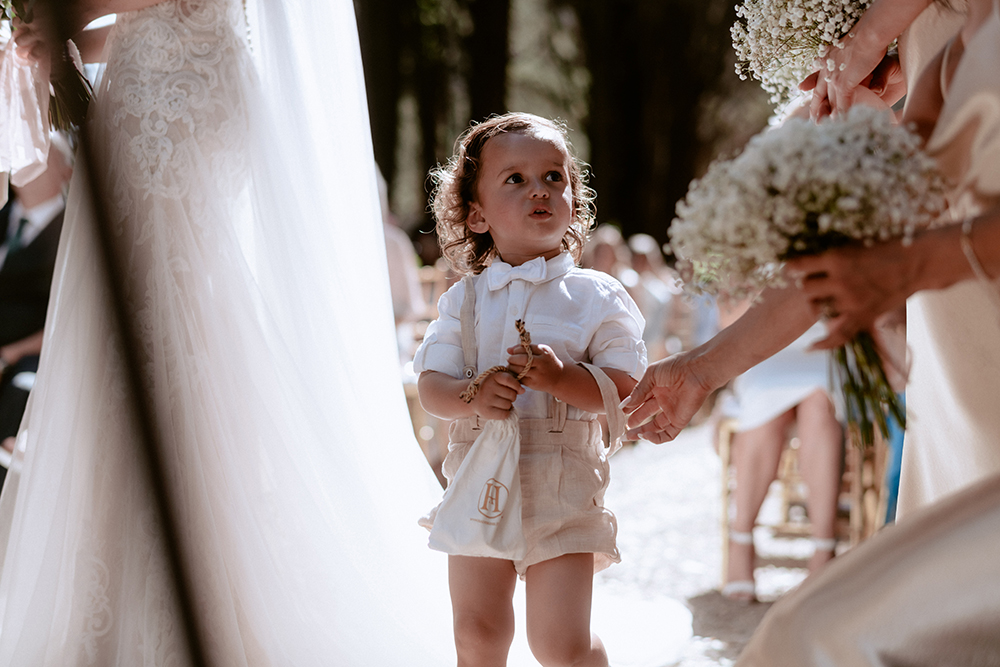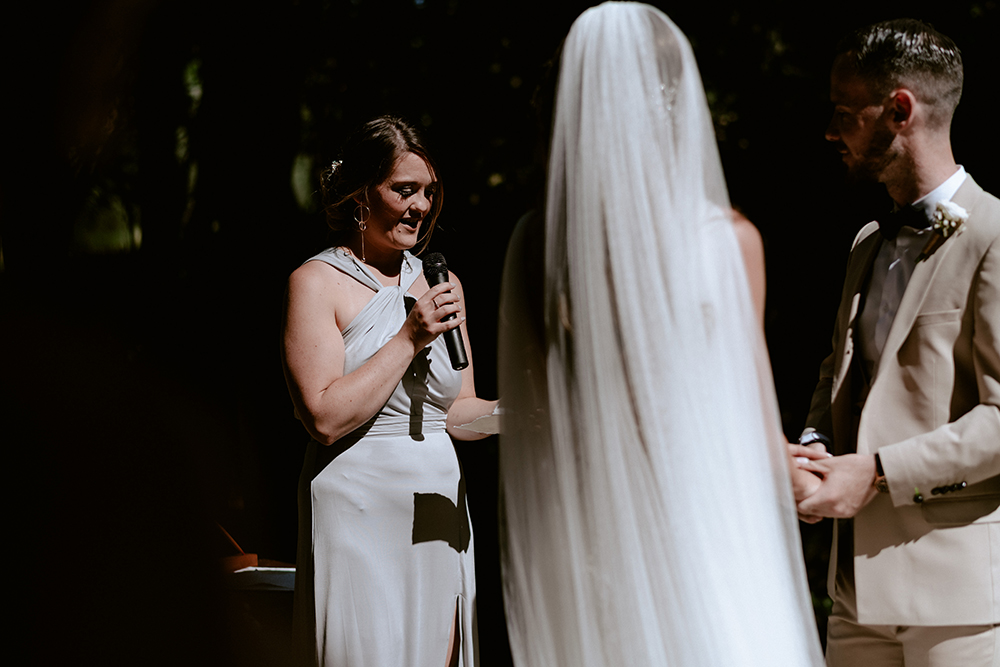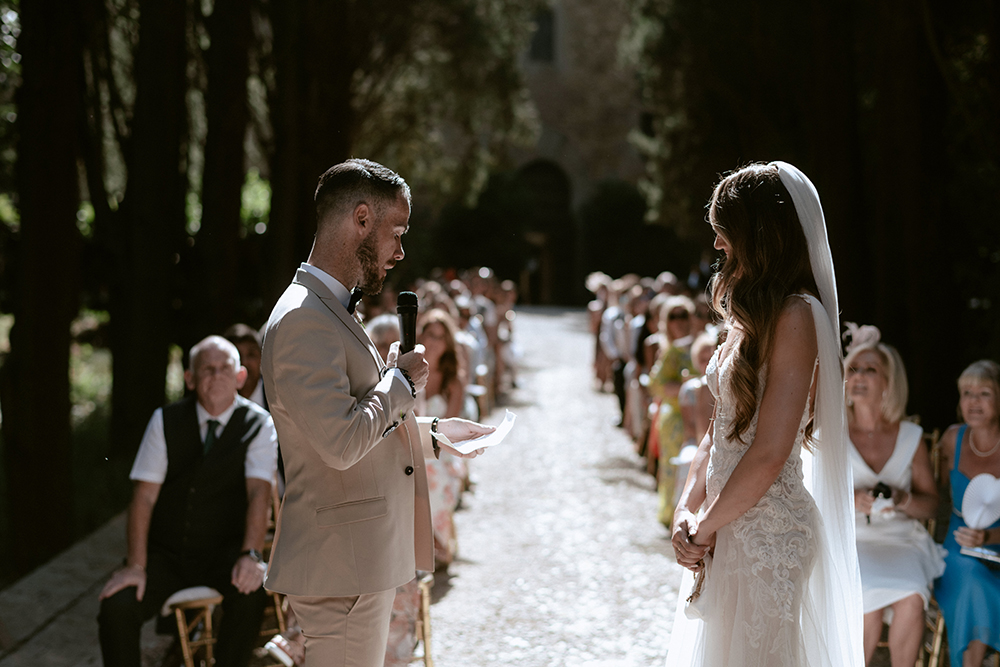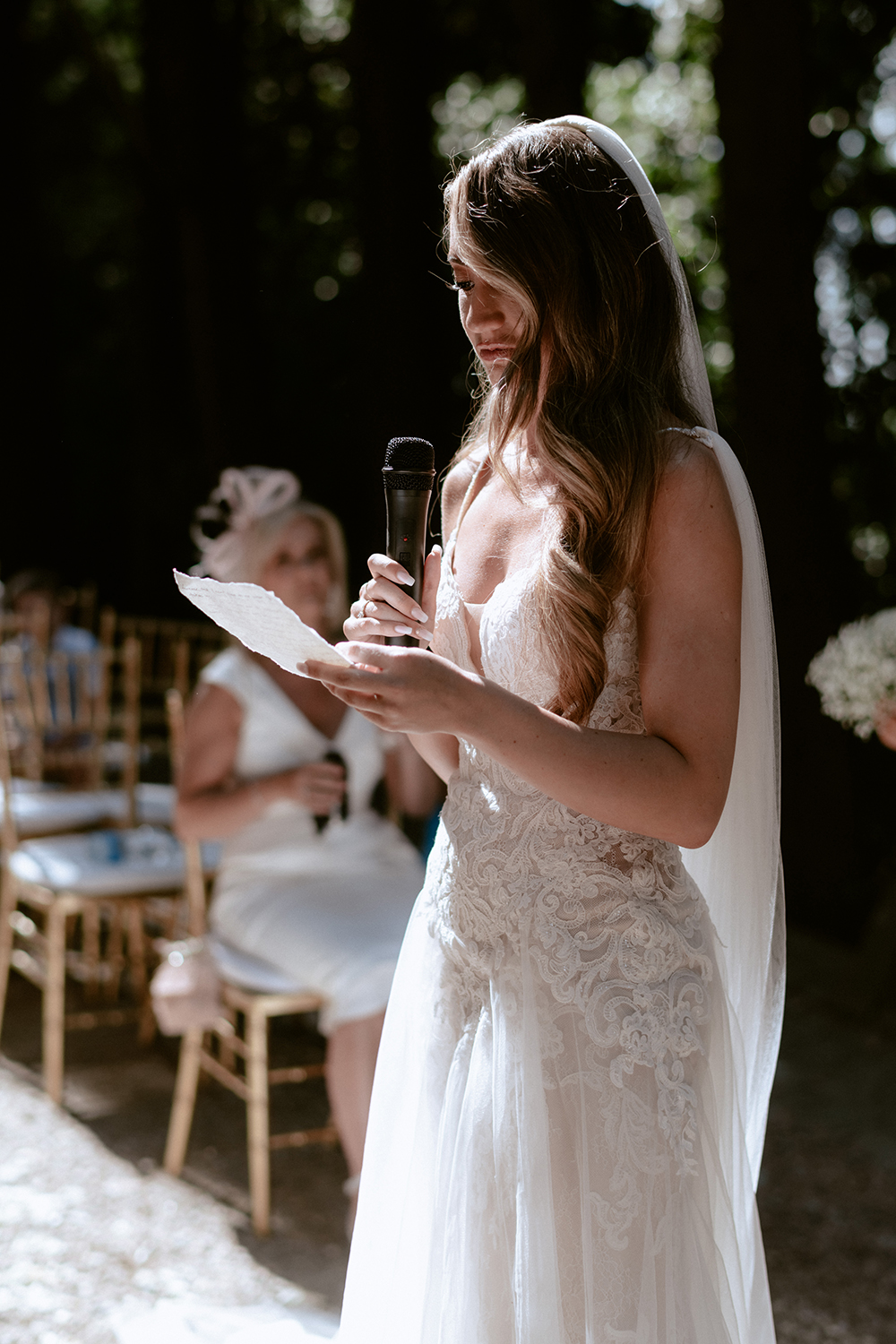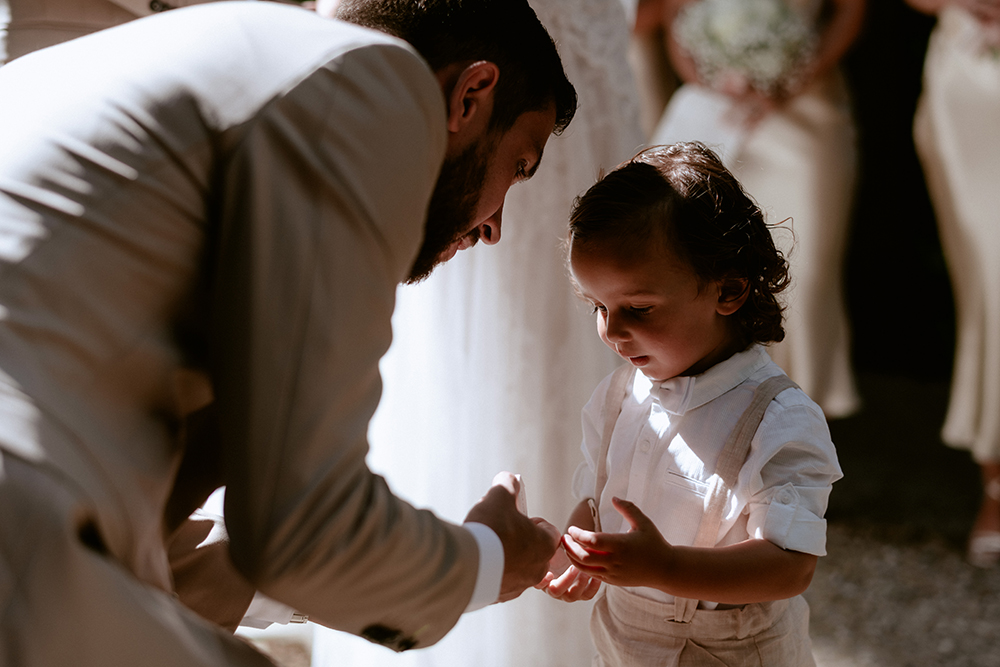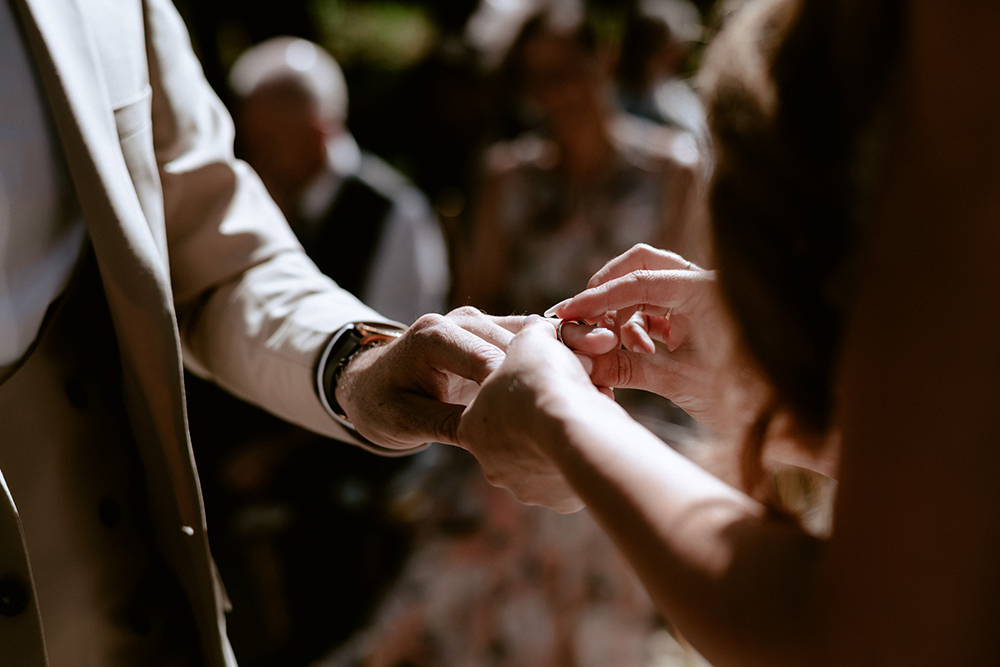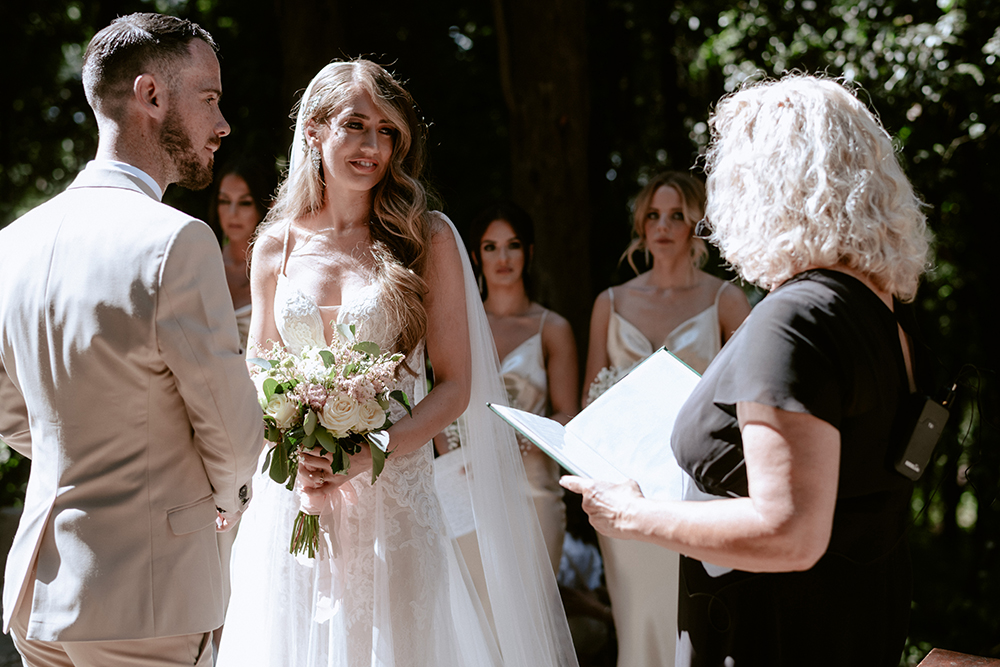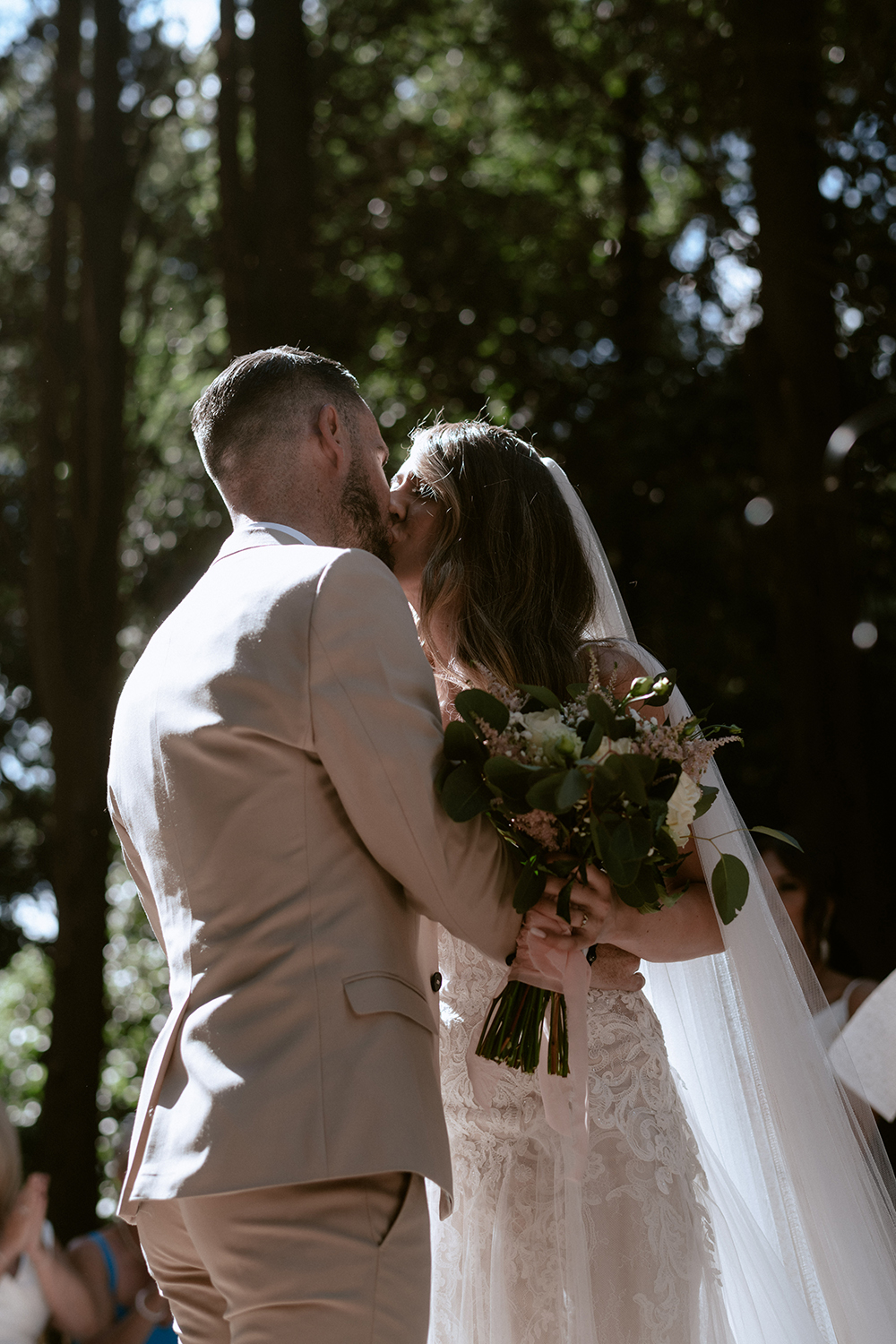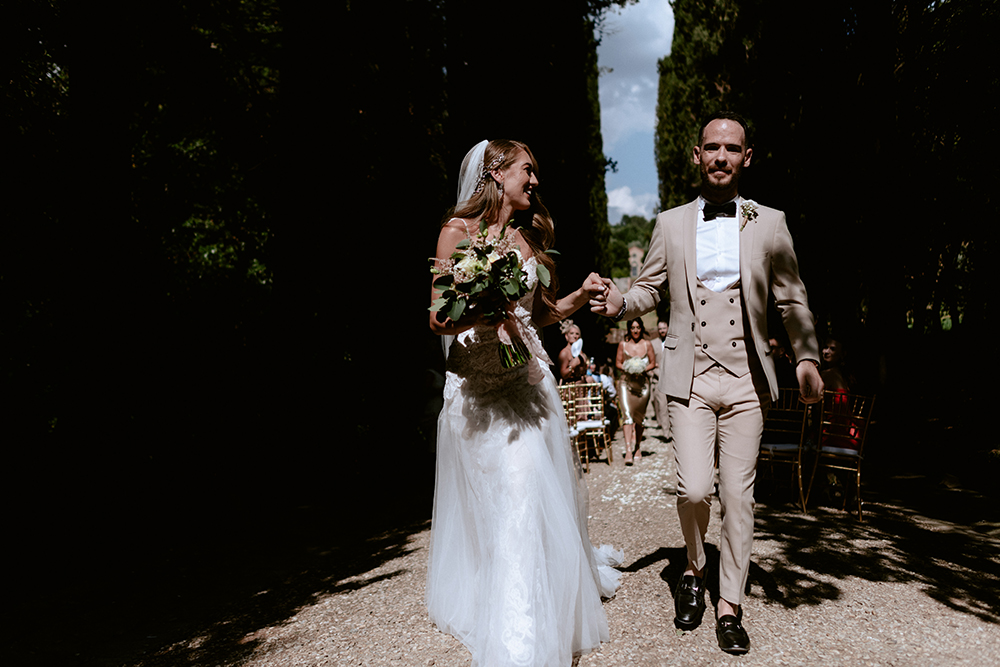 I'm normally quite a relaxed person, but I did find wedding planning incredibly stressful, particularly in the final month.
In saying that, I did love the process; finding my dress, helping Liam decide on a suit, creating my DIY pieces and making my wedding invitations were all highlights for me.
My biggest stress was money and the mounting and unexpected costs that we were faced with.
We struggled with our wedding being in a completely different country and the language barrier occasionally added to this.
We also unfortunately had a few issues with our venue who went back on a few things they initially said were included in the price.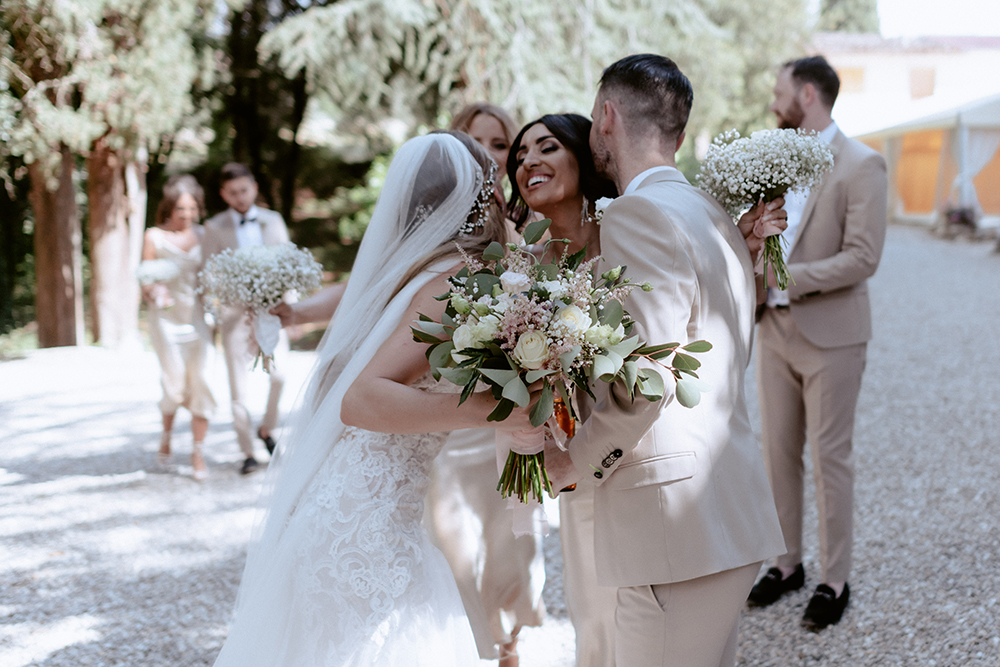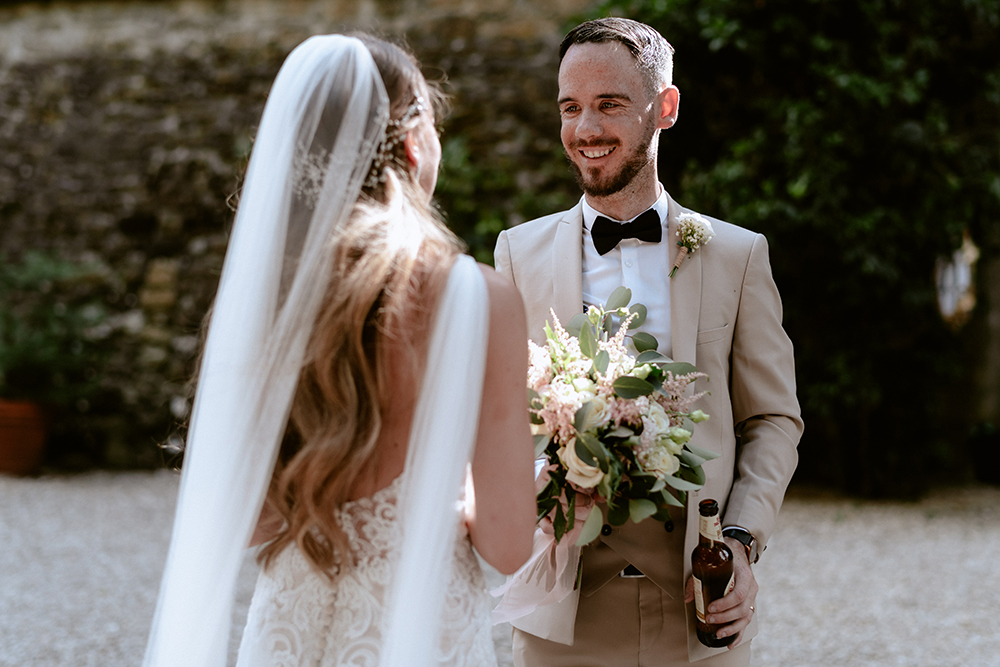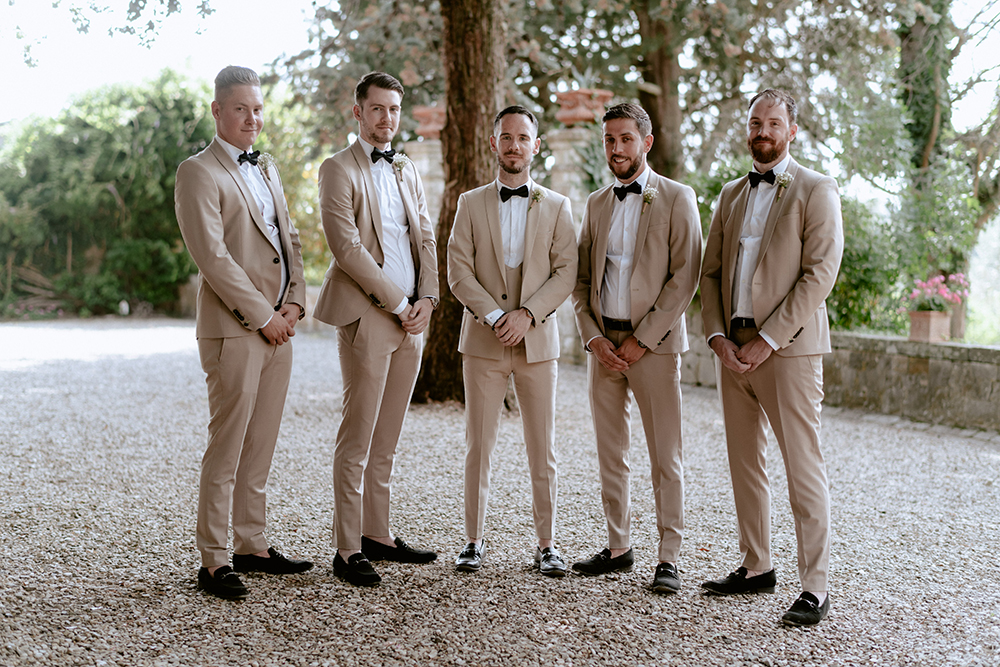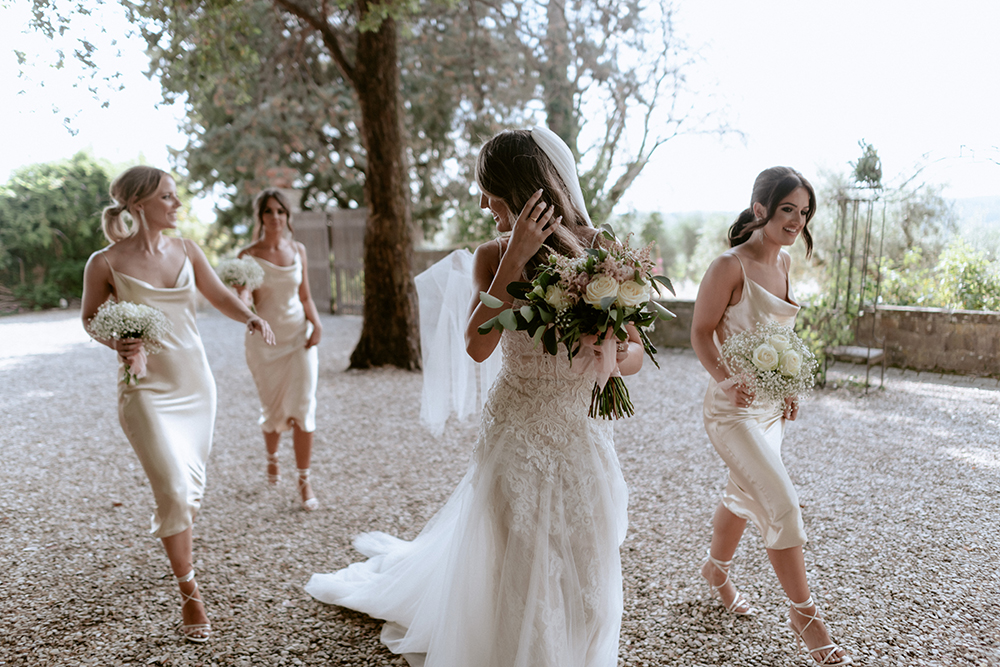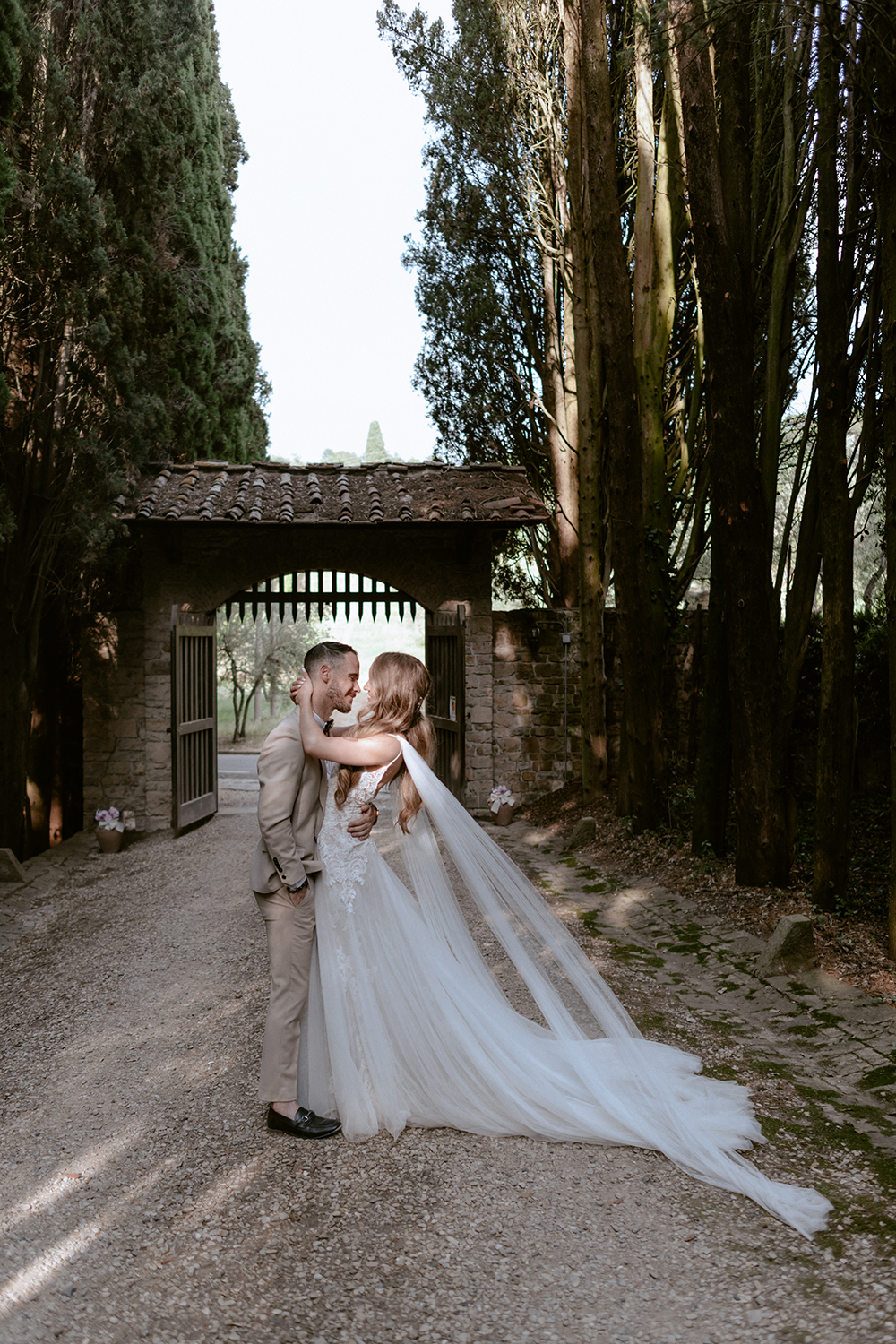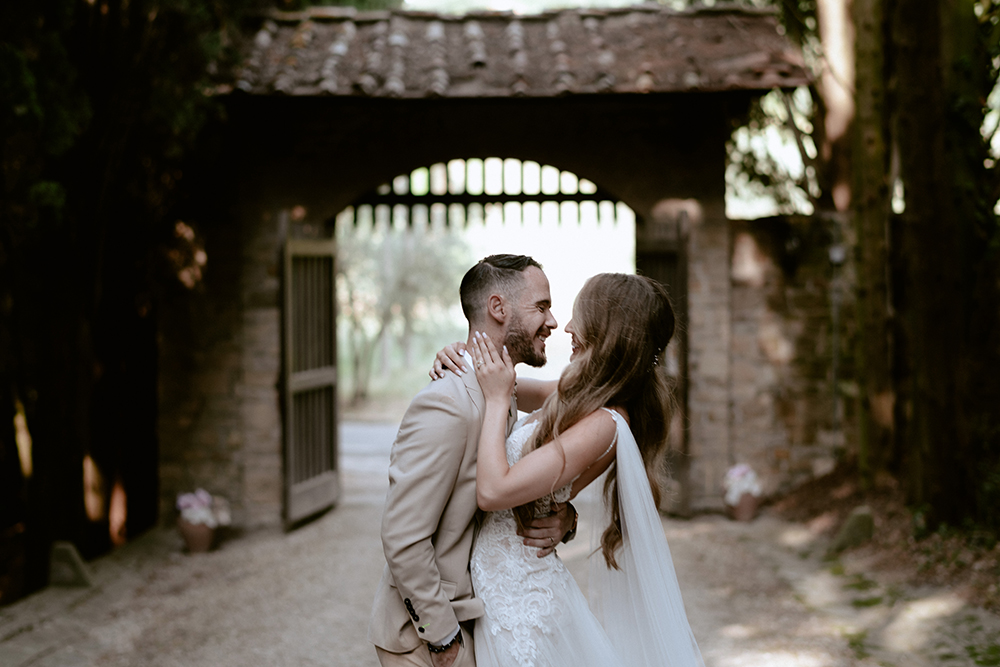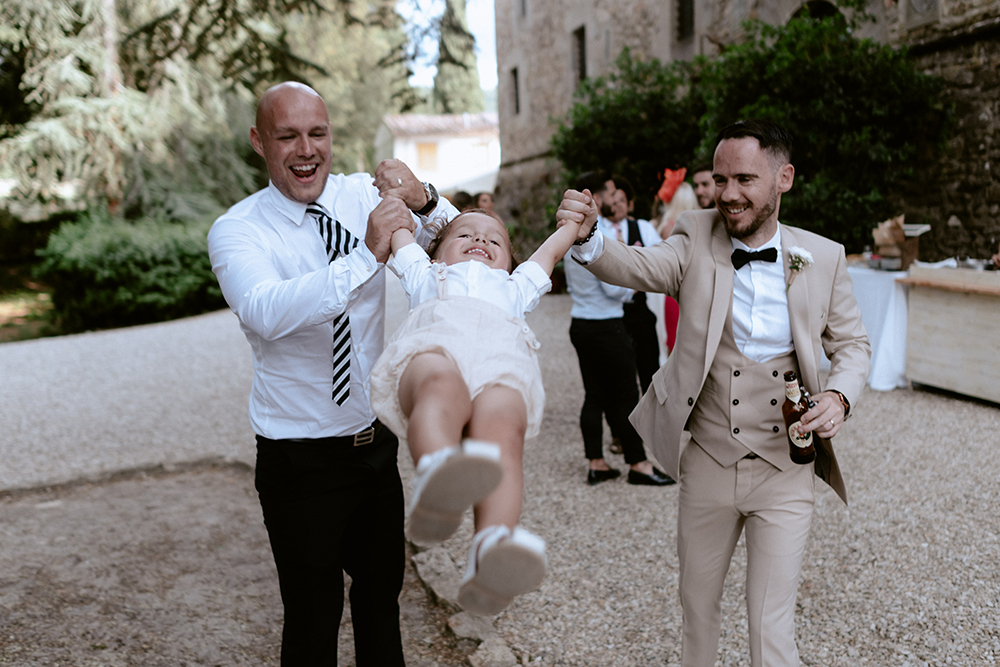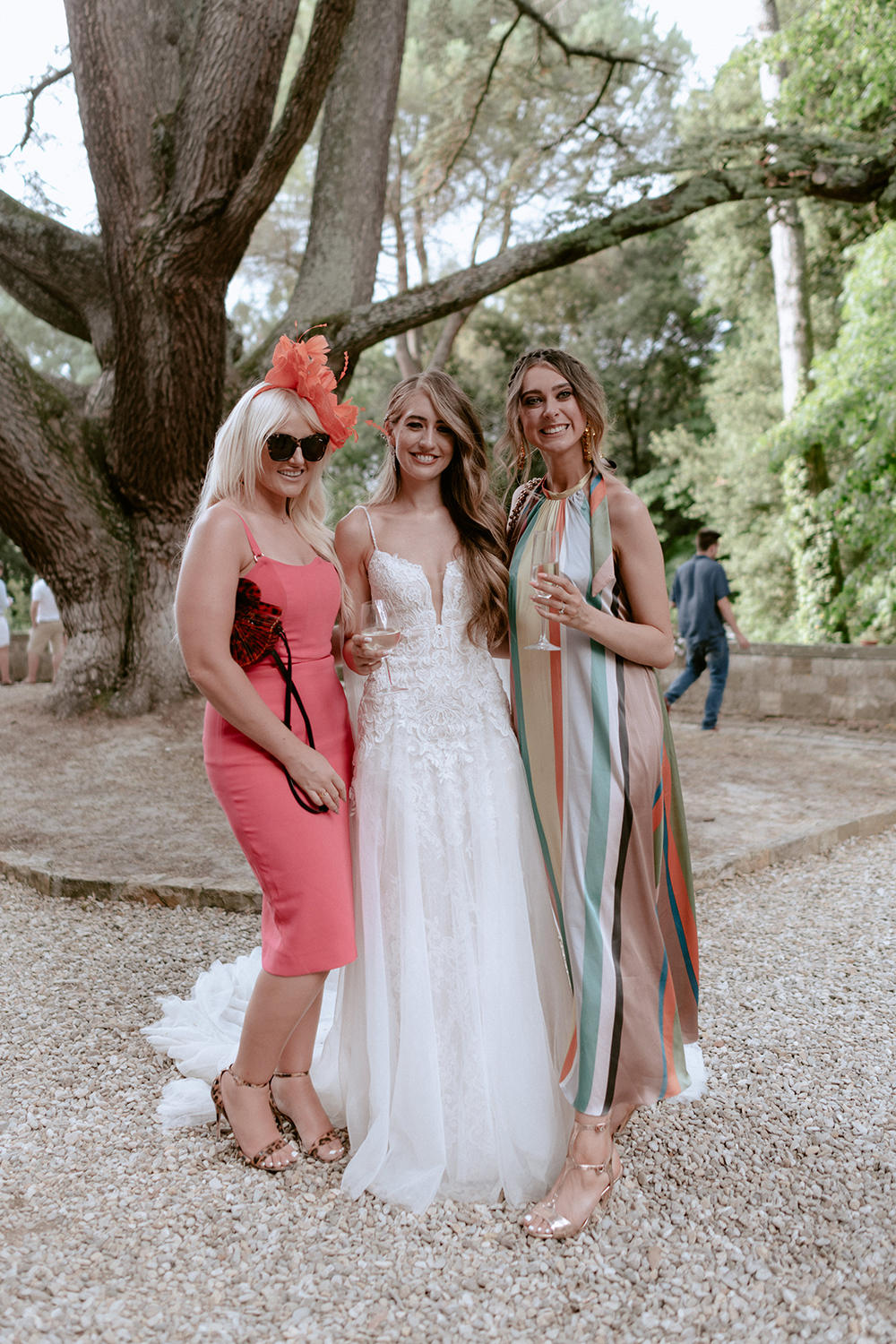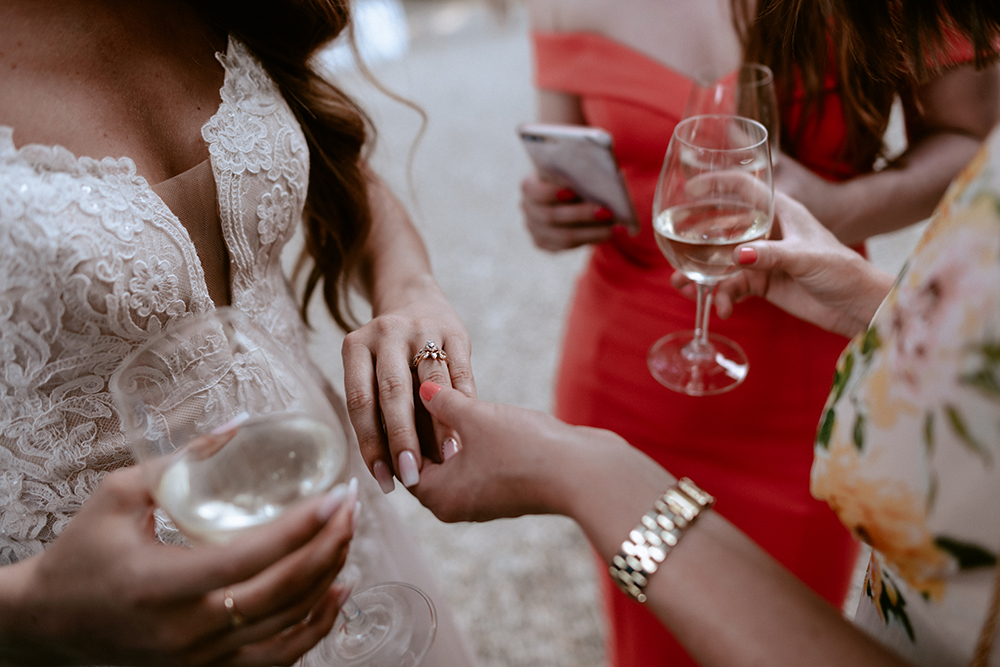 My biggest advice for future brides is always over-budget for your big day.
Include a buffer to ensure that any additional or unexpected costs don't add to your stress. When things don't go exactly your way, deal with it, brush it off and move on, especially in the final few weeks.
At the end of all of the planning, the wedding stresses were completely worth it and more. Our day was beyond what I could have ever dreamed of.
For my dress, I had a few words in mind – romantic, whimsical and effortless. I felt the dress I chose ticked all of those boxes and really fitted the vision I had for my wedding.
One accessory I knew I wanted to add to my wedding dress was the shoulder veils. After spotting an Australian bride with this style of dress, I knew I wanted to add this detail.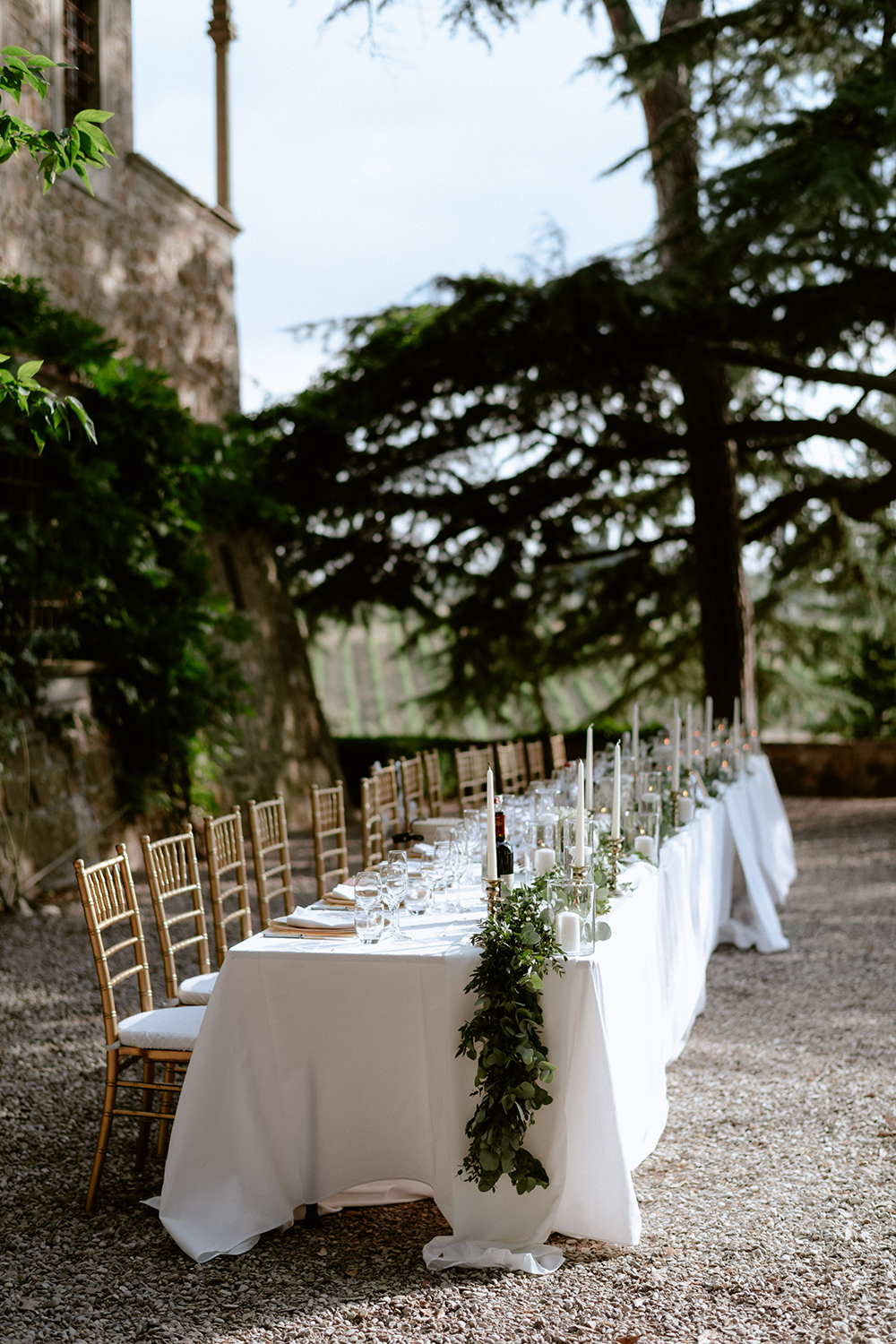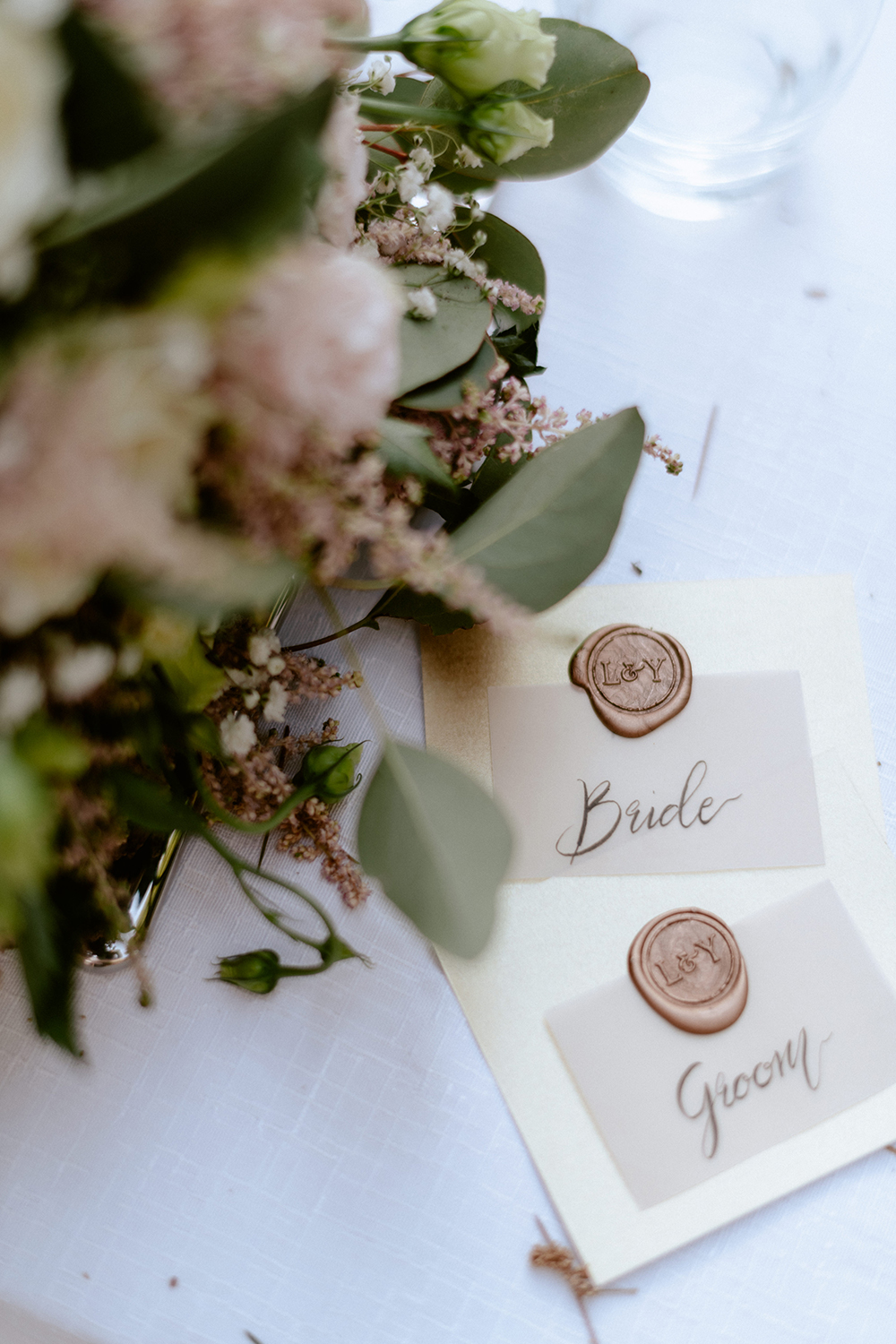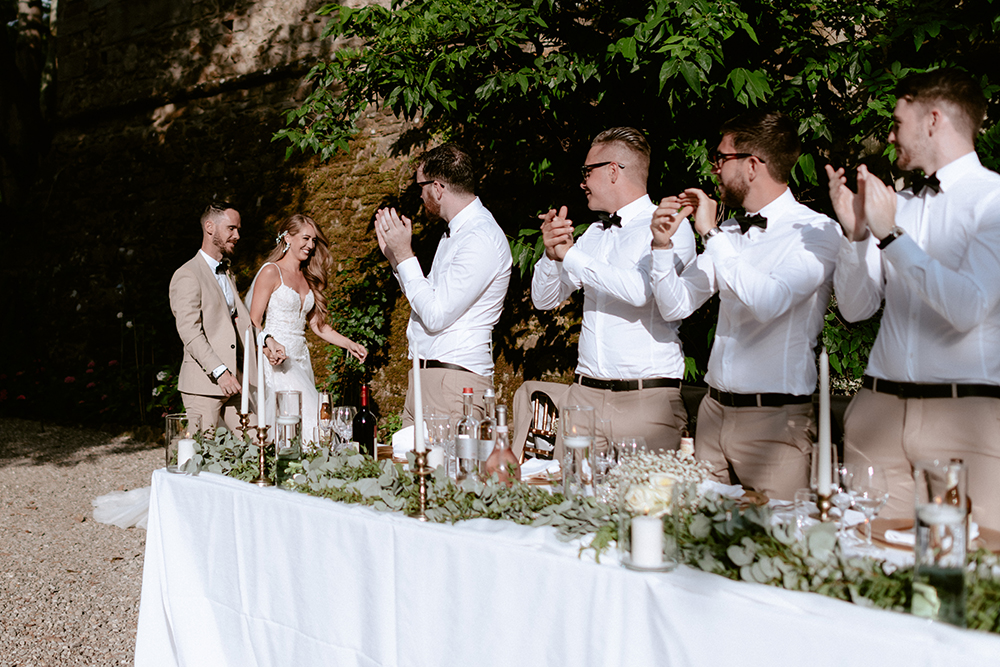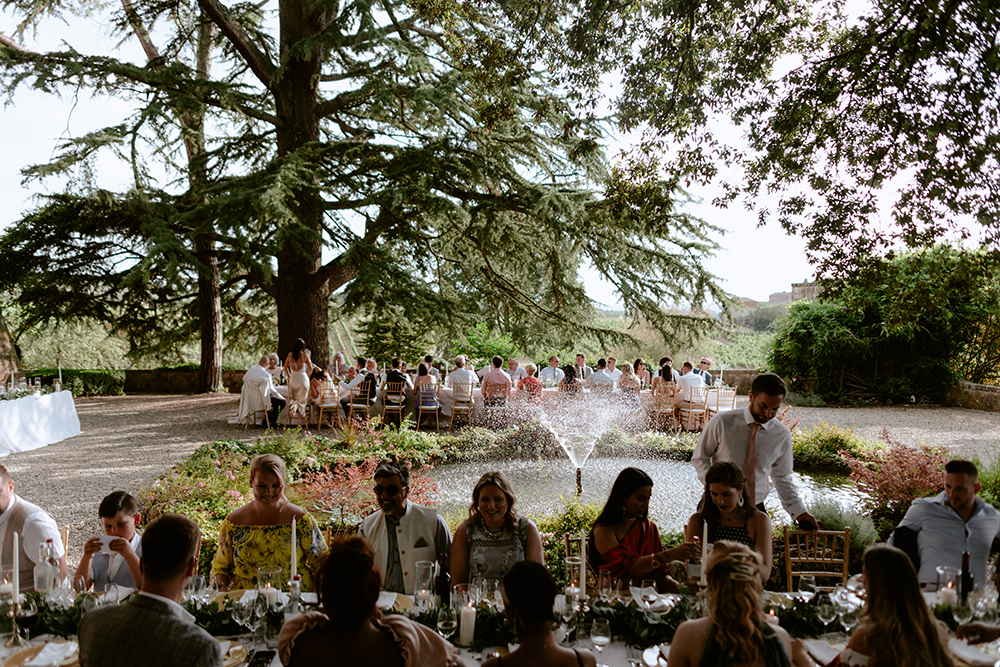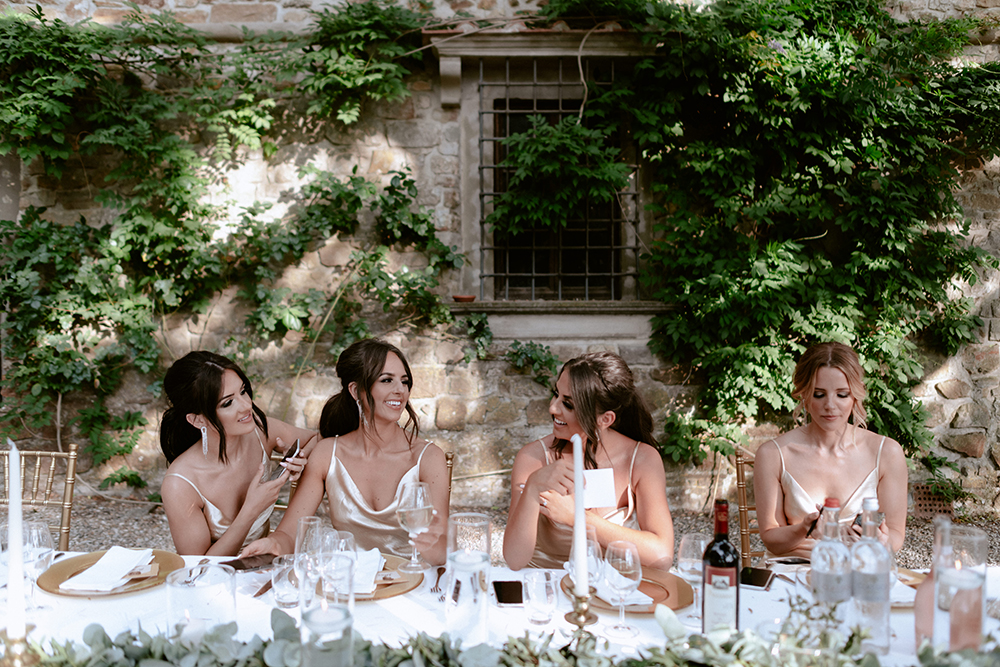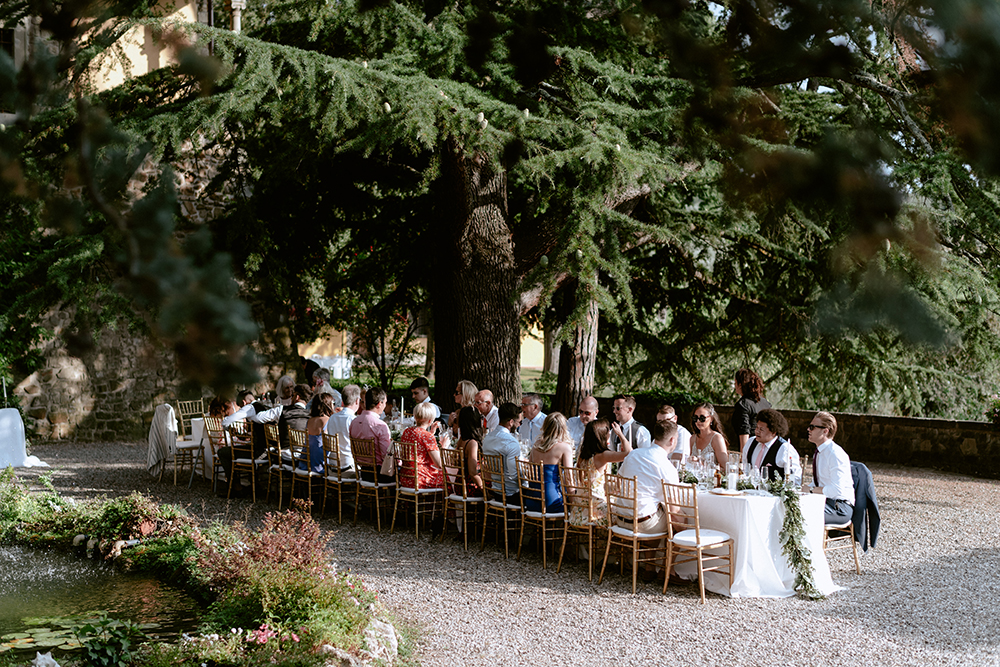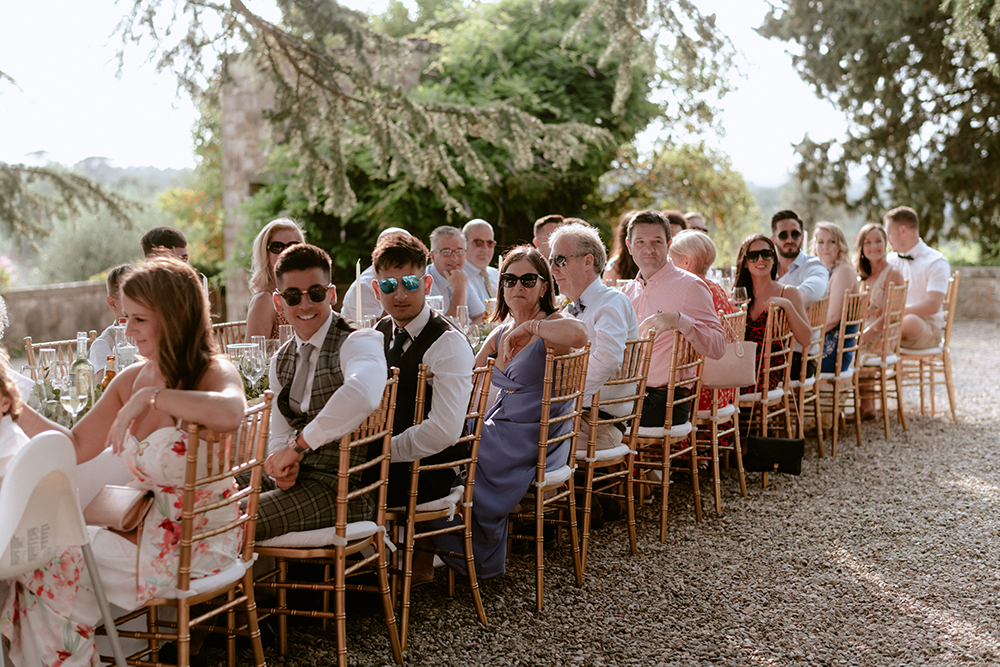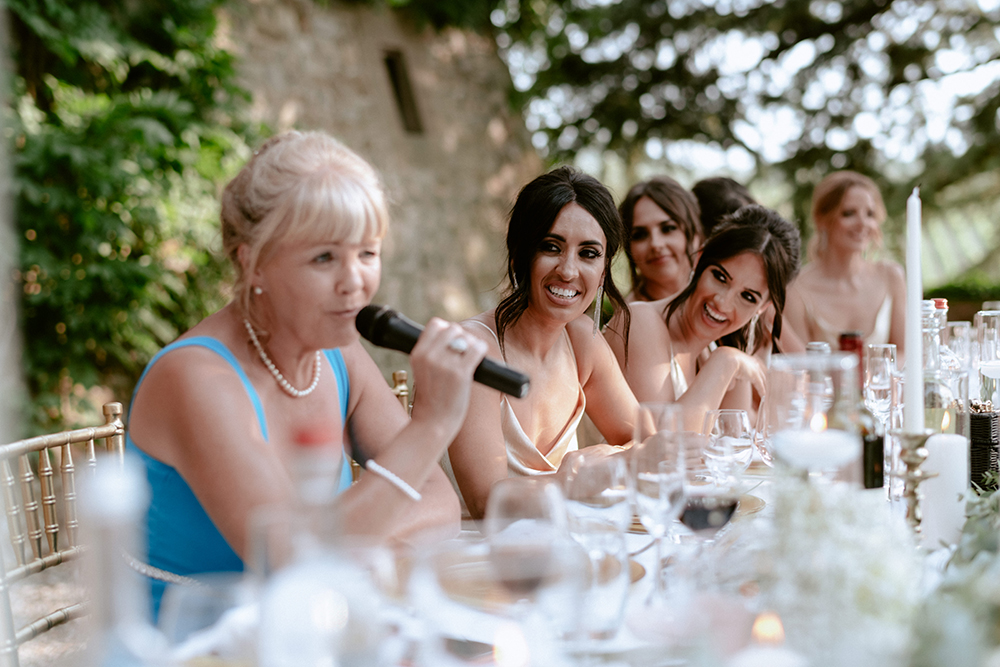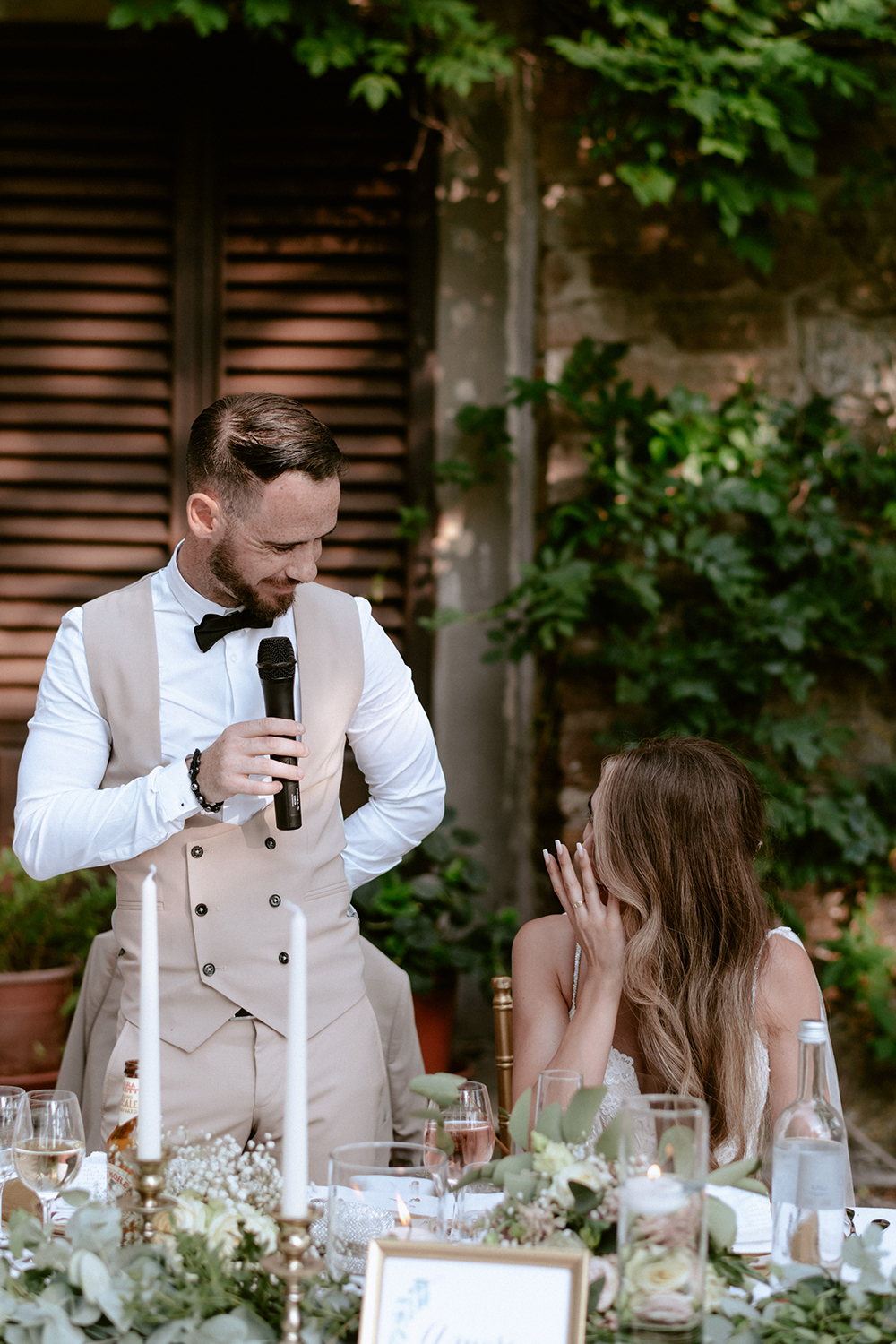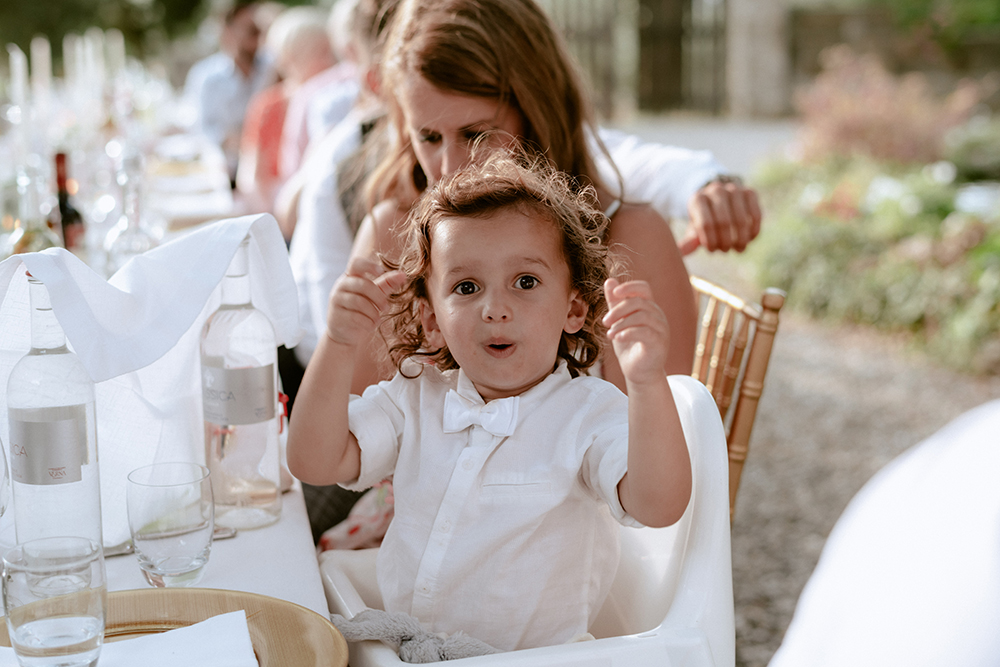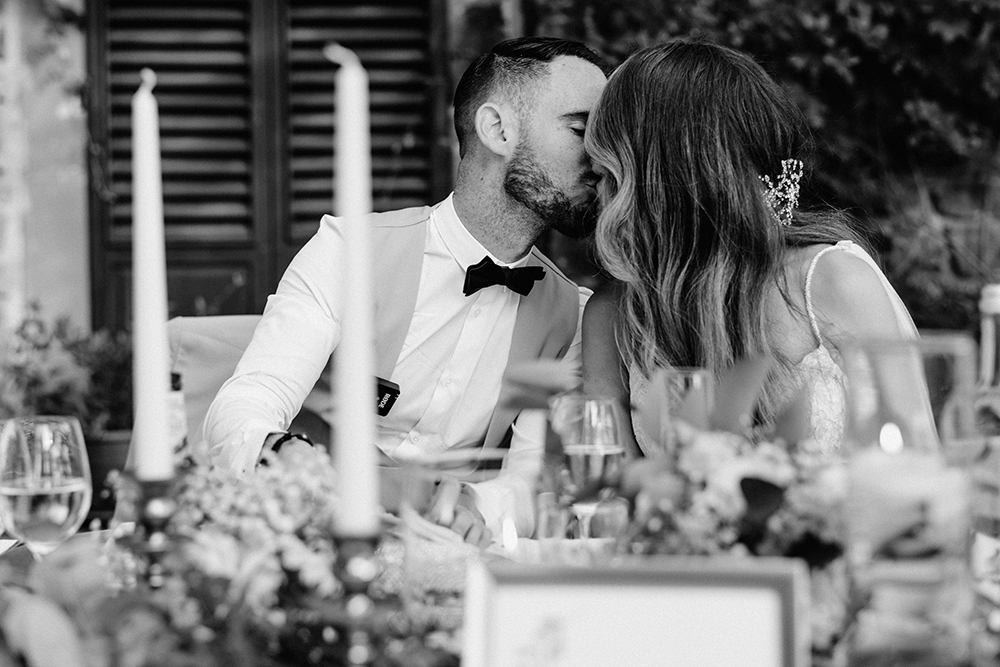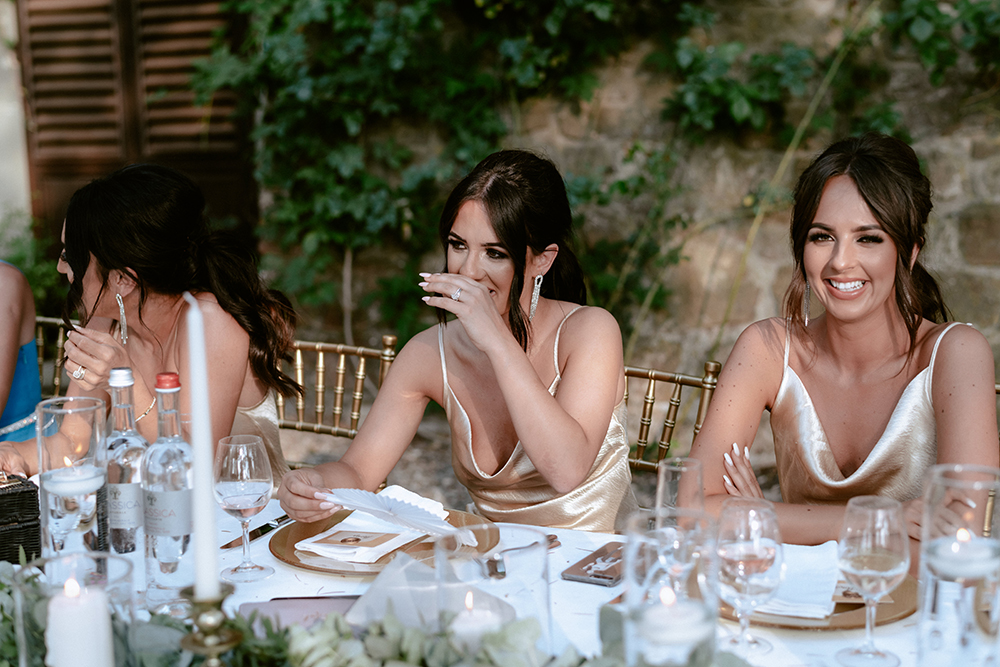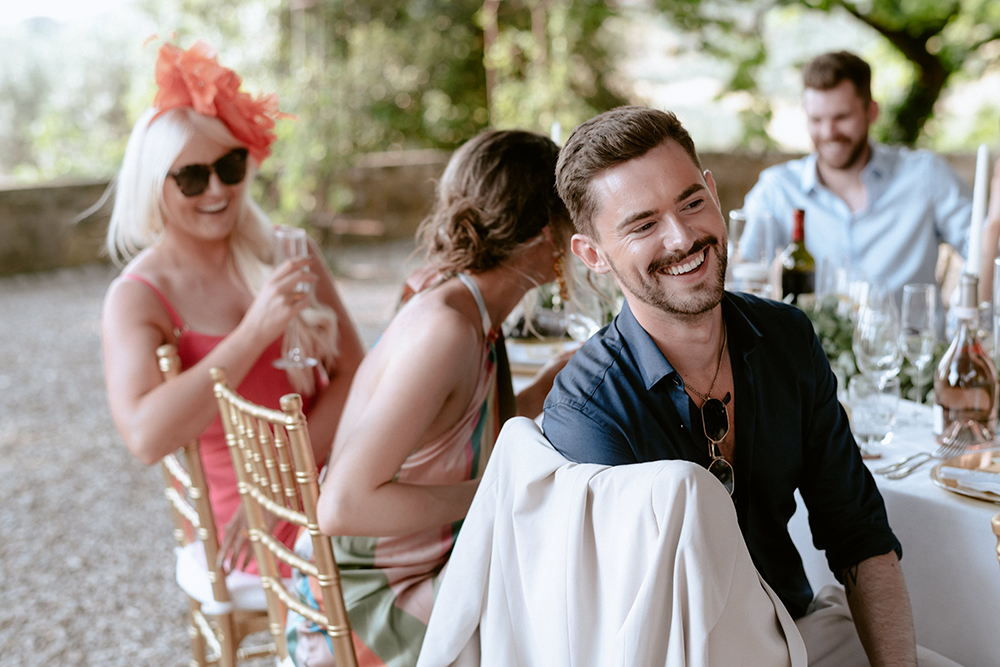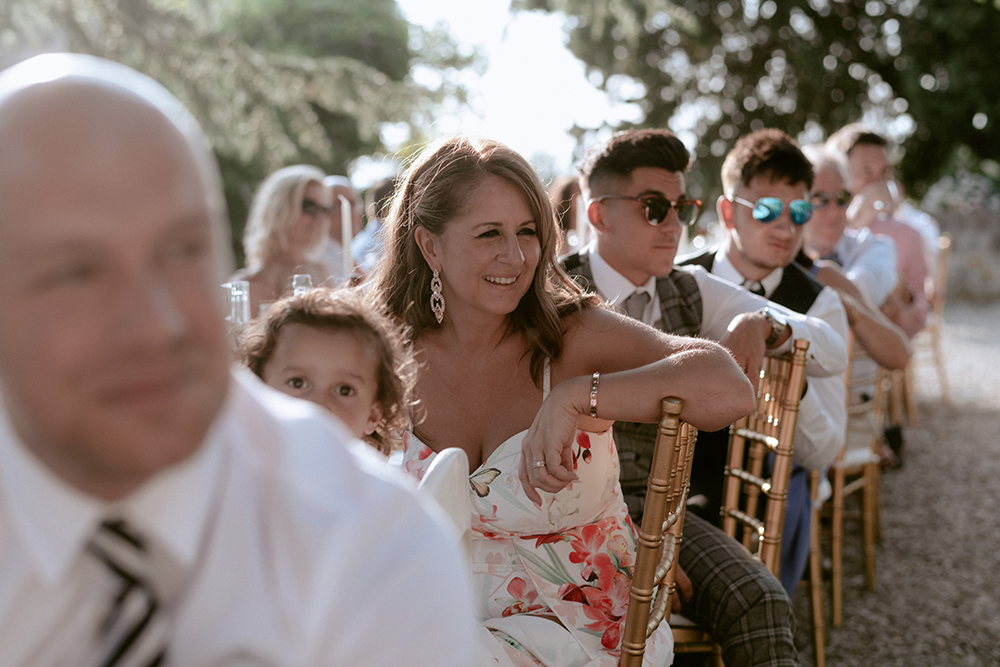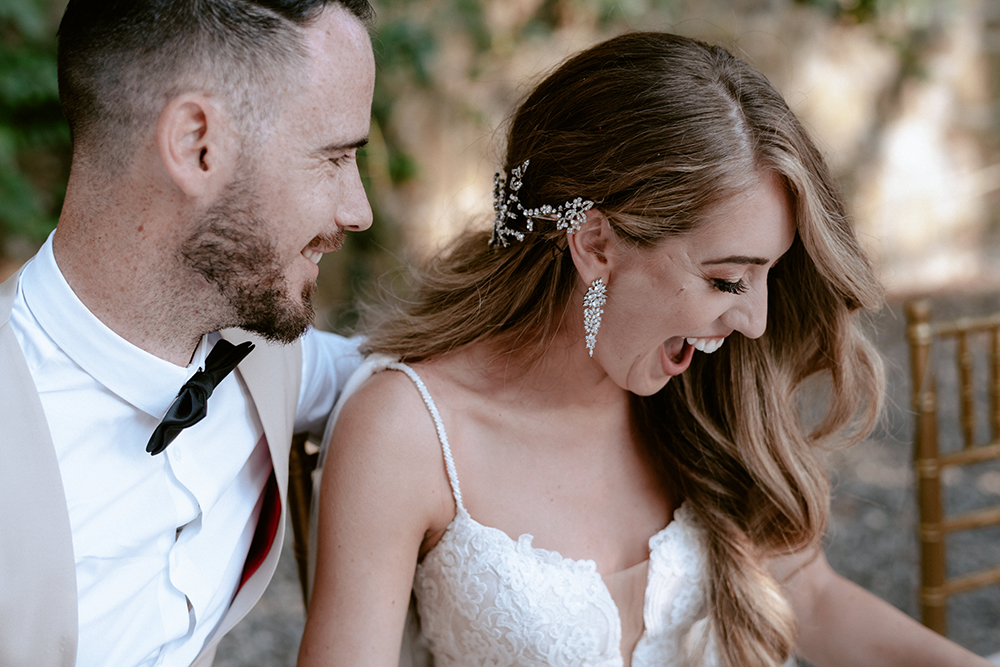 We had a natural colour scheme with pops of gold to match the bridesmaid dresses. Our ceremony was in a tree-lined driveway, with gold Chiavari chairs and real petals scattered around the aisle.
For our wedding meal, we had long Italian-style dining tables set out in a U shape out the front of the castle, snaking around a stunning fountain and overlooking the vineyards.
The gold charger plates and candelabras looked fantastic with our eucalyptus runner.
I loved every part of the wedding day but my highlight was the meal.
As we turned the corner to where the tables were set out, I was in shock at how beautiful it looked.
The results were even better than I could have ever imagined.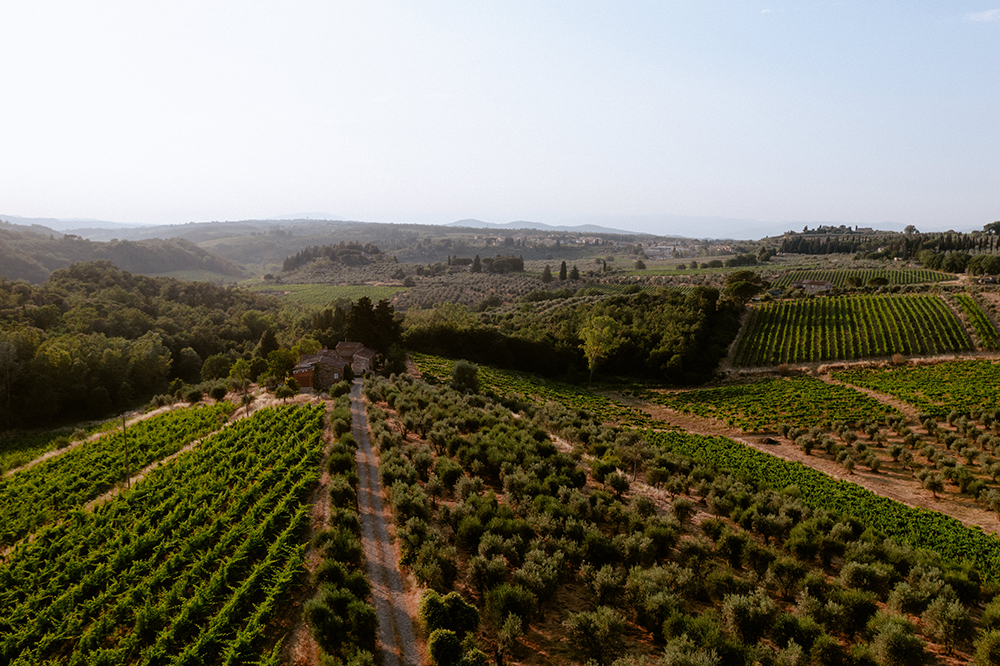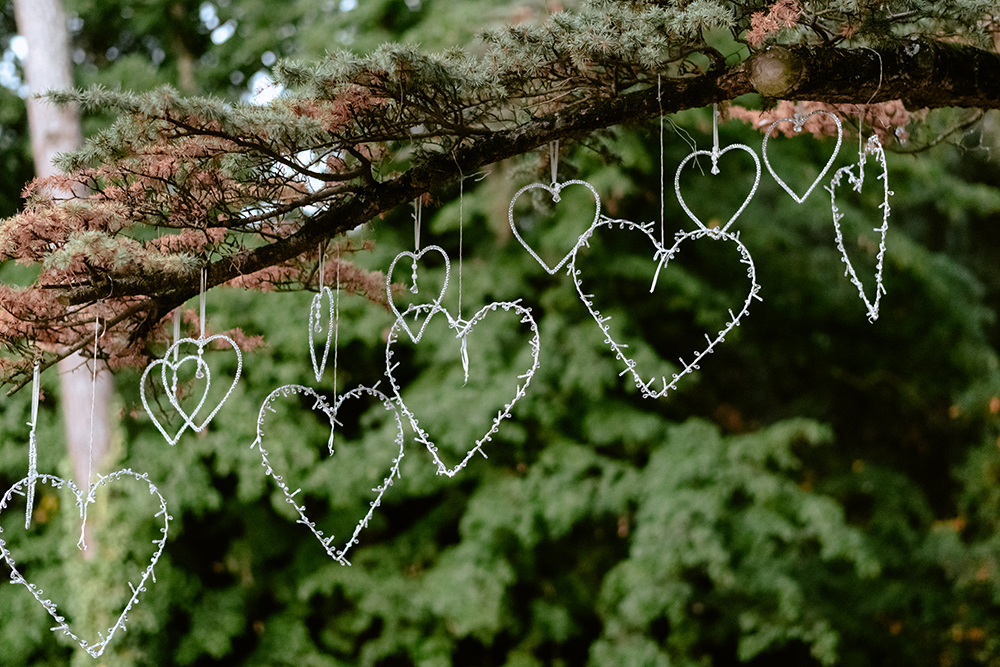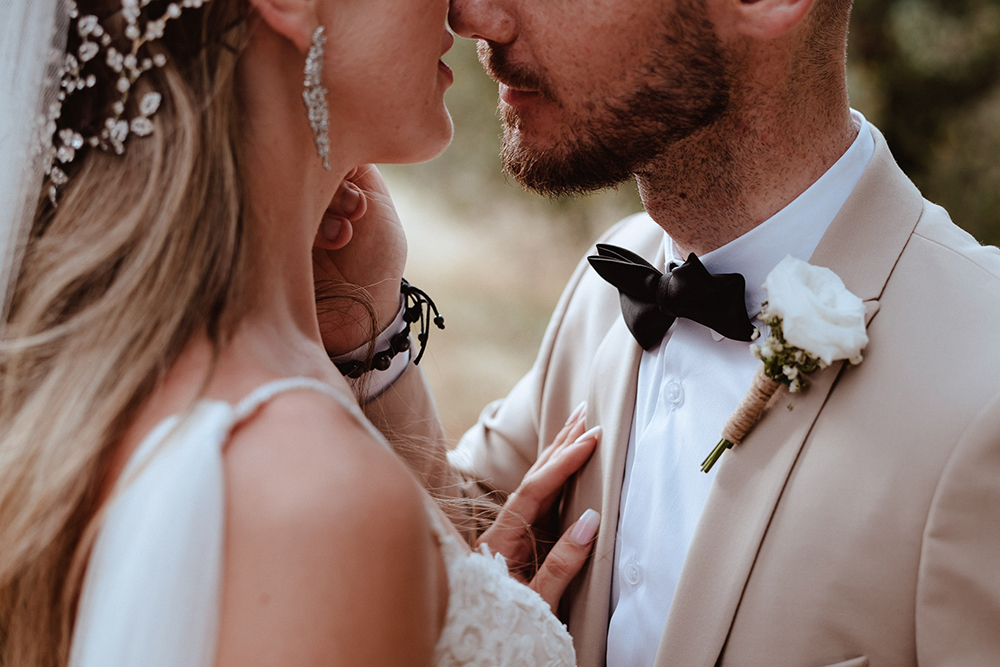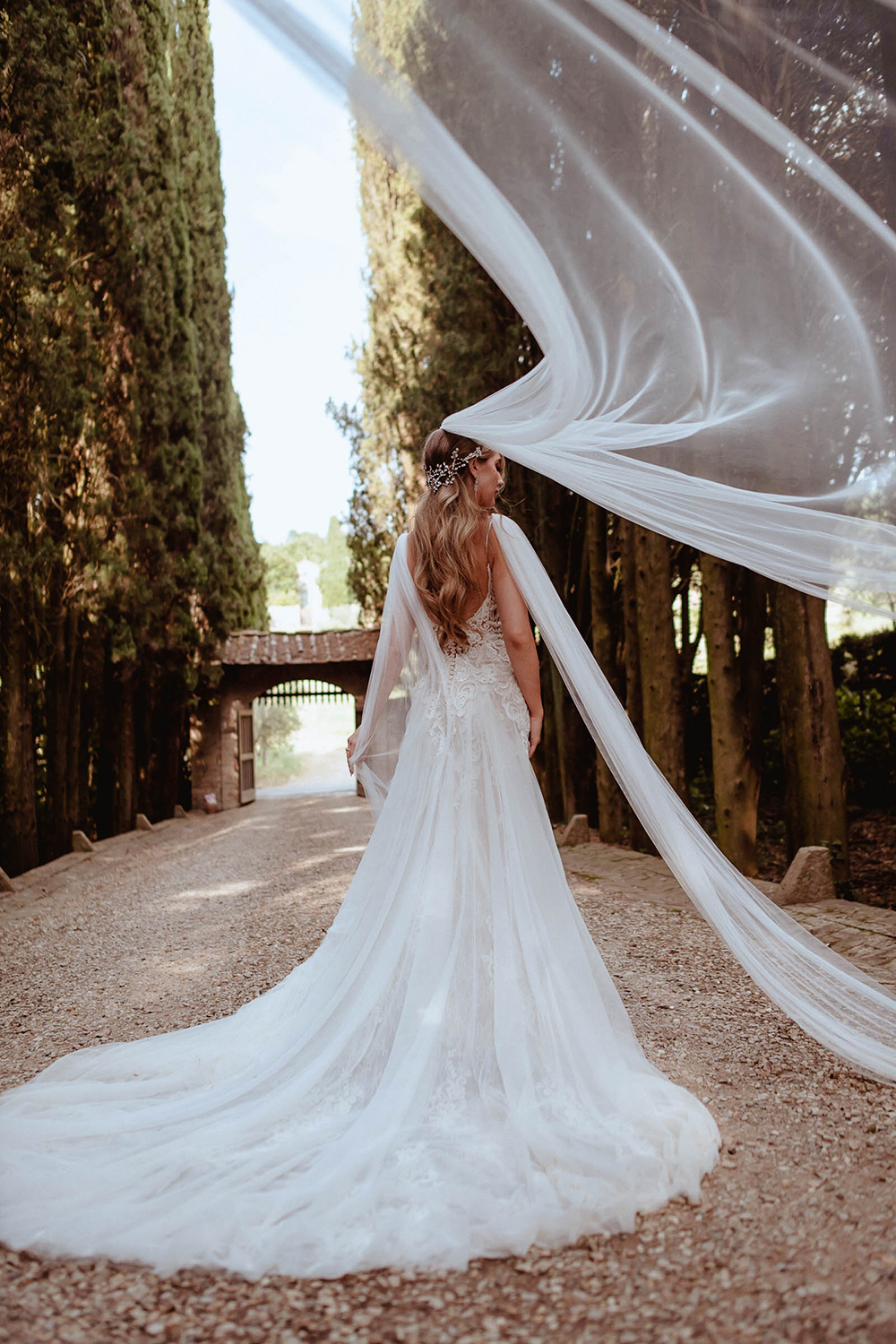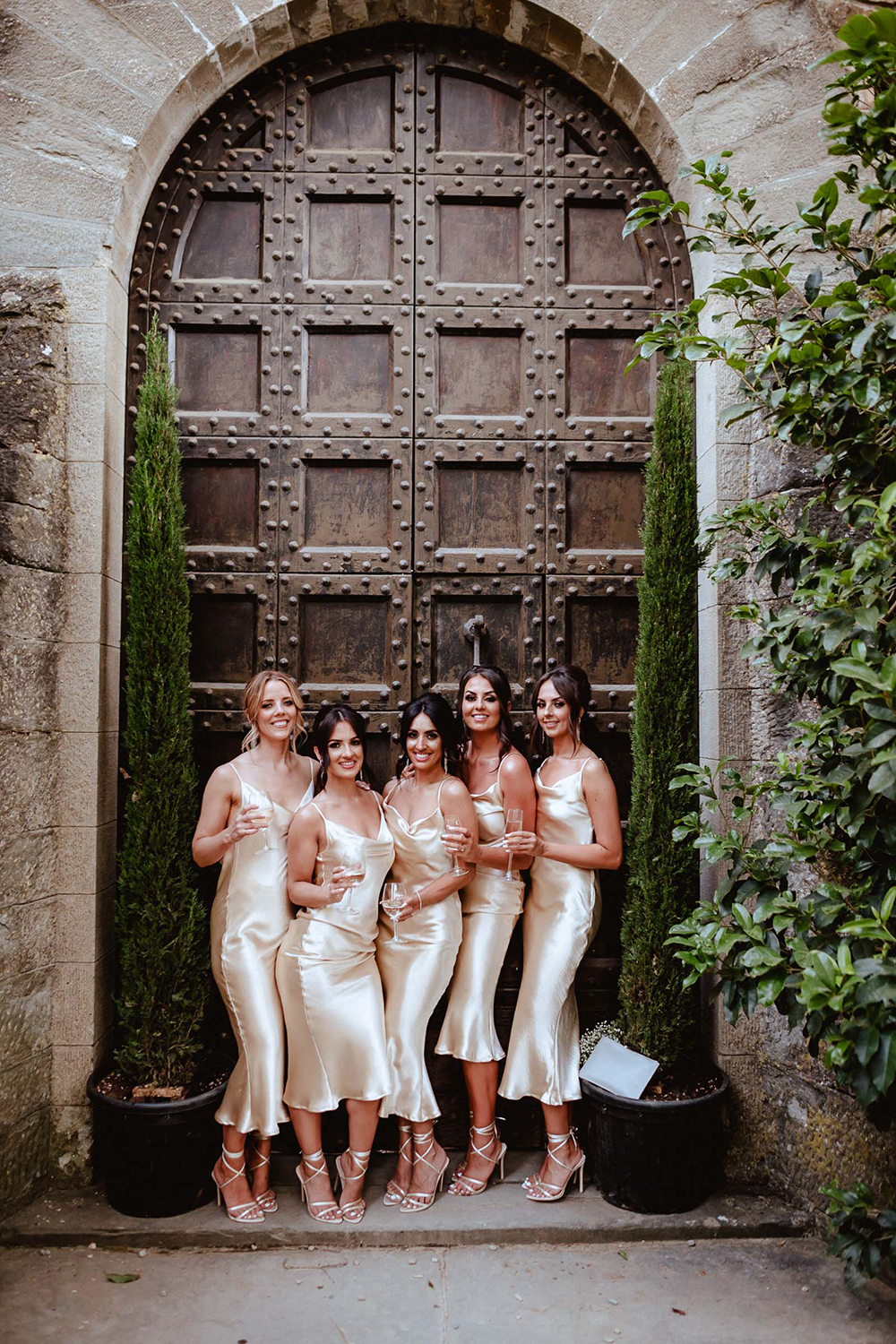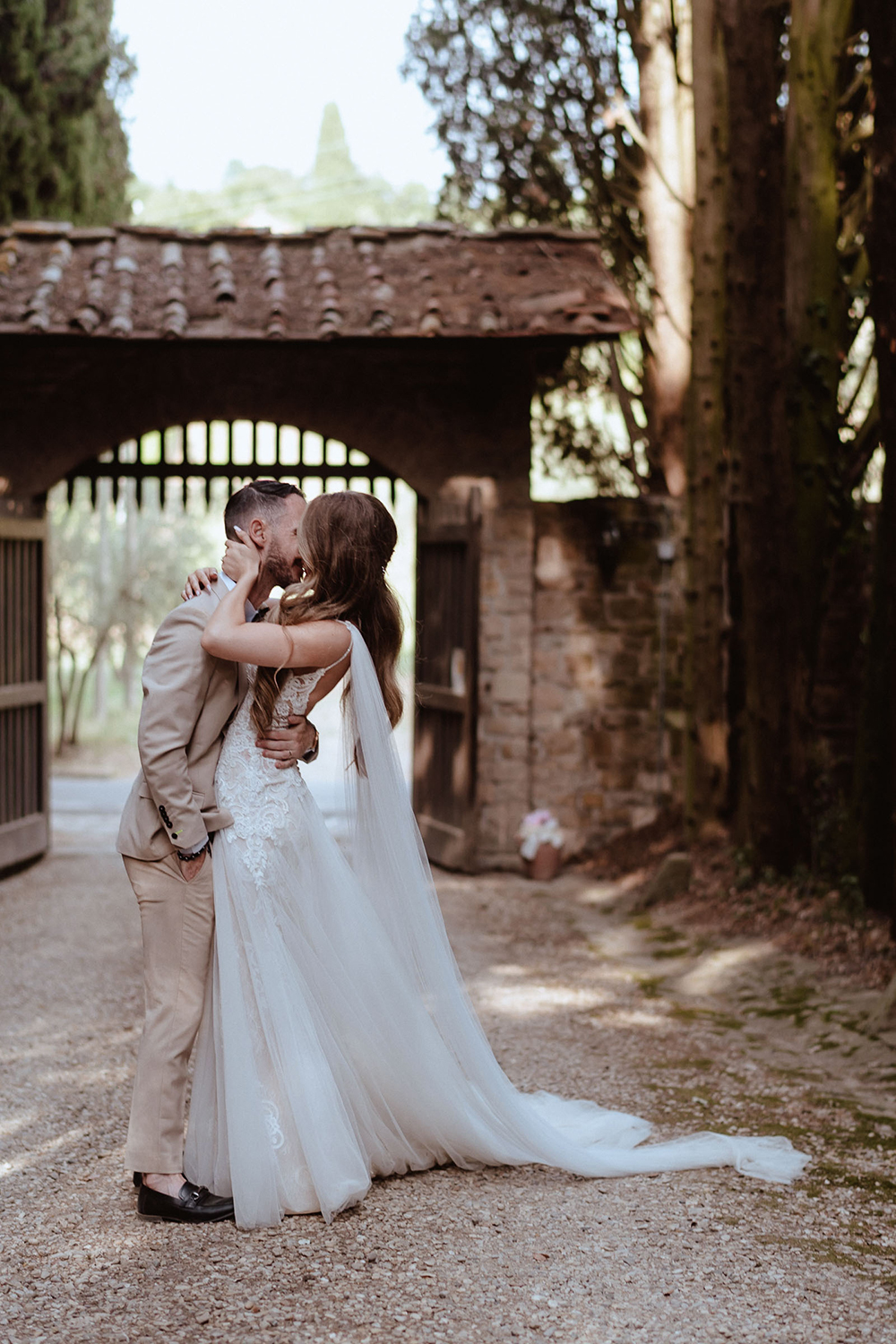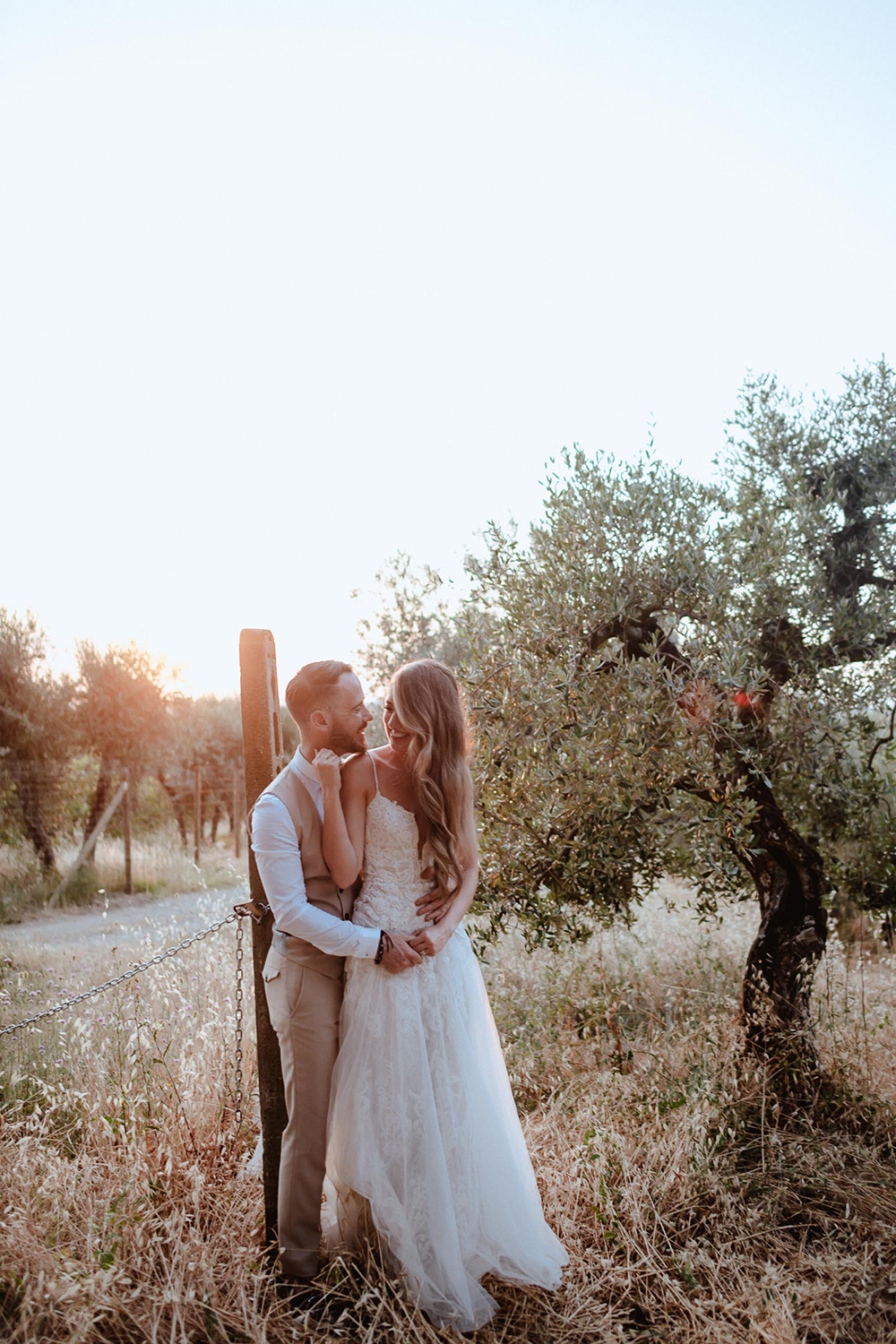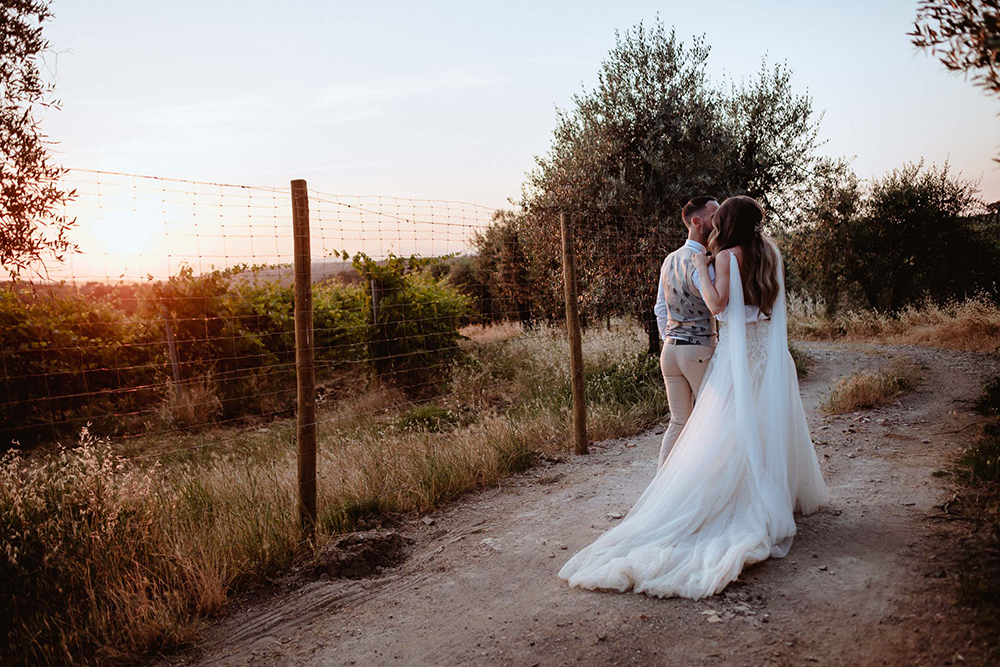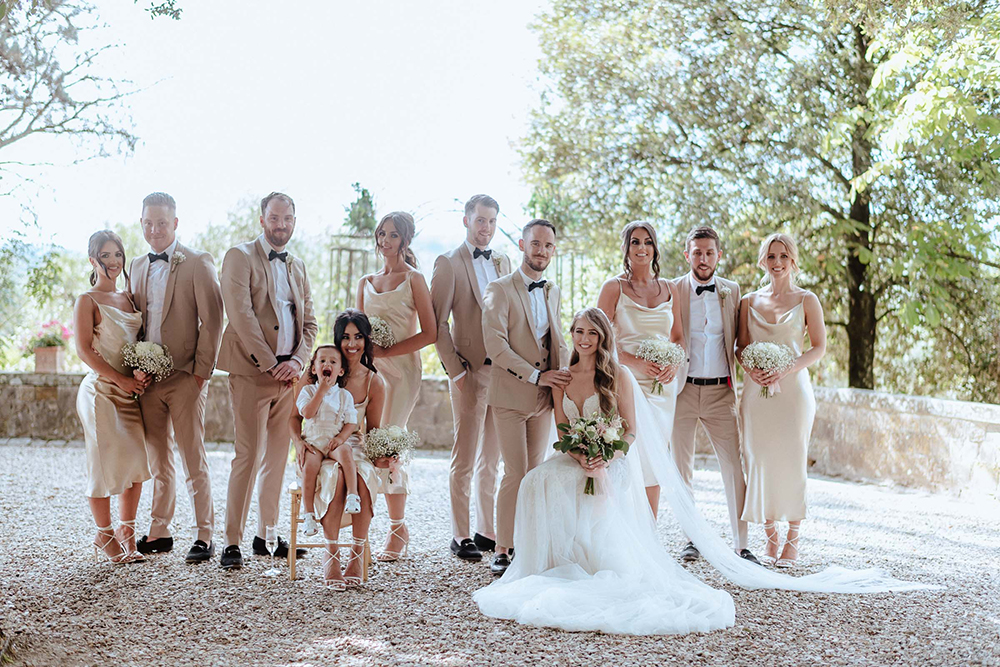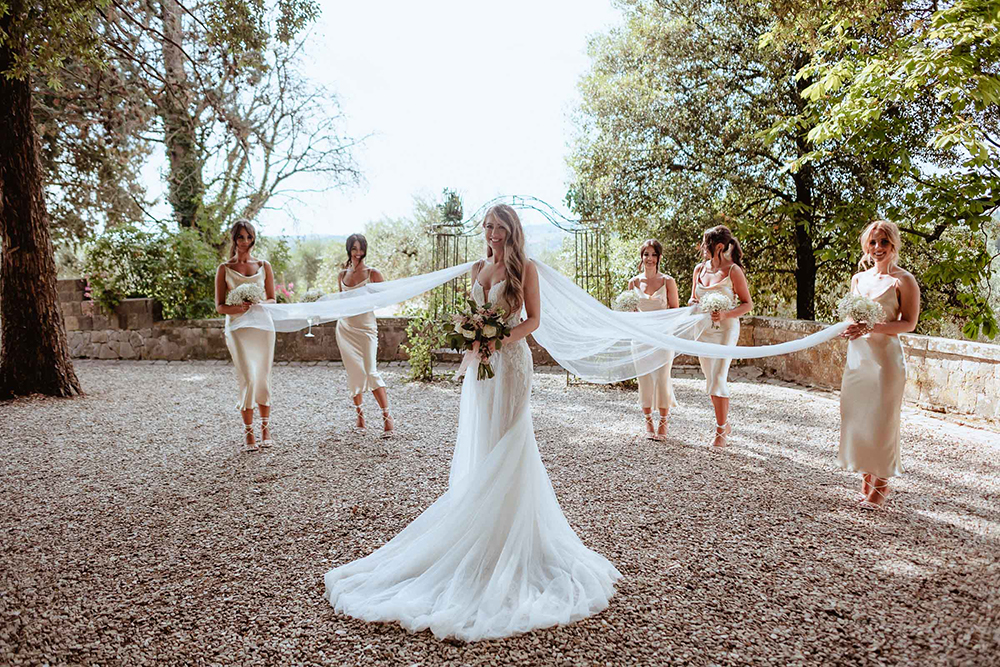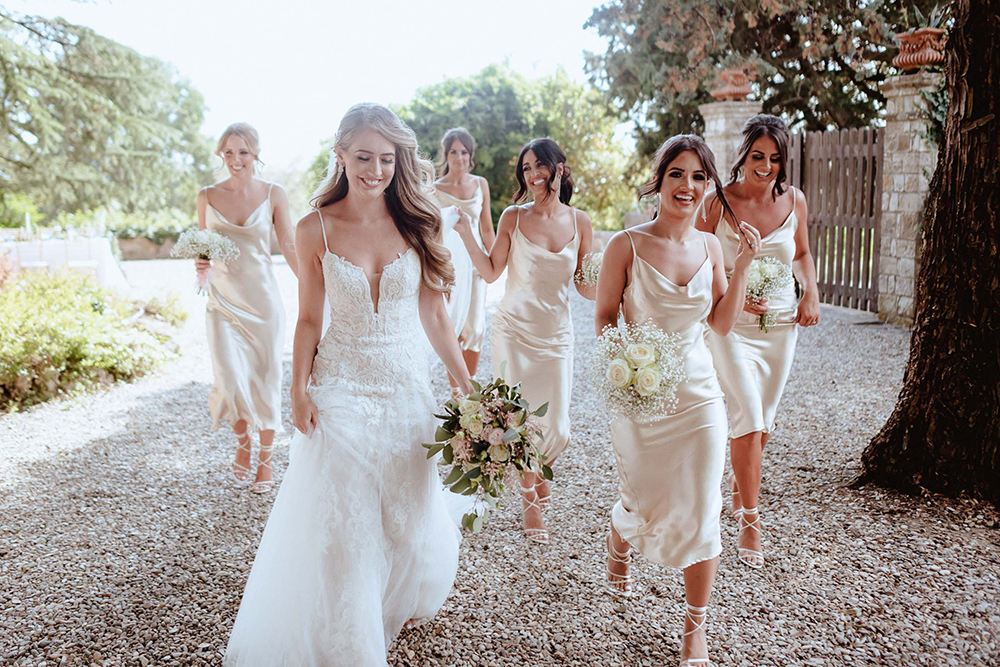 In Italy the meal is the biggest focus of the wedding day, so we had a leisurely meal that was relaxed and lasted over a few hours.
We were lucky to have the most beautiful sunset go down over the vineyards in front of us and in the last hour of the meal, the whole area was solely lit by candlelit – it was just so incredibly romantic.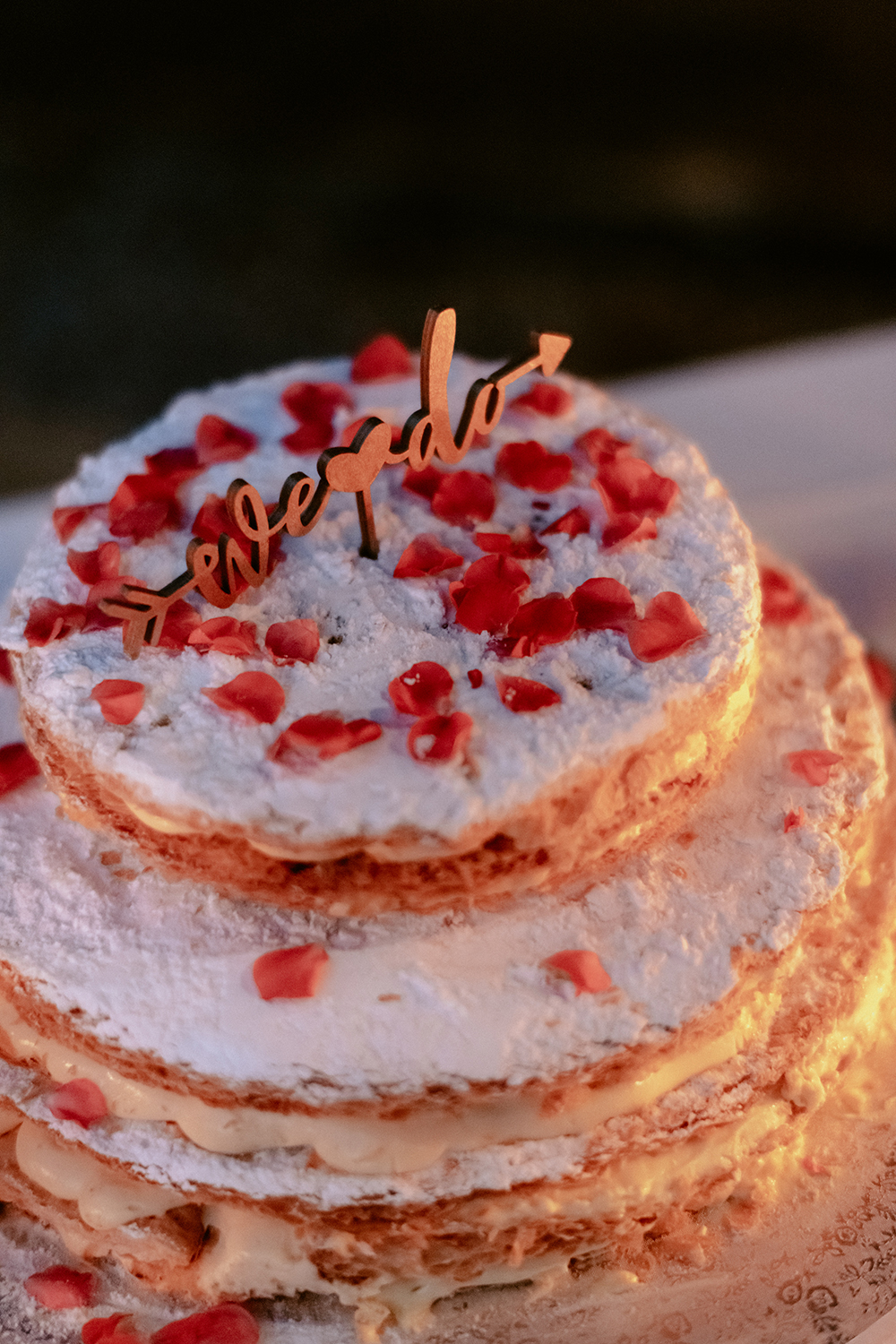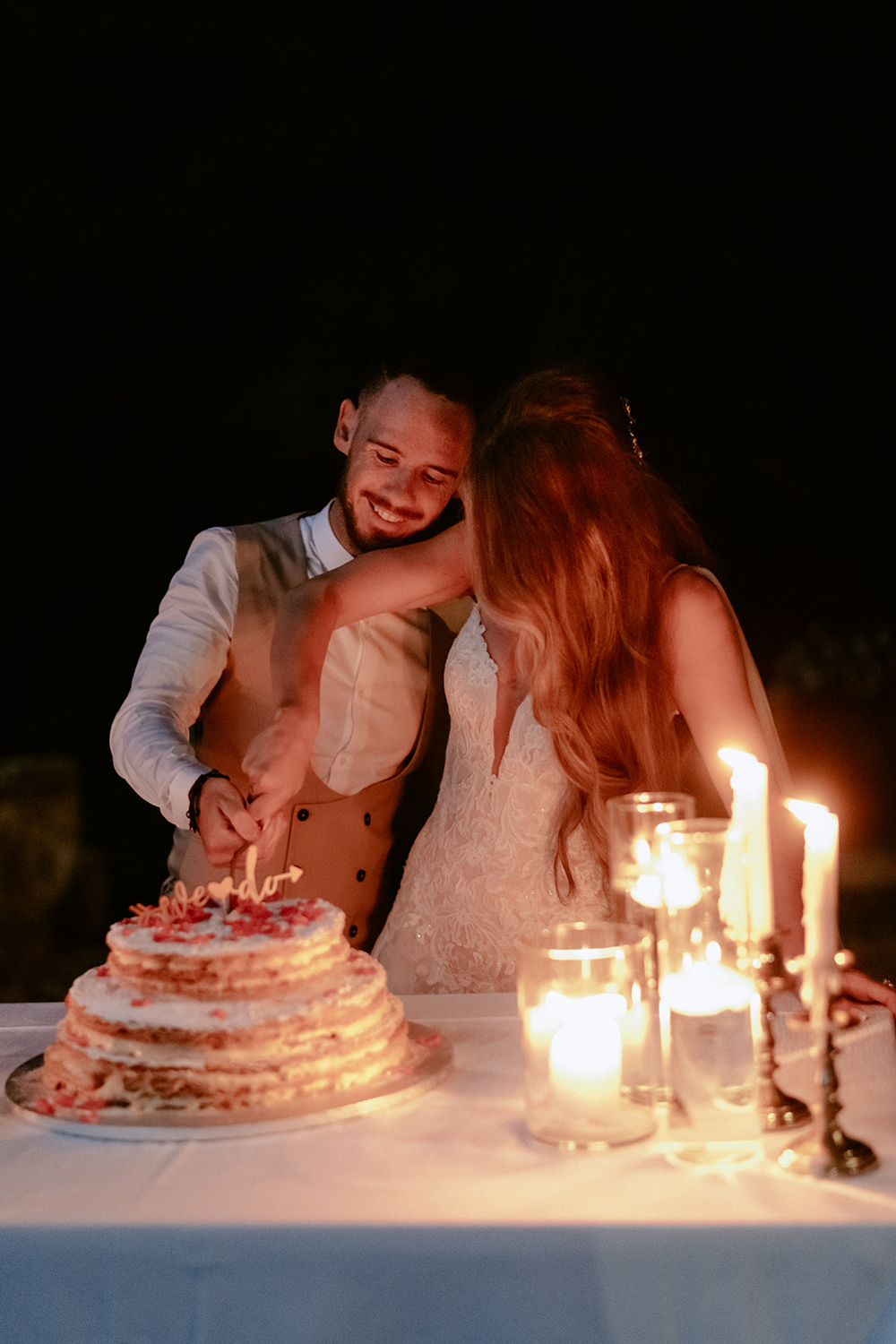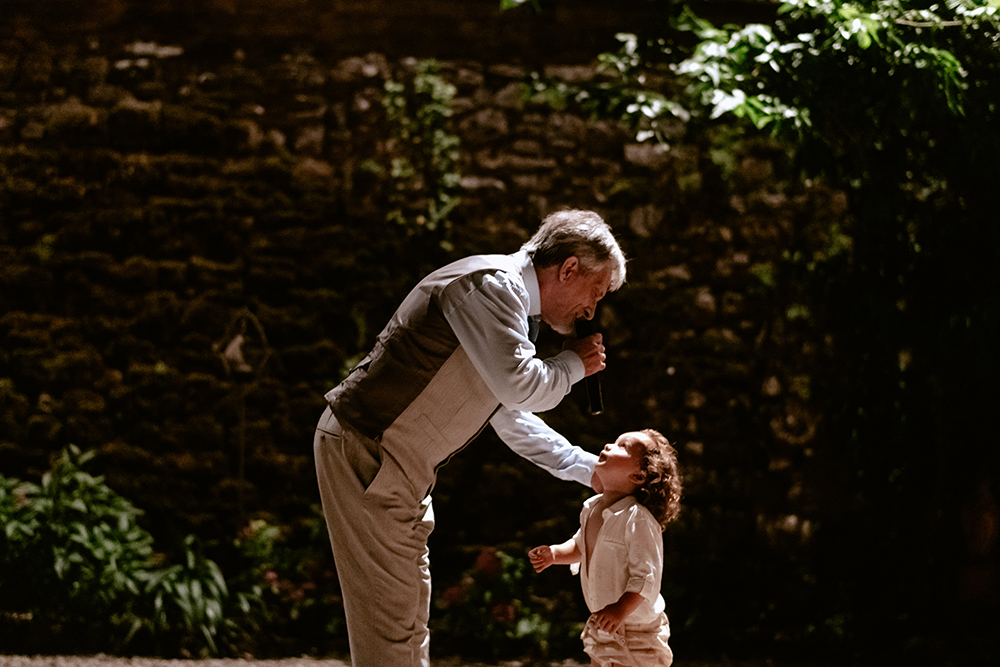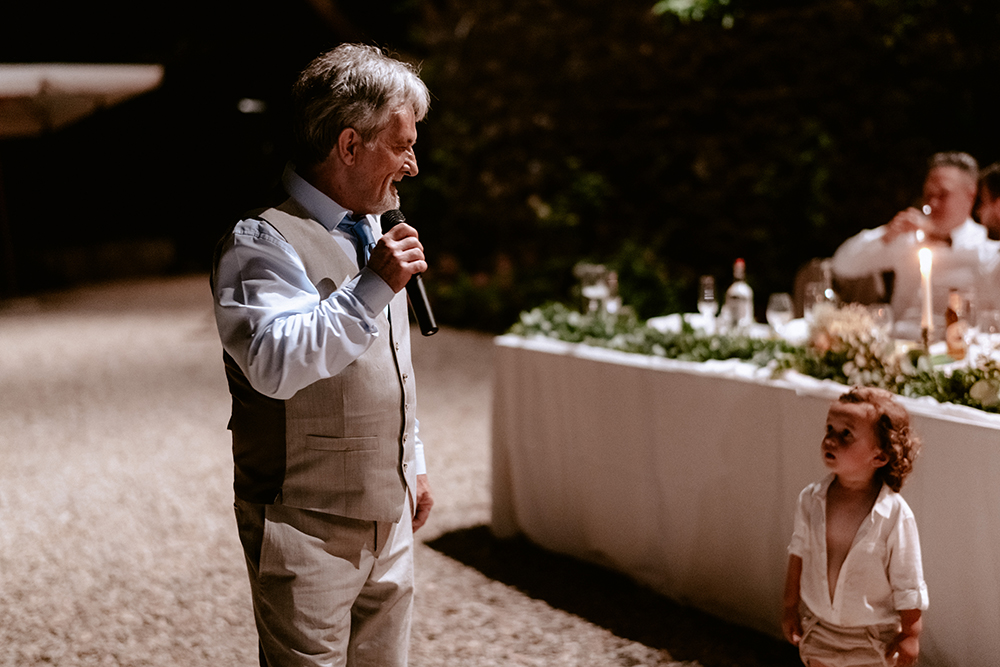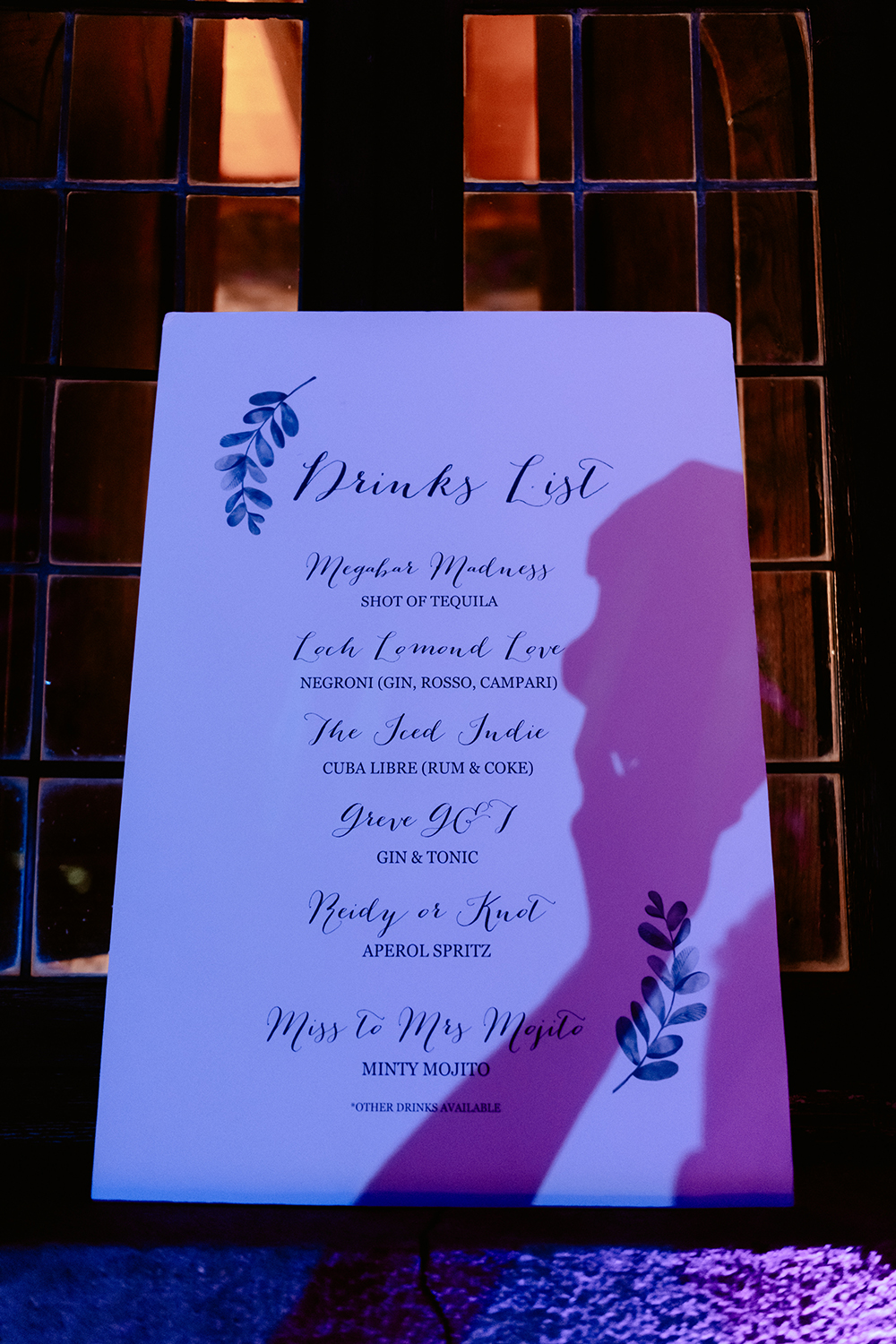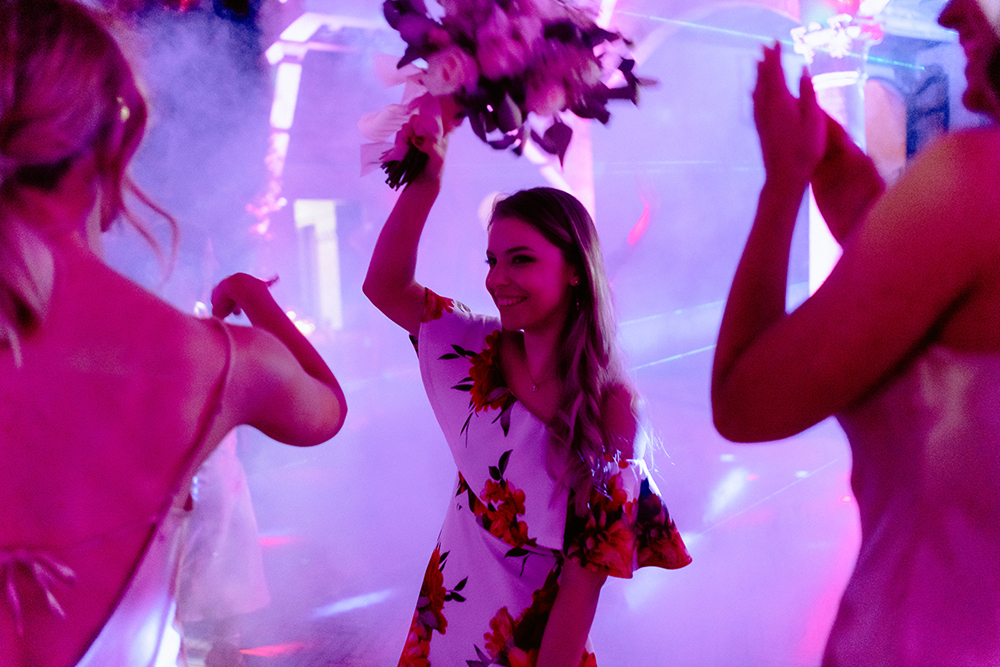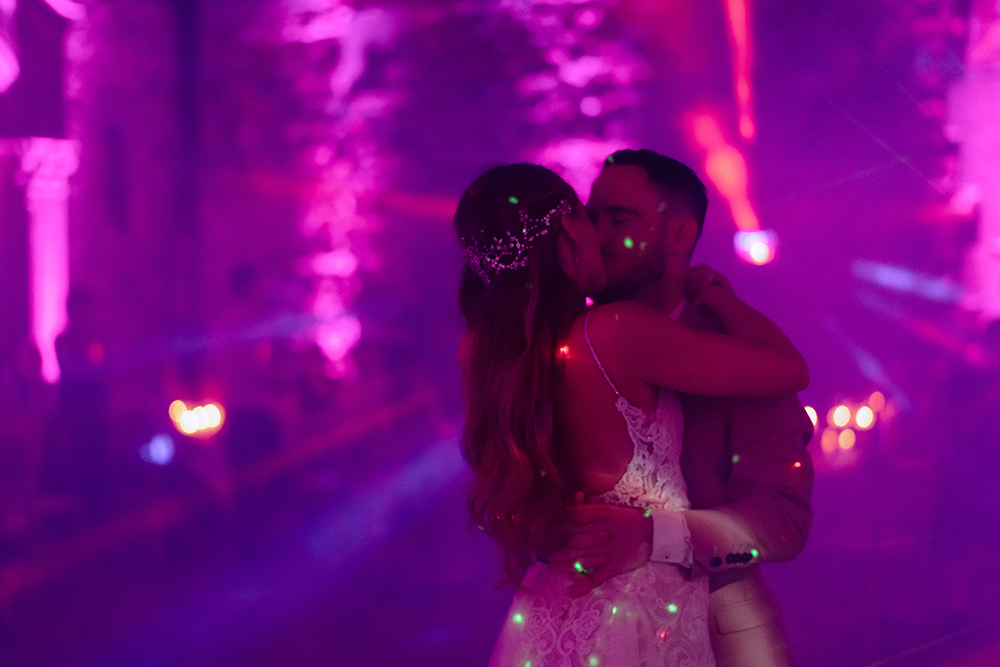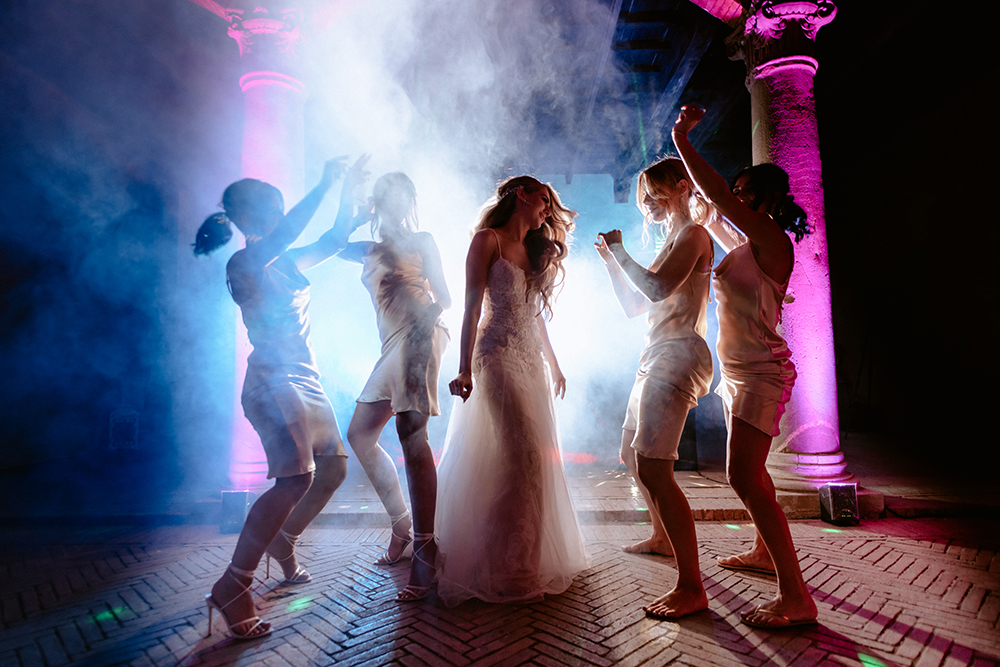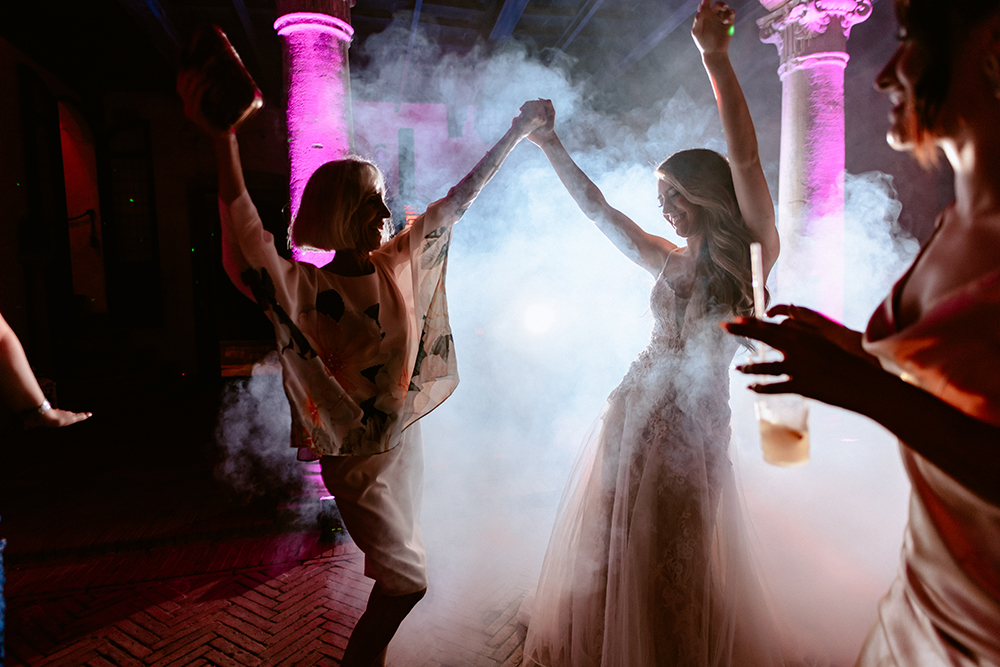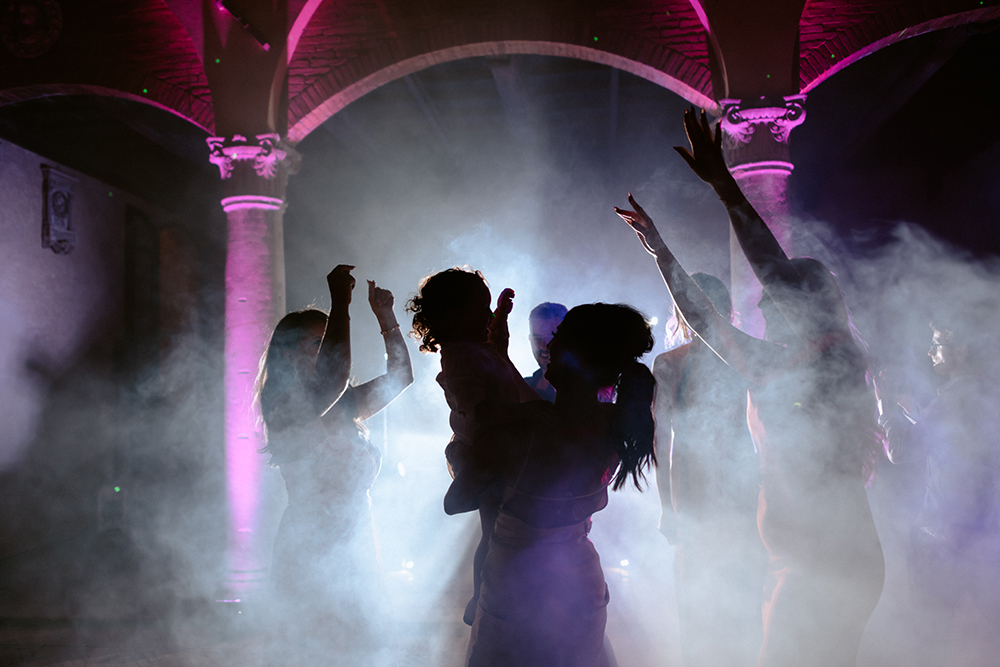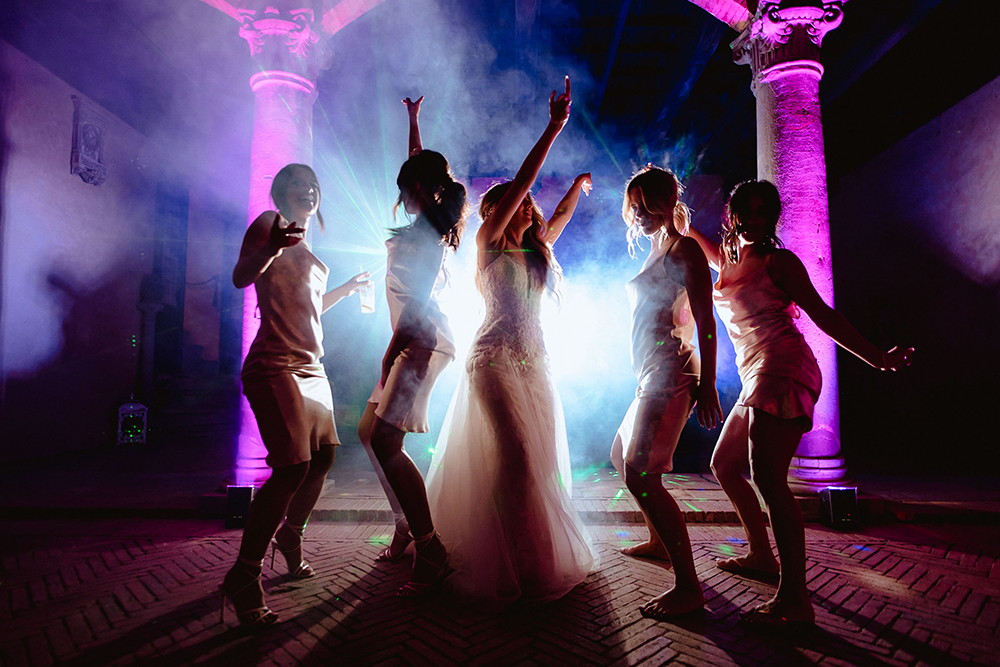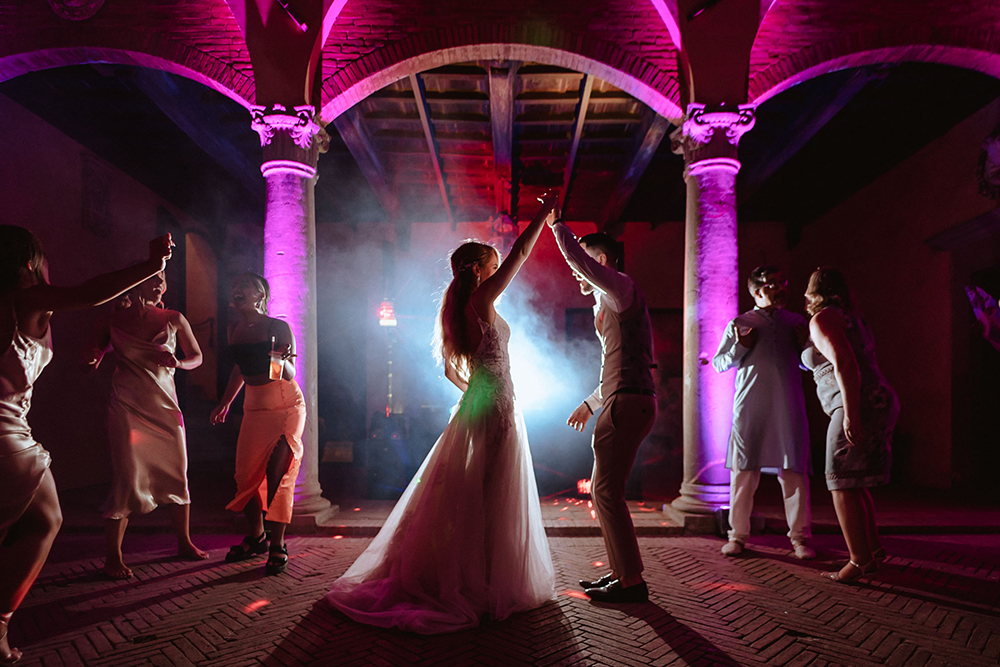 I loved looking around as we sat eating our wedding meal together and appreciating everyone who made the effort to travel to Italy to celebrate with us.
A few days after the wedding I think it hit me that we were really married, and I was just completely overwhelmed with happiness.
Our relationship hasn't changed too much but I do think it makes you feel more united in your decisions and choices. It's now 'us' as opposed to him and I."
Yasmin's top tips for planning a wedding abroad
–        Ensure your actually visit your venue before booking. Things can look very different in photos than it does in reality, so this is an essential when getting married abroad.
–        Keep things simple. You don't want to have to be transporting hundreds of pieces of décor to a venue overseas. Where you can, try and use local suppliers.
–        Have a back-up weather plan. Although you're getting married in a country that is blessed with good weather you just never know what it could be like on the day.
–        Trawl the 'gram. Instagram is a great source of inspiration and a superb way to find local suppliers.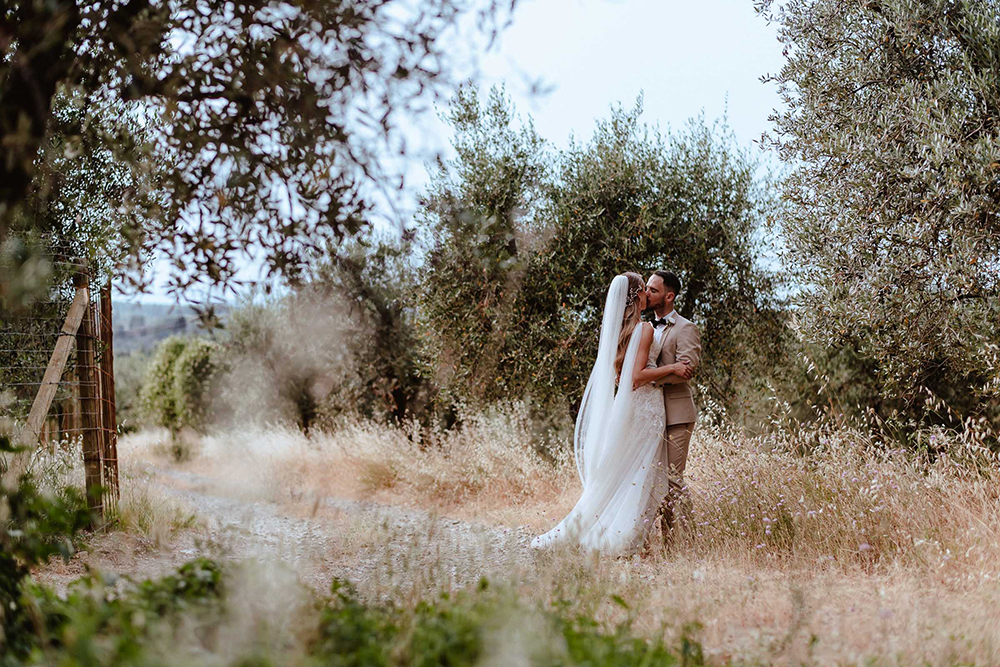 READ MORE ABOUT YASMIN + LIAM'S WEDDING DAY ON THE GIRL WITH THE BIG HAIR BLOG.

Venue: Castello il Palagio | Photographer: Francesco Spighi | Videographer: Jordan Summers
Celebrant: Jo Bertolino from Tuscan Pledges | Dress: Essense of Australia at Eleganza Sposa
Bridesmaids' dresses: Rat and Boa | Groom + groomsmen suits: ASOS
Florist: Fiori del Chianti | Music + lighting: Gaetano SIcari
Make-up: Bride's cousin + The Backstage Artist