Springtime wedding with jewel tones at Cringletie, Peebles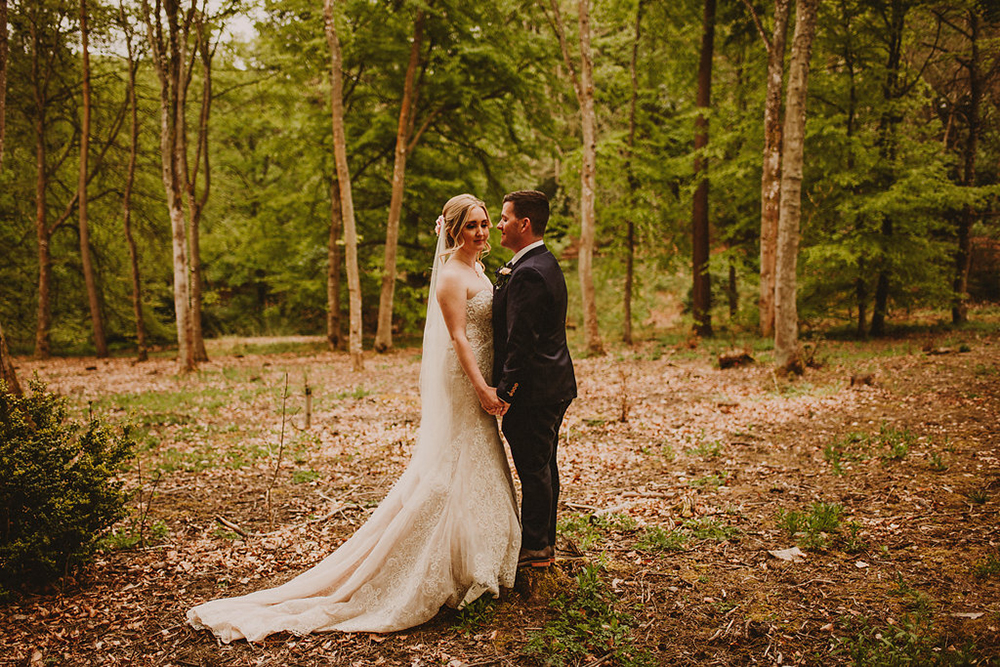 The couple had been "pen pals" since they were 14 and met in the chatroom on American Online.
After years of writing to each other they finally met and knew their online connection was the real deal.
Their first destination wedding plans fell through when the US Virgin Islands were hit by two devastating hurricanes.
The couple extended search and hit upon Cringletie, just outside Edinburgh.
Bride Lauren tells us all about their amazing day, captured by Mark Pacura Photography…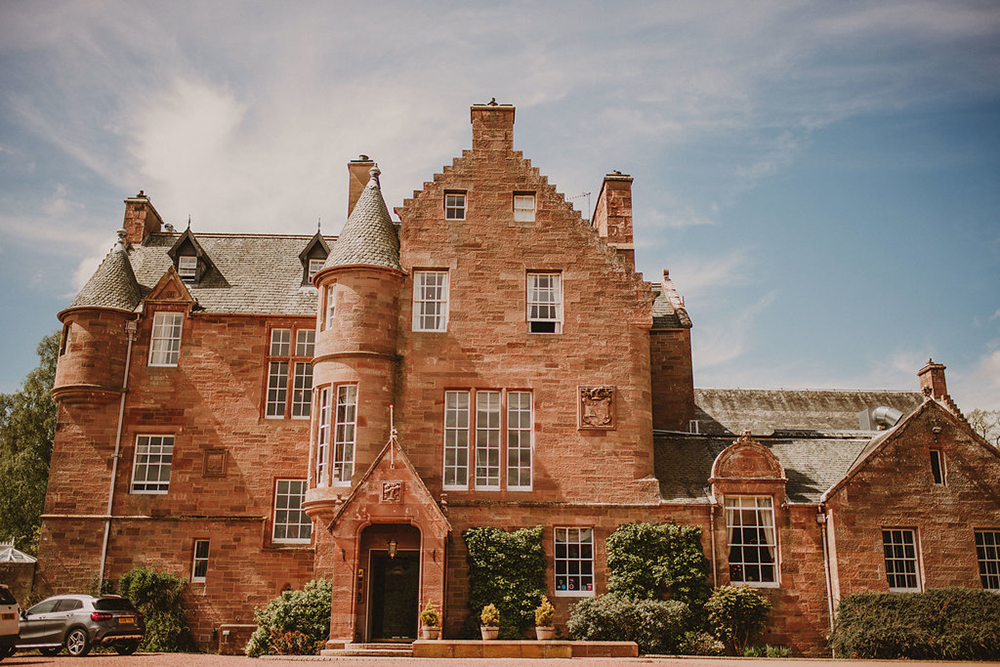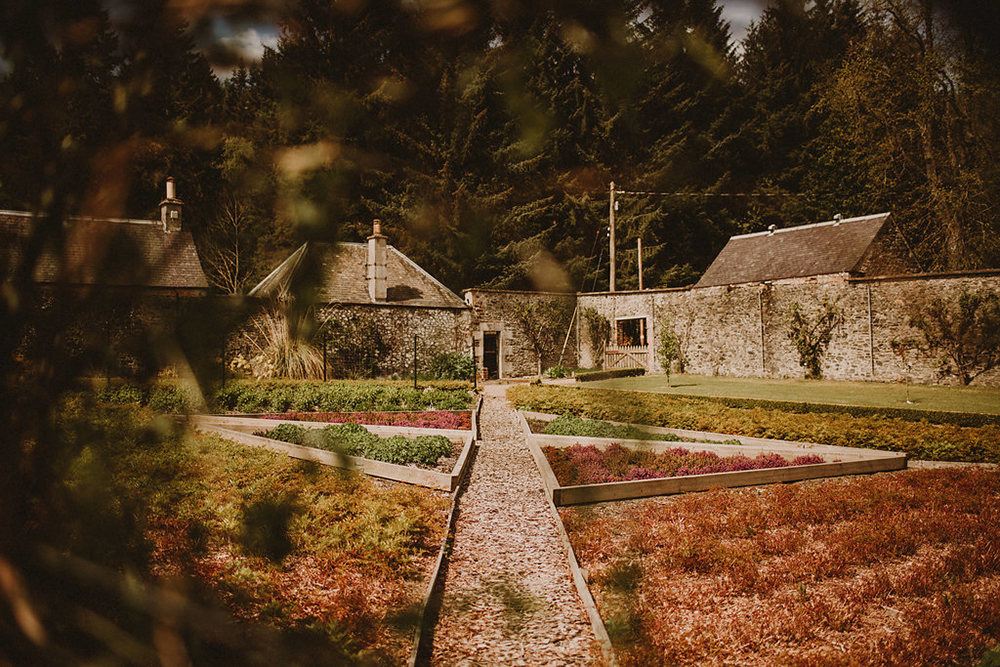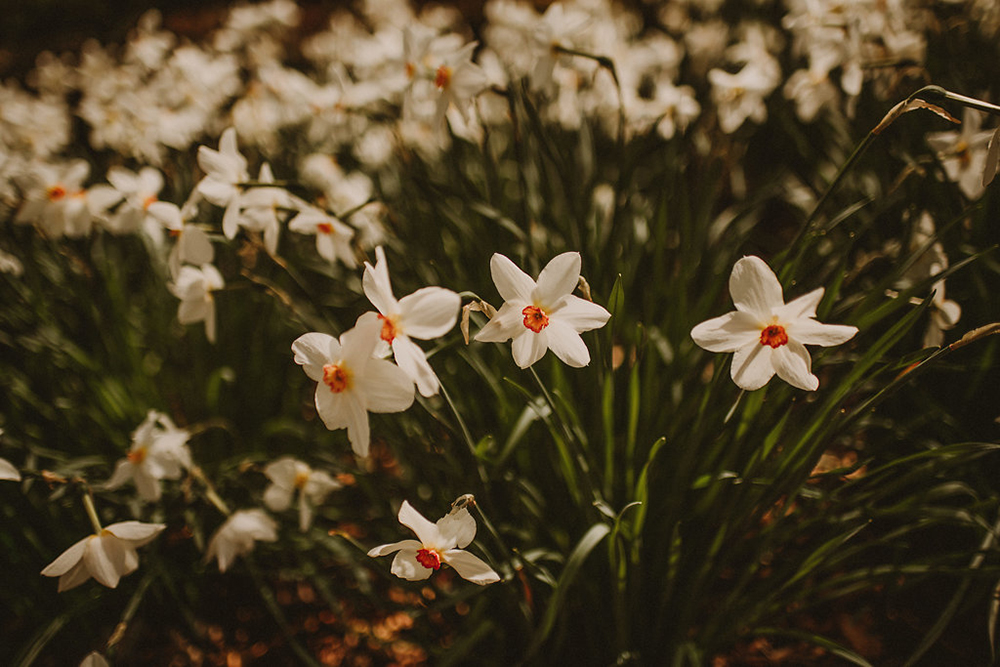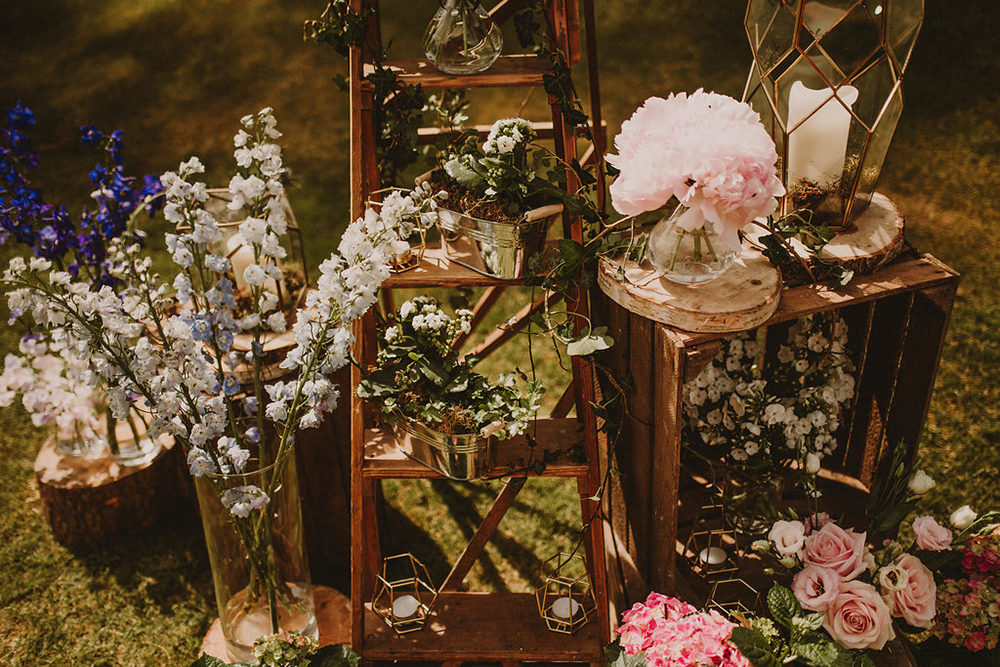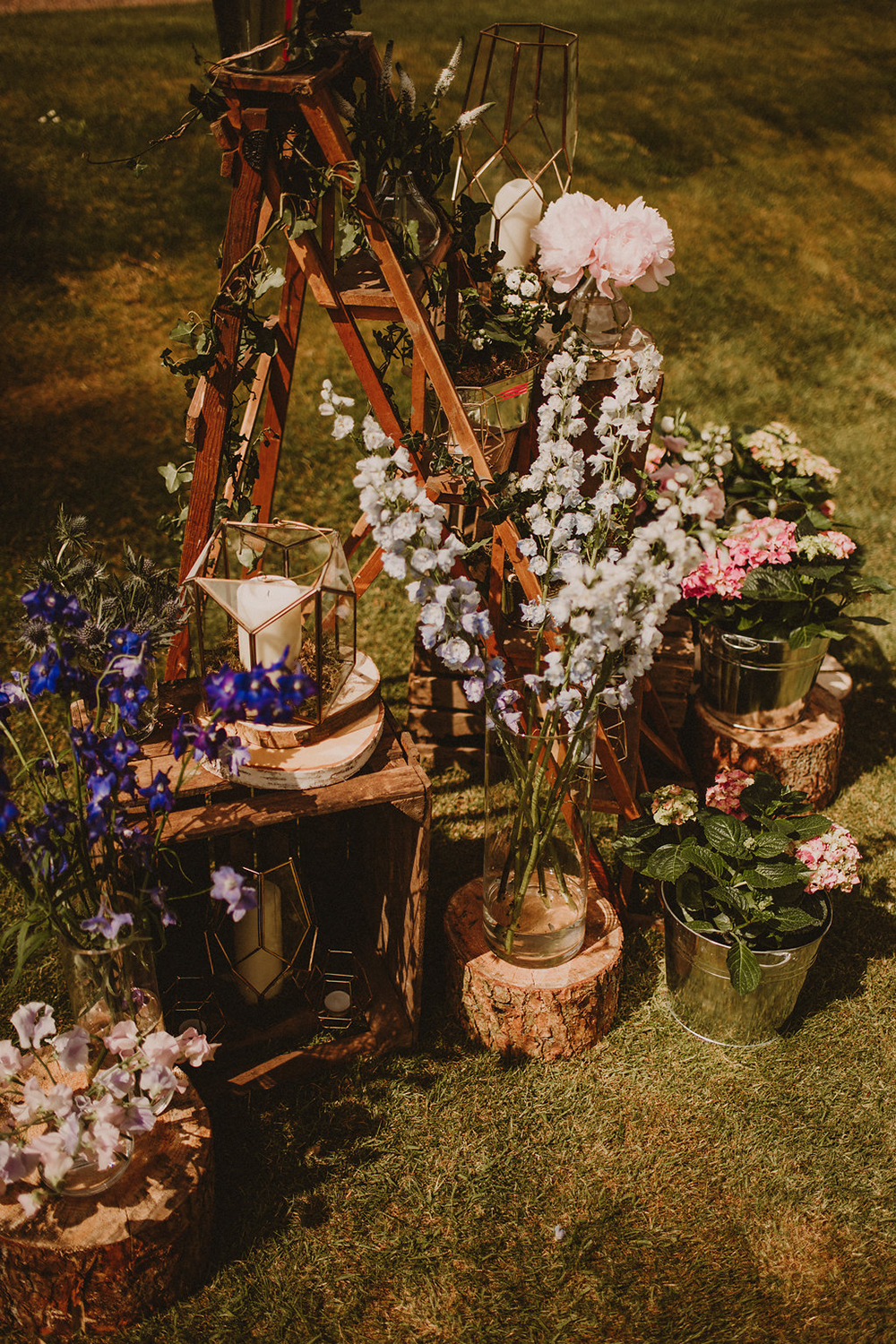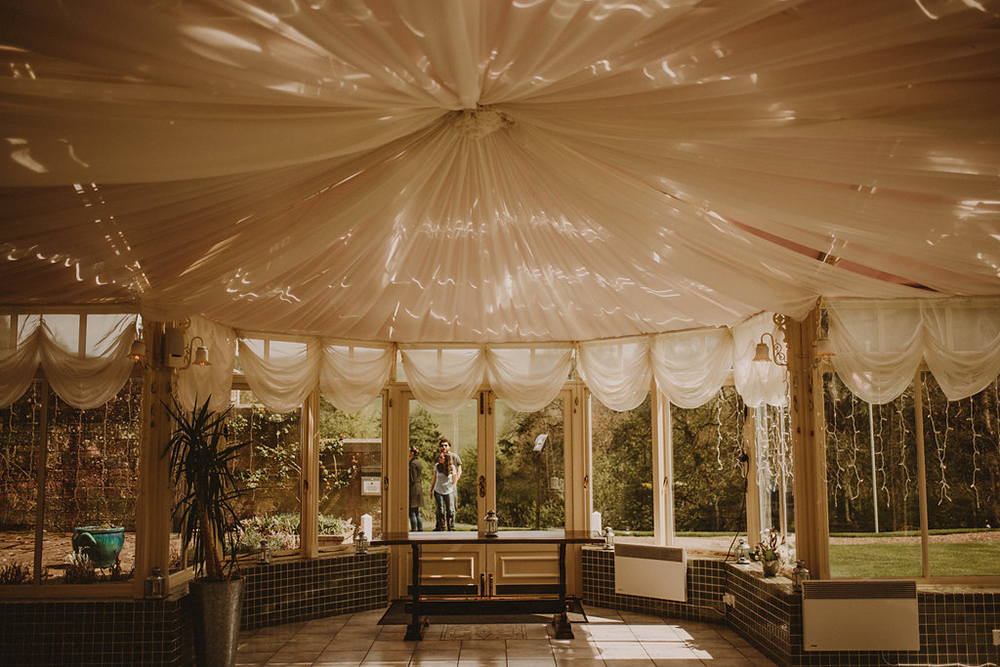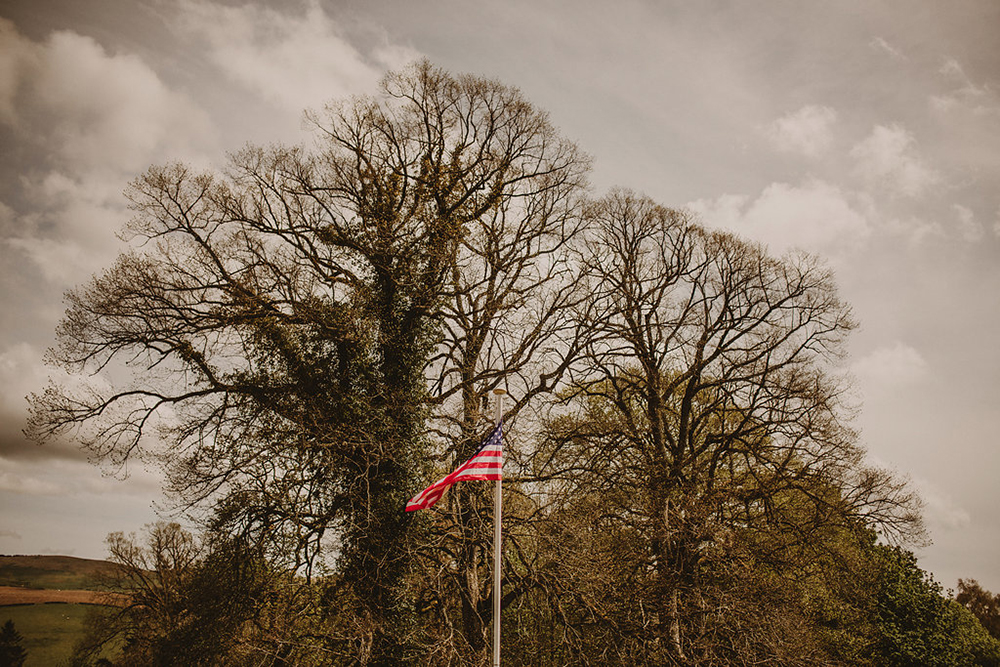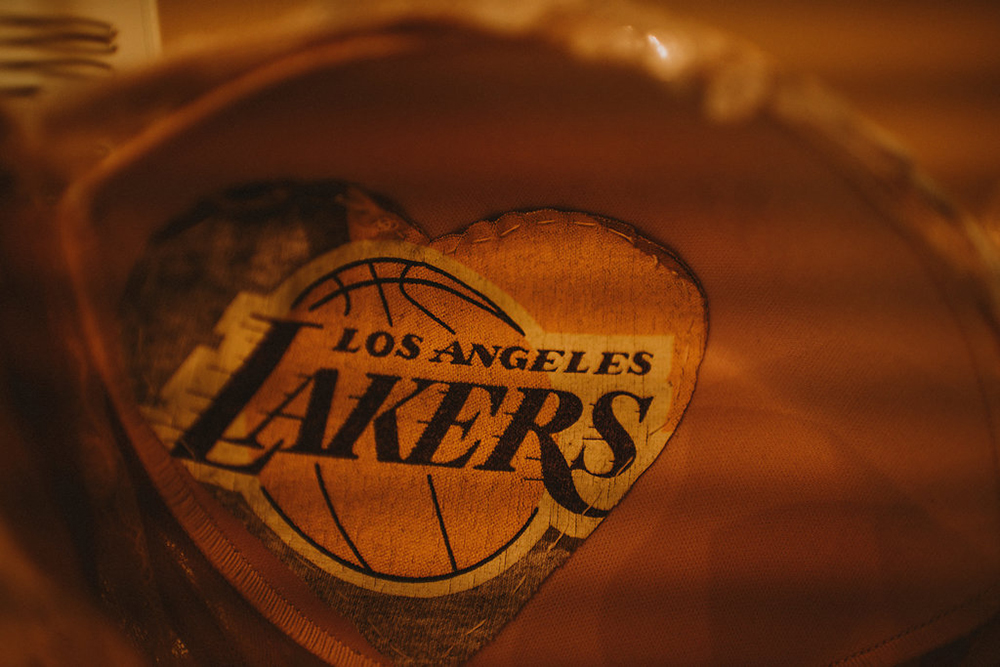 "We met when we were 14. We were long distance pen pals. I lived in California and Scott lived in New Hampshire – completely opposite ends of the country.
We met in a Harry Potter chatroom and kept in contact with each other through high school, college and beyond.
We instantly connected and had a great friendship. We could tell each other things we didn't tell anyone else.
I finally got to meet him in person when he was sent on military training to California.
He joined the Marine Corps in 2007 and his travels finally brought him to me in 2010.
We instantly knew our connection was the real thing.
He was then deployed to Afghanistan and we maintained a long distance relationship.
He moved to California when he got out of the military the following year.
We had known each other for 15 years and been together for six when we got engaged.
Scott took me to London and proposed to me in front of the Hogwarts model in the Harry Potter studio tour.
I actually planned two weddings. We originally planned to get married in the US Virgin Islands.
Right when I was in the end stages of planning, two hurricanes hit the islands.
It was so sad to see what happened to that community, and we had to change our plans.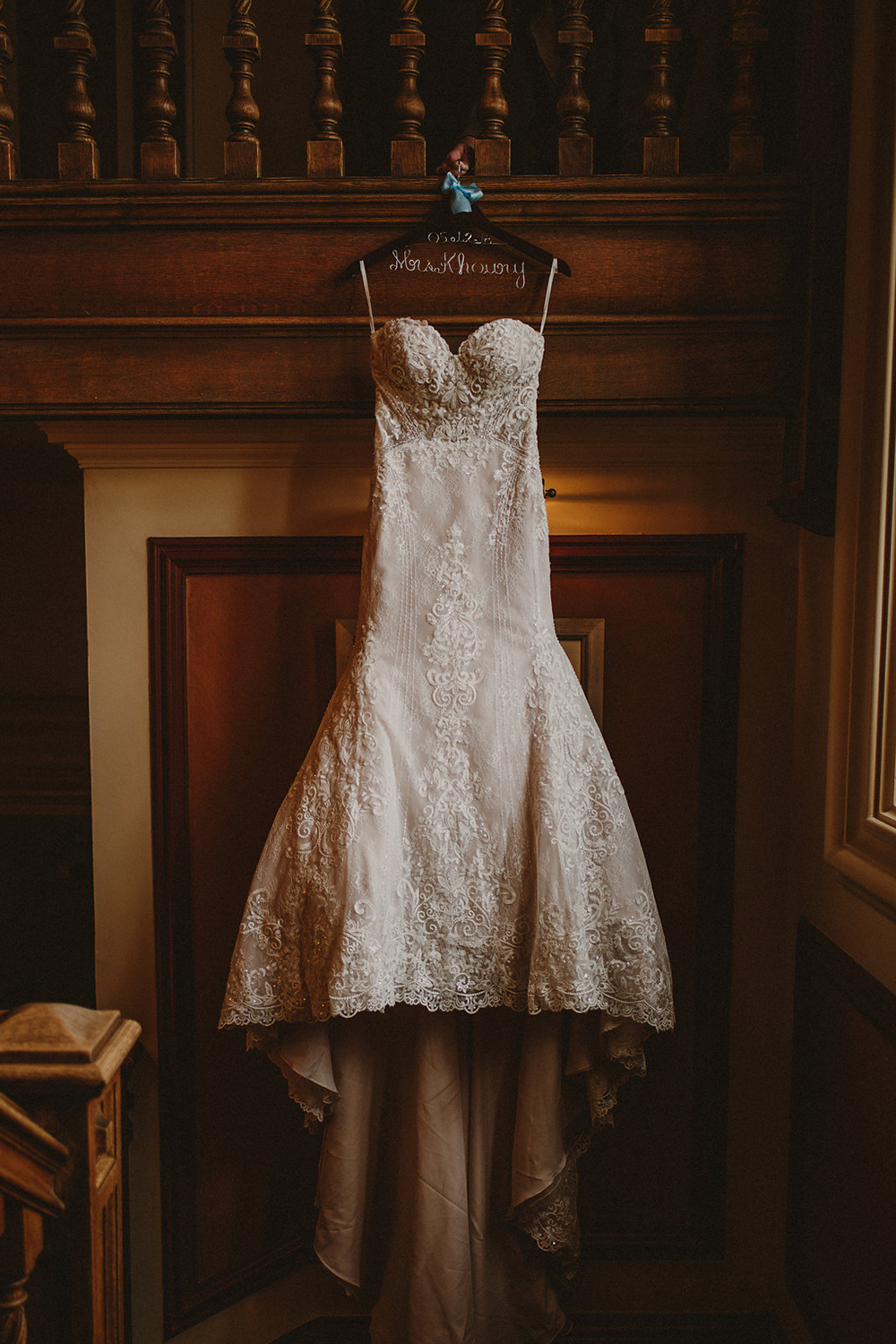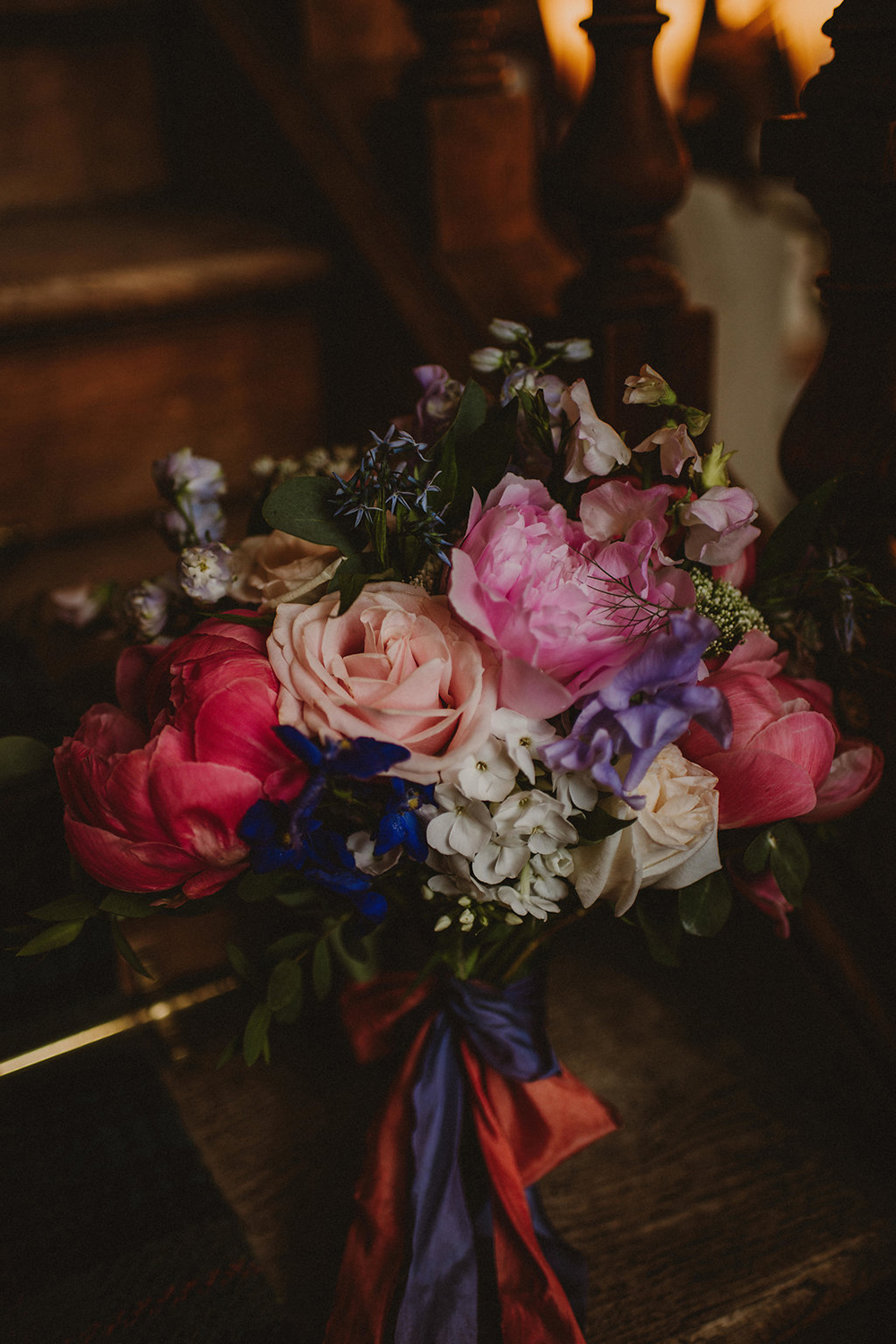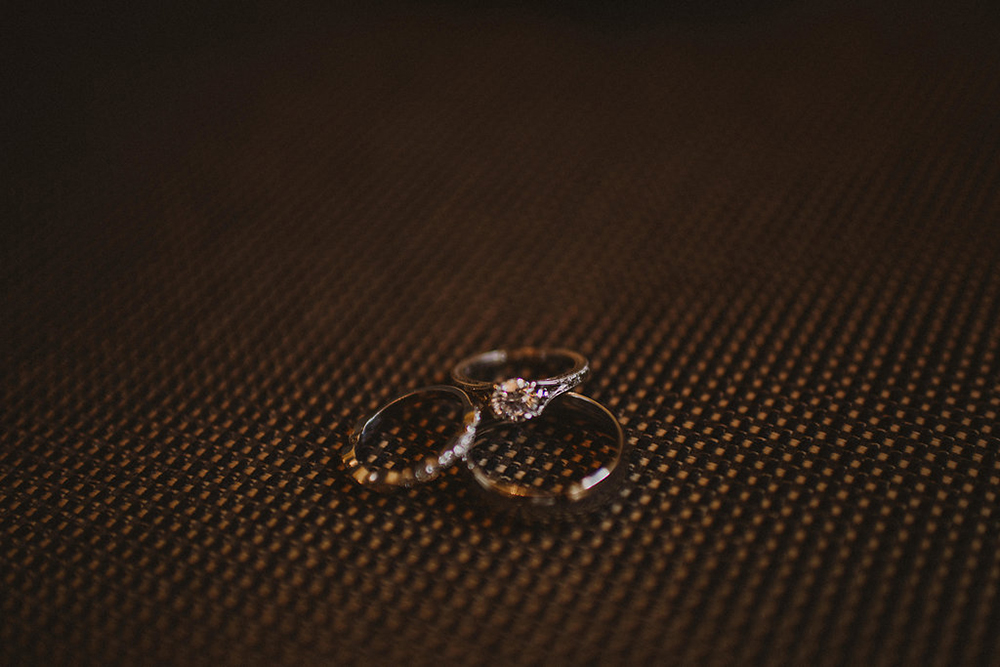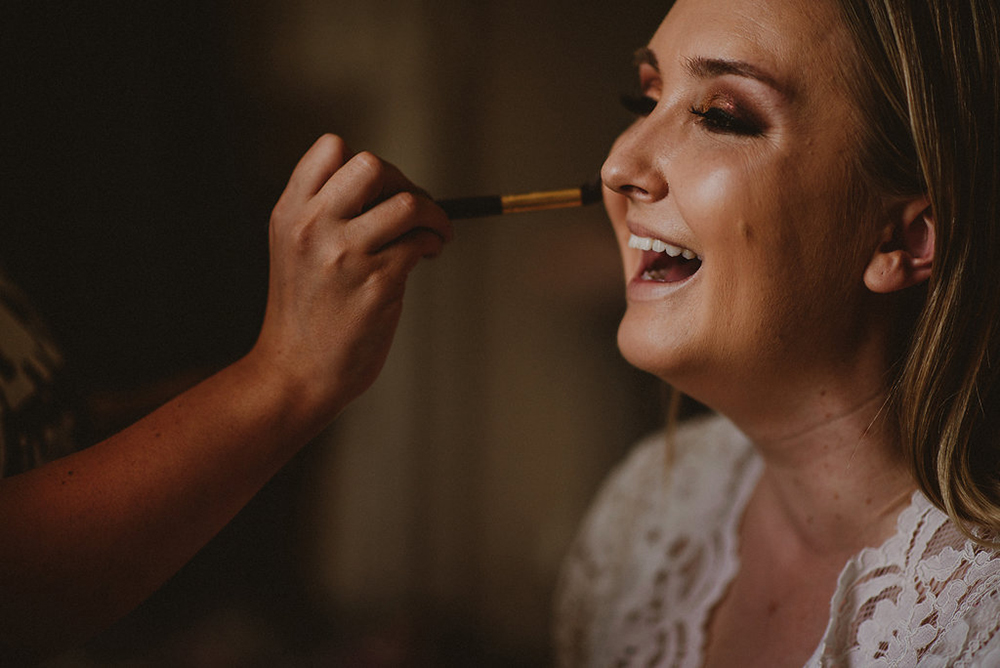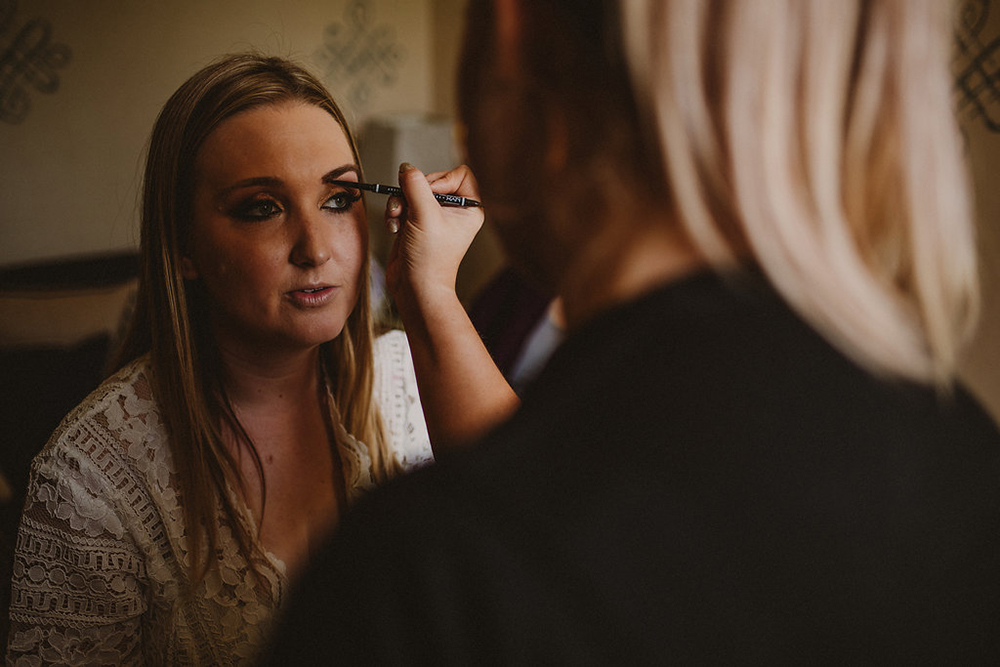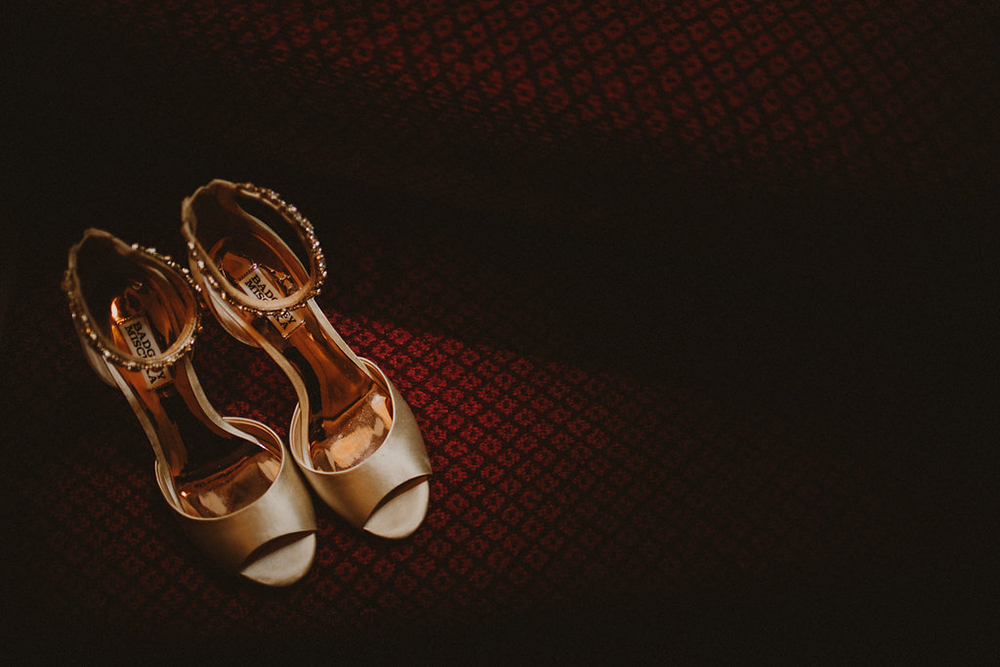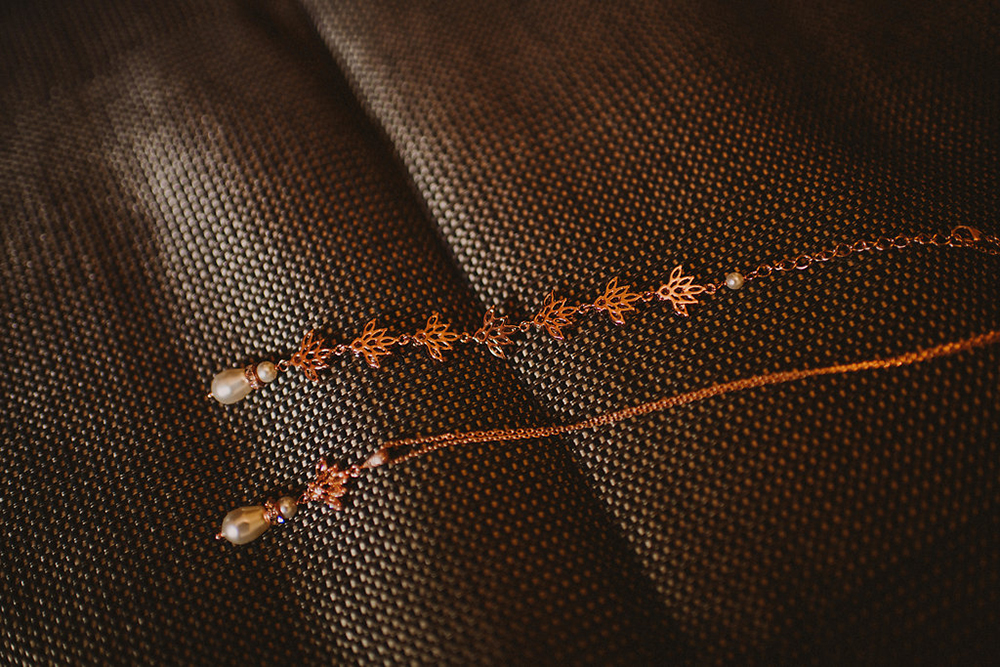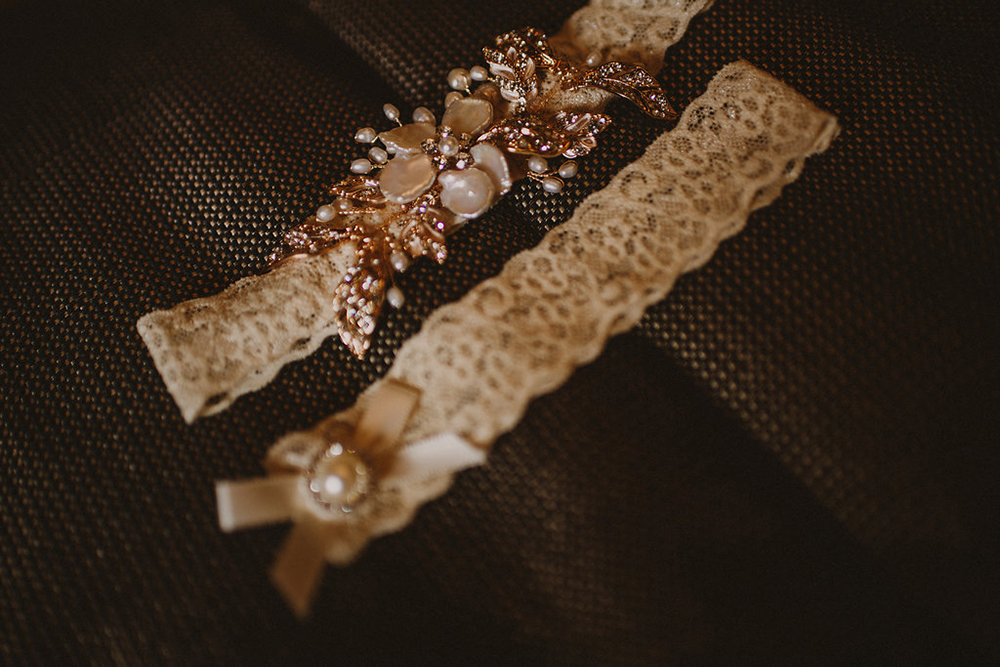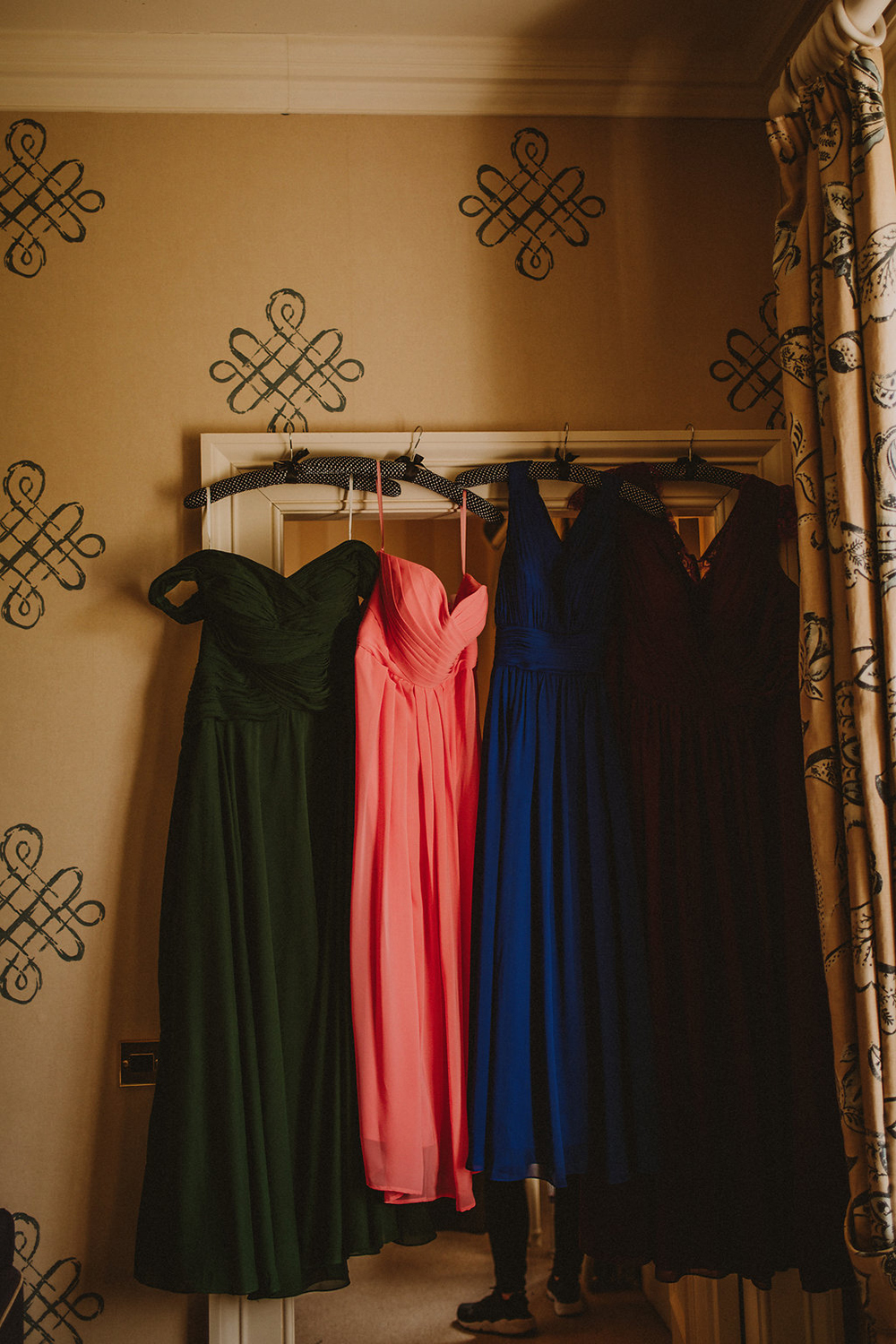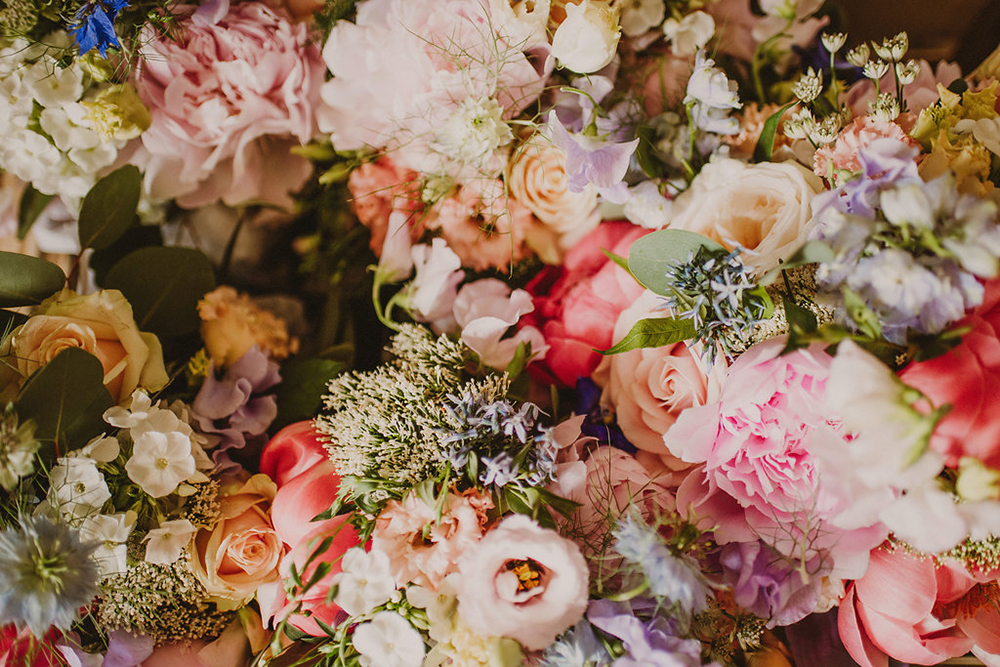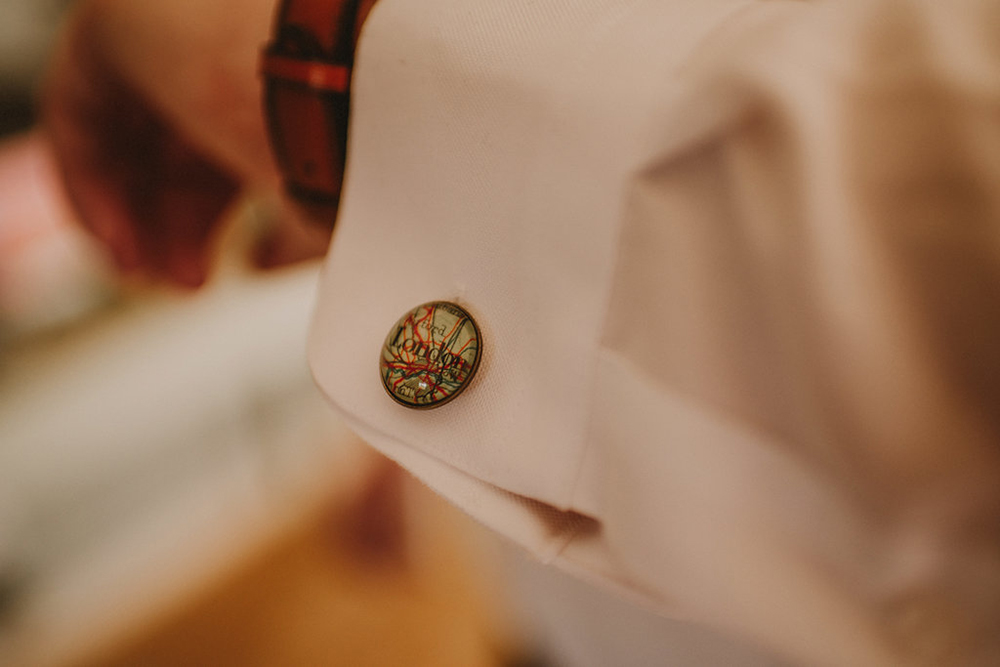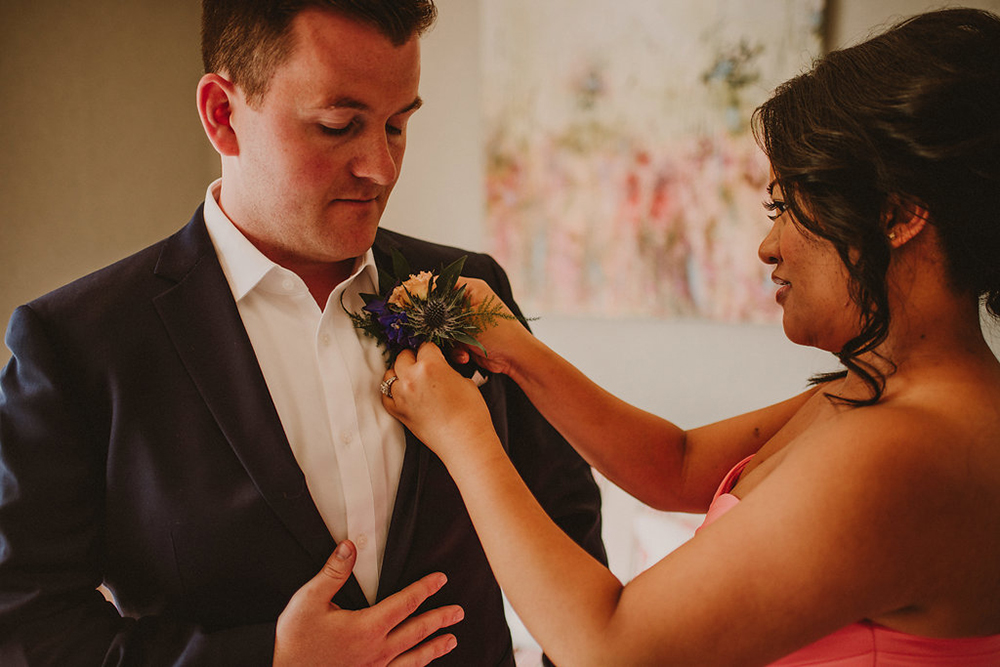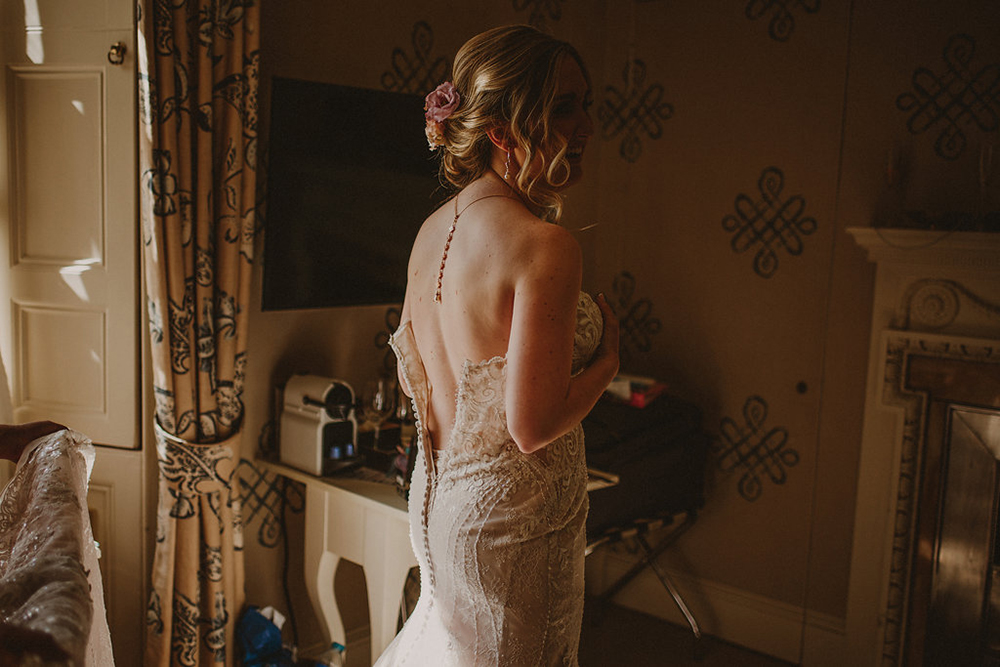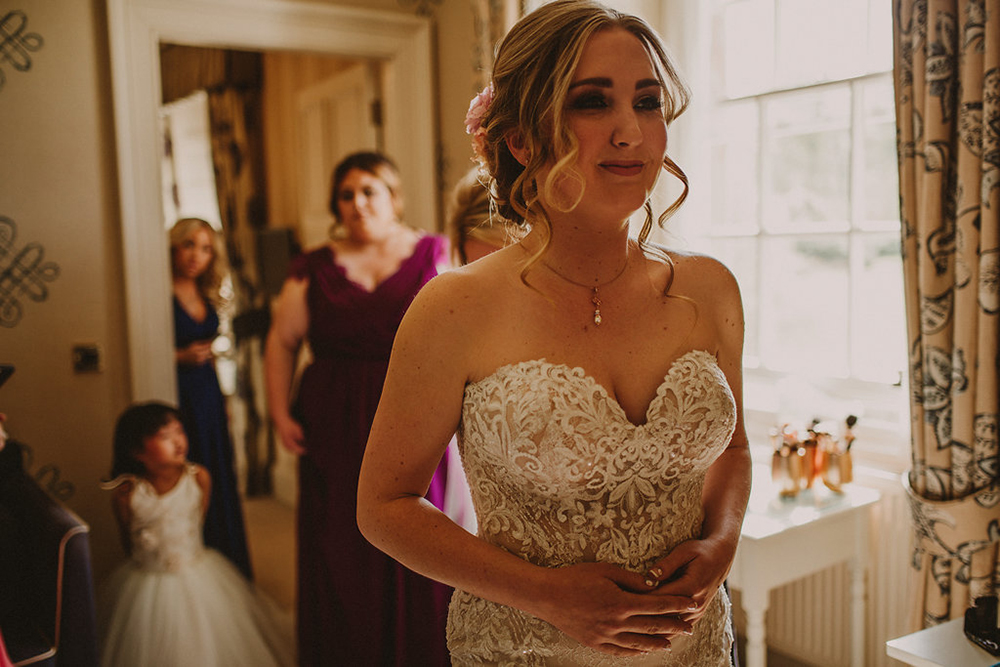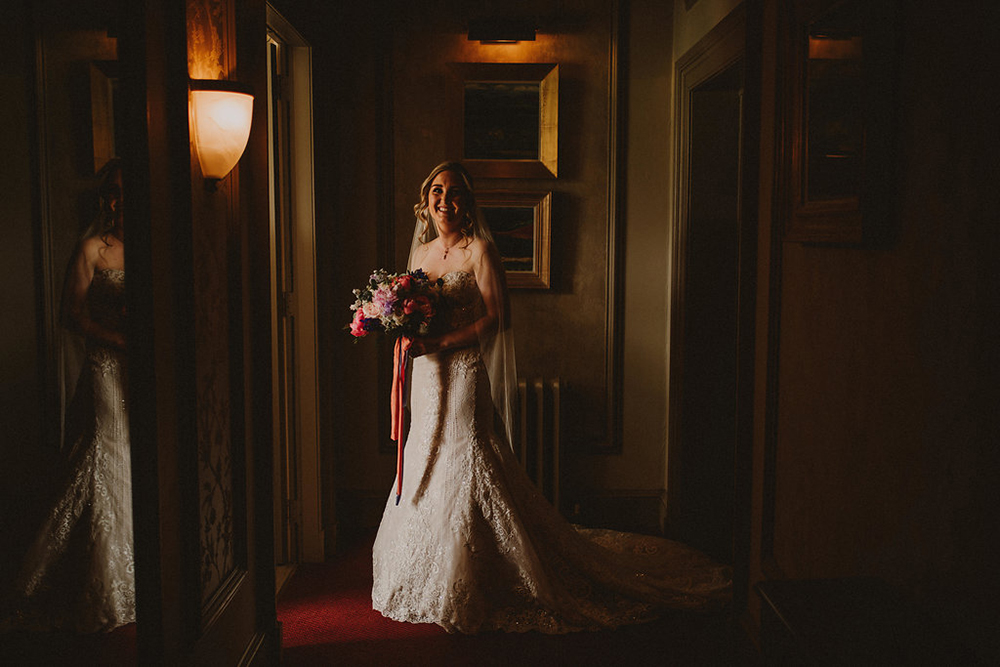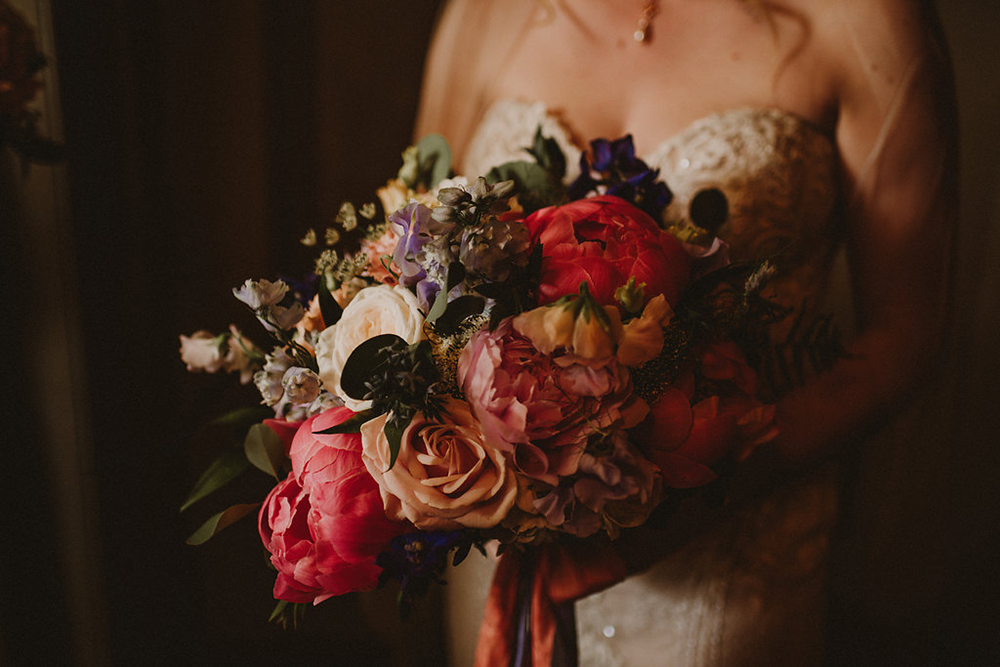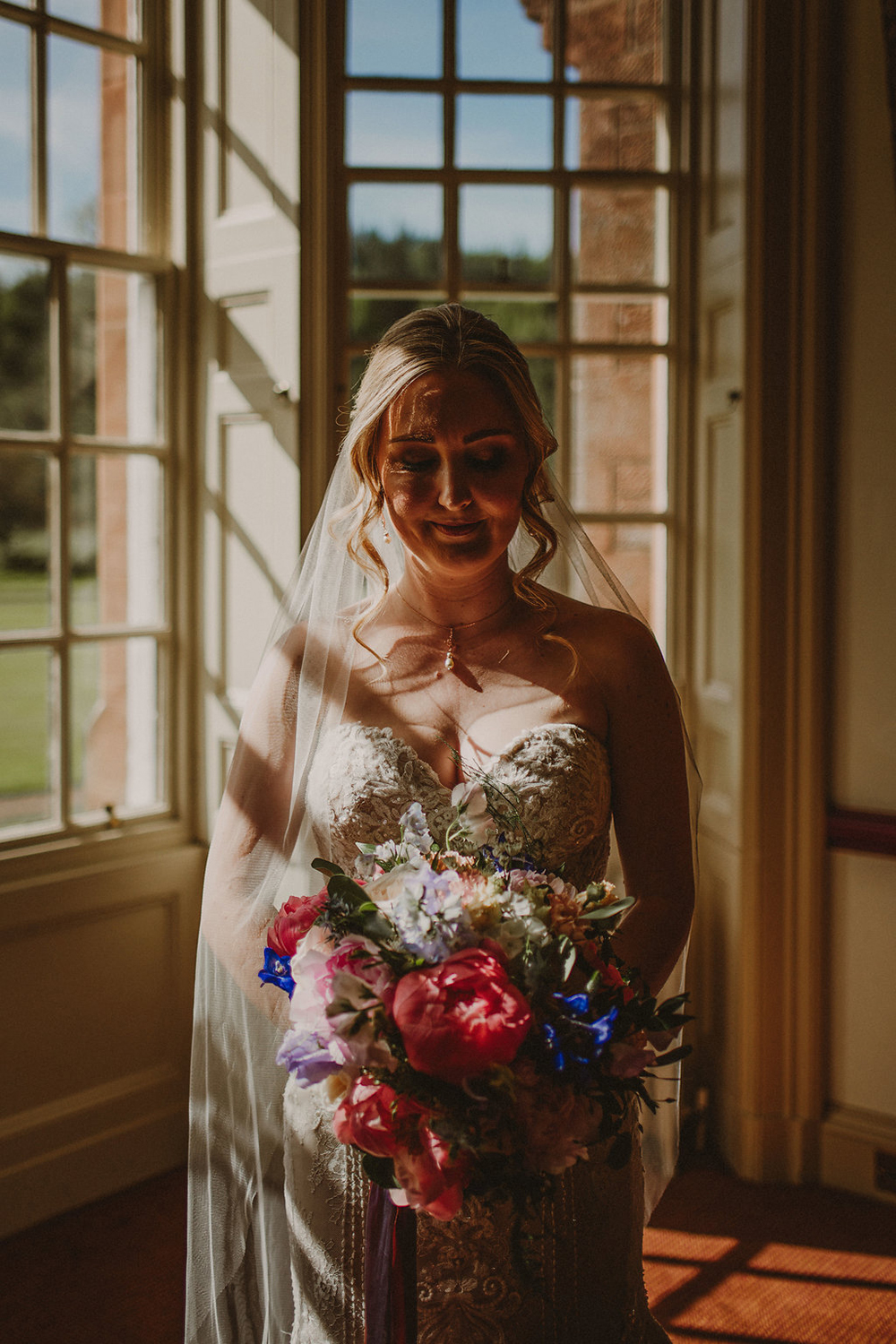 We considered a lot of different options after that, but a destination wedding book mentioned a venue in Scotland where you could rent a castle and have owls deliver rings.
I searched different venues in Scotland and was immediately drawn to the wonderful kindness and service I was shown by Johanna at Cringletie.
I was very stressed and Johanna was so responsive and helpful, it blew me away.
I like deep jewel tones and our colour scheme was based on the bridesmaid dresses I wanted and the colours I wanted to see in the flowers; beautiful coral/pink shades, a rich blue, hunter green and magenta/purple jewel tones.
I didn't have a theme, I just wanted to highlight the beauty of the castle and the amazing arrangements from Narcissus Flowers.
I went to a few different dress appointments and ended up back at the first place and picked a dress I'd tried but didn't like the first time I went!
It was a fit and flare with lace and sequin details and buttons all down the back of the train.
It had a vintage flair to it.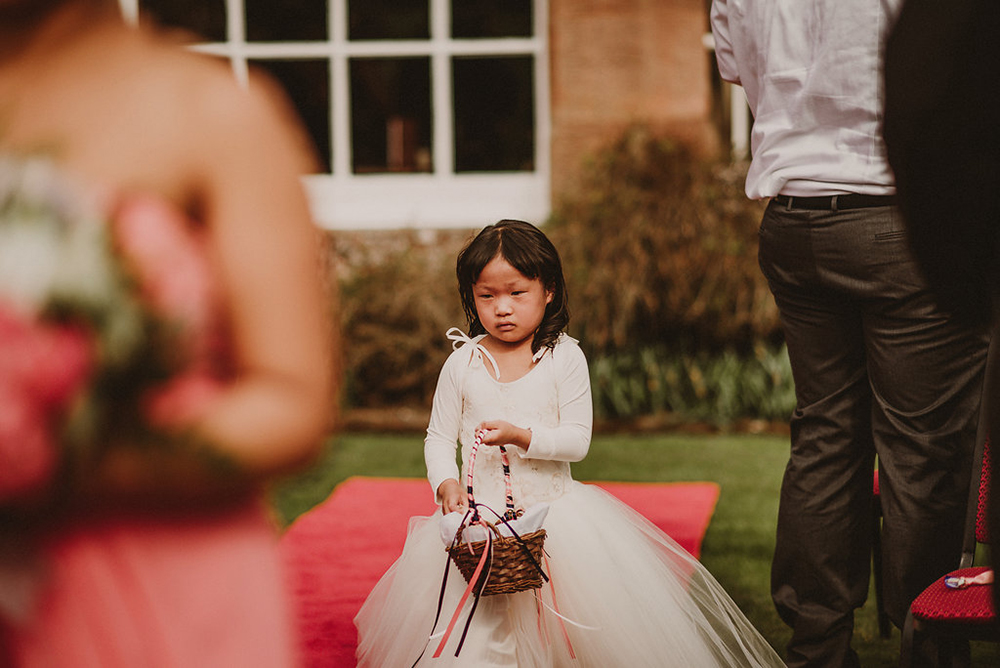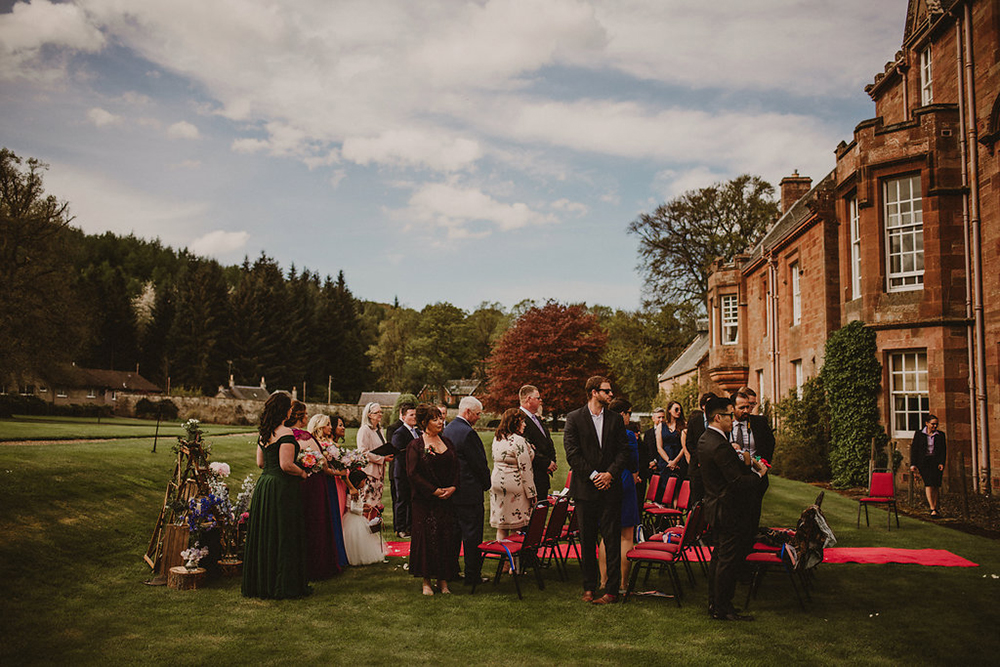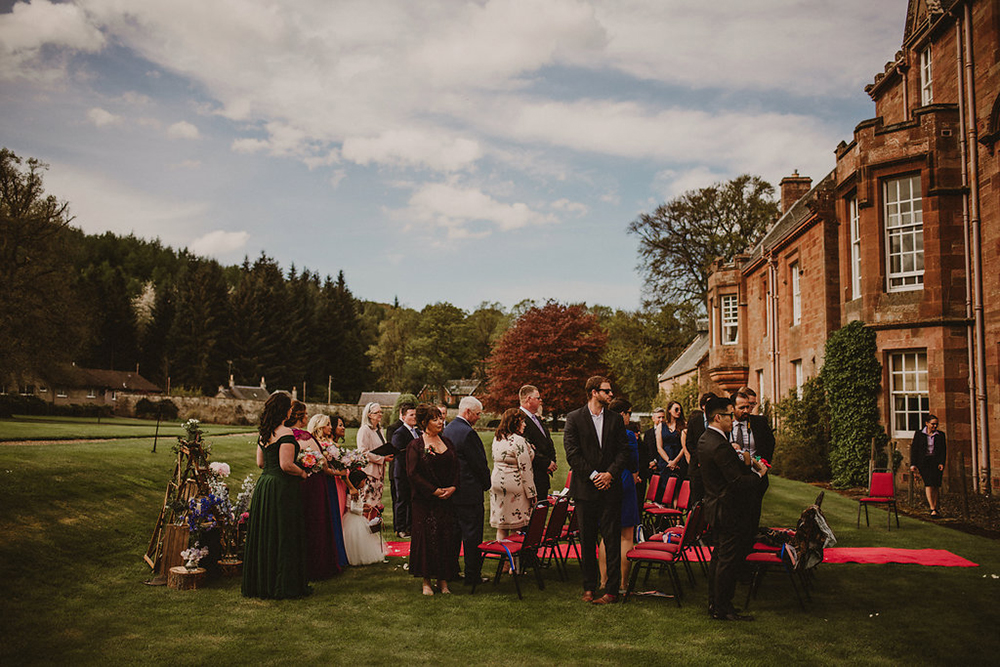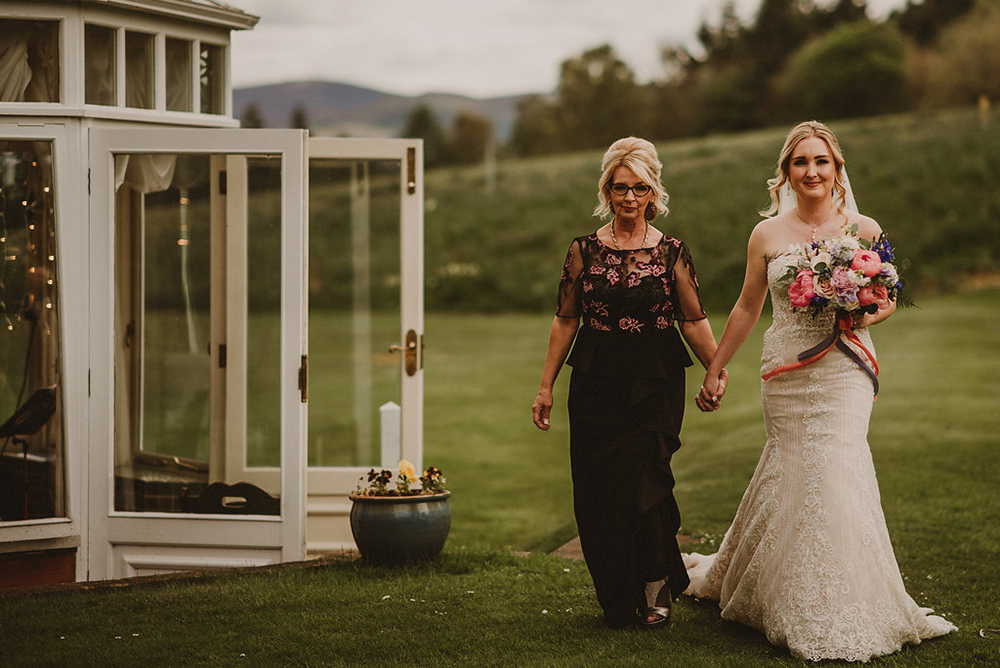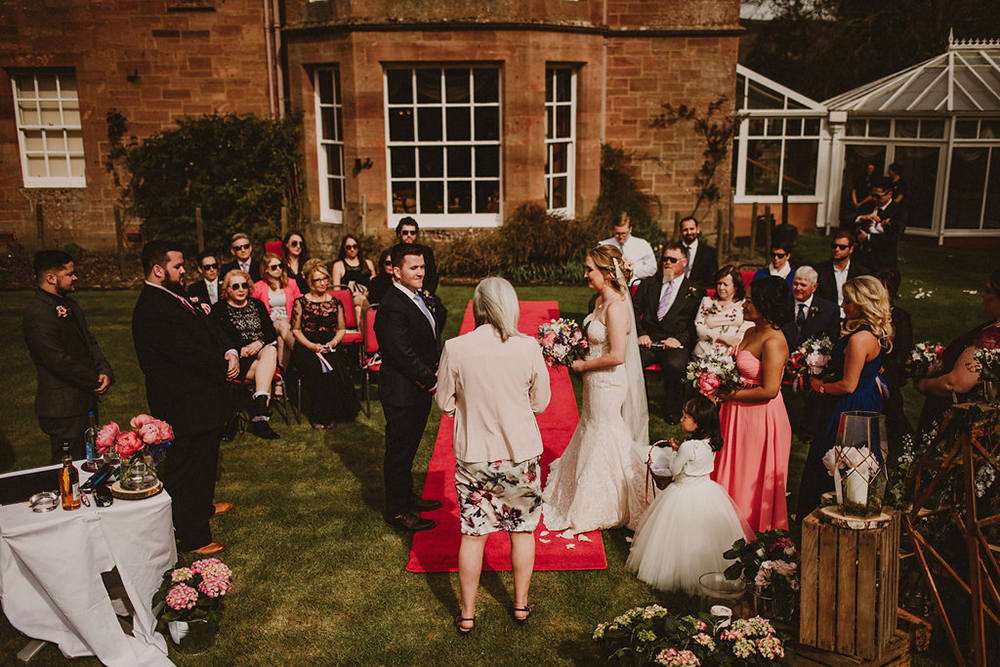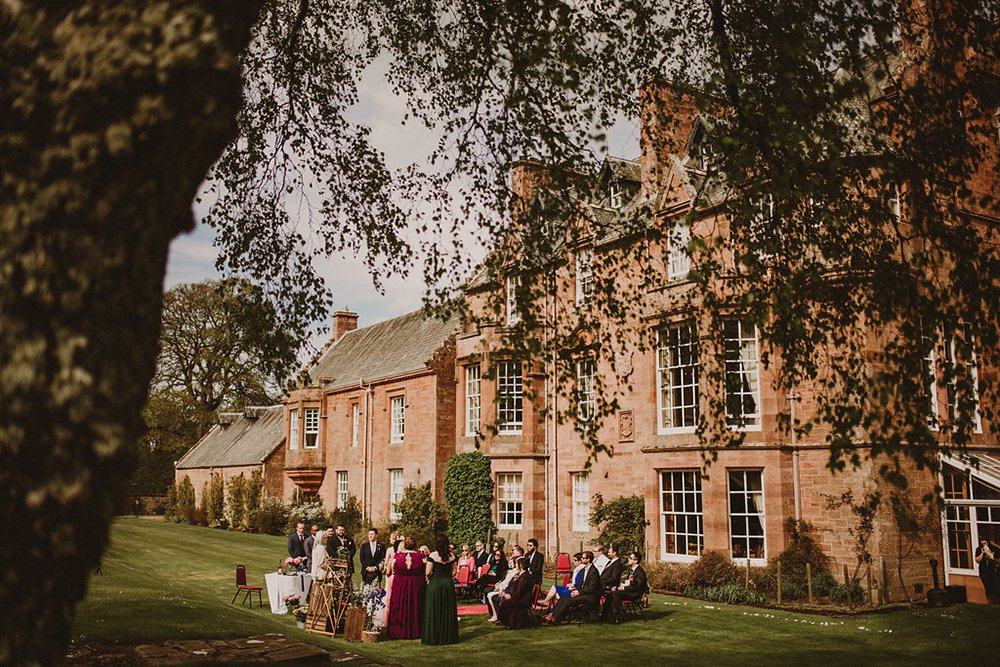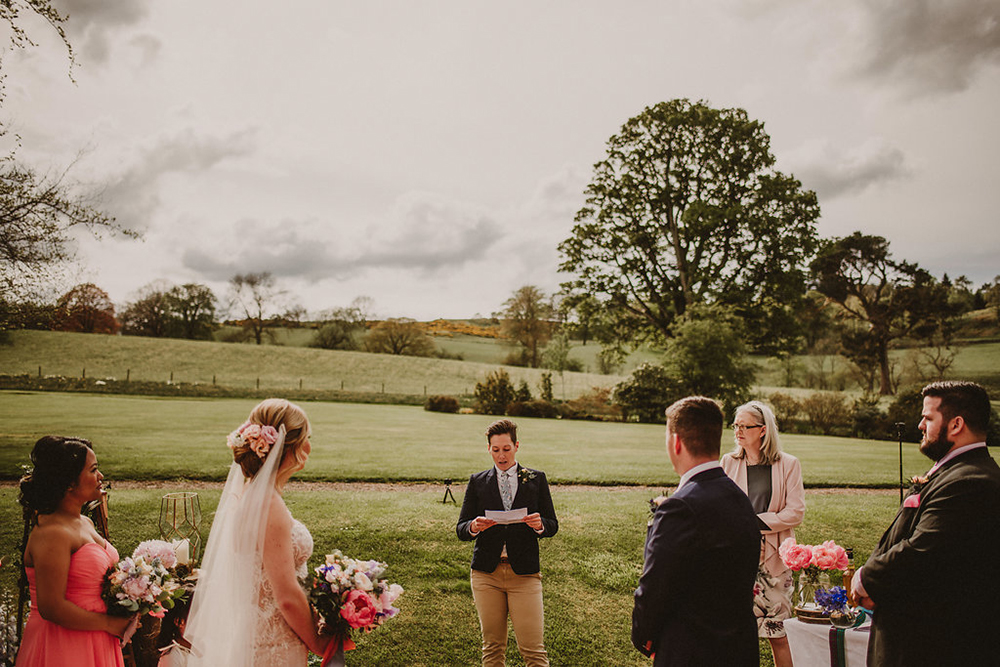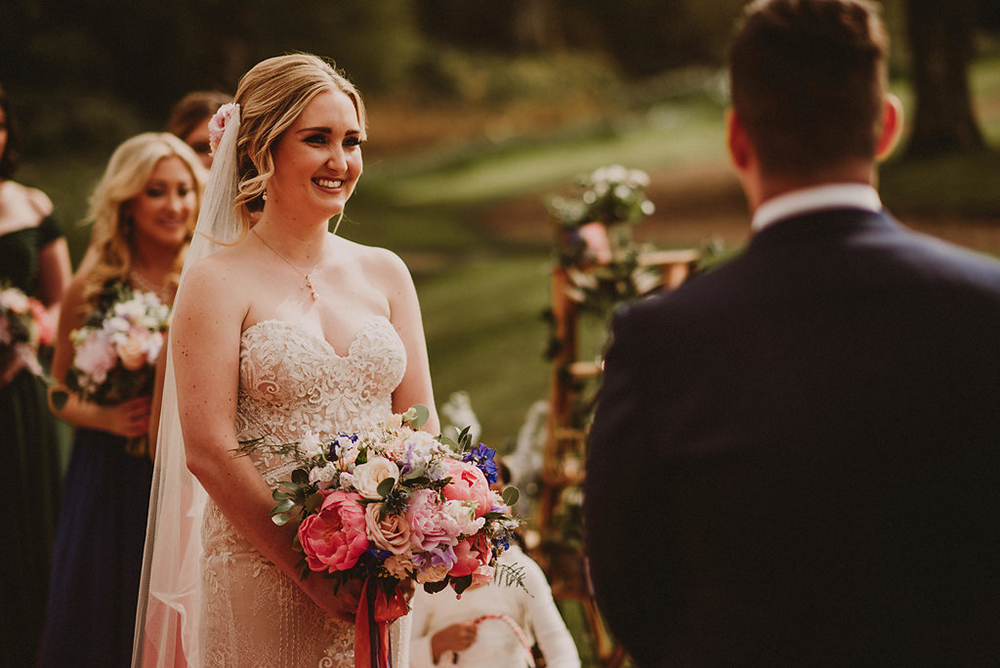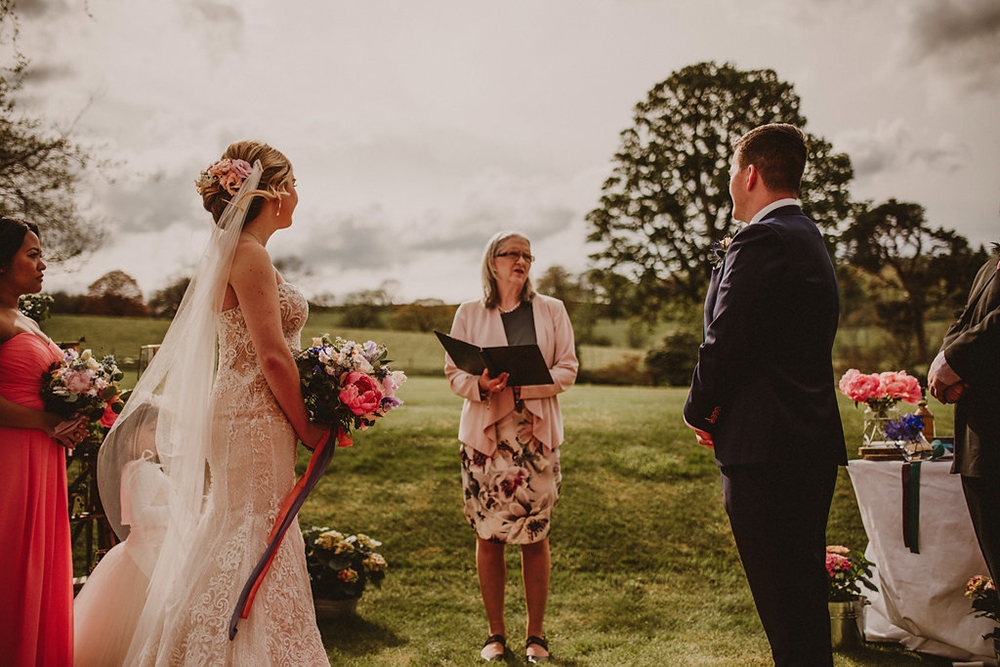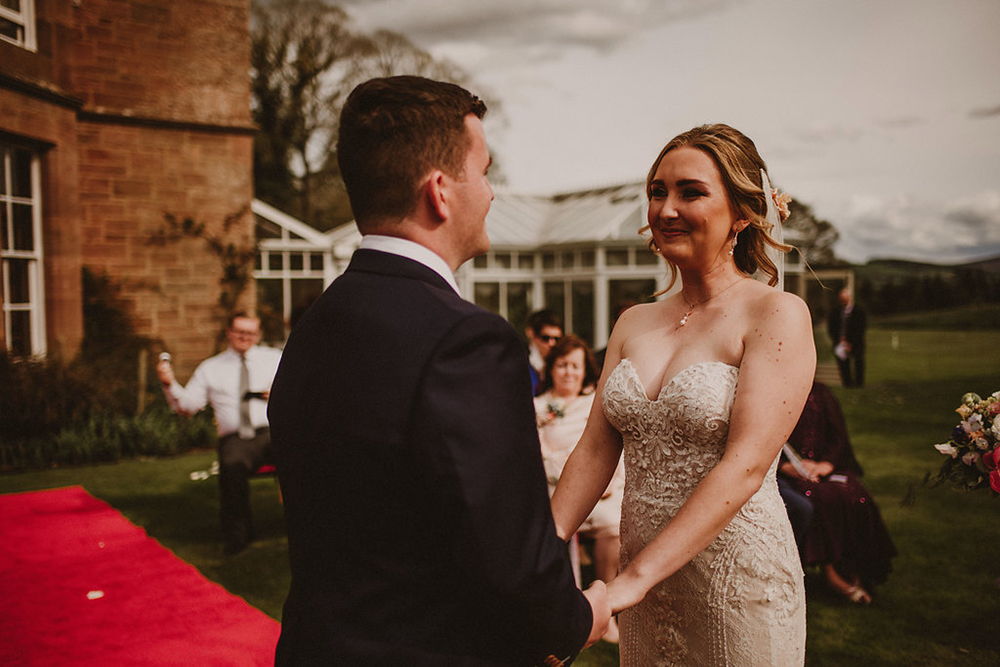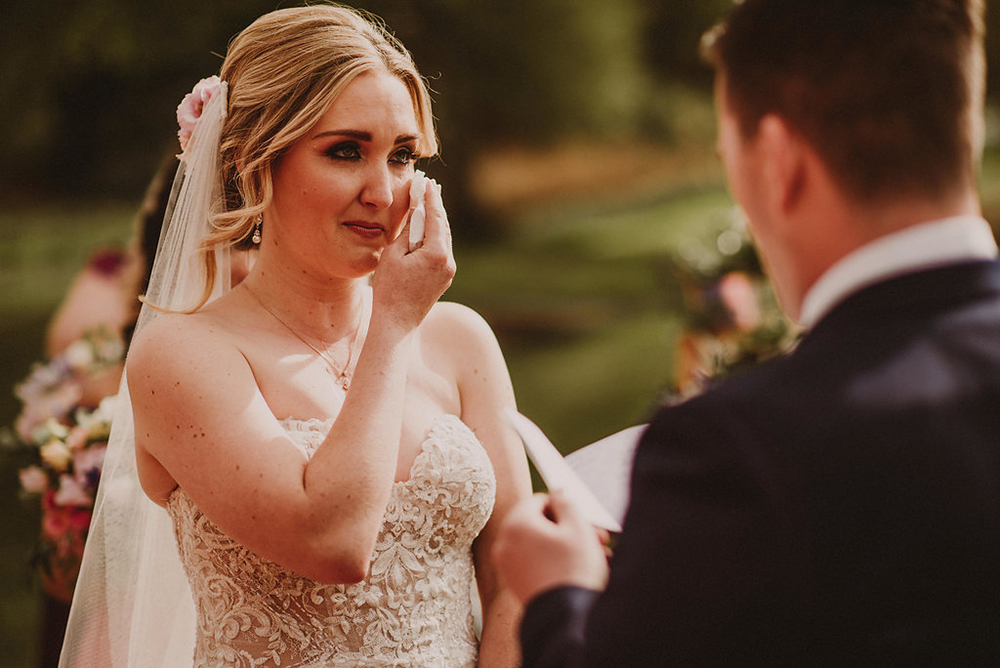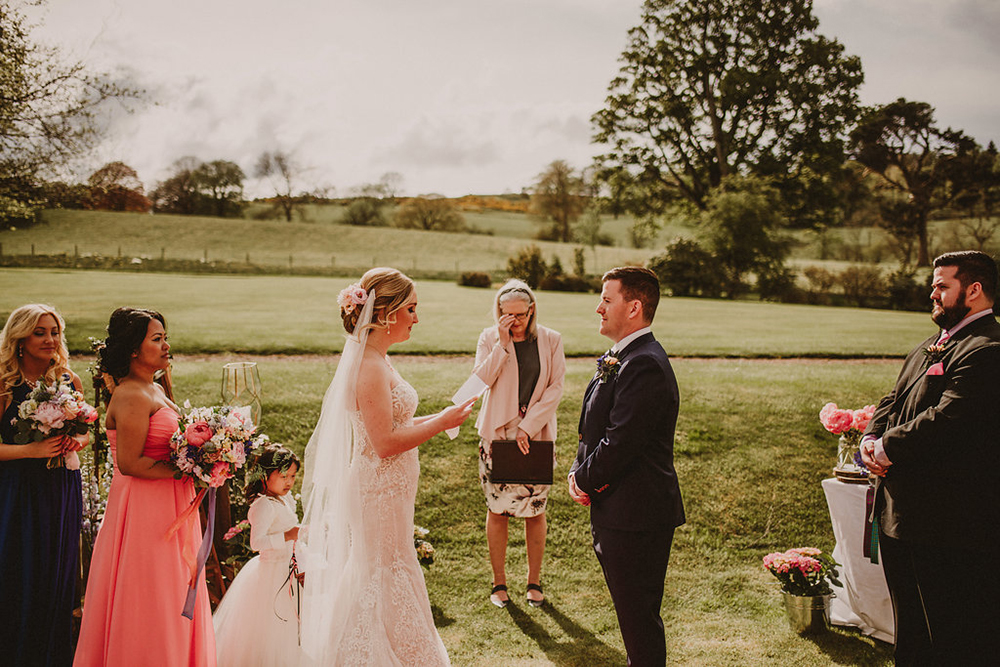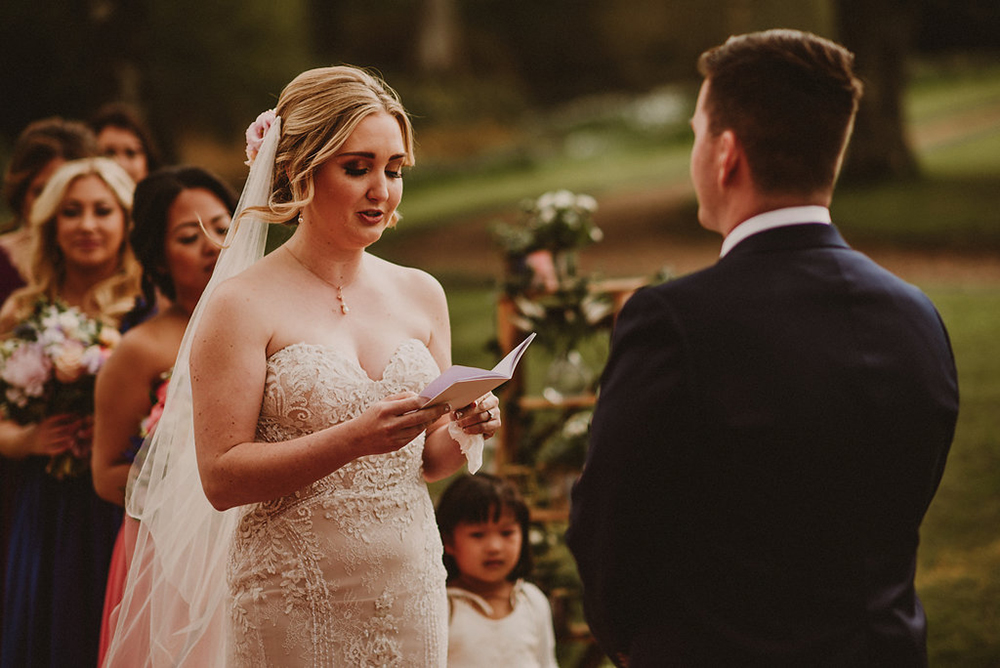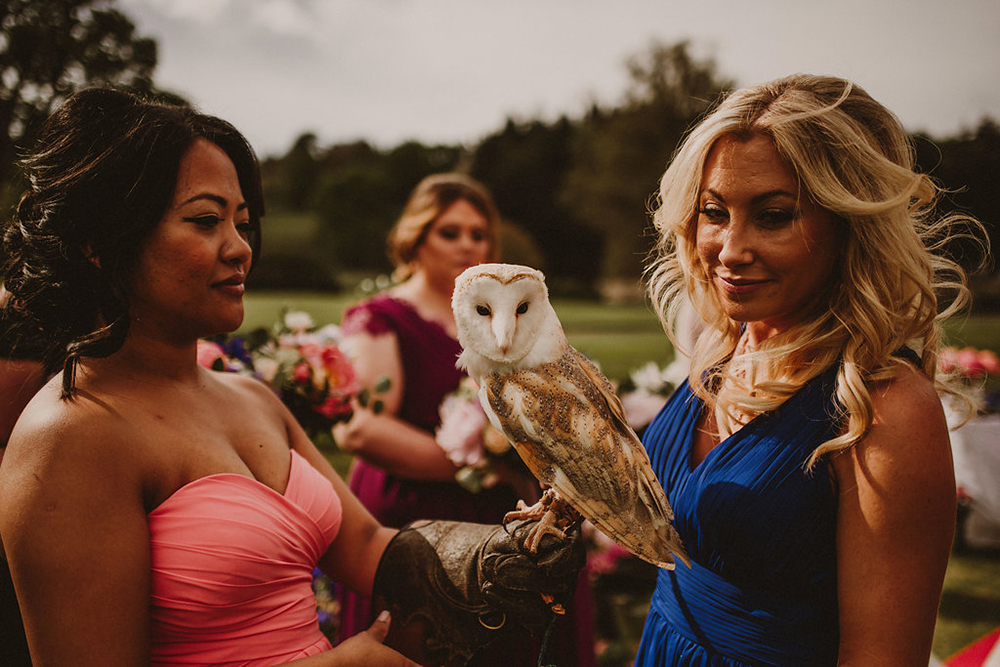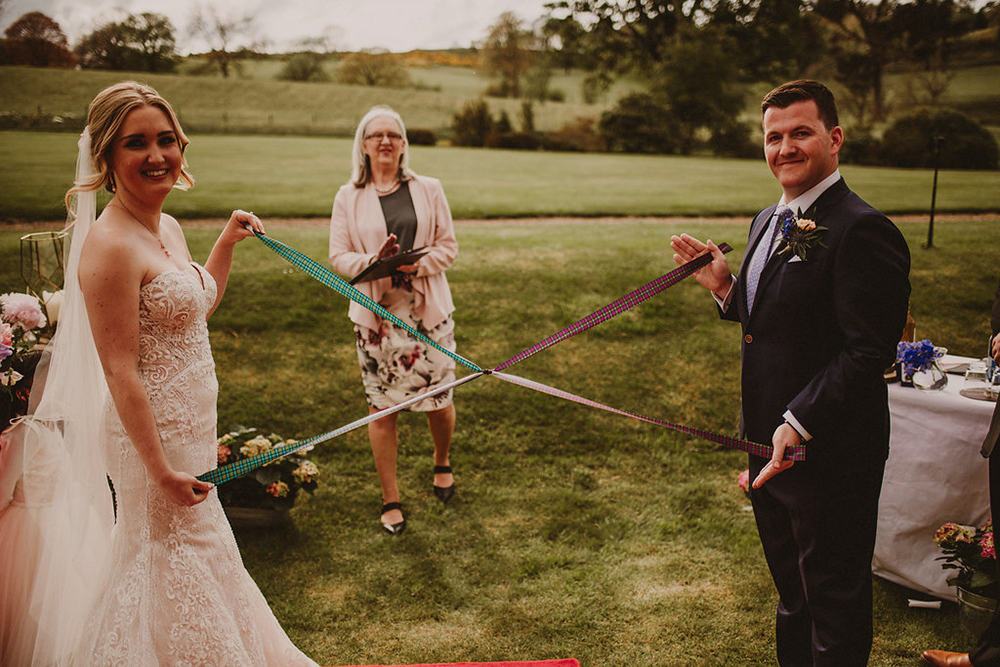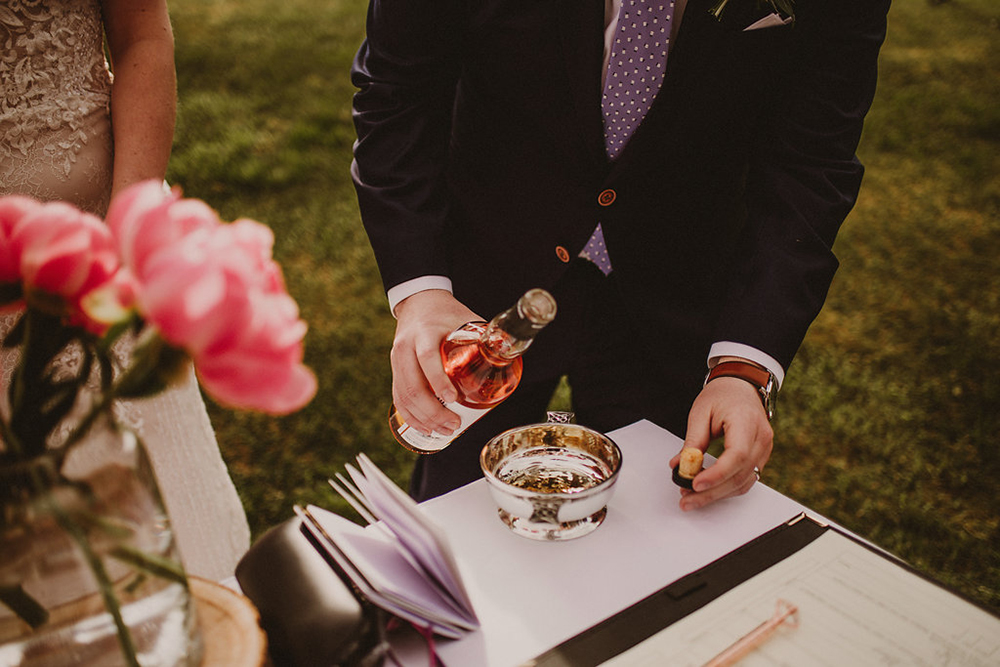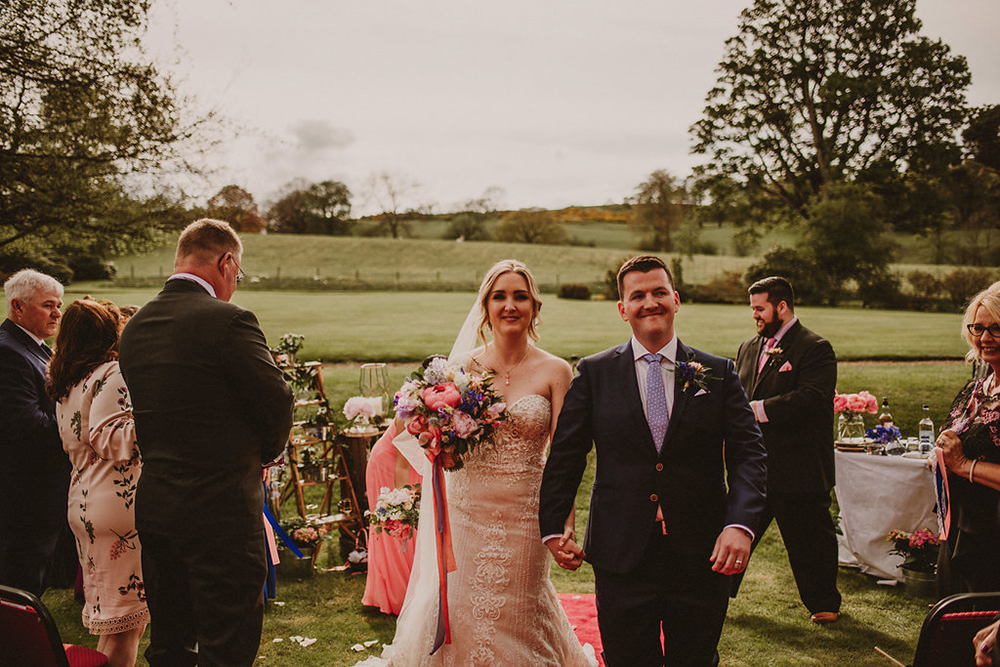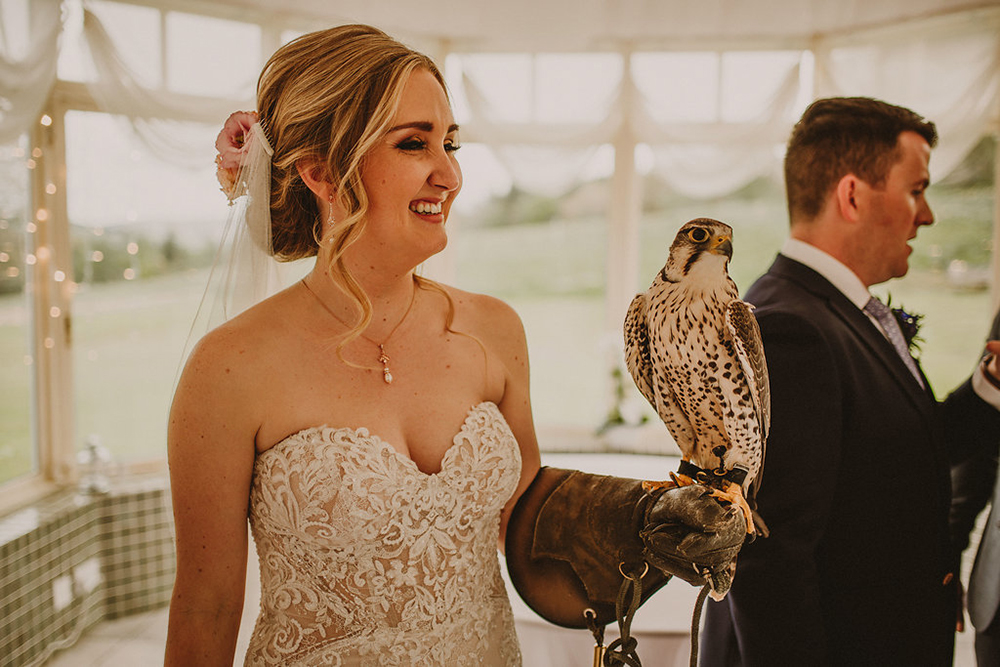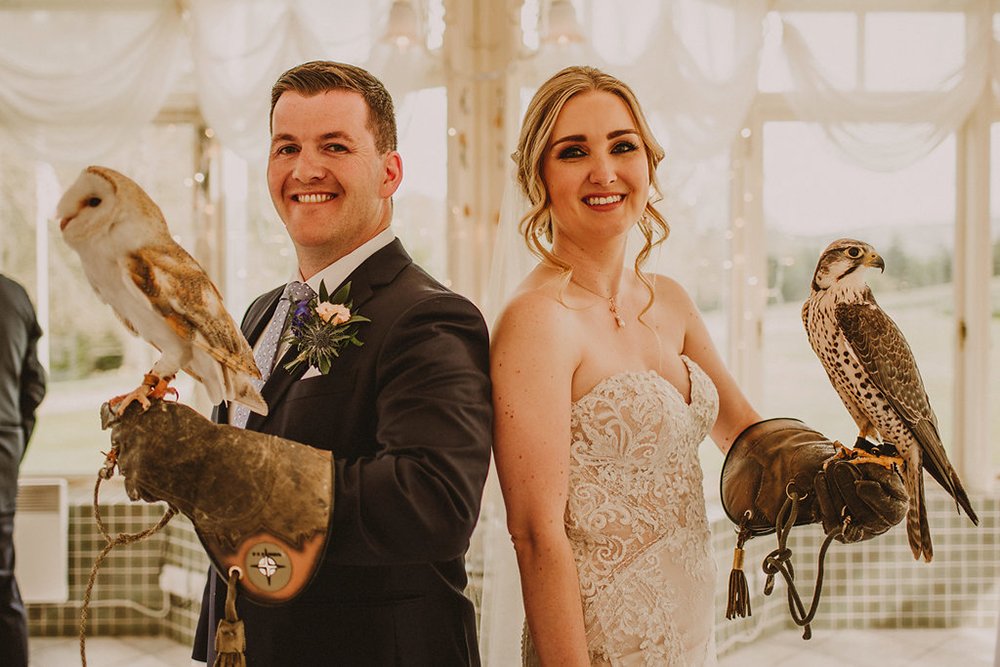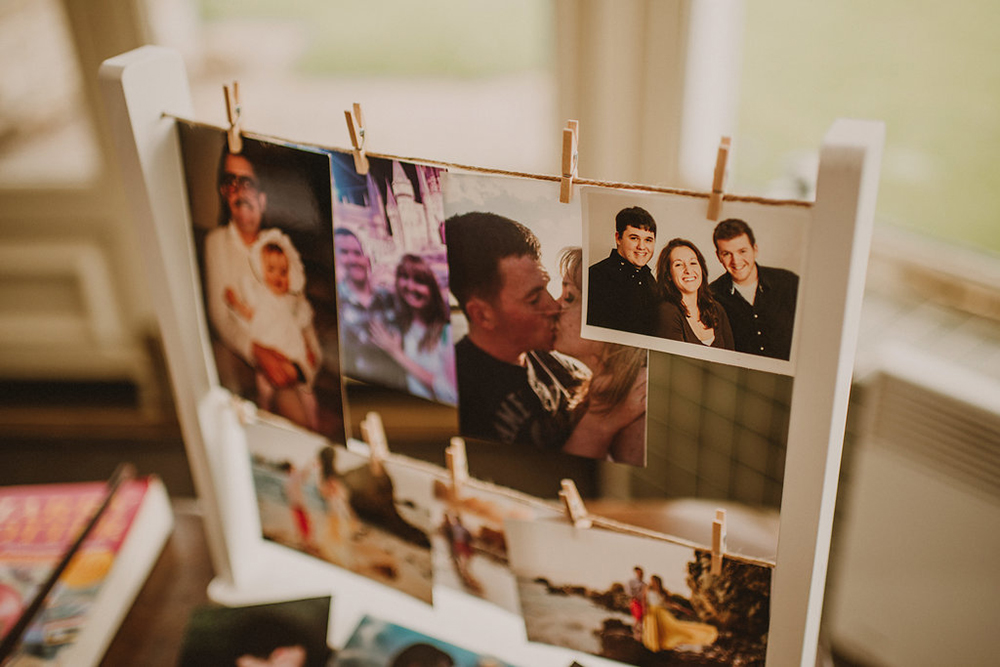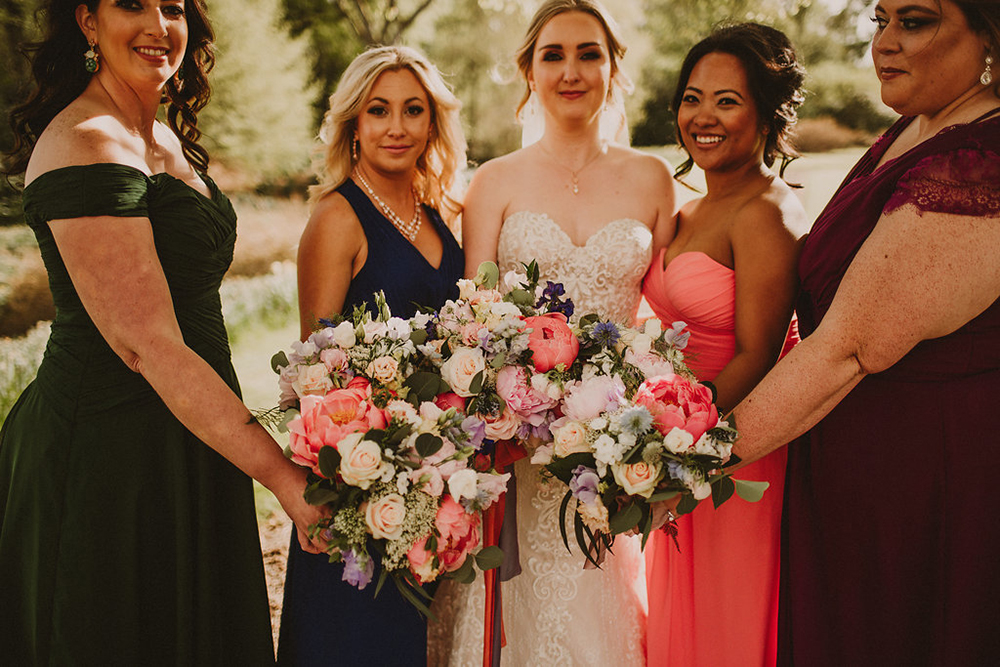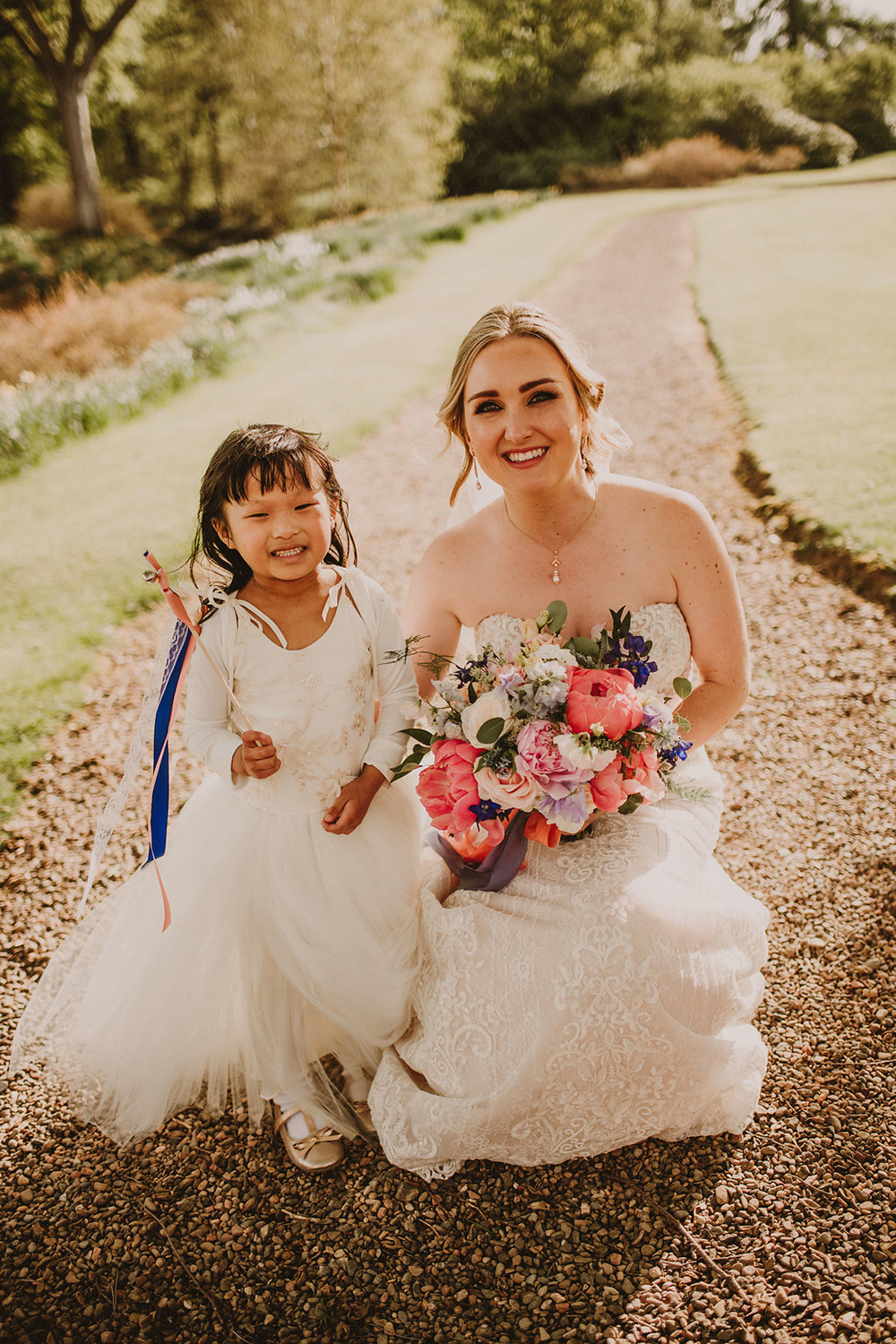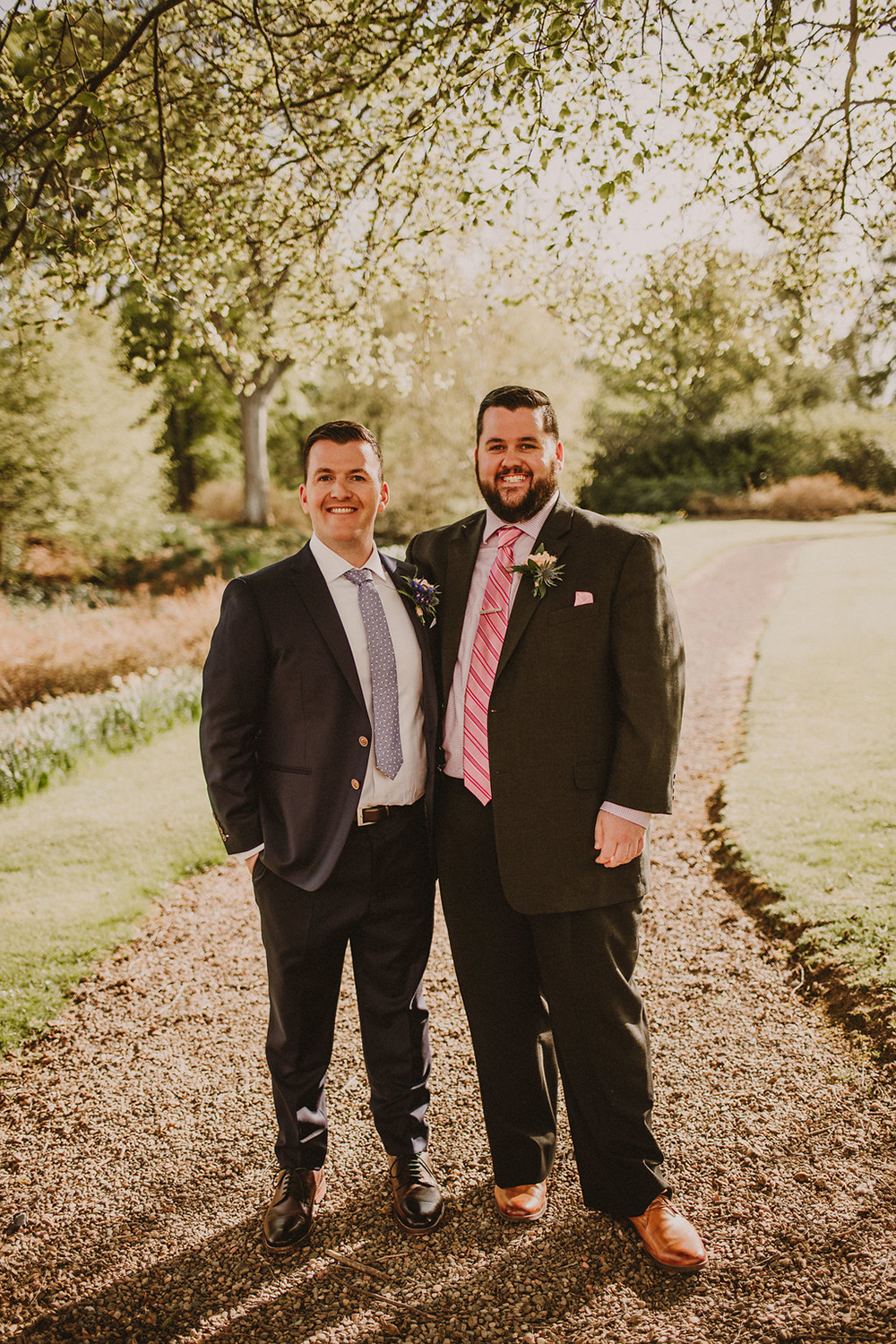 Walking down the aisle I was so excited! I was finally getting to marry my dream man.
I was attracted to him since we were just pen pals and I couldn't believe we were getting to finally marry one another.
Our celebrant Liz Paxton was so helpful giving us a list of everything we needed to do our destination wedding.
There was a lot involved legally and it would have been daunting without her.
She helped us create a beautiful ceremony and we loved the traditional Scottish elements.
We had a non-religious ceremony and included the quaich and handfasting because we liked the symbolism behind them.
I purchased ribbons with the California state tartan and the New Hampshire state tartan, which I didn't know was actually a thing until I went looking!
We wrote our own vows. Scott is so eloquent and had everyone crying very quickly.
We had harpist Helen MacLeod, who I found out unfortunately passed away shortly after.
She was wonderful and learned a new song for us for signing the register; Harry in Winter from Harry Potter.
During our drinks reception we had the owl stay and they brought a falcon for people to see and hold as well.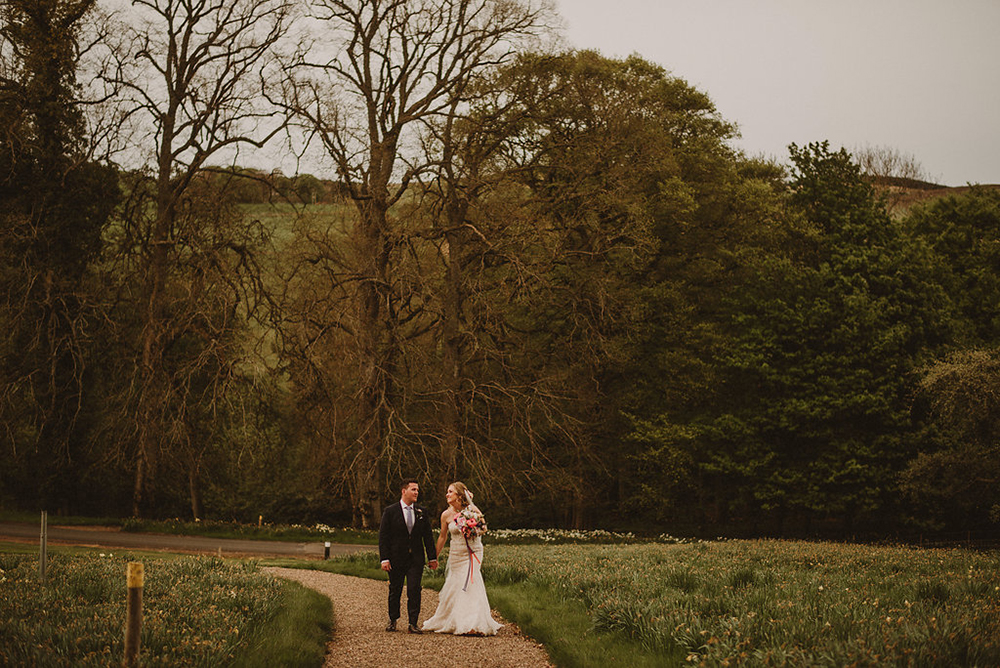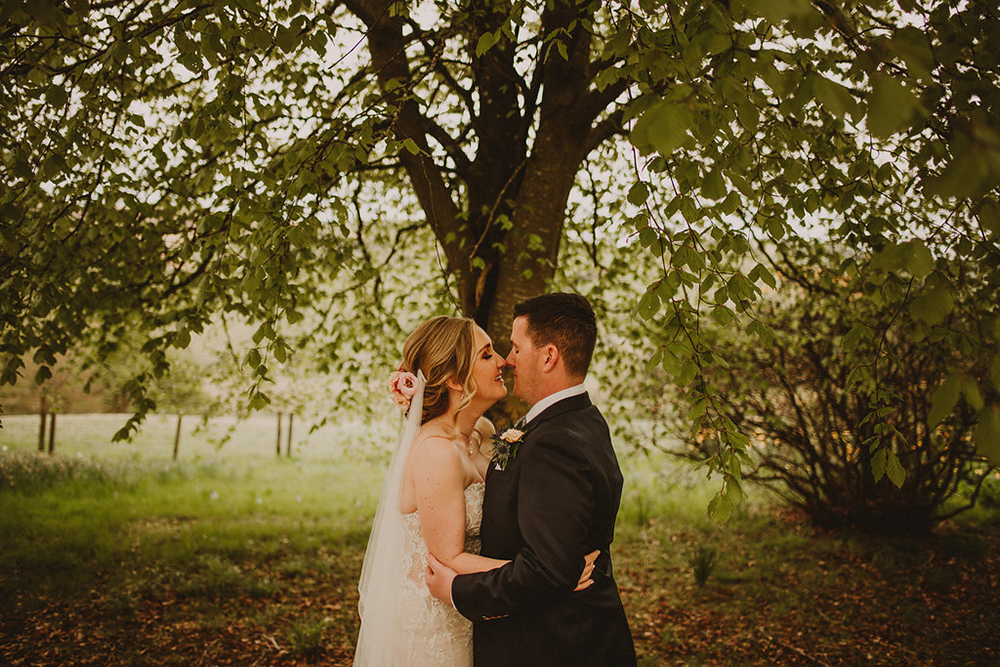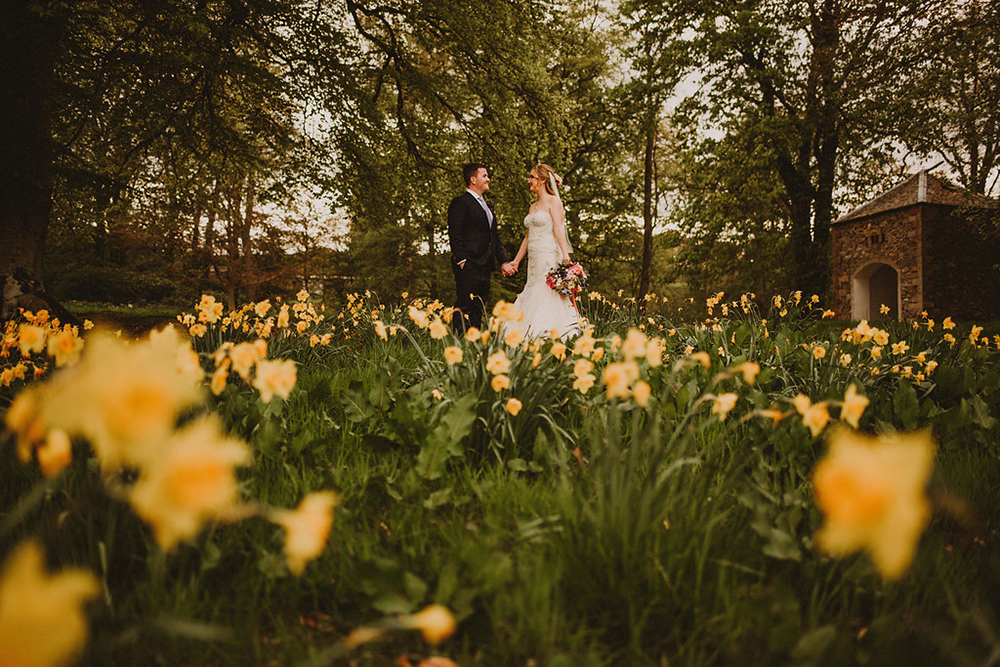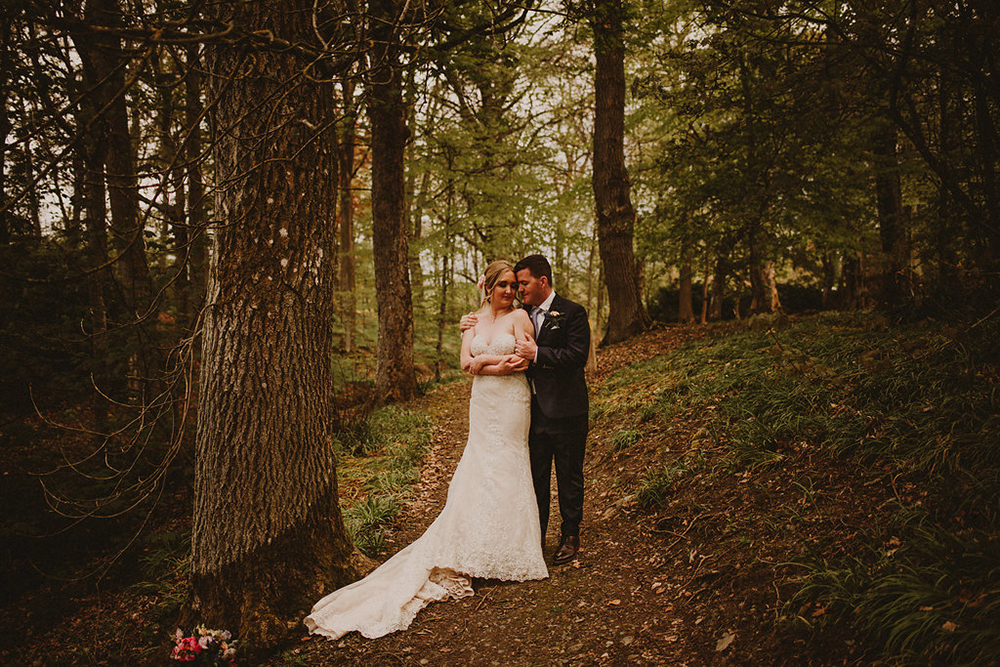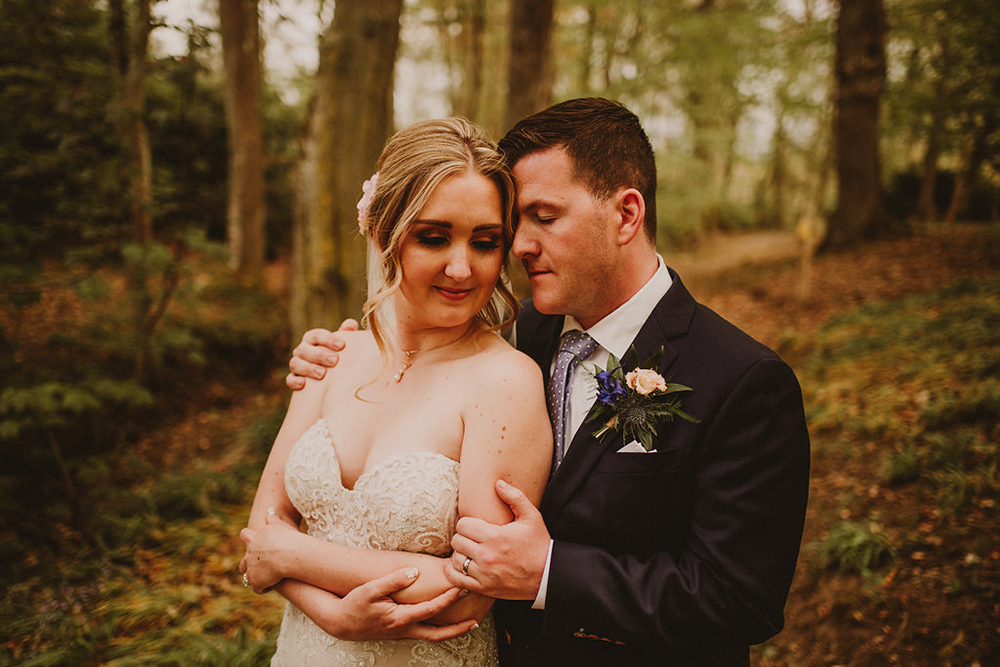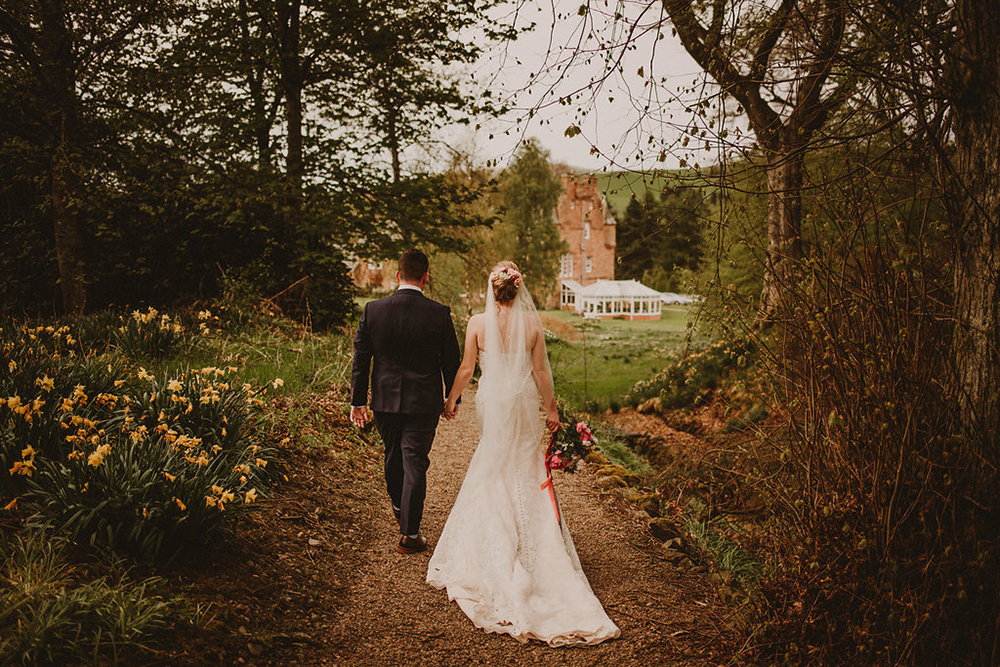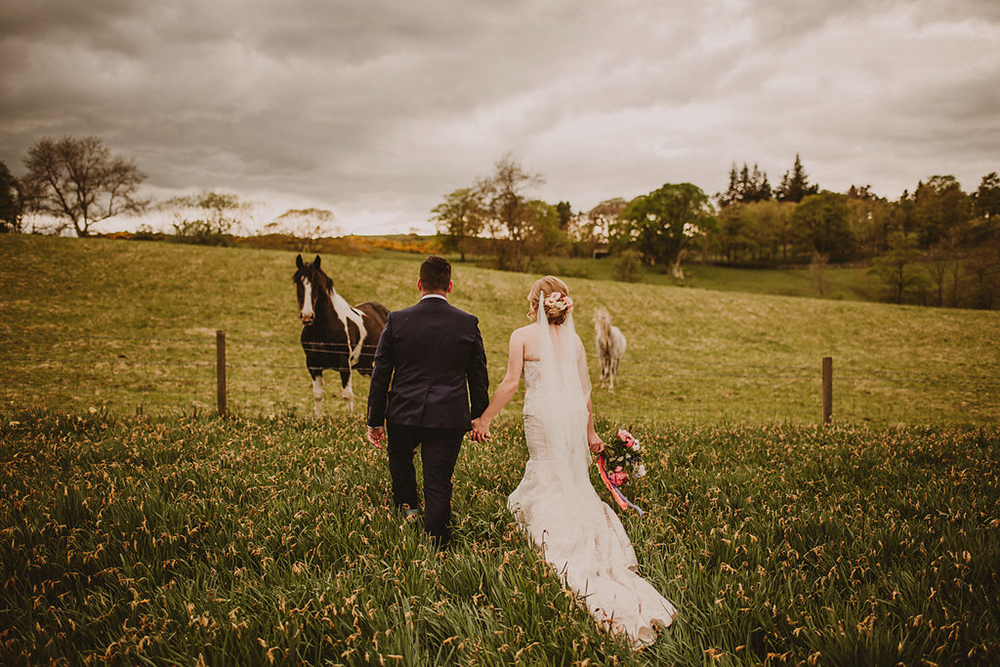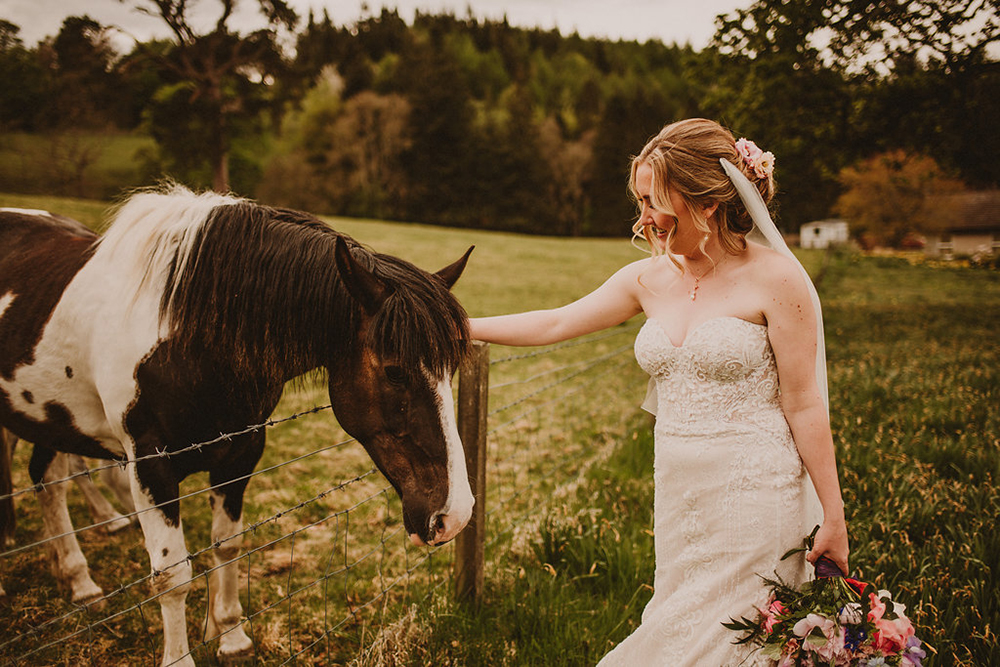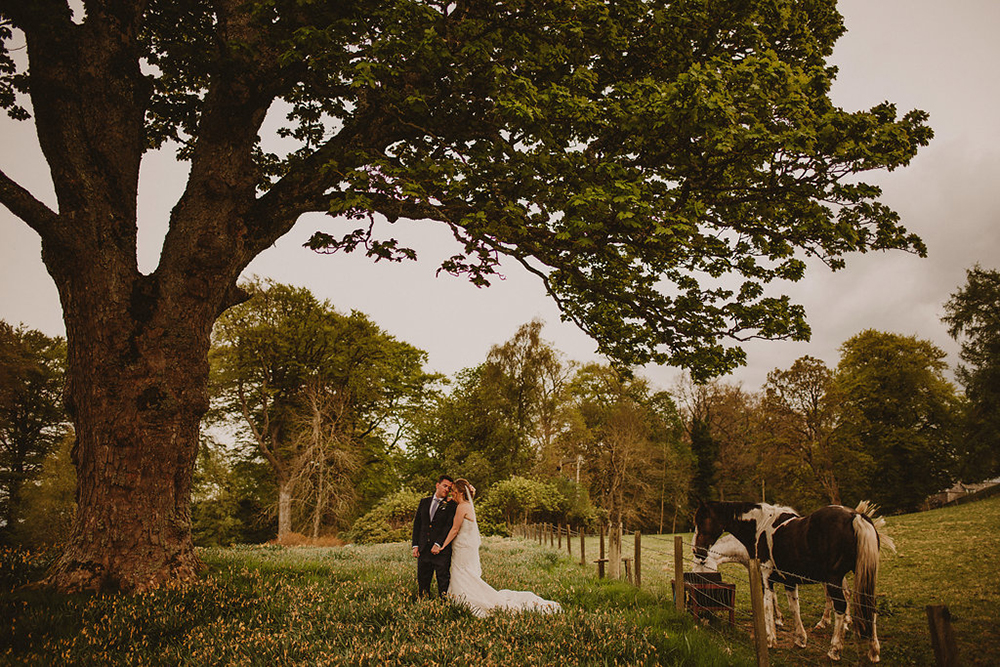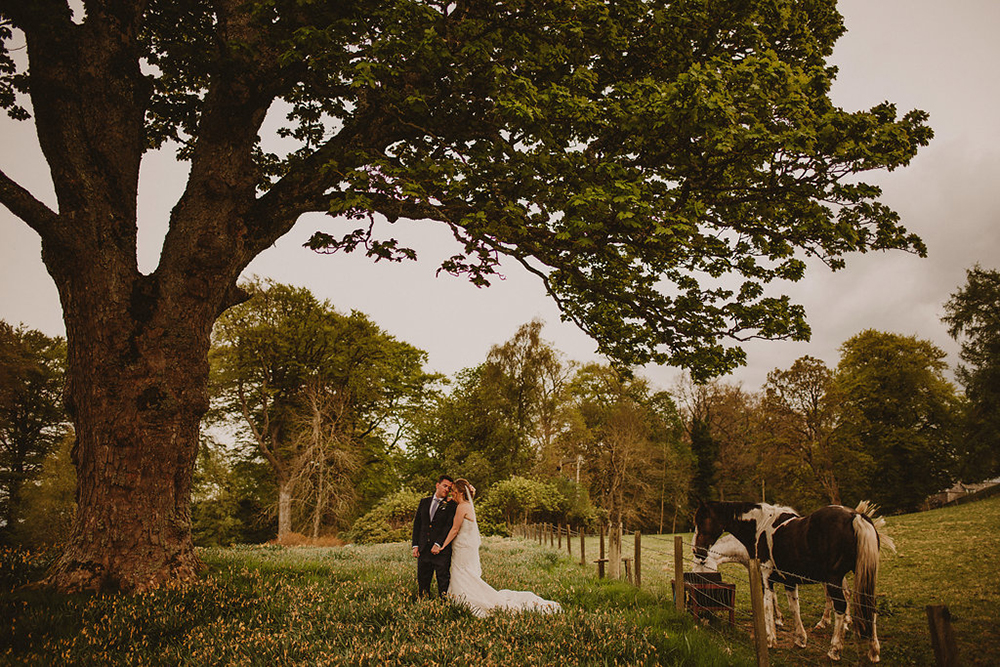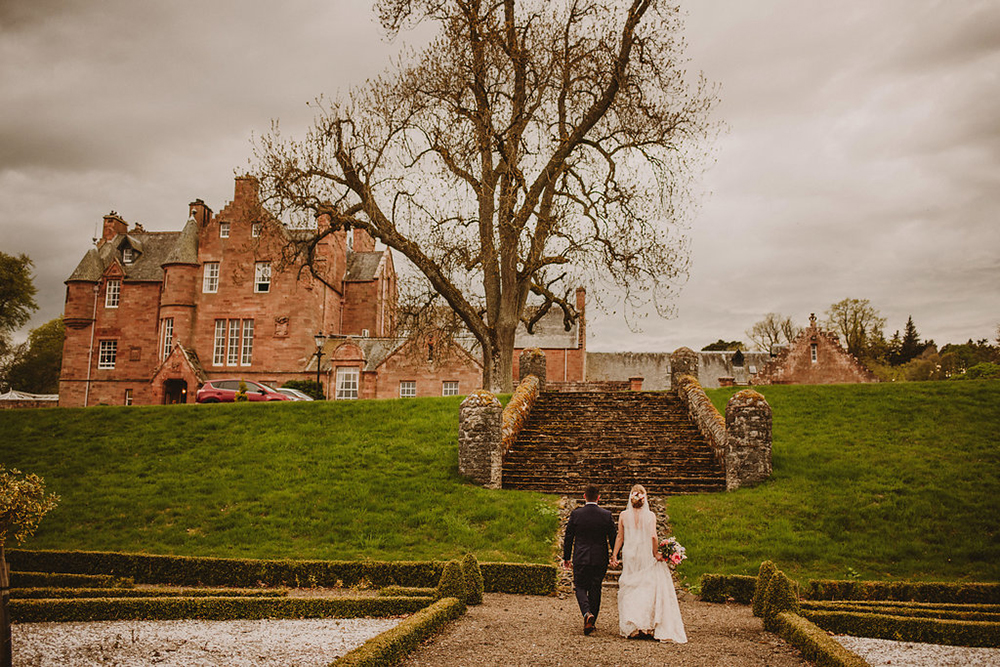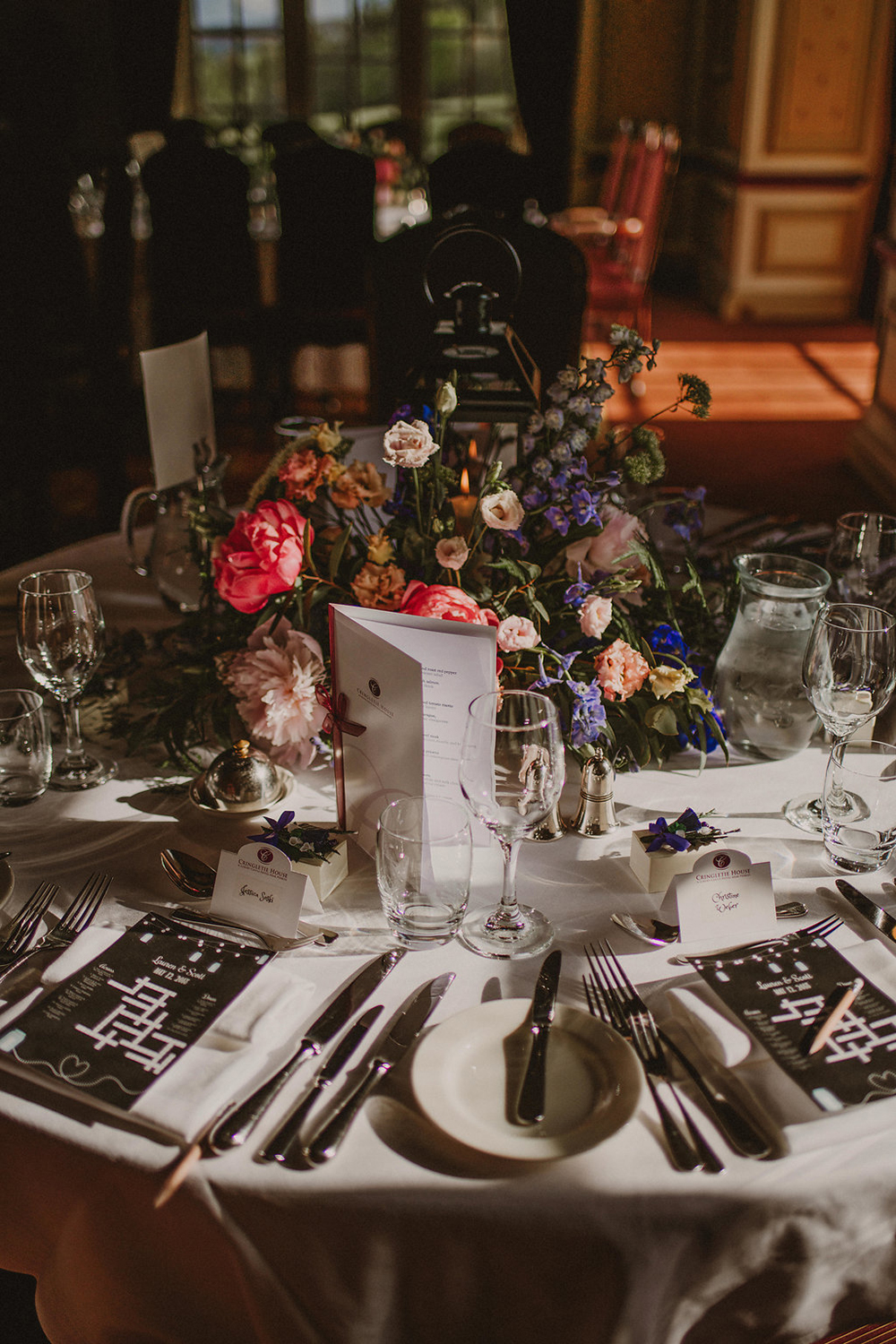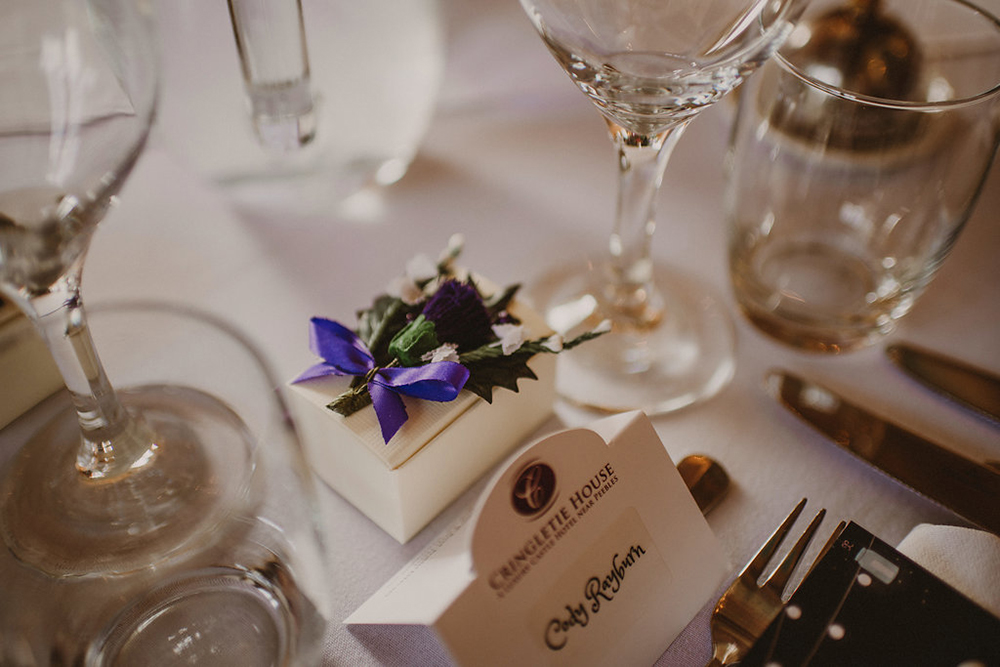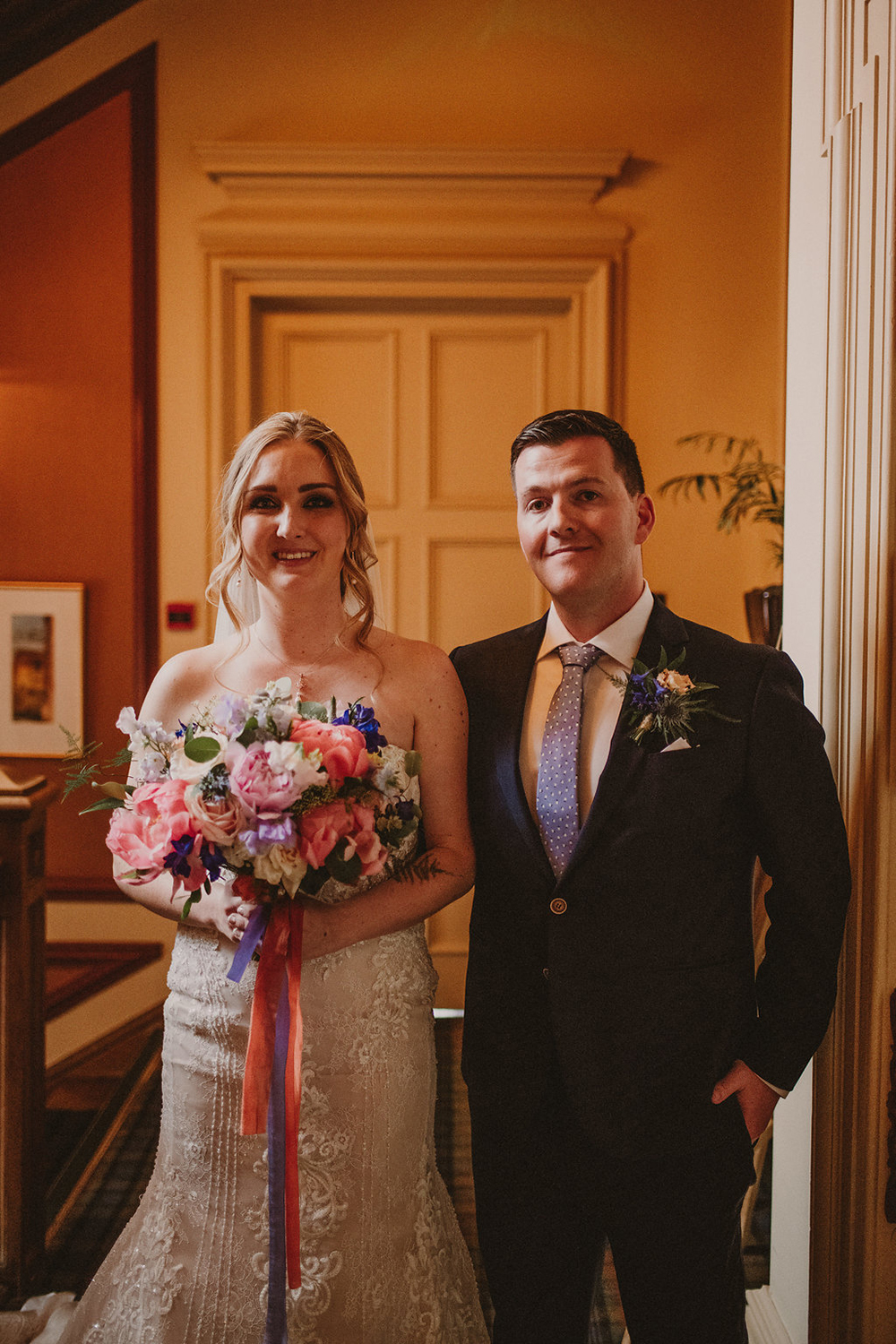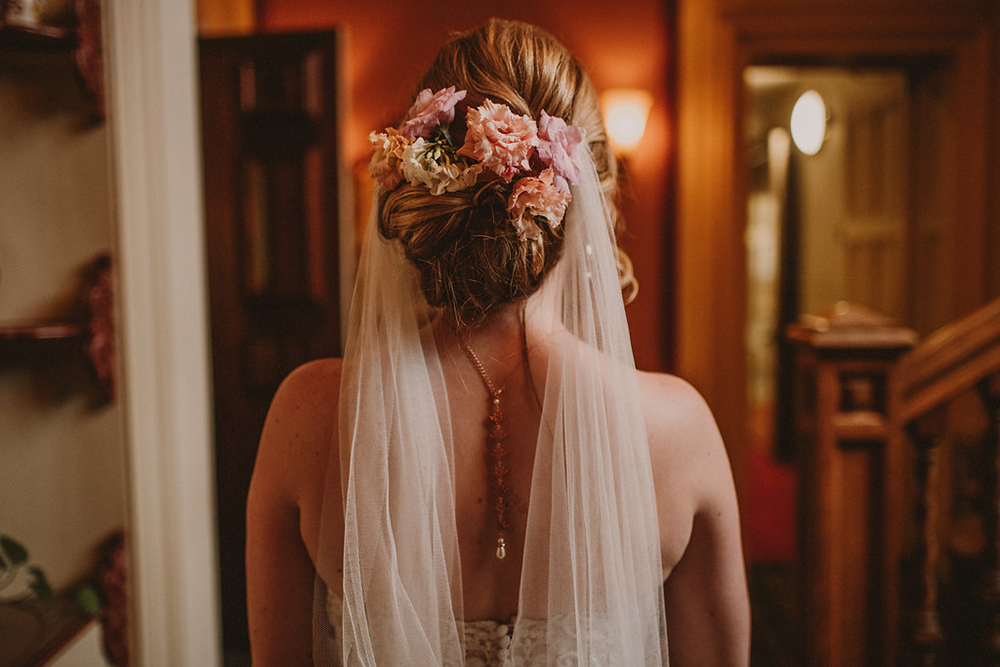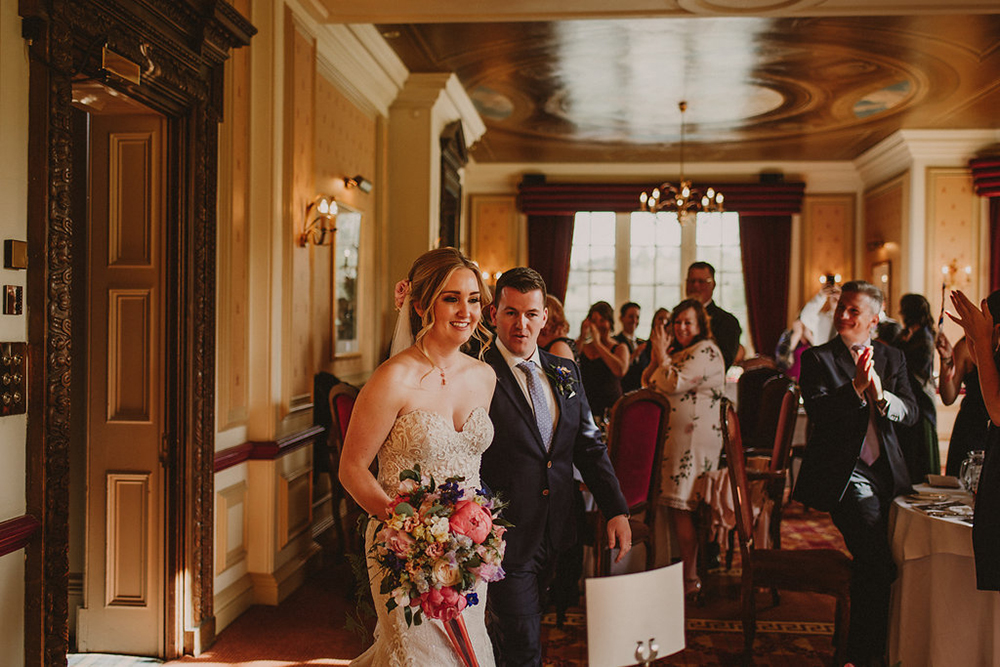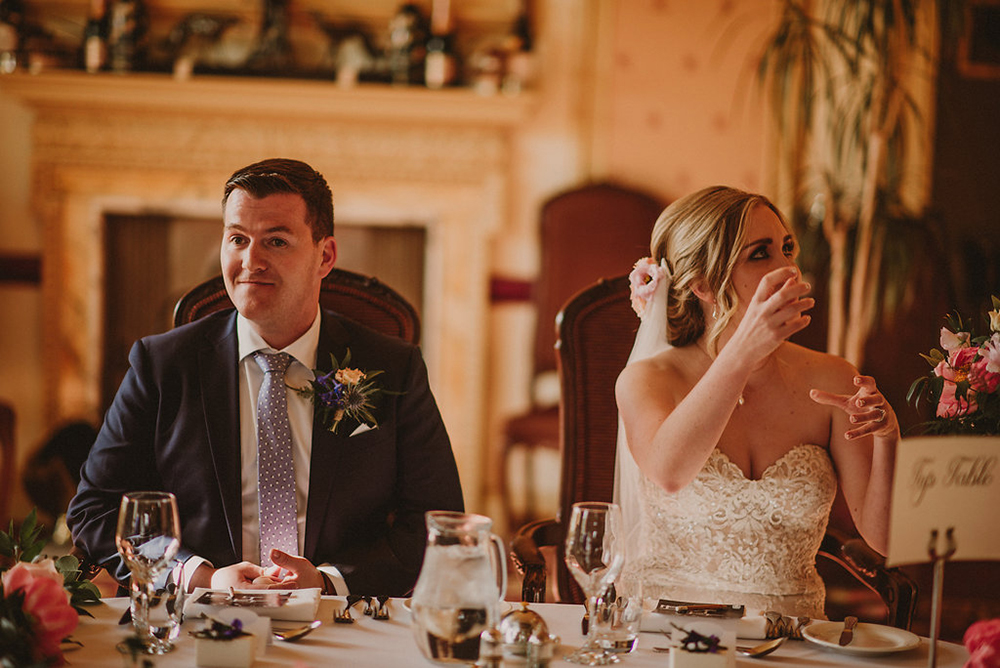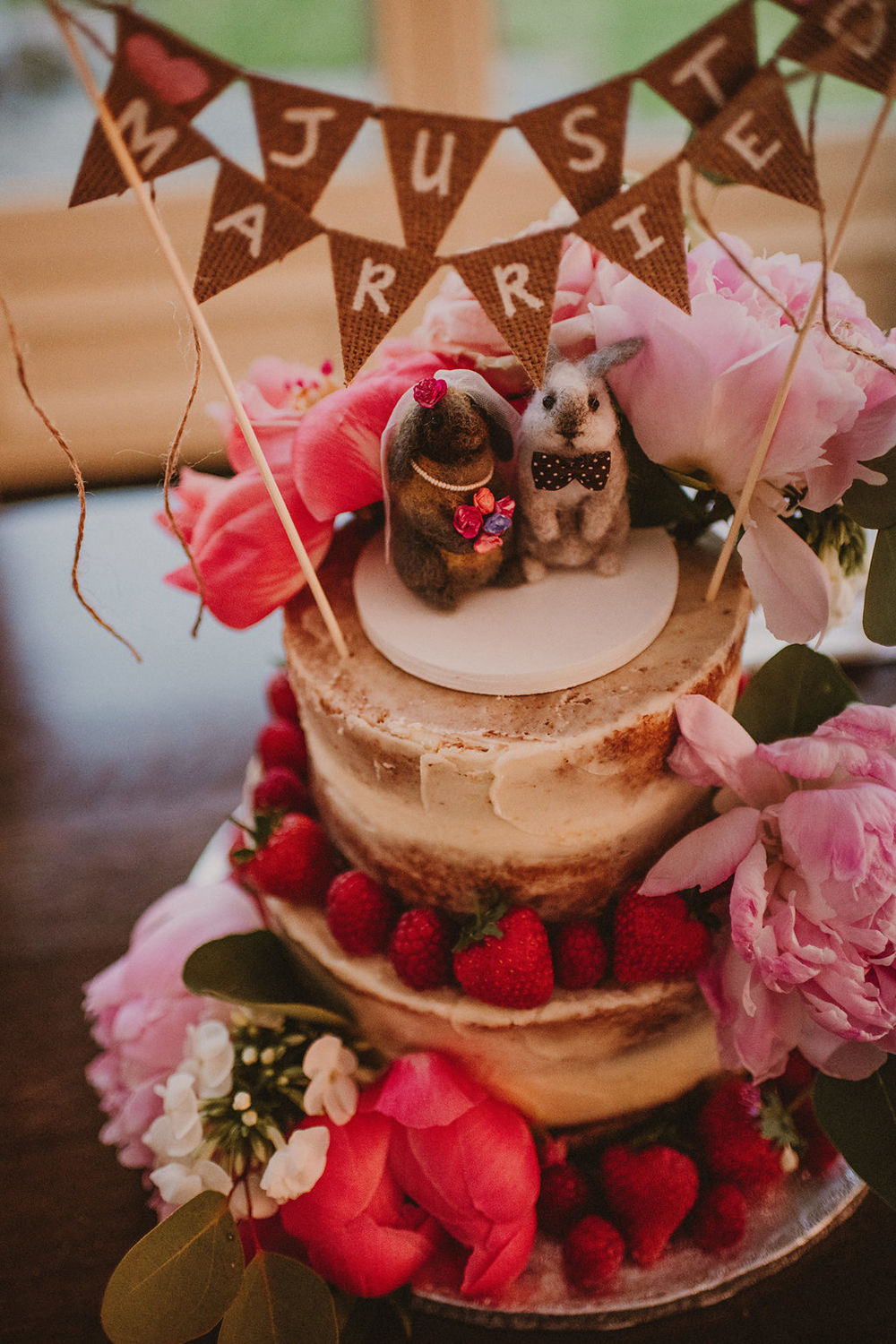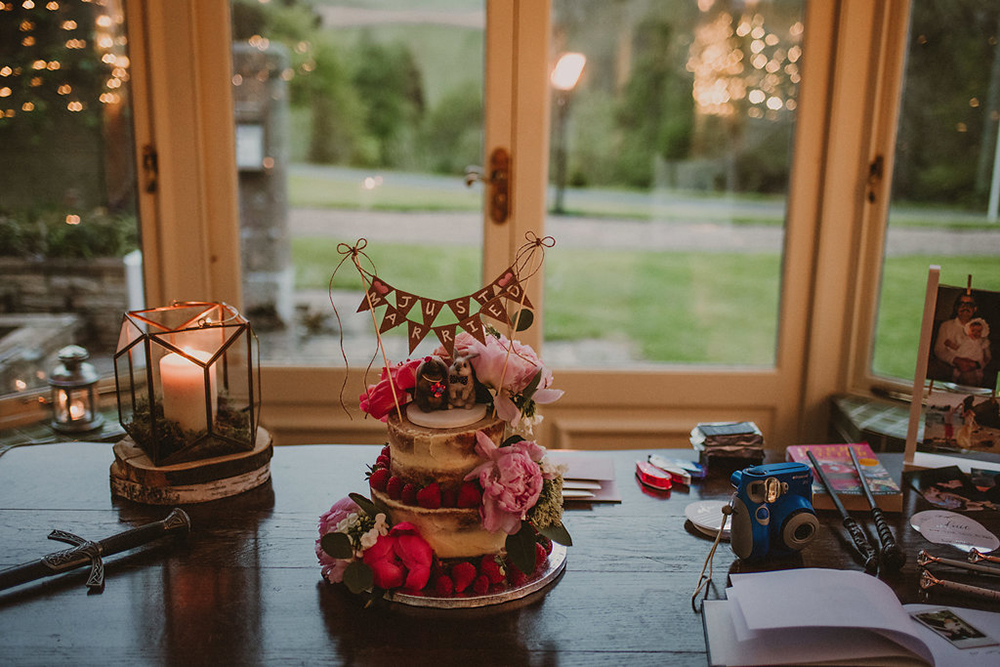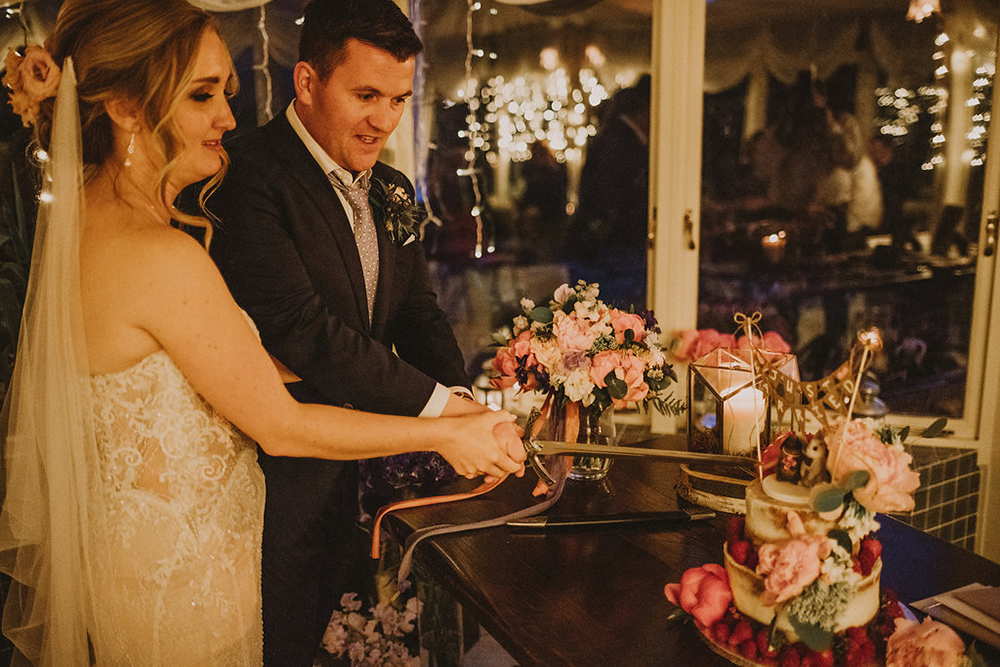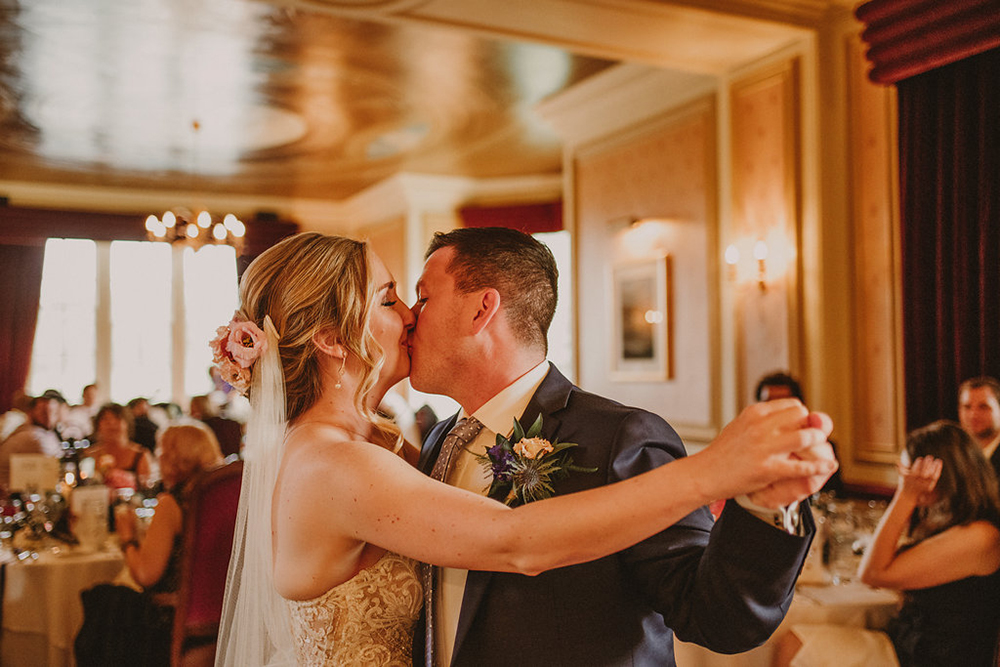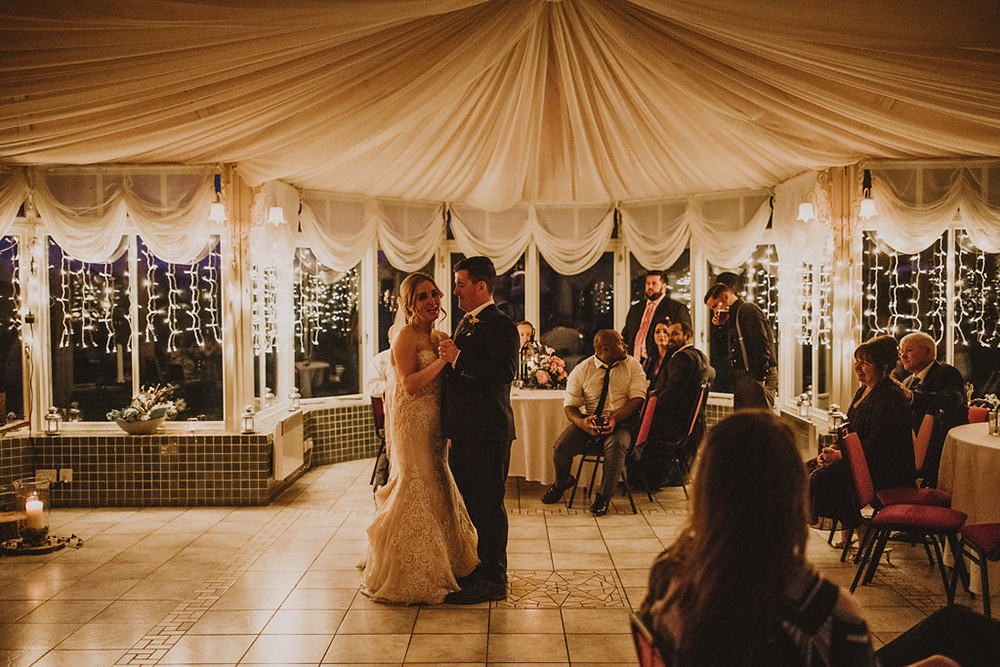 Our first dance was a cover of Katy Perry's Teenage Dream done by Boyce Avenue from the man's perspective with the lyrics changed.
That song always reminded me of Scott because I had a huge crush on him when I was a teenager!
I let Scott pick the song and surprise me and this is what he chose because he felt the same way!
The reception was just a big fun party!
The night was full of laughter, conversations, lots of Scotch and fun.
Having everyone together in Scotland was a once in a lifetime experience.
It was absolutely perfect because it was small, intimate and we could spend time with the people that mattered most."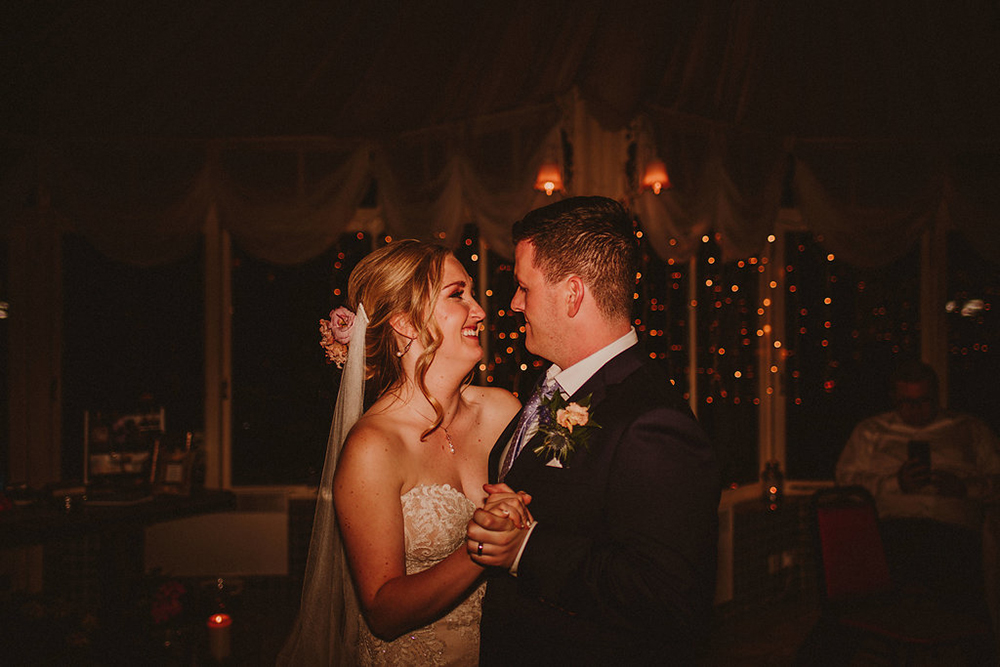 Venue: Cringletie | Photographer: Mark Pacura Photography | Rings: South Coast Jewellers
Florist: Narcissus Flowers | Dress: Essence of Australia | Bride's necklace + earrings: Etsy
Stationery: minted.com | Cake and favours: Rainbow Sugarcraft
Hair and make-up: AMM Team | Celebrant: Liz Paxton | Harpist: Helen MacLeod