Simple + classic family-oriented wedding day at Dunkeld House Hotel, Perthshire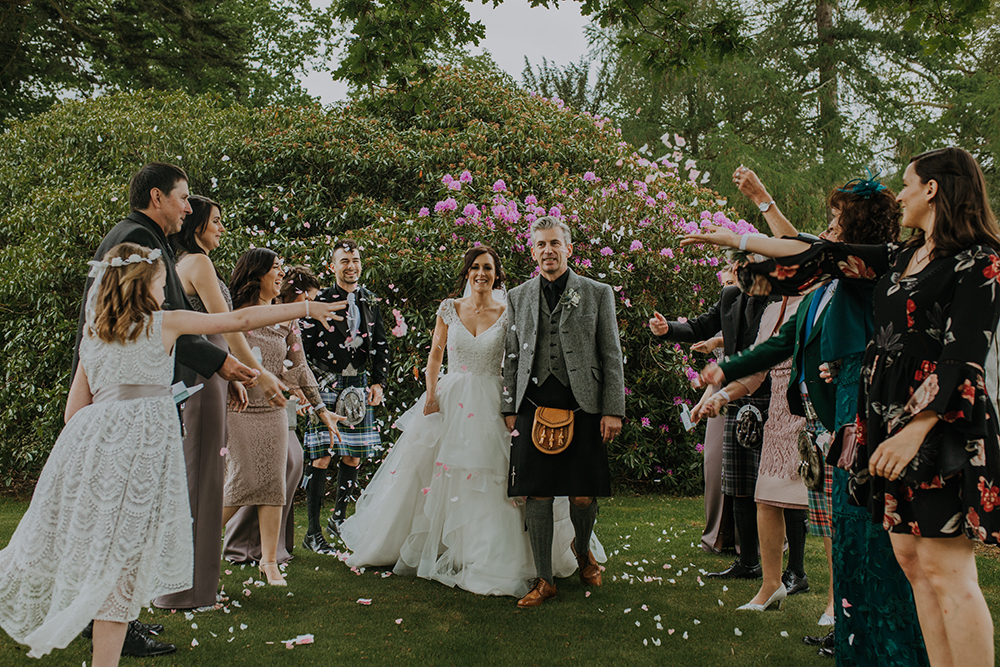 A little rain didn't dampen the spirits of couple Carean and Paul, who had planned to have an outdoor ceremony at their venue, Dunkeld House Hotel in Perthshire.
Instead, they relocated inside for a very personal, emotional ceremony which included a ring exchange involving Paul's daughter.
Take a look at the gorgeous photos from Photography by Emilie, and hear what Carean had to say about the day…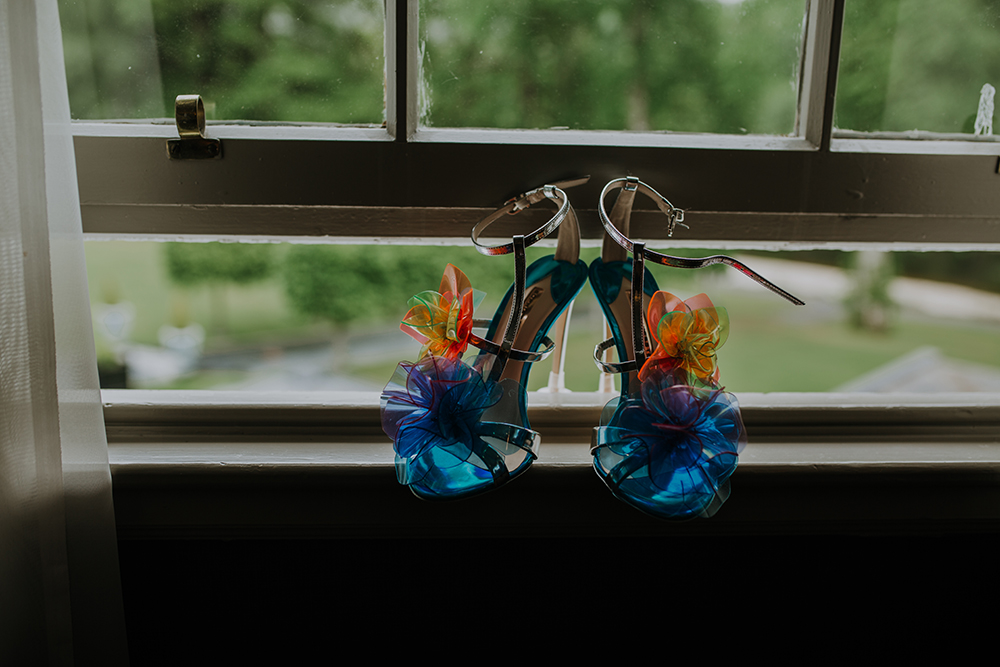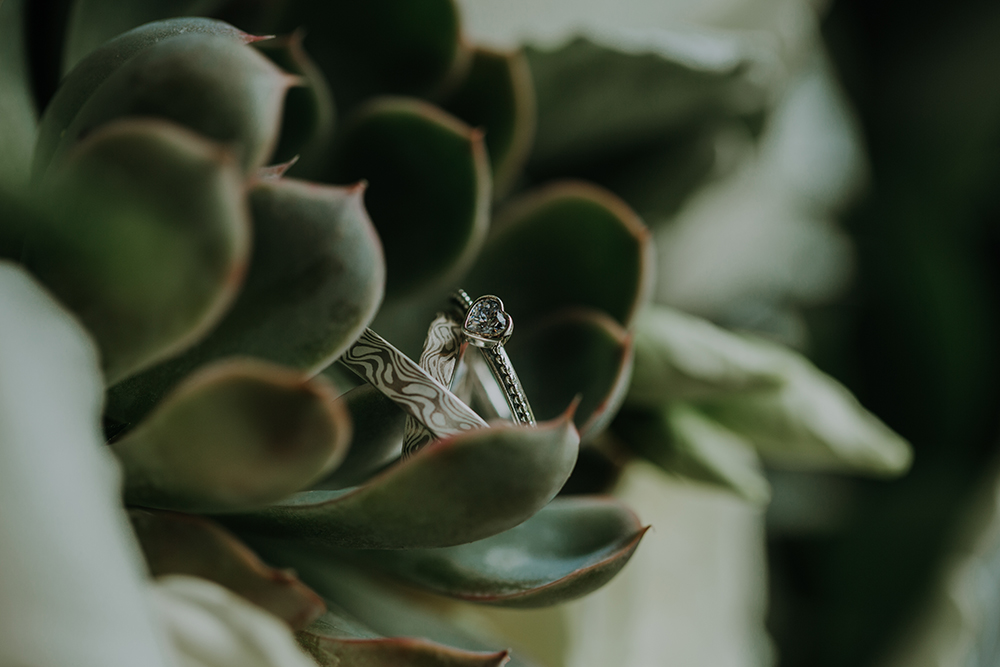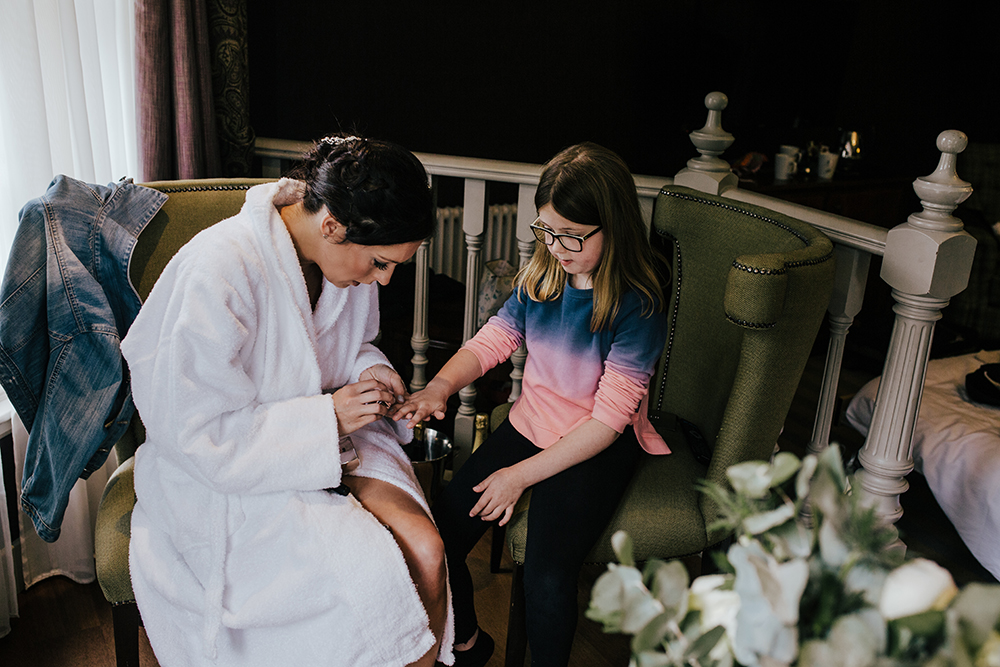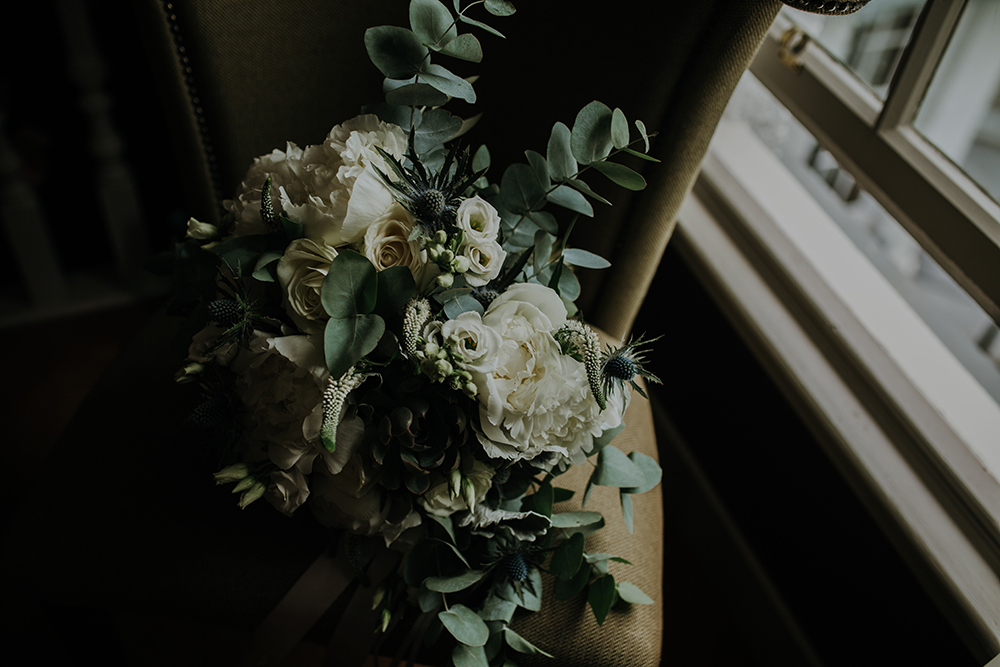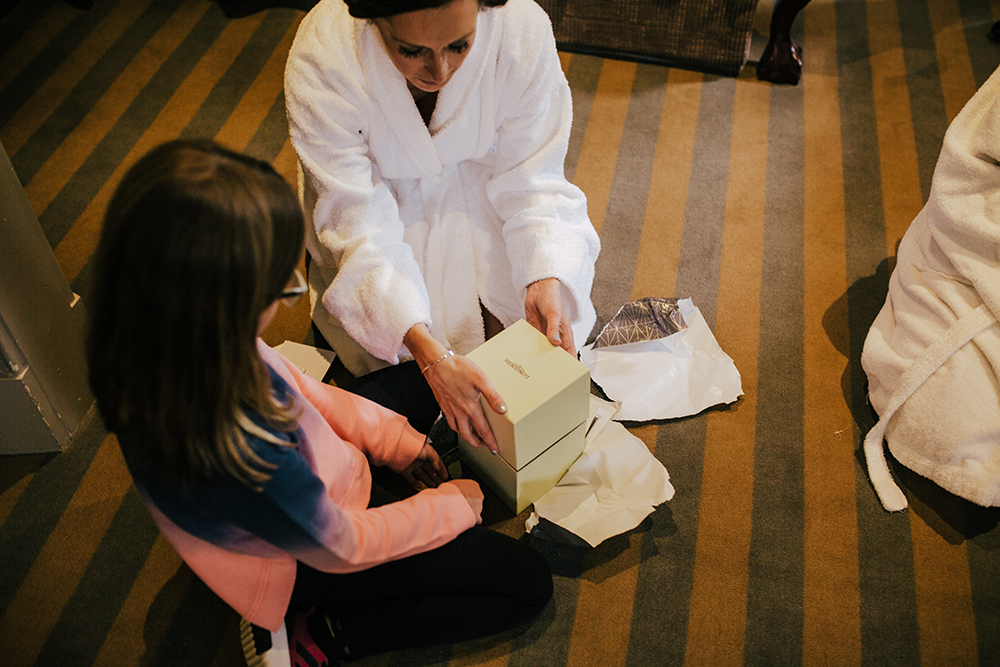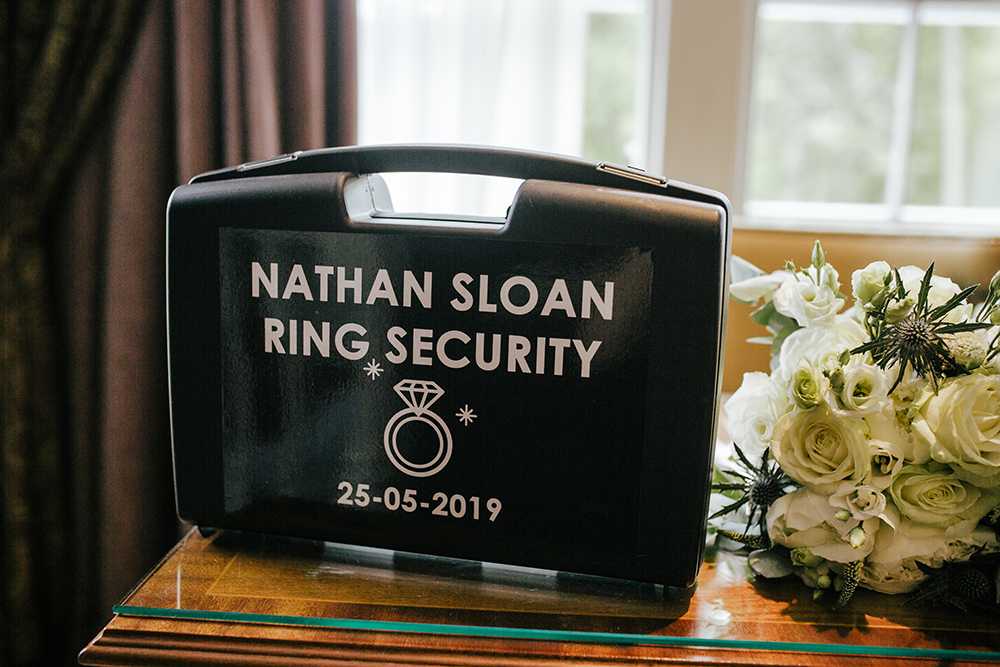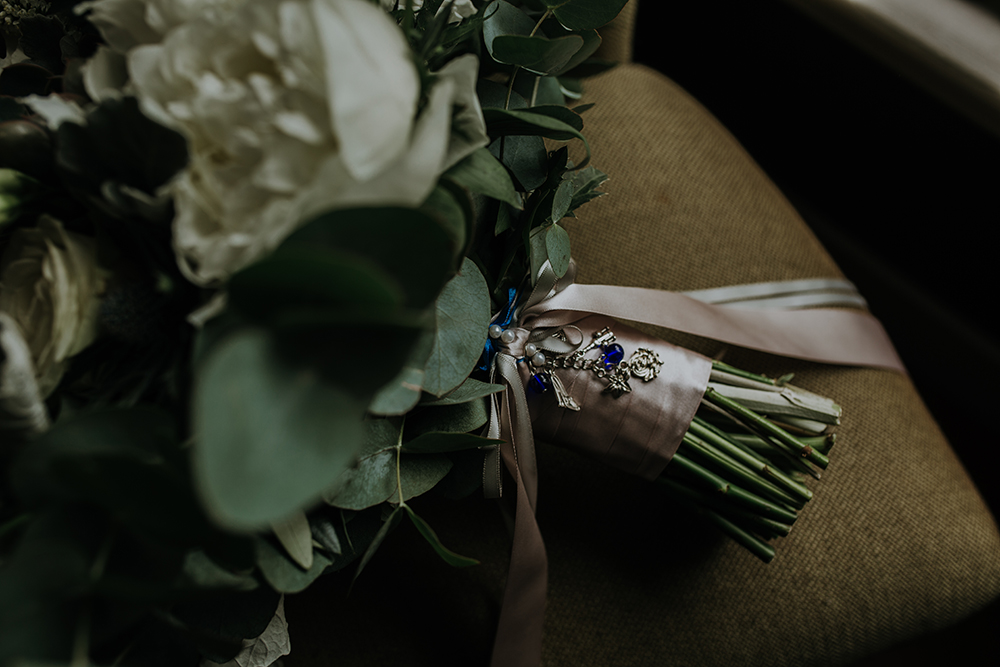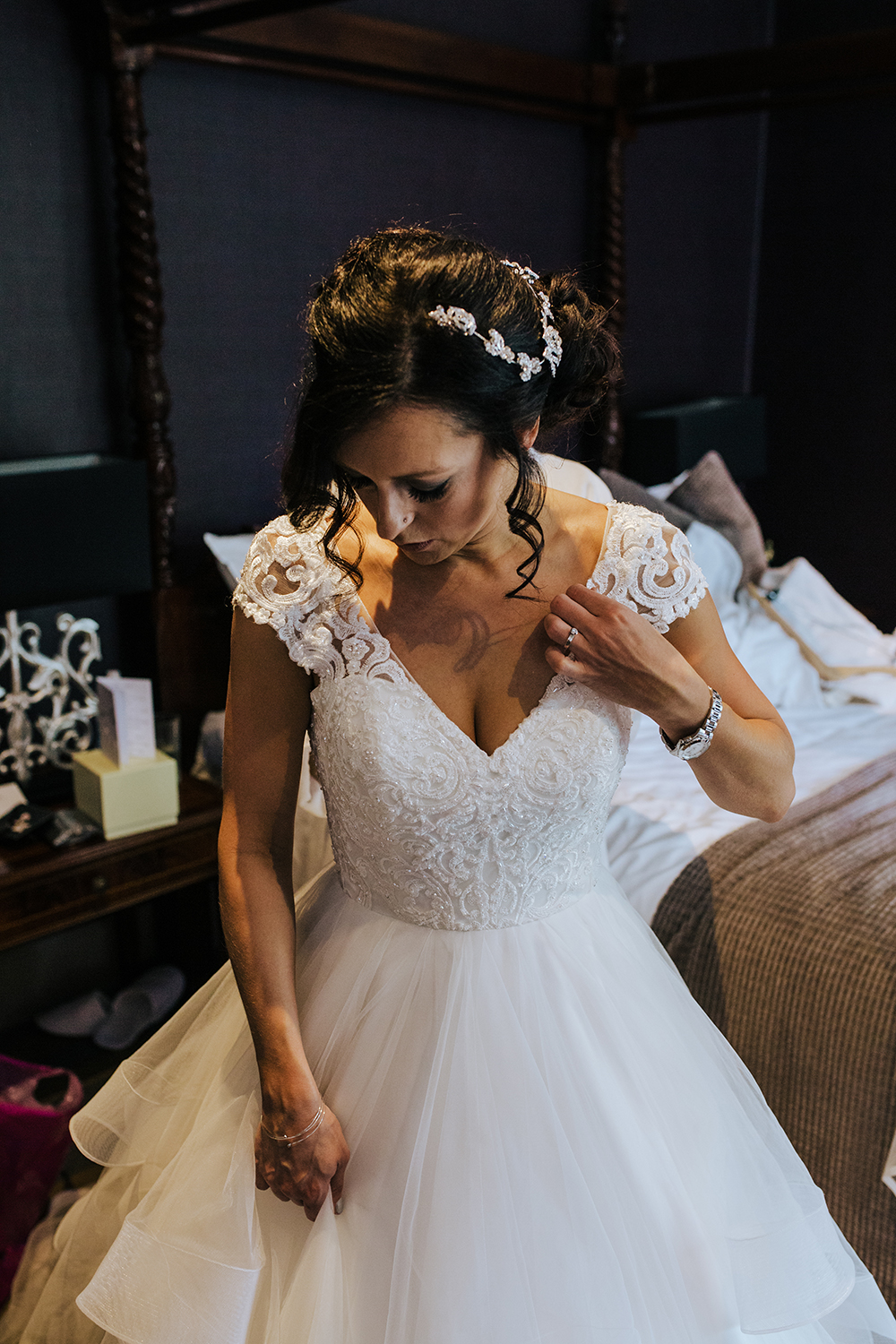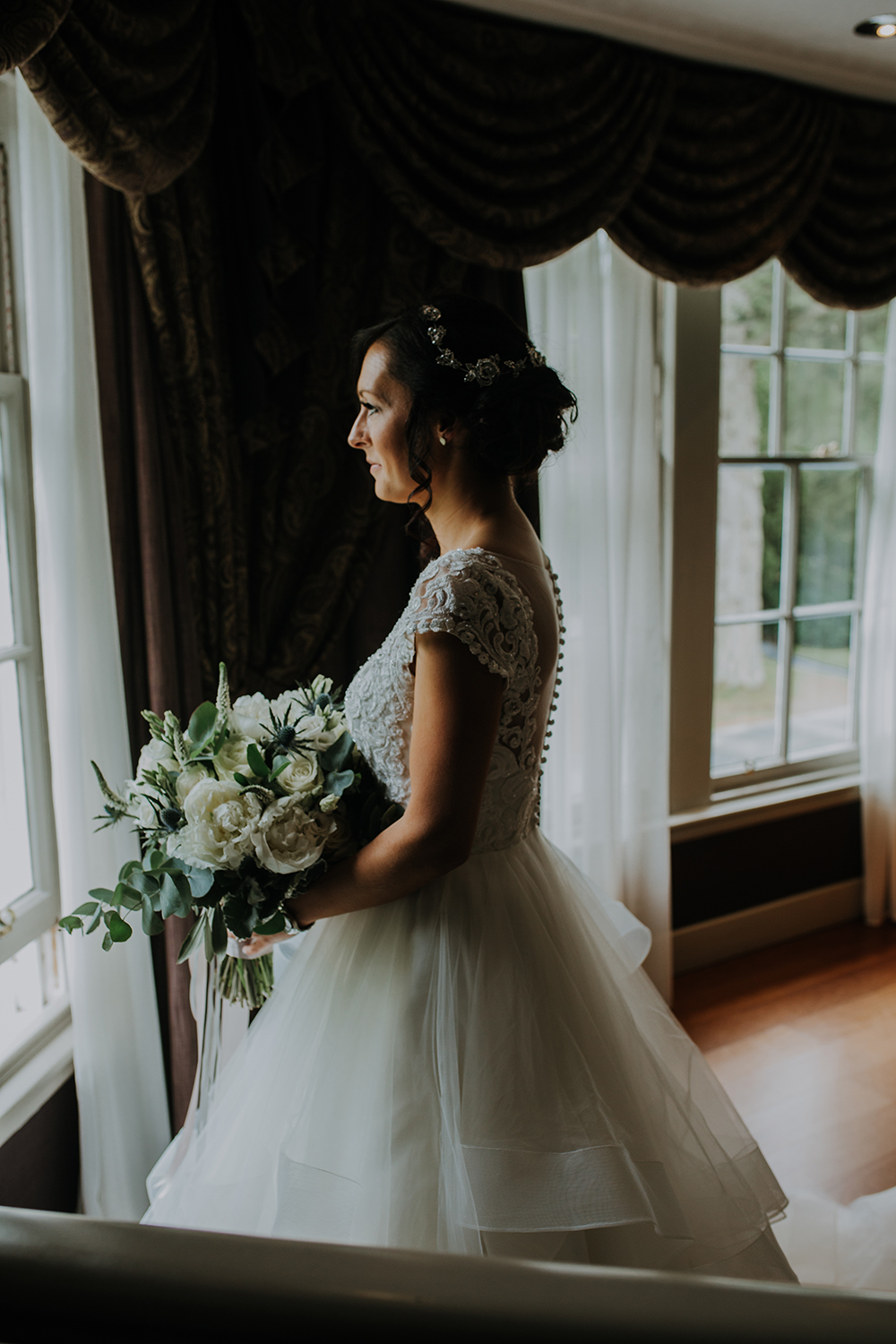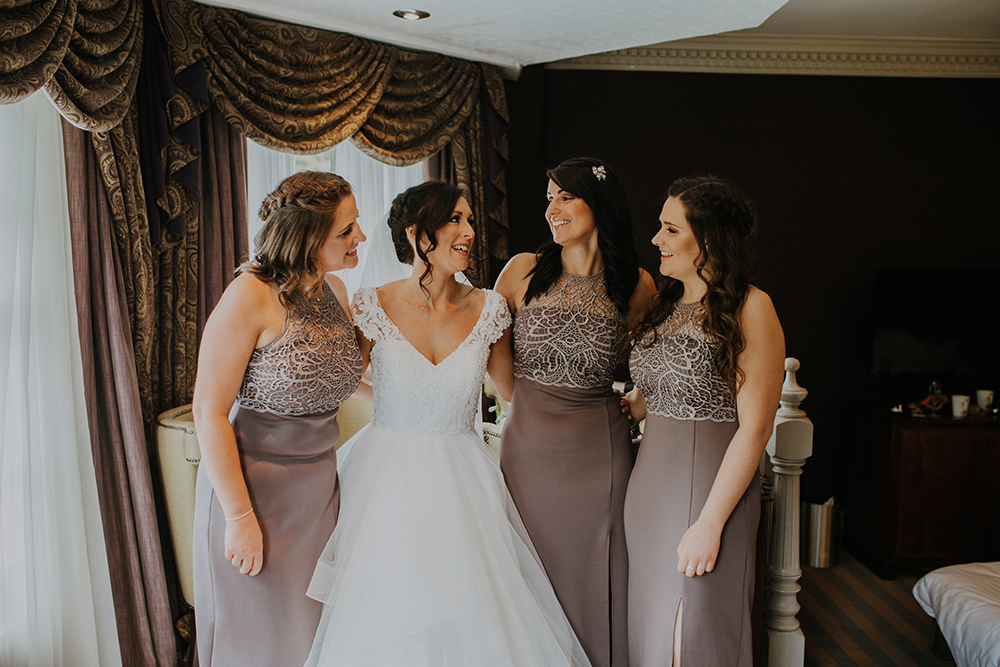 "Paul and I met through work so we'd known each other a while before we got together. On 30th December 2017, while we were away in Kinloch Rannoch, Paul surprised me by getting down on one knee in the middle of a snowy field.
We took a while to find the right venue but once we did, we organised the date quickly.
We had looked closer to home for a venue initially but nothing suited us. Dunkeld House had everything that we were looking for.
The grounds are stunning so there are hundreds of photo opportunities and the recently refurbished hotel itself was gorgeous too.
The marquee was a selling point for us as it provided a separate space for our guests.
We had support from May and Dayle at Dunkeld House – they were so helpful and they did everything they could to make our day the best ever.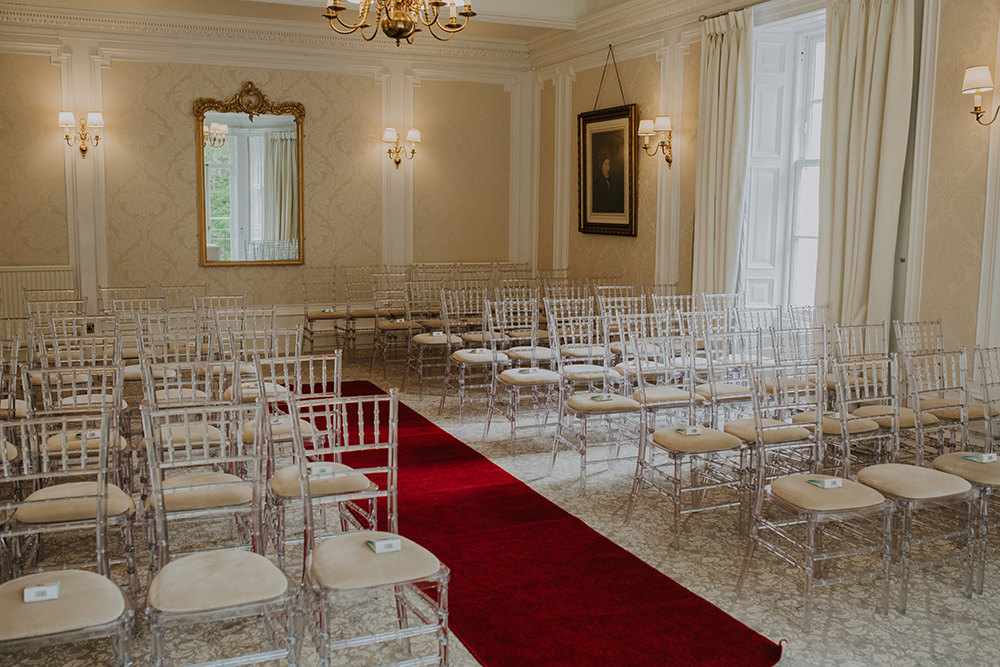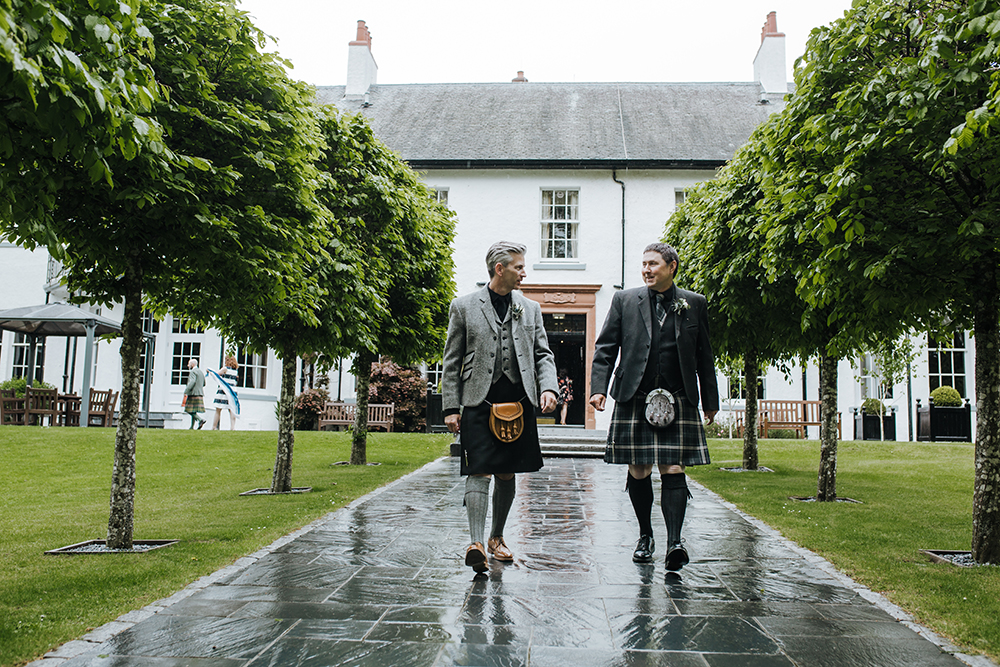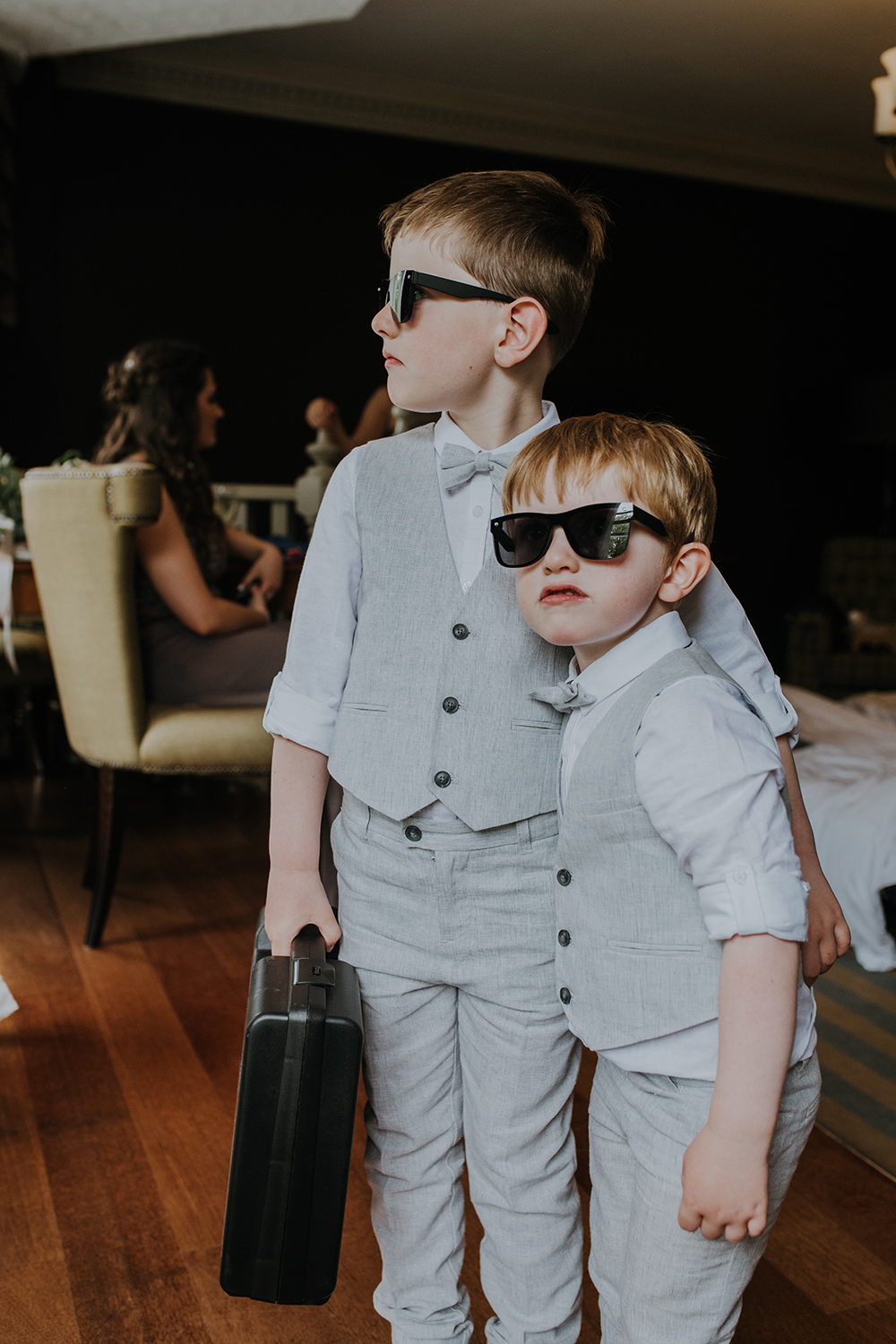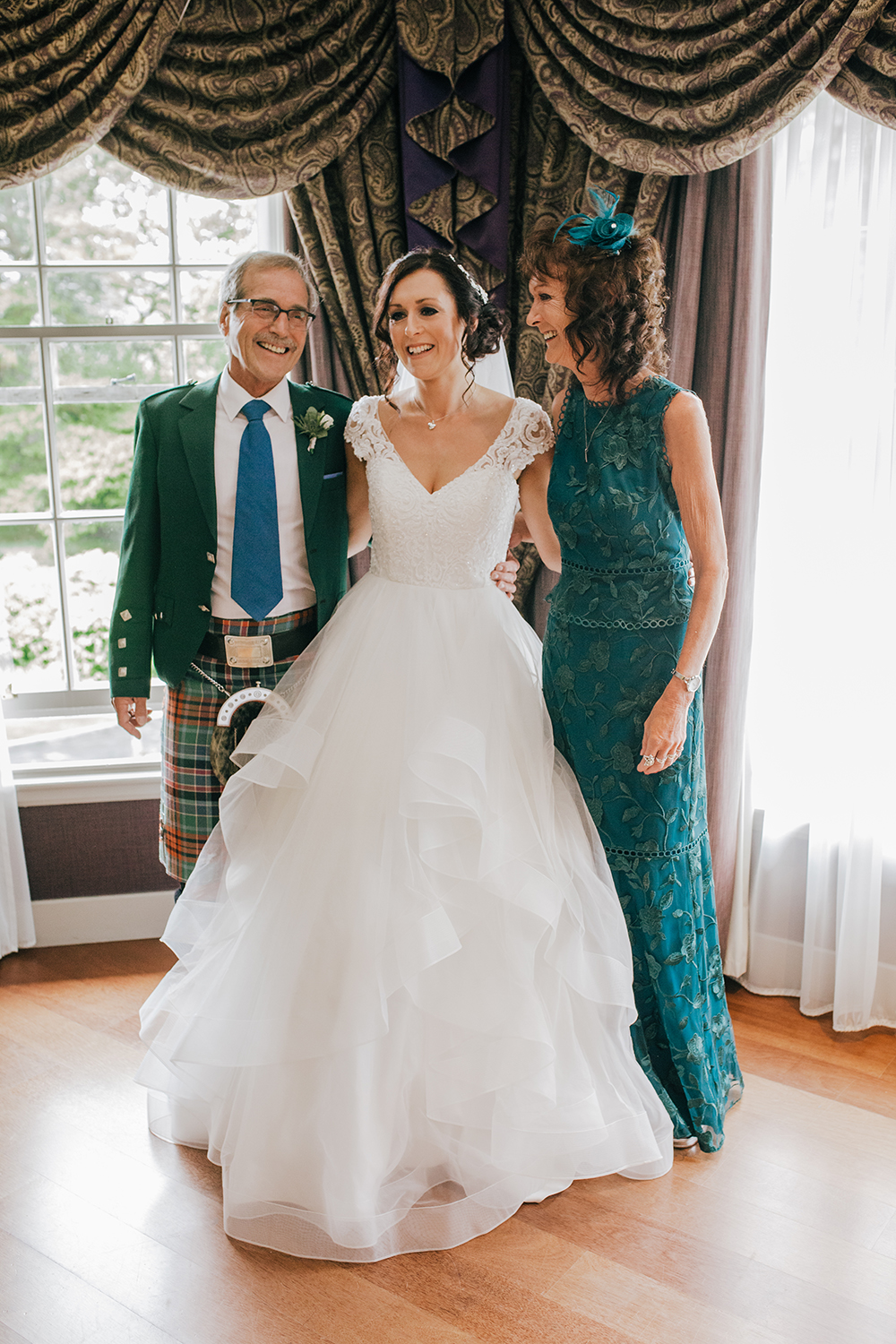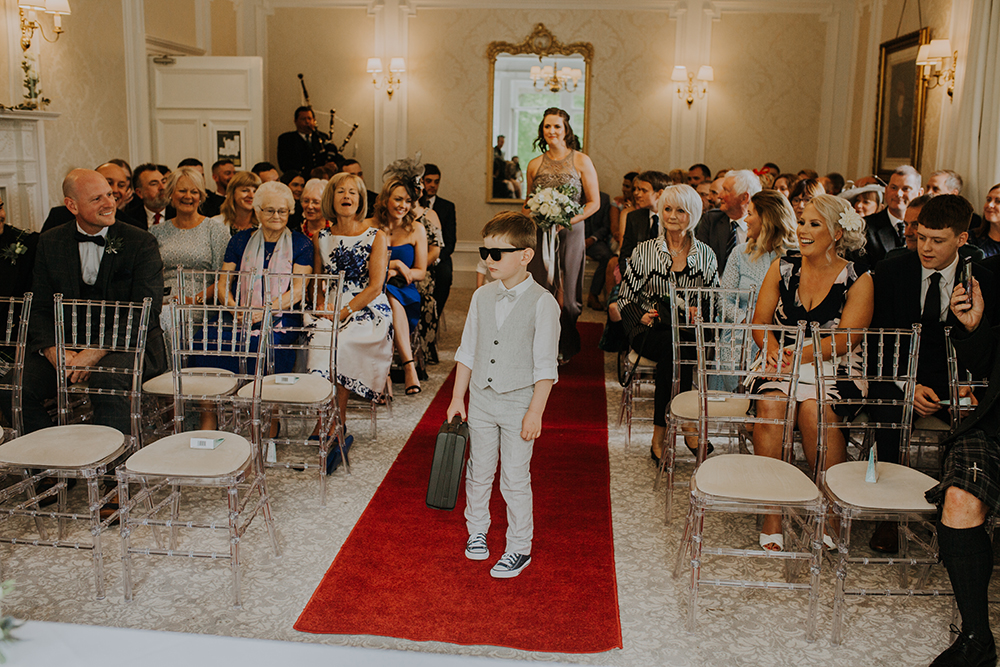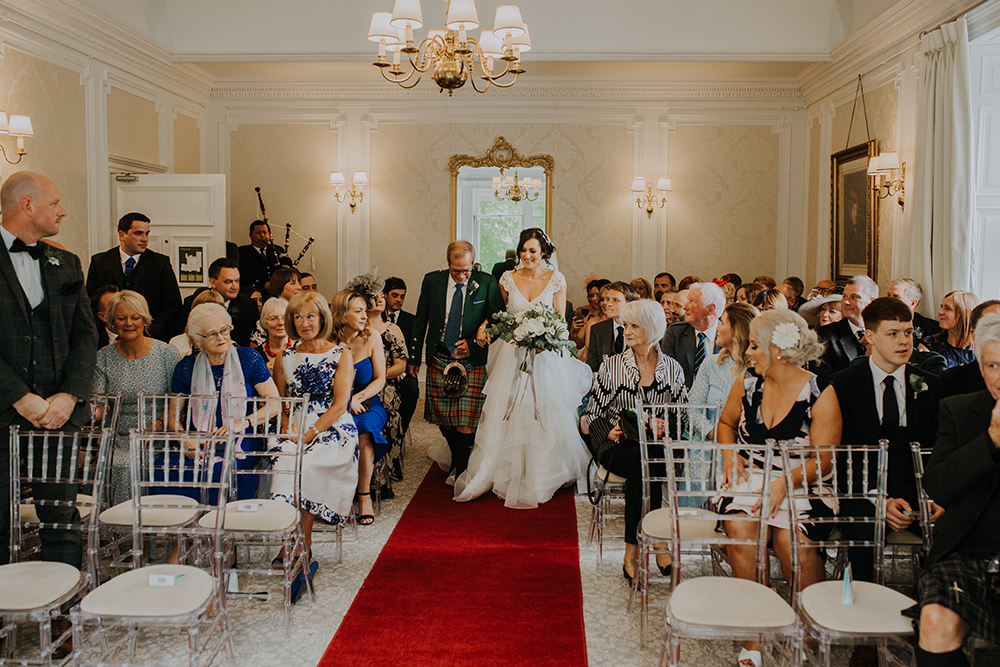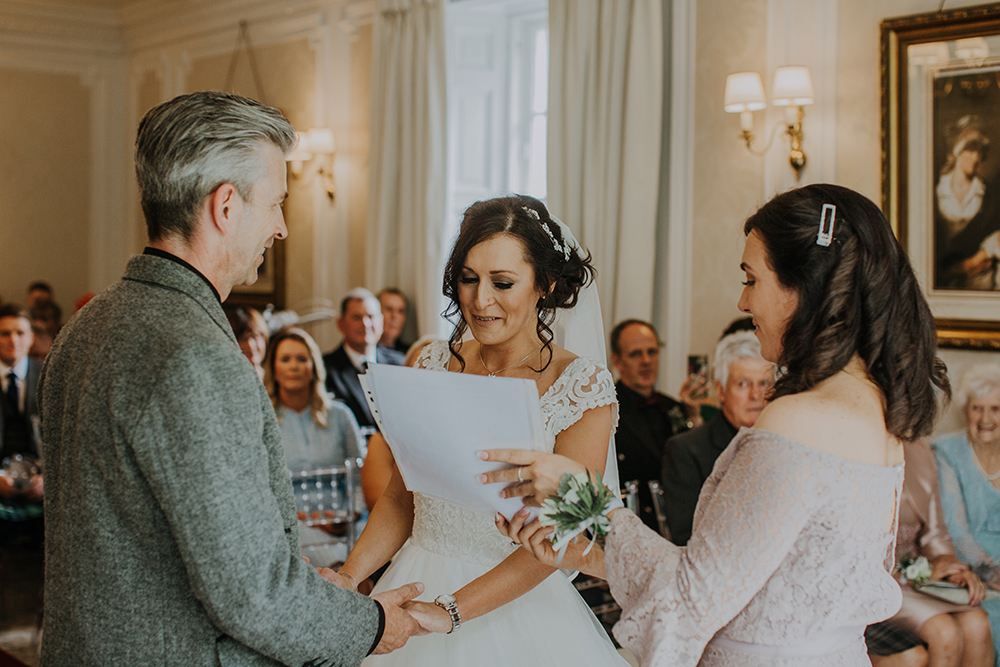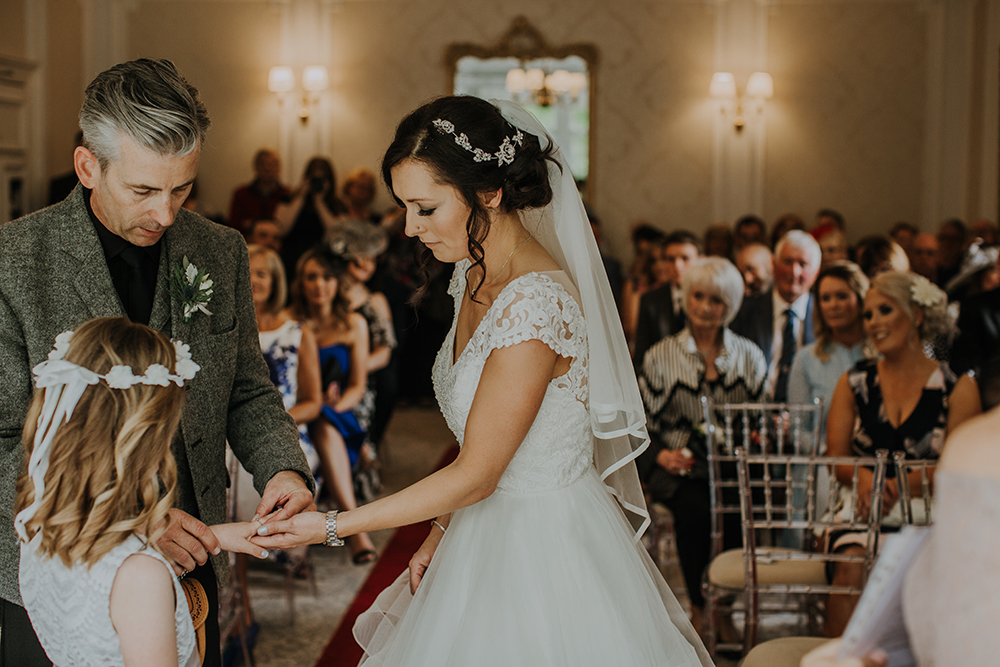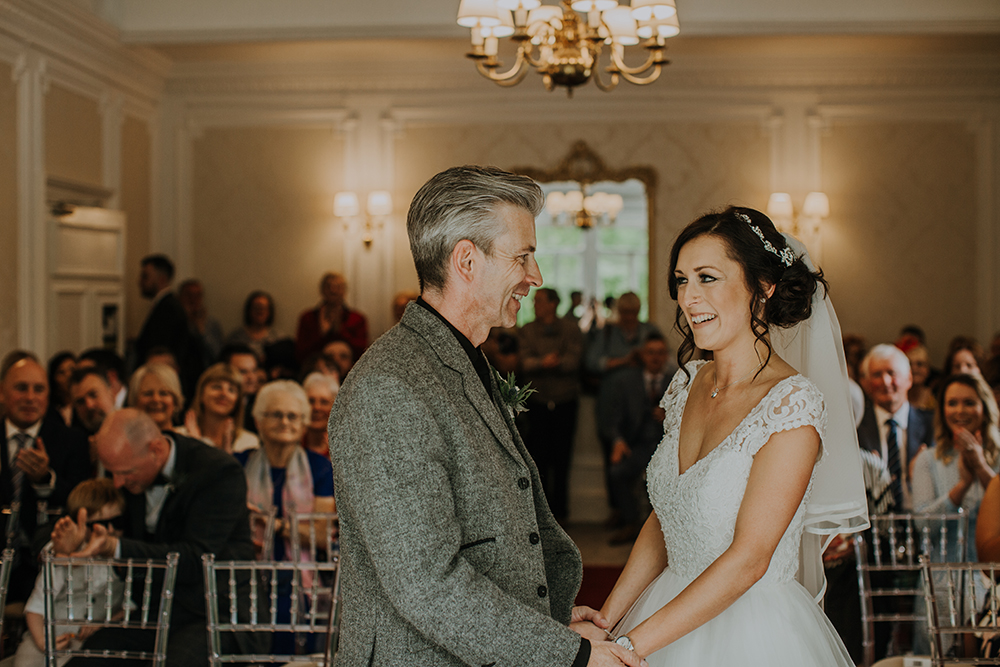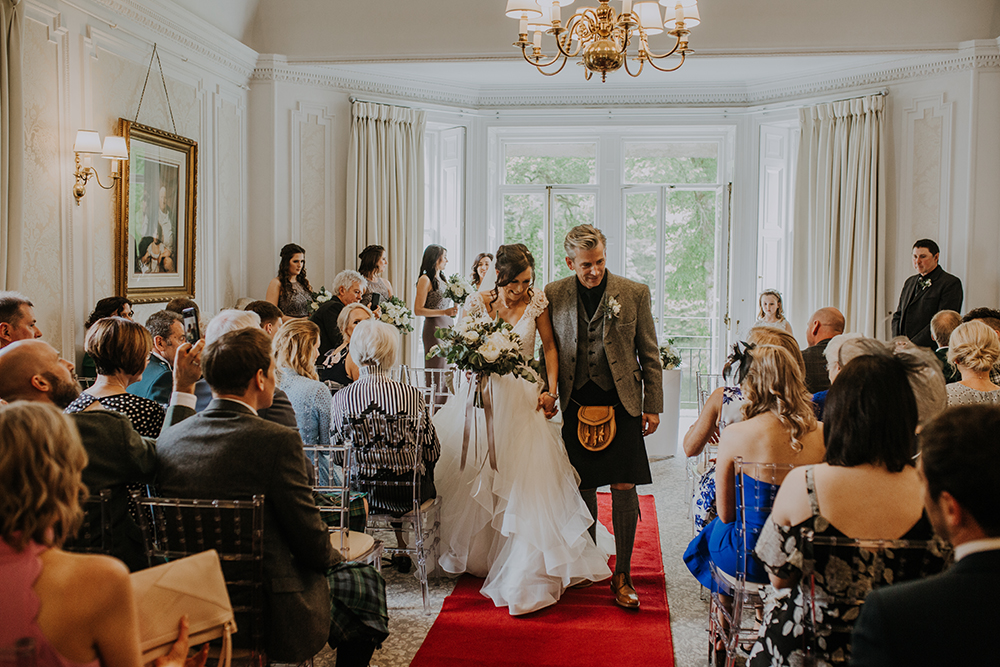 We both have project management aspects to our jobs and we're a creative couple, so planning wasn't a struggle. We booked the wedding in December and got married the following May, so not long compared to most weddings, but it was manageable!
The key for me was dealing with each thing separately and giving myself plenty of time to do things so that I enjoyed the process and didn't feel rushed.
We both love grey so that was the colour for the bridesmaids and groomsmen. I also love my rings; we used the woodgrain pattern on the invites and table names. Our cake (which I made) had three tiers and was white, grey and marble.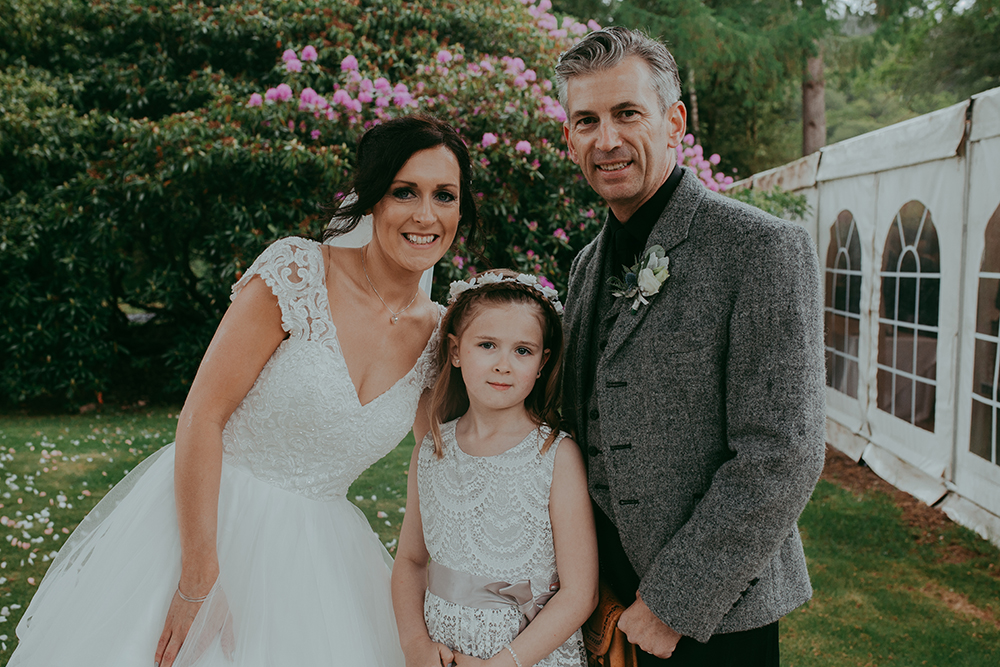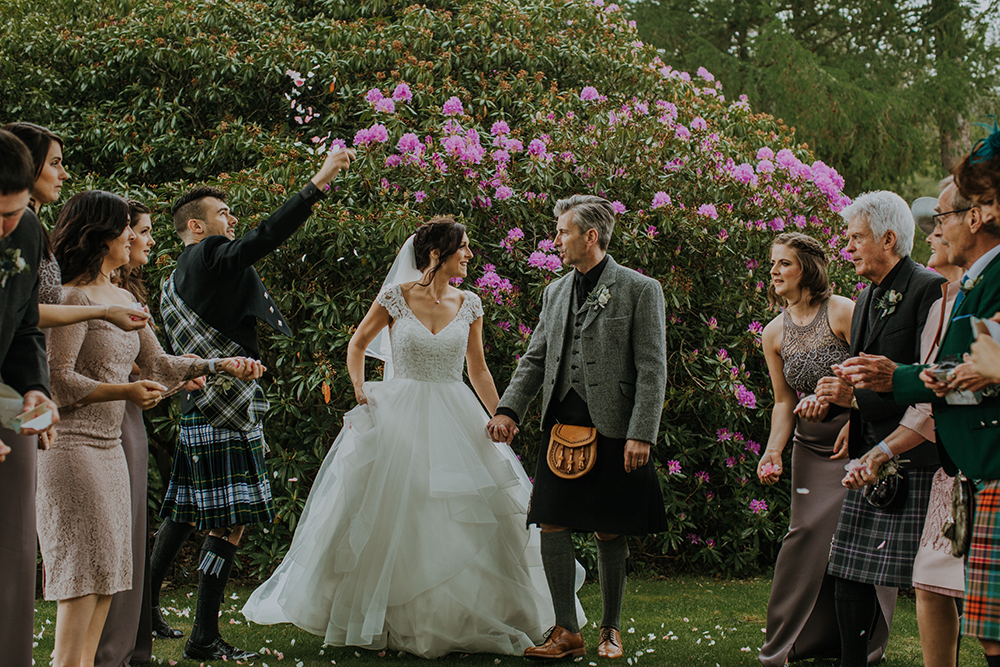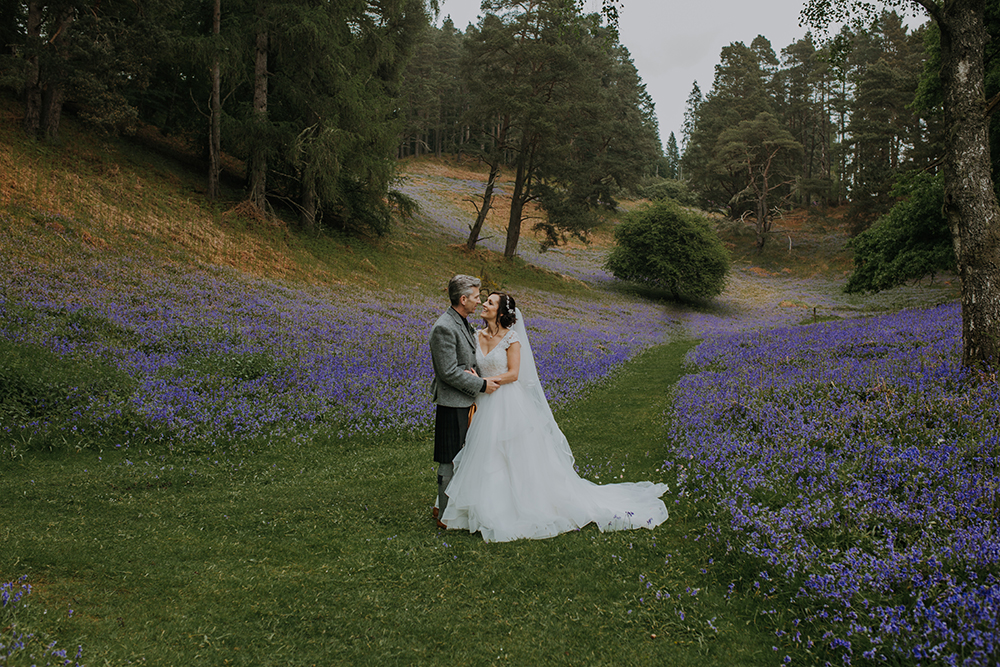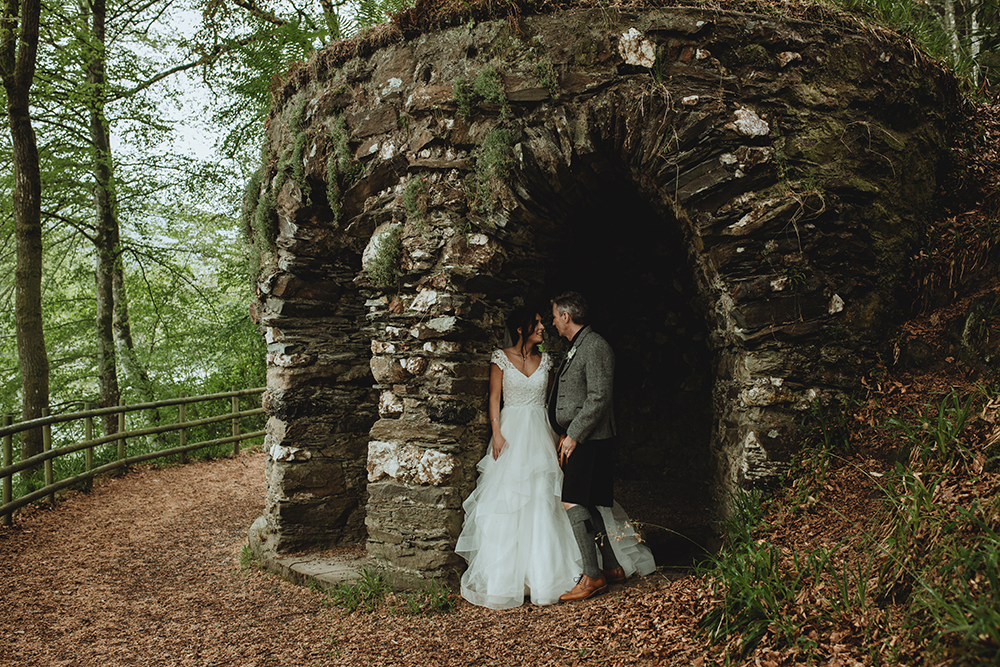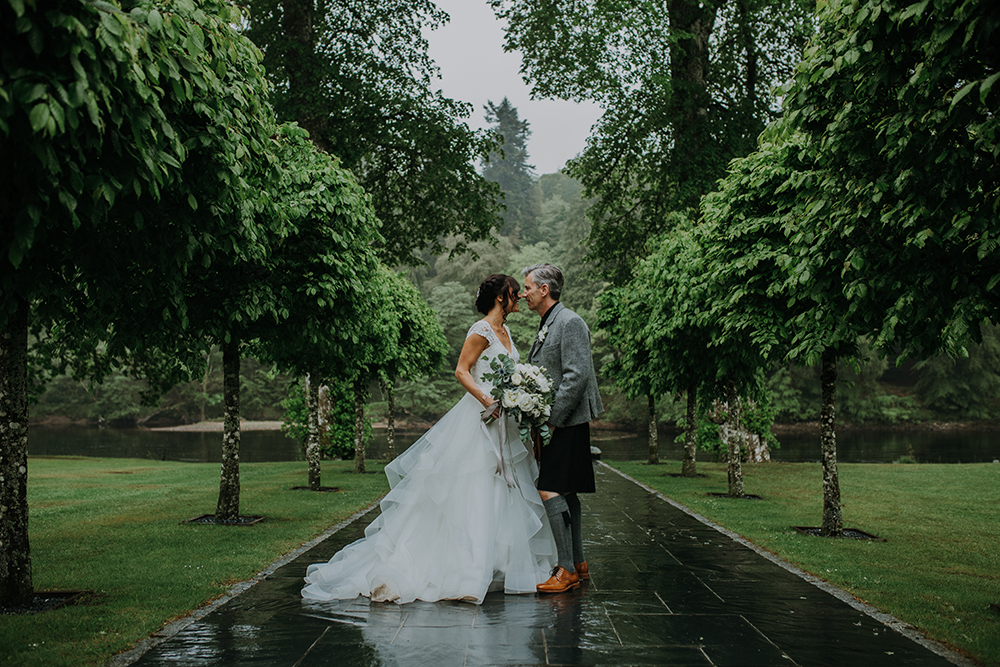 Our florals, created by my friend Mandy who is a florist in Australia, were in soft dusty greens and whites. We kept everything quite simple as we're not fussy people.
My bouquet had a succulent plant in the centre, which I potted up after the wedding so I have part of my bouquet growing with us. He's been named Gordon – my maiden name!
There are so many highlights from the day it's hard to choose just one! Multi-talented Mandy also married us (she's a celebrant in Australia too). Perth and Kinross Council approved her and have her 24-hour employment so she could legally perform our ceremony. That was so special.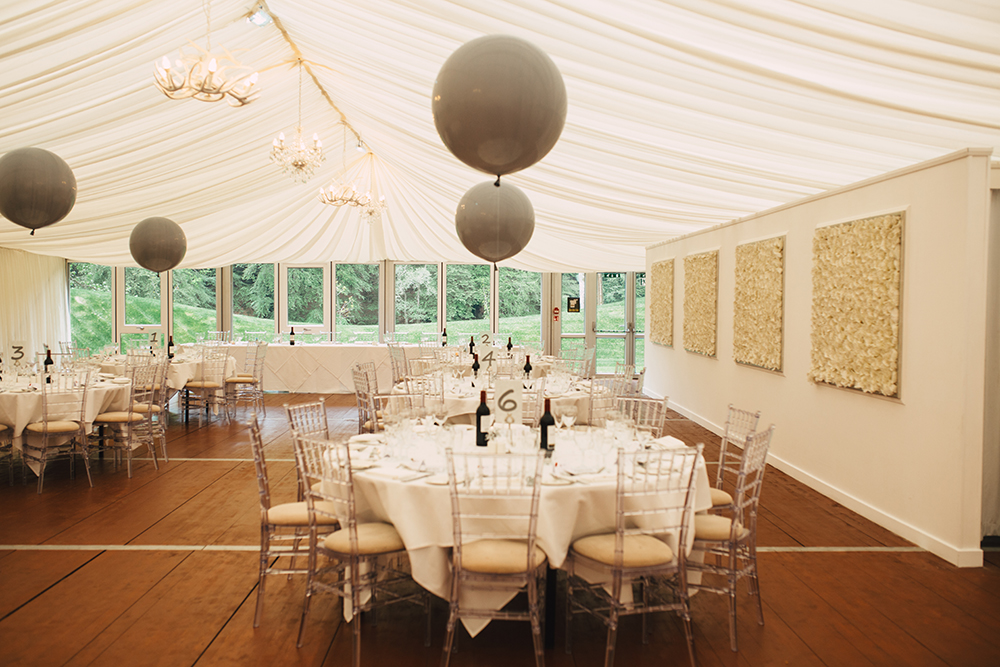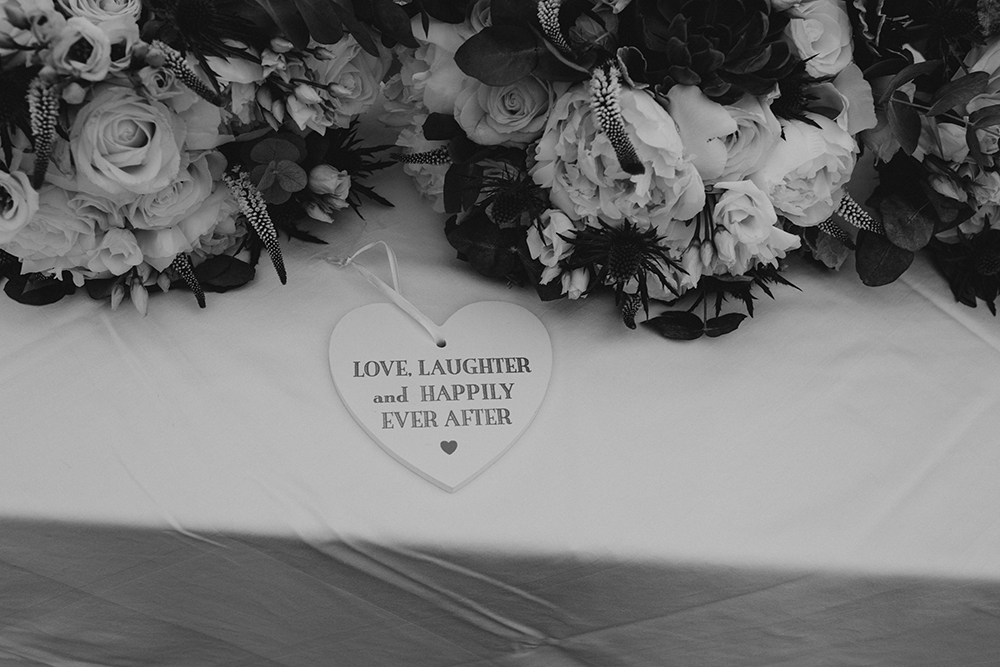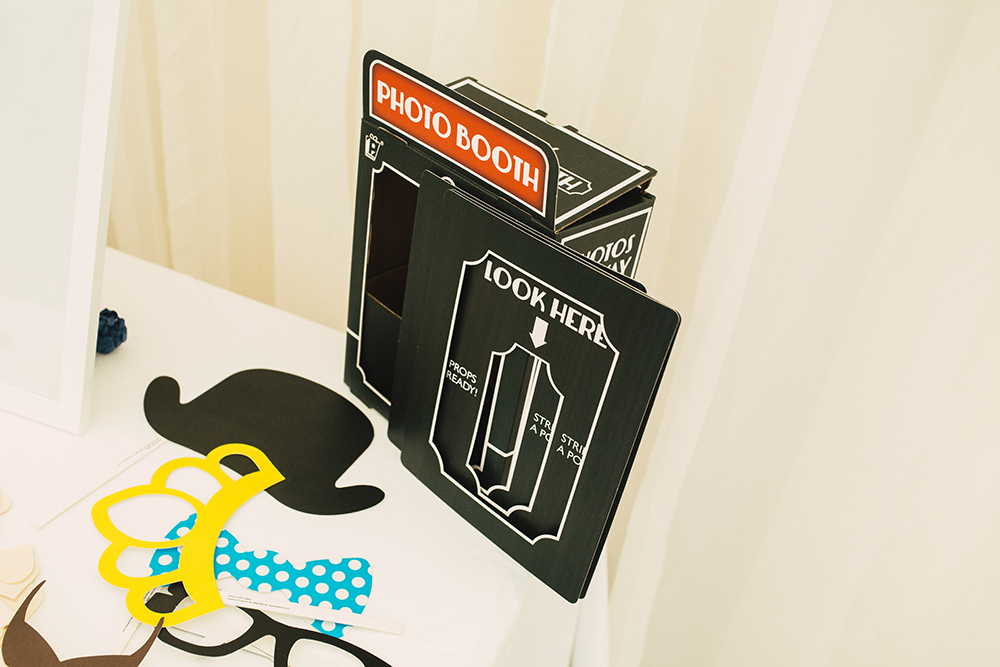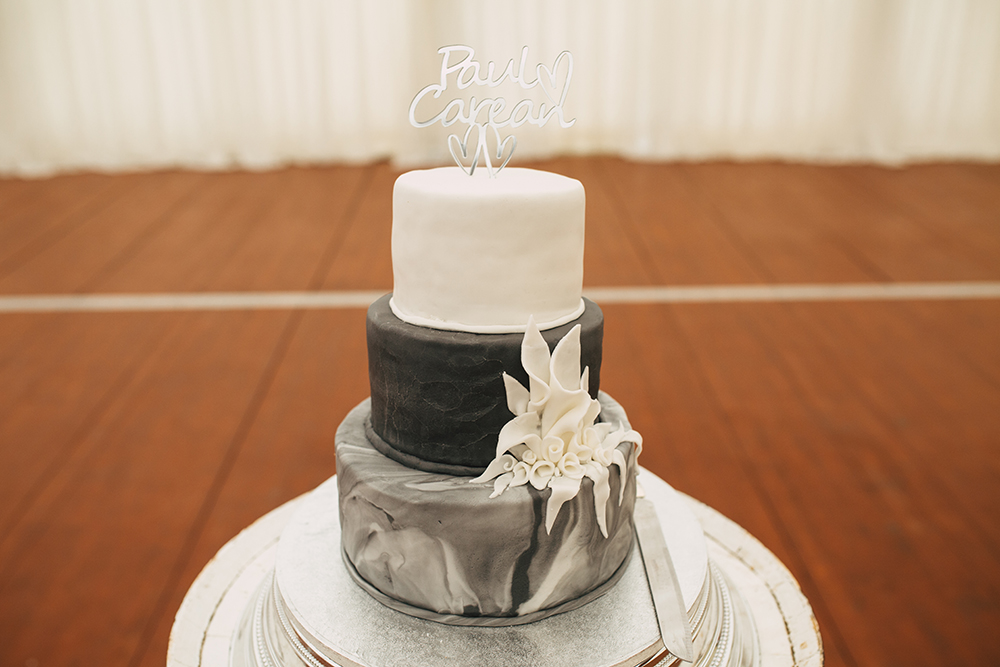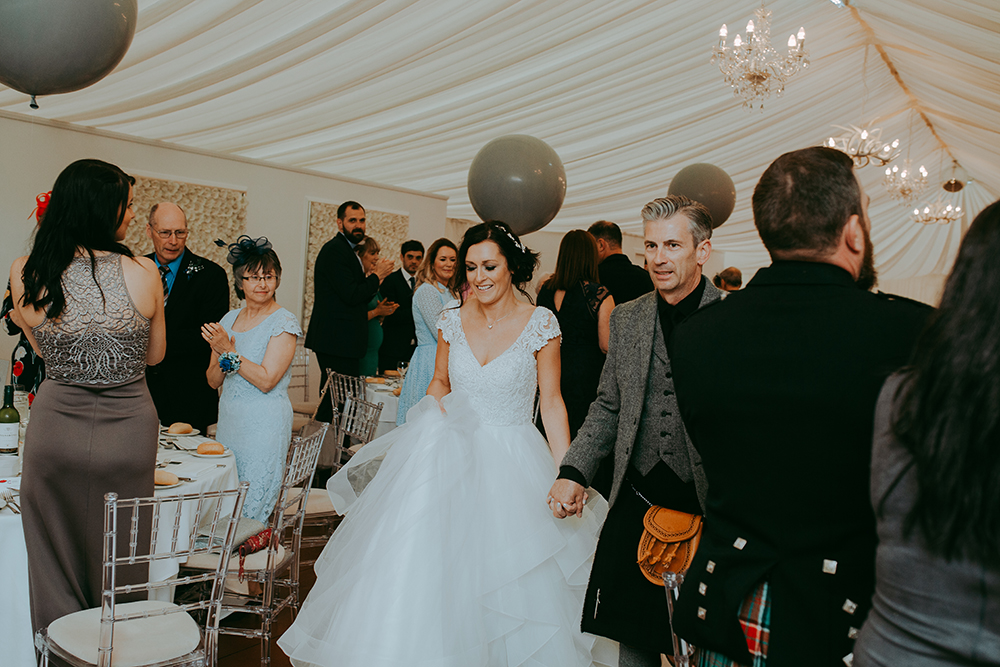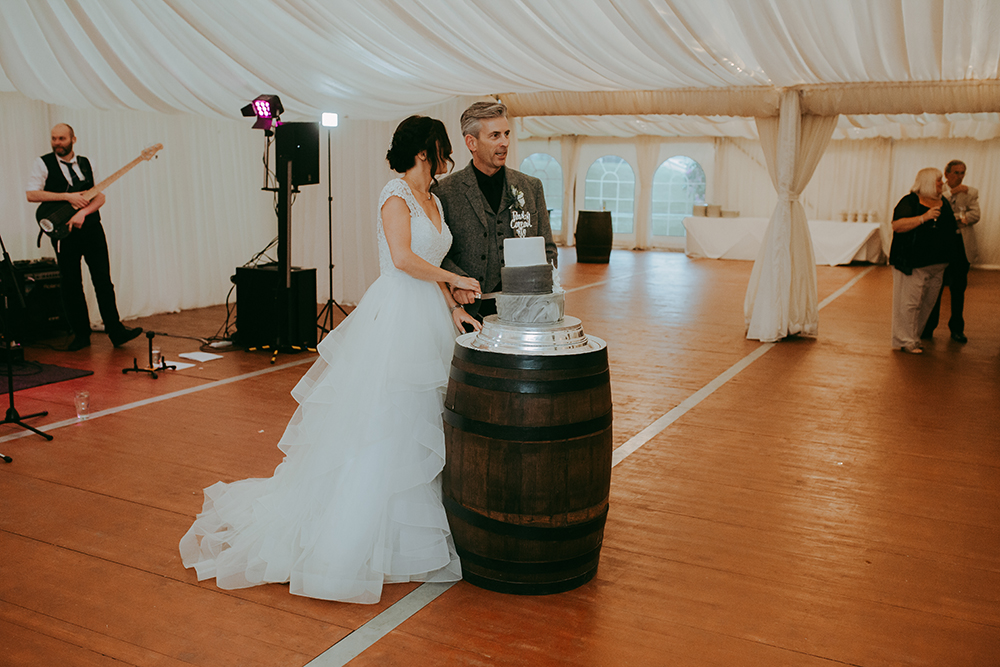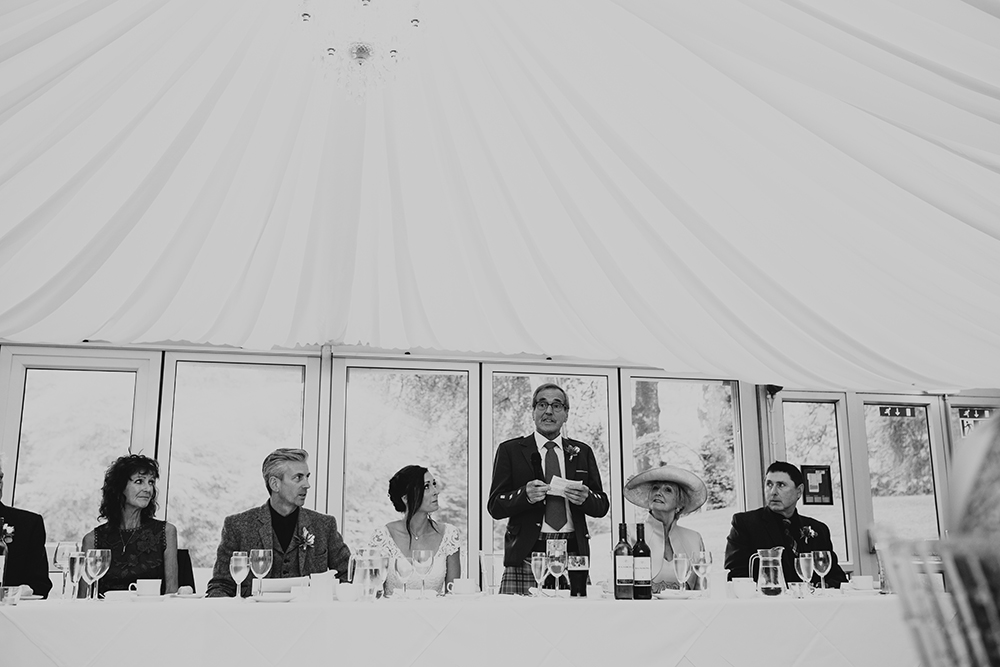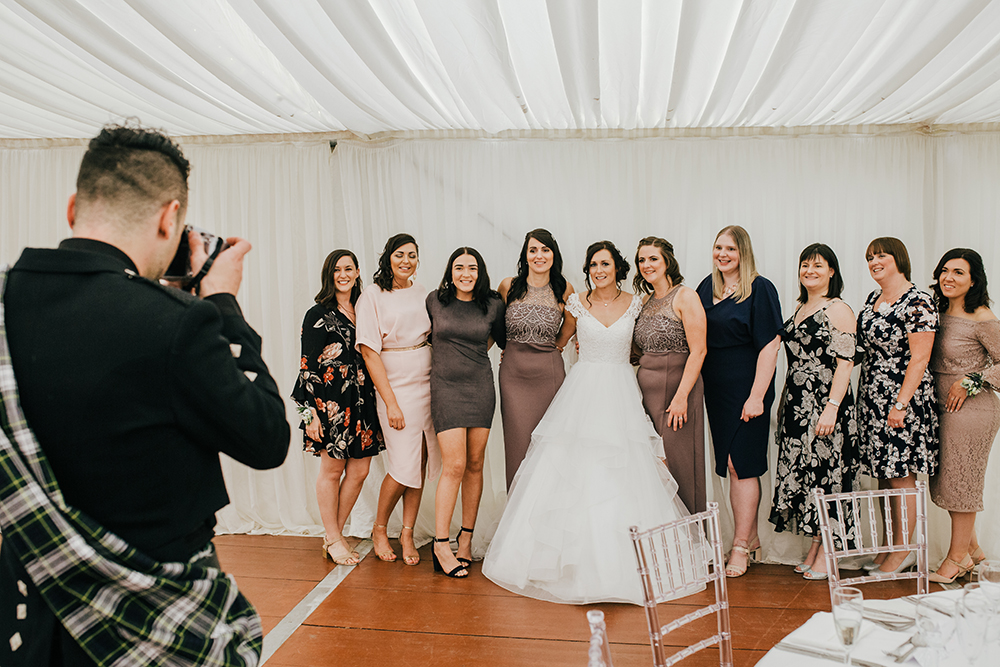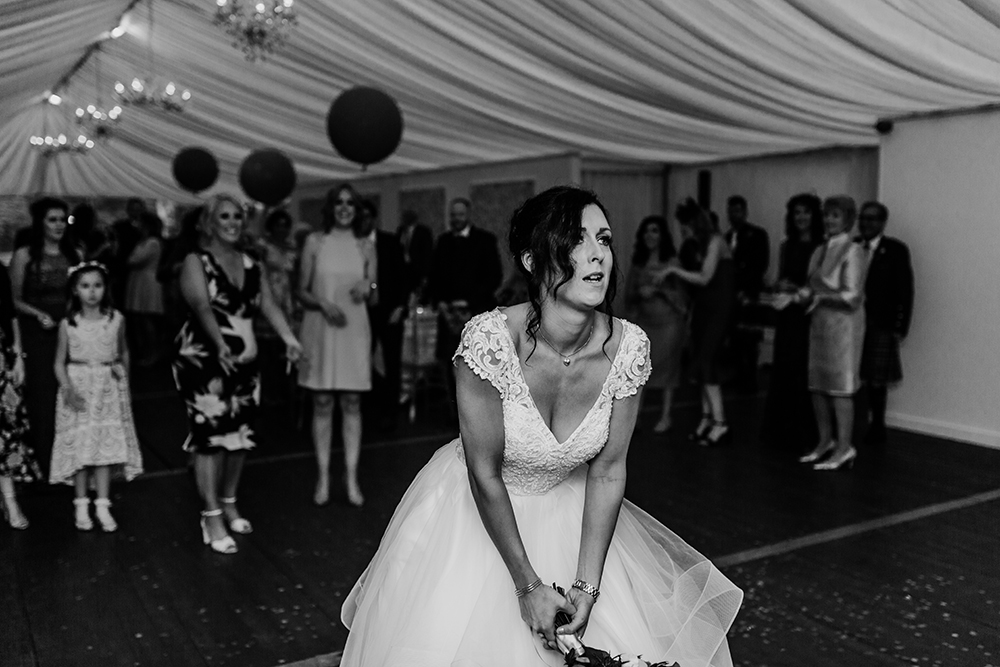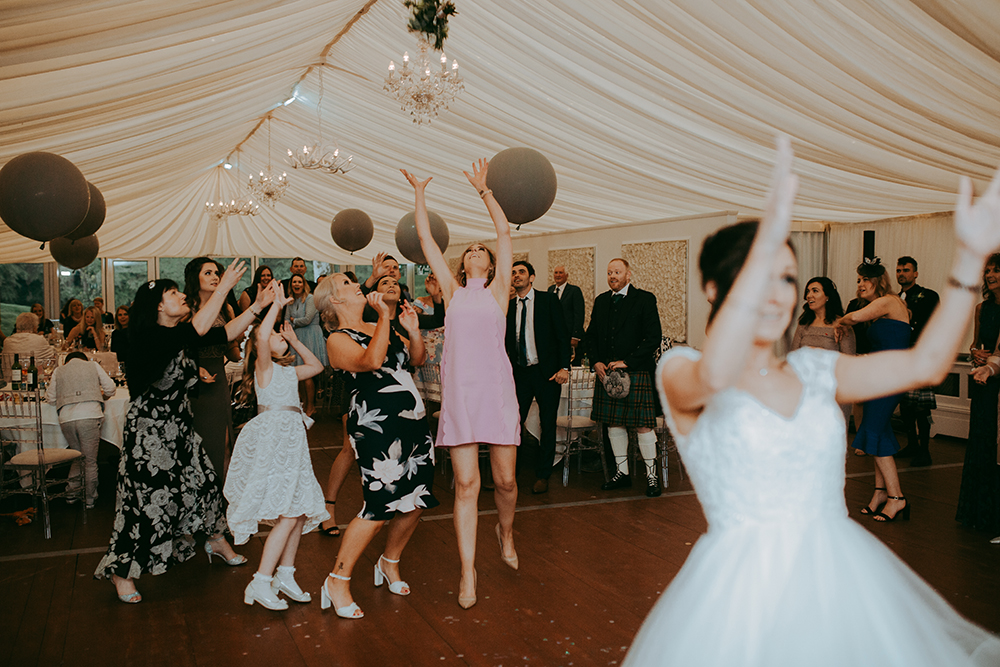 Paul and I wrote our own vows, which seemed a good idea at the time until it comes to reading them out and you're fighting back the tears! There were also lots of laughs and it was very relaxed which we both wanted.
Paul's daughter Aila was our flower girl, and we wrote a vow to her, which Mandy read out.
We gave her a ring to symbolise us being married as a family. We kept it as a surprise and she loved it. It was always a wedding for the three of us, not just Paul and I.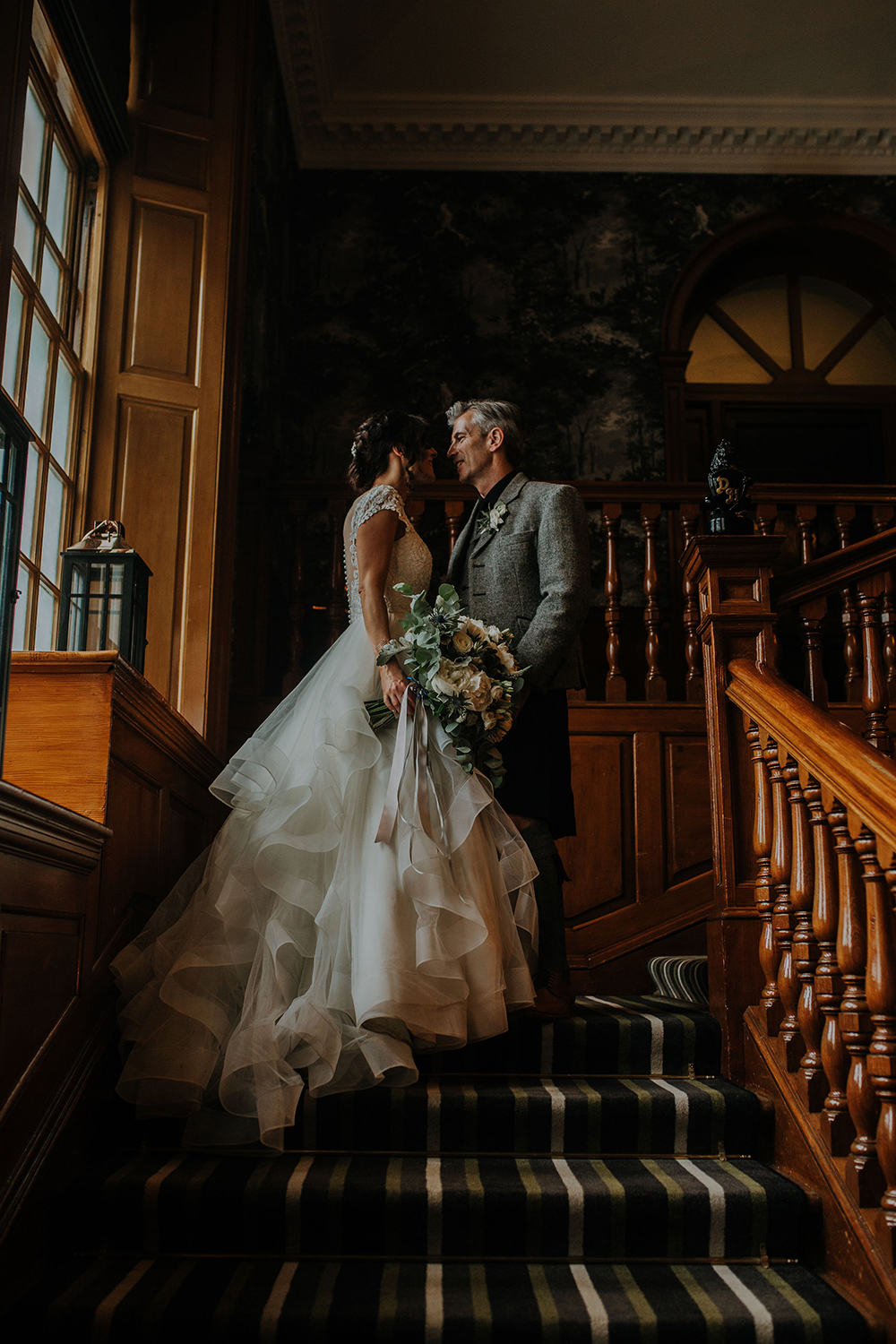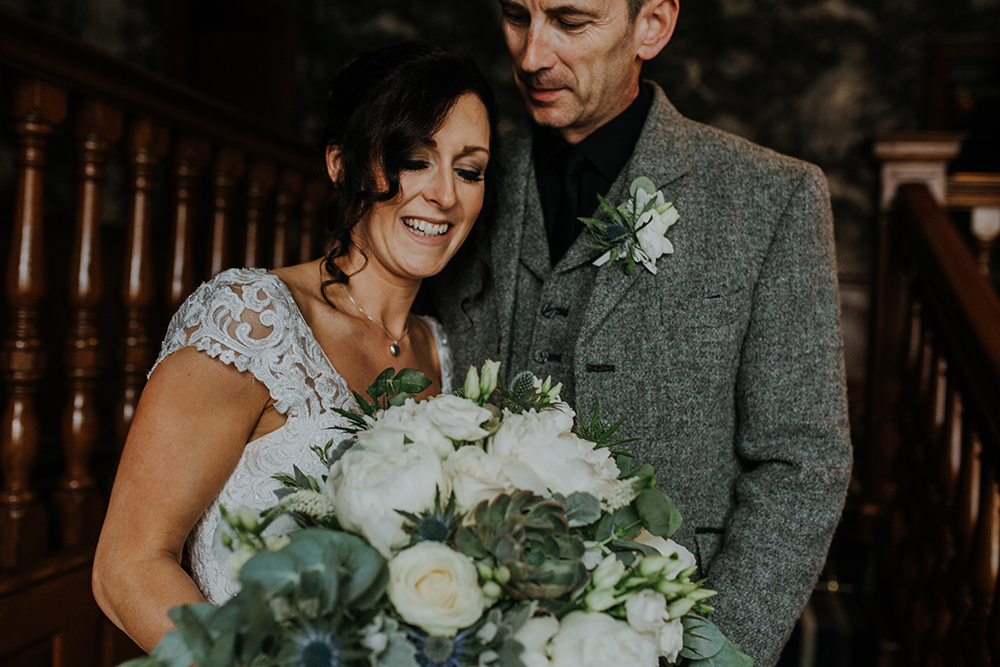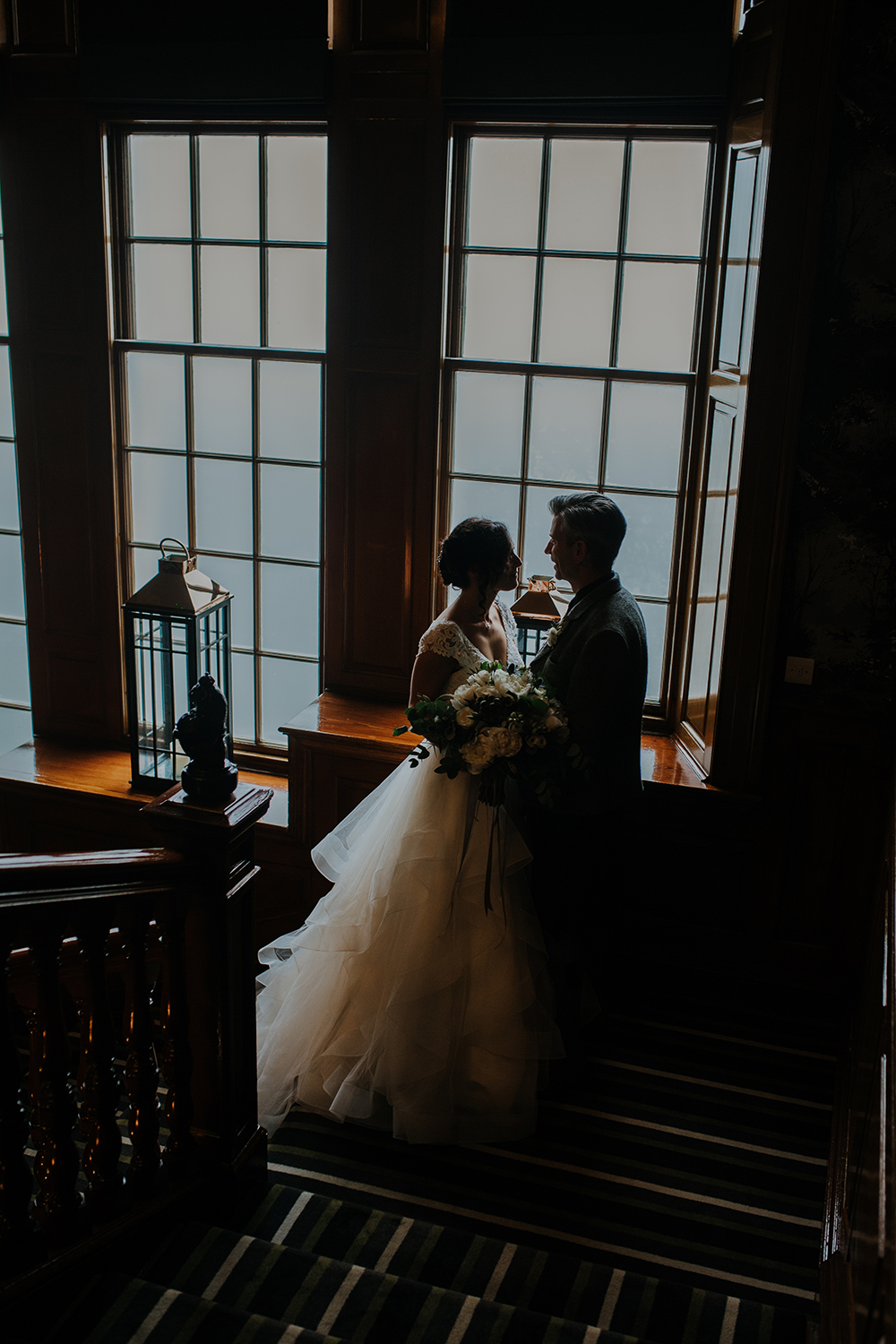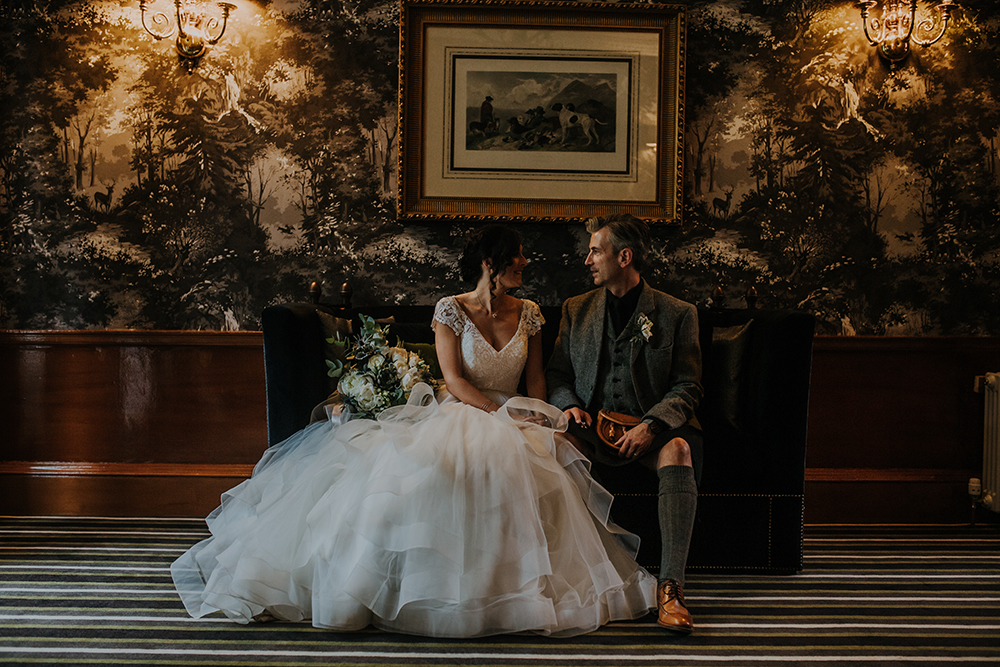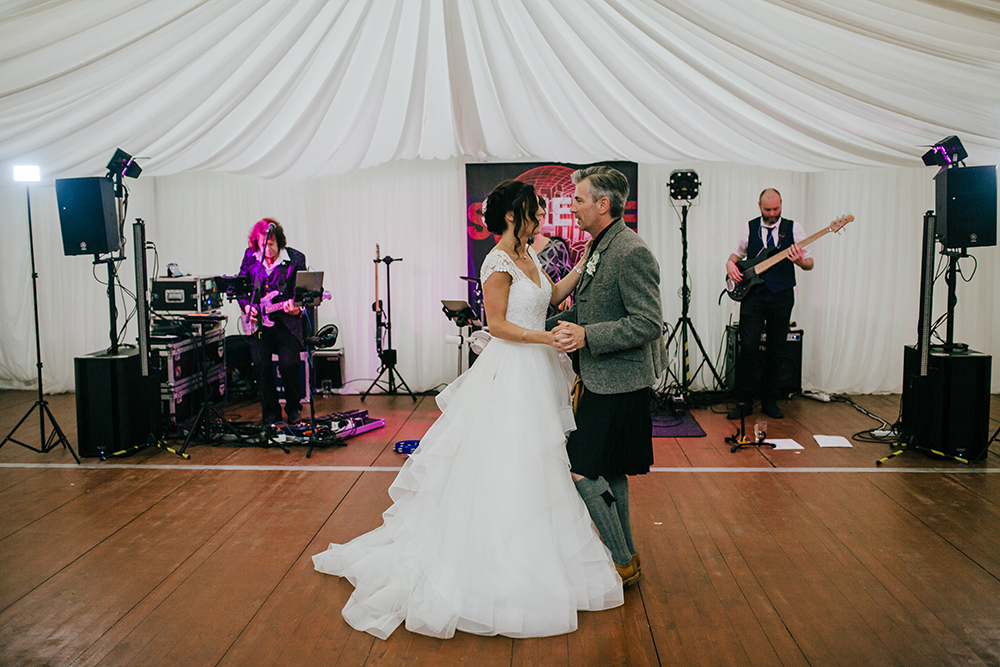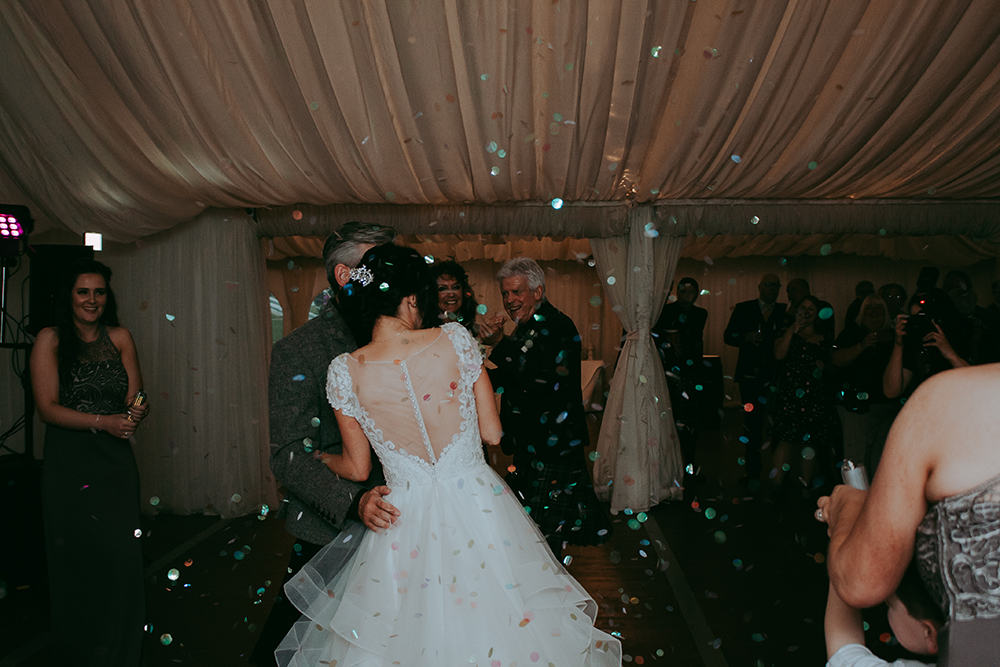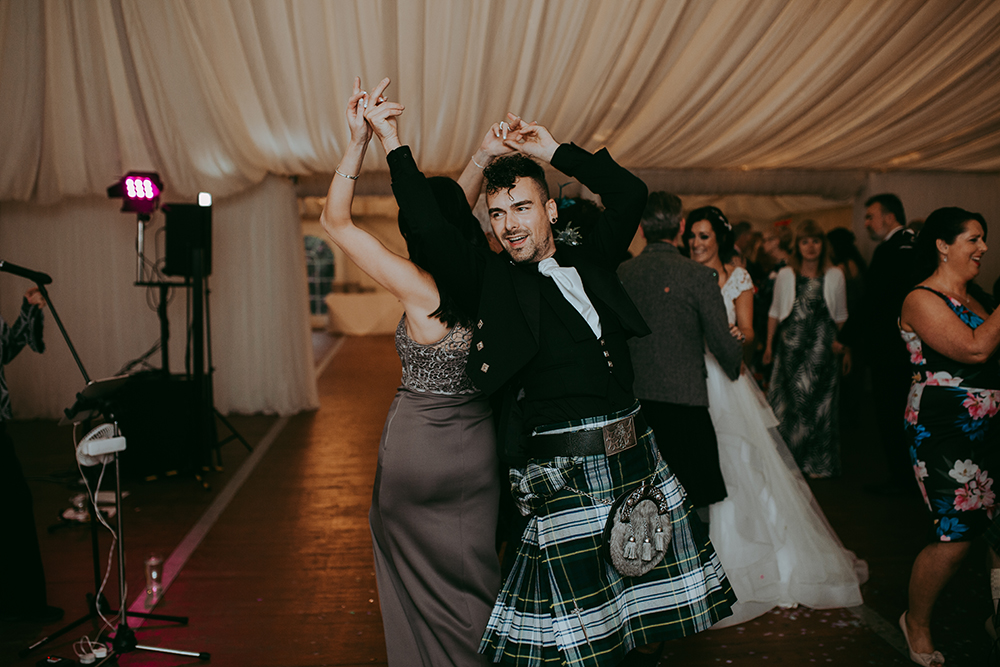 We were on cloud nine for a good few days after the wedding. It was such a special day with so many great memories that we'll carry with us forever.
We stayed at Dunkeld for an extra night so it was good to have a night and day just the three of us to wind down before heading back home, and back to reality!"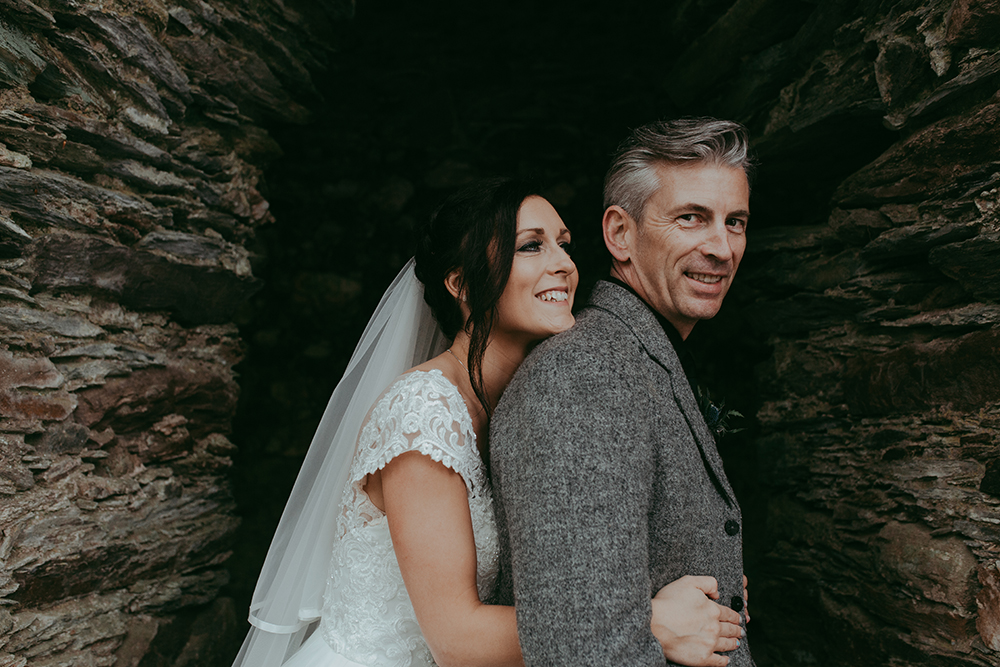 Venue: Dunkeld House Hotel | Photographer: Photography by Emilie
Dress: Wed2b, pockets added by Laura Cunningham-Maider
Bride's shoes: Sophia Webster | Rings: Broughton-Stewart Jewellery
Bridesmaids' dresses: ASOS
Groom's outfit: Eight Yards | Wedding band: Sphere Wedding & Party Band
Balloon: Party Time Broughty Ferry