Scottish YouTuber + influencer Mama Reid gets married!
When Scottish YouTuber Ash a.k.a Mama Reid got married, we knew it would be a-ma-zing.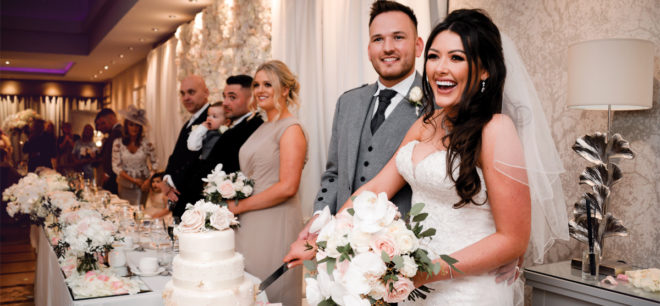 Scottish YouTuber and social media influencer Ash Reid a.k.a Mama Reid is a stylish mum, best known for sharing a glimpse into her day-to-day via Instagram, and we just could not wait to see her big day style.
From the gorgeous blush florals to Ash's see-it-to-believe-it DIY cake, it was every inch the glamorous, elegant wedding captured beautifully by SM|Photography.
Here, Ash tells us in her own words everything about her and husband Fraser's special day.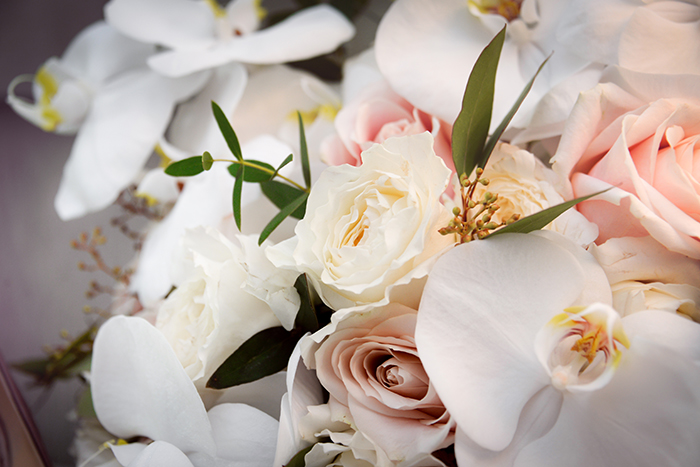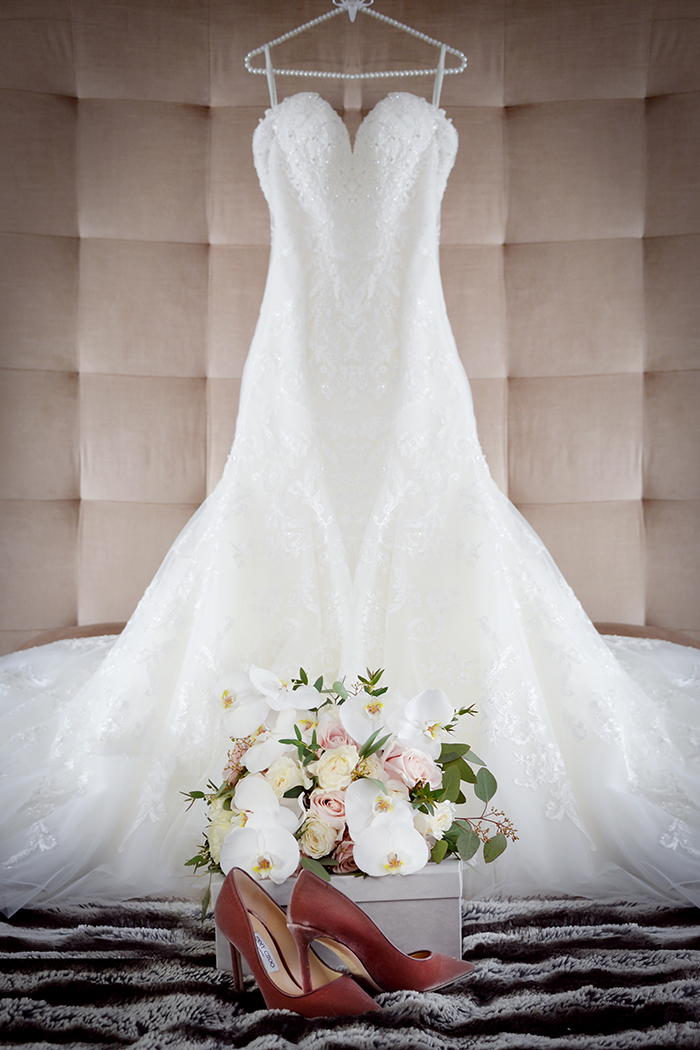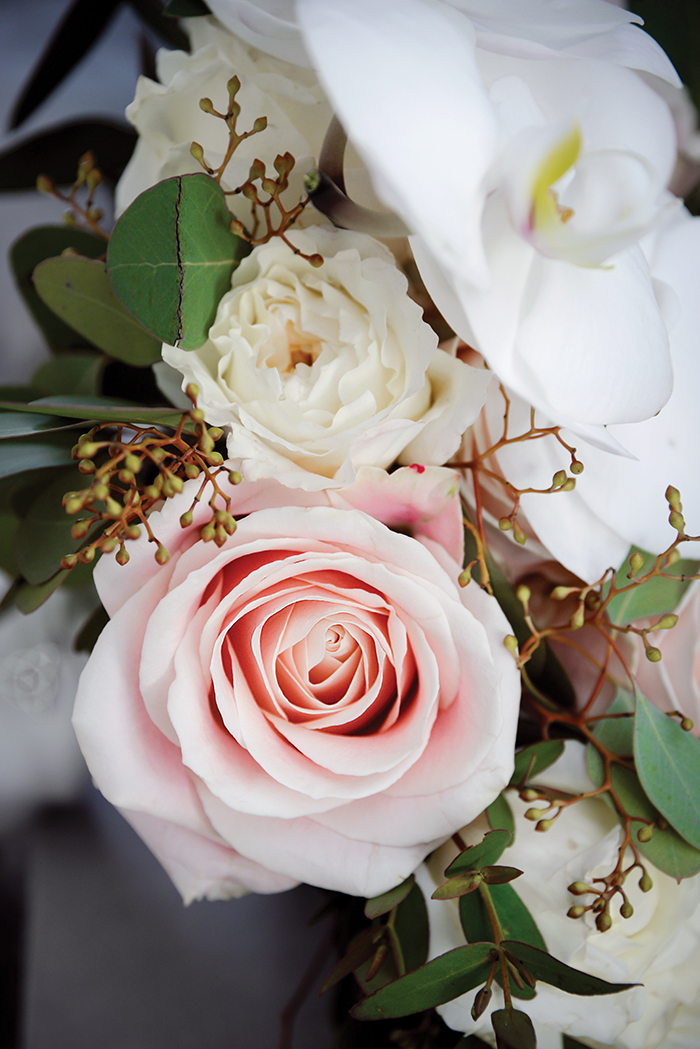 "Fraser completed a work placement in my Mum's work and she really warmed to him. She showed photos of me in her office and he decided to contact me on the social media site at the time, Bebo! The rest is history.
It was instant attraction. I thought it was cool he could drive as I was only 16 and he was 17. He told me I reminded him of Megan Fox, obviously trying to get in the good books!
I knew he was The One when I saw how much my mum and dad loved him as much as I did. I knew I wasn't just smitten – I could see us working out longer term.
Fraser proposed to me 29th November 2015 after putting up the Christmas tree together. He asked about a particular bauble on the tree and, upon closer inspection, I realised he'd had a personalised one made for us with initials on the front.
He told me to open it as it was a trinket style and inside sat an engagement ring!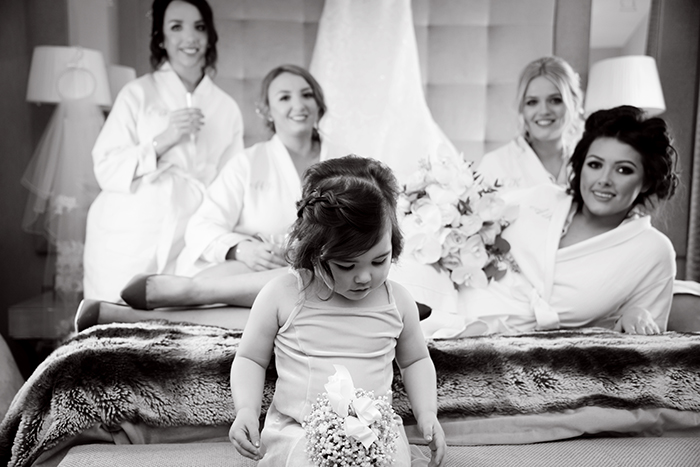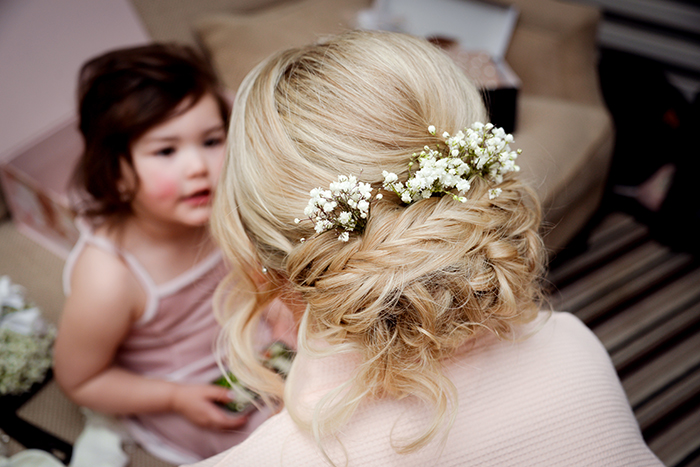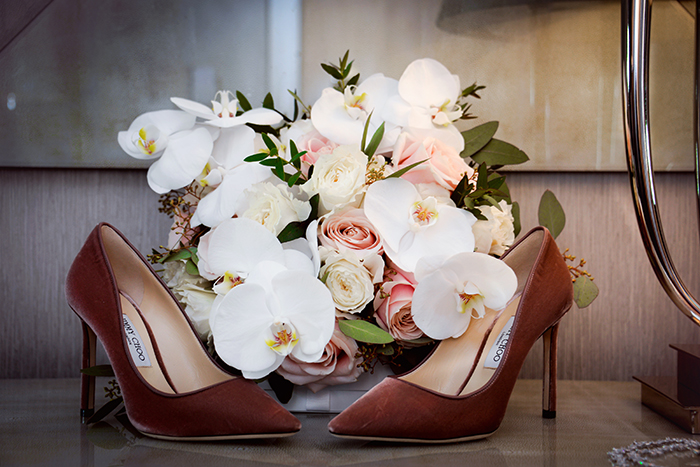 Booking a venue and setting a date was our first priority. I wanted somewhere animal friendly as I always wanted my dog, Lola, to be involved in our special day as she is as much part of the family as everyone else.
When it came to the decor, I knew I wanted to go for a subtle glam, with soft neutral tones. It was hard to describe, but Emma at SuperNova Wedding Design and Flowers was outstanding.
It was almost like she could see into my head; I couldn't have picked things better myself.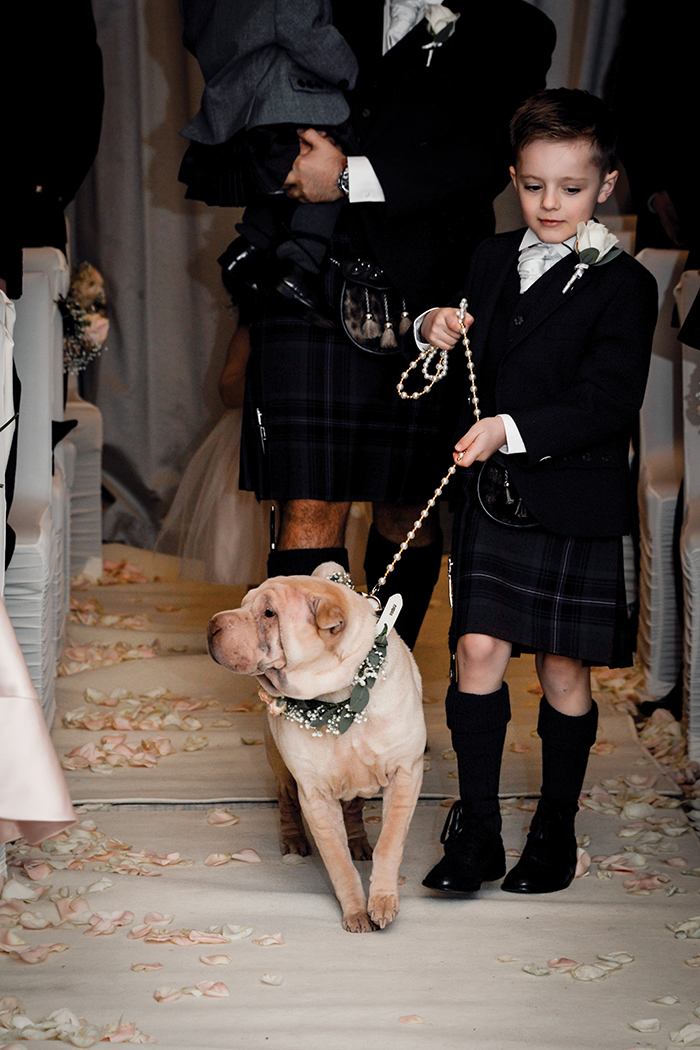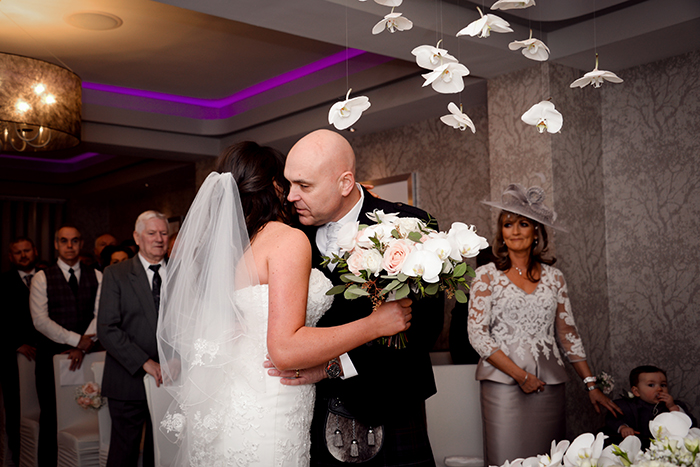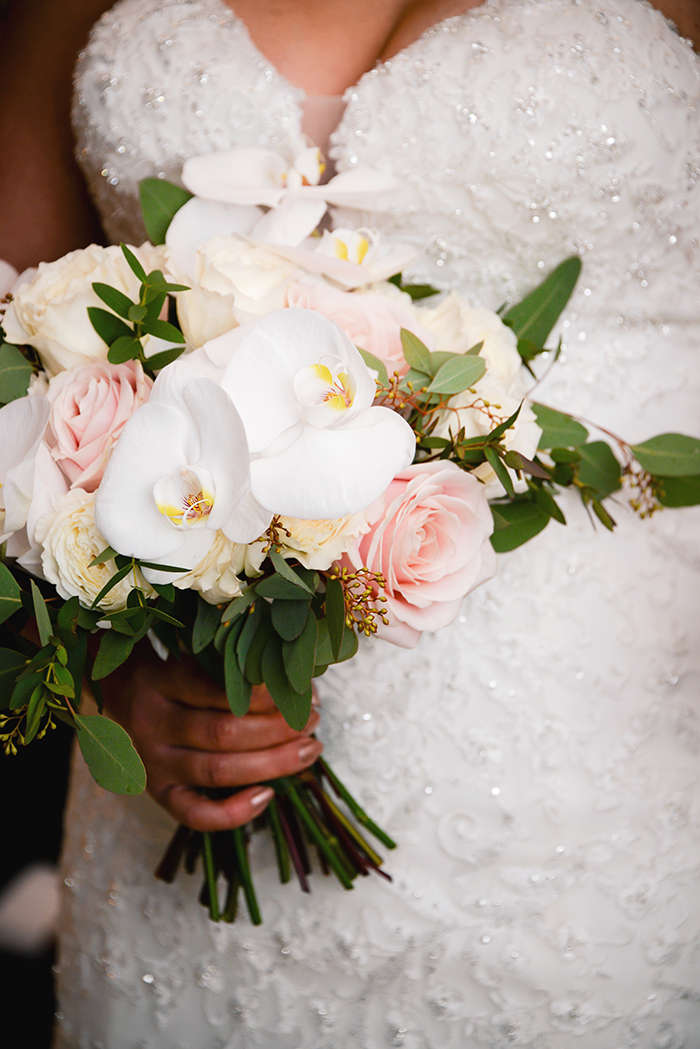 Our theme was glamorous, but classy and elegant. Neutral warm tones and soft pinks, florals, candles.
I had lots of DIY details, and I shared them all on my YouTube Channel 'Ash – Mama Reid'. I would upload a 'Wedding Wednesday' video in the lead up to the wedding.
For my wedding cake, I made a dummy cake and filmed a how-to tutorial. It cost me buttons and looked like it cost £1000.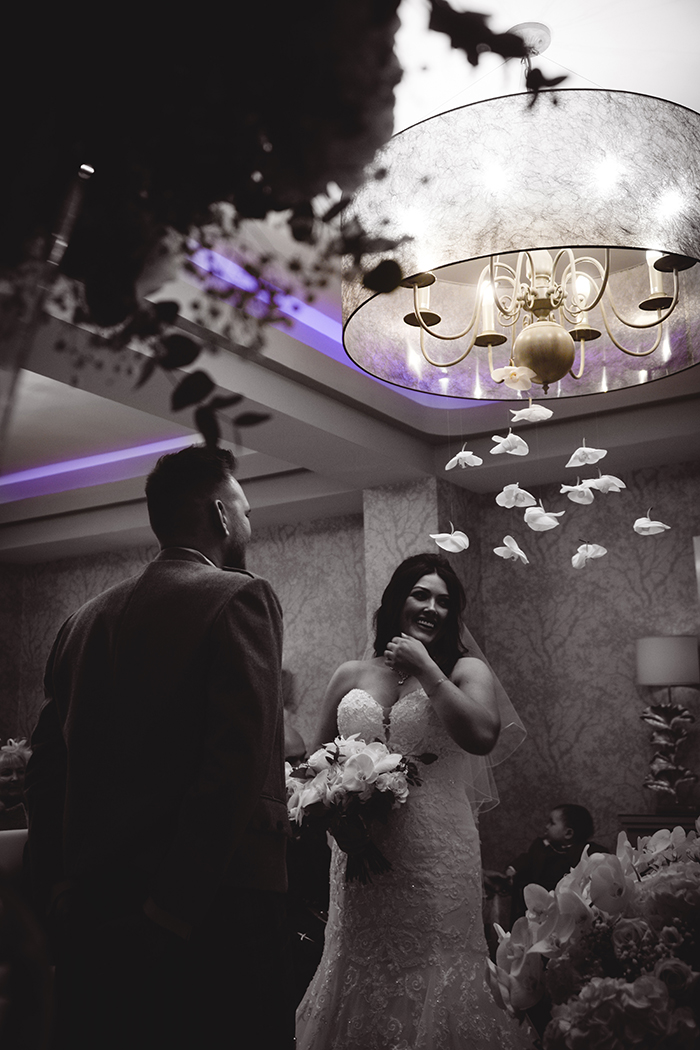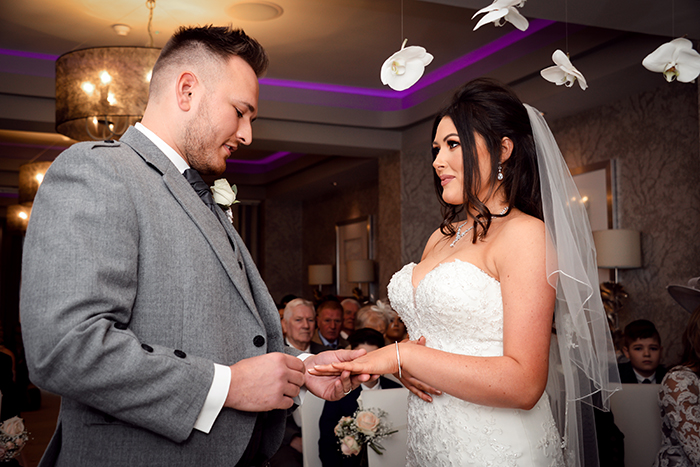 For my wedding dress, I always thought I'd go for sleeves and a fitted silhouette with a fishtail and lace. Turns out I ended up choosing sleeveless!
I went for a Sophia Tolli dress from Bibbidi Bobbidi Boo Bridal. It was lace, fitted with a corset and completely encrusted in beads.
I wore a veil and jewellery from Crystal and Pearl Bridal and my shoes were from Jimmy Choo.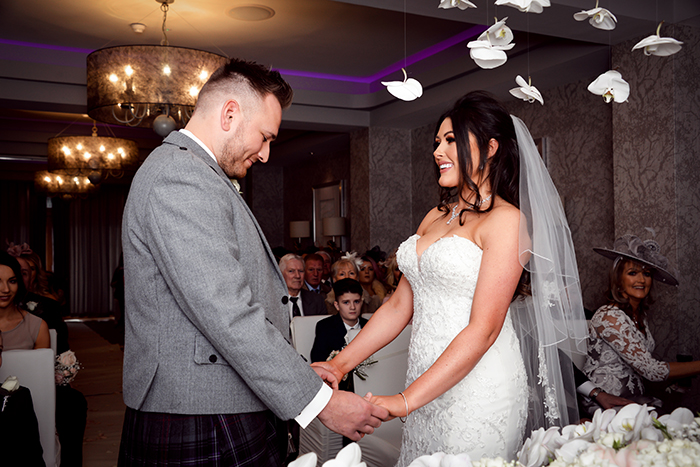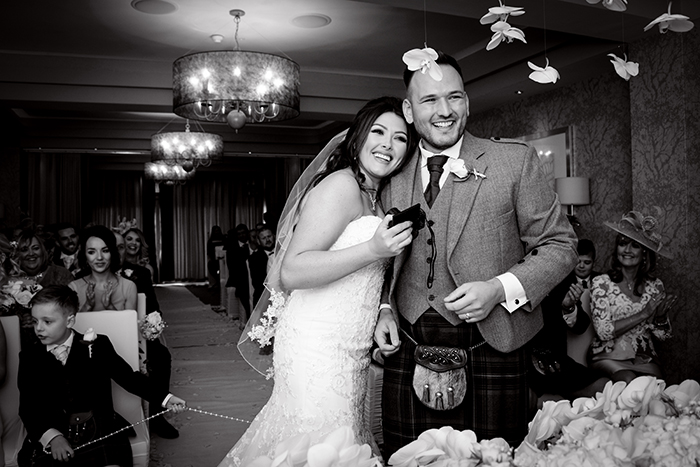 For my bridesmaids, I had my brother's fiancée, Lauren, my two friends, Melis and Eilidh, and my beautiful daughter, Ella, was a flowergirl and a delightful one at that.
The bridesmaid dresses were soft and flowing in a light cappuccino colour, gathered together in the side with a beautiful diamante motif.
Truth be told, I'm so super close to my mum that she really should have been one too, but fulfilled her role as mother of the bride exceptionally well.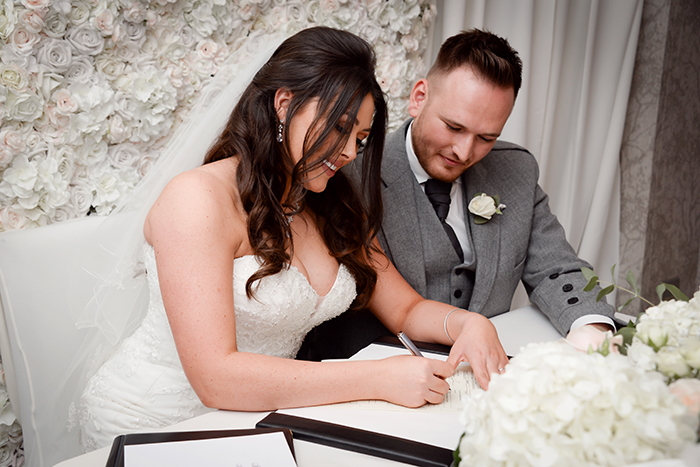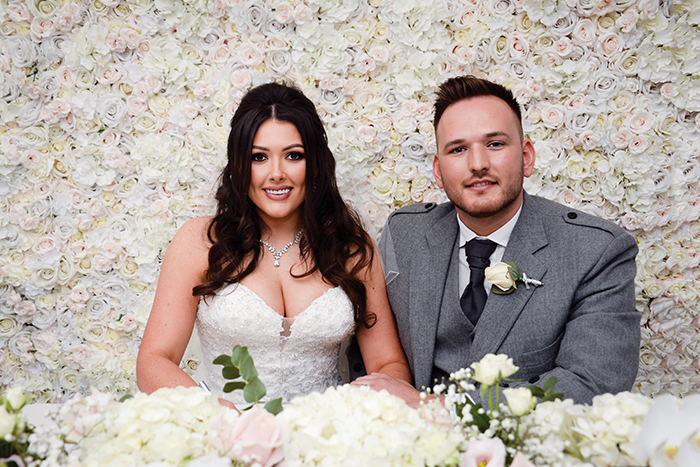 We decided to stay at our venue the night before the wedding and have a family meal with a few drinks – it was wonderful.
In the morning, I felt sick with nerves as it had literally snowed overnight and I wondered if people would make it, but it had zero effect on the day, other than positively from the photo perspective as they turned out gorgeous.
Walking down the aisle was emotional as seeing my dad emotional makes me emotional! I had a string quartet play the traditional Canon in D as I walked down, it was beautiful
We had a humanist ceremony and got to tell our story. I wrote my own vows and I felt it really meant something as I got to say exactly what I wanted and also have a little laugh too!
We had 80 day guests and served champagne and canapés while the string quartet played for a further two hours after the ceremony.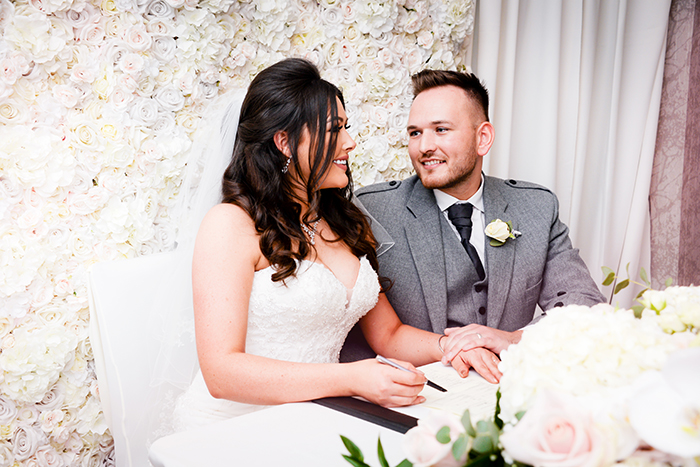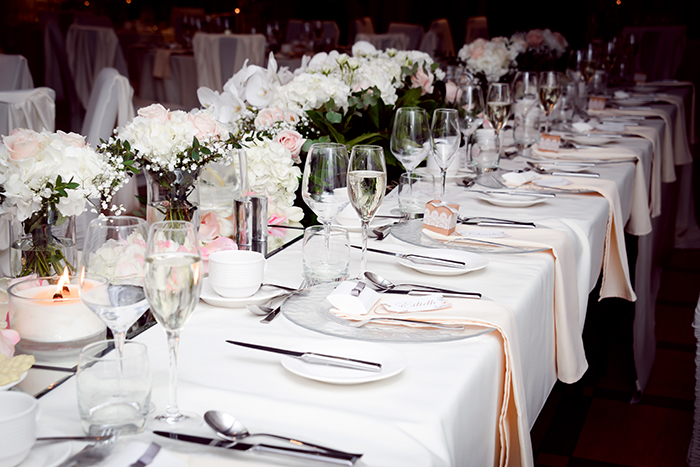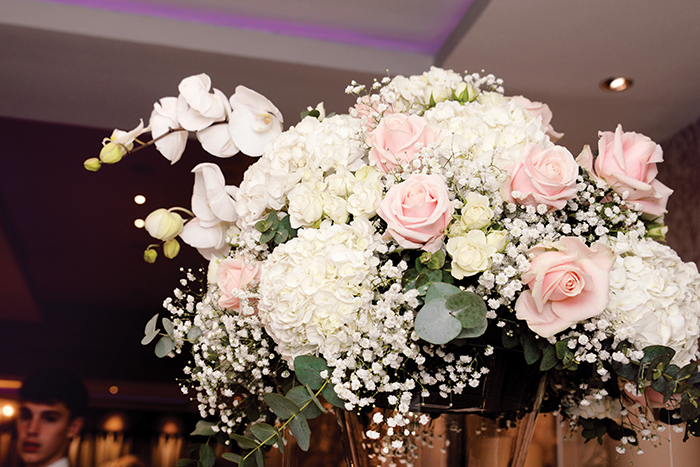 For our first dance, we had our band do a mash up to Paolo Nutini Candy and Oasis Talk Tonight, which are both 'our songs'.
With an additional 40 evening guests, our band The Kilts played a whole variety of music – it was excellent.
My dad even made his reappearance on the drum kit with the band and played a song he had been practising as a surprise.
Our friends are still talking about how it was probably the best night out they've had, so I think that speaks volumes.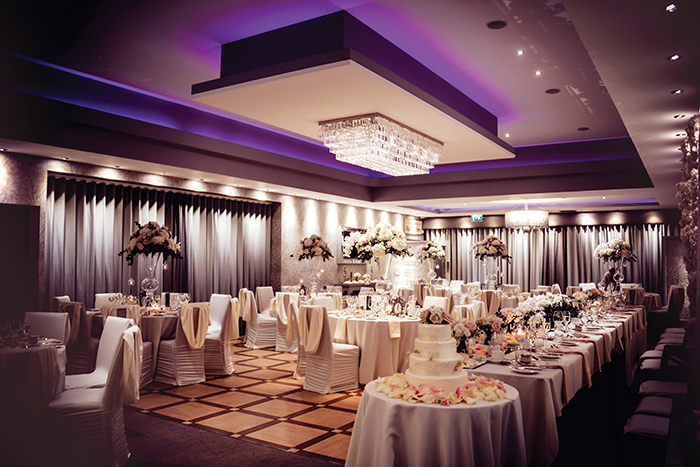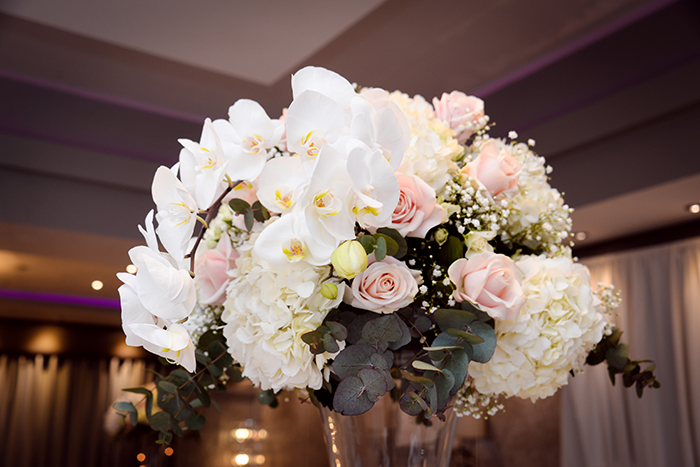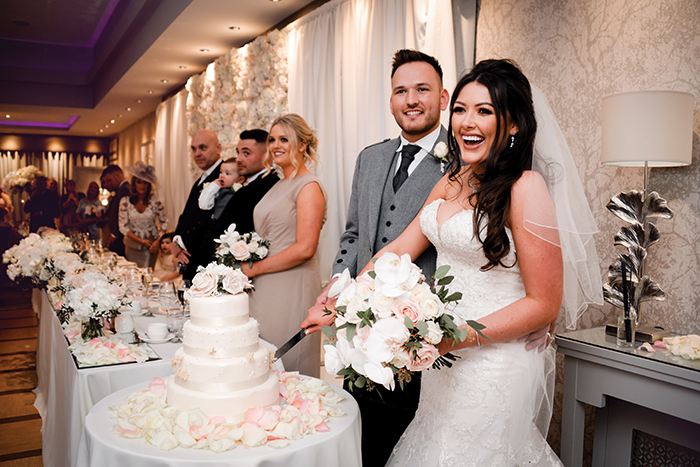 Seeing my kids, Fraser and I becoming a family was a highlight of the day. Nothing has really changed since we got married, but I just love saying Fraser is my husband.
After the wedding, Fraser, Ella, Charlie and I went on a familymoon to Murcia in Spain with my brother, sister in law, their kids and my mum and dad.
It is so cliché to say, but your wedding day honestly passes in an instant. Enjoy every second. Don't try to please everyone else – do what's right for you and your future Mr.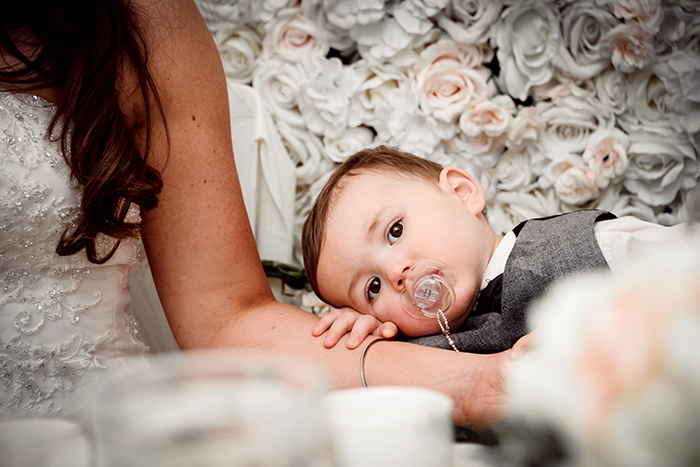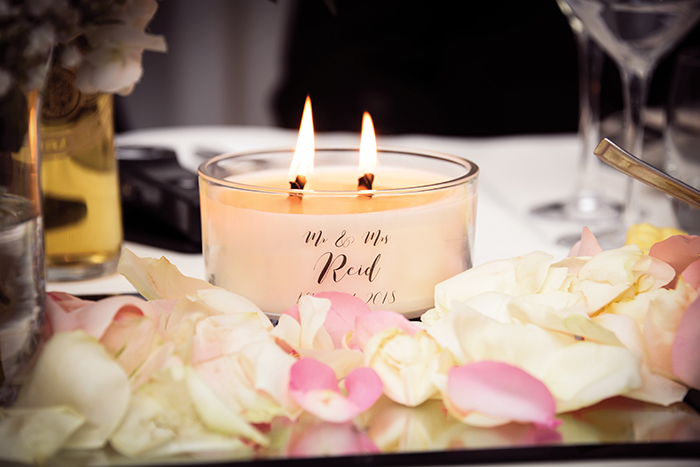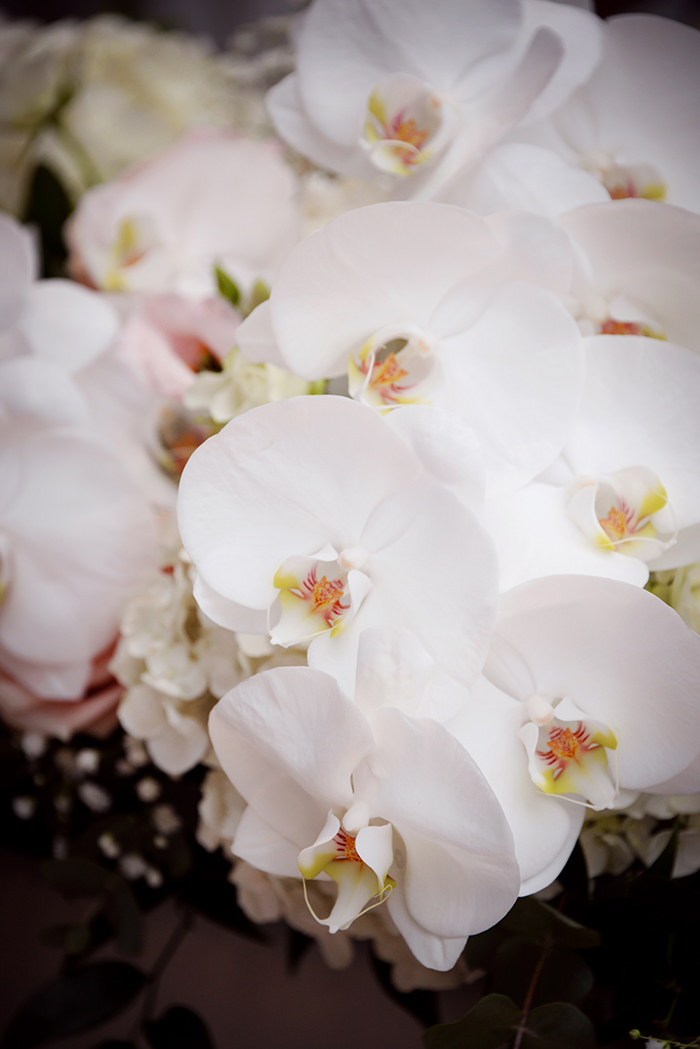 Venue: Ingliston Country Club | Photographer: SM|Photography | Videographer: DoodleBug Media 
Flowers + decor: Supernova Wedding Design and Flowers
Bride and bridesmaid dresses: Bibbidi Bobbidi Boo Bridal | Bride's shoes: Jimmy Choo
Bride's veil + jewellery: Crystal & Pearl Bridal
Groom and groomsmen outfits: Slaters Menswear | Hair: Louise Hughes Hair
Make-up: Jade McPike
Candle melt favours: Candelle & Co | Band: The Kilts 
Celebrant: Melanie Leckie