Scottish-Chinese wedding day with three ceremonies at Fingask Castle, Perthshire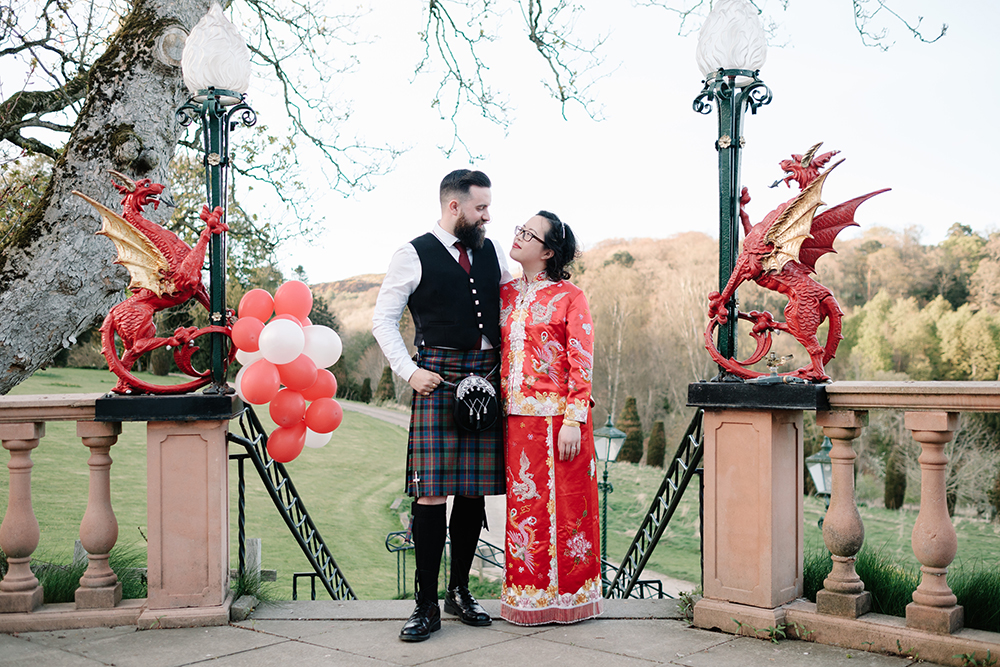 I don't think I've ever read about a wedding that had three ceremonies before, but the more I learned about Becky and Andrew's Fingask Castle wedding day, the more I love the idea!
The couple wanted to merge and celebrate both their cultures, so they opted for a Chinese-Scottish theme, which included a tea ceremony and the tradition of the bride wearing a red dress. Becky looks amazing!
Find out more about the couple's big day from the bride, and see the stunning photographs by Chris Henderson…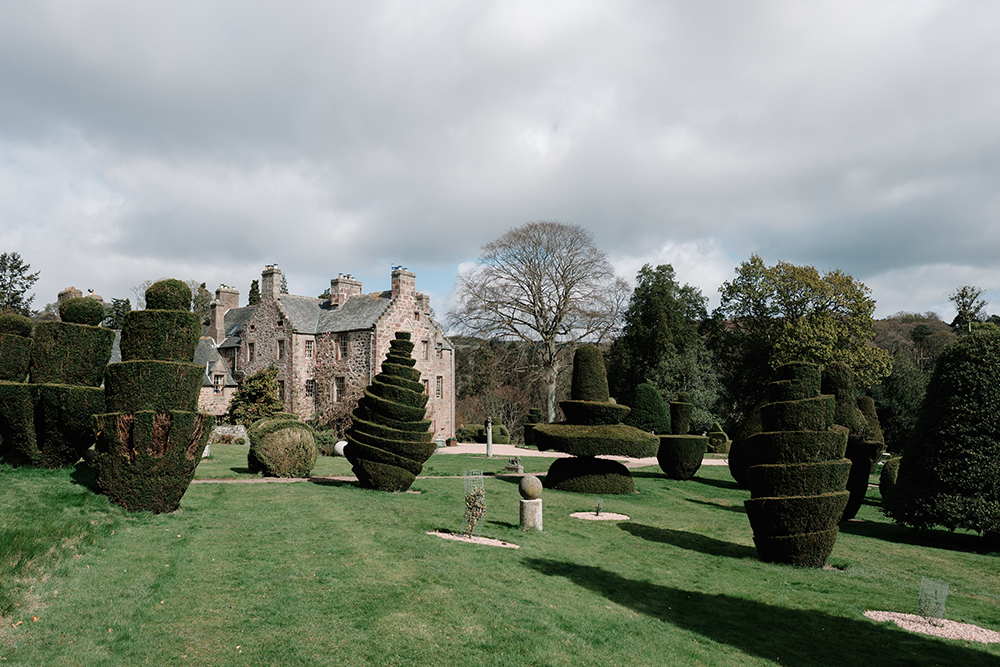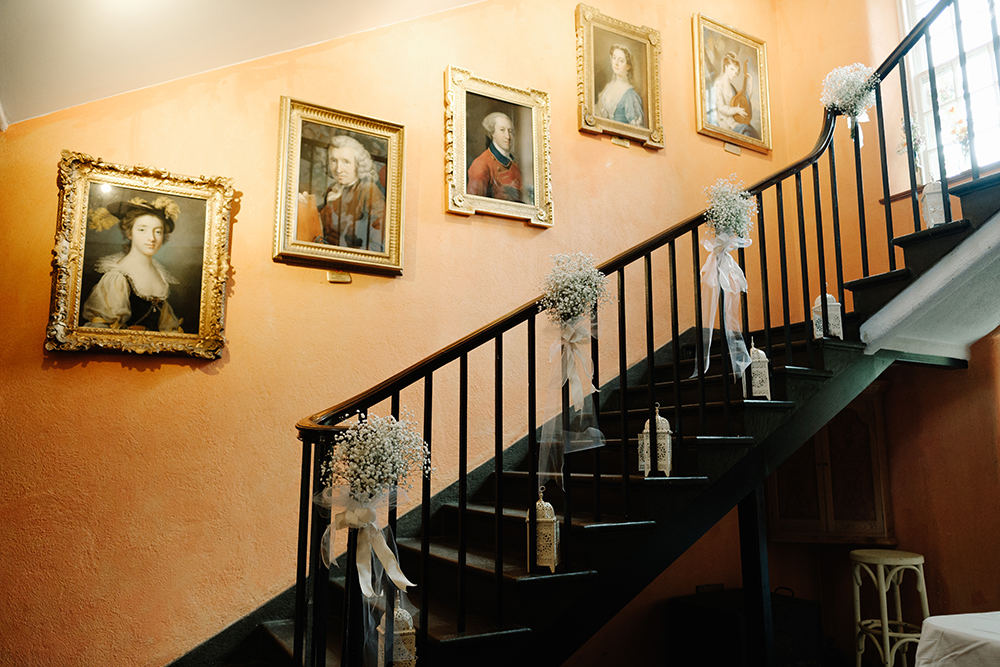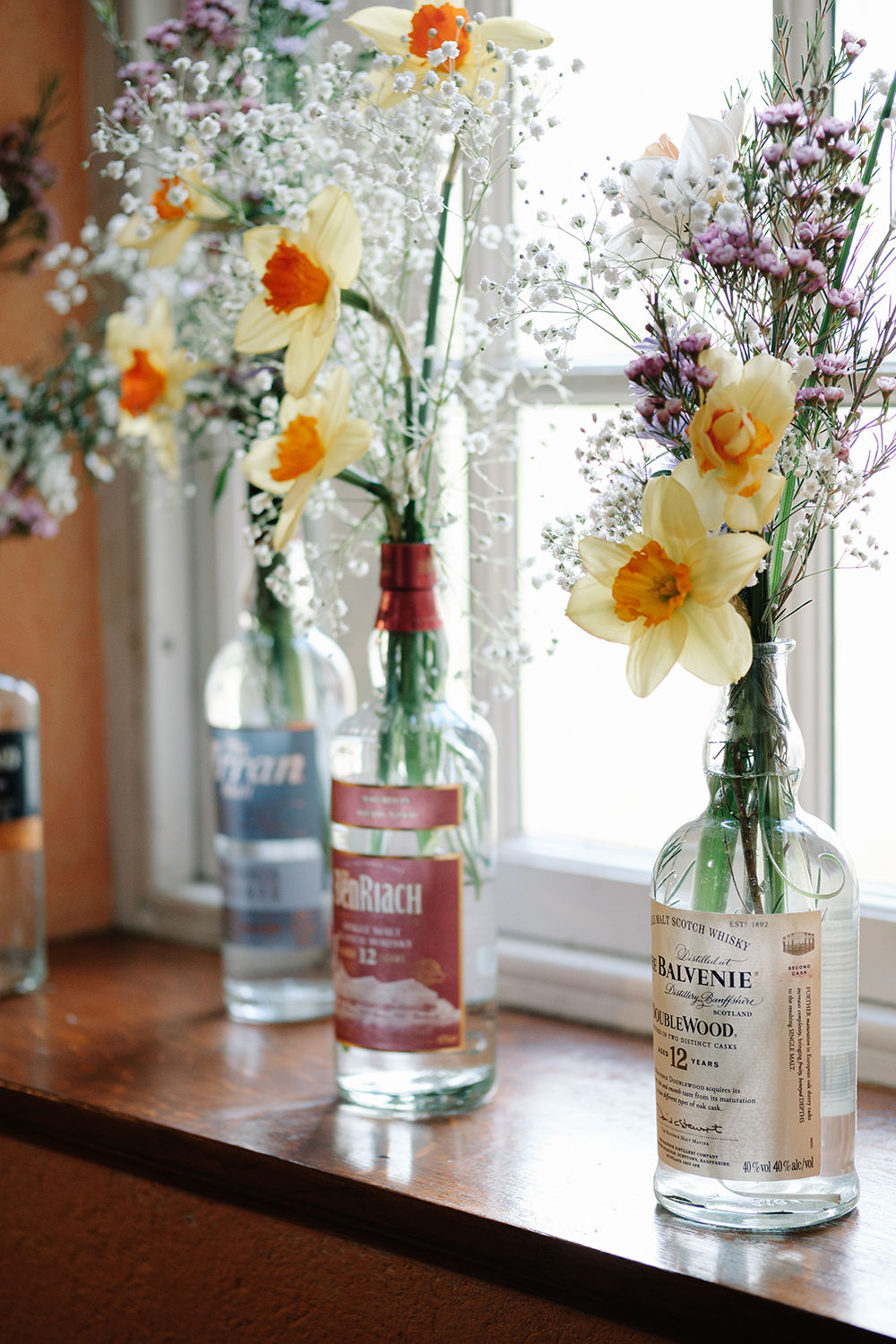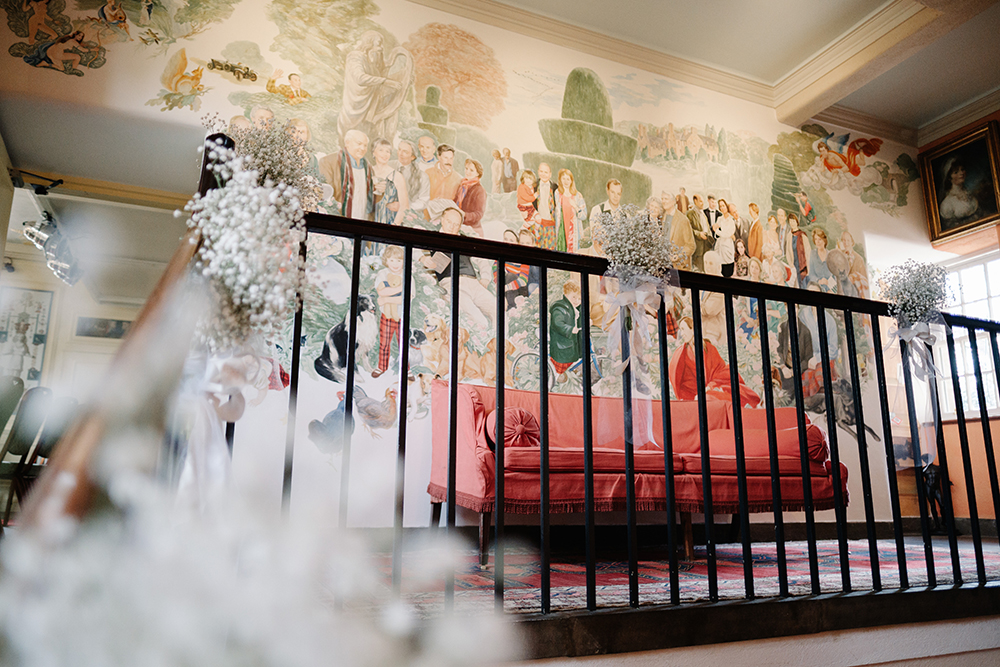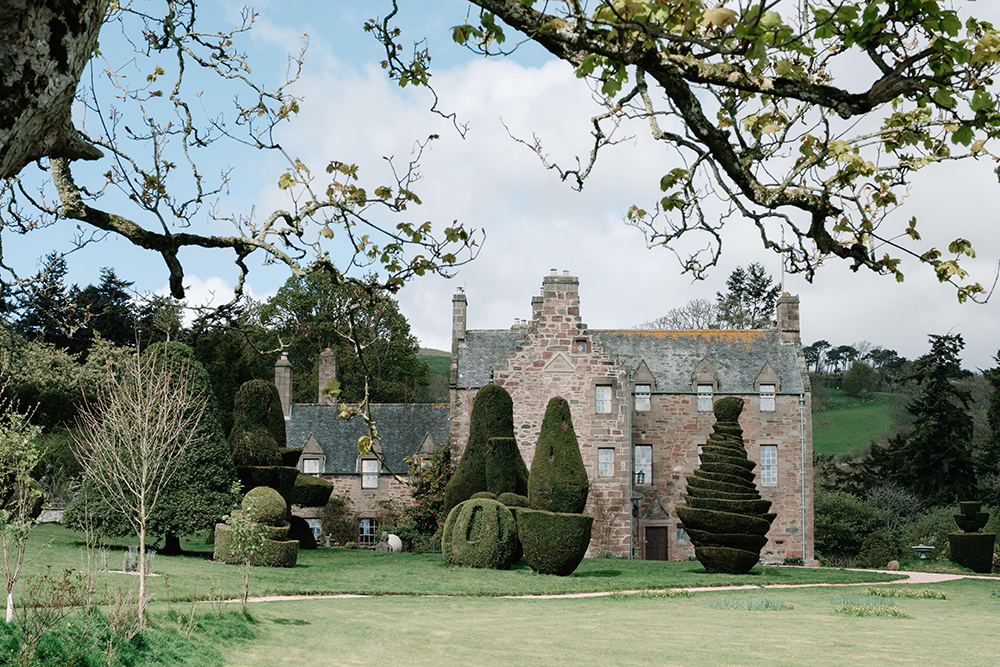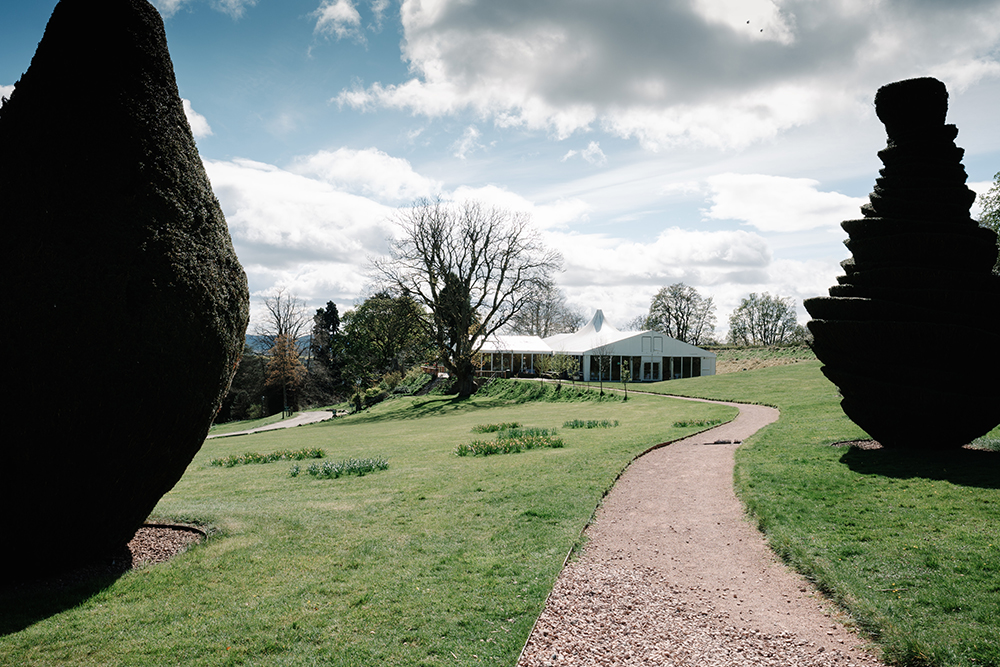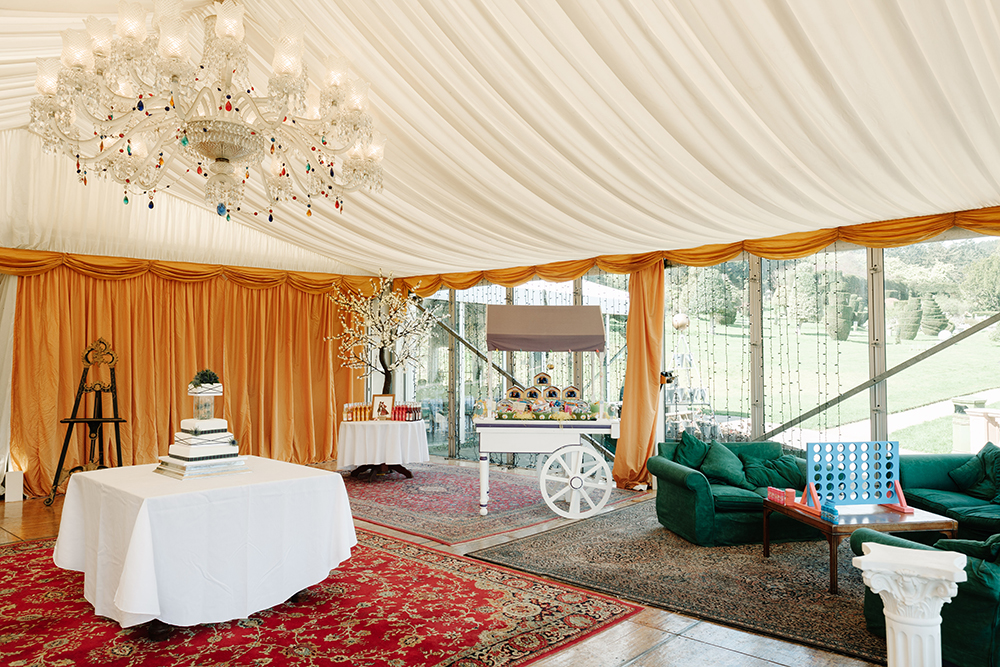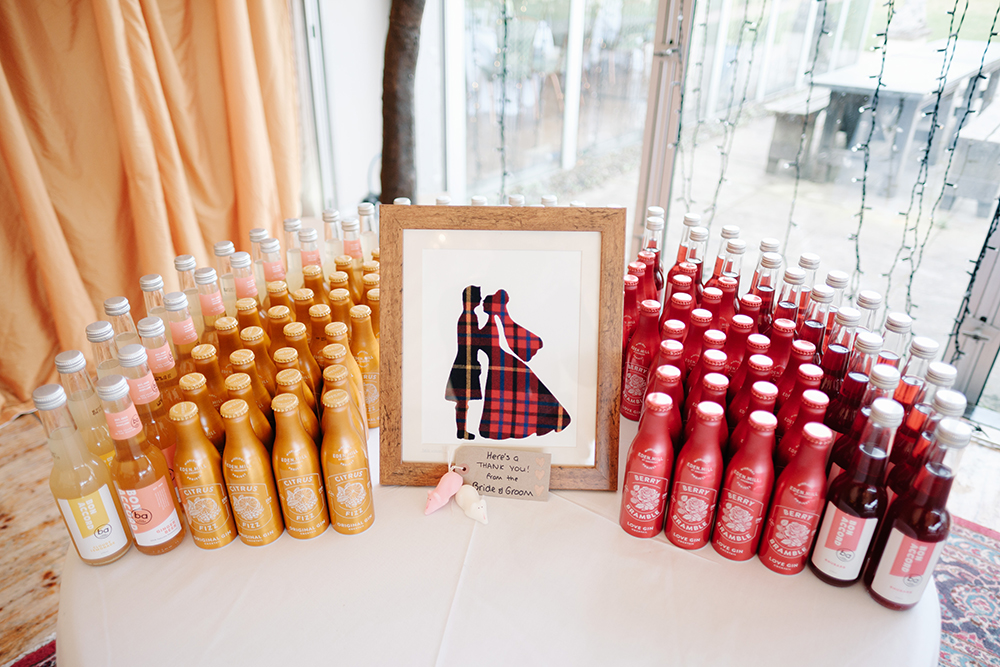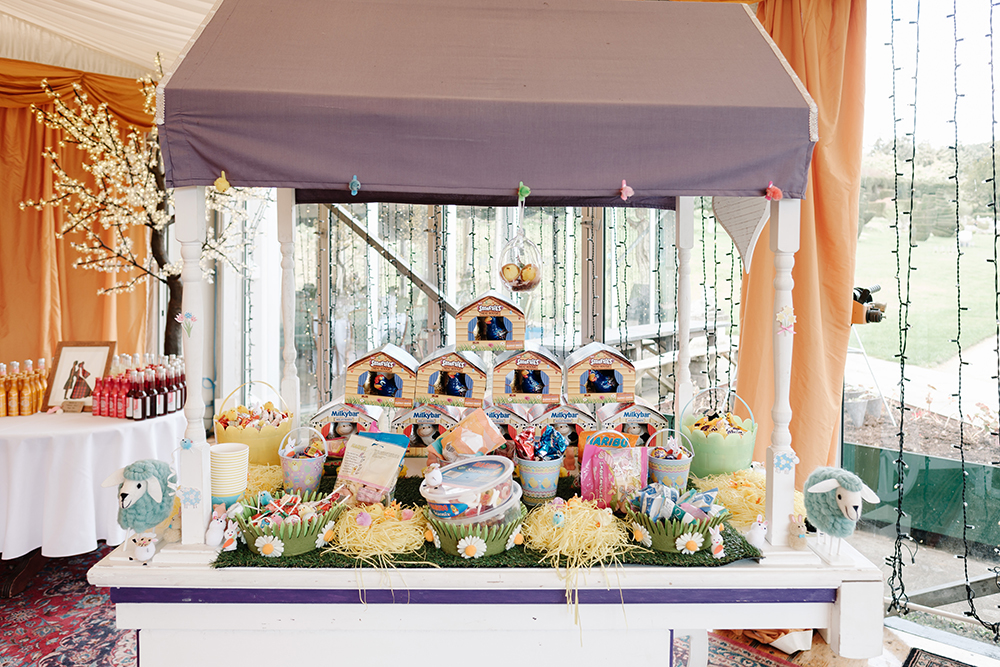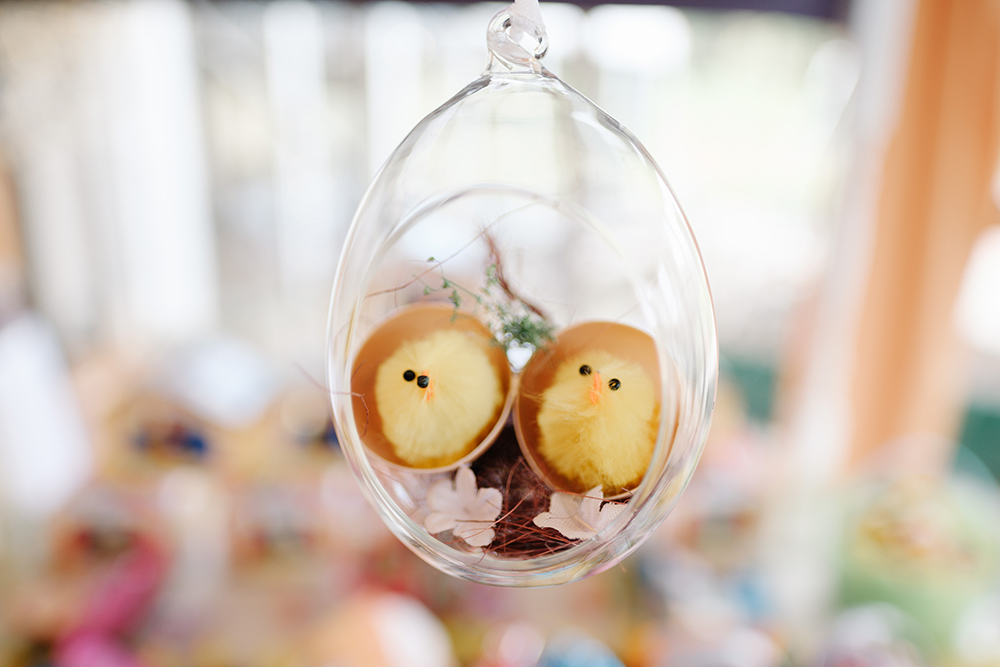 "Andrew was in the same class as me at college in Dundee. I didn't know that he had feelings for me but we got on really well within our circle of friends. I decided to take the plunge and ask him out, and he said yes!
We visited Gdansk and Kaliningrad for our anniversary in 2015, and that's when Andrew proposed. I was shocked and asked if he was joking – he is the kind of person who would do that! – but he was serious. Noone else I know can say they got engaged in an enclave of Russia!
We're both so unorganised so we really had to buck up for the big day. We knew that we wanted to combine our cultures, but I had a lot of ideas that turned out to not be realistic. I was worried all the time that I hadn't done something but my best advice for couples is to just start with the biggest things first like your venue, catering and band, then work your way down the list.
The most important thing for us was to have all of our friends and family present at our wedding. We have people scattered all over in Glasgow, Edinburgh, Aberdeen, Dundee and Morayshire, so it made sense to have our wedding in Perthshire. We visited lots of locations in the area, but nothing jumped out at us. Then we came across Fingask Castle by chance. Within minutes, we both knew this would be the place for us.
Jan and Renton were so helpful and so easy to get along with which made our decision to book the venue even easier.
For me, it was the enchanting, magical feel of the castle and marquee that clinched the deal. For Andrew, it was the price of a pint in the bar!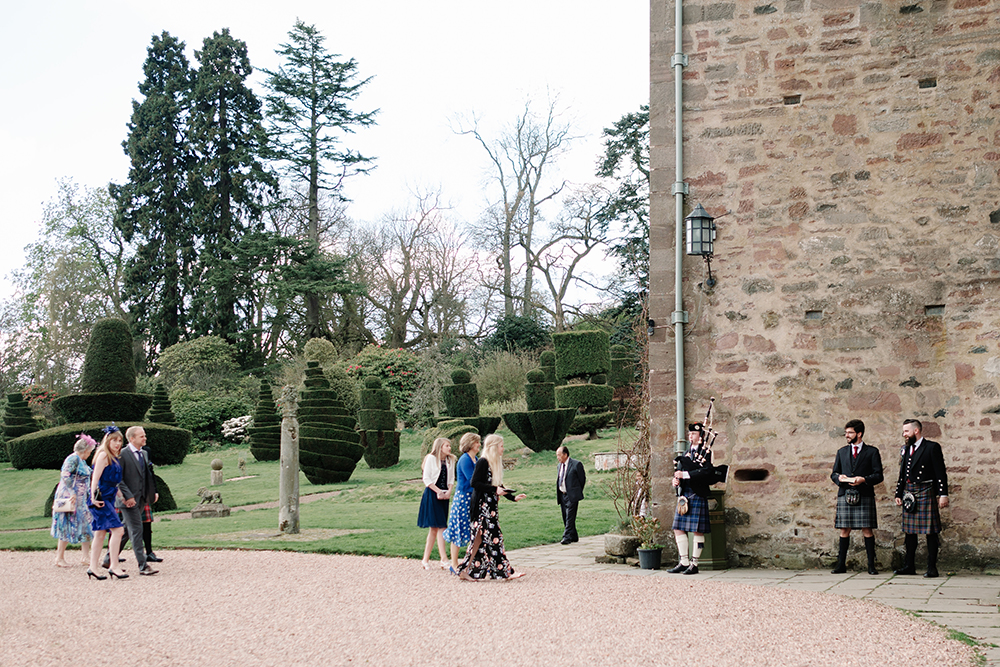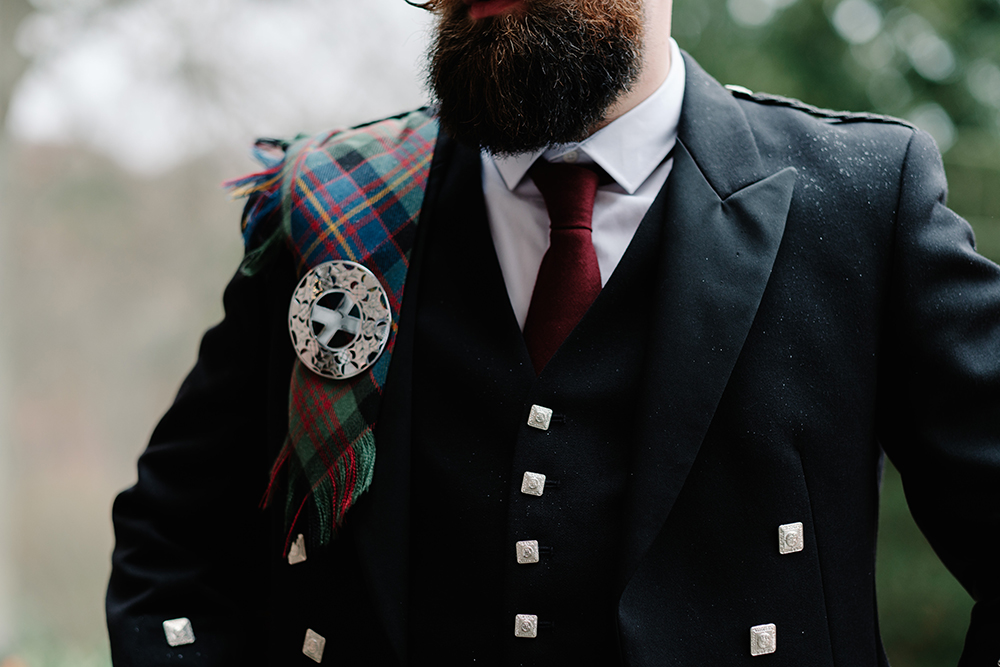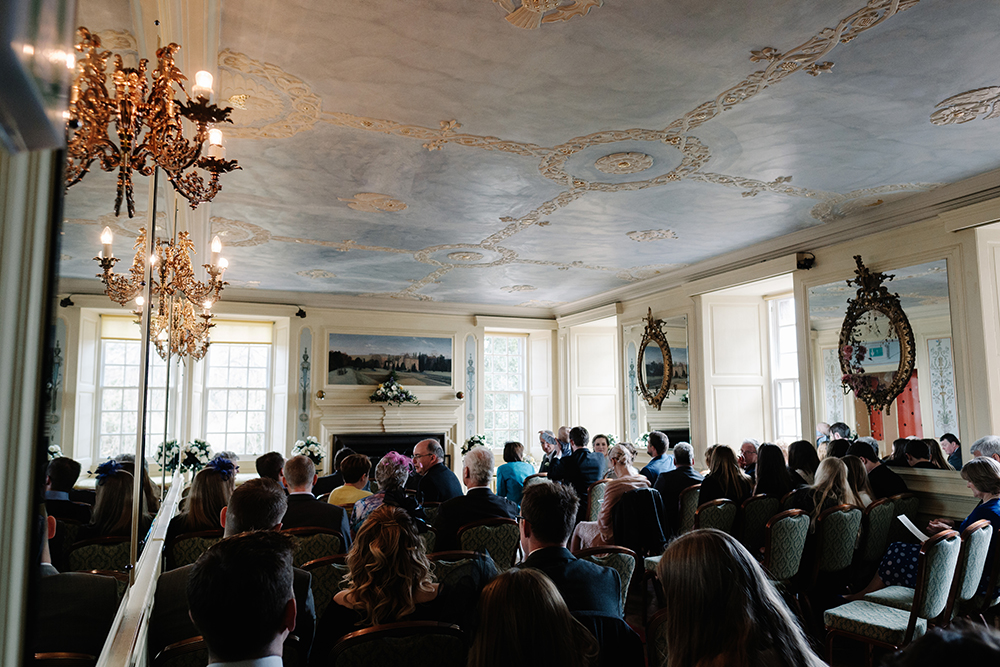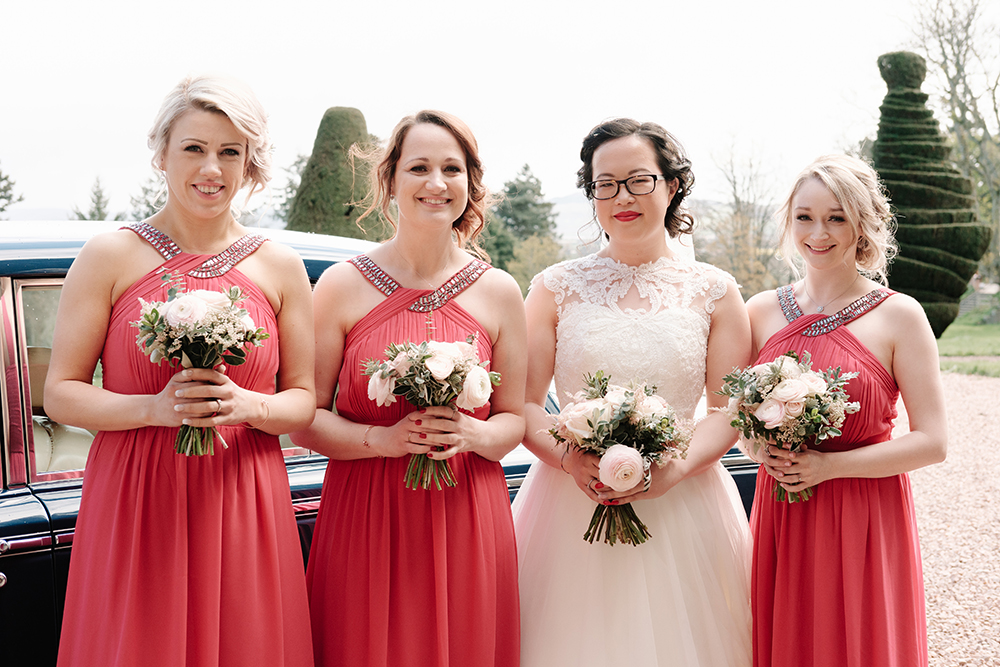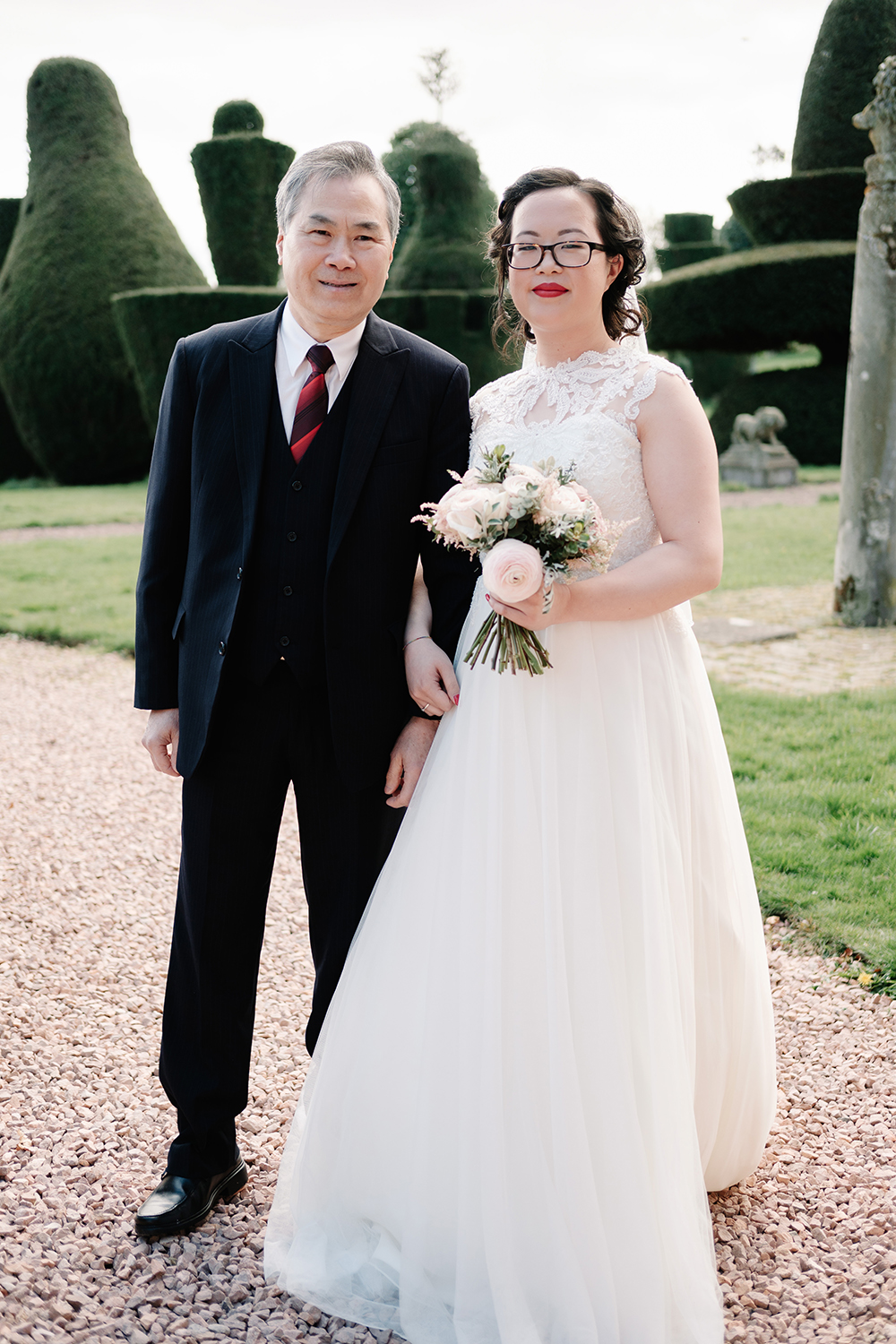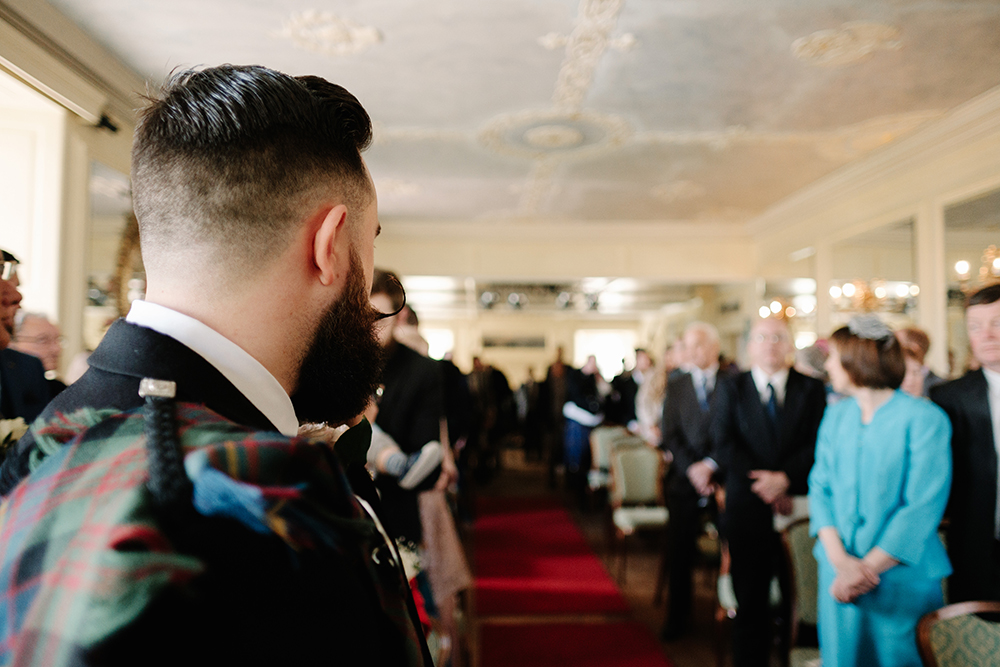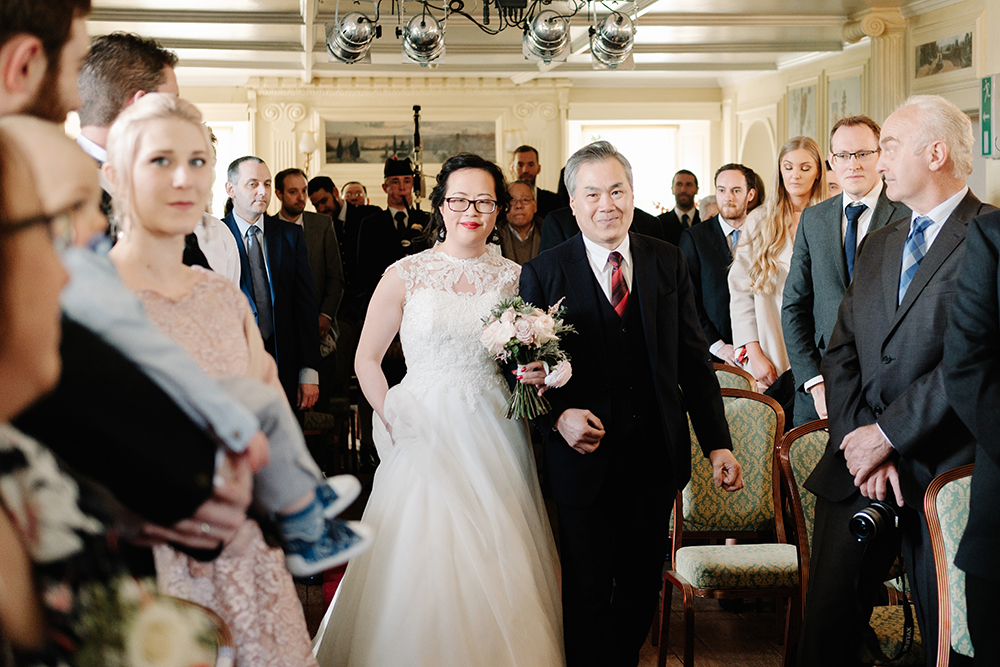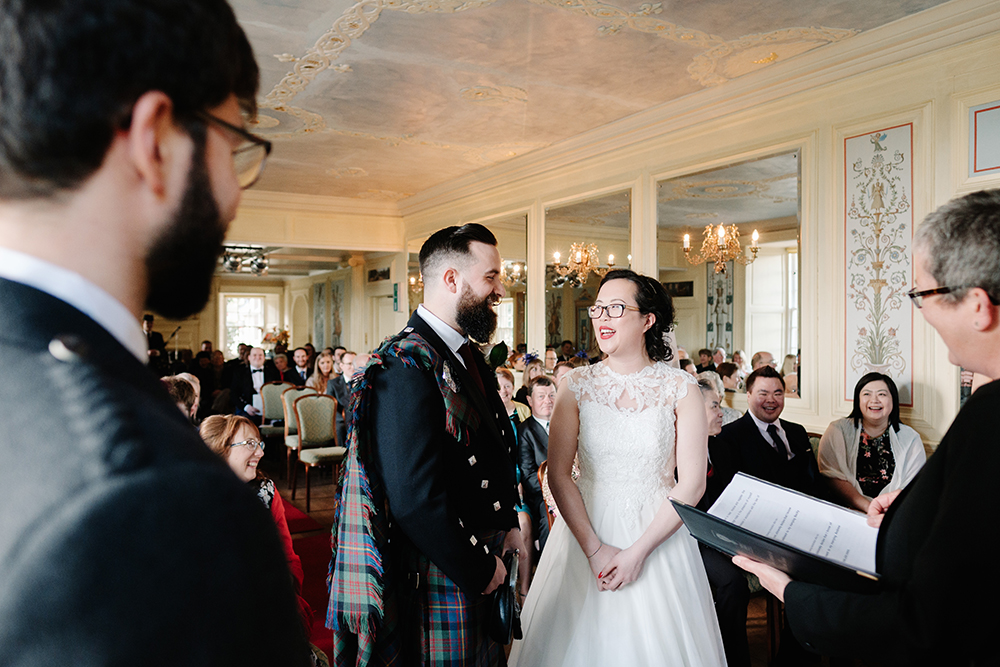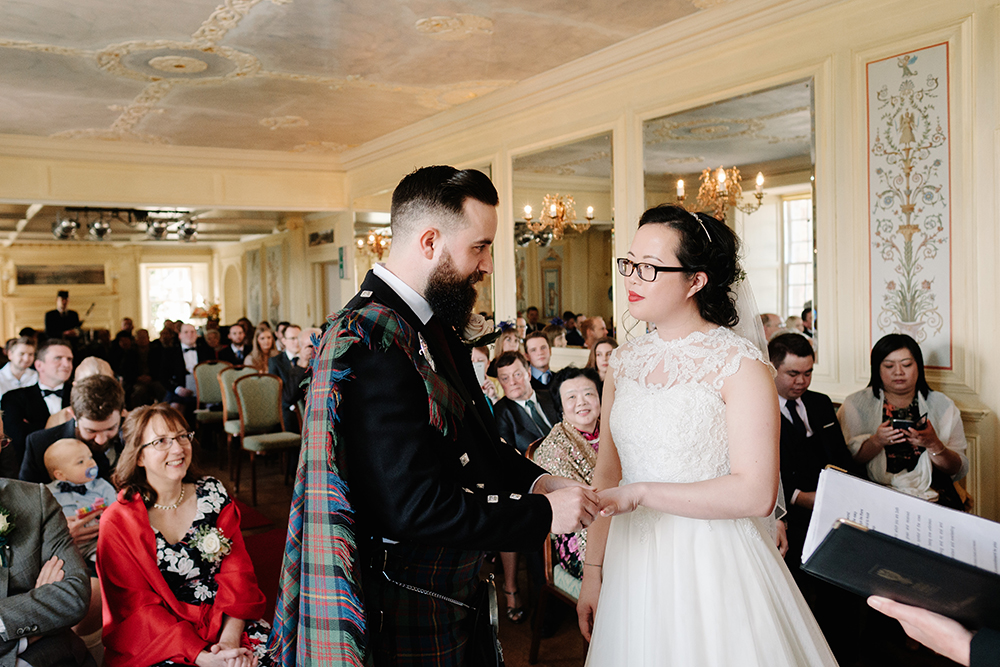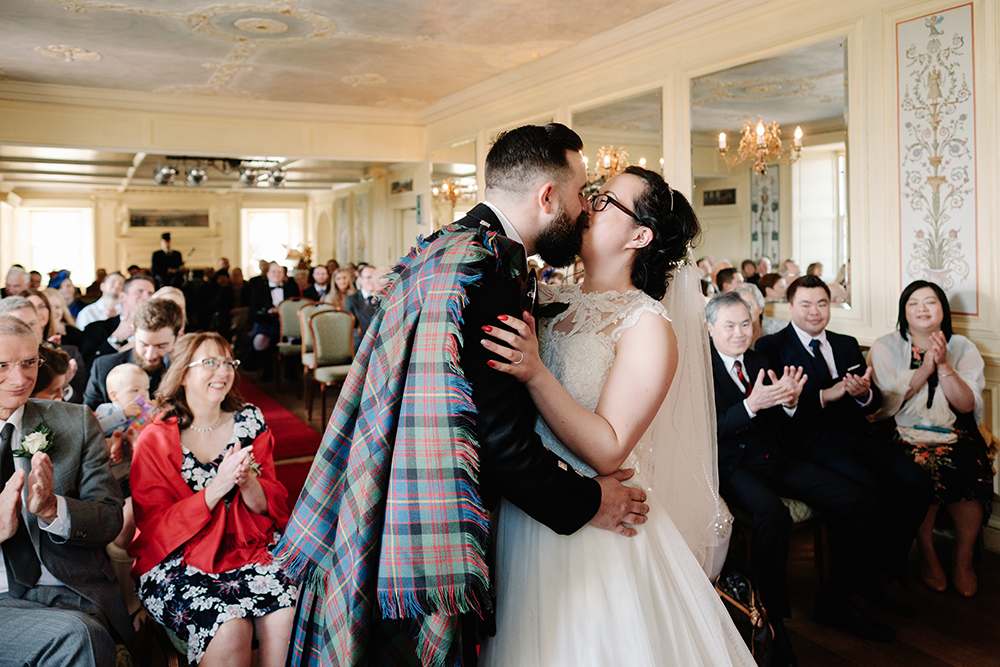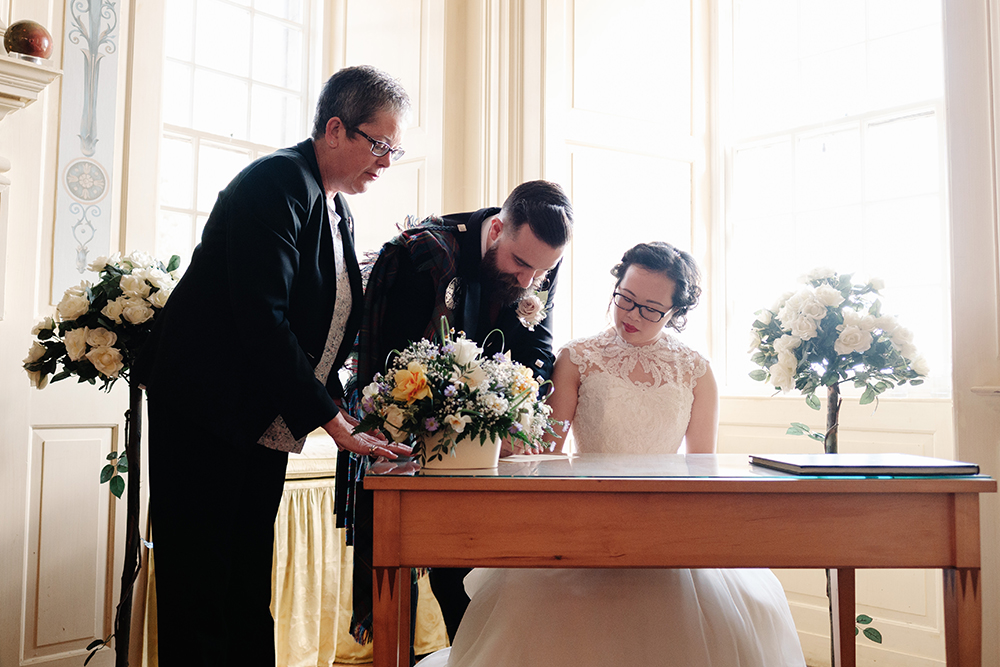 Our main colours were red, white and gold, which are Chinese celebratory colours and matched two of my dresses. One of the main details we wanted were the whisky bottles, to tie in with the Scottish culture, decorated with spring flowers and fairylights. I was in love with these.
We ordered cases of Bon Accord drinks (famous in the North East) and Eden Mill gin cocktails as our favours, which tied in nicely with the Scottish theme too.
There were Chinese dragons next to the guest book with Chinese sweets, and an Easter-themed sweetie cart with big Easter eggs for our little guests to enjoy.
For the meal, we decided on a buffet. That way, people can fill themselves up as much as they want before the proper drinking commences! Mairi Finlayson did a wonderful job with our food which was mostly gluten free. It was the first time Andrew's family members could just dig in without being worried that they'd get ill.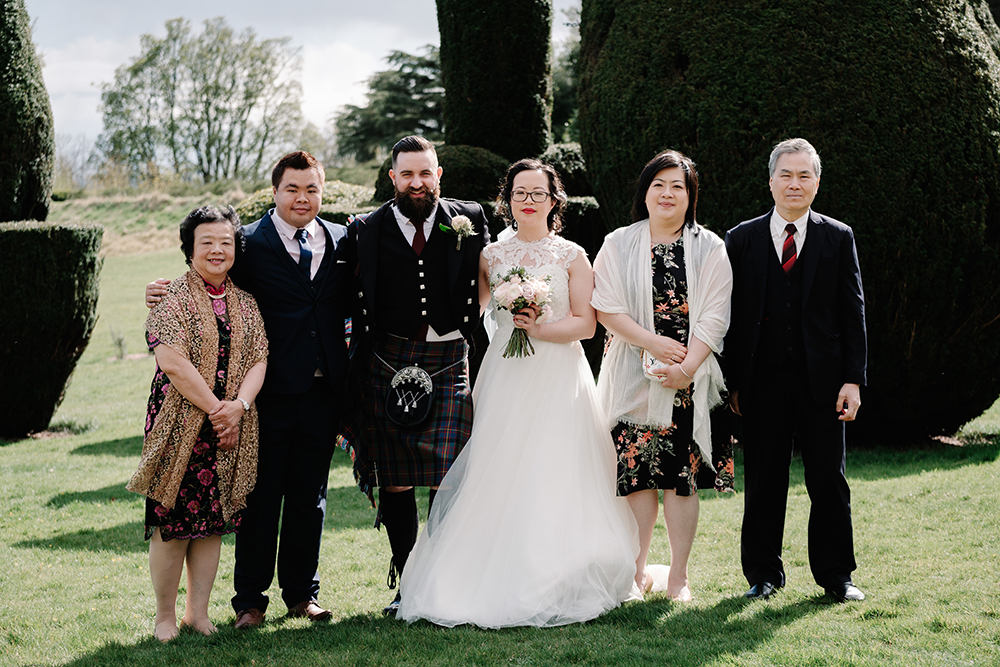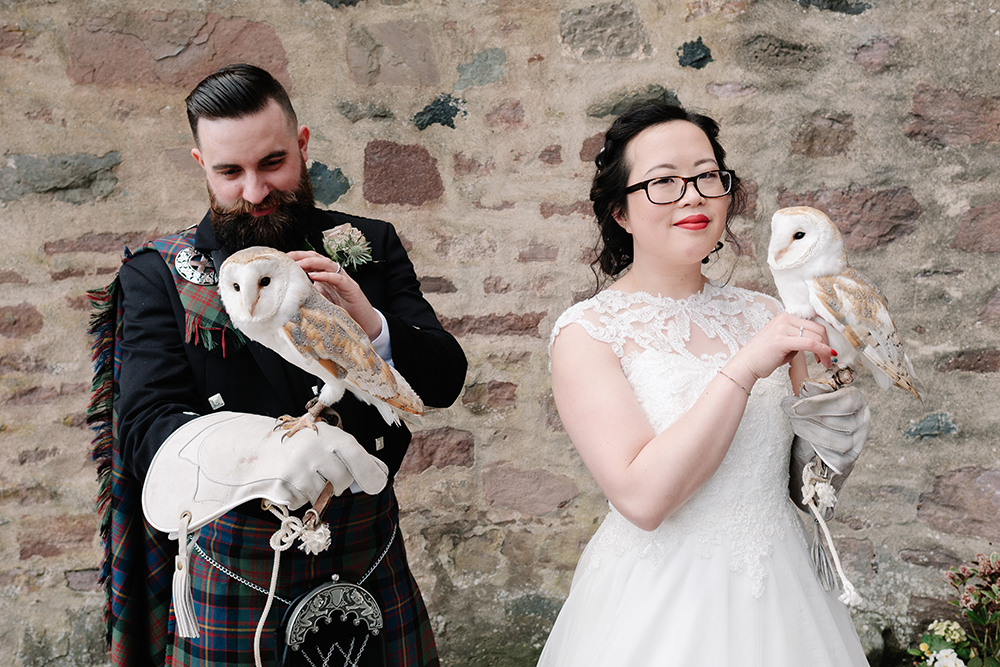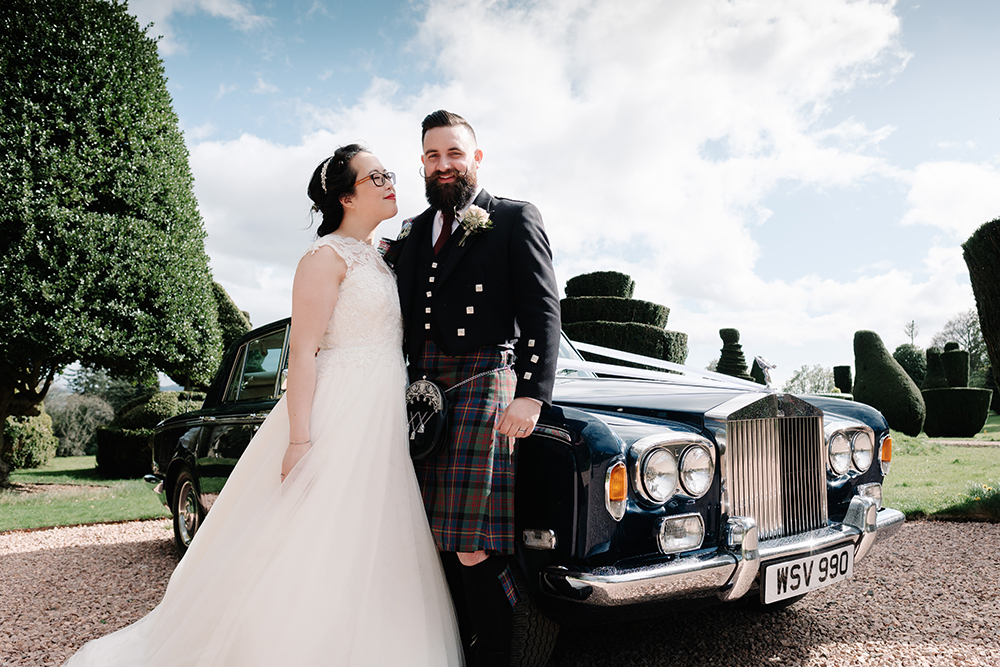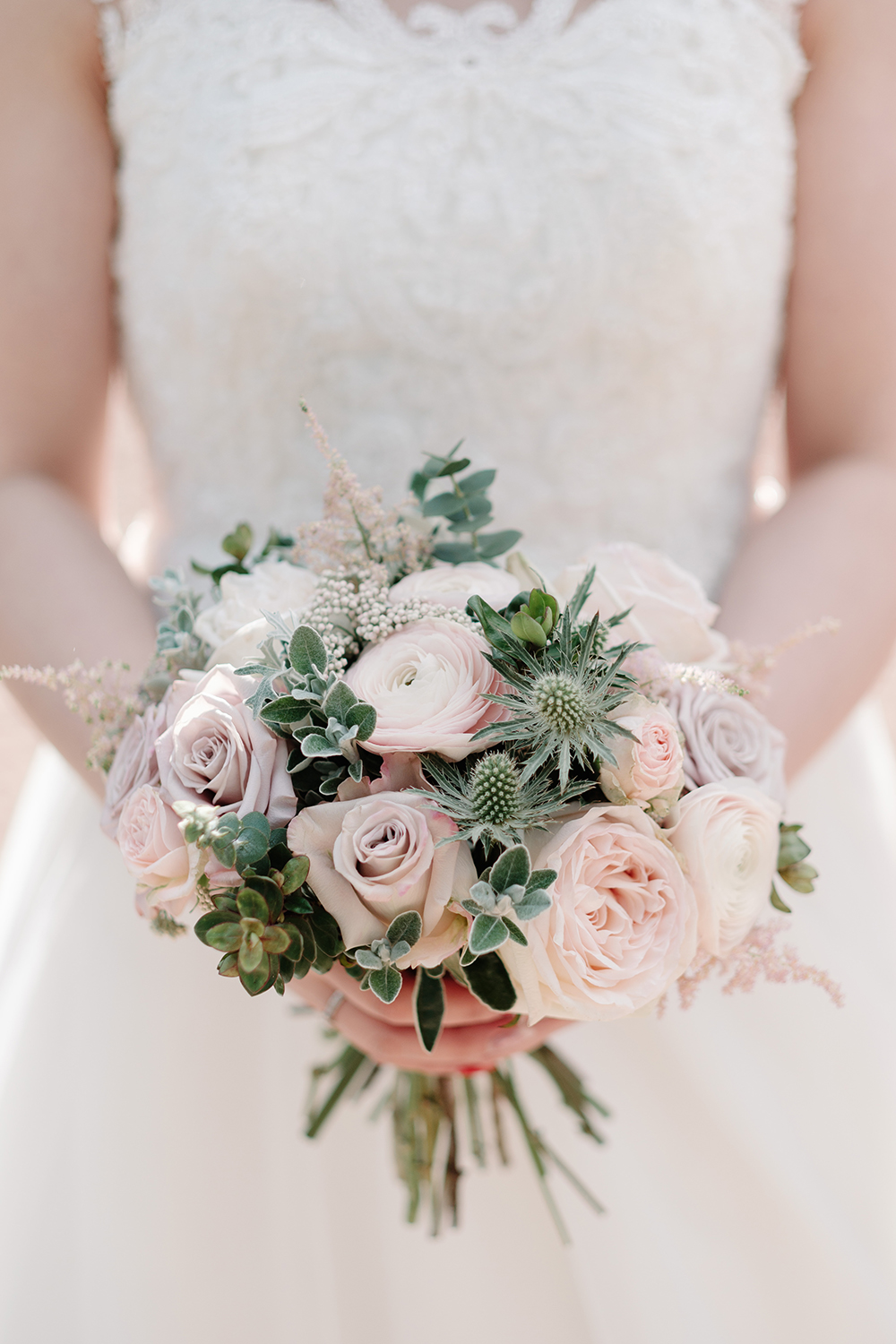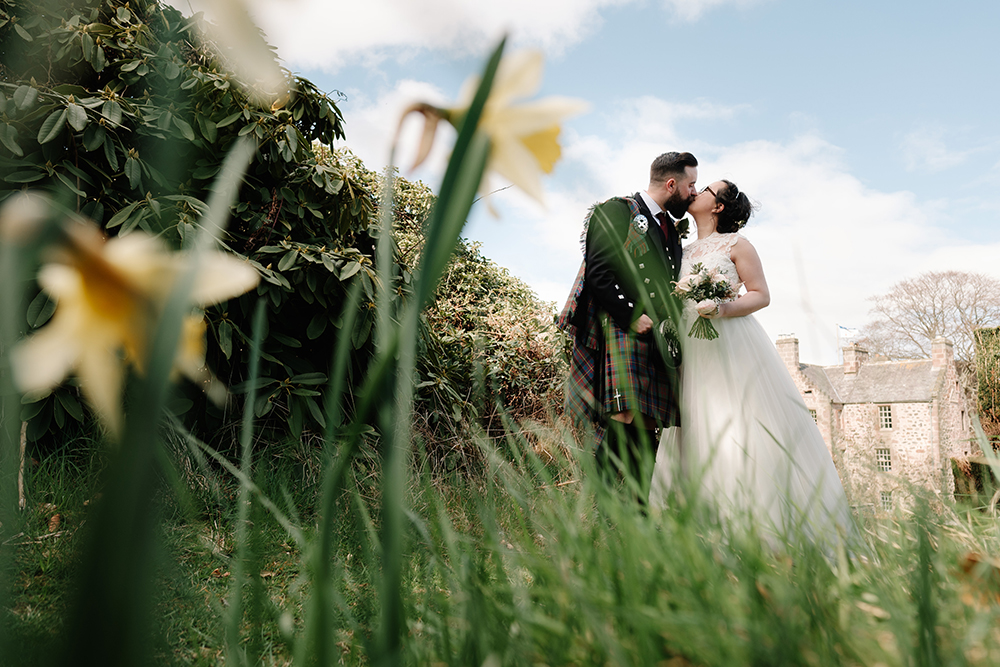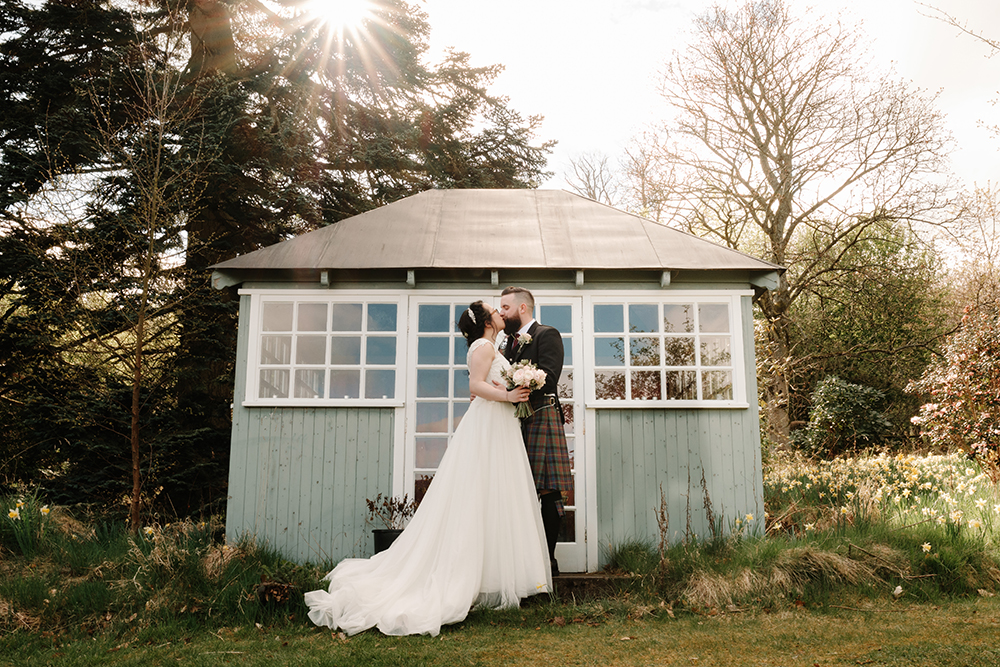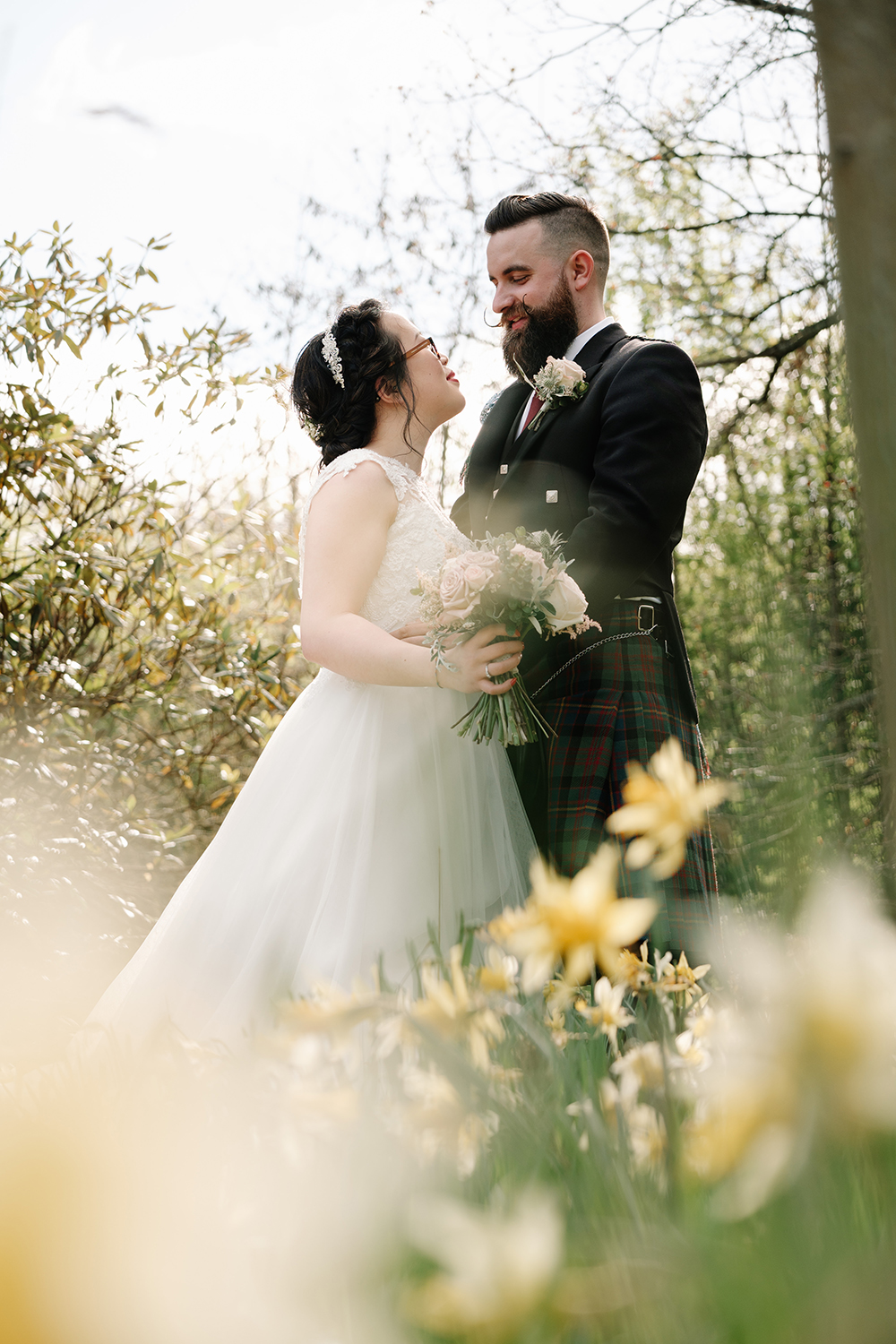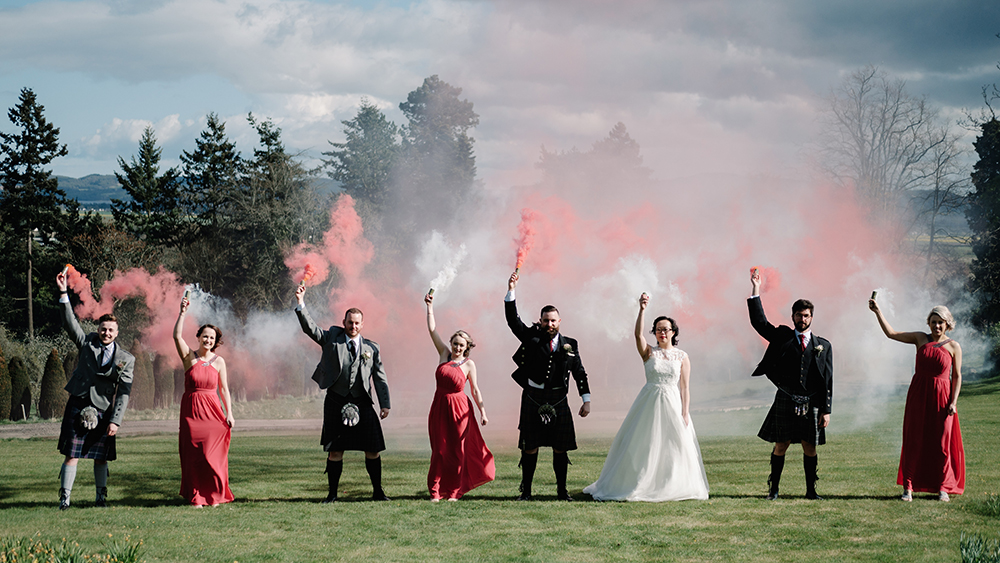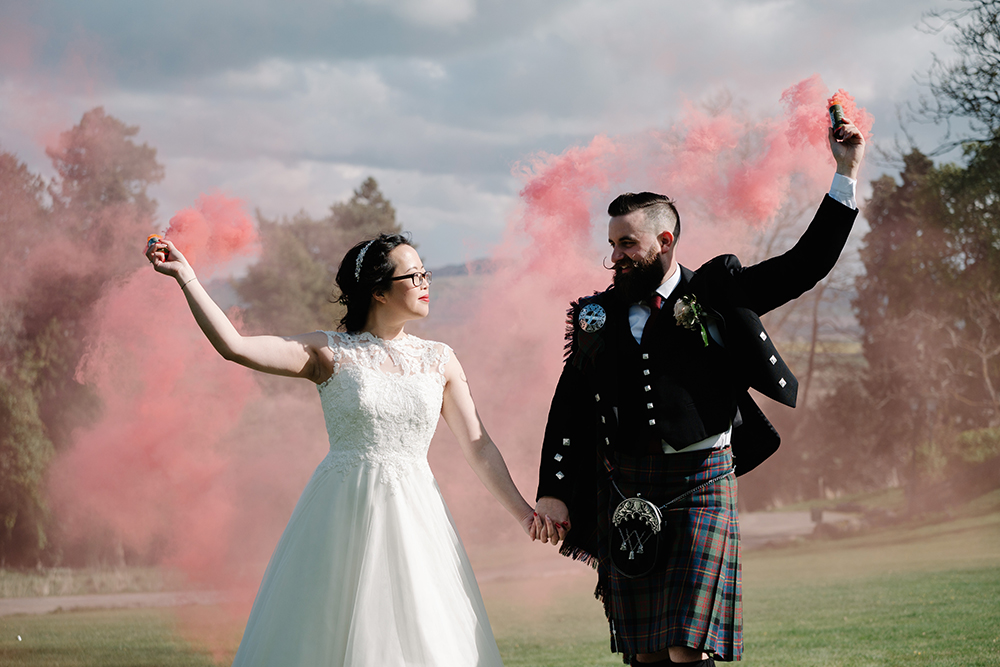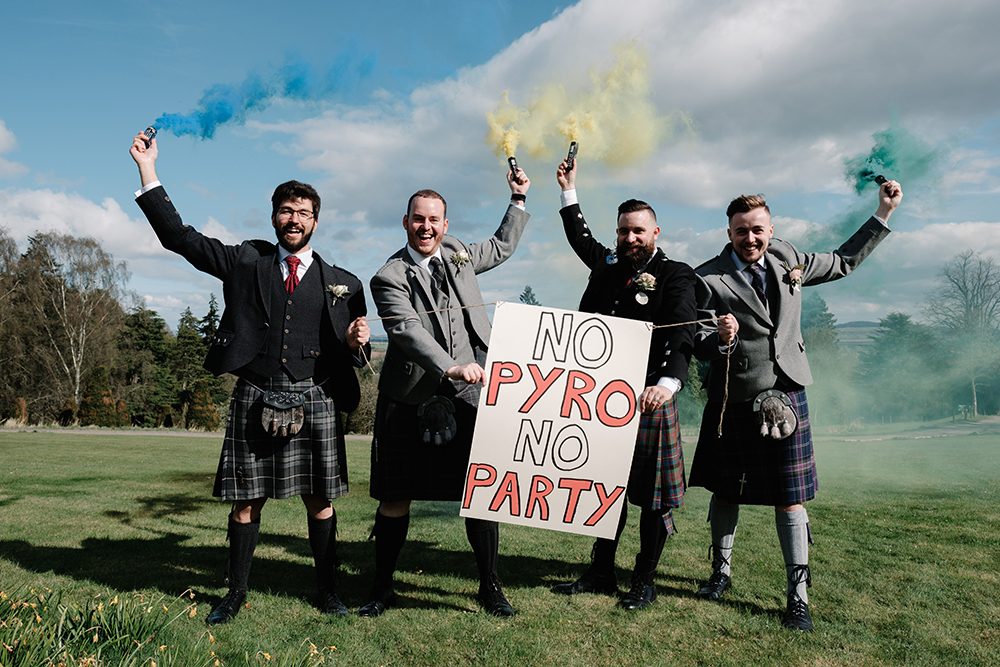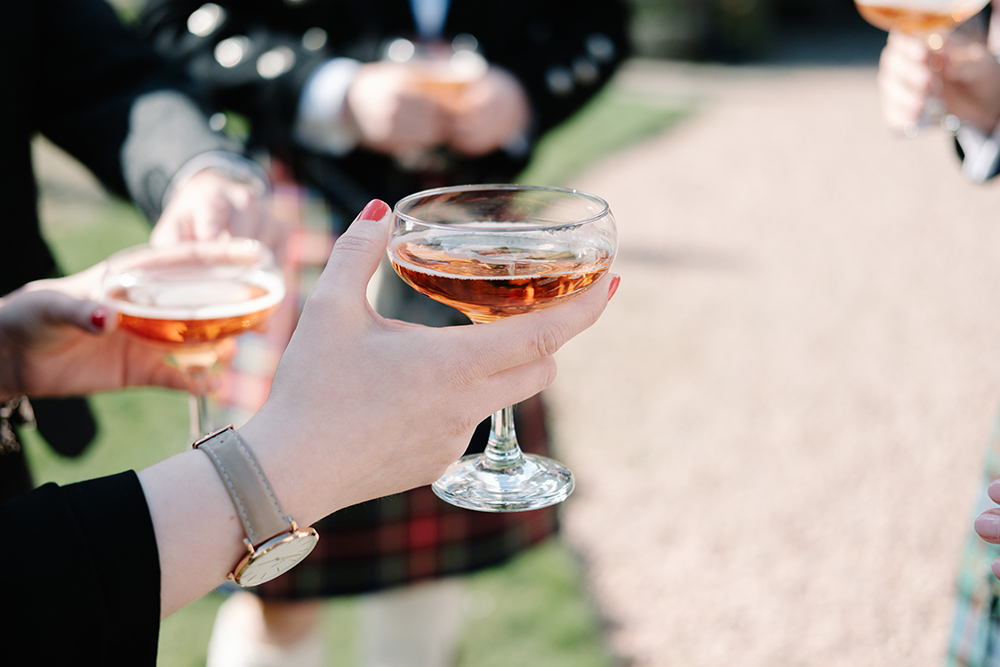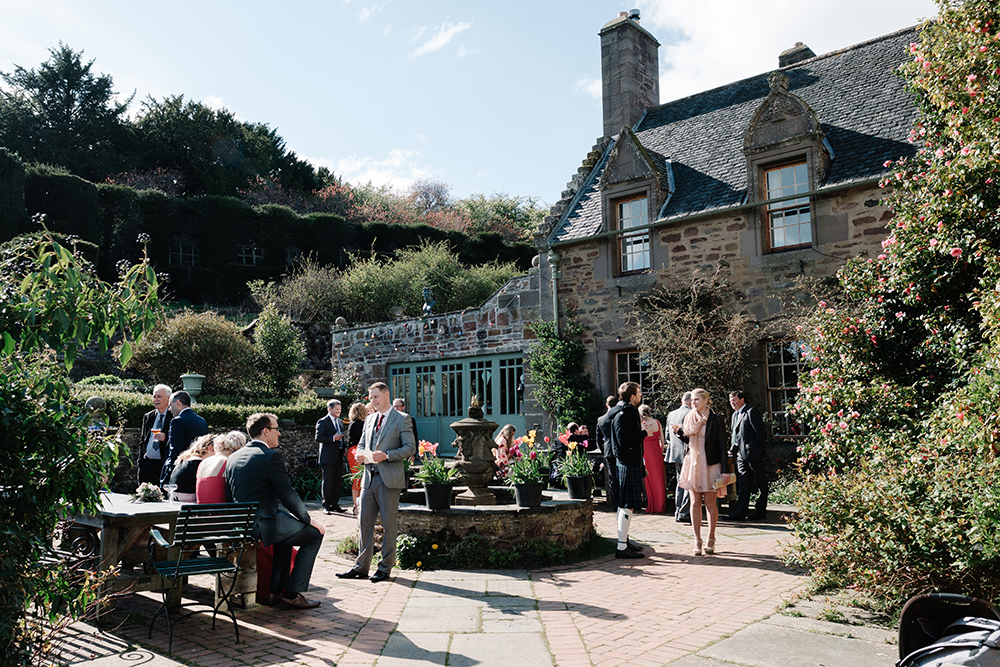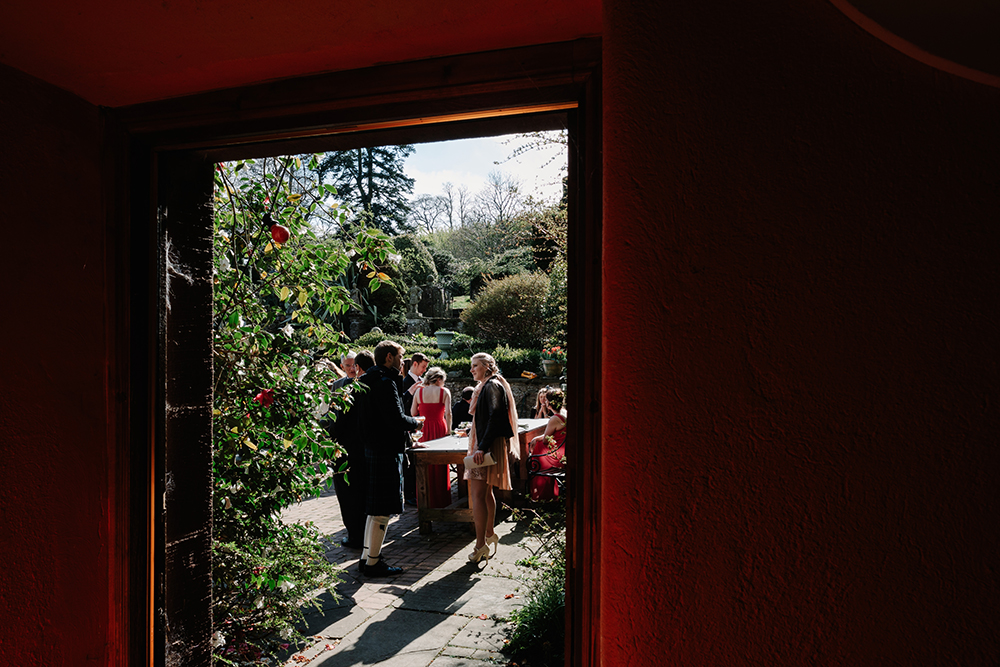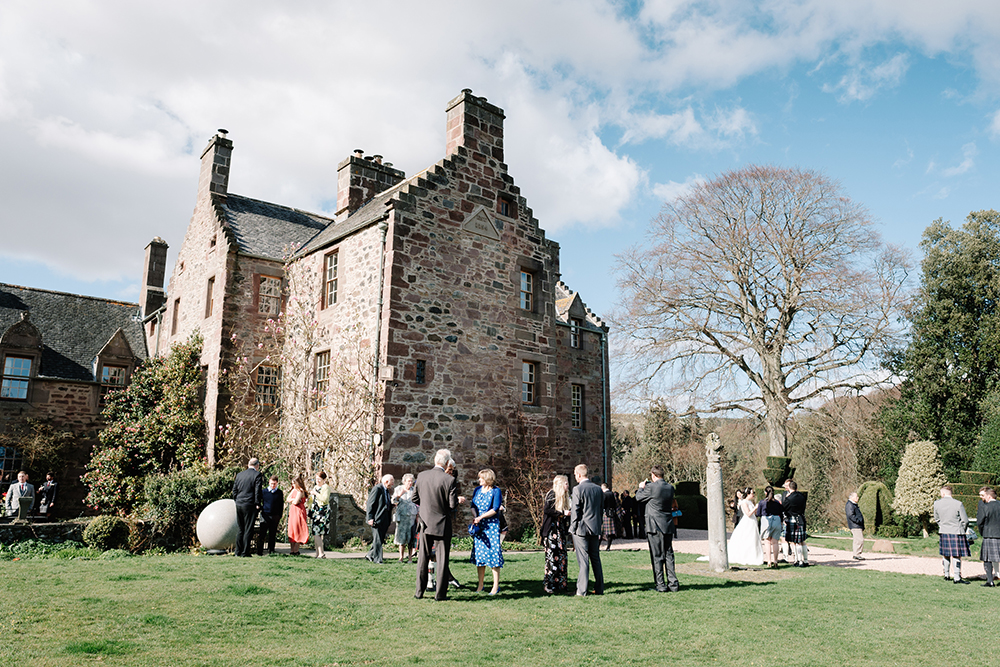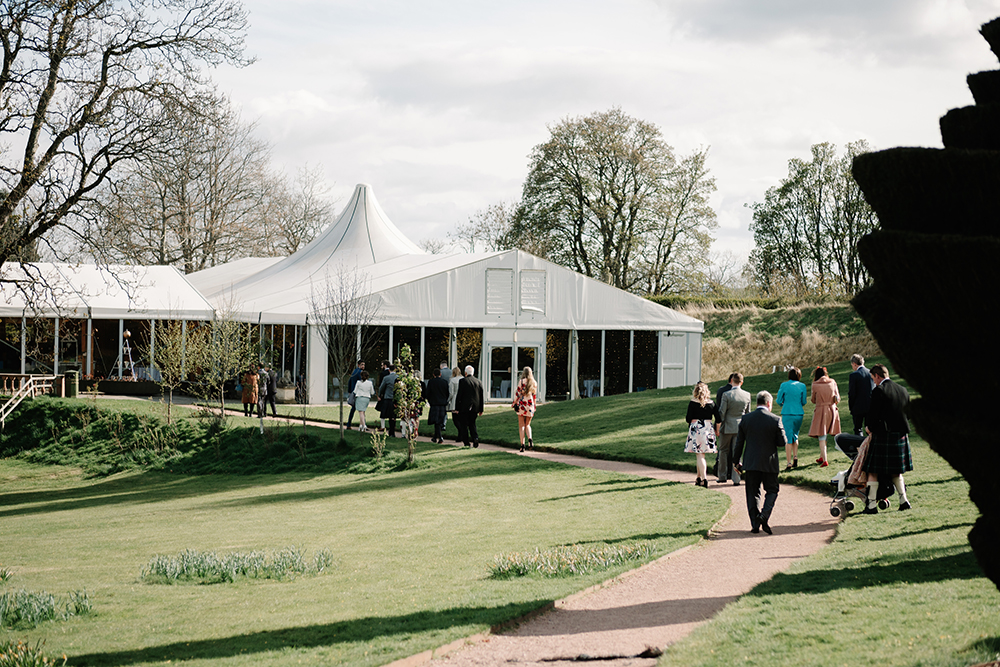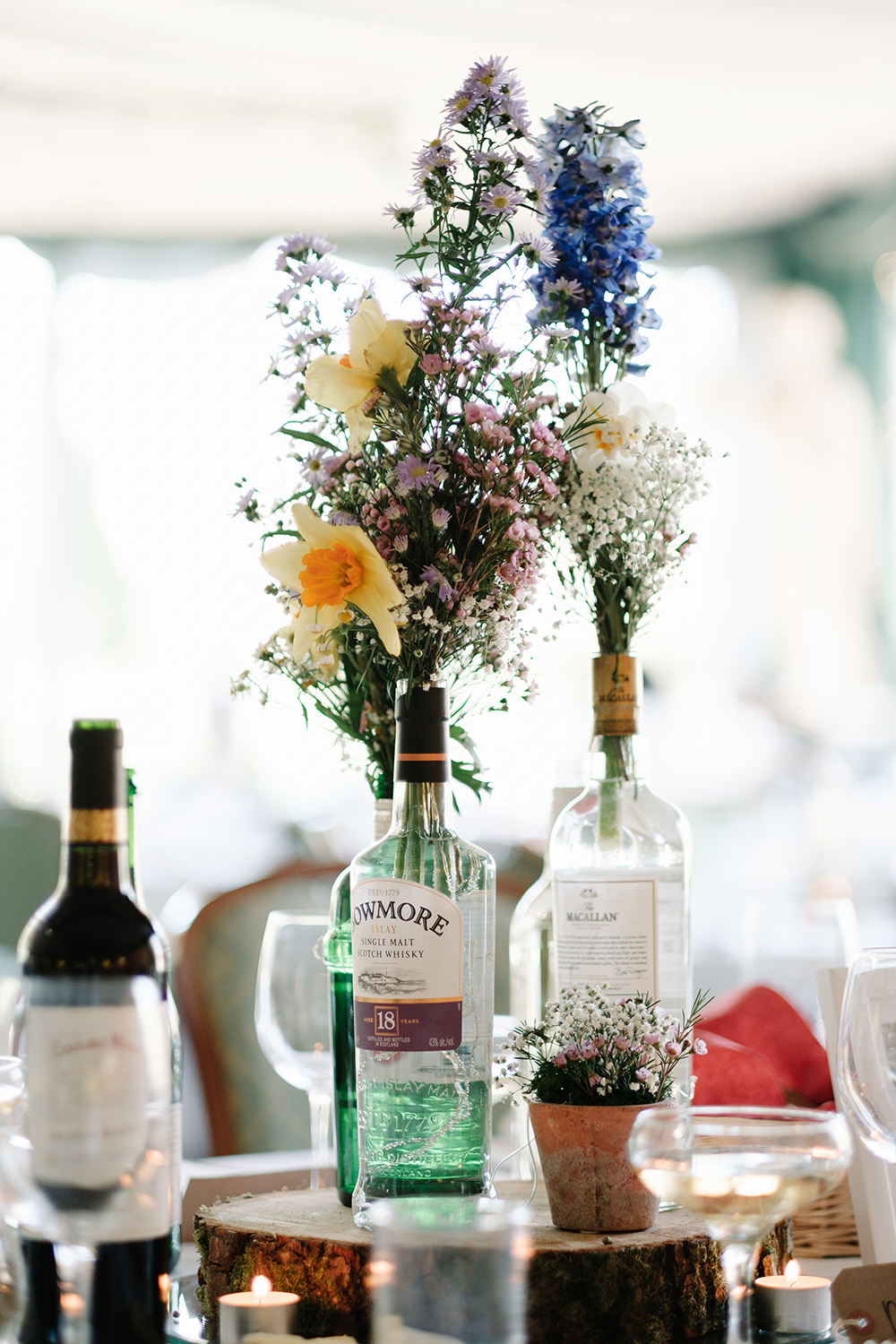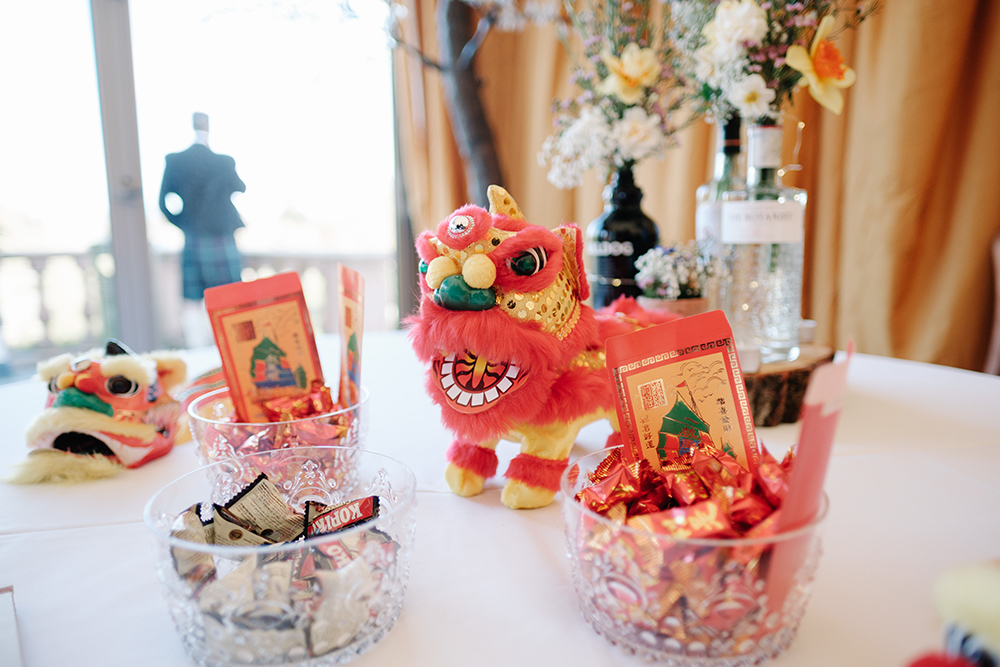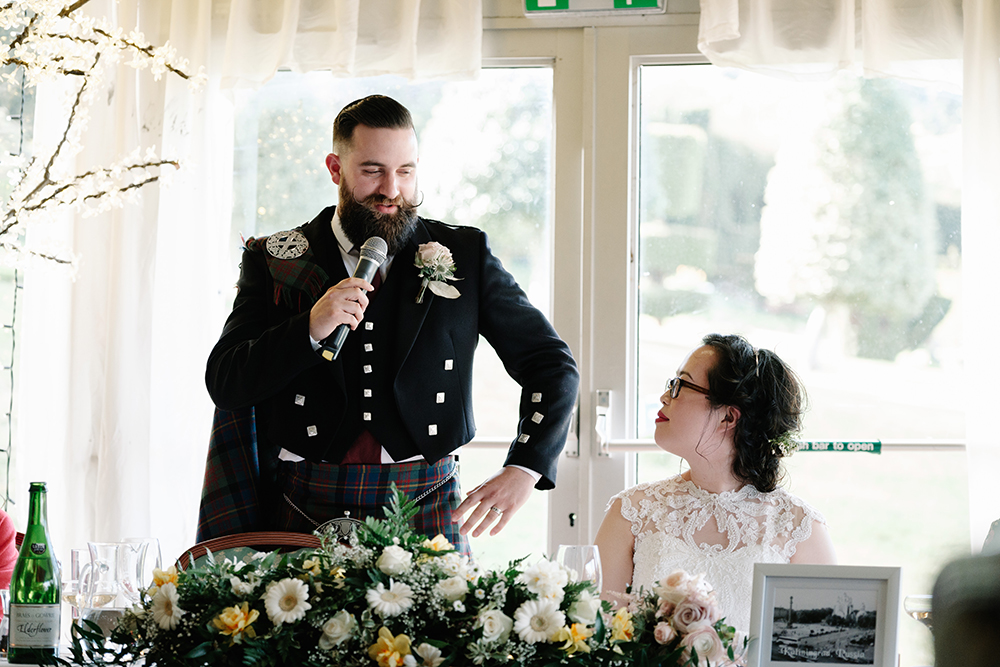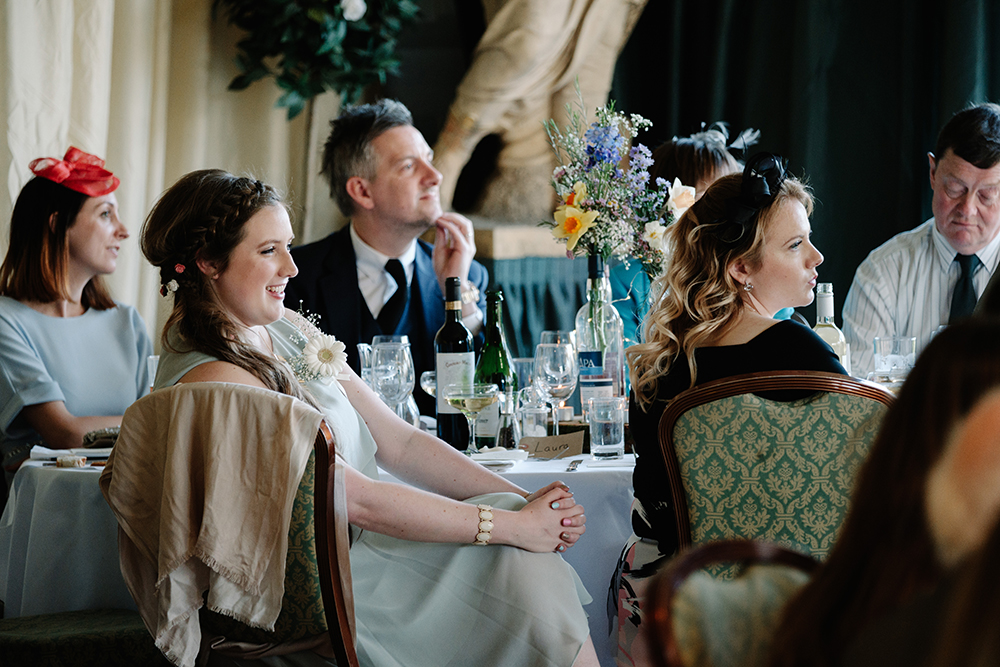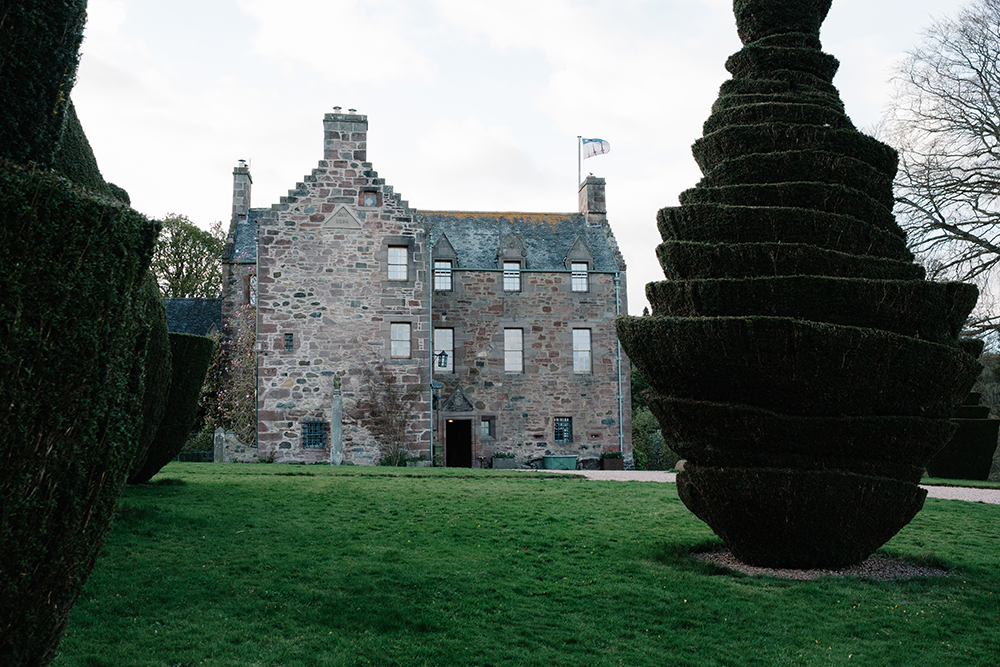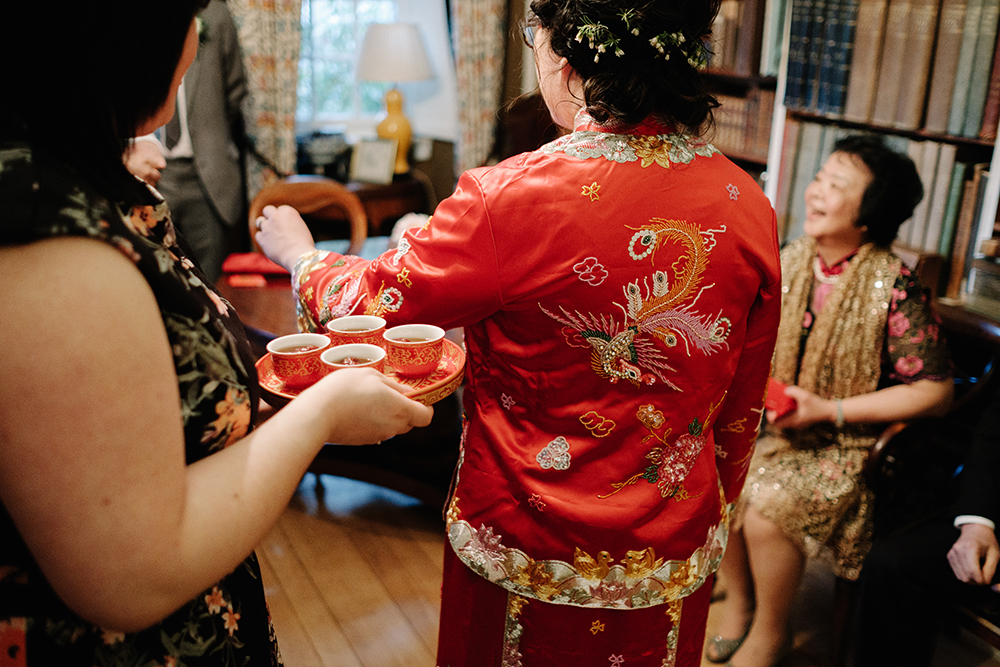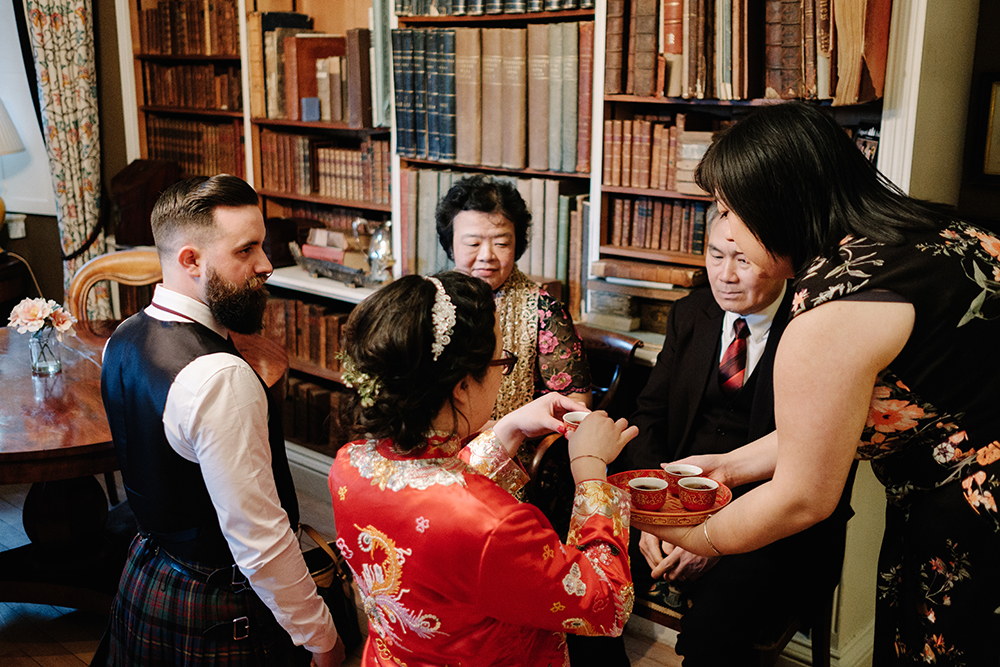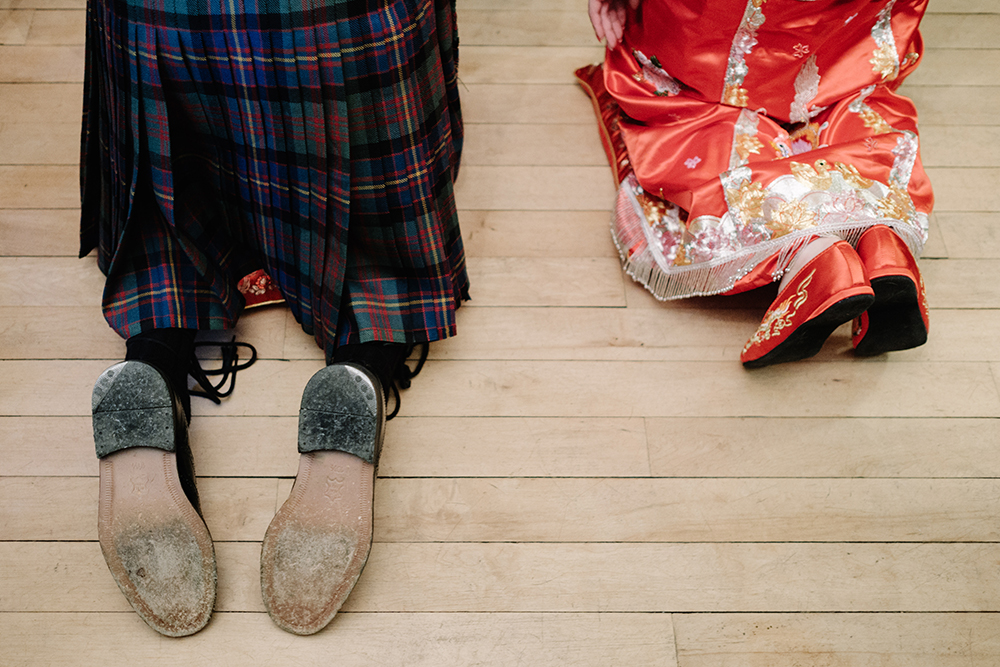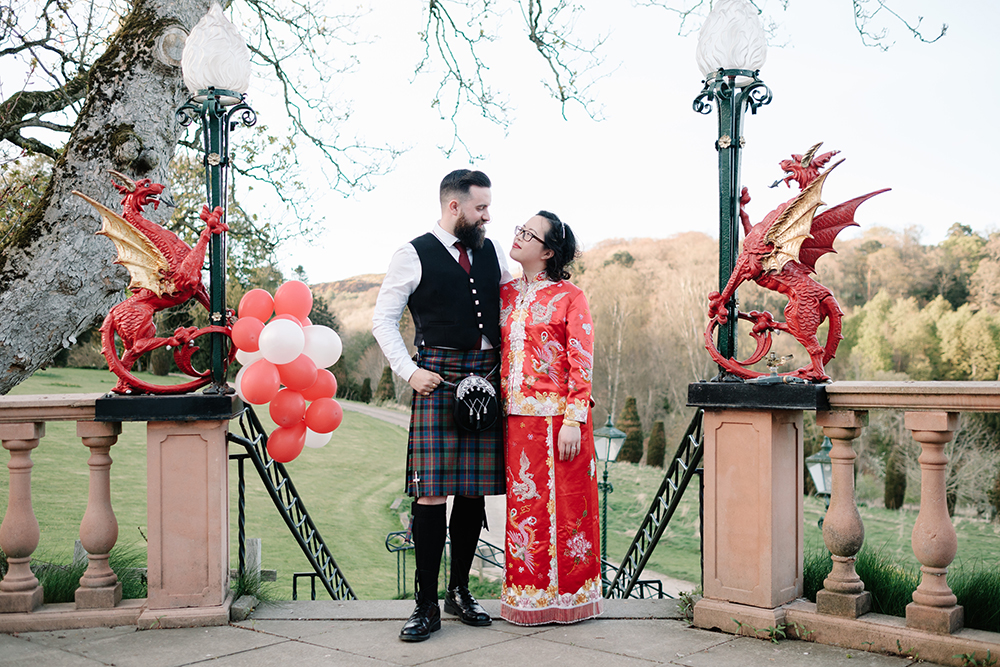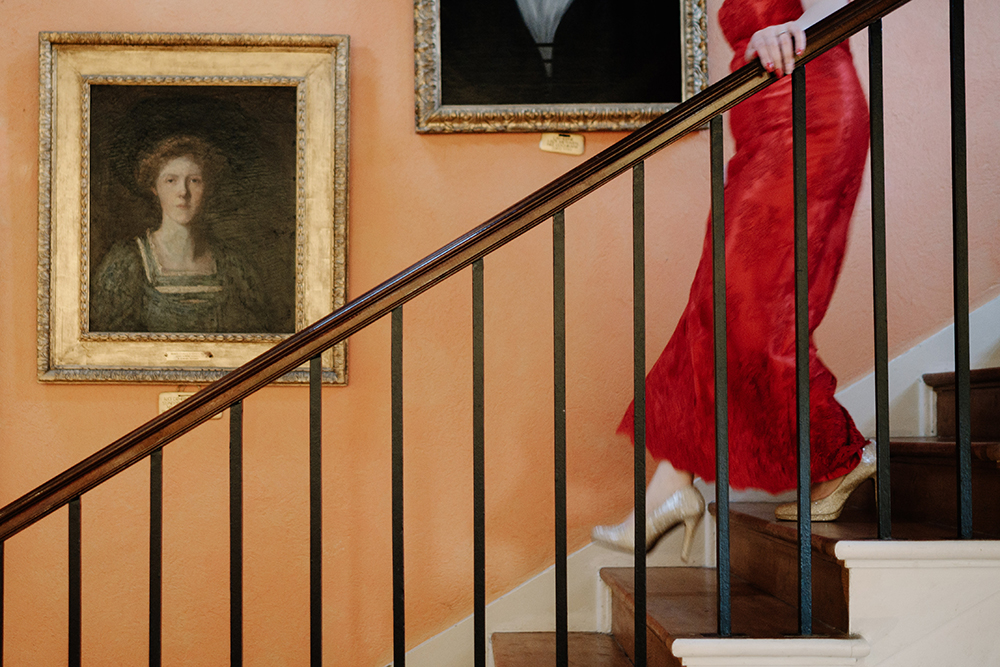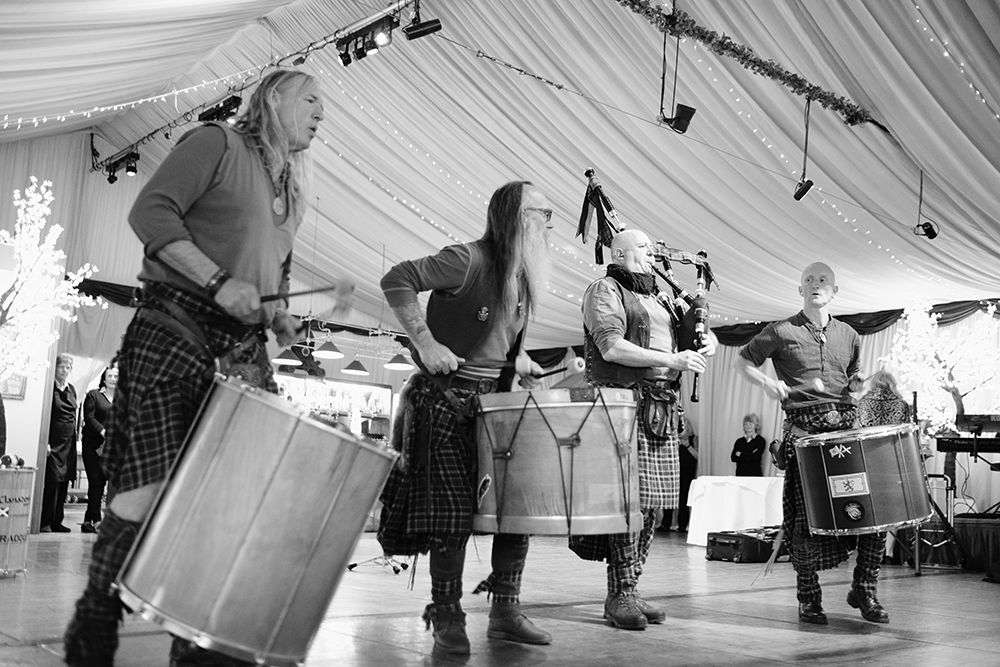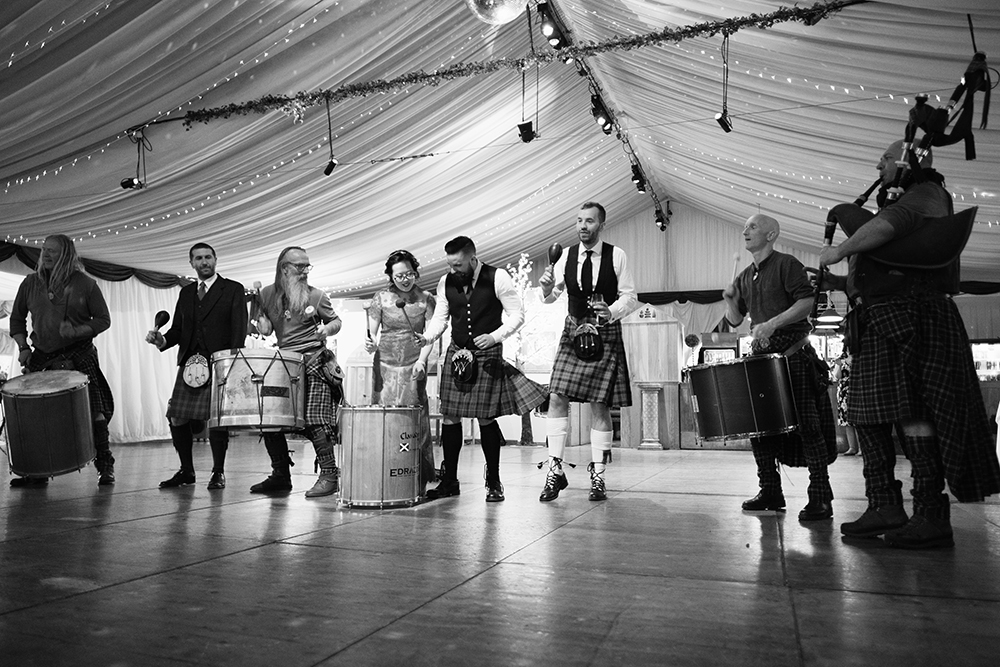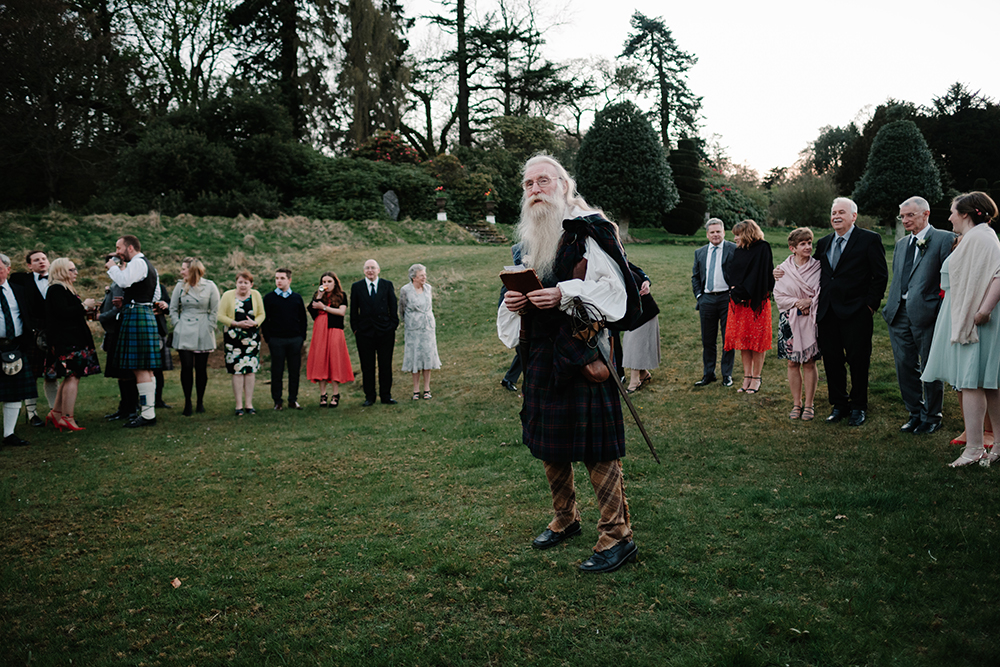 My love of Pinterest browsing and Andrew's love of football brought forth the idea of having pyrotechnics at the wedding, which looked amazing in our photographs. With the thumbs up from Fingask, we got red and white ones; it made our photos so unique.
We also had three ceremonies during the day: an official one with a registrar, a Chinese tea ceremony, and a handfasting by a clan chief.
One of my favourite moments was at the official ceremony, one of the groomsmen pretended to panic that he didn't have the rings, but we had planned for an owl to fly through with them! Another was when these men in kilts came into the marquee and I could not work out why they were there. Turns out Andrew's sister had hired Clanadonia to play for us. It created an electric atmosphere.
We were just so happy that everything went to plan after the day was over, and hopefully, our guests will remember the day fondly. Since we'd been together so long before we got married, it doesn't feel like anything much had changed except my last name!"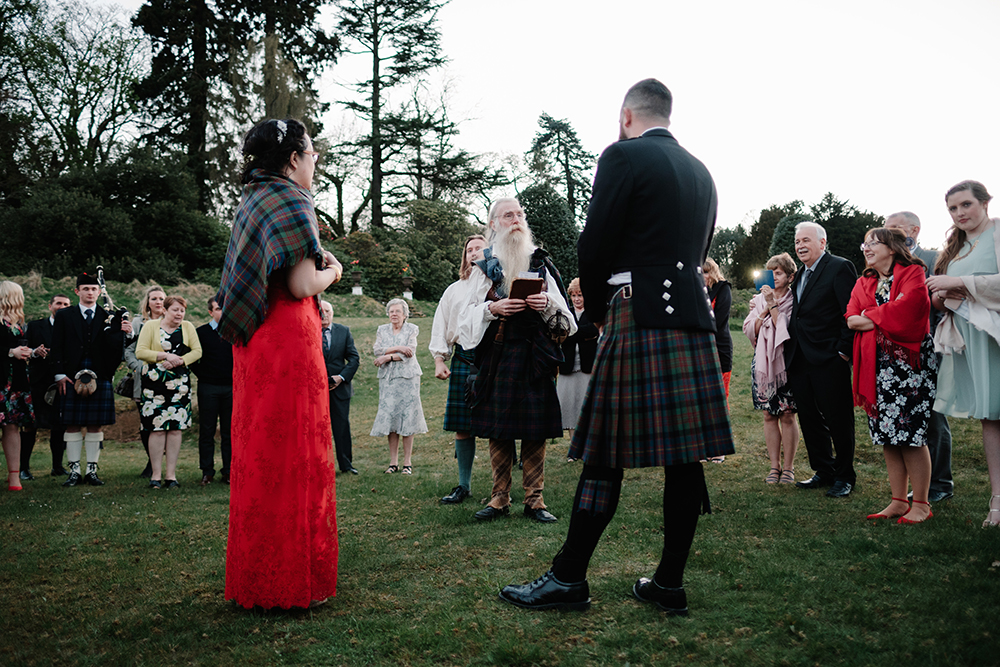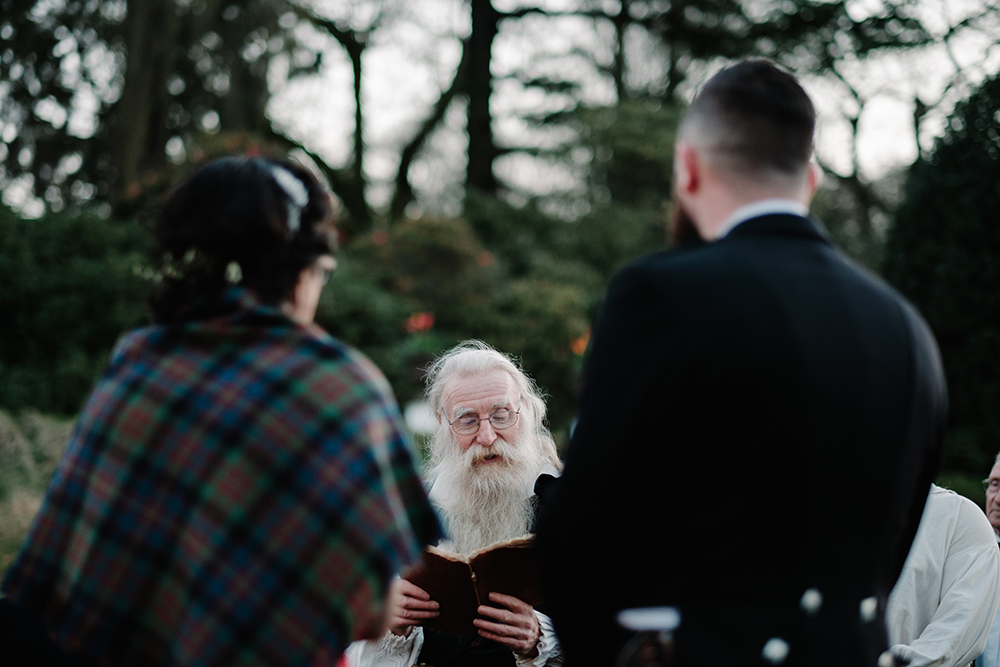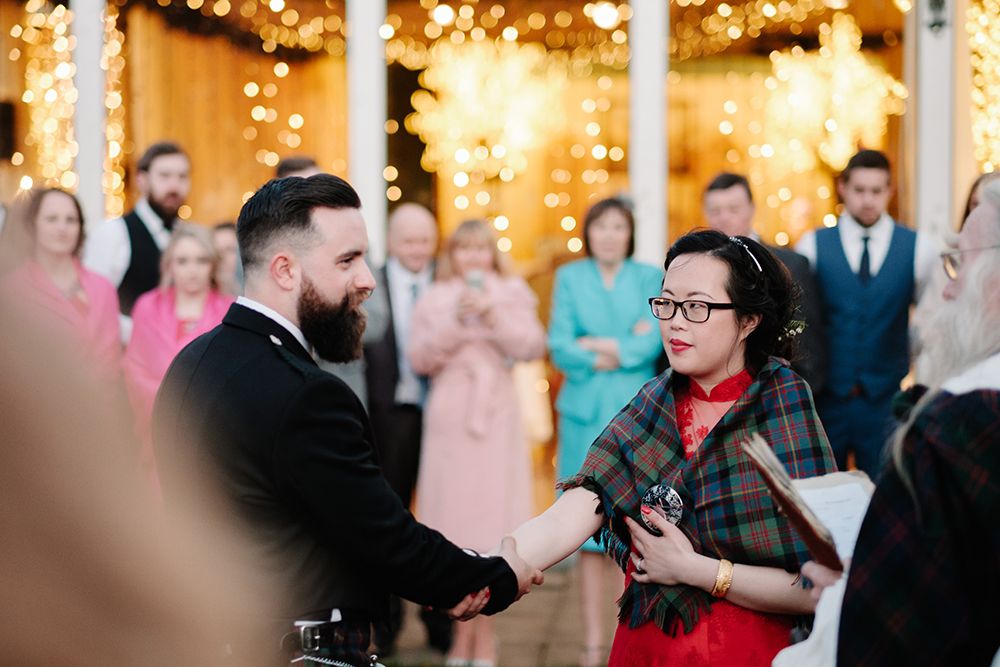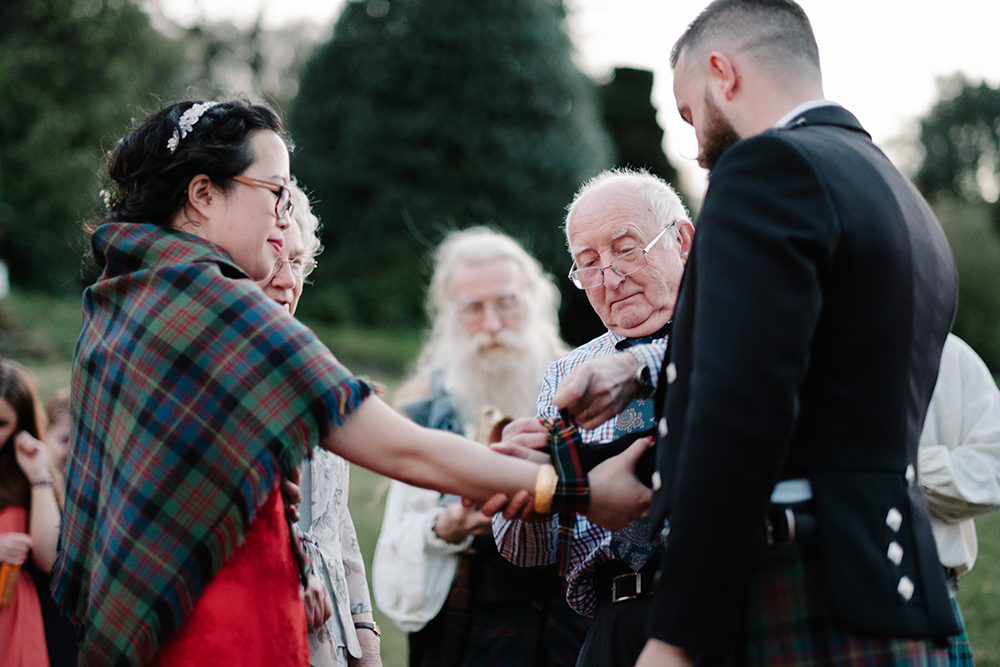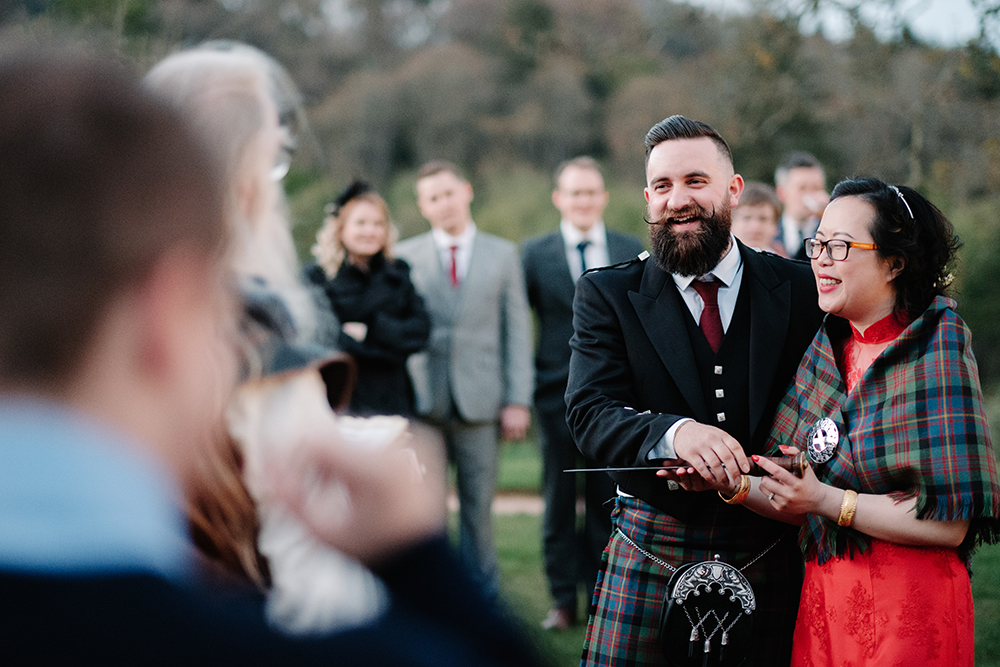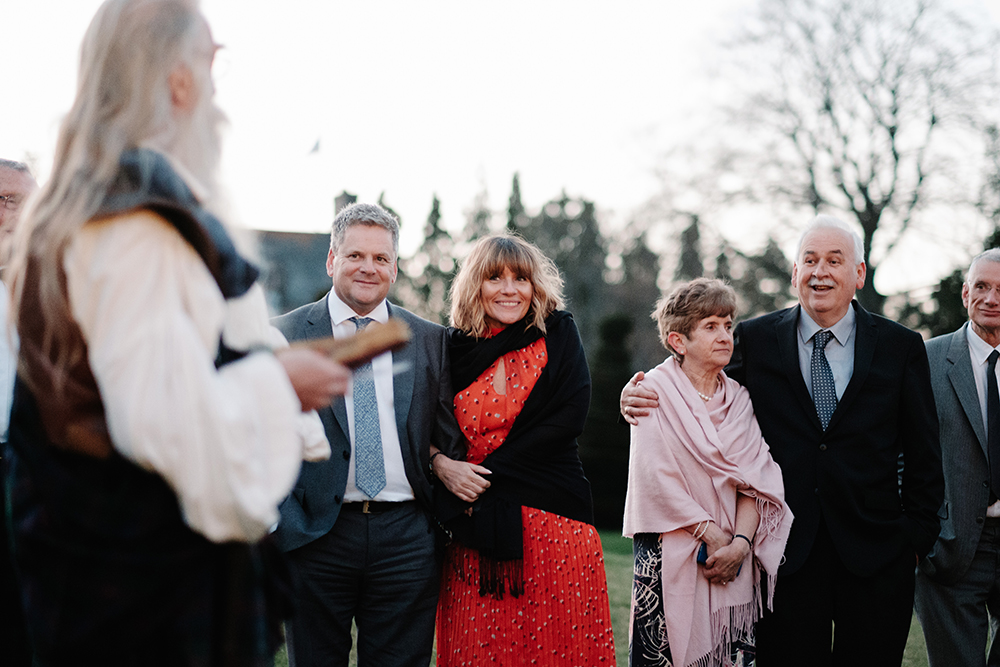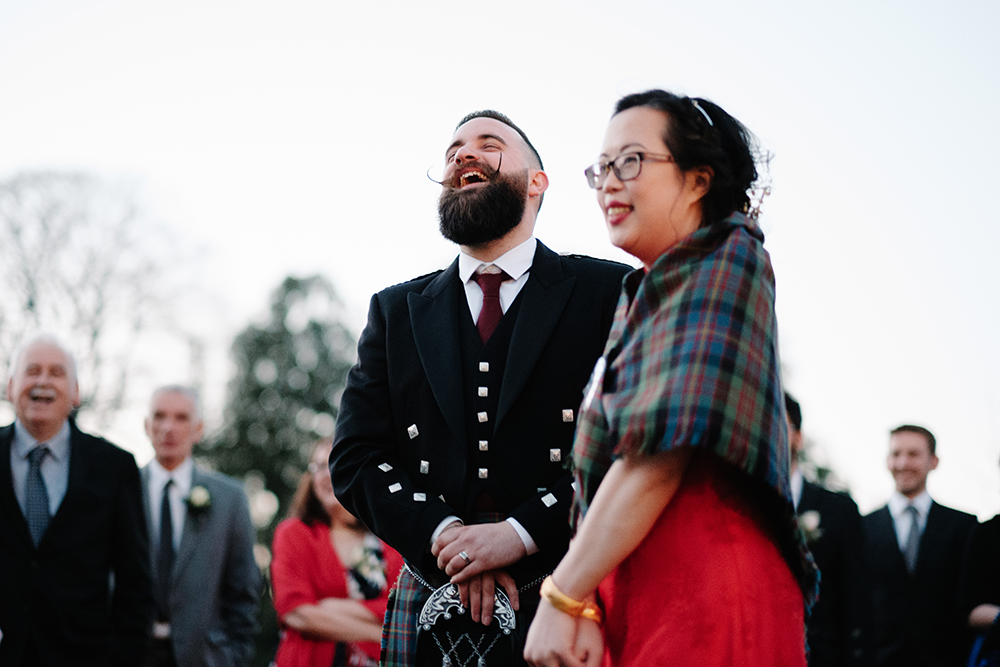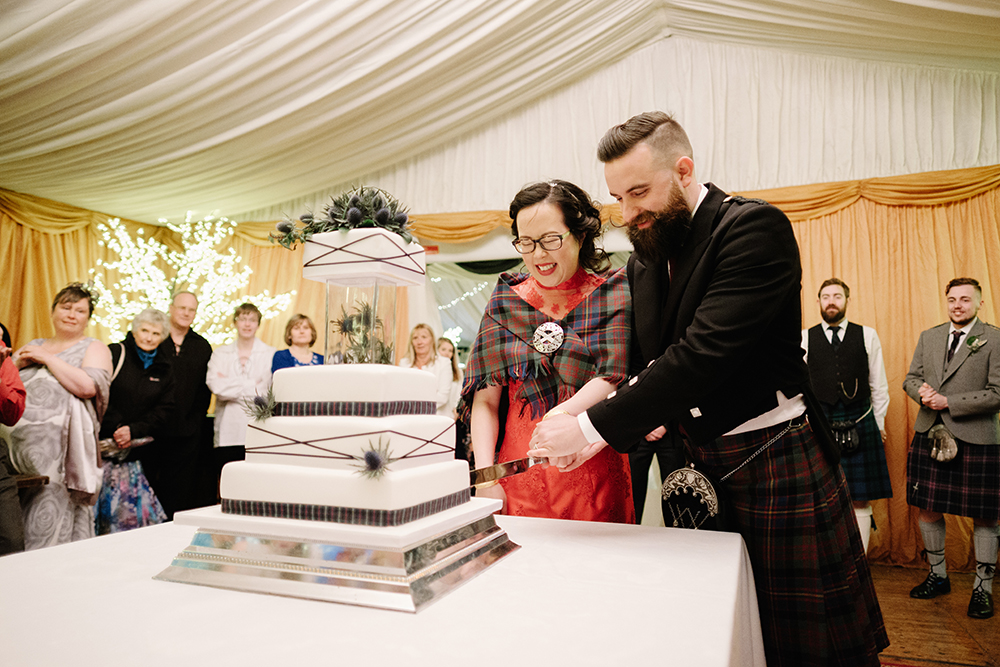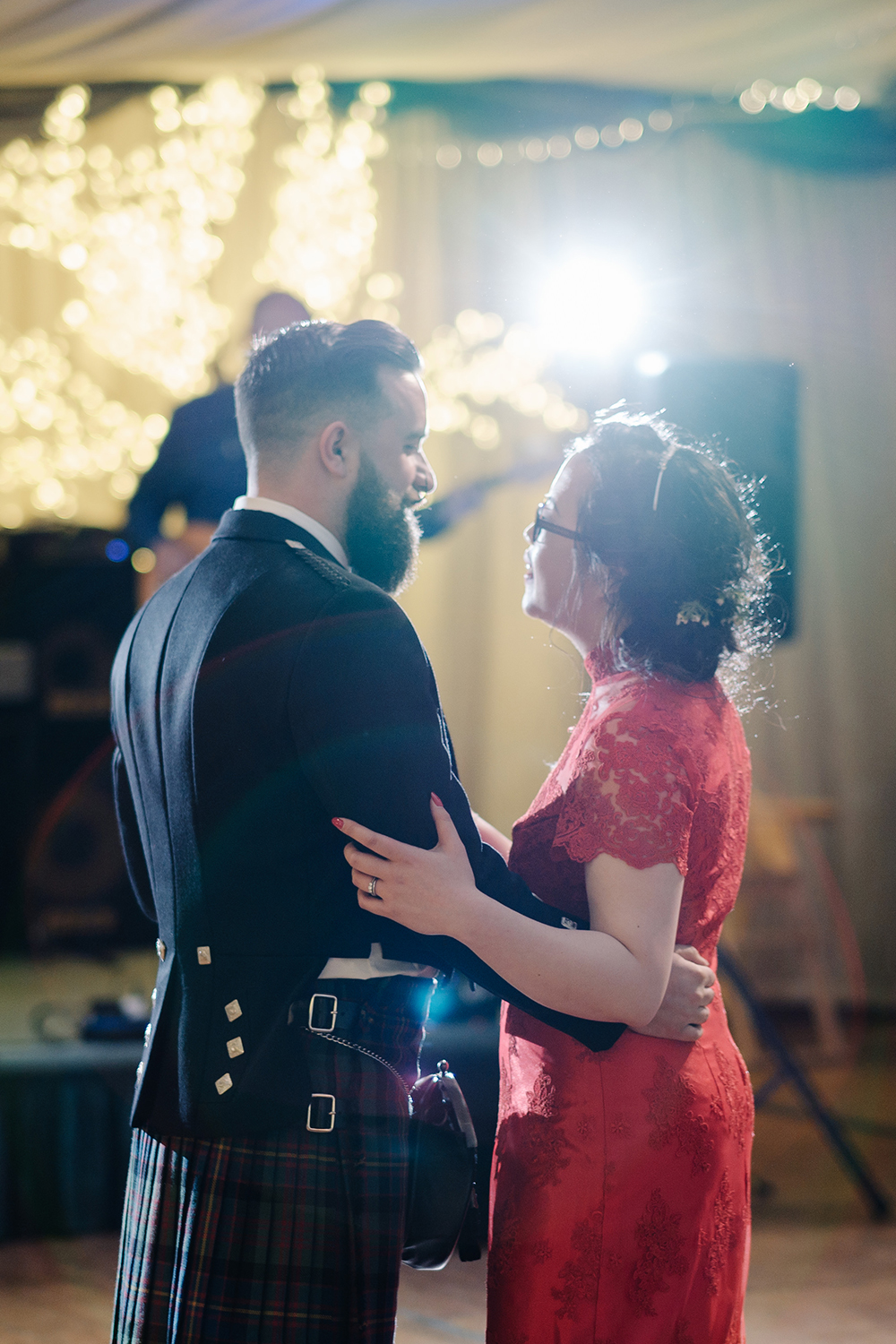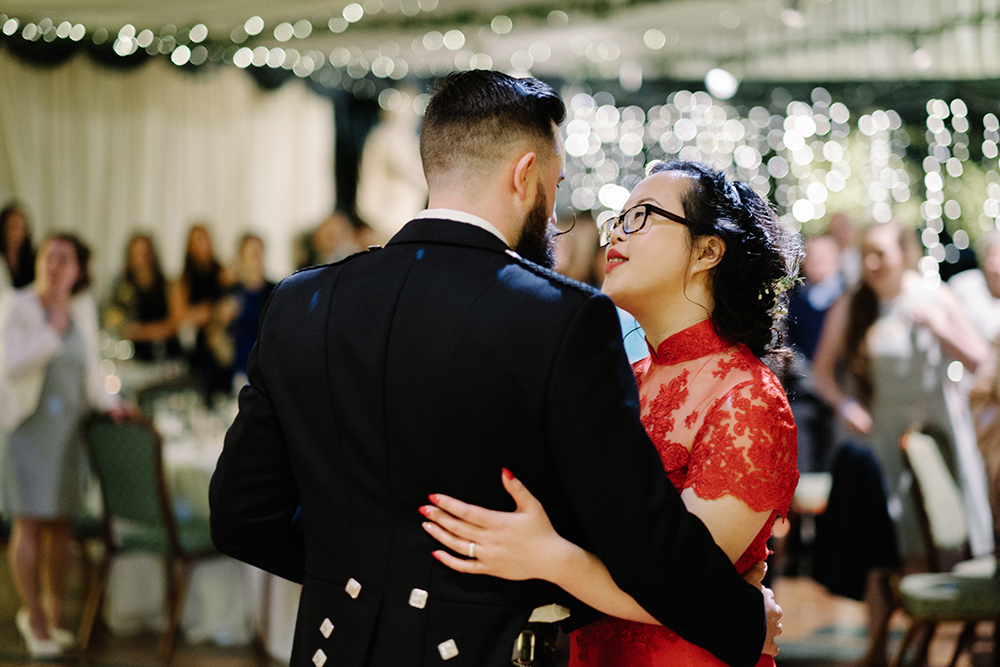 Venue: Fingask Castle | Photographer: Chris Henderson
Transport: Carriages of Scone | Dress: Maggie Sottero at Bride's Delight
Bridesmaids' dresses: Little Mistress | Partner's outfit: Millsom and Main
Celebrant: Christine Cairns from Perth and Kinross Council | Cake: 3D Cakes | Florist: Flower Pavilion + groom's family friend
Daytime entertainment: Clanadonia | Evening entertainment: Lost in Music
Jewellery: Greypuss Jewellery | Accessories: Veil from Etsy | Stationer: You are Invited
Hair: Bespoke Bridal Hair by Robyn Donald | Make-up: Make Me Up Artistry | Owl: Owl Magic | Pyrotechnics: Airsoft World
Piper: Mark Donnachie | Caterer: Mairi Finlayson Catering | Drinks: Bon Accord Drinks | Gin cocktails: Eden Mill