Scottish castle elopement with boho-inspired dress at Dalhousie Castle, Edinburgh
A Scottish elopement was the right choice for Beth + Alex, who tied the knot just three months after they got engaged.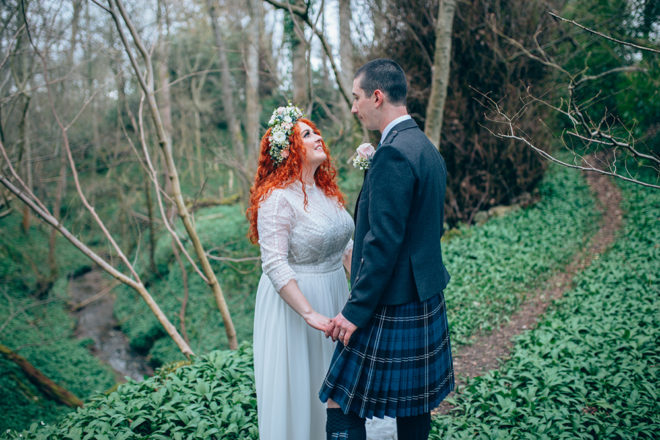 What I love most about Beth + Alex's wedding is that they did everything just for them, organising a Scottish castle elopement in three months.
Read all about their intimate celebration, and check out the photos from Samantha Kay Photography (who also happens to be Alex's sister!).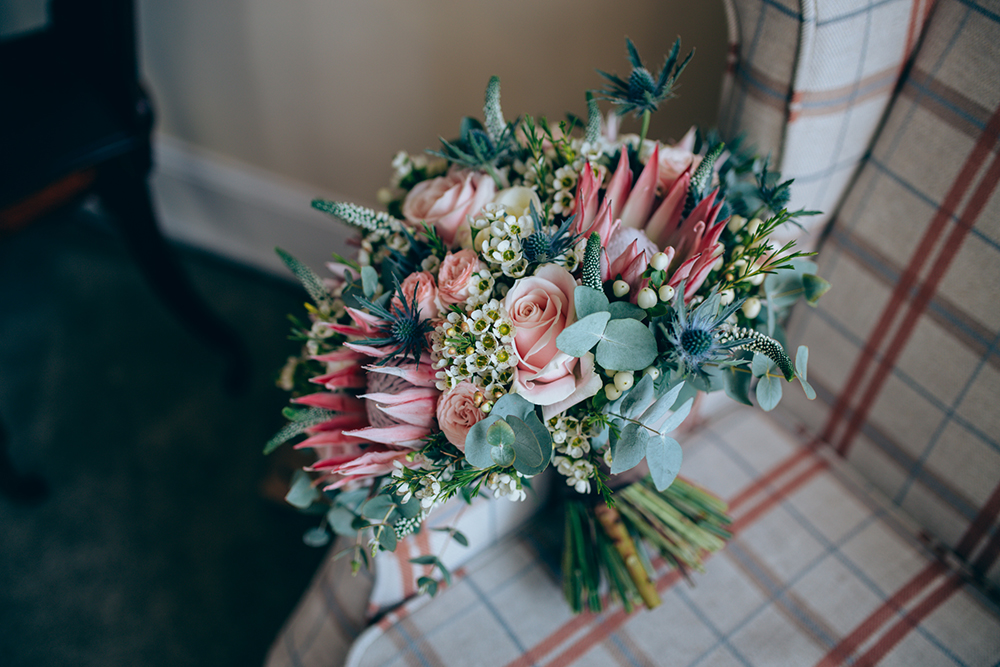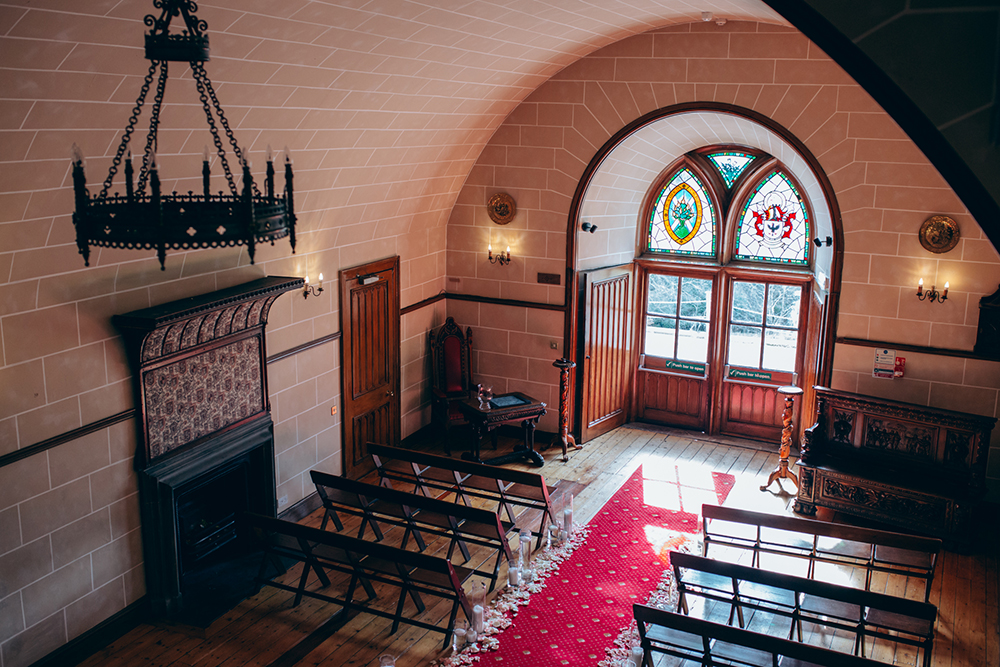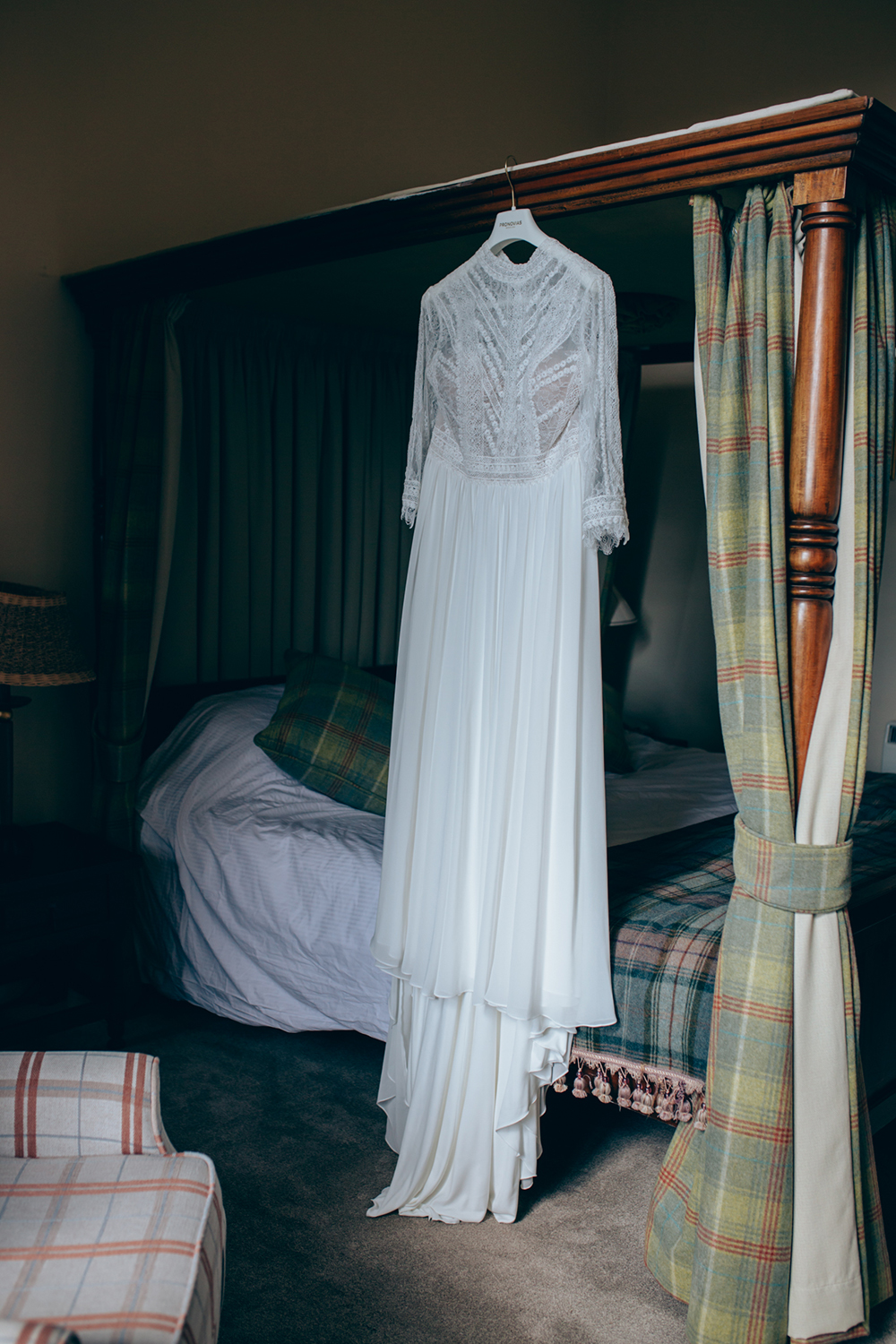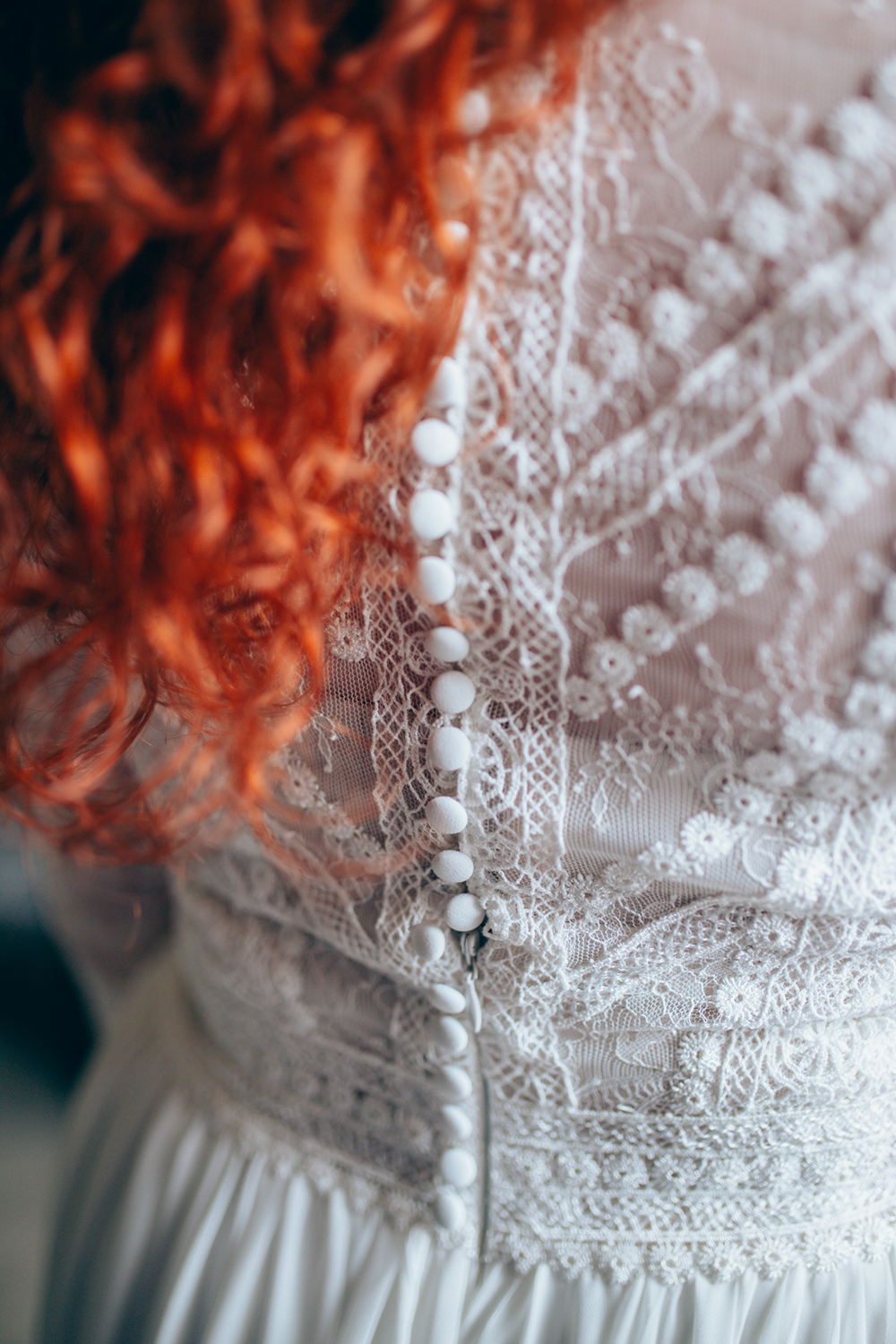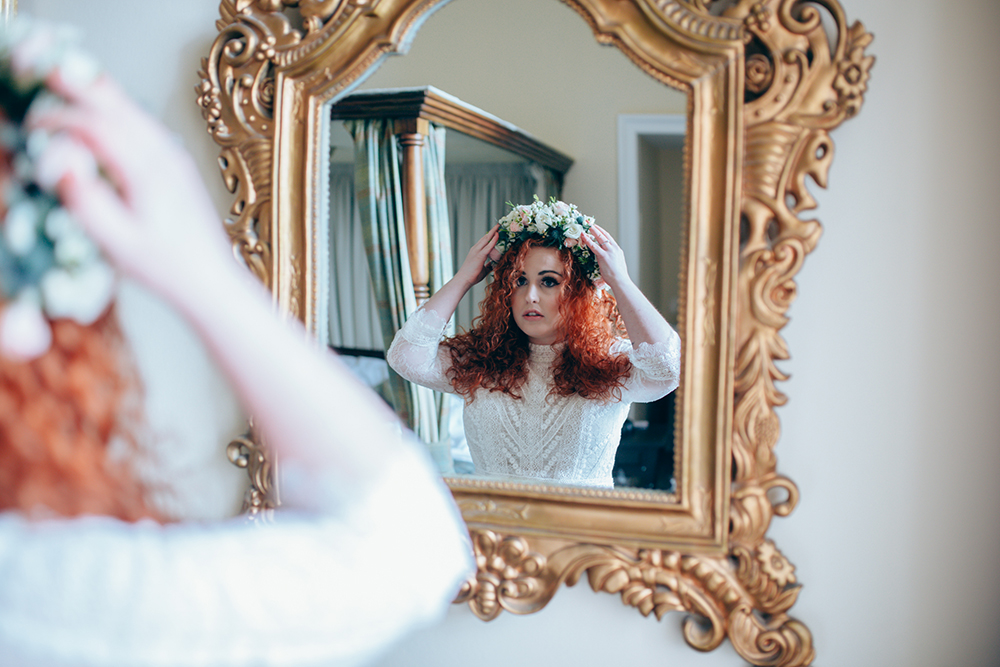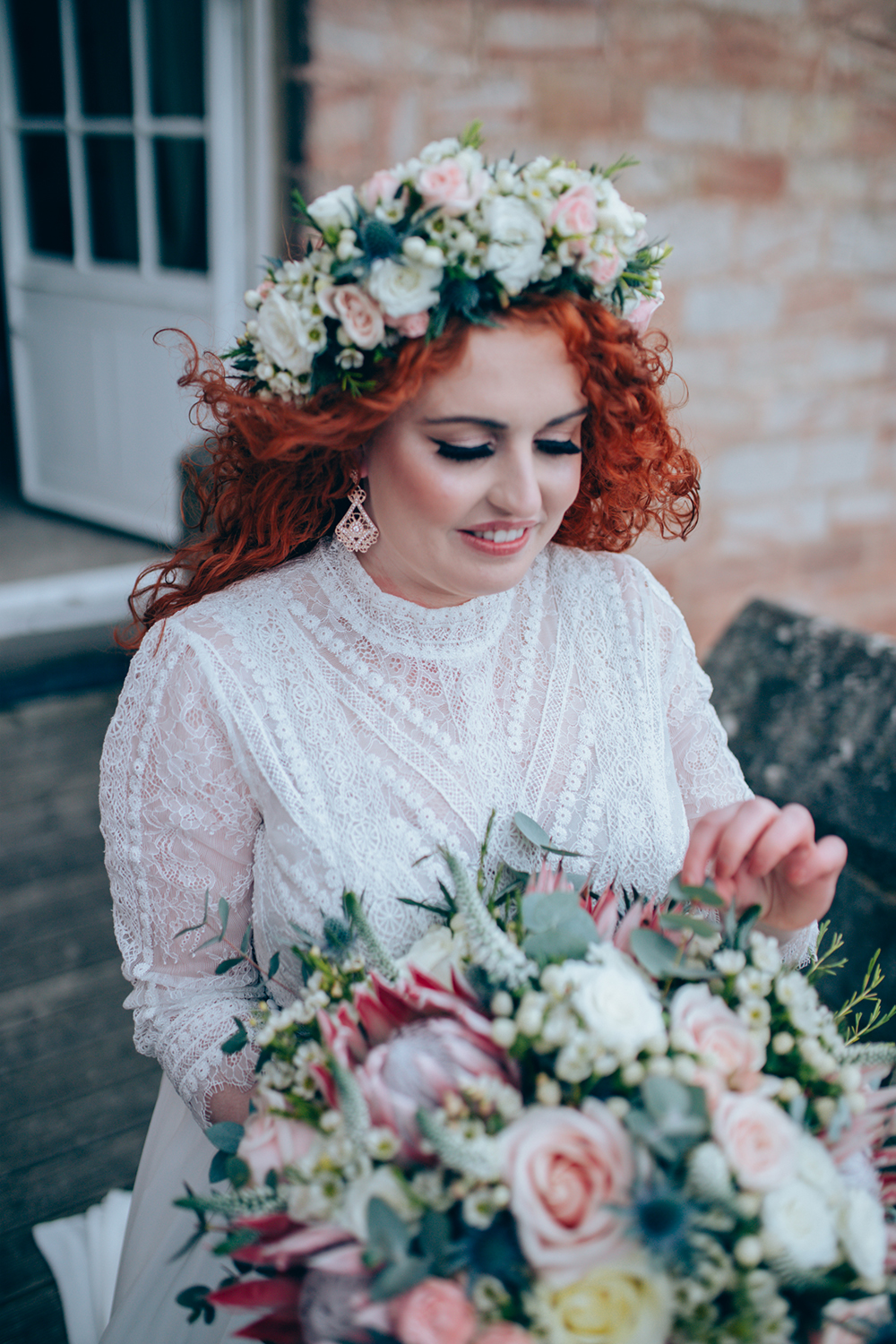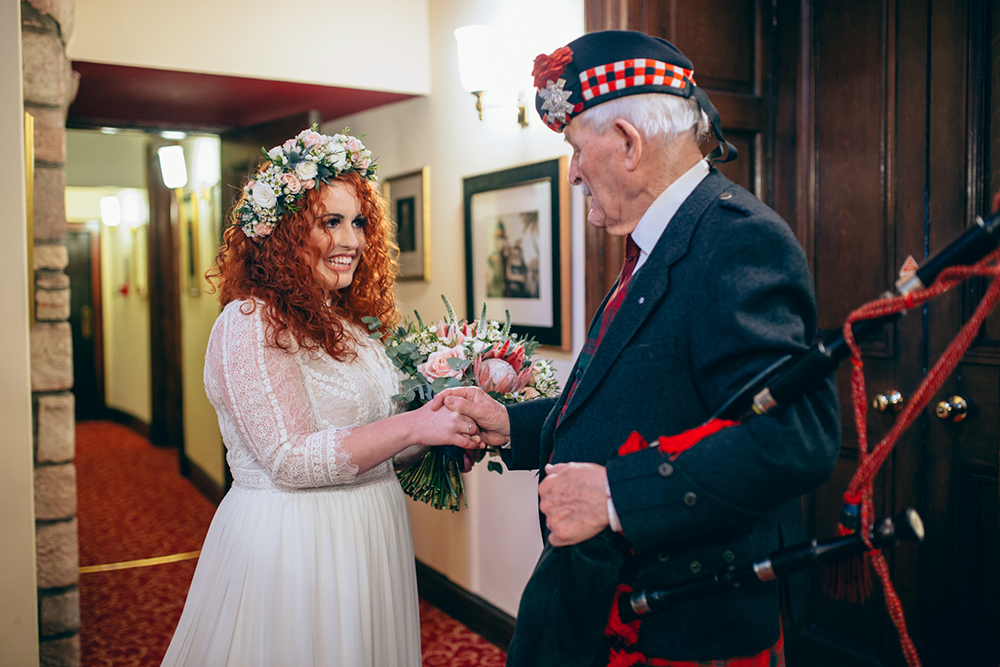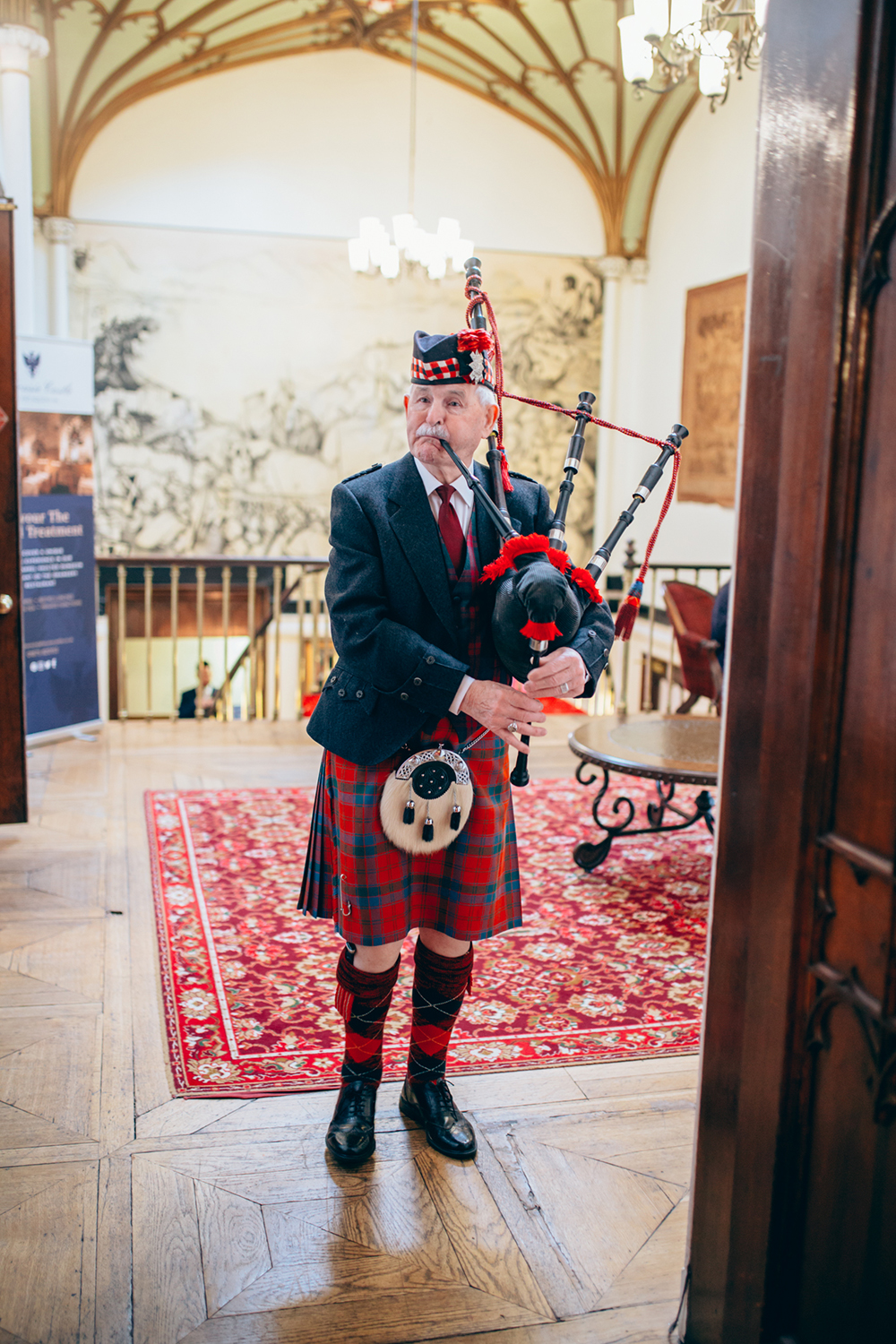 "I met Alex at high school and for the first couple of years we would just smile and say hello as we passed each other in the corridor as we had a few mutual friends, but that was about it.
It wasn't until year nine, when we were sat next to each other in a few of our classes, that we really started to get to know each other.
On 27th September 2006, at the age of 13, we started "dating"; which basically meant that we would occasionally go to the cinema or bowling together.
Before I knew it, 12 years had passed. Surely it was about time to get married?
Apparently I have a bit of a habit of making big life choices on long drives whilst I'm trying to entertain myself. It's how we got engaged and how we found our venue.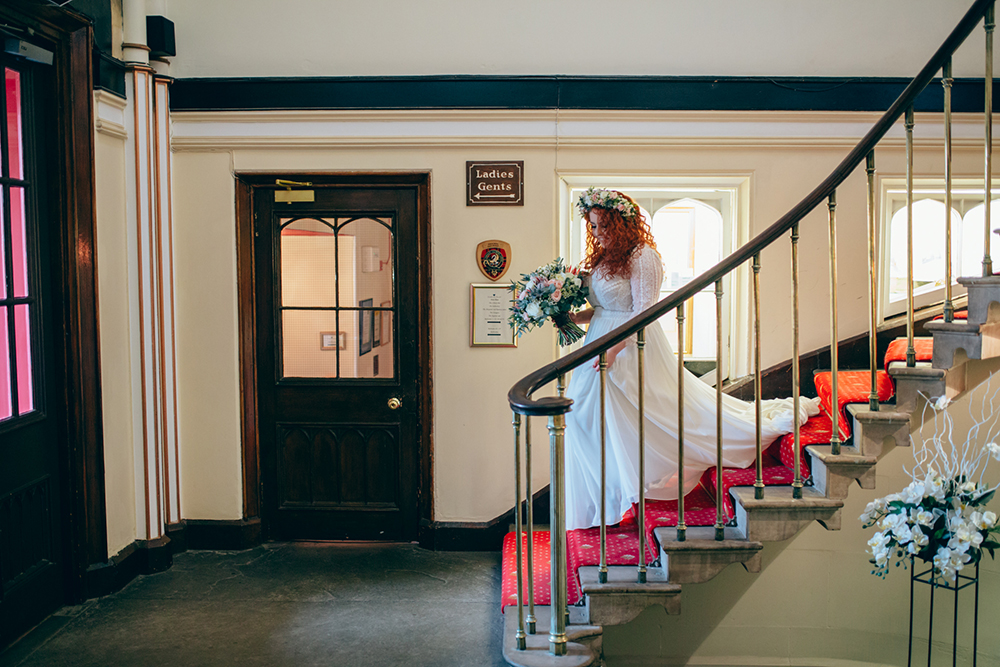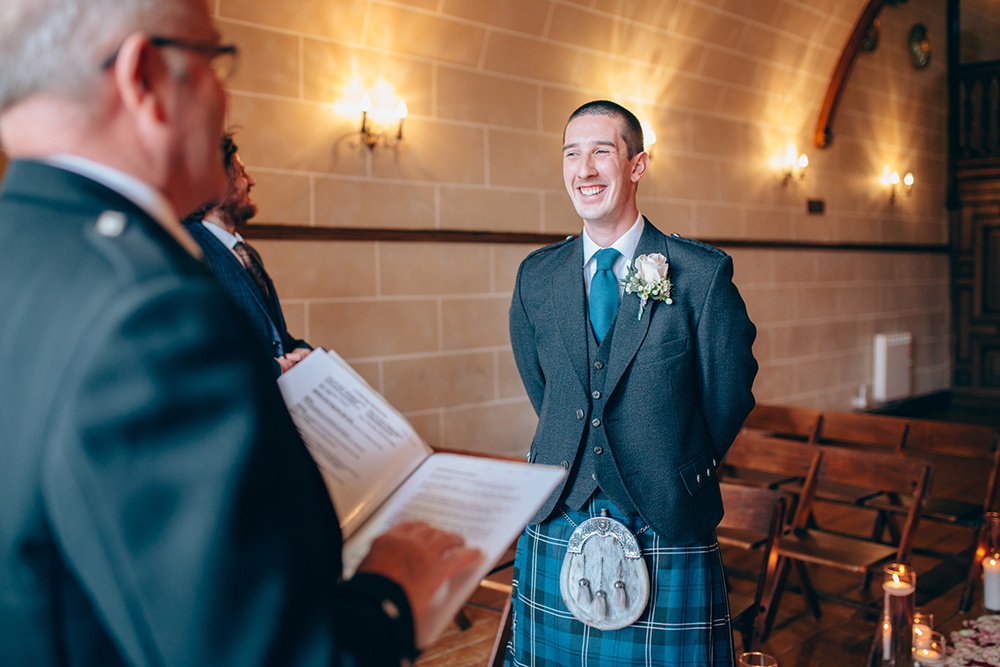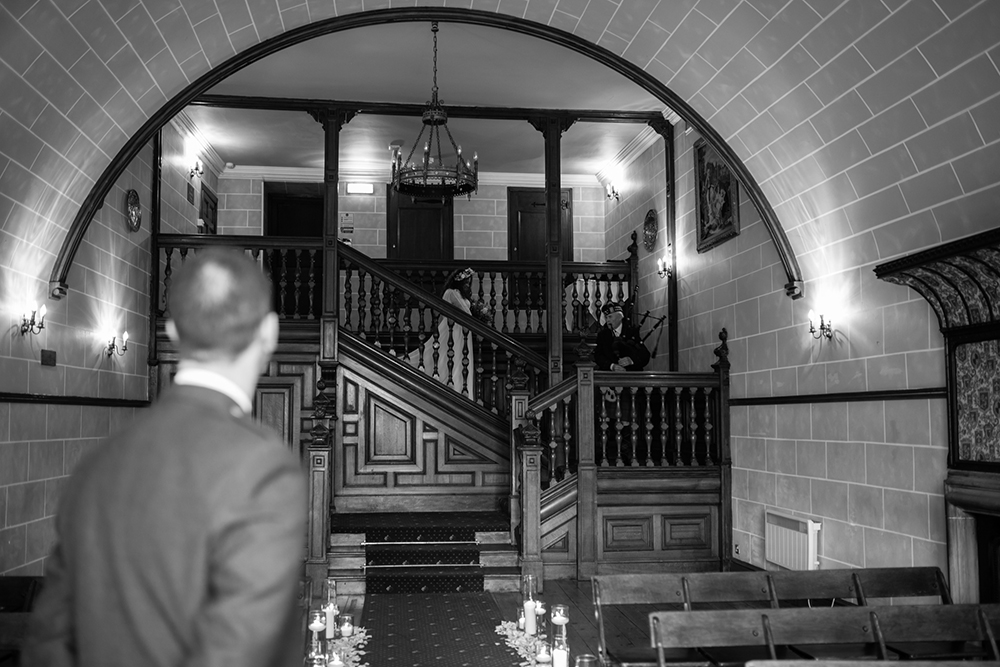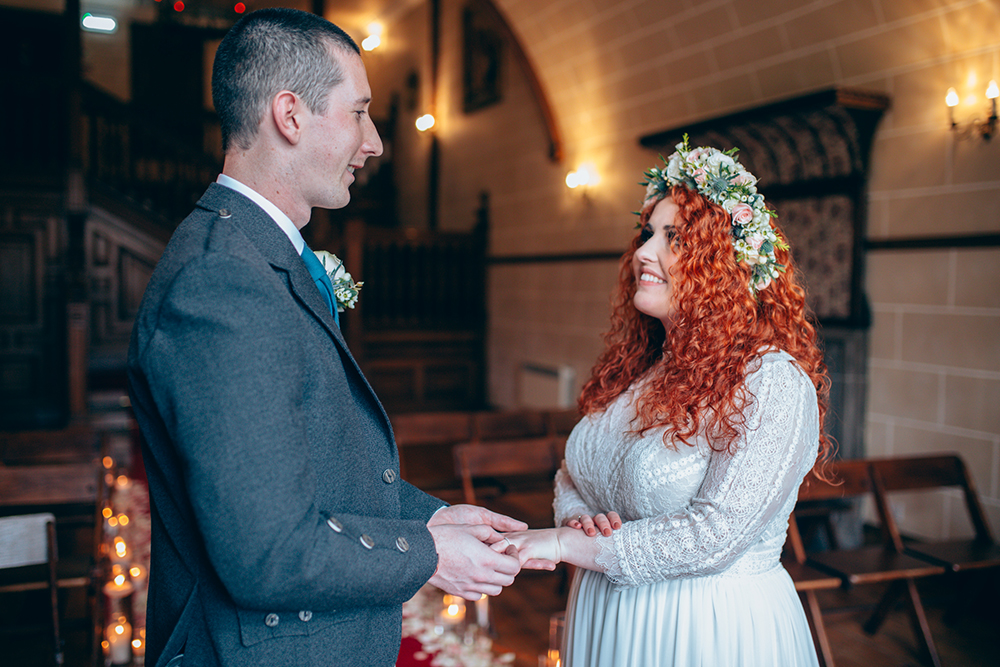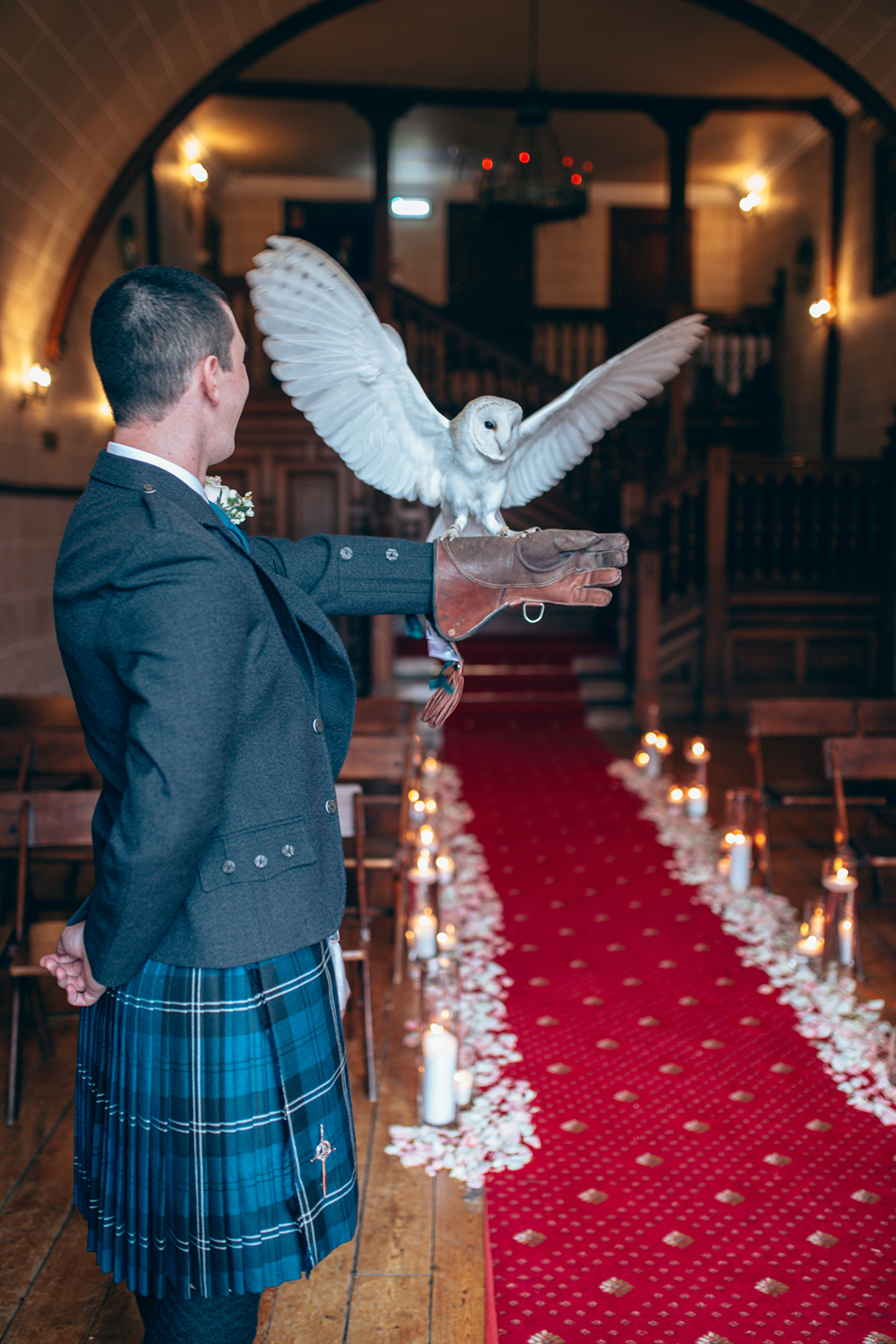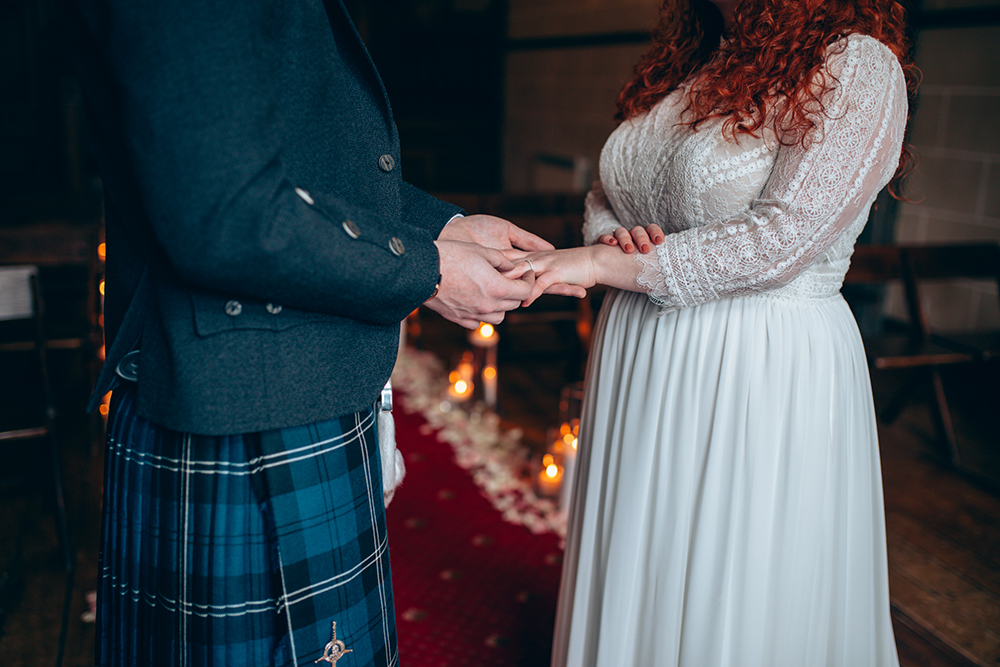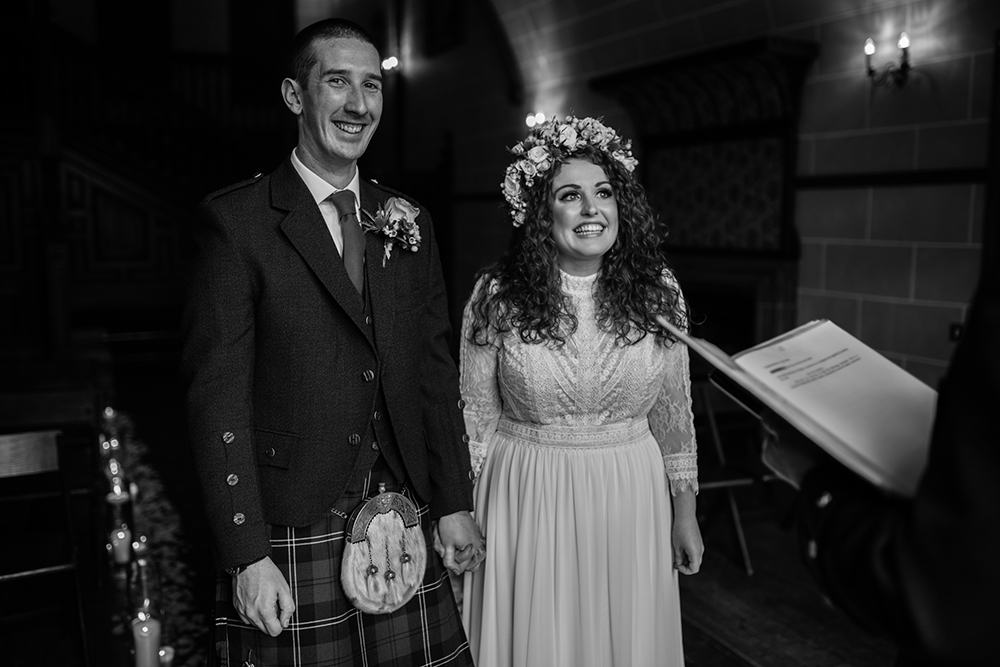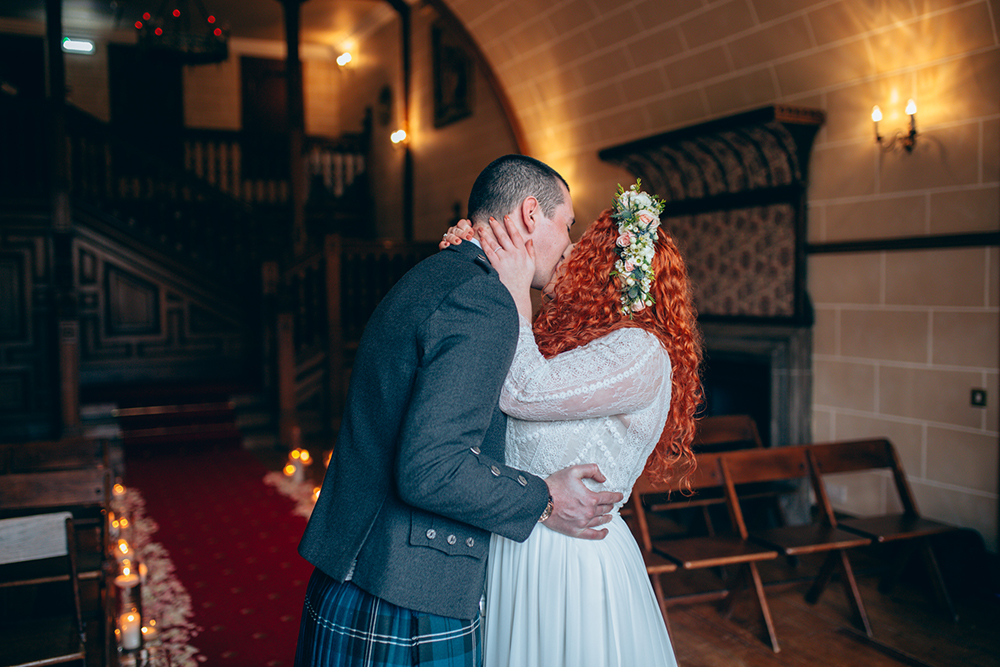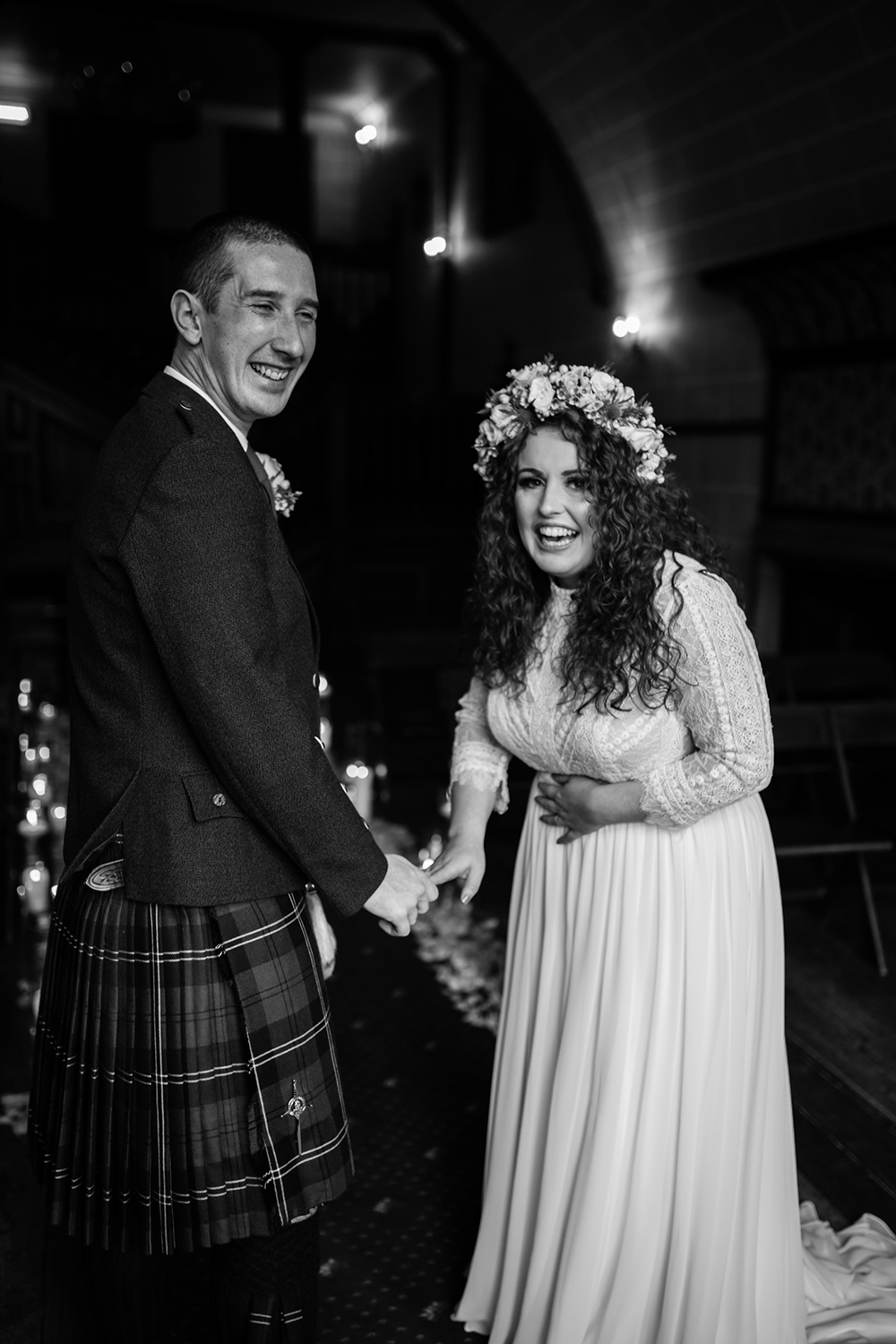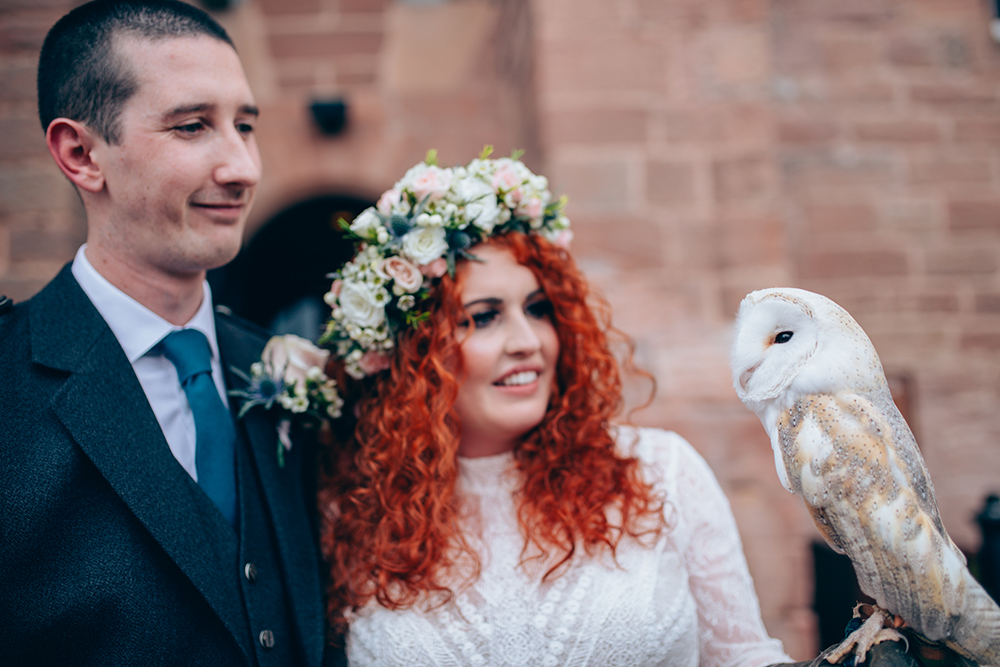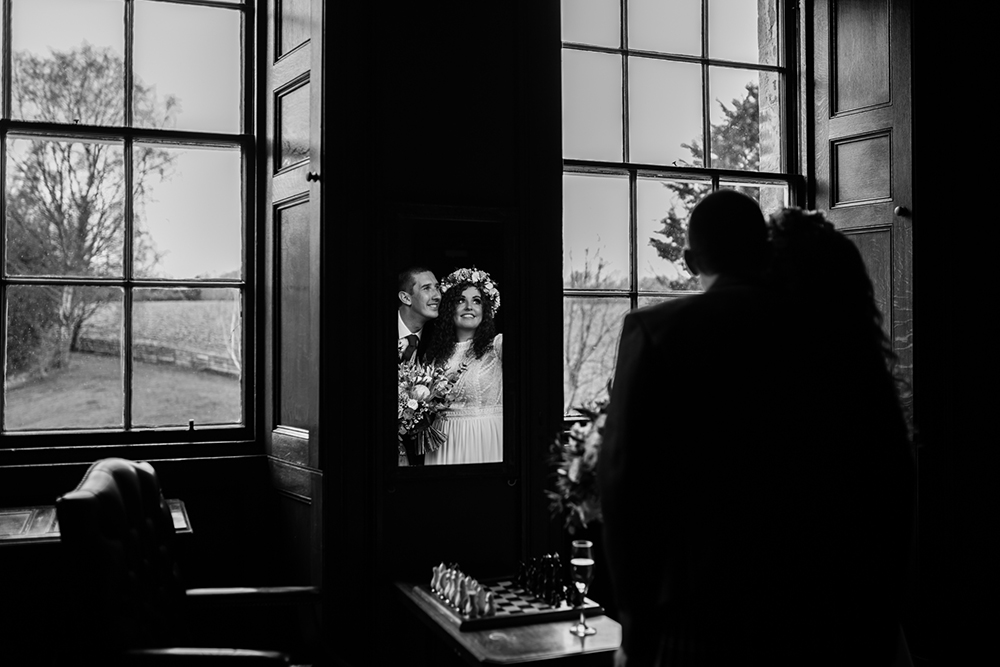 Dalhousie Castle is the former seat of the Ramsay clan, my husband's surname, so we have always wanted to visit.
During a four-hour drive home from Edinburgh, I was having a look at their website and noticed that they offered an elopement package. It was meant to be!
We joked about it over the next few days until one night we sat down and decided to go ahead with it. We just looked at each other and said, "Are we engaged?".
We quickly booked a night at the castle and arranged to meet with the event co-ordinator the following morning after breakfast.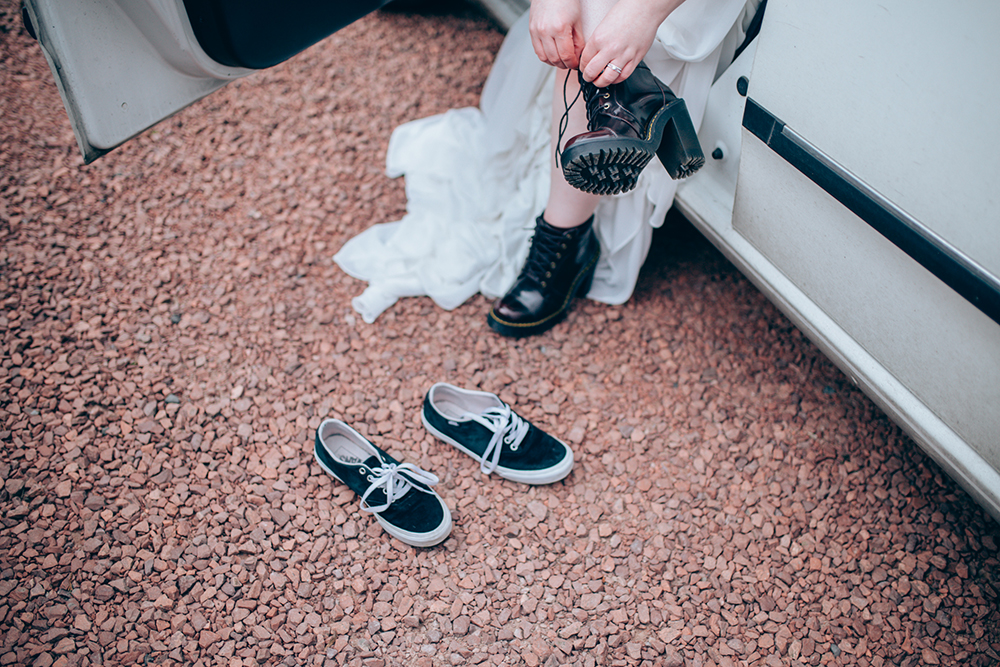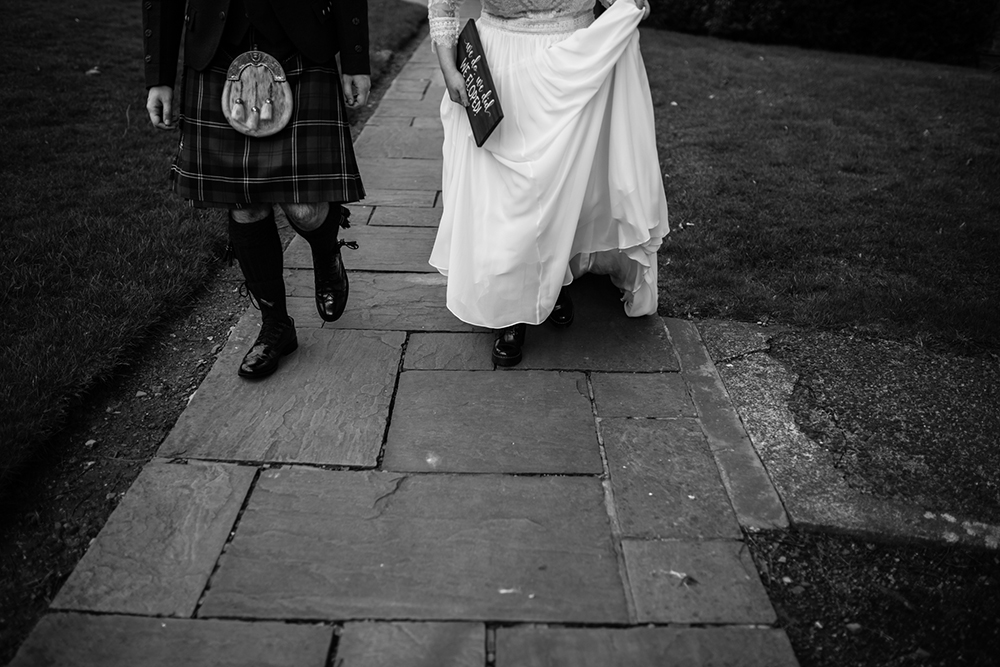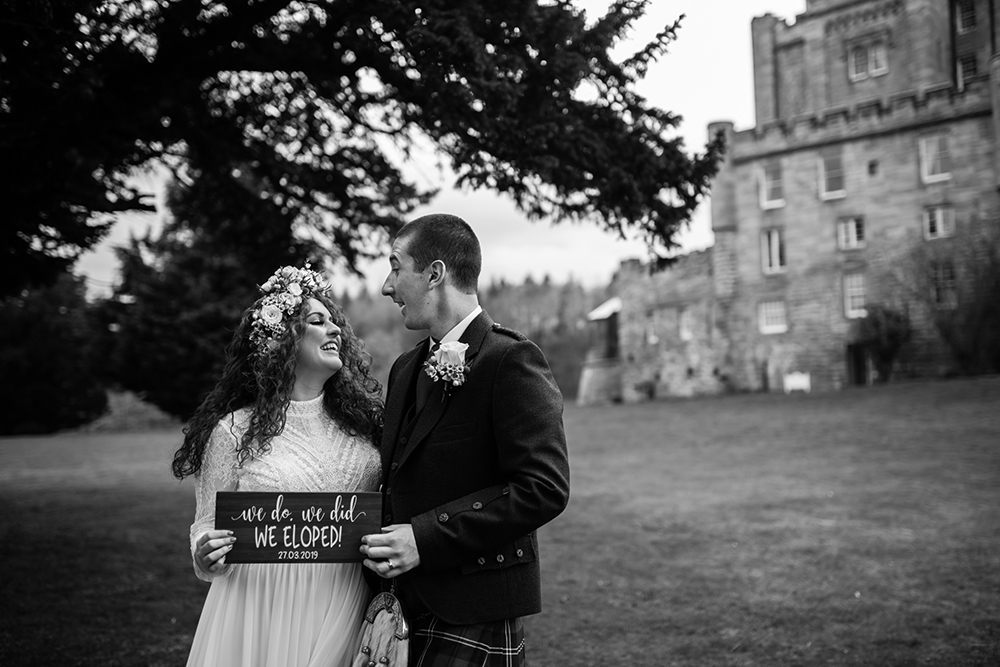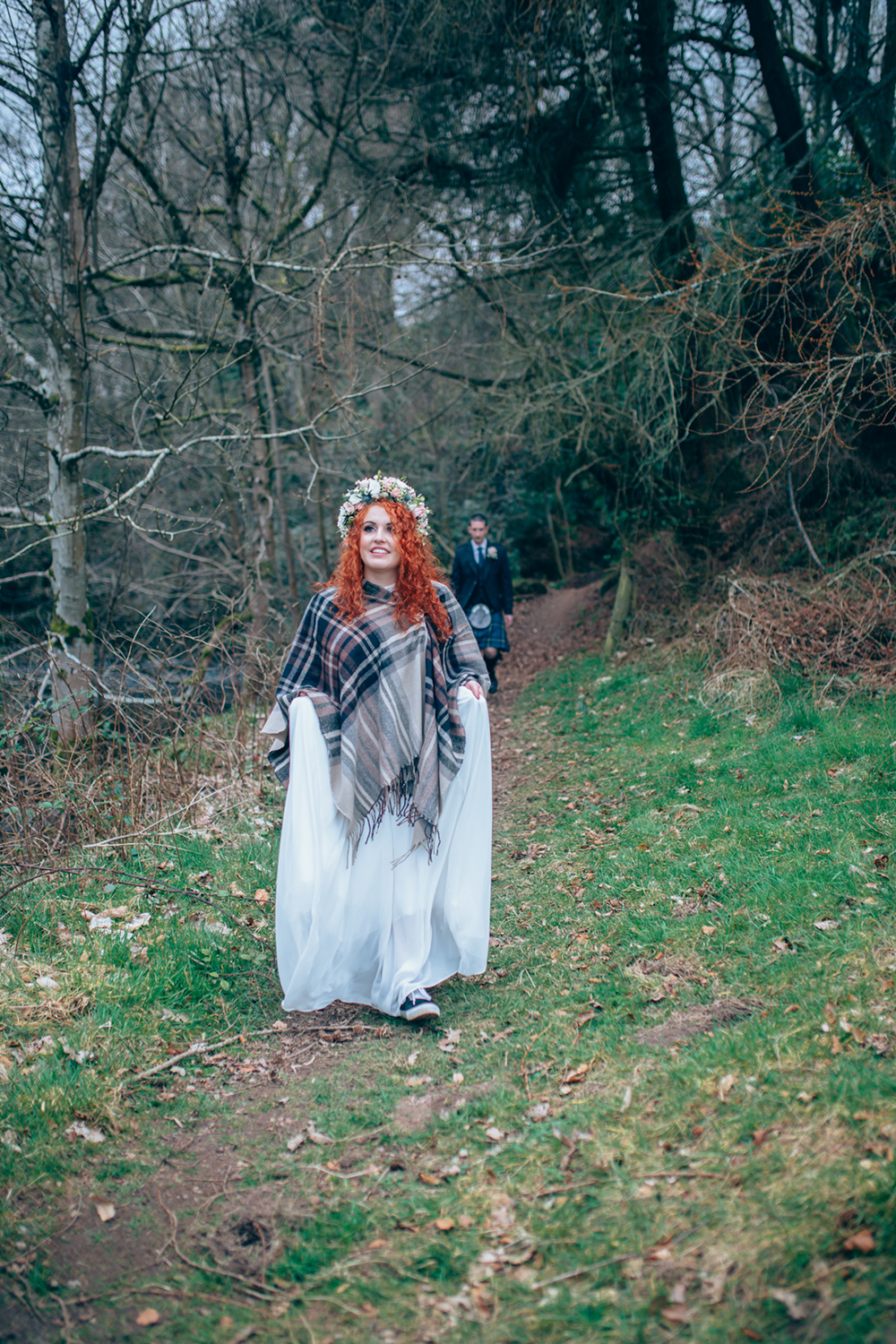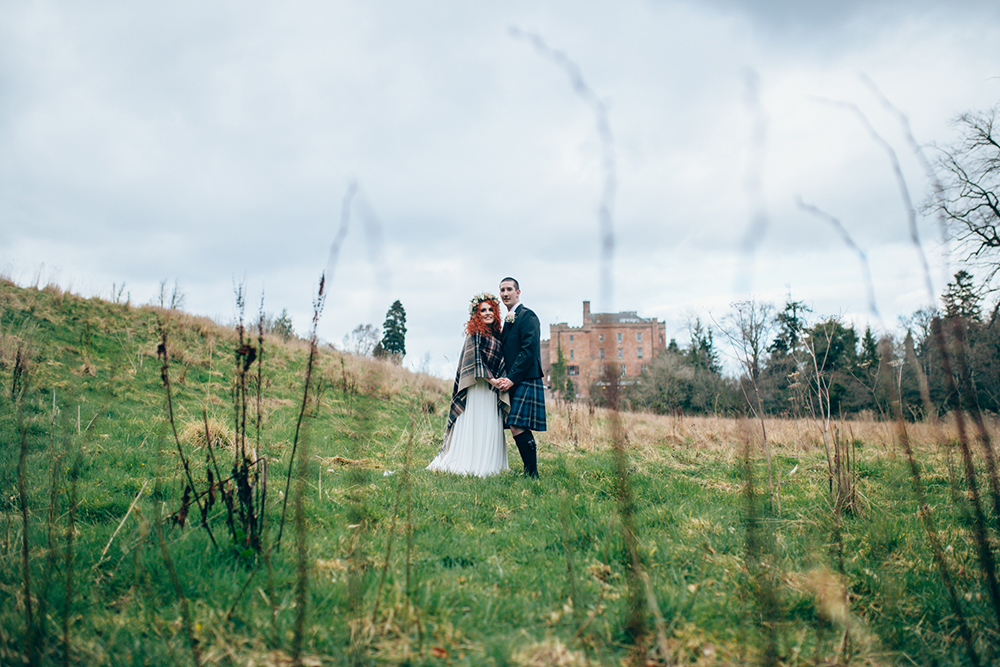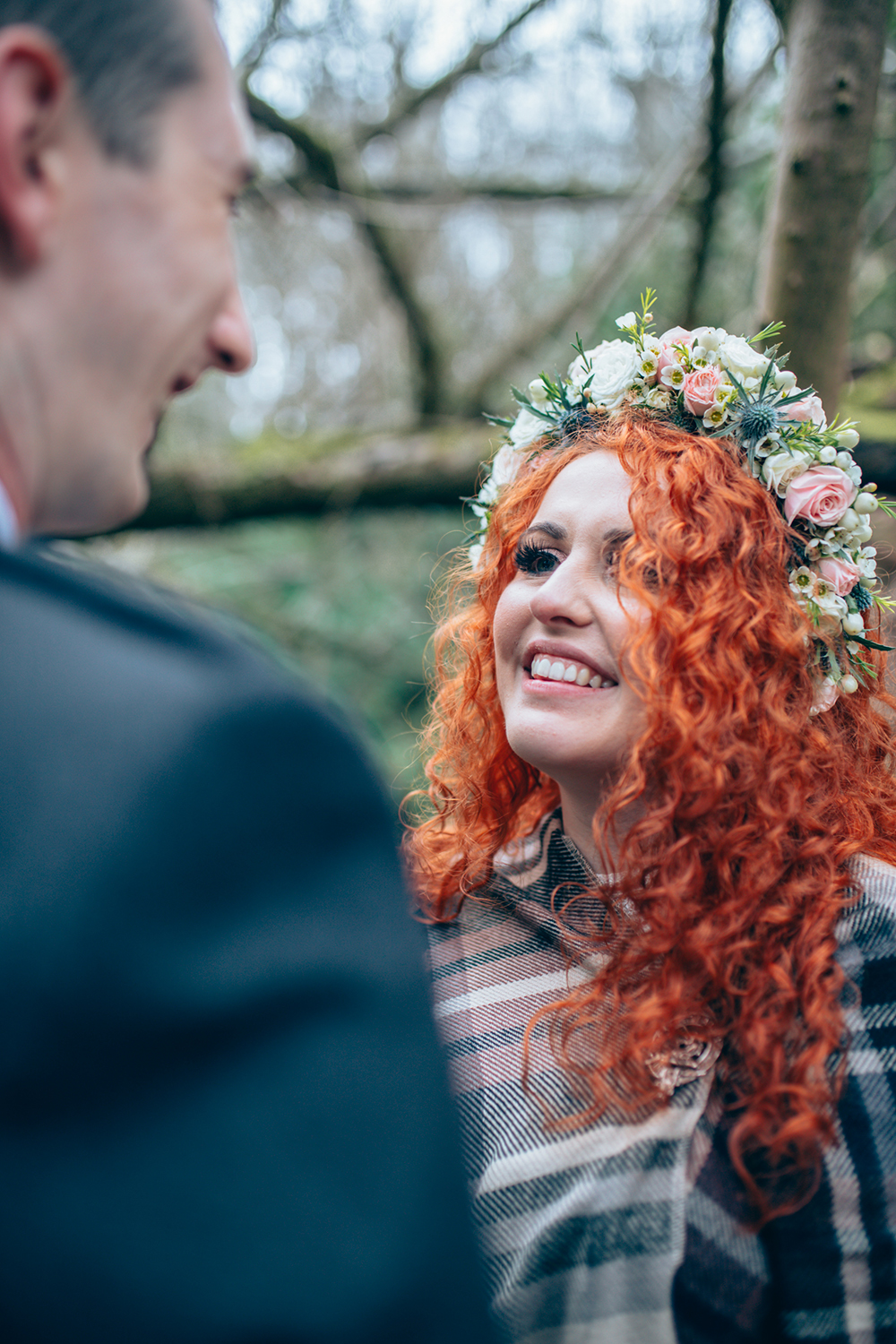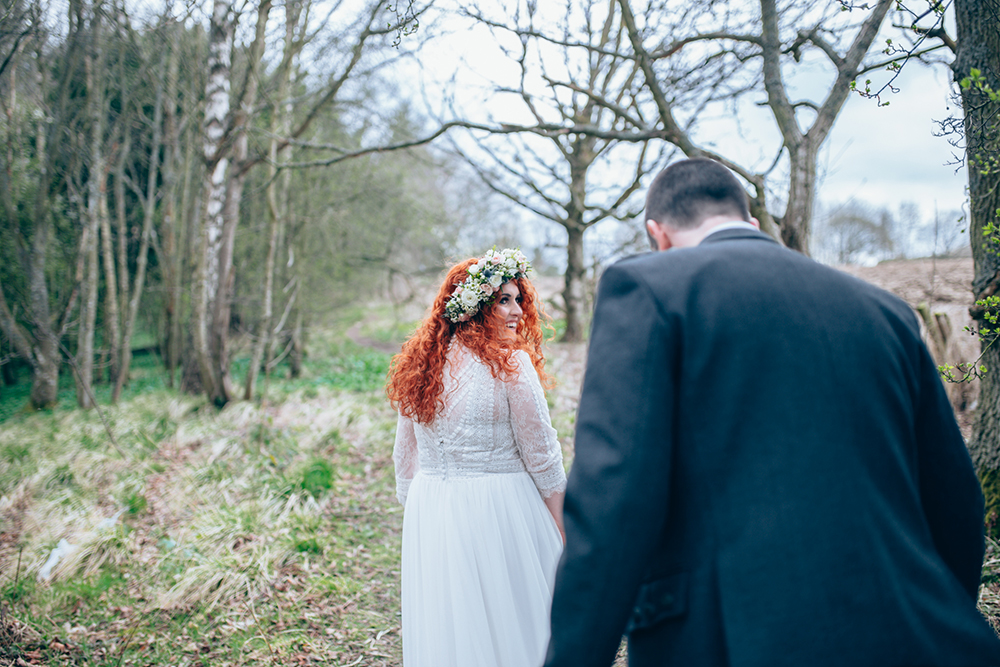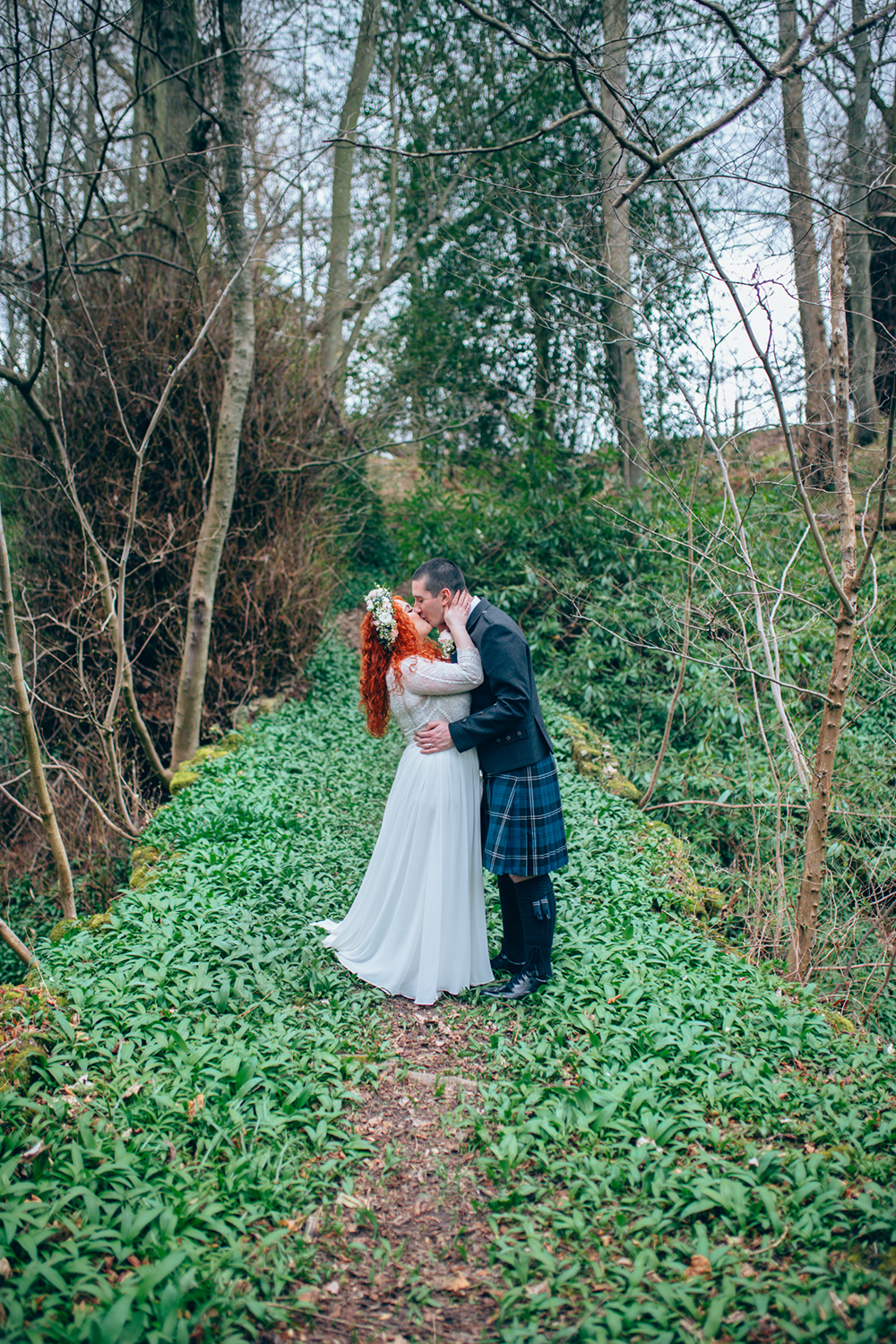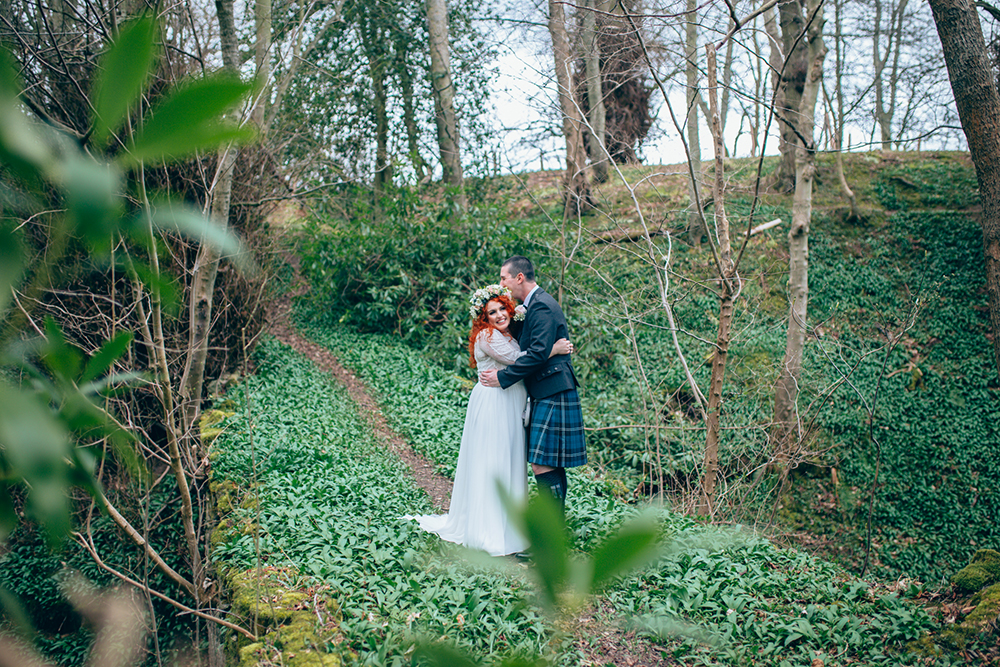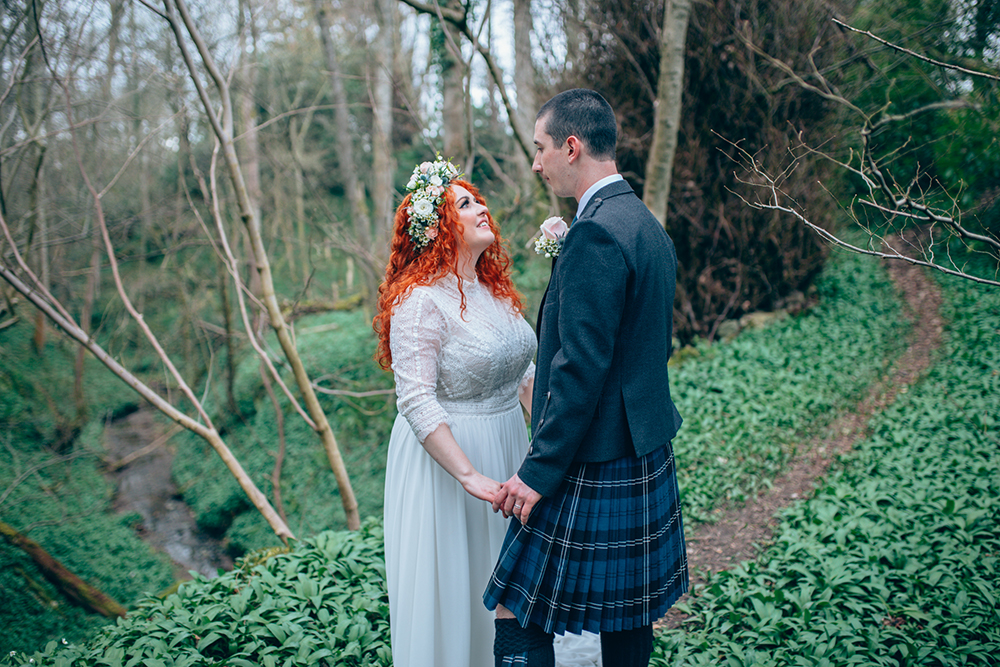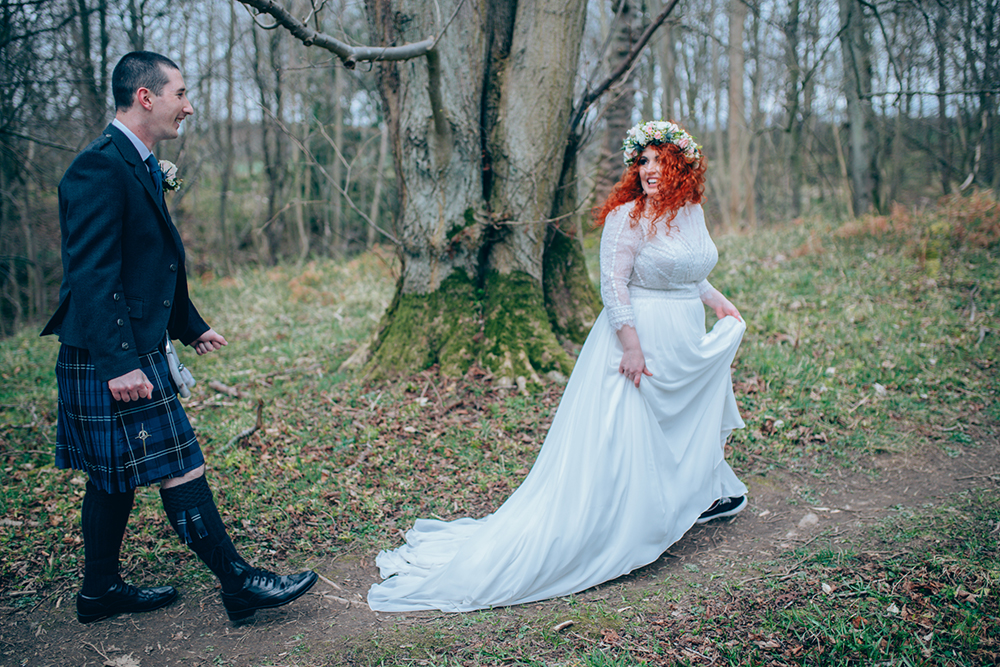 Leading up to our stay we were worried that, despite the Ramsay connection and the elopement package, we wouldn't fall in love with the castle itself.
We had absolutely nothing to worry about.
As soon as we arrived at the castle and walked through into the entrance hall we were blown away and around every corner was something else that just made us more and more excited.
Our wedding photographer is actually my sister-in-law, Sam Kay Photography. Her and her partner, Steve, were the only other two people at our wedding.
Sam's style of photography is very natural, nothing is staged or posed. It was so special to be able to share our day with her.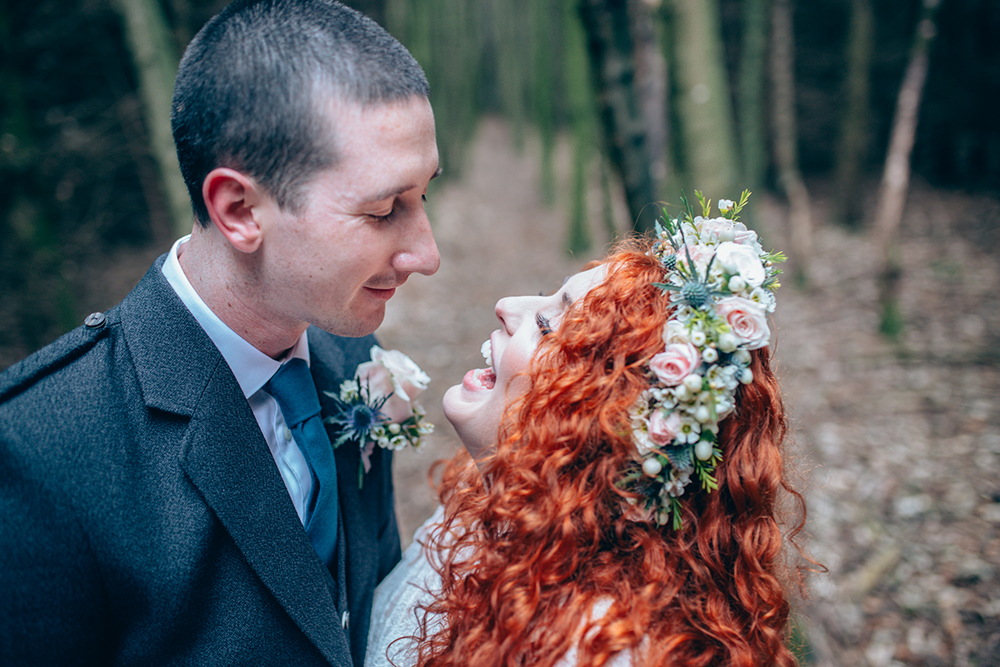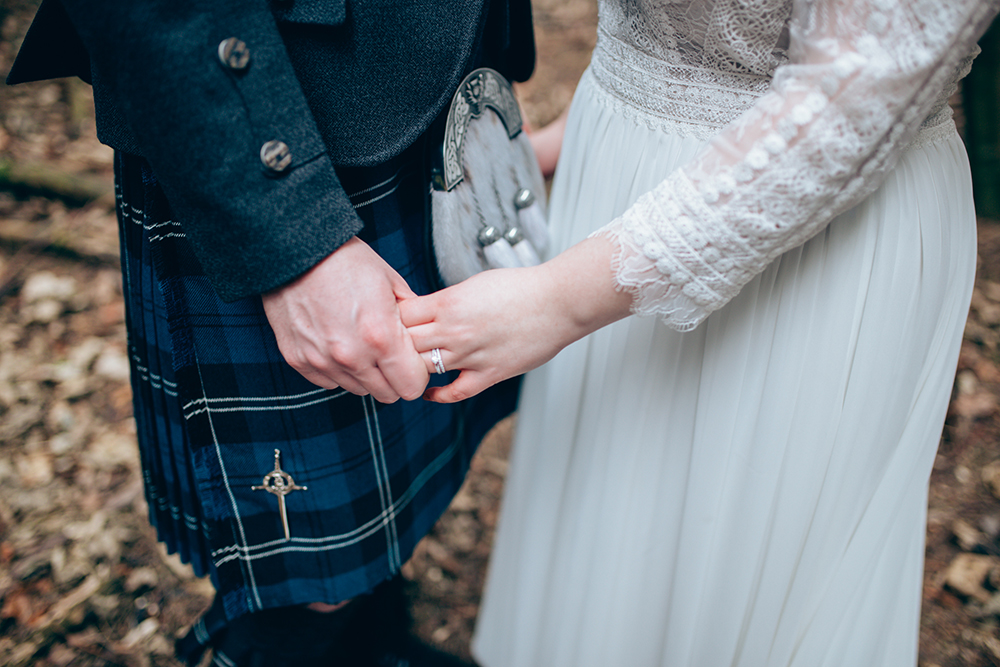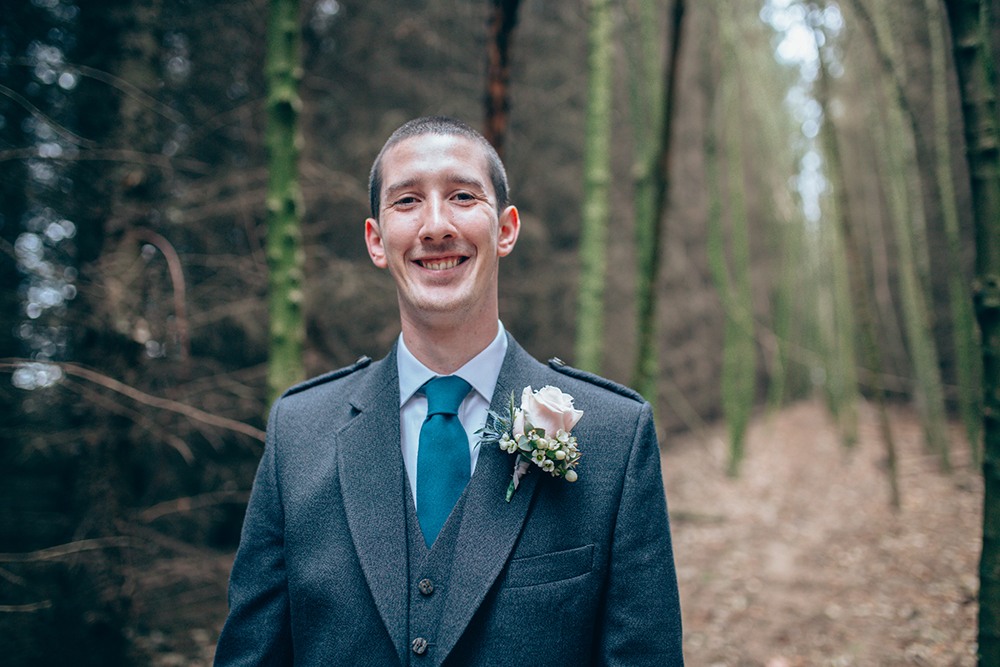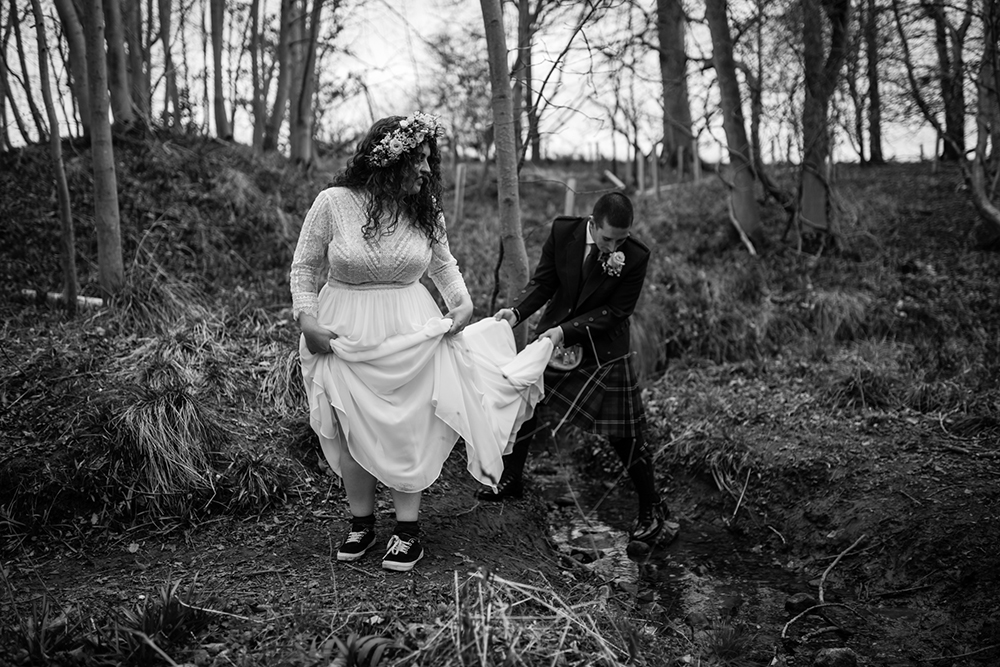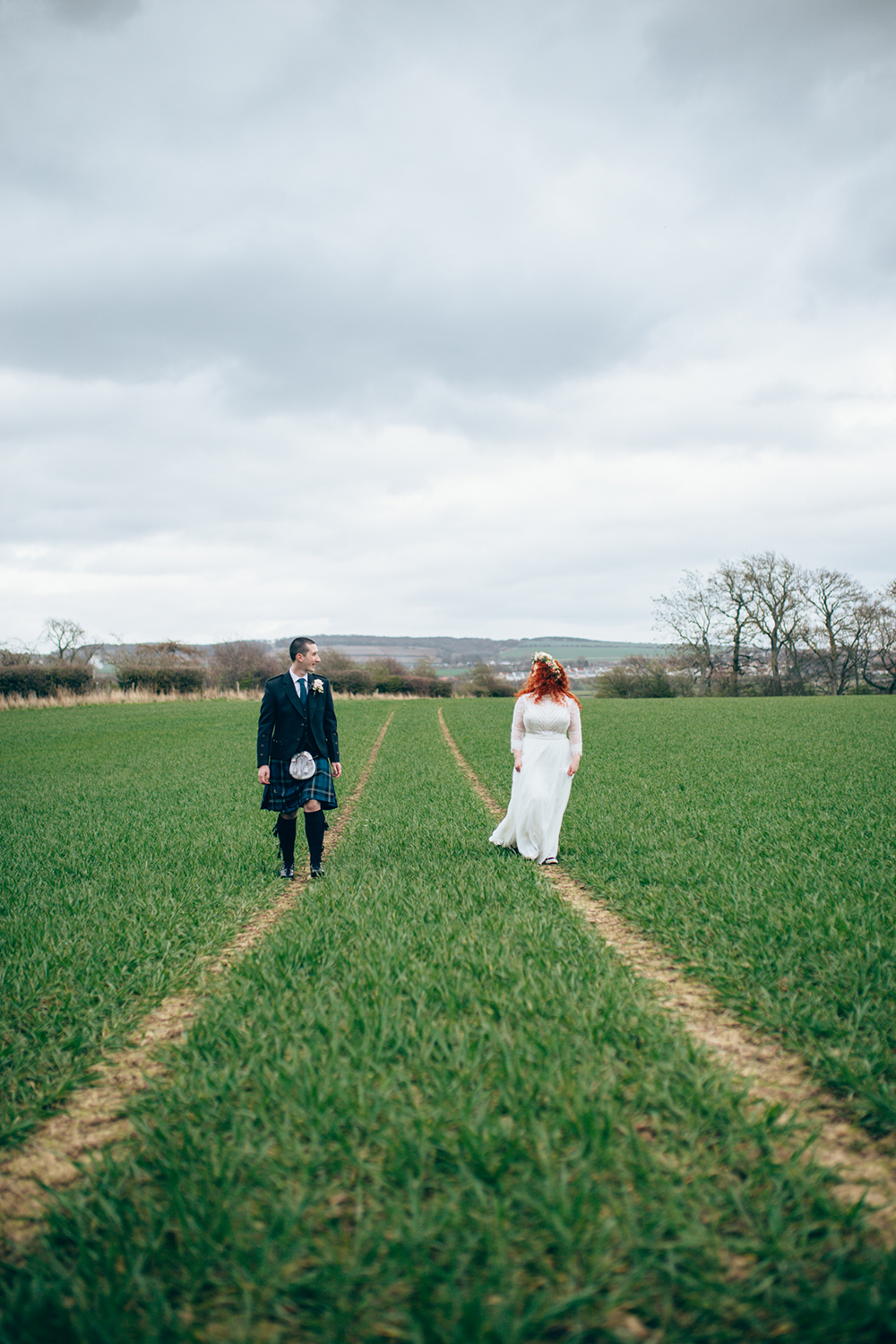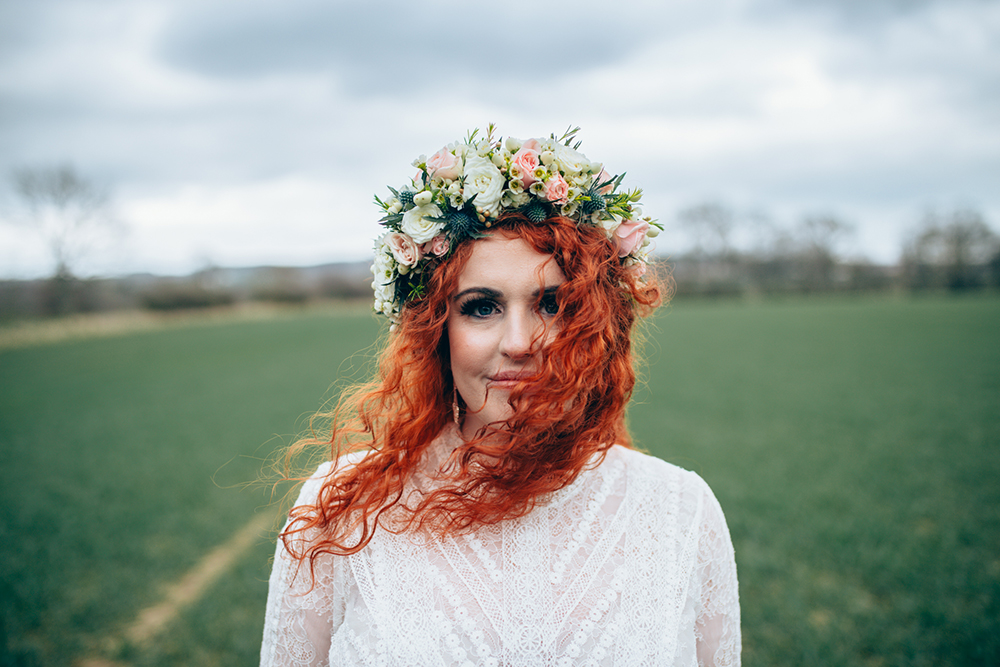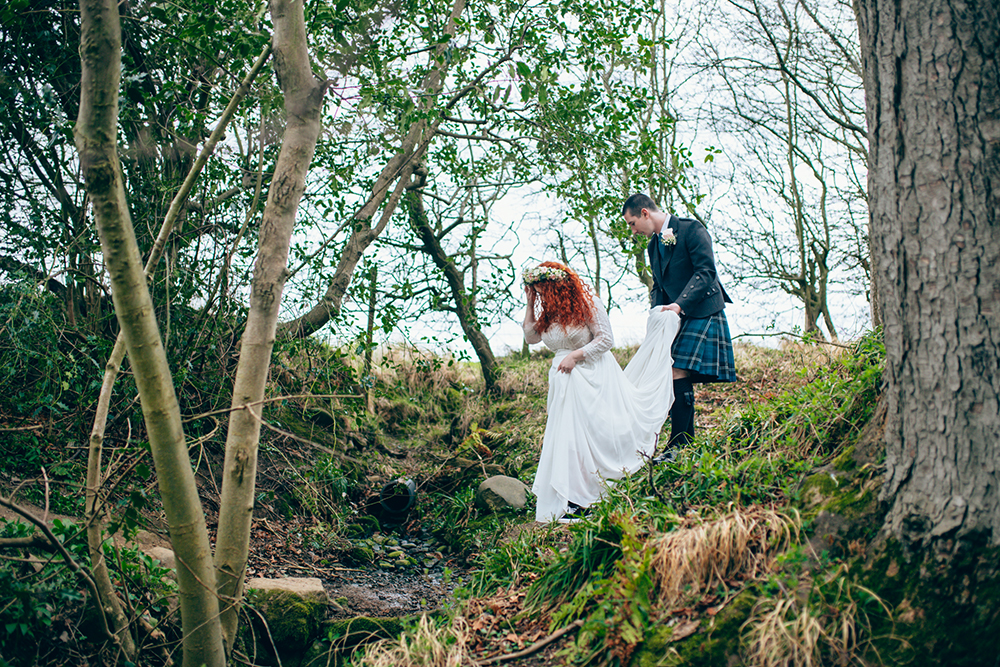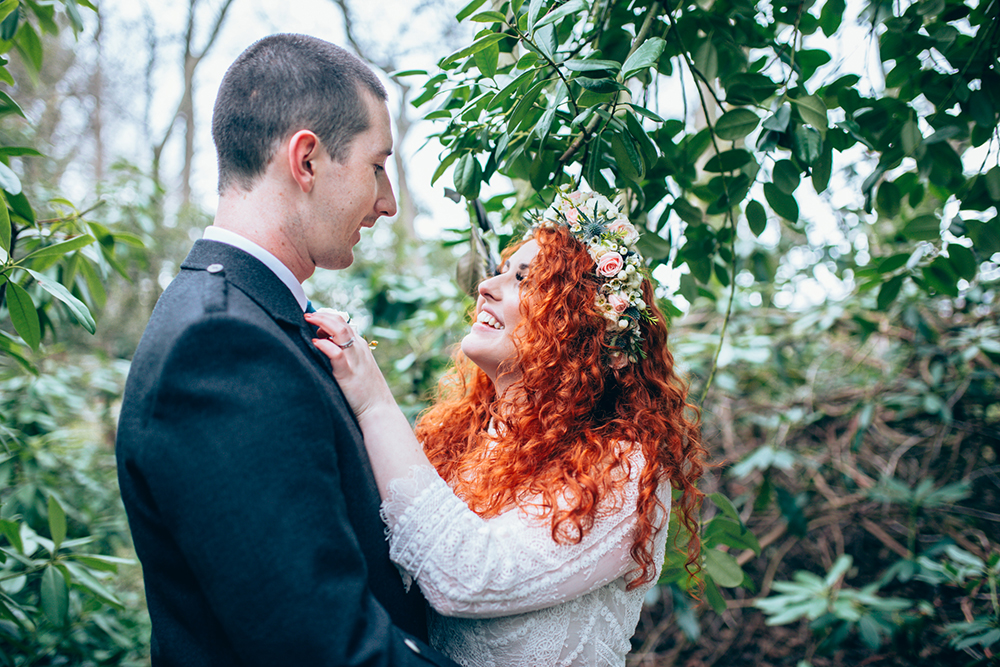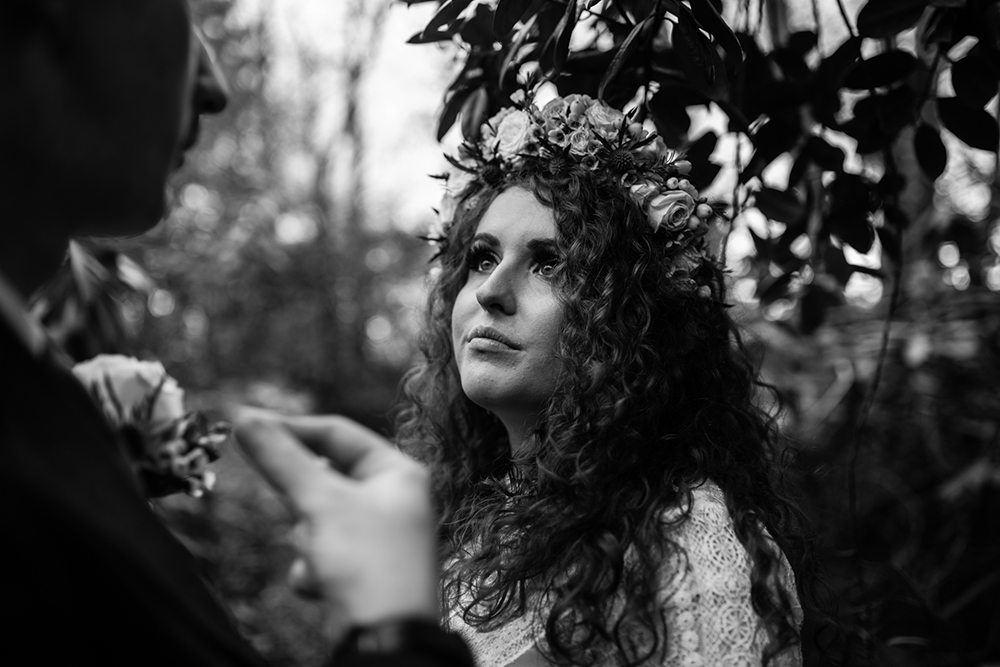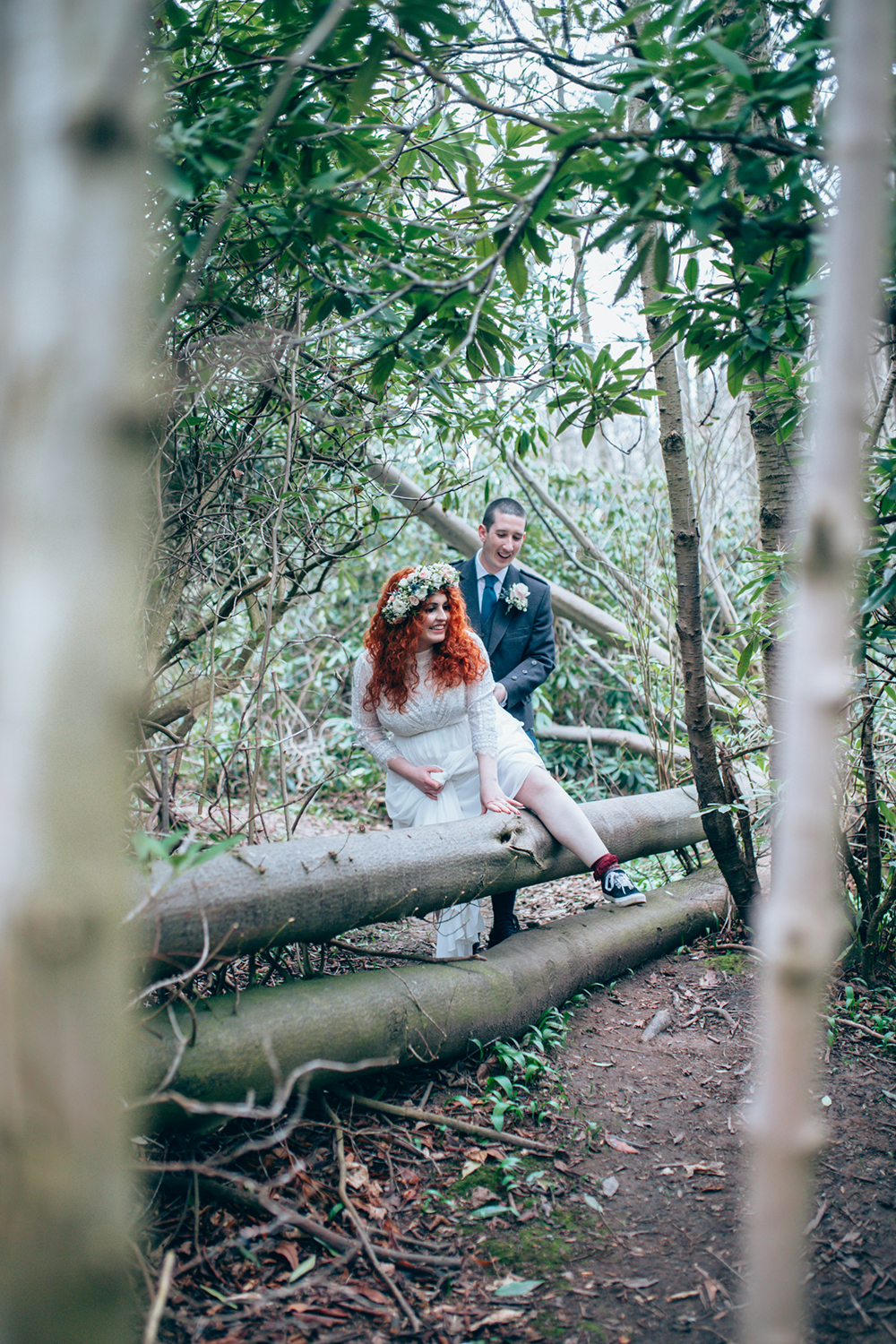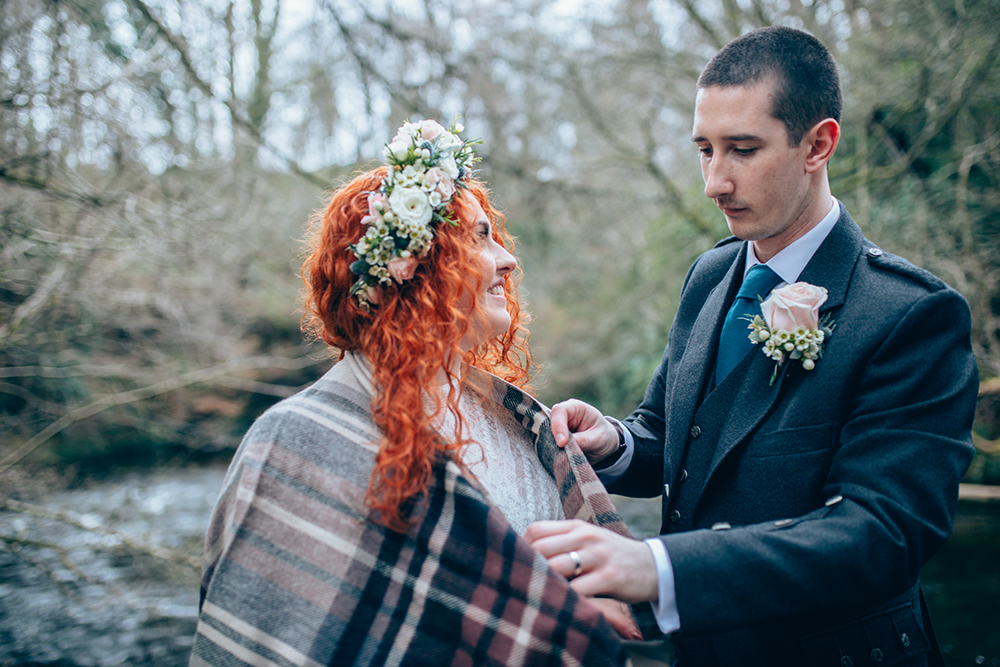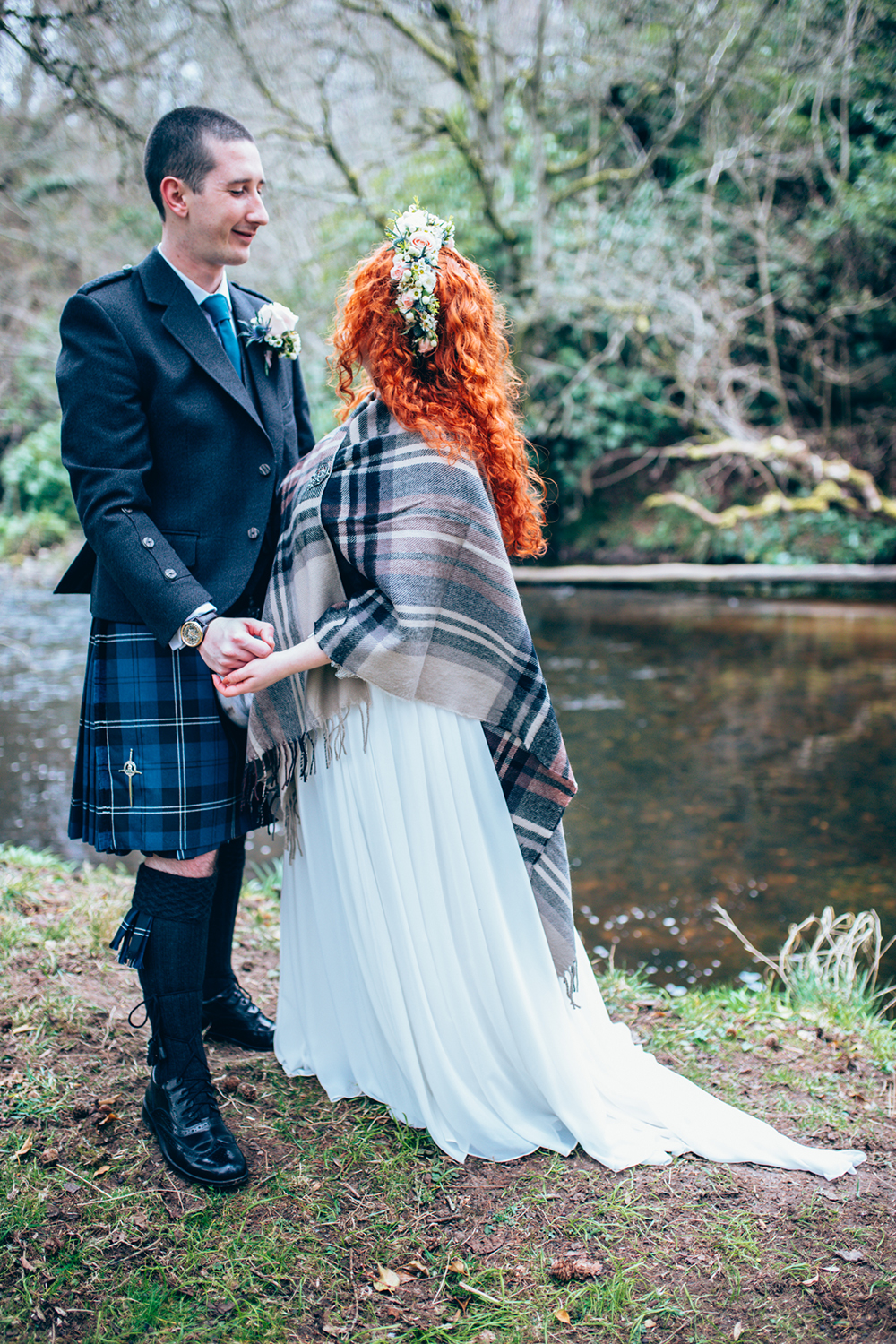 Sam and I went dress shopping in Chester just to have a look 10 days after we got engaged, and I found my dress.
I bought the second dress that I tried on. I knew immediately that it was my dress, but when do you get the chance to try on loads of beautiful dresses and drink prosecco? I had a wonderful time shopping for my gown.
From engagement to wedding, we did it all in three months. We're both pretty impatient and impulsive, so once we had our minds set on getting married we didn't want to wait around.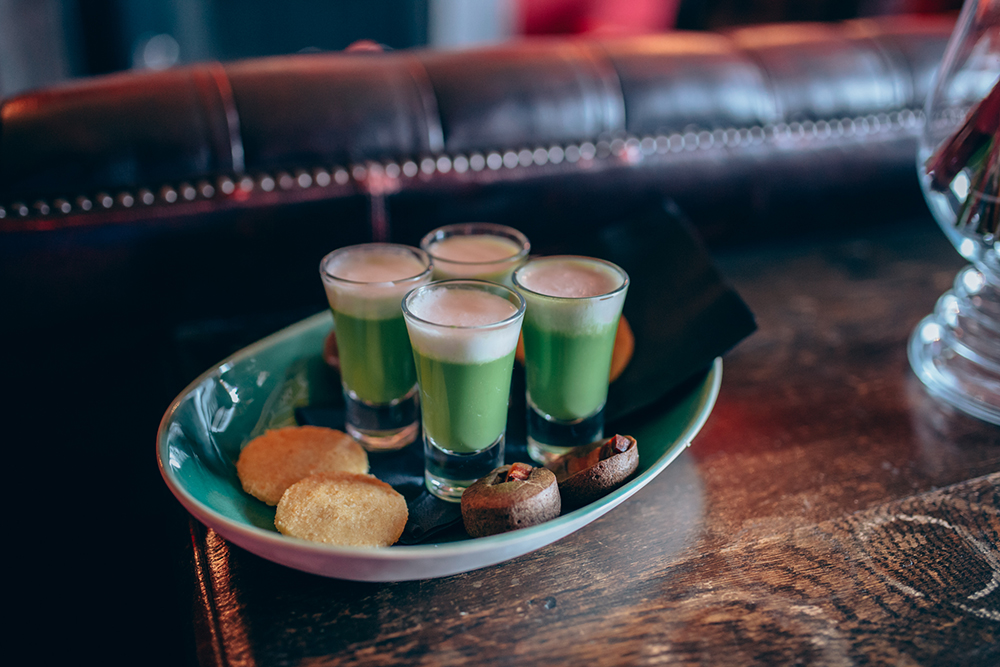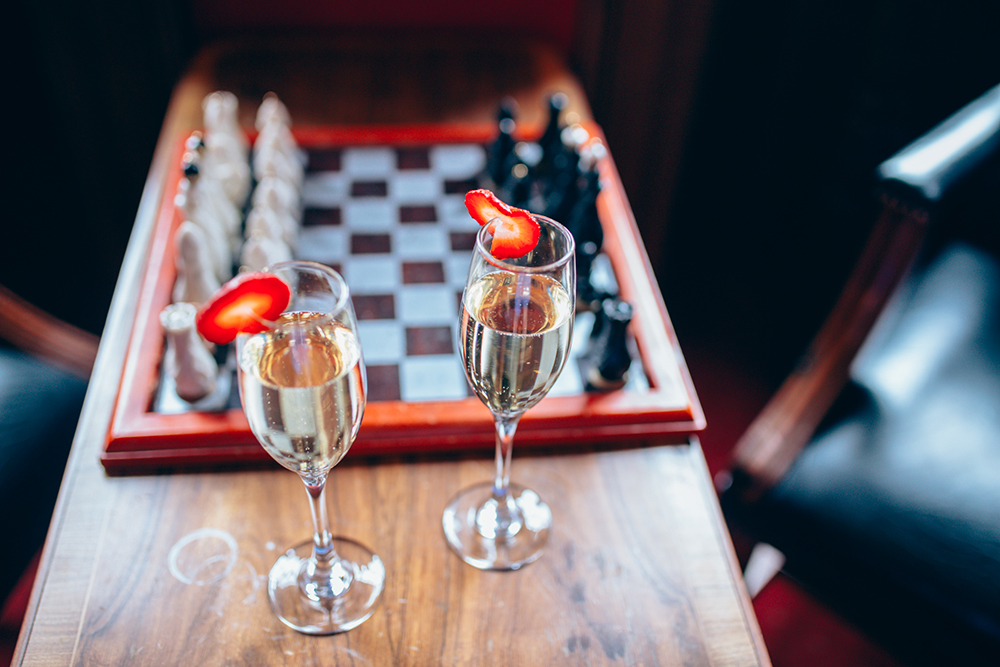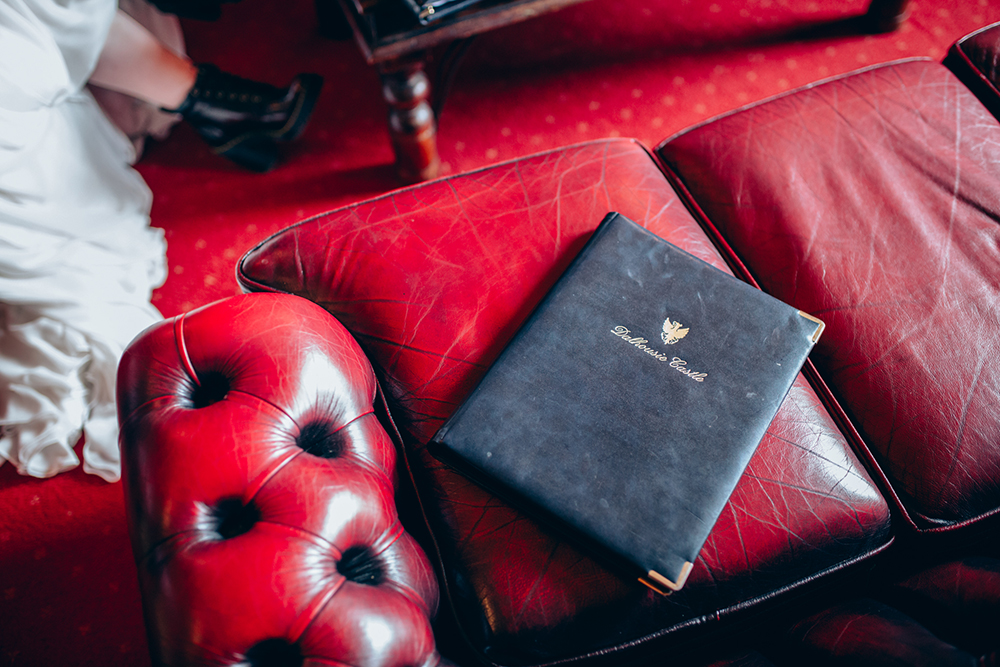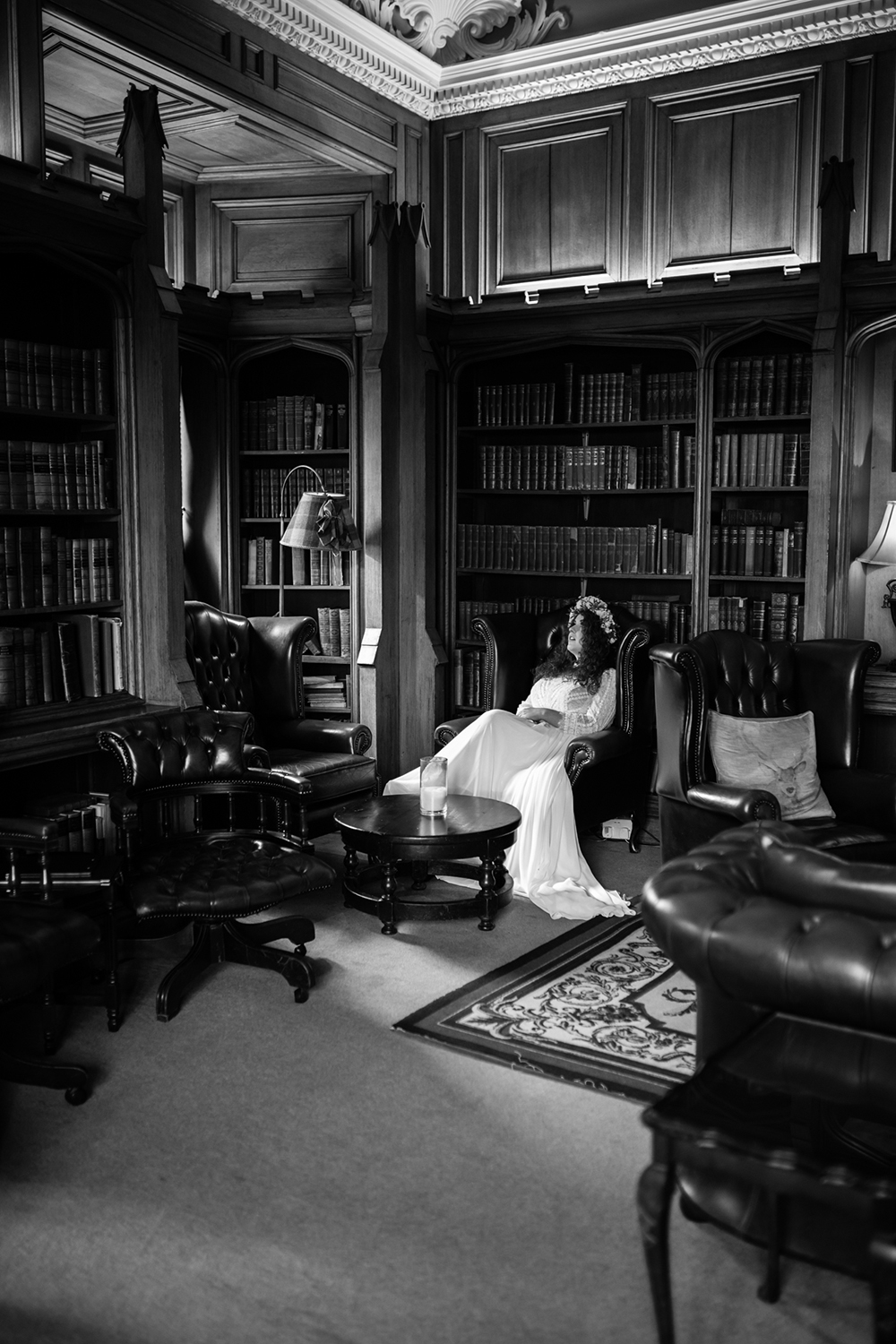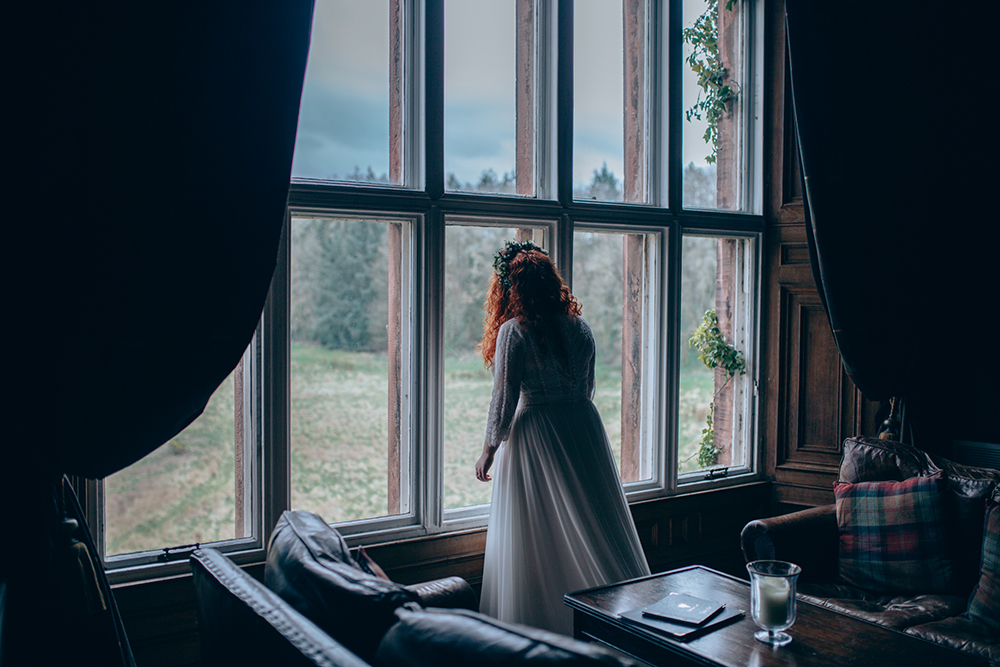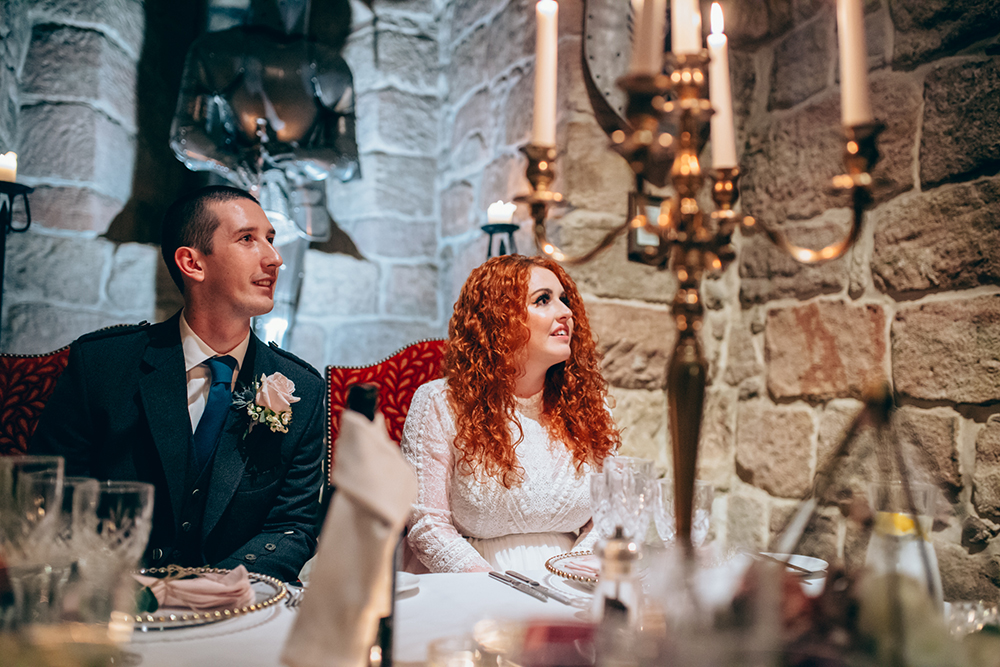 Surprisingly, it was the smaller things I found the hardest, like the table and lounge decorations. Even though we only had two guests, we still wanted it to feel like a wedding, but without going completely over the top.
We had a lovely rustic frame which we tied string and fairy lights around to display some Polaroid pictures of our different holidays and adventures together over the last 12 years.
The highlight was the flowers that Kathrin did for us. They were beyond anything I could have imagined. My very large and extravagant bouquet had thistles, roses, eucalyptus and the biggest proteas ever. It truly was a work of art.
She also made a matching flower crown, which made me feel like a bohemian goddess!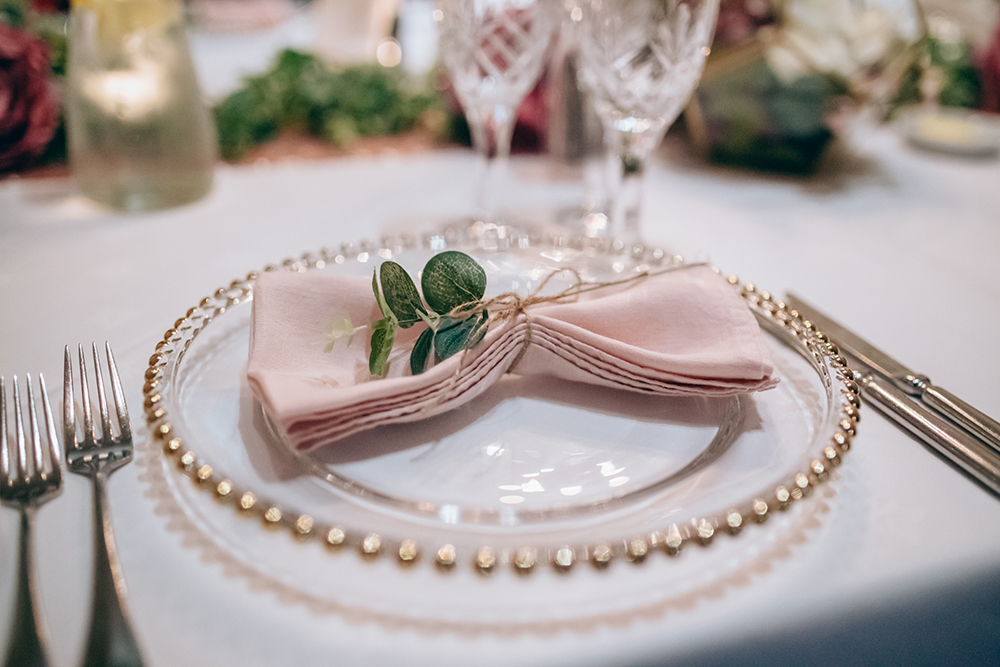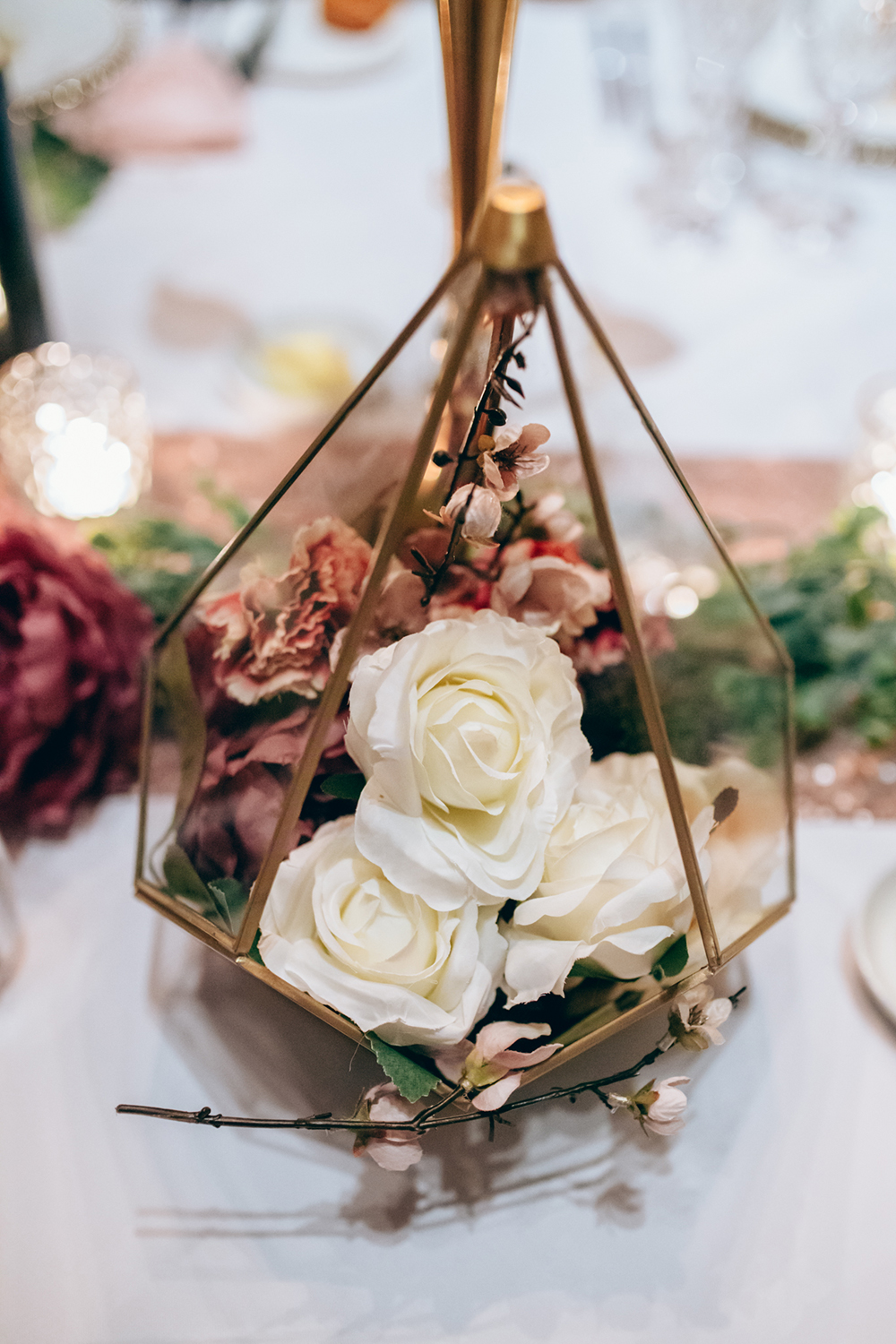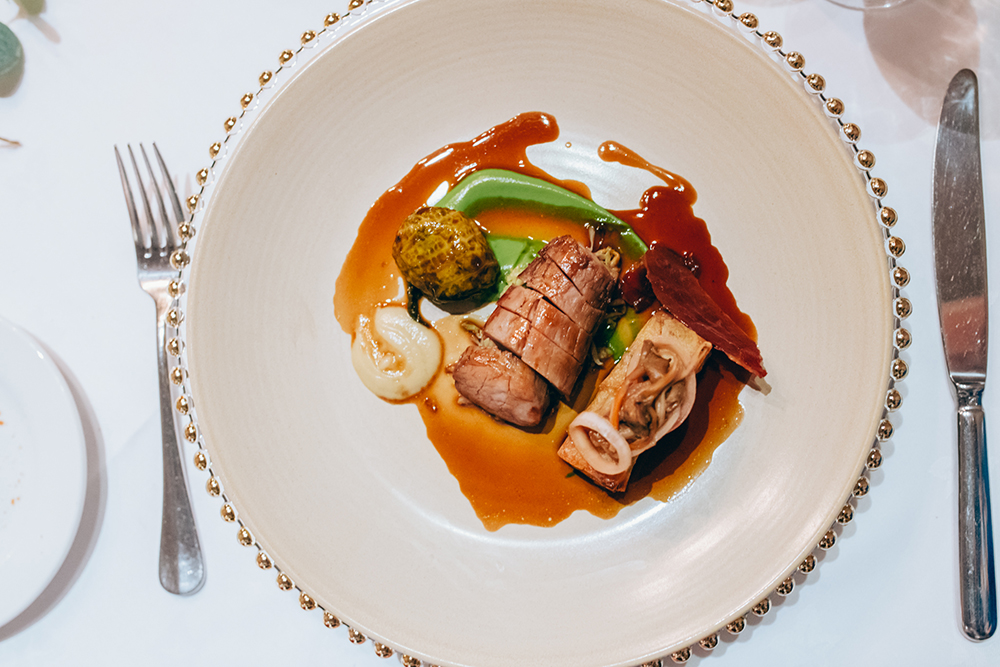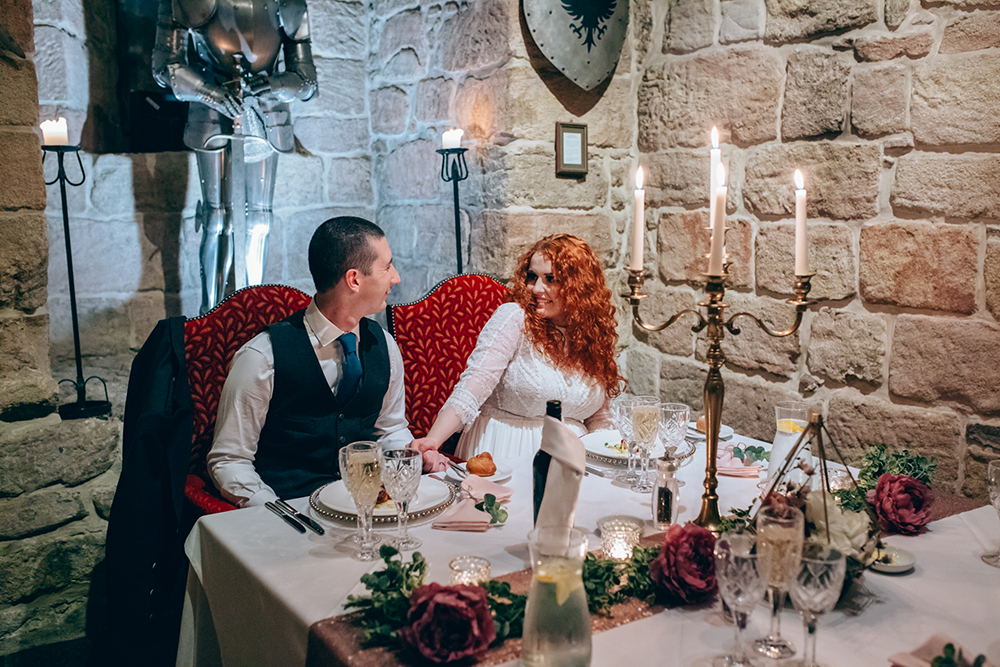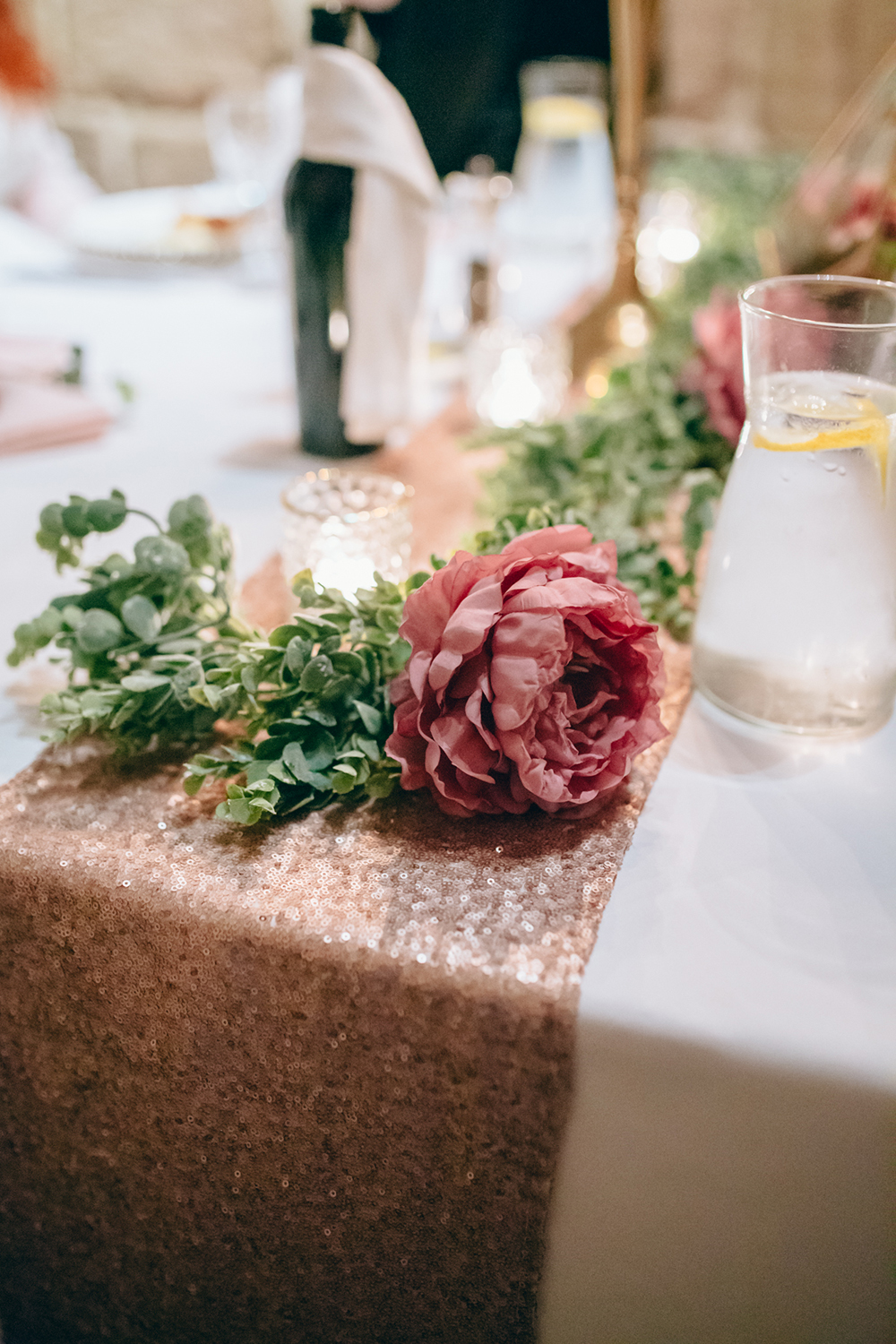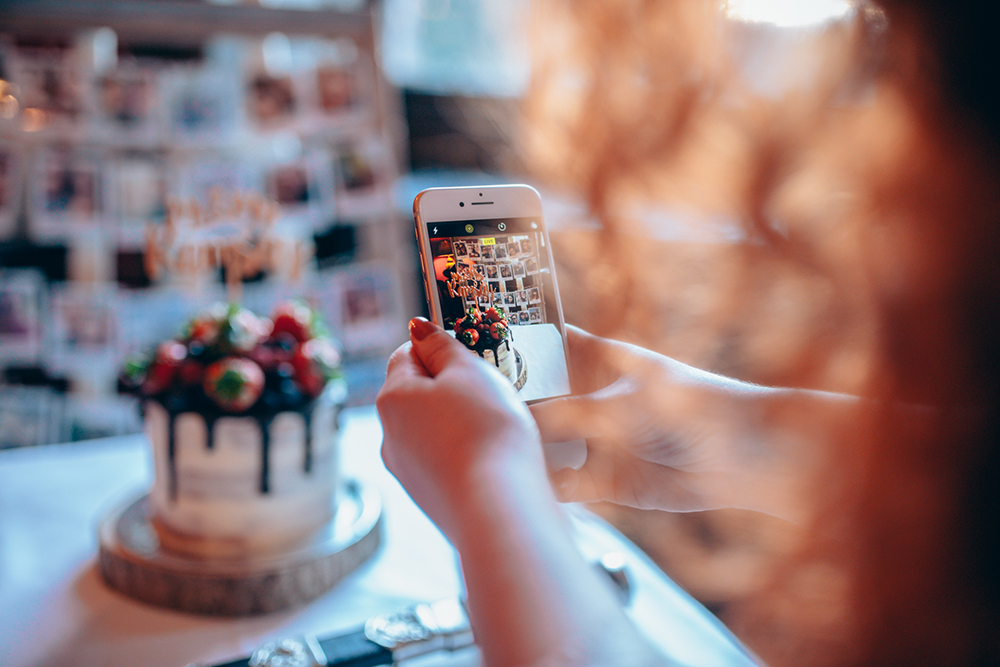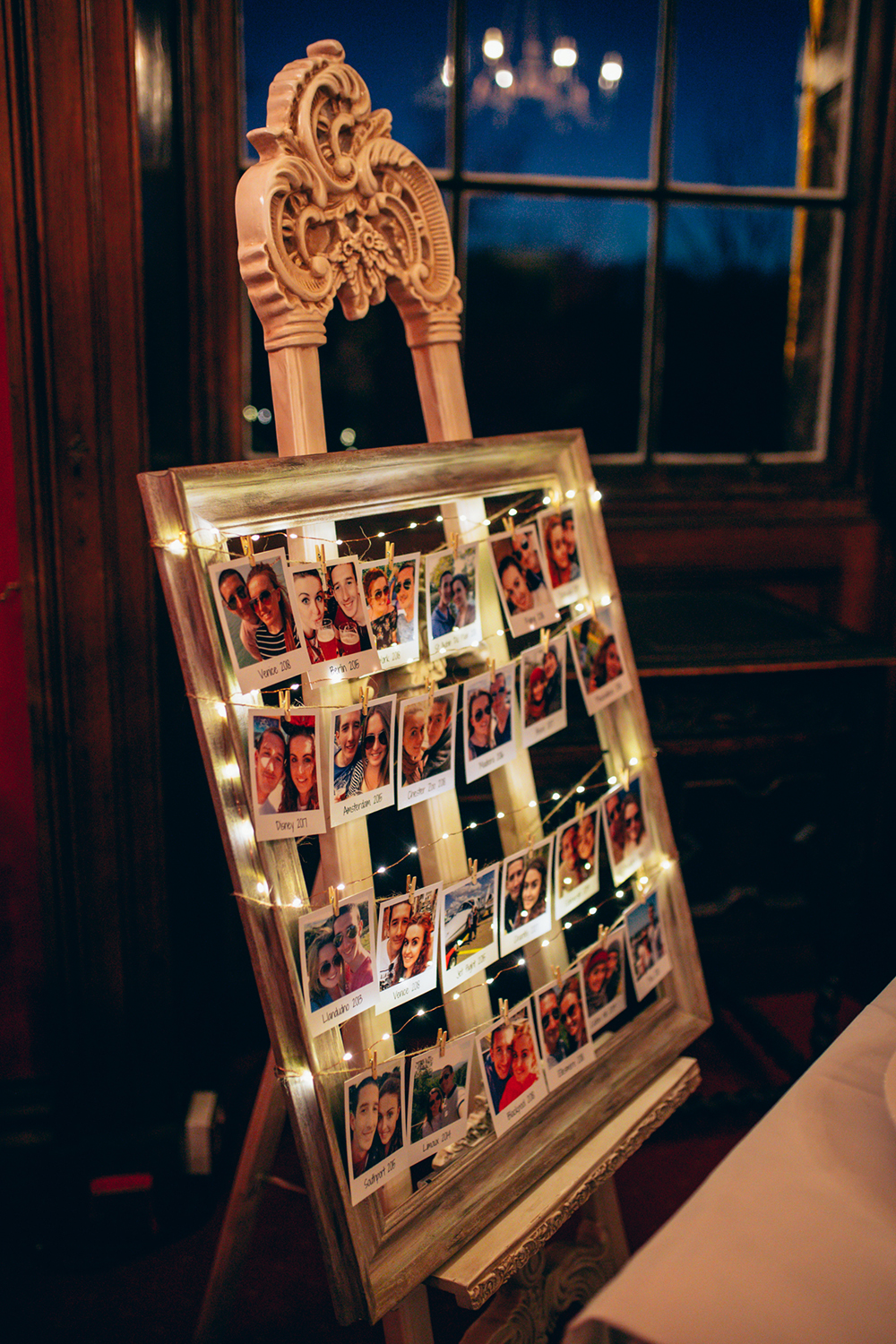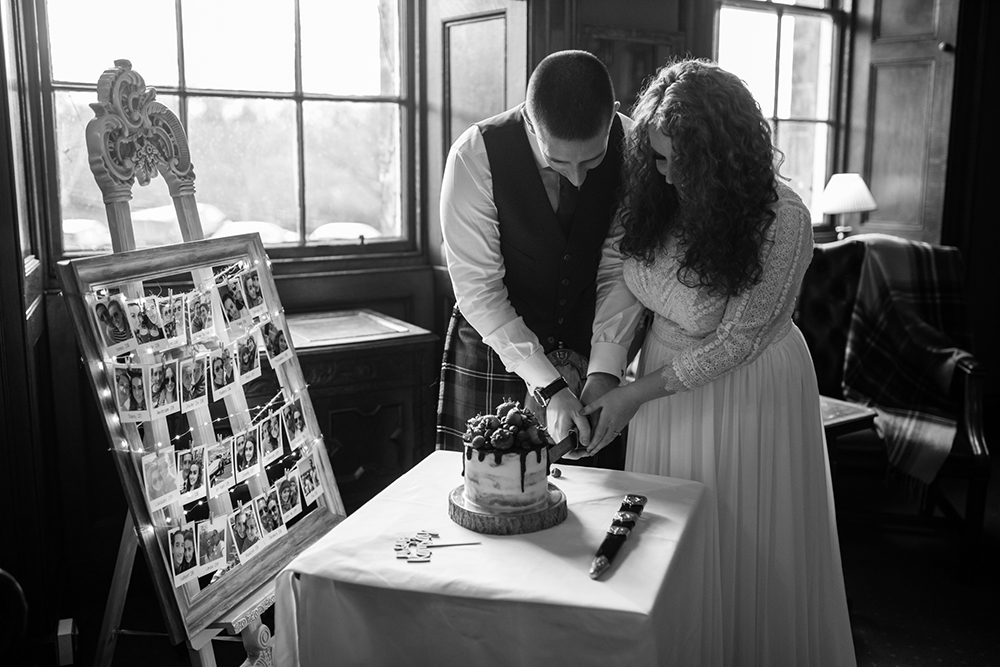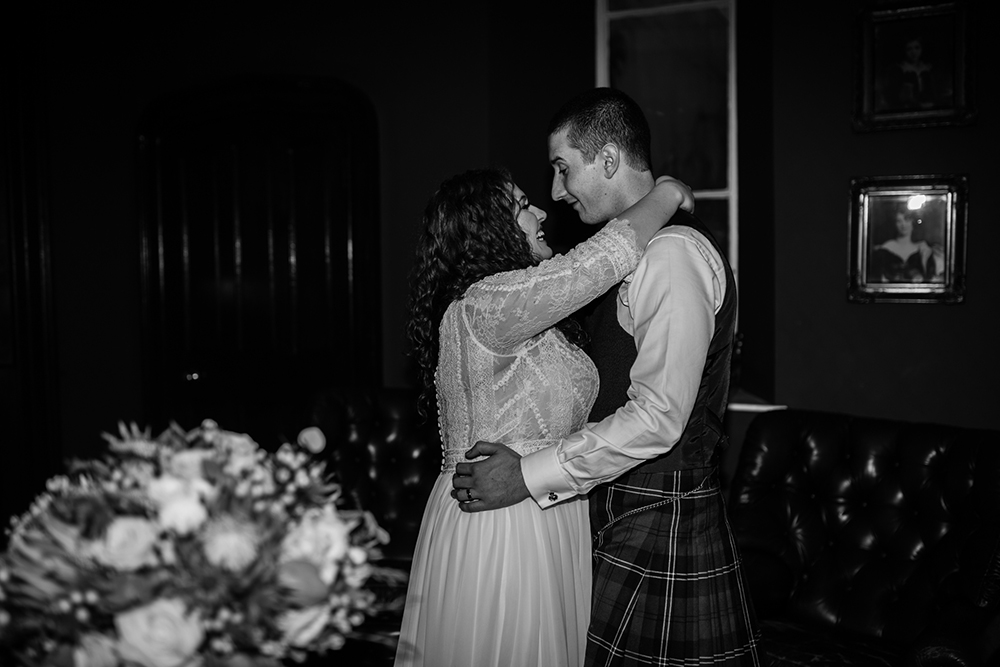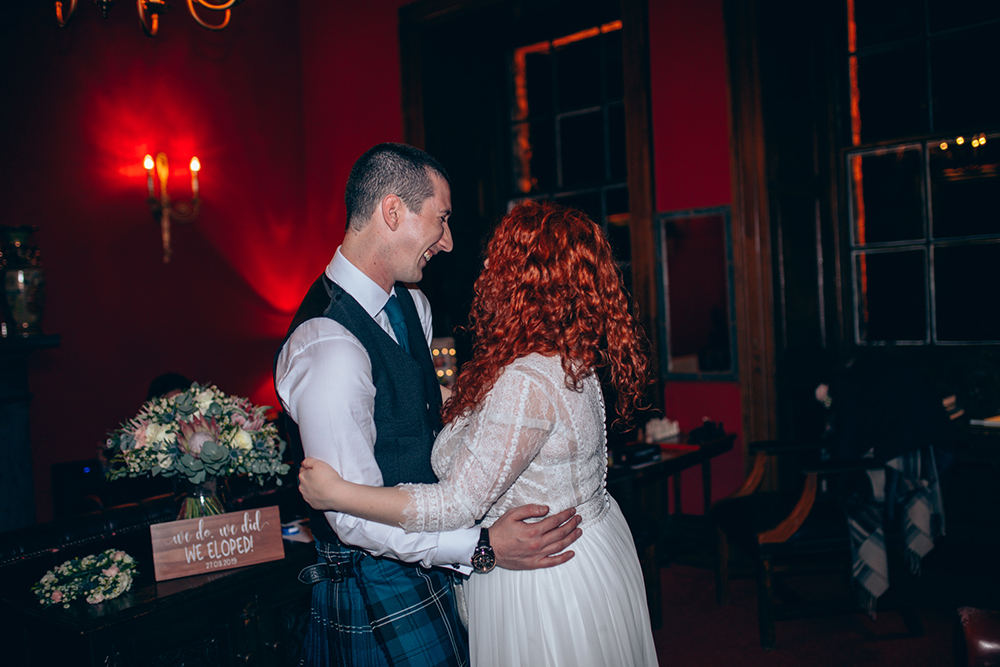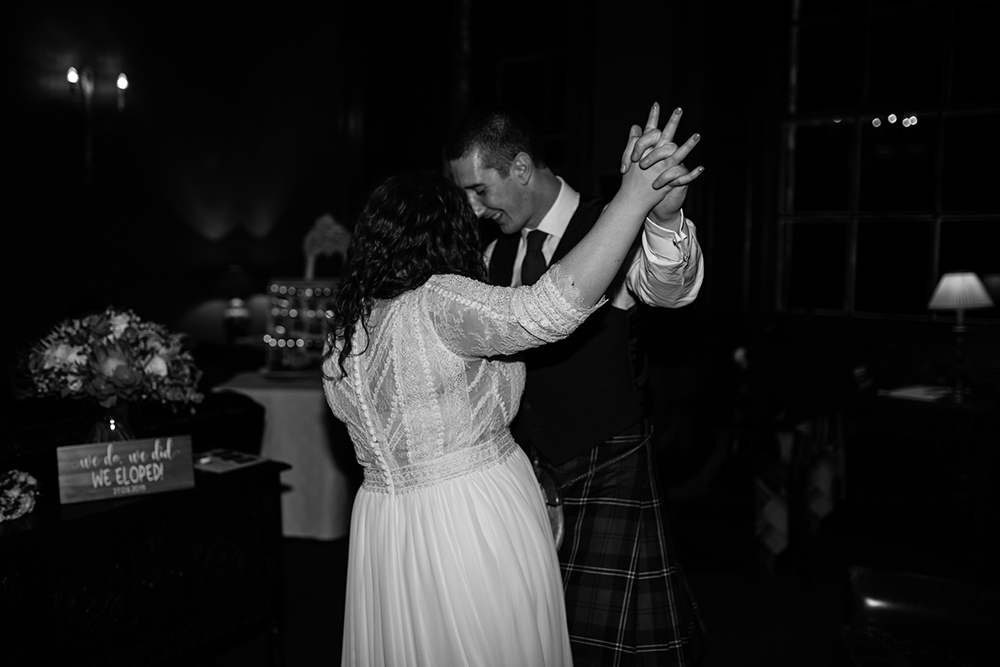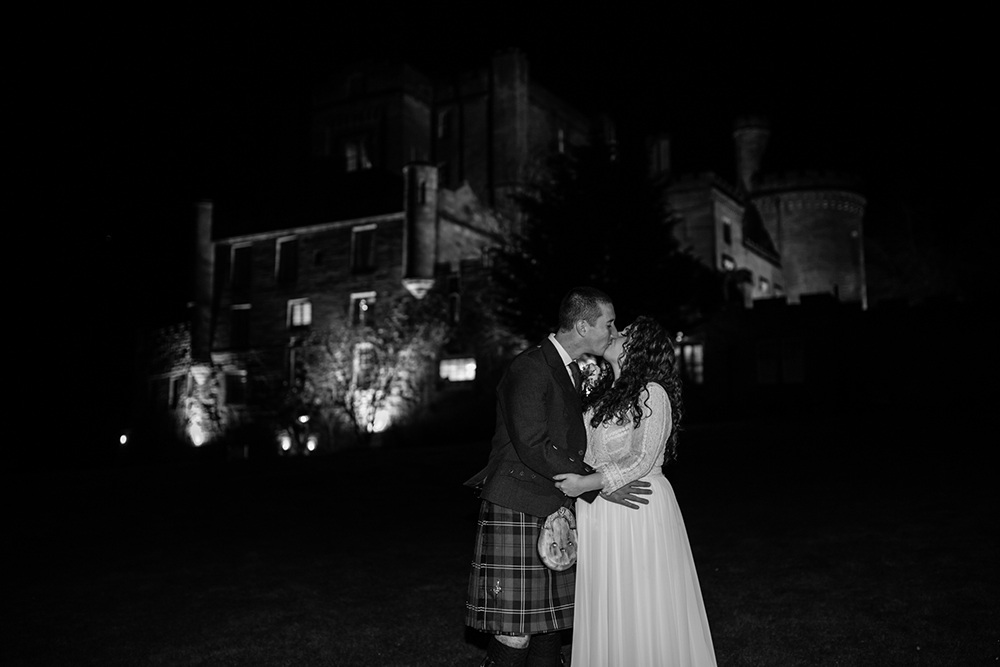 I remember every detail of our wedding day so vividly. We didn't have to cater for or look after anyone else, it really was a day just for us.
This allowed us quite a lot of freedom to do what we wanted to do, including a two-hour walk around the acres and acres of woodland that surrounded the castle.
We stumbled across some beautiful spots which made for some fantastic photo opportunities, and although the underneath of my dress was completely black after it, it was worth it!
Luckily, when we got back home and told our family and friends about the wedding, everyone was over the moon for us, and agreed that eloping suited us perfectly.
Looking back now, I can honestly say that if we did have a big wedding, it wouldn't have been nearly as special for us.
It's your day, do whatever it is that makes you happy."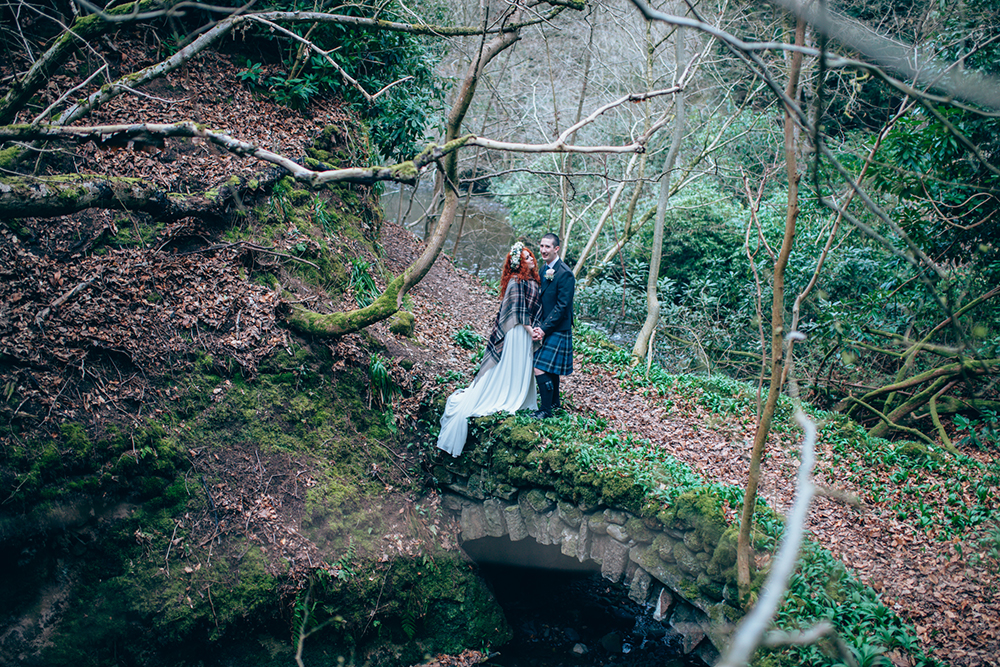 Venue: Dalhousie Castle | Photographer: Samantha Kay Photography
Celebrant: Robert Philip from the Dalkeith Registry Office | Dress: Pronovias Mimosa from Brides of Chester | Groom's outfit: Gordon Nicolson Kiltmaker
Cake: Heavenly Tiers | Florist: White House Flowers
Piper: Andrew, Dalhousie's resident bagpiper | Bride's shoes: Cherry red Dr. Martens boots
Make-up: Aqueous Spa