Rustic marquee wedding with DIY accents at St Fillan's Church, Aberdour
Creative couple Lauren and Andy created a DIY day that stuck to their carefully thought out wedding brand.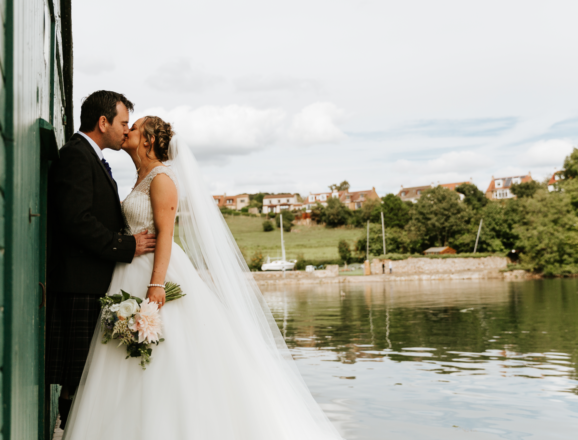 IMAGE | Struve Photography
By the time they were engaged, Lauren and Andy were living in Aberdour and were keen to get married there, too.
Hearts set on a church wedding, the pair fell in love with the picturesque St Fillan's Church.
By a stroke of luck, a local festival had been using a marquee within walking distance just weeks before their big day. The timing was perfect.
"We could not be more grateful for all the help our friends on the Aberdour festival committee gave us," says Lauren.
Read more about Lauren + Andy's beautiful wedding day, which was captured by Struve Photography, below…
Although Lauren and Andy "officially" met online, it turns out they had run into each other before.
"My friend sent him a cheesy message while she was browsing through my dating app on a hen do but we quickly realised that my best friend at work was a cousin of one of his best friends and so we had already met briefly in 'real-life'!" smiles Lauren.
After five years, Andy proposed on the banks of the River Clyde on a surprise weekend at Mar Hall.
There were many reasons that meant Lauren knew Andy was the one, especially when he picked her up from a night out with a chip roll waiting – "I'm a classy lady!"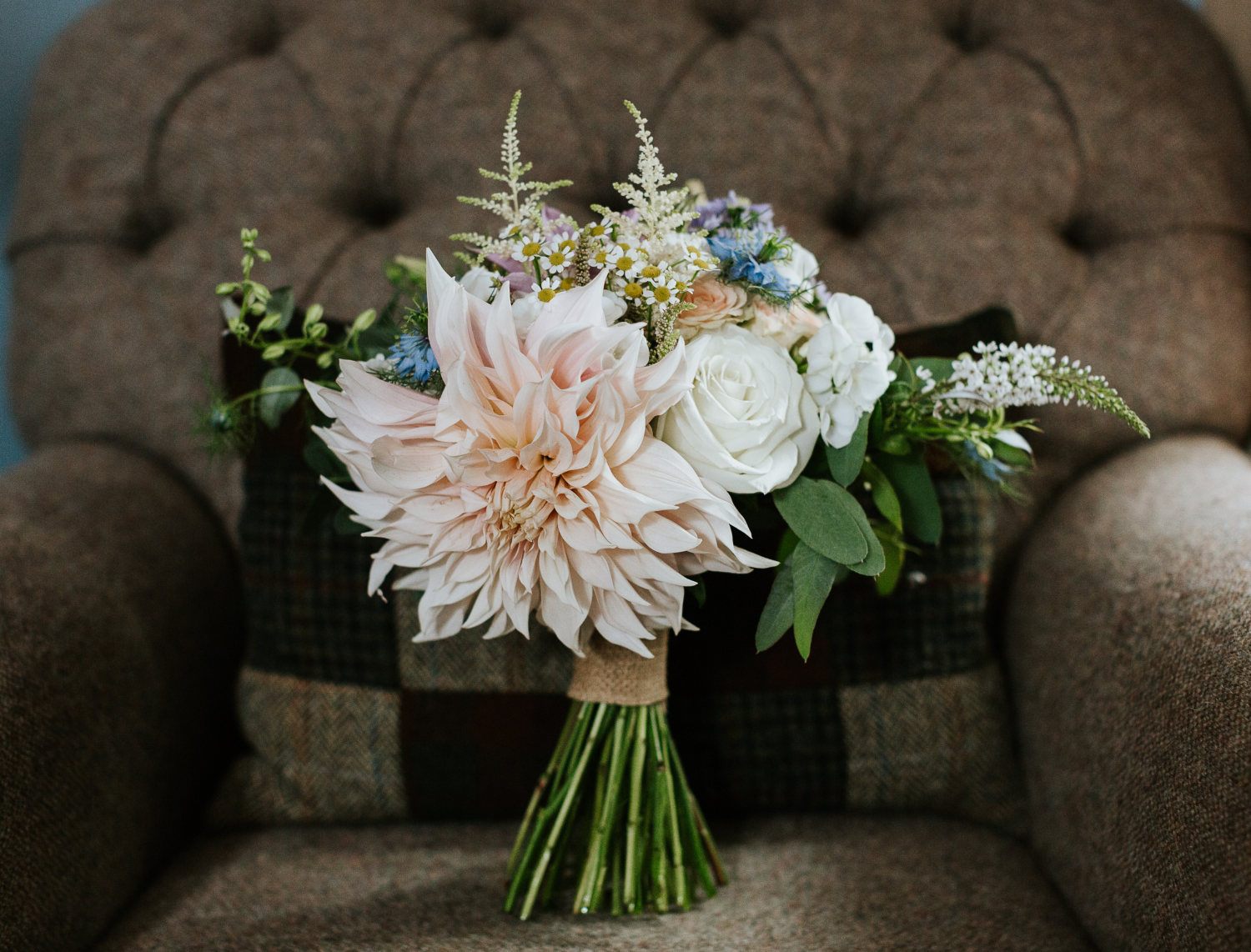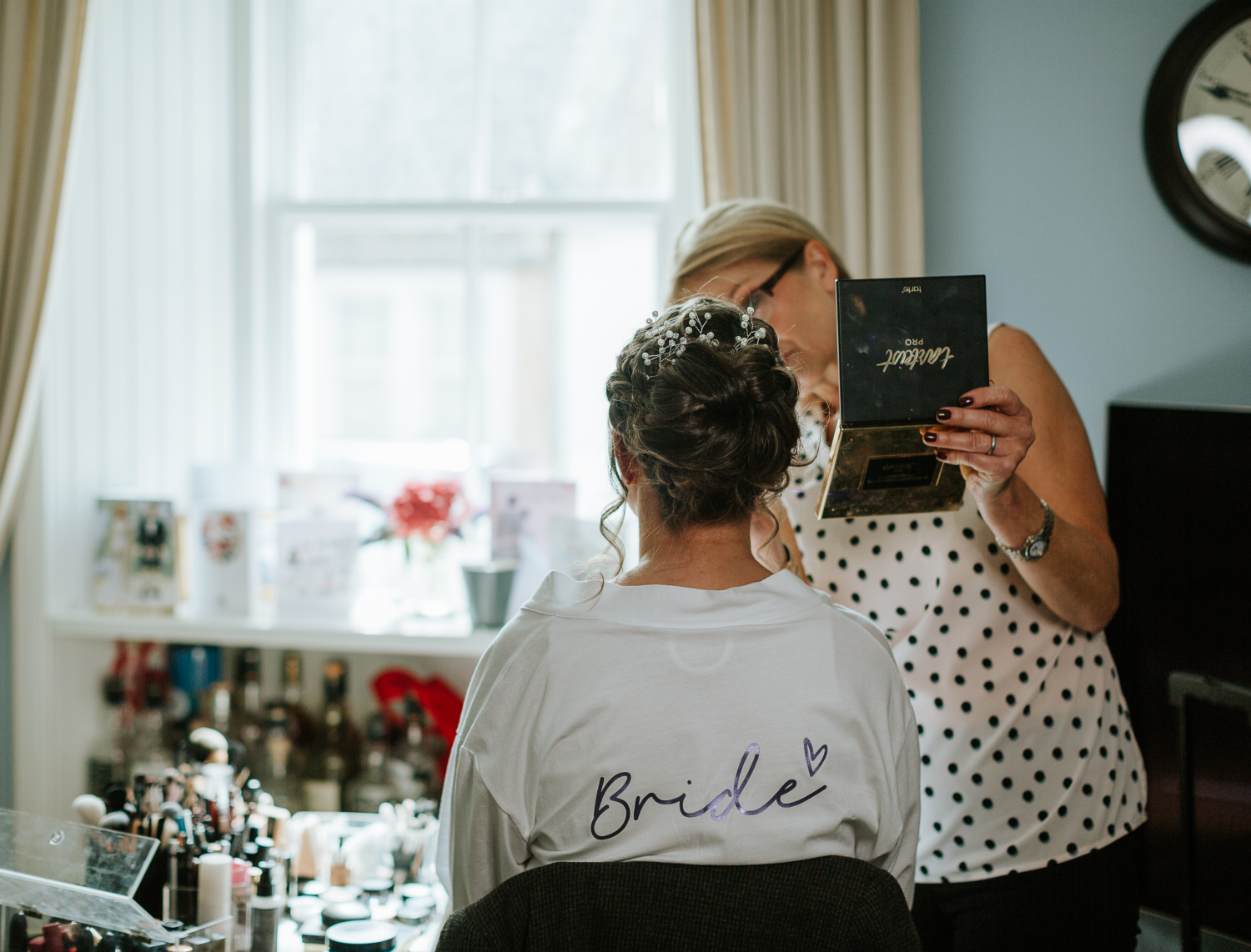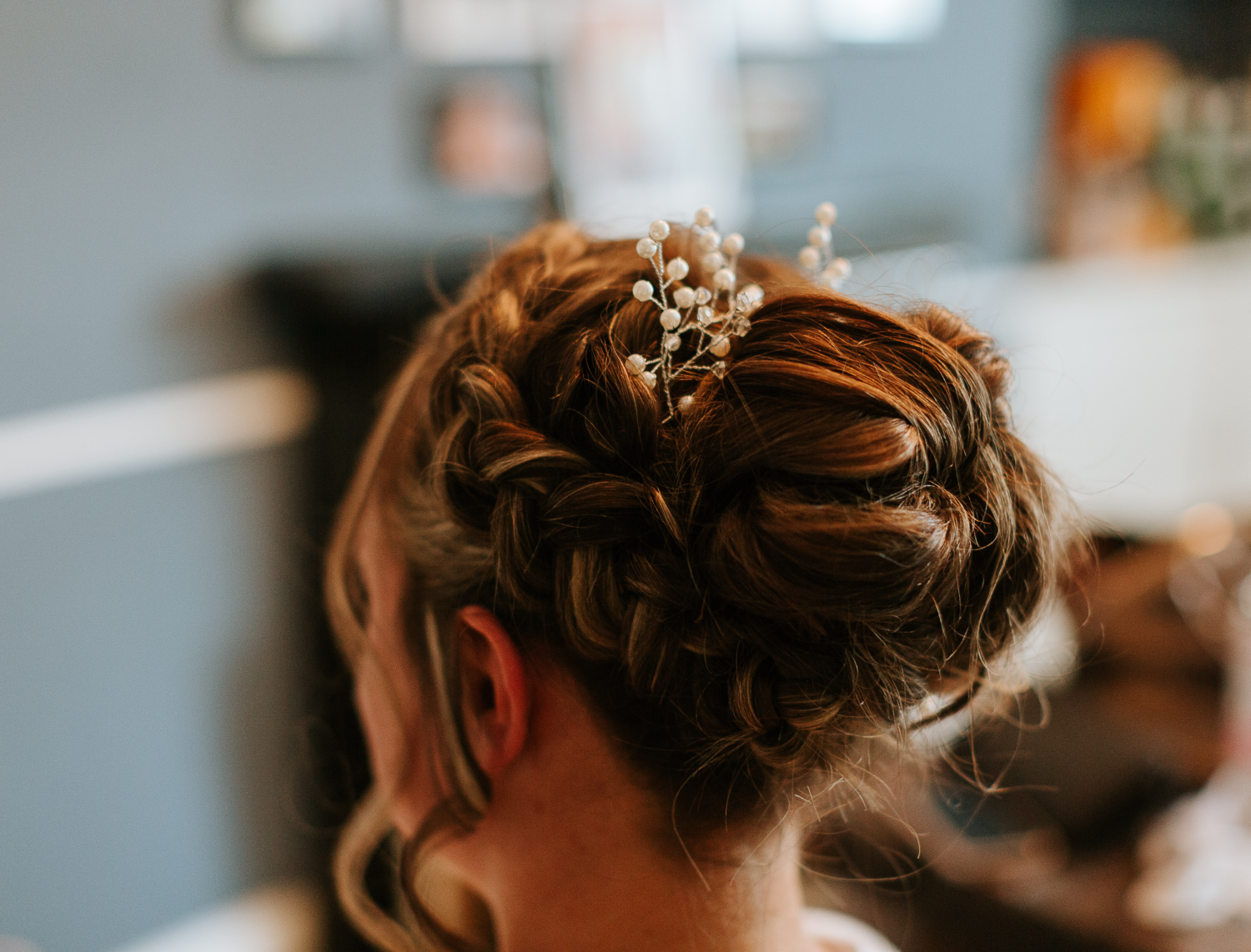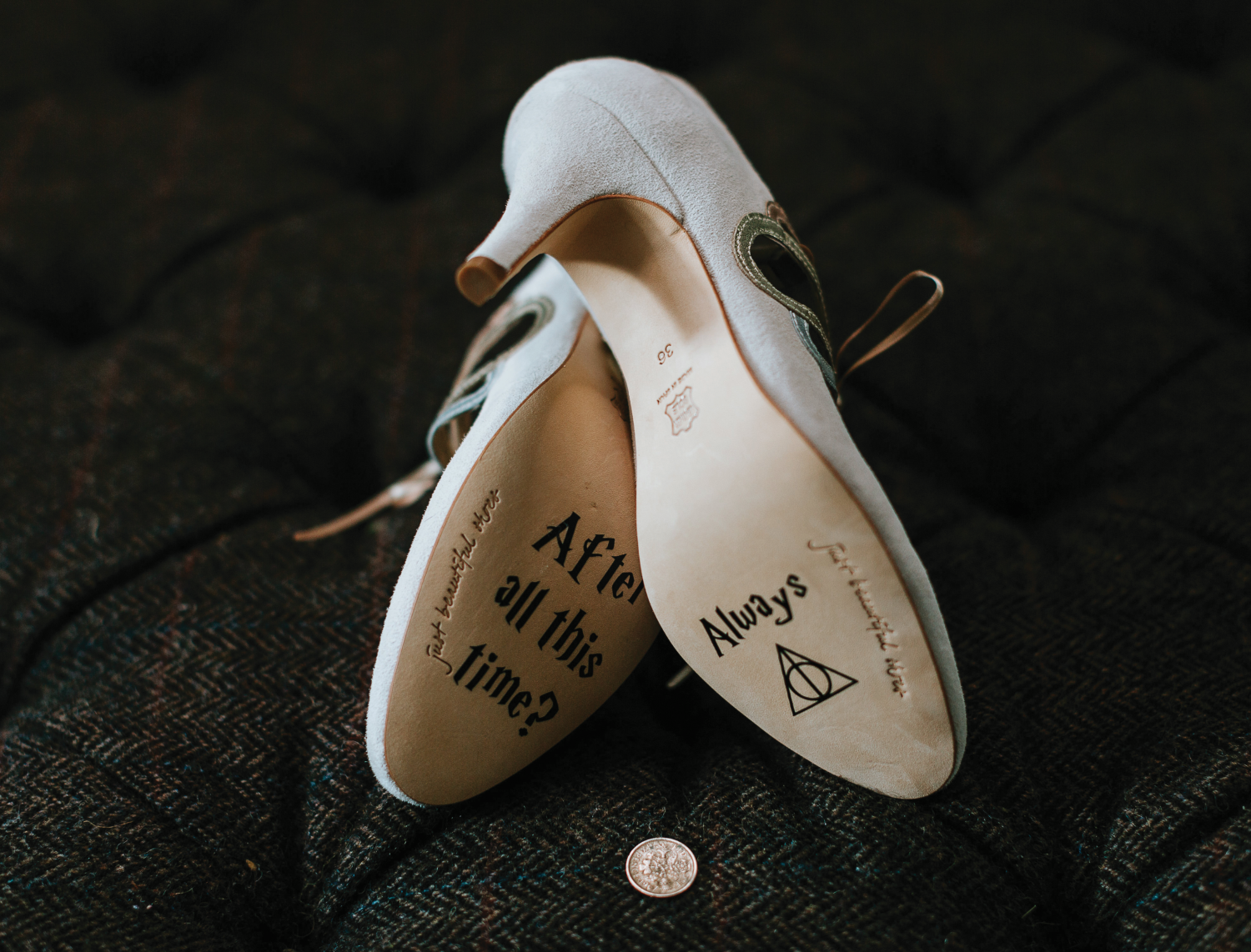 Website designer Andy was keen to create a wedding 'brand' that could tie all the elements of their w-day together so he created invitations, thank you cards, stickers, menus, posters, signs and obviously their wedding website.
"The overall feeling we wanted to create was relaxed but elegant and local," says Lauren. They used hay bales from a local farm as seating at the bar area, draped ivy around the marquee and hung paper cranes from tree branches.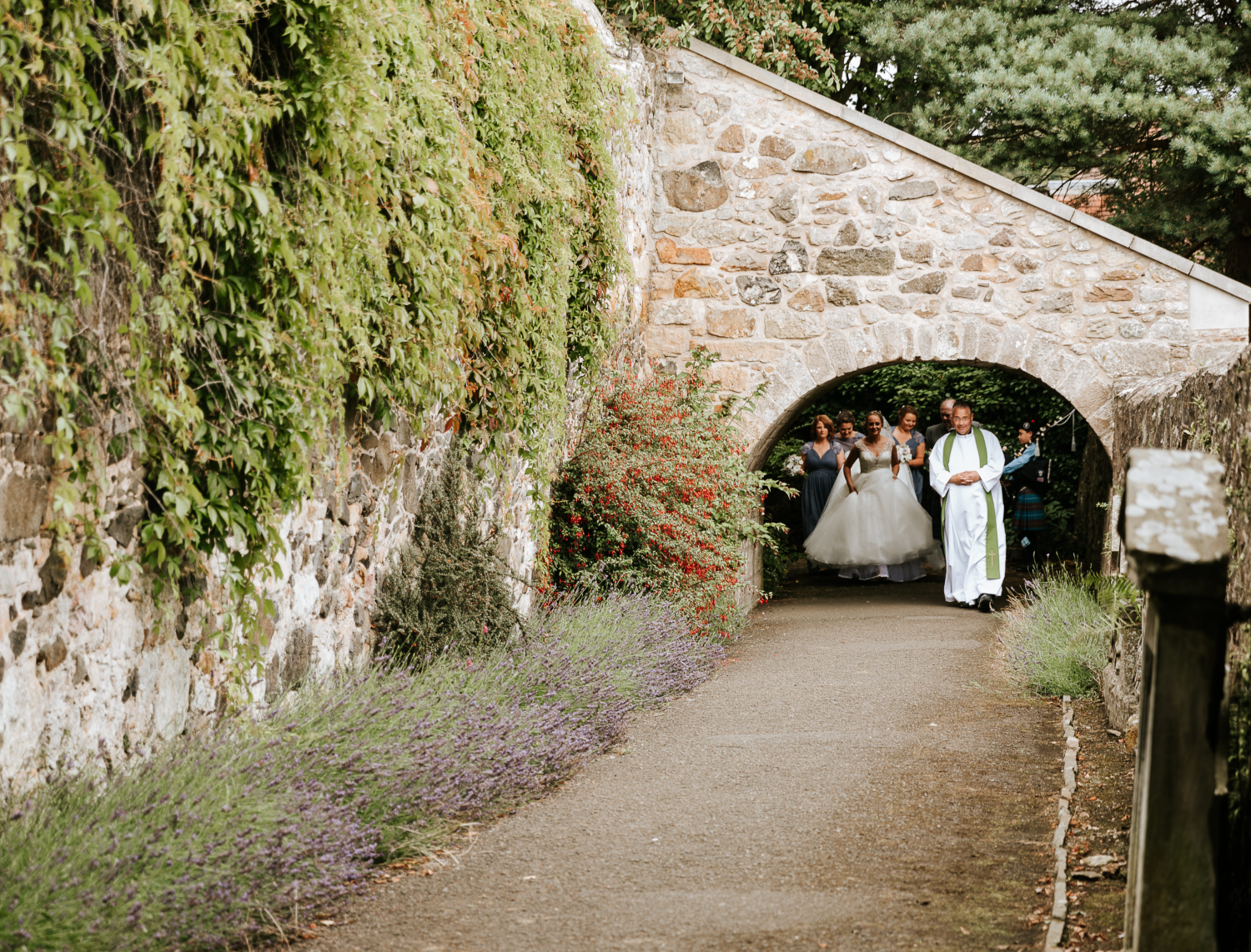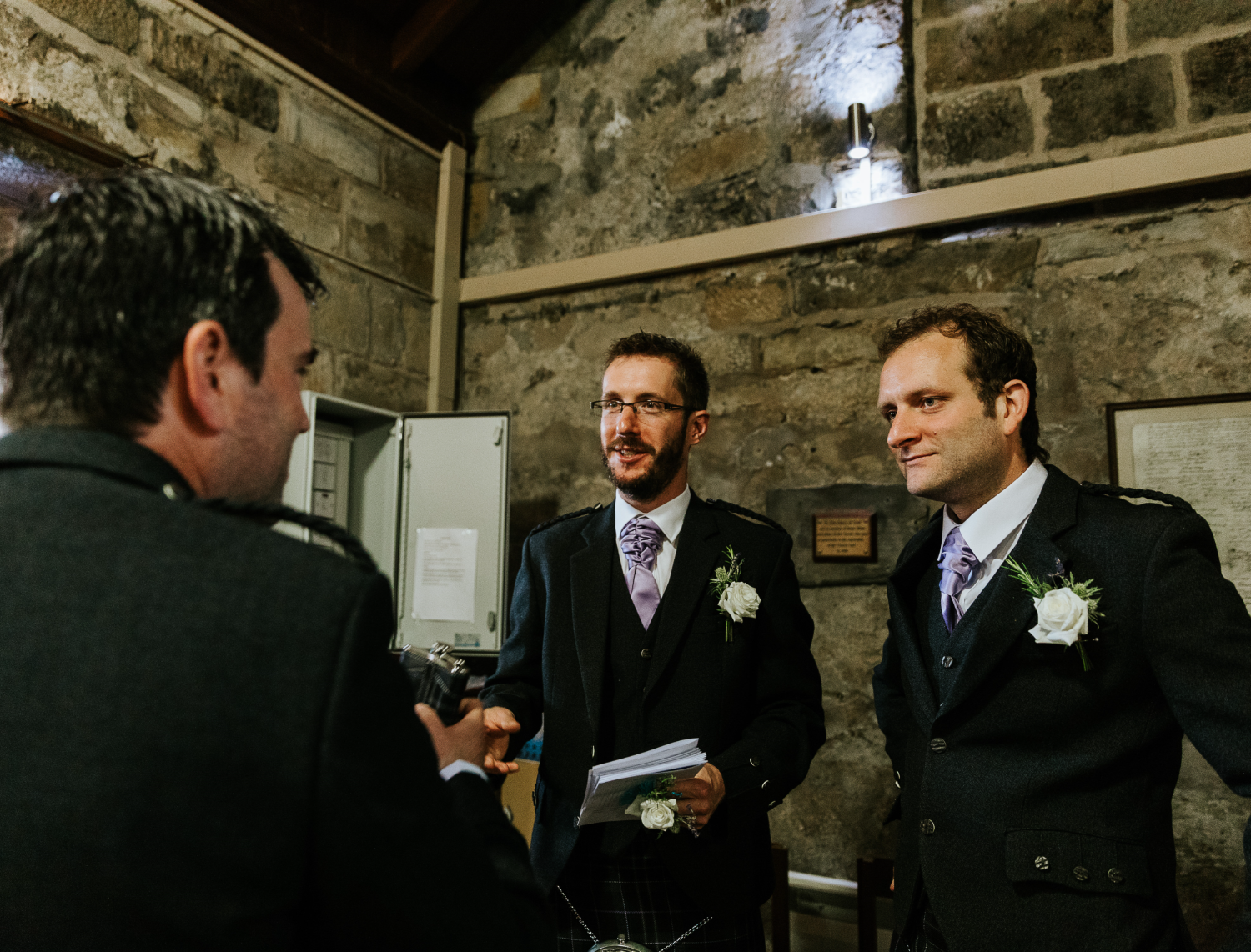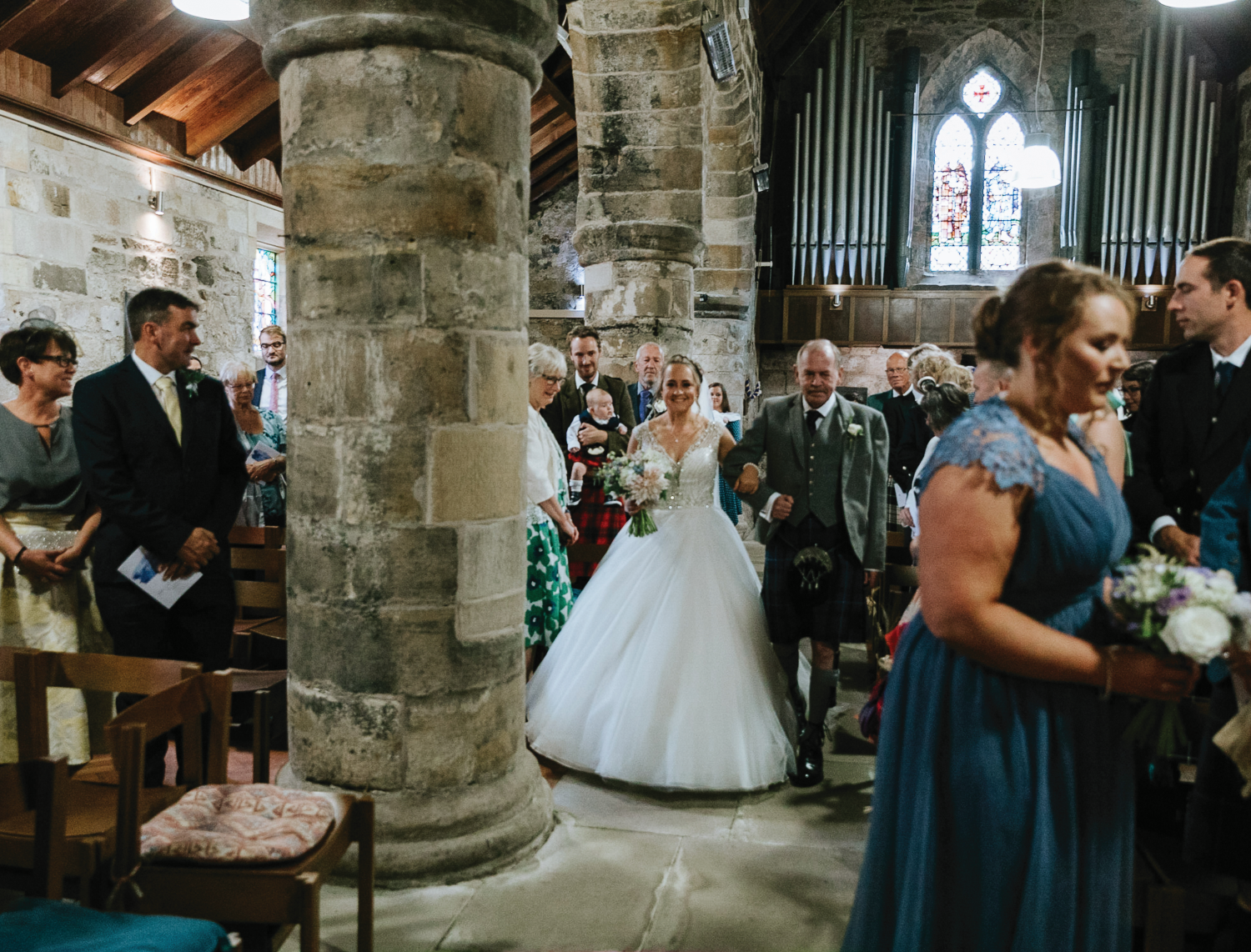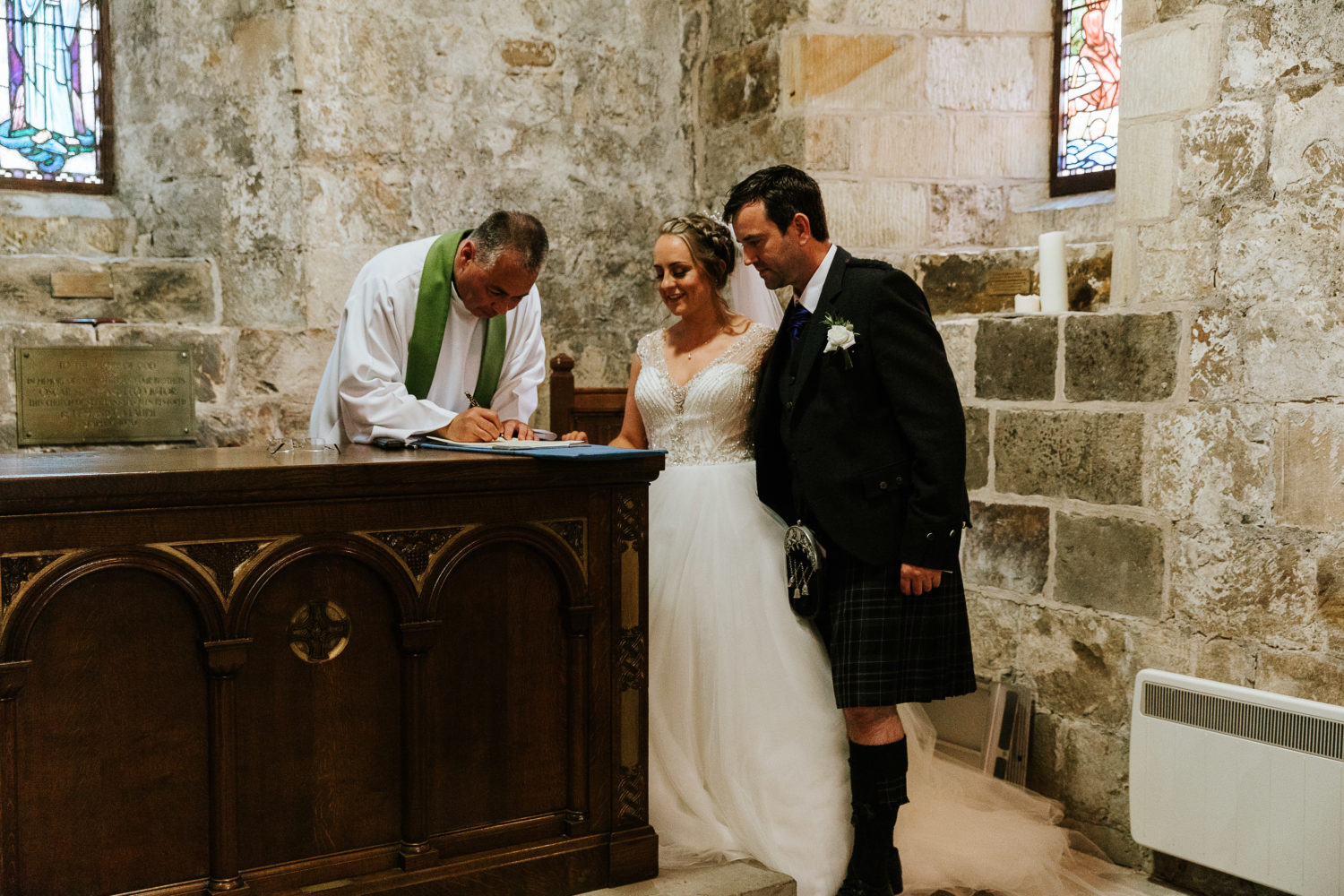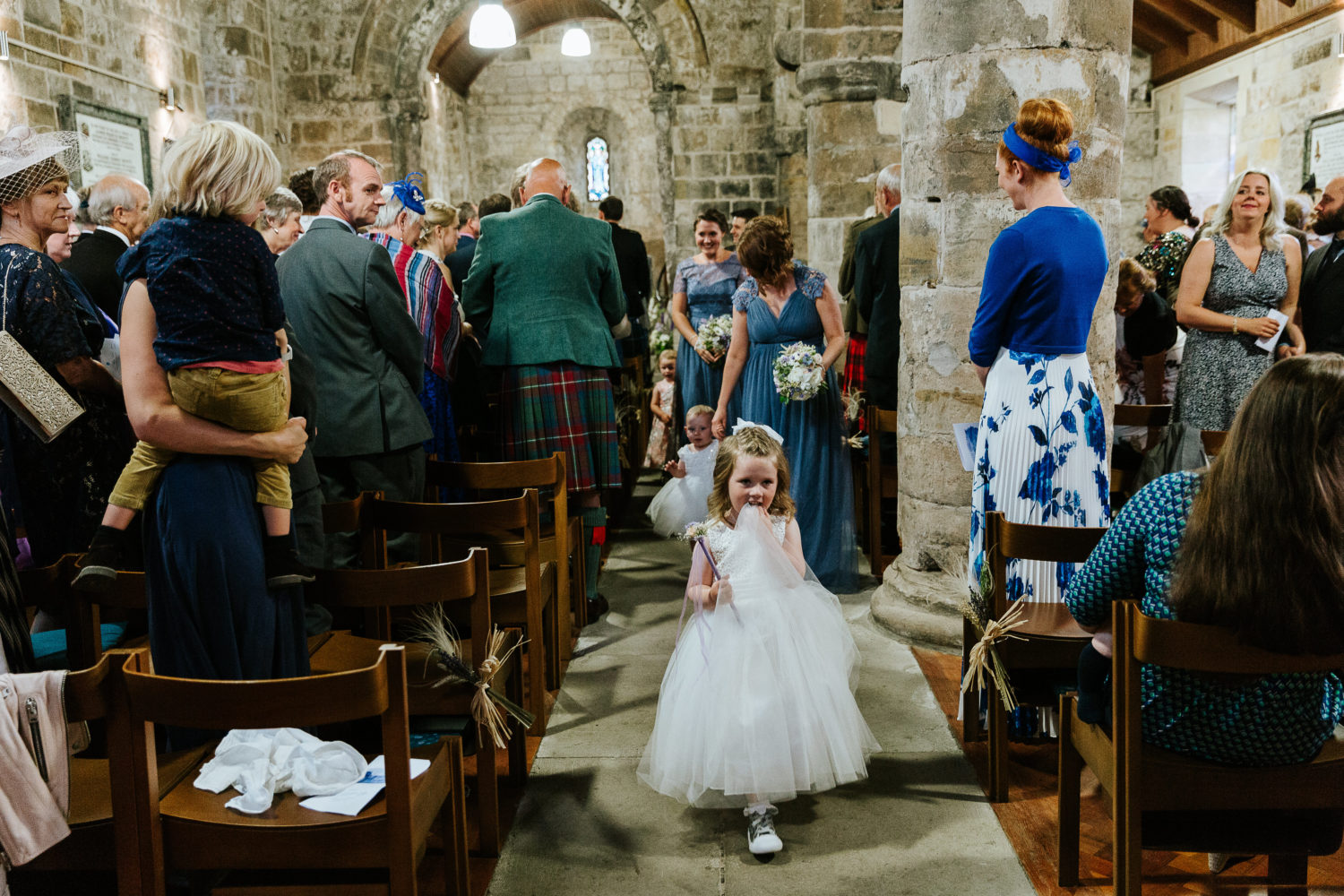 Organising a marquee wedding on council land meant lots of logistical issues to deal with and the paperwork didn't stop on the morning of the wedding when Lauren had to get up and apply for travel documents for their honeymoon in her married name!
But the fun then started with champagne and hair and make-up with her mum, 'maids and flower girls.
The couple loved exchanging their vows in front of all their friends and family and it was a ceremony full of laughter.
"We had a hilarious moment when Andy and the minister confused each other and Andy ended up saying, 'I Andrew, take thee, God…'," says Lauren. "At least it wasn't 'Rachel'!" The minister also entertained the guests when he told Lauren she could now "kiss the groom".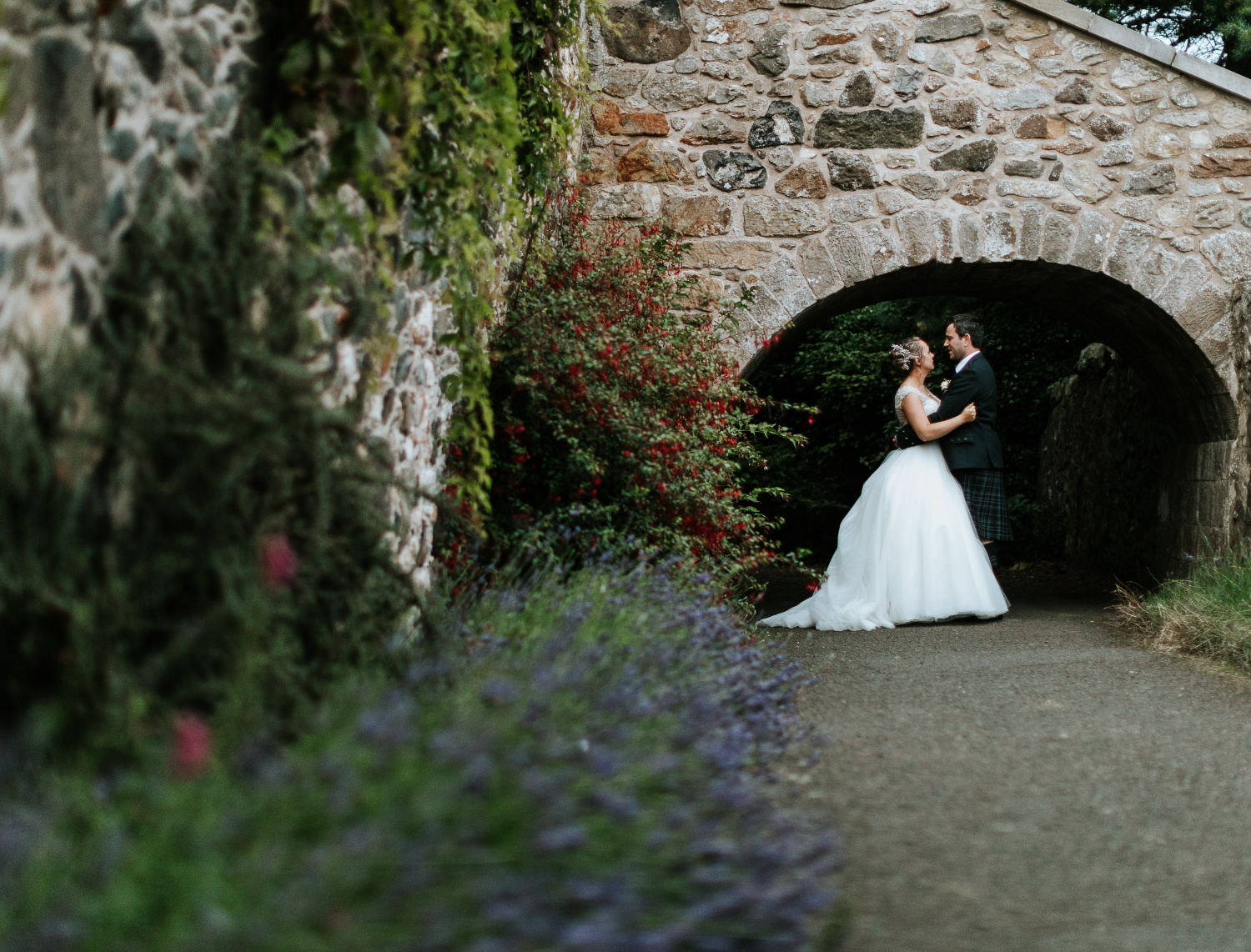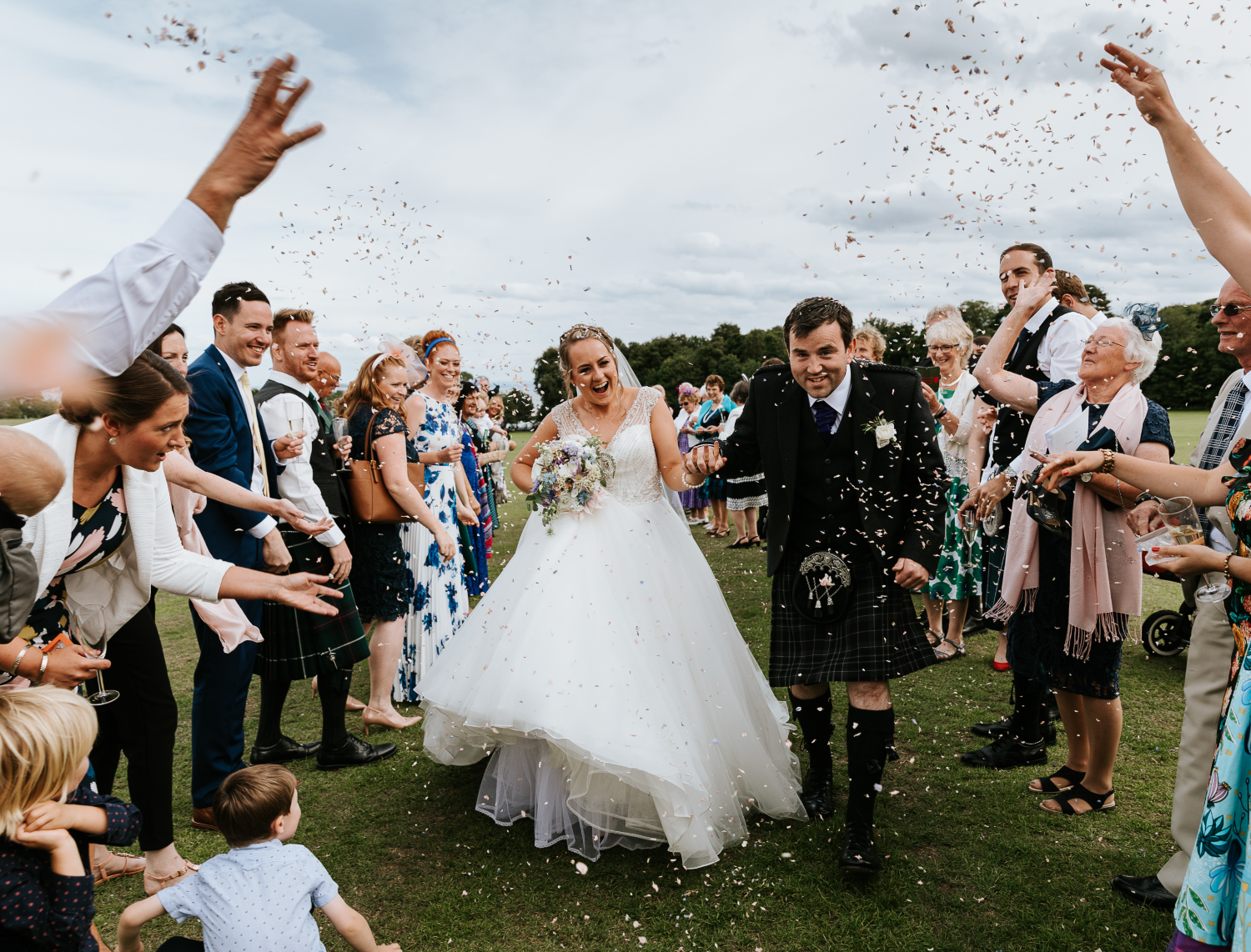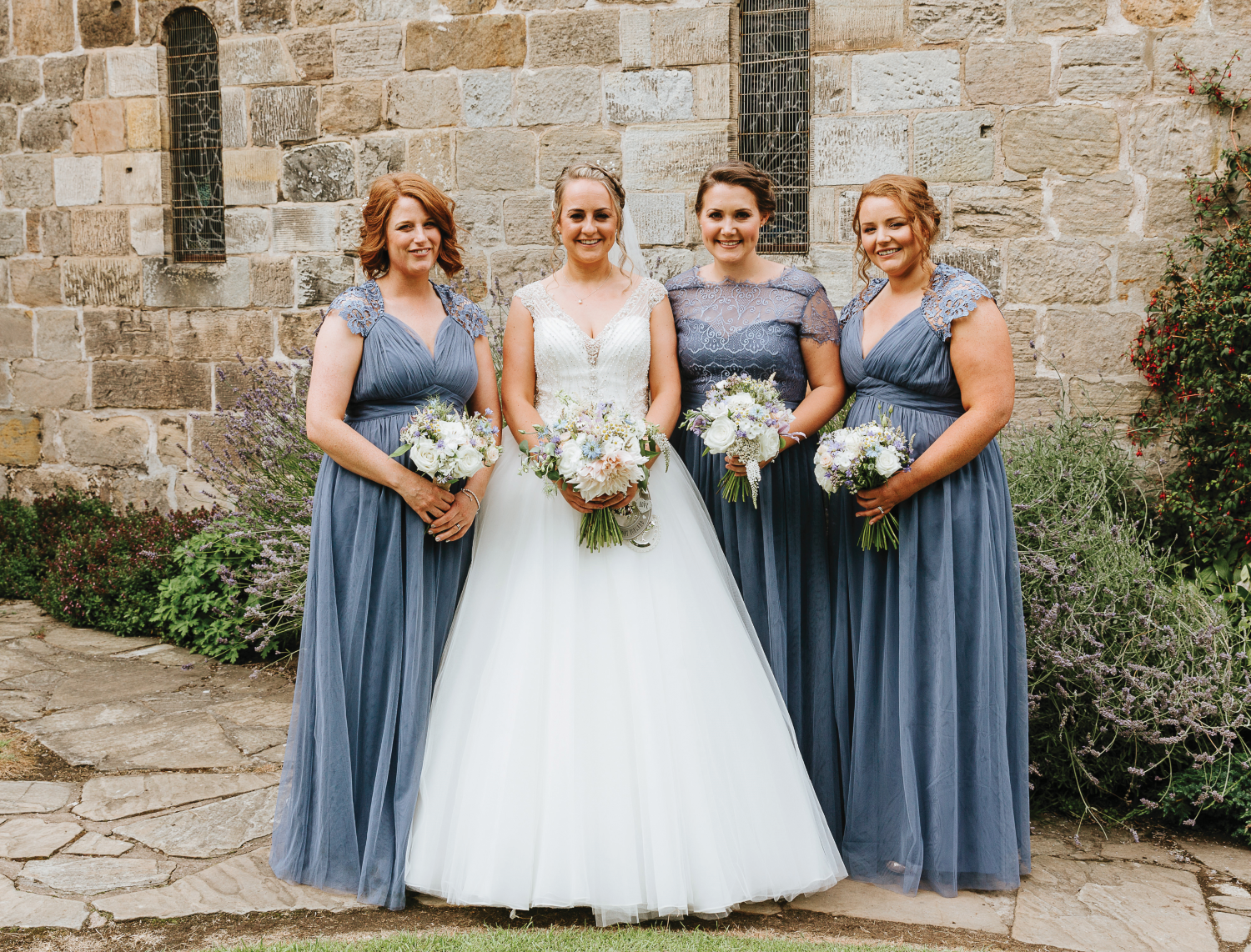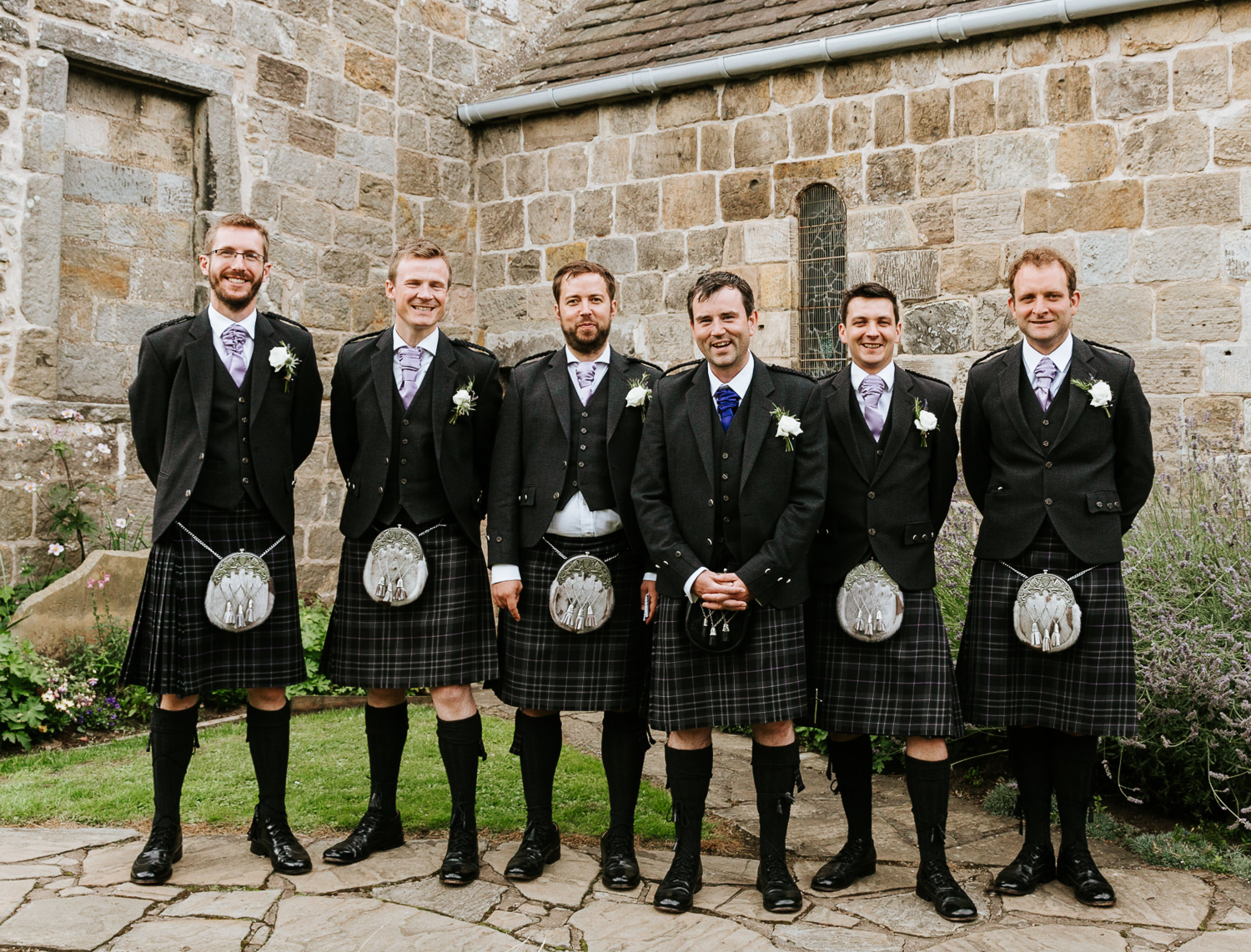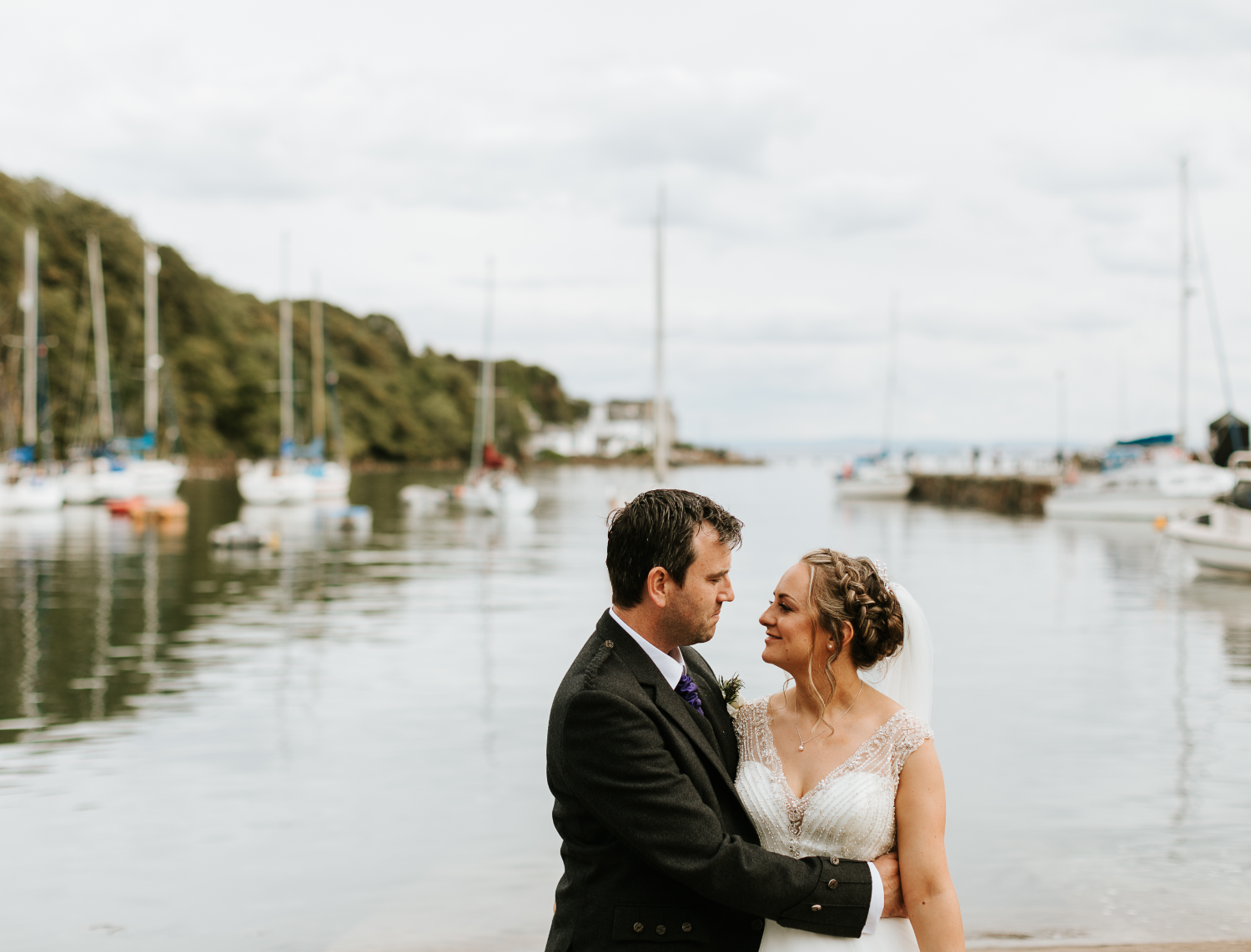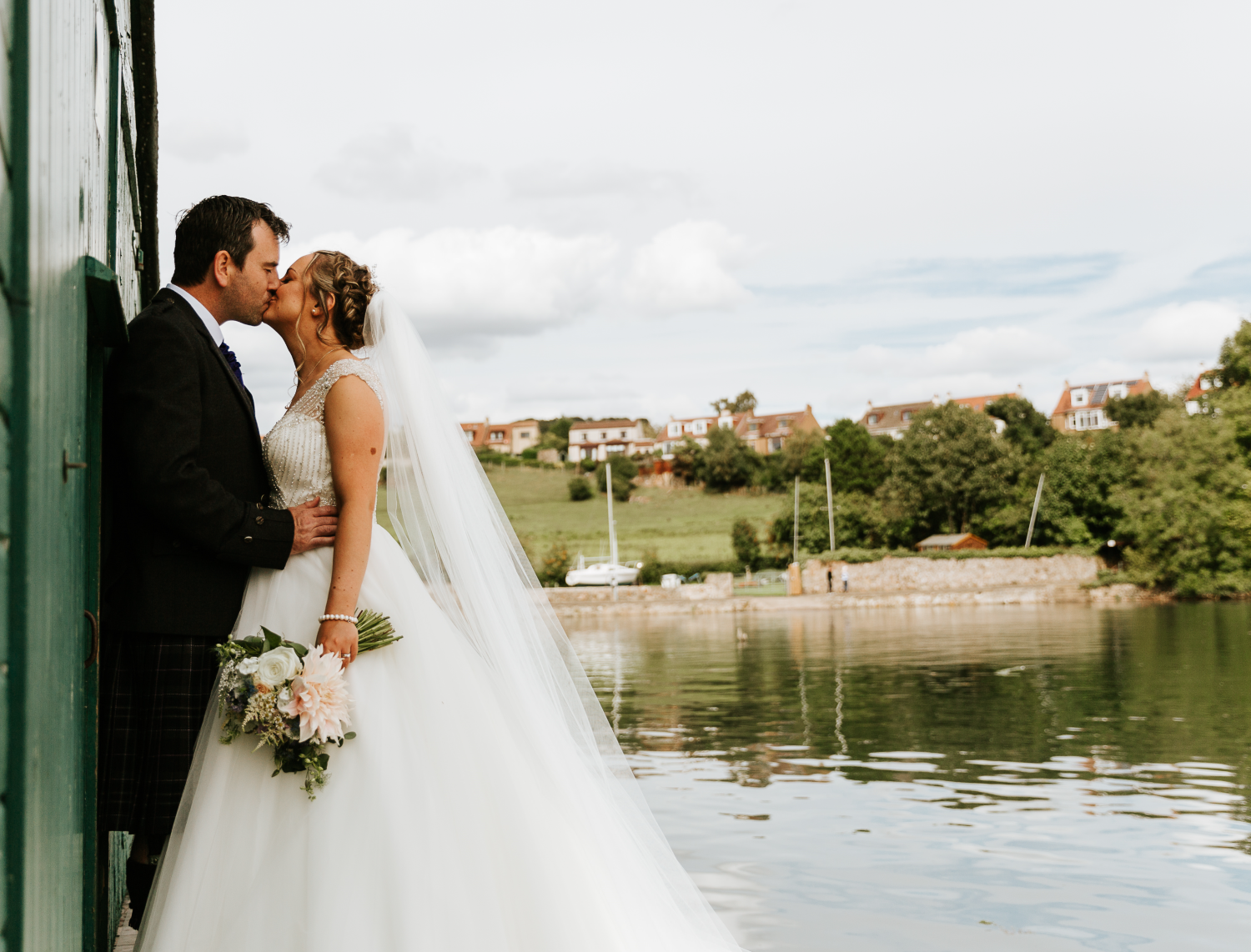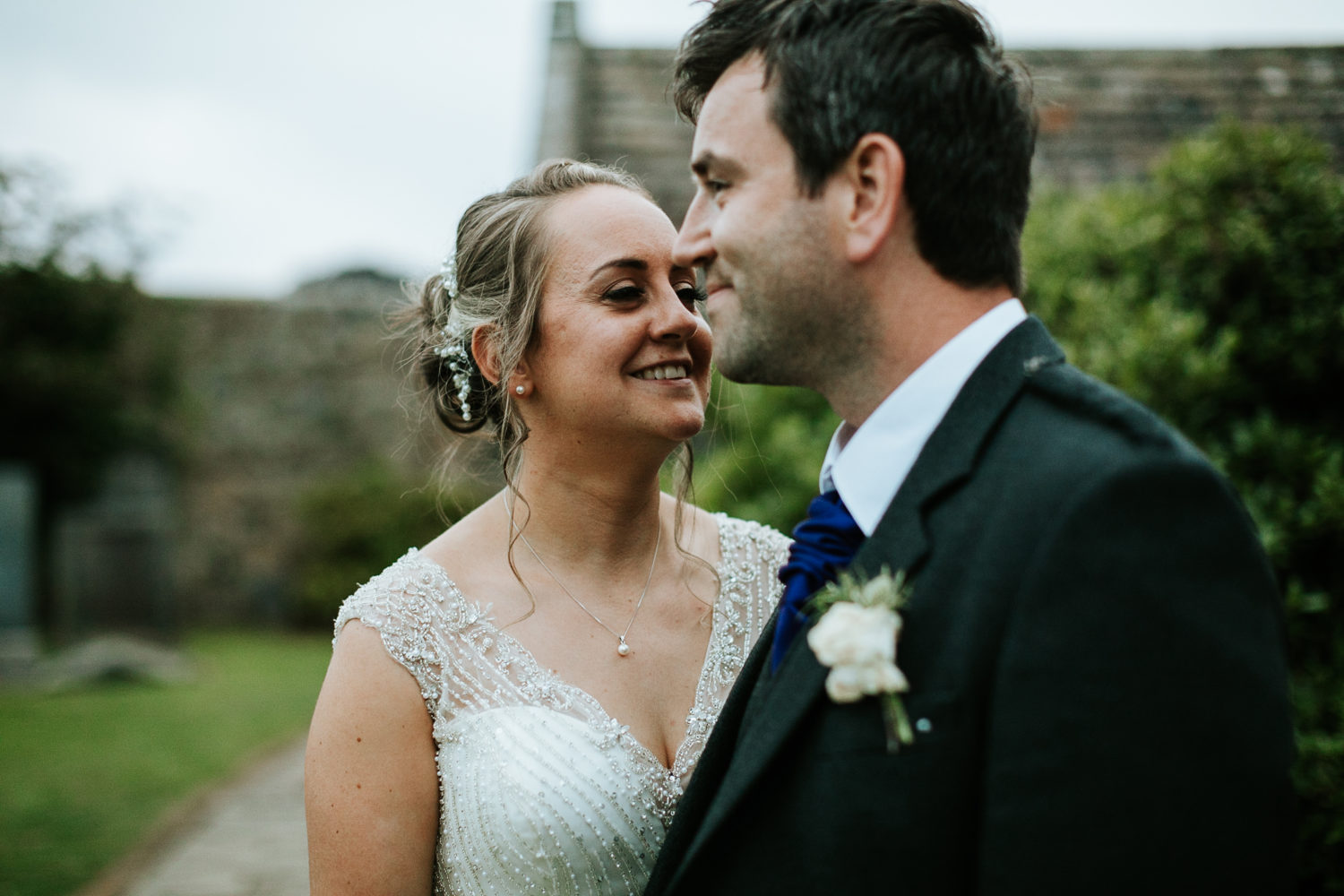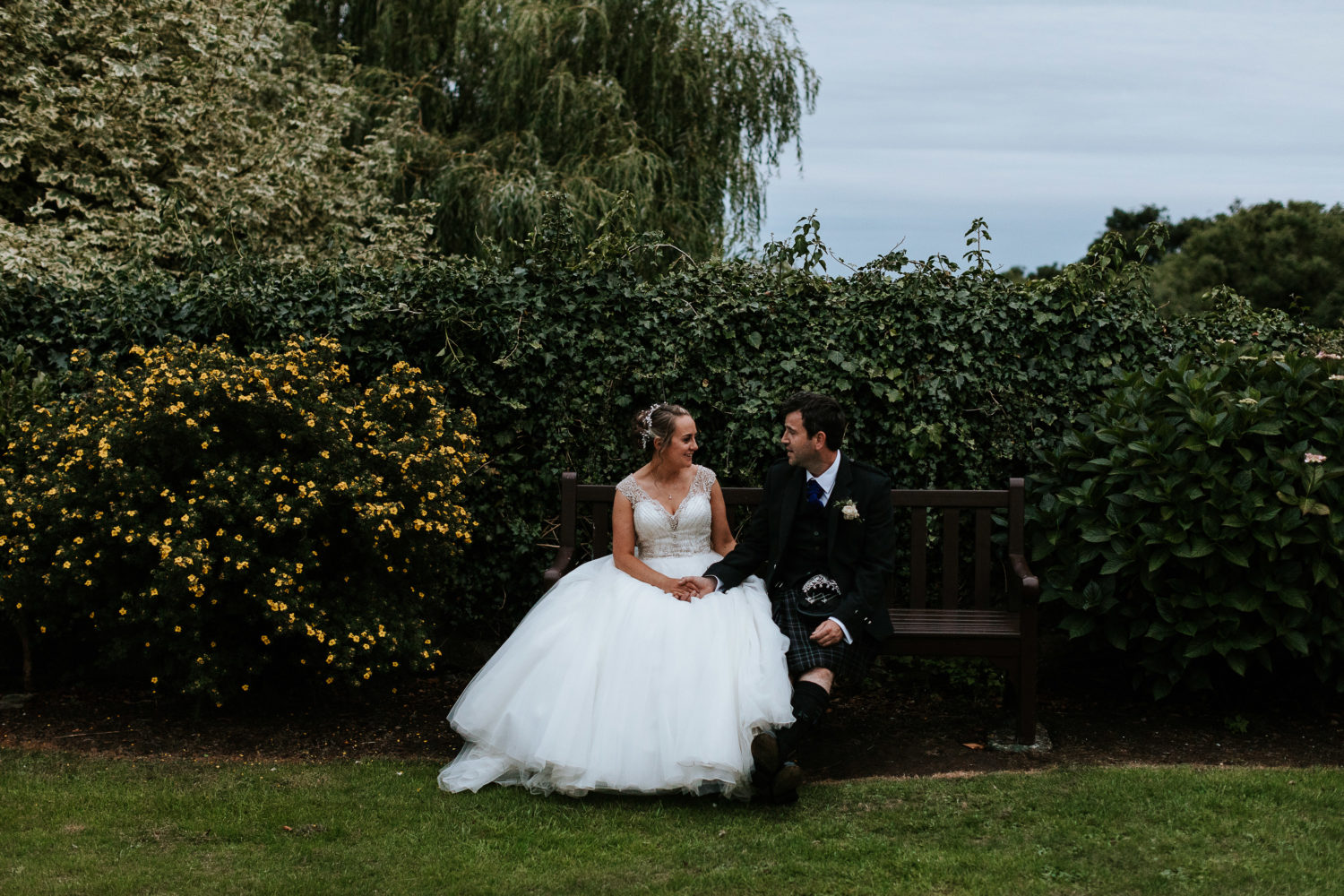 Food was a big part of Lauren and Andy's day and was served family style to encourage the relaxed atmosphere of the day.
The dessert table alone was wedding menu goals! Then when it came to the speeches Lauren had to keep reminding him of people to thanks, including presenting flowers to their mums.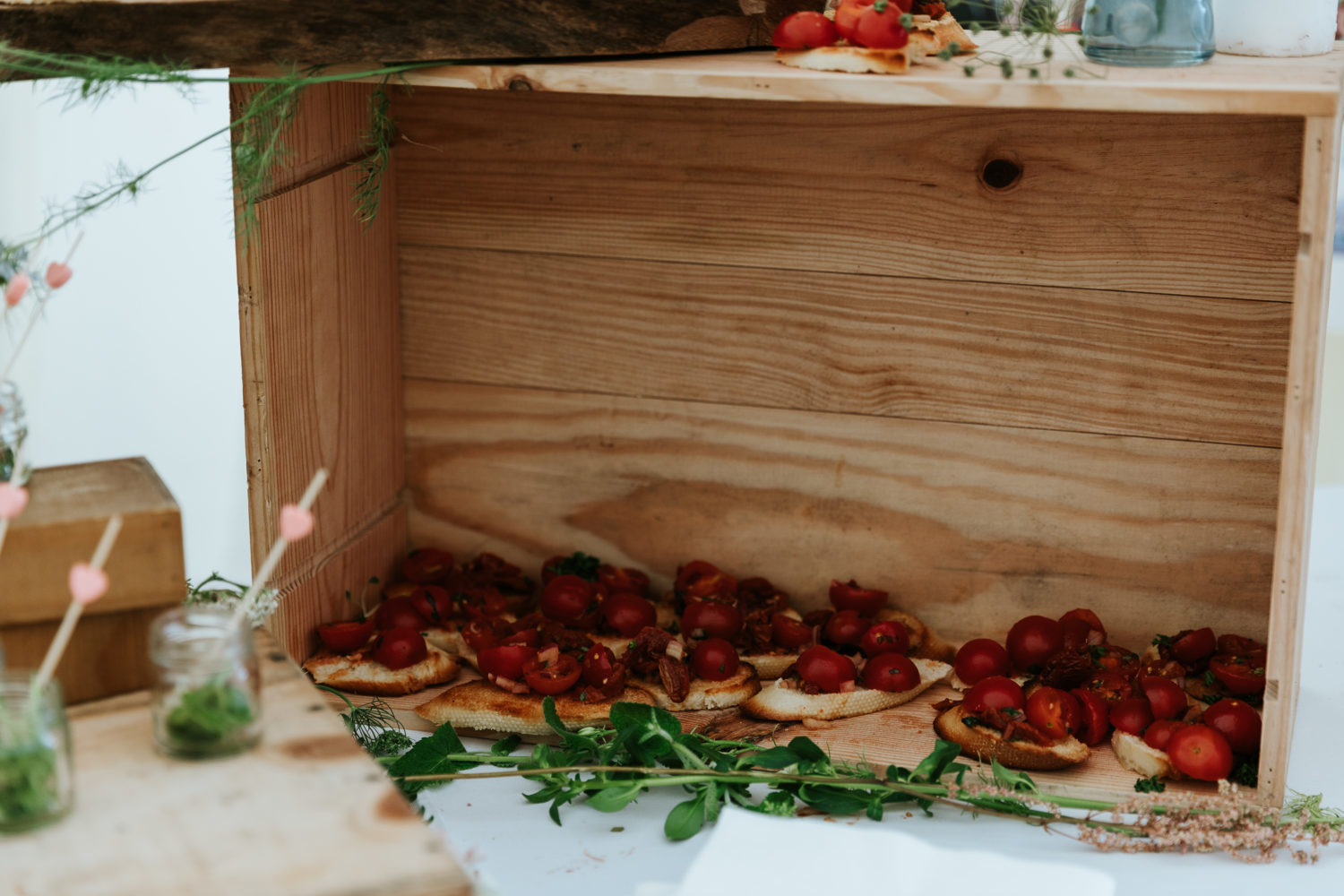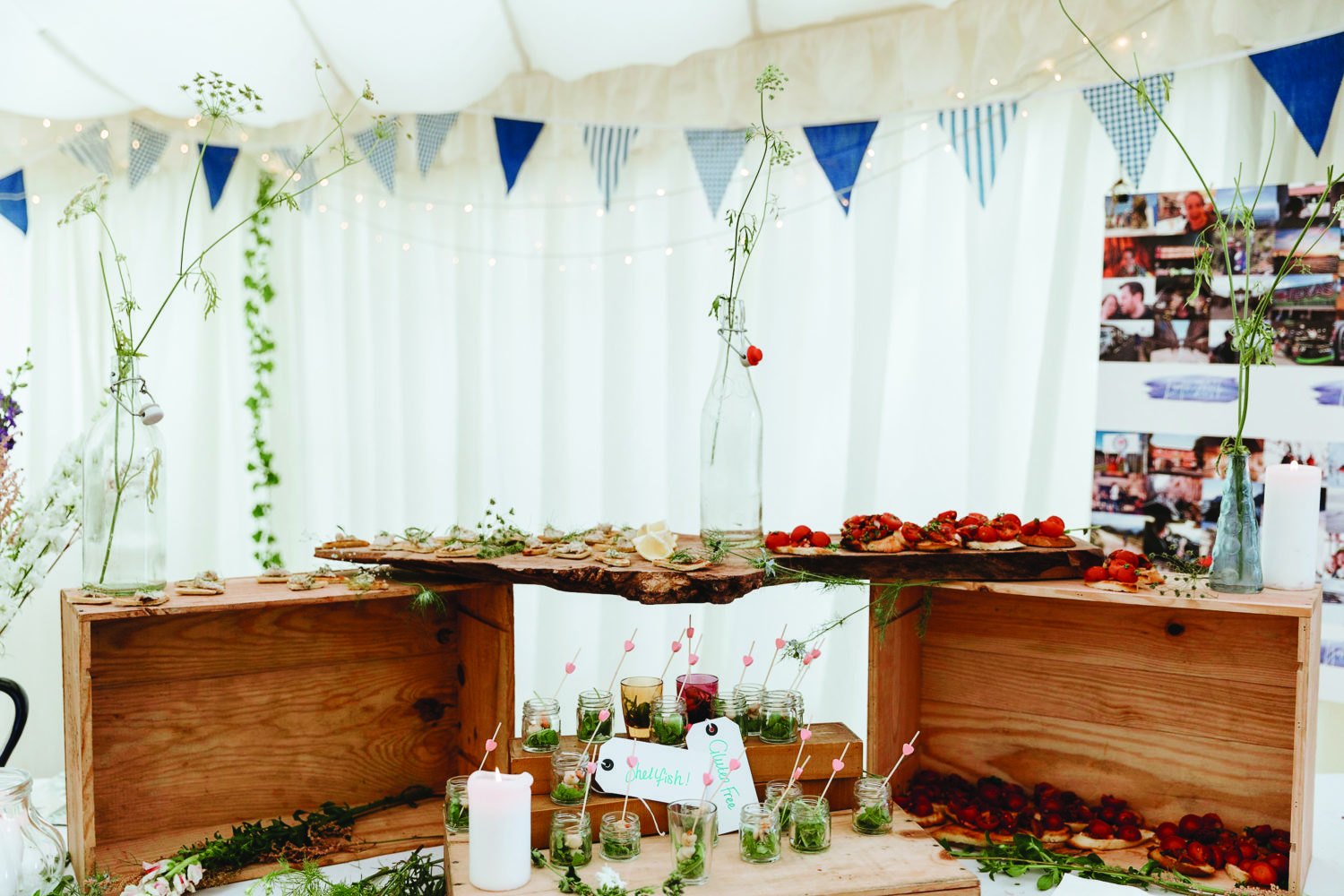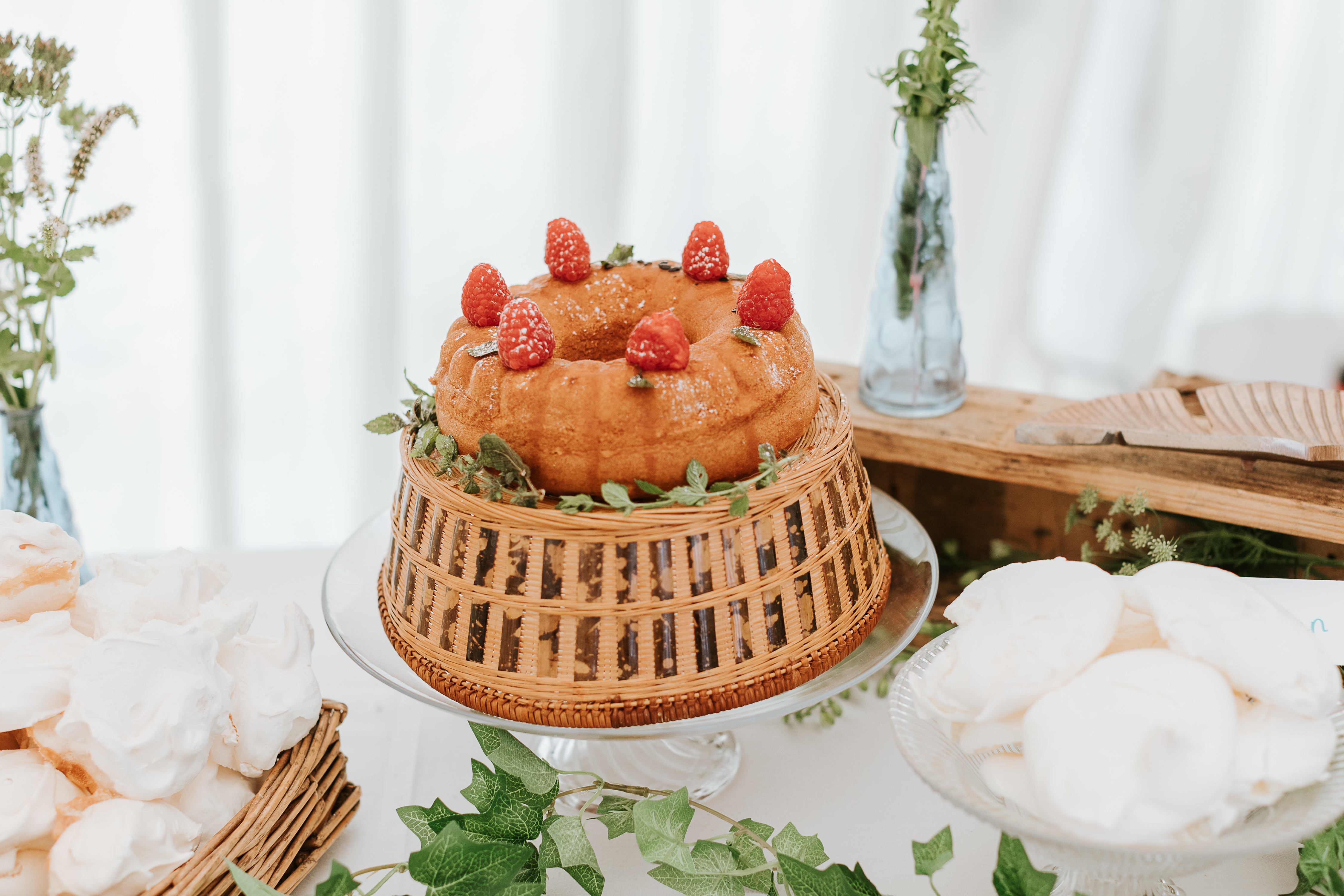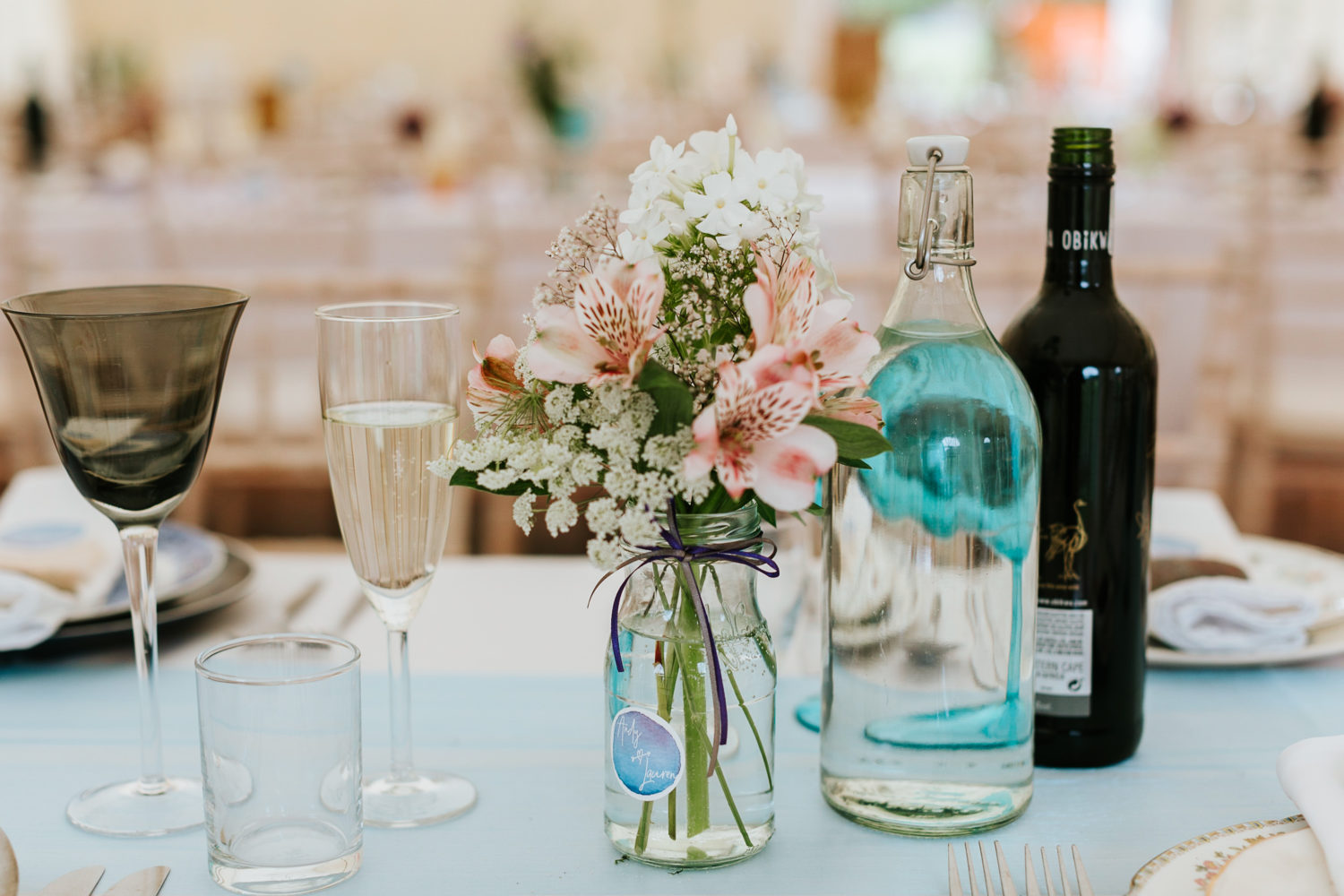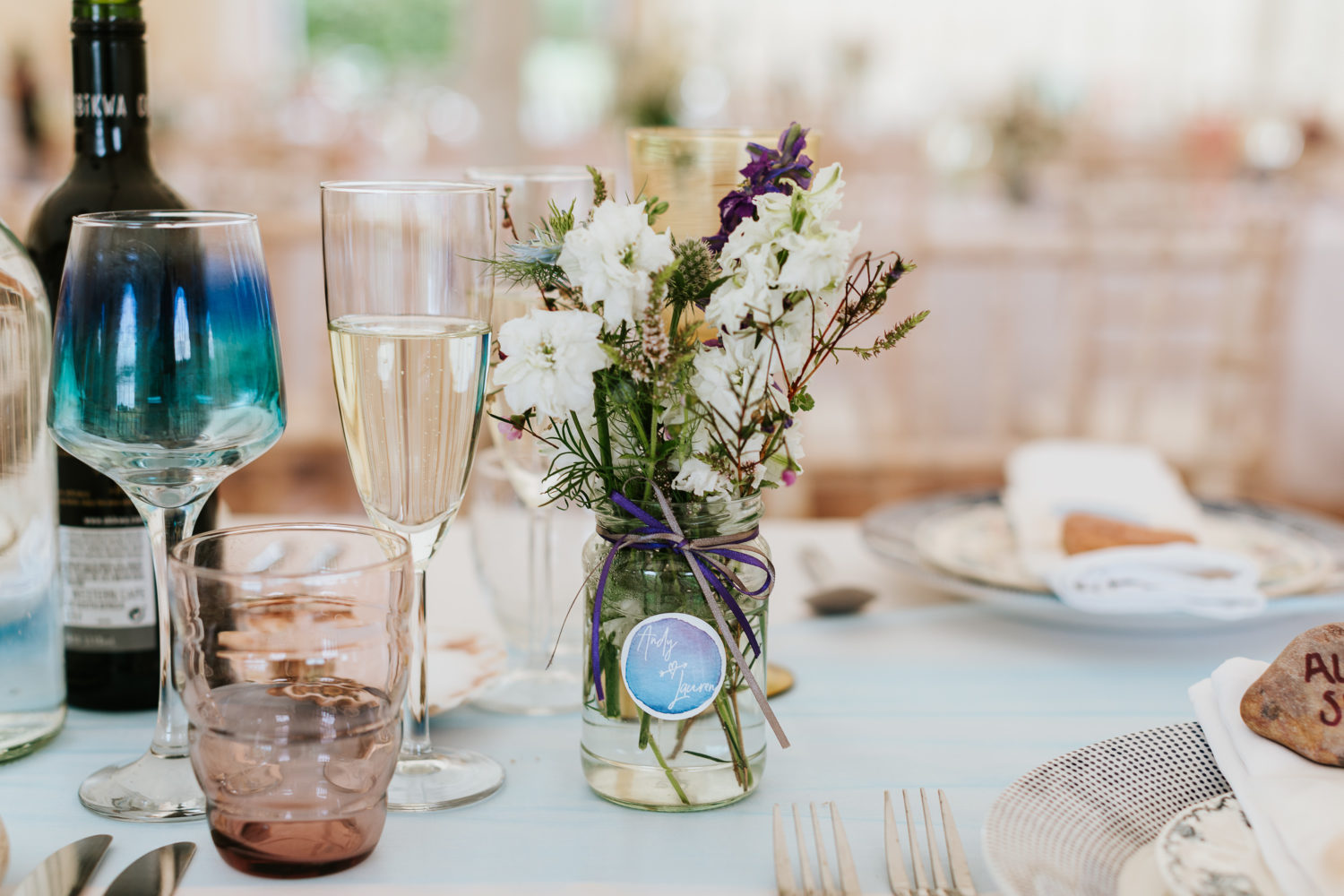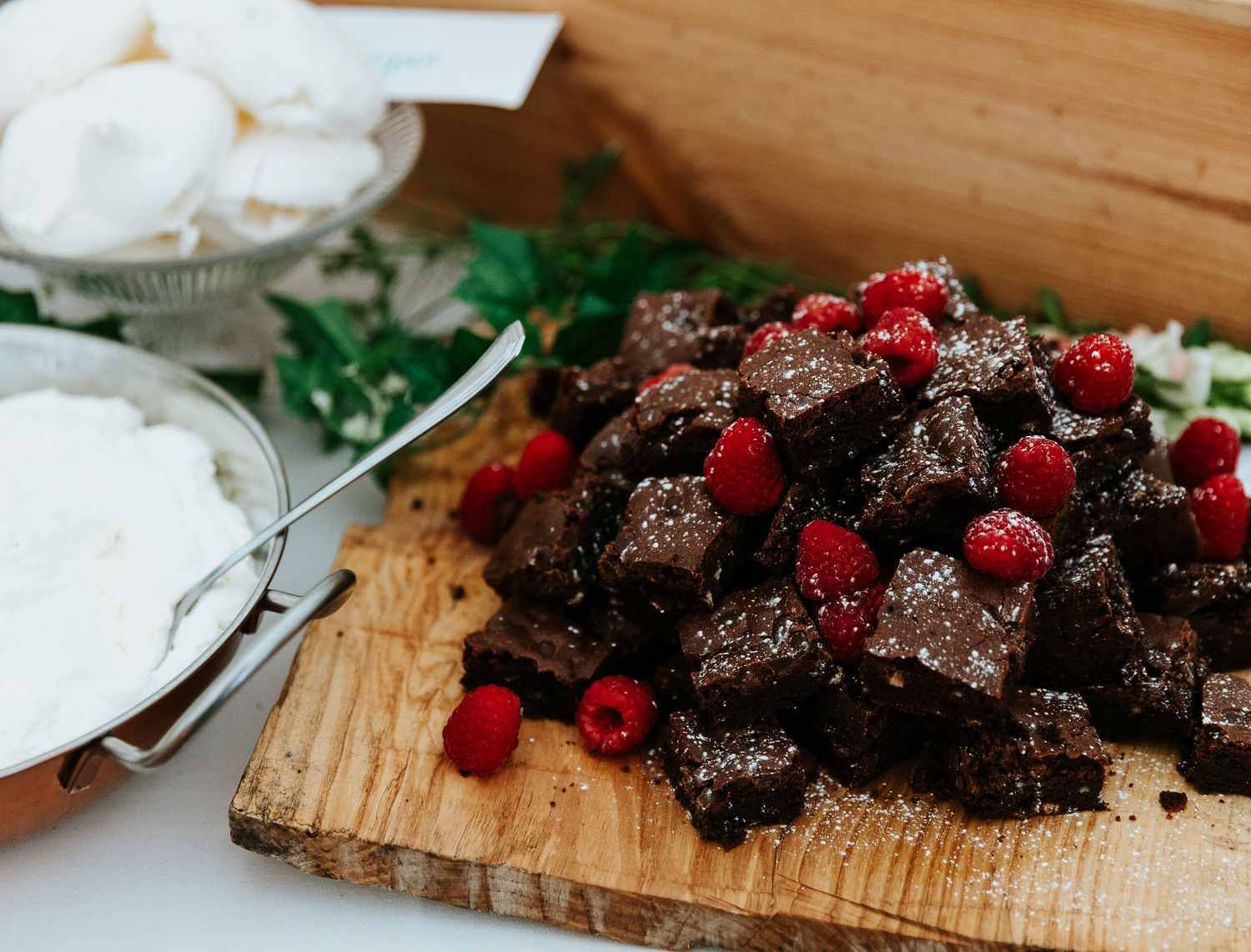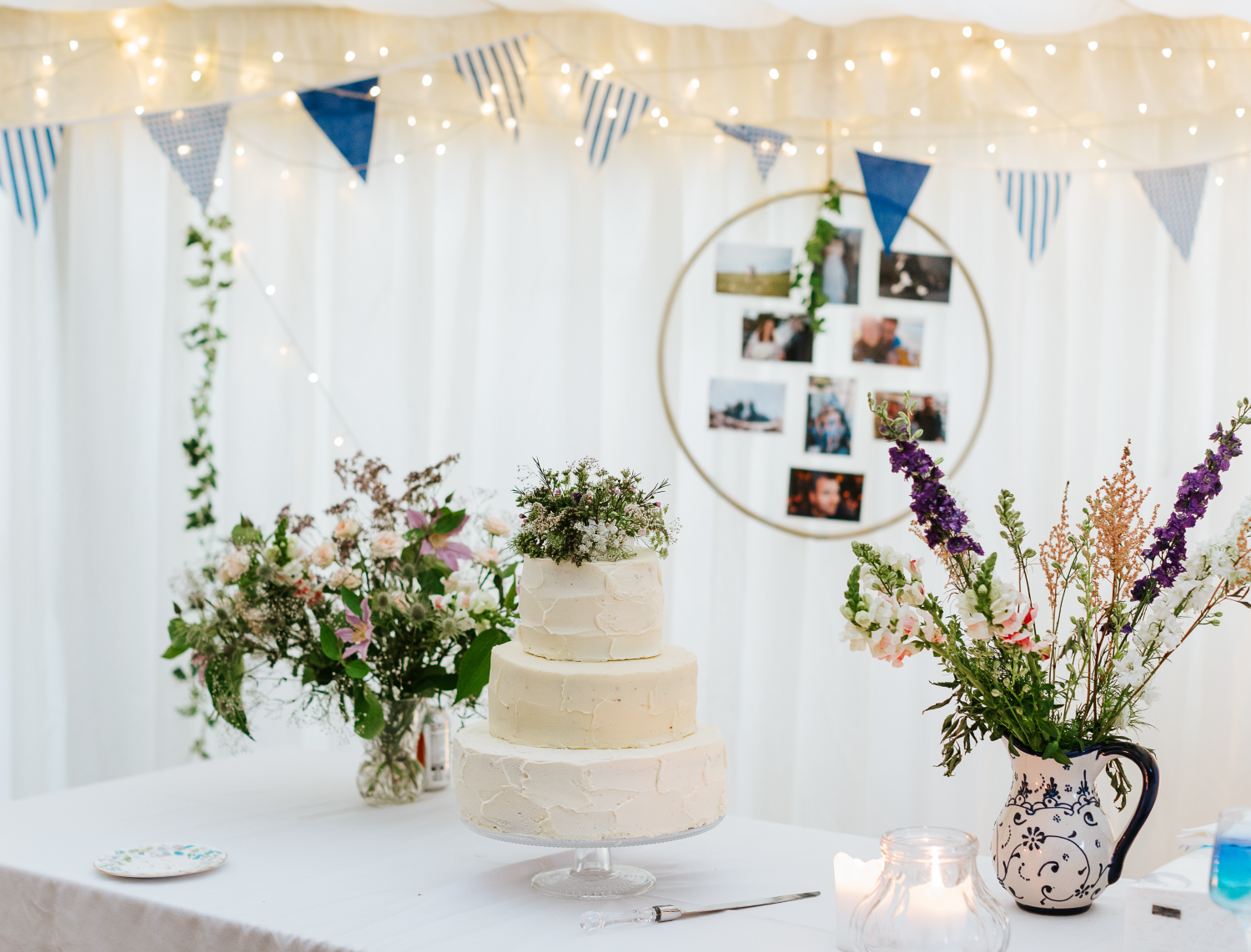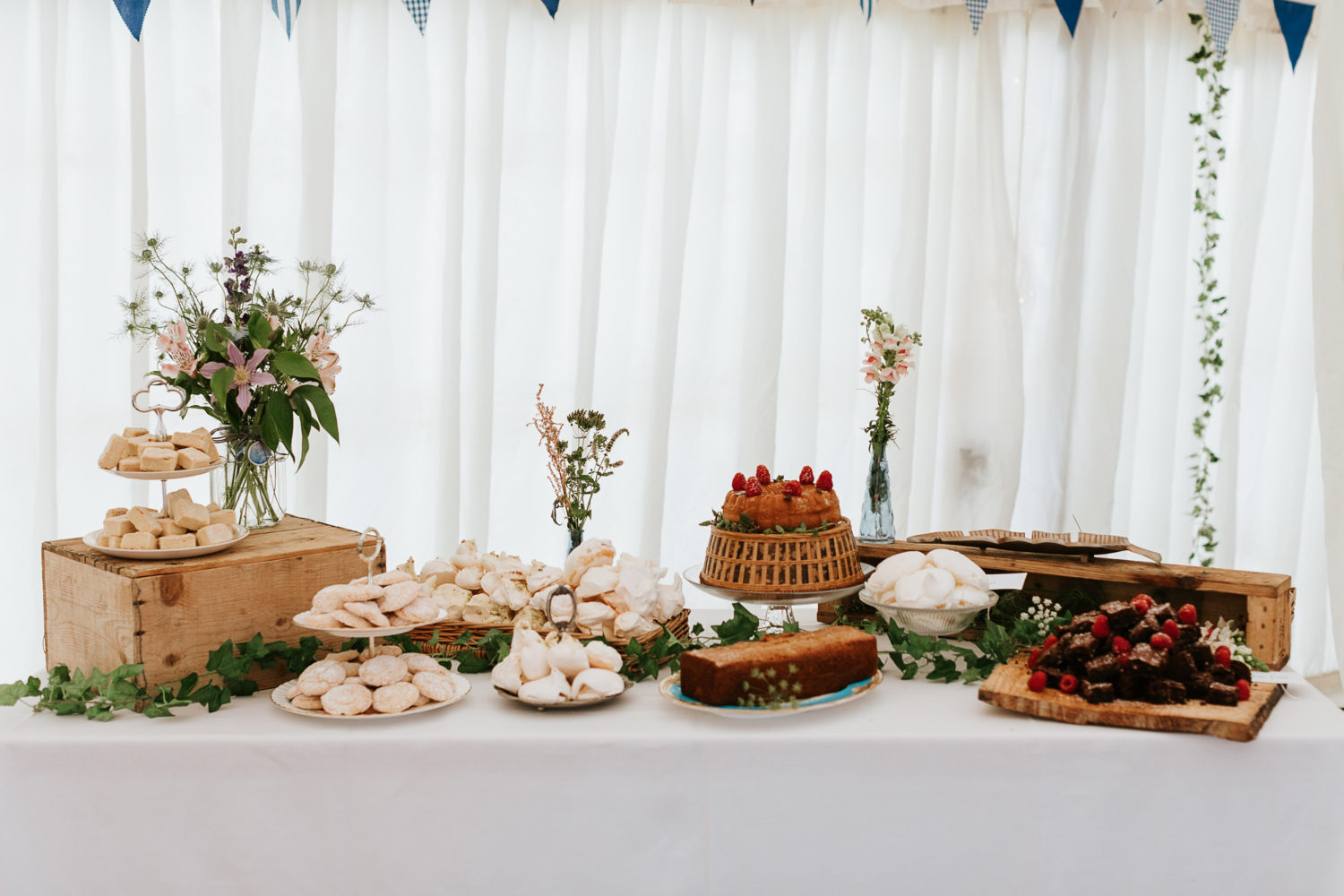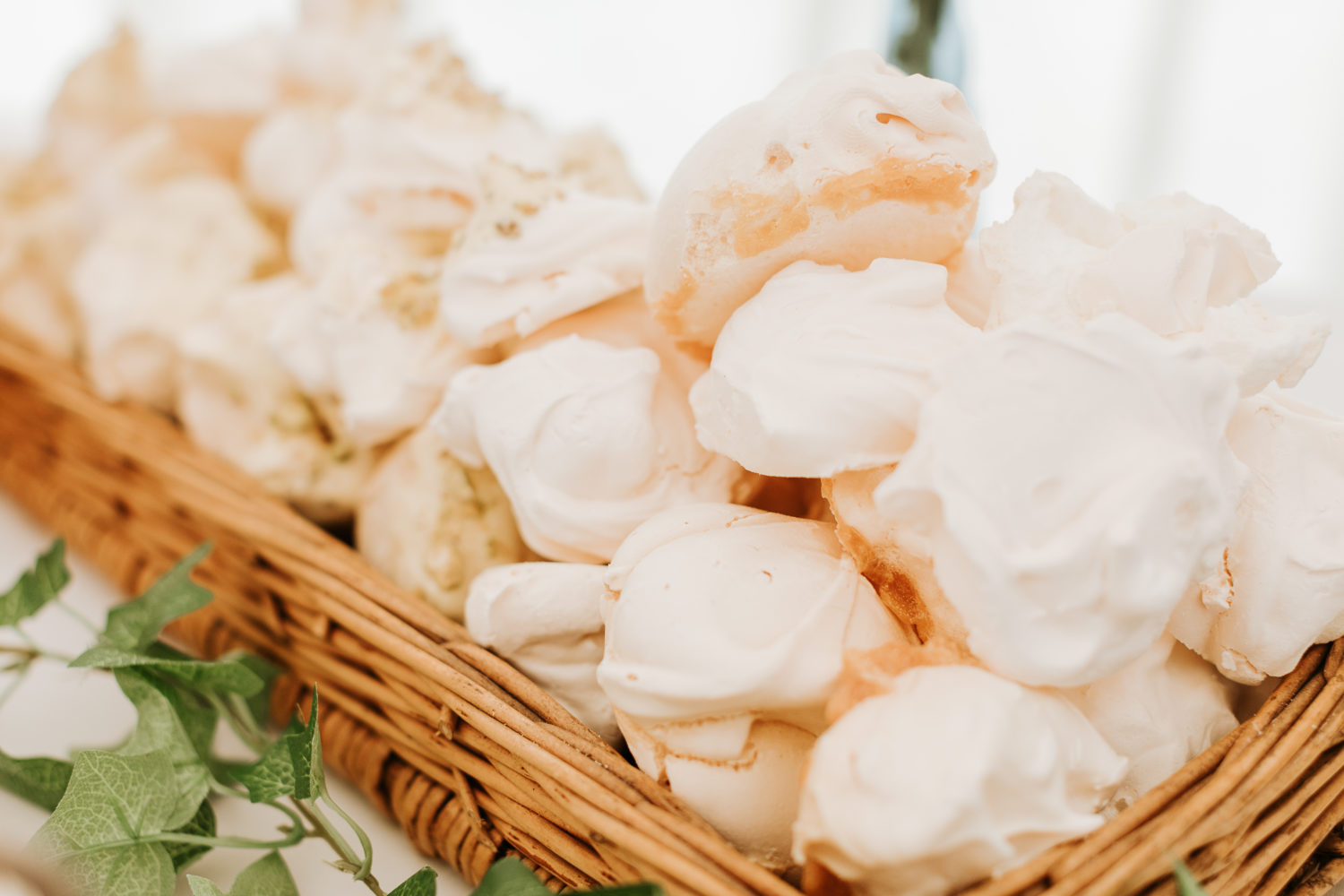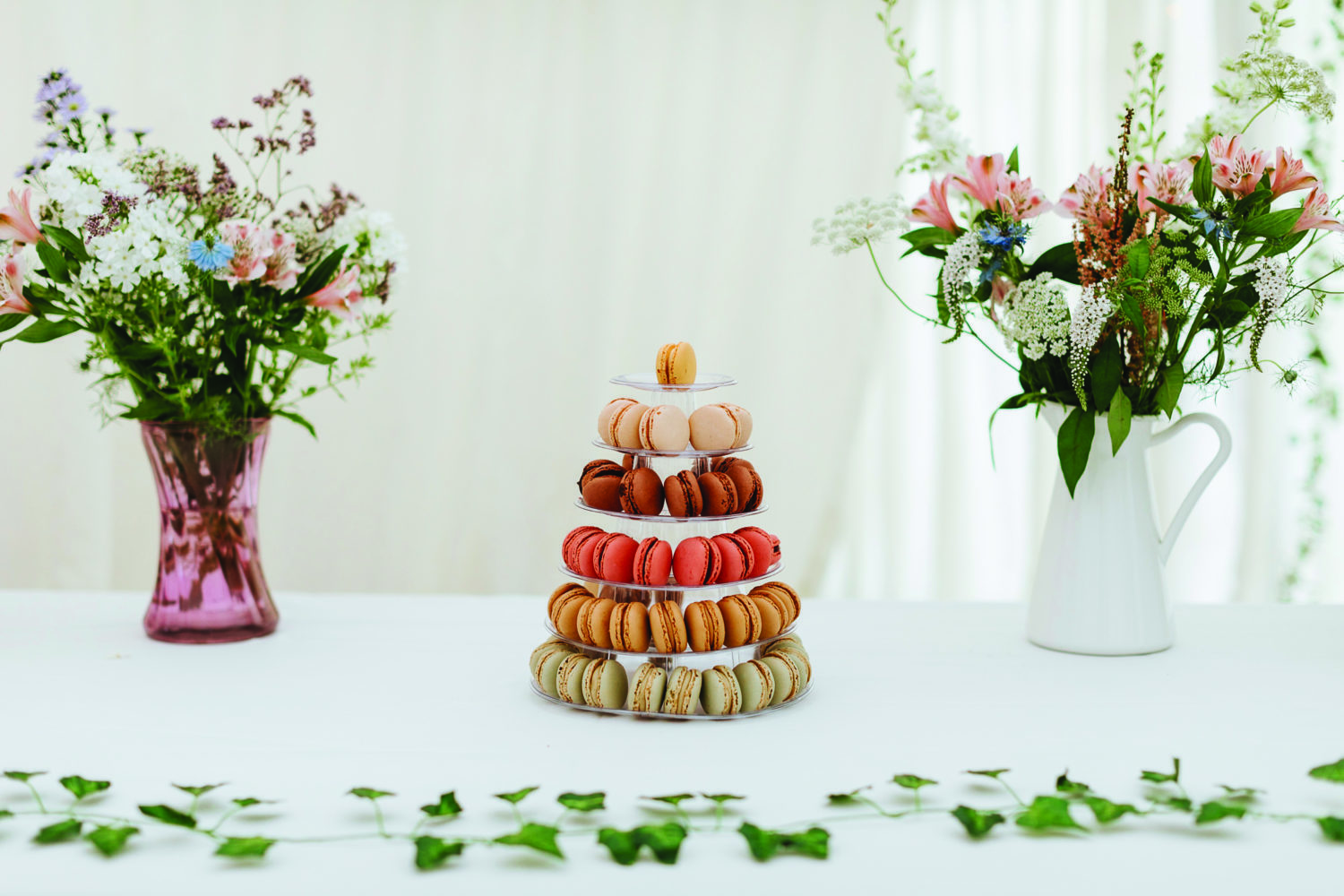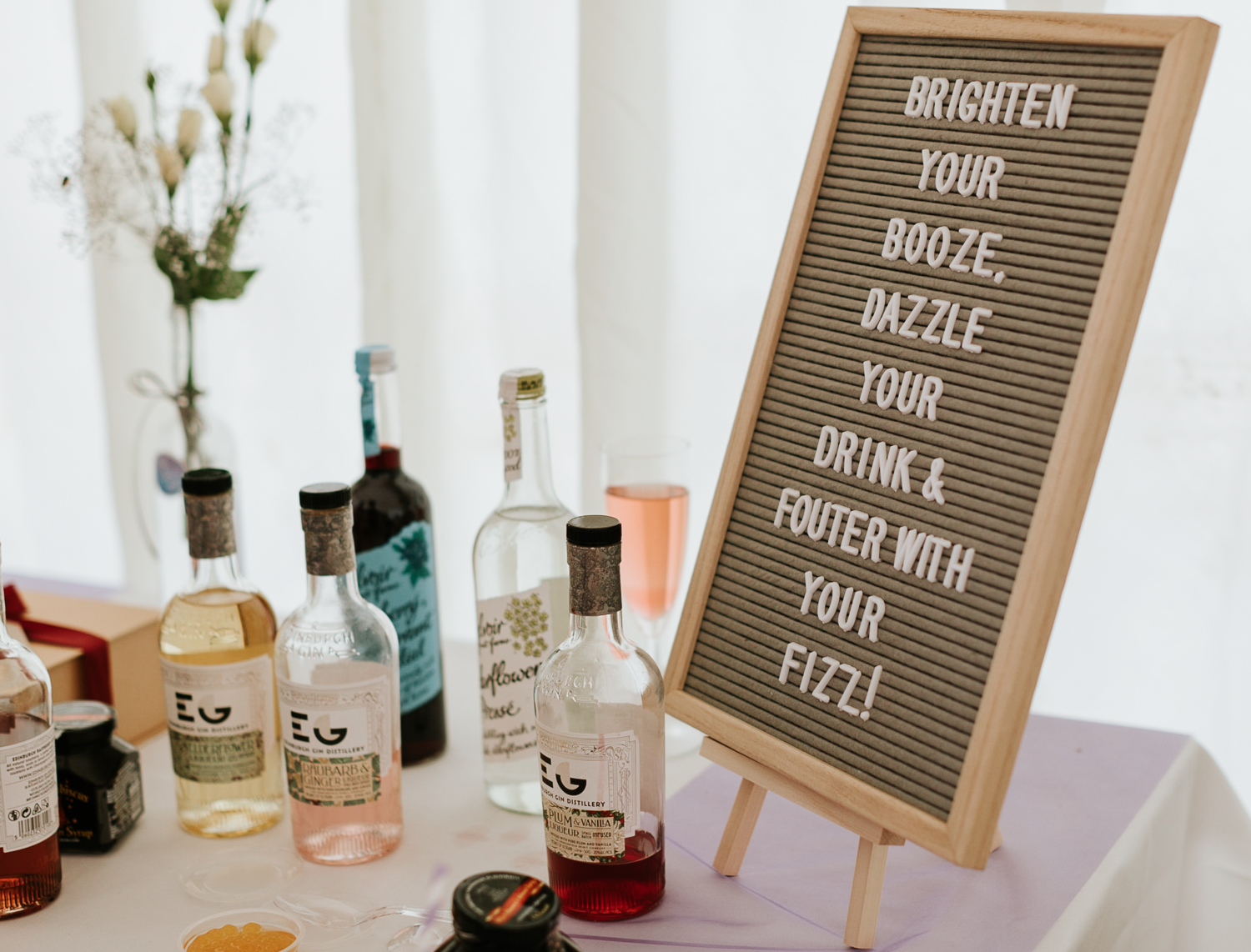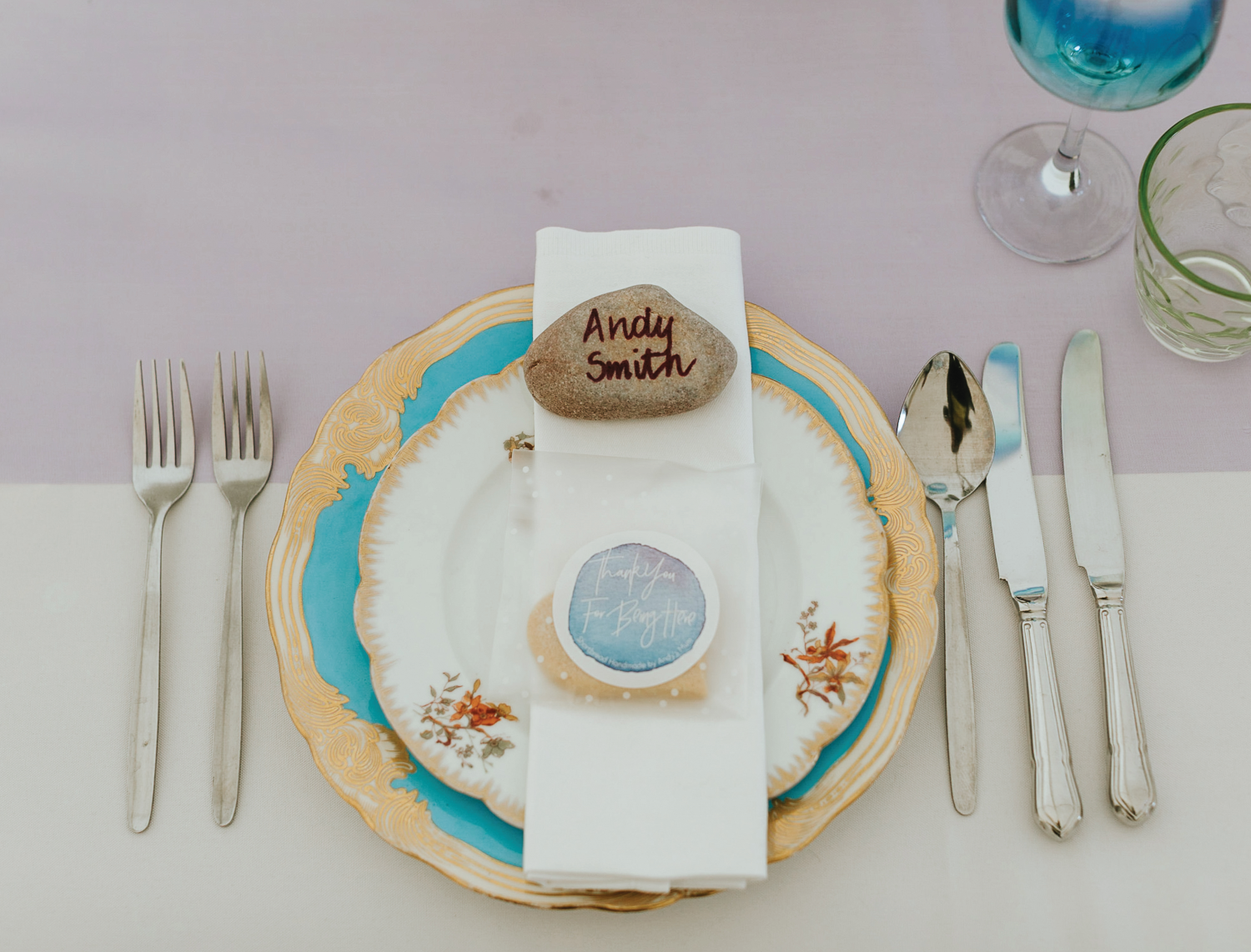 The couple didn't opt for a "traditional" wedding band and chose one that specialised in 90s music.
"I cannot tell you how much our guests (particularly those our age) enjoyed hearing them play songs by bands like The Manic Street Preachers, Stereophonics, Oasis, Rage against the Machine and Jeff Buckley."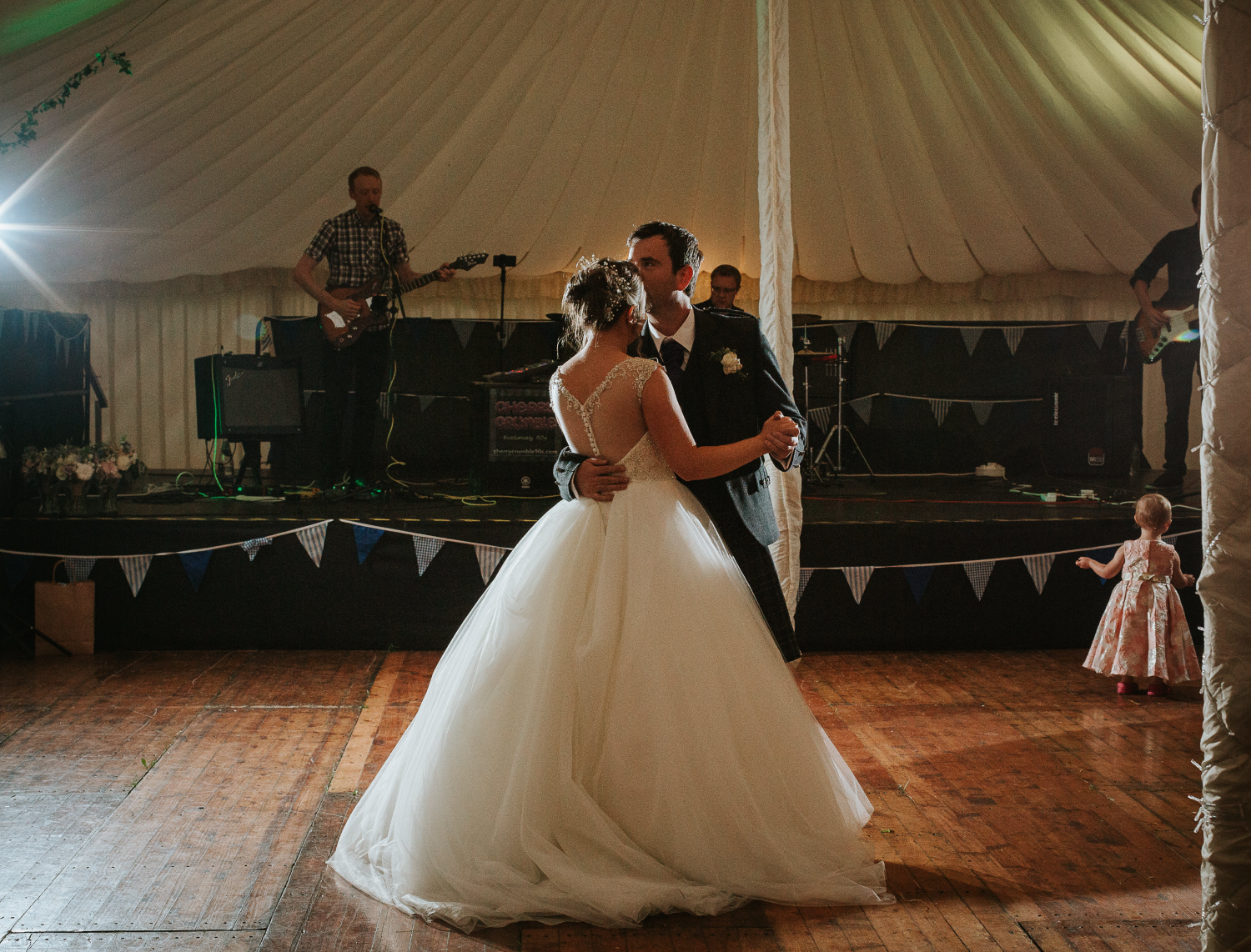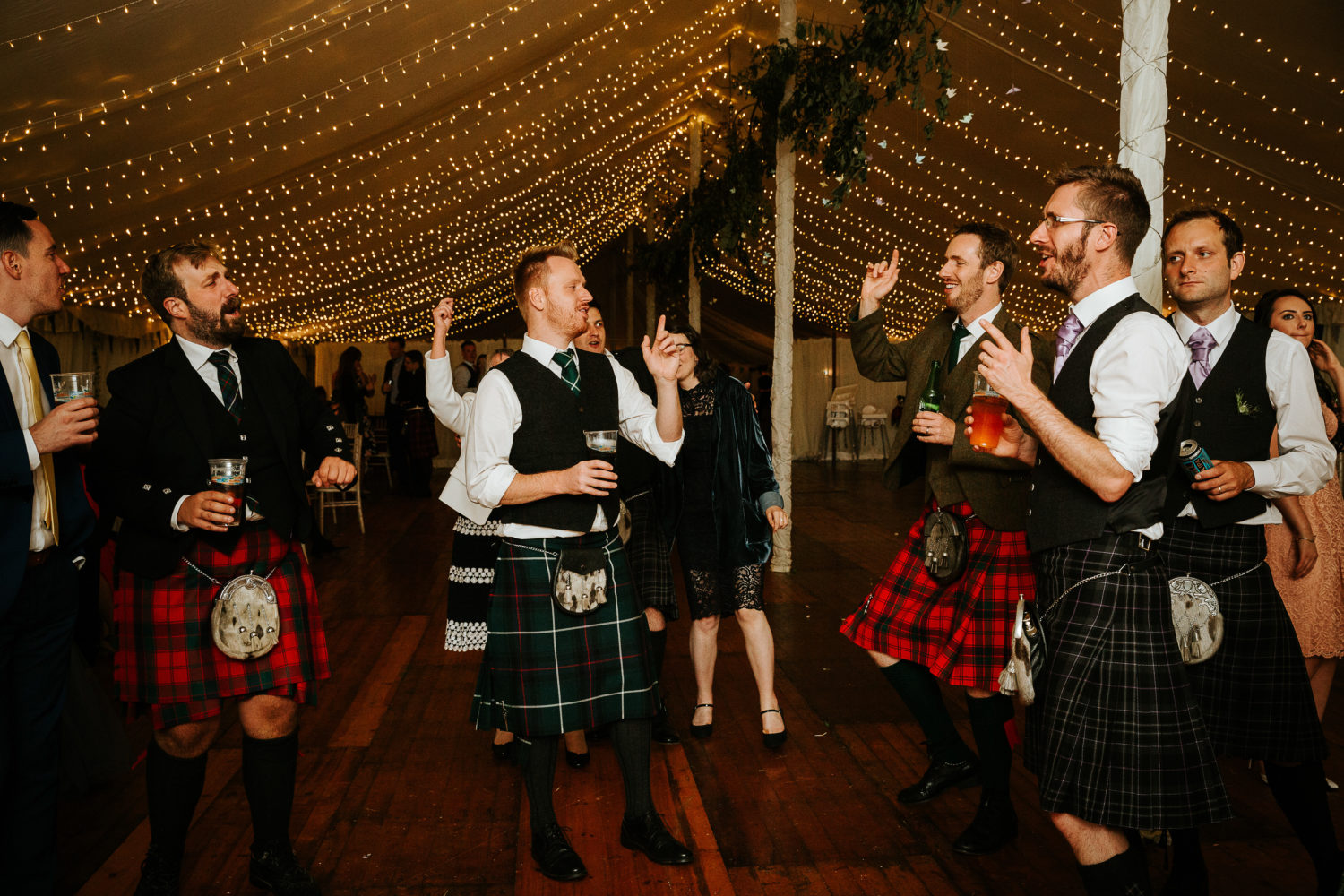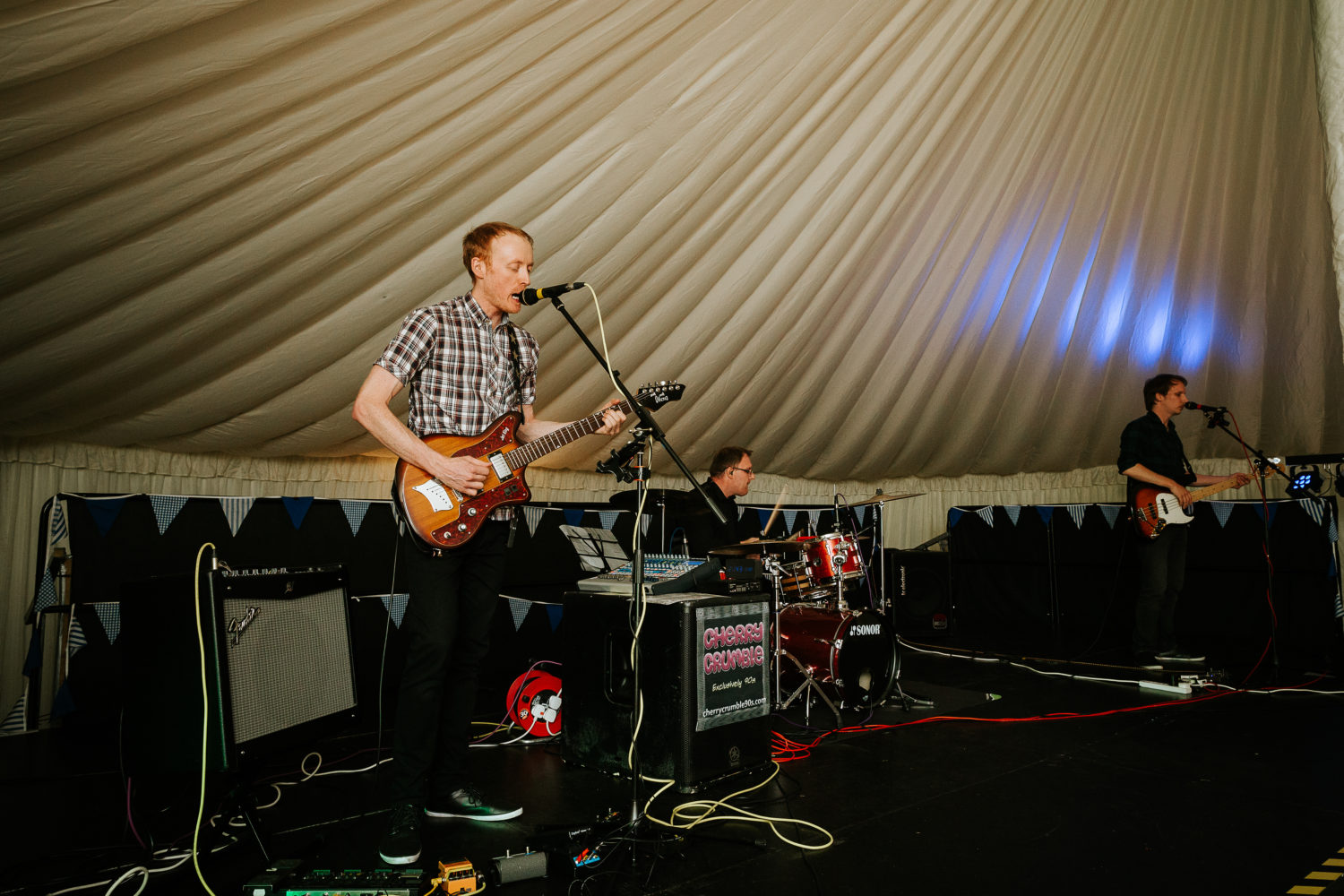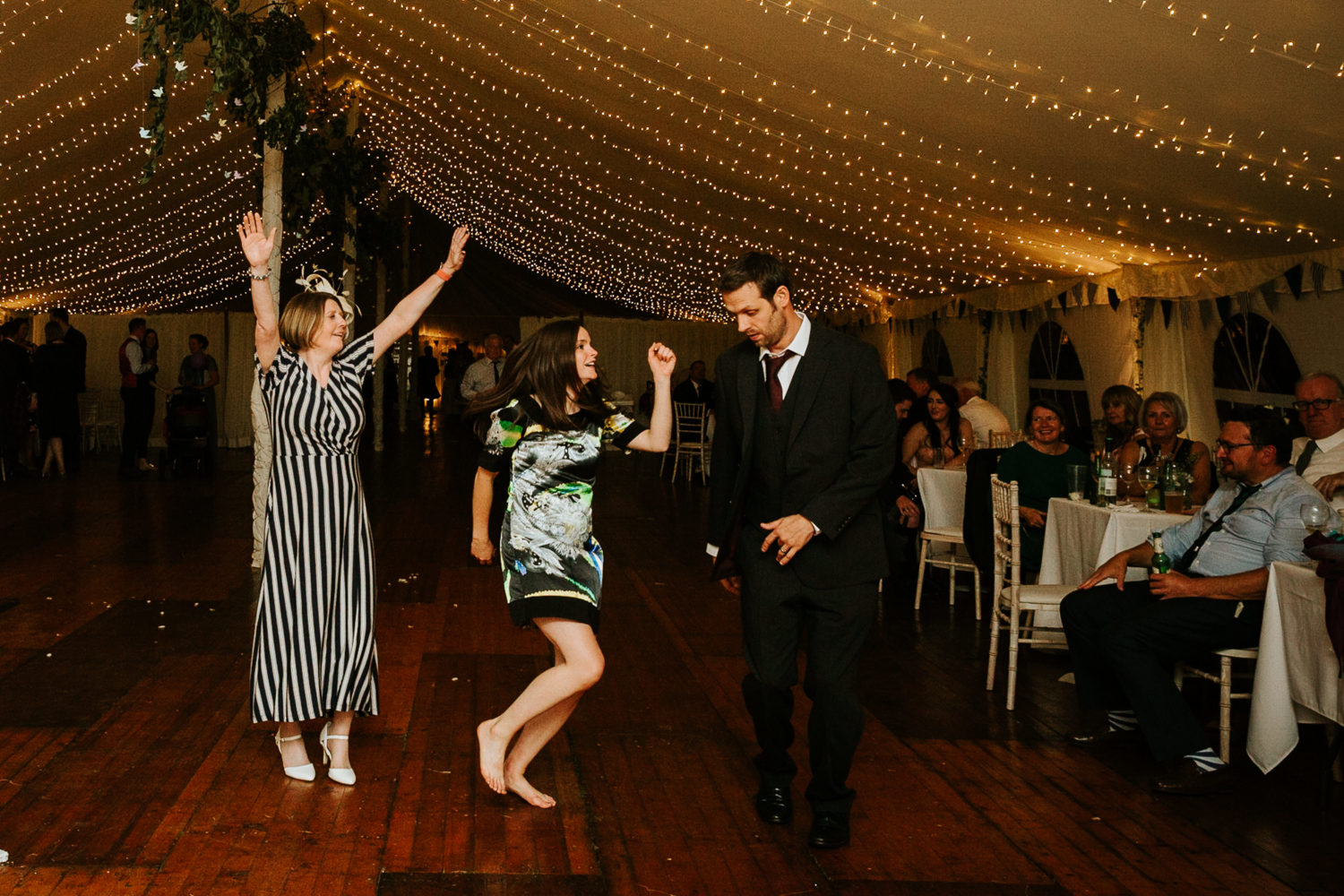 Looking back Lauren has many fond memories; "The highlight of the day was dancing (or more jumping up and down) to the band at the evening reception with my new husband, surrounded by the people who love us. Or maybe the food… Or marrying Andy… Probably the food – the lamb was delicious!"

Venue: St Fillan's Church, Aberdour | Photographer: Struve Photography
Bride's dress: Gwenne Wedding Services | Bride's shoes: Rachel Simpson
Bride's rings: Brazen Studios | Bridesmaid dresses: Little Mistress
Groom's outfit: McCalls of Edinburgh | Flowers: Country Garden Company
Make-up: Helen McNeill Bridal Make-Up | Hair: Janna at Lola Dunfermline
Stationery: Verb Digital | Catering: Lazy Sunday
Band: Cherry Crumble | Celebrant: Rev Peter Gerbrandy Baird