Rustic + Cosy Winter Wedding at Balbirnie House, Markinch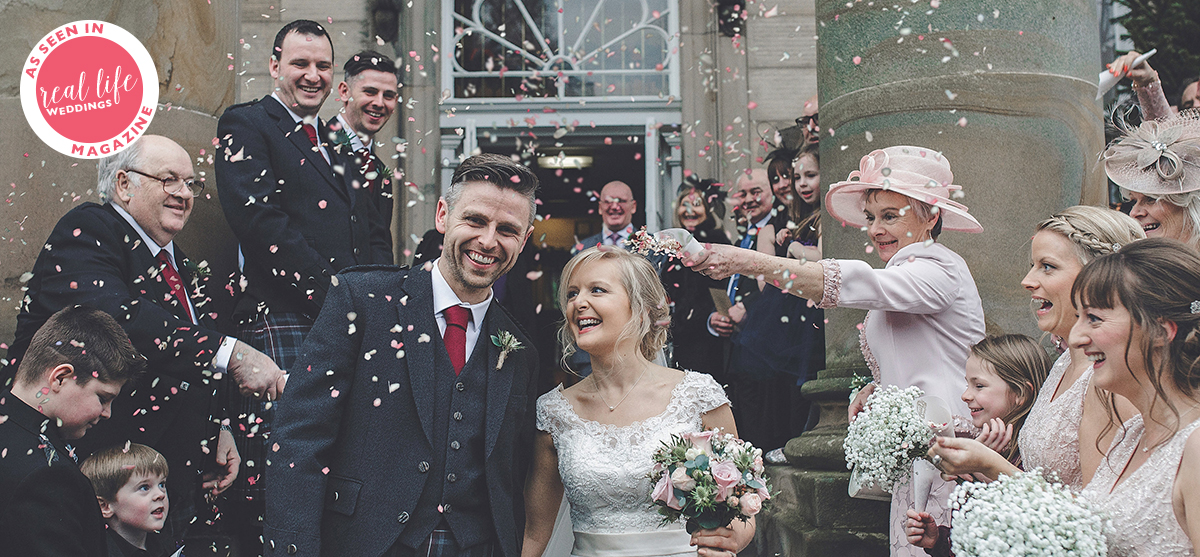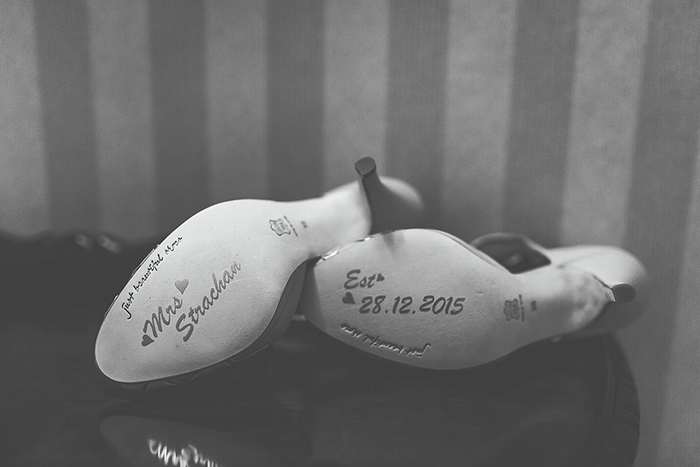 Polly Martin + Barry Strachan
Balbirnie House, Markinch
Monday 28th December 2015
Photography | Emma Lawson Photography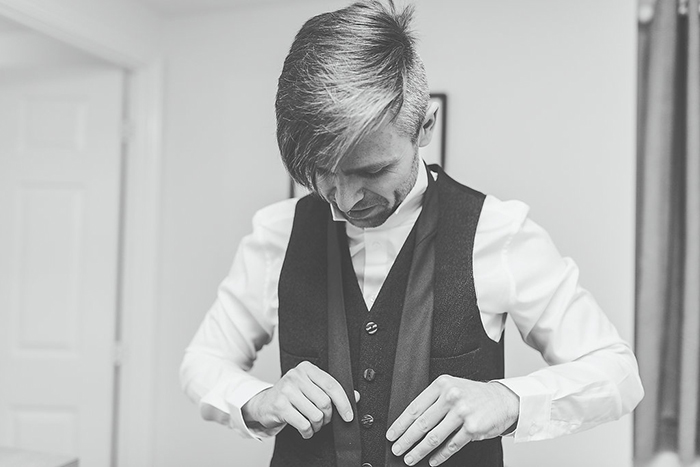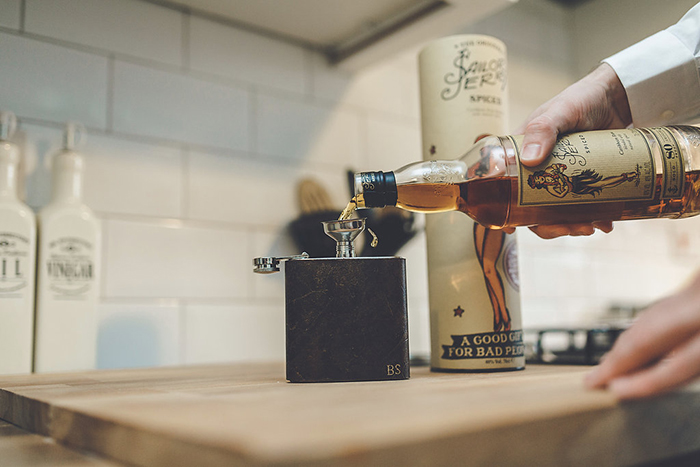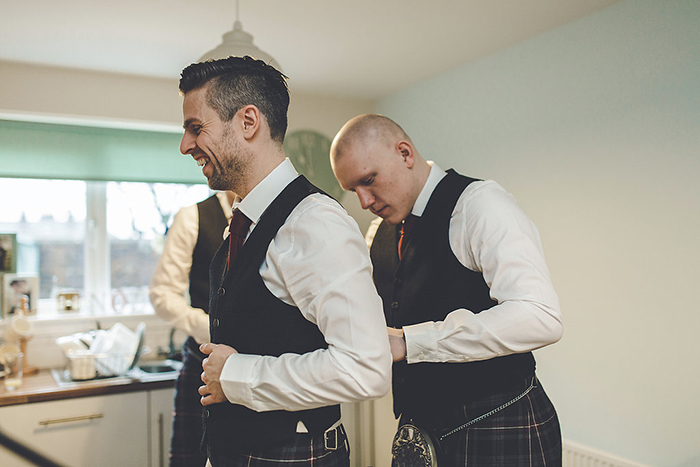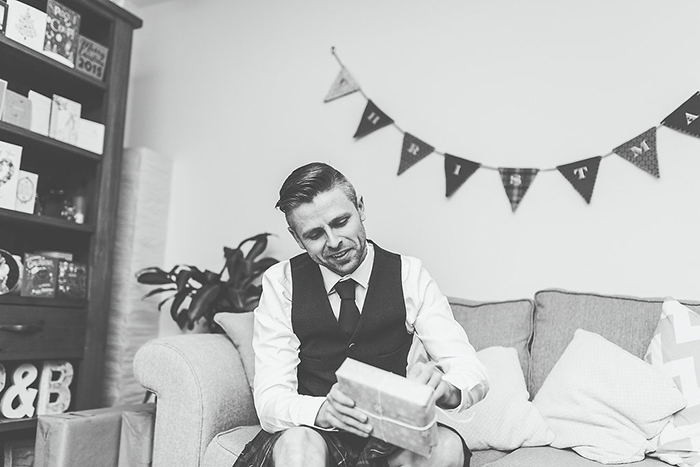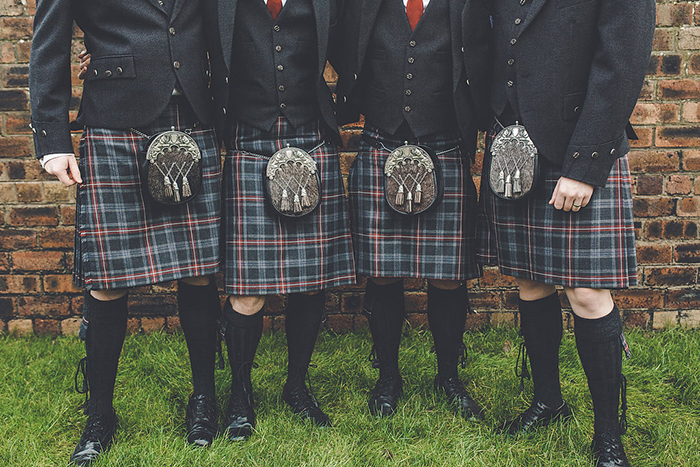 Dundee boy meets Glasgow girl on a night out on the town; a spare ticket to a Bon Iver gig sealed the fate of graphic designer Barry to his now-wife Polly and, as they say, the rest is history. "As soon as I met Barry, I felt the spark was pretty special, and we just clicked," smiles Polly, a social worker. "We felt so comfortable with each other so quickly."

The couple embarked on a long-distance relationship, travelling miles every weekend to see each other, and found that it got serious pretty quickly.
Polly even recalls the exact moment that she knew Barry would one day be her husband: "About three months after we started dating, in the dead of winter, I went to get ready for bed and saw that Barry had put my pyjamas on the radiator so they were nice and warm," she remembers. "It doesn't seem much but to me it was so thoughtful and kind and I remember thinking, ˜yup, he's a keeper!'"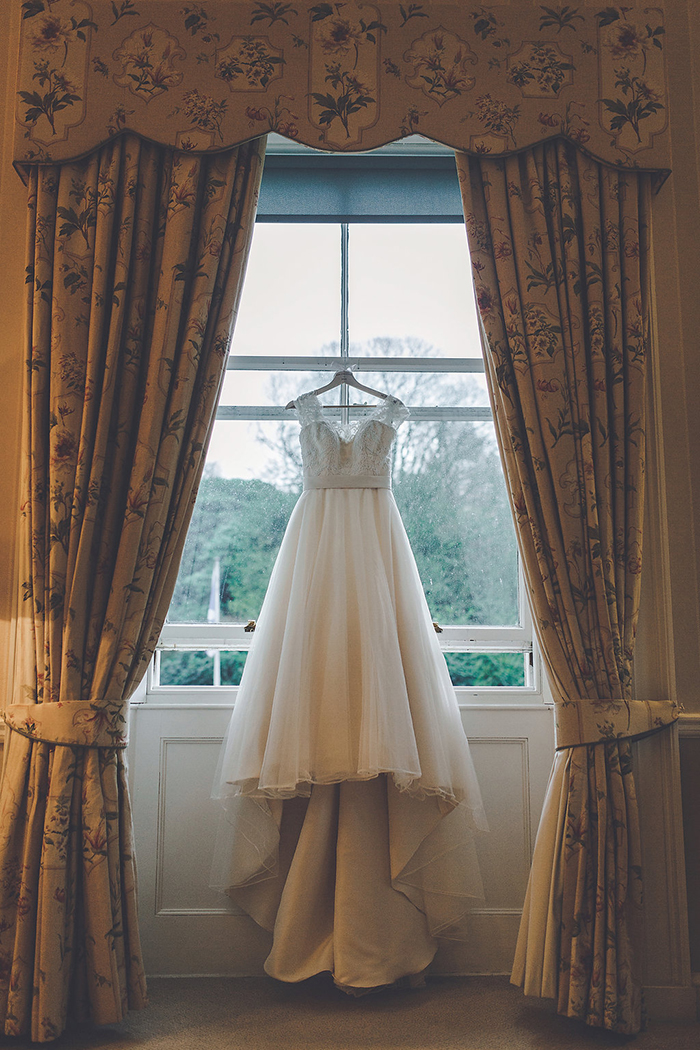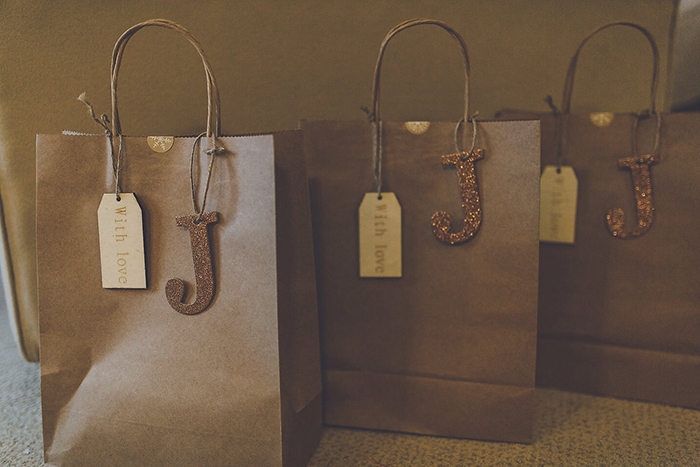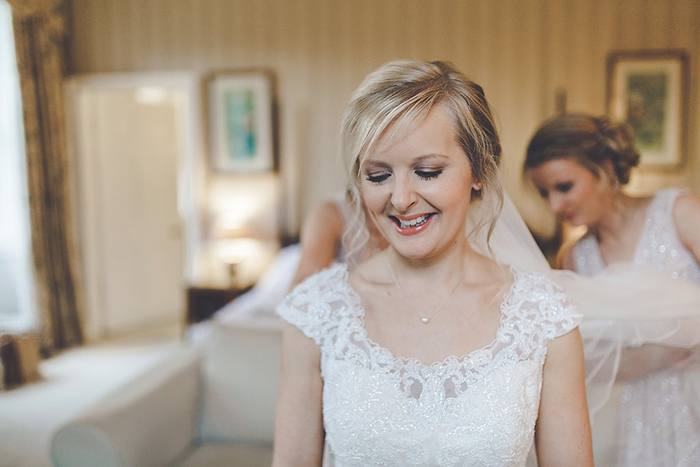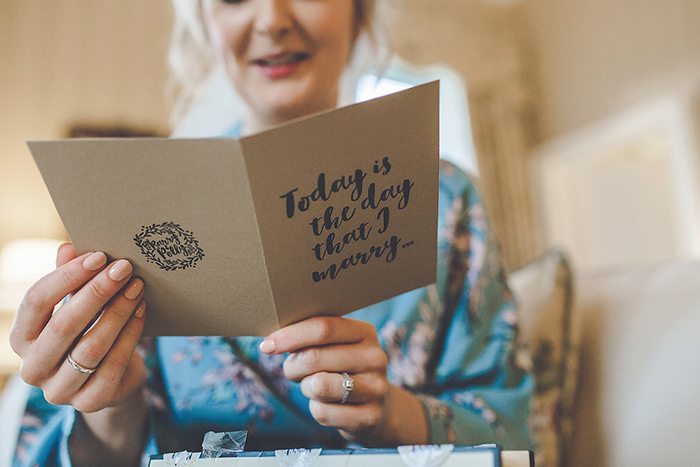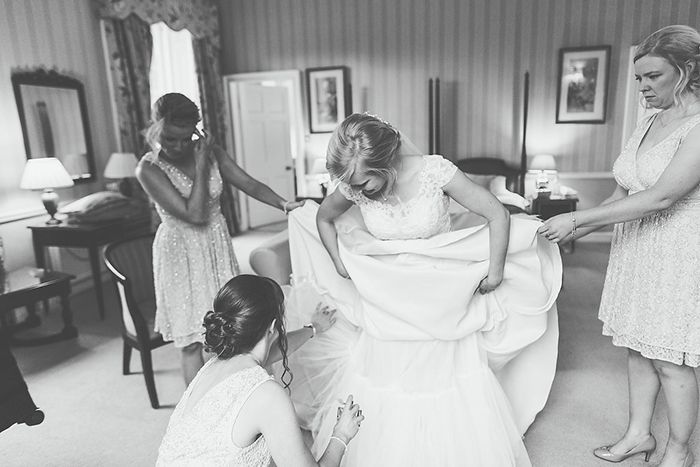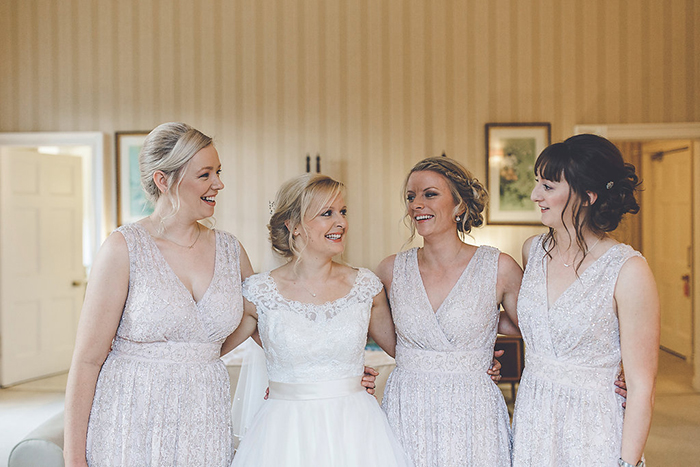 About a year and a half after they met, Barry organised a surprise birthday trip to Madrid for Polly's 31st birthday and, although friends and colleagues told her that they thought he'd propose, she shrugged it off and set off for a packed sightseeing trip.
"We walked to a beautiful park and Barry decided to hire us a rowing boat. He rowed us to a quiet corner of the lake and I started snapping away photos with my phone," says the bride. "I was so engrossed in getting some Instagram-perfect pics that I didn't even notice he'd managed to get down on one knee in the boat with the most beautiful ring in his hand." Of course, Polly said yes!  
Back in Dundee, after a few months drifting along in newly engaged bliss, they decided to start the search for a venue. One such venue was Balbirnie House Hotel in Markinch, where the couple visited one Saturday to meet the wedding team.
"The wedding co-ordinator Kirsty and everyone just went that extra mile to make us feel welcome and special when we visited," says Polly, "and when I started welling up as soon as I saw the ceremony room set up for a wedding, I knew this was the place we'd get married."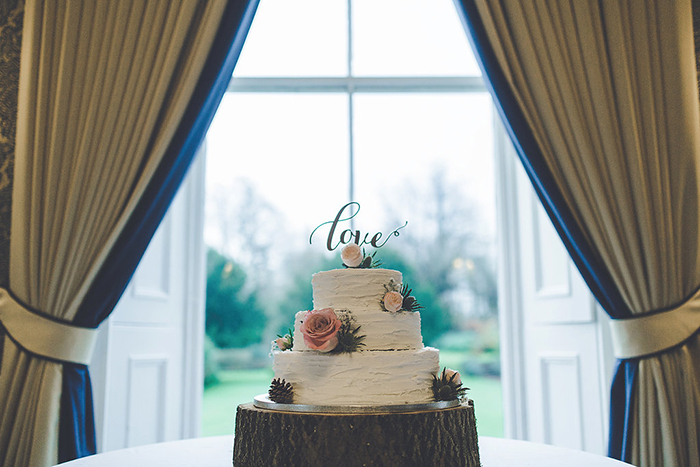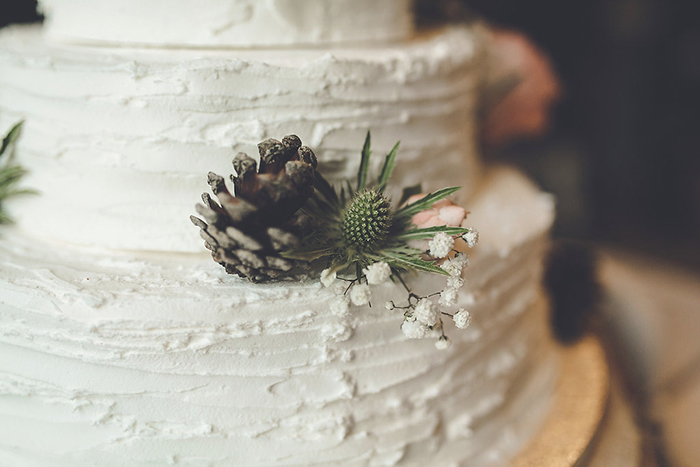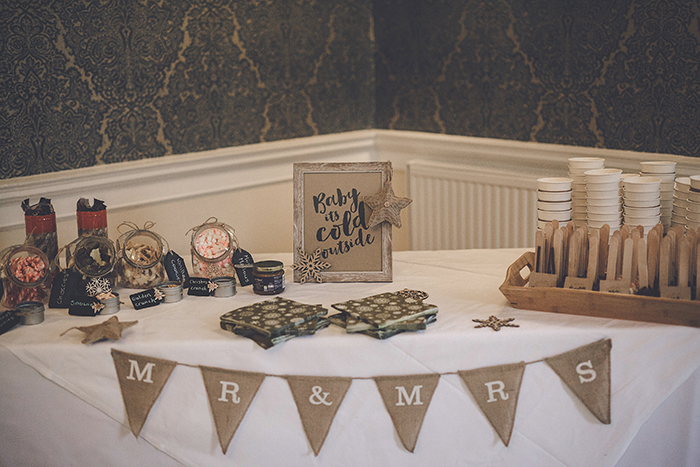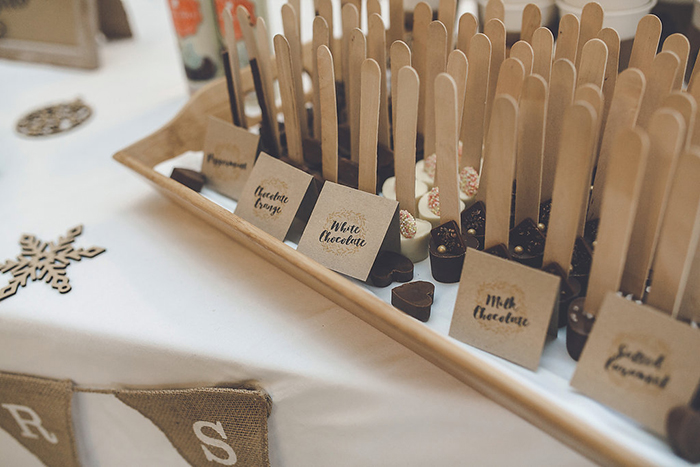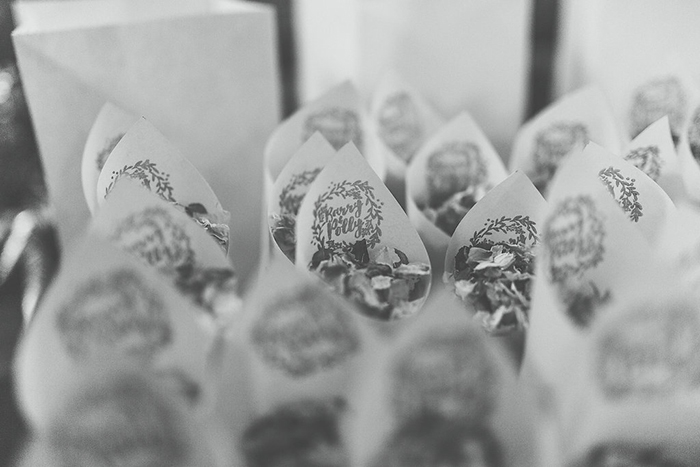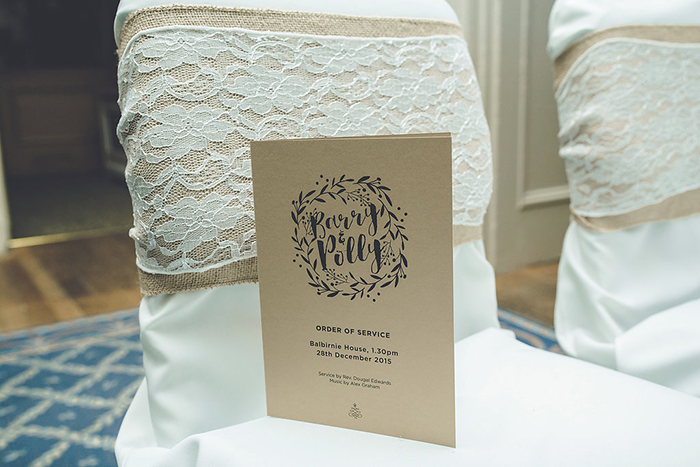 Being a bit of a creative crafter, Polly decided to take on some DIY projects, enlisting the help of Barry, her mum and her bridesmaids!
The couple's beautiful three-tier fruitcake was made by Polly's mum and aunt, Barry designed the stationery " all printed on brown kraft paper – and created the couple's own wedding logo, and the bridal party pitched in to decorate 100 jam jars with lace, hessian and wooden charms to fit in with the wedding's rustic theme.
"We also had a hot chocolate bar. I came across the idea on Pinterest and, being a bit of a baker, I decided to make the chocolate stirrers myself in all sorts of flavours: mint, salted caramel and chocolate orange!" says Polly.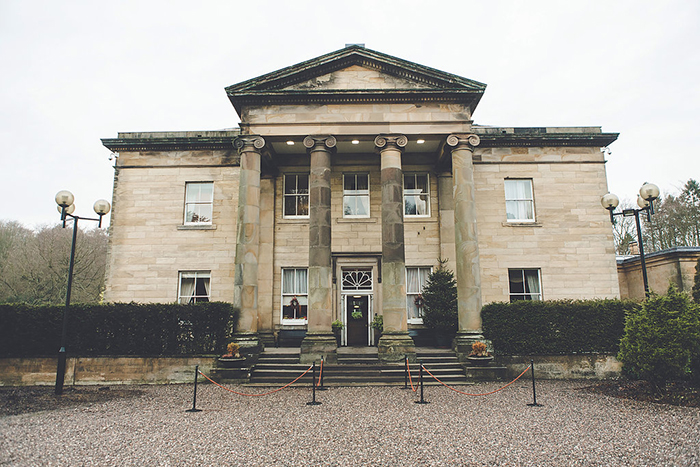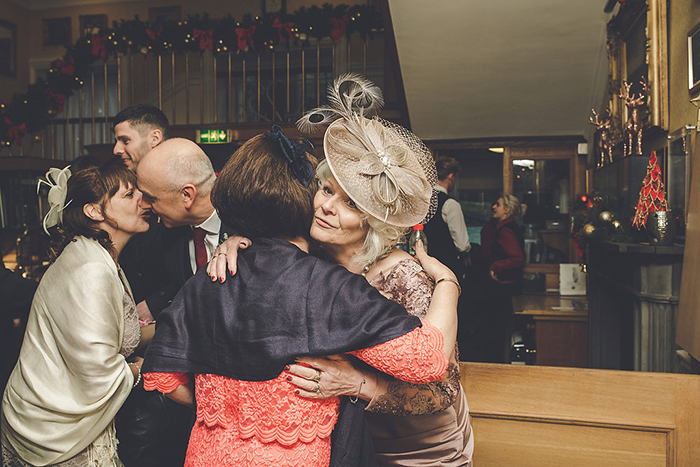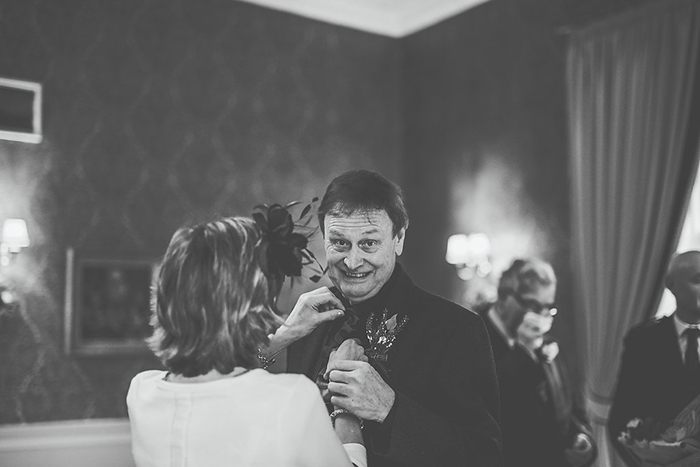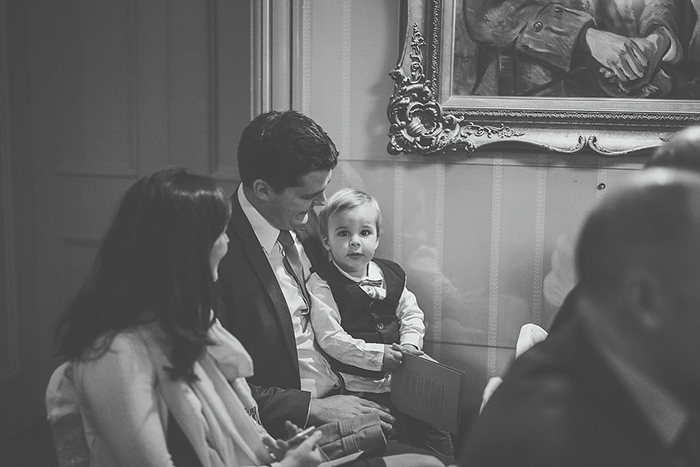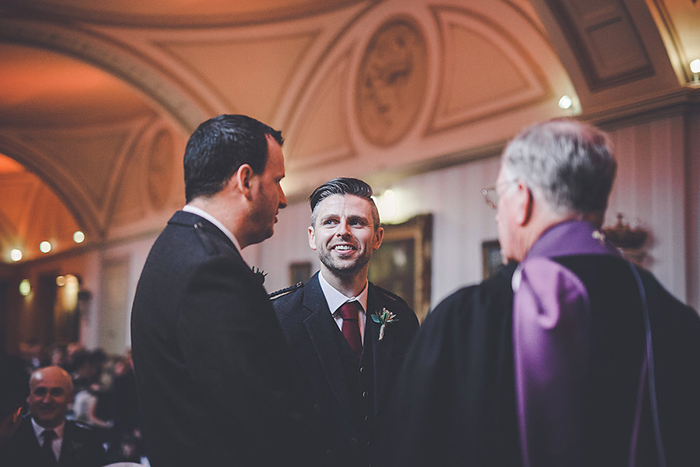 Barry and Polly's beautiful flowers, by Amy Annand, adorned the tables; think large vases on log slices covered in green foliage and jars of blush pink roses, gypsophila and silvery greens to tie in with Polly's bouquet and the bridesmaids' dresses.
Finally, the guests were gifted a ˜Grow Your Own Christmas Tree' pack; two seeds wrapped up with instructions of how to grow them and placed in an envelope at each guest's table setting. "We didn't want to leave the kids out so they got activity packs which we sourced from eBay, and the older children were given Lego sets to build their own reindeer."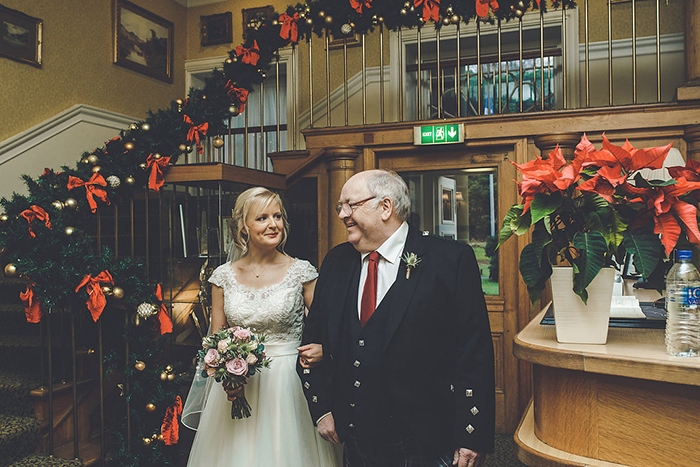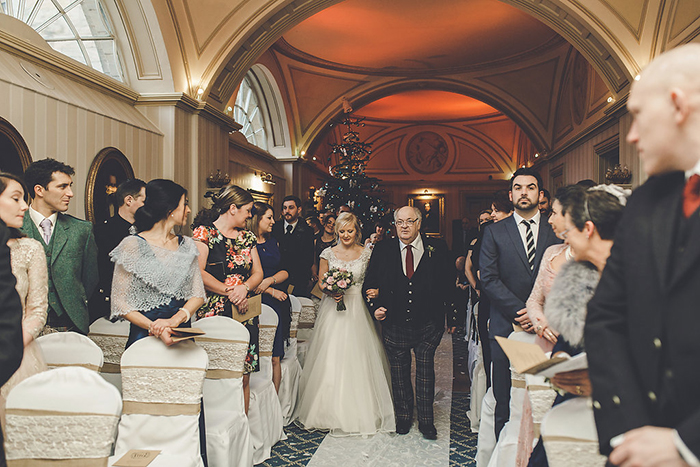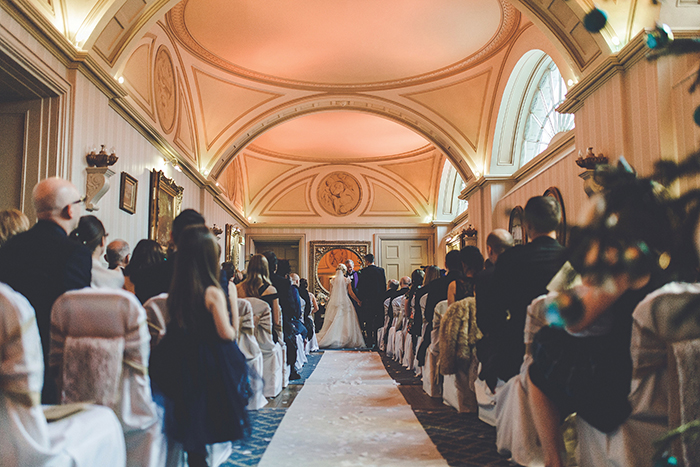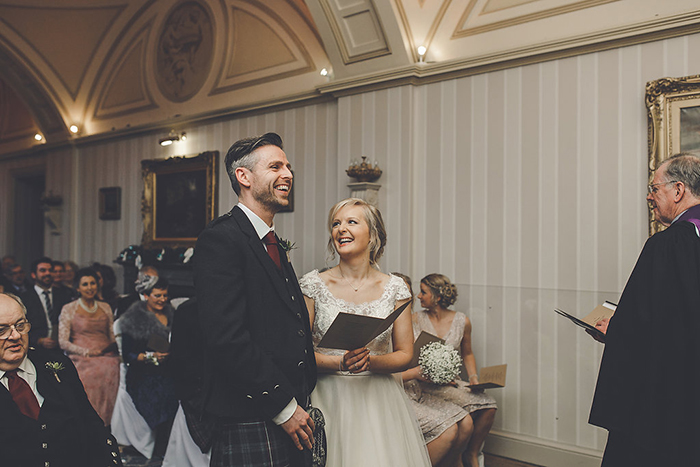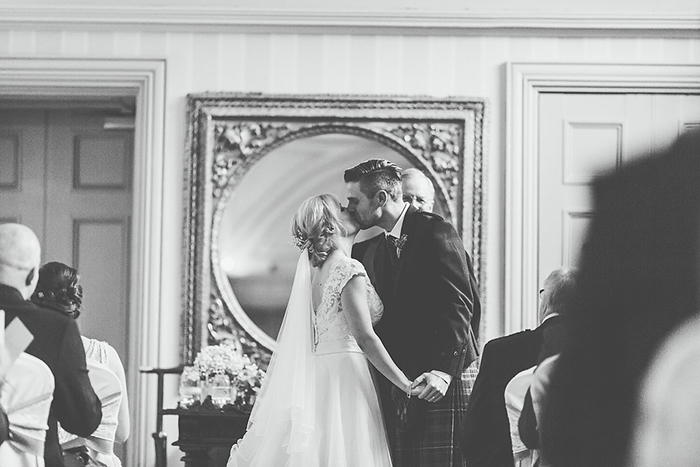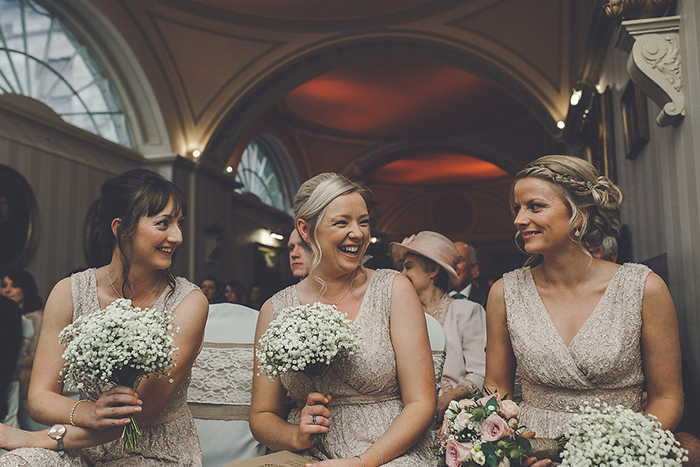 Compared to her DIY décor, getting her gown was much further out of Polly's comfort zone. Having never set foot in a bridal shop, she wasn't sure what to expect and so, armed with a full Pinterest board of ideas, her bridesmaids and a schedule of appointments in Edinburgh, Polly set off to find her One.
"We spent all day and although I was gradually feeling more comfortable with the whole experience, I just couldn't see anything that wowed me," says Polly, "until I tried on an Eternity Bride dress that was suggested to me (and which I initially dismissed!)." Polly fell for the ballgown with tulle and capped sleeves in ivory gold and, after going away for a prosecco-fuelled discussion with her ˜maids, came back and tried it on again.
"People had always said to me that once you try on the right dress you'll know, which I would say is true," she tips. "However, don't worry if you don't cry! I didn't " you can find The One without the tears!" Polly accessorised her dress with beautiful powder blue Mimosa heels by Rachel Simpson, a fingertip-length veil and a small pearl hair accessory
from Debenhams.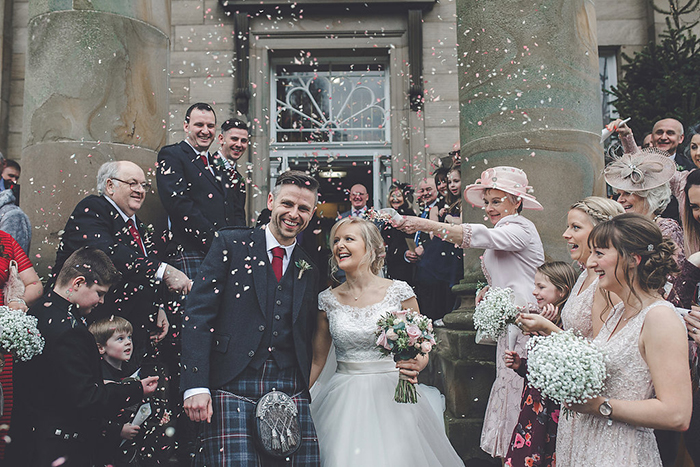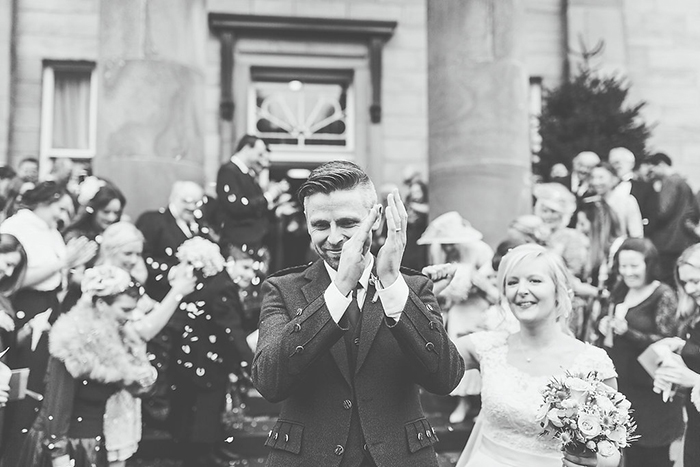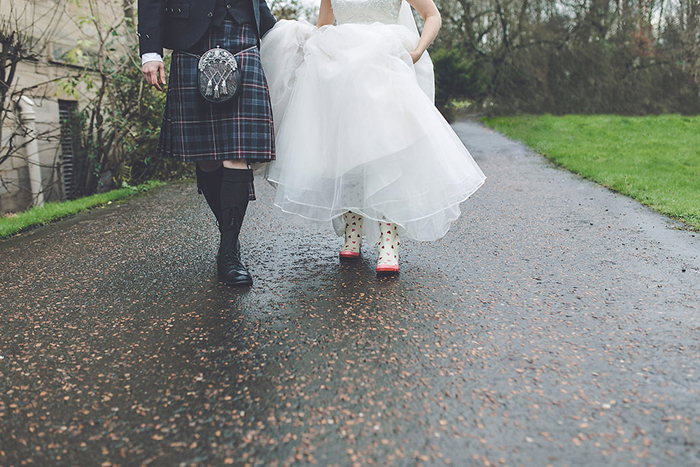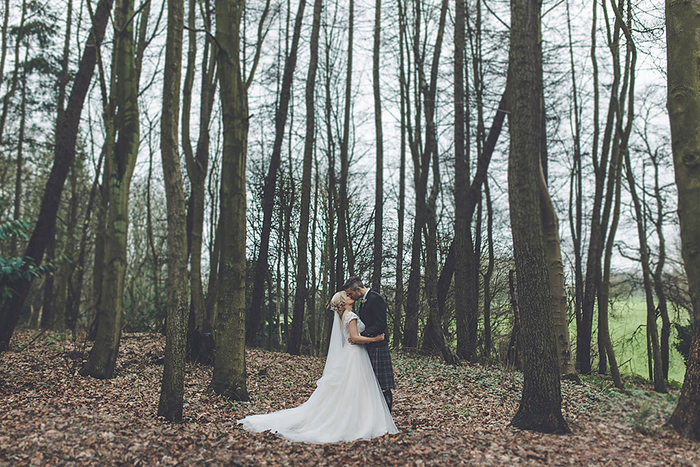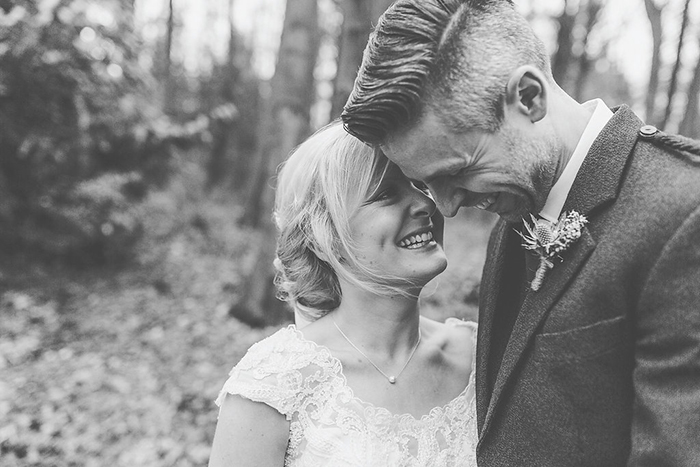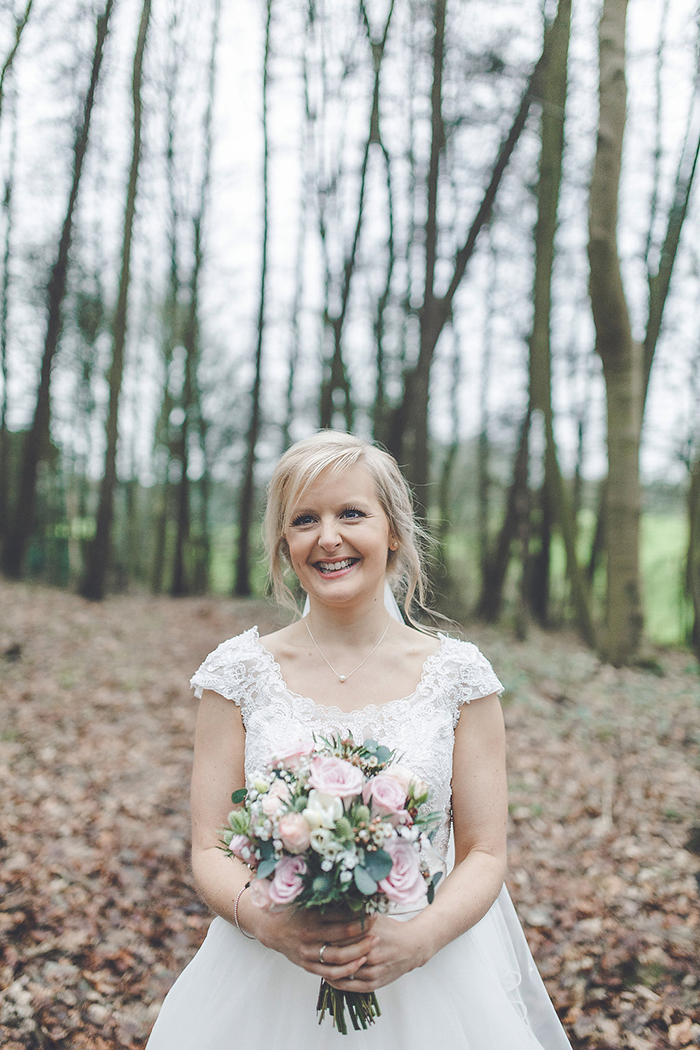 When it came to dressing her best girls " friends Jane, Jen and Jill " the process was a little trickier. "The girls are living between Scotland and London, so getting everyone together for a dress fitting would have been so difficult," she recalls.
"I decided to explore the high street instead and ordered a few different options in blush and champagne for the girls to try. In the end, we got their dresses from Coast " a short pale pink dress covered in sparkly silver beads that caught the light."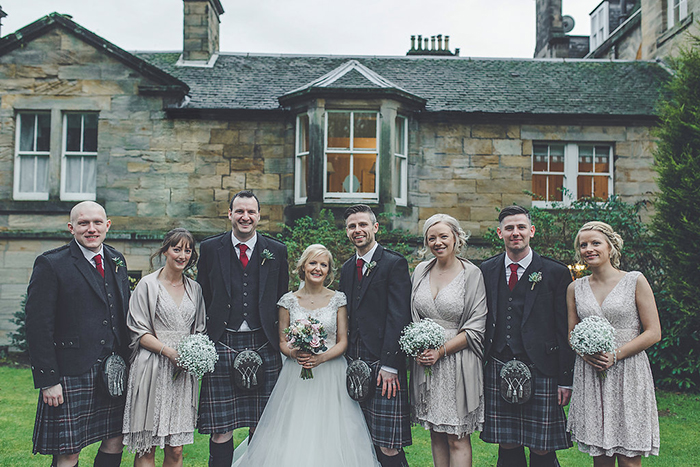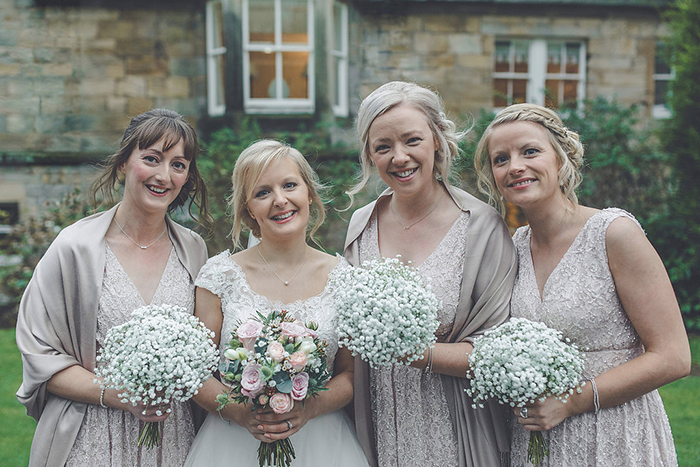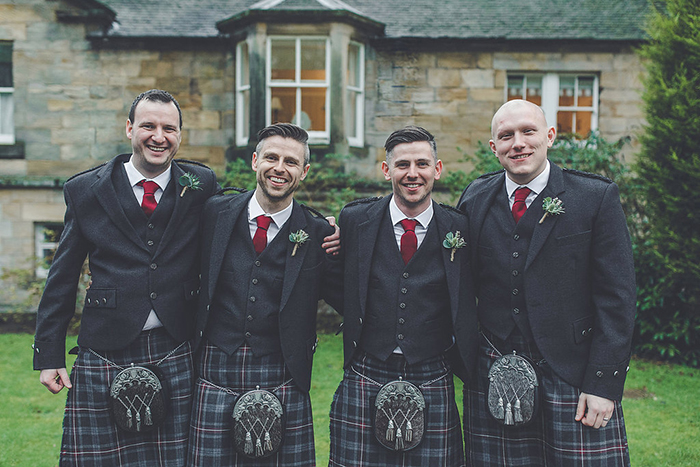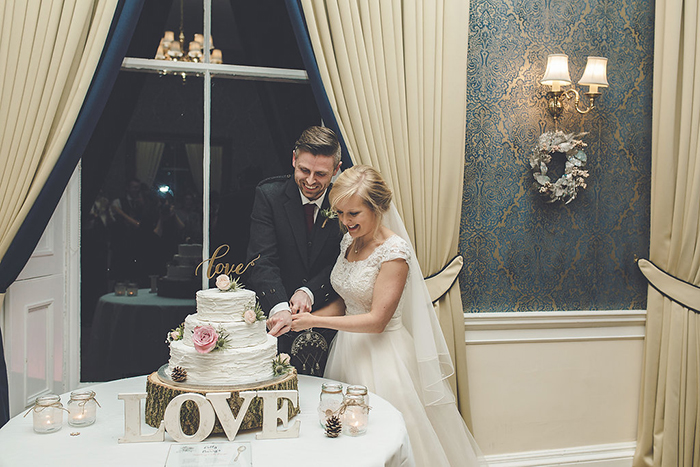 Photography was a really important element of Barry and Polly's day so Barry, being obsessed with all things visual, embarked on a search for someone that suited their style. "We were looking for someone with a documentary, easy-going style and we found Emma Lawson," says Barry.
"Immediately, we knew she was right for us. She made us both feel so relaxed on the day and directed everyone in a really subtle way." A great photographer is only complemented by a talented filmmaker and the couple found that in Erin Rose Films.
"Andrew was great, he explained what was going on to me so that I knew where the cameras were but really, he melted away into the background for most of the day," remembers the groom. "Andrew and Emma worked perfectly together."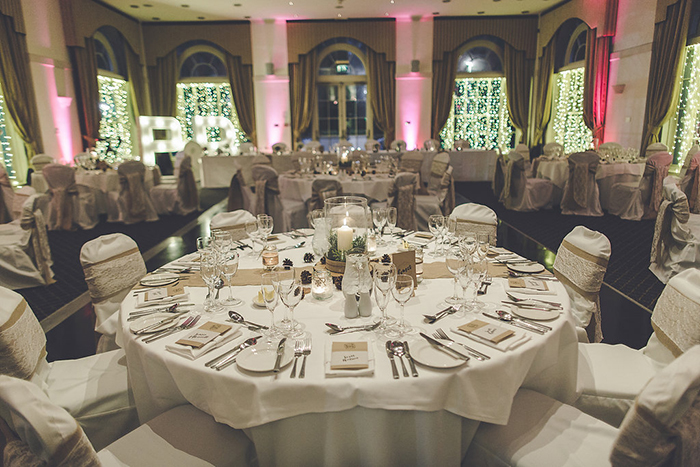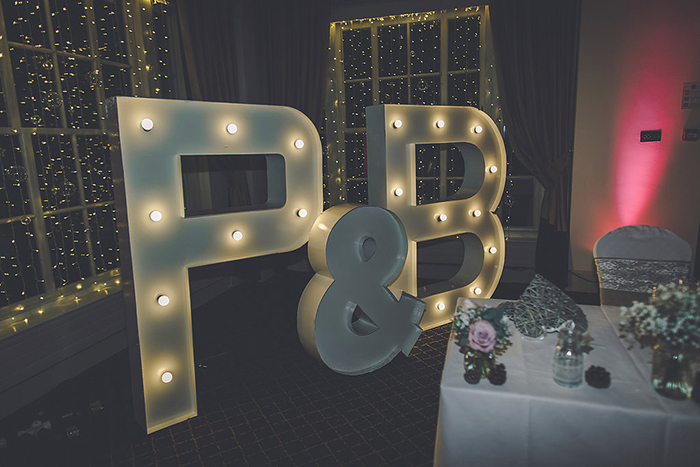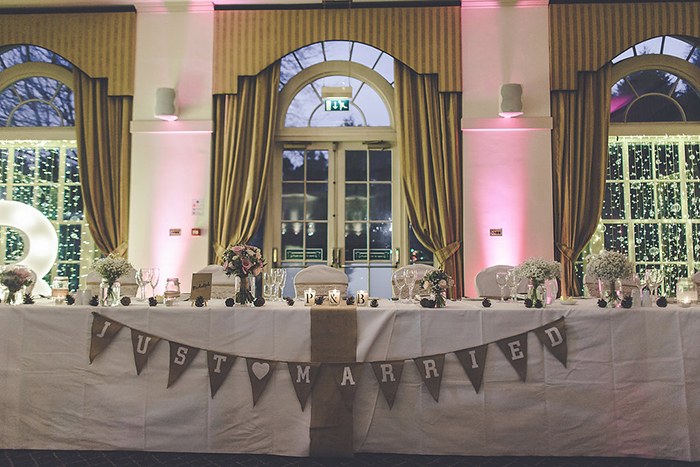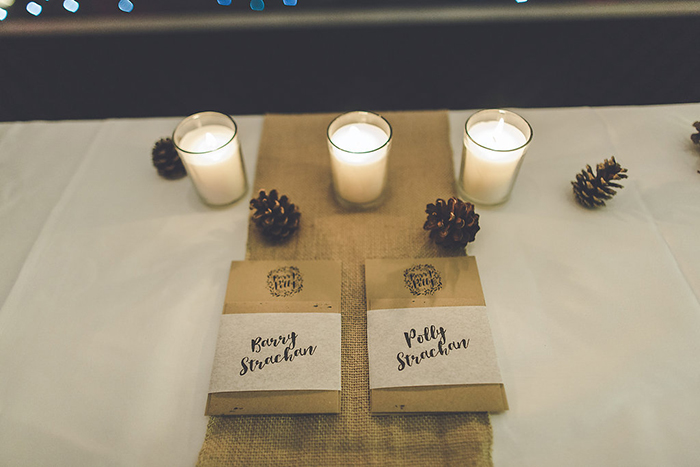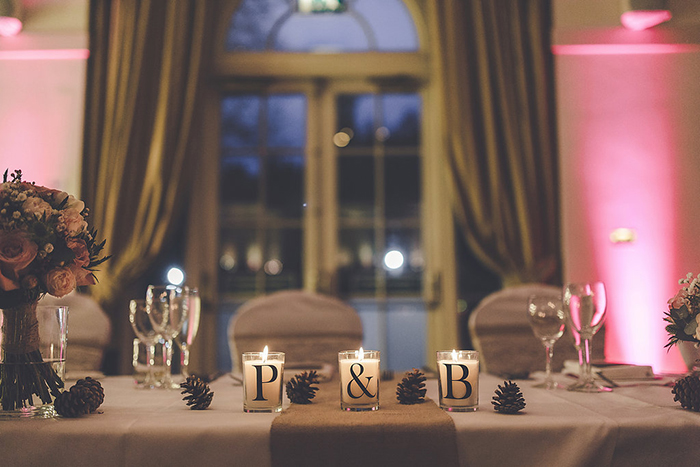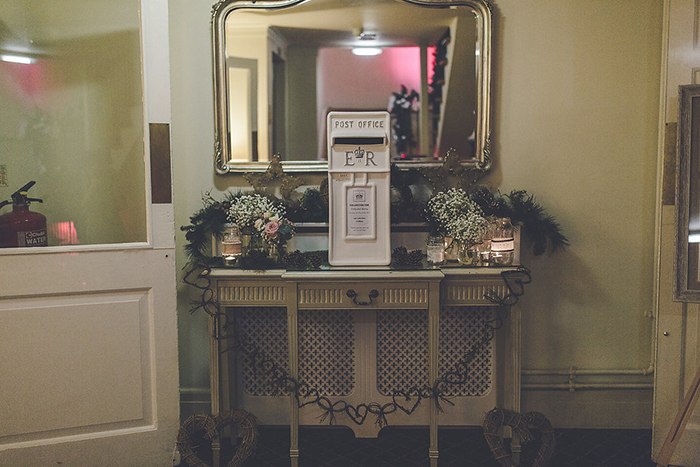 The couple both say that the day ran really smoothly from beginning to end, with both of them managing to keep it together at their religious ceremony despite being on the brink of tears!
"Alex Graham played piano for us during the ceremony: Canon in D for Polly walking down the aisle, Hoppipolla by Sigur R³s for signing the register and as we walked back up the aisle, Winter Winds by Mumford and Sons. He was fantastic. Not only did he play at the ceremony but he played at the wedding breakfast too. Anything our guests could think of, he could play it!" adds Barry.
Guests were seated for a four-course winter warmer of a wedding breakfast, which the self-confessed foodie couple chose especially for the season, incorporating traditional steak pie and chocolate mint brownie sundaes into the menu. "Many of our guests remarked that it was the best wedding meal they'd ever had," says Barry, "and we'd have to agree! It was perfect."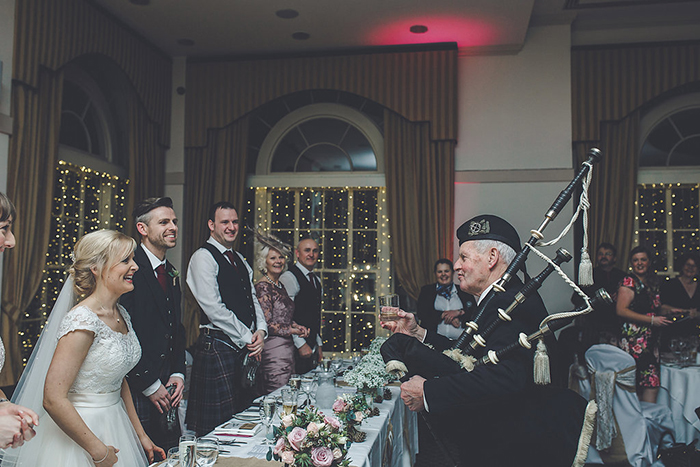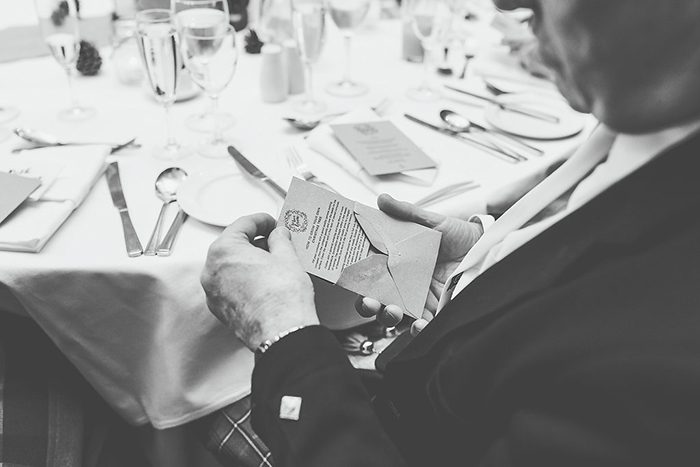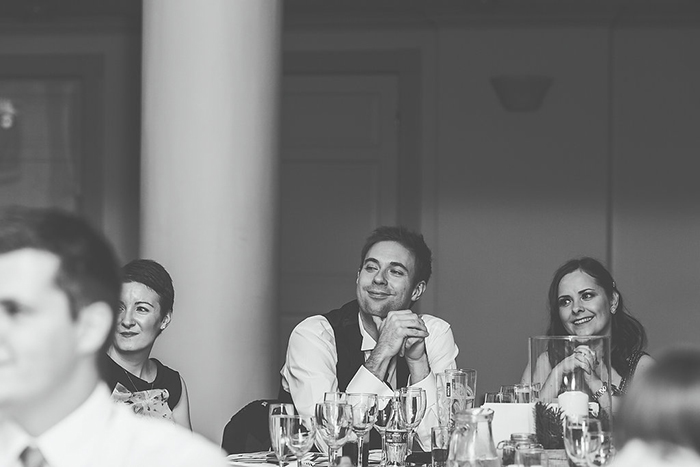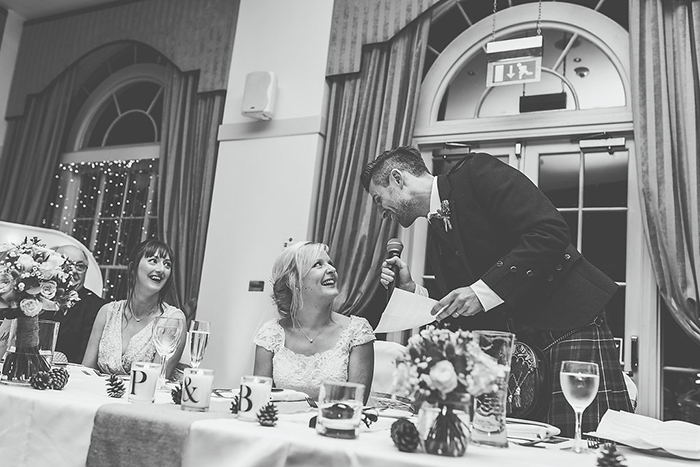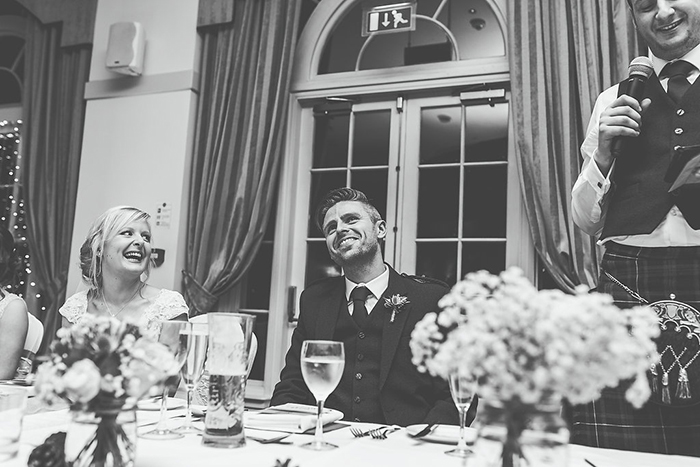 Before they could all tuck in, it was time for the part of the day every groom dreads¦ the speeches! "The speeches were all great and we went through a range of emotions during all three," reflects Polly. "Barry's best man Robert took it easy on him (thankfully!) but the story about Barry buying football tickets for the group and seating them in a vertical rather than side-by-side row got a big laugh from the crowd!".
The evening reception kicked off with the couple's first dance, When The Stars Go Blue by Ryan Adams, before the band called a ceilidh and got everyone up to work off that wedding feast! "We went to see our band, Callanish, play a gig and we loved them. They just make you want to get up and dance!" says Polly.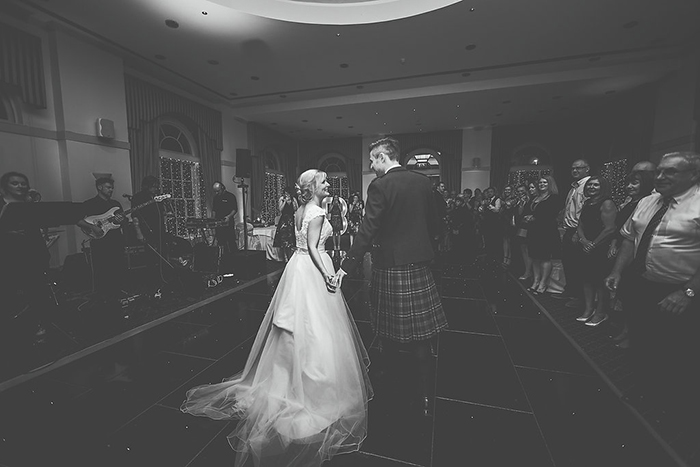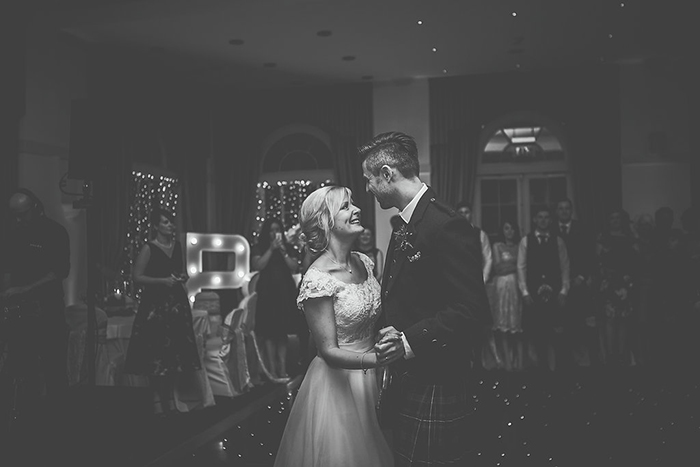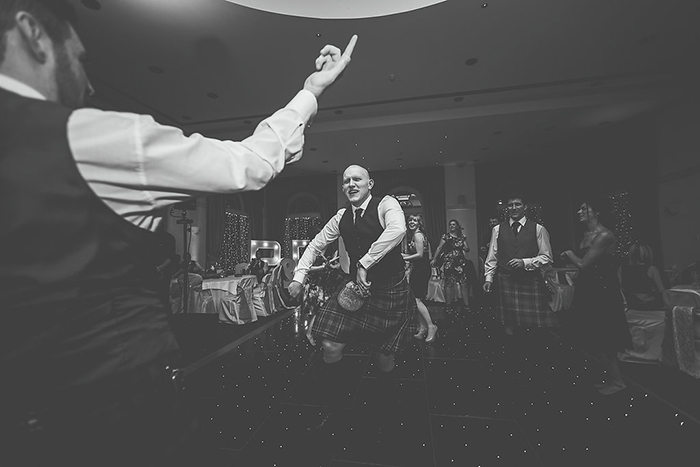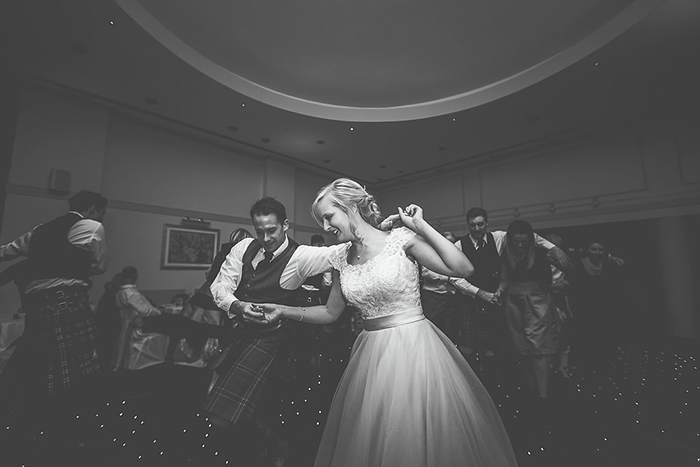 "Our guests loved our Blushbooth photobooth too. Everyone loved getting dressed up in wacky props and getting their strip of photos home as a souvenir."
Having booked a honeymoon to Rome and Sorrento for May this year, the couple headed to The Owl House on Loch Tay for a short minimoon to reflect on a fantastic wedding weekend and bring in the New Year as husband and wife.
"Our wedding, from beginning to end, was such a rollercoaster of emotions. We can honestly say that it was worth every stress and tough time when we were planning," says Polly. "Having all of our loved ones around us was so special. That they made the effort to travel to share our special day makes us just so thankful."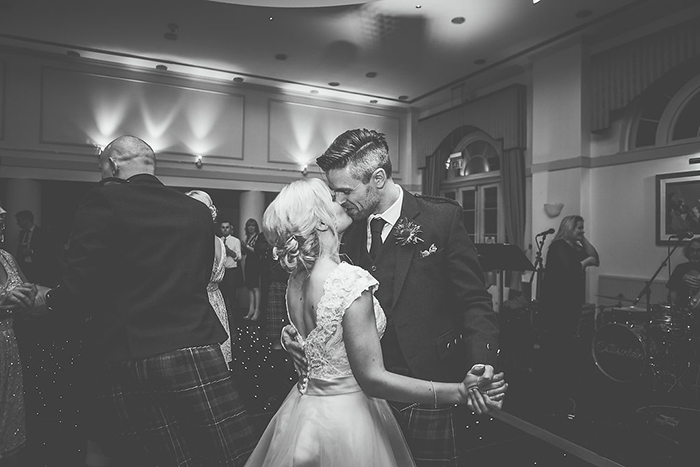 ABOUT EMMA LAWSON PHOTOGRAPHY
Emma says, "I love weddings and I'm very lucky to call it my job to document them. My pictures tell the tale of a couples day and no two are ever the same. Each wedding is a totally unique gathering of people and personalities, who will probably never all be together in the same room again. I don't think it gets more special than that. I shoot a maximum of 30 weddings per year, that allows me to give every single wedding bags of energy and loads of creativity."
Connect with Emma Lawson Photography…
WEBSITE | FACEBOOK | TWITTER | INSTAGRAM | PINTEREST

// Photographer: Emma Lawson Photography // Second shooter: Suzanne Li // Filmmaker: Erin Rose Films // Venue: Balbirnie House Hotel 
// Dress: Simply Exquisite Bridal Boutique // Shoes: Rachel Simpson
// Bridesmaids' dresses: Coast // Groomswear: McCalls // Florist: Amy Annand Flowers
// Entertainment: Alex Graham Piano + Callanish // Photobooth: Blushbooth
// Décor: Style a Chair // Hair: Kirsty MacPherson // Make-Up: Natalie Ryan Make Up //