Rustic chic wedding with mauve + lilac tones at Bachilton Barn, Perthshire
Laura and Brian teamed pretty blooms, plenty of handmade details and cute kids' teepees!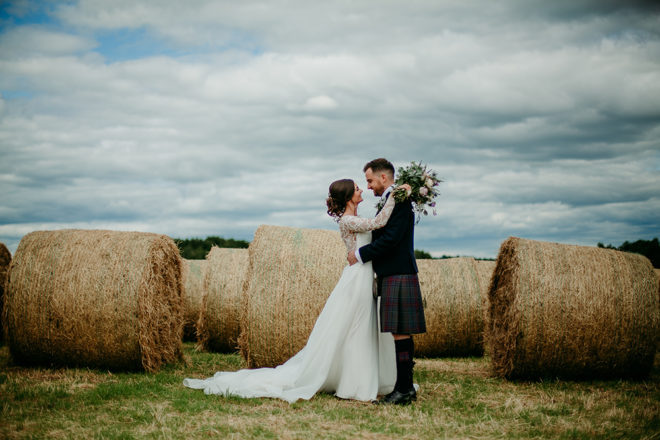 Sometimes you walk into a wedding venue and just get an instant feel for the place.
That's what happened when Laura and Brian first set foot in Bachilton Barn. It was love at first sight.
Bride Laura shares their wedding planning story with gorgeous pictures from their big day by Francis J Smith Photography…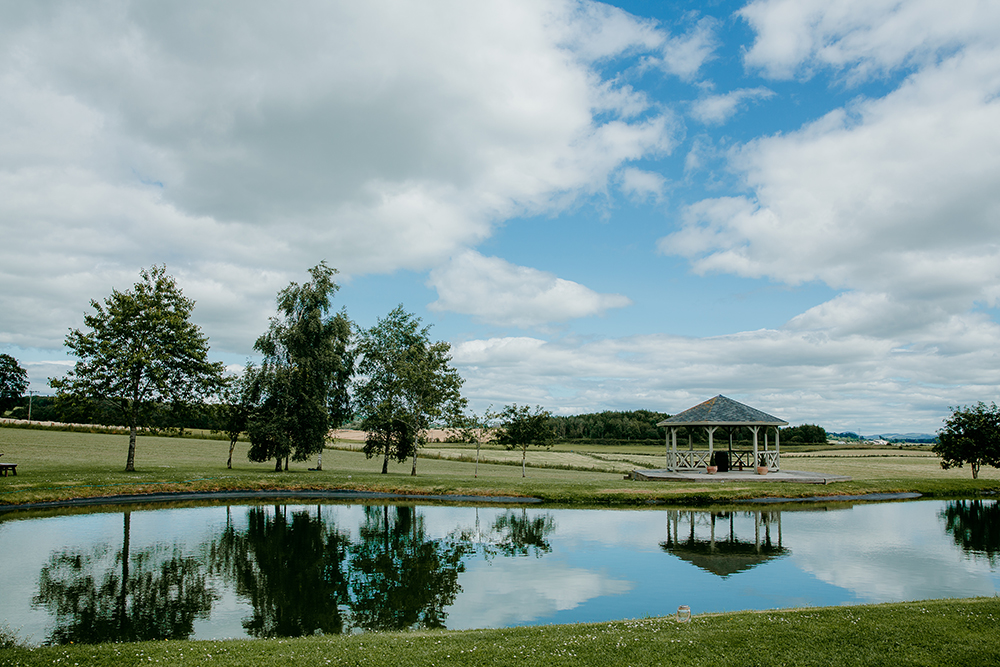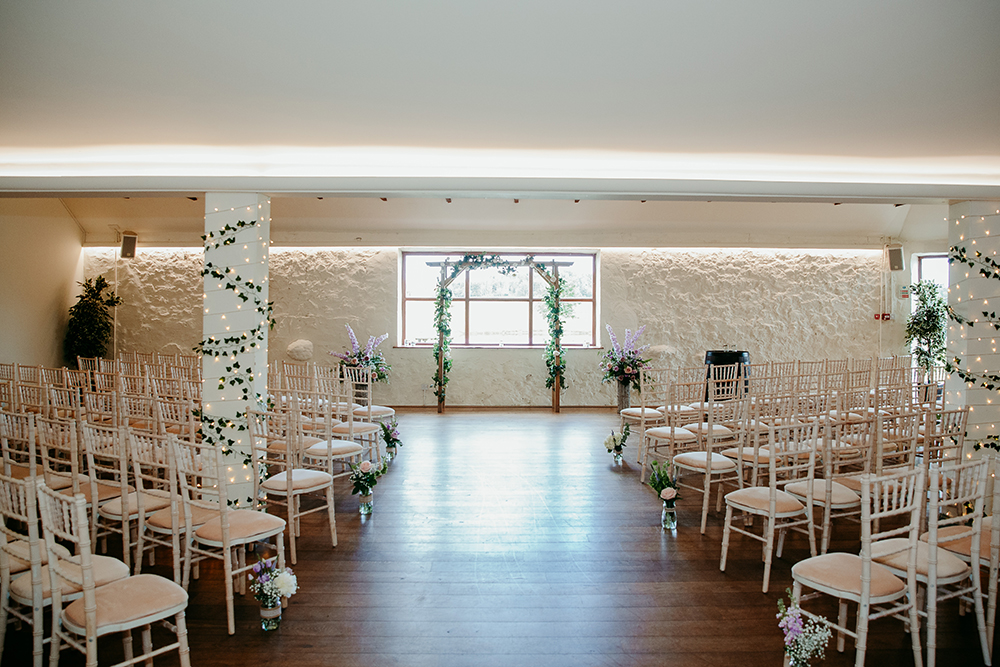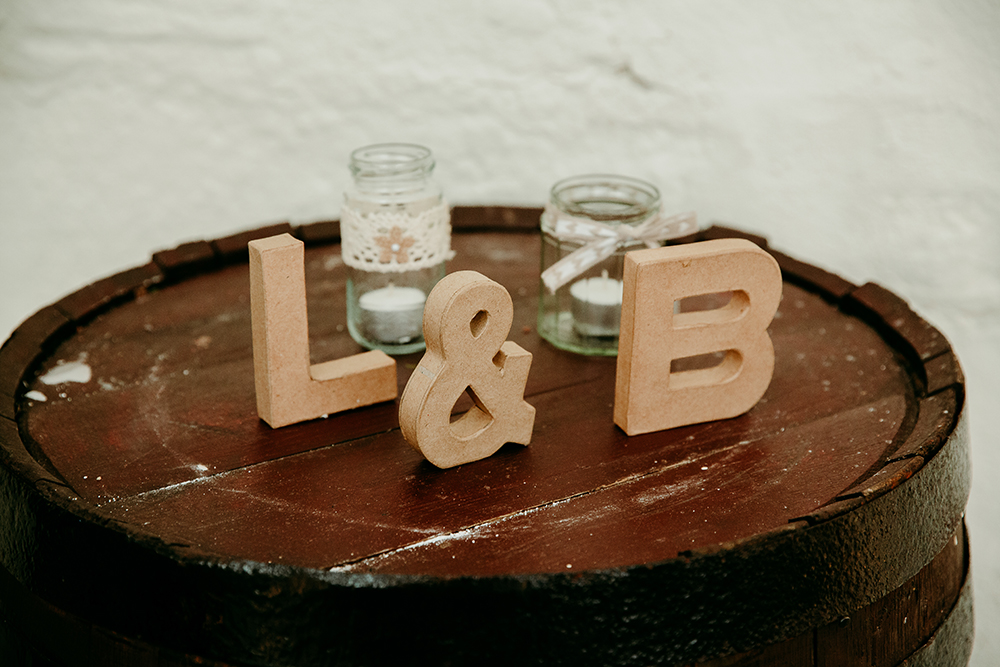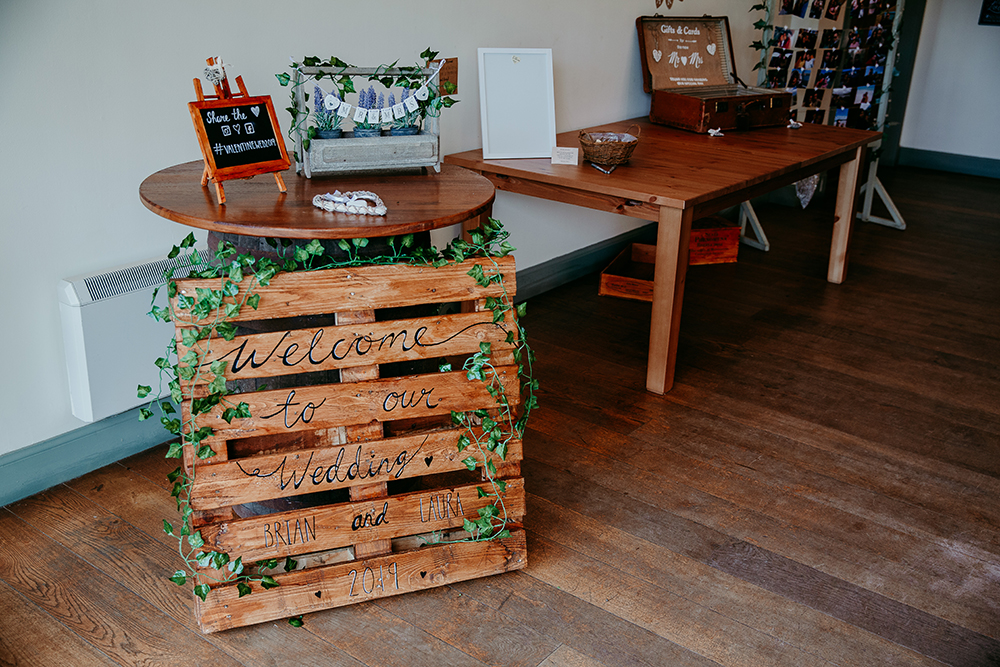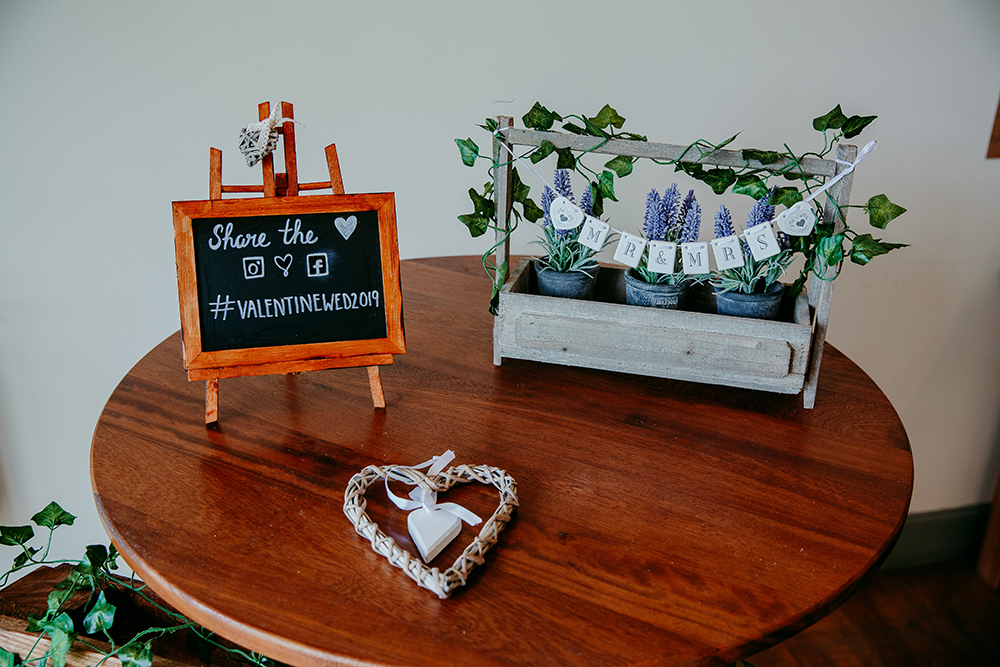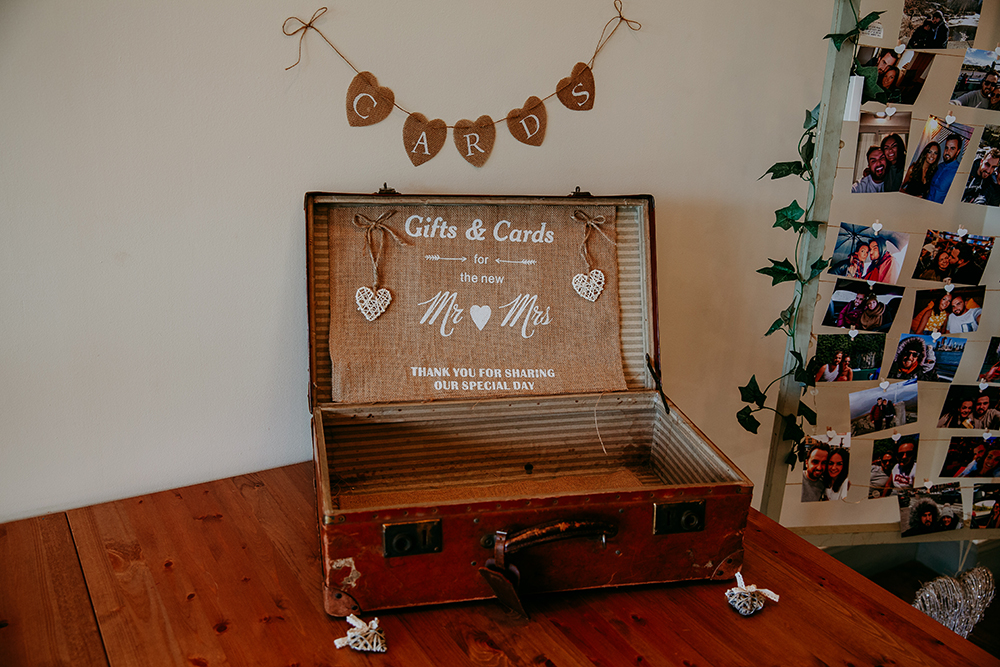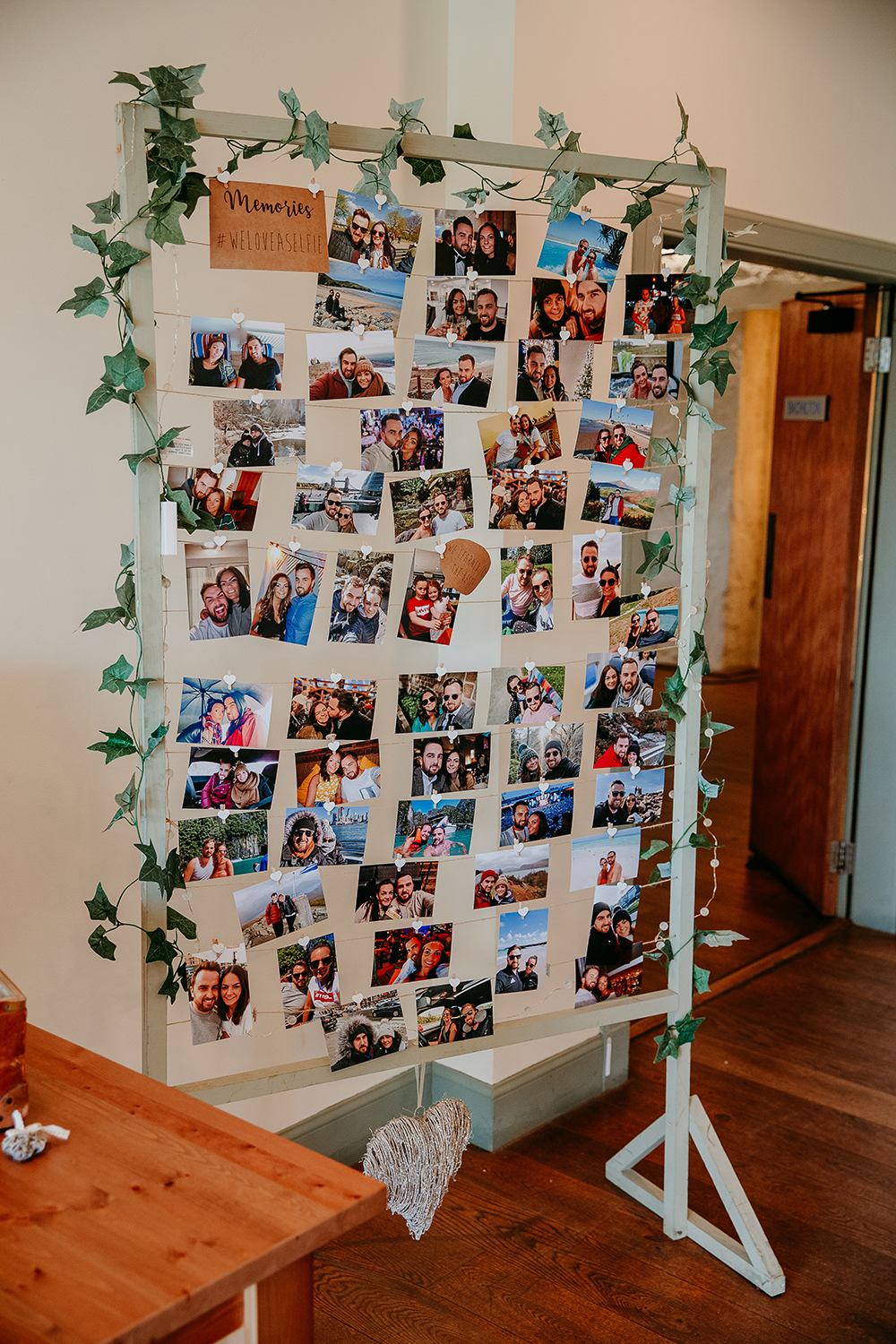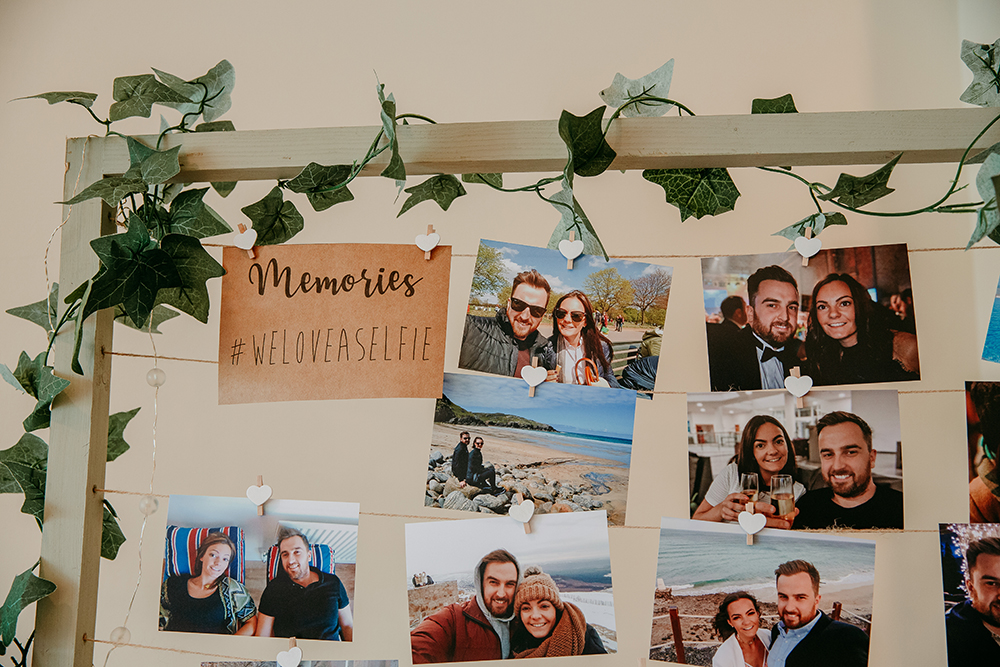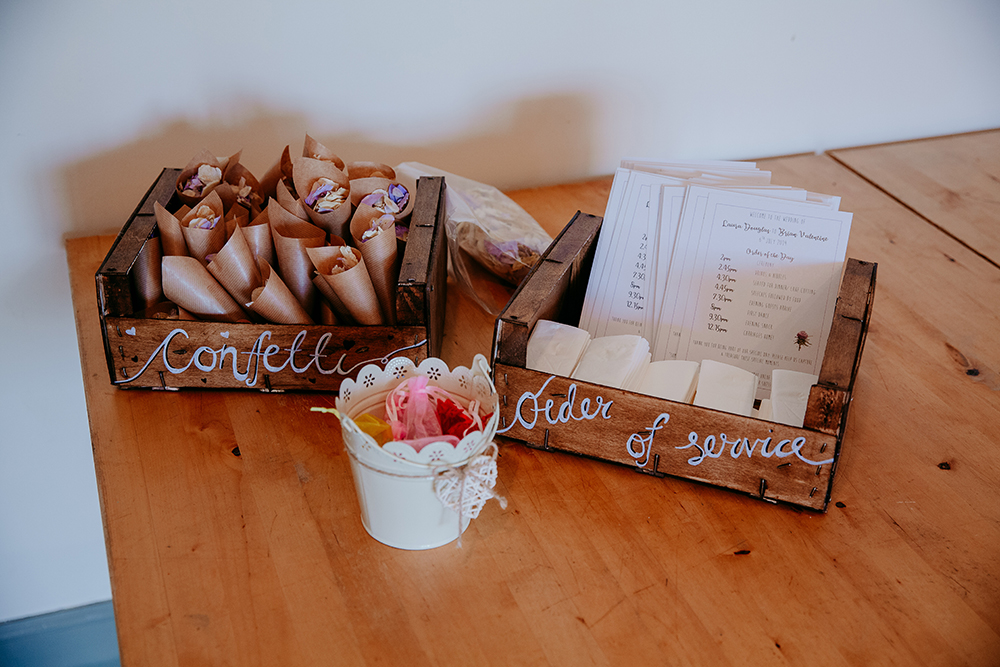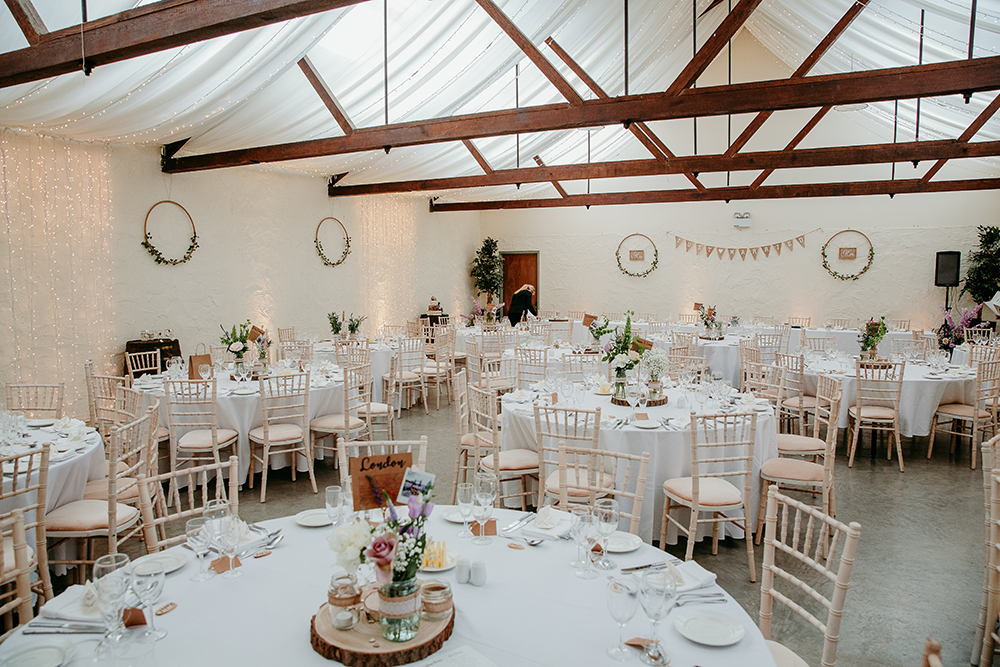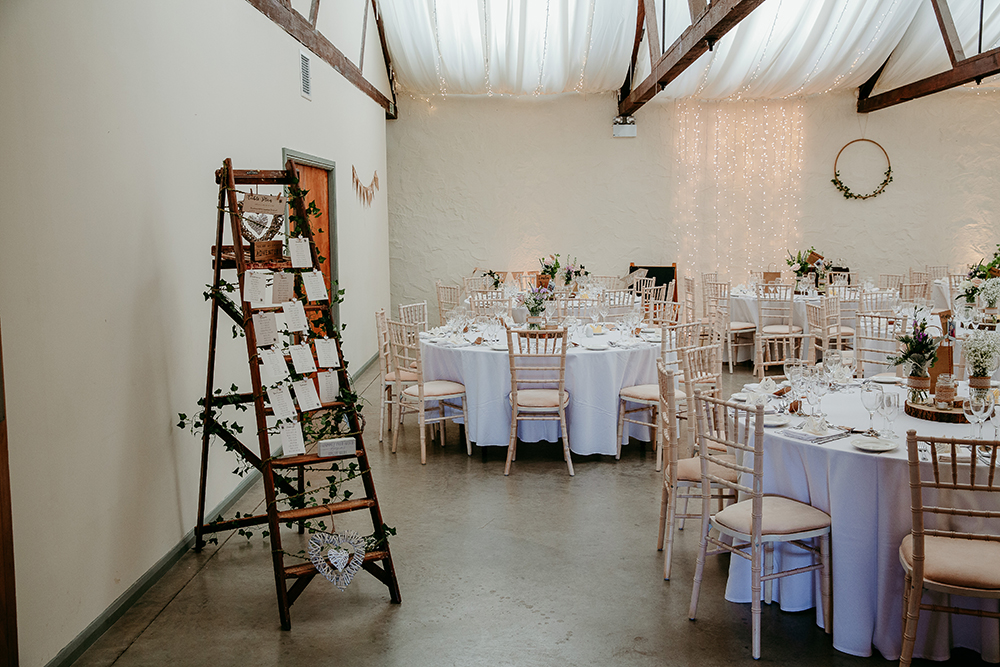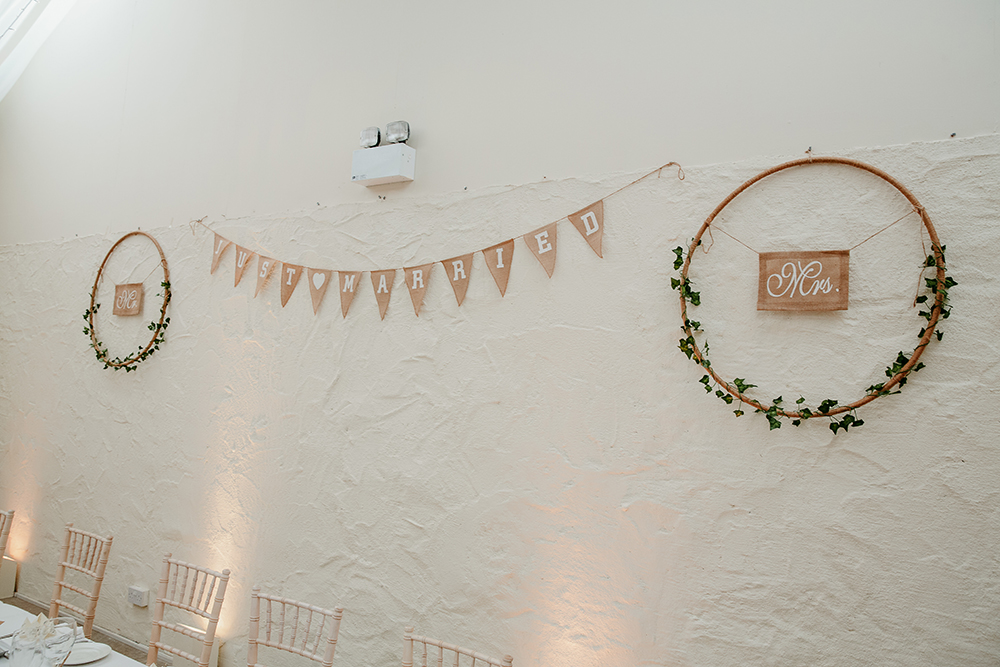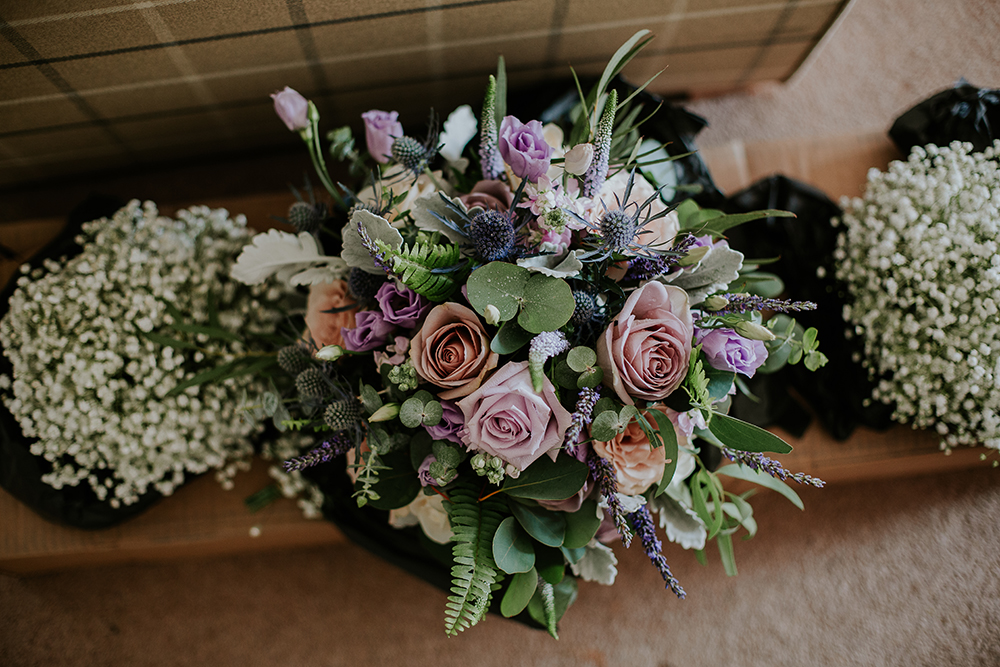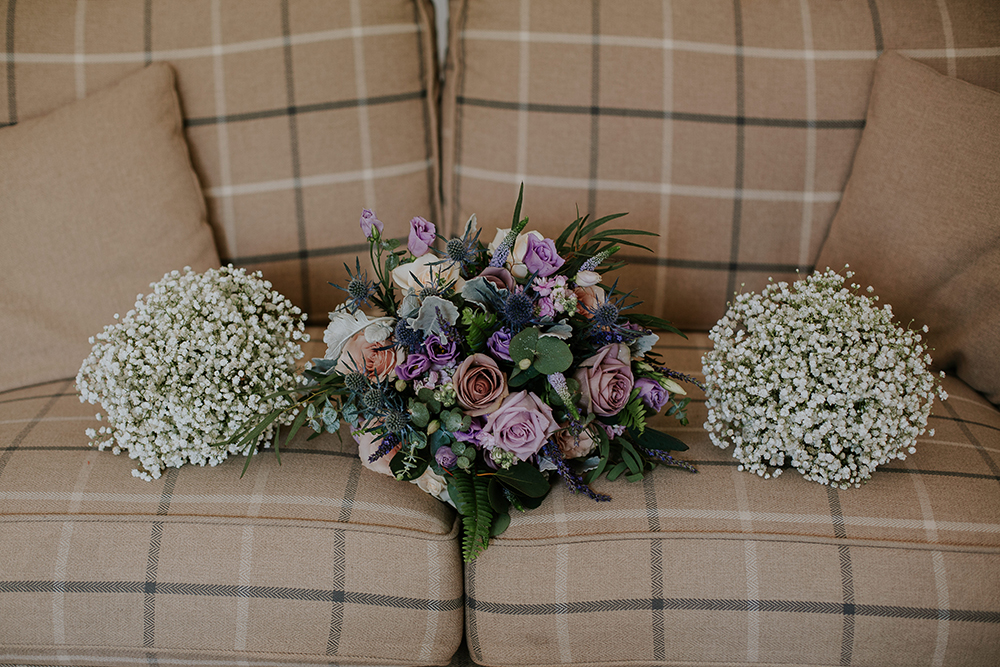 "After attending a barn wedding I knew this was something I would love for my own day. I showed Brian the photos and he too felt it was something he'd like as it's different to many of the weddings we had been to before.
Our parents were apprehensive and took some convincing but luckily we got them onside.
Bachilton Barn was the first place we visited and although it was a cold and rainy day, I fell in love with the venue immediately.
We viewed around 20 places afterwards and none compared.
Although we had a fairly big wedding we tried to keep it as laid back as possible. Our colour scheme was natural with some mauve/lilac tones.
Yvonne from Thistle Flowers was excellent and took my vision and made it a reality. The flowers were my favourite part of the wedding as the colours really worked with my overall theme and pulled everything together.
The flowers were complimented by most guests and looked great in all the photos.
The lilac shades all subtly worked together with the bridesmaid dresses, kilts and thistle theme throughout.
I am definitely the creative one, Brian is the brains behind the operation!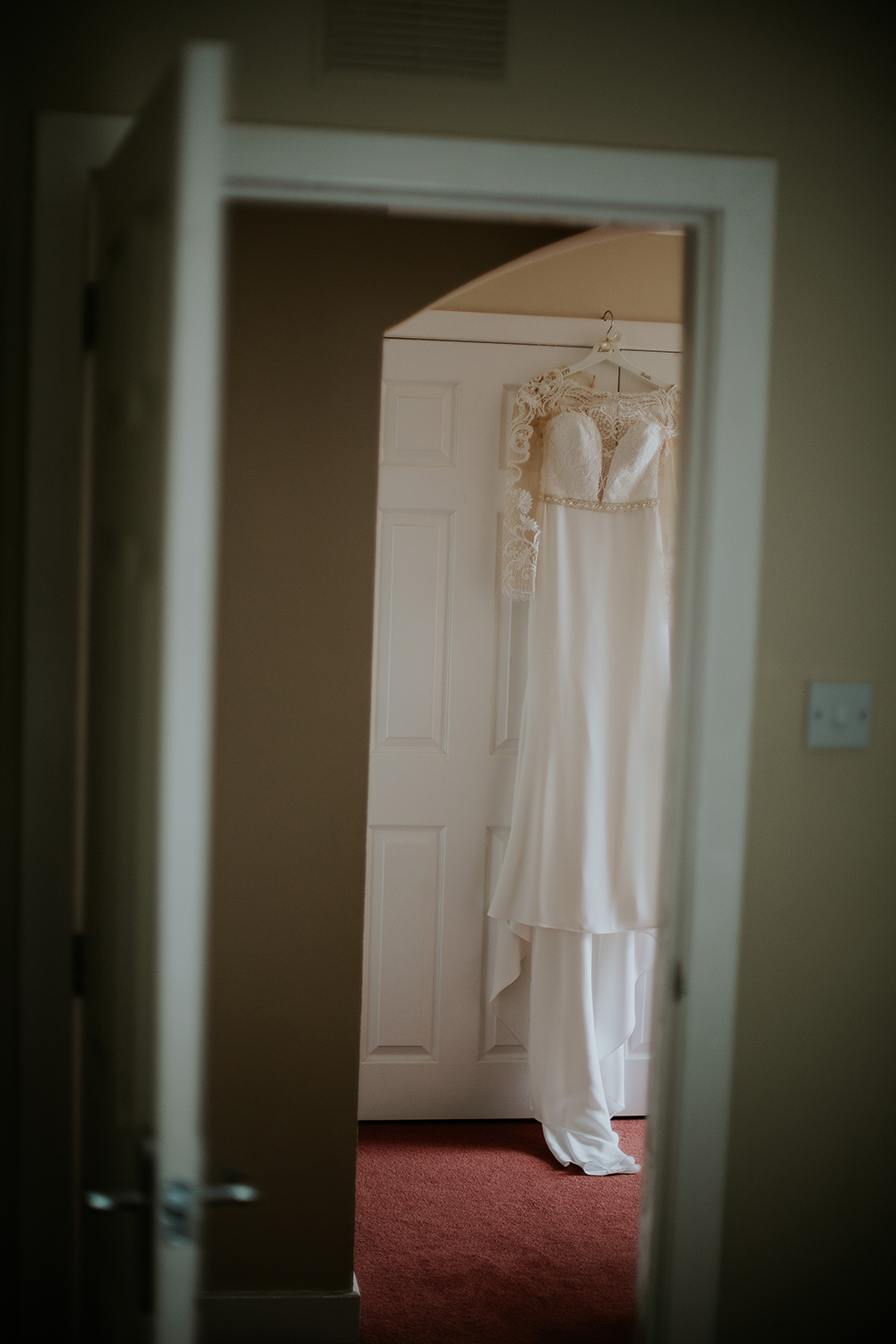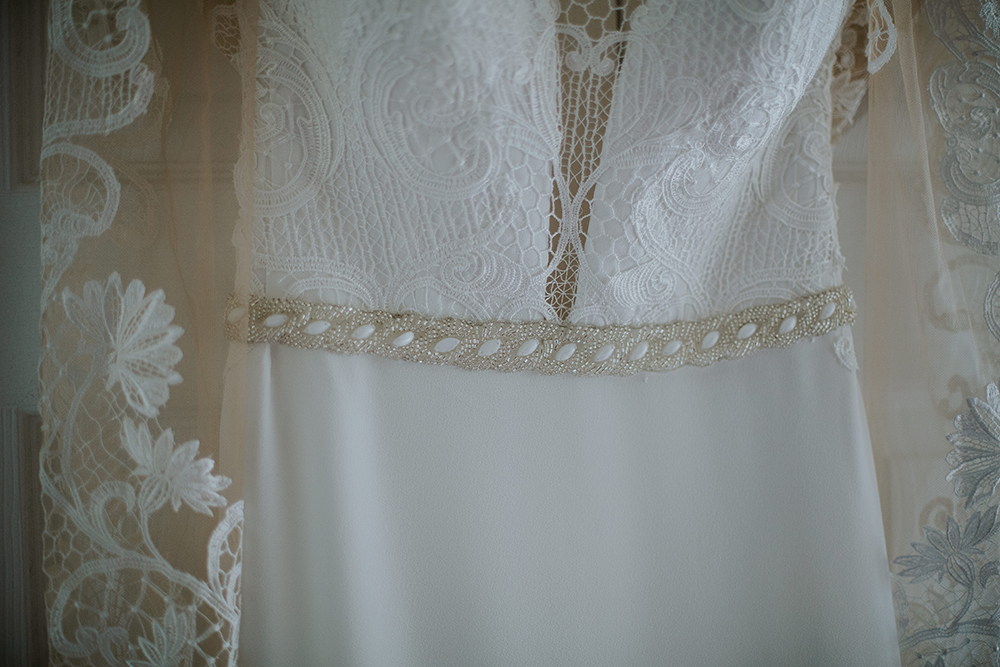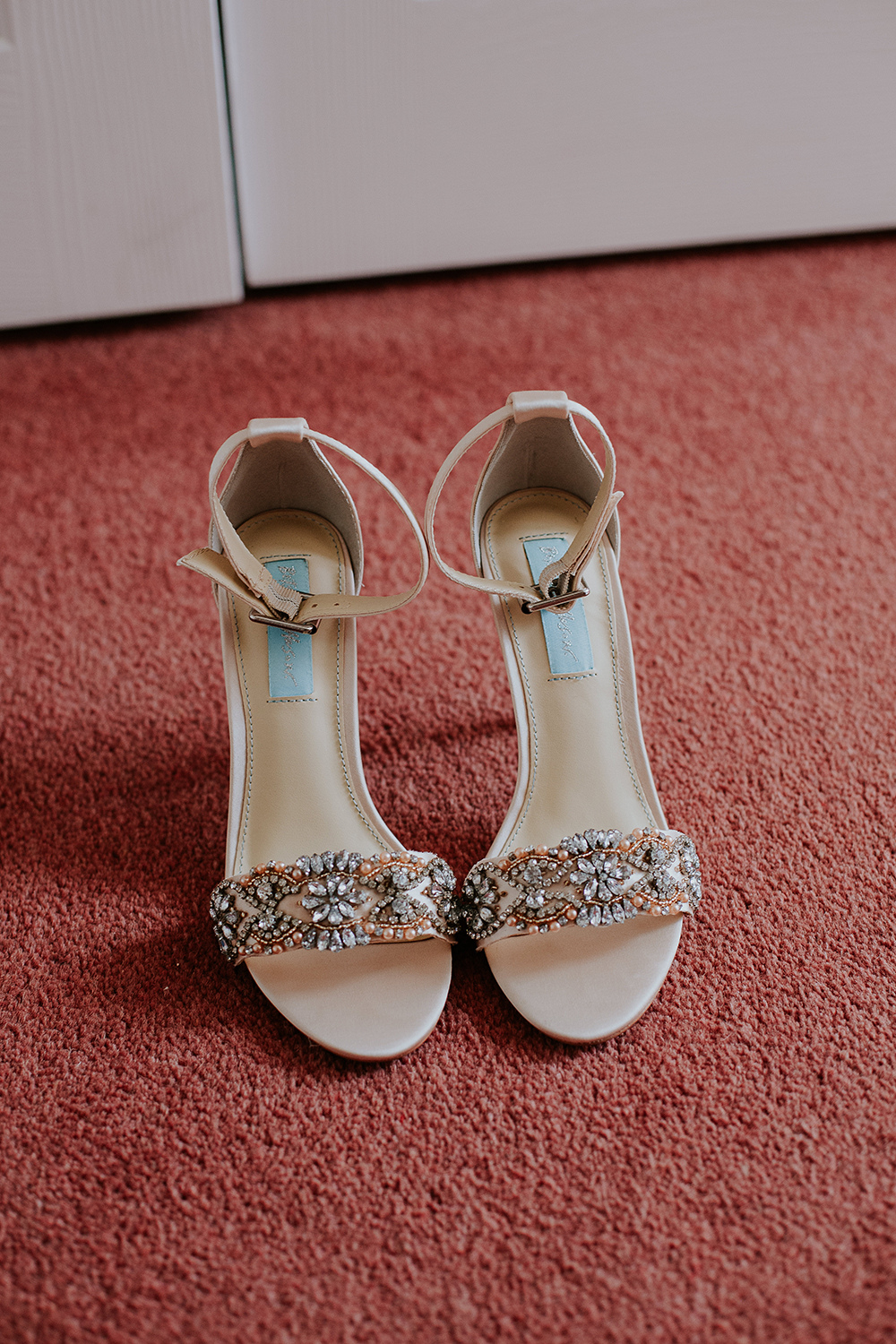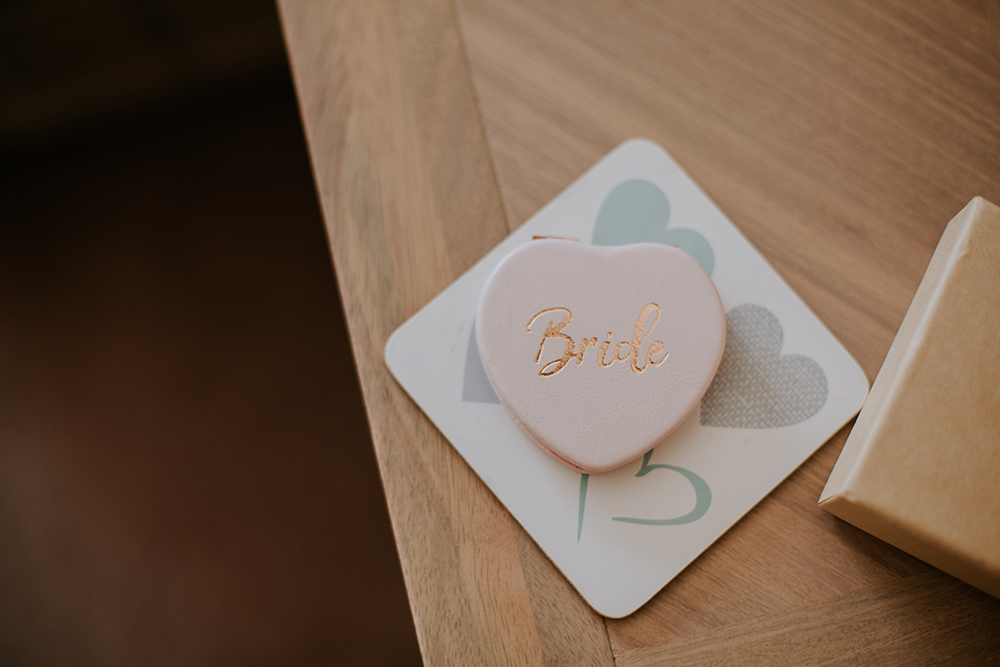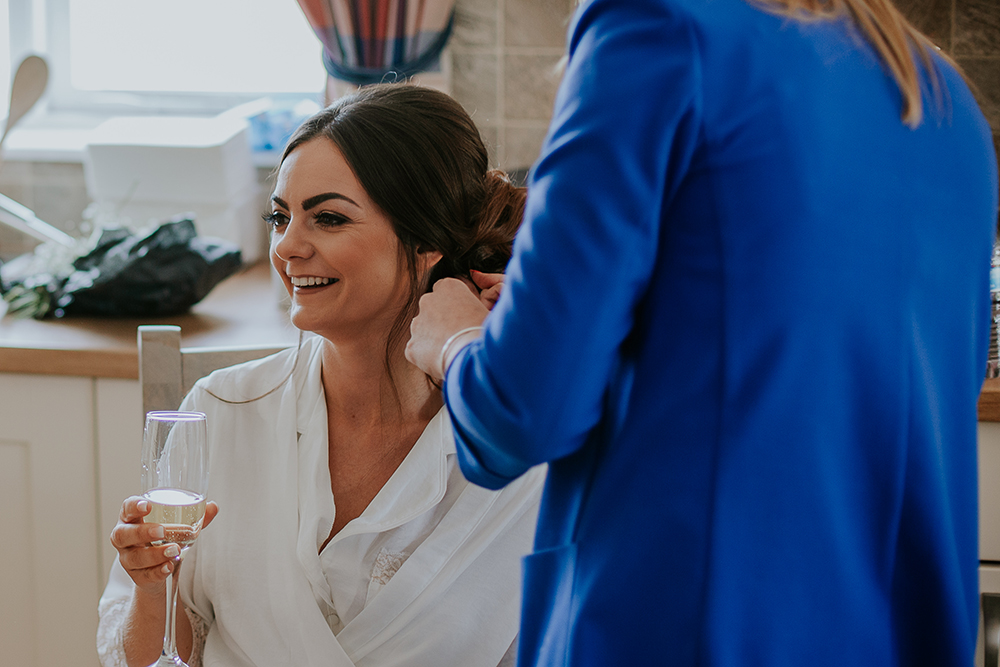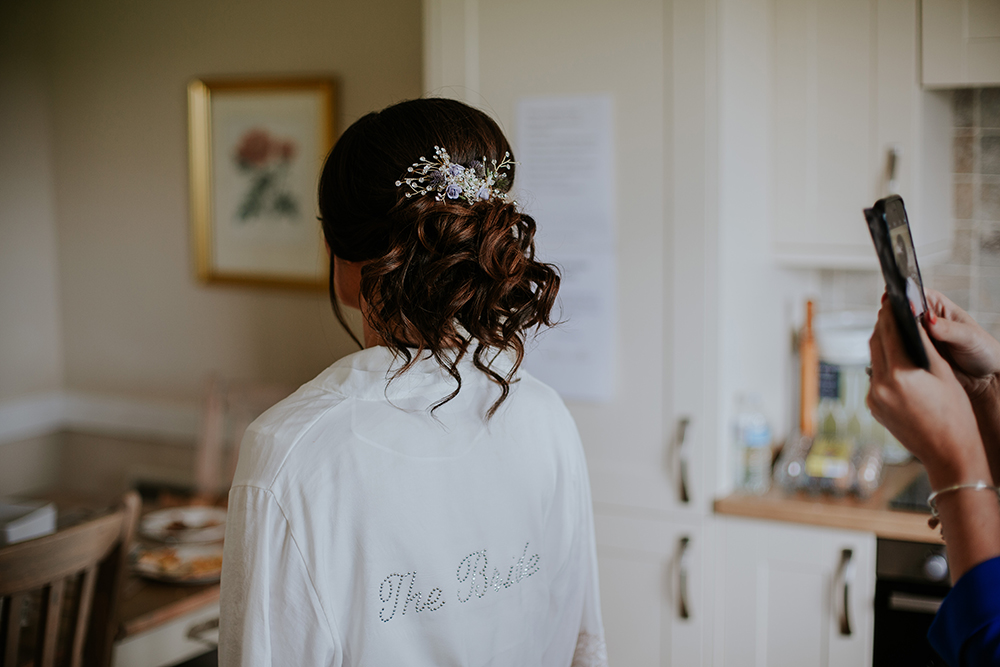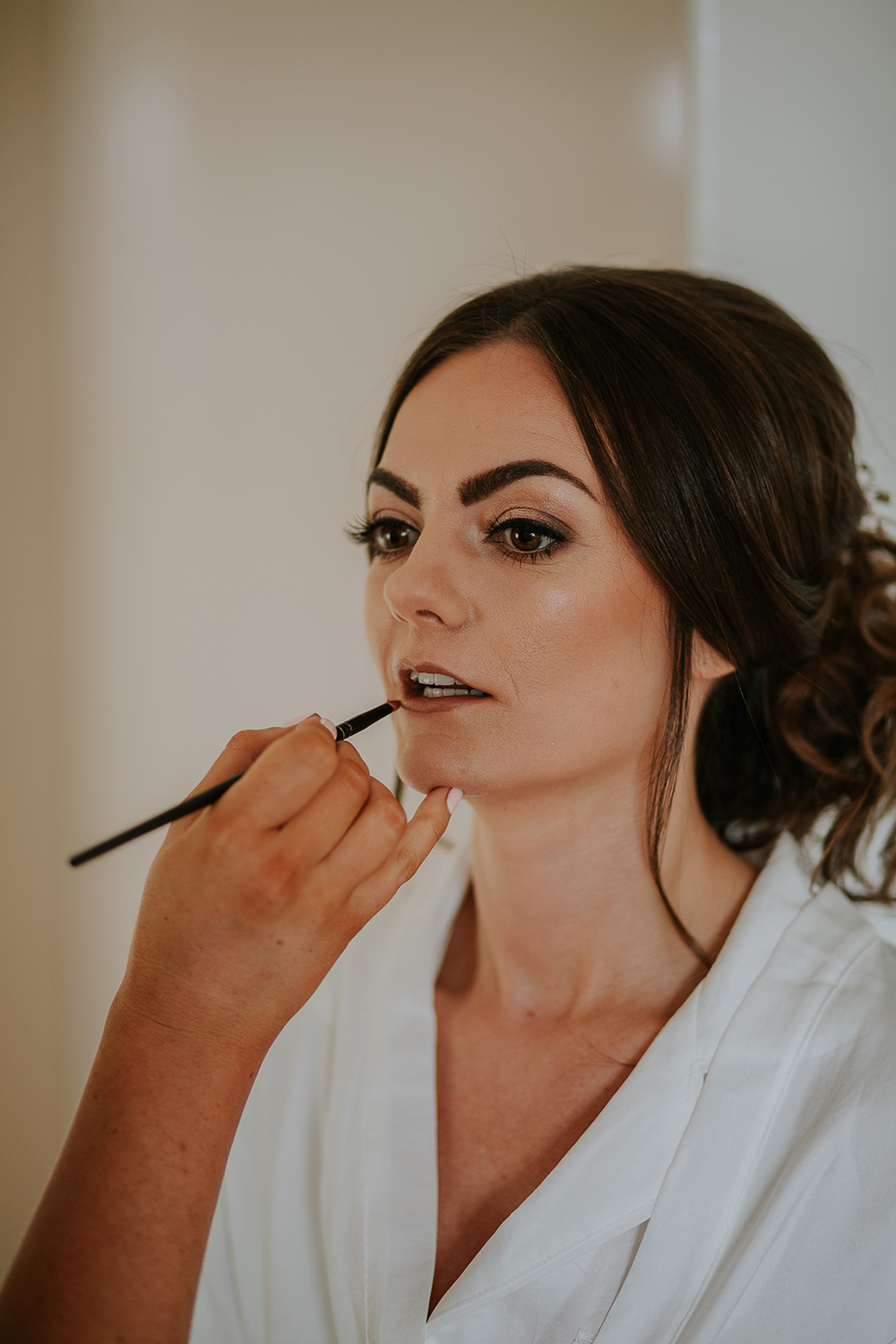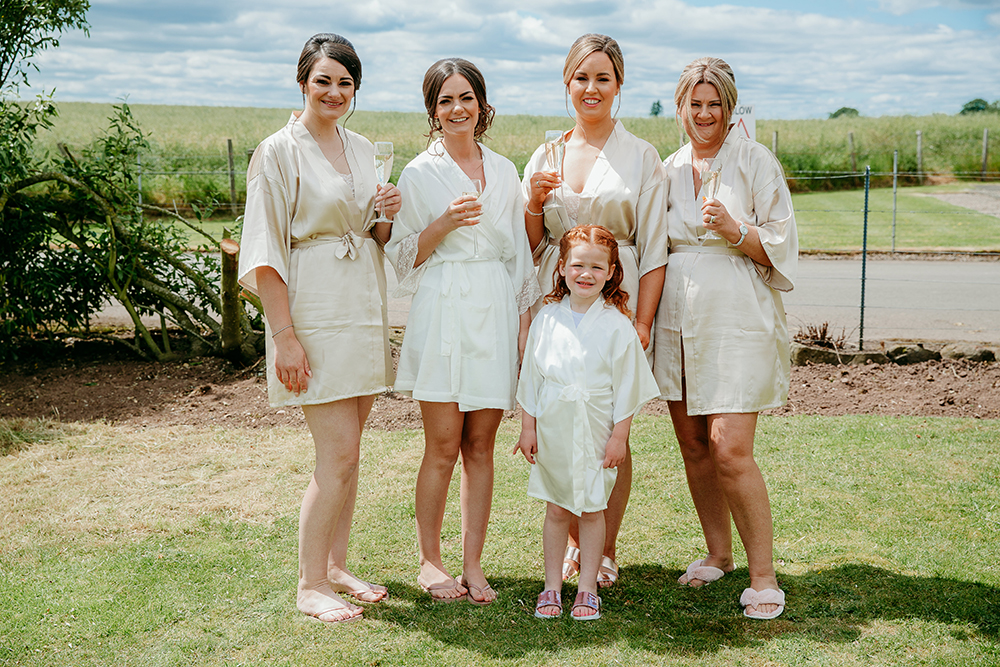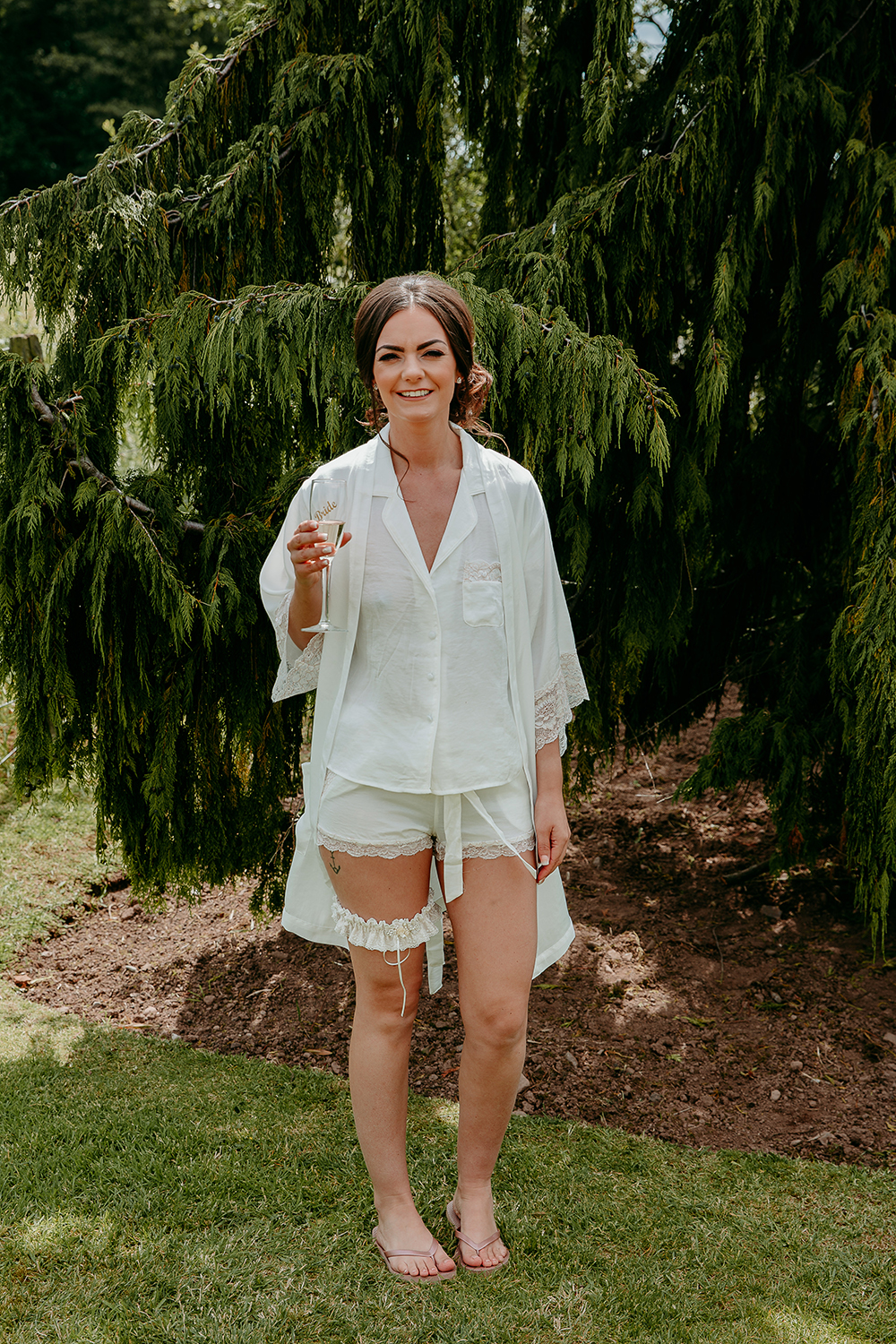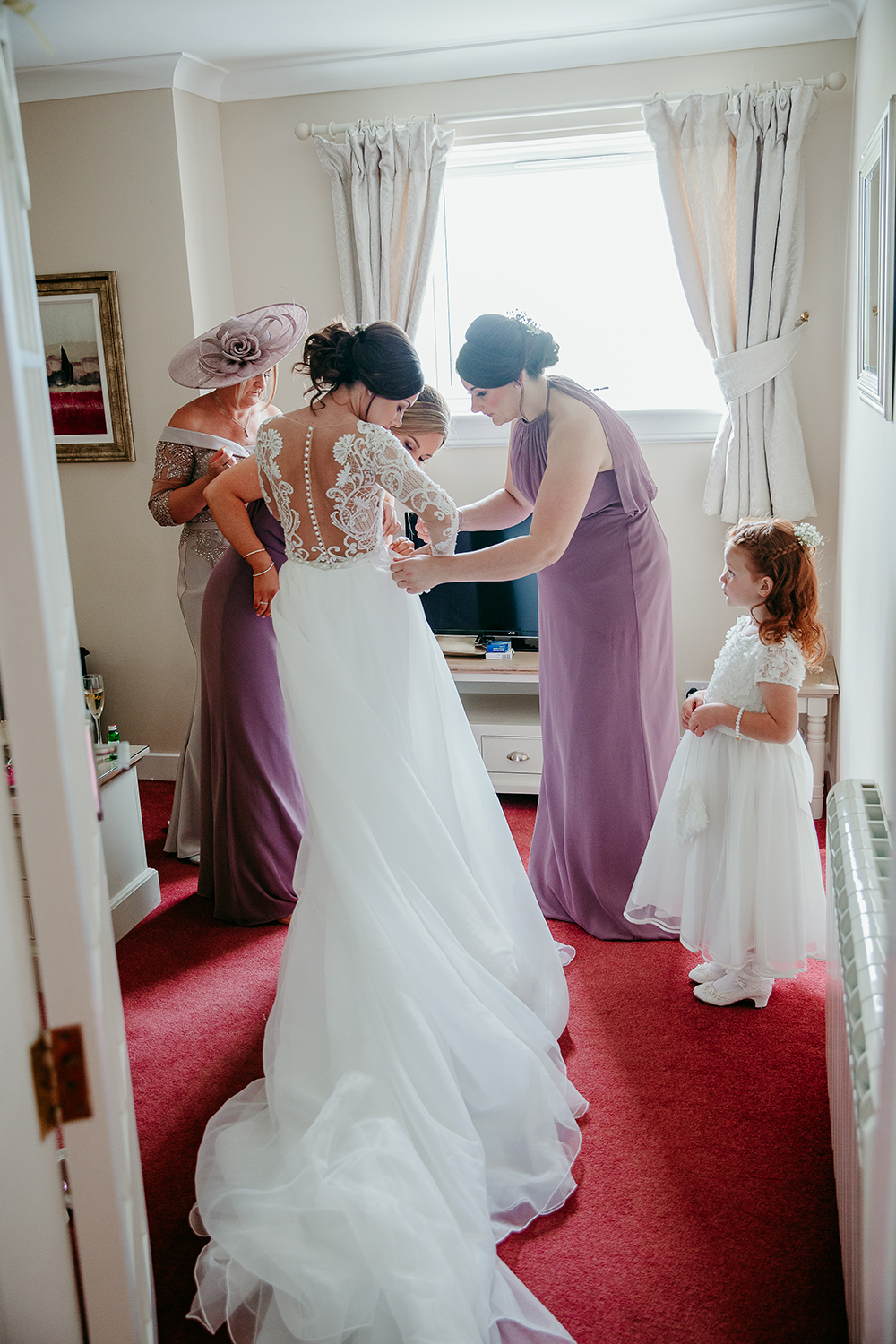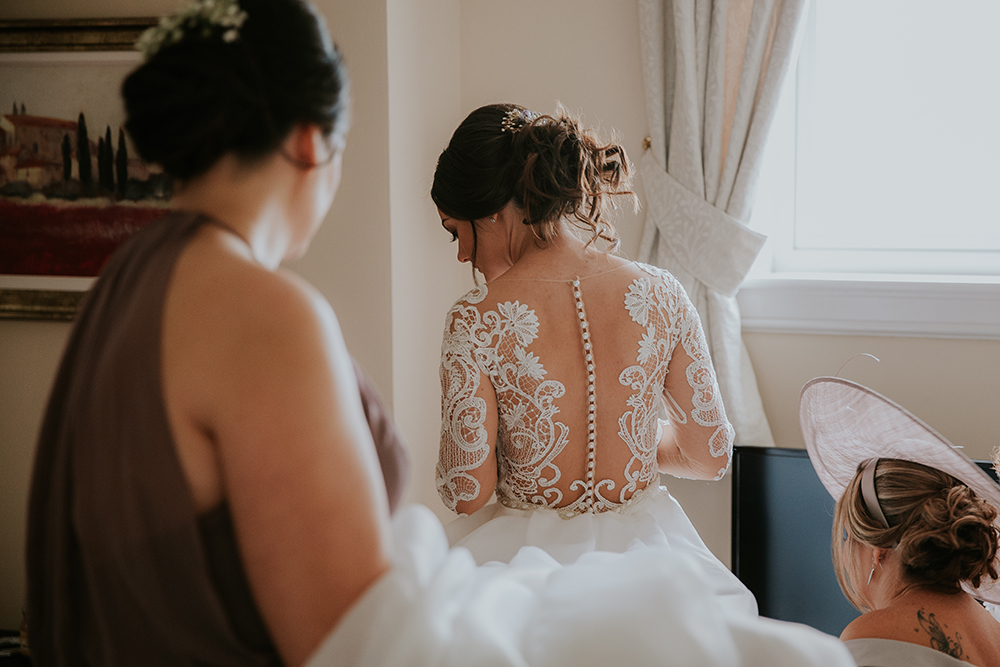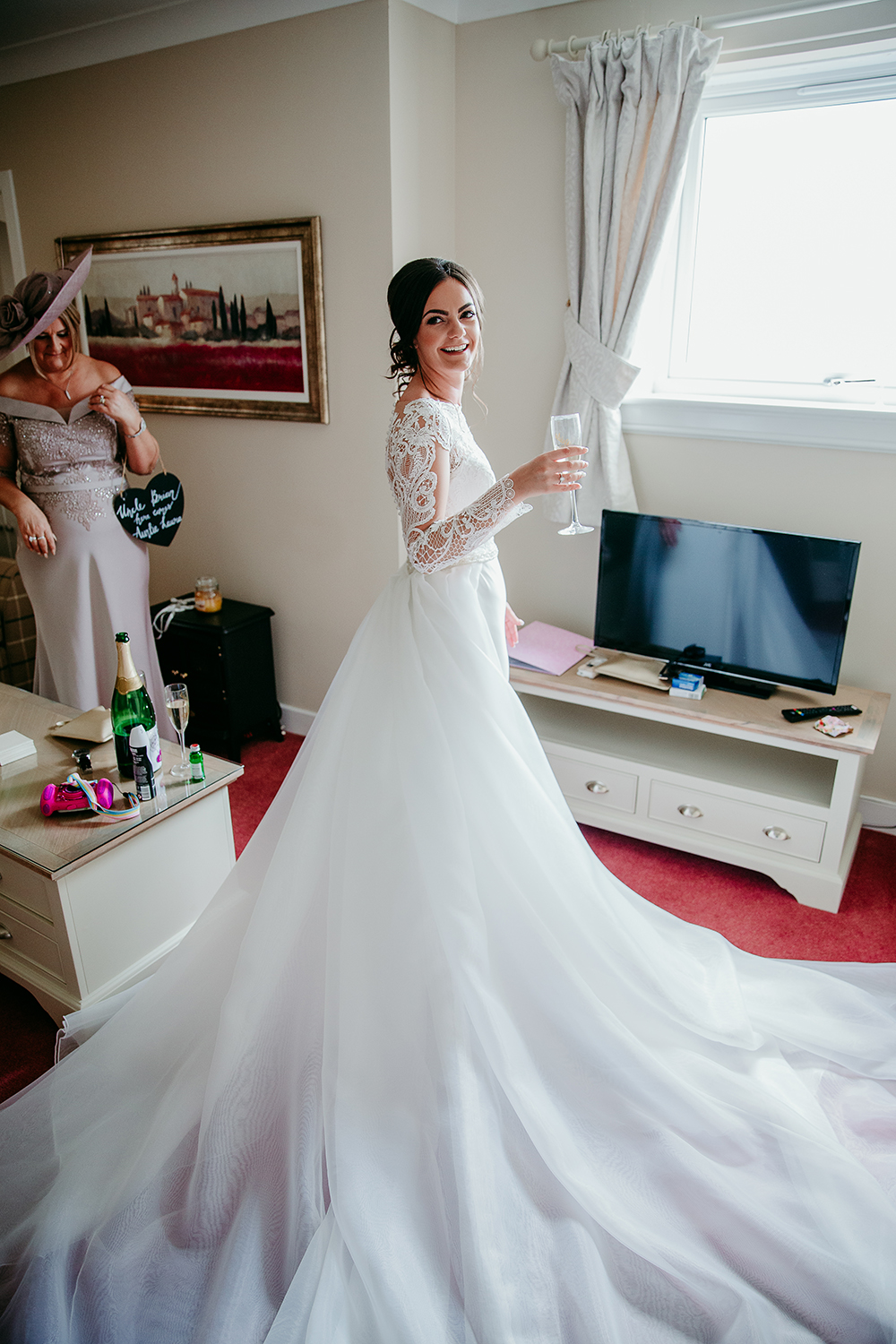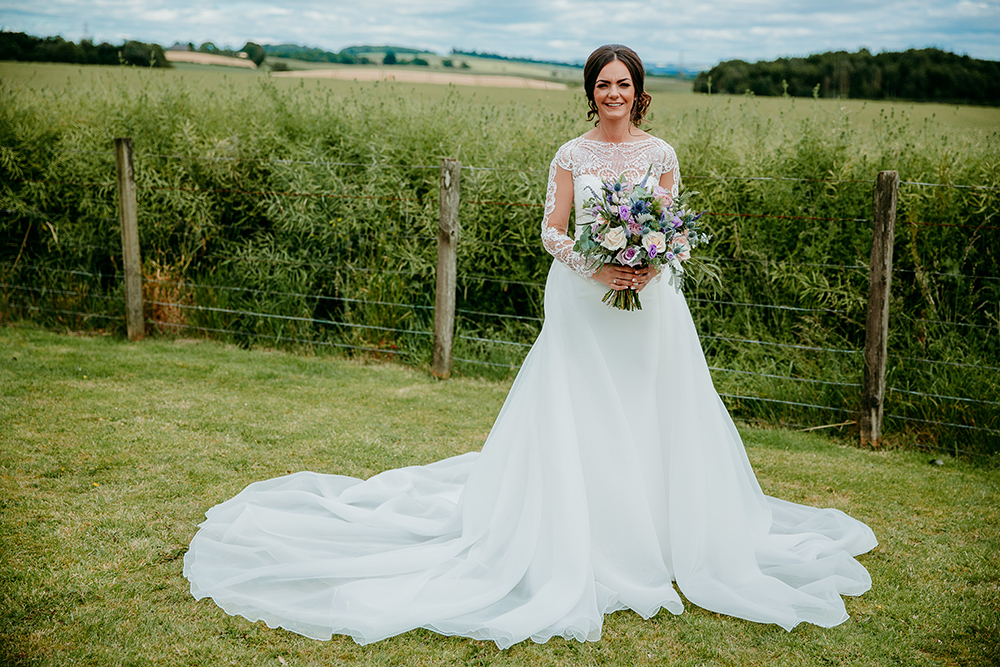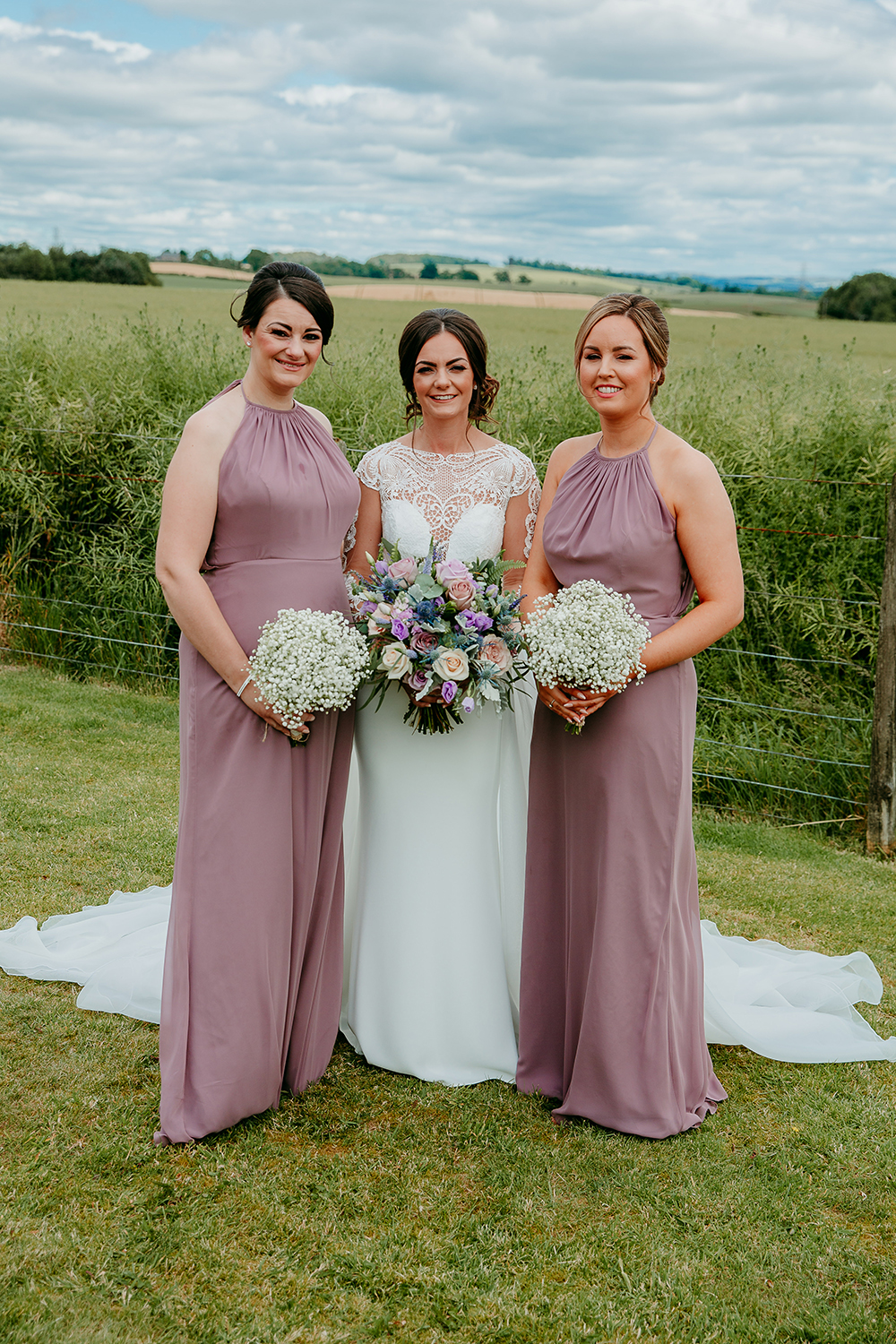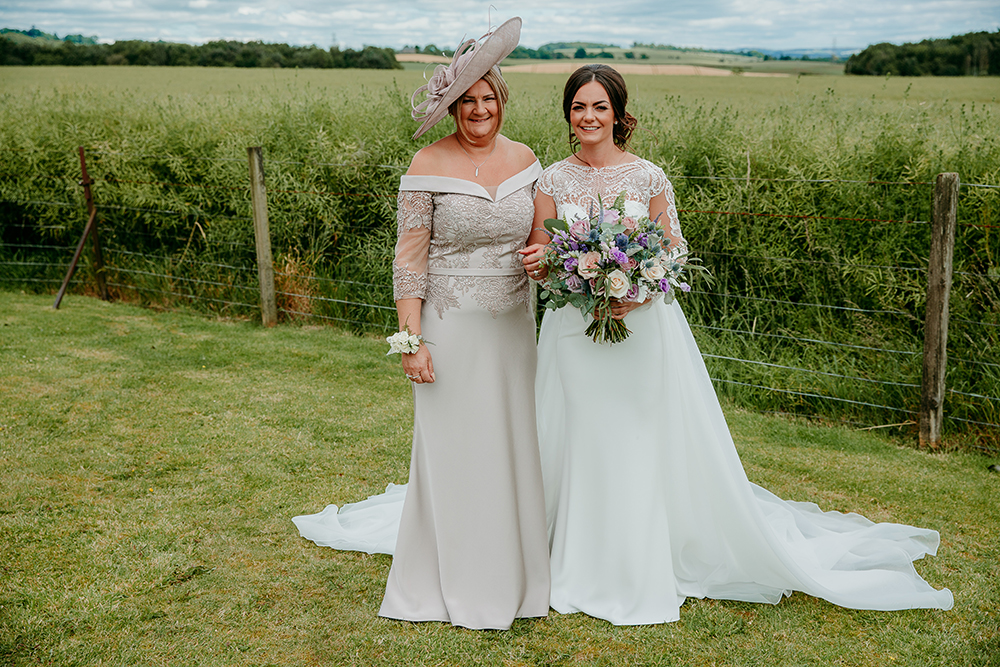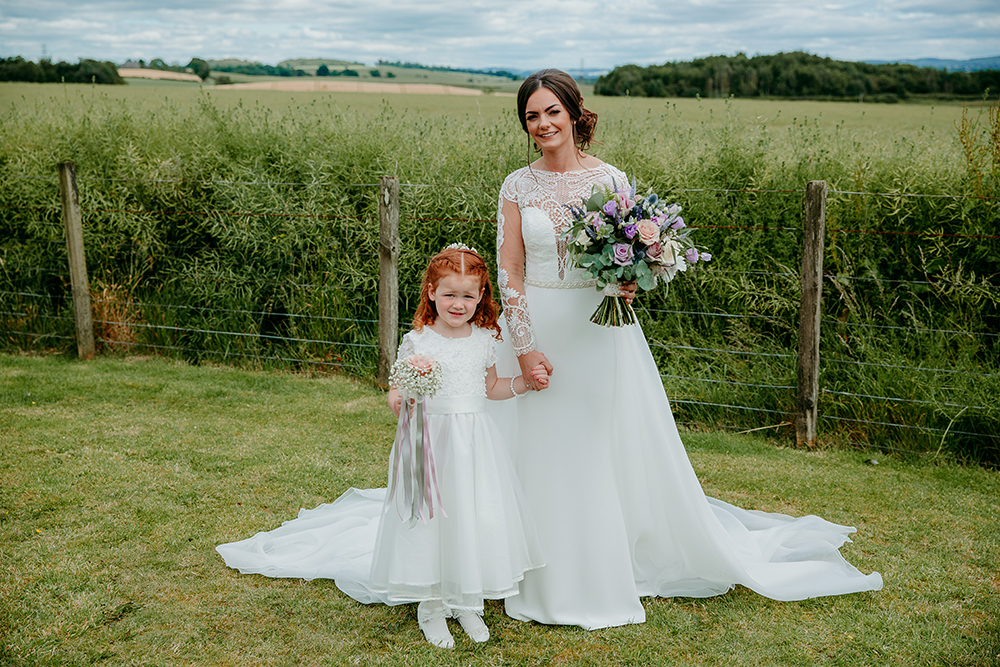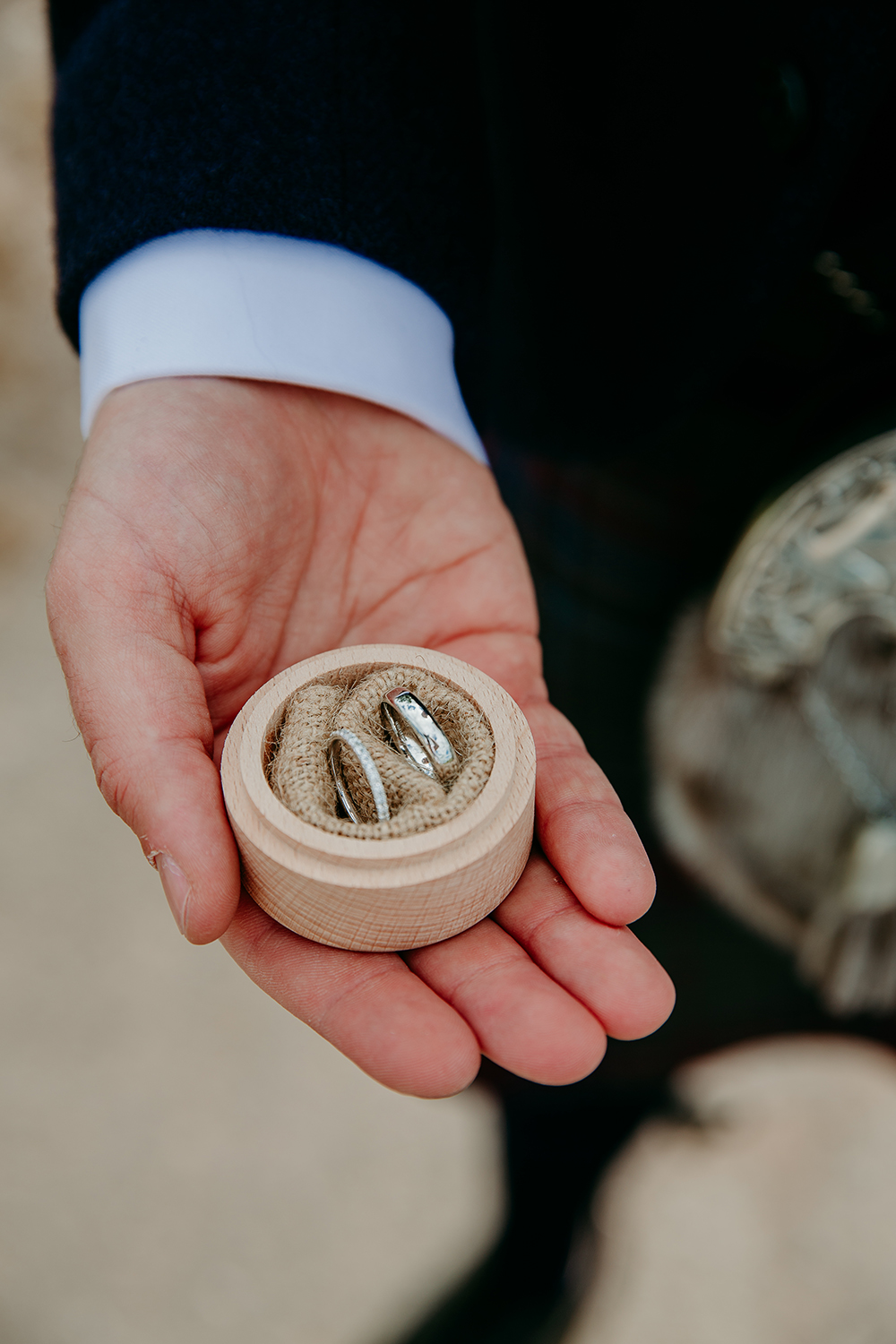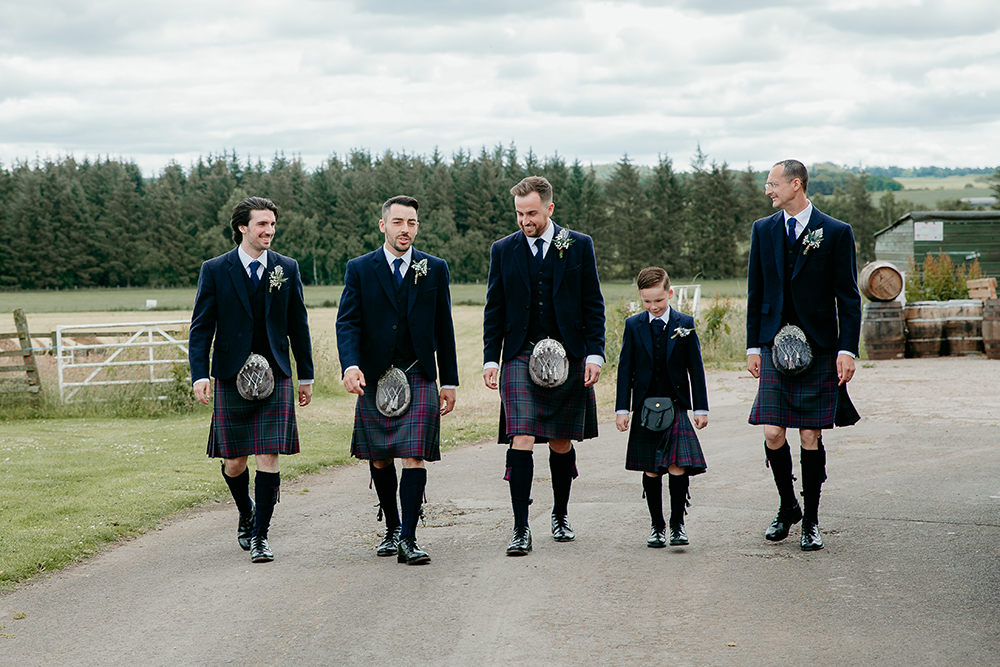 I tried on around 15 dresses in the big stores in Glasgow. I knew I wanted something different.
Ivory Pinks in Bothwell were a breath of fresh air, the service was second to none.
Owner Wilma and her daughter Kirsty gave me their undivided attention to find the perfect dress.
I picked the dress out and then put it back on the rail. It was Wilma who then persuaded me to try it on.
I instantly loved it and said yes.
I made my hairpiece myself from a basic gold comb and then purchased some artificial flowers and thistles and bound it all together.
This made it all the more special.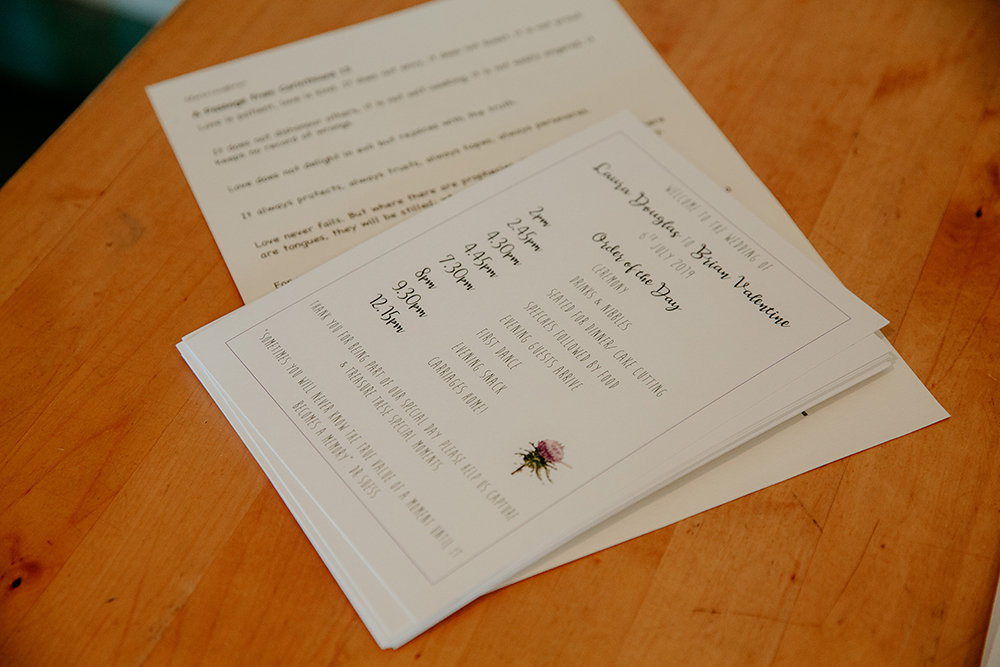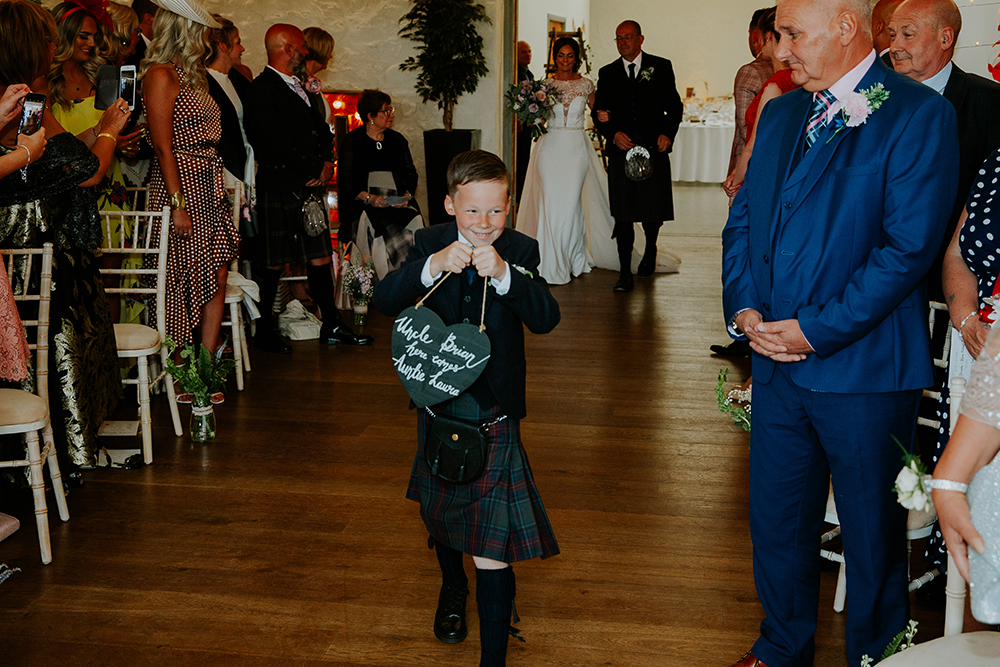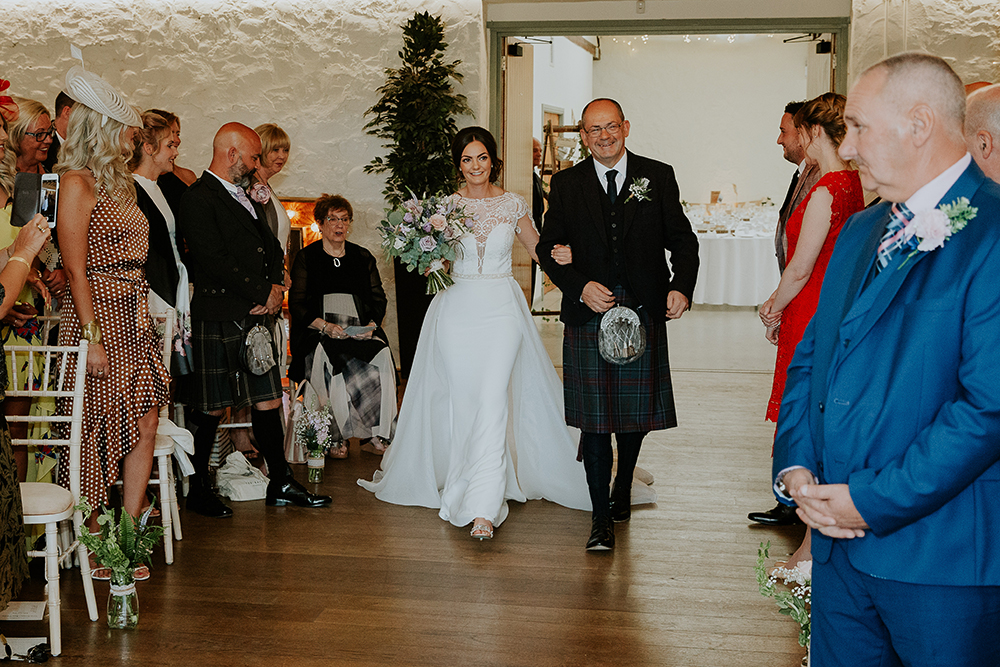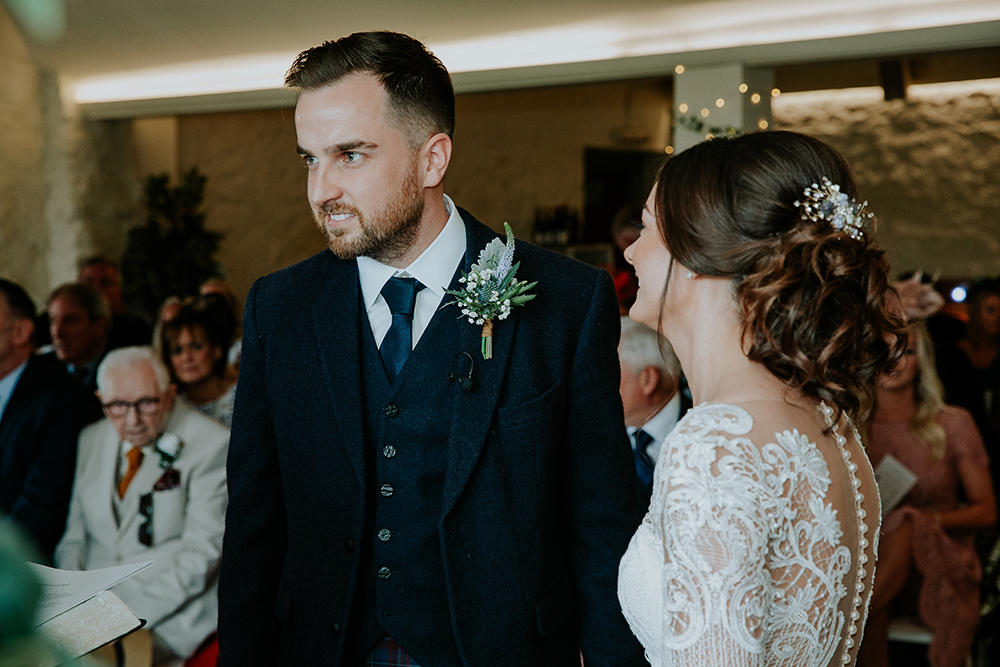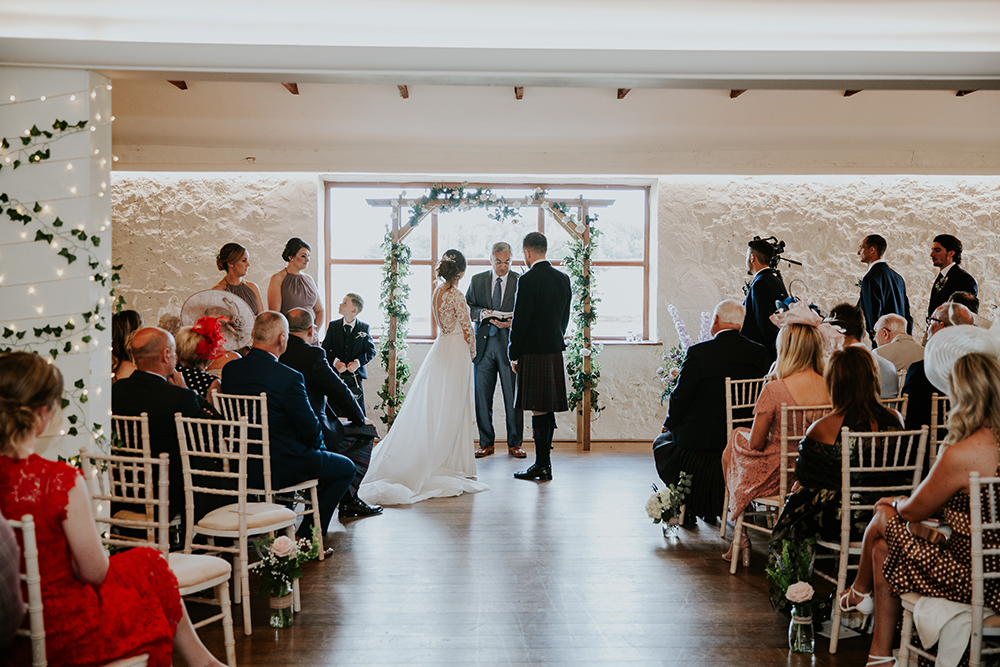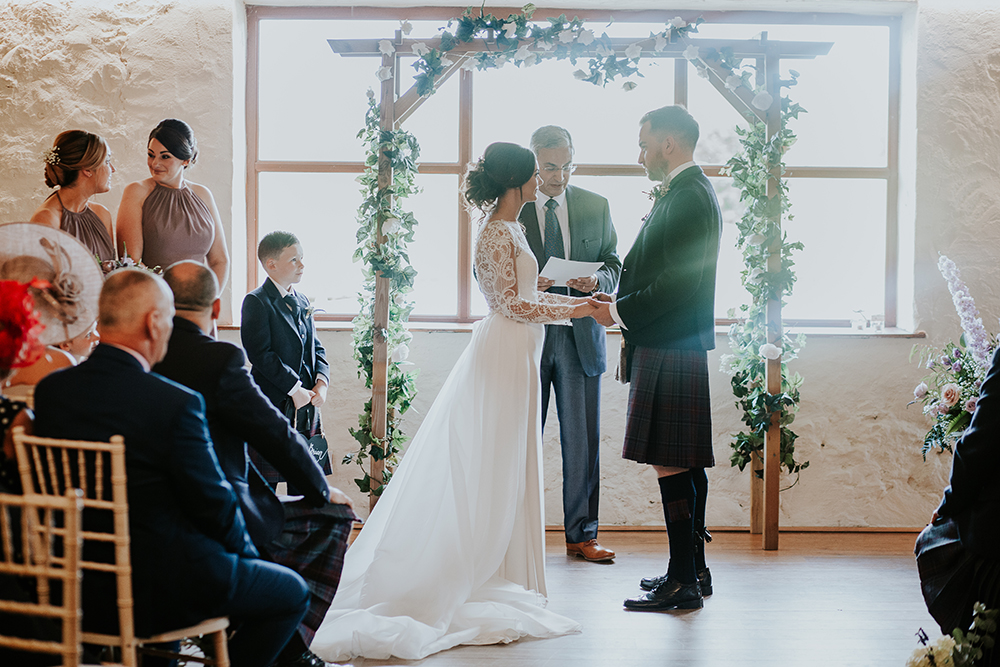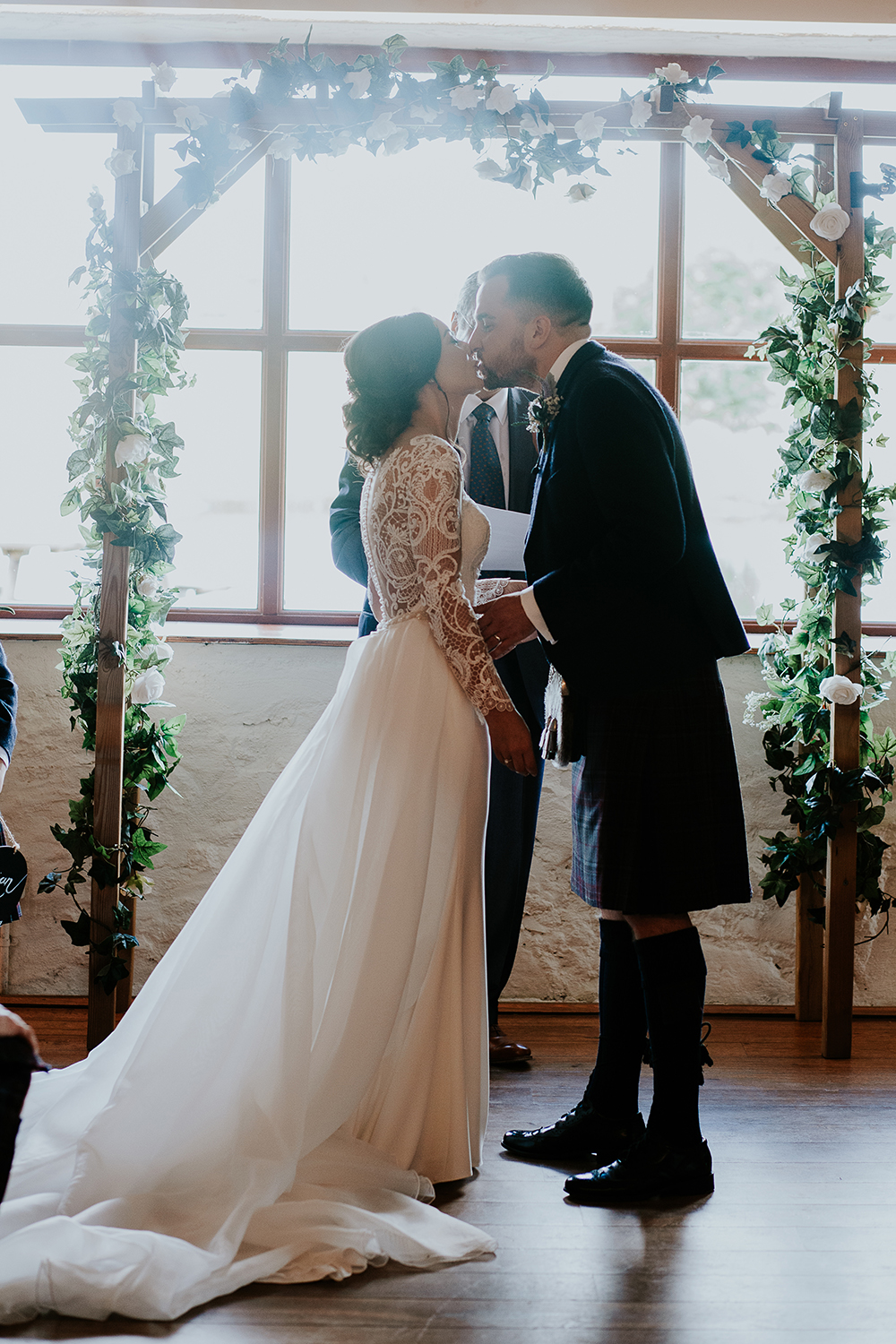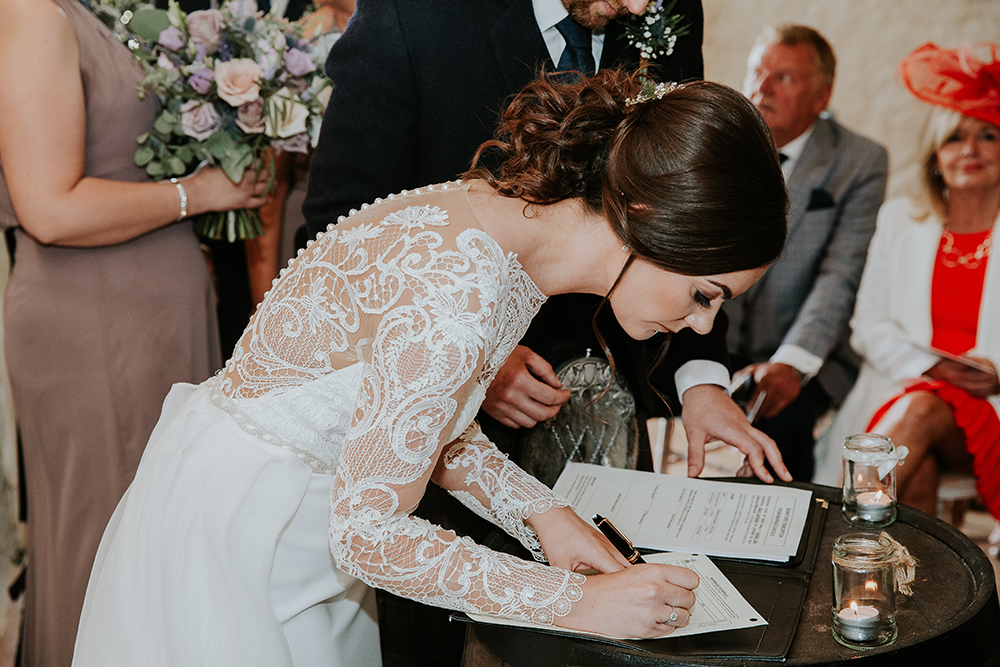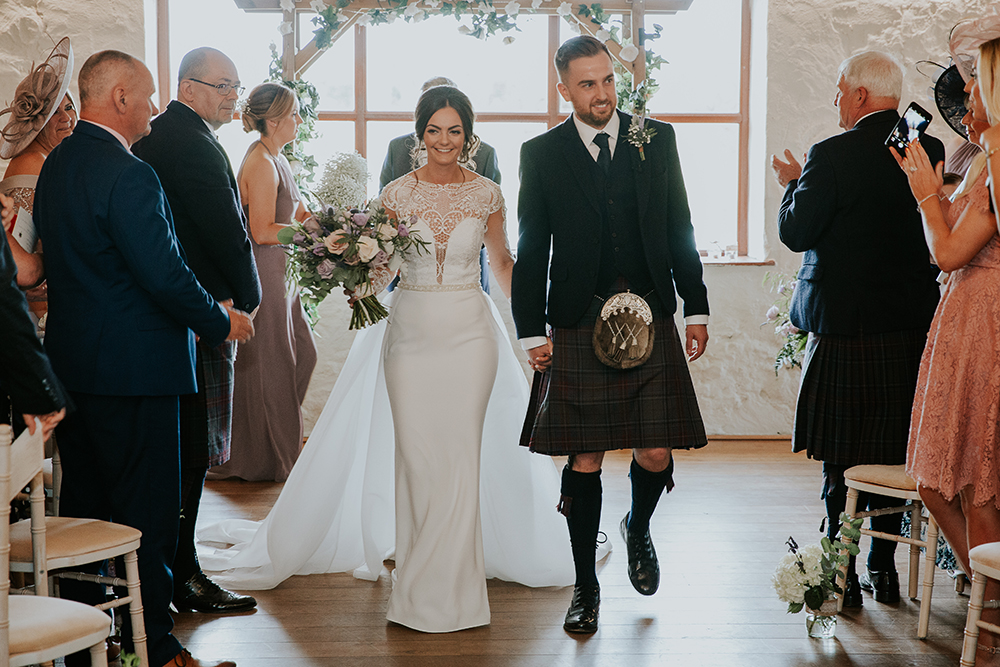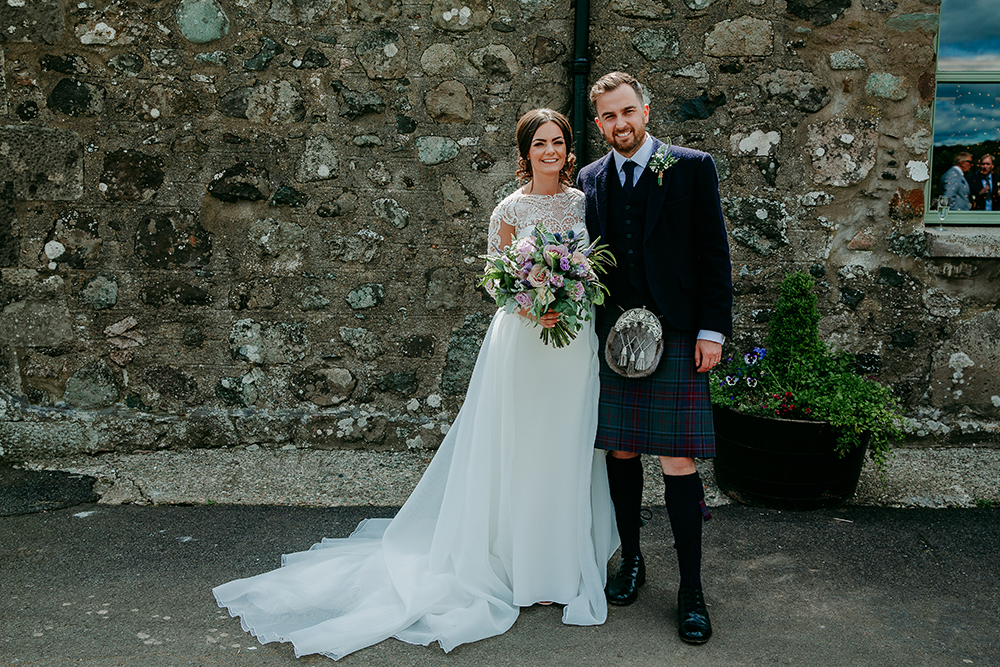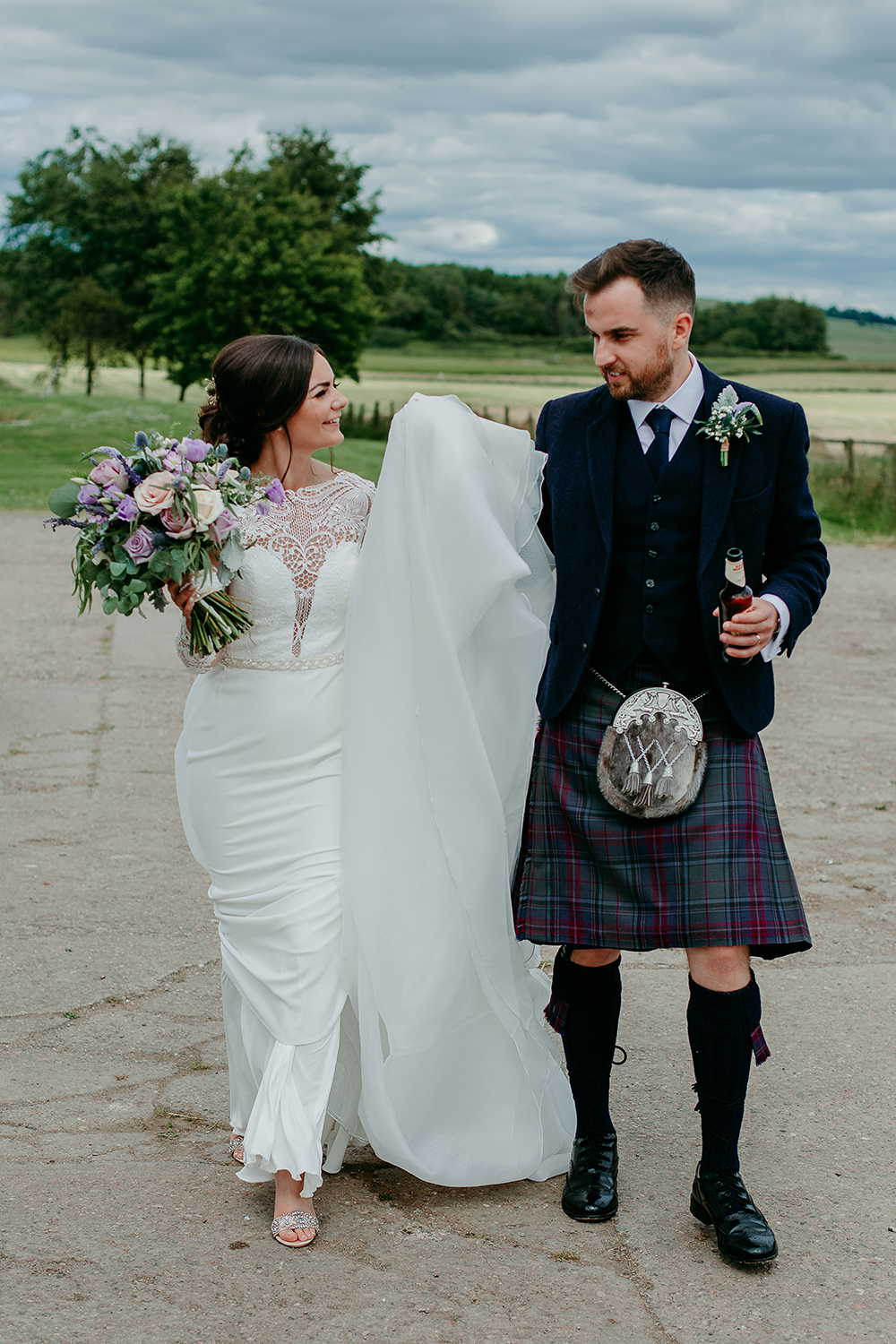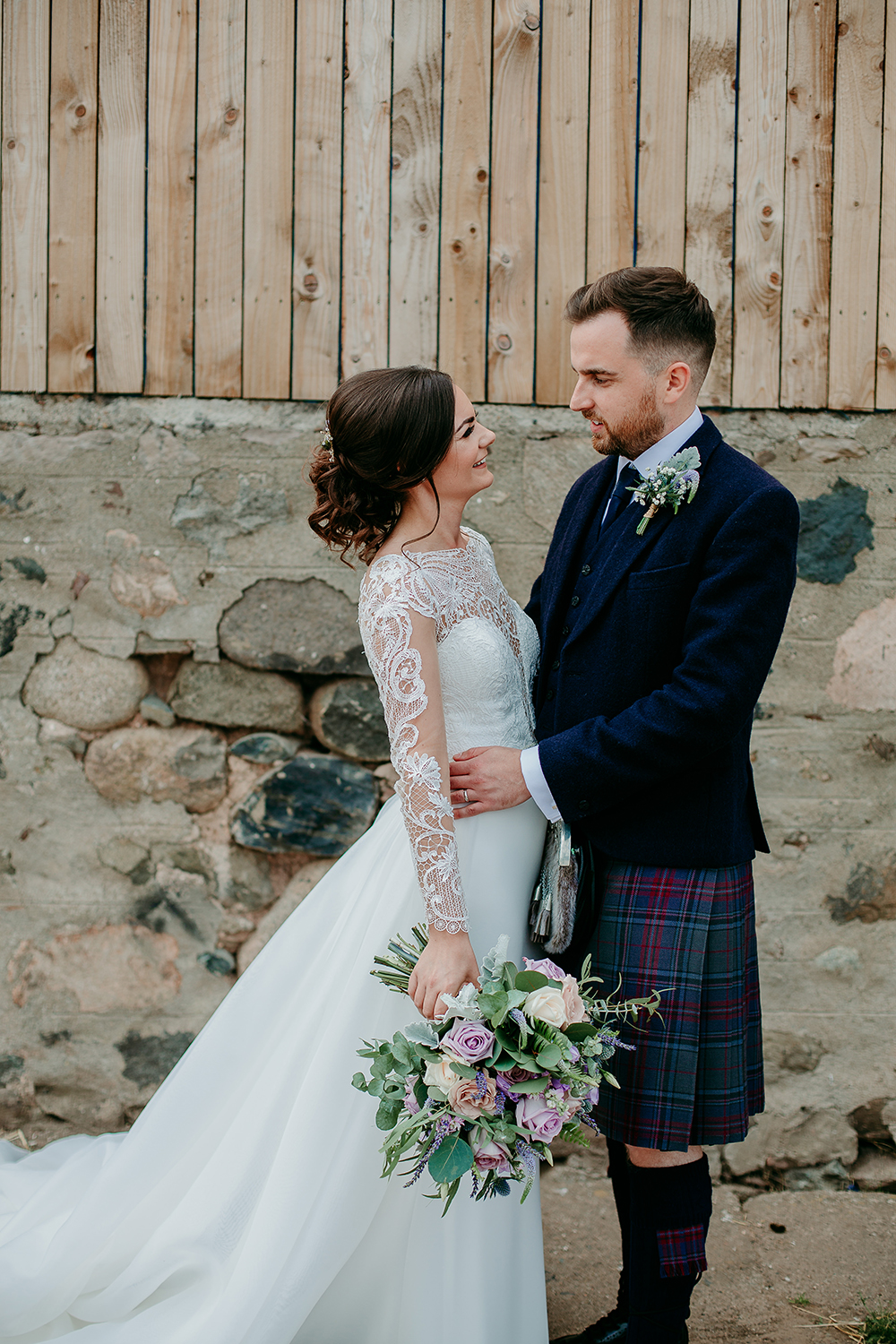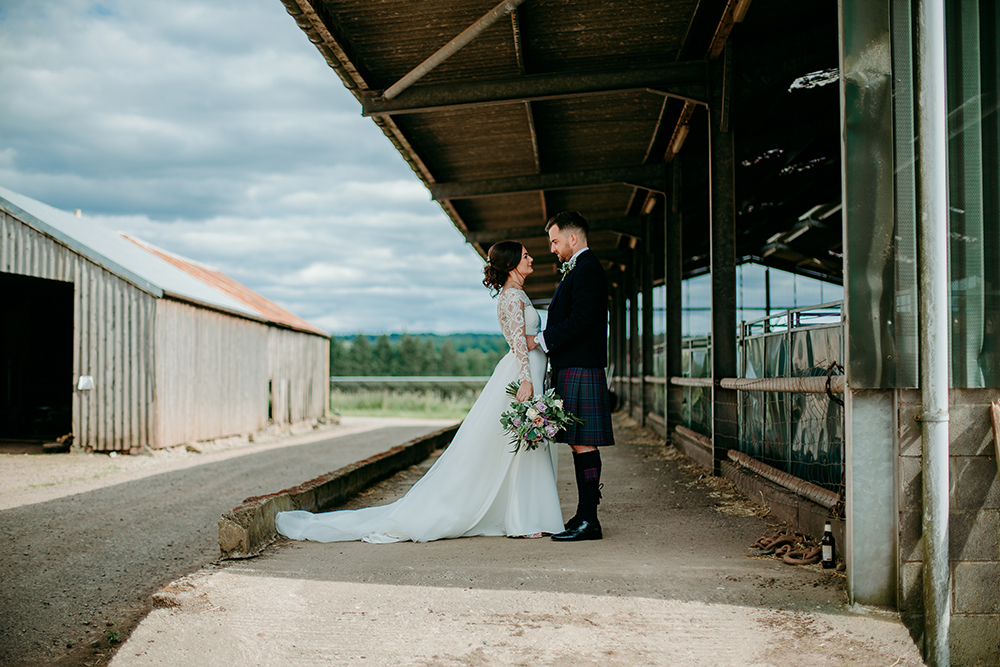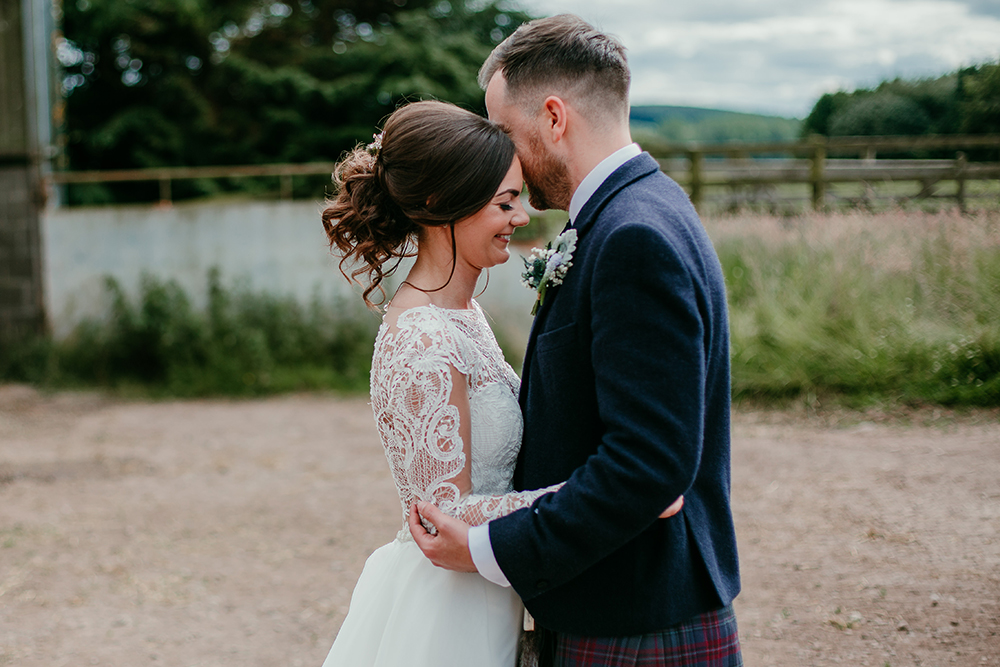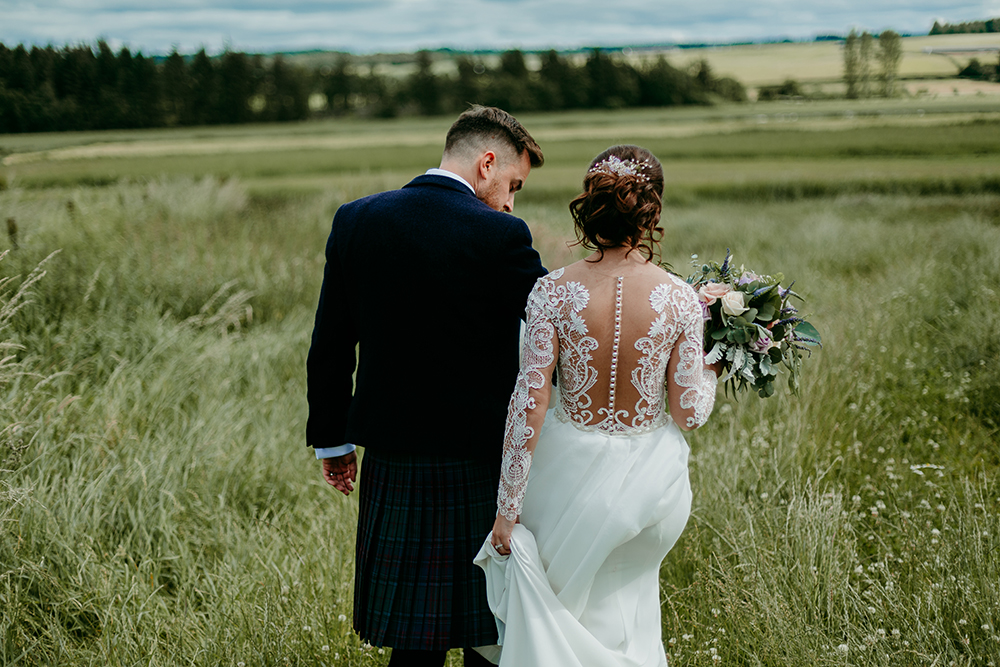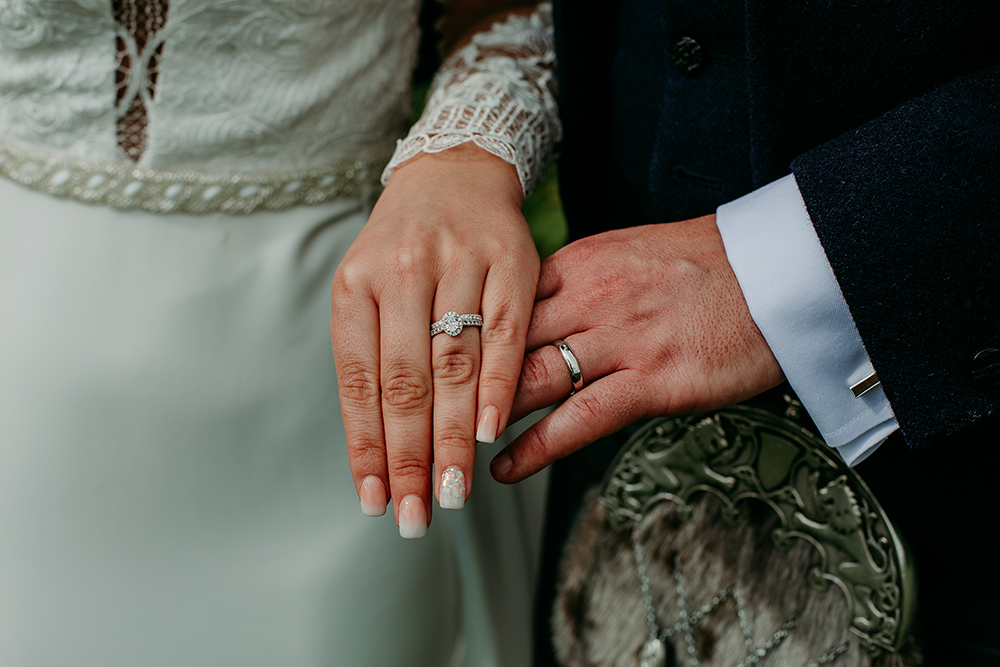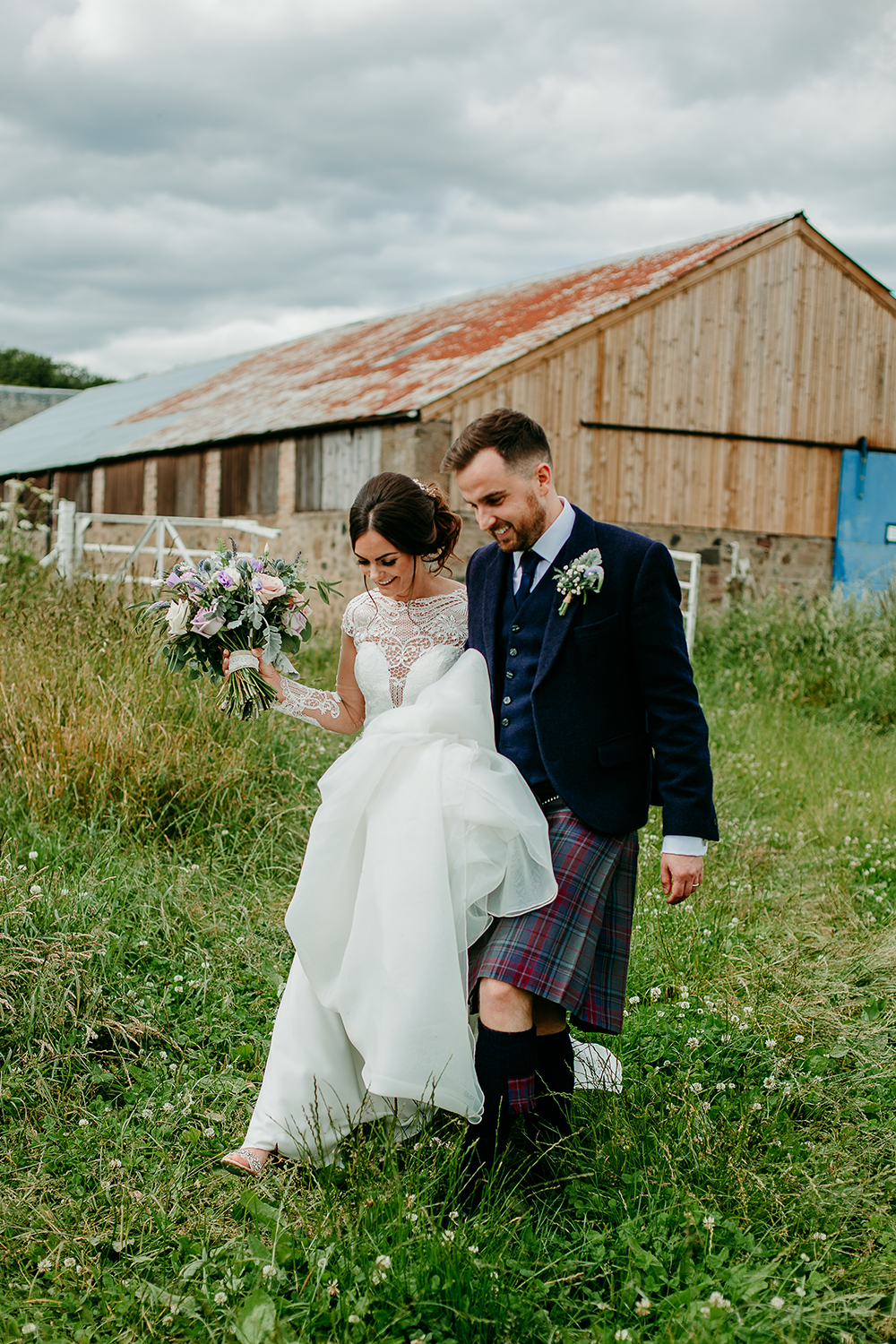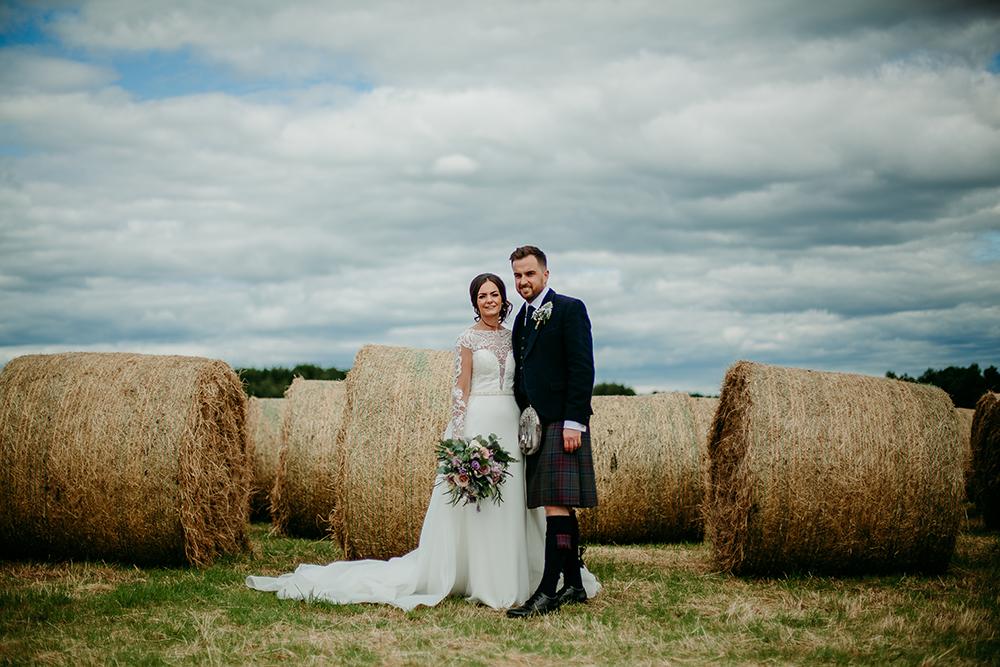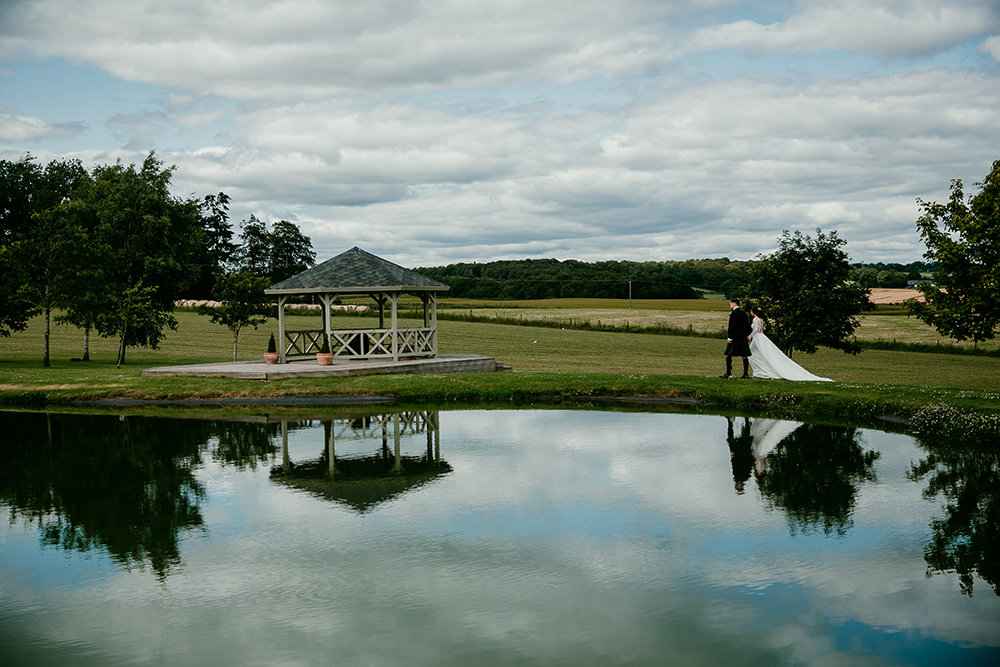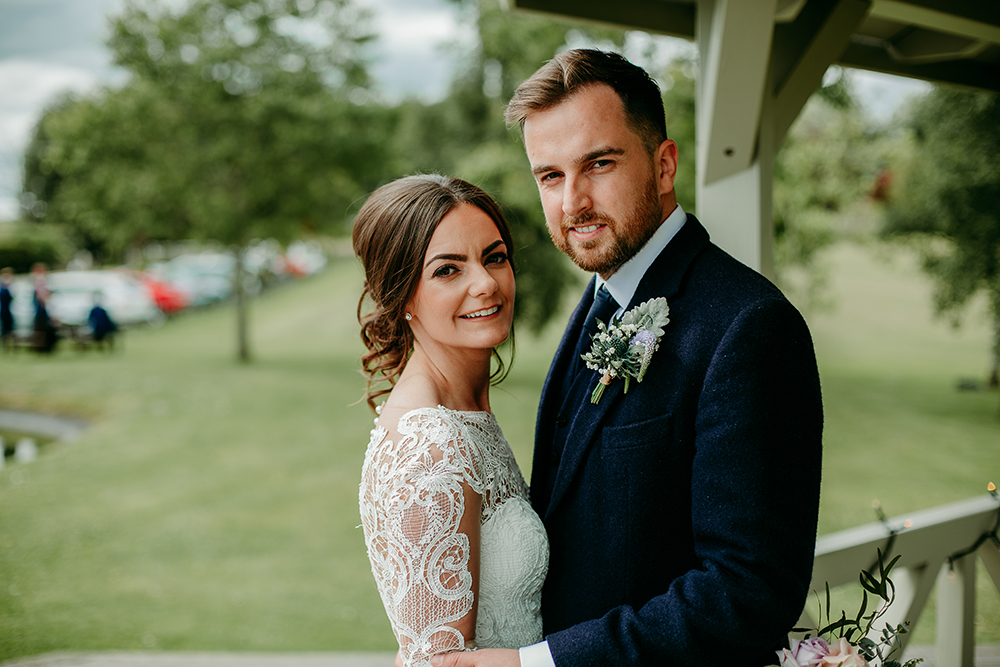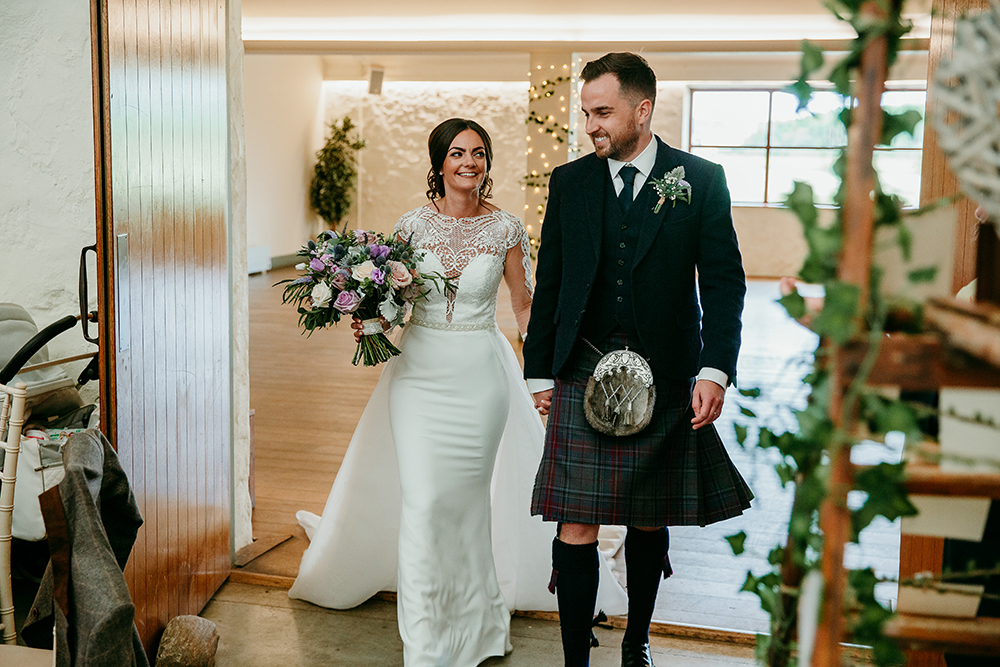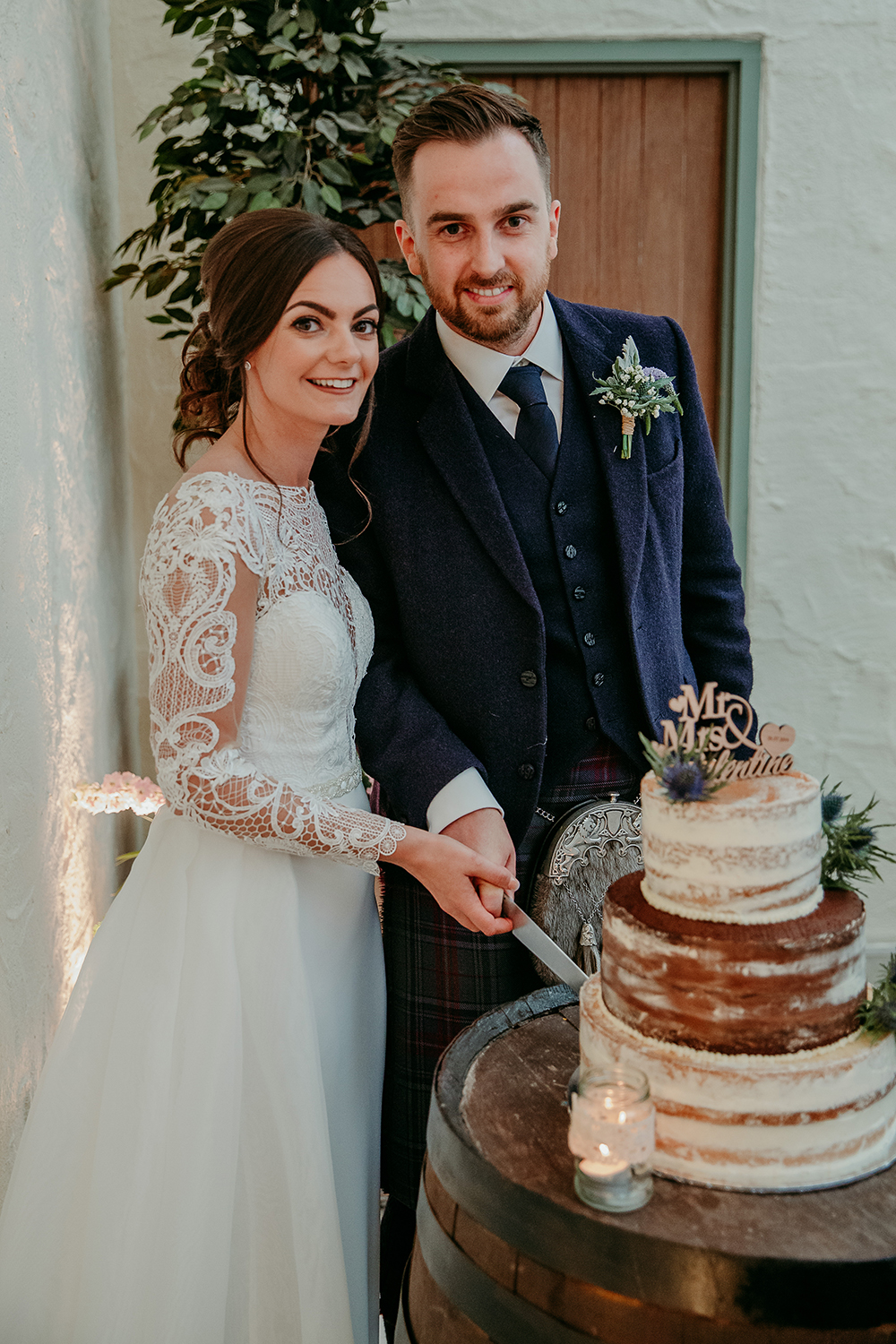 Our bridal party and close friends and family stayed in the cottages onsite for the wedding.
The night before we gathered for food and drinks in my mum's cottage while the kids all enjoyed the Perth countryside.
Everyone chipped in to help decorate the barn.
My friend Katie provided teepees for my kids' corner and they had a great time hiding out in them.
Our wedding service was conducted by Brian's mum's neighbour which was really special as he has known Brian since he was seven.
Another highlight was the speeches. The guys were so nervous beforehand but pulled it out of the bag on the night.
The Tatties band started our night with a ceilidh which got everyone going and was so much fun.
They then moved onto a wedding set with some great songs to keep everyone going. The dance floor was full all night.
Looking back, the most challenging thing was thinking that you have to please others throughout but it is important to remember the wedding is about the couple and should reflect their ideas most.
There are so many amazing suppliers out there and it took some time to go through these to ensure we picked the people that best suited our wedding style.
Being married definitely feels more grown up. Beyond that, not much has changed, just less planning and wedding chat.
The best thing is knowing we have each other by our sides for the rest of our lives.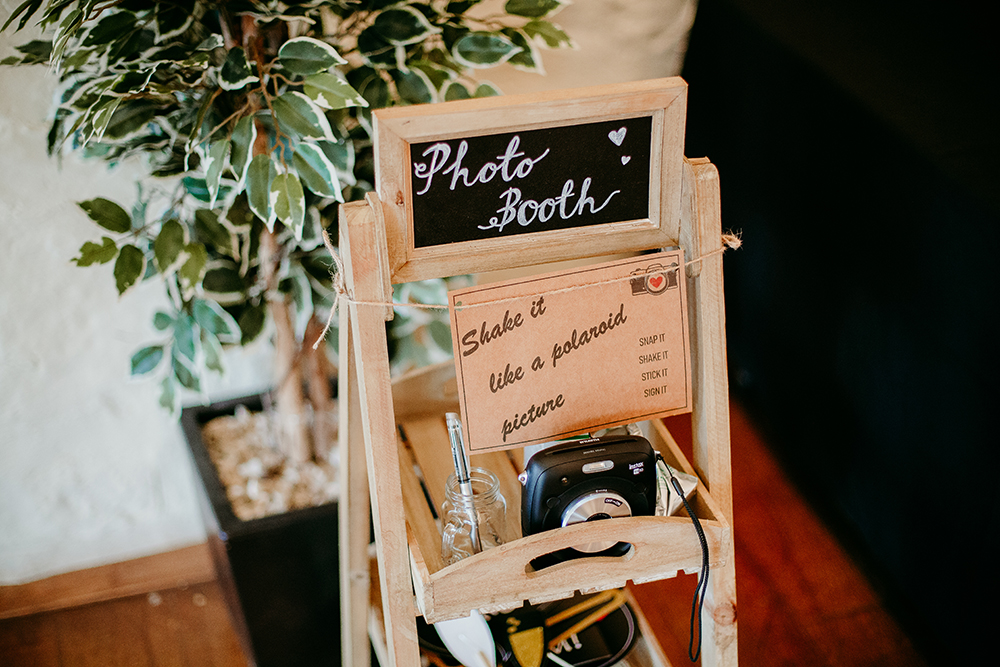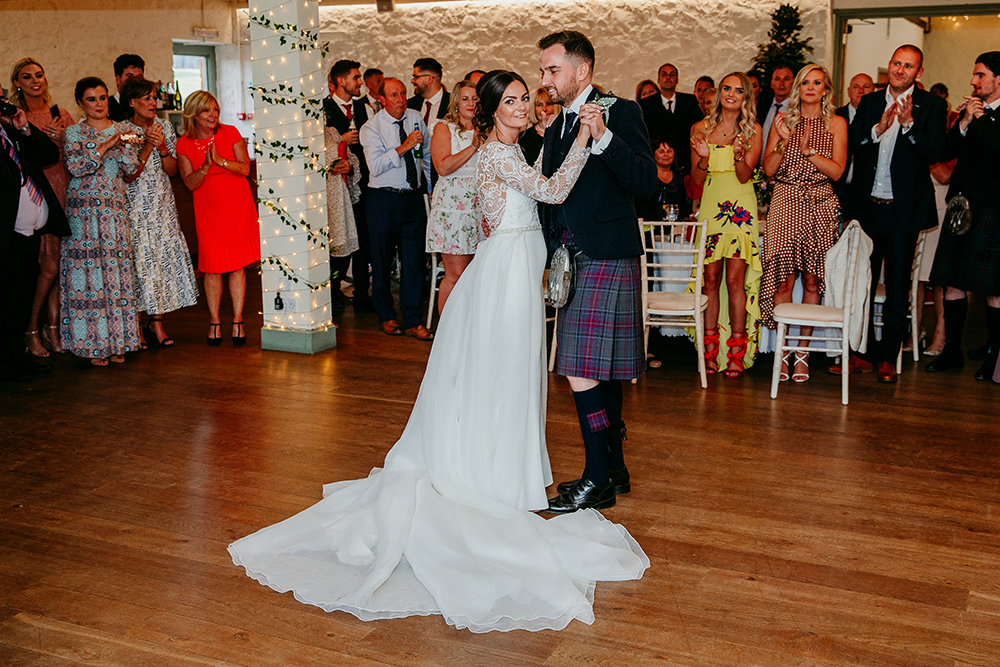 Venue: Bachilton Barn | Photography: Francis J Smith Photography
Videography: Solar Weddings | Drress: Nicole Spose at Ivory Pinks
Catering: Delicious Catering Florist: Thistle Flowers | Rings: James Porter and Son
Hair: Hair by Stacey | Make-up: Gill McWha
Entertainment: The Tatties from Elite Bands | Teepees: Teepee My Party | Kilts: McCalls