Glamorous rose gold + blush pink Loch Lomond Arms Hotel wedding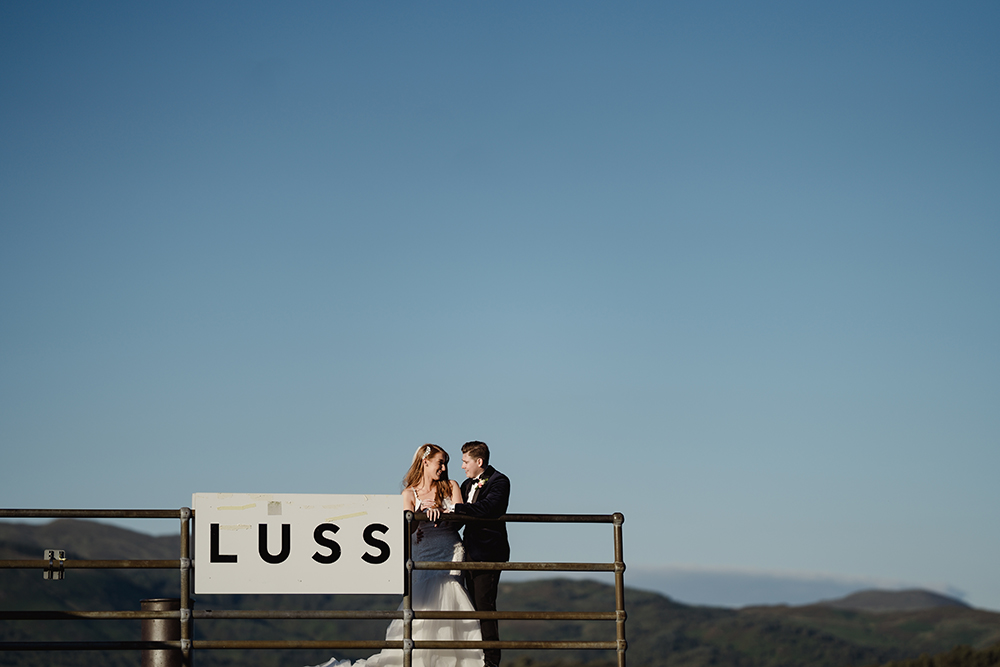 Sebastian and Elizabeth couldn't have asked for a more glorious day for their Loch Lomond Arms Hotel wedding. Read all about their day in the words of the bride, and see the incredible snaps captured by Marc Millar Photography.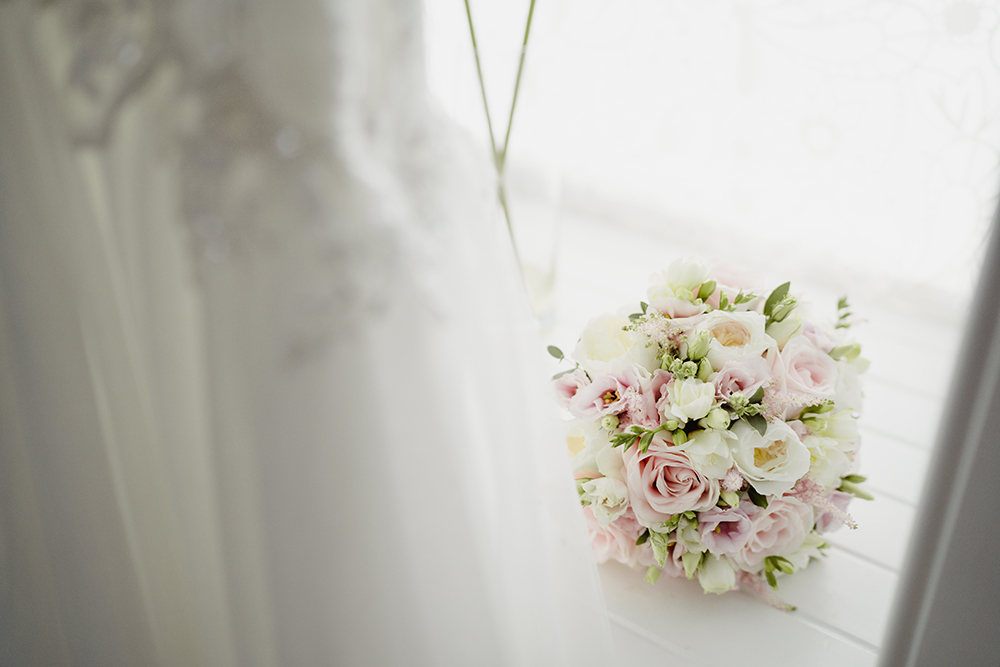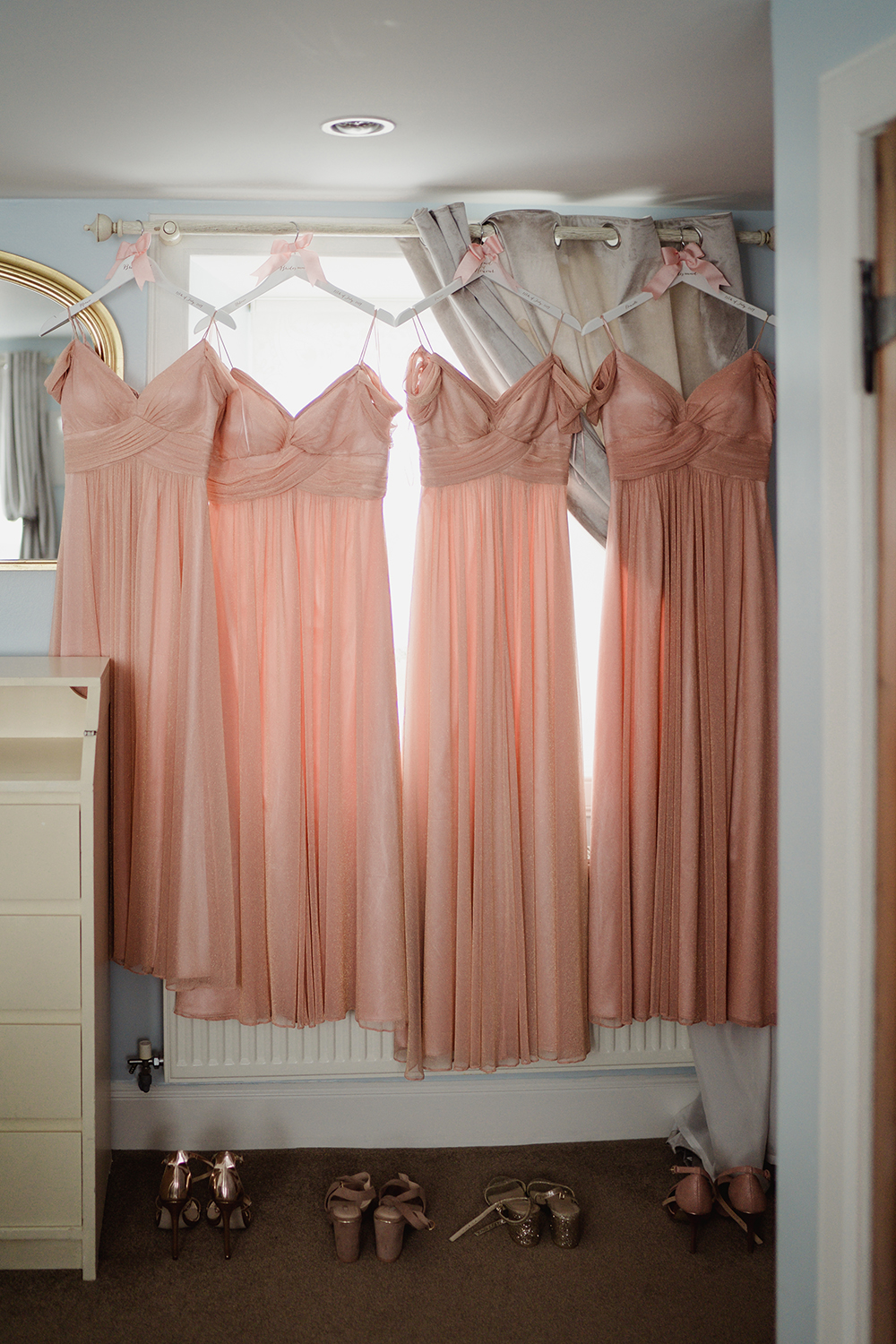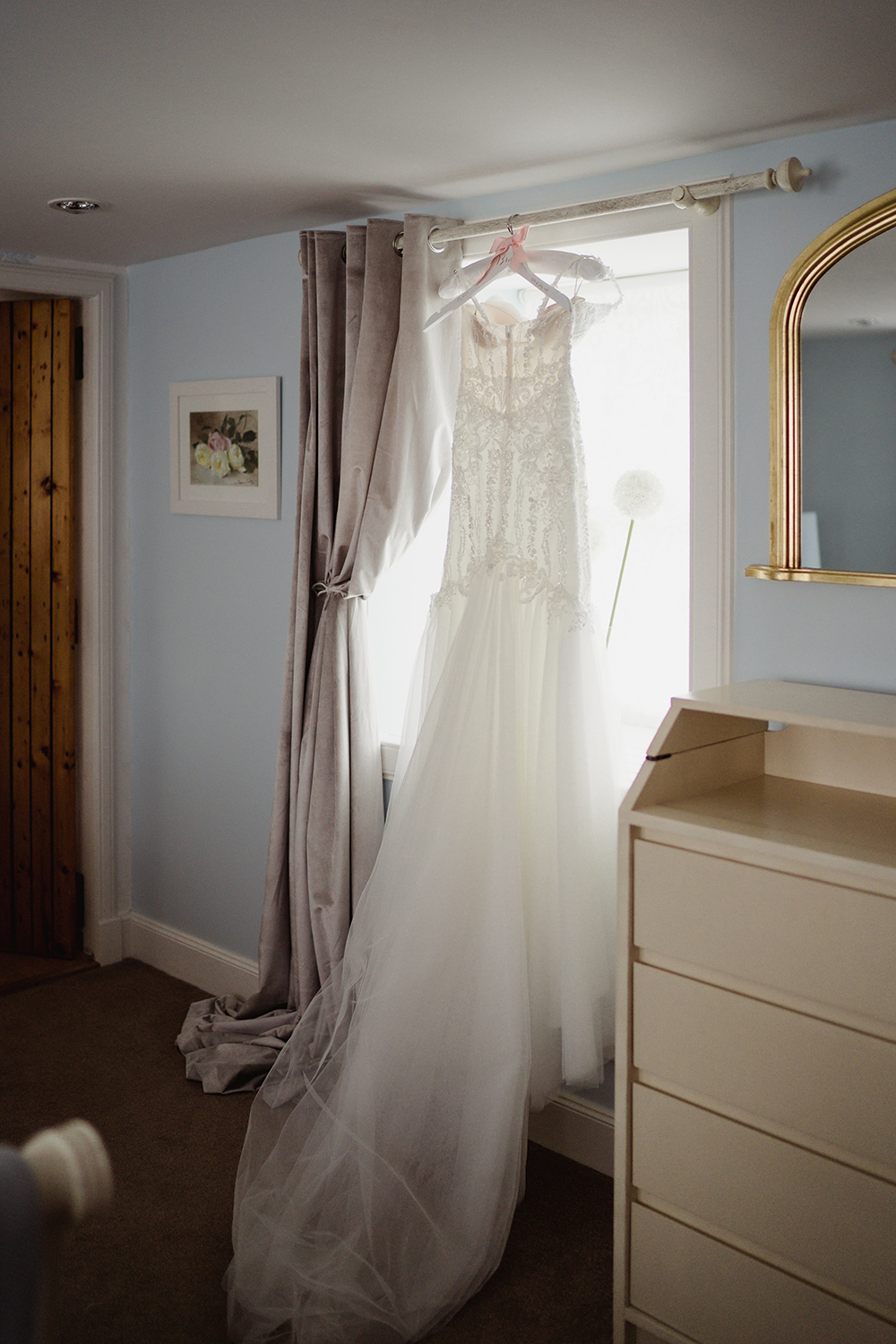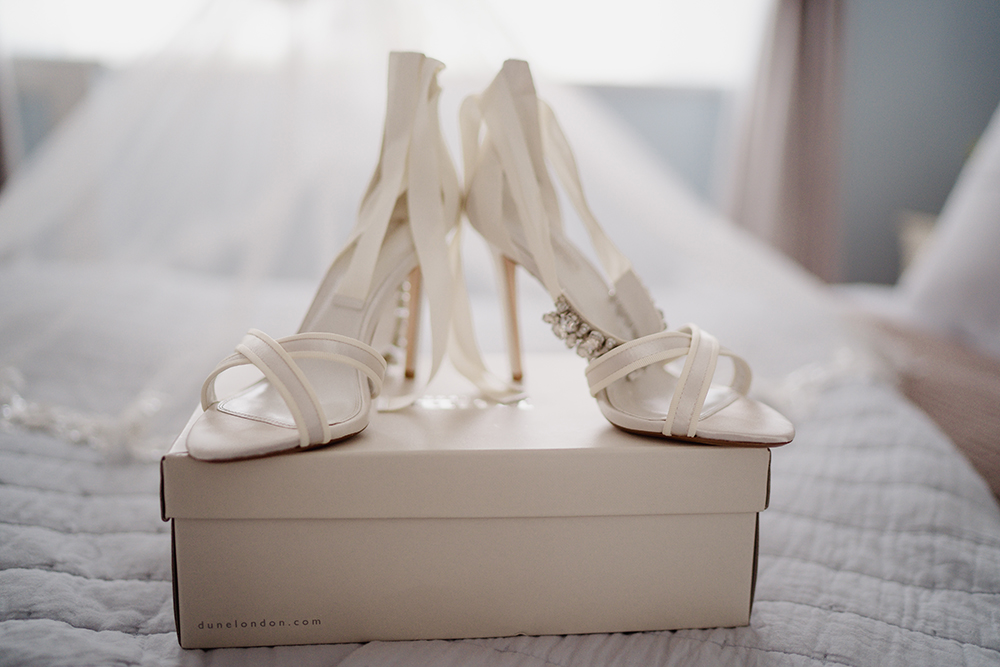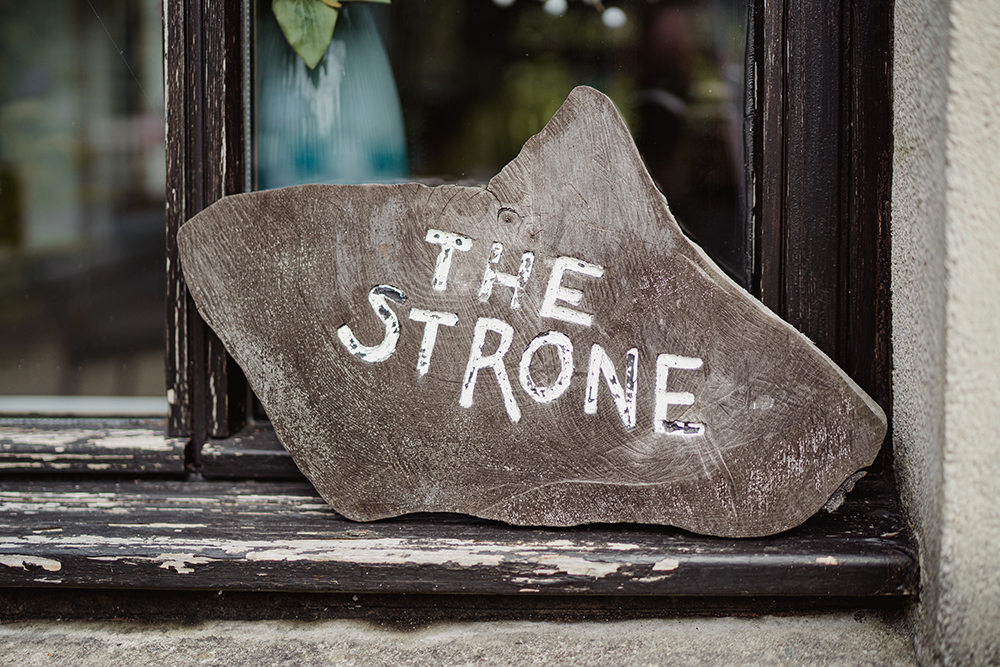 Seb and I have been together since 2011 after meeting at a mutual friend's 16th birthday party (yes, 16th birthday party!). Our relationship grew from Pizza Hut and cinema dates to going long distance while Seb moved down south for his degree in zoology.
2016 was a pretty horrible year due to the loss of my best friend, my grandad. Seb also felt this loss as my grandad had taken him under his wing. I was going through university working two jobs while Seb had just moved back home to begin his Masters.
Through all of this Seb and I decided to take a trip to our favourite place, Disneyland Paris, where he proposed.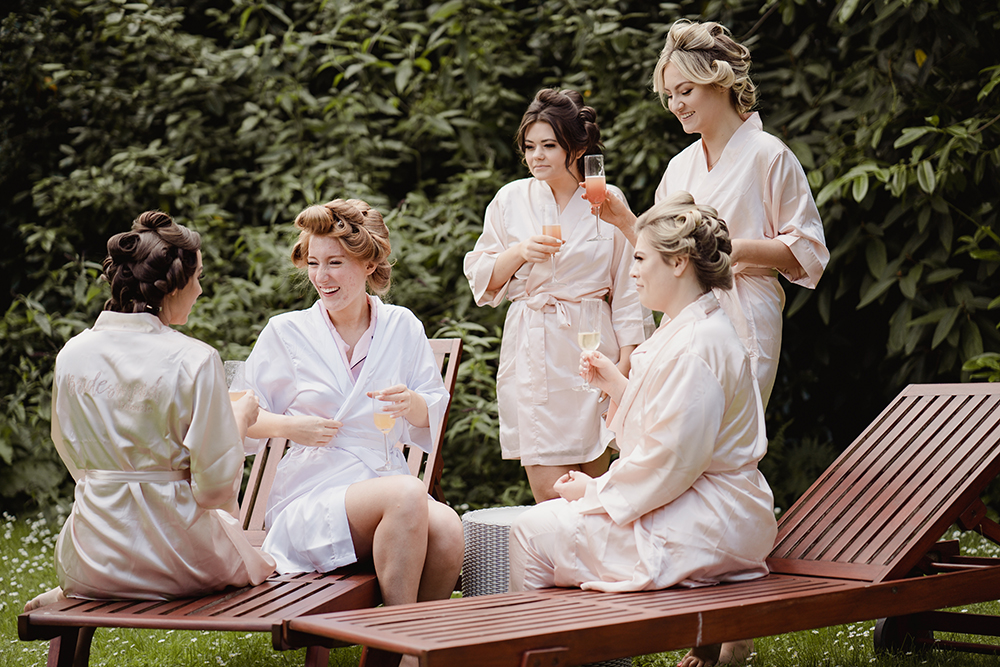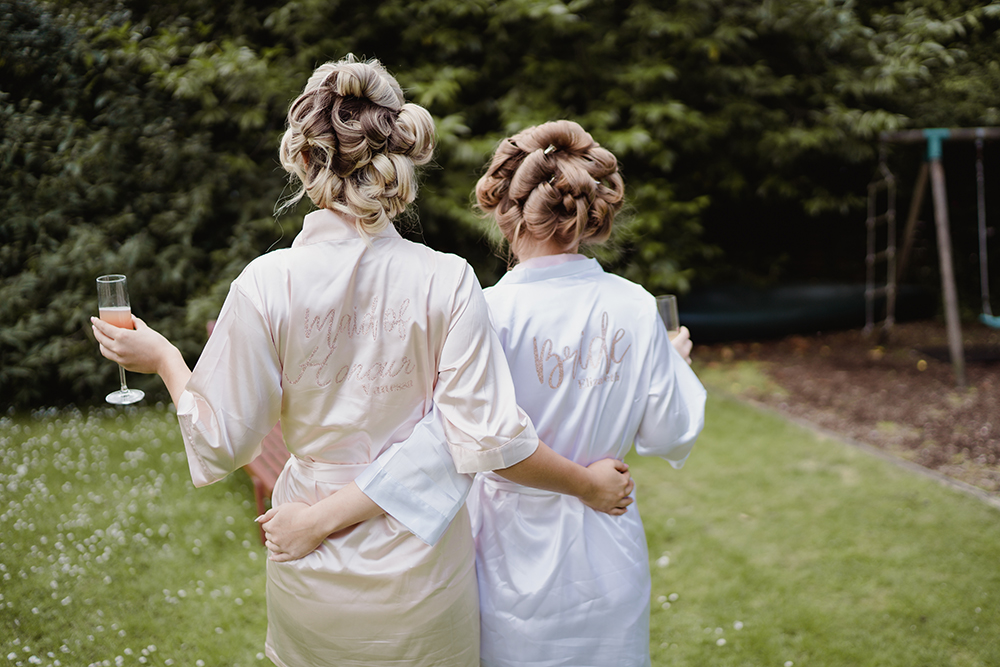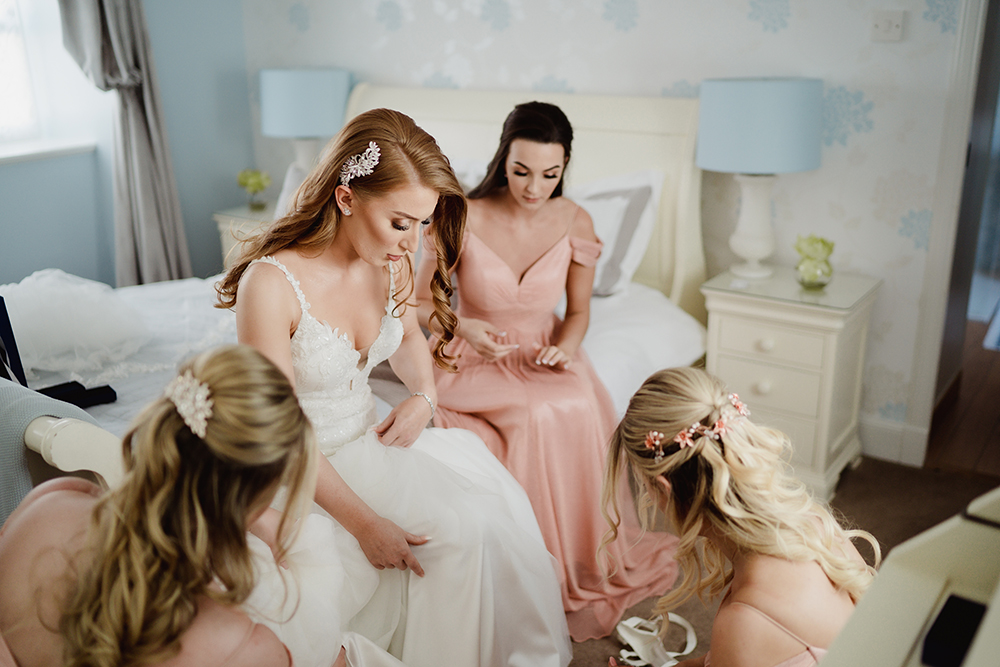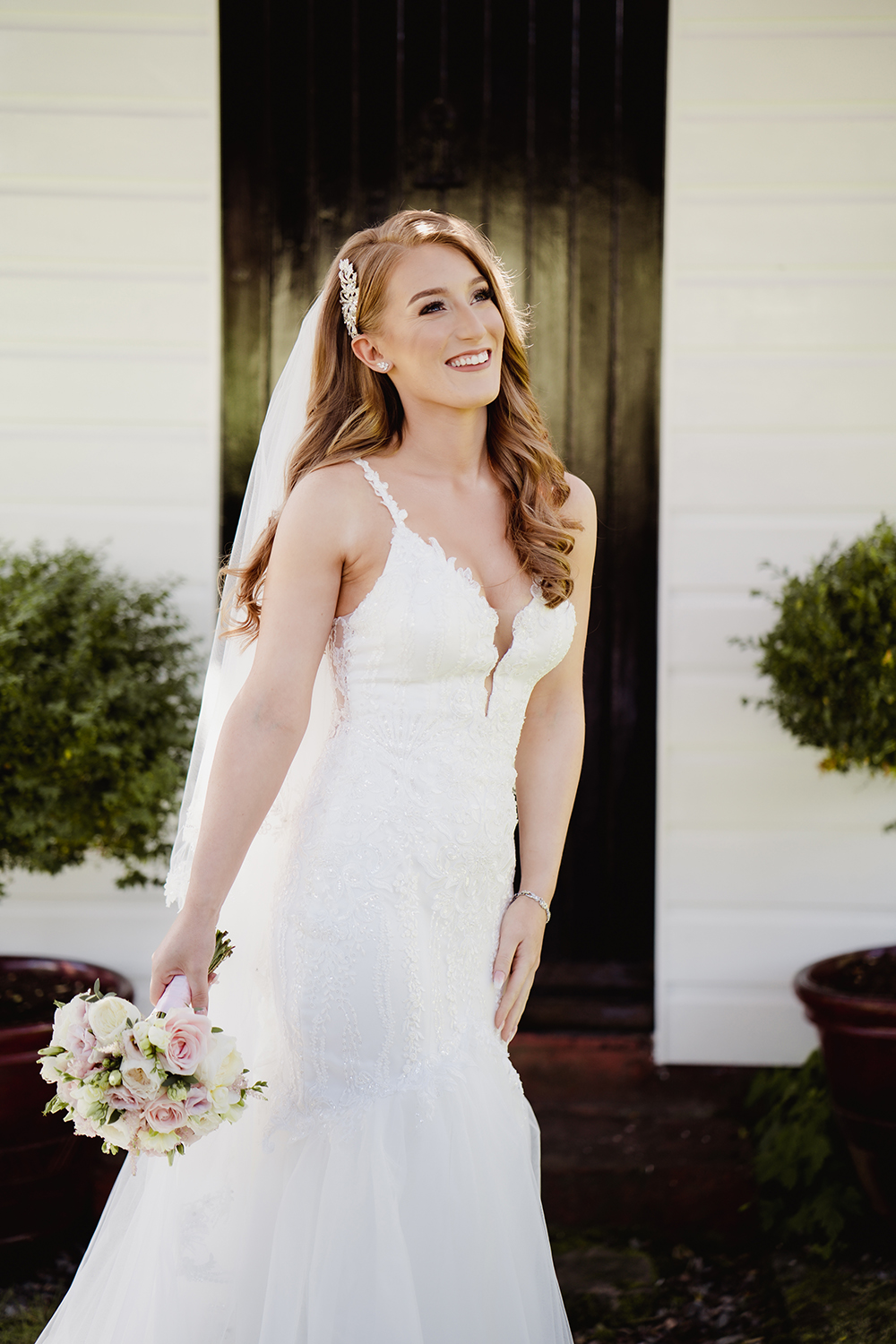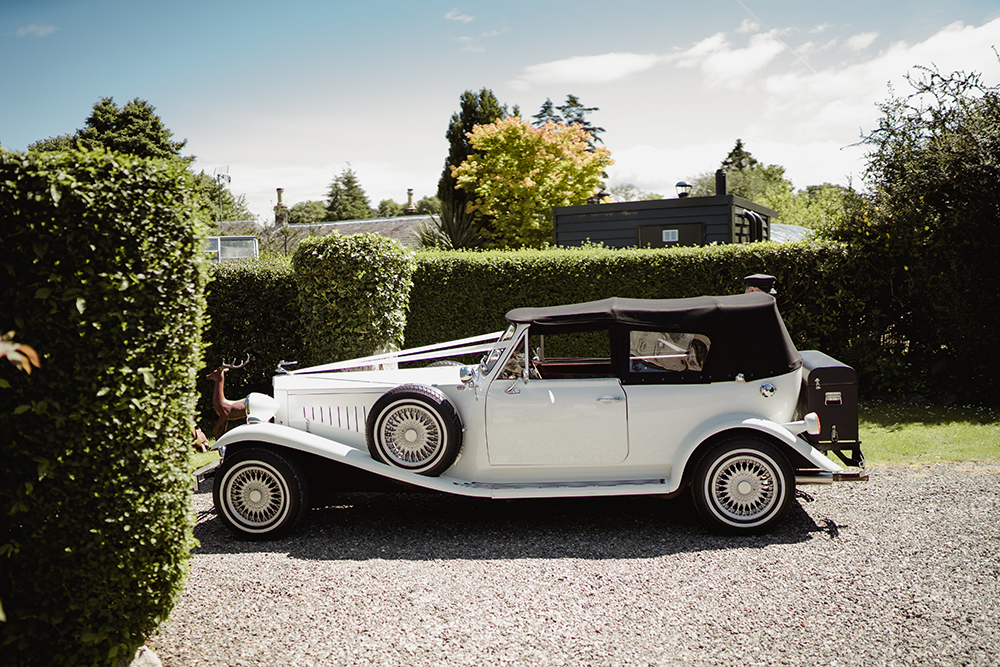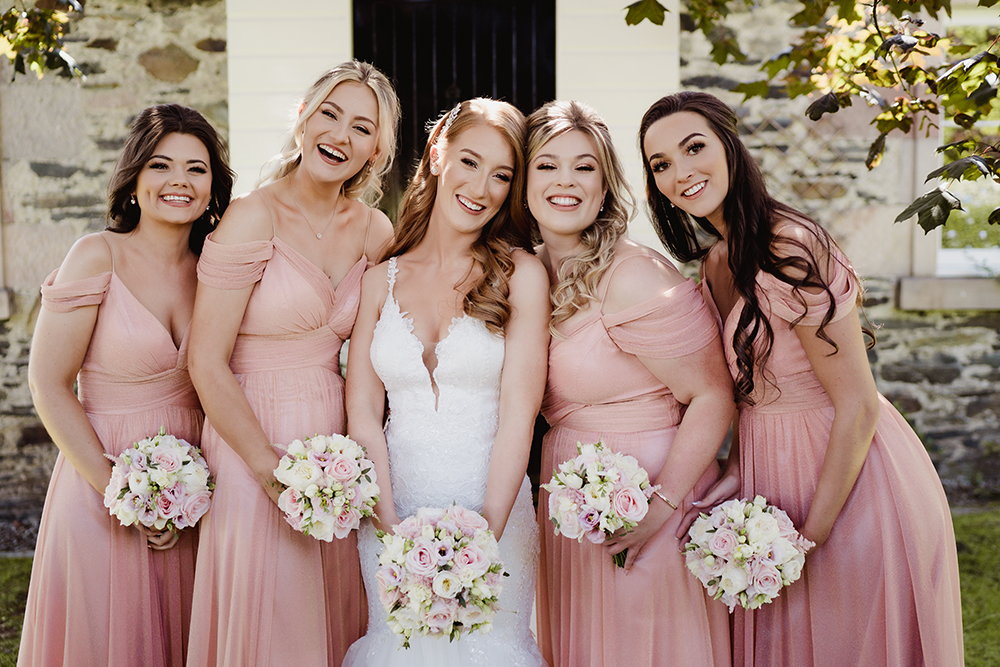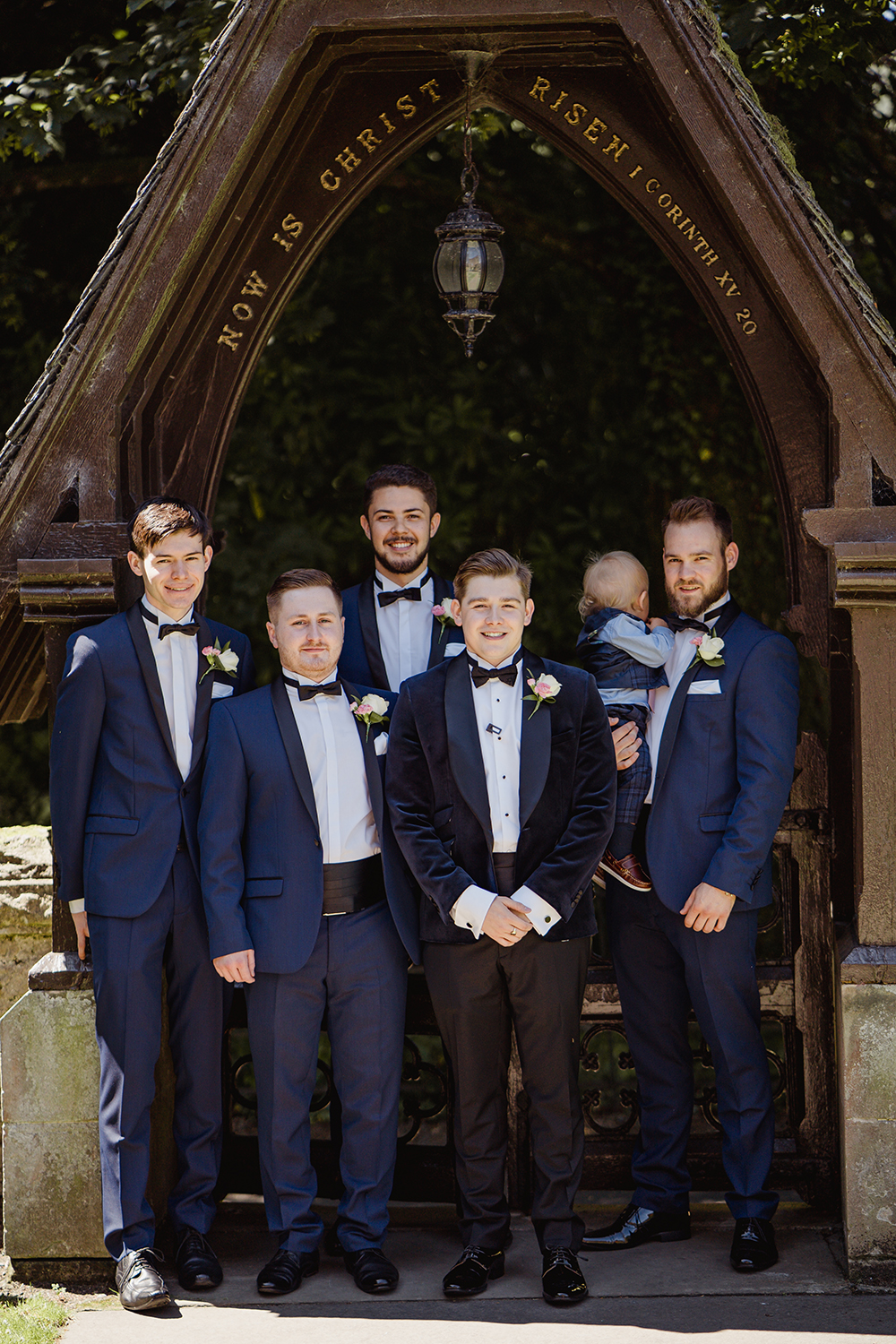 Seb and I knew we wanted to get married in Luss, Loch Lomond. As a child it was a place of many family summer trips and had become a place Seb and I often spent time together.
Luss has wedding options for any kind of bride: the problem is finding one that covers everything you need or want. We found that in the Loch Lomond Arms Hotel.
We came across the hotel purely by coincidence; my mum and her partner had been visiting the loch and suggested we went for a look. From the moment we walked in we were treated with the first class service we saw continued through the next two years of planning. The hotel has been decorated to the highest standard with their function suite truly being a space for you to transform.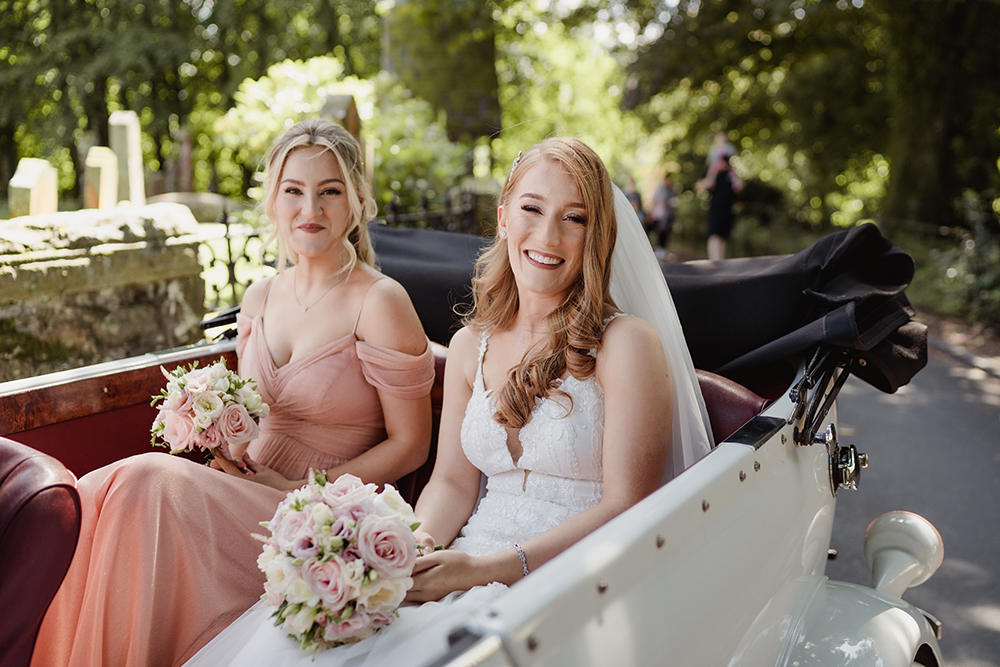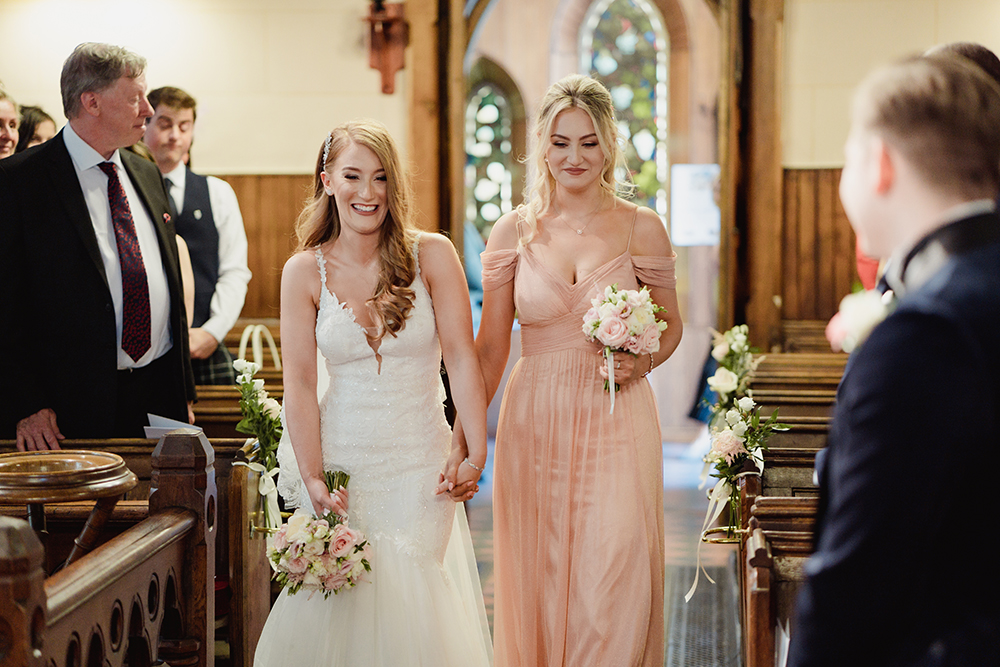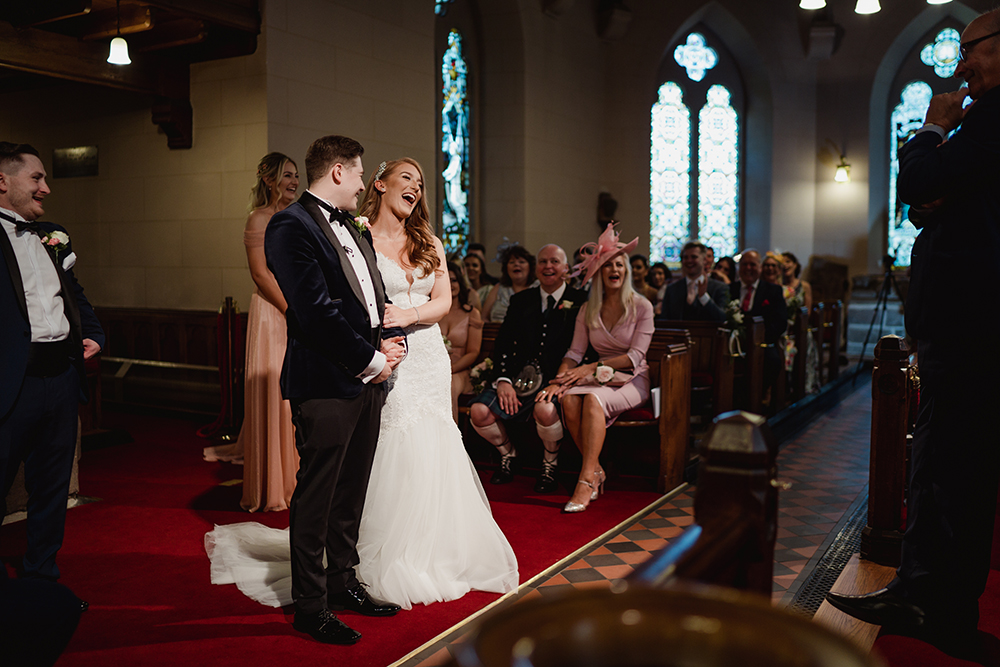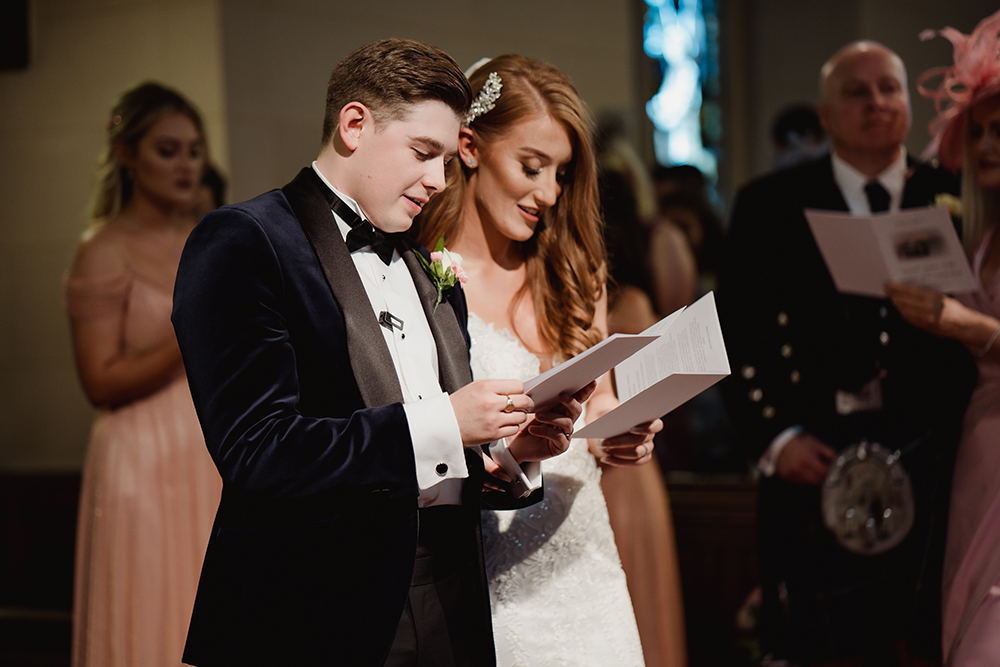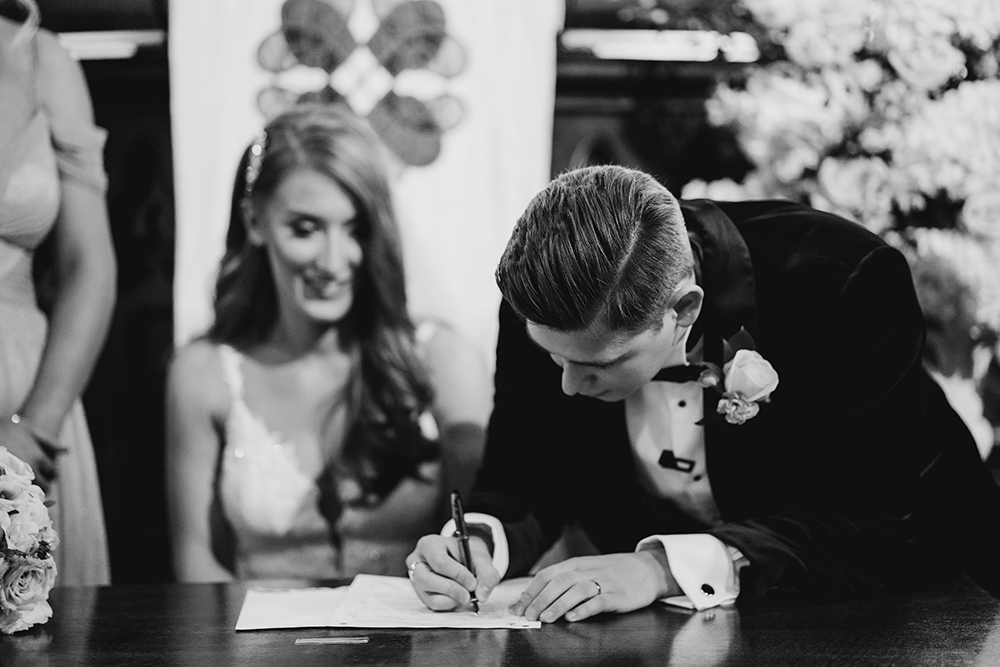 James Munro showed us the event space, guest rooms and the bar/restaurant area all the while giving us ideas and suggestions on how we could make the venue our own.
That is one of the many reasons we knew it was the venue for us, the possibilities are endless from wood-fired pizza to alpacas (Seb said no to both sadly). The hotel treats you like family and even now have welcomed not just us back but also our extended family.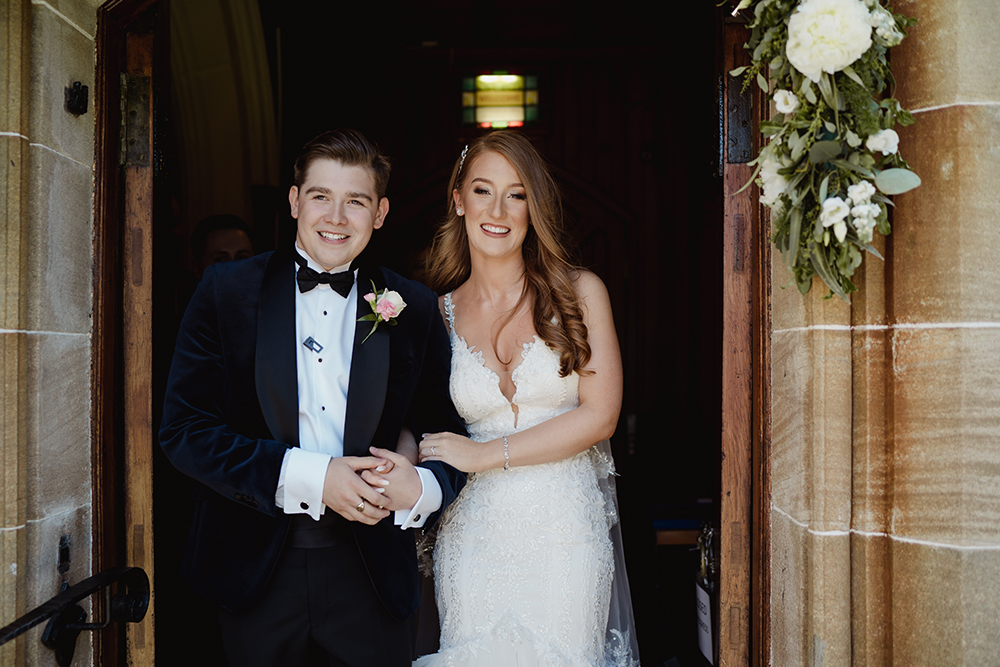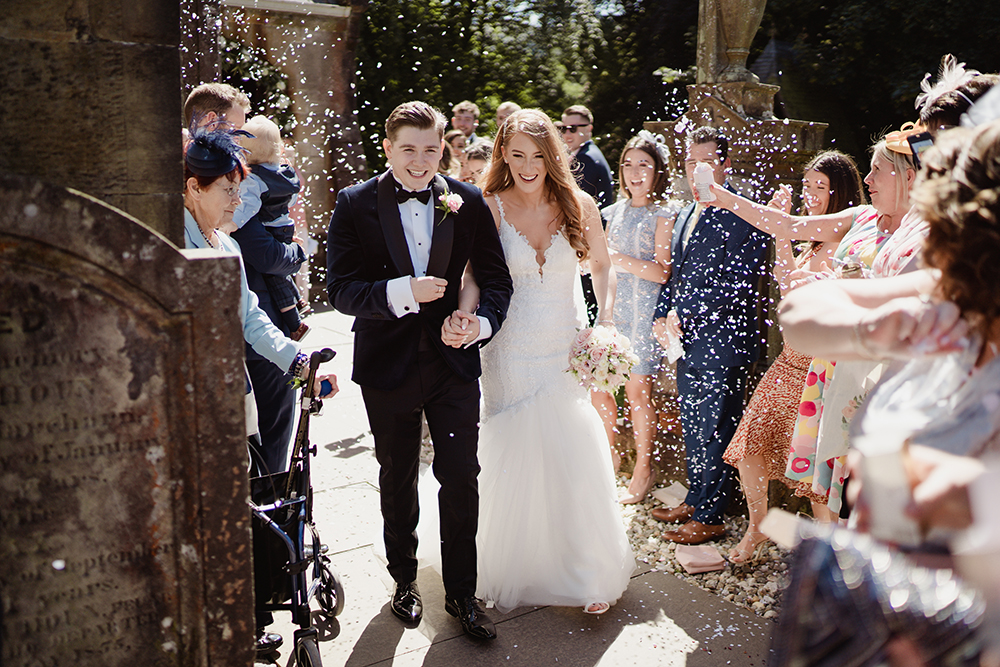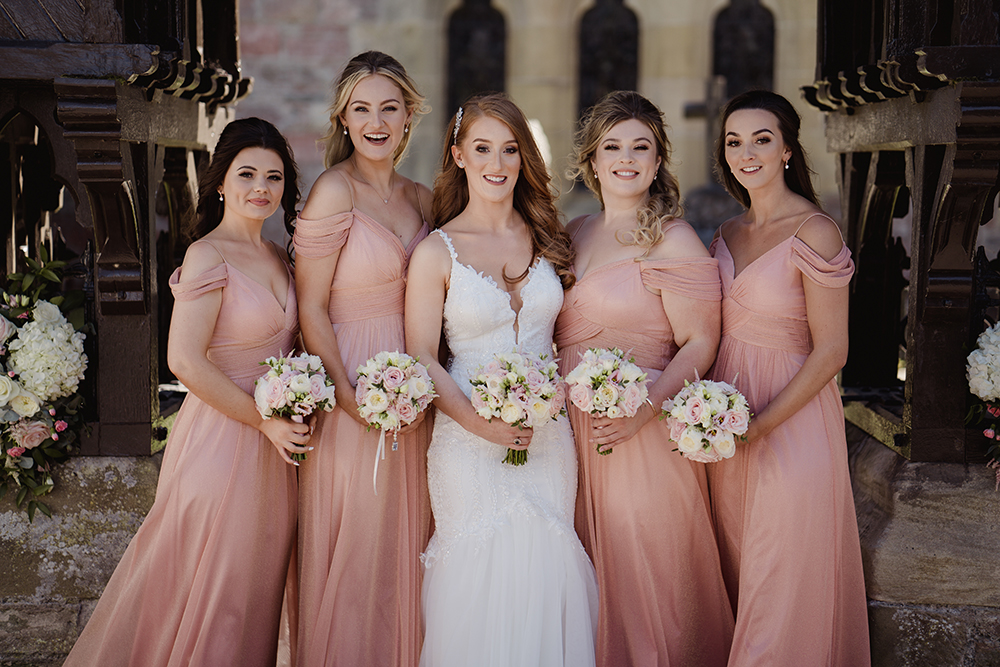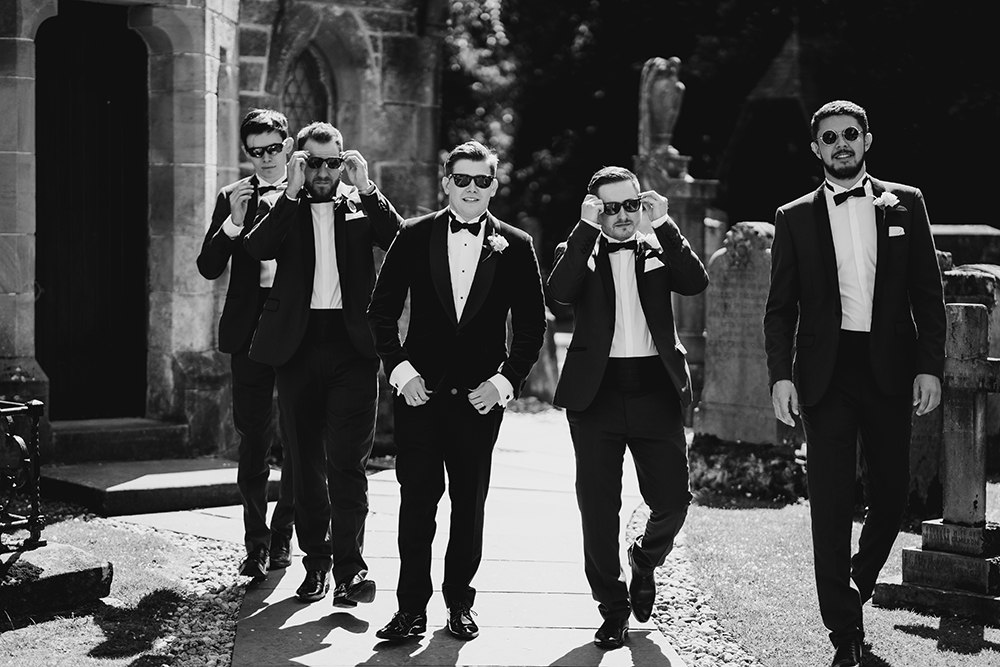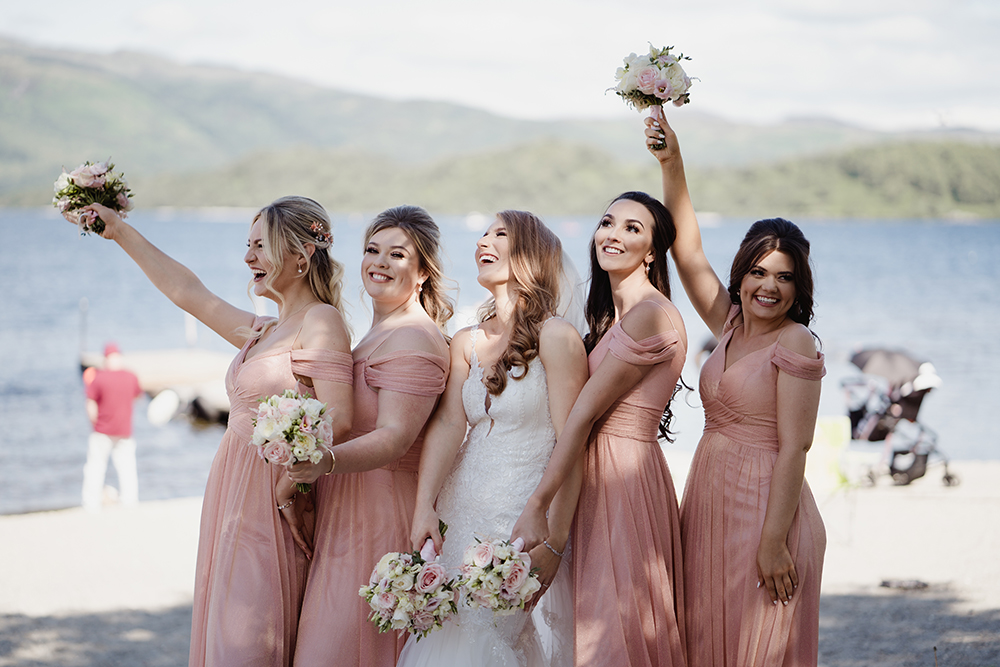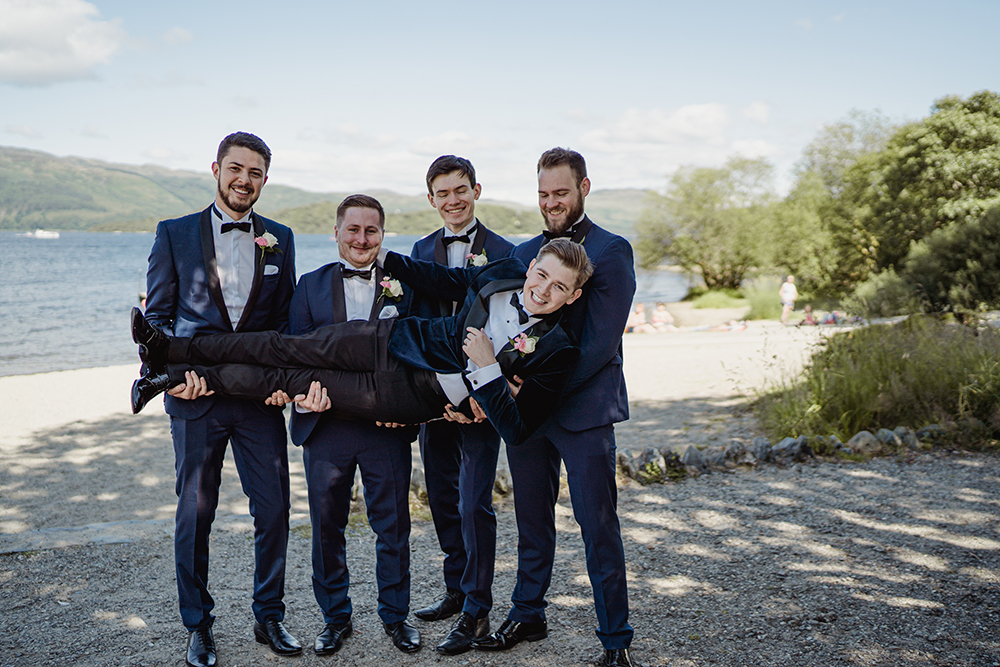 Pinterest and Instagram were my best friends during wedding planning.
Our colour scheme consisted of rose gold and blush pink which I just loved as a combination. I knew because the function suite was so large with the most beautiful antler chandeliers I did not want these covered.
We decided string lighting would enhance the chandeliers and suit the rustic feeling of the venue well.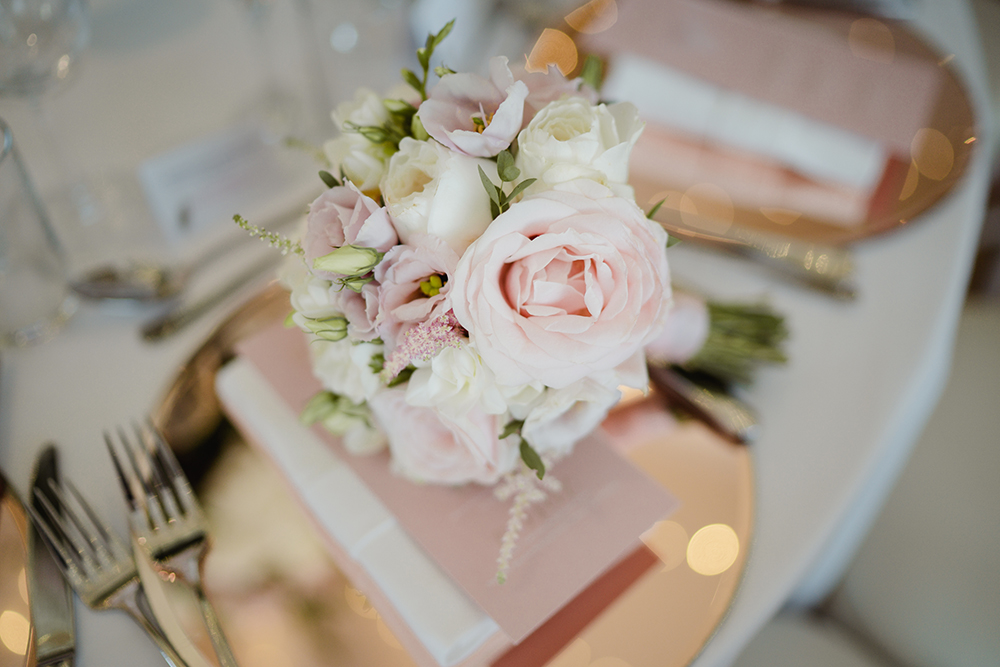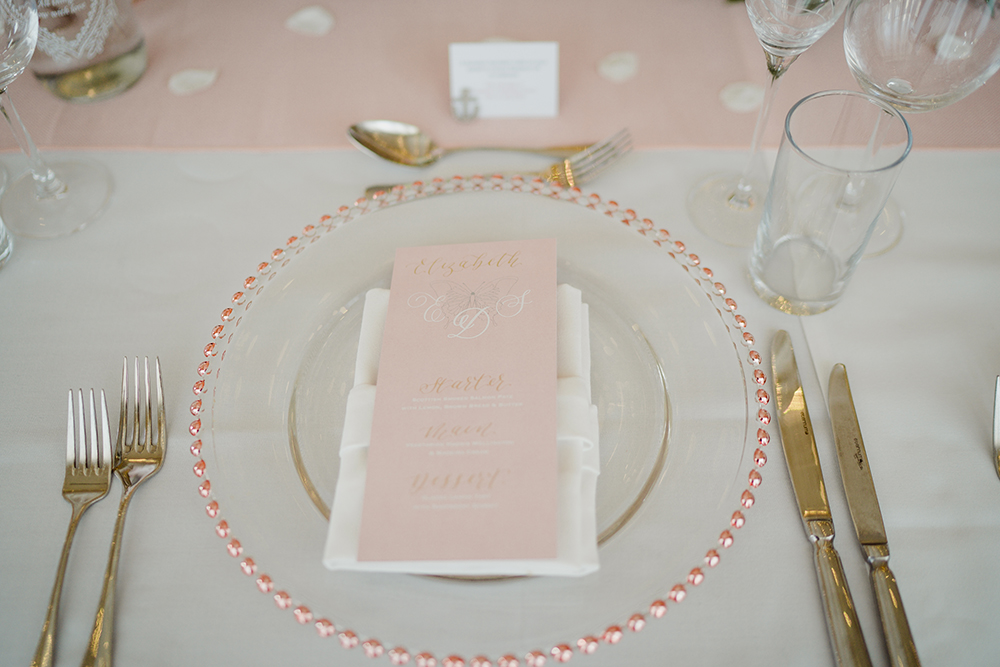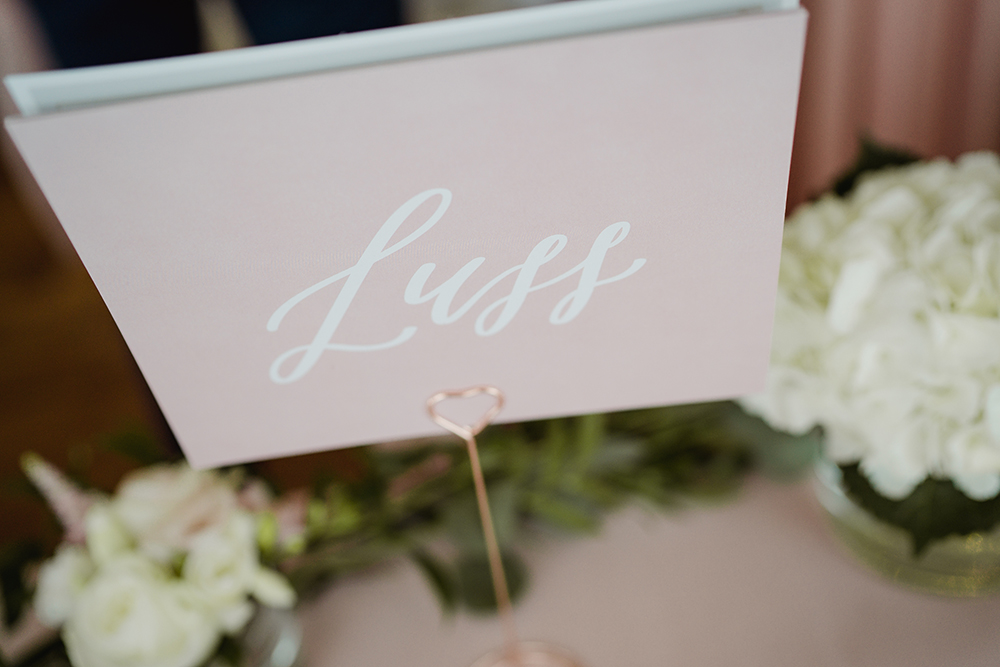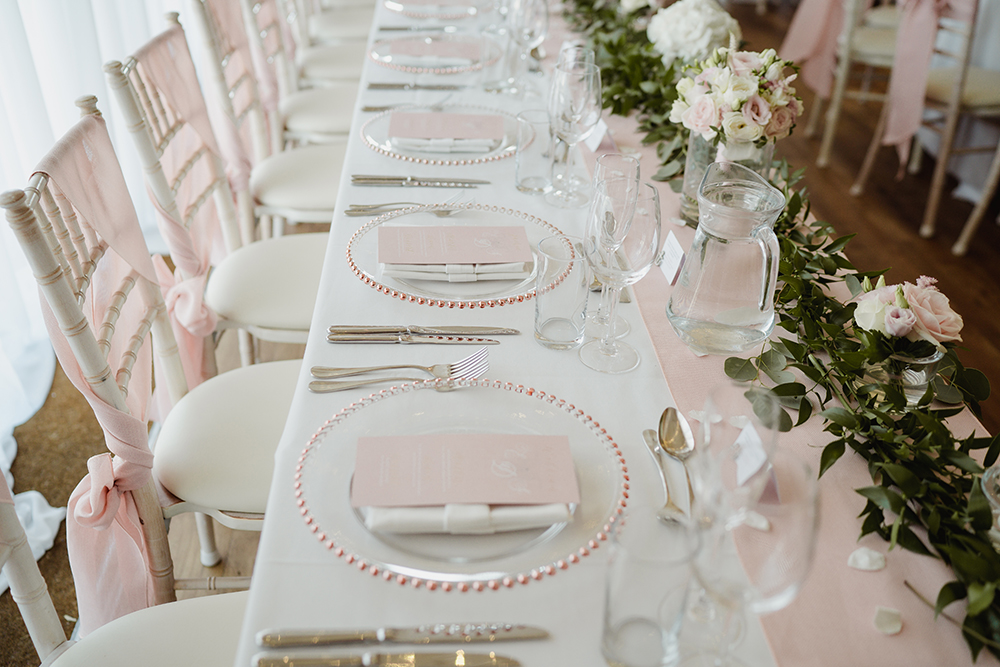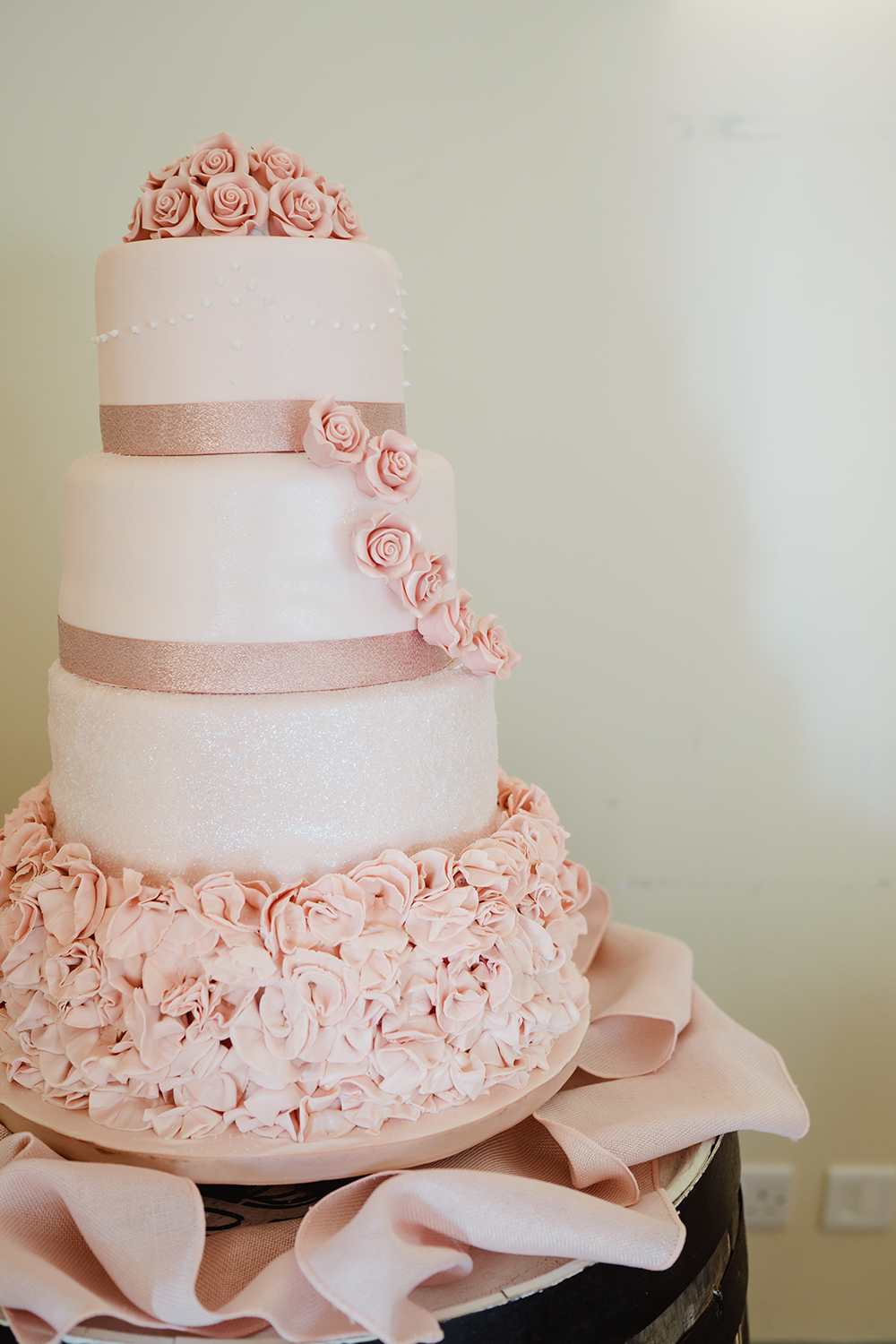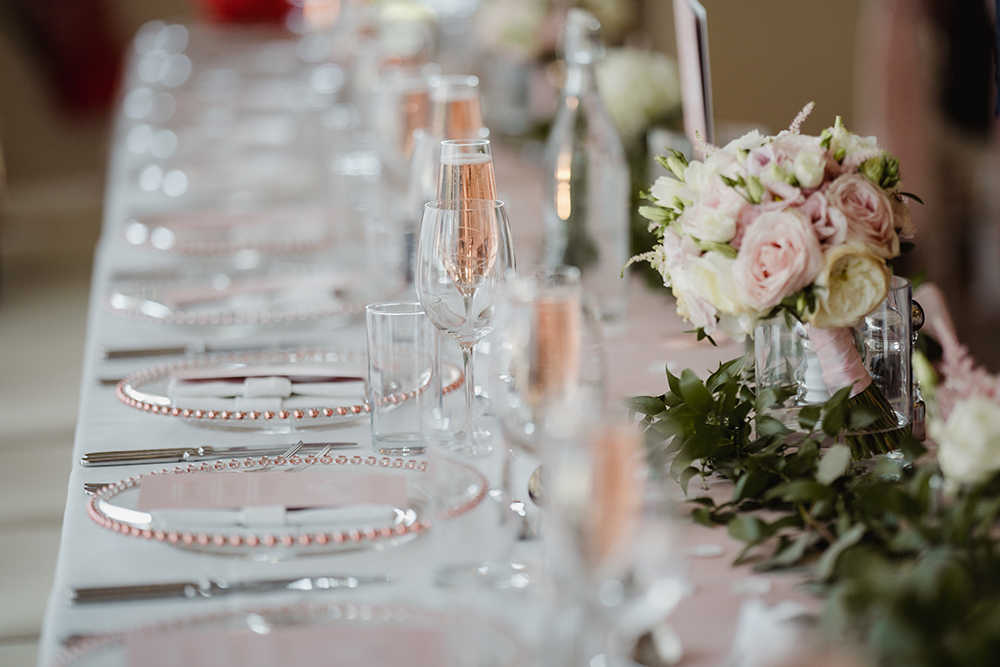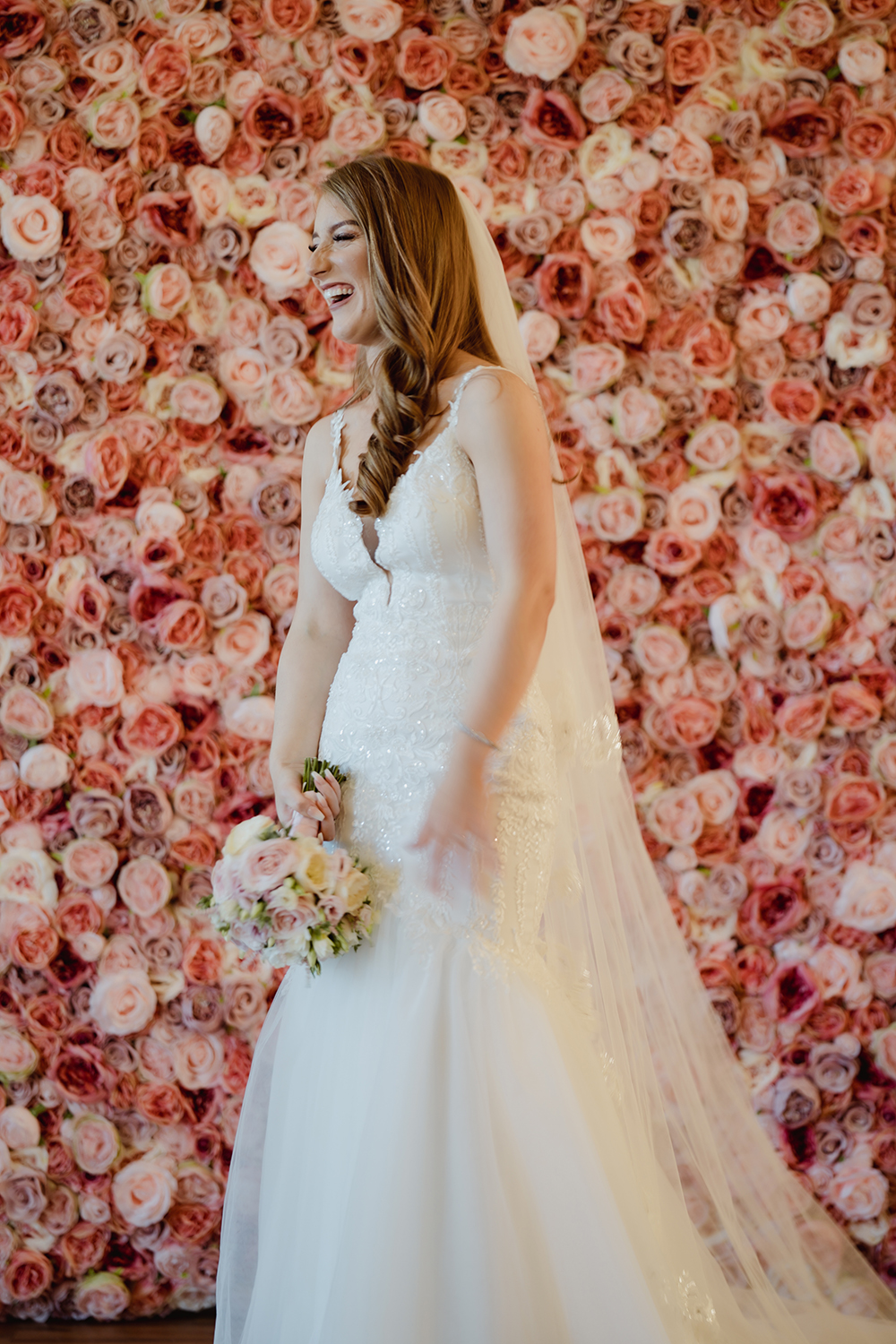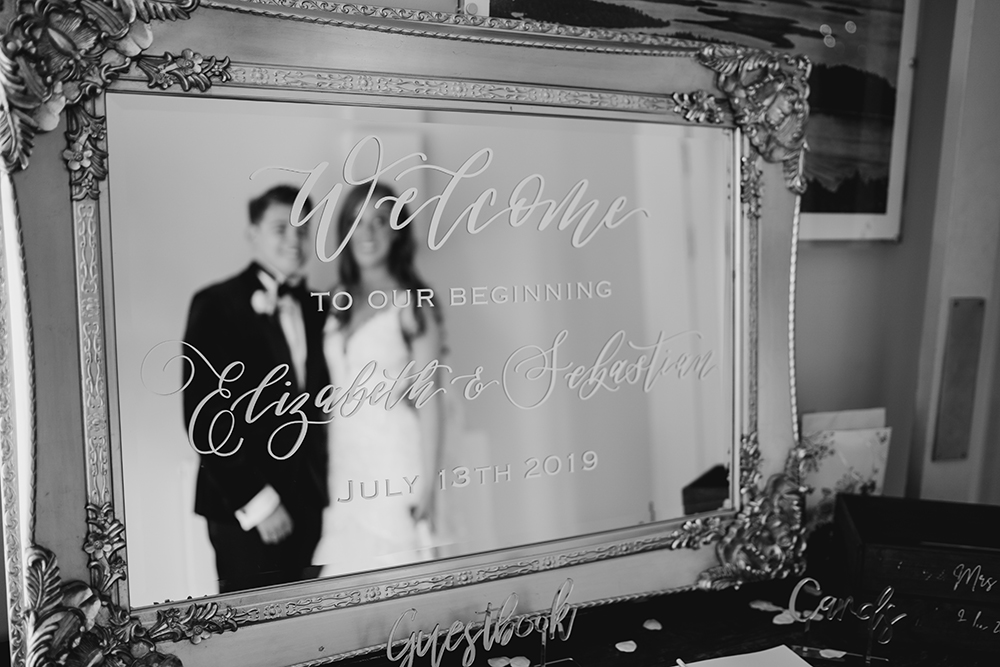 Our favourite details were our beautiful mirror table plan and welcome sign created by the amazing Christina at Laila Lettering. Our guests especially loved the personalised menus she created for each of our guests. These were a brilliant keepsake but also a nice reminder of what you had ordered!
Our favours were donations to Cancer Research with pins which both related to my grandparents. An anchor for my grandad who was in the Merchant Navy and a quill for my gran who was a beautiful writer.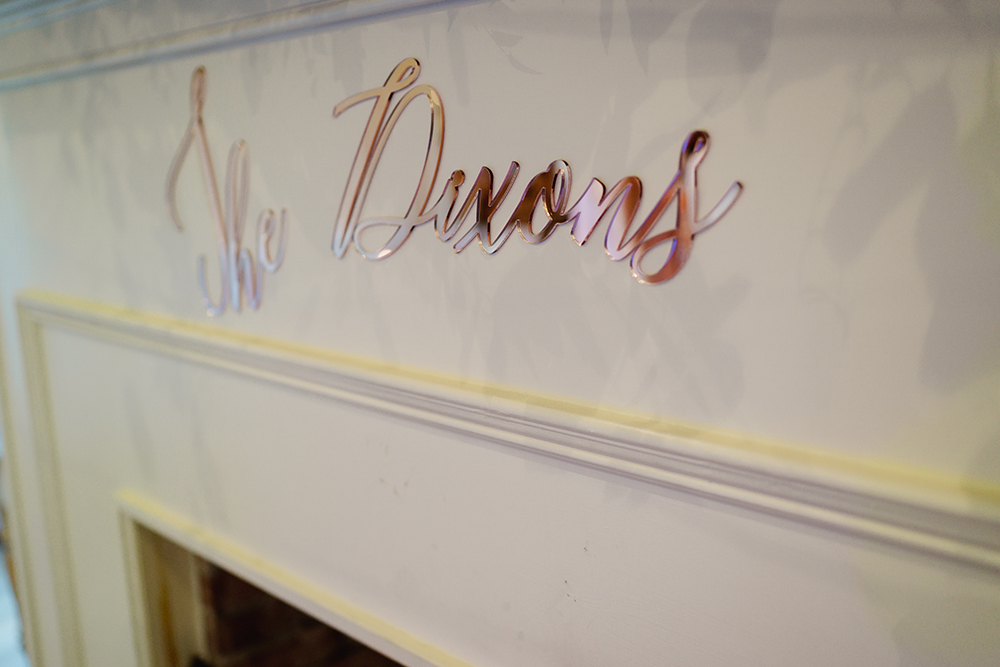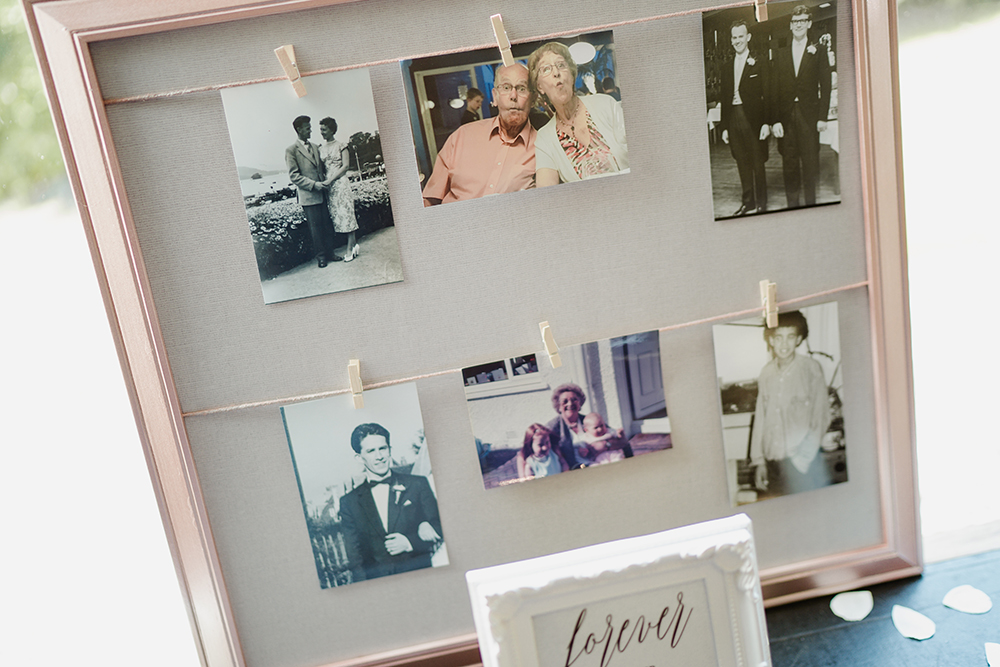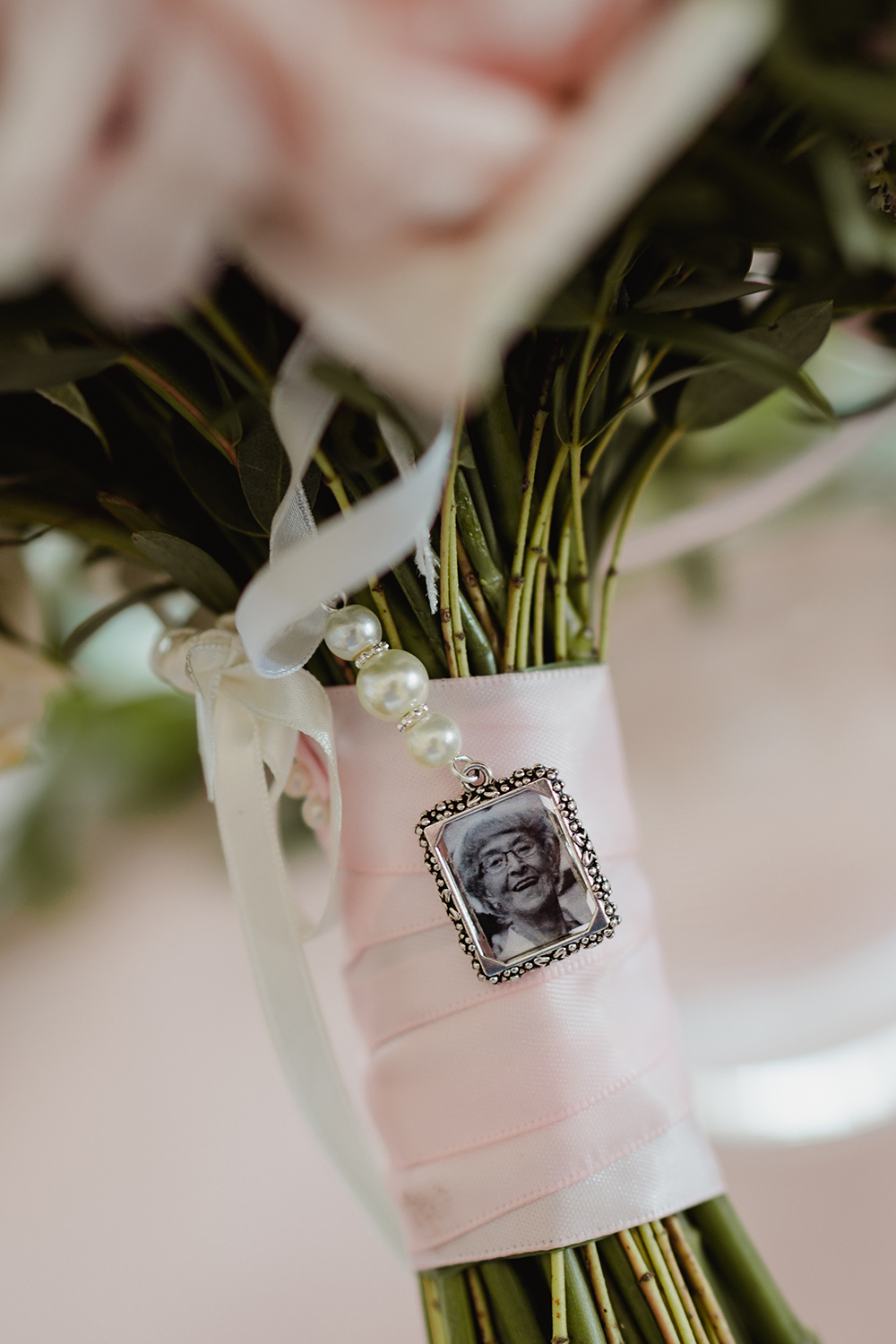 My gran very suddenly passed away a matter of weeks before our wedding which made the weeks approaching the wedding difficult at points to enjoy.
She was involved in every part of the process and many times gave advice and opinions. The day would not have been what it was without her and my grandad. For that we are truly grateful and we know they were both there.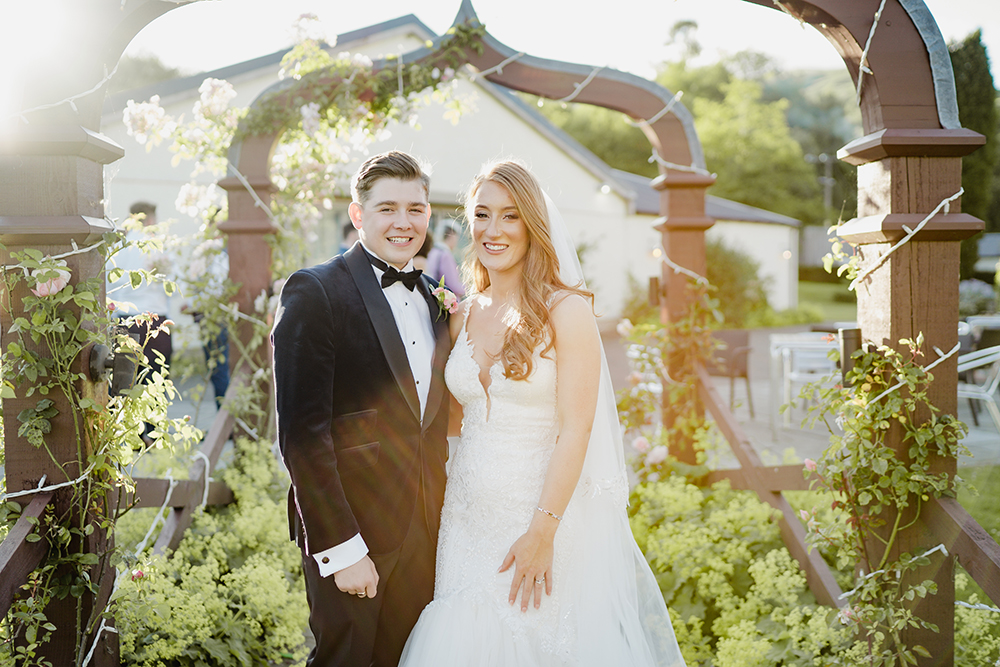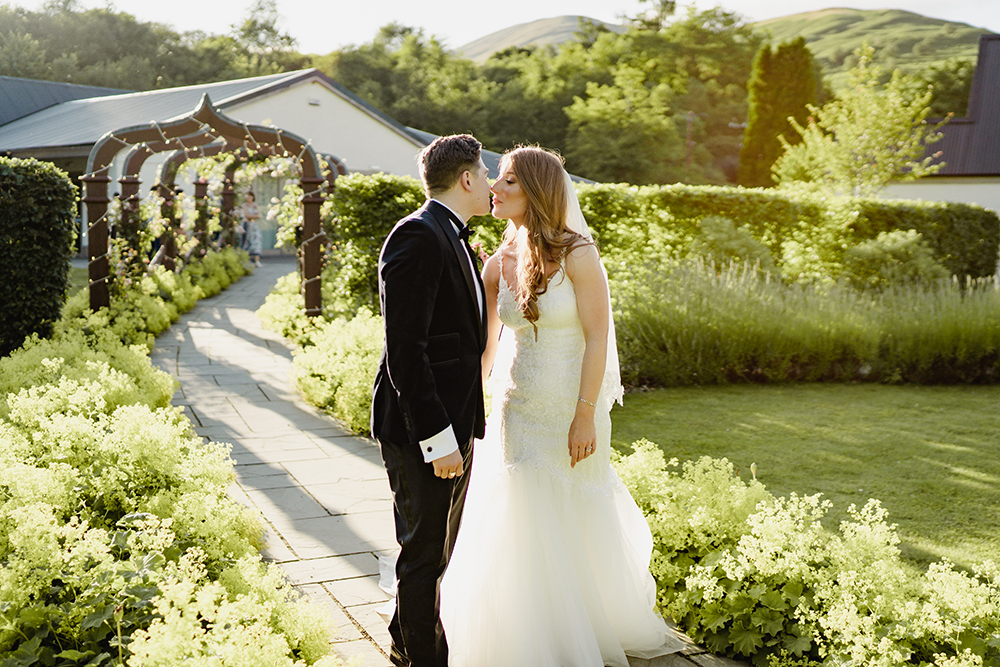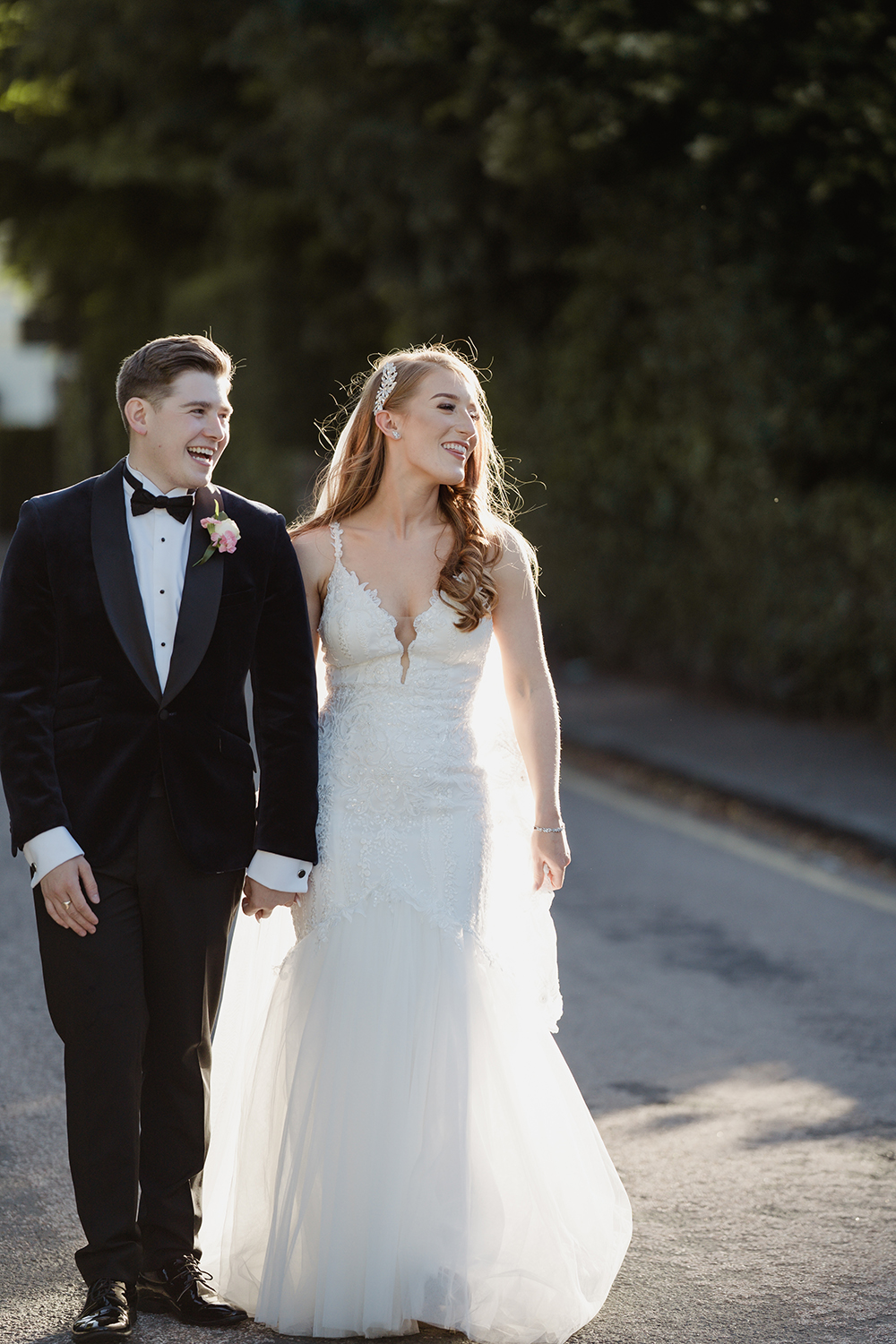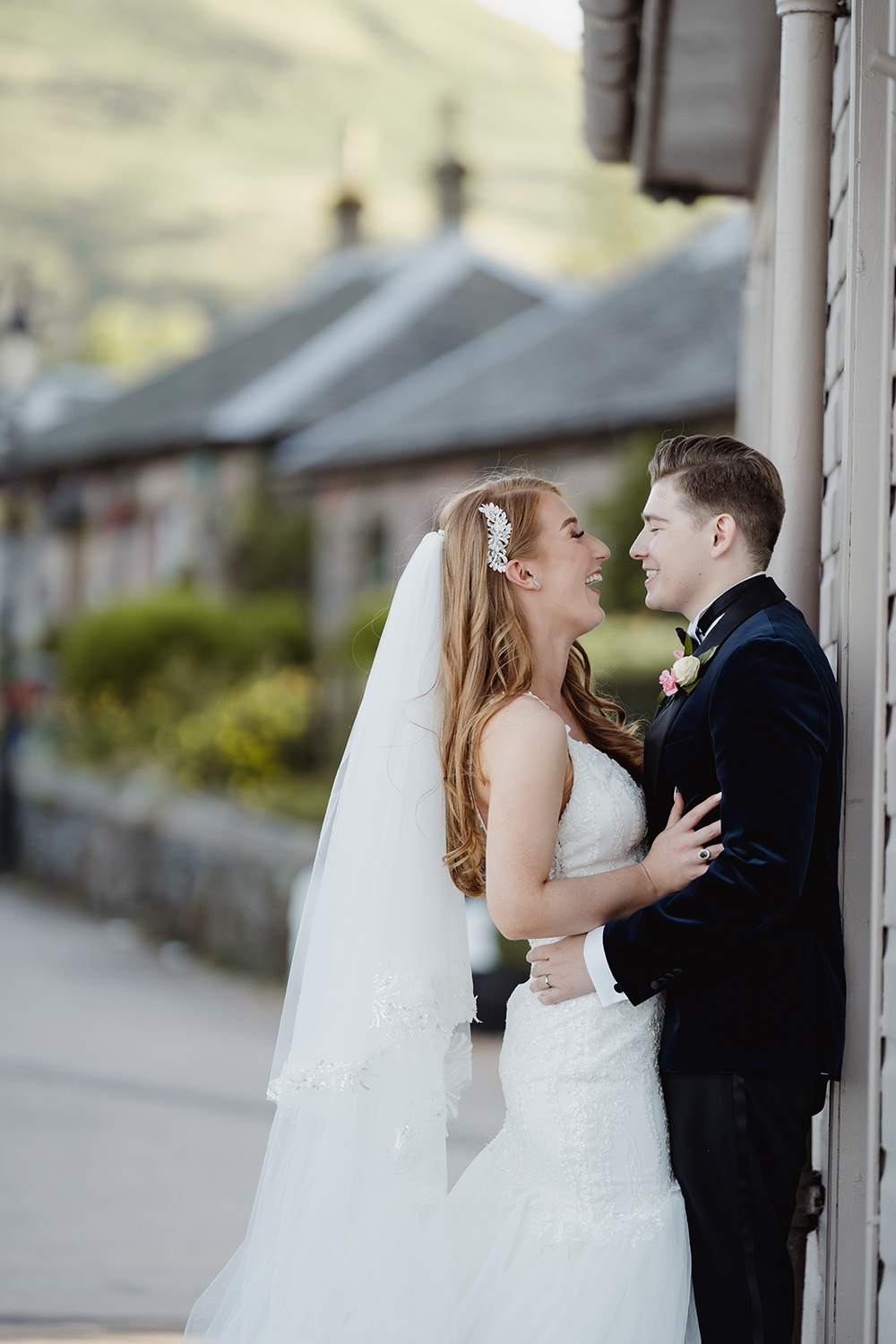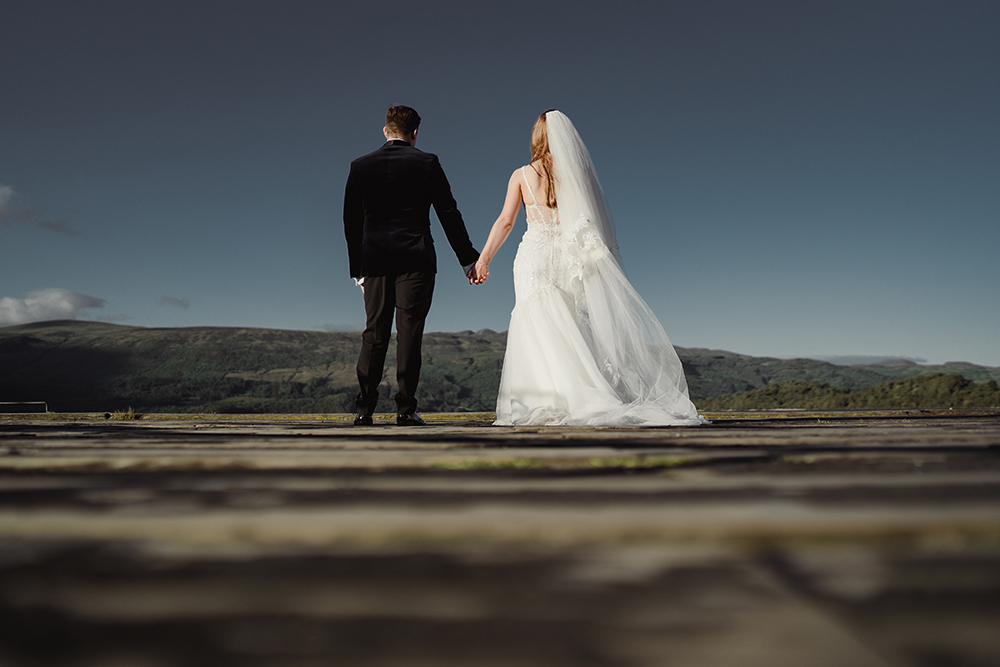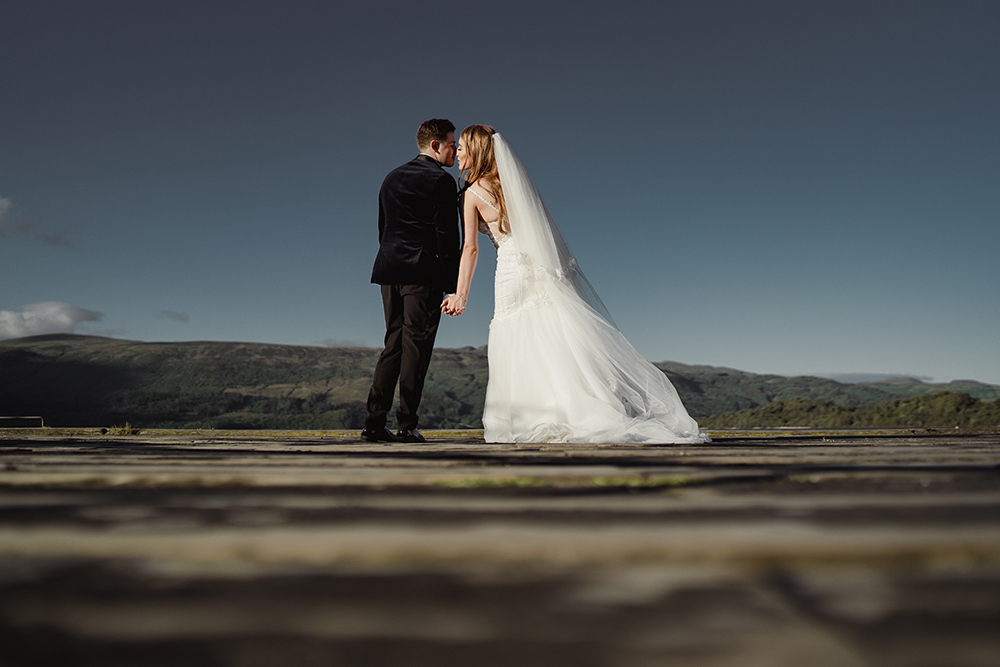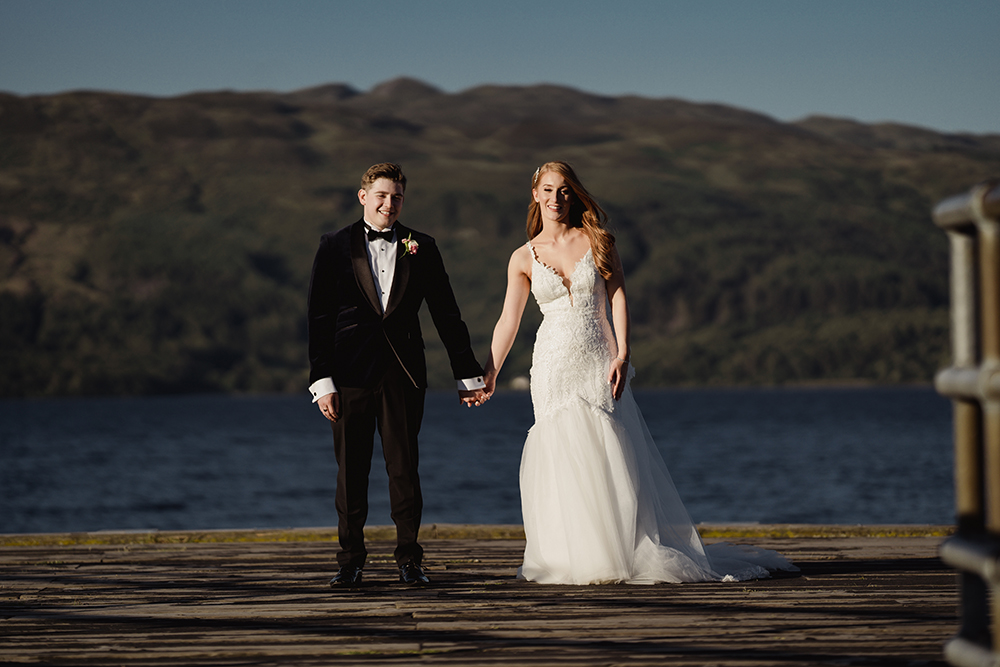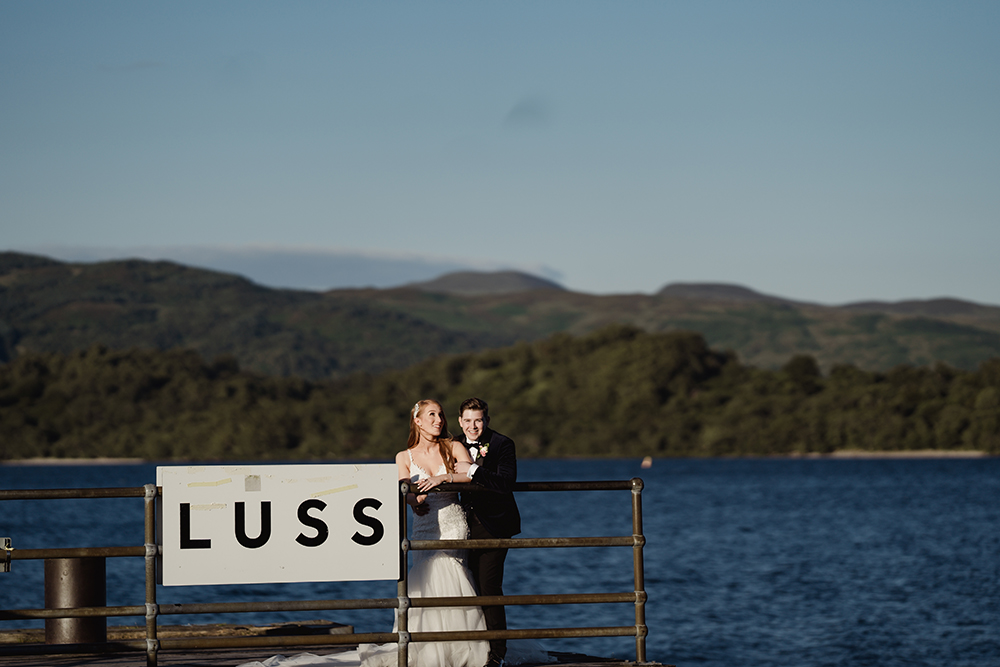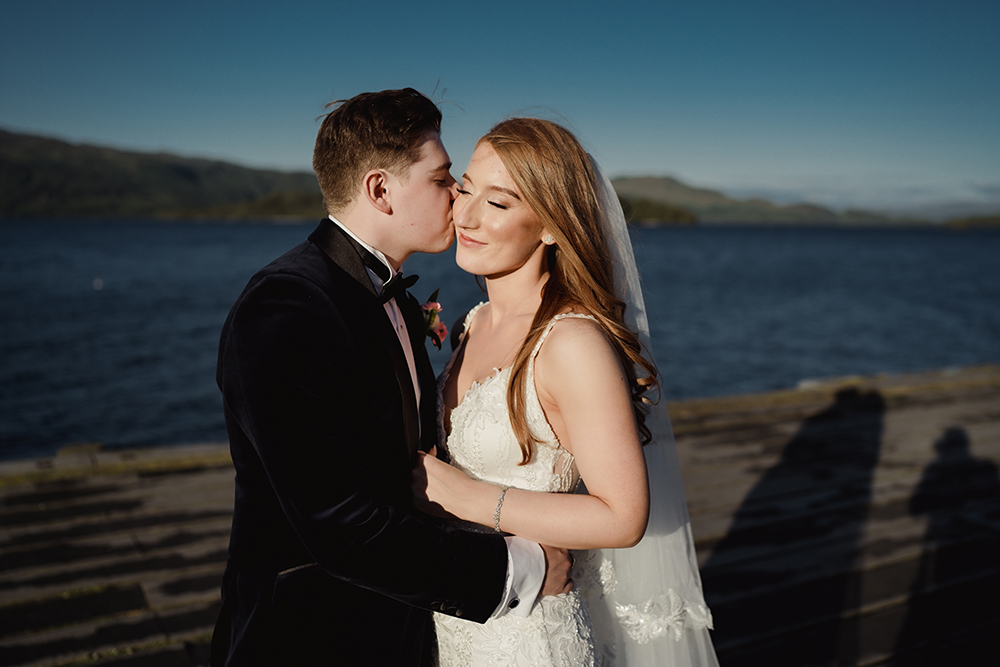 The food at the Loch Lomond Arms was second to none. I had been looking forward to my dinner since our food tasting.
The vegetarian haggis wellington is something I have dreamed about since, and one I have begged the hotel to put on their main menu. The variety in choices for meals meant all guests had a food to their liking.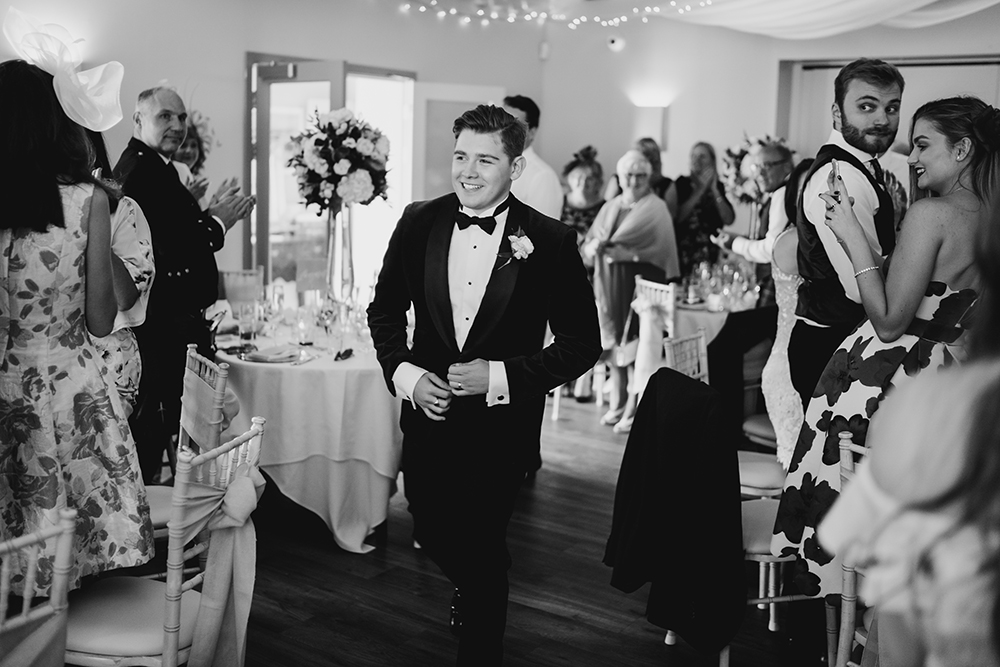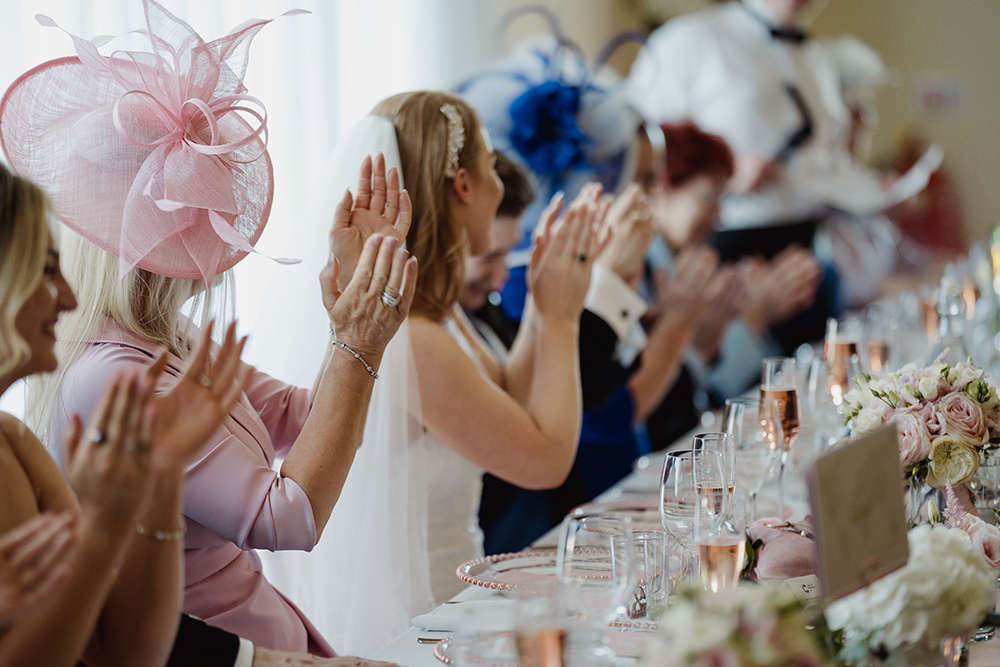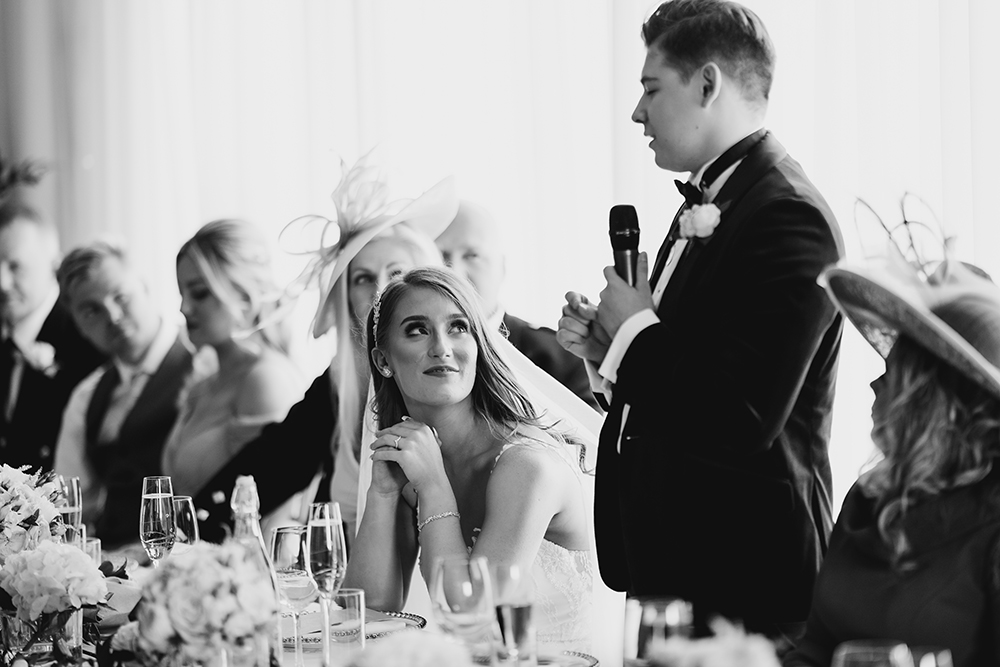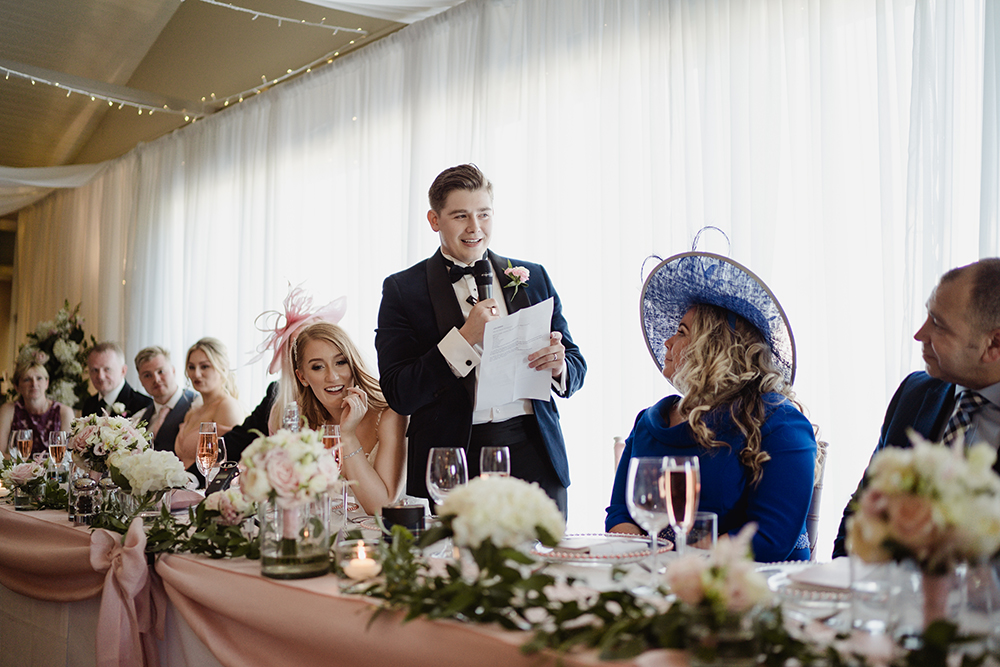 The highlight of the reception has to be the completely unplanned dance-off to 9-5 by Dolly Parton. This truly showed the people we are and set a brilliant tone for the night.
The dance floor was never empty, which was just what we had dreamed. The continued dancing in the bar till 2:30am showed just how the staff at the venue felt like family; they were ingrained in the celebrations with the guests and ourselves!
The day after our wedding we had a barbecue with all of our close friends and family which truly was a highlight. We would encourage anyone if possible to make your wedding a weekend if you can.
We both adored our day and it truly could not have been any better. Having everybody you love all in the one room is a feeling that cannot be described. We love being married and look back on our day with the fondest memories.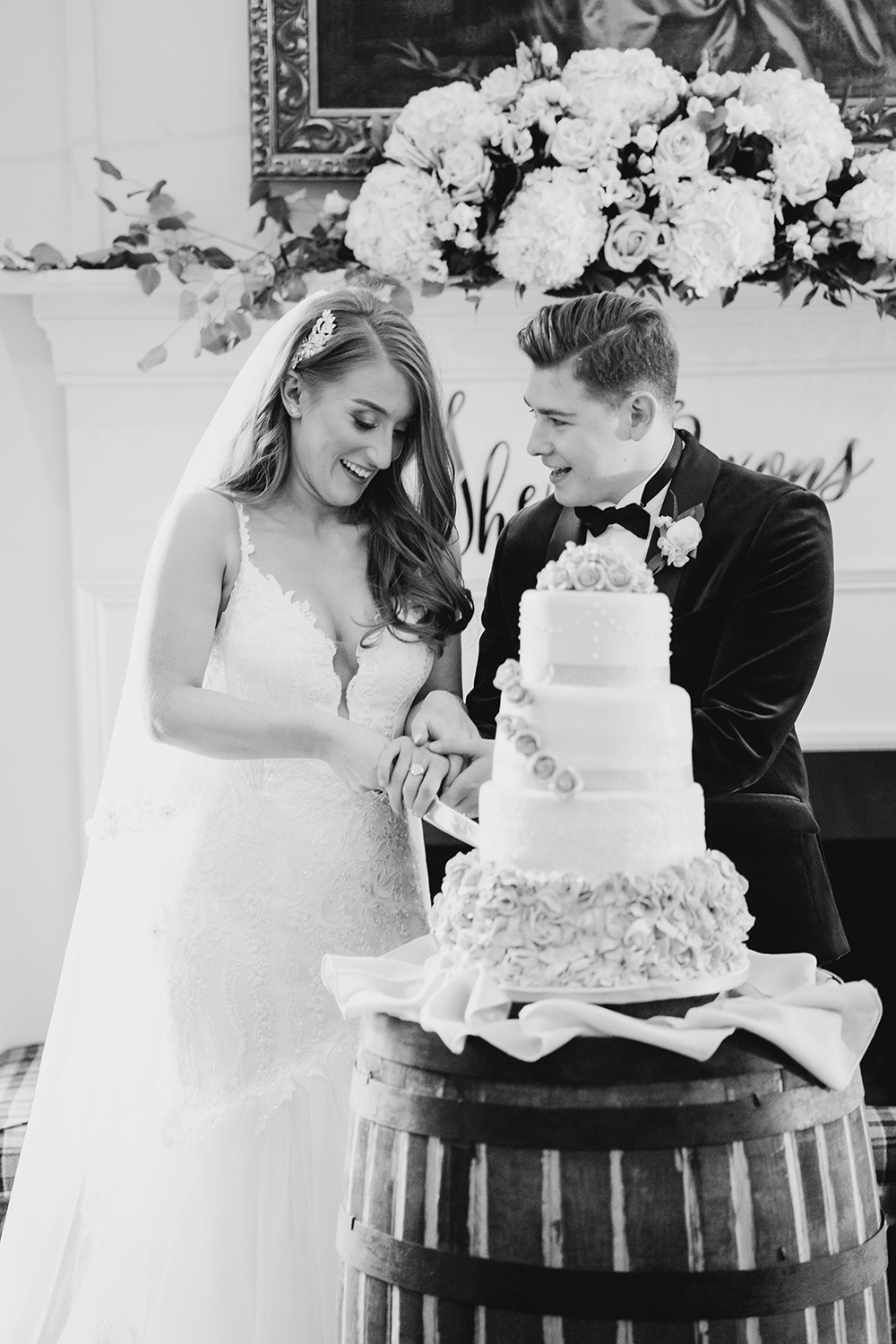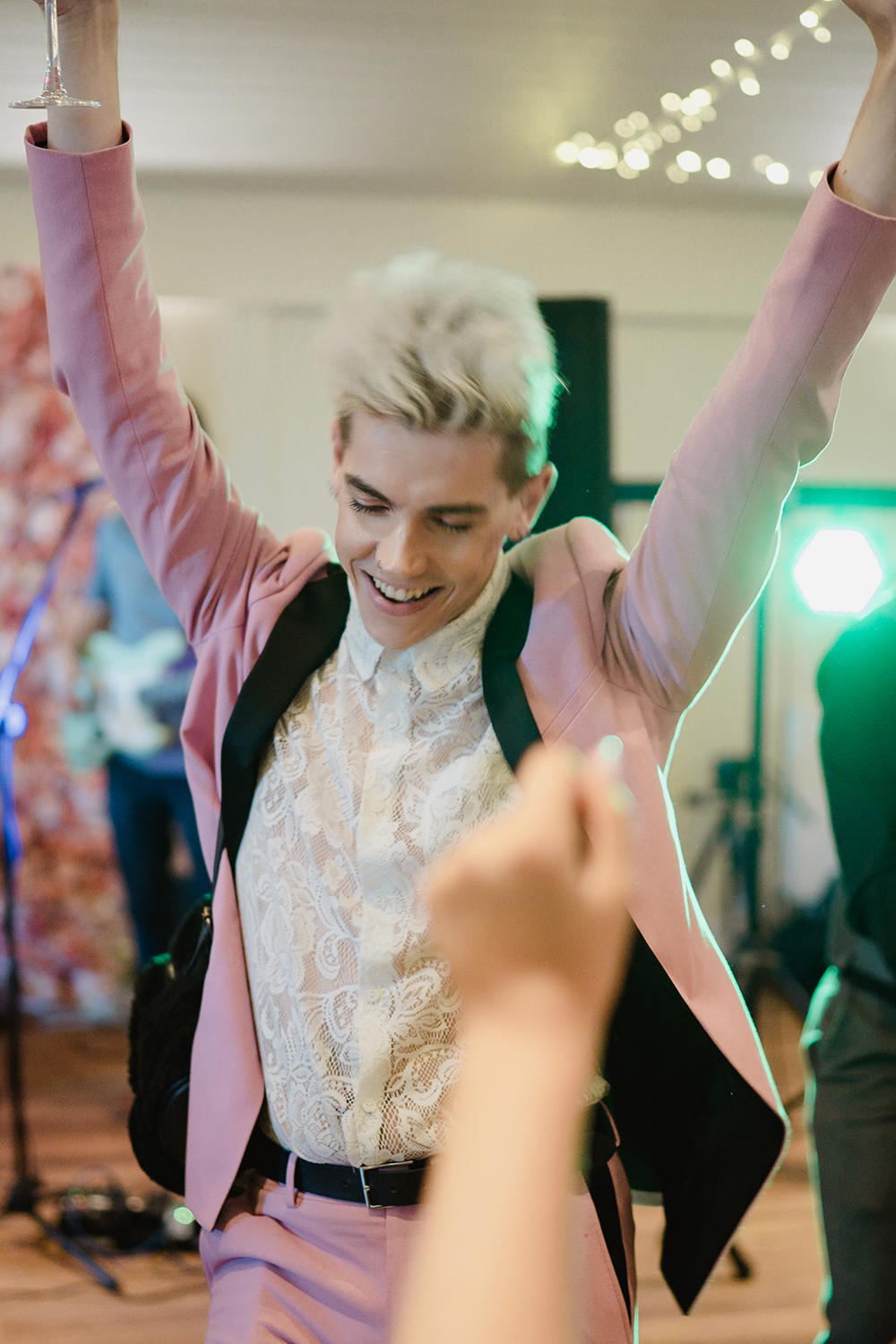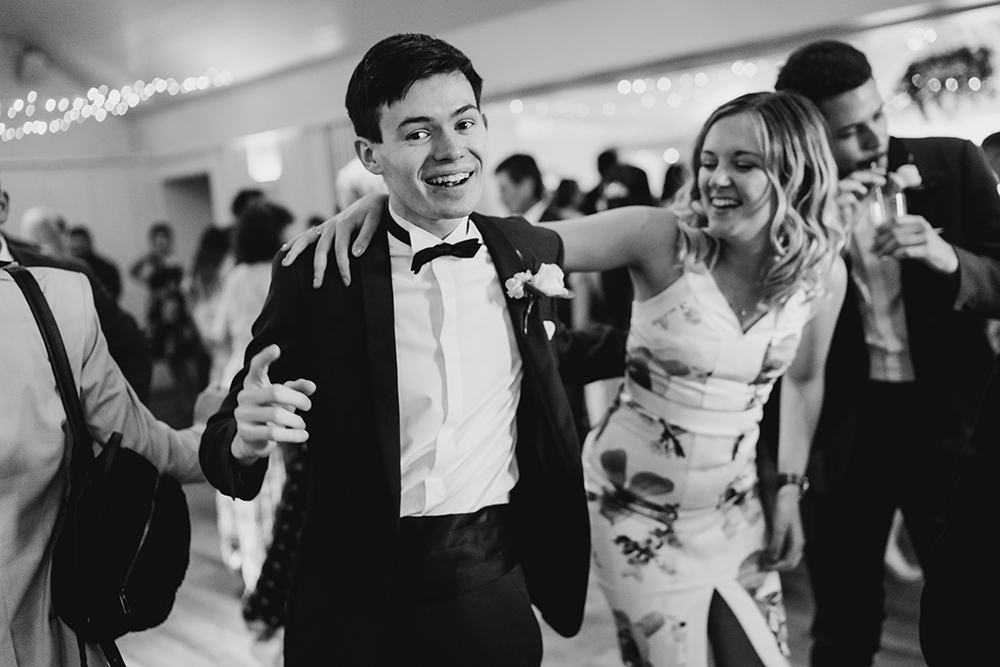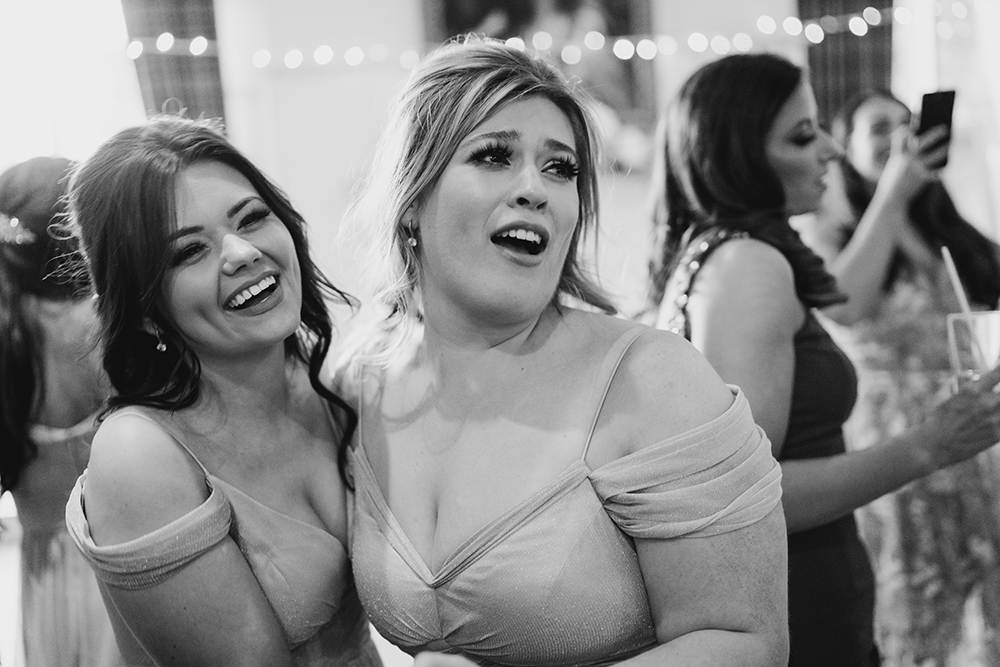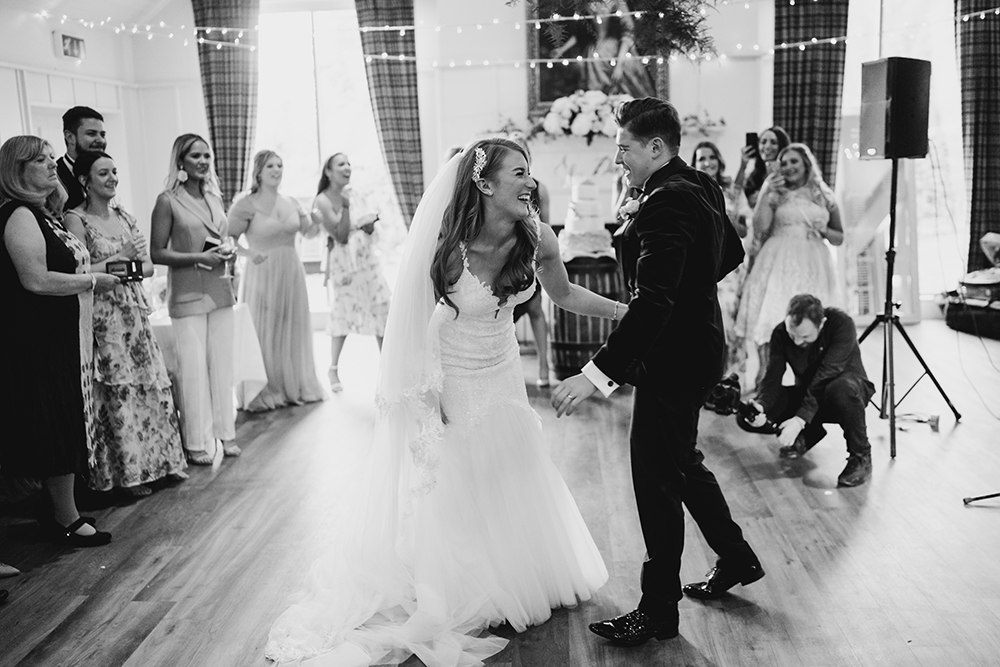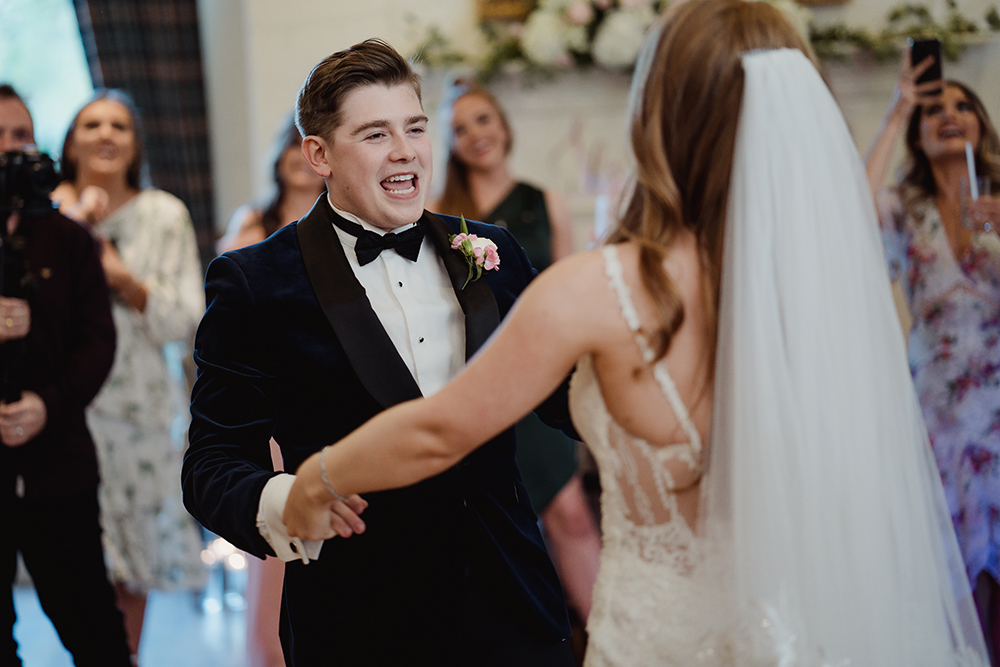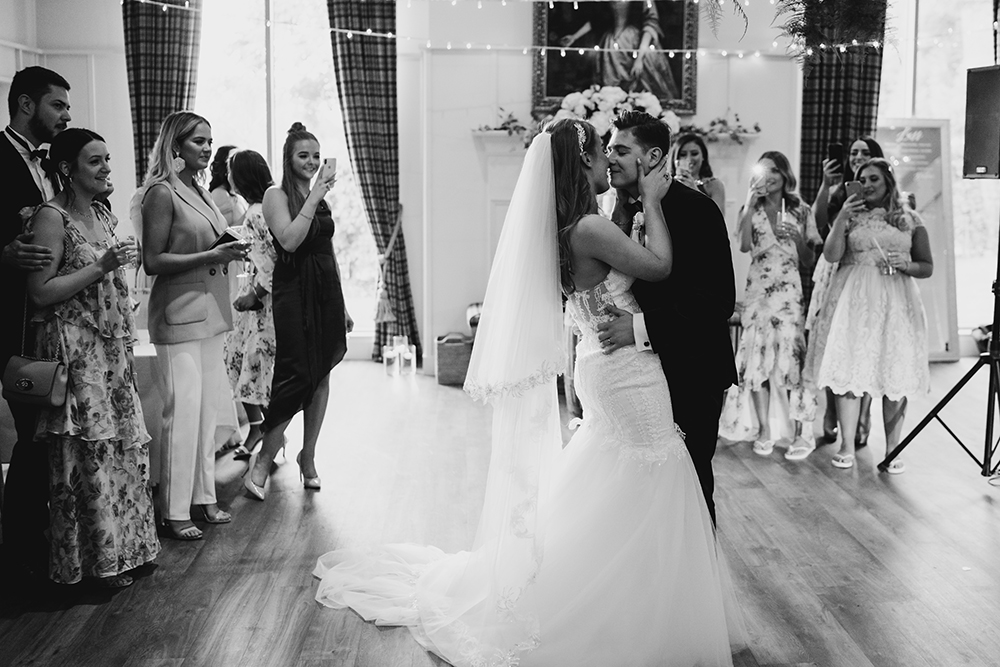 Ceremony venue: Luss Parish Church | Reception venue: Loch Lomond Arms Hotel | Photographer: Marc Millar Photography | Videographer: Strawberry Wedding Films | Transport: MET Wedding Cars | Wedding dress: Eleganza Sposa | Bridesmaid dresses: Lucy's Boutique | Groom's outfit: Moss Bros | Florist: Paperwhite Floral Design | Daytime music: Saxingh | Evening music: Something Blue | Stationer: Laila Lettering | Hair: Jennifer Thomson | Make-up: Charlie Campbell MUA