Romantic American elopement at Crear Weddings, Kilberry
Kinzie + Mandy eloped from their home in Seattle to Crear on the west coast of Scotland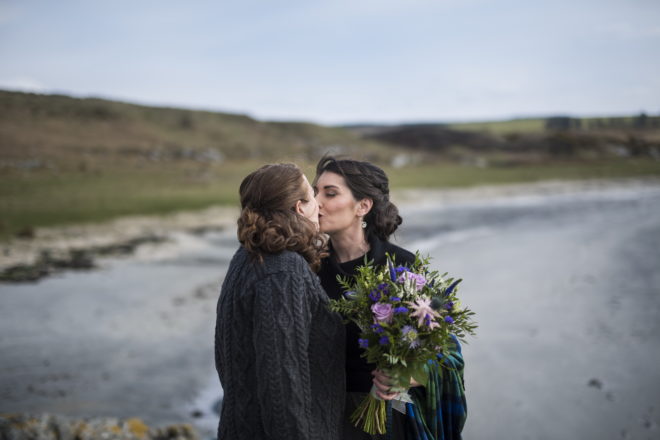 As Scots, we sometimes forget how beautiful our home country is, and take the rugged and romantic landscapes and vistas of Scotland for granted.
But its beauty isn't lost on the rest of the world, and certainly not on American couple Kinzie and Mandy.
The pair wanted a wedding ceremony that matched who they were as individuals and as a couple, and made the decision to elope in a lovely yet low key ceremony thousands of miles from their home in Seattle at Crear Weddings on the west coast of Scotland.
Keep reading to find out more about this romantic Scottish wedding day in Kinzie's own words below…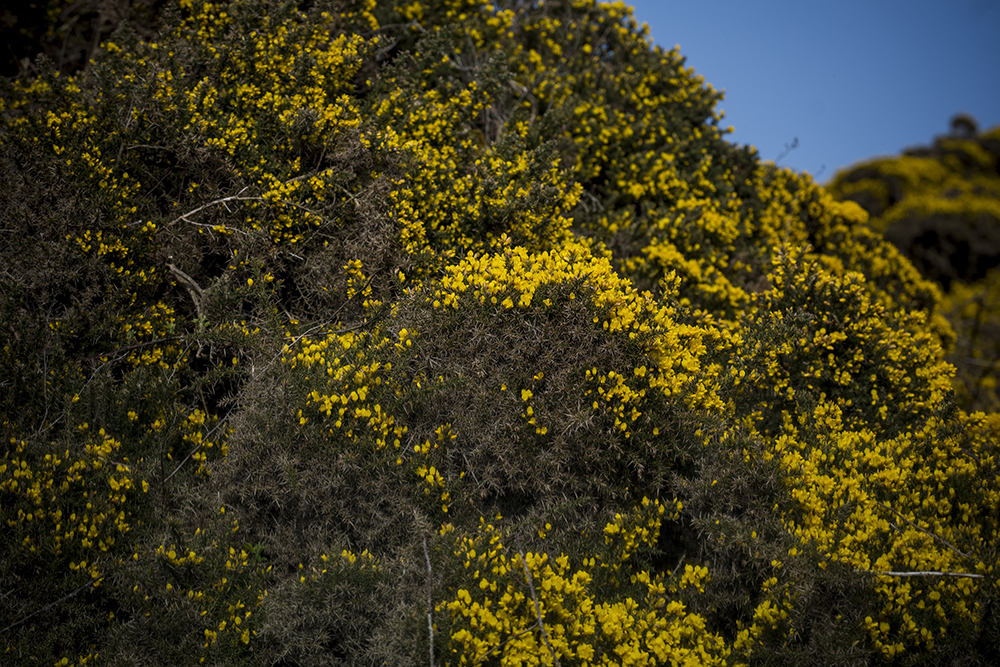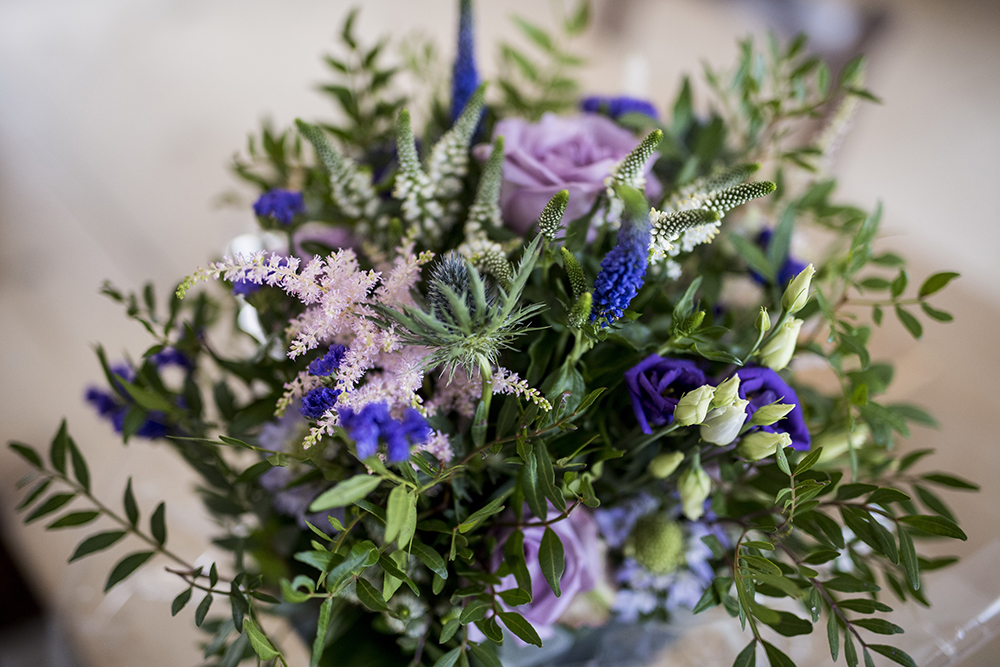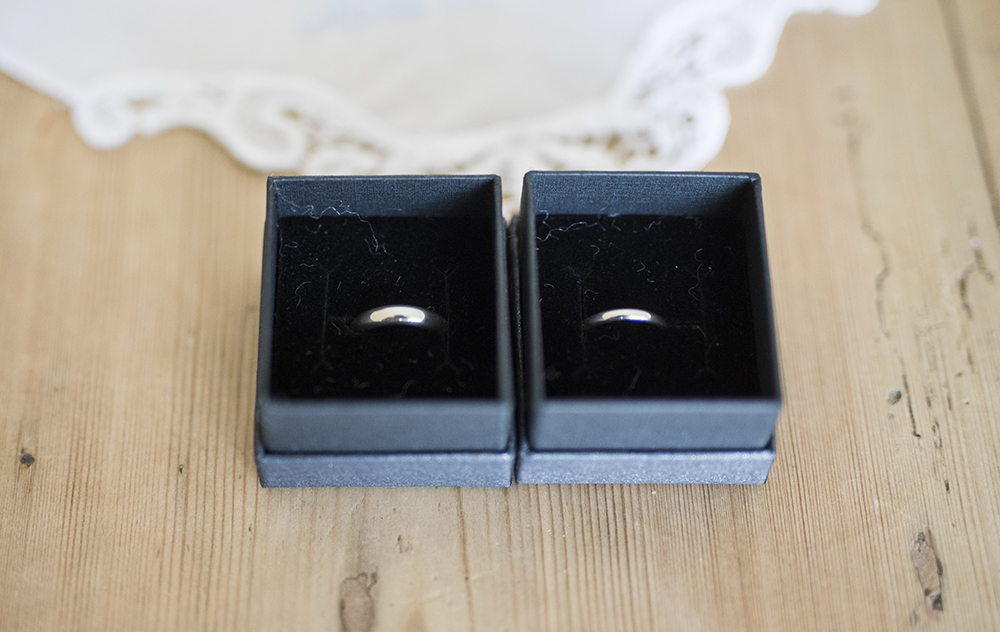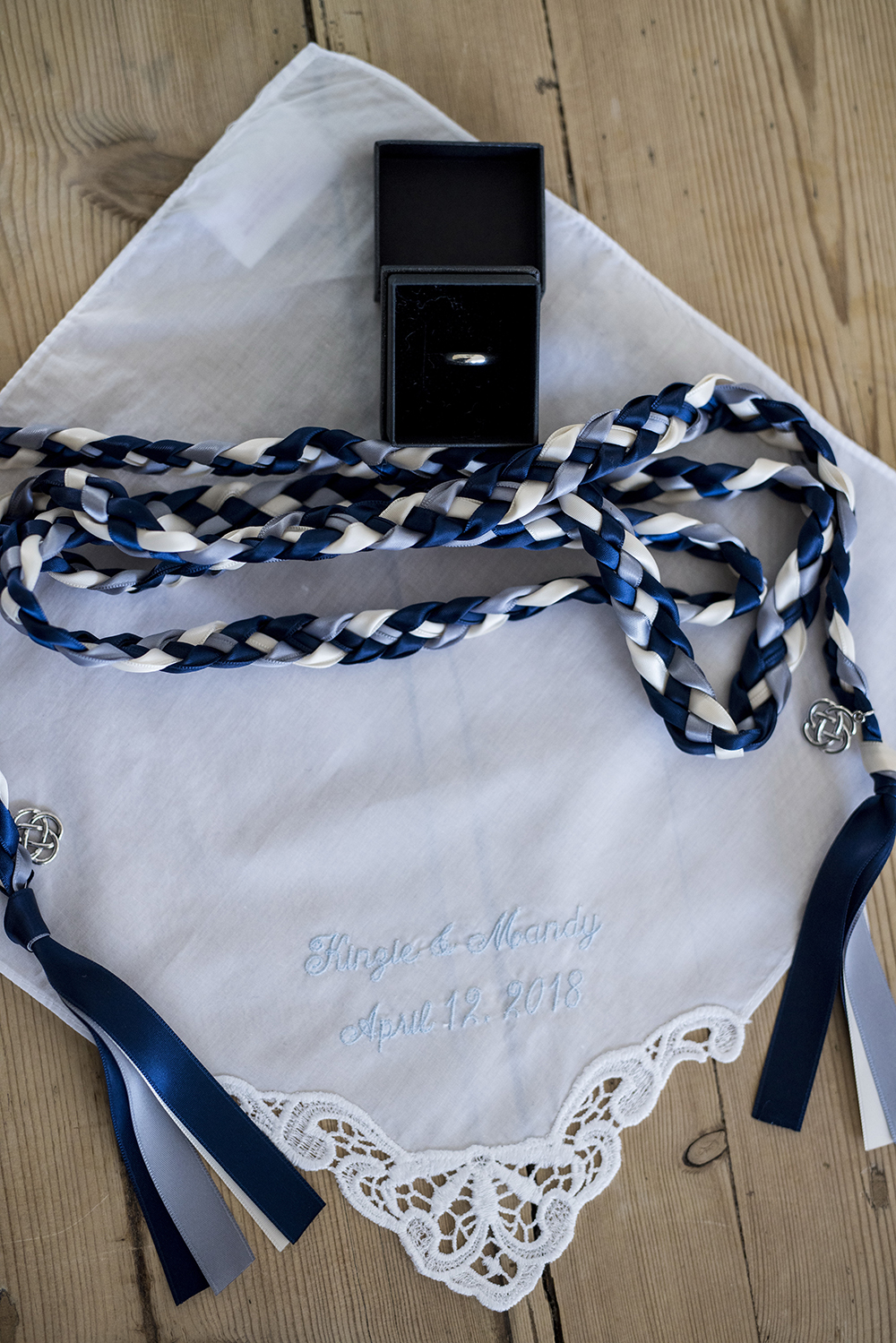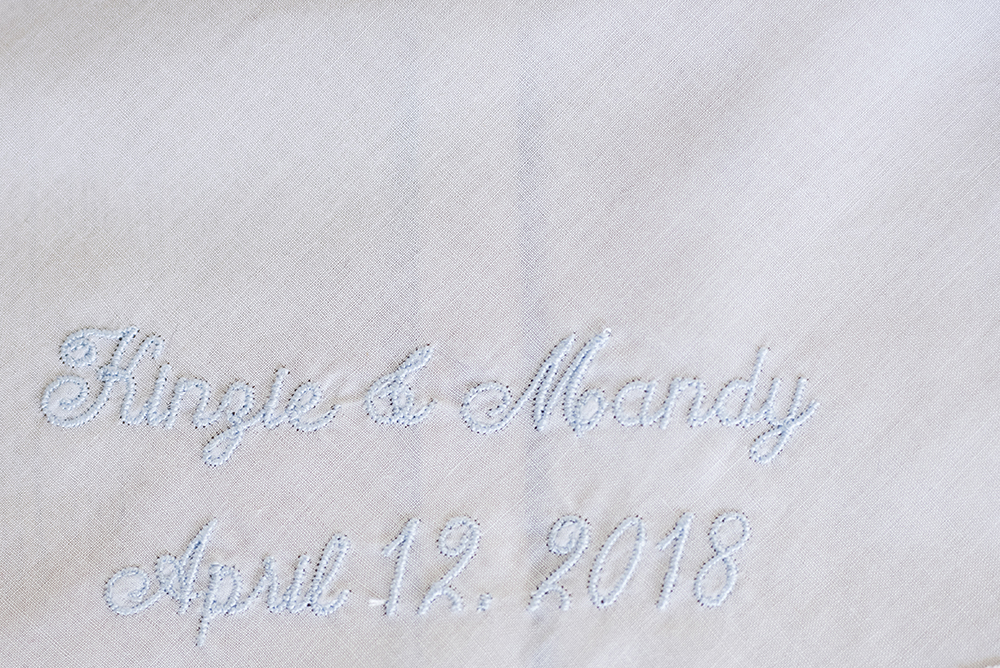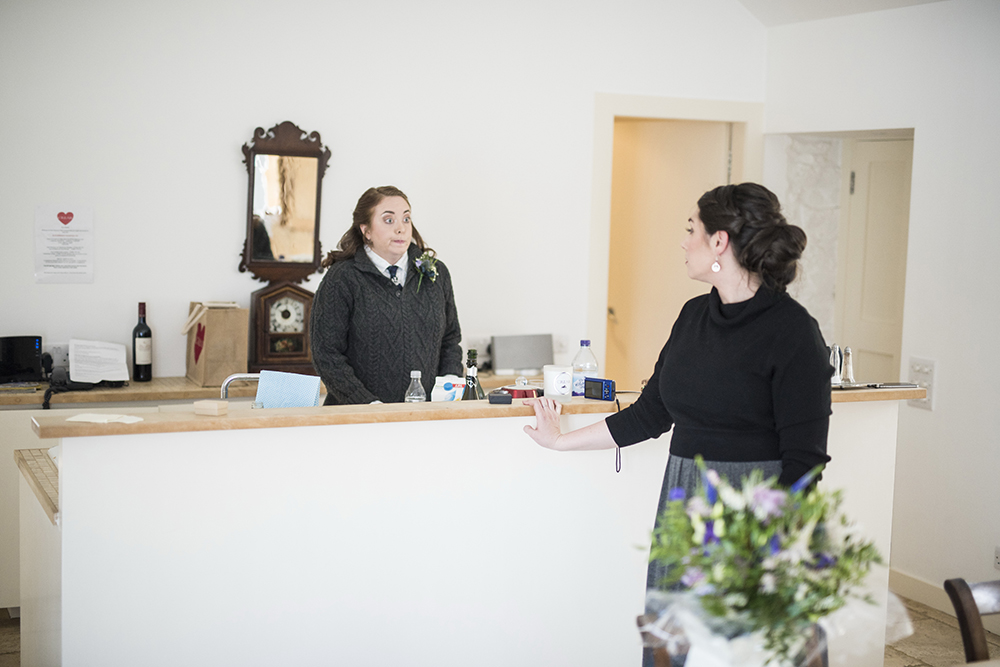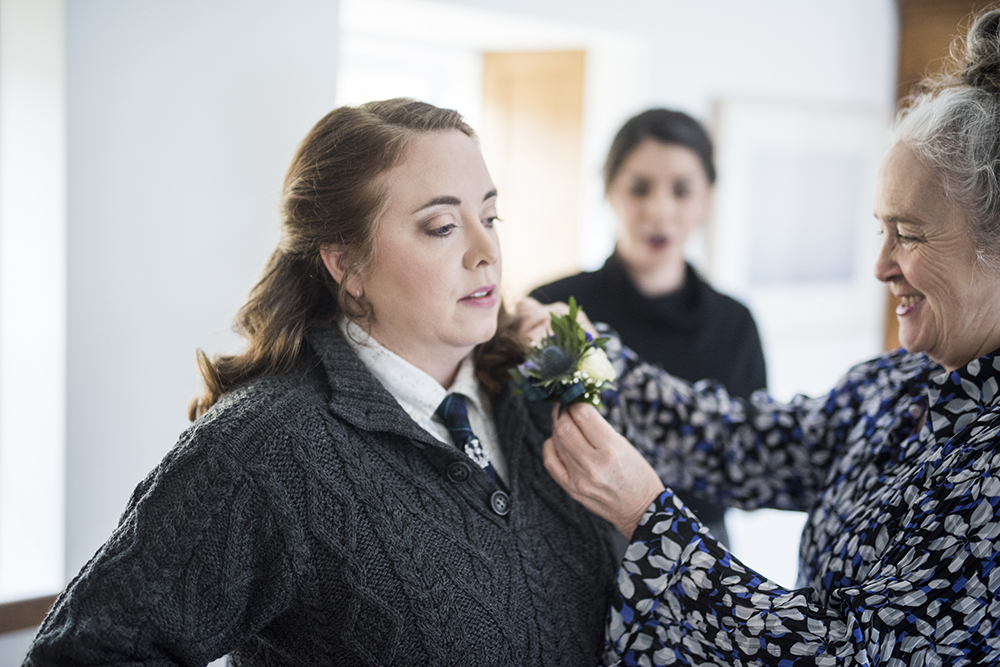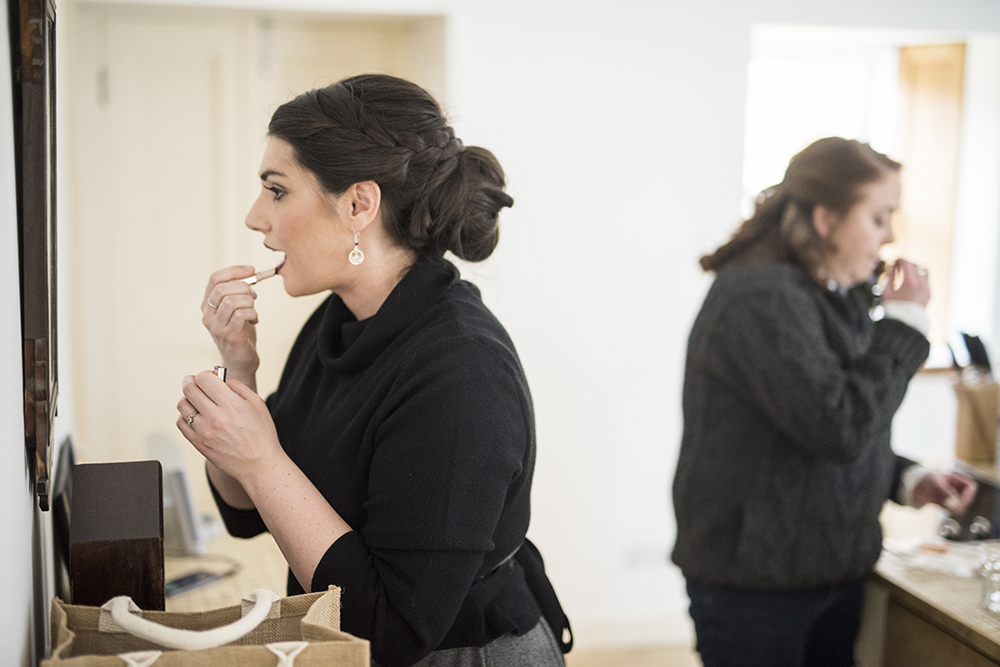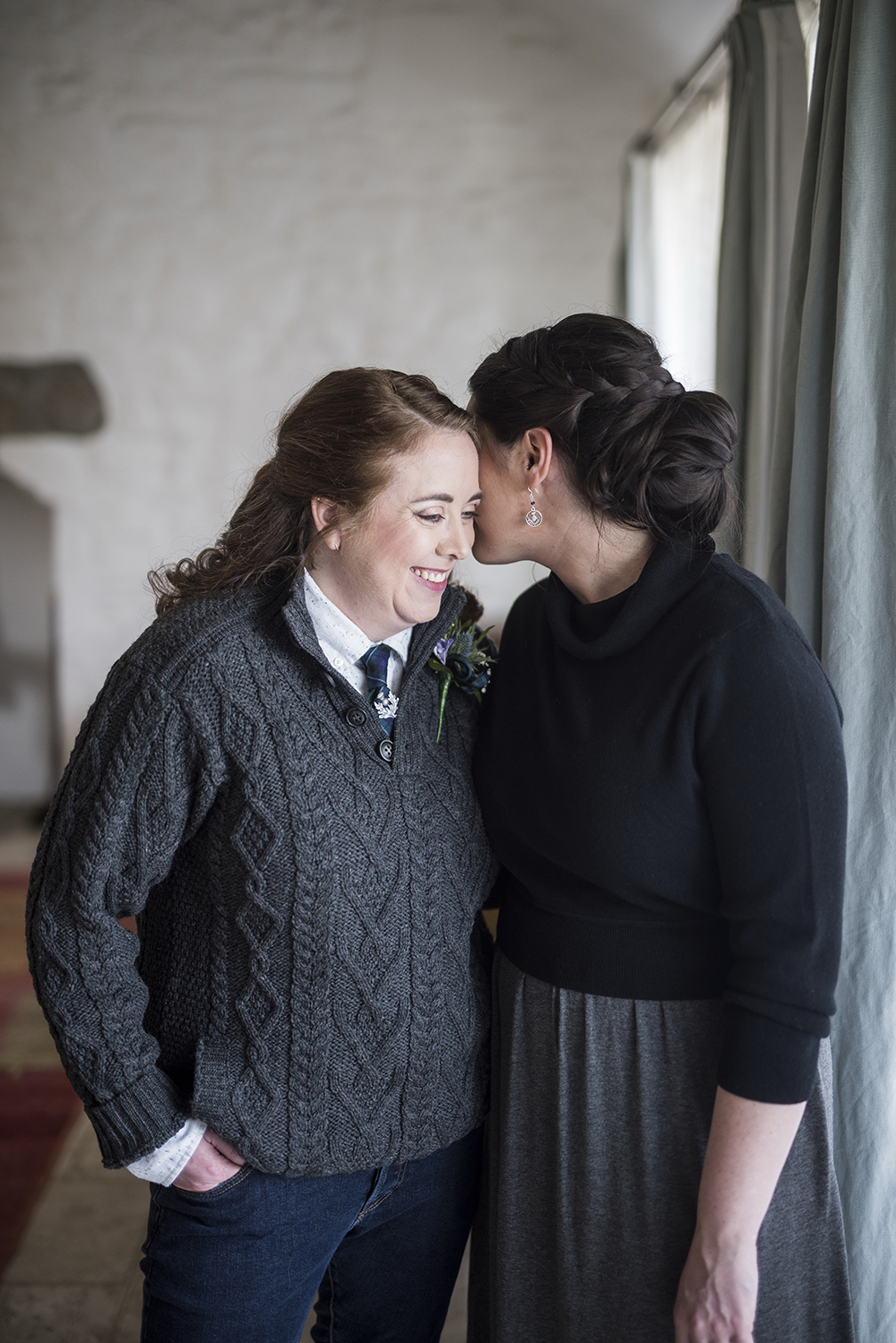 Left: Mandy | Right: Kinzie
"When I first met Mandy I thought she was the most beautiful woman, and funniest person I'd ever met.
She is the one person who knows me completely inside and out, and even from our first encounter I knew she was the person I was going to spend the rest of my life with. So for me it was absolutely love at first sight!
We felt it was important that we fight against heteronormative traditions, and we both wanted the moment where we got to say "YES!" to a proposal.
Years before we were engaged we always talked about having two proposals, but we were never on any kind of timeline of when that may happen, especially as same sex marriage wasn't federally legal in the US at the time.
Mandy was the first to pop the question, asking me to marry her at Platform 9 3/4 in true nerd fashion at The Wizarding World of Harry Potter in May of 2017. A running joke is that I love Mandy almost as much as I love Harry Potter, so the fact that they both came together on the same day, was truly the best day of my life!
I asked Mandy to marry me about two weeks later. I wanted it to be comically over the top and a little tongue and cheek.
So I created a fire hazard by lighting over 100 candles in our home and softly played Adina Howard's Freak Like Me on the stereo, and put her ring in one of her favorite foods – a doughnut.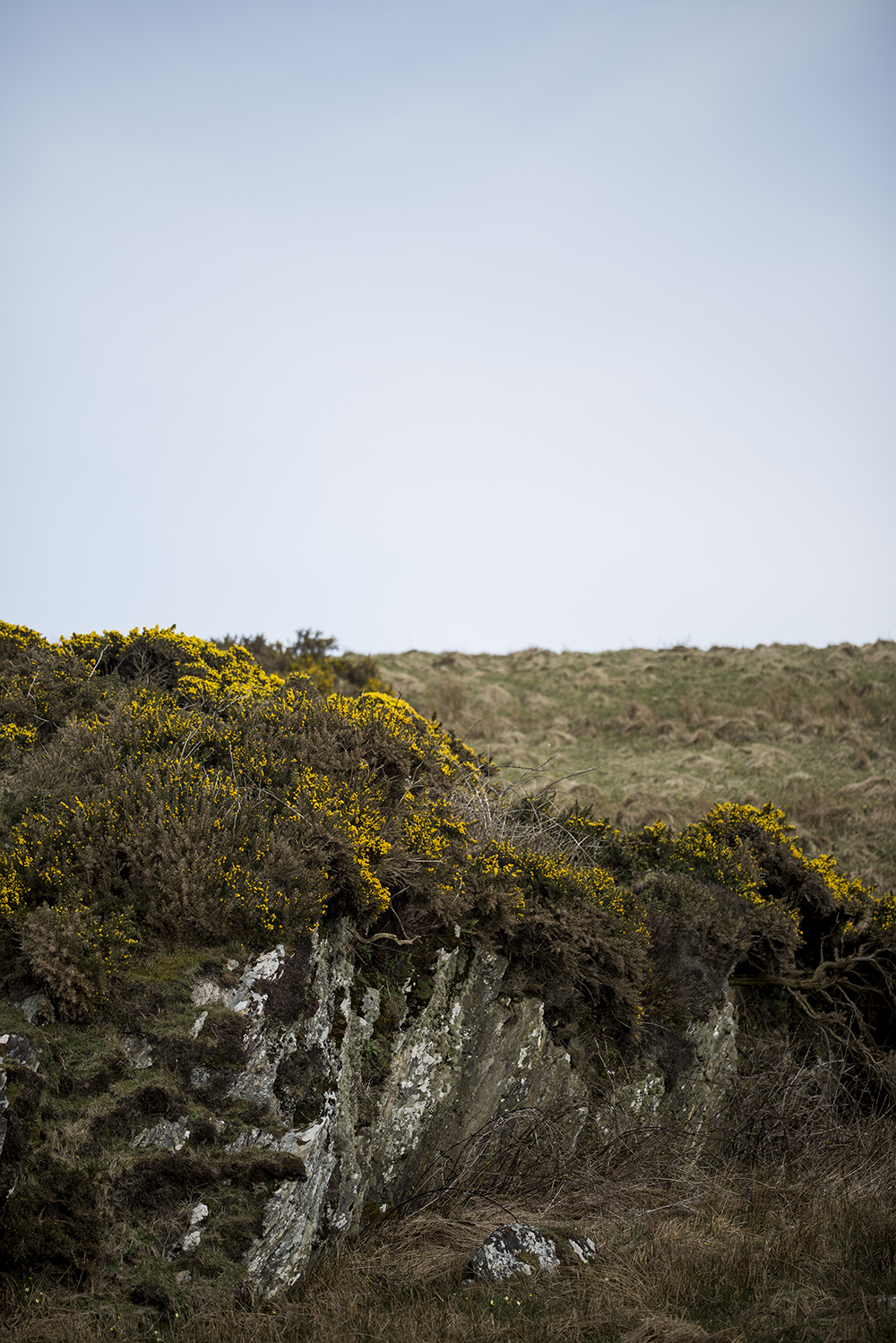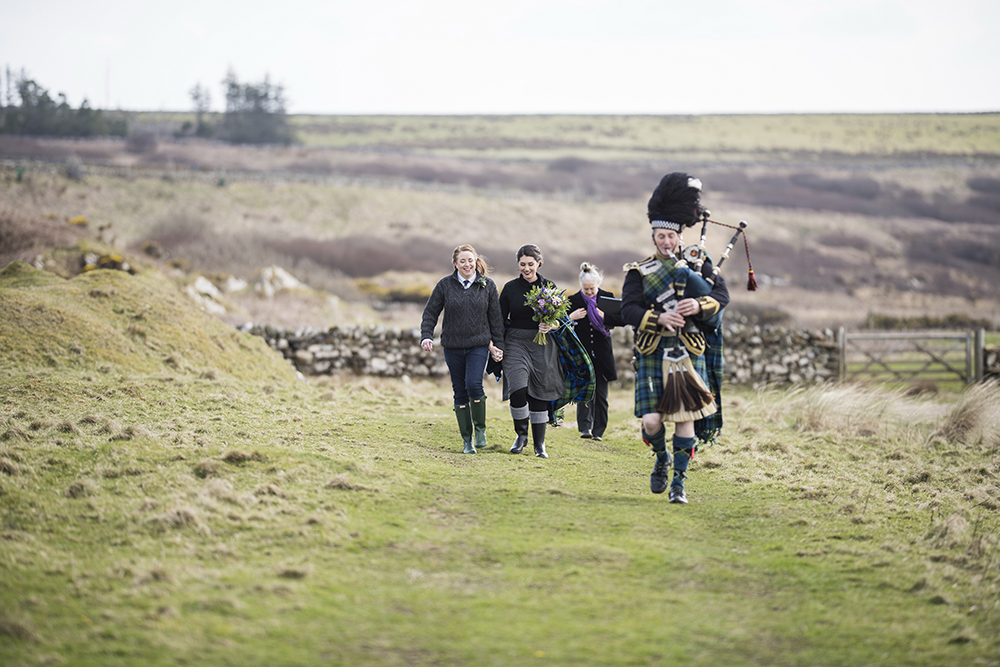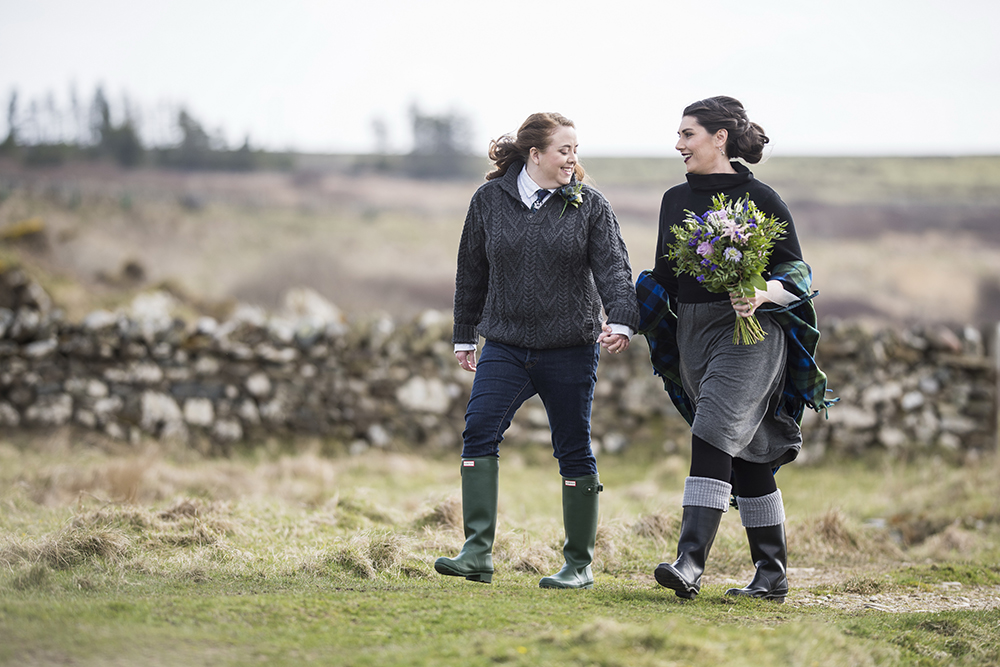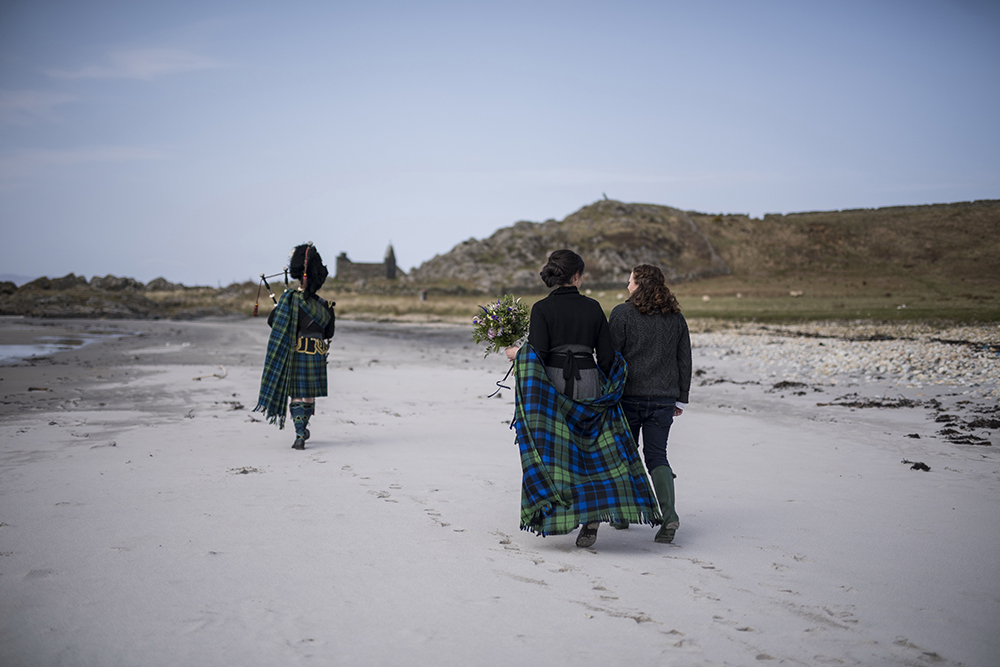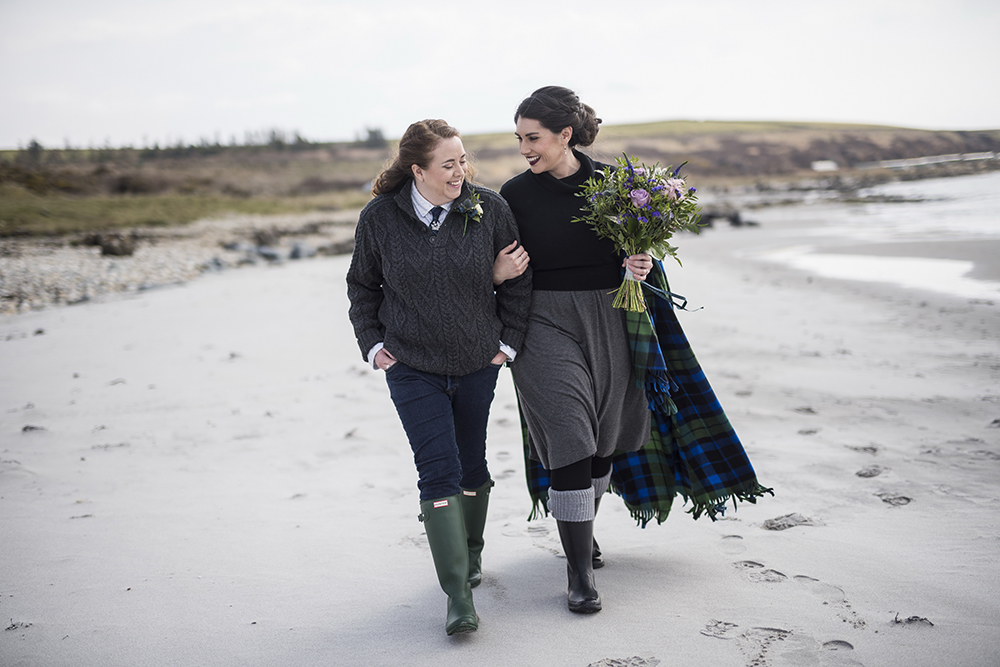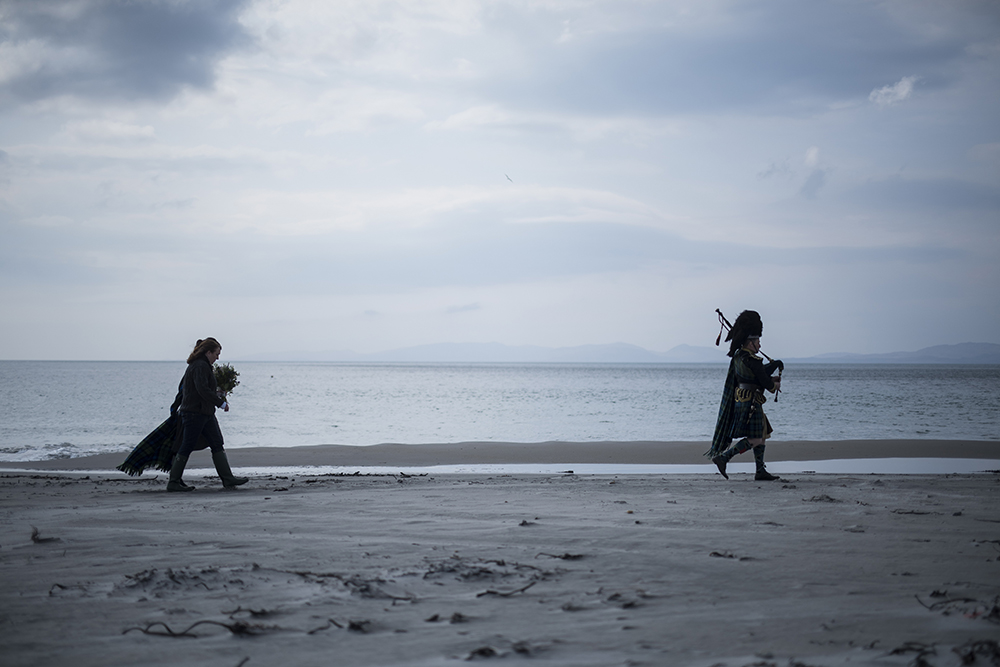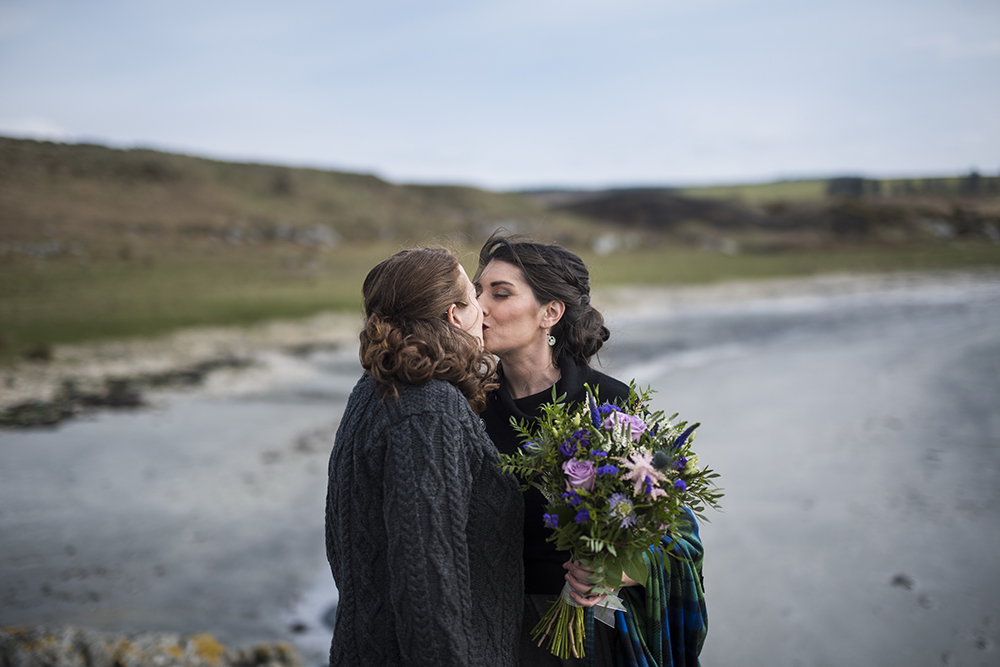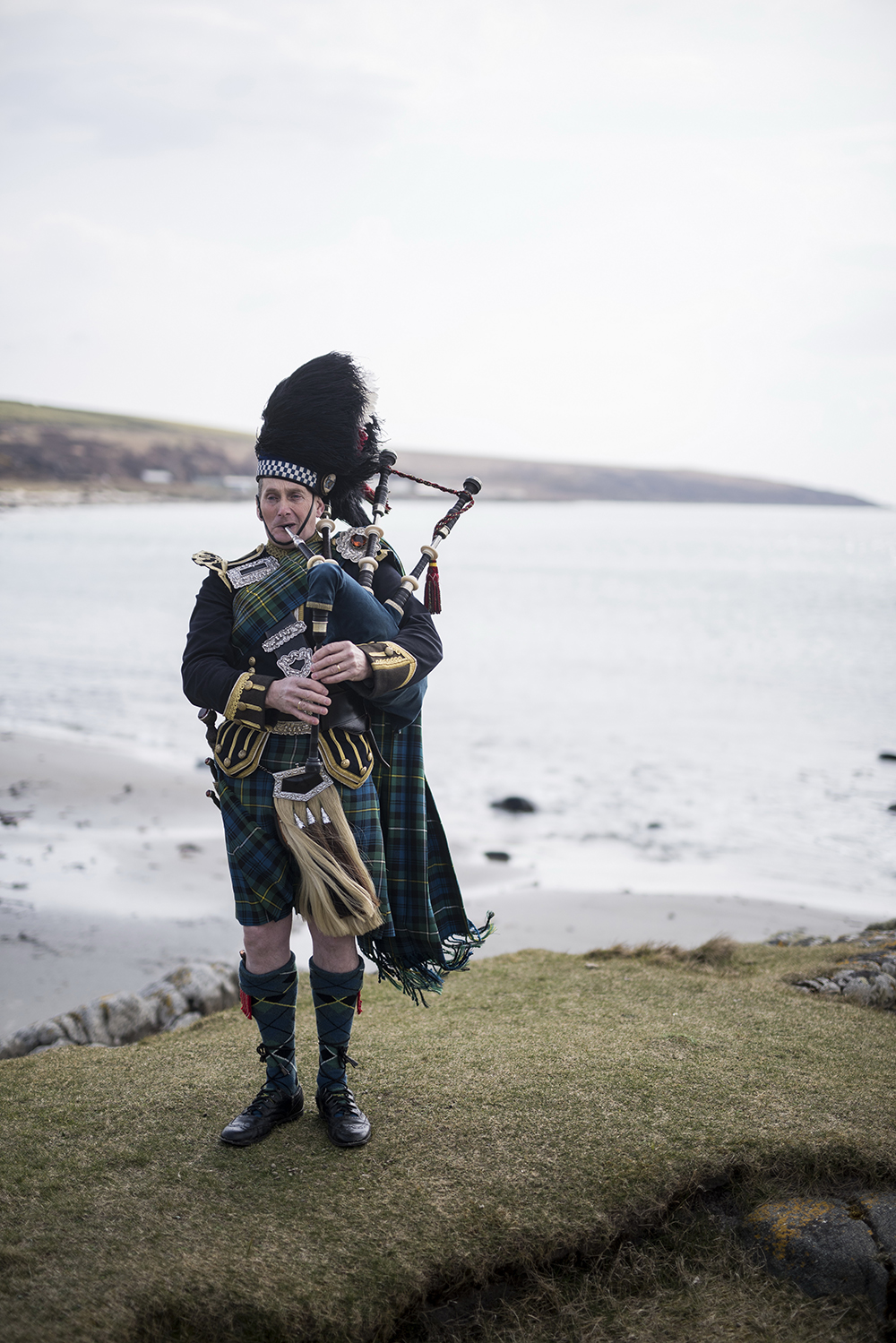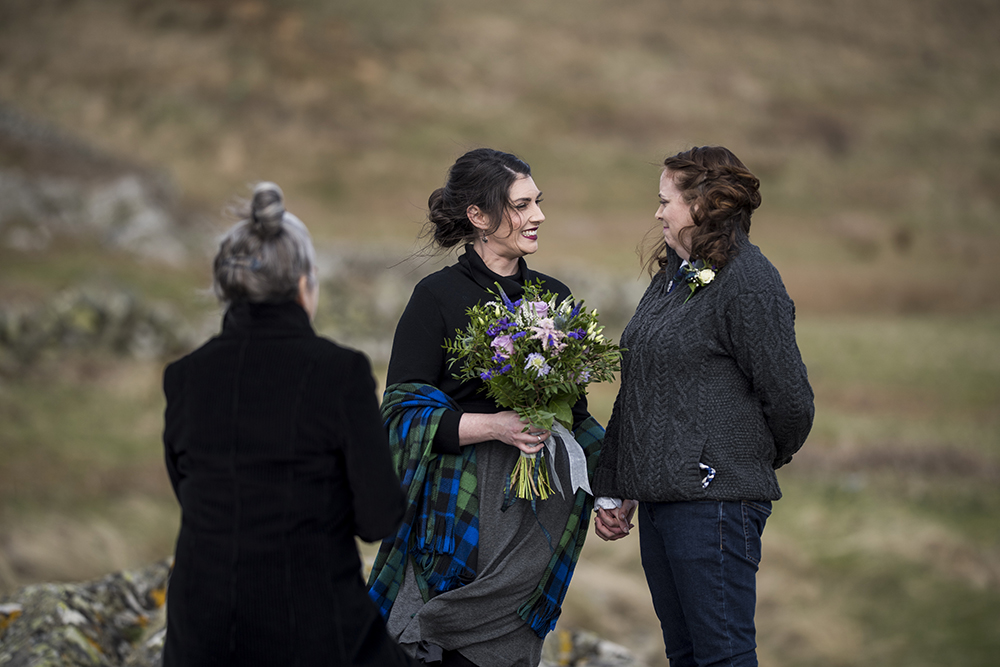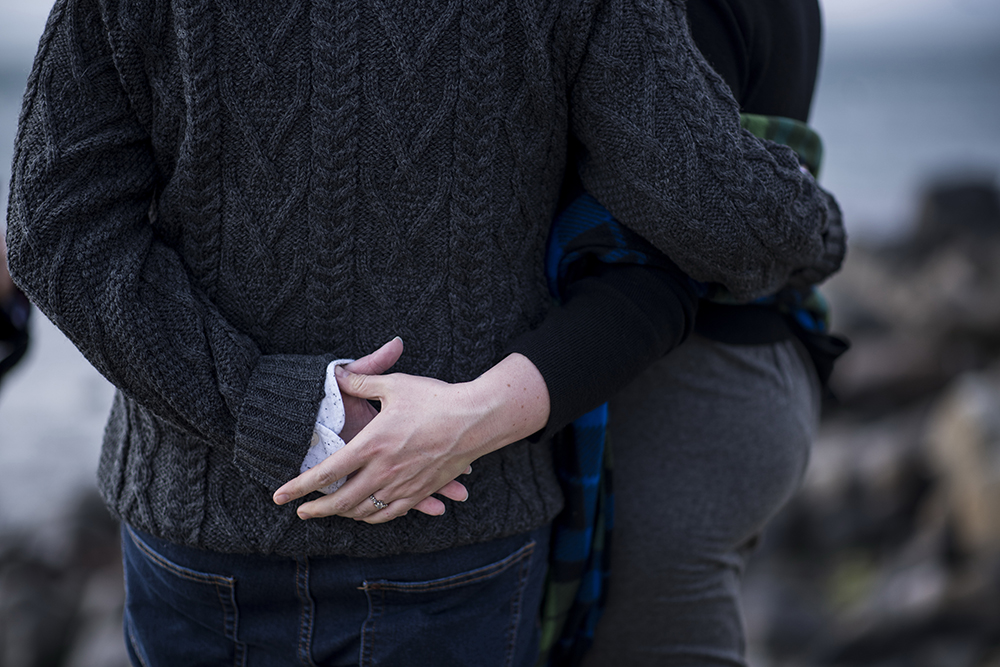 Our aisle was the beach at Tarbert and we walked it side by side behind a piper who led us to the cliff that we would say our vows on.
I felt so lucky to be in this moment with this person in this beautiful magnificent place, and we were both smiling from ear to ear.
I couldn't believe I was about to say "I do" to the most incredible woman I know and my best friend, and that we get to share this moment together in a location that was downright magical.
Earlier in the morning, we were worried it may rain as it was scheduled to that afternoon but Mother Nature was on our side!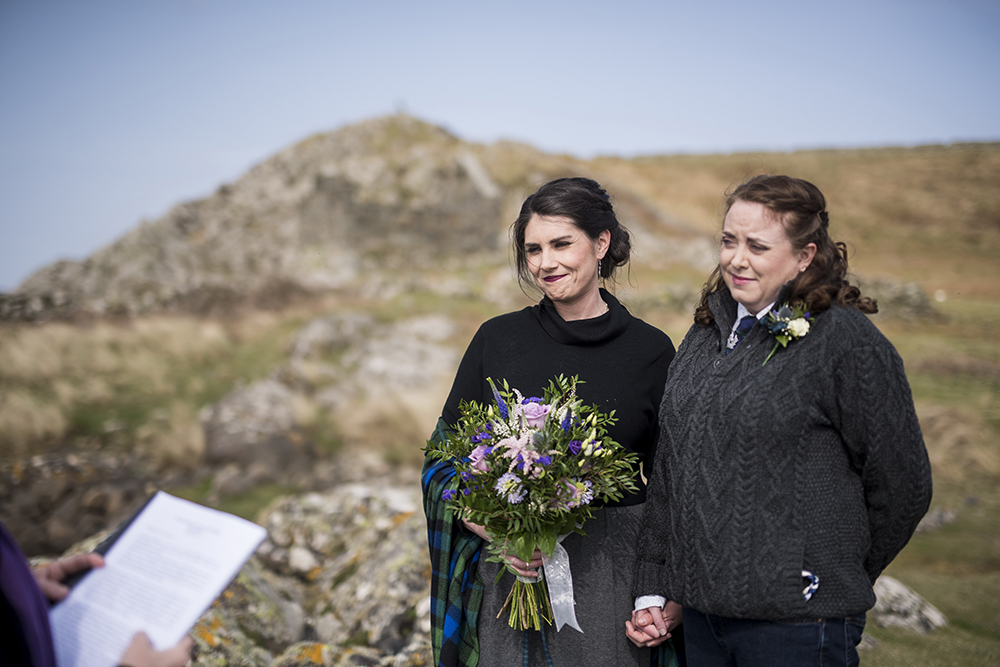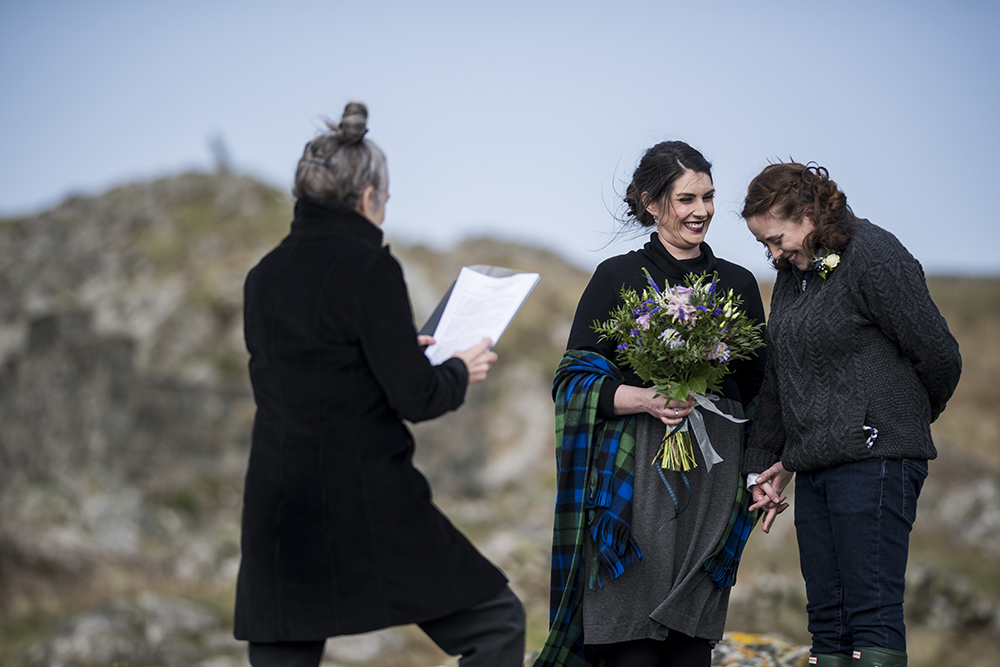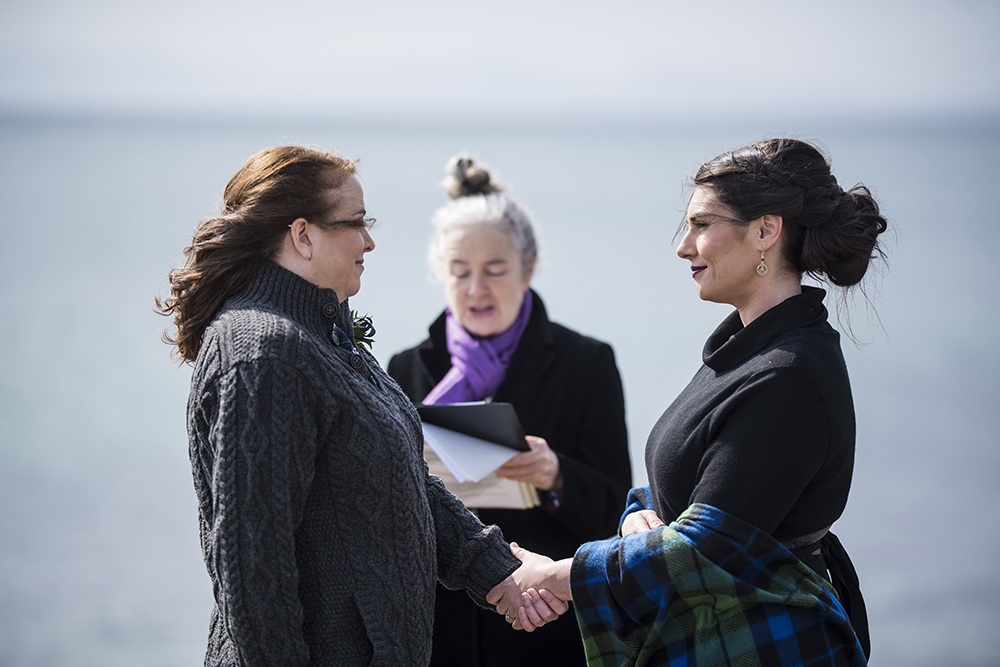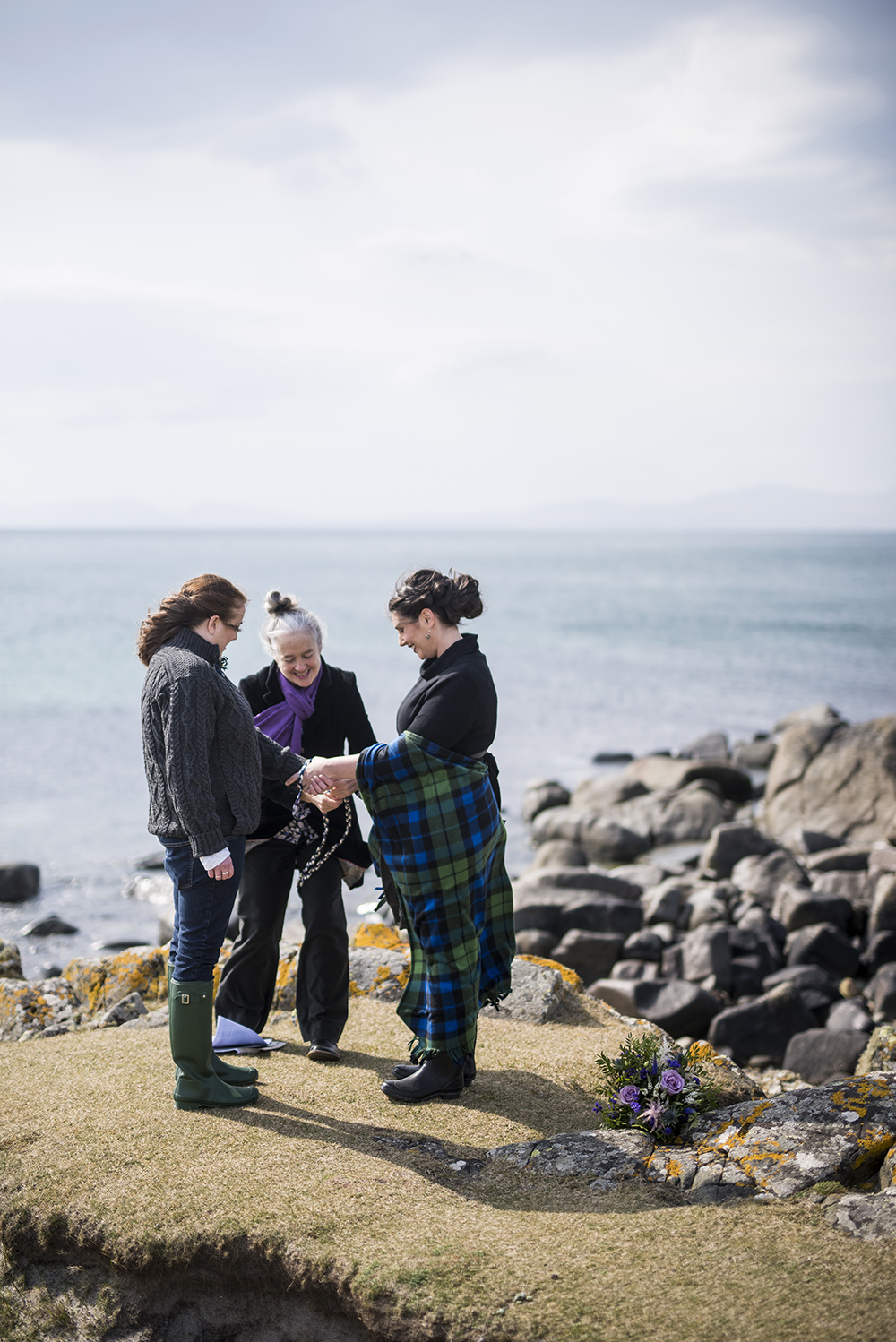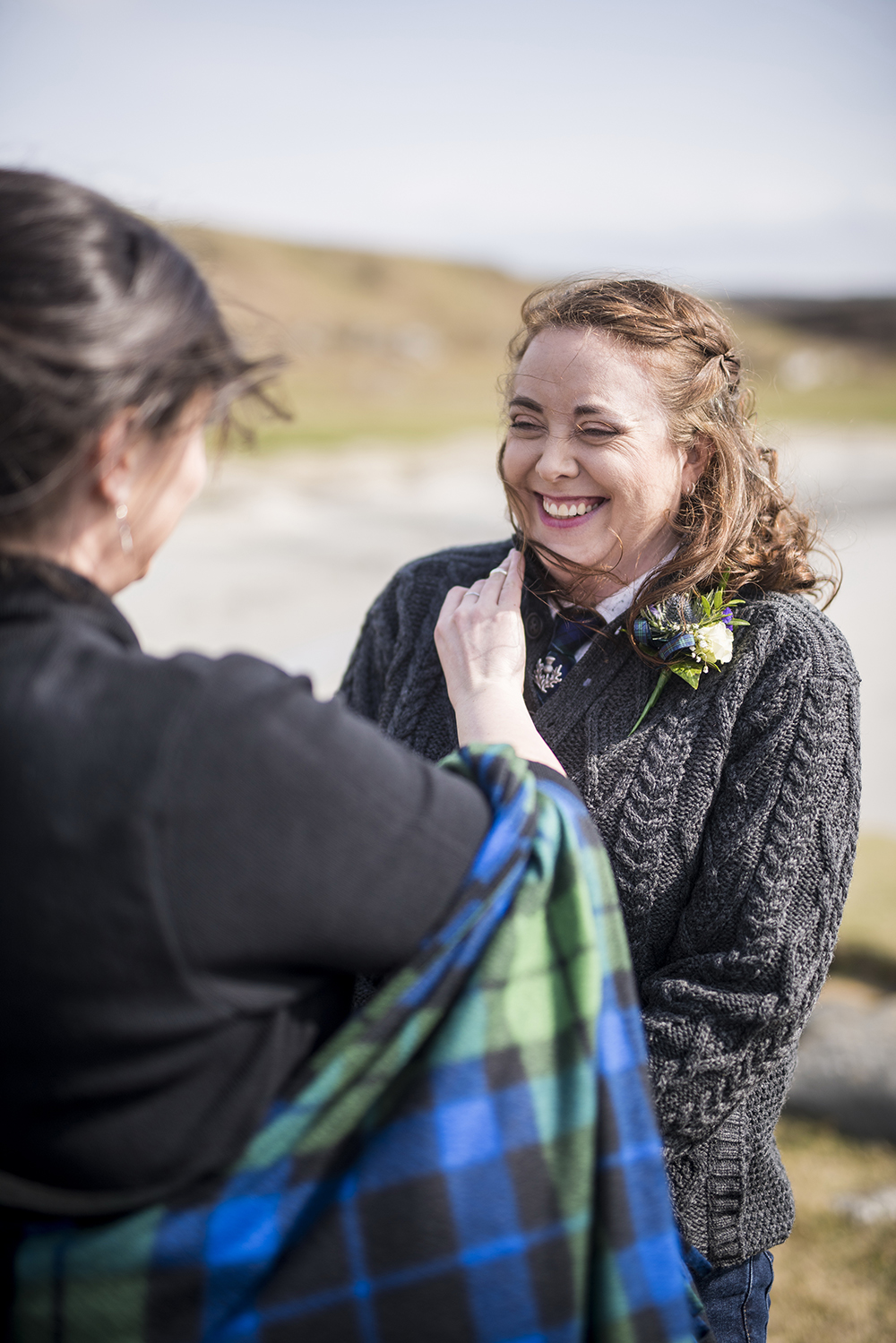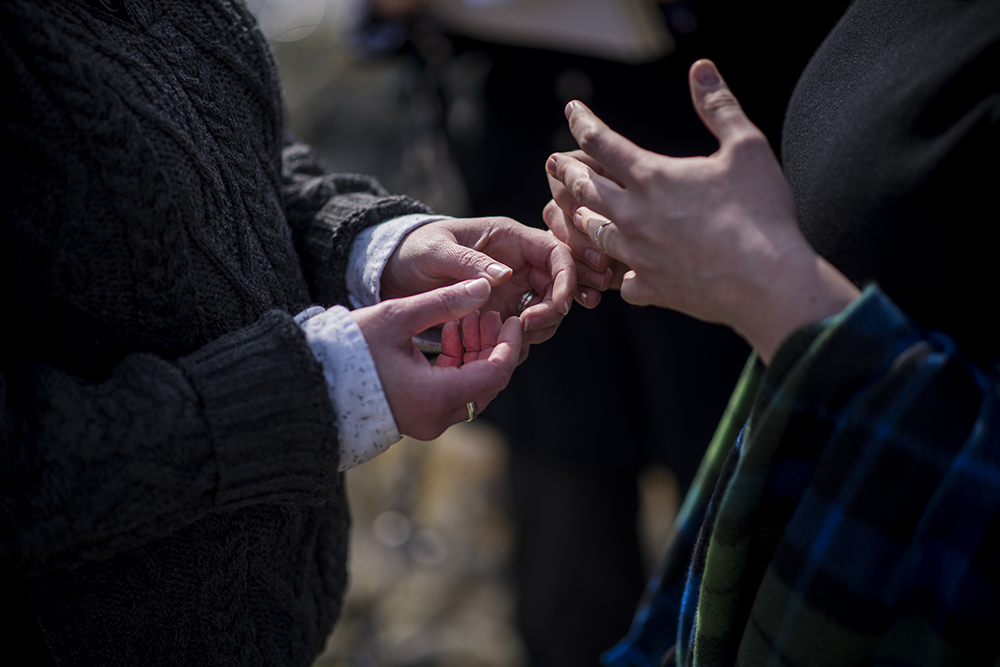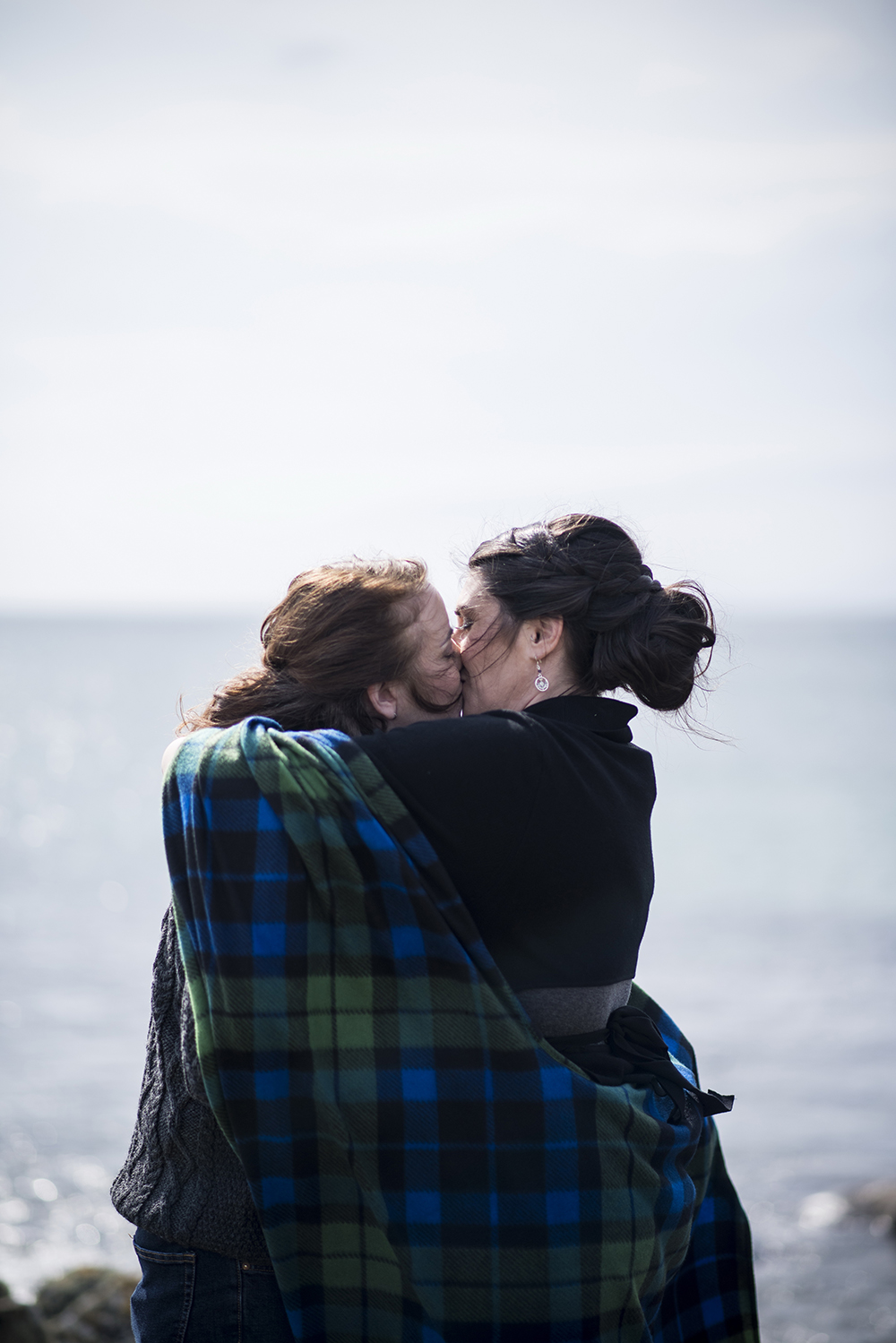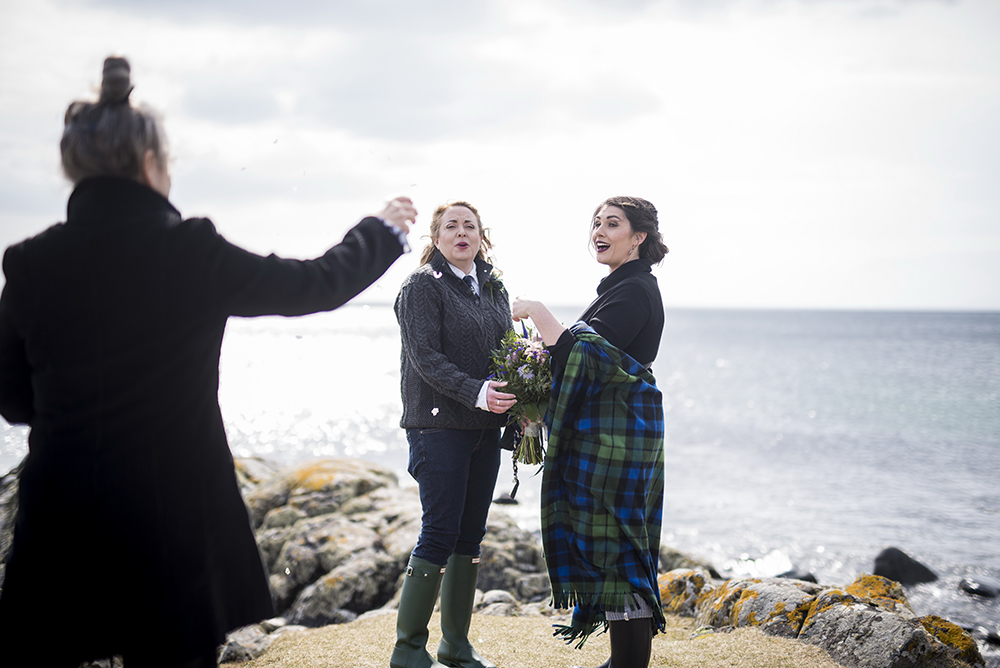 Our vows were created together with our celebrant. It even included a quote from Buffy the Vampire Slayer because we are those nerds.
The quote was part of Mandy's vows, and says: "When I say 'I love you,' it's not because I want you or because I can't have you. It has nothing to do with me. I love what you are, what you do, how you try. I've seen your kindness and your strength. I've seen the best and worst of you. And I understand with perfect clarity exactly what you are. You're a hell of a woman. You're the one."
It was vital that our vows not only reflect us as individuals but also who we are as a couple, our culture included.
We were very particular about the wording and wanted to make sure our vows reflected that this moment was a union and of two humans who love each other.
I felt honored at the opportunity to tell my soon to be wife everything she does to make me a better human and vice versa.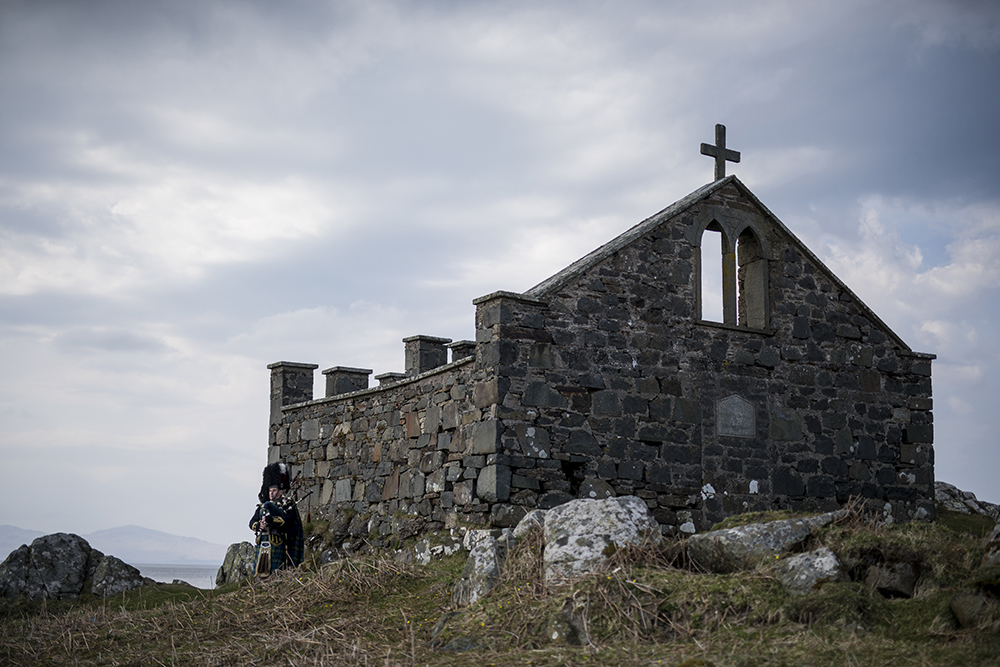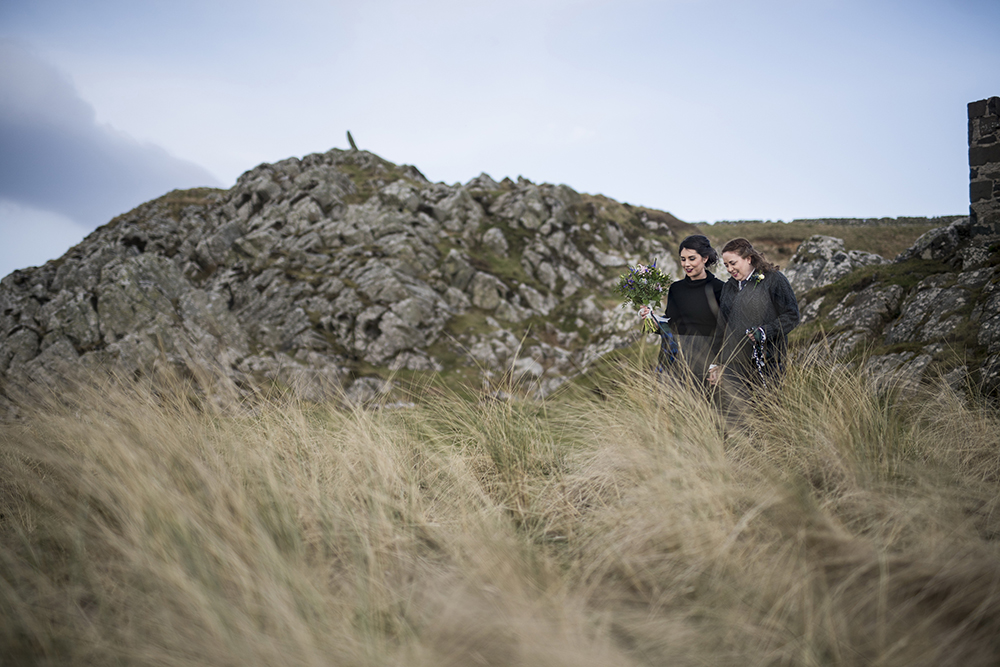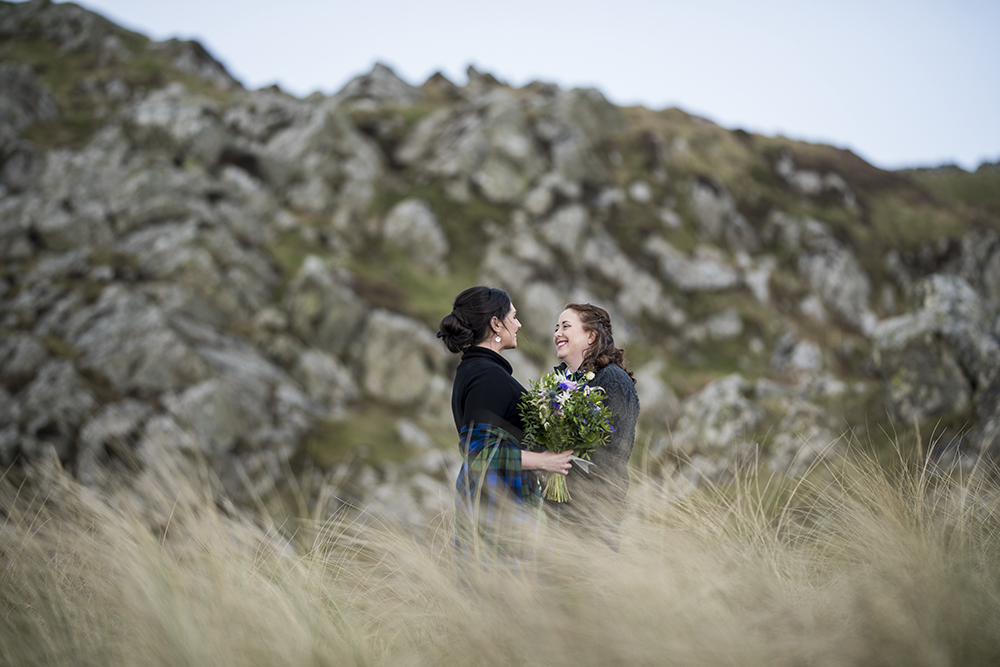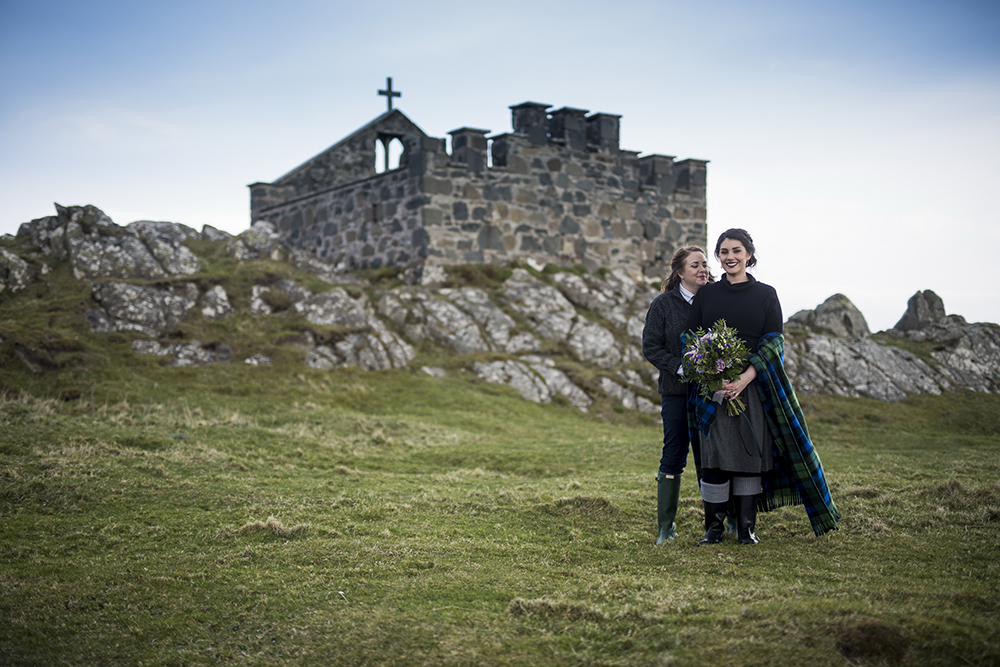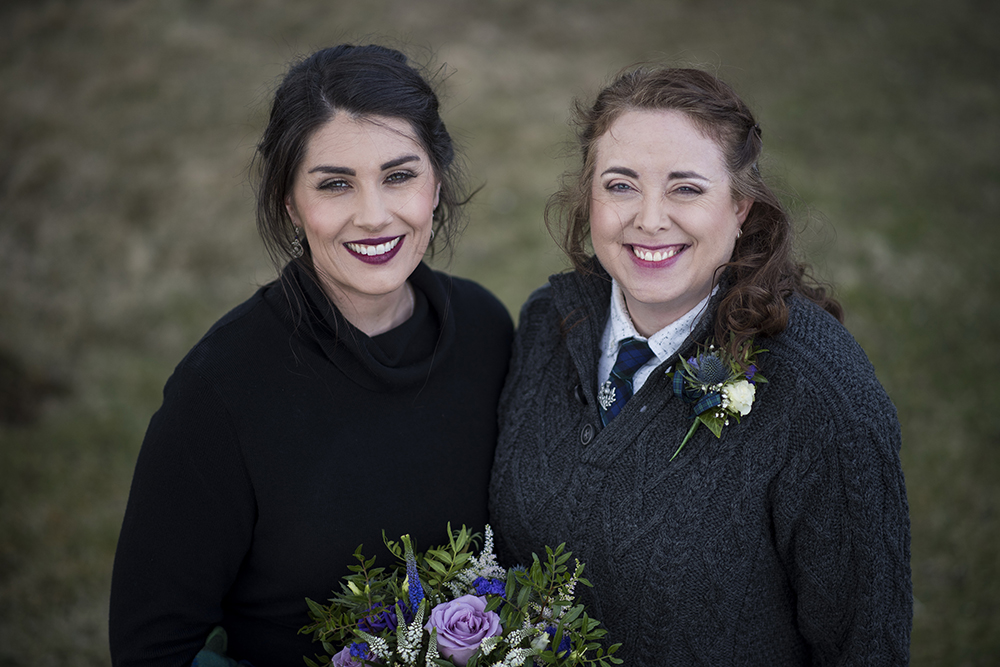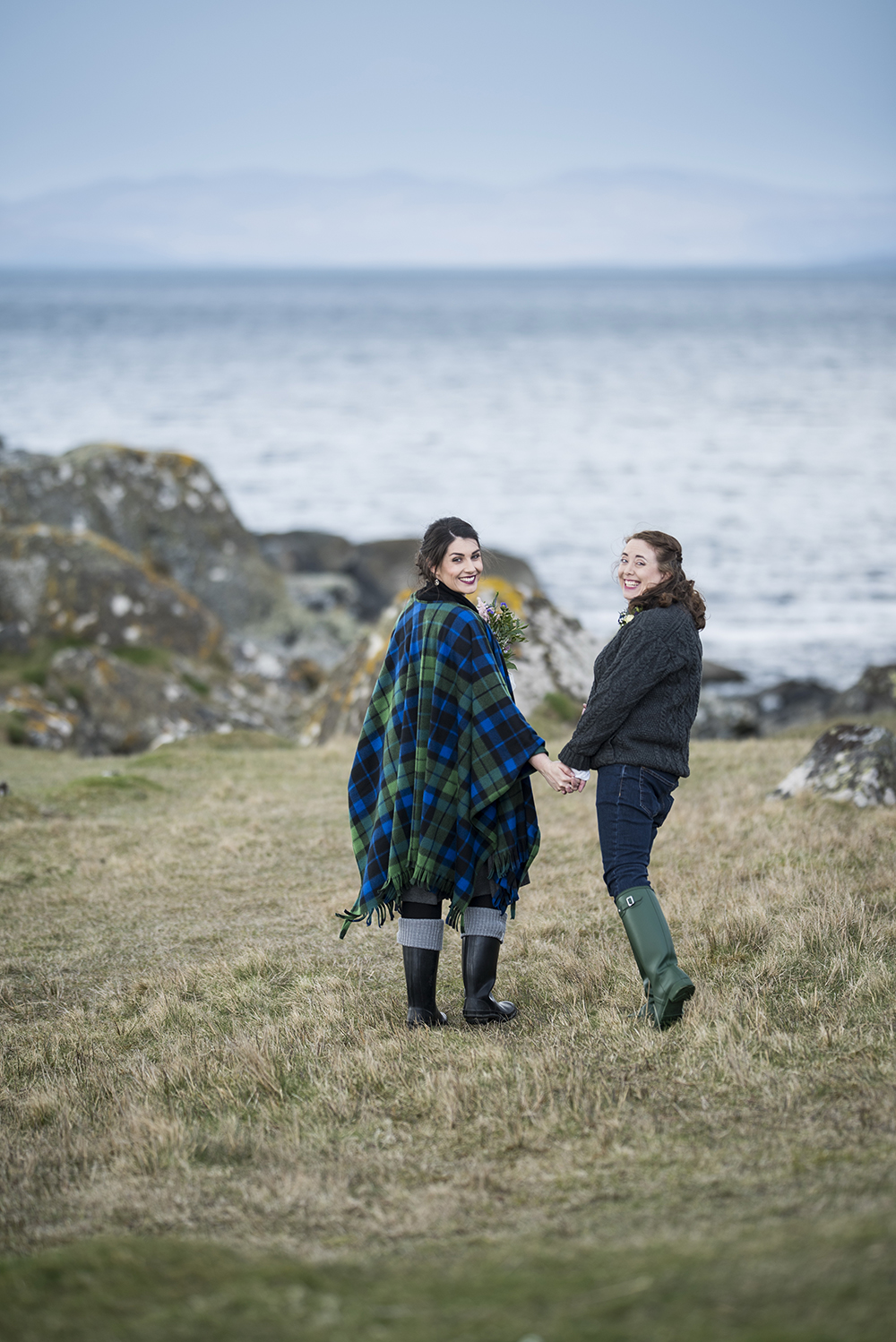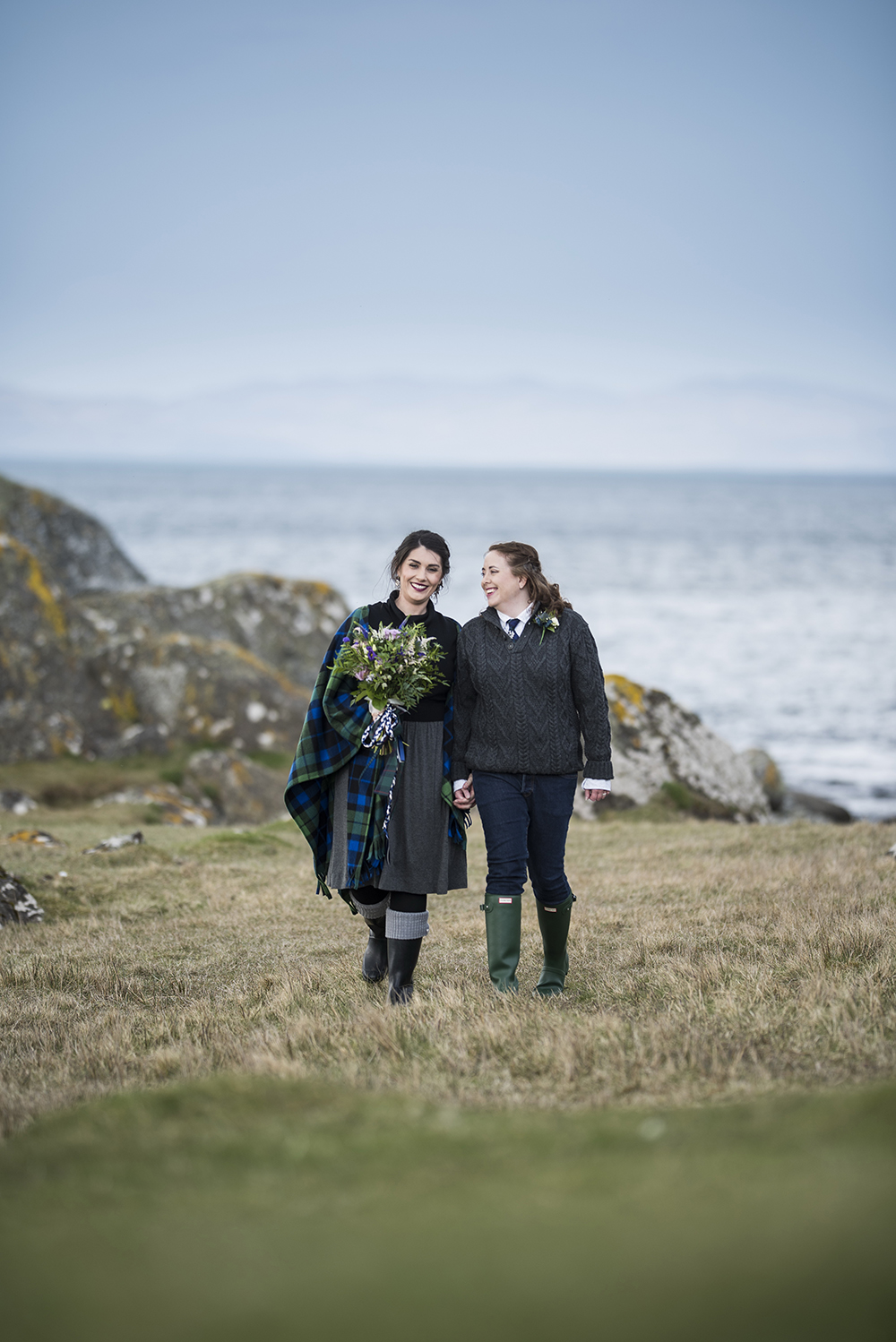 We didn't have a reception but we took ourselves to dinner at Kilberry Inn and had the best meal of our lives. 10 out of 10!
Our first dance ended up being outside our cottage after we got back from dinner and it was to Regulate by Nate Dog and Warren G.
Telling our families that we were eloping was tough, and they deserve a lot of credit for being okay with it and letting us do what was right for us.
It was hard for everyone who wanted to be involved in our day, but they were incredibly gracious and still supported us with the wedding of our dreams even if they were not in attendance.
My advice for couples currently planning their wedding is don't sweat the small stuff and just DO YOU. I've been a part of so many weddings where the brides and grooms make themselves sick with stress or bankrupt themselves over their weddings.
A wedding isn't about the dresses, or the music, or the food, or the flowers, it is about the love you share with your partner, and it's about the commitment you are making to each other.
So if you're ever at a point during the planning process where it's becoming more work than happiness, drop it. The love you share is the most important, everything else is a bonus!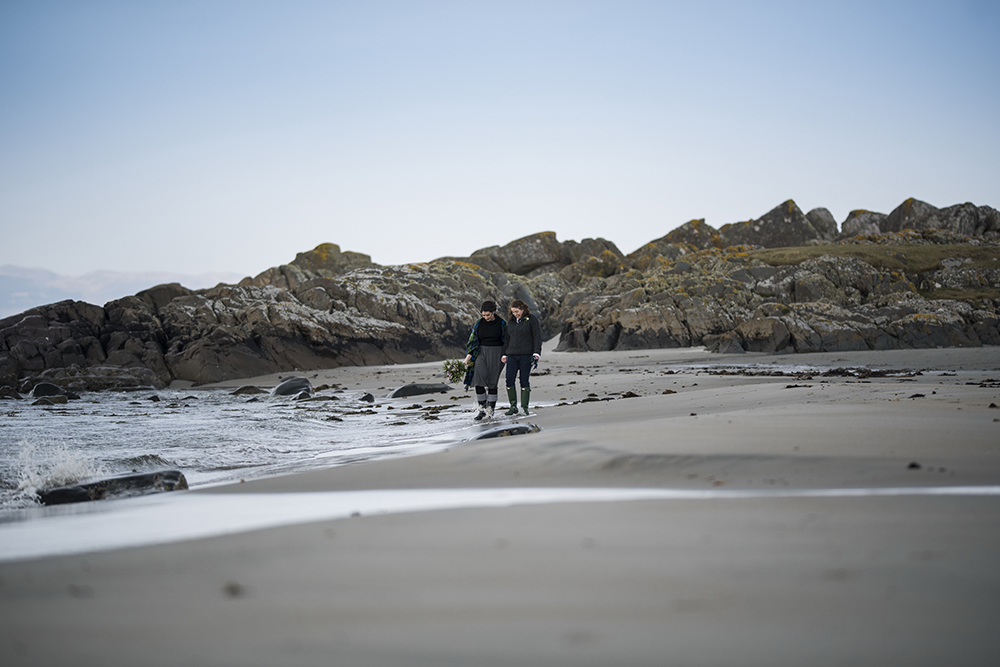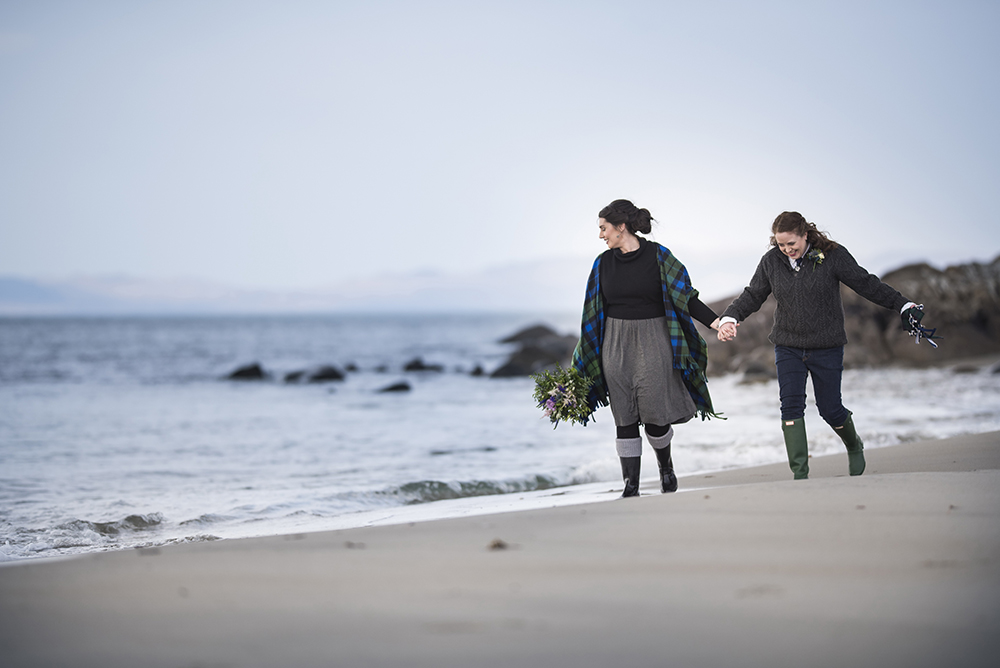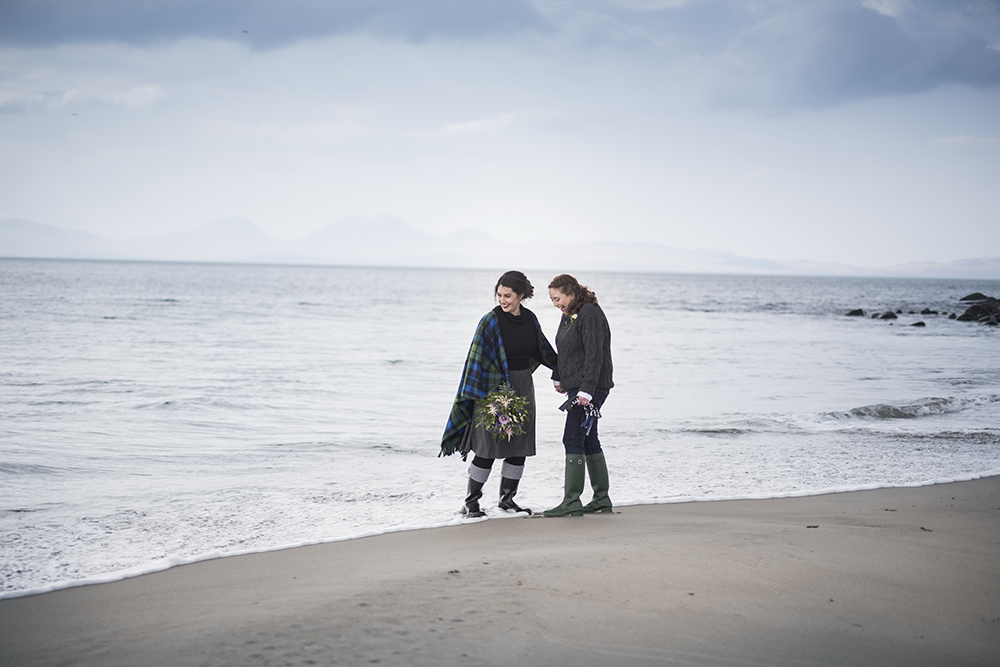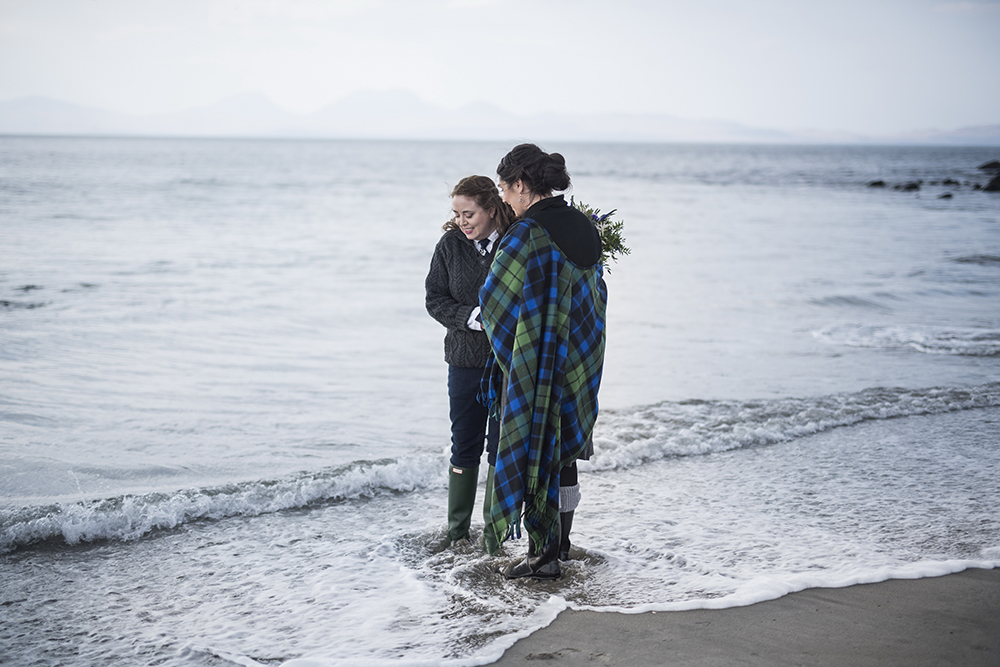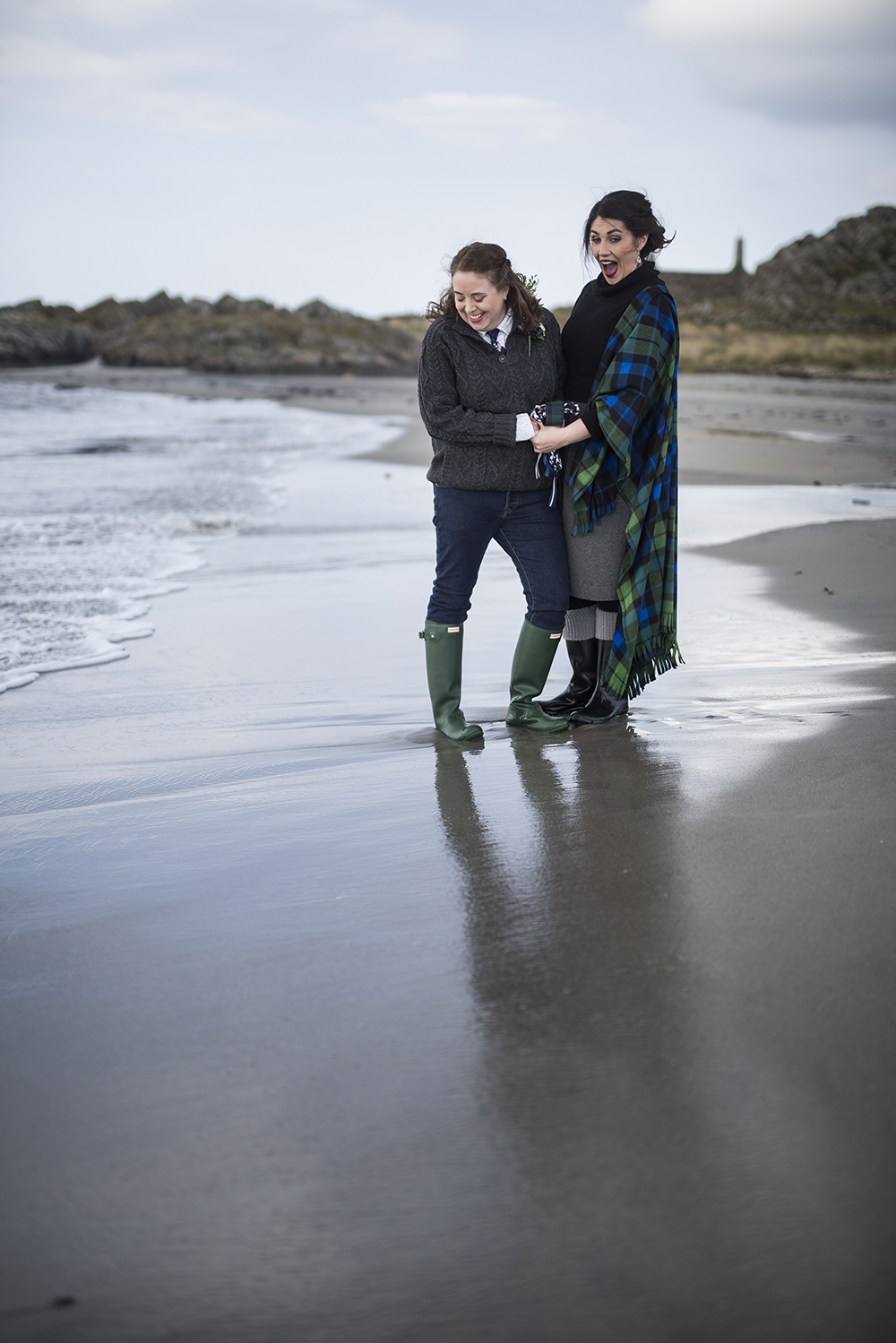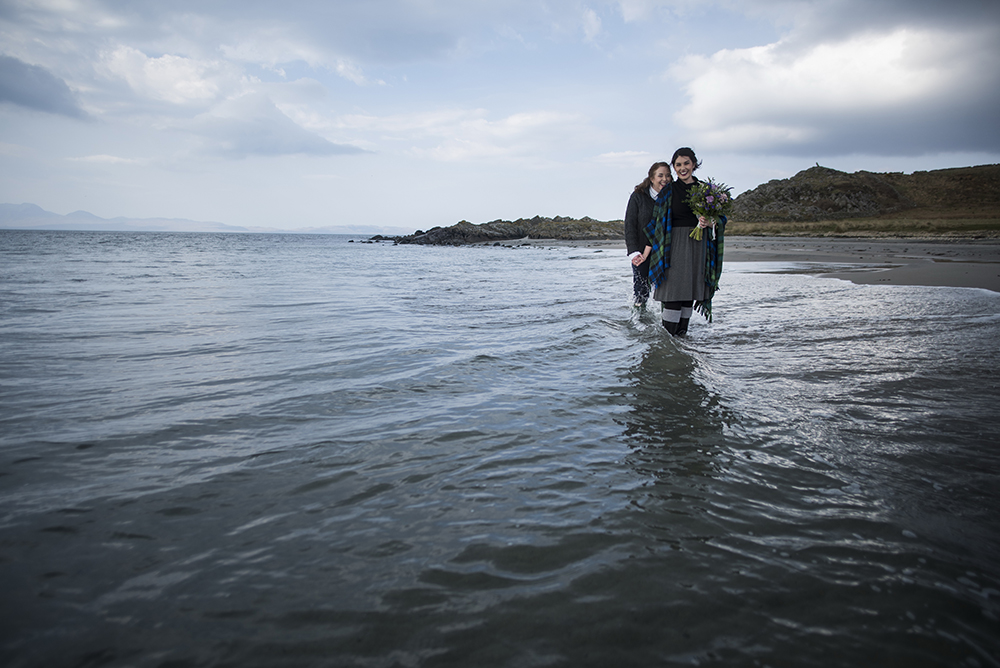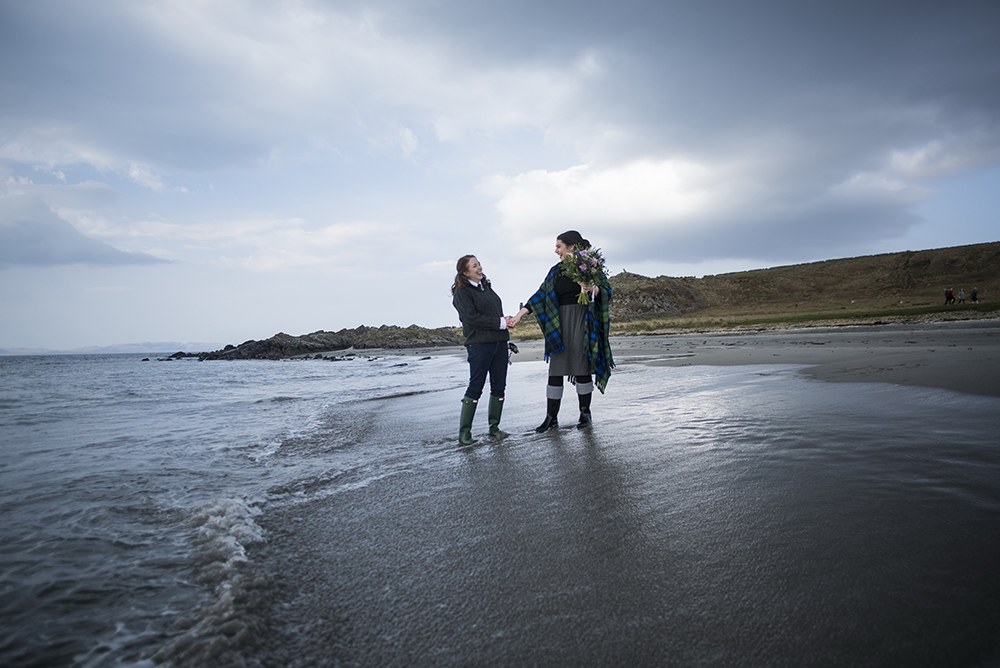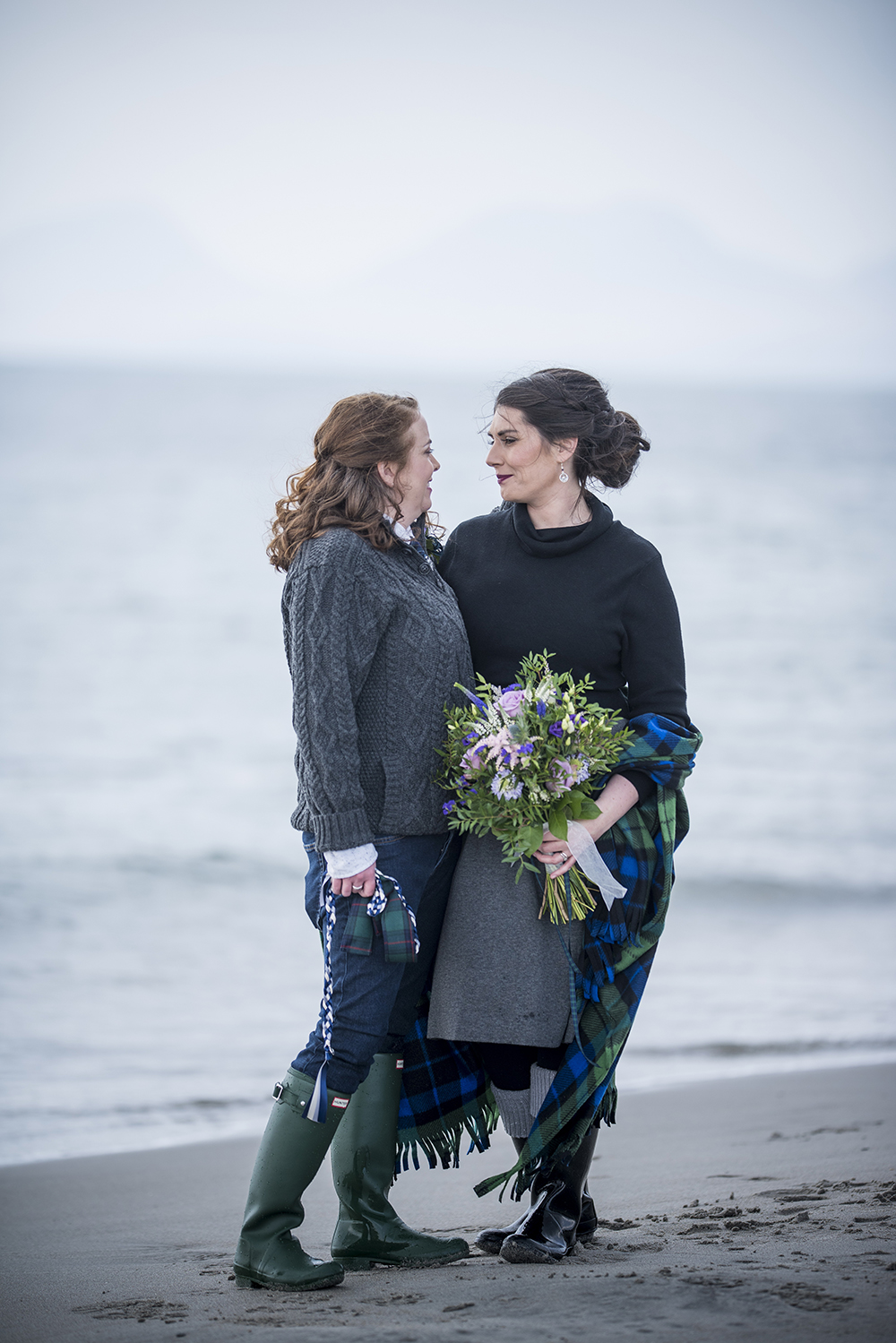 The highlight of my wedding is when I got to kiss my wife for the first time.
We are now one year in and it feels great. Not much has changed for us, but I do like knowing we are officially partners in life.
It feels solid and it feels real and it feels so comforting!