River City star Holly Jack's cool + laid back wedding day at The Cow Shed Crail
The Scottish actress and her pilot husband wanted to have a chilled and relaxed wedding day surrounded by friends and family!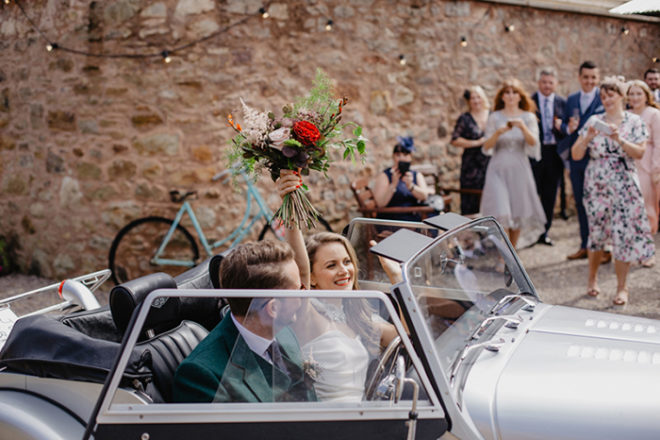 River City star Holly Jack married other half Ben in a relaxed, DIY celebration at one of Scotland's coolest rustic venues, The Cow Shed Crail.
Find out more about their day, photographed beautifully by Eve Conroy, in Holly's own words below!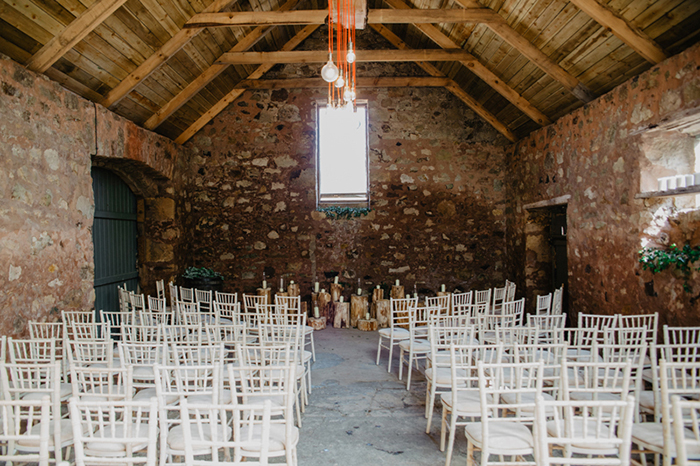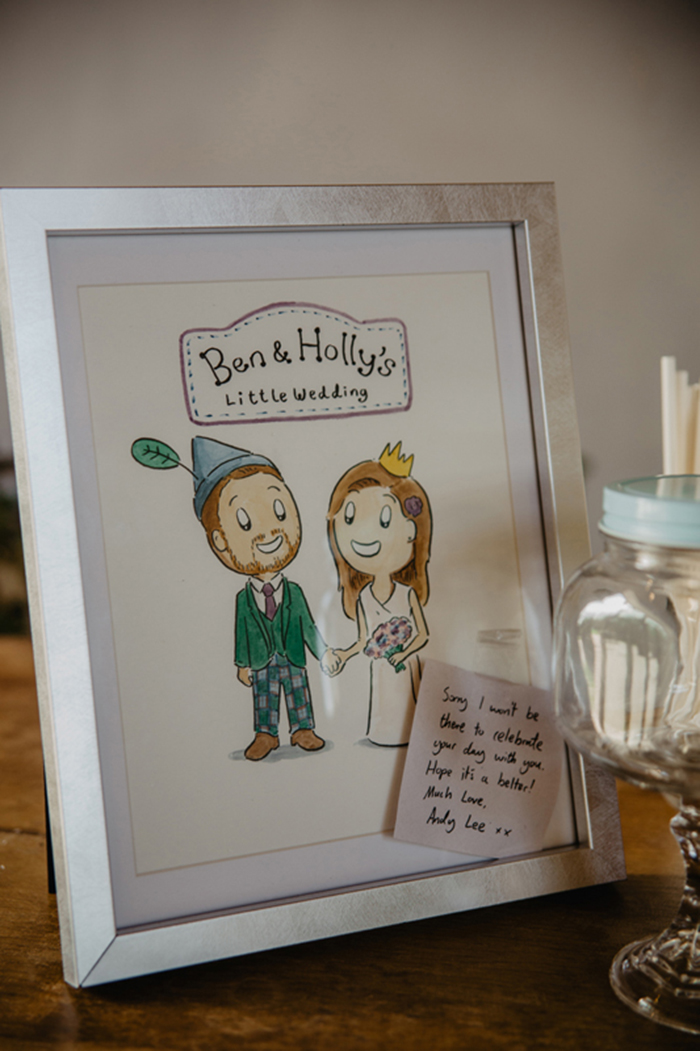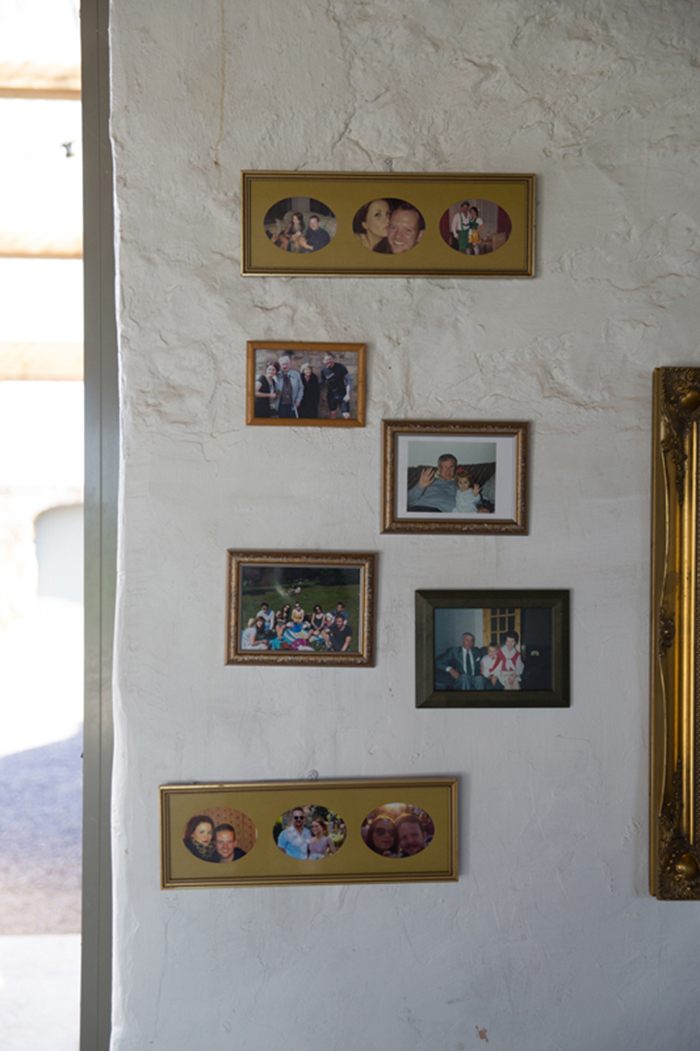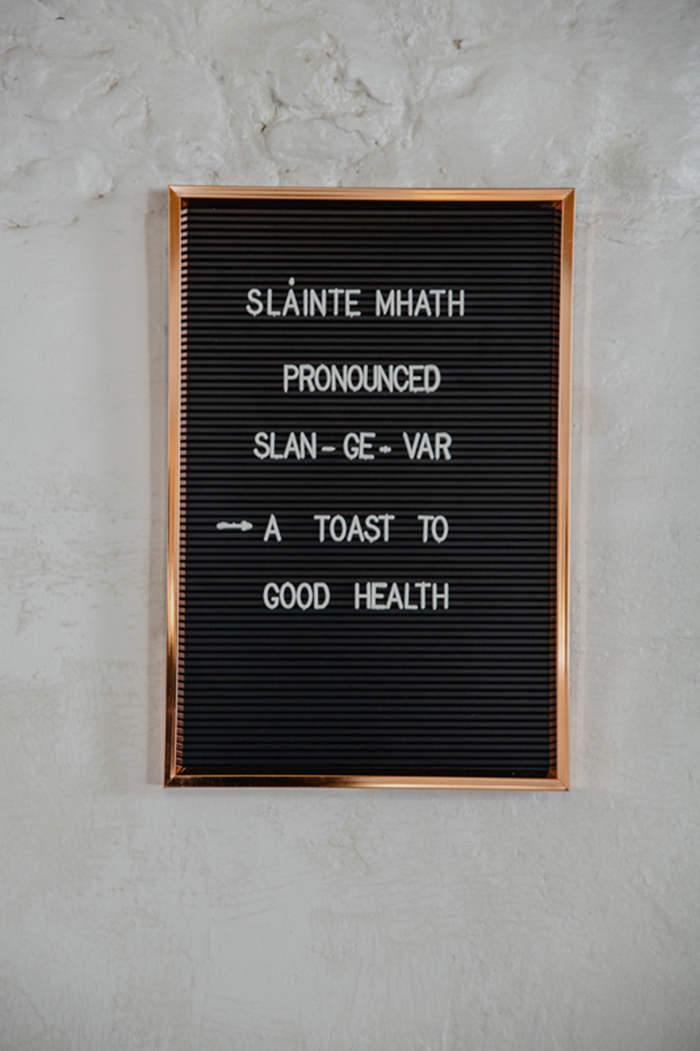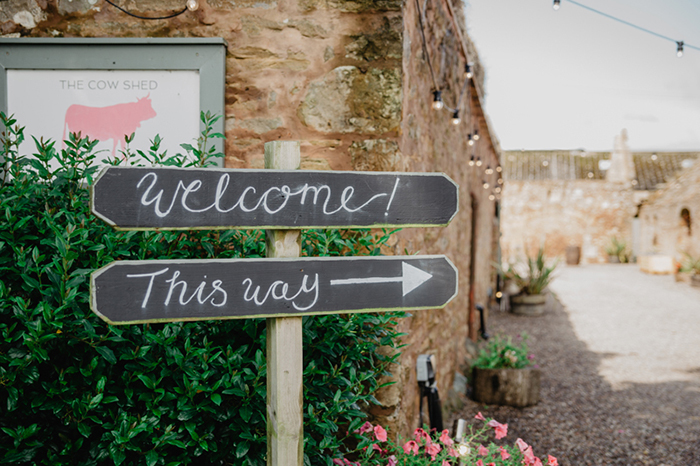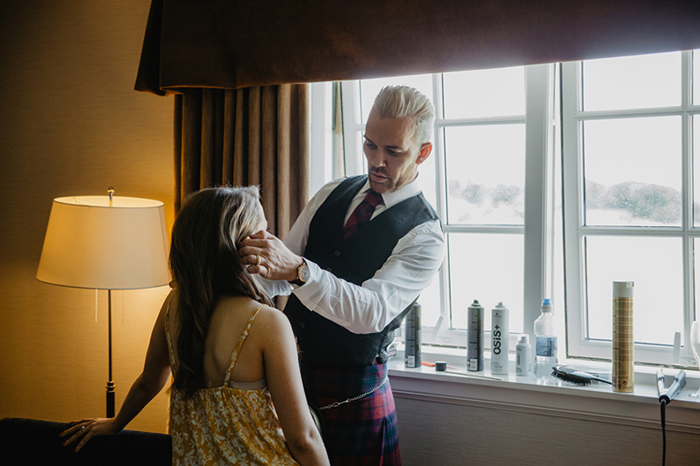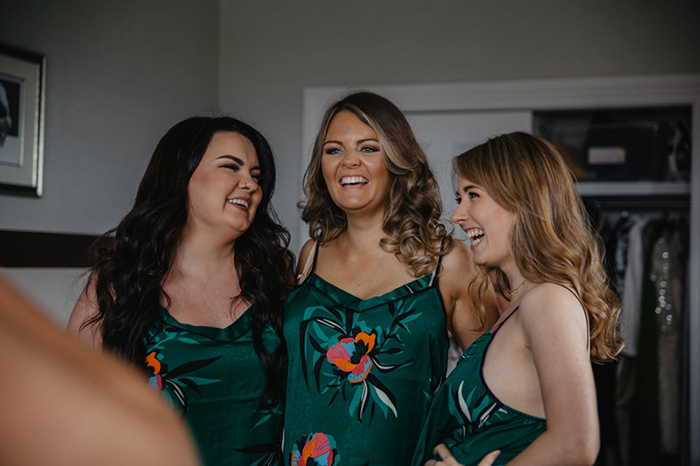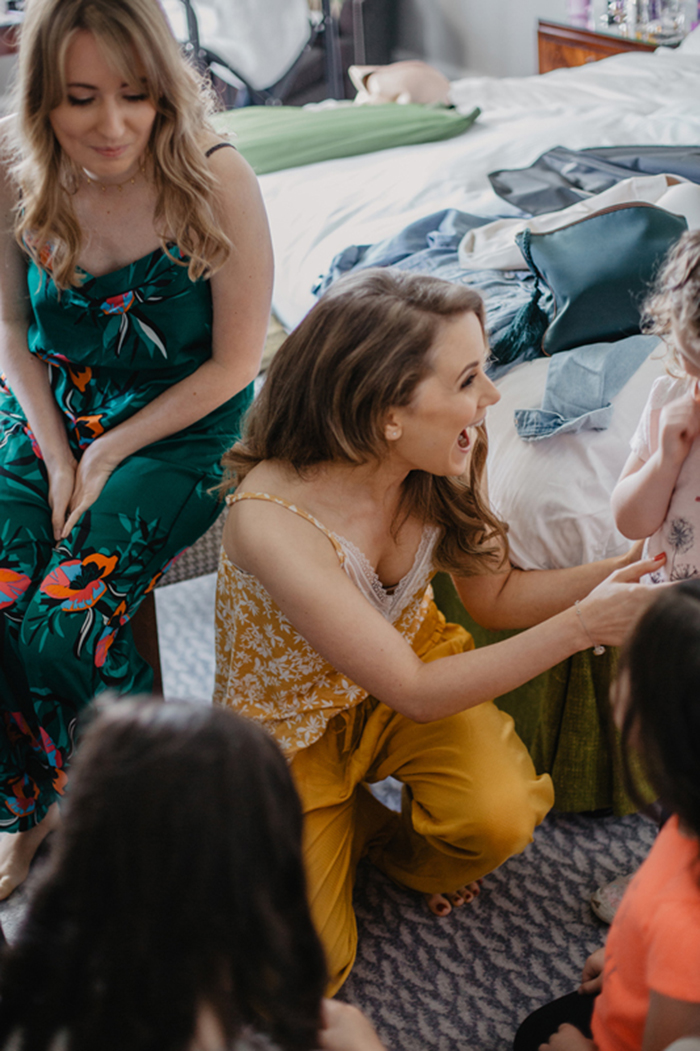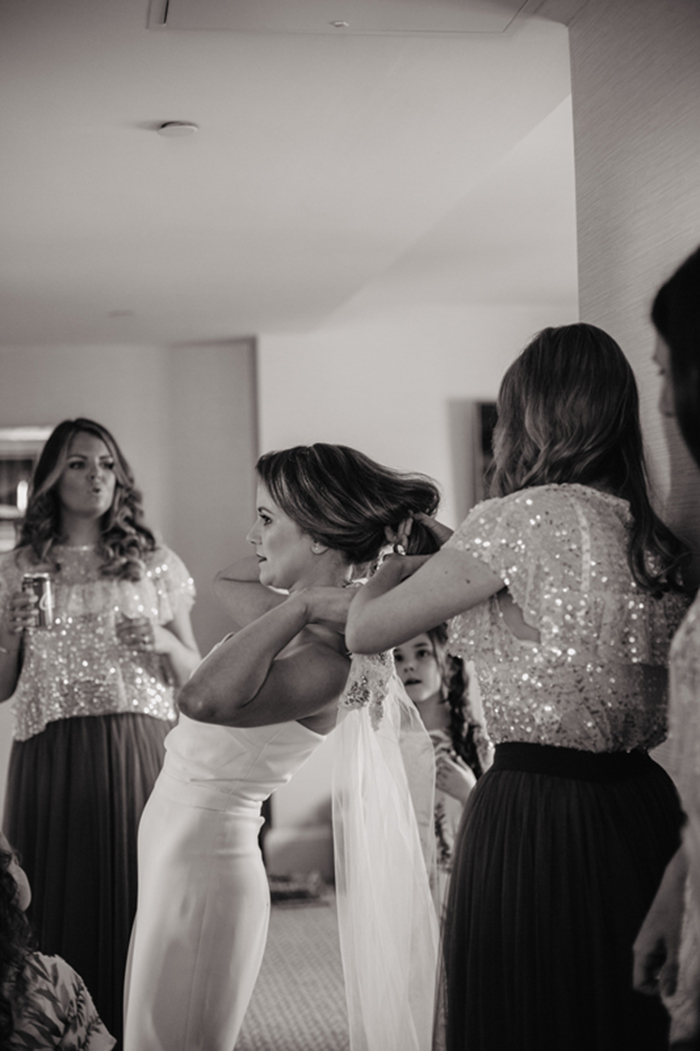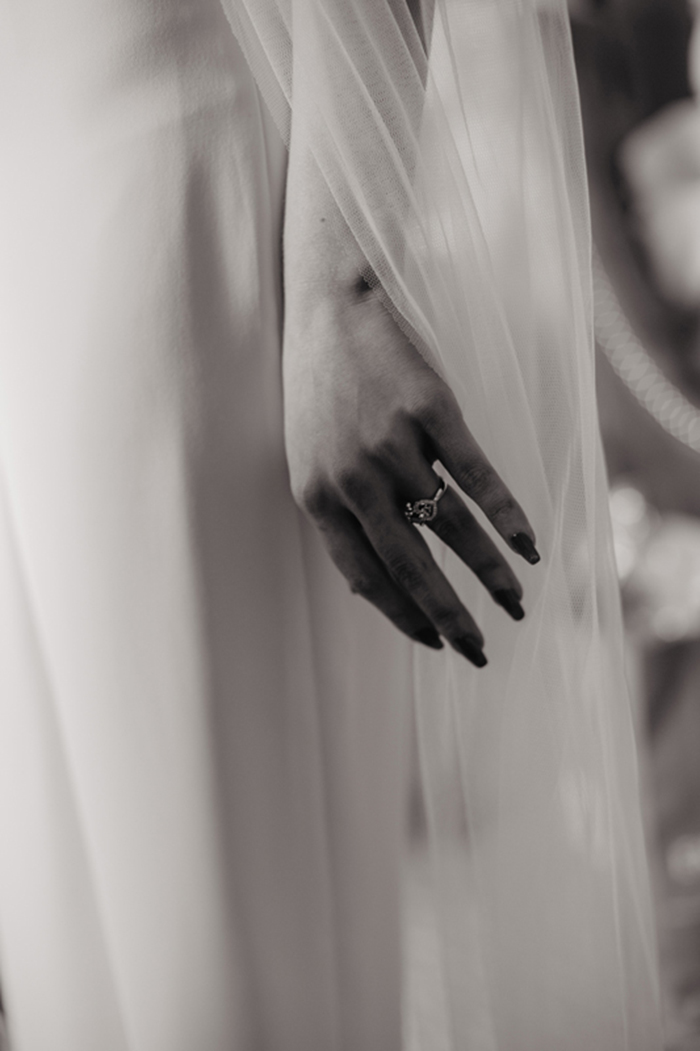 When we first met, I remember thinking Ben was really mature. He probably thought I was wild, as I turned down our first date twice because I was hungover! The more I got to know him the more I fell in love with him, and I think I knew pretty early on I wanted to be with him forever.
Ben proposed in the Kimpton Charlotte Square in Edinburgh, almost as soon as we got there. He obviously couldn't hold it in any longer! Ben had secretly been having a ring designed by Love for Diamonds in Glasgow who ordered it from Italy – it has a black diamond. I didn't even know they existed, but I love it so much – so unique! He knew I love vintage jewelry so wanted the ring to reflect that.
I looked at LOTS of venues online. We finally decided that we wanted a barn style venue where you can provide your own booze and catering. We went to look at The Cow Shed and knew instantly it was the perfect place. I was excited that you can make it look however you want and we could stay at The Fairmont St Andrews (The first hotel we ever went to together).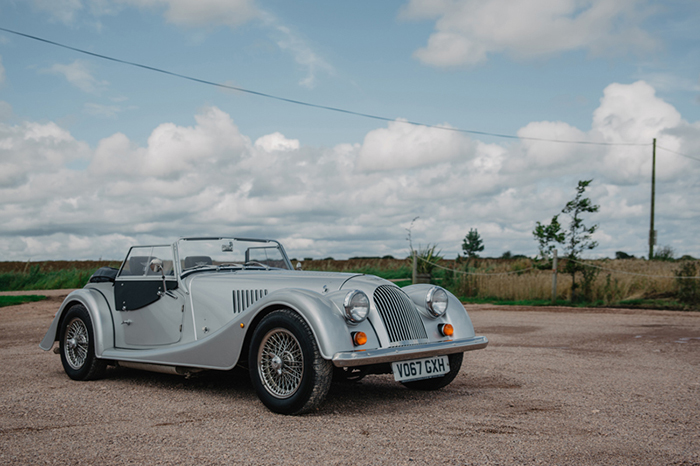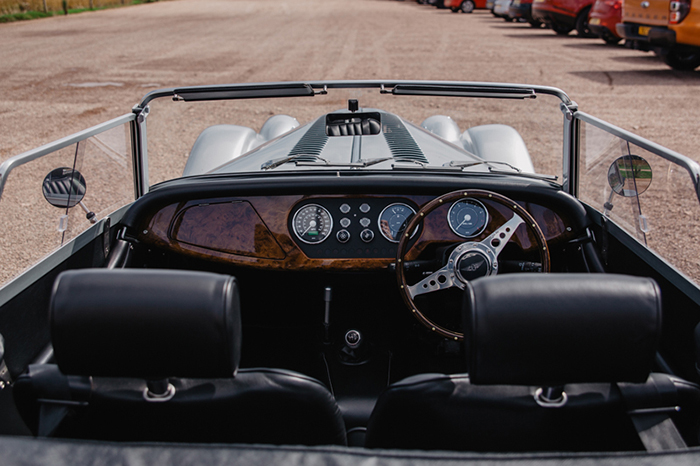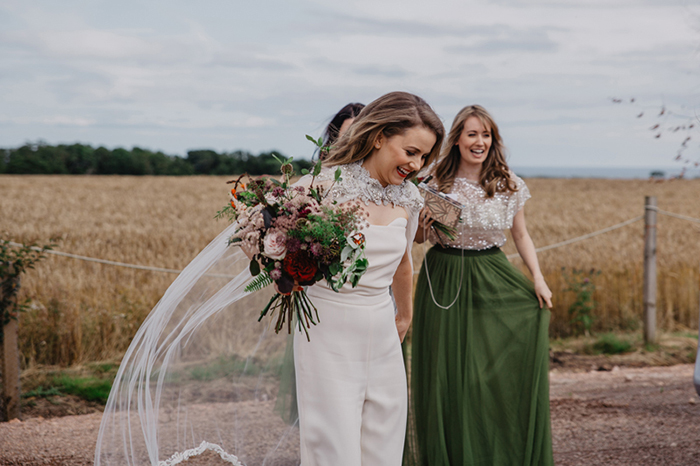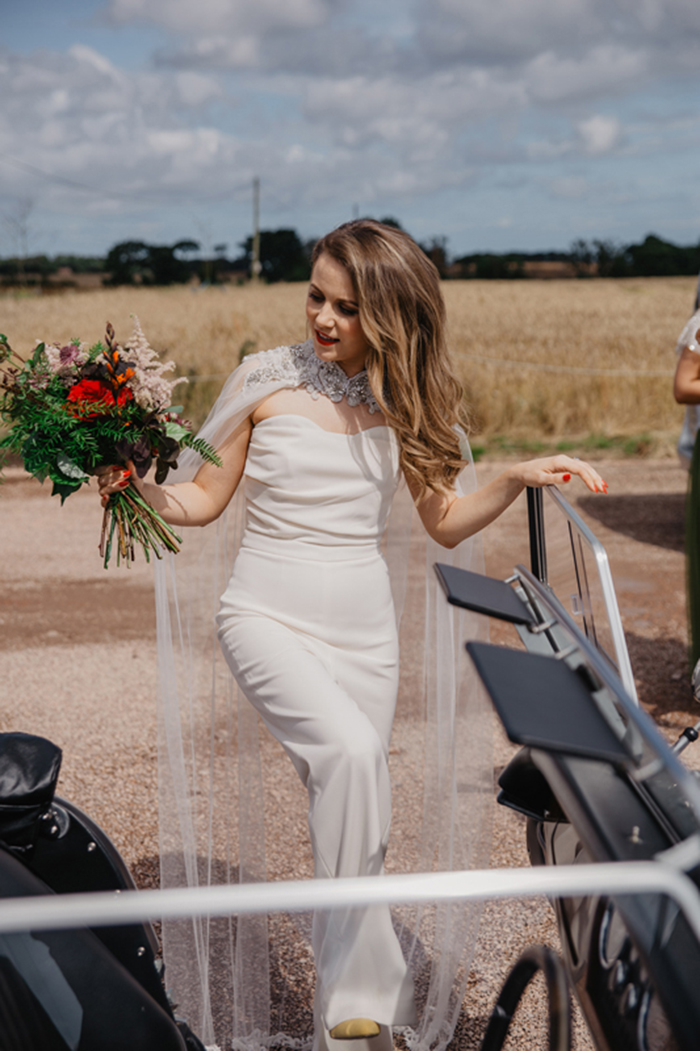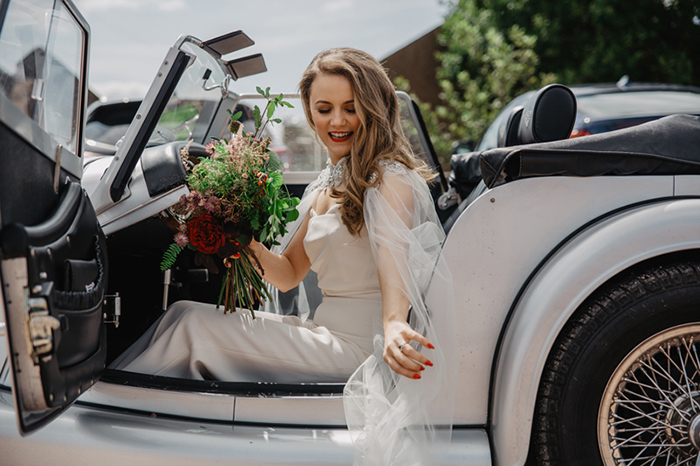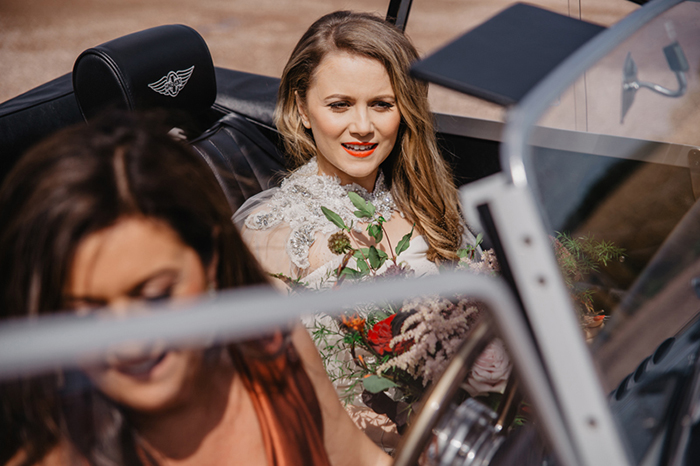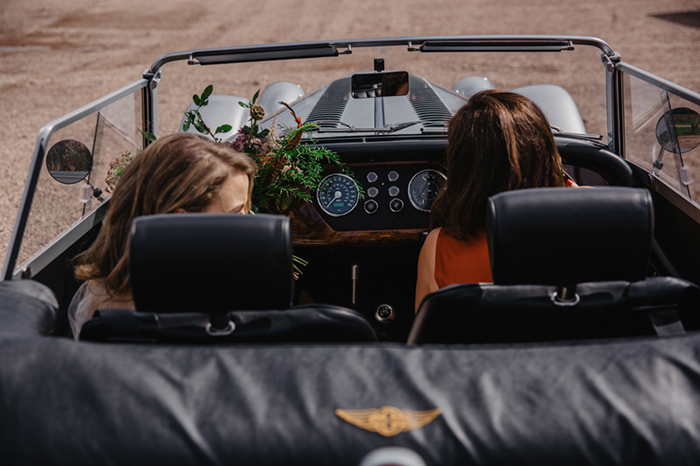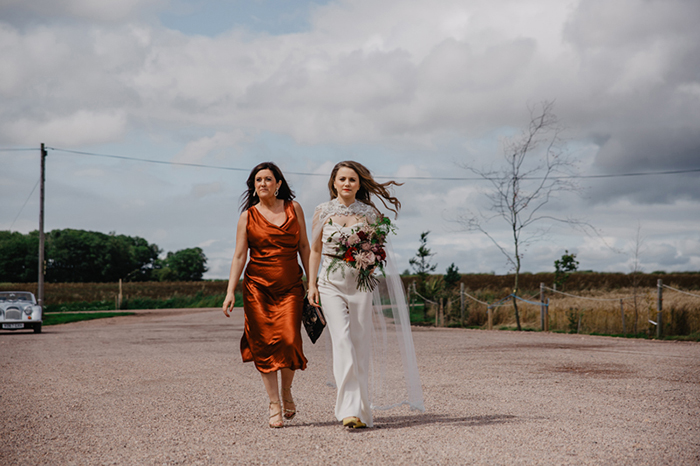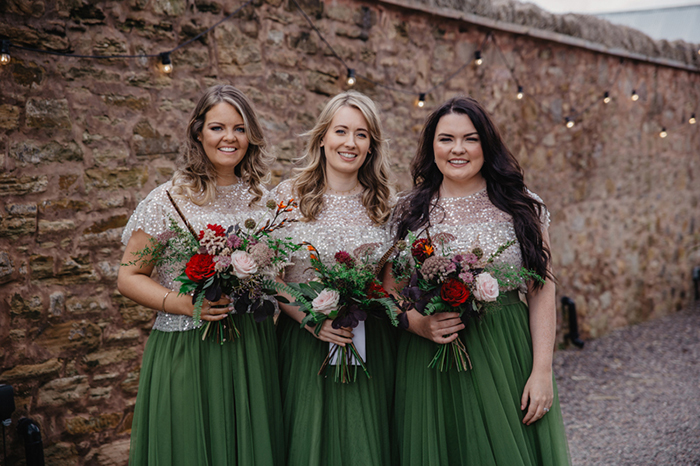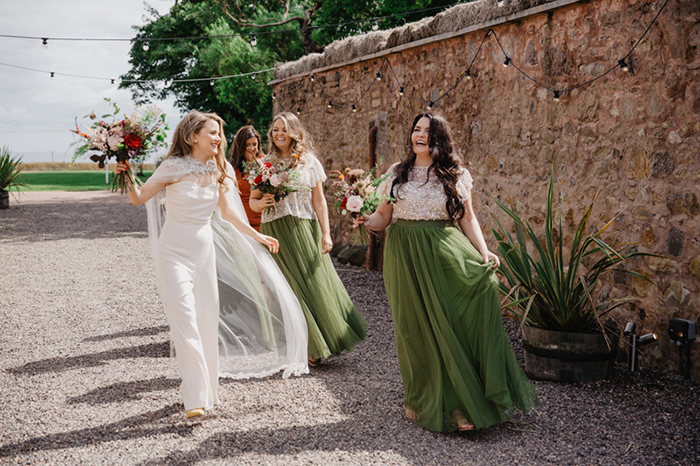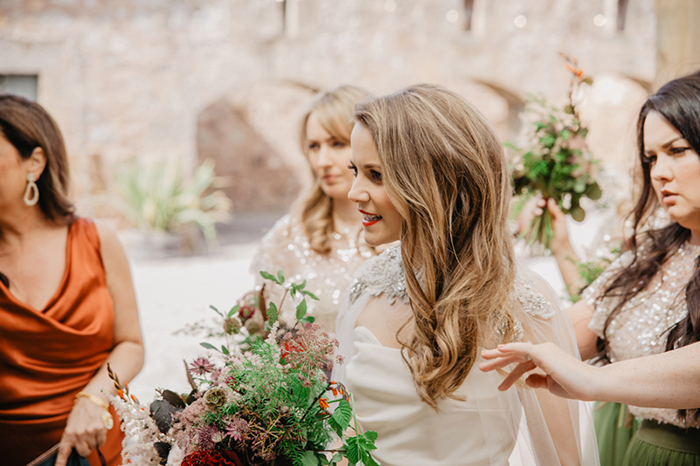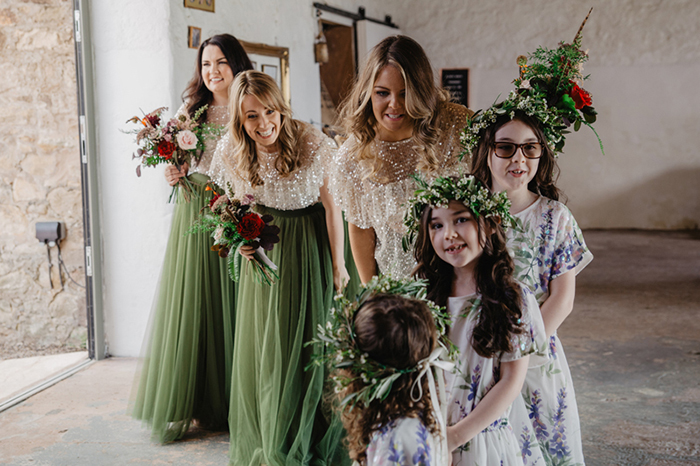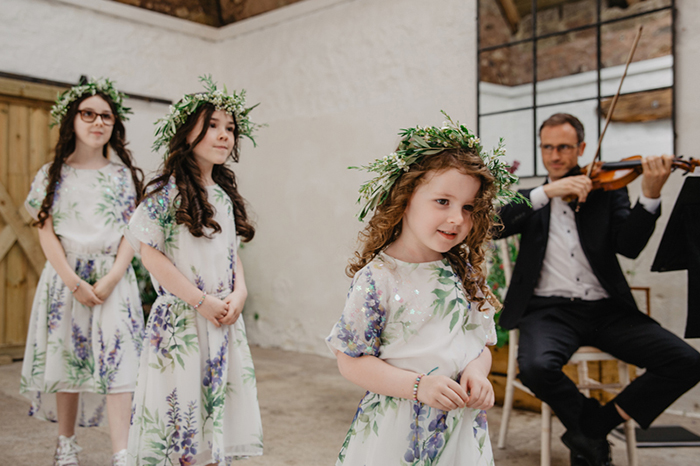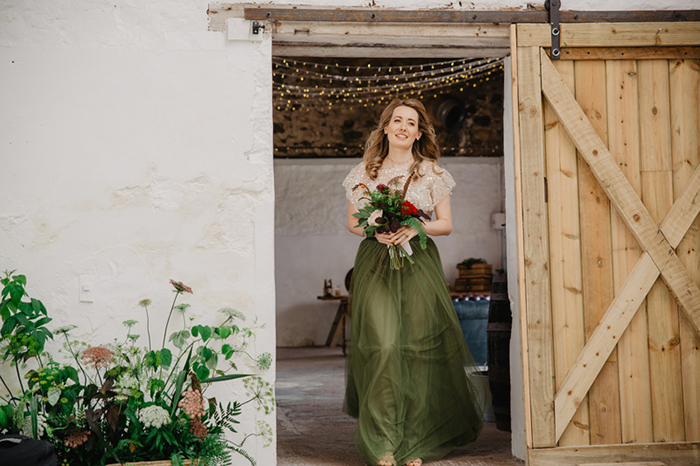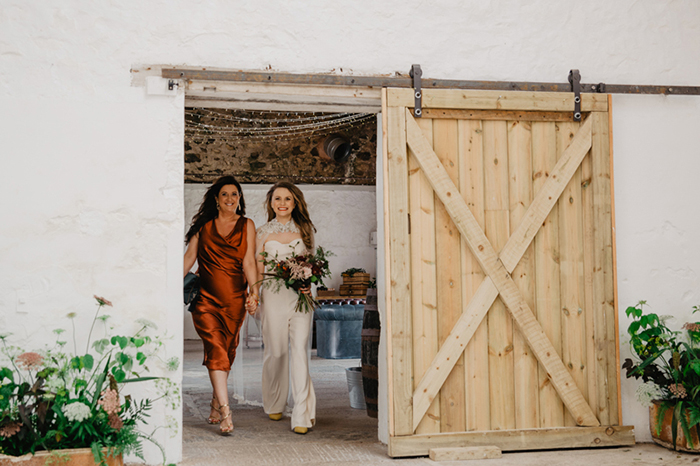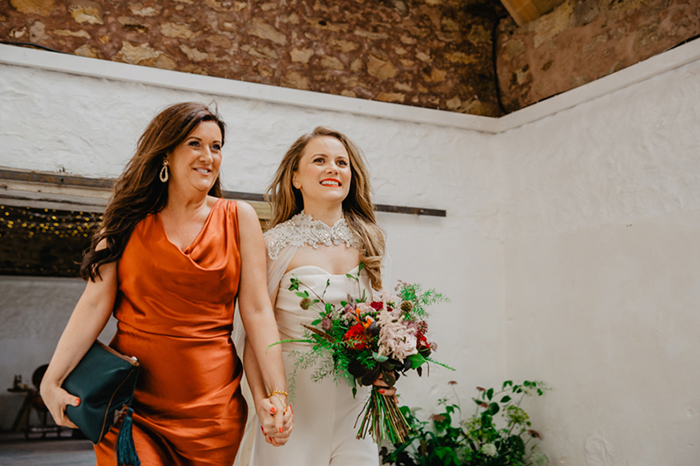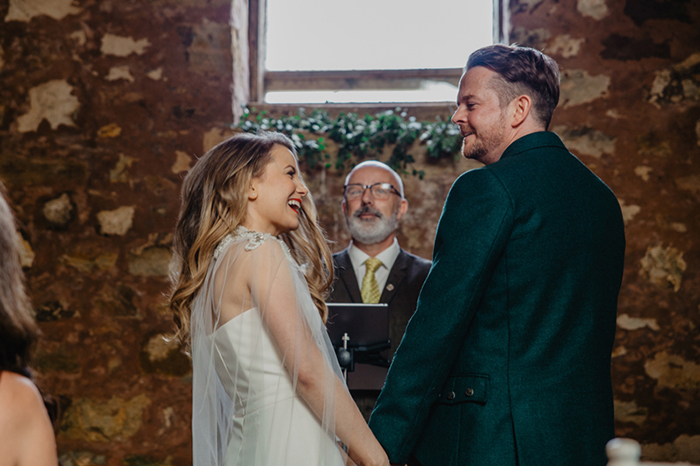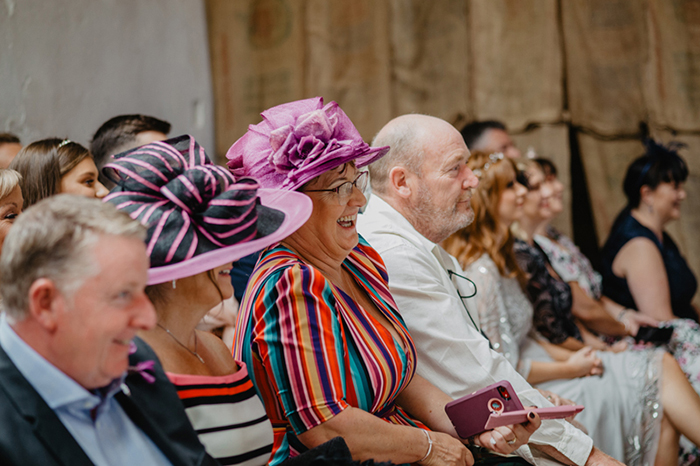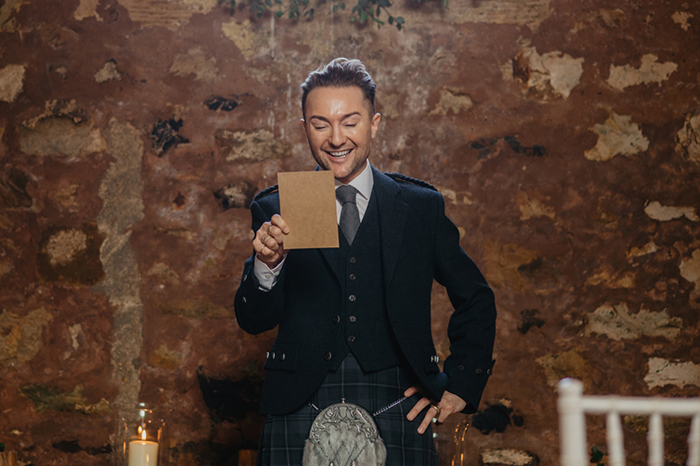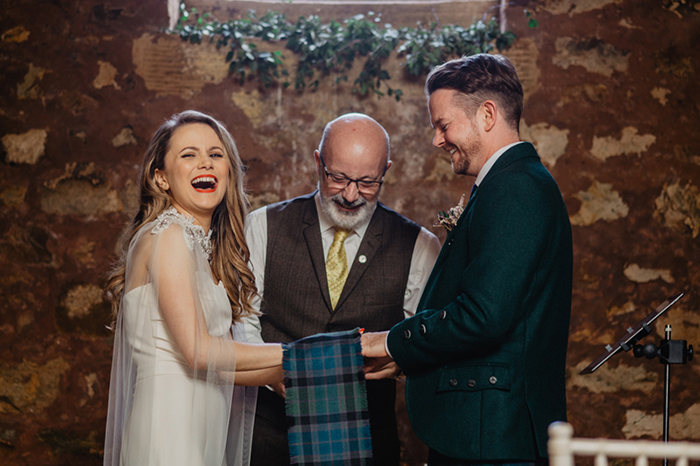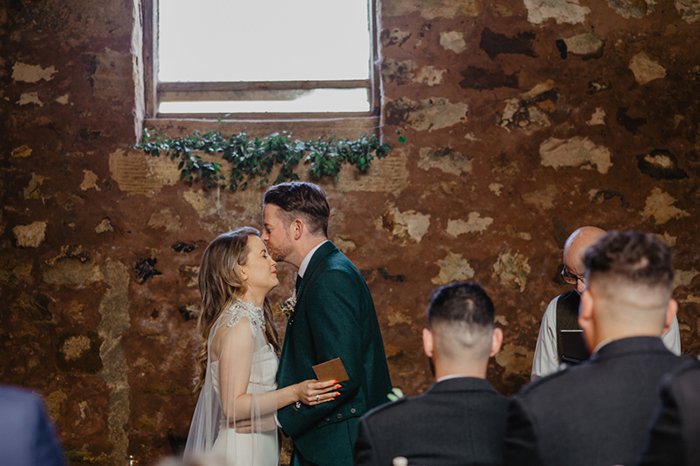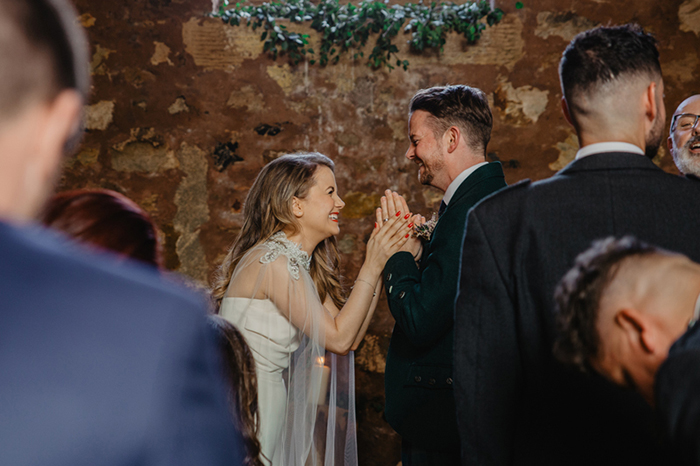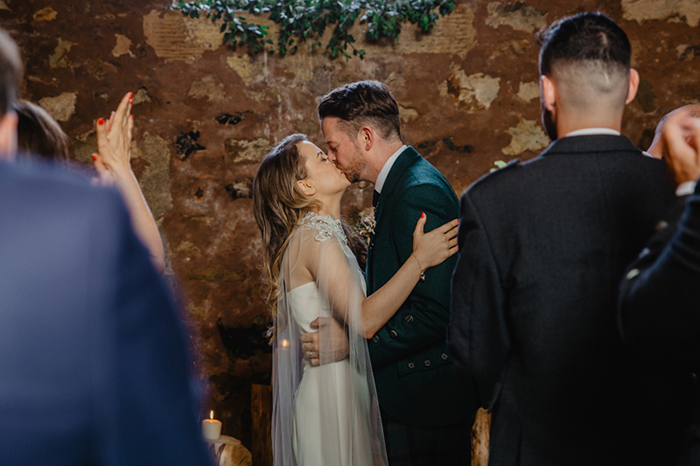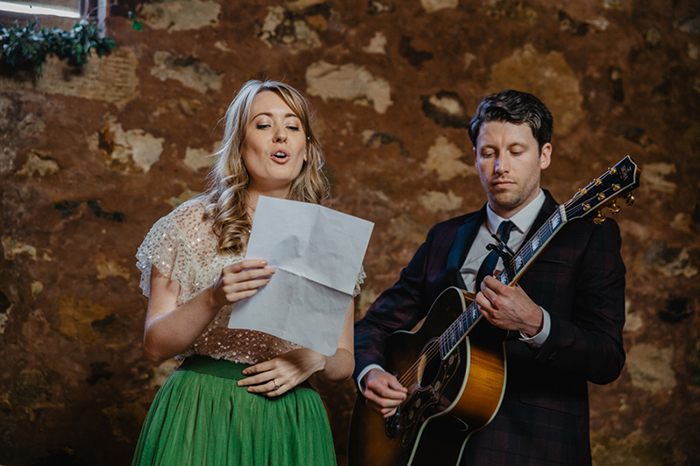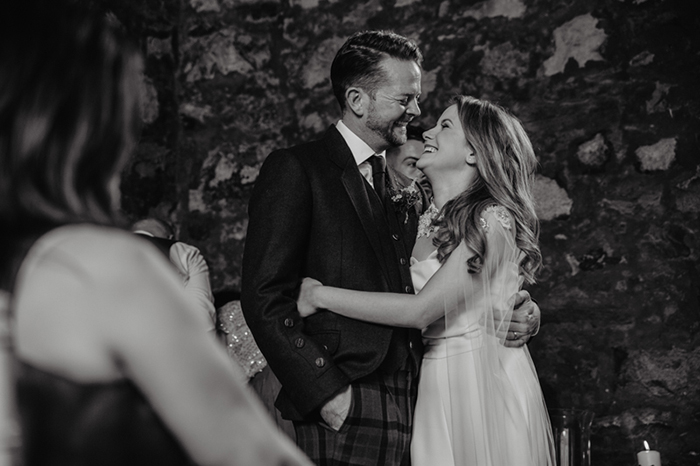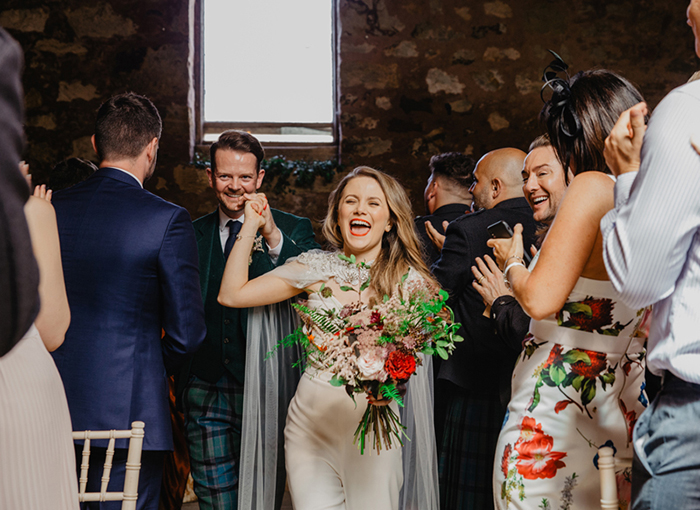 We had a Humanist ceremony because we wanted something that could really reflect who we were as a couple and our values. As a result, our ceremony felt really personal. It was totally relaxed, and everyone was laughing along with us.
Capella String Quartet played as I walked down the aisle, and it really added a magical feel to the place. Then my bridesmaid Joanne sang Grow Old with Me by Tom Odell accompanied by my other friend Llandyll Gove on guitar as we signed the marriage paperwork. Everyone cried!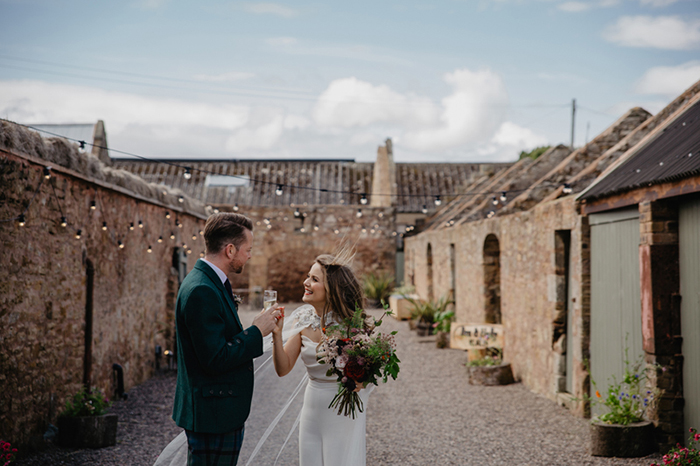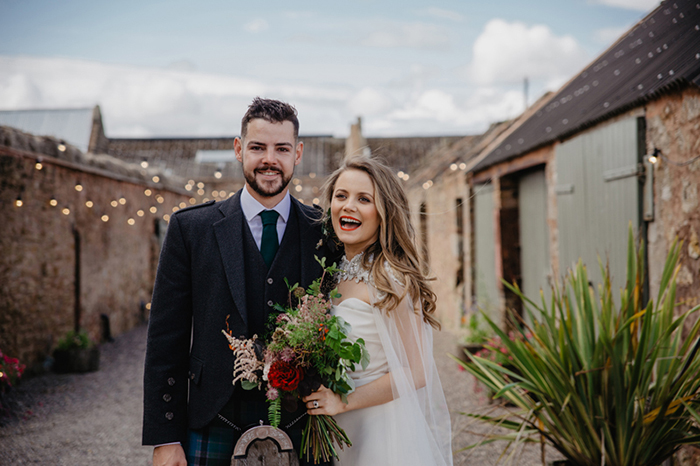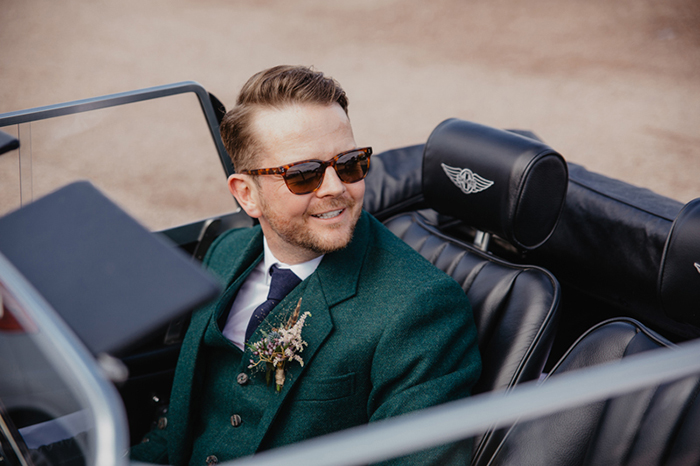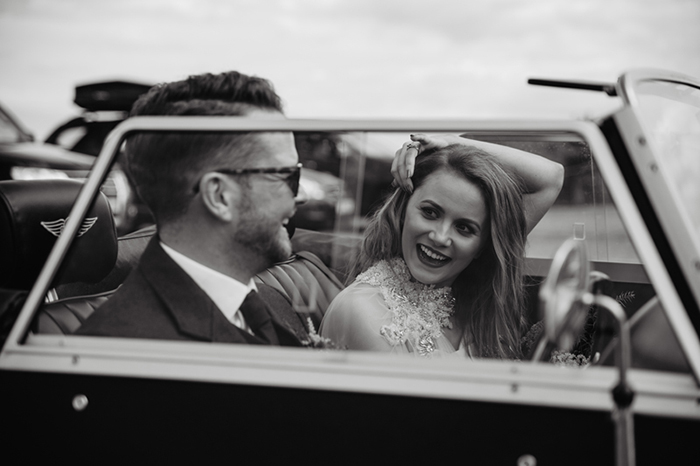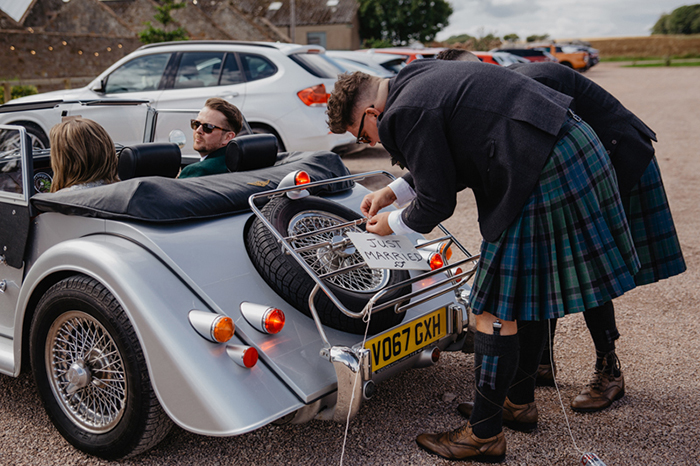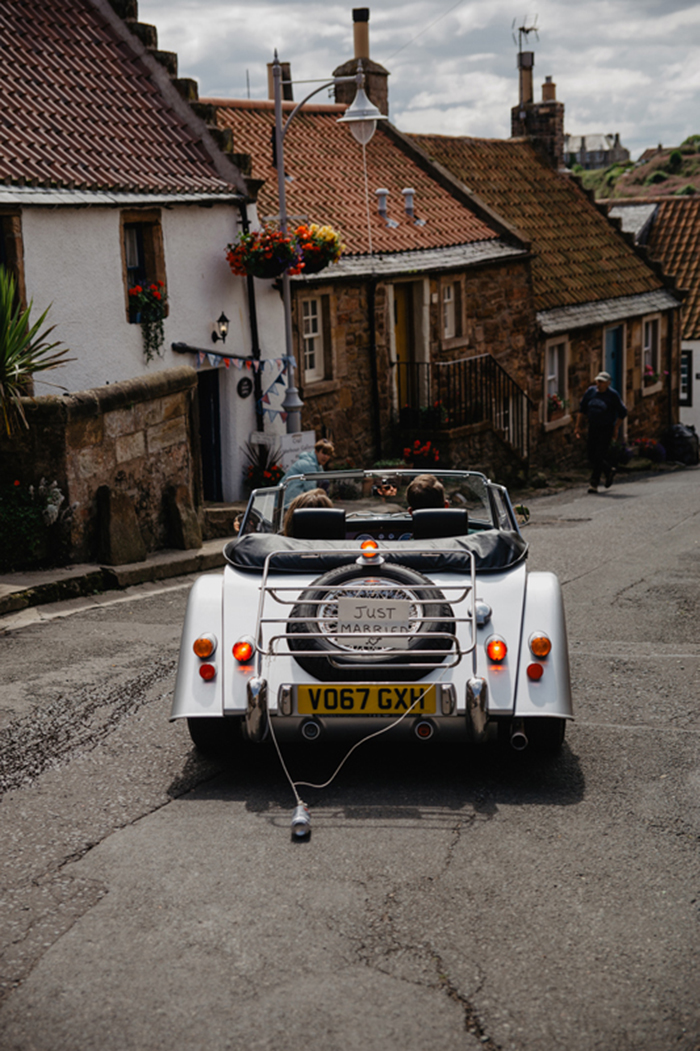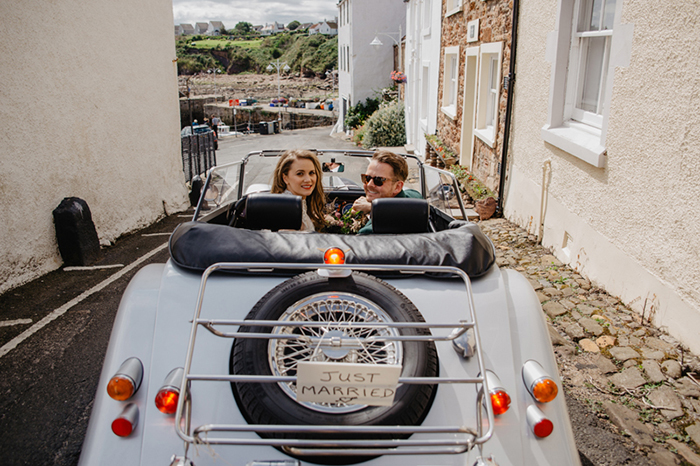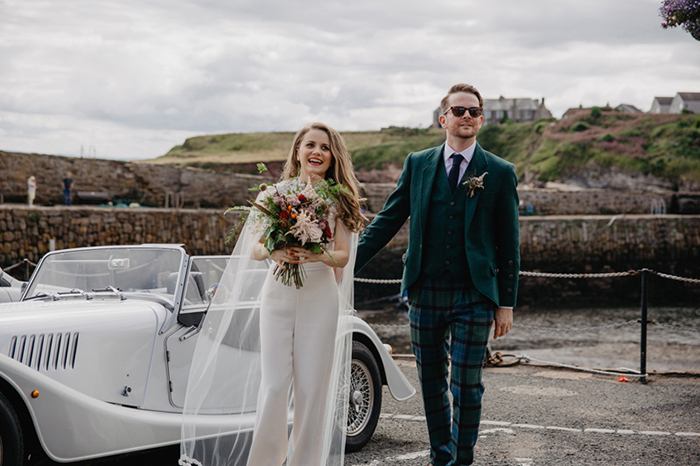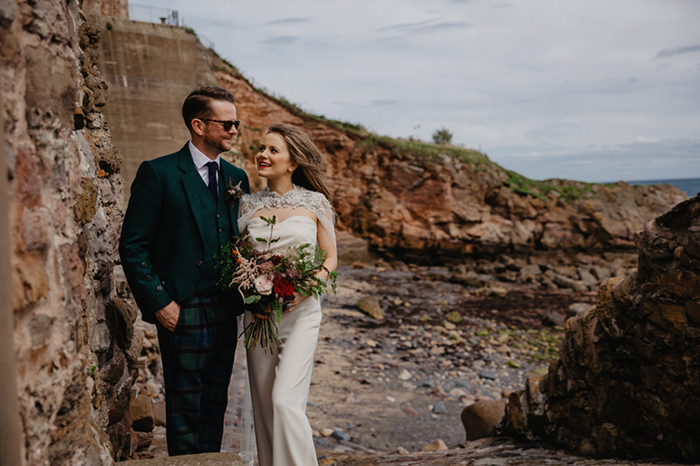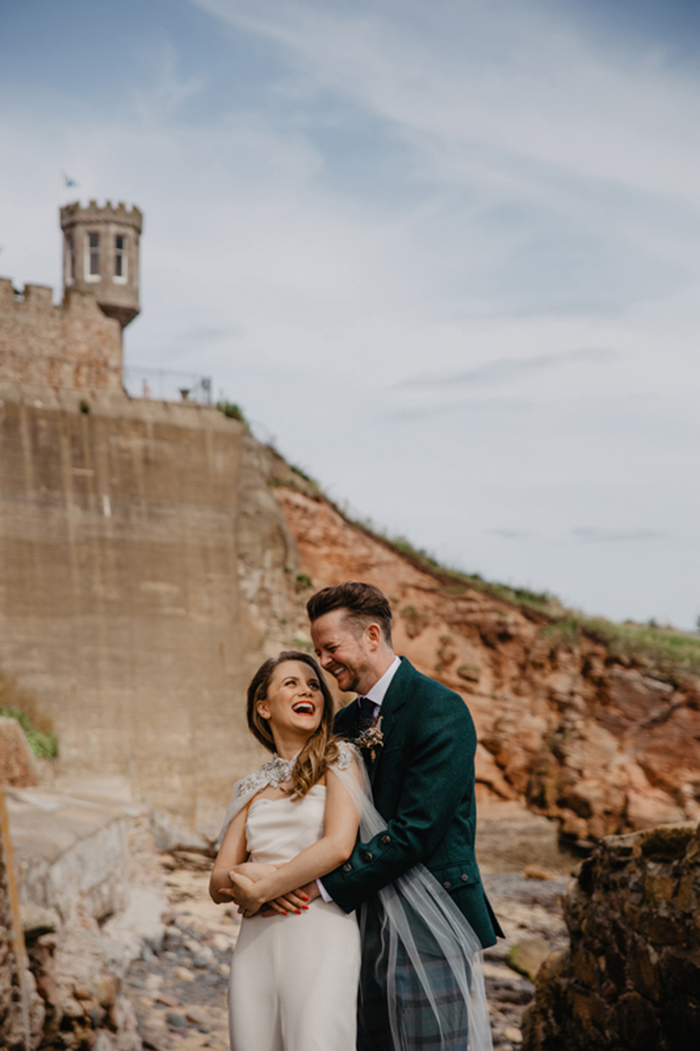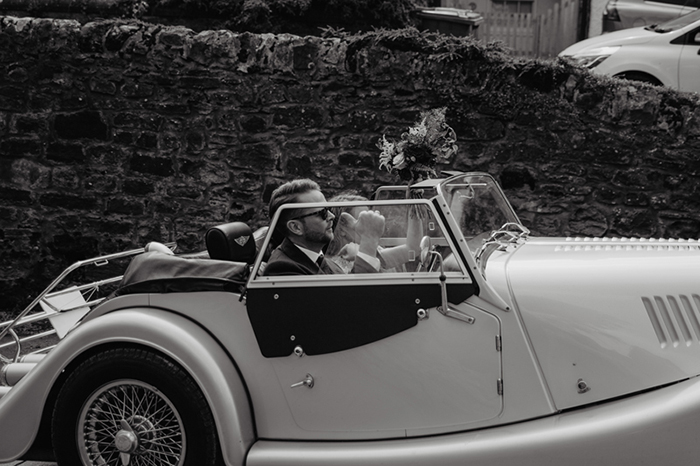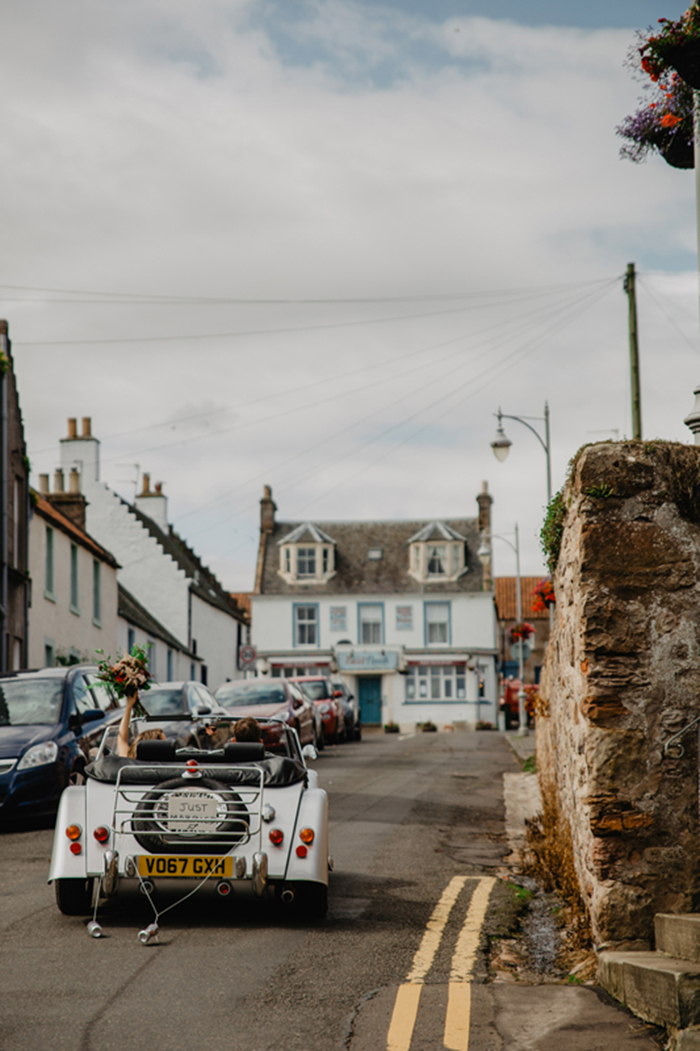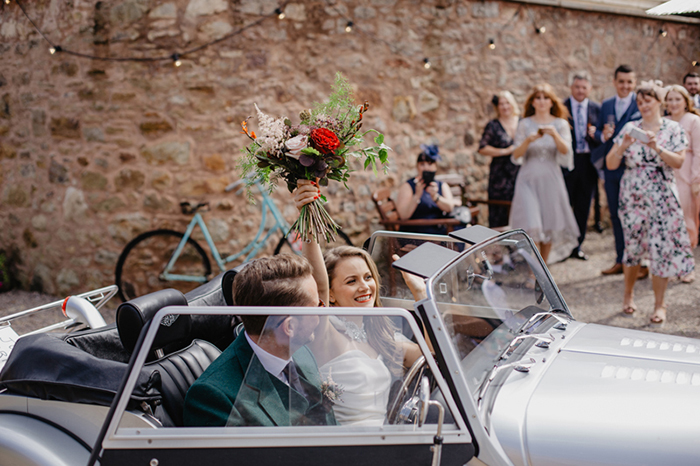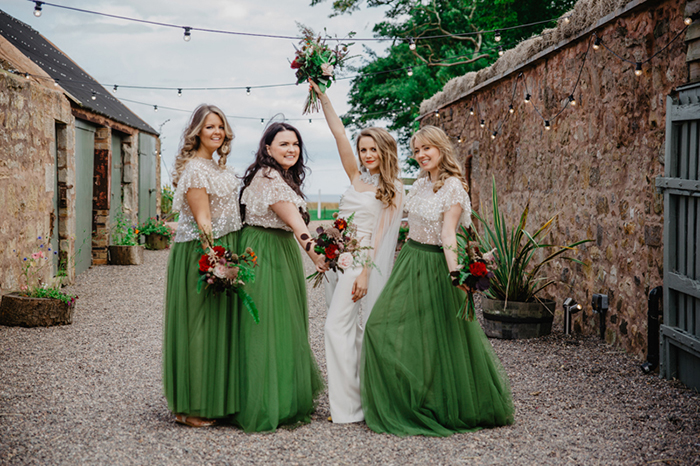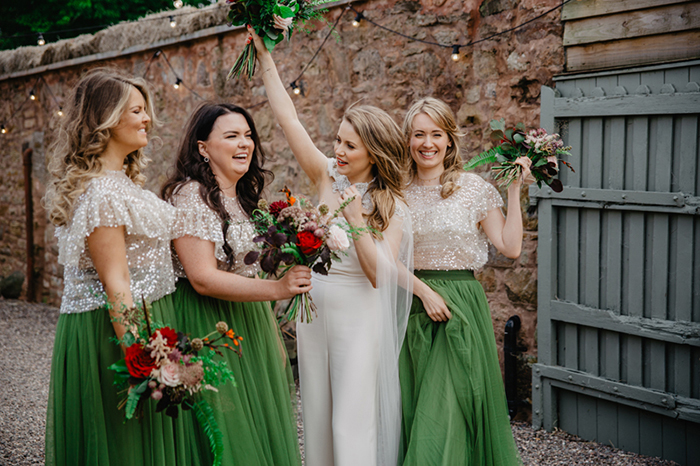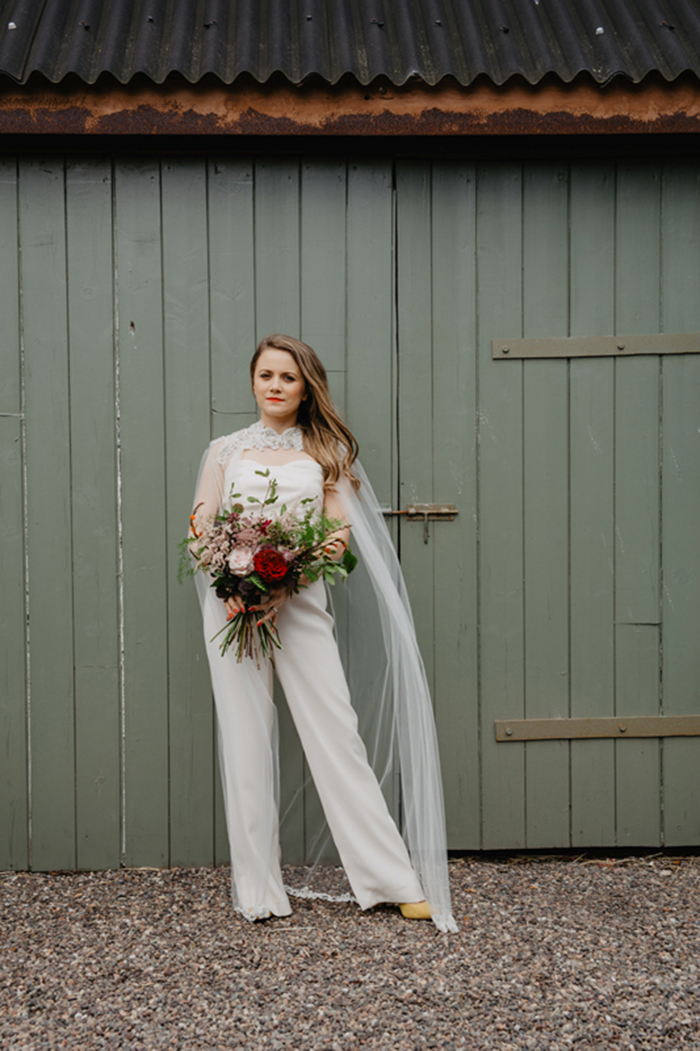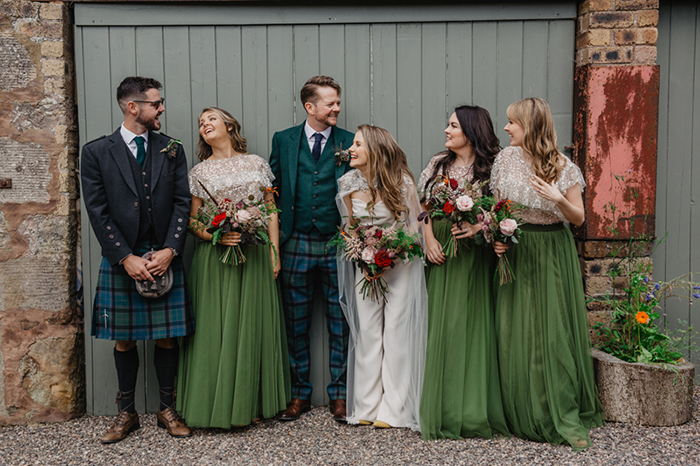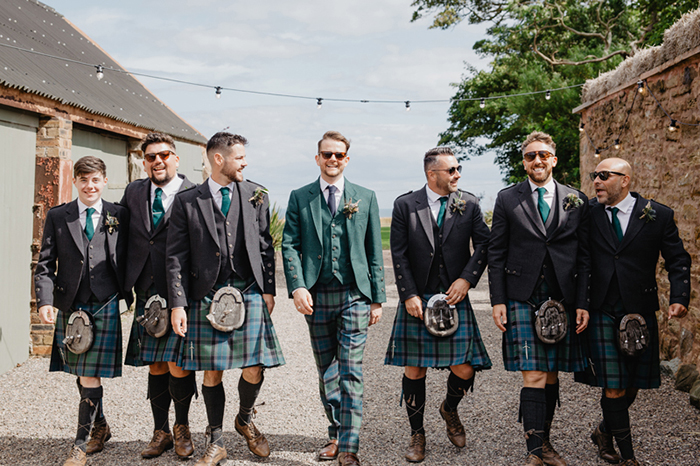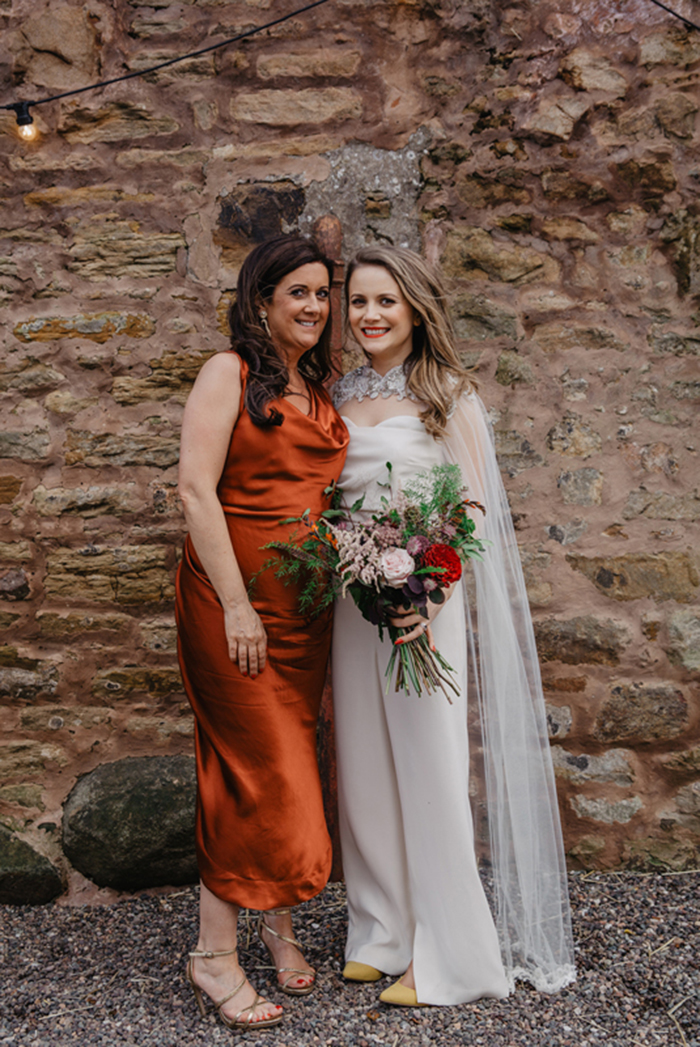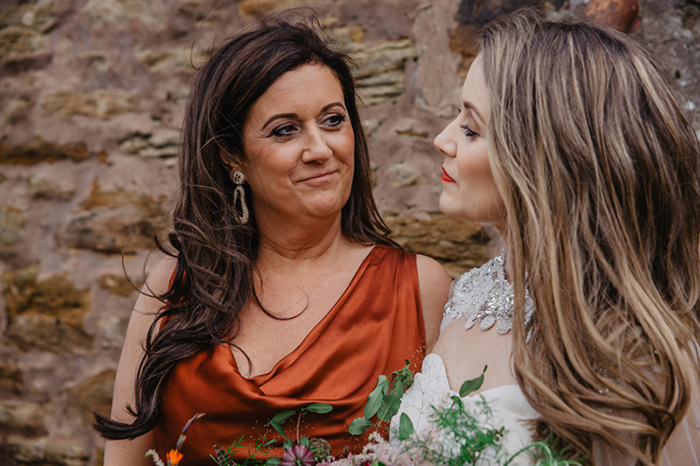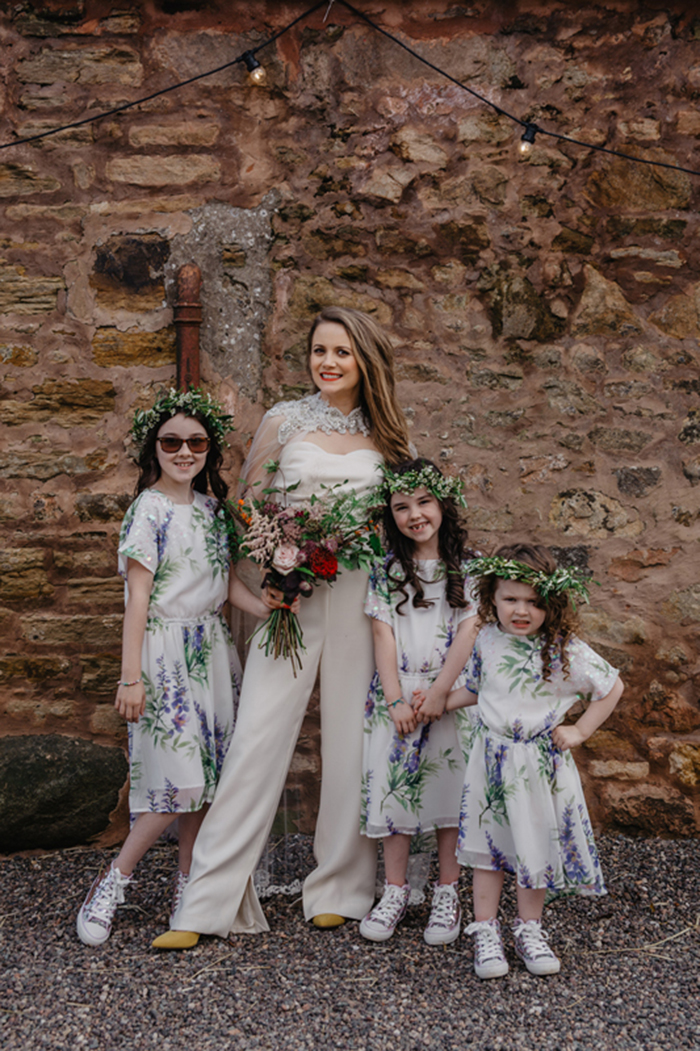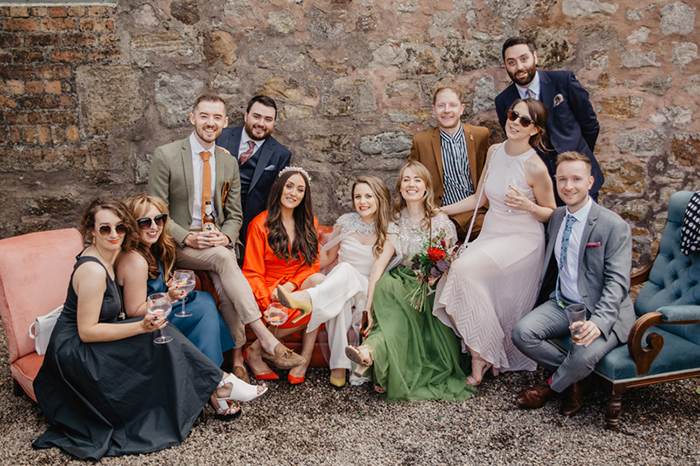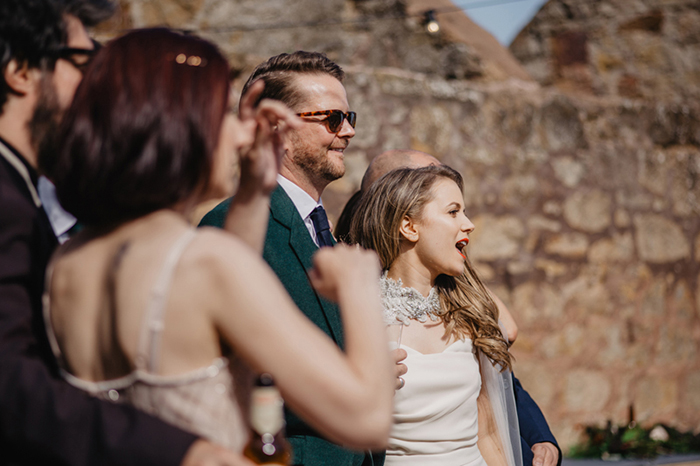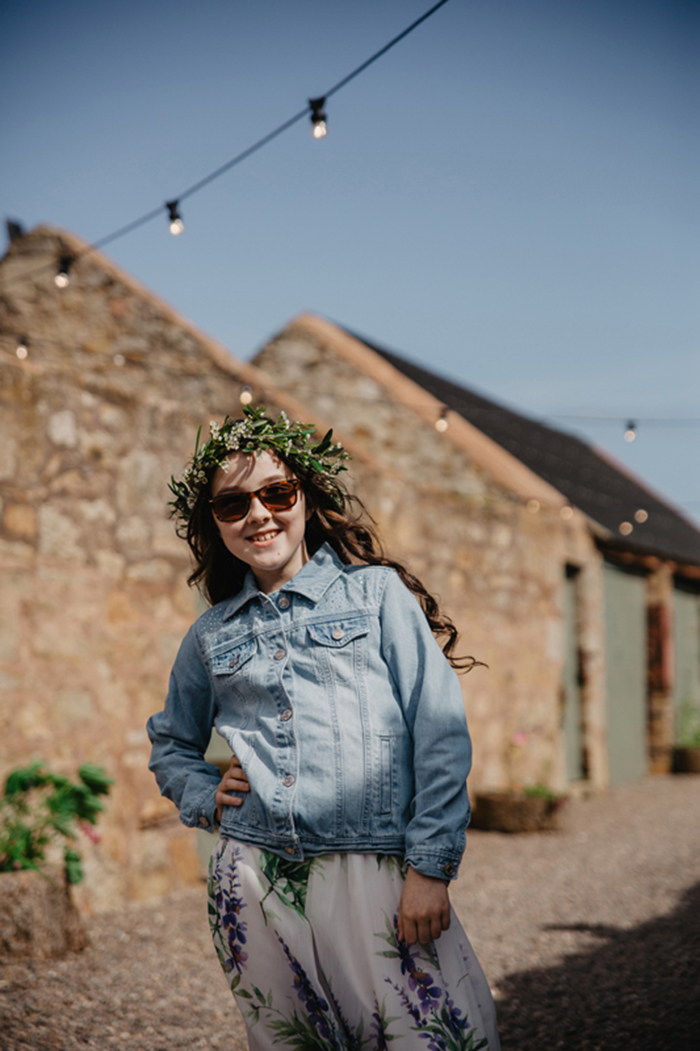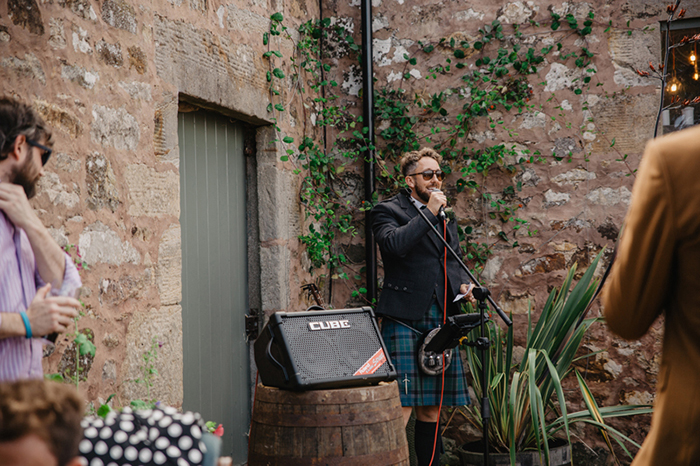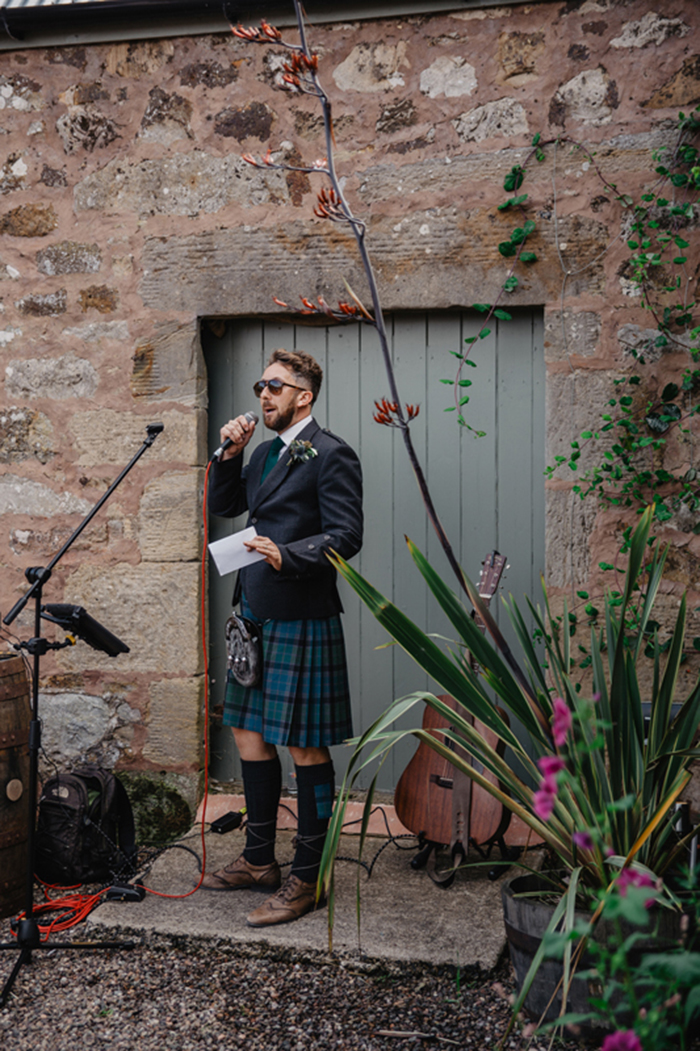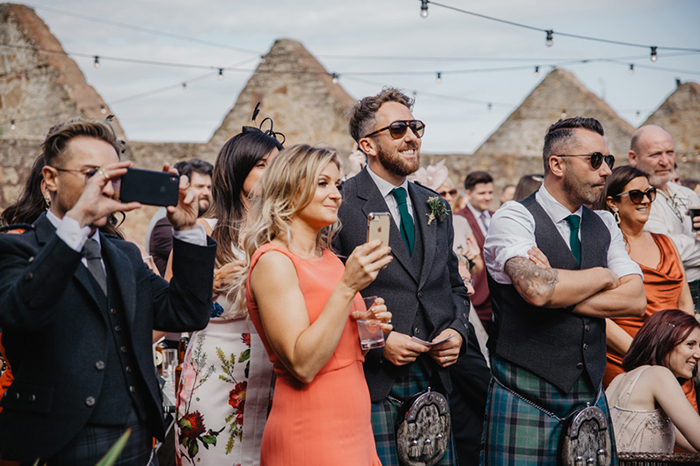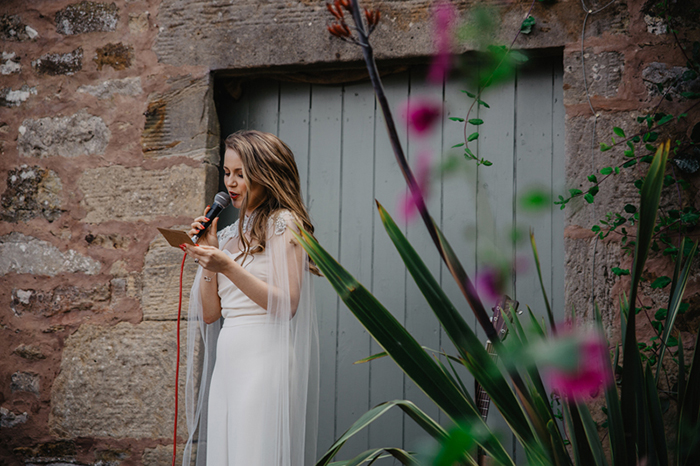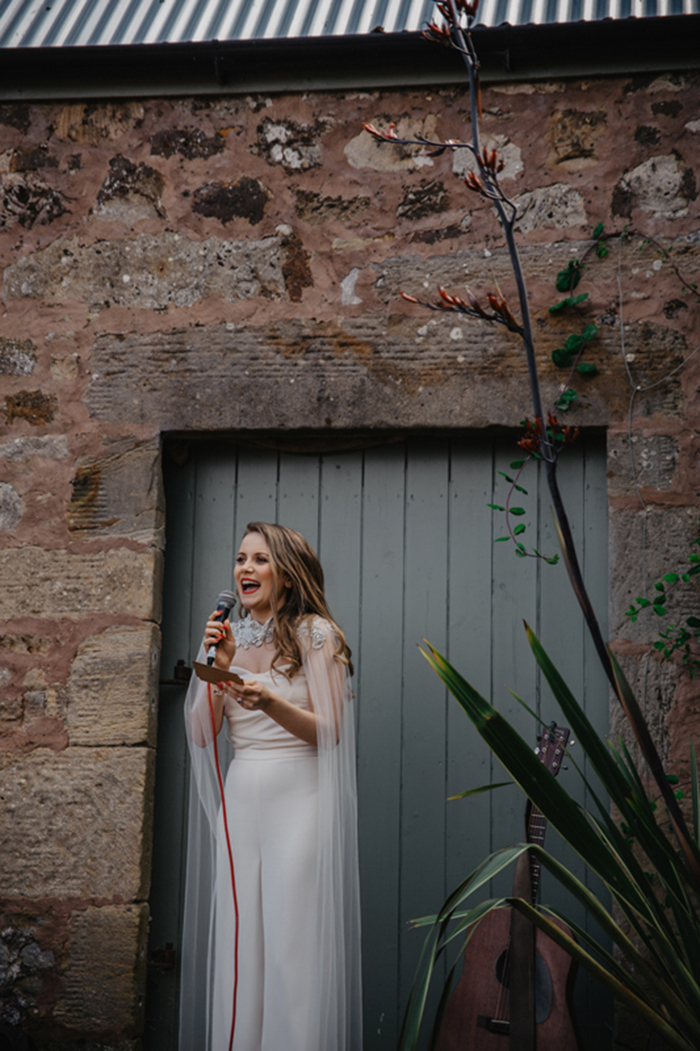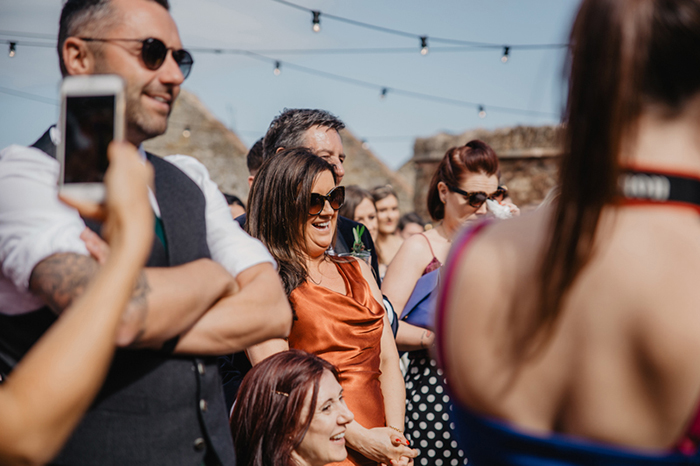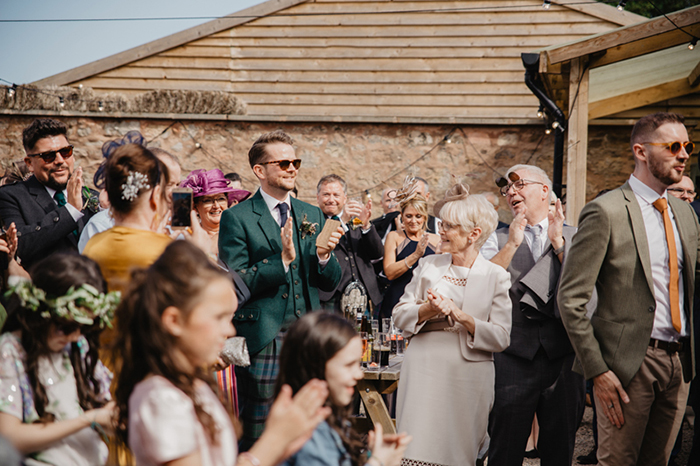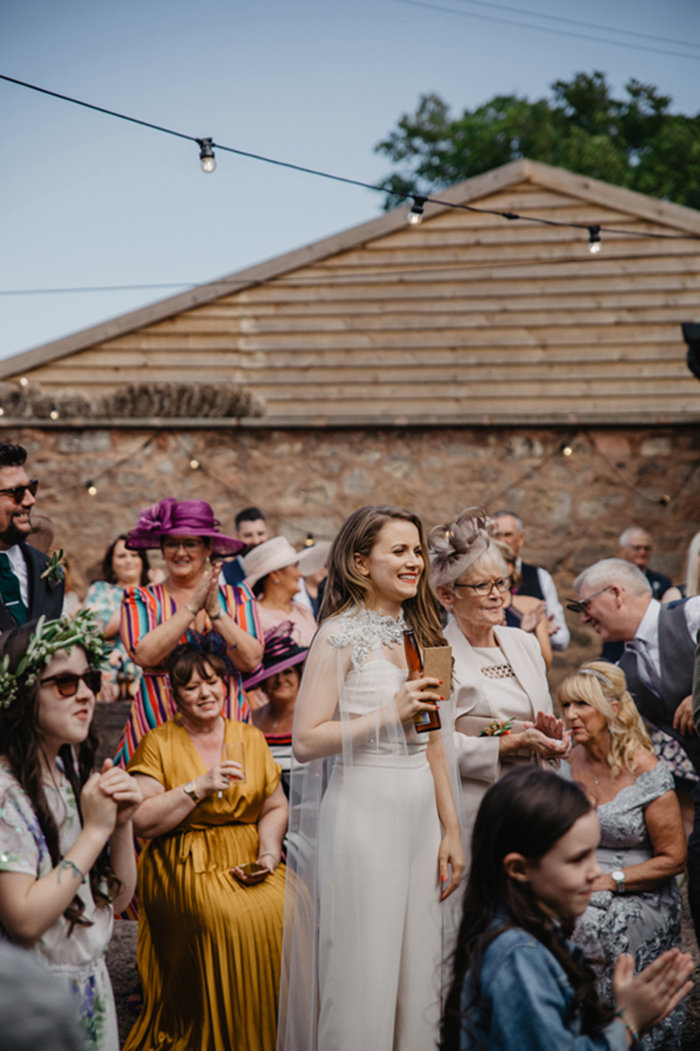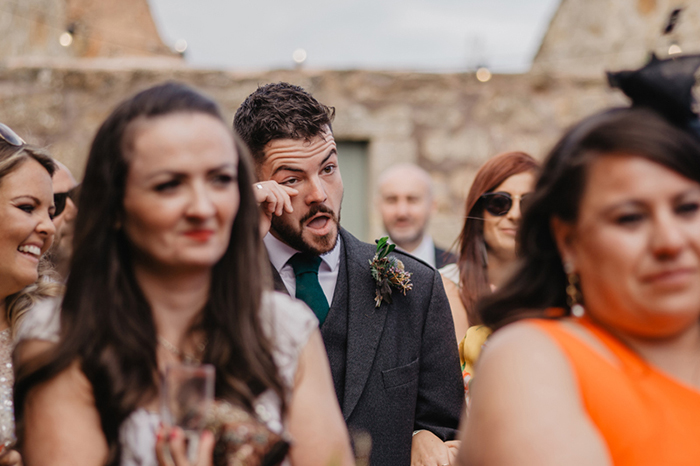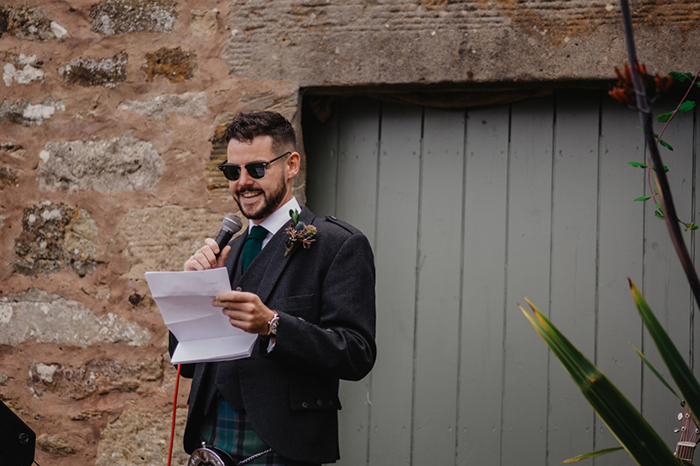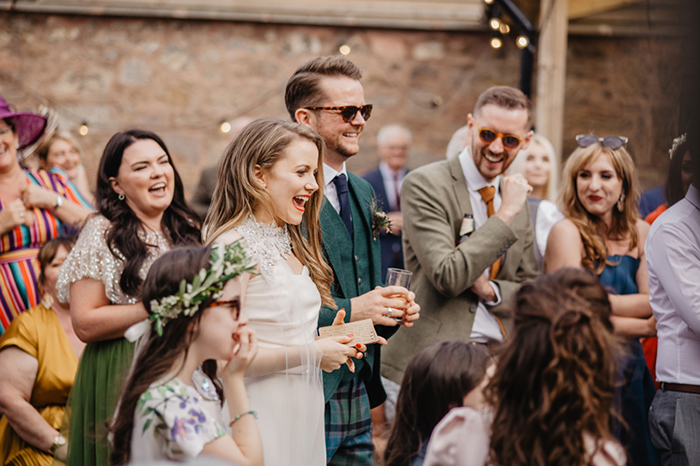 Our photographer Eve Conroy is a friend of a friend, and I knew I wanted her to take our wedding photos because her style is very similar to mine. I knew she would get what I wanted and my goodness she really did! We loved how they turned out!
We did the speeches about 3.30pm outside in the courtyard and I'm so glad we did, it was very relaxed and they were out the way early so people speaking could enjoy the rest of their day. Ben and I both spoke and his best man also. It all went down very well!
We served beers, ciders and fizz during our reception drinks and we had Seville Gin and Tonics come round with the canapes (Those were a massive hit!). Then singer\guitarist Damian Casey Boyce played during the drinks reception and then during the meal. (We had seen him play the night we got engaged and had to have him at the wedding. He's amazing!)
There was a huge sing-along during the meal with everyone waving their napkin around their heads. So impromptu and one of my favourite memories from the entire day!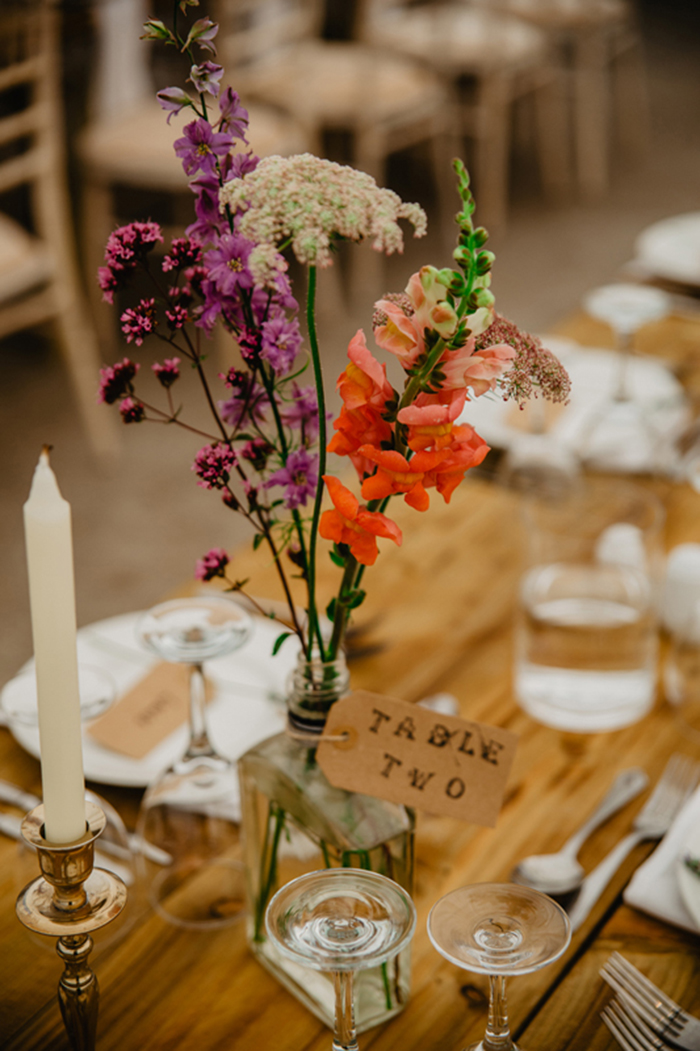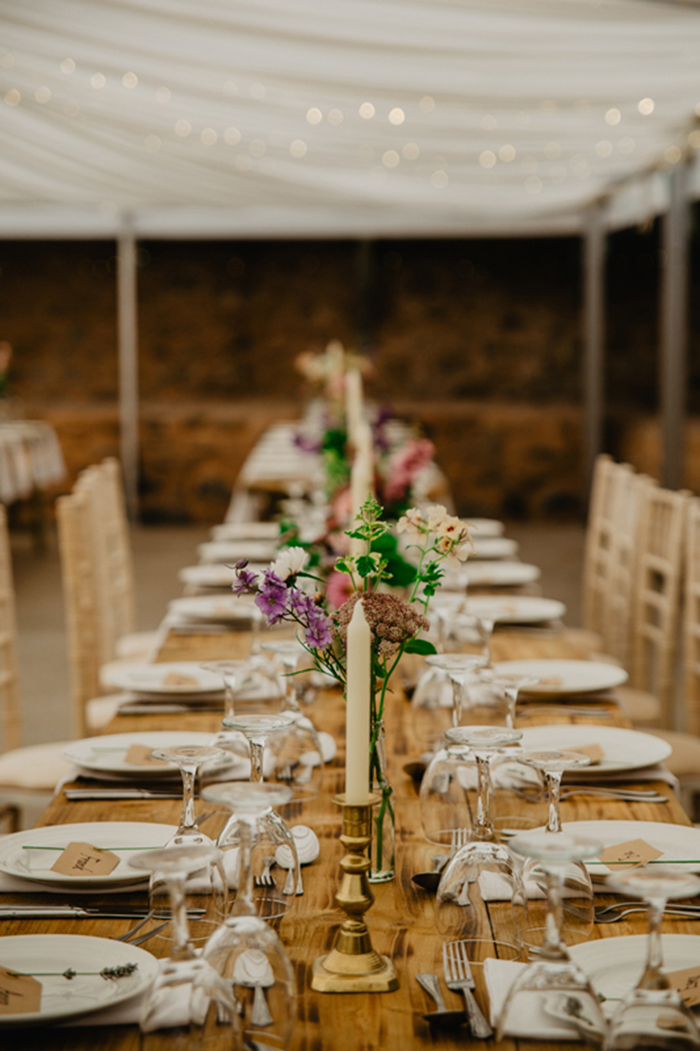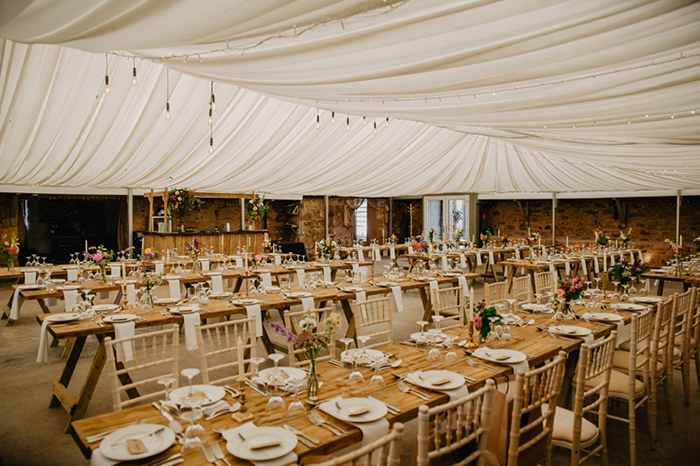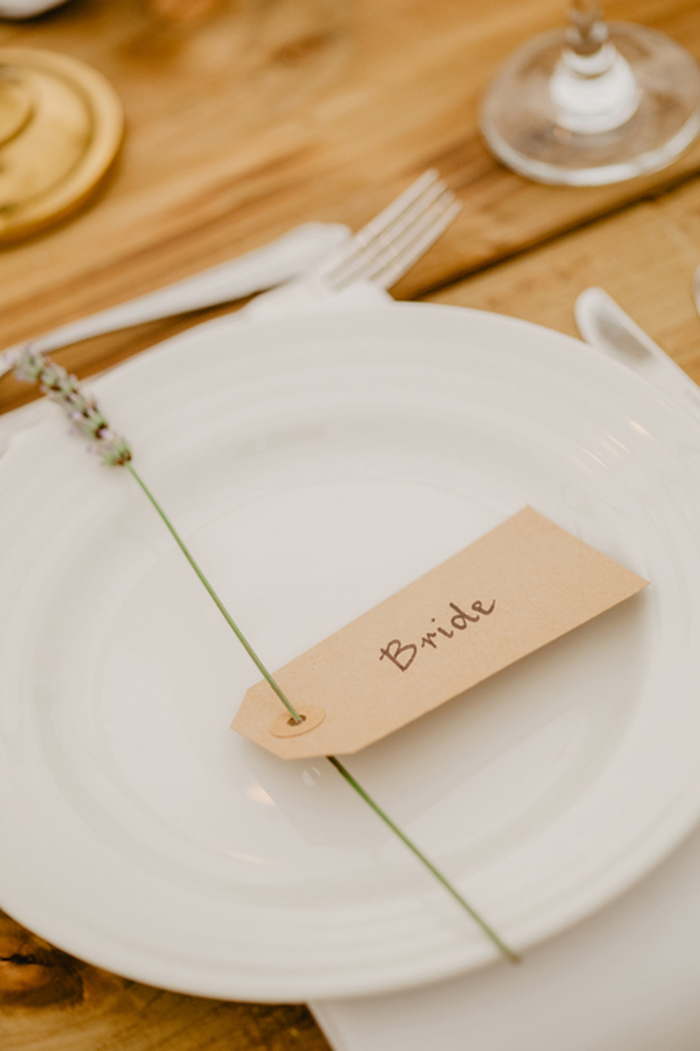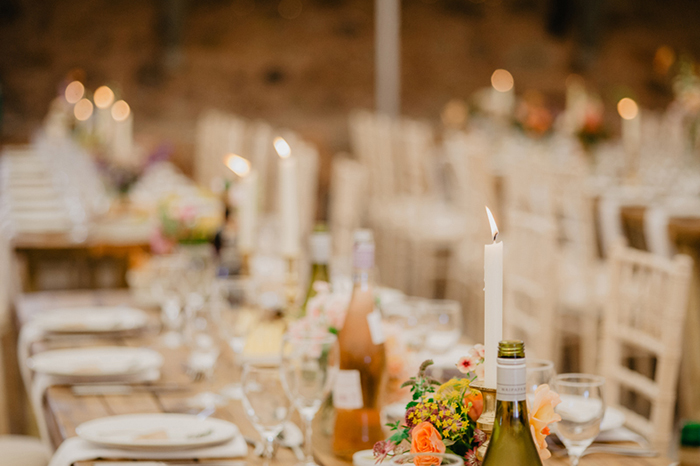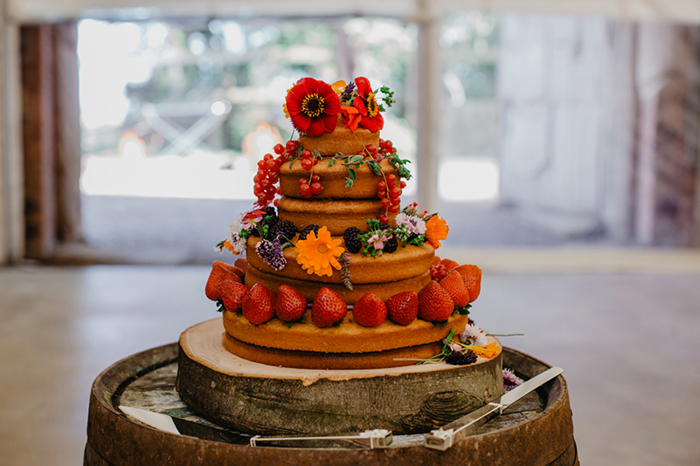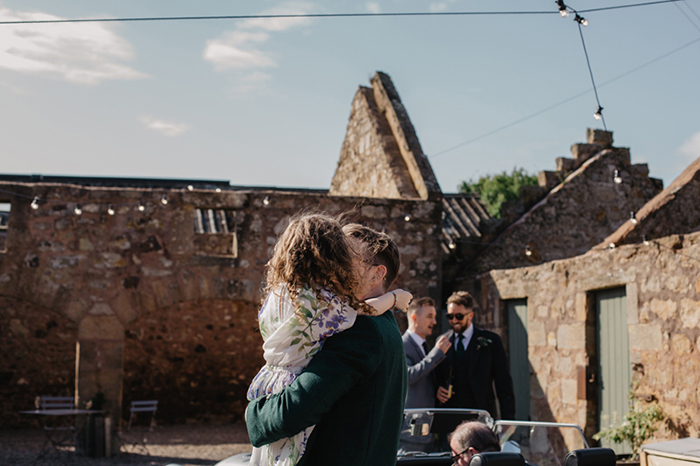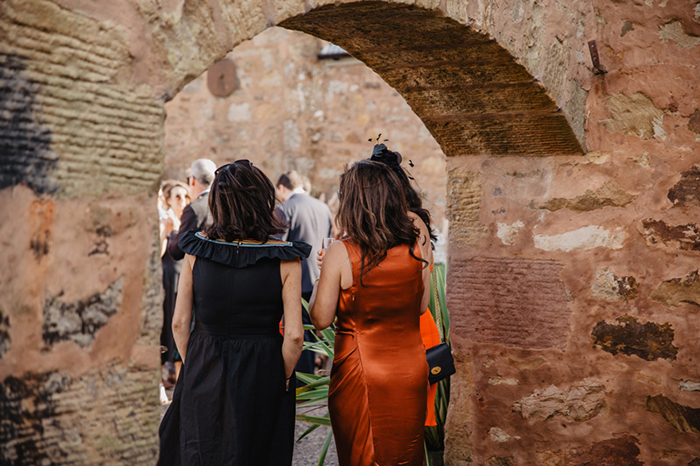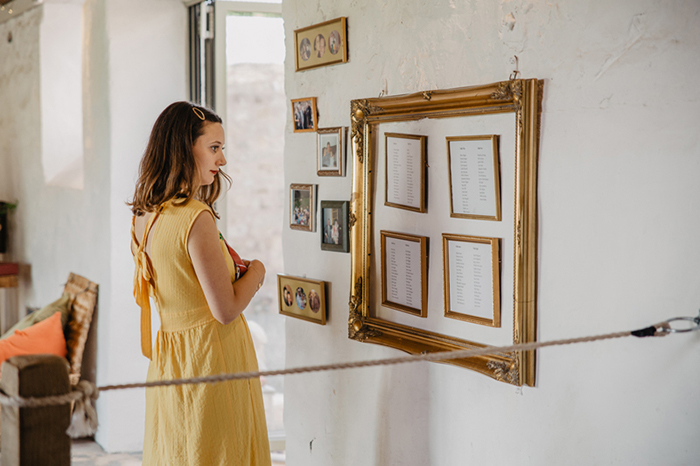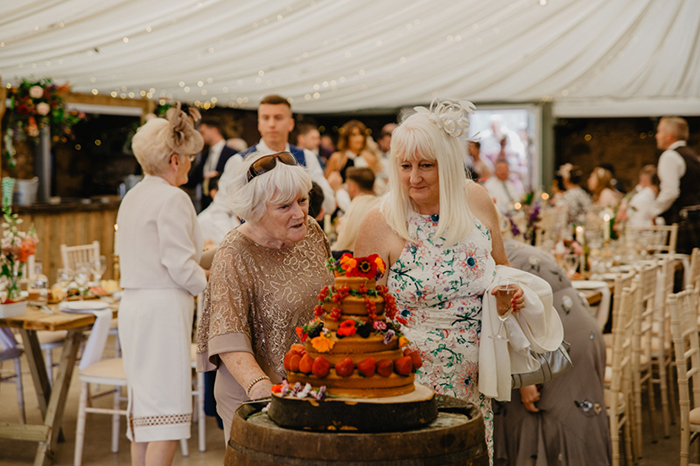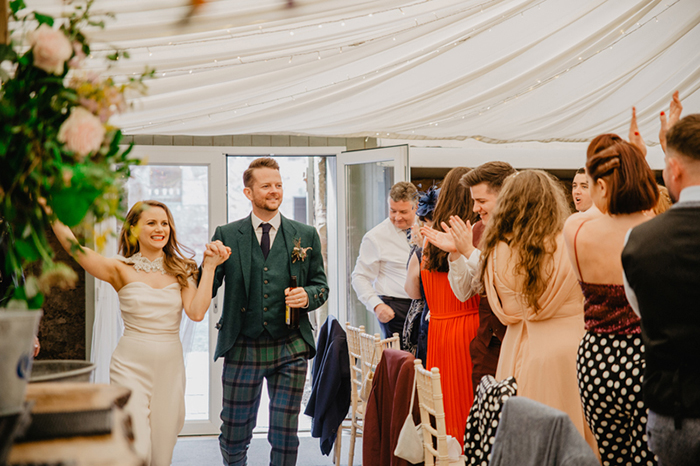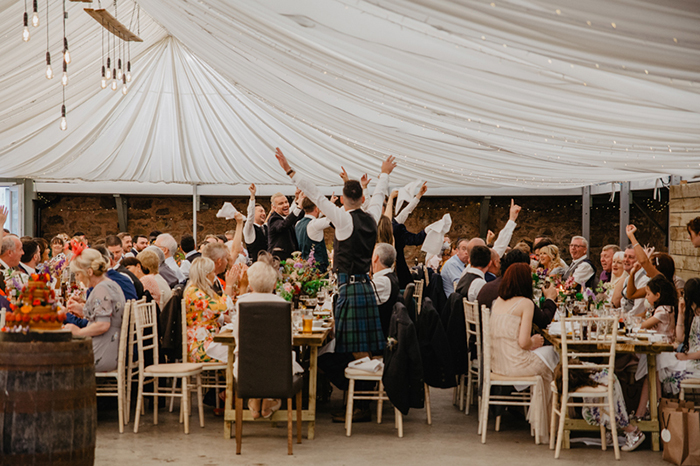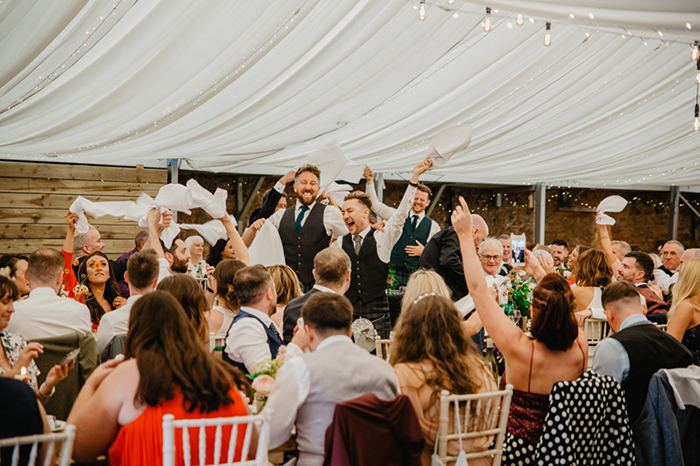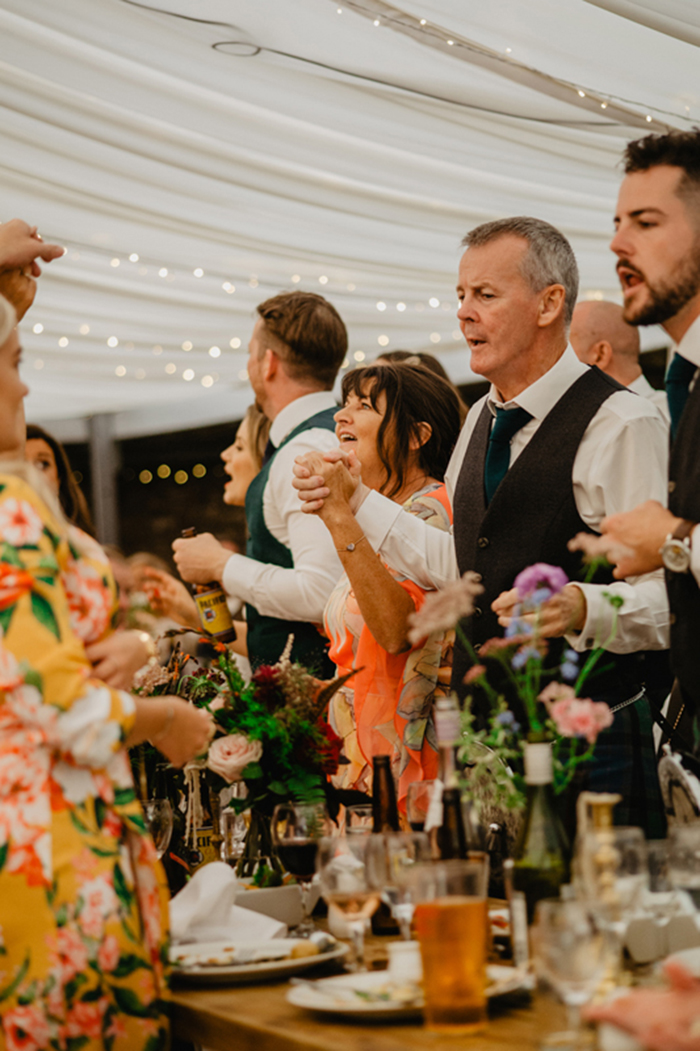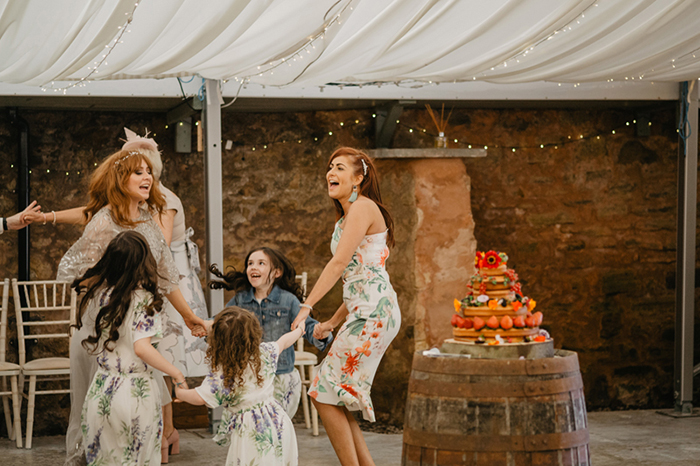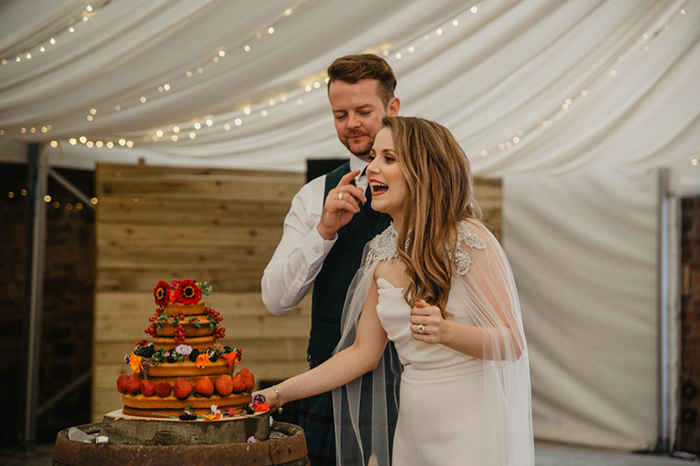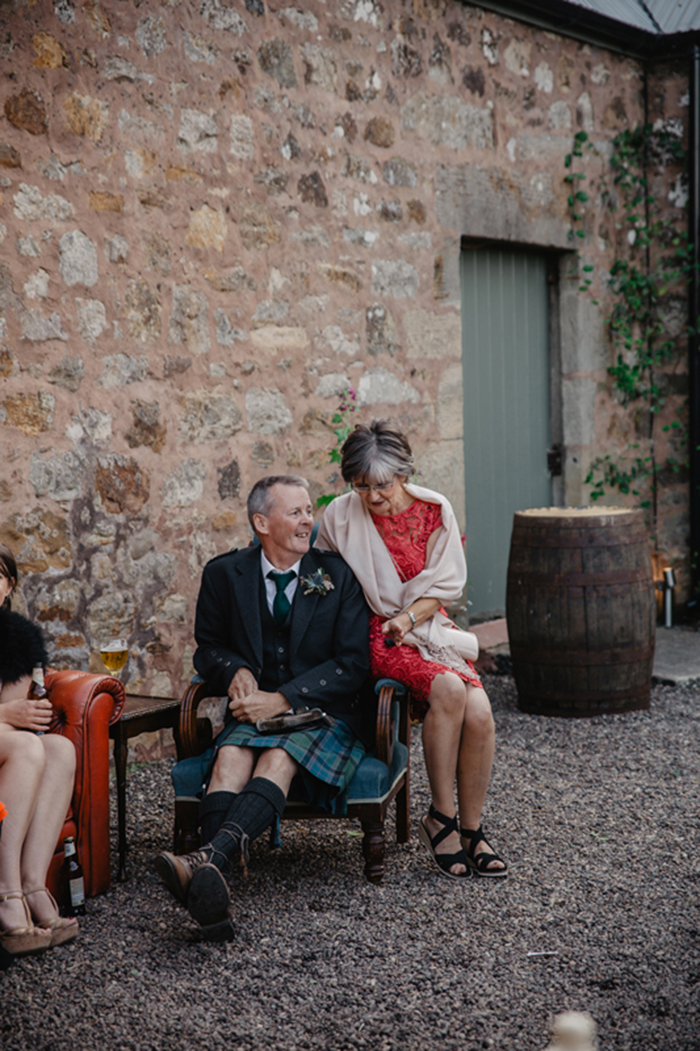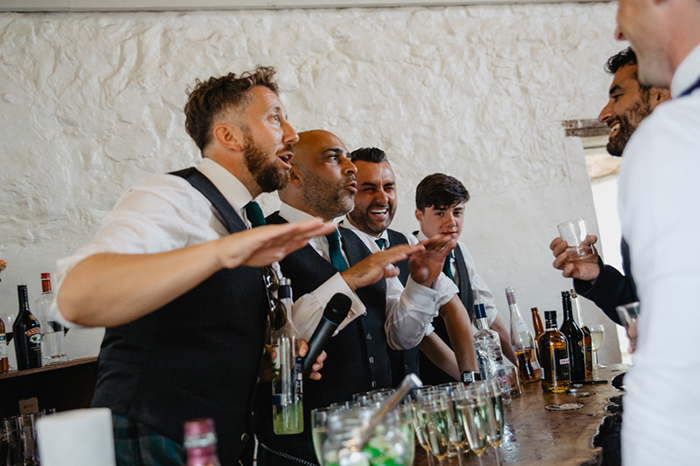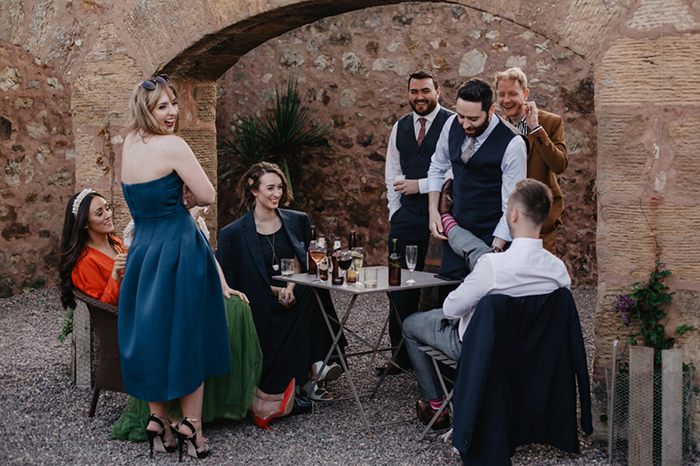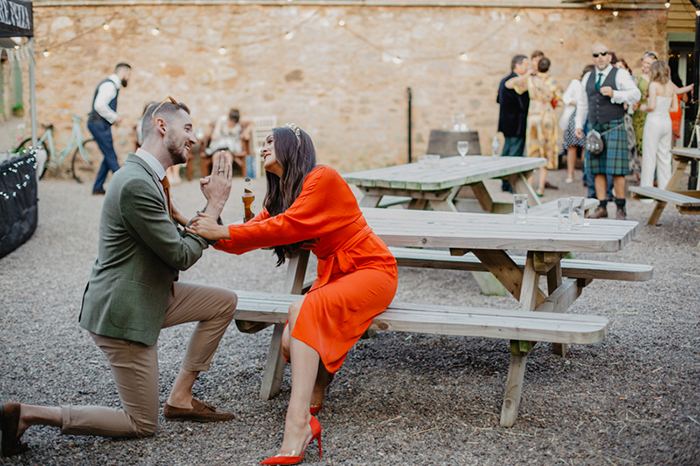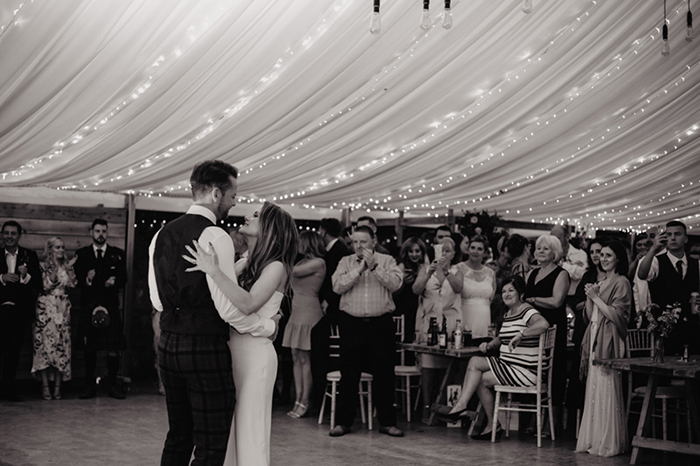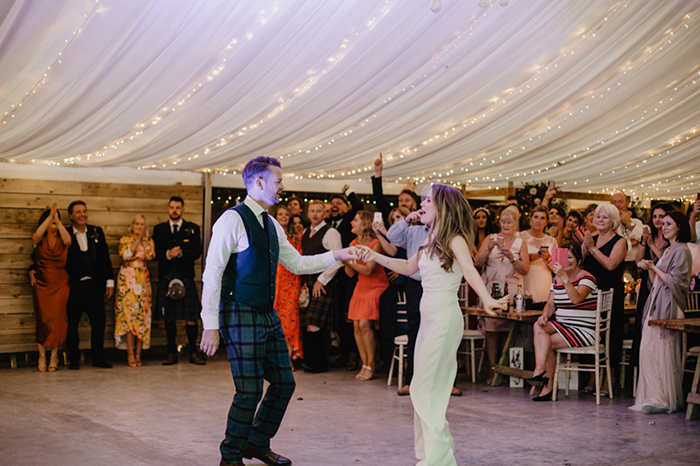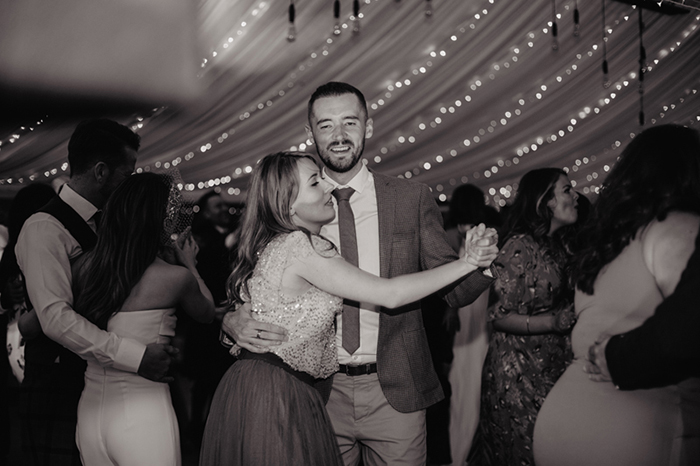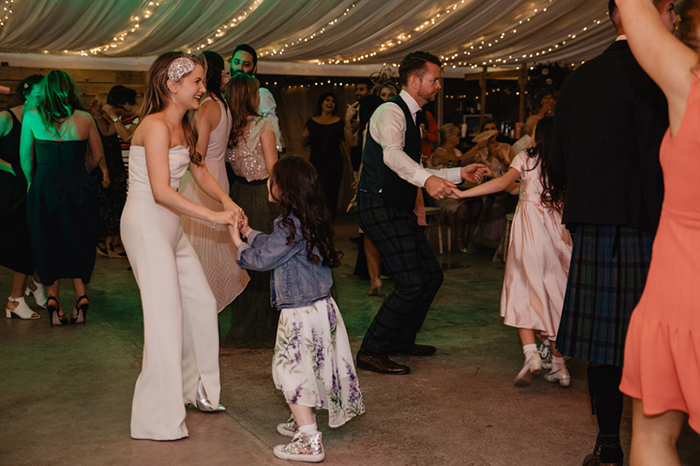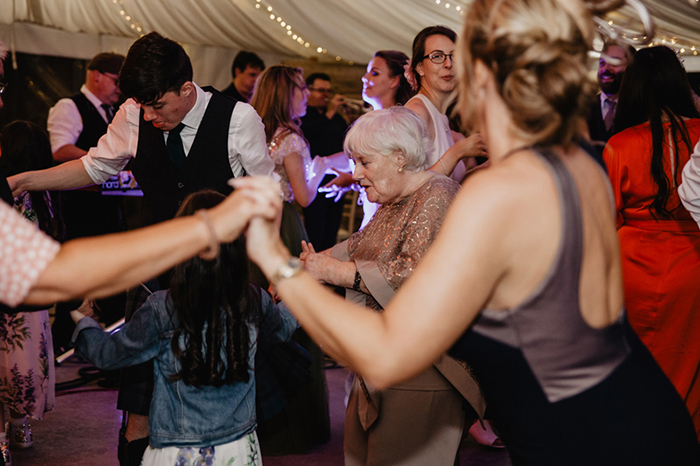 It's not that different now that we're married but I like seeing the ring on Ben's finger, and its fun saying "my husband" now! My advice to other couples planning their wedding would be to make it your own, don't be afraid to reflect your personalities and tastes.  Enjoy it all, because it goes by in a flash!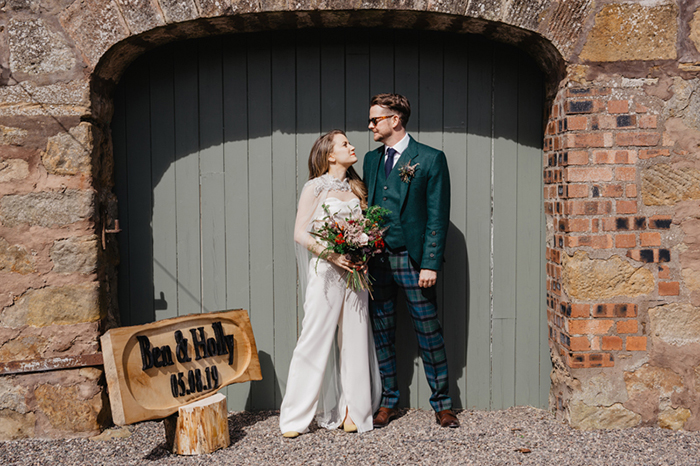 Photography: Eve Conroy | Venue: Cow Shed Crail 
Bride's jumpsuit: Reiss | Bride's cape: Modiste | Groom's outfit: House of Henderson Kilts 
Florist: Kat Jackson – Freelance florist | Couch hire: The Little White Cow
Transport: High Spirits Tours | Bride's hair: Dylan Brittain at Rainbow Room George Square
Bride's make-up: Tracey Gallagher Makeup Artist 
Celebrant: Gary J Smith at Humanist Society Scotland | Ceremony music: Capella String Quartet 
Drinks reception entertainment: Damian Casey Boyce | Wedding band: ALFA FNK
Food truck: Wild Fire Pizza