Relaxed + rustic sunflower wedding at Fingask Castle, Perth and Kinross
Trudie and Matt flew around the world for a DIY celebration with fun, games, bare feet and sunflowers galore.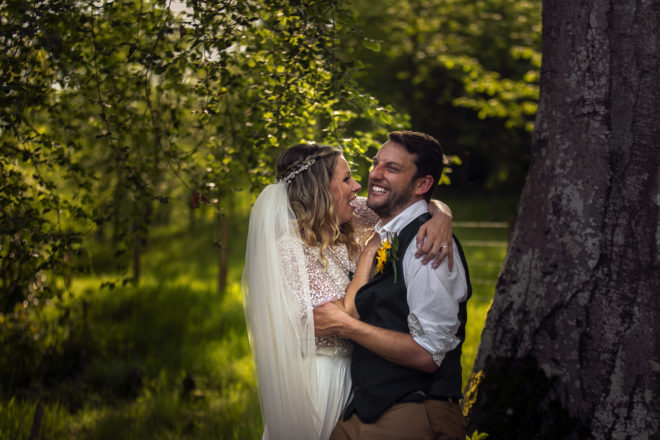 Trudie and Matt met four years ago while working for a zip line company in Queenstown.
When it came time to get married, they knew a wedding back home in Scotland, with fun, games, and their nearest and dearest was the only way to go.
Read all about the couple's wedding day, photographed beautifully by Stephen McCluskey Photography, in bride Trudie's own words below…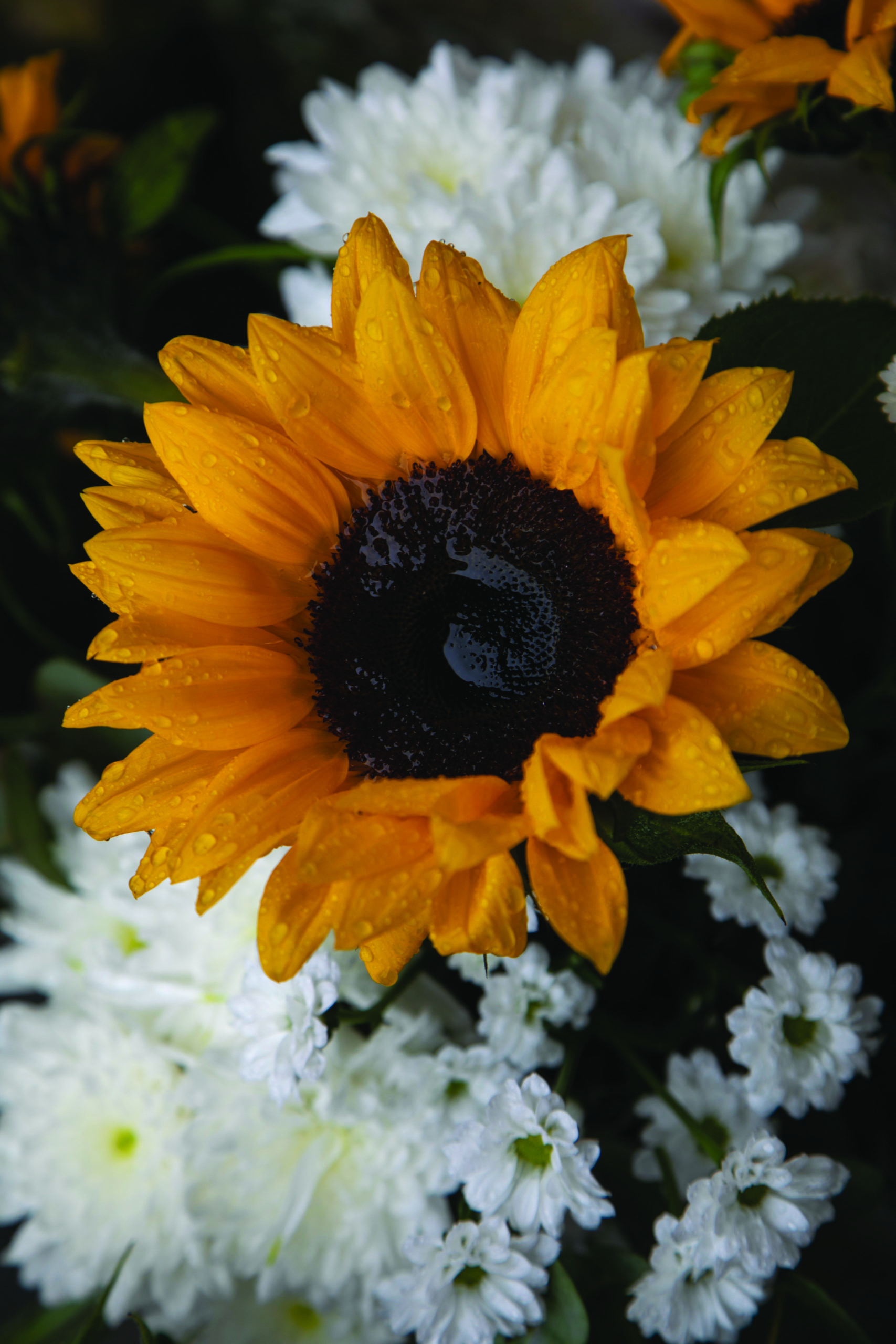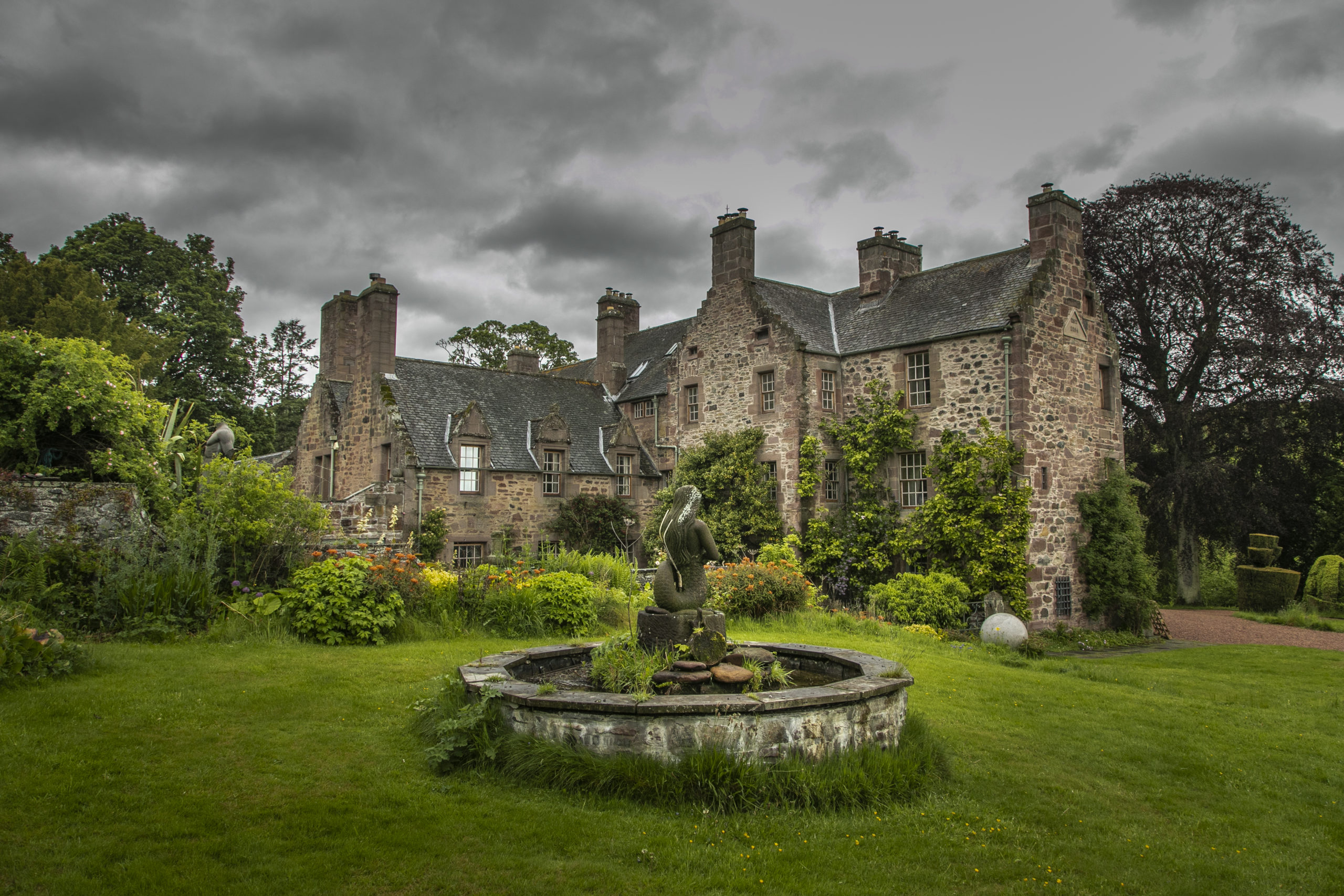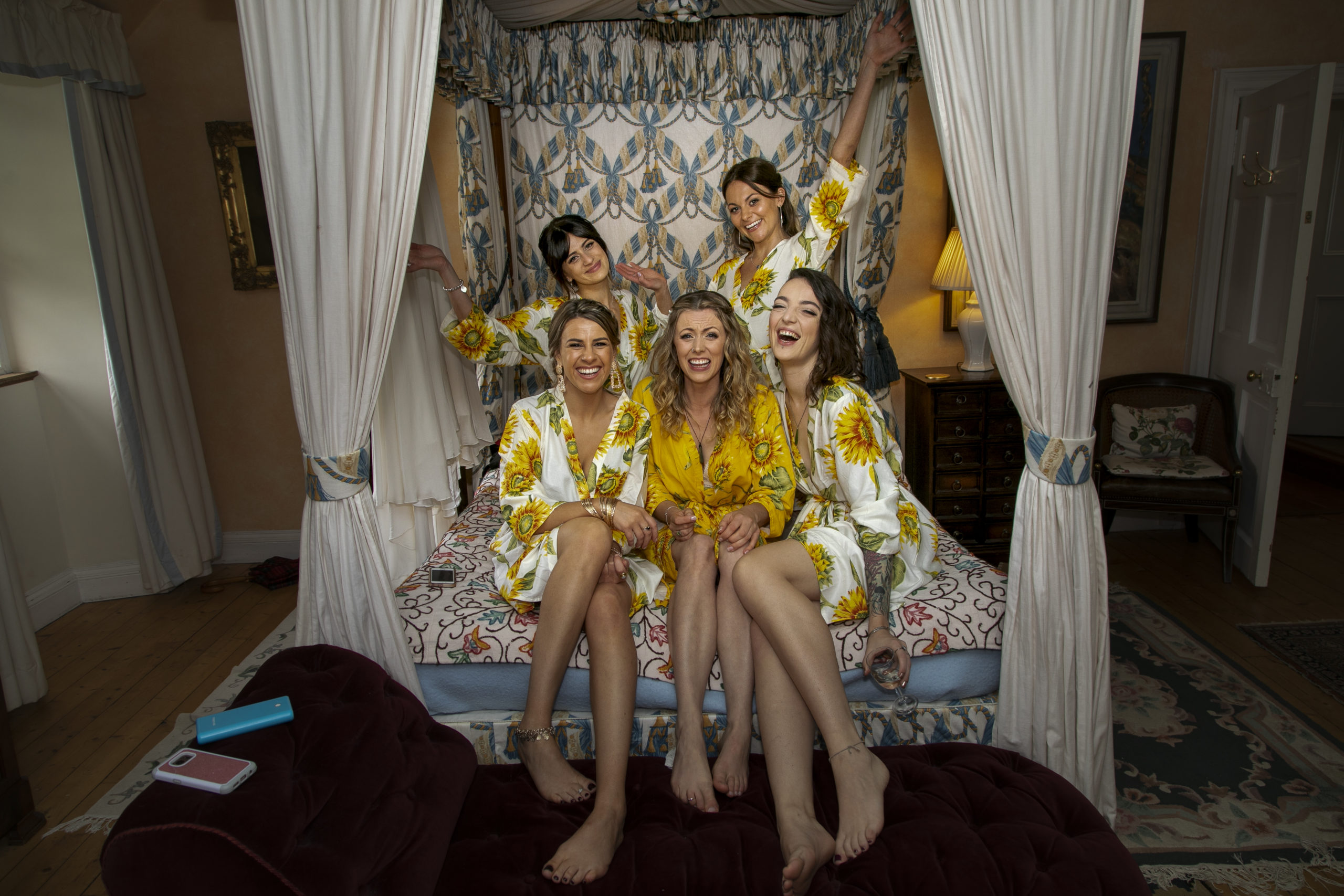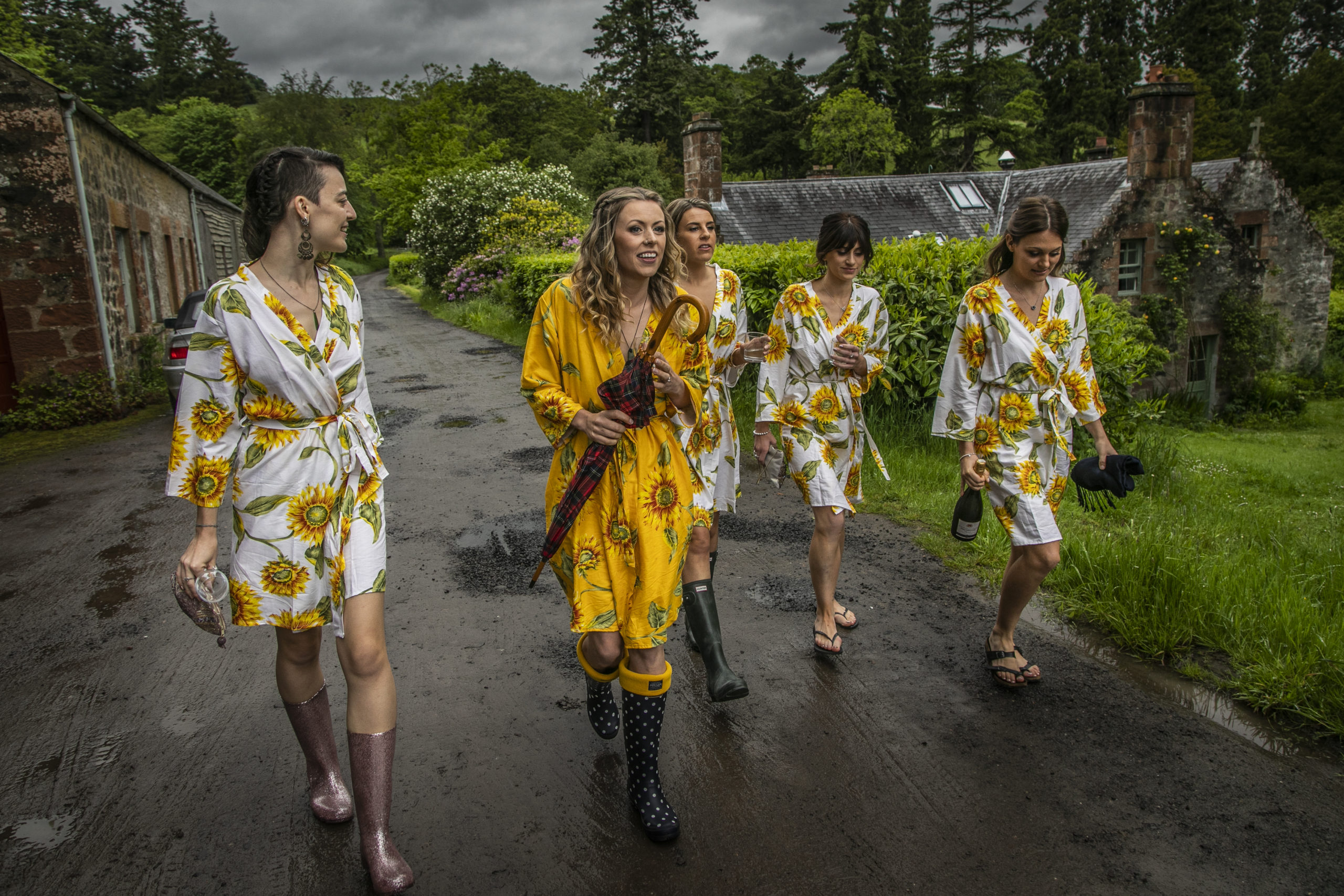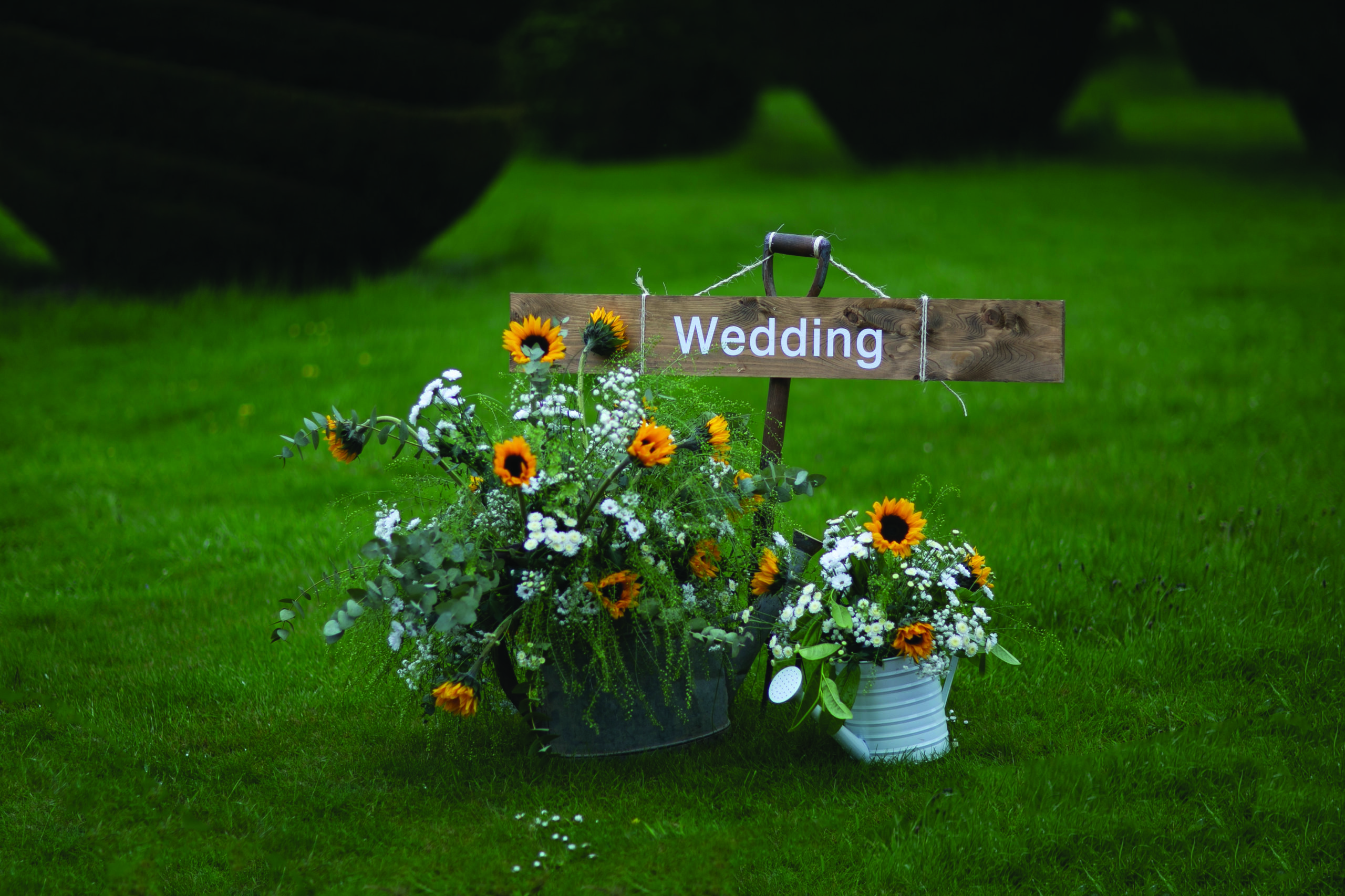 "We immediately got along well as we have a similar sense of humour," says Trudie. "I also loved the fact that Matt, like myself, was nearly always barefoot."
After two and a half years, Matt proposed over a rum on the beach while camping, and the loved-up couple soon started planning their wedding.
"We chose Fingask Castle as it was so beautiful and had everything we needed: stunning grounds and views for the outdoor ceremony and games during the day," explains Trudie, who was also sold on the fact that the venue had enough accommodation to allow guests to stay for the weekend.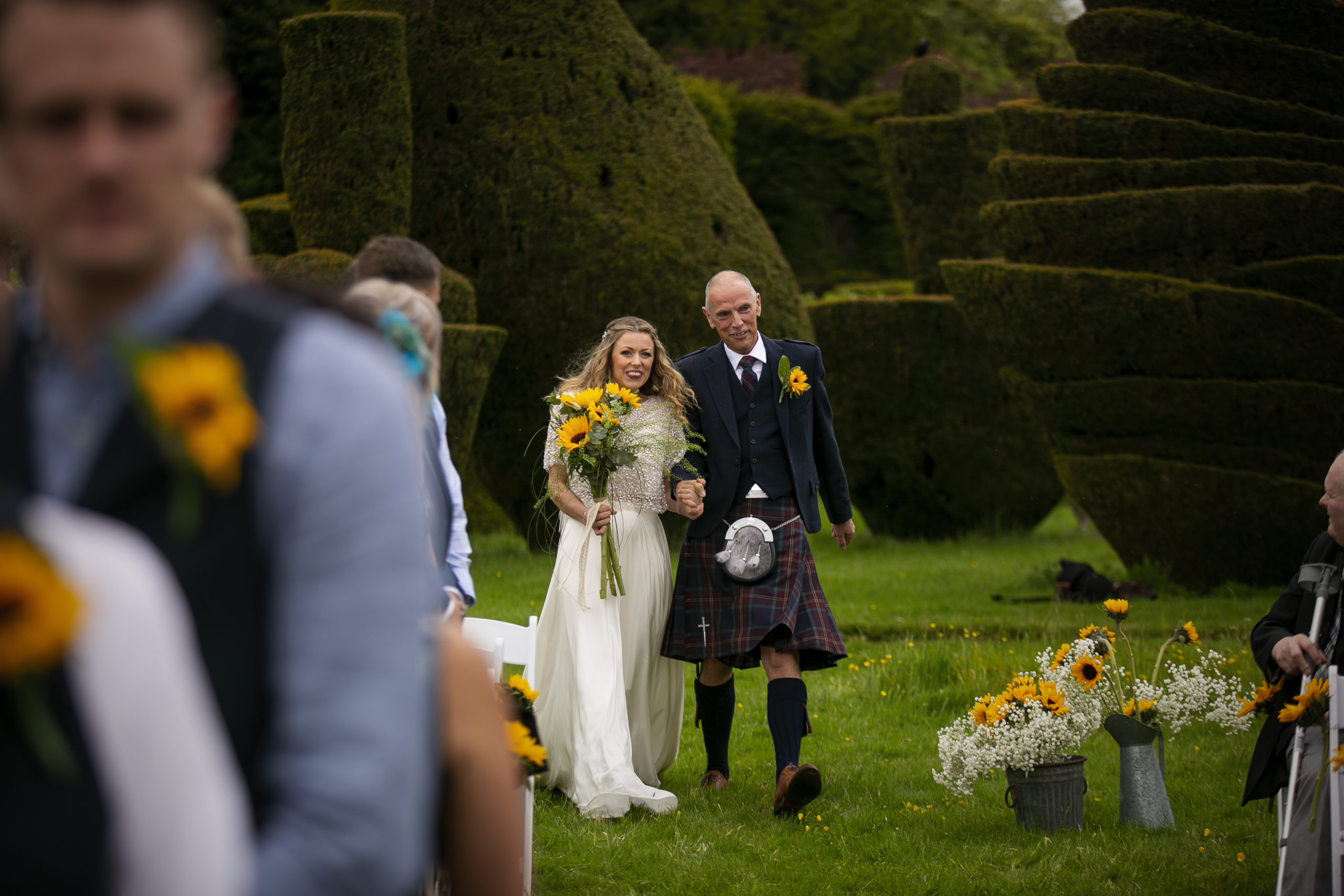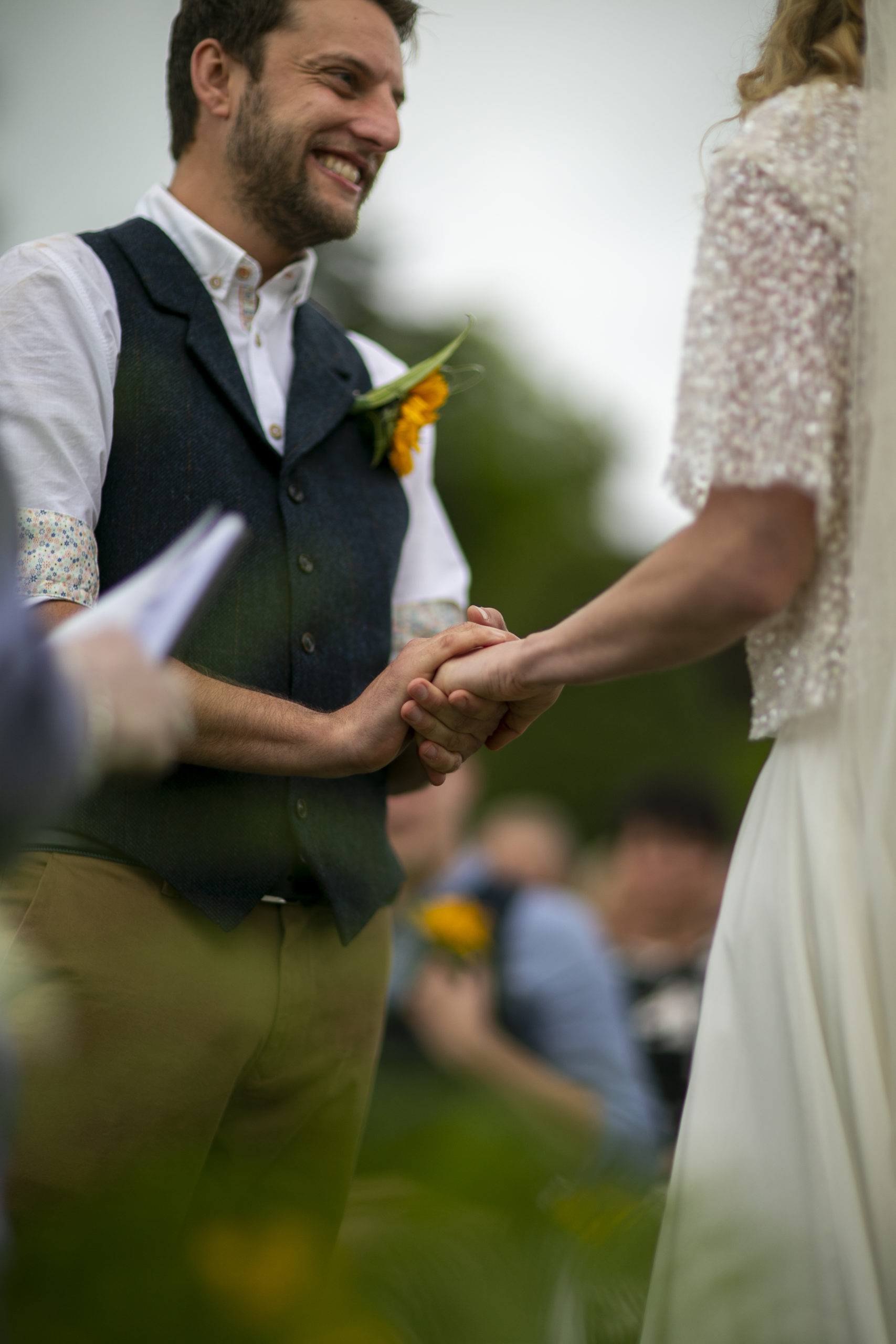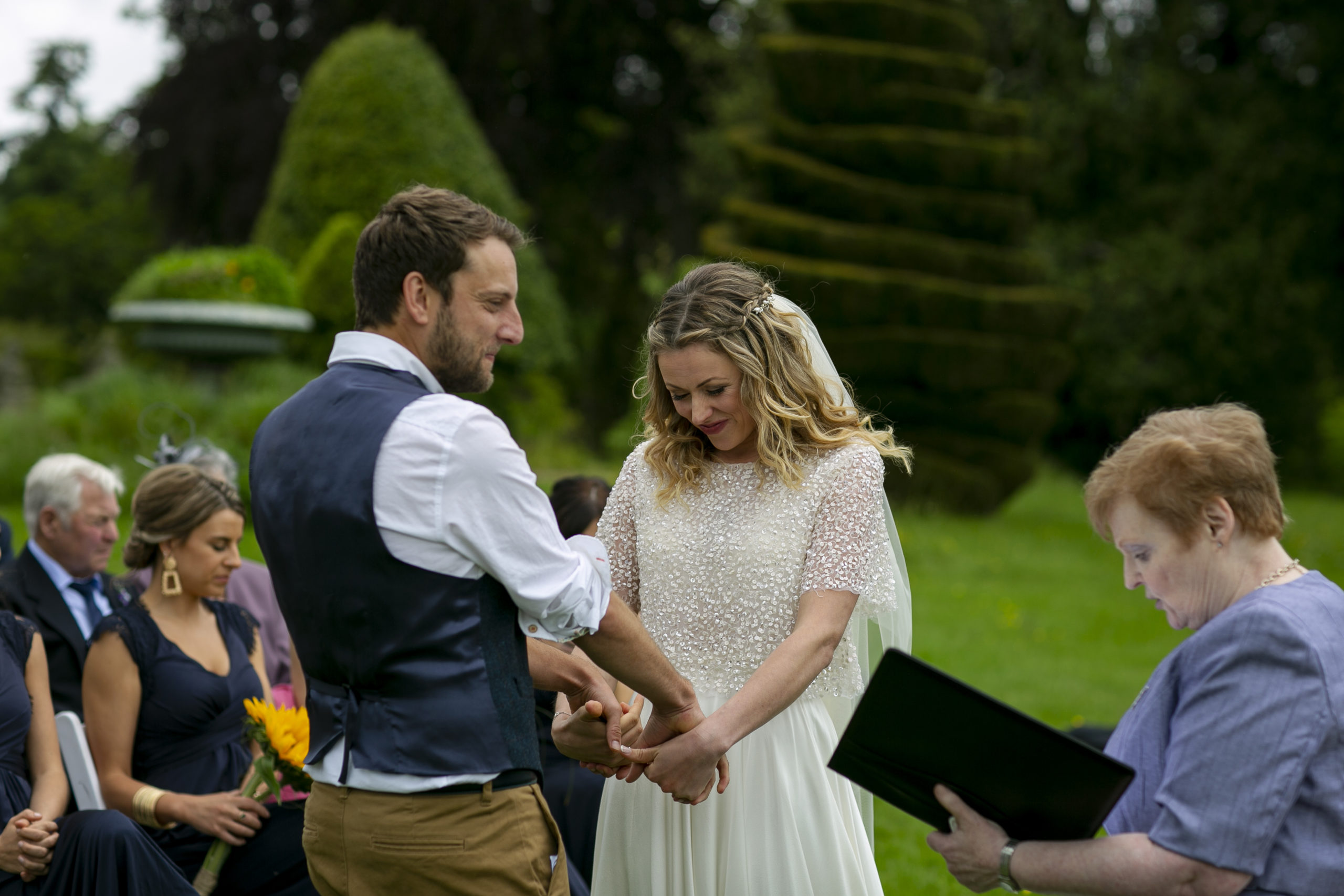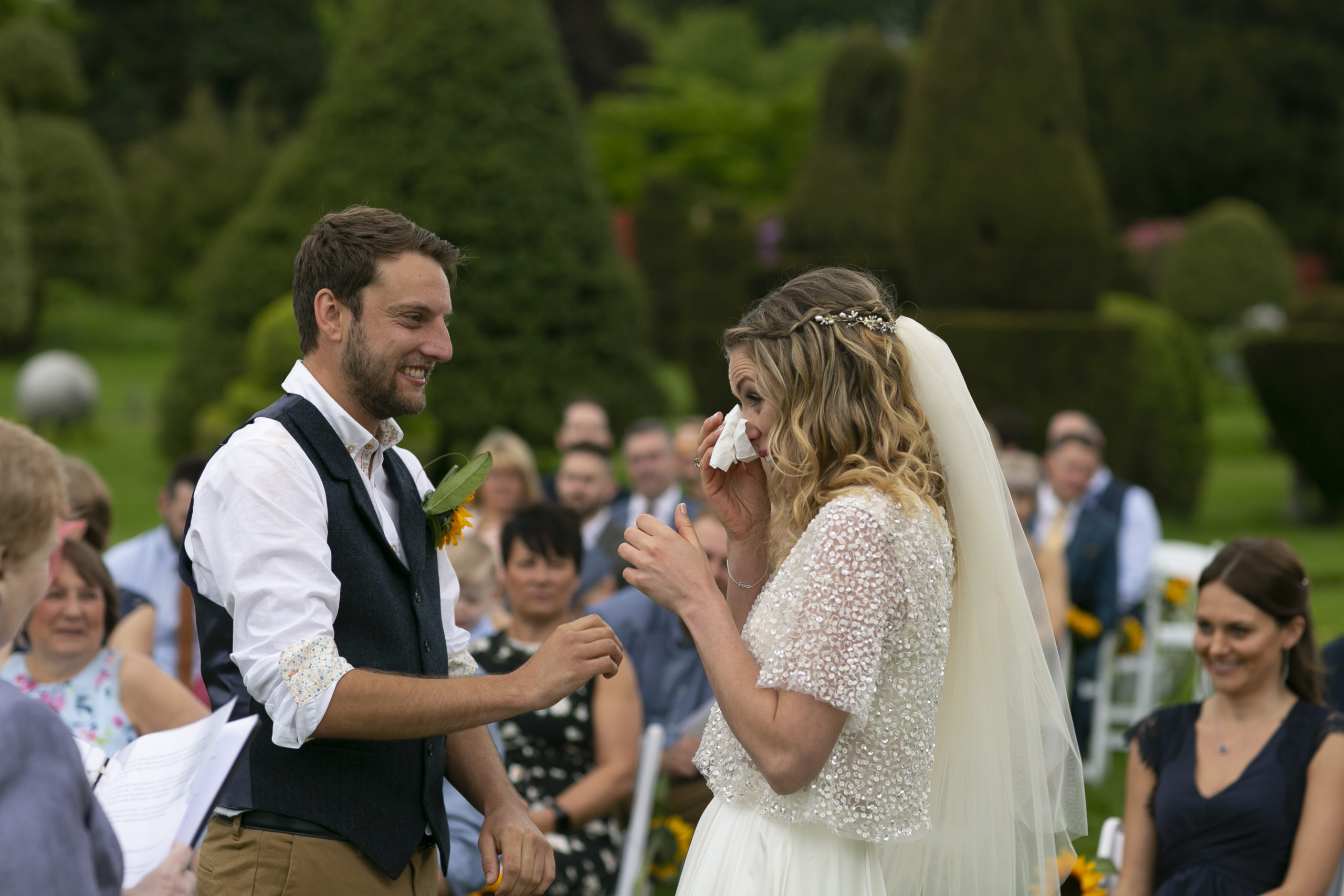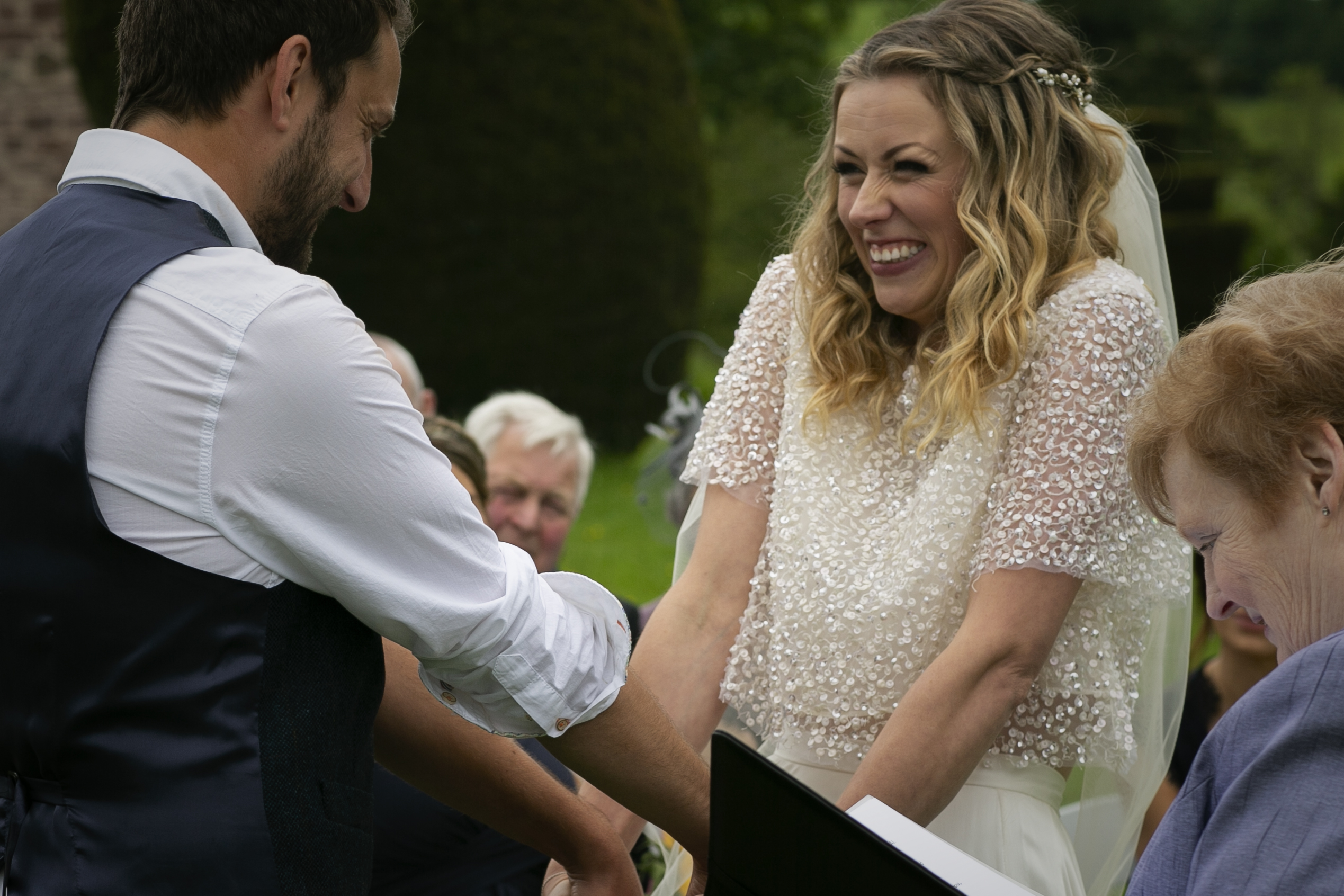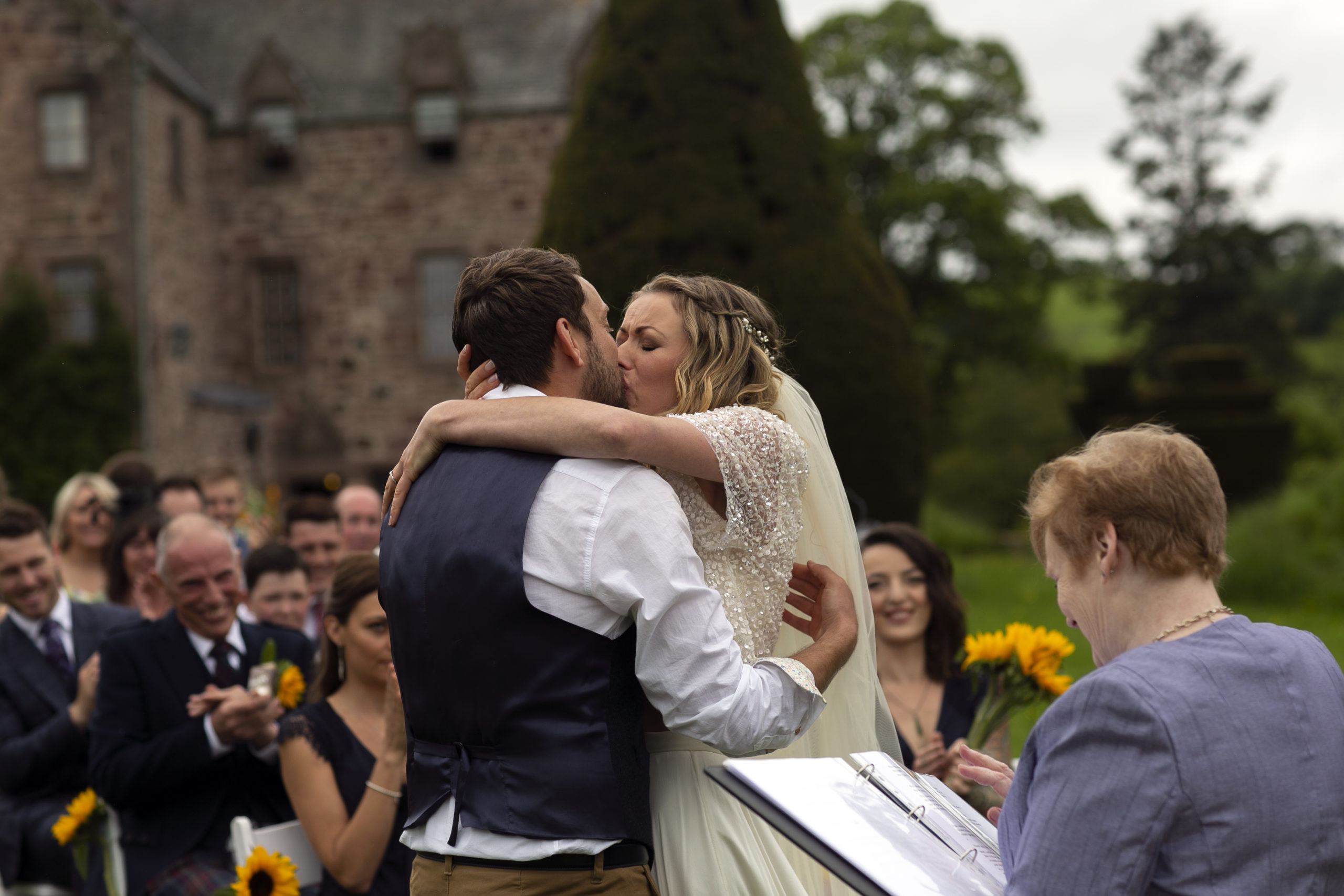 The pair planned from overseas while family and friends helped make their DIY dream a reality.
"My mum and her friend Julia did all the floral arrangements, my dad made a lot of the décor and lawn games for us and even my grandparents helped build the coconut shy," laughs Trudie.
"My aunt made us a naked cake, I had childhood friends singing at the ceremony and doing my hair and make-up, and ceilidh band Stravaig, who I met at university, played the reception.
Matt and I flew in a few weeks before and planned to help with a lot of it, but my parents had a lot of the work done before our arrival! We're so grateful to them."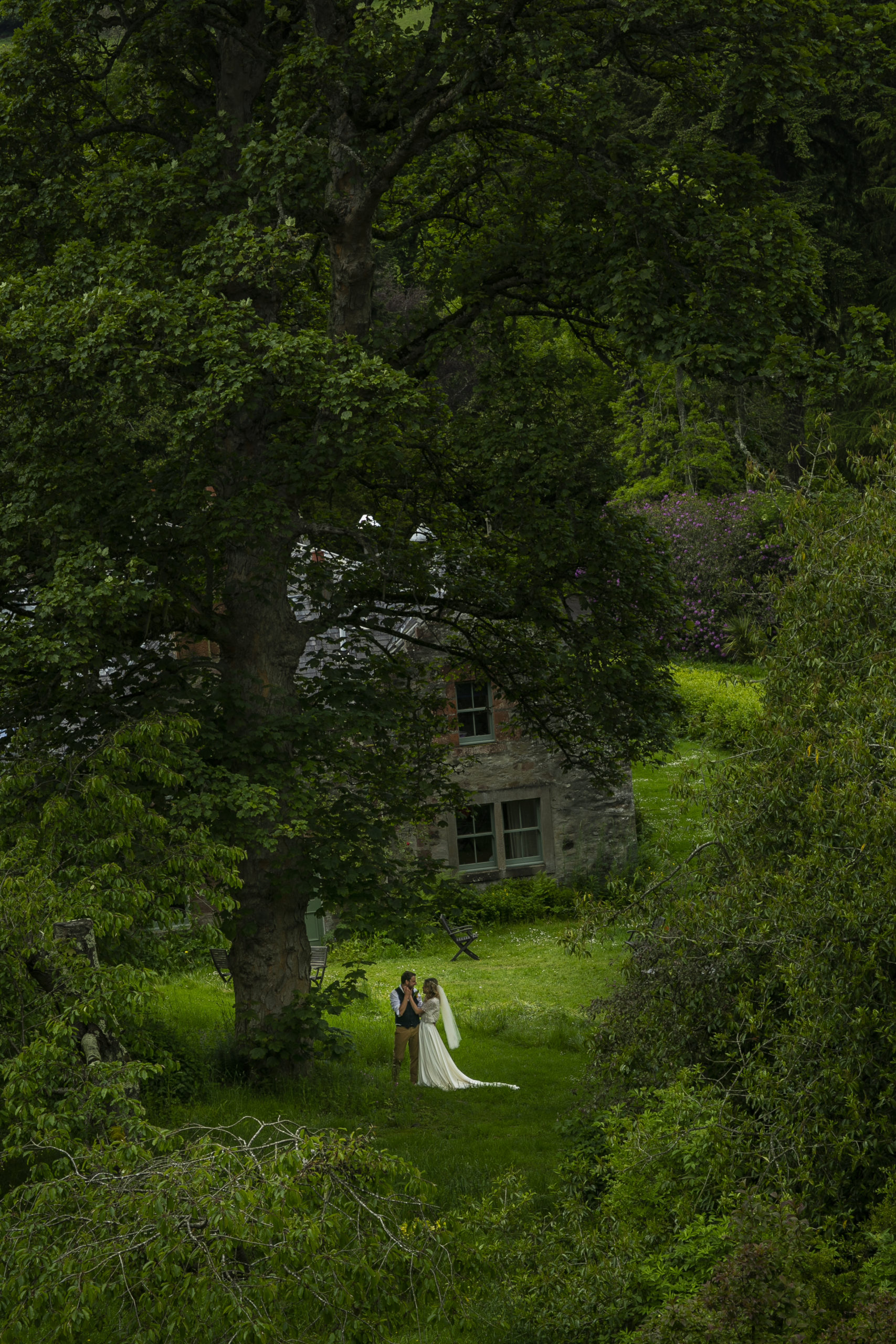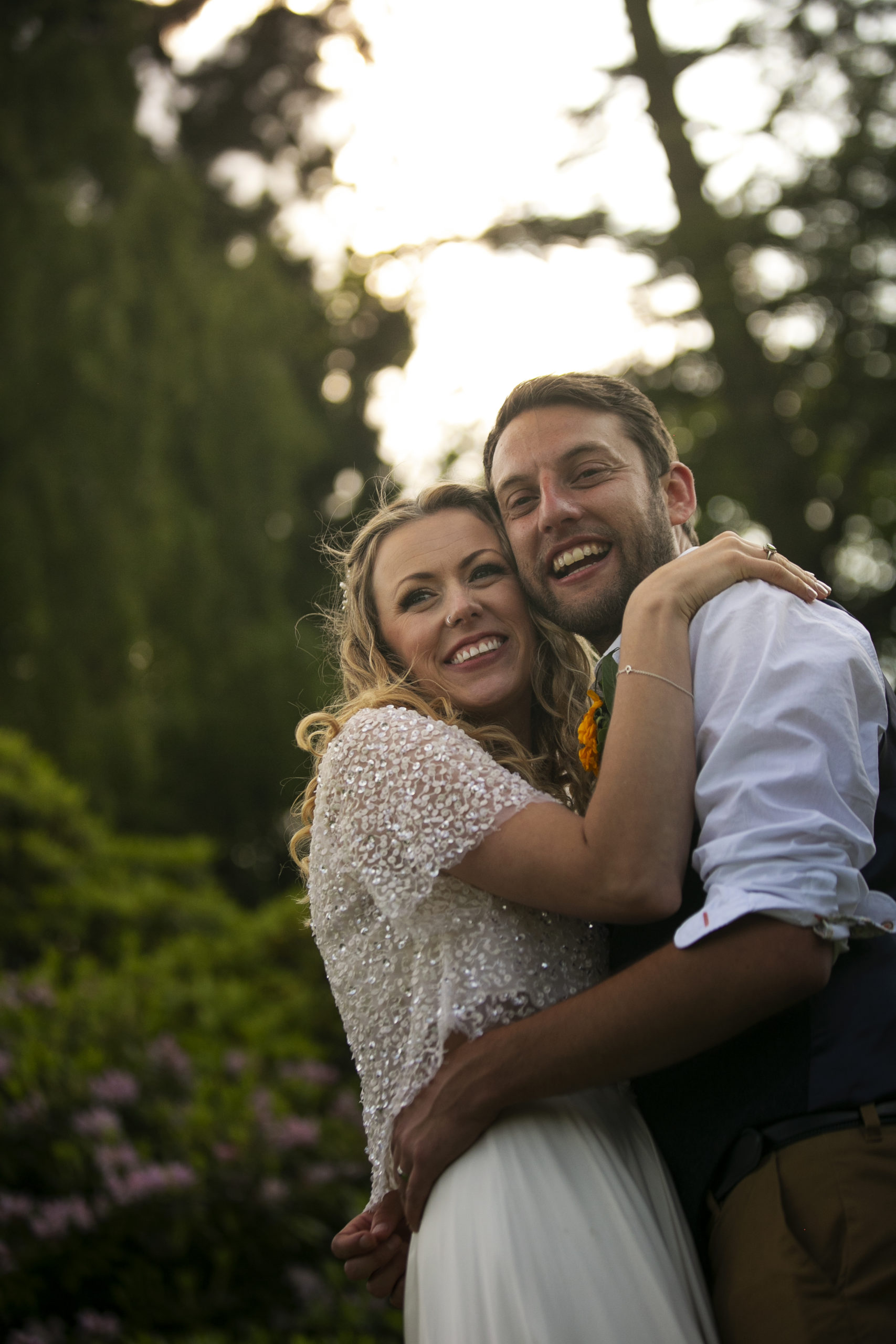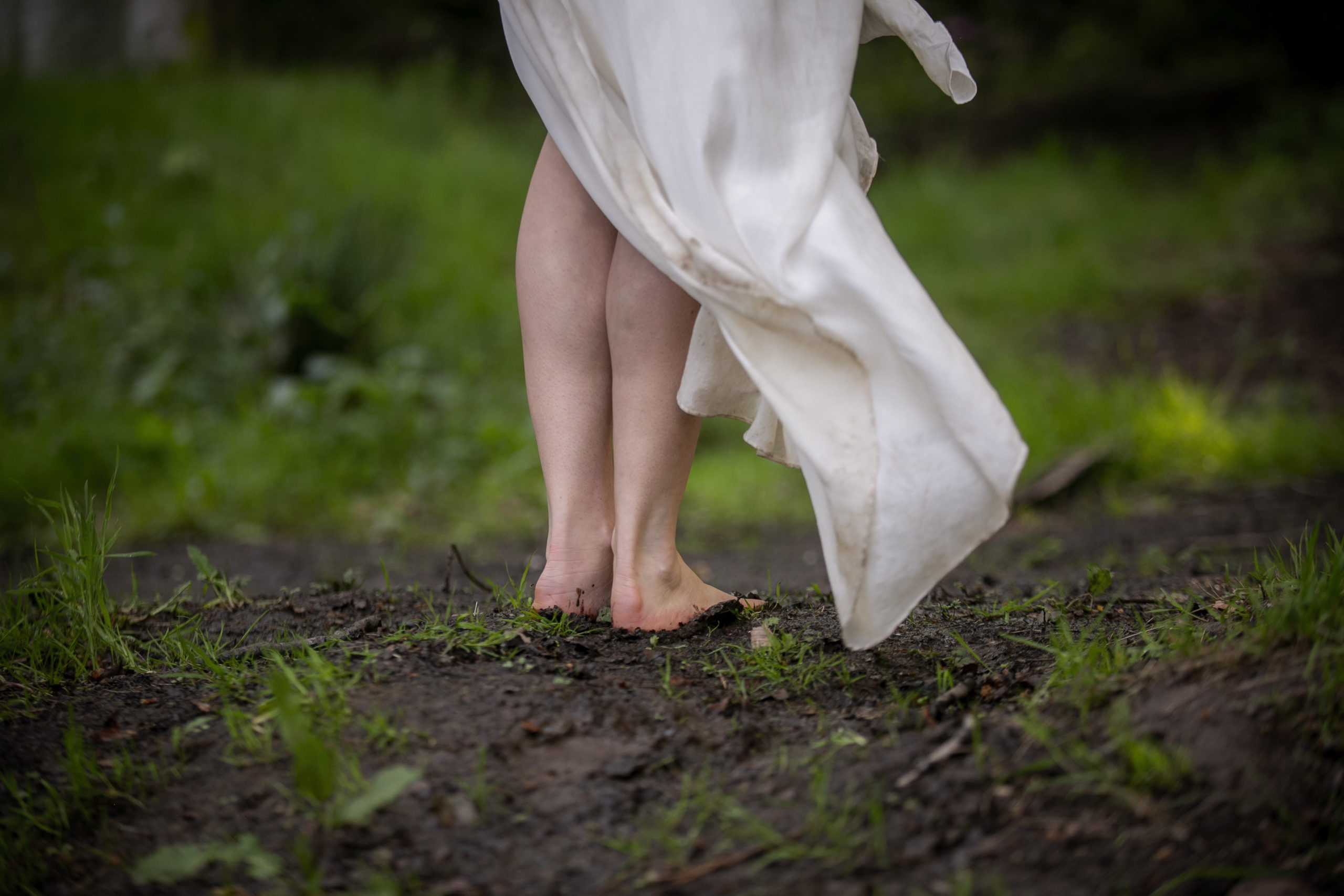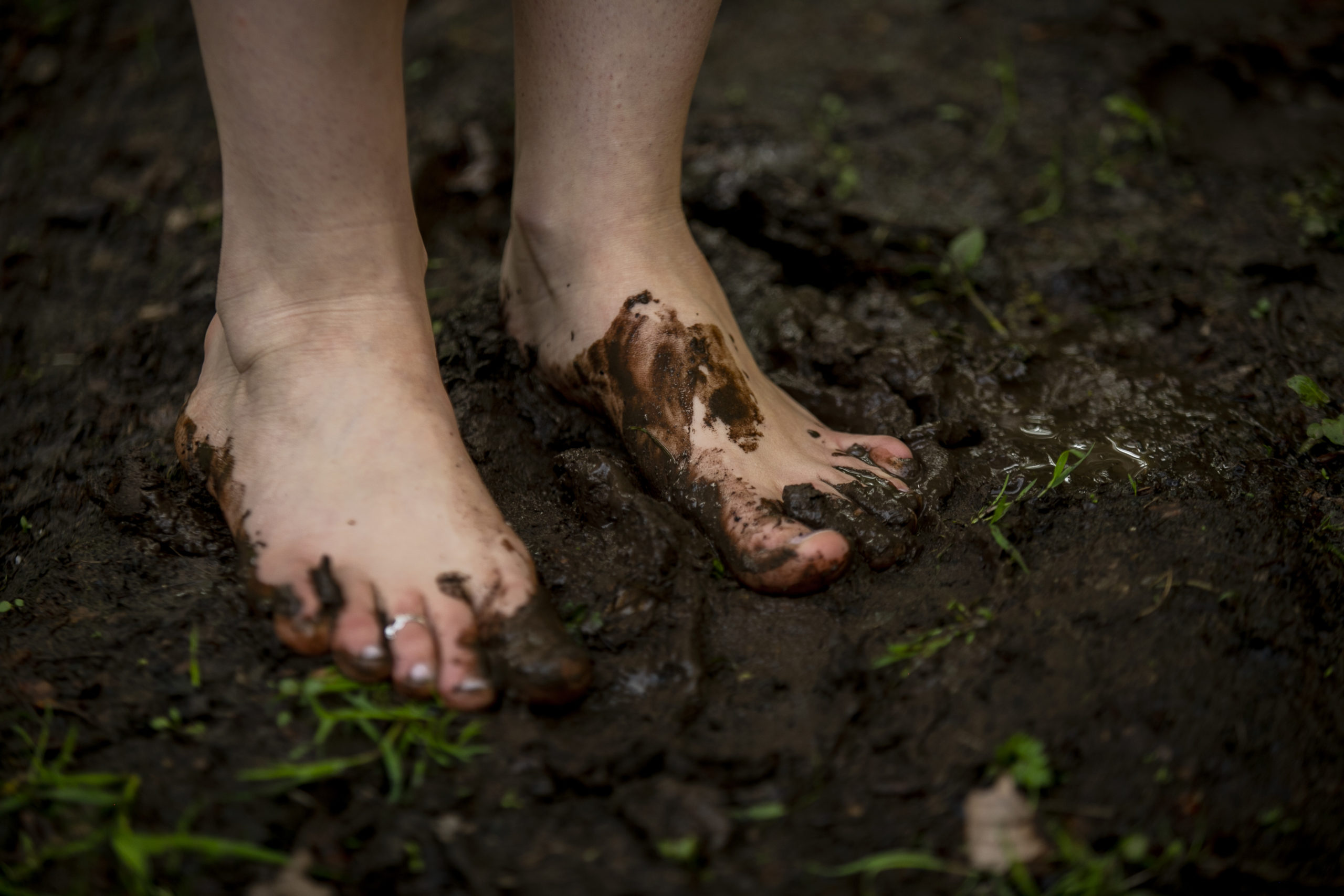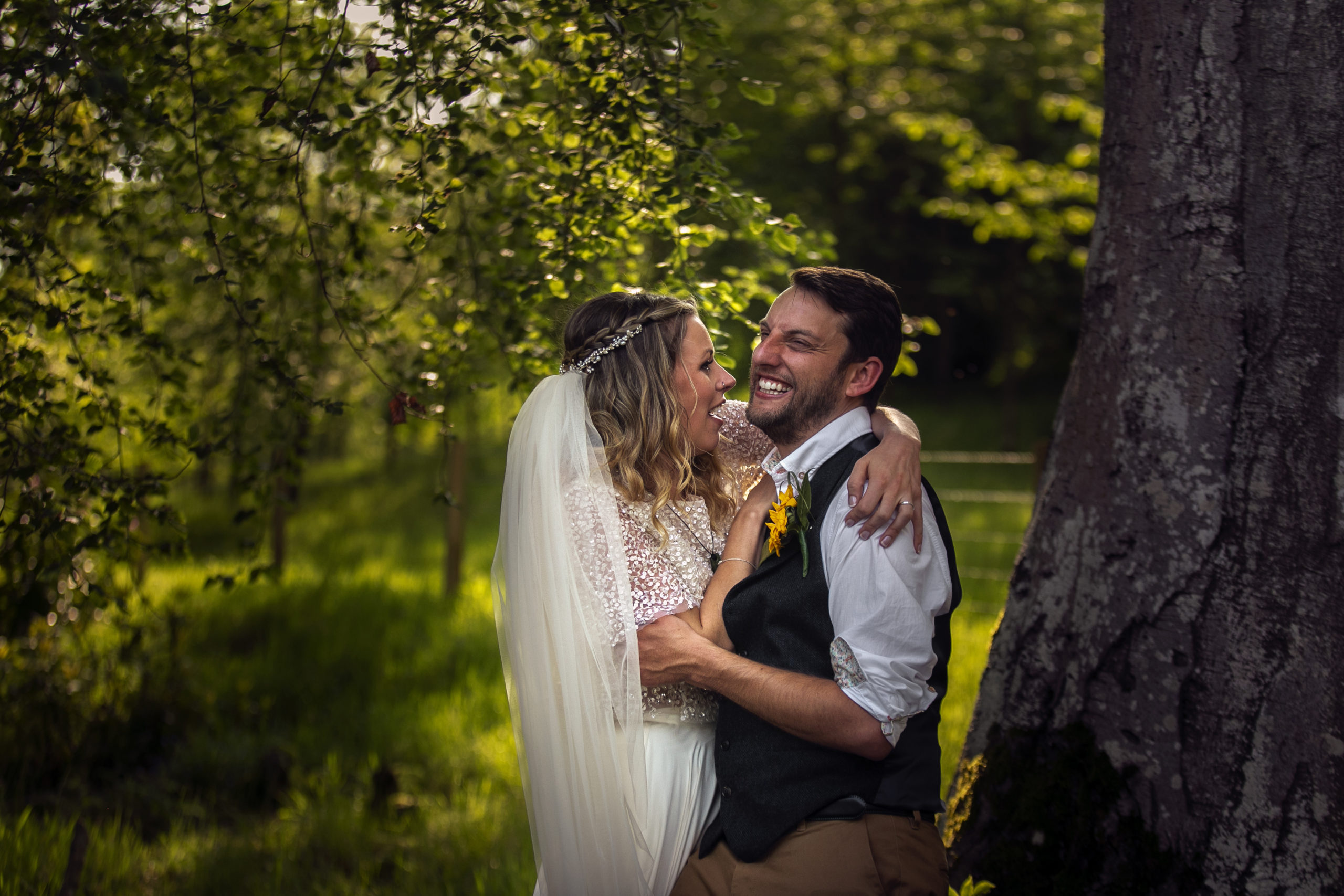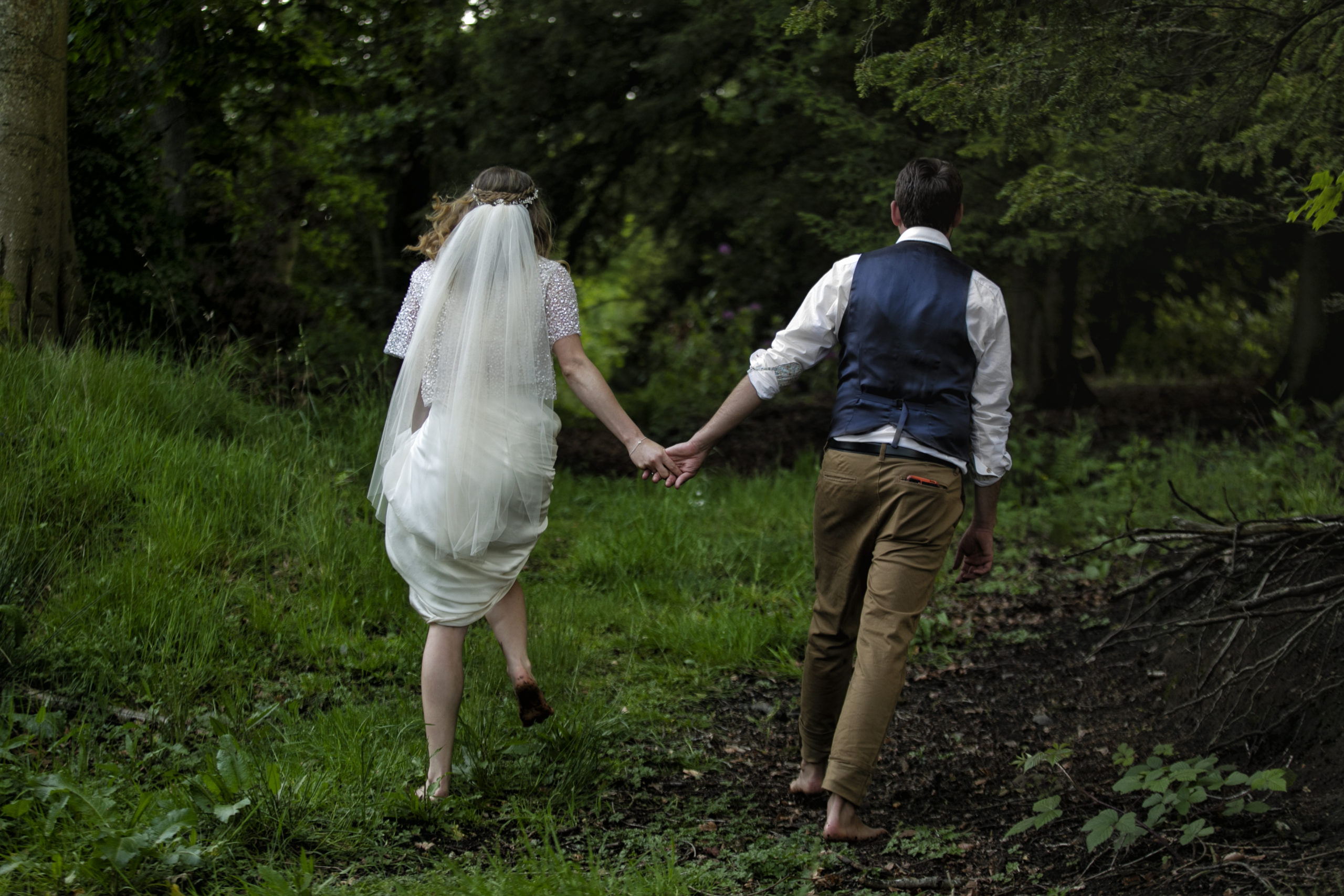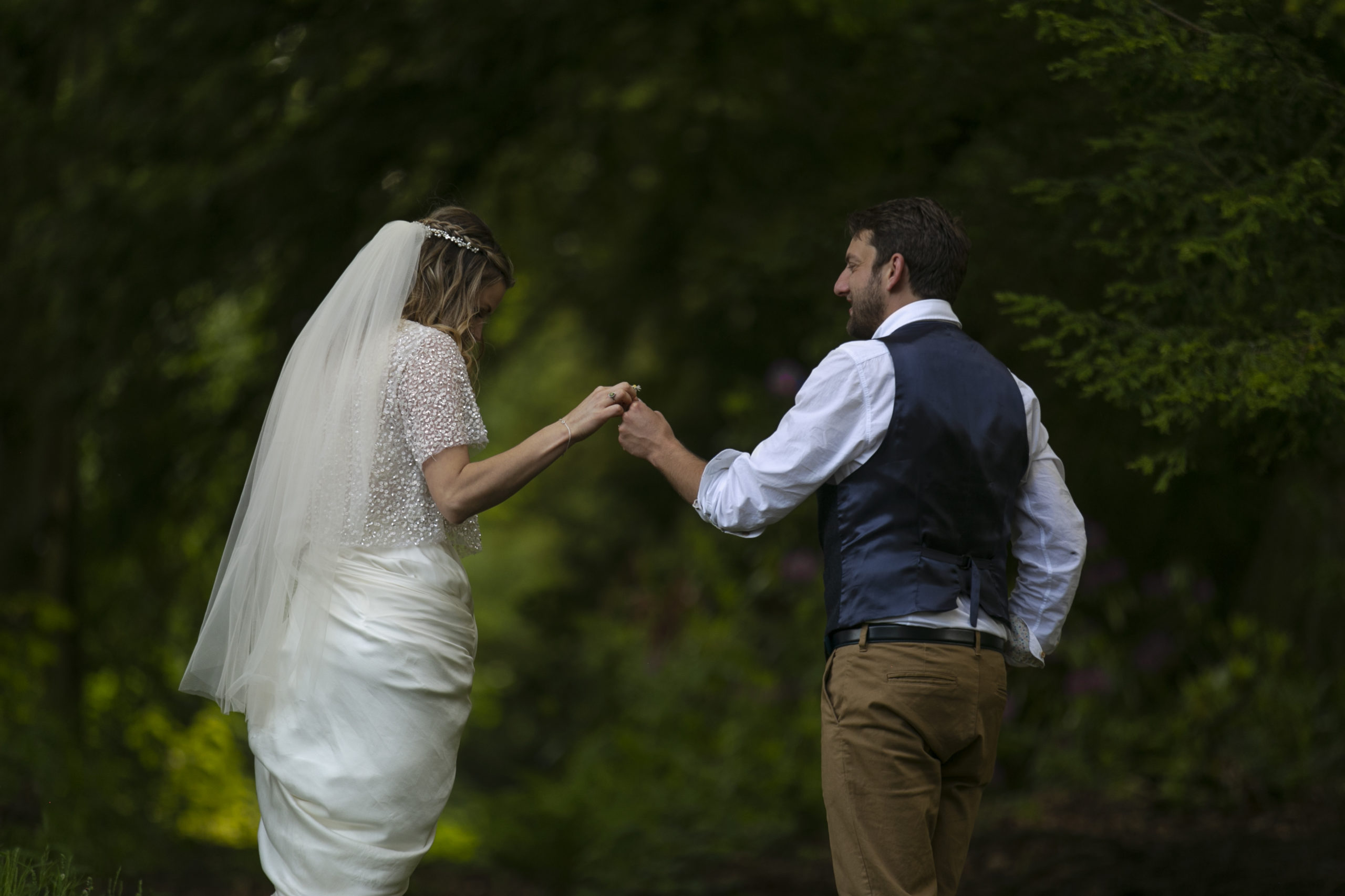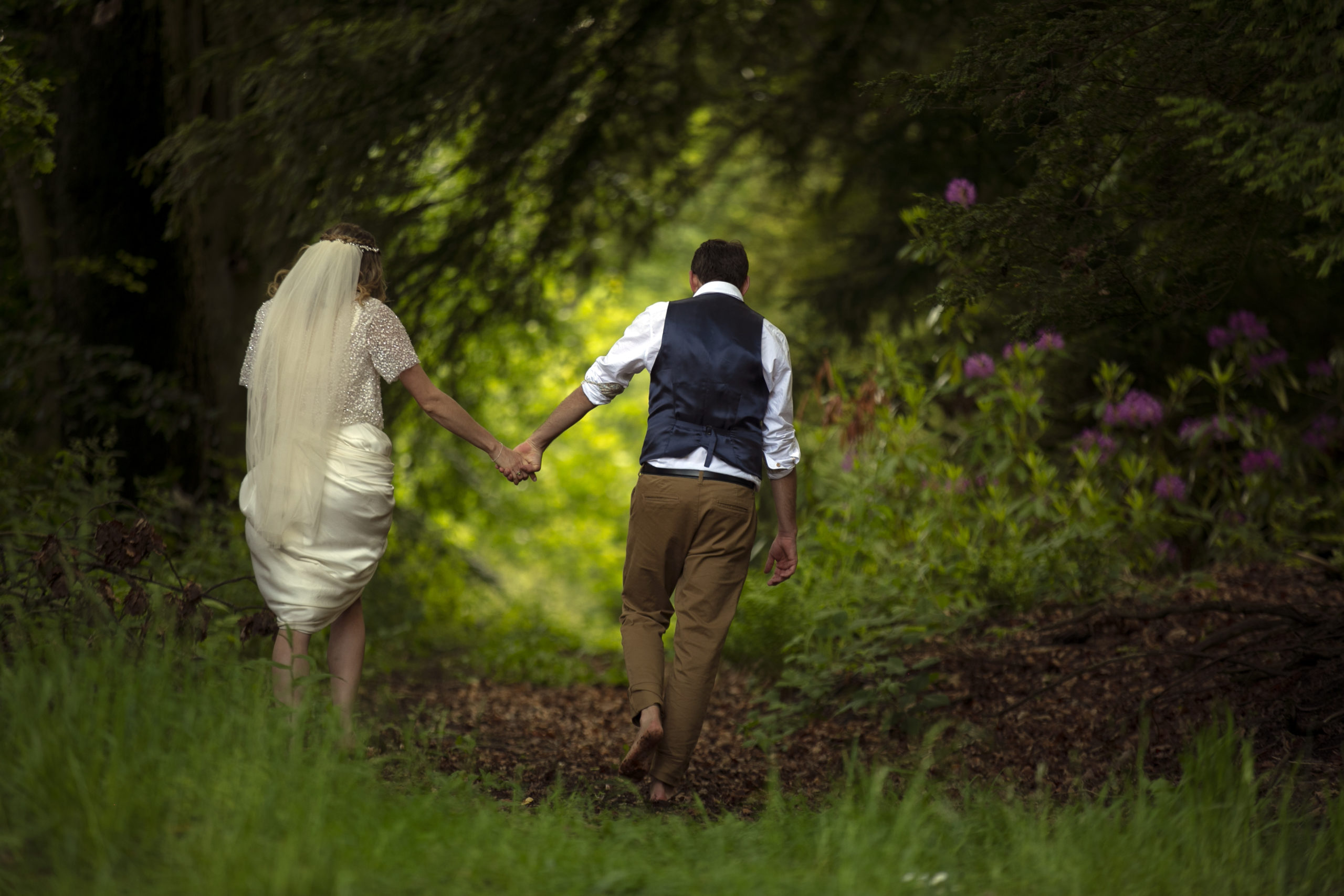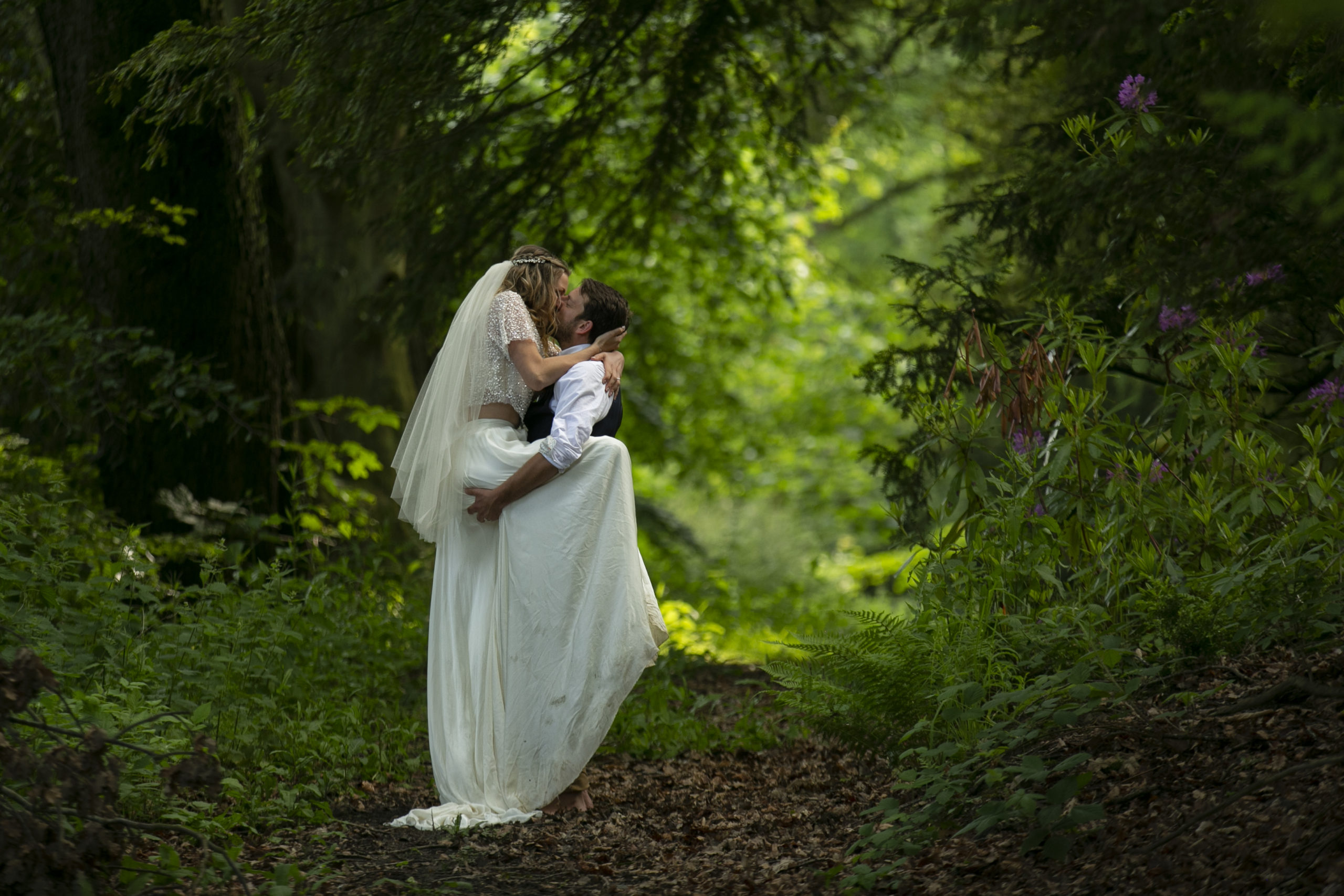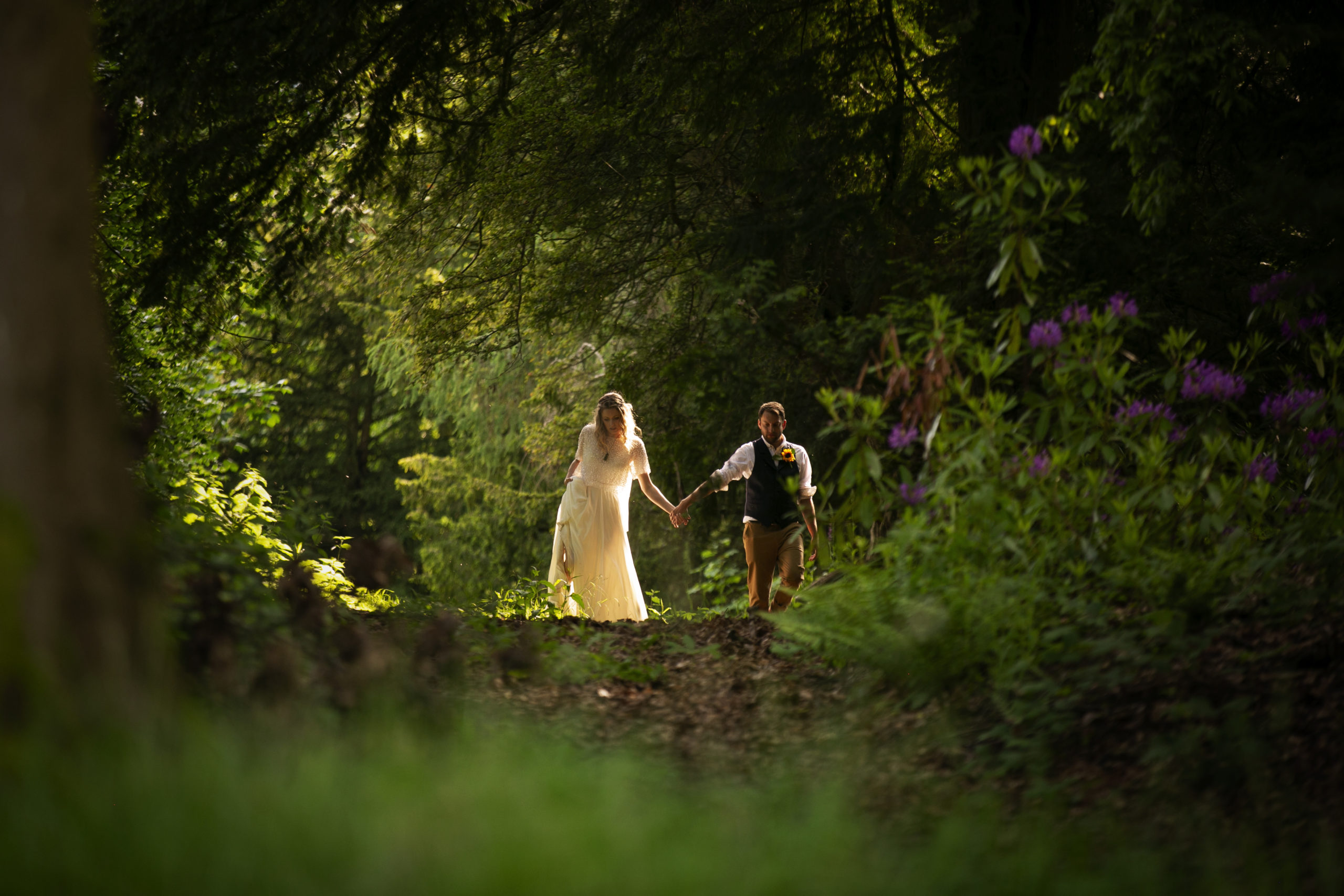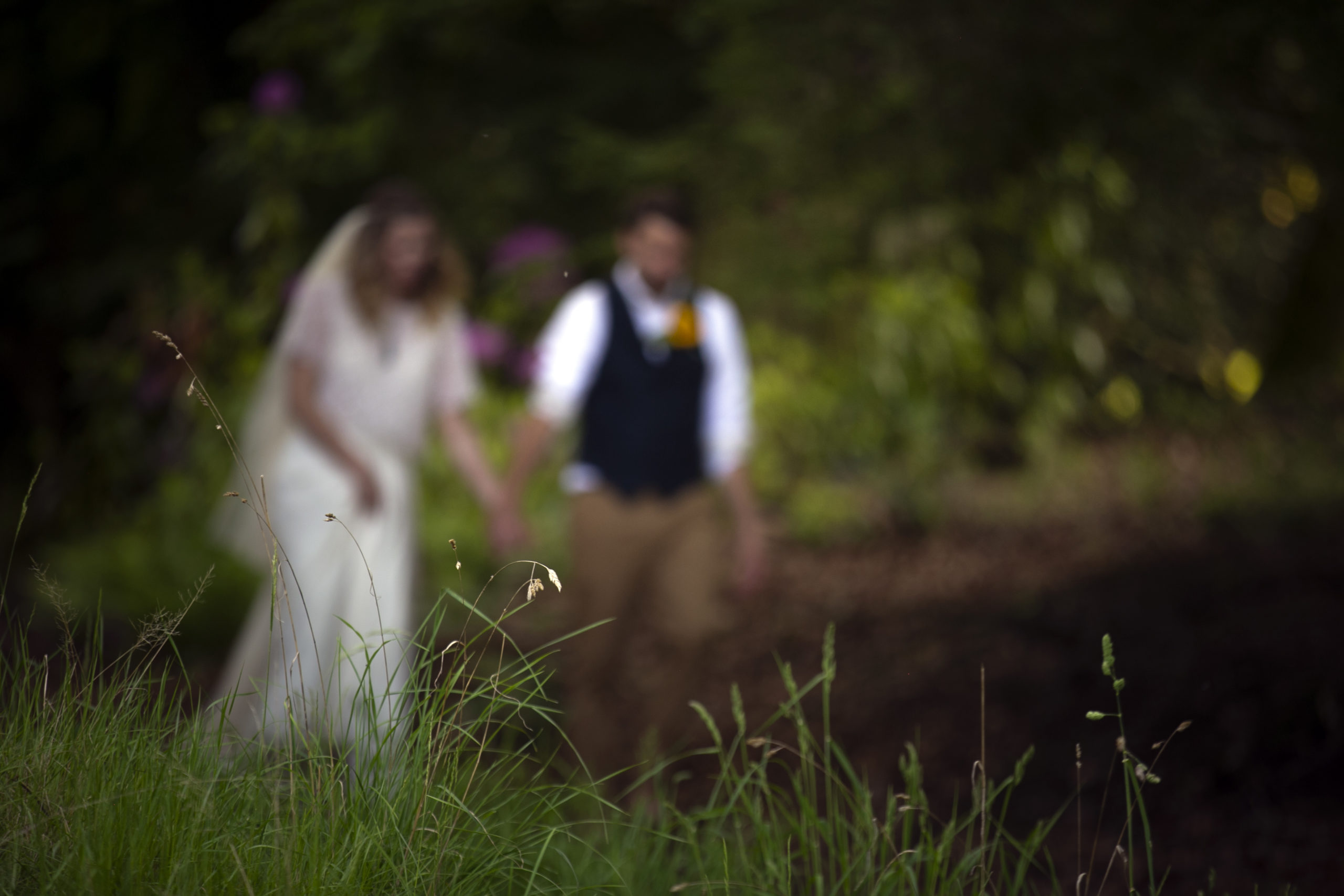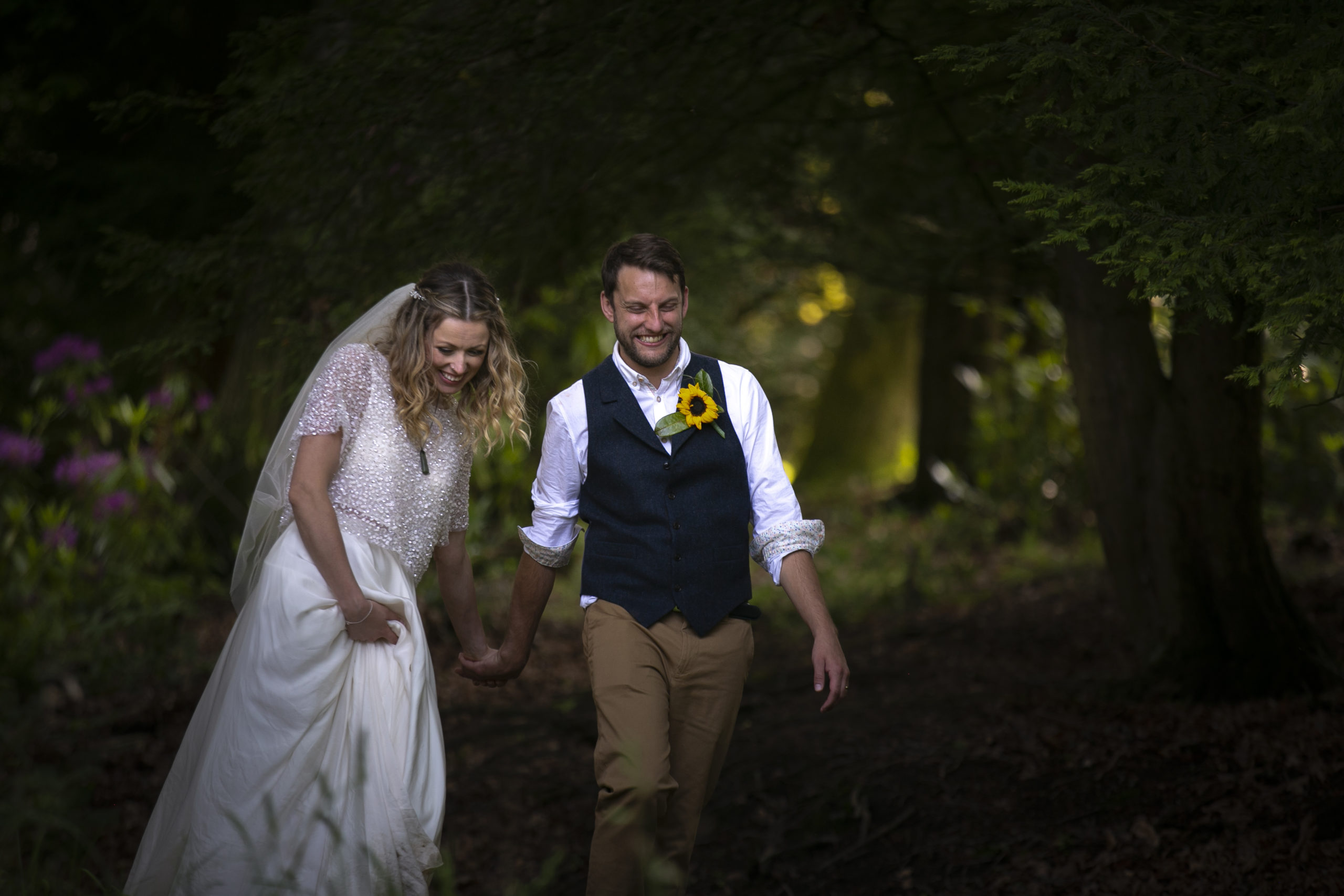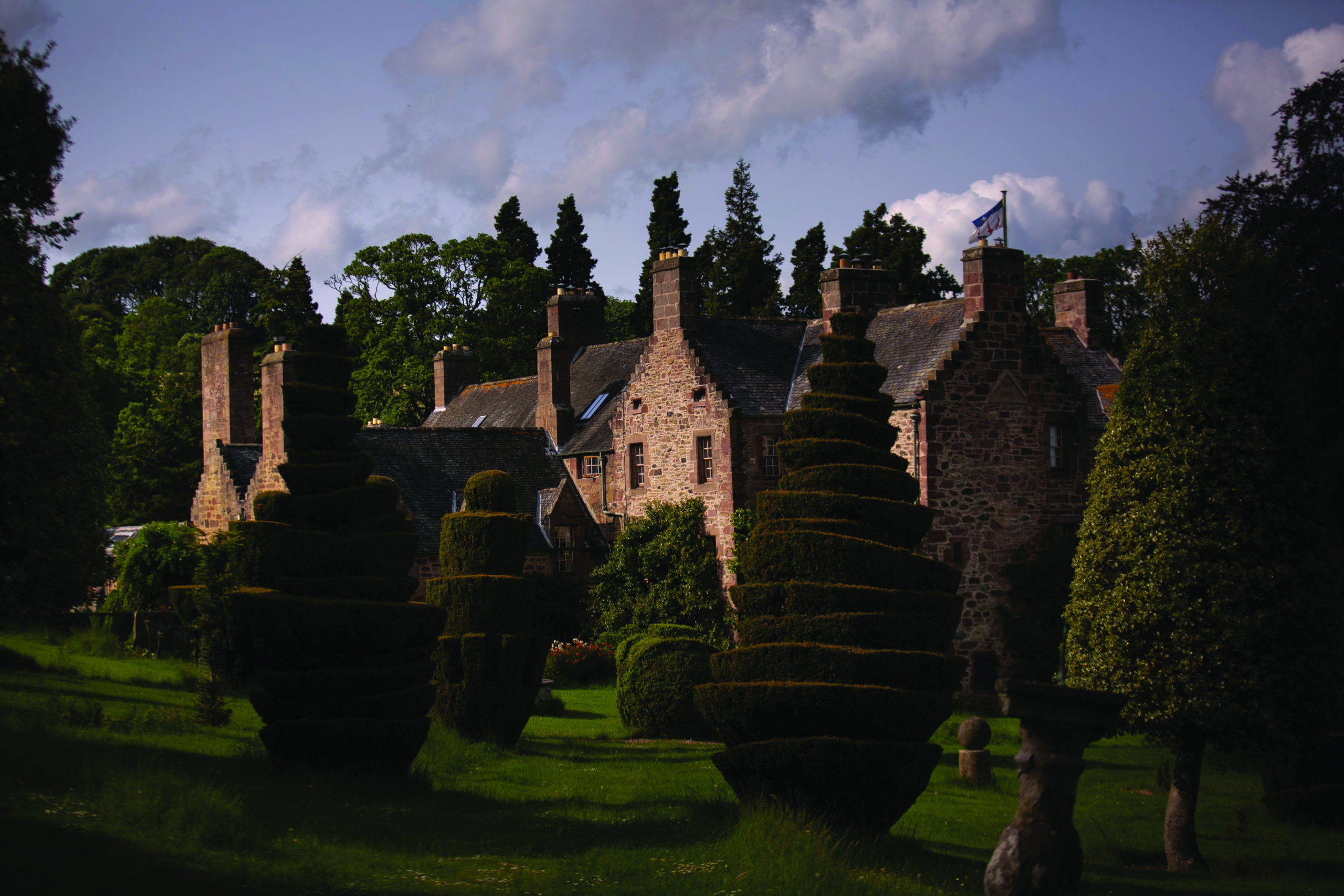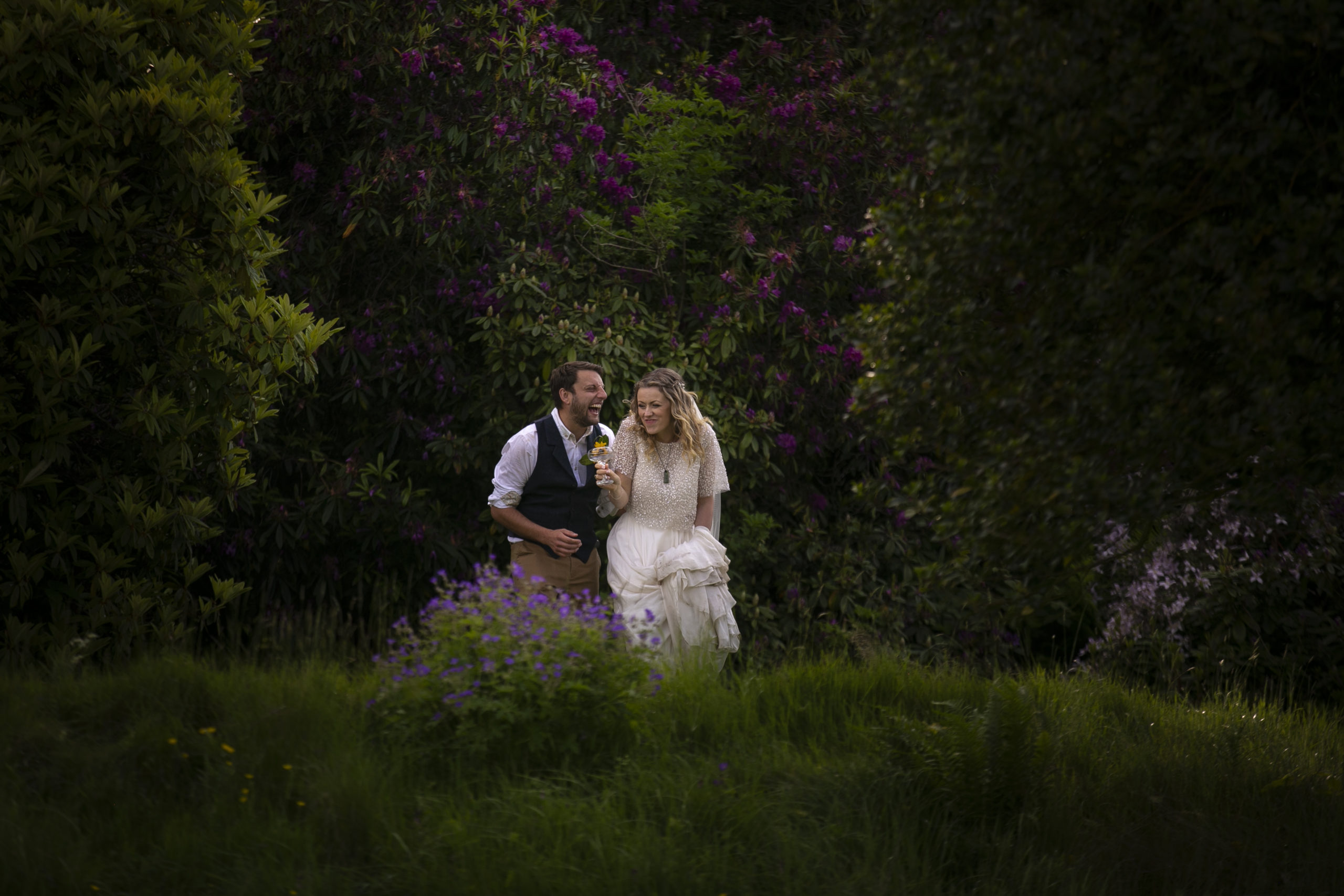 Matt and Trudie were keen to have their wedding reflect their laid-back personalities with festival-style décor and cheerful sunflowers.
"We wanted a relaxed feel so a rustic theme was the idea from the beginning," says Trudie.
"We had a smart-casual dress code, with footwear optional."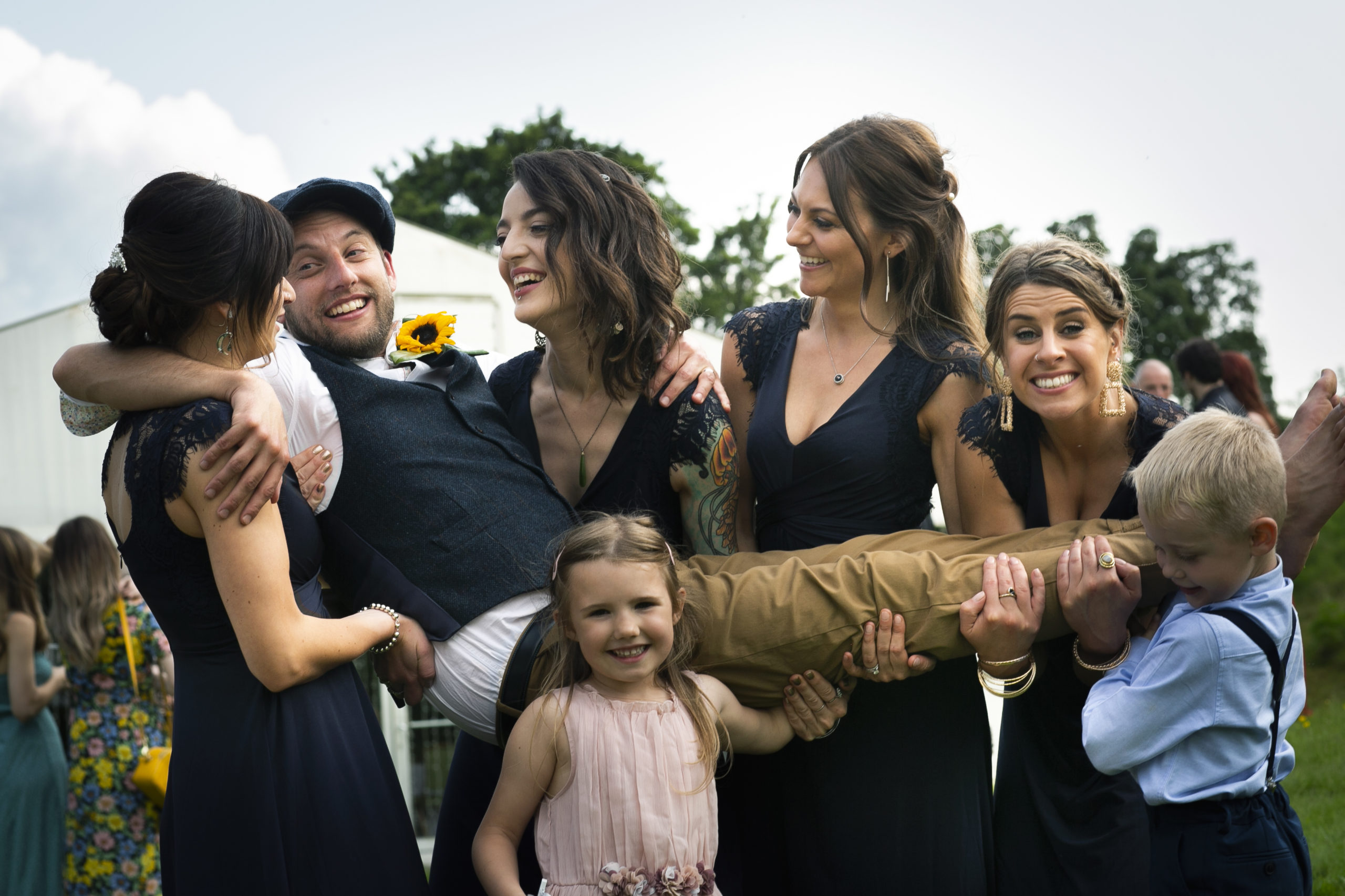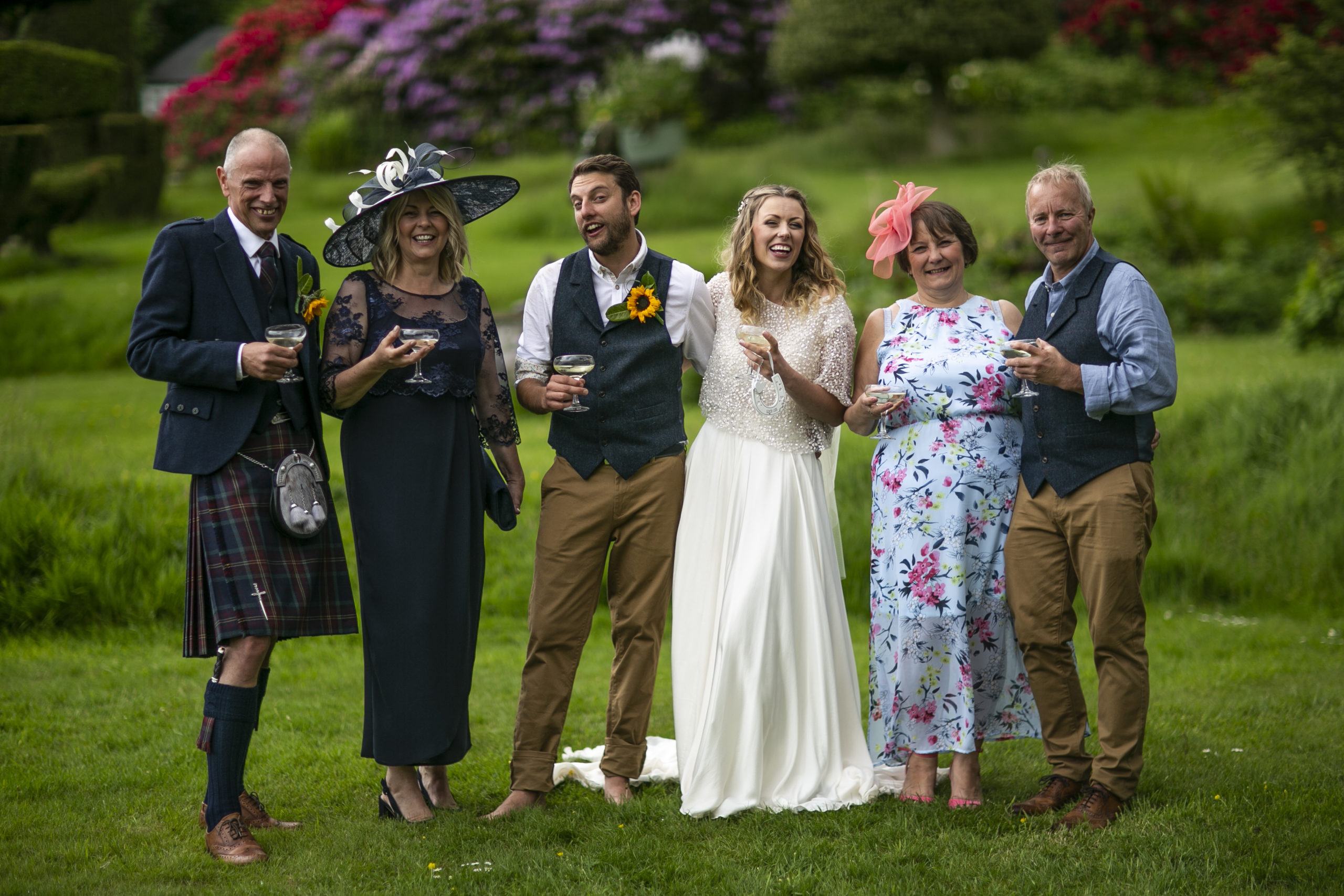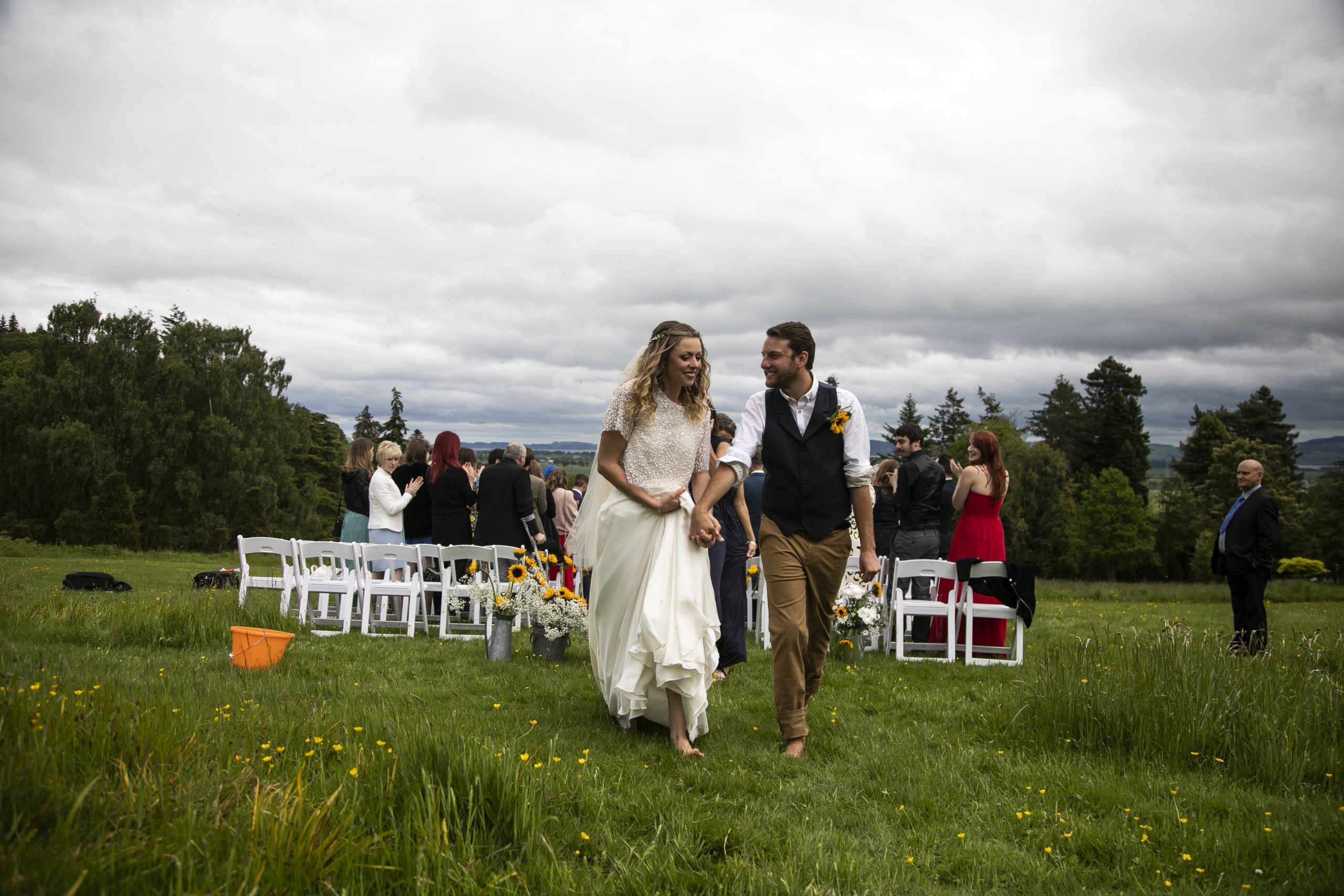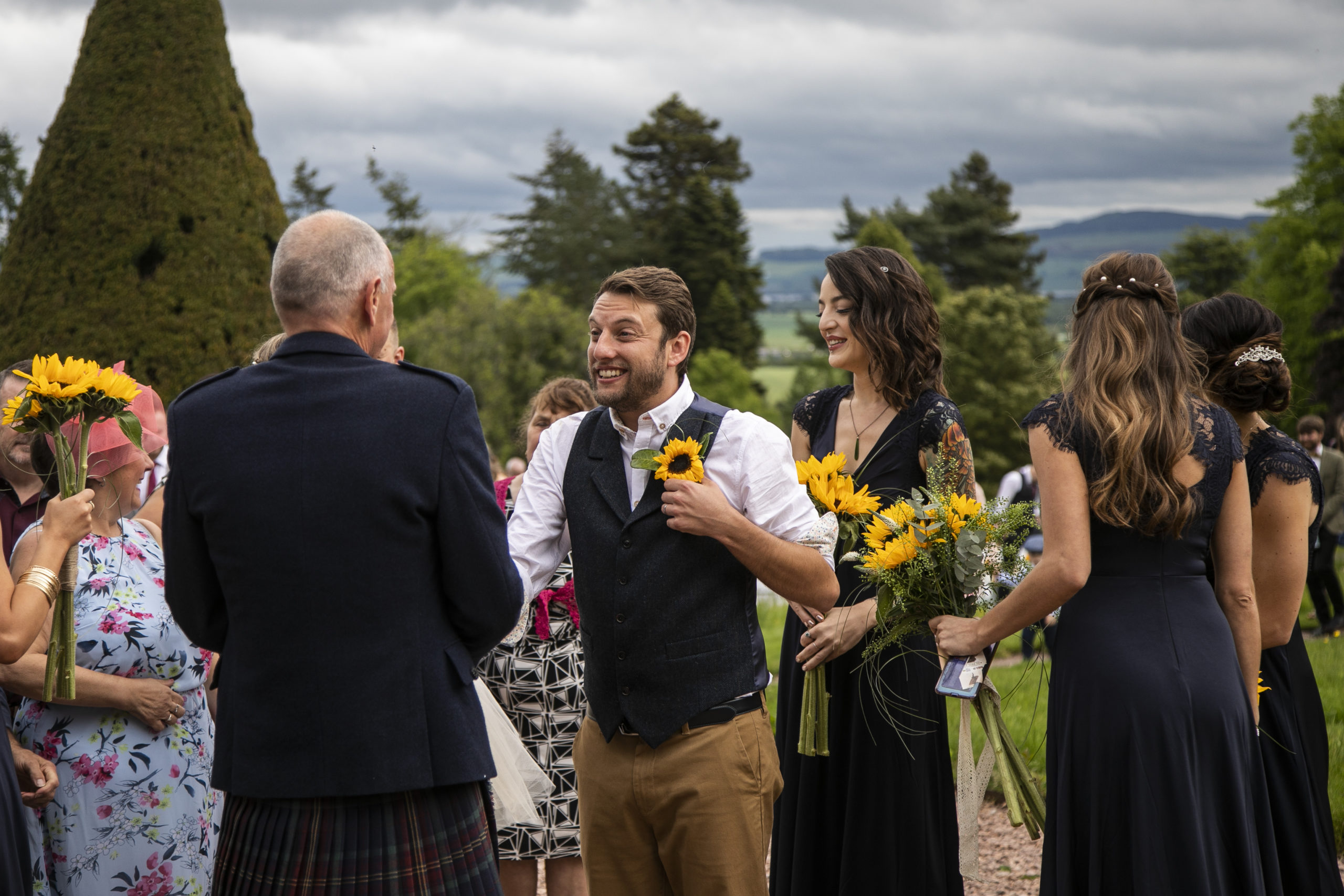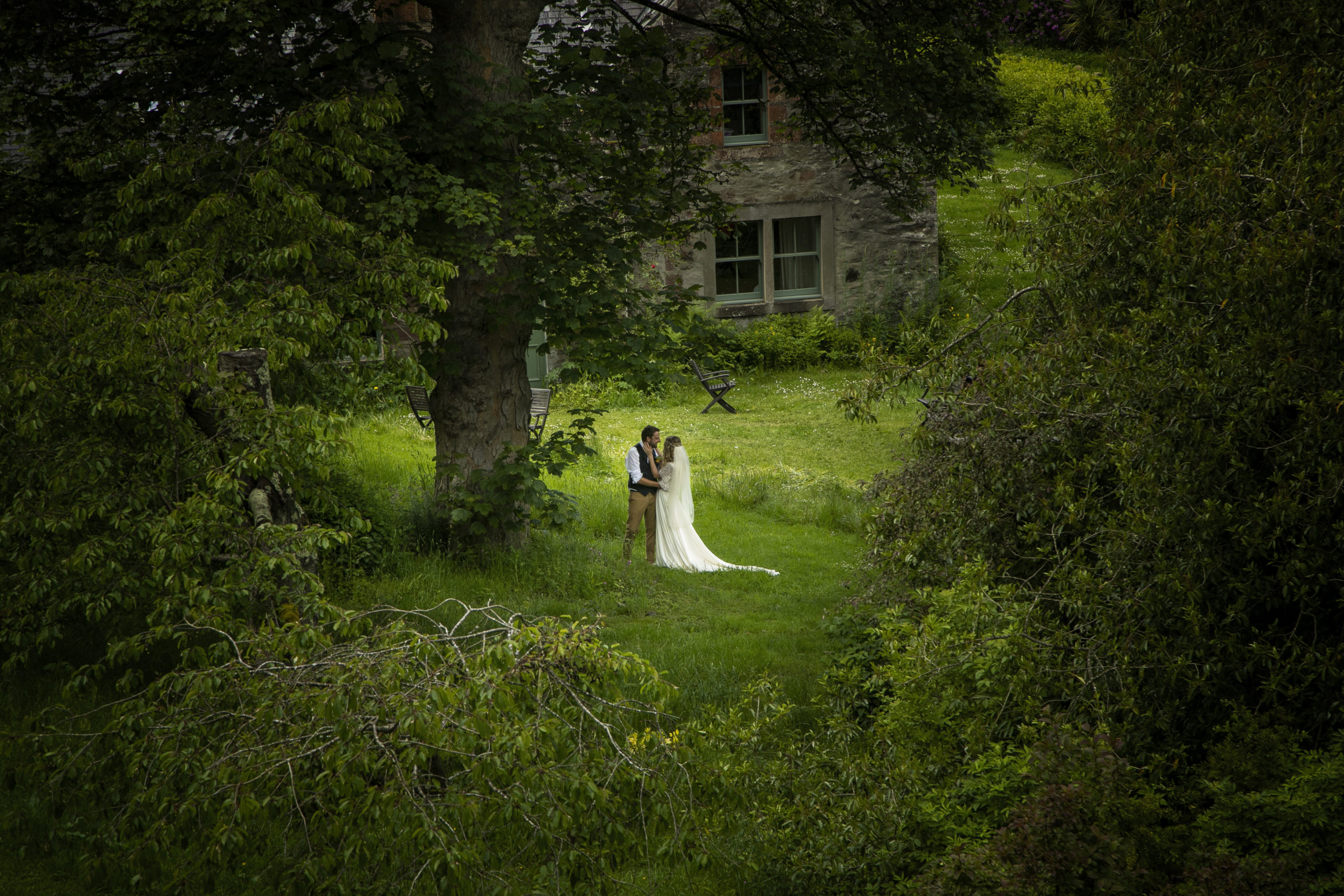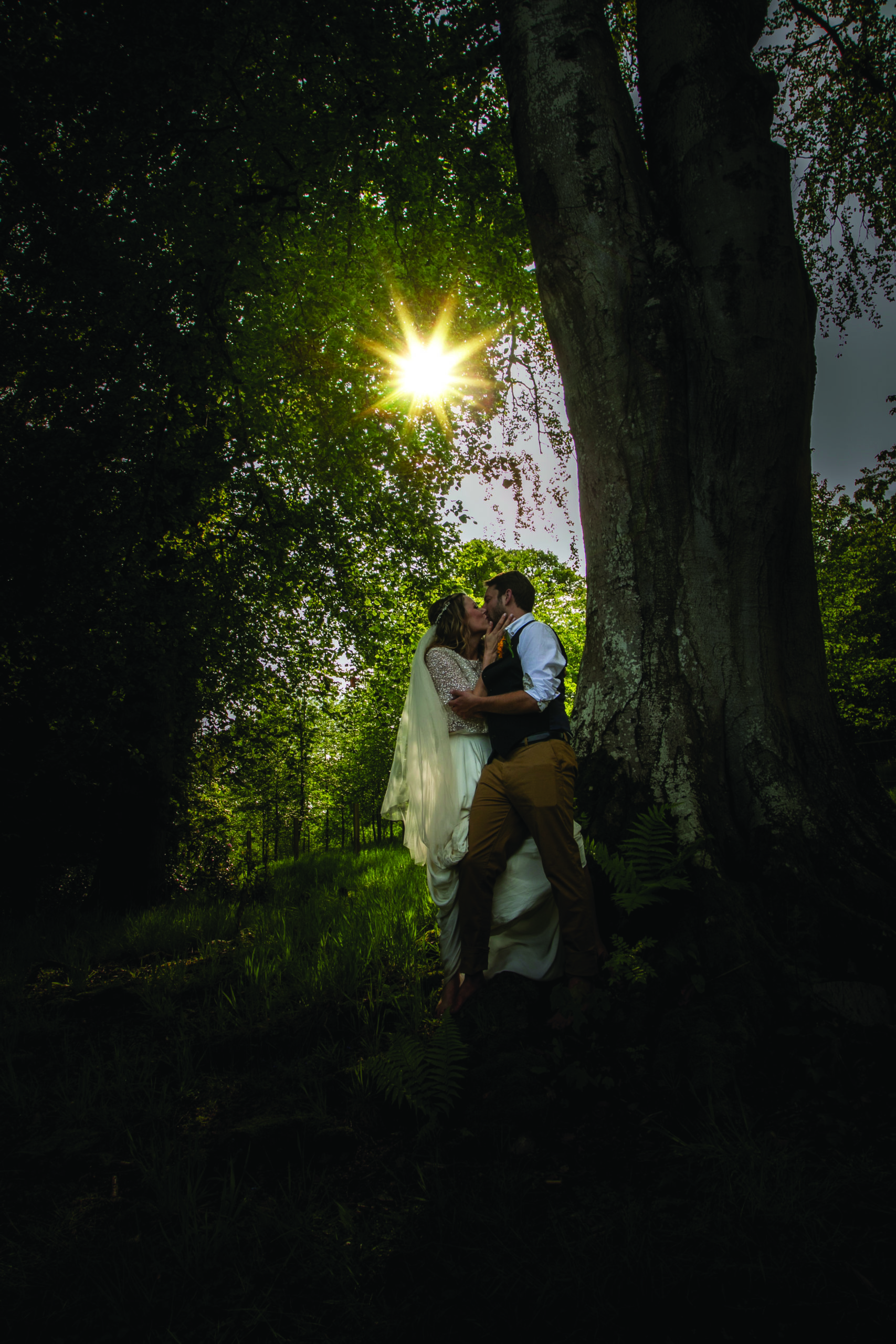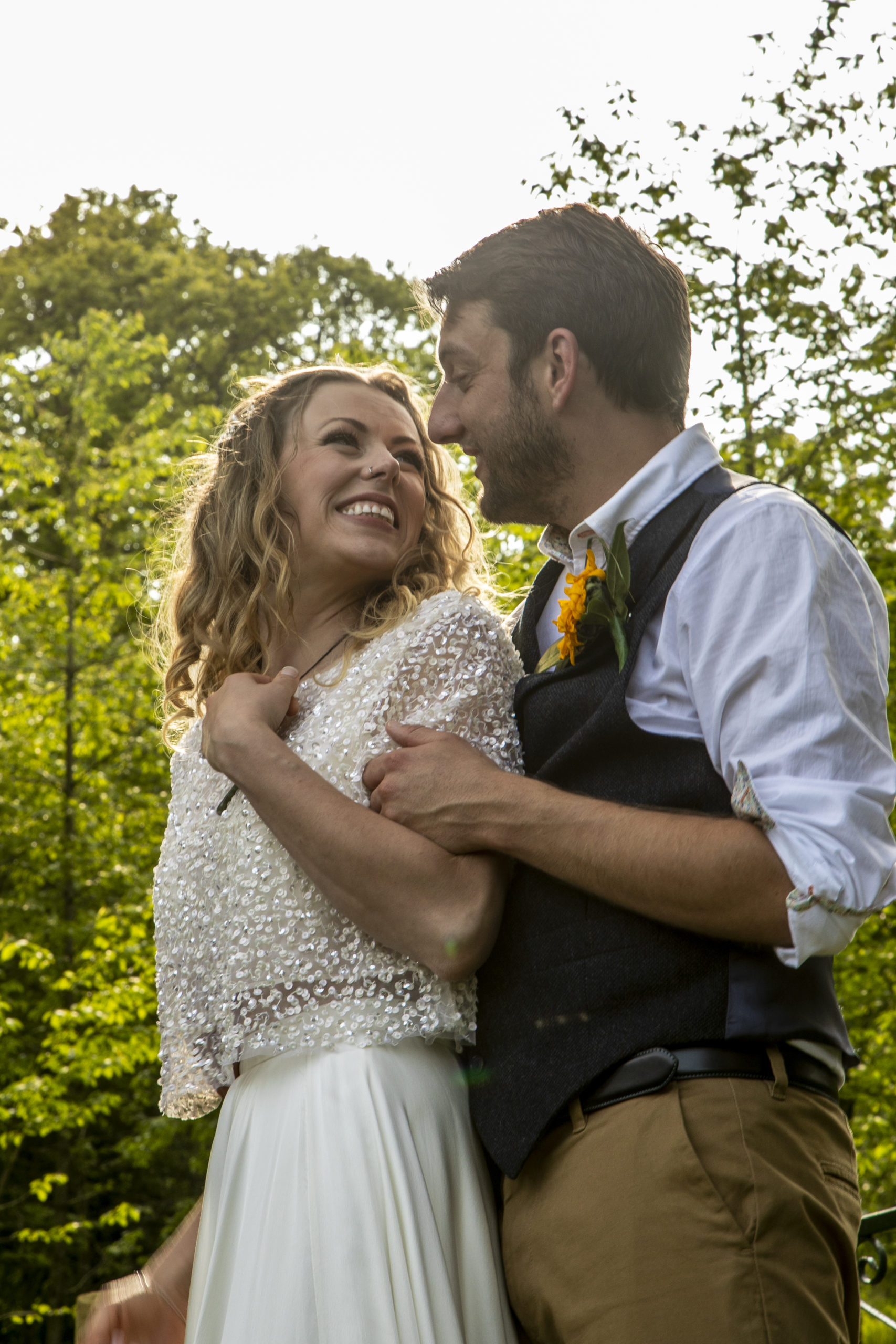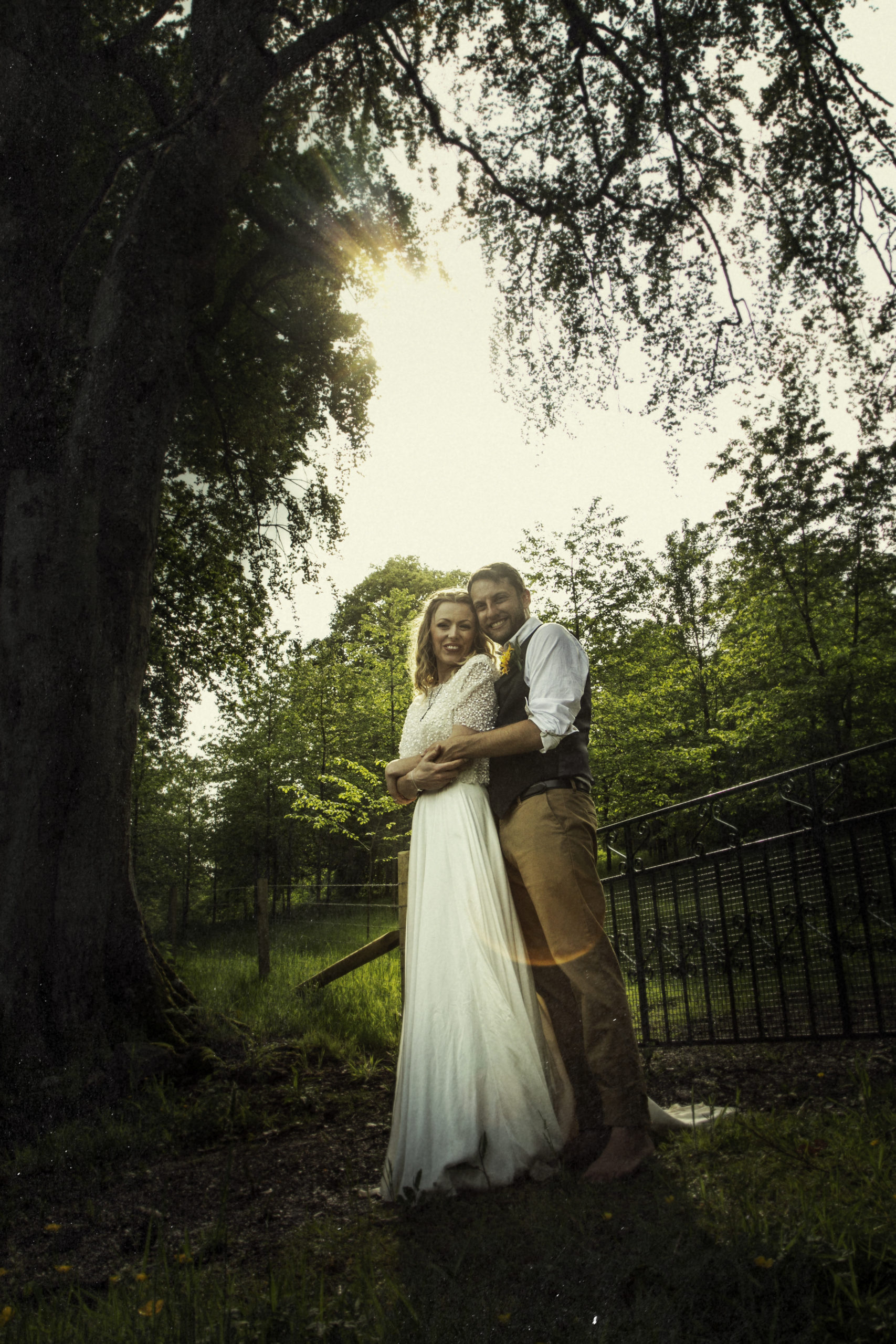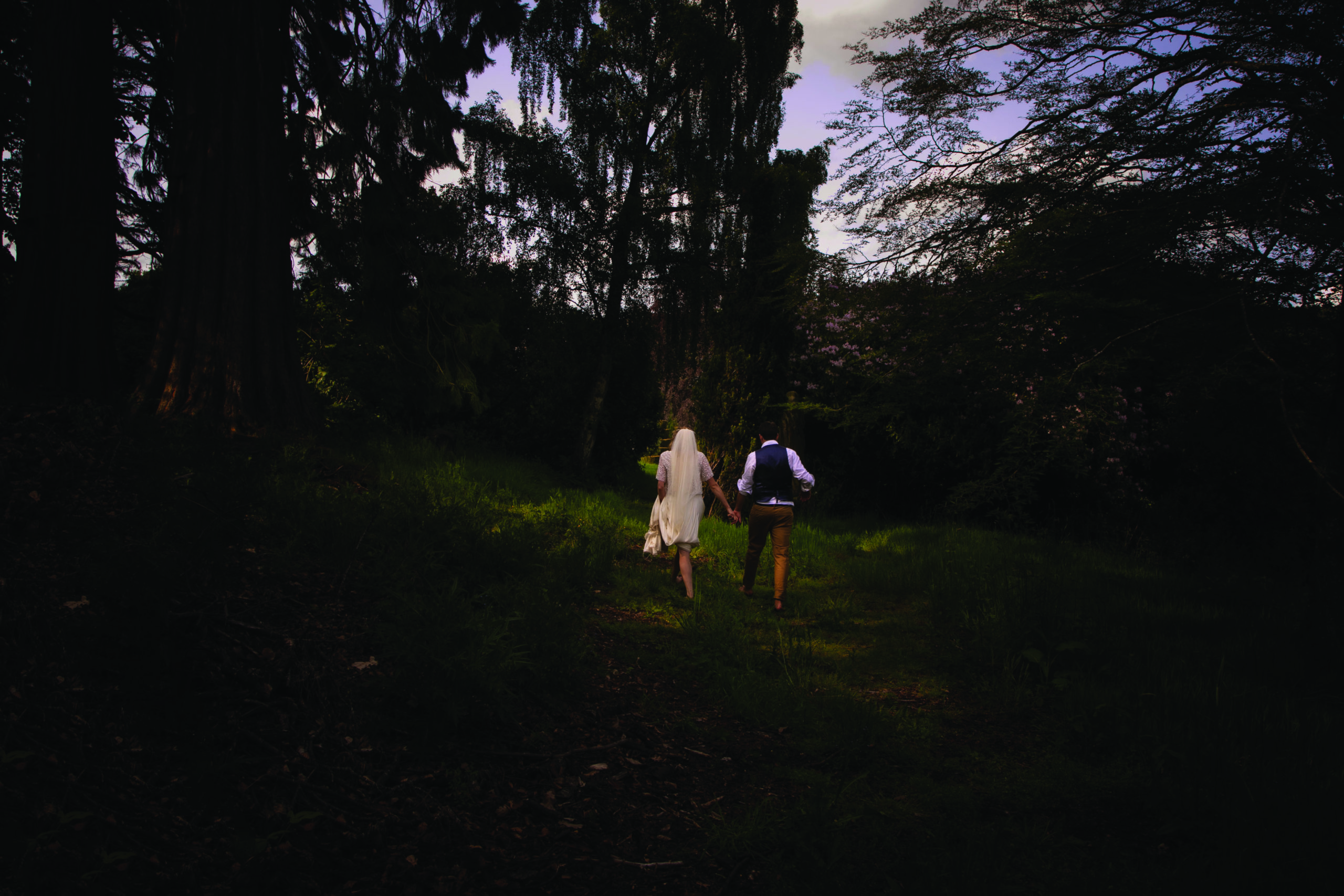 And post-ceremony, it was time to let loose. "We had lots of games including giant Jenga, knots and crosses, a coconut shy, and a gumboot toss."
Before dinner, the newlyweds walked in to Sir David Attenborough's take on What a Wonderful World, which highlights the beauty of nature.
"That had me in tears," recalls the bride. "We played the video which accompanies it on a projector screen, and afterwards video messages from several friends in New Zealand who couldn't make it played. I didn't have a clue that Matt had organised that so it was a huge surprise and, again, got me very emotional!"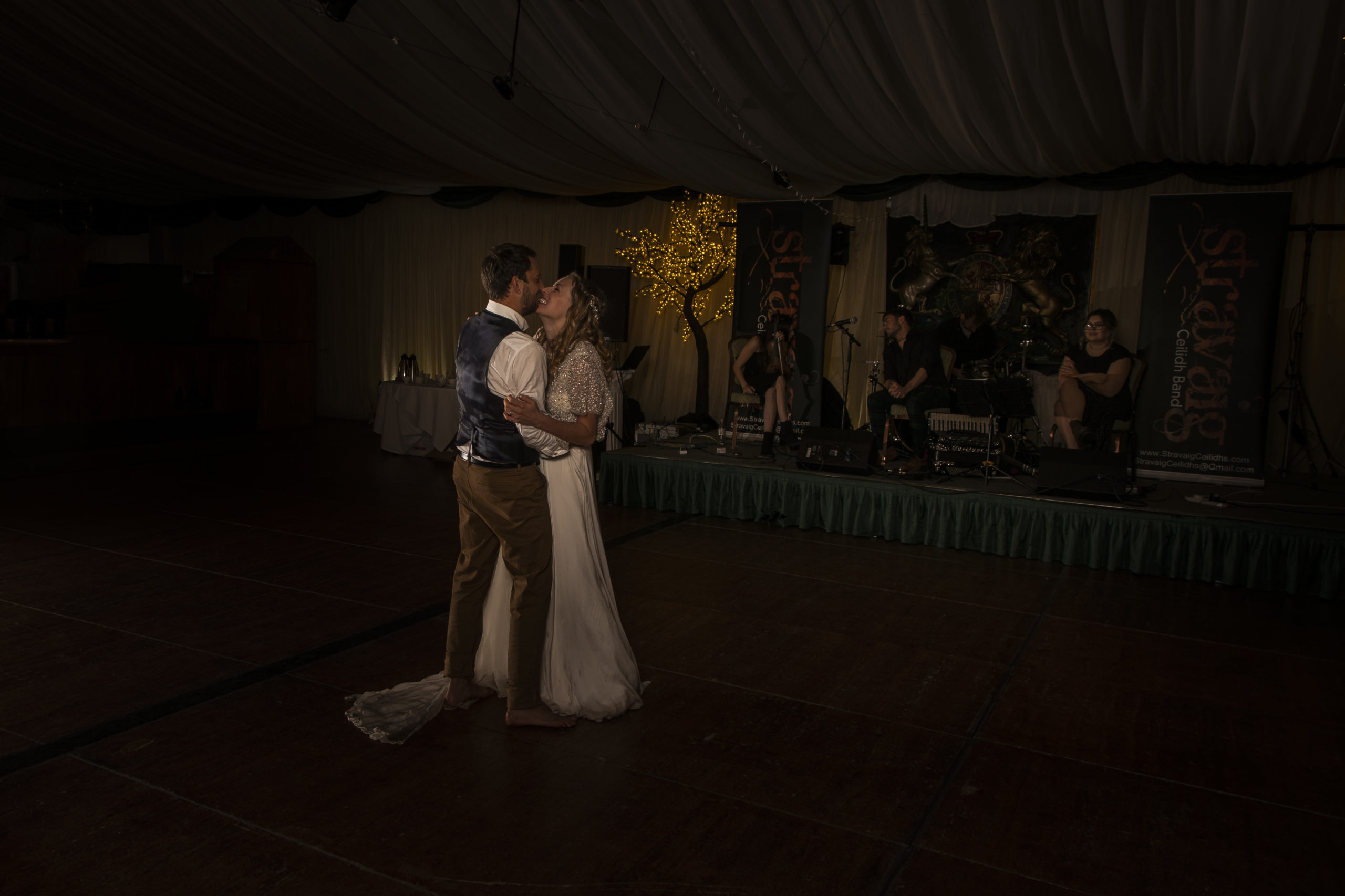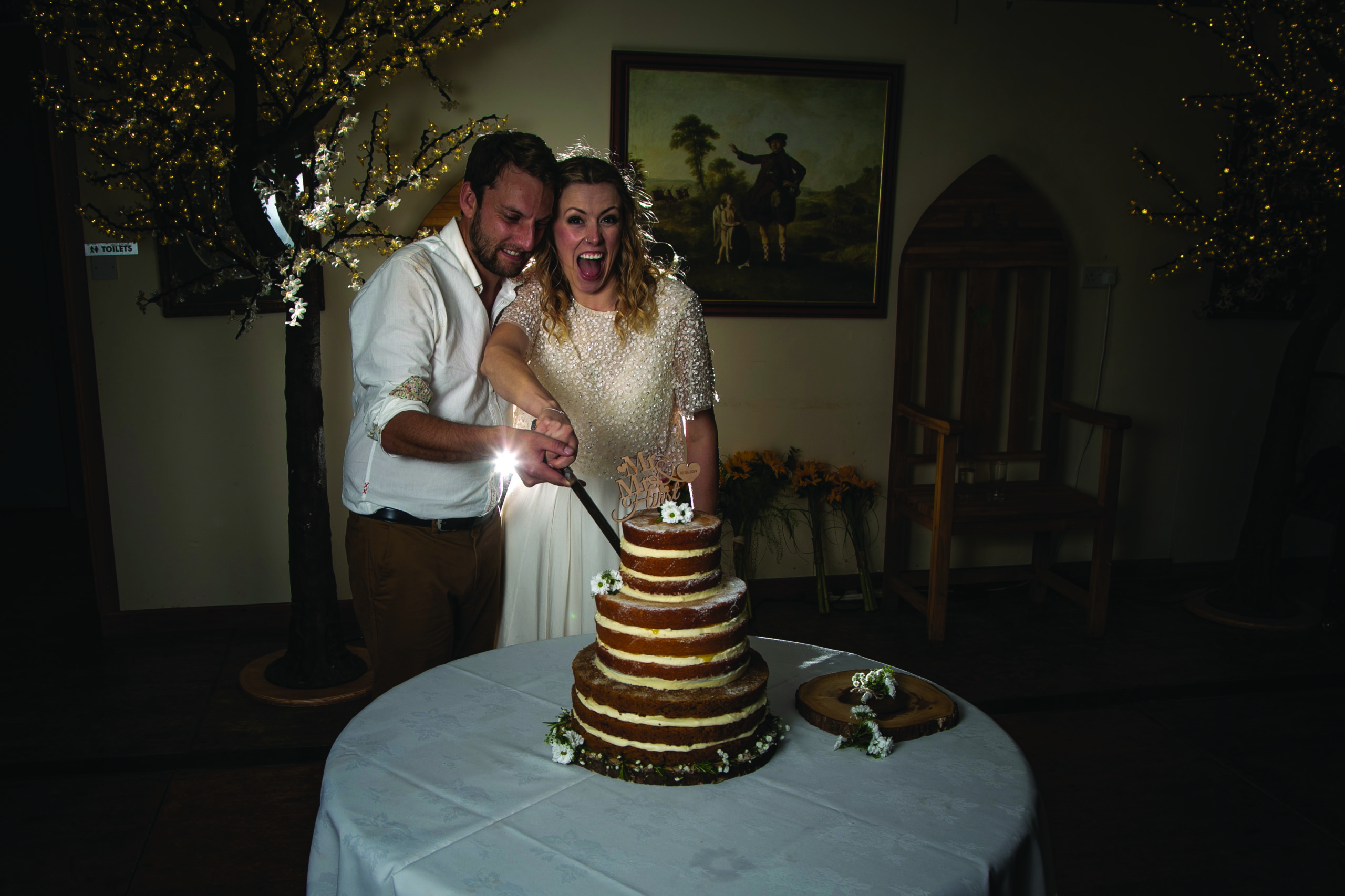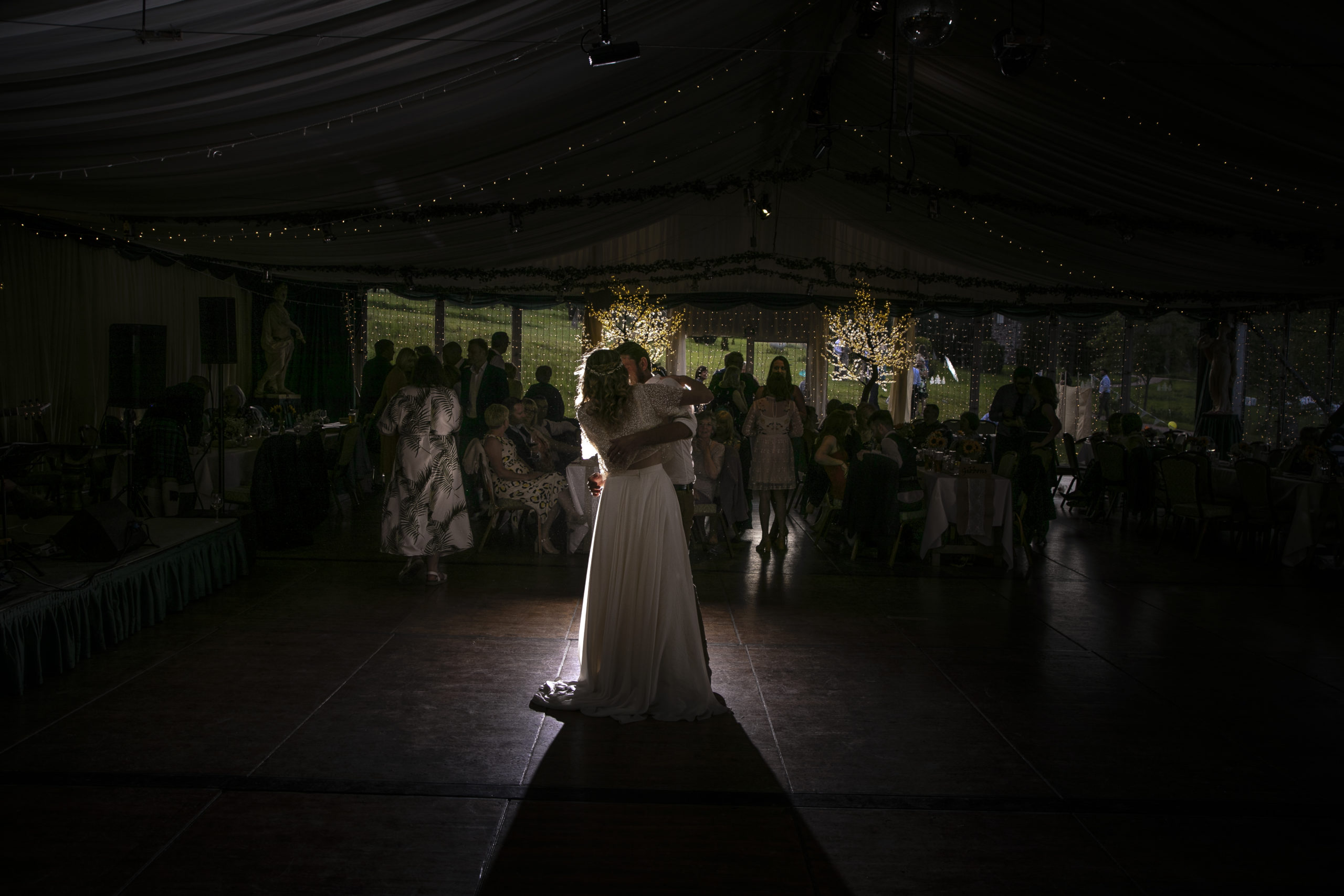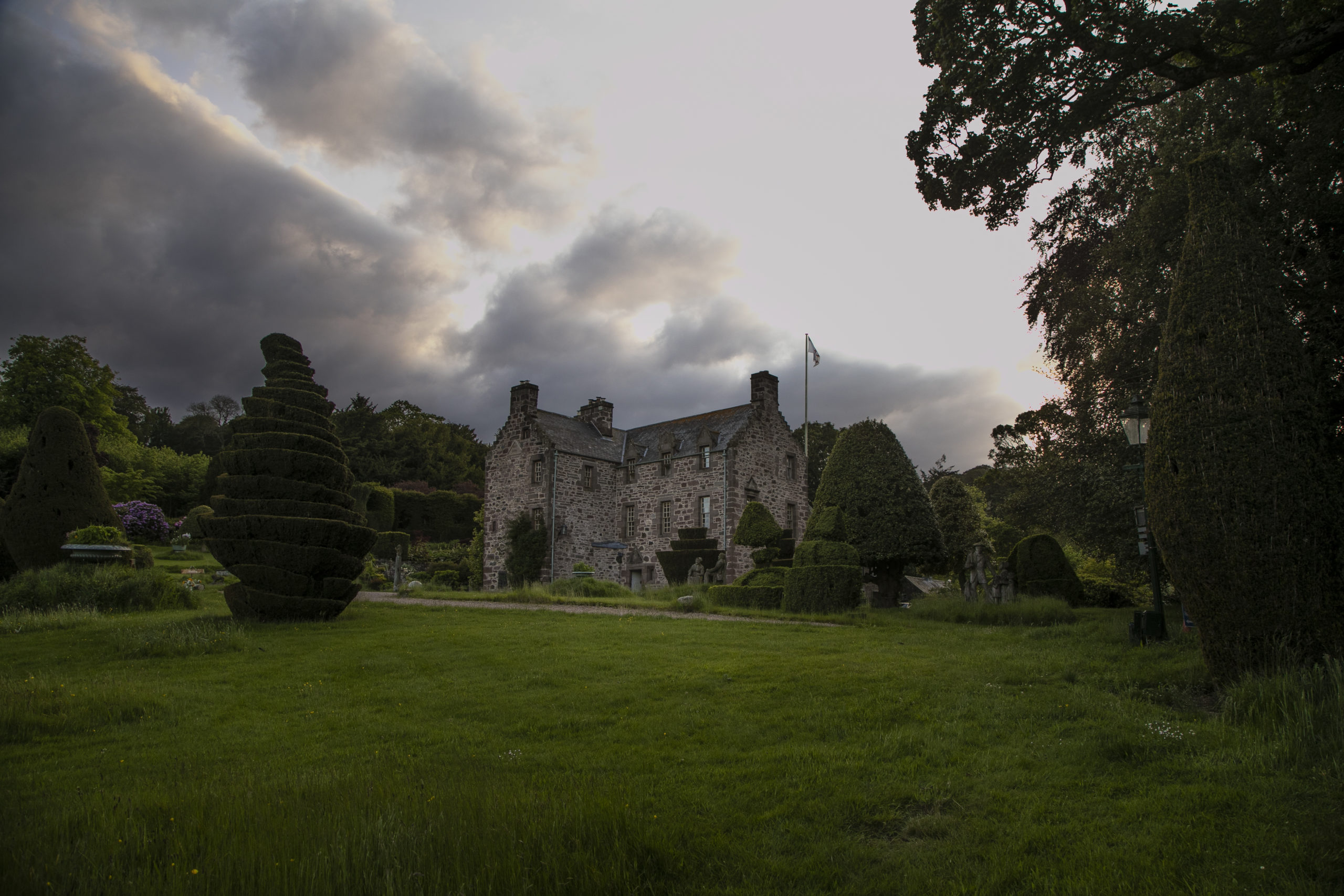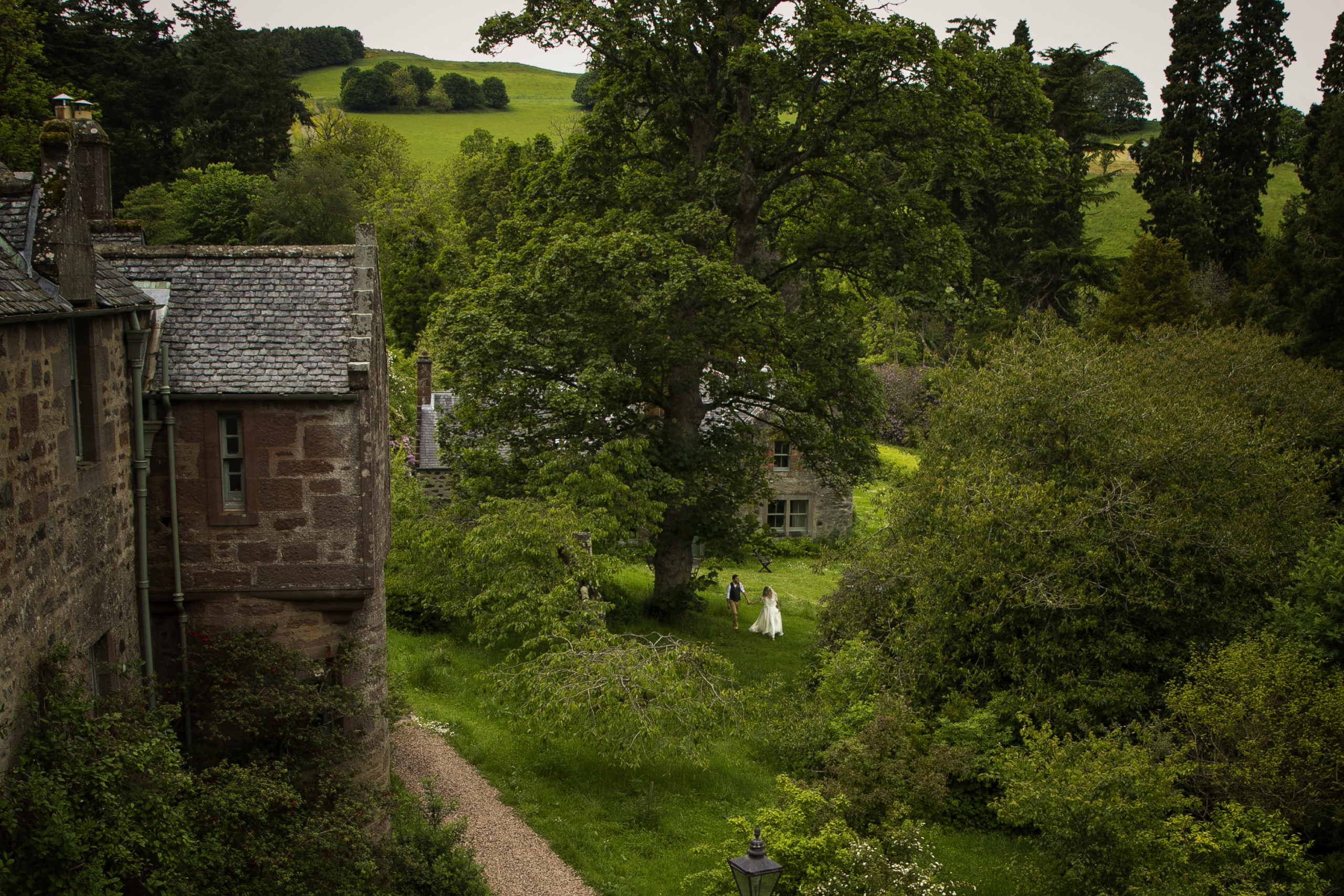 Photographer: Stephen McCluskey Photography | Venue: Fingask Castle
Bride's hair and make-up: Suzanne Christie Make-Up Artist
Bridal party hair and make-up: Caroline Stewart Make-up Artistry
Bride's dress: stillwhite.com.au | Bridesmaid dresses: Monsoon
Groom's waistcoat: Walker Slater | Celebrant: Anna Drysdale, Caledonian Humanist Association
Catering: Fresh Approach | Band: Stravaig Ceilidhs