Pretty yellow, grey and blue-themed wedding at Rosslea Hall Hotel, Rhu
Becca and her husband Billy didn't want a hotel wedding, until they spied their beautiful venue on the banks of the Clyde!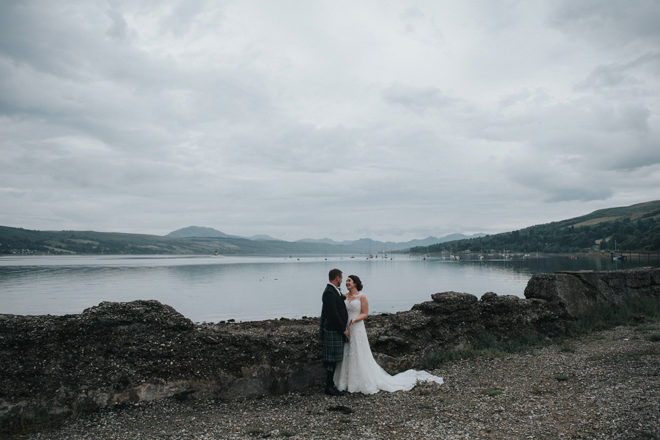 The couple fell for the charms of their beautiful waterside venue and with the help of their dedicated wedding co-ordinator and bridesmaids created a truly memorable day.
And their wedding was made all the more special by their adorable three-month-old son Elliott joining them in their heartfelt sand ceremony.
Bride Becca shares their special day, shot beautifully by Good Luck Wolf Photography here…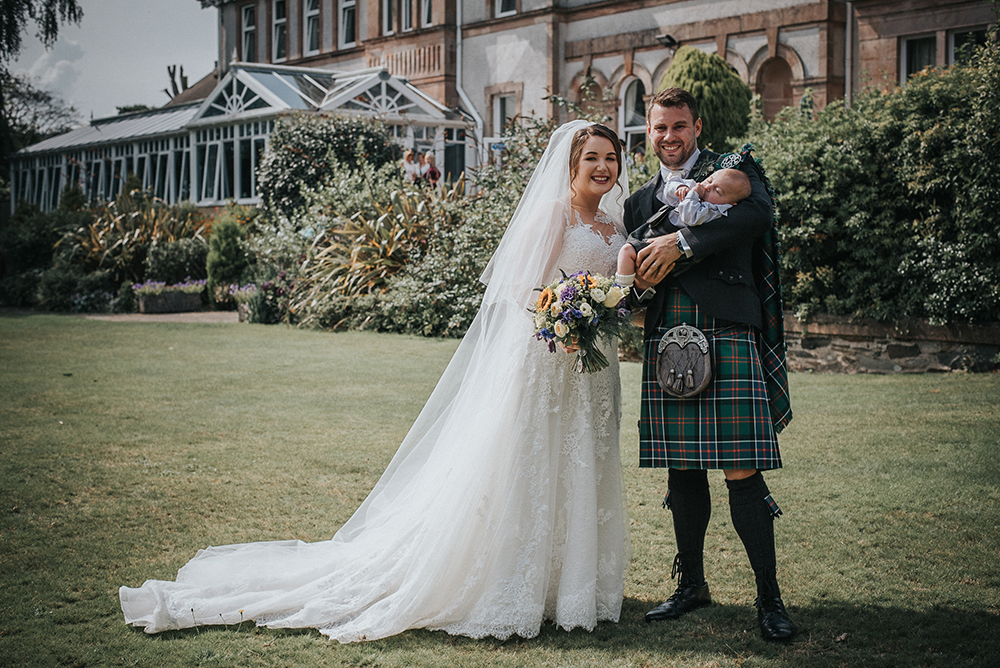 We met in September 2013 in a nightclub in Portsmouth while I was studying for university and he was in the navy, and we have been together ever since.
I fell in love the minute he gave me his cheeky grin that night!
However, it took me a good few months to even go on a date with Billy, I couldn't pluck up the courage to.
We settled for our first date at Pizza Hut on Fireworks Night!
Since then we moved to Kent – where I'm from – for a few months.
Then we bought our house together on the other of the country in Scotland.
Billy proposed to me in Balmaha on a sunny evening in 2017.
He made me climb what I think is a massive hill but to Billy is a little incline!
It was beautiful scenery at the top looking over the loch with the sun setting.
I wasn't looking my greatest after climbing the mountain but luckily Billy still wanted to marry me!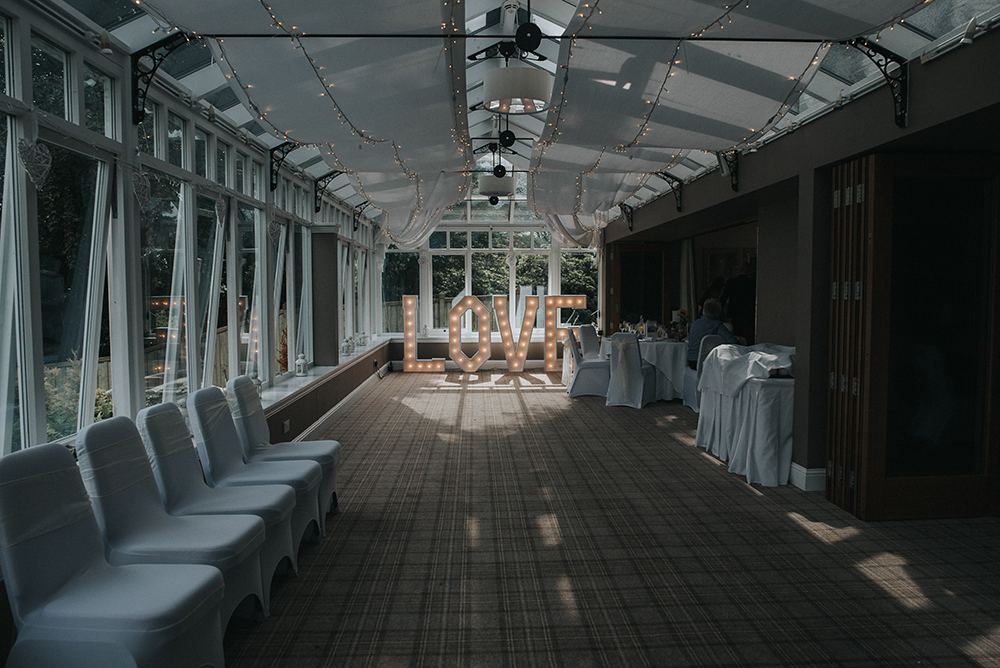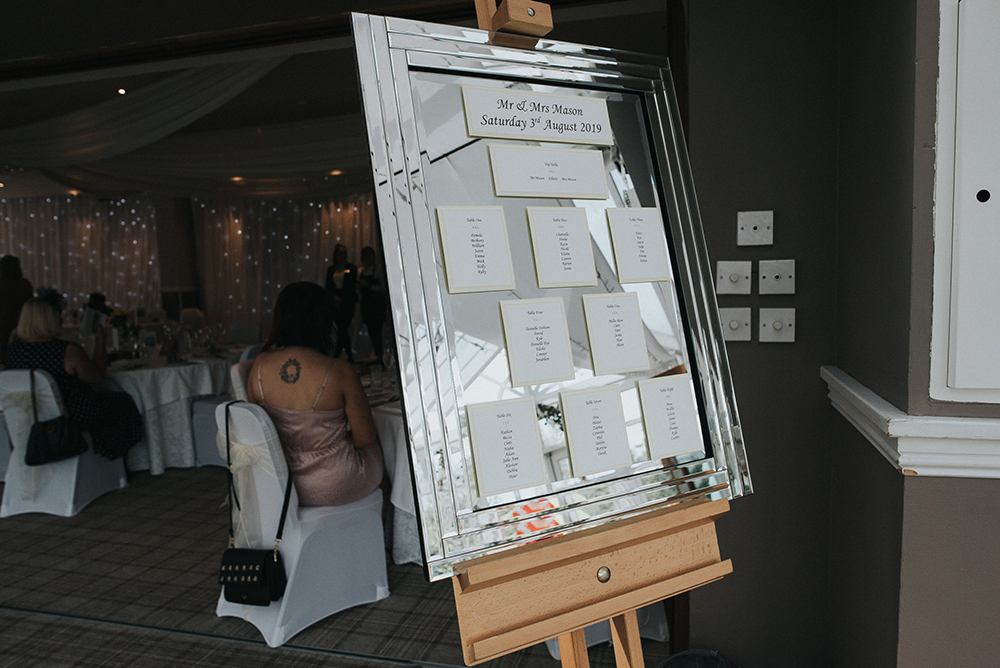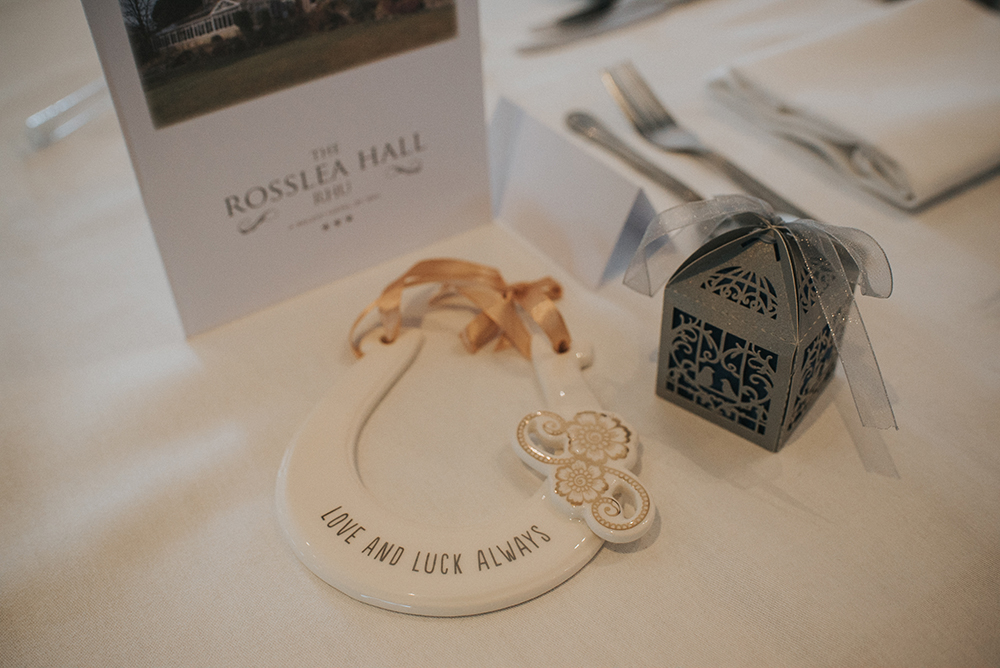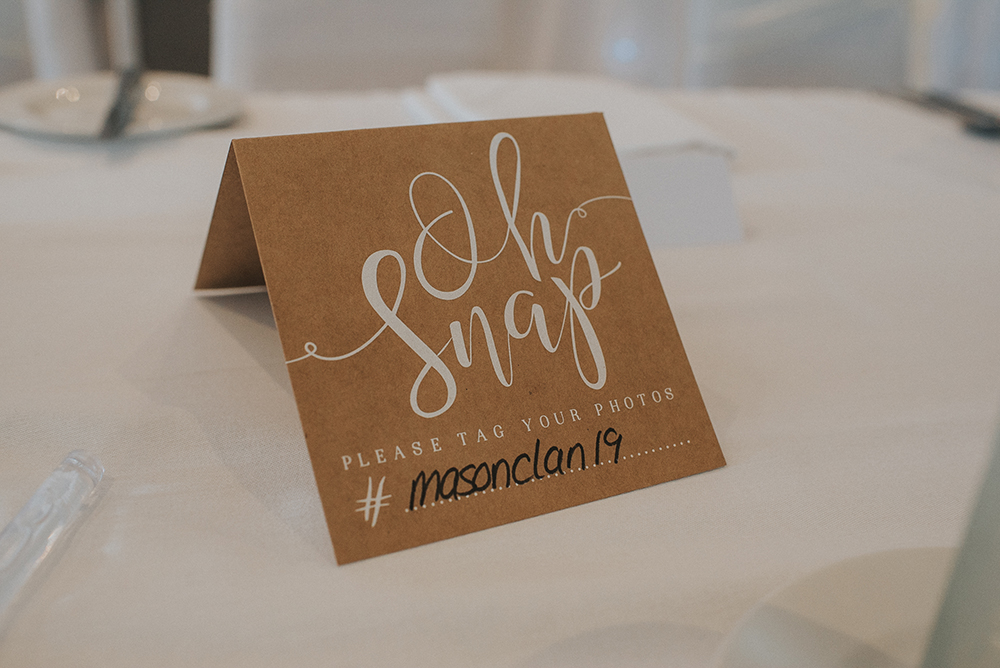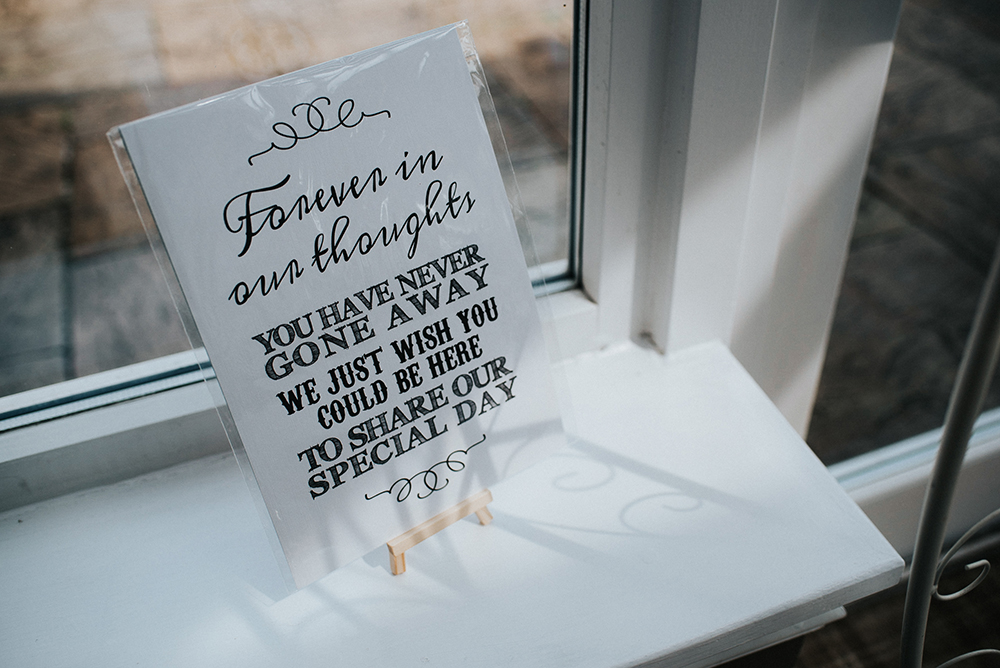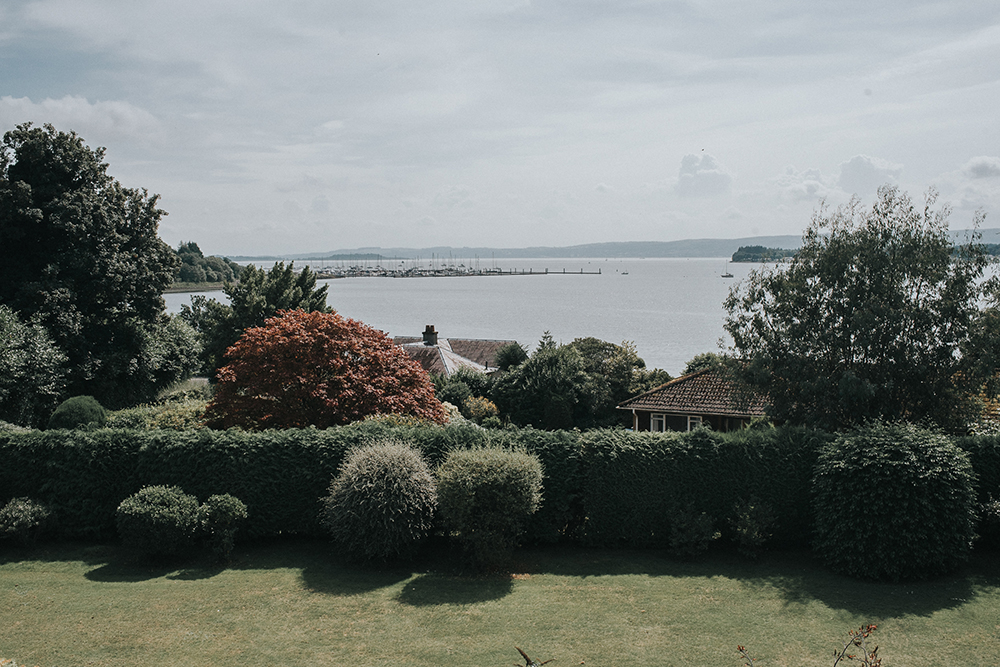 Billy and I are two disorganised people so planning a wedding seemed like a massive task to us.
We didn't want a hotel wedding venue and we didn't want a venue close to his work, so we chose the Rosslea Hall Hotel which is a very short drive from work!
You couldn't make it up!
The Rosslea is gorgeous with stunning views of the Clyde. The price was right and they provided so much on the day like the DJ, stationary and piper.
We loved the view around the back overlooking the Clyde and the conservatory where the ceremony took place was so light and stunning – we loved it.
We were fortunate to have Mark our wedding coordinator who was fantastic. He did a lot of planning for us, and my bridesmaids did lots, well most!
The planning was very stressful, there is so much to think about!
If you're organised it would be a dream.
Our colour scheme was yellow, blue and grey.
We had grey ribbon around the room, yellow sunflowers for my main floral bouquet and as centrepieces and blue dresses for my bridesmaids.
Our flower girls wore white dresses with blue bows.
Our cheese tower was designed with lace and flowers to match and our sashes on chairs were a very light yellow.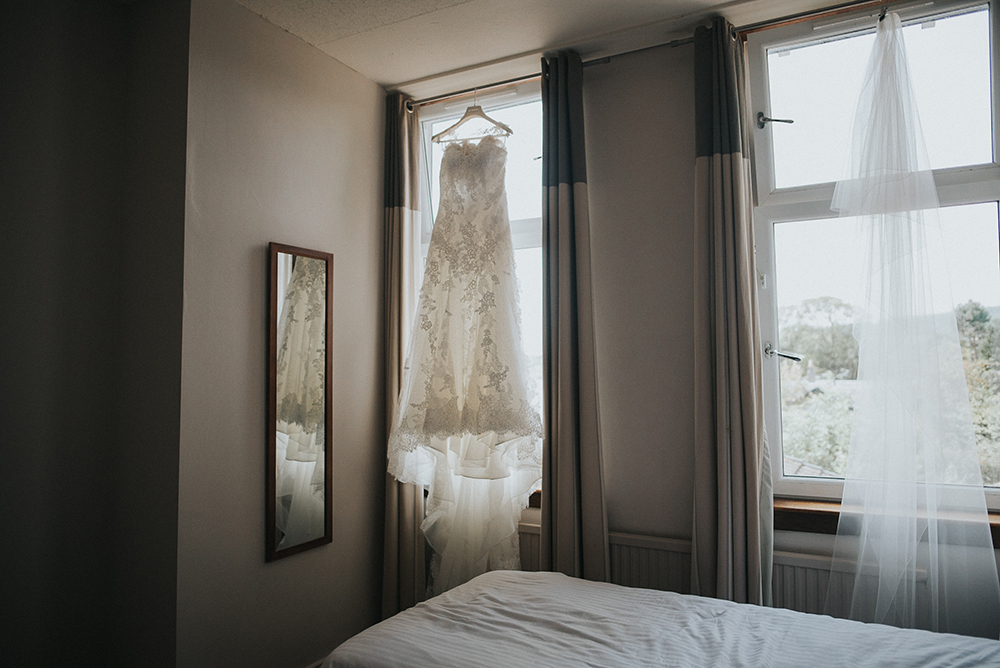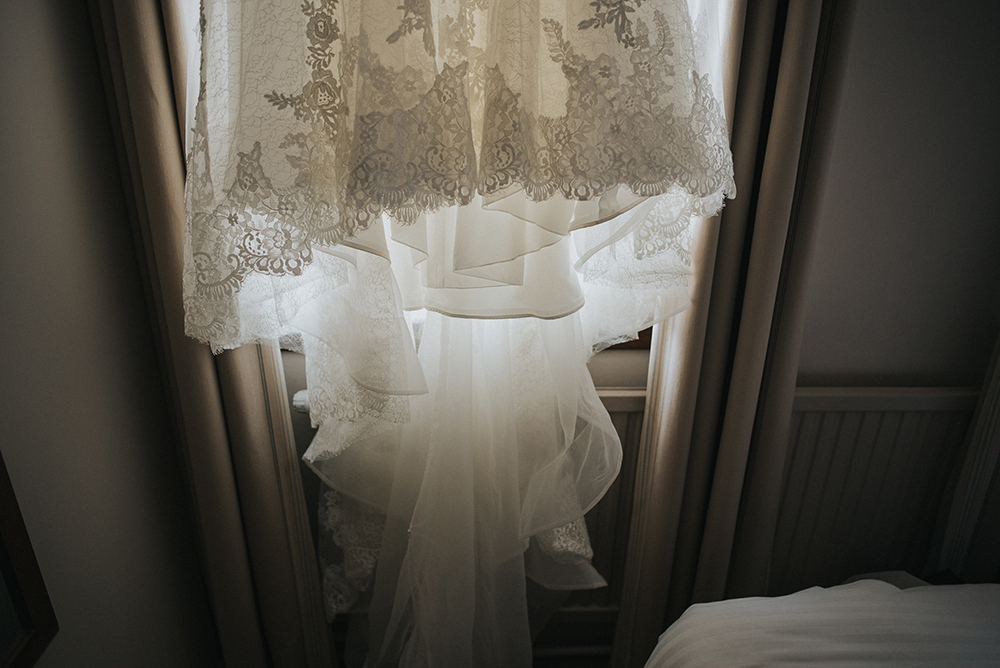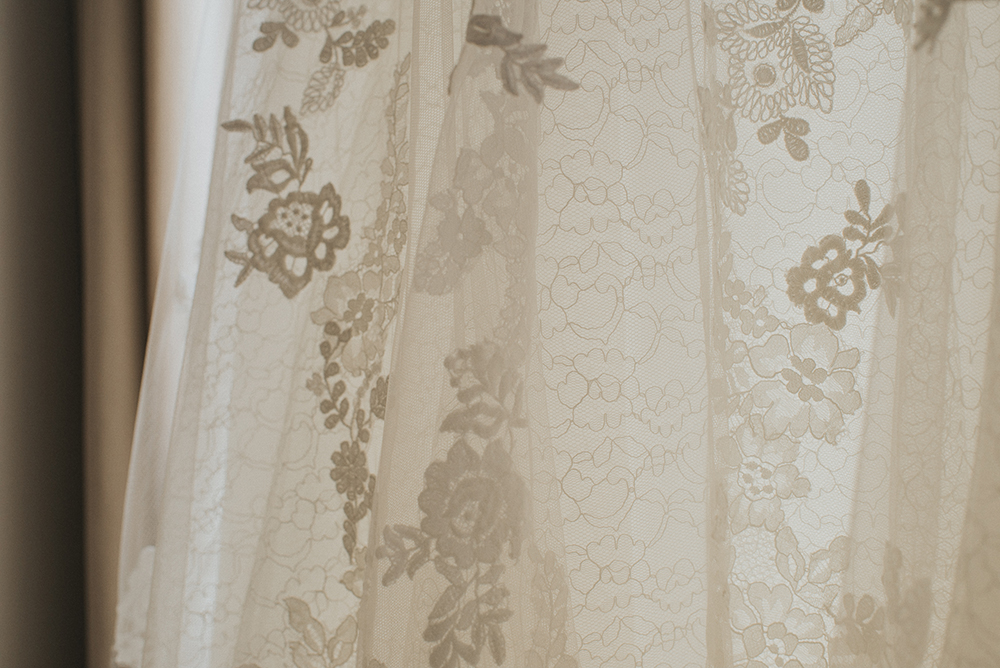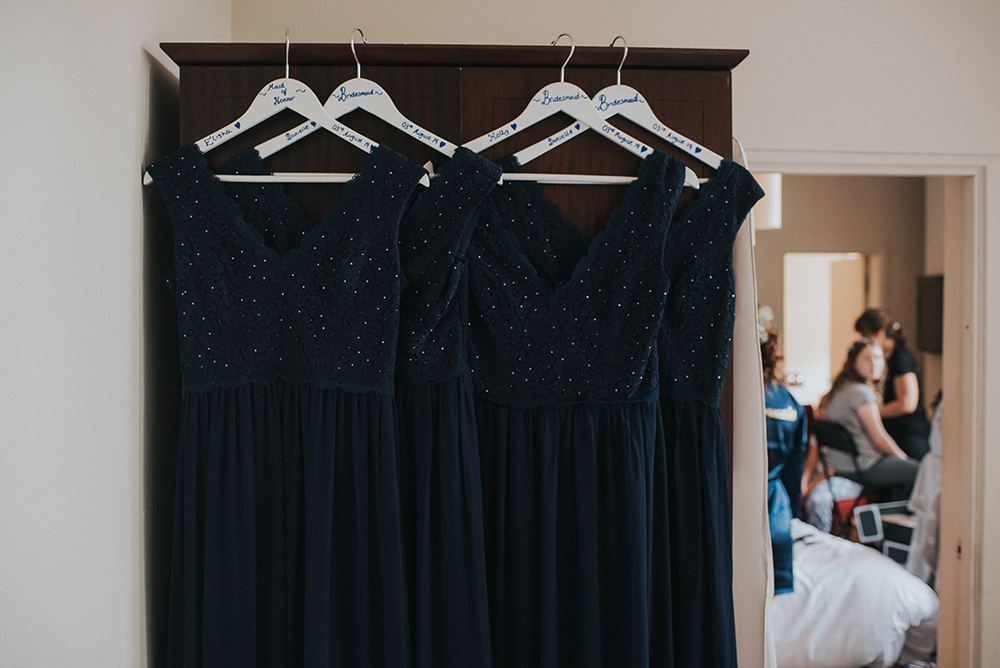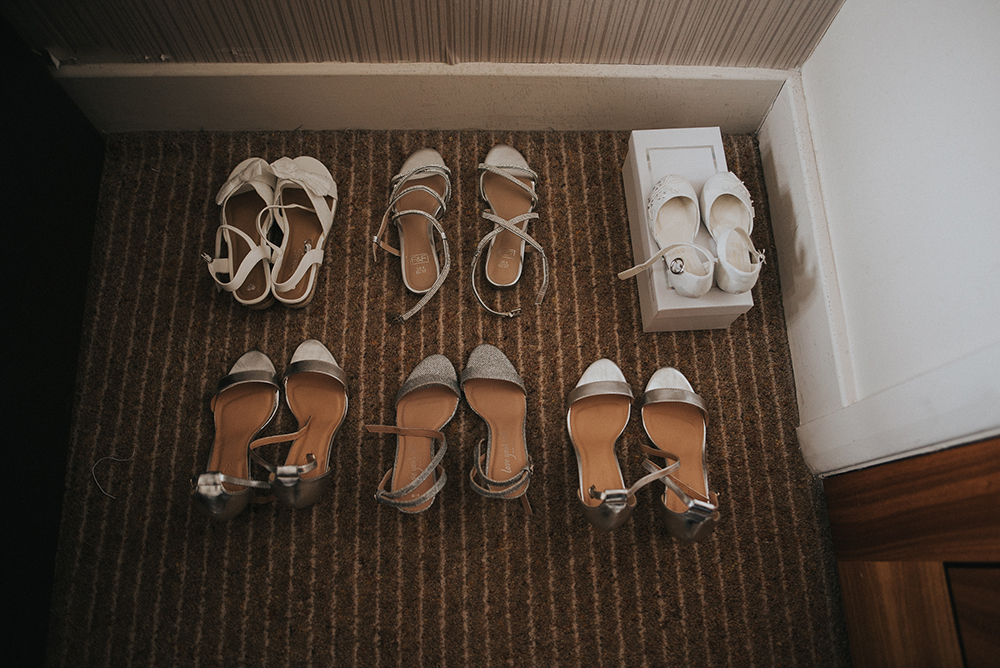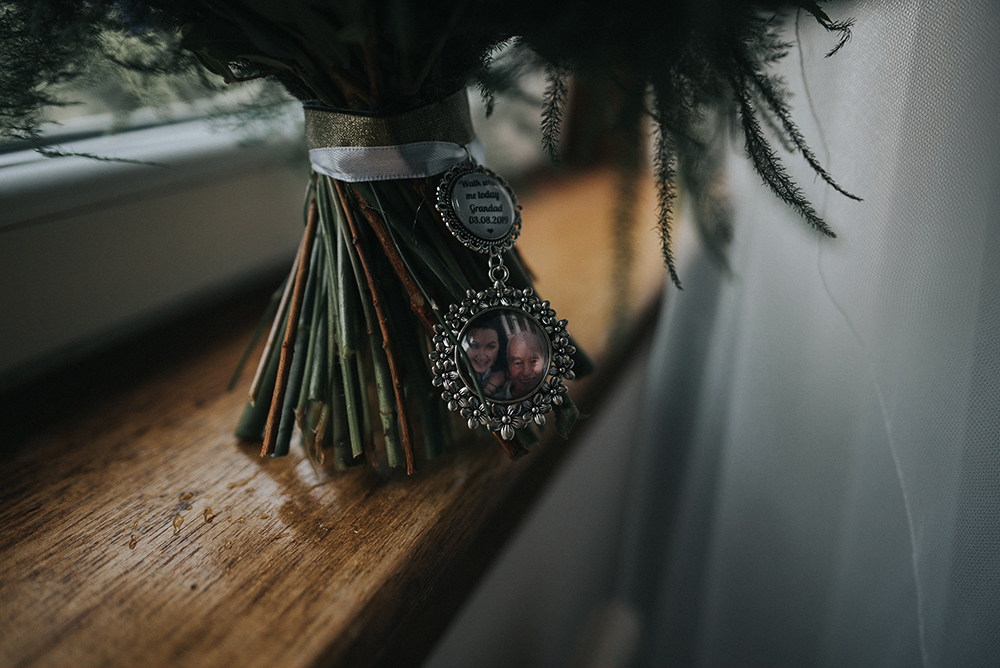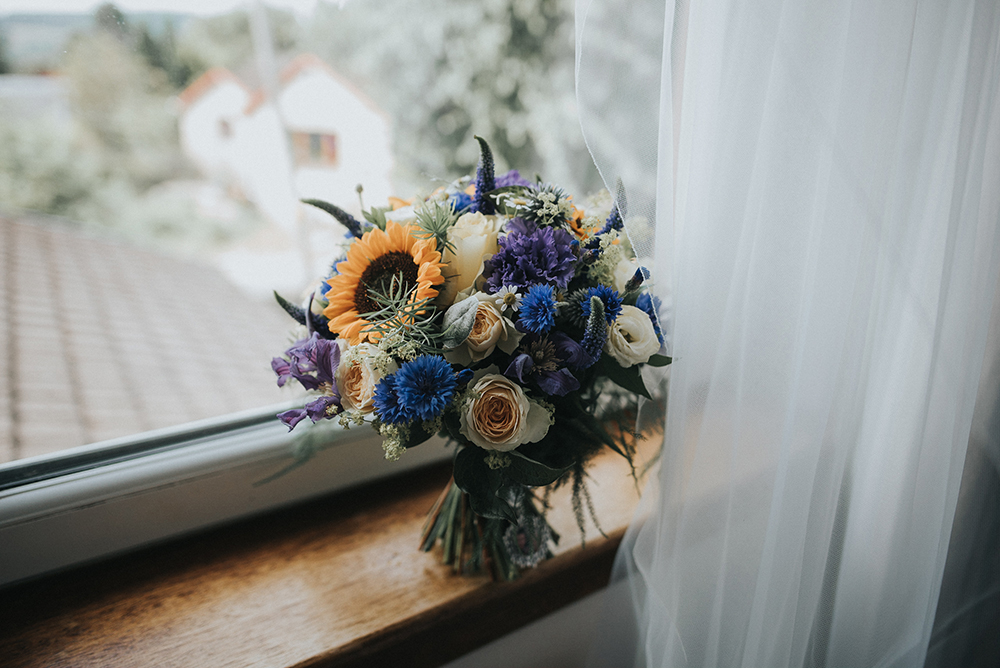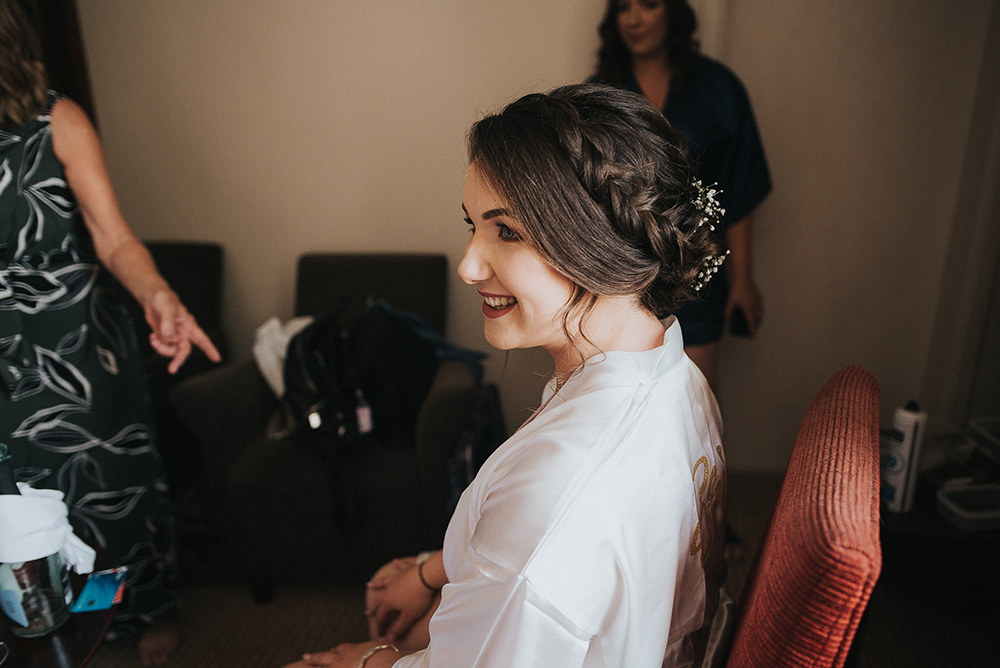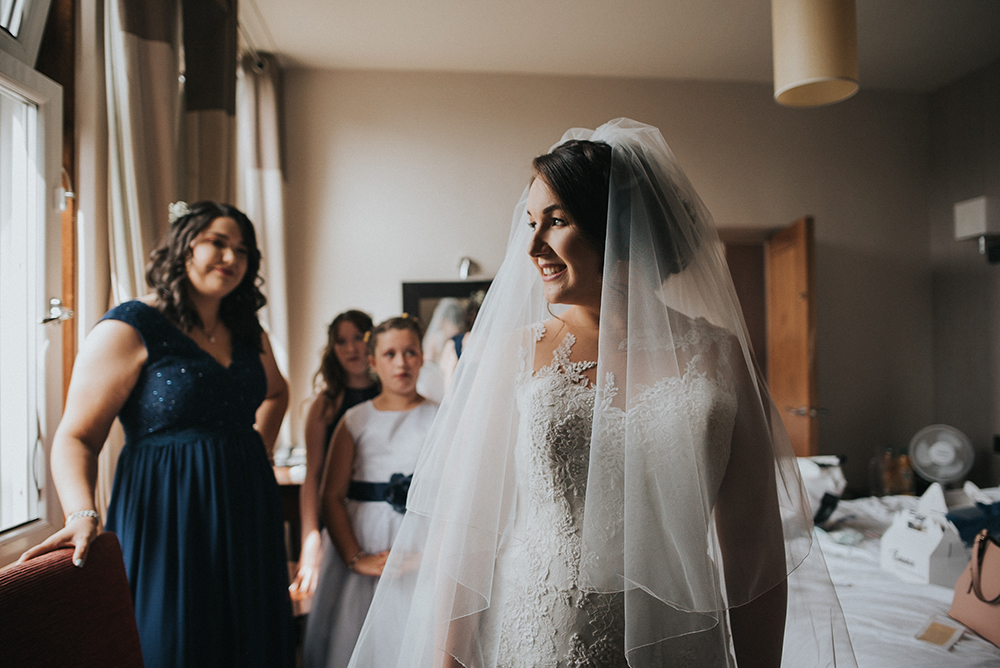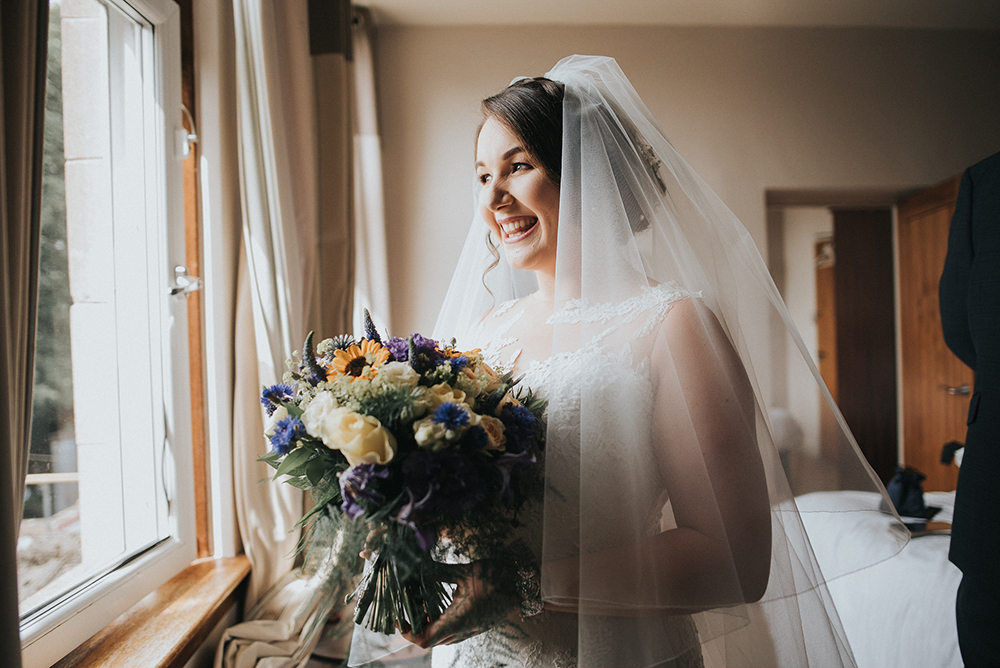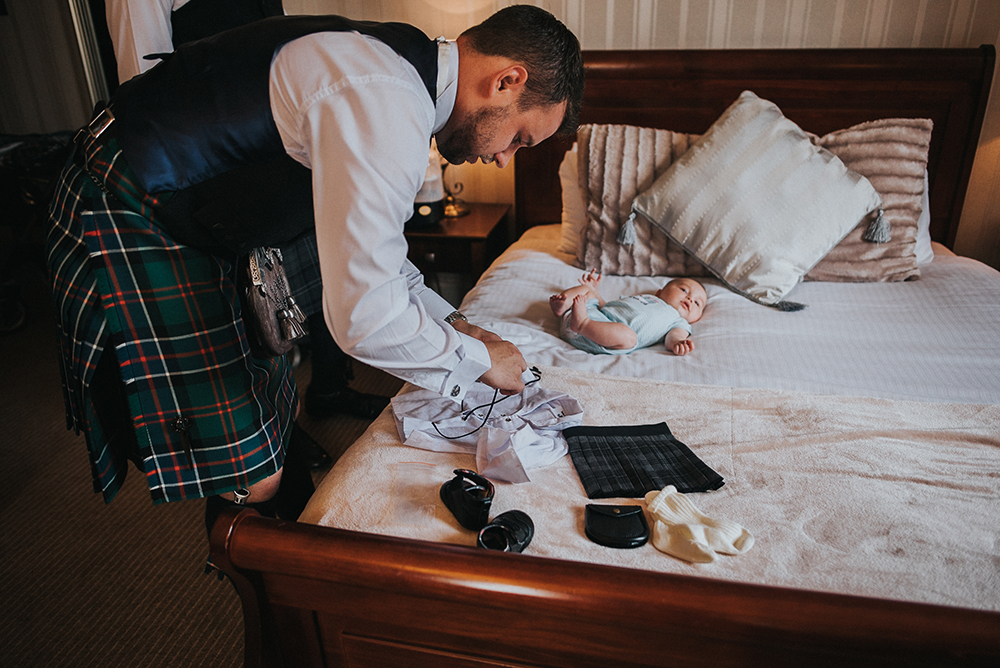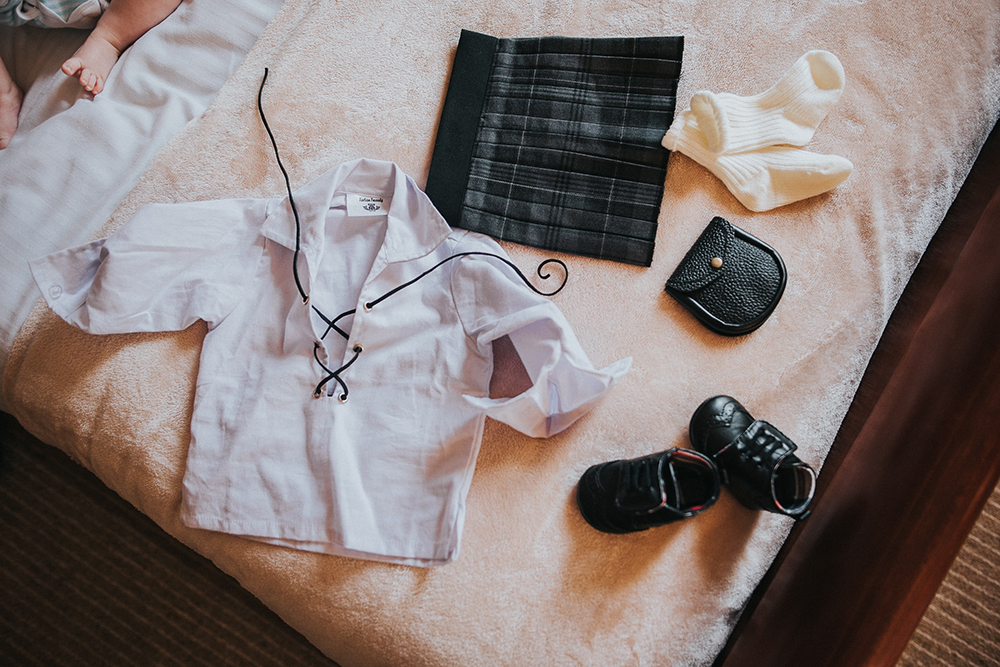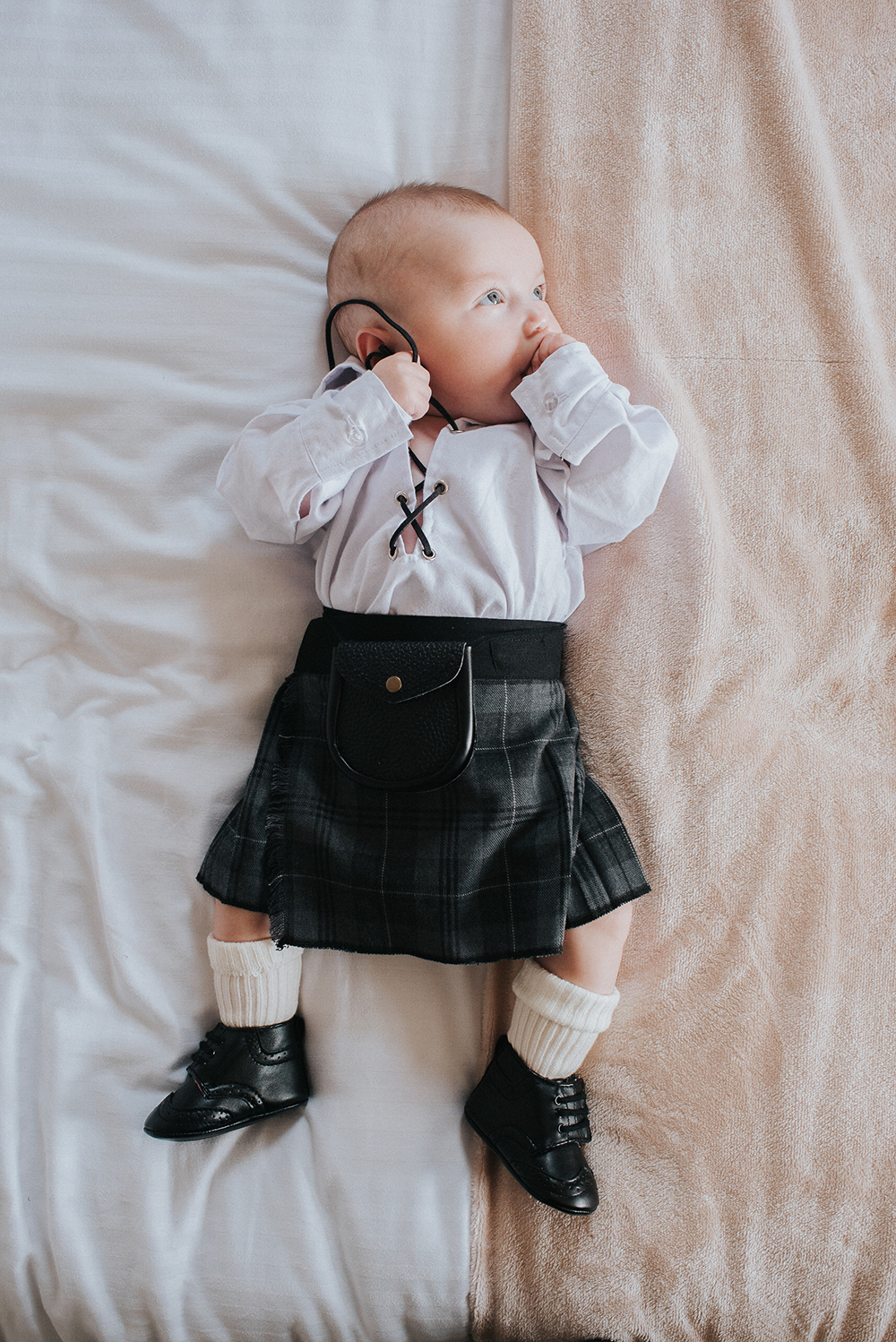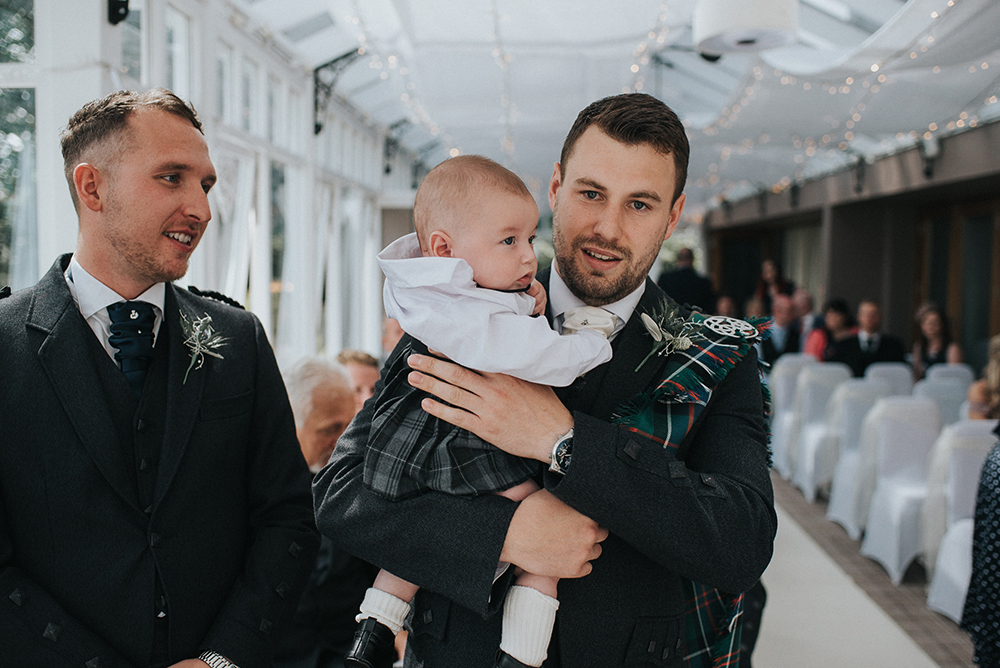 My dress was bought pre-baby from The Wedding Planner in Helensburgh and it was the fourth dress I had ever tried on.
I loved it and knew it was The One! It was stunning, the train went on for miles and I had a very long veil to cover the whole dress.
The detail on the back was gorgeous.
It was the last in stock, discounted price and my mum and nan just cried when I walked out. It was the complete opposite to what I first went in looking for.
Getting ready I was a nervous wreck. I loved the pampering, the hair and make-up and getting all the girls together was so much fun!
Just before walking to Billy was the scariest thing ever with all of those people looking at me but as soon as I saw him I didn't even notice anyone else.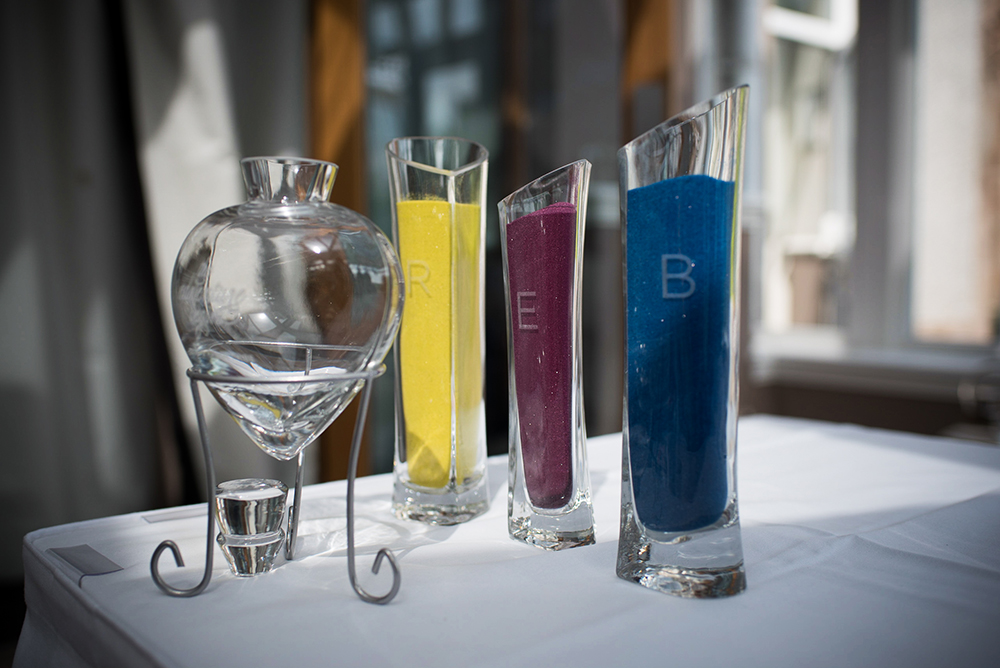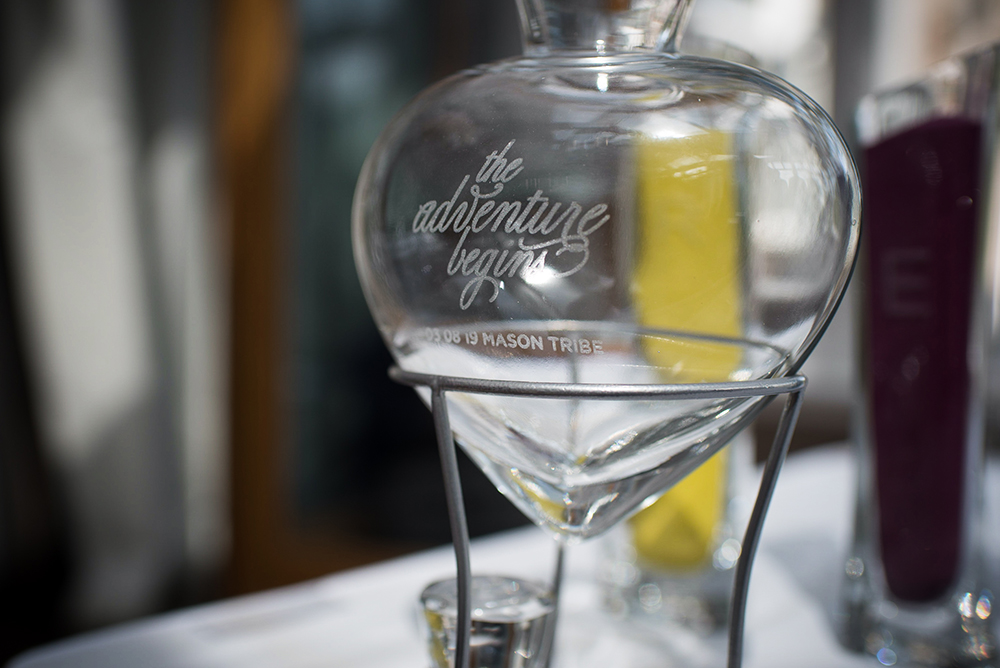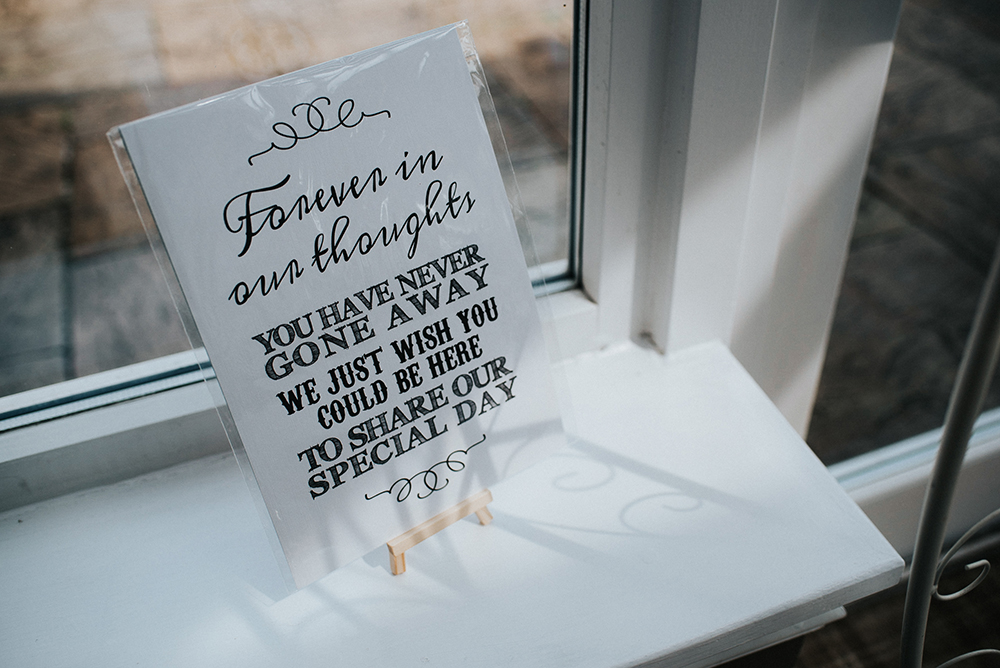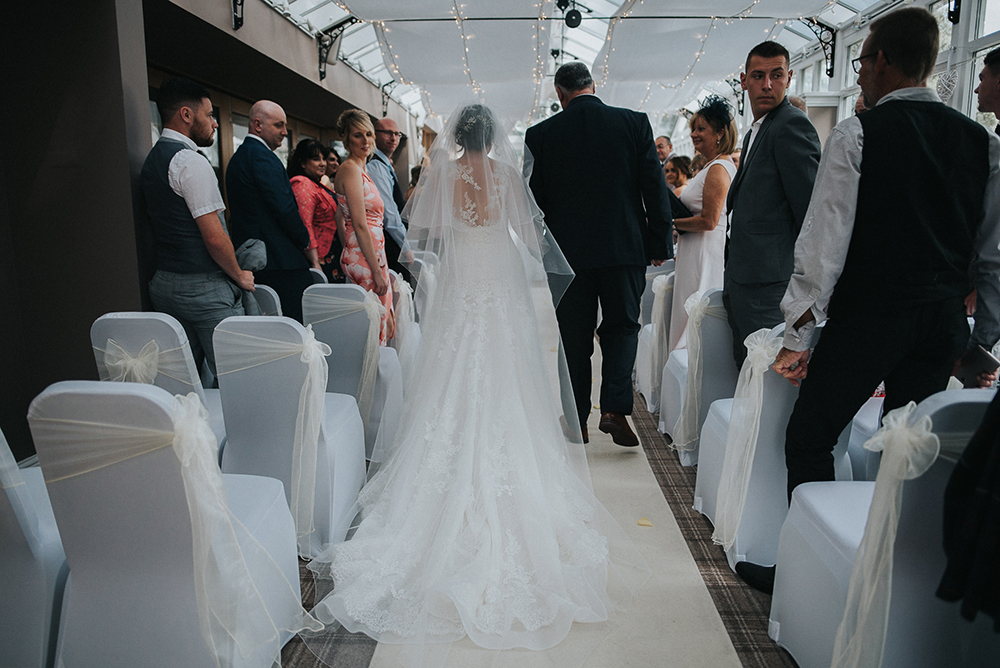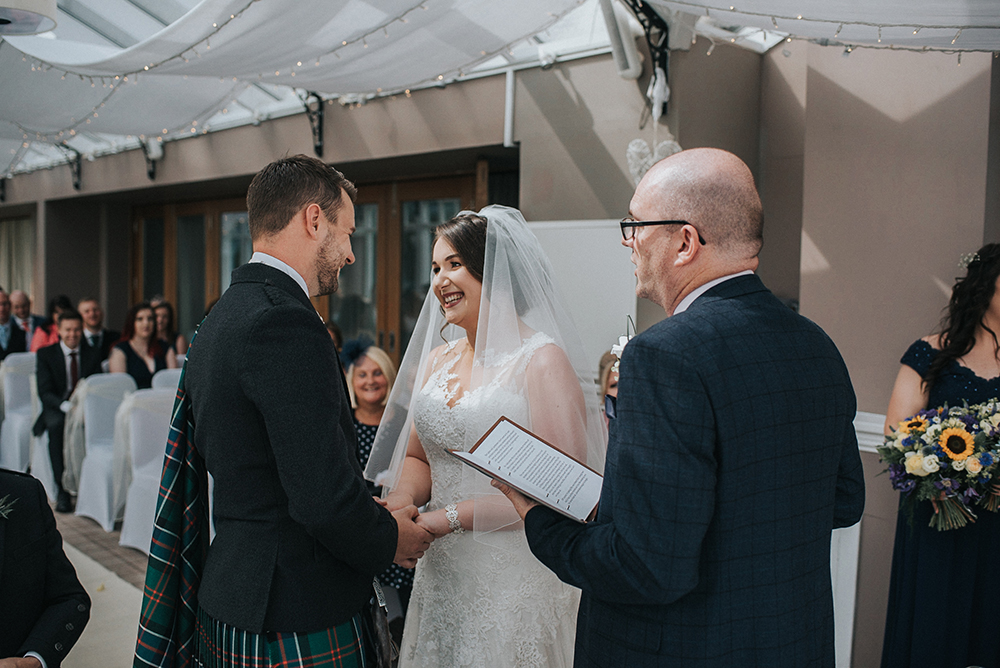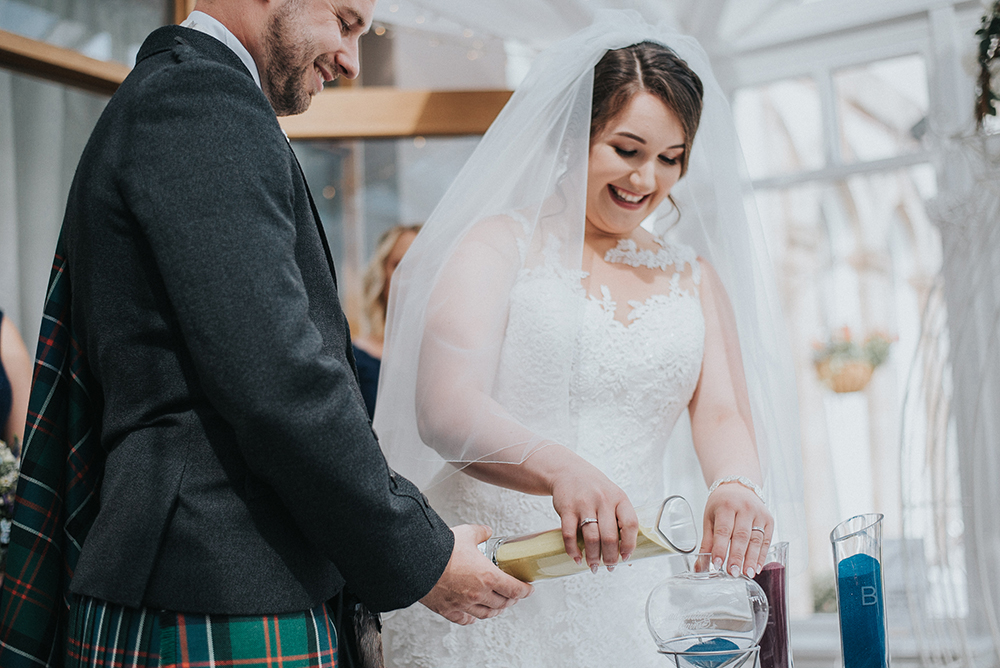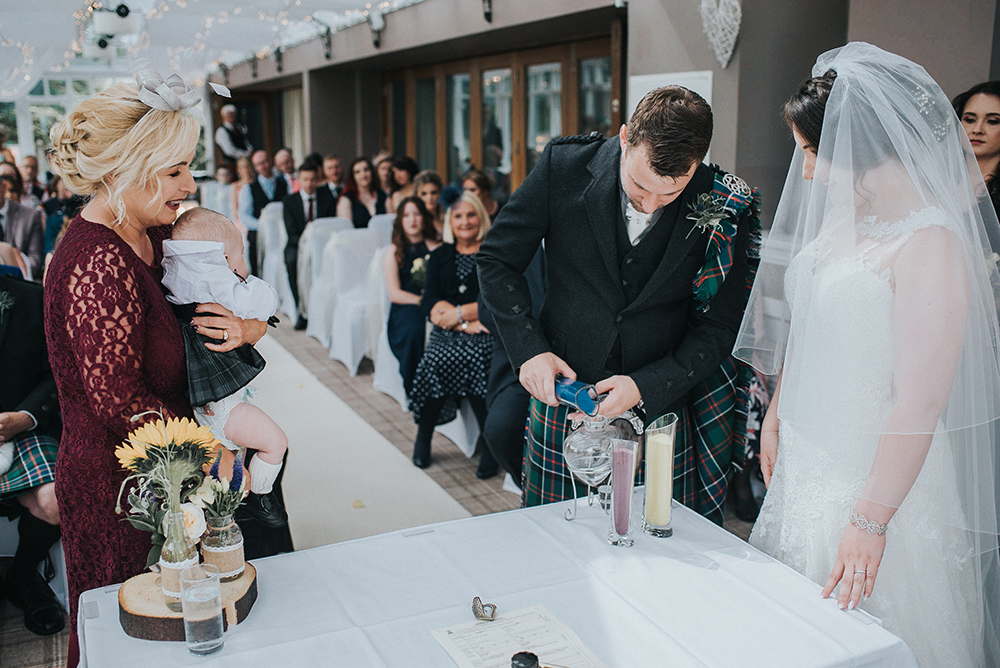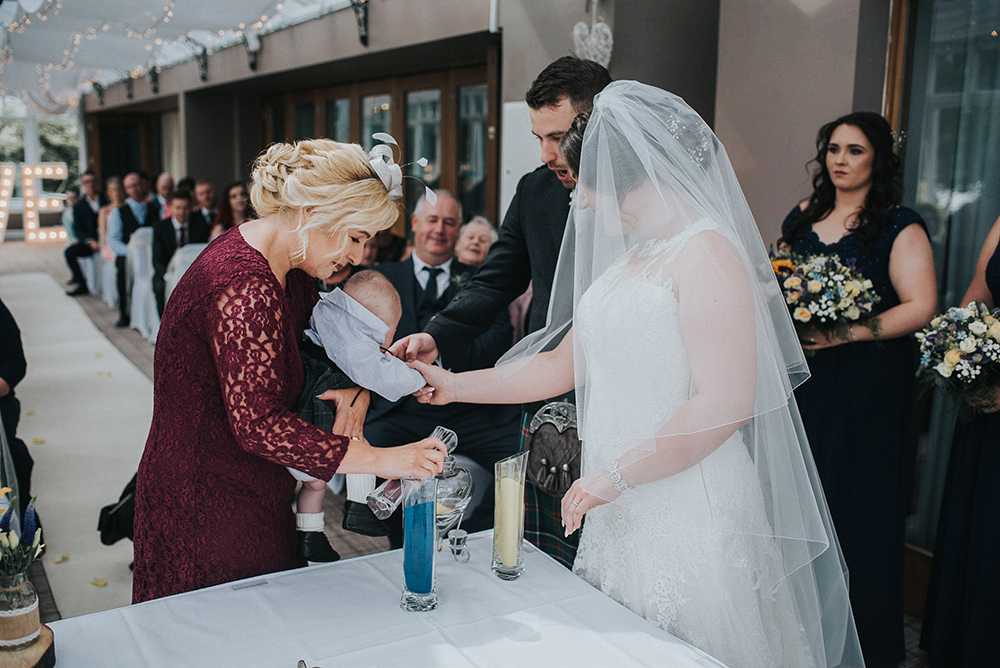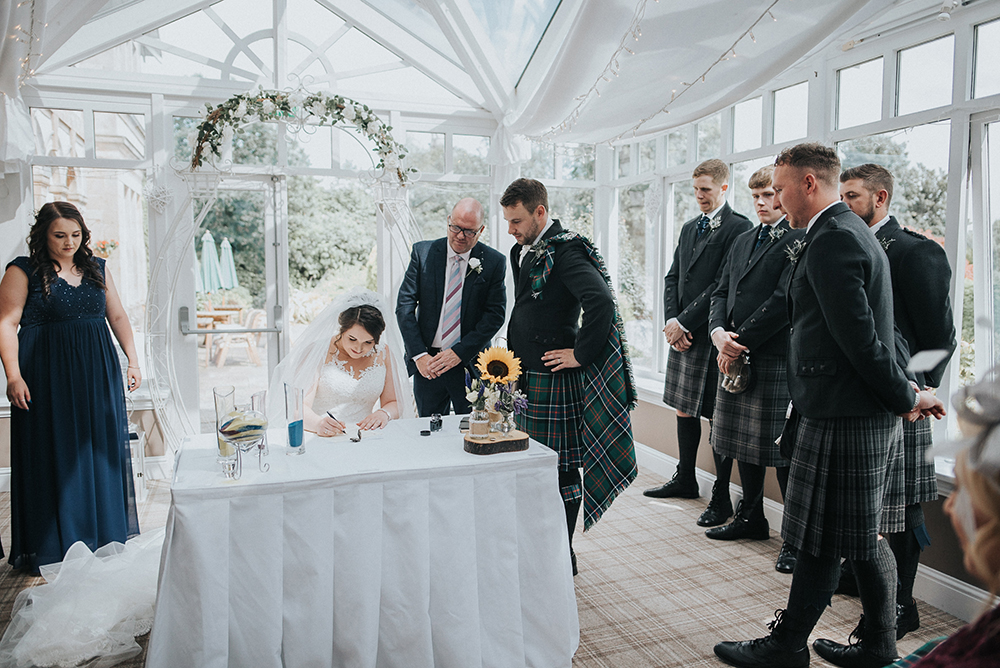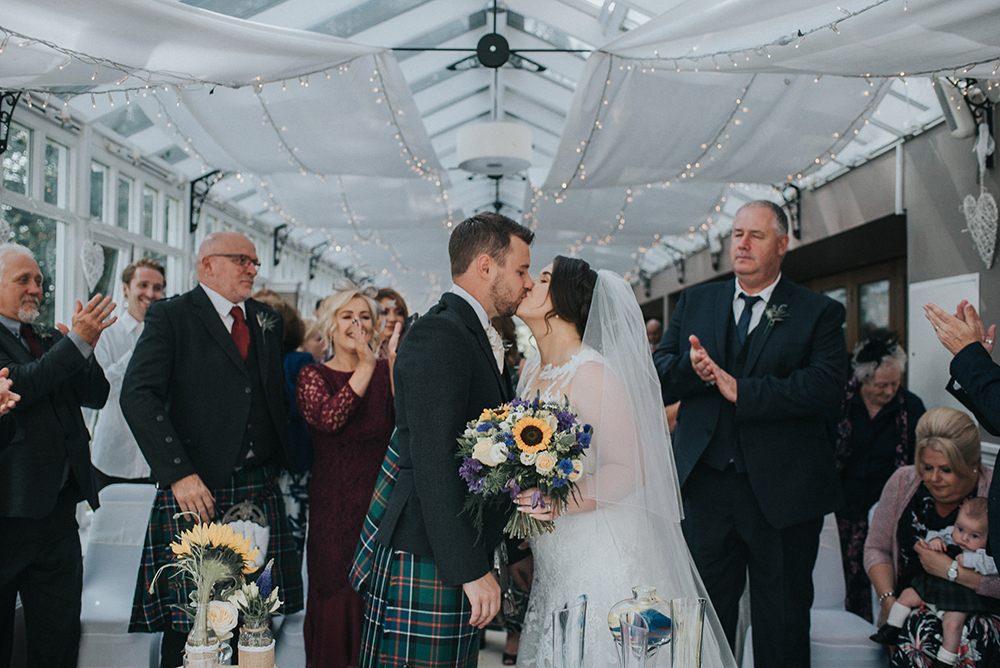 What was most important for us was ensuring we had the right celebrant because no one would forget a bad service.
Our celebrant Raymond Lawrie was the first we met out of five booked to see and we booked him immediately.
He is incredible. Our guests loved our service and it's still talked about to this day, about how amazing Raymond was with his wit, humour, passion and delivery of service.
We even had guests from England asking if he could travel to England for their wedding!
He is interested in your whole story to share with your guests.
We had a sand ceremony at our wedding, which shows when the different colour sands are mixed you can't separate the sand back into colour groups, symbolising the love and commitment we made.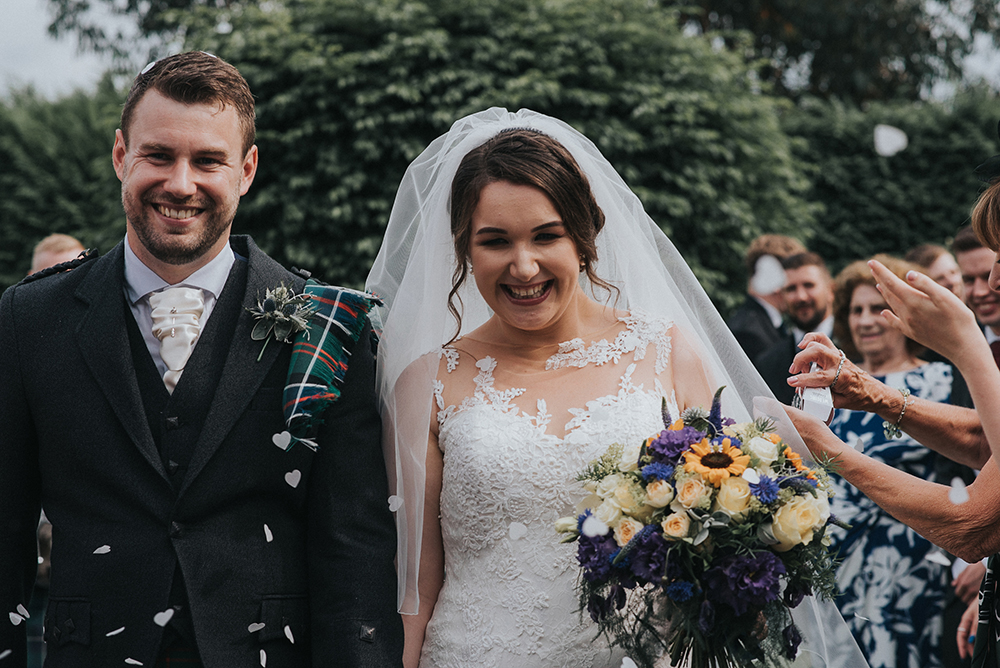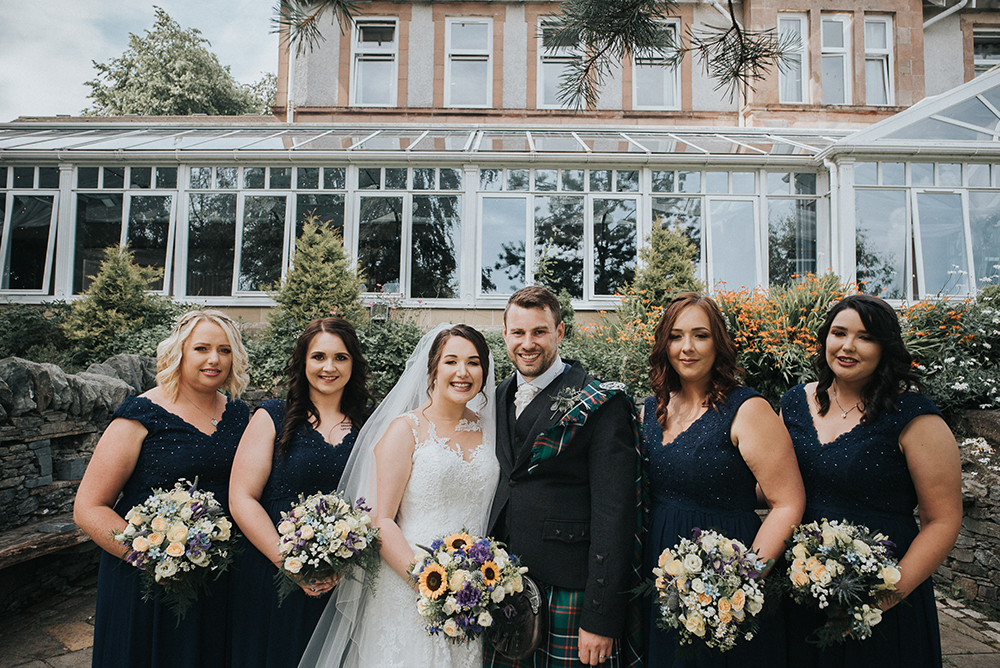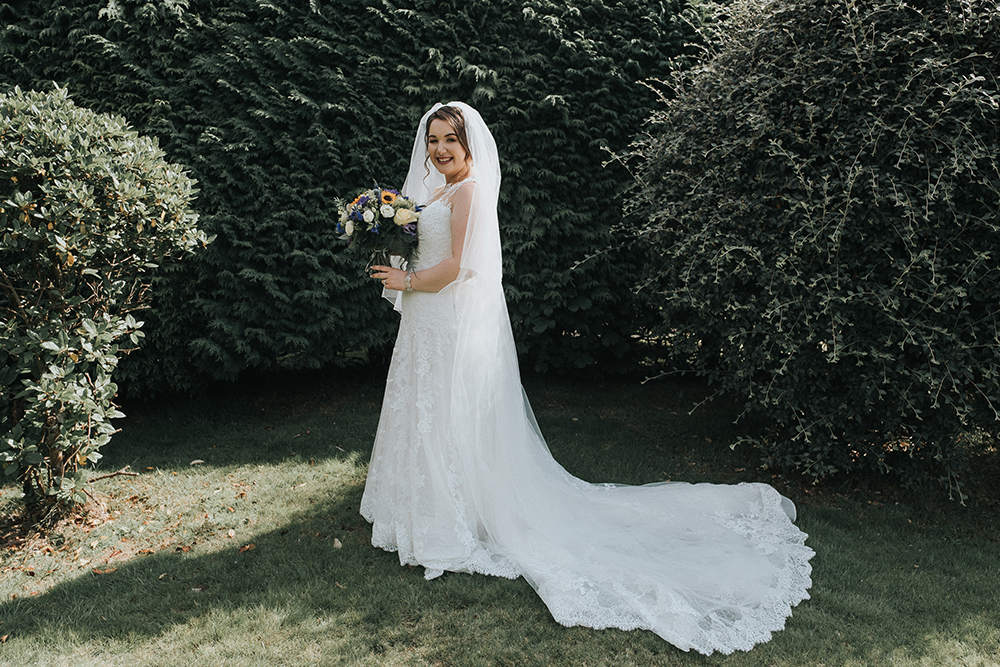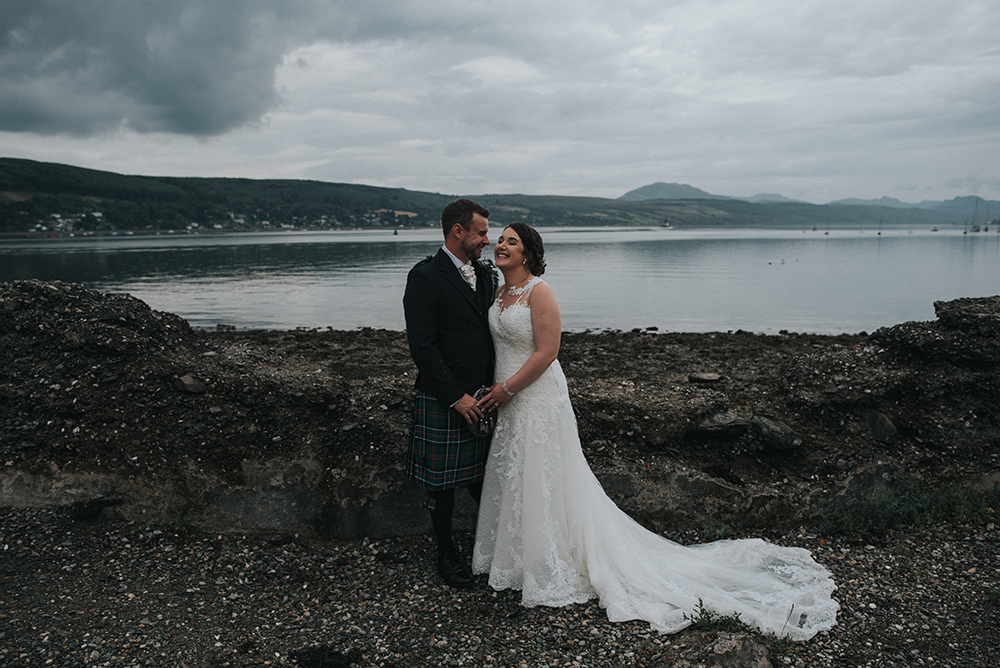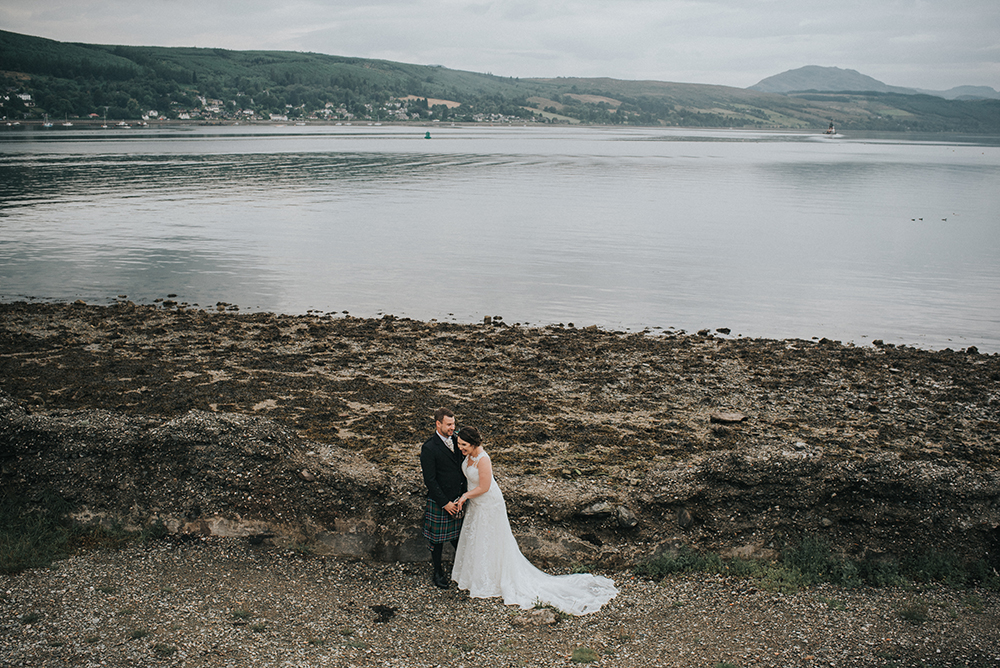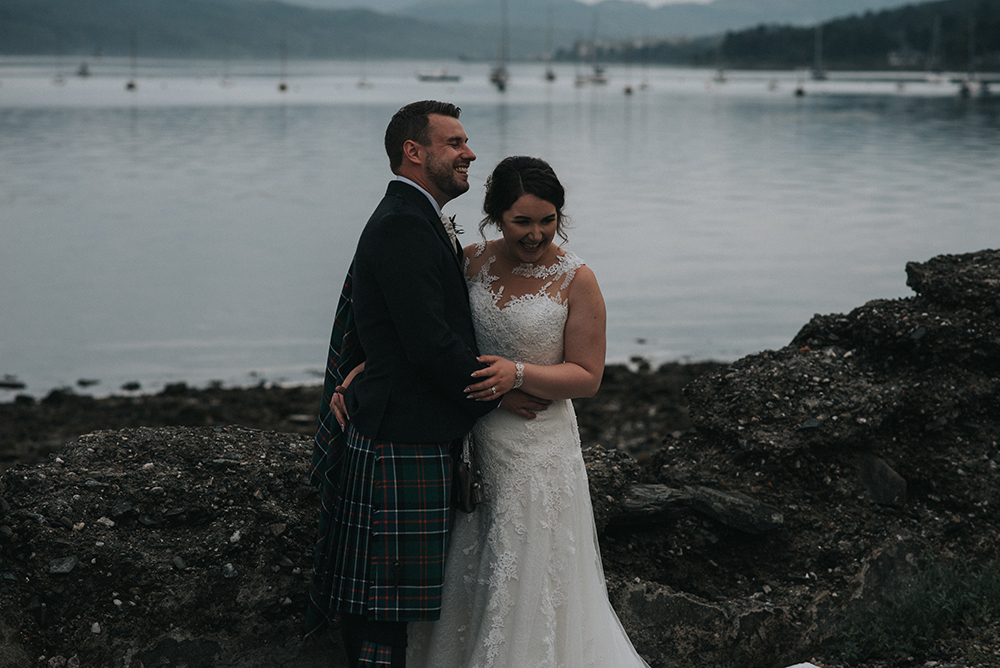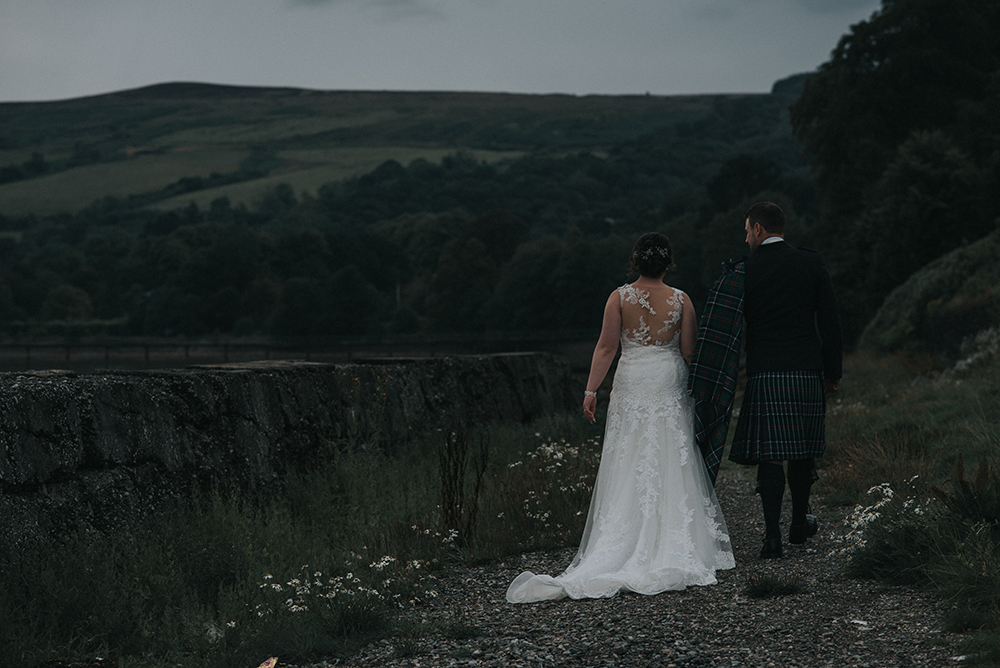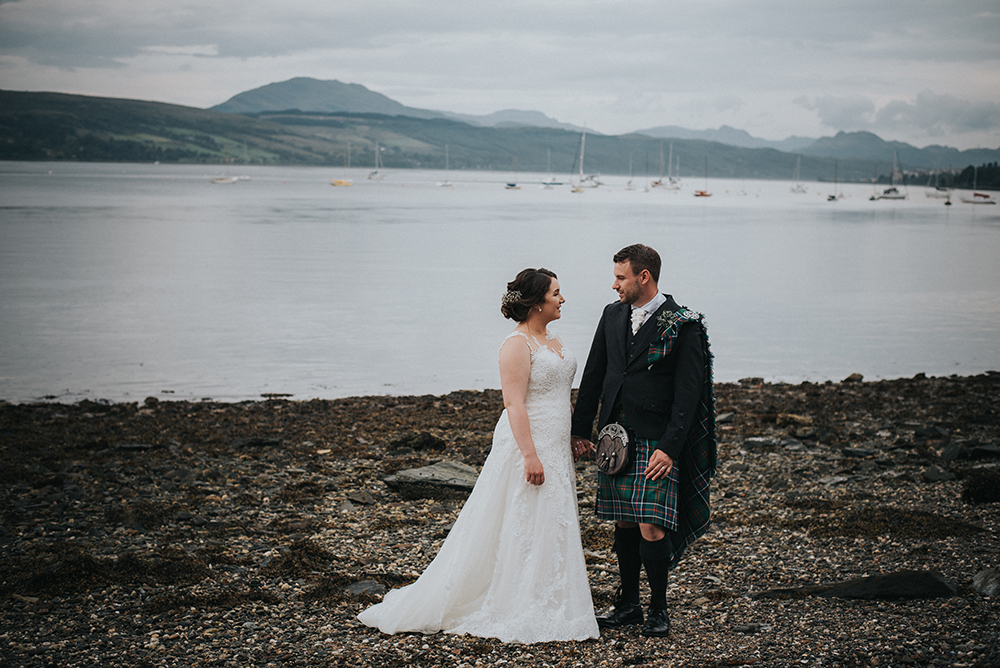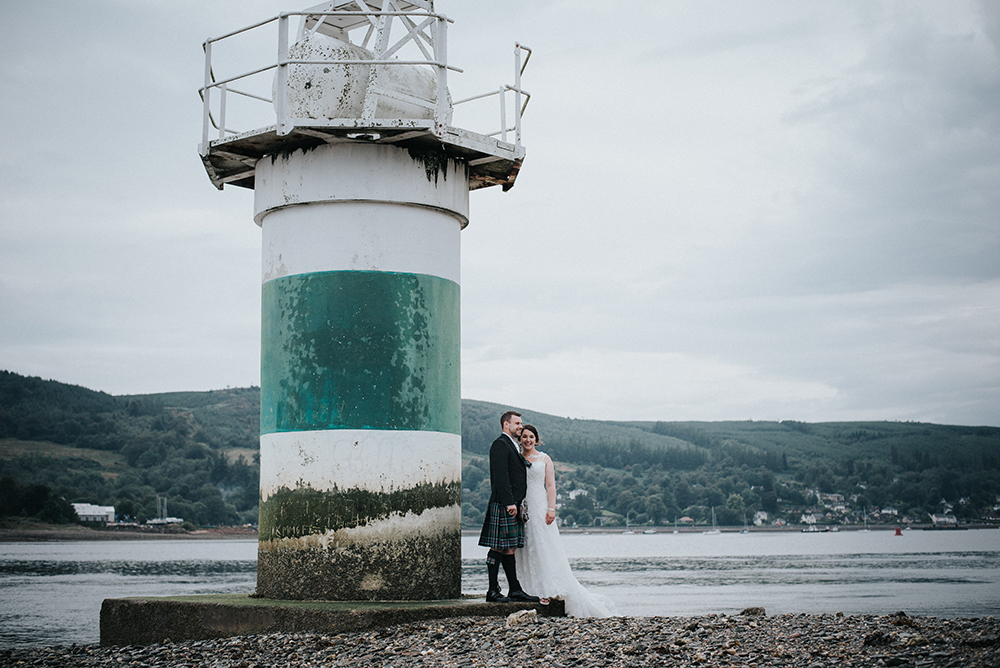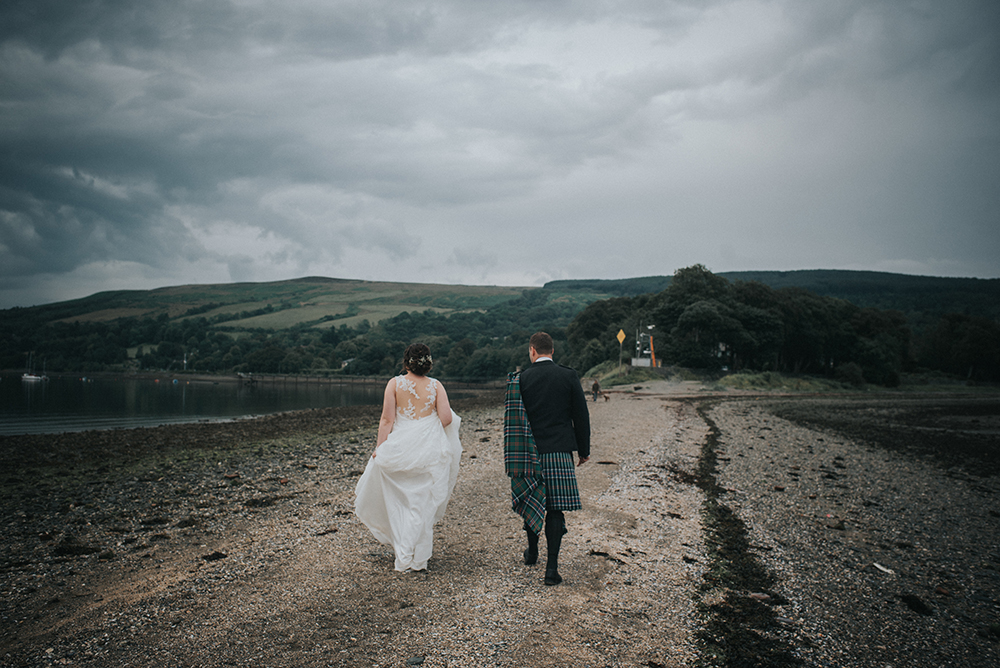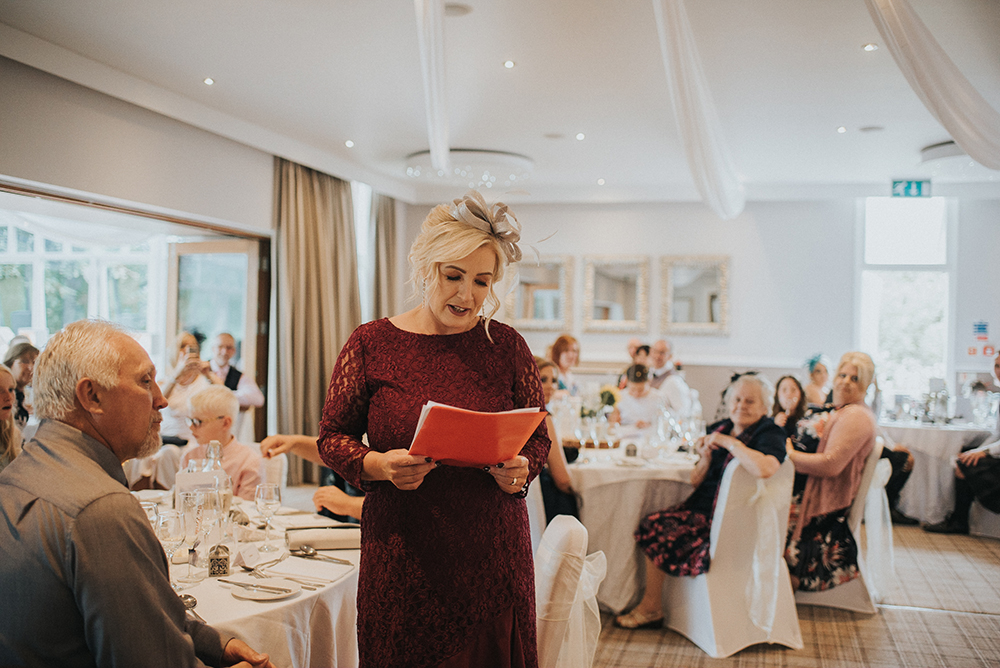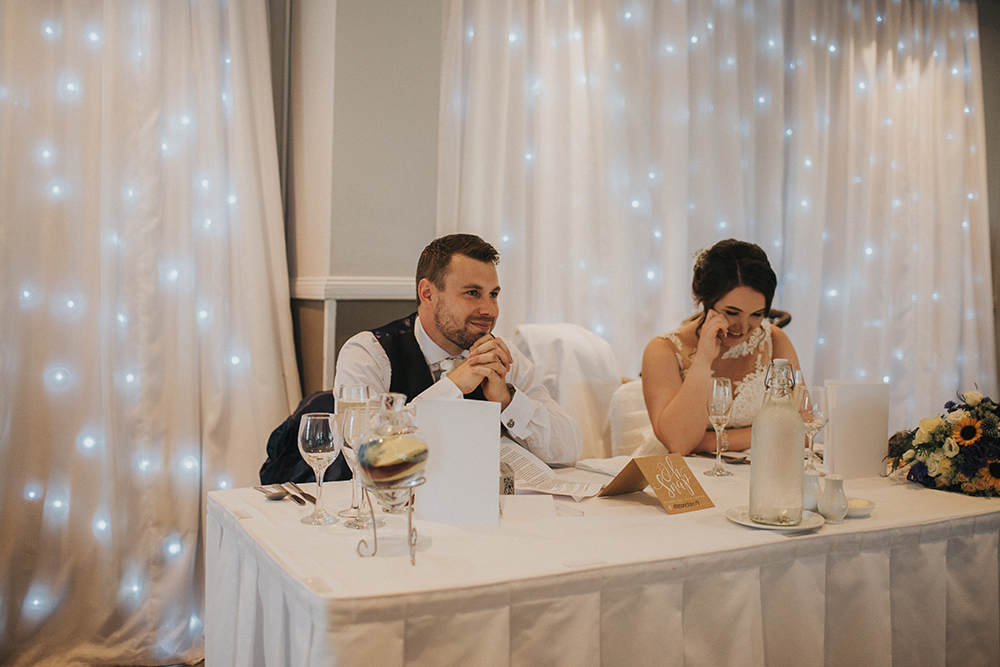 The best part of our day was having our photos taken.
You're so busy talking to everyone, dancing and eating you don't get a chance for it to be the two of you.
So going off and having our photos was a moment for us to be together.
We went down to the beach for our photos and I didn't even care about my dress getting a bit dirty, it's all part of it!
We didn't even notice our photographers, that's how brilliant they were, so natural.
Our speeches were also fantastic, a rollercoaster of emotions.
We sat at our own at the top table as we felt it would be the only time we could talk.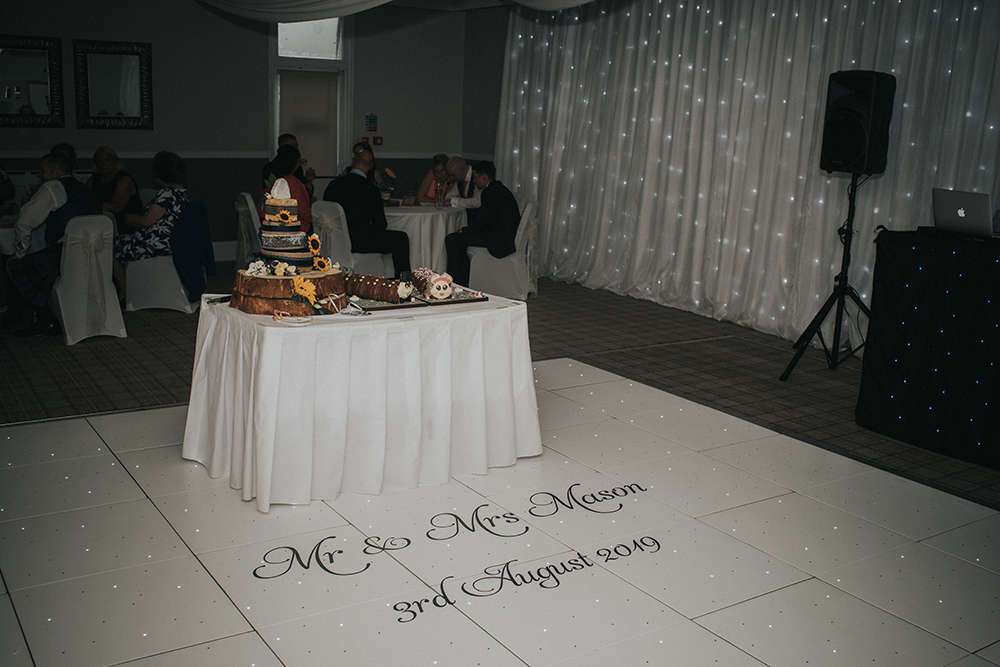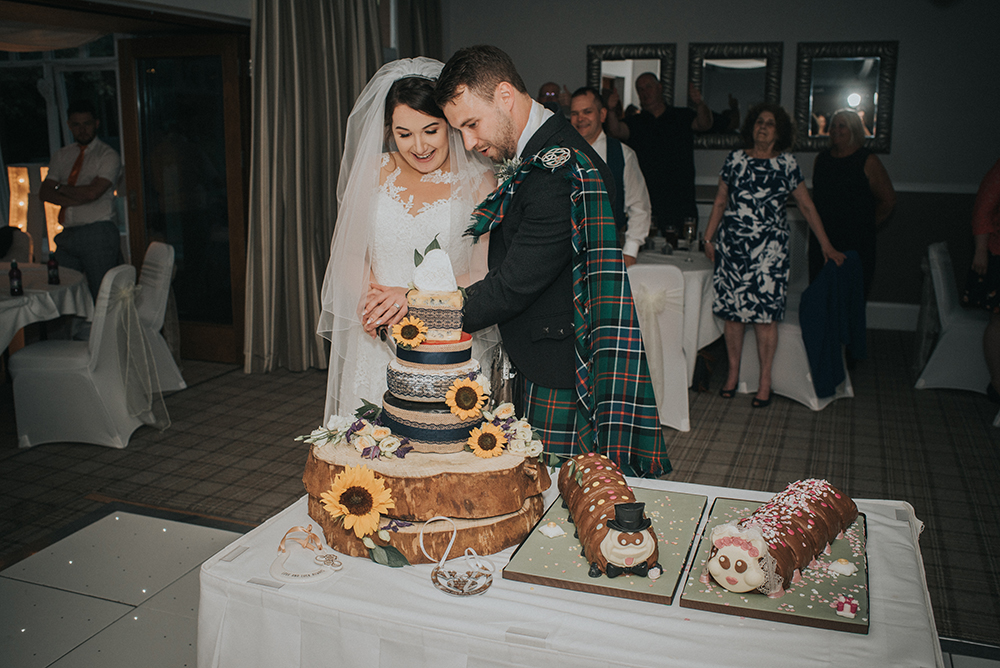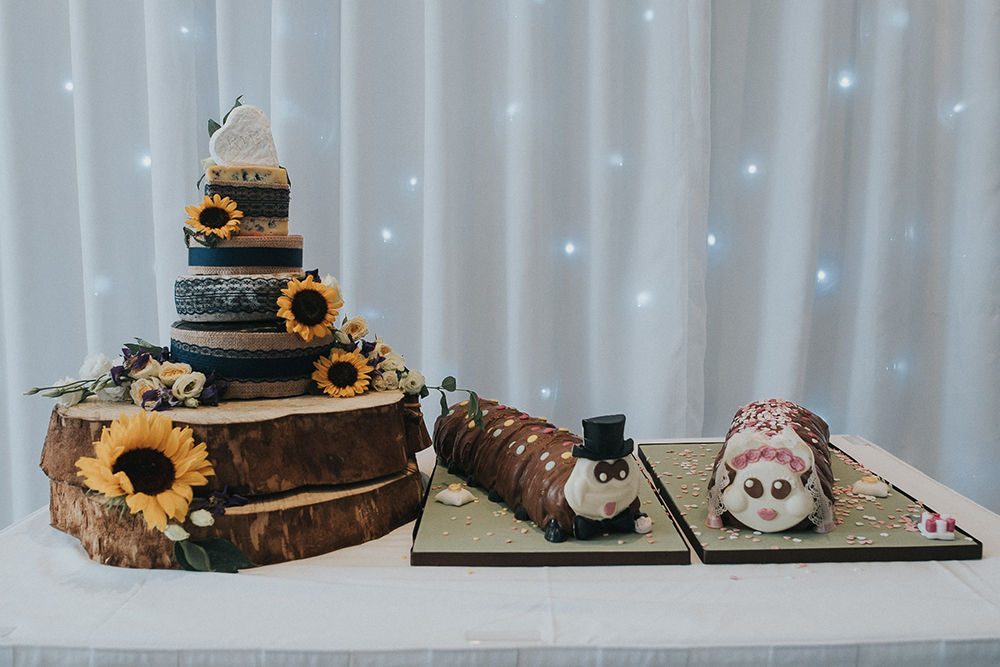 Nothing has changed between us since becoming man and wife.
However, it's nice knowing our relationship is solidified and as a family we are one.
Saying I have a husband still seems very strange.
I'd advise on your wedding day you take a minute just the two of you and sit and watch your reception. Watch people drinking, dancing and laughing. Take it all in because it really does go by quickly.
I'm gutted it's over but blessed to have married my best friend.

Venue: The Rosslea Hall Hotel | Photography: Good Luck Wolf Photography
Bride's dress: The Wedding Planner | Bridesmaid dresses: Amazon
Kilts: Totally Tartan Alexandria | Celebrant: Raymond Lawrie
Cheese tower: Ardardan Farm, Cardross | Caterpillar Cakes: Marks and Spencer
Flowers: Plantation | Hair and make-up: Tina Kelly