Party at The Old Fruitmarket, Glasgow after an intimate wedding day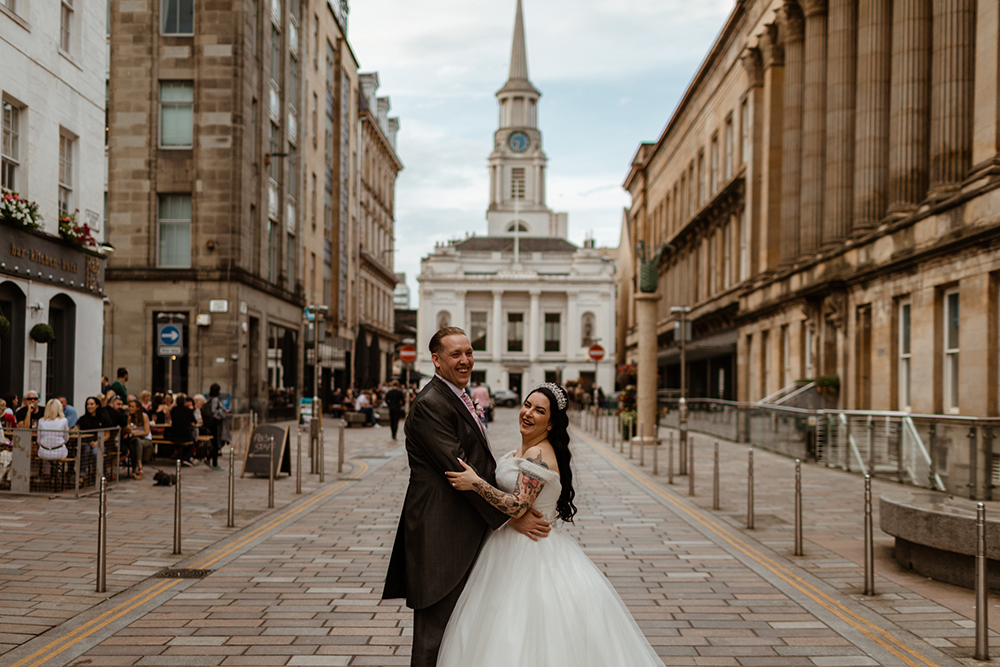 Read what bride Sacha has to say about her wedding day, and see the gorgeous photos captured by Corinne Moffat Photography…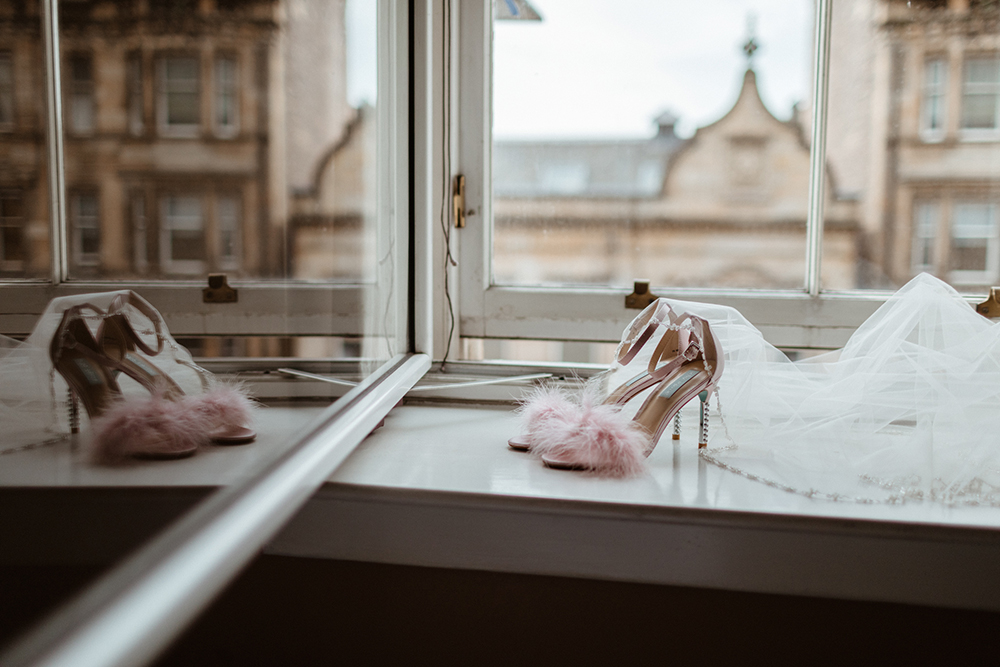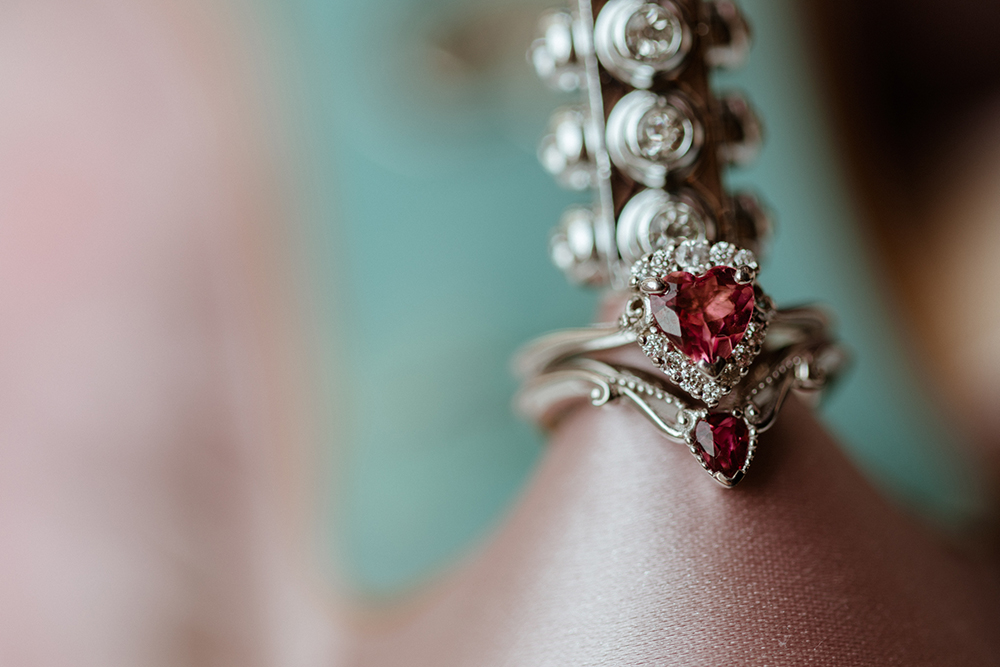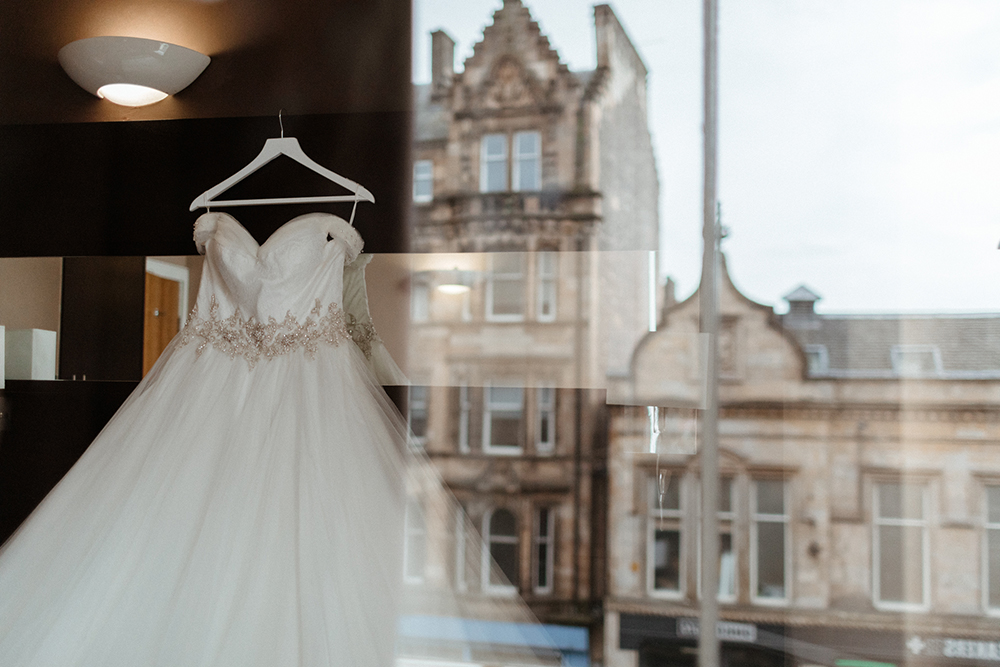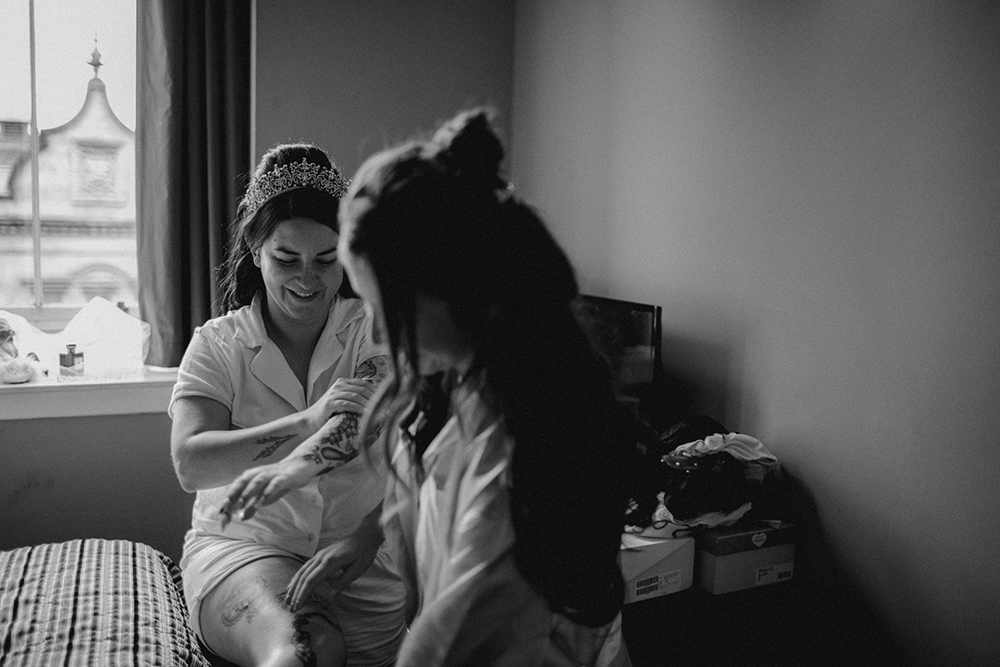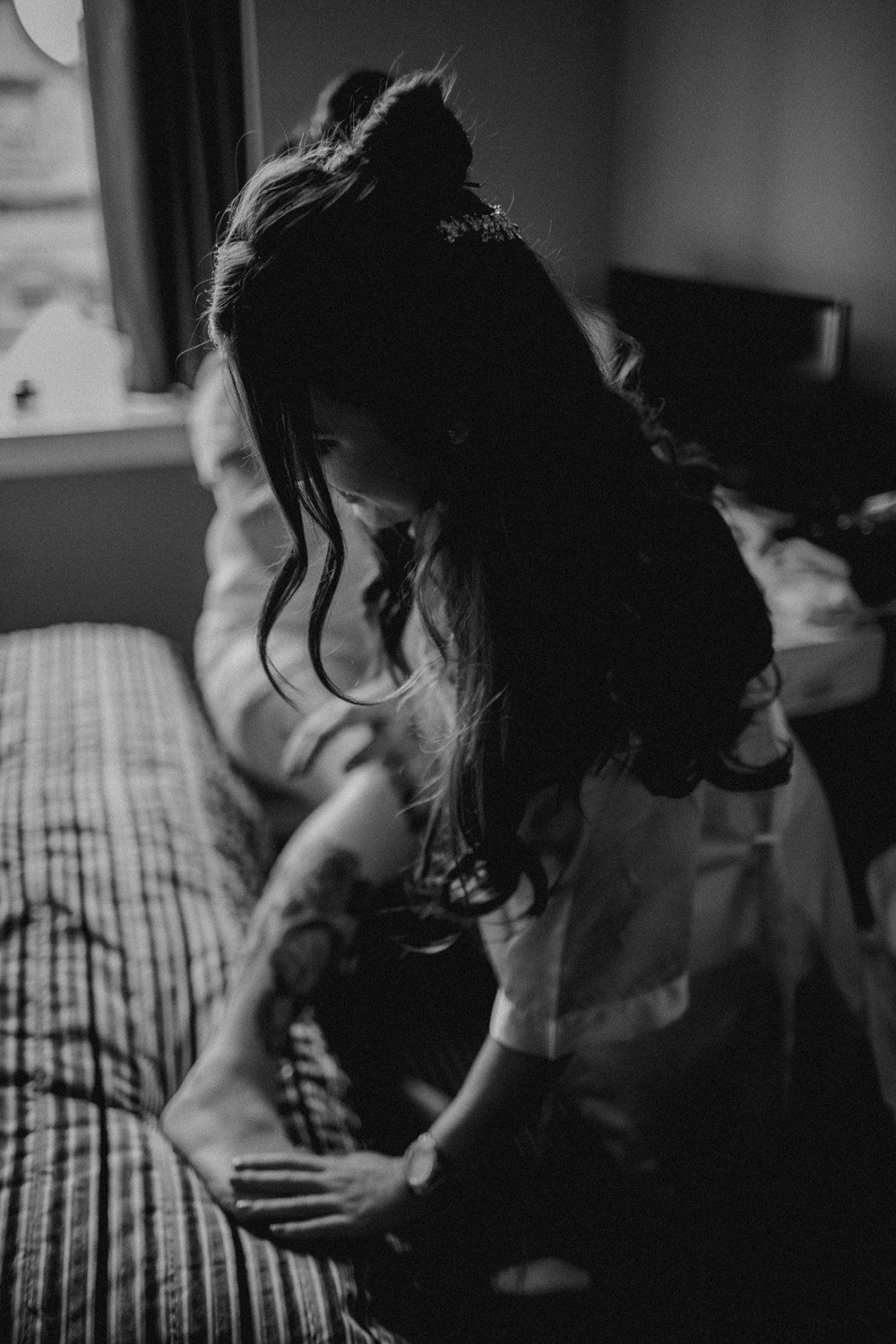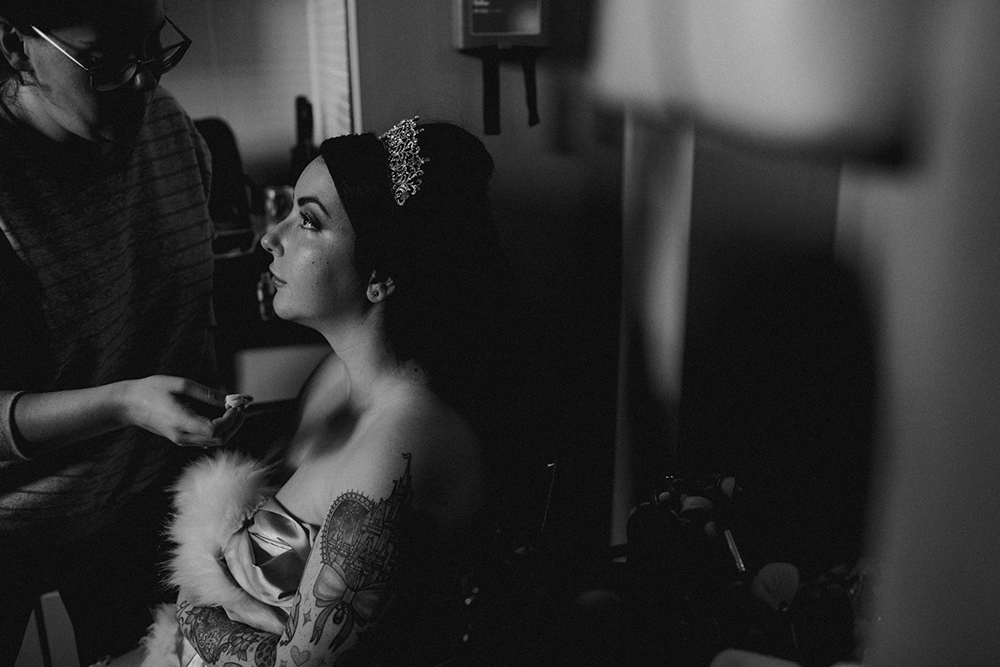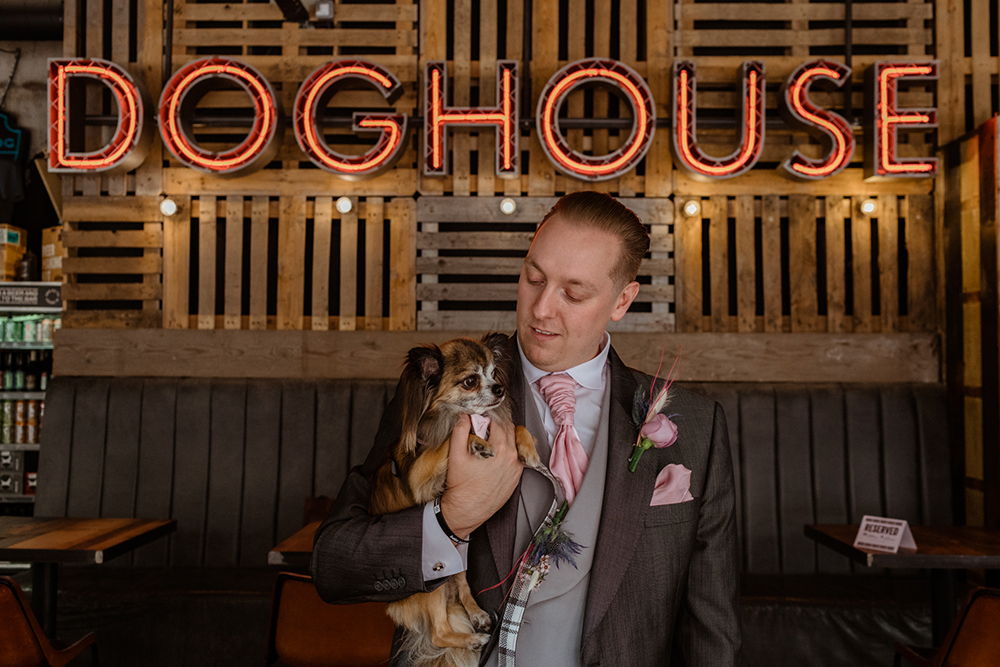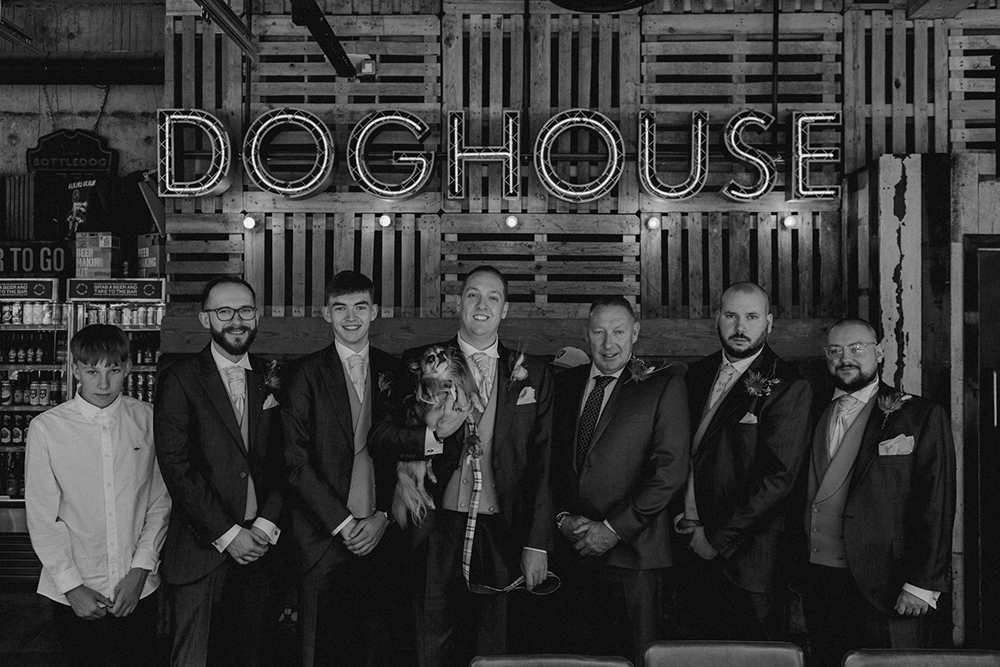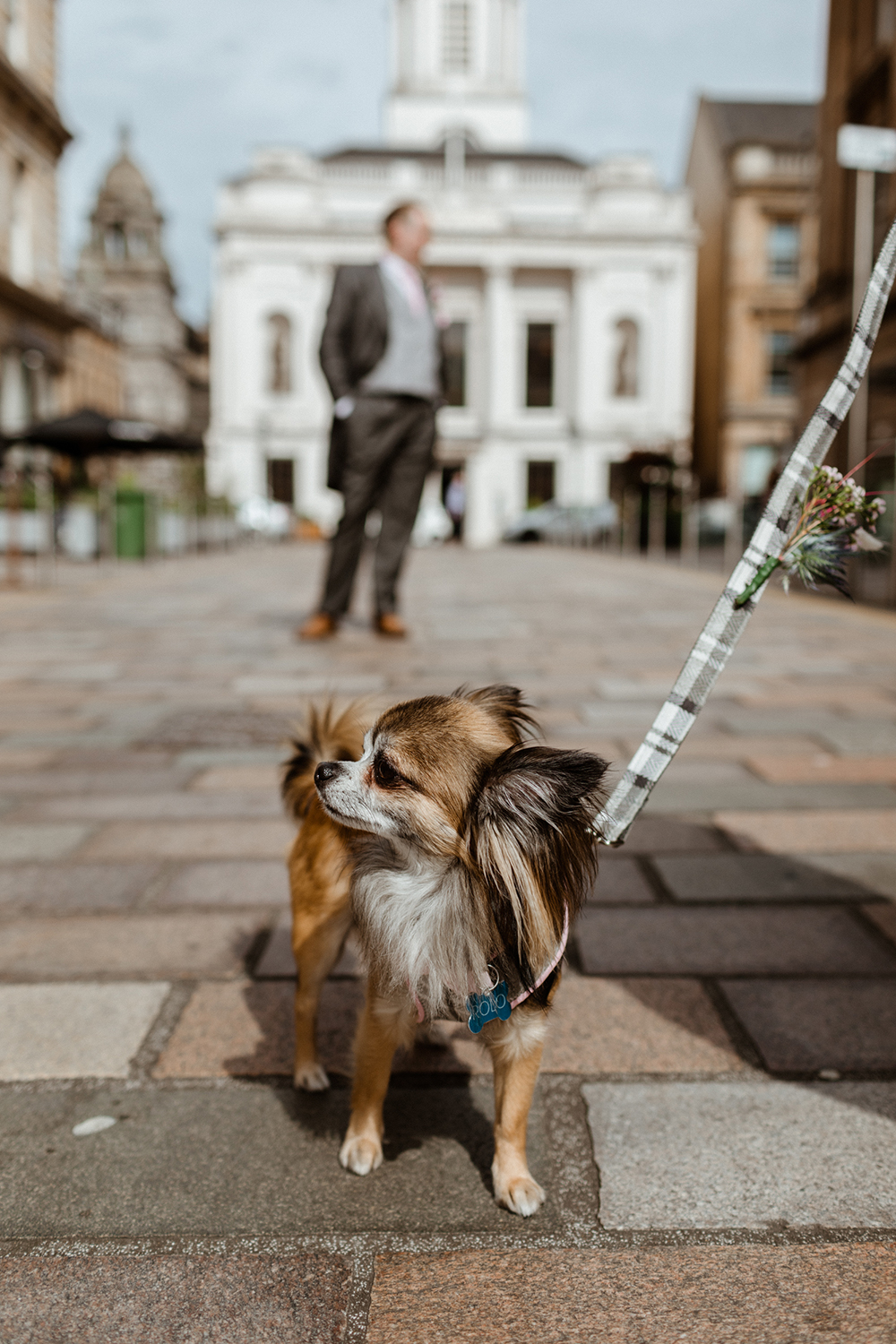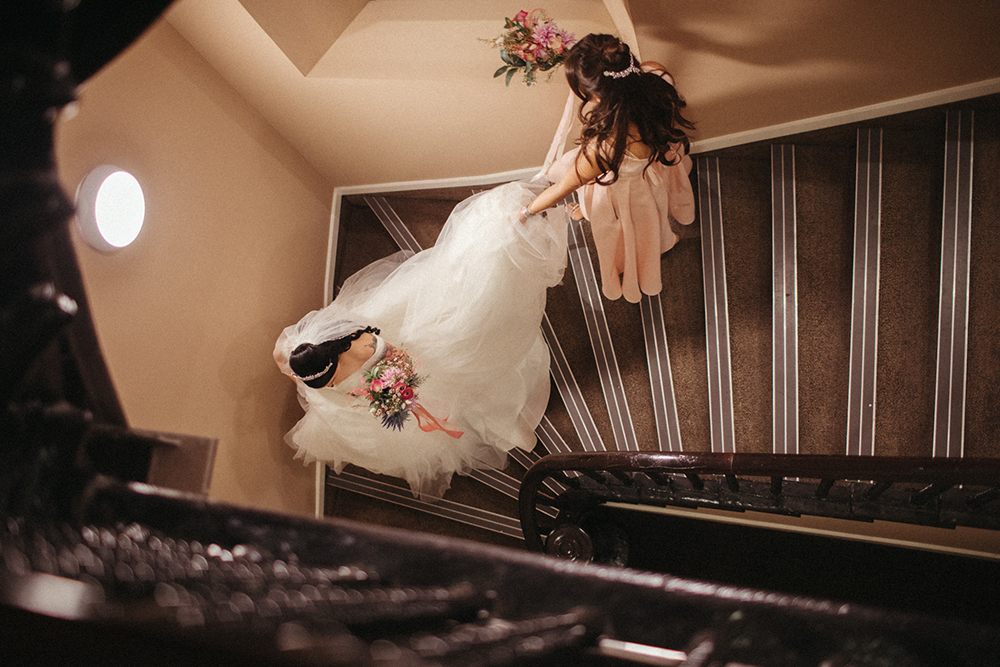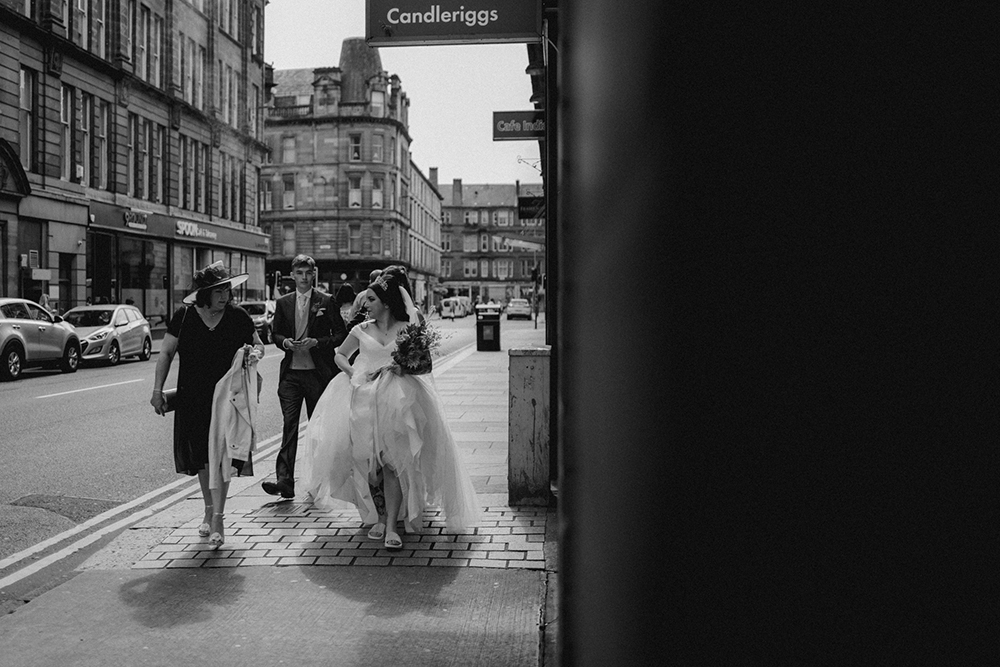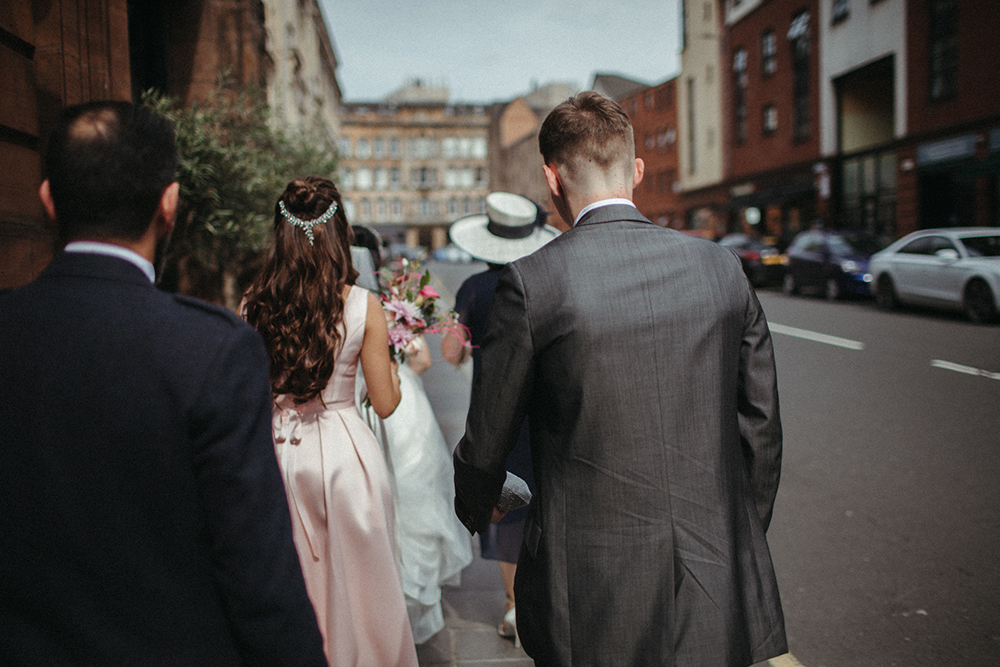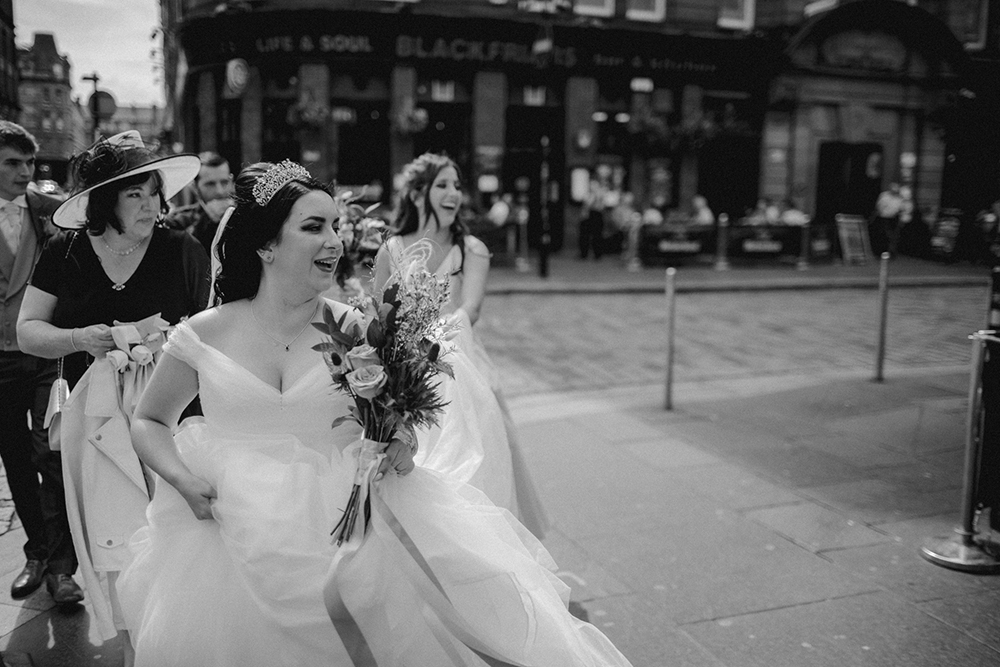 "Jonny and I both love music, so we met at a gig. I was working in the venue in Glasgow, and he came up from England with his friends who were playing a gig in the venue. We ended up chatting that night, and stayed in touch via MySpace! We got married on our 10th anniversary.
Initially, I thought that we'd probably never be able to afford a wedding on our own, but we worked hard to save, plus we pulled in a lot of favours from some very talented friends, and that helped to keep the cost down.
We planned it in eight months and found everything fell into place quickly. If we'd had more time to plan, I think we'd have filled our day with things we didn't really need and we would have had time to wonder if we'd made the right choices.
I would advise other couples to make a list of what's really important to you, whether that's a small ceremony, or amazing food, or something else, and weigh up what you'll spend most on.
Remember, it's really about the two of you and no one else.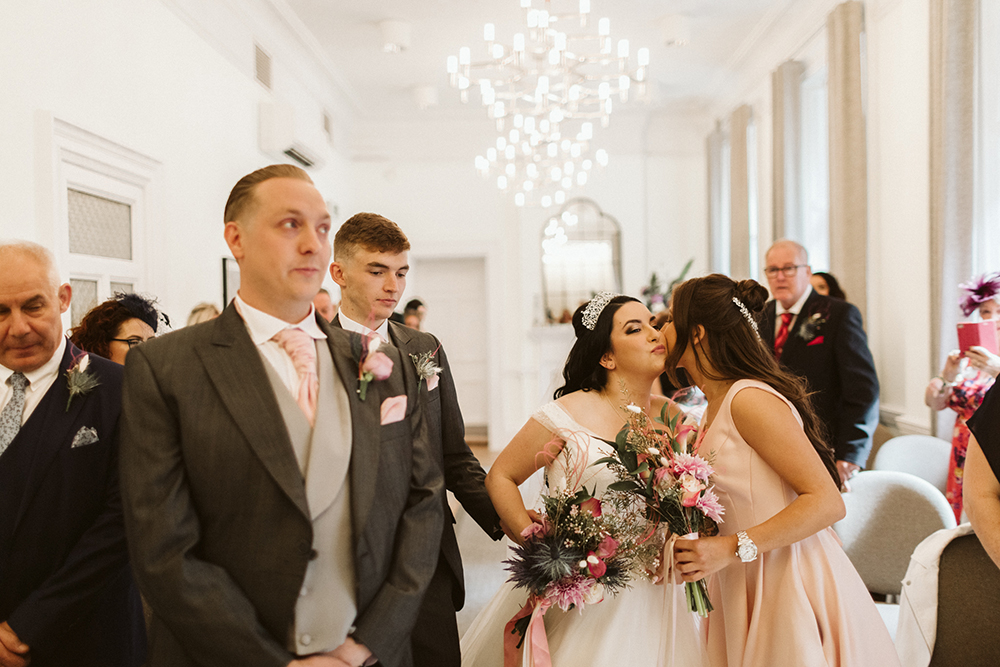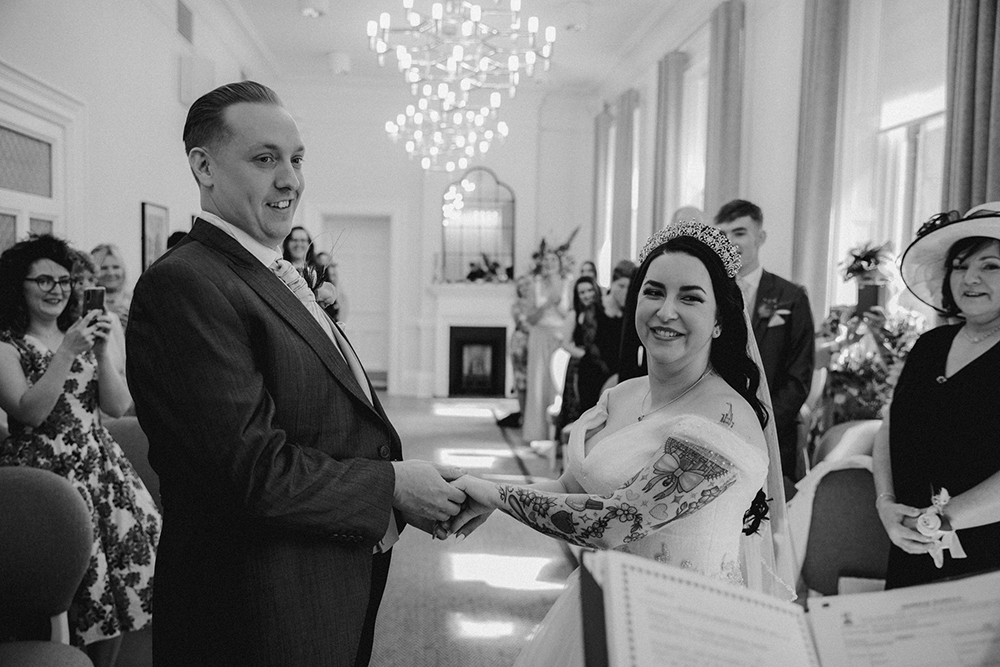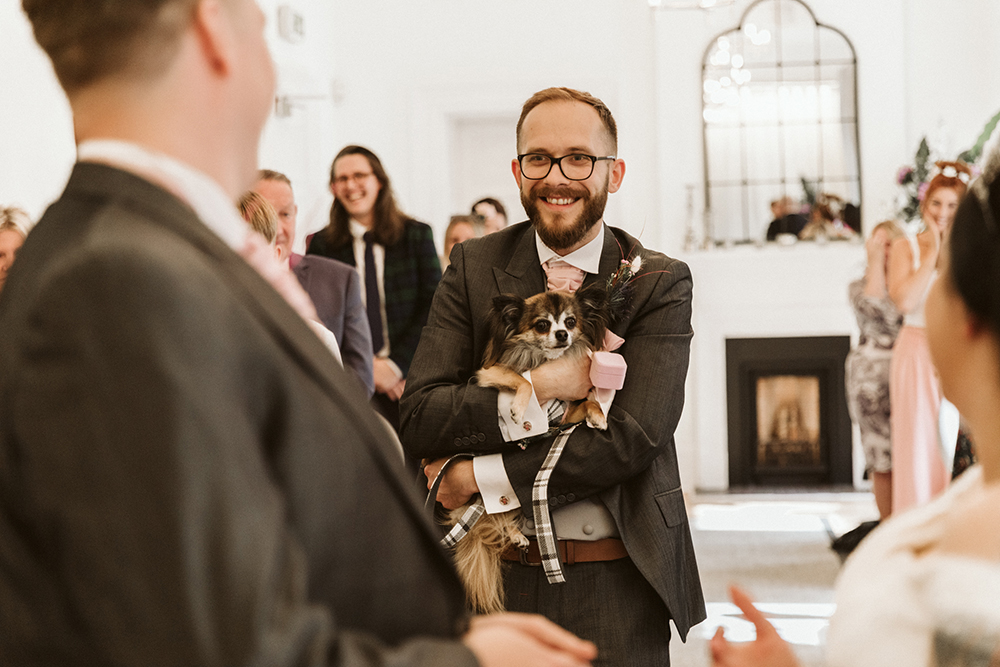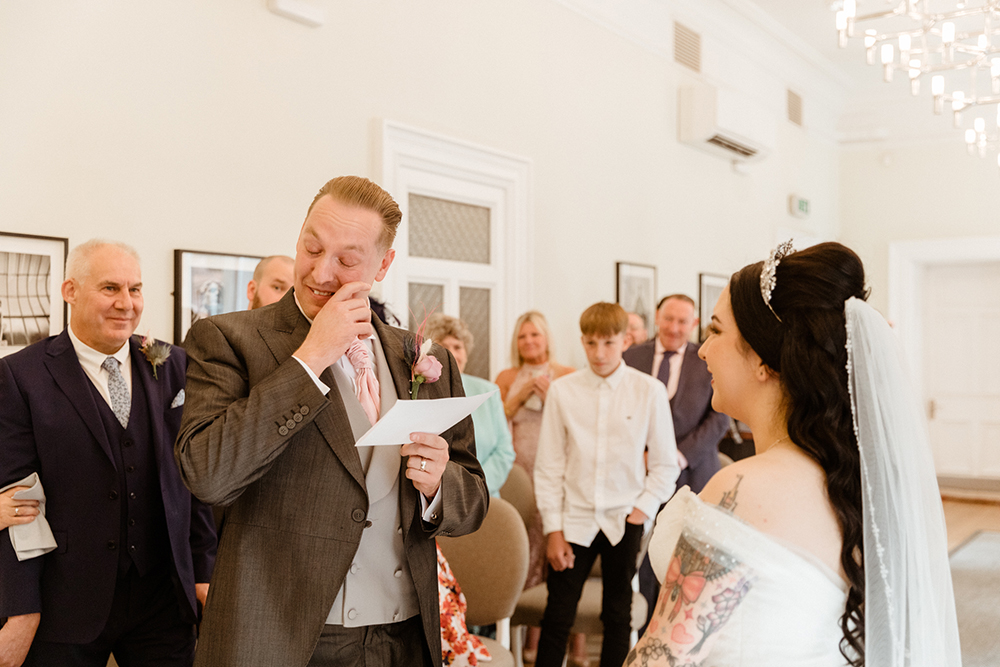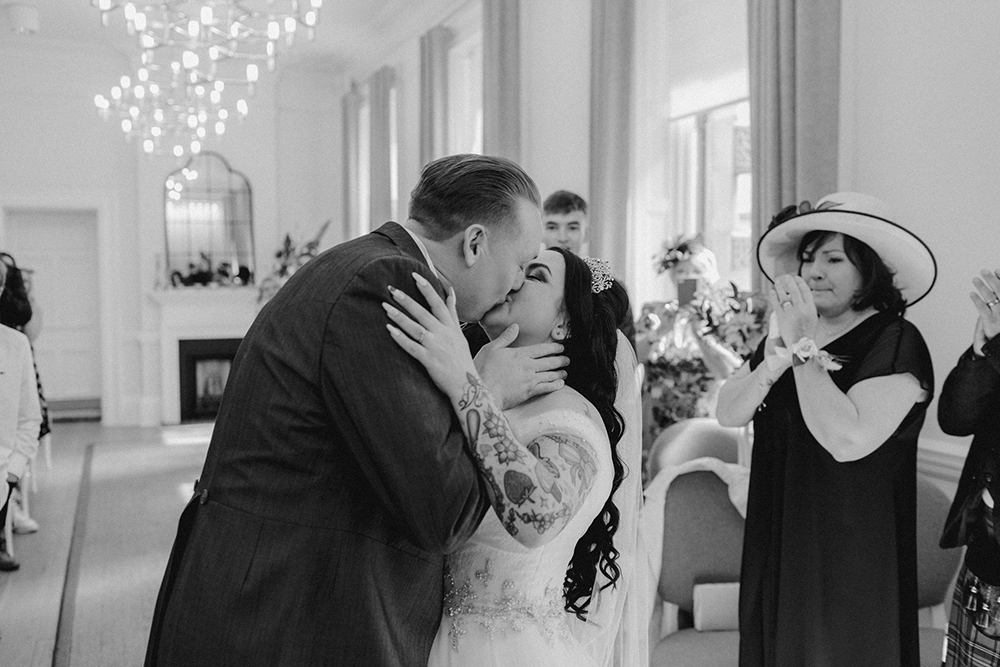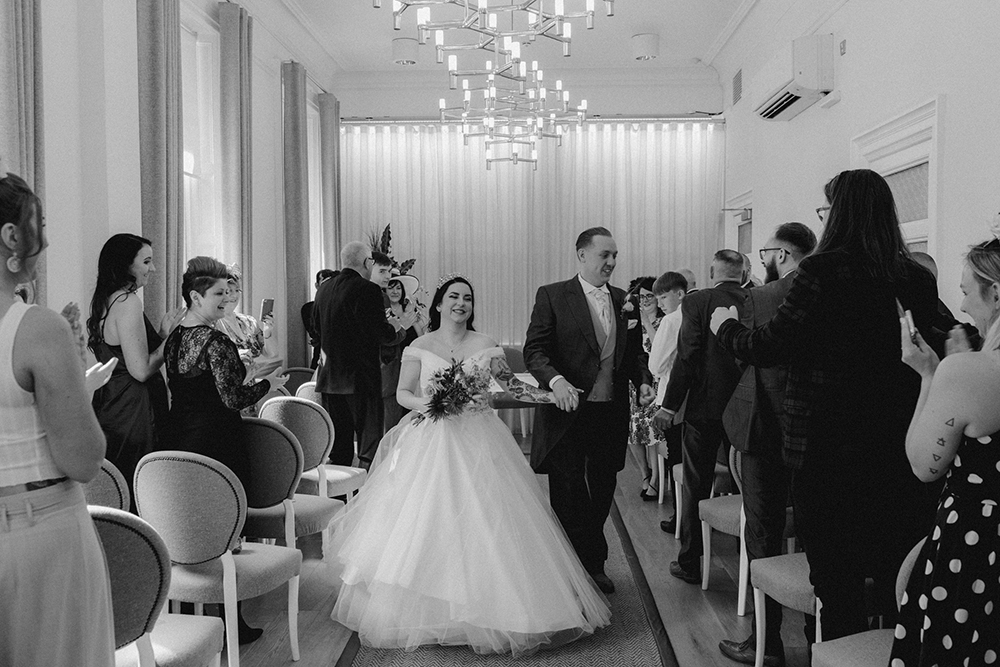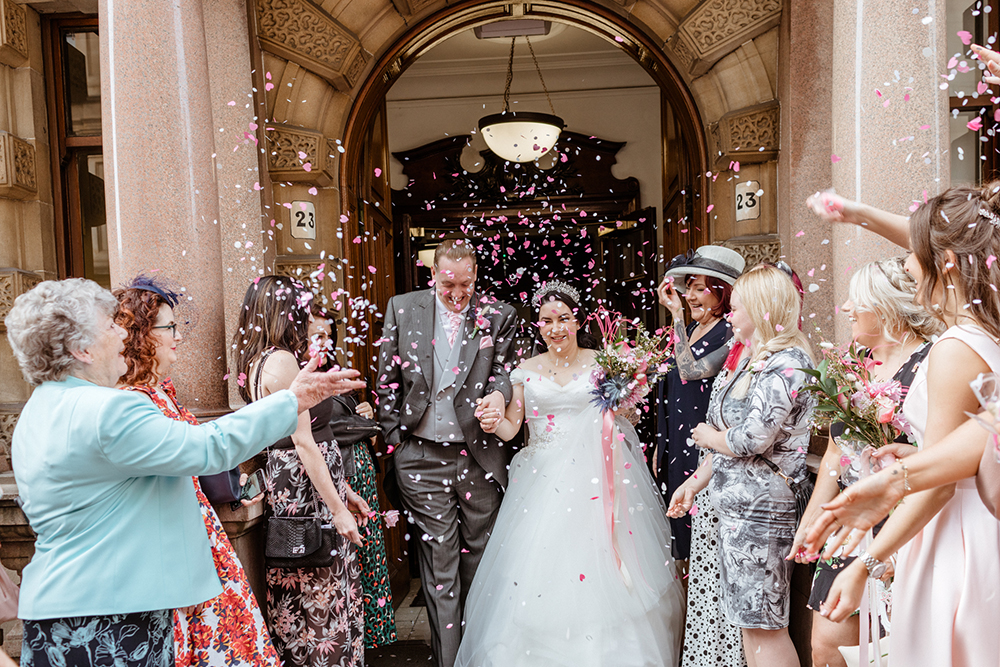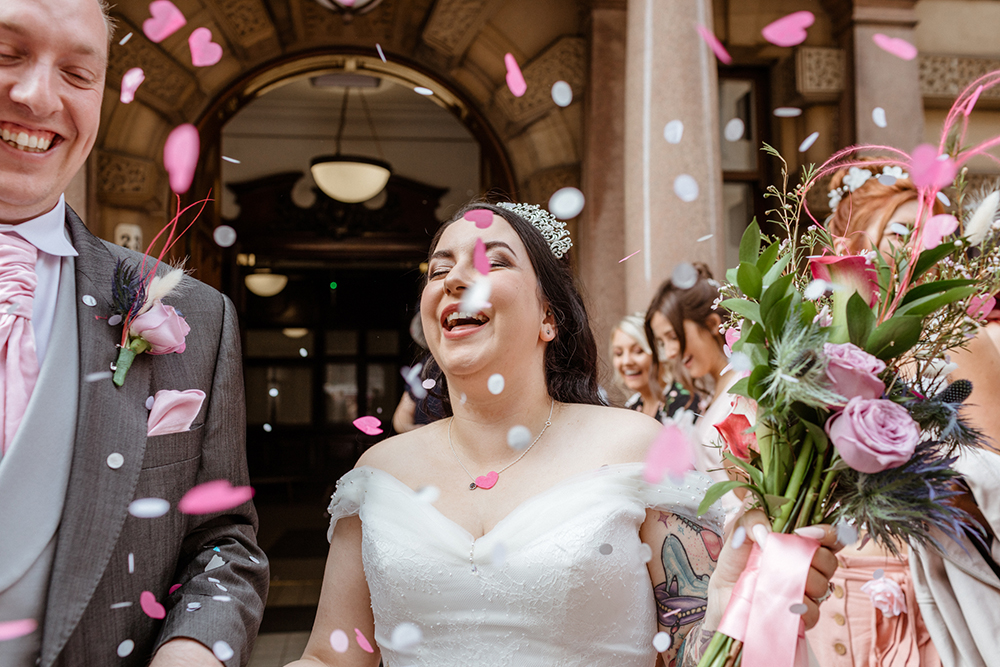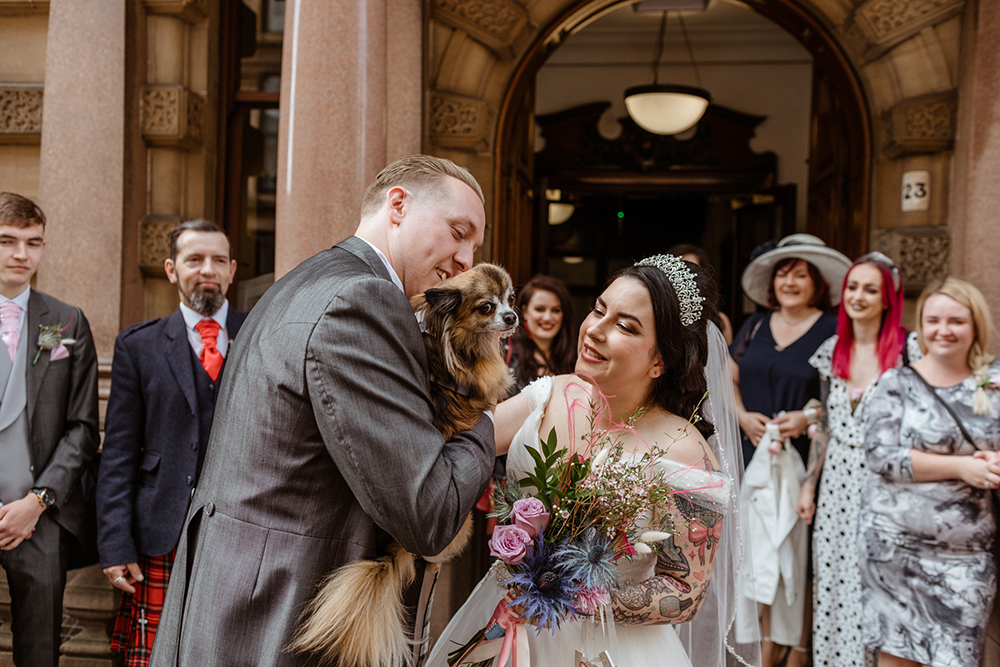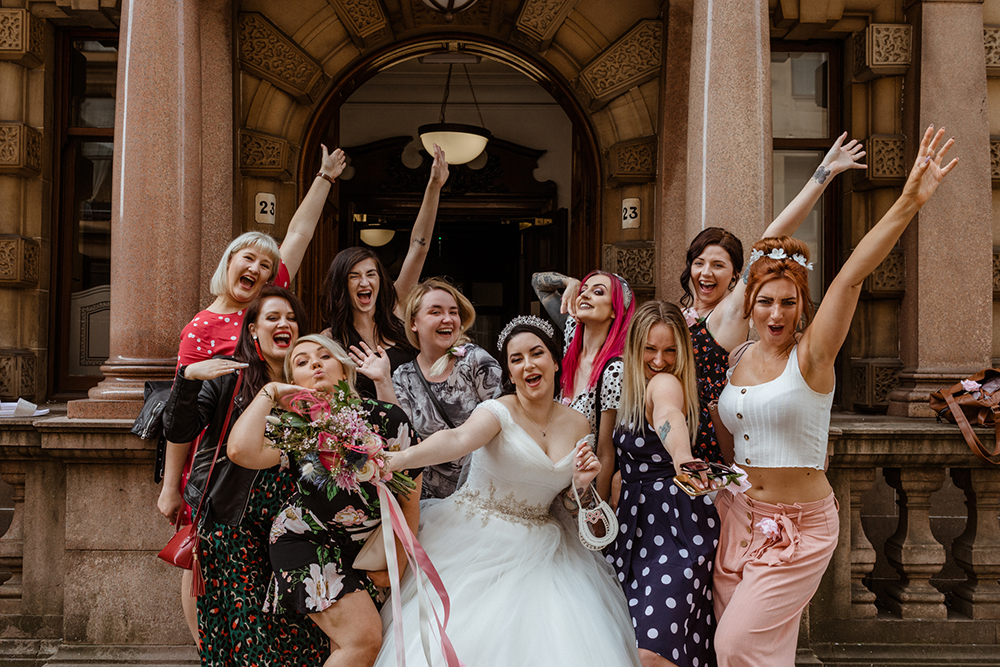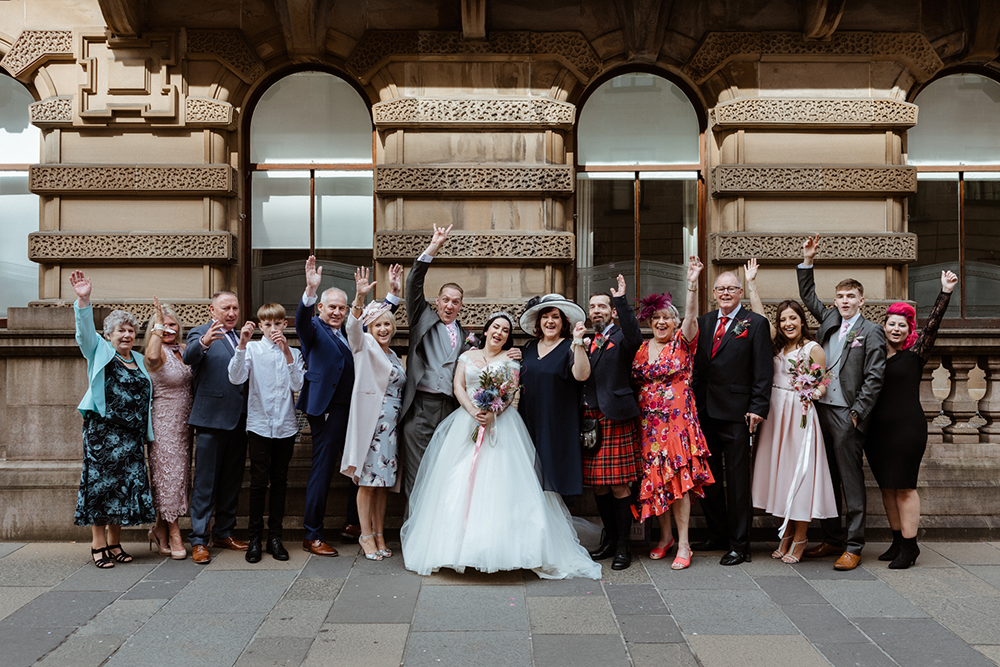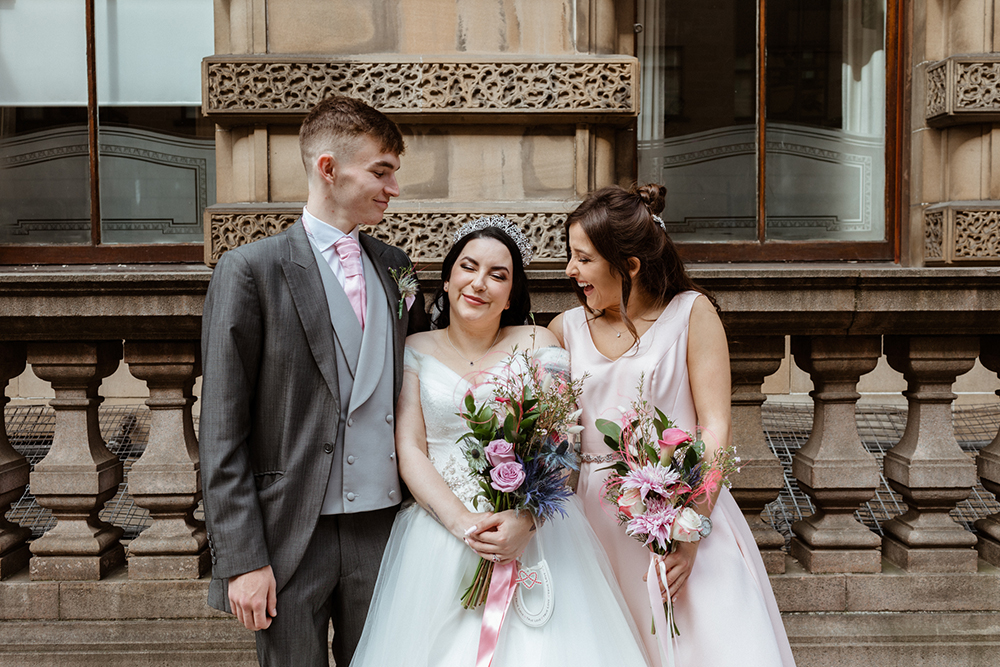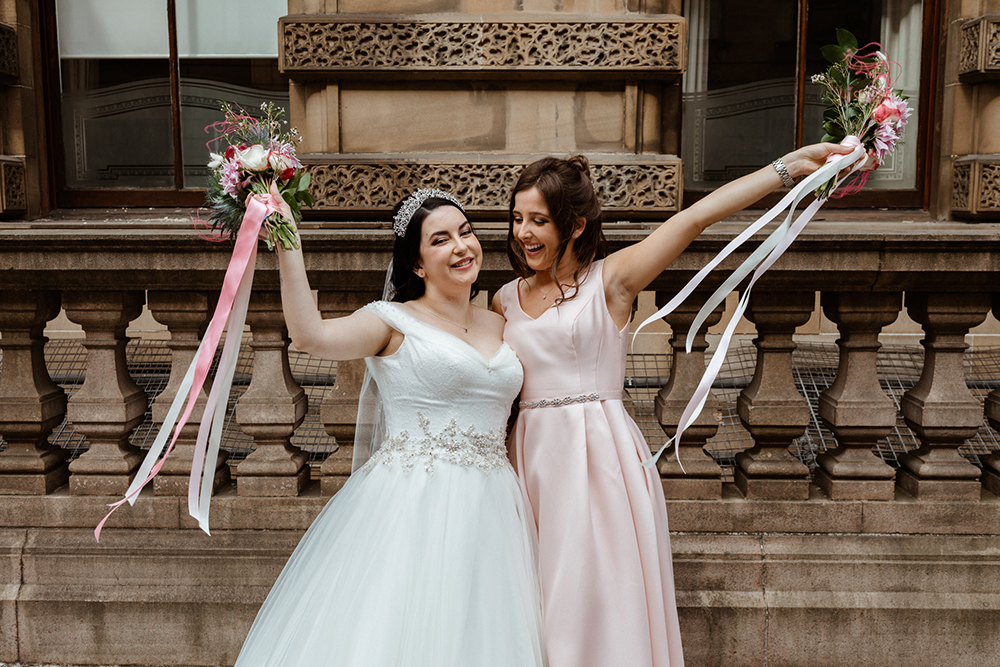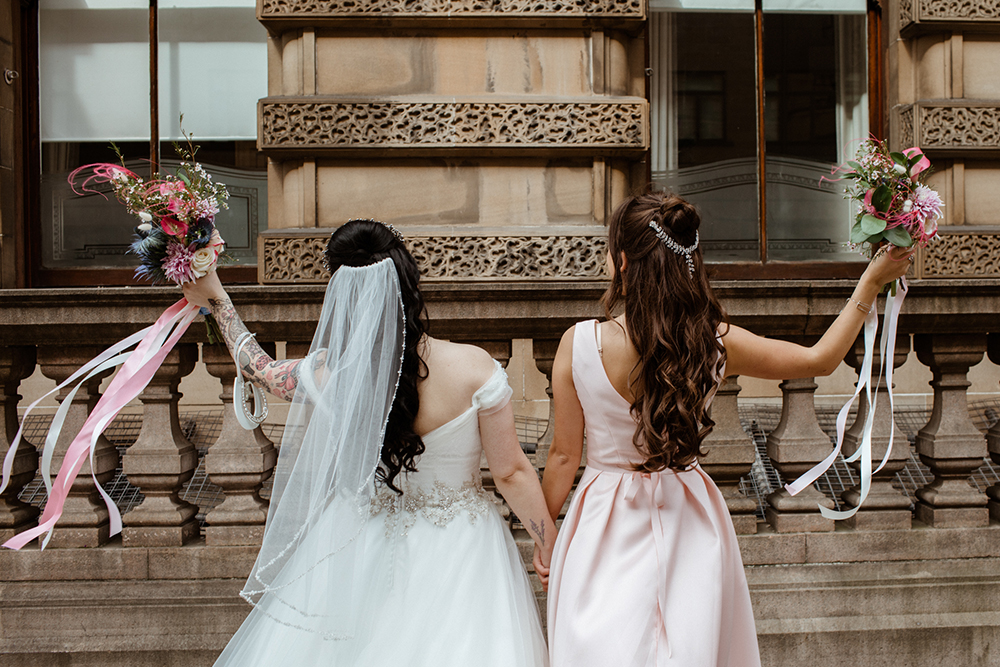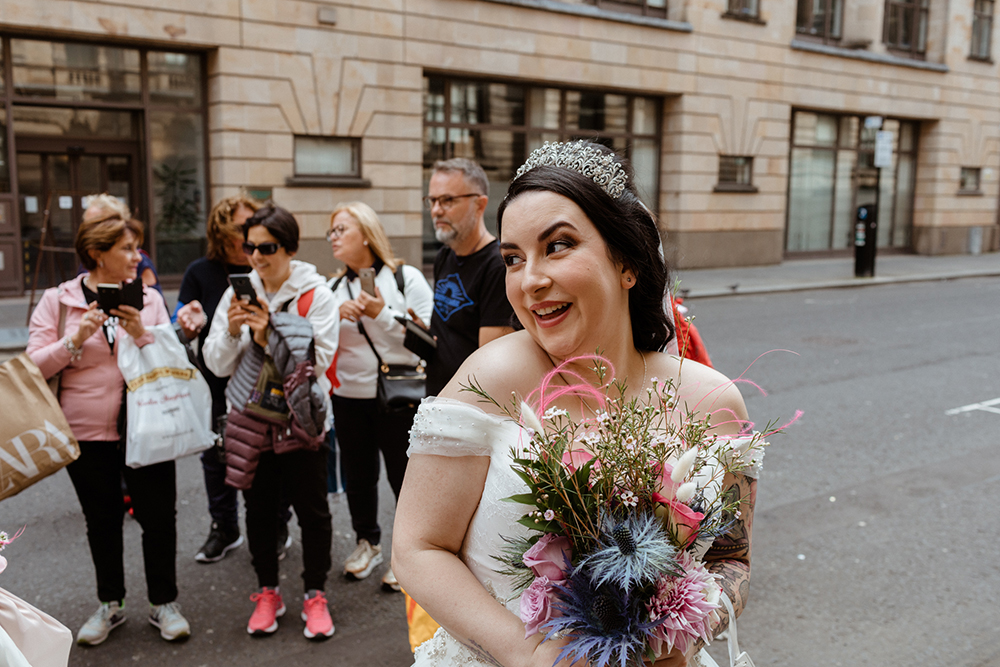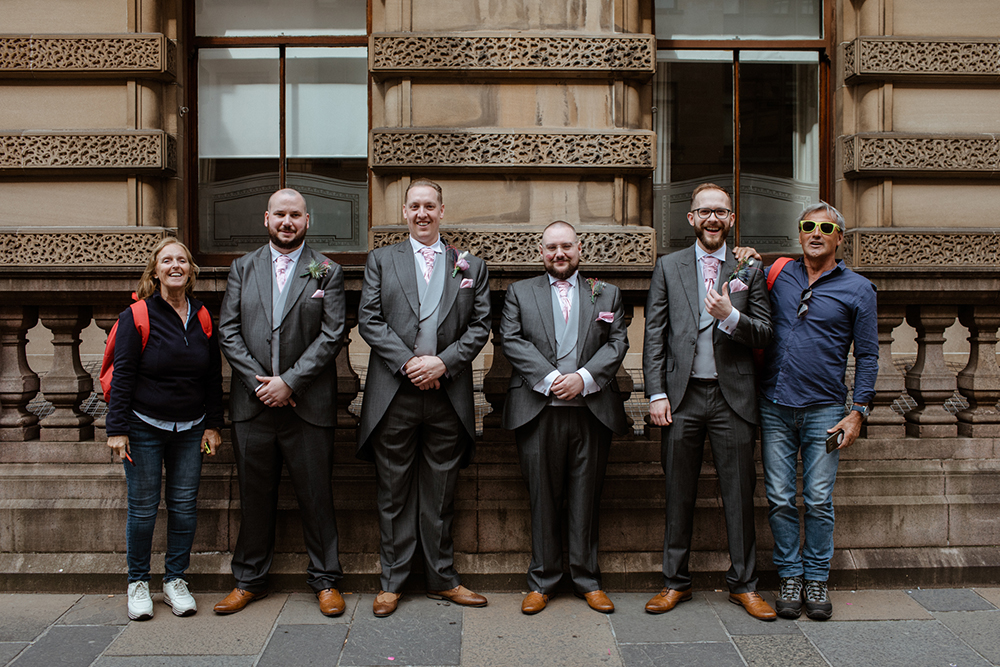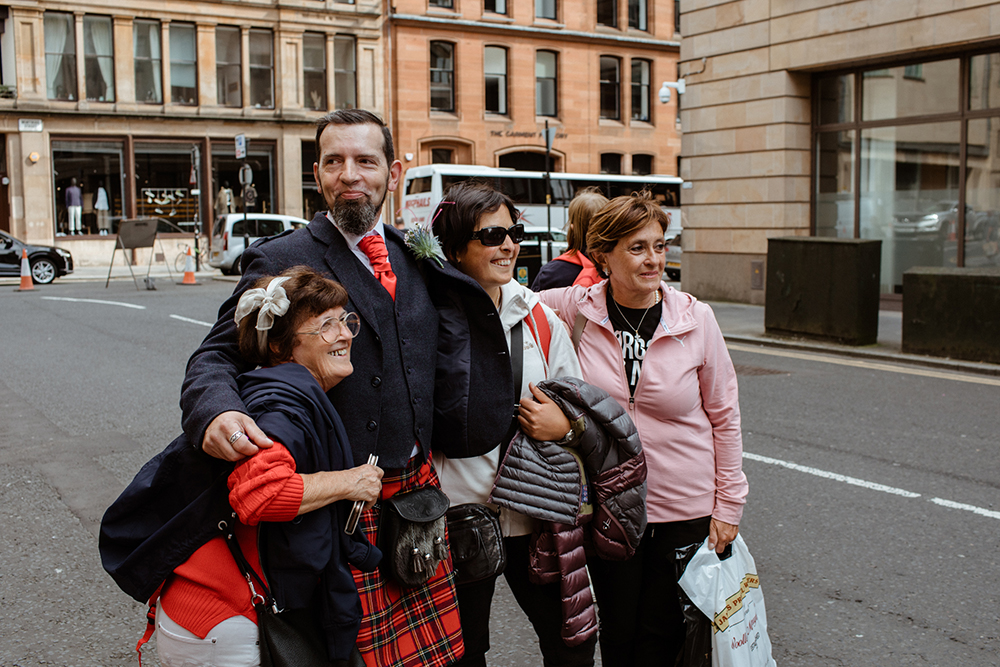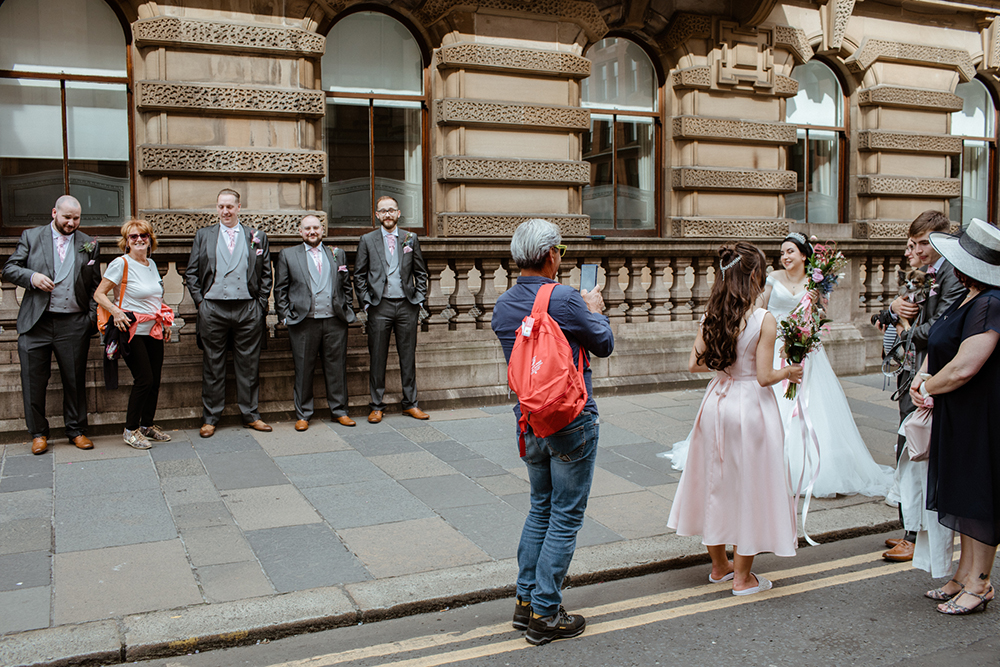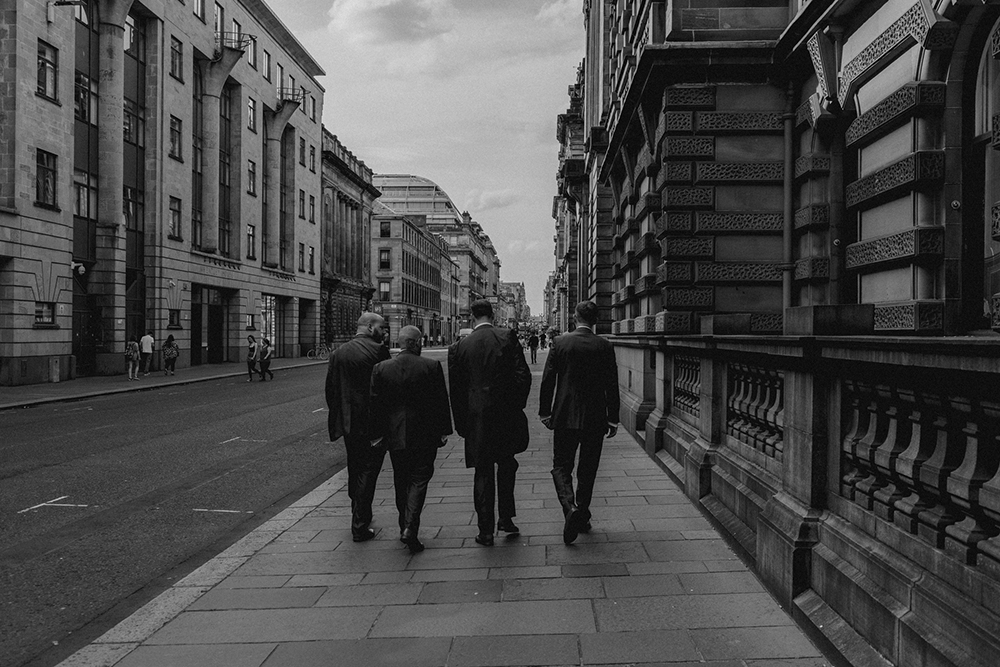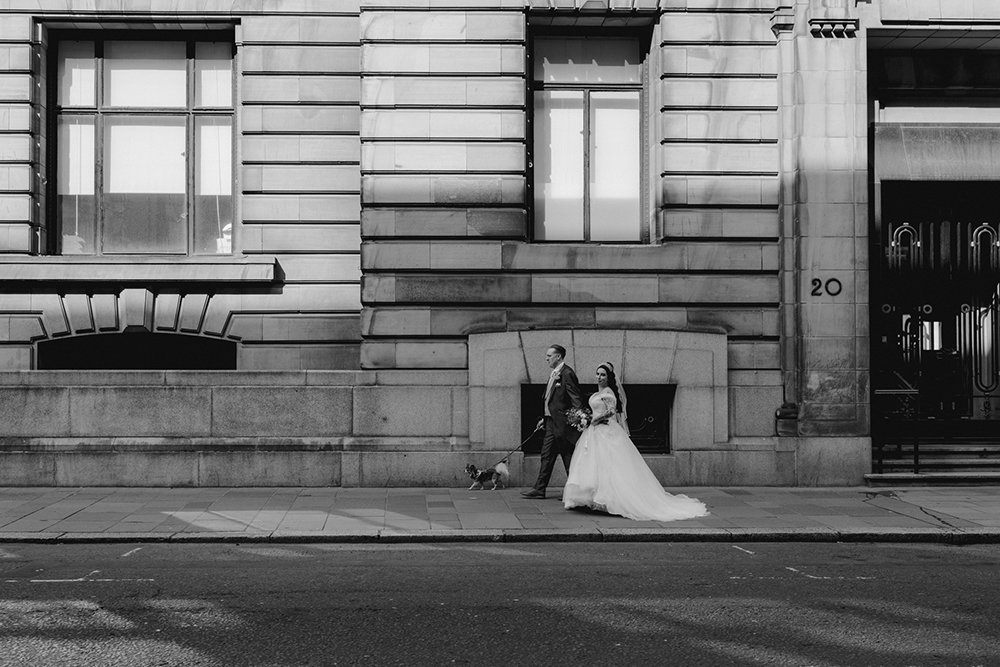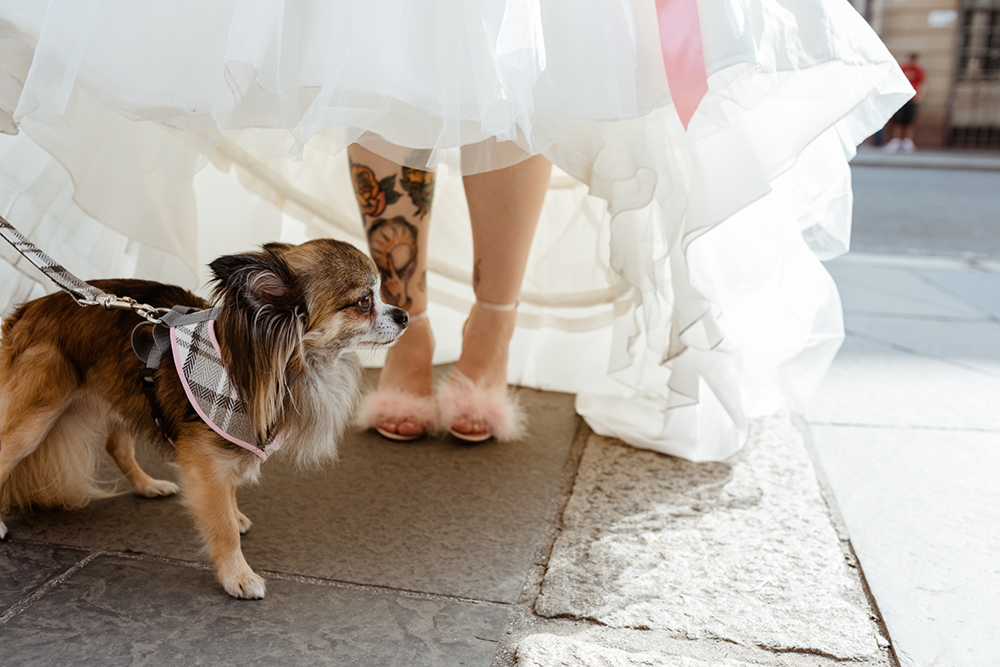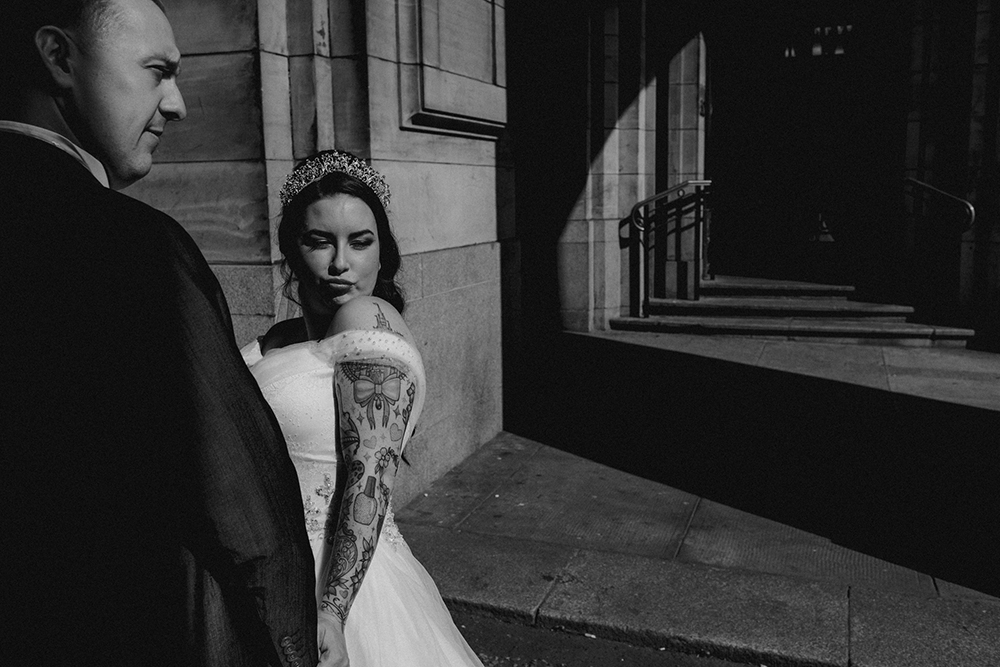 We enquired about The Old Fruitmarket in early 2018 and they told us that the venue is used for other things, so they don't take bookings any more than nine months in advance.
I was put off initially because I wanted more time to plan, but in December 2018 they contacted us and told us they could give us our date if we wanted it. Someone there had made a mistake and they hadn't removed our booking request from the system.
So just like that, we had booked our small registry office ceremony and our massive after party! The Old Fruitmarket is such an iconic venue in Glasgow, and we loved it.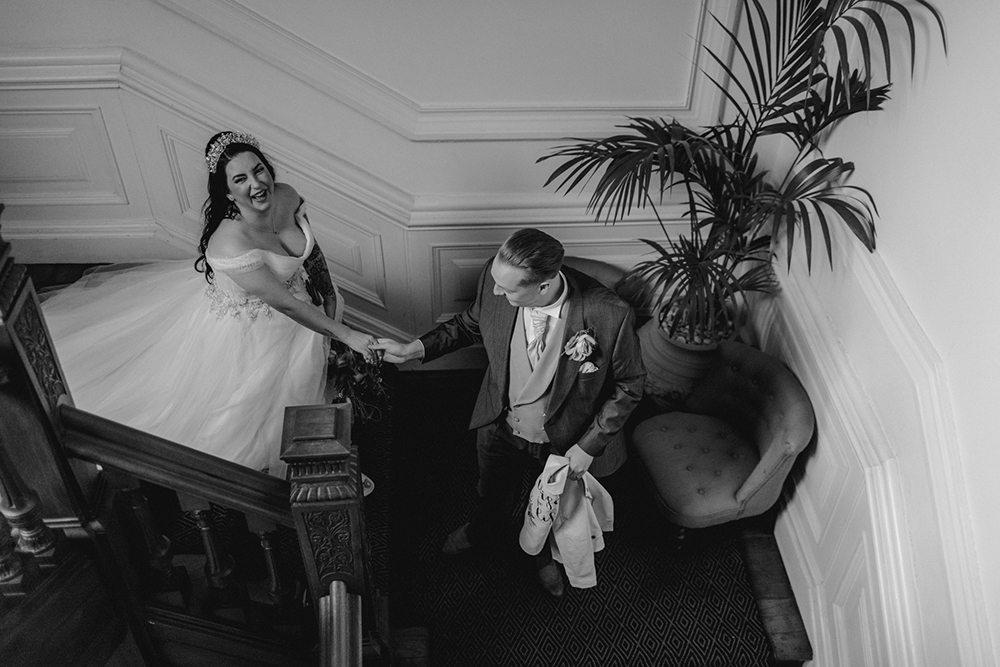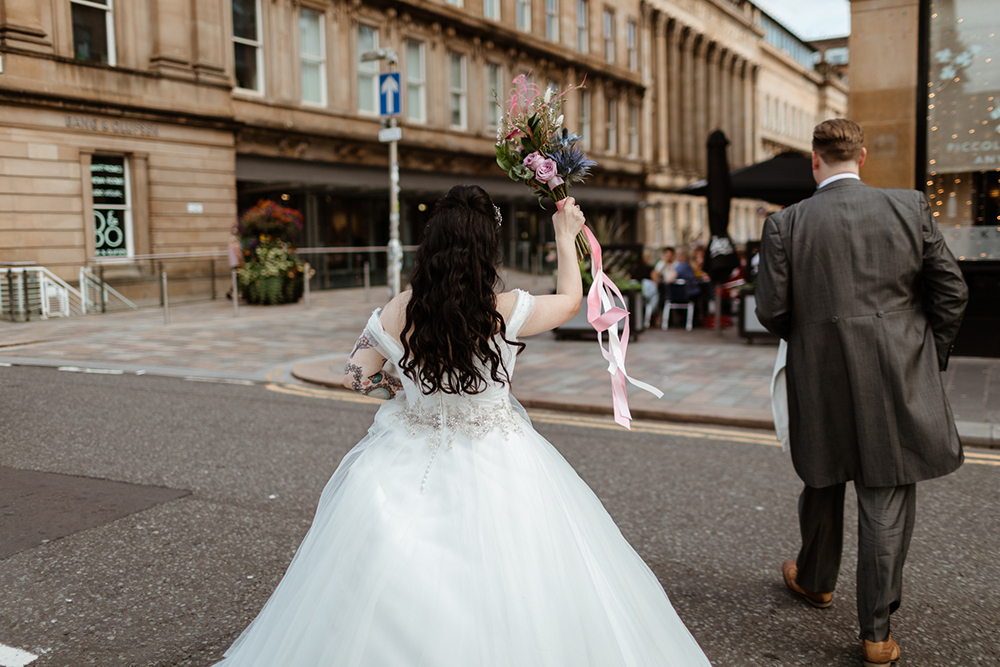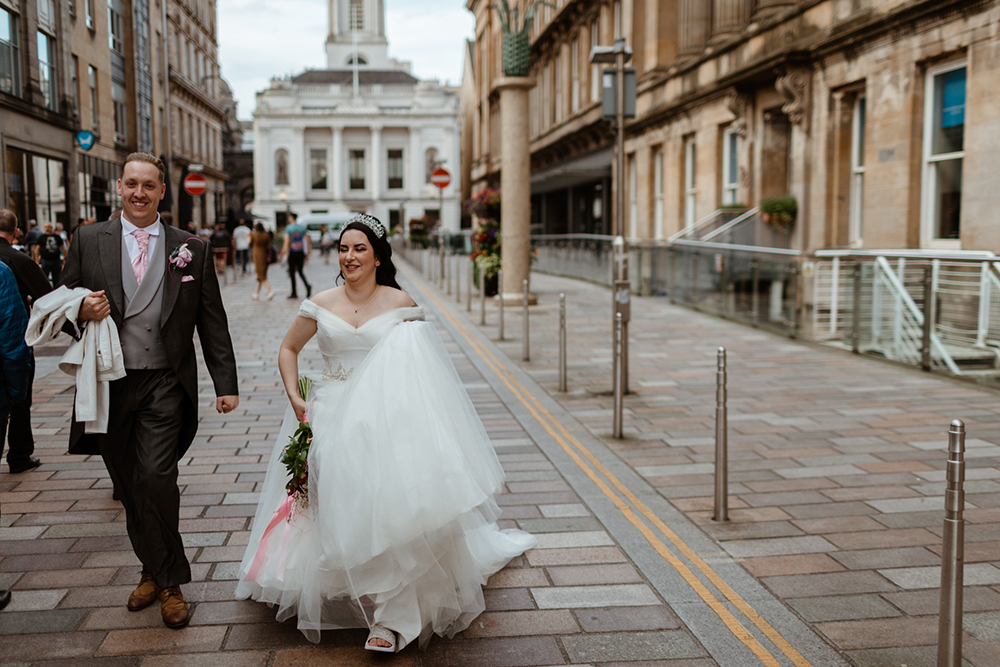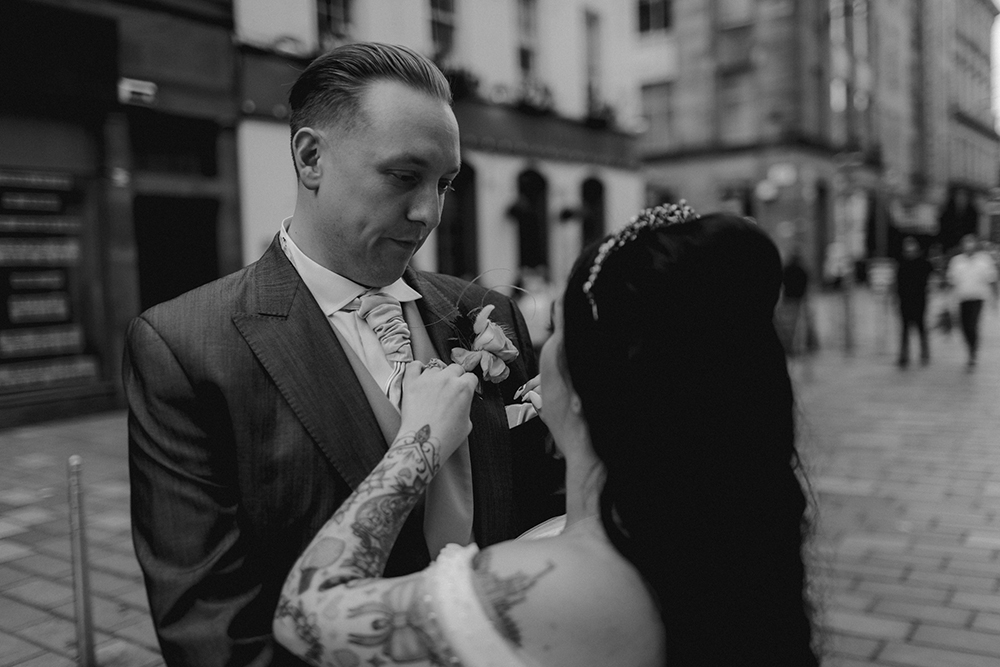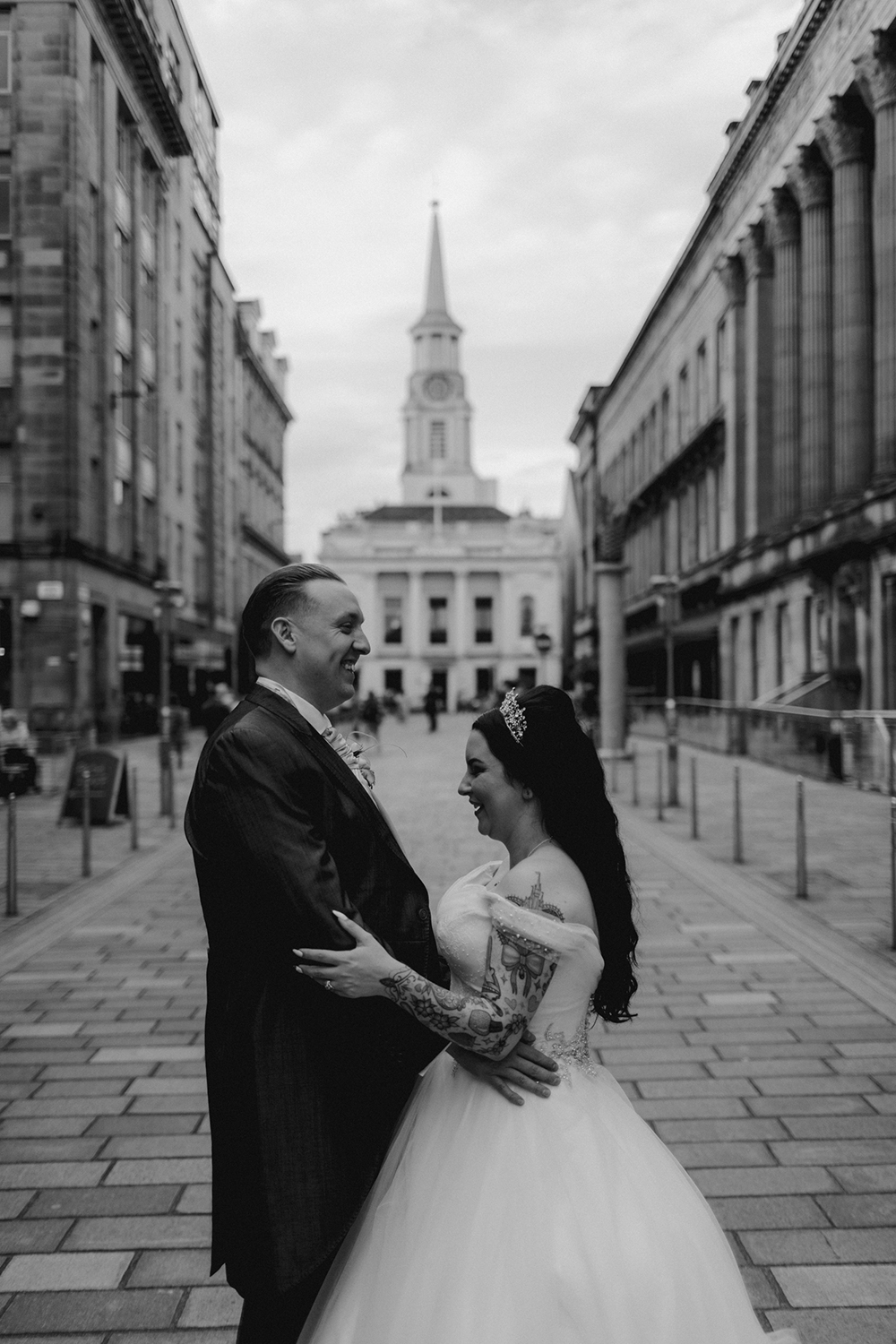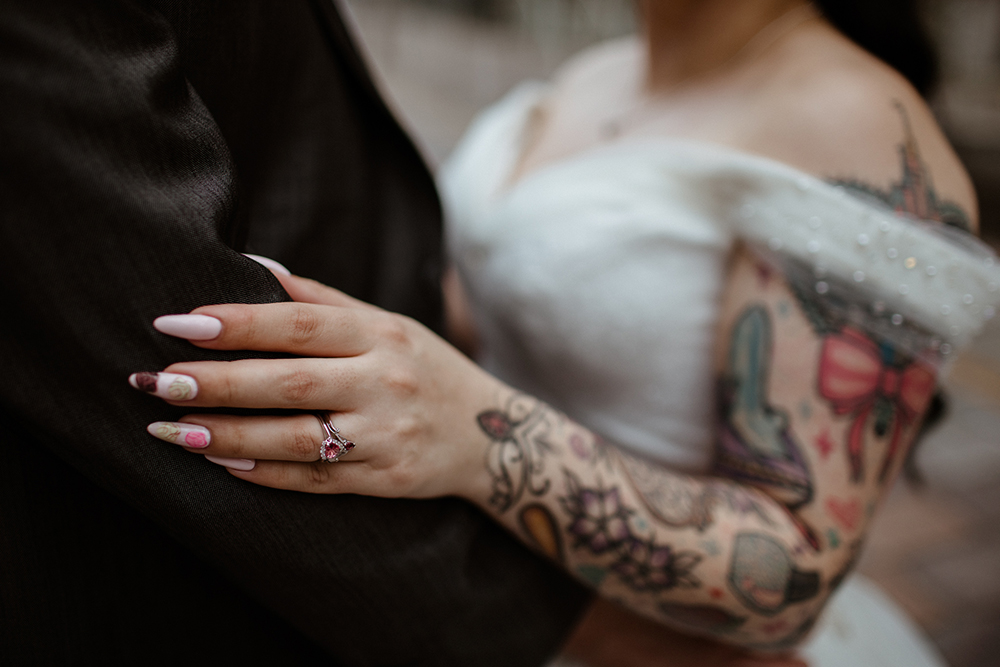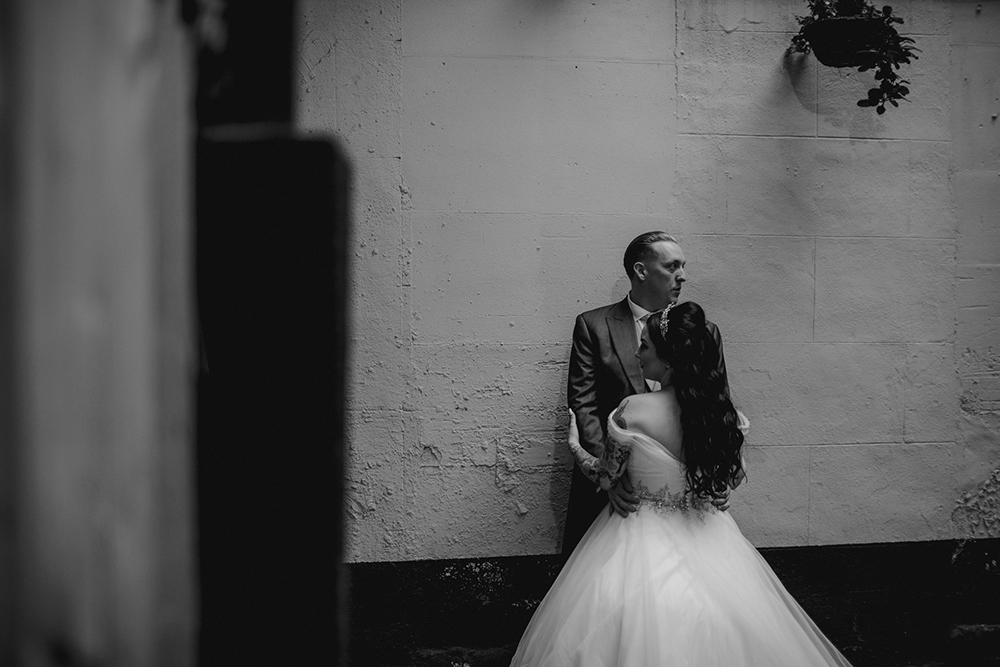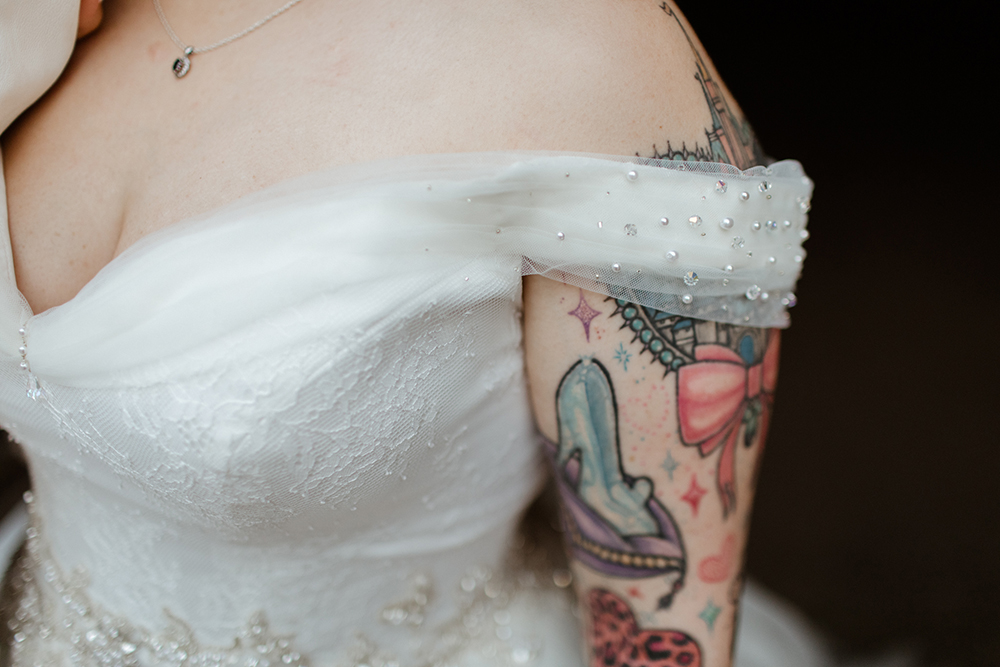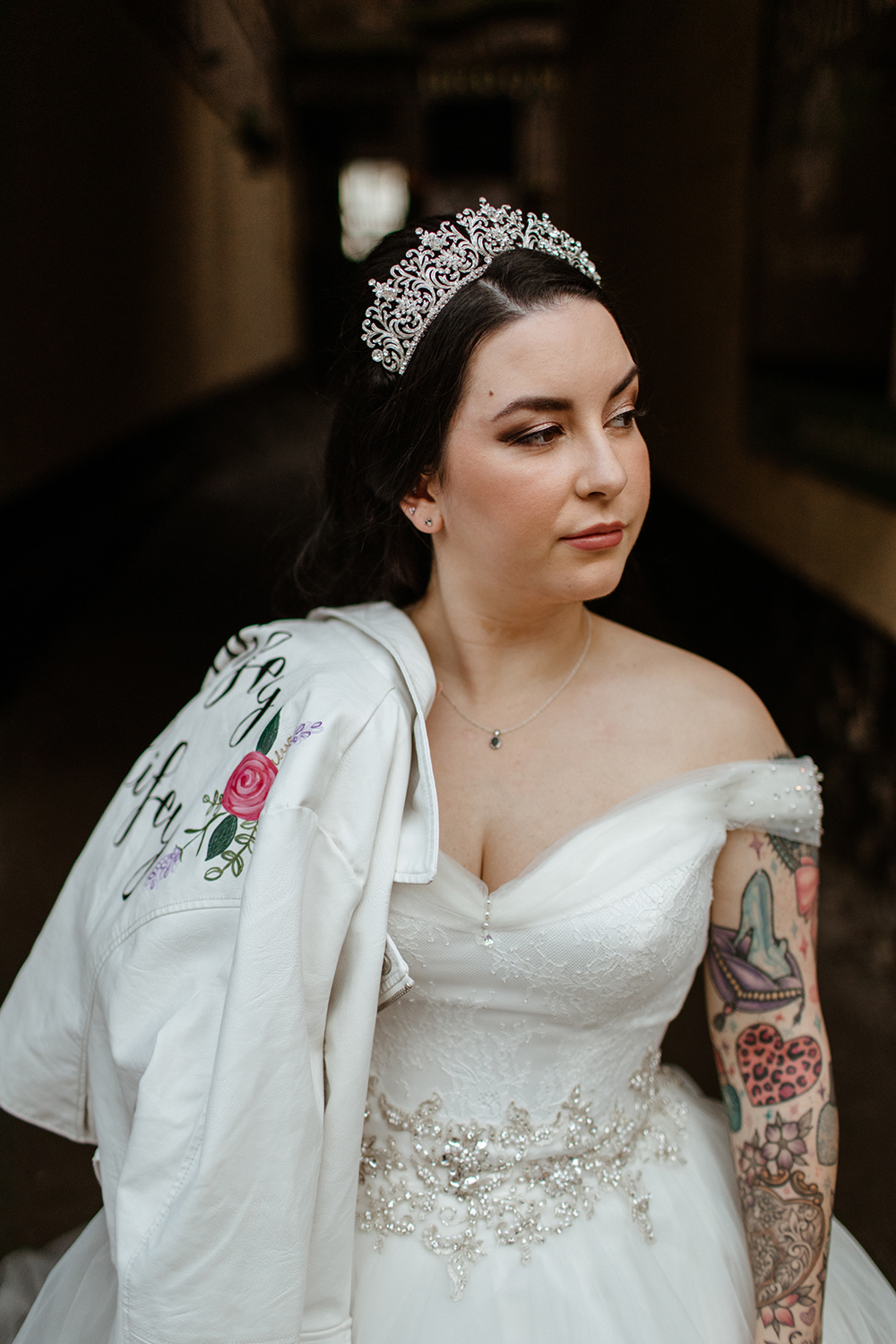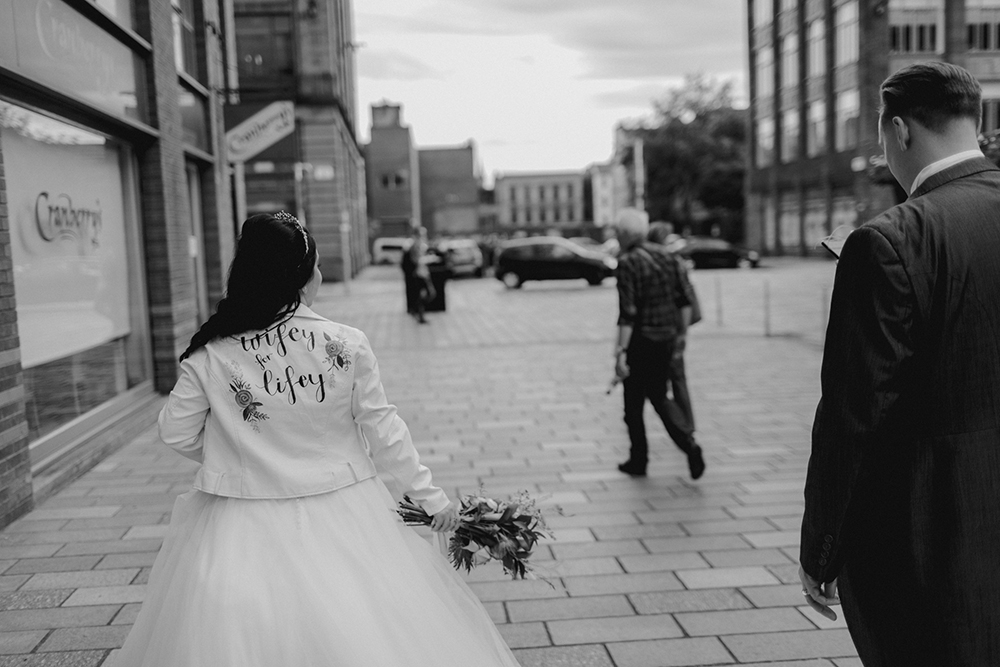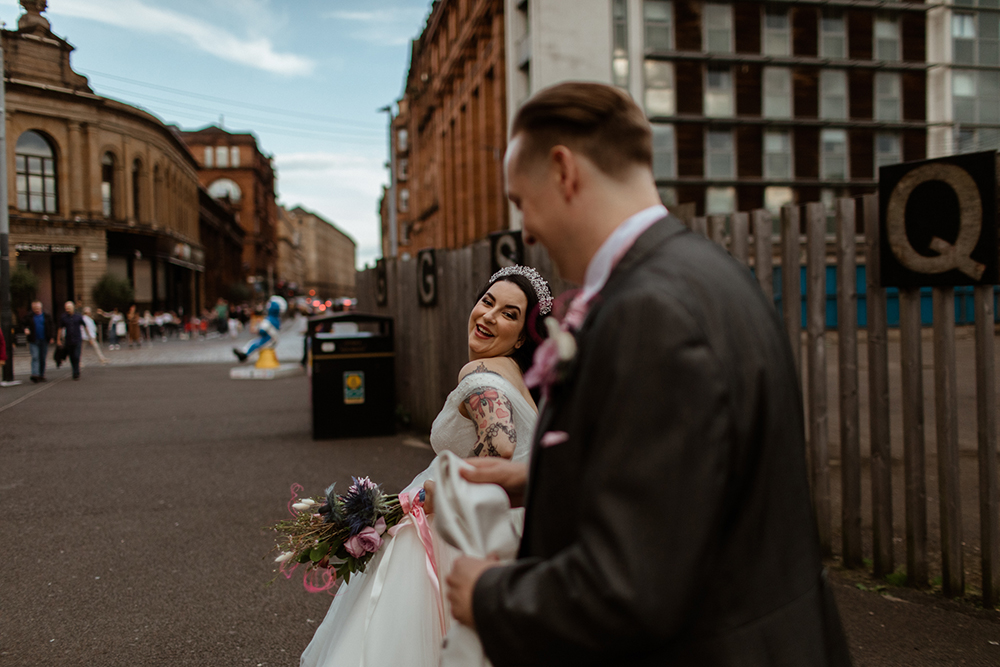 I'm very lucky to have a mother-in-law who owns a bridal shop, so I travelled down to her in England to have a try on sesh and ended up liking three very different dresses.
Eventually I picked one, and chose to have my fittings and alterations at Nutmeg Couture in Glasgow. Megan helped me to turn the gown into the absolute Disney-inspired dress of my dreams!
On the day, I loved the whole ritual of getting ready with my family. We booked the Fraser Suites on Albion Street in Glasgow, and hair and make-up came to glam me up.
It was the strangest thing walking through the centre of Glasgow in my wedding dress. It was a beautiful sunny day, and I was smart enough to wear my sliders and change into my heels when I arrived at the registry office.
Everyone was waving and cheering at me like I was the actual Queen!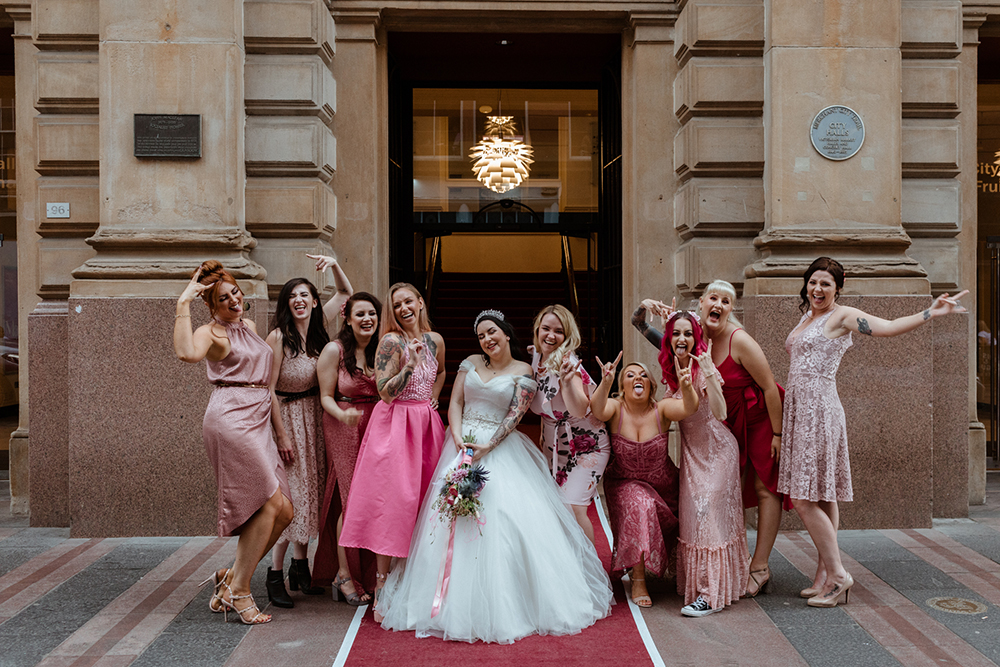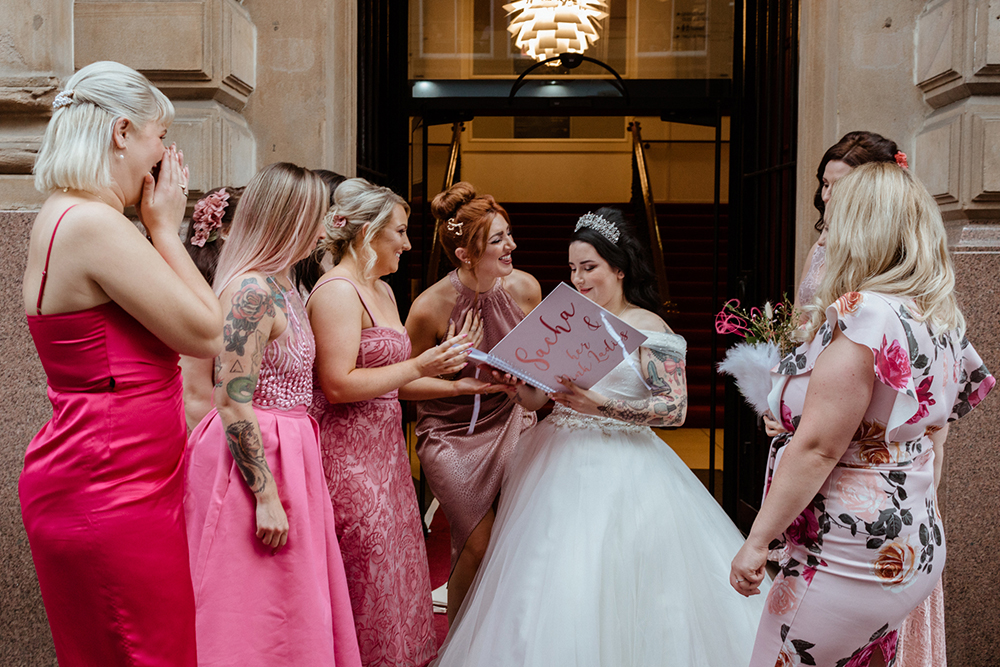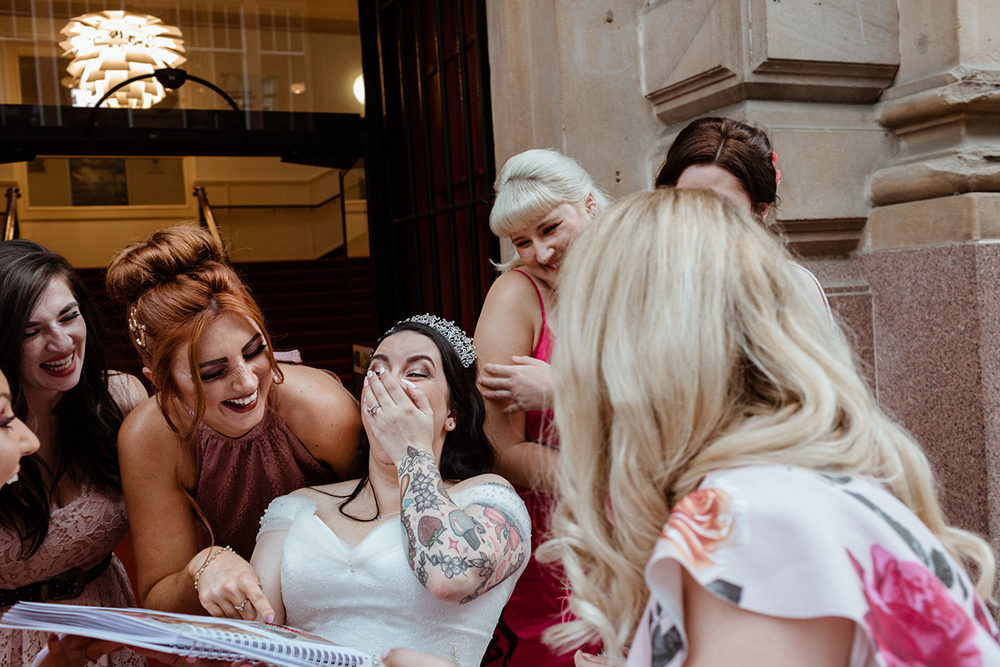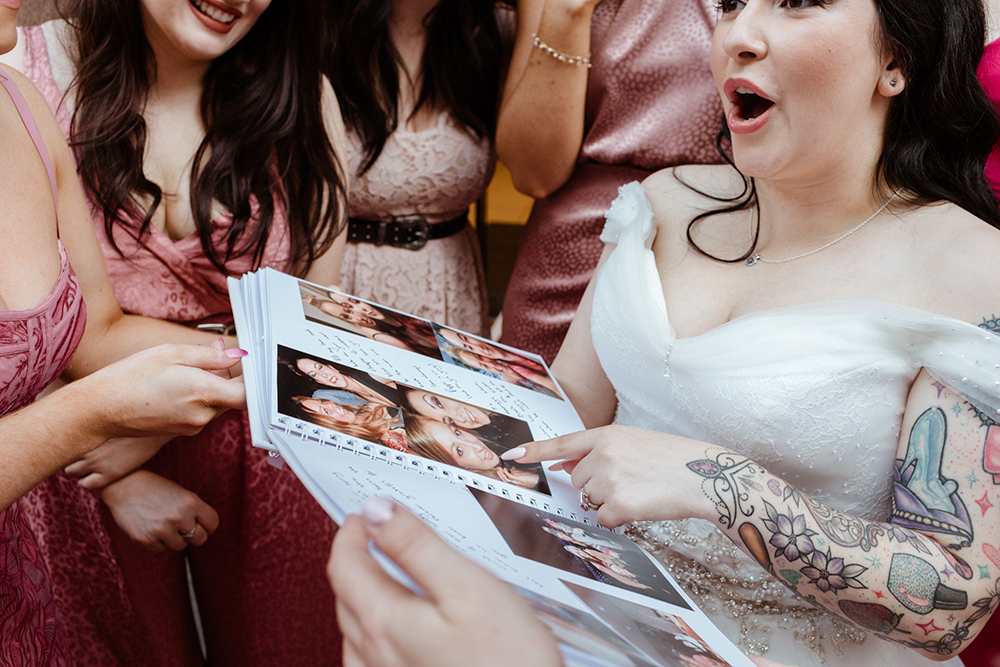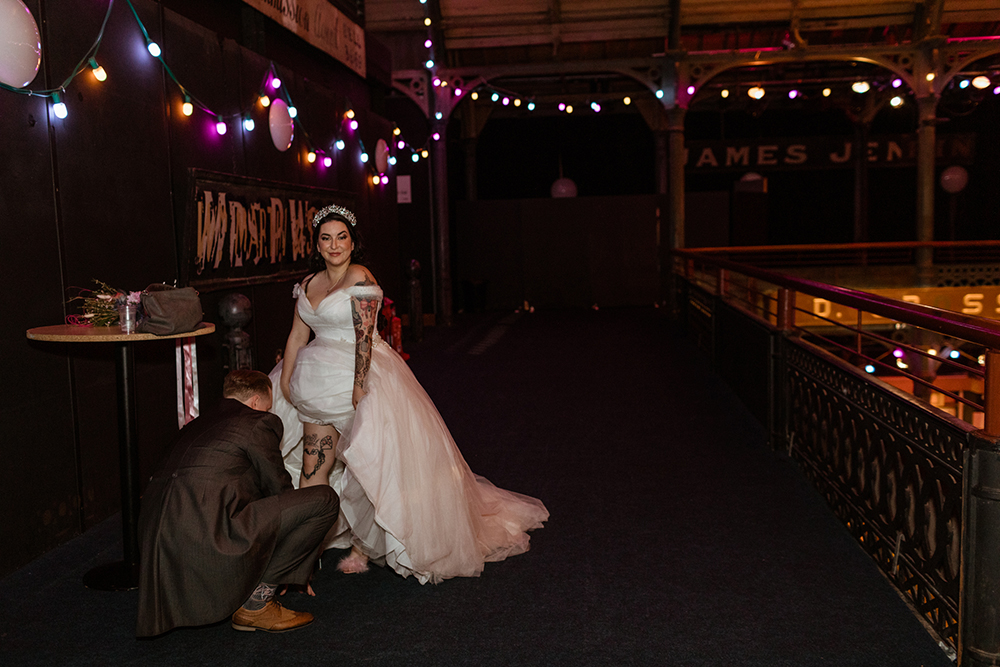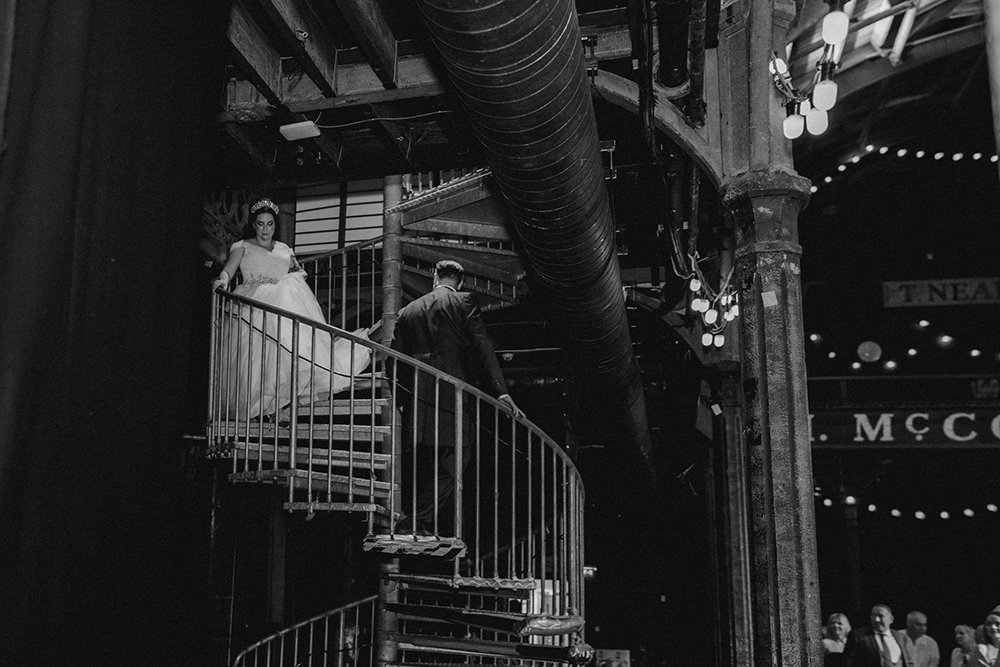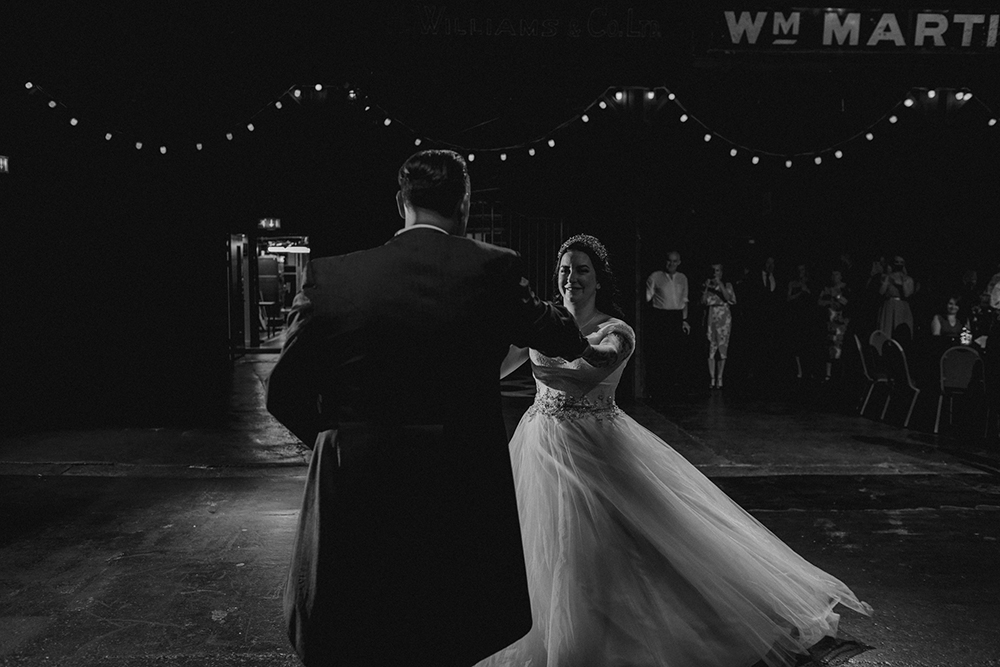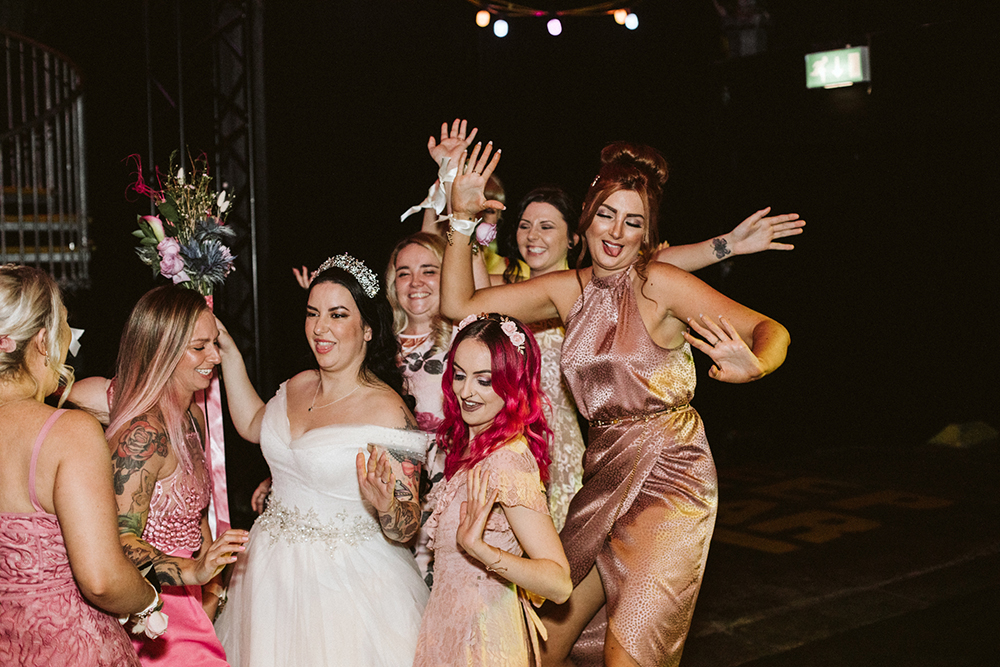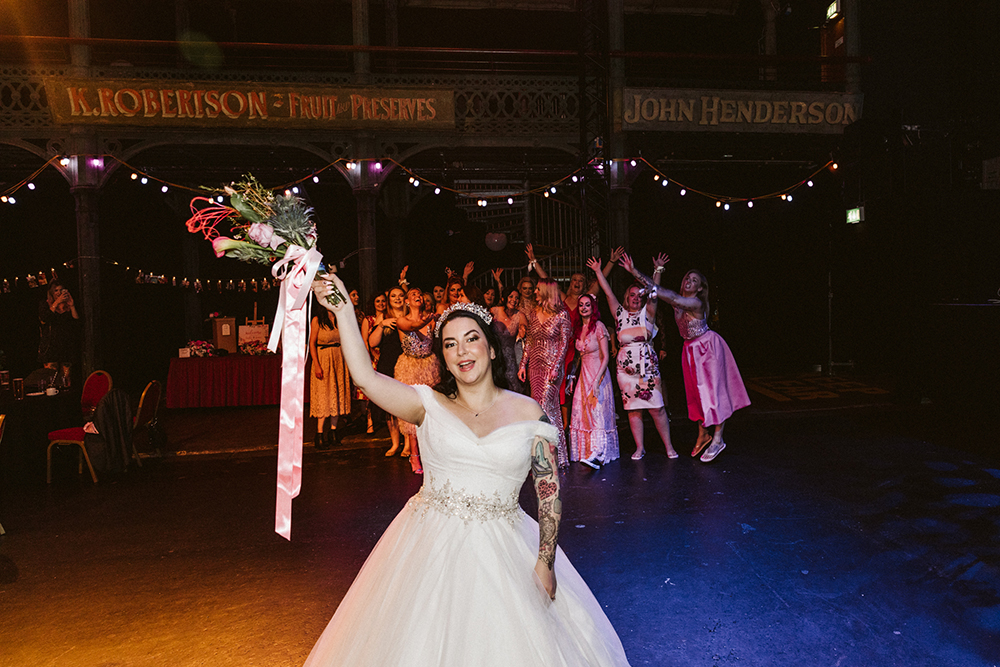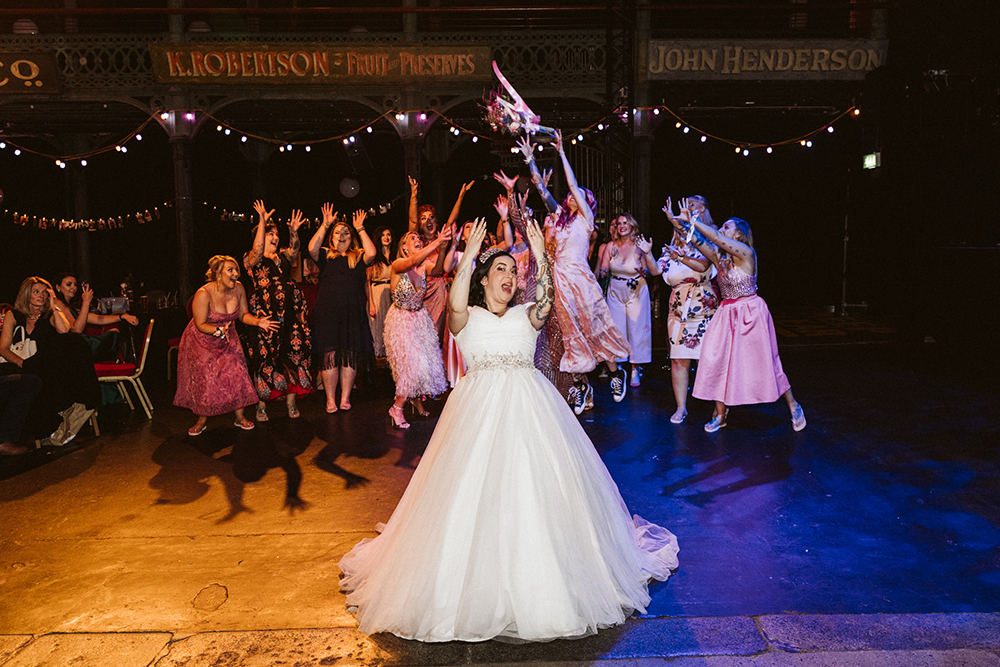 The day after, some family and close friends all met for breakfast at Singl-end Merchant City so we could all talk about the night before which I would highly recommend. It drags out your wedding that little bit more.
Absolutely nothing has changed now that we are married apart from my name and sometimes we shout 'wife!' and 'husband!' at each other."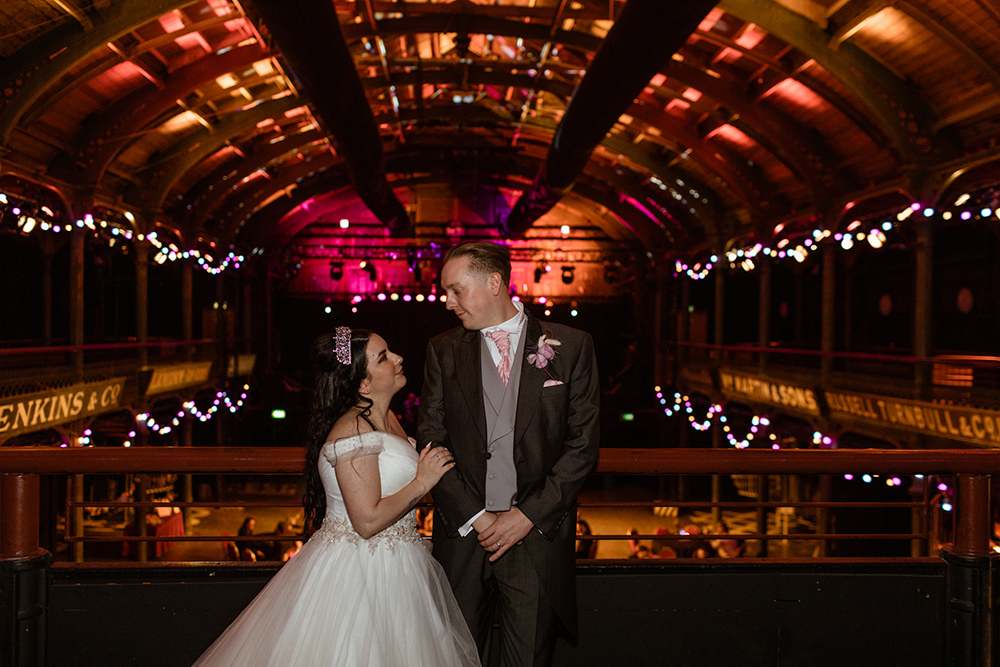 Venue: Registry offices // Hutchesons // The Old Fruitmarket | Photographer: Corinne Moffat Photography | Dress: Champagne & Roses, Madeley | Alterations + tiara: Nutmeg Couture Bridal | Groom's suit: Slaters Menswear | Florist: Creature Flowers | Music: Muzo-matic | Jewellery: Brazen Studios | Stationery: Flutterbeeze Wedding Stationery | Hair: Hidden Hair & Beauty | Make-up: Jenna Clayton | Rolo's harness: Moomoo's | Handpainted faux leather jacket: Designed by a Swan | Nails: NAF Salon