Our Scottish Elopement: An ethereal elopement in Glencoe
Alice and Declan exchanged vows in a forest by a loch in Glencoe, and you're going to be blown away by their photos!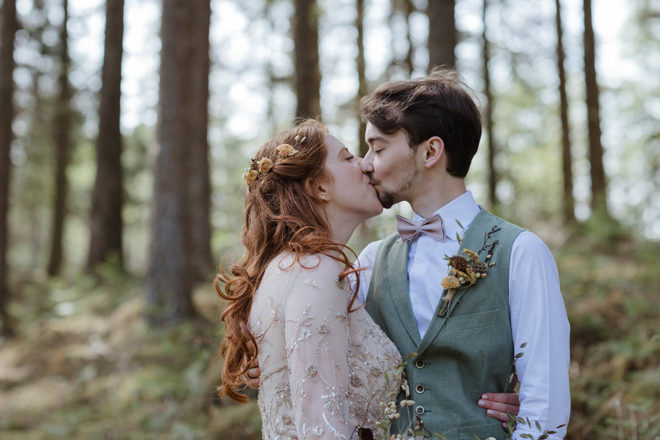 Our Scottish Elopement is a new series in which we explore the most beautiful locations to elope to in Scotland.
This week's elopement in Glencoe was photographed by Caro Weiss, a wedding photographer who created Elope With Us, a Scottish elopement service which provides couples with an instant wedding team (from hair and make-up to flowers, photos and a film) for their elopement in Scotland.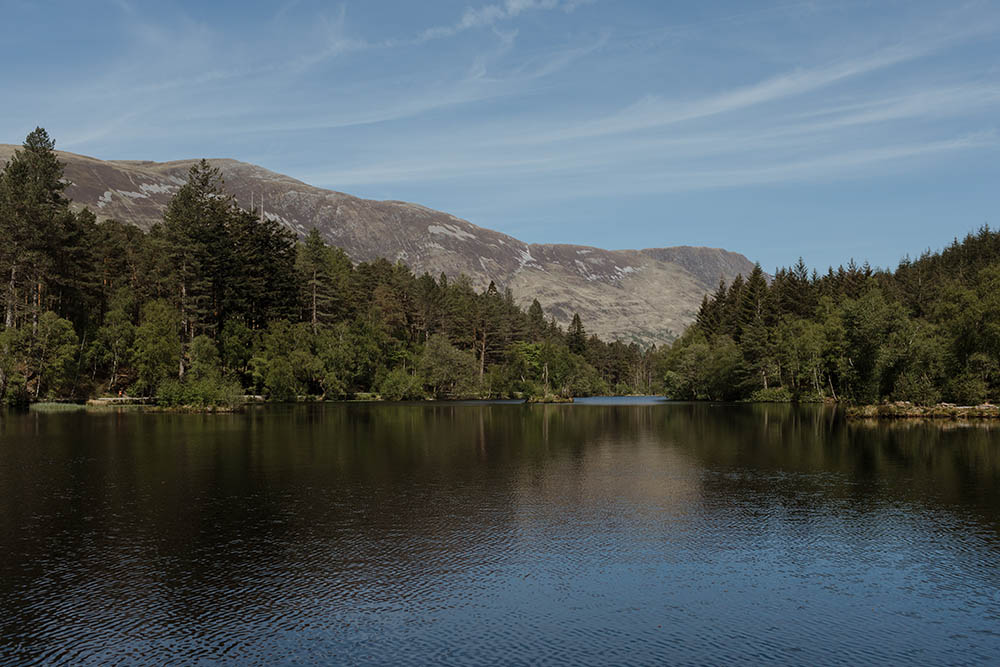 What the photographer says…
"This was a beautiful elopement in my favourite Scottish elopement location, Glencoe.
"Glencoe is brilliant, as there are so many wonderful backdrops close to each other so it's easy to jump in the car and explore.
"It's also not too far from both Glasgow and Edinburgh and a lot of our elopement couples then head on to the Isle of Skye afterwards for their honeymoon.
"It was a gorgeous sunny day when Alice and Declan said 'I do' in the woodland at Glencoe Lochan.
"I always crush on a red headed bride and Alice and Declan couldn't be a more in love couple.
"We explored some nearby locations after the ceremony which was a lot of fun."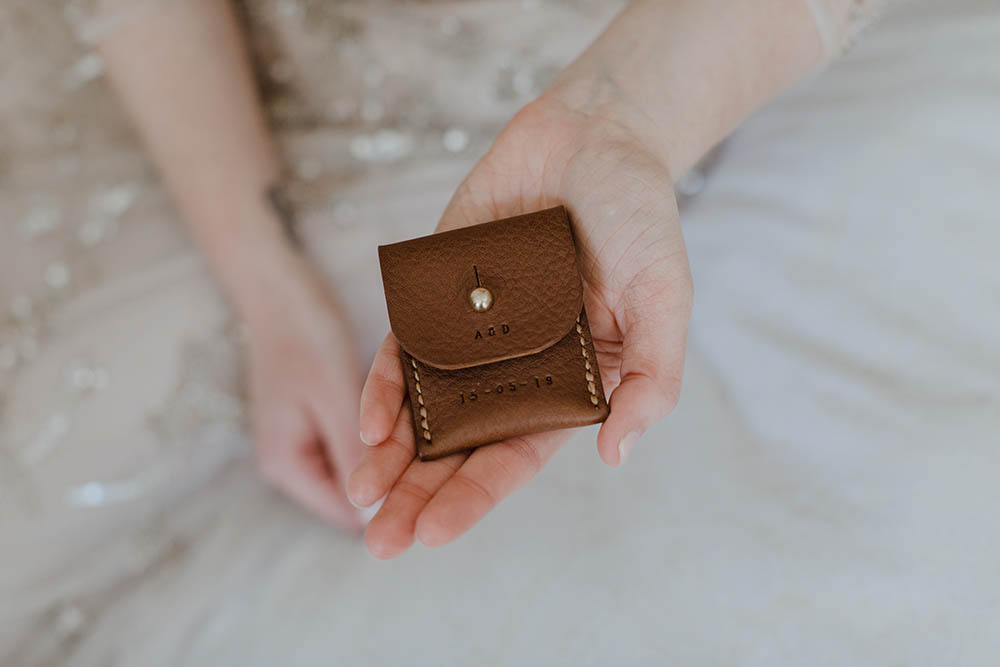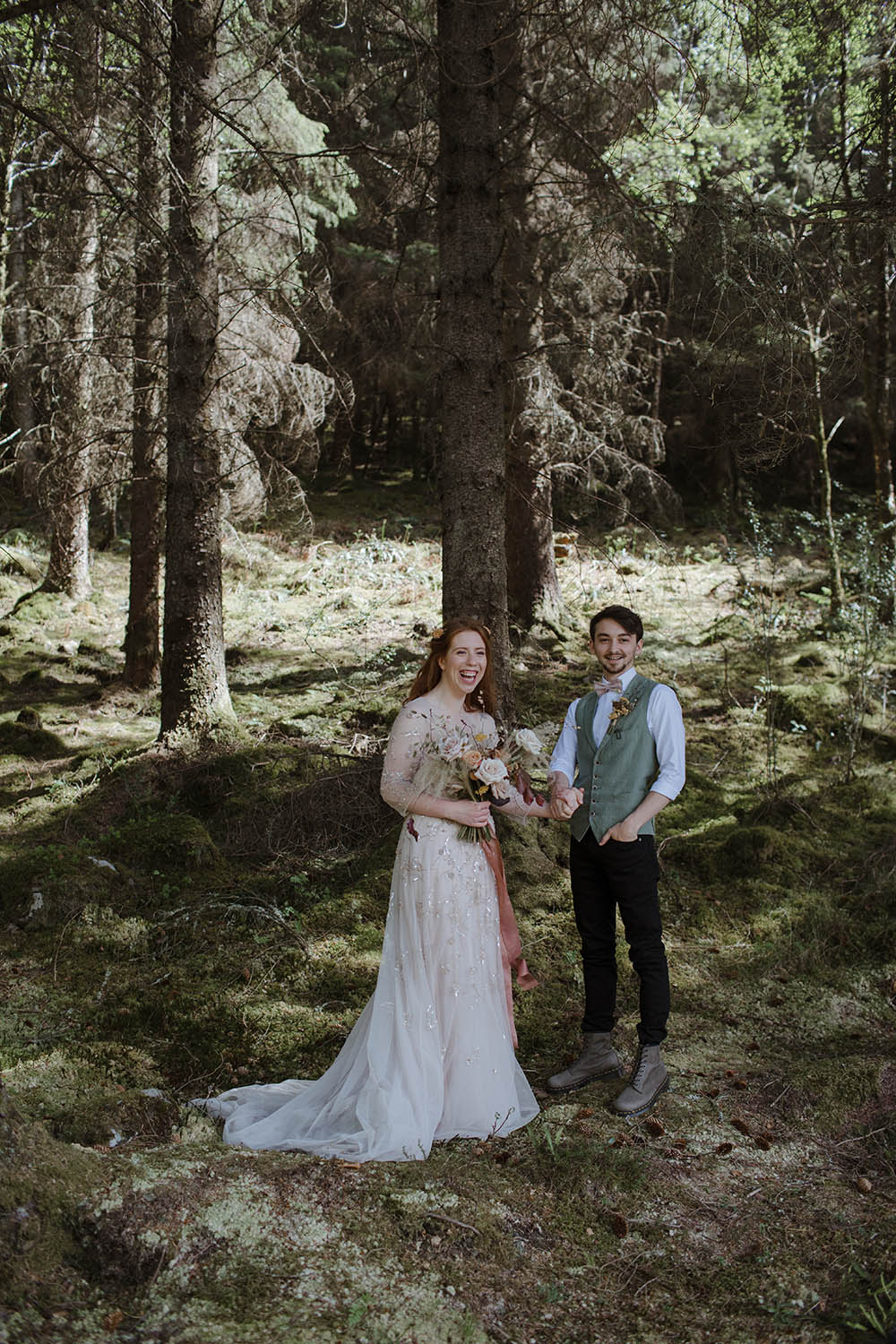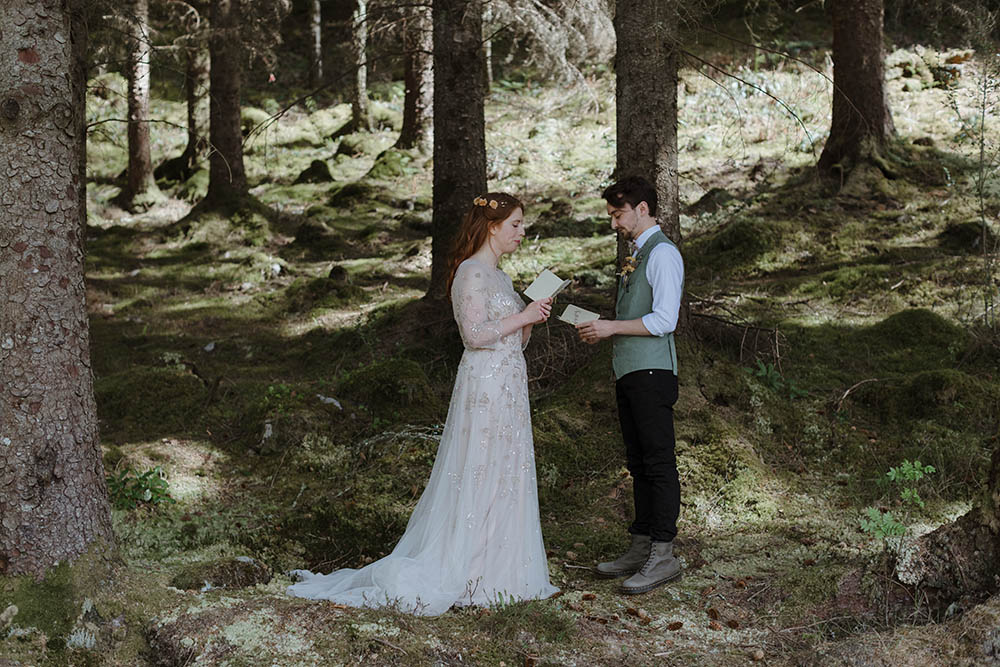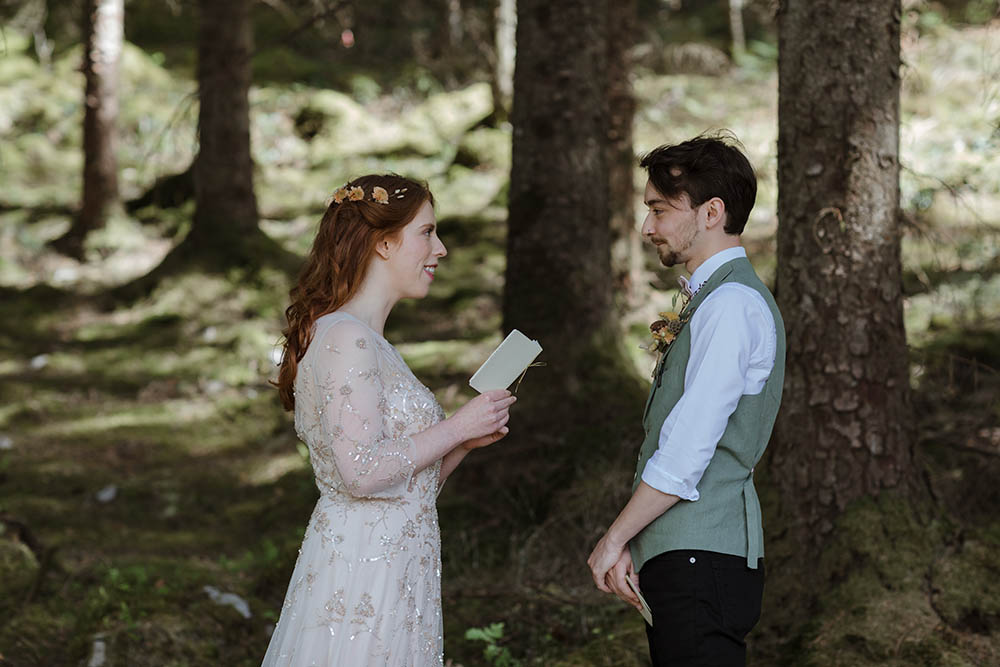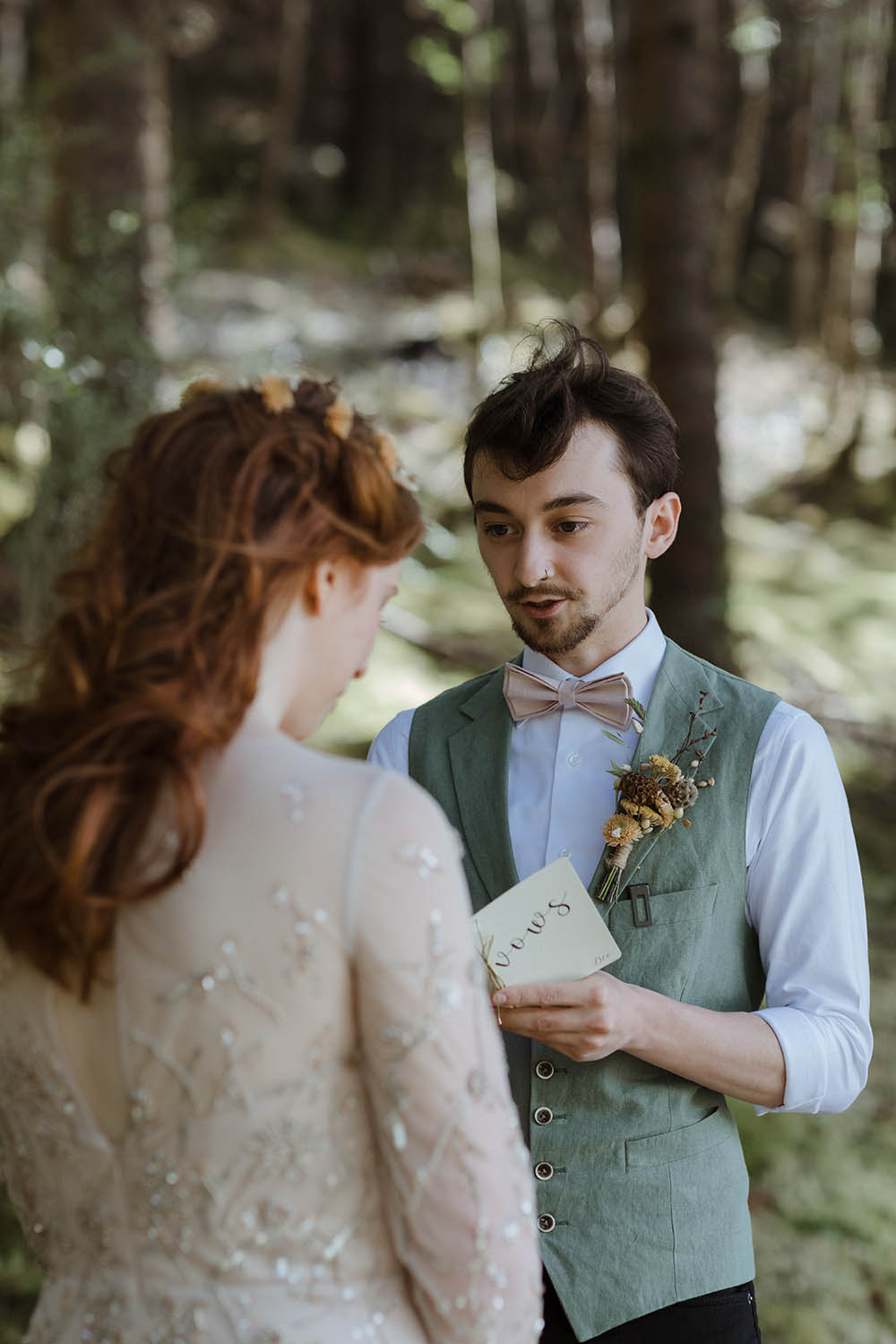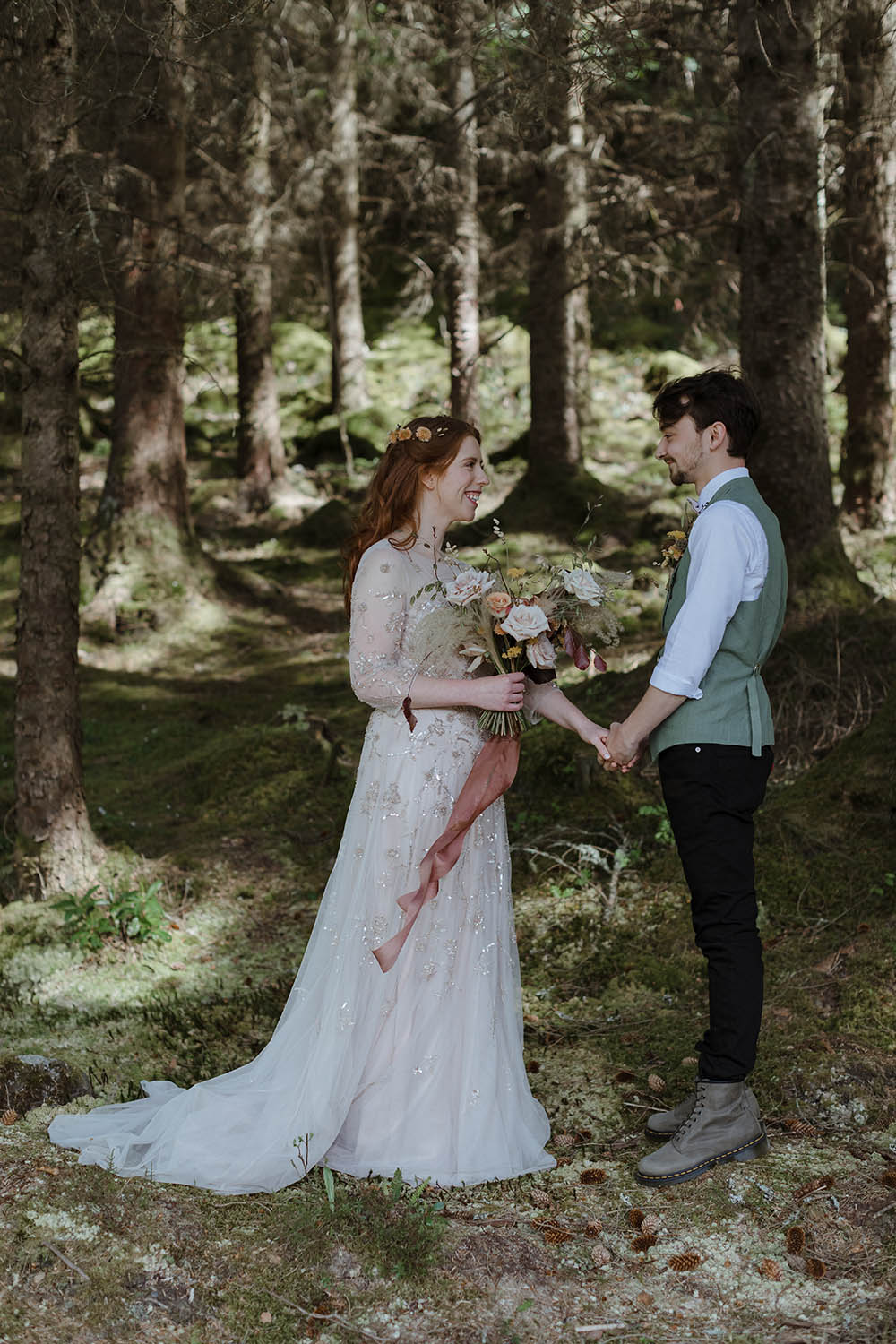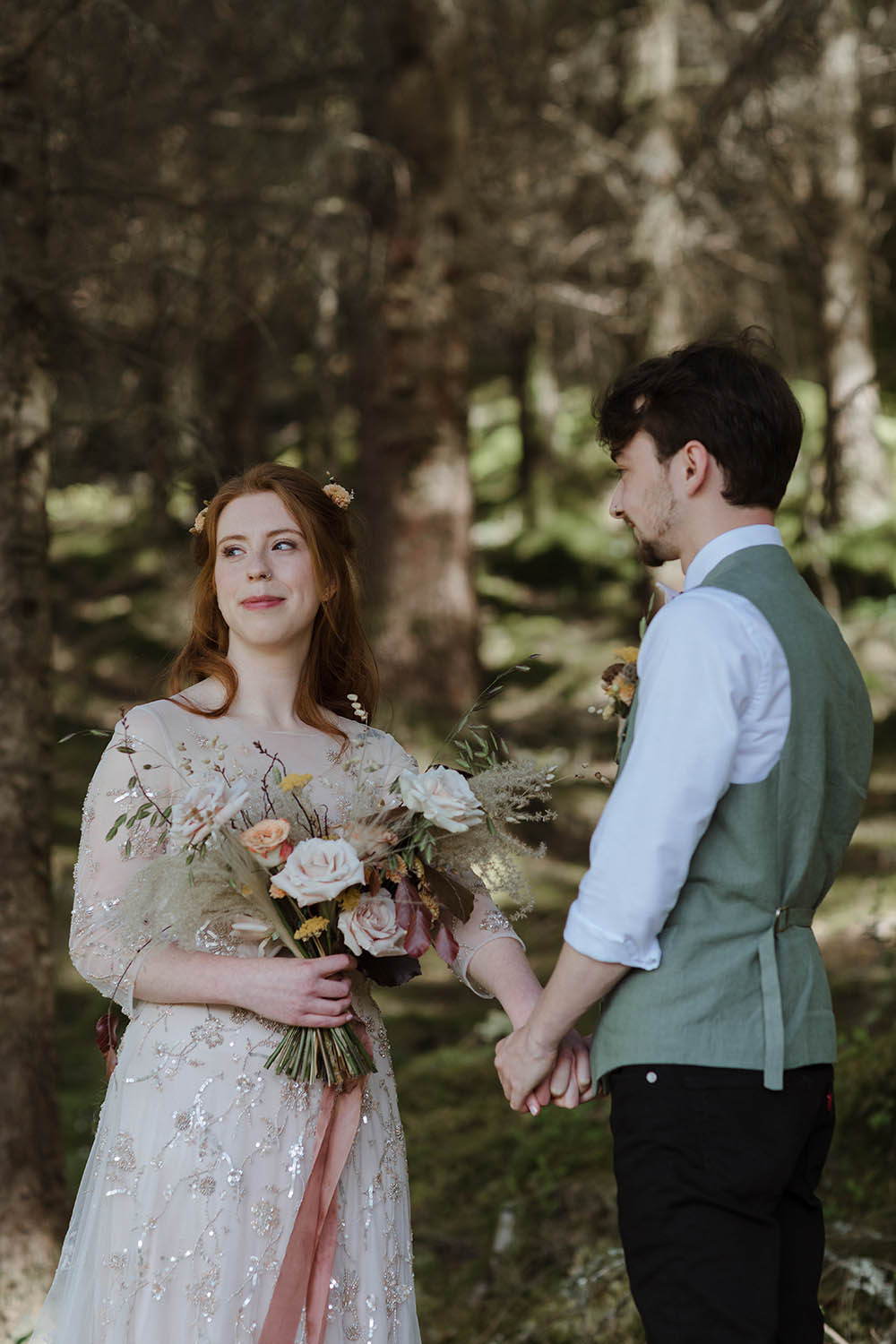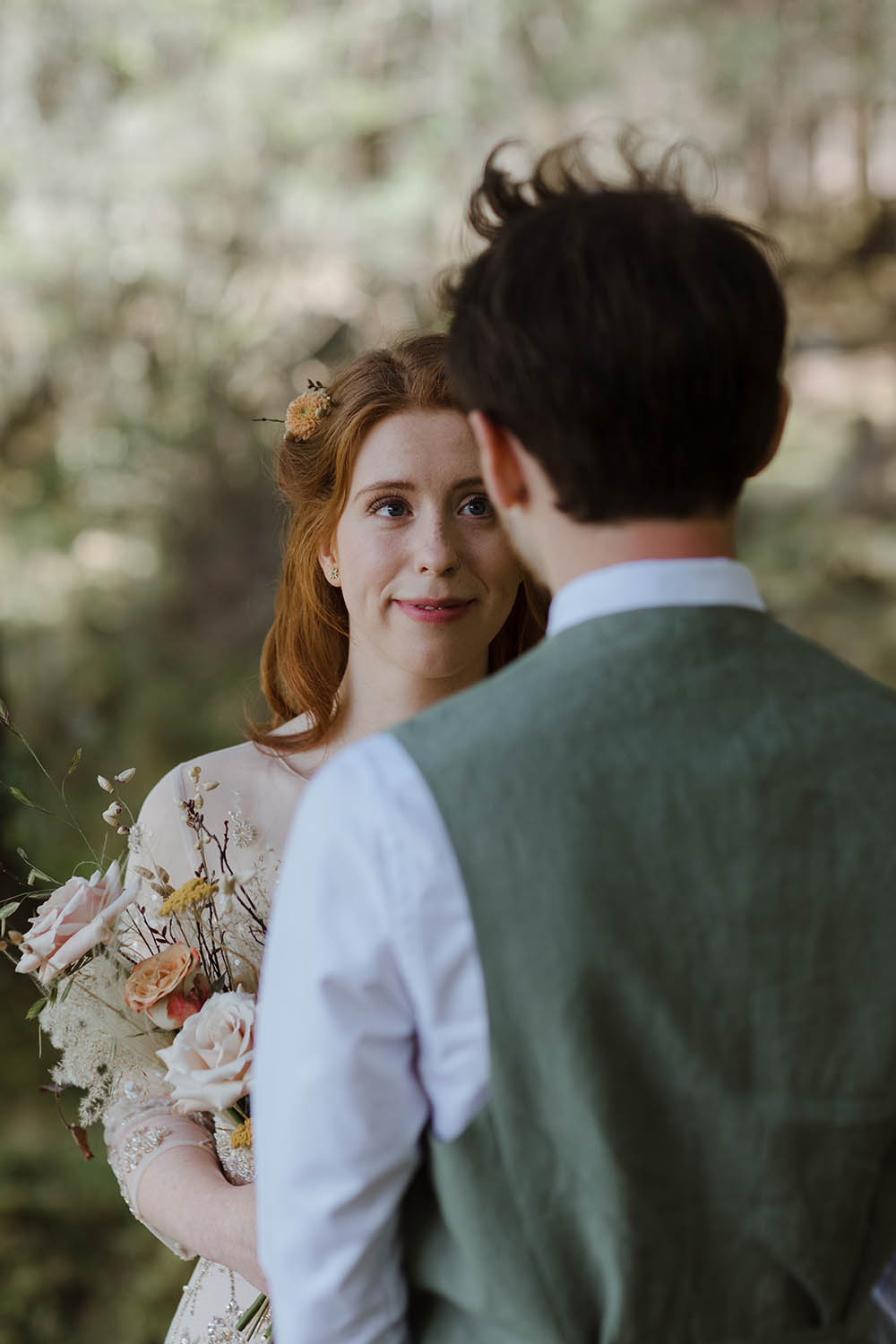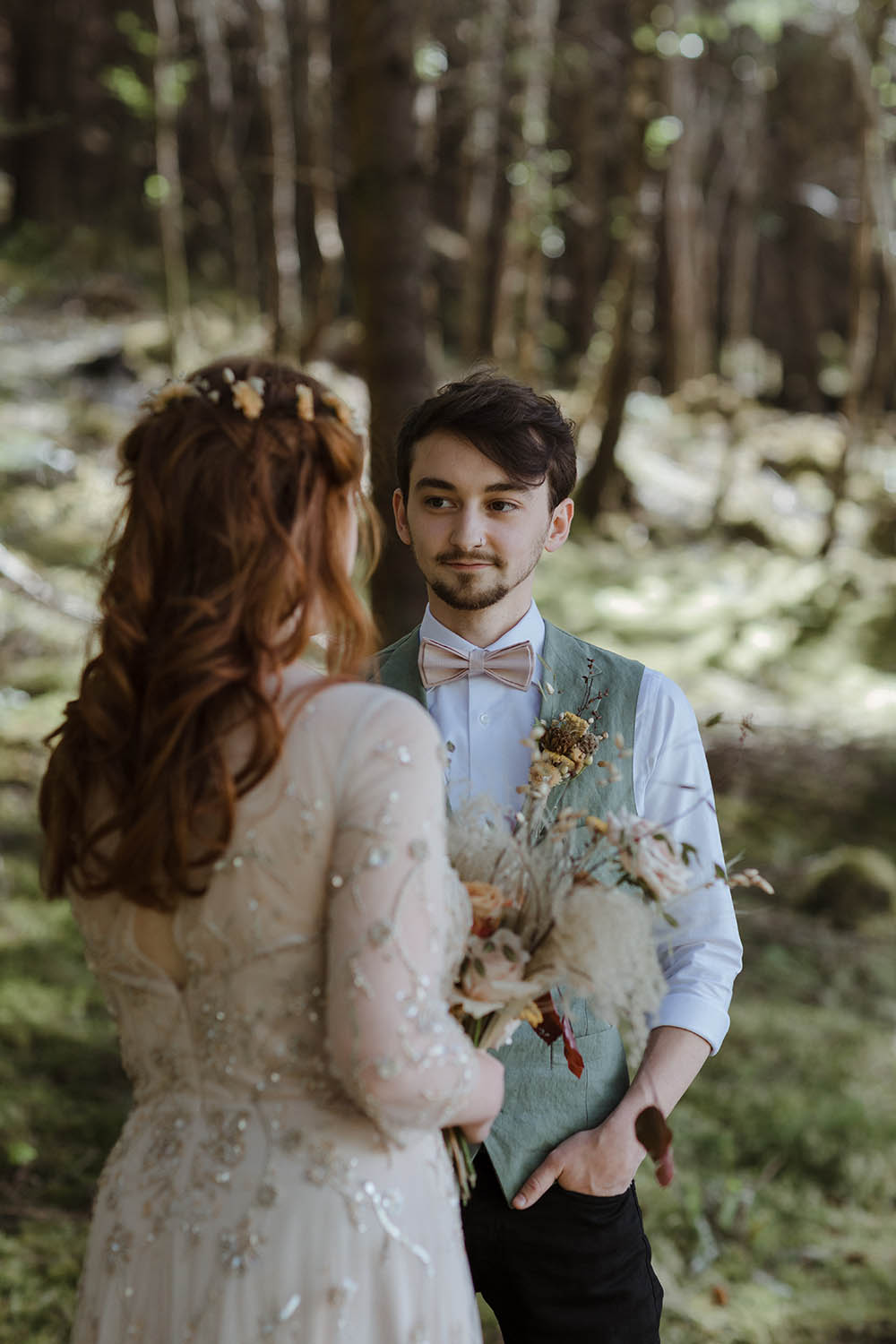 What the couple say…
"We met at university in Preston back in 2011 through a friend. We both happened to be inside on bonfire night with uni deadlines so we started chatting on Facebook to keep each other company whilst everyone was out, and within a matter of weeks we had fallen completely in love and have been inseparable ever since.
"In the last nine years we have graduated from uni, moved to Manchester and bought our first home together, lived in Holland for a year and now we are living in Germany, planning to get our first dog!"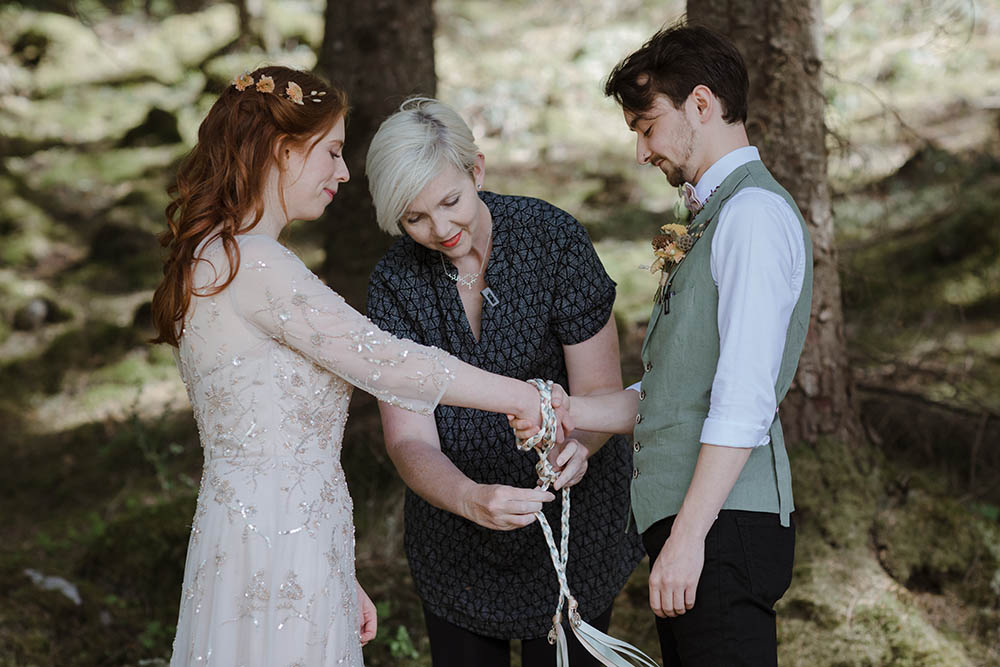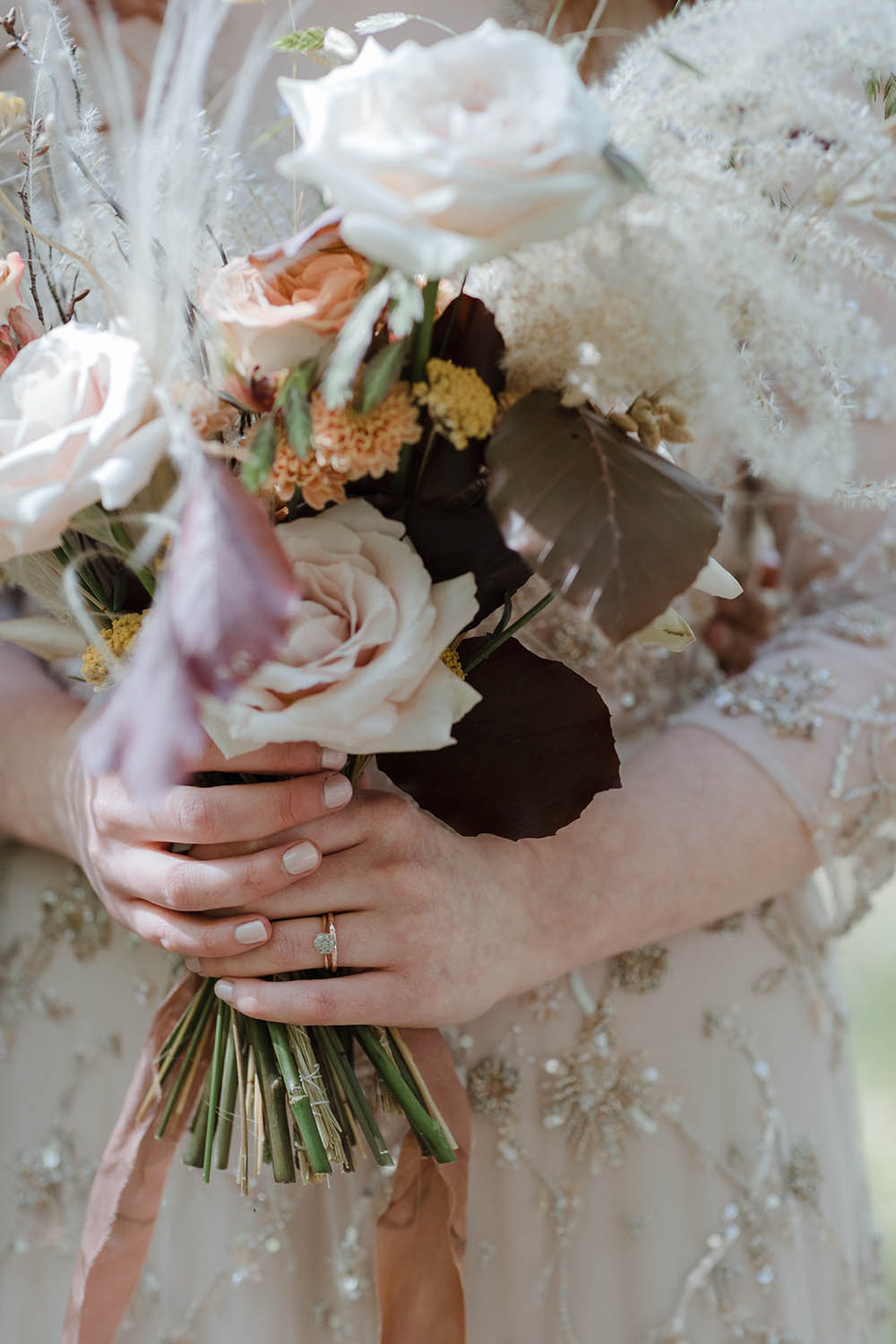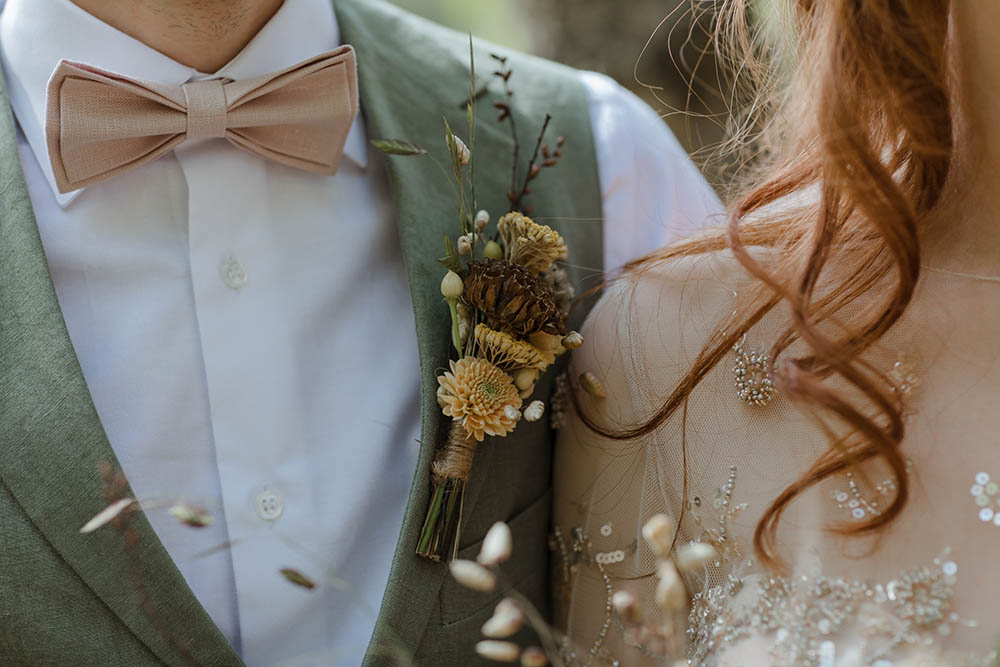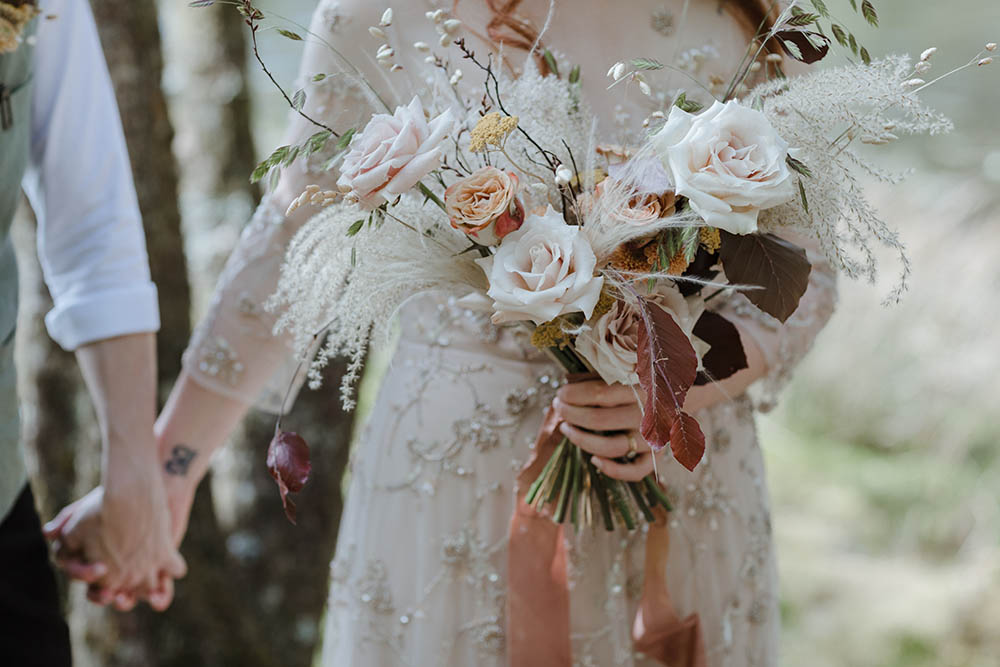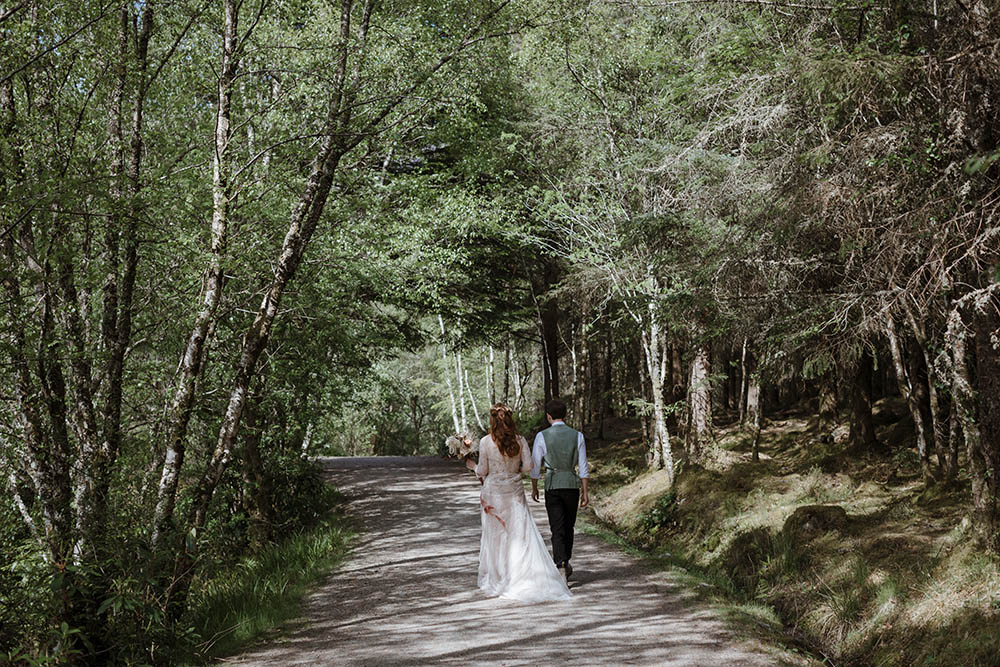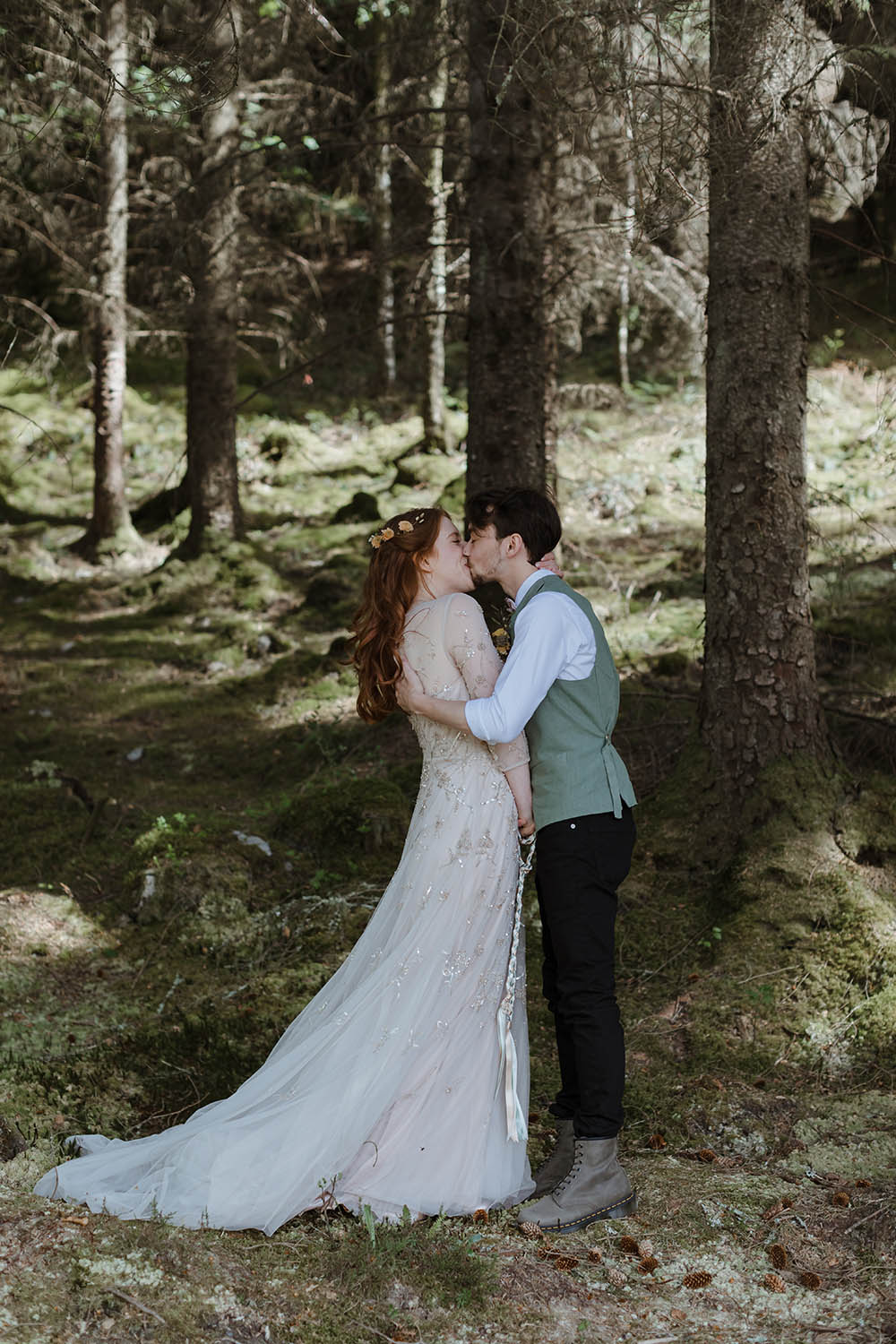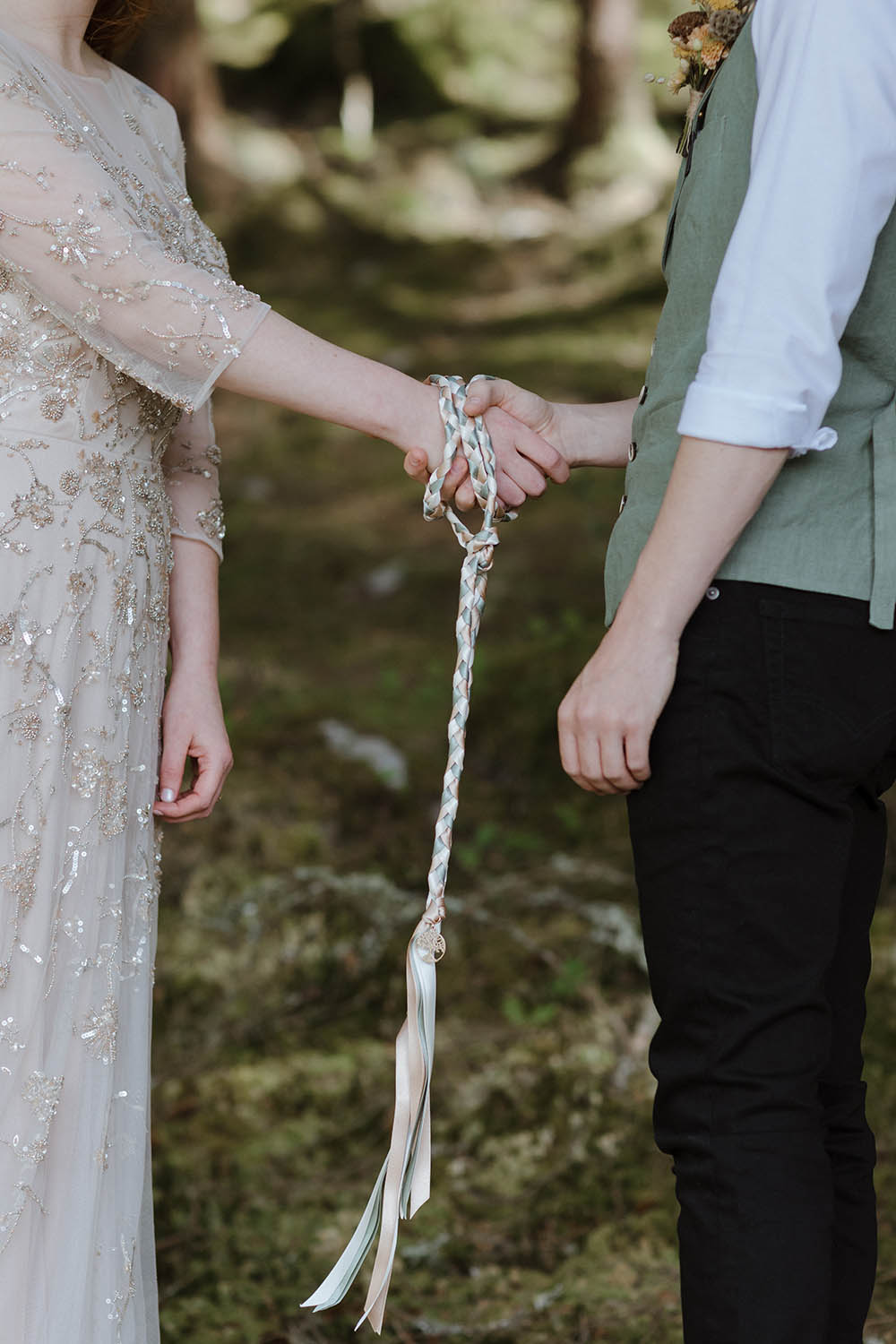 Alice and Declan started off trying to plan a 'normal' wedding in Manchester, but it proved tricky.
Not only did they have large extended families to consider (and mounting costs as a result), but mid-way through planning they were offered their dream jobs in the Netherlands.
"Planning an international move alongside a wedding would have been crazy! So we decided we wanted something more low key that was just about us, and that's how we found the Elope With Us team."
As they love nature and hiking, the couple knew an outdoors ceremony would be perfect for them.
"After looking at a few locations across Scotland we decided on Glencoe Lochan as it is a beautiful lake surrounded by forests and mountains."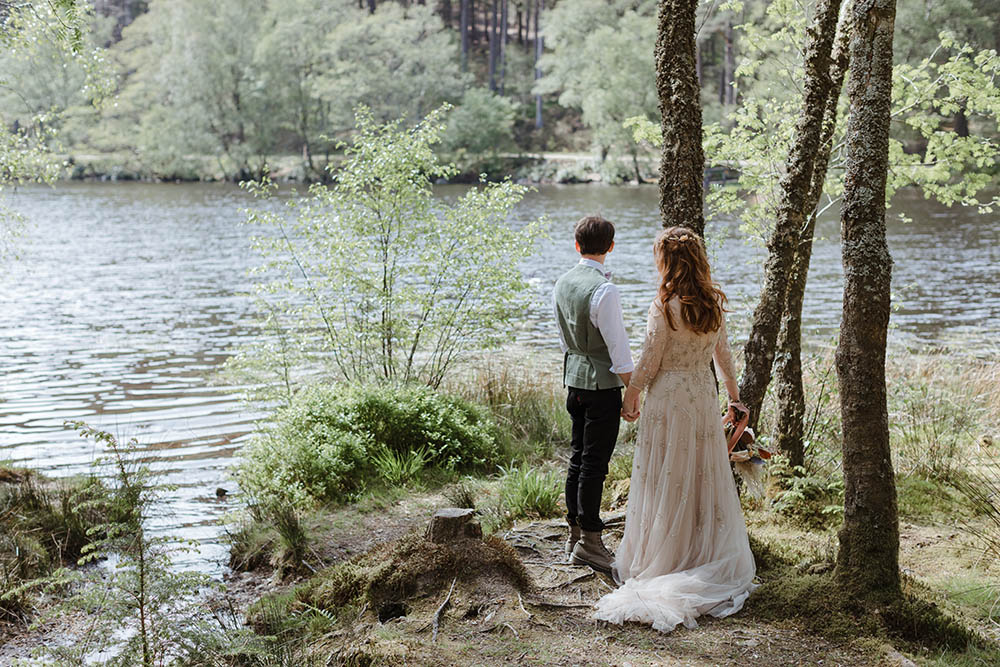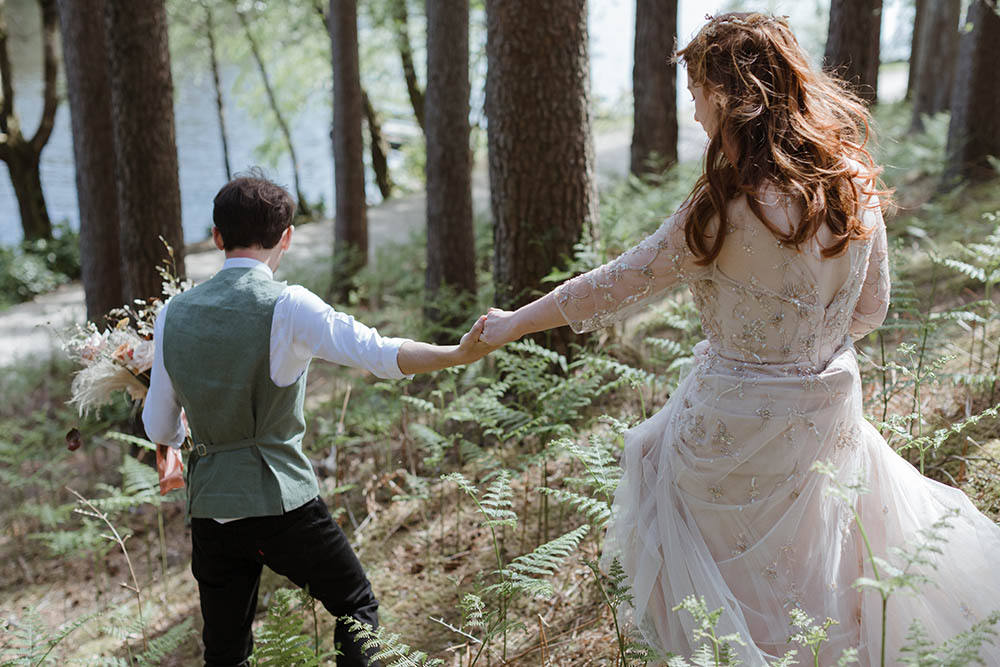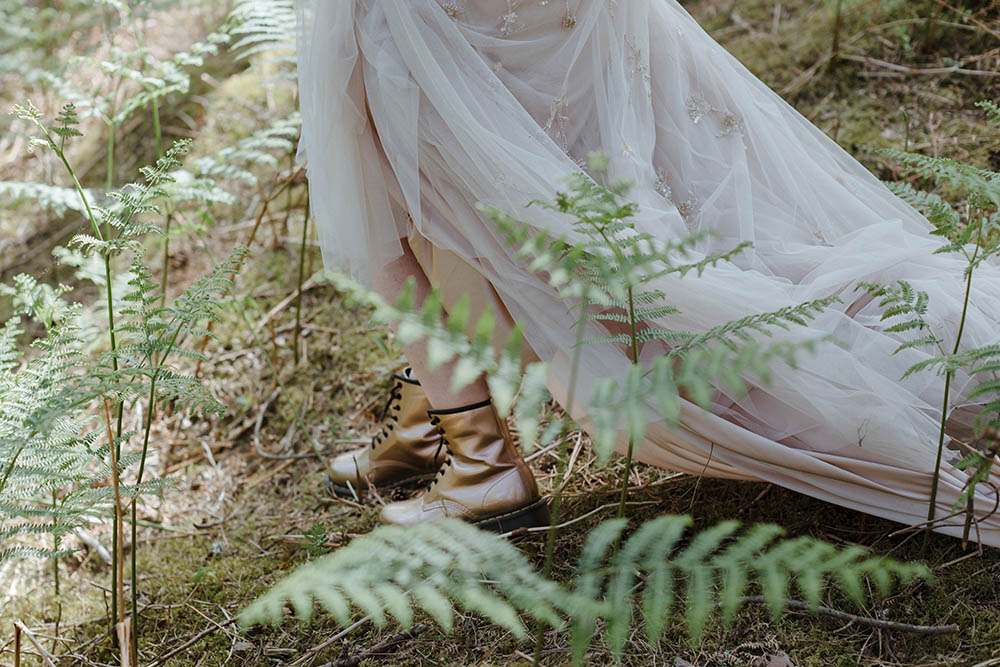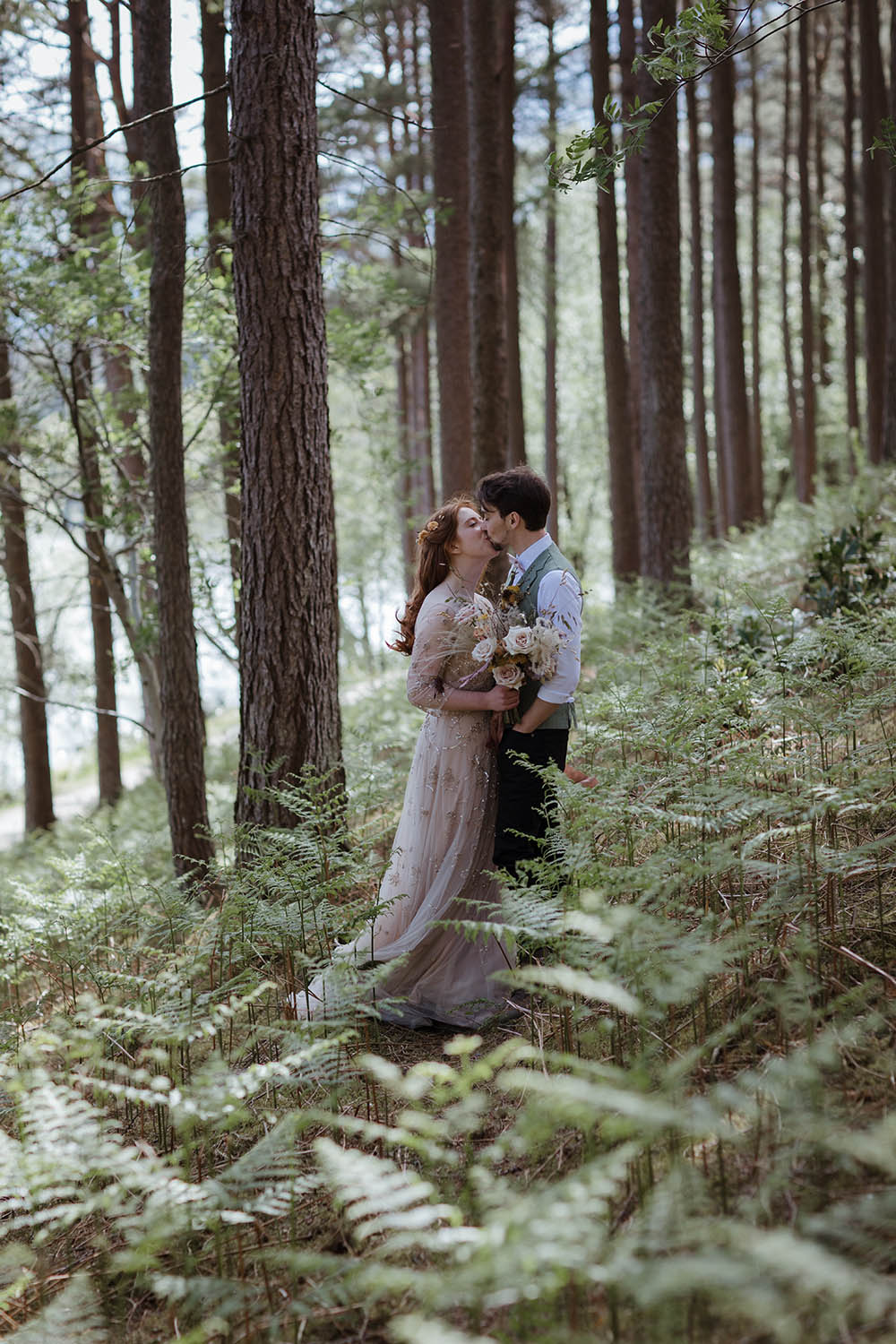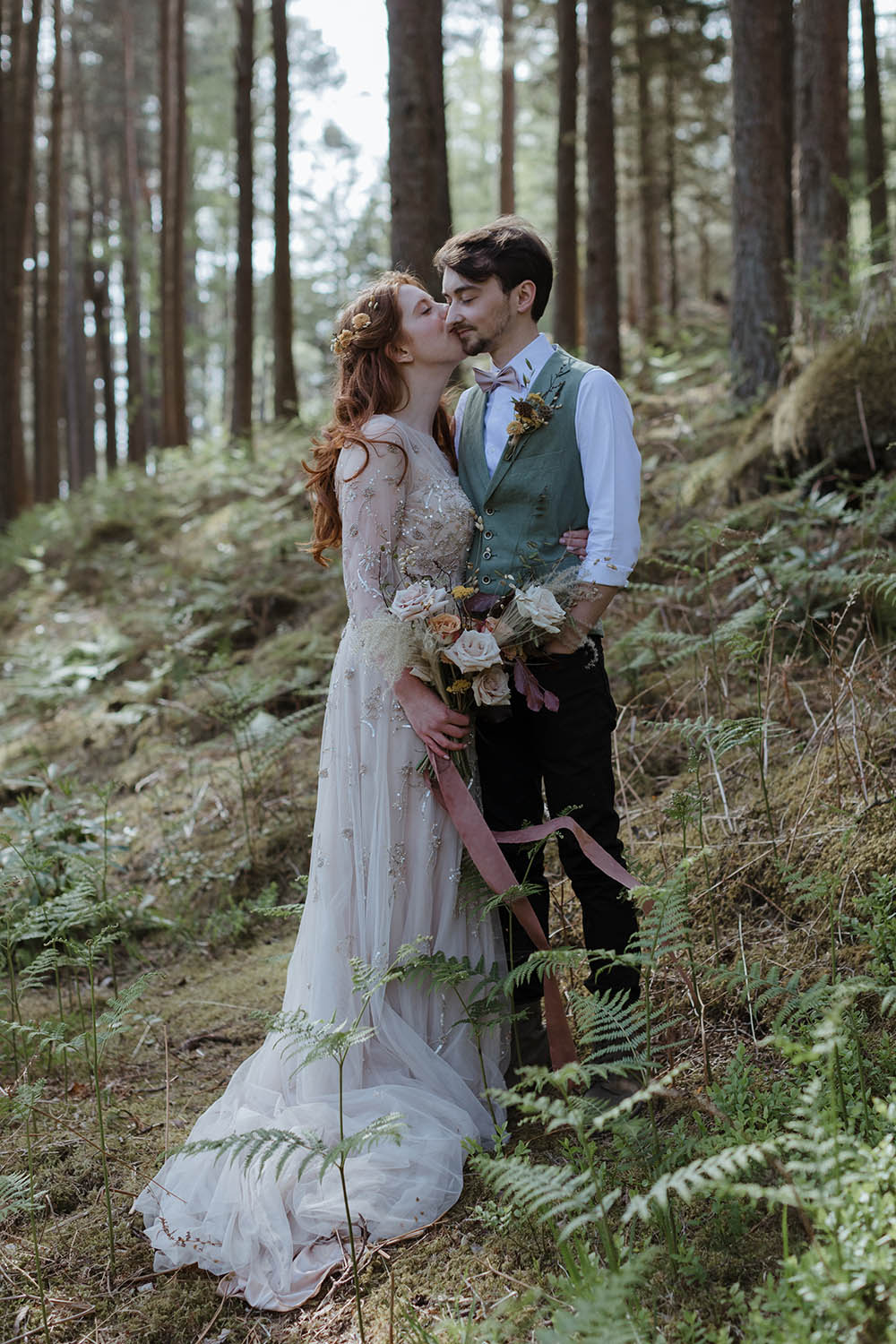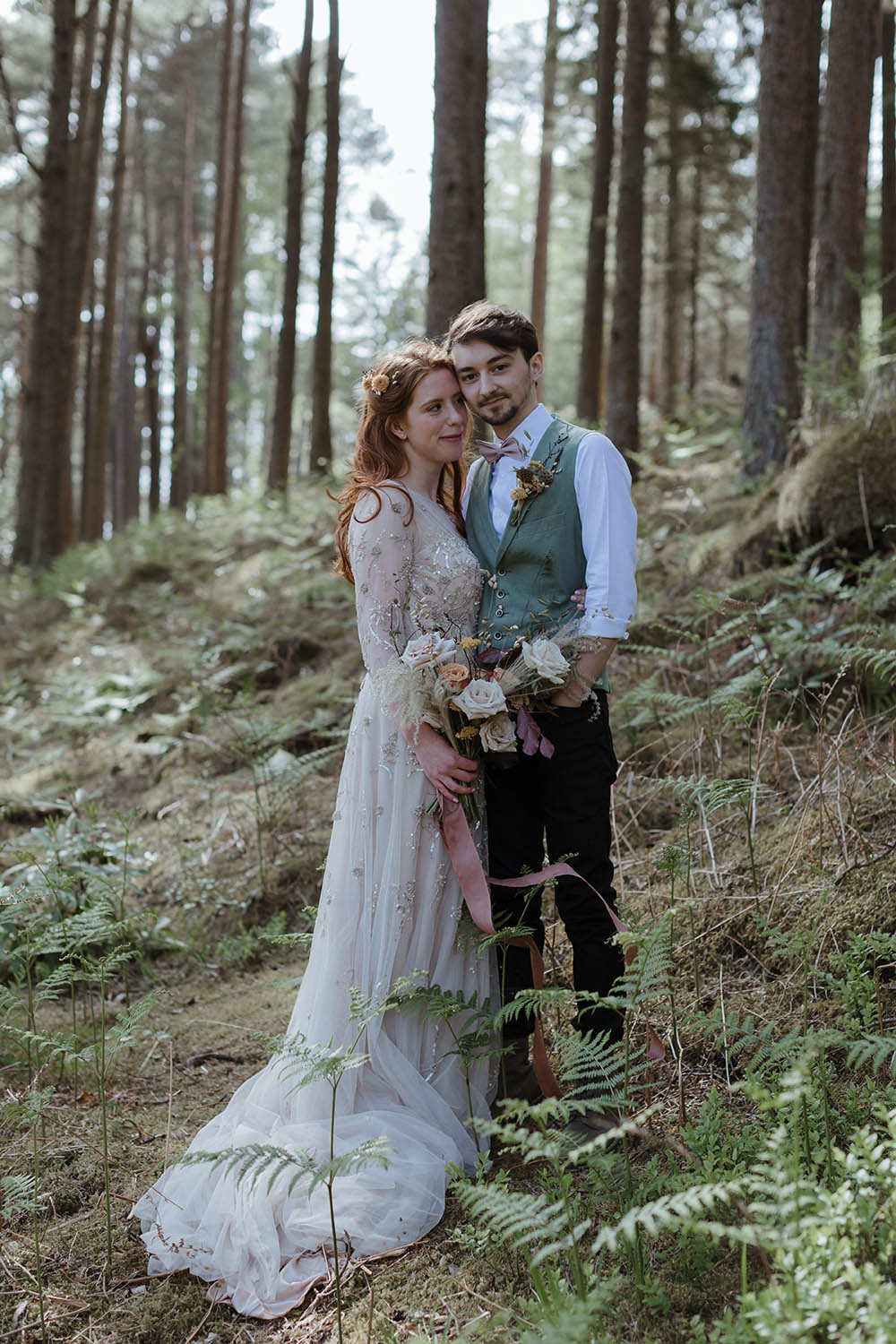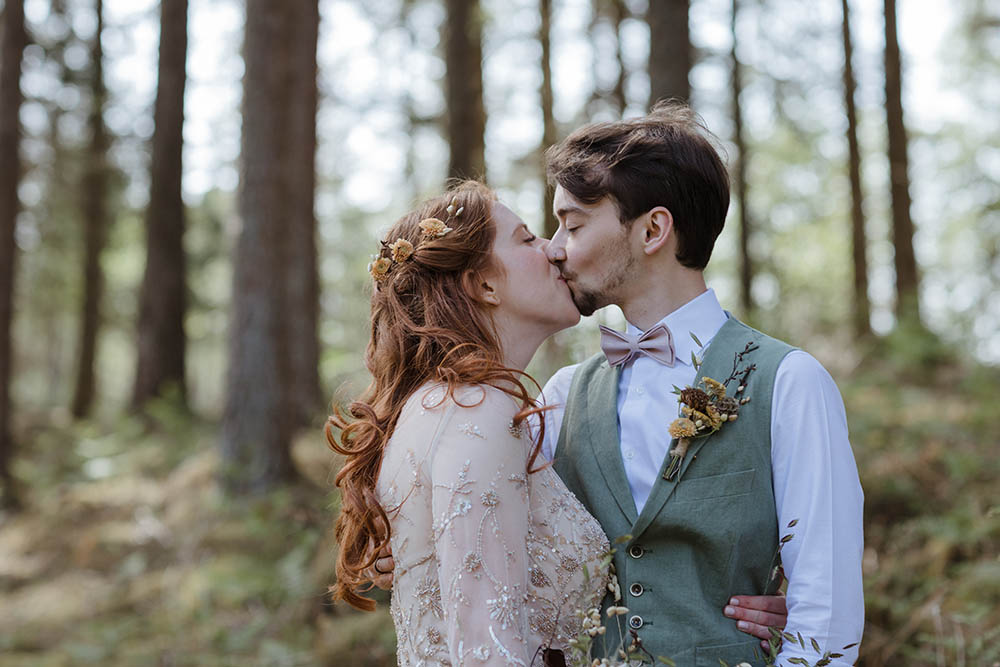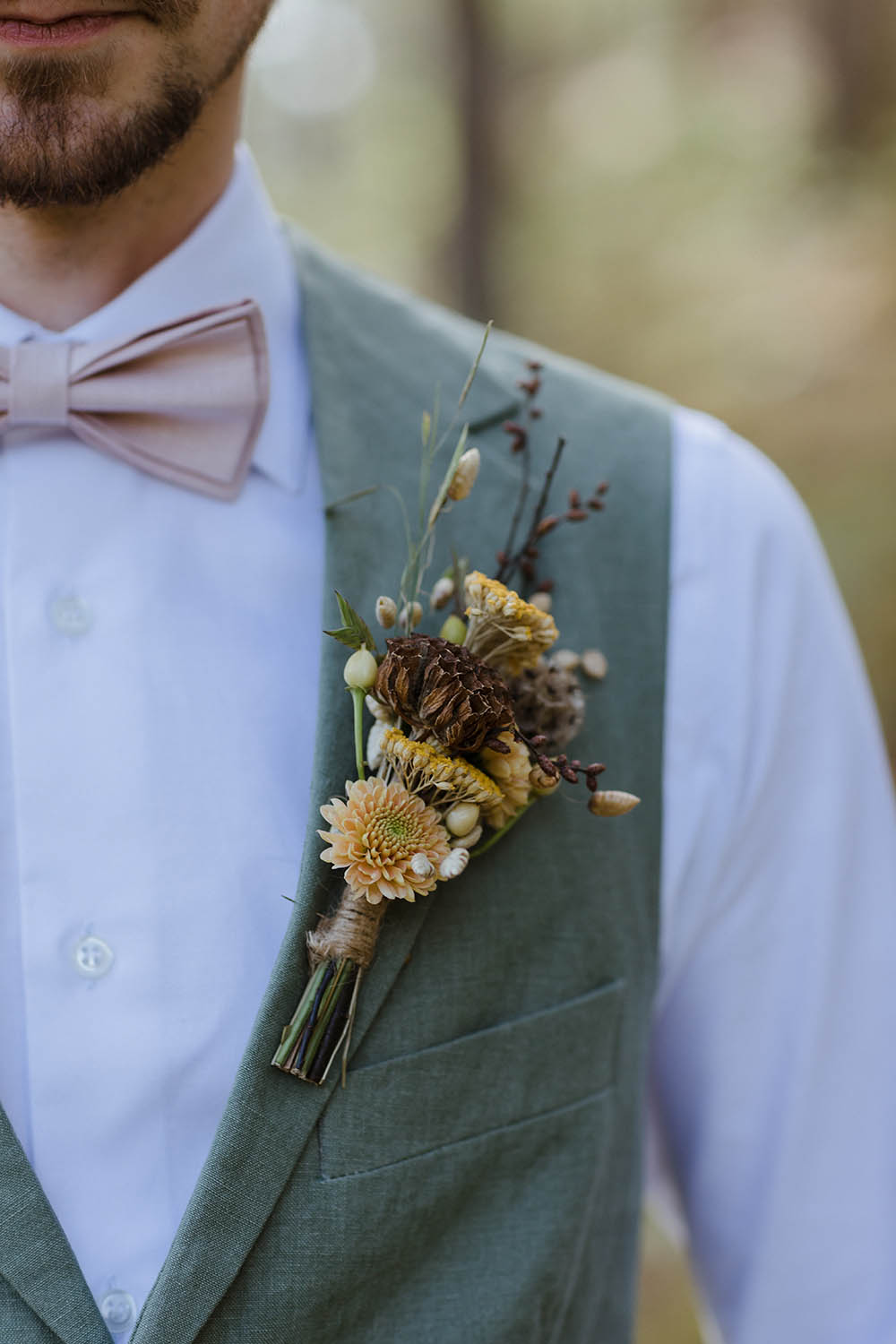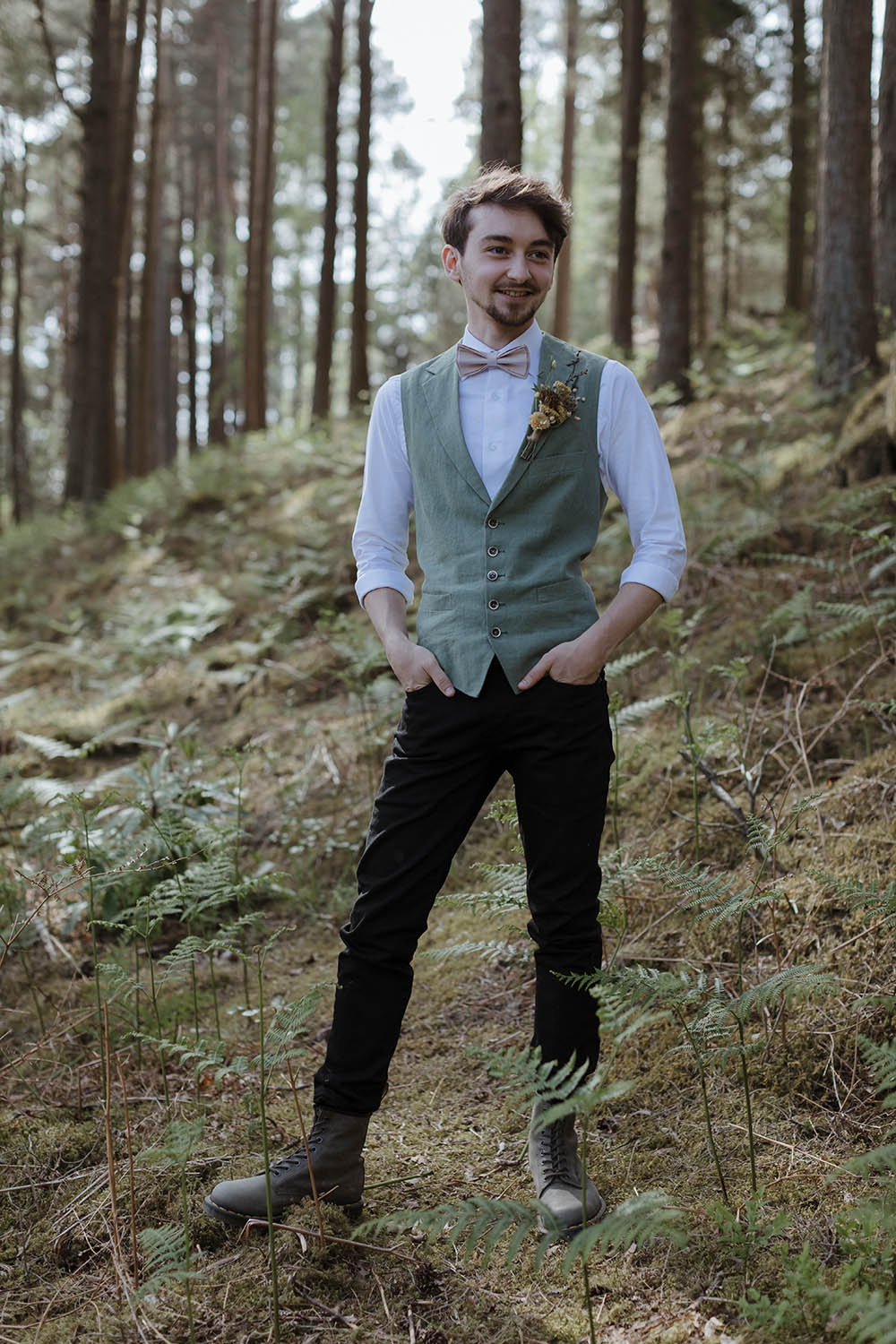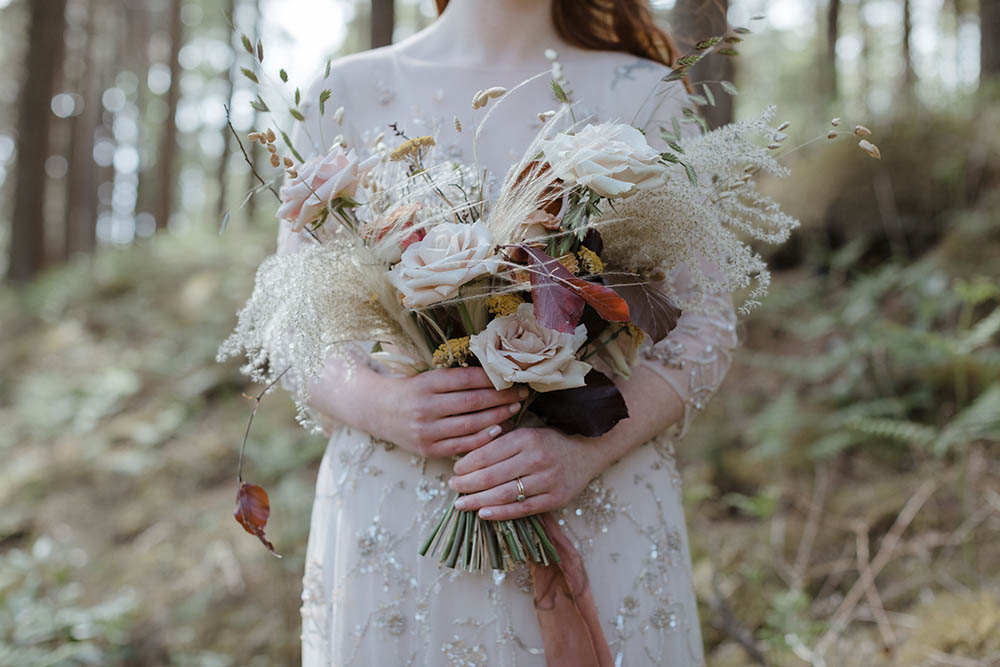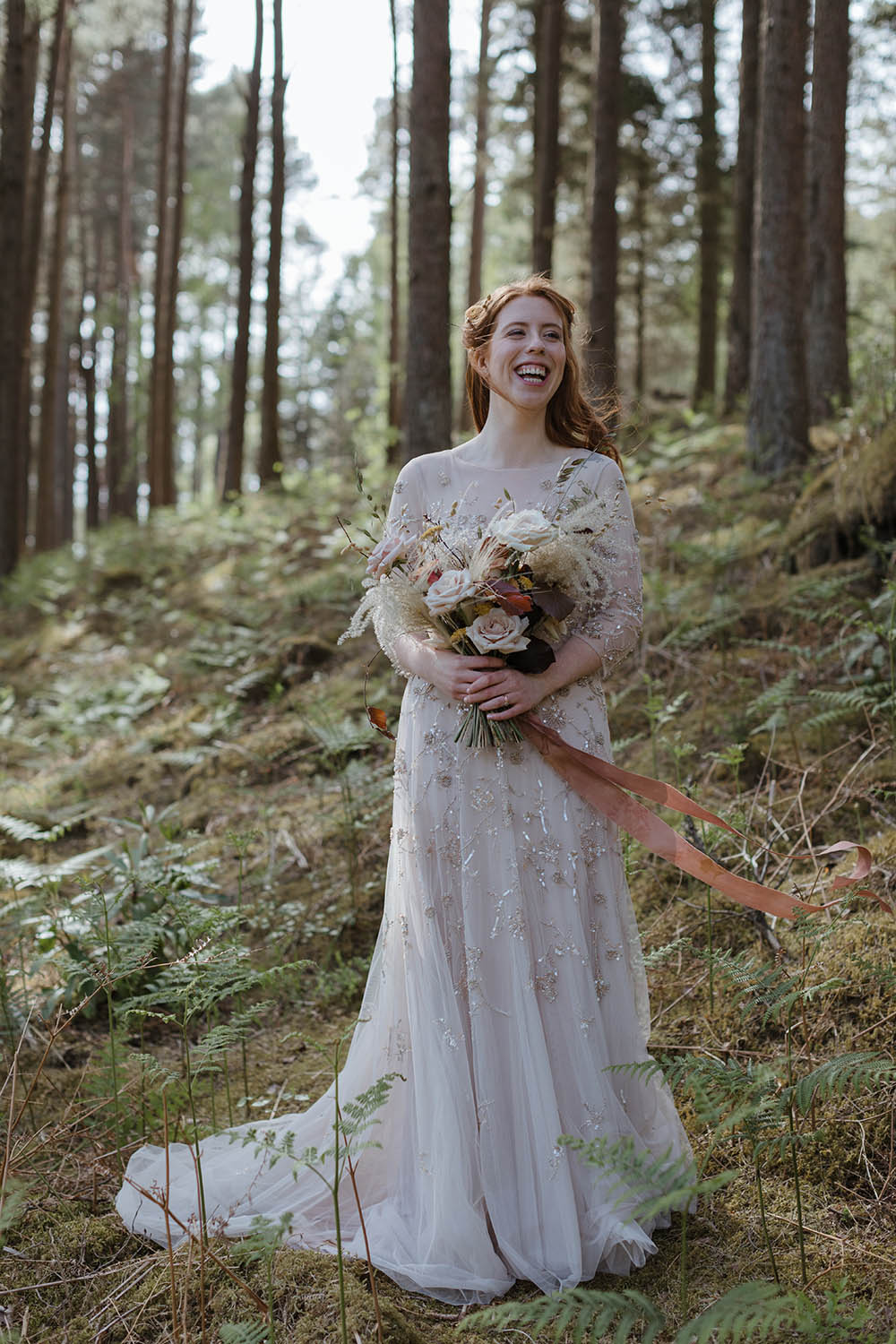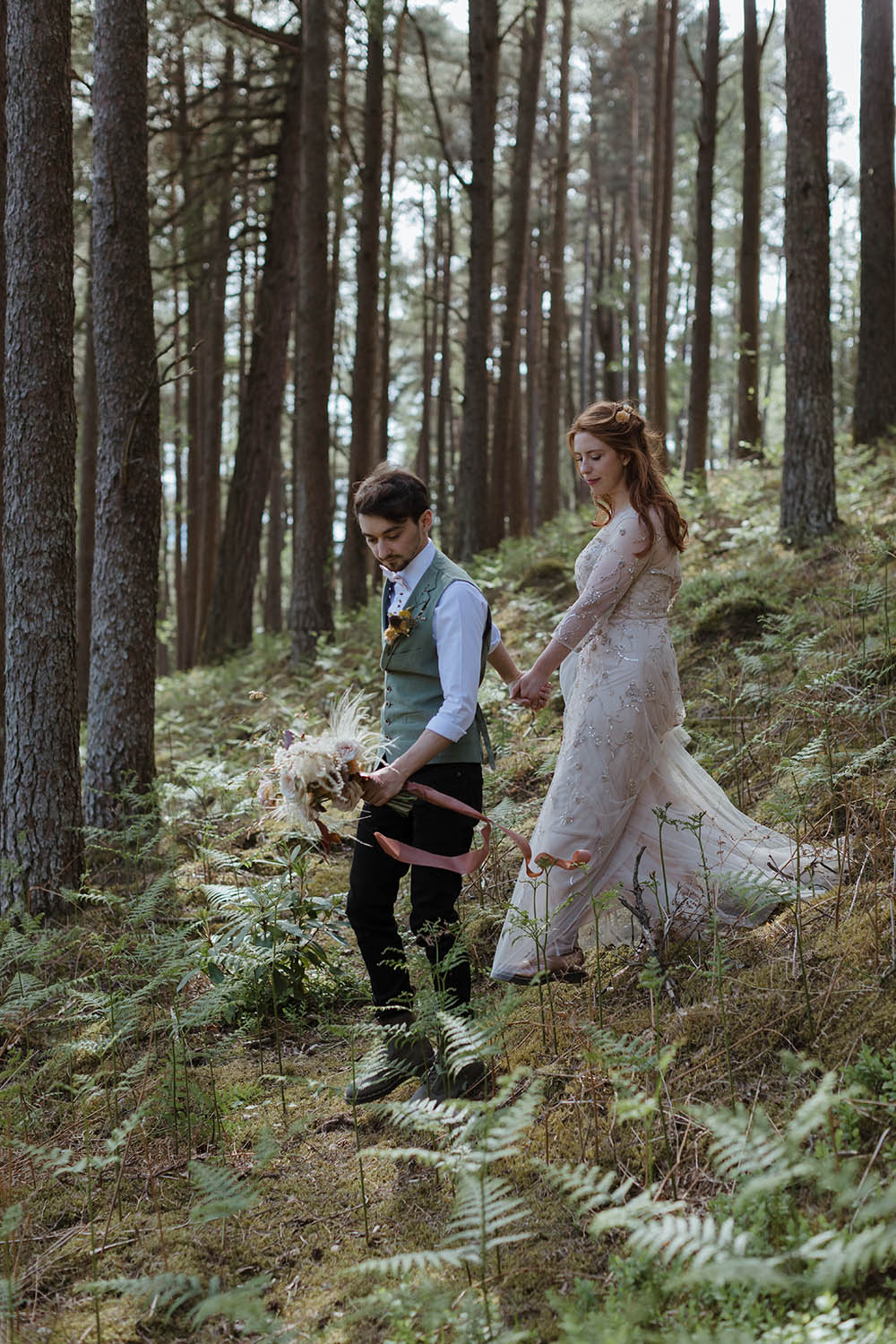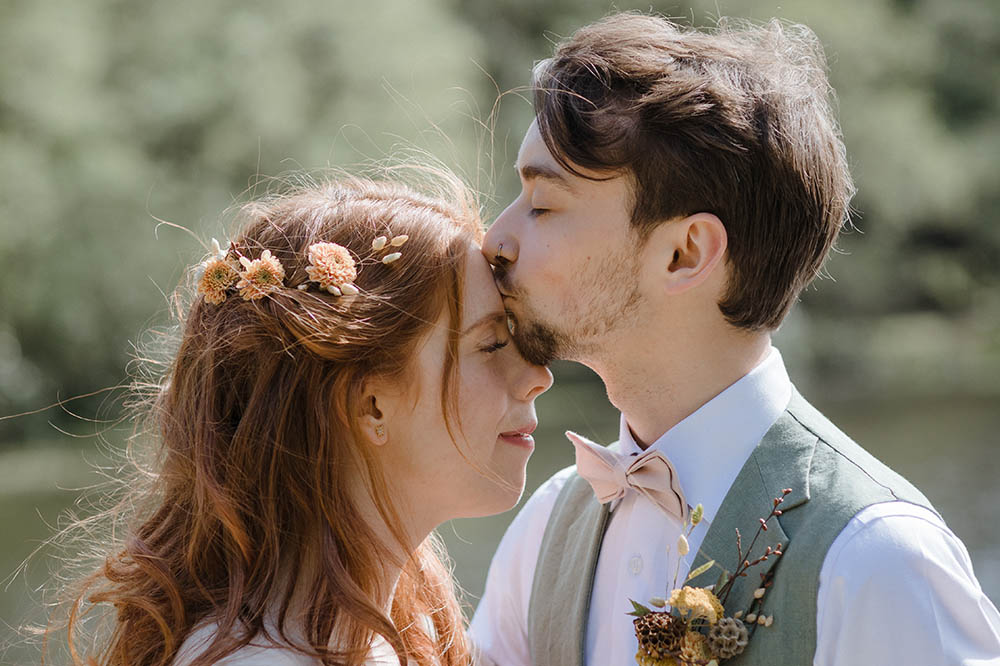 Of course, when planning an elopement, there's less to organise than with a regular wedding. But Alice had the full wedding dress shopping experience when she went to a bridal boutique in Manchester with a vintage vibe called The Case of the Curious Bride.
"As soon as I walked in the owner said 'I know your wedding dress' which I was surprised to hear, but I was really open to anything," recalls Alice.
"I just knew I wanted colour and not white! She pulled out a blush gown with gold embroidery and it was stunning. It was the first dress I tried on and myself, my mum, MIL and best friend all fell in love with it instantly."
Designed by Aussie label Wendy Makin, the dress was super ethereal – so Alice decided to give it an edge.
"Once I moved to Holland to start my new job with Dr Martens, I knew I wanted to wear Docs with my dress as I love the contrast of something so feminine and elegant worn with more edgy boots. Luckily we had just released a rose gold vegan style that matched perfectly!"
Groom Dec complemented his bride in a white shirt, sage green waistcoat and a pair of black suede Docs.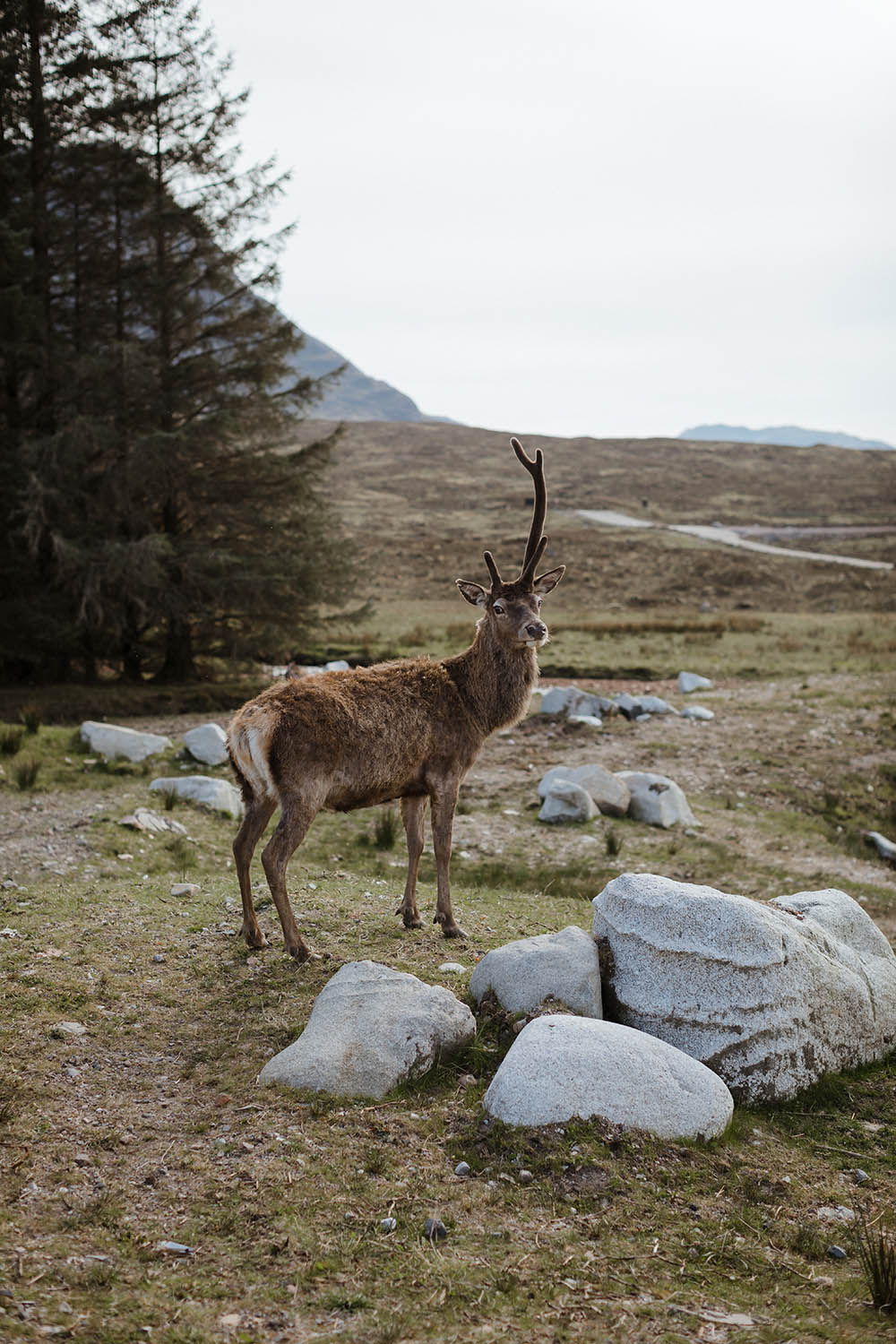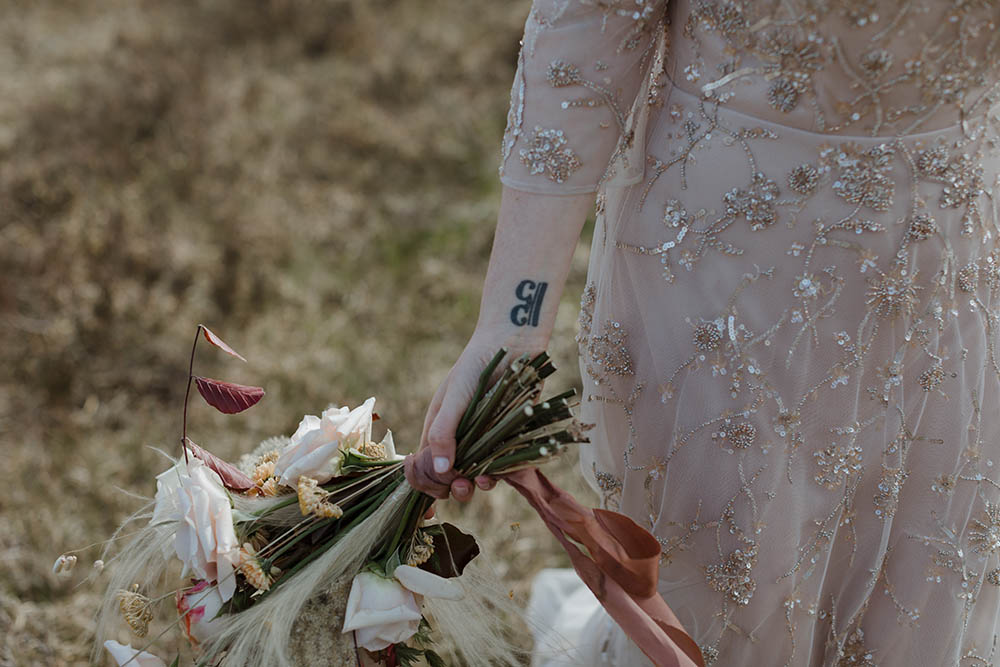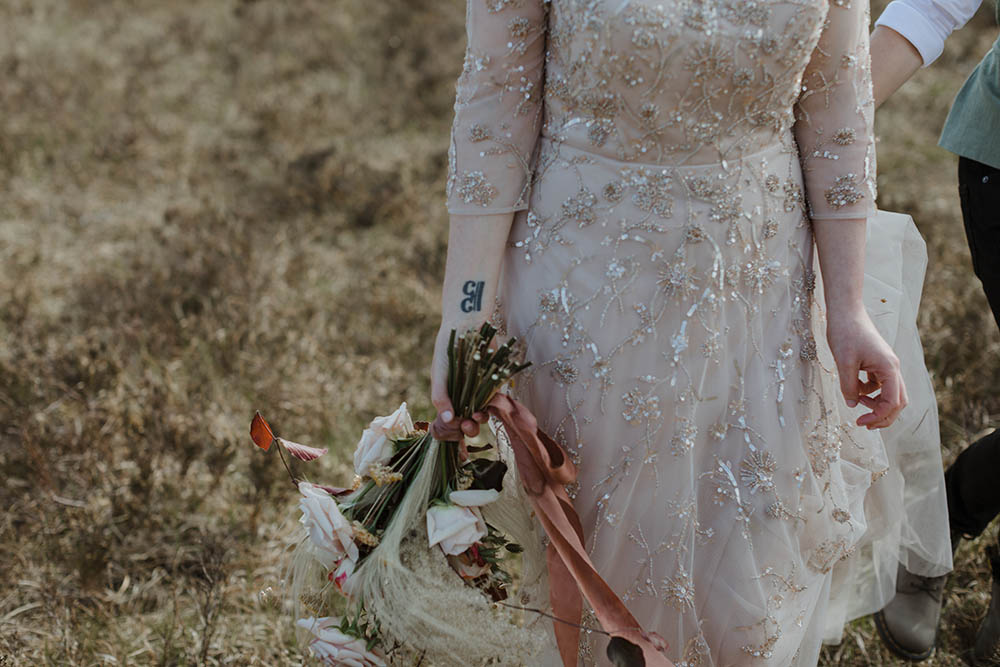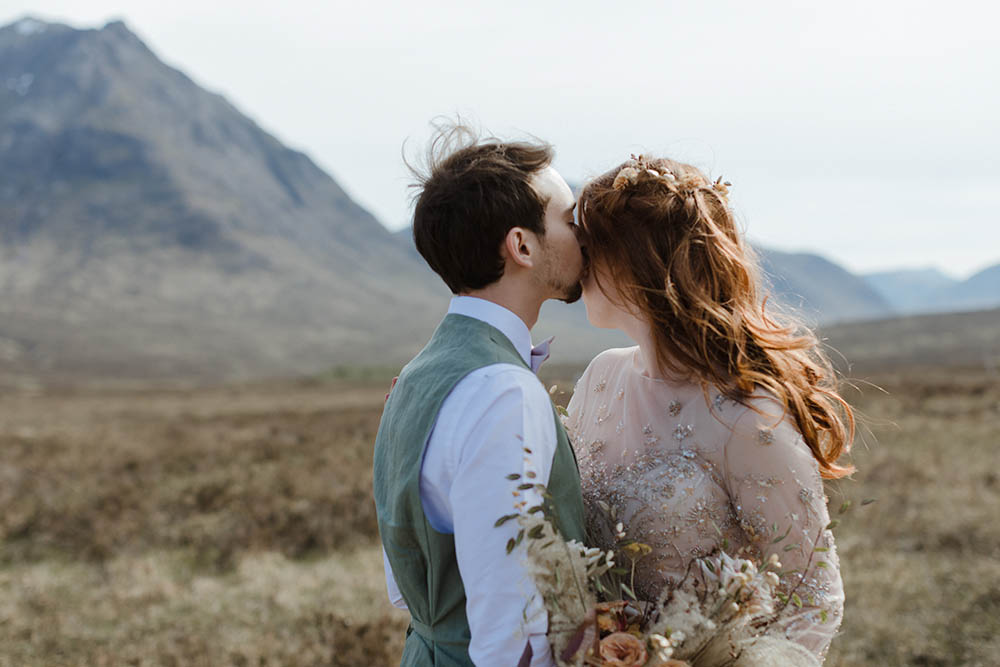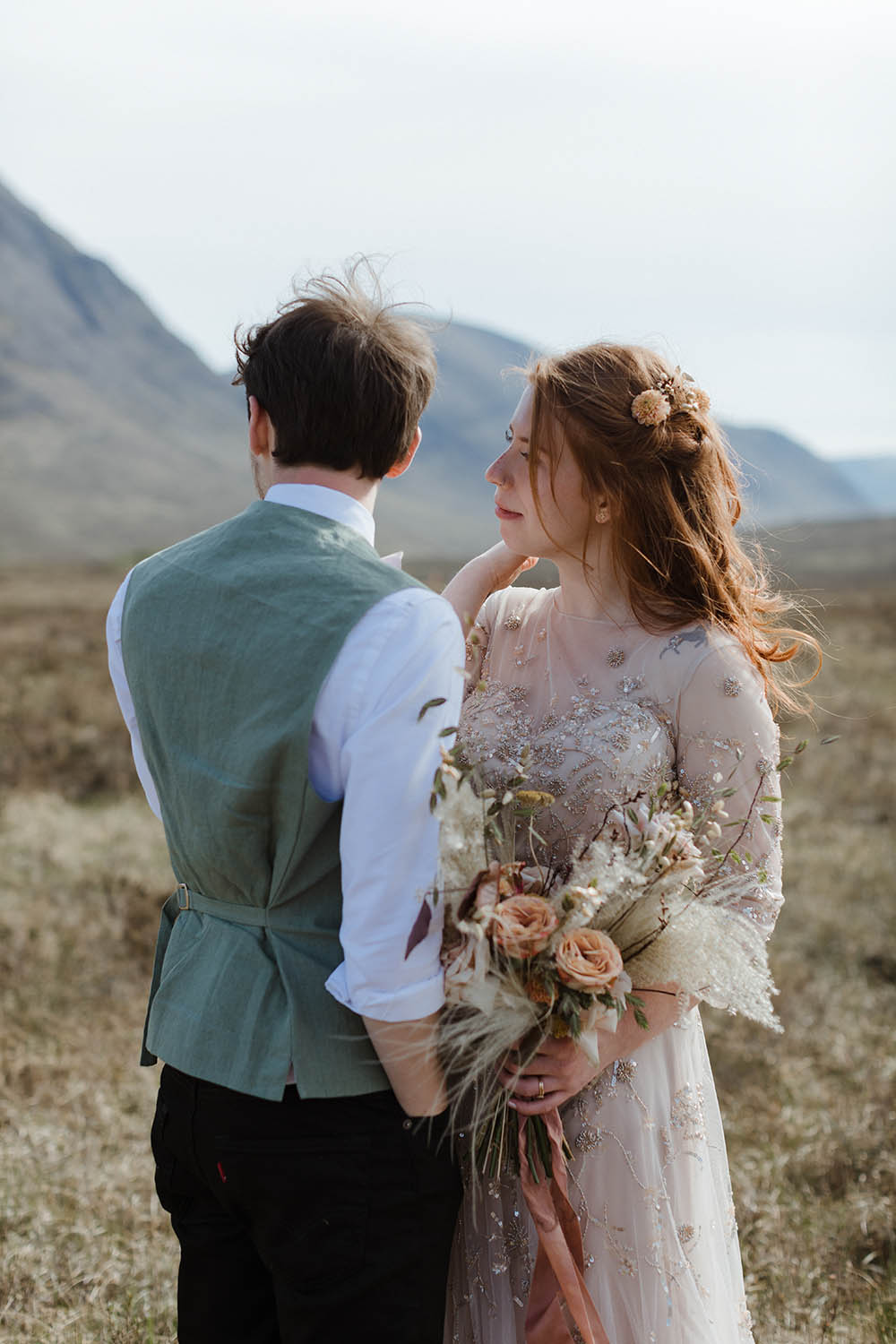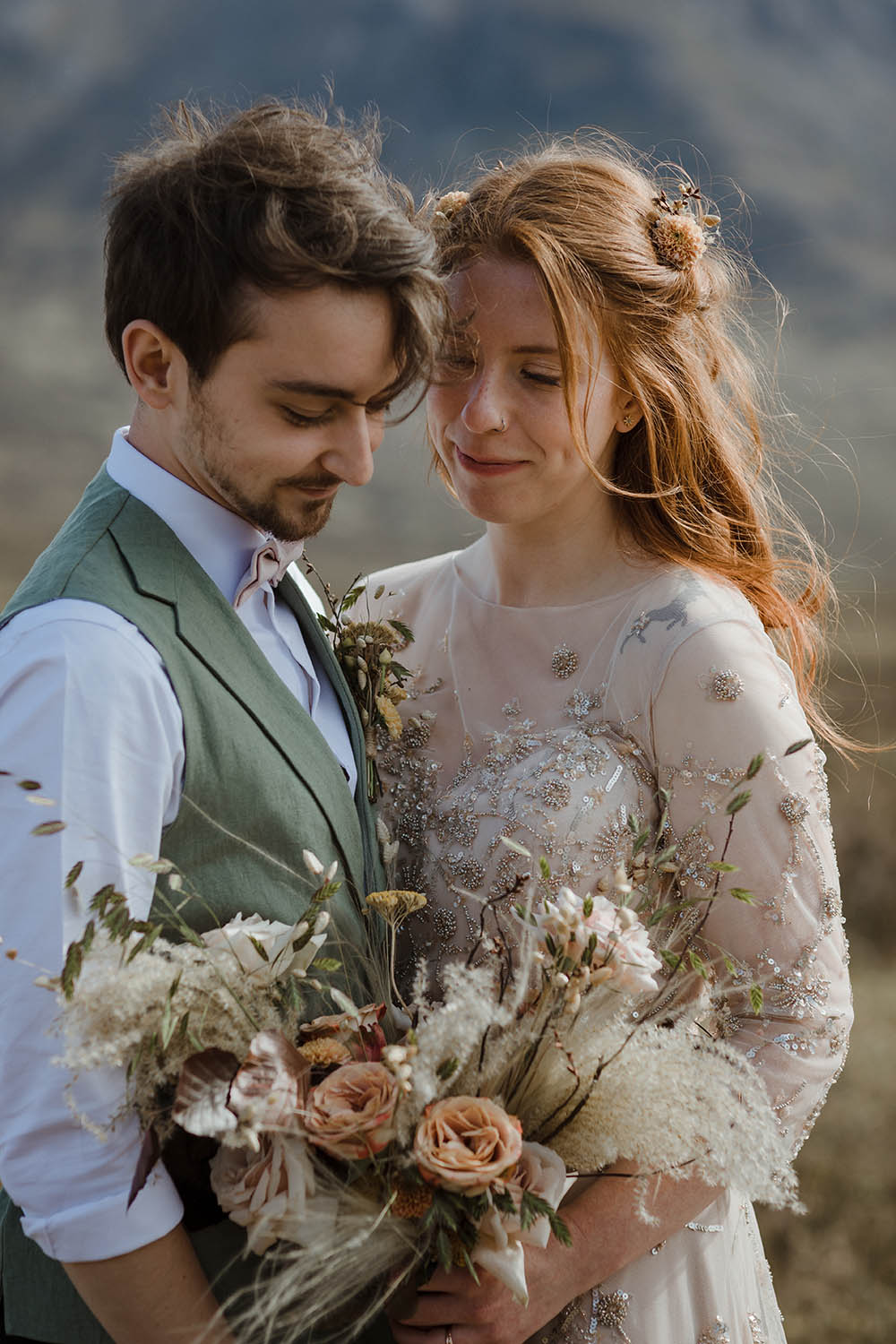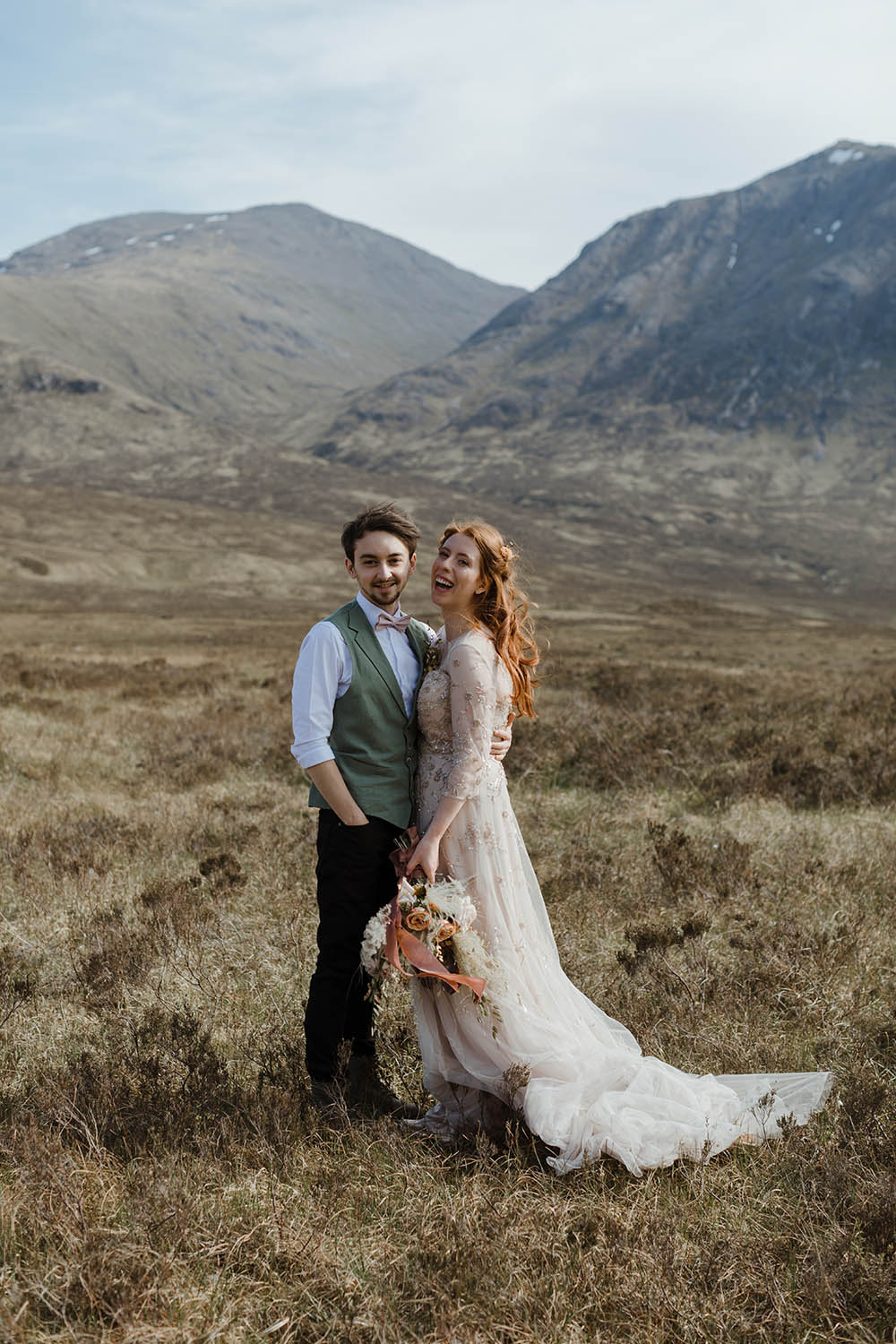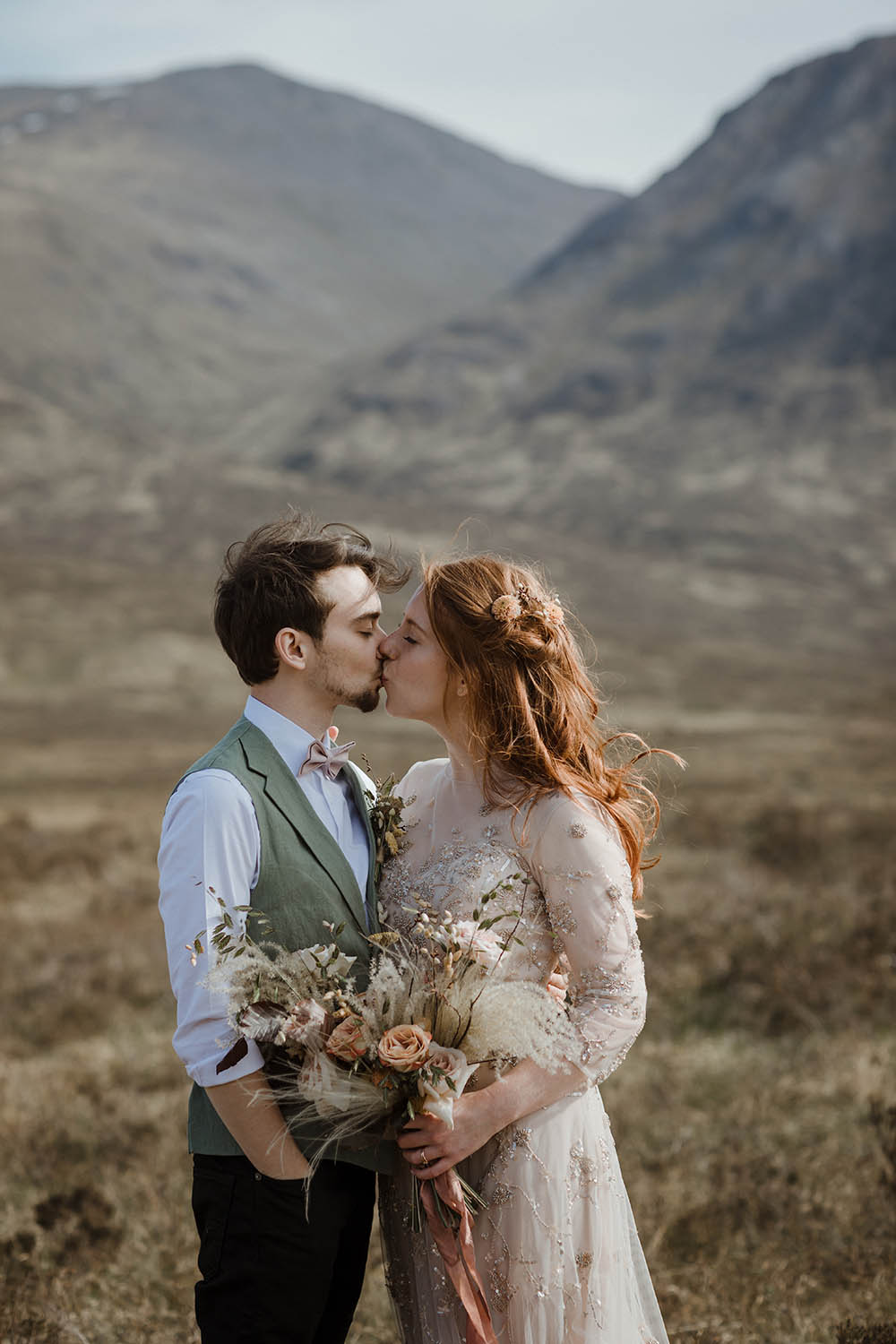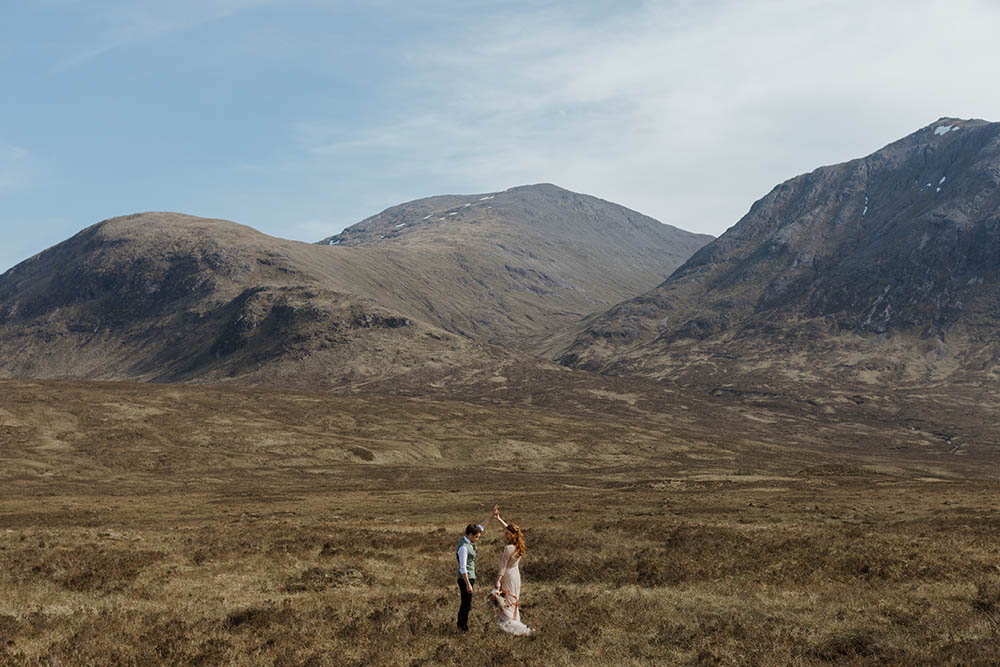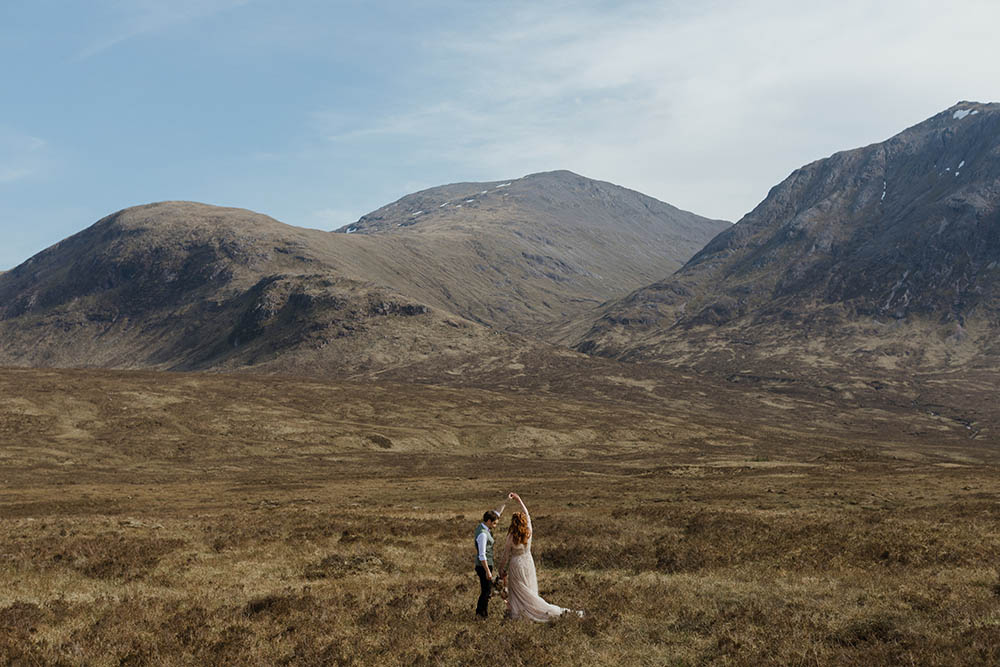 The couple describe their wedding day as "really relaxed".
"Whilst I was getting my hair and make-up done, Dec went out for a walk in the local lake. Once I was ready we did a reveal and the 'first look' photos are some of our favourites," says Alice.
The sun shone as they exchanged vows in the forest on the banks of the lochan, with a moving ceremony conducted  by Humanist Society Scotland celebrant Claire Digance.
"As it was an elopement, we had our parents write their advice for a happy marriage which we read to each other. This was really emotional and made it feel like they were there with us."
The pair's sensible footwear came in handy after the ceremony, when they went off for a photo session with Caro. "Climbing up steep hills and jumping over ponds was no problem," laughs Alice.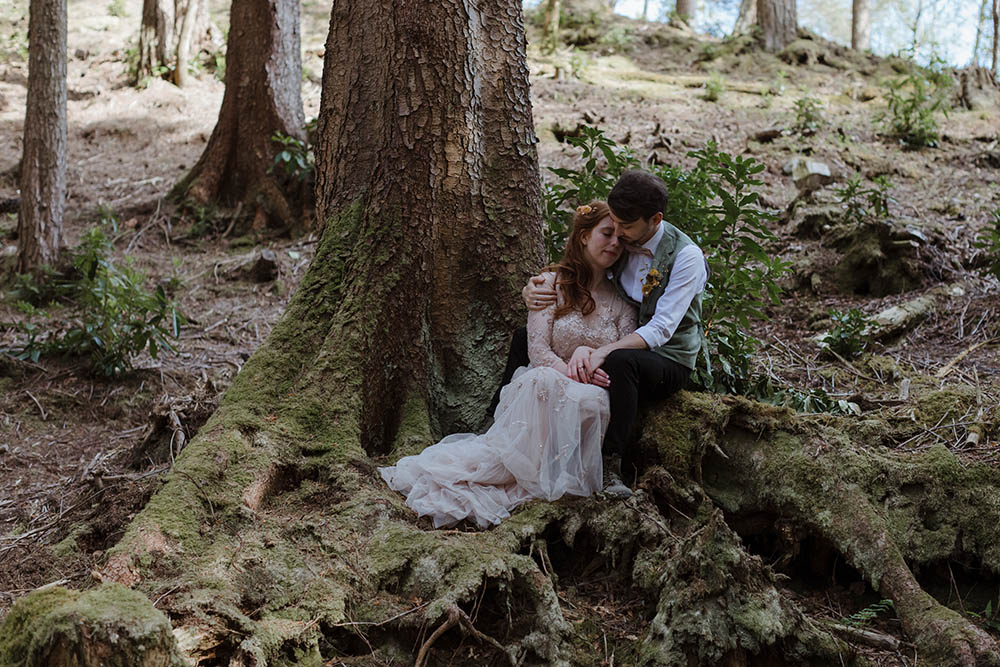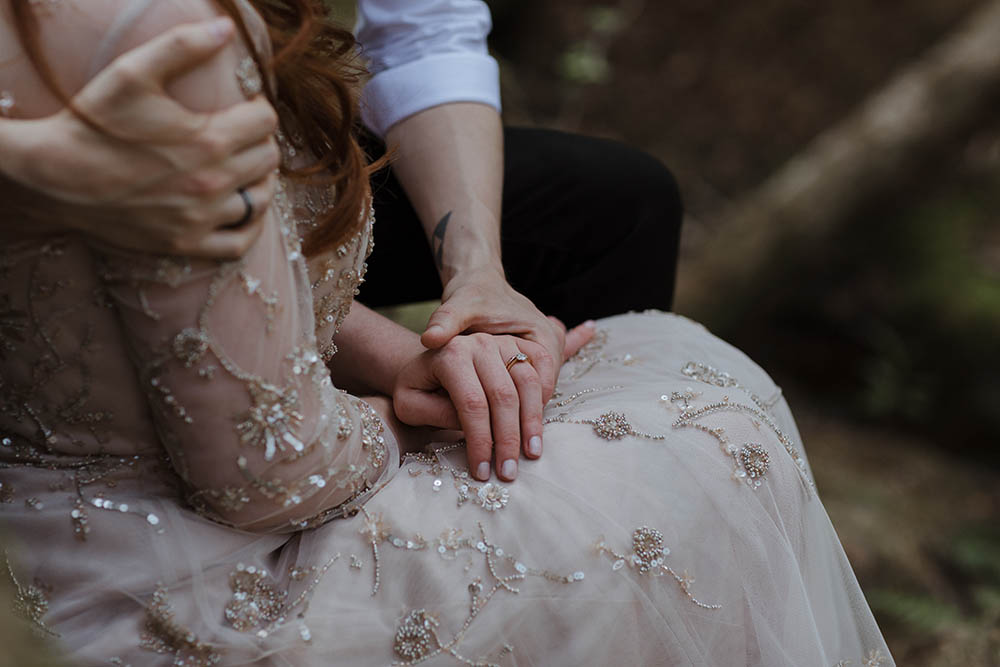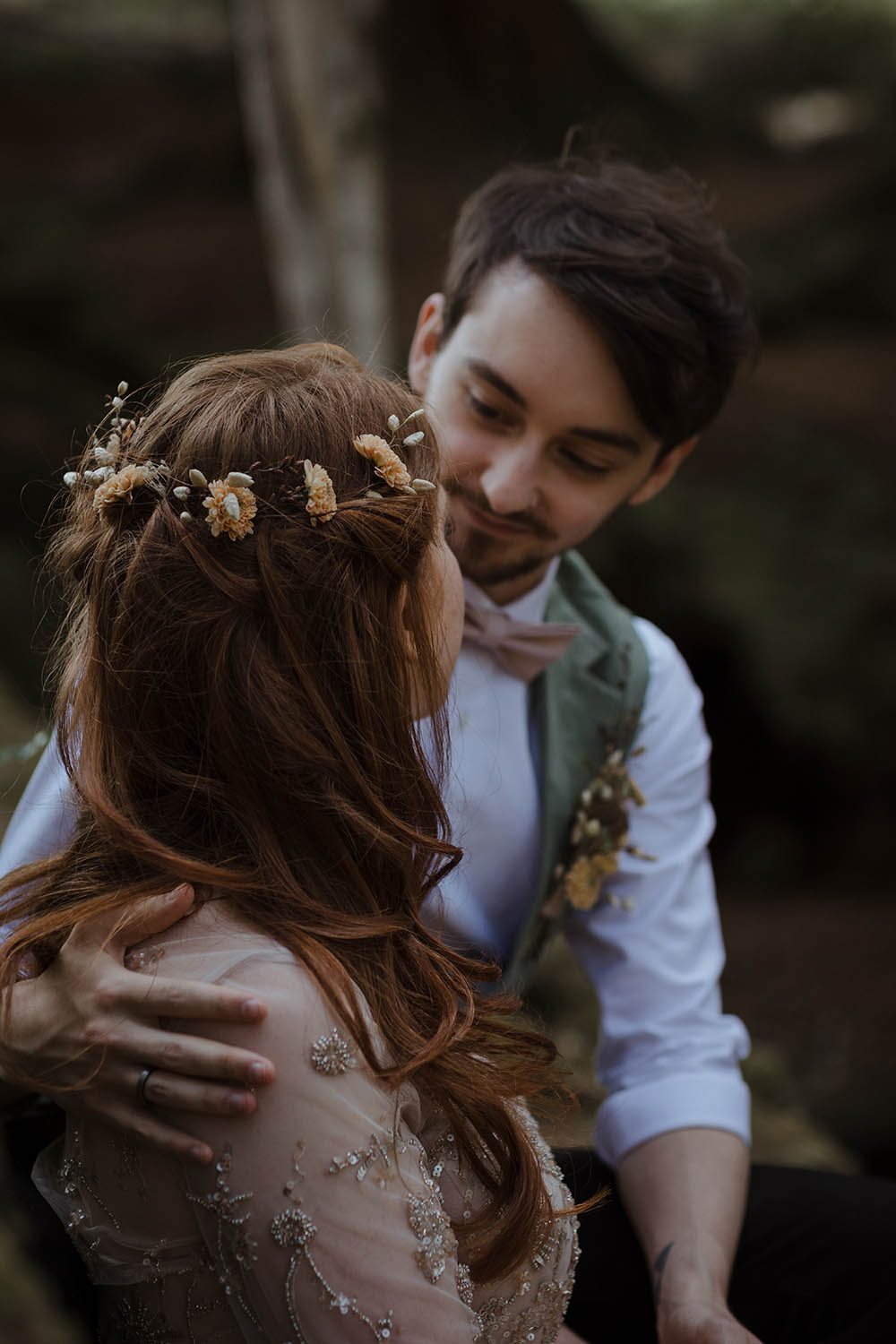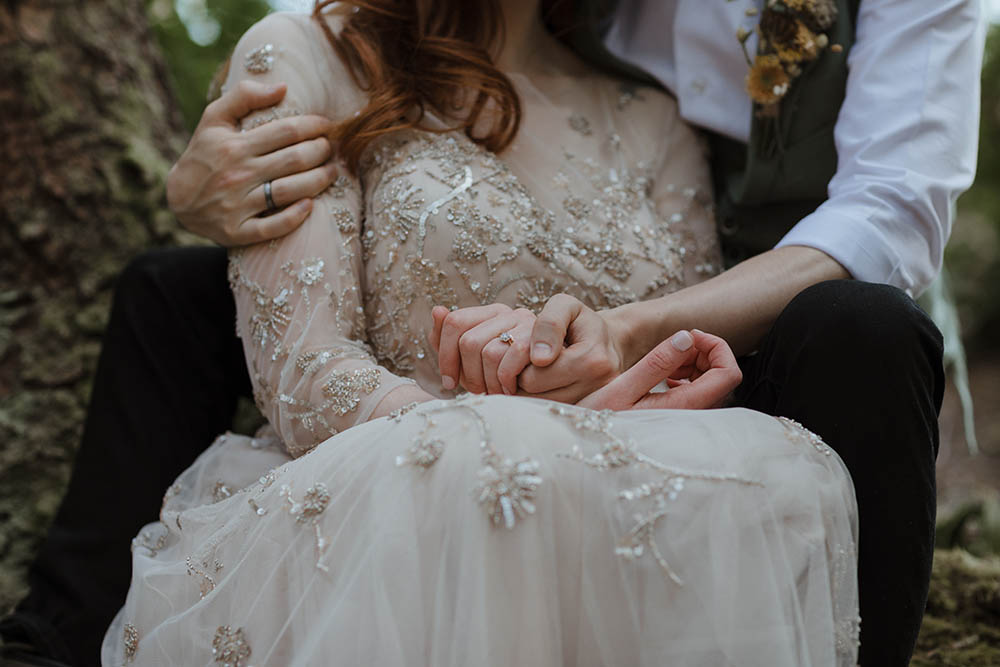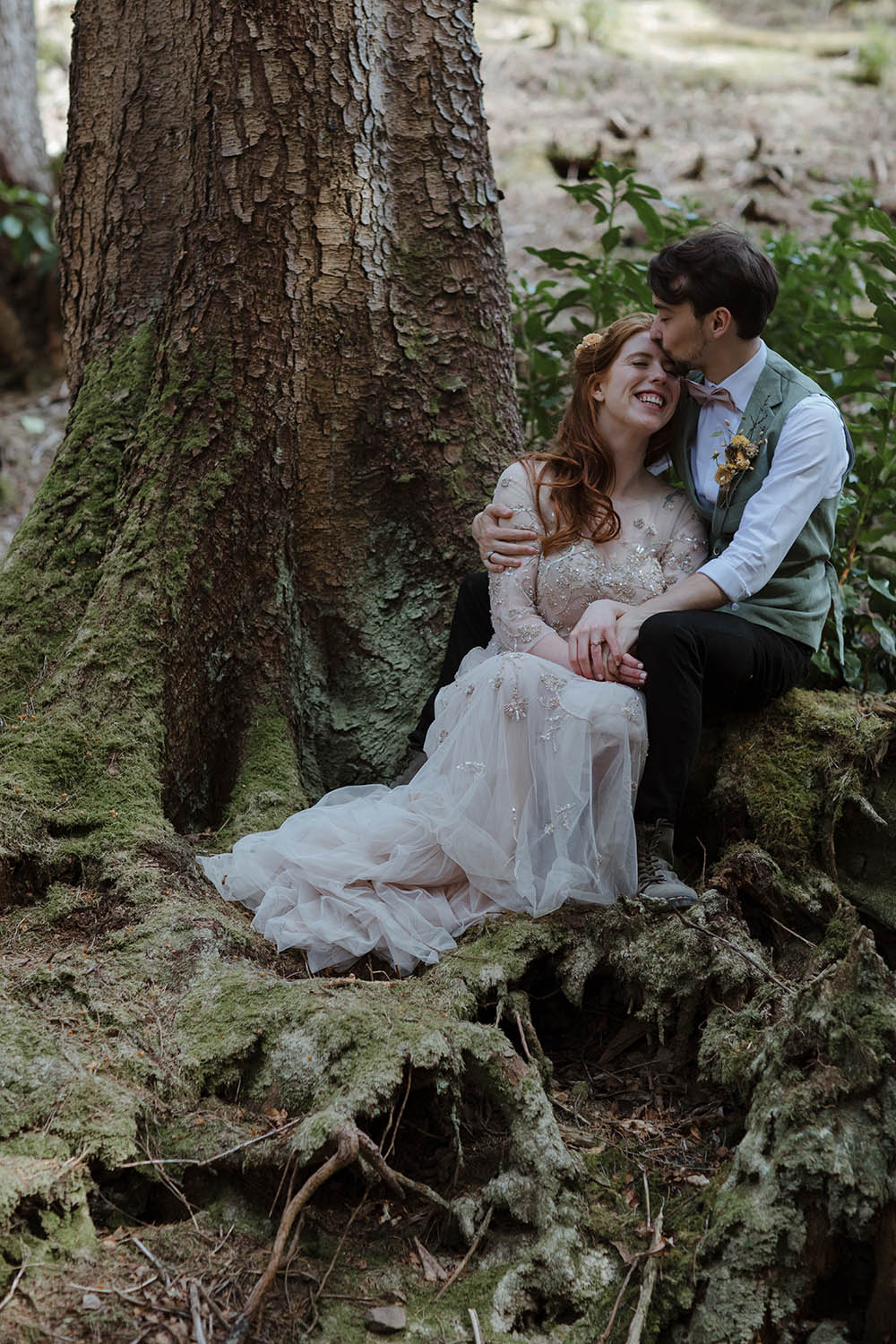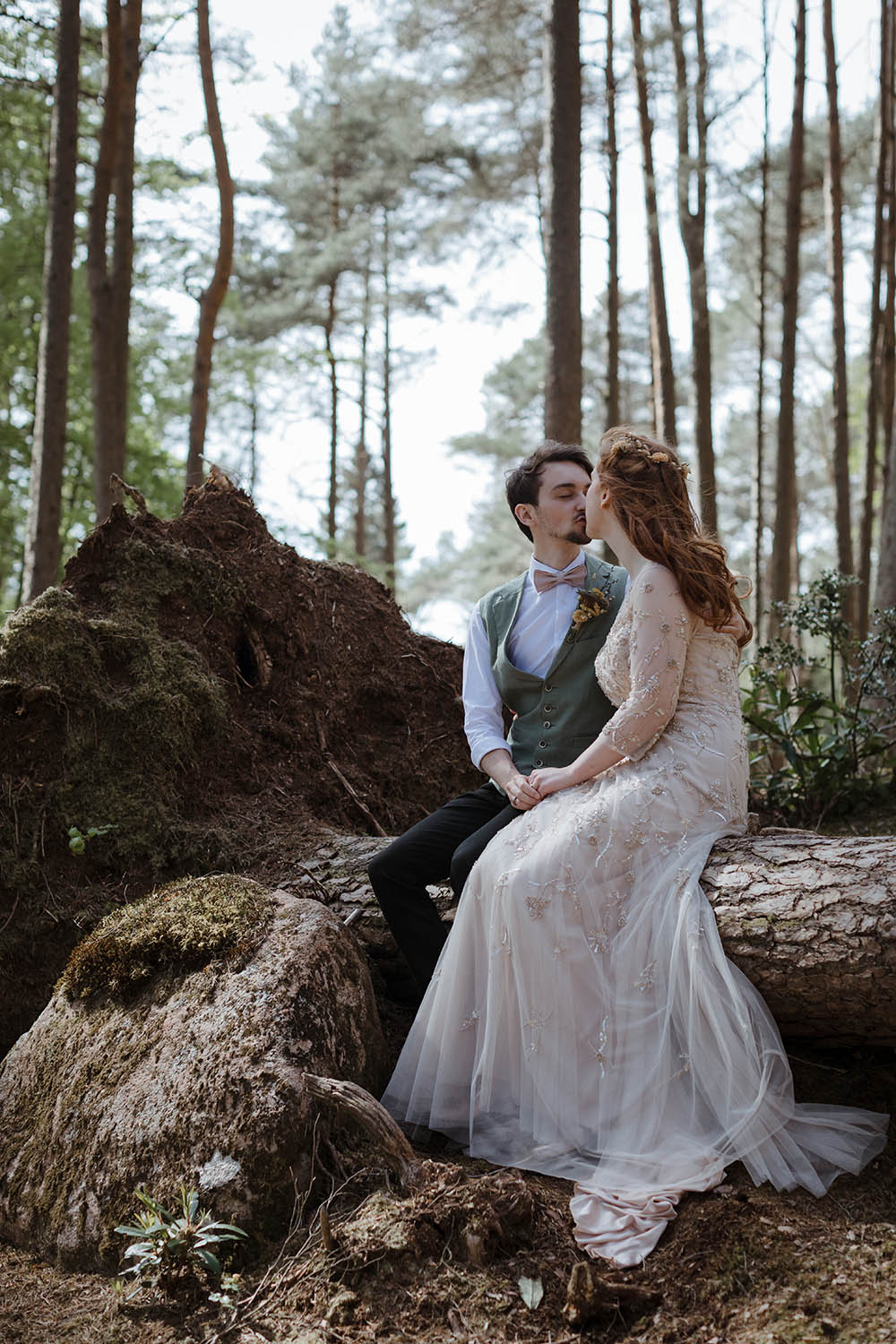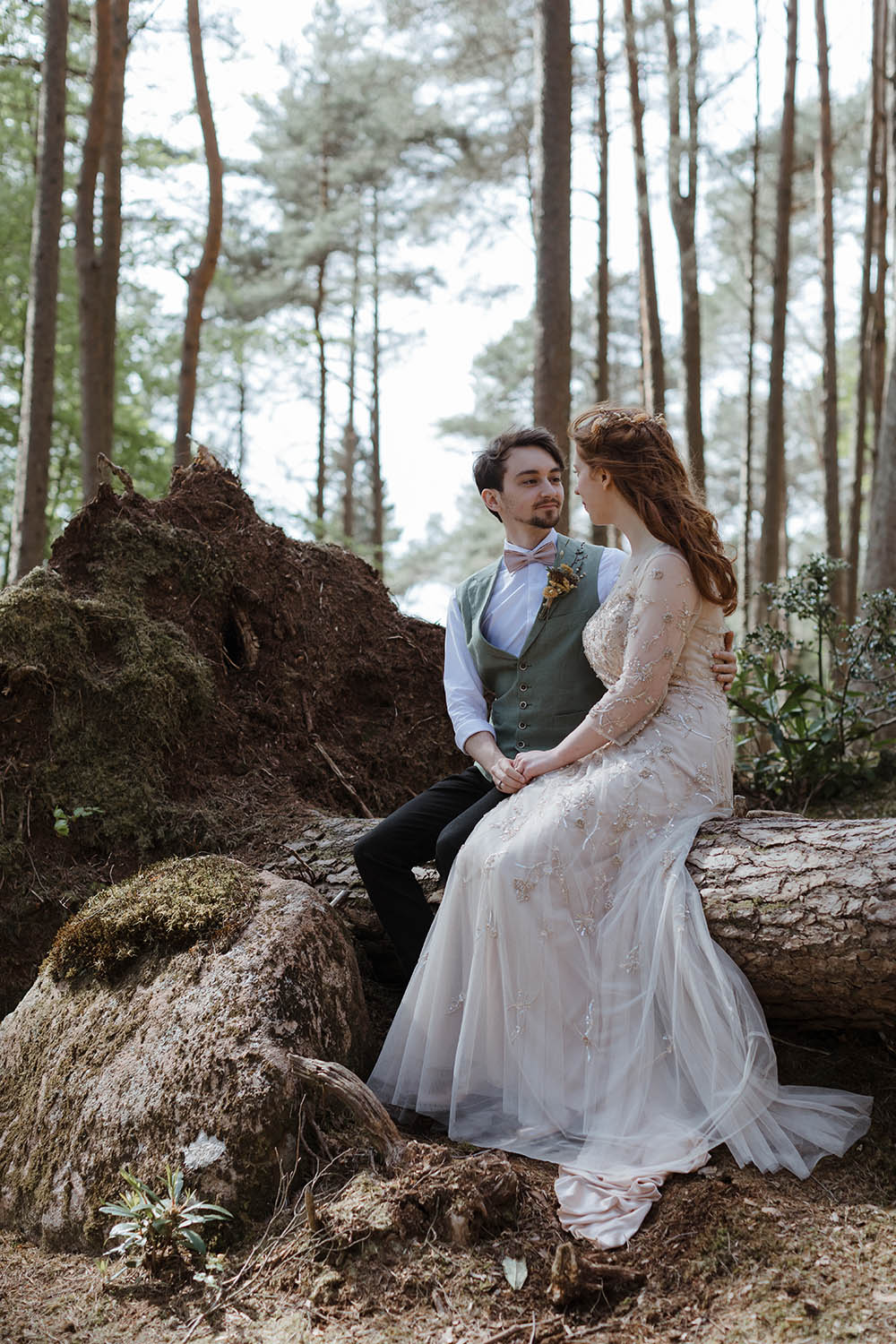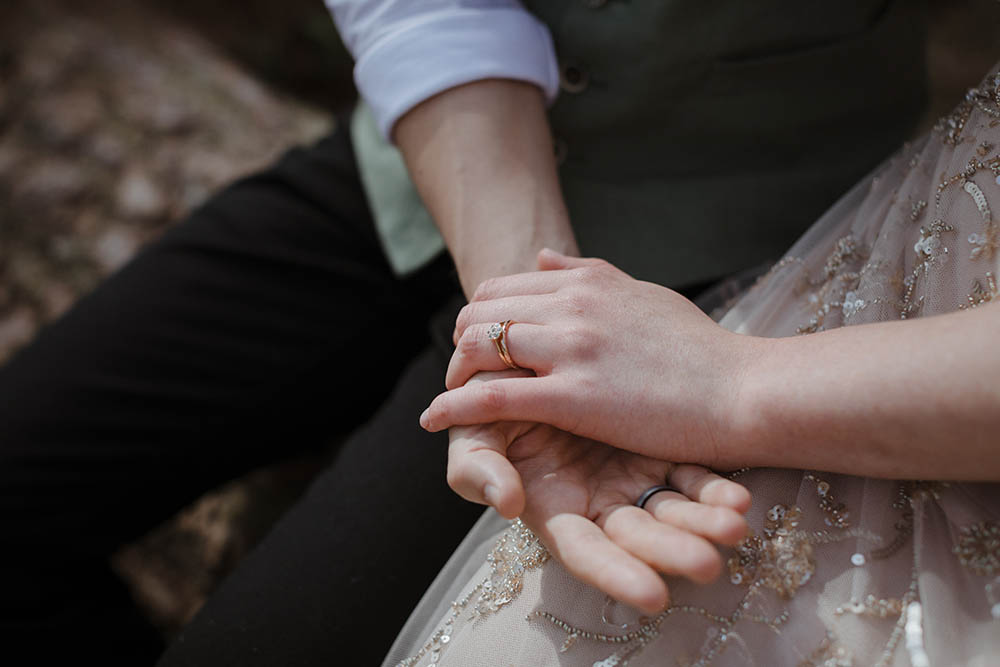 Afterwards they drove to a local seafood restaurant and had a chilled-out dinner overlooking a lake.
"We honestly loved every moment of the whole process; there was no stress, it was just about us, our love and doing things in a way that felt right for us as a couple without having to worry about other people's expectations.
"It feels like a world ago, but looking at our photos and videos always fills us with so much joy."

Photographer: Caro Weiss | Videographer: Sugar 8 | Bride's dress: Wendy Makin from The Case of The Curious Bride | Celebrant: Claire Digance | Flowers: Wild Flower Workshop | Hair: Leigh Ferguson | Make-up: Sharon Stephen
Love this elopement in Glencoe? Check out more from our brand new series,

Our Scottish Elopement