Our Scottish Elopement: An intimate wedding ceremony in Glencoe, followed by a big reception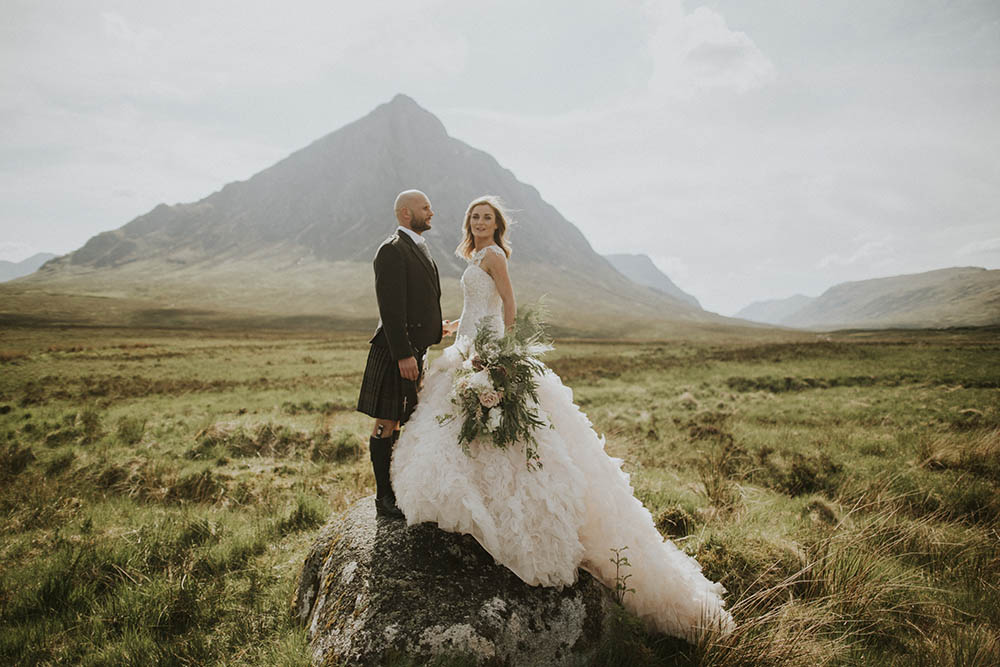 Our Scottish Elopement is a new series in which we explore the most beautiful locations to elope to in Scotland.
This week's Glencoe elopement was photographed by Lena Sabala, a fine art wedding photographer who, along with her partner Patrick, shoots weddings throughout Scotland.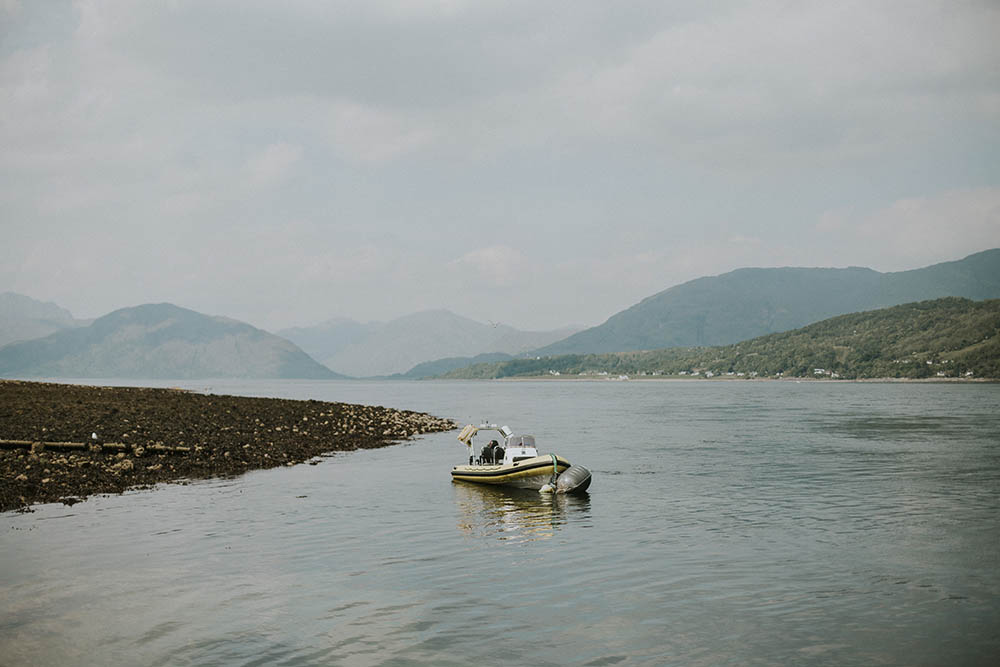 What the photographer says…
"Patrick and I are a mixed-culture couple who moved to Scotland a few years ago. I'm Polish, Patrick is Lebanese.
"Before moving to Scotland, I'd been dreaming of photographing couples in the moody landscapes of the Scottish Highlands and I remember our first photoshoot in Glencoe. It was pure magic.
"Nicola and James eloped a while ago (2017), but it was our first wedding there, and believe me or not, I still can't forget this day.
"There is no place in Scotland that offers as picture-perfect a backdrop as Glencoe.
"The open space, the constantly changing weather – it all simply works. No matter if it's a sunny or a stormy day. It never disappoints."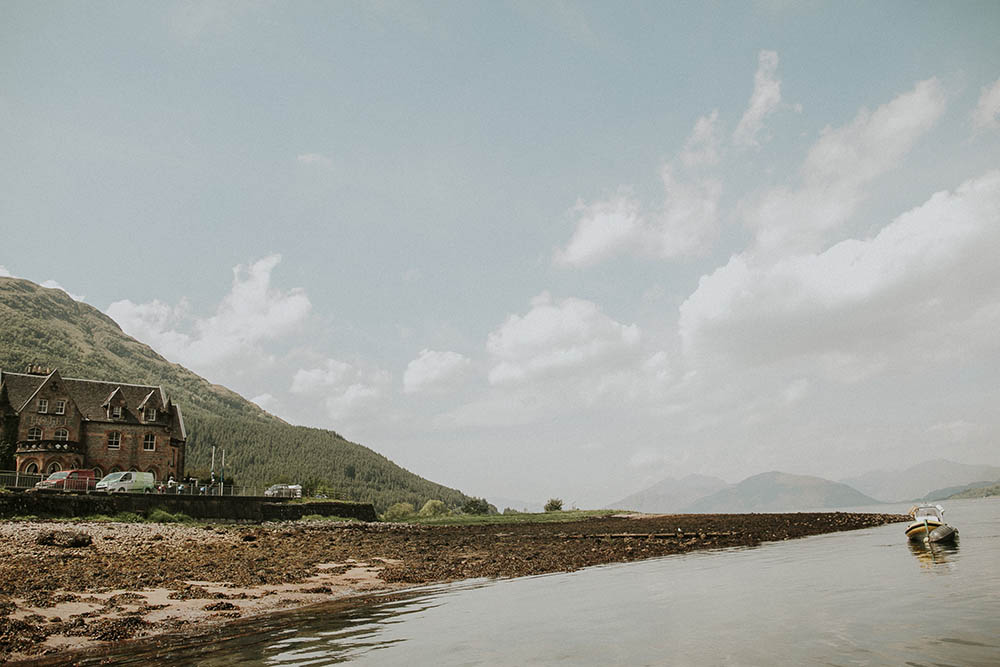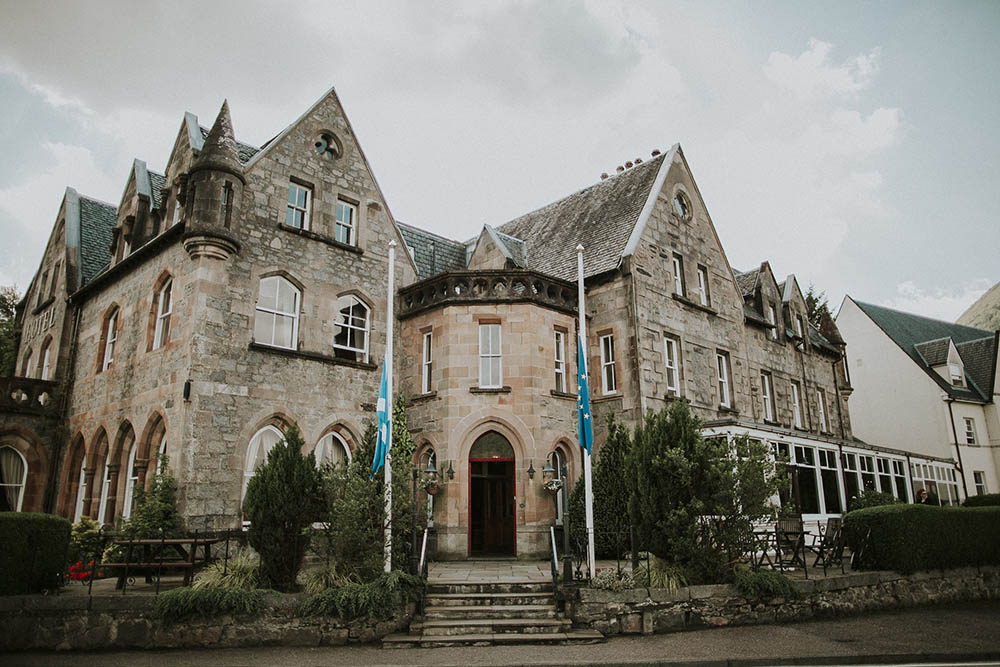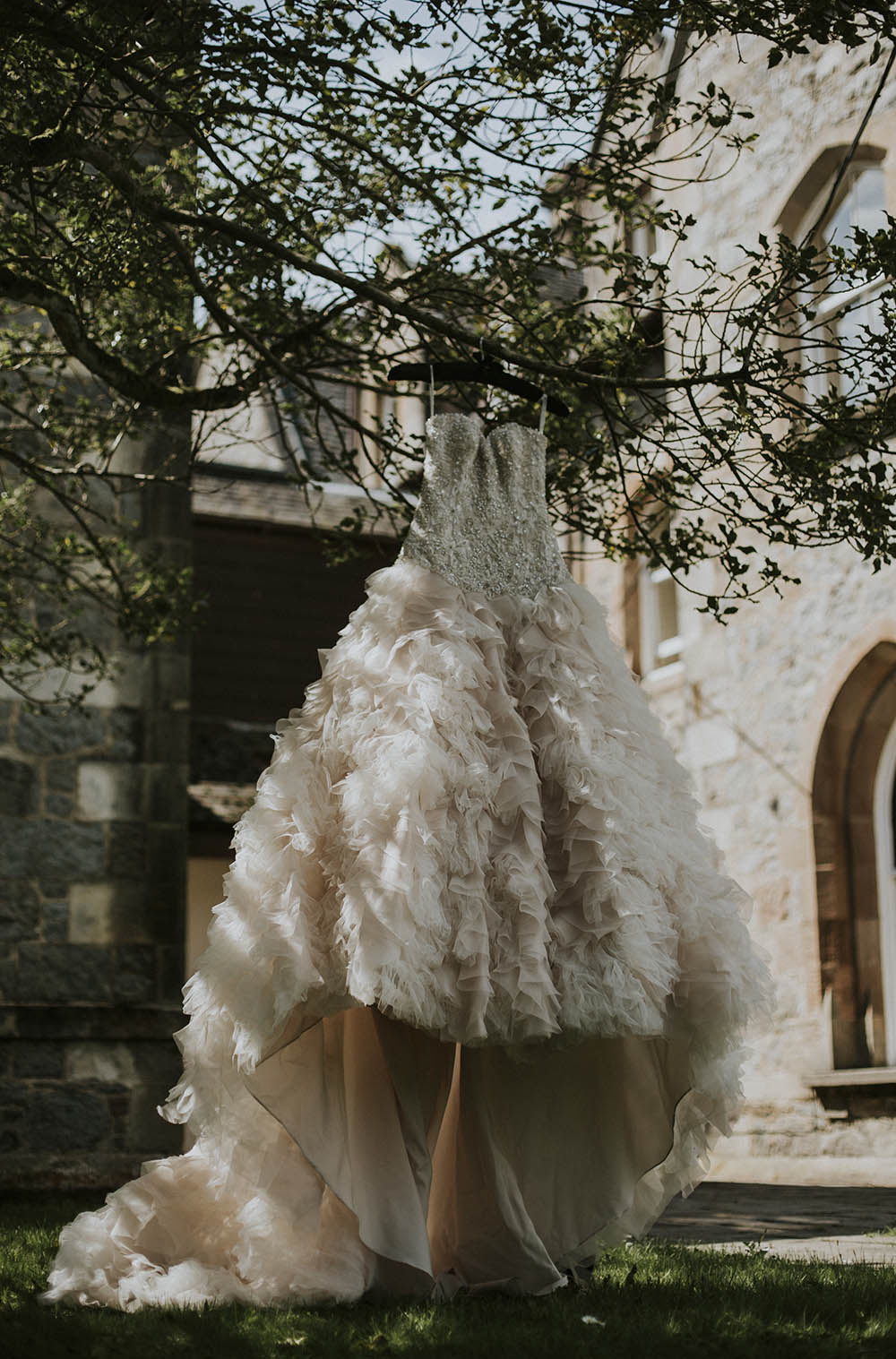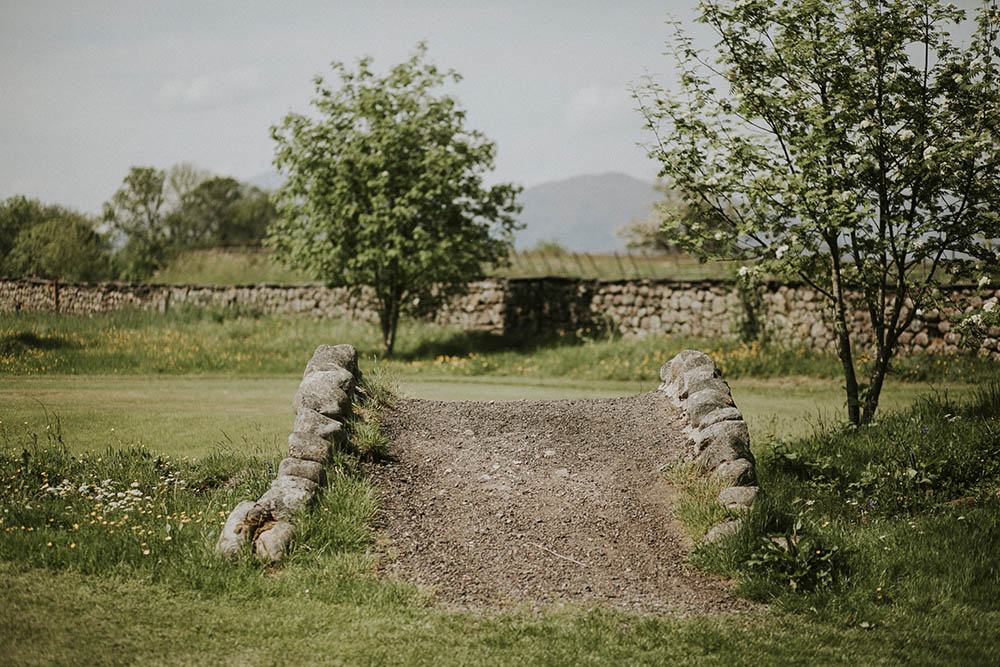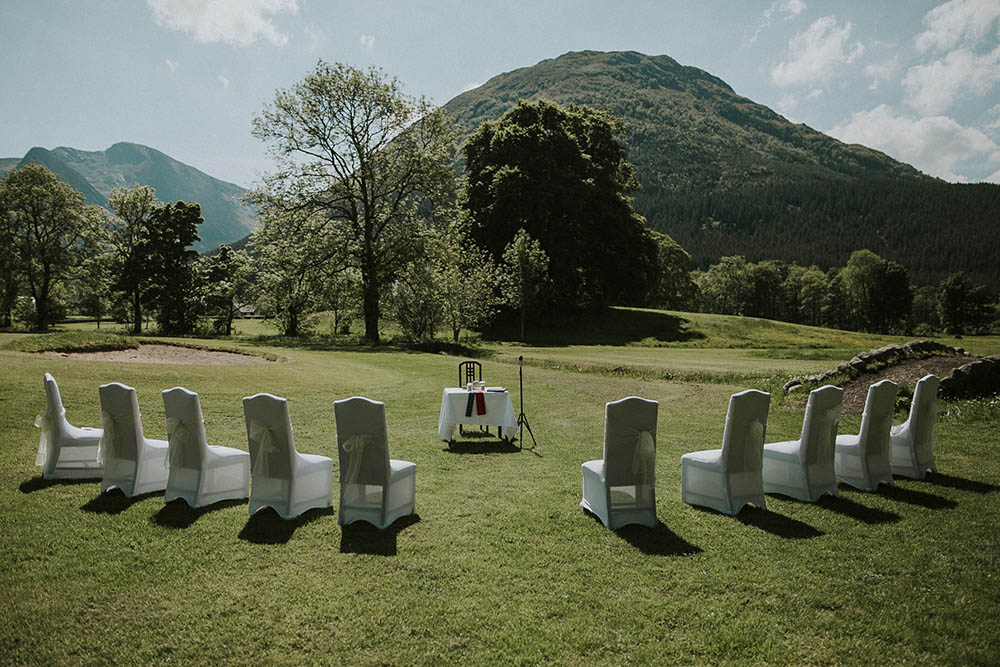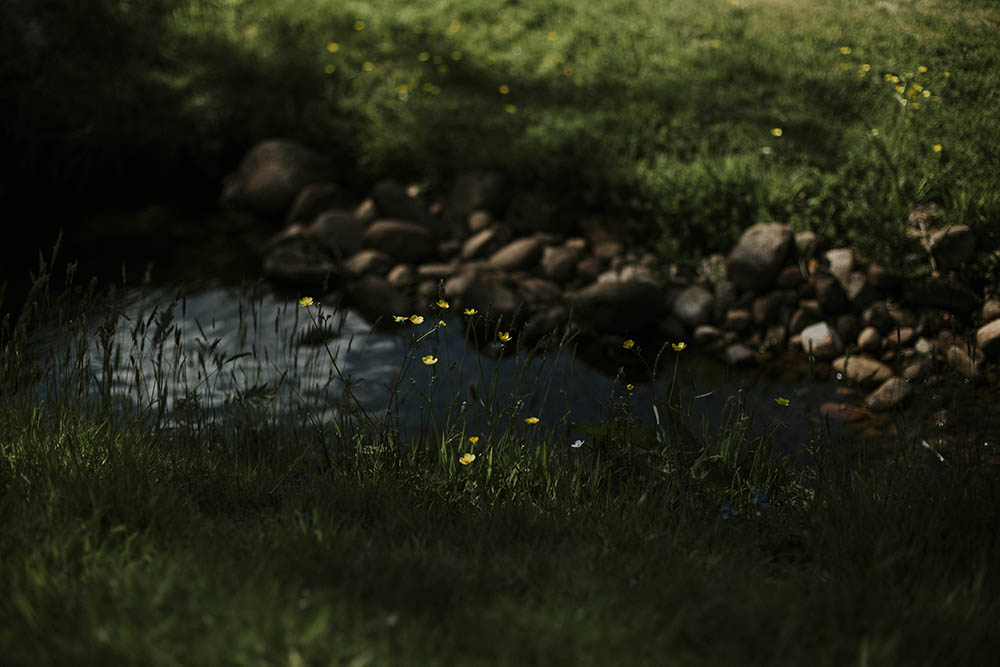 What the couple say…
Timing wasn't always on James and Nicola's side. That's how all the best rom-coms begin, isn't it?
They first met in 2003 at a friend's barbecue; James was engaged at the time, and Nicola had recently split from a long-term partner. While romance wasn't on the cards, they struck up a friendship after having a conversation that made them feel like they'd known one another for ever.
They remained pals for years, each falling in and out of relationships with other people (James' first engagement didn't last). But they were barely ever single at the same time.
"James started a relationship with an old school girlfriend, just as I was starting to have more than just 'friend' feelings," recalls Nicola. "He had this girlfriend up until 2005… just as I started seeing a boyfriend for two years until 2007!"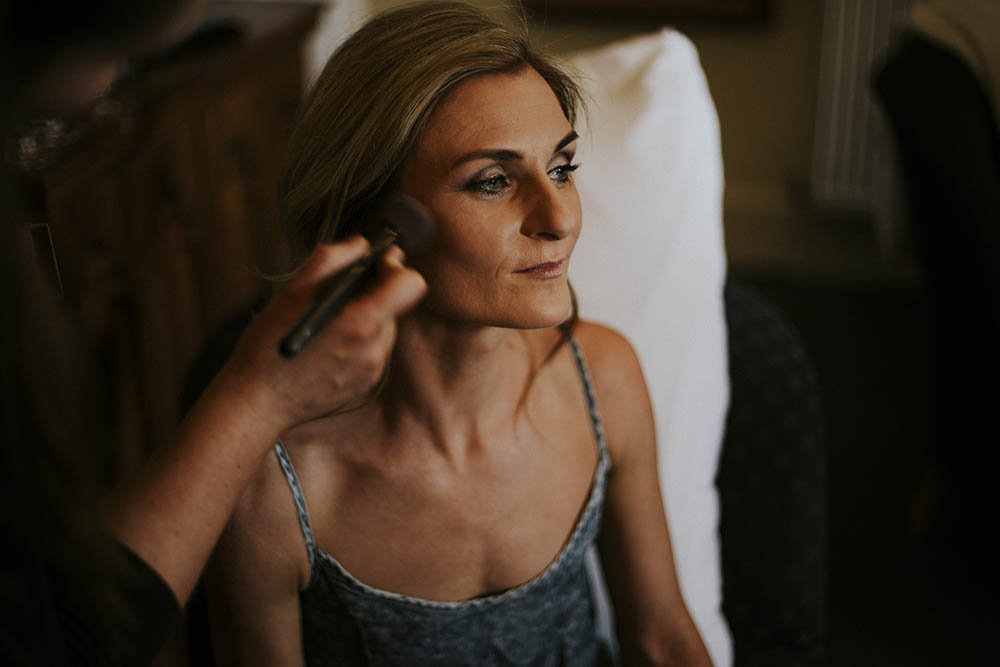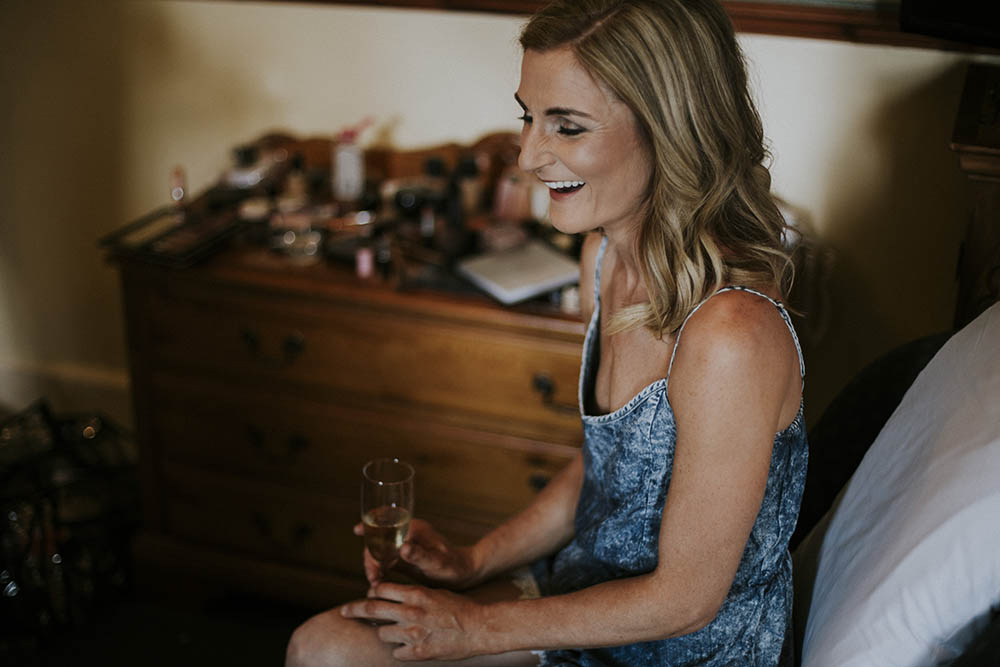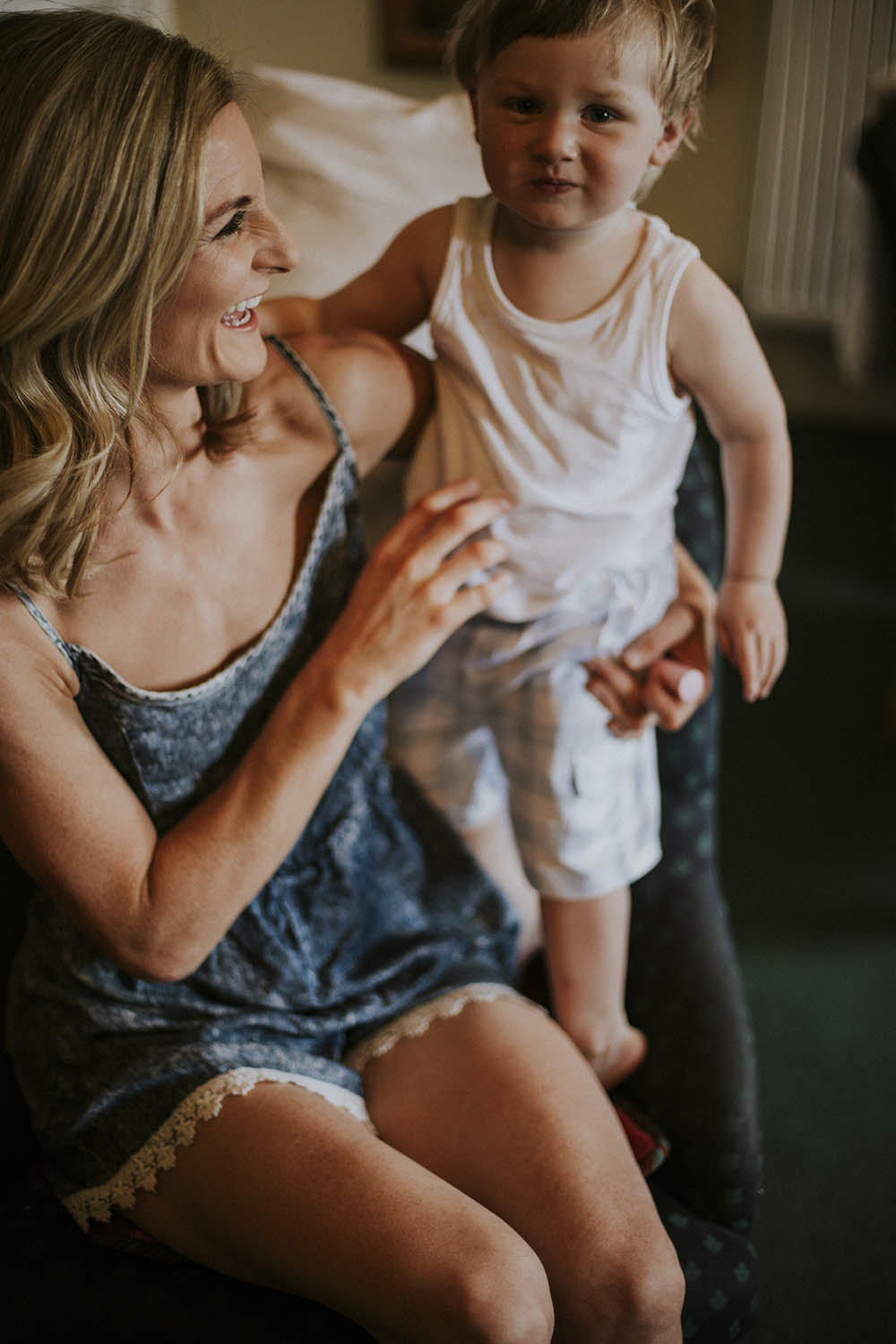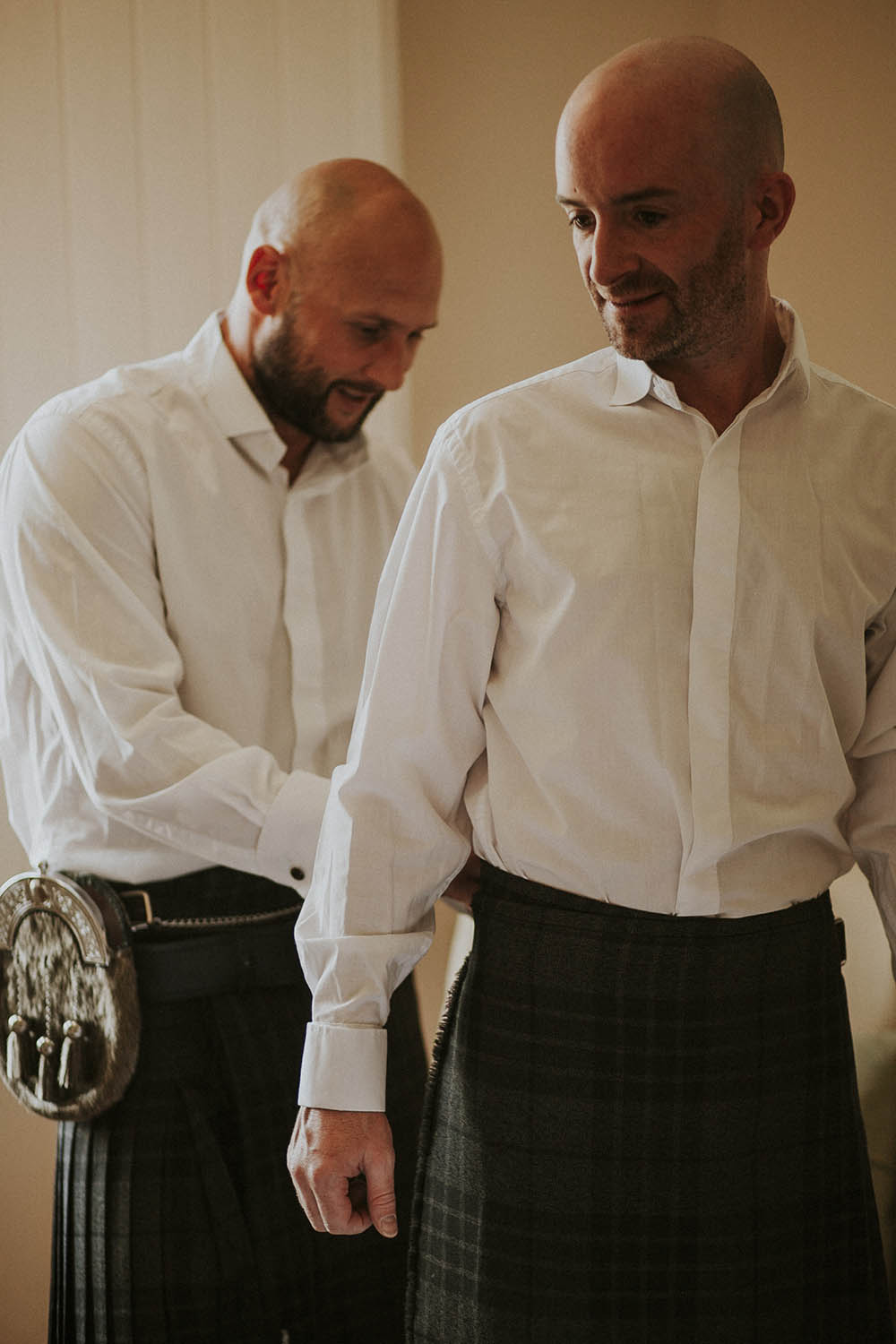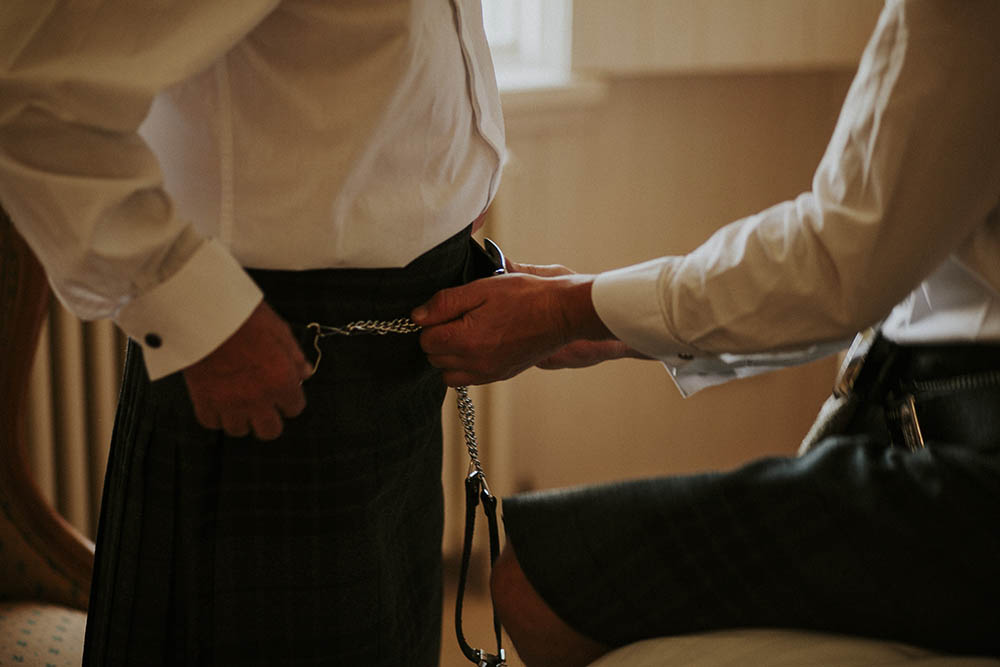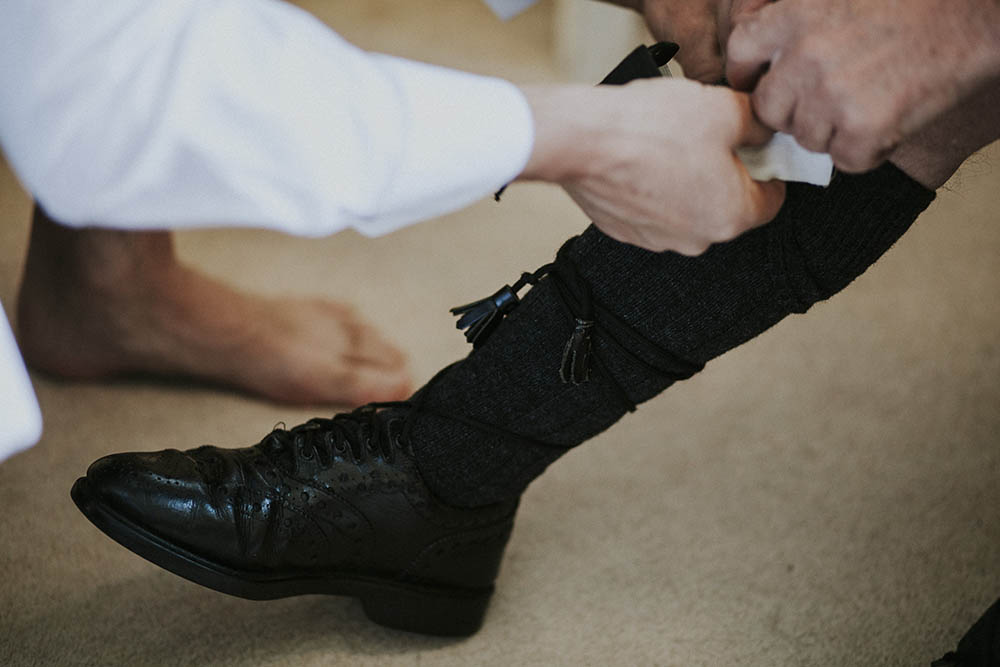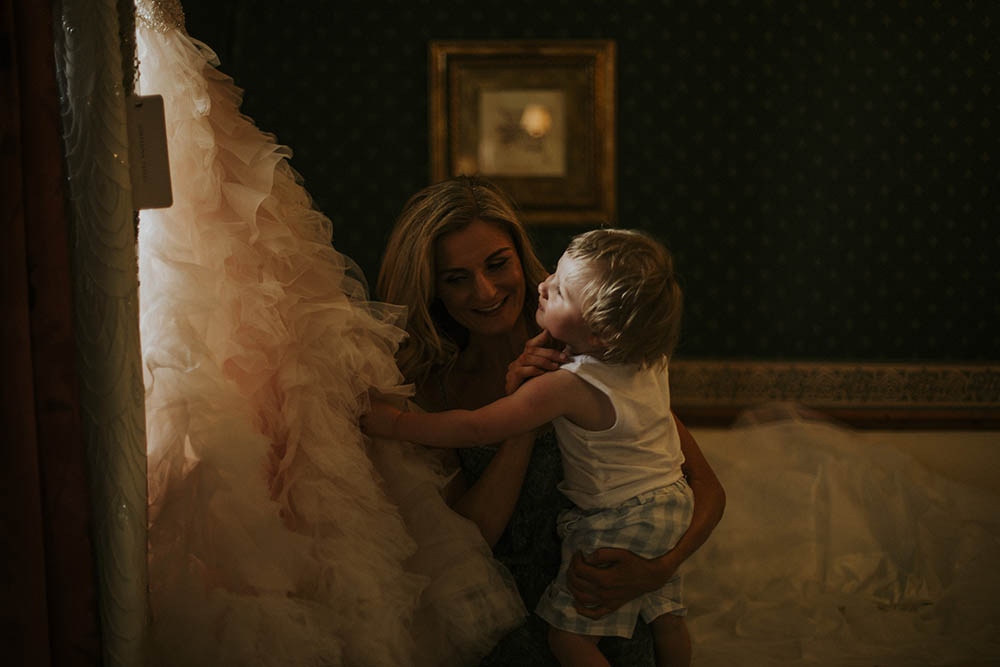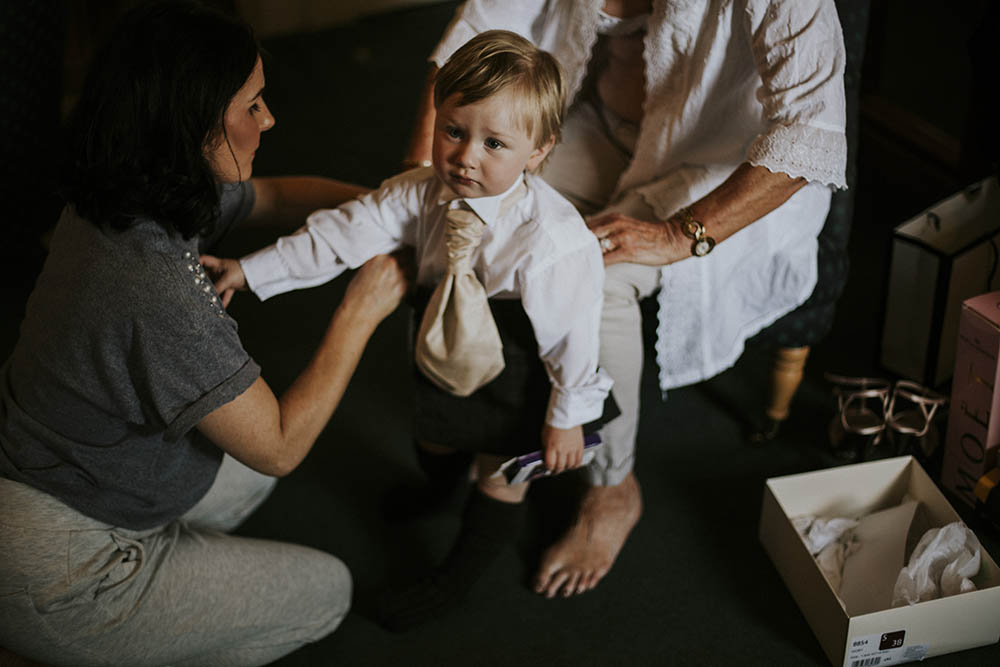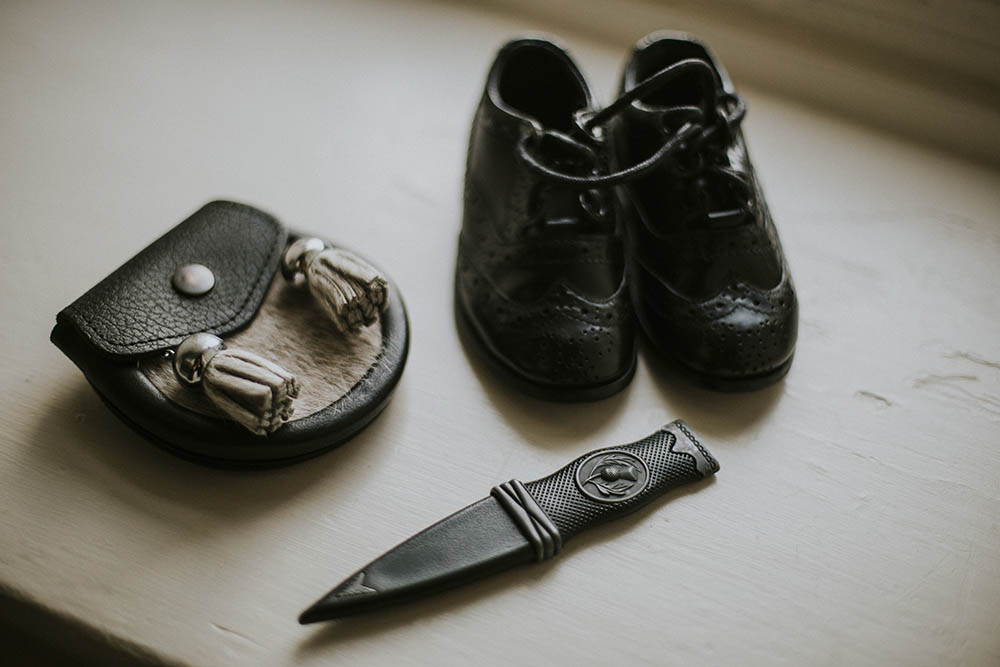 In 2007 a rare period of mutual singledom emerged, but the pair were fully in 'just friends' mode.
They booked a holiday to Thailand for the following year, just as pals, but Nicola had a quietly revelatory moment while there.
"On our holiday, on the back of a moped, I decided that I was moving in with this 'friend' when we got home," says Nicola. "When we got back, I moved in with James and I've just never left. Not just as friends!"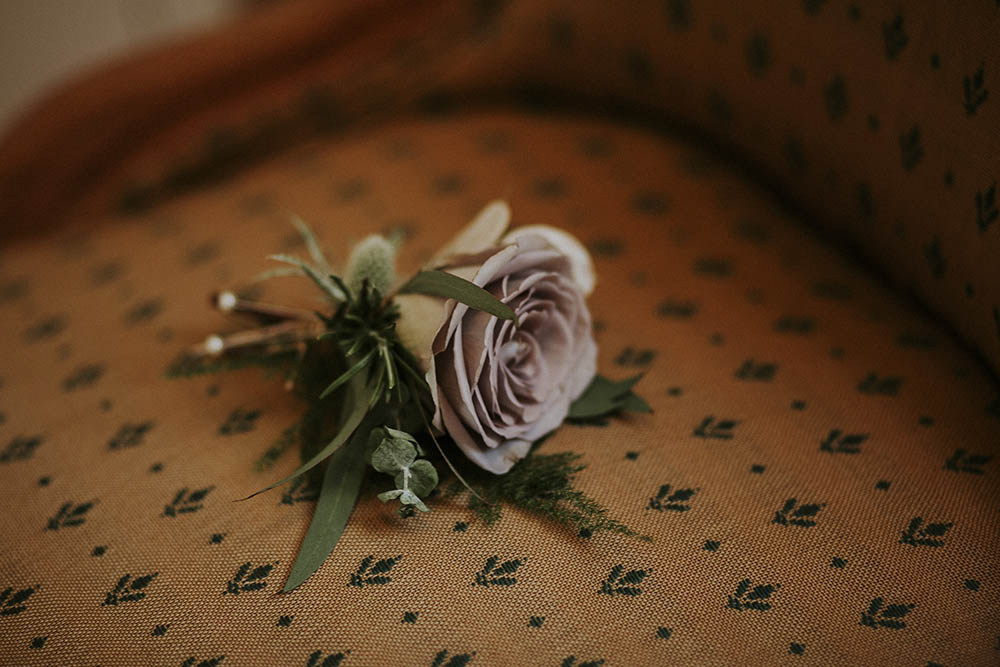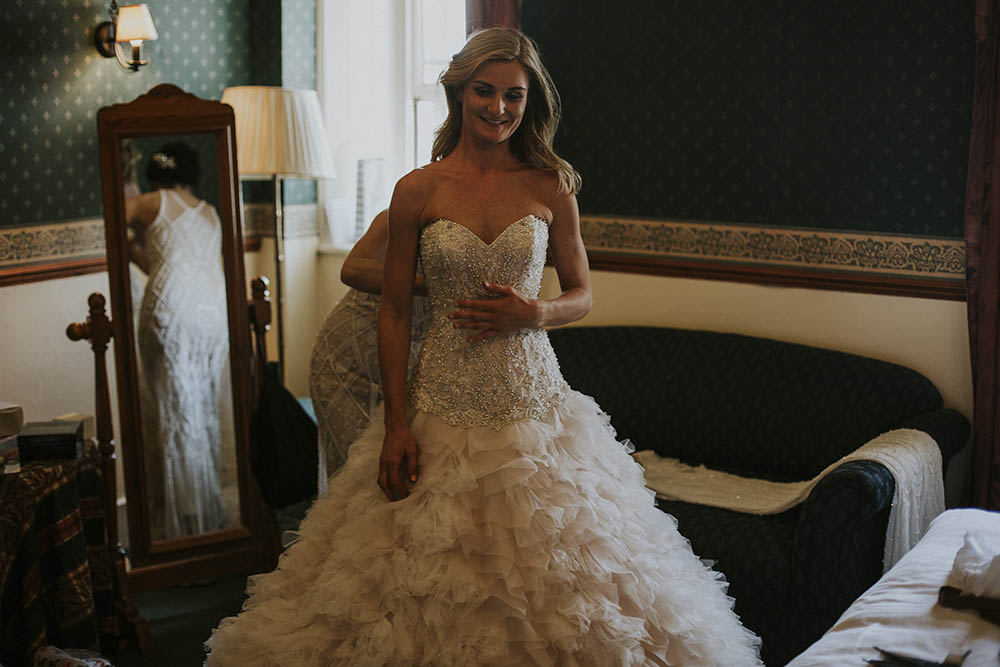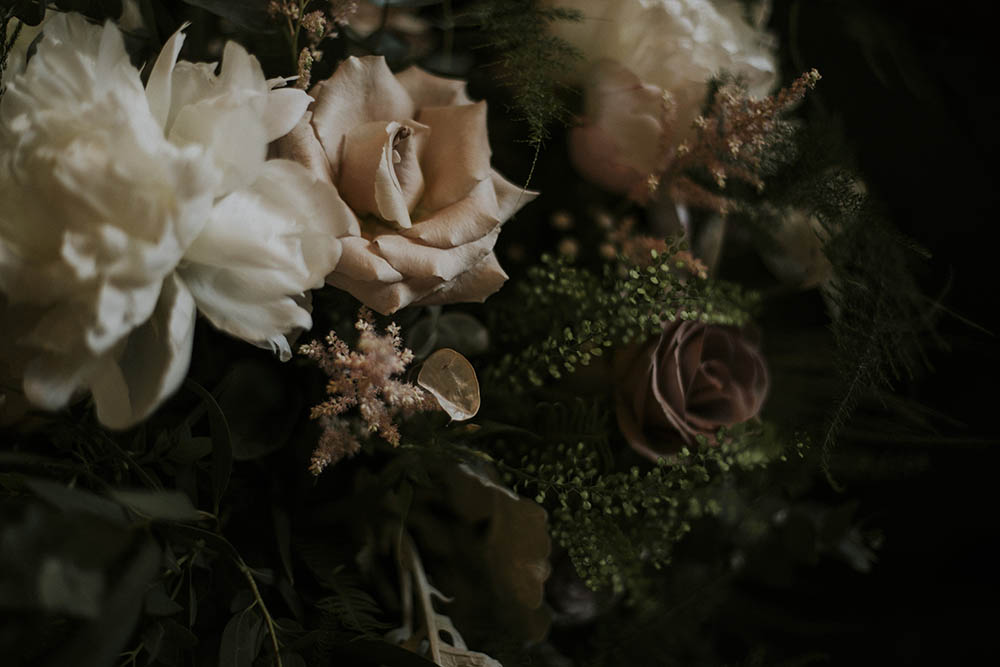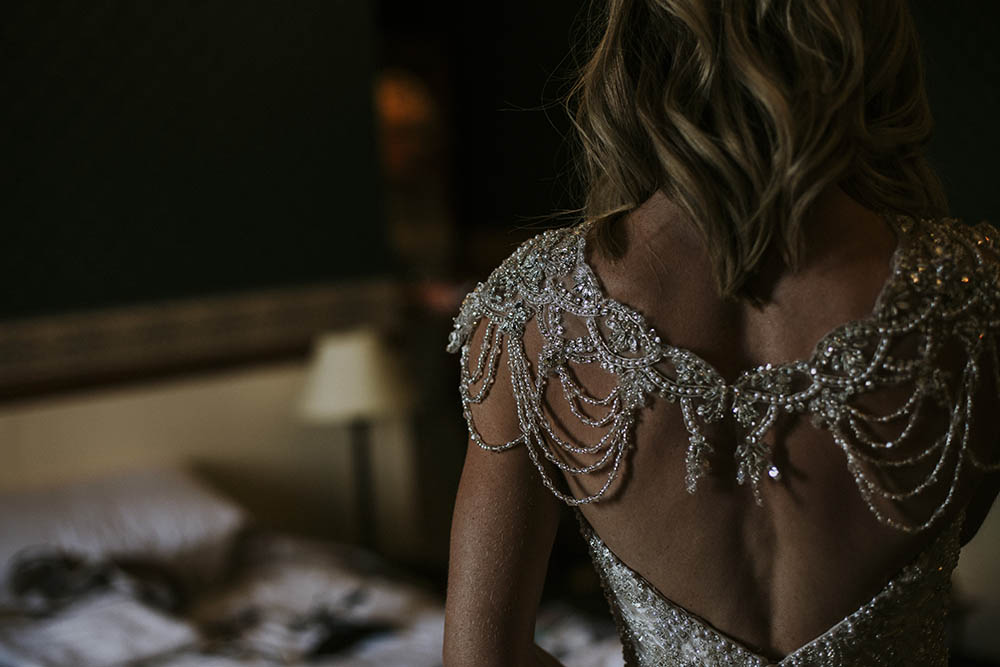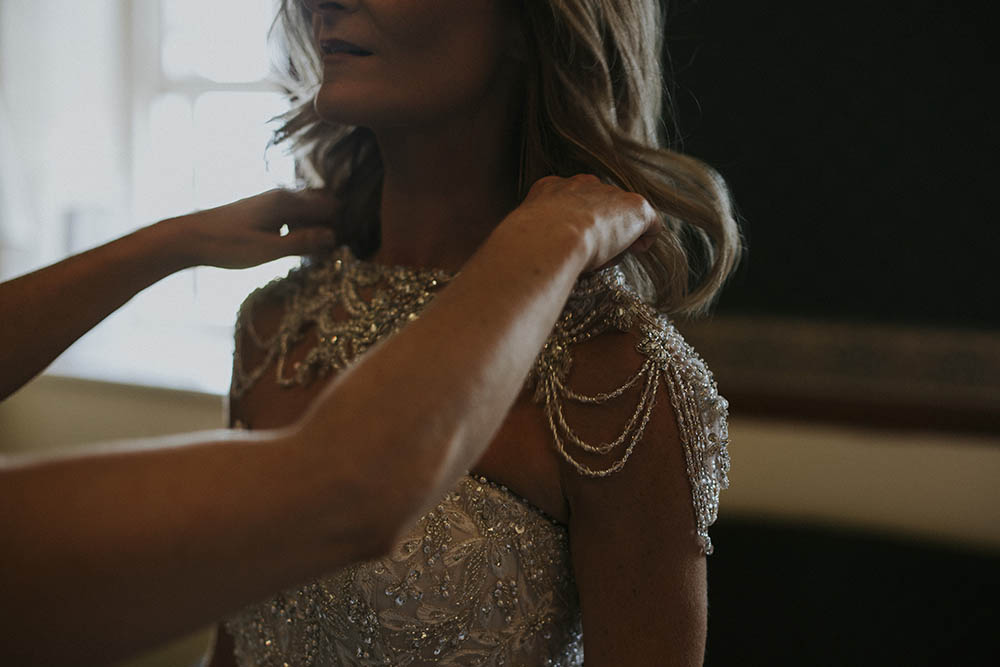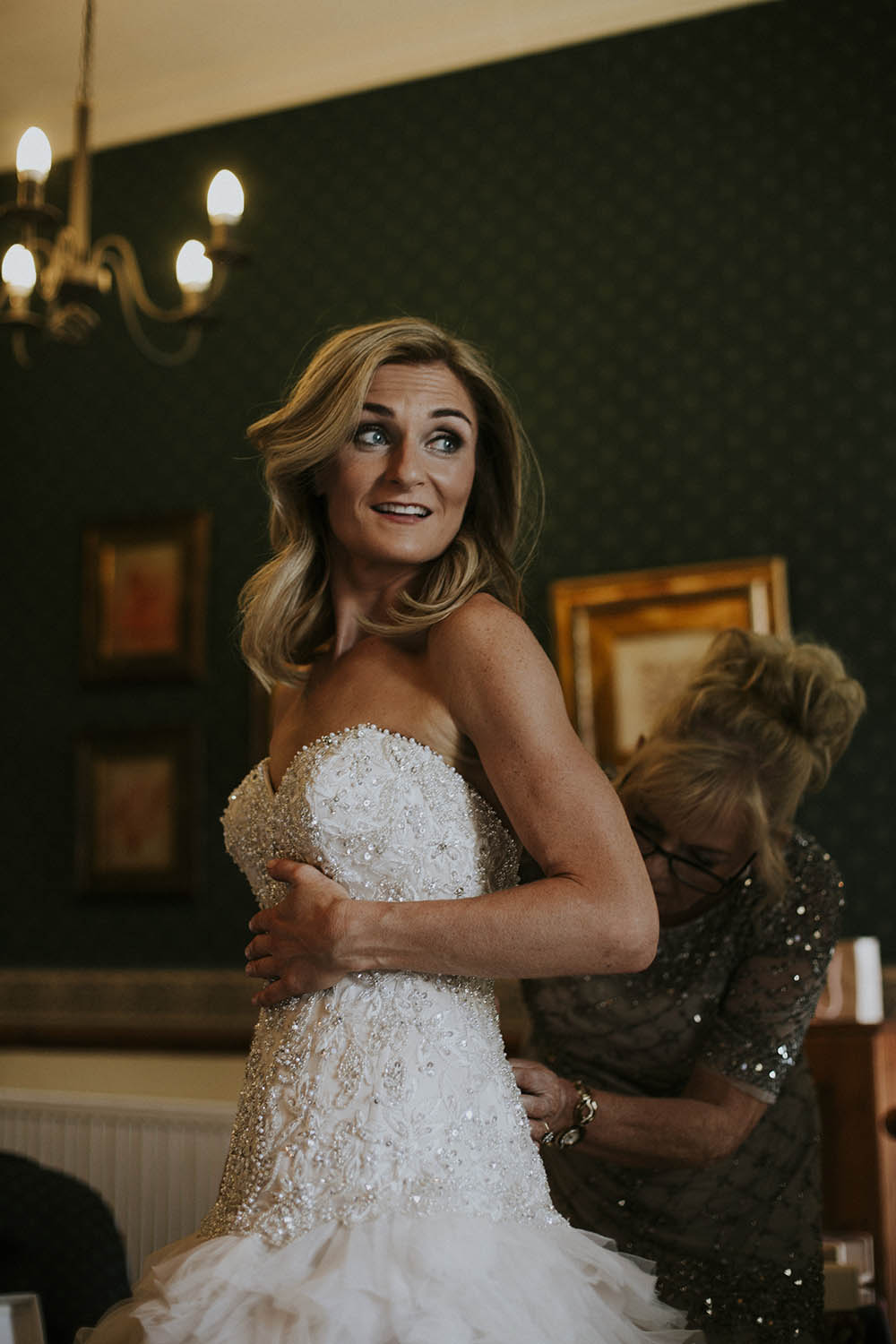 James proposed at the summit of Ben Nevis in 2013, and it was their love of mountains that influenced the wedding location.
"I struggled to pick a place and then I thought to myself: 'What kind of pictures do I want to look back on in years to come? Where would I want them to be taken?' Once I asked myself that, it was easy."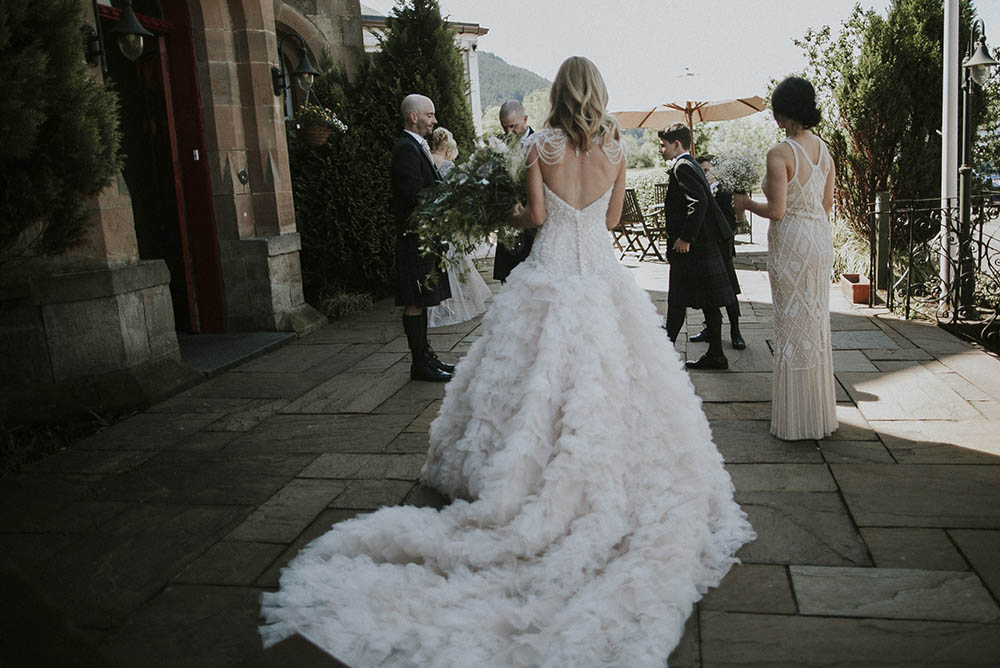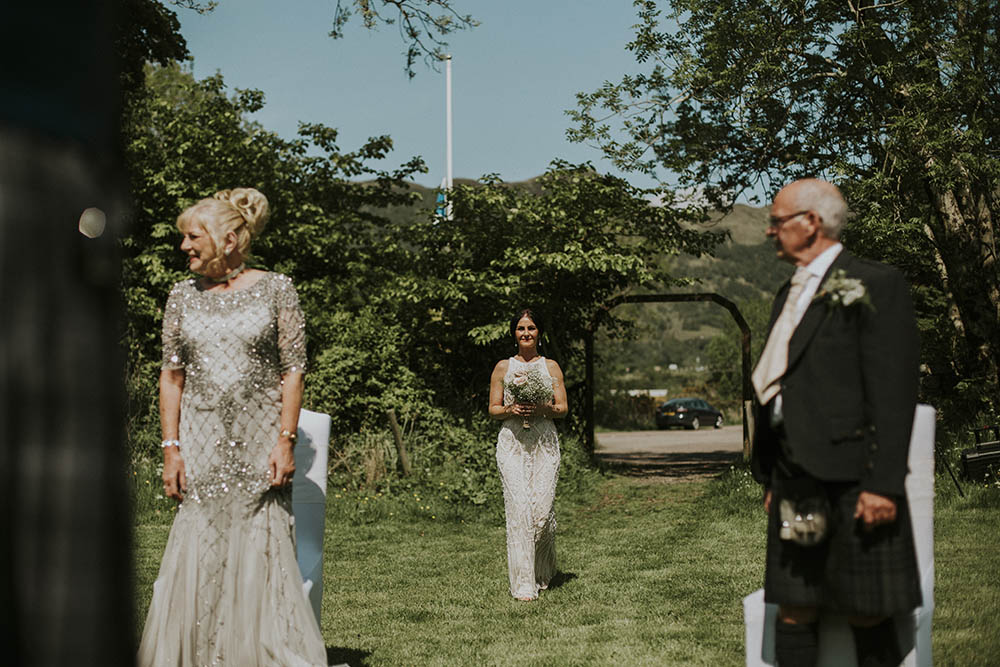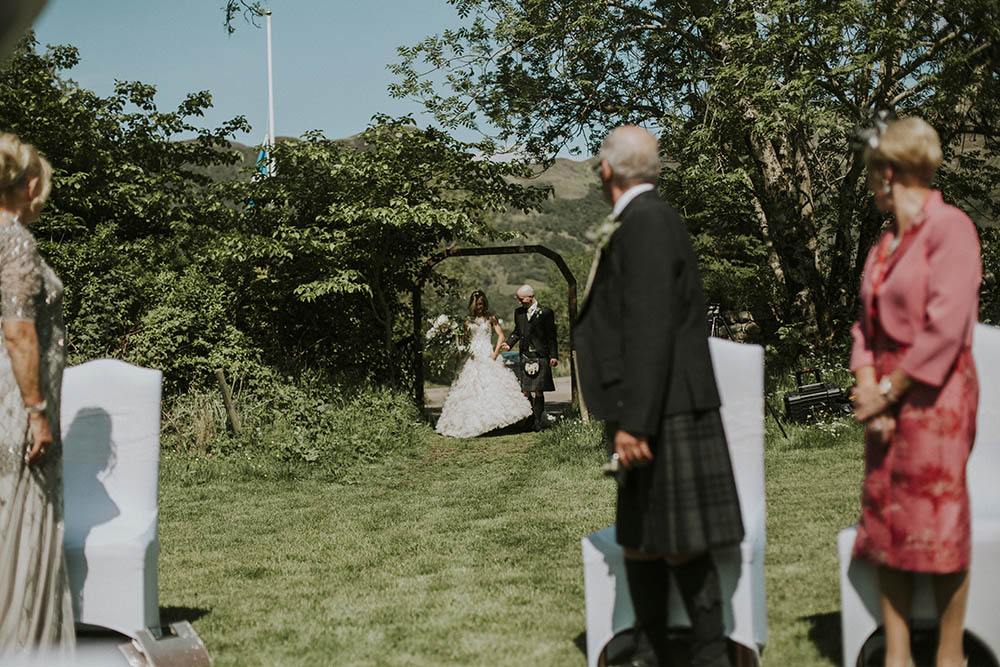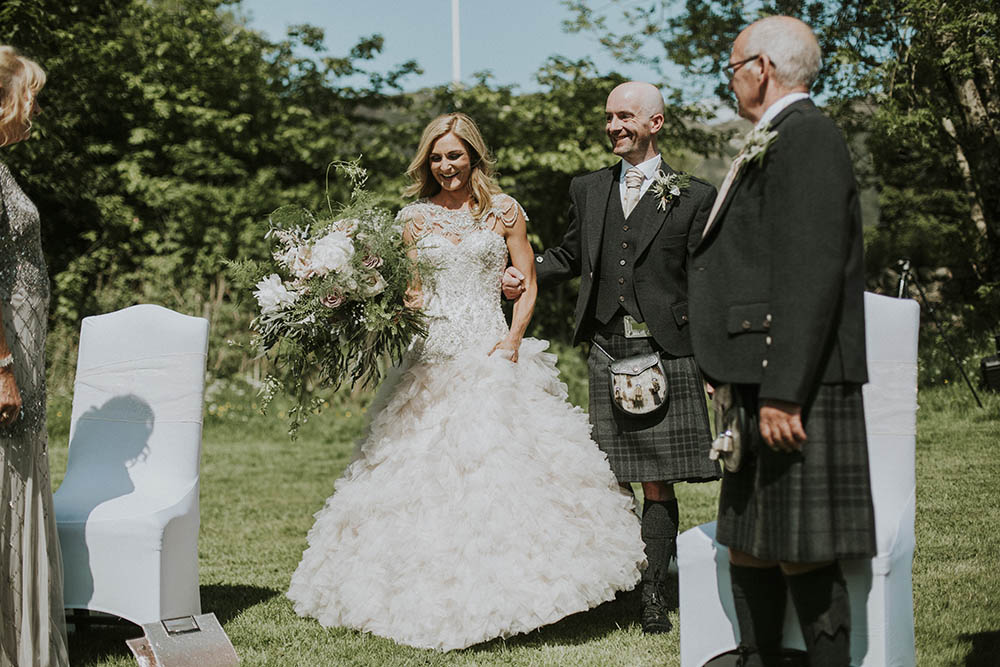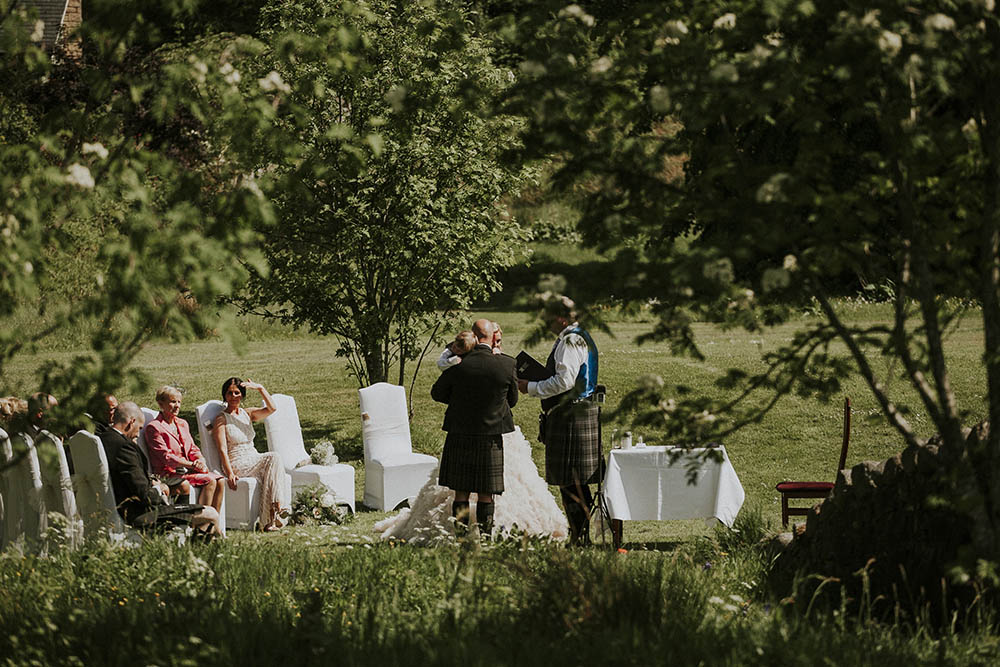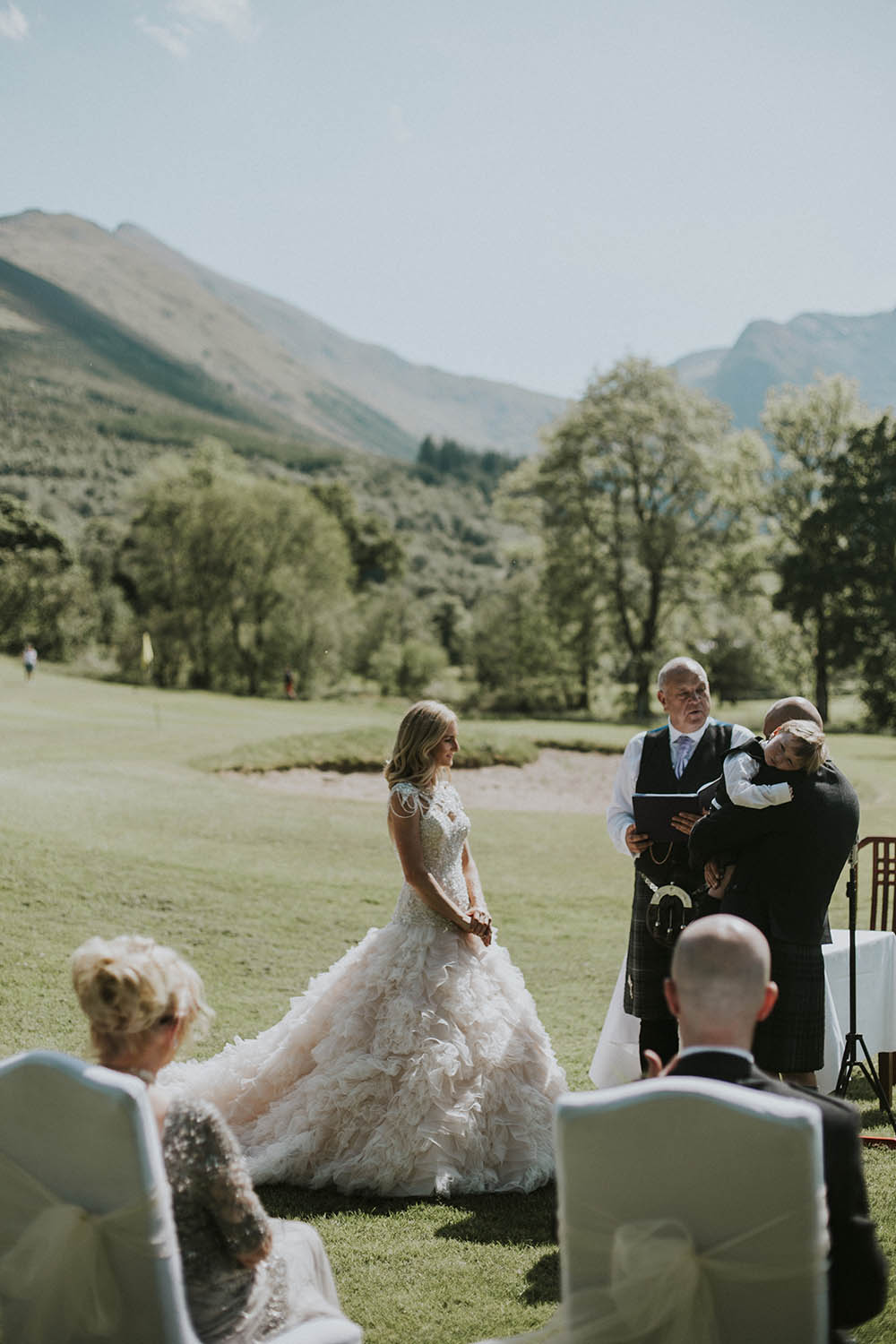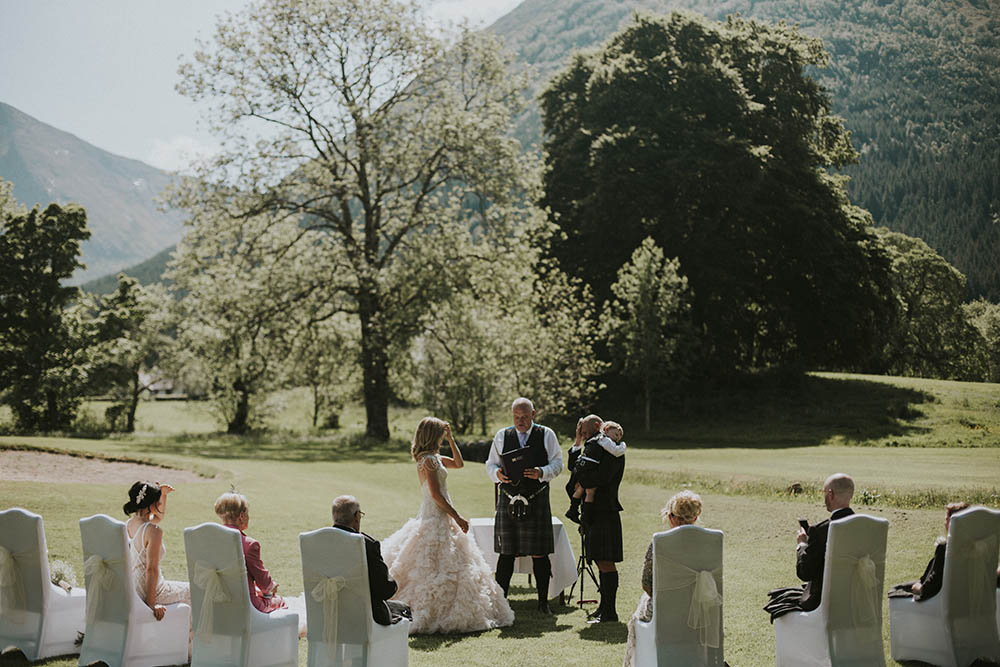 Glencoe was the picture-perfect destination of choice, and The Ballachulish Hotel was booked for an intimate wedding with just a handful of guests, including their two-year-old son Harrison.
"We had prepared to be married within the hotel, but on the day it was so hot and beautiful the staff arranged the chairs outside on the lawn of the golf course. Surrounded by mountains, it was just perfect."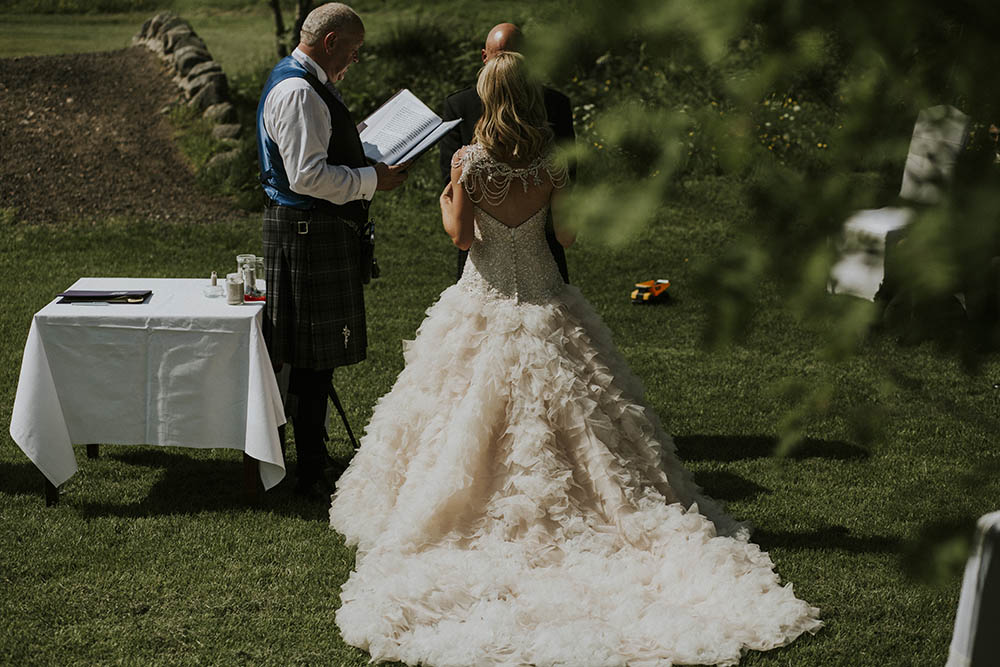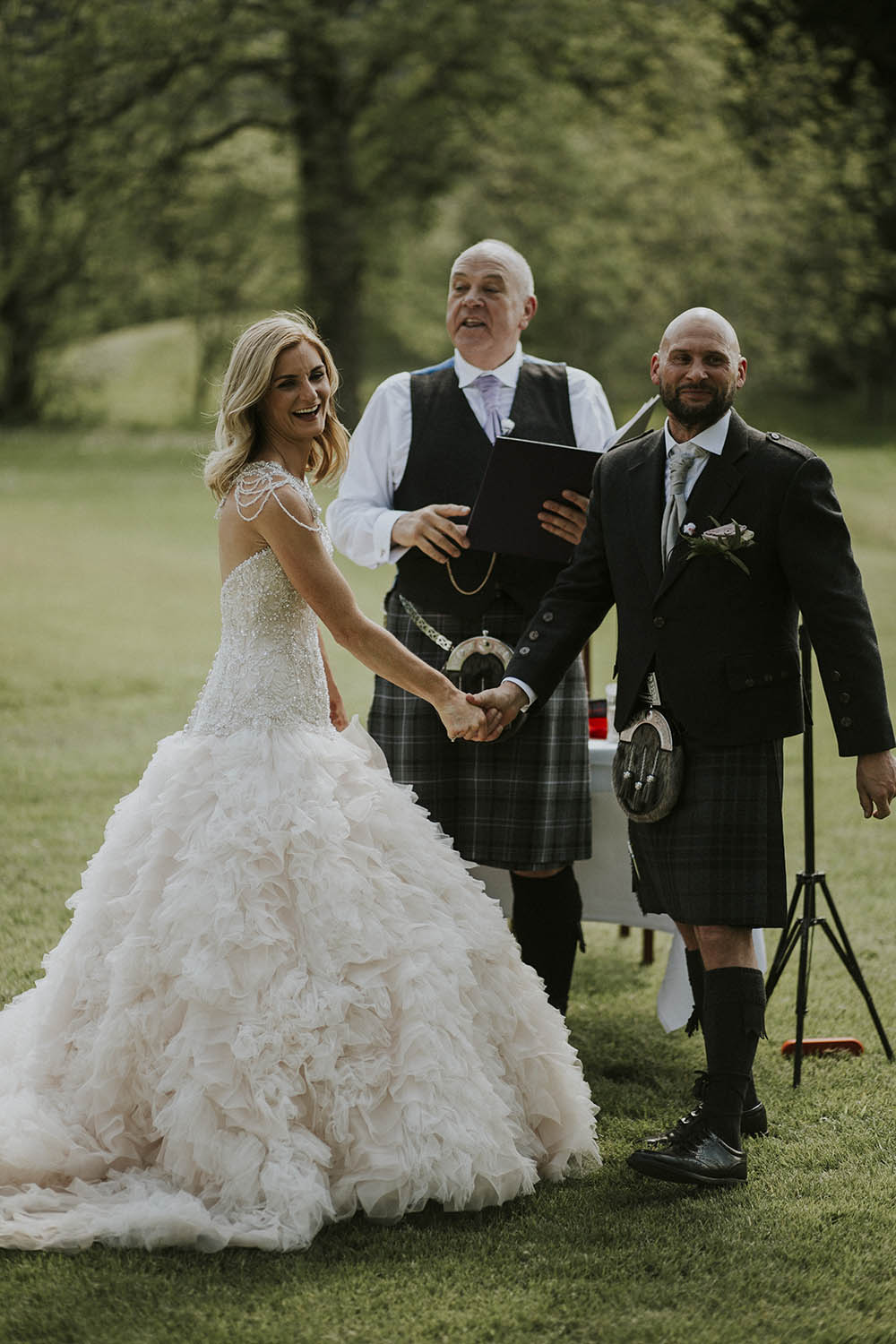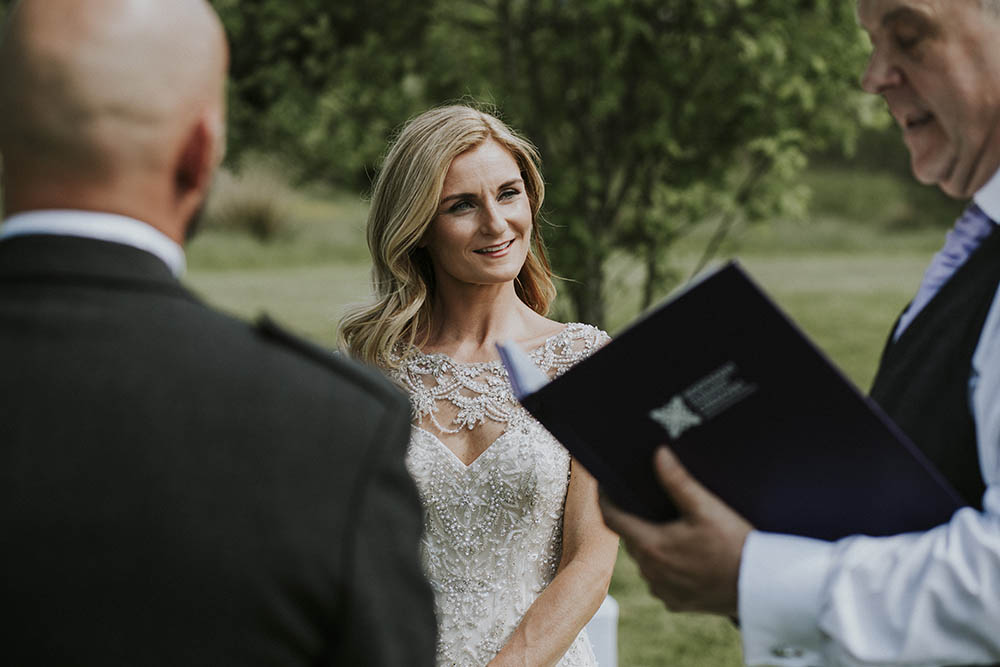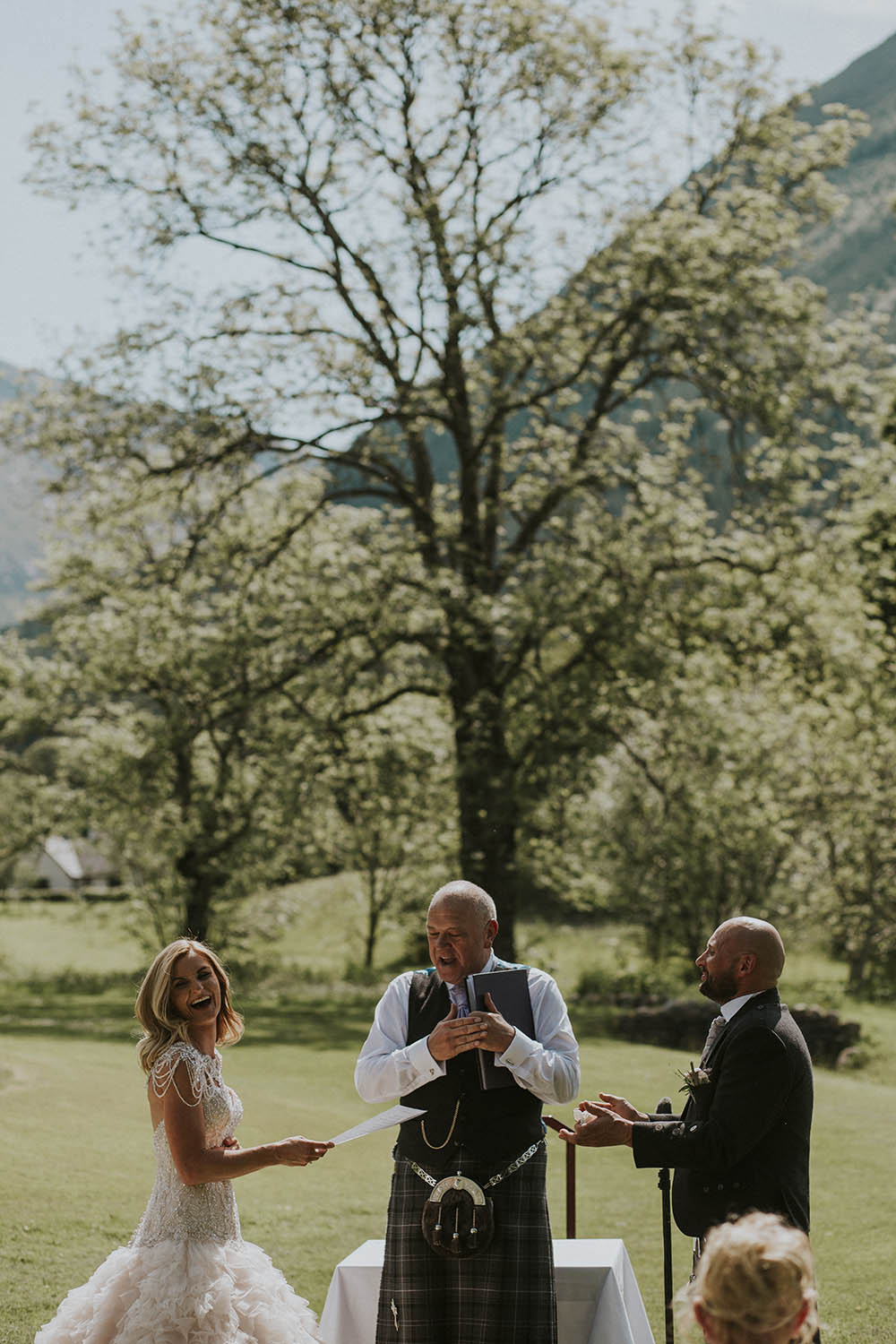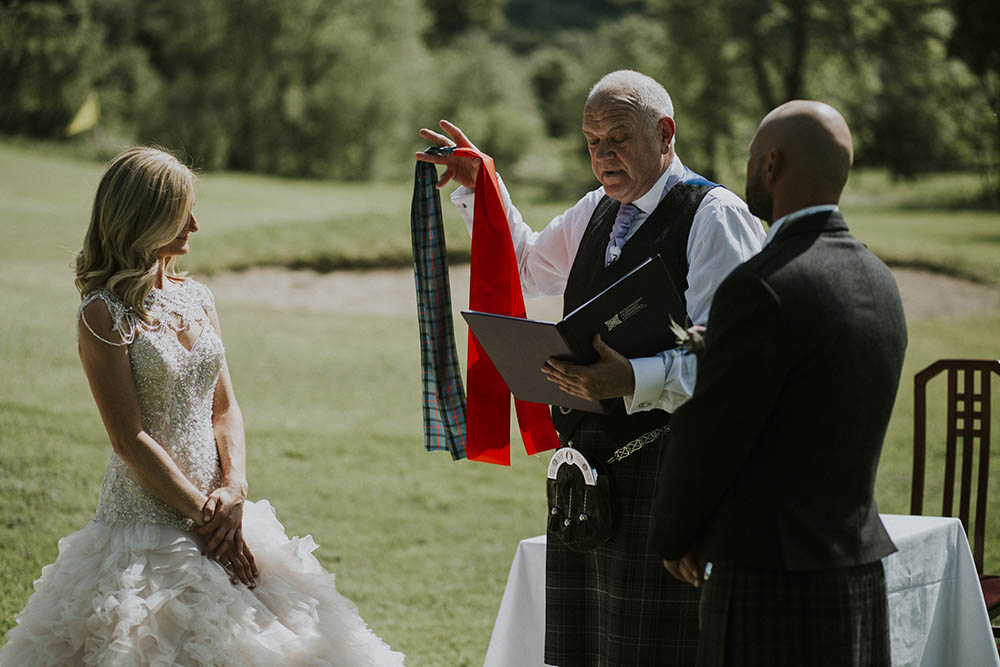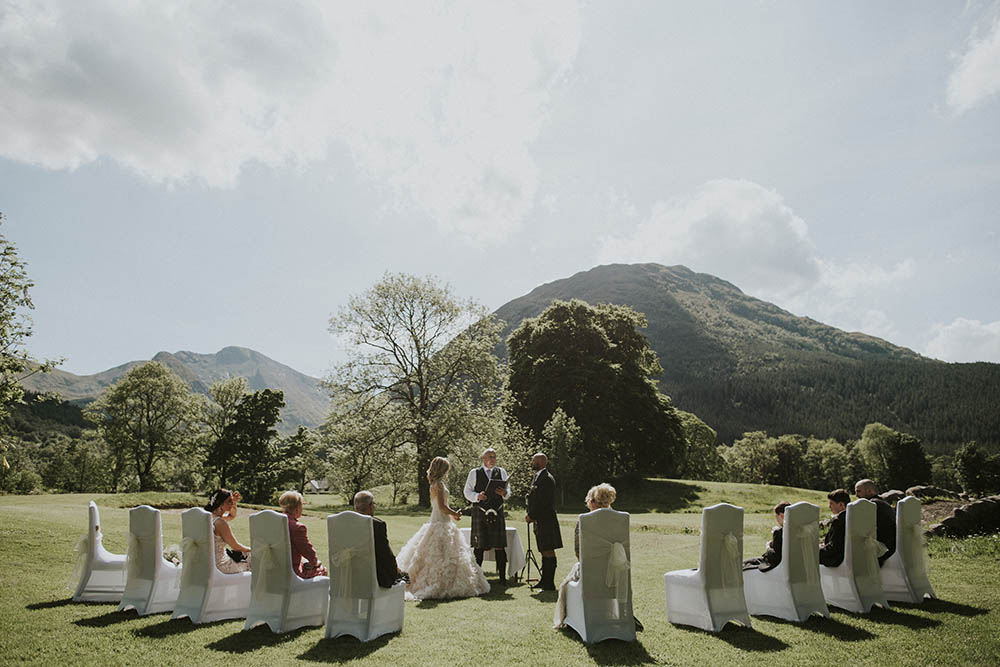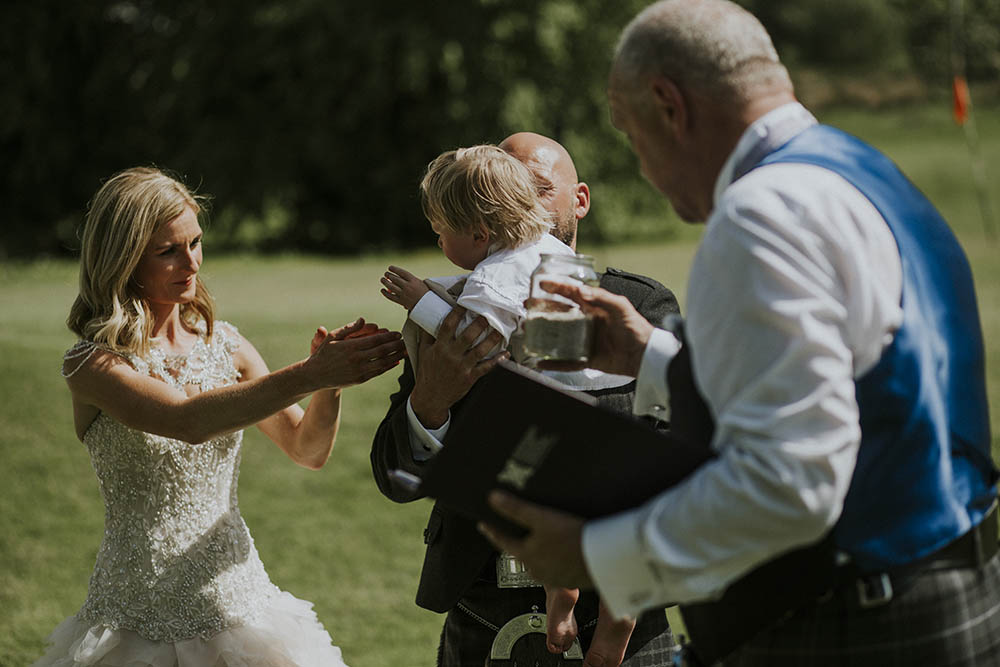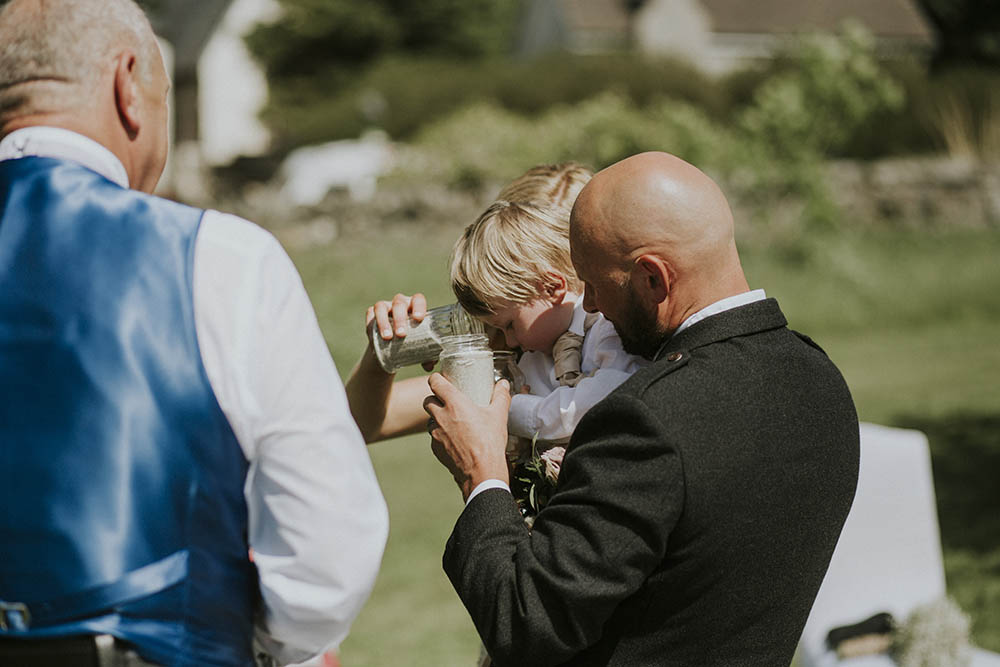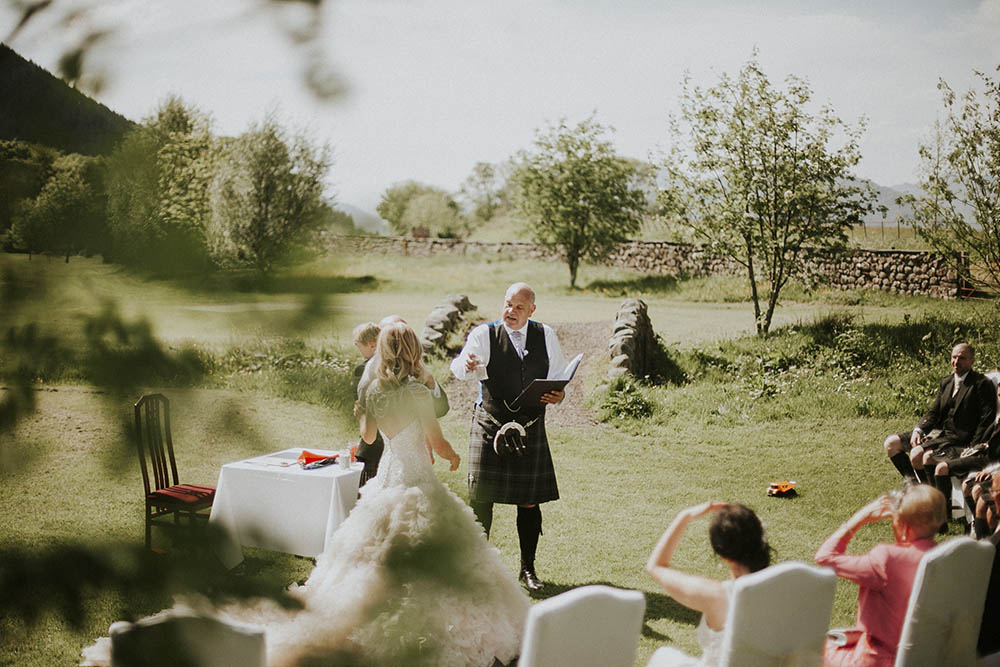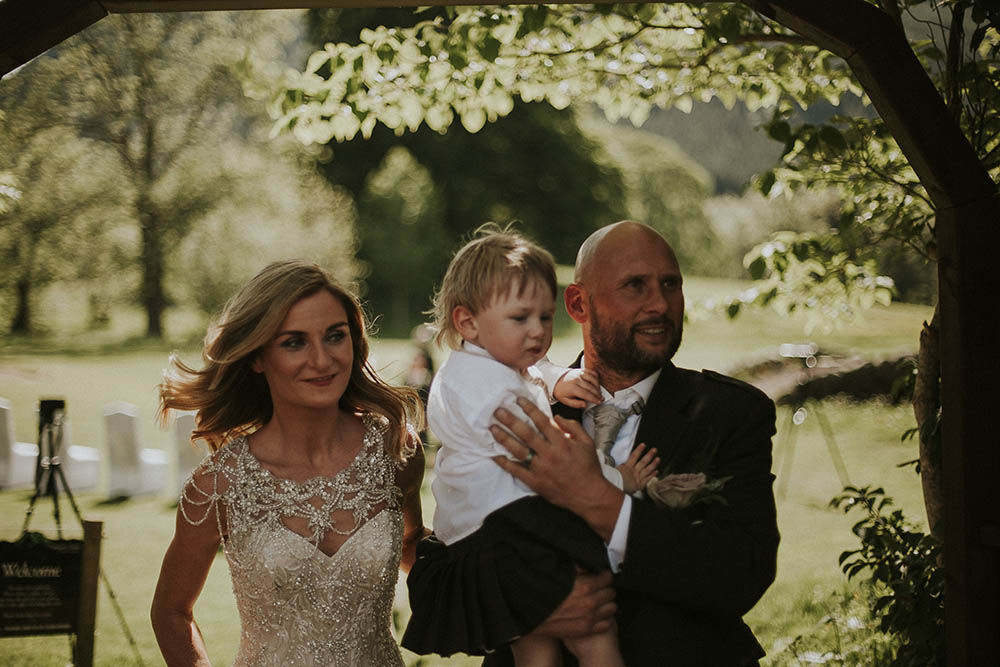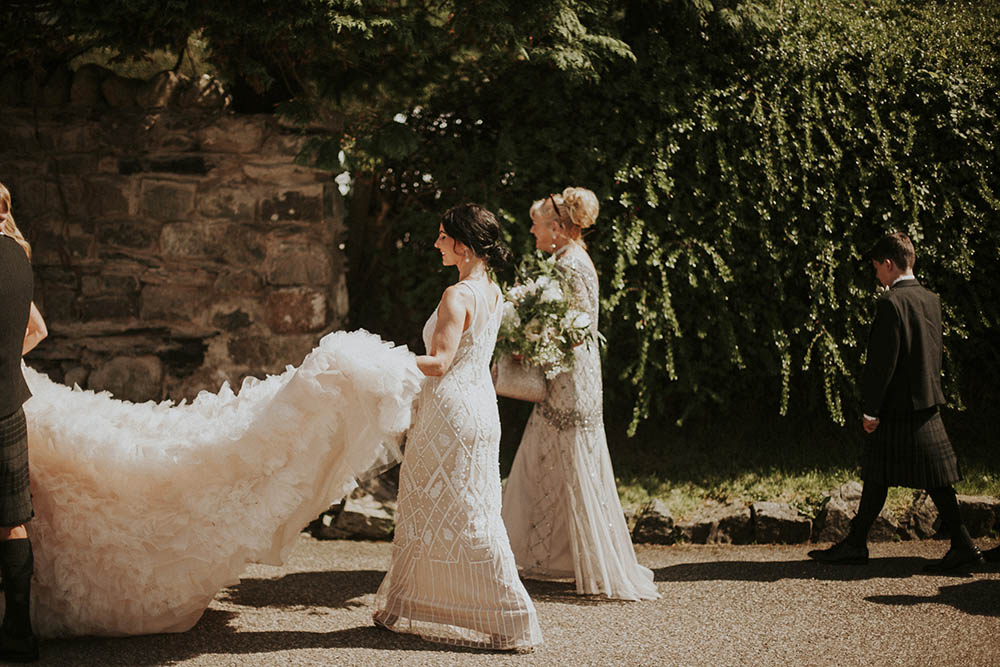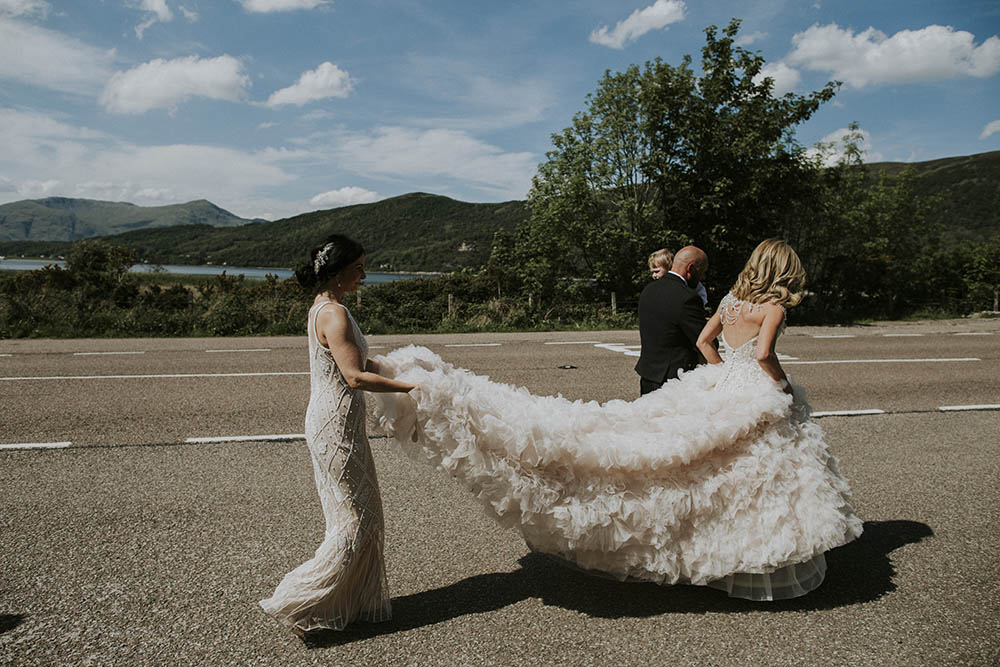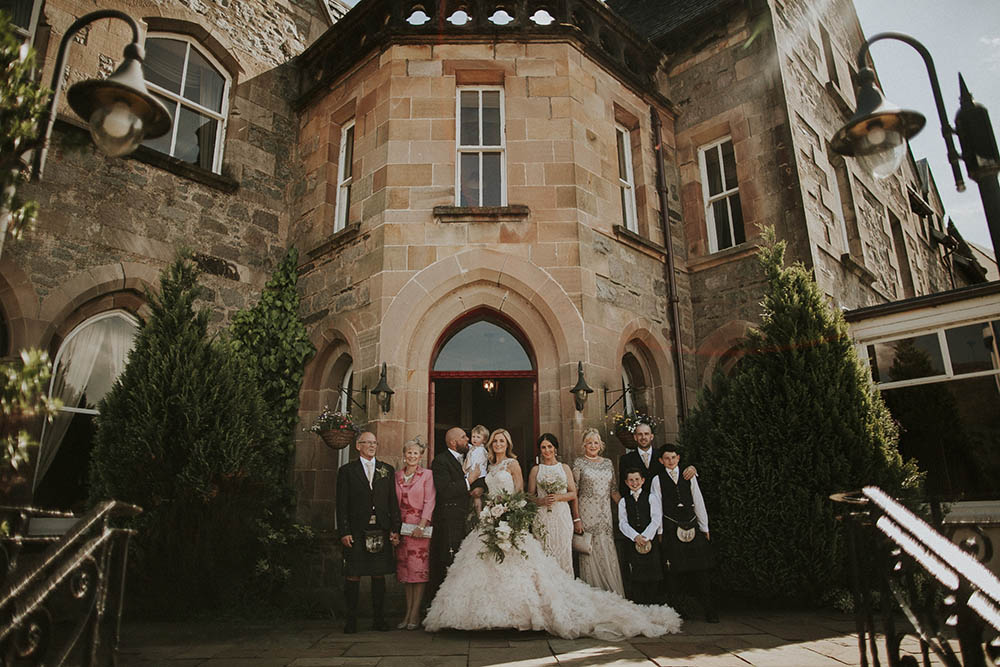 After the ceremony, James and Nicola went off and had their photos taken amid the stunning scenery of Glencoe.
Then it was back to the hotel for a meal. "We just loved it. By 10pm we were pretty tired so no big party that evening!"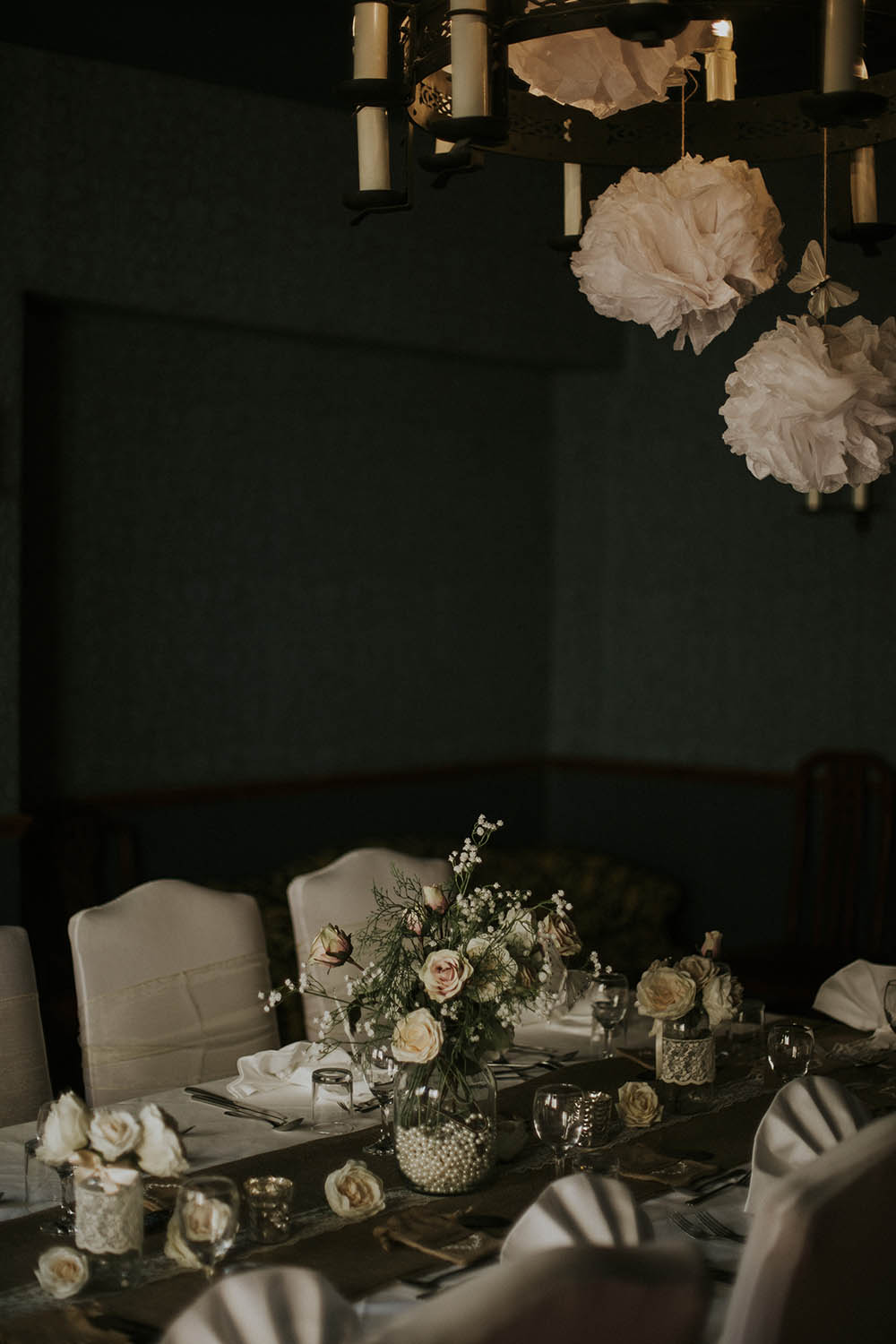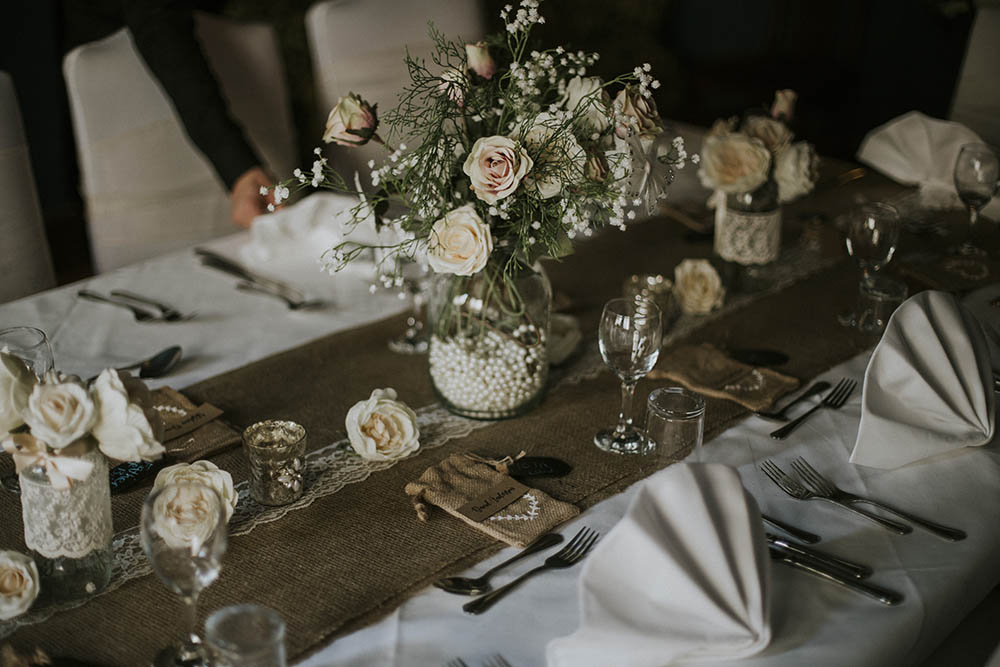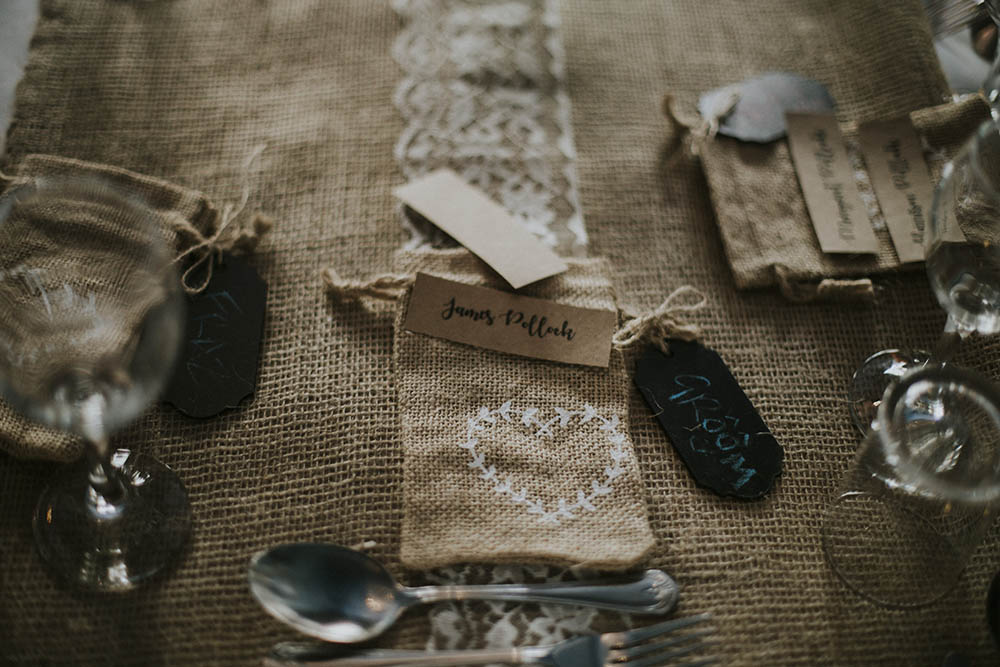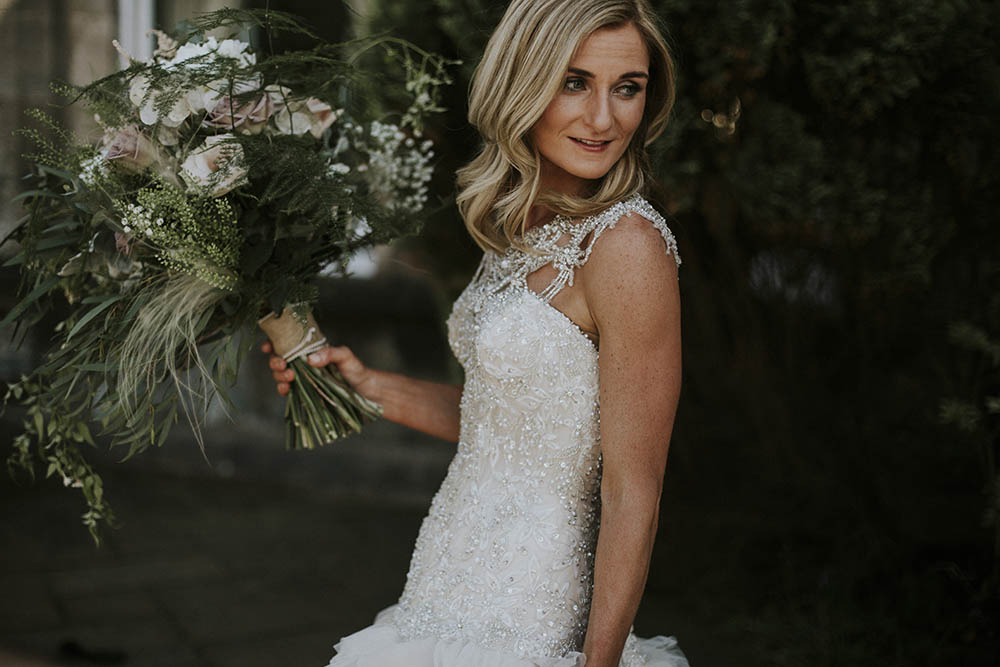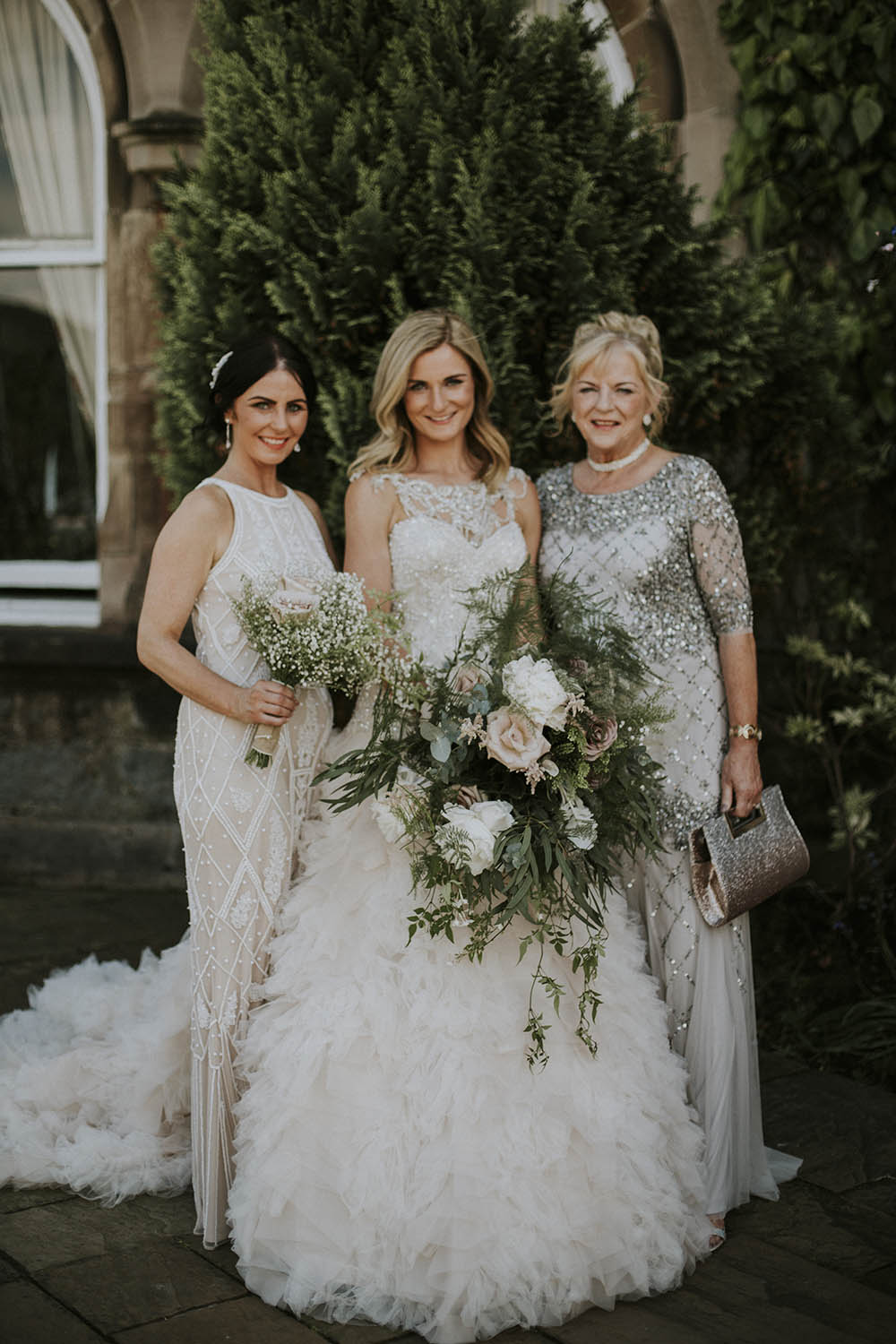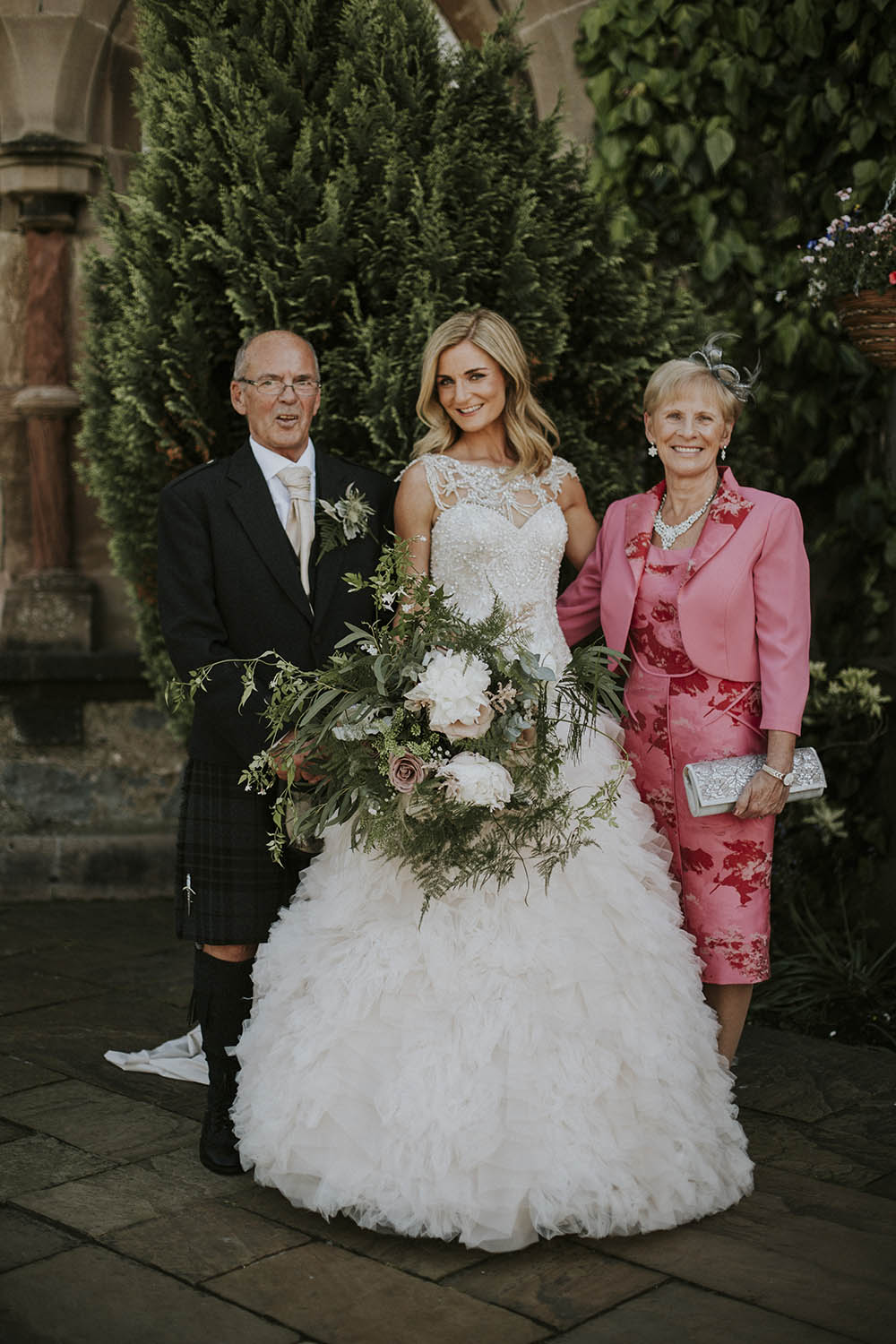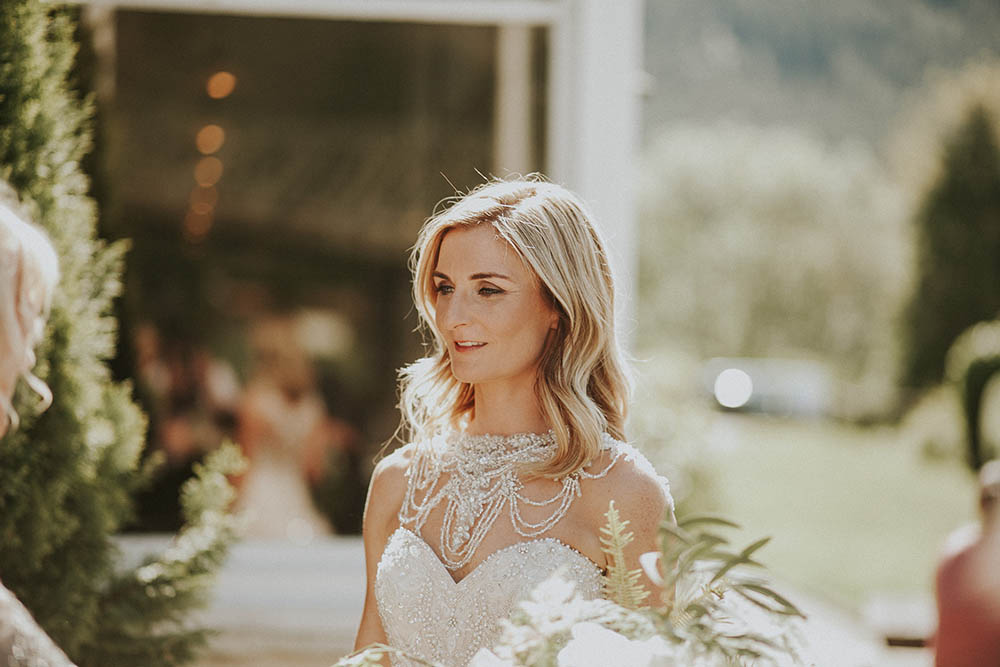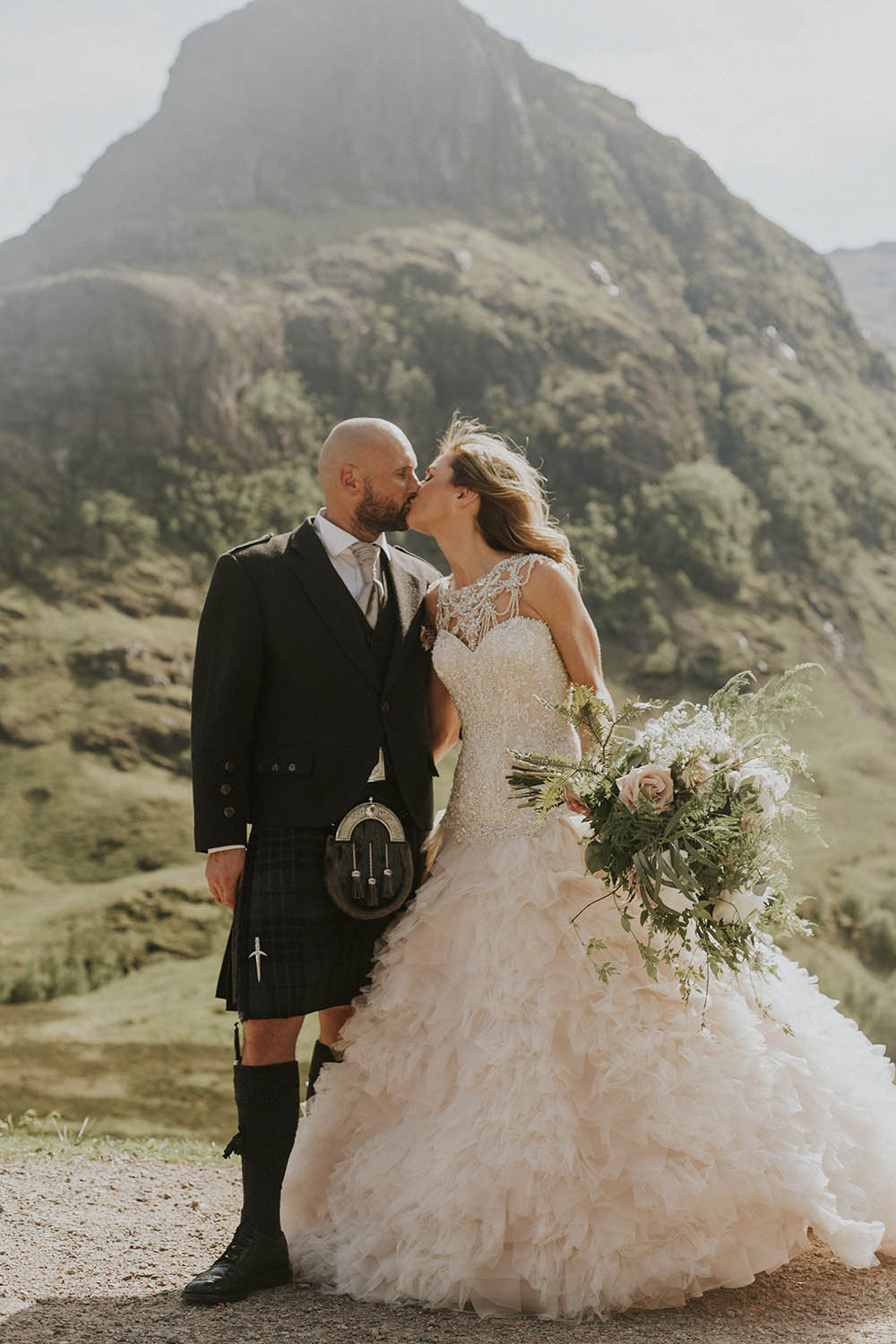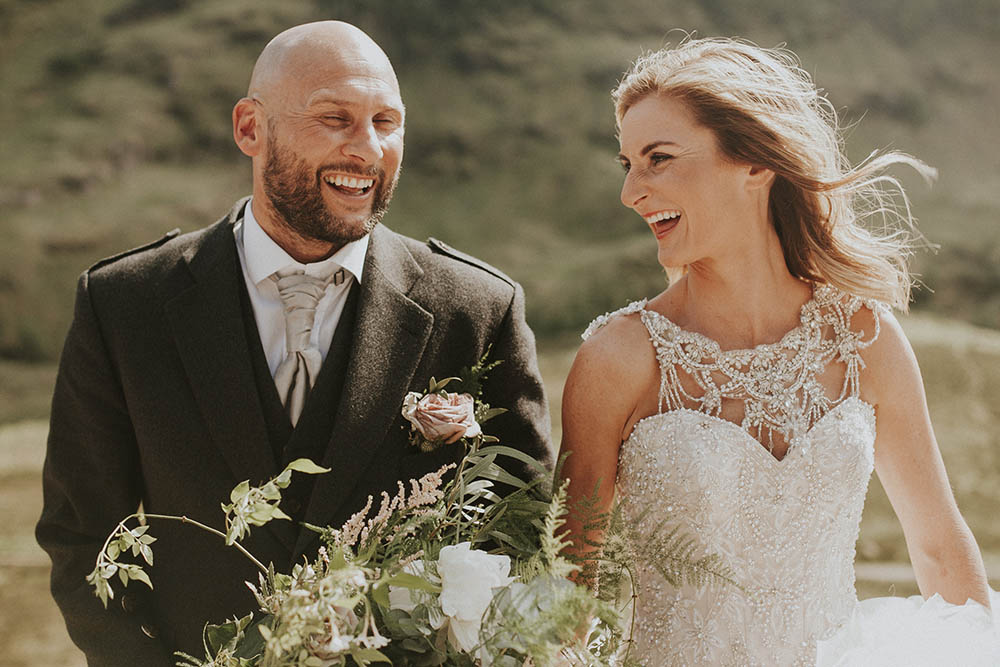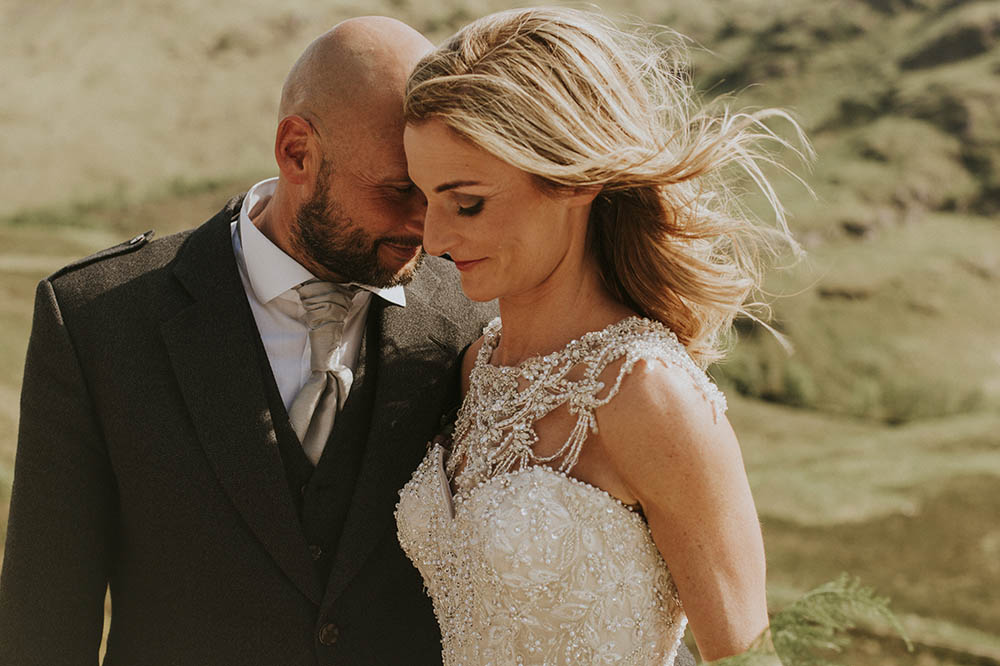 One week later, the couple had a big bash at The Alona Hotel with over 150 guests. "We had another short ceremony displaying the pictures from the previous week. And a great party it was!"
Nicola says she's glad that they did it this way, having a small, intimate wedding ceremony followed by a reception at a later date.
"I felt happy that we split it over the two dates. I loved wearing my dress twice and having the best of both worlds: the quiet of the mountains and the noise of our party celebrating with my friends and family."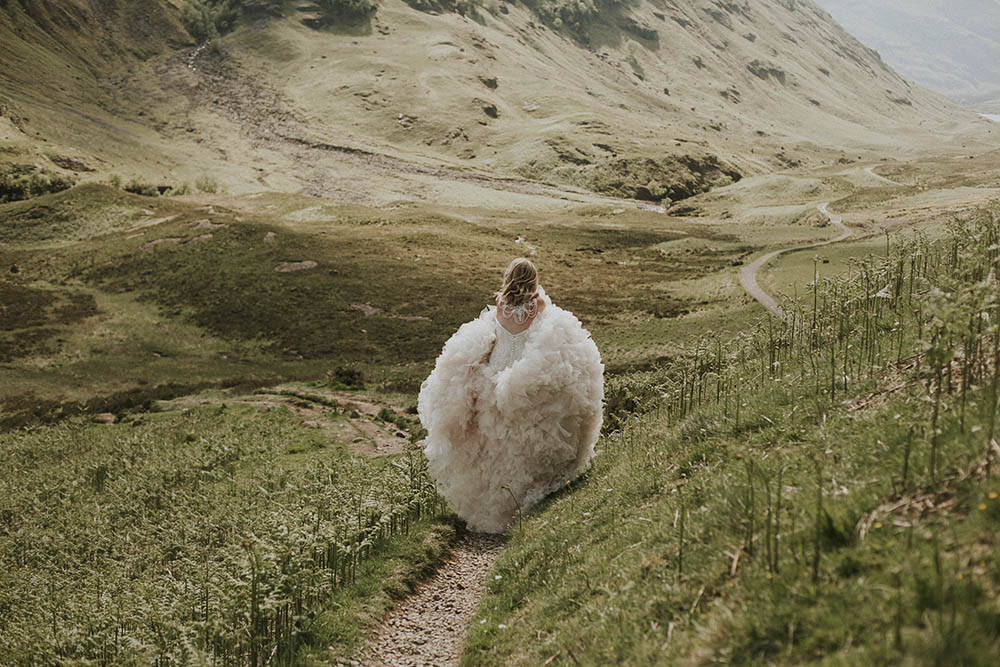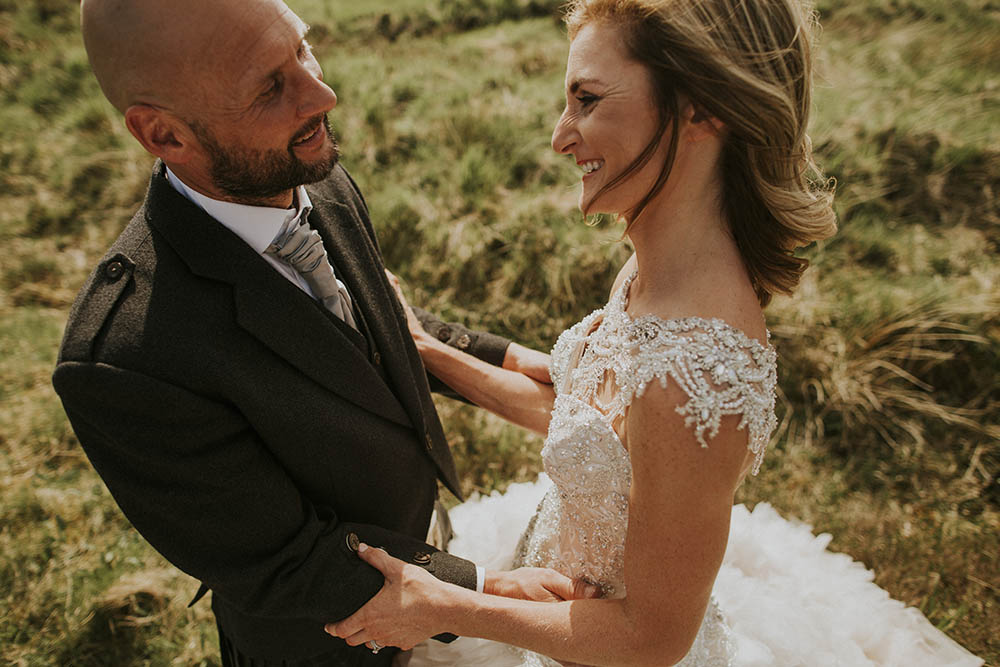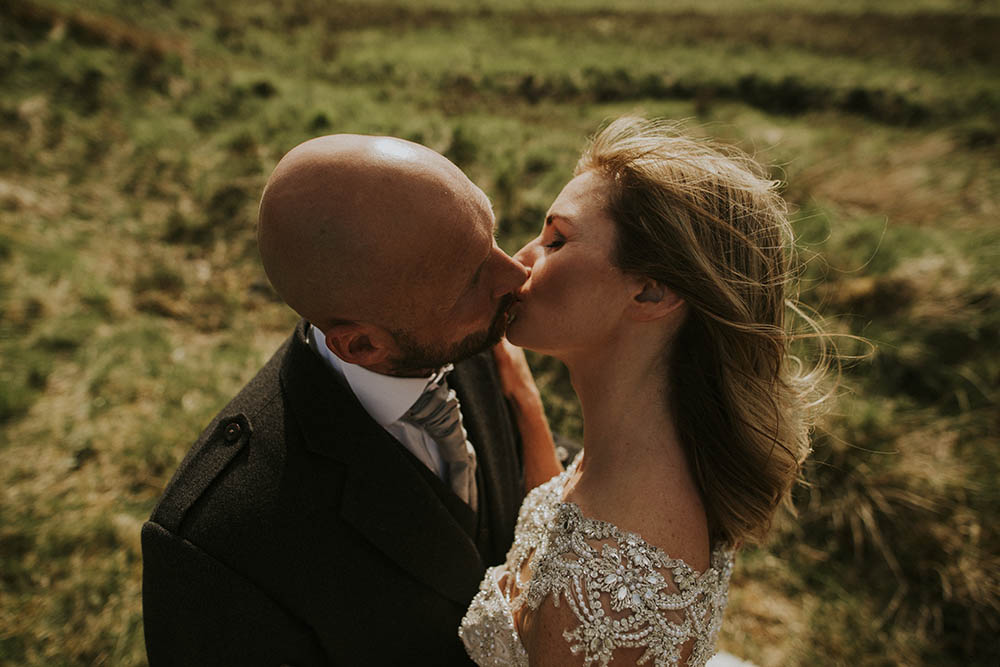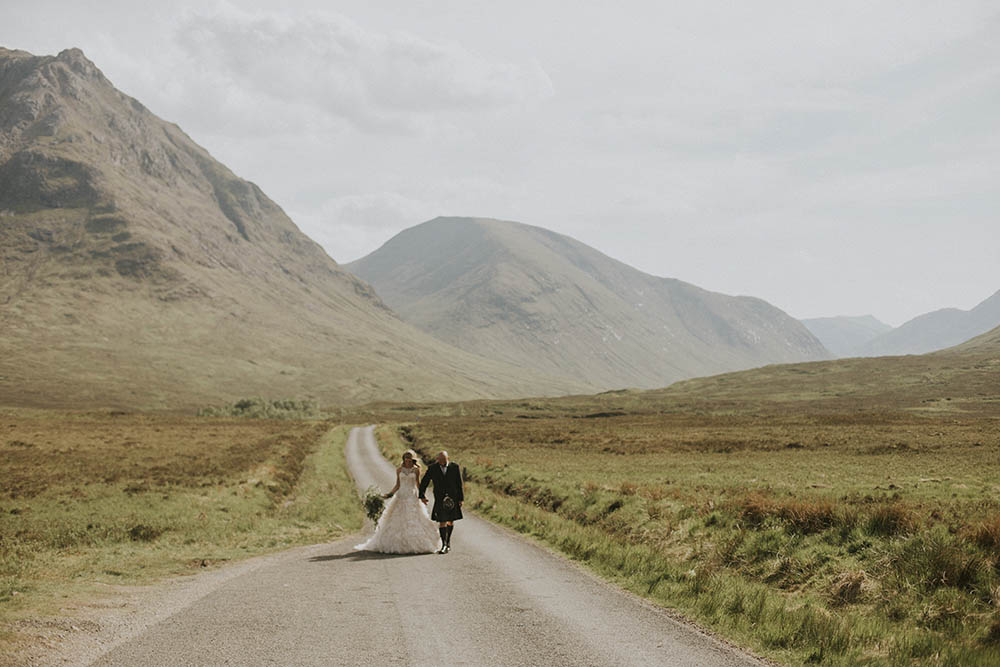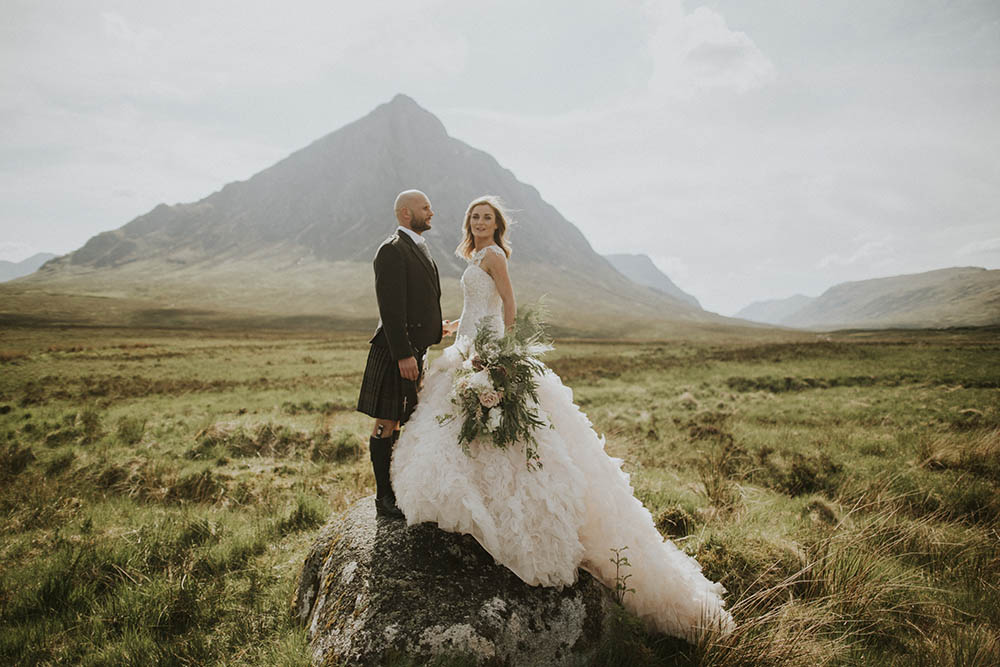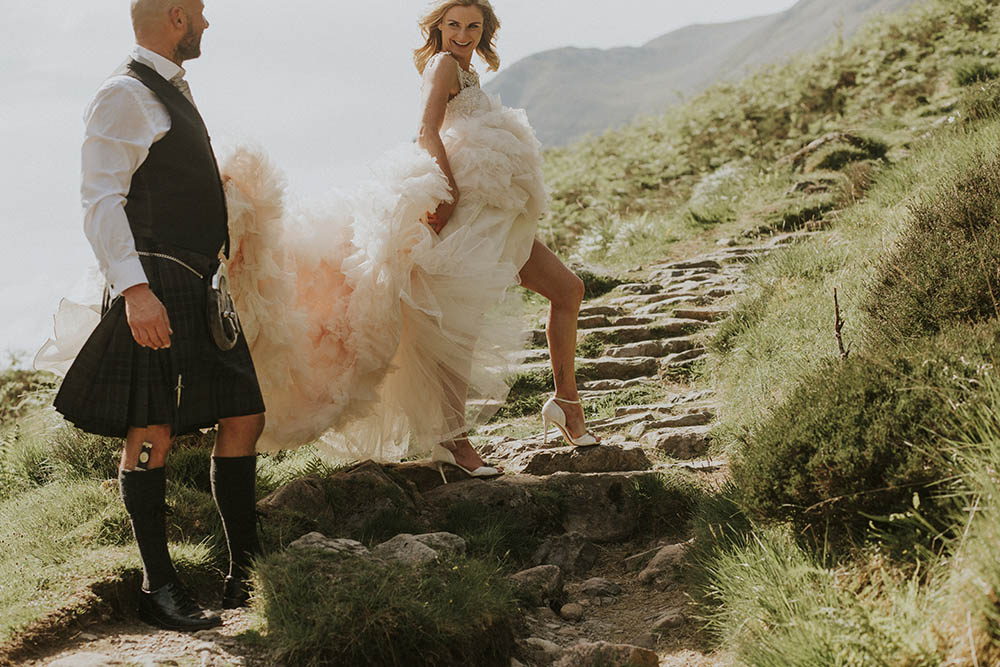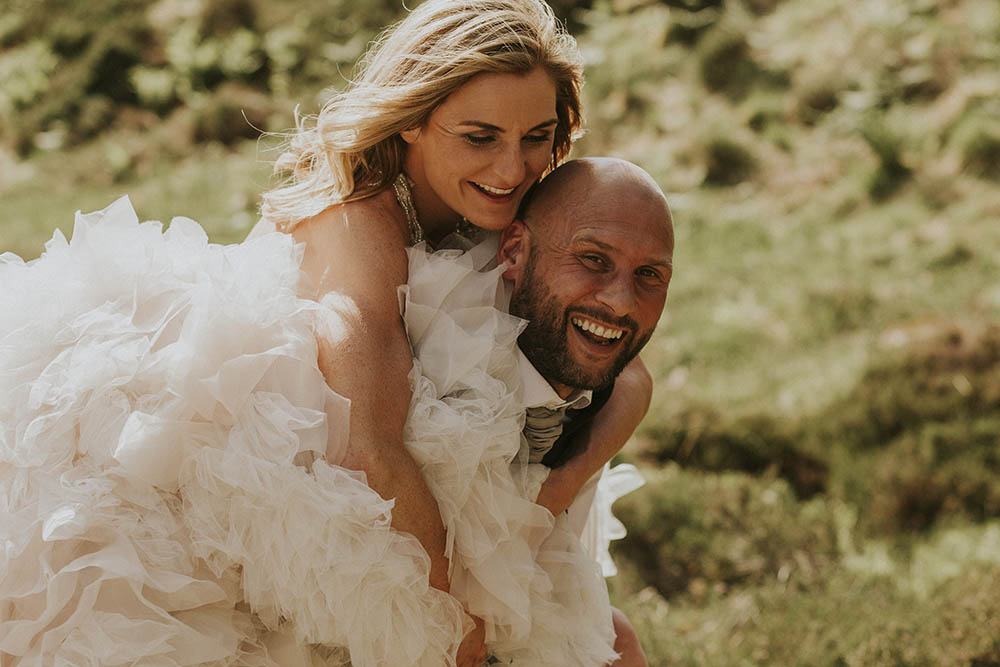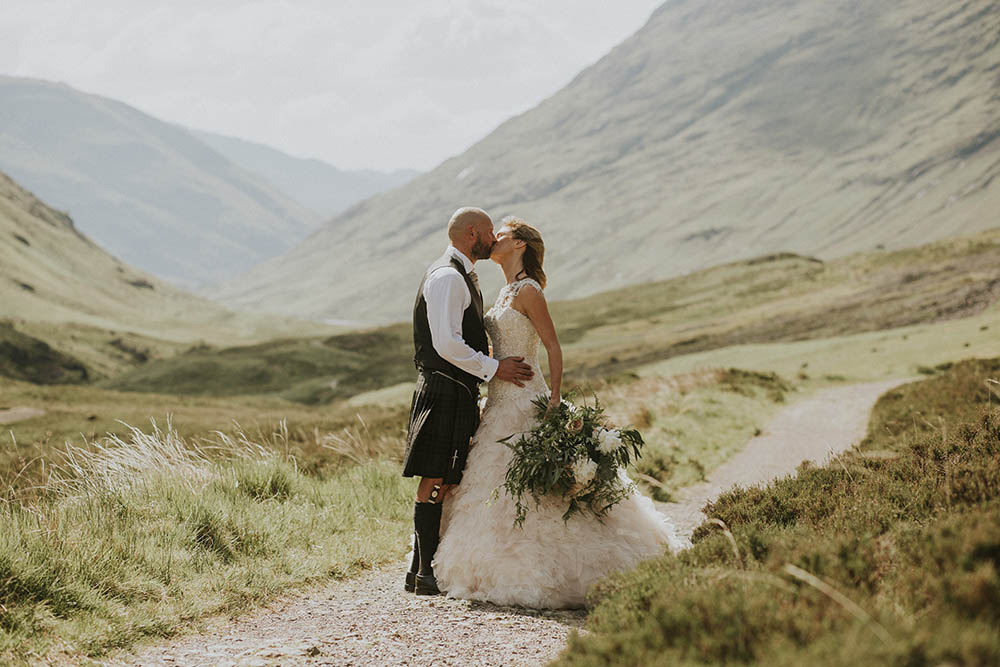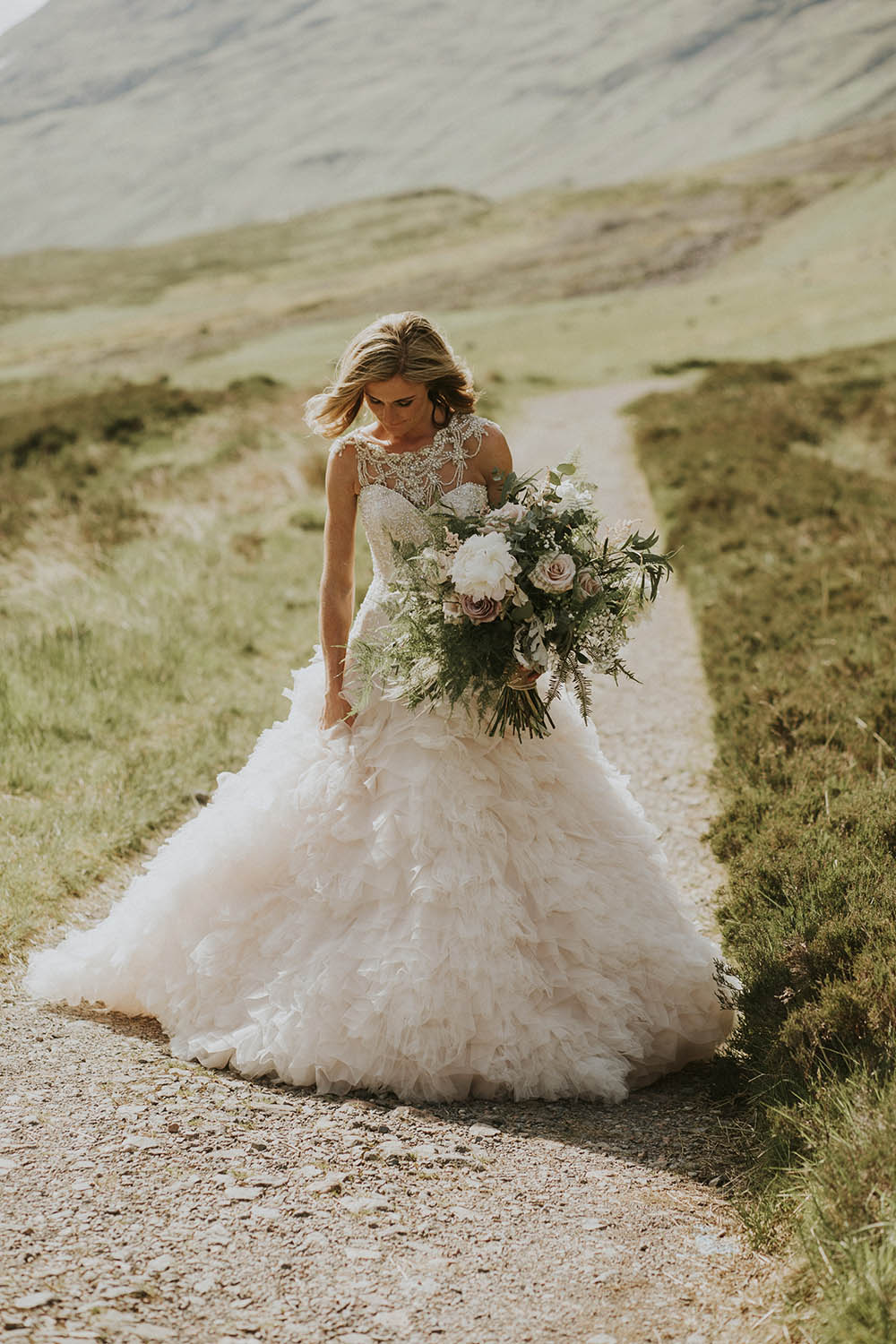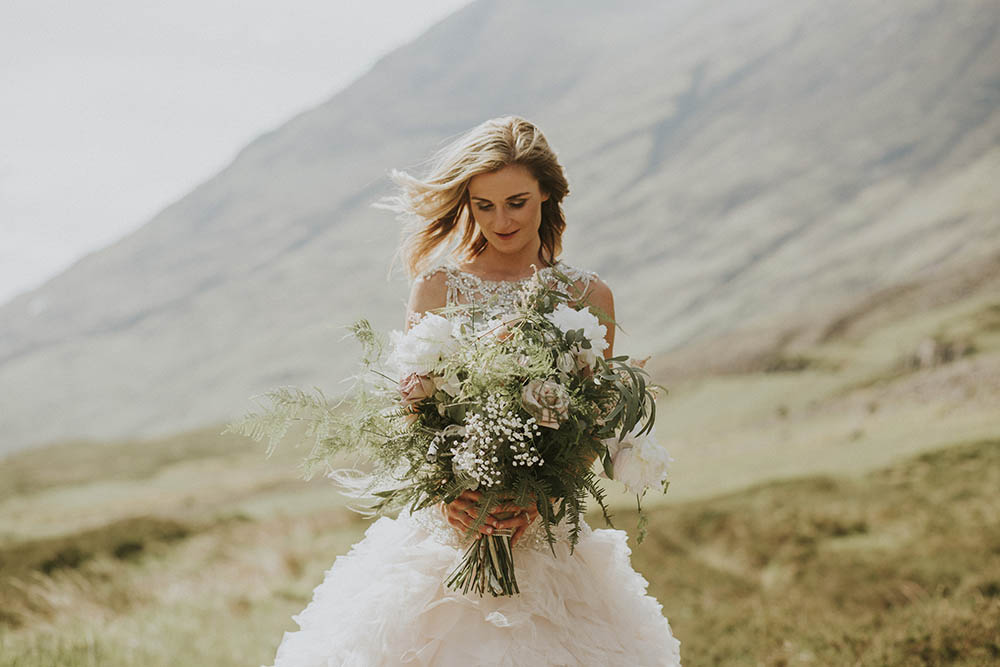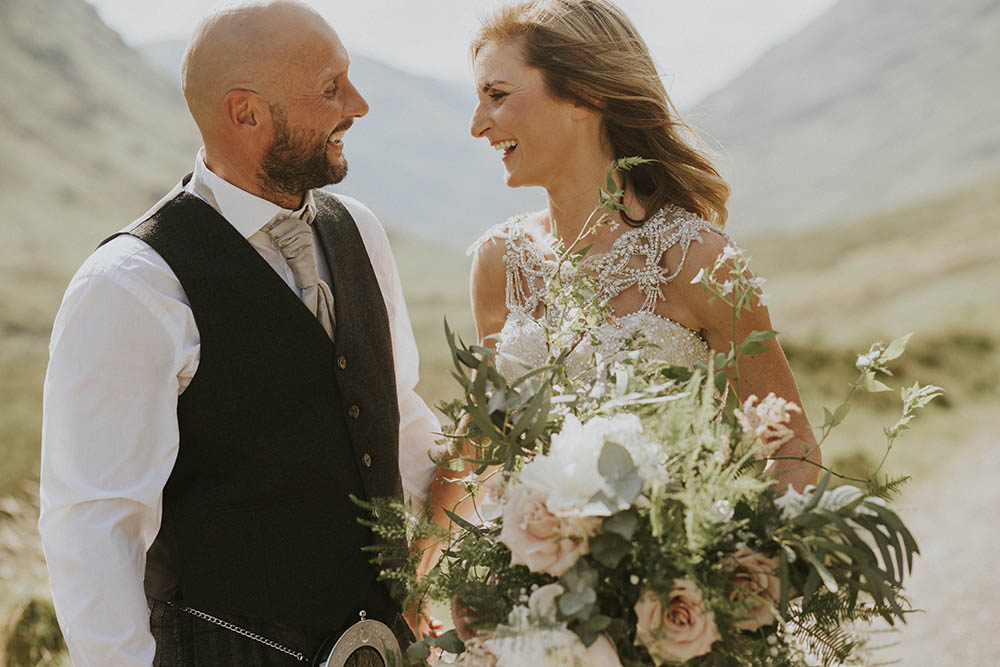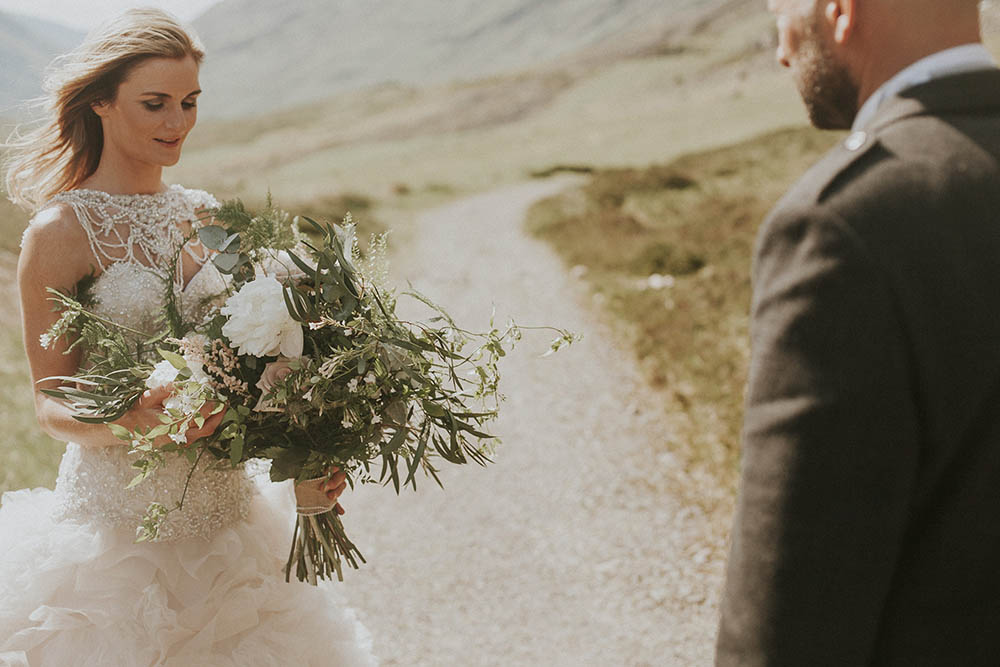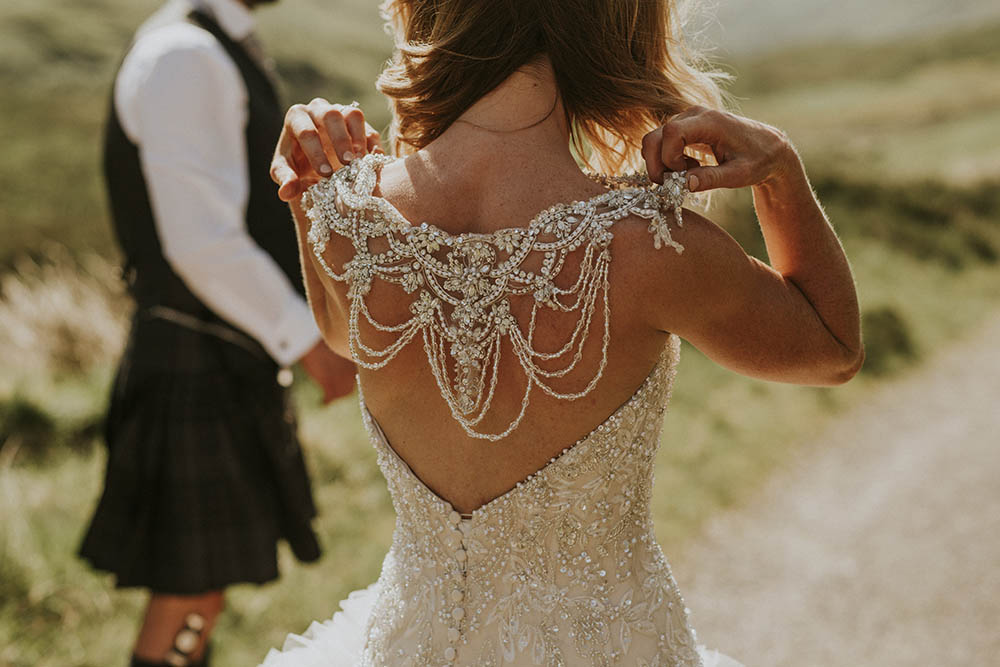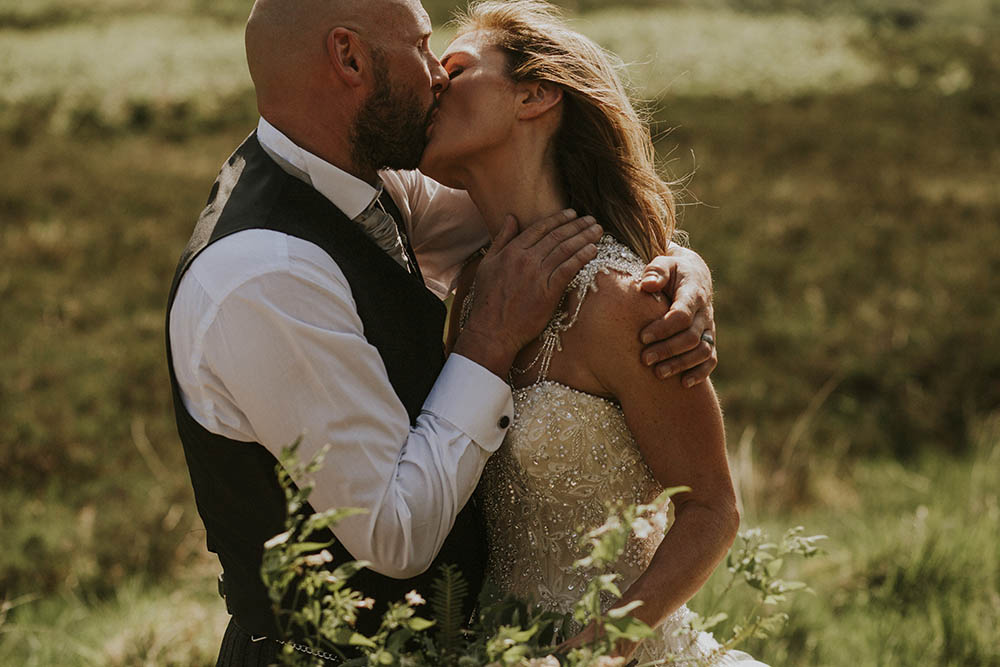 Watch James and Nicola's wedding film!

Ceremony venue: The Ballachulish Hotel | Reception venue: The Alona Hotel | Photographer: Lena Sabala | Videographer: Glasgow Wedding Videos | Bride's dress and jewellery: Bijoux Bridal Boutique | Bridesmaid dress: Monsoon | Groom's outfit: Dalgleish Kilts | Florist: Thistle Flowers | Hair: Hair by Debbie | Make-up: Annie Walters