Lovely travel themed wedding day at Myres Castle, Fife
Dean and Jeanna wanted to honour their globetrotting love on their wedding day!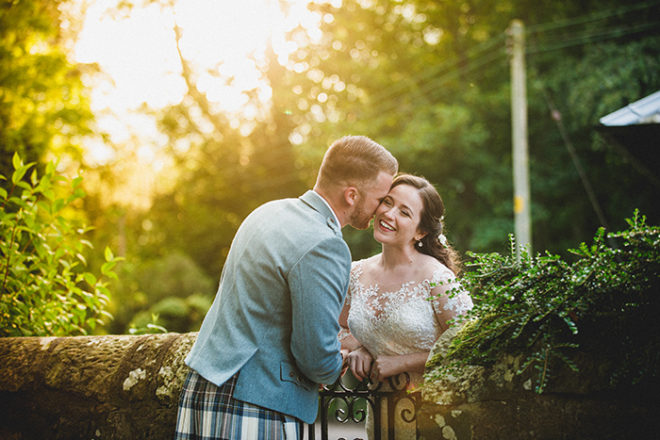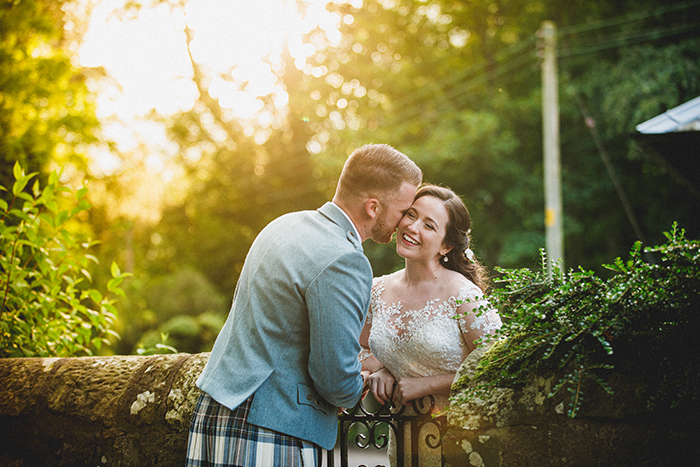 Dean and Jeanna met while working on cruise ships, and they wanted to incorporate their love of travel at their gorgeous Myres Castle wedding day.
But while the couple is well versed in globetrotting, they still wanted their special day to have some Scottish countryside charm.
Find out how the couple pulled off their lovely wedding day in Jeanna's own words below…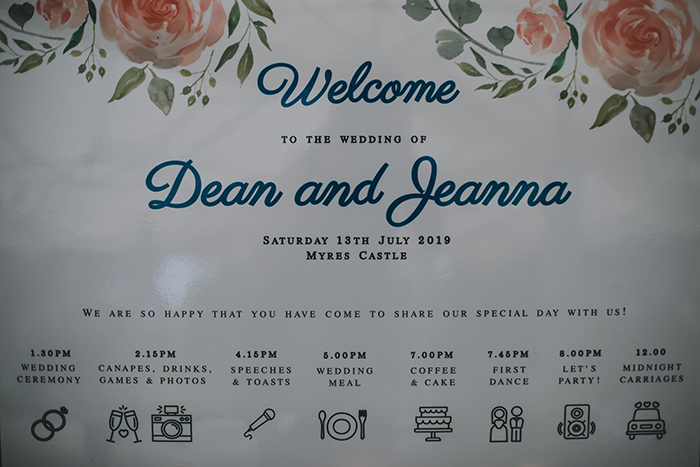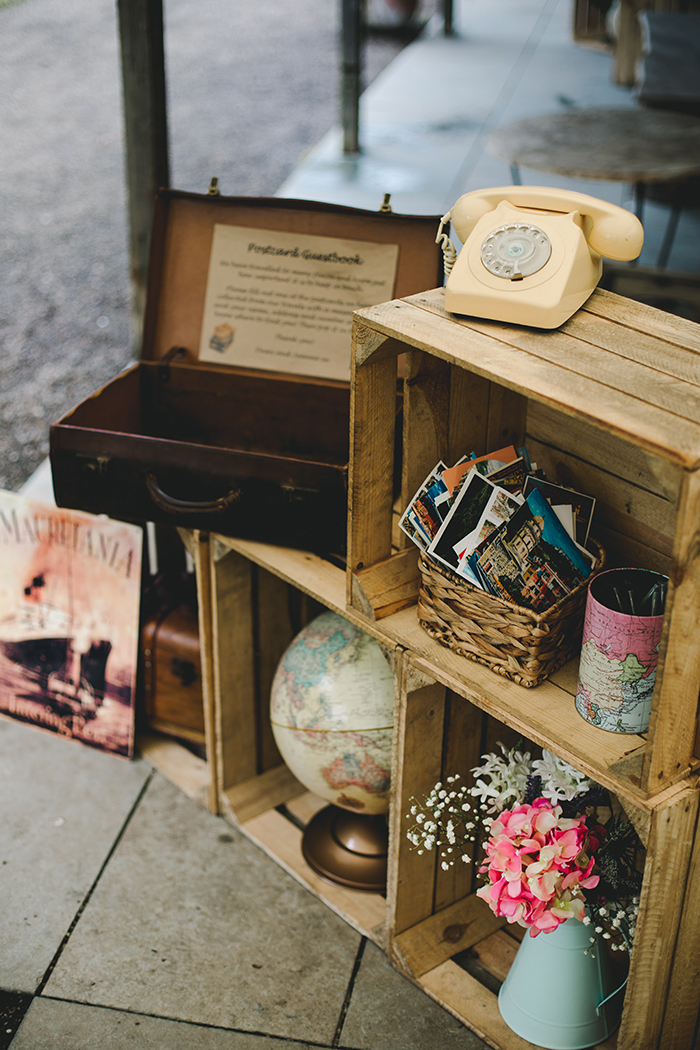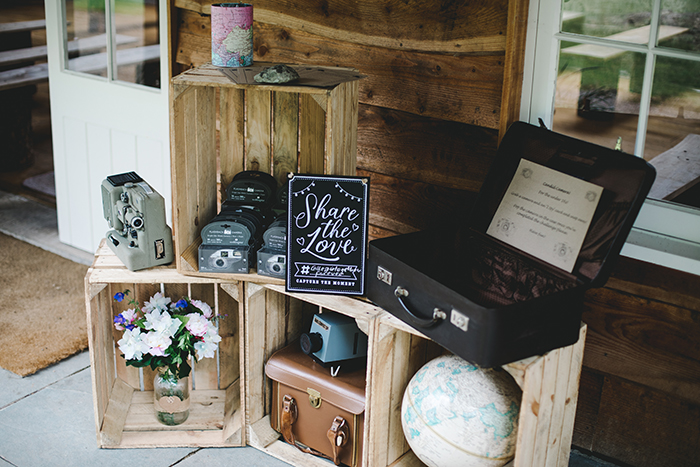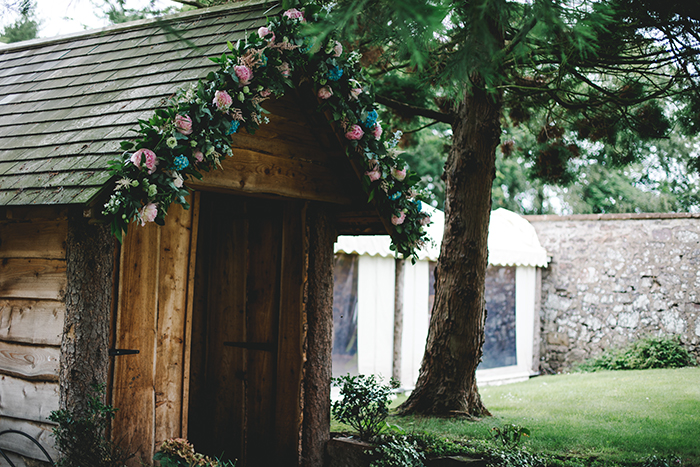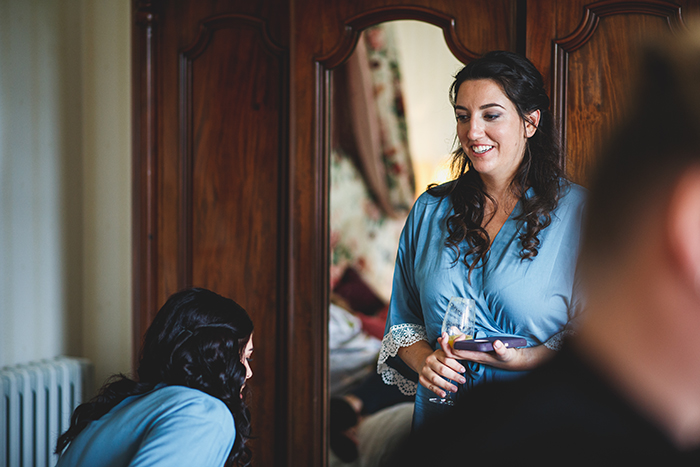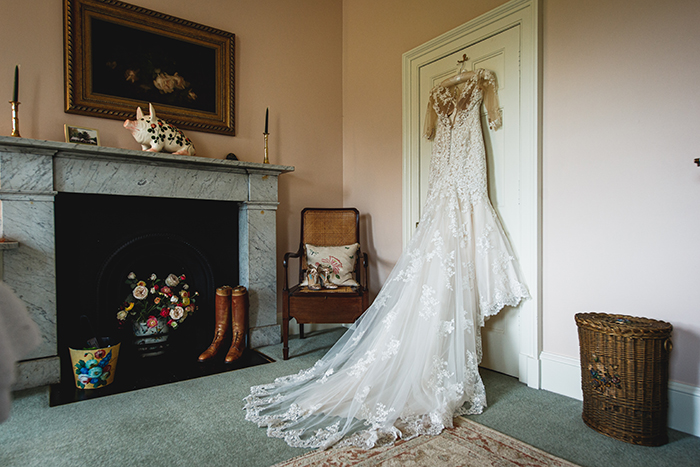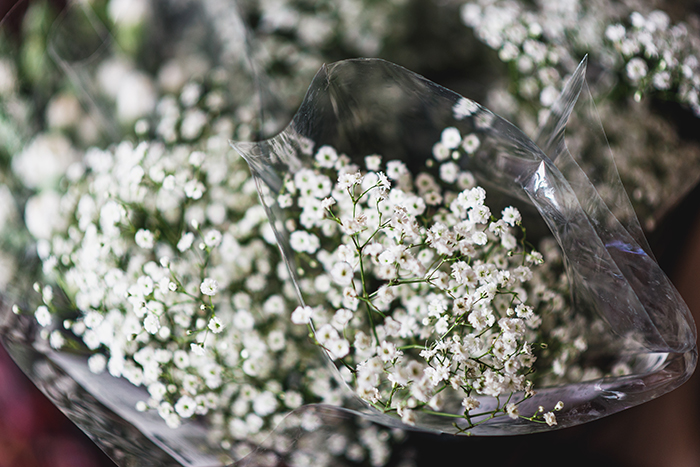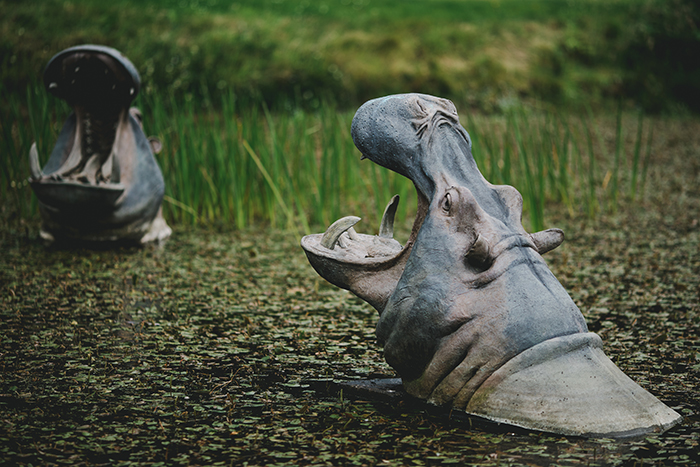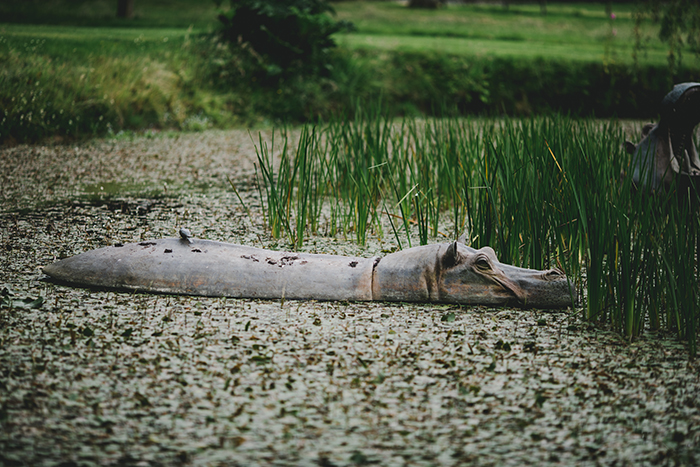 We wanted a venue that was quiet and in a natural setting. We also wanted to make sure that the venue could accommodate all of our family throughout the weekend. I wanted to wake up the next day after our wedding with all of our families around and have it feel magical, like Christmas morning. The landscape of Myres Castle was perfect and the inside was incredibly special with bits of history weaved into its architecture.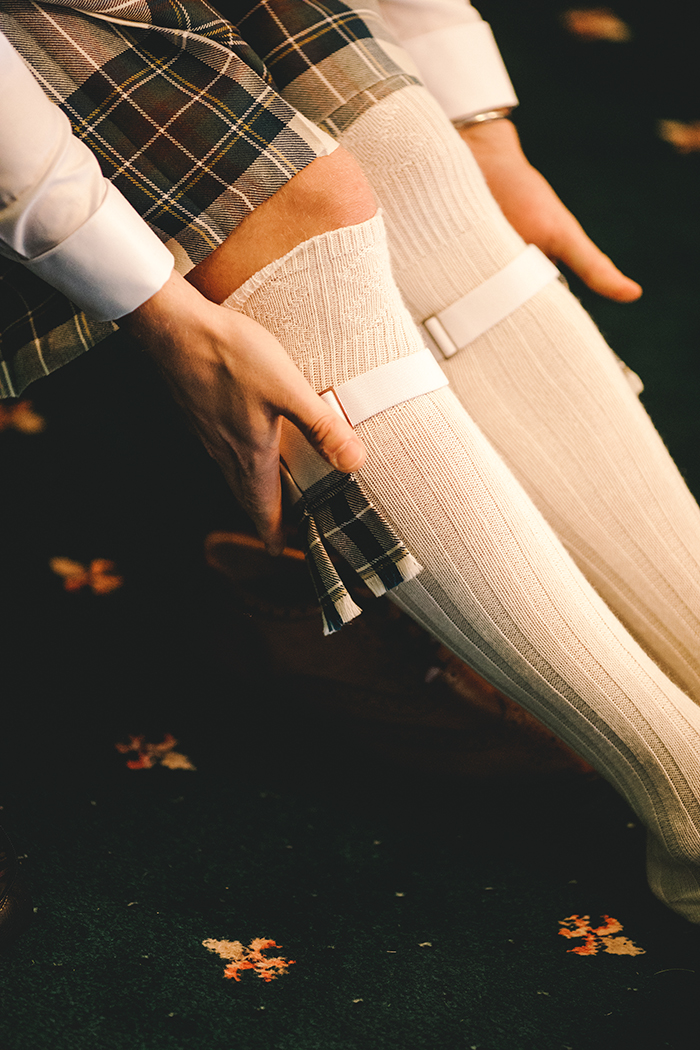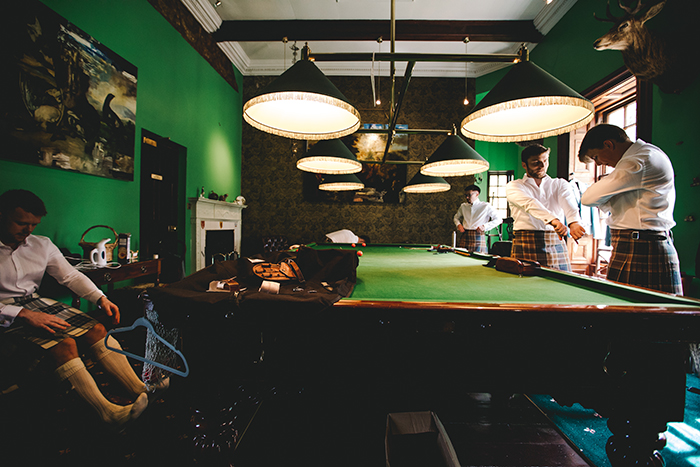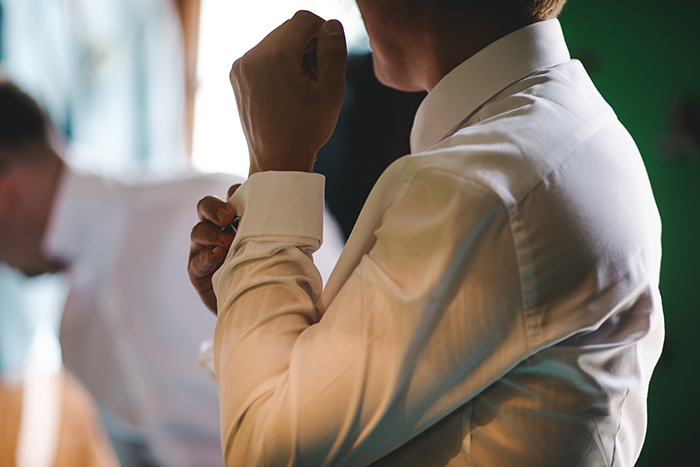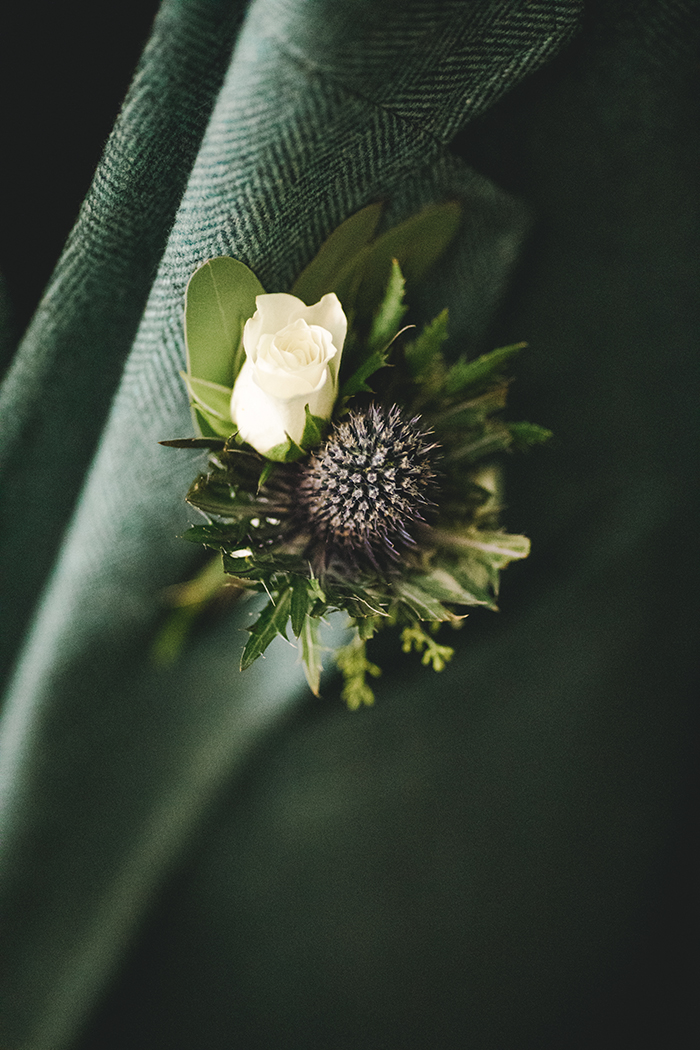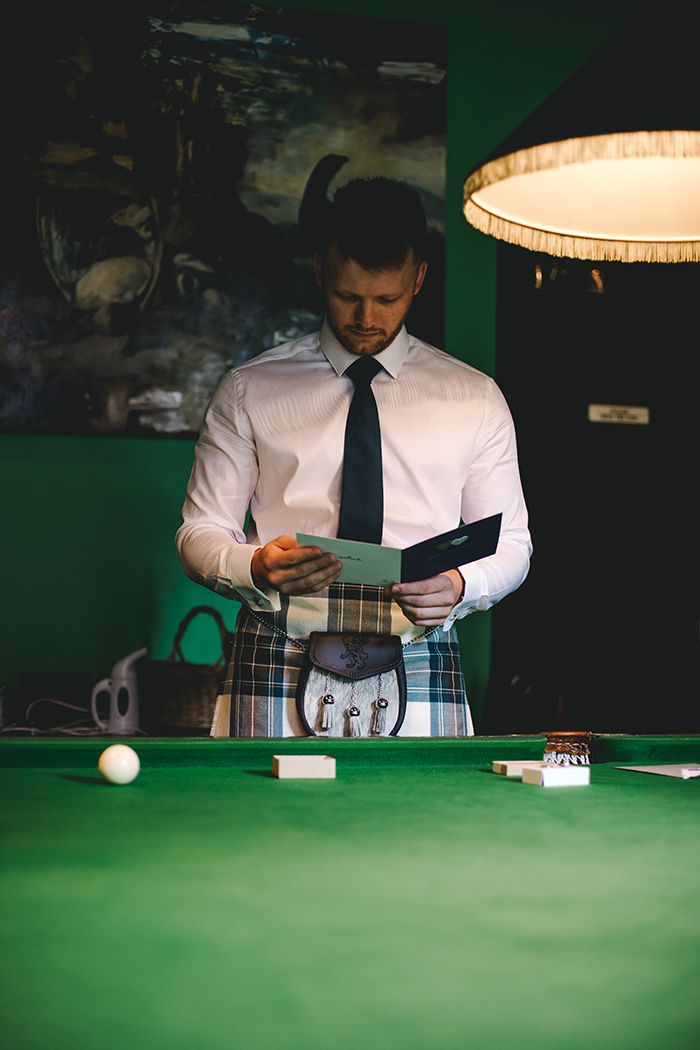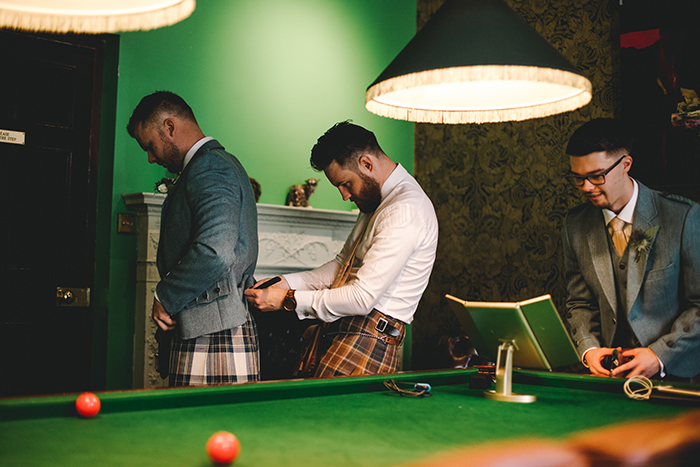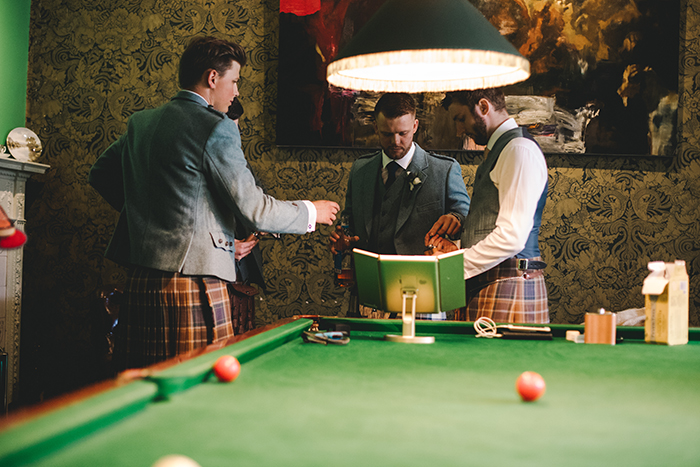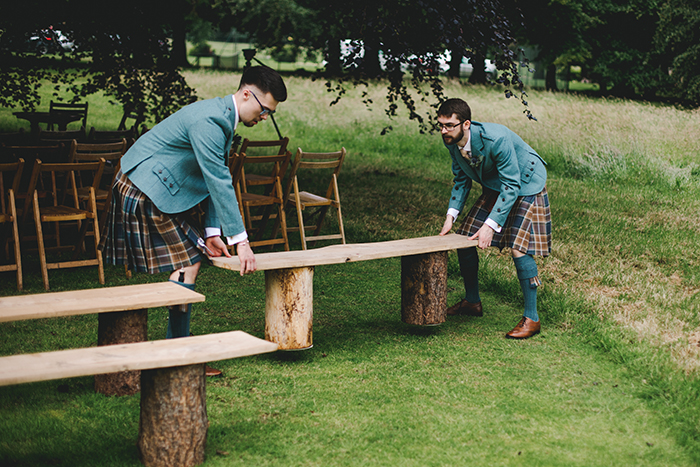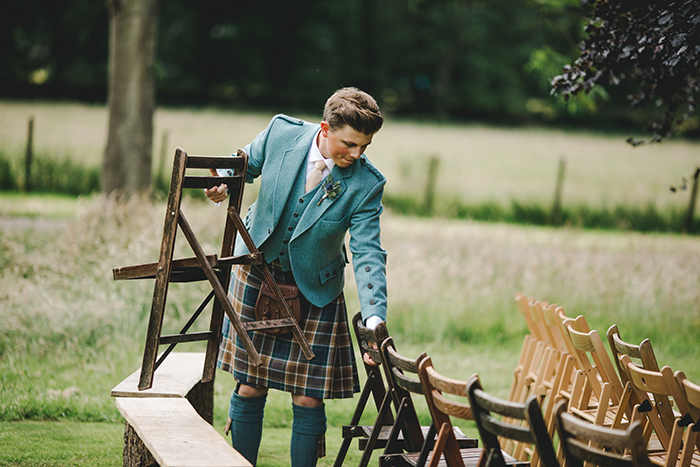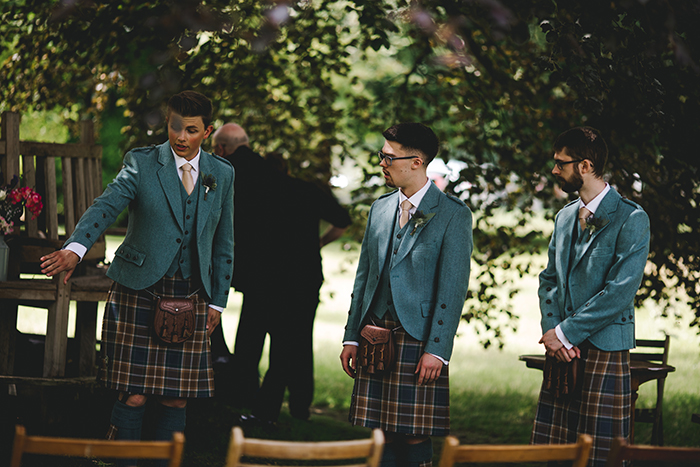 It took us a while to find this venue because we were constantly out of the country working on cruise ships. We were researching venues on the East Coast where it doesn't rain as often. We took a trip one weekend to see it and absolutely fell in love with it. We also loved the surrounding area as well as the organic farm shop and cafe just around the corner.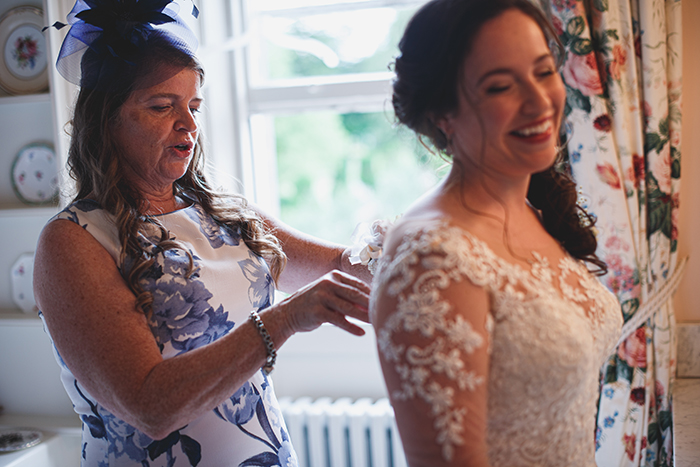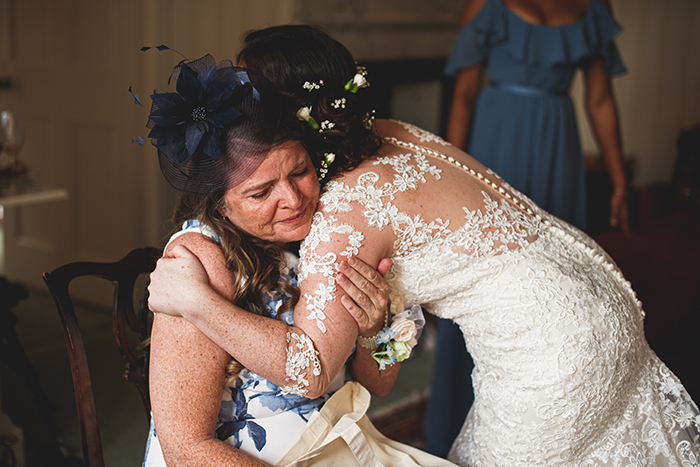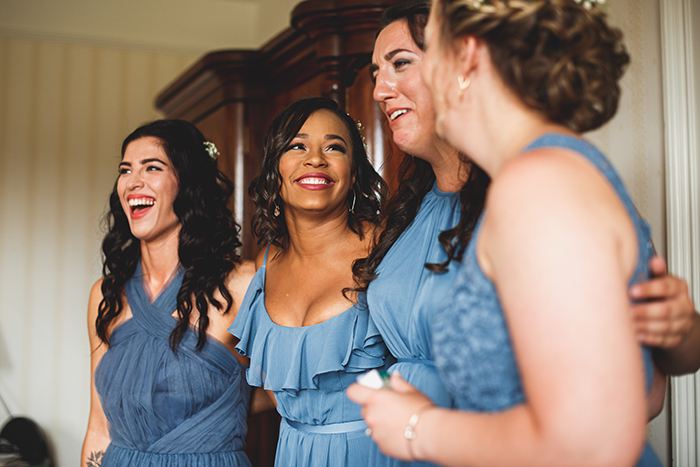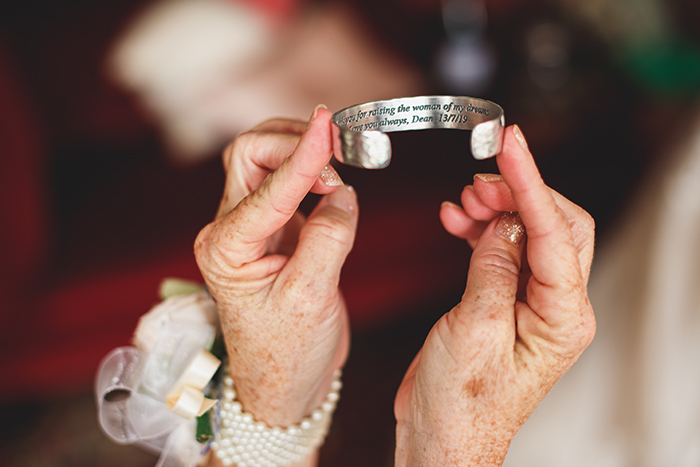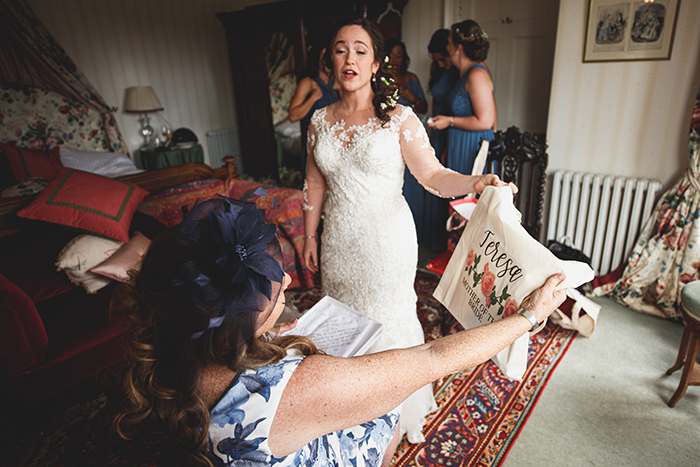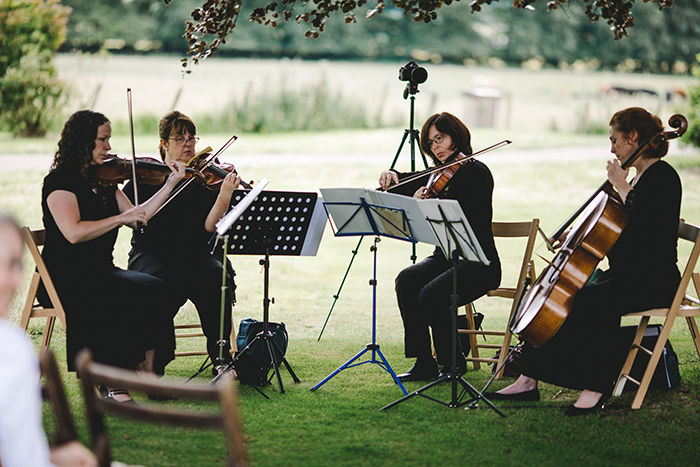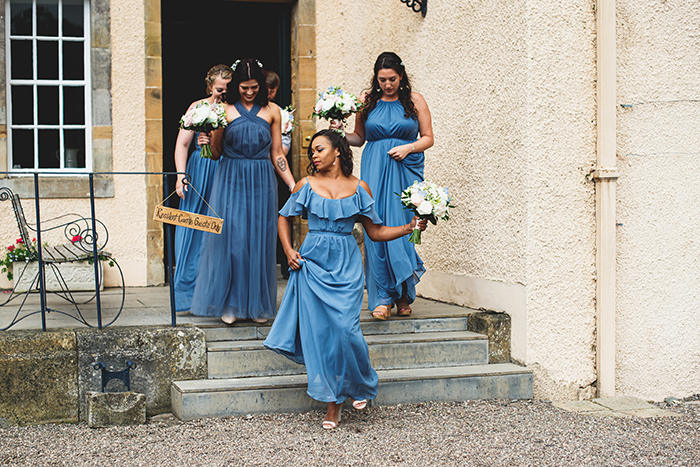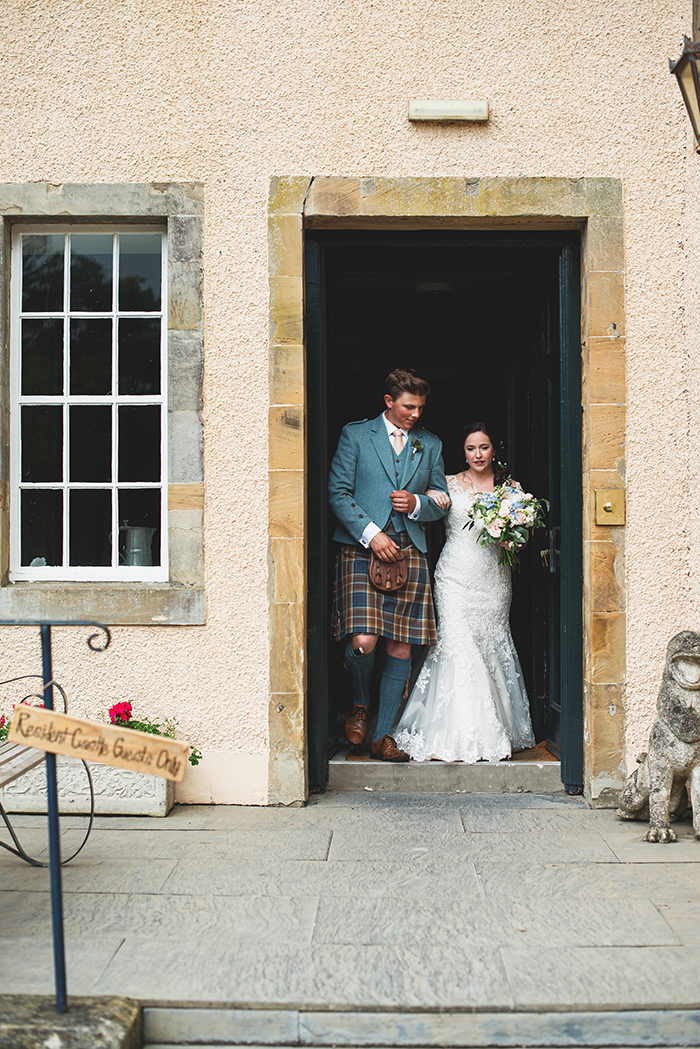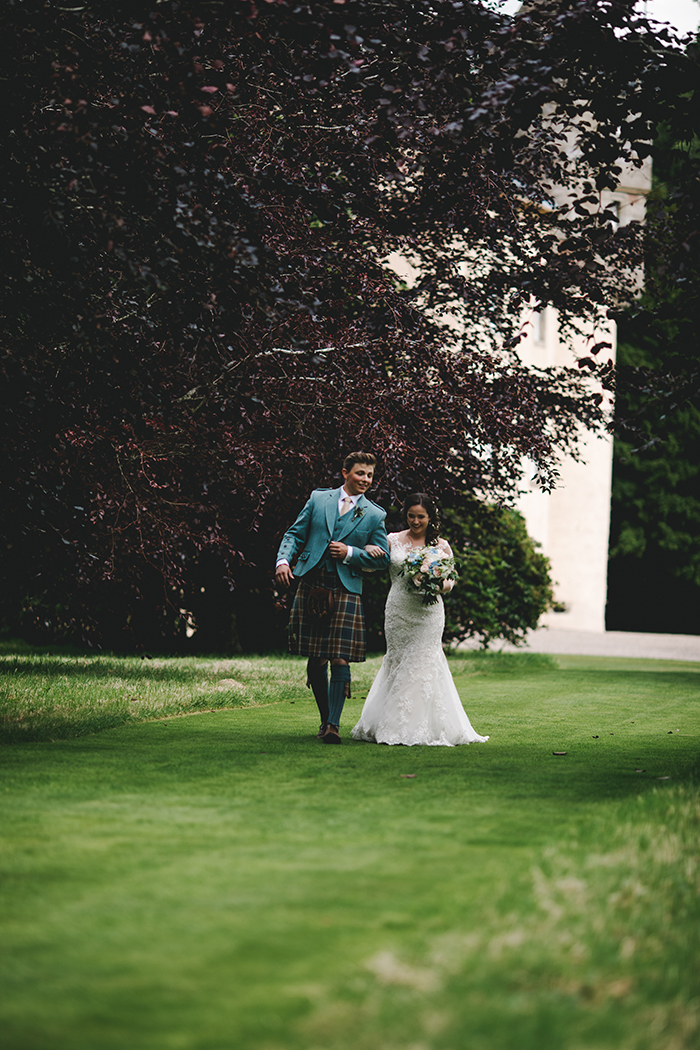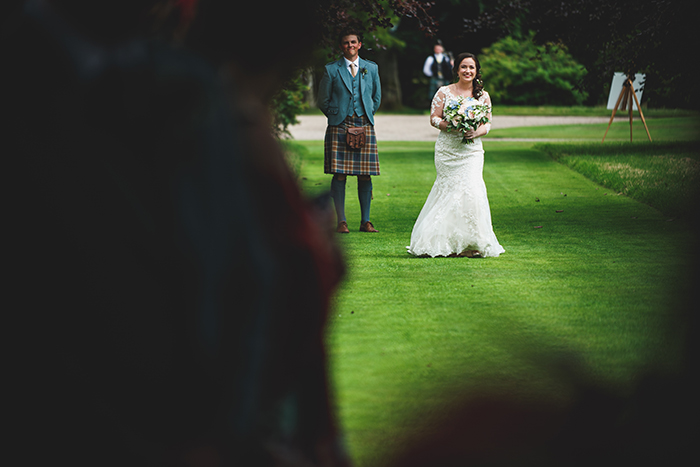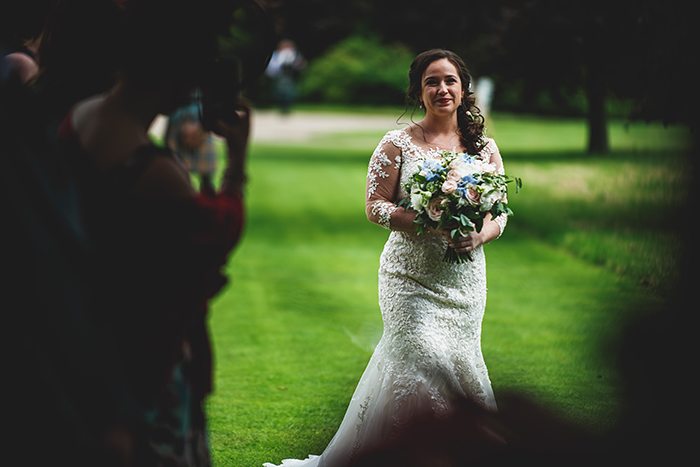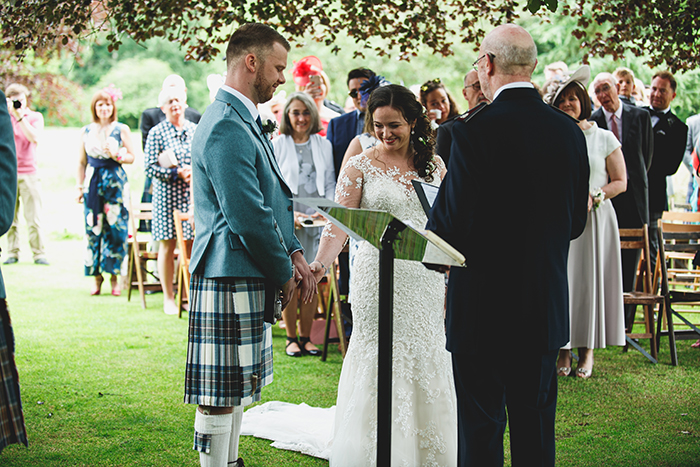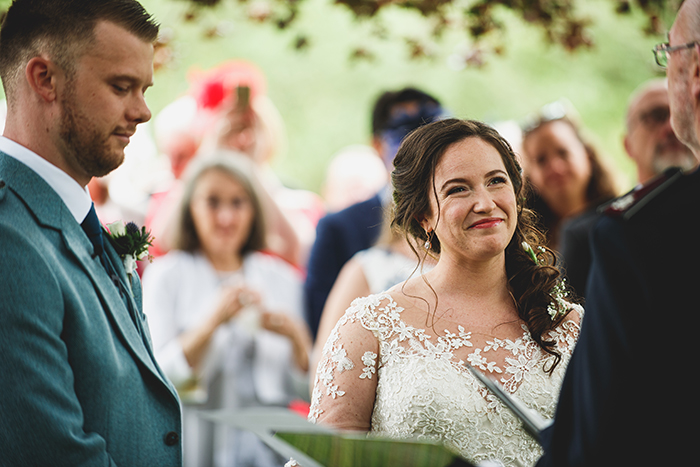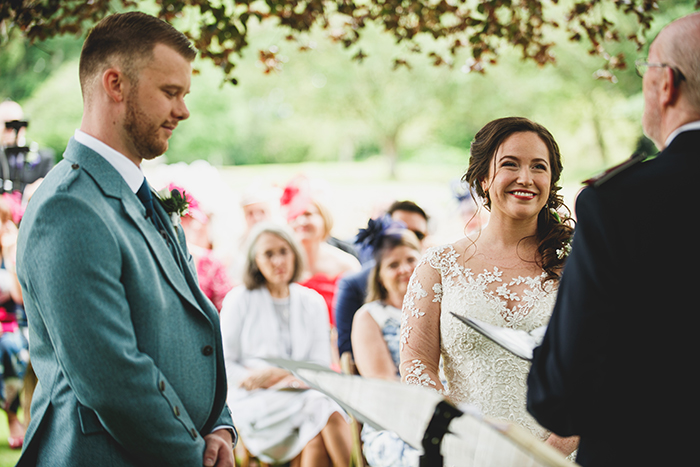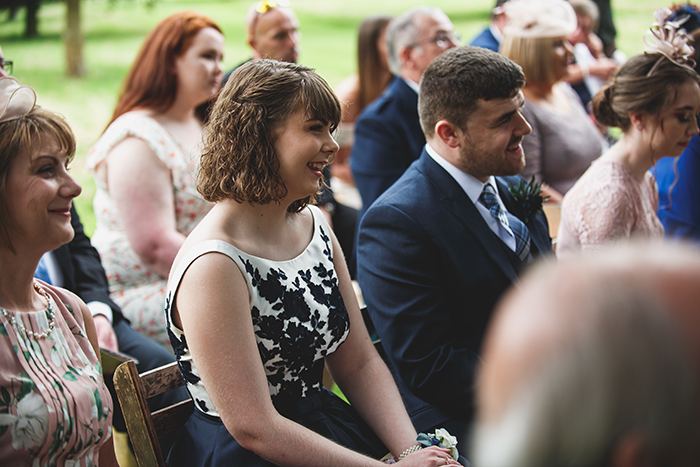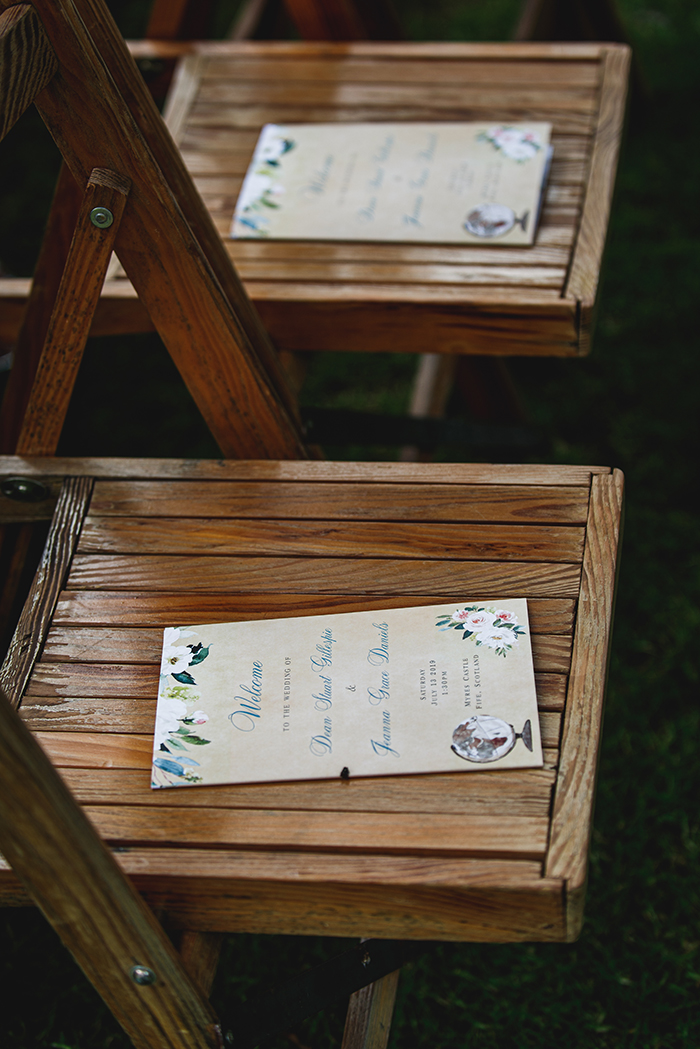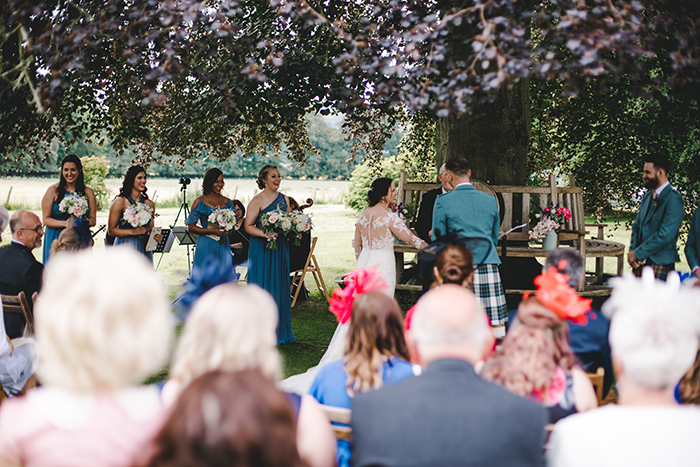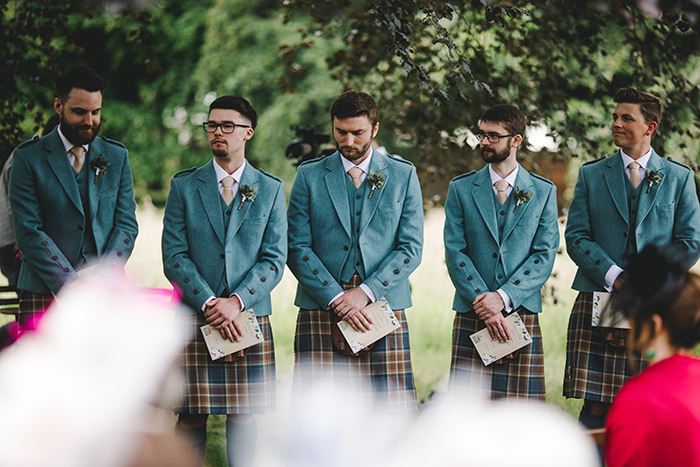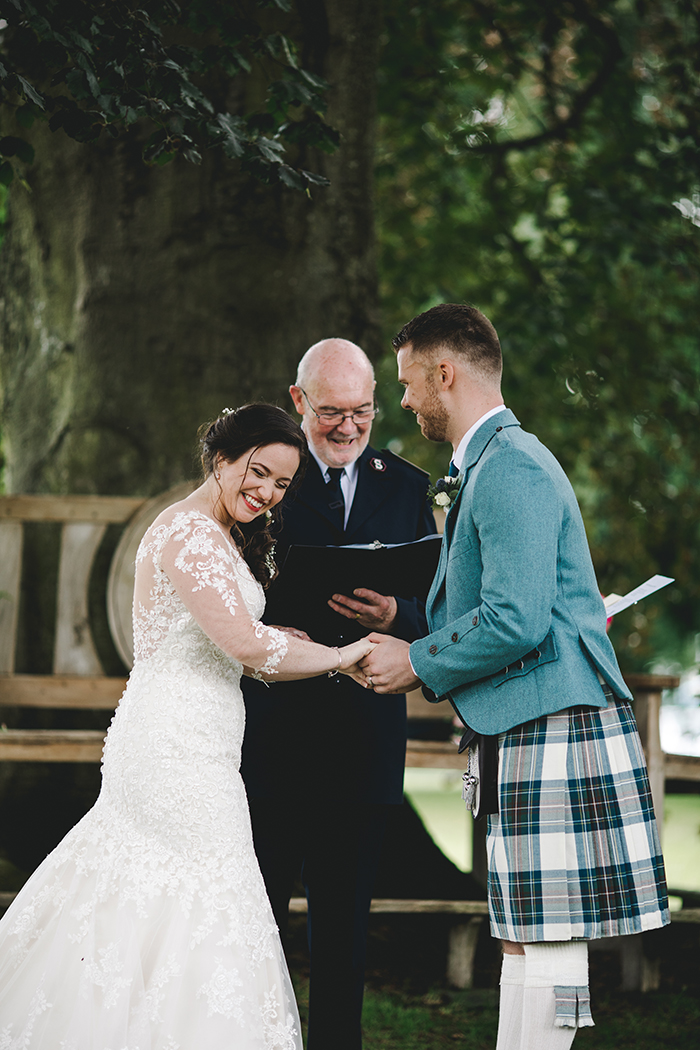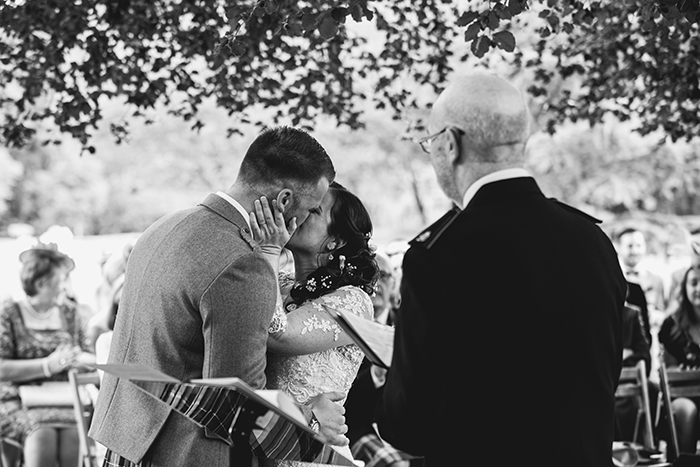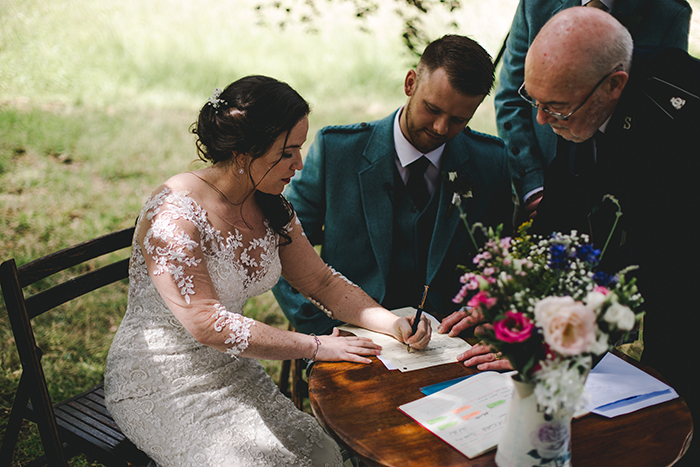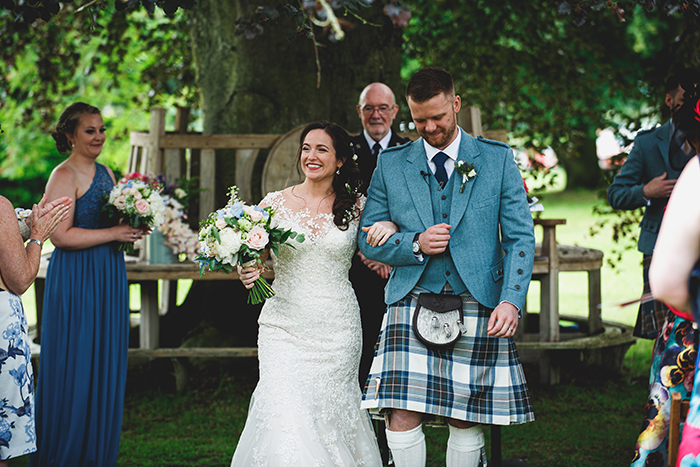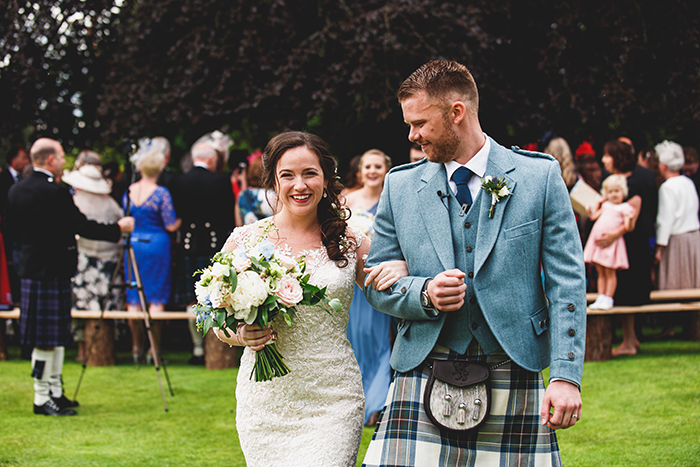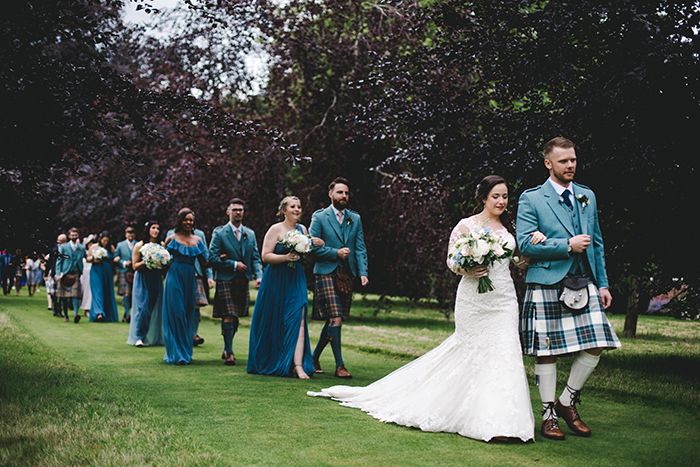 Even though the venue had a cute wooden Apple Store in the gardens for an indoor ceremony with stained glass, seating 100 people, we ended up doing it outside. There was this beautiful open space next to the gardens in front of a large tree, perfect for an outdoor ceremony. Thank goodness it did not rain! The weather was absolutely perfect.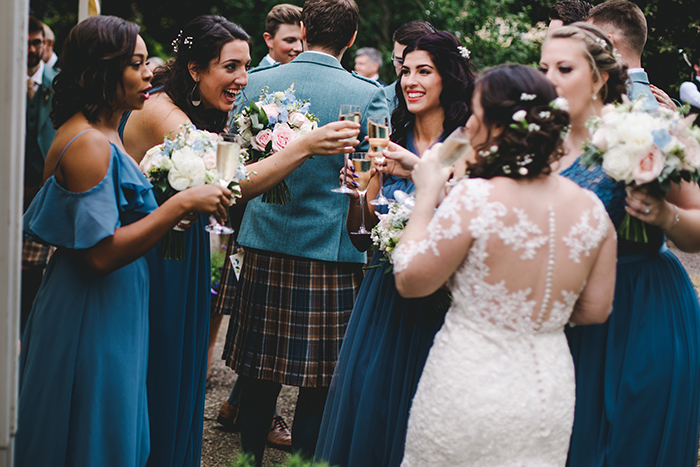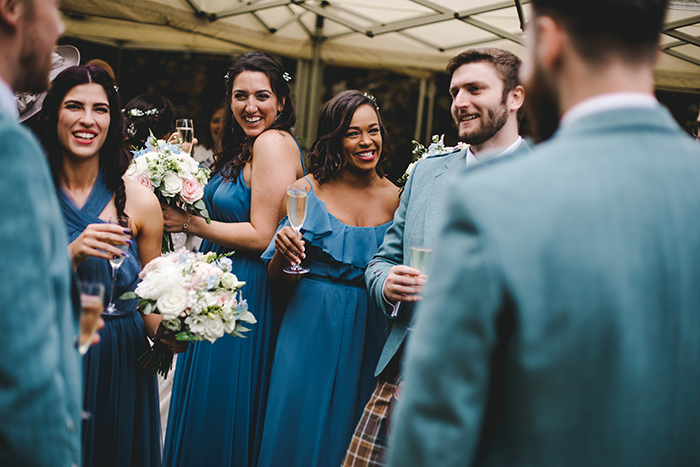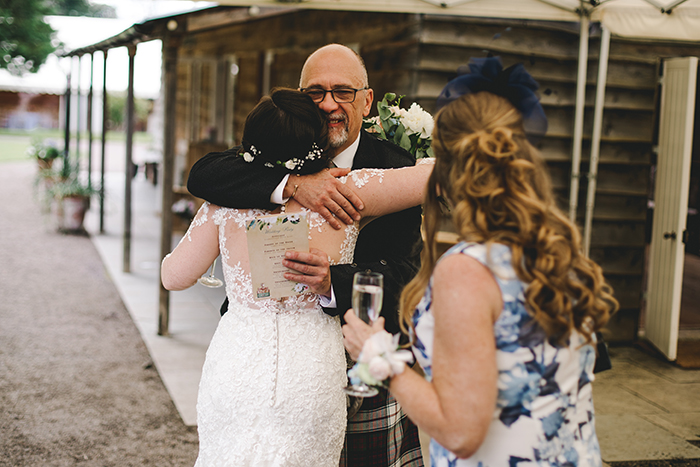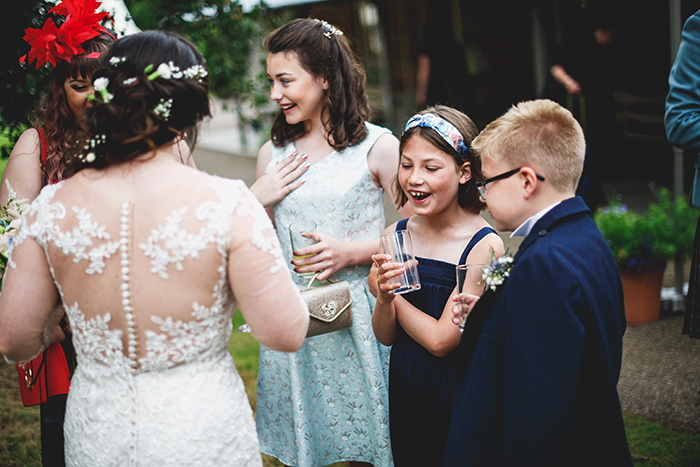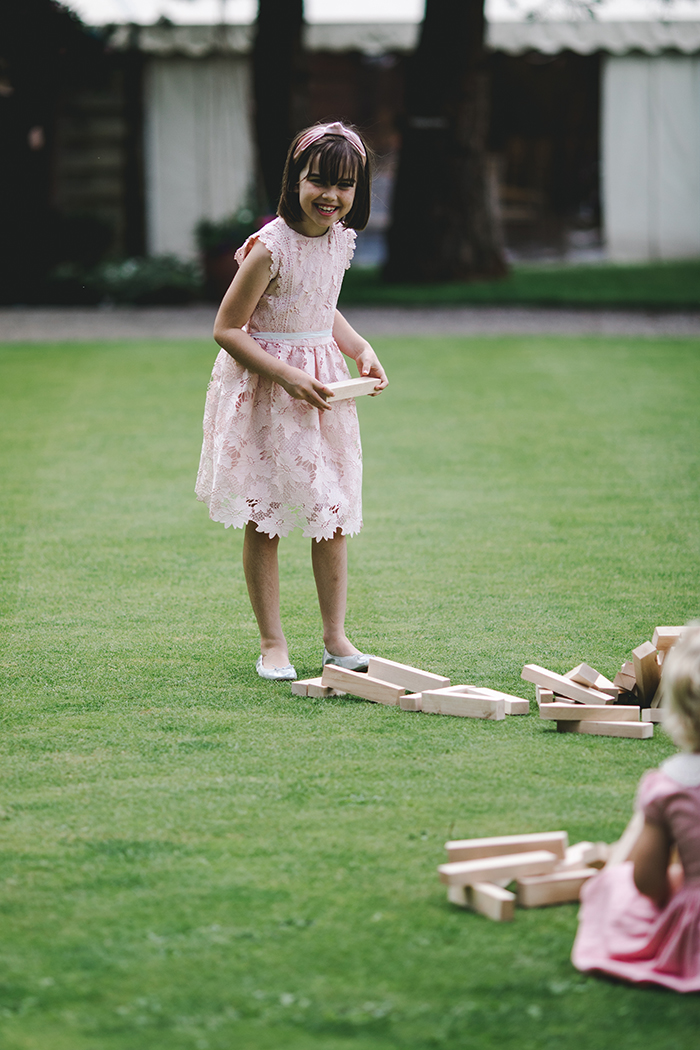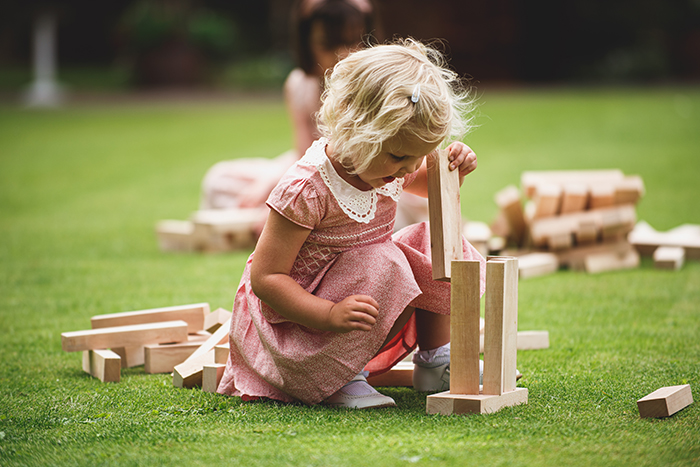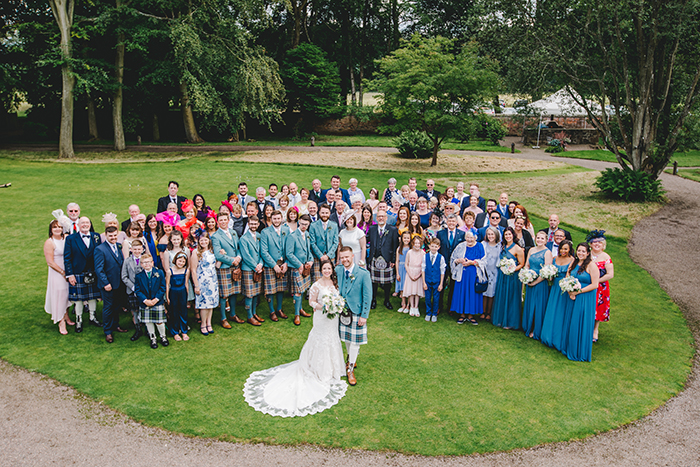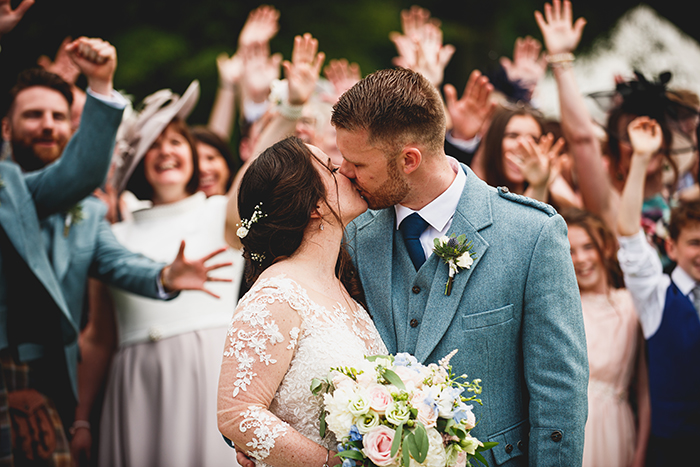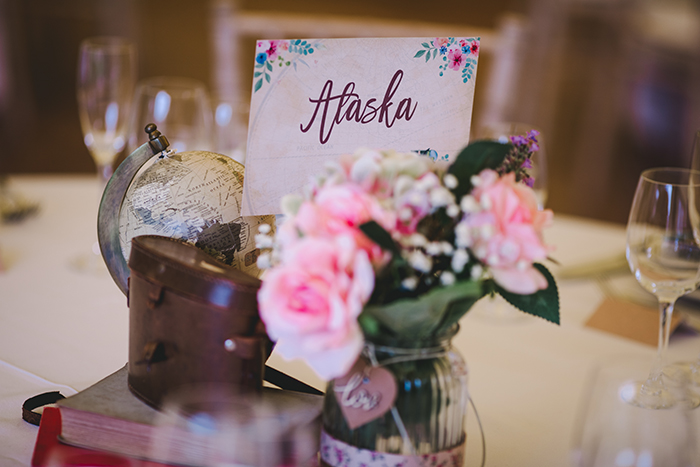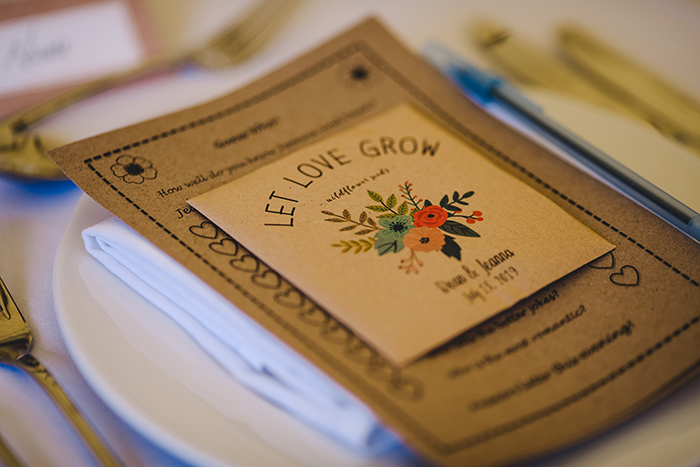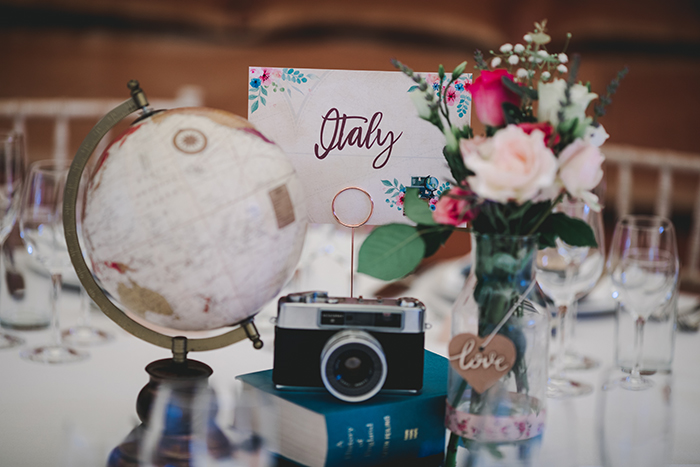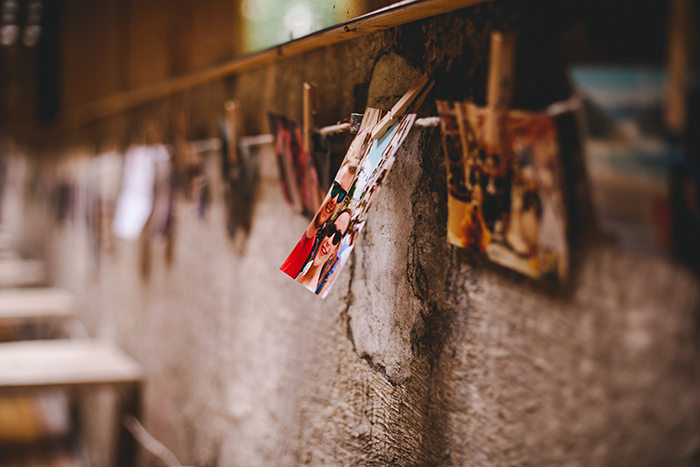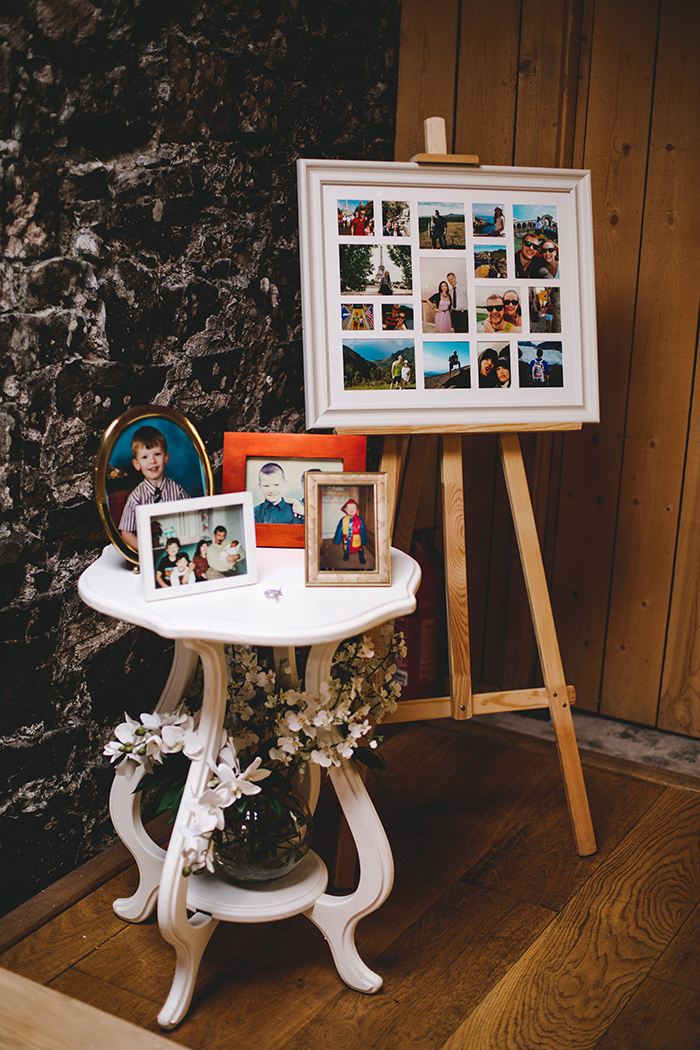 We had met working and living on Disney Cruise Line. We have both traveled all over the world and wanted that element of our lifestyle to be in the décor of our wedding. We chose a vintage travel theme and we used lots of maps, globes, postcards, burlap, and little travel/communication accessories (binoculars, telephones, typewriters) to achieve our look.
We didn't need to have lots of florals, because the venue was incredibly lush and covered in natural foliage. Our colors were country blue and pale pink for our summer wedding. We wanted light colors, which was also something we kept in mind for all of the wedding party attire.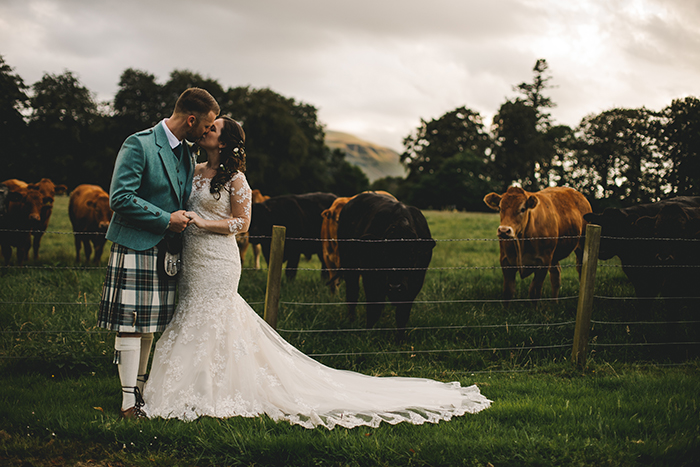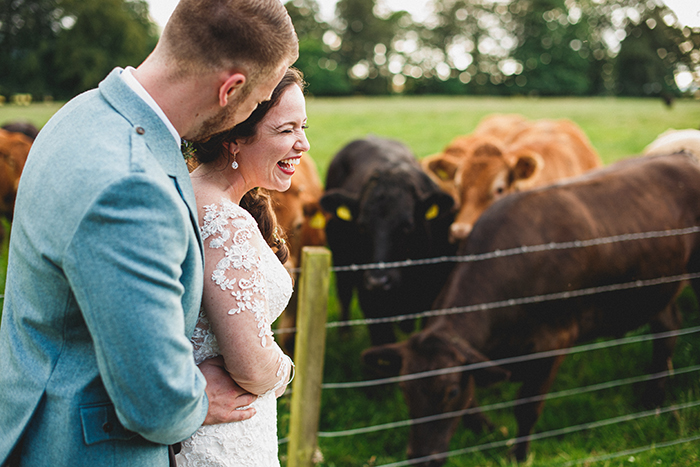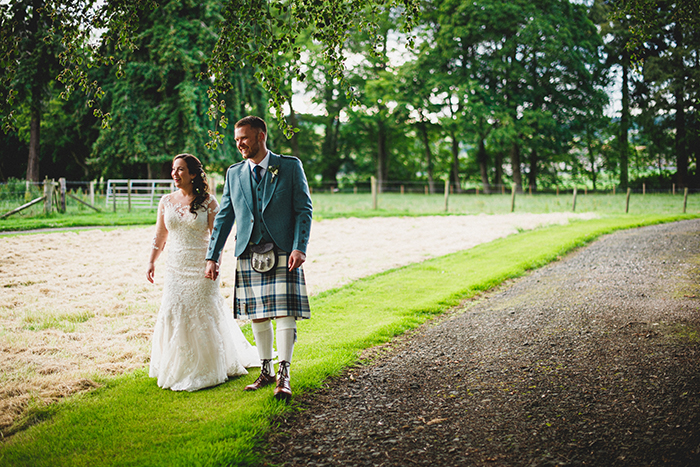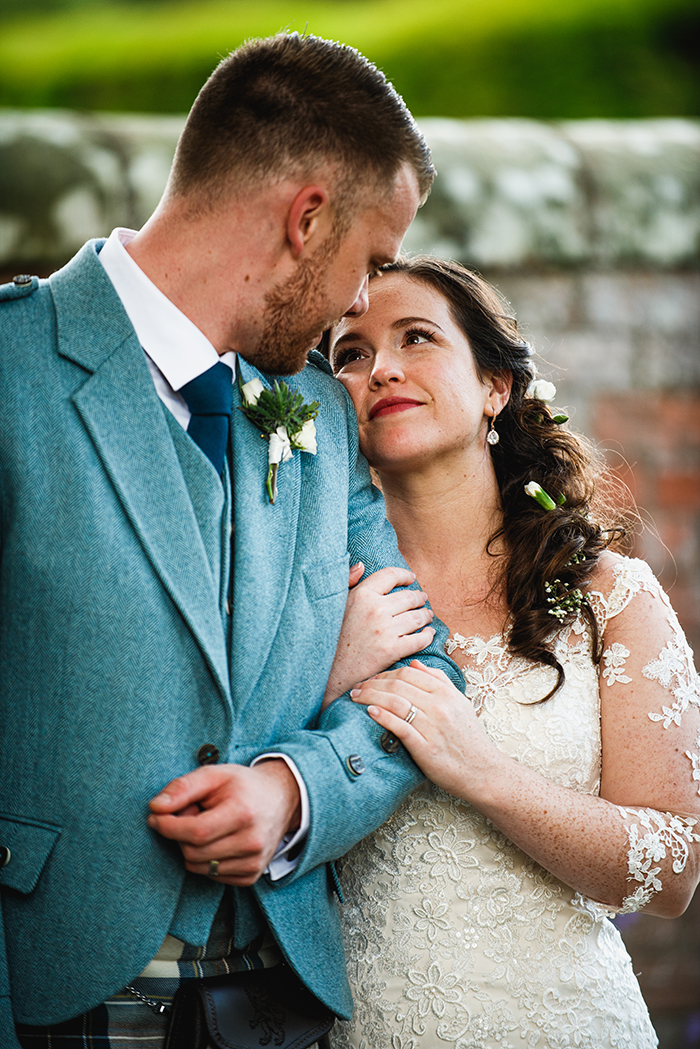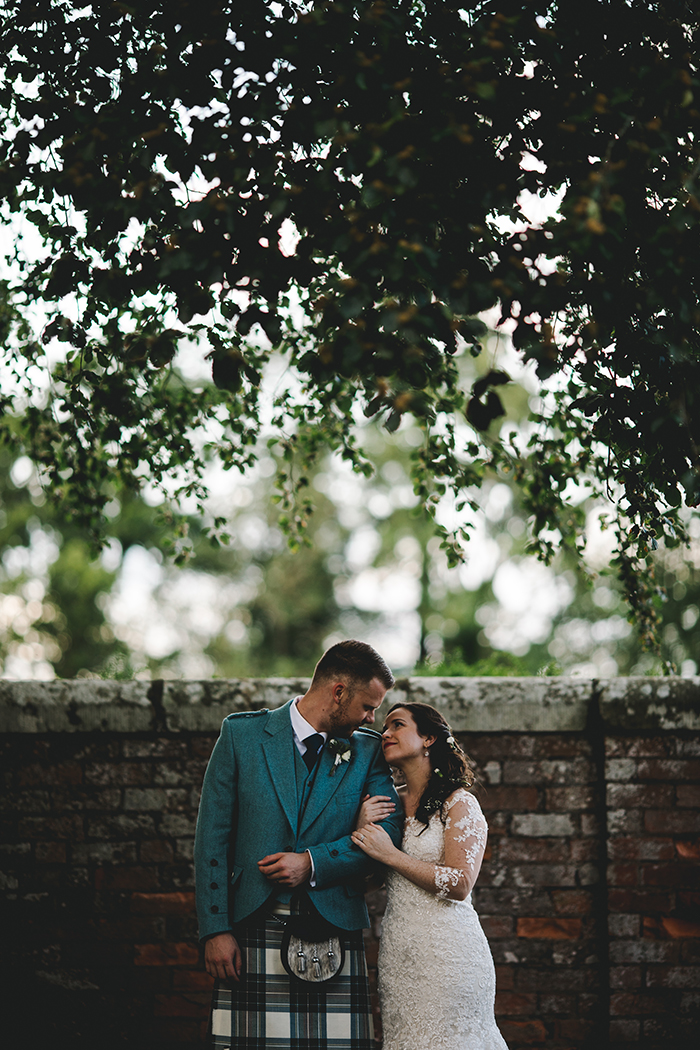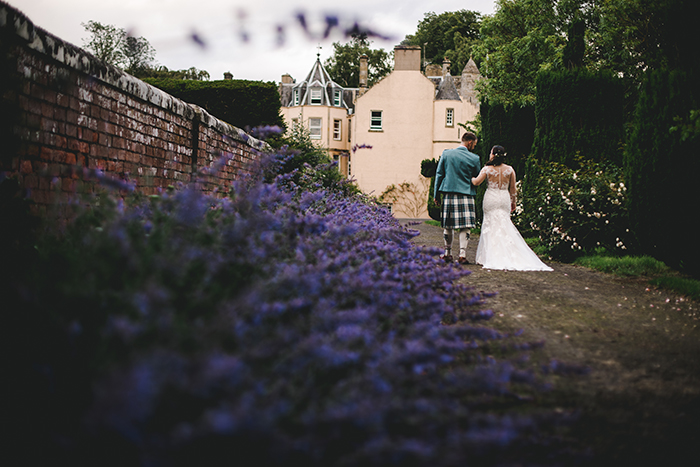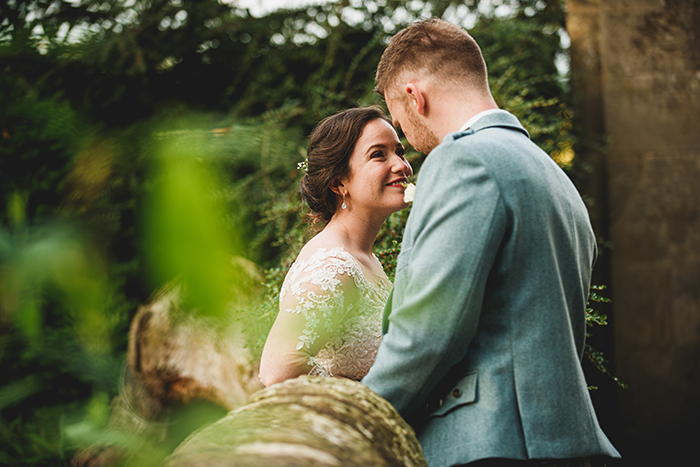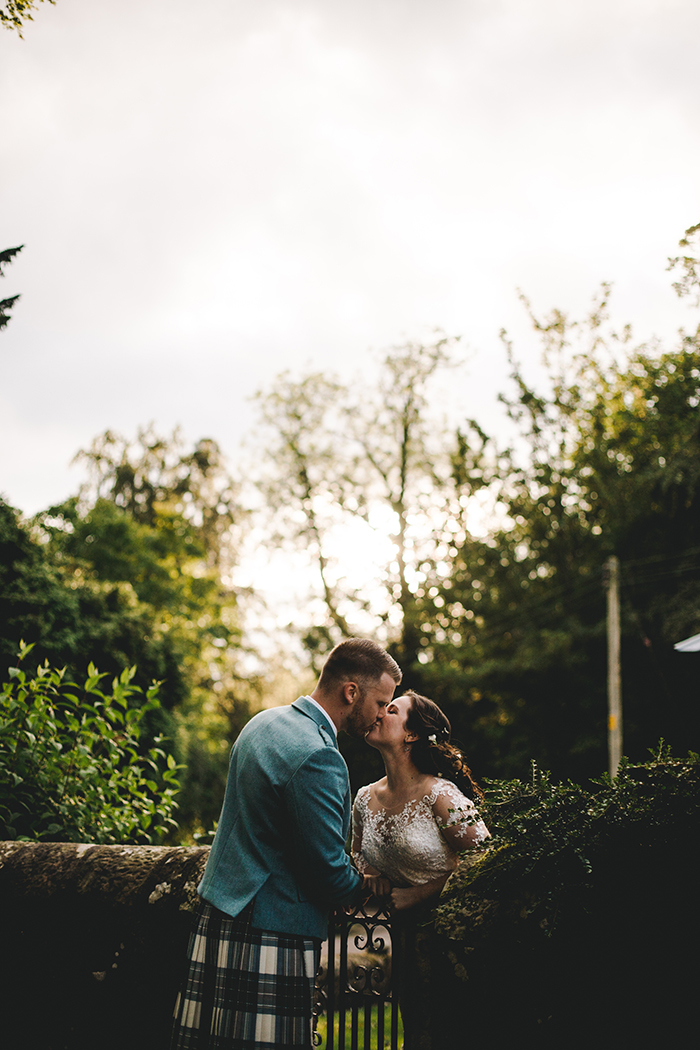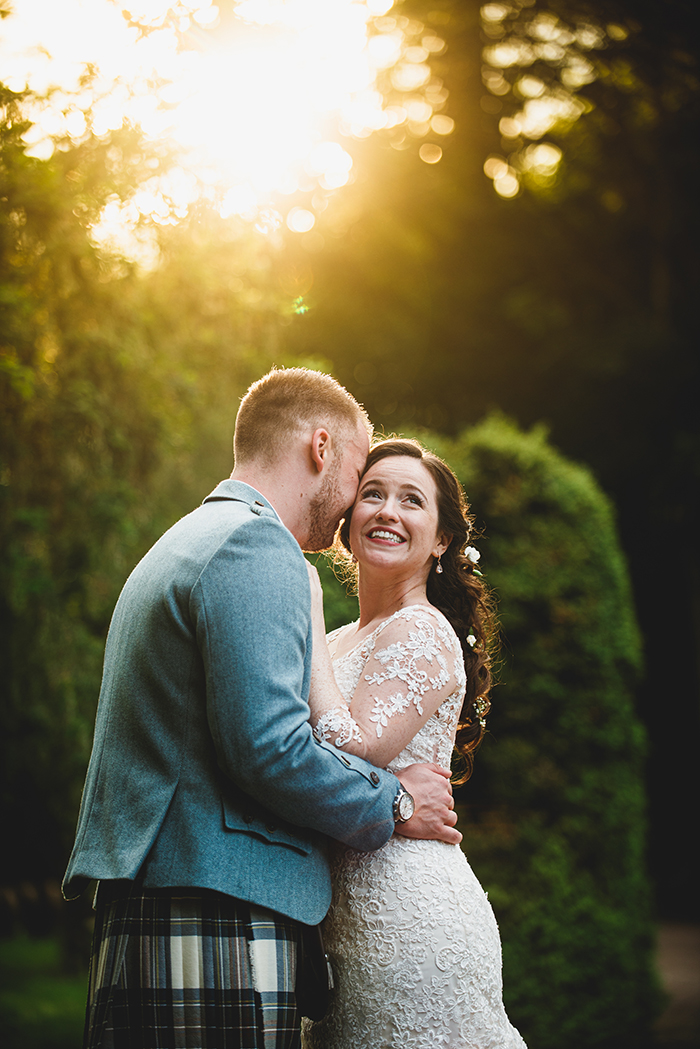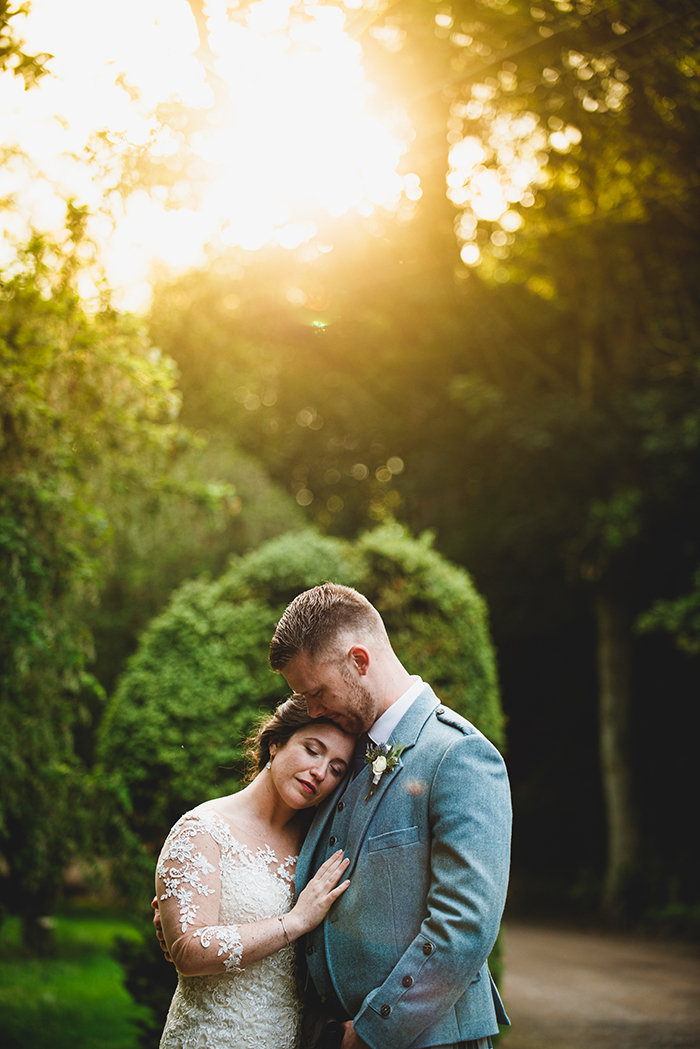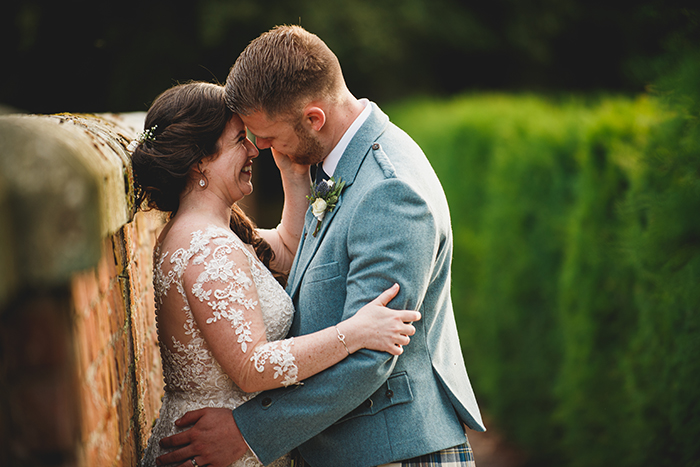 The venue had a stunning landscape. There were gorgeous gardens filled with flowers, ponds, lush green lawns, vines, and stone walls. There was also a beautiful cottage on the property where we really enjoyed taking photos – it made us feel like we were in the Secret Garden. We also loved taking photos in front of the cows in the field.
Top Table Photography captured special moments like the kids playing games on the lawn, Dean's grandfather marrying us, me singing to Dean at our reception, and of course, our guests experiencing a traditional Ceilidh!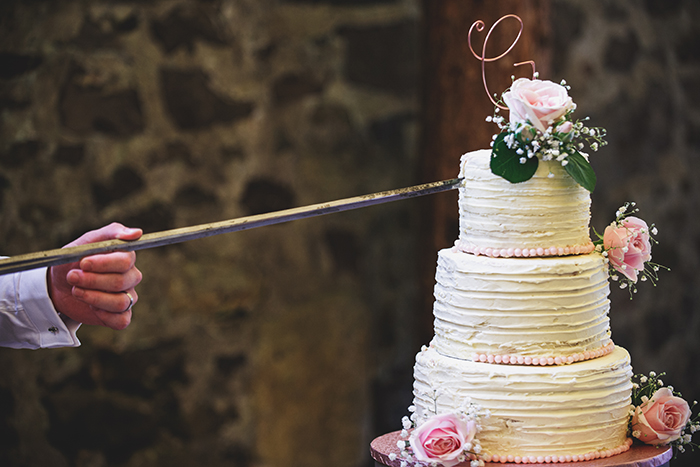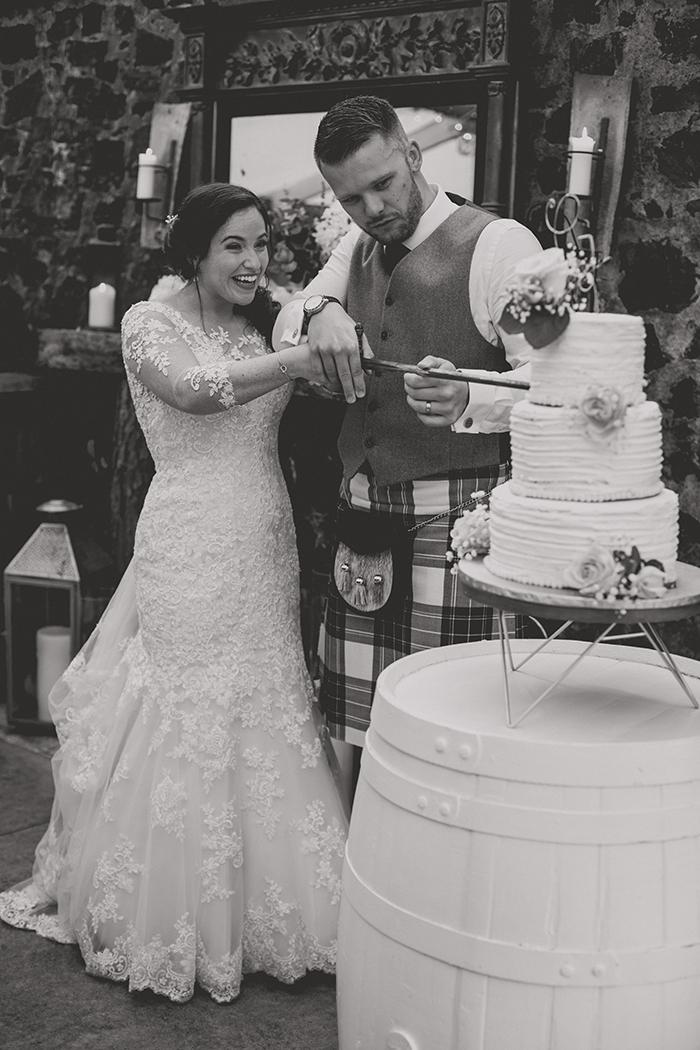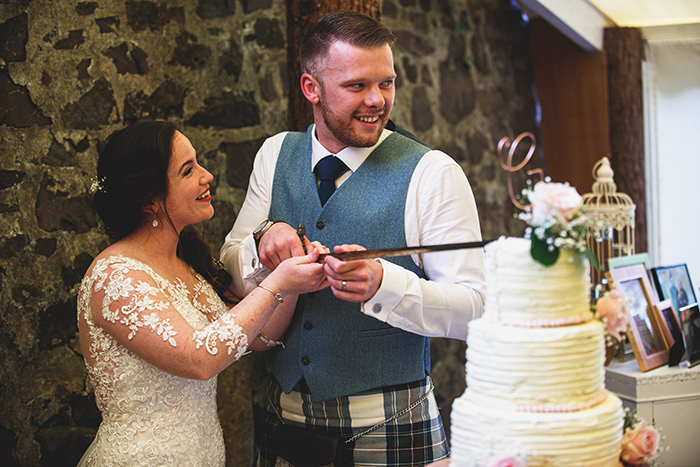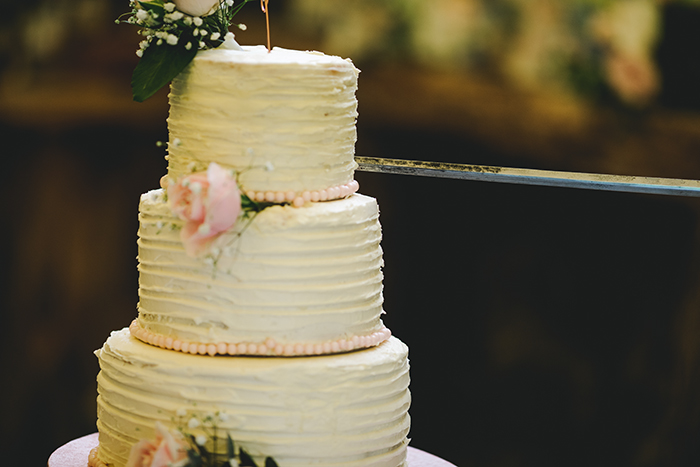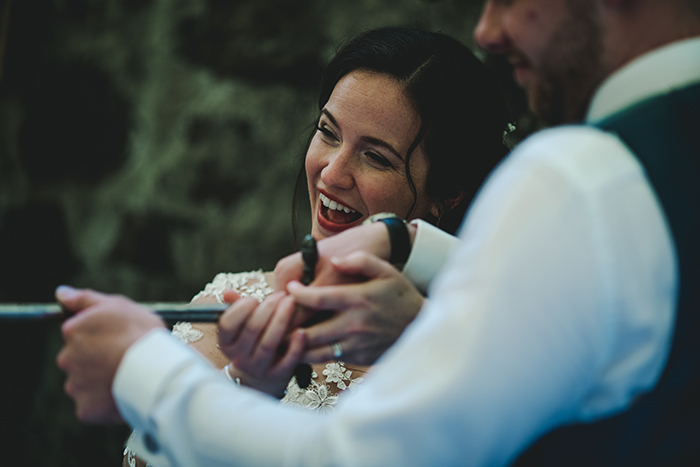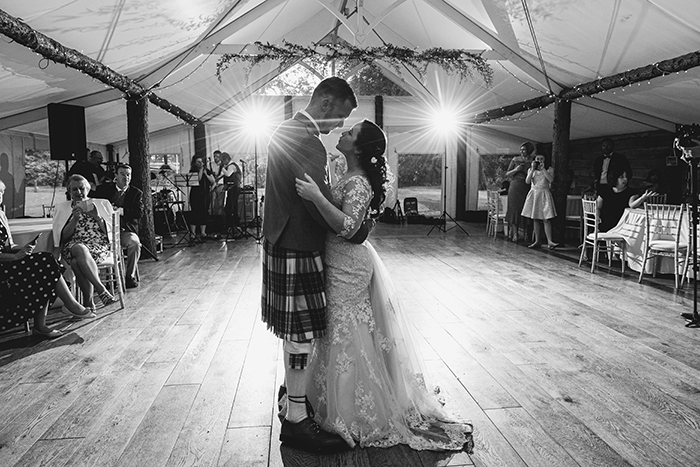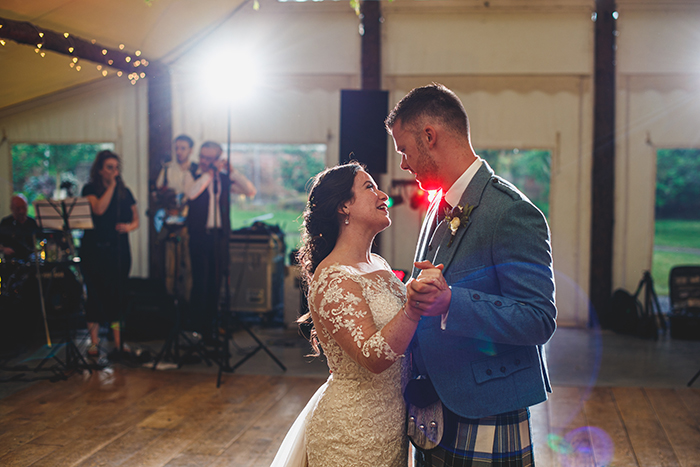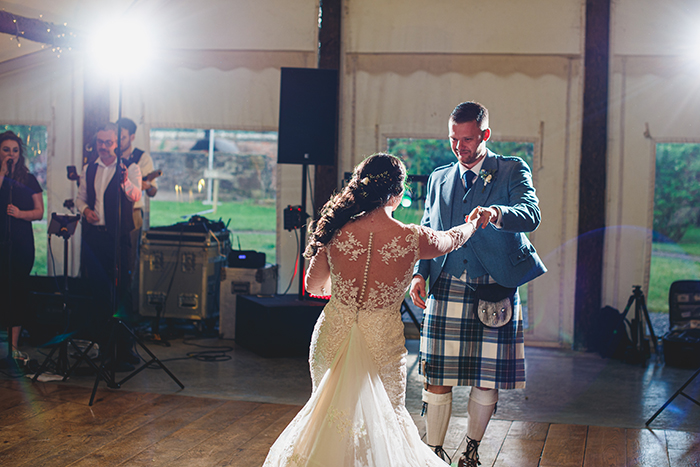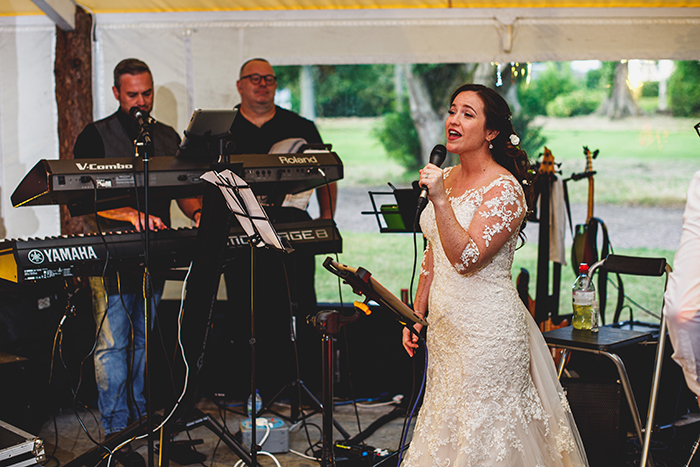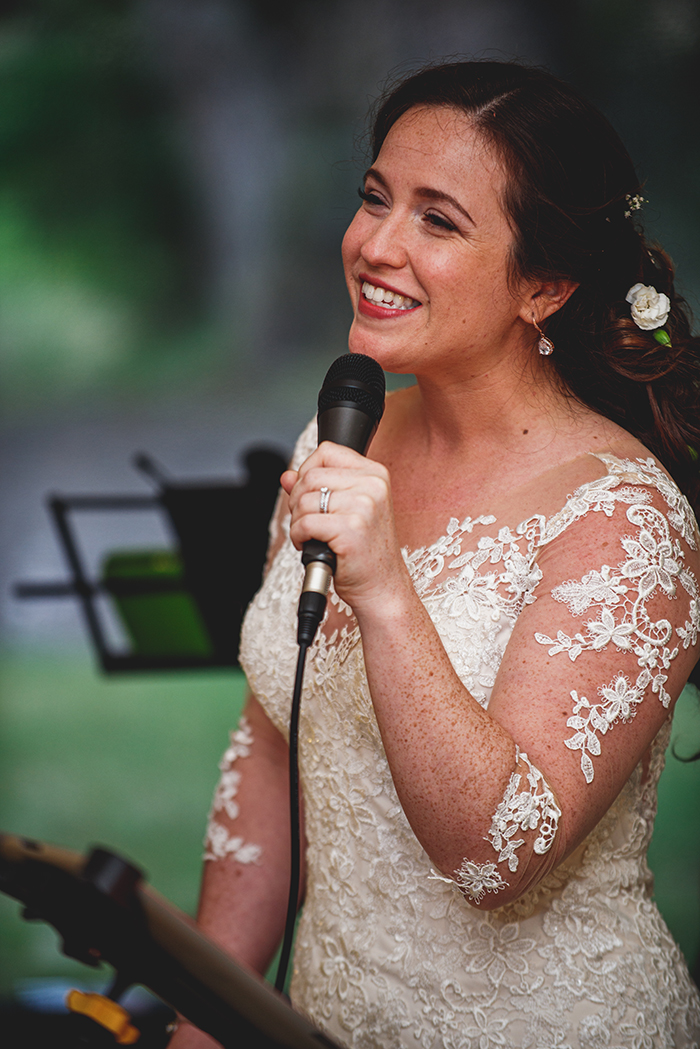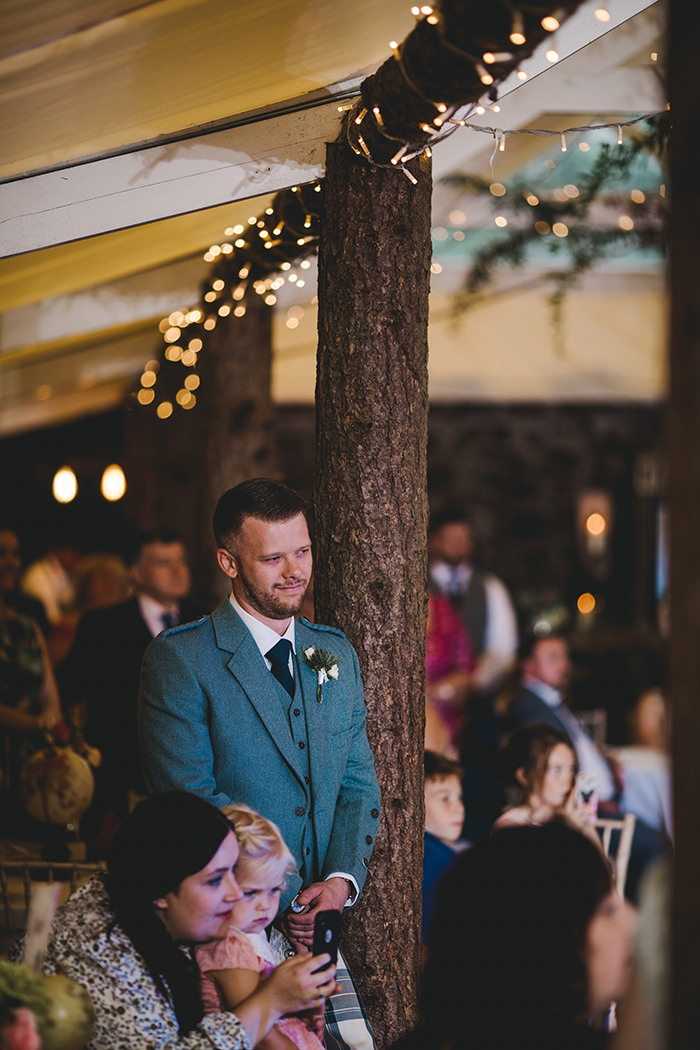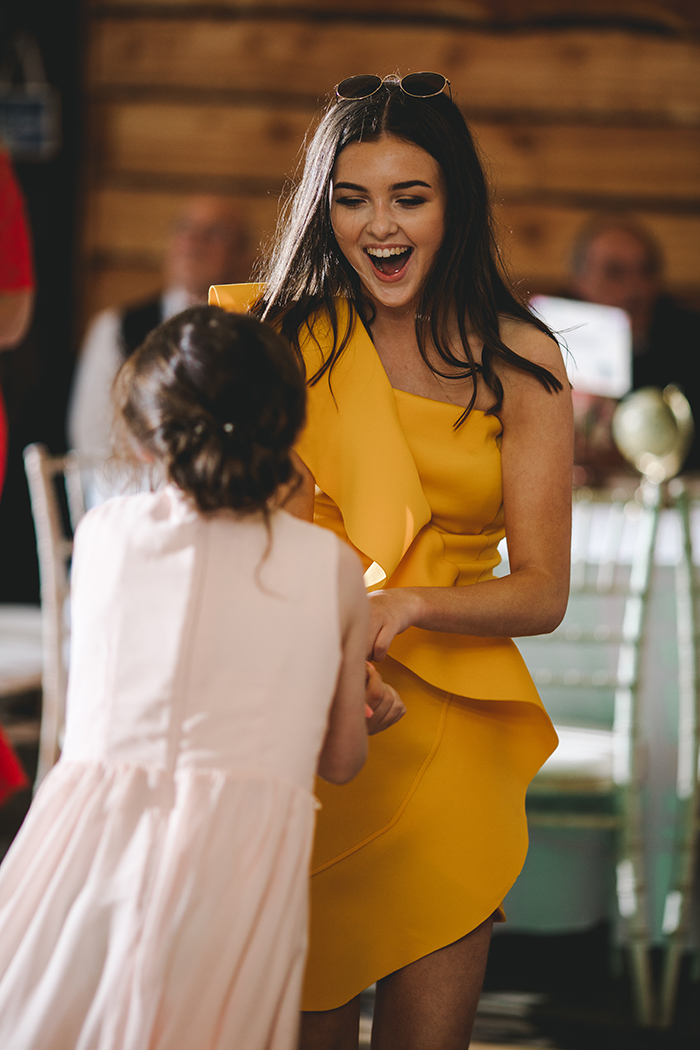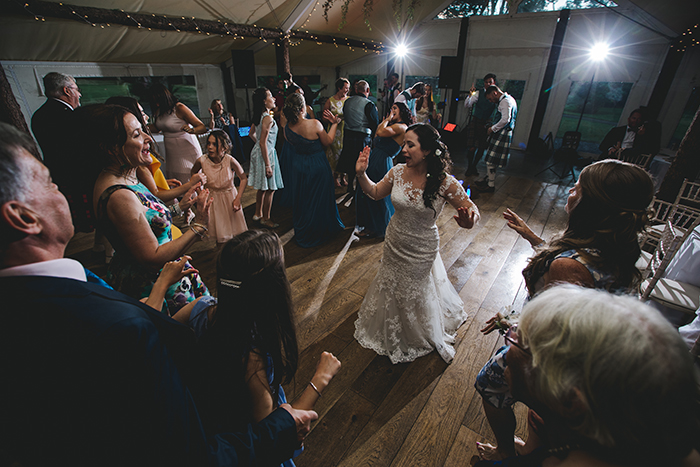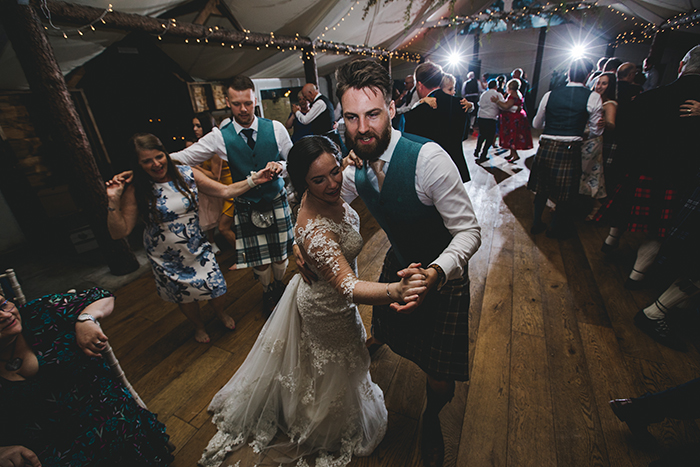 We fell in love with Myres Castle and would love to come back and visit that farm shop down the road. We have committed to staying in the cottage for a night or two to reminisce about our day which went by way to quickly!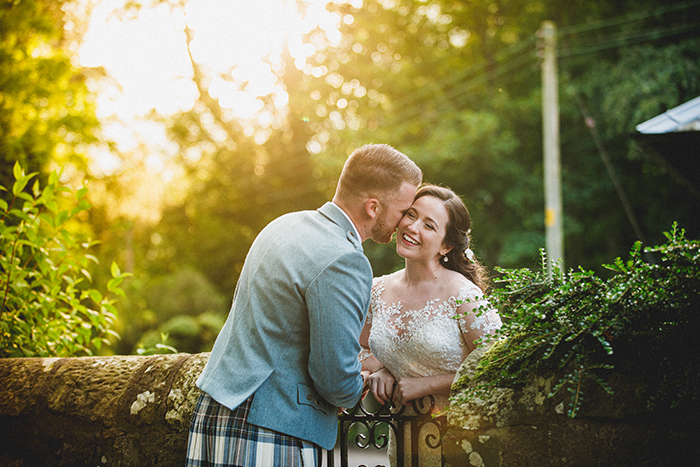 Venue: Myres Castle | Photographer: Top Table Photography
Bride's dress: Joyce Young Design Studio | Ceremony music: The Quartet
Hair + Make-Up: Belle Bridal Hair + Beauty | Band: Sugarush
Videographer: Olive + Thistle | Piper: Dylan Connelly 
Florist: Oor Fleurs | Catering: Edinburgh Catering Company
Cake: Groom's mother Alison Gillepsie | Officiant: Groom's grandfather, Keith Banks