Laidback Wedfest Celebration in St Andrews, Fife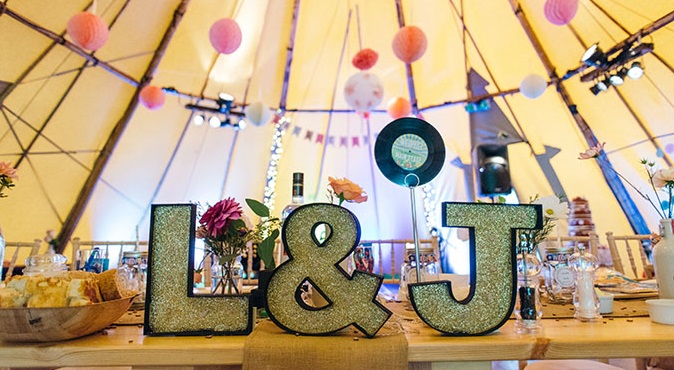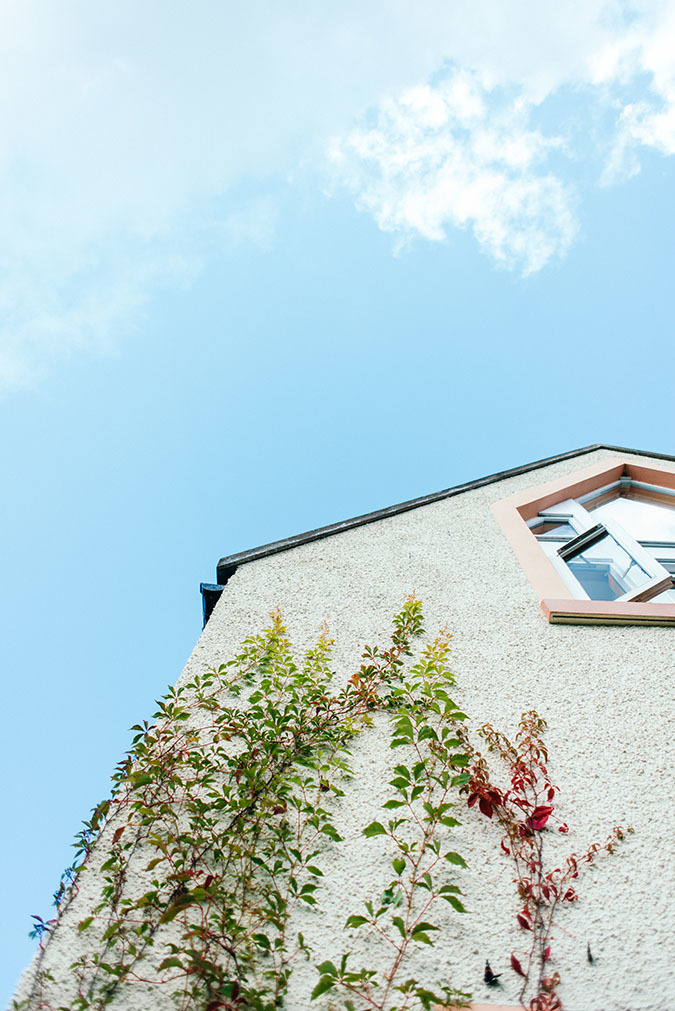 Louise Barclay and Jack Walker
Saturday 29th August 2015
Strathtyrum Walled Garden, St Andrews
Photography: Photos by Zoe
If today's dreich Scottish weather is anything to go by, it'll be a while before we see much sunshine in our country (although we're lucky that Scotland holds its beauty in both rain and shine!). This week's couple Louise and Jack loved the vibe of summer so much that they arranged their very own Wedfest; a festival themed wedding day complete with tipis, tents, stalls and a brilliant musical line-up!
The pair opted for a lesser known wedding venue, a real hidden secret in St Andrews, Fife. "Booking our venue wasn't as easy as it seems," Louise tells us. "We'd actually booked the venue that I worked at as an events co-ordinator, Carphin by St Andrews, but I left just after having our little girl Rosie. We found out the venue was going up for sale, so we decided to change it altogether." The pair opted for Strathtyrum Walled Garden after a long and arduous hunt " "At one point we thought we'd have to change our plans completely" " but luckily this venue just clicked with them and they chose it as the setting for their unique and exciting big day.
No festival would be complete without a stand out crew, and Louise says that she chose some amazing wedding suppliers who really helped the day run like clockwork. "Our photographer was amazing. I worked with Zoe in my job as a wedding planner and her style is so unique; I knew she'd work with our theme really well." Louise also raved about her wedding film " she even added aerial filming to her package to get a great overview of the Wedfest set up. "Boda Productions were brilliant and came recommended by our photographer, so we knew they'd work well together."
"Our theme incorporated all the things we love about going to festivals; we wanted to recreate the laid back feeling you get at one," Louise says, "so we had tipis, a Pimms Bar and a campsite for our guests to stay the night!" The couple had lots of great music too, with three bands to play sets during the day finishing off with a DJ at night. "We even had a DJ the following day when we had a BBQ and games afterparty!" laughs Louise.
With so much going on thoughout the day, it's difficult to pick one stand out moment, but Louise eventually decides on the heartfelt speeches. "The speeches really surprised me " tears galore! Who knew my dad and Jack could be so soppy and our best man Kieran (Jack's brother) was so funny," she says.
What was the most challenging thing about wedding planning, we ask Louise. "I had to face our venue being cancelled and it was such a stress to find somewhere else," she says. "My advice would be to take everything a step at a time and just deal with things as they come along. What will be, will be!"
ABOUT PHOTOS BY ZOE
Fun, artistic, story-telling photography in Fife. To visit Zoe's website, CLICK HERE.

Venue: Strathtyrum Walled Garden, St Andrews
Photographer: Photos by Zoe
Wedding Film: Boda Productions
Dress: ˜Fleur' by Naomi Neoh from Pan Pan Bridal in Edinburgh
Jewellery: Pandora bracelet. "Jack gave this to me as a gift on the morning of our wedding."
Bridesmaids' dresses: Two Birds Bridesmaid. "These are dresses that the girls can use again after the day."
Transport: Vintage VW Campers. "We loved the idea of a campervan for our bridesmaids and we had a VW Beetle too."
Cake: Fisher & Donaldson, Cupar
Florist: Blue Poppy Florist. "Cath is a local girl who grows her own flowers at her home. I loved her rustic country vibe."
Caterer: Scott's Catering. "I worked at many functions with Scott and the team and they are brilliant. His food is amazing!"
Stationery: Marty from Wedfest. "He made our save the dates, wrist bands, table plan and table names."
Make-up: Stacey Whittaker at Pouts & Pin Ups. "I booked Stacey when we first got engaged three and a half years ago!"
Hair: Dana Wood at Studio 1. "Our local hairdresser; I love her work."
Entertainment: Dean Chalmers, The Project, The Rackateers. "We had a DJ to close the night too."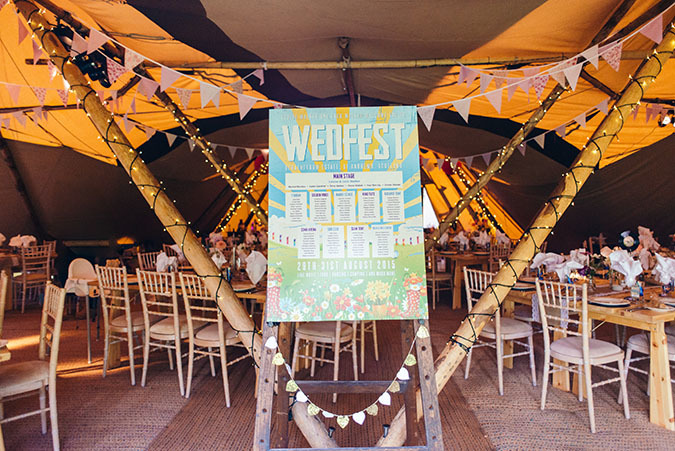 SWD LOVES… the decor, including this amazing table plan! We love that Louise and Jack really carried the festival theme through every part of their day.