Joining of Families for a Manor Wedding in the Scottish Highlands
Suzie Maclean and Alex Nelson Friday 10th April 2015 Aultmore House, Nethy Bridge Photographer: Roddy Mackay Photography "Our wedding was a week long extravaganza of joy involving friends and family spread across three continents!" says bride Suzie. "It had a laid-back country feel with a relaxed grandeur. The house we stayed in for the week […]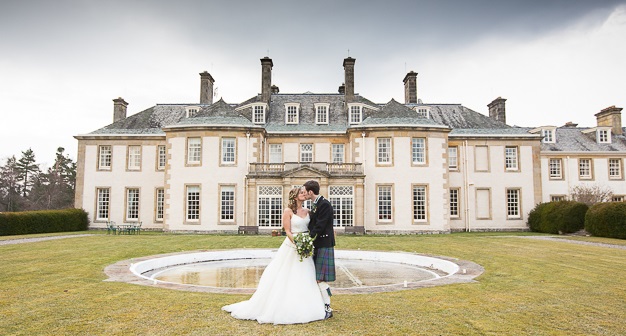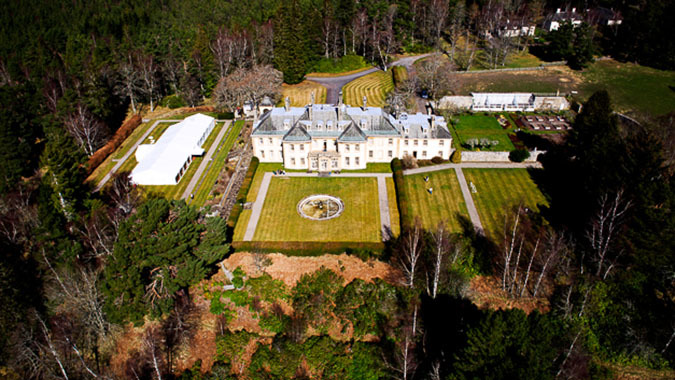 Suzie Maclean and Alex Nelson
Friday 10th April 2015
Aultmore House, Nethy Bridge
Photographer: Roddy Mackay Photography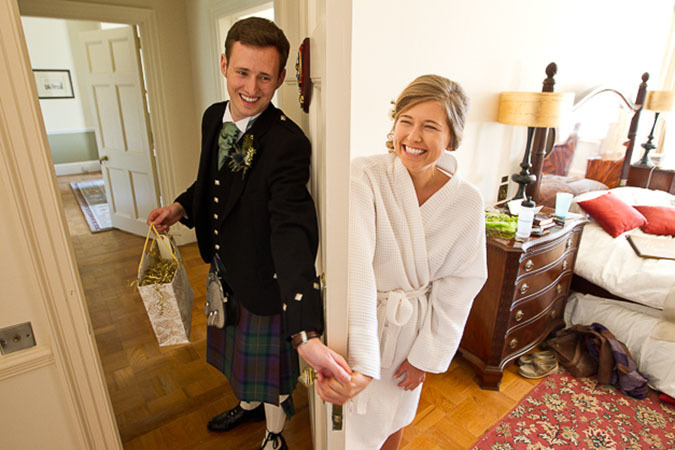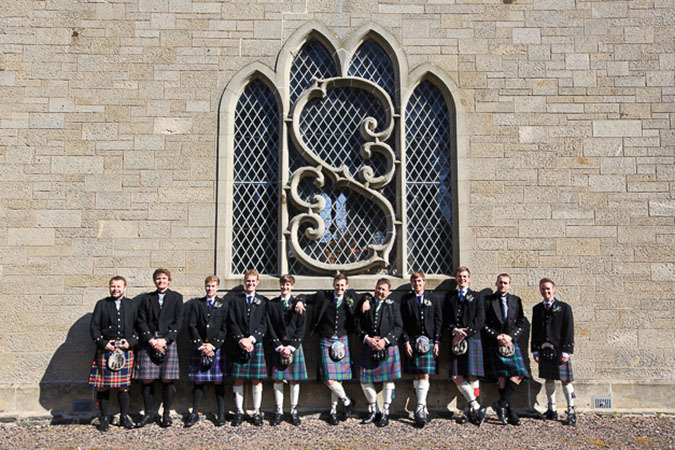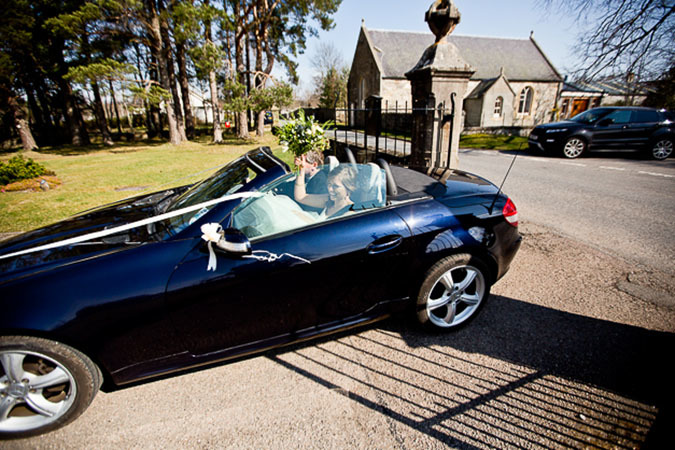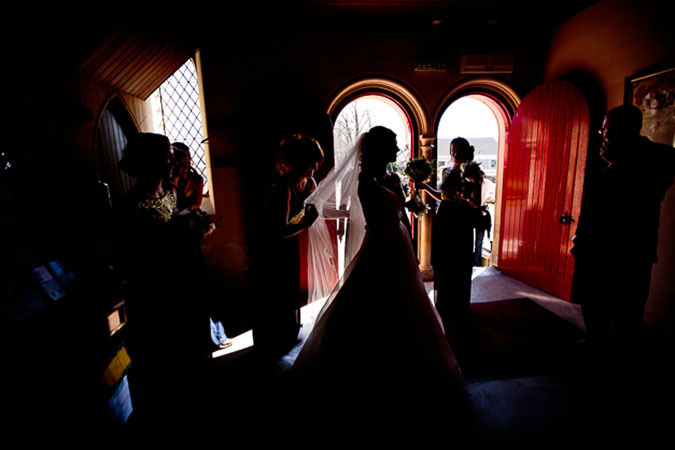 "Our wedding was a week long extravaganza of joy involving friends and family spread across three continents!" says bride Suzie. "It had a laid-back country feel with a relaxed grandeur. The house we stayed in for the week (which had the marquee at the side) was beautiful " it was tucked away in the Cairngorms with an awesome view."
The couple stumbled upon this stand out venue with Suzie's parents. They heard about it at a local shop and went to check it out for themselves. Even though the couple didn't book it on the initial visit, they knew that their hearts were set on the manor house with exclusive-use and stunning views. "Our venue is also in the area my grandparents live so we got married in the church I picked out when I was 12," Suzie smiles.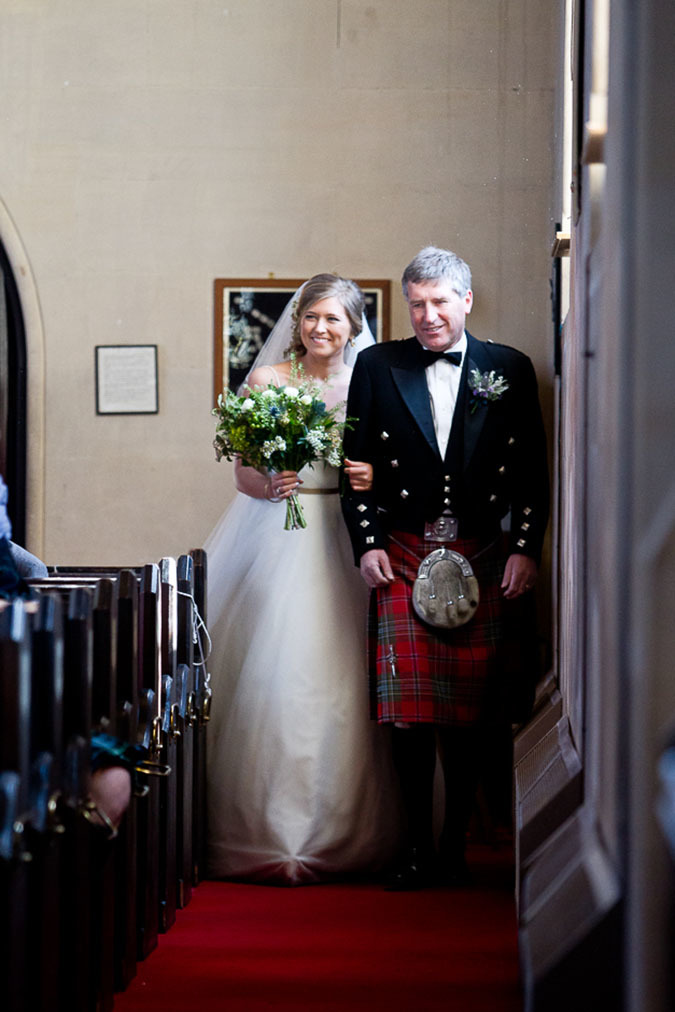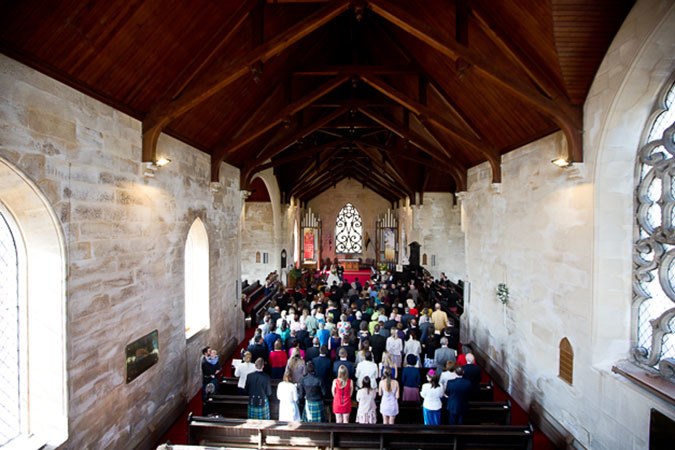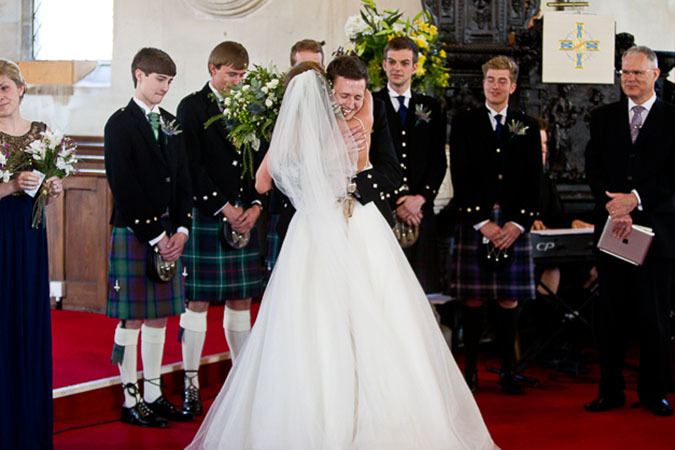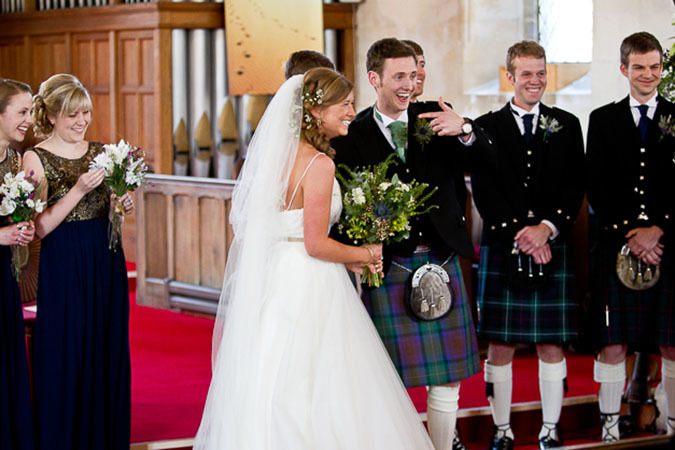 Suzie and Alex chose their wedding suppliers carefully, and had a great team of people there on the day to ensure everything went to plan. "Our photographer, Roddy, was excellent. He's such a creative talent and our photos are beautiful," says Suzie. "Before our wedding, I didn't fully realise how key a good photographer is. He was the one with the watch, and made sure we had time to ourselves, time for pictures, time for guests and he knew how to manage a crowd in the best possible way!"
The couple also wax lyrical about their fantastic caterers, Chris and Ronnie of The Park Event Company who went all out to provide them with amazing fare. "We had 120 day guests for a three-course traditional meal and 200 for an evening supper of American style chilli and nachos," says Suzie. "It was great to have such warm and friendly people helping us."
Family were a huge help to the couple too, with various people helping out with tasks before and on the day. Suzie's mum made the cake, Alex's mum did make-up for the bride and Rachel, Alex's cousin, made the stationery for the day. "Rachel is based in the States and has her own business, a design studio that specialises in customised wedding invites amongst other things," Suzie tells me. "She made us a three-tier drop down invitation with a silhouette map of Scotland on the top card, New Zealand in the middle and America on the bottom card. It really told the story of us " I'm Scottish, Alex is American and we met in New Zealand."
On the day, Suzie says that both her and Alex agreed that the ceremony was one of the main highlights for them. "The church had amazing acoustics which meant the music was breathtaking, and it was so special to be able to see all of our loved ones gathered together," says Suzie. "Our minister spoke about the realities of love and how to have an abundant life with God and each other. It was inspiring, lovely and fun. We danced out to Signed, Sealed, Delivered at the end!"
Suzie and Alex's celebrations were stretched out over a week at the manor with their nearest and dearest, so they can count lots of very special moments. Not just that, but Suzie believes that the run up to their big day made them even stronger as a couple.
"Planning for a wedding is the perfect preparation for being married," reflects Suzie, "and it added many layers of authenticity and depth to our relationship. For as many opportunities as there were to criticise, nitpick or bicker, there were ten times as many opportunities to love one another. And we think that planning our wedding together helped us to learn how to love one another, and those around us, on a new level."
ABOUT RODDY MACKAY PHOTOGRAPHY
Roddy says, "My wedding photography style specialises in mixing a selection of the traditional group photographs from a wedding day along with capturing as much of the atmosphere and details that make up the individuality of each wedding day for each different couple."
Contact Roddy through his website by CLICKING HERE or email roddy@roddymackay.com

Venue: Altmore House, Nethy Bridge
Marquee: North of Scotland Marquees
Photographer: Roddy Mackay Photography 
Videographer: Beth Chalmers and Jassy Earl, Vows
Dress: ˜Laurel' by Donna Lee from Elegance Bridal Boutique. "The team here were so helpful and not forceful so I felt comfortable."
Accessories: Carvela heels from Kurt Geiger
Jewellery: Jewellery Designer " Michael Michaud. Nancy Smillie, Glasgow
Cake: Suzie's mum. "She's a pro. It was a five tier wedding cake with an apricot and cranberry twist."
Caterer: Ronnie and Chris Dunn
Florist: Elaine Netherby. "A lovely local lady who covers the Speyside and Inverness area."
Stationery: Rachel from Type & Timber
Entertainment: The Brogues. "These guys have a knack for creating the right atmosphere and they kept the party alive right until the very end!"
Make-up: Suzie's mother in law. "She's a trained beautician and she did my make-up in the comfort of my bedroom!"
Kilts: Margaret Edward, Highland Kilt Maker. "Even though Alex and most of his best men are from America, they agreed that it would have been silly to pass up on embracing Scottish tradition and donning kilts."
Gift to guests: Raku Ceramics. "I met a ceramic designer at a Craft Fair in the West of Scotland. We liked her ceramic whiskey cups from her Scottish Highlands collection so ordered over 40!"
Wedding gift list: Prezola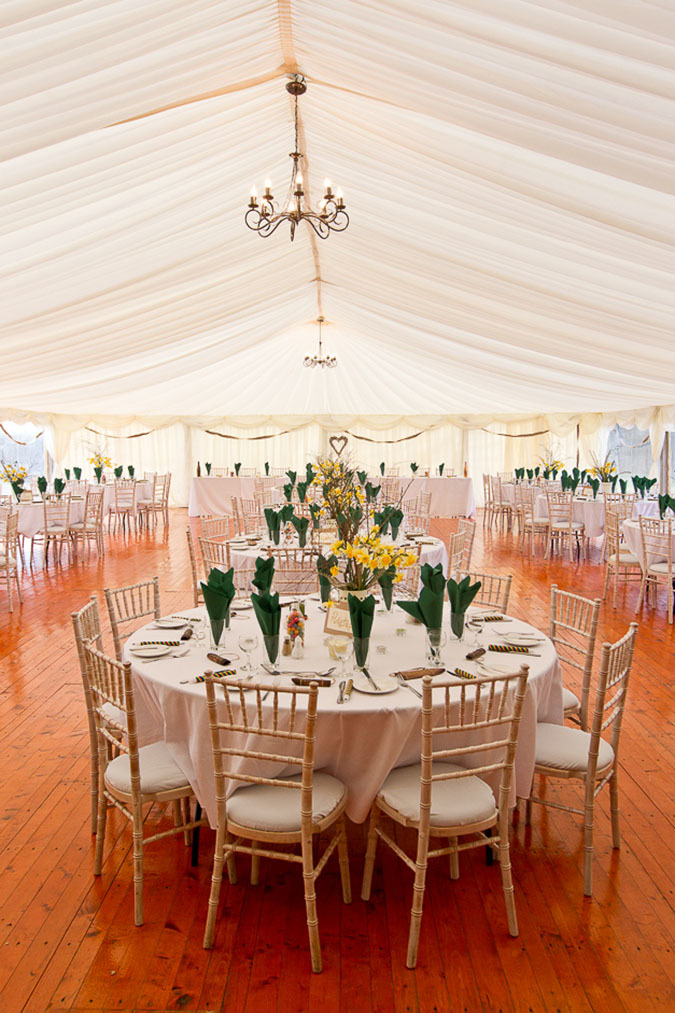 SWD LOVES… the gorgeous decor in Alex and Suzie's marquee – simple, fresh, classic and gorgeous!