Joining of cultures at Principal Charlotte Square + Edinburgh George Street
Avani and Gary treated guests to an amazing taste of their cultures over their wedding weekend.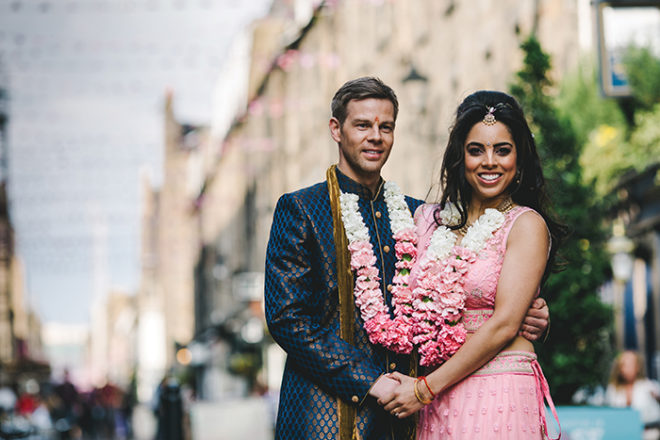 Avani and Gary treated guests to an amazing taste of their cultures over their wedding weekend.
Captured beautifully by Top Table Photography, the happy couple chose two Edinburgh city centre venues for their celebrations.
Here, bride Avani shares all from their beautiful big days.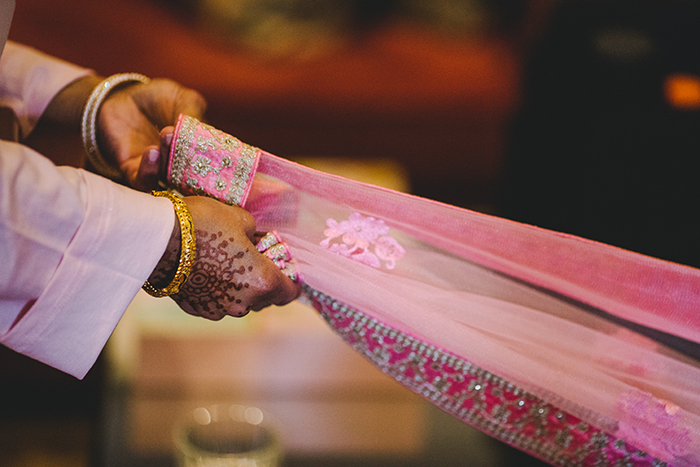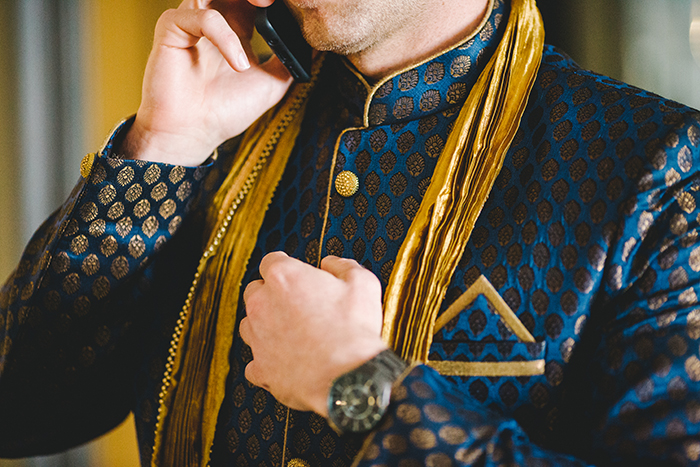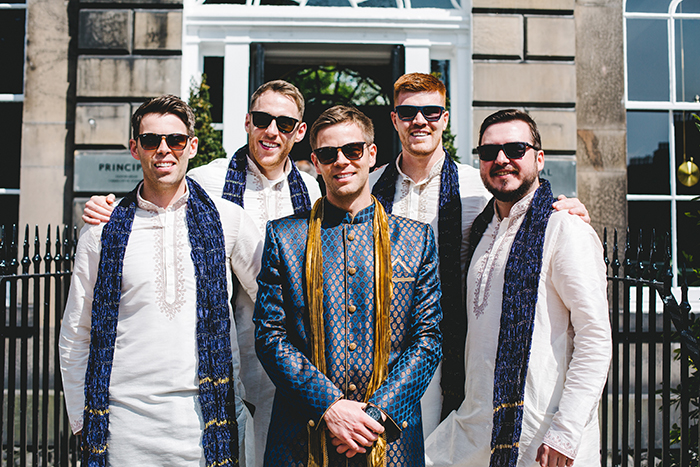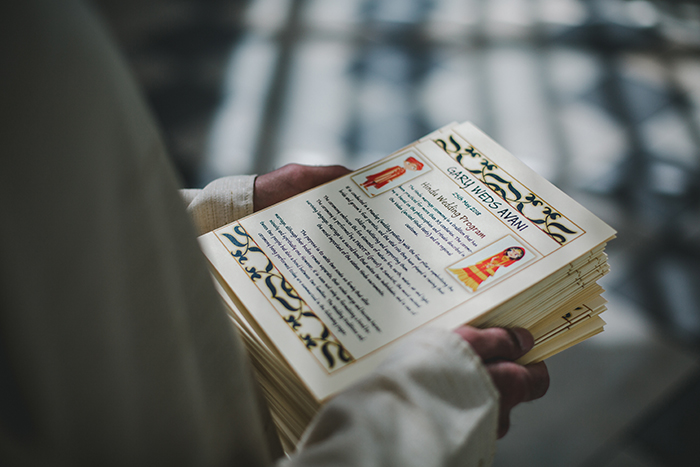 Planning one wedding can be tough enough, so spare a thought for Avani and Gary who organised a Hindu wedding followed by a humanist one just two days after.
"We were so daunted by it we put off planning for almost a year and a half!" says Avani.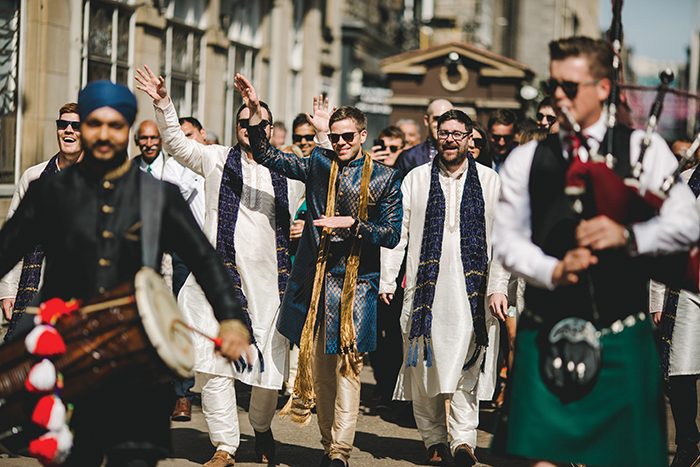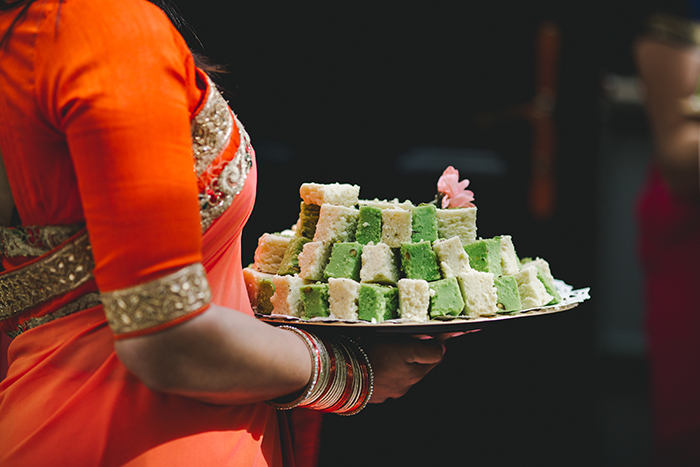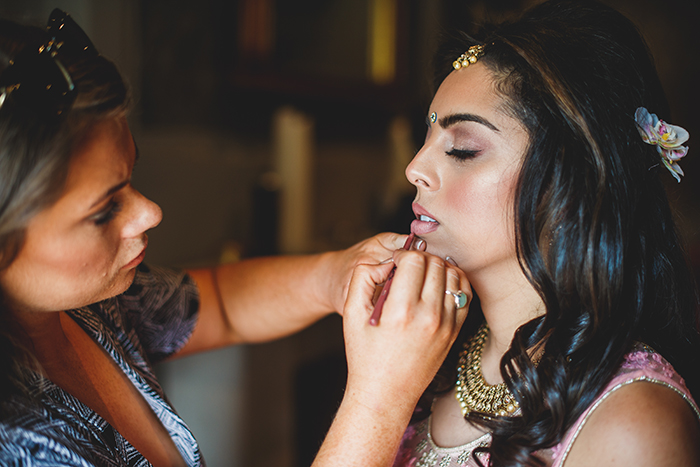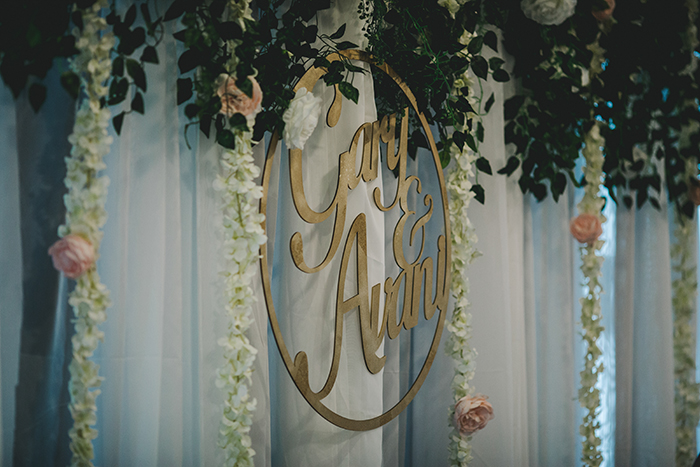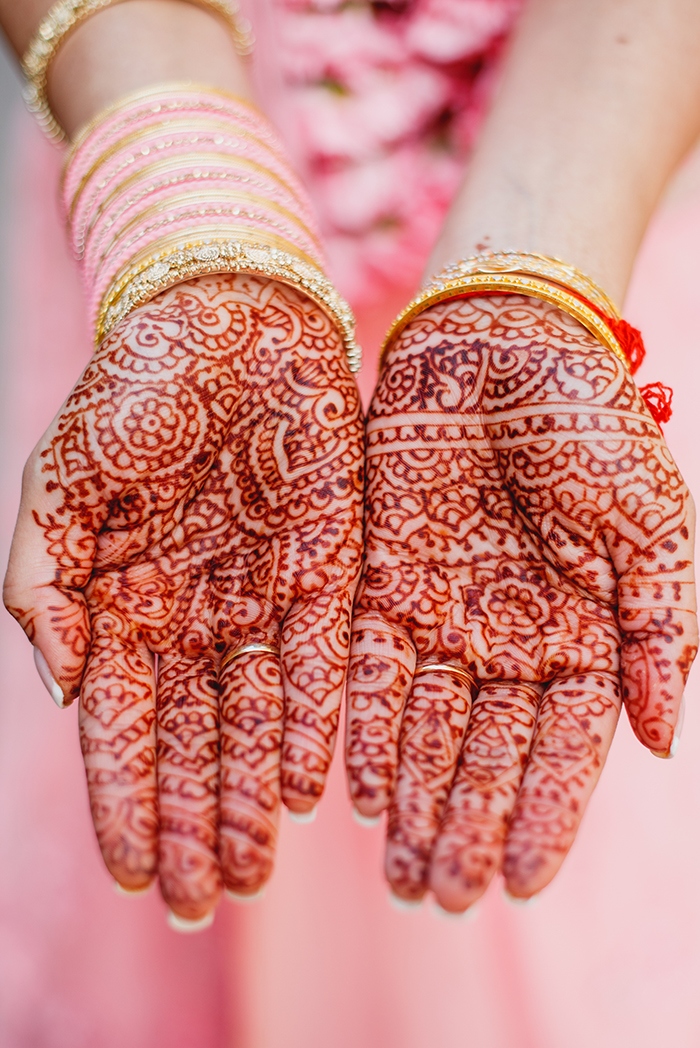 The first task was deciding where to actually hold their wedding weekend.
Avani is Canadian but also has Indian and South African heritage, and while neither the bride or groom are particularly religious, they wanted a wedding that blended both their cultures.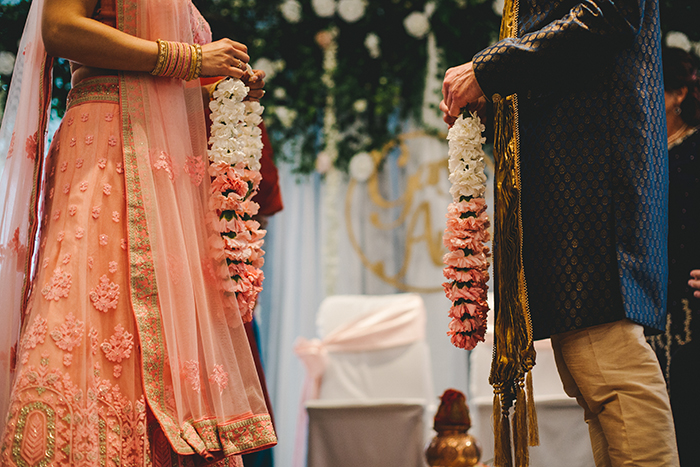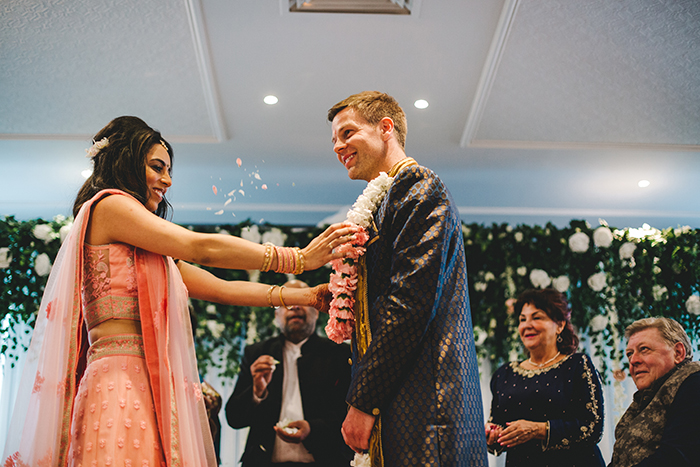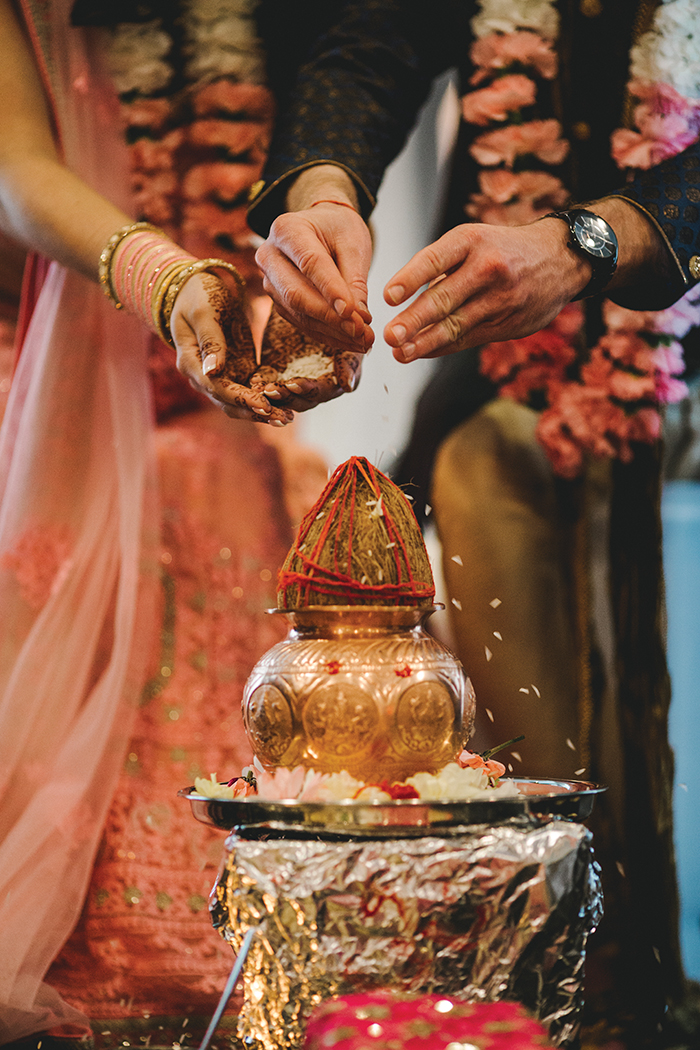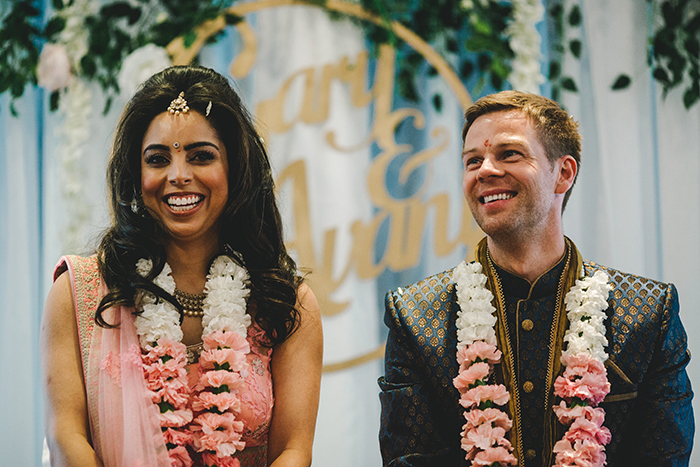 Settling on Edinburgh, Avani and Gary booked the capital's two Principal hotels. "We felt their individual looks carried out the theme for each day," says Avani.
"Charlotte Square has this beautiful atrium with loads of greenery which went with our spring garden look, and the Kings Hall at The Principal George Street is just one of those rooms that gives a classic timeless wow factor."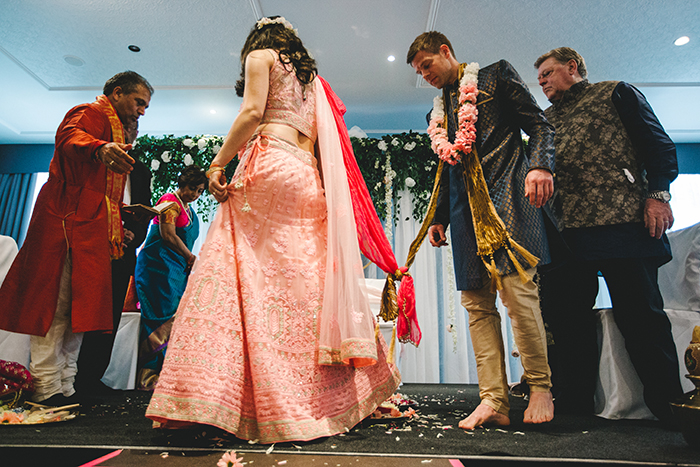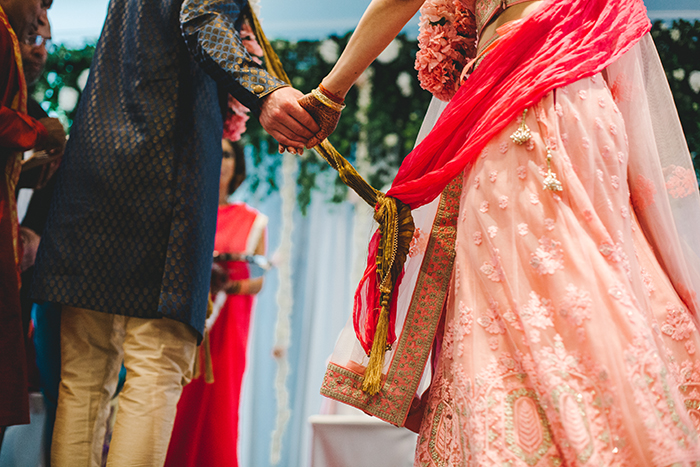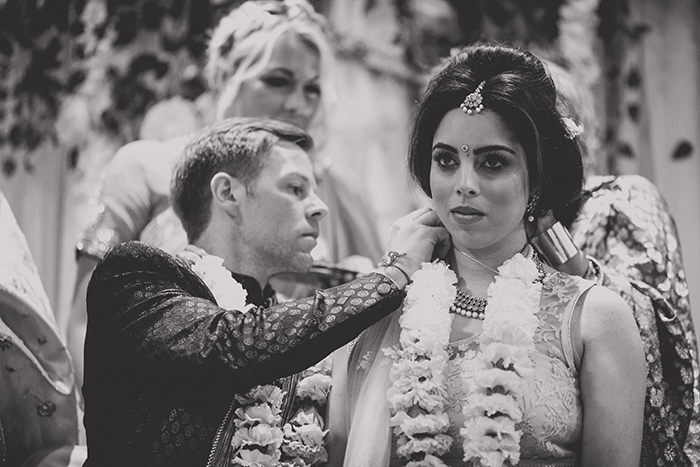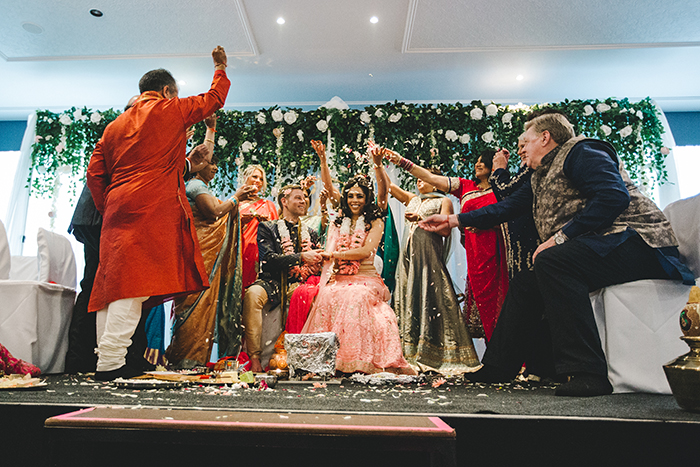 So they didn't miss out on any of the fun, the couple opted for a first look photography shoot, spending an hour on the morning of their humanist wedding having photos taken around Edinburgh. "
It meant it didn't take us away during our drinks reception and we had more time to mingle with all of our guests," explains Avani.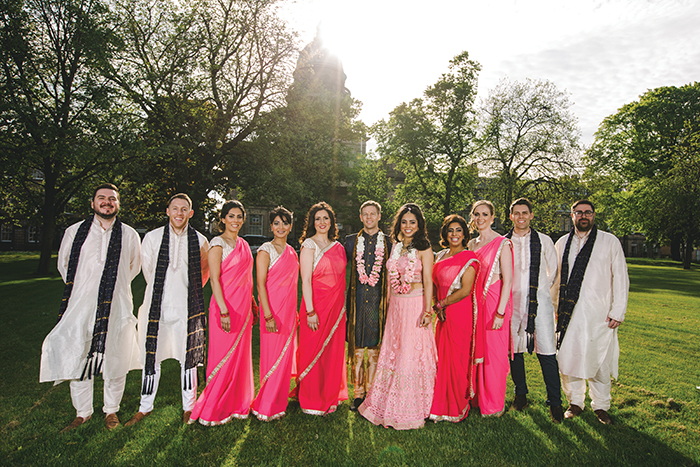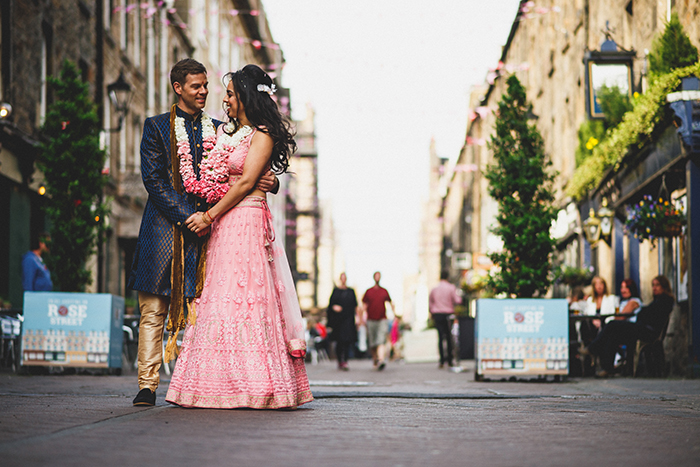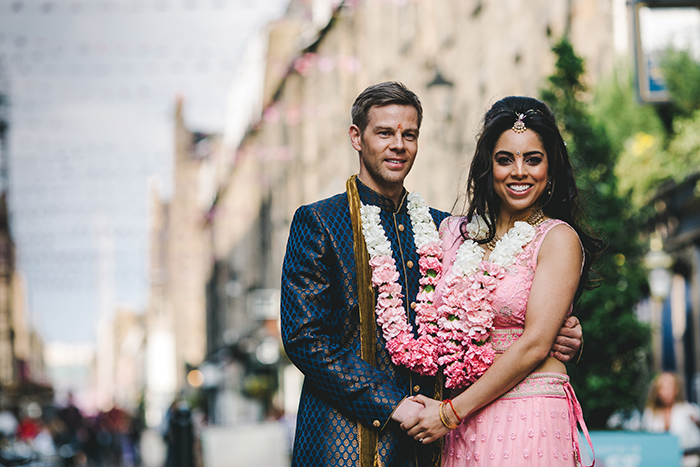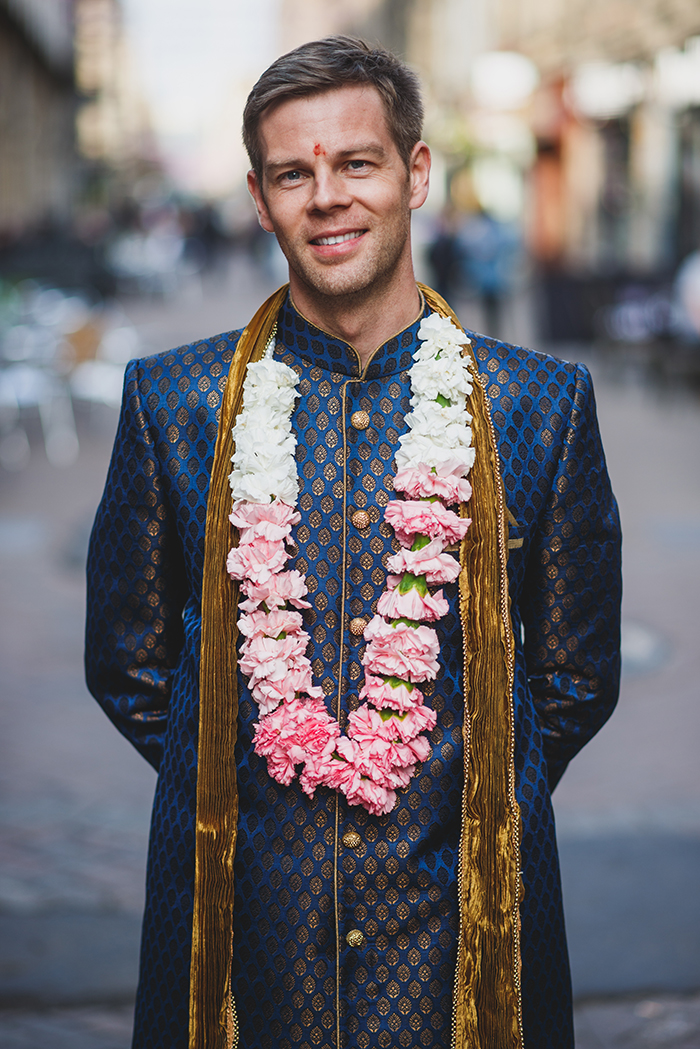 Their wedding weekend was a truly multicultural event with guests arriving from all over the world.
Gary had a traditional 'Barrat' entrance to the Hindu ceremony, walking and dancing down Rose Street accompanied by Indian drums, a piper and his family and friends.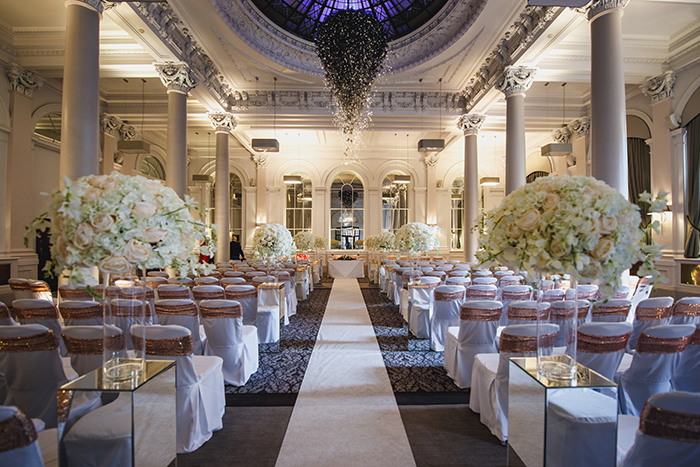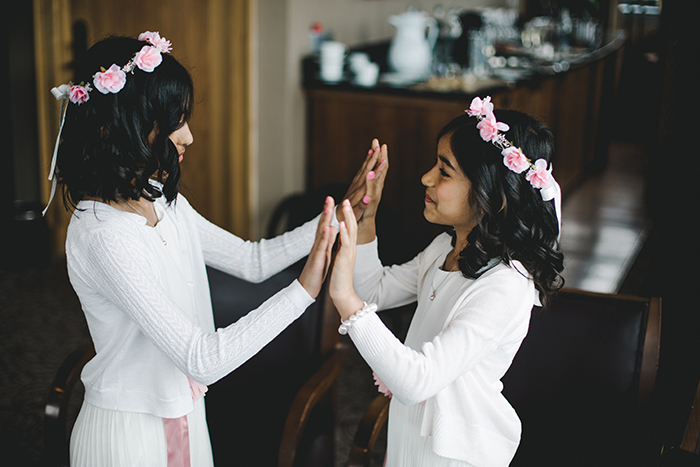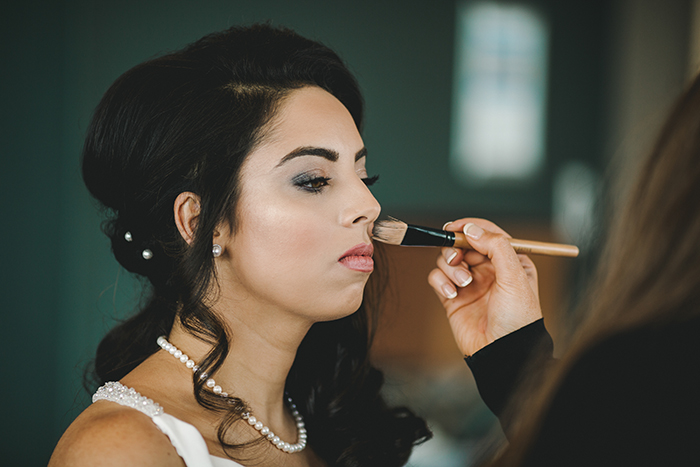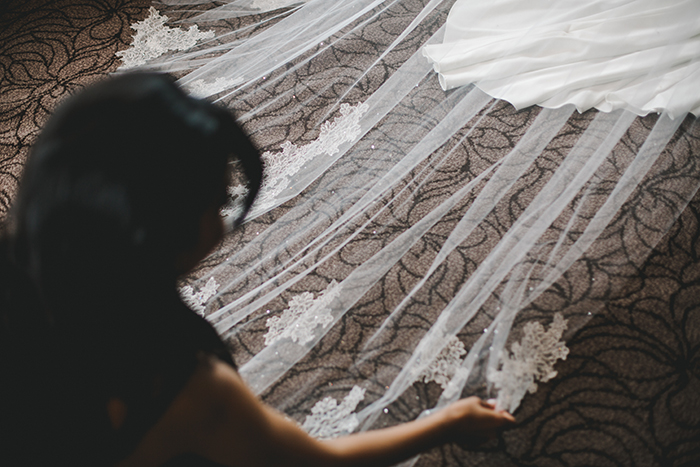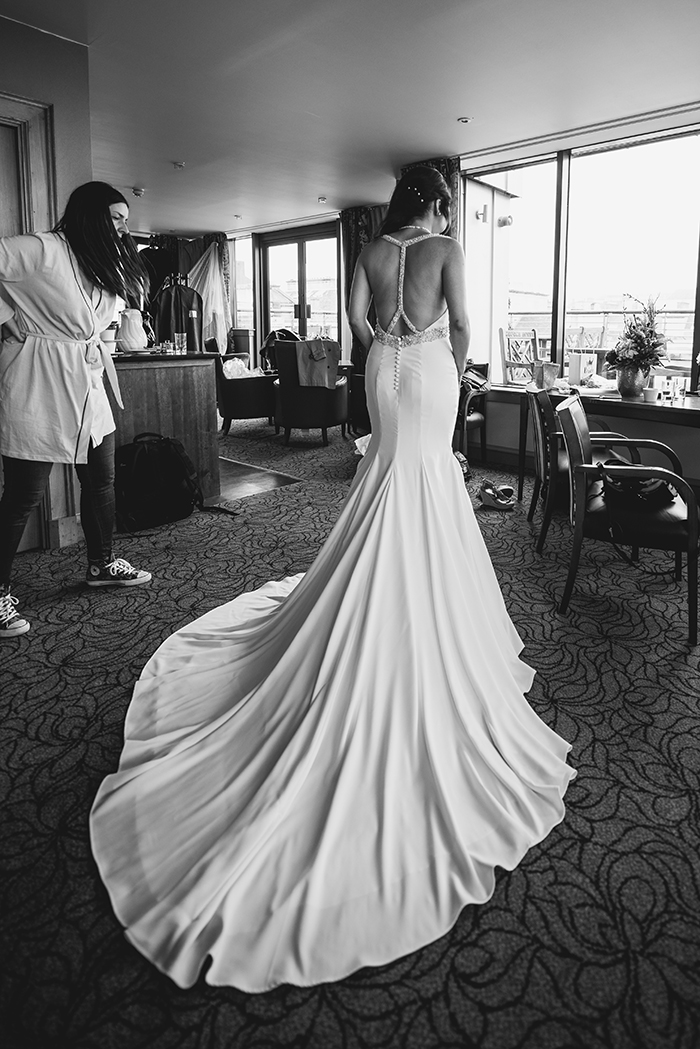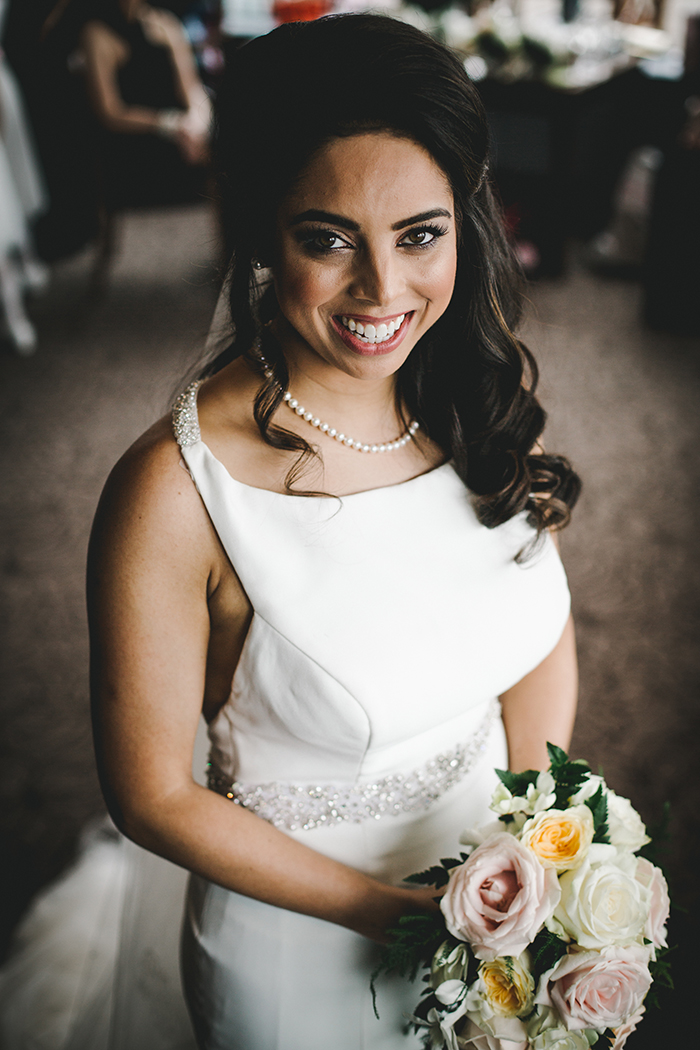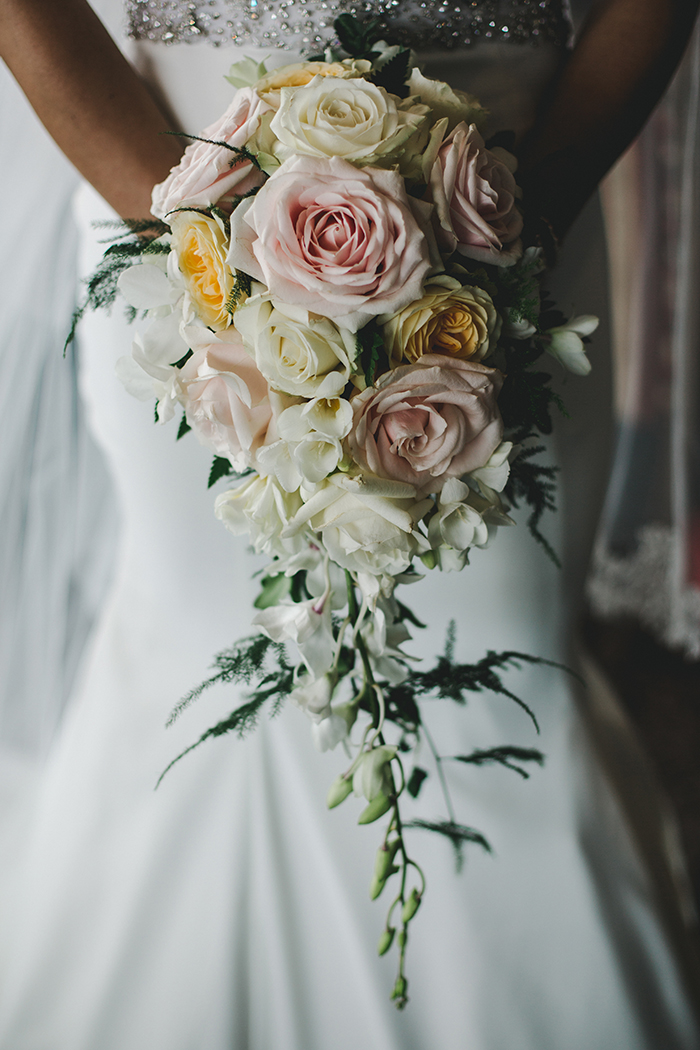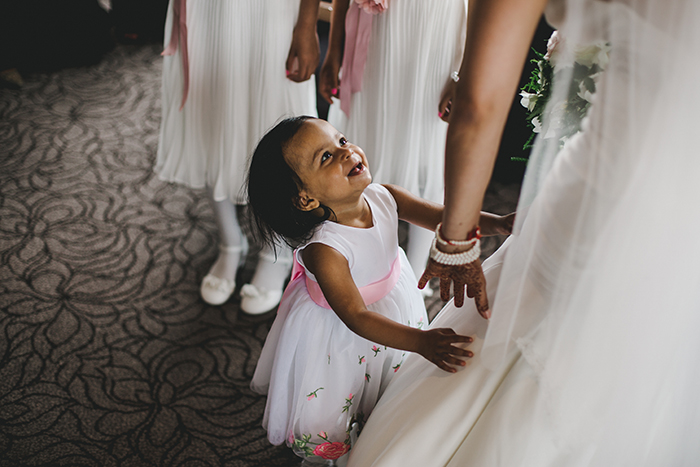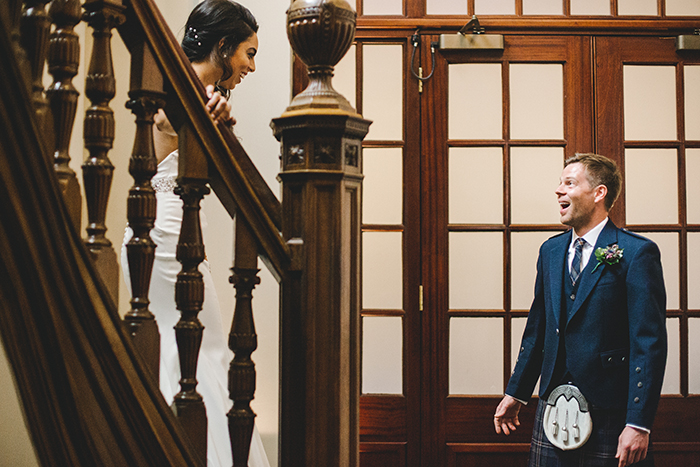 "It was amazing seeing all our friends take the initiative to learn about the culture," says Avani.
The Hindu ceremony itself included symbolic elements such as exchanging flower garlands to signify accepting one another and circling a sacred fire four times to sanctify the union of two souls.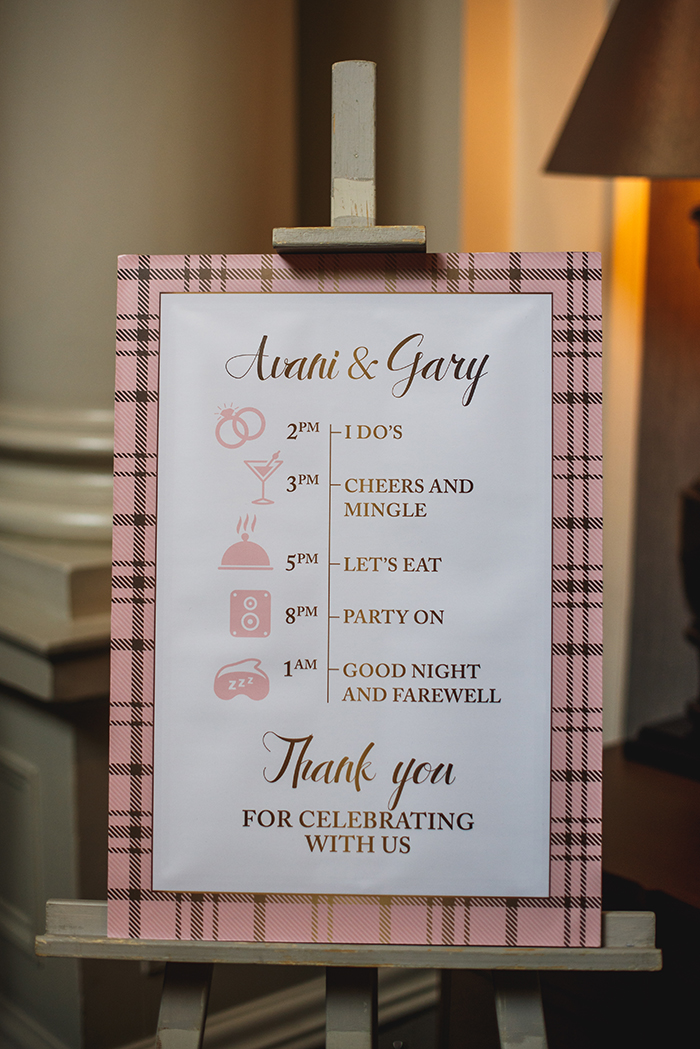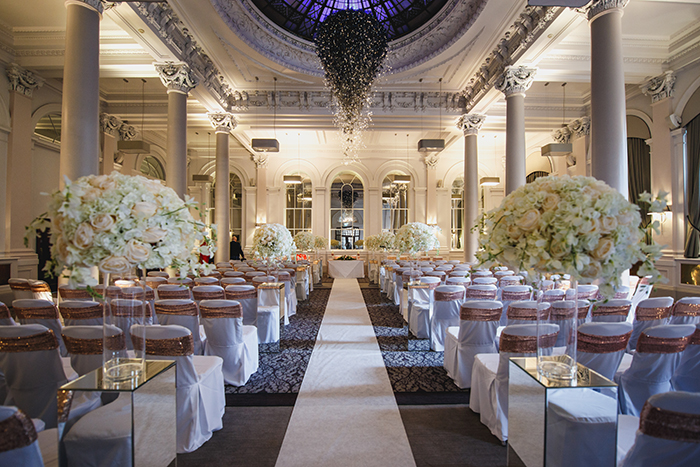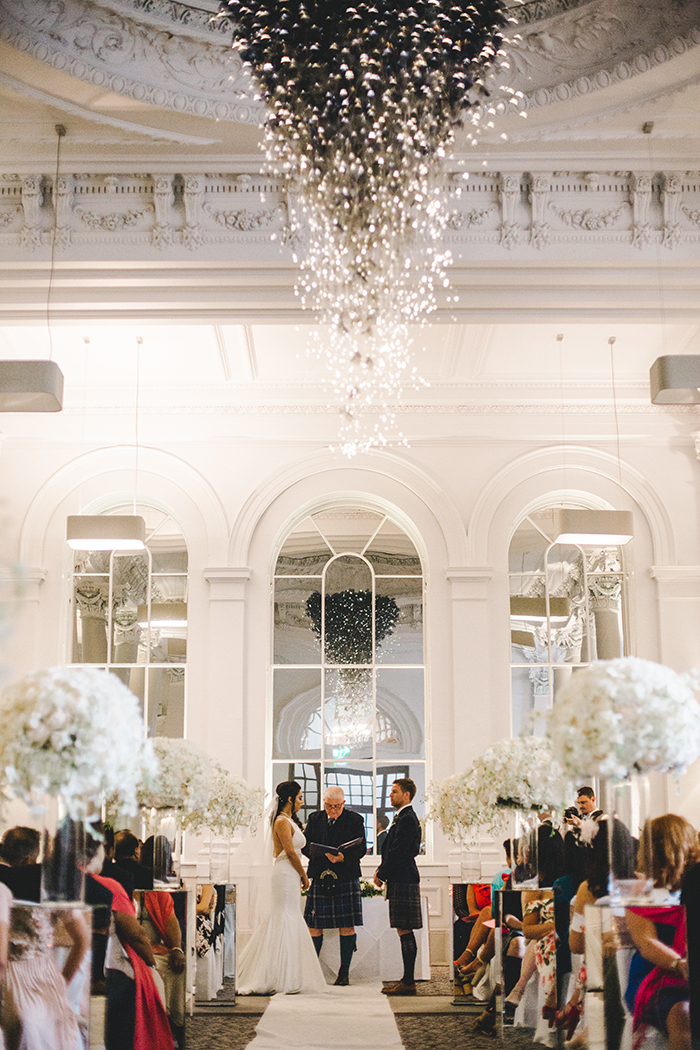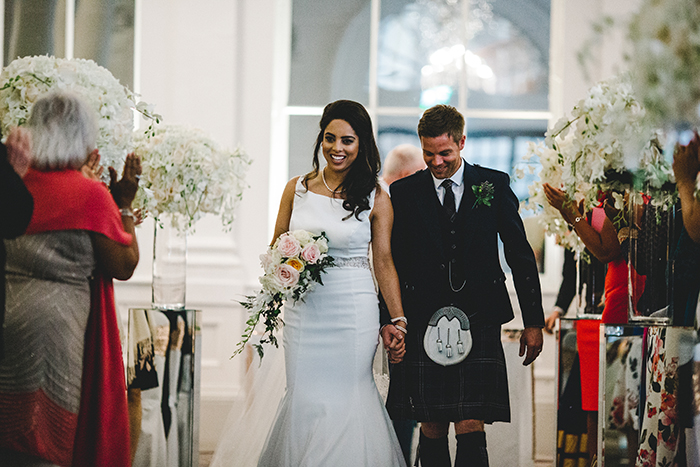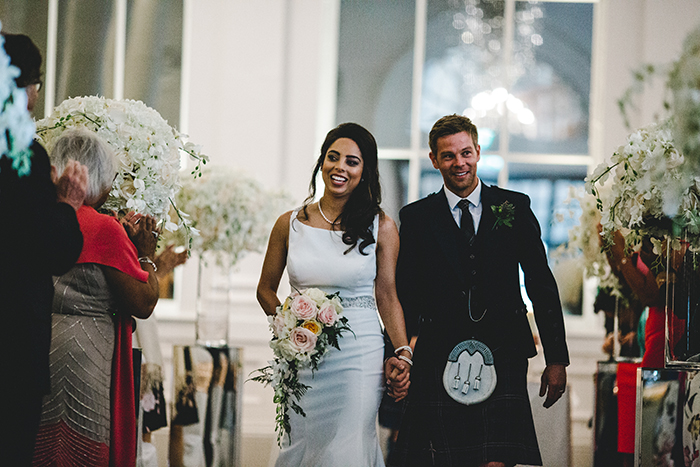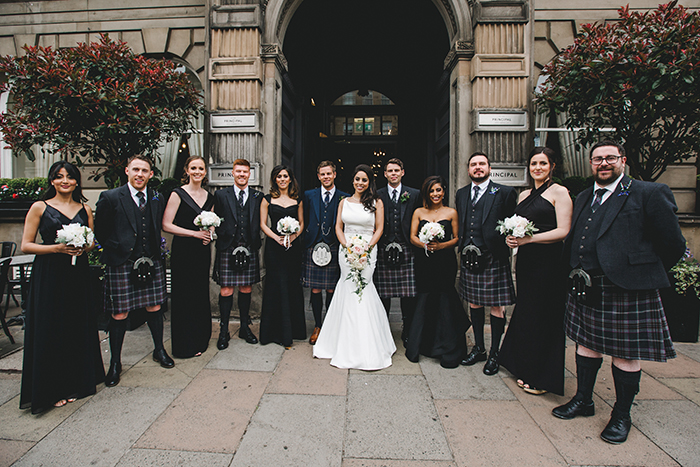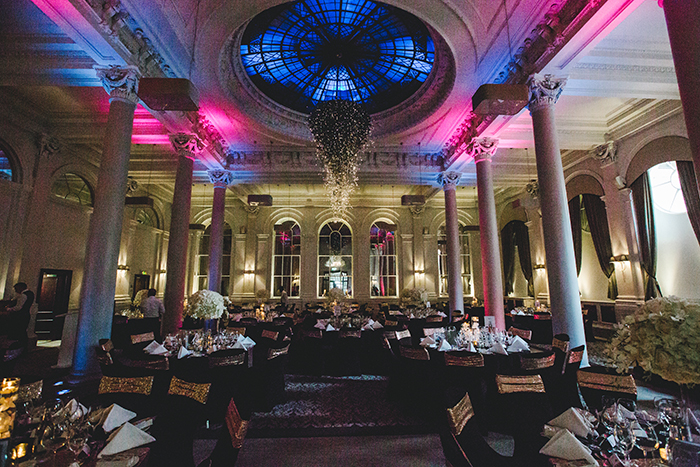 The couple's humanist ceremony was equally meaningful.
They carried out a traditional handfasting using Gary's family tartan and a piece of Avani's grandmother's sari, adorned with South African beading and Canadian emblems.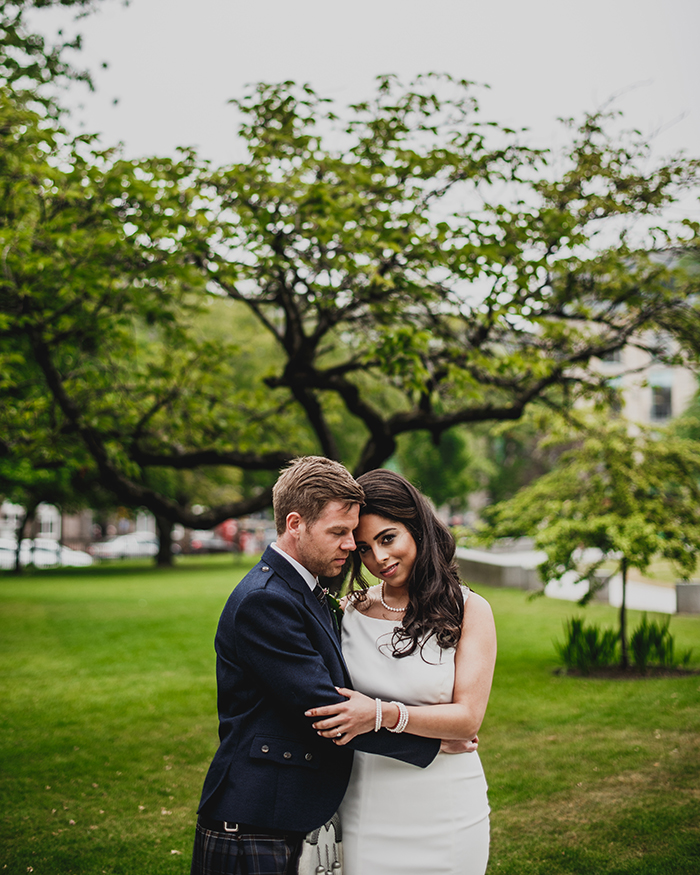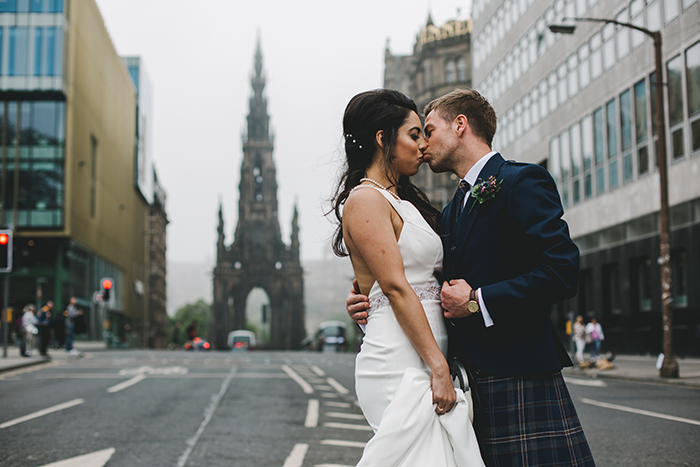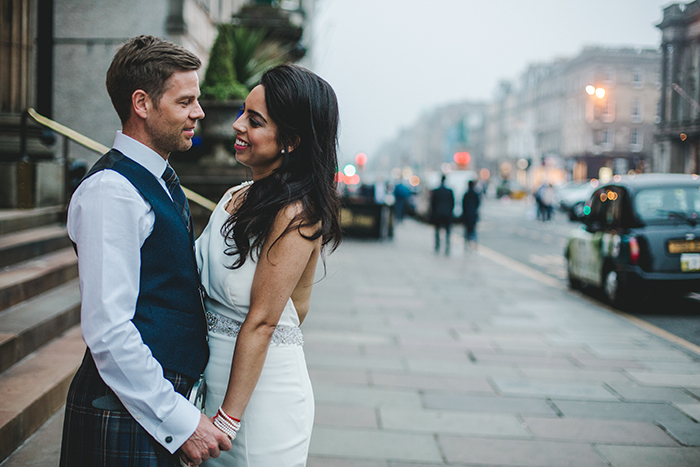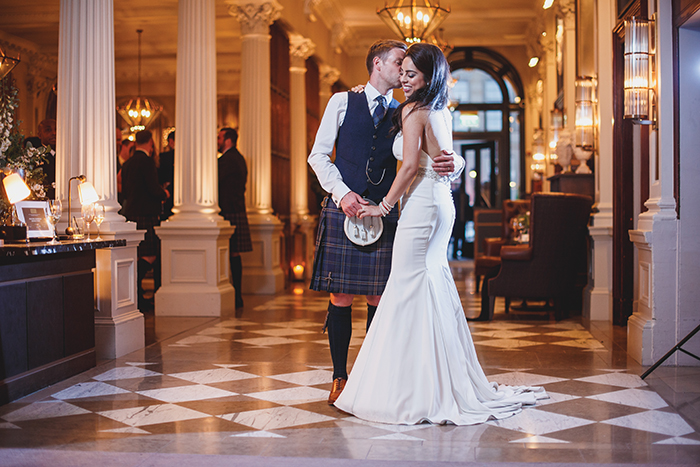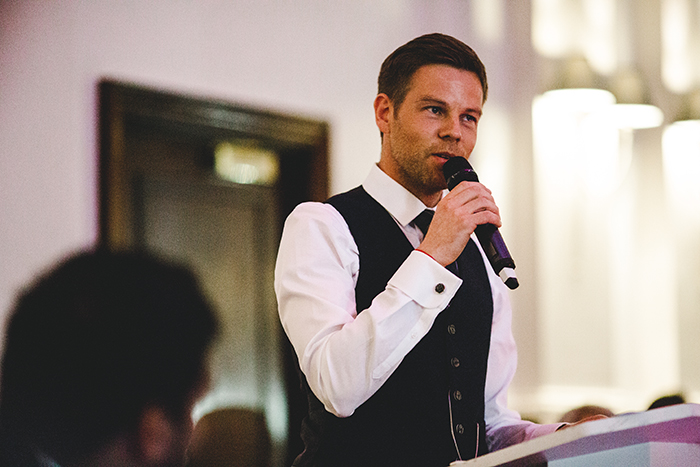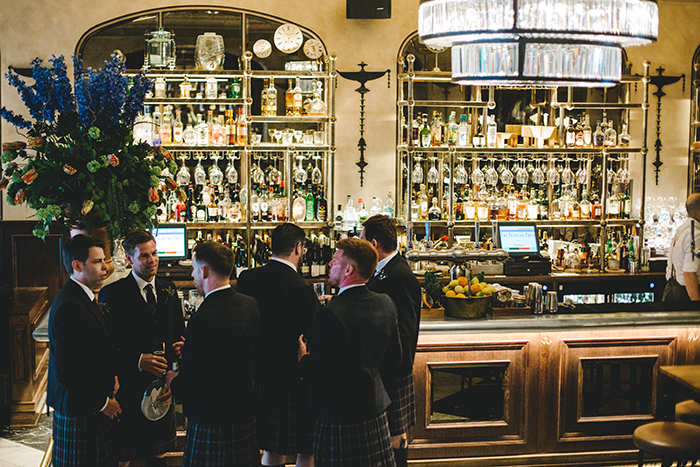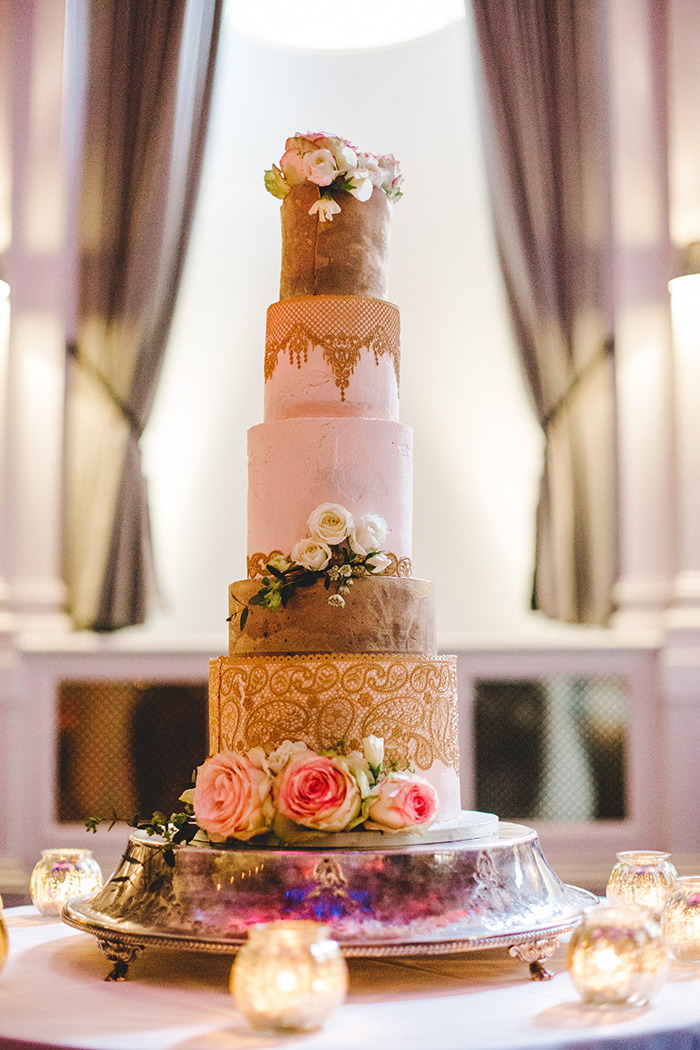 With over 170 guests, a ceilidh and a DJ, the reception atmosphere was electric.
"Everyone was on great form dancing and laughing the night away," says Avani. "The highlight was seeing all of our friends from all over the world come together and enjoy the blend of cultures."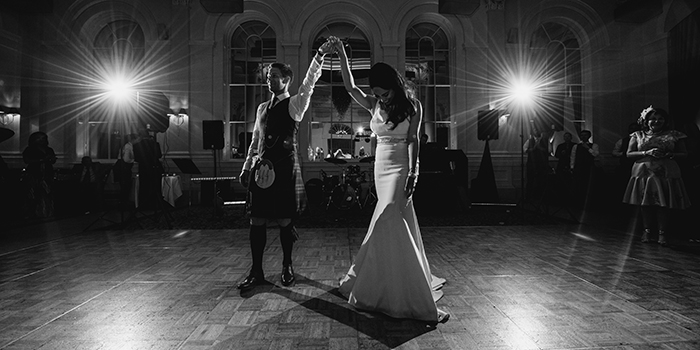 Photography + videography: Top Table Photography | Bride's dress: Morilee 
Gary's outfit for humanist ceremony: MacGregor and MacDuff | Make-up: Complection Perfection
Celebrant: Les Gray of Independent Humanist Ceremonies | Décor: Prive Event Design
Ceilidh band: The Jacobites