Ivory and Coral Aberdeen Wedding at Haddo House, Ellon
Anneka Nairn and Nicholas Gray Saturday 6th June 2015 Haddo House, Ellon Photographer: Janie Barclay Photography "Haddo House means a lot to both Nick and I," says bride Anneka. "I spent a lot of my childhood there and Nick's mum was actually born there as it used to be a maternity hospital." As well as […]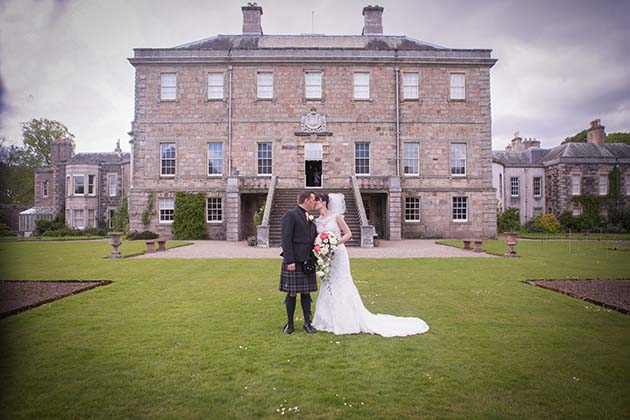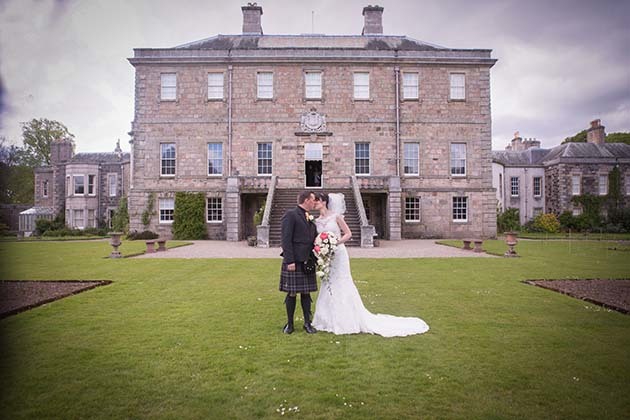 Anneka Nairn and Nicholas Gray
Saturday 6th June 2015
Haddo House, Ellon
Photographer: Janie Barclay Photography
"Haddo House means a lot to both Nick and I," says bride Anneka. "I spent a lot of my childhood there and Nick's mum was actually born there as it used to be a maternity hospital."
As well as close family connections, the couple loved to go on walks around the grounds of the house when they were dating, and they always thought it would be a perfect place for a wedding. "Luckily for us, our dream came true!" smiles Anneka.
The couple fell in love with the venue's intimate chapel straight away, and had their perfect wedding ceremony there on the day.
"It was the real selling point of this venue," said Anneka and Nick. The couple loved their quartet too, who played through the ceremony and drinks reception. "They were excellent and kept everyone entertained while we went to have photos taken."
Not only was the ceremony a very special highlight of the day for the couple, but Nick and Anneka tell us that the food was five-star too."Harry Fraser absolutely excelled themselves " the food and service were first class!"
"We were very organised and had a two year engagement as we weren't in any rush " we booked all our main suppliers and venue as soon as we set a date and that made things much easier," say the couple.
Anneka had started to compile a wedding box before she'd even met Nick, with lots of ideas and magazine clippings so it's safe to say she was organised!
Anneka has a word of advice for brides who are currently planning their wedding day; have an open mind when it comes to your dress.
"I had an image in my mind of what I would like but Louise in the boutique encouraged me to try on some different styles," says Anneka. "At first I wasn't interested, I knew what I wanted, but I tried them on anyway and I just burst into tears when I saw myself in the gown Louise suggested! That's the one I went for in the end. It was perfect."
Do the couple feel any differently as a Mr and Mrs? Anneka laughs.
"We just feel the same, although getting used to being called Mr and Mrs Gray when we're out is unusual! It's lovely having that security of being a married couple," she adds, "we feel more complete."
ABOUT JANIE BARCLAY PHOTOGRAPHY
With many years combined experience the team are an exceptionally talented and creative one. They all have a strong passion for photography and share a very similar style and vision.
Venue: Haddo House, Ellon, Aberdeen
Photographer: Janie Barclay Photography
Transport: Elegant Beau Cars
Dress: Justin Alexander from Louise Lontano Bridal. "Thank you Louise for giving me advice and for not selling me a dress I didn't really suit! I want to wear it just round the house as it was beautiful!"
Cake: Cake Affair
Florist: Floral Design
Caterer: Harry Fraser
Entertainment: Cairn String Quartet and Splash Band
Stationer: You are Invited
Hair: Head Kandi, Oldmeldrum
Make-up: Rae Mathieson
Décor: Anne Murison at Sweet Indulgence and Hot Tiki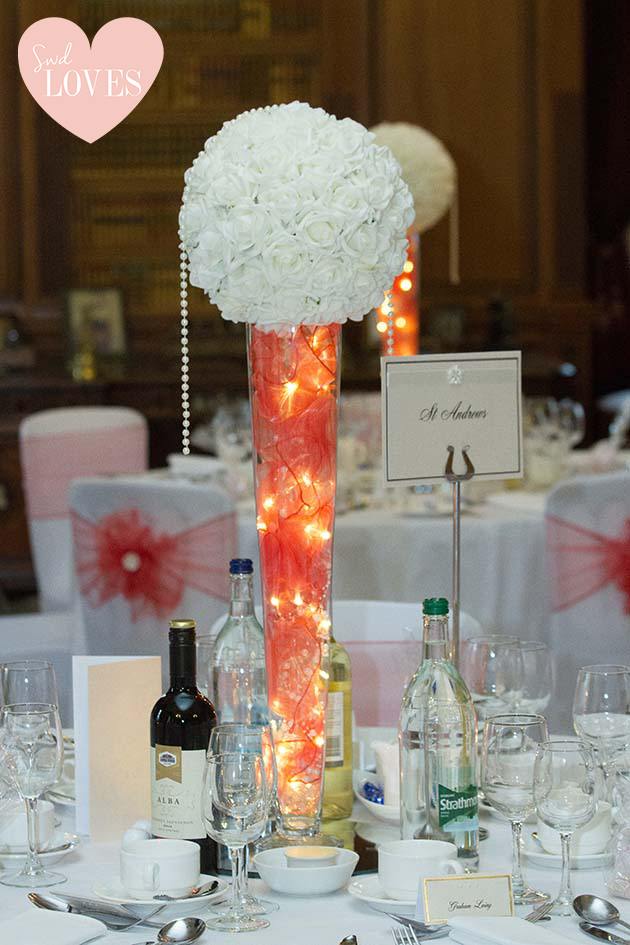 ¦ these coral and ivory flower tall vases add a pop of colour to white, crisp table linen. We love!