Atmospheric Isle of Skye elopement at Loch Coruisk
Is there anywhere more romantic in Scotland for an elopement than the dreamy Isle of Skye? Yasmine and Stewart love the great outdoors, and had a stunning lochside ceremony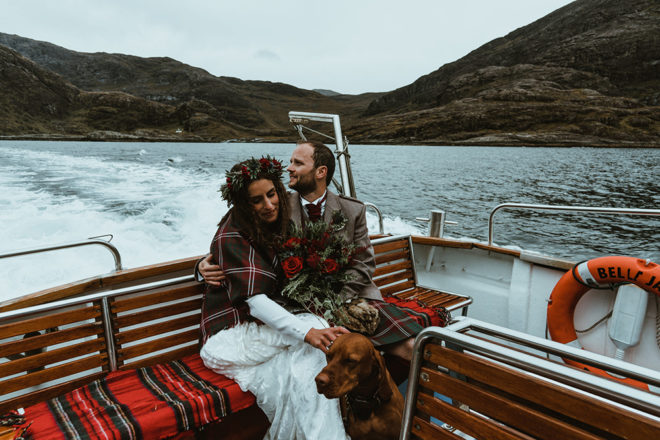 Take a look at the breathtaking shots from this beautiful Isle of Skye elopement captured by Danny Birrell Photography, and hear what bride Yasmine has to say about their day…
We met on match.com. My whole life is based around my business so it is very chaotic and hard to find time to get out, let alone meet someone.
Stewart works on a private yacht half the year so he is home on rotation which means he found it hard to meet someone too! It was an absolute whirlwind of a romance. I fell hard and fast and within a month we were living together!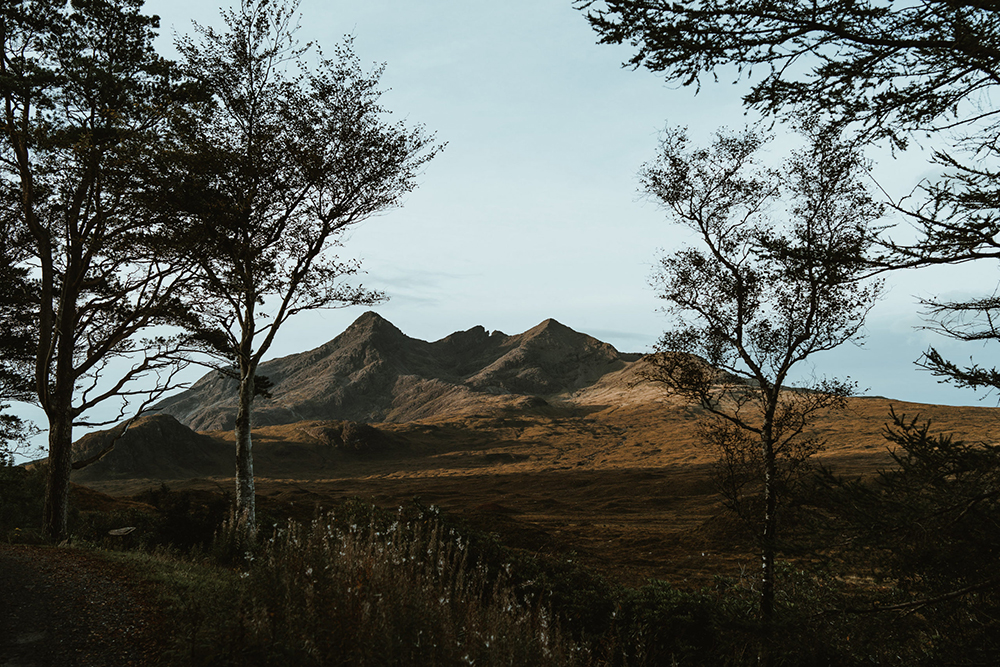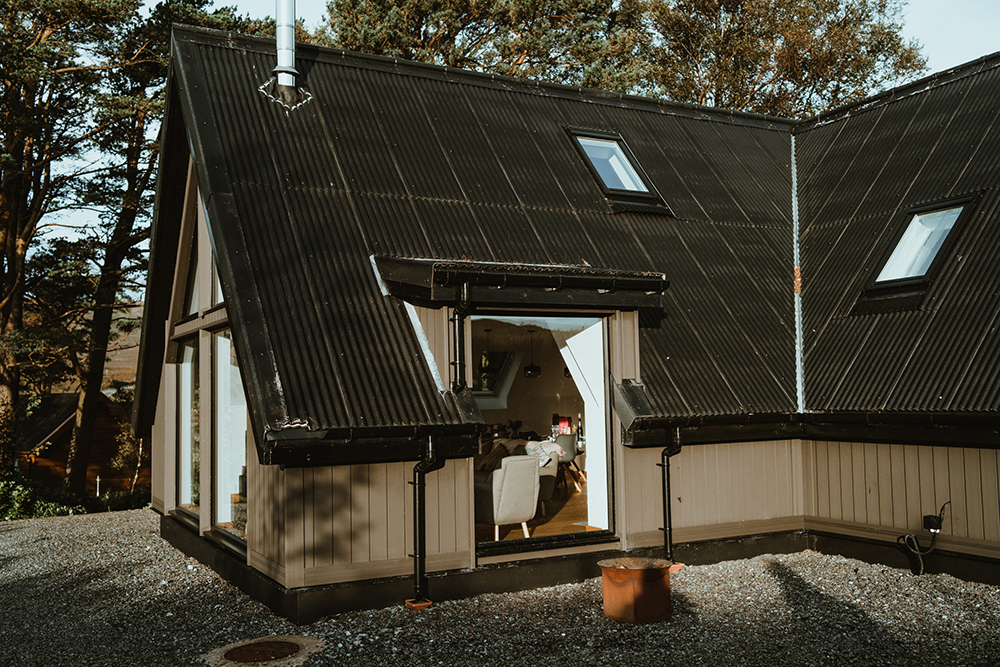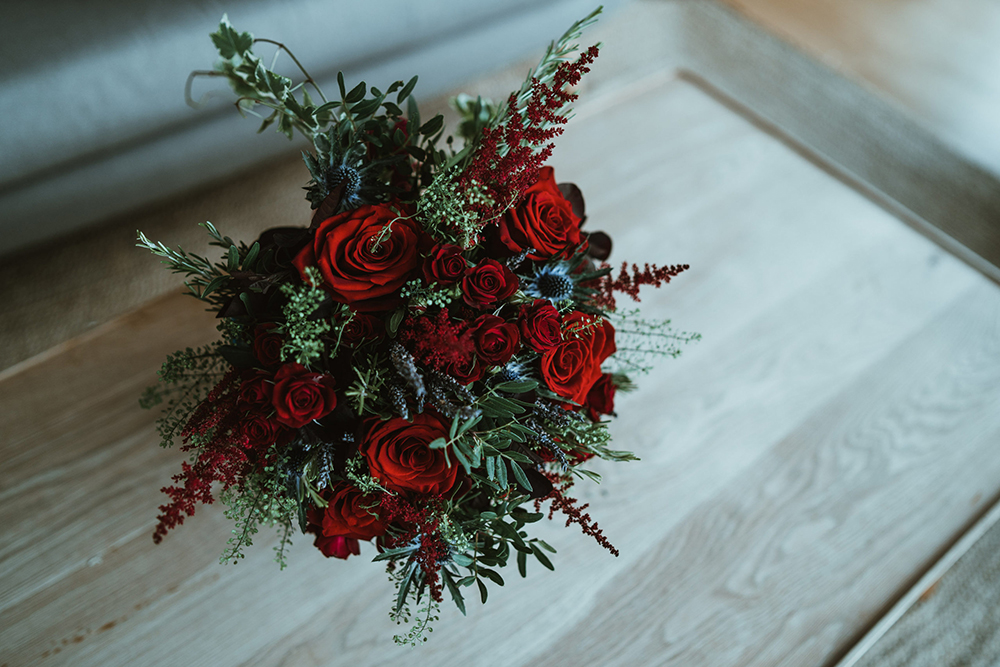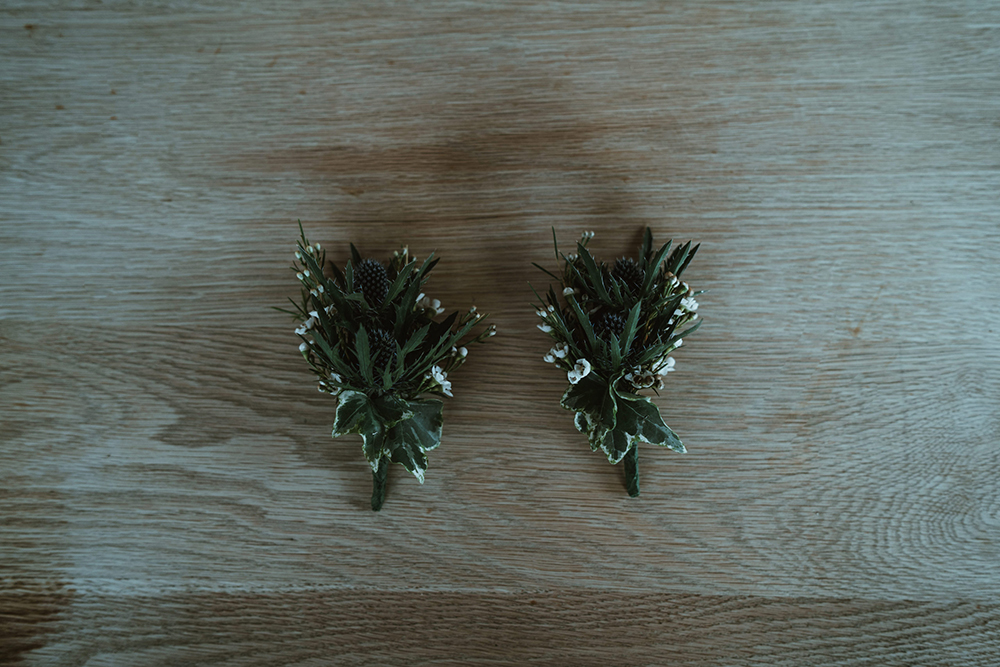 Stewart took me to Iceland for my birthday. The road trip took us to Diamond Beach, a black sanded beach full of icebergs that look like giant diamonds covering the sand, and he got down on one knee.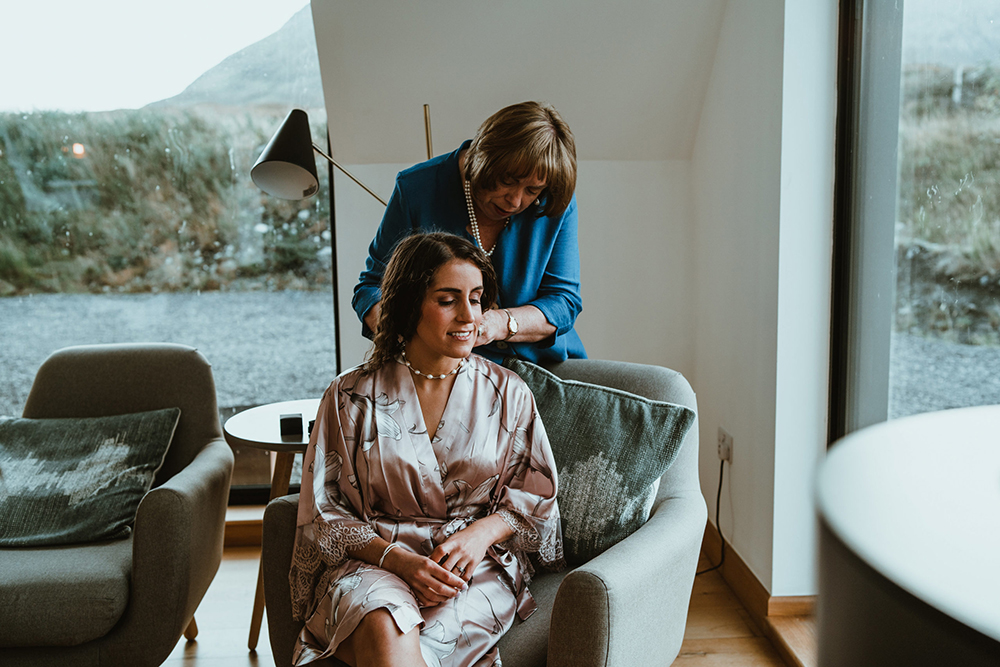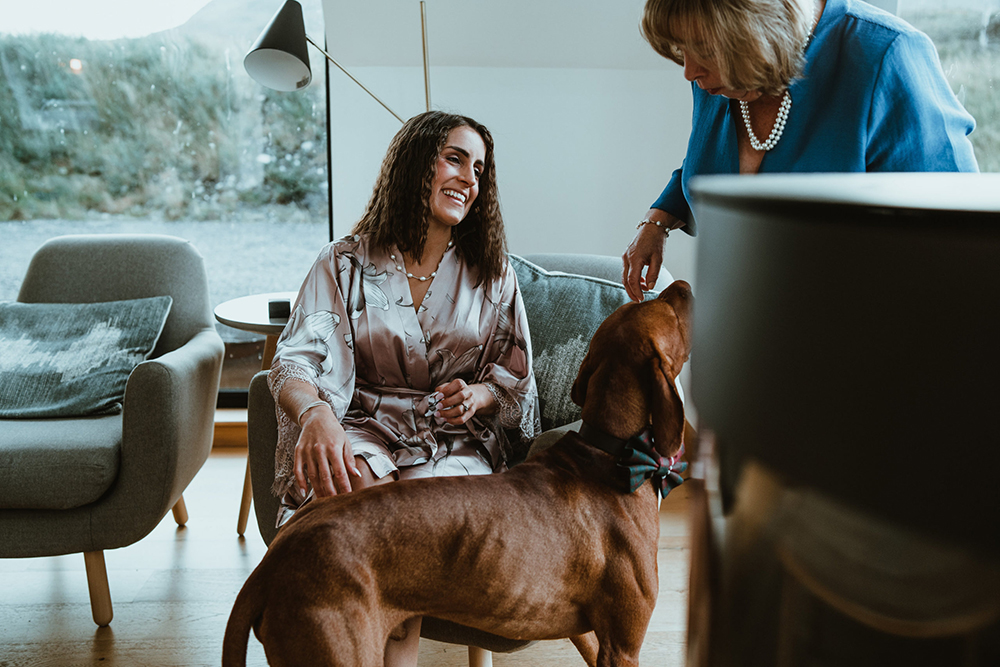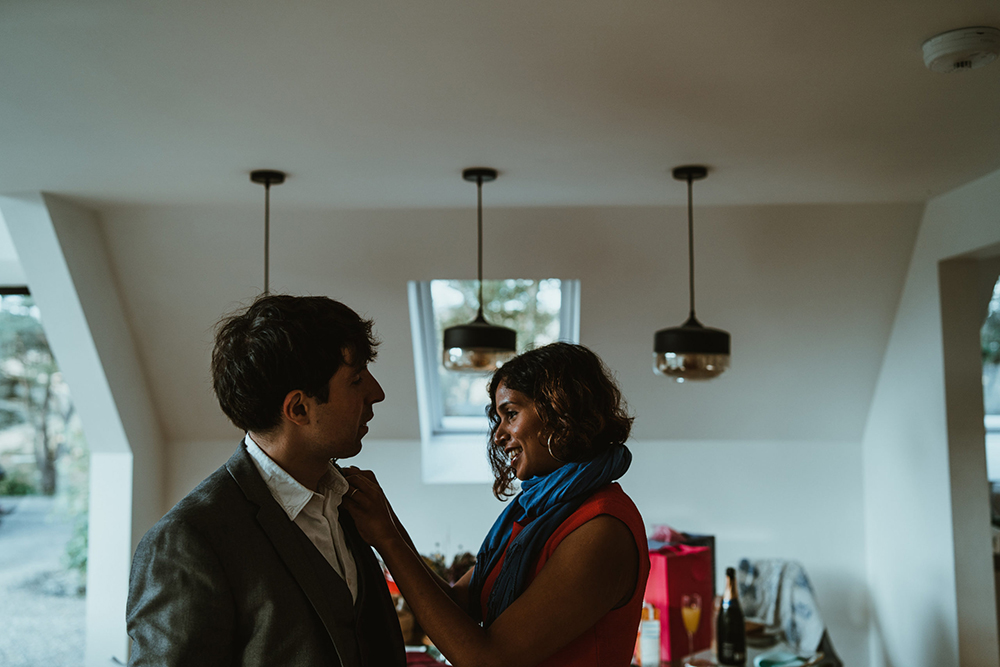 I am not a girly girl at all and I actually was putting off wedding dress shopping for this very reason. Even my mum was dreading it!
The thought of dress shopping really stressed me out and I had made it even more difficult planning an outdoor wedding in Scotland (in October!).
I went to a few dress shops, tried on a ridiculous amount of dresses and frustrated my mum like crazy. I knew what I wanted but nowhere offered it. That was until I found out about Catriona Garforth in Edinburgh, whose motto is 'Dare to be Different'.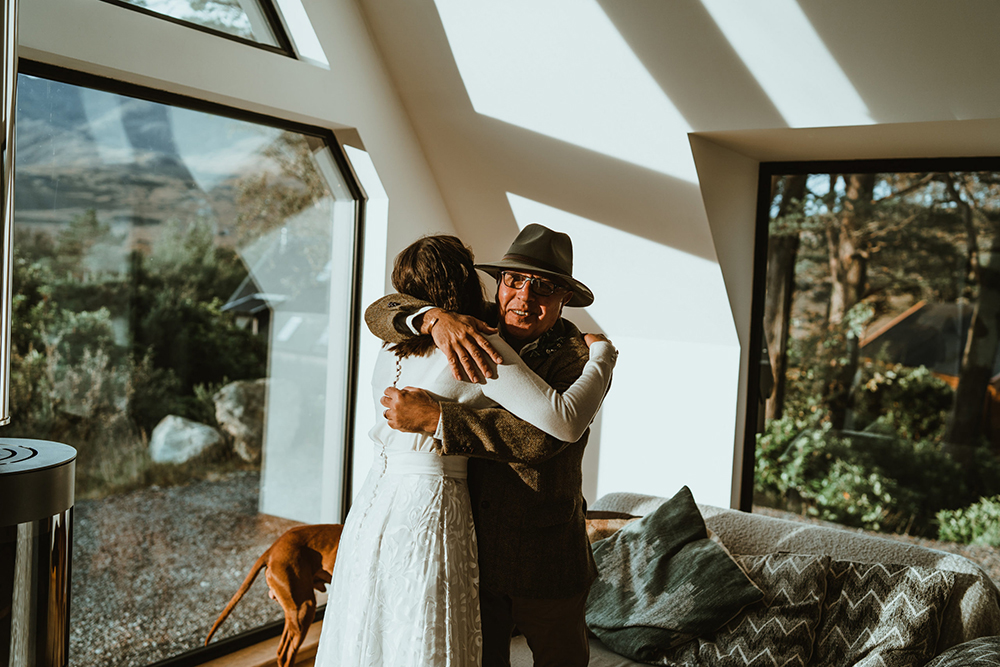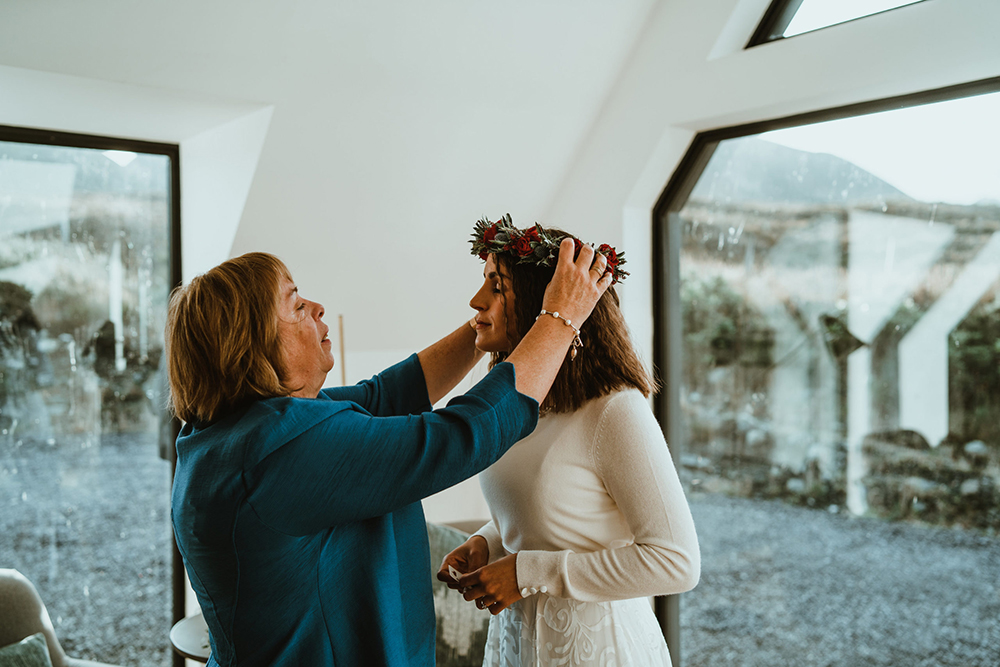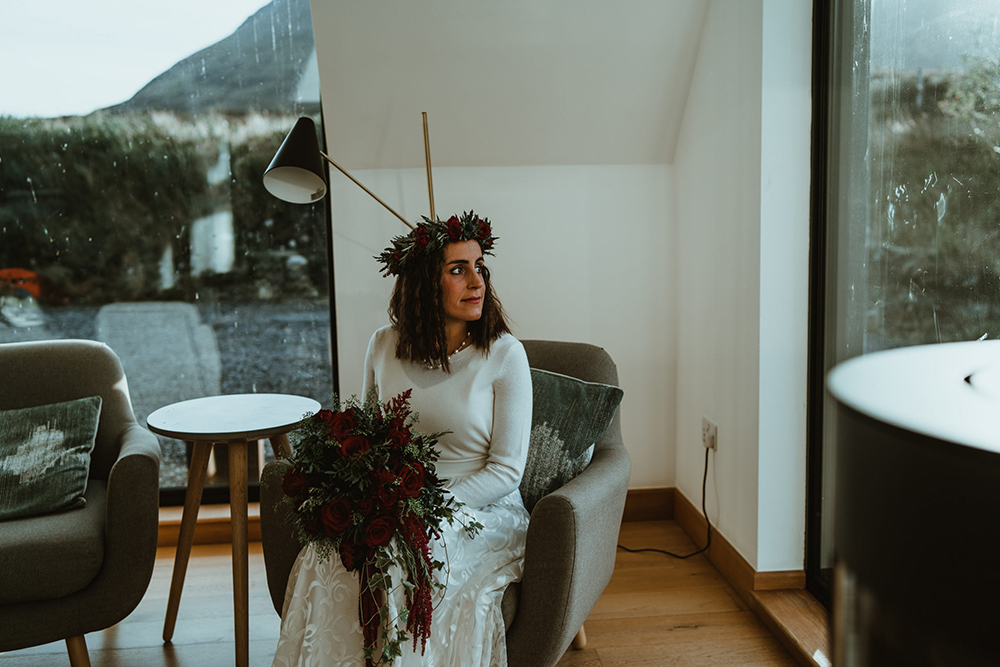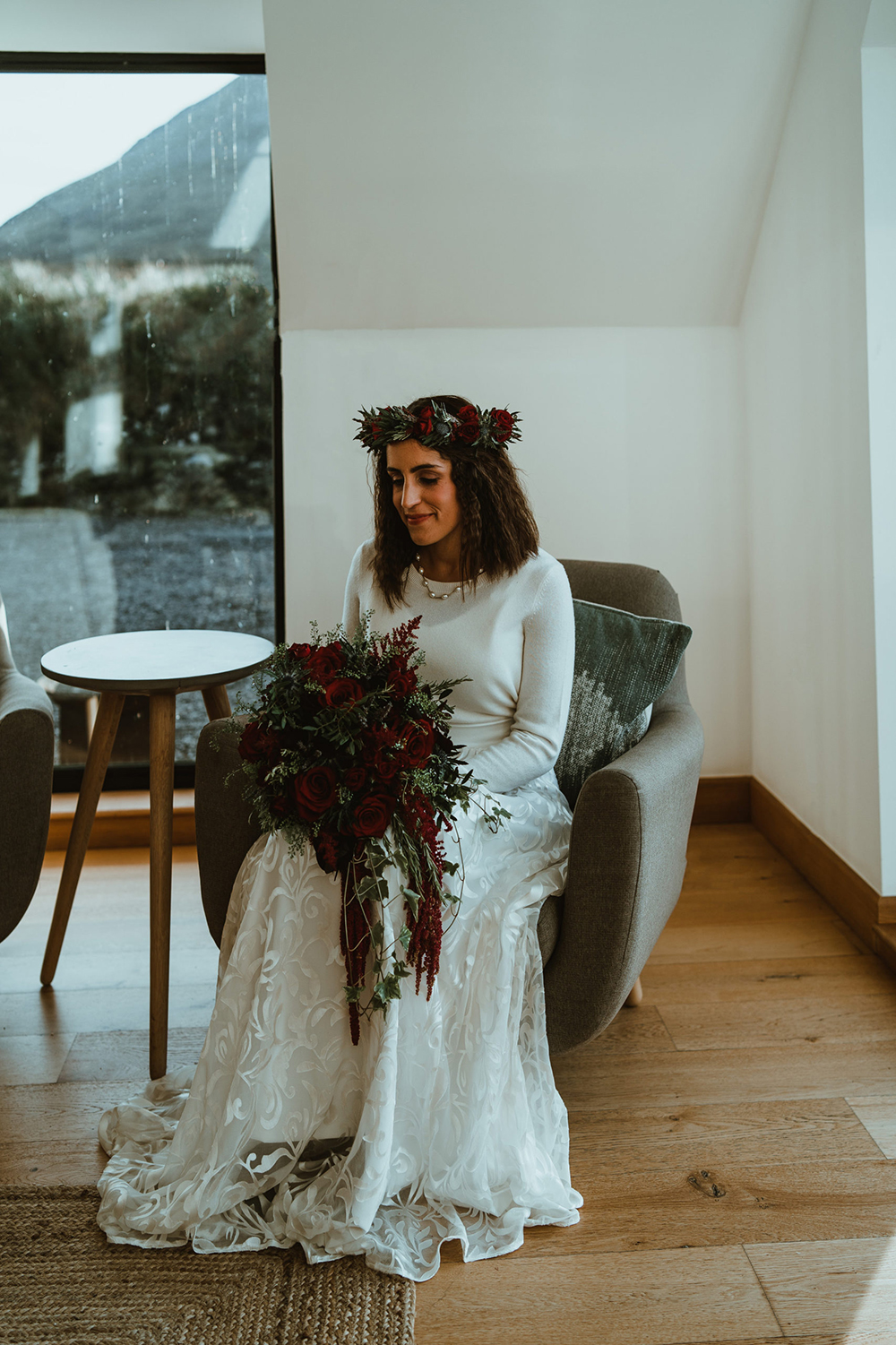 Catriona made me a bespoke corset top, a heavy underskirt for warmth and the most beautiful skirt overlay with a silk waistband. I fell in love with the overlay design as it was similar to a paisley design; my dad is Persian so the pattern was perfect, and it also went with my wedding band. It was subtle but important for my heritage.
I bought a White Company jumper which Catriona altered for me with some buttons to match my skirt buttons.
I paired my dress with Dune brown leather boots (fur-lined!) with a pair of beautiful white socks with pearl detail made by my mother-in-law.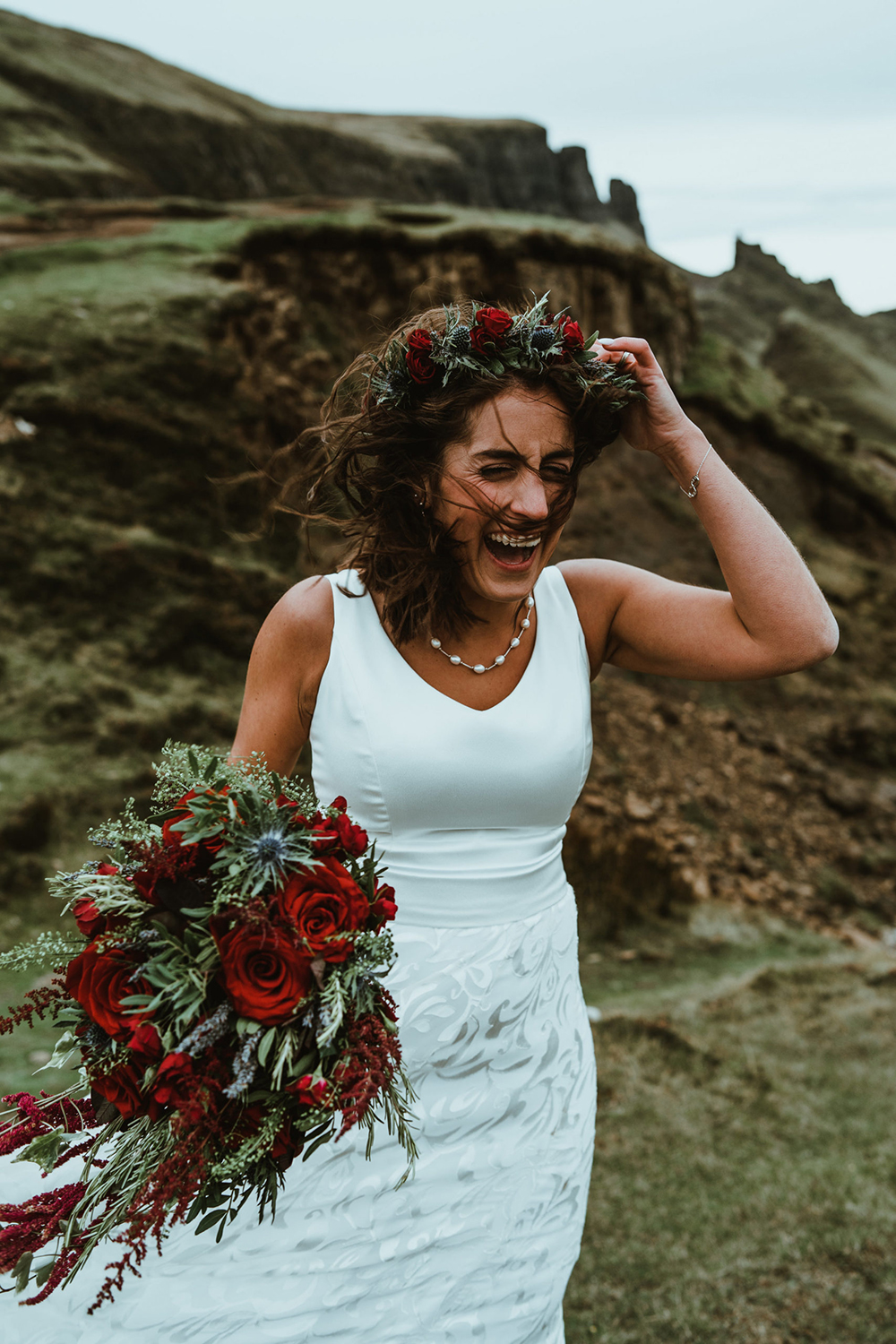 I wore my late grandmother's engagement sapphire ring, along with my late auntie's silver pearl necklace. My mum bought me a beautiful infinity bracelet and some pearl earrings to match. Stewart bought me a beautiful Crawford tartan shawl and the flower crown colours worked perfectly with the tartan.
Stewart wore a kilt that he already had from Slanj, Edinburgh, Dune brown brogue boots along with the hairiest sporran which held his whisky-filled hip flask. His little brother David wore a matching kilt.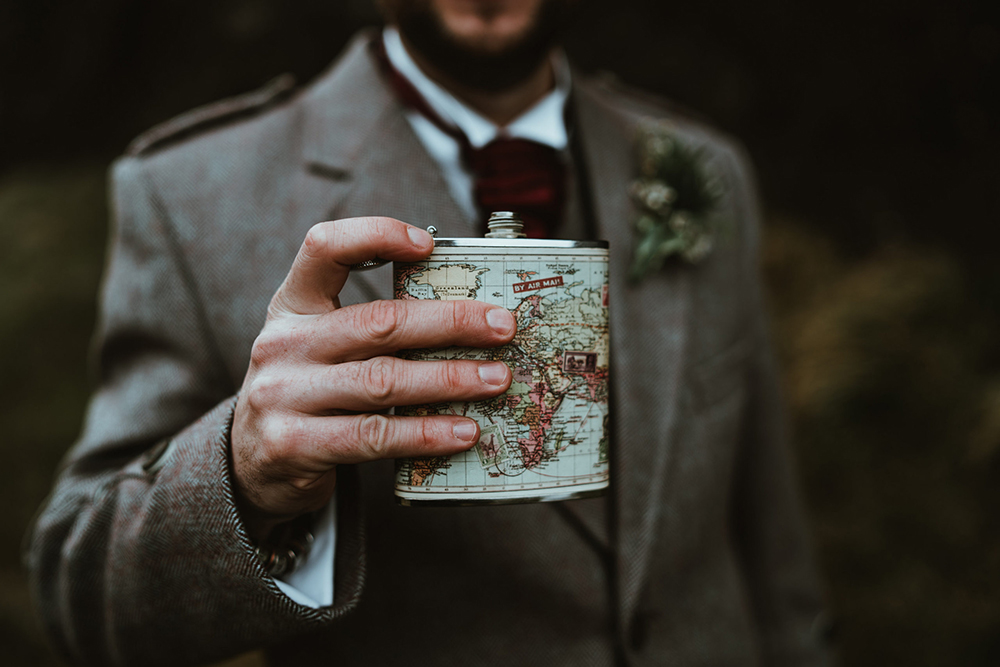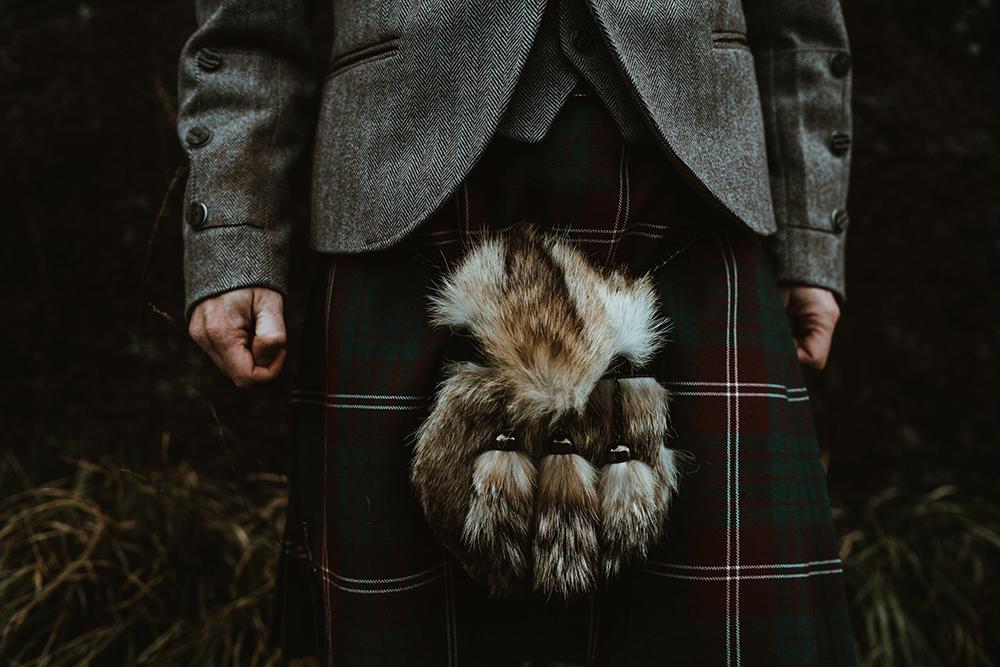 We wanted a small, intimate wedding with a spectacular view and a bit of an adventure. We absolutely love the outdoors, especially the sea and the mountains, and in our free time we go on adventures with the dogs.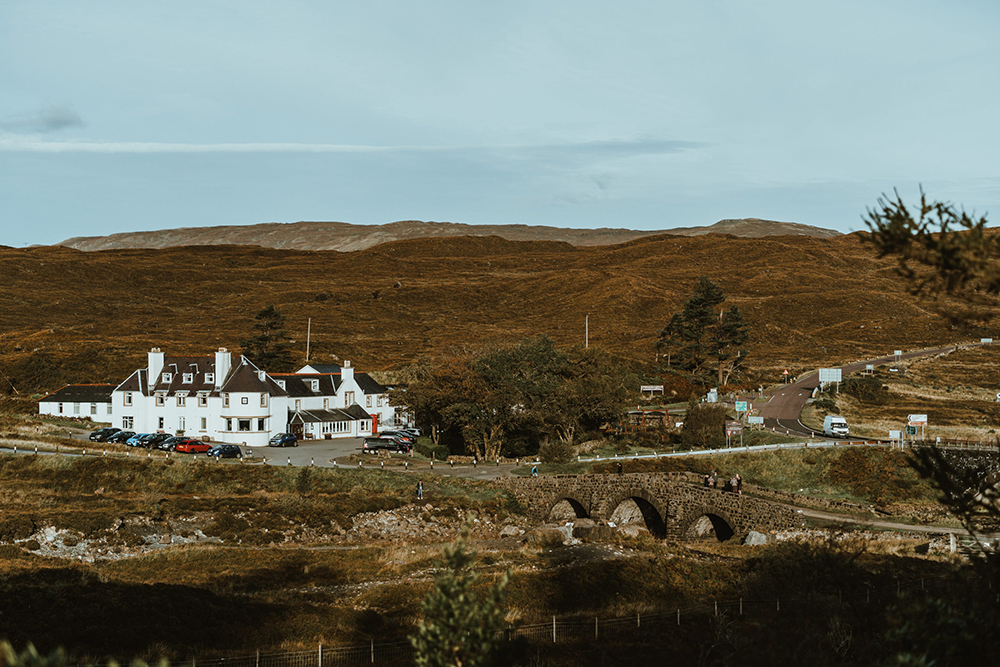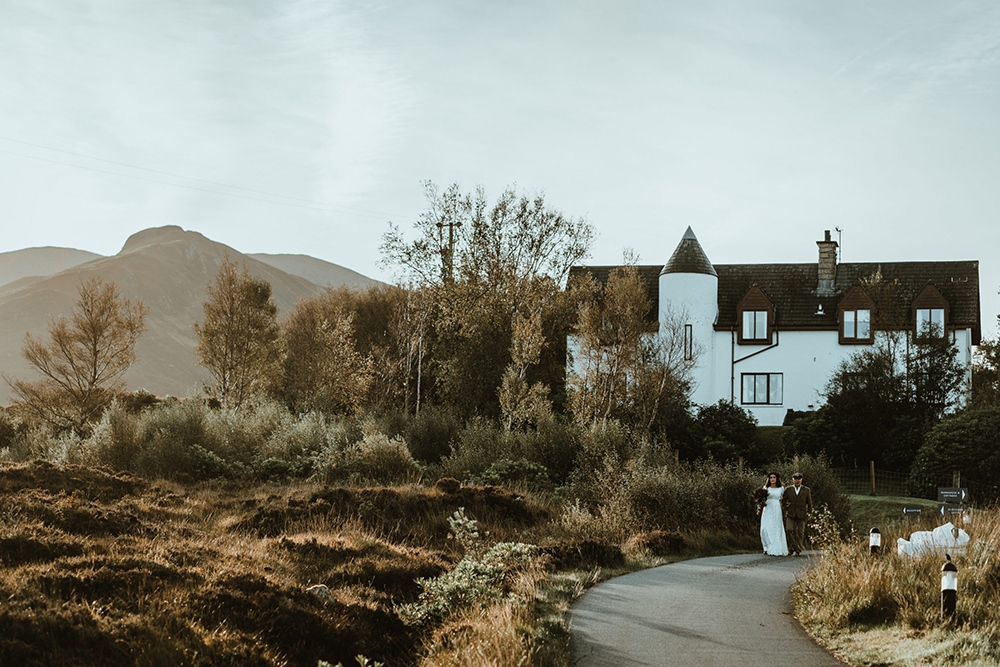 It was important to us that our wedding followed suit.
We chose Loch Coruisk as it is a hidden gem with a combination of a lake, river and the sea all with the stunning backdrop of the Black Cuillins. The only way to get to it is by a four-hour hill walk or by a boat, so there's an adventure to get there.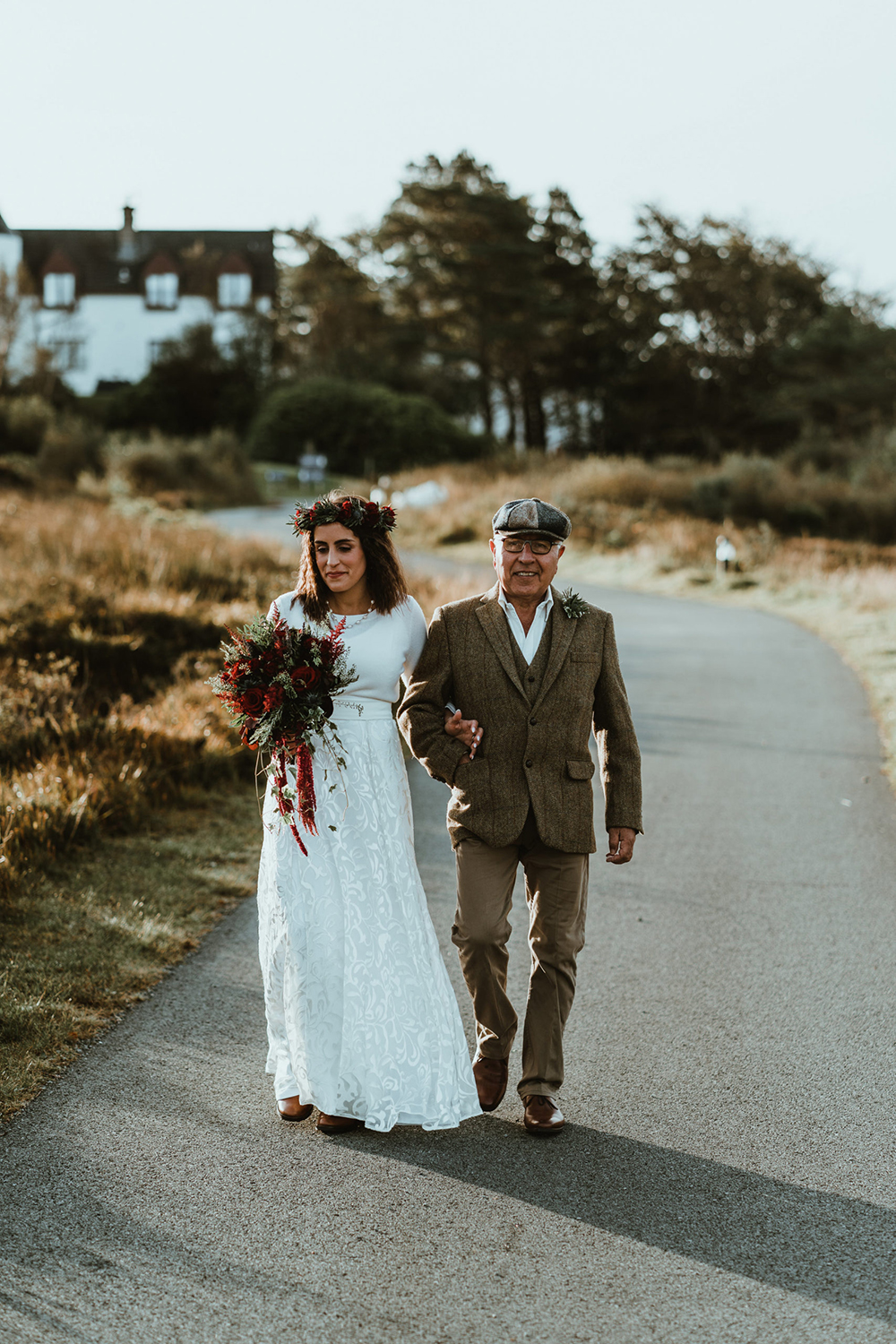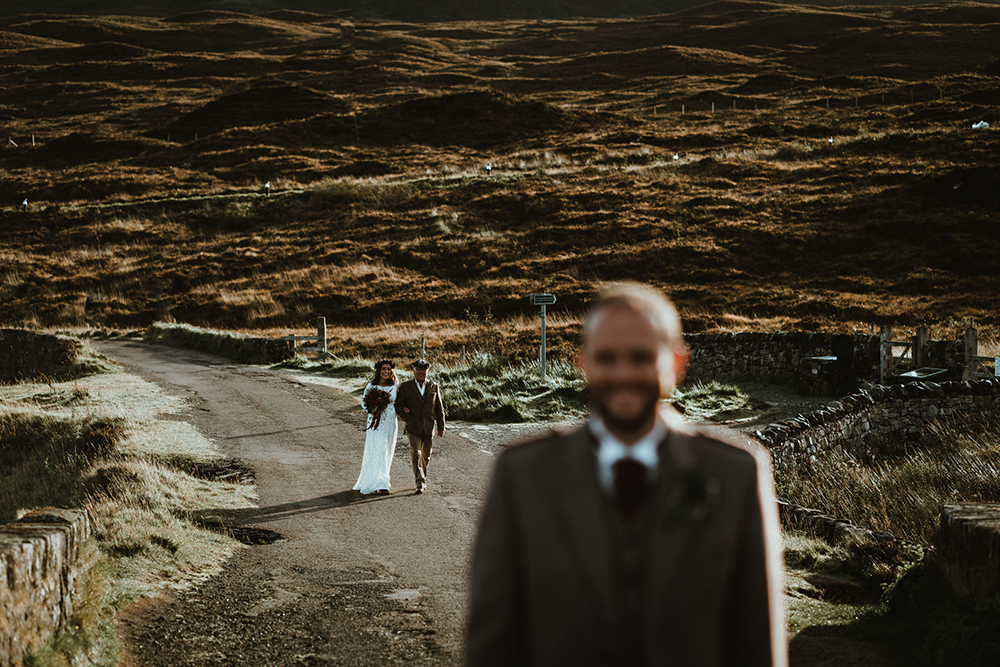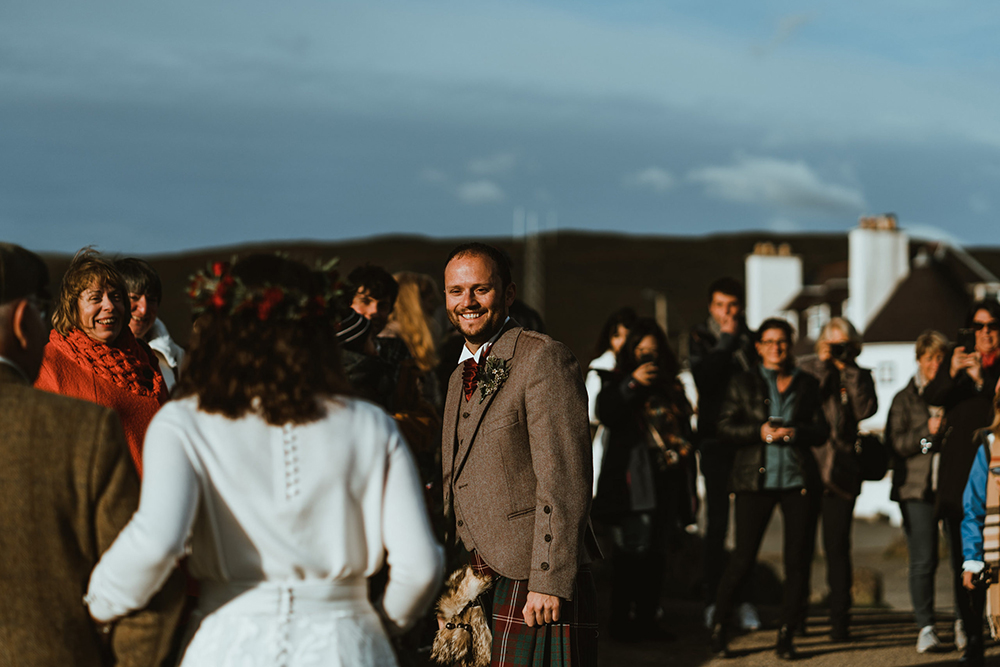 Our families and best friends came up the day before the wedding. Stewart stayed in the Sligachan Hotel and I stayed at the self-catering Sligachan Lodge with my family.
The night before the wedding, my mum and I cooked a Persian feast for everyone. We drank, ate and stood around the fire pit.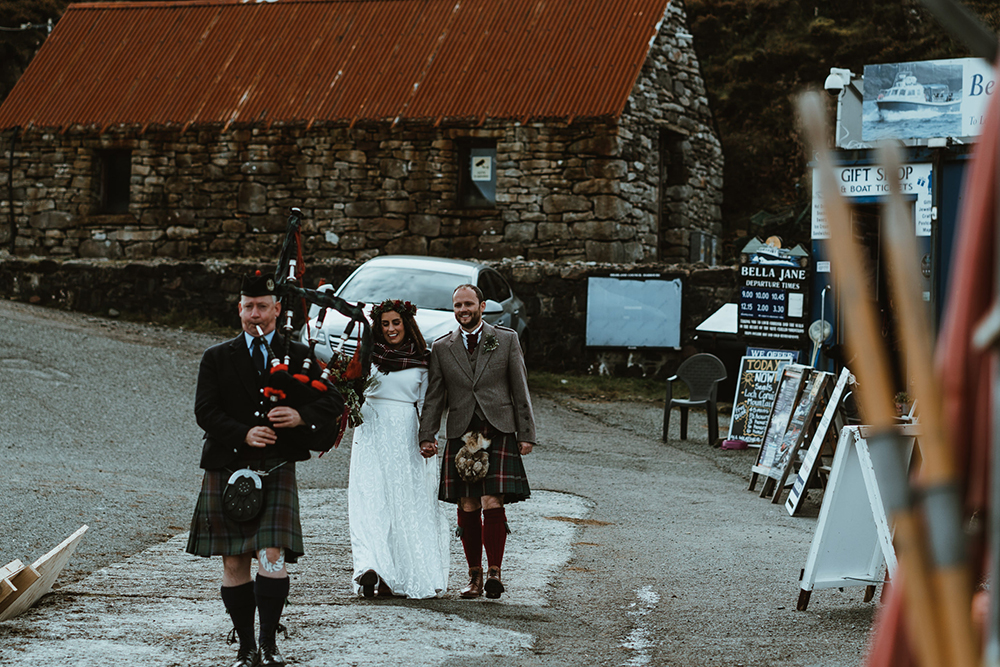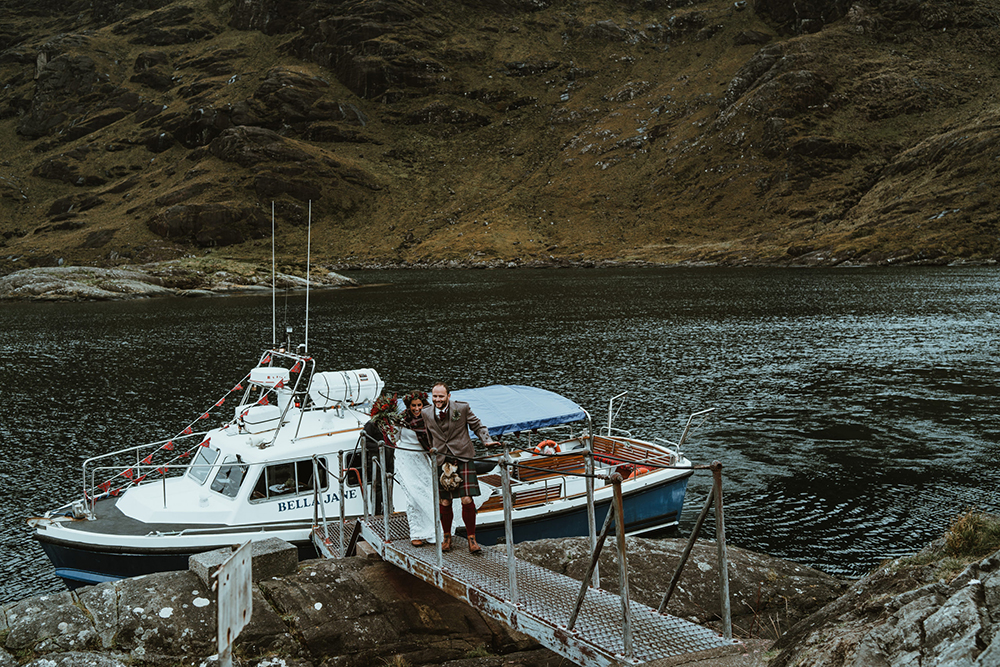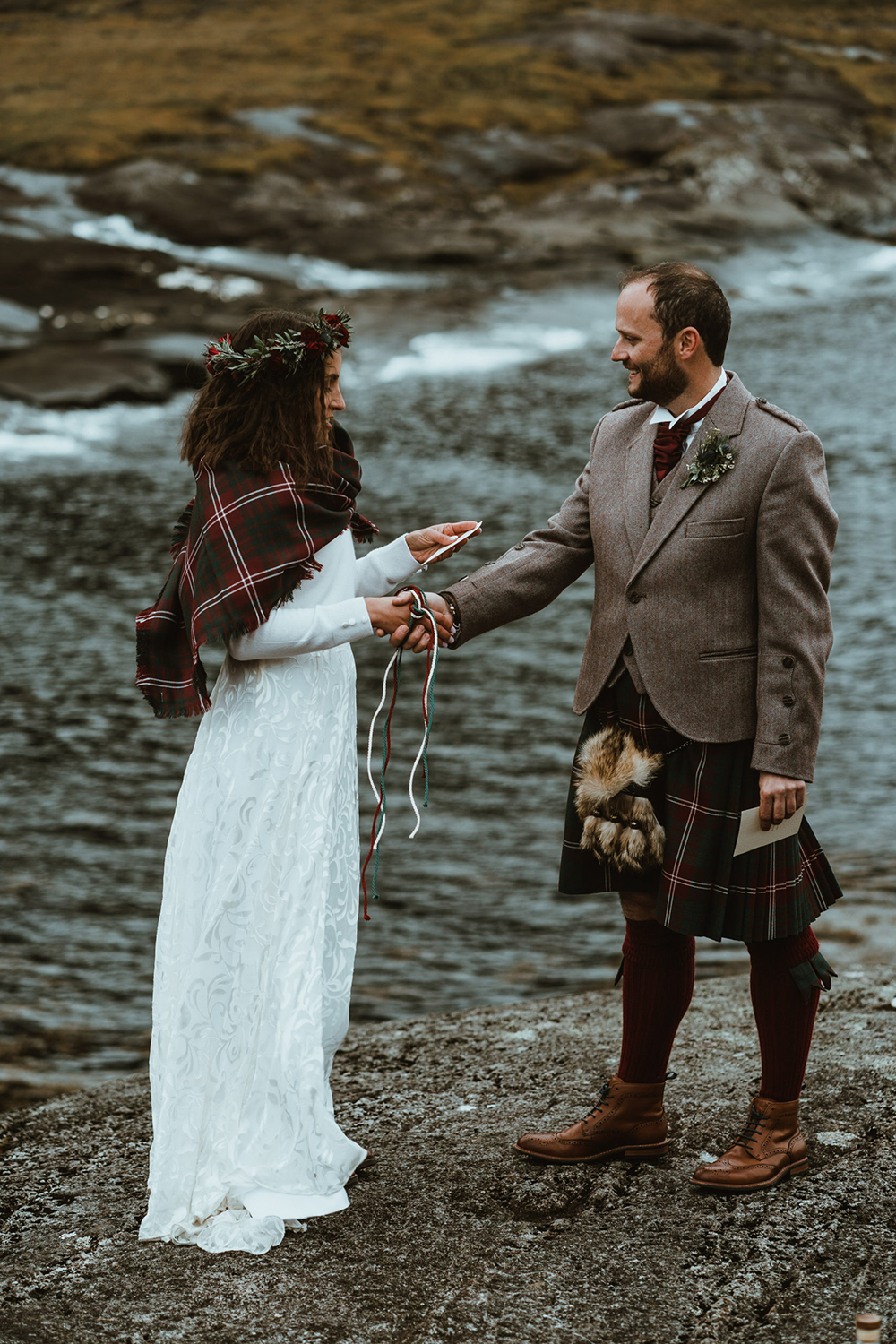 We had an intimate, relaxed ceremony with the backdrop of the Black Cuillins, surrounded by water, with the Scottish rituals of hand-fasting along with the quaich.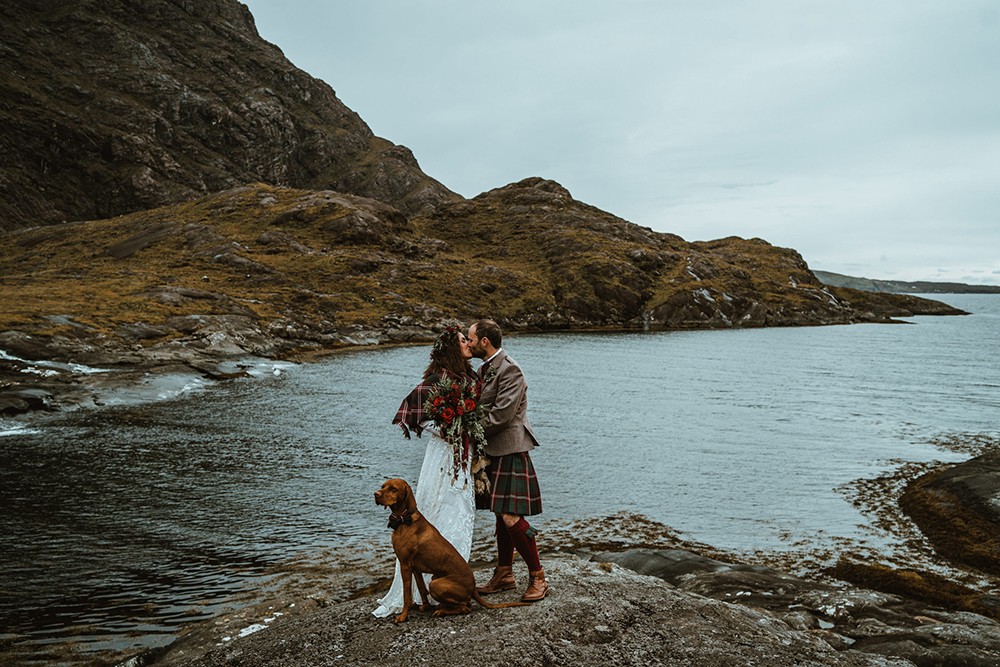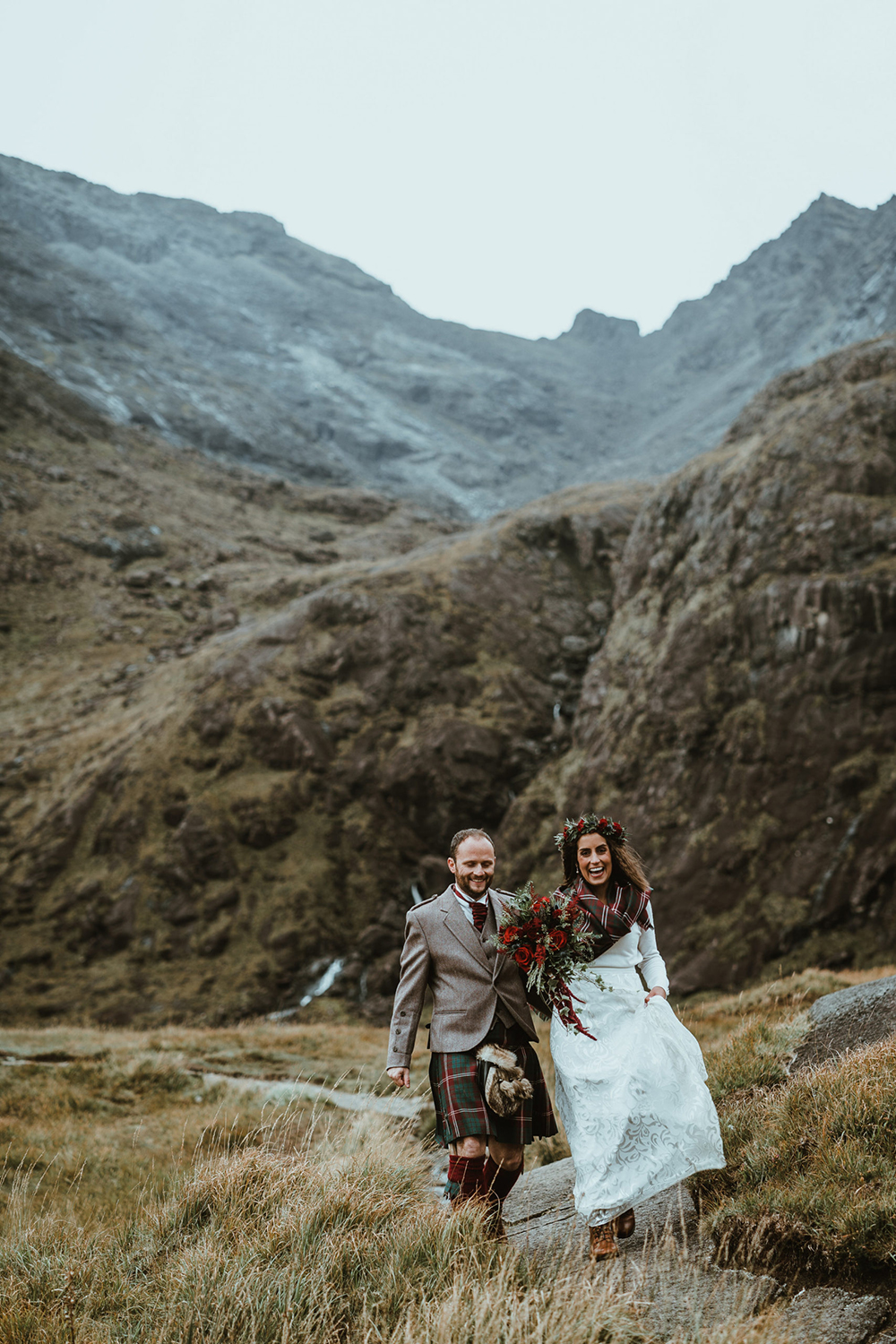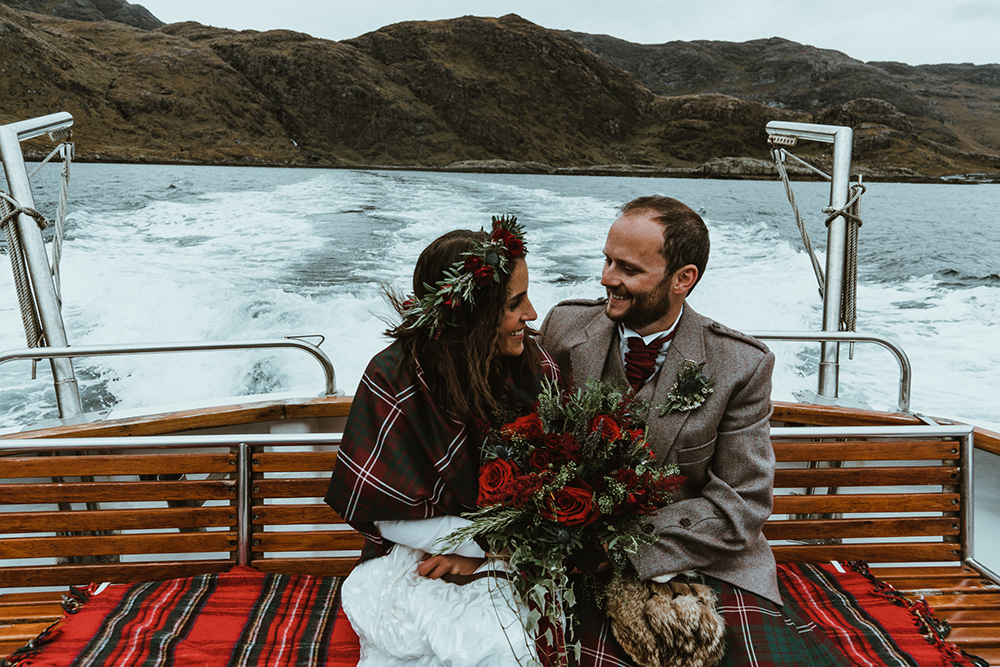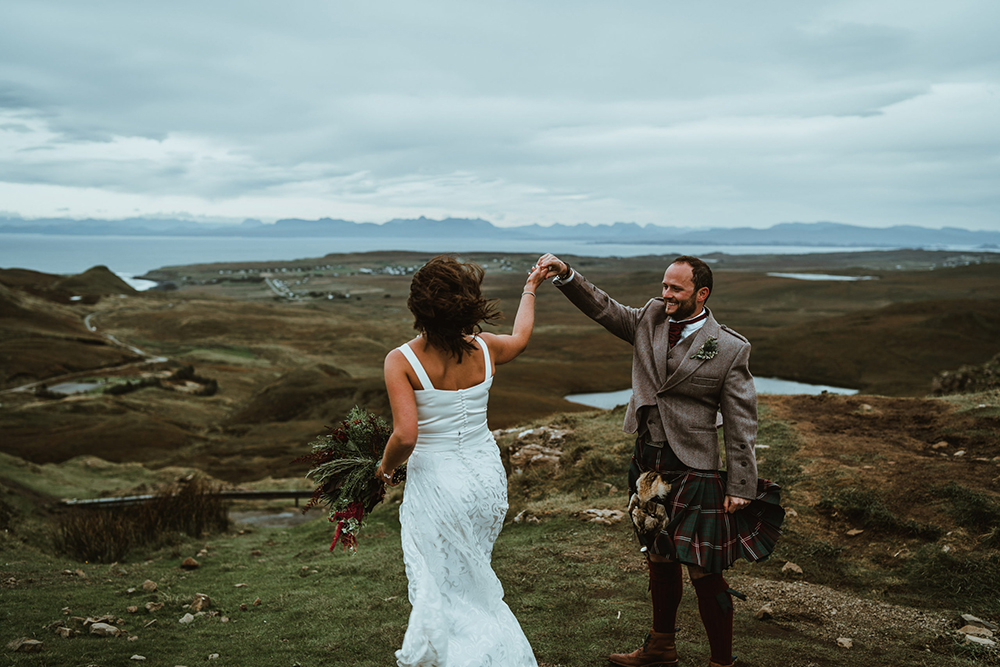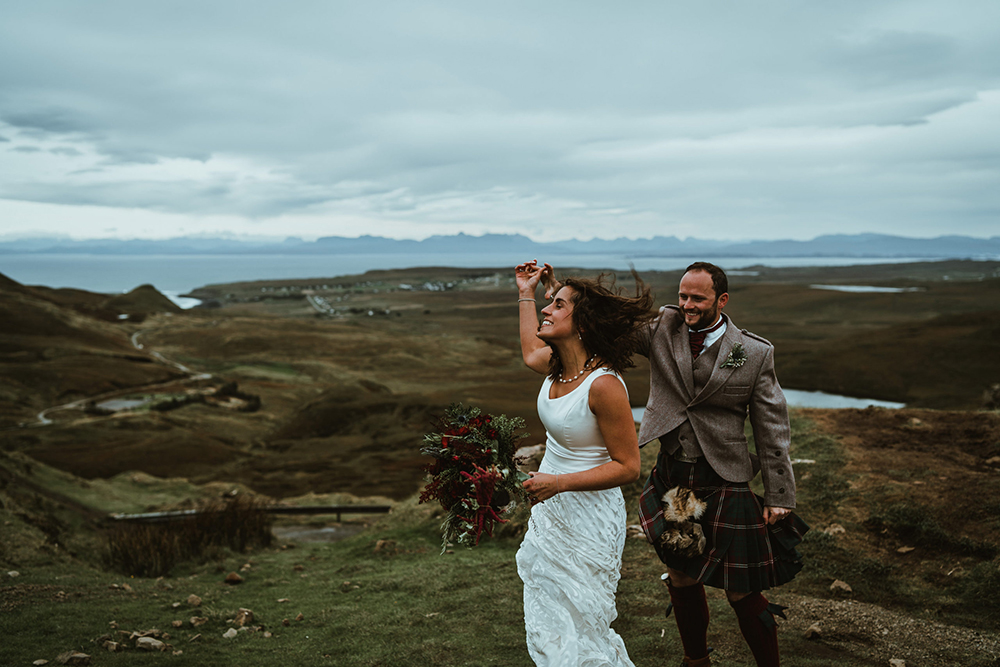 A bagpiper first piped us on to the boat, then down the 'aisle' and then for our 'first dance'. My bridesmaid was my oldest and bestest friend, Elaine, who is like the sister I never had. She made the journey with her fiancée to the Isle of Skye and stood by my side, read a poem and looked after everyone.
After our ceremony at Loch Coruisk, we followed up with dinner celebrations at Sligachan Lodge.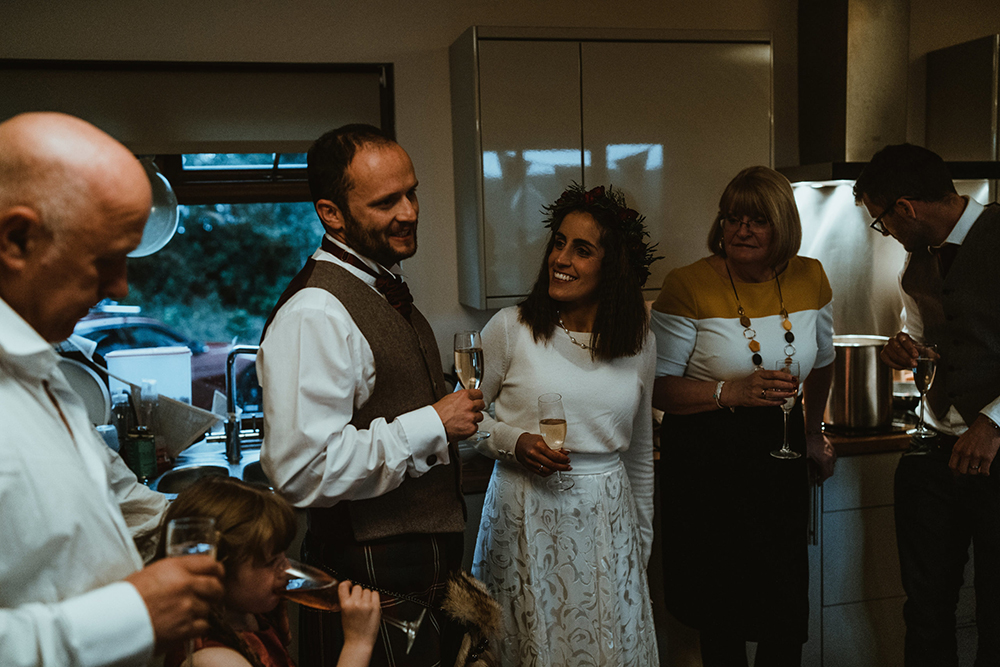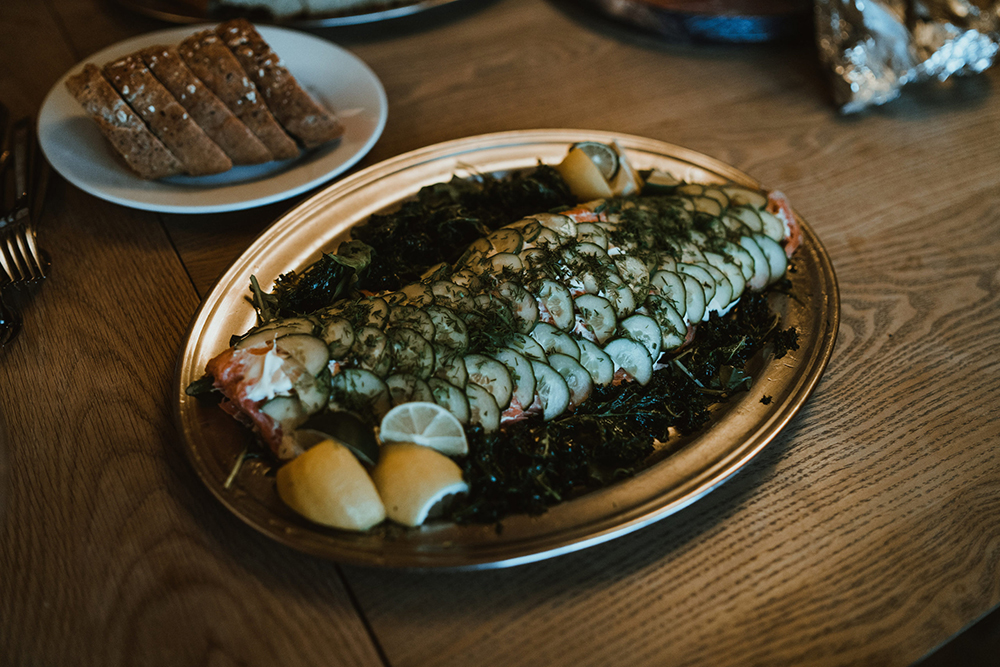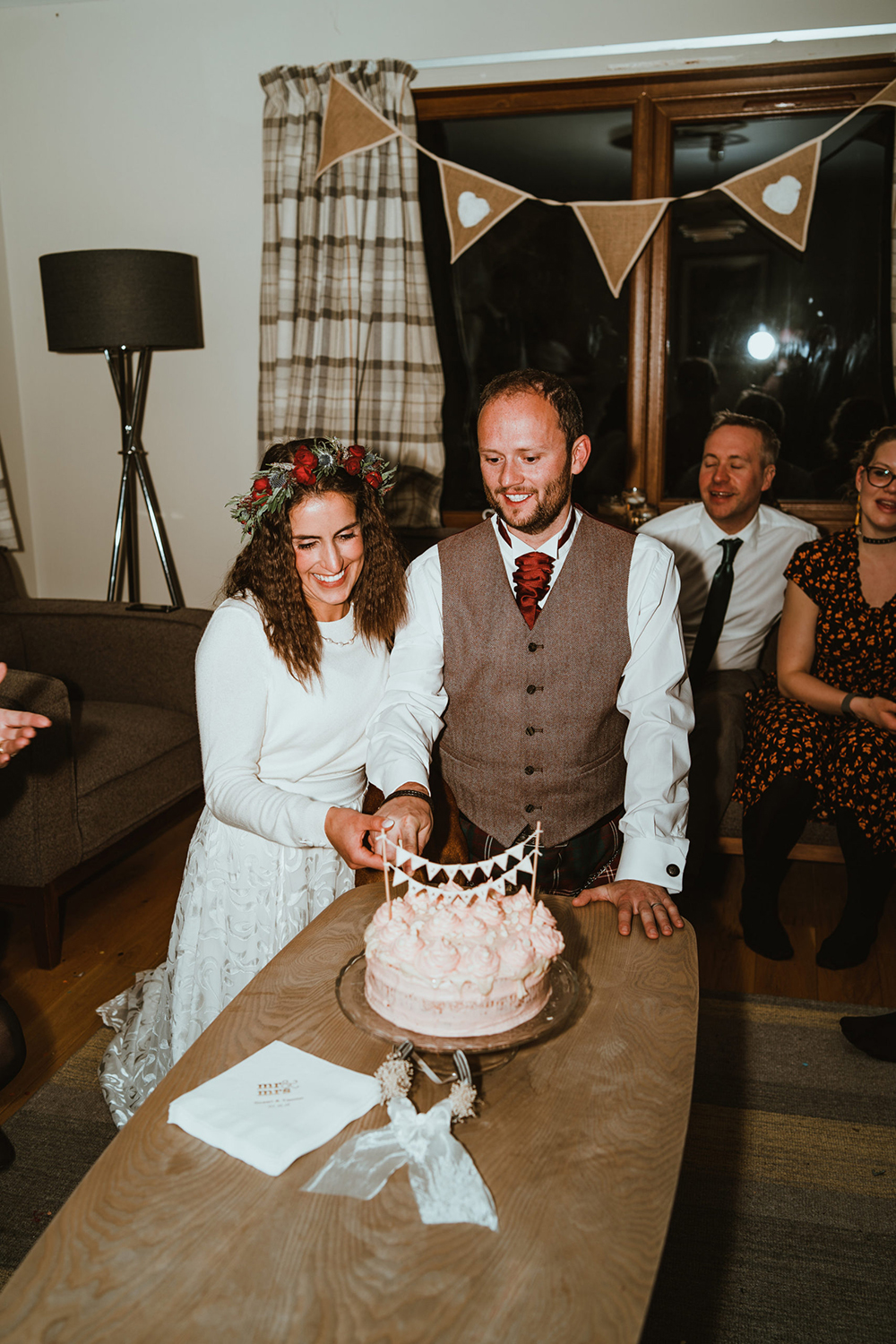 Photographer: Danny Birrell |  Venue: Sligachan Self-Catering
Florist: Caroles Florist | Transport: Bella Jane Boat
Celebrant: Davina McCluskie | Bride's Dress: Catriona Garforth
Grooms outfit: Slanj Kilts | Wedding rings: Moira Patience Fine Jewellery