Intimate Edinburgh wedding with reception at The Kitchin, Leith
A church ceremony followed by a delicious meal at Tom Kitchin's Michelin-starred restaurant was perfect for this couple.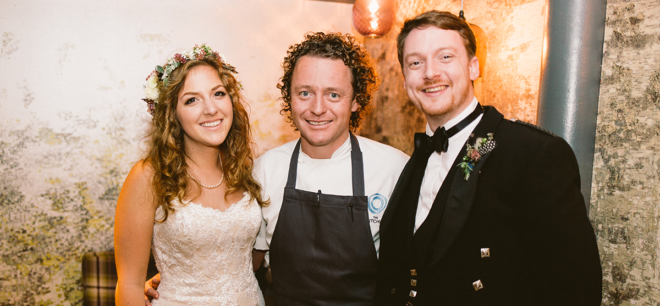 Hayley and Ross's wedding day really was a beautiful end to a very stressful time for the couple, but it all worked out in an almost fairytale-like way.
Hayley talks to us about visa troubles, an amazing reception at Tom Kitchin's Leith restaurant, and sharing their Edinburgh wedding day with those closest and dearest to them.
Read what Hayley has to say and see the gorgeous photos, caught on camera by photographer Adam Mays¦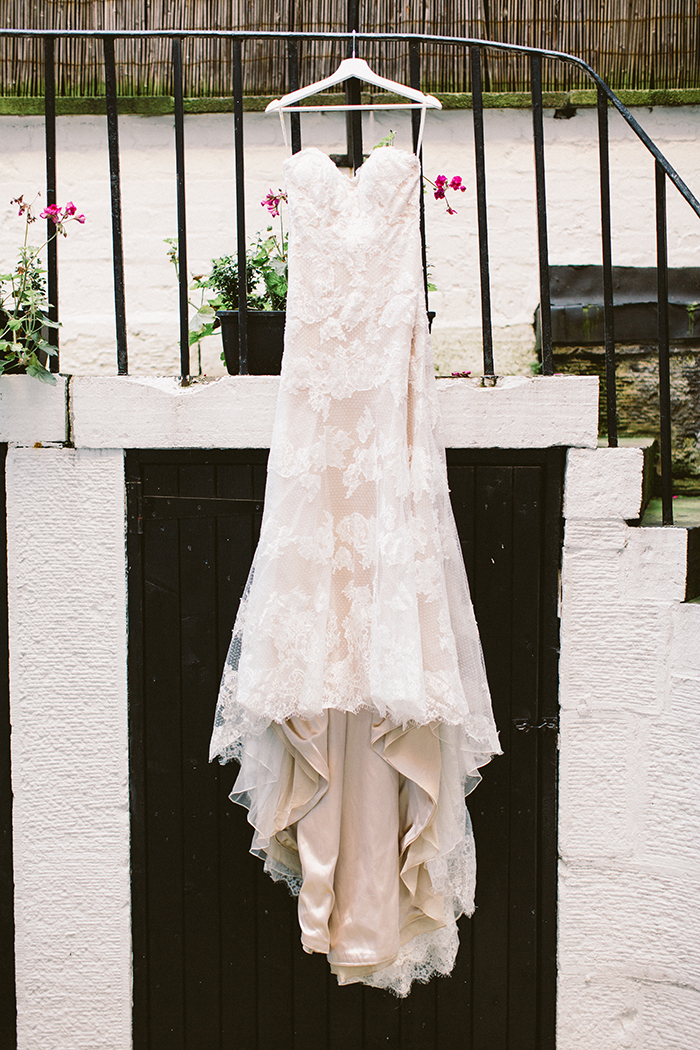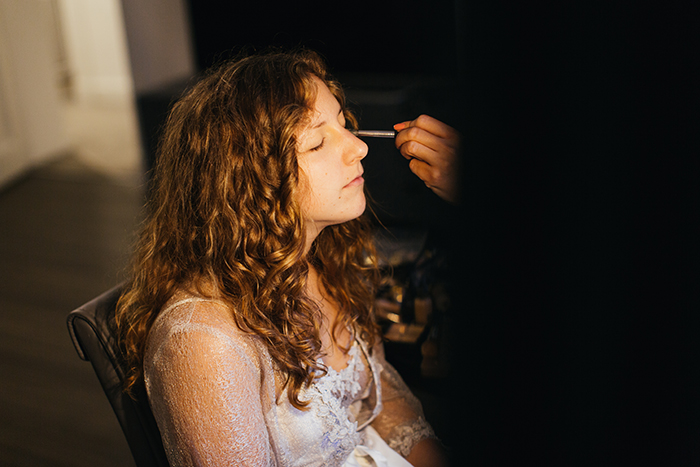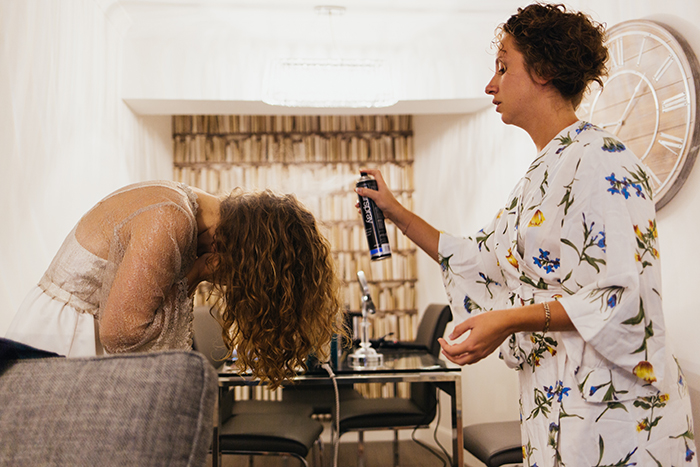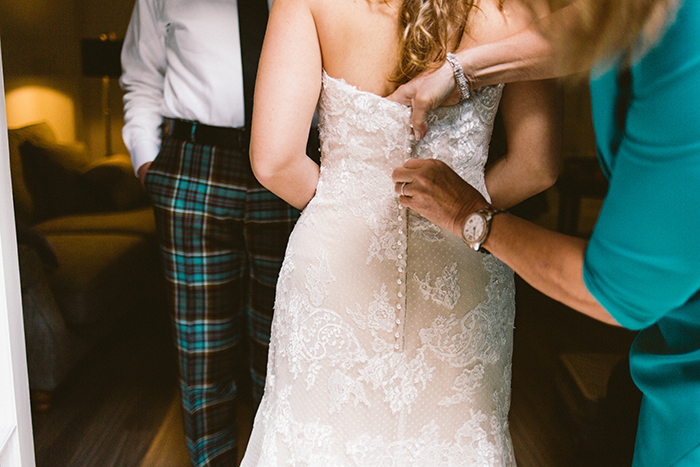 Our wedding turned out to be a perfect miracle that came at the end of a whirlwind. Ross and I have been together for almost seven years, but I am from the United States and he's from the UK, so we had to apply for a visa.
When we first started the process, a lawyer friend of ours suggested that we have a small and intimate day because if something went wrong with the application process, we'd have to move or maybe even cancel the day.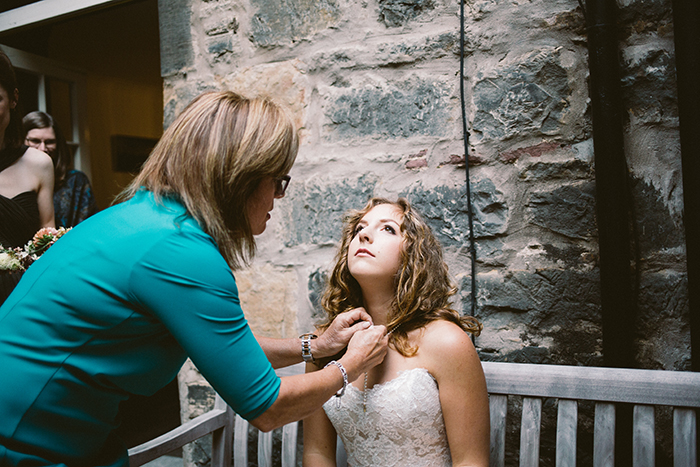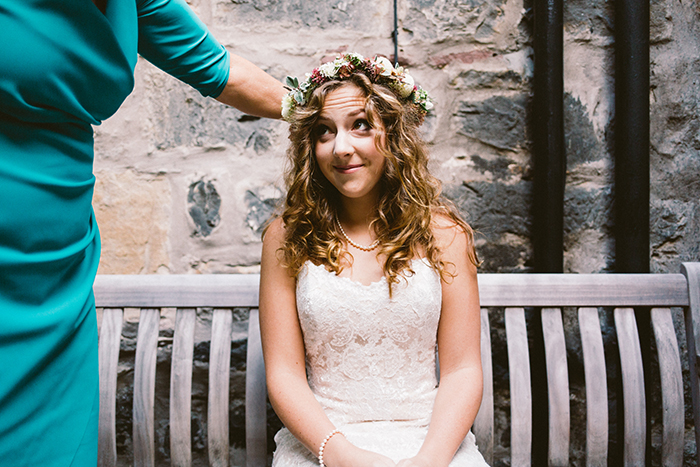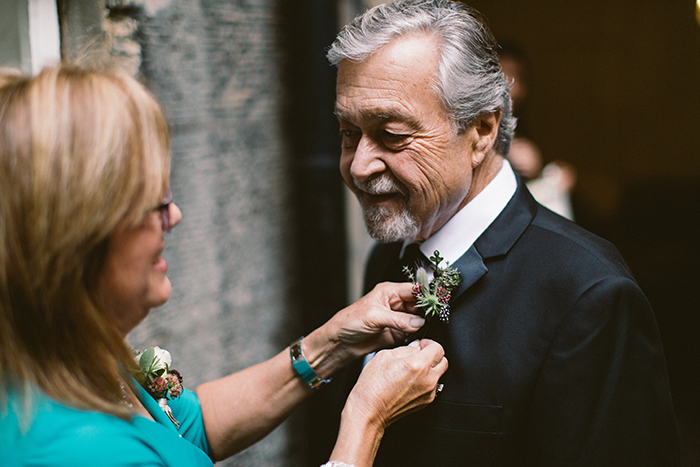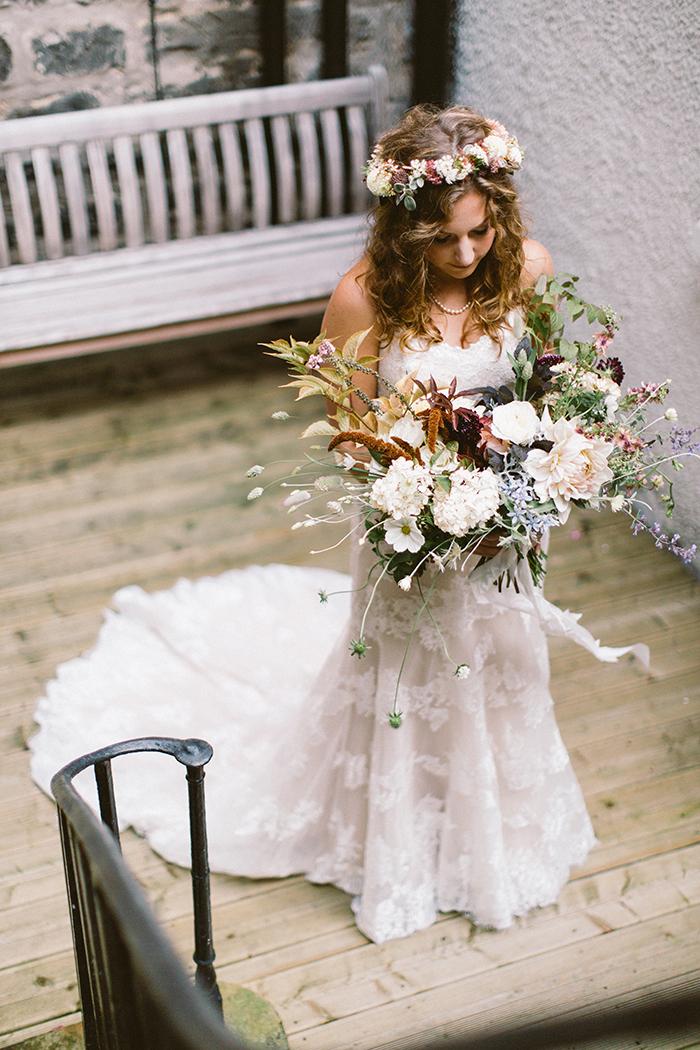 Once we'd decided on a smaller guest list (12 people, including us and our priest), it felt like a huge weight had been lifted.
That ended up being a smart move because a week and a half before our wedding, we were told that we'd have to postpone due to a backlog of visa applications. We were devastated.
Then, by some miracle, two days later, we got an email saying our application had been processed and a decision had been reached.
The problem is they don't actually tell you the decision there and then, so we had to decide whether to keep our wedding postponed or go ahead in faith that we got the visa.
We decided to go ahead, and everyone rebooked everything (our suppliers were amazing) and six days after getting that email, I was heading to Edinburgh with my family.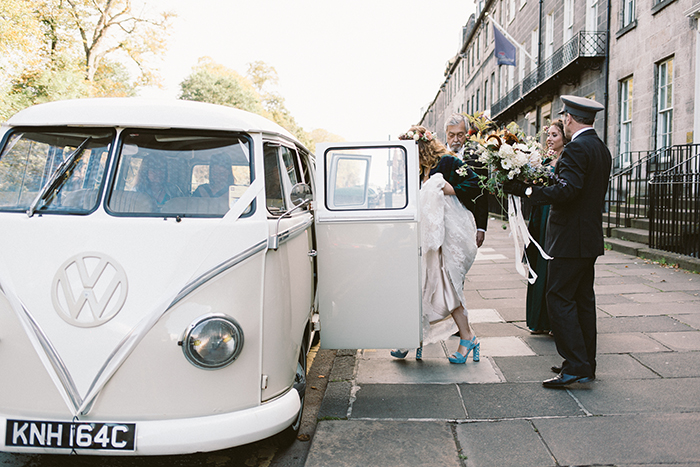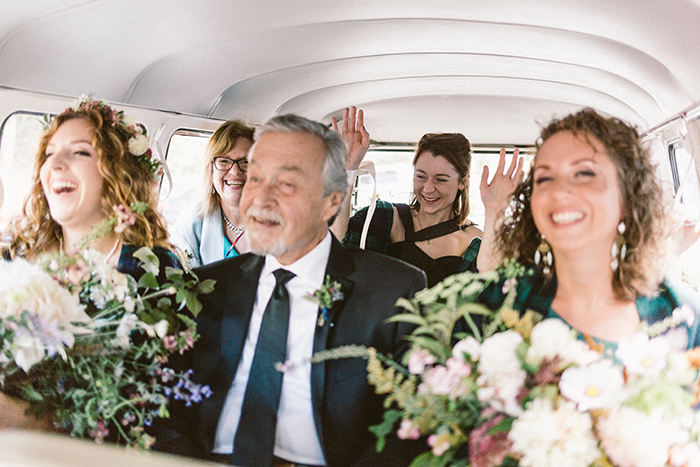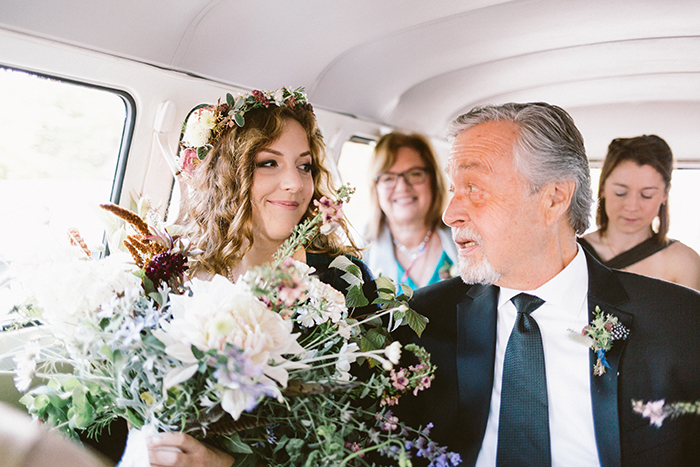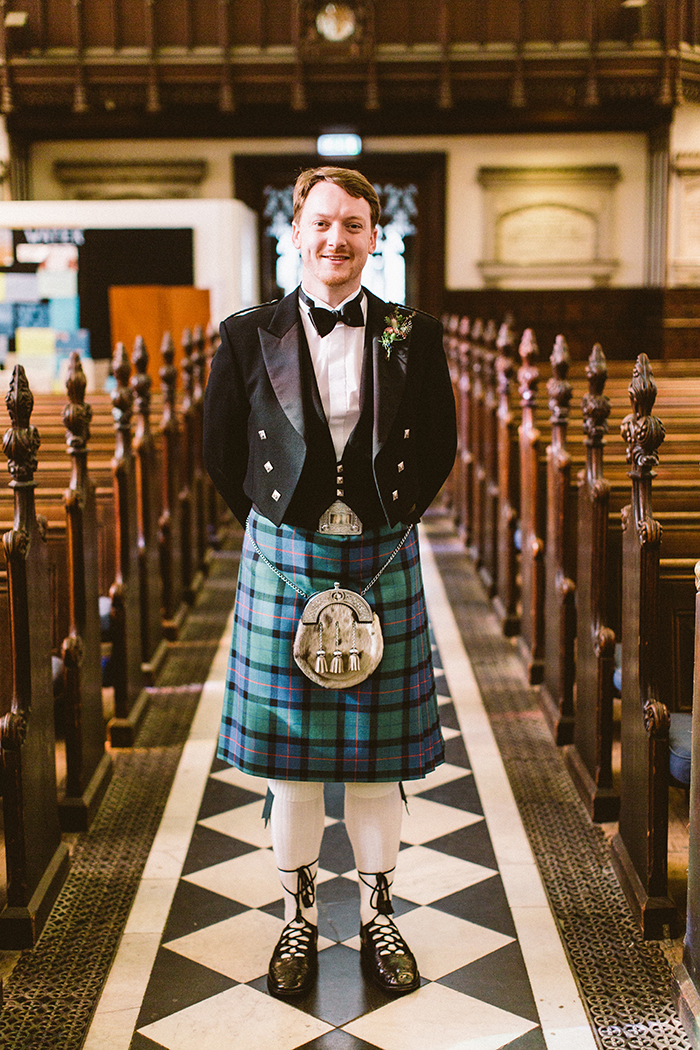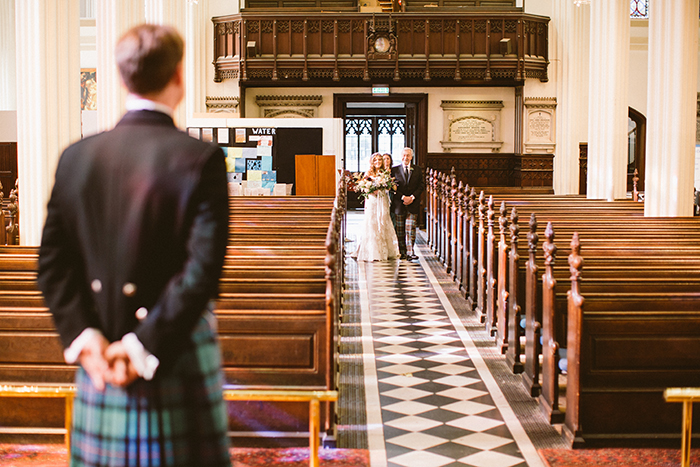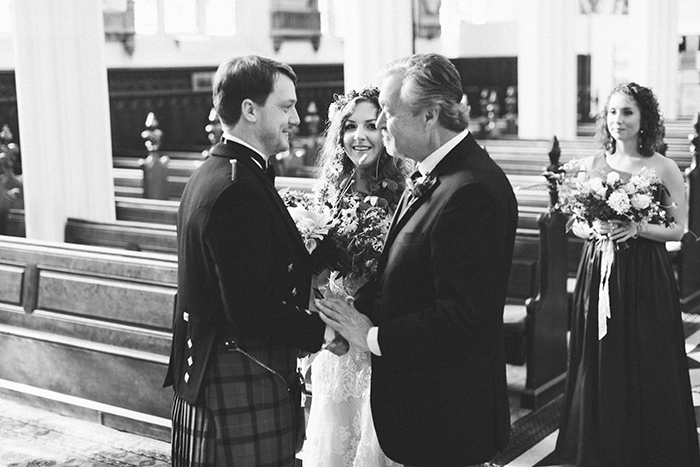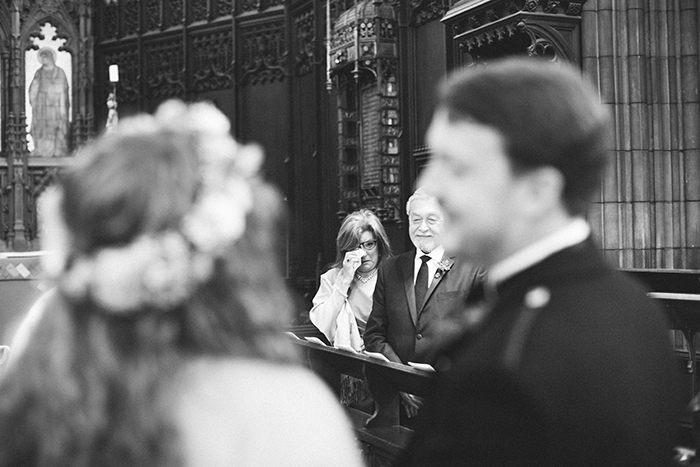 When I was a student in Edinburgh on exchange, I had watched a documentary on the BBC about Tom Kitchin, his restaurant, and his cooking philosophy.
It was all about from farm to table, to know where your food comes from, and using local Scottish ingredients. I followed his career since watching that and, when we decided to have a small wedding, I asked my parents if that meant we could have our wedding meal wherever we wanted, and I chose The Kitchin.
We knew it would be a one-of-a-kind experience, and it was!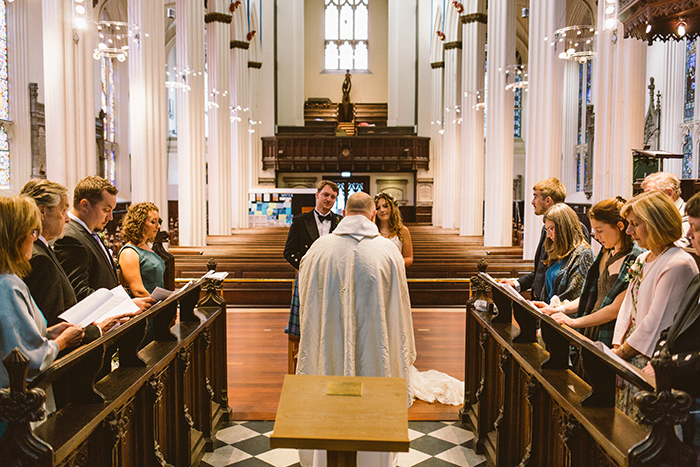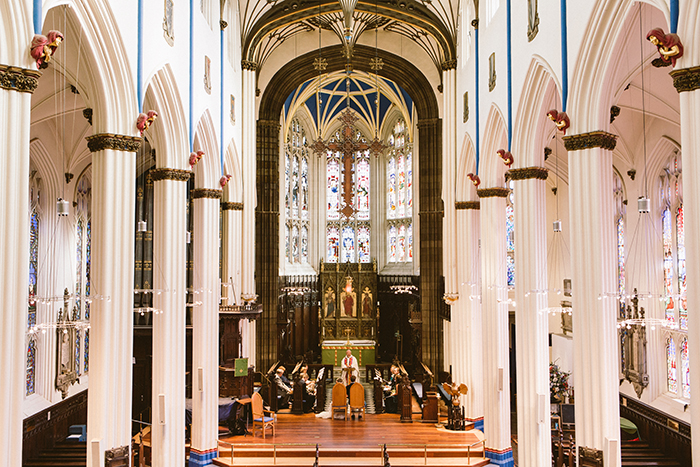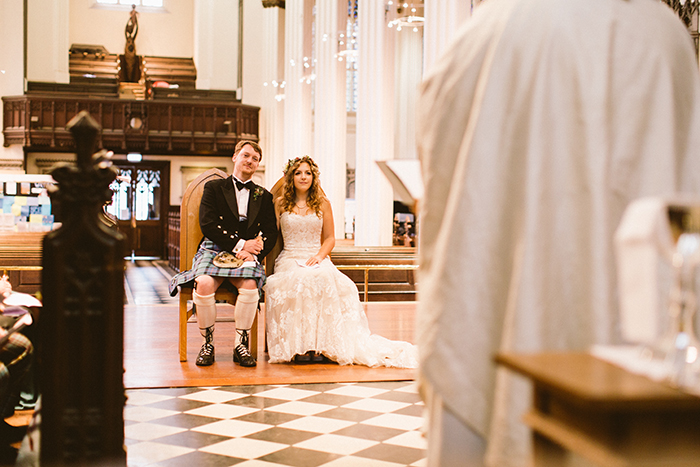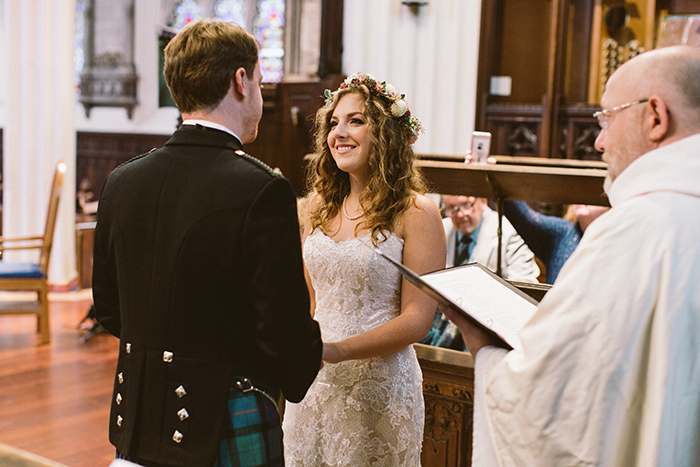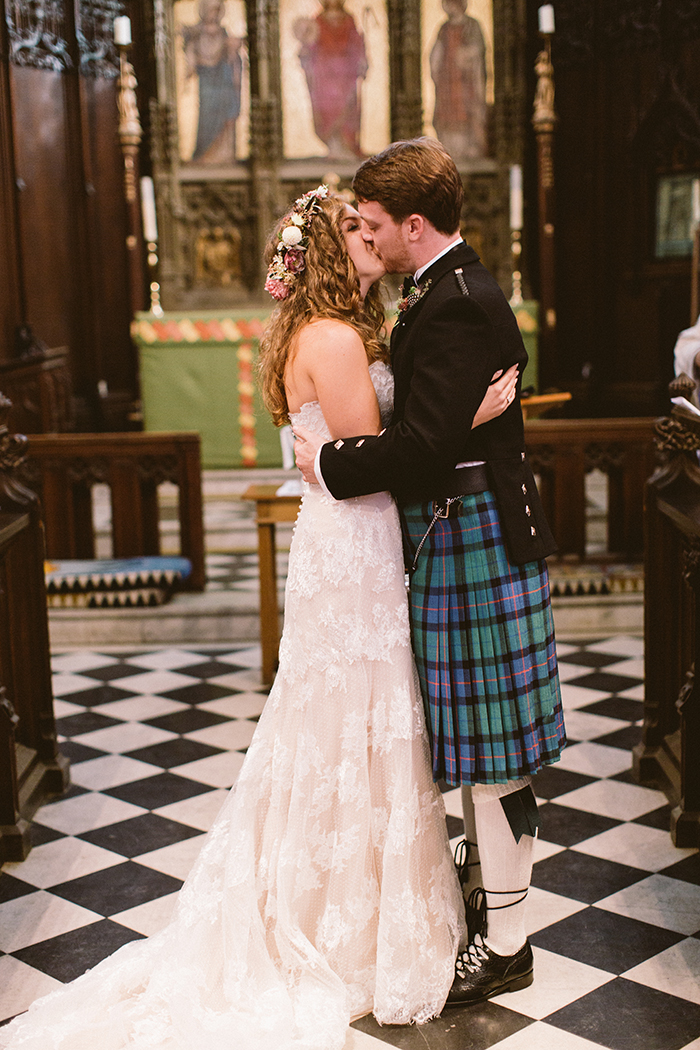 Adam's [Mays] photos really struck us because they captured the true beauty of reality.
That might sound odd, because all photos capture reality at their essence, but Adam's were different. They weren't stiff or over-exposed, or too artsy.
They were just brilliant, beautiful, real moments caught on film by a photographer with a great eye.
We got some great shots walking through Princes Street from the church. People really didn't know what to make of it!
A group of tourists asked if they could take our photo and of course, we obliged!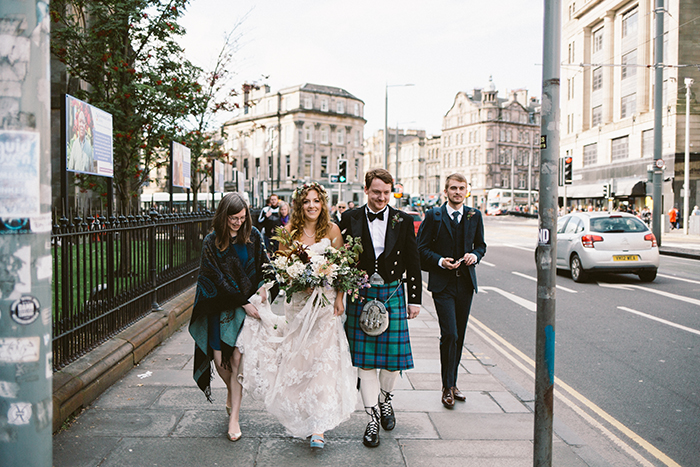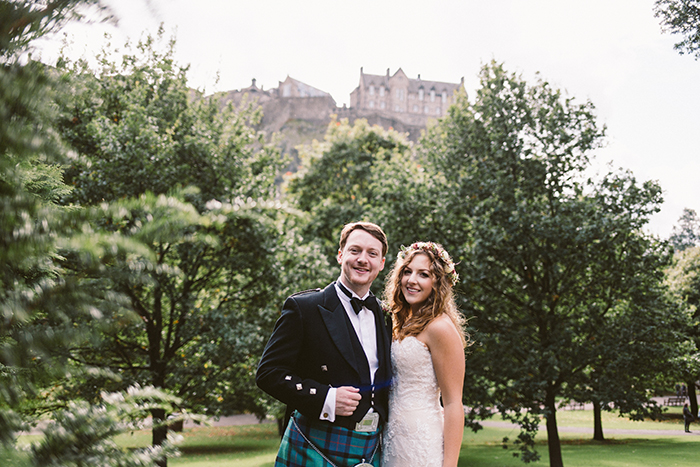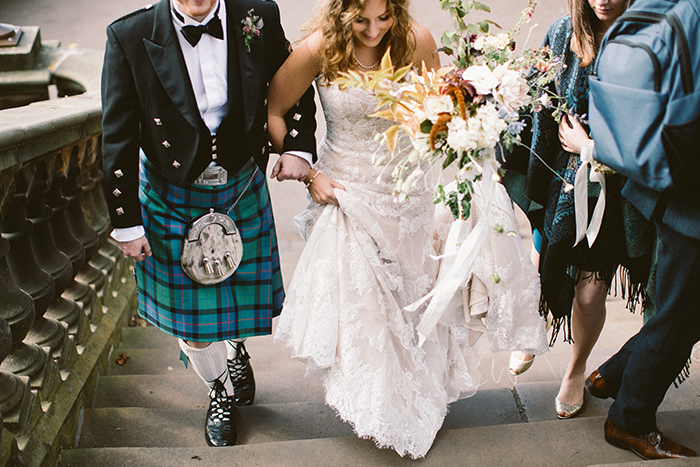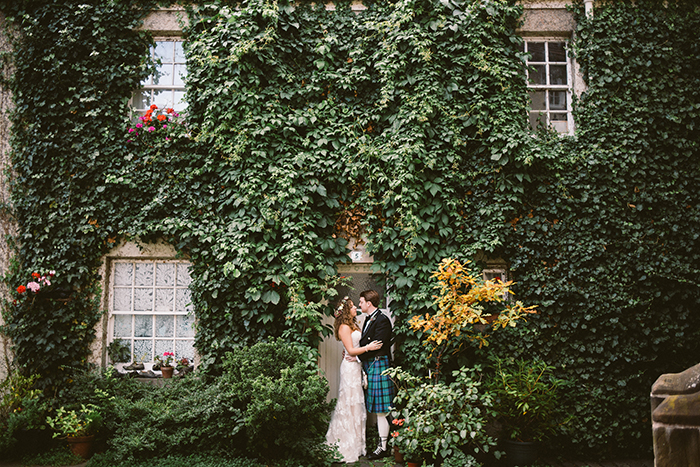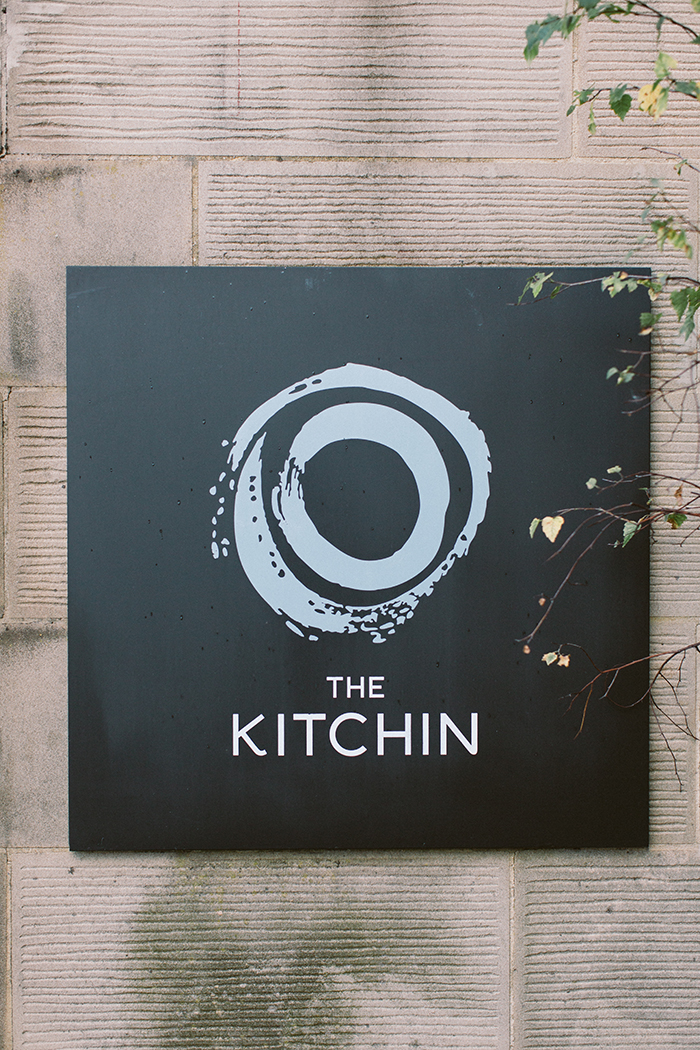 I bought my dress in America, just a week or so before I moved to Jerusalem.
The trend at the type seemed to be jewel and glitz, the exact opposite of the bohemian look I wanted to achieve.
By late afternoon, I had tried on 40 dresses, and I was starting to give up hope until my mum and I visited a shop that we hadn't even considered at first. It turned out to be an Aladdin's Cave full of gorgeous dresses!
I tried on a Maggie Sottero dress and I had that wow moment! The best thing was, the dress was exactly my size. It had to be a sign!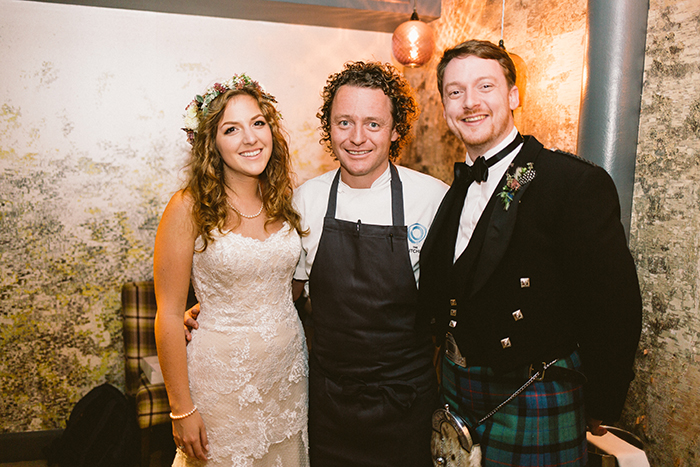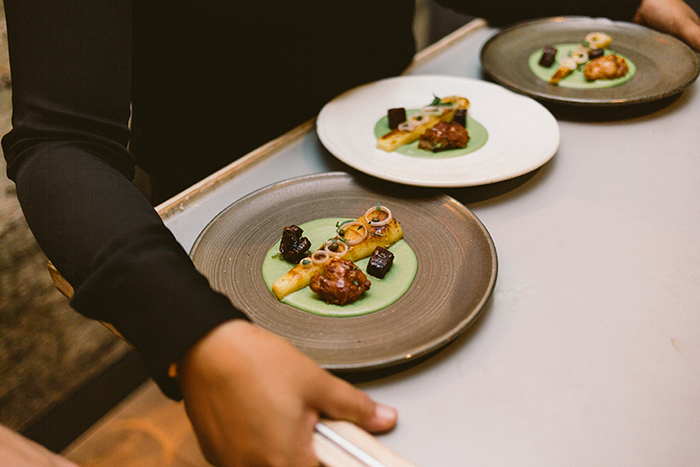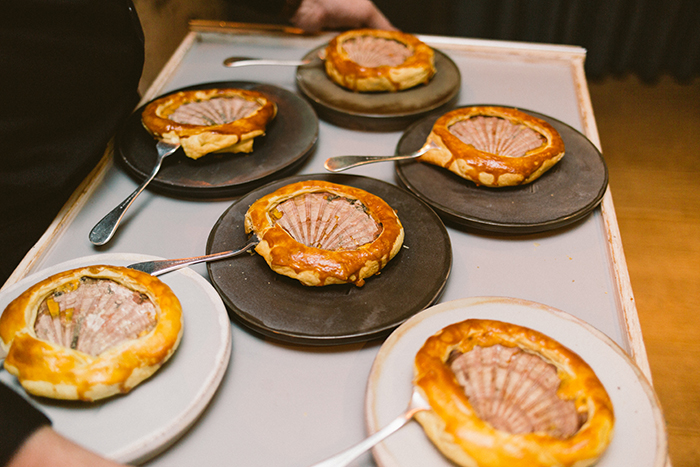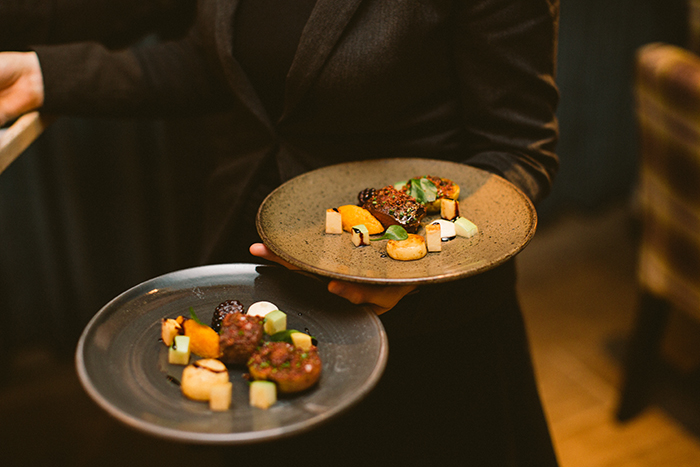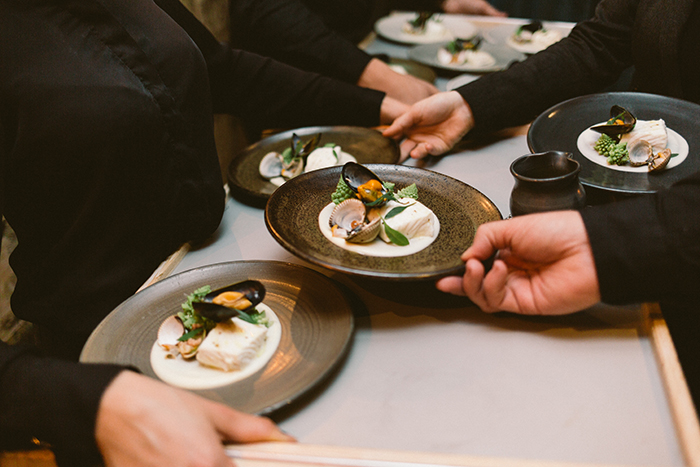 A few years ago, my grandmother had gifted me the pearl necklace that I wore on the wedding day; she'd received it as a gift from my grandfather when they were engaged.
She wore it on her wedding day, and I wore it on mine.
The very first thing I booked for my wedding was the florist, because I knew that I 100% wanted Pyrus to work on my flowers.
They grow the majority of their own flowers in their Victorian walled garden. If I was made into a bouquet, I would be those flowers! They perfectly reflected me.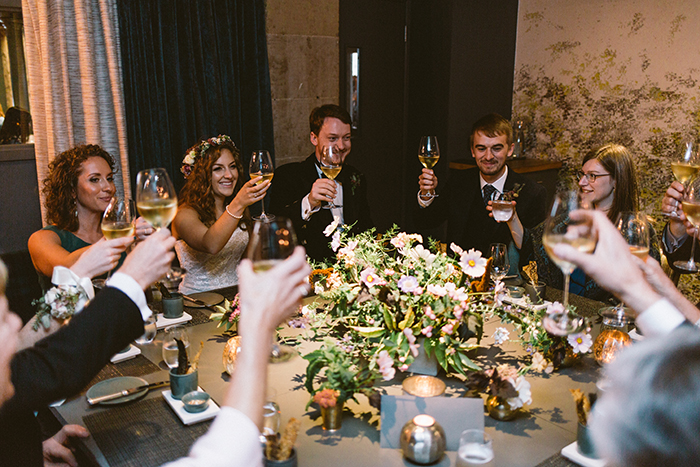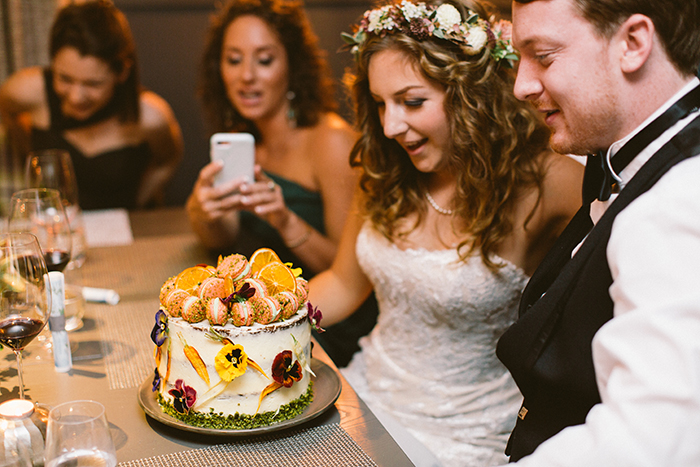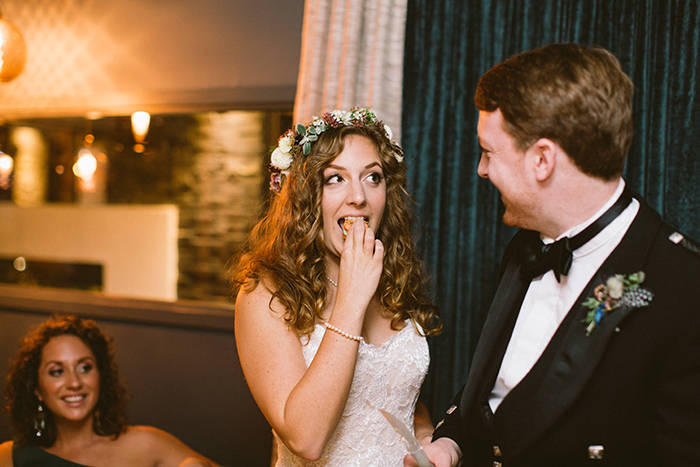 After the wedding, I immediately got the cold! The ˜In sickness and in health' thing came into play pretty early on!
We were blissfully happy though. We couldn't believe we were going to be able to live together without the fact that we'd have to leave at the end of it hanging over us.
There was one beautiful moment when I went to say goodbye to my parents where we both realised, we're now each other's family.
I don't think people tell you enough about that feeling. It's this sudden, very visceral shift where you realise: the person I married is responsible for me now, and I for them.
For us, it was simultaneously a moment of grief " no longer being under the care of our parents " and a moment of joy, that we would have the privilege of walking the rest of our lives hand in hand through all of life's peaks and valleys.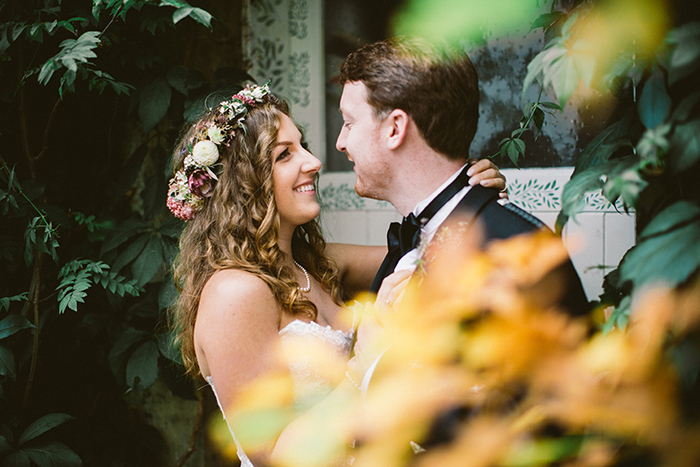 Venues: Church of Saint John the Evangelist + The Kitchin | Photographer: Adam Mays
Dress: Sottero and Midgley | Bride's shoes: Stuart Weitzman | Bridesmaid dress: David's Bridal
Groom's kilt: Slaters Menswear | Celebrant: Markus Dunzkofer
Florist: Pyrus Botanicals | Transport: Ecosse Classic Wedding Cars
Engagement + wedding rings: Kellmer Jewelers | Make-up: Christina Grace Makeup | Getting ready robes: Piyama on Etsy