Intimate autumnal elopement wedding at Prestonfield House, Edinburgh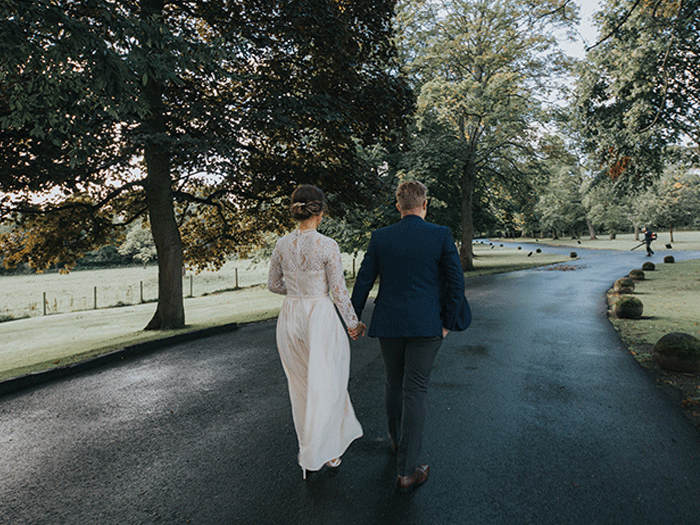 Emer and Jonny decided to celebrate their love of Edinburgh by eloping to Prestonfield House, a venue that has close ties to their history as a couple.
We love their romantic autumnal themed wedding shot by Iris Art Photography, so we asked bride Emer to talk us through some of the stunning pics and their big day…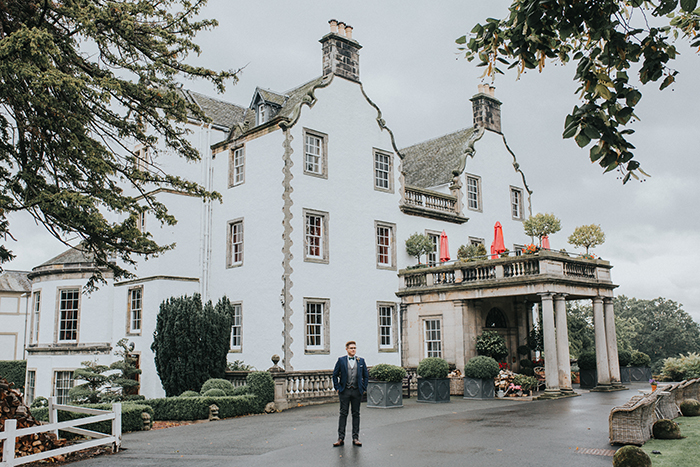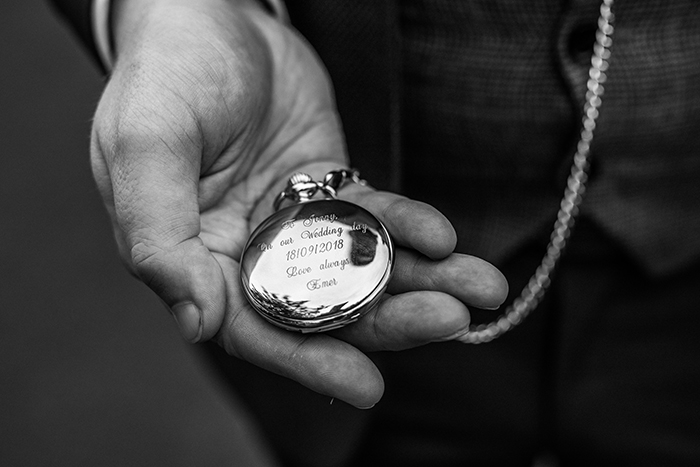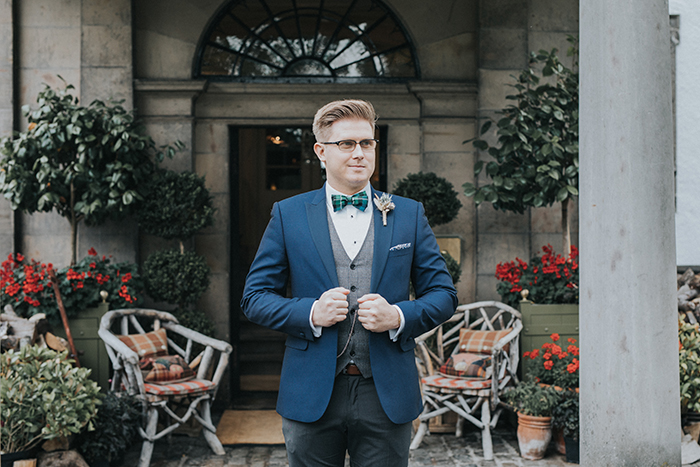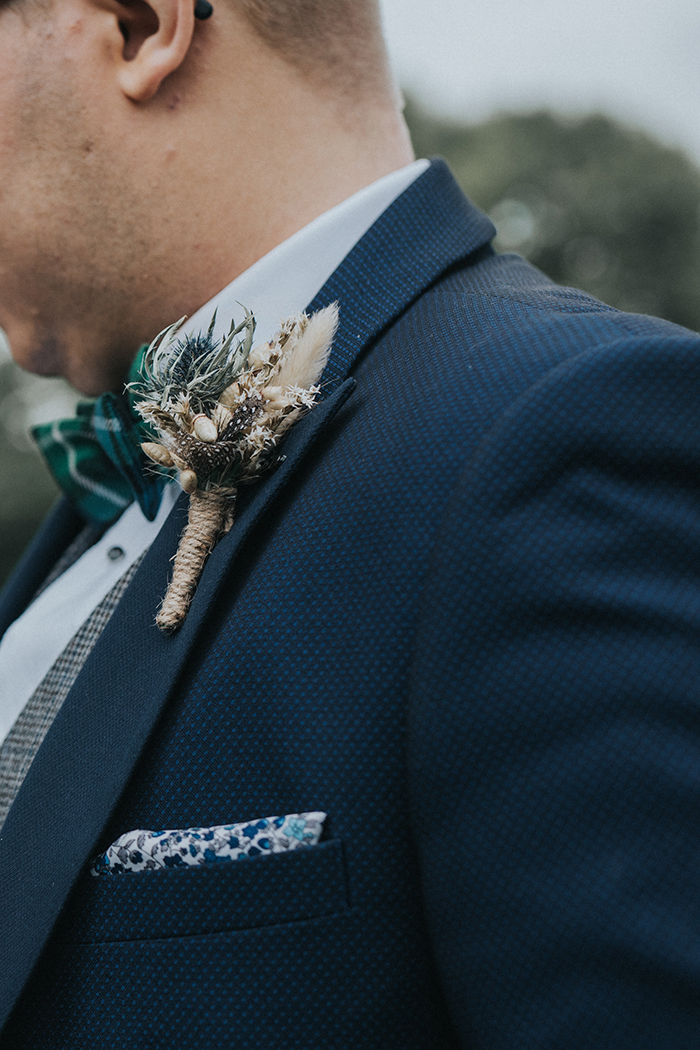 We went interrailing in July 2018 for our three year anniversary. Jonny planned the whole trip and we visited seven cities: Dublin, Brussels, Antwerp, Rotterdam, The Hague, Amsterdam and Edinburgh.
The final city Edinburgh was a total surprise for me, as I thought the trip ended in Amsterdam, but Jonny had one of many surprises up his sleeve.
We went to The Witchery by the Castle for our anniversary dinner – this is also where we went on our first date.
During the desert, Jonny surprised me by asking me to marry him. I said yes!
Jonny had the ring with him the whole trip and was very nervous for the two weeks.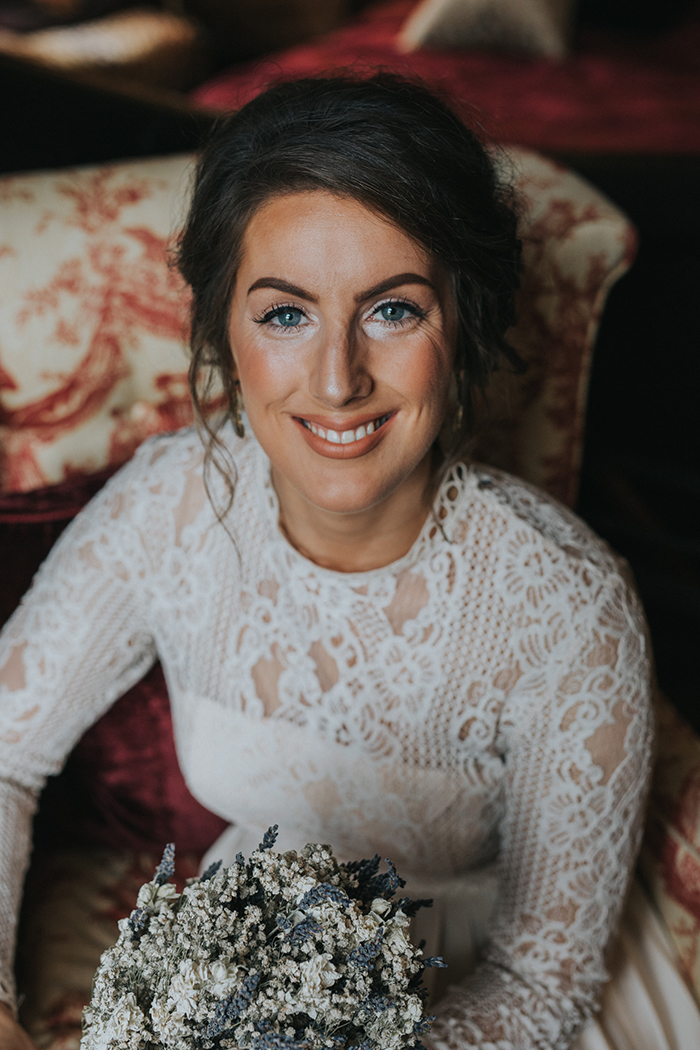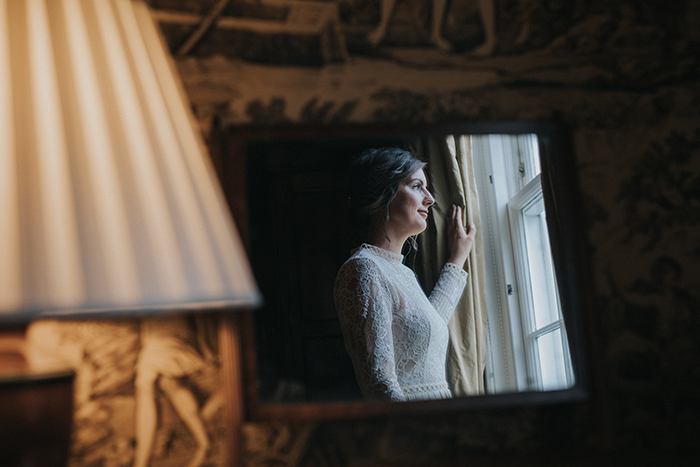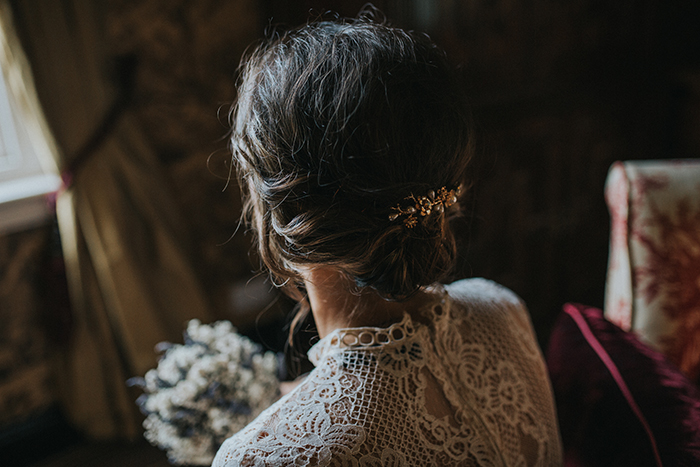 When we knew we wanted to elope, it was always going to be to Edinburgh.
We met in Edinburgh while at university, so the city has always been close to our hearts.
We both love autumn. Nothing beats walking around Edinburgh on a sunny autumn day!
We have fond memories of the leaves starting to turn on the trees in the Meadows, walking along the beach at Portobello, climbing up Blackford Hill to see the city and drinking whisky in The Canny Man's, so our colour scheme was centred around a Scottish and autumnal theme.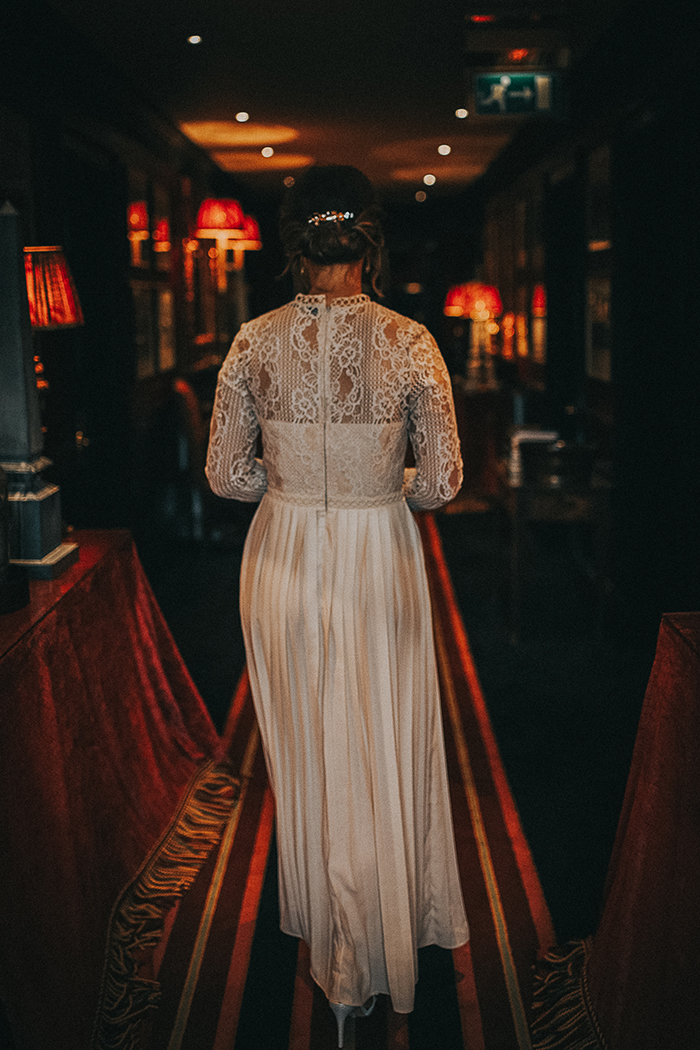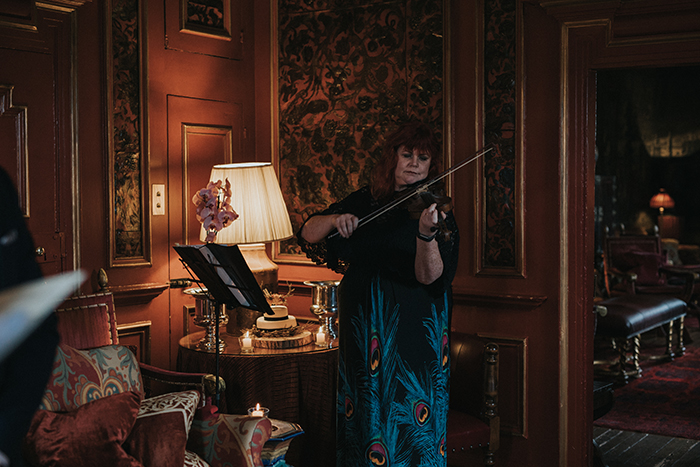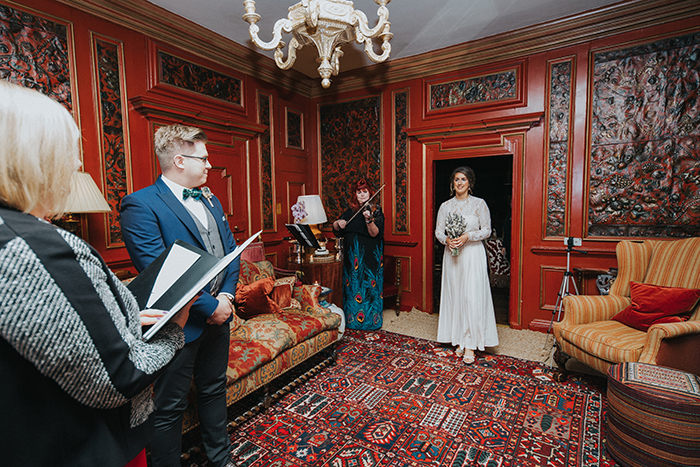 We started to research the best places to elope in Edinburgh. We both like history, and buildings with a bit of history, and Edinburgh is just full of wonderful Jacobean era buildings.
We came across Prestonfield House and it ticked all the boxes; it was intimate, boasts Jacobean architecture, had a story to tell and had a whisky lounge.
However, what sold it for us was when we discovered that Prestonfield House is owned by Mr James Thompson, who also owns The witchery.
This connection to The Witchery made it perfect for us and just completed our love story.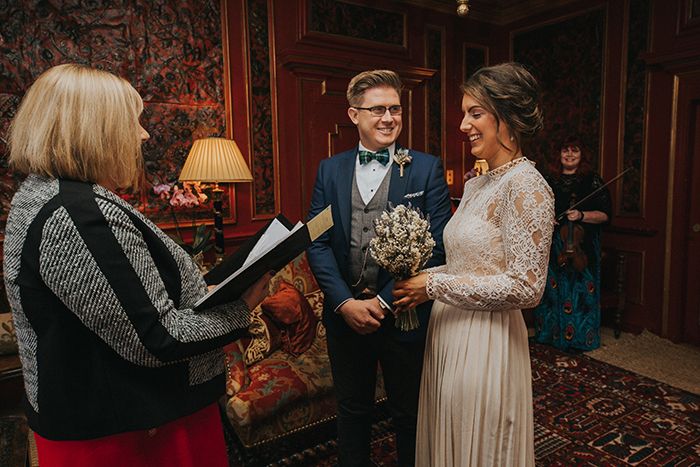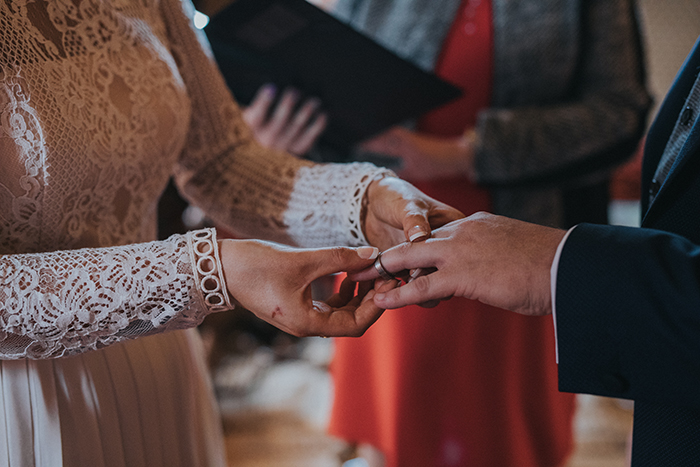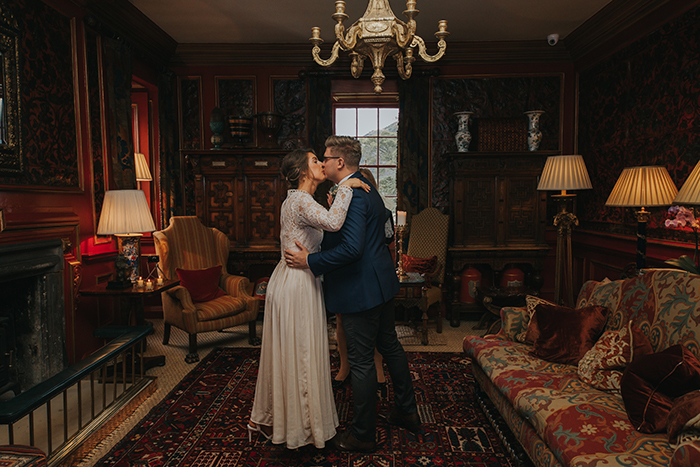 Once we knew we wanted to elope we gave ourselves a timeline of six months.
All we had to worry about was ourselves and what we wanted to get out of the day.
Eloping made getting married so easy. There was no stress or drama on the wedding day worrying about other people's expectations.
We just kept it simple and focused on us wanting to spend the rest of our lives together.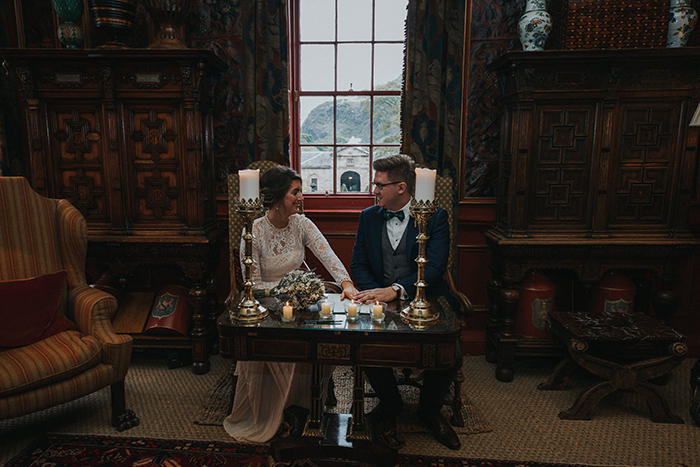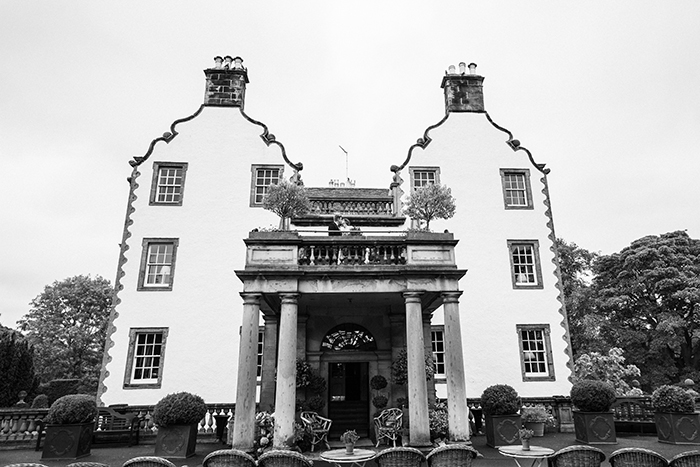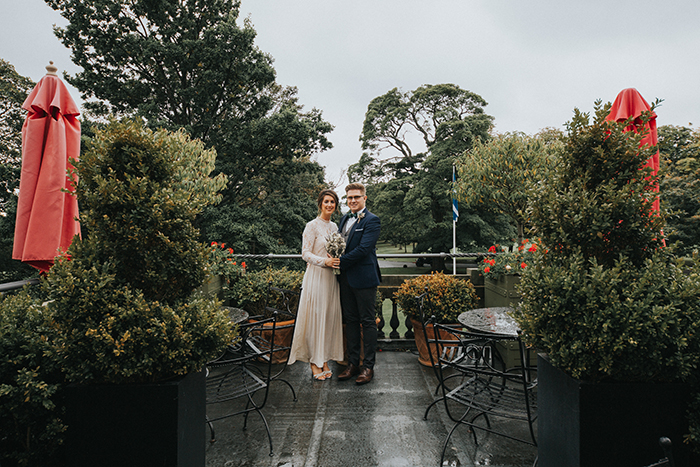 The application process was straight forward, we just visited Edinburgh a couple of weeks before the wedding to sign some paper work.
Our only concern was telling our parents. After the initial shock, they were fine with our decision and totally understood our reasons. They were very supportive.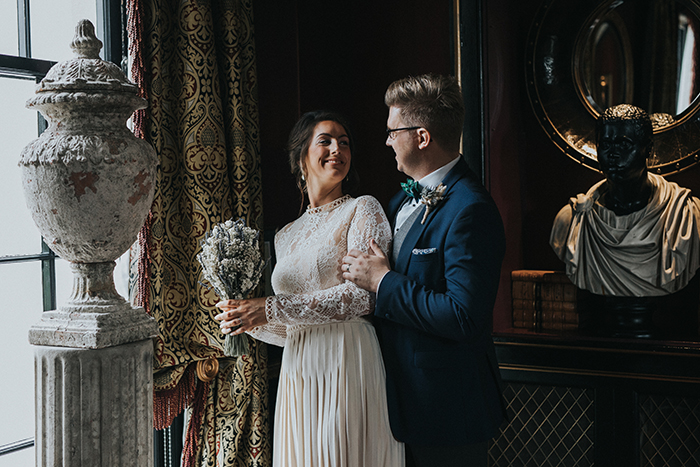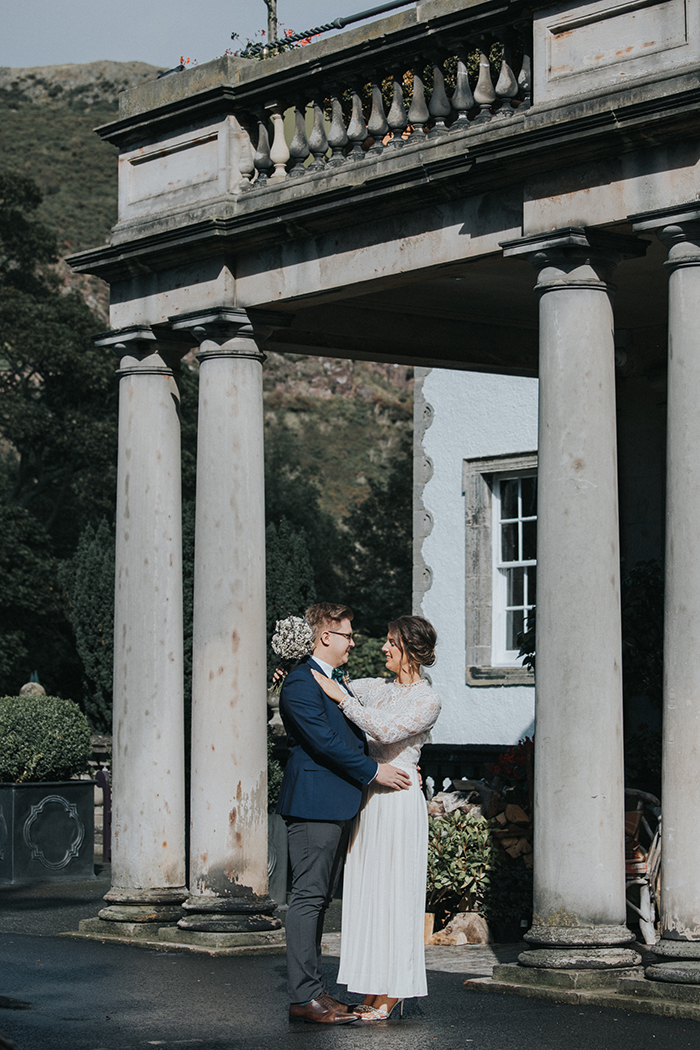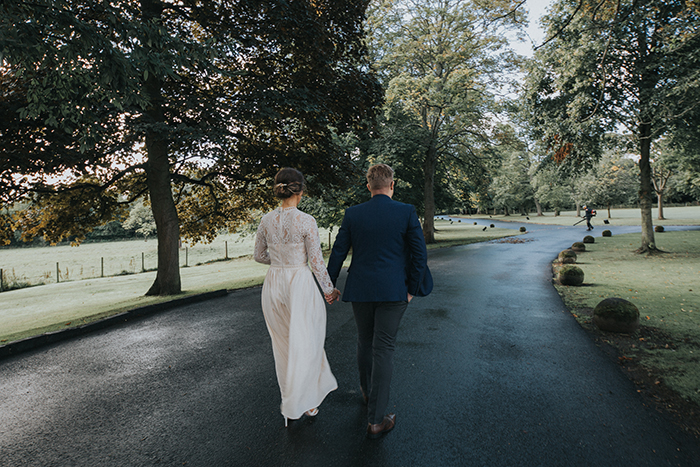 On the day during our wedding meal, a letter arrived for us at the hotel. We were in total shock as we hadn't told anyone we were eloping. We thought we had been busted and someone knew.
We opened it and it was a letter from Mr Thompson (the hotel owner). He had overheard our story of how we met and our connection to The Witchery and the hotel.
He wrote us a personal letter and it meant a lot to us. In fact, the hotel and all the staff went over and above to make our day special.
It was just the two of us and no one else, so to have the staff help me with my dress, walk me to where we were going to get married and supply Jonny with Guinness and pep talks meant the world to us.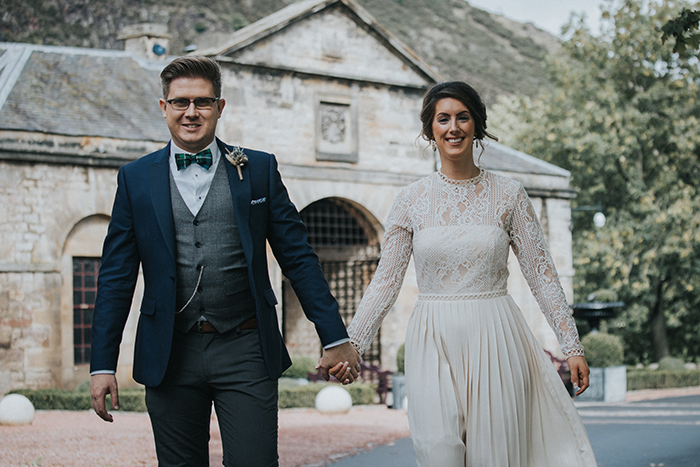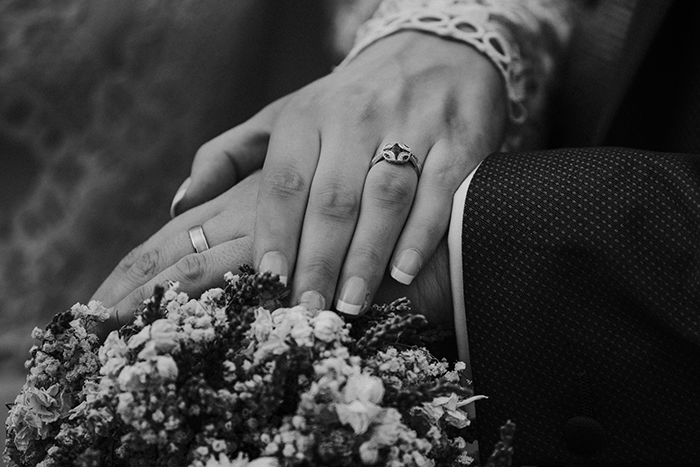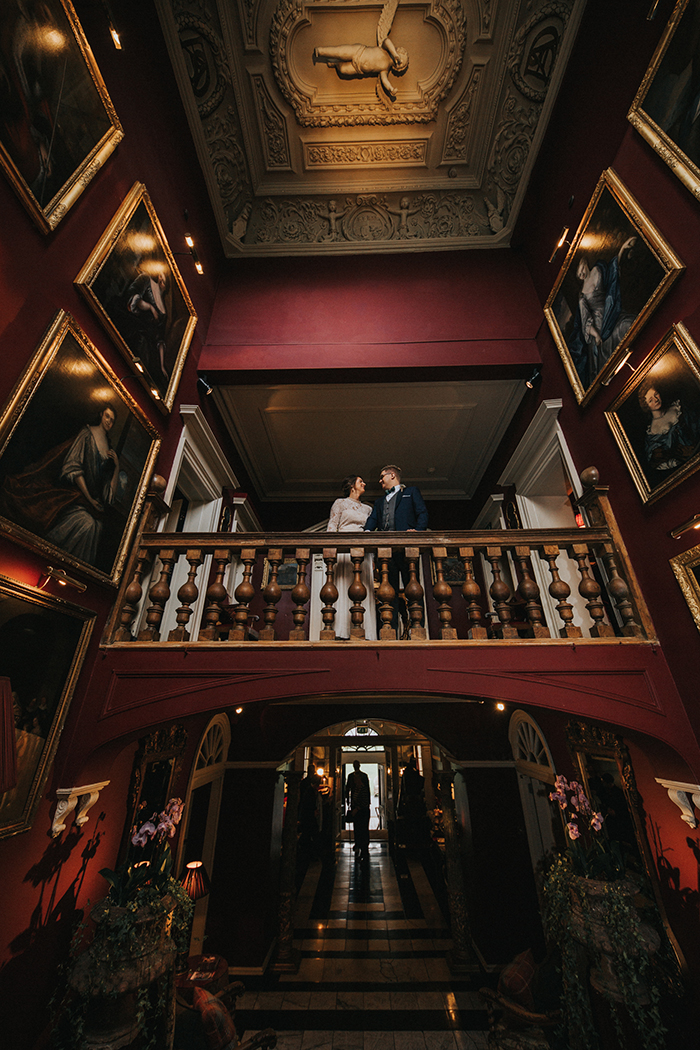 We never told anyone we were eloping. As far as everyone knew we were going off glamping in Switzerland for our summer holidays.
However, we stopped off for three days in Edinburgh, got married and then had our minimoon glamping in Interlaken, Switzerland.
We stayed in a log cabin in the Swiss Alps – it was wonderful!
We're planning to have a party for family and friends in Galway in the new year to celebrate with everyone.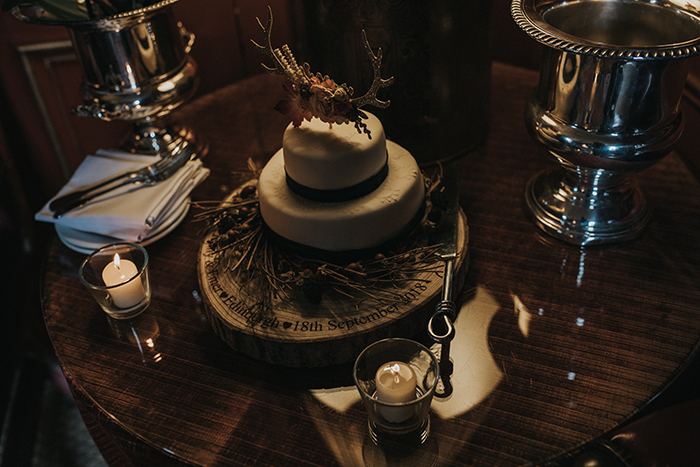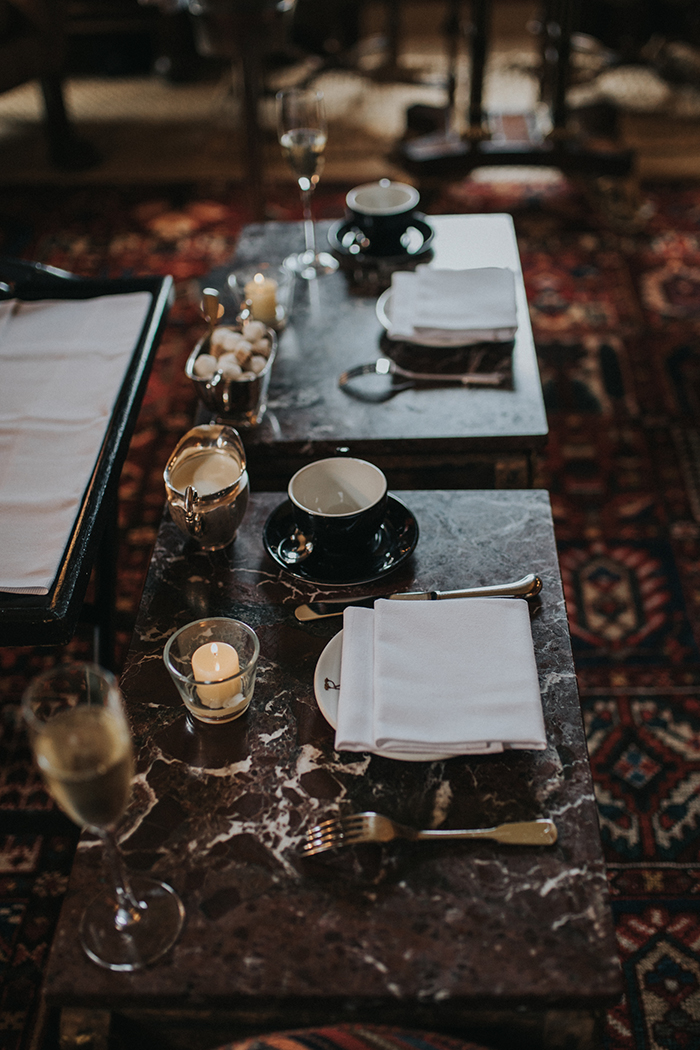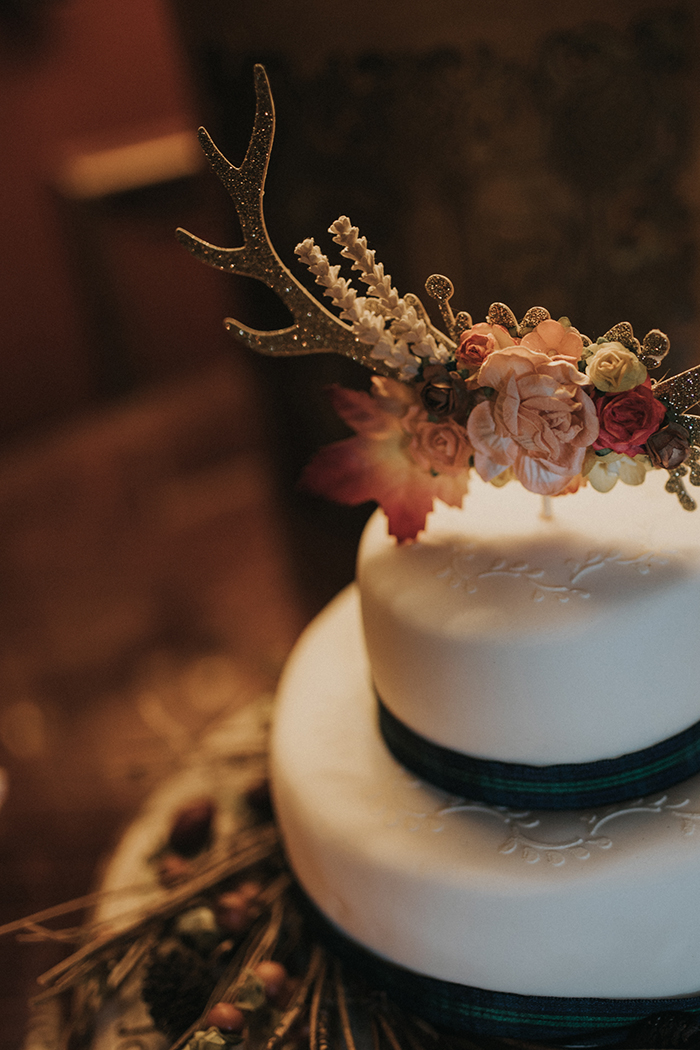 Most couples wonder about their parents or grandparents getting offended or upset – we think that's what puts must couples off from eloping.
Also the word eloping gets negative press – it's often seen as getting married suddenly or running away with no planning. However, we took a year to think about it and six months to plan the day.
Our advice would be don't worry and if you're considering eloping, weigh up all the pros and cons. Think about what you want to get out of the day and what it means to you as a couple.
No matter how much you plan your big day someone will find something they disagree with, you can't please everyone no matter how hard you try.
Planning a wedding is about compromising, finding the right balance and ultimately your happiness as a couple, so if you are thinking about eloping, go for it.
You might as well have everyone be offended for the same reason! And it's easier to ask for forgiveness than to ask for permission.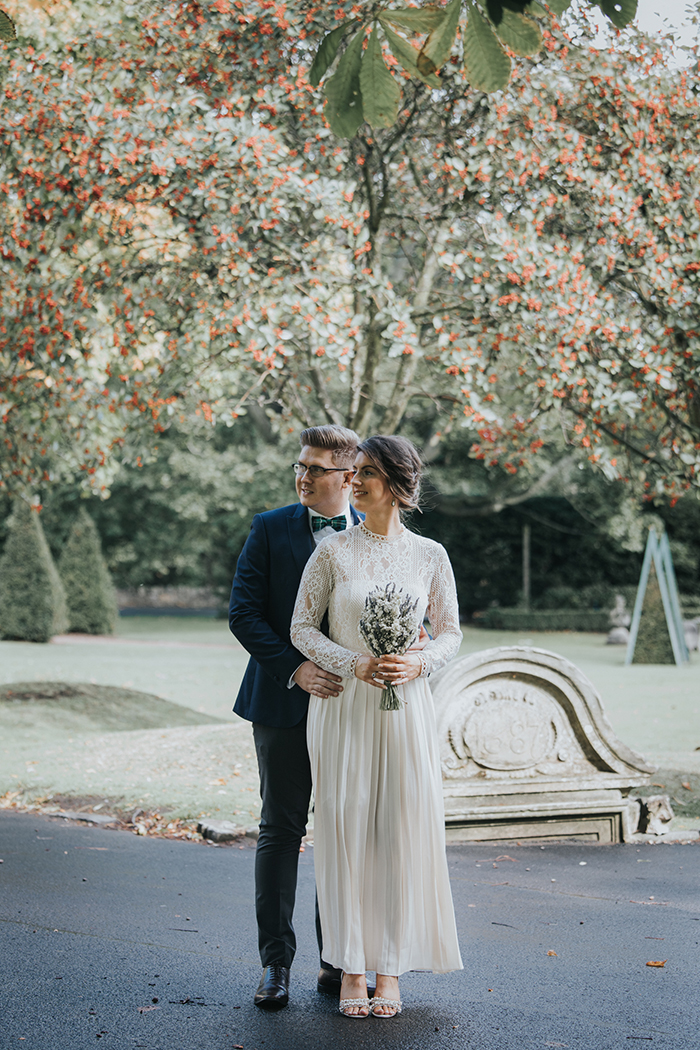 For us nothing much has changed since getting married.
We've lived together for three years now, we have a house together and a wee dog called Molly. We both feel living together helped us find out who we are as a couple.
Getting married has just brought us that much closer as a couple!
We always make decisions together and are a team. We made the decision to elope together and it just felt right for us.

Venue: Prestonfield House | Photographer: Iris Art Photography
Bride's dress: ASOS | Bride's flowers: Artisan Dried Flower Company, available from Etsy
Jewellery: Ellisons Jewellers, Belfast
Groom's tuxedo jacket: Burton | Groom's waistcoat: River Island
Groom's shirt, trousers + shoes: Next | Groom' bow tie: Pocketwatch Waistcoat Company
Cake: Marks & Spencer | Celebrant: Barbara Watson | Violinist: Mary Gristwood, Bass Rock Ceilidh Band