How our marriage works: marriage advice from Terry + Ross
In the first of a new series, we delve into the happy marriages of couples, asking what they've done to make their marriage a success.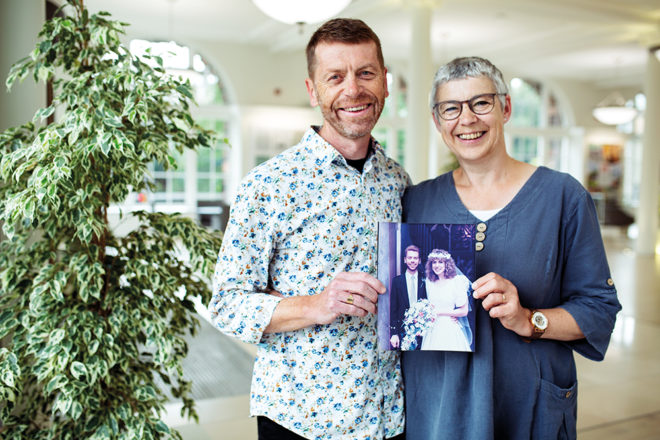 IMAGE | Laura A Tiliman Photography
Ross and Terry MacCallum from Dundee have been married for 27 years. Here's their relationship story and marriage advice…
Ross: Terry and I met at work. We both worked for DC Thomson – me on The Courier and Terry on The Journal.
Sadly, The Journal eased into the history books in the early 90s and three of its staff came to work on The Courier.
I didn't much fancy Graeme or Dave, lovely though they are, but I did rather fancy Terry.
Terry: Ross was very friendly. I was new to the staff but it didn't take me too long to start scrutinising the rota to see if I would be sitting close to Ross!
R: I proposed when Terry cooked a meal for me. I had already bought an engagement ring and was waiting for the right moment.
Terry's dad Bob mentioned the proposal in his speech at our wedding.
The fact I had the starter and main course before producing the ring raised a bit of a laugh.
I never got the pudding, come to think of it!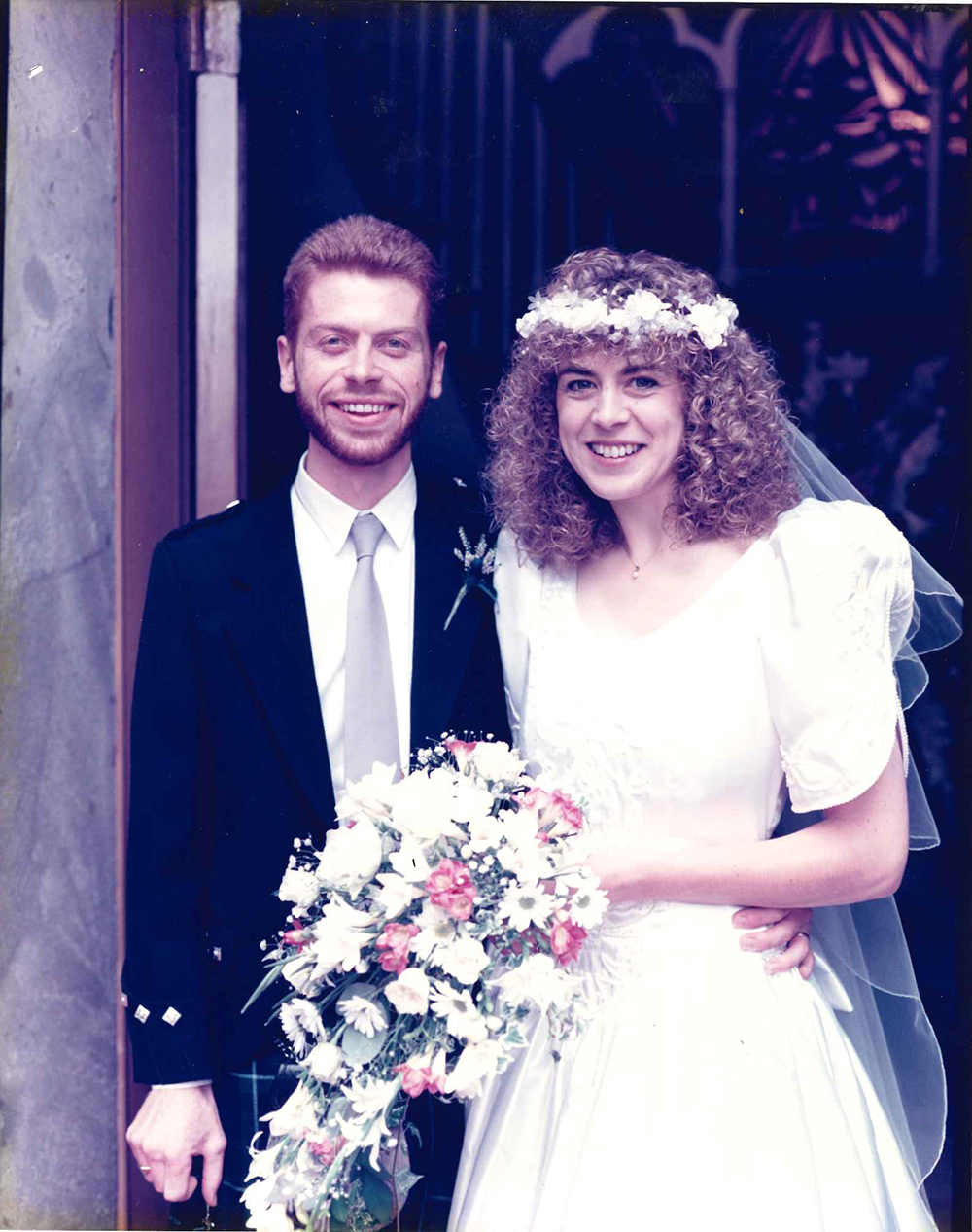 T: We married on 15th August 1992 at Dundee Parish Church. My jaws ached with smiling so much!
After all the rushing about in the days leading up to the wedding, I remember the still and calm of the church and knowing that I had never been more certain about what I was doing.
R: It was a joyous, happy day filled with love and laughter.
I remember just feeling so lucky that Terry had become my wife. I couldn't quite believe it.
T: Our relationship works because we love each other deeply and trust each other implicitly.
As the years go past, we know how each other is likely to think and feel about certain situations.
We don't argue – partly, I think, because we are so attuned to each other.
R: We love each other unconditionally. We also sing off the same hymn sheet and have broadly similar outlooks on life and politics.
We both hold by the old adage, "Treat others as you would wish to be treated."
T: In 2004 I was diagnosed with breast cancer.
Our three children were still young and we had a busy life.
The treatment was quite gruelling but Ross kept me positive and assured me we would get through it. It taught us never to take each other for granted.
R: I remember when the consultant told us the news my response was, 'So how do we beat it?'
It was a tough time, but I always believed she would come through it and was able to be strong for her.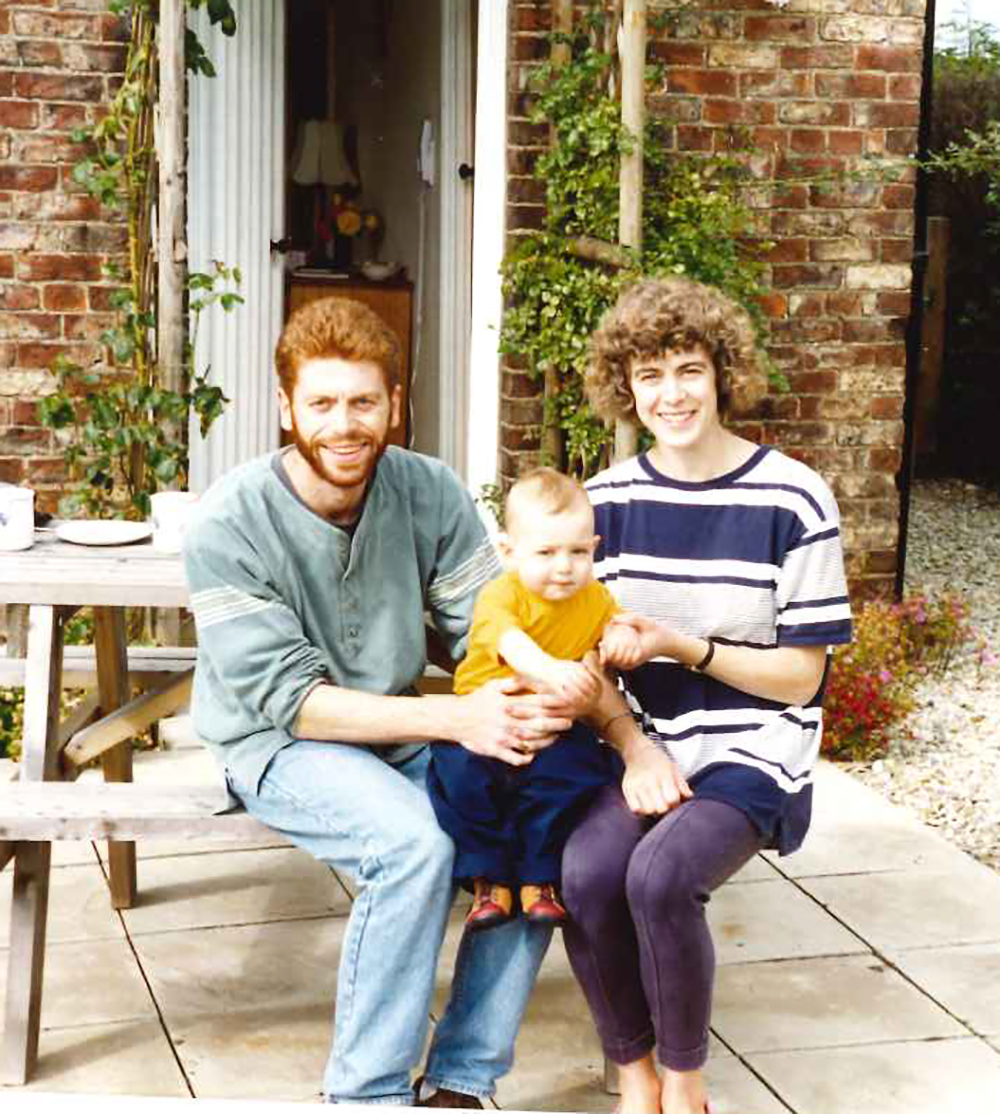 T: Ross has such a big heart and generosity of spirit. He is quick to offer help and encouragement to others.
R: Terry is the most caring, selfless person I know.
Recently my mum was diagnosed with Motor Neurone Disease and before it was diagnosed had had falls and could no longer live alone.
Terry was adamant she come and stay with us. She became Mum's main carer in her final year, looking after her with a tenderness and compassion that made me love her even more.
T: Don't be unrealistic in your expectations. You have to communicate so that you understand each other.
The heady days of first love are replaced by a deep and fulfilling love that will grow stronger as you share your life together.
R: Don't downplay the commitment you are about to make to each other. It is a big deal!
But what I would say is that marriage is something that has made me complete.
After 27 years, I love Mrs MacCallum more and more with every passing day.