How our marriage works: marriage advice from Carlo + Julie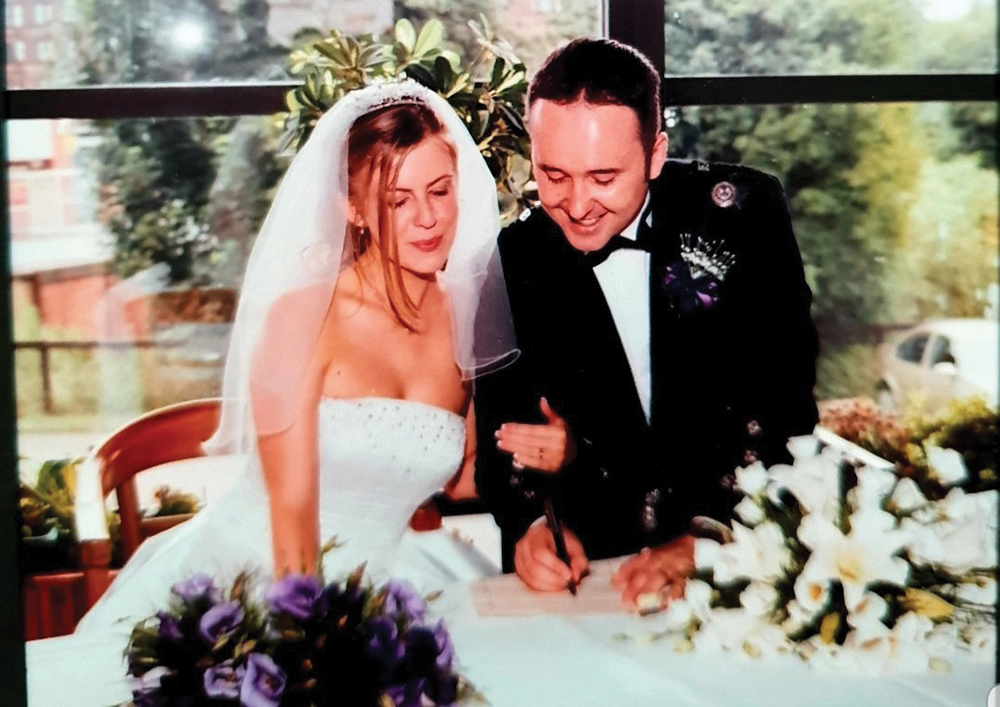 Carlo and Julie Rea have been married 21 years. Here's their relationship story and marriage advice…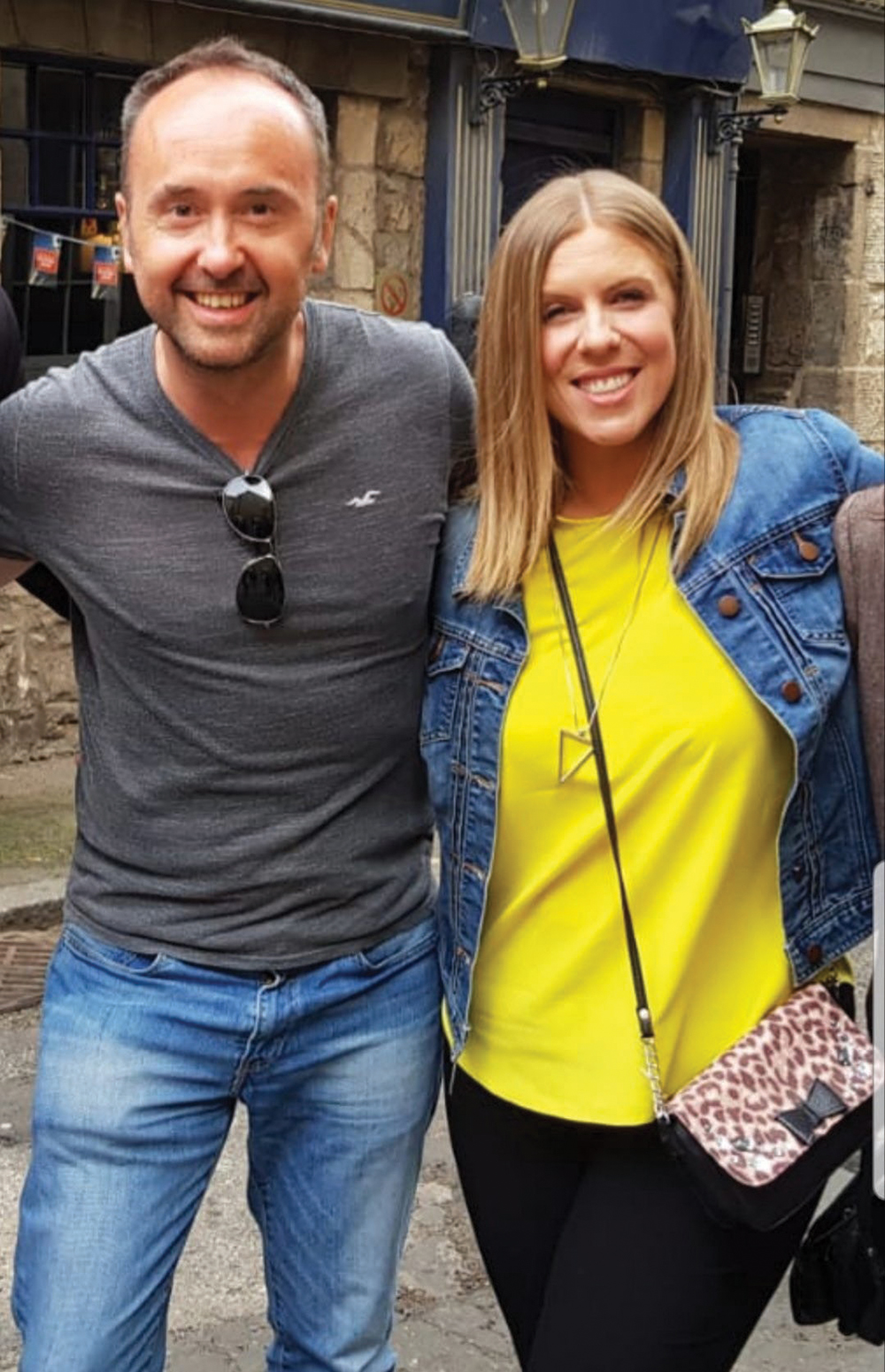 Julie: We met when we were in our early 20s at a Hallowe'en party in 1998. I went as an angel and Carlo was dressed as a priest (complete with wide-brimmed hat, flowing cassock and a Garfield annual modified into 'Da Holy Bible'!).
I was drawn to Carlo's personality; he was friendly and gregarious, and I just felt at ease with him instantly. I remember laughing until my sides hurt.
Carlo: Technically we met a year earlier on a night out.
We shared a taxi with a group of friends, and I remember actually fighting with one of my friends to get into the taxi with this stunning girl. I had never laughed so much in the company of someone I'd just met.
Julie: Carlo proposed to me in 2001 on Valentine's Day.
I actually thought he was going to break up with me – he was ashen faced and looked like he might faint!
As I, worriedly, kept asking him what was wrong and explaining how lousy it would be to dump me on Valentine's Day, I eventually noticed he'd got down on one knee.
Carlo: I planned to propose in the restaurant but was so nervous I couldn't wait.
Getting married was a breeze in comparison!
Julie: We got married on 19th July, 2003 in the Barclay church in Dalmuir, with our reception at Winnock in Drymen.
It was a fantastic day; gloriously sunny, surrounded by all our loved ones. We wanted it to be relaxed and informal – a celebration! Nobody wanted to leave when the coach came for them at midnight.
We'd booked out 10 rooms in the hotel and there were about 40 still there in the morning, crashed in rooms or sleeping outside in the garden. It was a joyous day, full of laughter, which is all we'd wanted.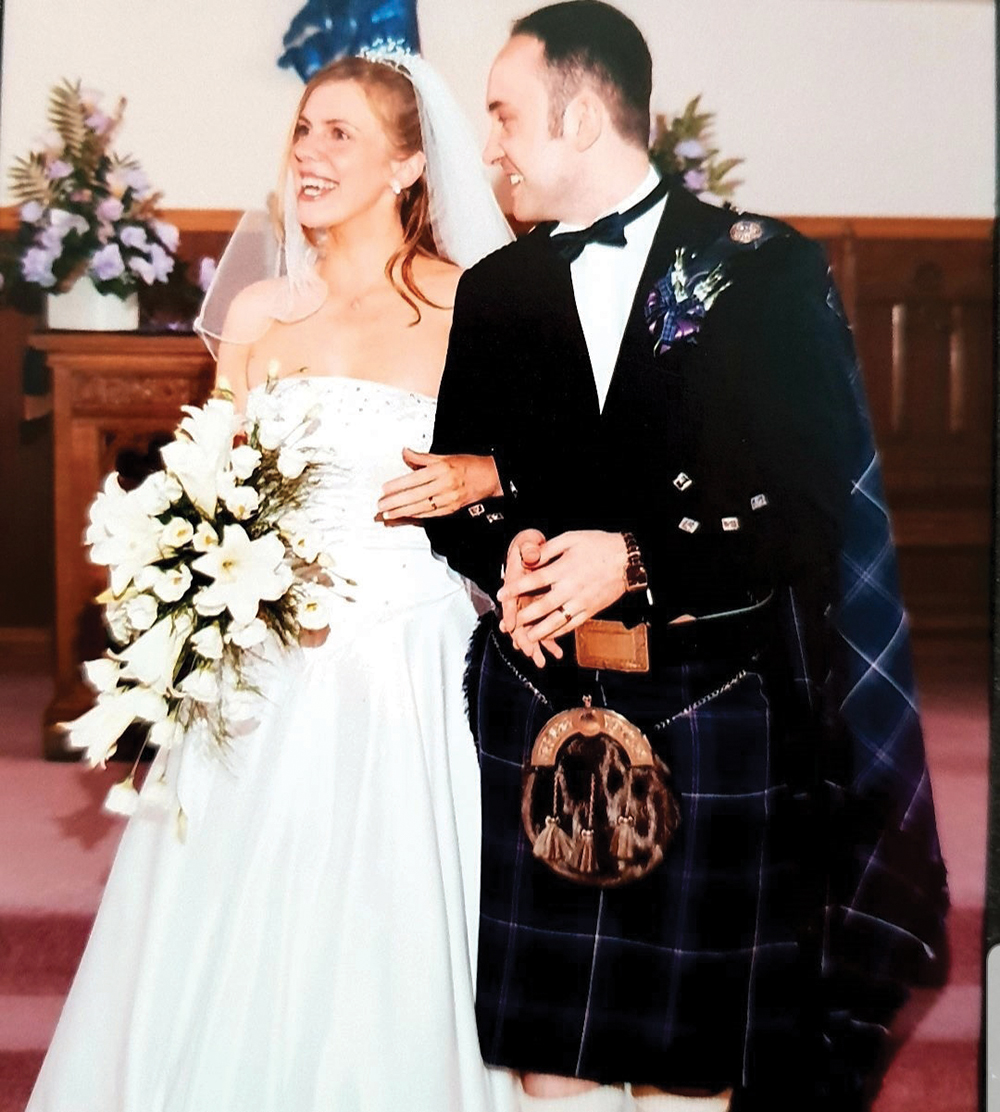 Carlo: We couldn't have asked for a better wedding day. Julie looked stunning, the weather was beautiful, and the reception just felt like all the guests were our family.
Julie: Our biggest struggle was probably when Carlo worked abroad for over a year.
We only saw each other for two weeks every few months. We had a strong relationship, but the distance was tough.
Carlo: It's a cliché, but our biggest achievement is definitely our two children. I look at them and think you're the wee people we made and brought up to be kind, generous and well-behaved. We've done OK!
Julie: Our two daughters are our world and are the main reason for everything we do.
Carlo is a wonderful dad, our girls worship him, and seeing how hard he works for us and how much he adores our girls only makes me love him more.
I struggled with endometriosis and we were told it may be difficult for us to conceive naturally so to have our two beautiful girls here is a blessing.
Julie: [It's important to] laugh together. Lots.
Carlo: It might seem trivial, but it is a big thing in a relationship. We laugh all the time – and I mean belly laugh.
Julie: Praise in public, argue in private. My nanna told me this – she said that there will always be ups and downs in any relationship but to never belittle or demean your spouse in front of friends or family as it just chips away at the respect you'll have for each other.
Carlo: We still love each other like we did 20 years ago.
We still look forward to seeing each other. We don't like being apart for too long. I still look at Julie the same way I did the first time I met her – and I'd still fight someone to get into a taxi with her!