Hints of Pastel Pink + Light Up Letters at Balbirnie House Hotel, Glenrothes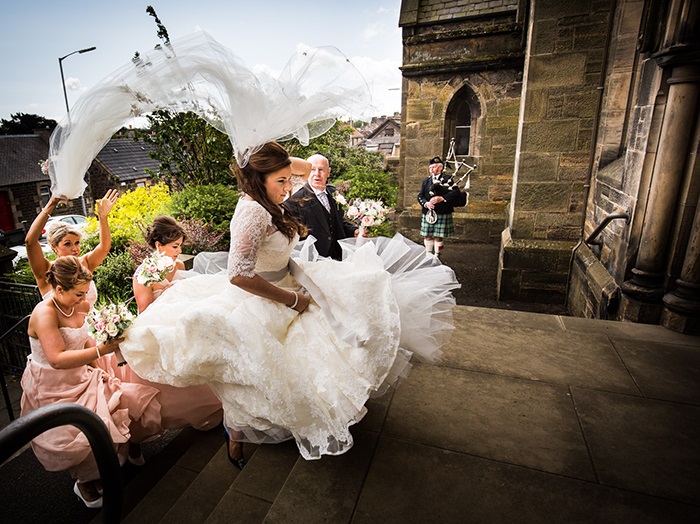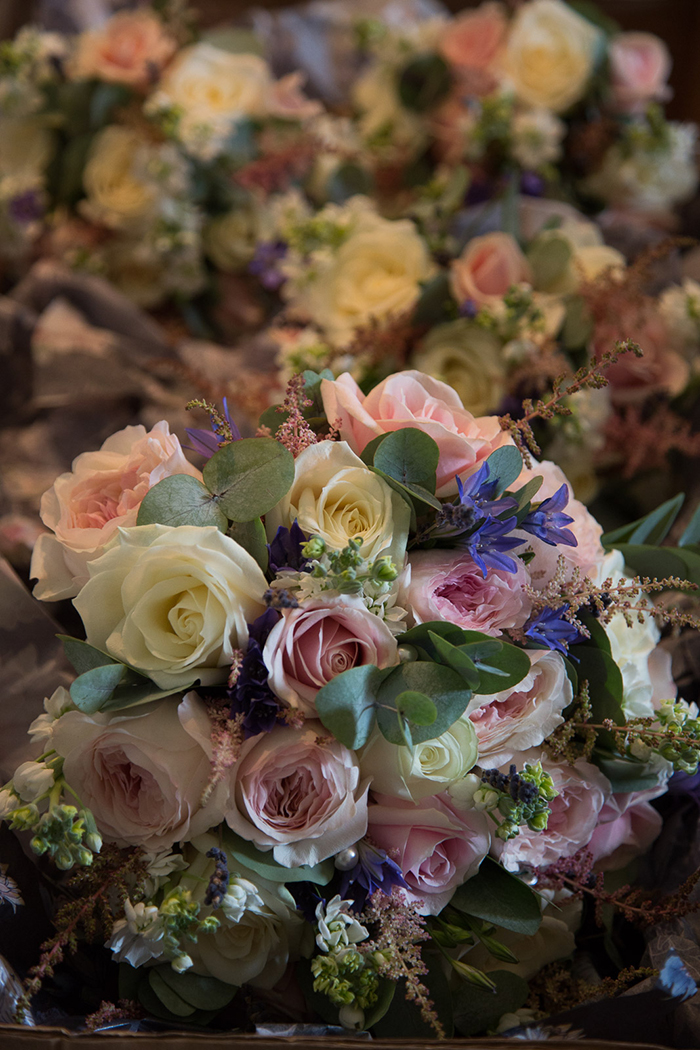 Claire McMahon + Struan Ferguson
Saturday 18th July 2015
St Mary's RC Church + Balbirnie House Hotel, Glenrothes
Photographer: Alastair Burn-Murdoch Photography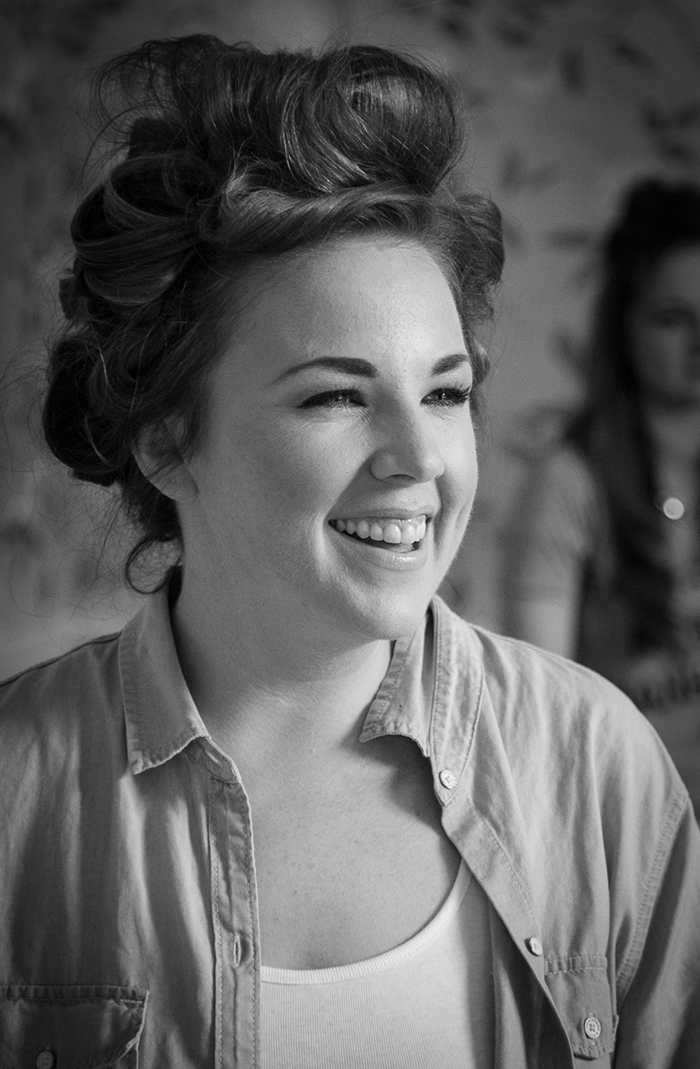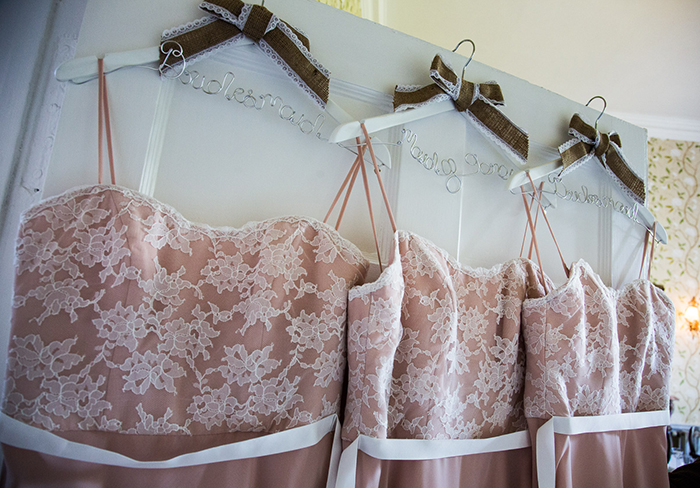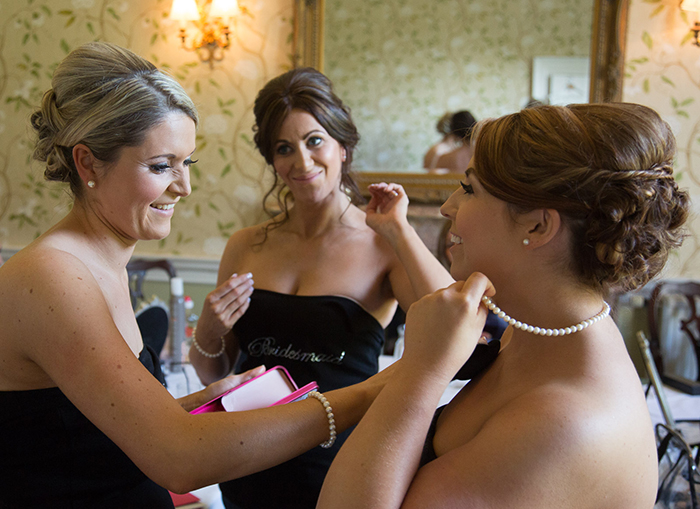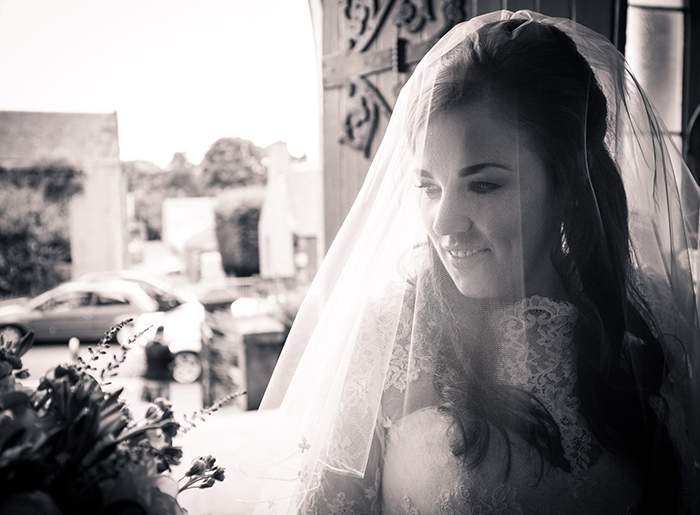 It was a broken ankle that brought Claire and Struan together at University in Aberdeen, when they were placed in the same halls of residence and shared the same classes. Being the perfect gent, Struan helped Claire get from A to B with her injury and as they say, the rest is history. The couple have been together for 10 years.
"Getting married hasn't made a huge difference to how we feel about it each other," admits bride Claire, "but it is lovely to be able to call each other husband and wife! It's a real thrill being Mr and Mrs Ferguson."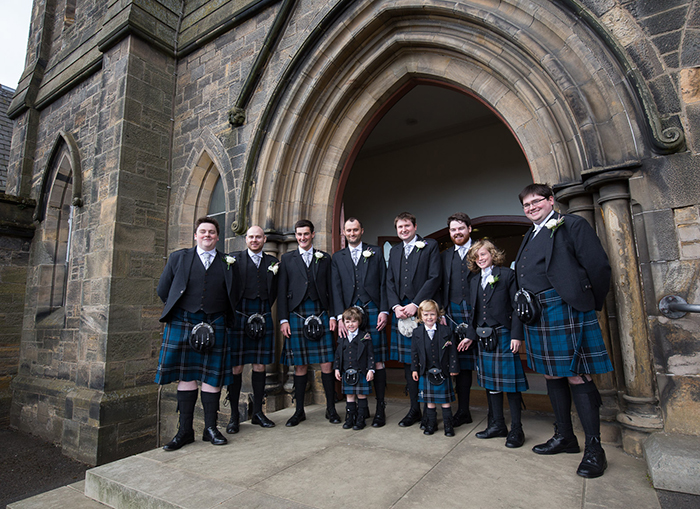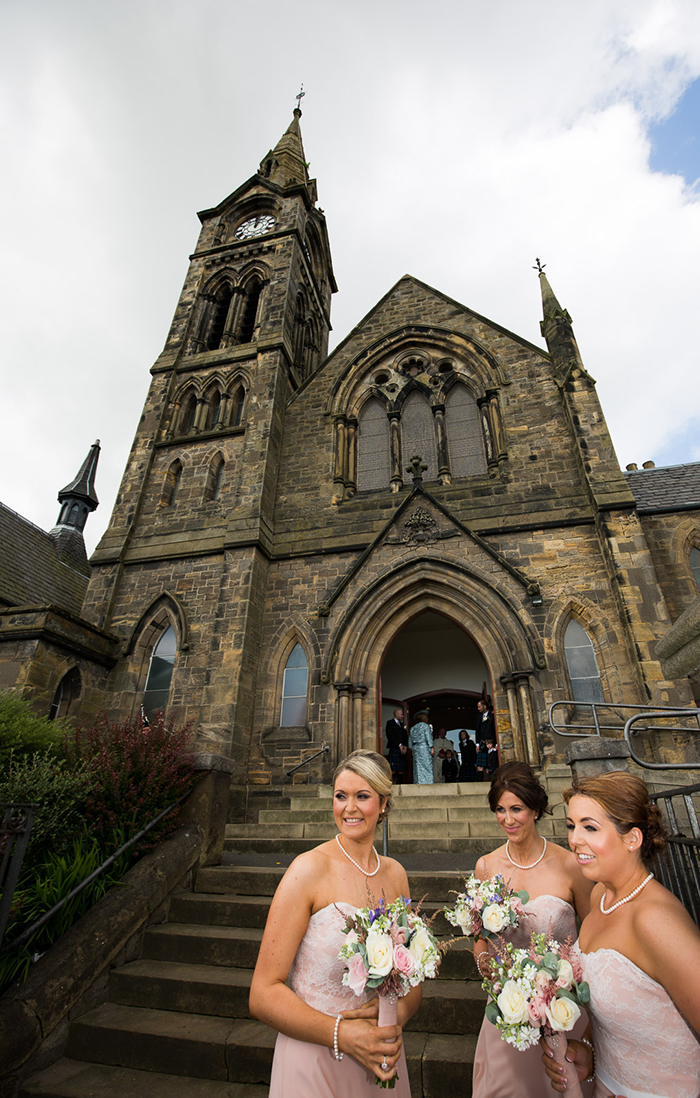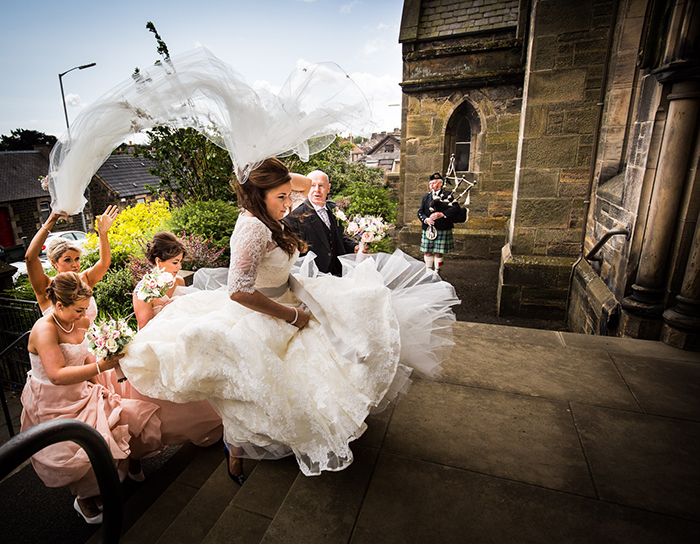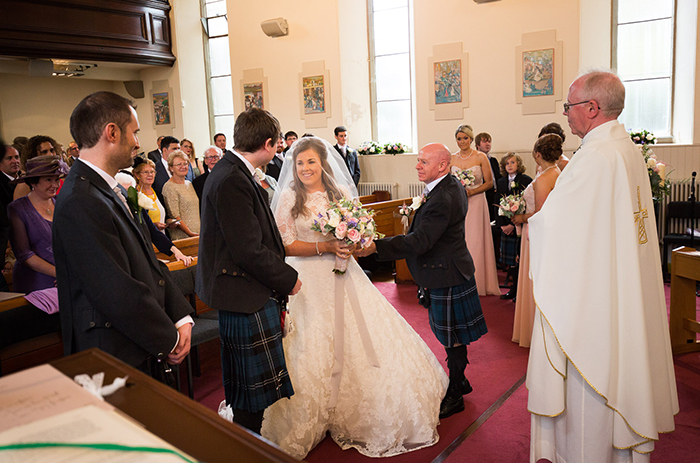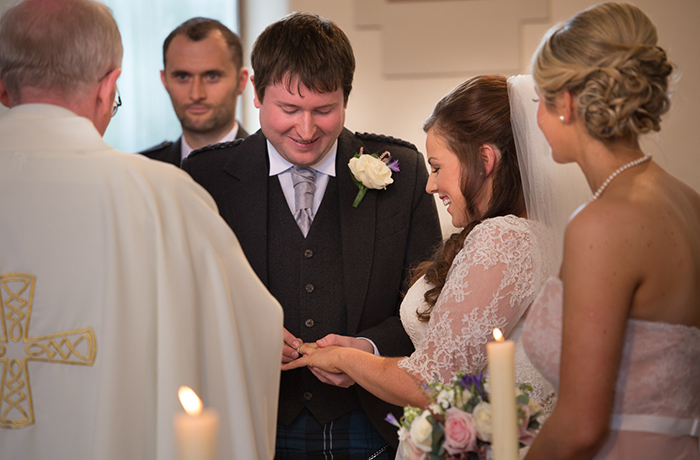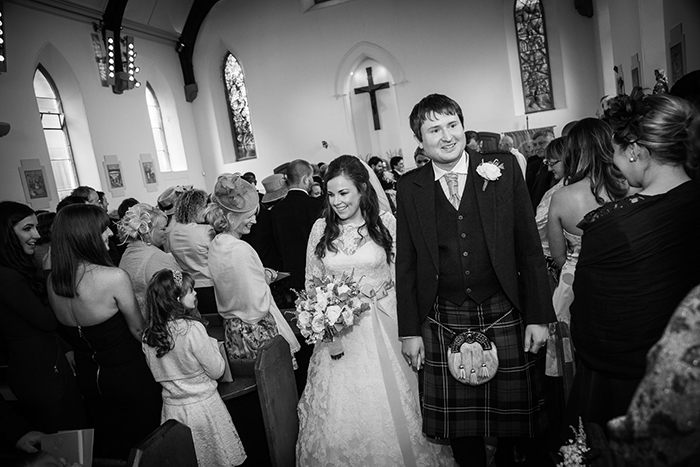 The couple knew that planning their big day would add even more stress to their busy lives, as they both worked full time jobs as solicitors, so they set their wedding date quite far in advance so that they could make use of the time. "We had that time to research our suppliers which meant that we didn't feel too much pressure to pick any company," Claire says.
"That would be our resounding advice for any nearlyweds out there. Make sure you leave yourself with plenty of time to plan so that you can relax on the day, knowing everything has been taken care of properly."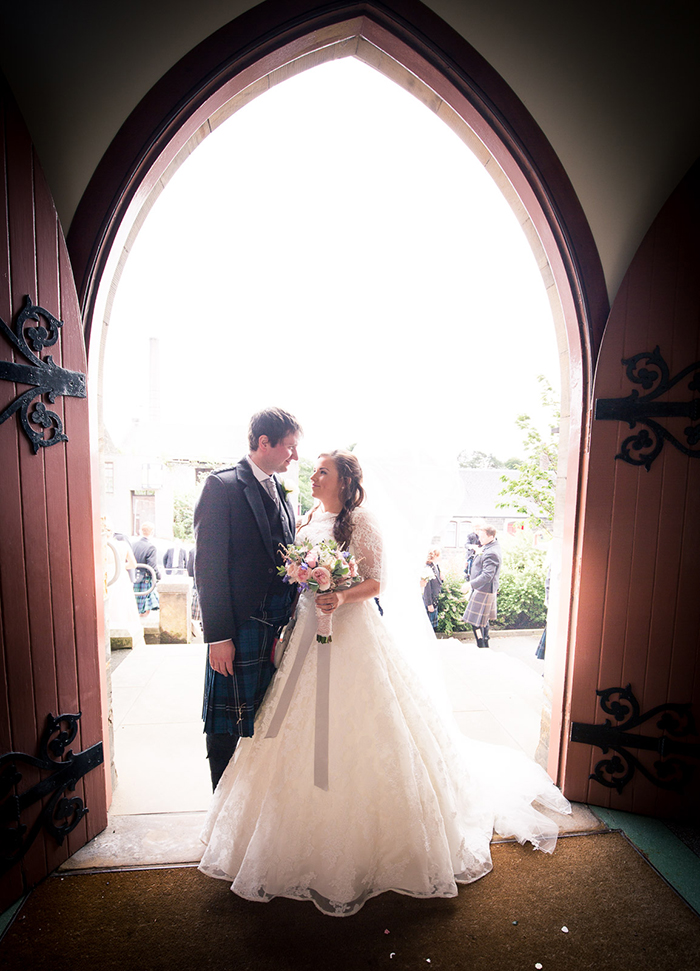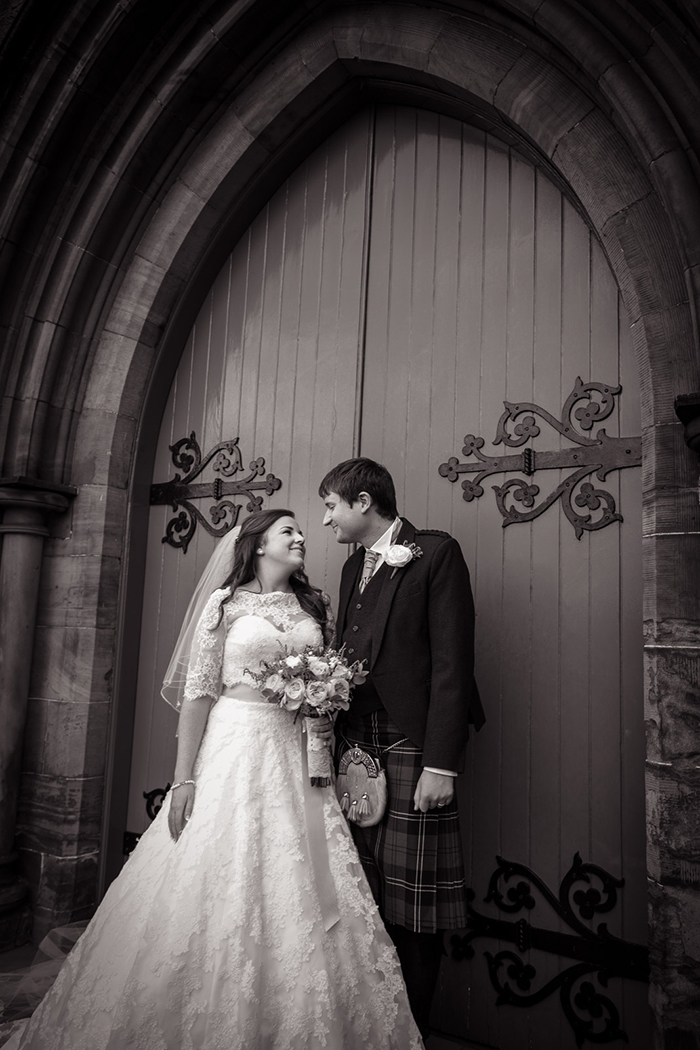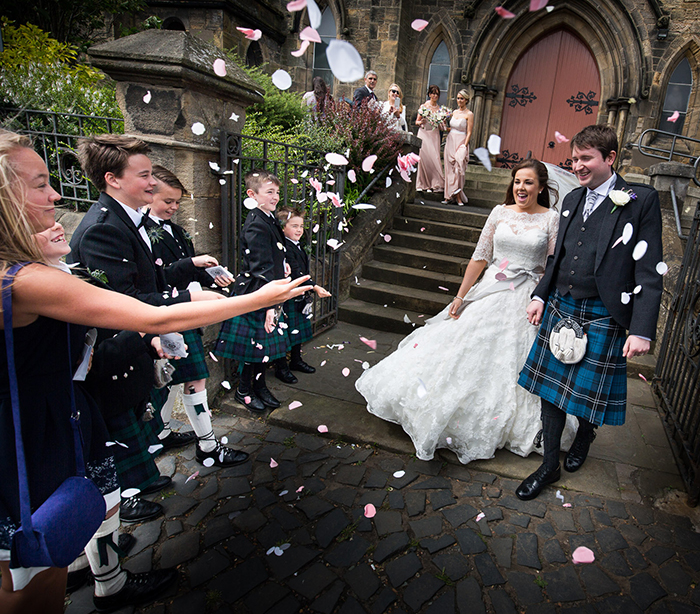 St Mary's RC church in Leslie was decided on for the couple's religious ceremony; the priest had the great idea of turning Claire and Struan's chairs so that they were facing family and friends during their traditional ceremony.
Guests then moved onto Balbirnie House in Glenrothes for the evening celebration. "The well-practiced procedures from staff at Balbirnie meant that they made hosting a wedding look easy!" Claire smiles.
"Gaynor, our wedding co-ordinator, dealt with our many requests and nothing was too much trouble."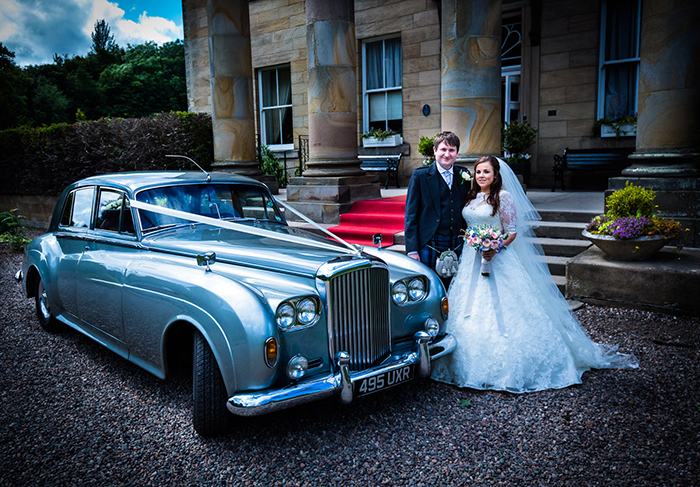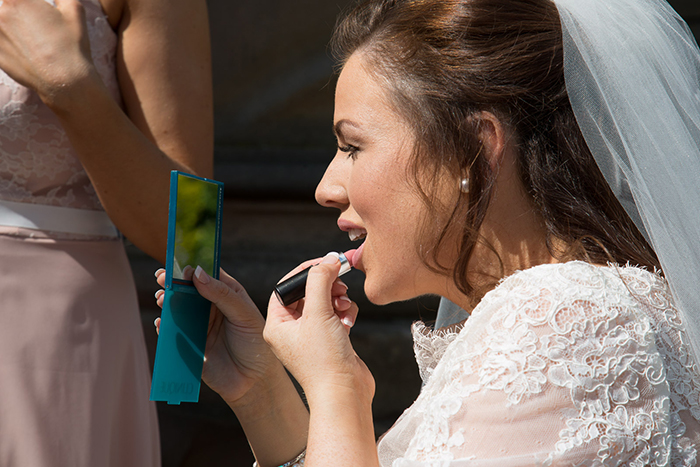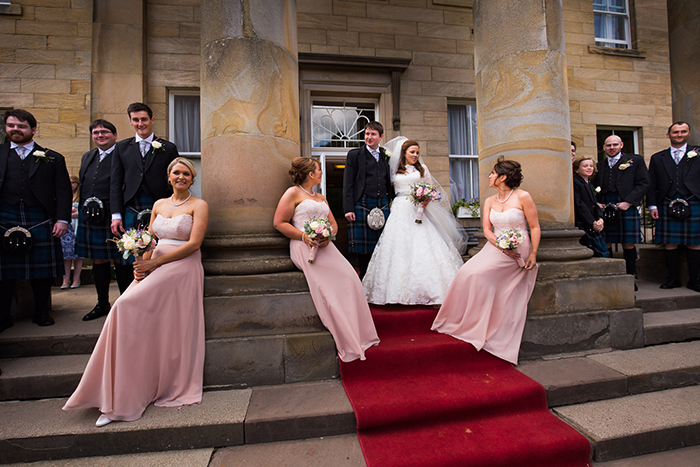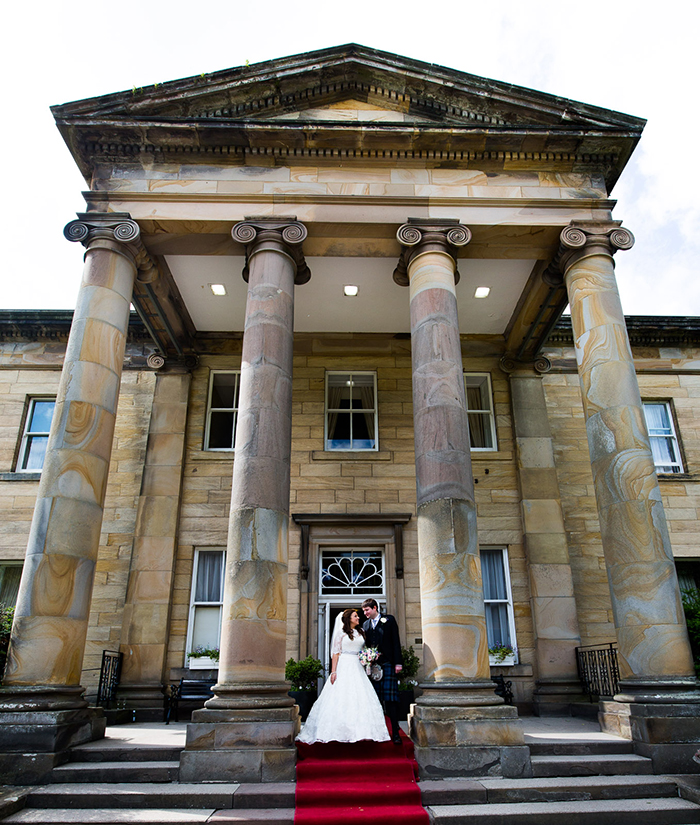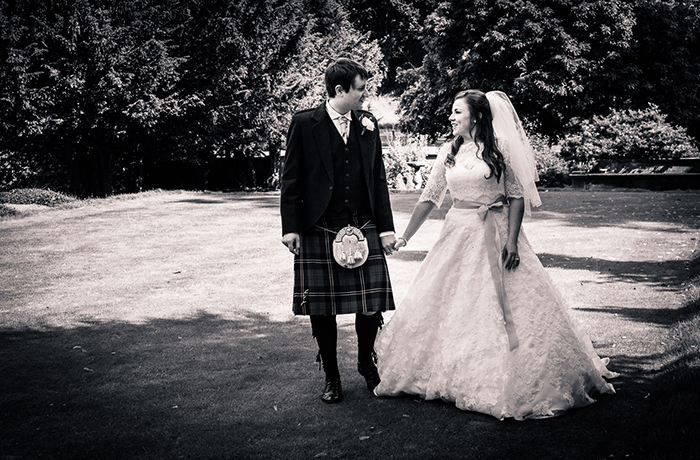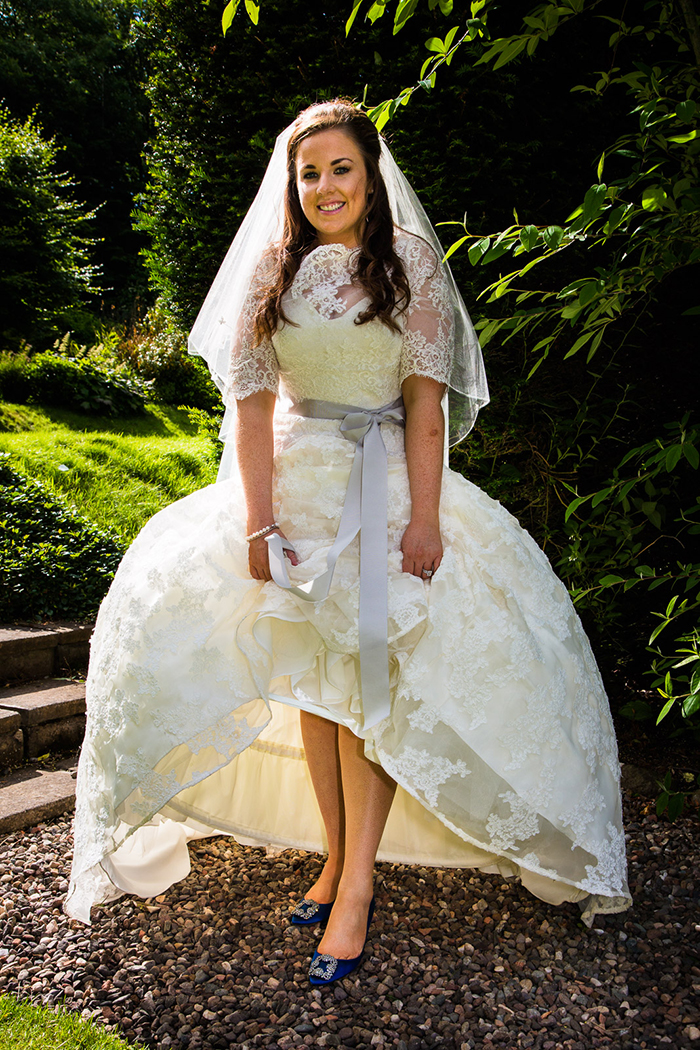 Their well-chosen suppliers certainly didn't let the couple down on the day. Photographer Alastair from Alastair Burn-Murdoch Photography captured the details of the wedding beautifully.
"We will cherish our photos and look at them often," says Claire. "Each photo brings back a perfect moment of our most favourite day." Another highlight was the delicious cake, made by Ca's Buttercream Dream. "As we're both huge cake fans, we chose five different flavours for our wedding cake!" says Claire.
"My mum tasted a cake by Carolyn at a wedding and recommended her to us. Struan's mum also made a gorgeous fruit cake for everyone to enjoy." Can you ever have too much cake? We think not!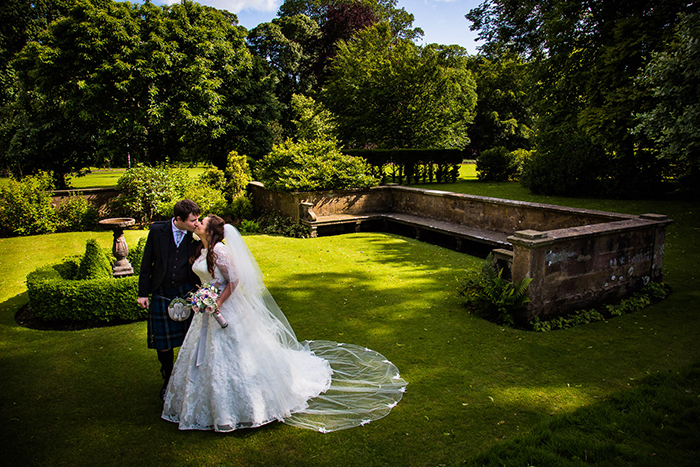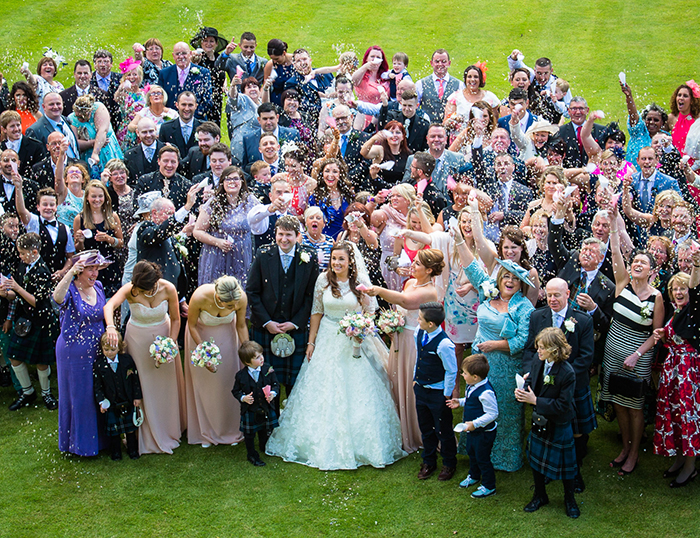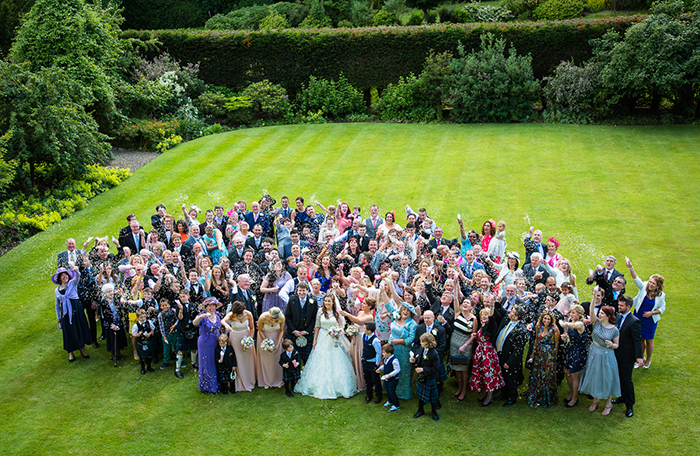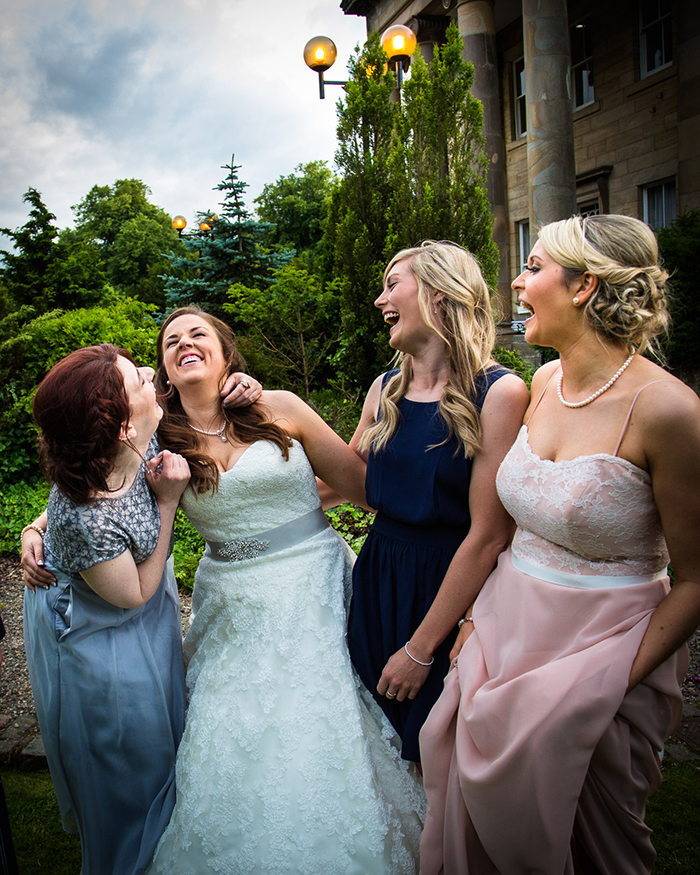 The couple got married on what they describe as ˜what felt like the windiest day of the year' surrounded by wonderful friends and family.
"Our suppliers all pulled together to make my dream Pinterest board a reality," Claire laughs, "and I loved researching my wedding! I read SWD from cover to cover for inspiration. I got my first copy as a secret santa gift three years ago after our engagement and from then on I couldn't wait for my next issue to arrive."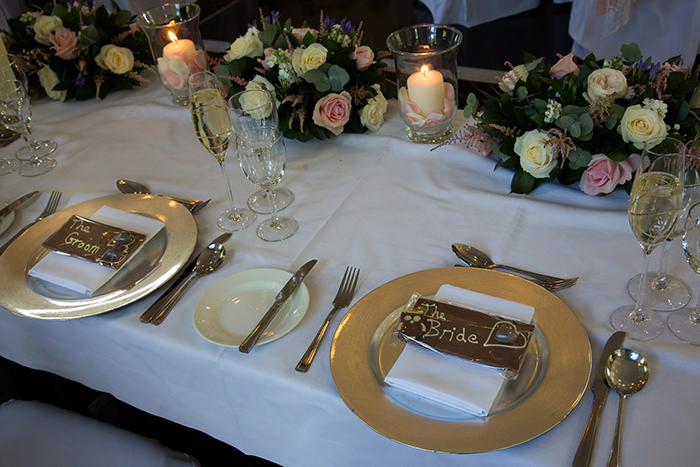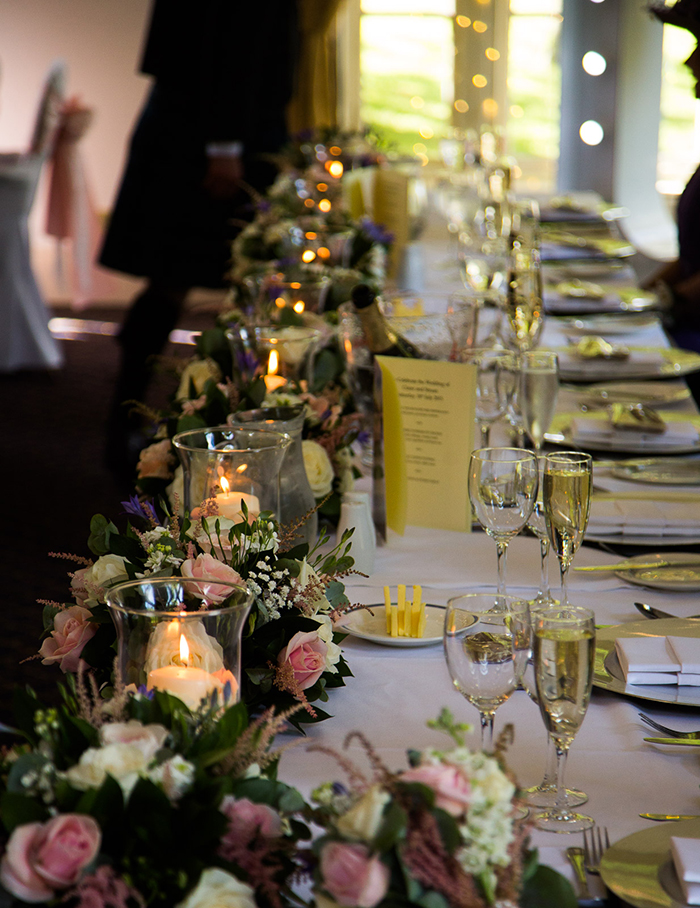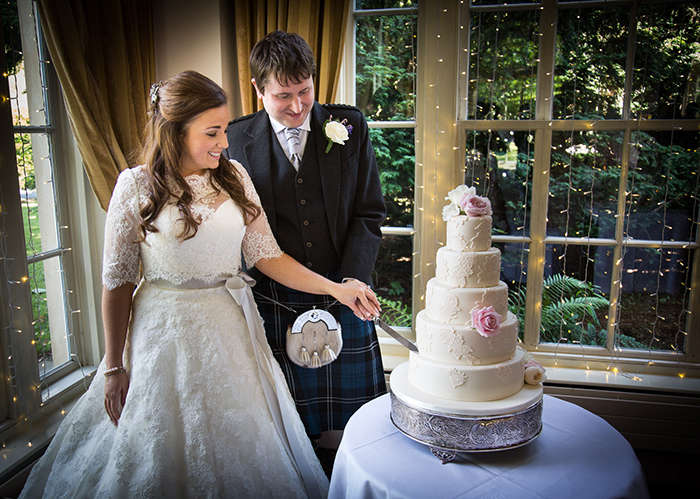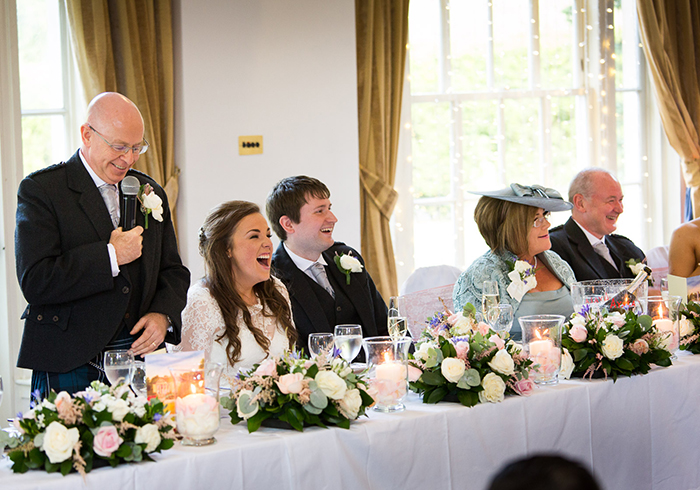 The highlights of the day were plentiful, but Claire and Struan raved about their band, Funk Nation, as did all of their guests!
"Our band was the talk of the day. Funk Nation sounded incredible and the dance floor was filled the whole evening," reminisces Claire. "Their set list was a perfect mix of current and classic songs, there was something for everyone!"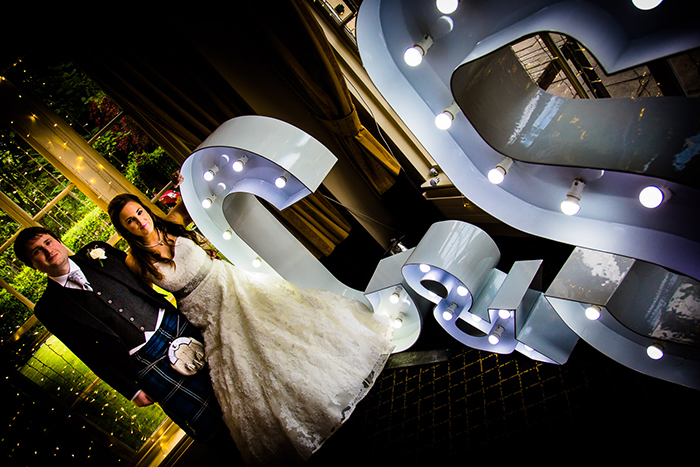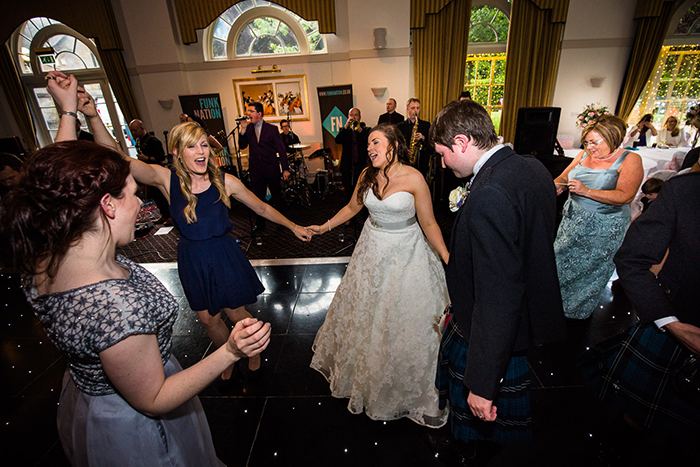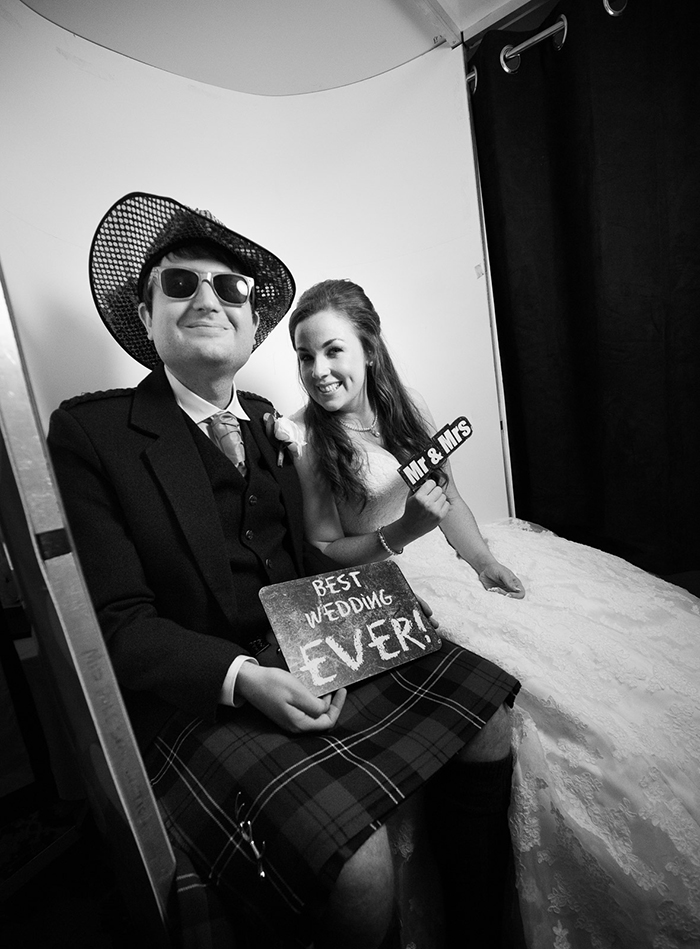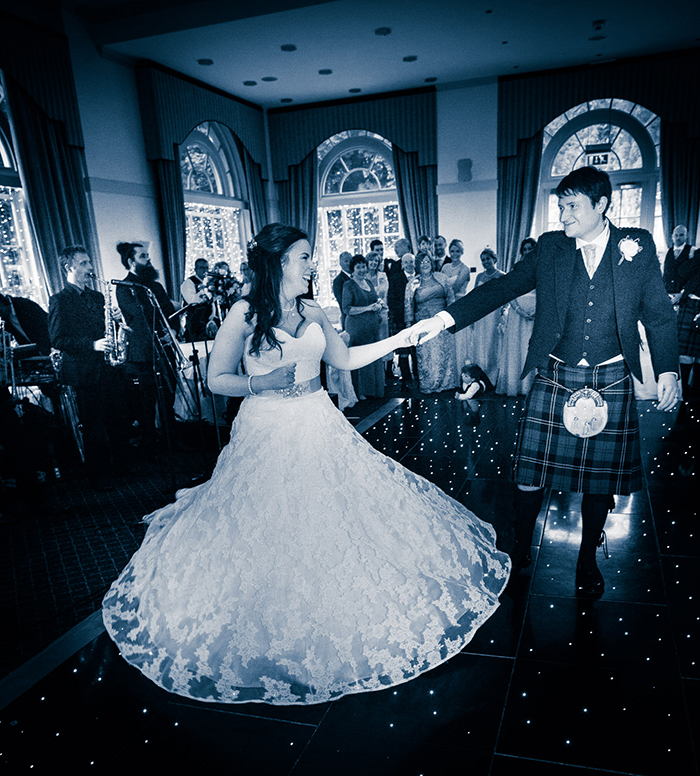 ABOUT ALASTAIR BURN-MURDOCH PHOTOGRAPHY
Alastair says: "Our photography aims to show what a wedding is about the celebration of two people their family and friends enjoying a day where they can relax and be themselves!"
Click here for more details on how to contact Alastair Burn-Murdoch Photography

Venue: St Mary's RC Church, Leslie + Balbirnie House, Glenrothes // Photographer: Alastair Burn-Murdoch Photography // Cake: Ca's Buttercream Dream // Transport: Ecosse Cars + Carrs of Loch Lomond //
Dress: Essence of Australia from Kudos Bridal Boutique // Florist: Lilywhite Wedding + Event Florist // Shoes: Manolo Blahnik //
Stationery: White Blossom Paper Boutique // Hair: Chloe Scarlette Hair //
Make-up: Nicci Weston Makeup // Venue Dressing: SuperNova Wedding Design //
Favours: Maley's Artisan Chocolates // Photobooth: Fabby Fotos // Band: Funk Nation