Nature inspired wedding day at Glen Tanar Ballroom, Aberdeenshire
Eilidh + Russell put their love of nature at the heart of their wedding day decor.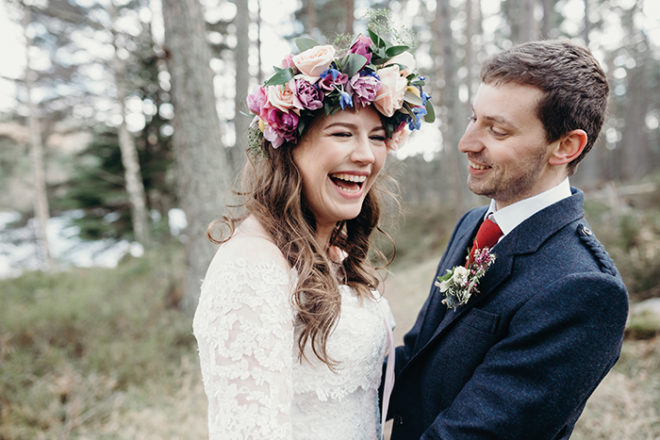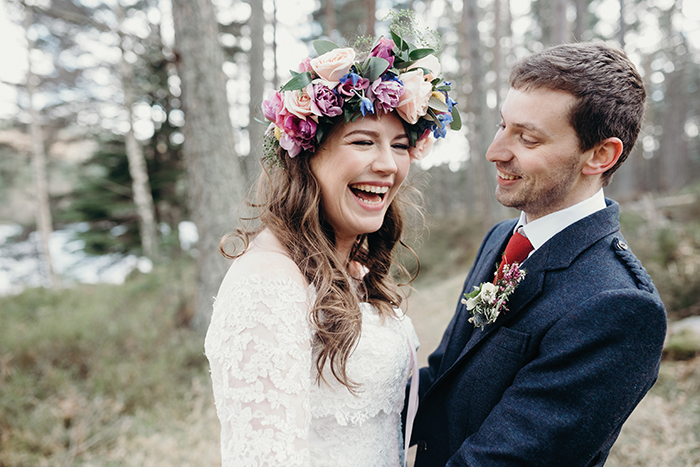 Eilidh and Russell took inspiration from nature when planning their Aberdeenshire wedding day at the lovely Glen Tanar Ballroom.
Photographed by Weddings by Hayley and Craig , read all about Eilidh + Russell's special day in the bride's own words below…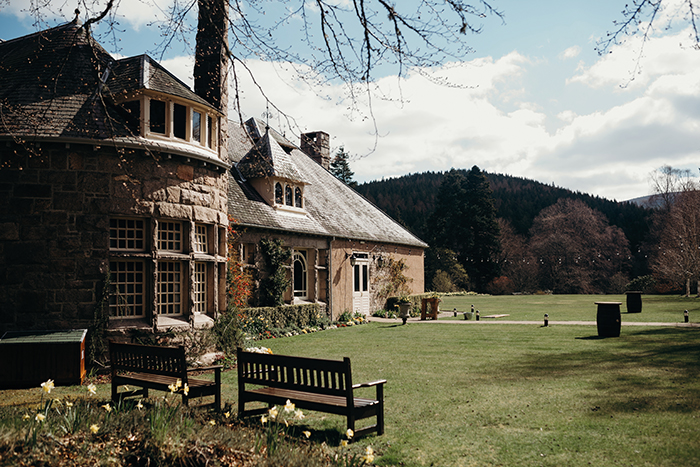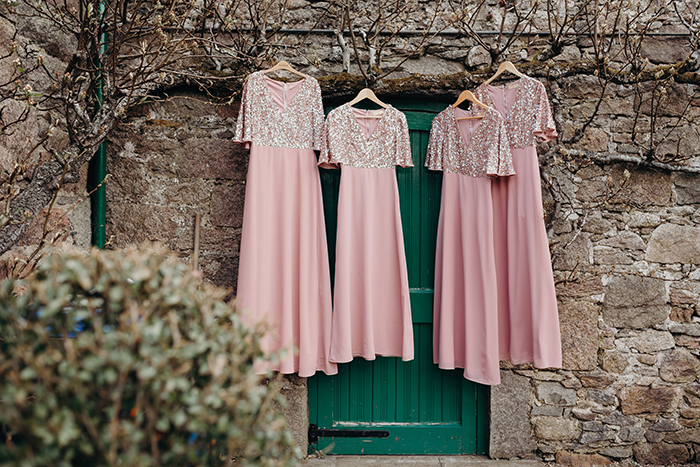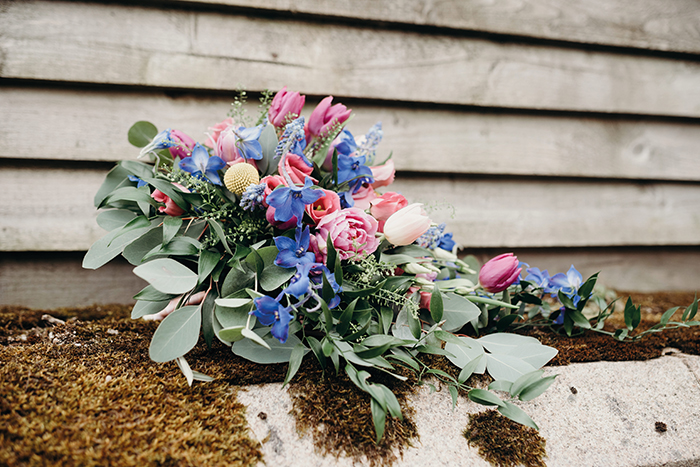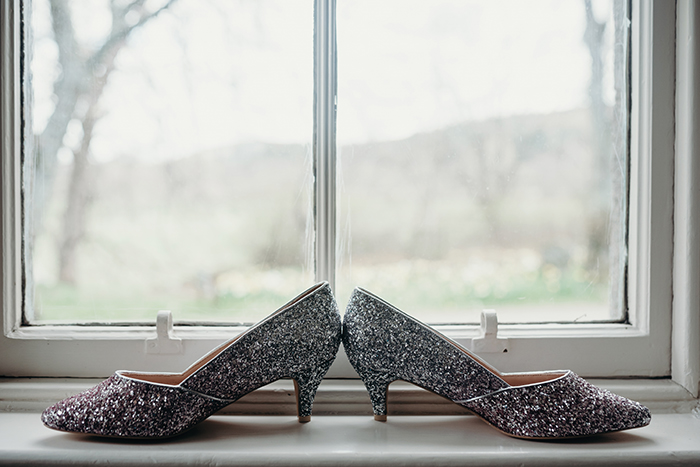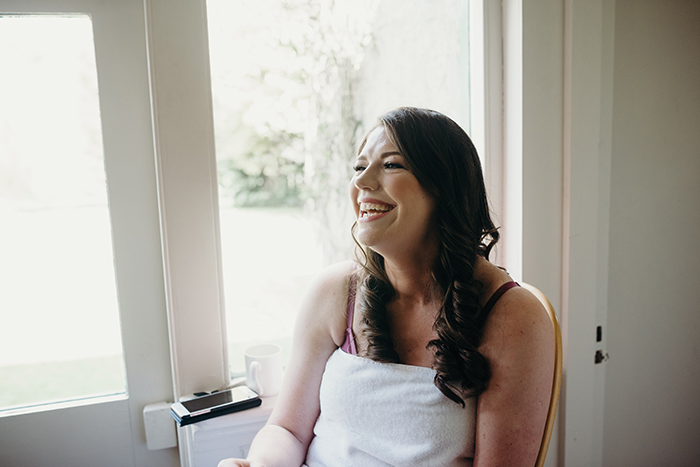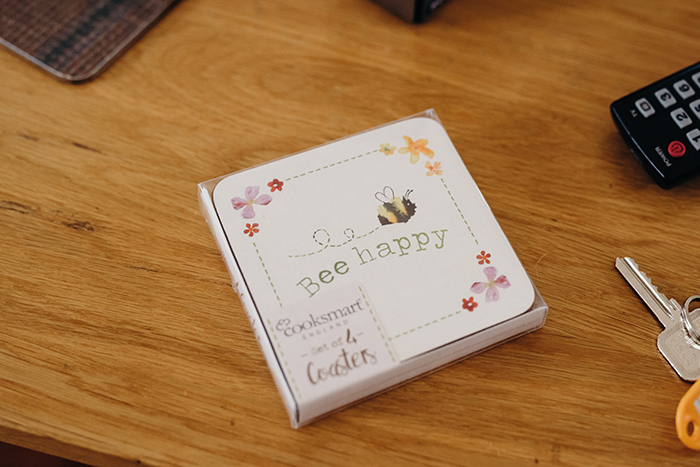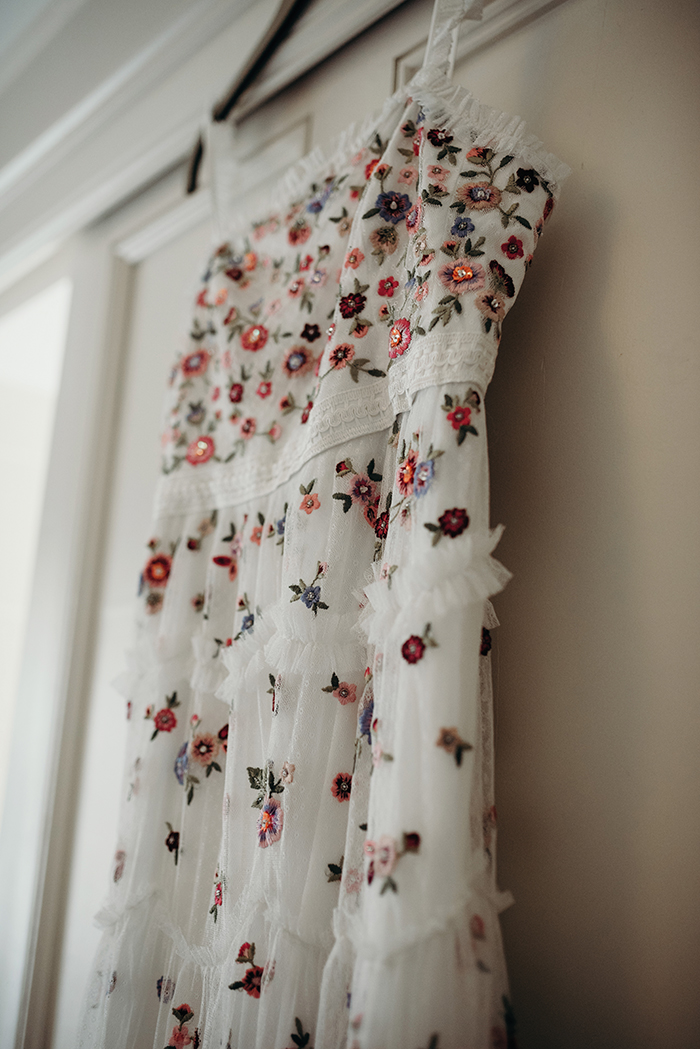 "Russell proposed to me a couple of days into a trip to New Zealand in 2017.
But when we first drove onto the street our accommodation was on, we saw that the road was called 'Mistake Drive' – in hindsight, Russ' face was a picture!
Planning was really fun, and Russel and I are a great team. He is super organised and I am the dreamer.
Some of my ideas were last minute.com and everyone did really well to help me with my crazy ideas, especially Russell!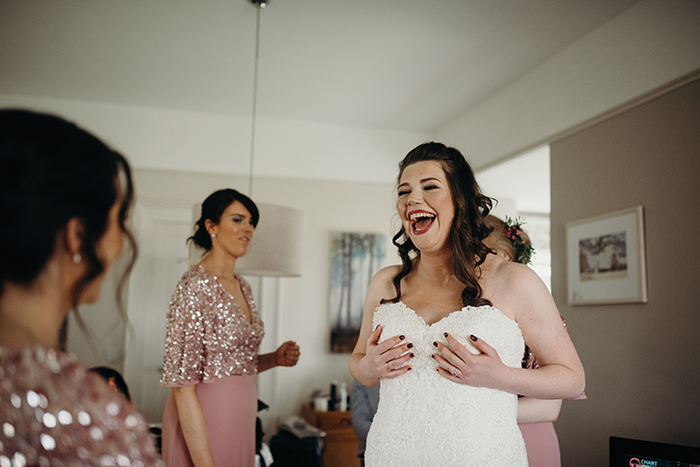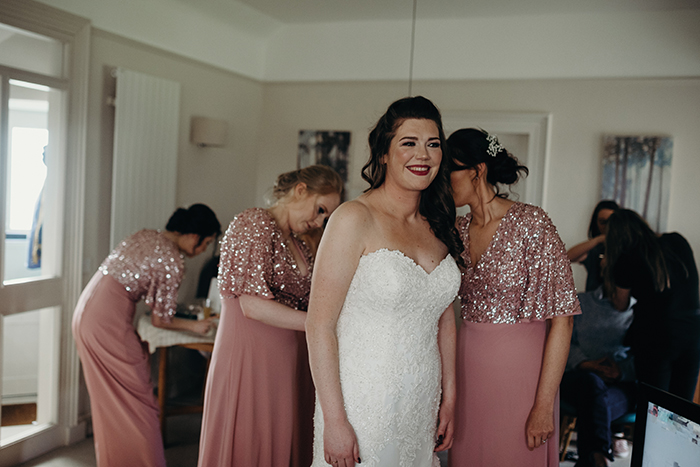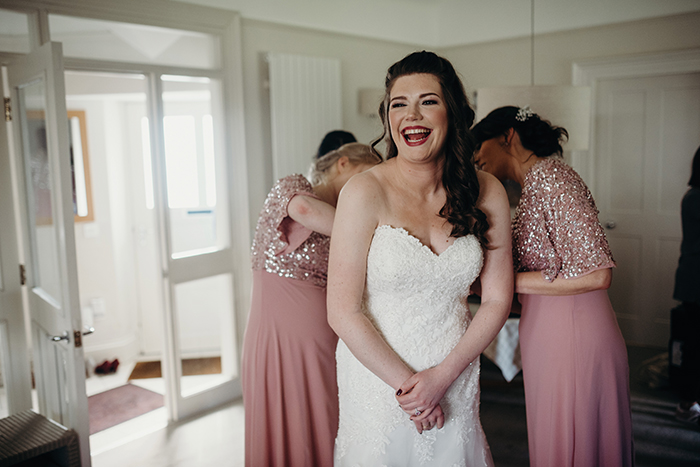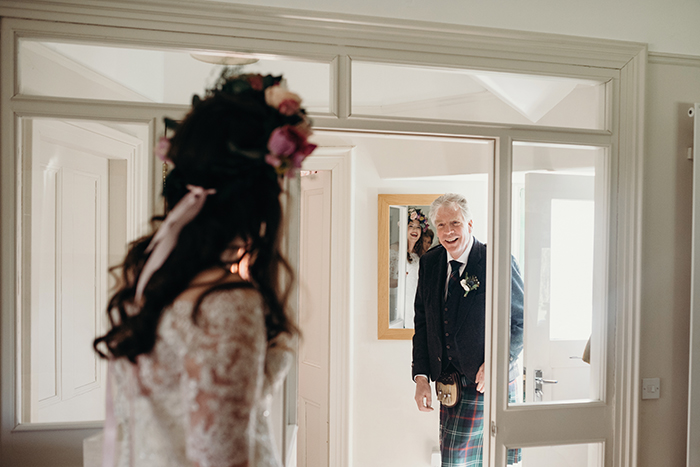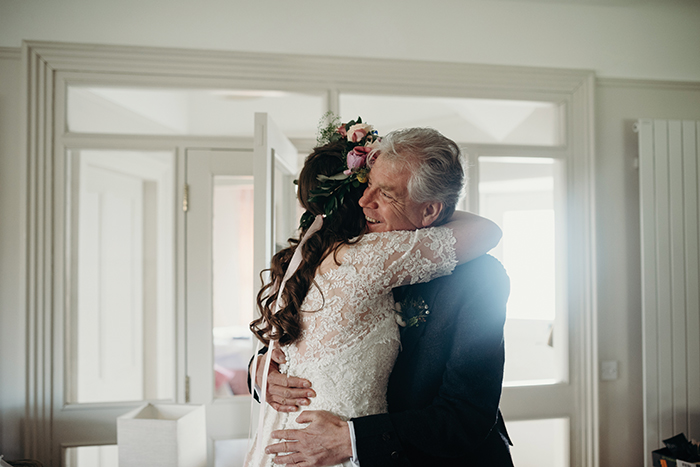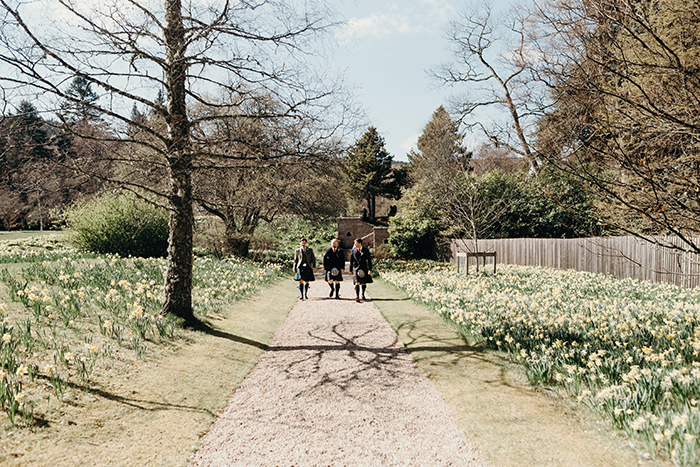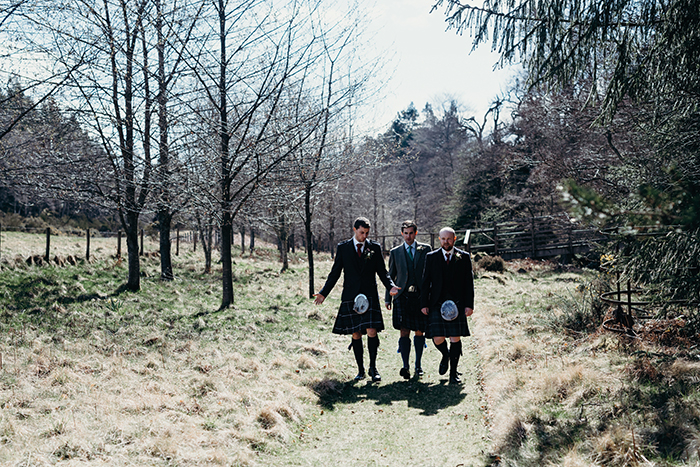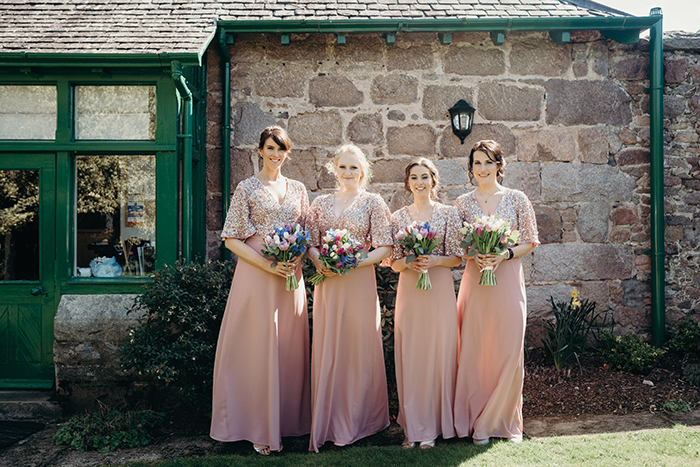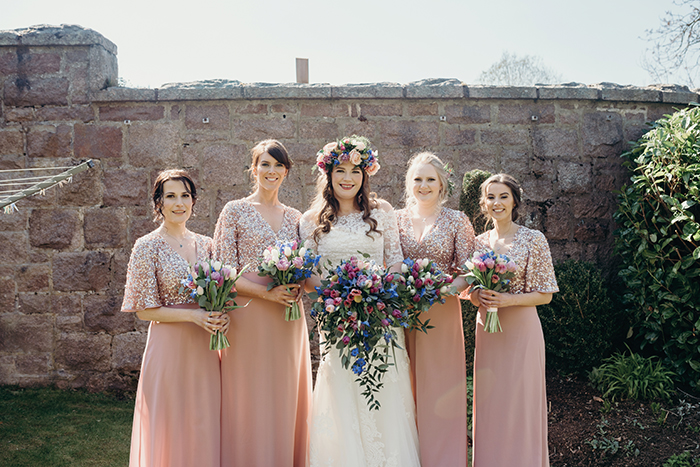 The morning of our wedding was really chill, although my mum was quite emotional which starting setting me off as well!
Then as my dad and I started walking down the aisle he started having a wobble too, which set me off again!
My grandma's minister Rev. Fiona Smith from Ness Bank Church came through from Inverness to marry us.
It was really special to us that she made the journey and it was an honour for her to marry us, especially as my grandmother is no longer with us.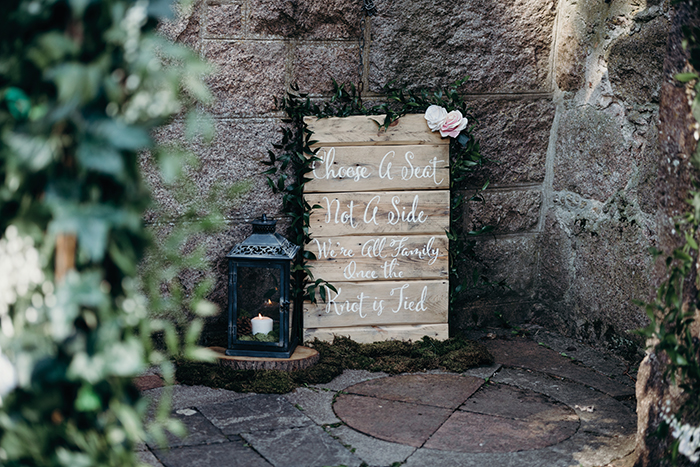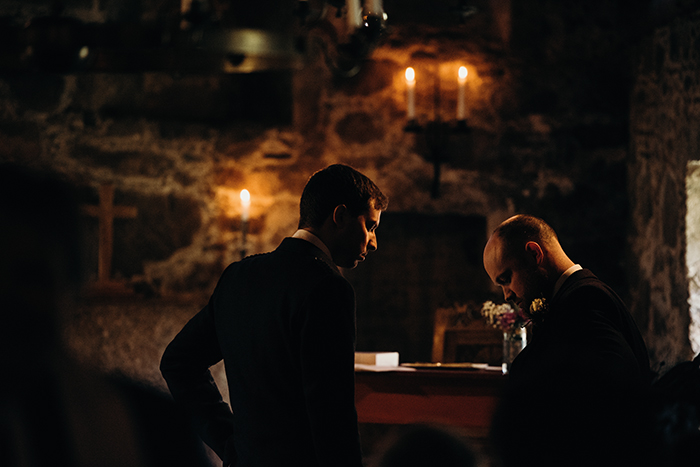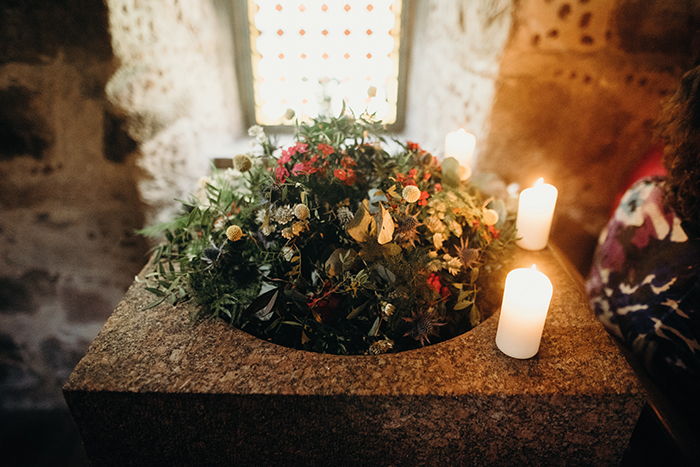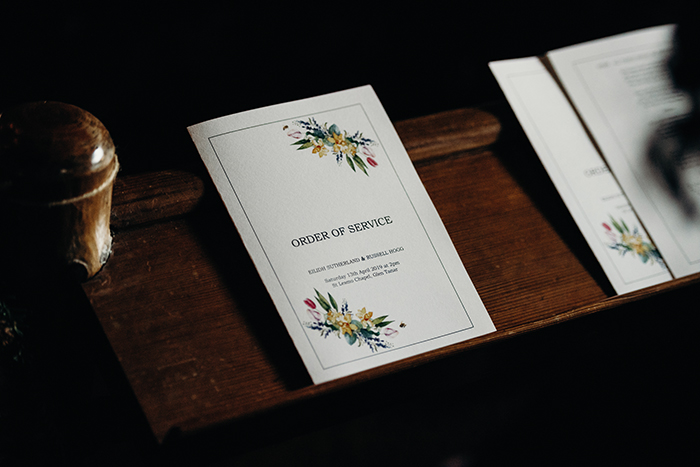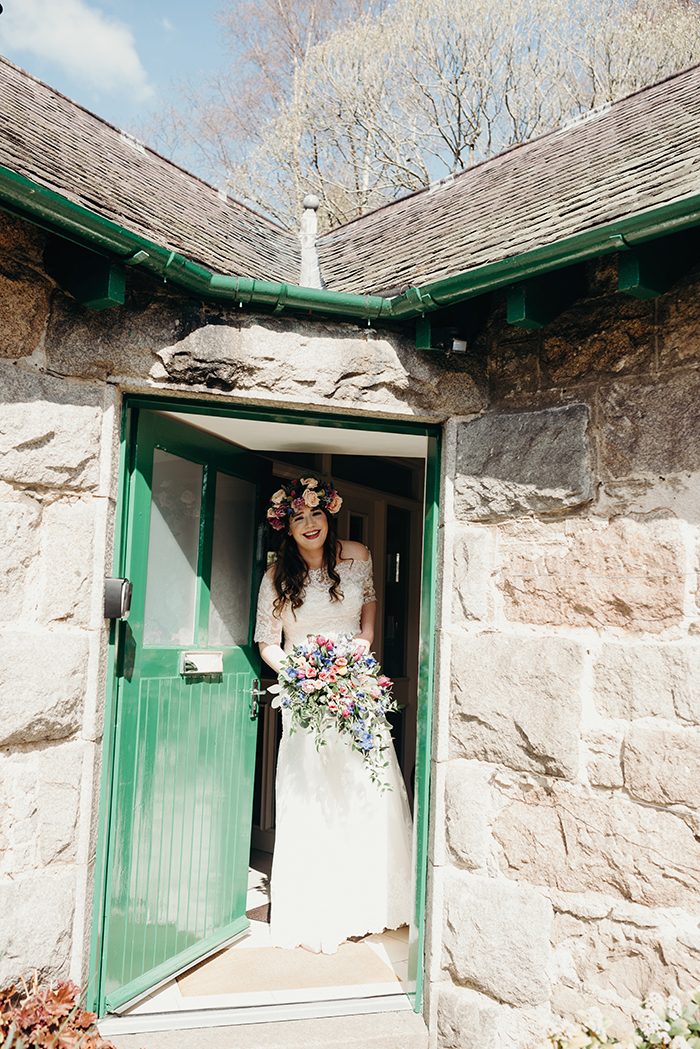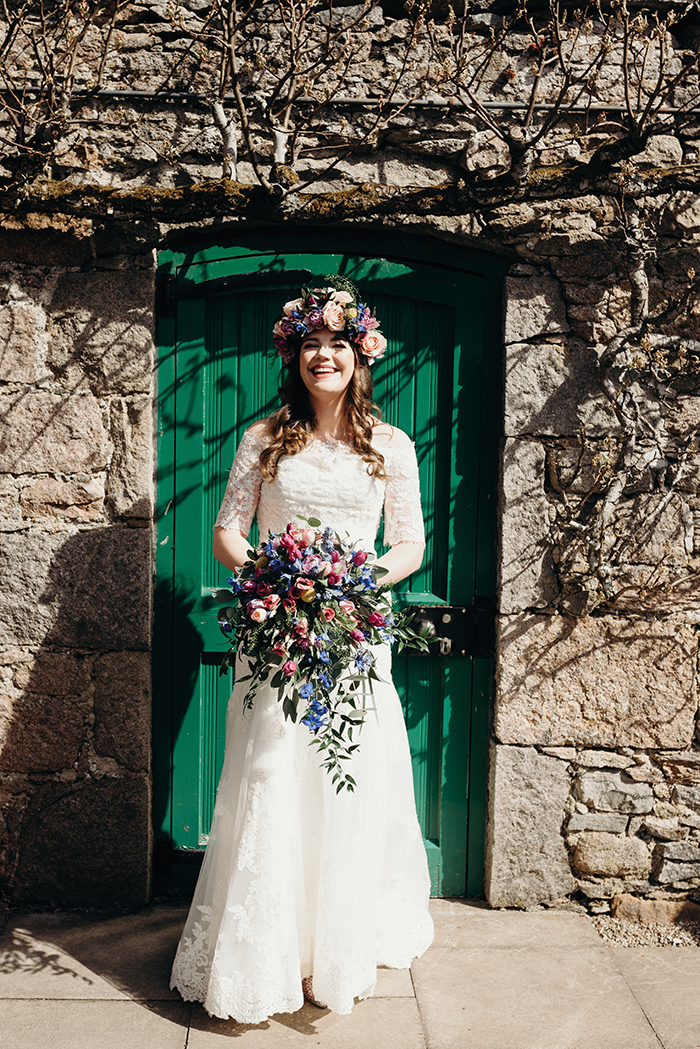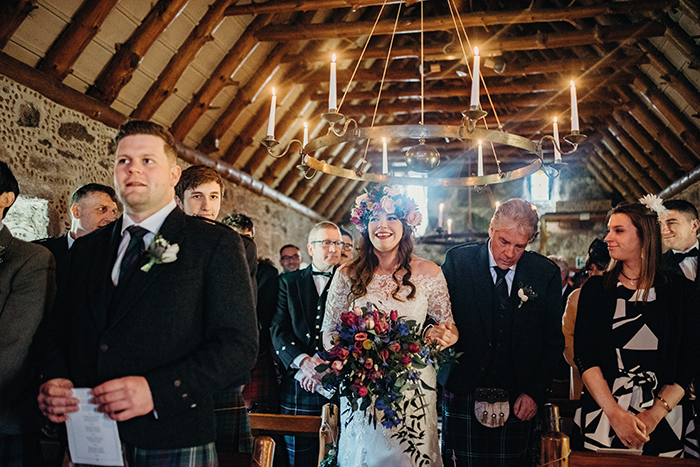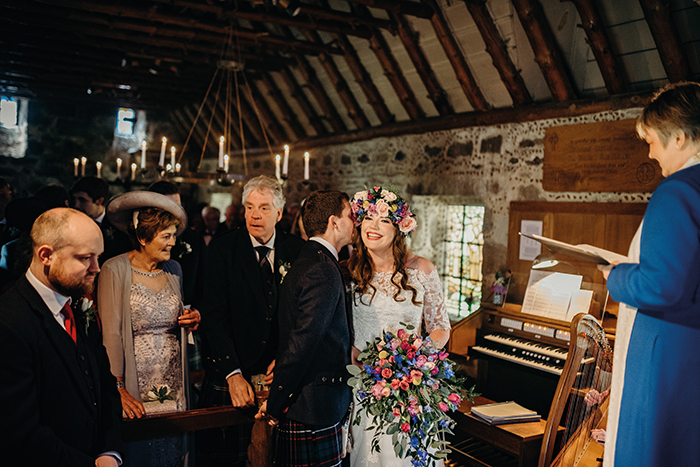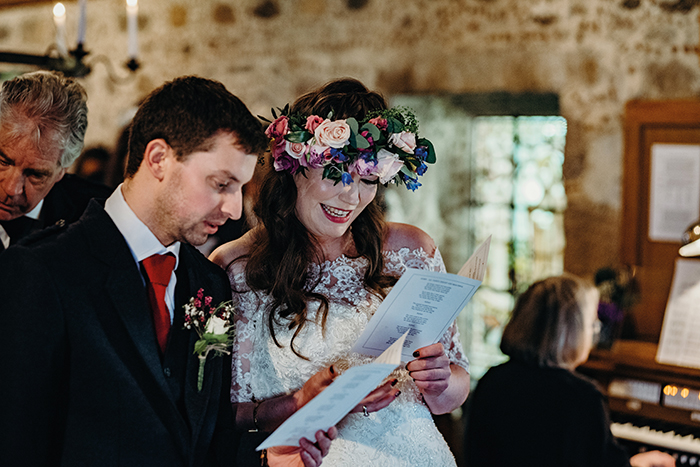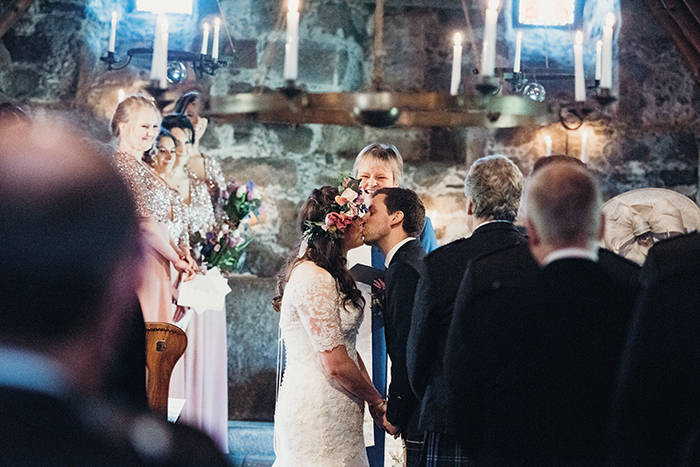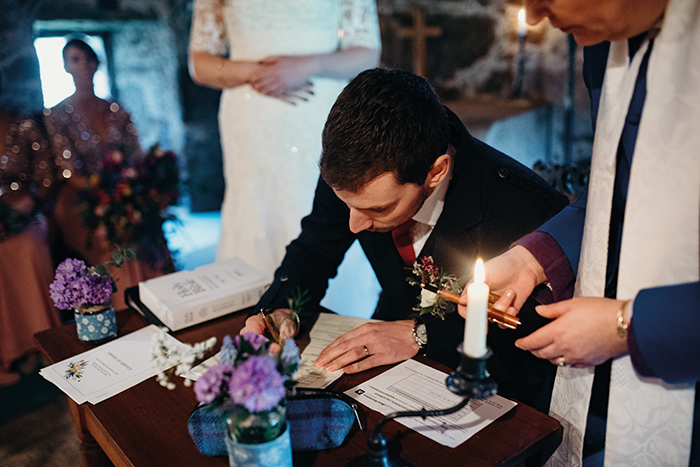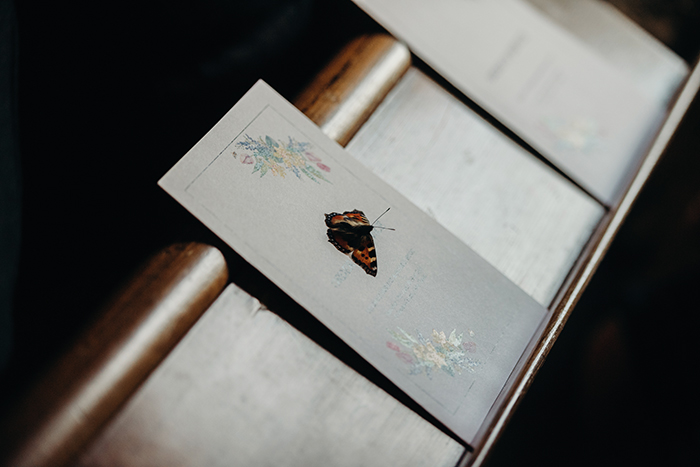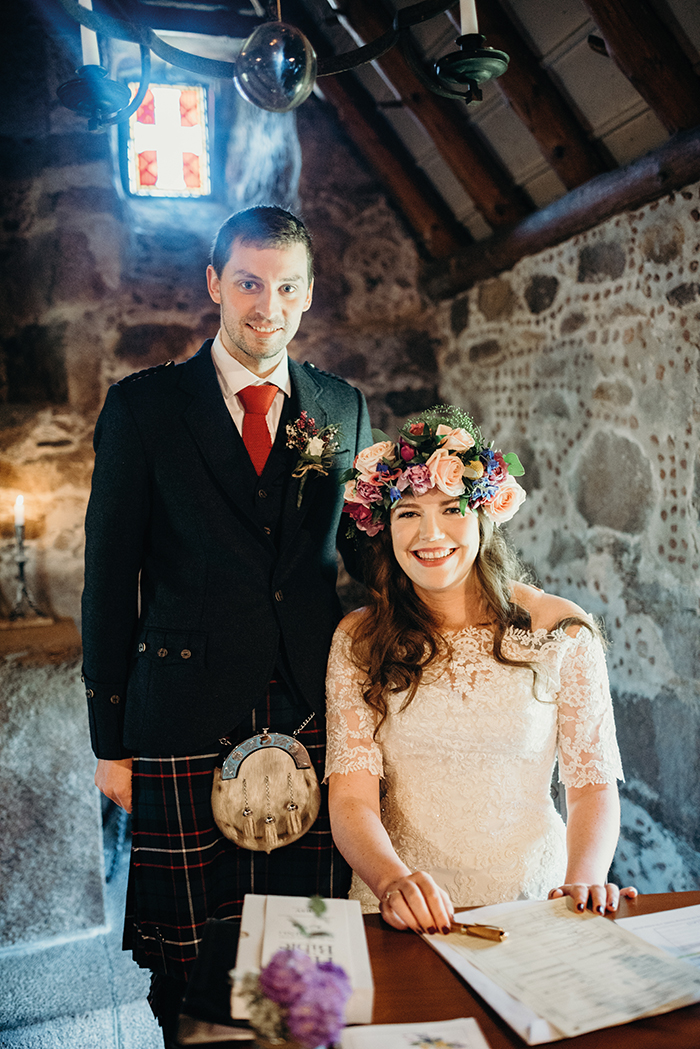 My absolute priority was the flowers, and finding a way of doing them (mostly) myself. My bridesmaids and I created all of the flower arrangements.
I used a flower wholesaler to buy in the flowers and we arranged the flowers at the venue.
Russ and I are beekeepers, and we decided to give away our harvest from the year before to our guests along with a packet of seeds as favours.
We processed, jarred and labelled each one individually as well as designing the tags ourselves.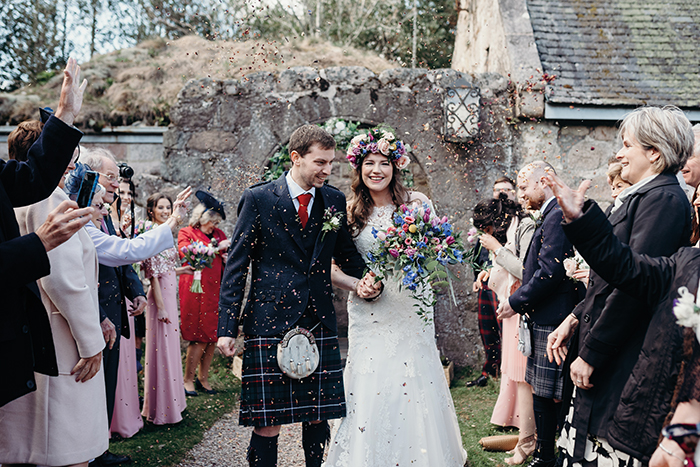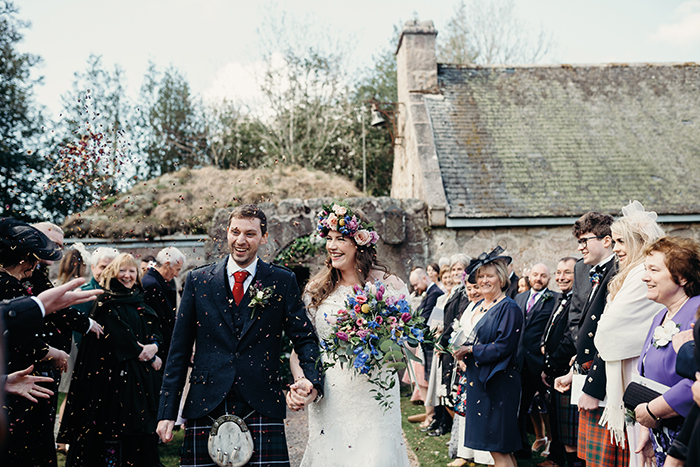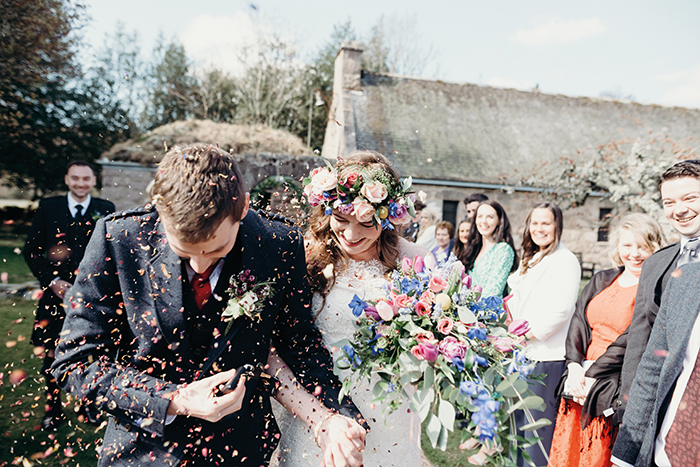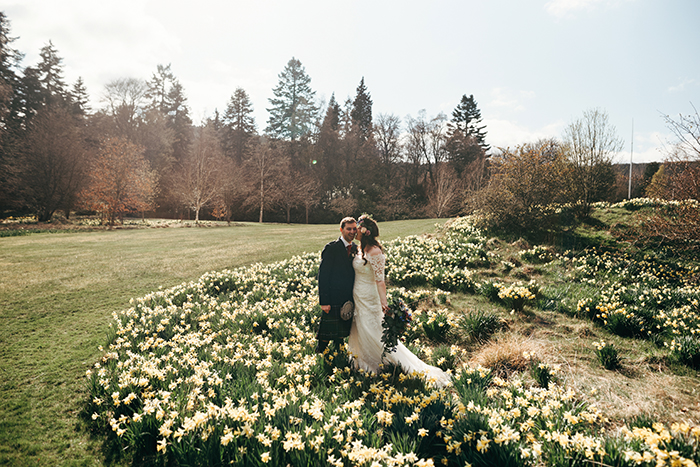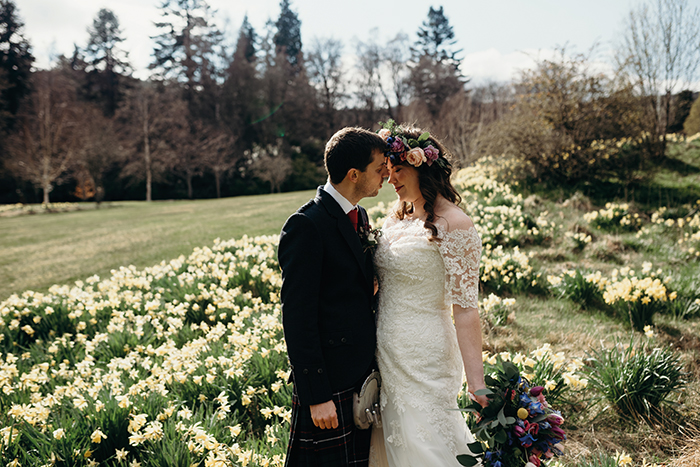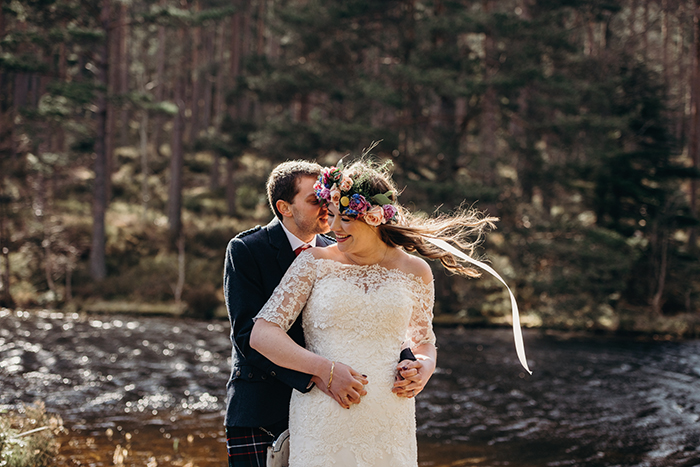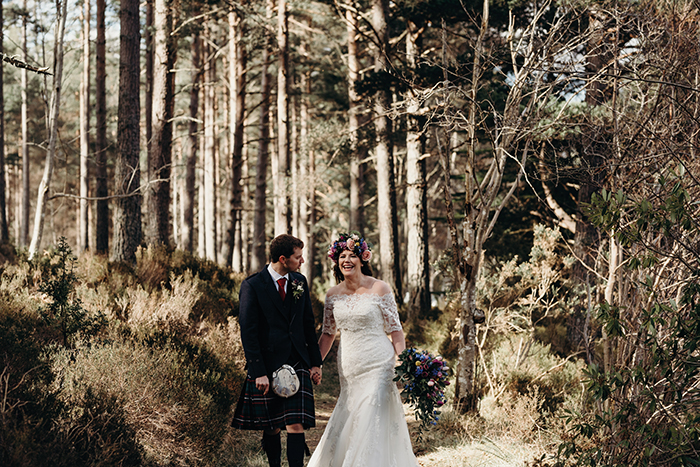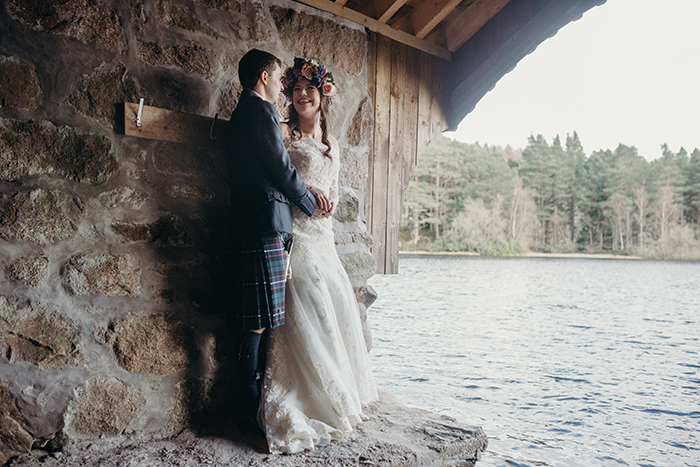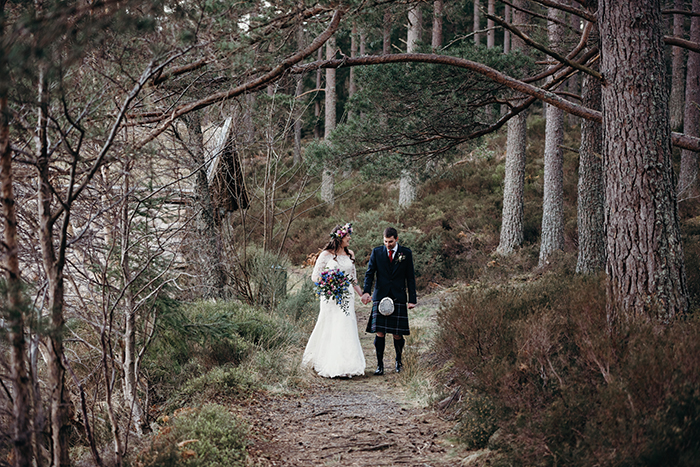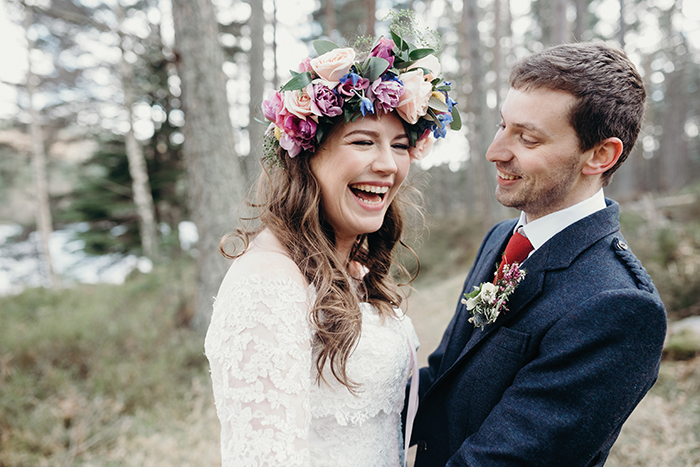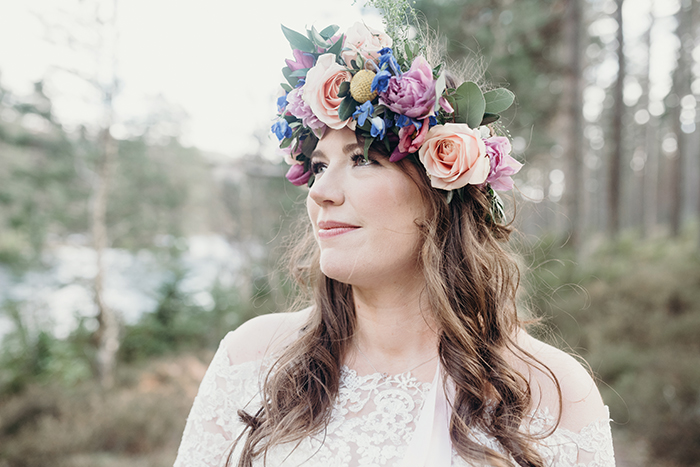 At the reception, my dad's speech was emotional – but completely off-the-wall!
Everyone knows how much I love my cat Sarge, and obviously he couldn't attend the wedding so my dad and brother did a pretend phone call (Dad was dad, Niall was a very Aberdonian Sarge).
Thankfully, everyone found it funny!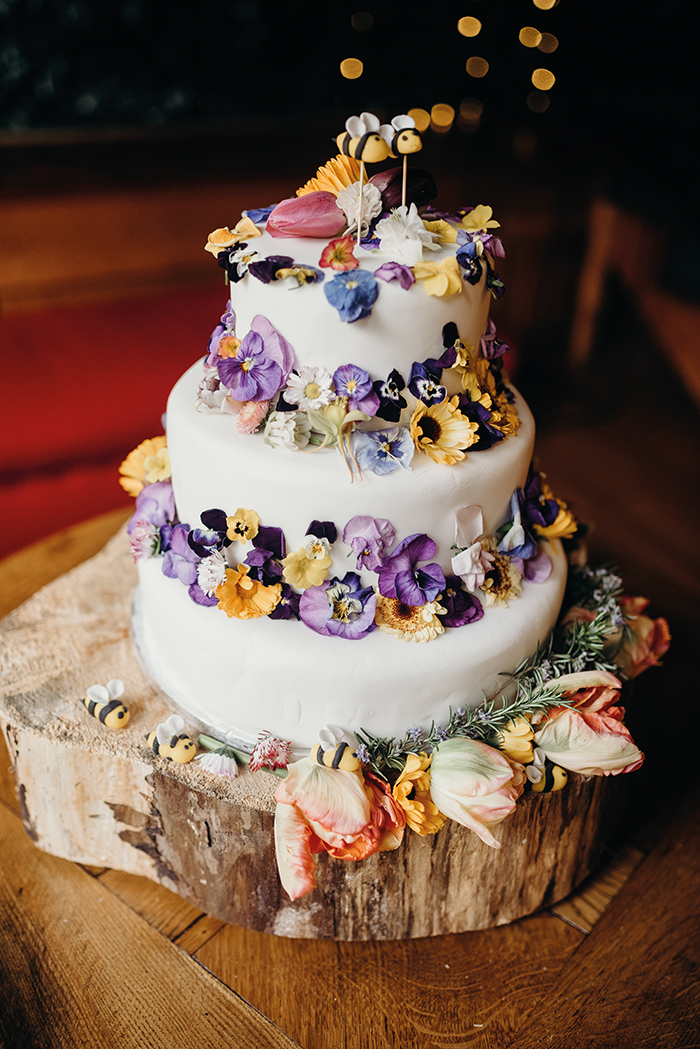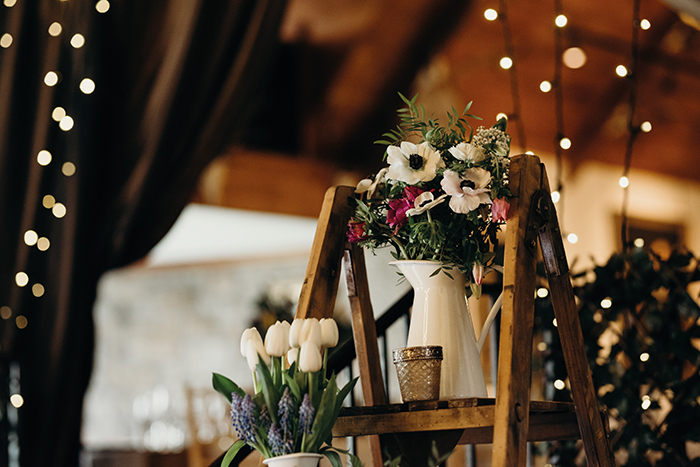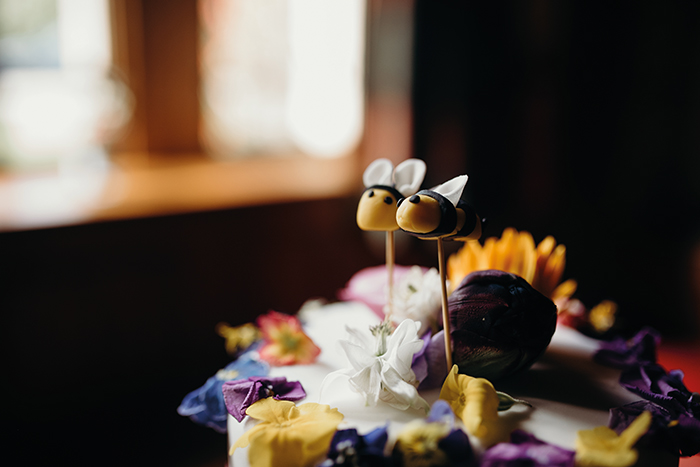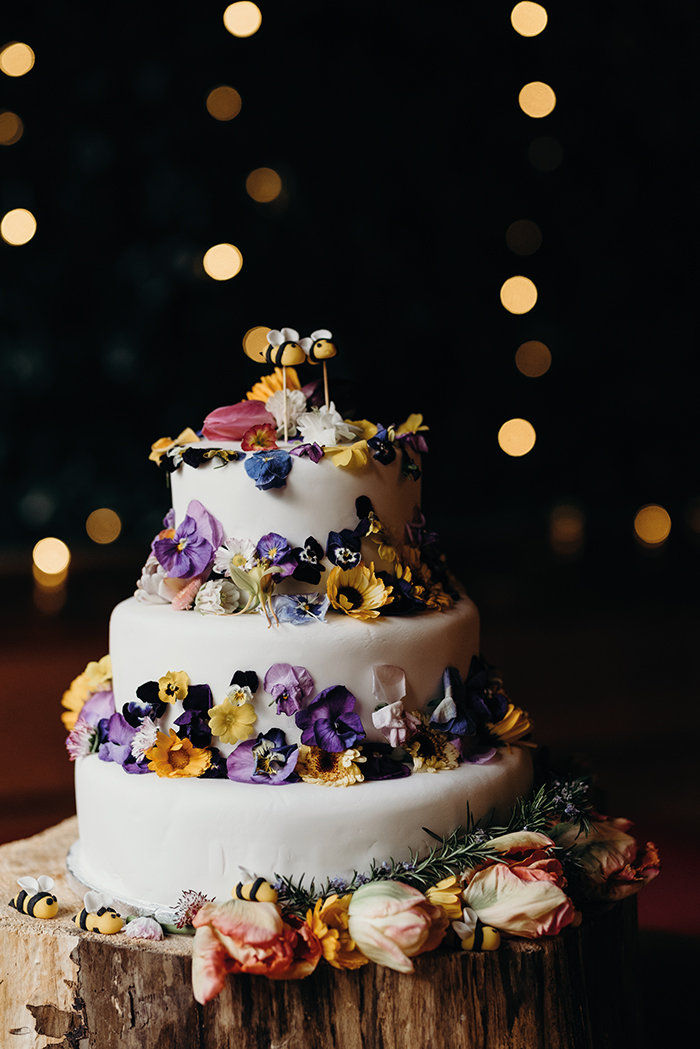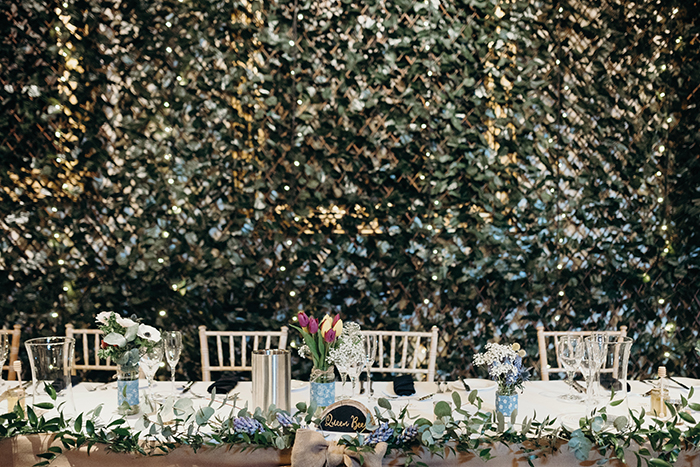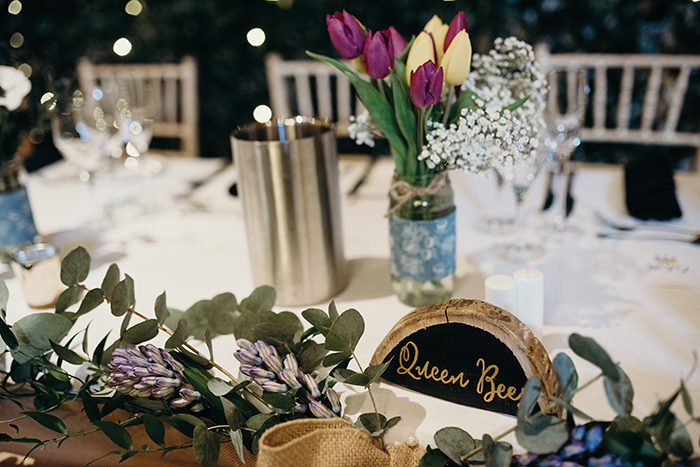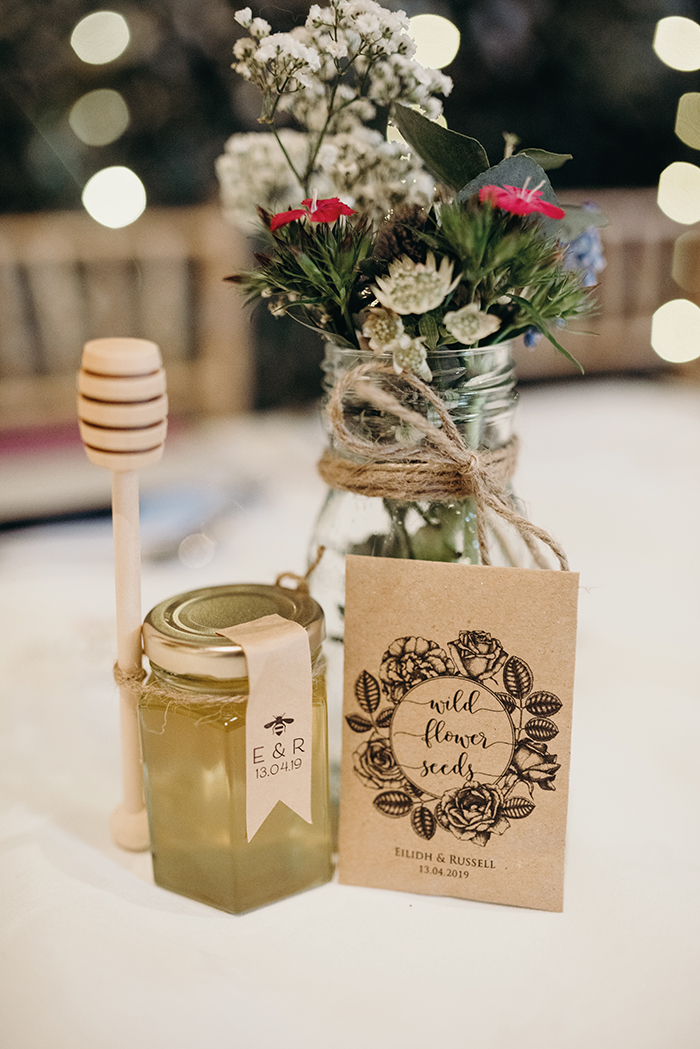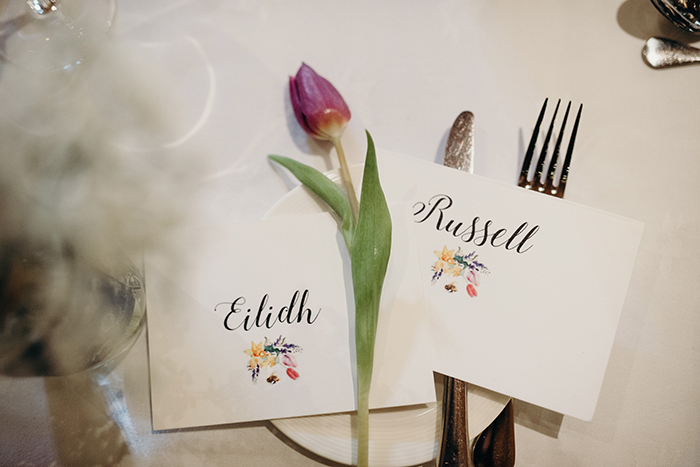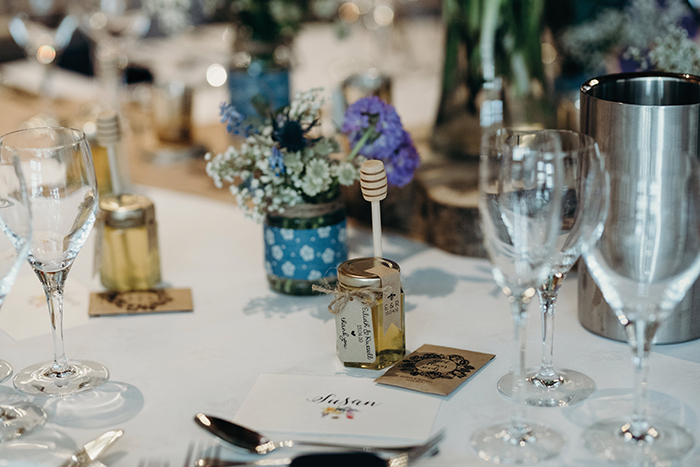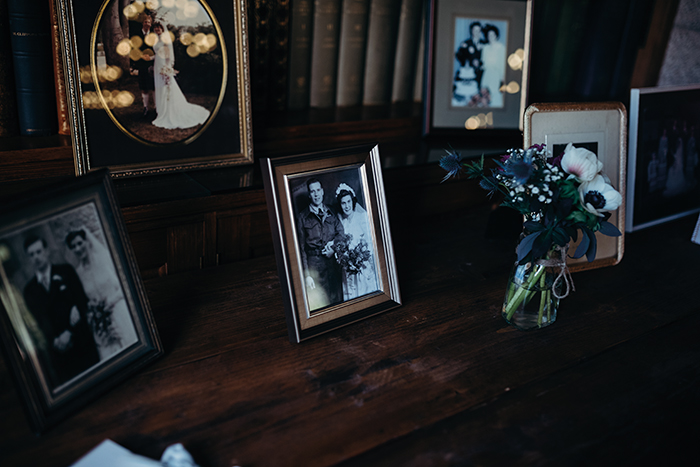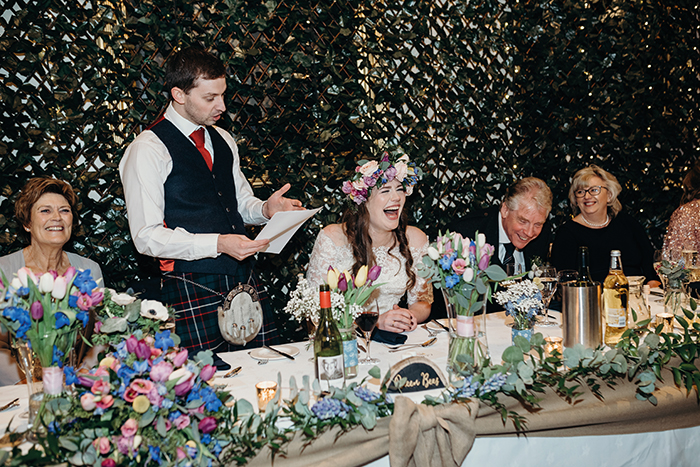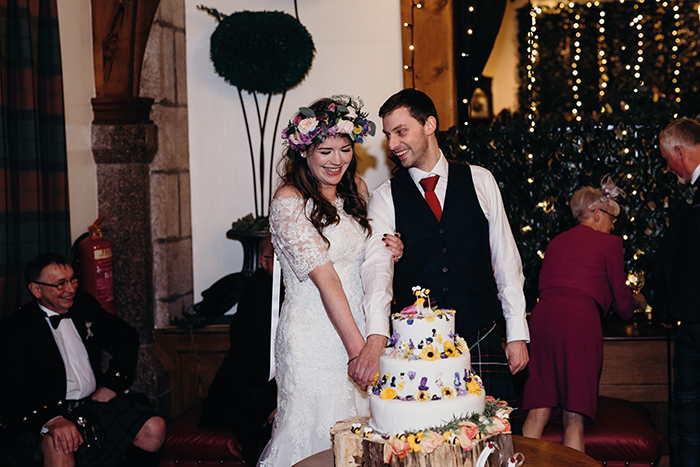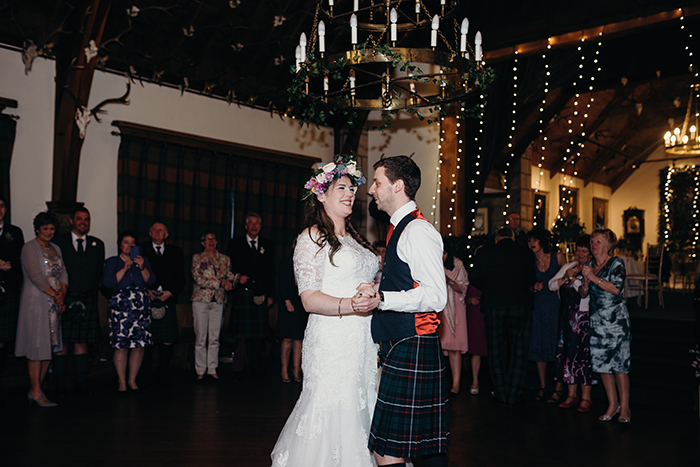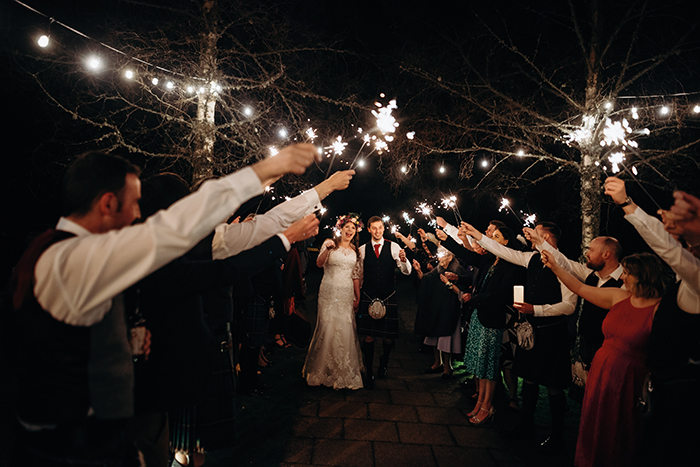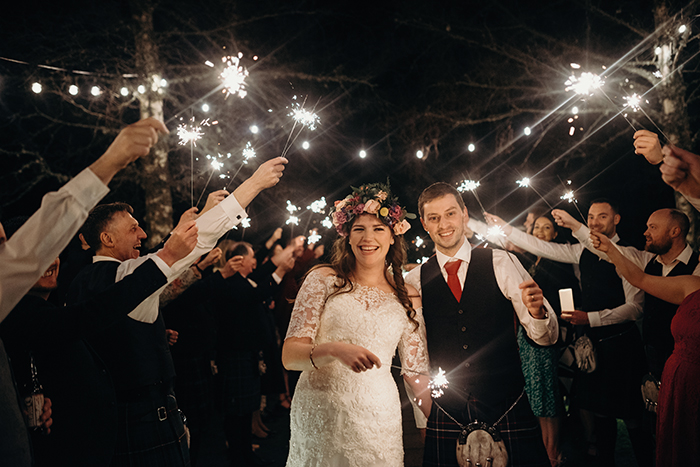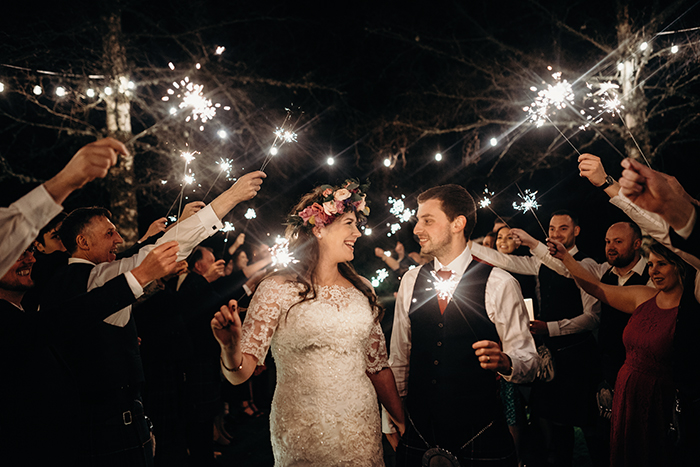 I think our guests mingled really well and I felt like there was a great buzz. It's so true you don't get the chance to speak to everyone but we both tried our best.
It really was the best day and we felt so much love, I just wanted to kiss everyone!
Not too much has changed now we're married but you really do get that 'team' vibe and it's nice to feel like we are becoming a new little family."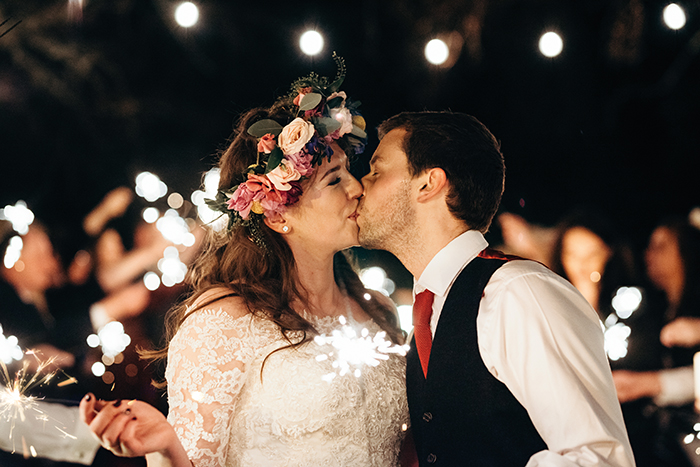 Venue: Glen Tanar Ballroom | Photographer: Weddings by Hayley and Craig 
Flowers (bouquets, flower crown and buttonholes): XOXO Florist | Décor: 3 Tiers
Hair: Cocoon Hair and Makeup | Make-up: ChiSan Artistry | Bride's dress: Etiquette Bridal Bridesmaid dresses: ASOS | Groom's outfit: Piob Mhor