Glamour meets country charm at summery Gordon Castle wedding, Moray
Bride Ellen and husband Andrew married glamour and country charm at their lovely summery wedding at Gordon Castle, Moray in June 2015.
When chatting to bride Ellen, it was clear that she was a woman who knew what she wanted from her wedding day. It was also obvious that she absolutely loved planning and putting the finishing touches on her big day, and I definitely think that's because she had a set vision for what she wanted her wedding to be like and then totally went for it. And it worked- she and husband Andrew's wedding was a beautiful and glamorous affair, but still managed to achieve that much coveted big party atmosphere.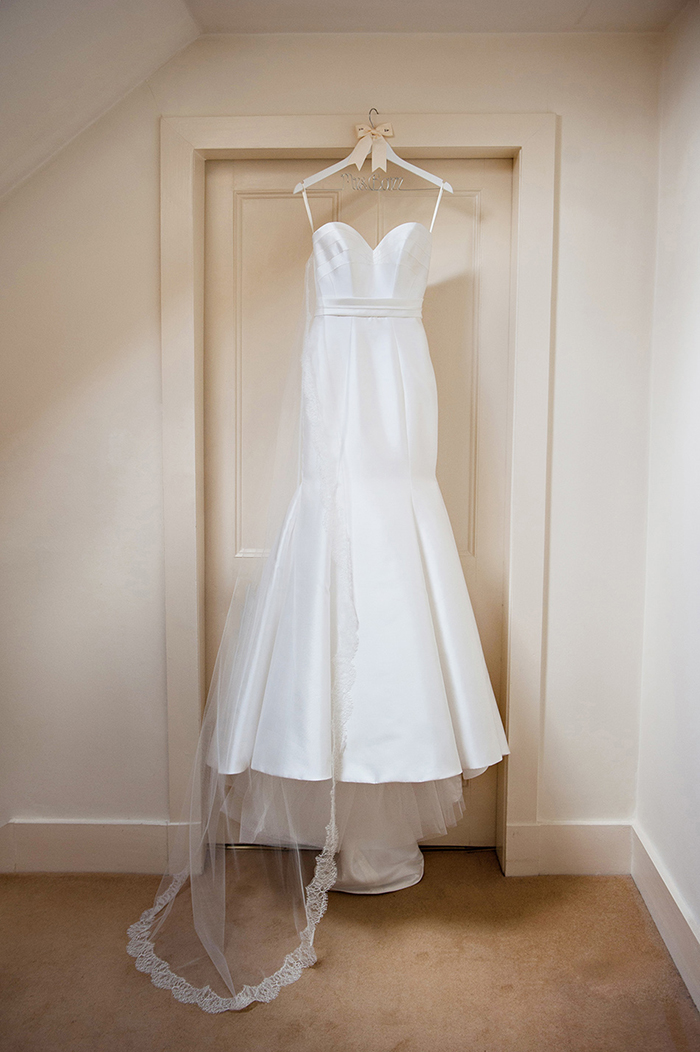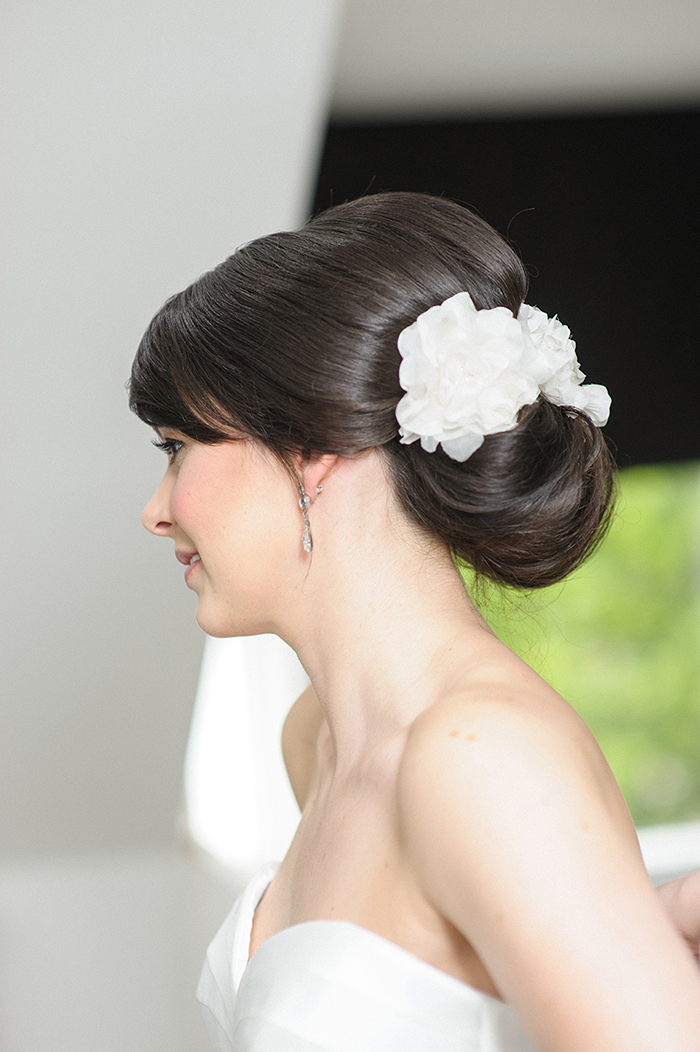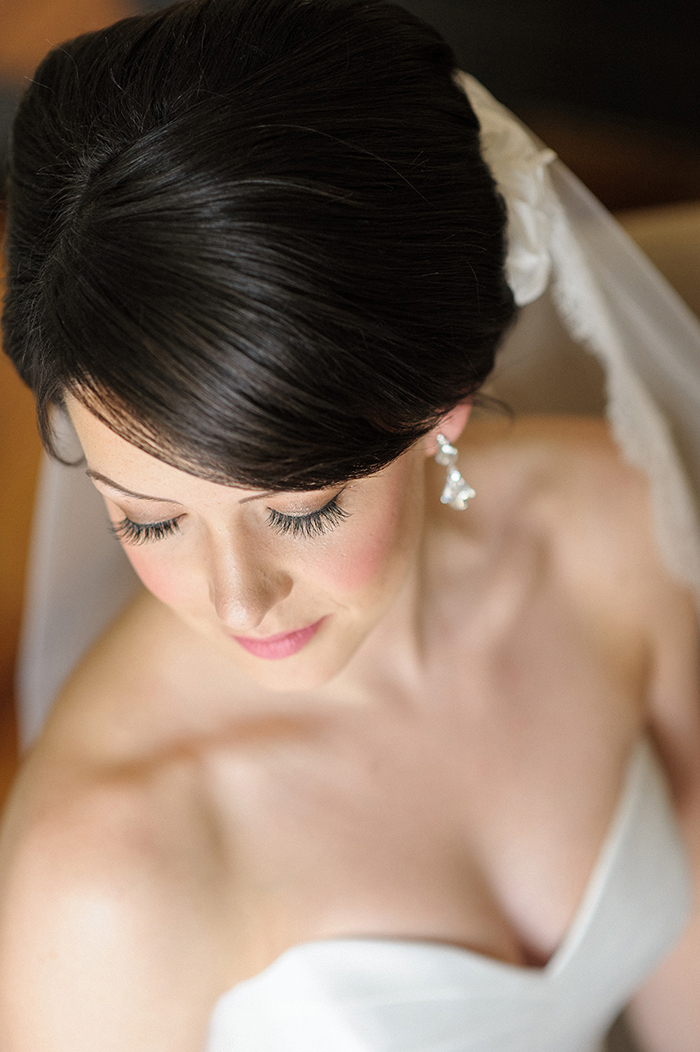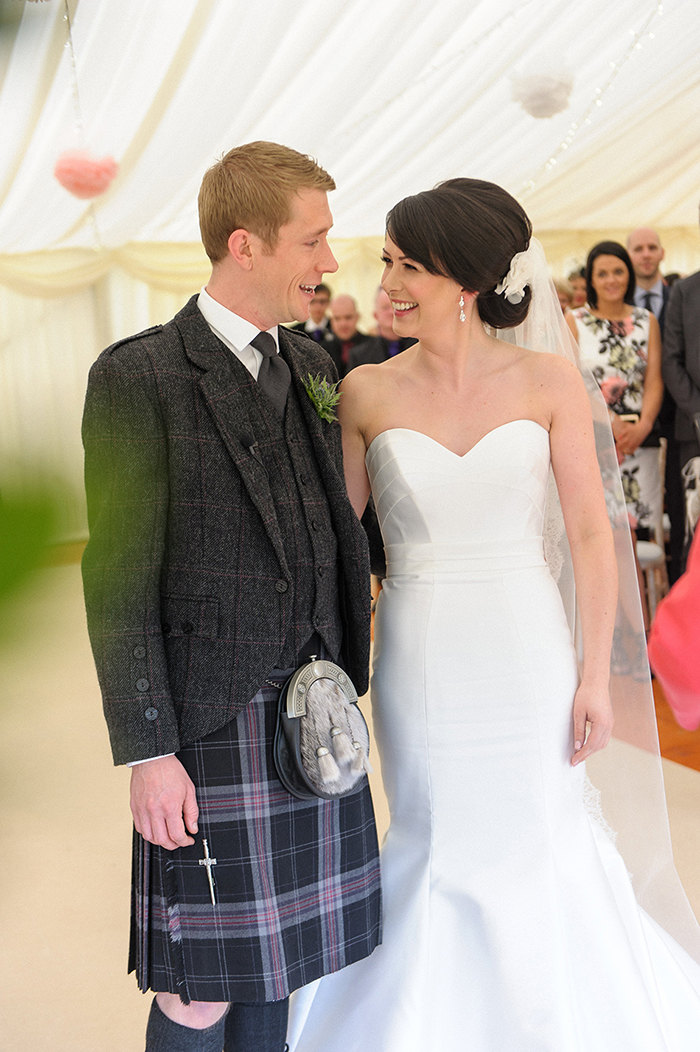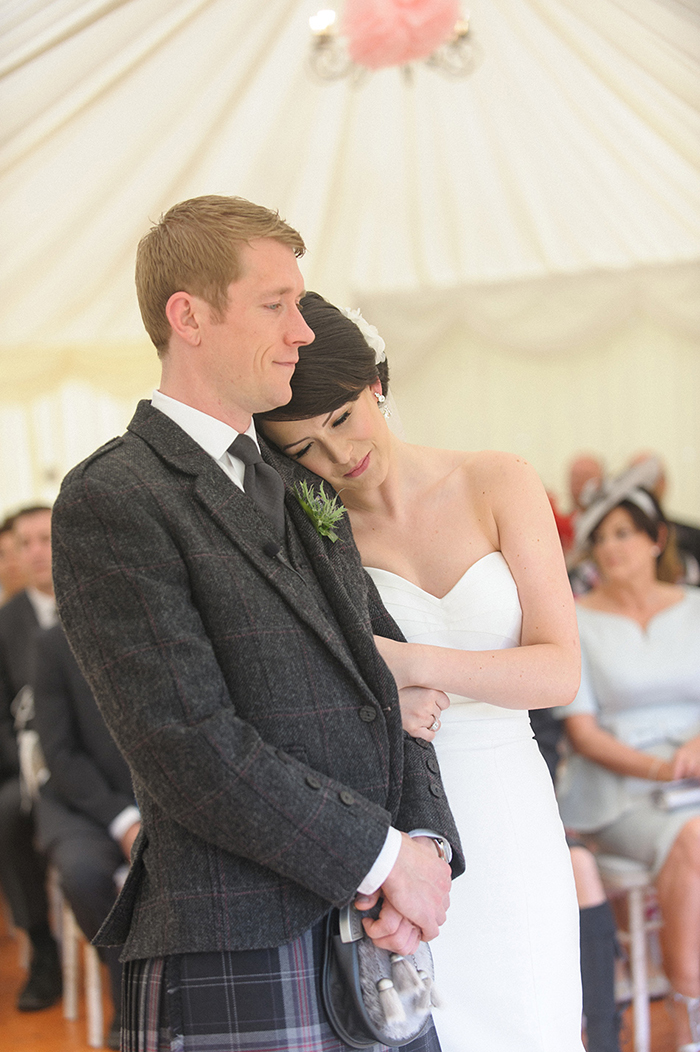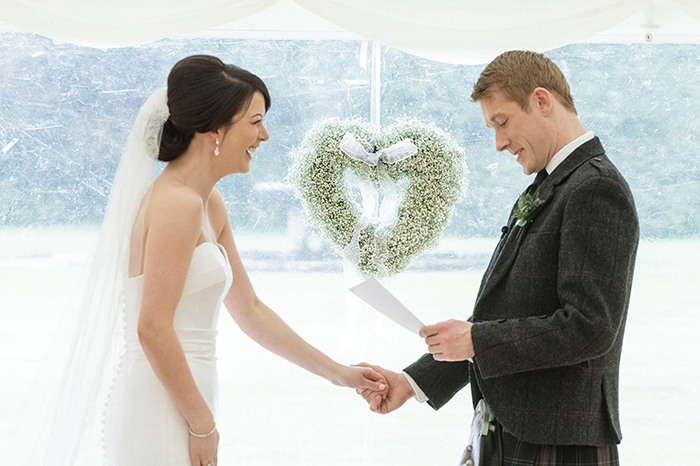 Read about the rest of Ellen and Andrew's special day from the bride's perspective¦
We had originally booked a village hall for the wedding, but we went to visit Gordon Castle as a potential backdrop for our photos. We fell in love with the beautiful buildings and especially the stunning garden. There was no going back from that visit"we knew we had to get married there!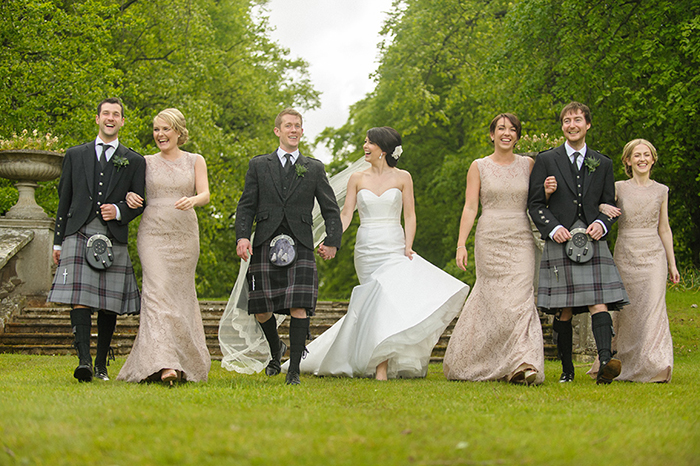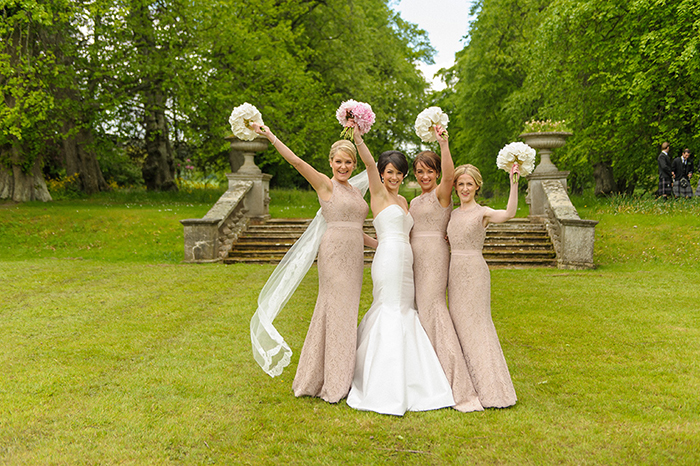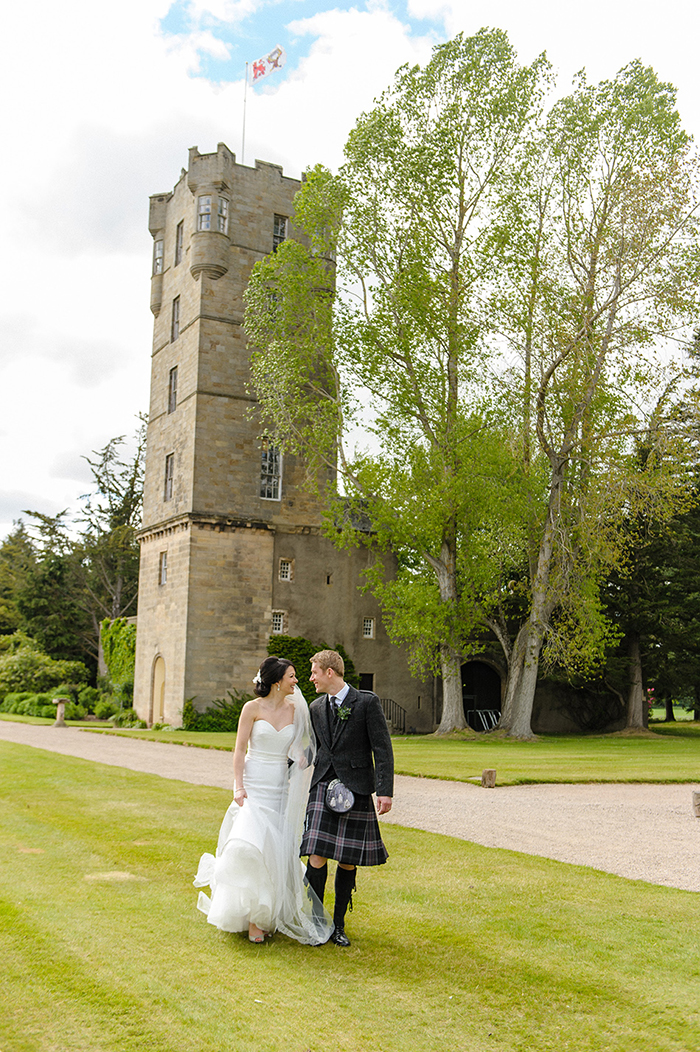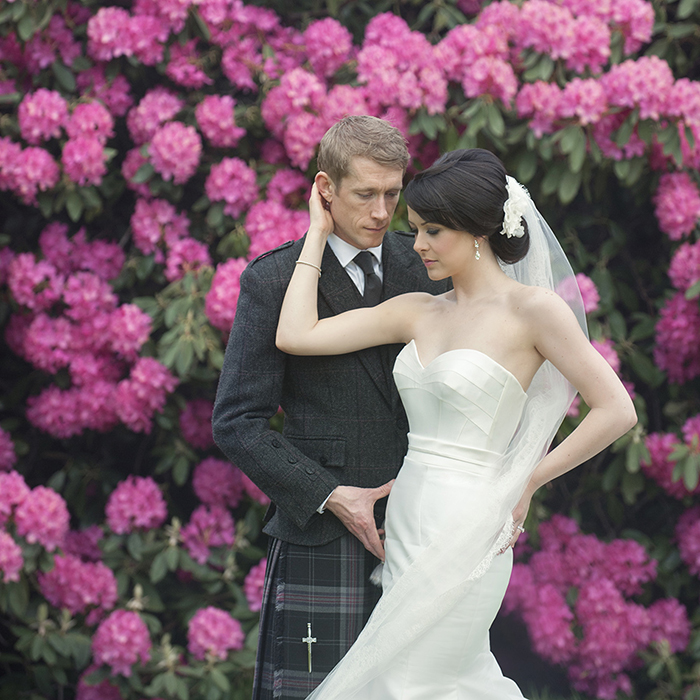 I am a natural stresser and have a tendency to worry about things to the ninth degree. However, I can honestly say that wedding planning with Andy was nothing but enjoyable and we were happy with every element we chose for the day. The fact you are sharing it with your best friend means you are never left to deal with it alone, and you can split tasks to halve the work.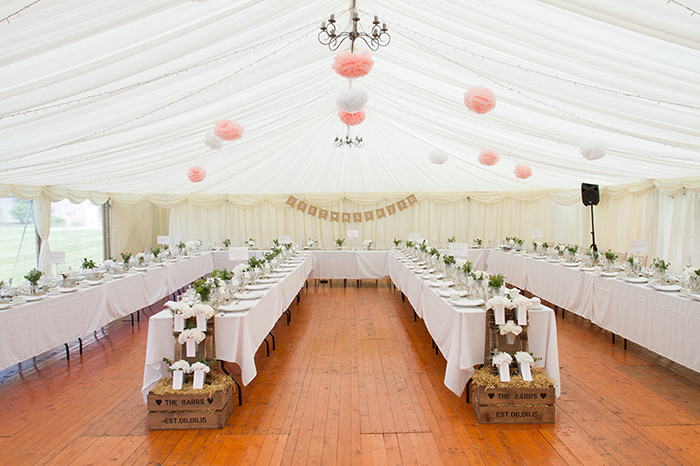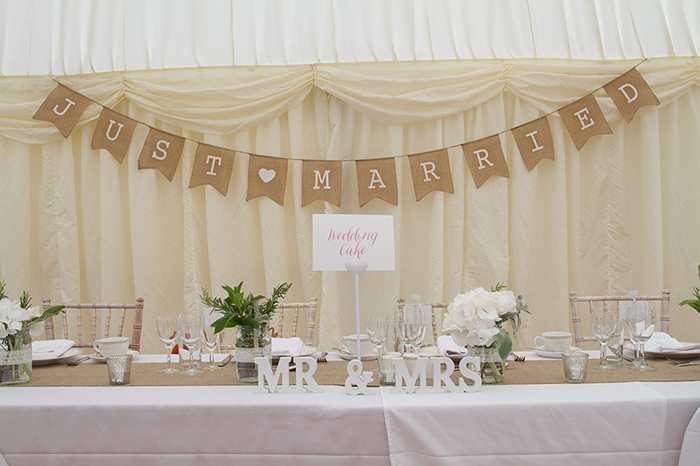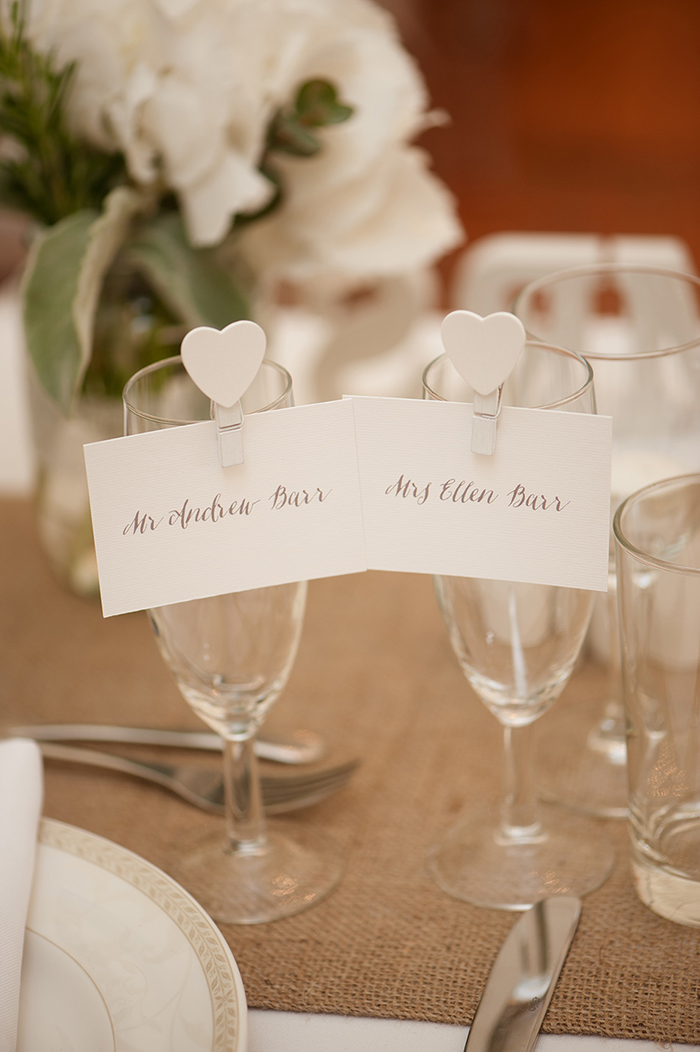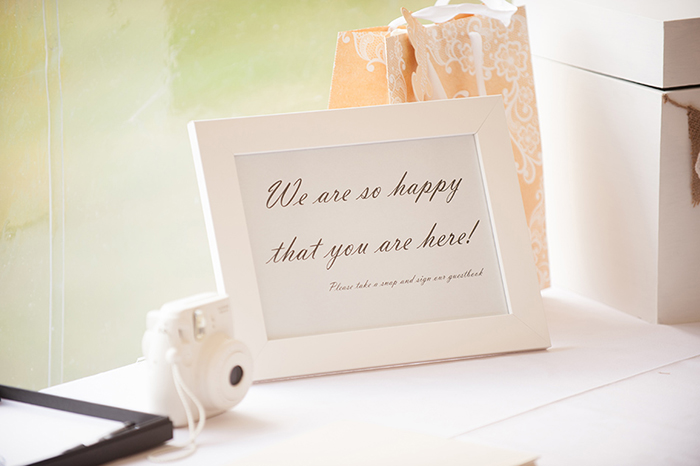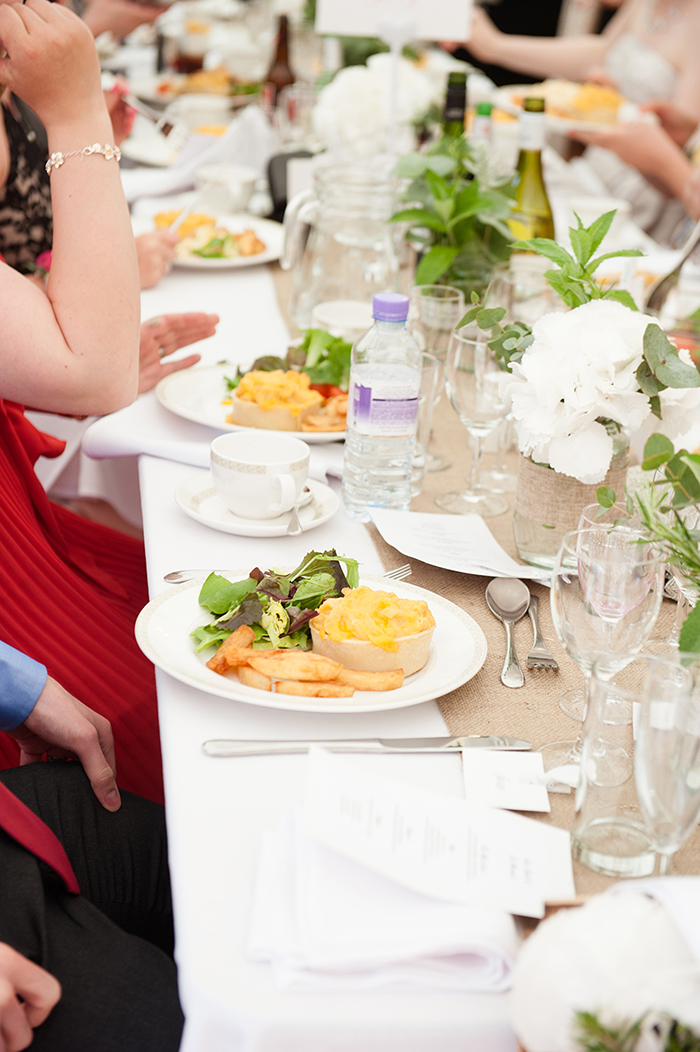 We don't enjoy weddings that are overly formal and so atmosphere was the key thing for us. We added personal touches like sparklers, handmade menus, jam jar flower holders and we had candles everywhere! It meant that the marquee was a beautiful light space that felt exactly like are reflection of us and was a perfect setting for both an intimate ceremony and a big party.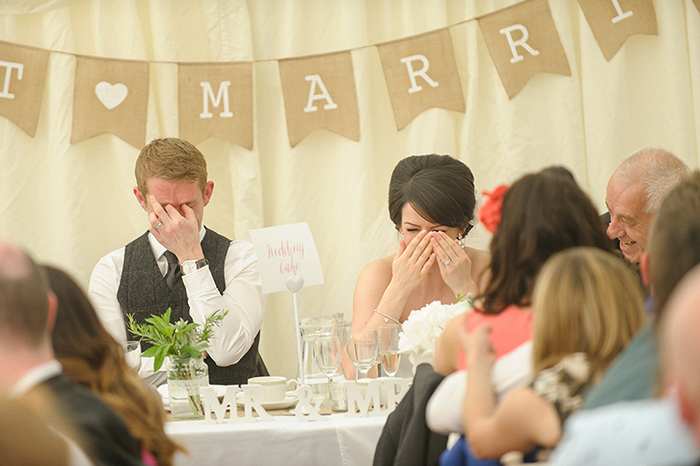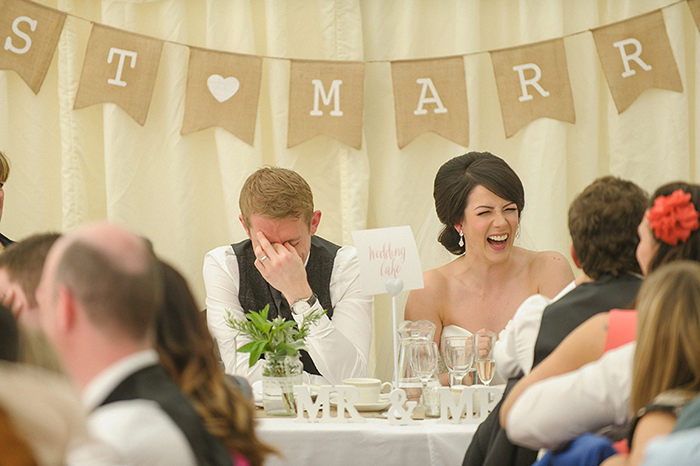 We decided to use trestle tables rather than round after seeing a blog post online and loved the variation from the traditional ˜wedding' format. Having everyone sitting so close together, and joined to the top table, created a really lovely atmosphere and meant we weren't separated from our guests.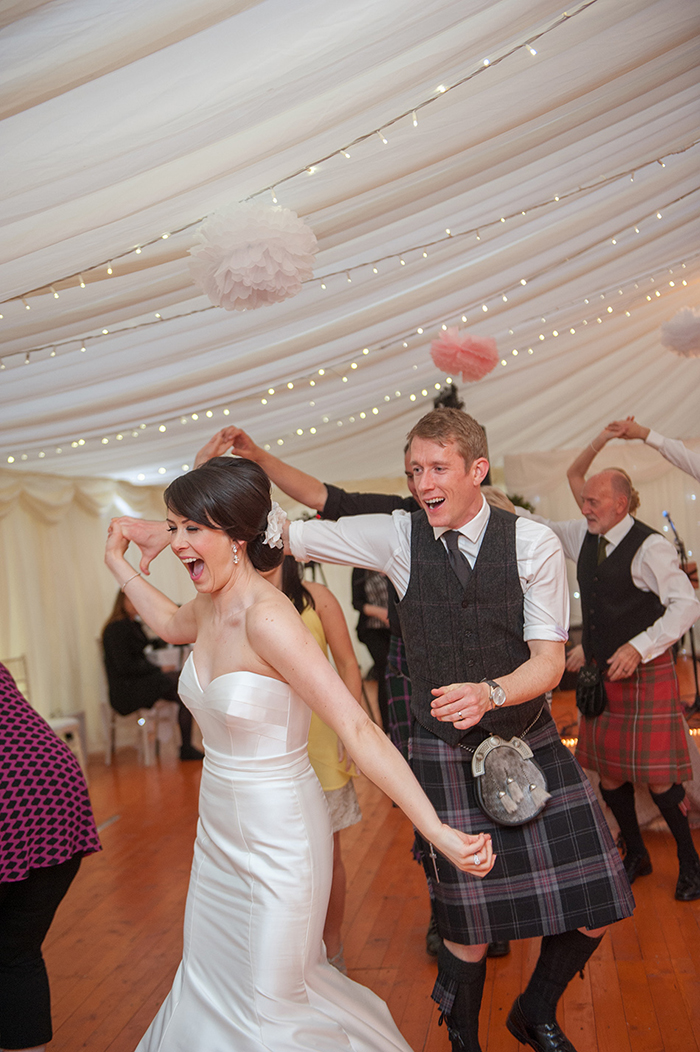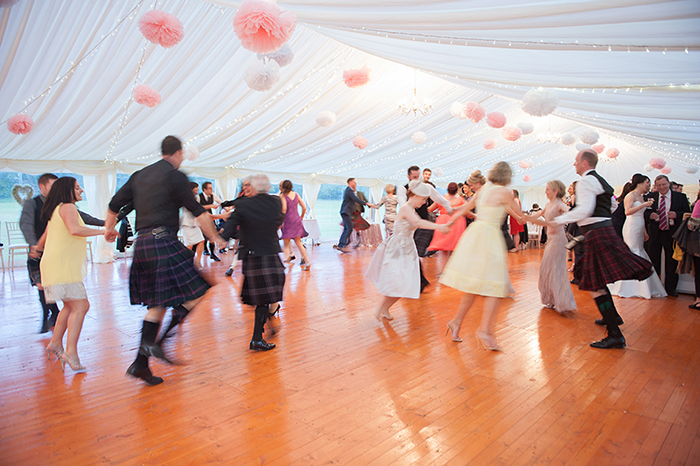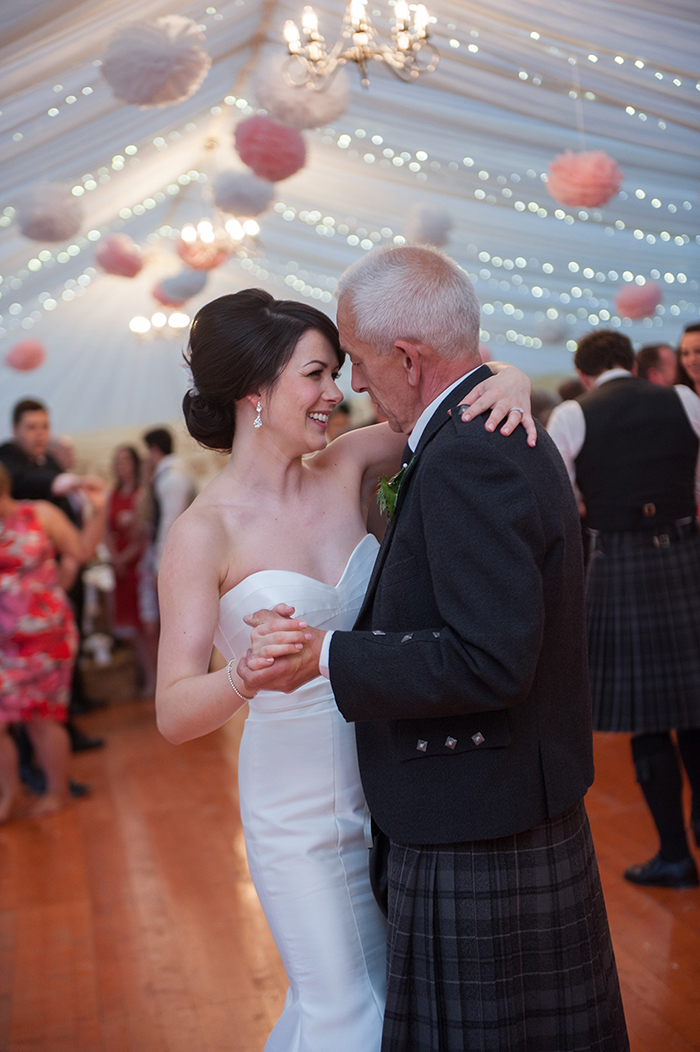 It's funny, I really didn't think that marriage would change anything"we were already such a strong couple that for me the idea that we could feel even closer was impossible. But we honestly do. Marriage has enhanced our relationship in every way and the future is so exciting knowing that whatever we do, we'll be doing it together.

Venue: Gordon Castle | Photography: Susan Renee Photography
THIS WEDDING FEATURED IN THE SPRING '17 ISSUE OF SCOTTISH WEDDING VENUES MAGAZINE, WHICH WAS FREE WITH SCOTTISH WEDDING DIRECTORY MAGAZINE.