Festive burgundy + gold wedding at Mansfield Traquair, Edinburgh
Bride Nikki recovered from back surgery in time to dance the night away with her hubby Dean.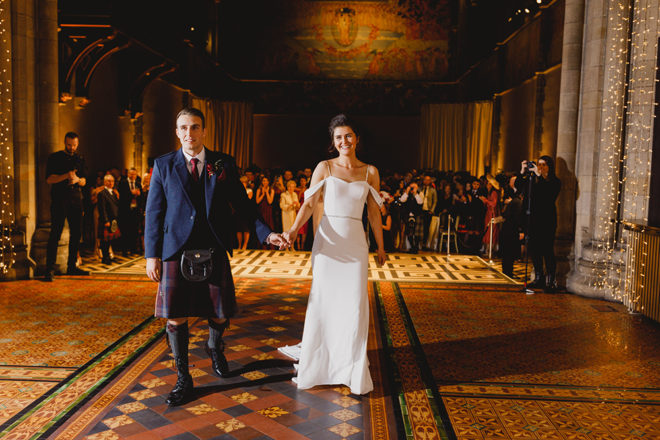 They first met in school but it wasn't until years later and a wee social media post that Nikki and Dean started dating.
Read all about their proposal and their gorgeous wedding day at Mansfield Traquair – captured by Duke Wedding Photography – in the bride's own words…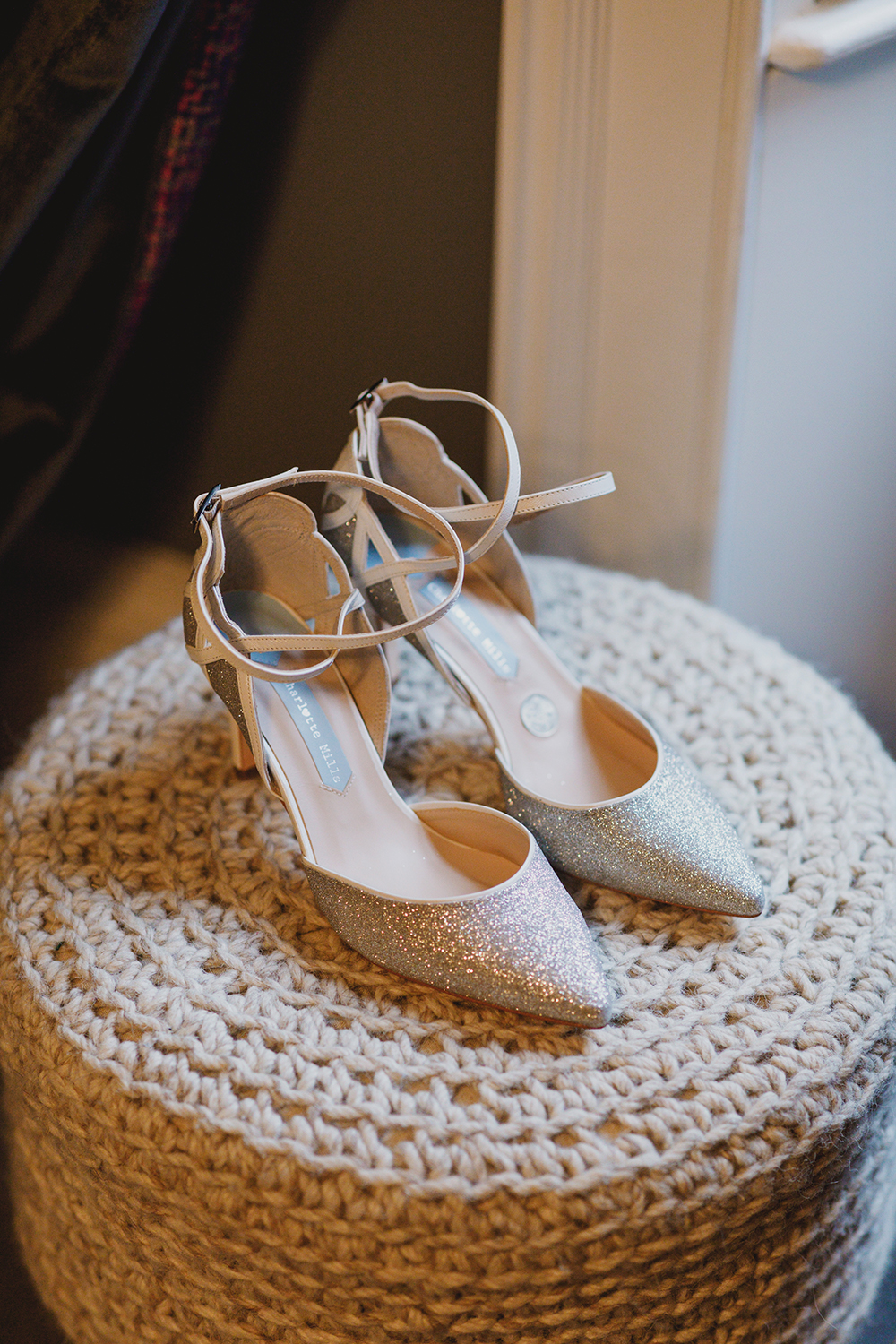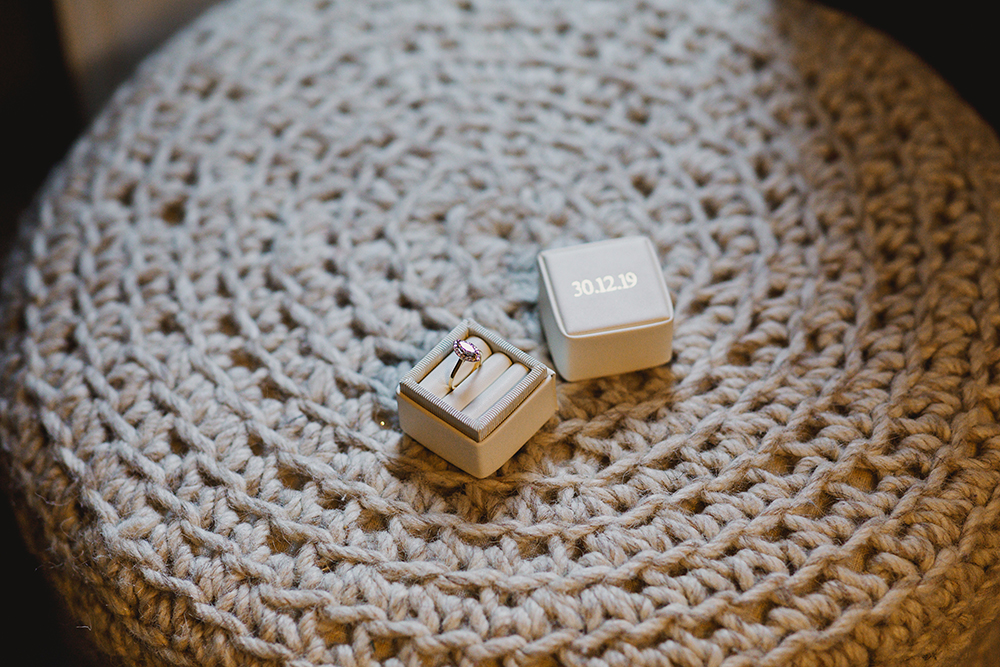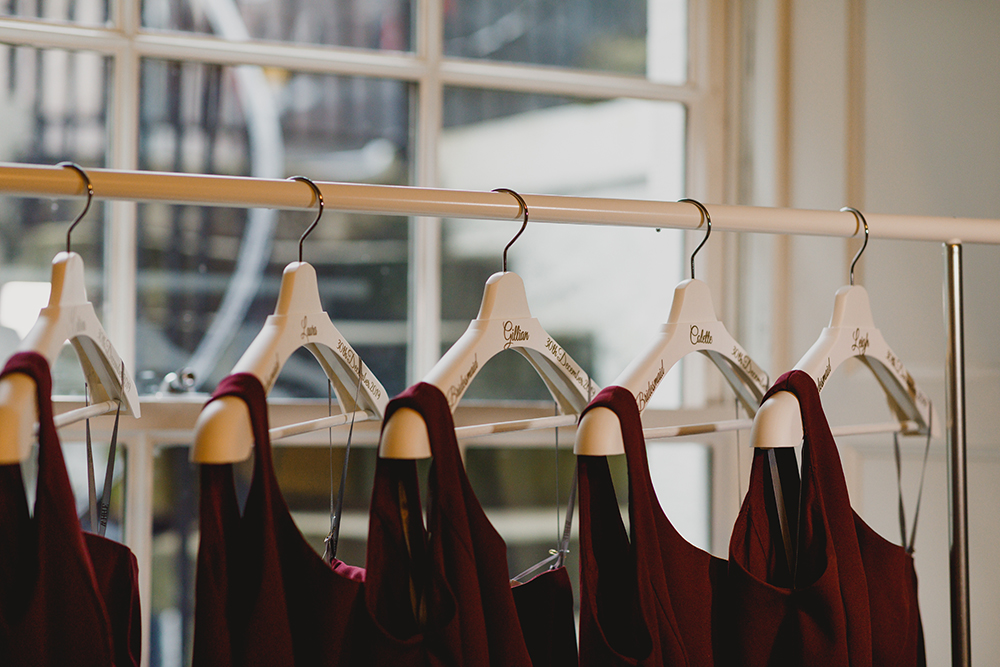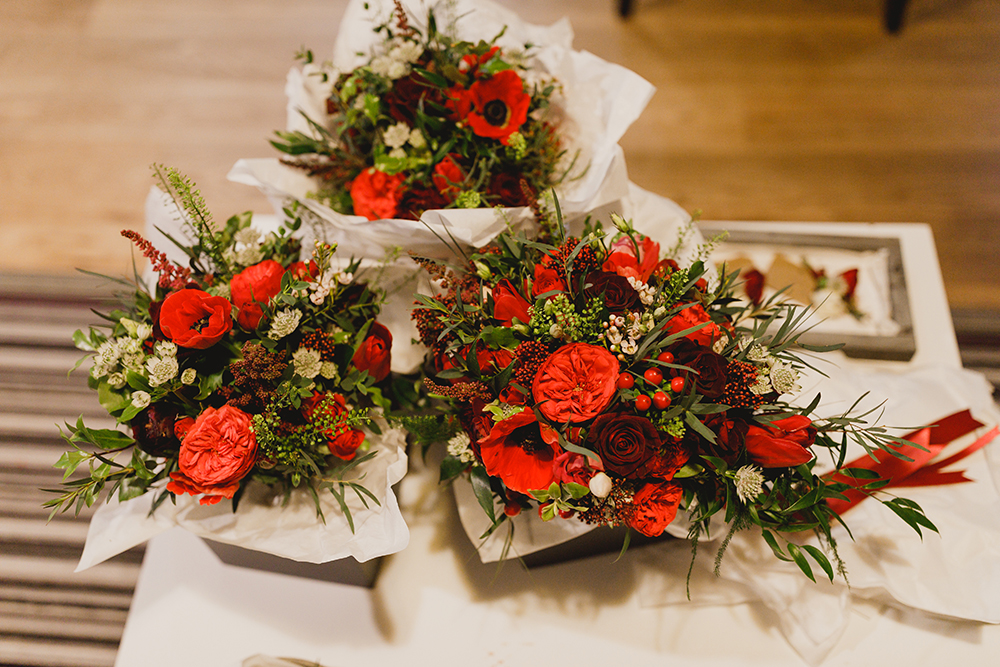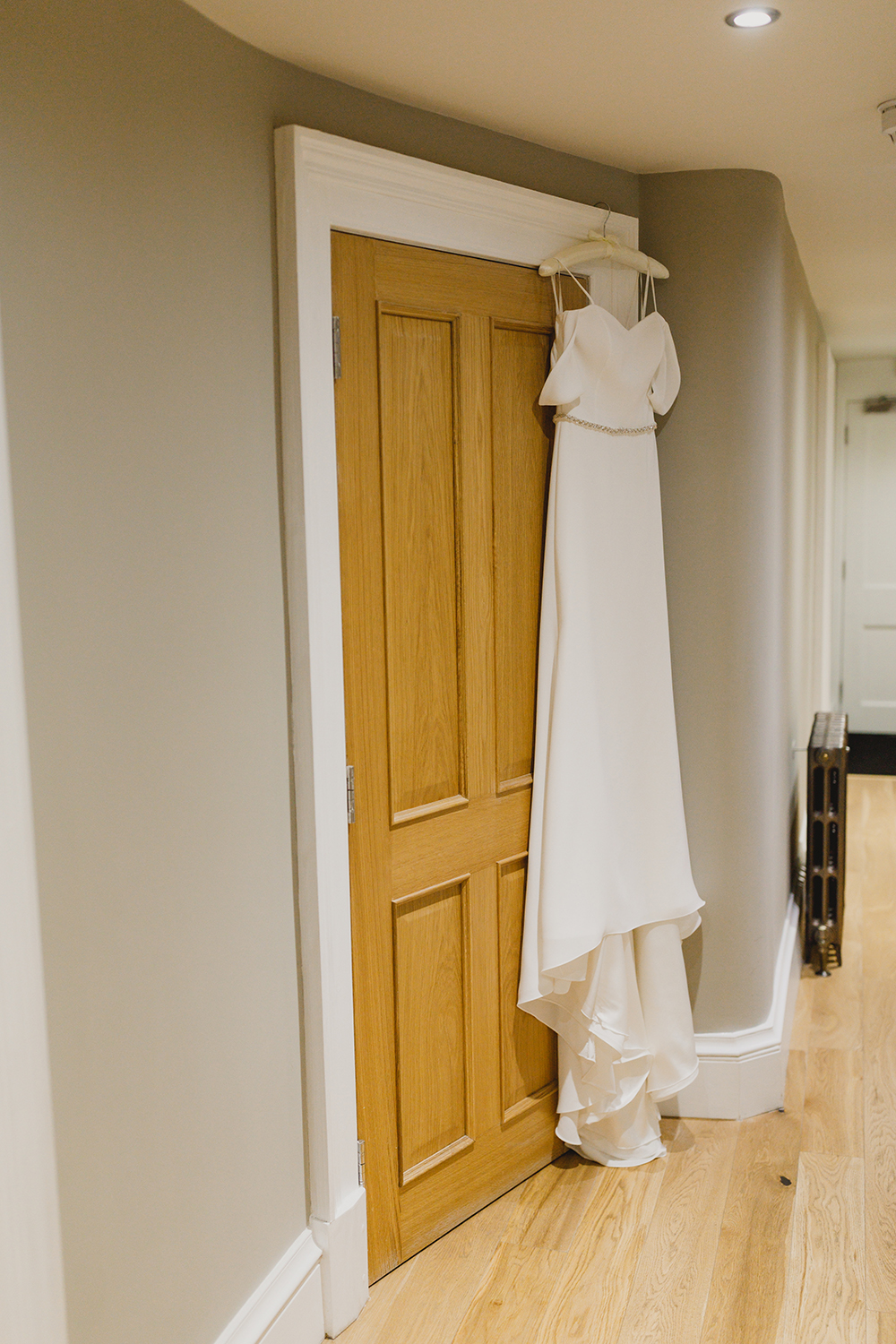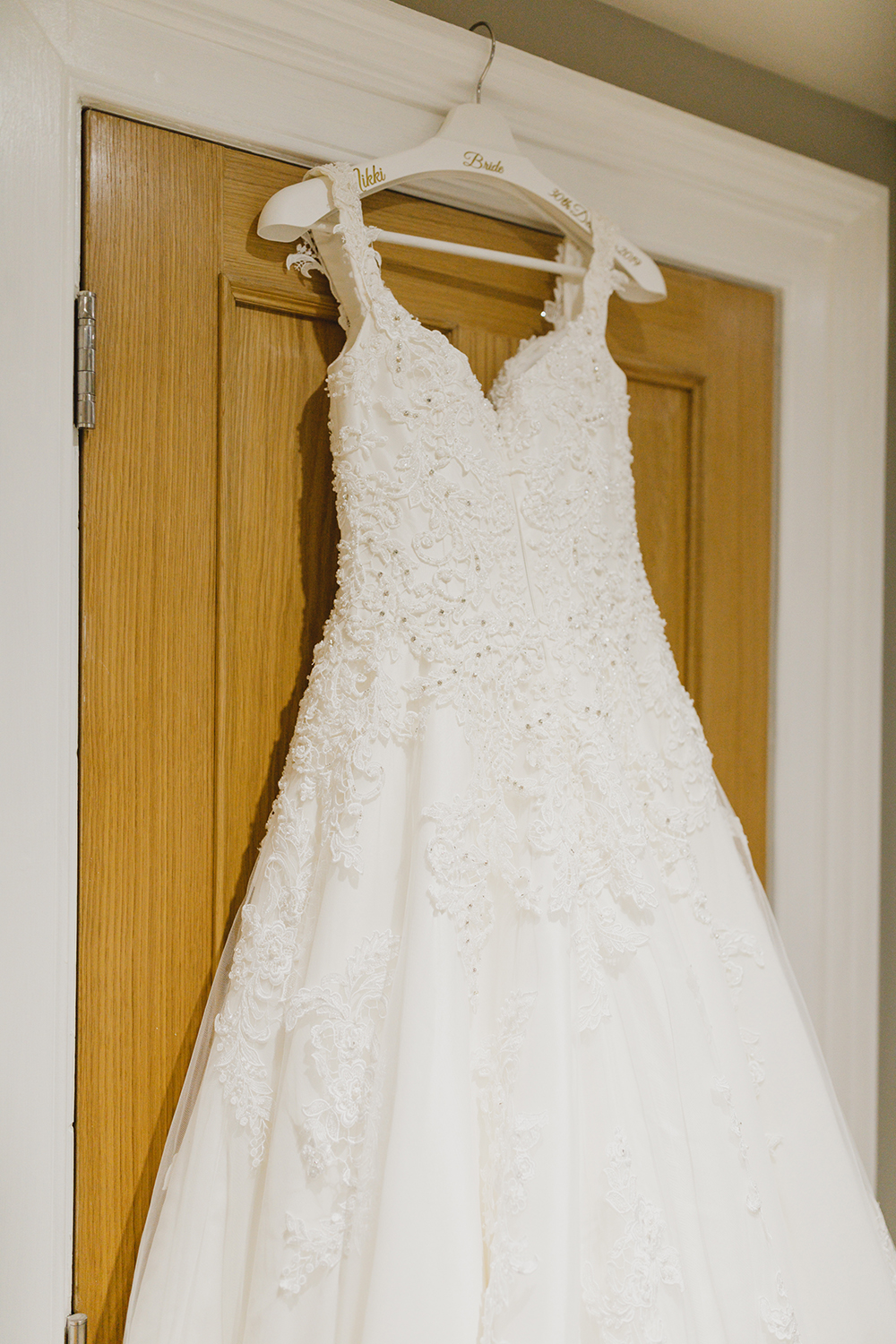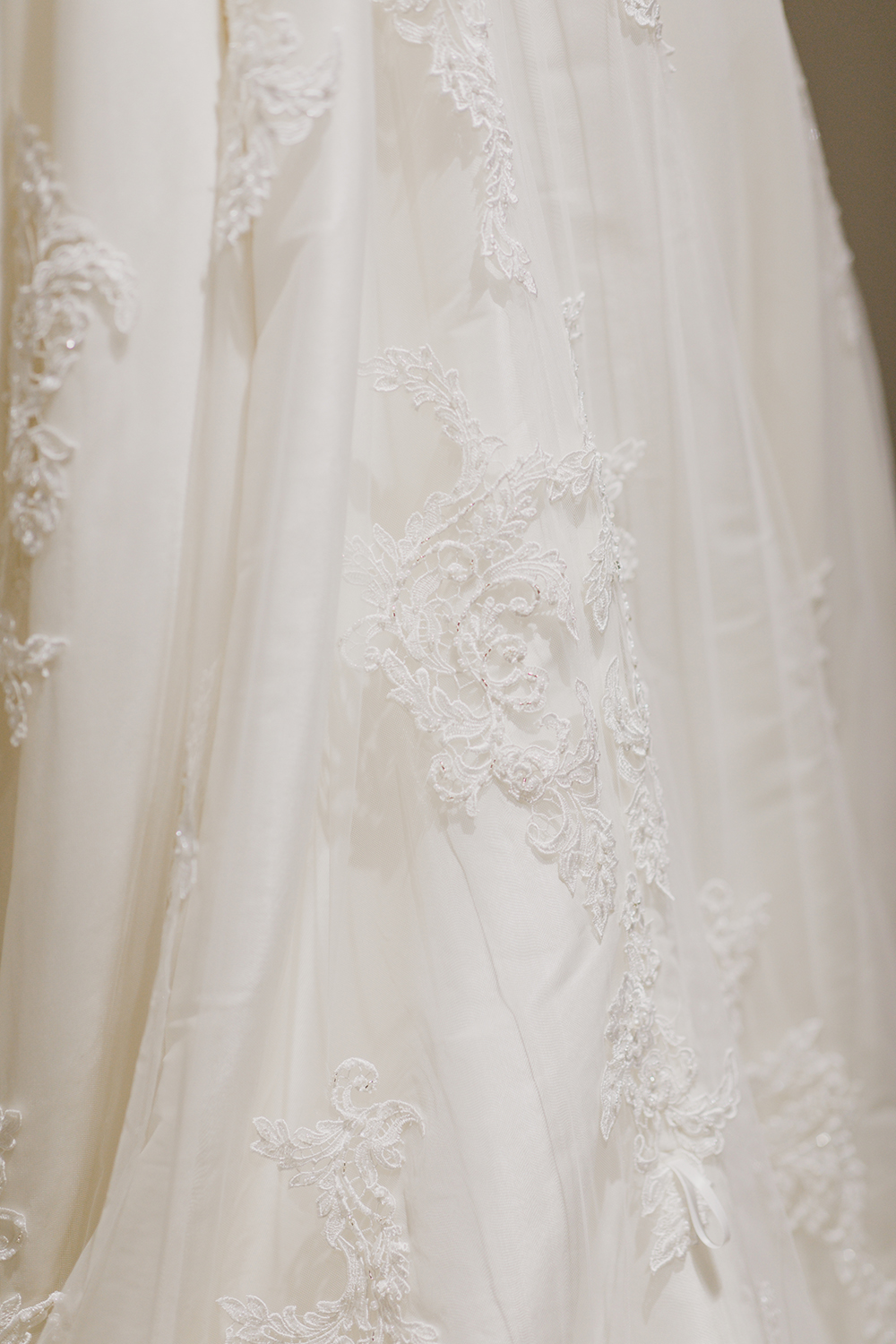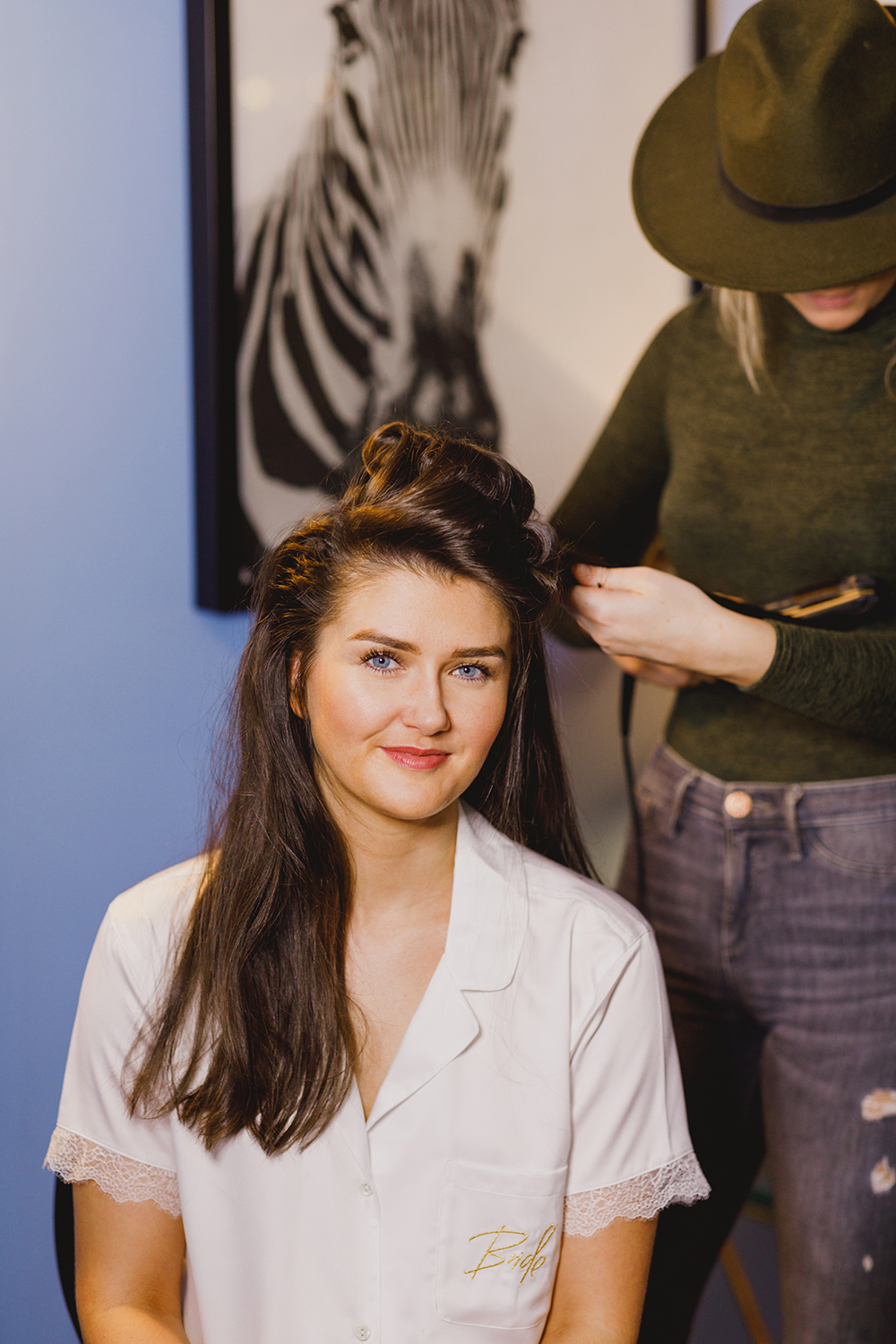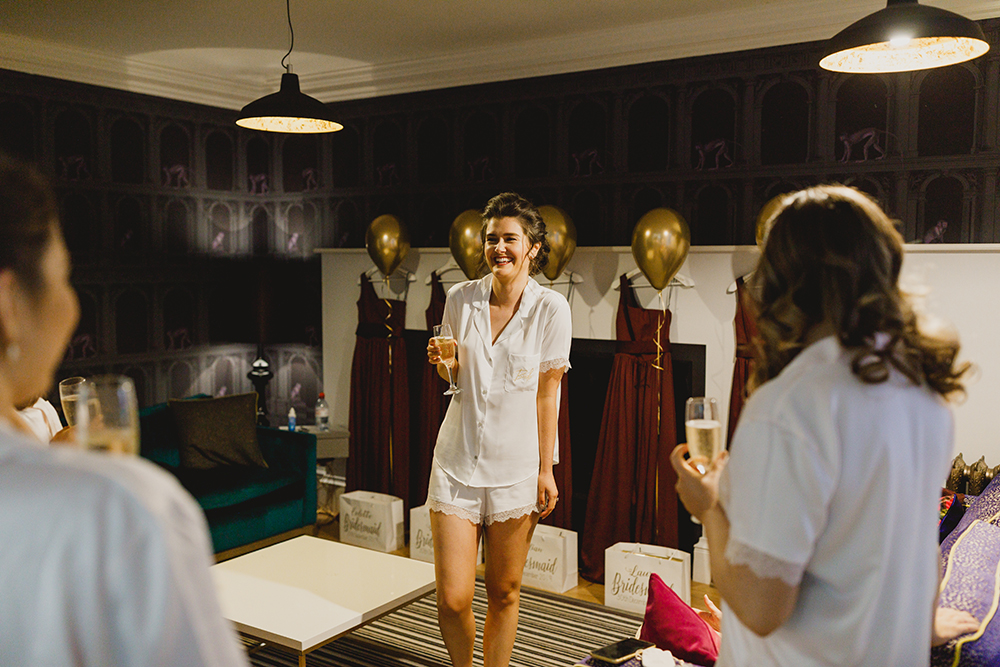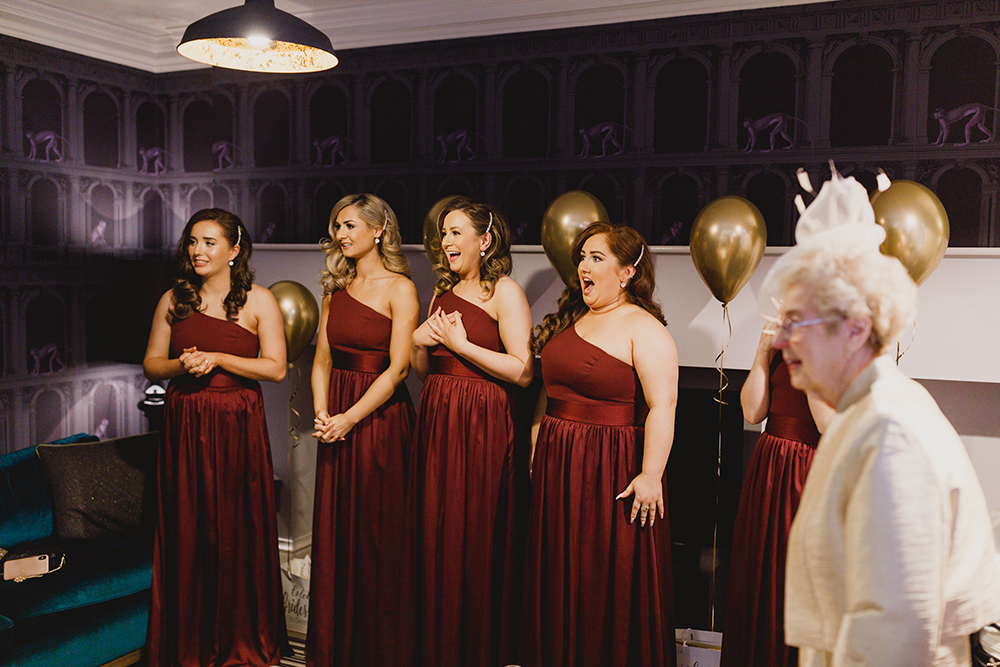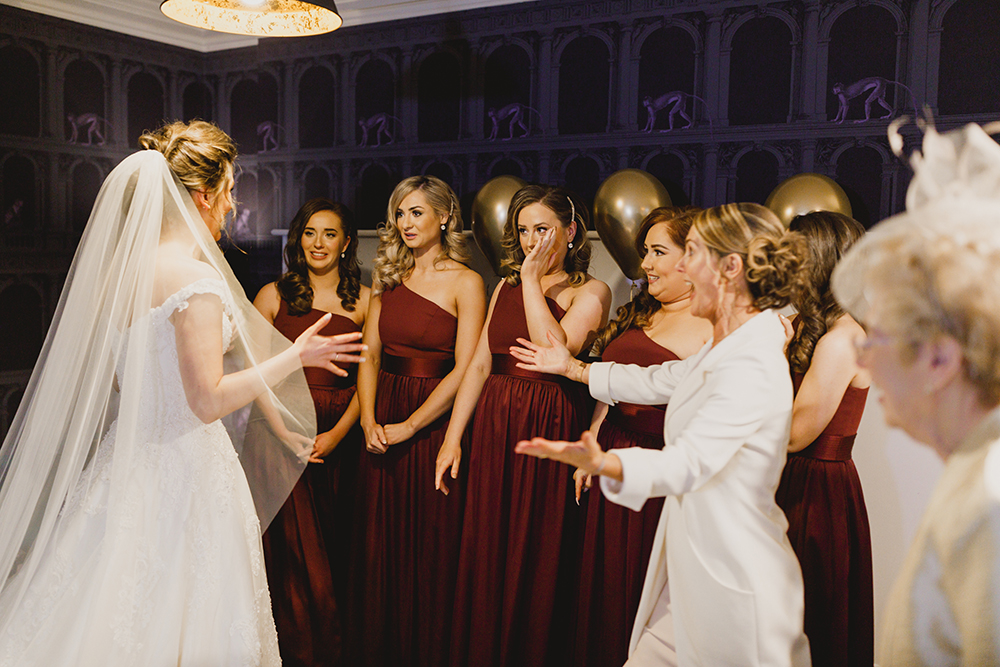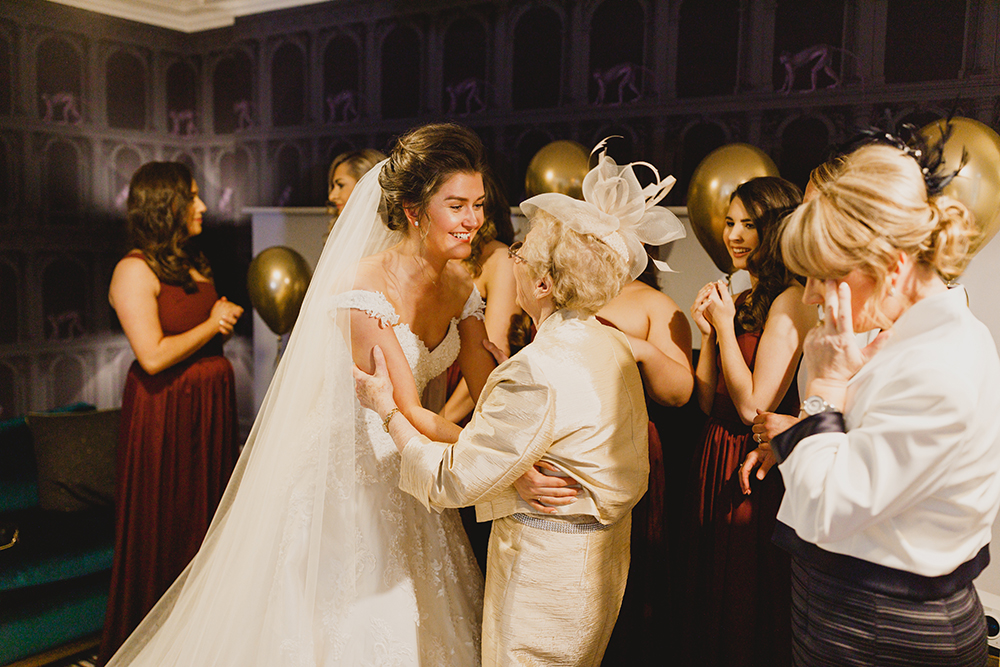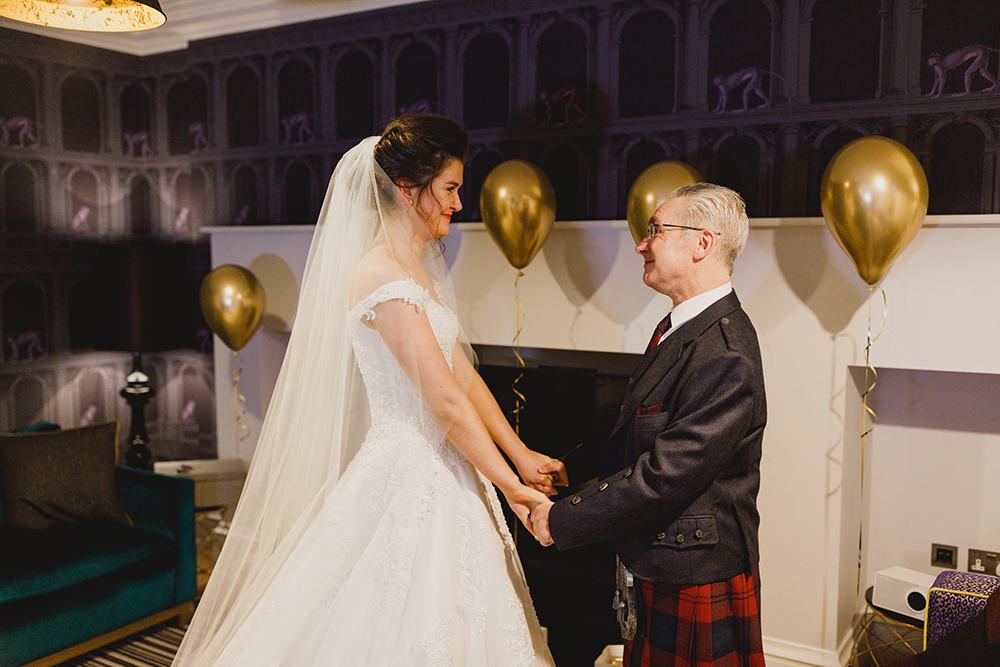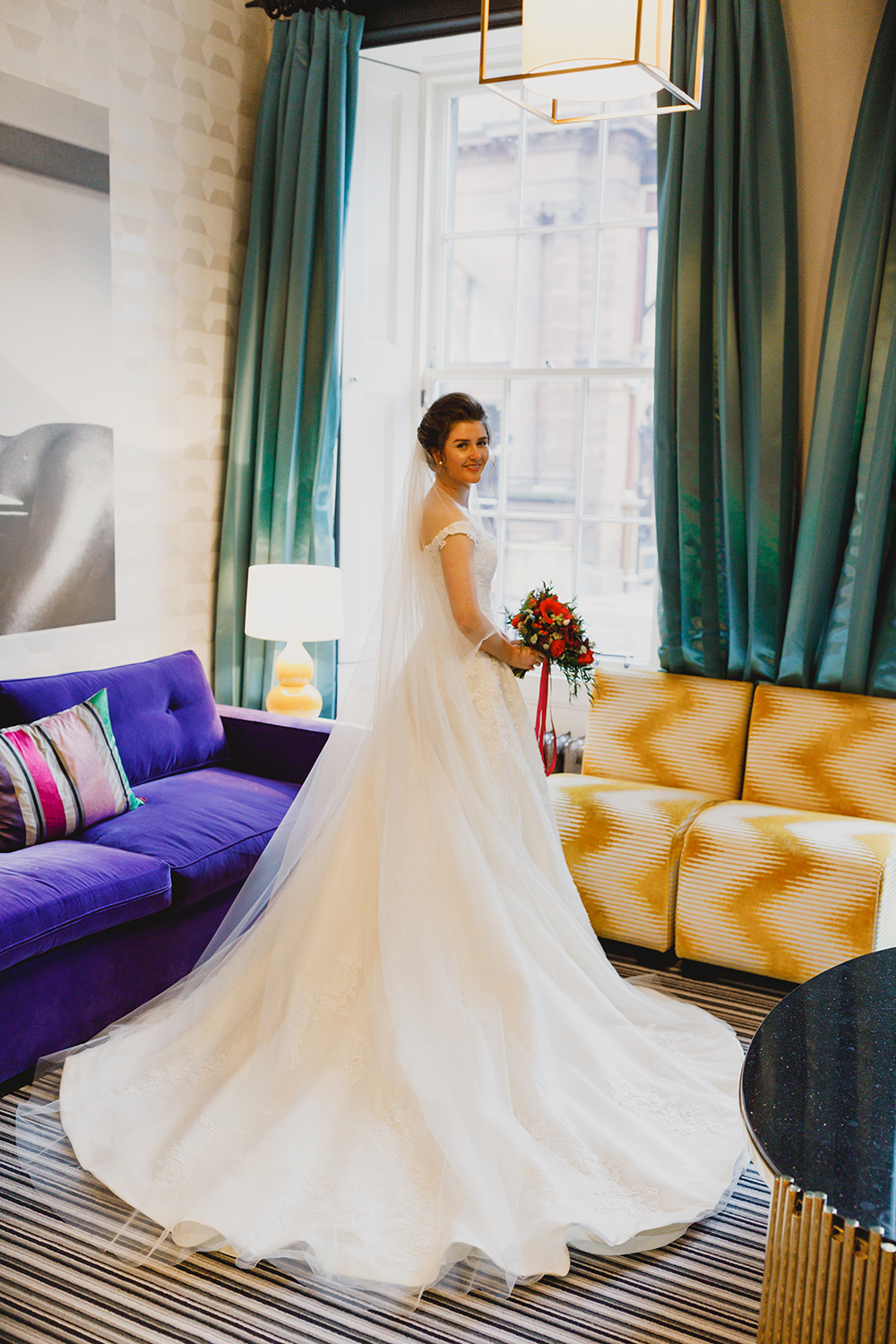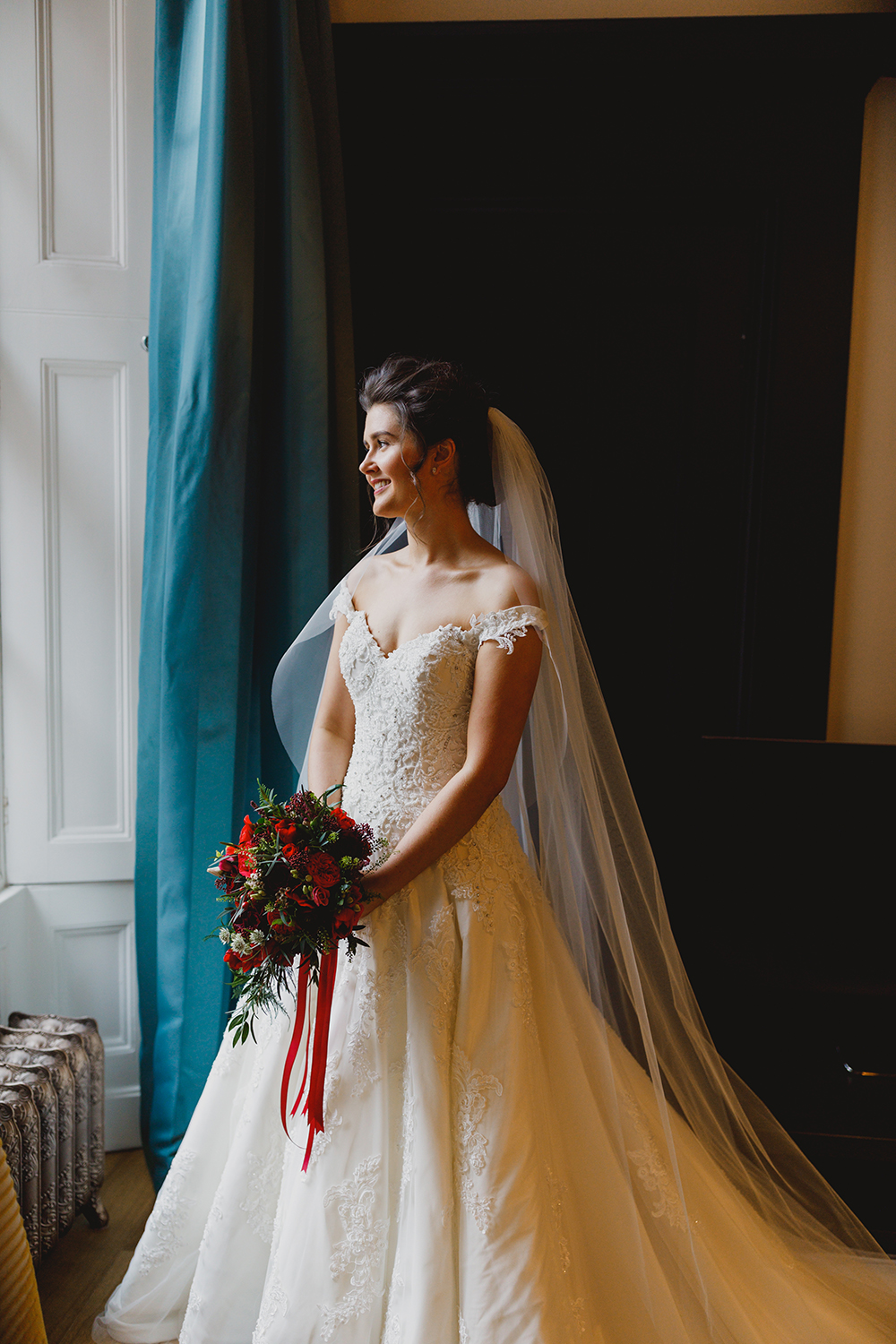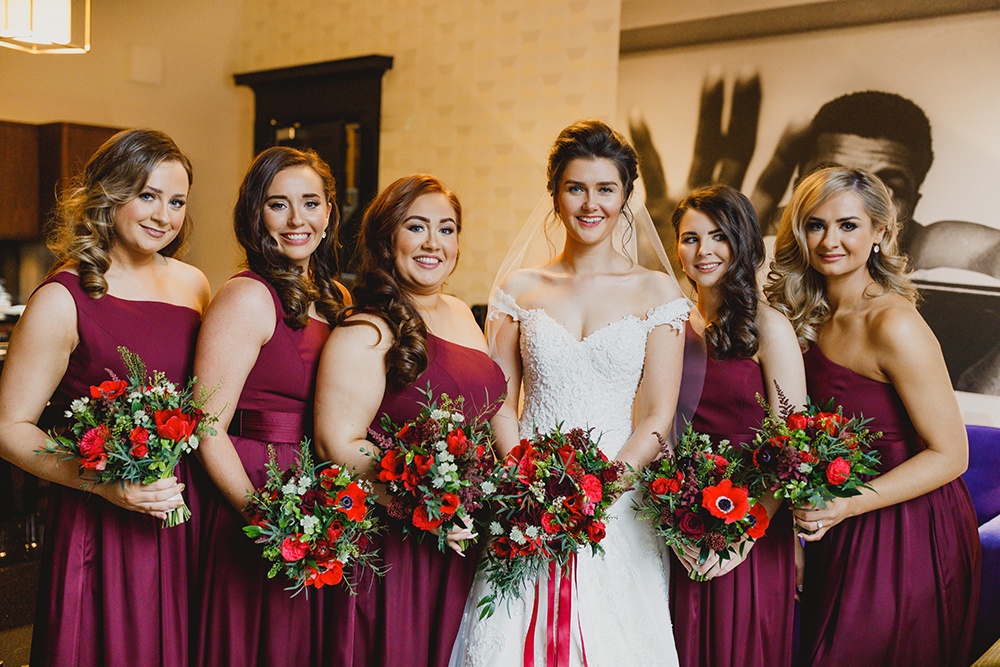 "Dean and I met in school. However, with him being two years younger than me I can't say it was love at first sight!
He was in the lighting team as a first year student, while I played the lead in South Pacific.
He maintains he always shone his spotlight on me but it wasn't until the end of my probationary year of teaching we met and began to build our relationship.
His aunt was my line manager and as I posted a picture of our end of term night out he 'slid into my DMs'.
I knew he was the one when on date two he showed up to my sister's 18th birthday and met a large proportion of my family.
The champagne was flowing and so was the conversation. I knew he would be part of my life forever.
After a night in Cancun where we discussed moving in together, Dean suggested he would have to save for something I didn't need to.
Clueless, I asked what? When he replied a ring, I asked when he wanted to get engaged.
He replied "someday" but I could swear he said "Monday"!
It became a running joke.
Dean proposed Christmas 2017 in our flat while opening presents. Amongst my presents was a scroll with lyrics and quips about our lives together and the final line read, "You've been reading long enough now, let's get round to what I want to say… isn't it funny how this year Christmas falls on a Monday!"
Just like that he was down on one knee.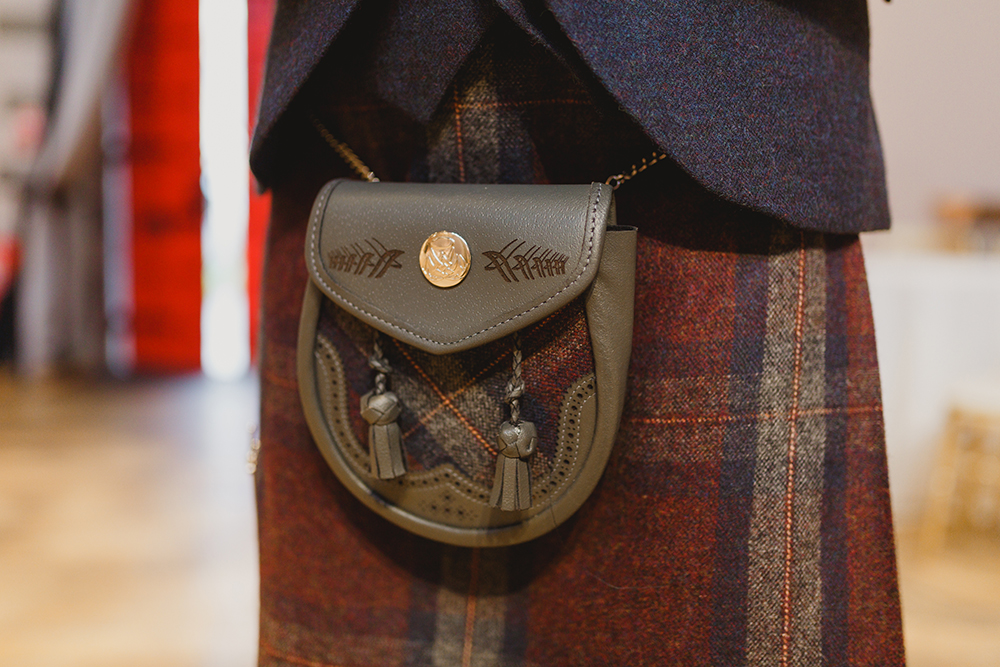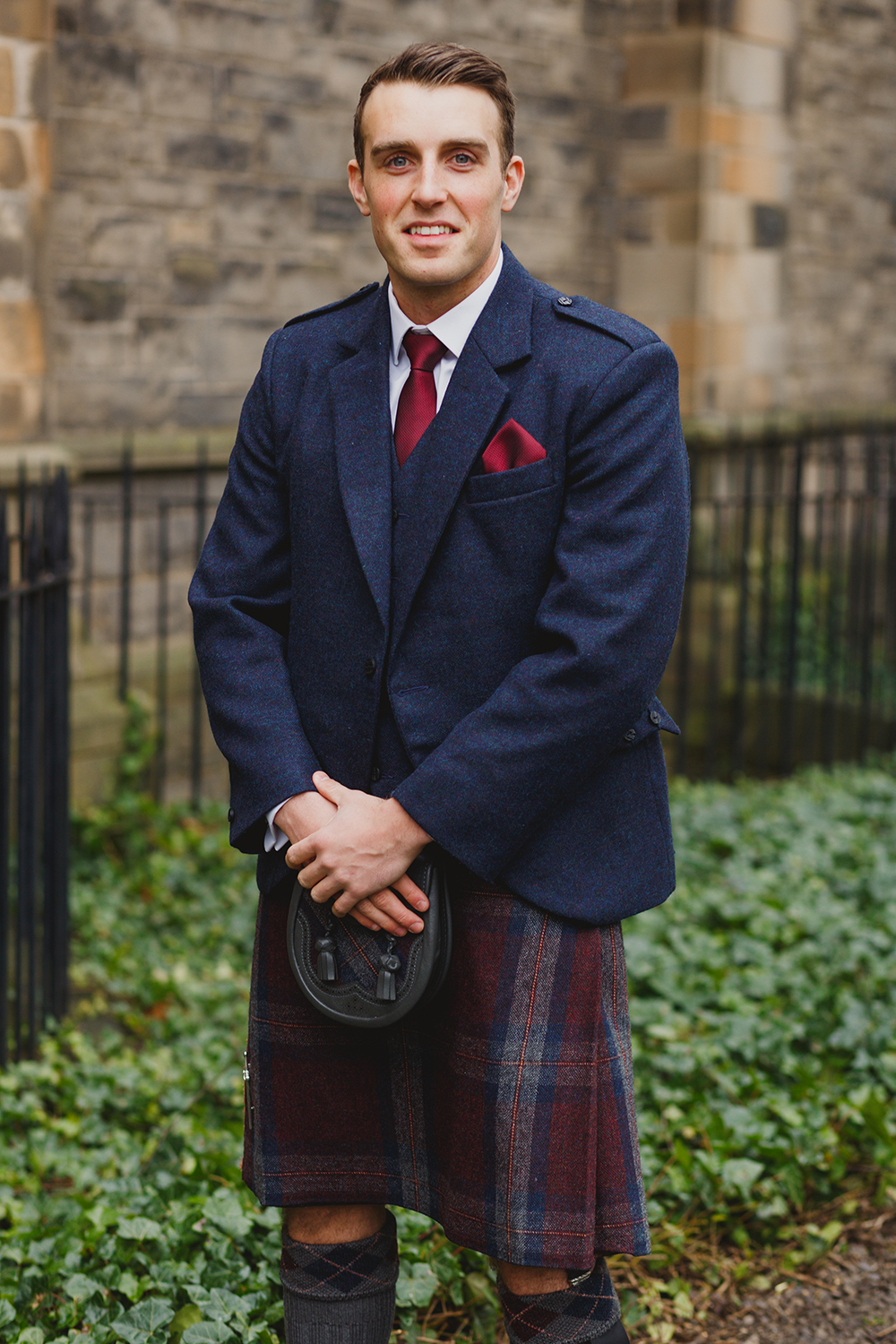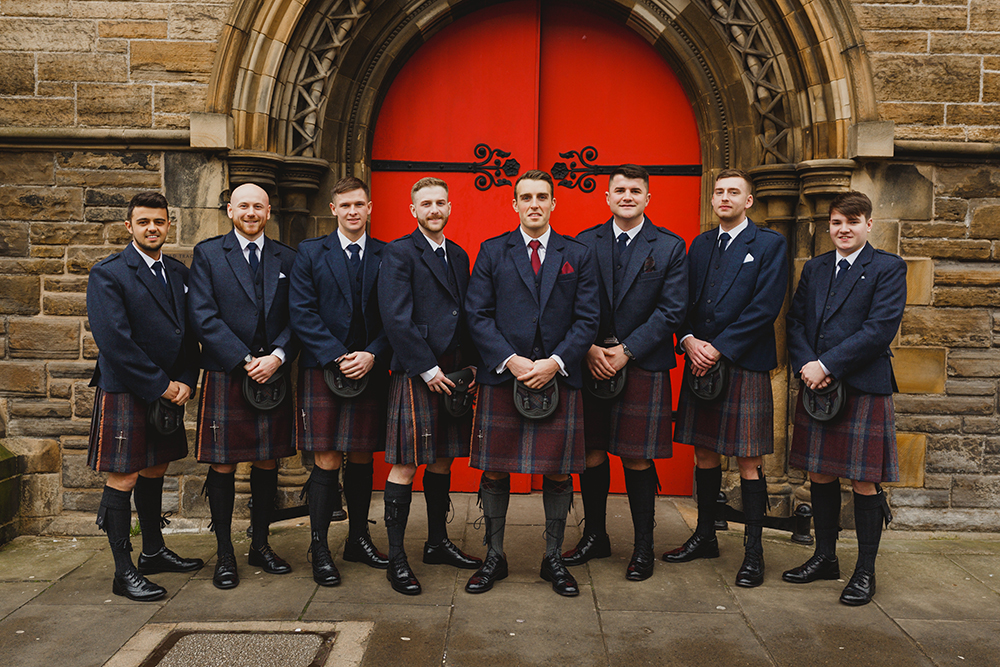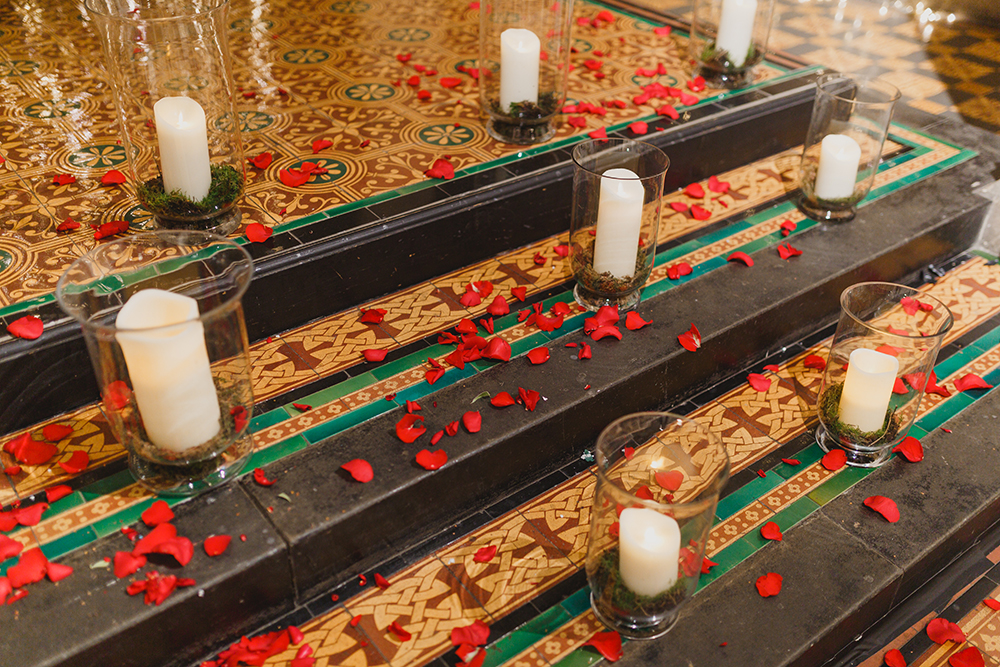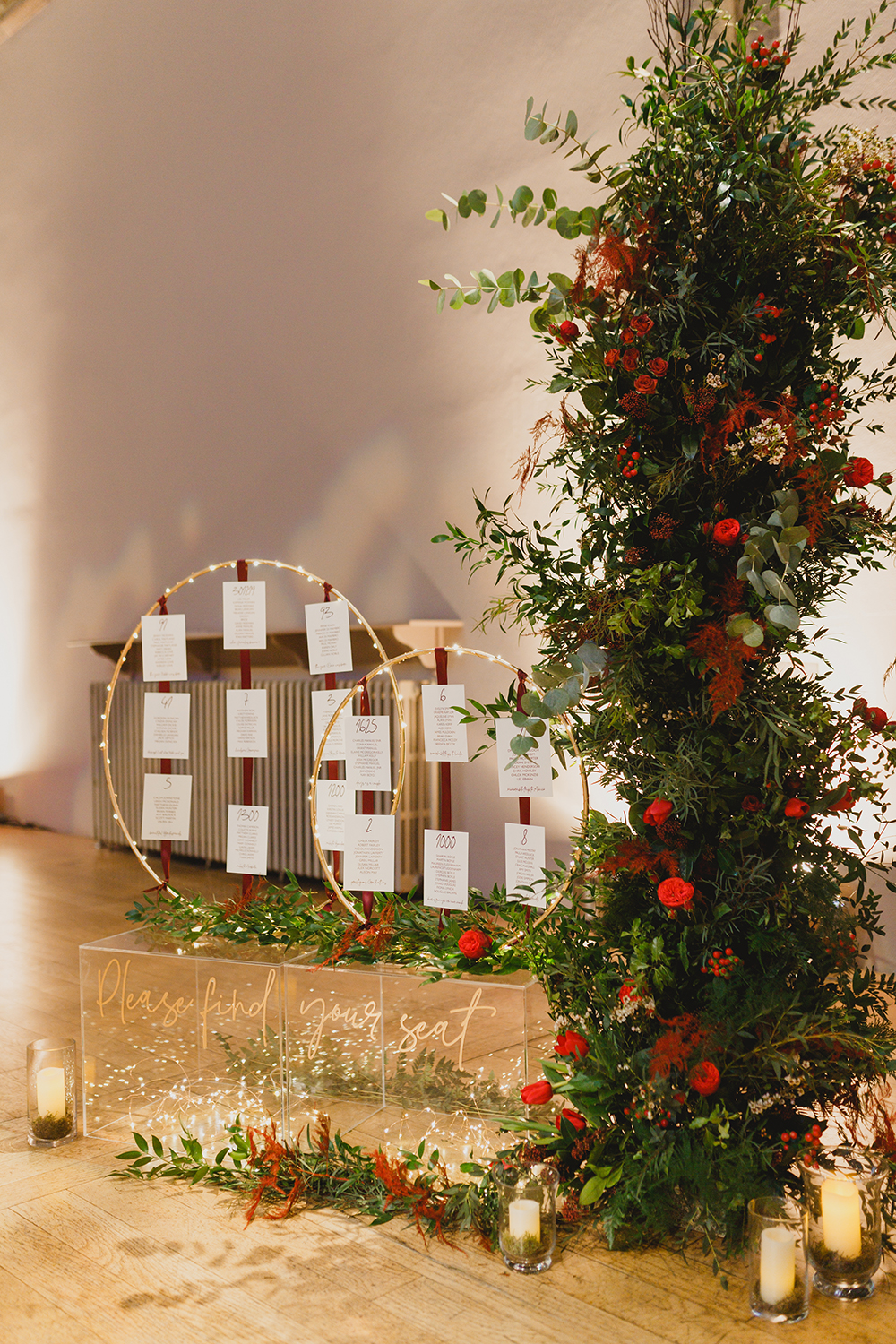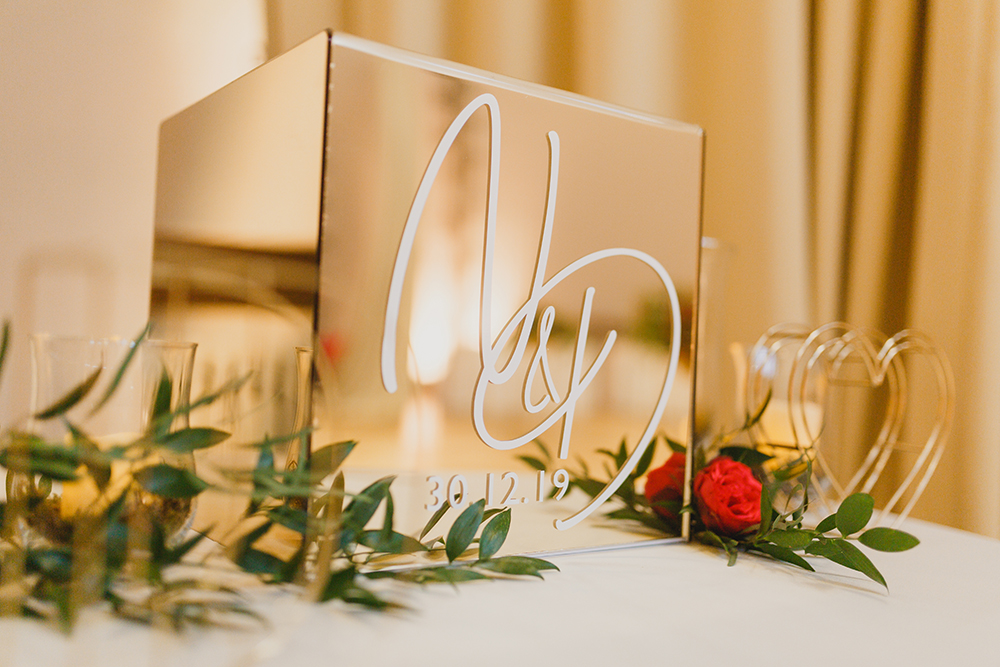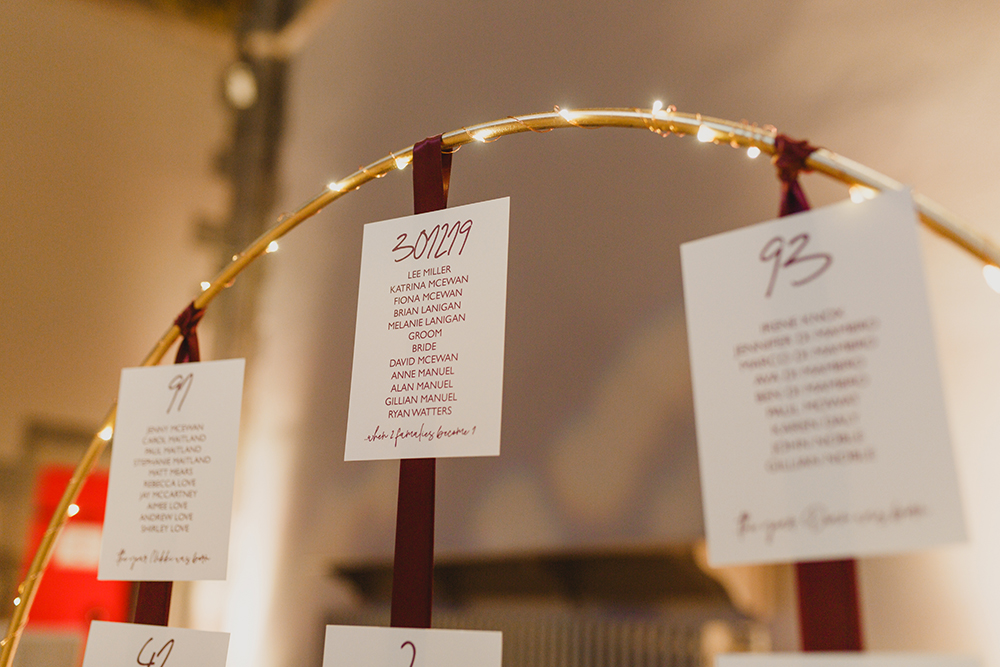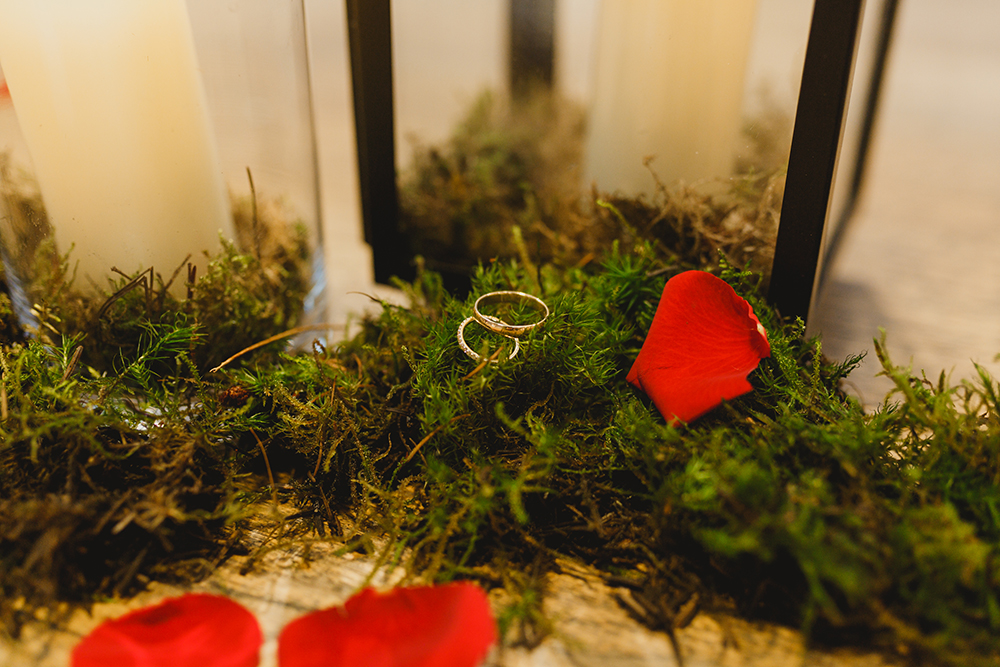 Our first priority was to pick a date and venue. We chose Mansfield Traquair as it had the 'wow' factor that took our breath away on first sight.
It was the first venue we looked at and nothing else lived up to it.
[We got married in December] and due to the festive period we decided on colours that would suit this time of year.
We were set on wine/burgundy from the offset, then built in the gold, navy and ivory.
Our theme was romantic and whimsical. We wanted warm colours and romantic flowing flowers, in keeping with the murals in the venue.
My mum lives in London so I went for my first dress shopping experience down there as I thought it might have felt like more of an exclusive experience.
I was so wrong. I felt so disheartened by the whole day.
I realised you have to put a little more groundwork in prior to dress shopping.
I looked into designers I liked and thankfully this influenced my next dress shopping experience when I found my dress.
My dresses were purchased from the incredible Sophia Grace Couture. The gown I wore for most of my day was the Demetrios Style 778.
My evening gown was a Paloma Blanco.
I wore my late gran's wedding ring as my something old, and halo setting earrings given to me by my dad before the wedding.
I think everyone was nervous about me being a bridezilla throughout the planning process and I think on reflection at times I was. However, only because being organised is in my nature.
My biggest fear in planning was finding out I needed disc surgery in my spine two months before the wedding.
On 6th November I had a microdiscectomy, and was extremely worried I wouldn't recover in time to dance the night away at the wedding.
This brought on a few moments of tears but I did recover in time to have the best day of my life.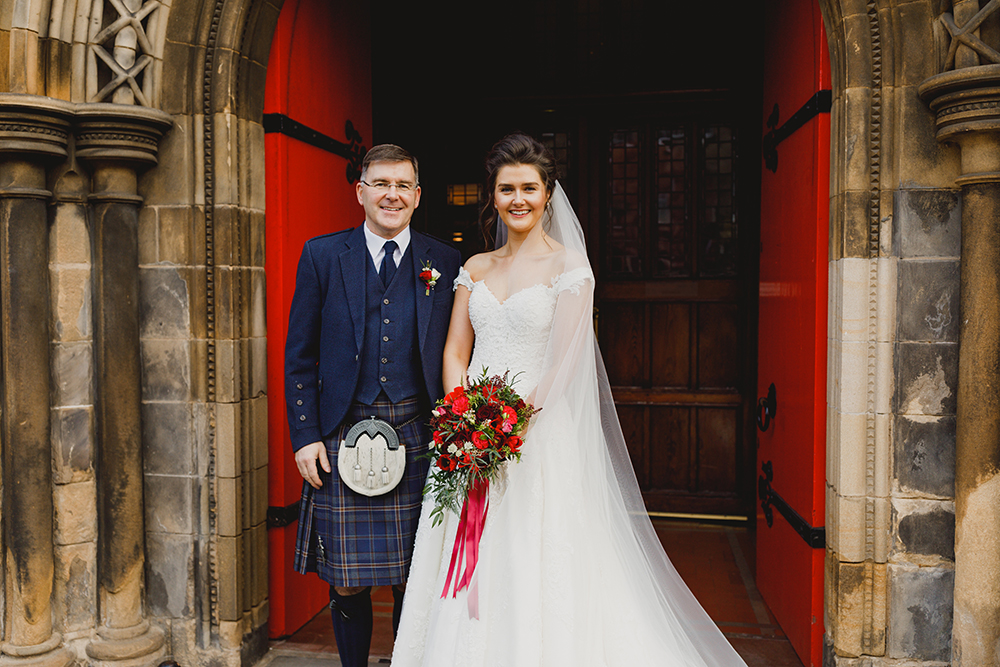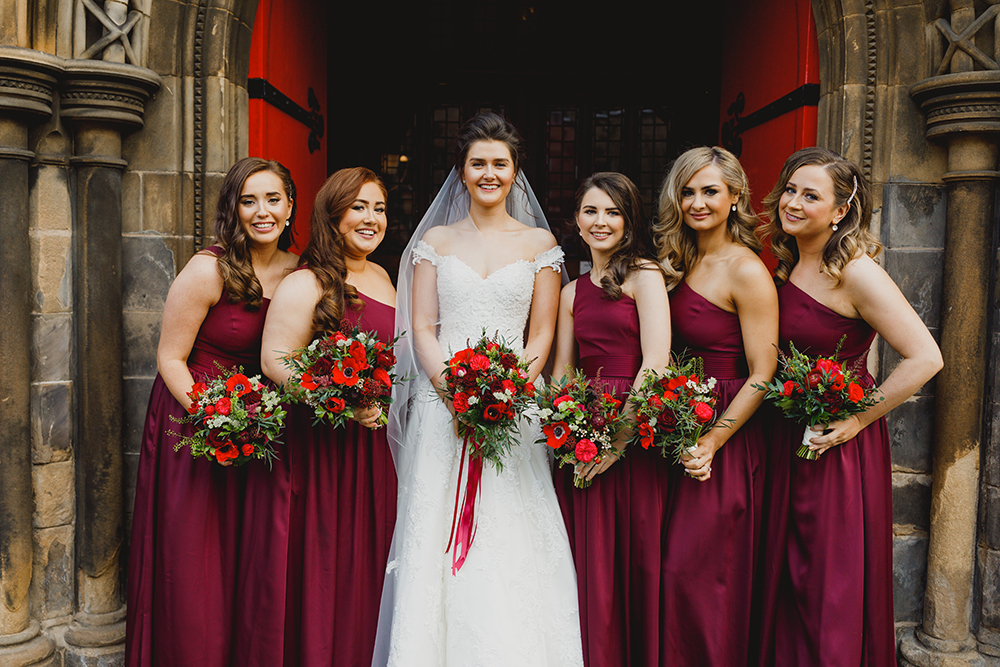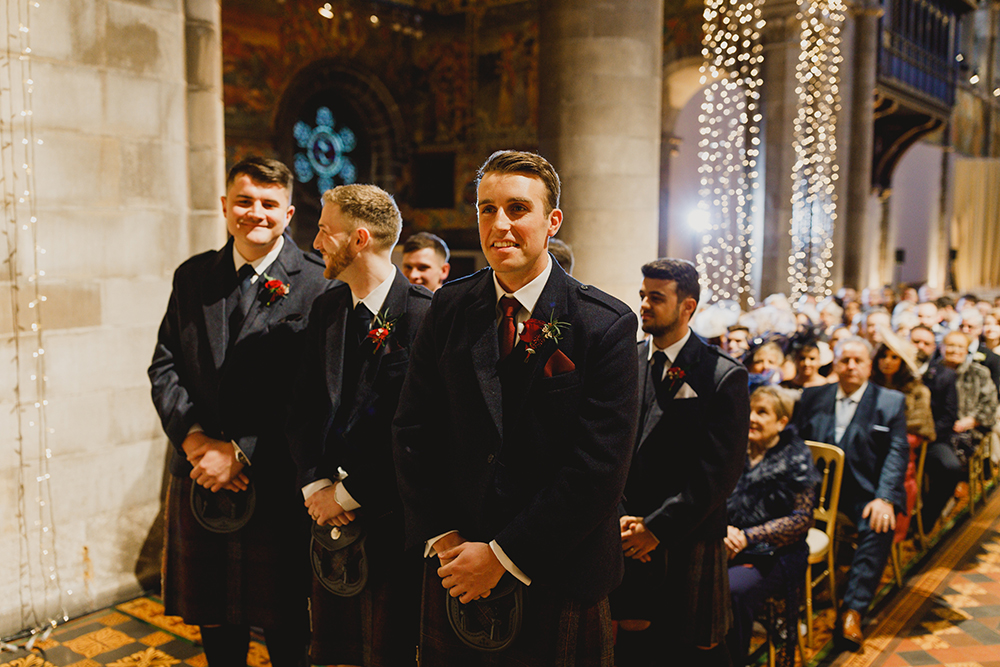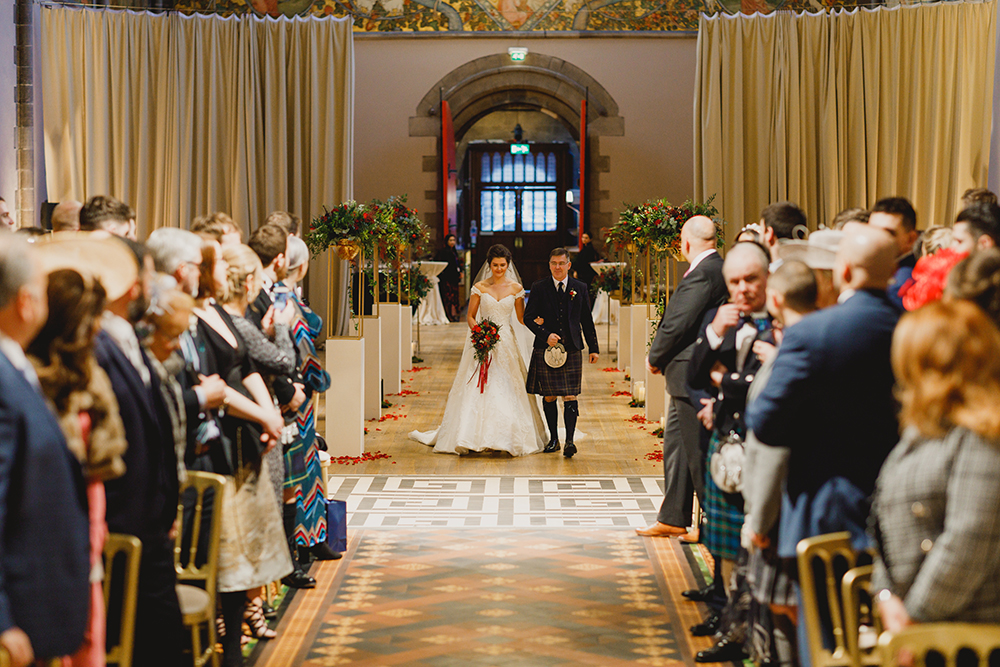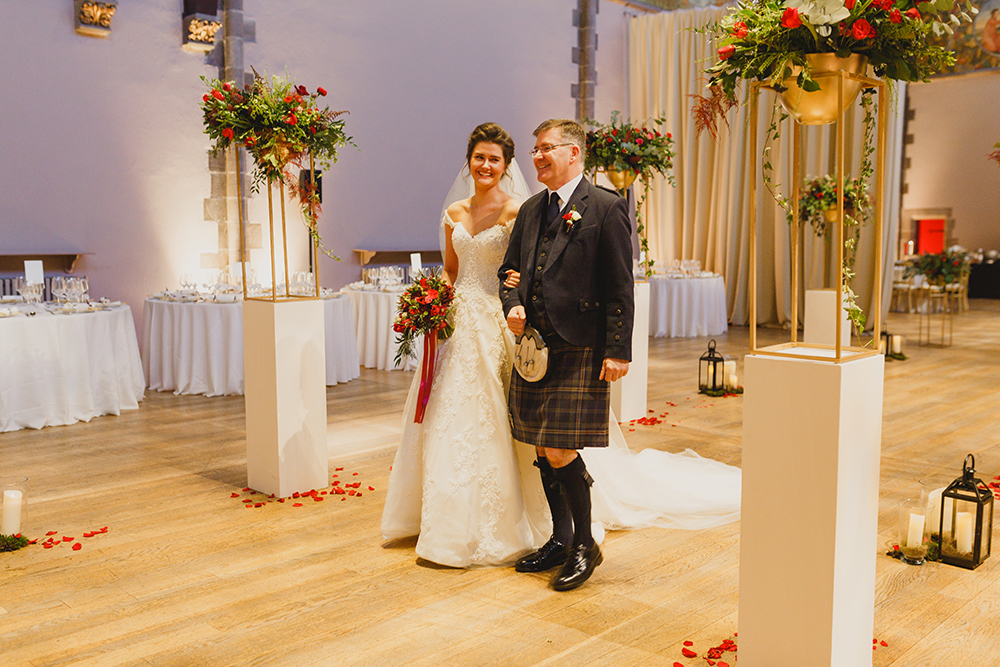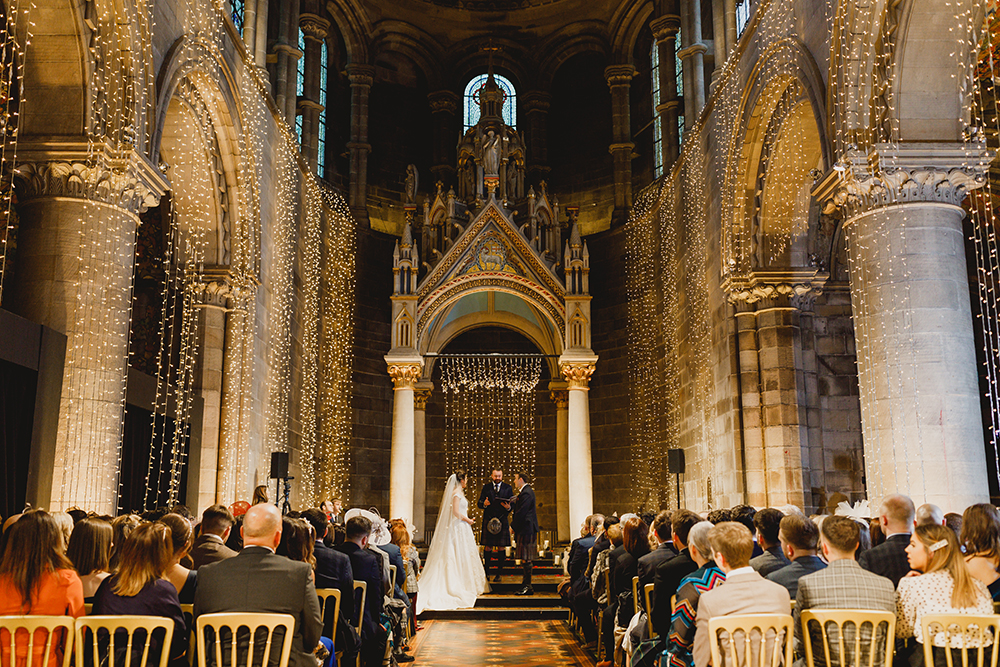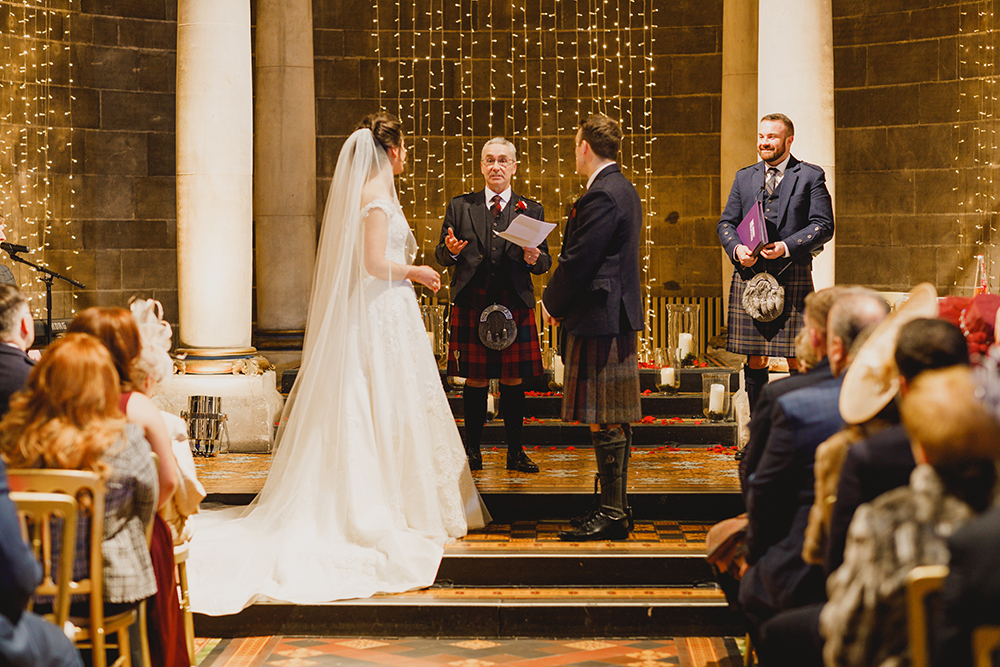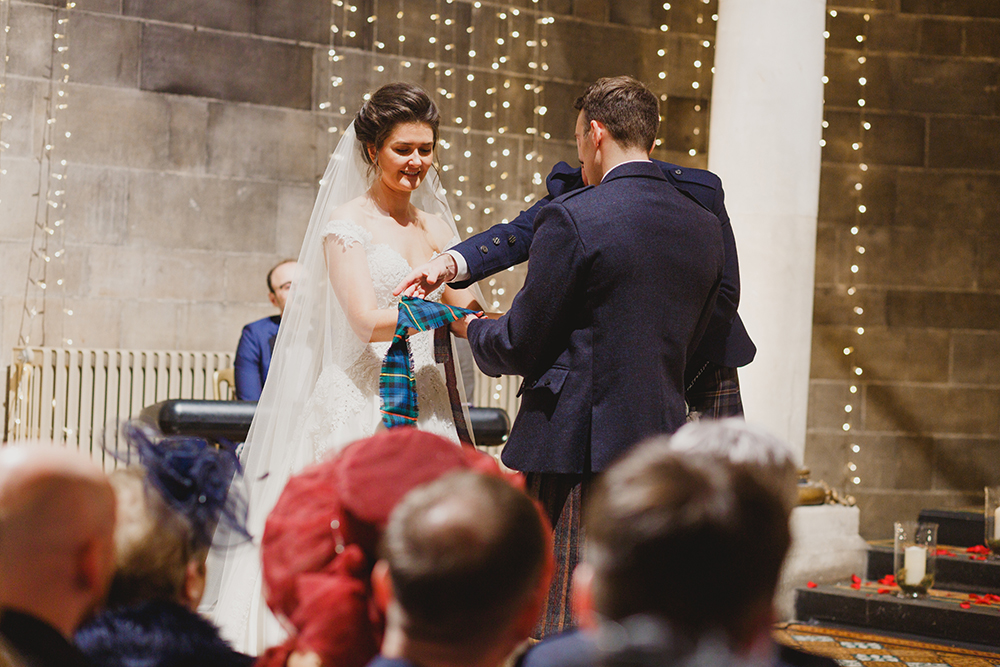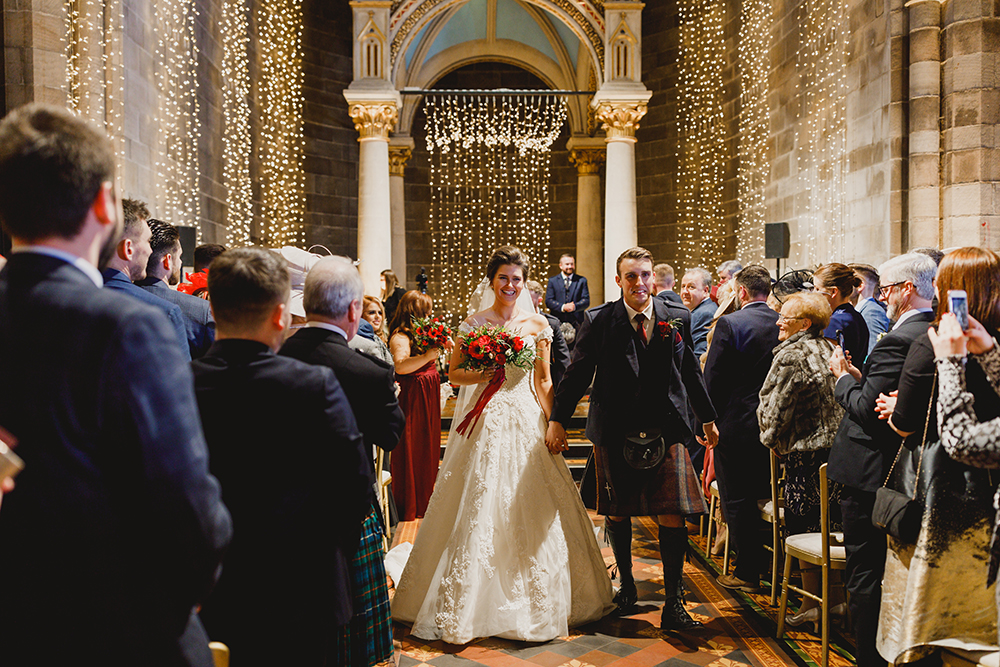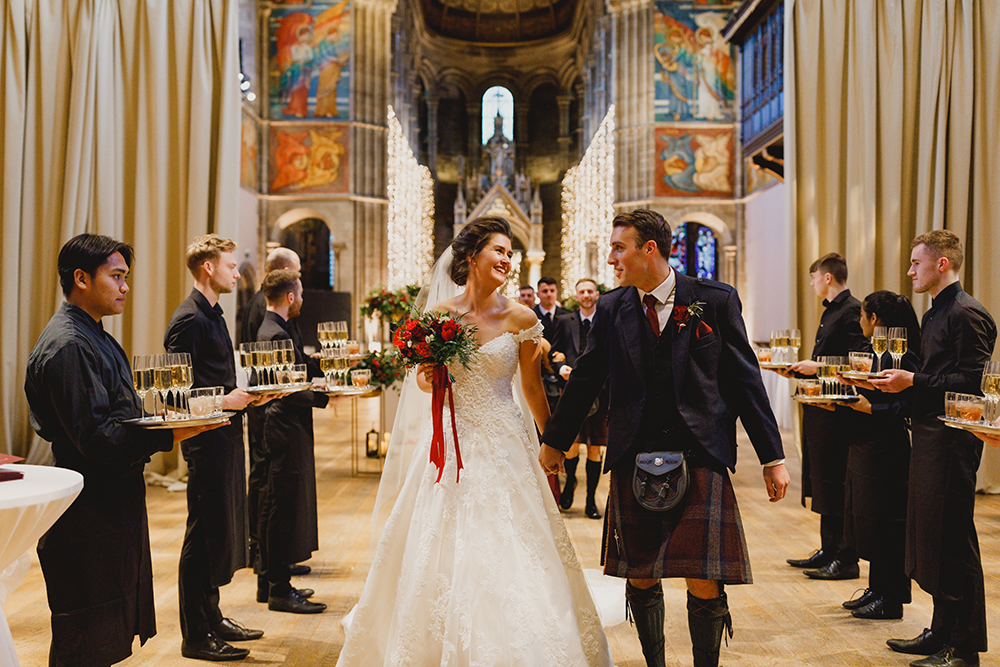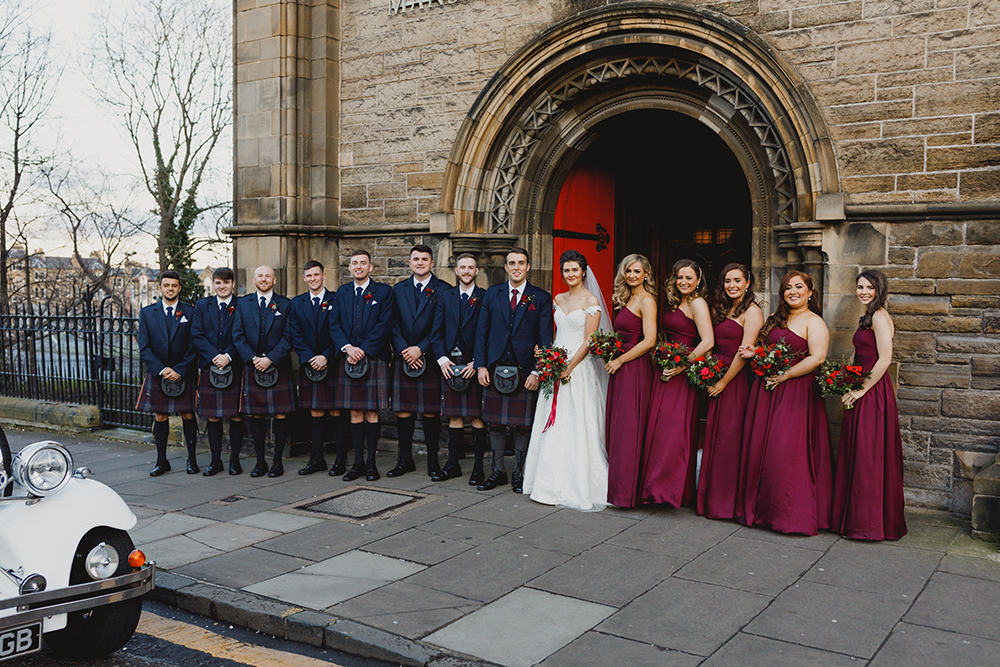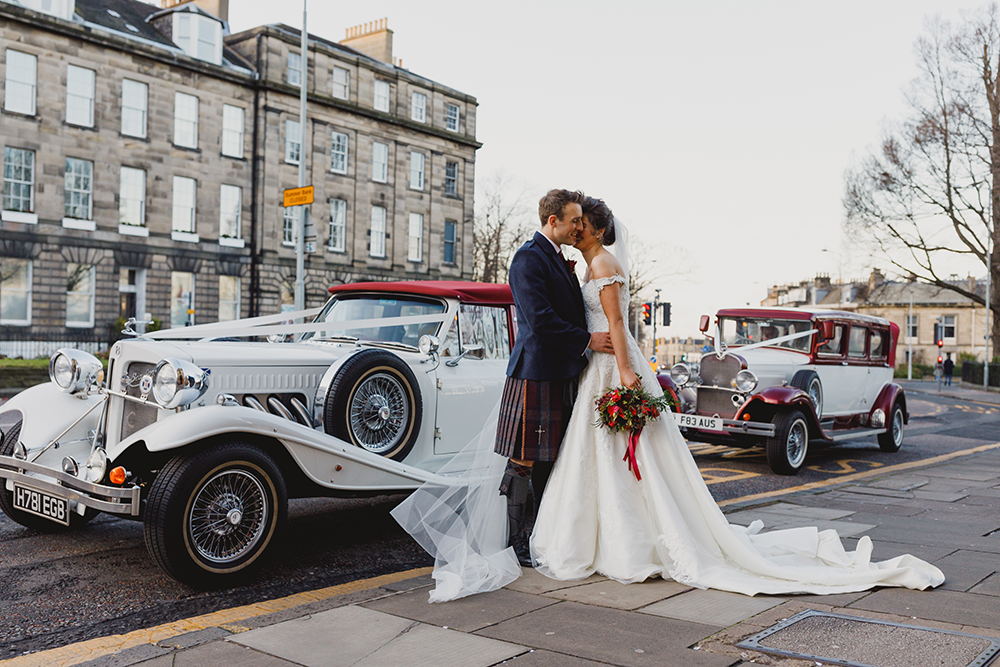 I think I saw every hour on the clock the night before but I had an overwhelming sense of excitement in the morning.
I just couldn't wait at the point to see Dean.
Walking down the aisle I was so delighted to see the wedding had all come together.
We chose a humanist ceremony so we could personalise our service.
It allowed my step-dad to speak which was very important to us. I'm very fortunate to have both a dad and a step-dad whom I love very much.
The service meant family members can be involved in a variety of ways.
We can't wait to receive our full video and watch the speeches.
Hearing Dean speak from the heart about our friends and families was definitely emotional, as was listening to my dad tell me how proud he is.
The best men had a few embarrassing moments, and I couldn't look at my family when reference was made to Dean's 'fireman's pole!"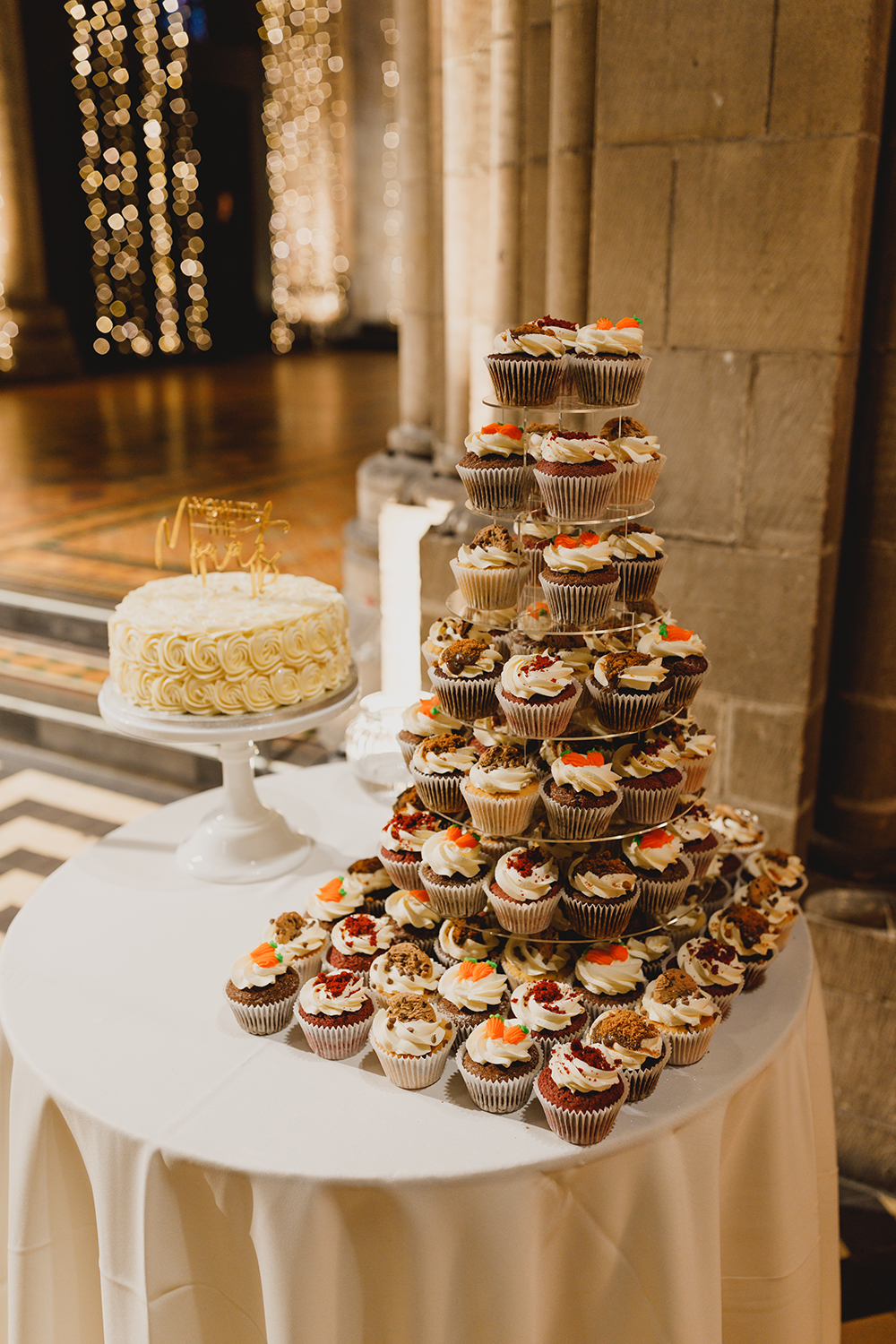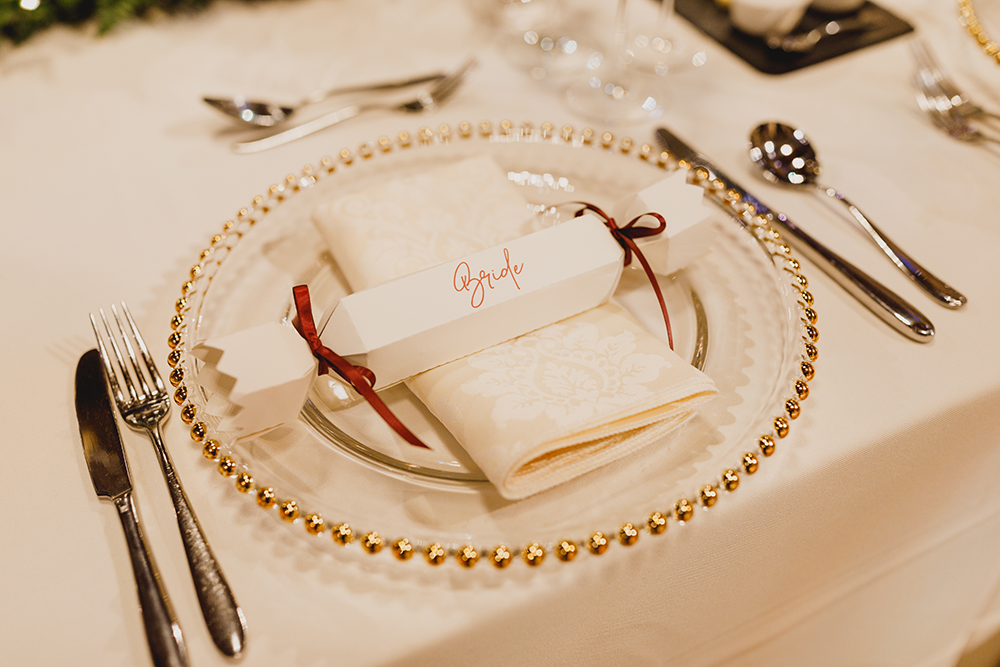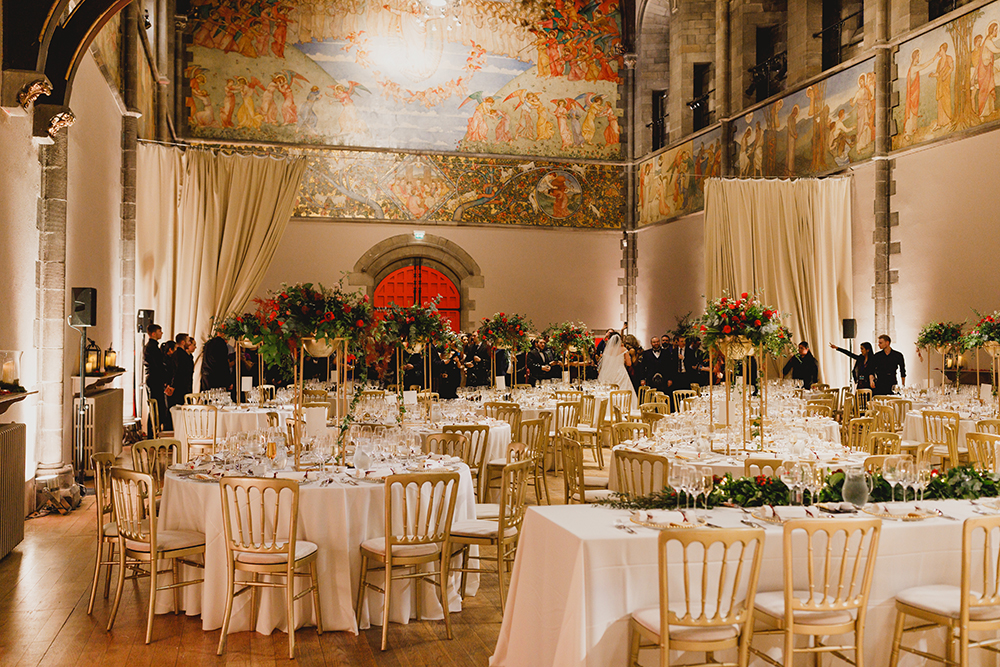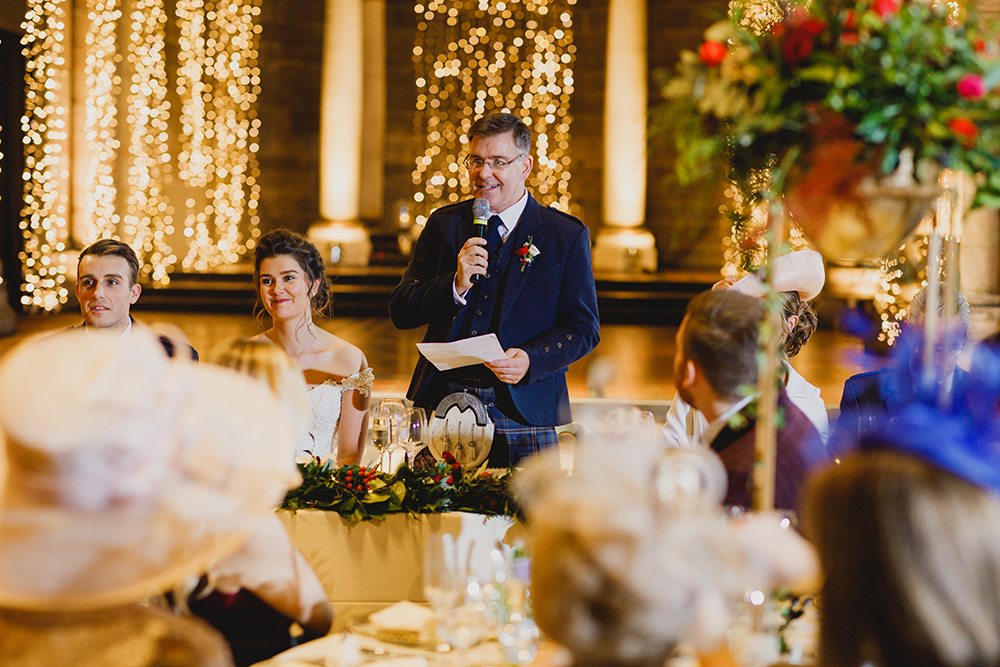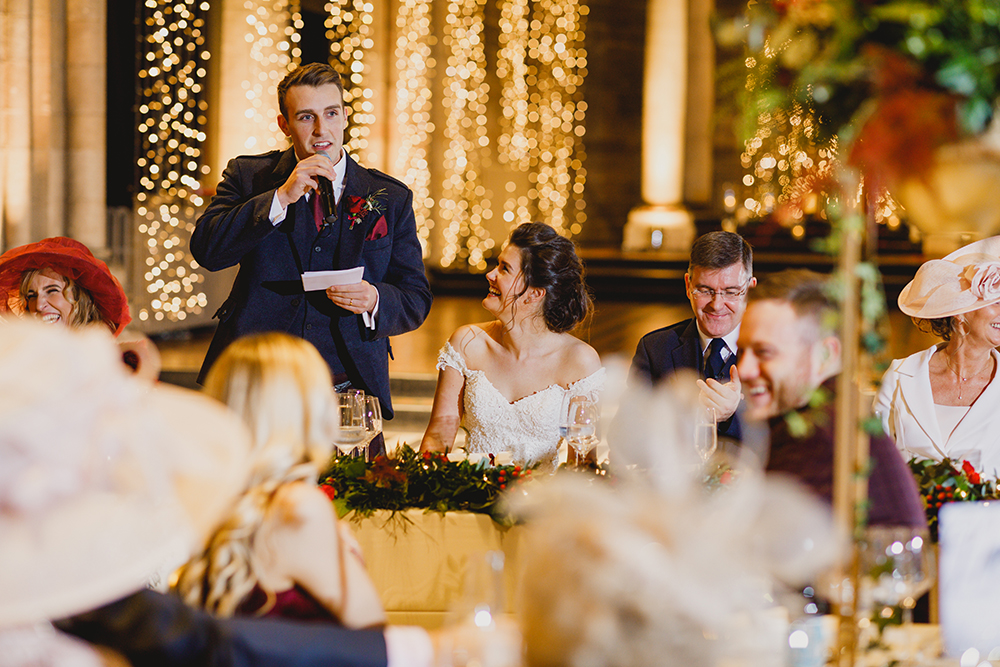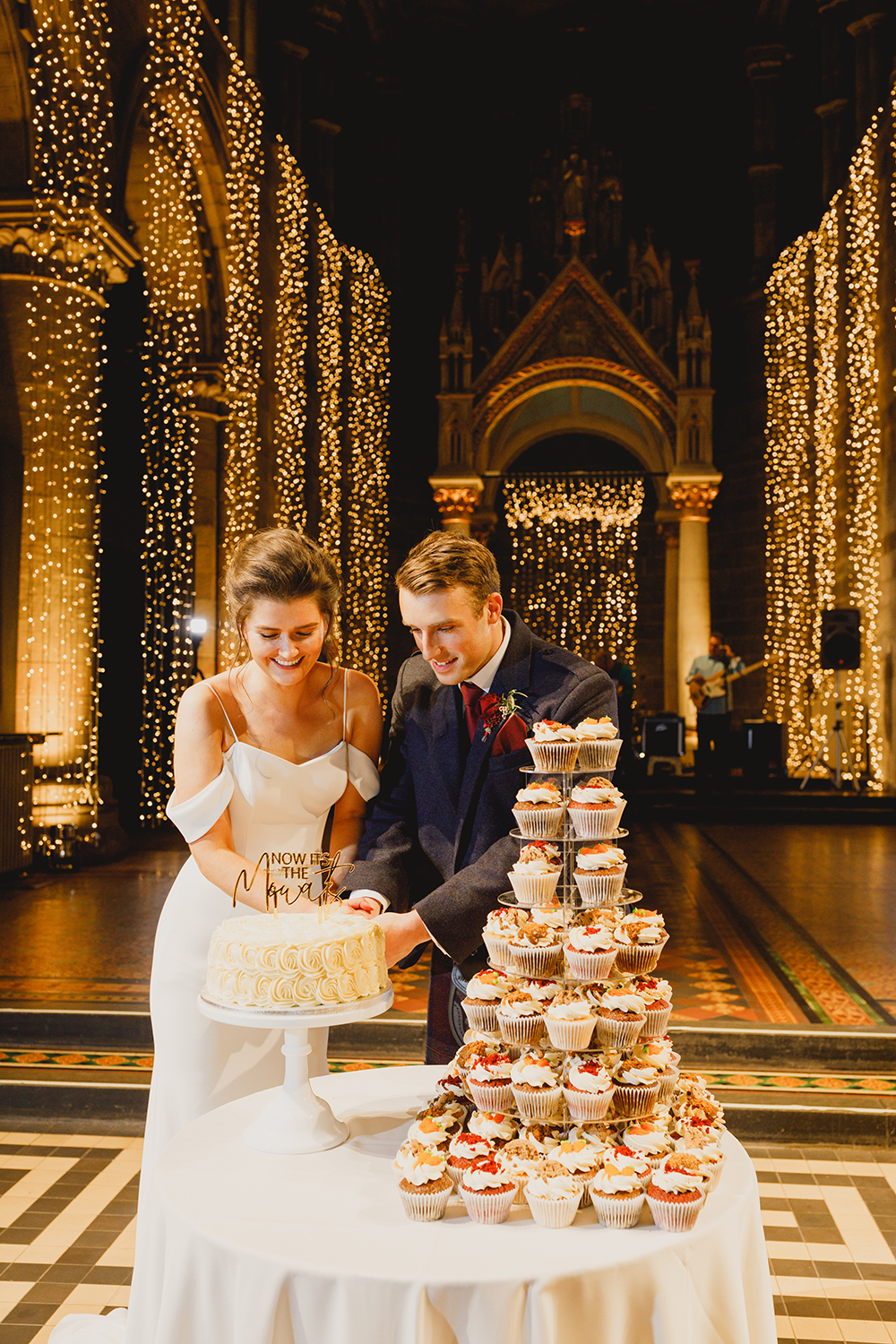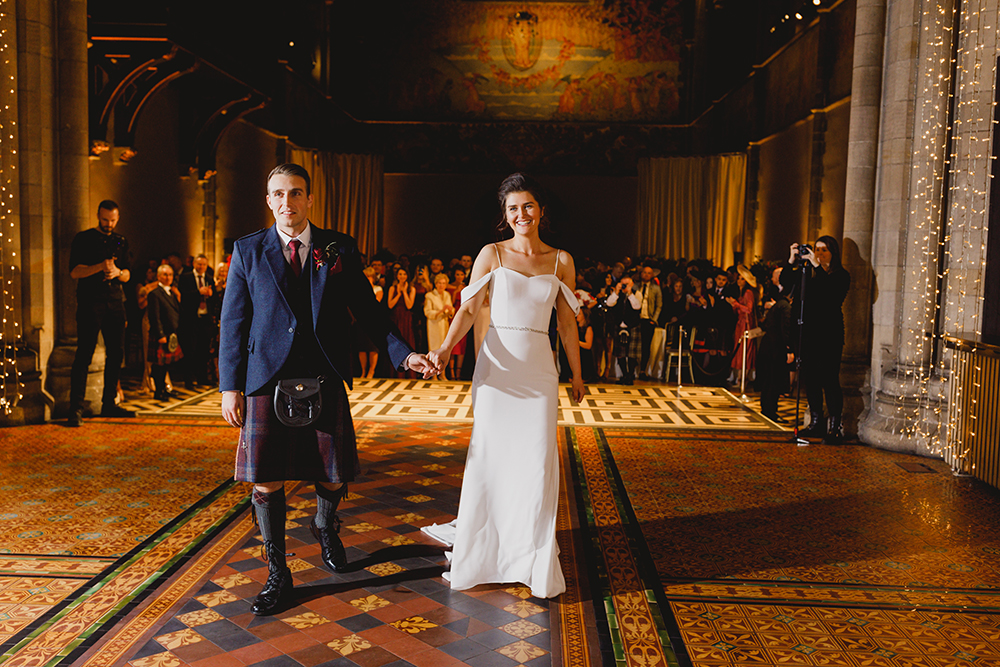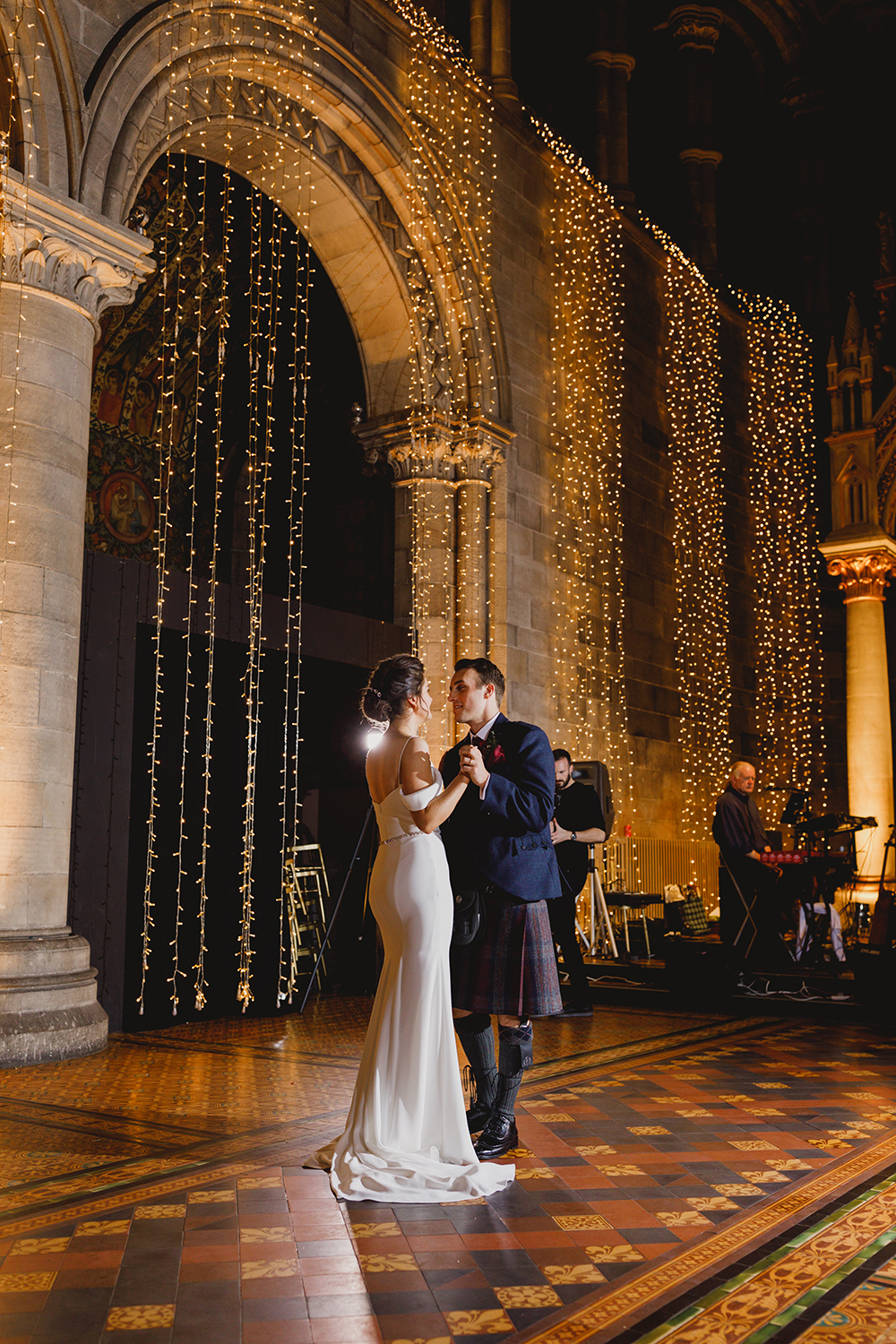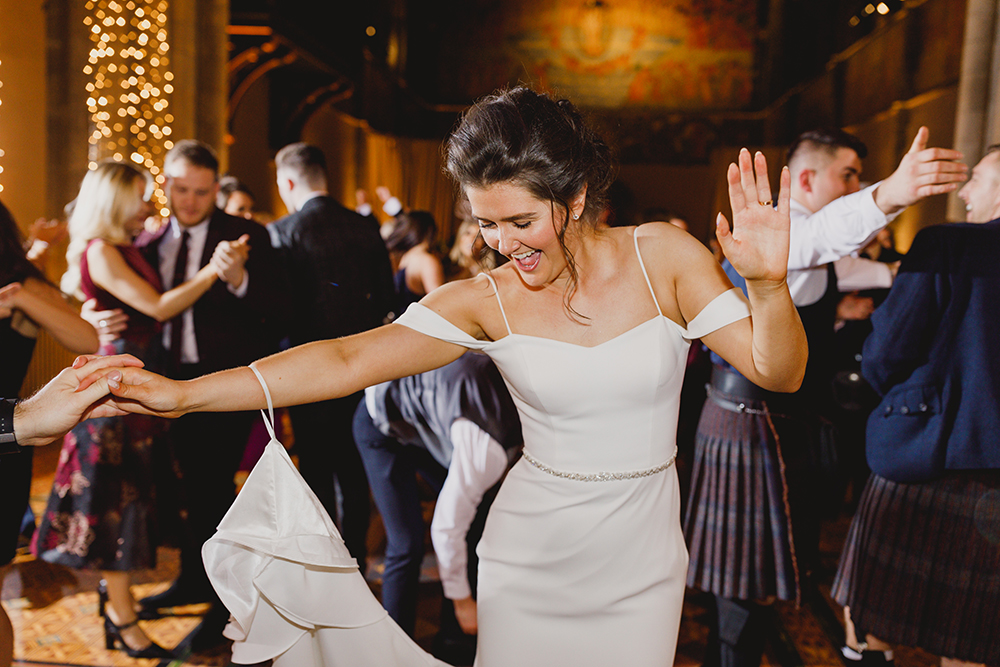 My uncle's band 22 Red who no longer play together reformed for our wedding which was so precious for us.
They played a few ceilidh songs, with mainly big hits throughout the night.
The dancefloor was packed! The atmosphere was electric.
You could feel the love in the room, and with the festive atmosphere – everyone was up for a good time.
The highlight of the wedding was when the red doors of Mansfield opened and I saw everyone I loved, including my incredible husband, for the first time.
In that moment I've never felt so grateful and loved in my whole life.

Venue: Mansfield Traquair | Photographer: Duke Wedding Photography
Videgrapher: Candlelight Pictures | Rings: John Mckay Jewellers
Bride's dress: Demetrios and Paloma Blanco at Sophia Grace Couture
Bride's shoes: Charlotte Mills | Bridesmaid dresses: Vera Wang at David's Bridal
Groom's outfit: The Kilt Centre | Stationery: 2Flux | Cake: Mimi's Bakehouse
Florist: Narcissus Flowers | Transport: Gayle's Bridal Cars and Clyde Valley Limos
Bride's hair and bridesmaids' hair and make-up: Katie Malin Make Up Artist
Celebrant: Chris Gray | Quartet: Capella String Quartet