Romantic, family focused wedding day at Macdonald Drumossie Hotel, Inverness
When Hayley got engaged to love of her life Andrew, she knew she wanted to get married in the same church as her grandparents…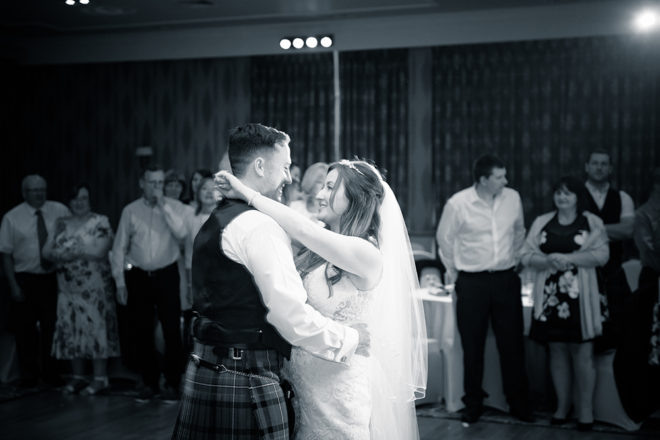 When Hayley and Andrew decided to tie the knot at Petty Church and Macdonald Drumossie Hotel after seven and a half years together, they discovered a surprising family connection that made their day even more special.
Here, bride Hayley tells us more about their big day and we share some of the lovely snaps from Captivating Photography…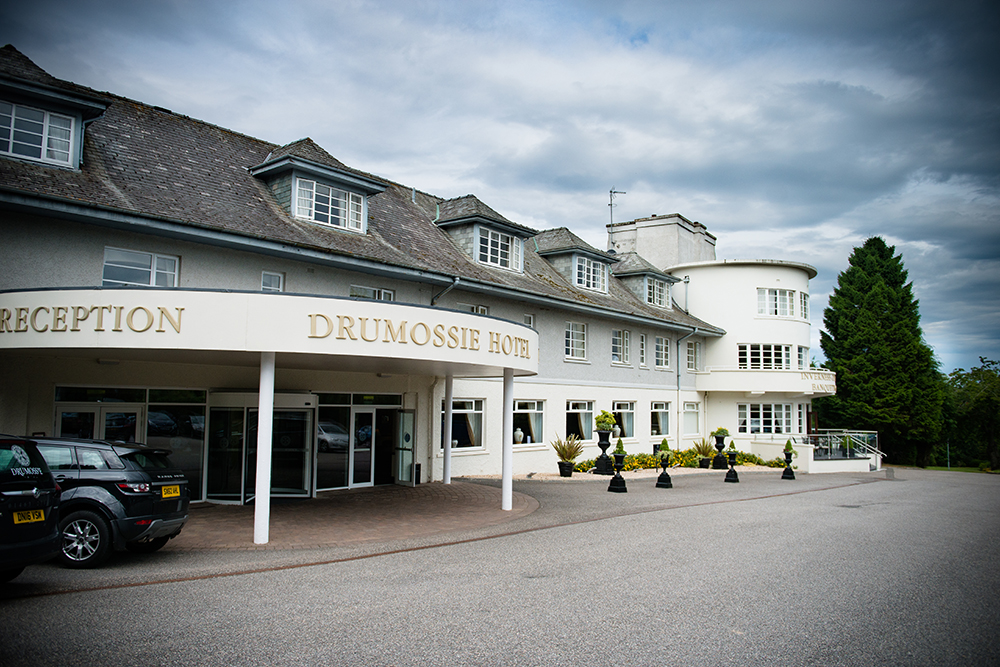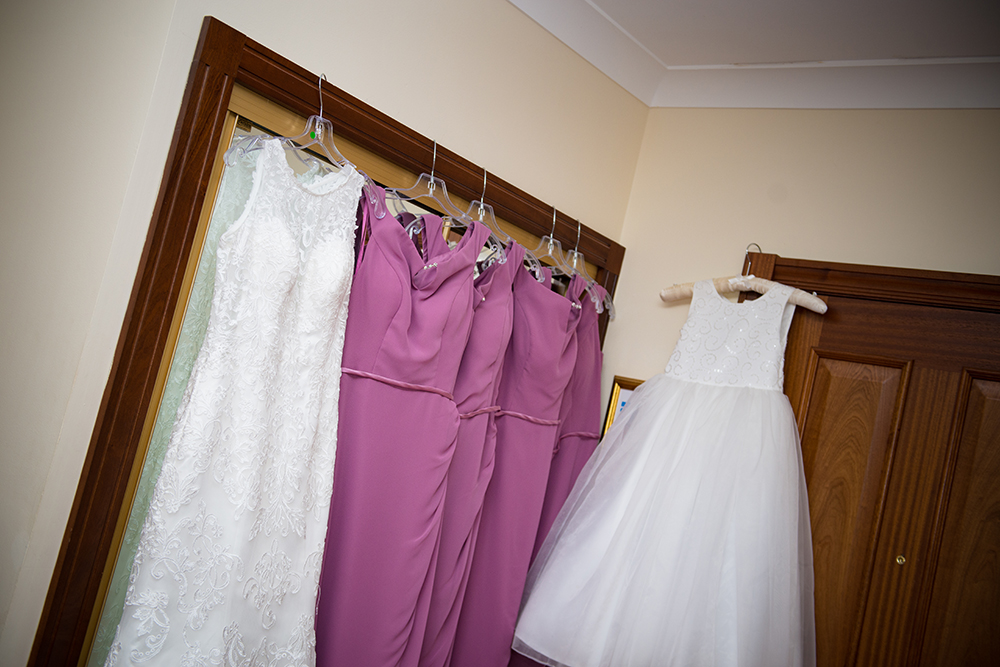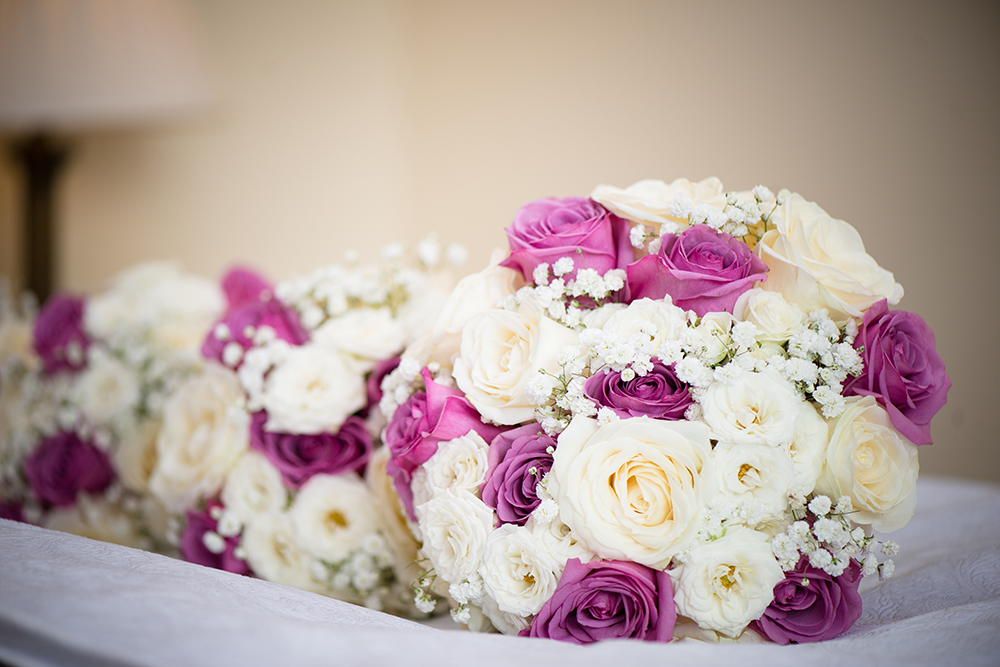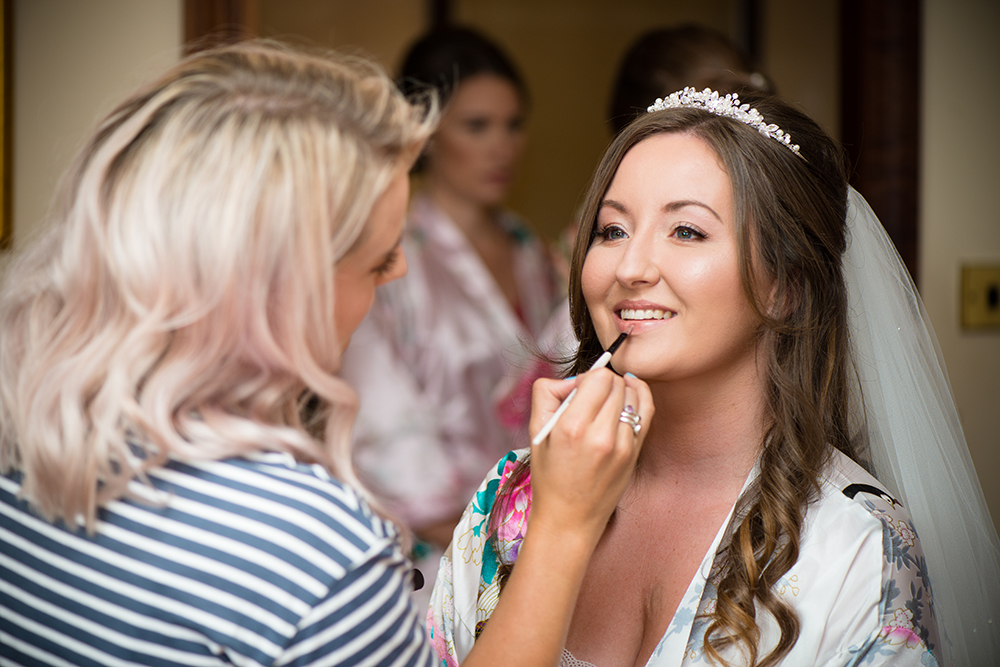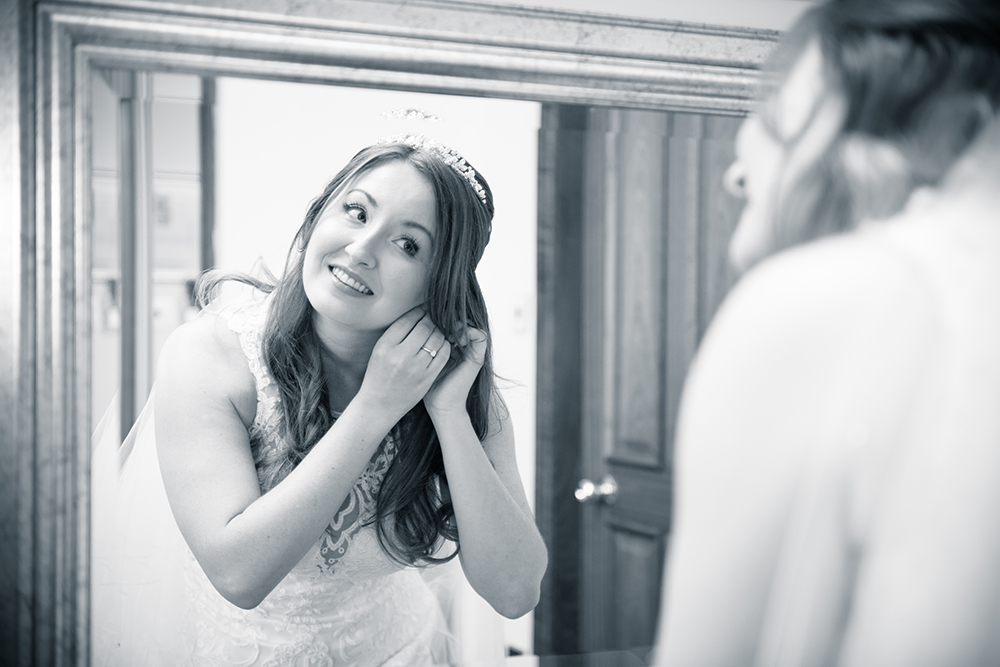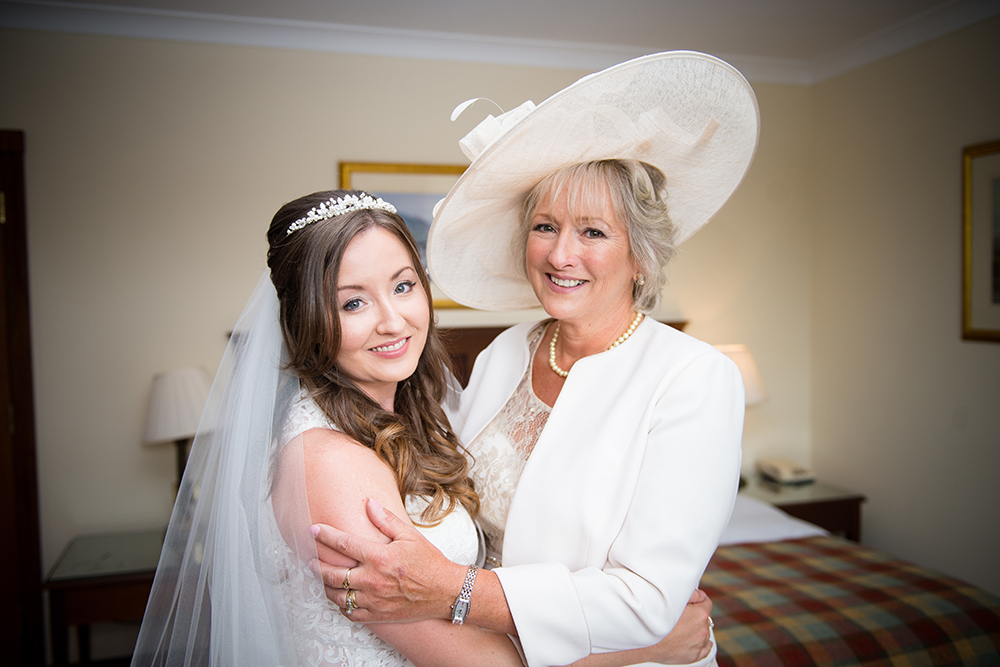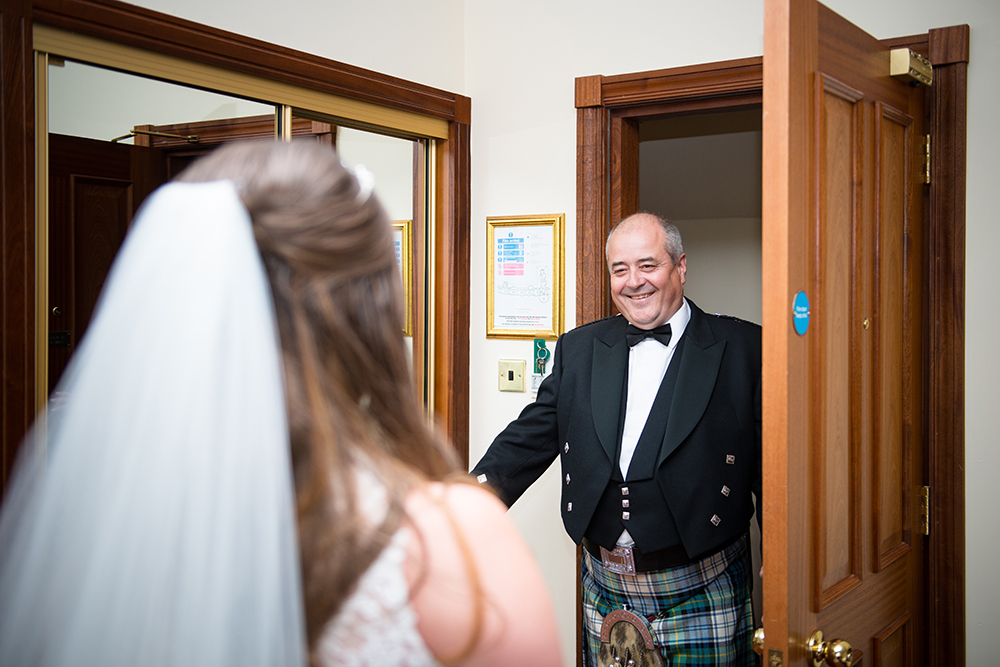 "Andrew and I were literally love at first sight. I was 17 and he was 26, and we had never seen each other before, even though we were both from Ullapool. We were inseparable after meeting.
We got engaged on New Year's Day 2017, after seven and a half years together. It was a big surprise – he proposed during a family meal at my gran and grandad's.
We knew my granny and grandad had gotten married at Petty Church. It's a lovely old church! We then booked Drumossie for our reception, and afterwards found out they'd had their reception there, too.
We loved the space and gardens at Drumrossie.
My Great Aunt did all the church flowers, she's an elder at the church and did a great job. Our florist, Fiona's Flower Studio did the bouquets and decorated the cake.
When it came to finding a photographer, a friend of ours had used Captivating Photography. We'd loved their photos and loved Charné when we met her at the Drumrossie wedding fair.
On the day, we loved Charné – she dressed up and just felt like a guest.
I did a bit of looking around and ended up getting my dress from Wedding Belles Bridal, Alness.
Mel at the shop was great! I had a rough idea of what I wanted but it's amazing how difficult it is.
When I tried on 'the dress' I still found myself not sure. It's hard to commit. I continued to try on other dresses but I kept comparing them to that dress.
This was also my Mum's favourite dress. Mel also picked up straight away that my eye kept wandering to the Stella York. It was a stunning dress. I was so happy with my choice.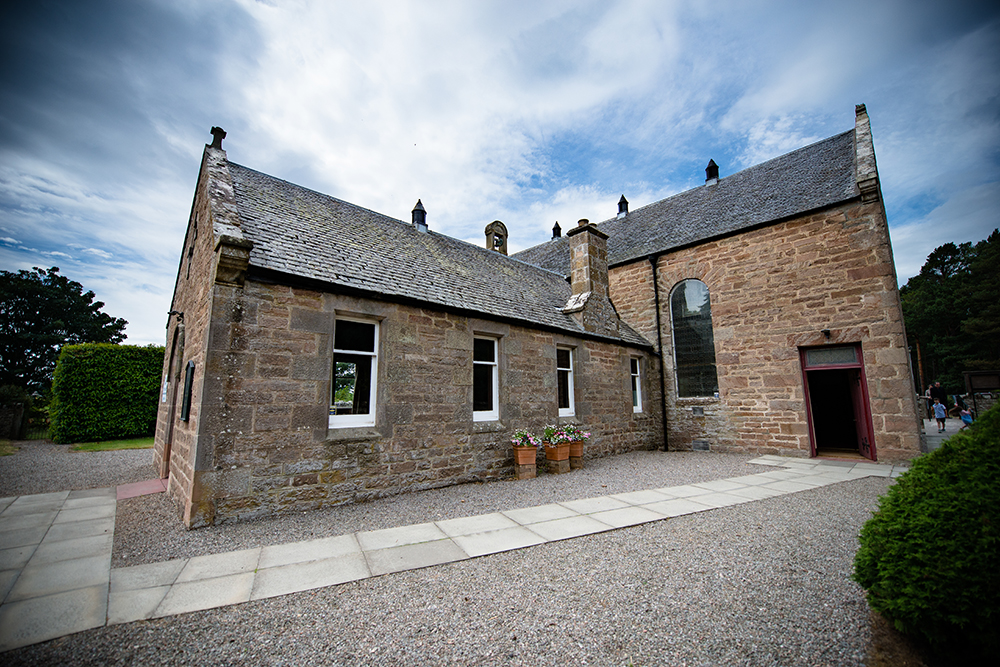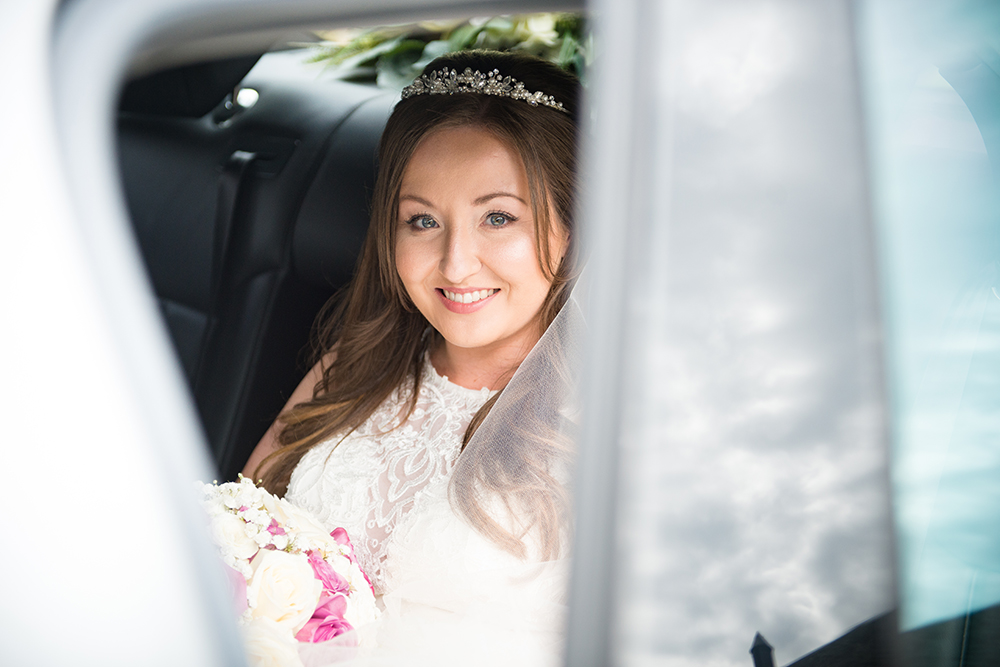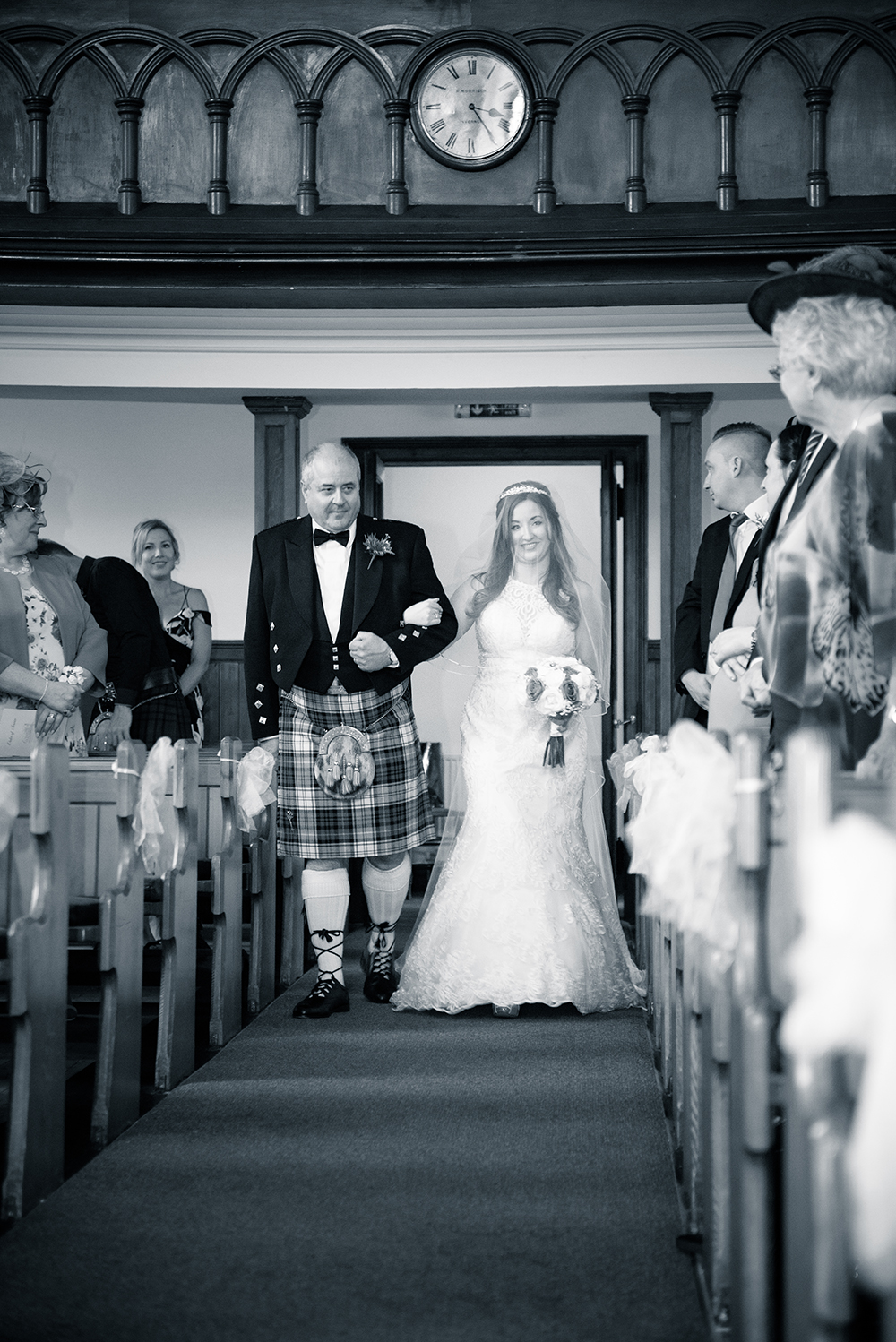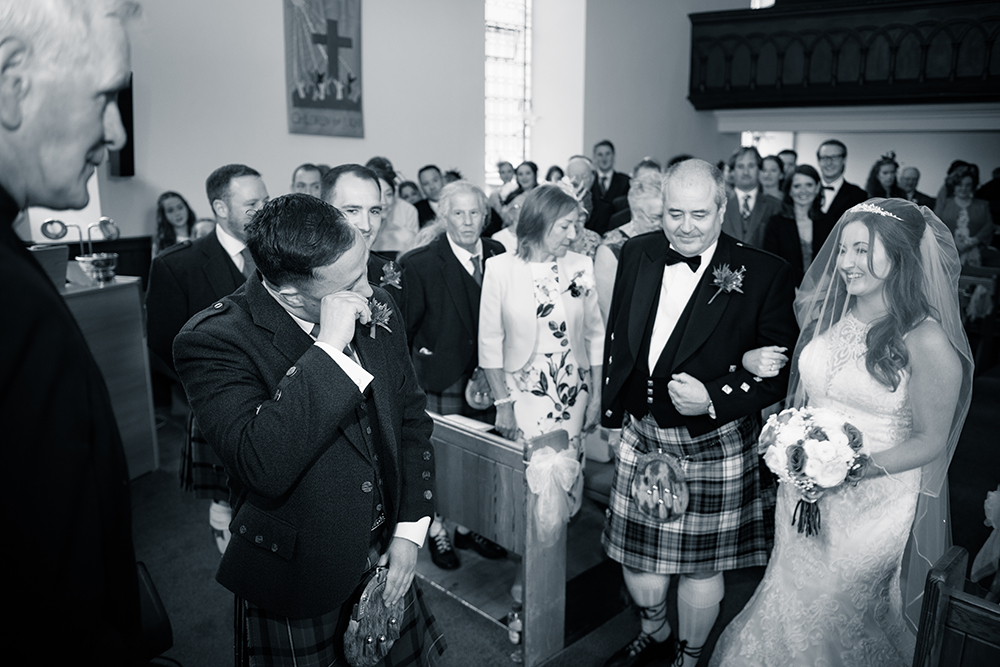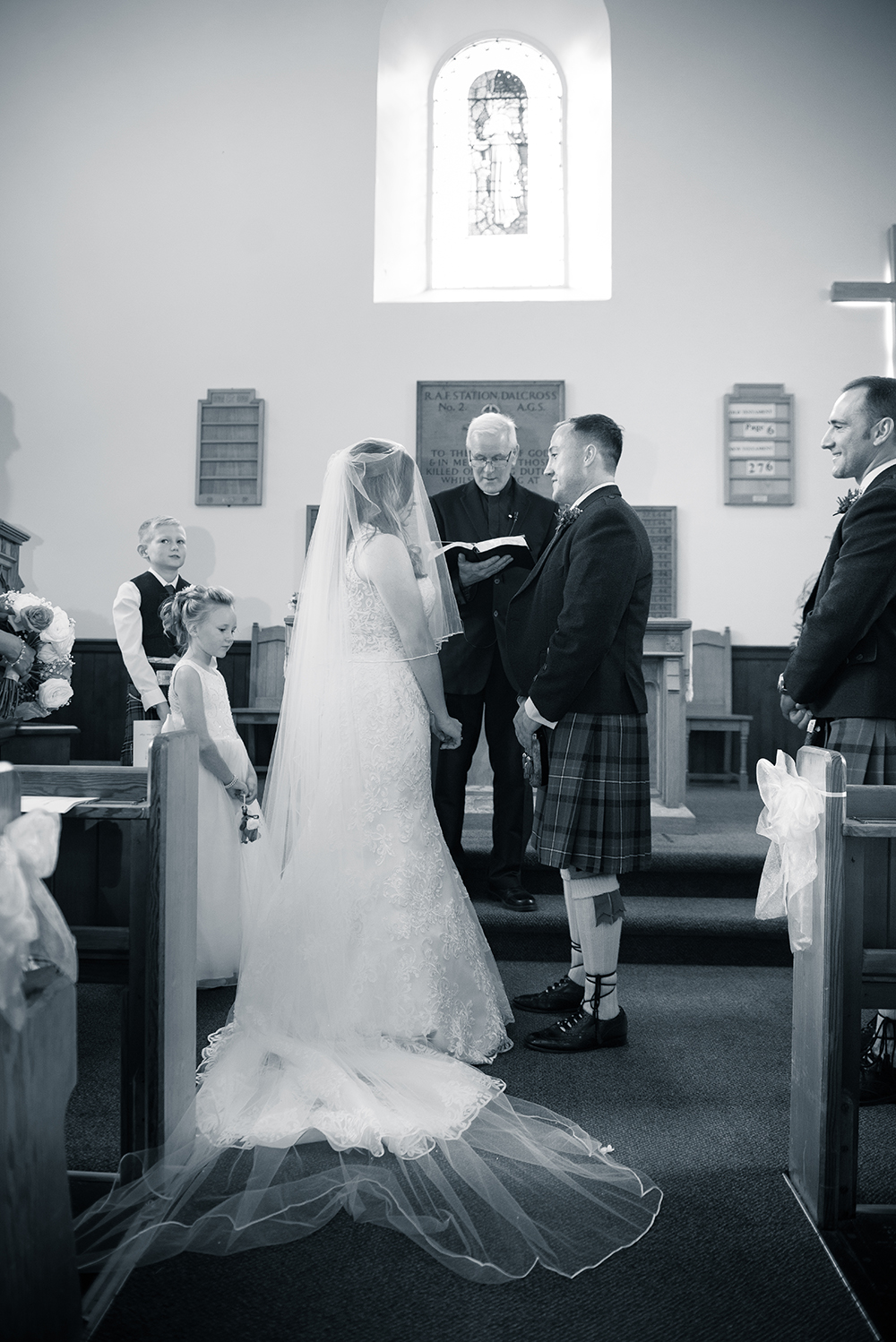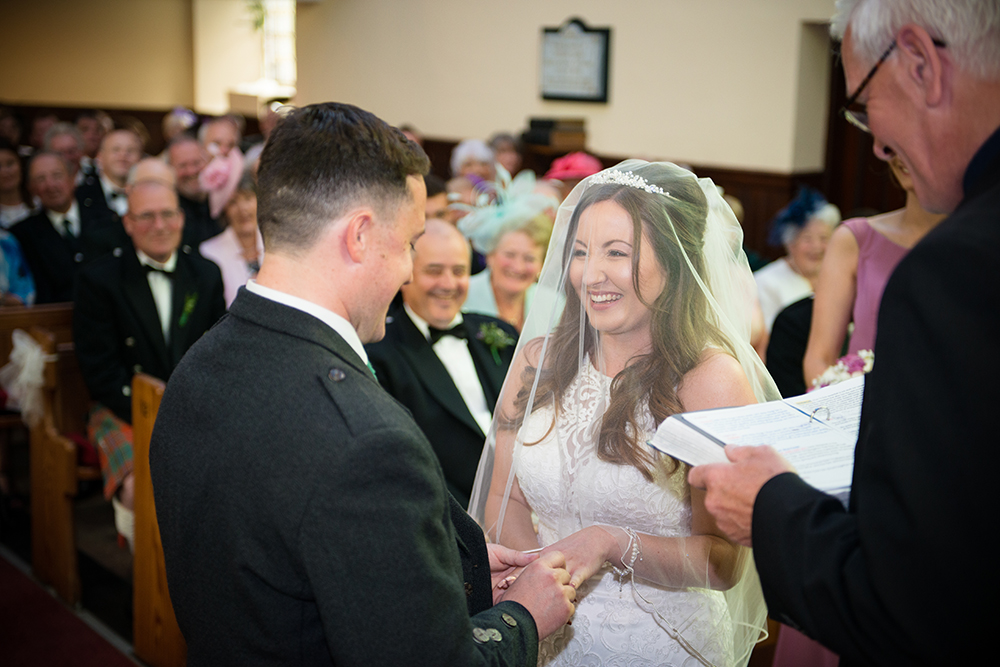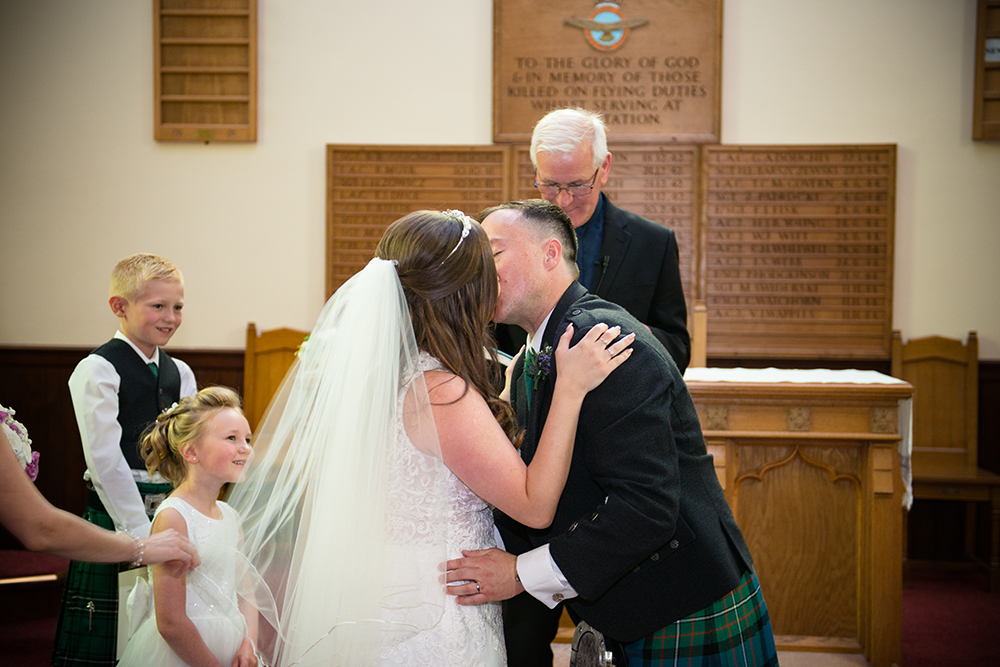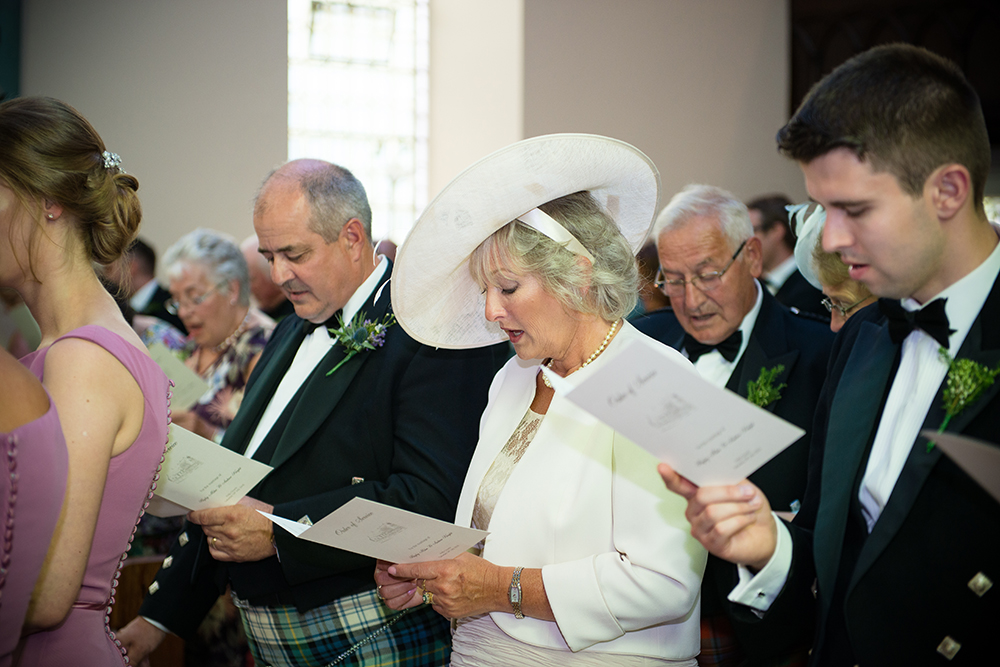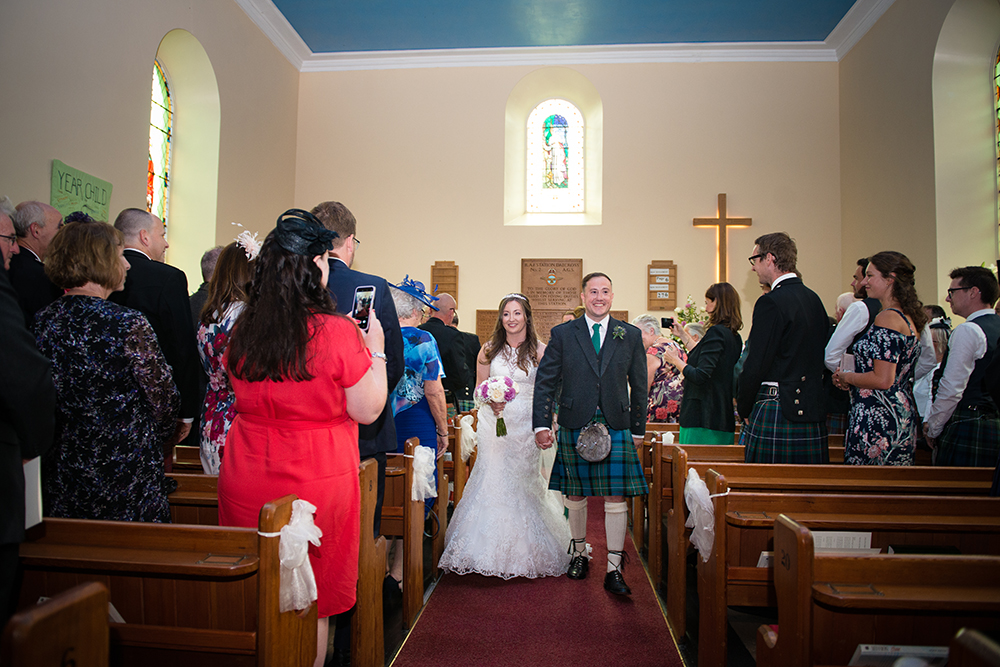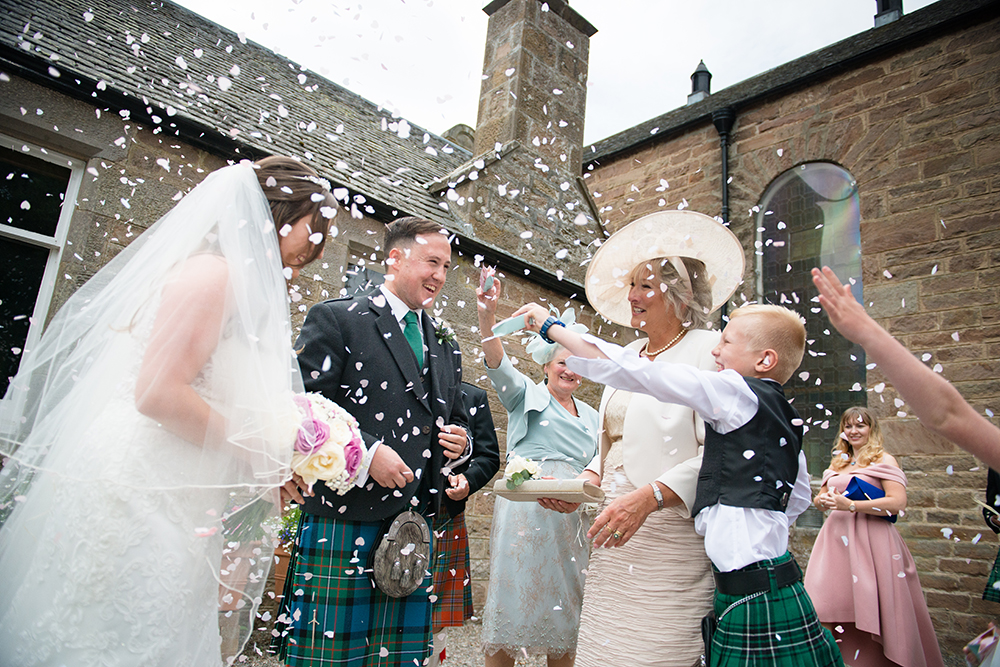 The night before our wedding day, Andrew and his best men stayed at our house and I stayed at Drumossie.
On the morning, getting ready was so amazing and stress-free. It went by so quickly, even though we started at 7.
For the church ceremony, we didn't write our vows. Our Reverend was fantastic and picked everything. He came and met us before, so it was personal.
Afterwards, we had a champagne reception while the bridal party went for photos in the grounds of Drumossie.
Then it was time for the speeches and meal. My dad was nervous but he did great!
The guests had a choice of dishes for the meal and it was all delicious. The cheese cart during the reception was a surprise from my husband. The guests all absolutely loved it.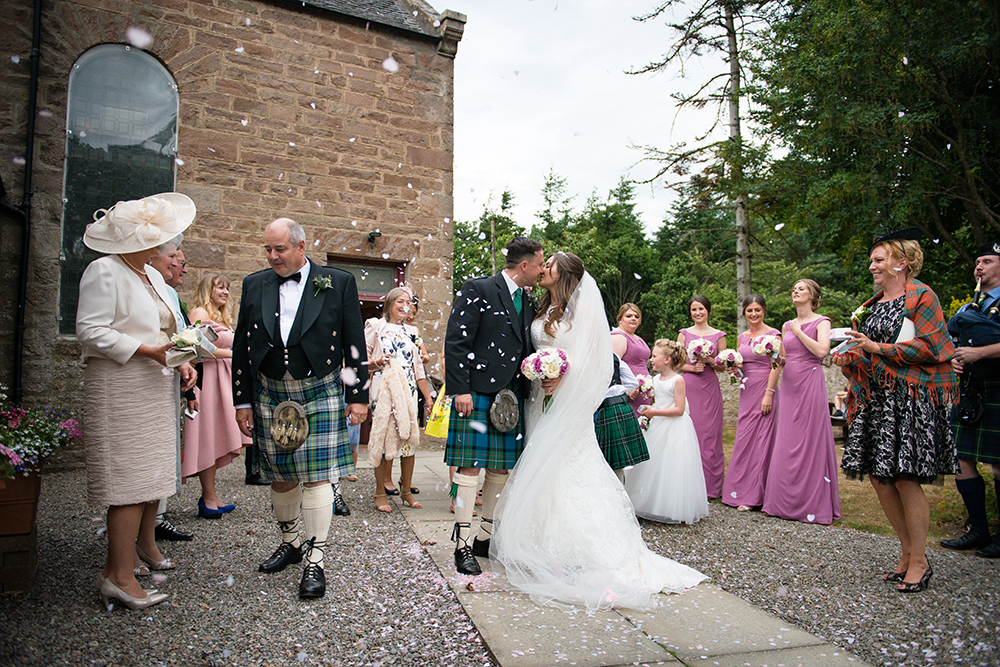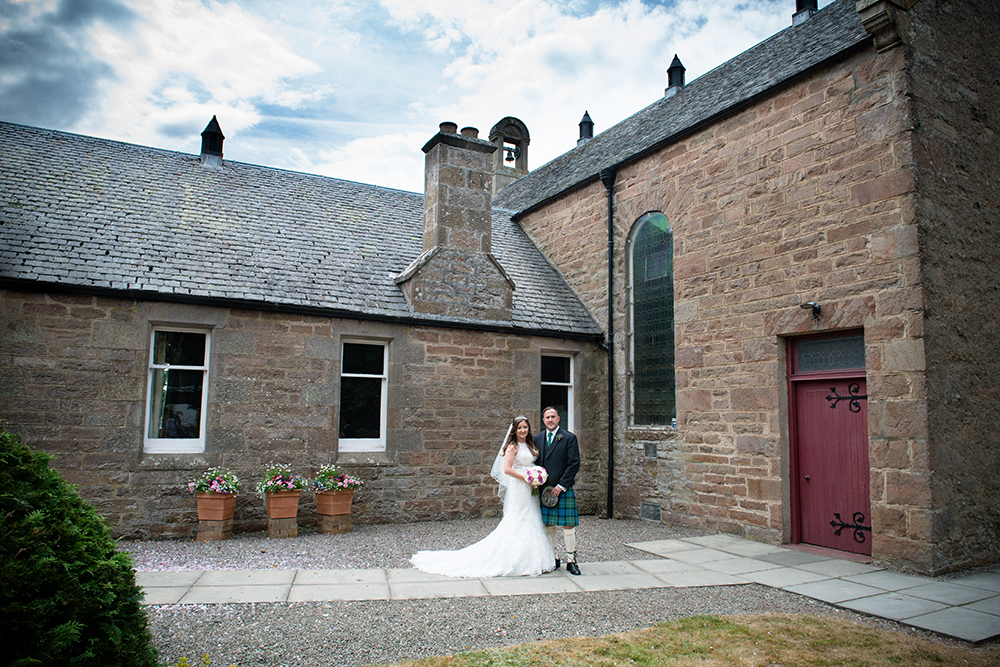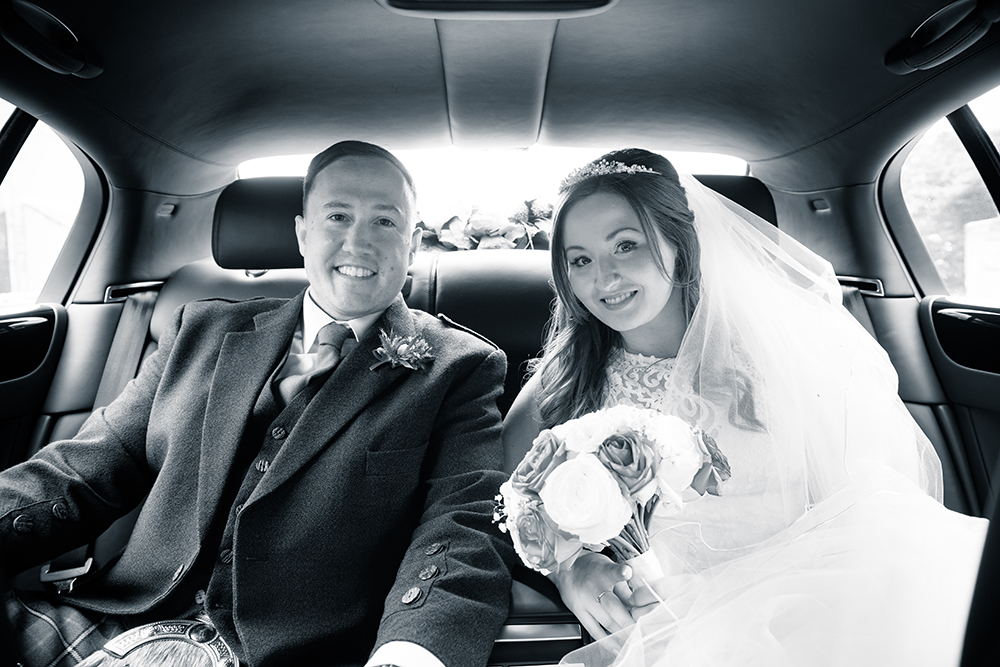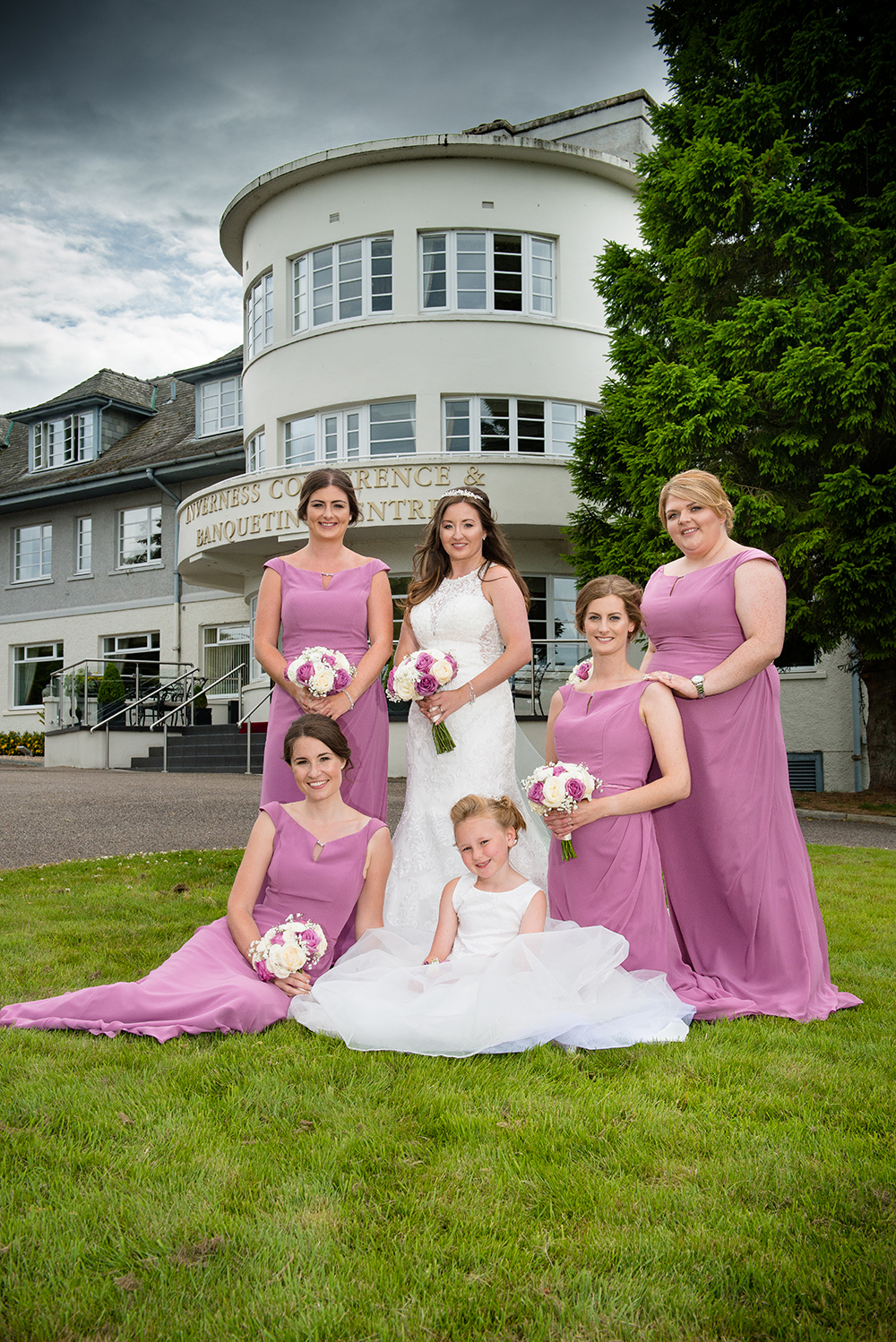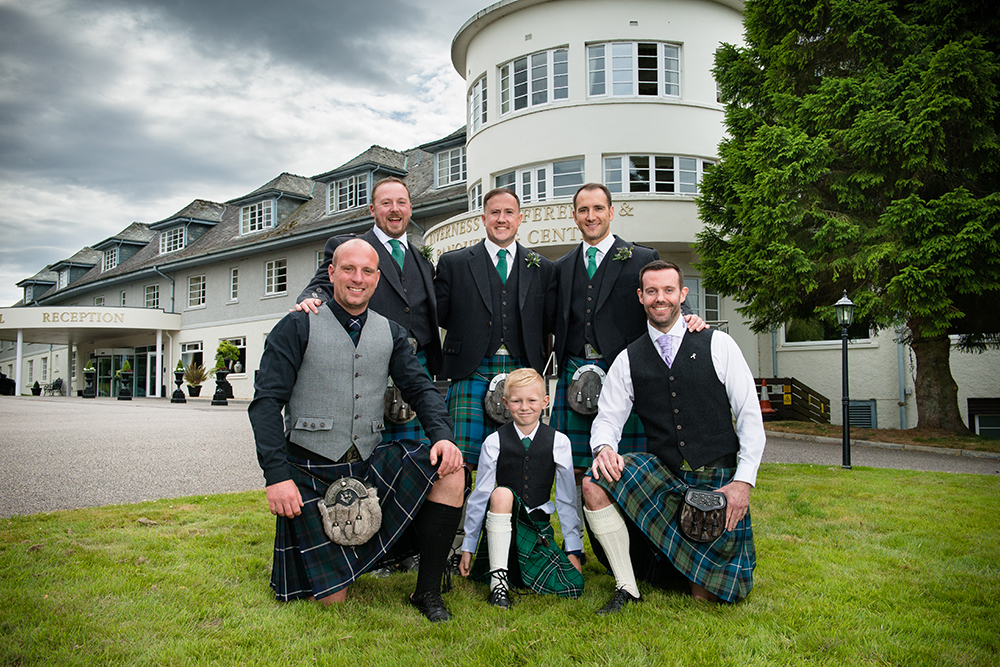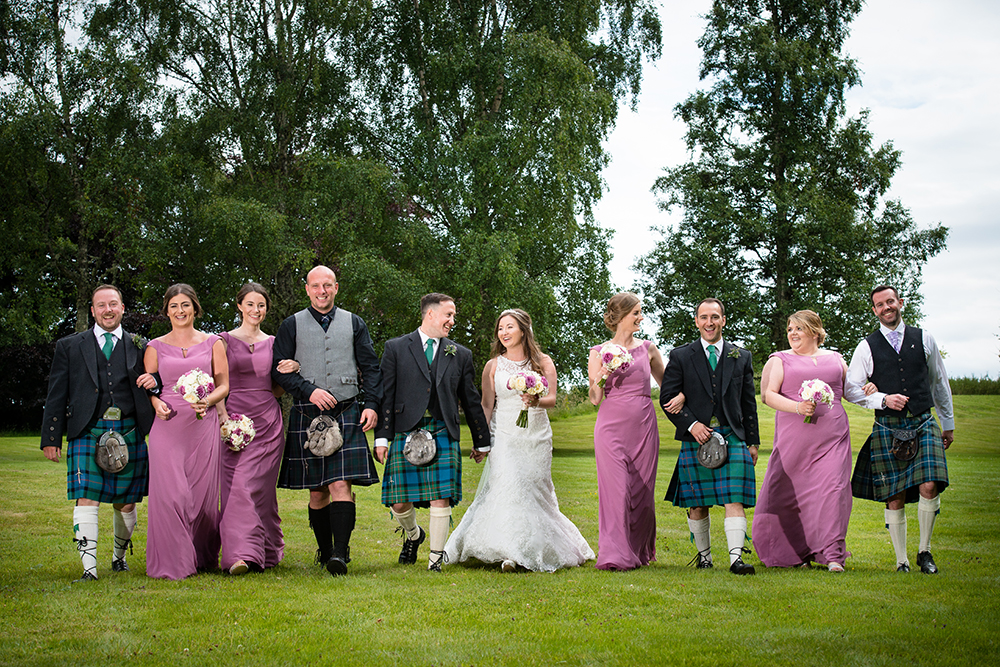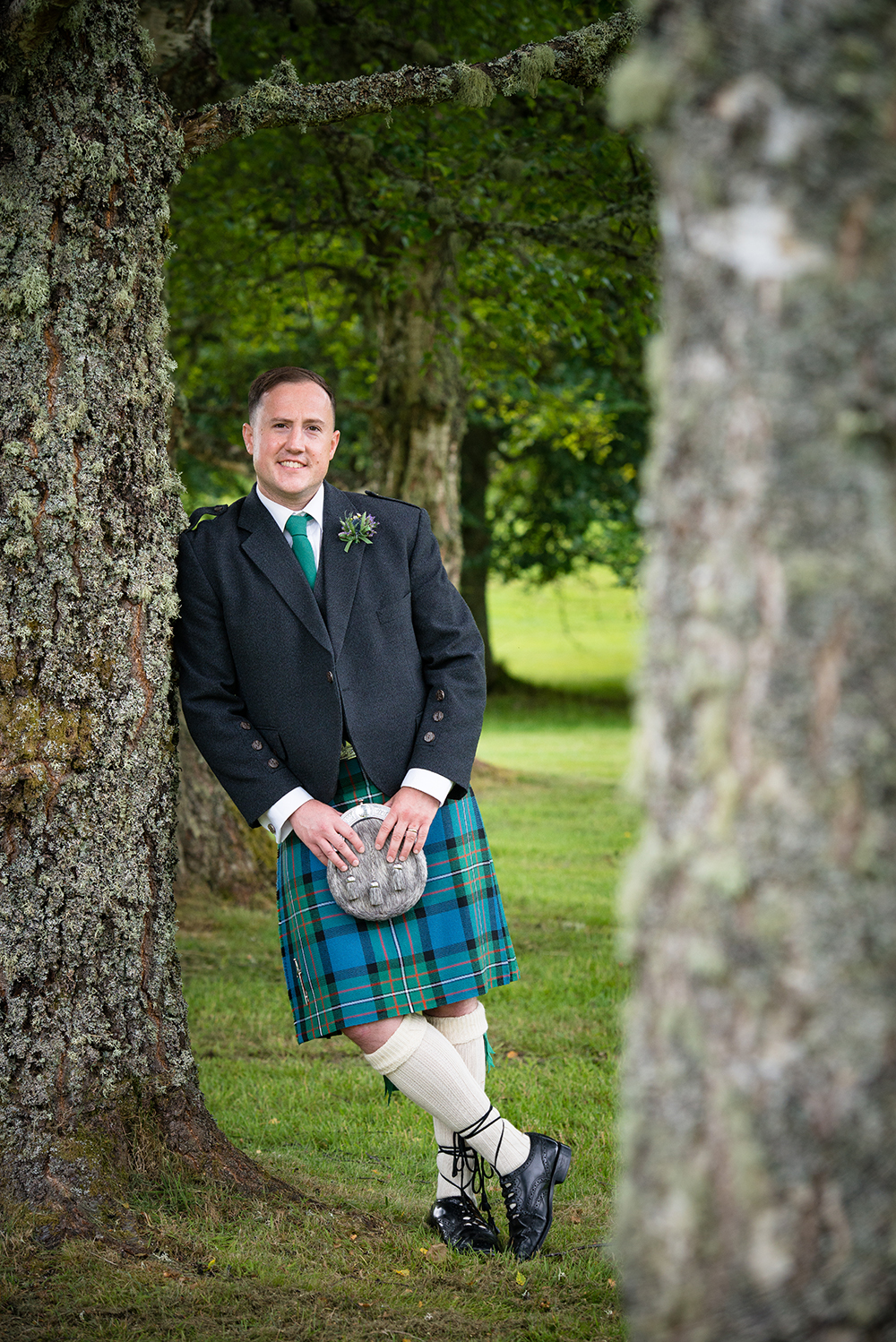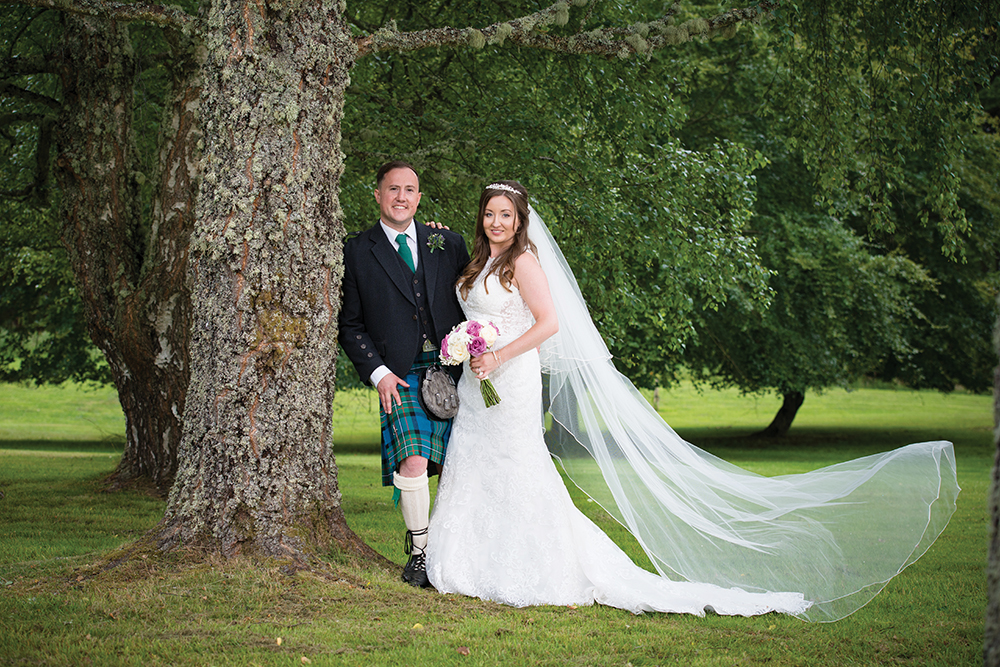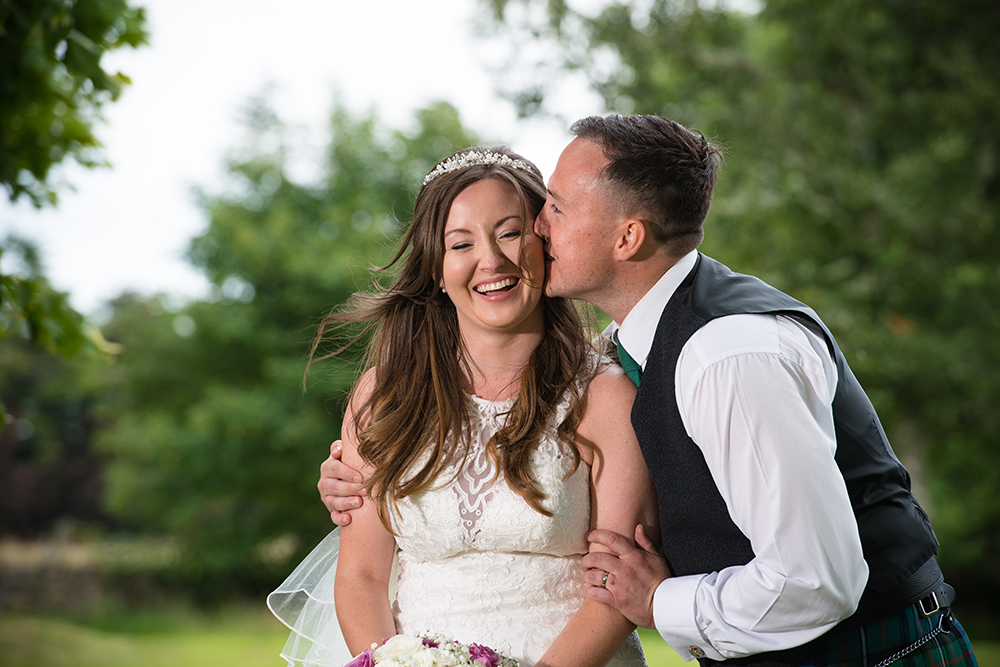 We had a ceilidh and a disco. It was a really good party; the dancefloor seemed busy and everyone had a great time.
It's hard but I think the highlight was walking down the aisle and seeing my husband get emotional! Andrew's favourite part of the day was seeing me come down the aisle!
We luckily didn't really have any problems with wedding planning! We had a lot of help and the suppliers took the stress away.
My advice is, don't overthink things, do things for you and not everyone else. Enjoy your day! And during it, just take a minute to yourselves.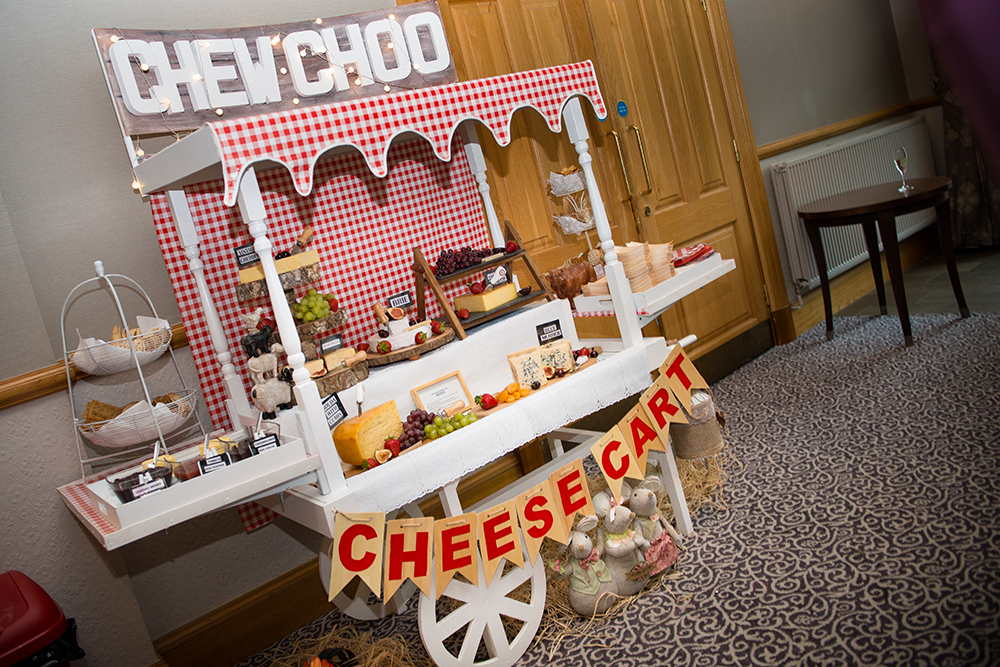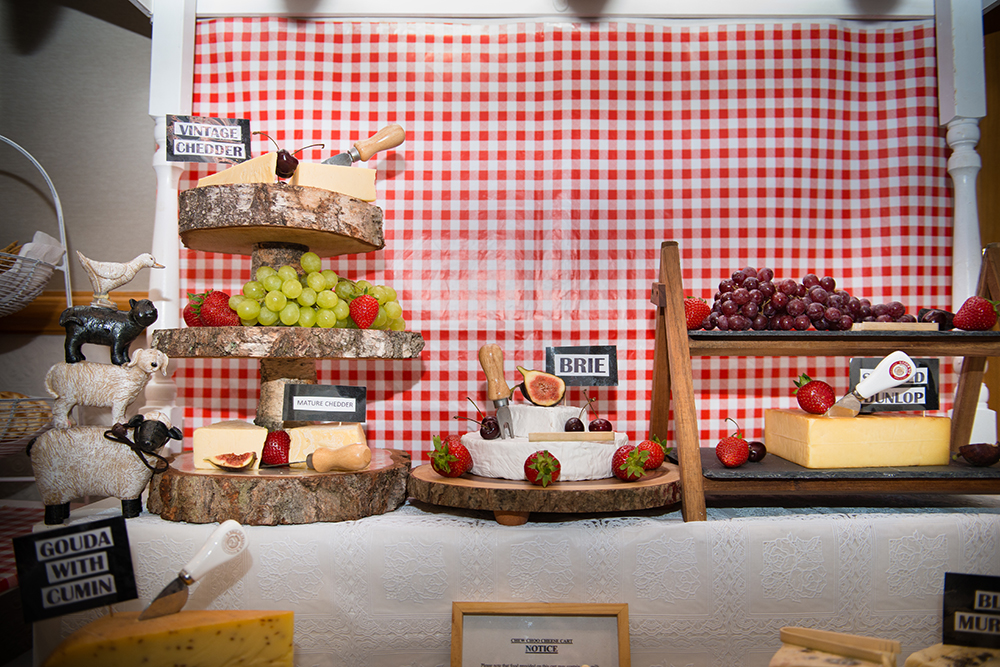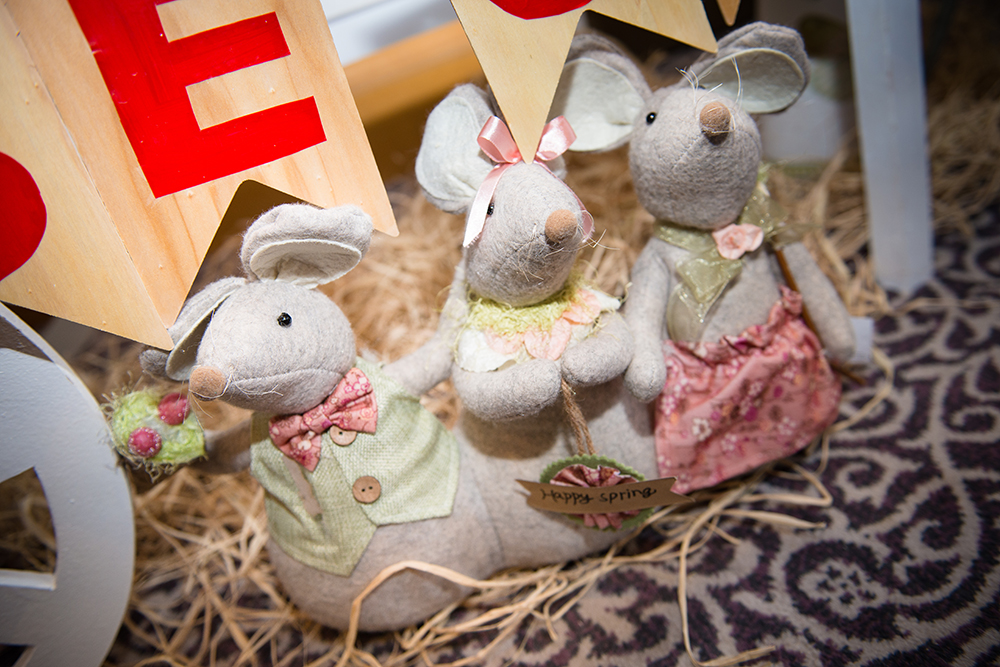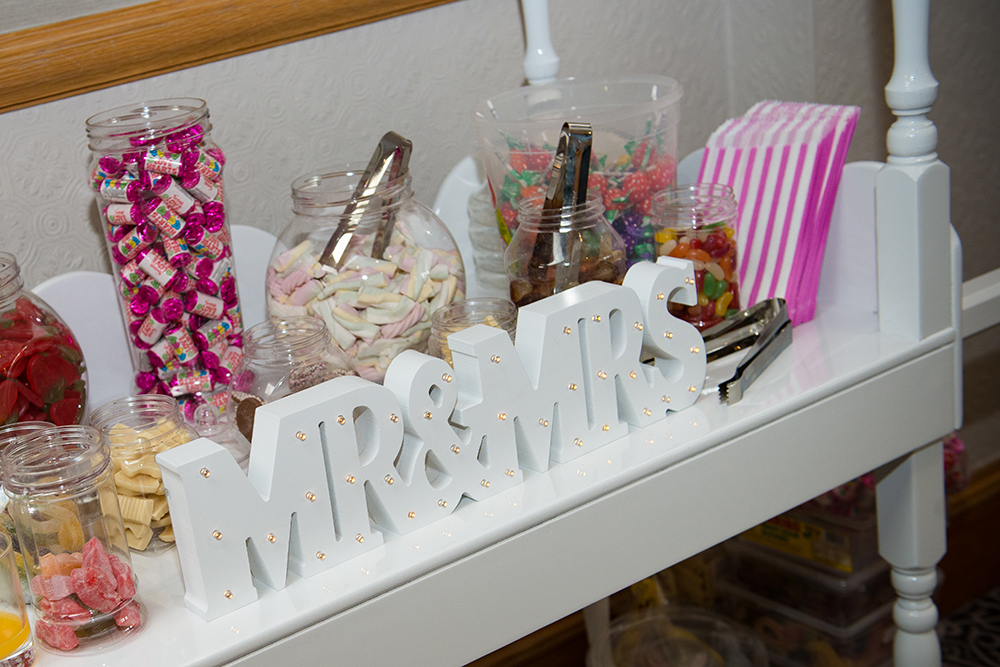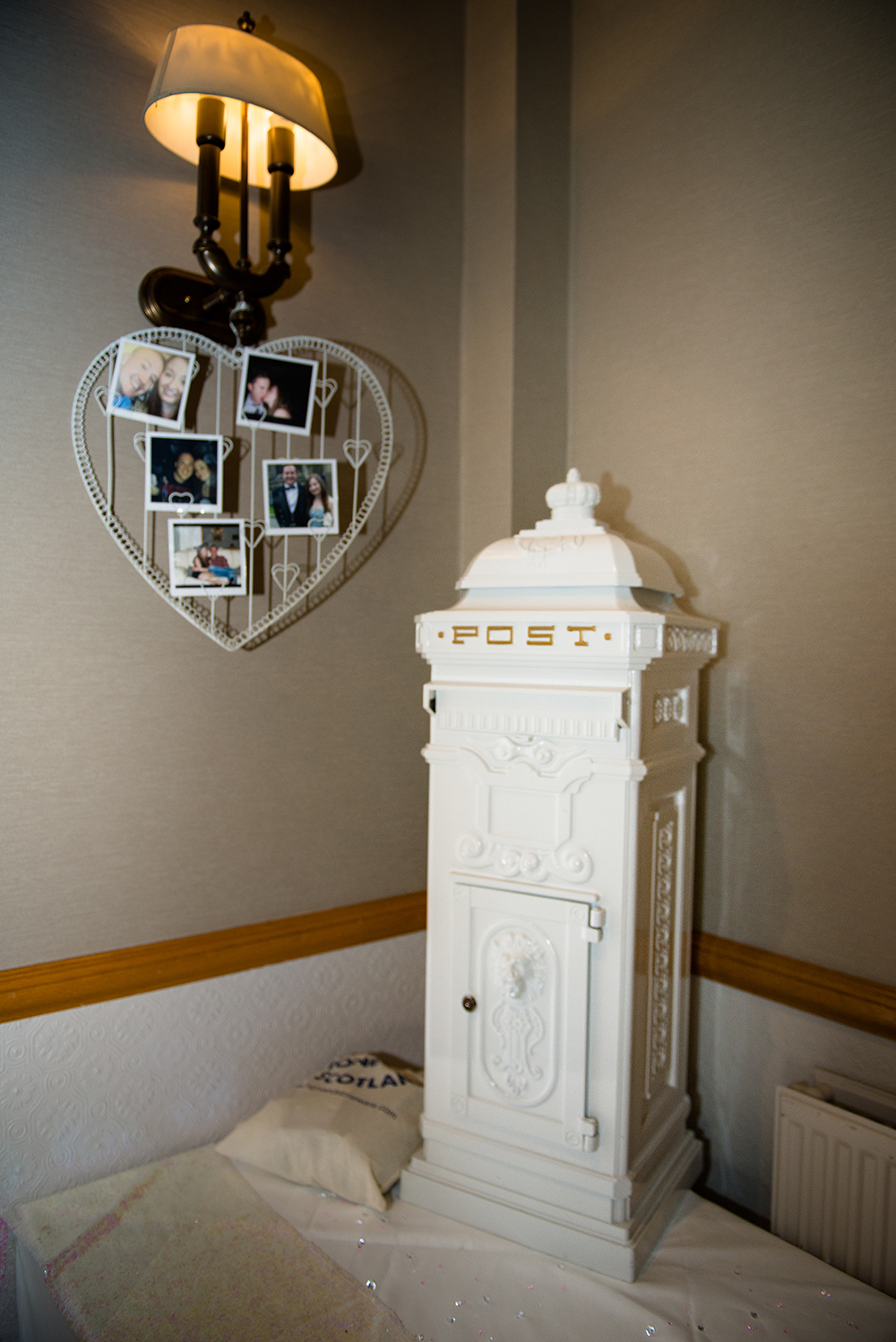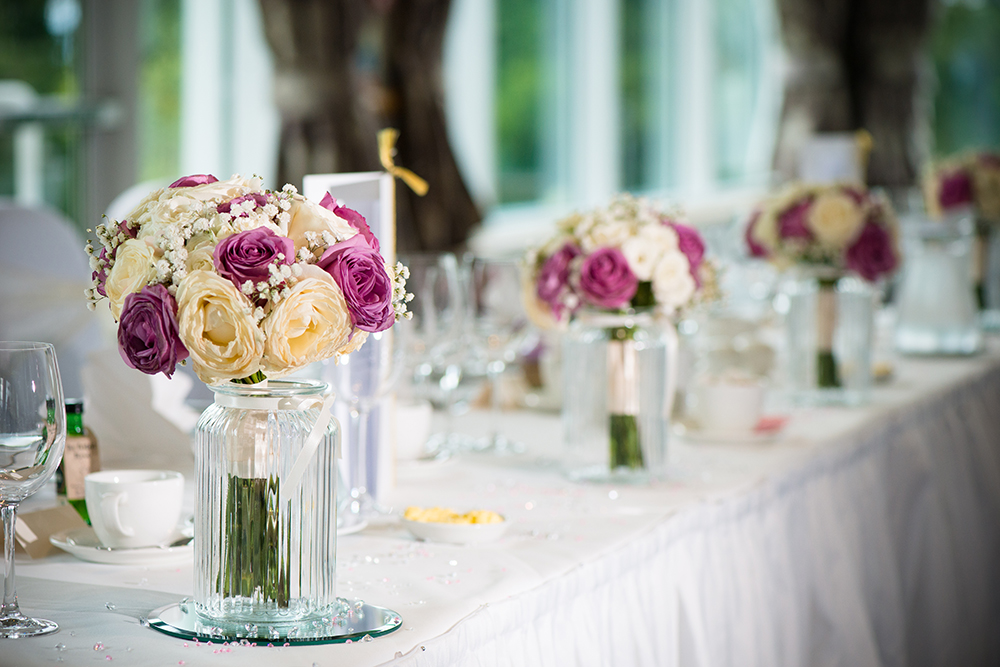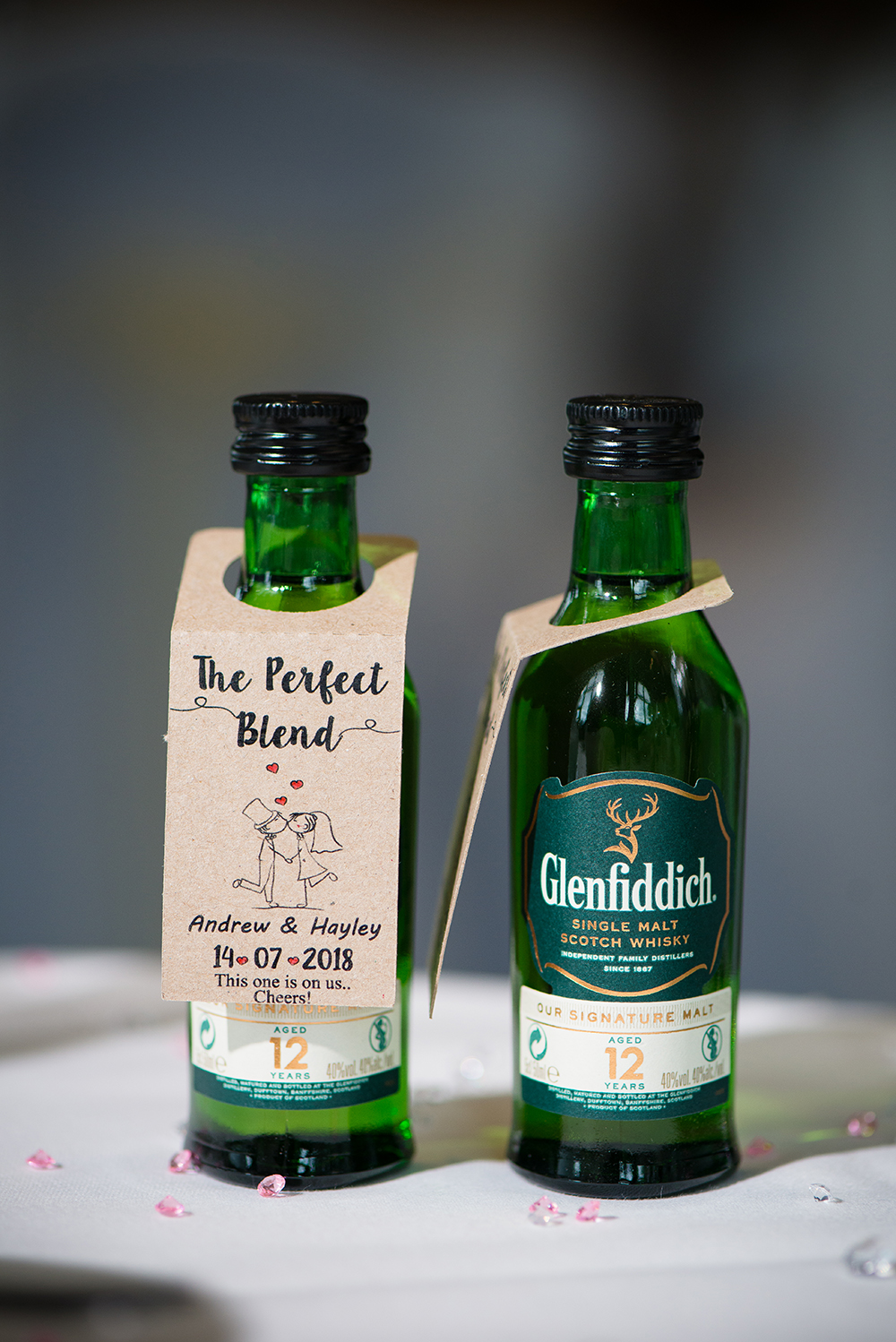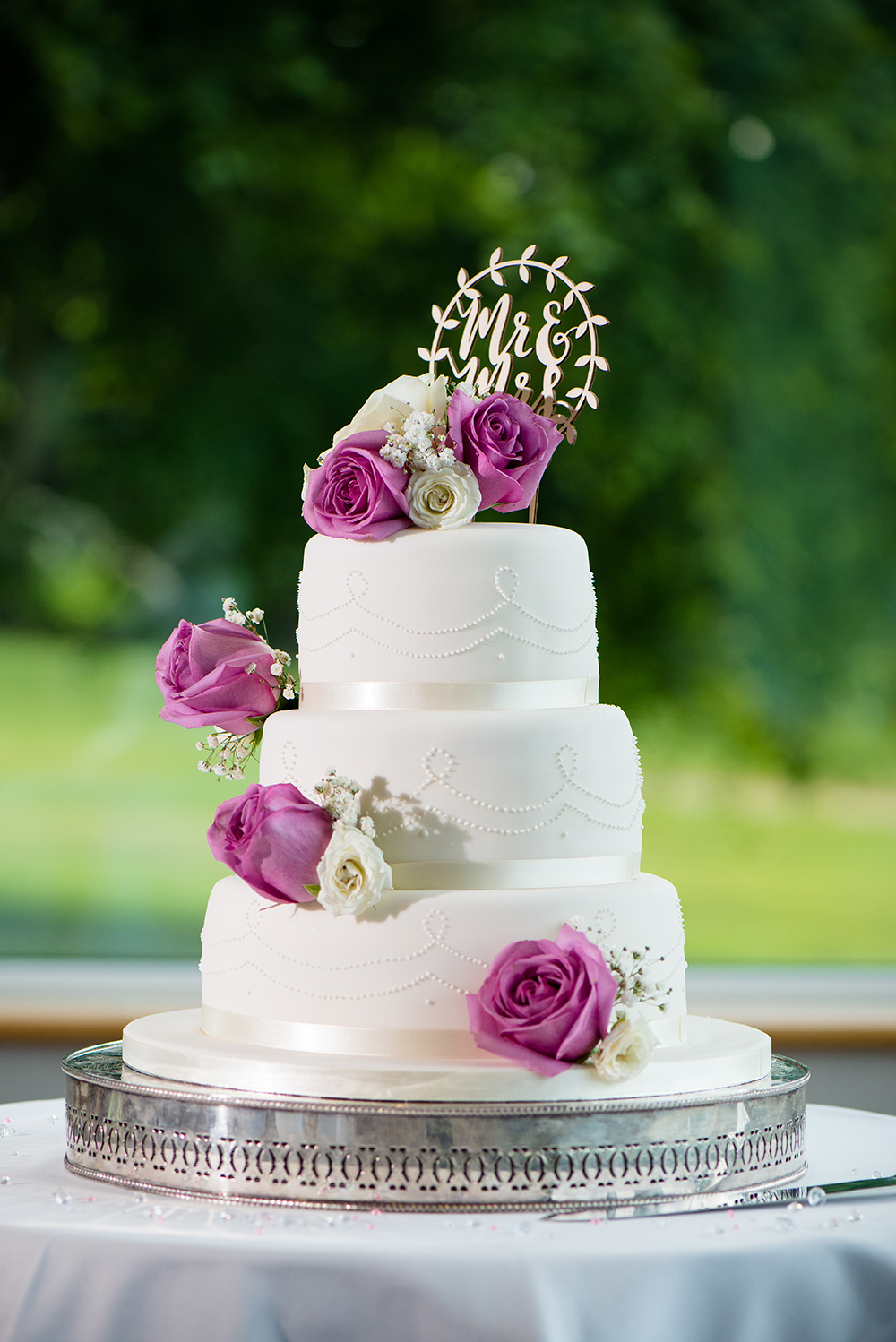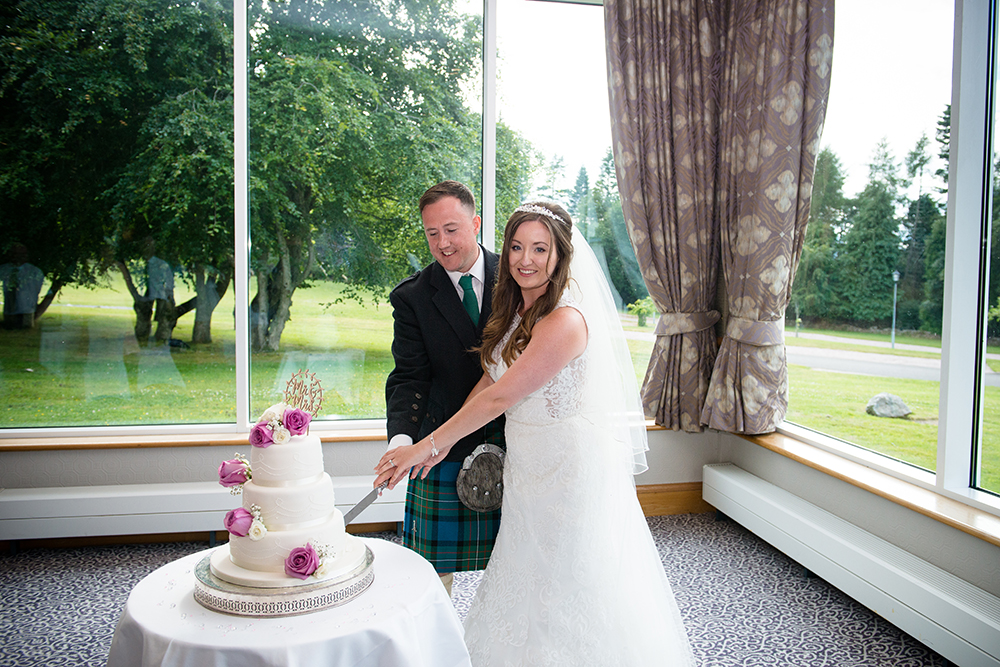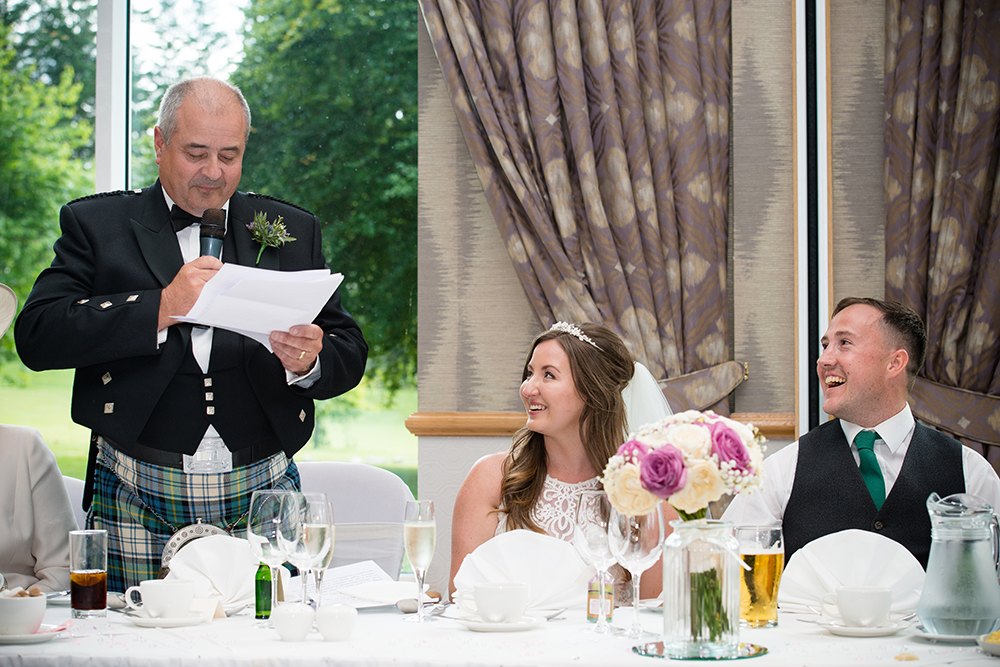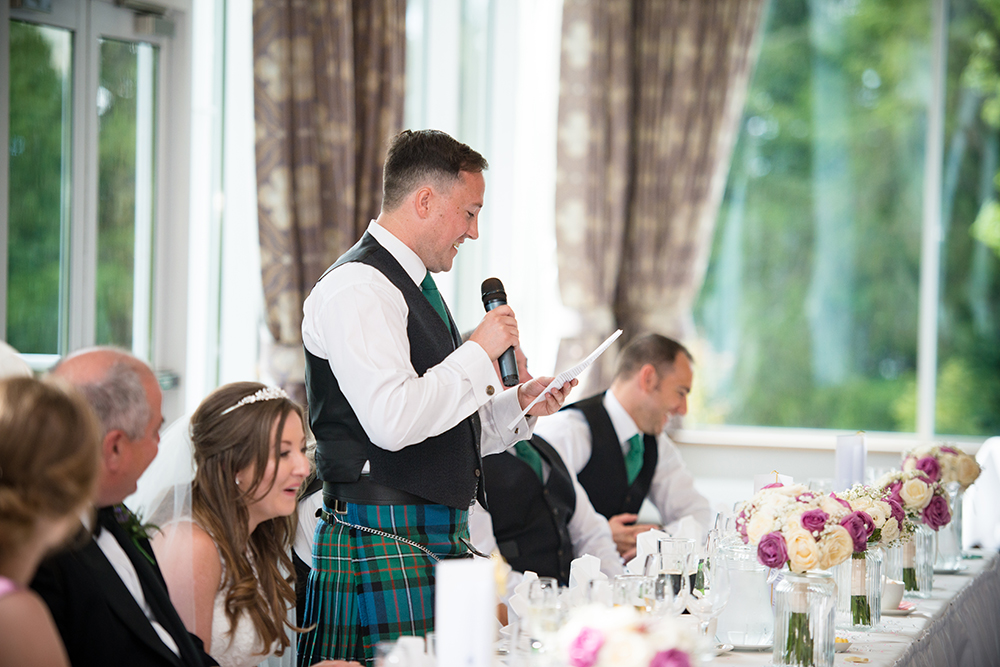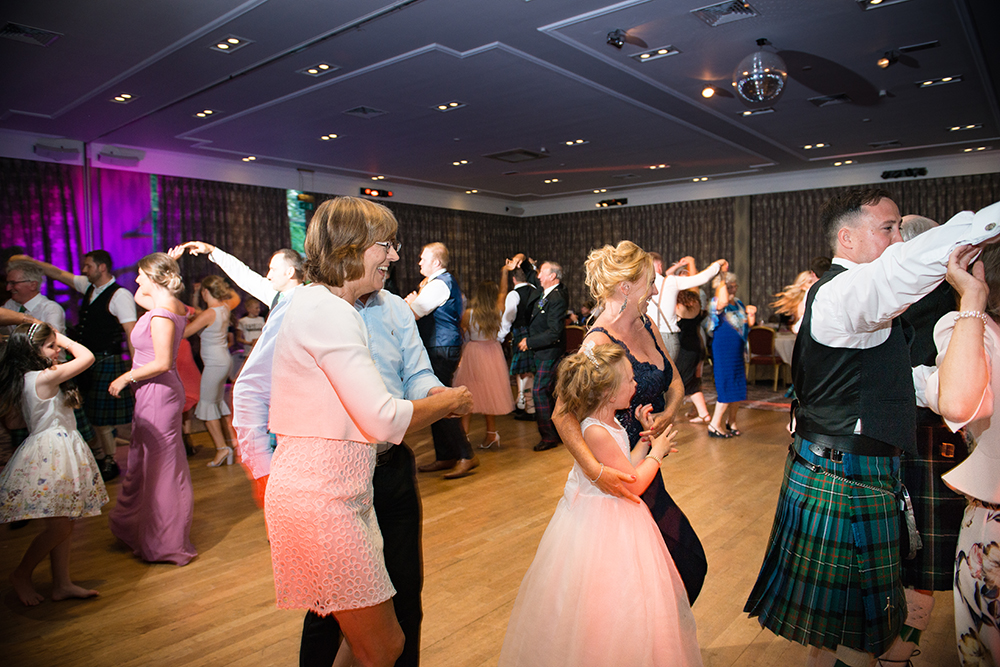 Being married is just amazing! I love that you officially become a partnership.
So yes, it's a lovely feeling of security and partnership and getting to take on the world with your best friend. Andrew loves that we get to spend the rest of our lives together.
We are also so grateful to our families for all their help. We couldn't have done it without them.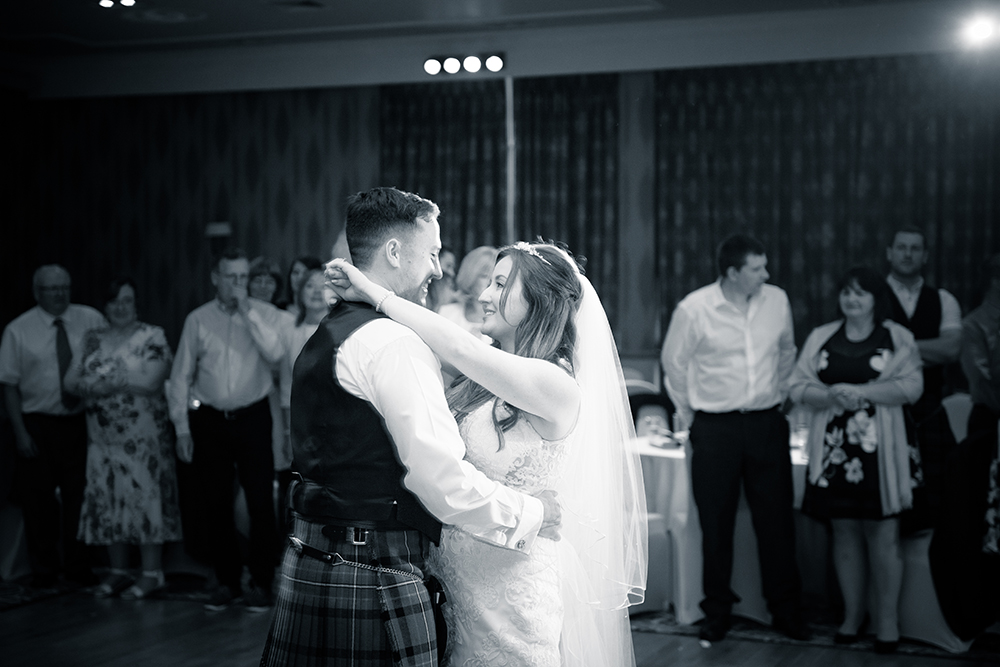 Photographer: Captivating Photography | Venue: Macdonald Drumossie Hotel
Brides dress: Stella York dress at Wedding Belles Bridal
Bridesmaid dresses: True Bride at Forever Bridal | Cake: Harry Gow
Florist (bouquets, button holes and cake flowers): Fiona's Flower Studio
Florist (church flowers): Inverness Floral Art Club | Band: Dram Ceilidh Band 
Hair: The Therapy Suite Inverness | Make-up: Love Beauty
Stationery: Celtic Bliss Cards Frances Forsyth | Candy cart: A&M Love is Sweet