Family focused fairytale-themed wedding day at Coos Cathedral, Aberdeenshire
Doctors Jess and Adi once worked in the wedding industry, so knew exactly who to hire for their big day.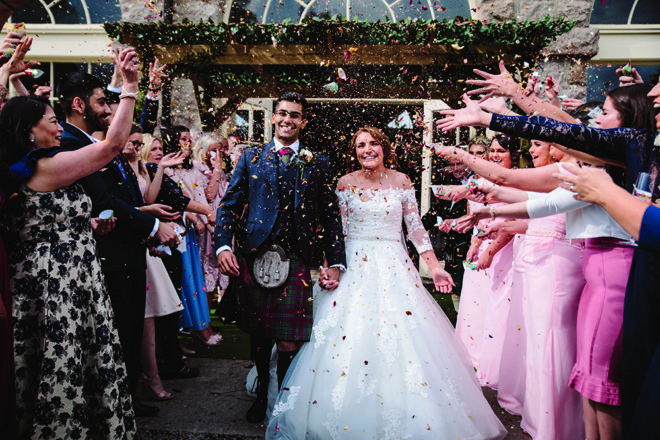 Jess and Adi met when they were both studying medicine at Aberdeen University. However it was a Summer in Delhi, India, volunteering at medical camps in the slums that saw them fall in love.
"It was one of the most amazing, eye-opening trips of my life," remembers Jess, "and not exactly where I thought I would end up meeting the man I was going to marry."
They married in a family-focused, fairytale celebration at one of Scotland's coolest blank canvas venues, Coos Cathedral. 
Find out more about their day, photographed beautifully by Sam Brill, in Jess's own words below!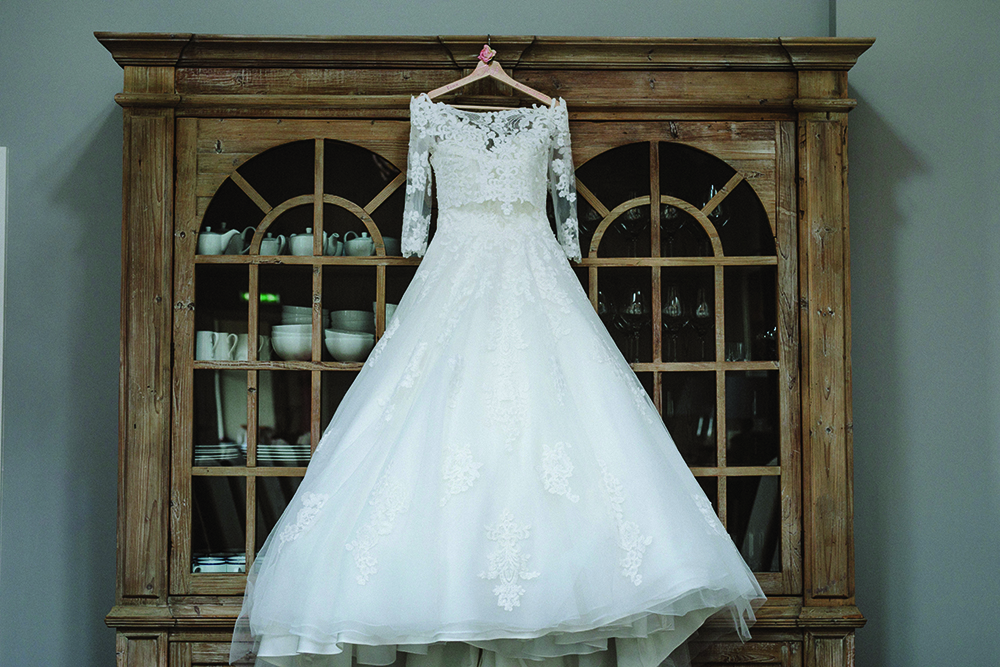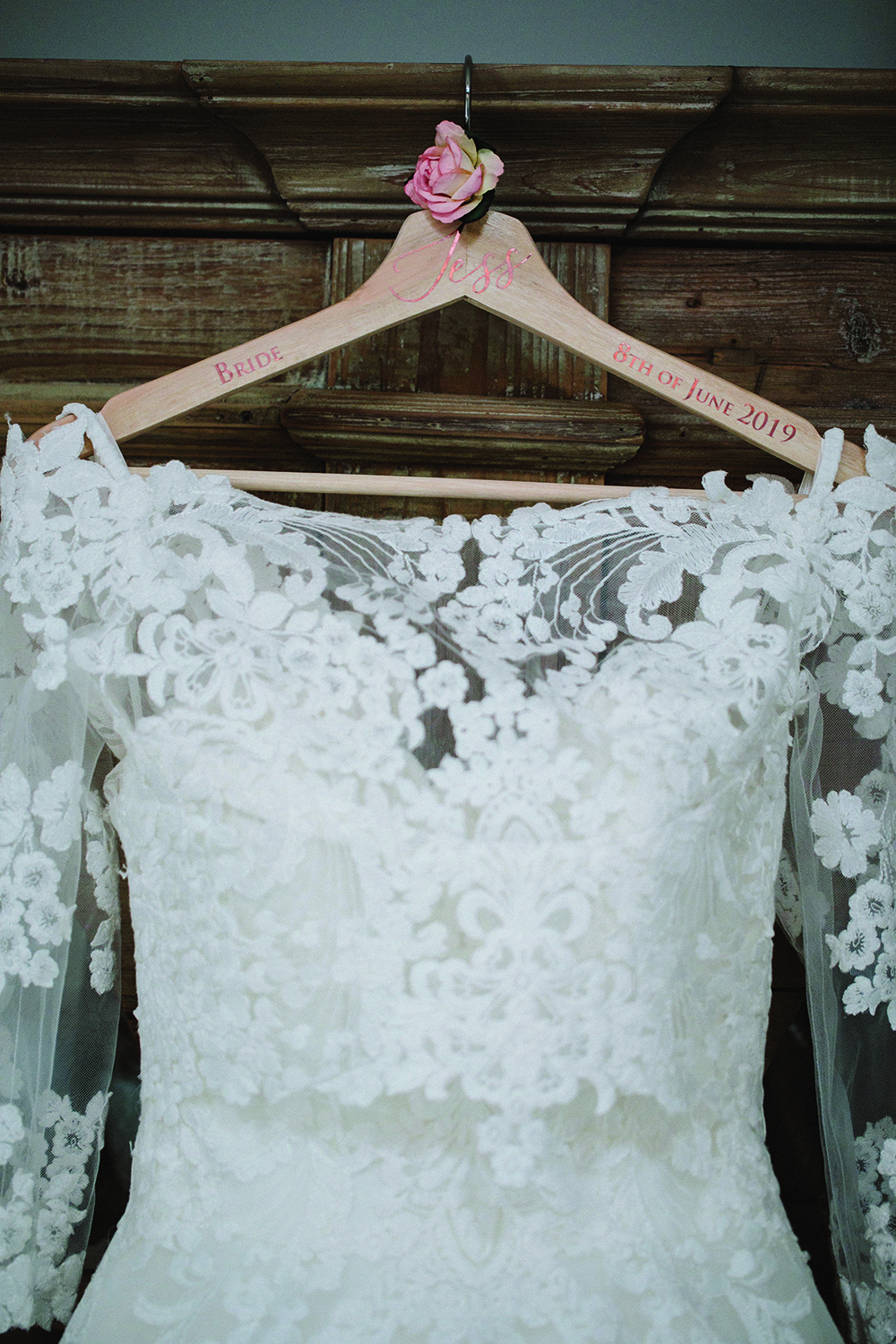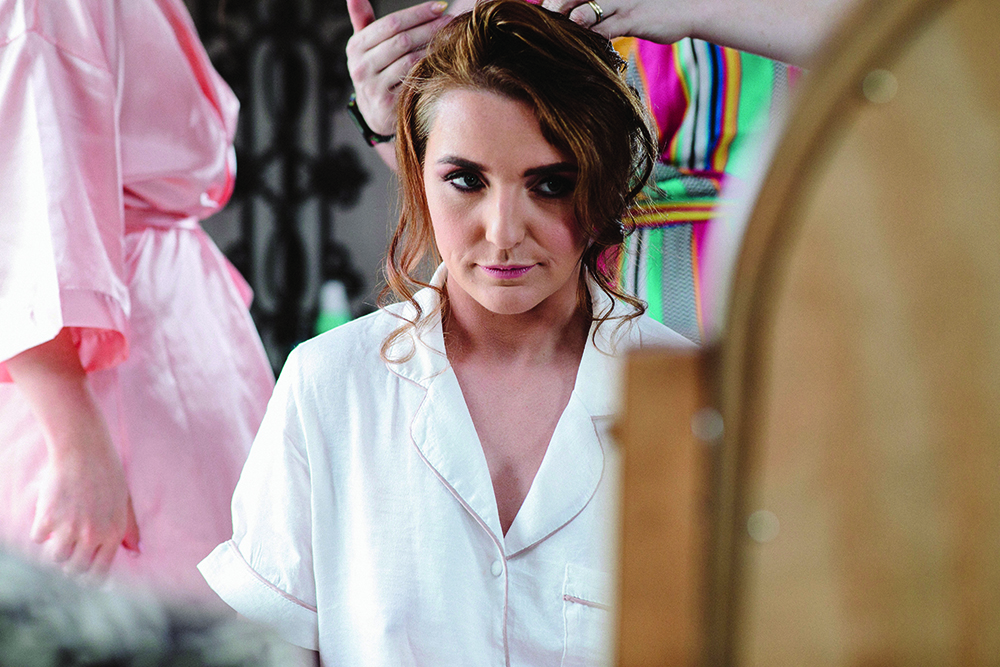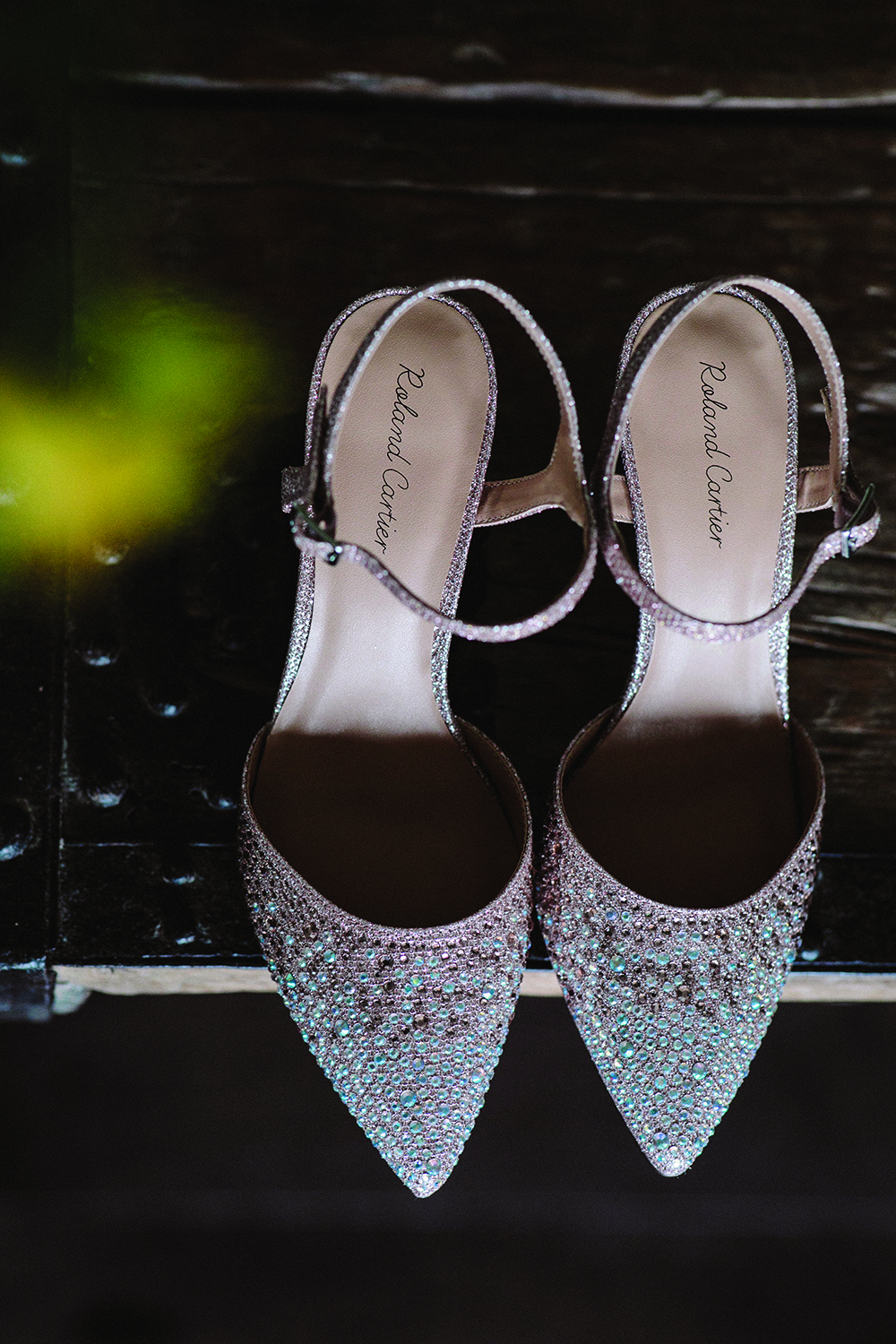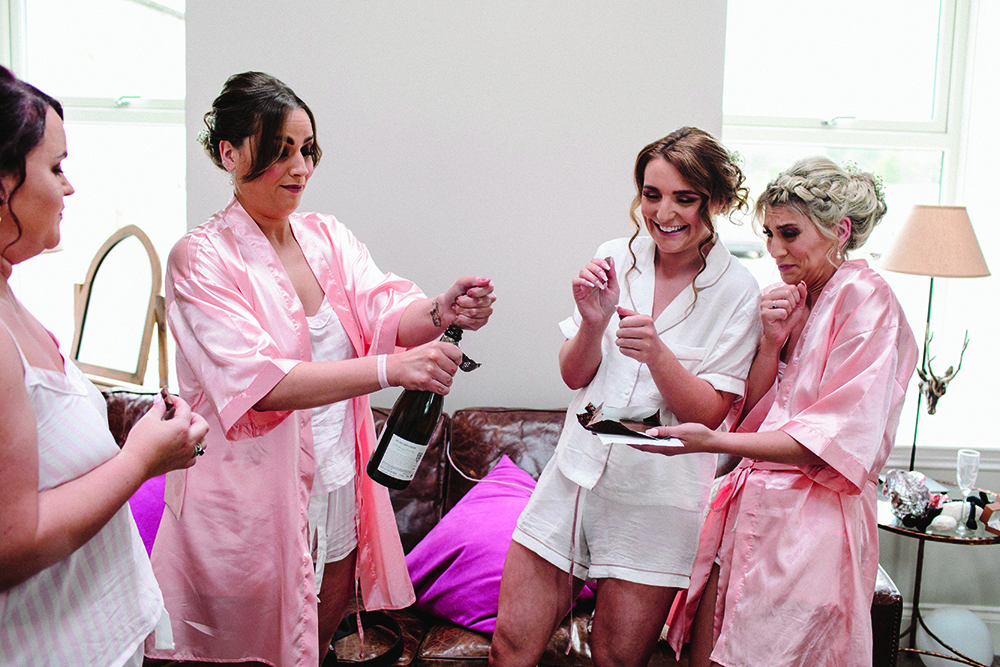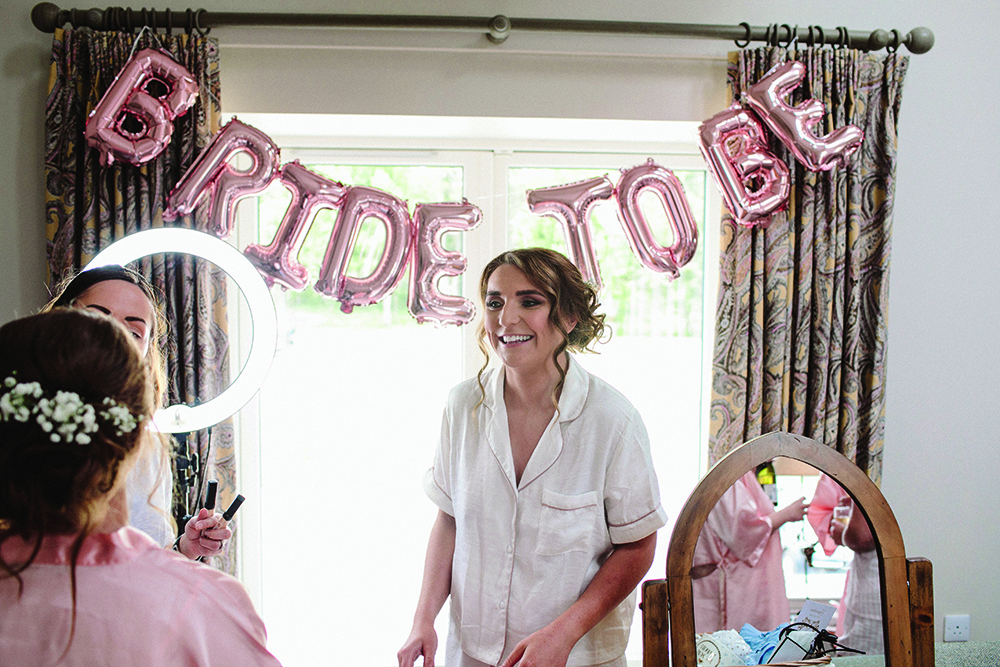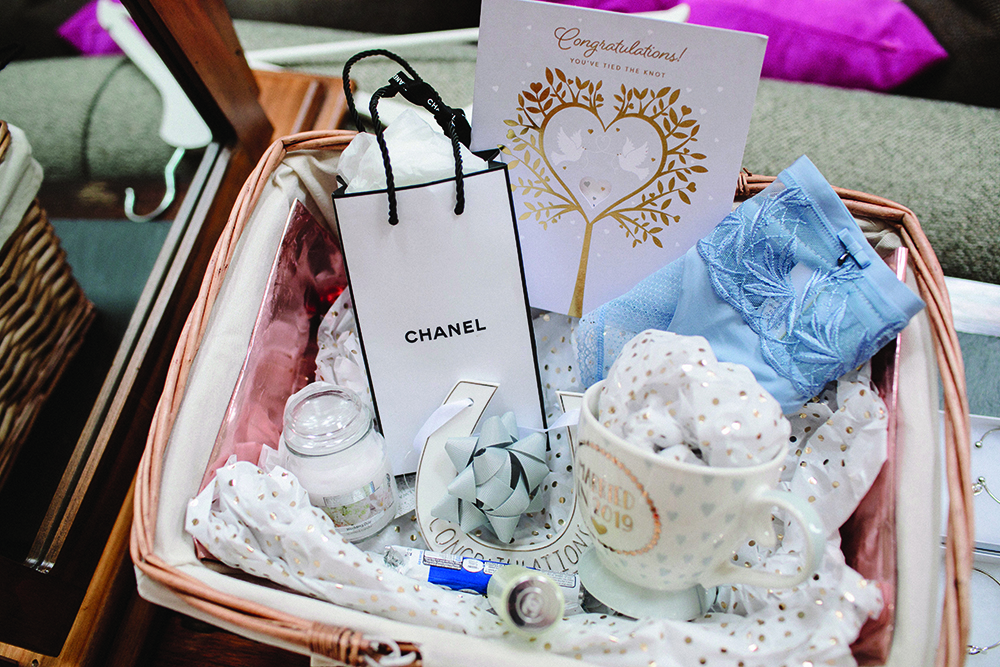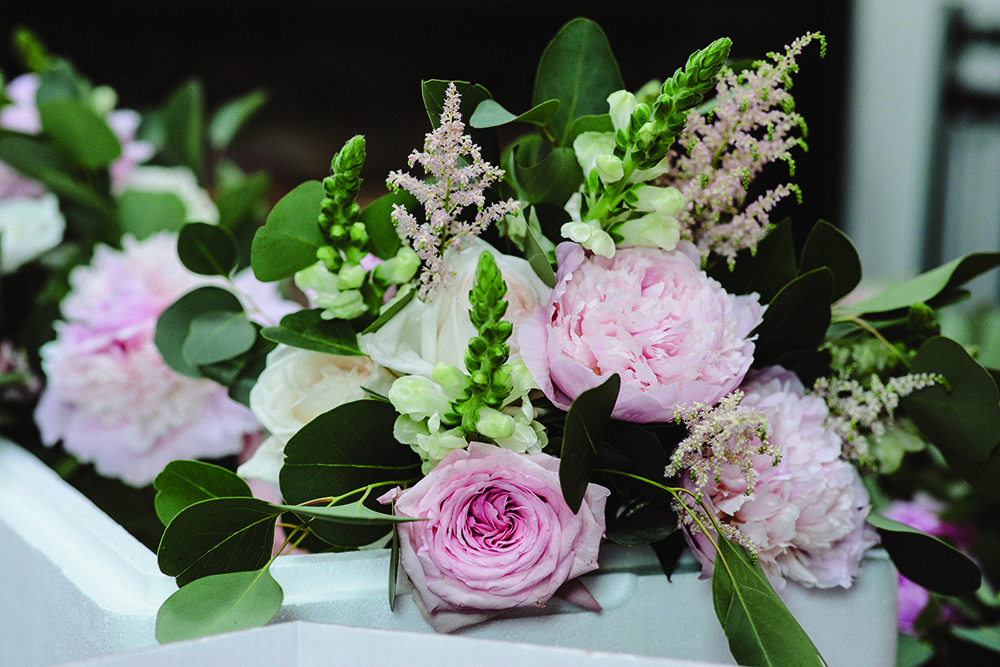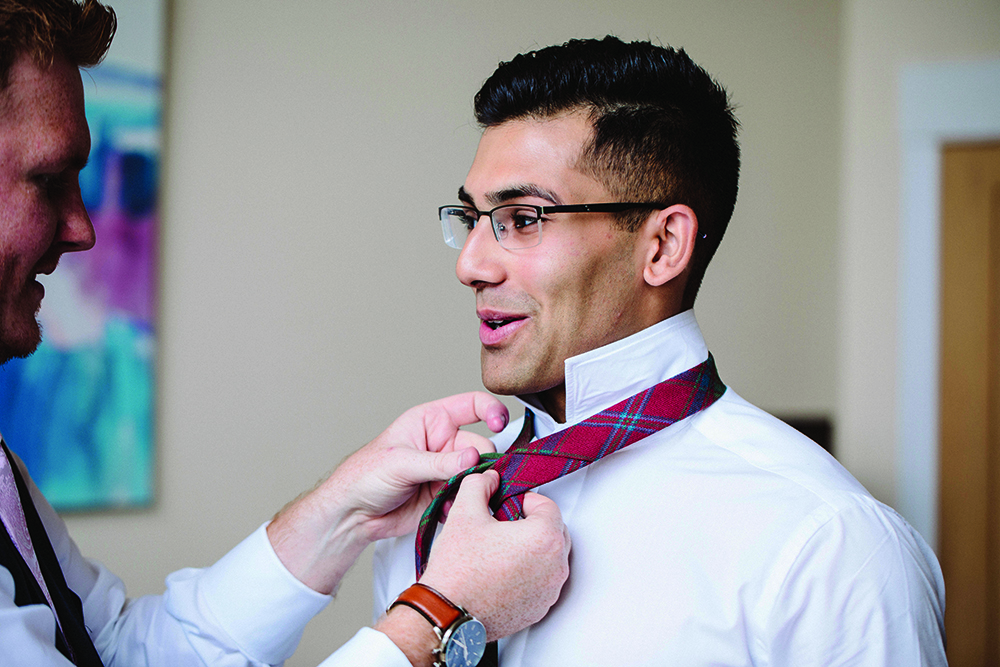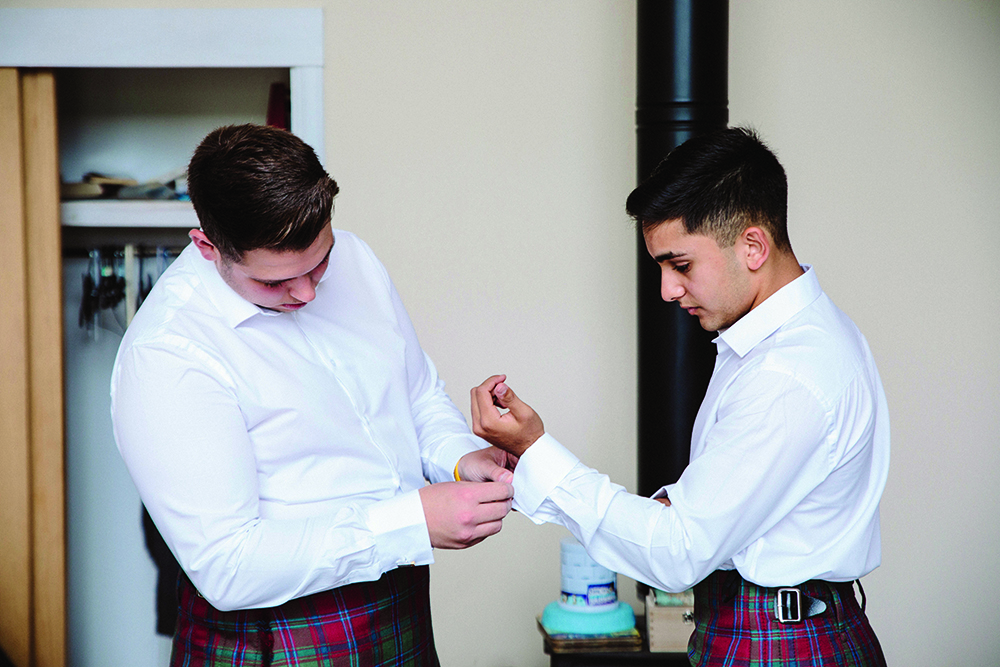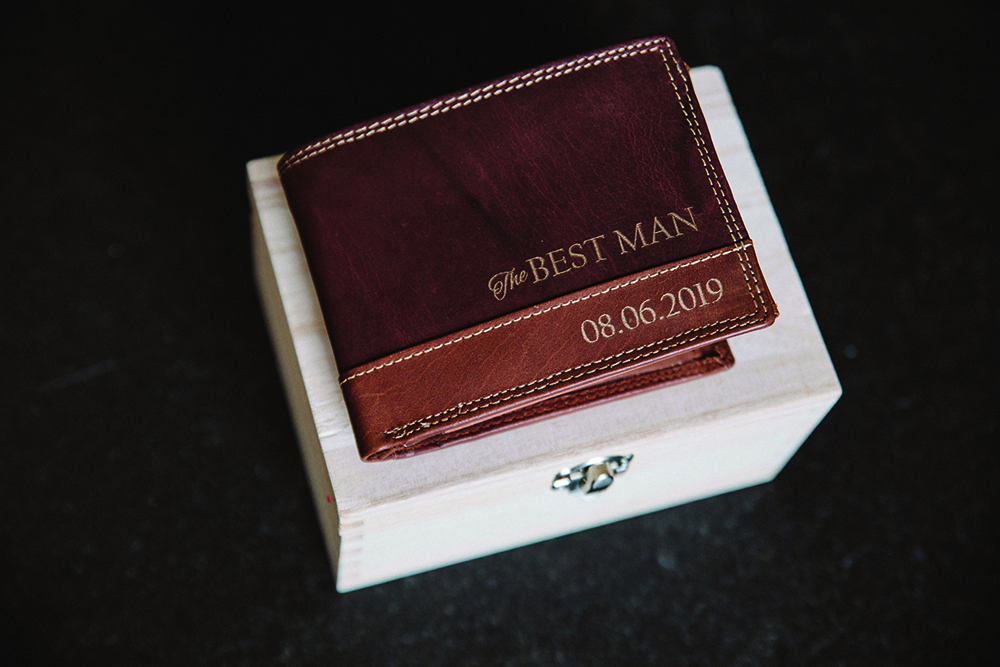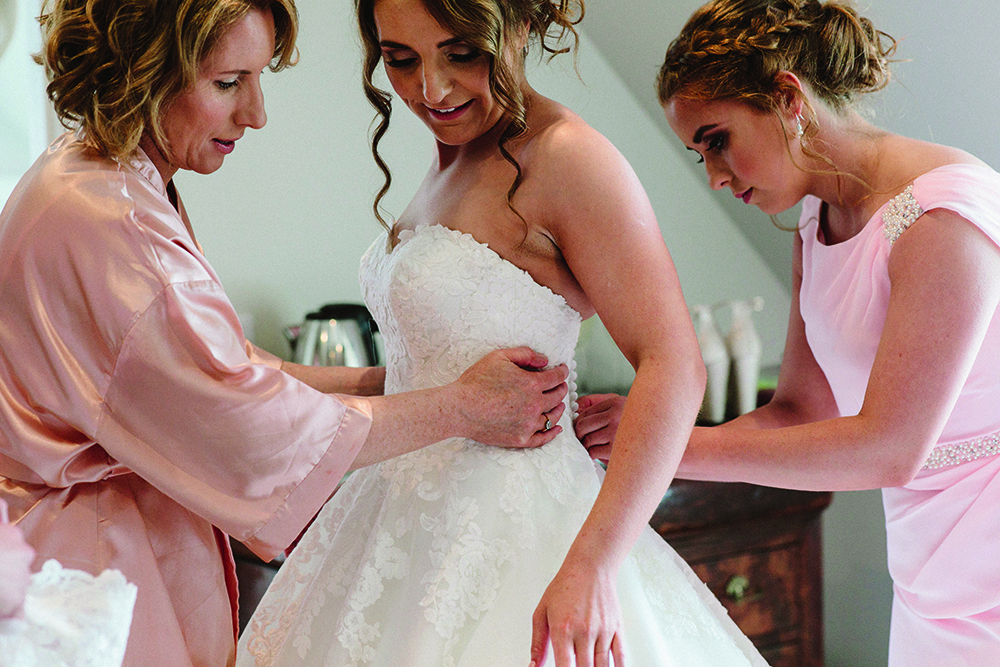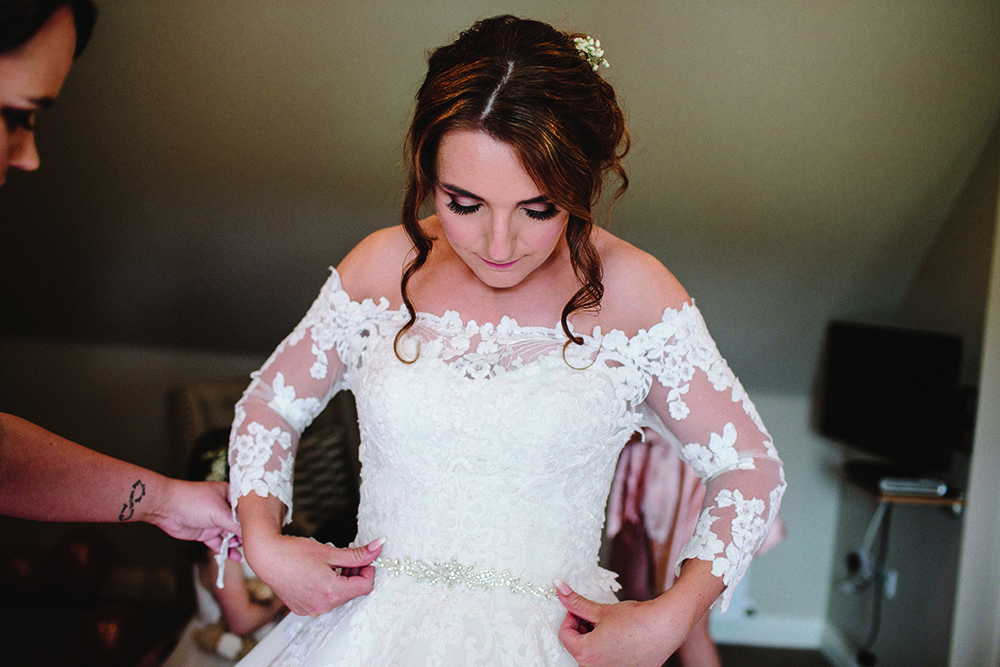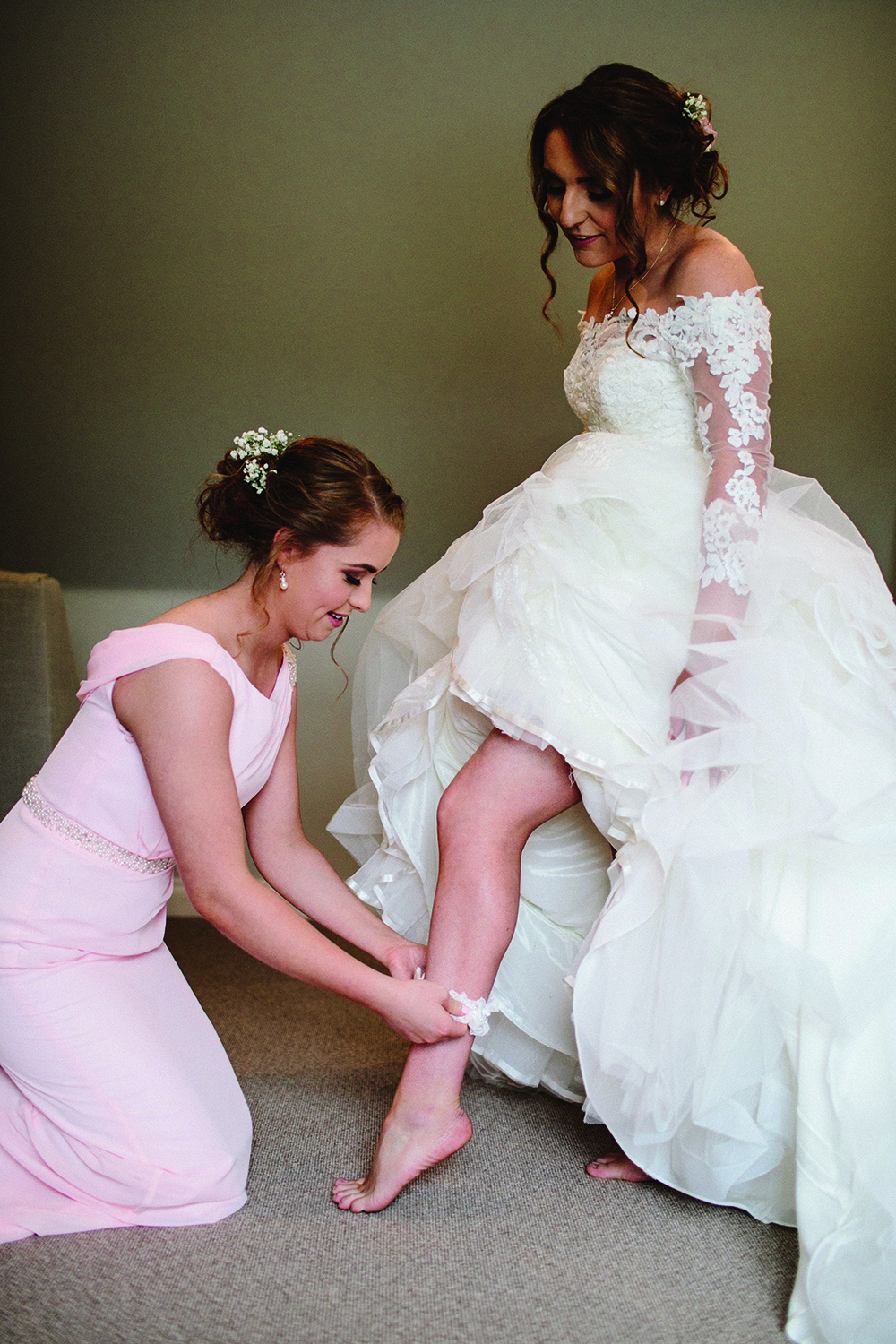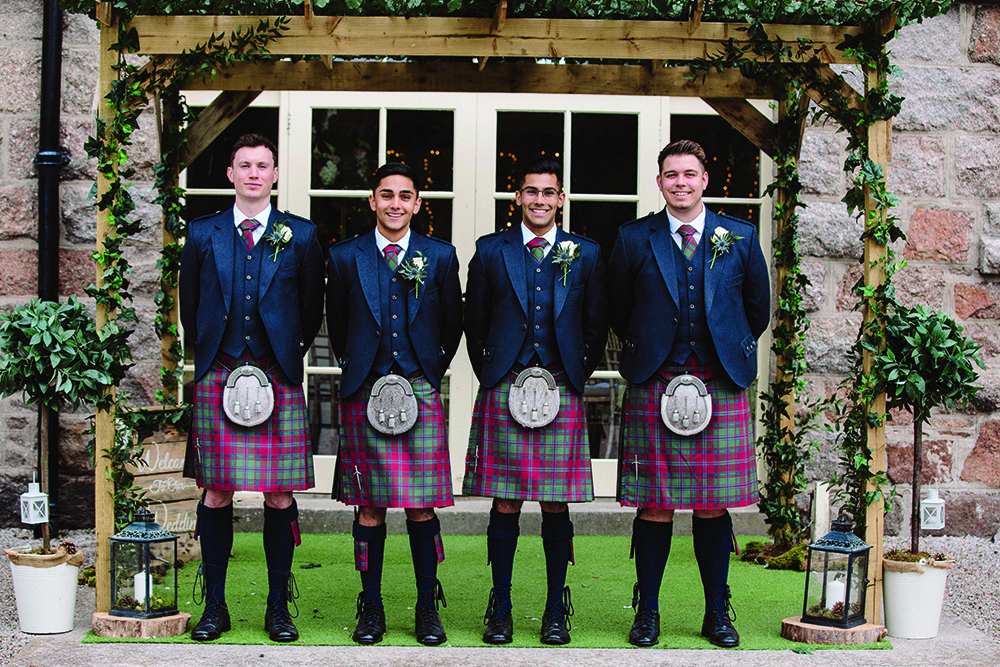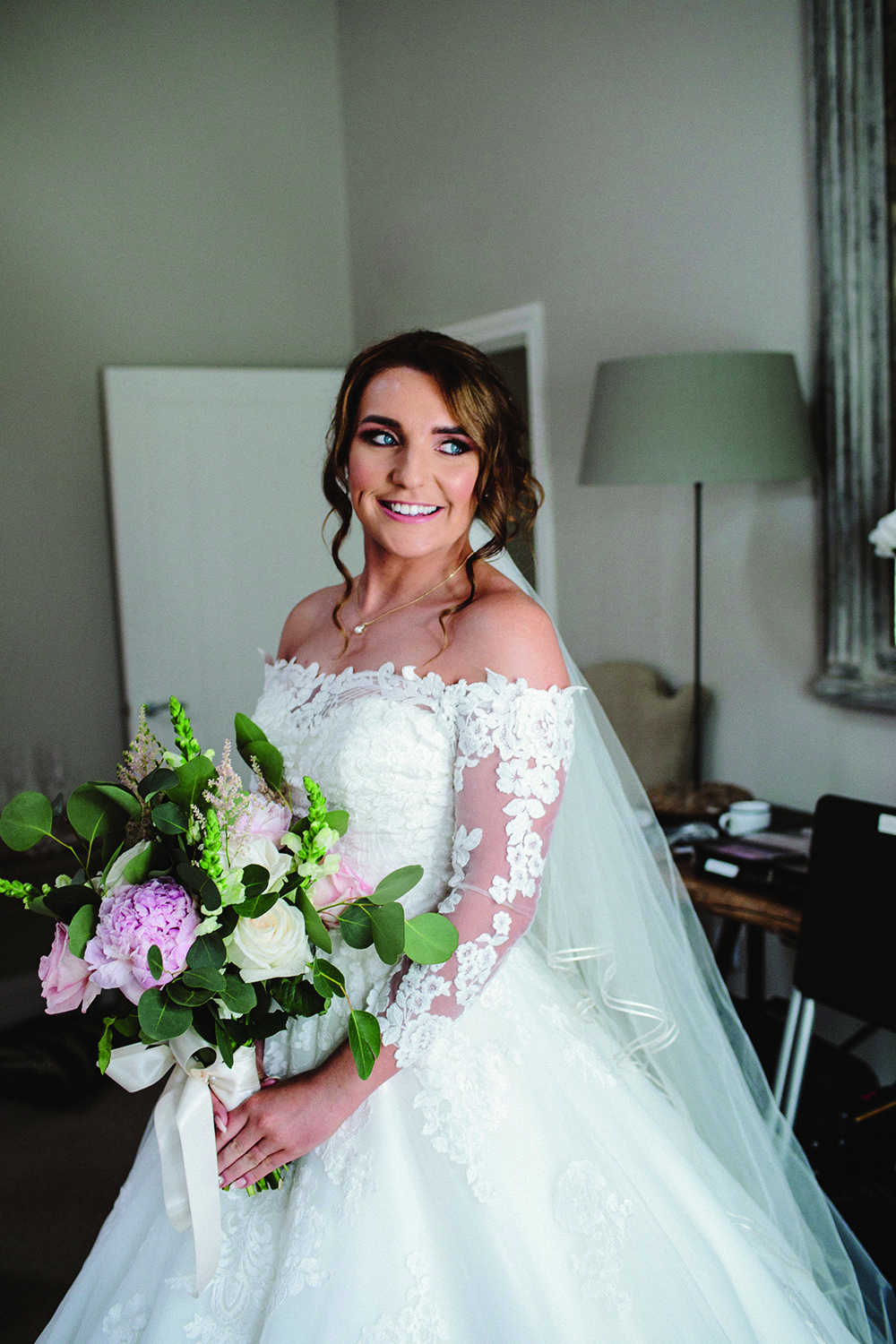 "I wore 'Hina' by Ronald Joyce, a strapless organza and satin dress with lace appliqués, beaded belt detail and an optional lace top and stunning train. I paired it with some glittering pink Roland Cartier heels from House of Fraser; they reflected my personal taste, so I can wear them again and again.
In India when a baby boy is born they get lots of little gold bracelets, rings and necklaces to wear, as a type of blessing. Our wedding rings are both plain gold bands that are made from Adi's baby jewellery melted down, so they feel very special.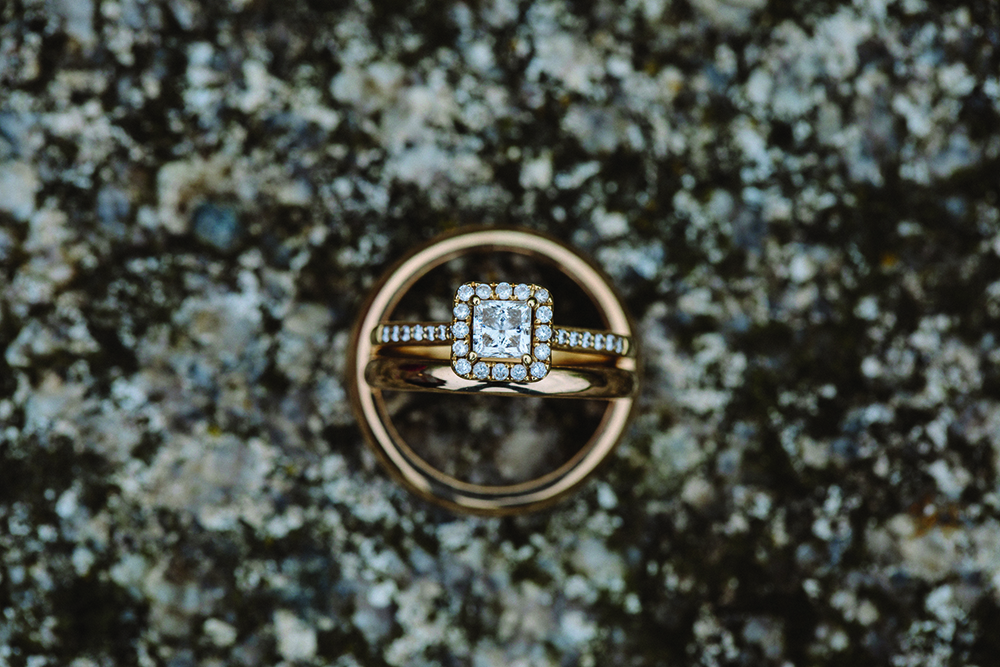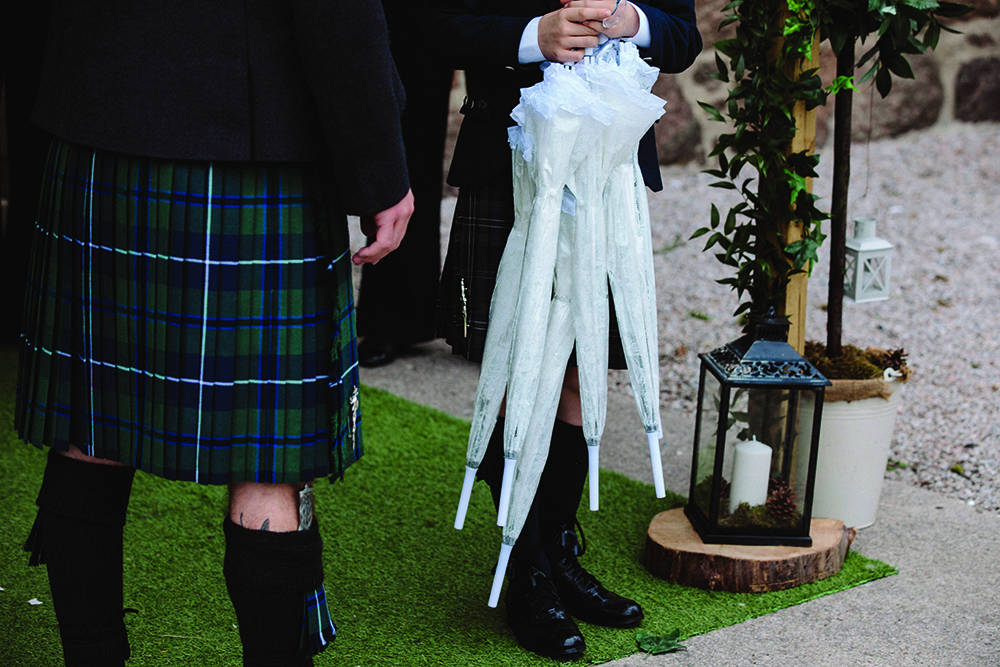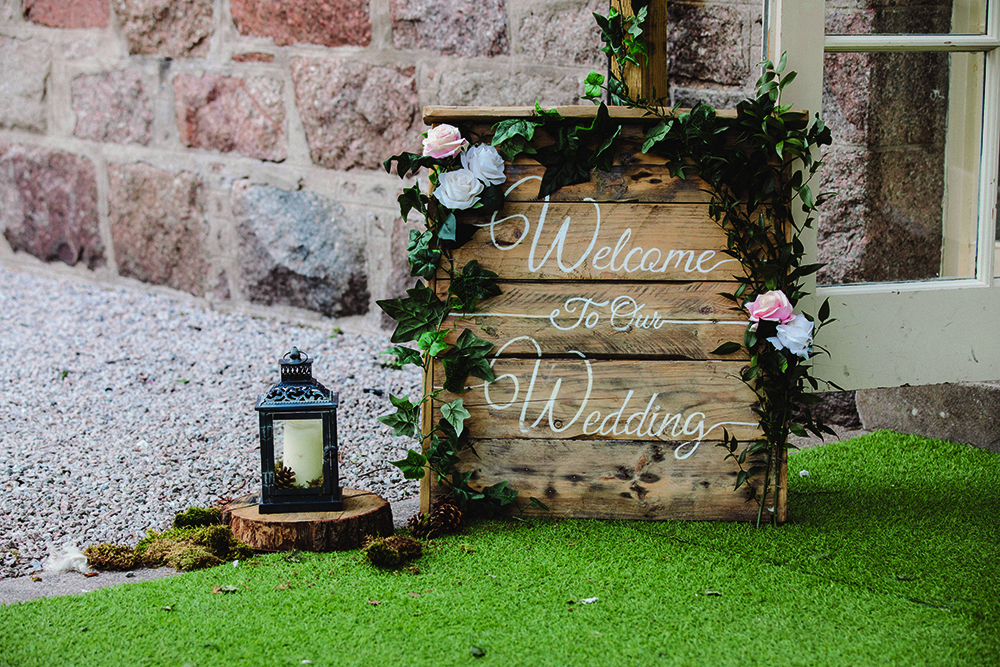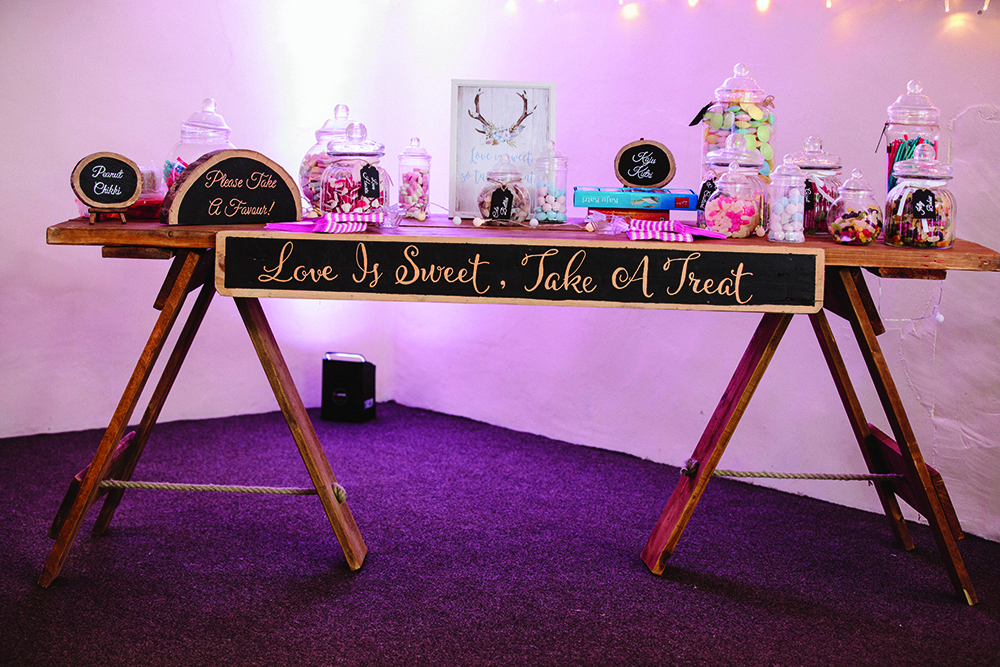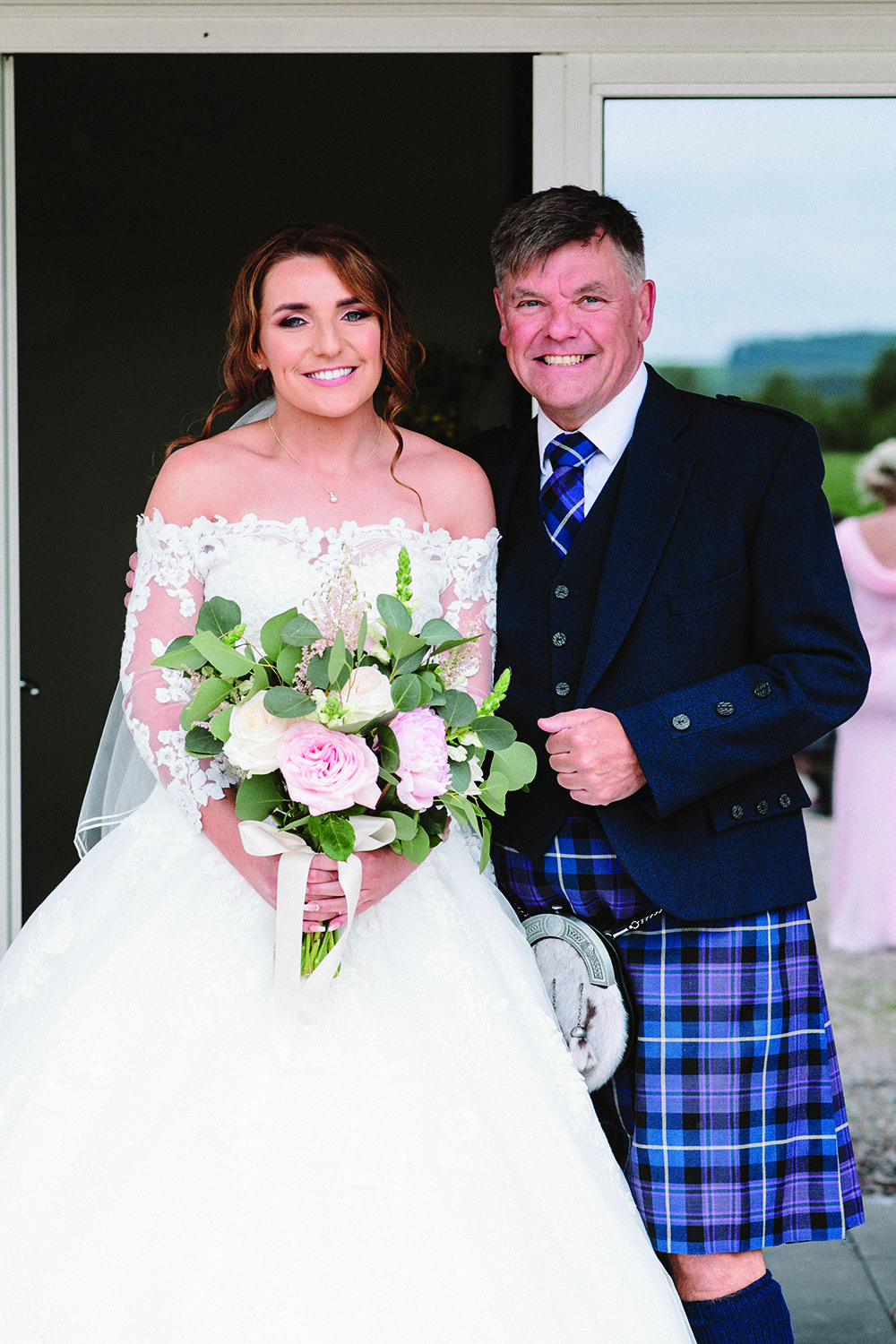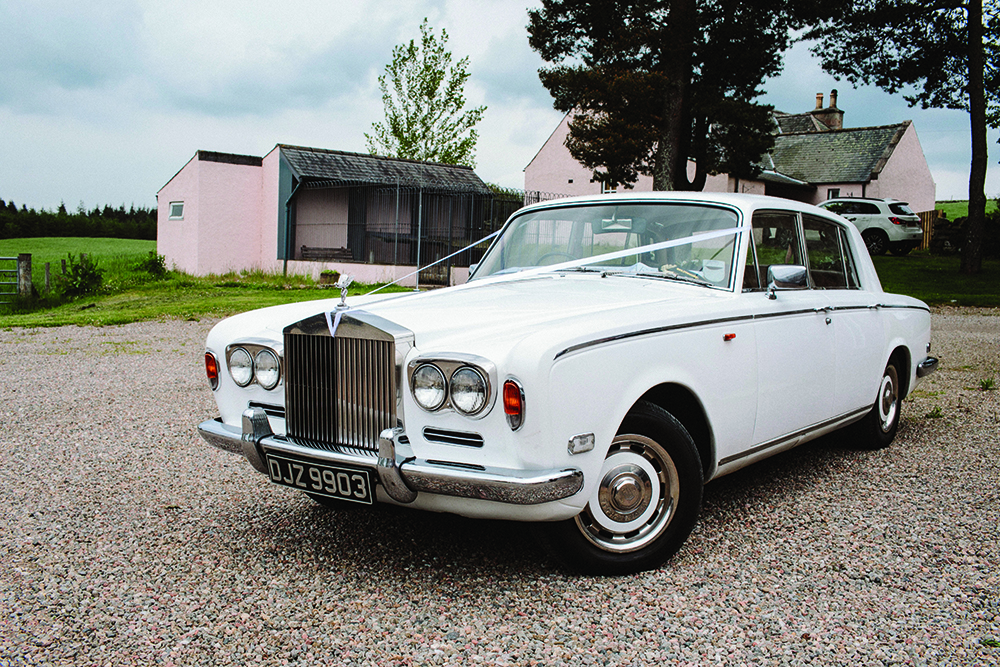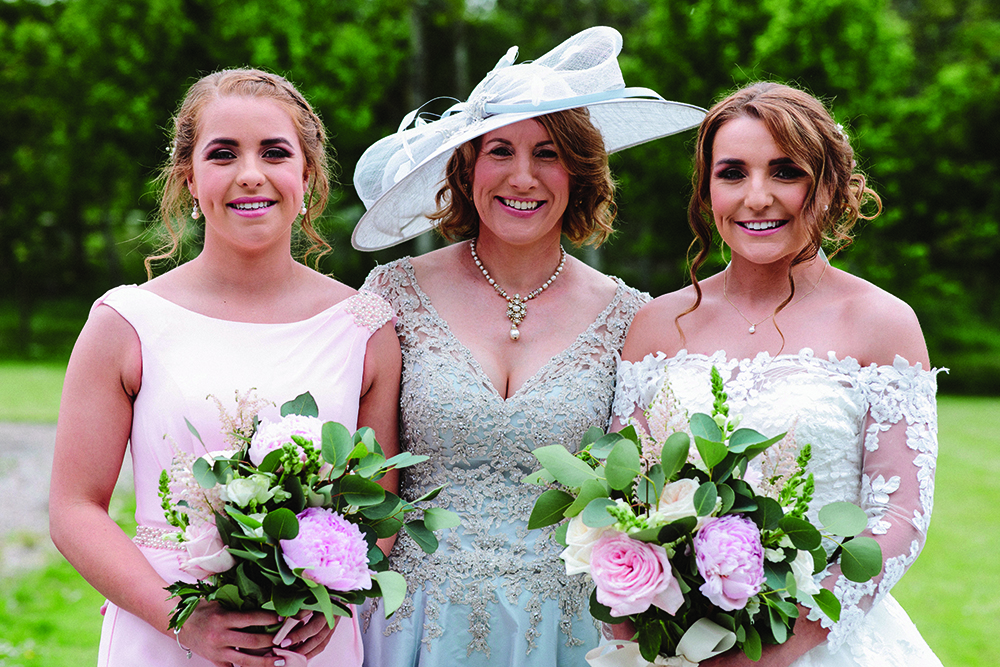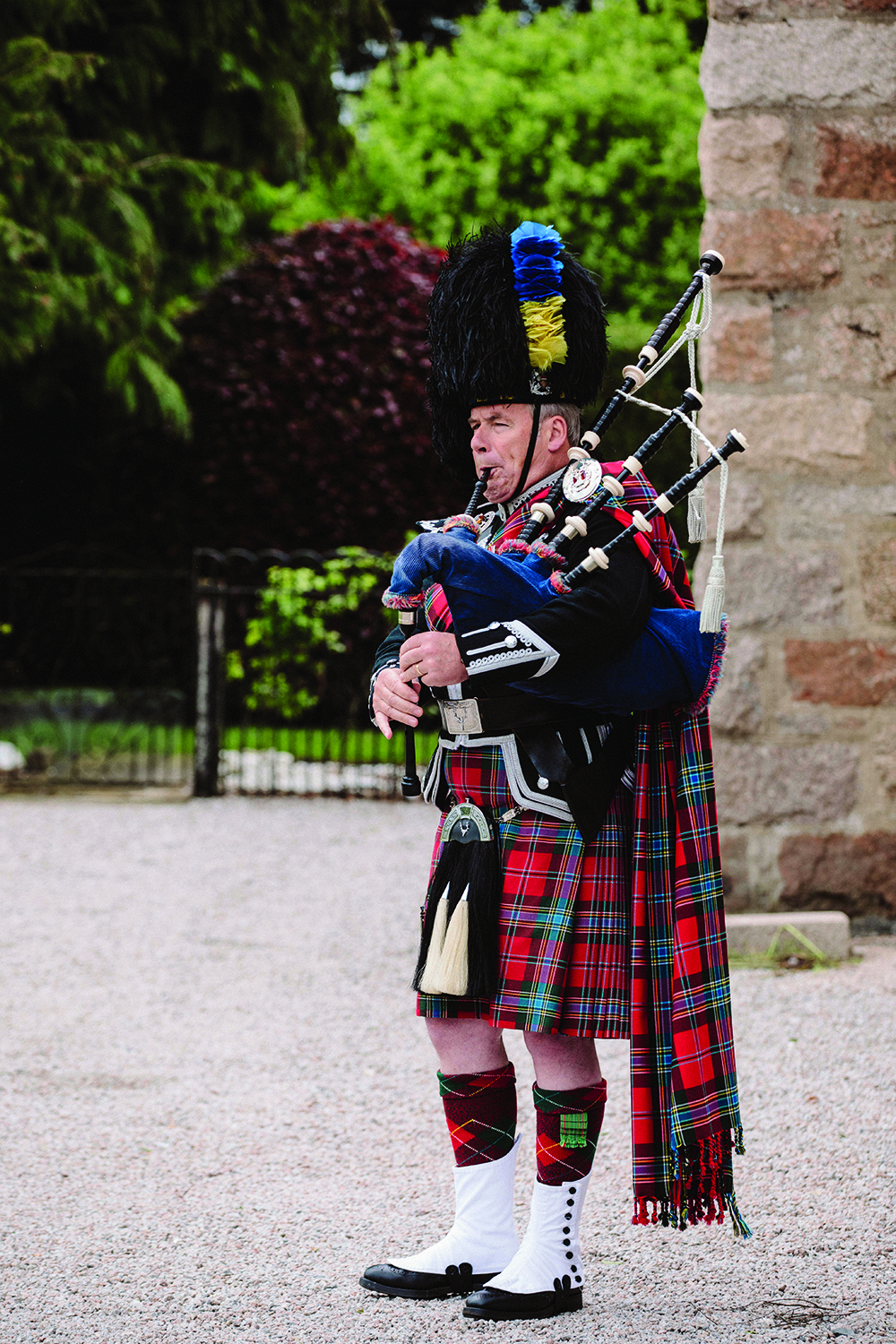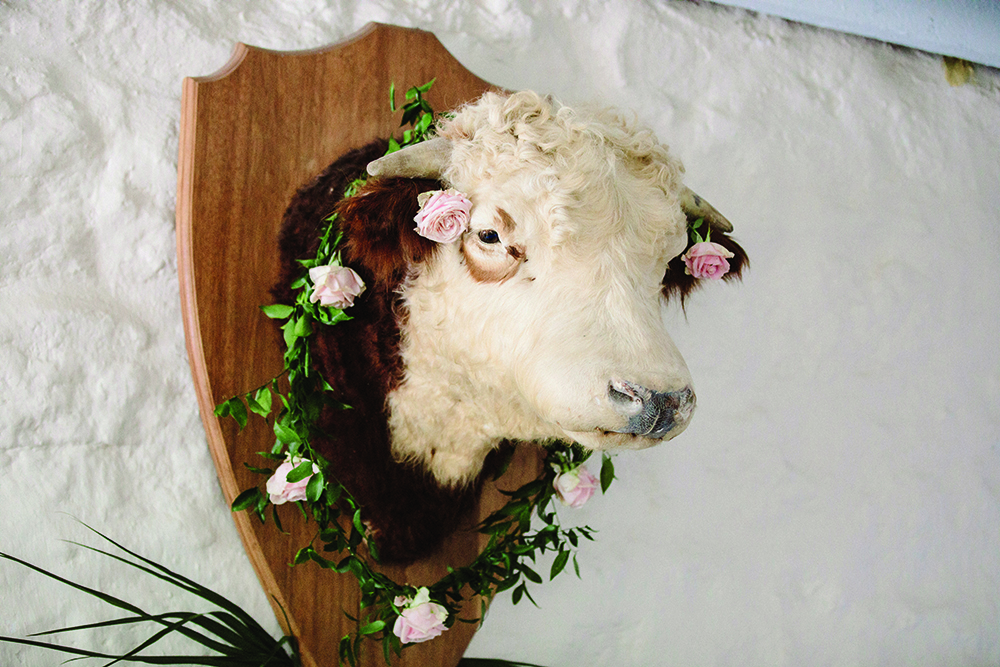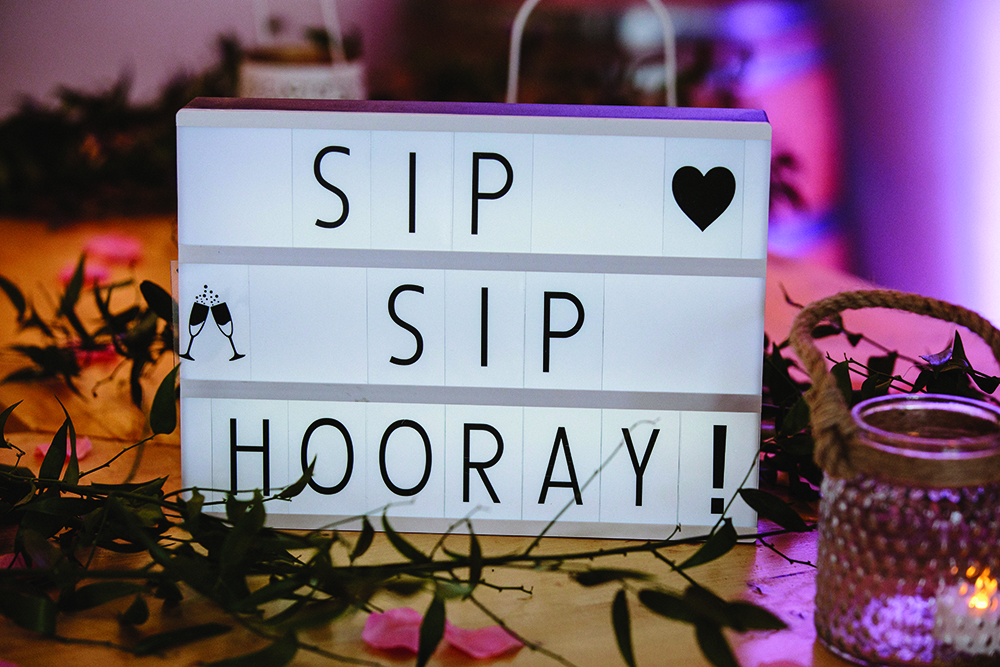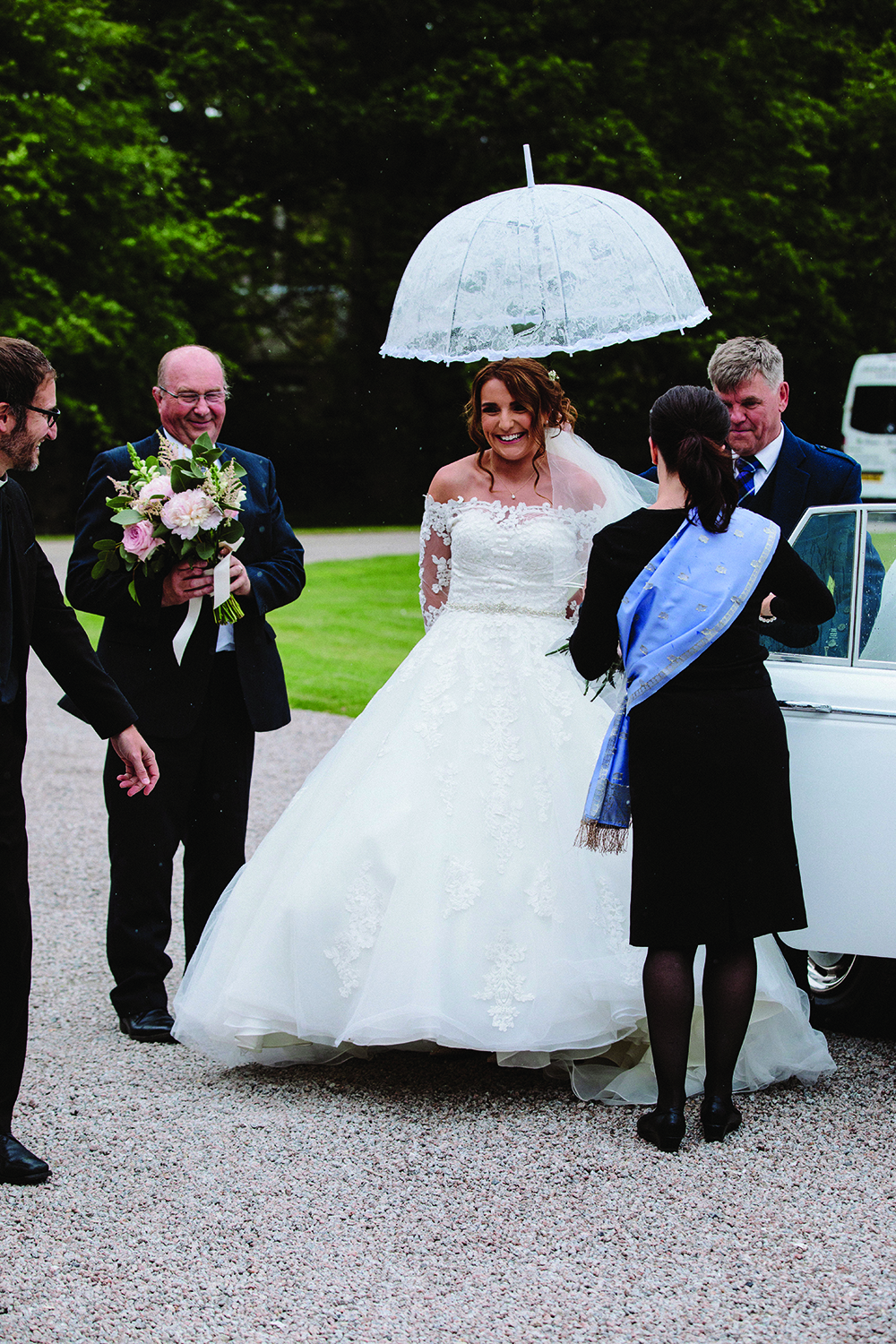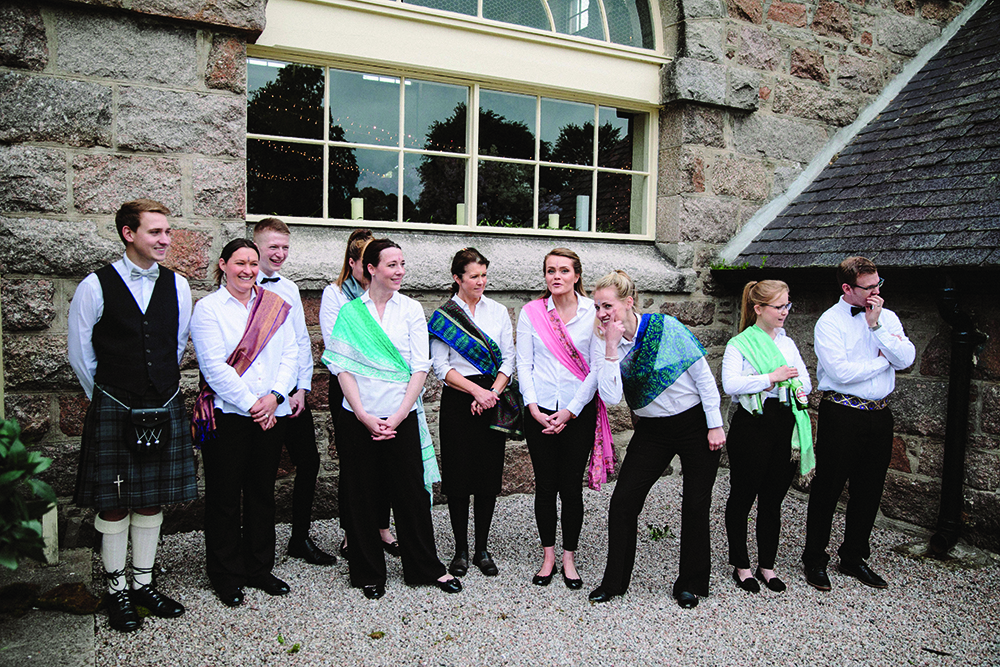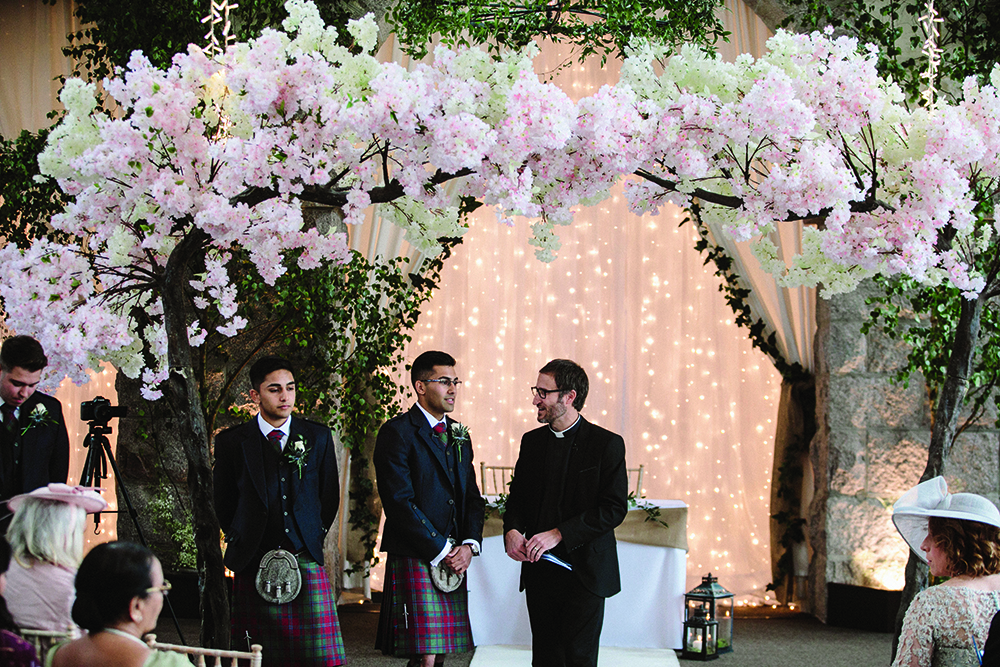 I had four bridesmaids; my little sister, my brother's girlfriend and my two step-sisters. It was an easy choice. For me, weddings are all about family. There's no one I'd rather have had by my side.
We both worked for wedding catering companies, so we knew venues in Aberdeen well.
Coo Cathedral was an easy pick – we loved that every wedding we worked there was so completely different and the grounds are just stunning, completely secluded and yet not in the middle of nowhere.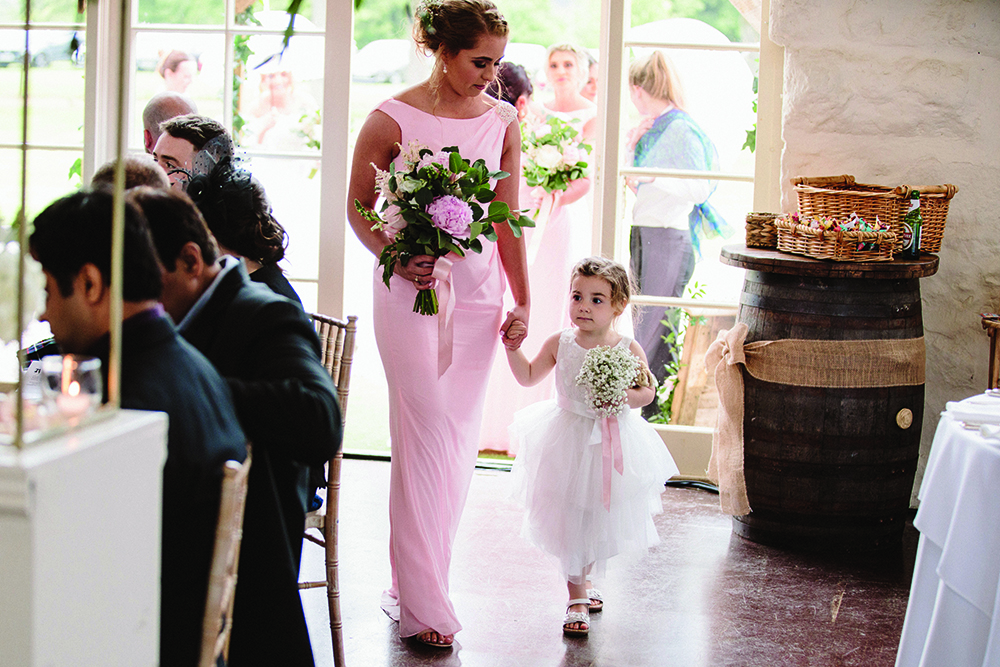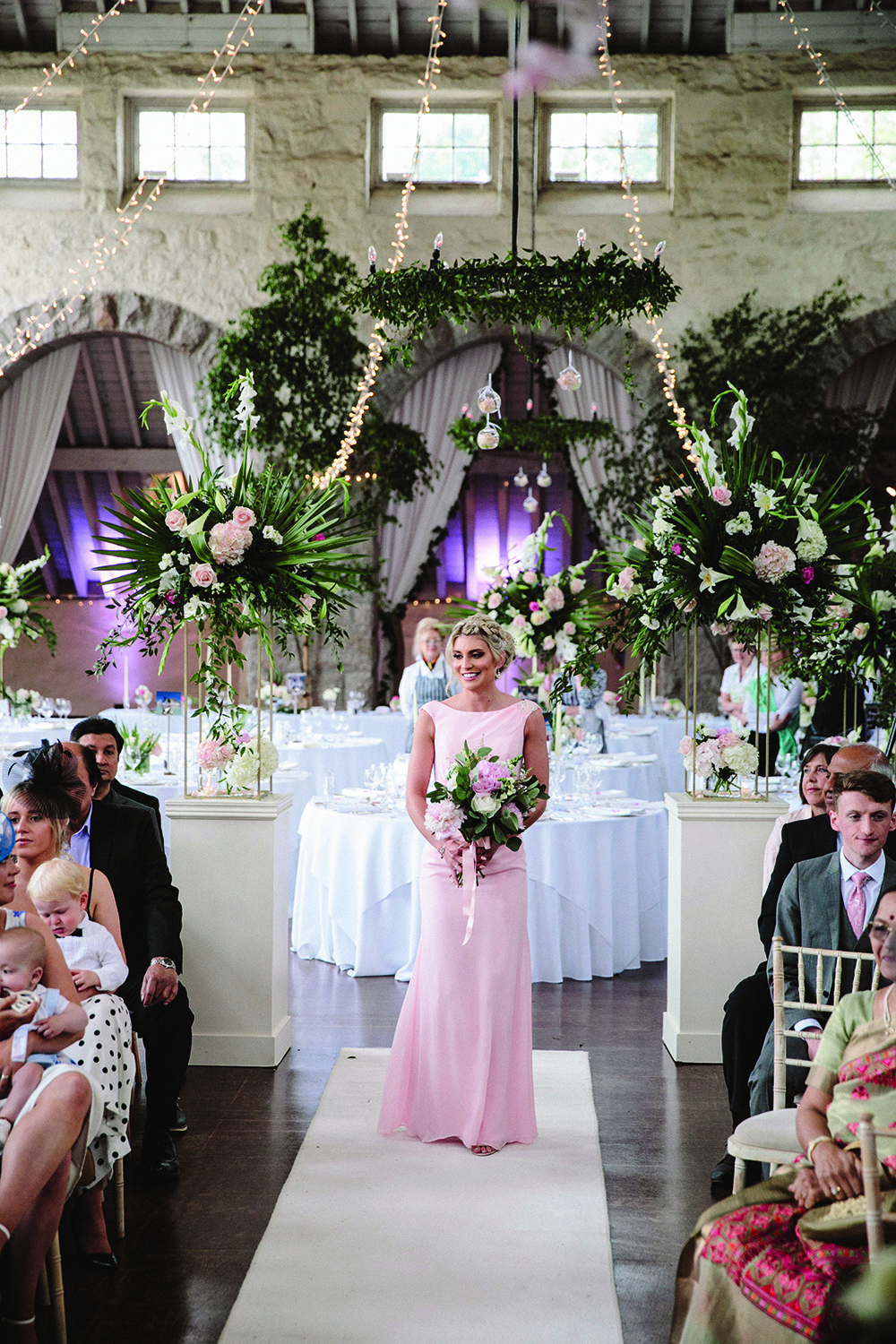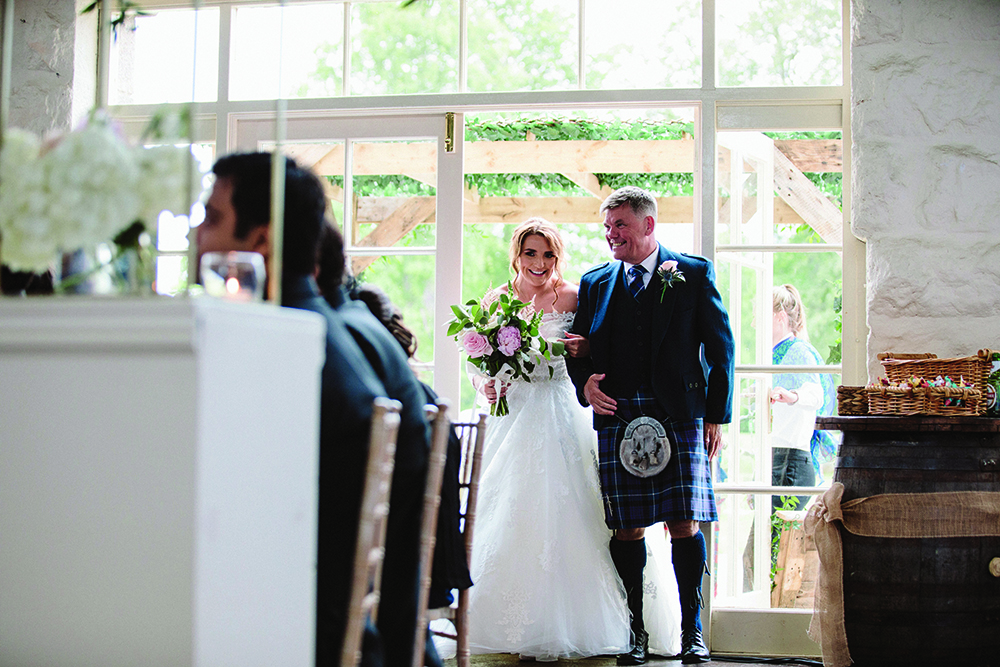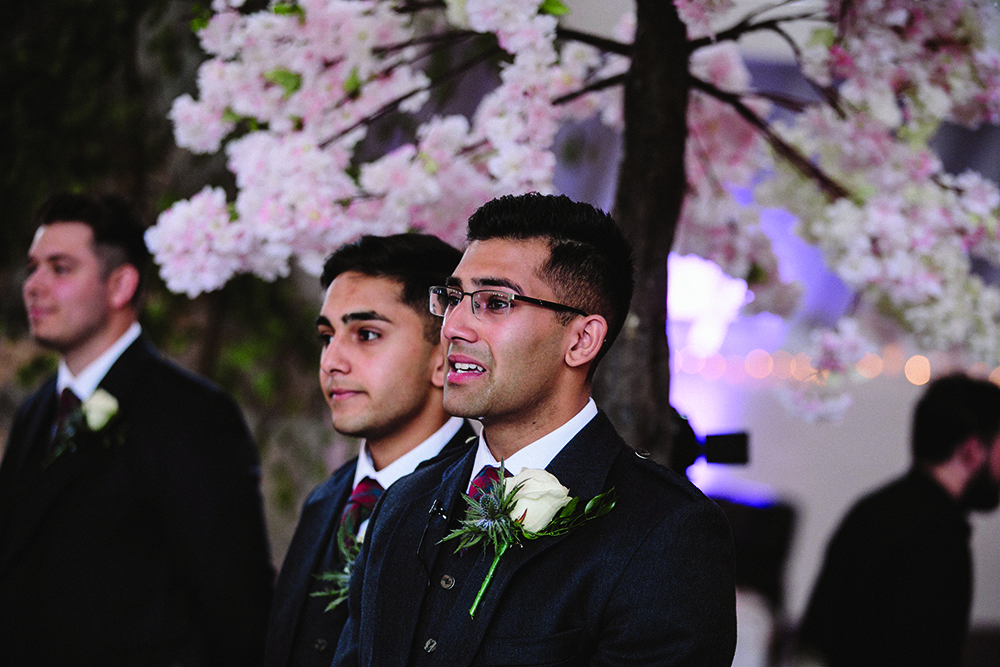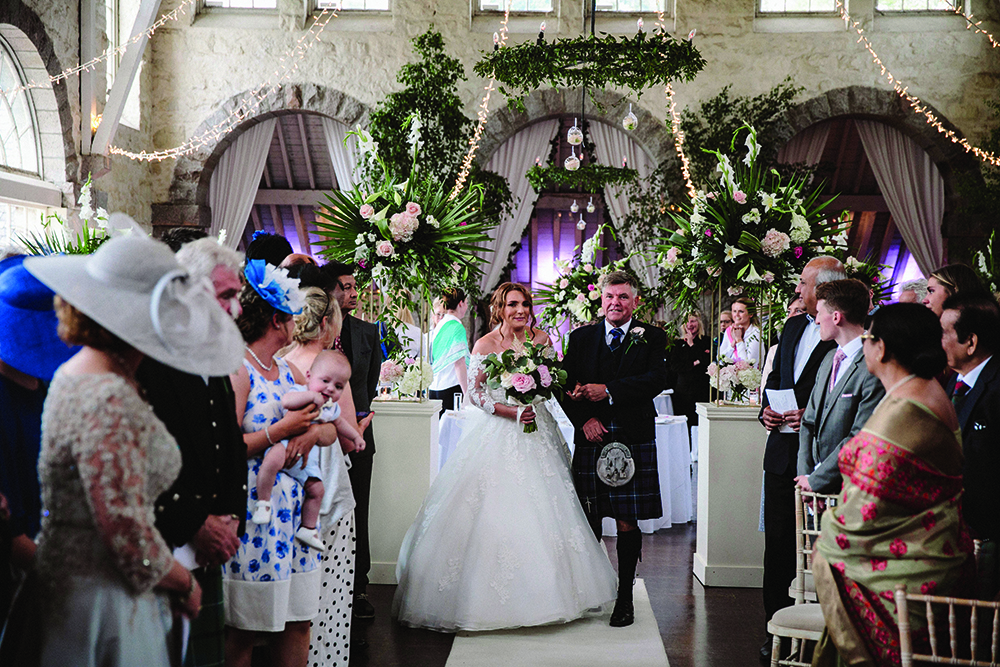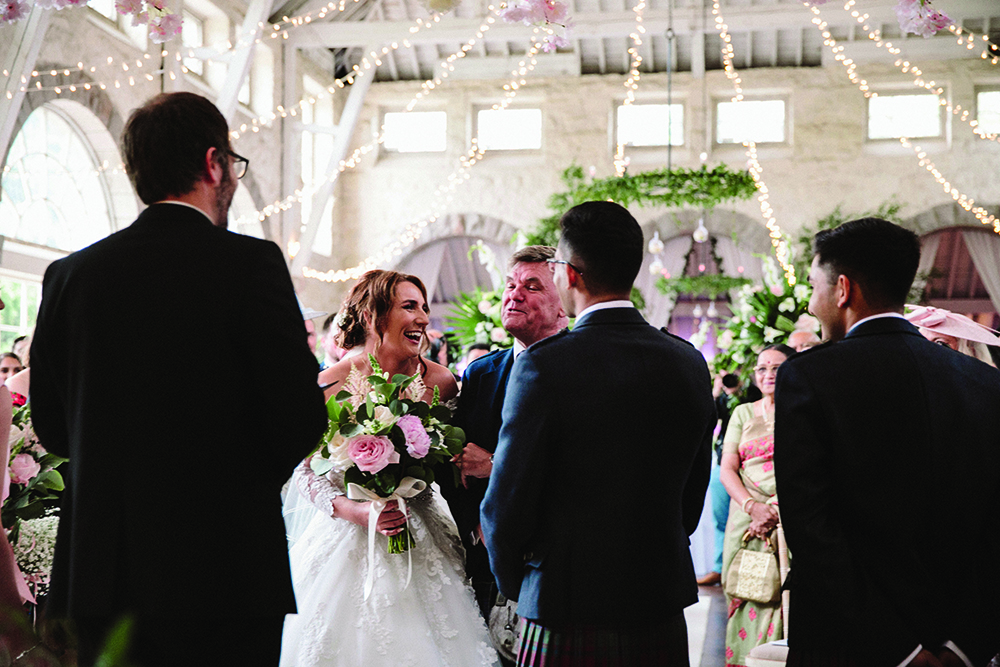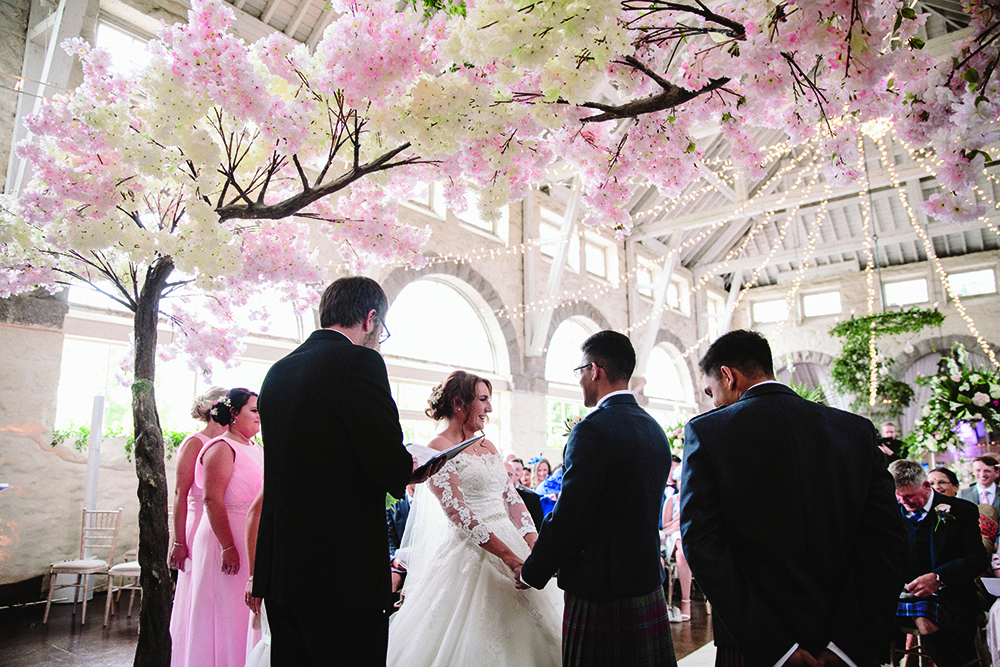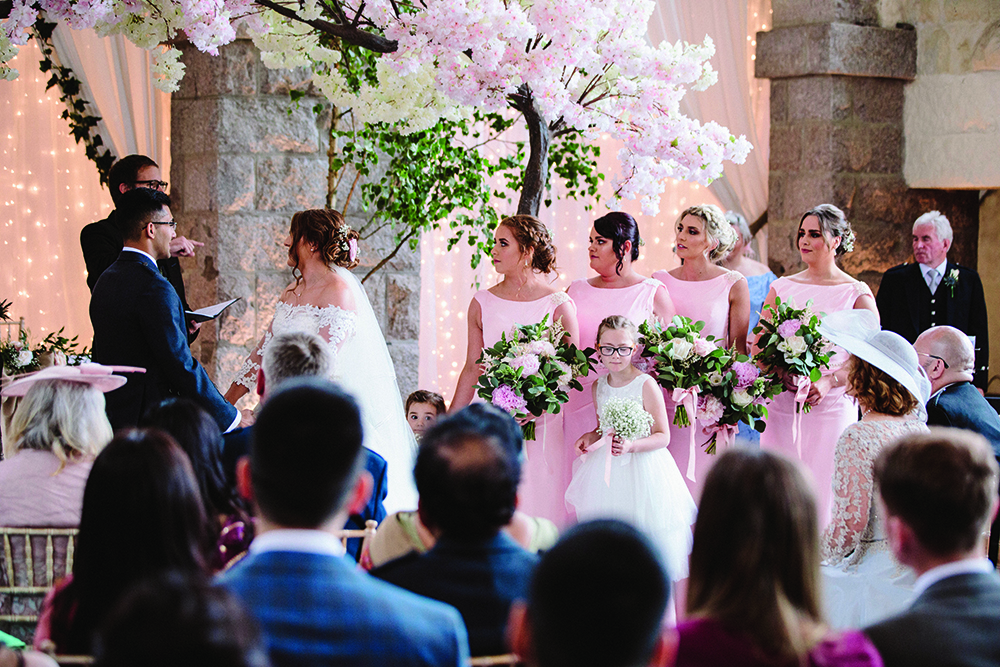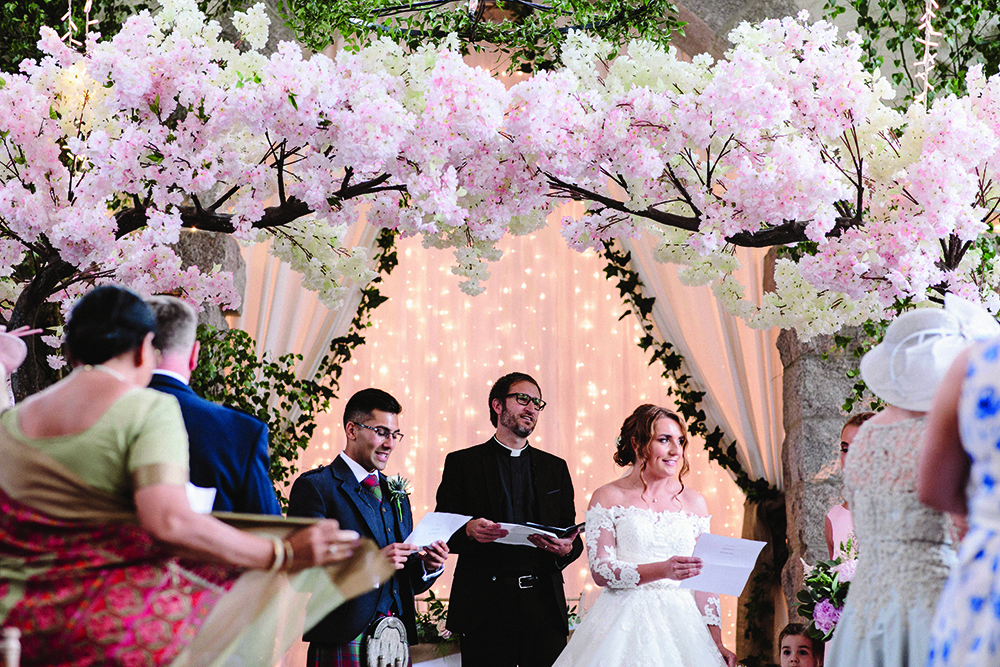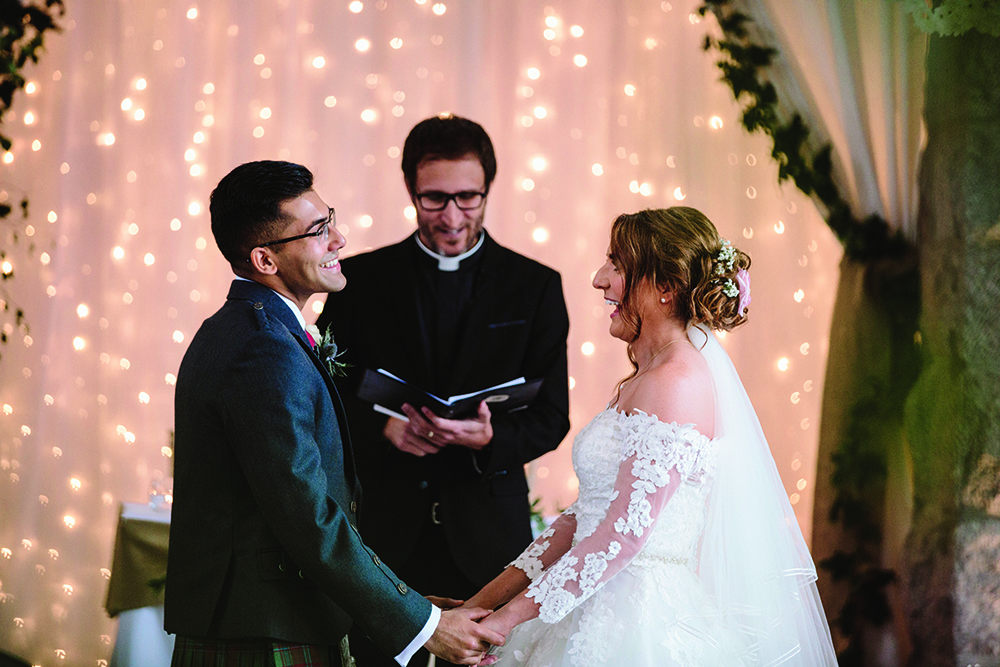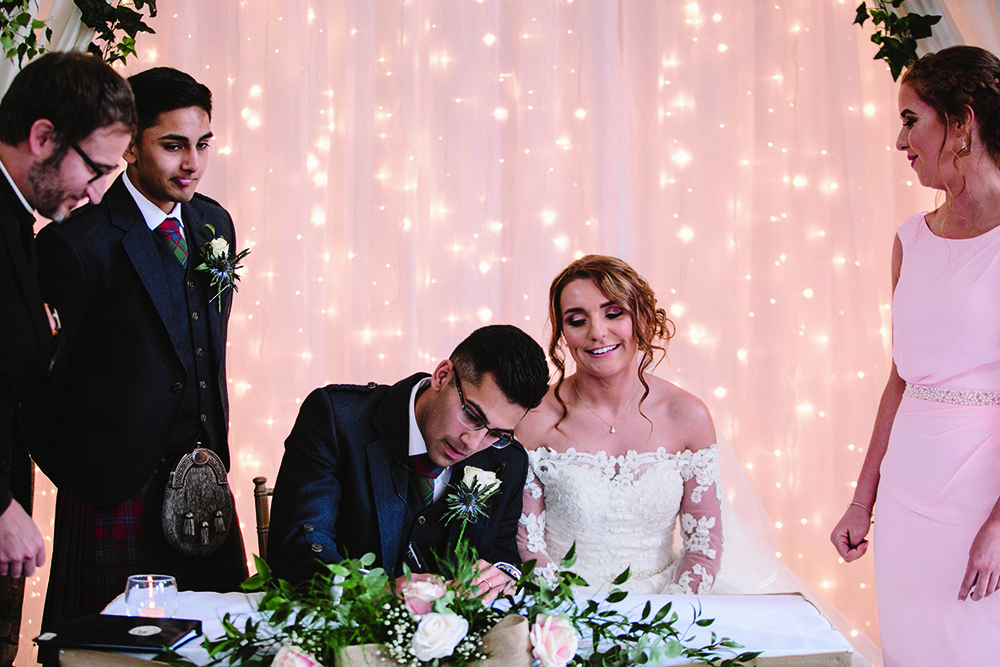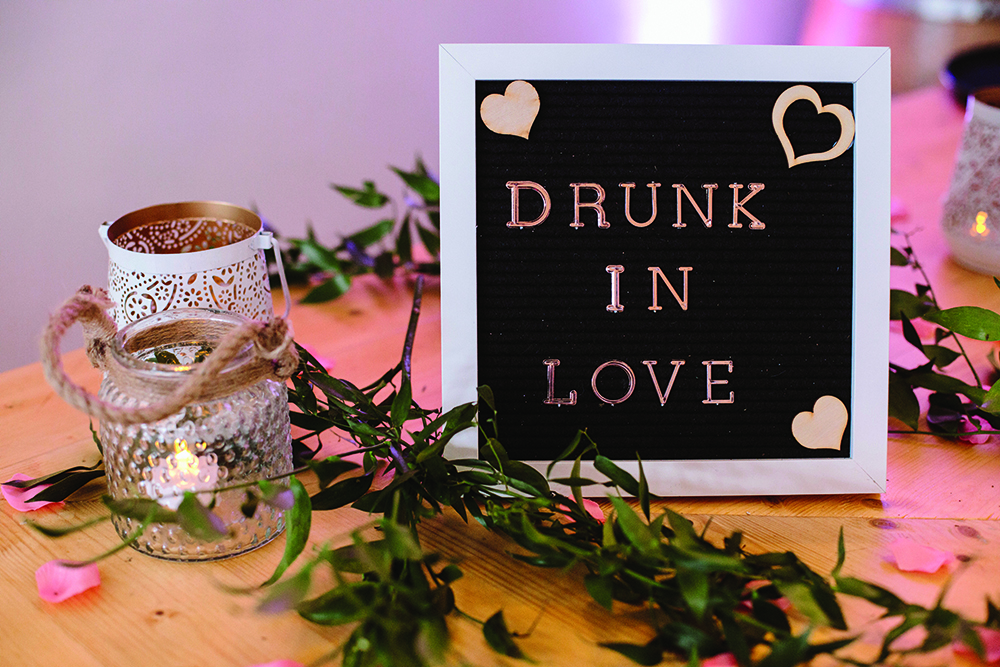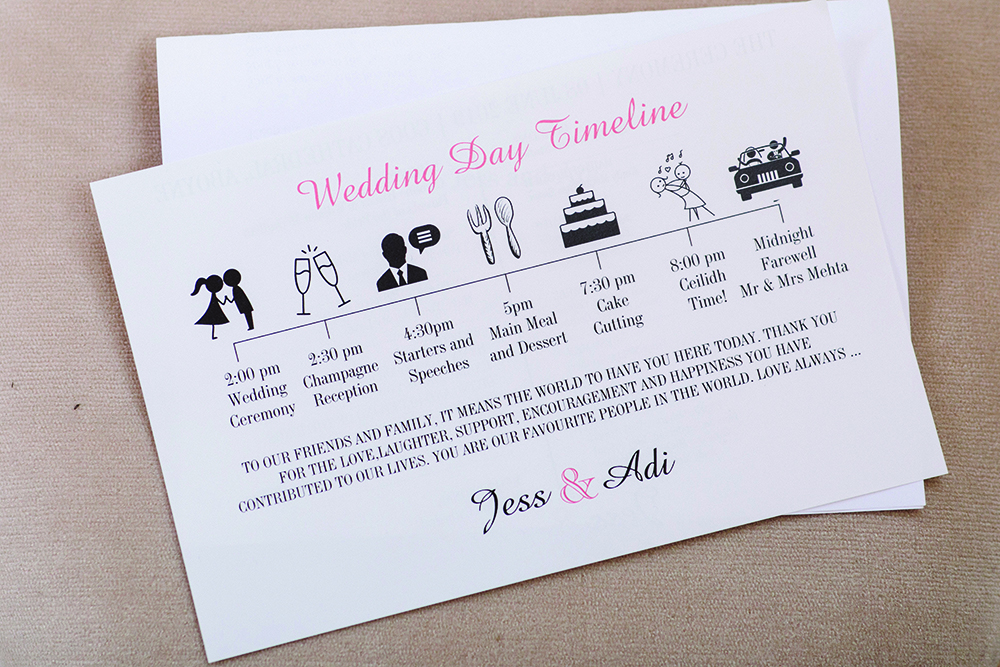 We had a religious ceremony… mainly because we loved our minister. Neither of us is particularly religious, but his ceremony was far more about us than religion.
The second I stepped foot into the cathedral I was crying my eyes out.
When I turned to see Adi he was sobbing, too – like full-on ugly crying!
We chose Sam Brill as our photographer because he was amazing at taking natural photos – we didn't want to be away getting official photos for the entirety of the drinks reception.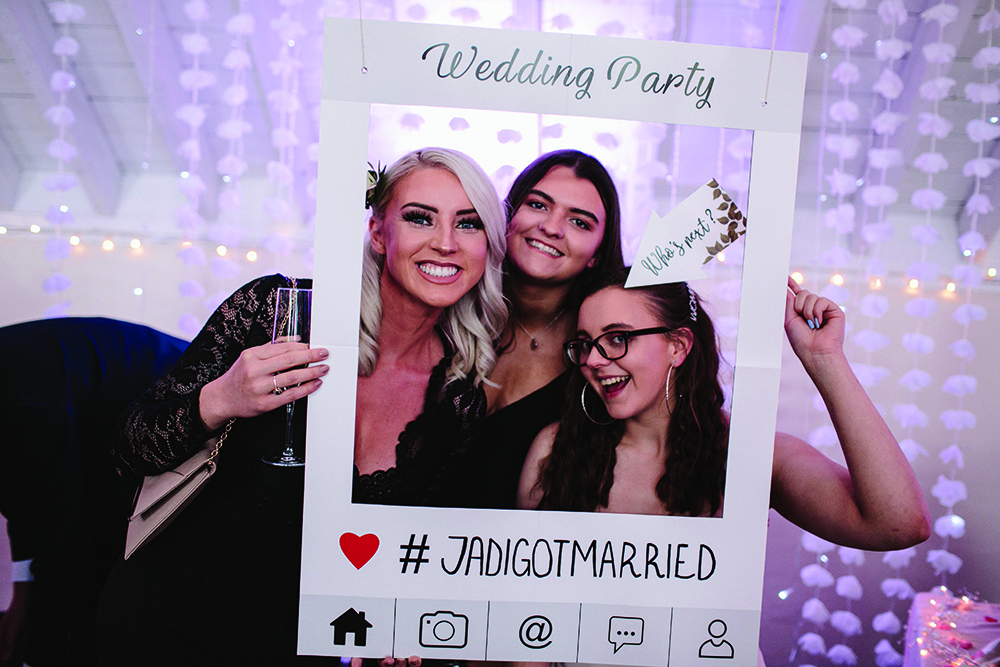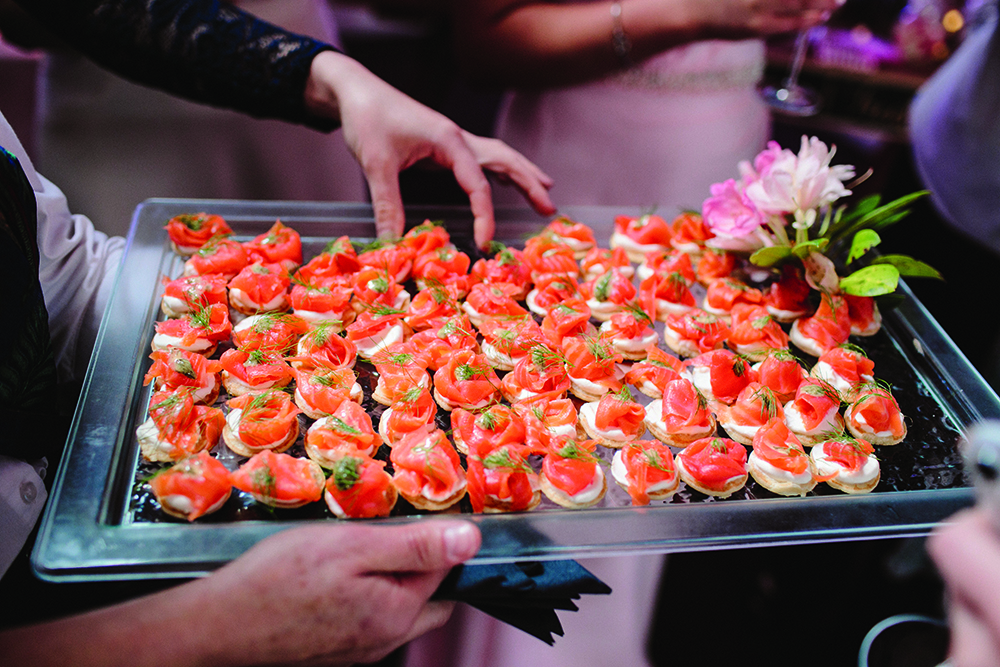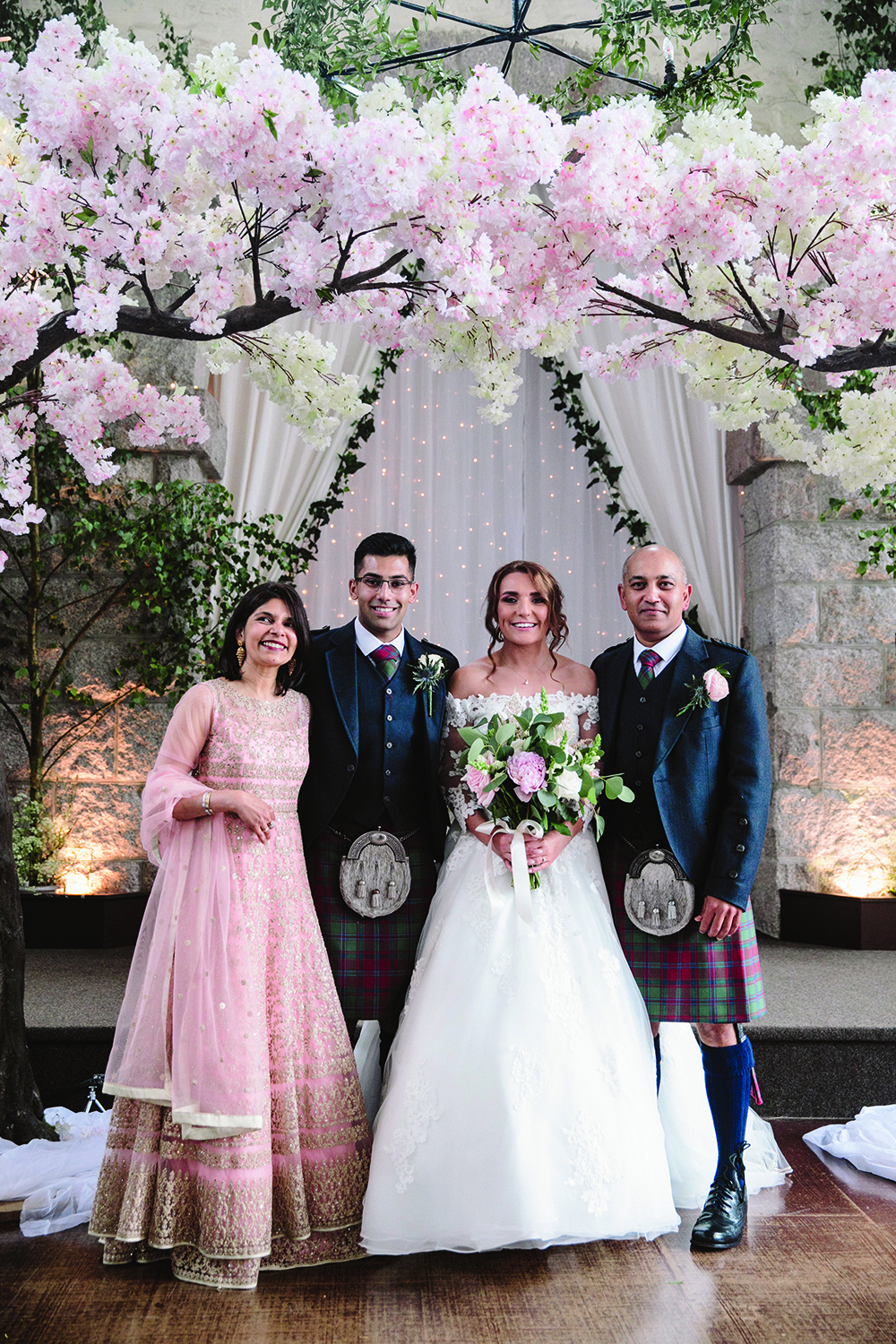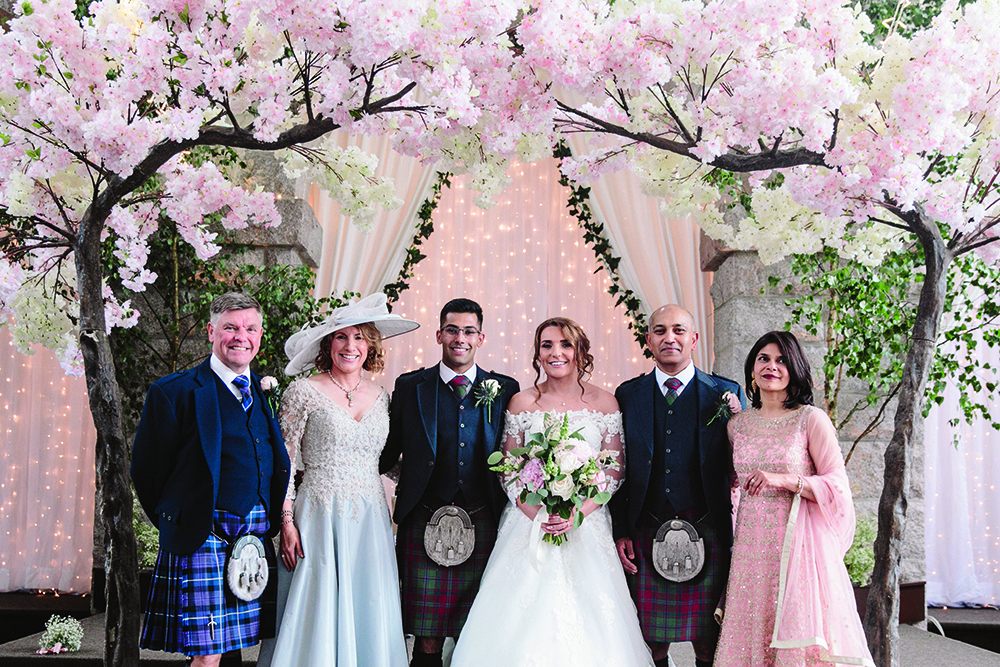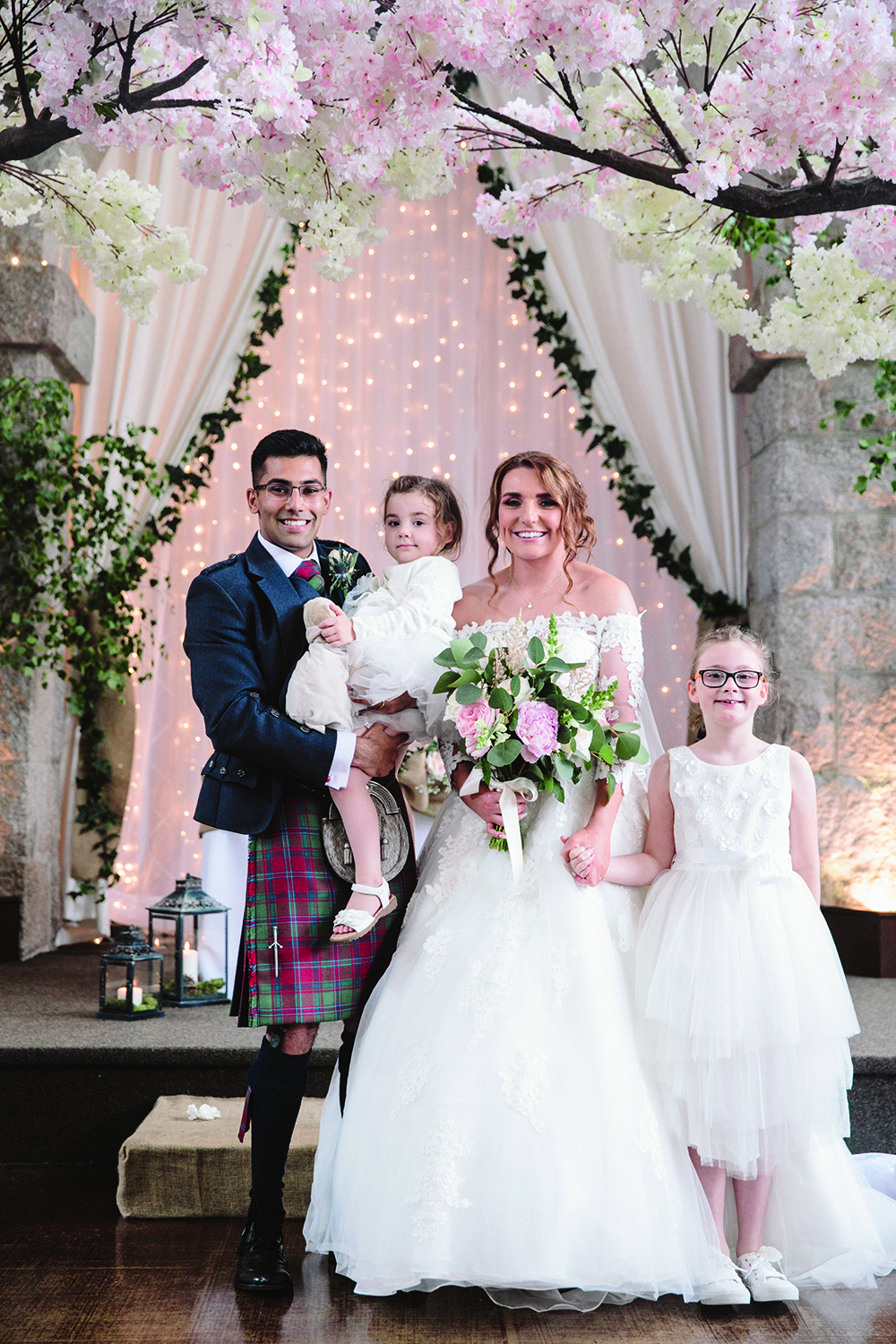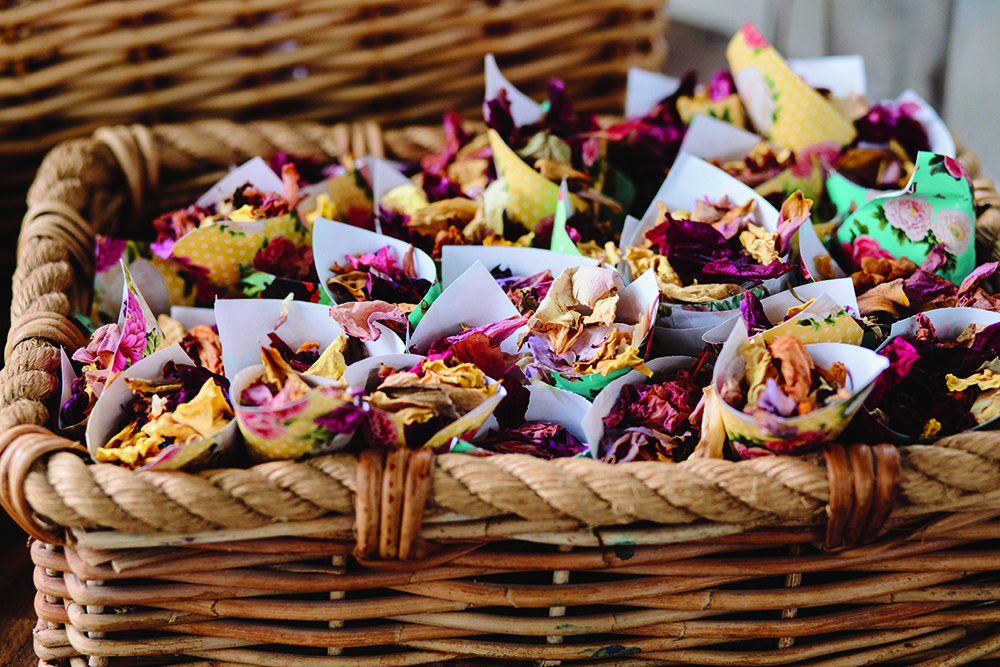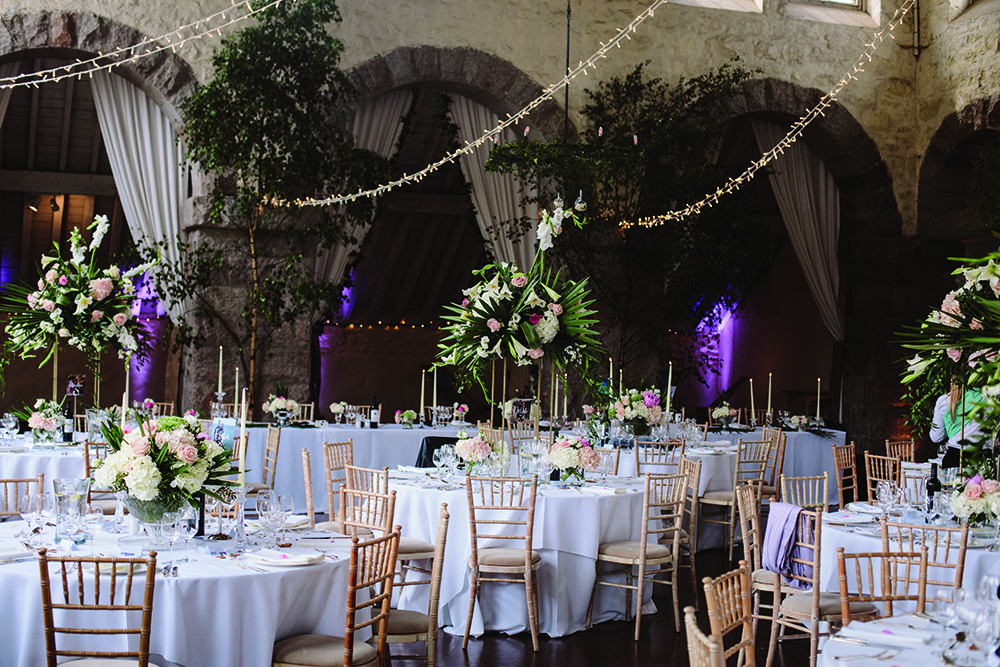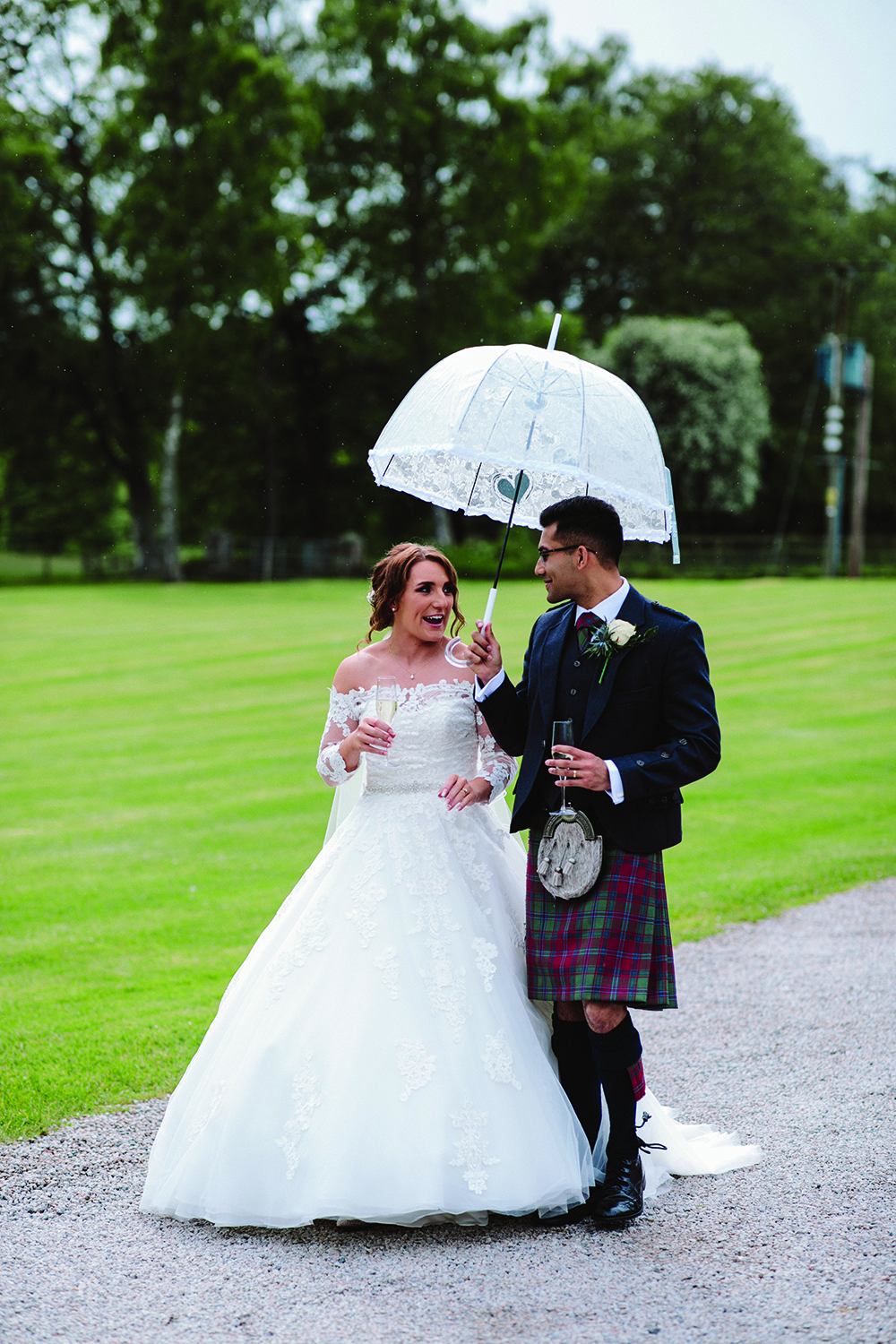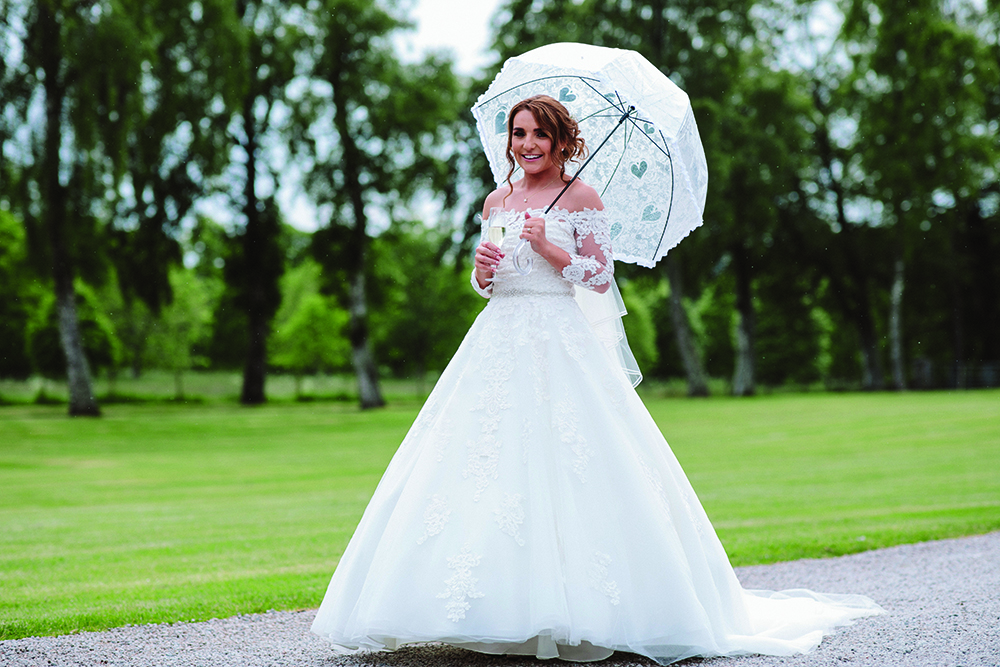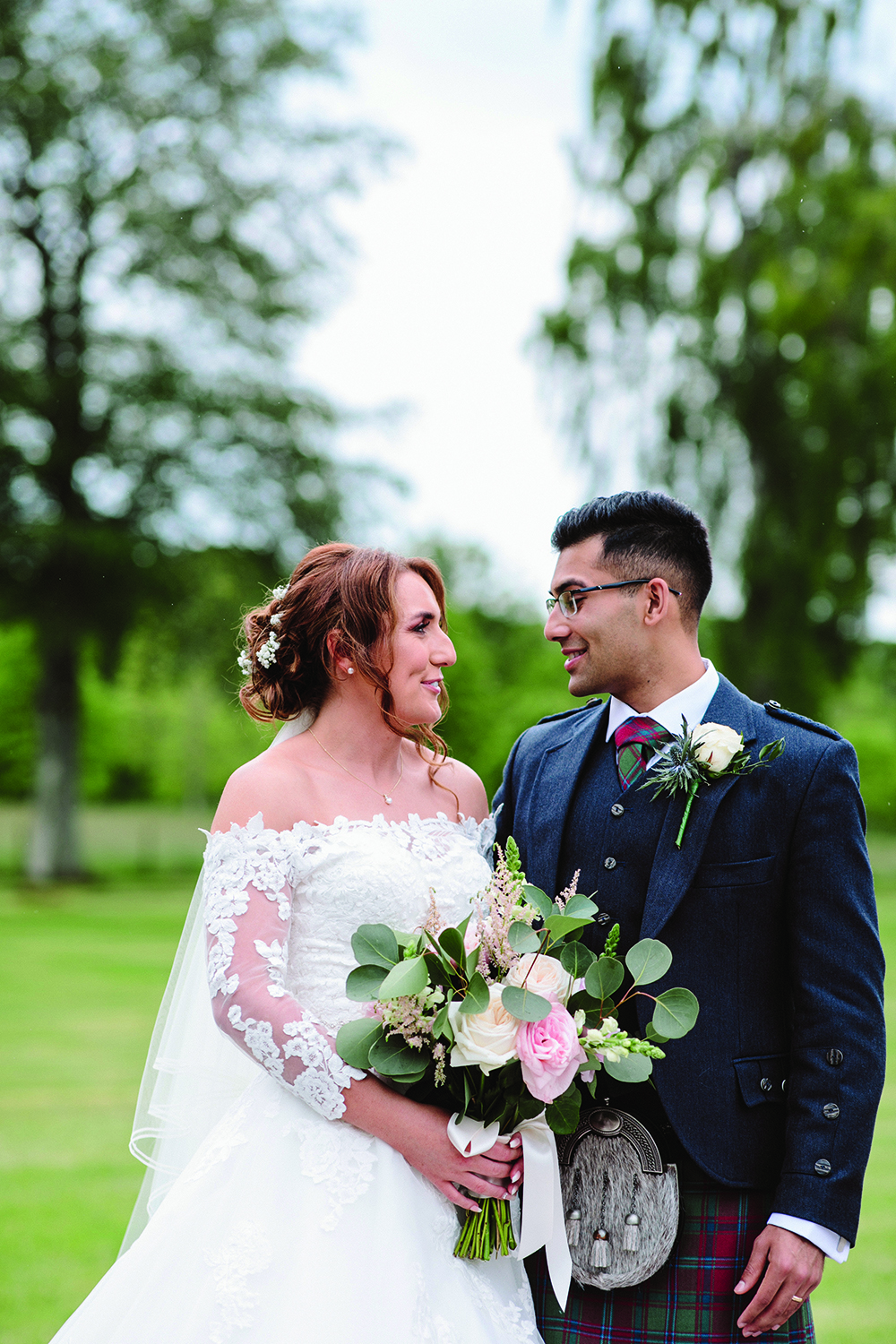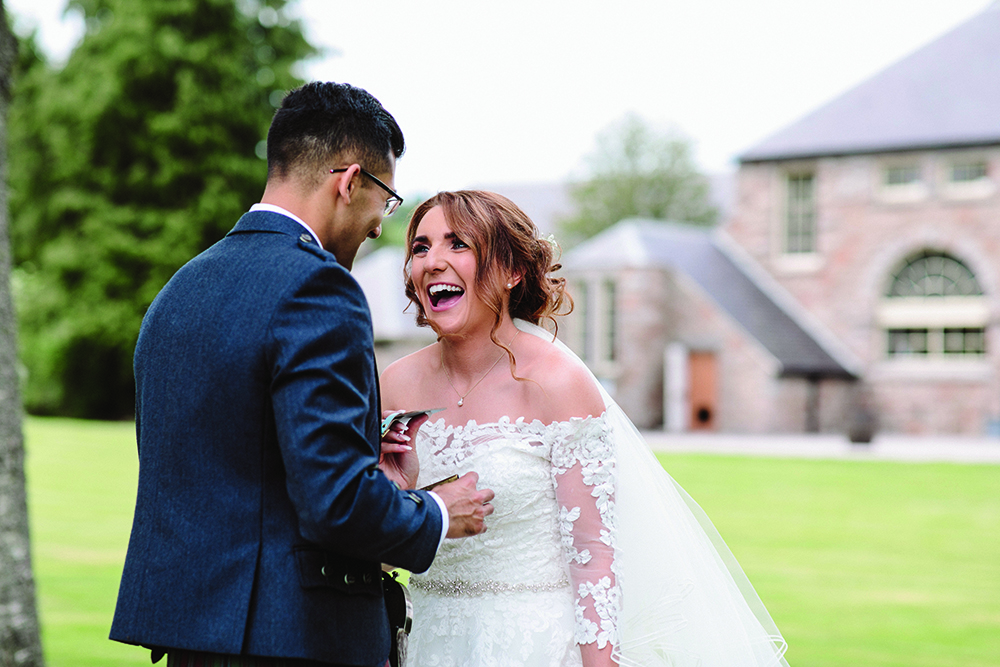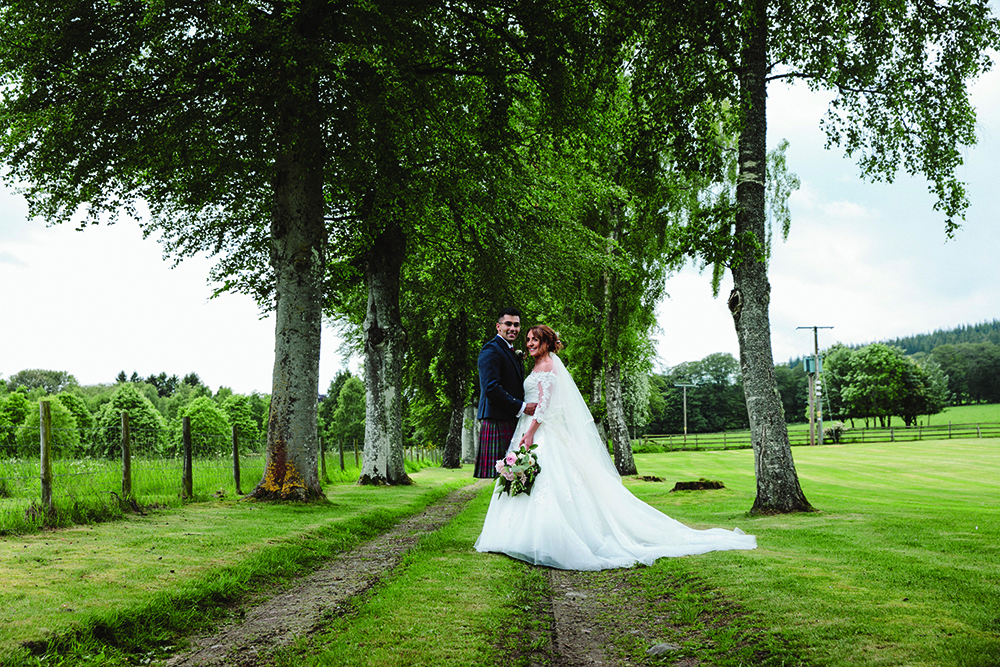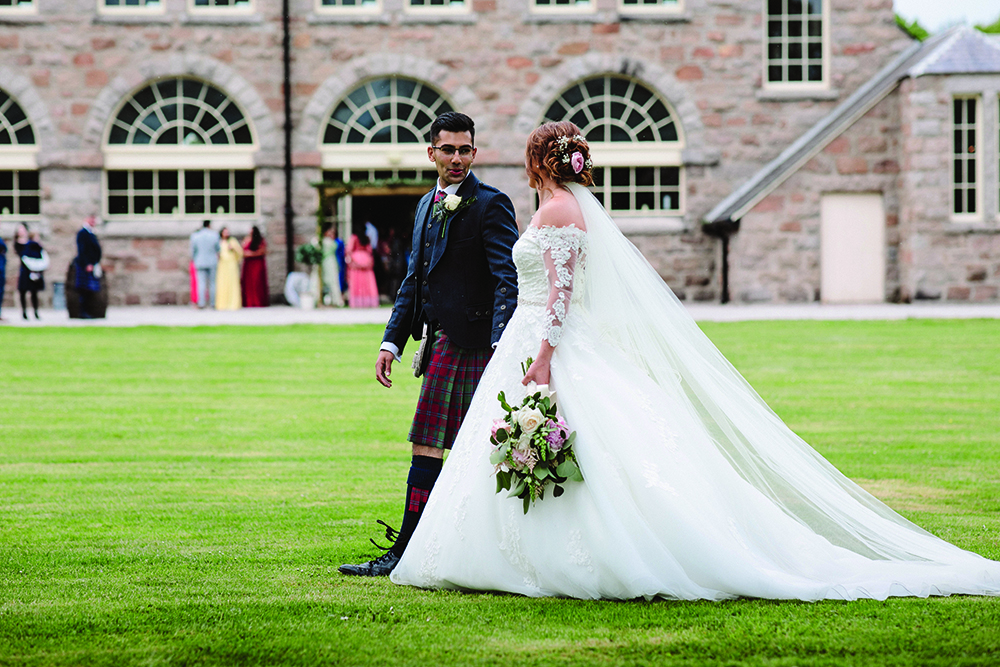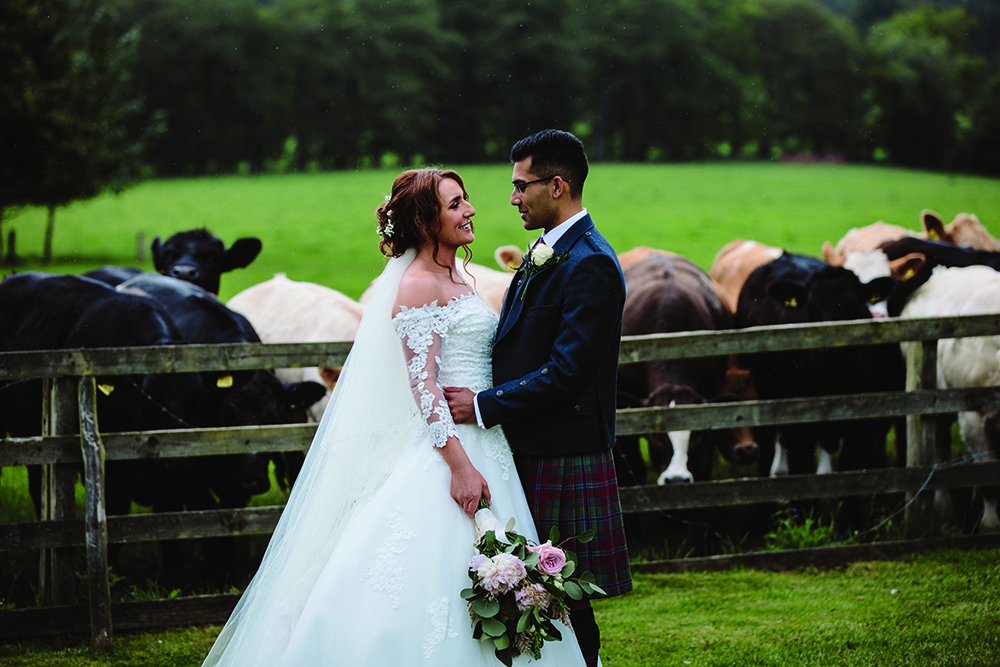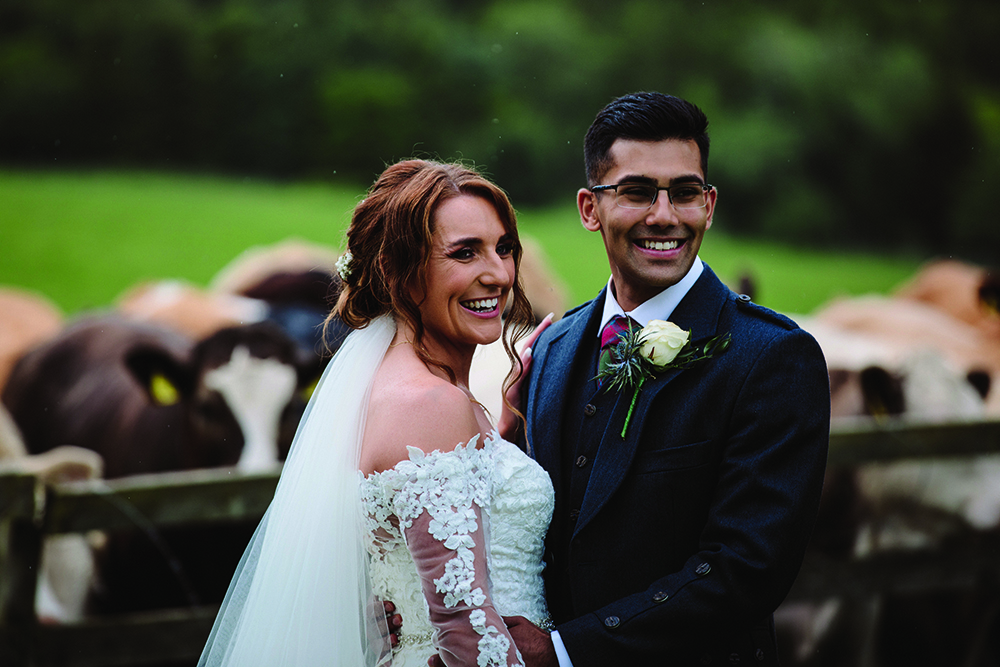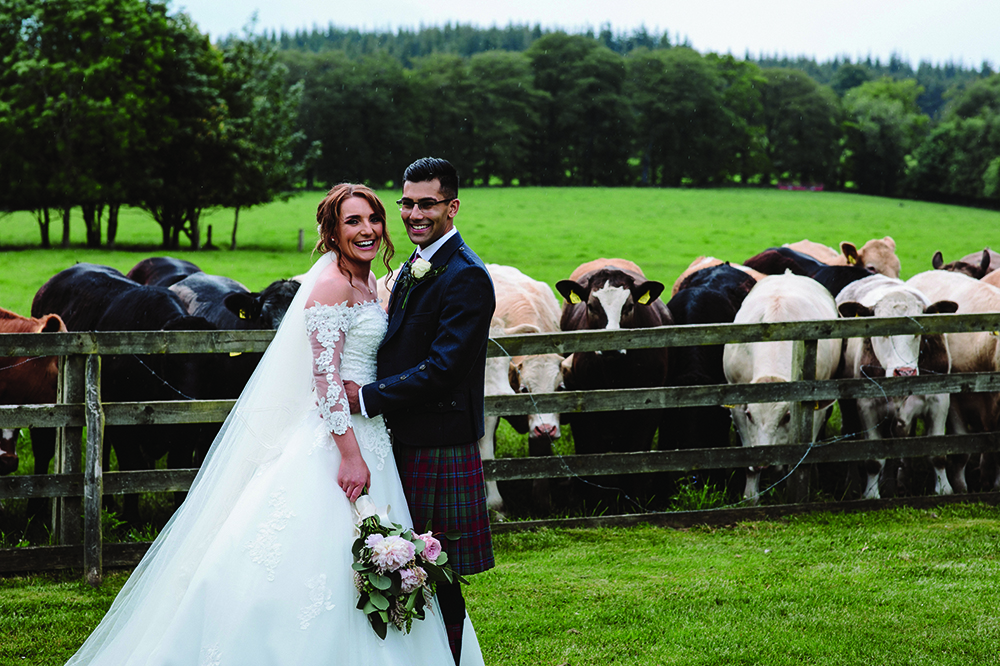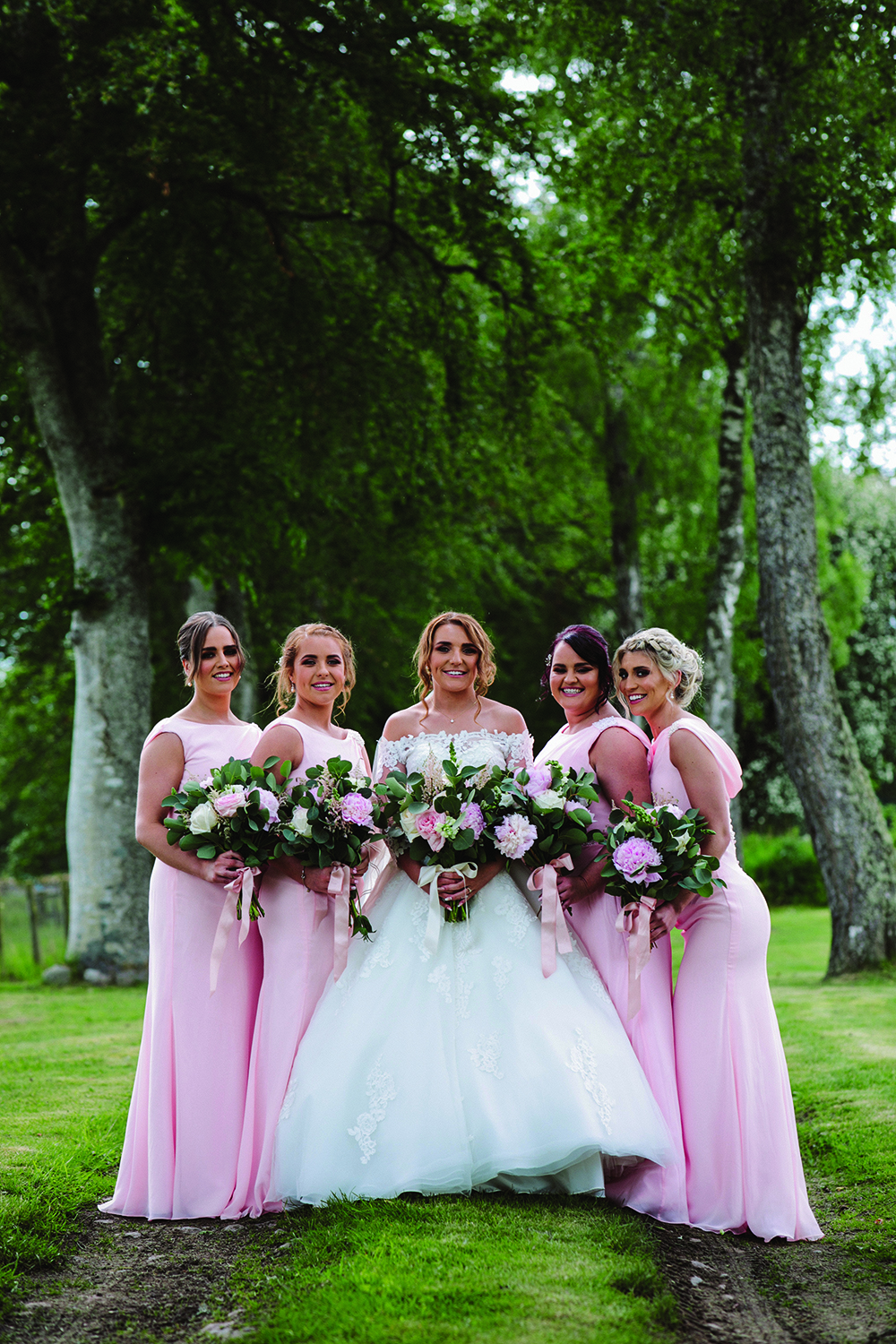 We needed a ceilidh band that would be good at explaining all the different dances as many of our guests were Indian, and had never been to a ceilidh before.
Bahookie are a different ceilidh band from normal; they mix in modern songs like Sweat by Snoop Dogg with Dashing White Sergeant or the Gay Gordons with Sweet Dreams by the Eurythmics.
Beyond amazing.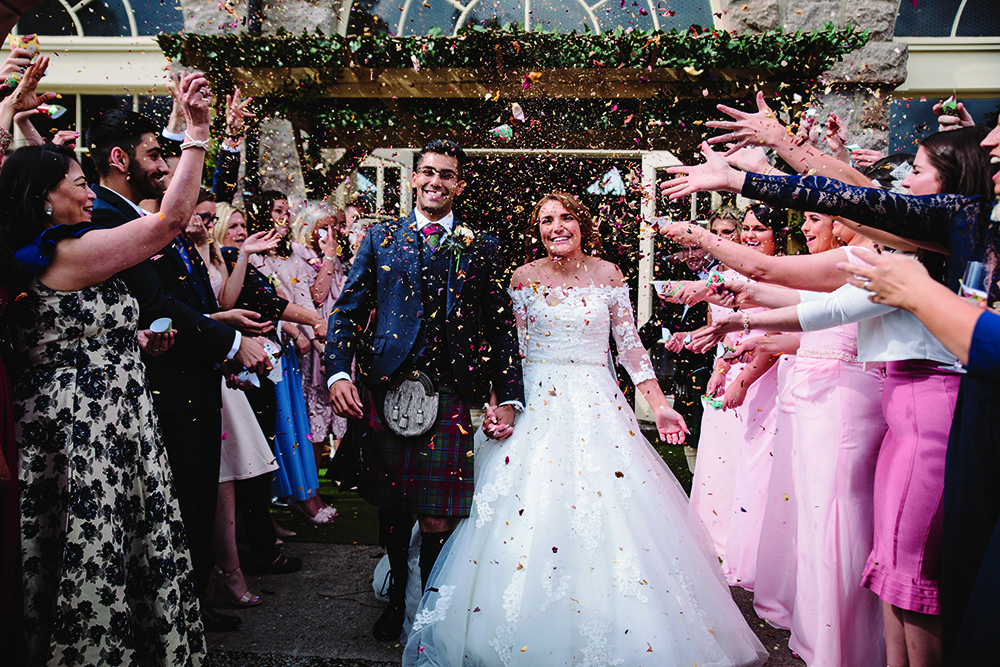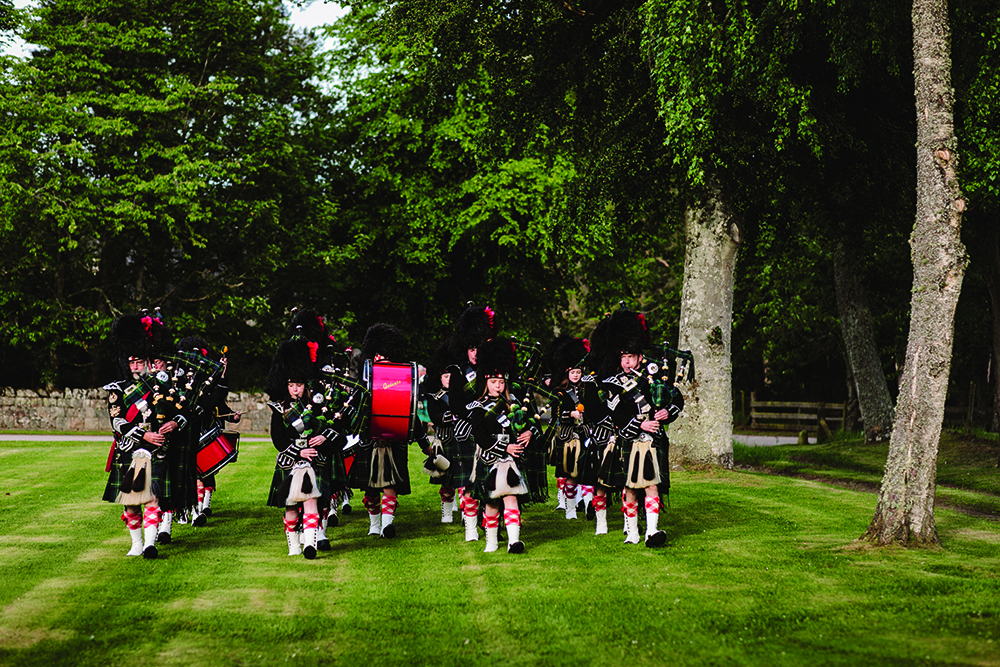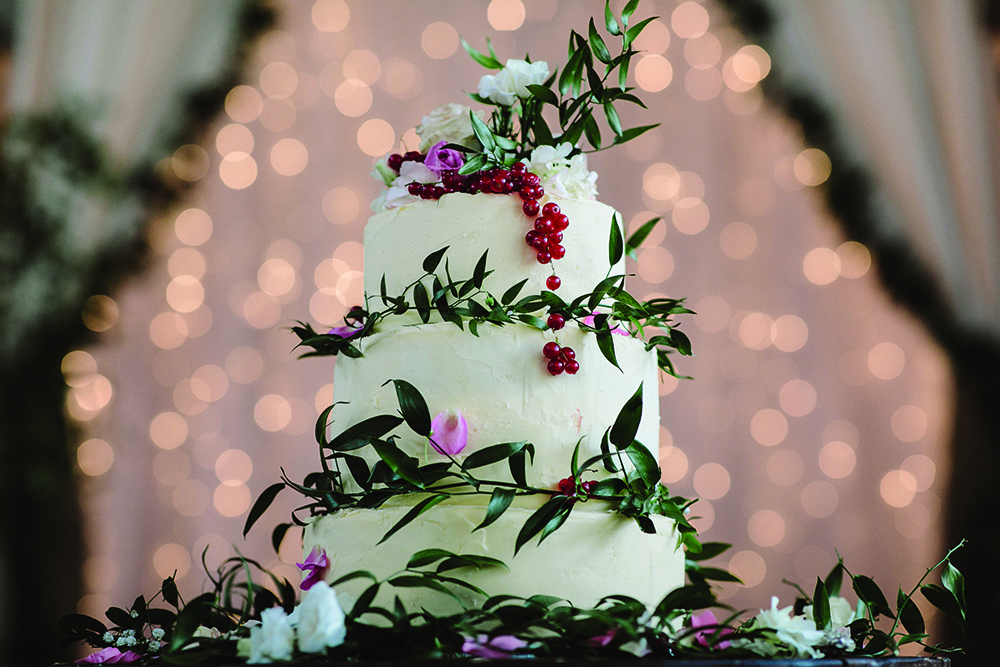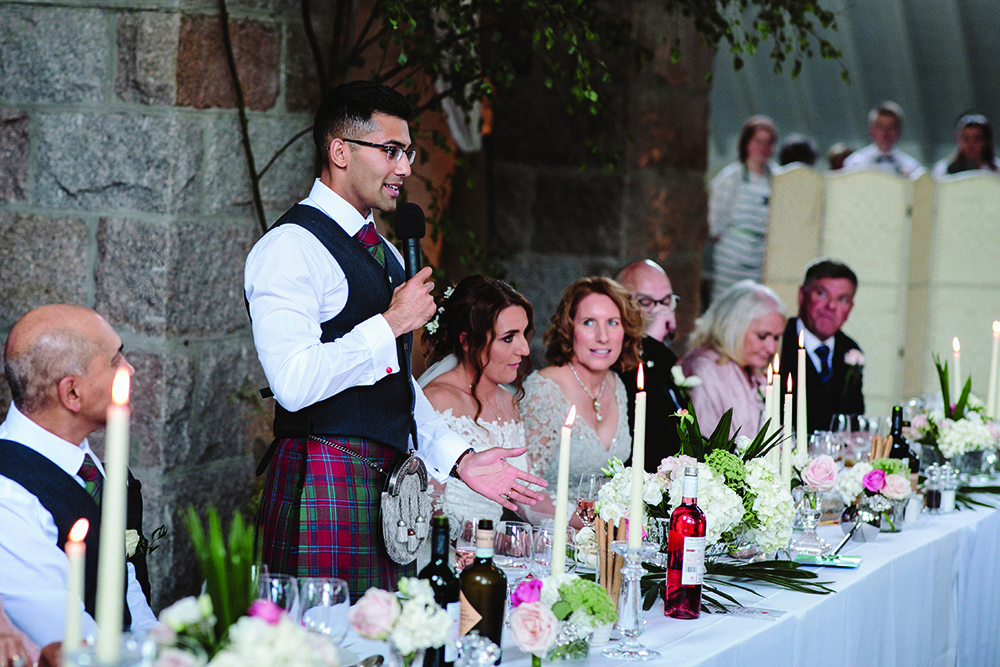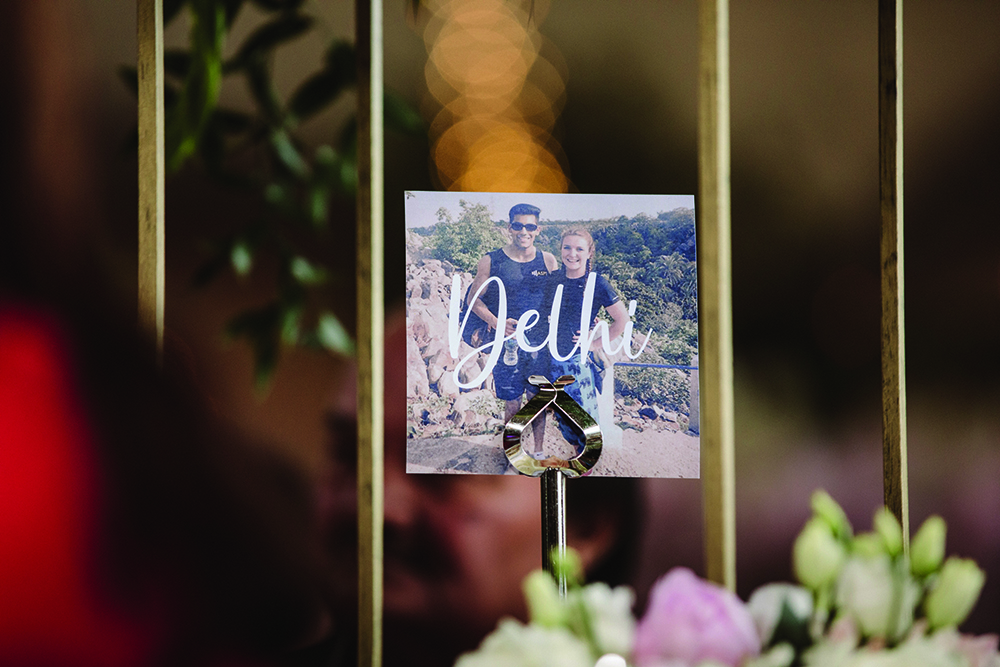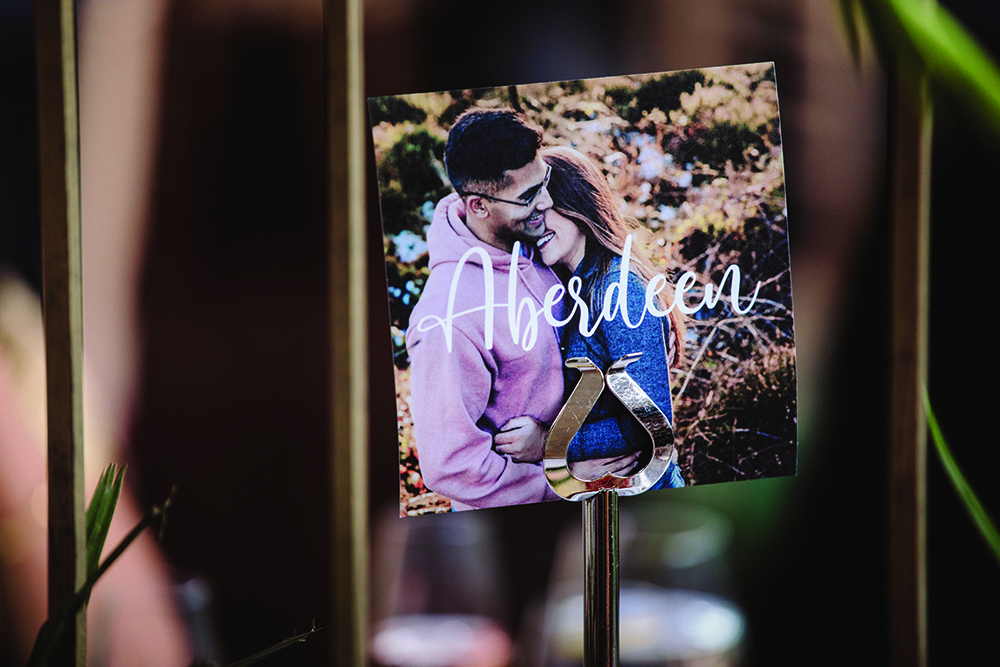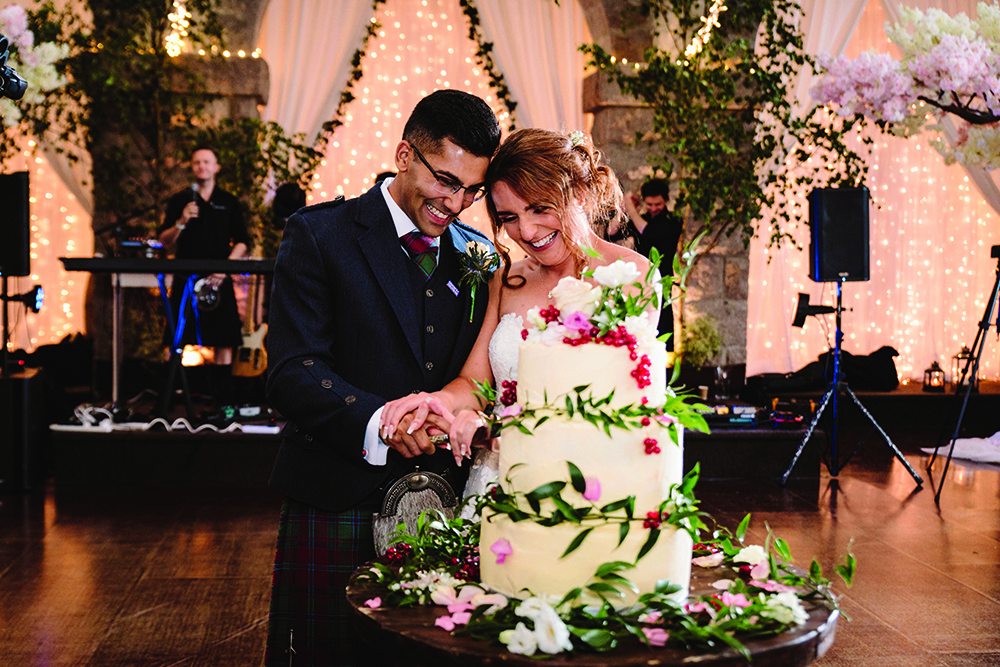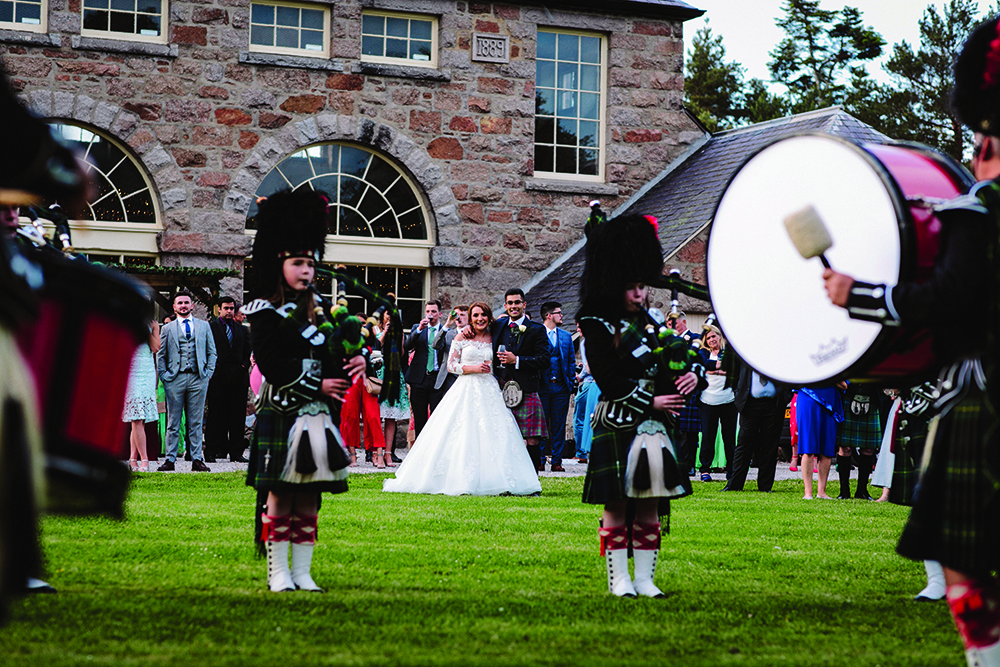 My advice to any couples planning their wedding is to ask around: you may pick a florist who knows an excellent cake maker, or a caterer who knows an amazing ceilidh band.
Or just use all of our vendors – they were fantastic!"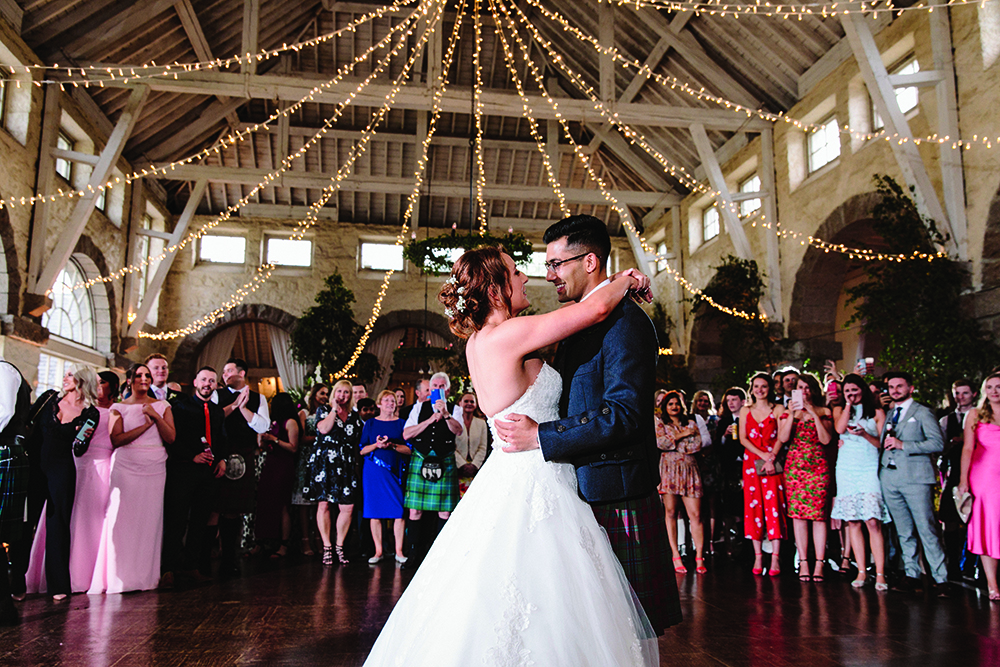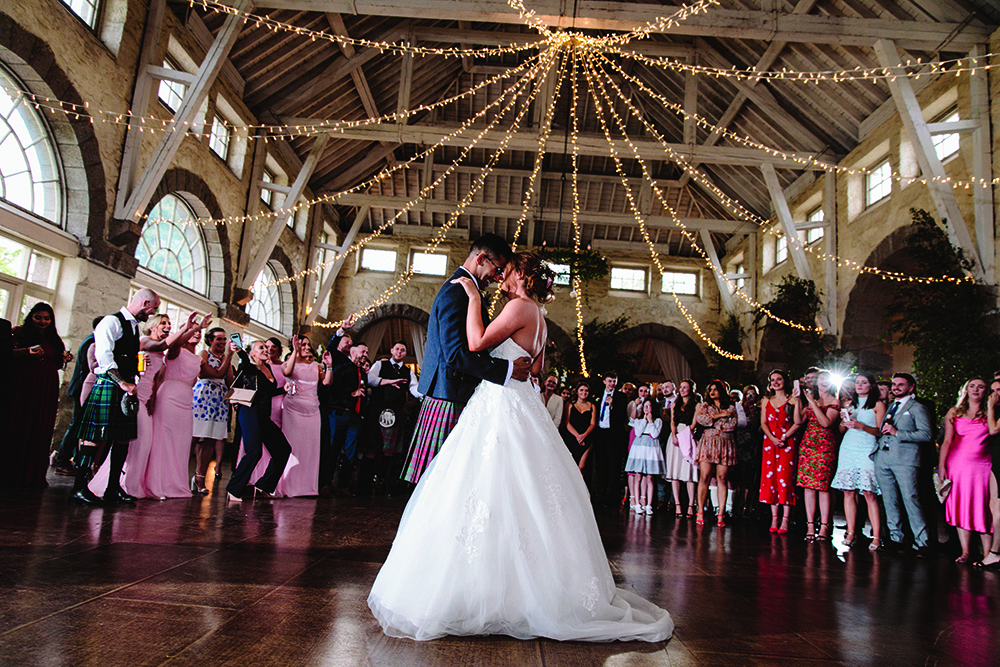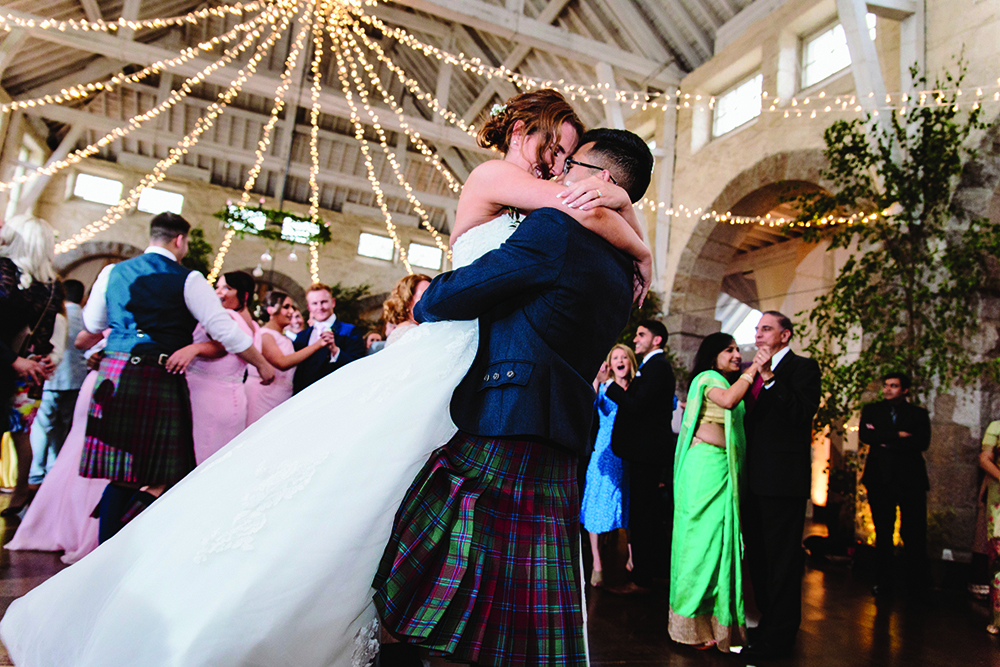 Photographer: Sam Brill Photography | Venue:  Coo Cathedral
Videographer: Serene Films | Engagement ring: Finnies The Jewellers
Bride's dress: Ronald Joyce at The Bridal Studio Dollar
Bridesmaid dresses: DIY Dress | Groom's suit: Gibbs | Cake: Sarah Wordie
Catering + florist: Val Morrison |  Hair: Carina Rose Hair & Beauty
Make-up: Stacey Strachan Makeup | Band: Bahookie
Wedding singer: Yasmin Worrall