Our Scottish Elopement: A scenic wedding ceremony at the Quiraing, Isle of Skye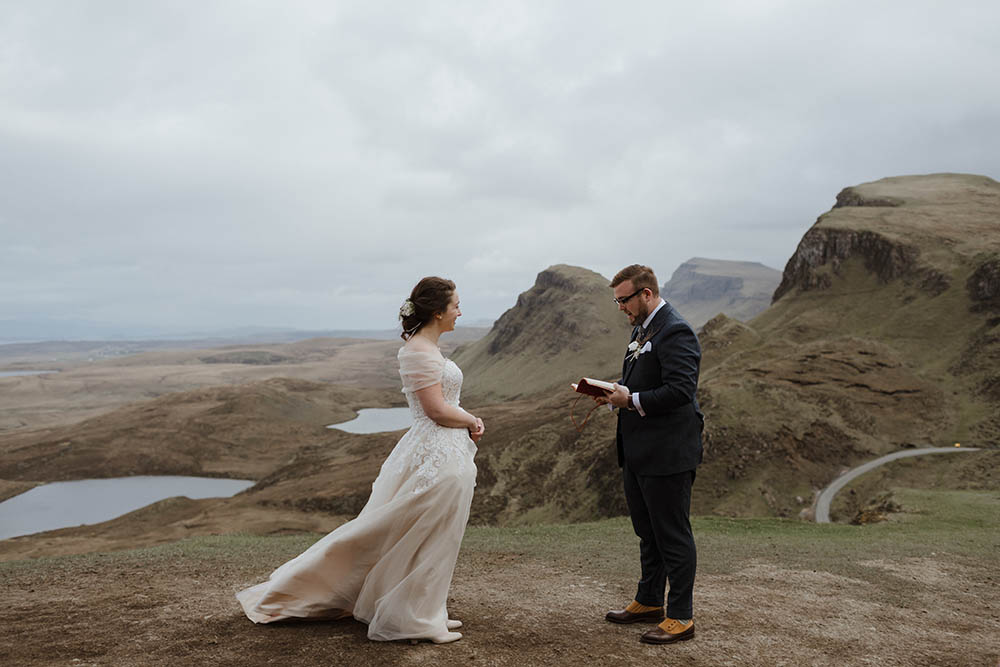 Our Scottish Elopement is a new series in which we explore the most beautiful locations to elope to in Scotland.
This week's elopement on the Isle of Skye was photographed by Caro Weiss, a wedding photographer who created Elope With Us, a Scottish elopement service which provides couples with an instant wedding team (from hair and make-up to flowers, photos and a film) for their elopement in Scotland.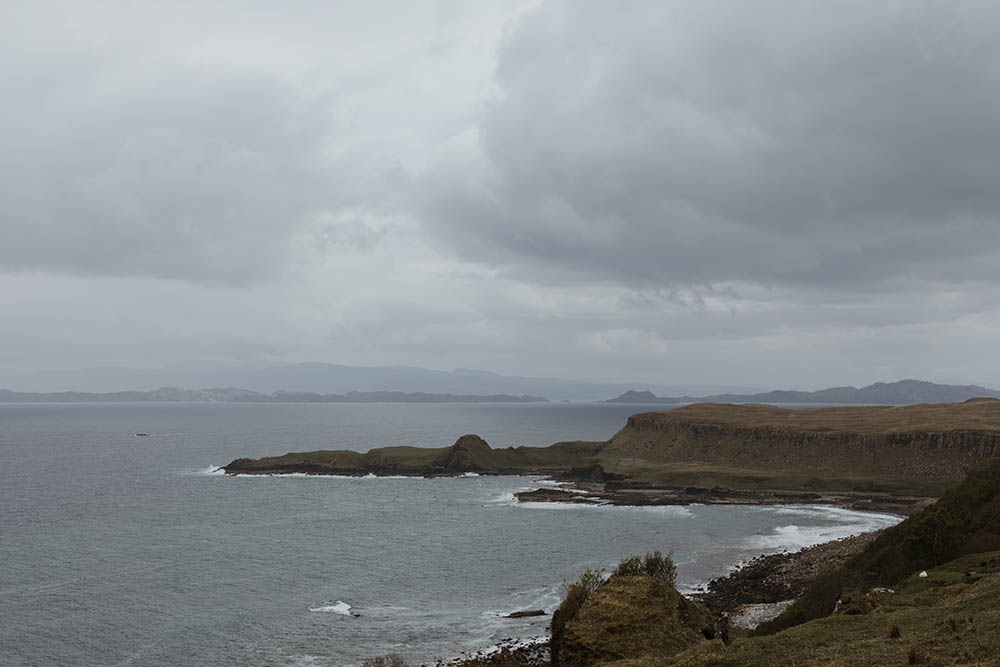 What the photographer says…
"Bianca and Tom decided to elope to the beautiful Isle of Skye from Australia. They had fallen in love with the incredible views on the Quiraing and made their vows to each other there.
"It is always so special bearing witness to a couple who go down the elopement route.
"Stripping it back to what it's all about, two people committing their lives to each other.
"Myself and my Elope With Us team loved this wonderful couple and their cool, laid-back style.
"Bianca is my absolute hero bride for standing on the freezing mountain top in her wedding dress whilst I was wrapped up in a massive parka jacket and scarf.
"Maybe it had something to do with the amount of whisky that had been consumed!"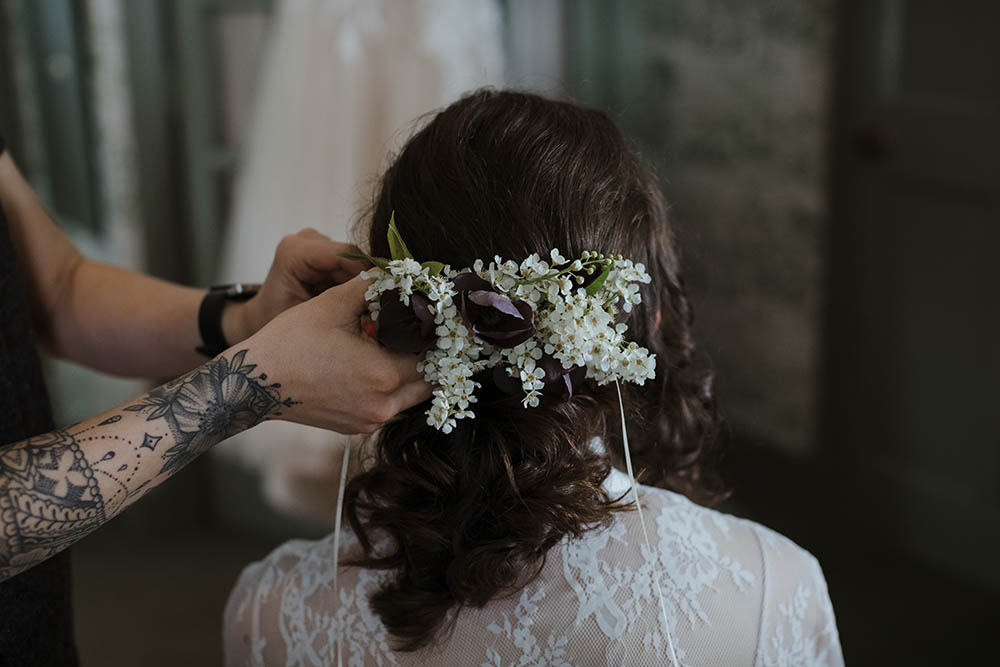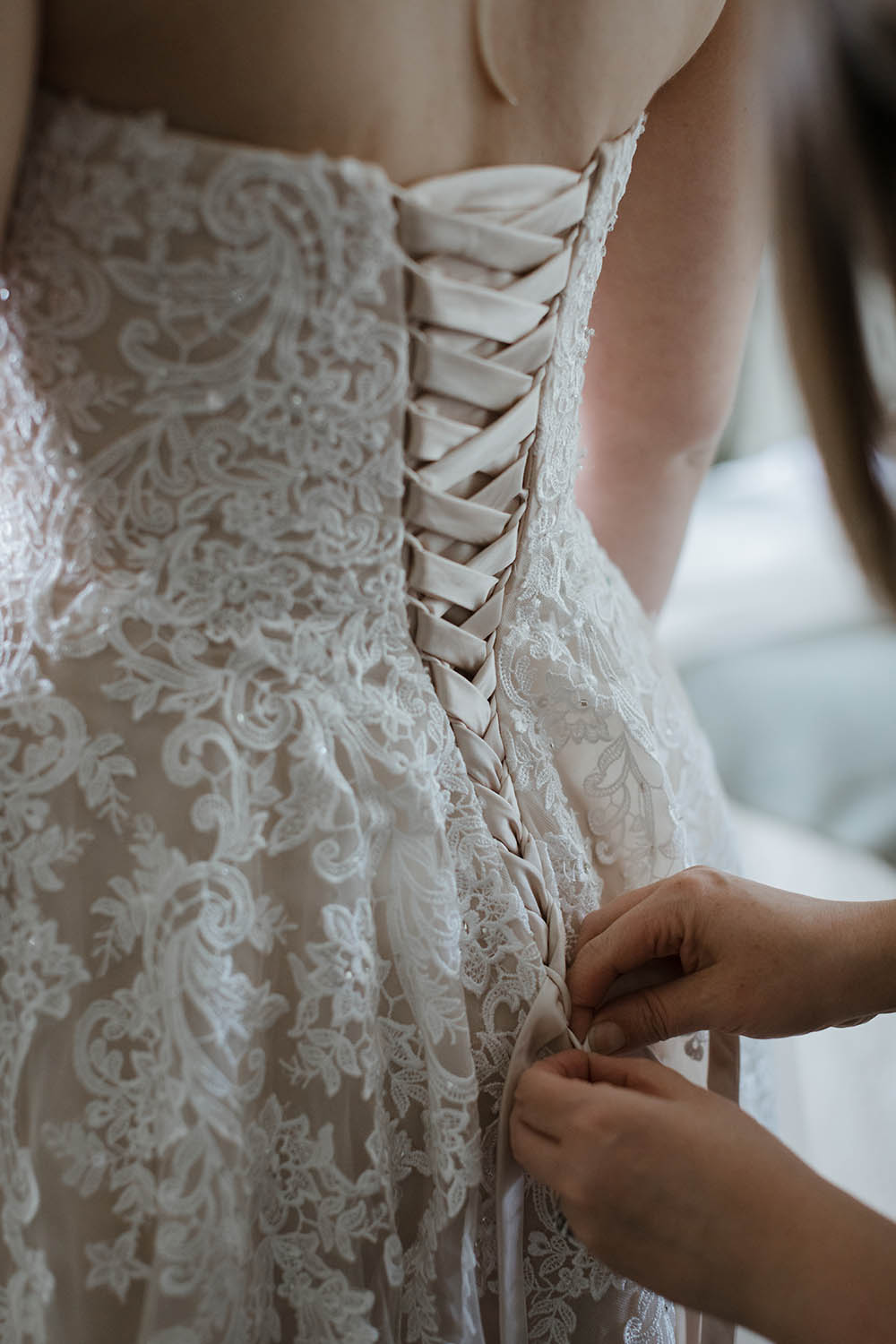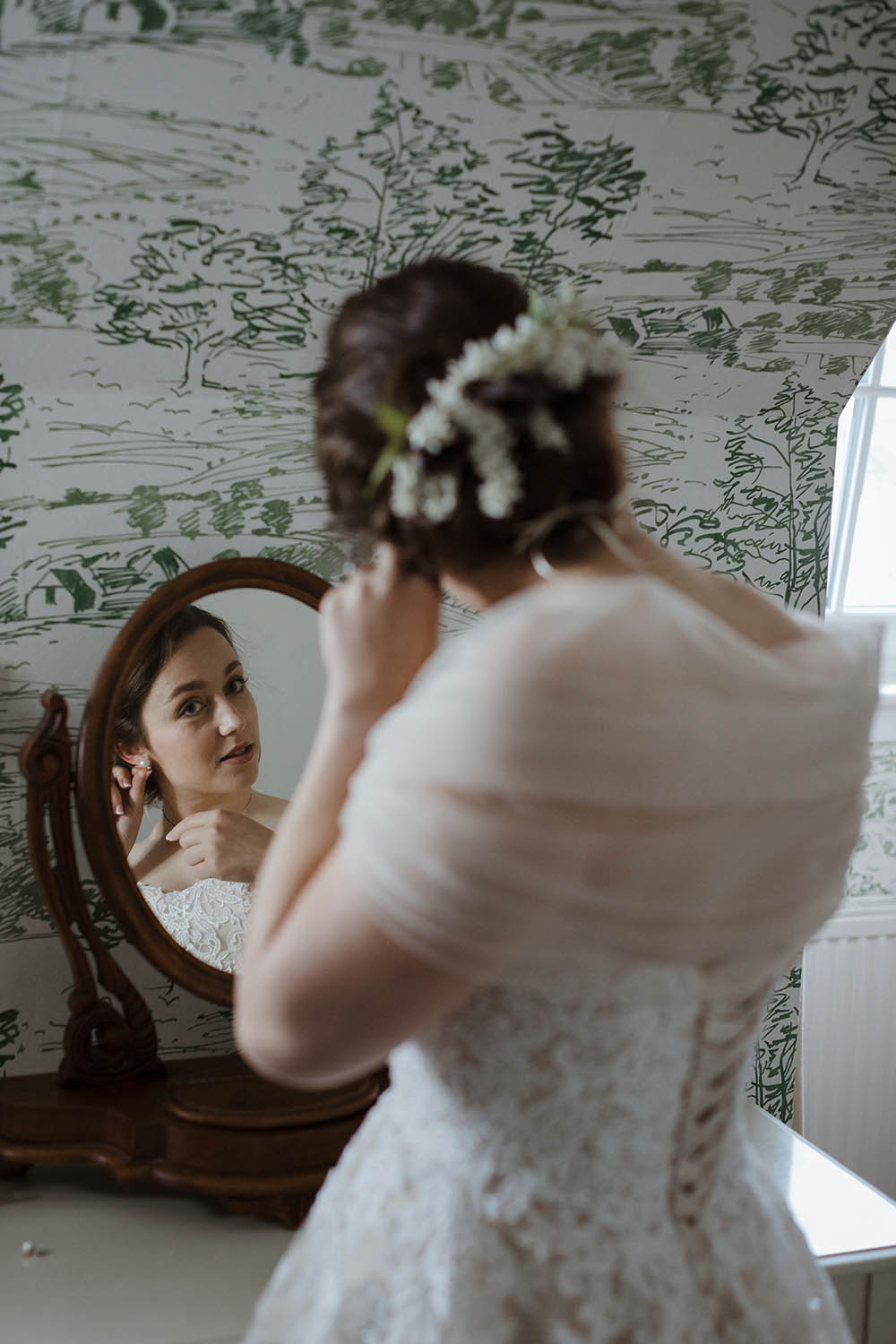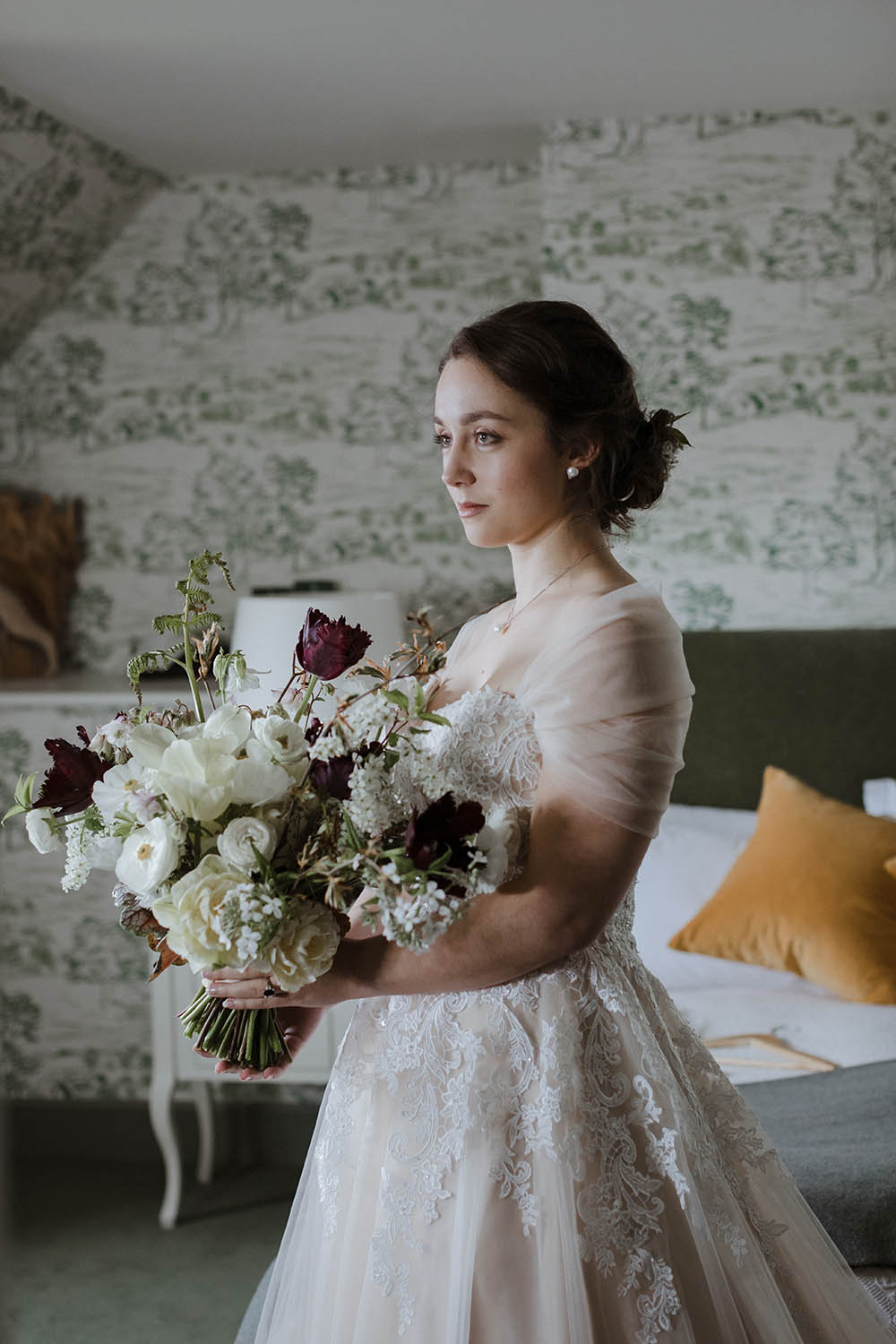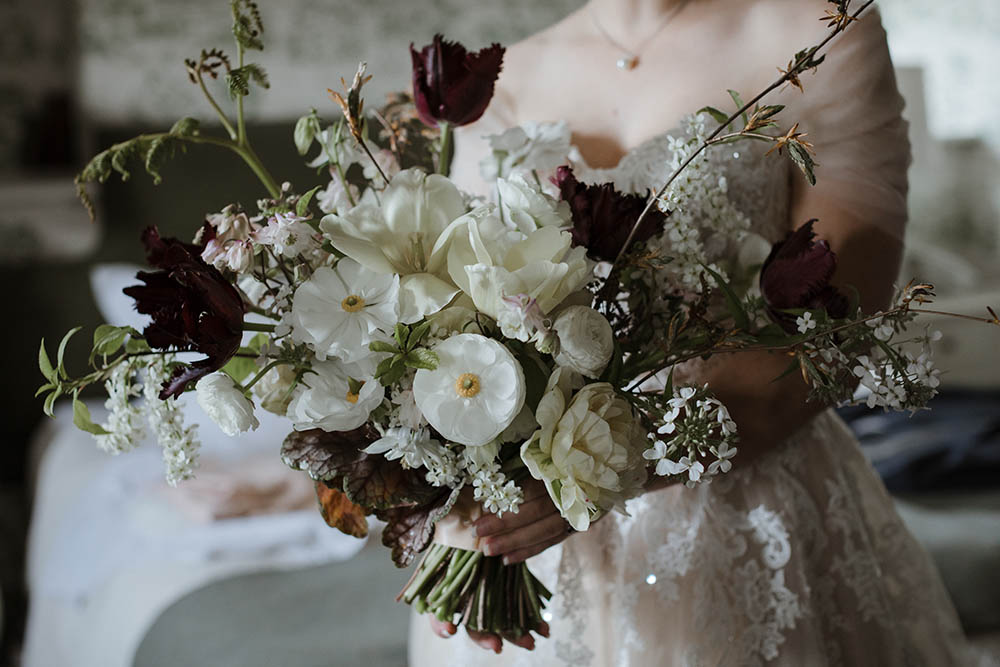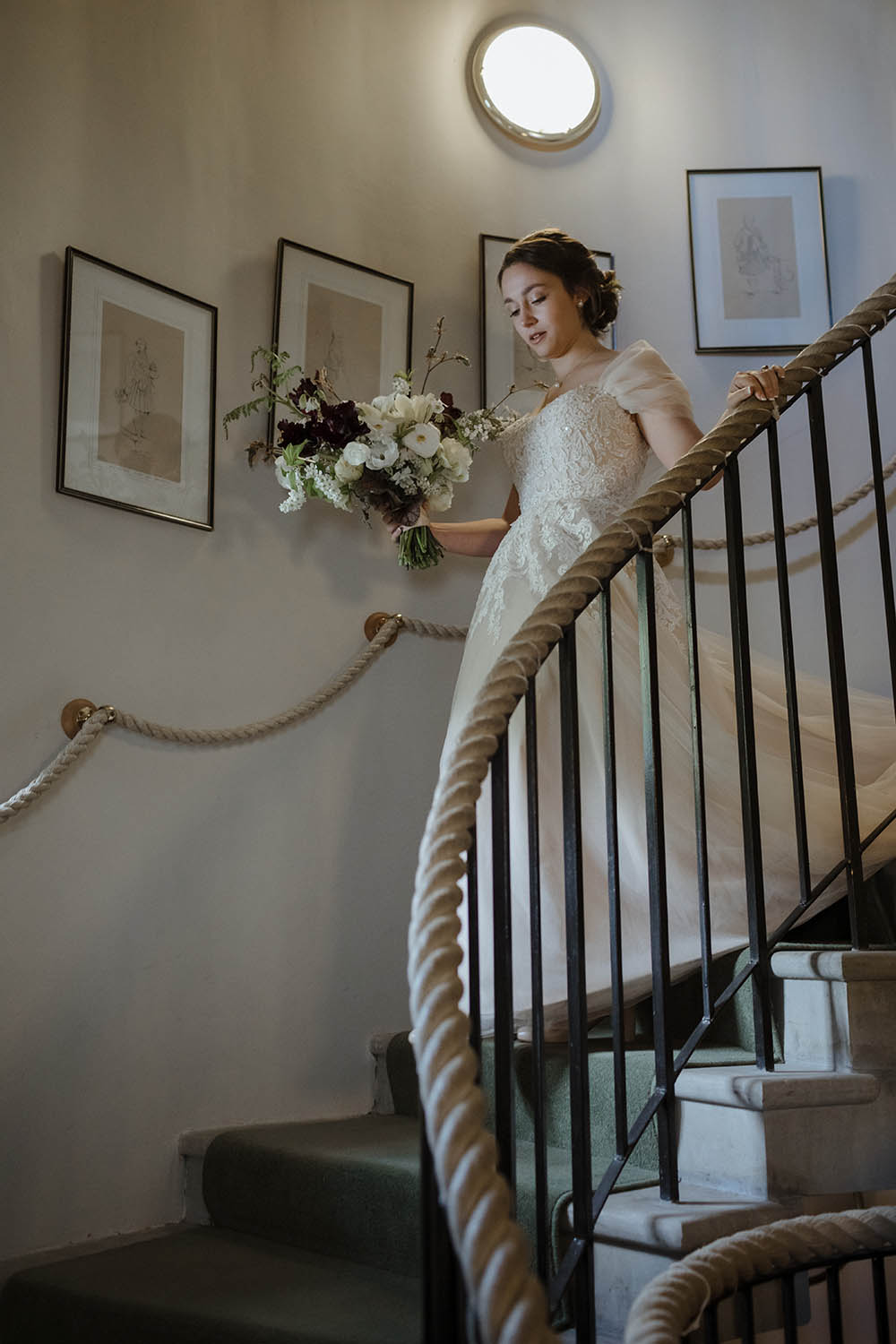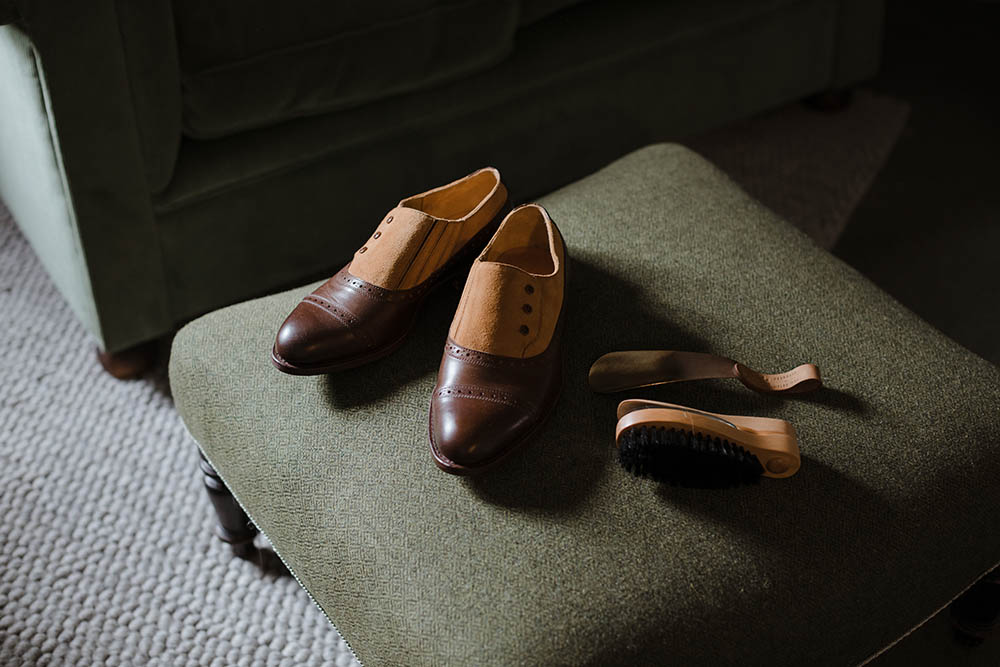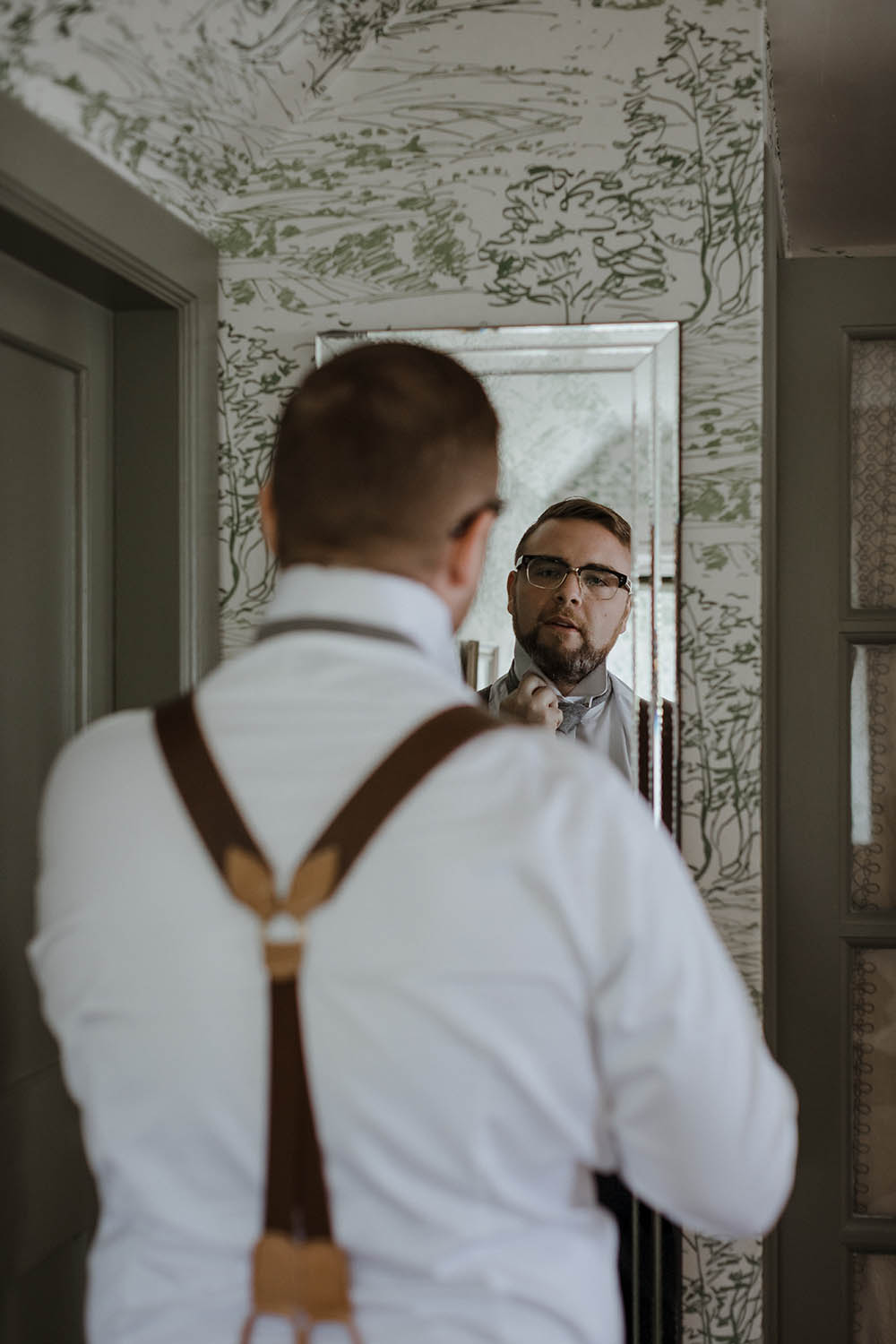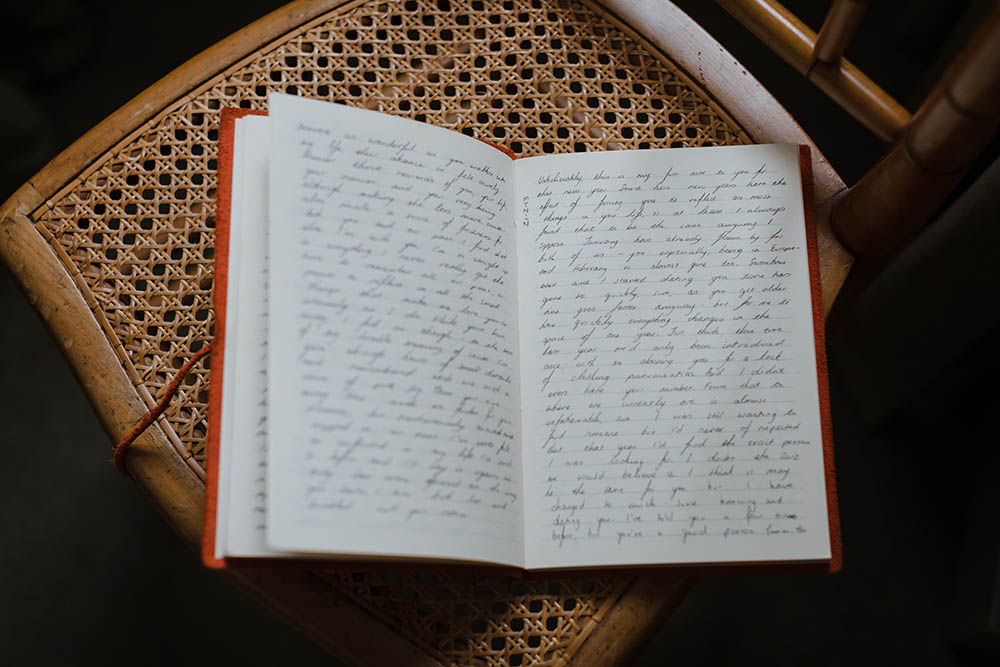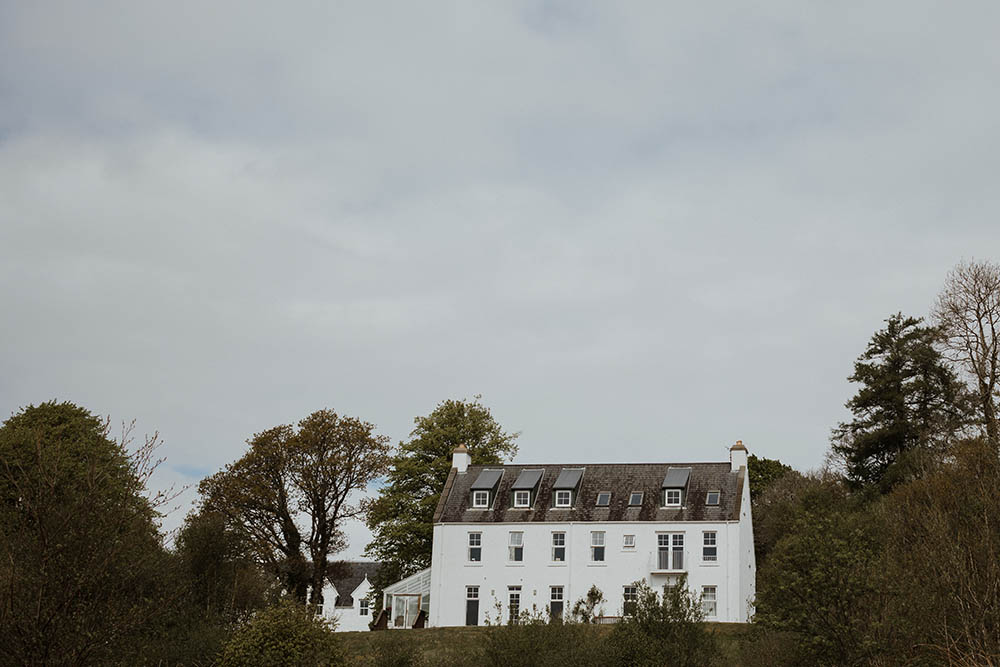 What the couple say…
"Tom and I were introduced by mutual acquaintances in our second year of our Arts degrees at the University of Melbourne. We've been together for eight years," recalls bride Bianca.
"We started our love story as students and spent long hours studying in libraries for exams, particularly during law school. Nowadays we spend time going on adventures and experiencing new things together whenever we can."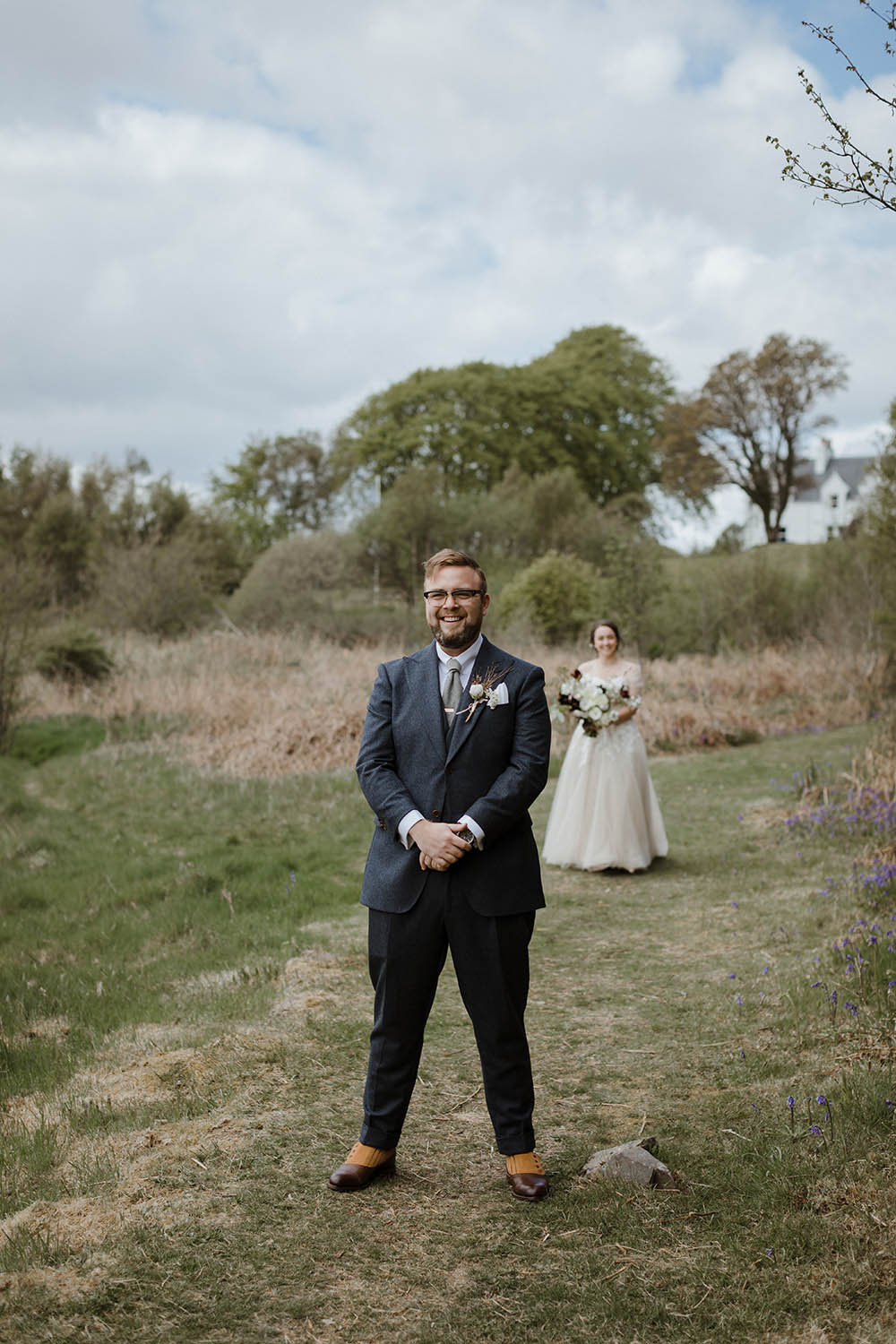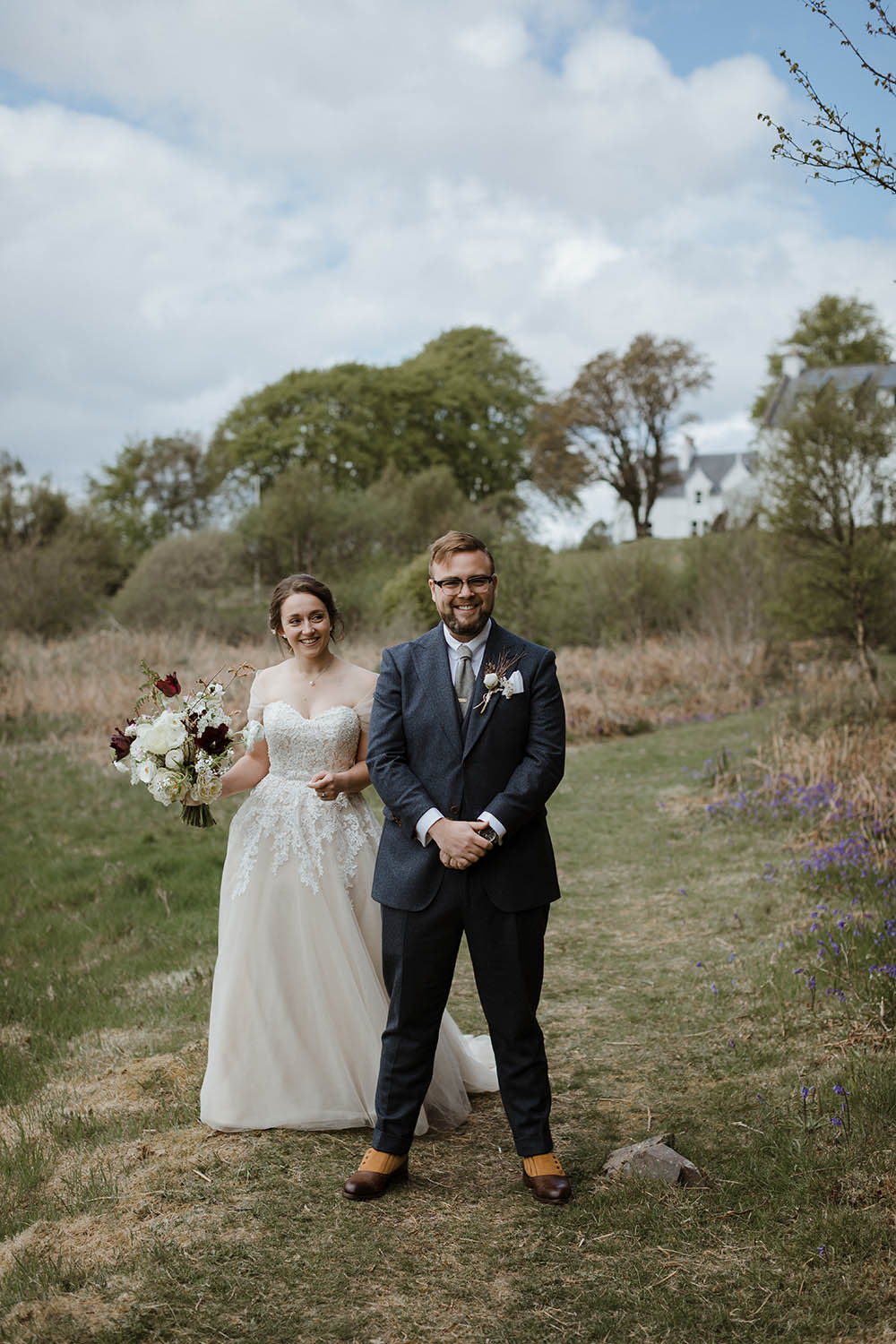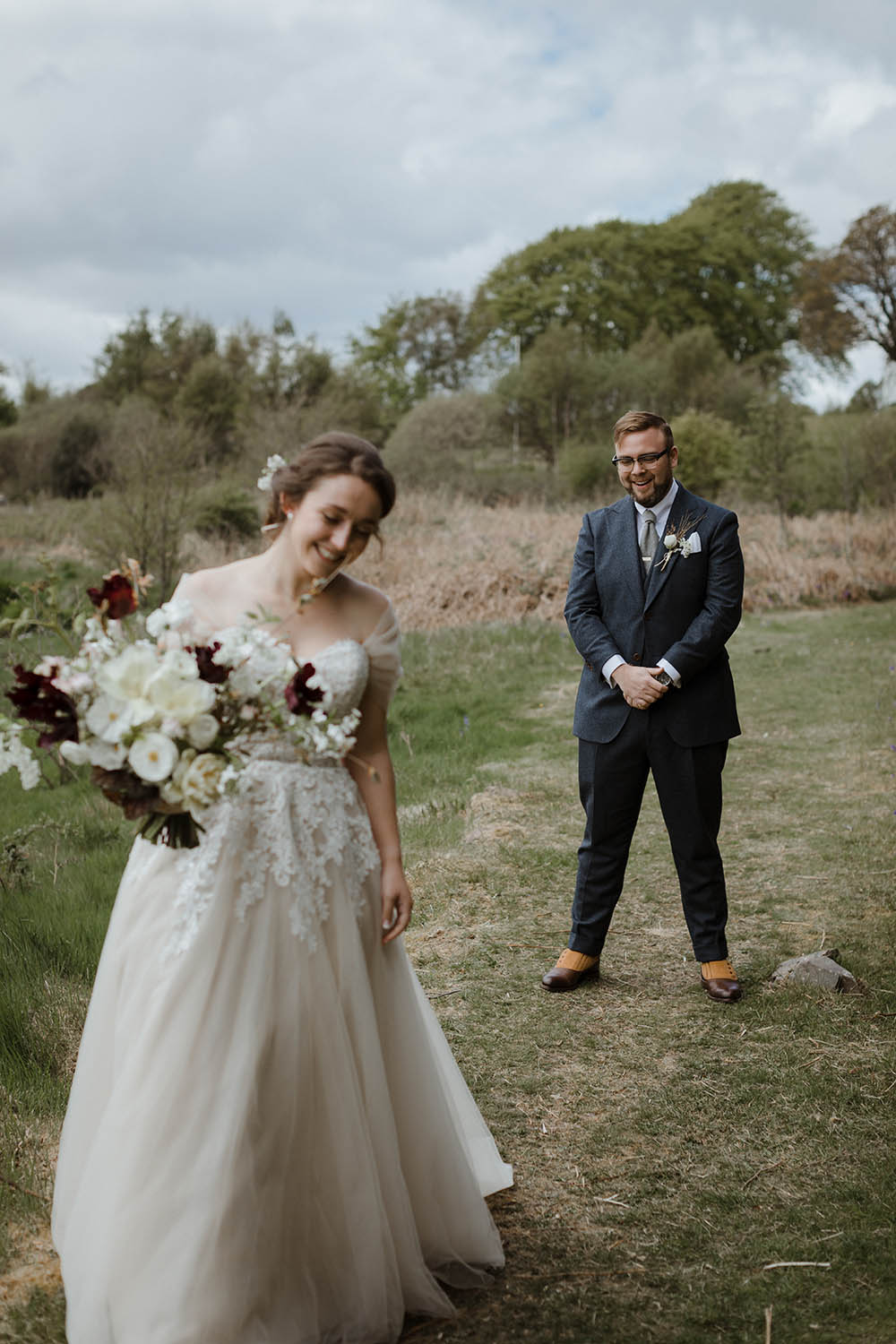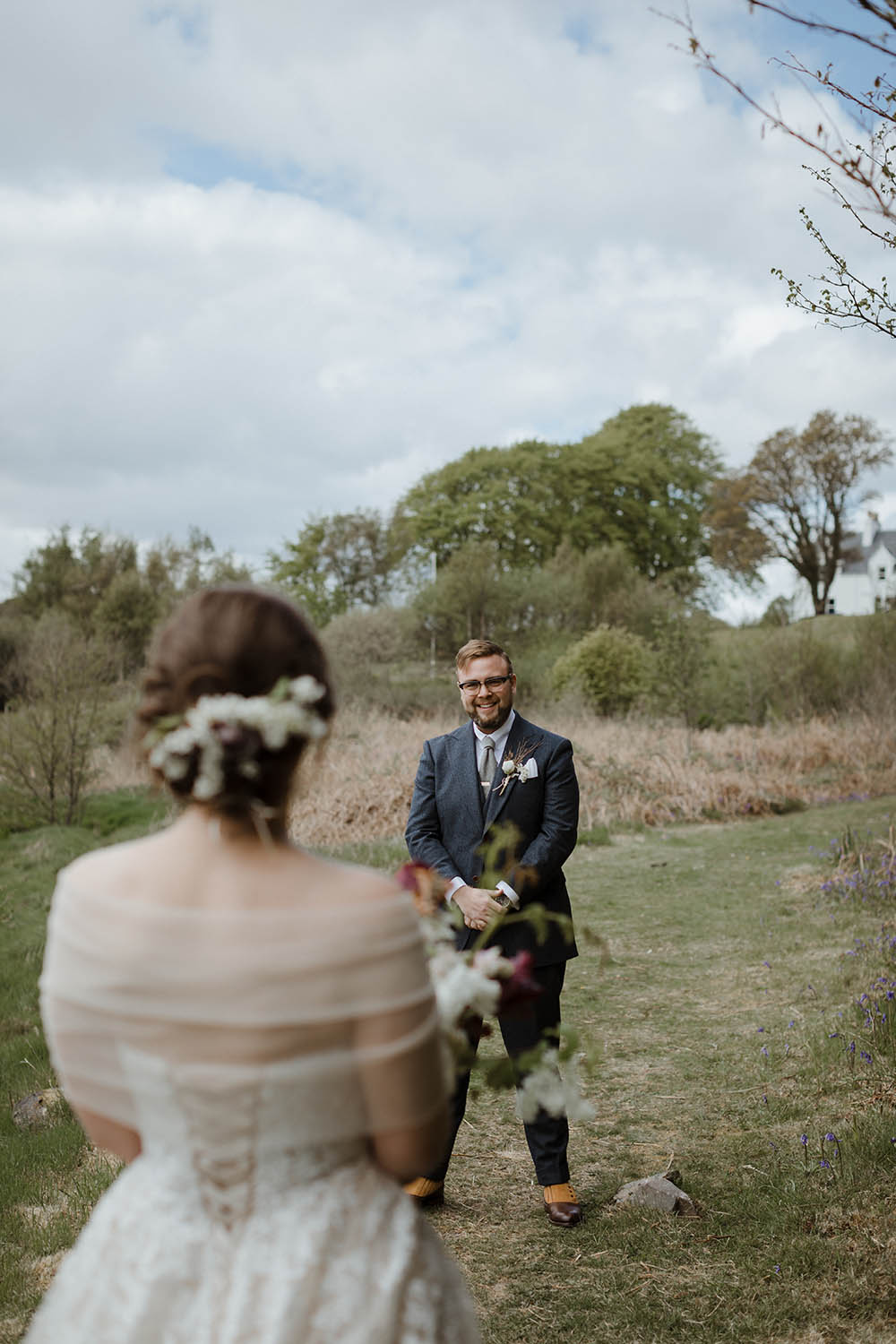 This appetite for adventure and experiencing new things extended to the couple's wedding day, when Bianca and Tom decided to elope from Australia to Scotland despite never having been here before!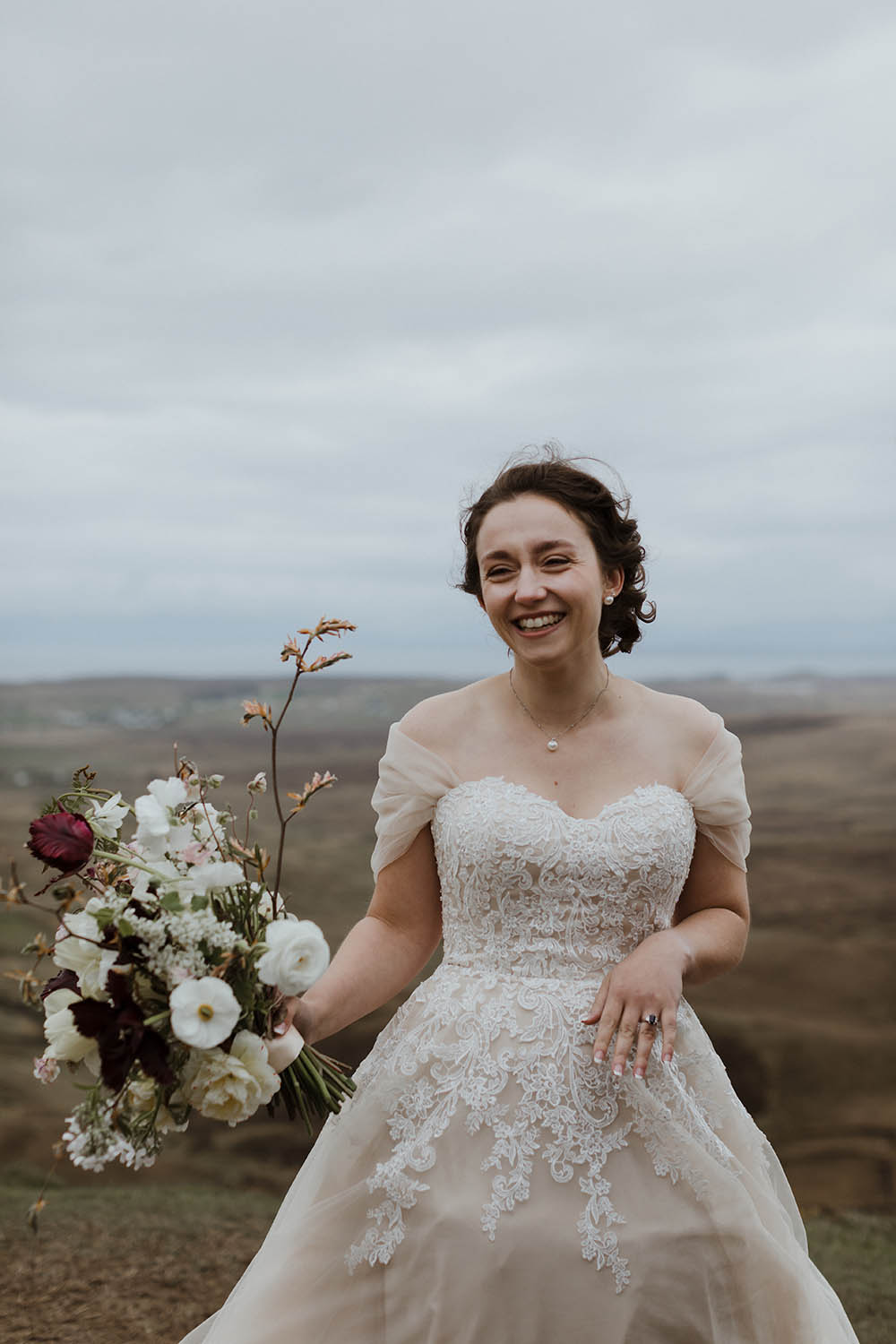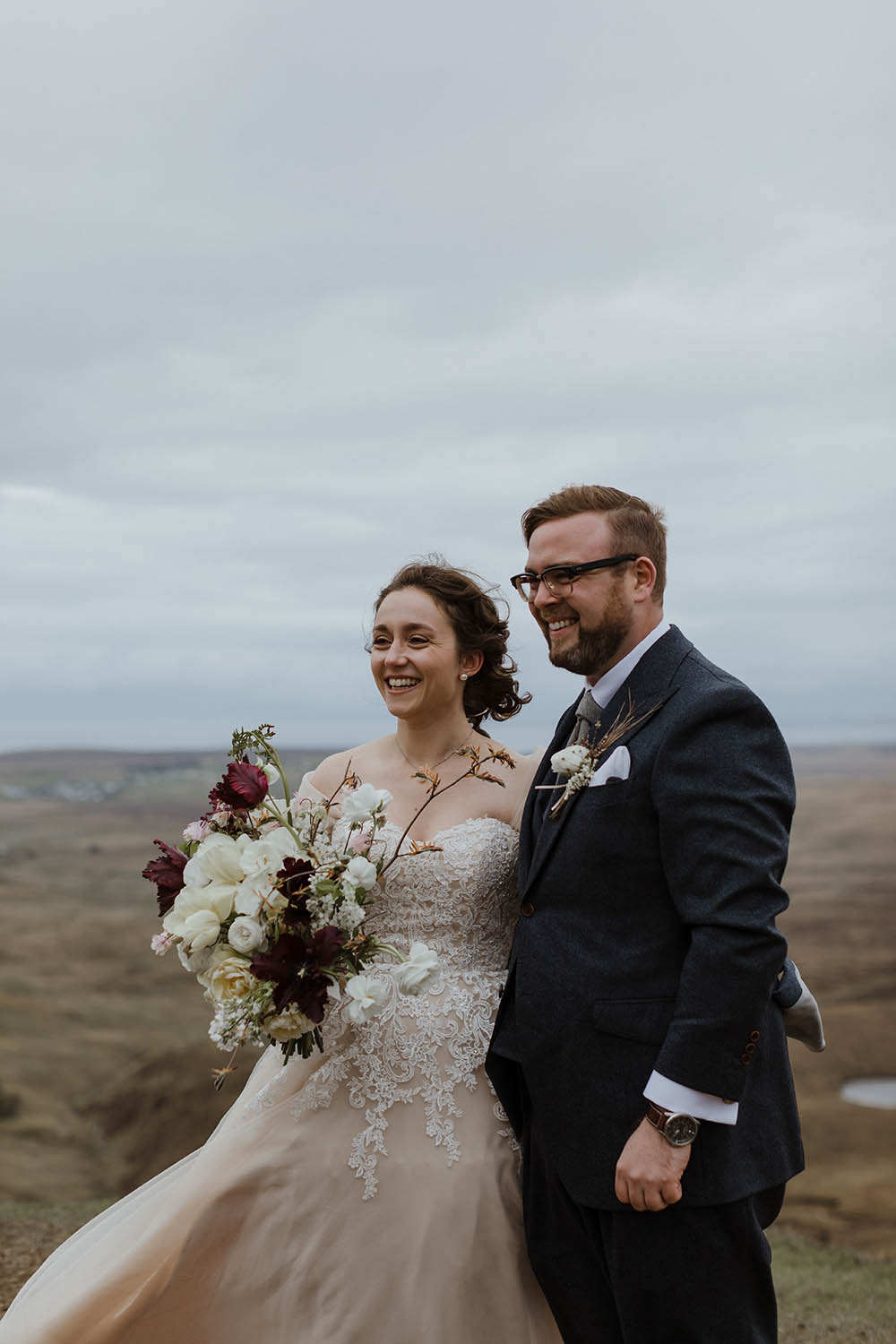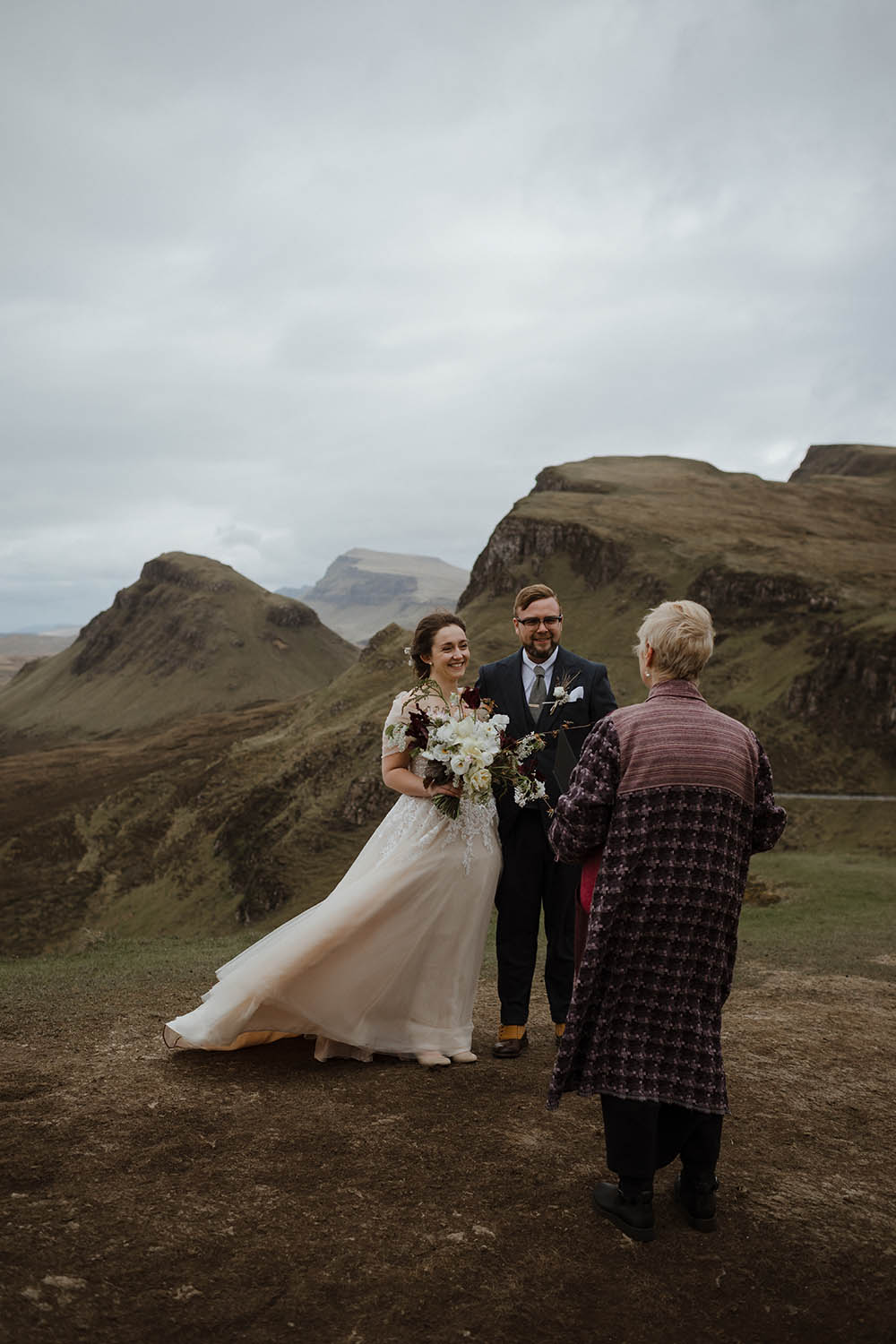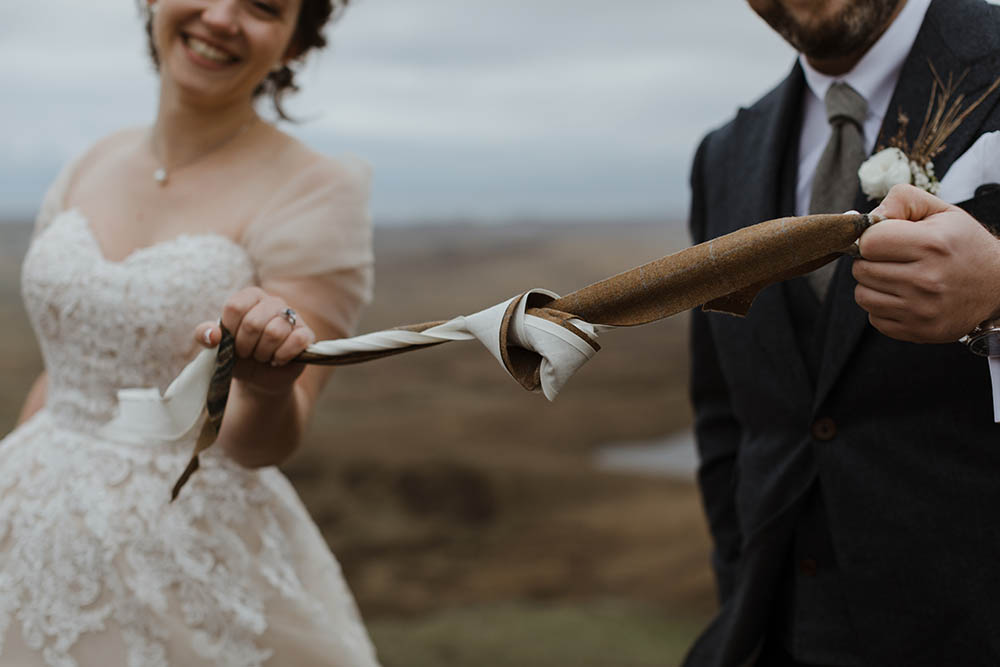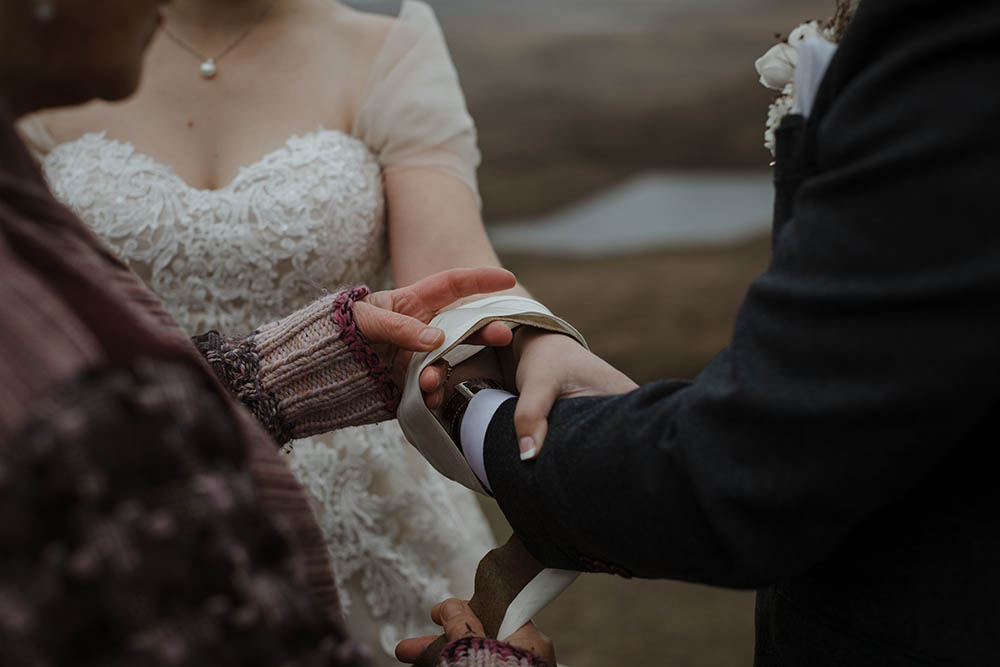 "Firstly, we had to find a location that would permit foreign citizens to be lawfully married in their jurisdiction.
"Secondly, we had to find a service provider that was capable of doing all the 'leg work' for us – thank goodness for Caro.
"Thirdly, it had to be beautiful.
"Scotland lined up all those factors for us and despite having not been there before we fell in love with the Isle of Skye as soon as we saw pictures of it online. We are absolutely going back as soon as we possibly can, there's no question that the Isle has the most striking landscapes you will ever see."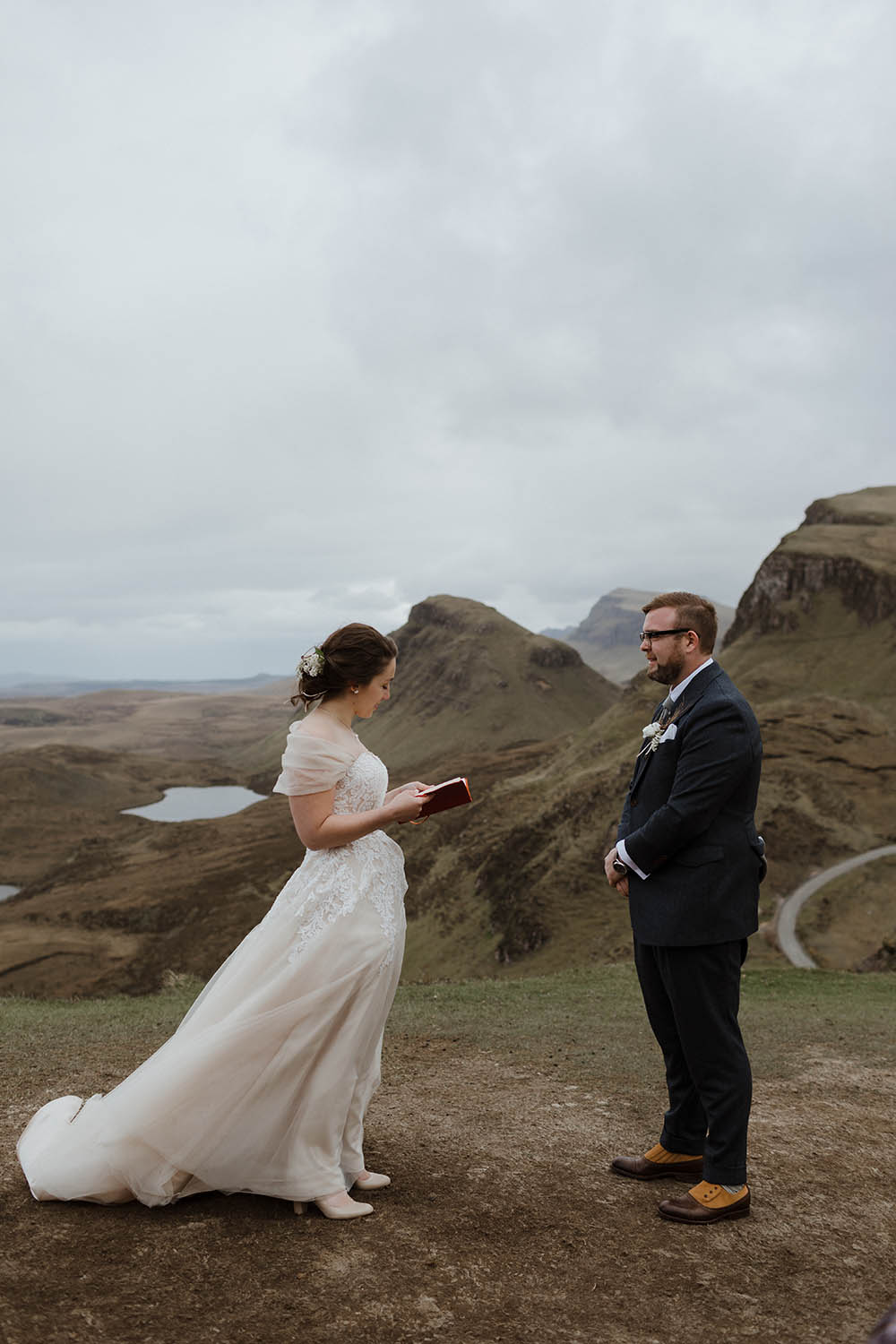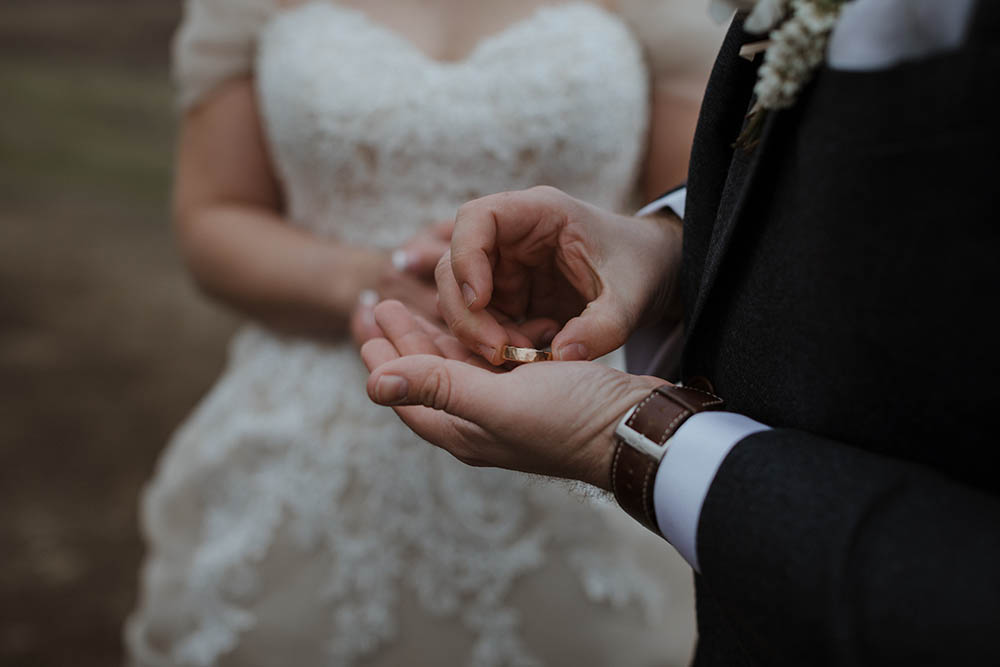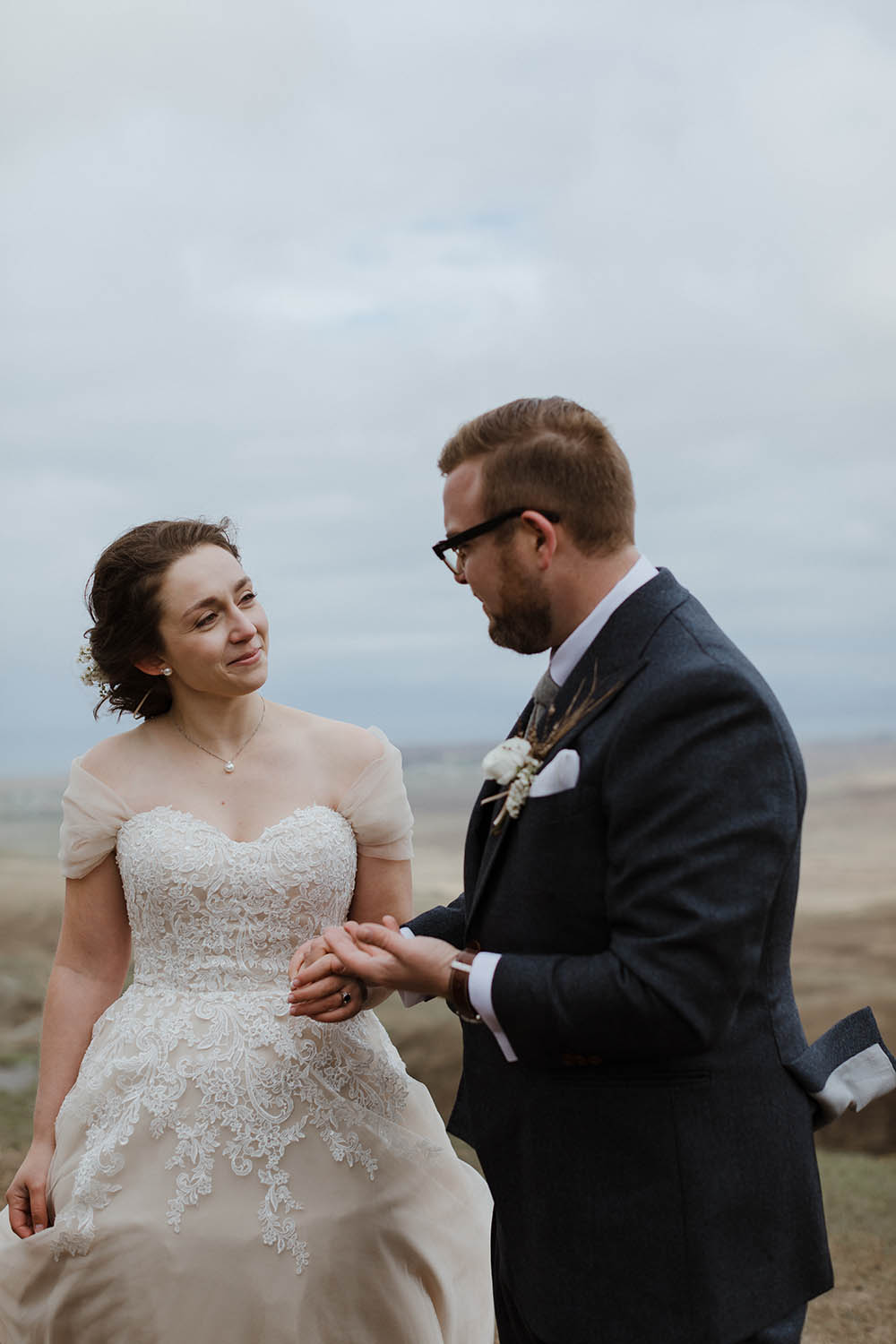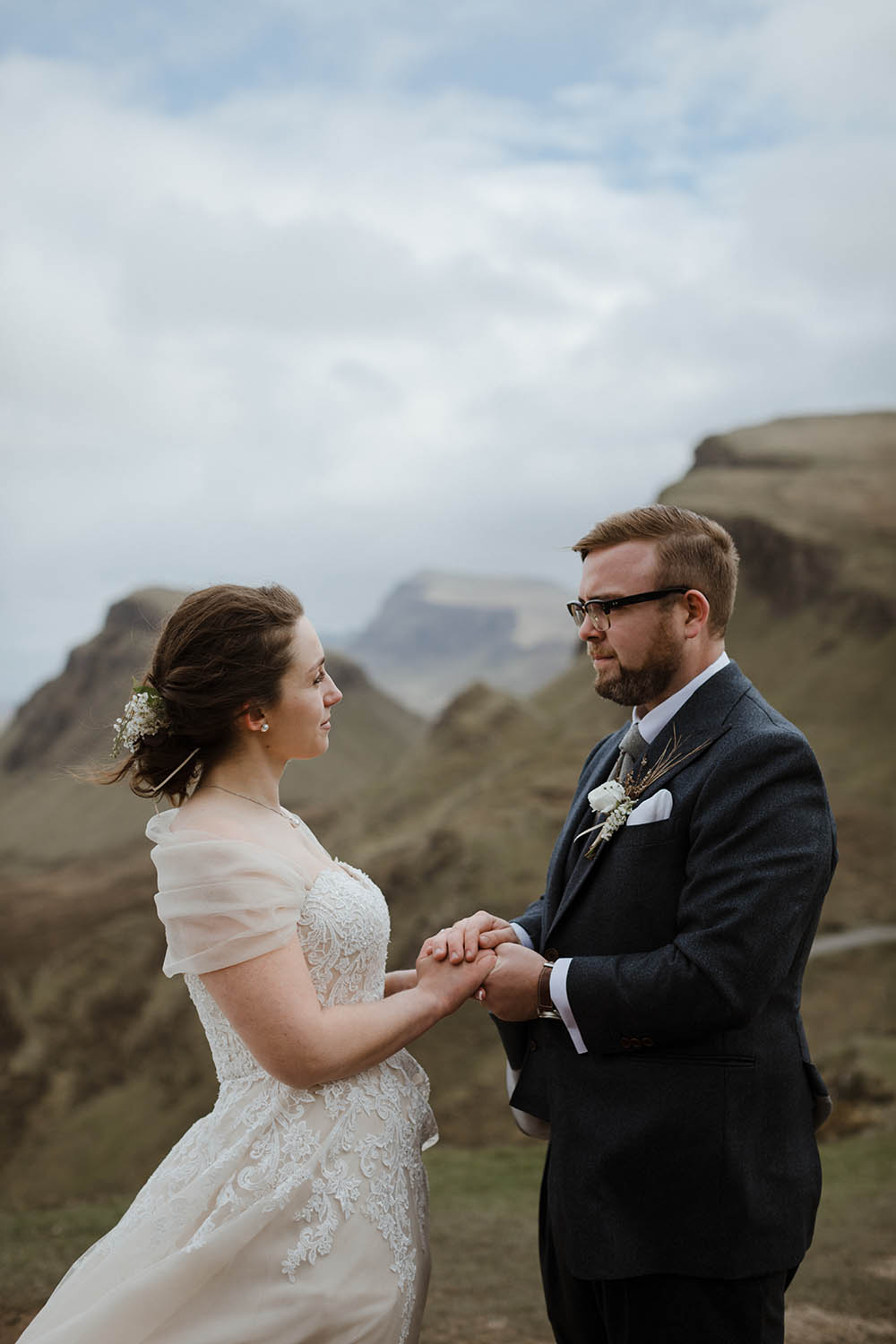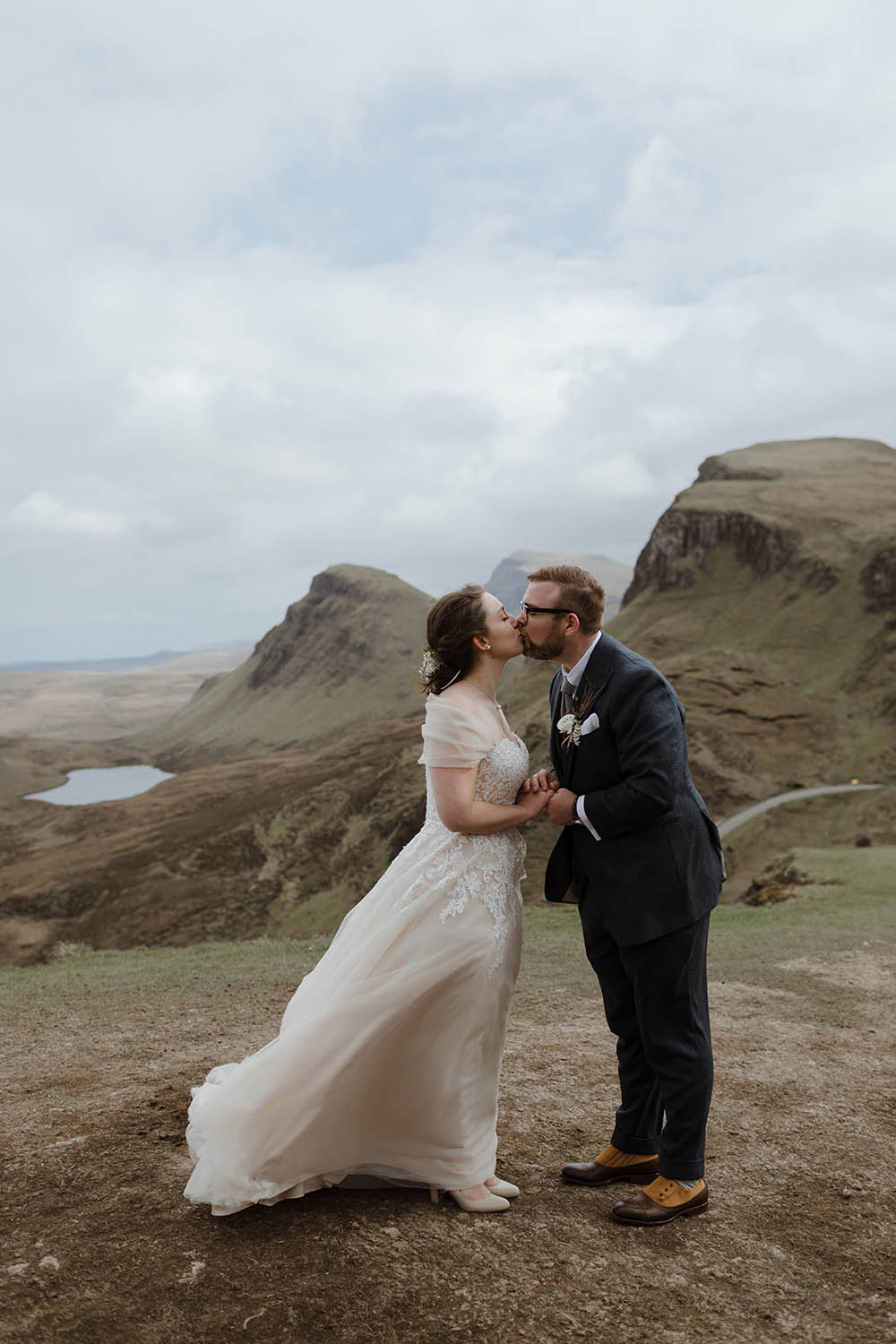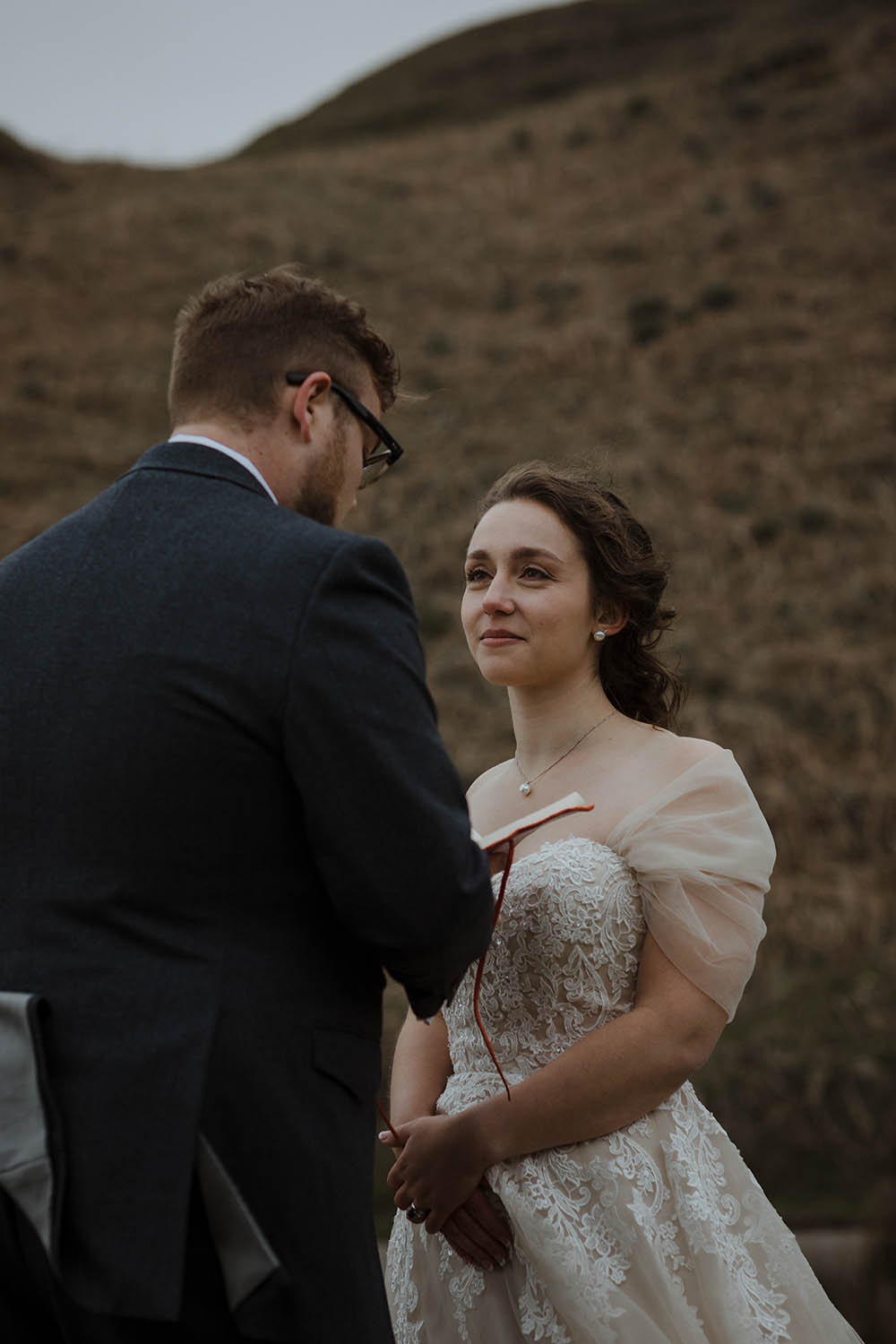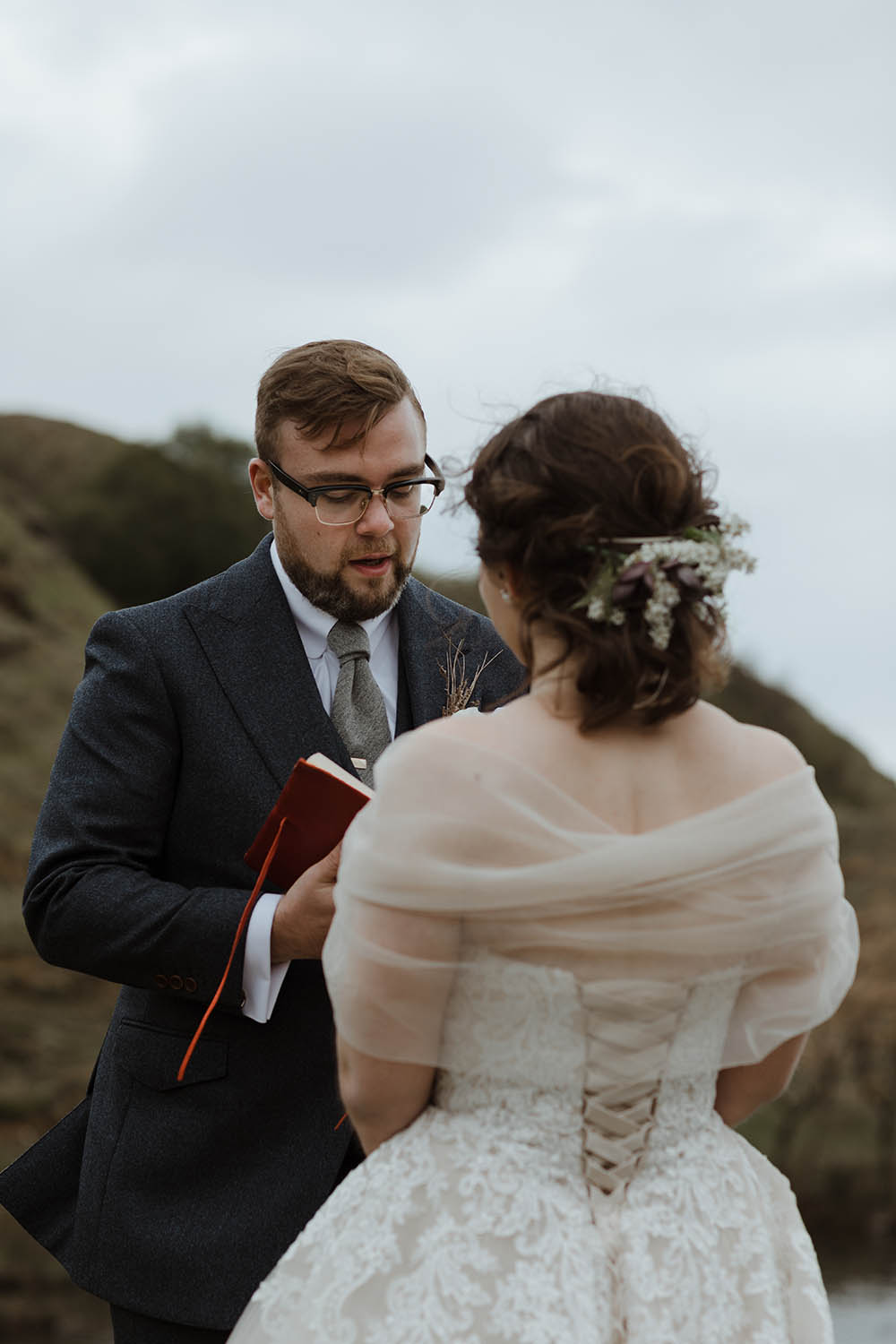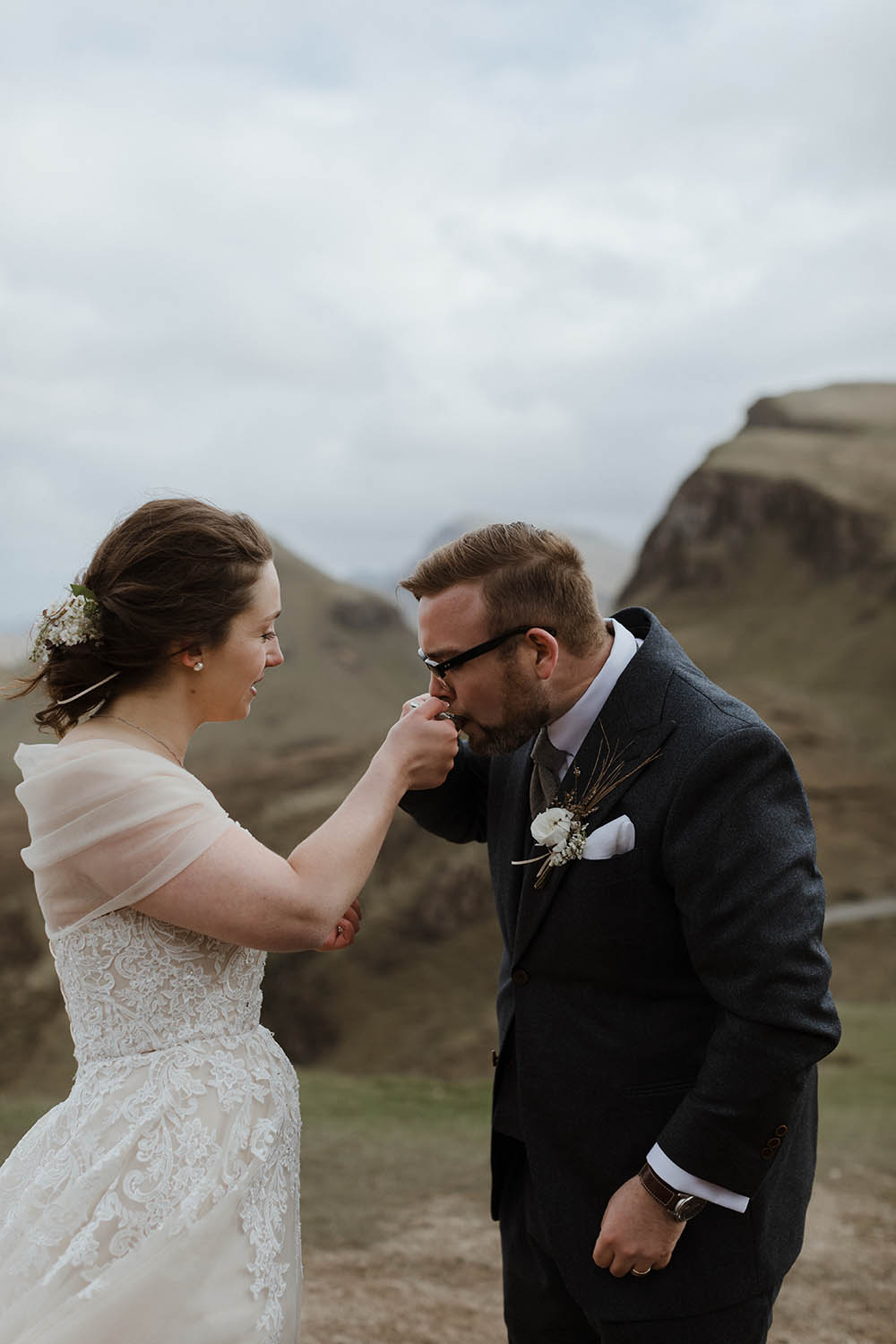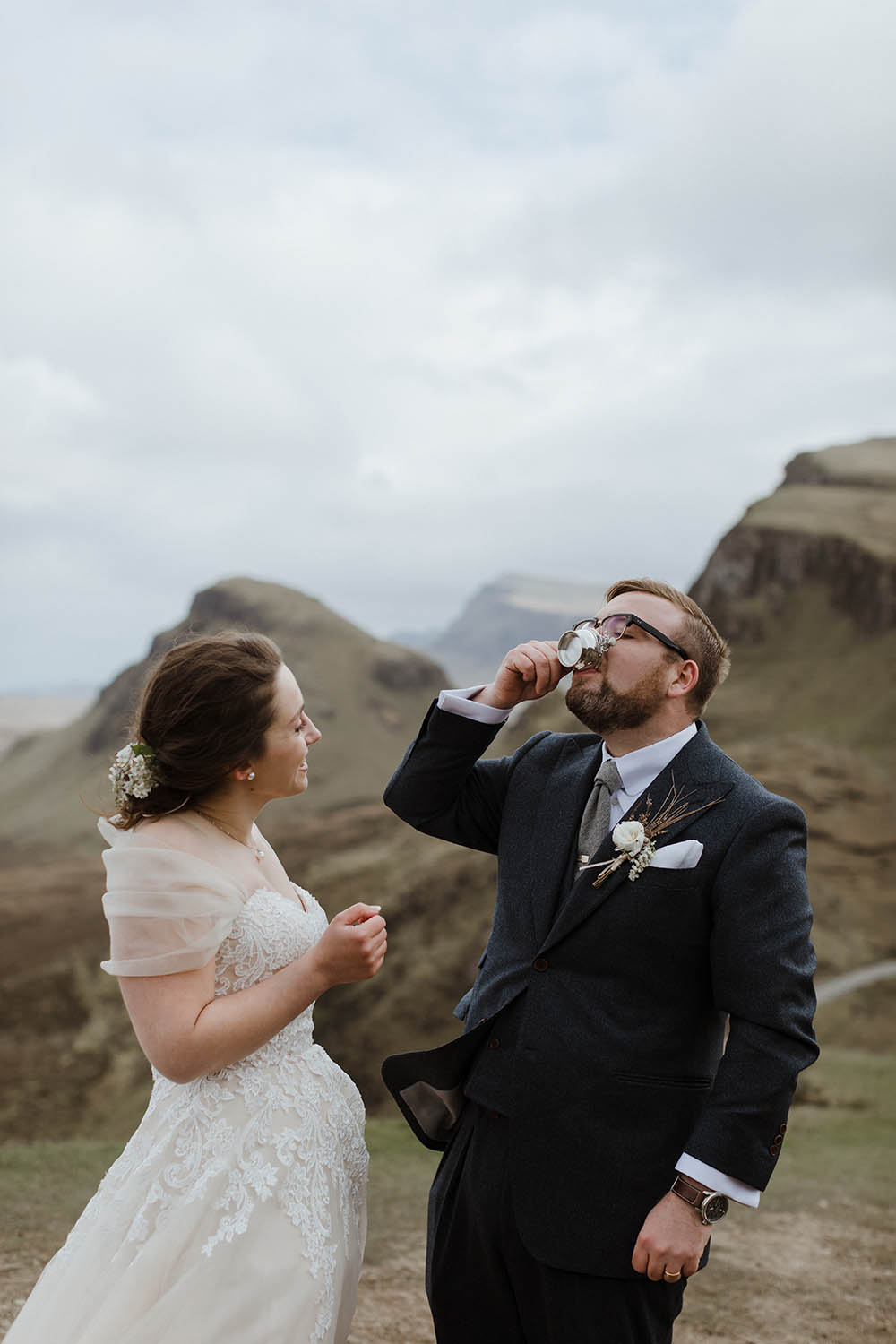 The couple got married last May and stayed at Kinloch Lodge.
They admit that wedding planning was really not their bag – agonising over centrepieces and choosing envelopes just wasn't their thing – so they were pleased to hand the reins over to their photographer and elopement planner Caro.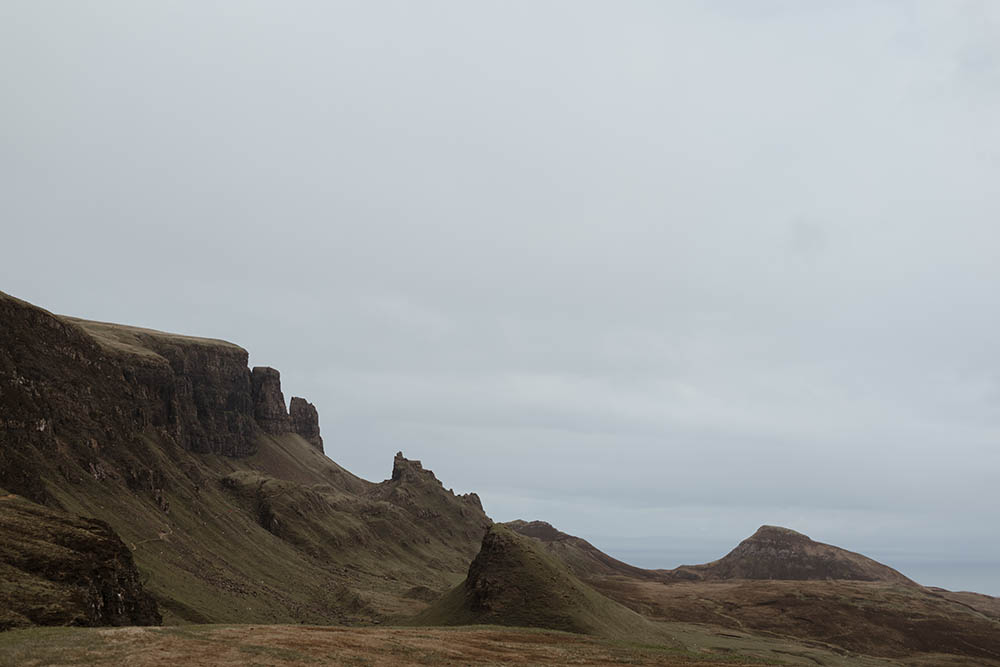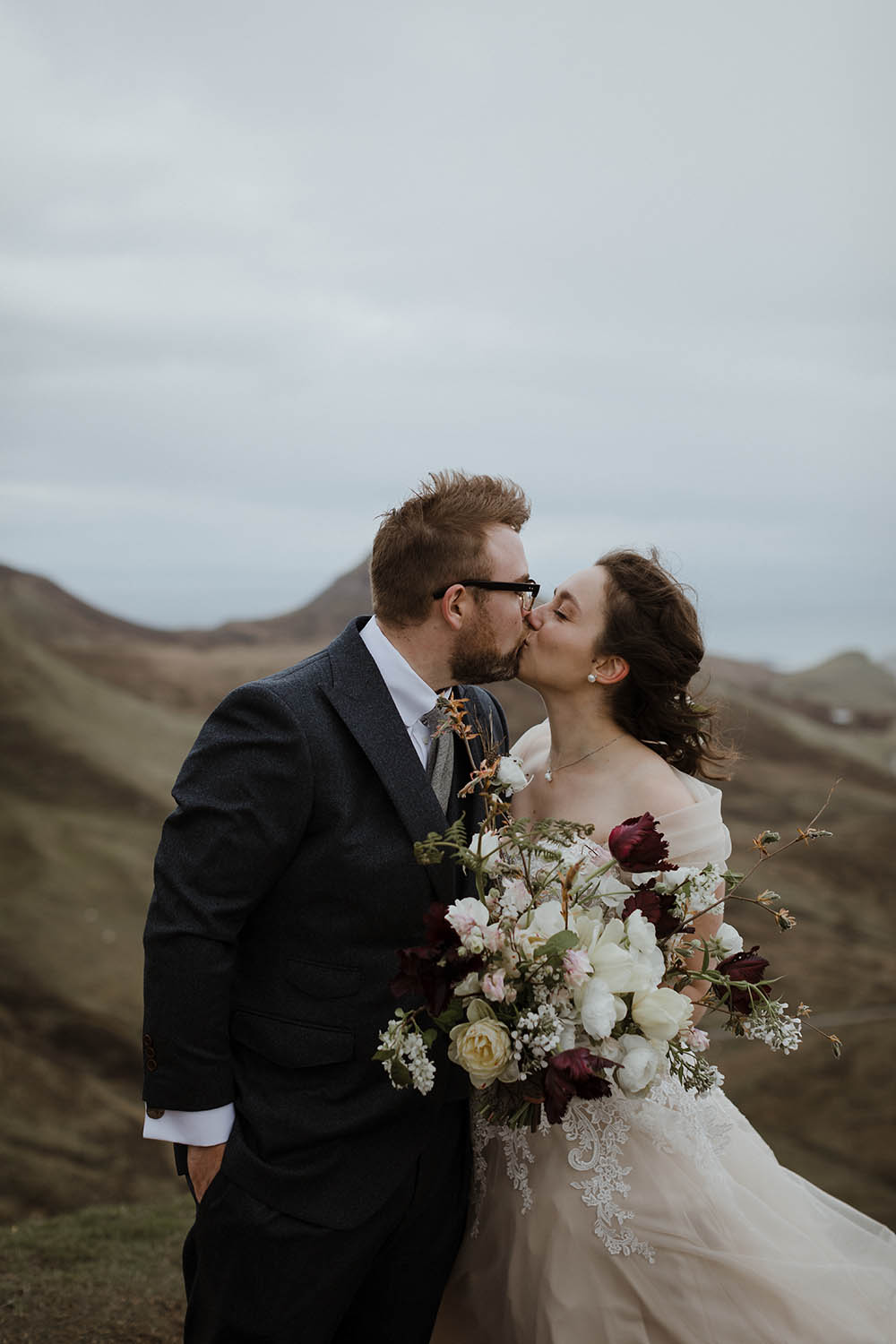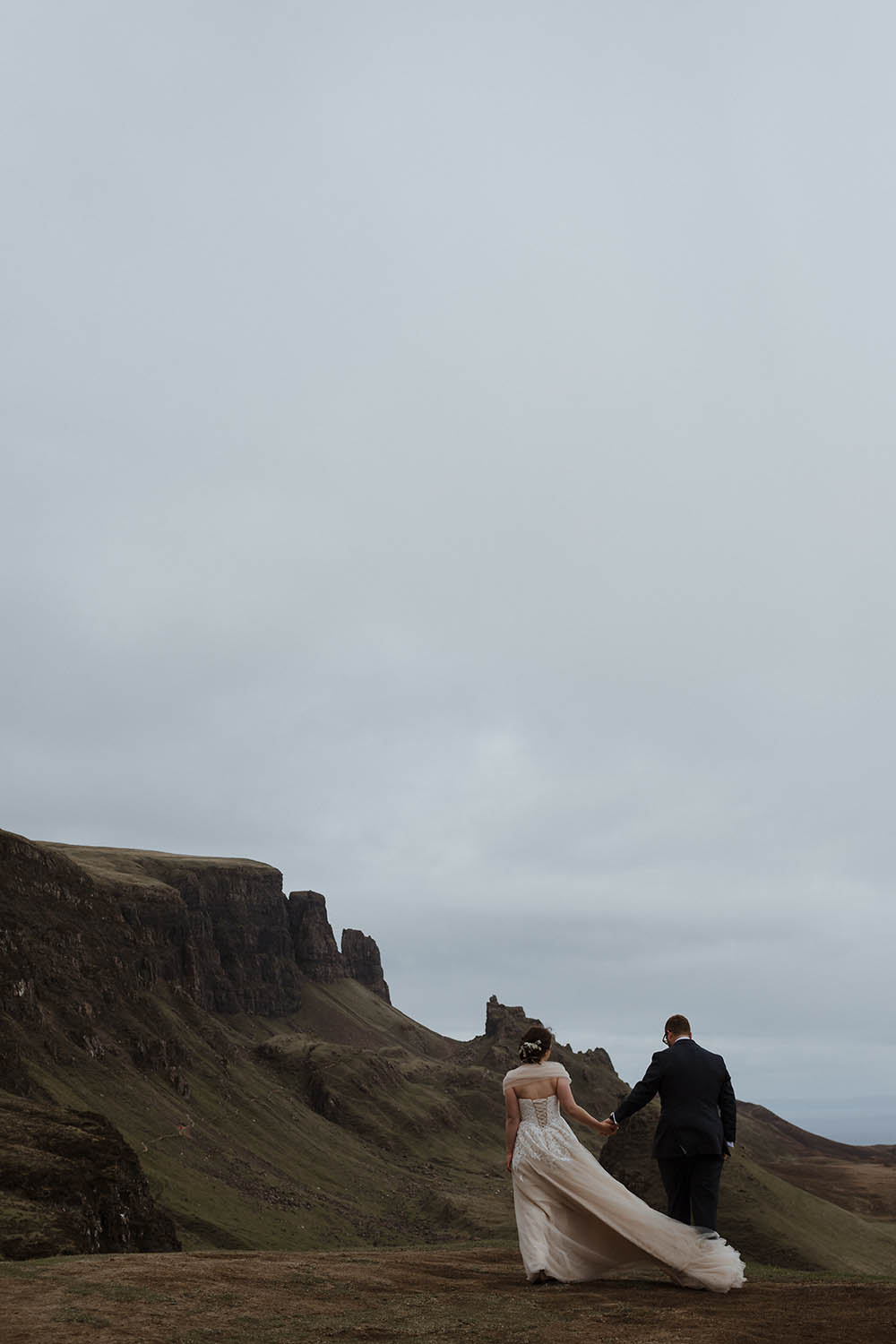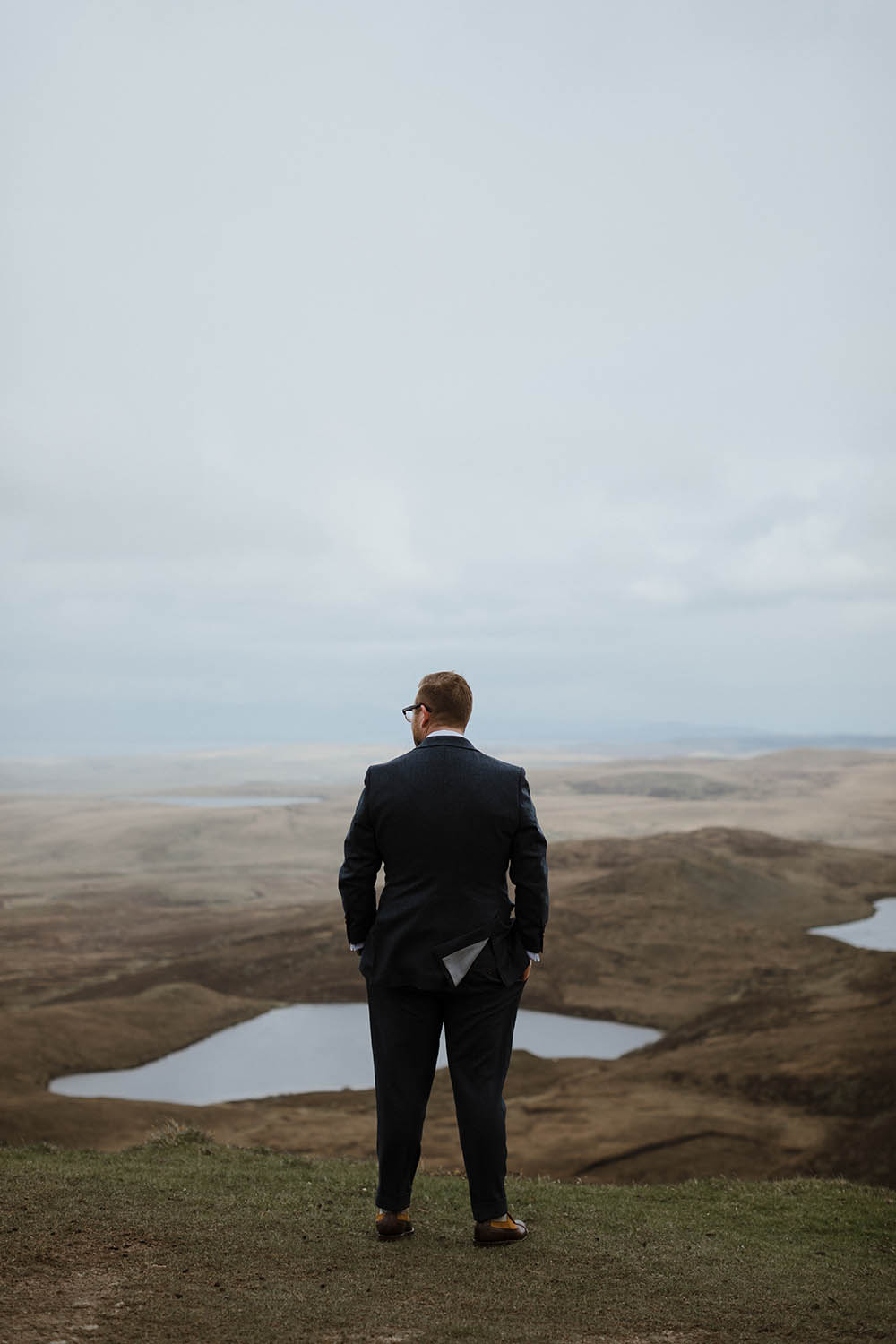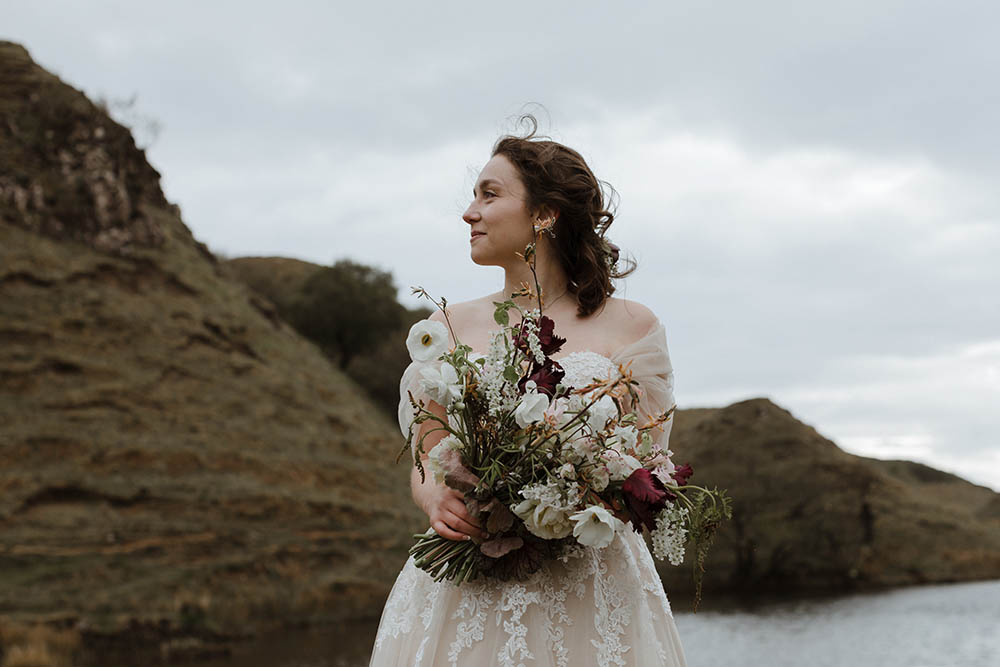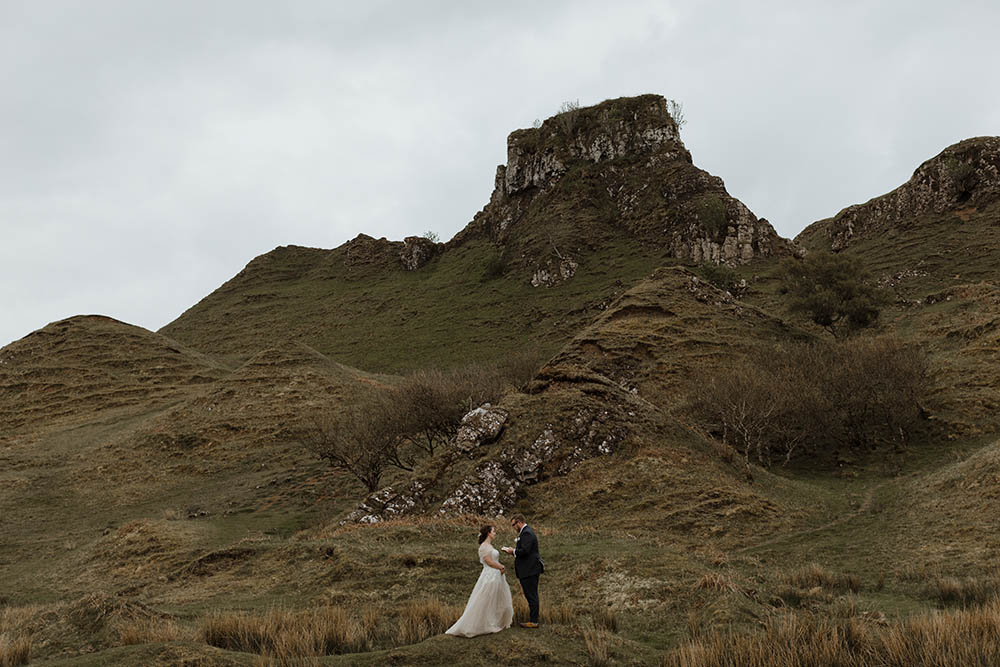 "Our wedding day was extremely relaxed, we had a late breakfast at Kinloch and waited for the wedding team to arrive – after that it all happened really quickly!
"Our highlights were standing together on 'the table' in the Quiraing reading our vows to one another, it was an unforgettable moment.
"Also, we hadn't realised it but we attracted quite a crowd while giving our vows and when we had our first kiss the cheers and claps from the adjacent cliff did make us both laugh."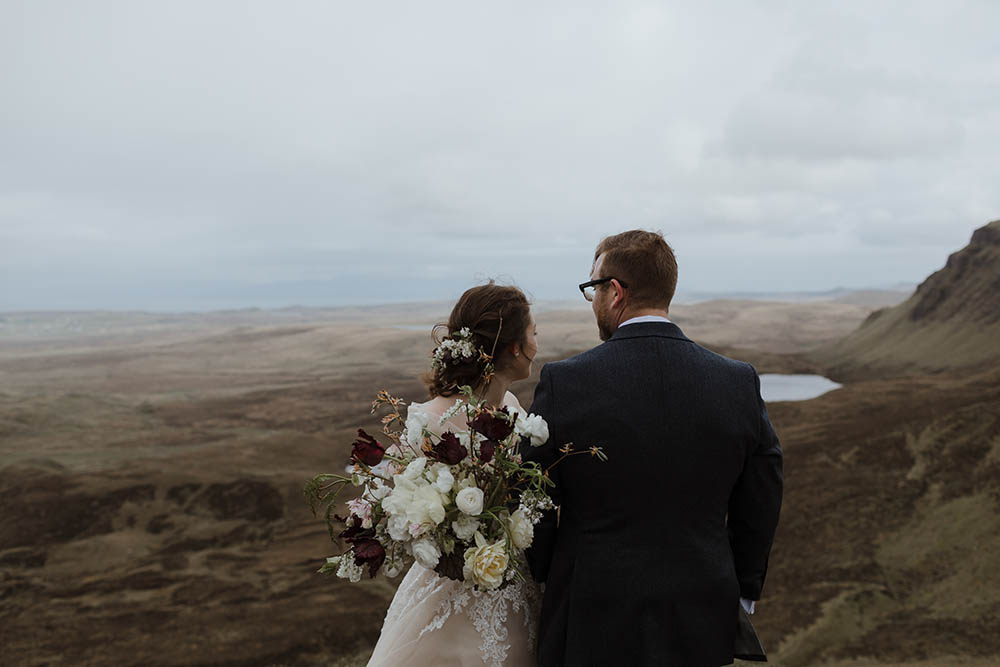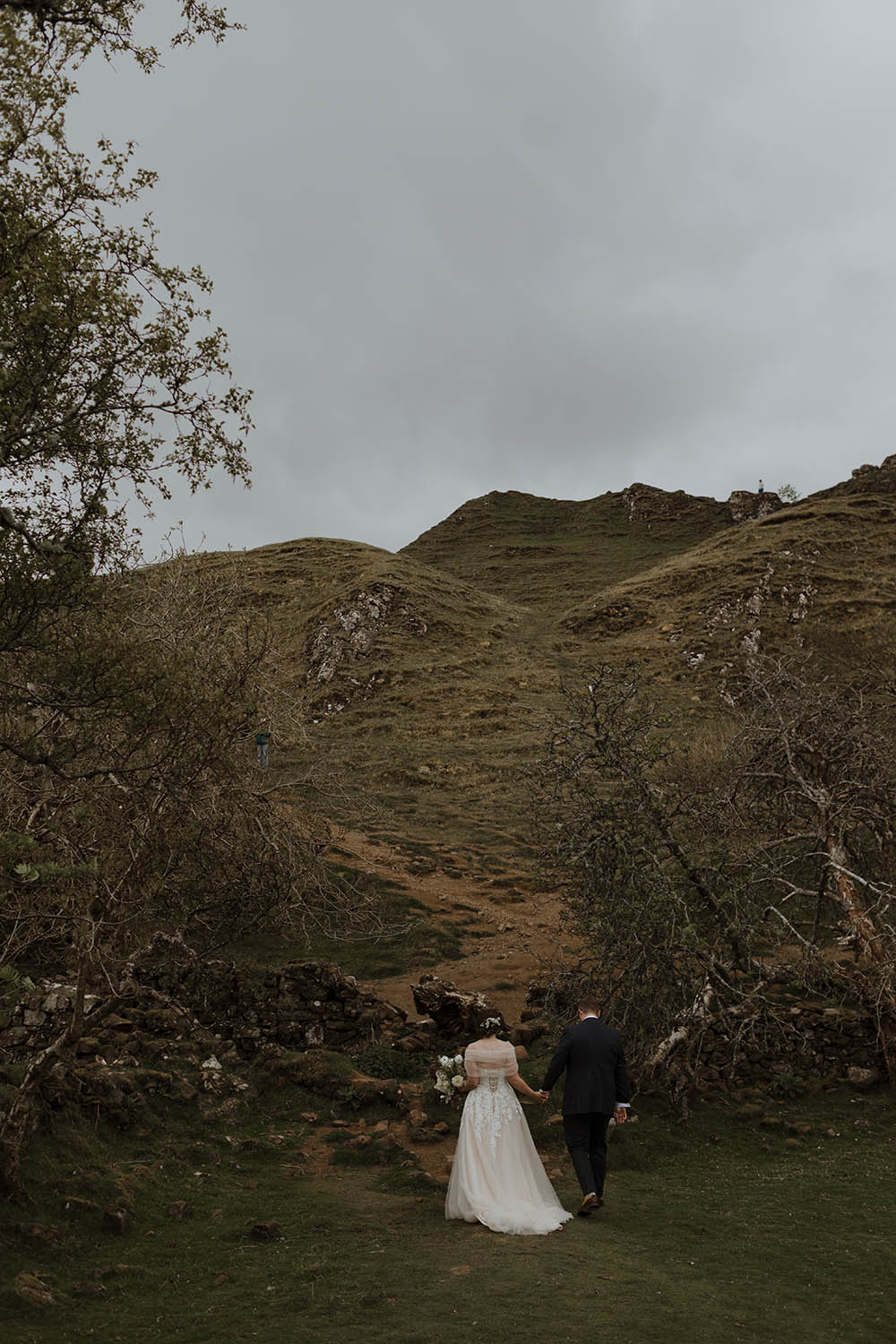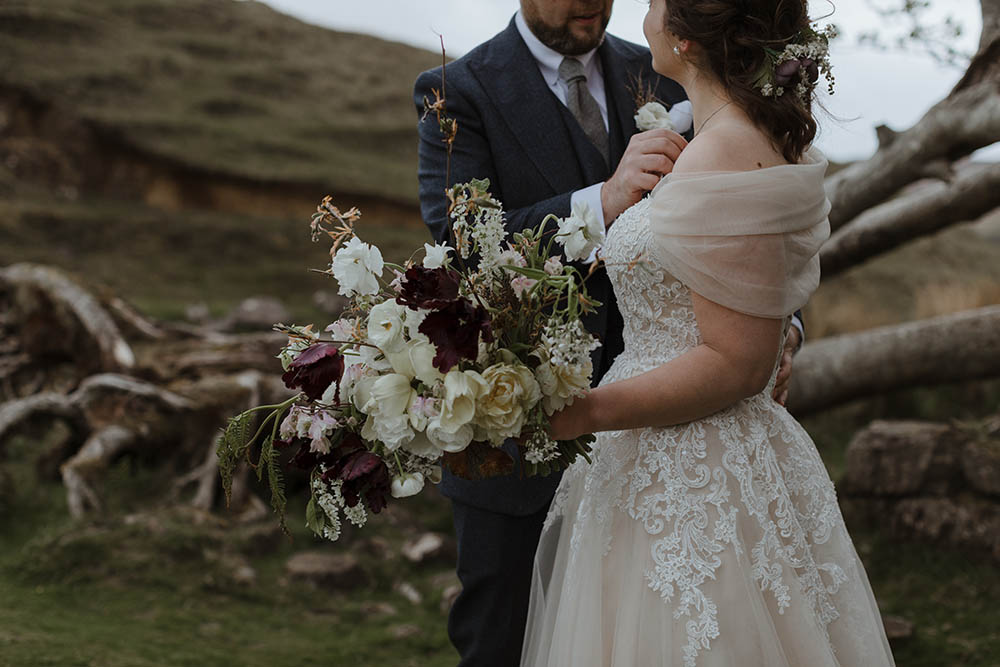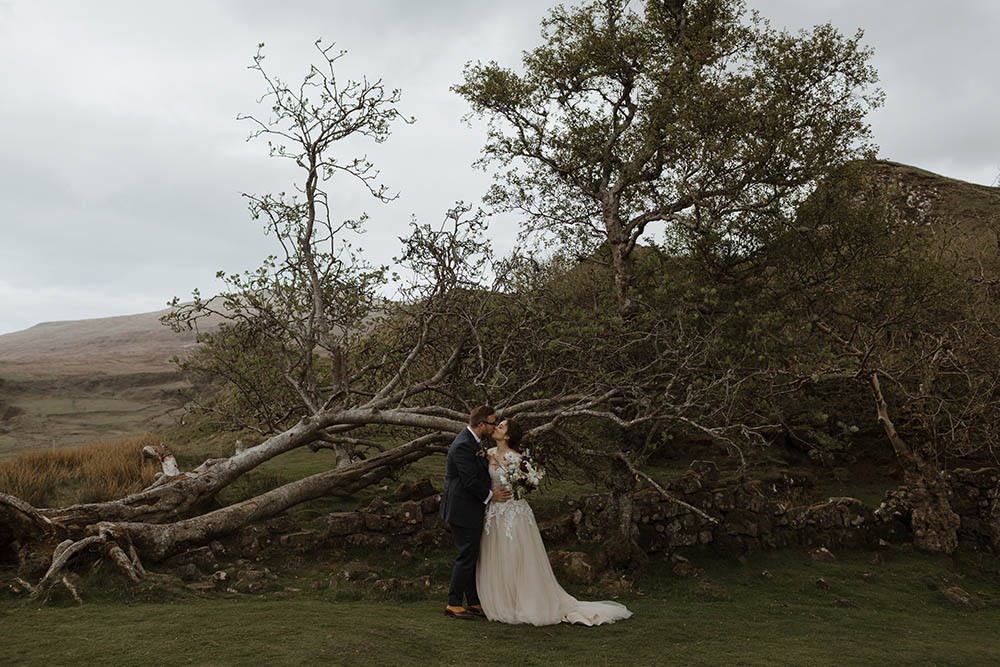 The most difficult part of wedding planning was making sure they had all their paperwork in order.
"Be prepared for paperwork, trips to the consulate and fingerprinting if you do get married overseas," says Bianca.
"Our advice is be diligent, know the deadlines for submission of documentation and always have duplicate copies of all your documents."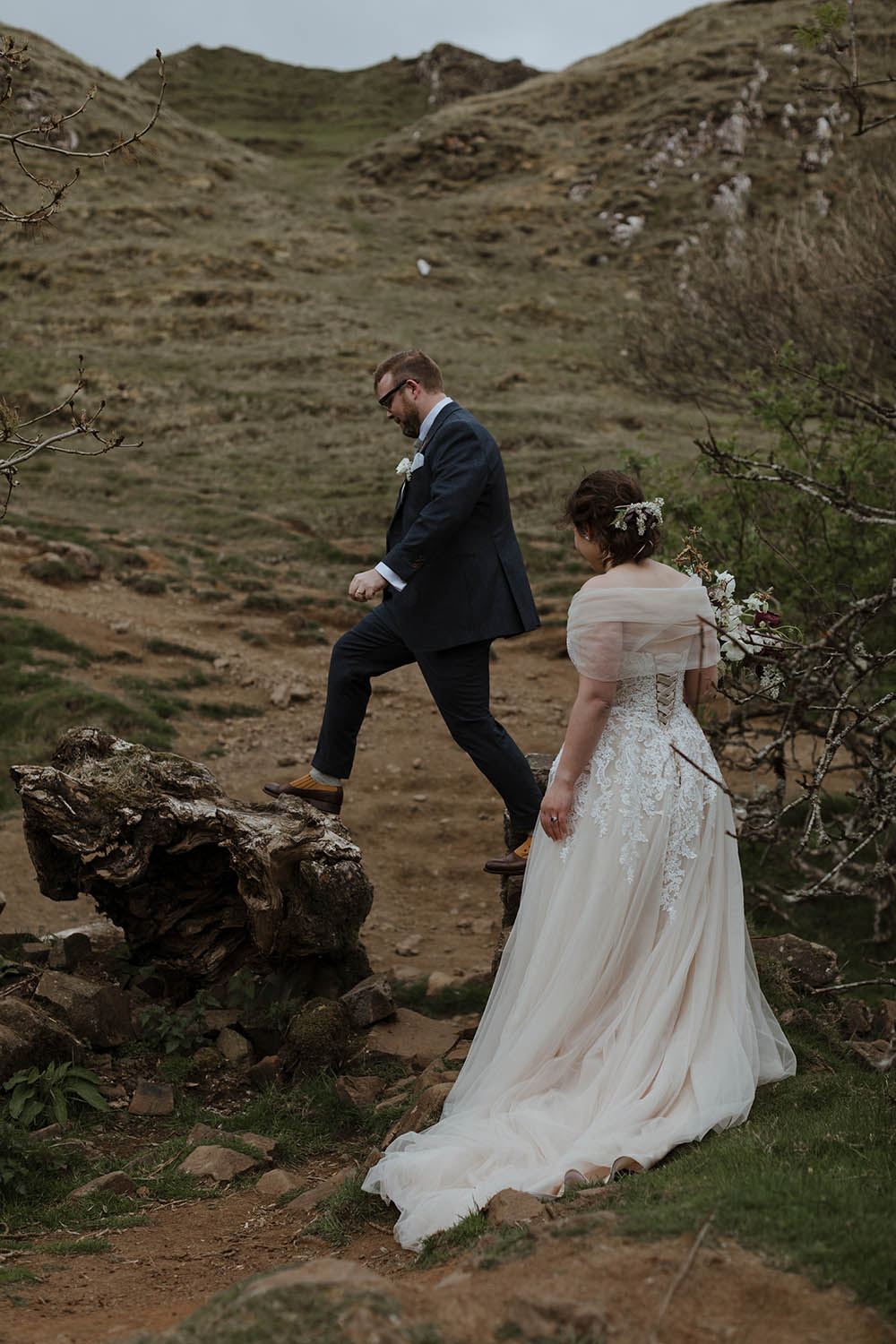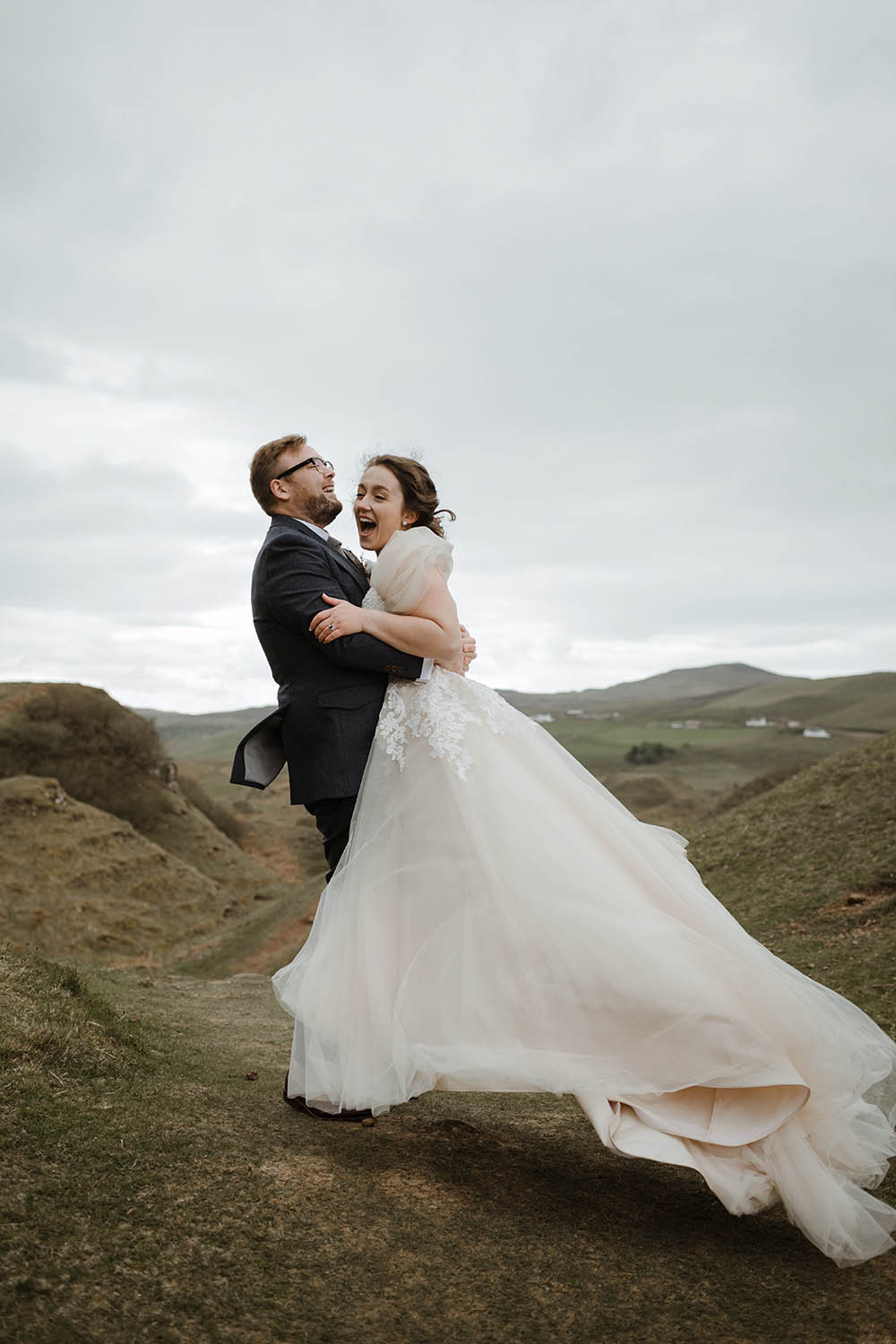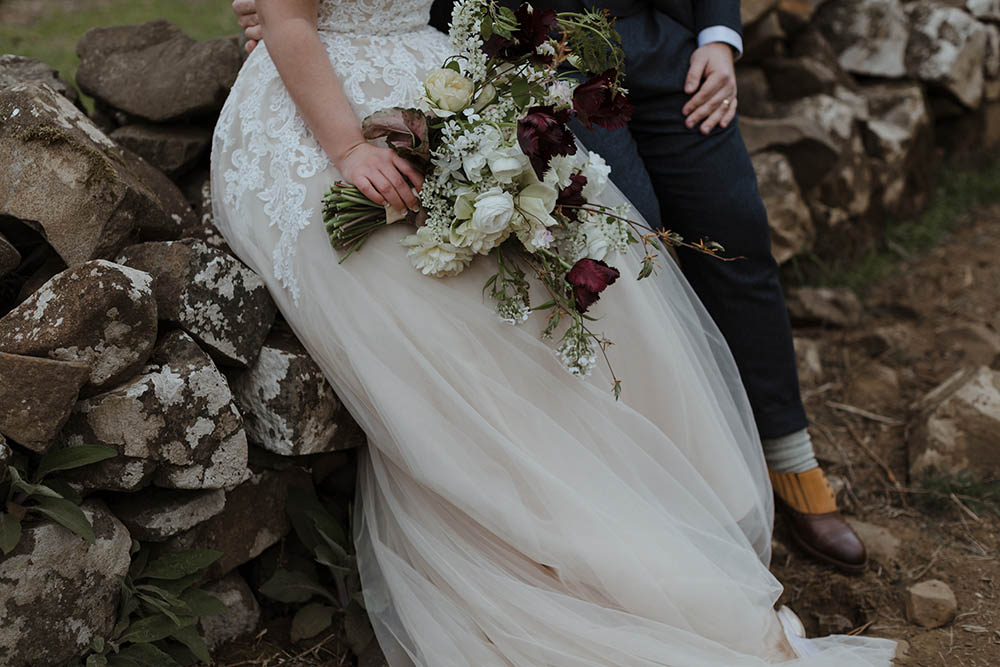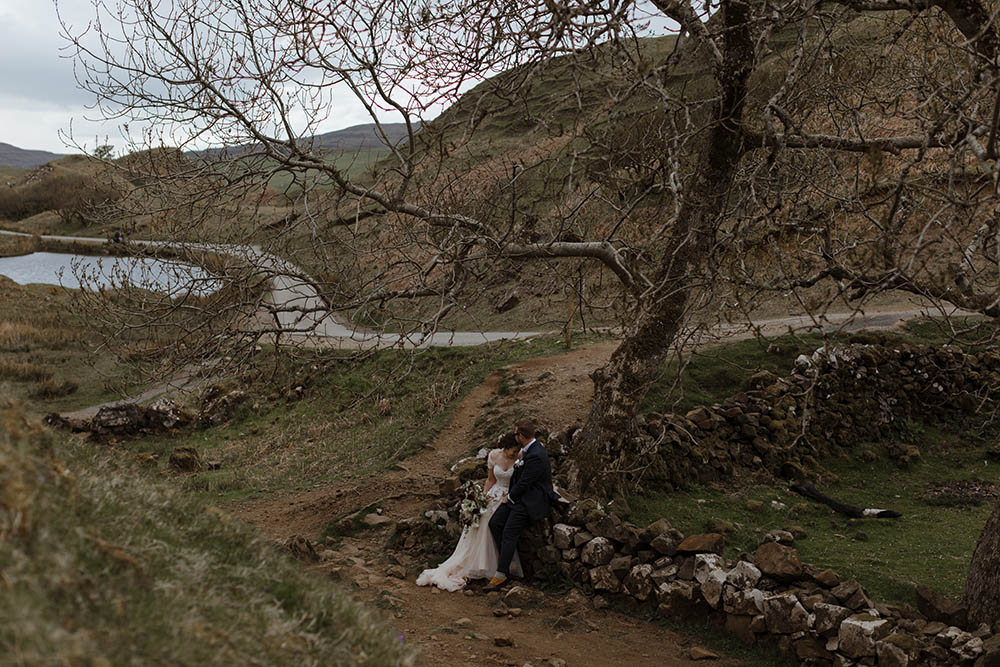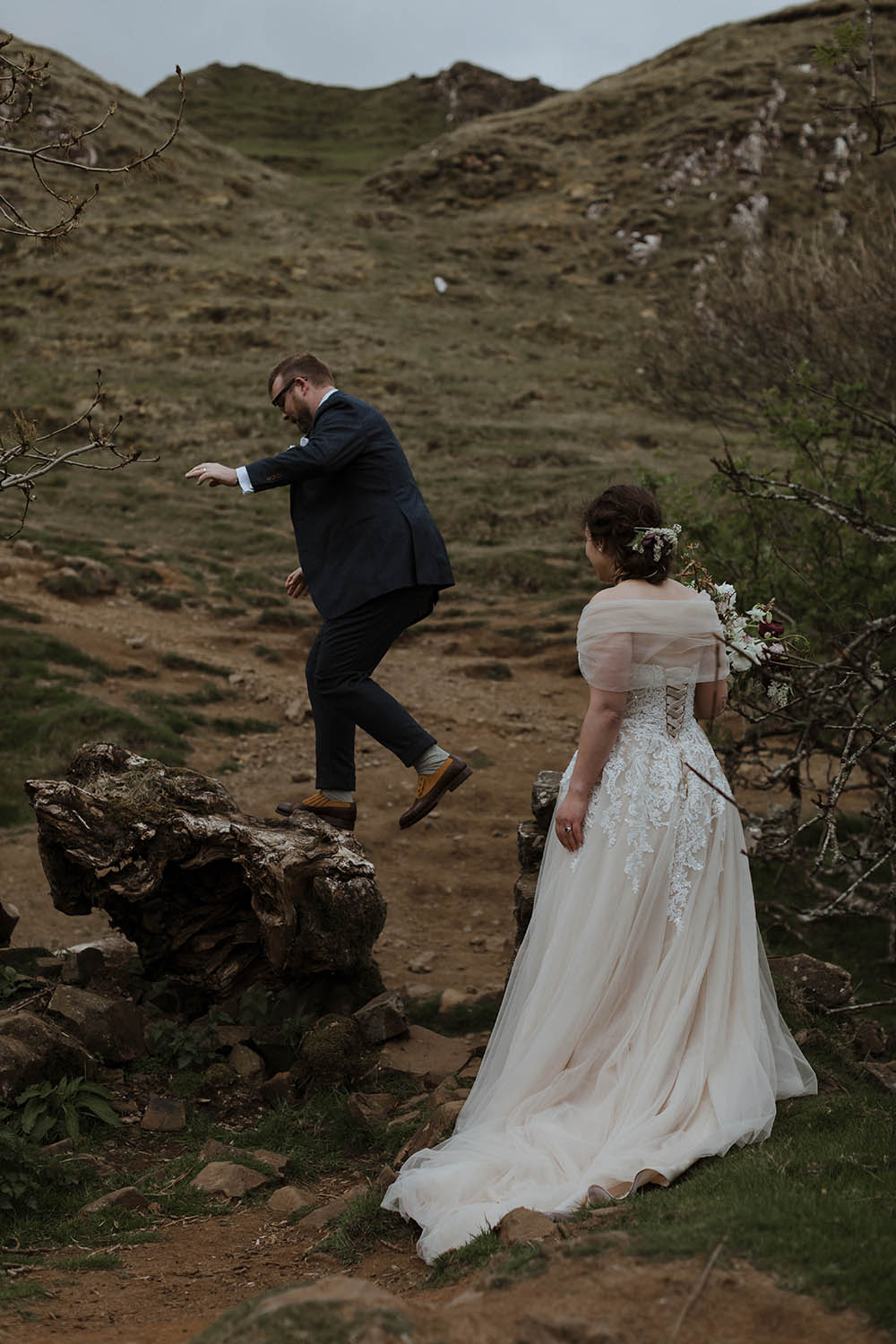 If you're thinking of planning a Scottish elopement but you're worried about what your friends and family might think, Bianca and Tom advise you to follow your heart.
"Do it, you won't regret it.
"We had nobody to tell us what we 'should' be doing, or how to get married, who to sit next to whom and everything else.
"We had a day full of adventure, meeting new people, learning about new places and committing to spend the rest of our lives to one another in the most beautiful landscape we've ever been fortunate enough to see.
"Yes, you will have people question your decision before you go – we certainly did – and there will be grumbles even after you get back. But we assure you that the memories that you get to create will far outweigh anything else."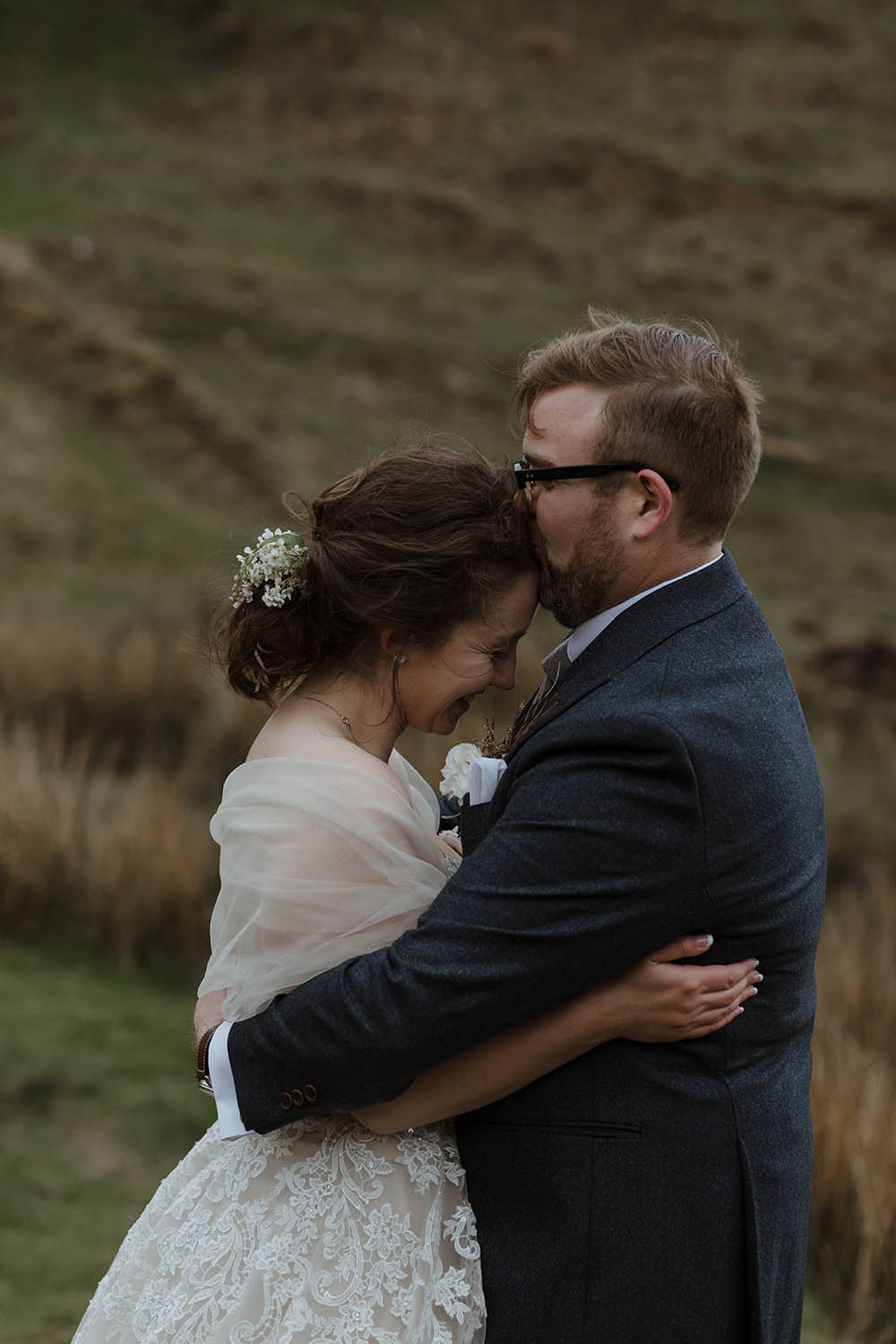 Ceremony location: Quiraing, Isle of Skye | Venue in Skye: Kinloch Lodge | Photographer: Caro Weiss | Videographer: Sugar 8 | Transport: Skye Luxury Tours | Celebrant: Penelope Hamilton | Florist: Wild Gorse Studio | Hair and Make-up: Skye Beauty | Bride's dress: Mia Solano at Luv Bridal, Melbourne | Groom's outfit: The Bespoke Corner, Melbourne