Elegant white and silver-theme wedding at Boclair House Hotel, Glasgow
Bride Michaela took wedding planning in her stride and loved the countdown to her big day.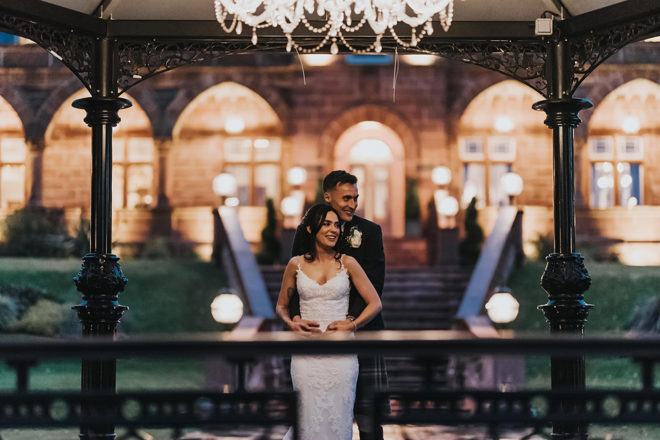 English bride Michaela met her Scottish husband Kenneth when they were on separate holidays in Greece.
Though she couldn't understand what he was saying there was an obvious spark and Michaela eventually moved up north to be with her man.
When Kenneth proposed Michaela knew just where they should tie the knot, having fallen in love with Boclair House Hotel.
She shares her wedding planning story with us below, with photos by Karol Makula Photography capturing their day…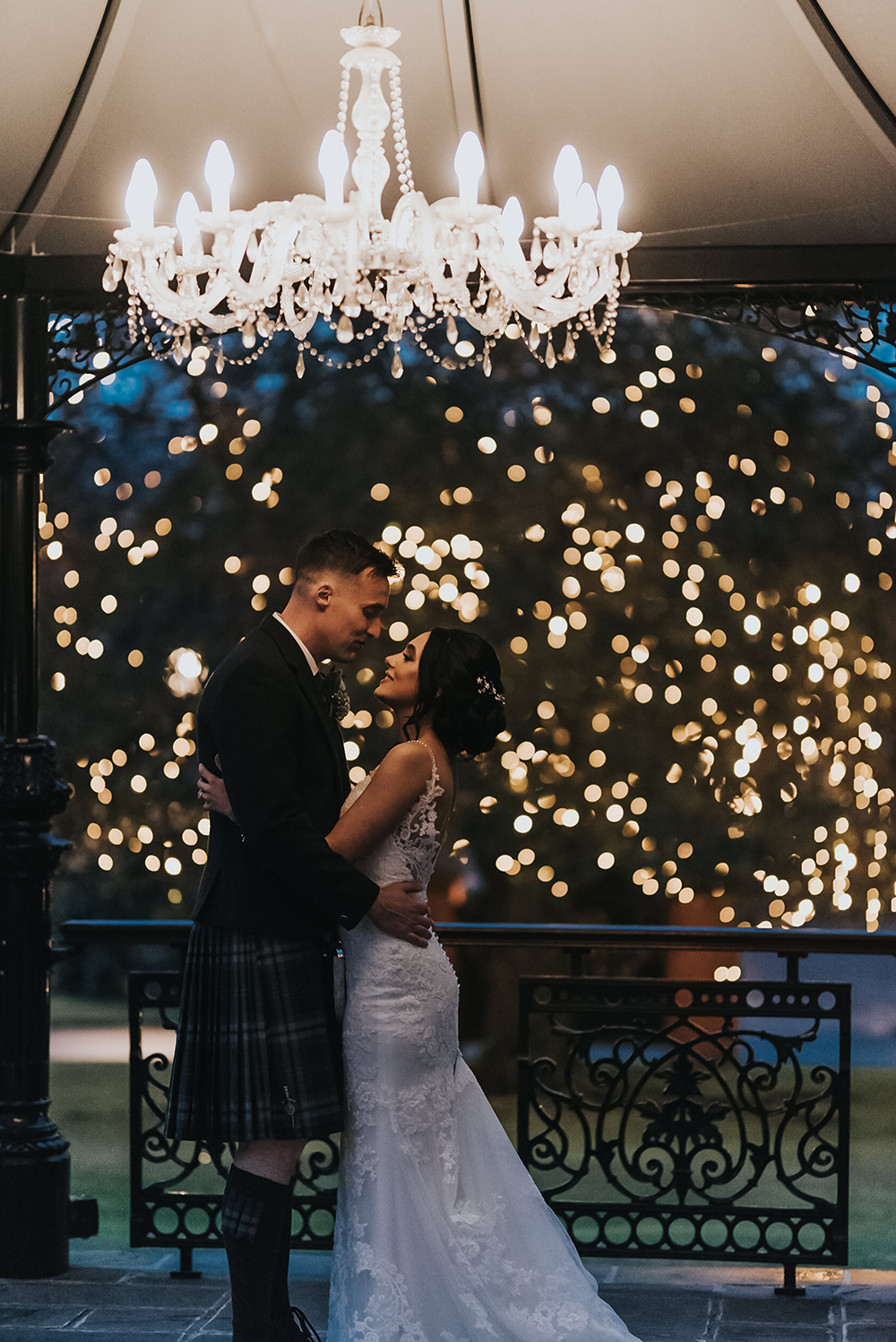 We met in Malia when he was on a lads' holiday and I was on a girls' holiday.
I thought he was gorgeous and funny and I just loved being around him!
I couldn't understand him half the time though with me being English.
I can't even put into words how I knew he was the One – you just know.
I guess just because of how he treats me and our connection with each other.
After five years together Kenneth proposed to me on the beach in Tenerife at sunset.
Our first priority was booking the venue. When I moved up to Scotland to live with Kenneth I always said I loved Boclair and maybe one day we would get married there.
I didn't have a theme but I knew I wanted a modern classy wedding. My colour scheme was silver and white for the tables.
We had white and silver rose petals down the aisle at either side.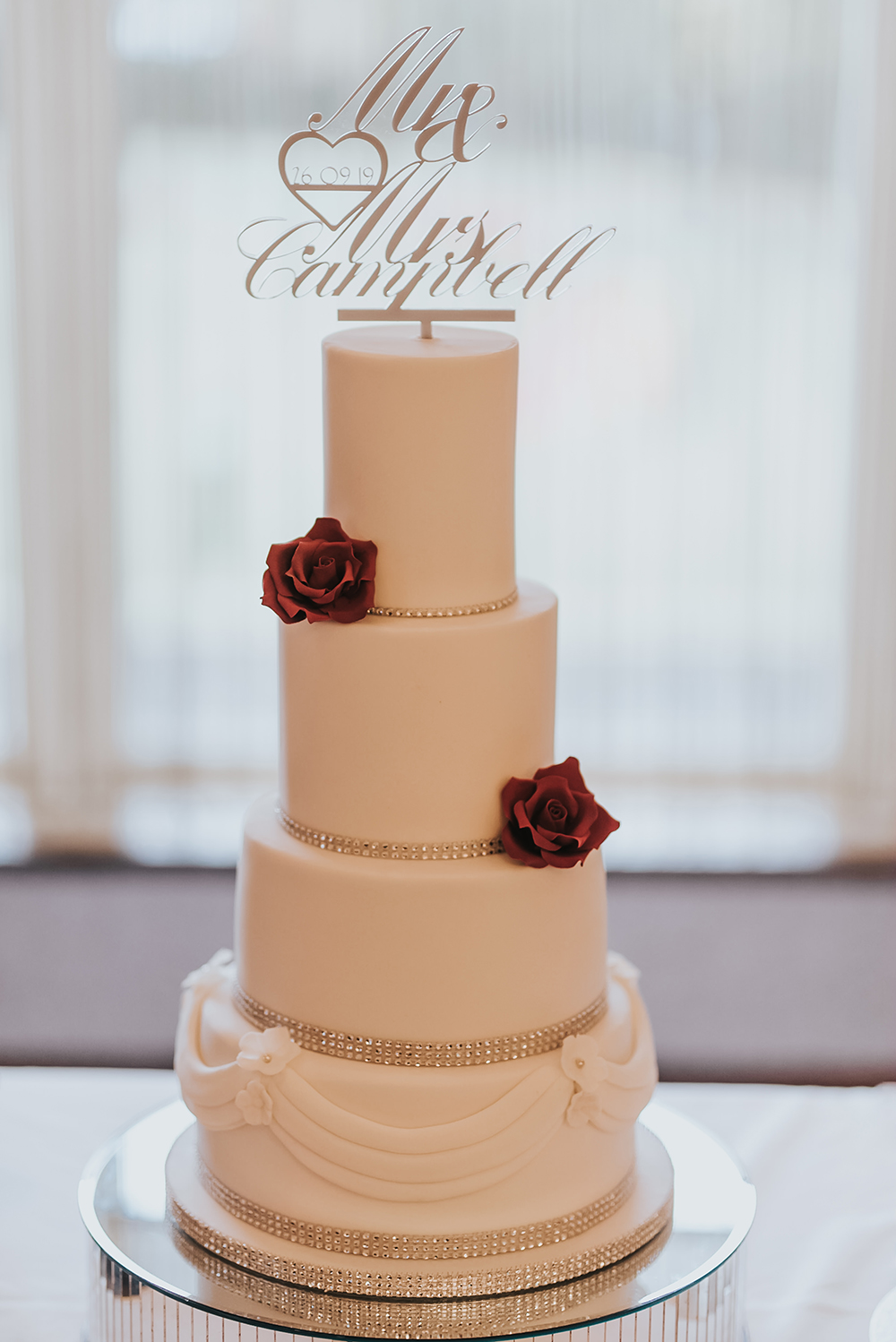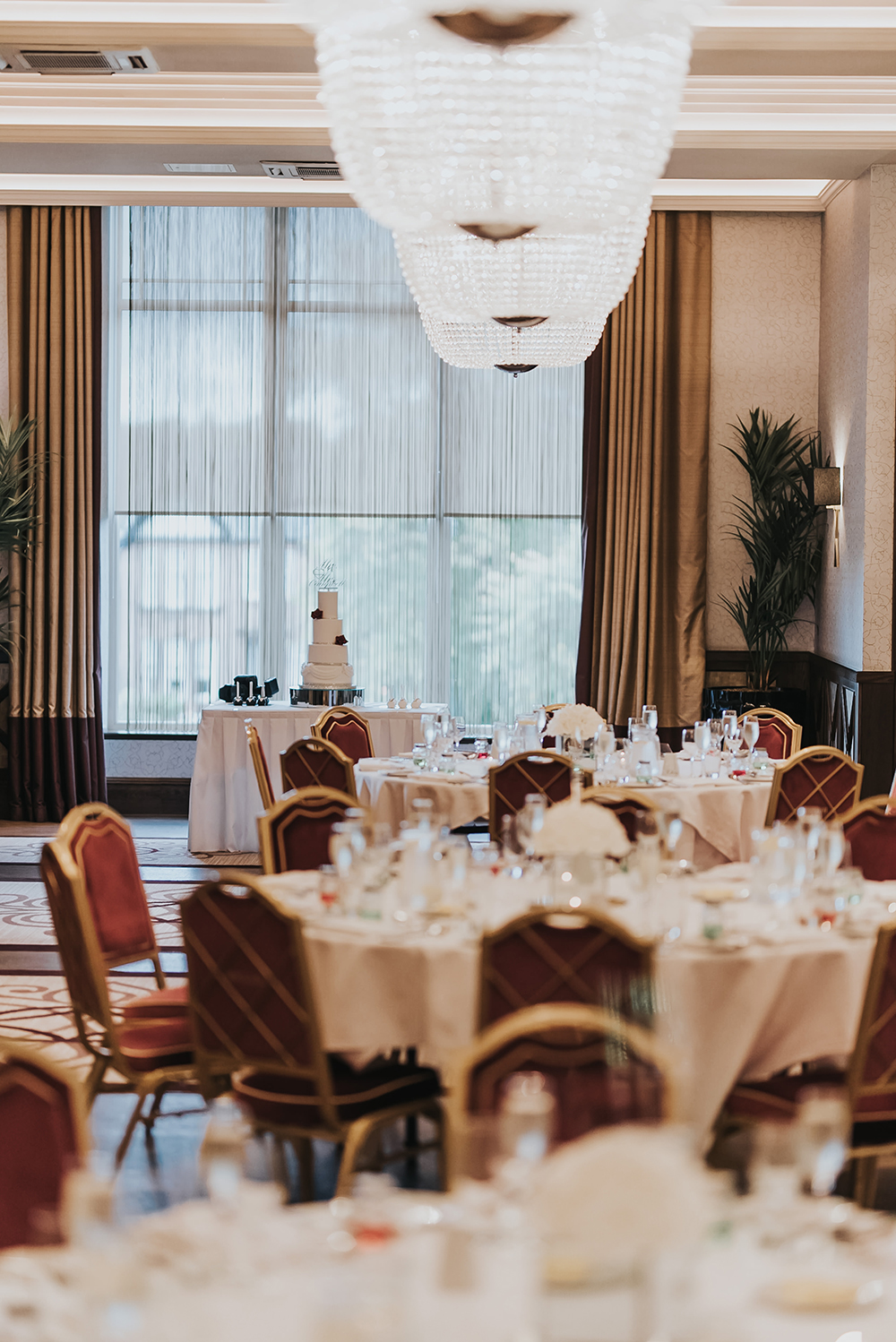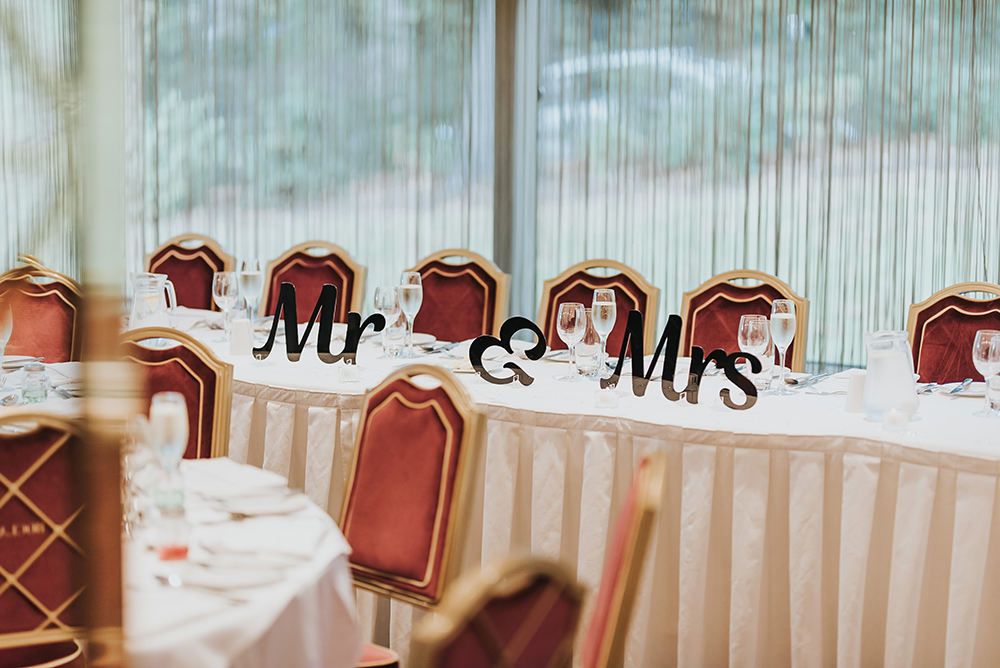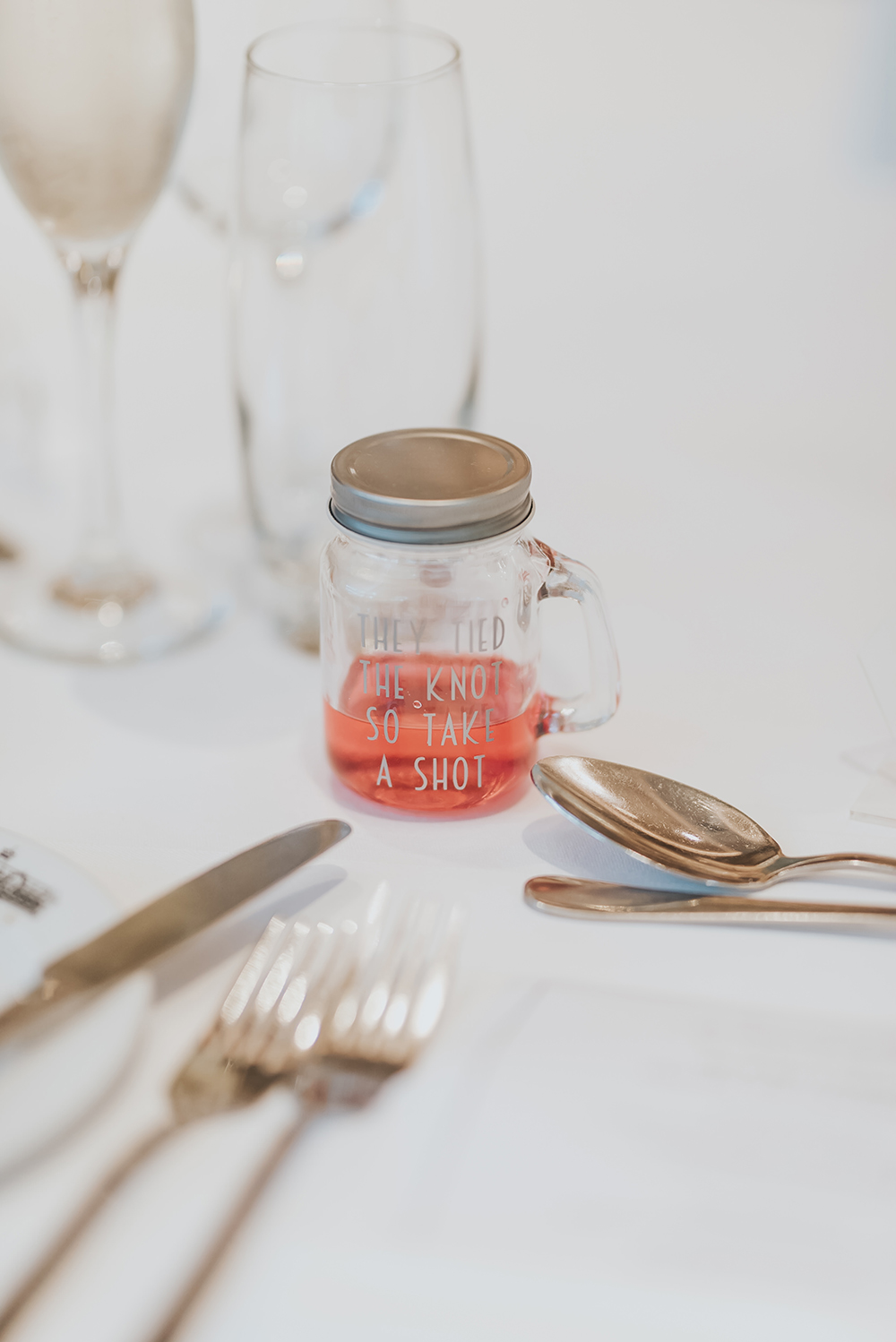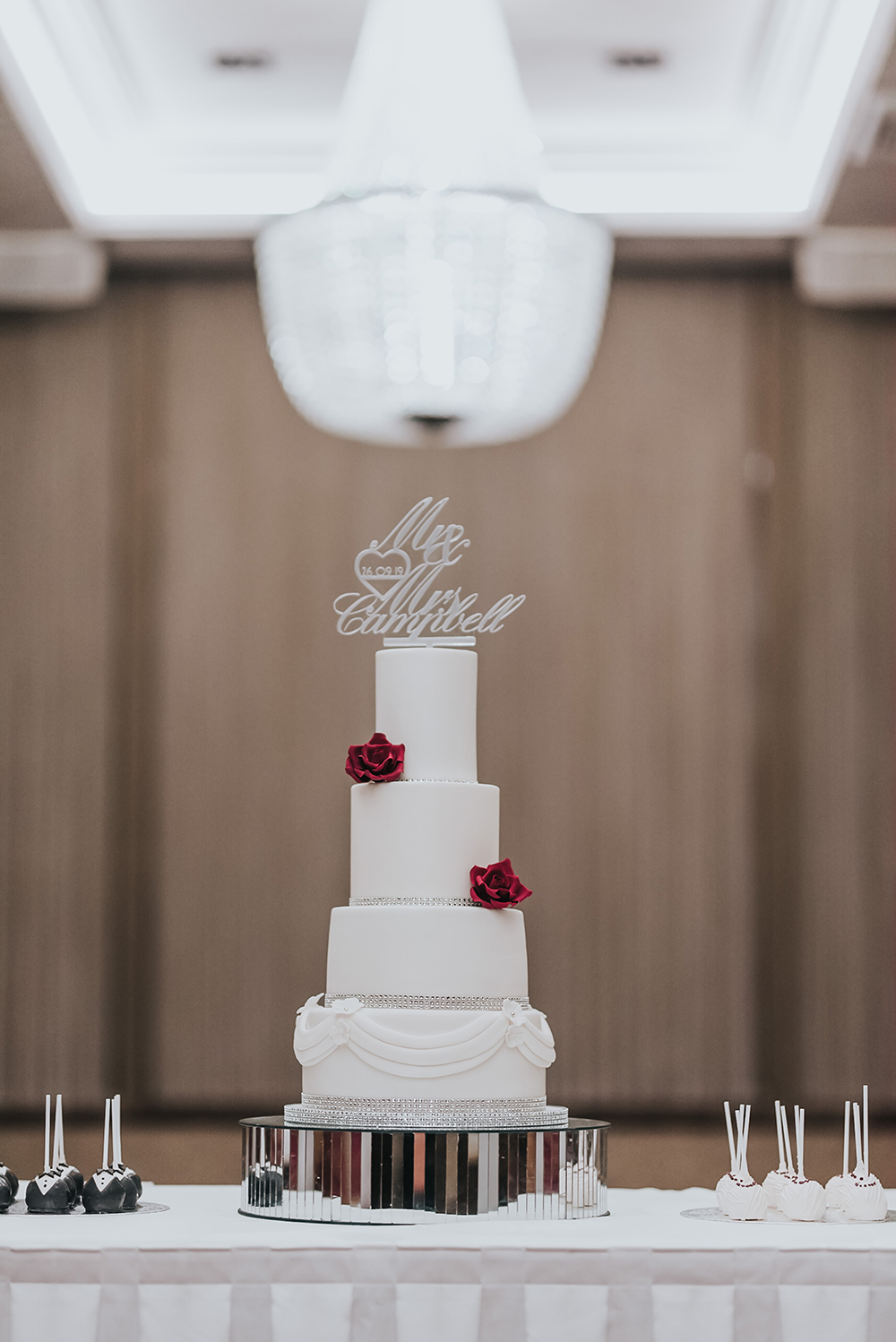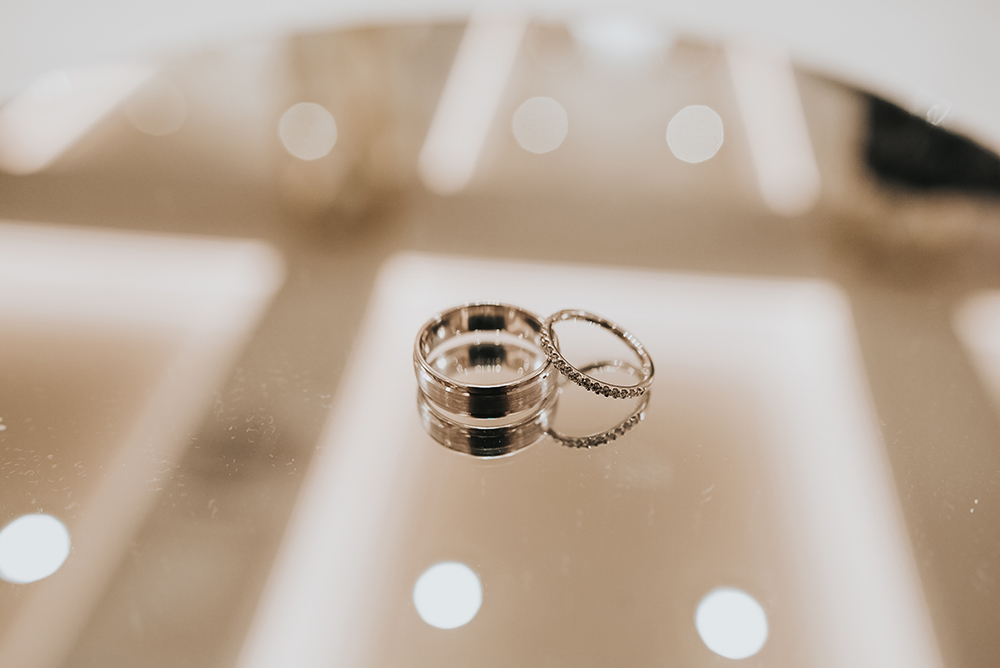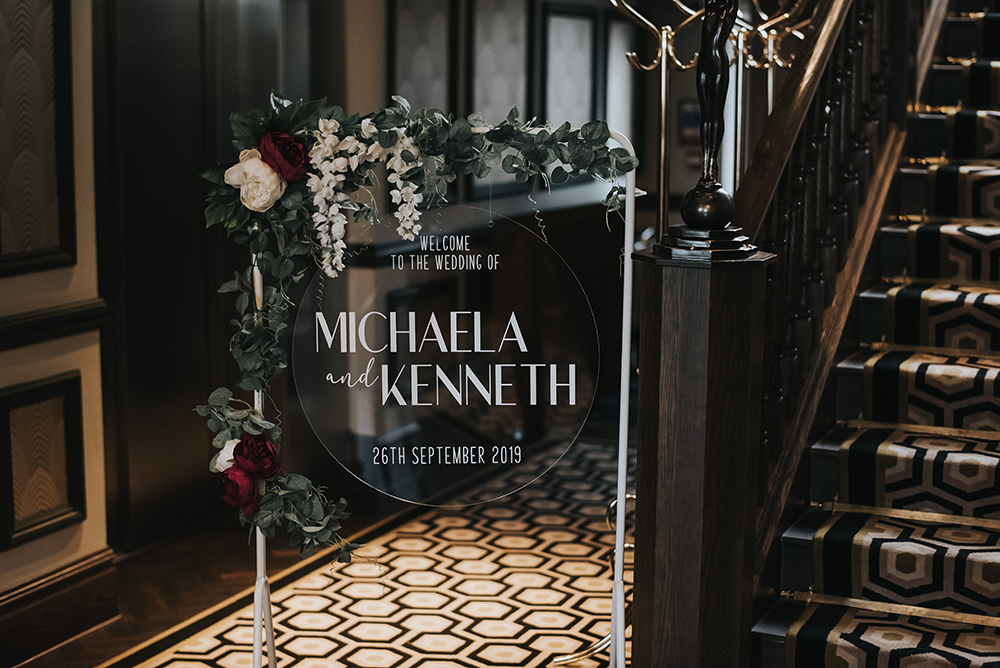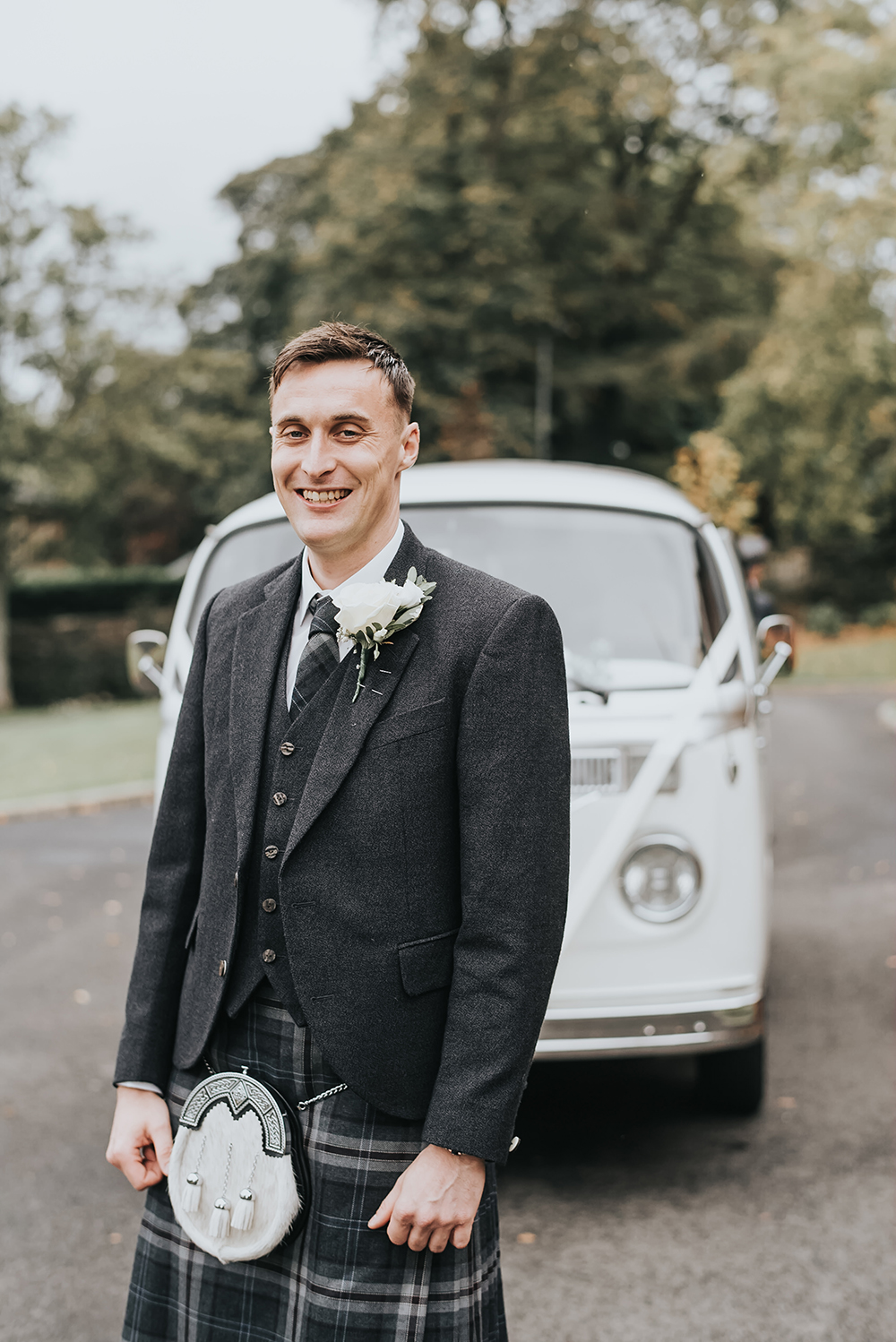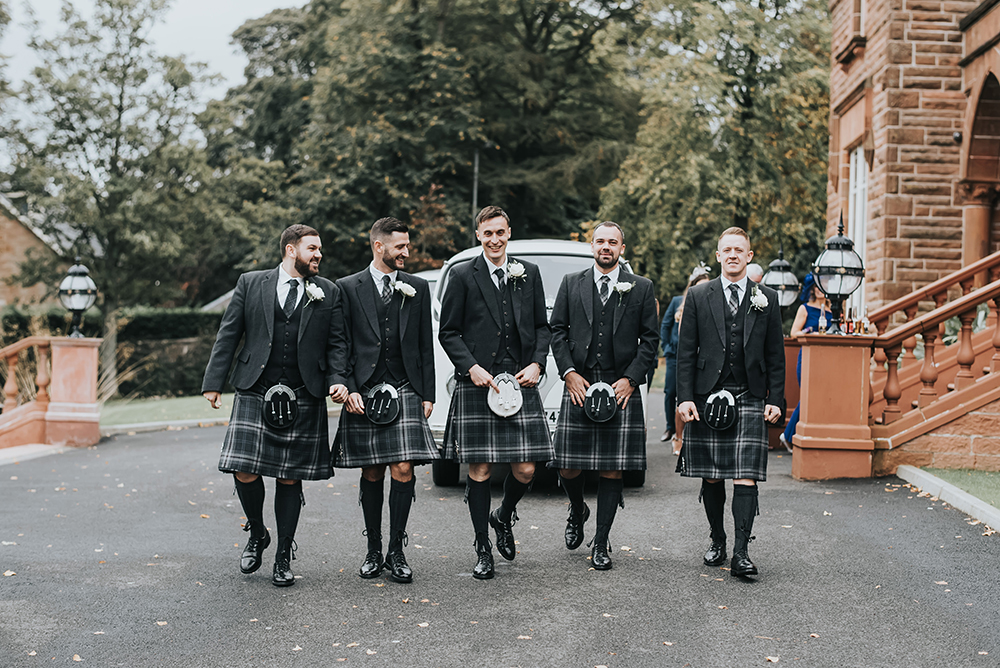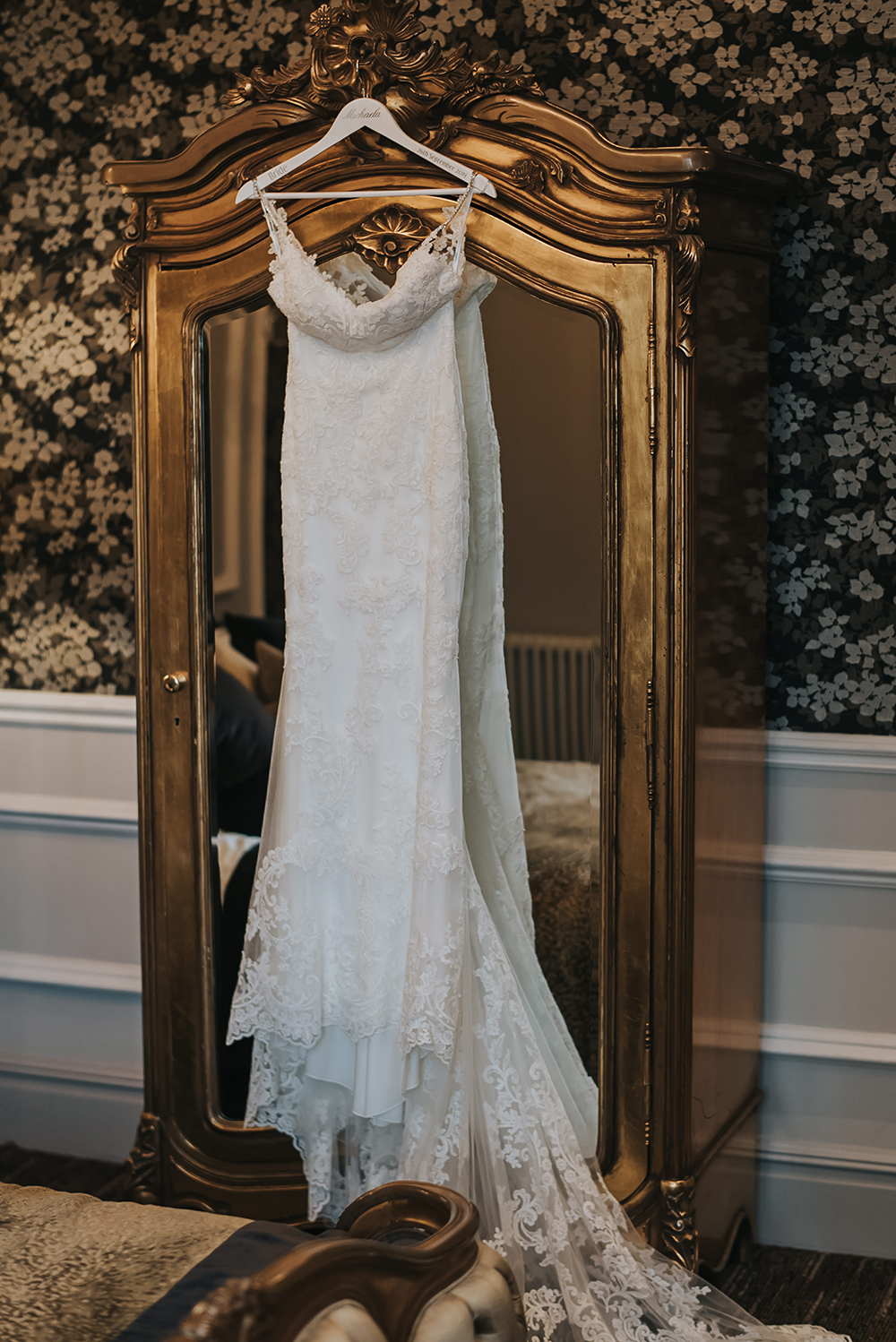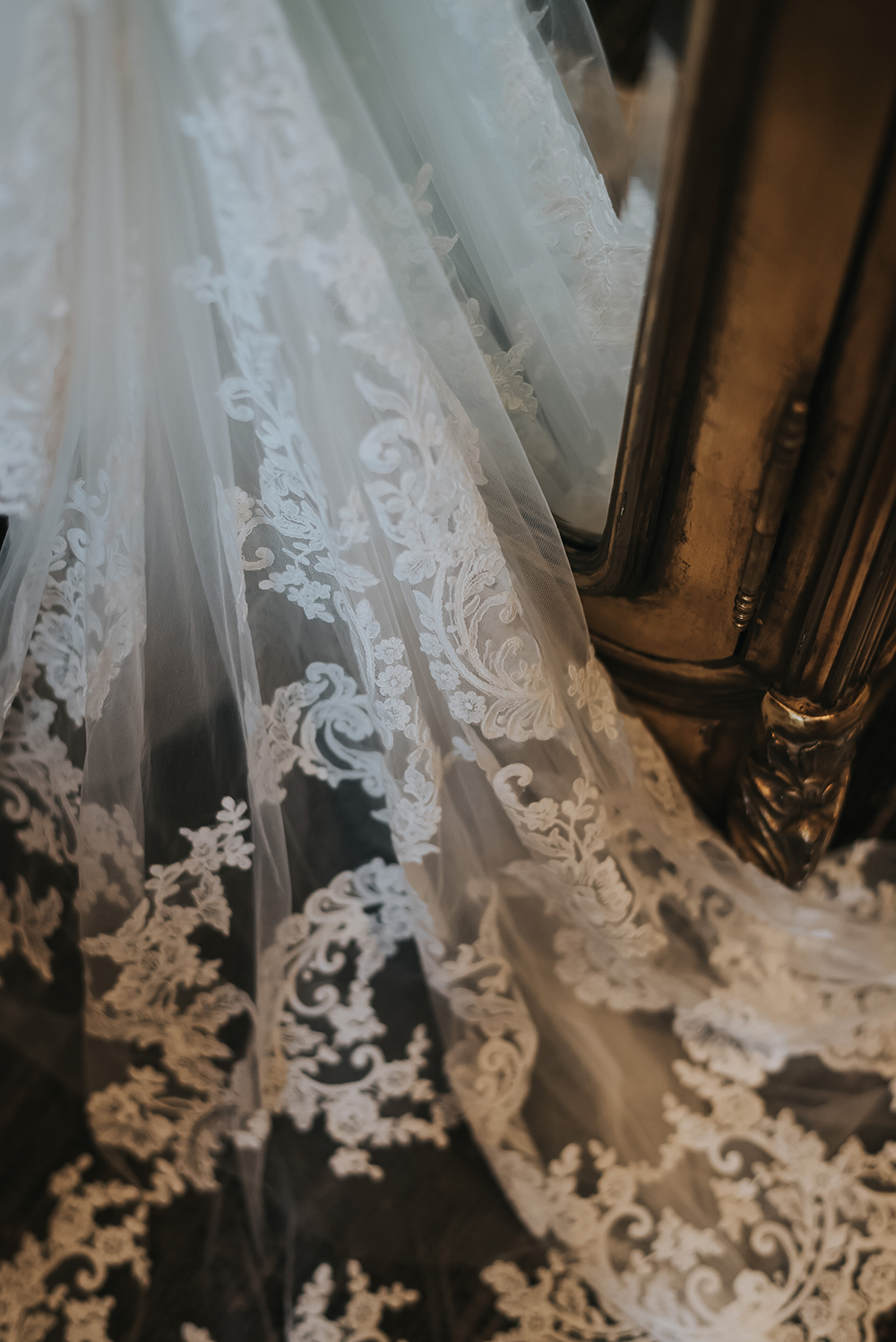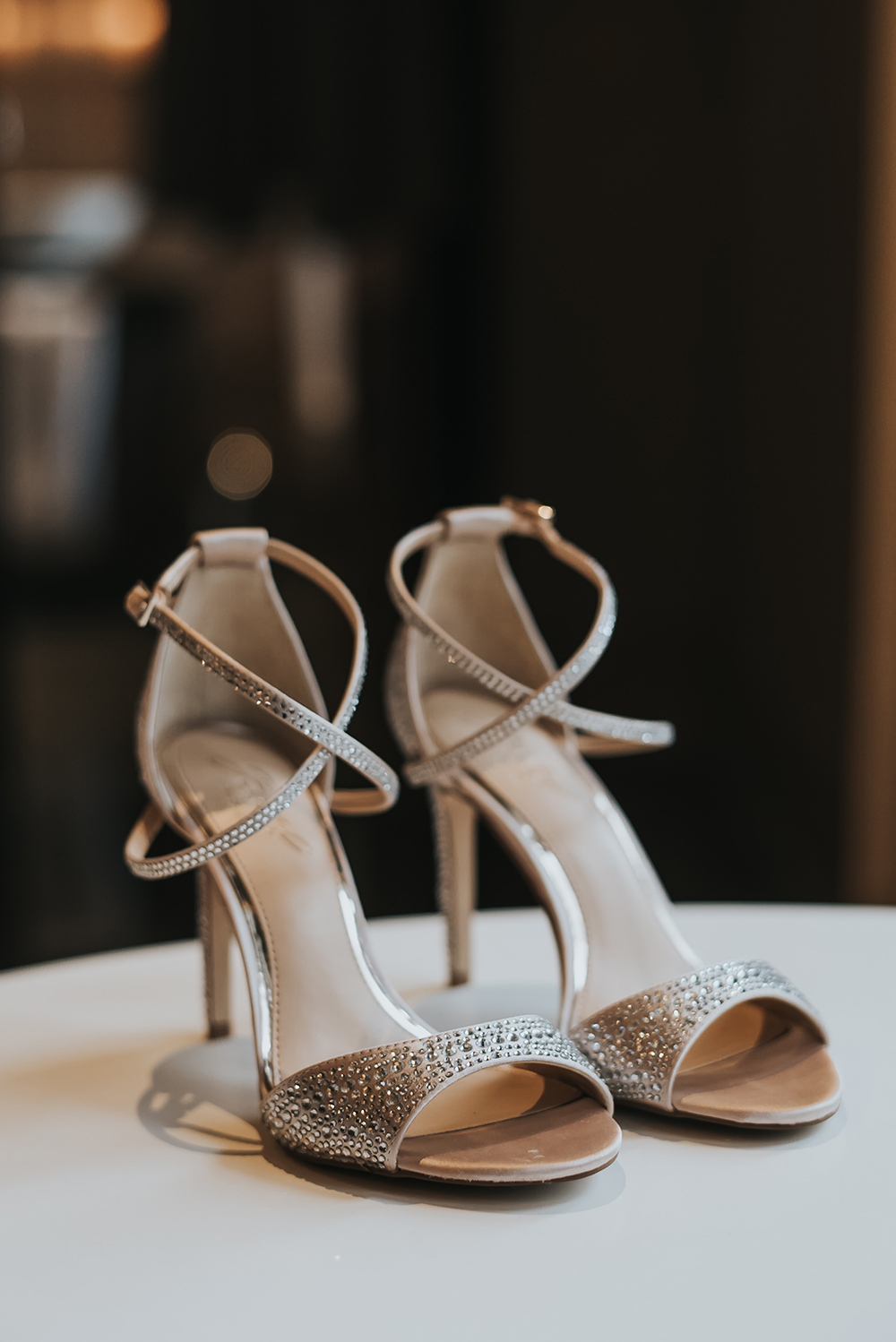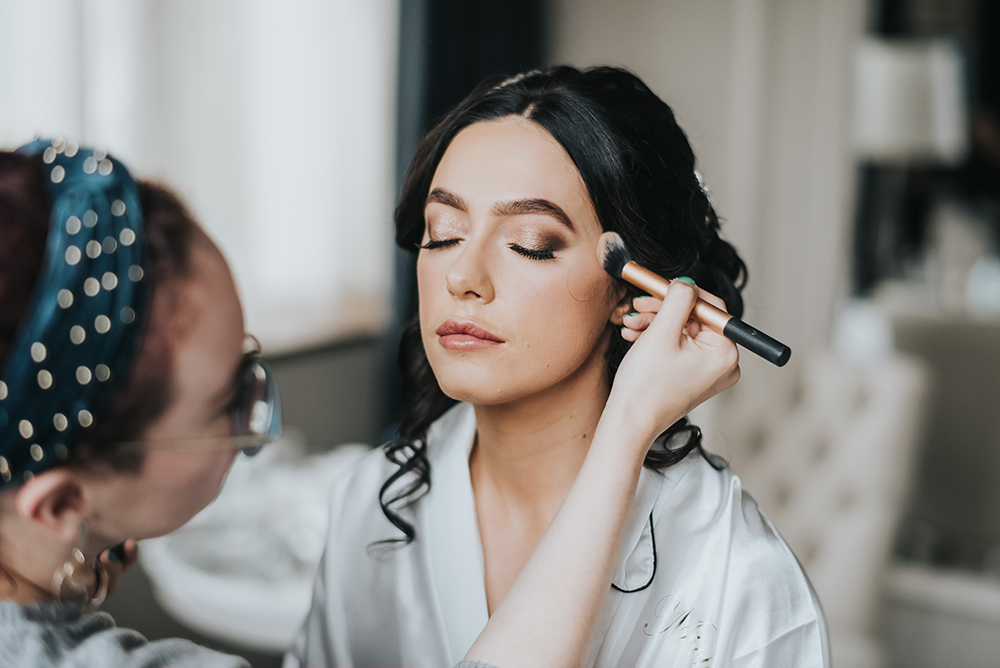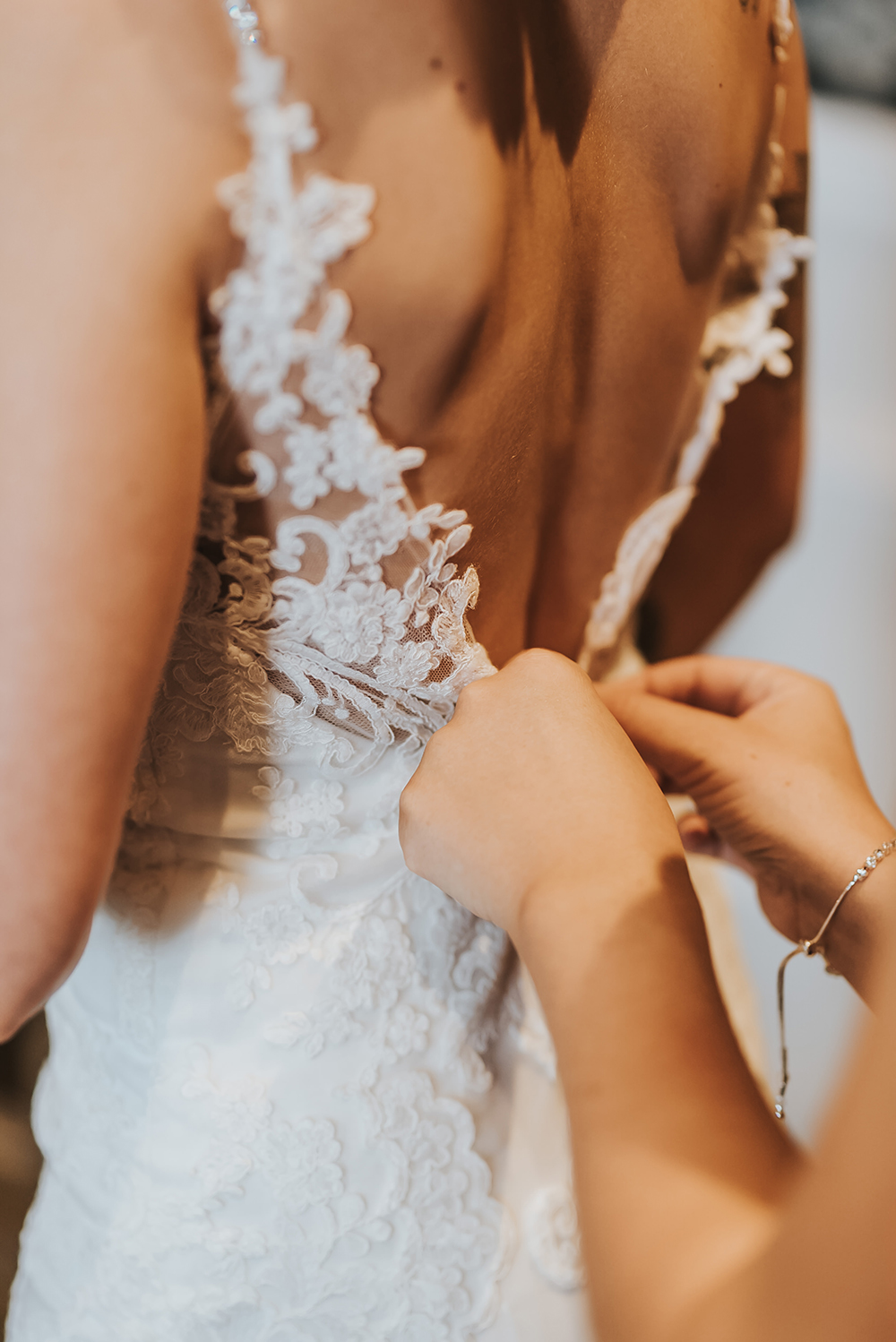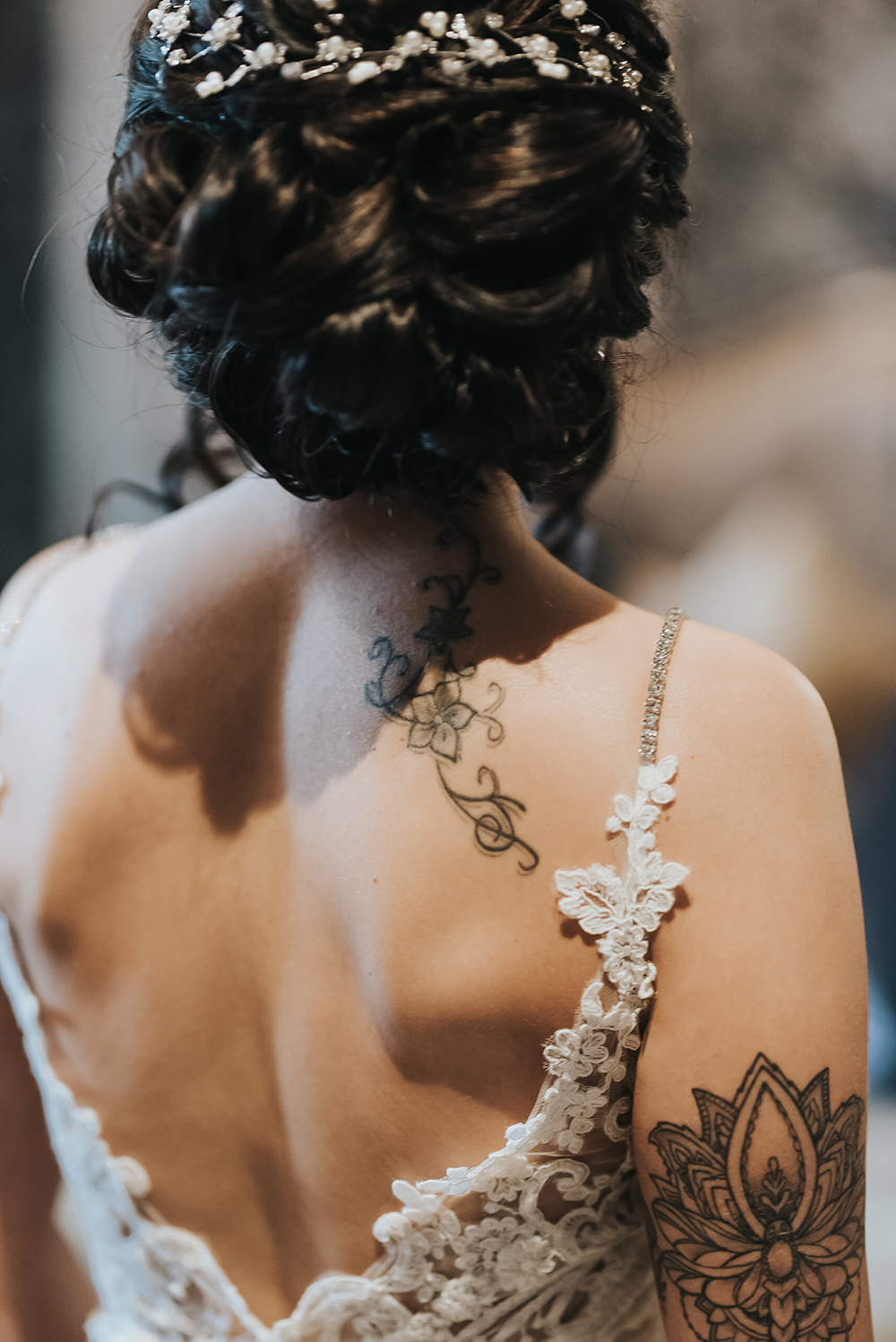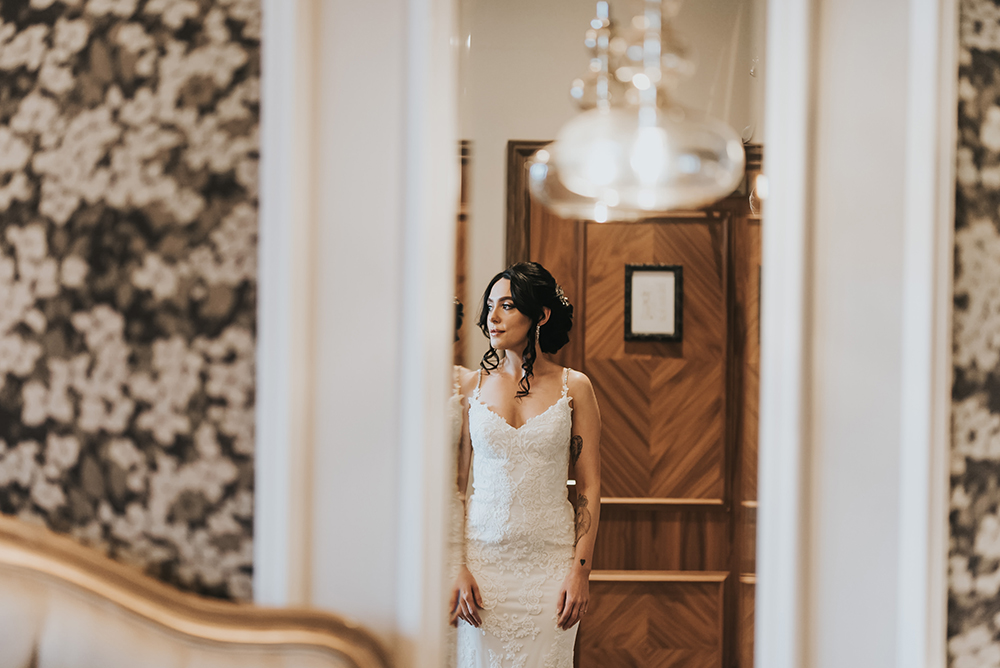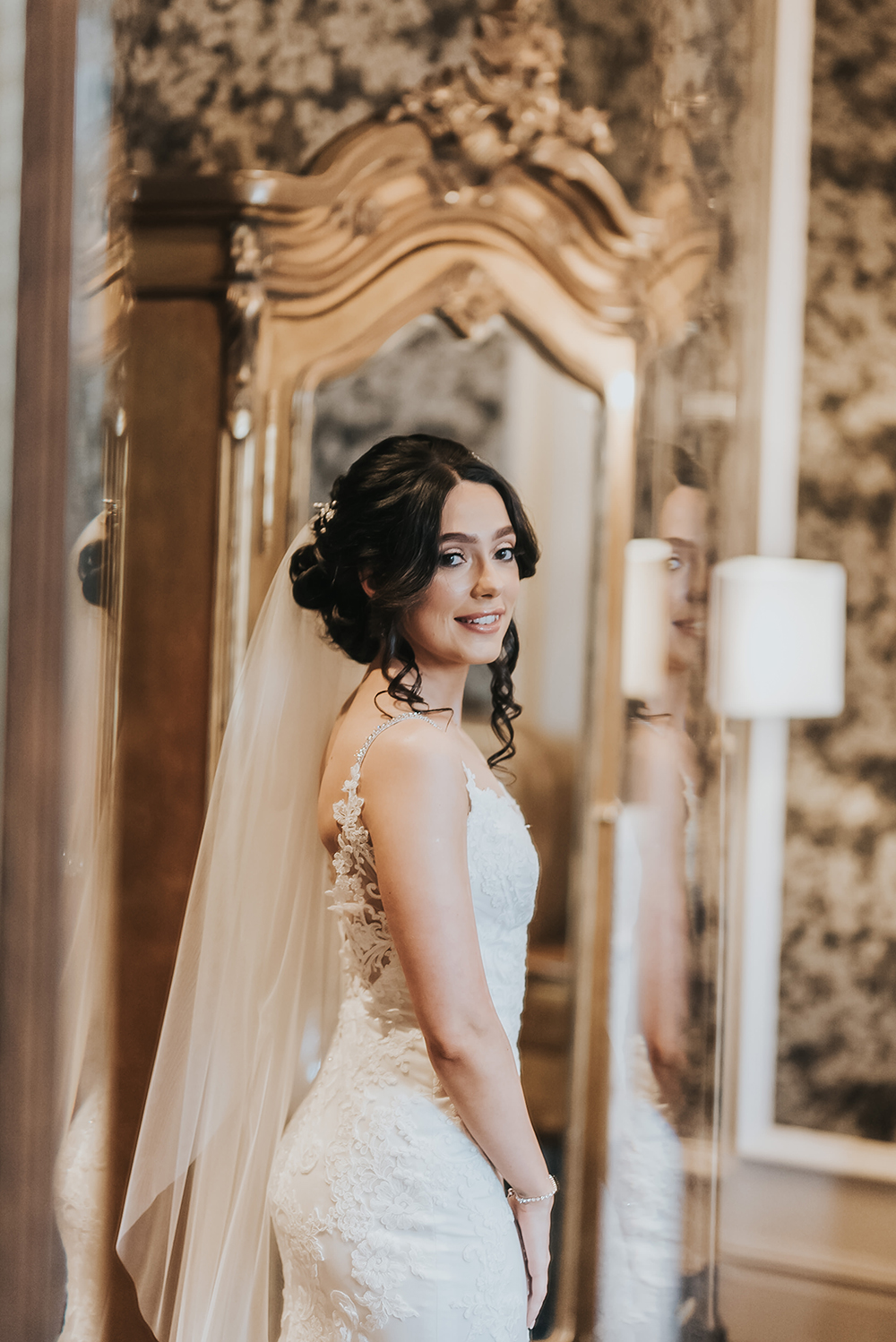 I felt nervous about shopping for my wedding dress as it is a big deal and I wanted to make sure that I had found The One!
I didn't really read blogs, though I attended the Scottish Wedding Show to see what styles were in at that time and different designers.
I knew what style I wanted before I started looking. I tried on similar styles before finding my dress – though I did try on a big princess dress just to see what it felt like and whether I suited it.
Me and my bridal party stayed over at Boclair the night before the wedding. We ordered Dominos, had a few drinks and watched Bridesmaids before having an early night.
I woke up excited and nervous, not believing it was finally my day!
I just couldn't wait to see Kenneth and to wear my dress. I remember waking up a couple of times to make sure it was still there!
I loved the morning. My make-up artist and hairdresser came to the venue and we ordered room service for breakfast while watching Friends.
It was very chilled and calm.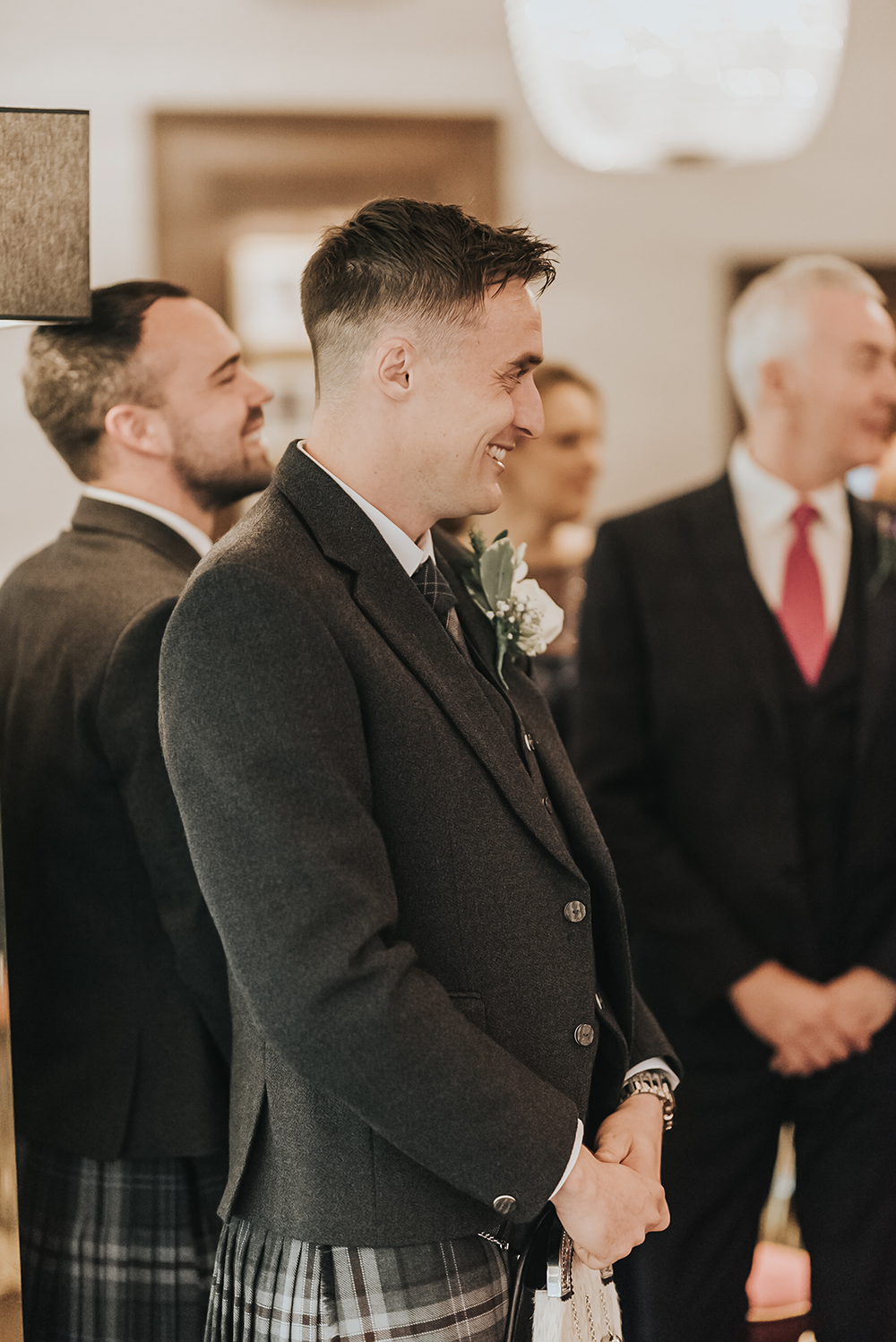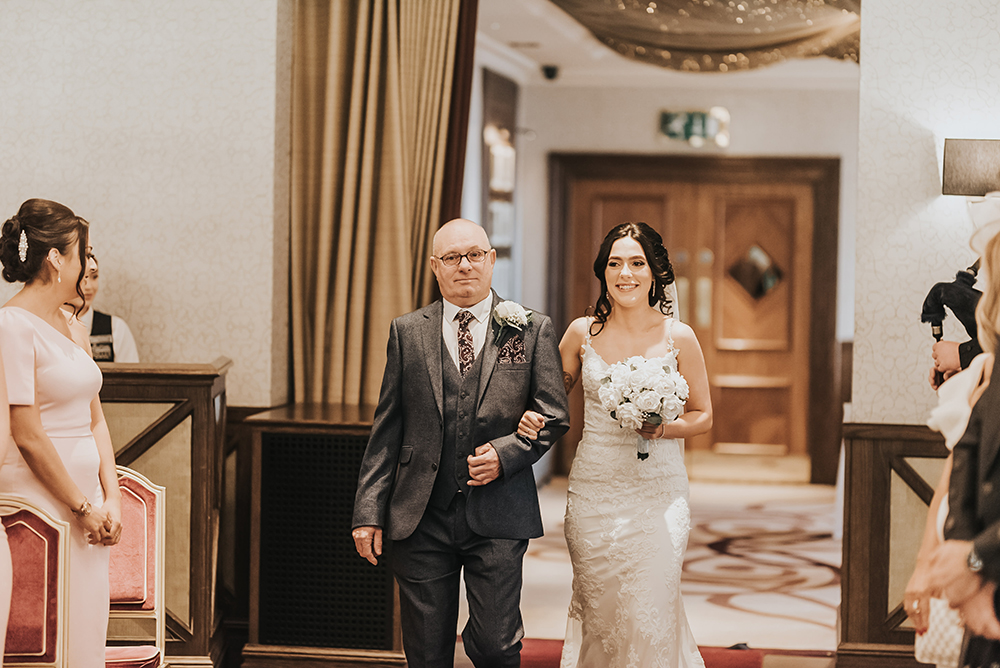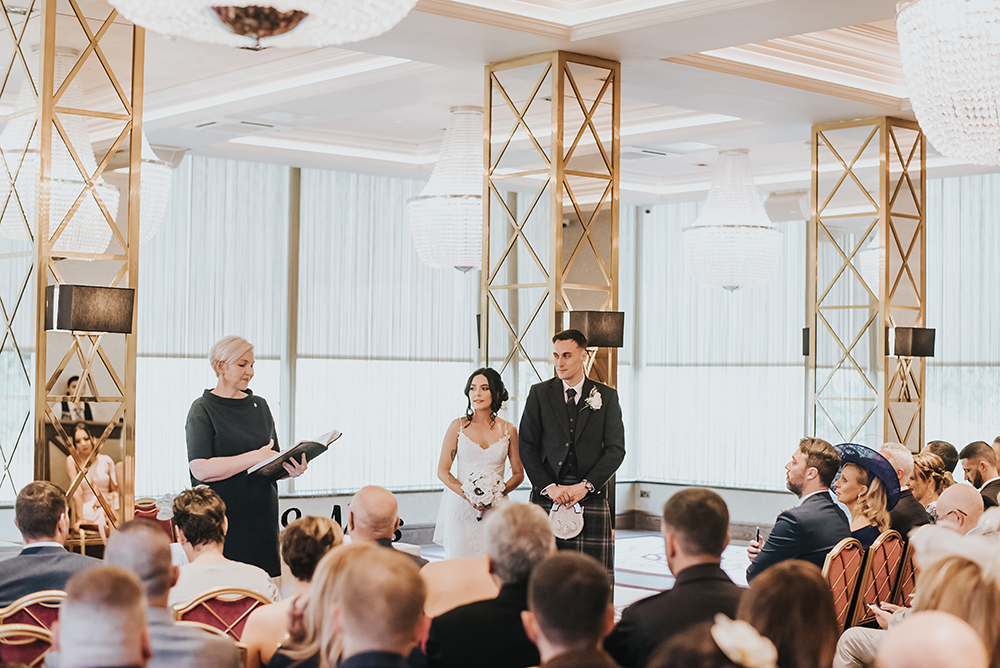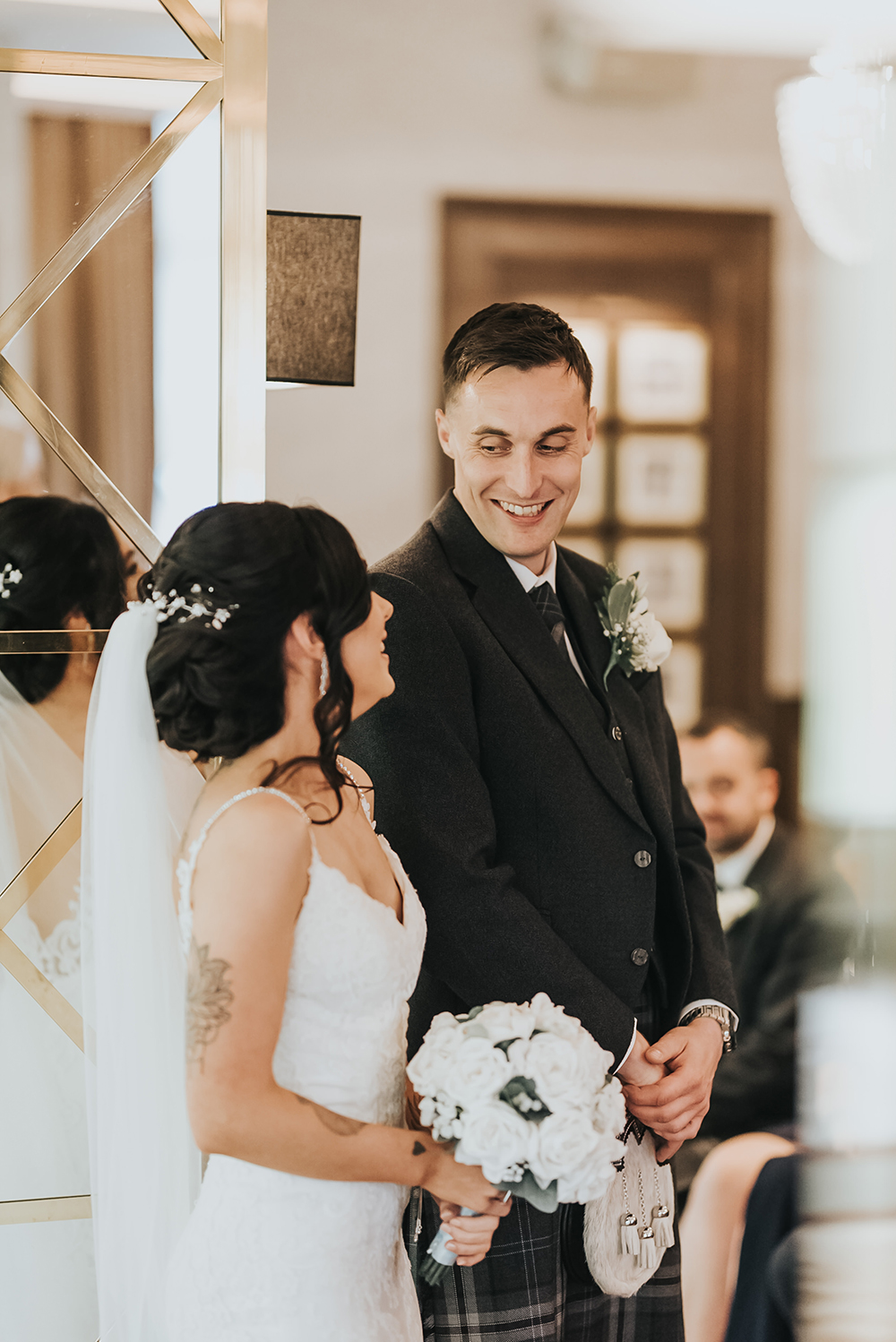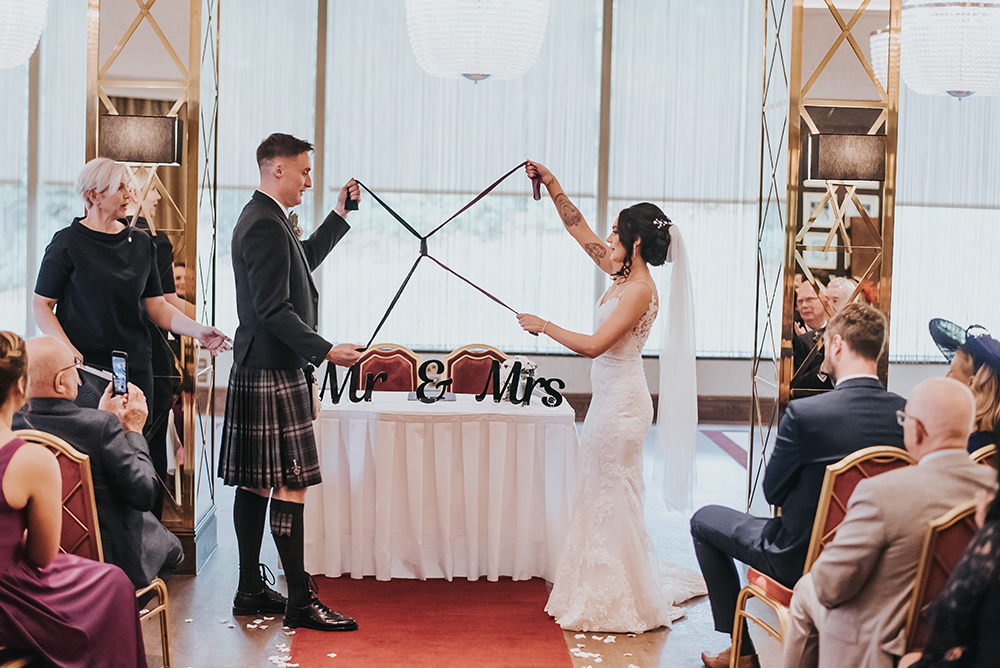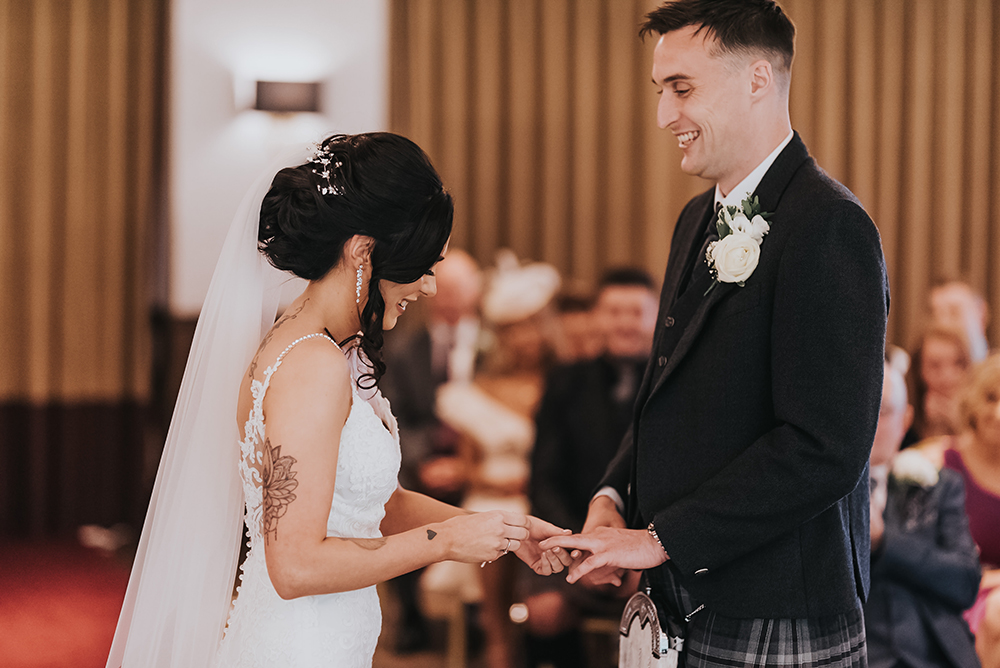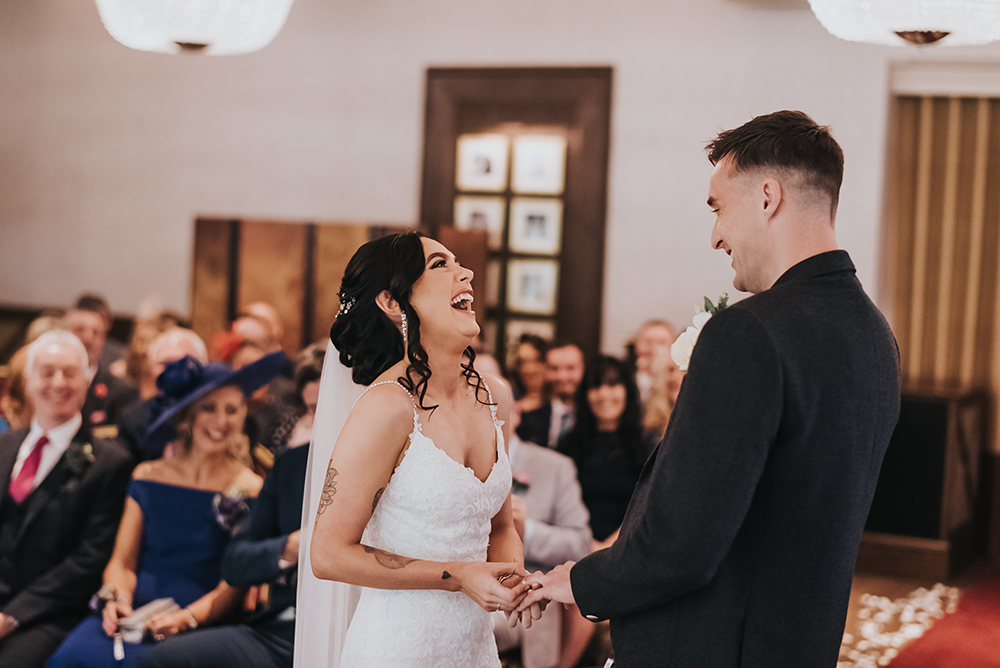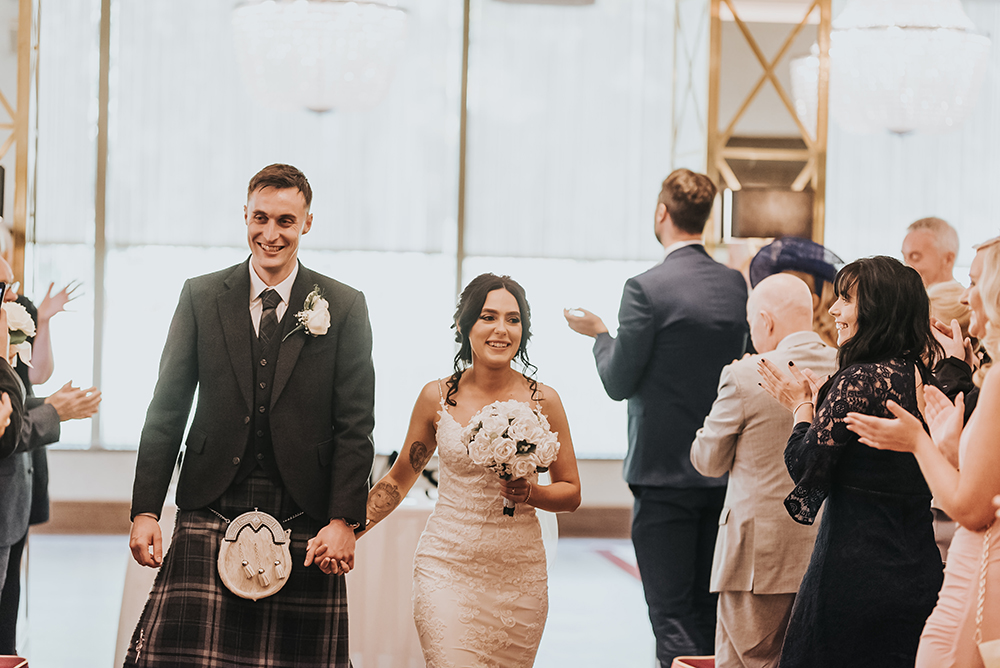 I was so nervous walking down the aisle but excited. I didn't cry which is surprising. I think I was just so excited to see Kenneth at the end of the aisle and to just become his wife.
We had a piper who played The Gift of the Thistle and then One Republic's Counting Stars and The Kooks' Seaside for when we were signing the register.
I was so nervous saying my vows, to the point I forgot what I was supposed to say for a few seconds, but to be honest, that is me and Kenneth all over.
It was comedy for us in that moment.
Vows mean to much to us, even though we were already committed before marriage it just makes everything more special.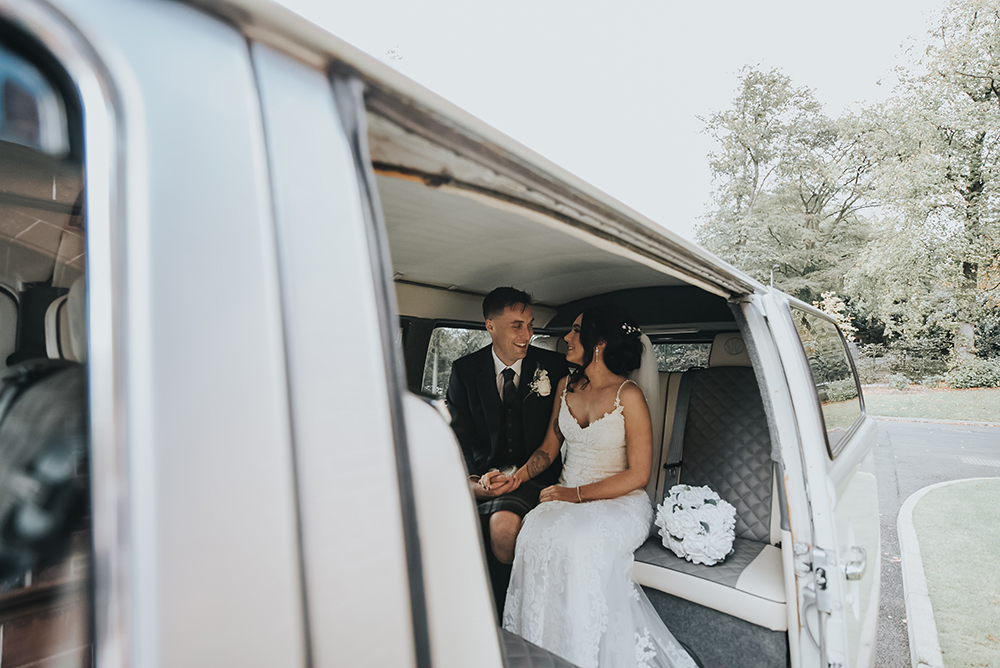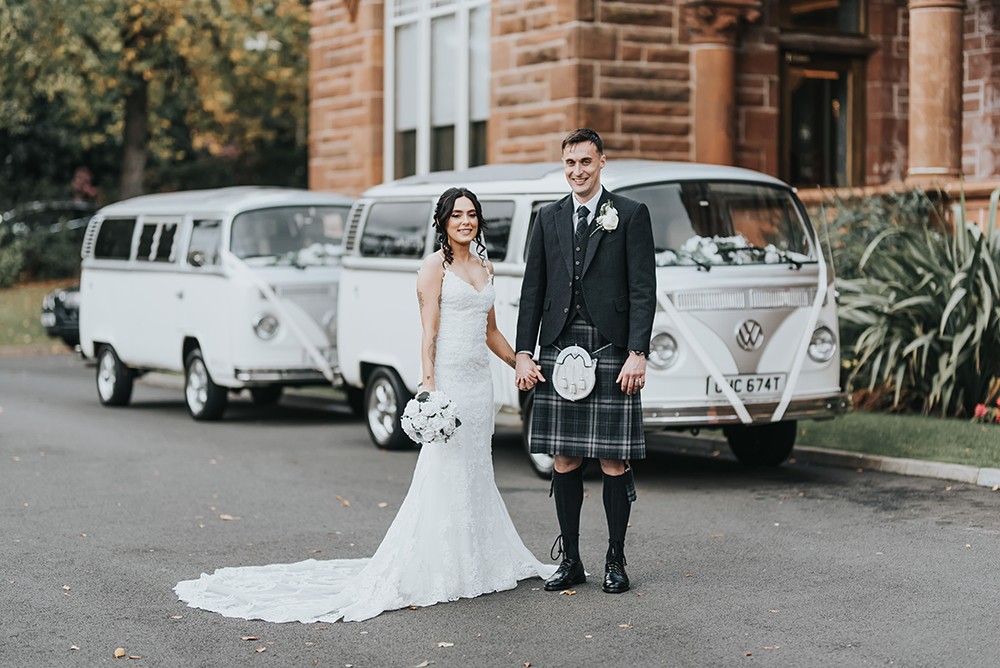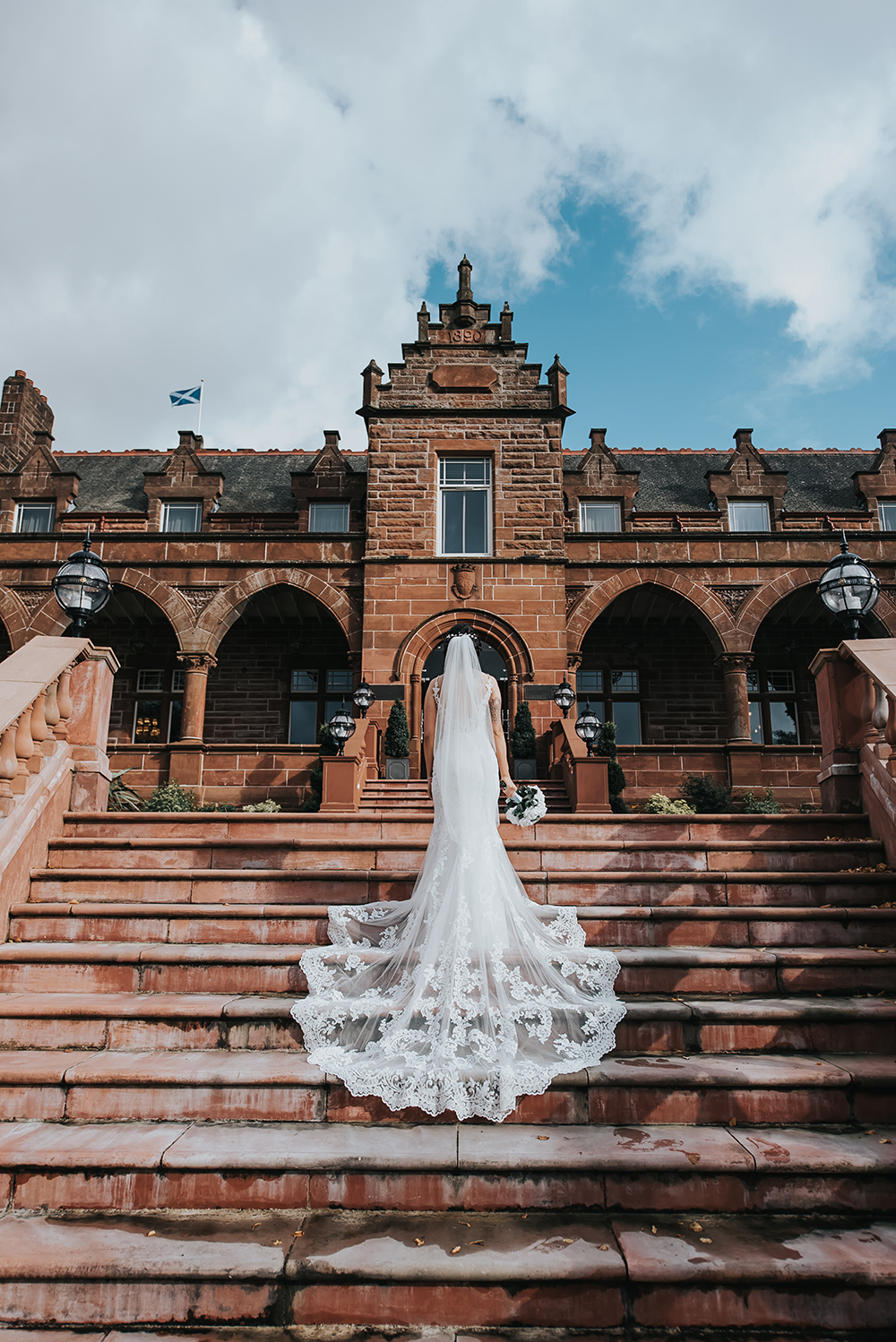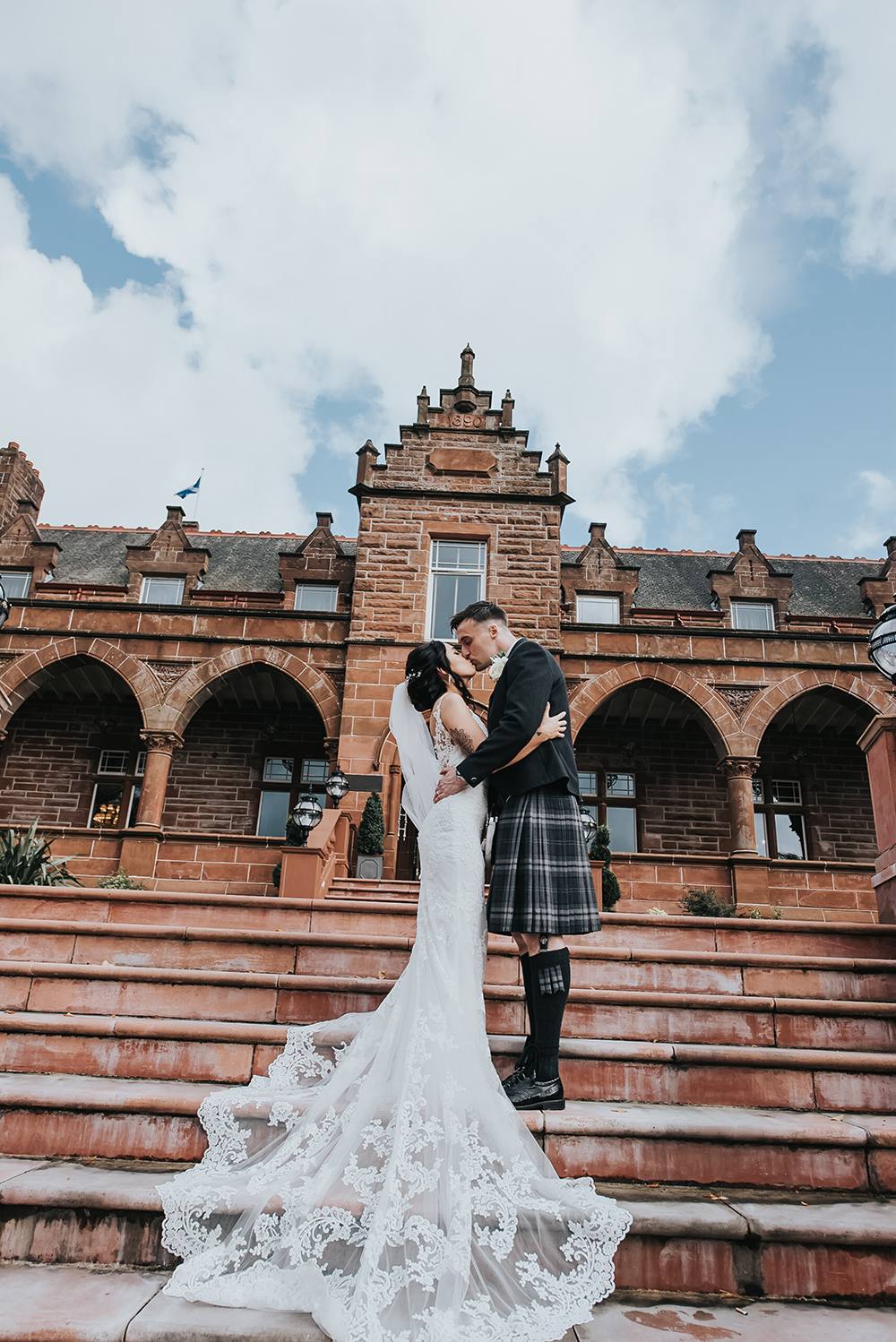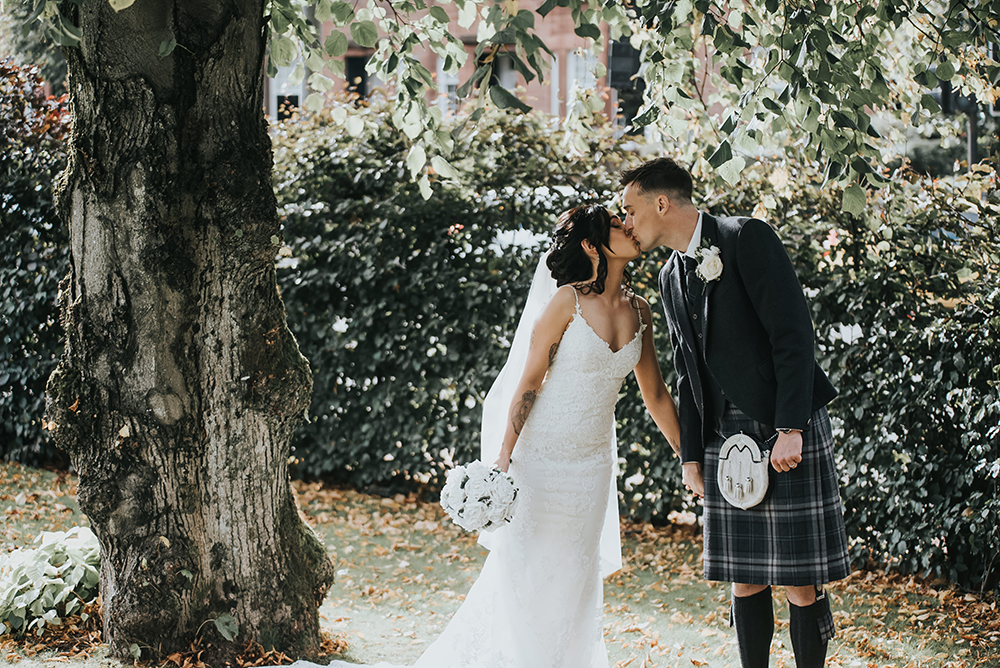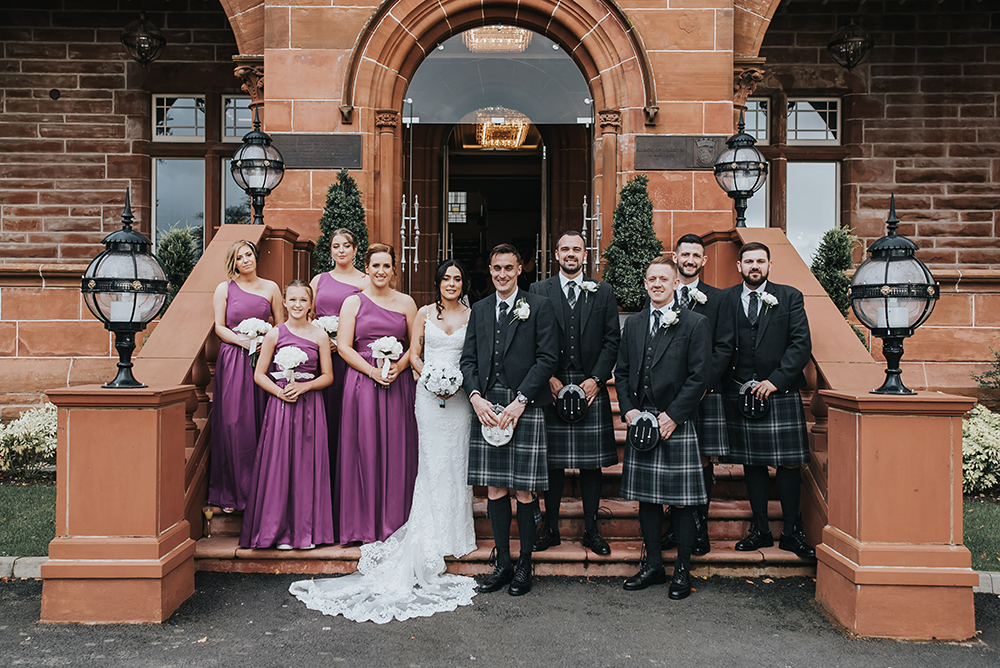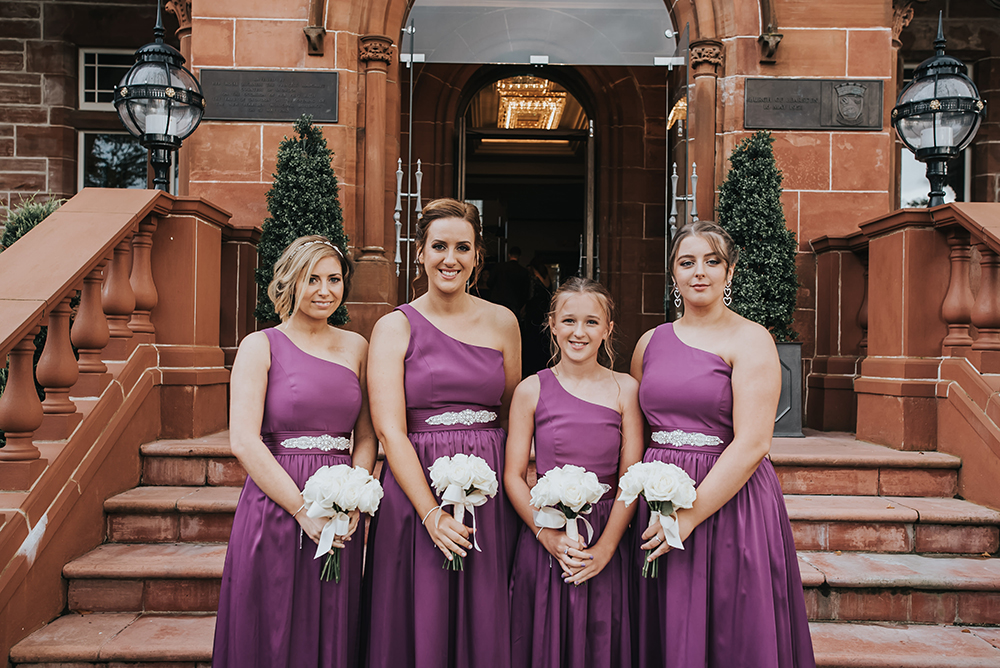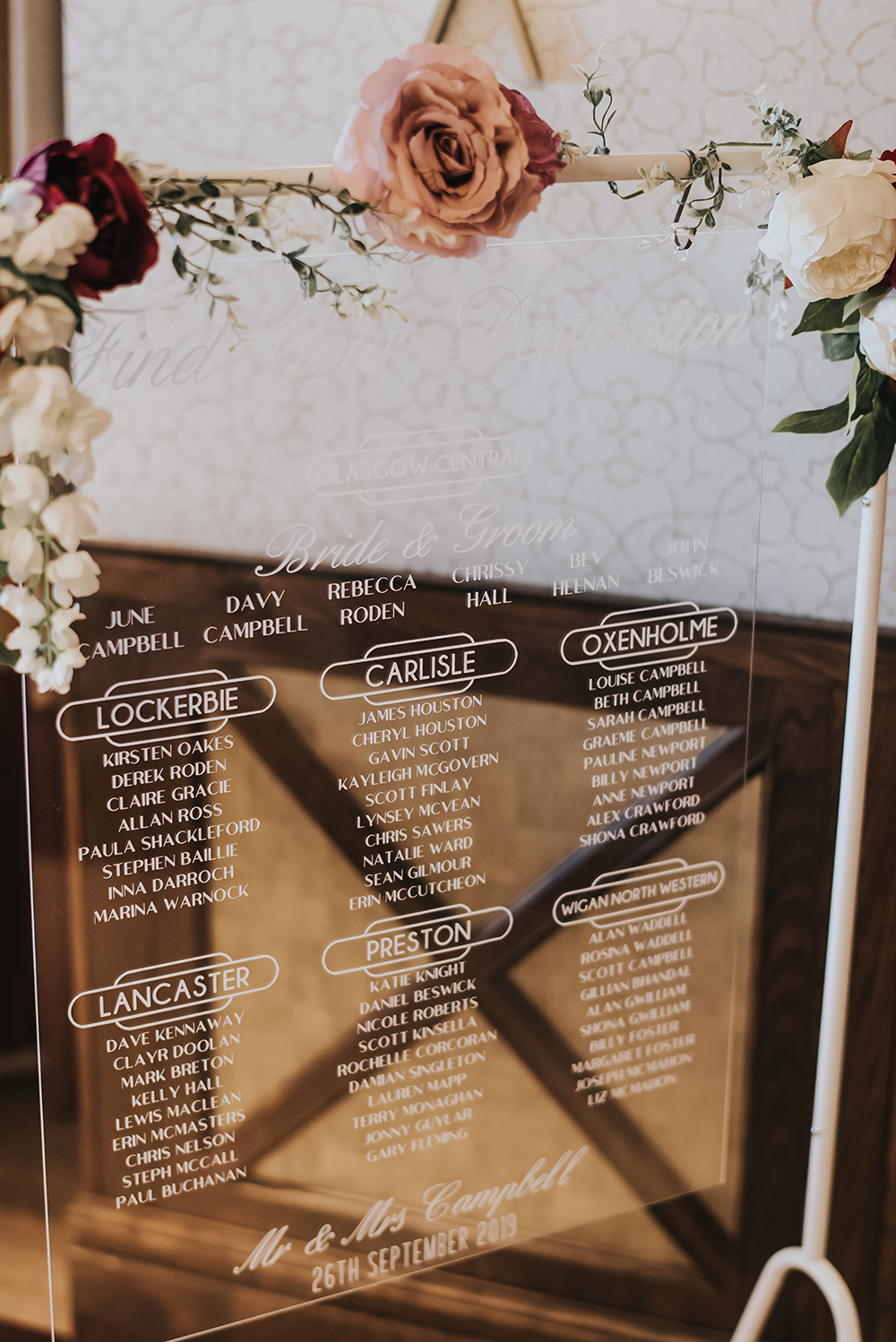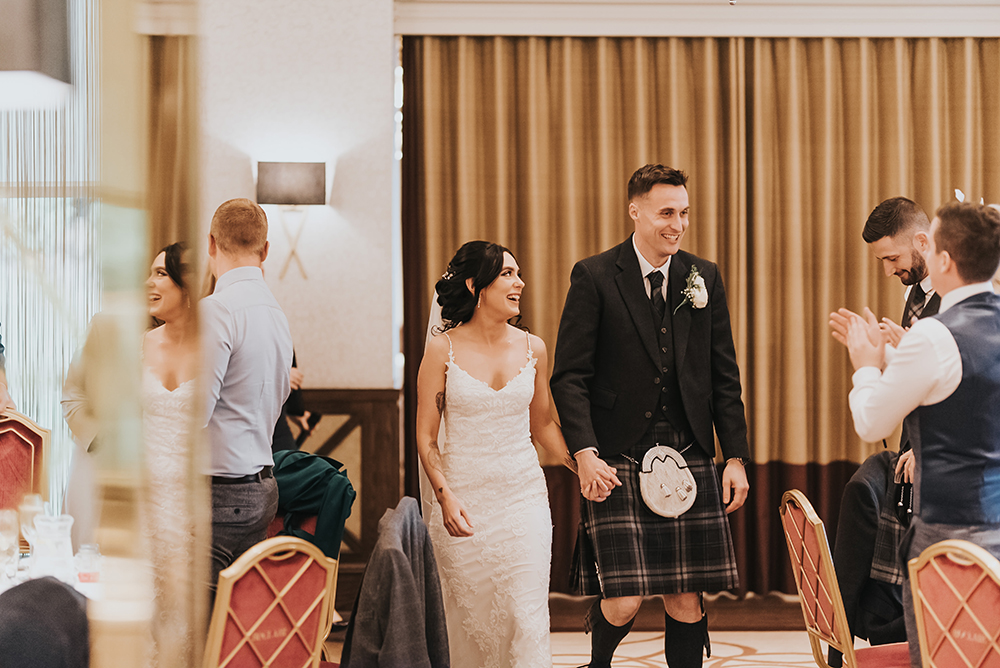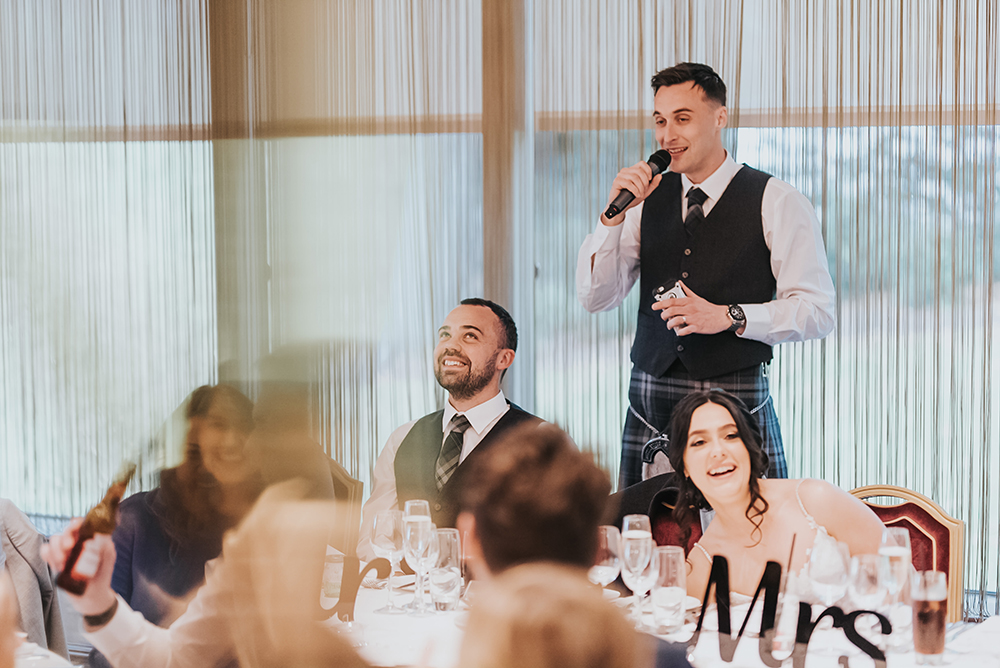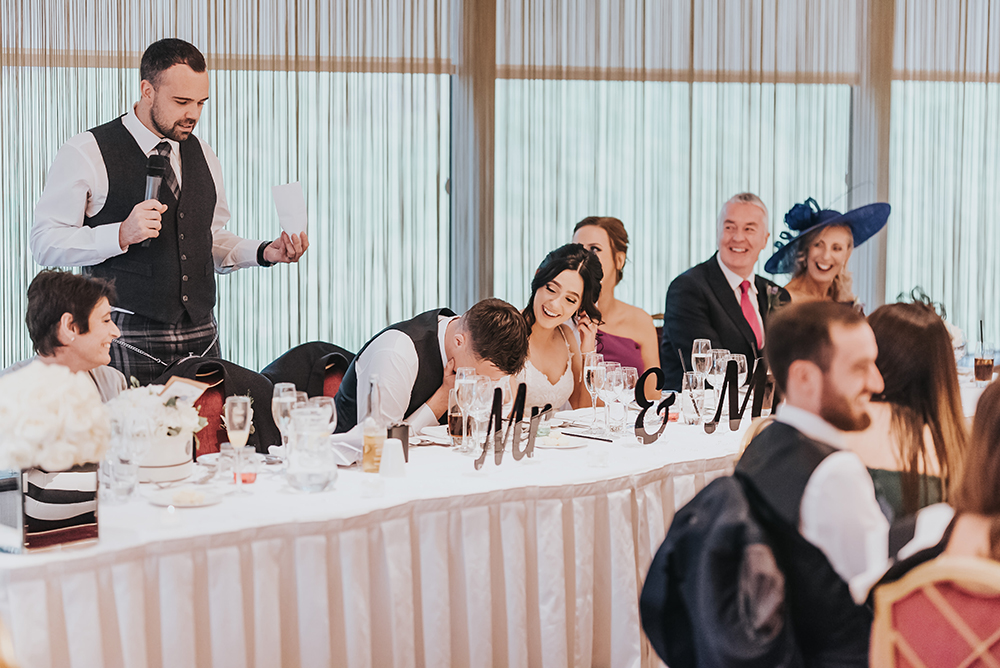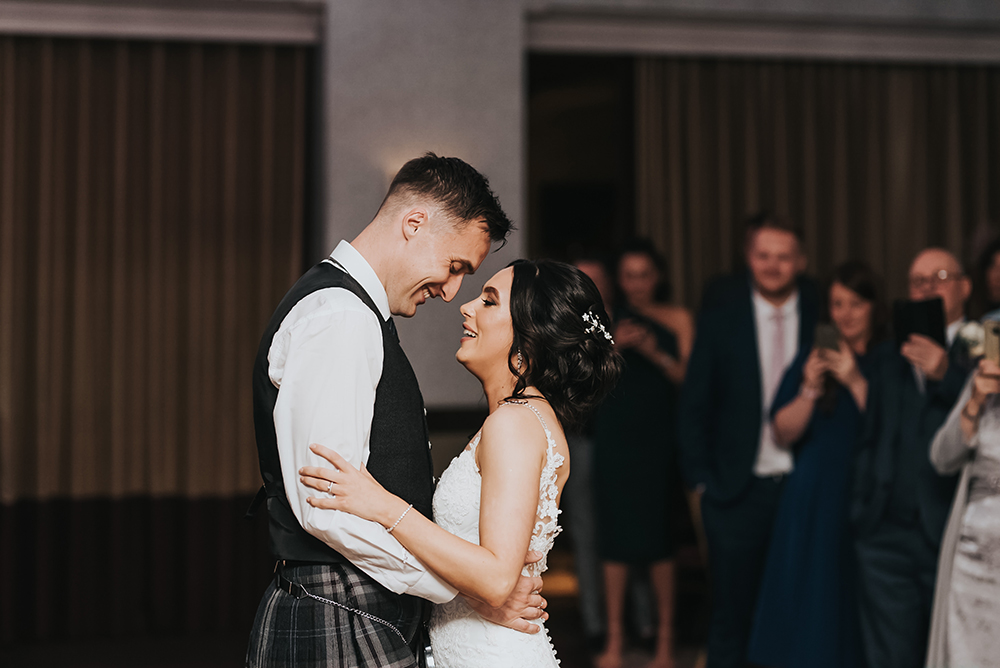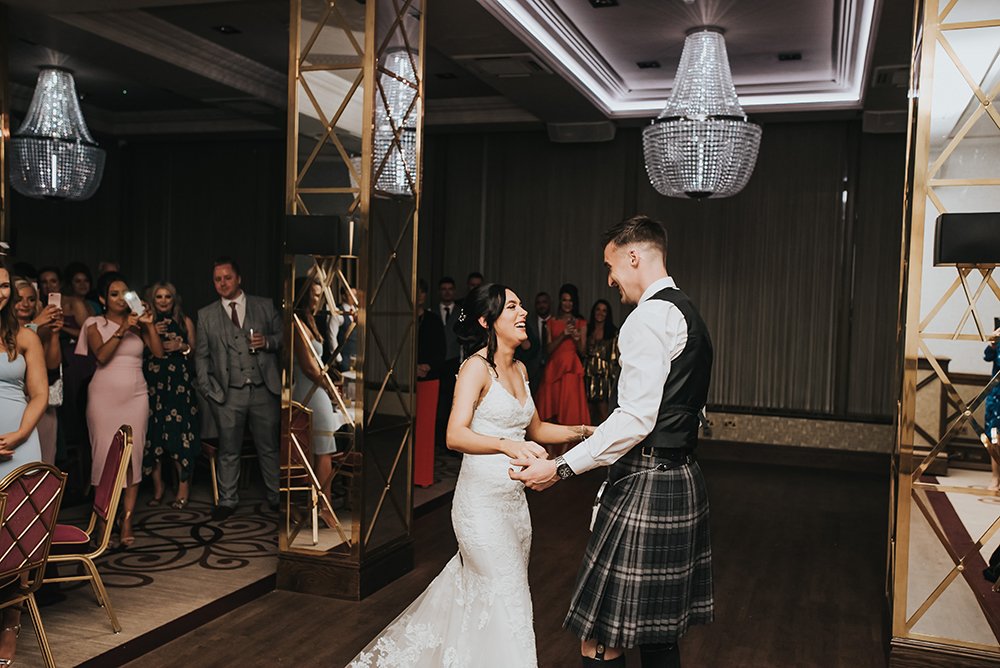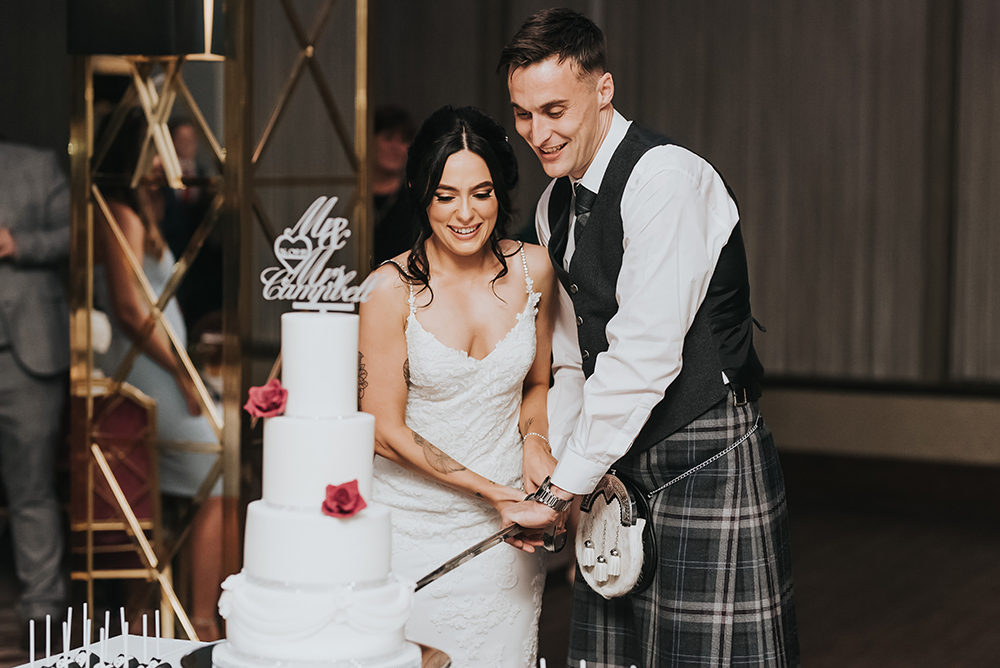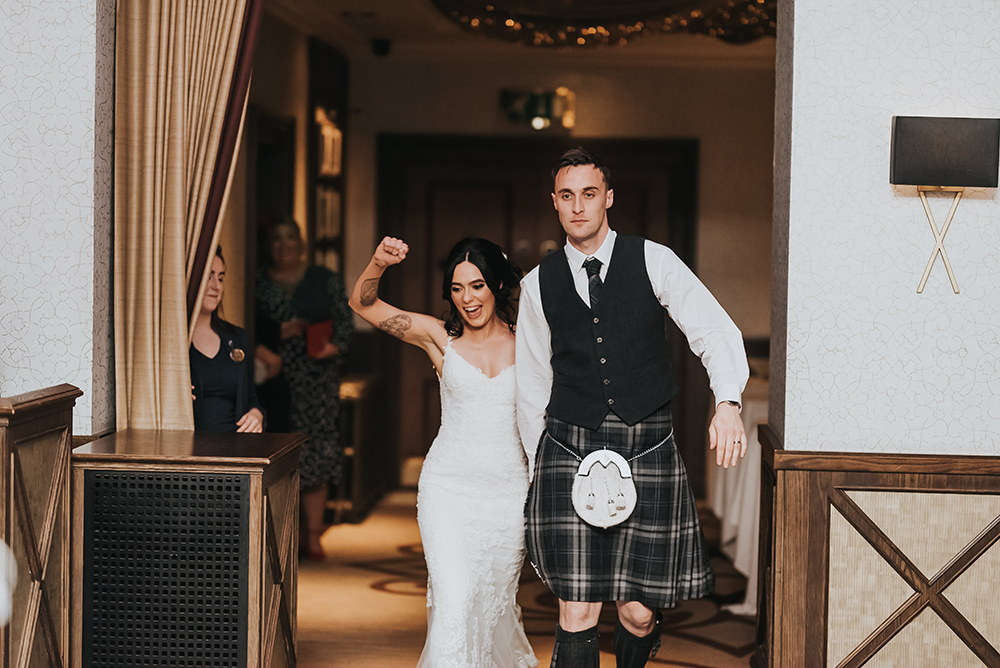 We had a magician called Mark Walbank during the drinks reception. He was amazing.
For our first dance we had Alone by Jessie Ware. It just felt right for us.
The atmosphere at the reception was fun and crazy – everyone was dancing. We even had a few dance-offs.
I didn't find wedding planning that stressful, I think because I was planning the majority of it myself so I had full control and didn't need to advise people on how I wanted things done, I just did it.
The only time I found planning the wedding stressful was receiving RSVPs and the table plan. I had a couple of bridezilla moments!
Being married doesn't feel different. We just feel so lucky to have each other and proud to be married to one another.
I'd advise other couples to take it as it comes, don't stress about the small things as when the big day comes you won't even care about anything.
Just enjoy every minute of planning. Everything will come together just how you want it too.
When it comes to your wedding, make sure you take time away with your partner – to look and reflect about the day as it goes so quickly!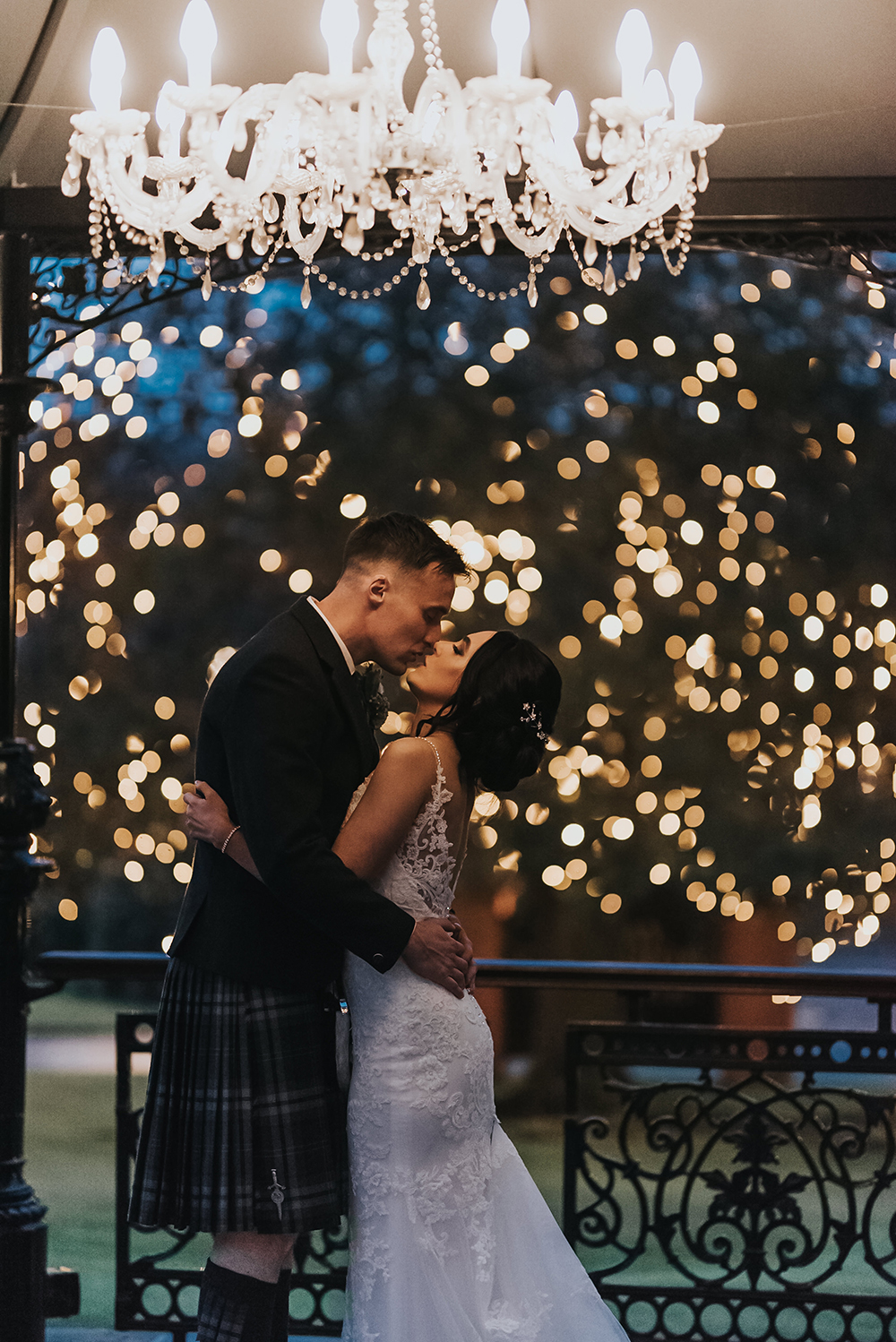 Venue:  | Photographer: Karol Makula Photography | Engagement ring: Rox
Wedding rings: Timothy J Sharp Jewellers | Bride's dress: 'Journey' by Enzoani at Opus Couture
Bride's shoes: Opus Couture | Bridesmaid dresses: Vera Wang at David's Bridal
Groom's outfit: MacGregor and MacDuff | Stationery: Paper Panache
Cake and favours: Cake That | Florist: Oops and Daisy
Transport: West of Scotland Wedding Cars | Hair: Hair Art by Holly
Make-up: Jenna Clayton Makeup Artist
Celebrant: Claire Dignace from the Humanist Society Scotland