Elegant wedding day with stunning Augusta Jones gown at Manderston House, Duns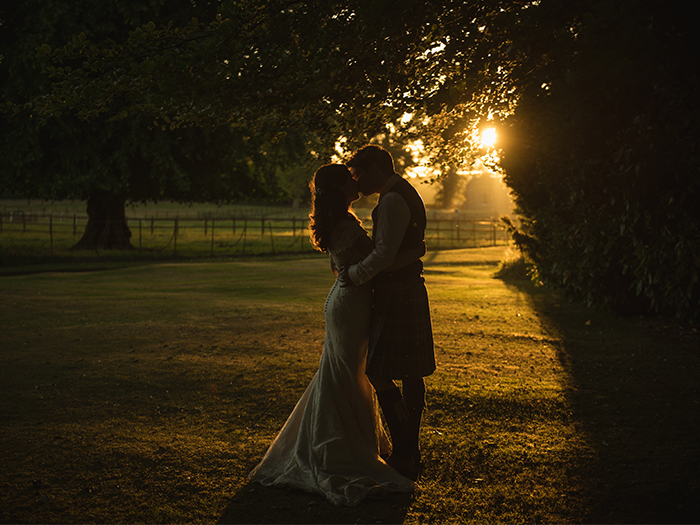 Alexandra and Matt had planned their wedding day down to a T, and only had to wait the 12 weeks to their big day. But then disaster struck as their wedding venue told them they could no longer accommodate them, and that they had to find somewhere else to hold their nuptuals and celebrations.
What followed was a panicked few weeks of trying to find a great wedding venue that ticked all of their boxes. Luckily, they finally came across Manderston House, and the rest was history.
Captured beautifully by Karolina Kotkiewicz Photography, read all about how the couple managed to put their dream wedding day back together again in bride Alexandra's own words…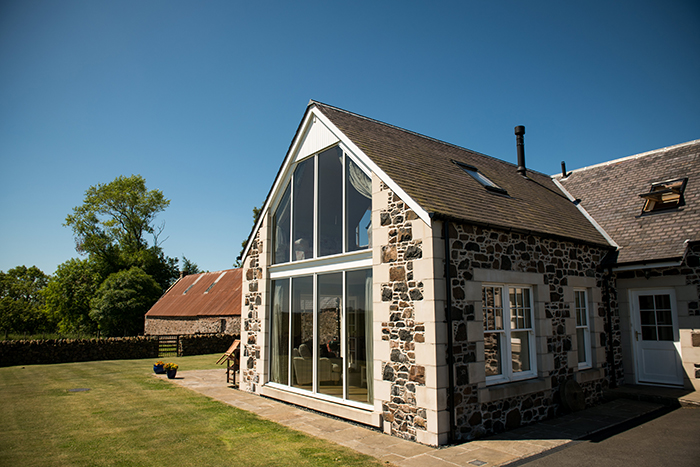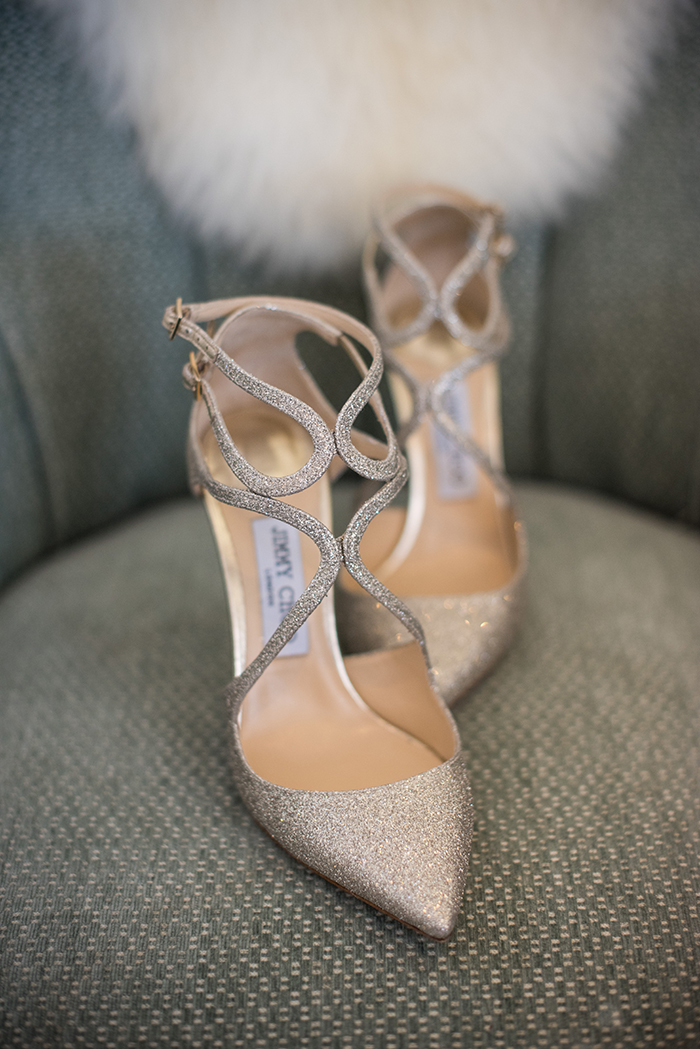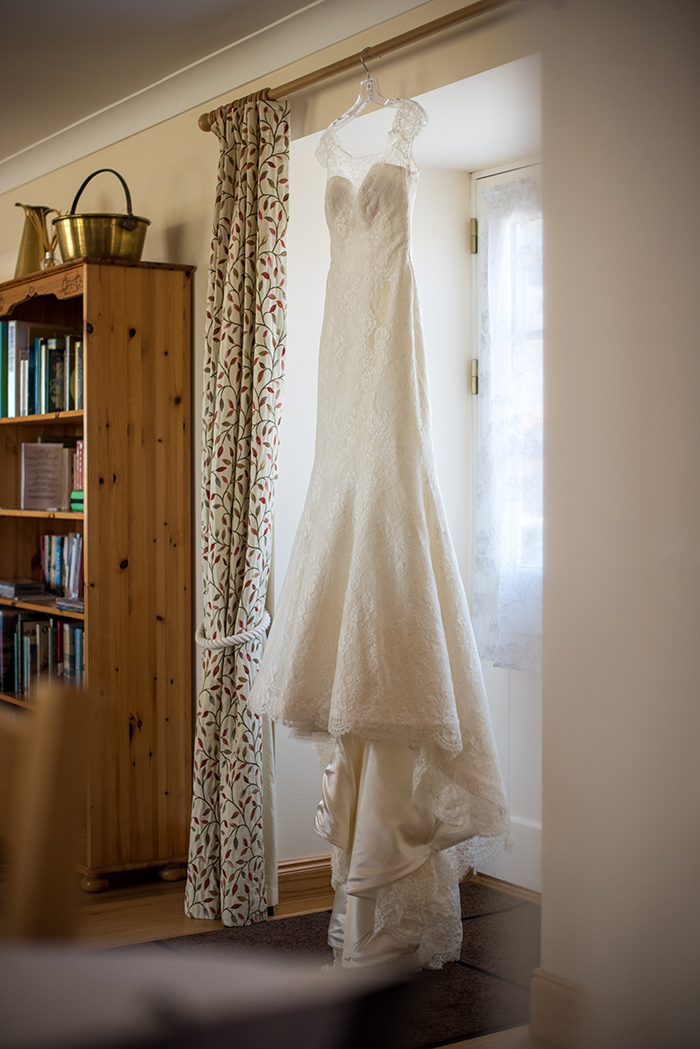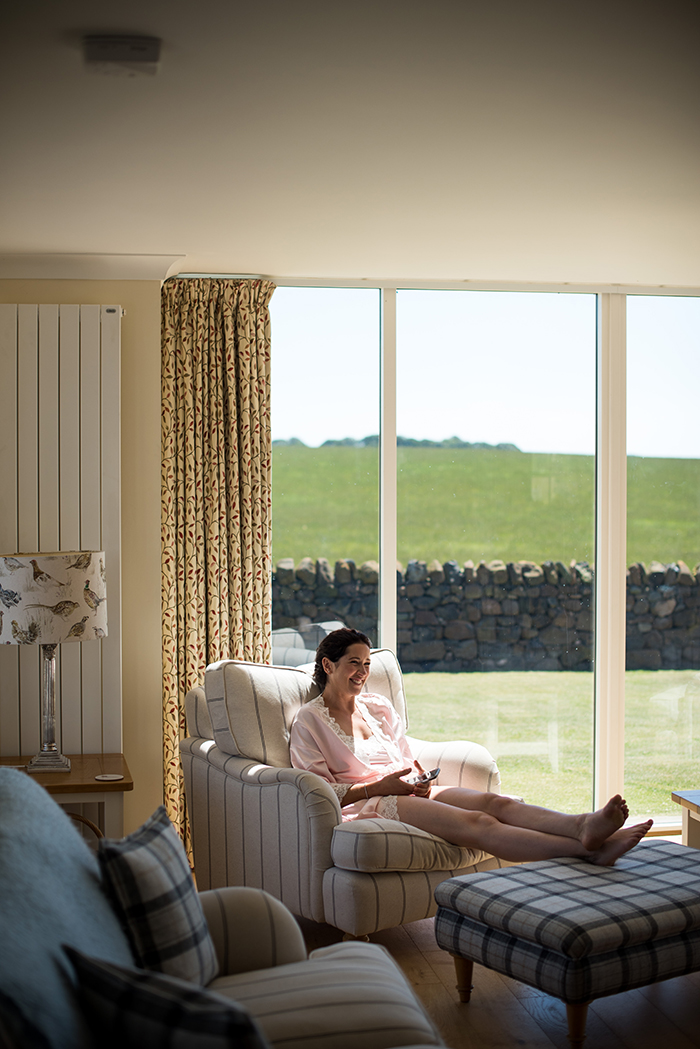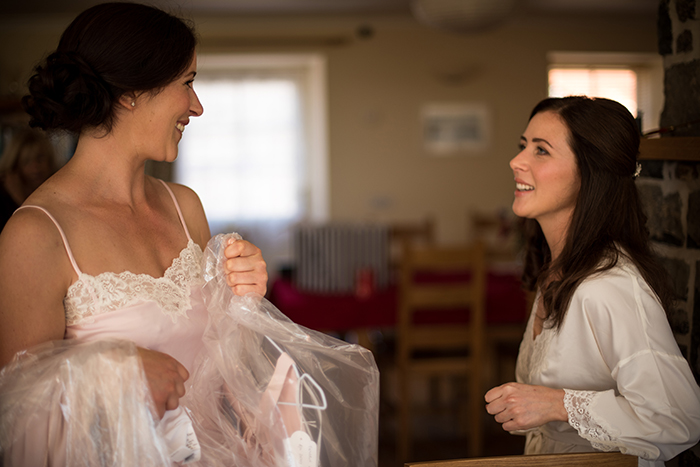 "Our wedding weekend started on Friday when we held a drinks reception for immediate family members only, some of whom had travelled from Seattle and Vancouver.
This was followed by a catered for sit-down dinner held in the Manderston House's grand dining room. Having dinner together the night before the wedding really allowed everyone to get excited and relax for the big day.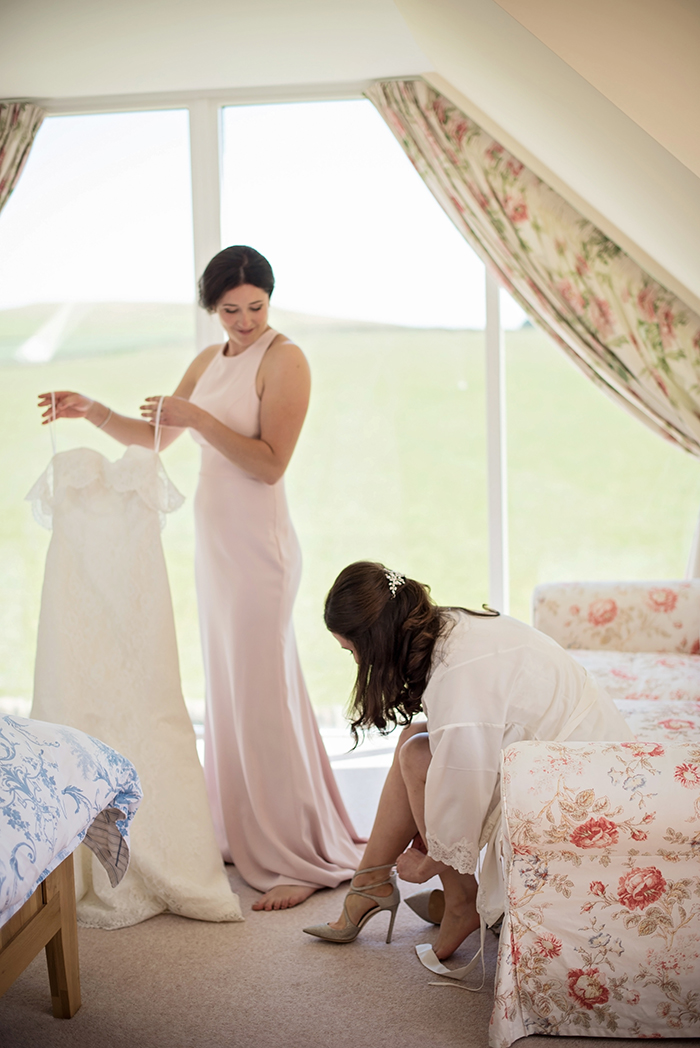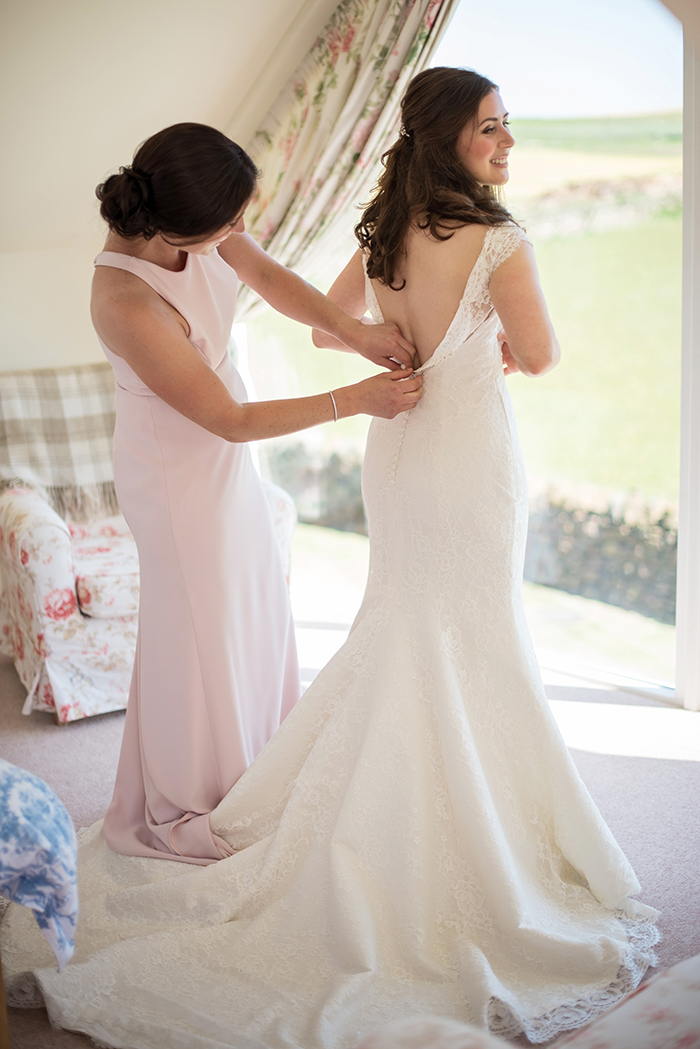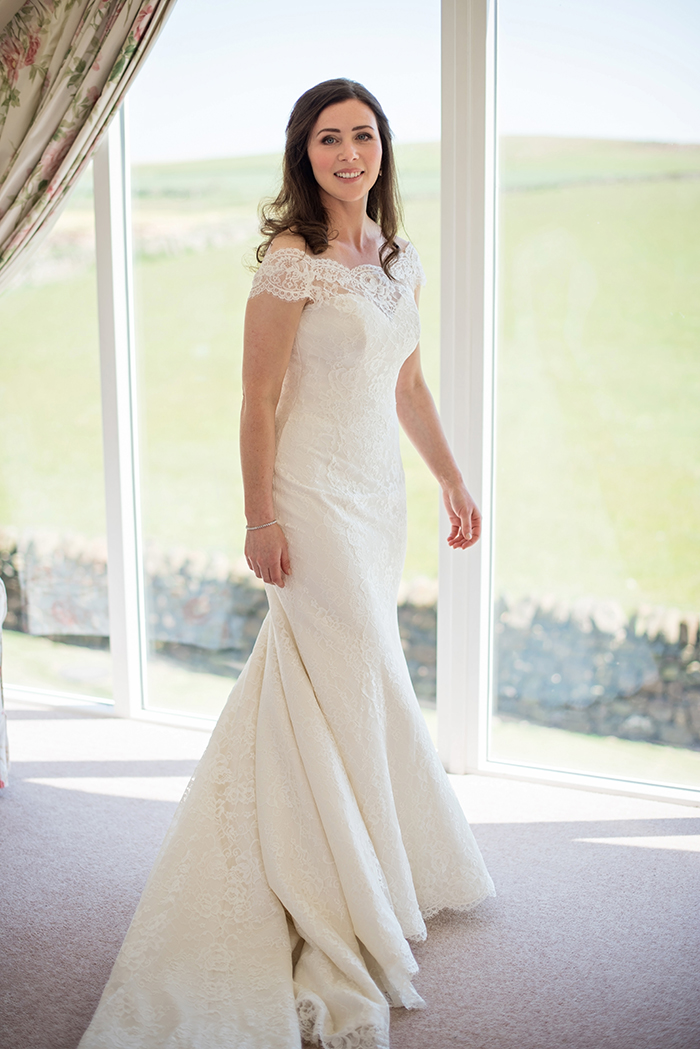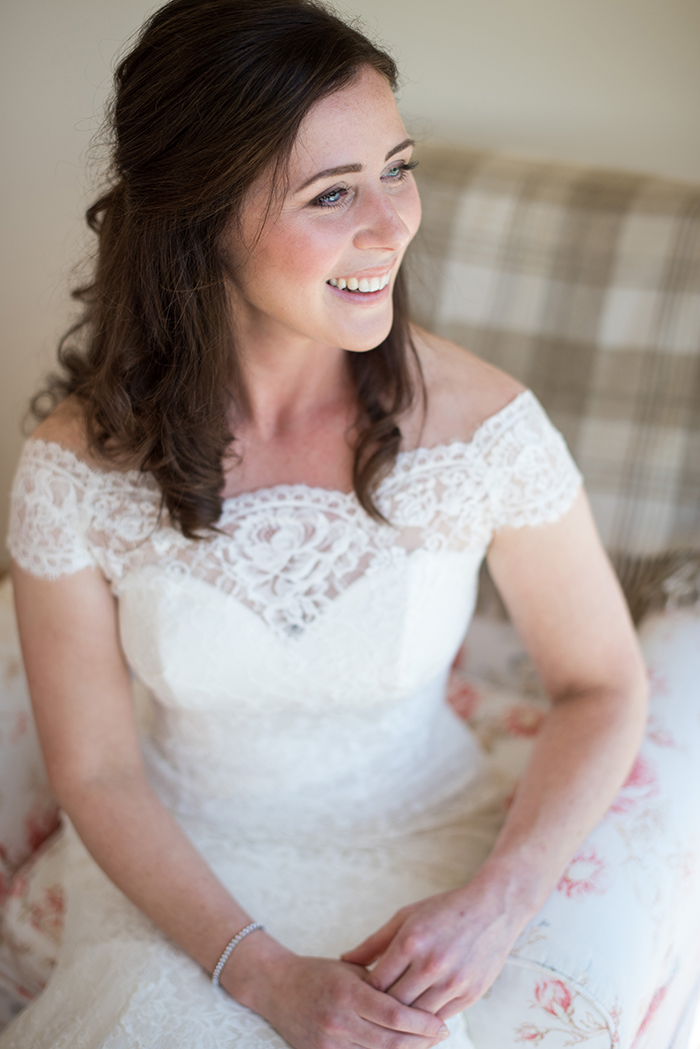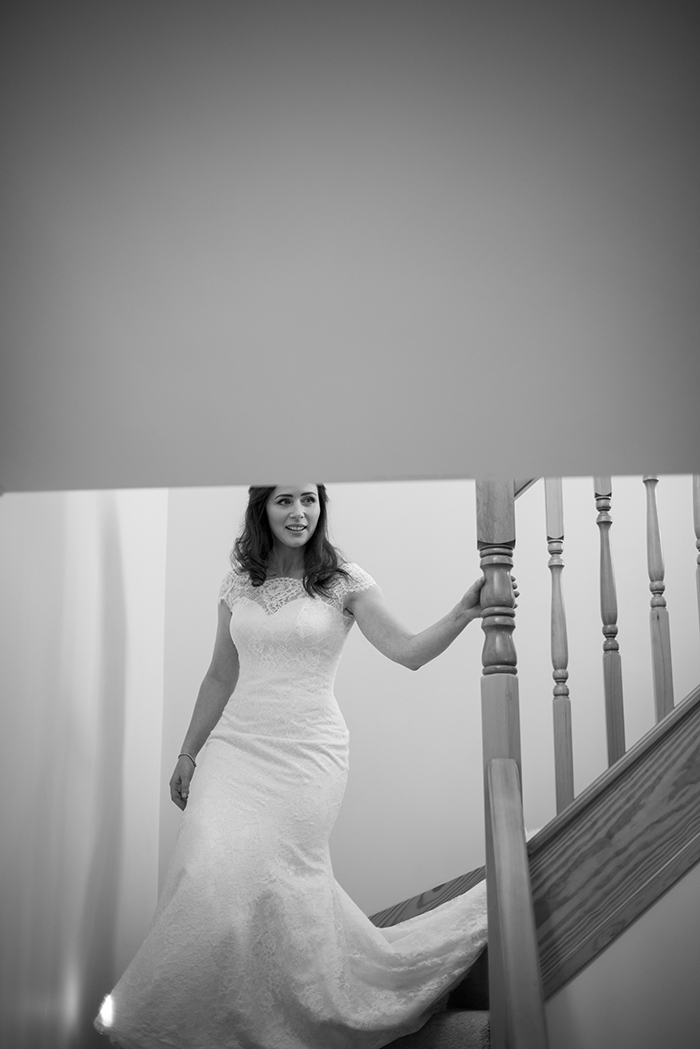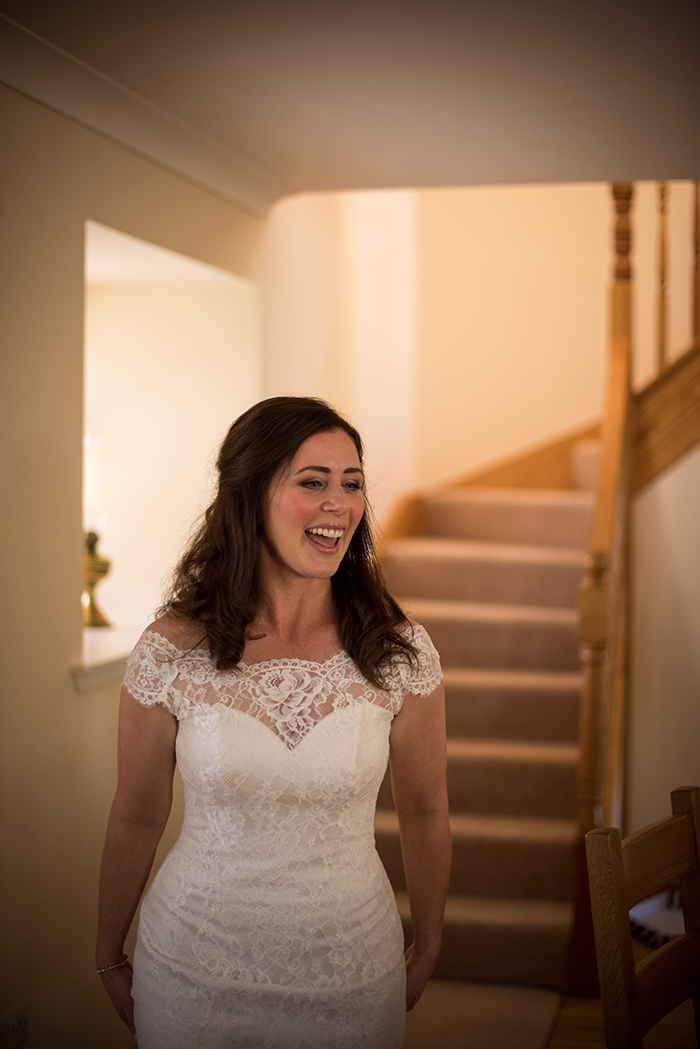 I wore an Augusta Jones gown from bridal boutique Olive Jones Bridal Boutique in Edinburgh.
The morning of the wedding was fantastic – there wasn't a cloud in the sky!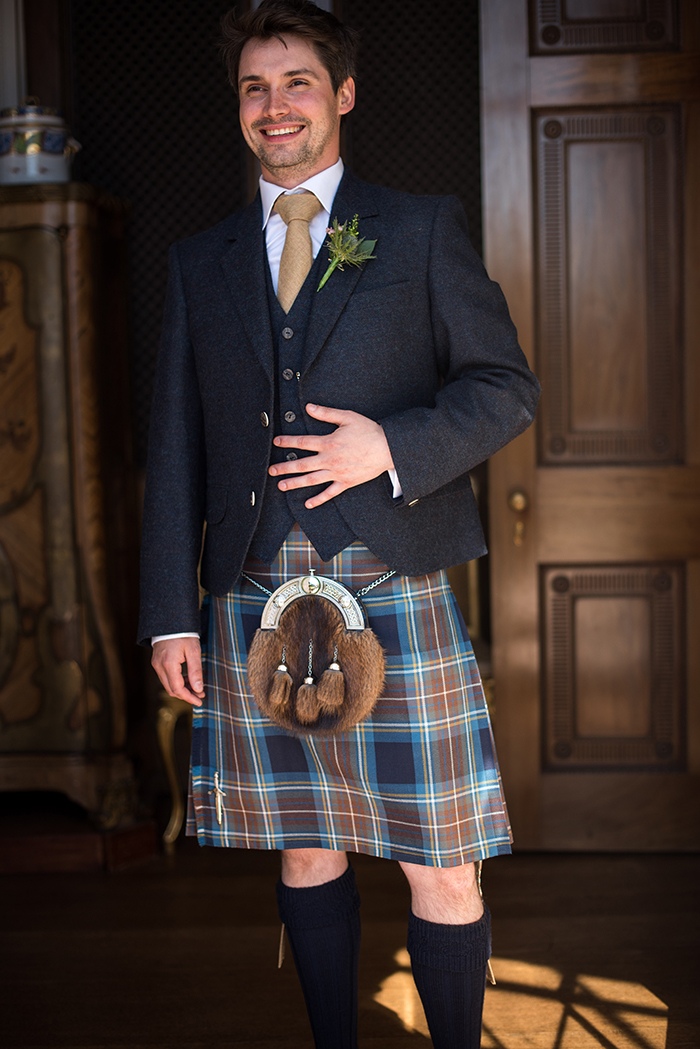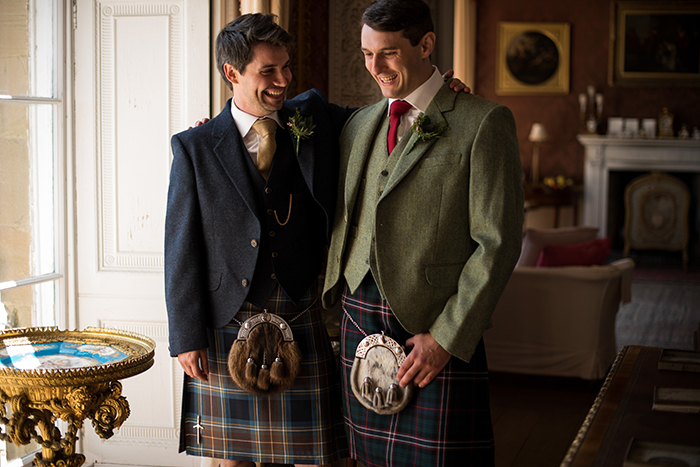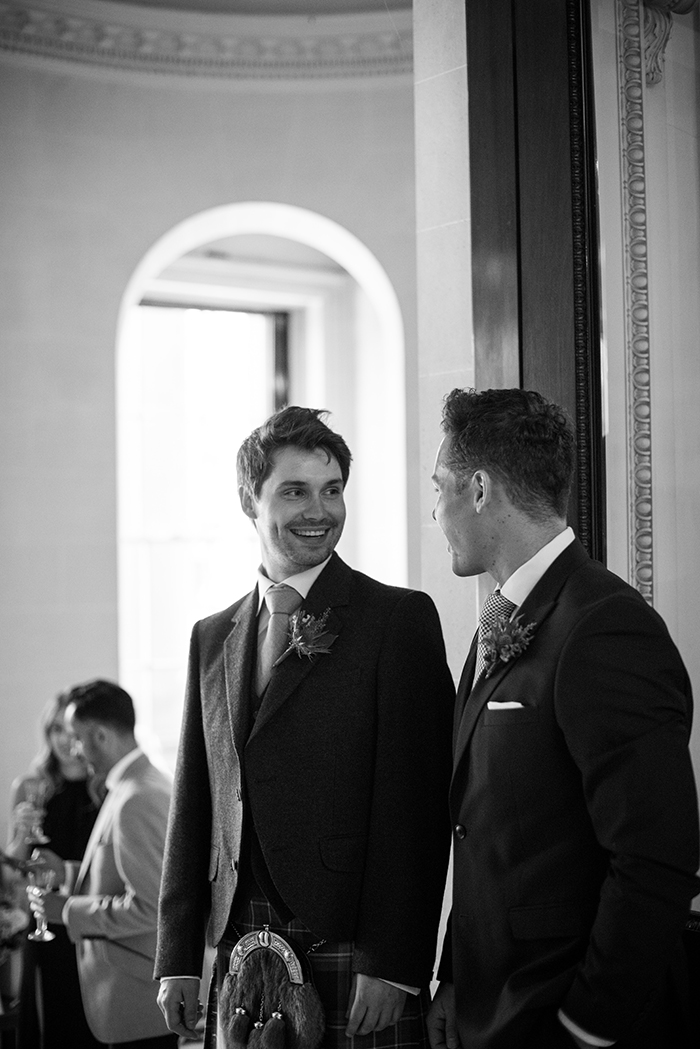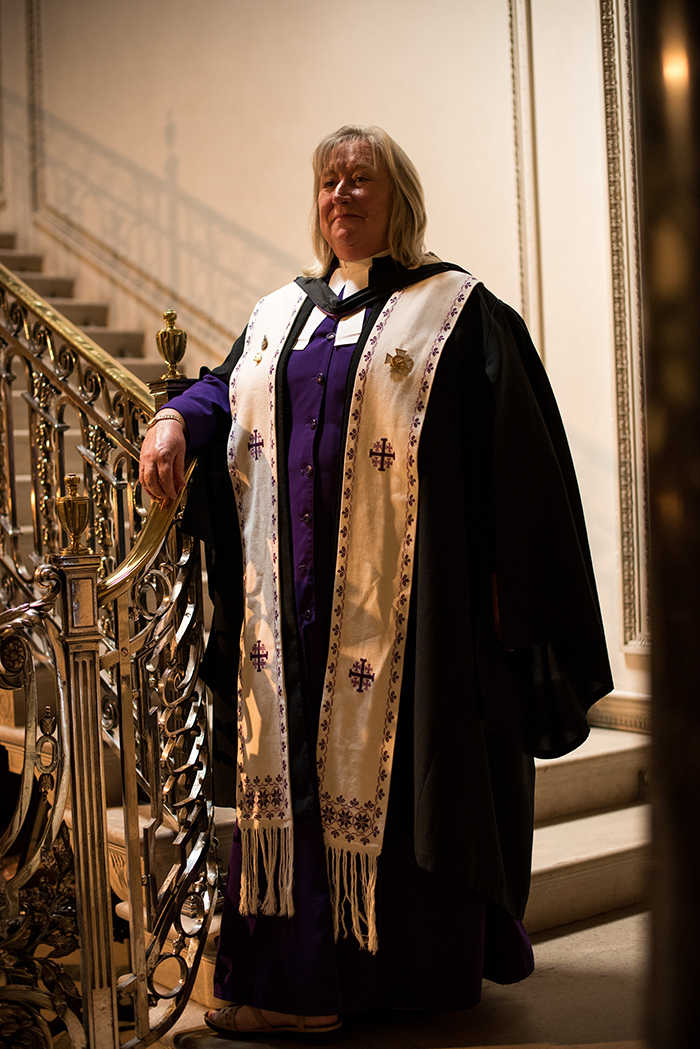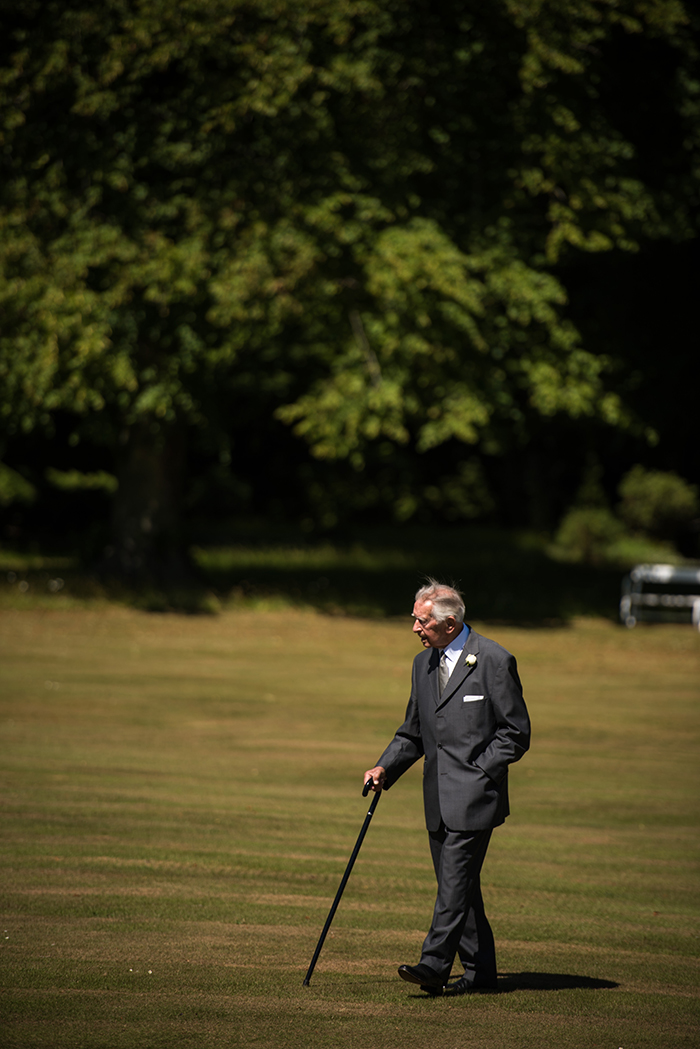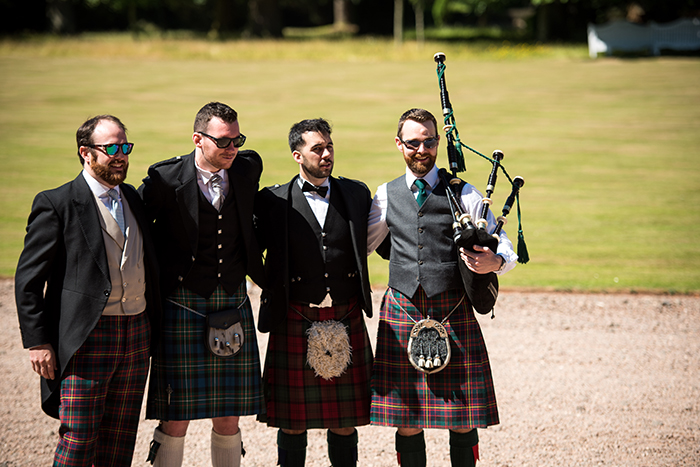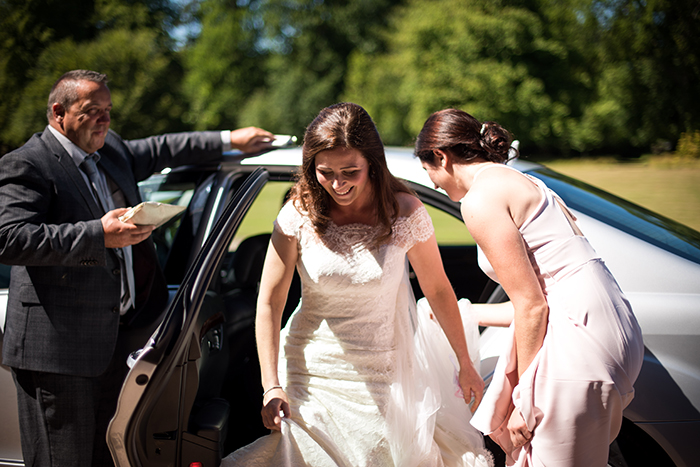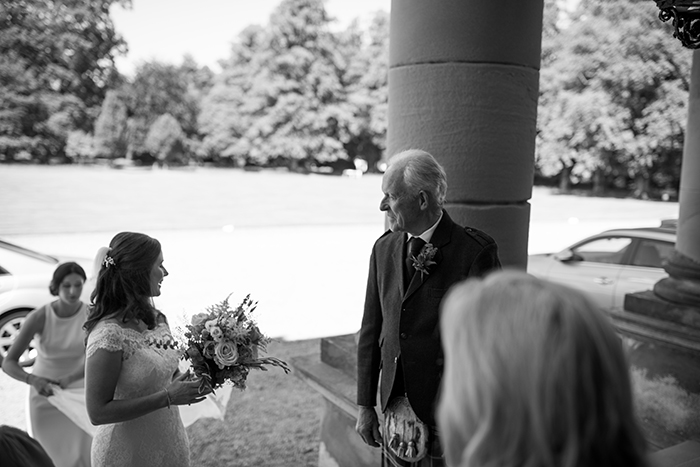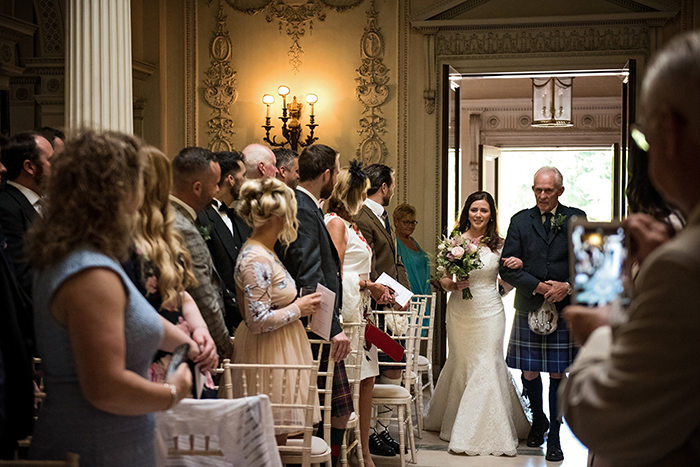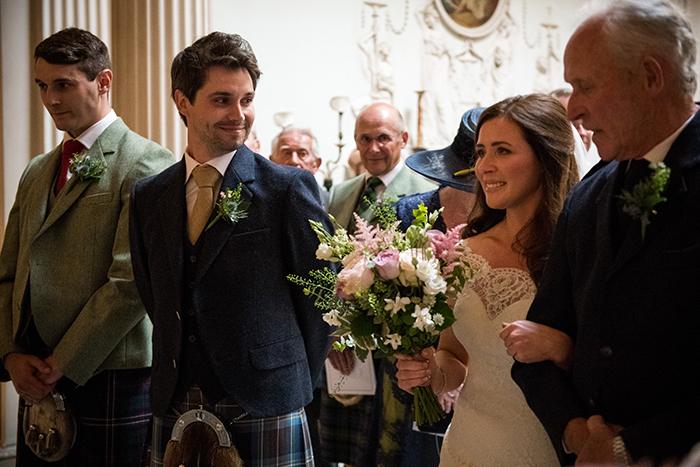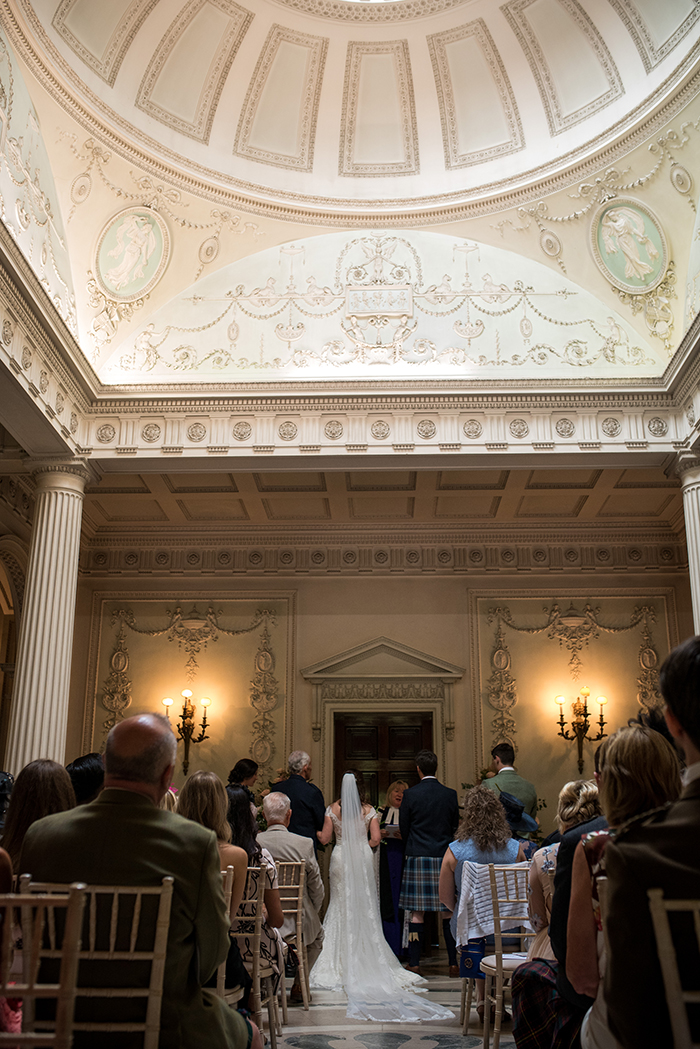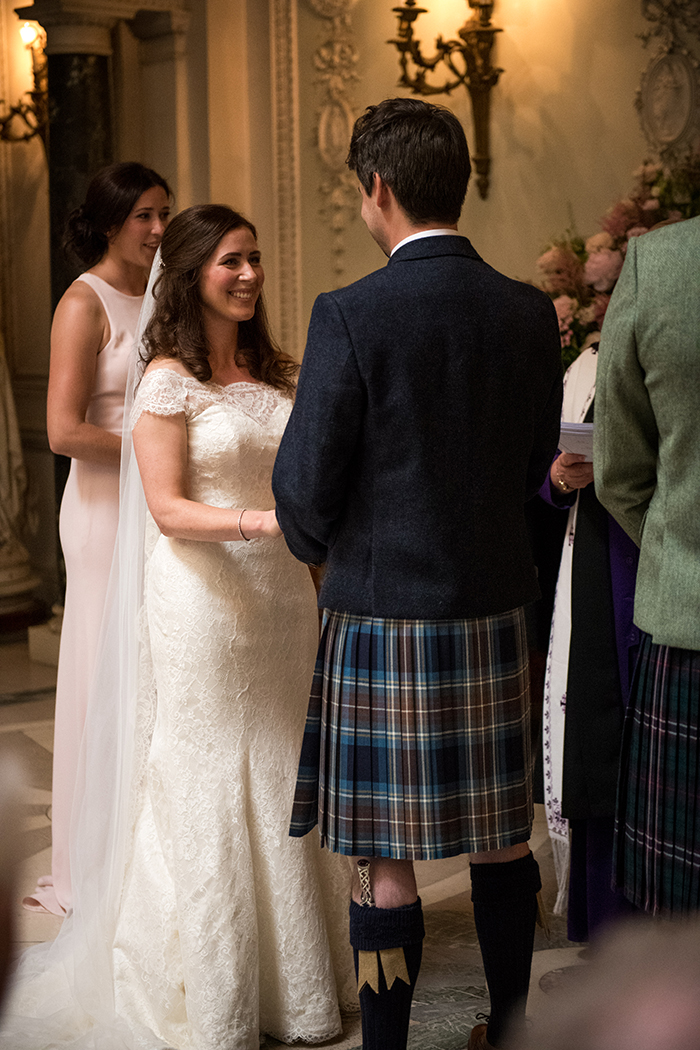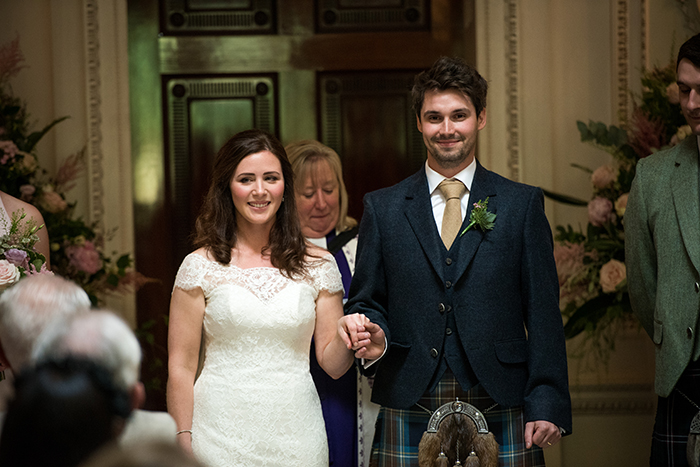 The ceremony was held in the grand marble hall where there's an organ and a piano.
After that, we headed to the beautiful and delicate tea room to sign the registrar.
We then joined our guests for canapes and fizz in the round Morning Room and in the gardens where there was a harpist playing beautifully in the background.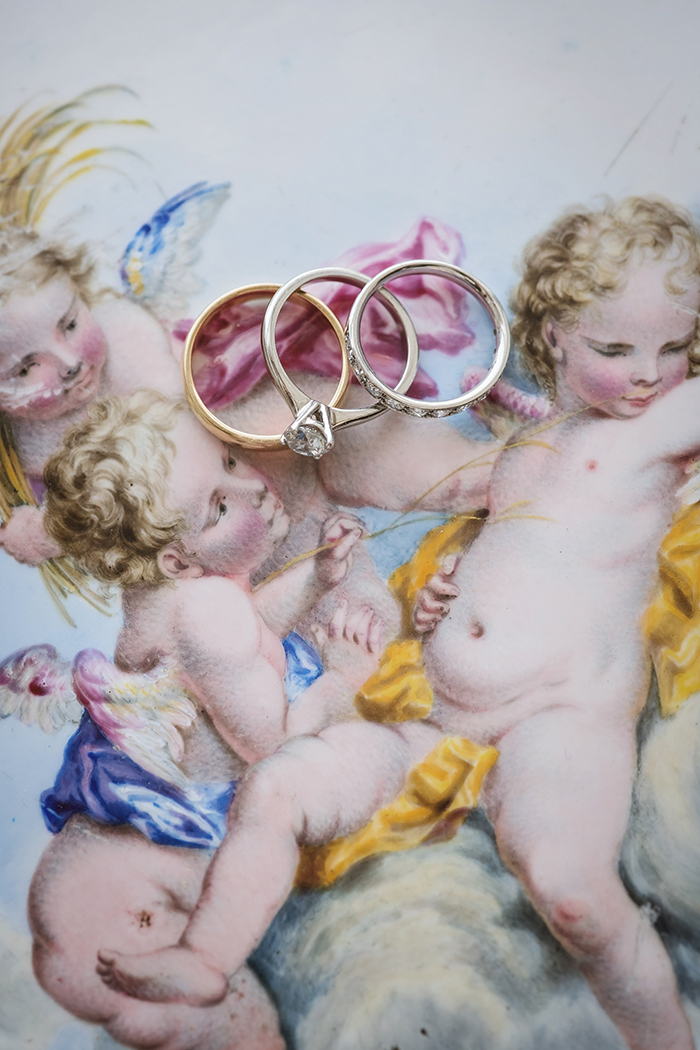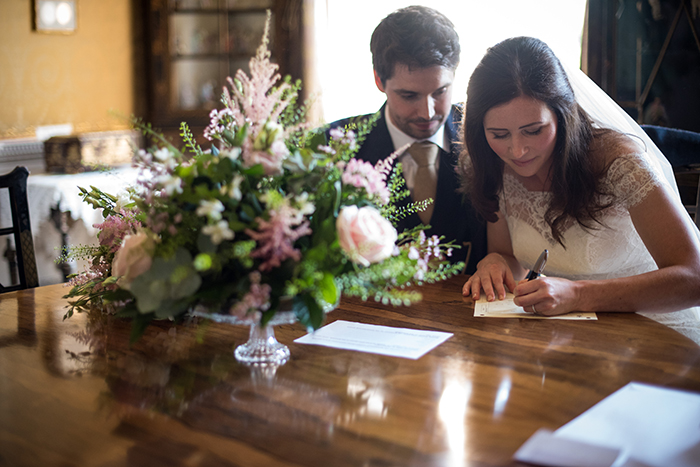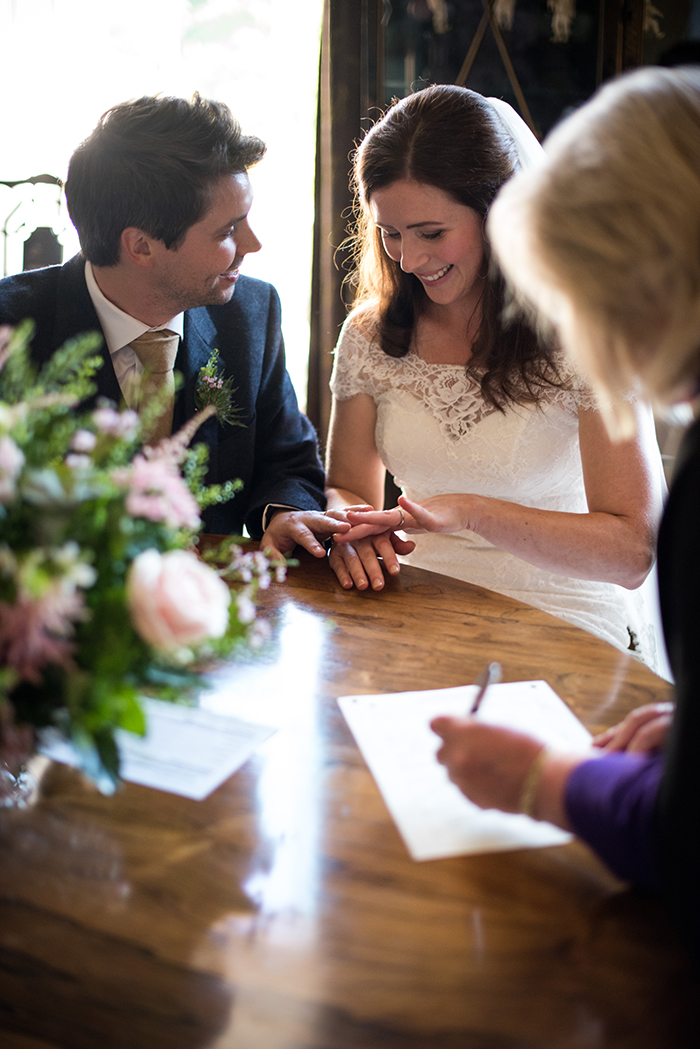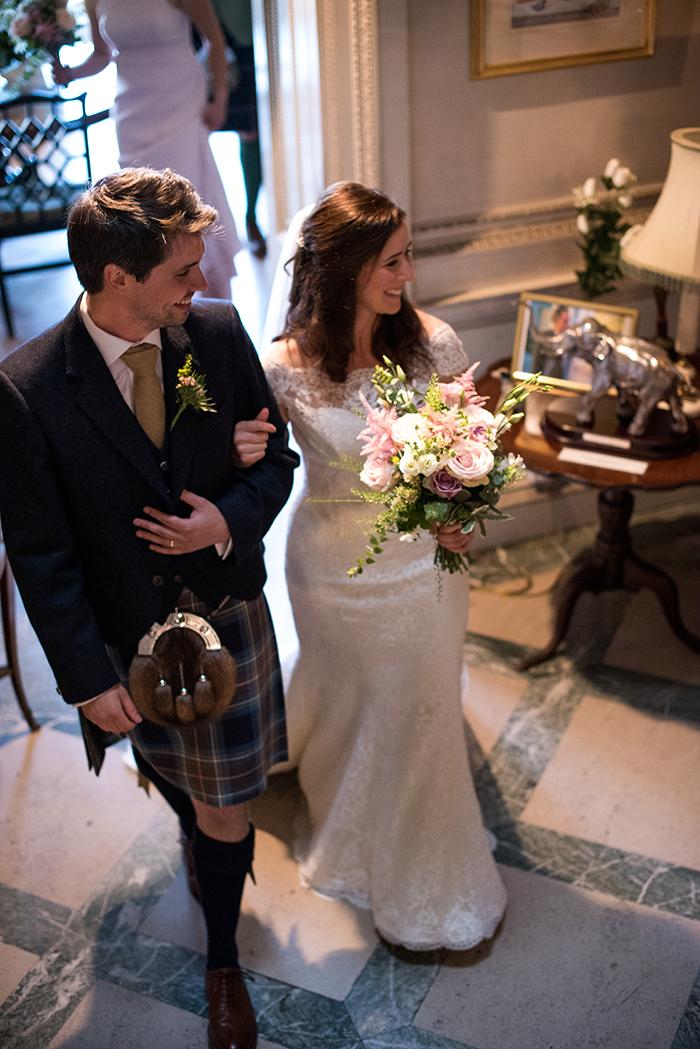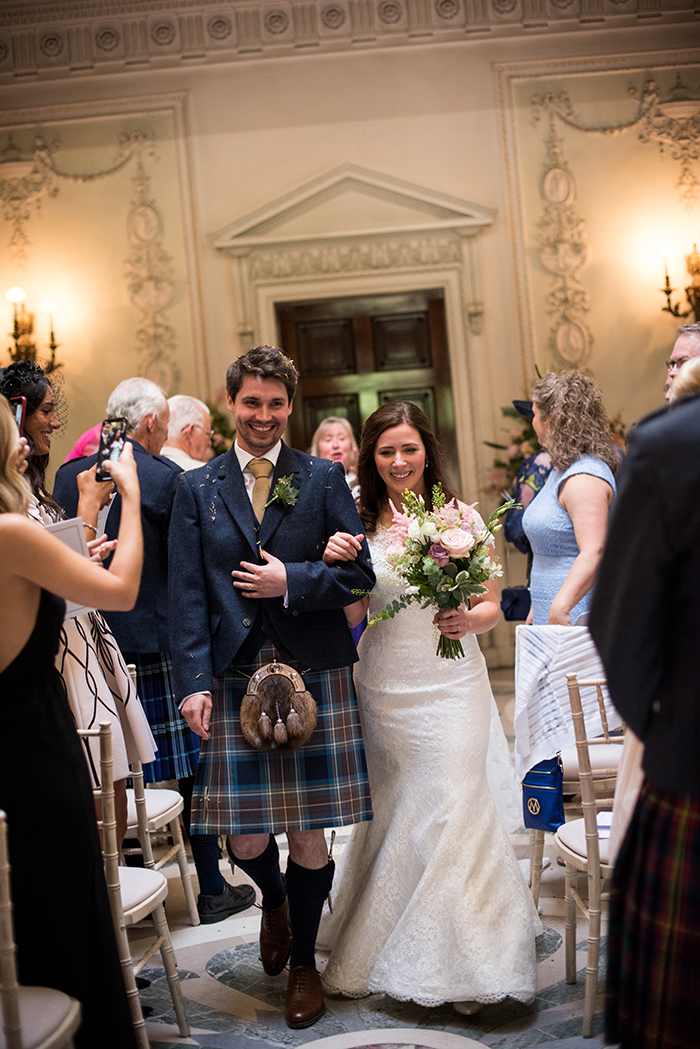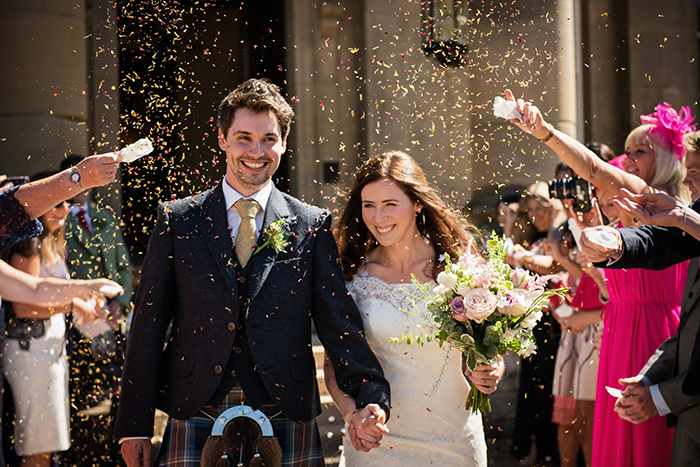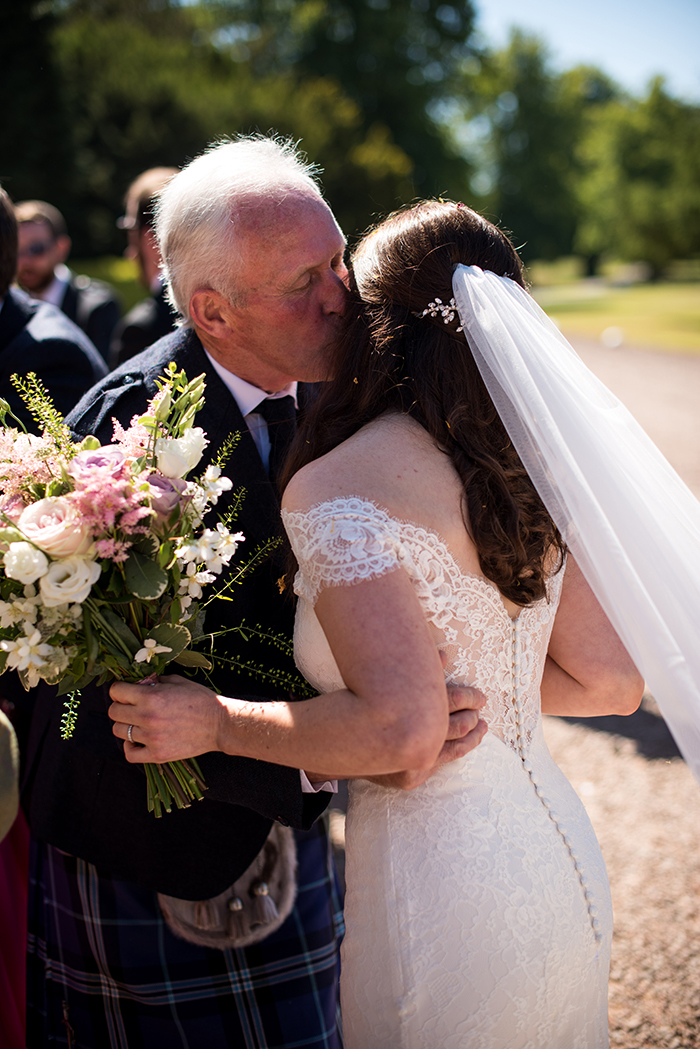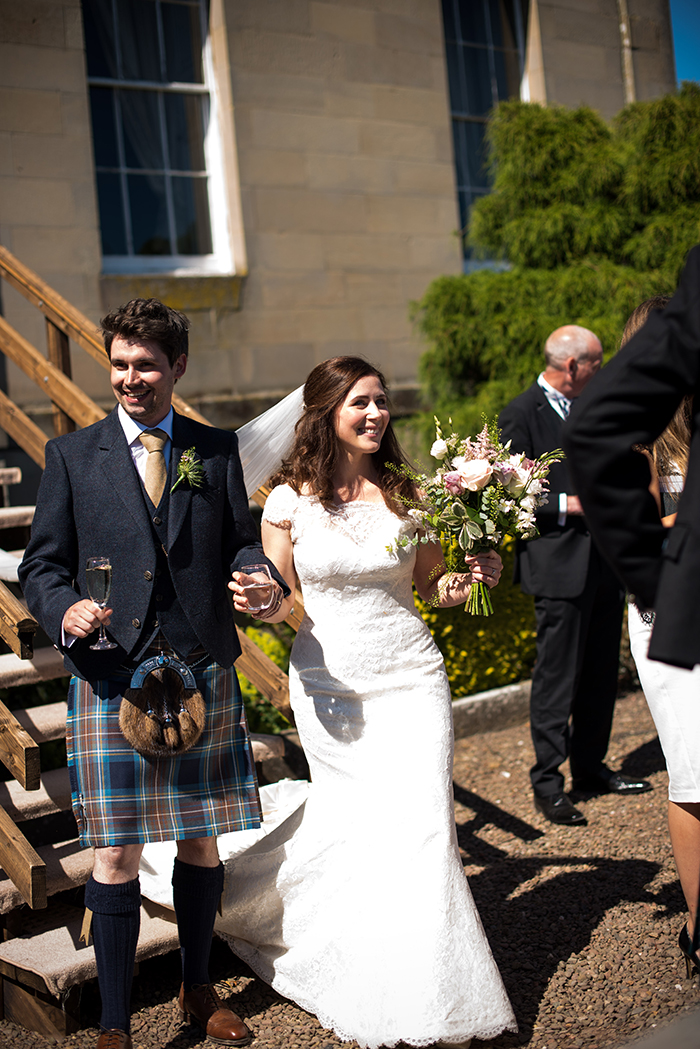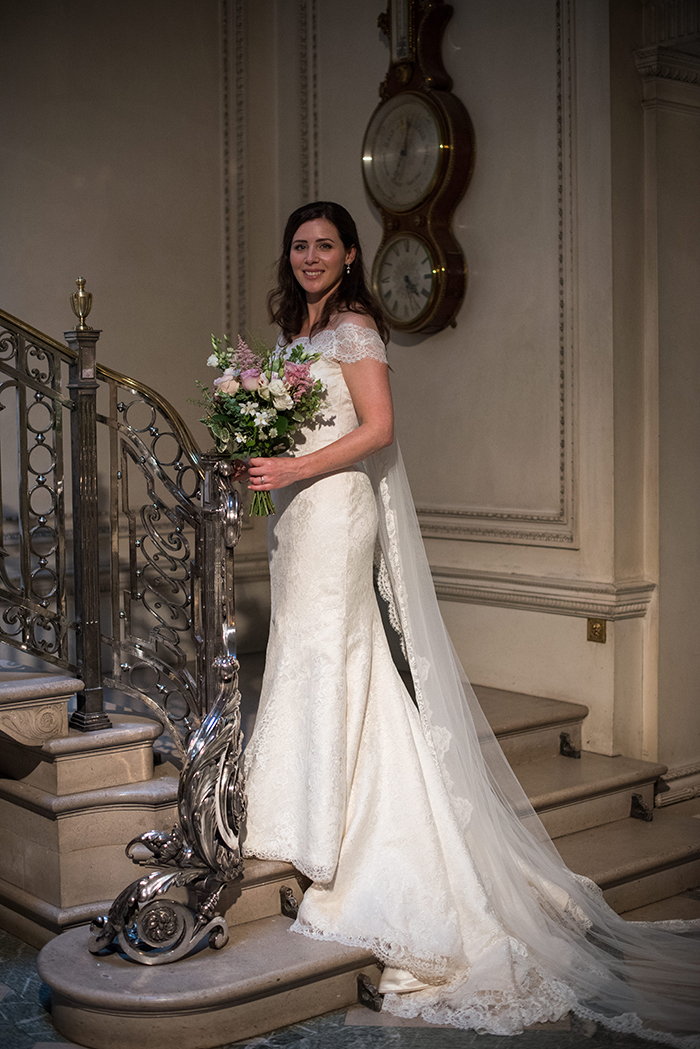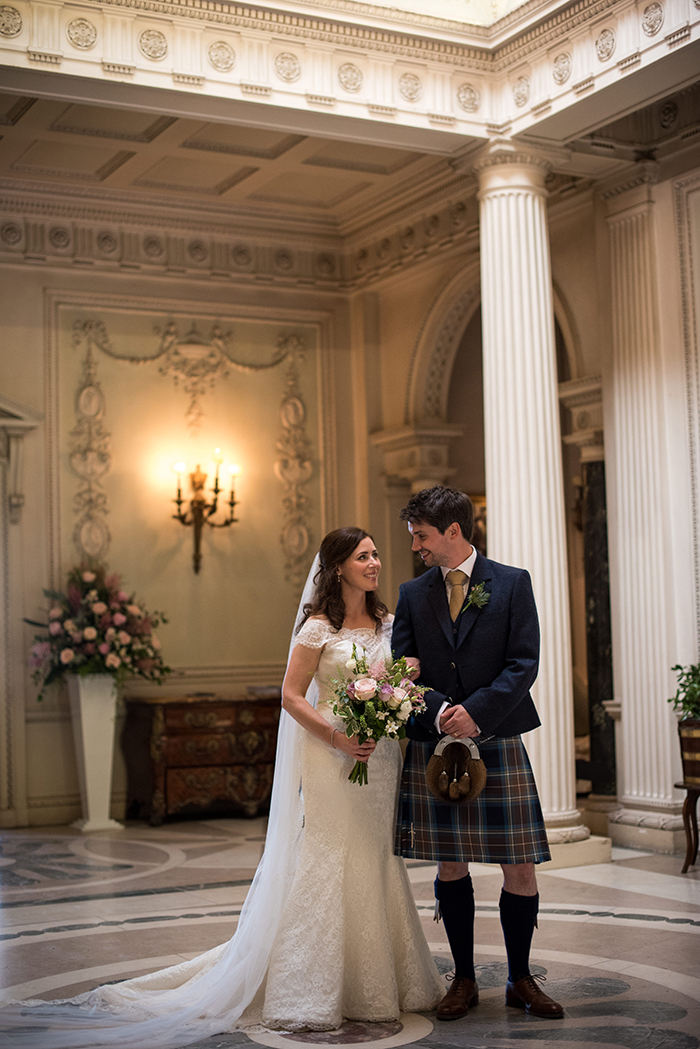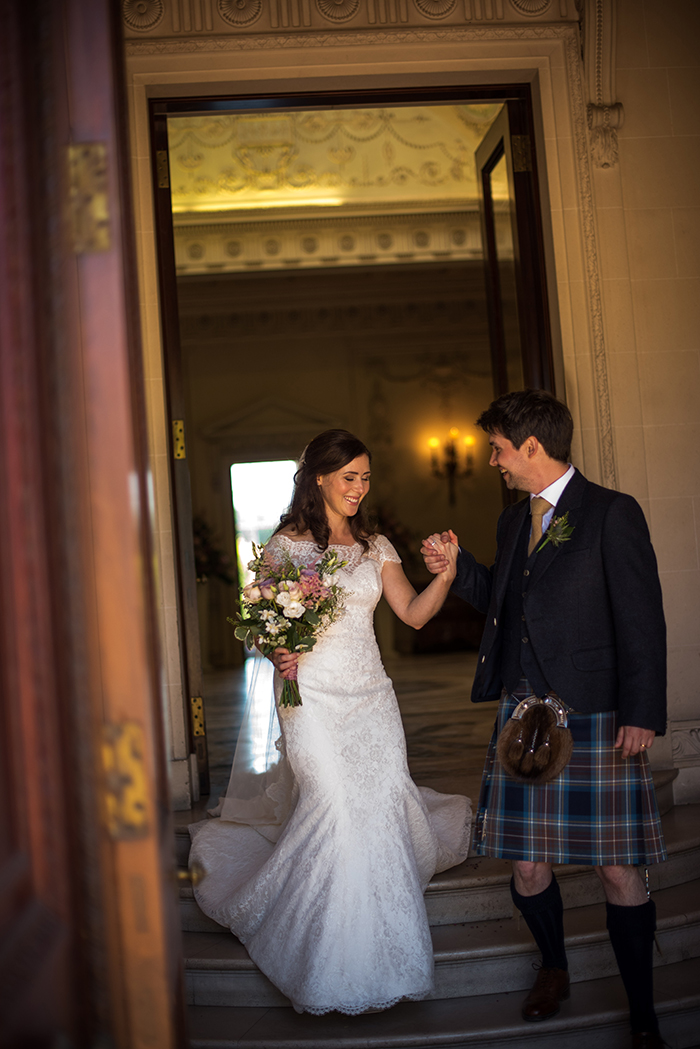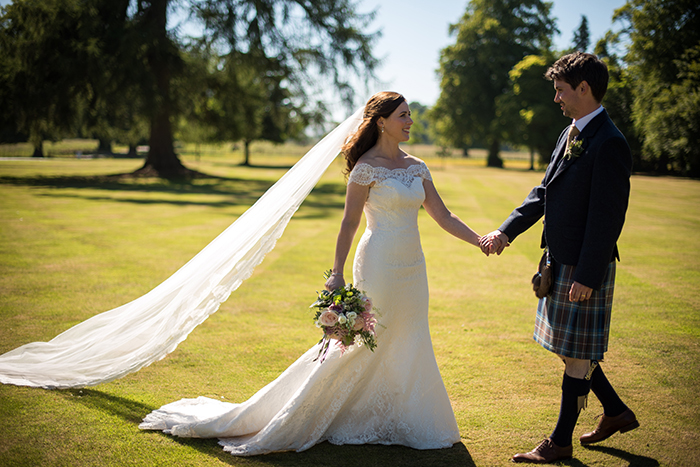 We got engaged in January 2017 and it took us a couple of months to find a wedding venue that we felt was right. We booked a lovely intimate venue and set the date for 30th June 2018.
After months of planning our wedding day, we got the news exactly 12 weeks before our date that the venue we had booked could no longer accommodate us.
As you can imagine we were shocked and completely devastated at the thought that we might have to postpone after 12 months of planning. Needless to say, it was a very emotional time!
It was then that Manderston House miraculously appeared on our Facebook news feed.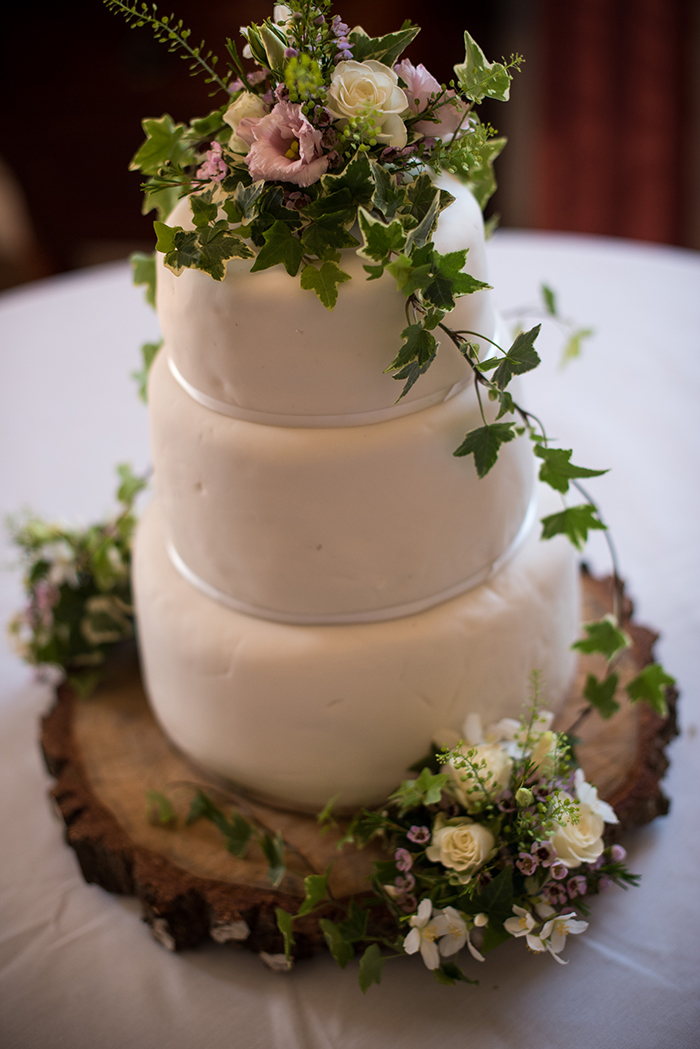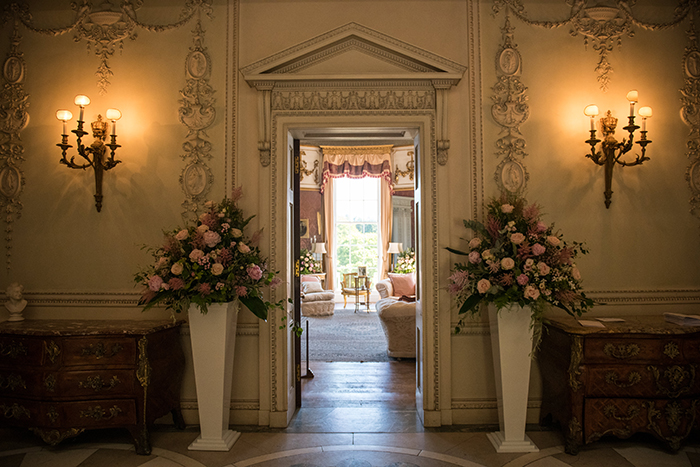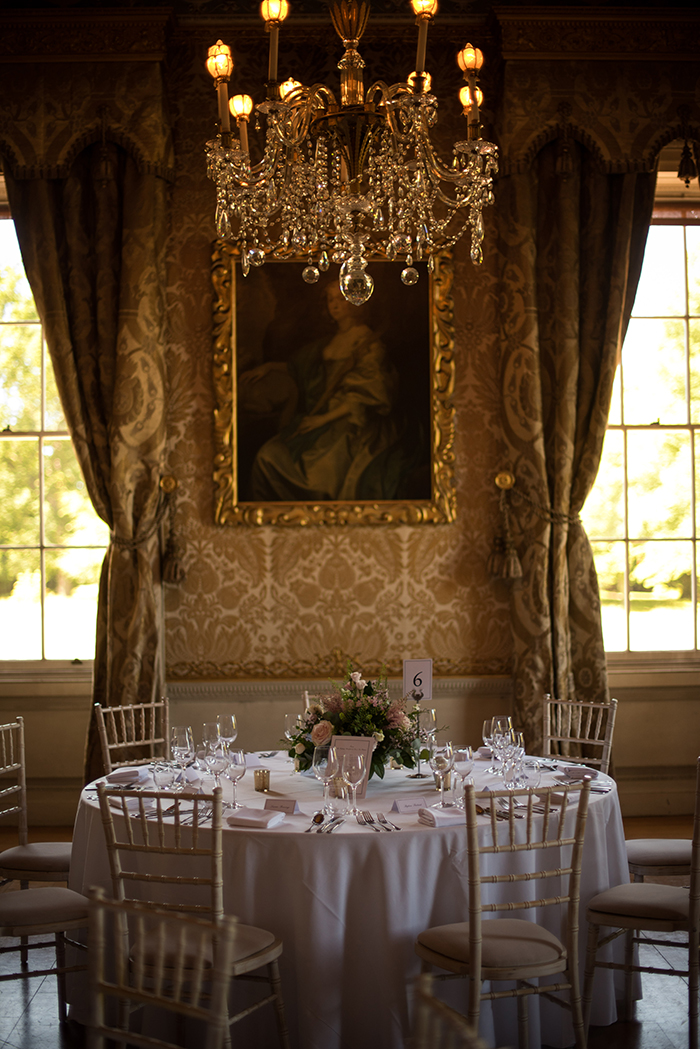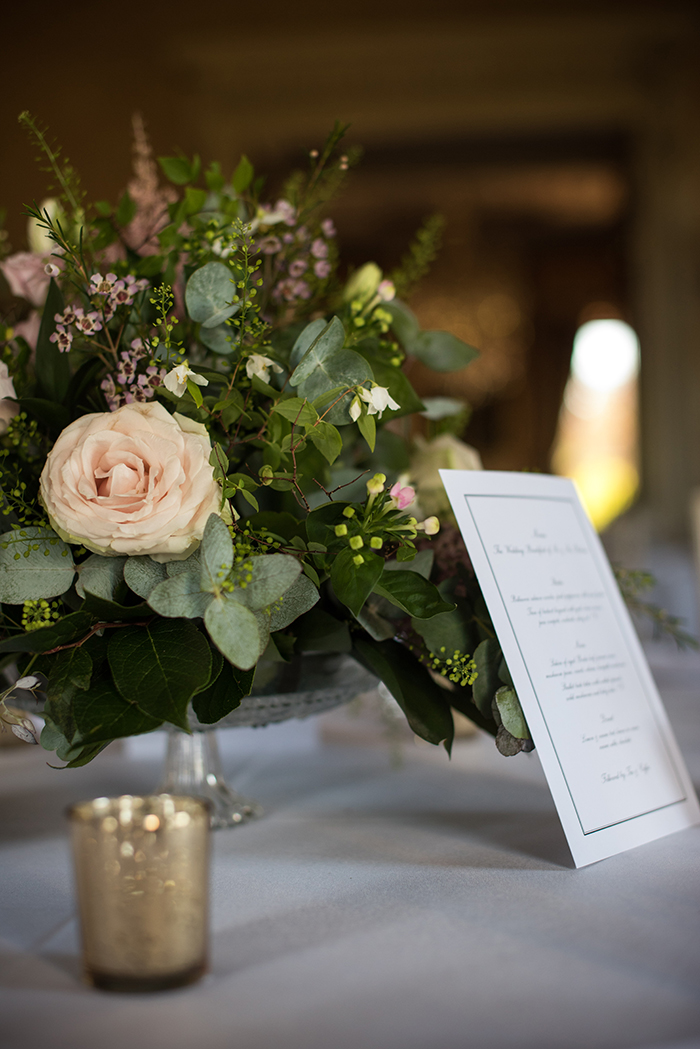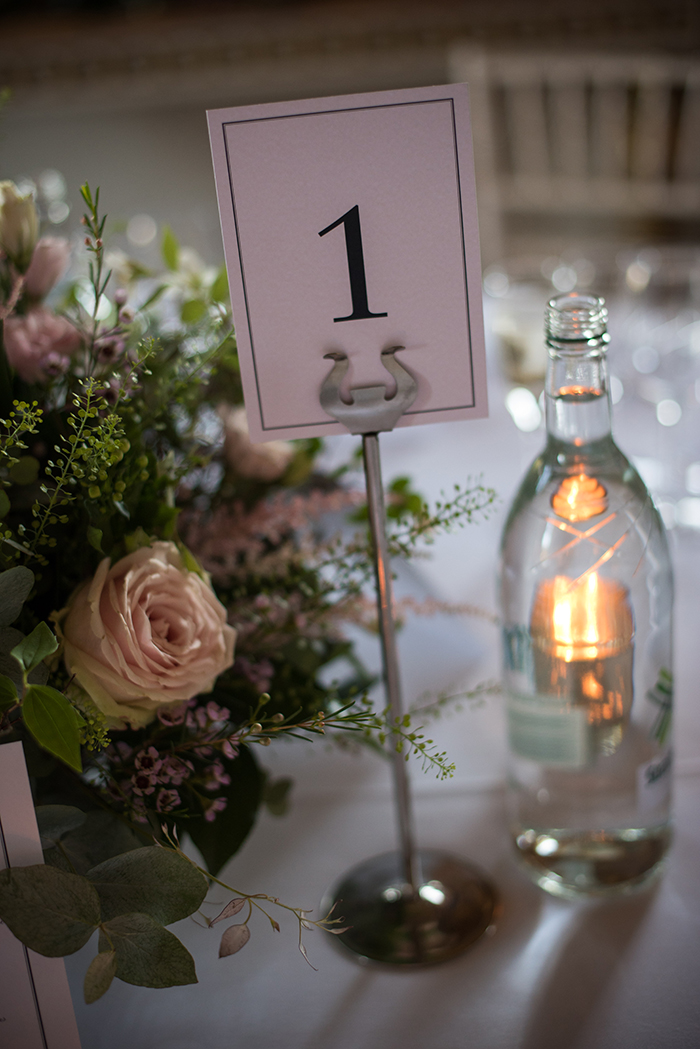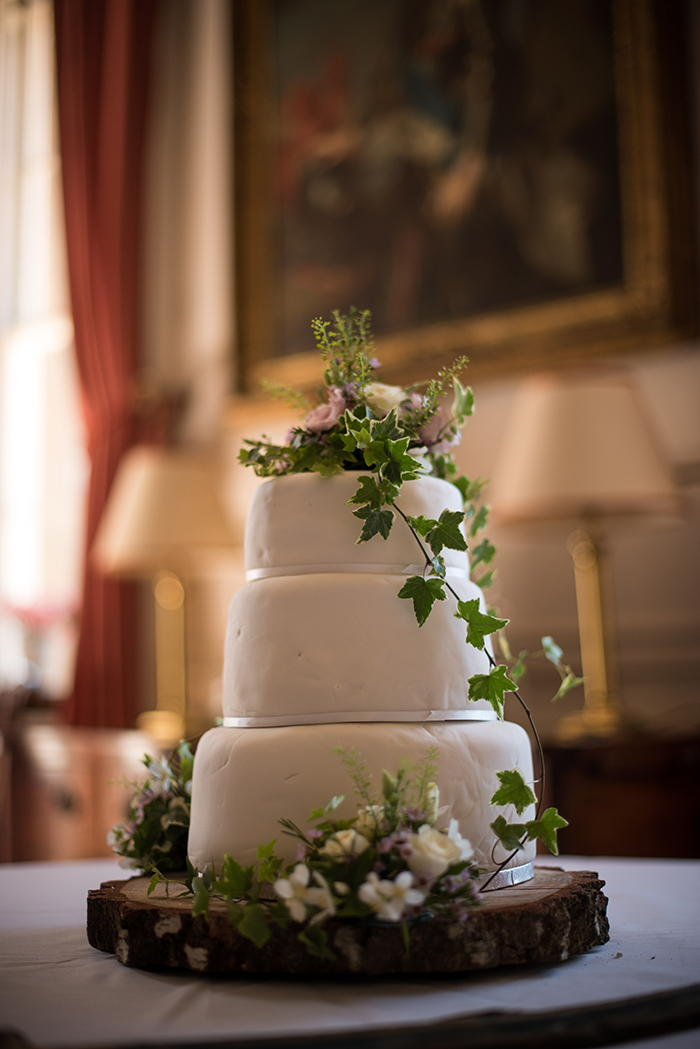 We couldn't believe it when we found out that Manderston was available for our date. It was beyond perfect in size, style, homeliness, and location. So, we actually only booked our wedding venue 10 weeks before our wedding day!
So, although Manderston House was not our first choice venue (only because we didn't know about it at the time), it was the venue of our dreams.
We believe there wasn't a more perfect place for us to celebrate our special day – it was meant to be.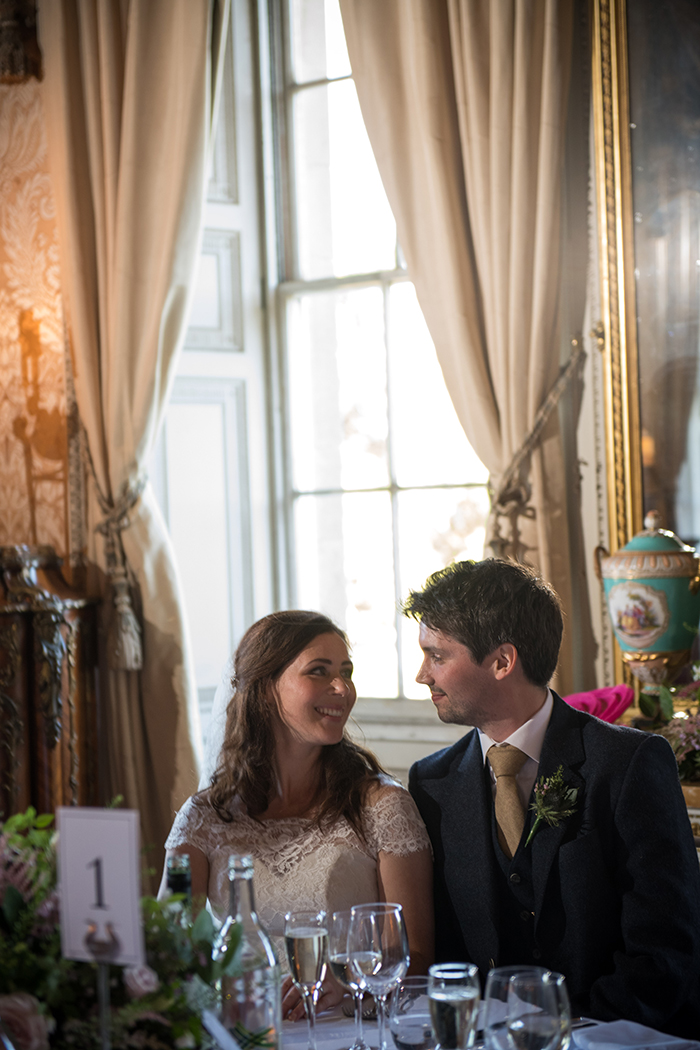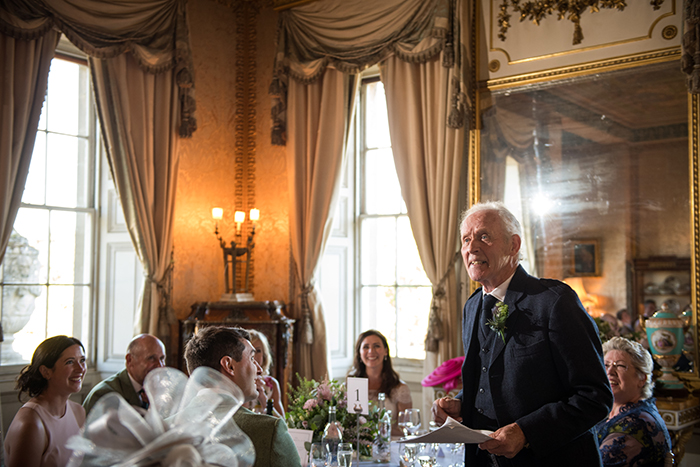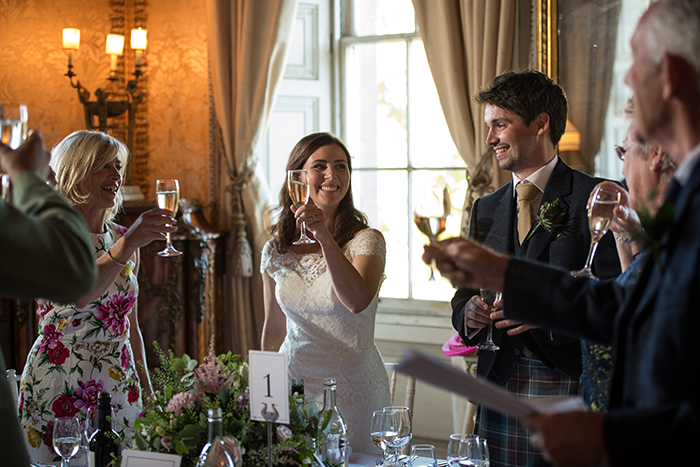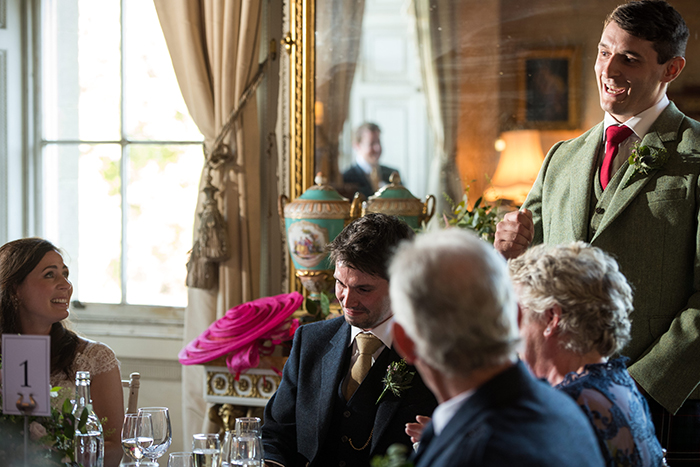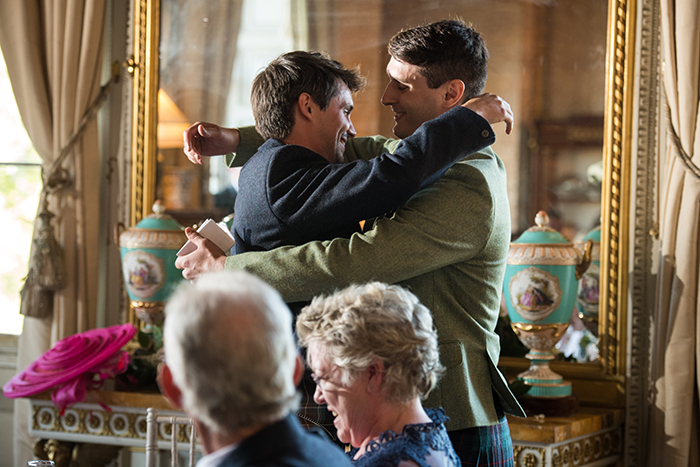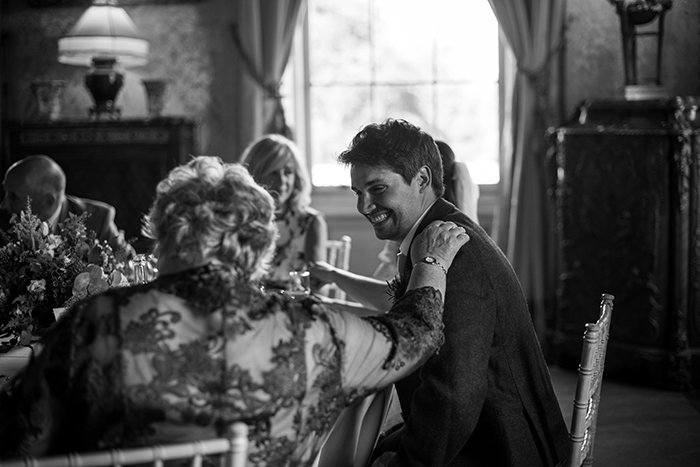 Communication between the various different suppliers proved to be quite challenging when our initial wedding venue fell through. This is when Katie Hart from Get Knotted wedding planning stepped in to help.
She was a tremendous support with the last minute change in caterers, transport and accommodation for guests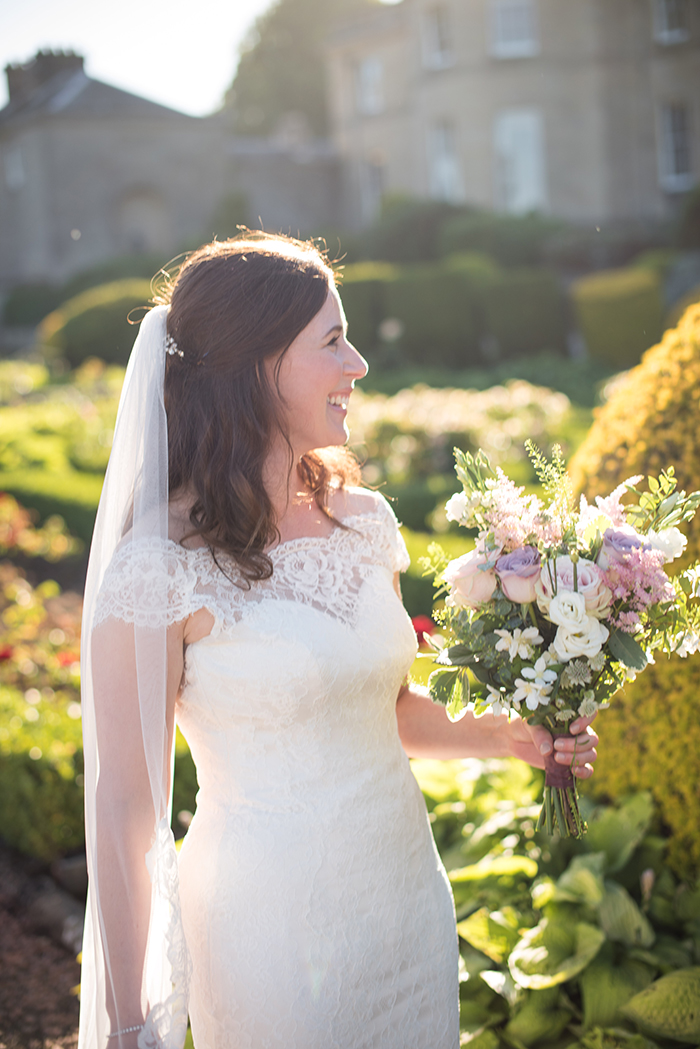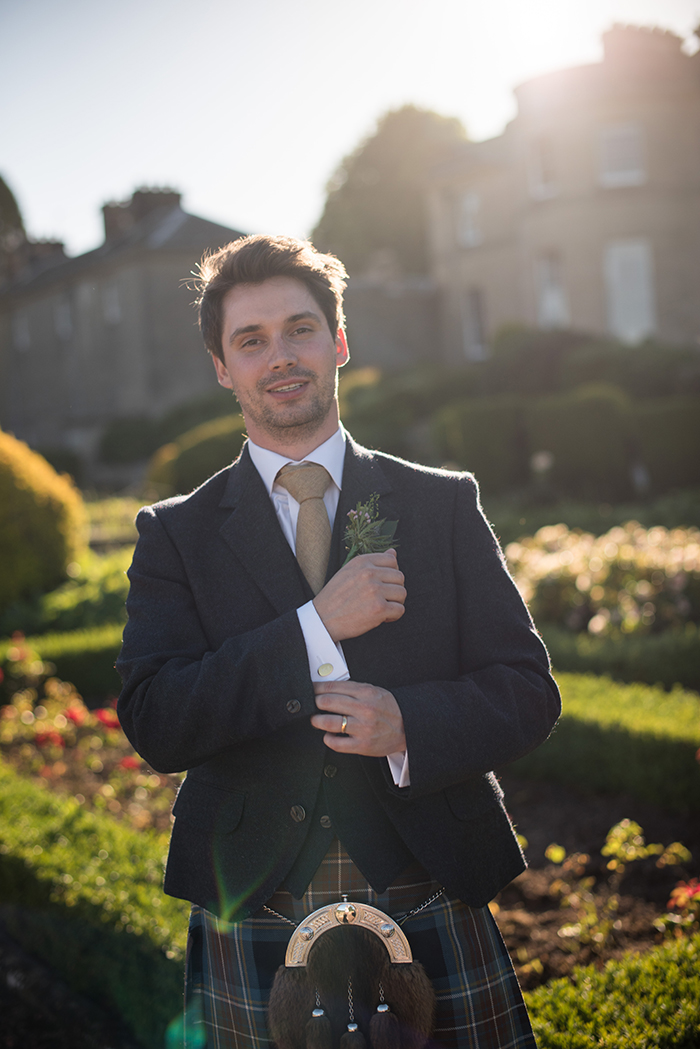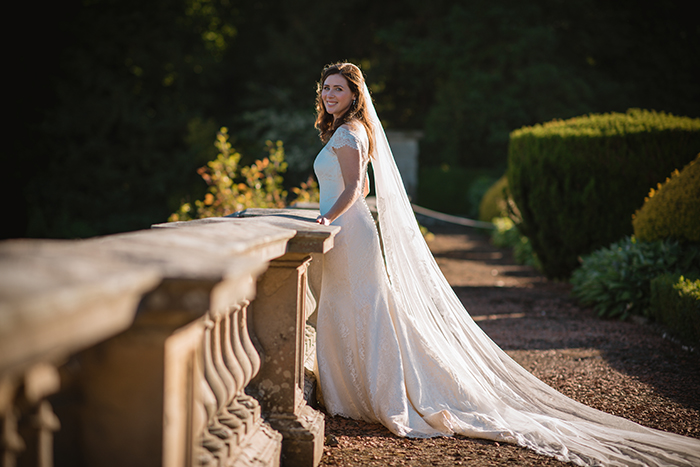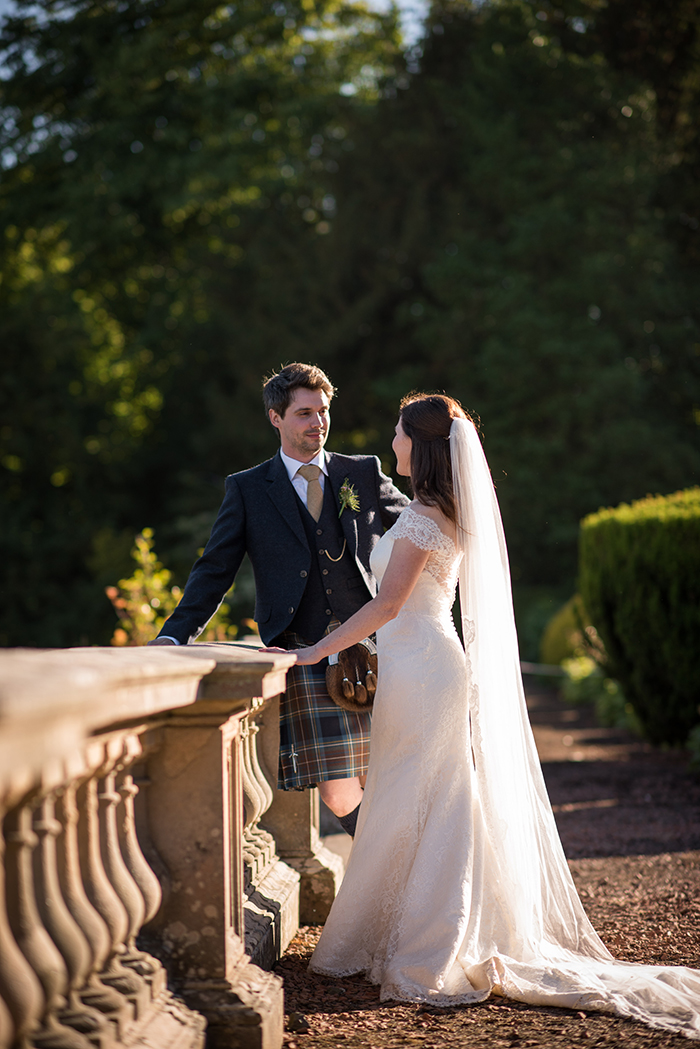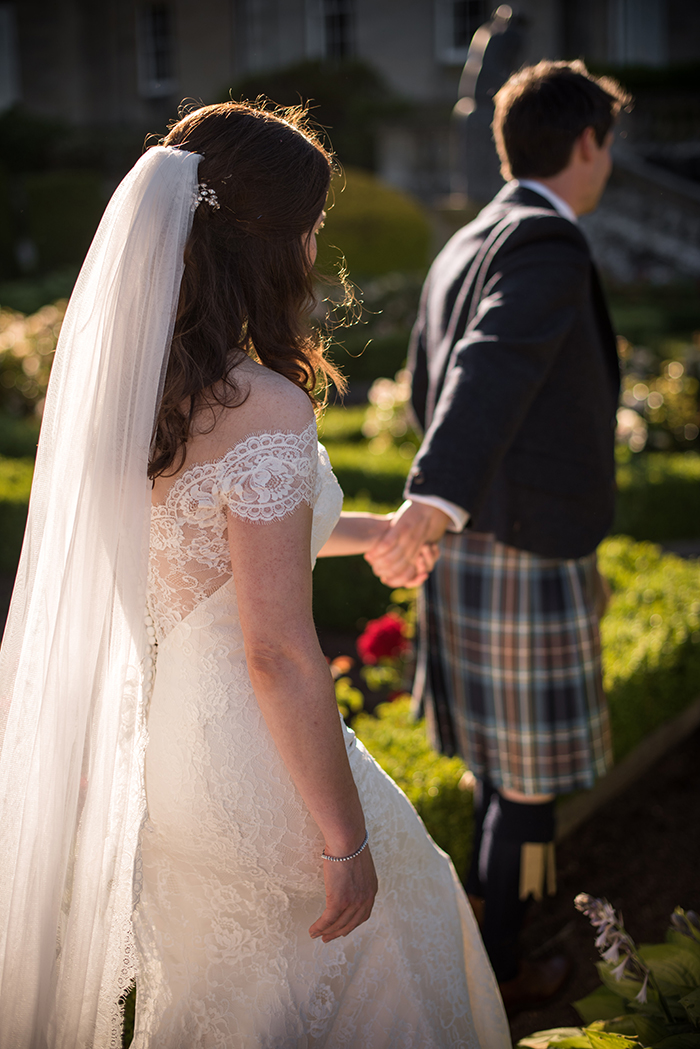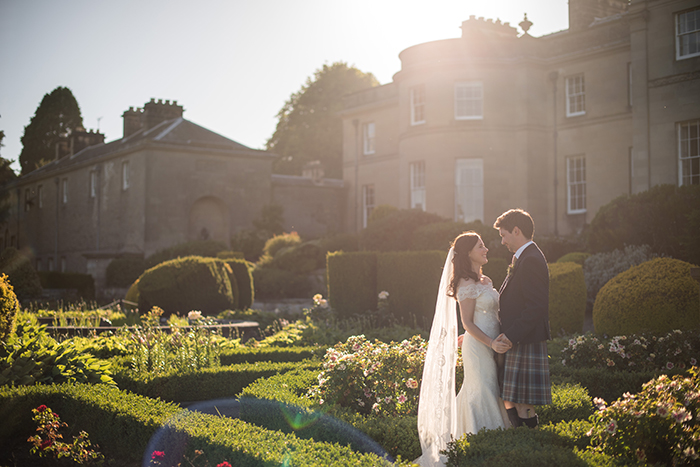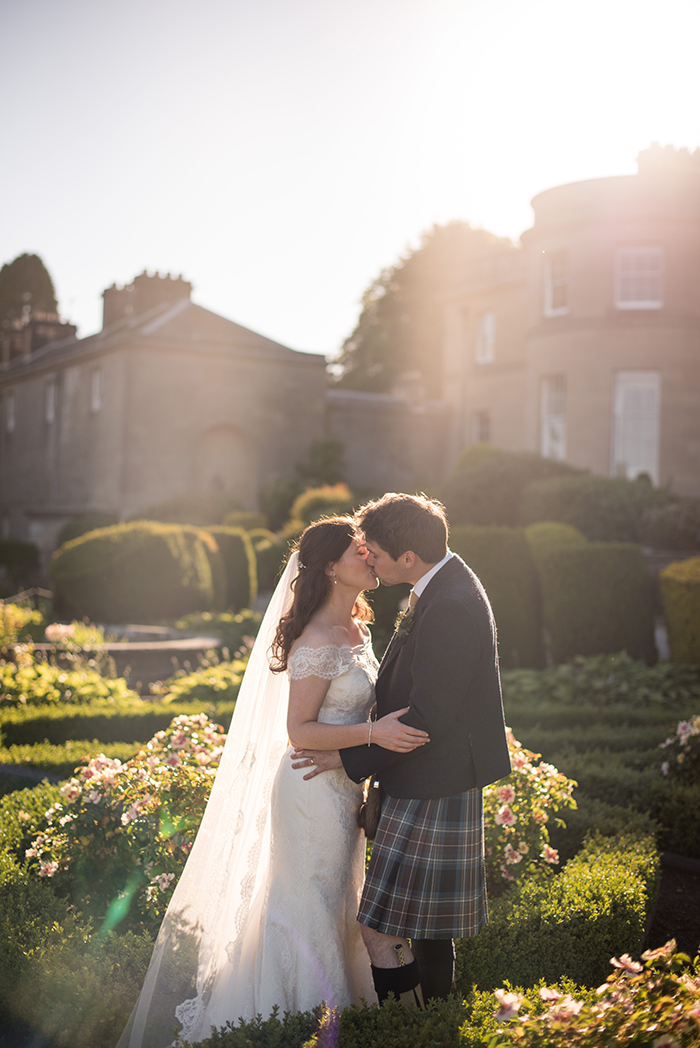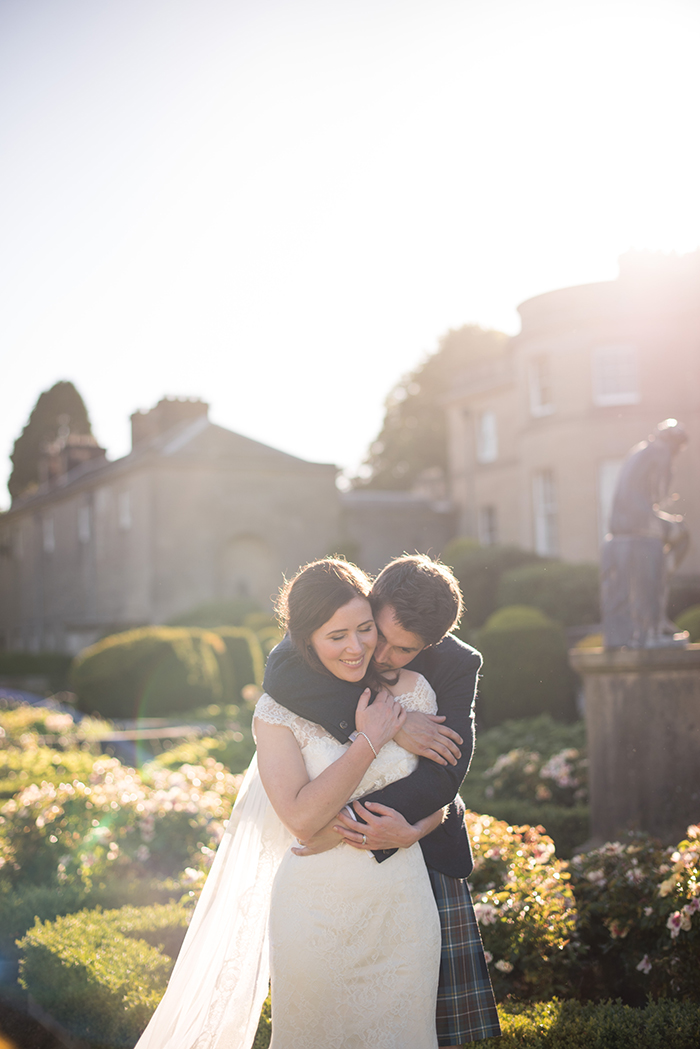 We chose to have a small intimate wedding to allow us to have a better quality of food and wine for our family and friends.
We wanted a quality live band that could also play ceilidh music for the 'let your hair down' part of the day – it was important to us that our guests had fun.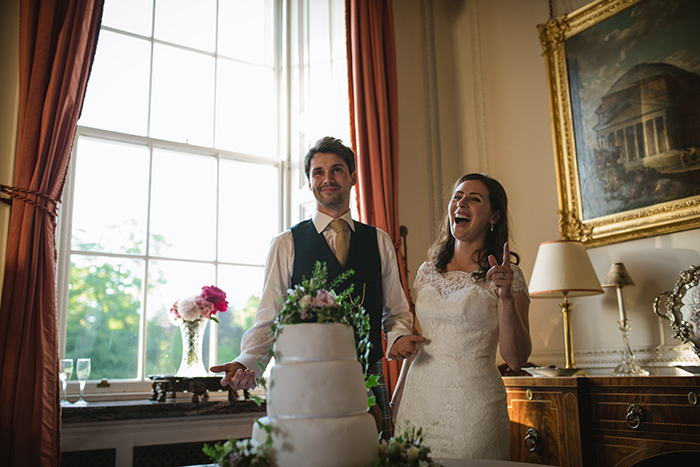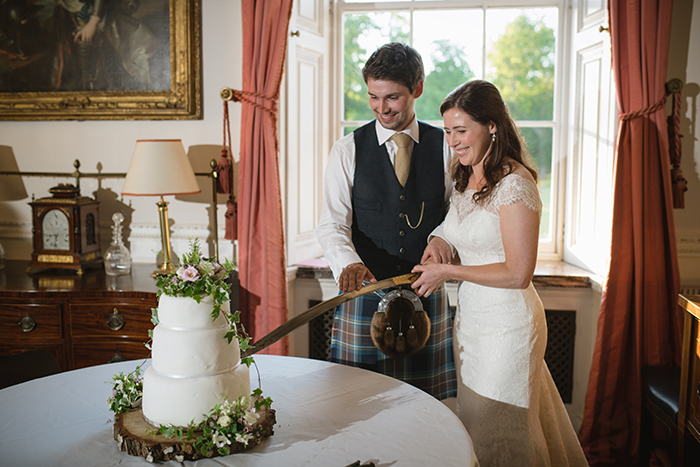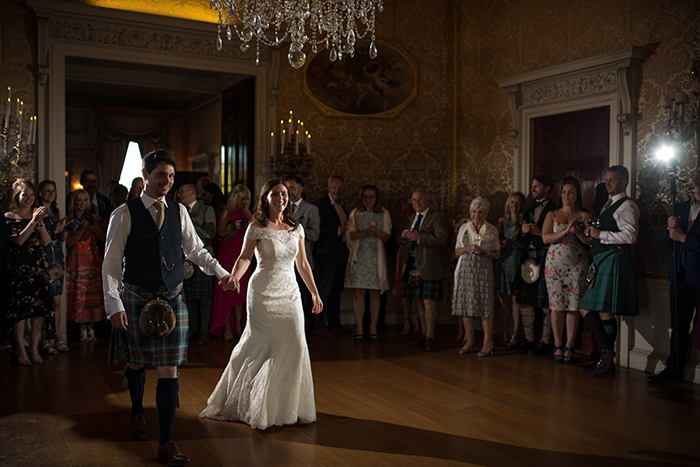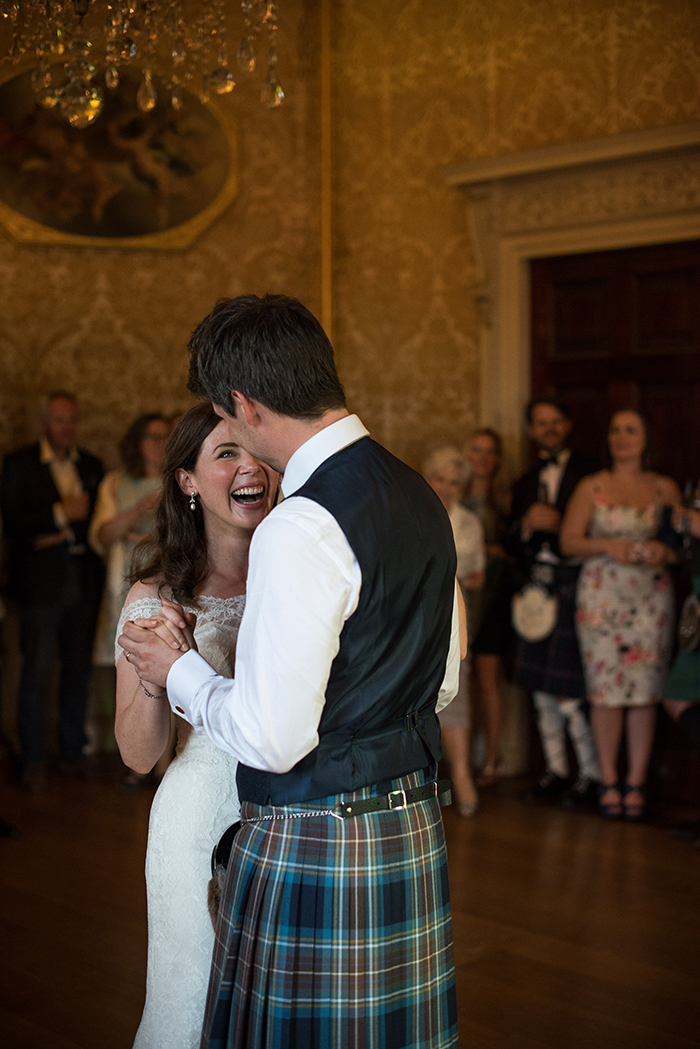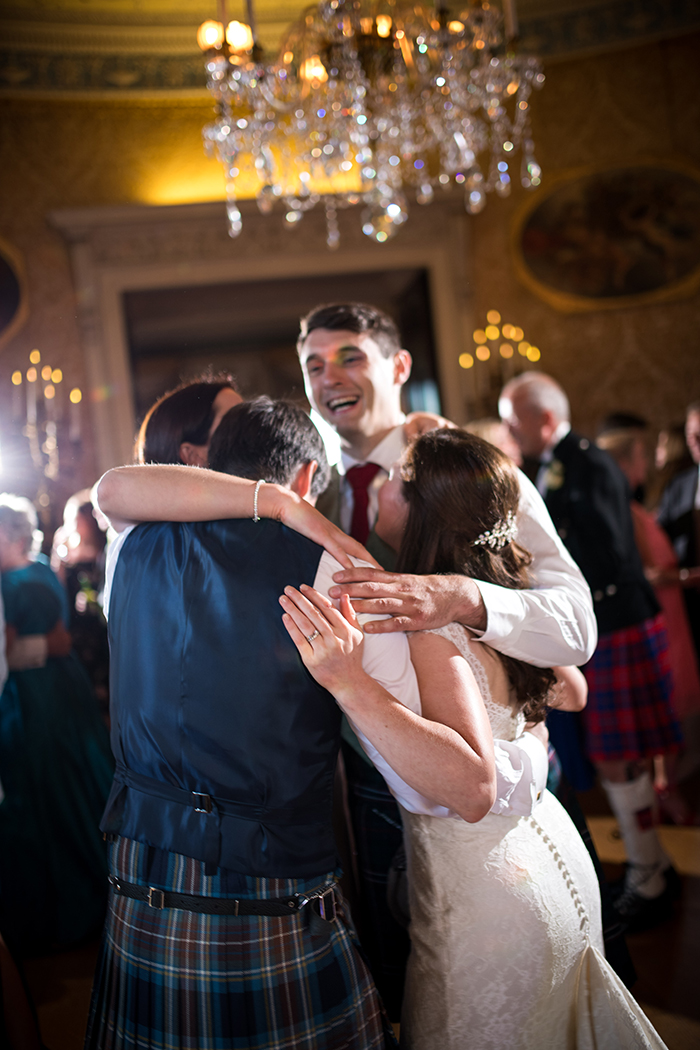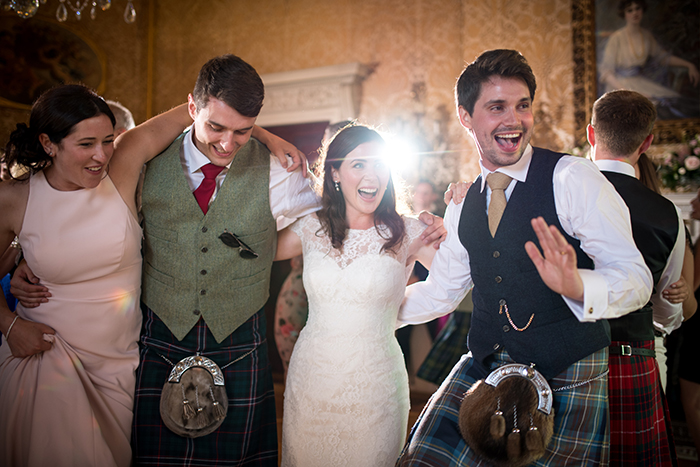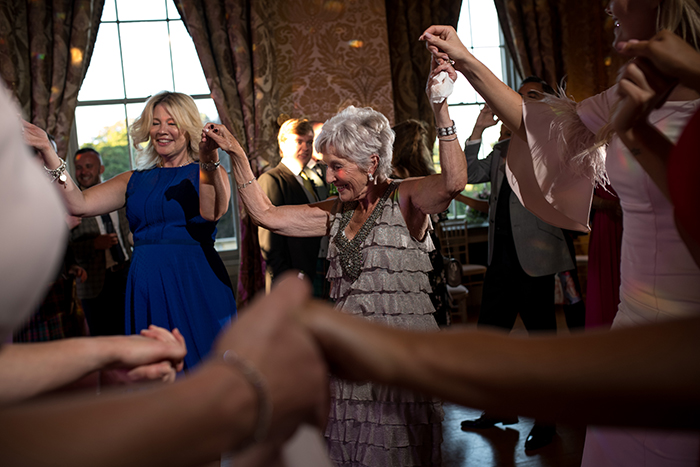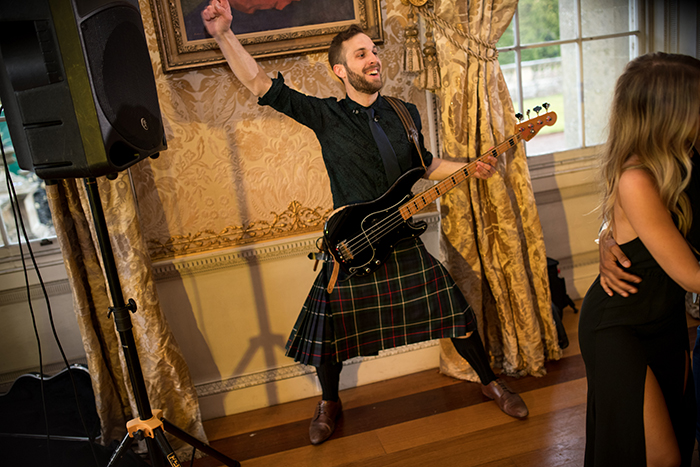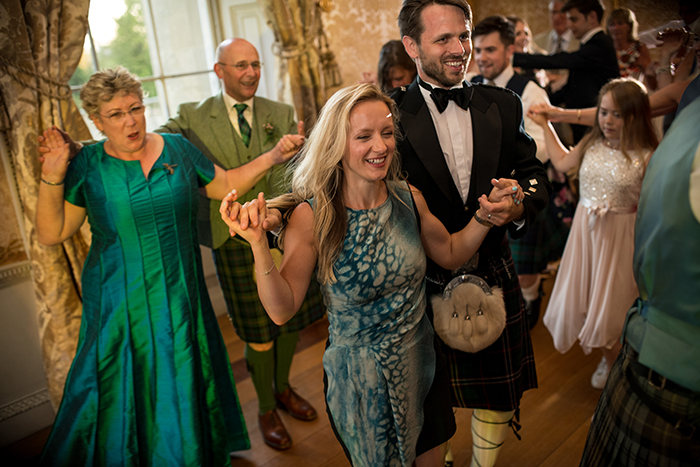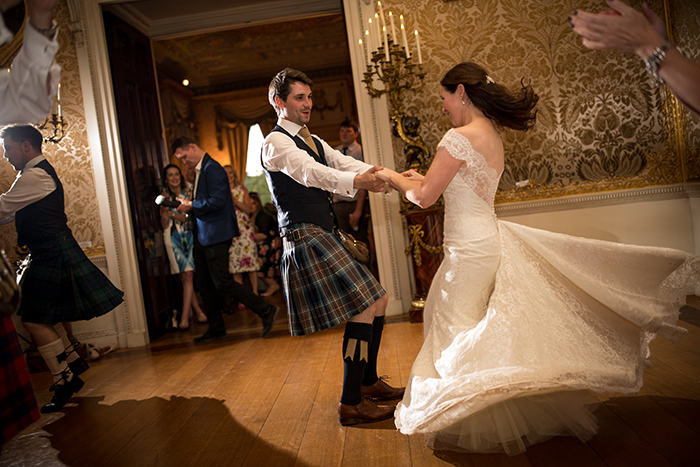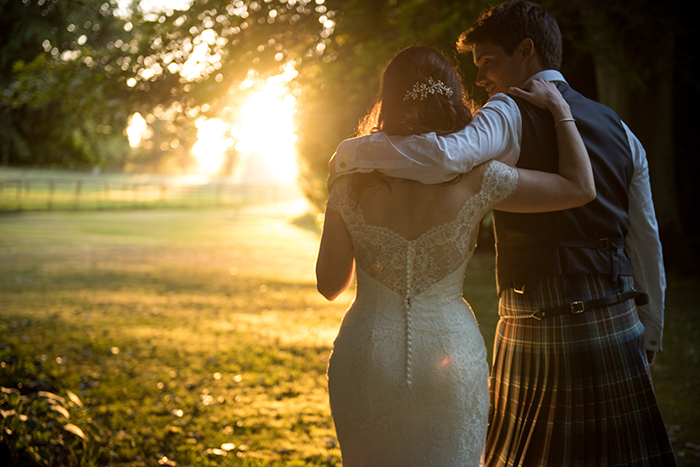 It feels amazing to be married, and we are truly humbled at how lucky we both are. Looking through the photos take us right back to the day and all the happiness we felt.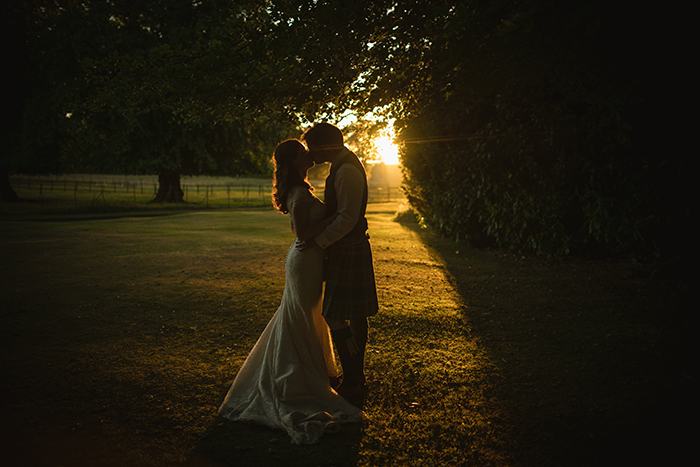 Photographer: Karolina Kotkiewicz Photography | Venue: Manderston House
Bride's dress: Augusta Jones gown from Olive Jones Bridal Boutique | Groom's outfit: Kinloch Anderson 
Caterer: The Orde Food Company | Florist: The Kelso Flower Room
Band: The Sleekit Beasties | Harpist: Sam MacAdam | Organist: Jamie Mackenzie 
Jewellery: Rachel Scott Bridal Accessories | Decor: Get Knotted
Hair: Millie from Brian Drumm | Make-up: Jak Morgan