Duck egg blue themed fairytale wedding day at Airth Castle Hotel and Spa, Stirlingshire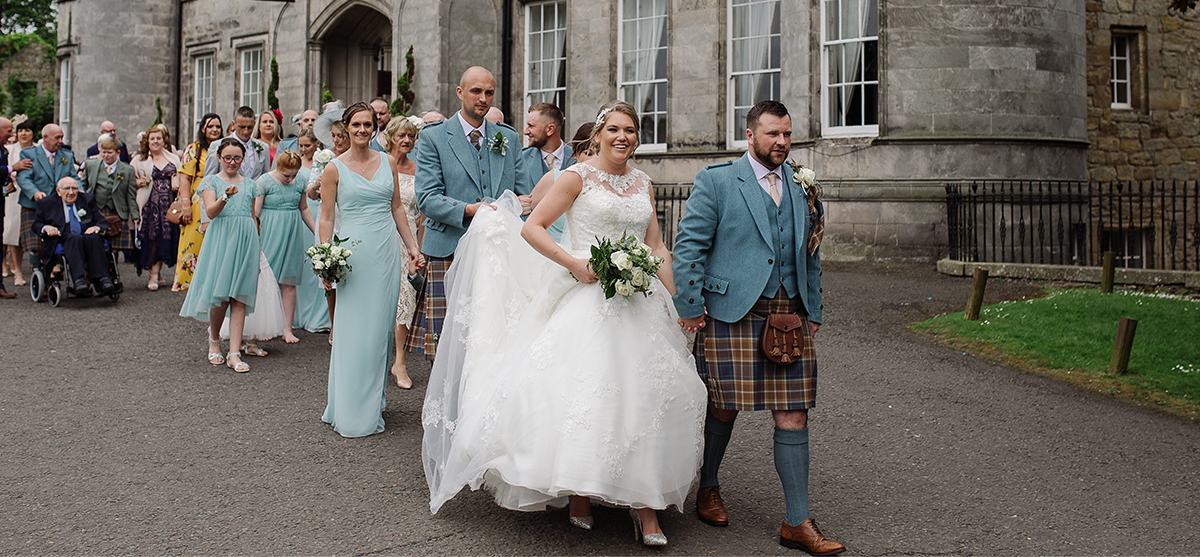 Lauren and Craig were teenage sweethearts, and married last summer after ten years together surrounded by family and friends at St Andrews Cathedral, Glasgow.
After tying the knot, the couple celebrated their big day at the lush Airth Castle Hotel and Spa in Stirlingshire where they partied into the wee hours of the next morning.
We love the gorgeous duck blue colour scheme of this wedding, but the most beautiful thing about this fairytale day is how in love this couple look throughout the celebrations.
Read all about their big day in Lauren's own words with photos from Rhiannon Neale Photography…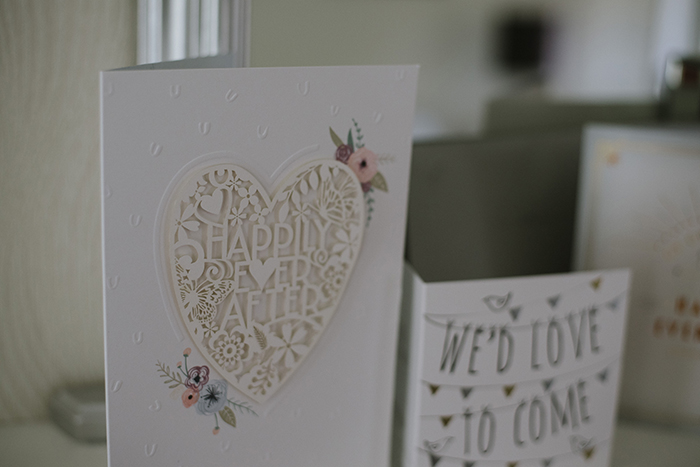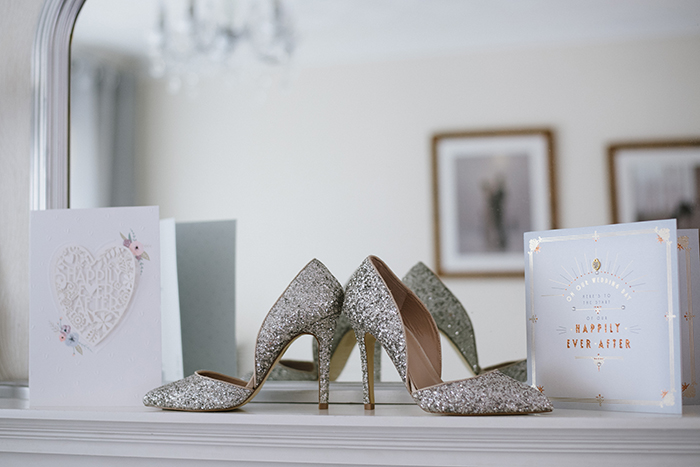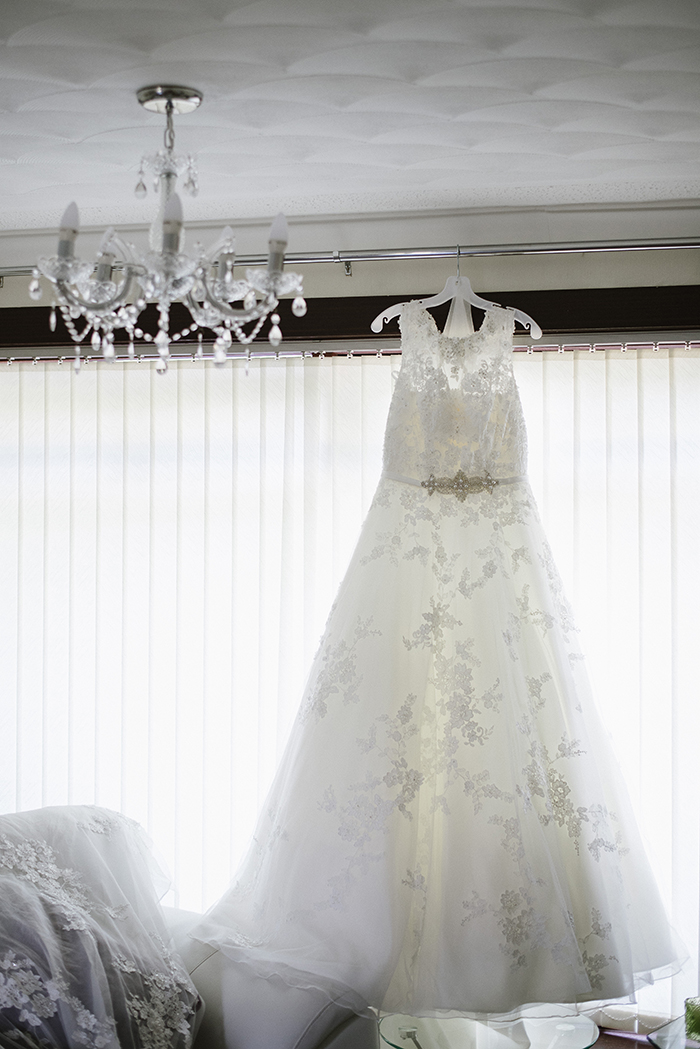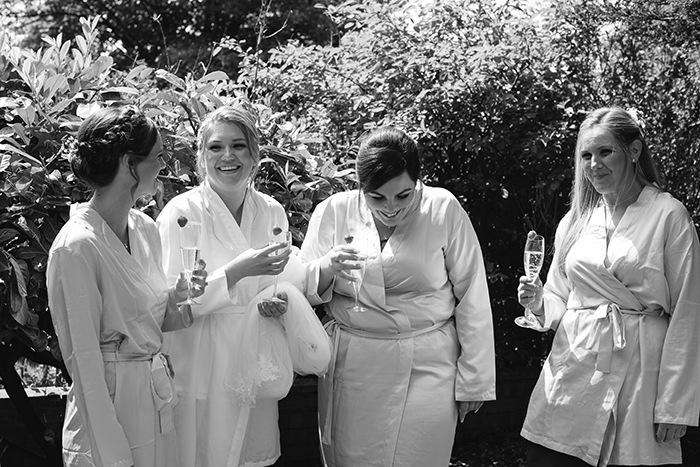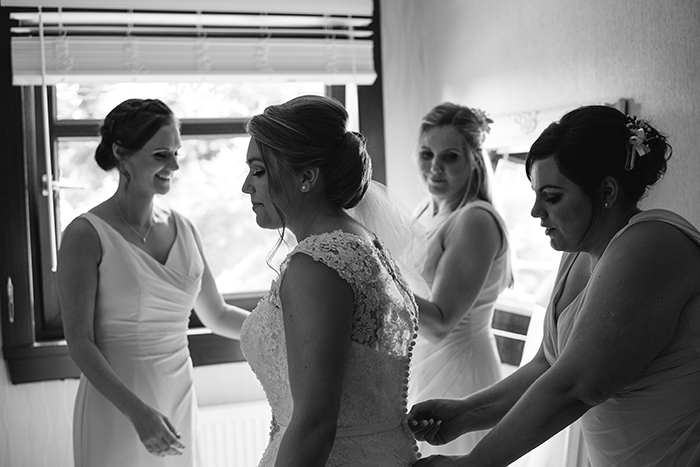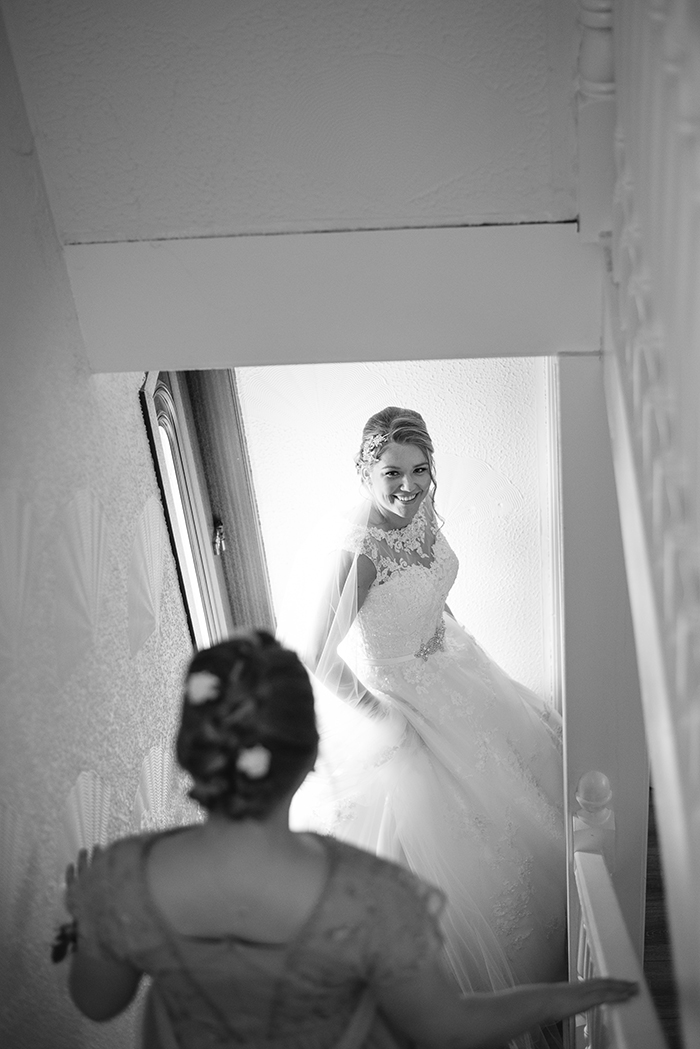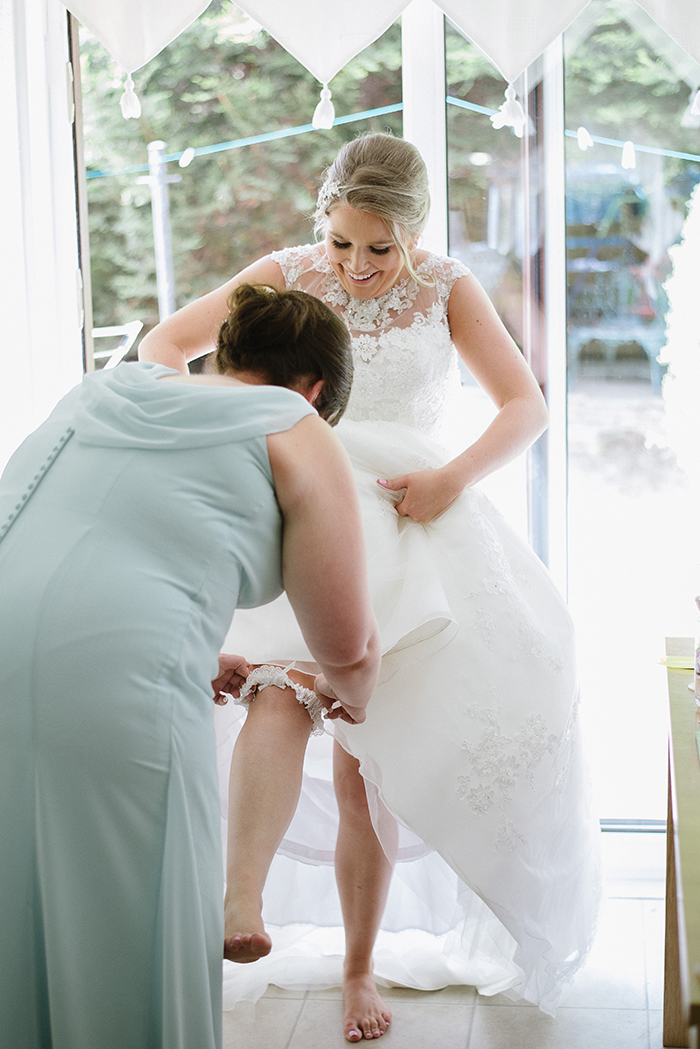 "I've always wanted a castle wedding, but when we started visiting potential venues we initially looked at places that were very different from that style.
When I saw Airth Castle for the first time, I loved how stately it all looked, and it had packages that really suited our numbers.
Craig was also sold by the fact they offered Tennent's lager and the other venues we looked at didn't!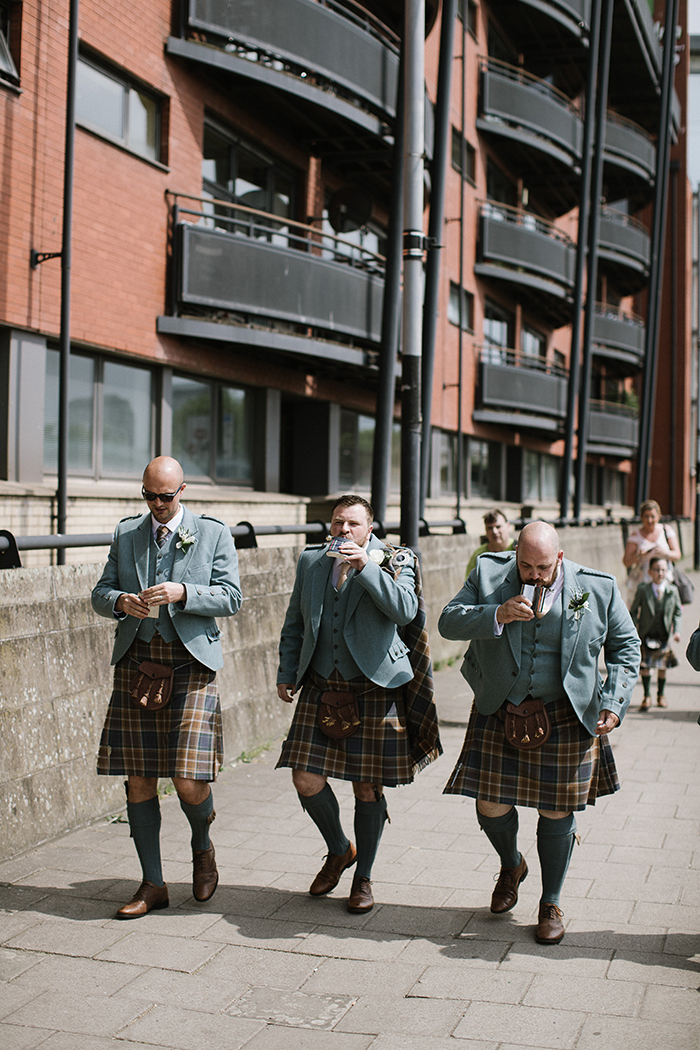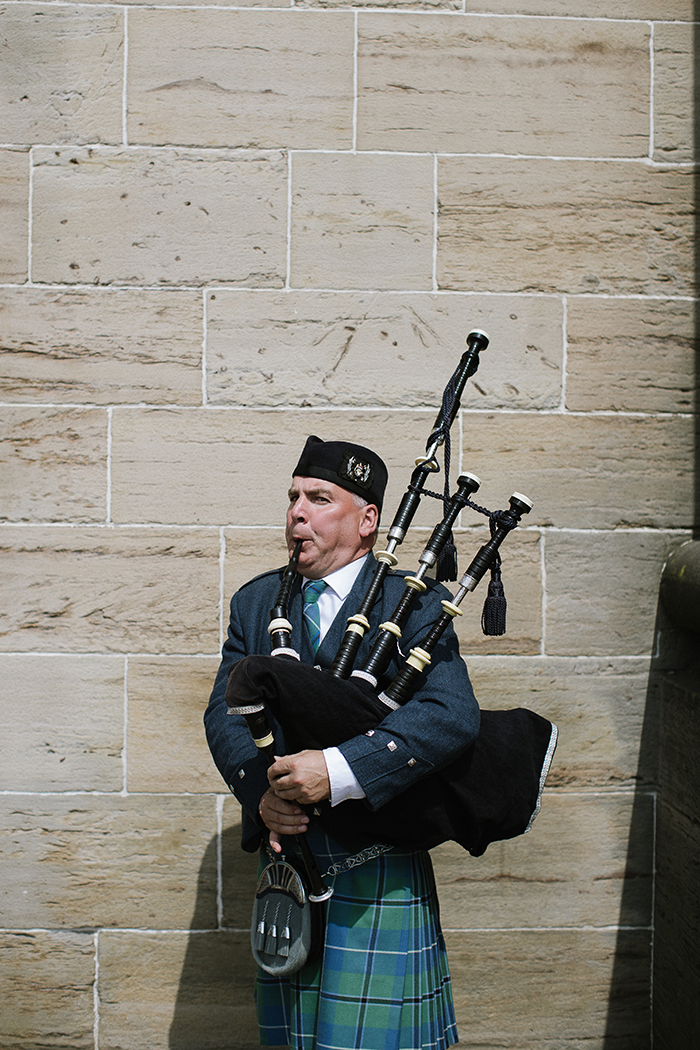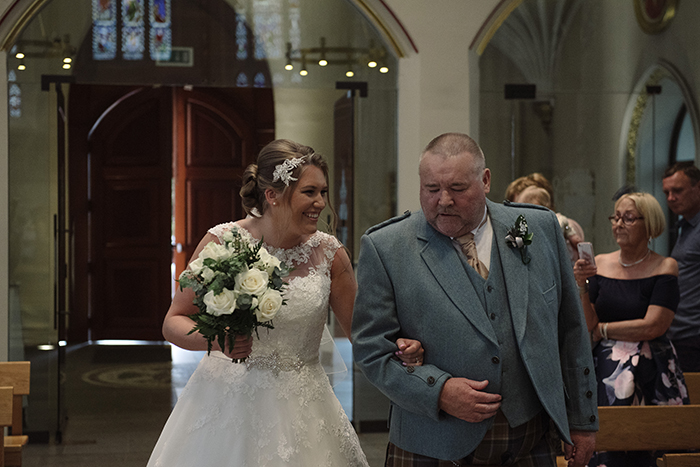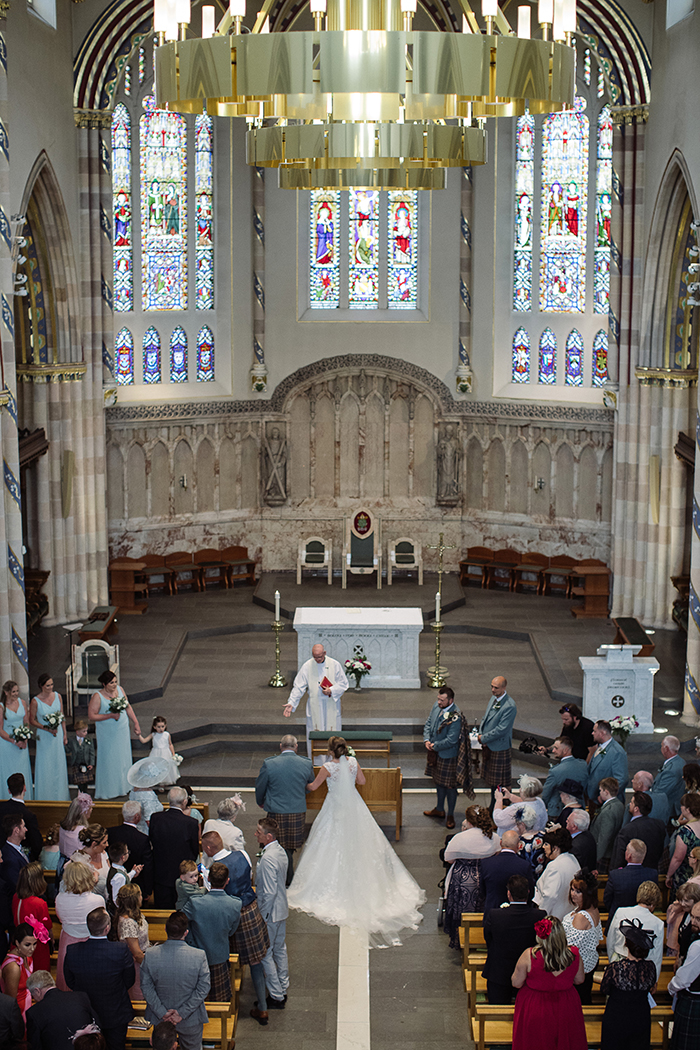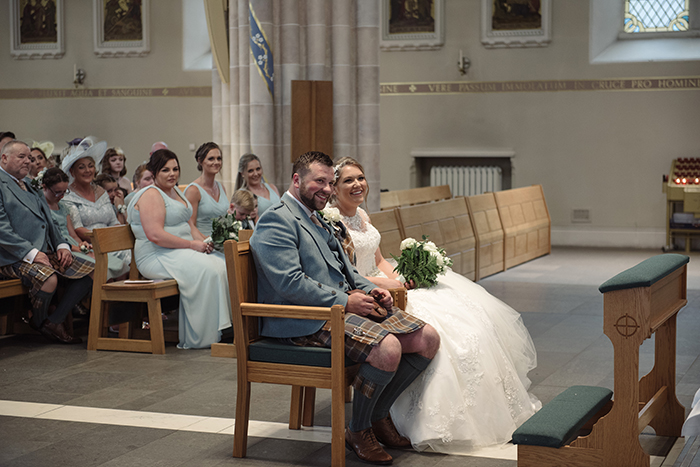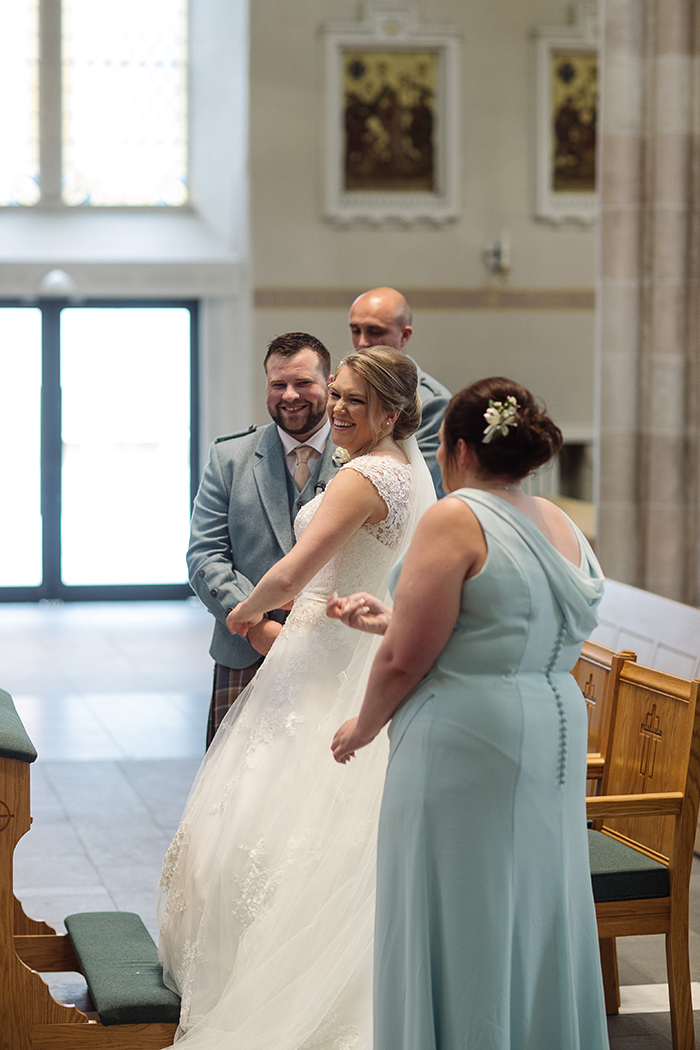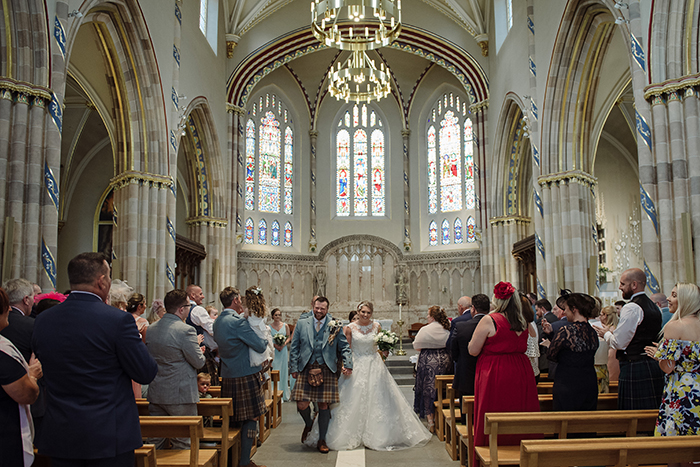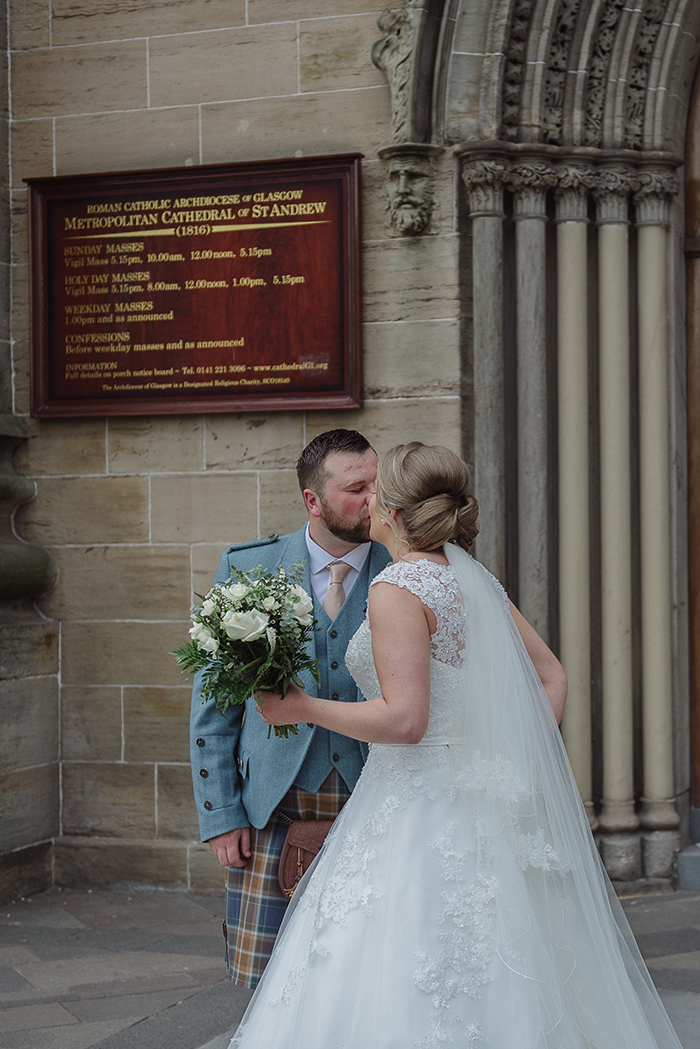 We got married in a ceremony in the very beautiful St Andrew's Cathedral in Glasgow. My dad's cousin, Father Paul Morton, conducted our wedding ceremony, and it was really lovely for us that a member of our family was able to officiate for us.
He usually always oversees special church occasions for the family, so it was natural that we asked him to be a part of our wedding day.
The cathedral ask couples to bring their own celebrant anyway, and our own parish priest had to do all of our church related paperwork.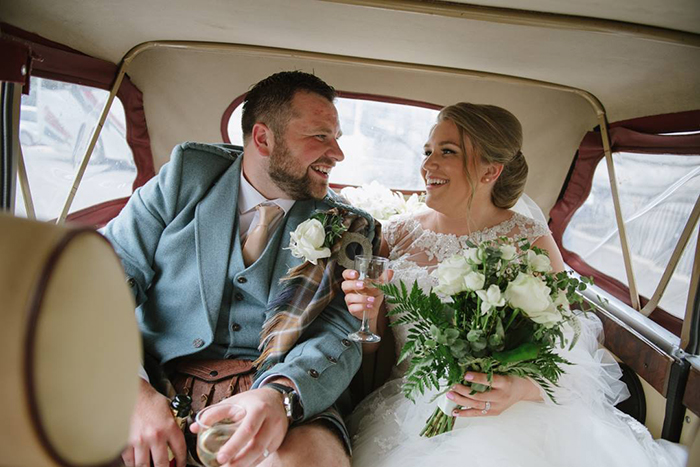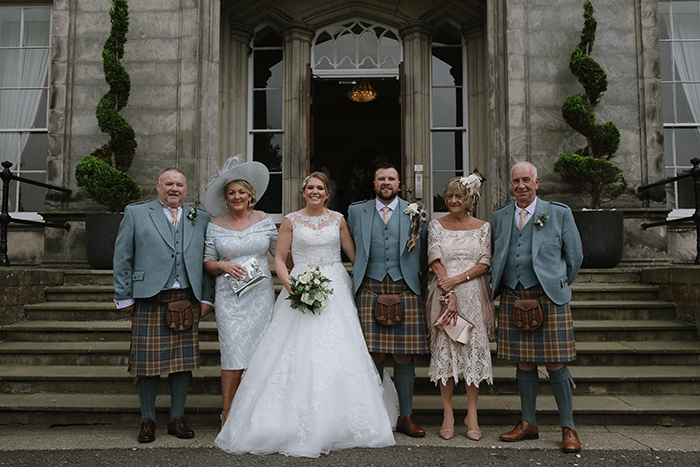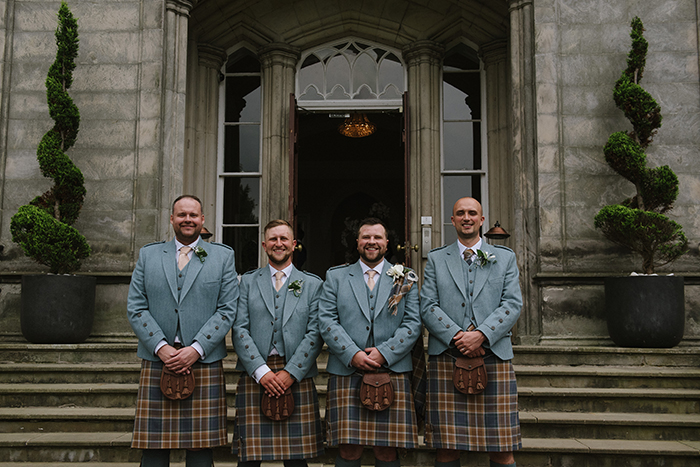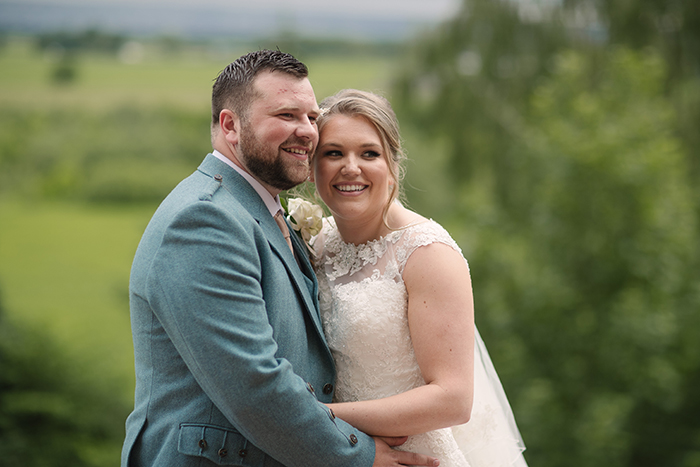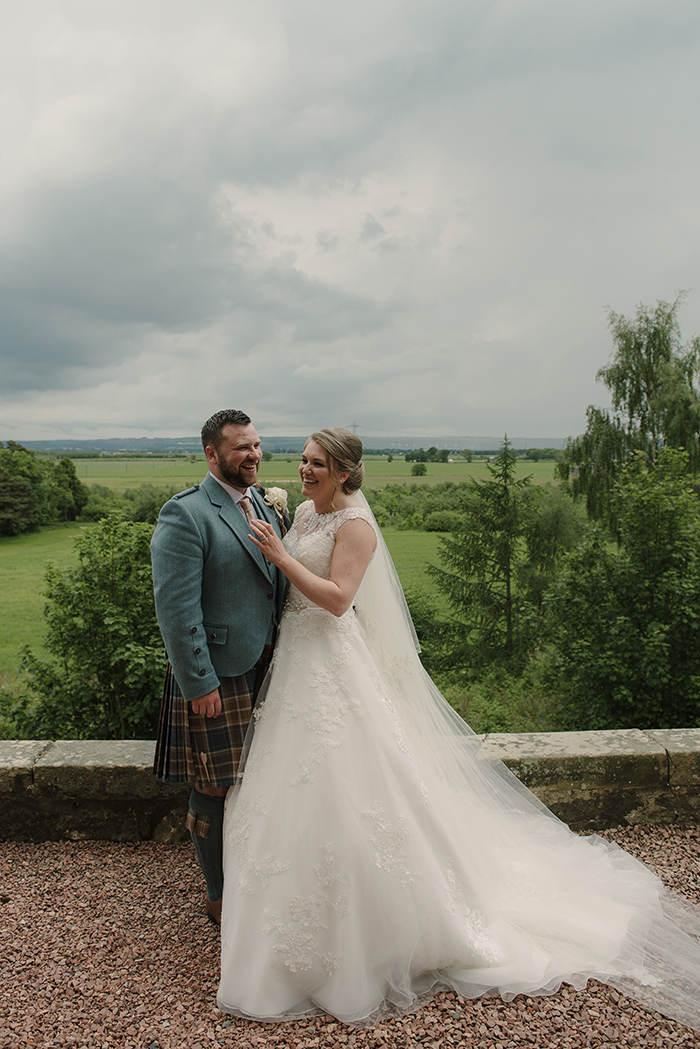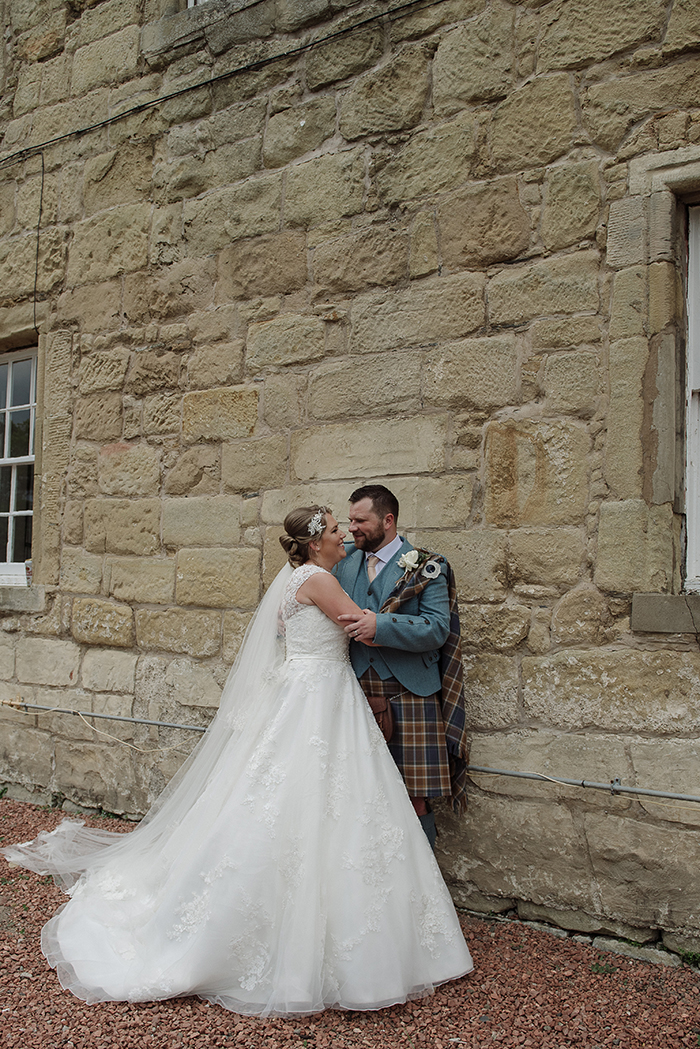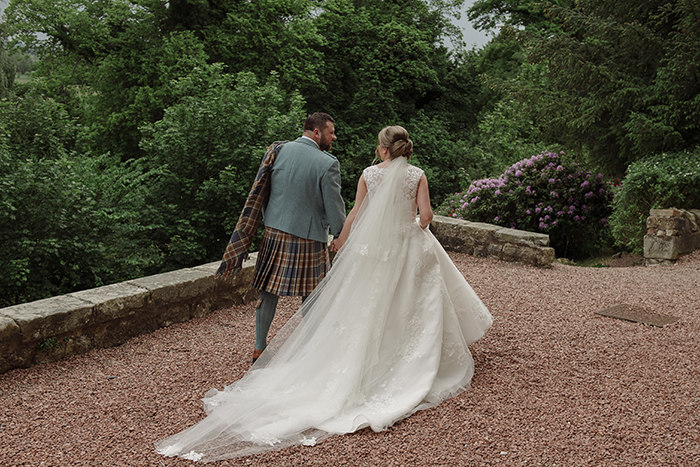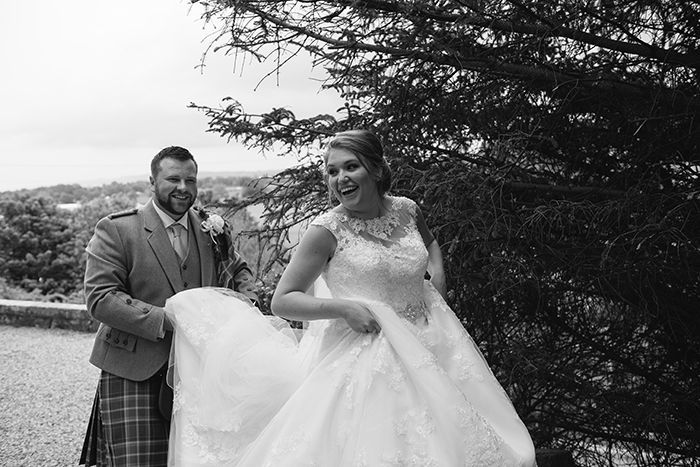 One of my favourite parts of the day was the car journey from the cathedral to Airth Castle. It was the only time that we really got to spend alone together, so it was nice to get a breather just the two of us before the party started.
We also had a bottle of Moët which we very much enjoyed during our drive!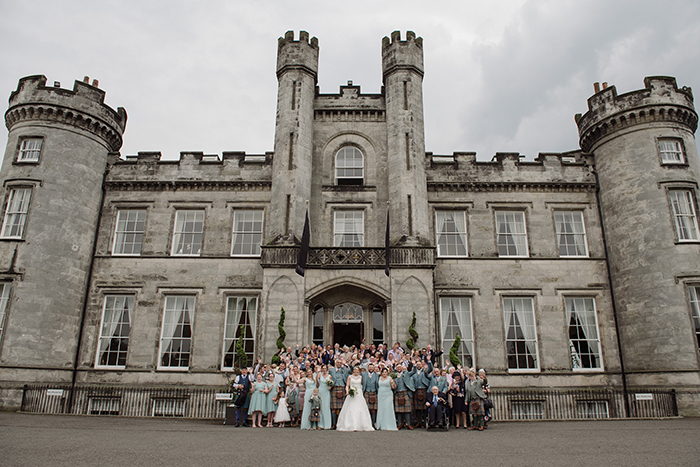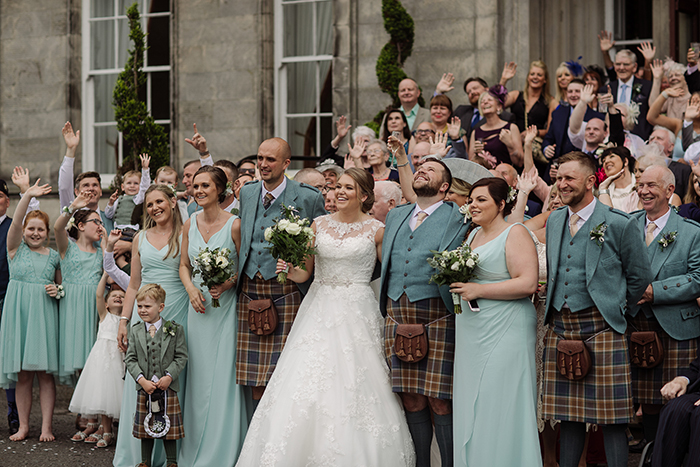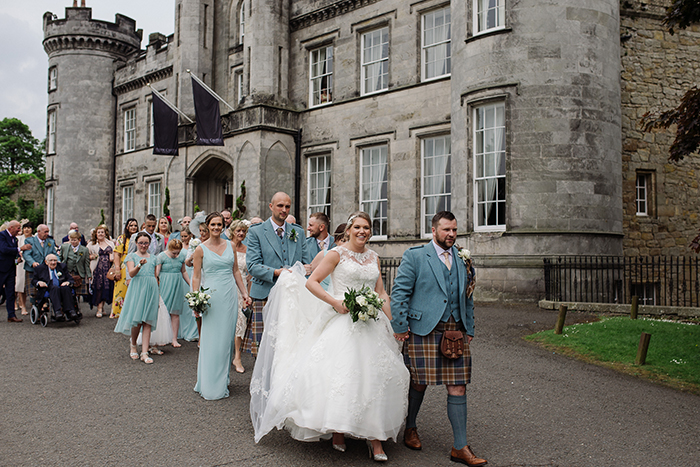 When we arrived at Airth Castle we had our drinks reception in the castle itself before heading over to the Dunmore Ballroom in the hotel for the wedding breakfast and reception.
The Dunmore Ballroom is amazing – it's octagonal shape and vaulted timber roof made it feel really cosy!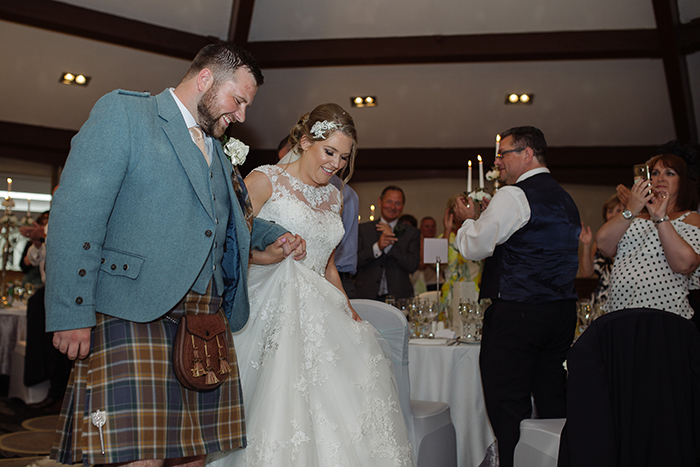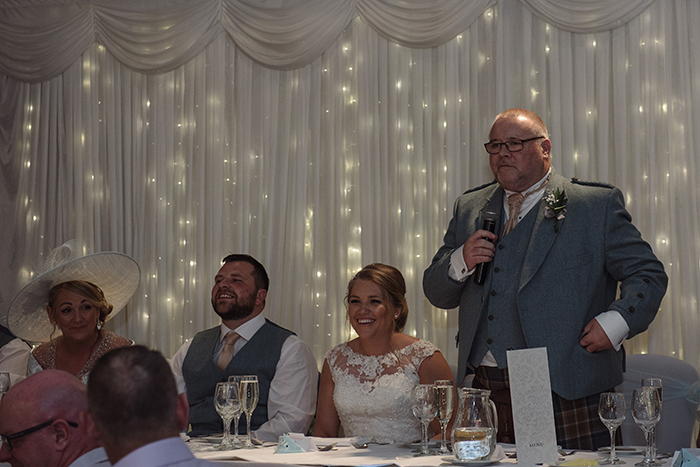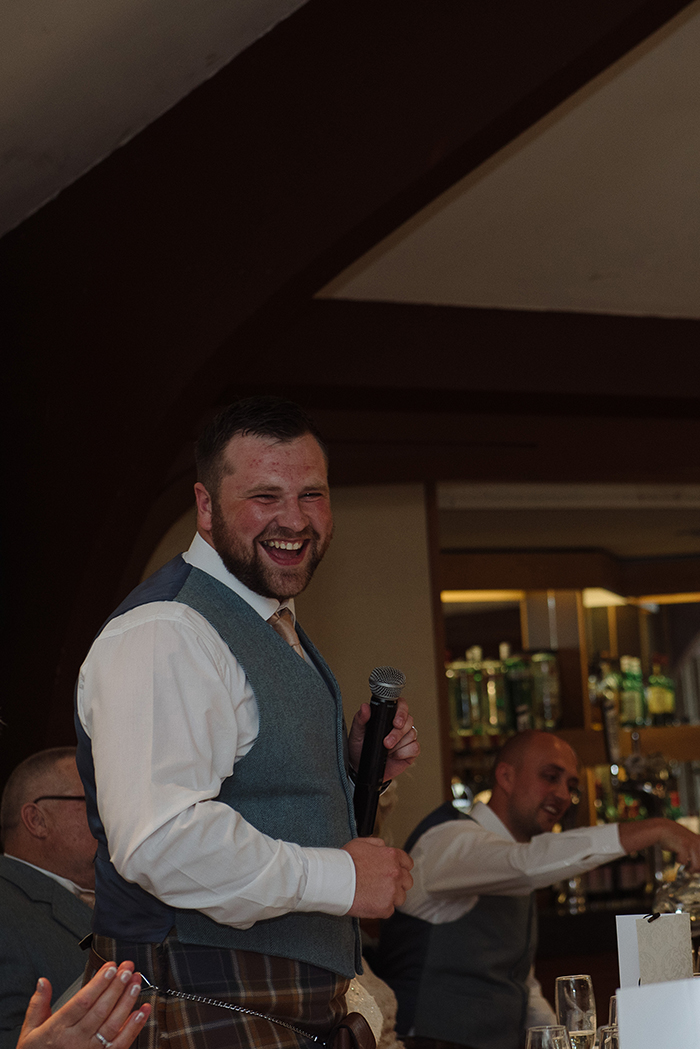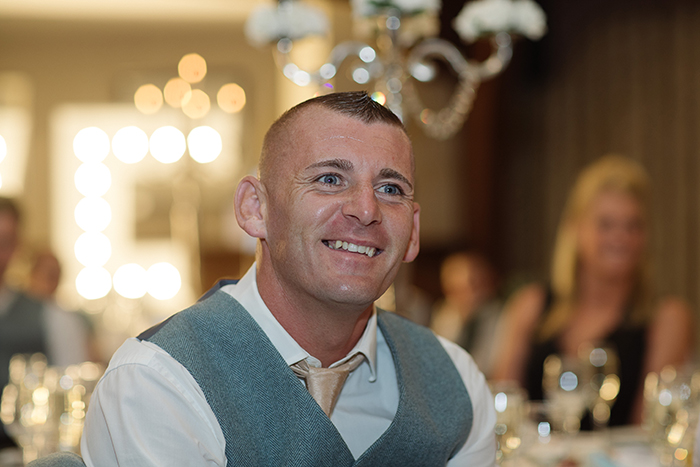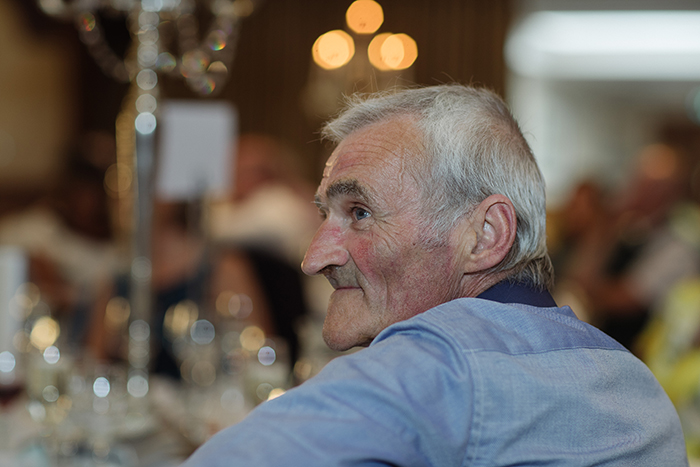 Craig and I celebrated our 10th year together in 2018, so to pay tribute to that at our wedding we named each table after one of the years that we've been together, so for example, 2008, 2009 etcetera.
Each table had photos of us together from that table's year – everyone later said how cute they thought it was!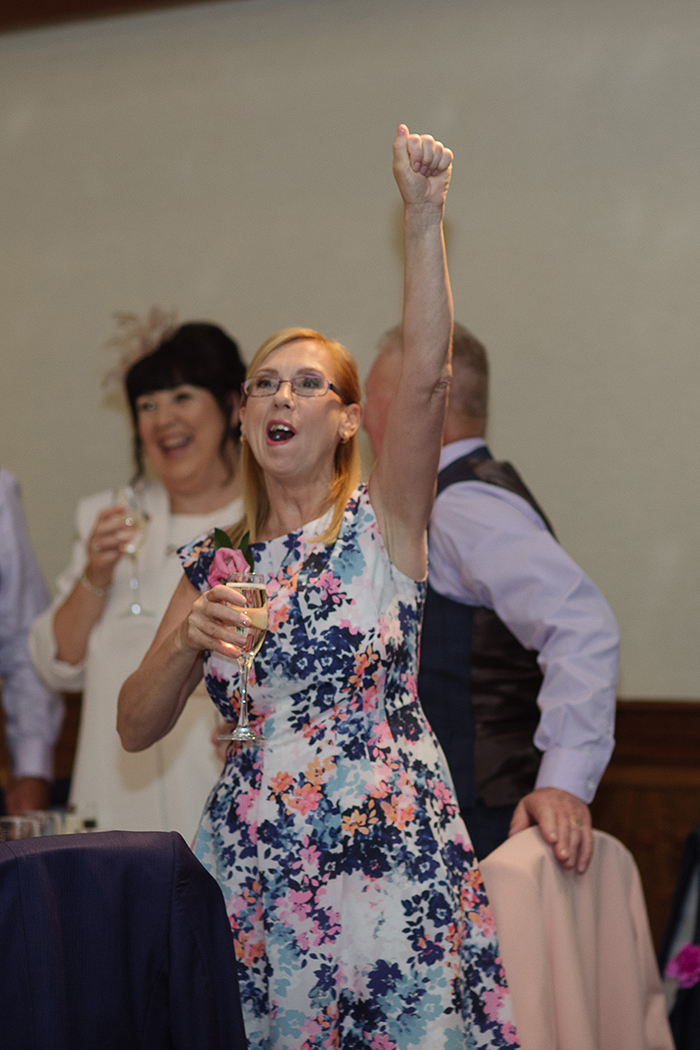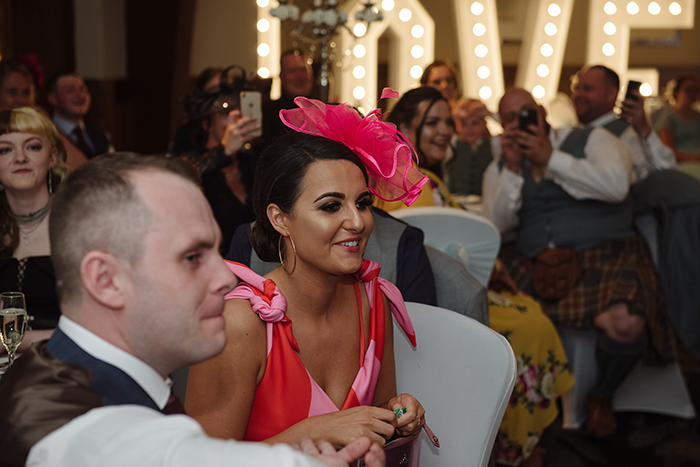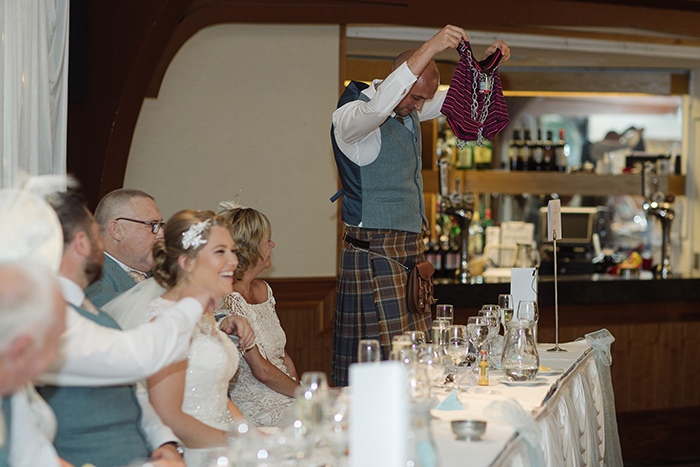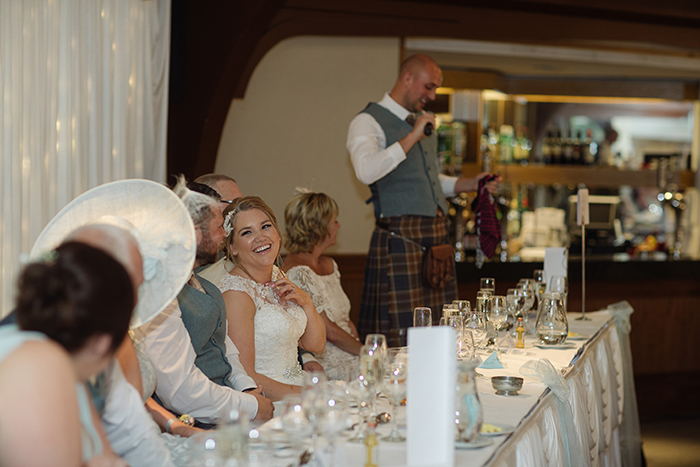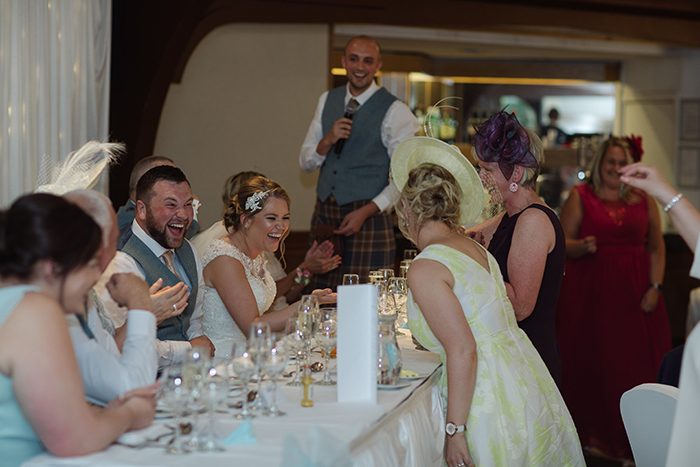 I was actually quite relaxed about wedding planning, and a few of my suppliers even commented on how laid back I was!
Obviously, the biggest challenge was staying on budget. You get offered so many lovely offers and packages, and there is always one really attractive deal or service that's just outside of your budget… it was hard to say no sometimes!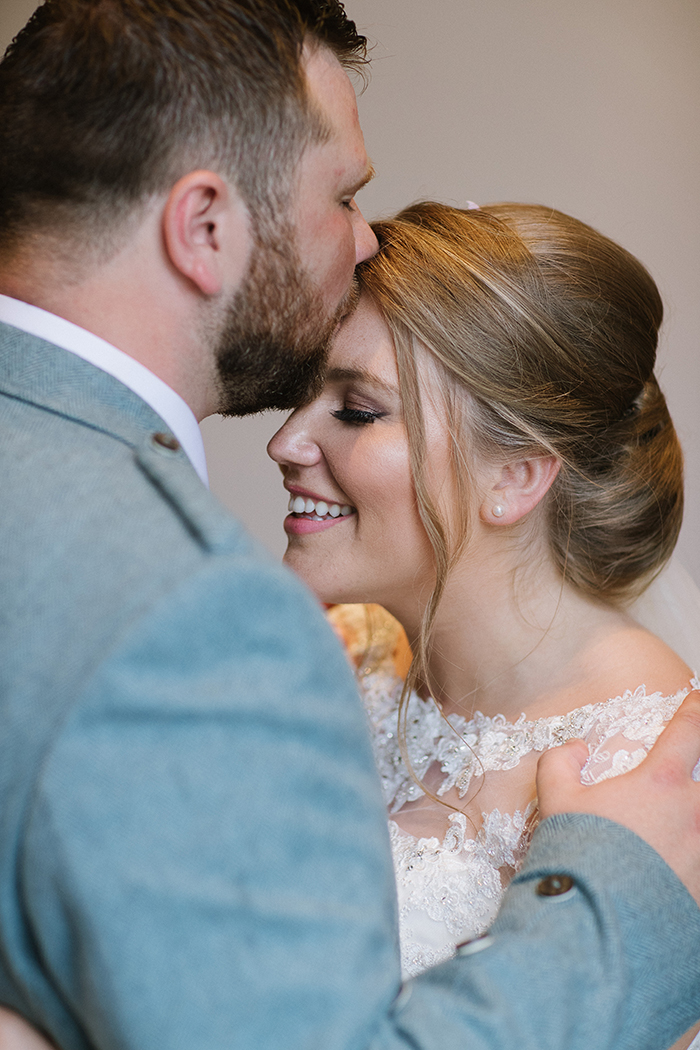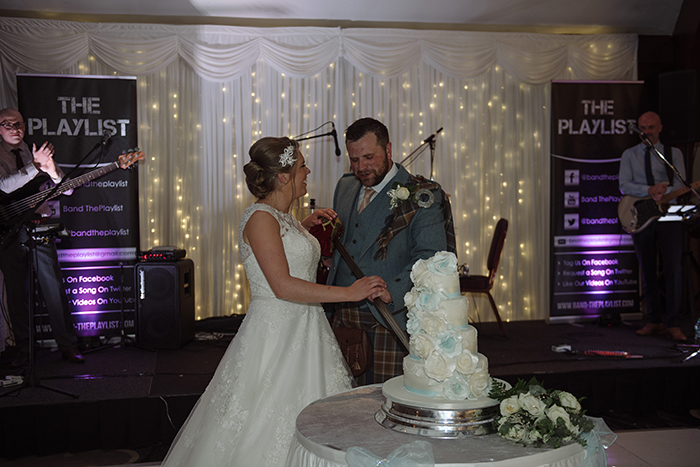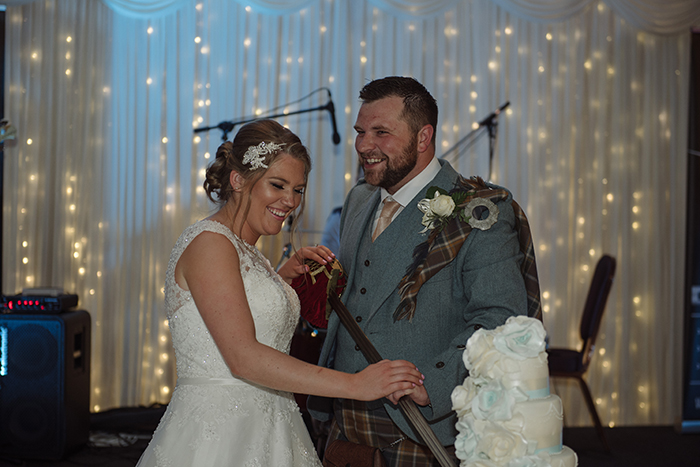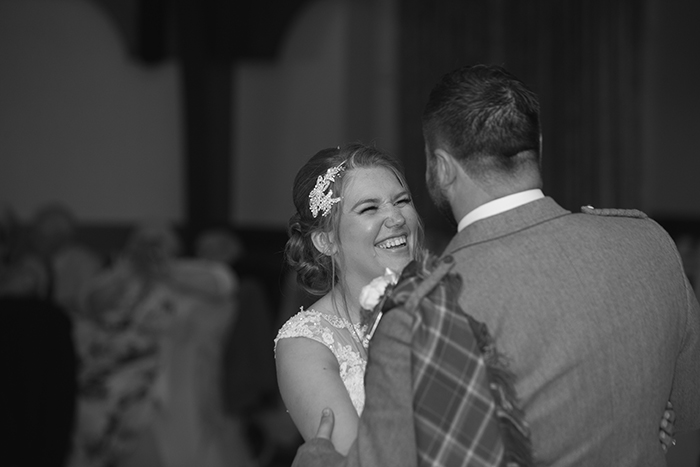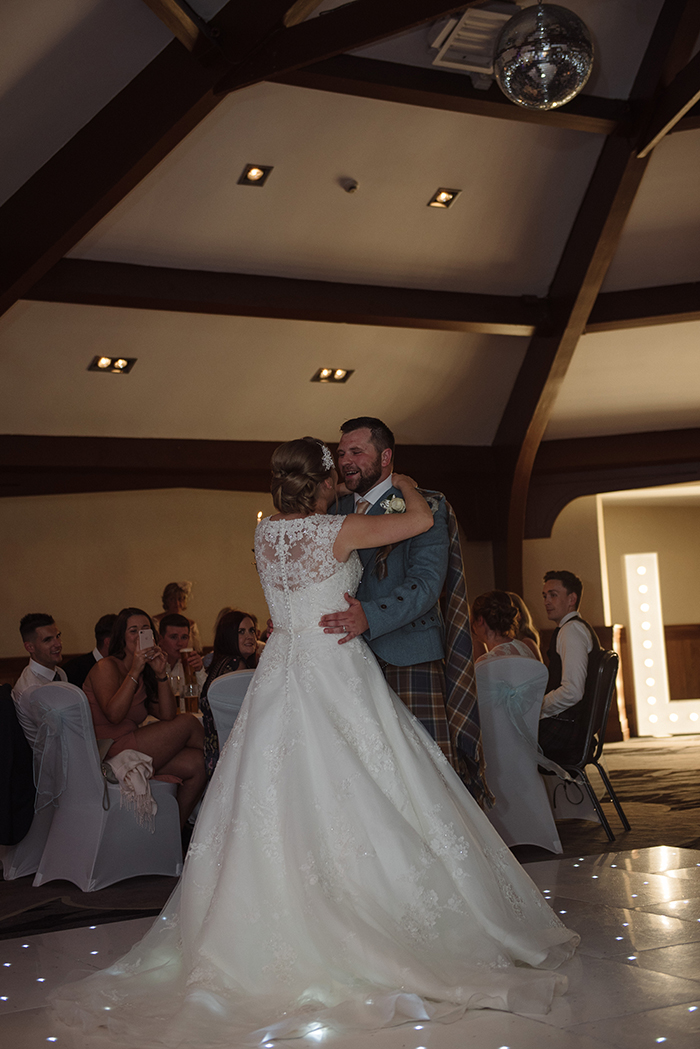 One thing that I would definitely say to future brides is invest in a wedding videographer. I was so excited and full of adrenaline during the wedding ceremony that I can hardly remember it!
So it was really special for me to be able to go and watch it back and see all of my family and friends enjoying the big day.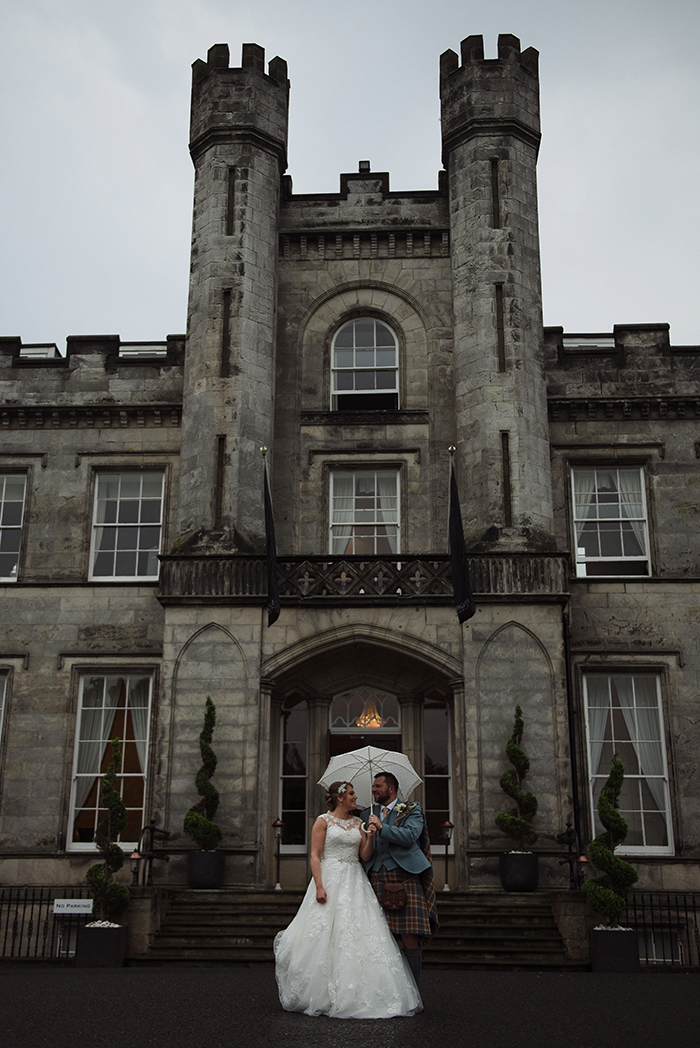 Venue: Airth Castle Hotel and Spa | Photographer: Rhiannon Neale Photography + Videography
 Make-up: Lynn Brown Make-Up Artistry | Hair: Elle Cheveux Hair Studio | Cake: Special Days Cakes
Decor + Transport: Classic Wedding Cars and Events | Flowers: Sparkling Flowers and Events
Bride's dress: 'Robyn' by Ronald Joyce at Angelique Lamont | Bridesmaid dresses: The Finer Detail  
Groom's outfit: Slanj Kilts