Dog-friendly wedding with Romanian roots at The Rhynd, St Andrews
Former team SW member Laura married William in a beautiful ceremony with all the flair and personal touch you'd expect of a designer.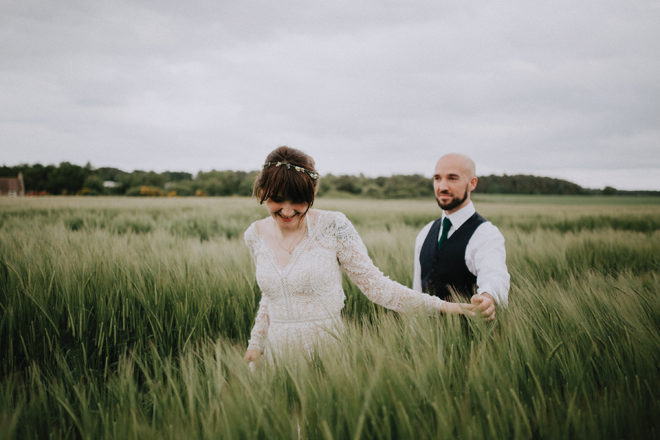 After months of planning and sharing her wedding journey in her bride's diary, former SW design editor Laura married William and we have all the details!
From foliage foraged by the couple to traditional Romanian embroidery by the bride's mum, their wedding was full of personal touches.
Read all about it with beautiful photos by In the Name of Love Photography…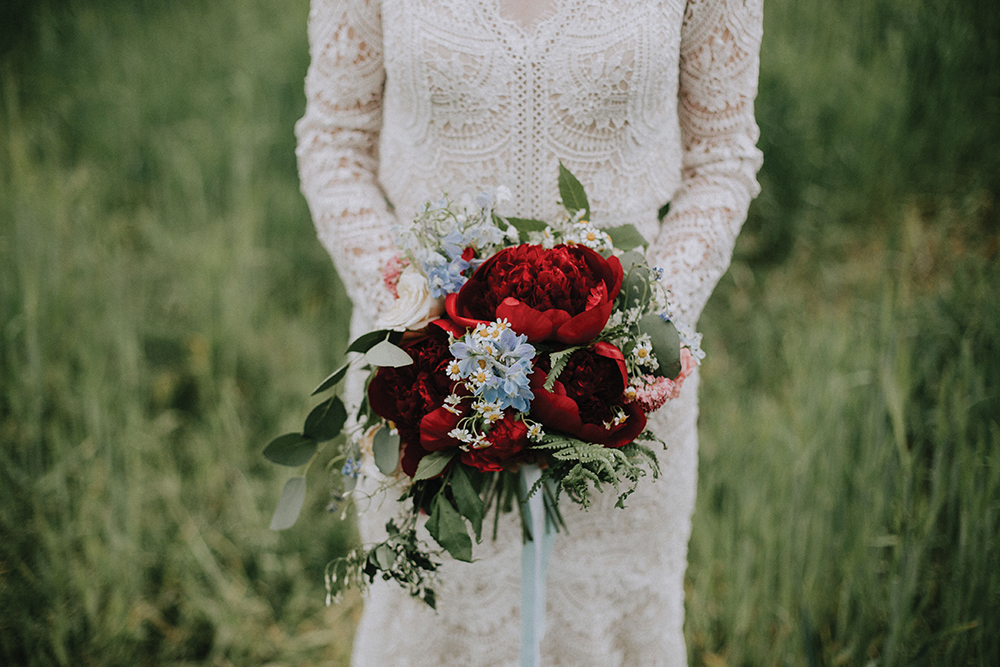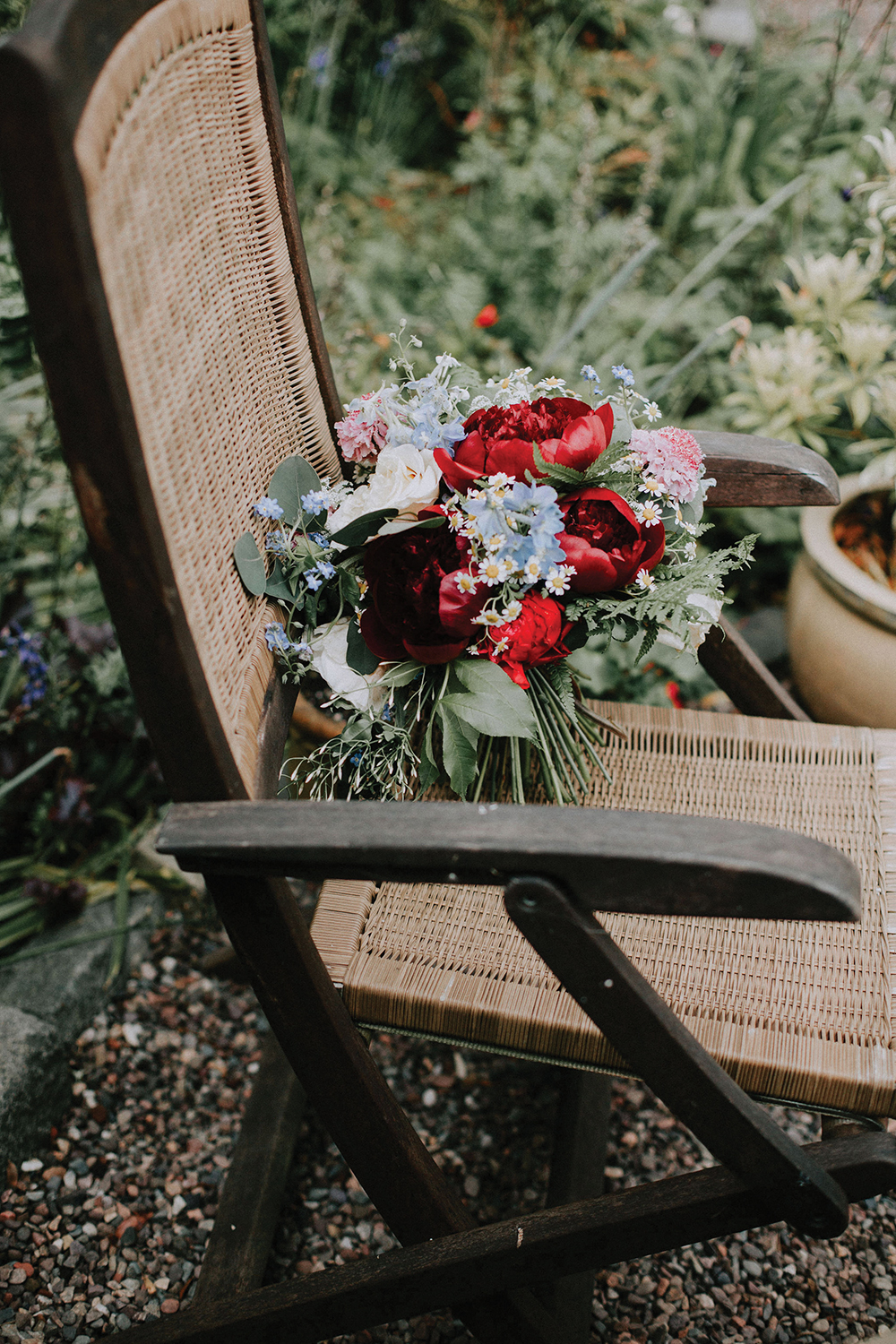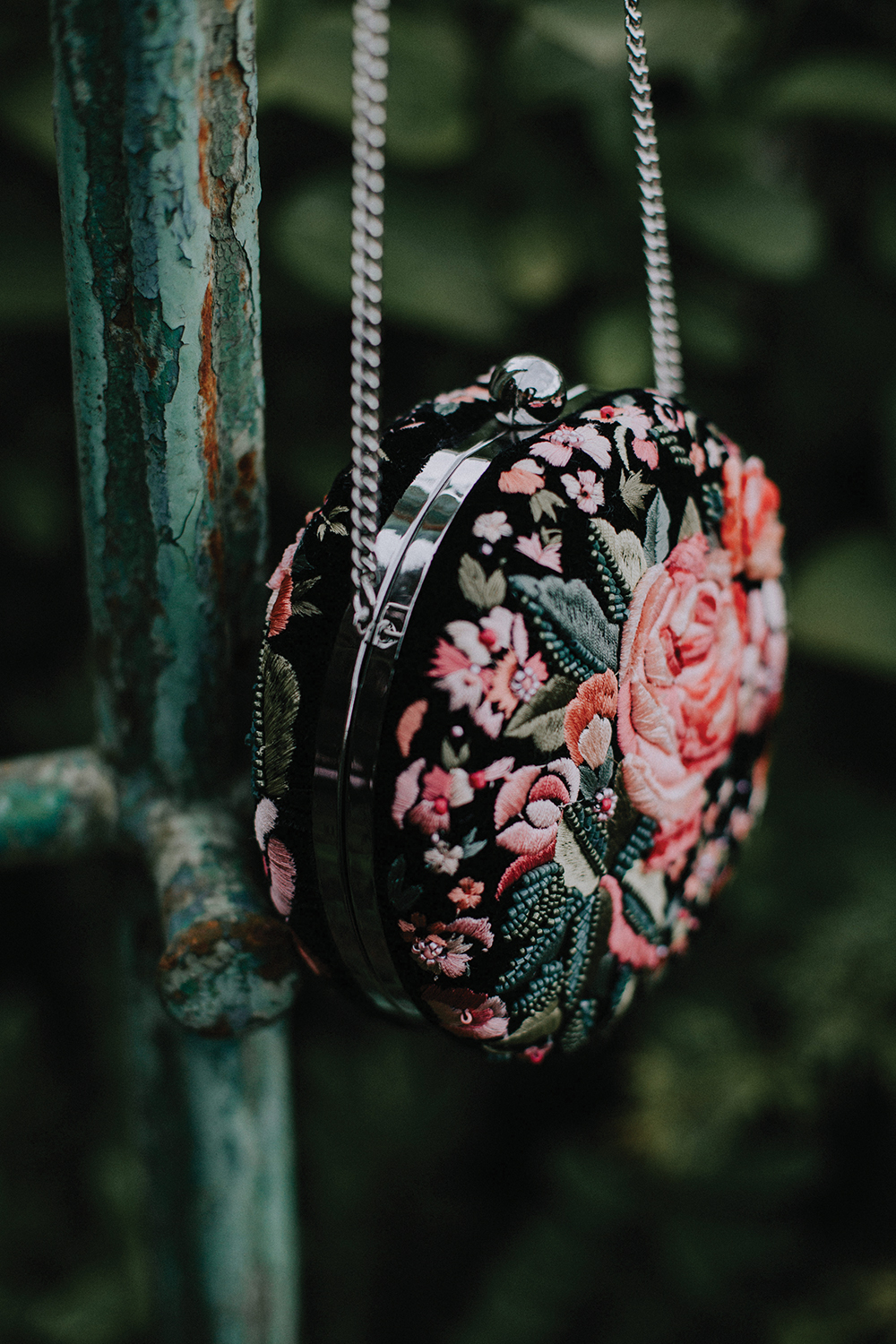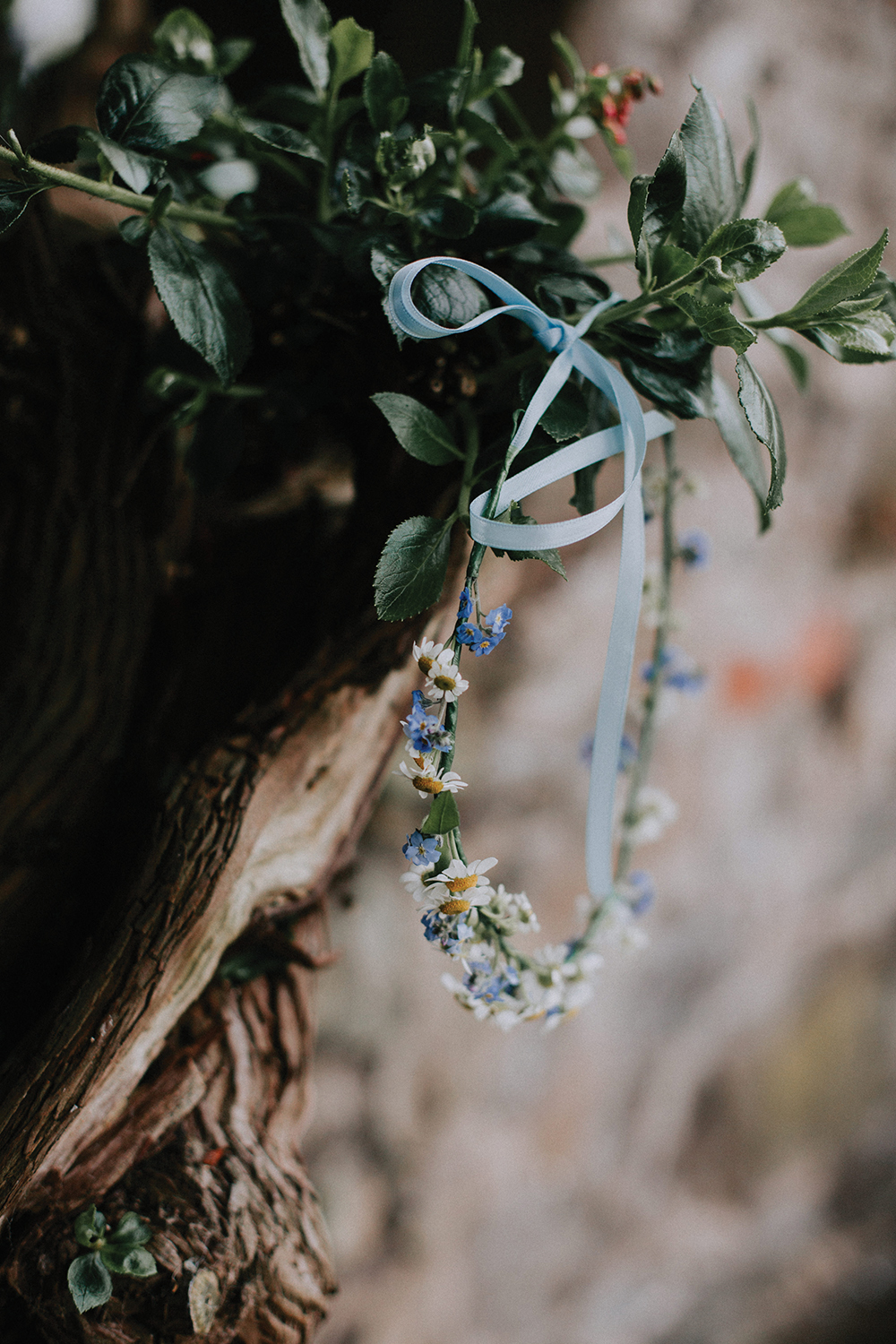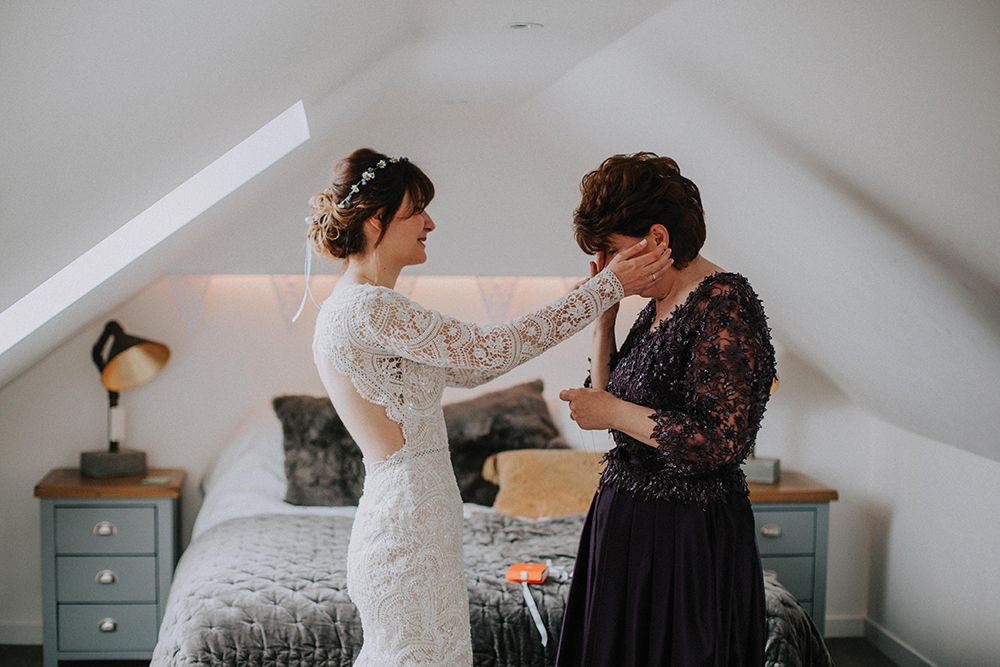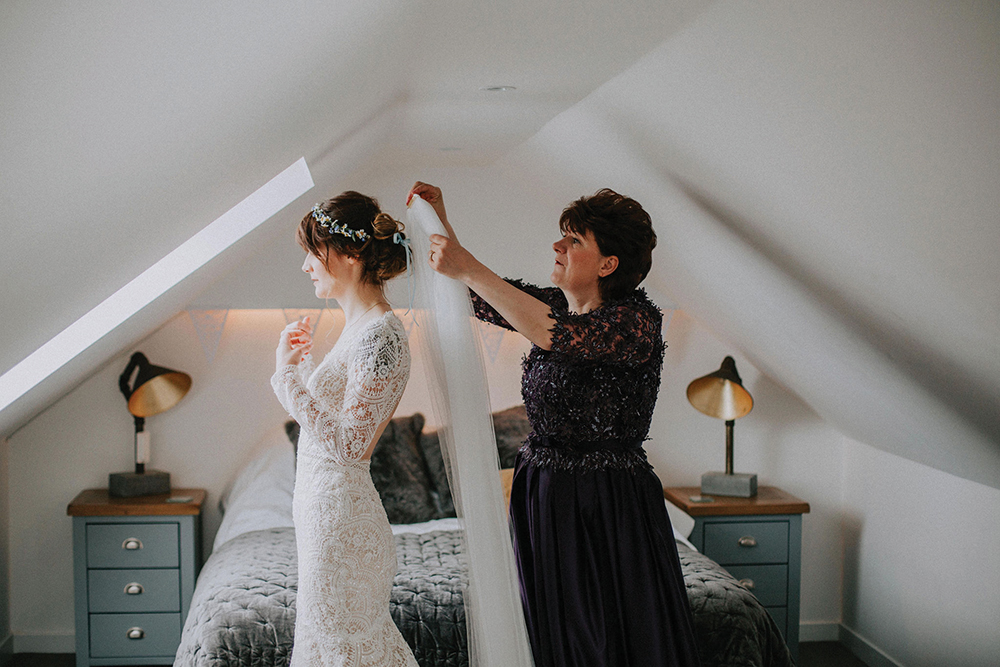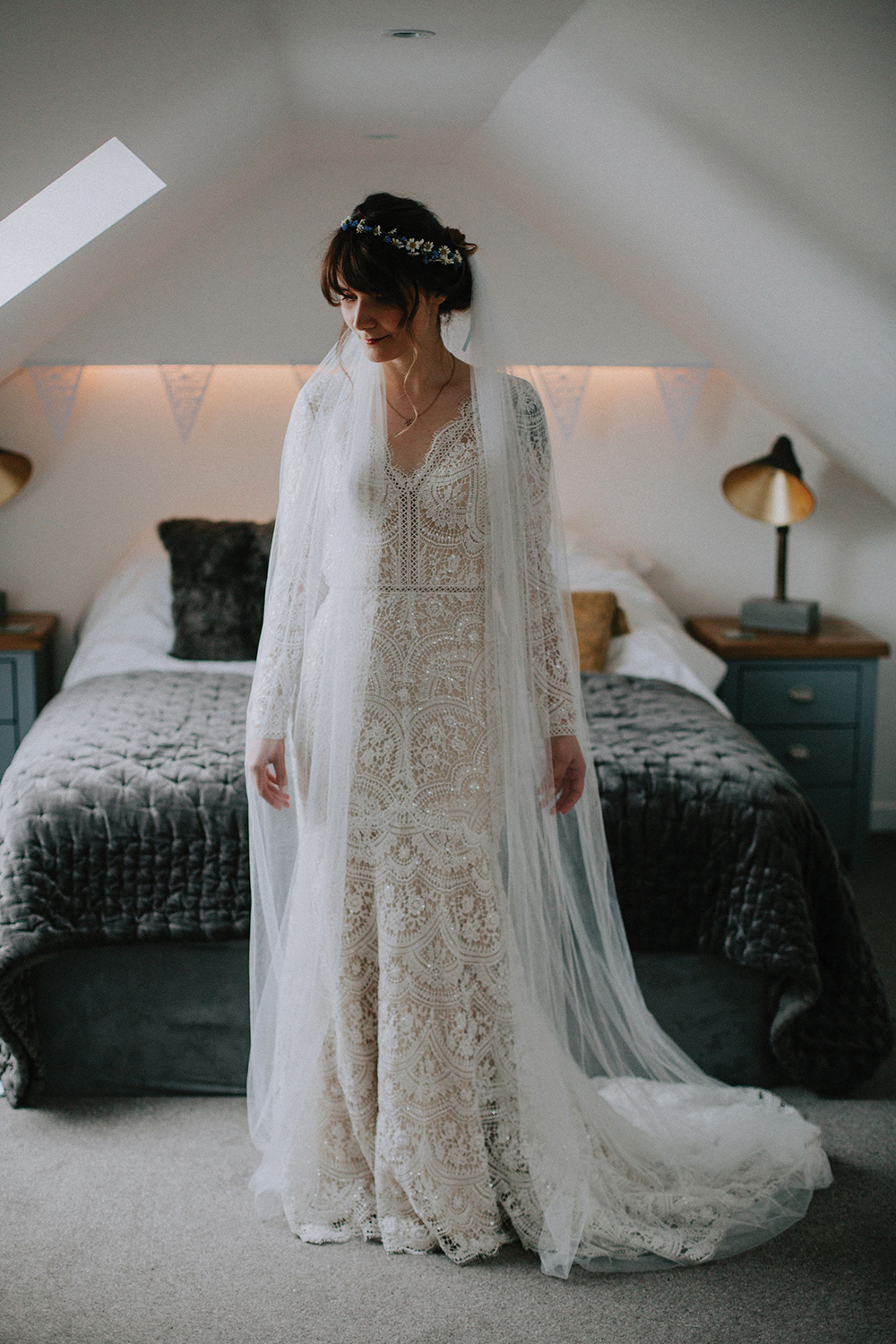 Laura and William first met at a conference in Edinburgh where she was struck by his warm personality and kind eyes.
"And I rated his butt nine out of 10," she laughs. "He thought I was crazy, really energetic and open."
The two were friends for ages before getting together, and then after five years of dating William proposed in Florence.
They quickly set about planning a wedding that would celebrate William's Scottish and Laura's Romanian roots.
"We had shades of blue and lots of greenery for Scotland, and my side was represented by the embroidery and decorations that are part of my heritage as well as the flowers that grew in my mum's and gran's gardens," explains Laura.
"My mum also embroidered our handfasting ribbon!"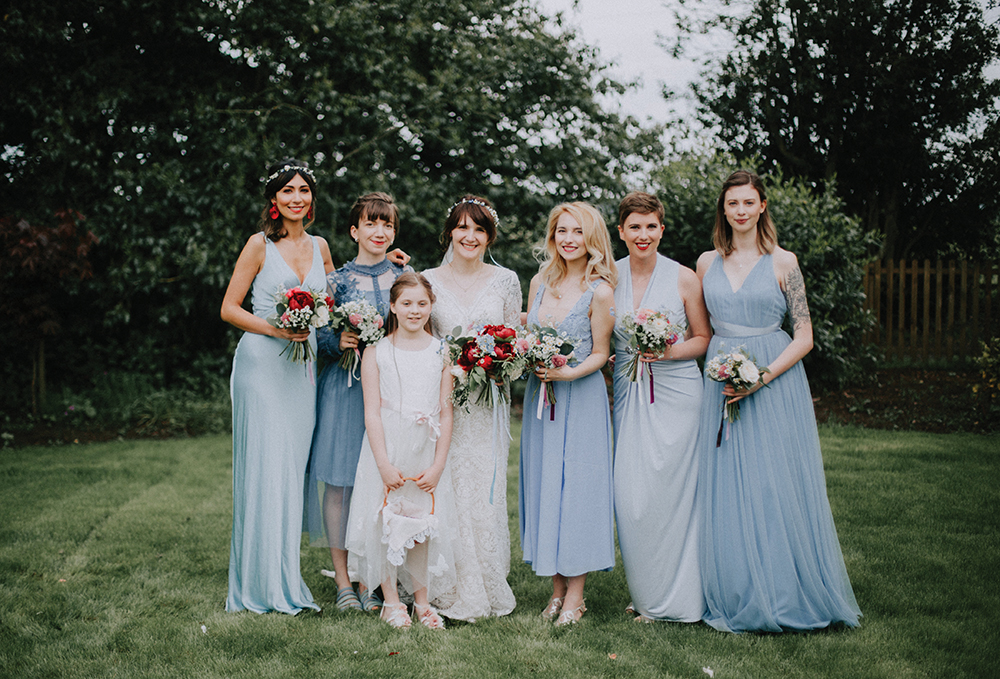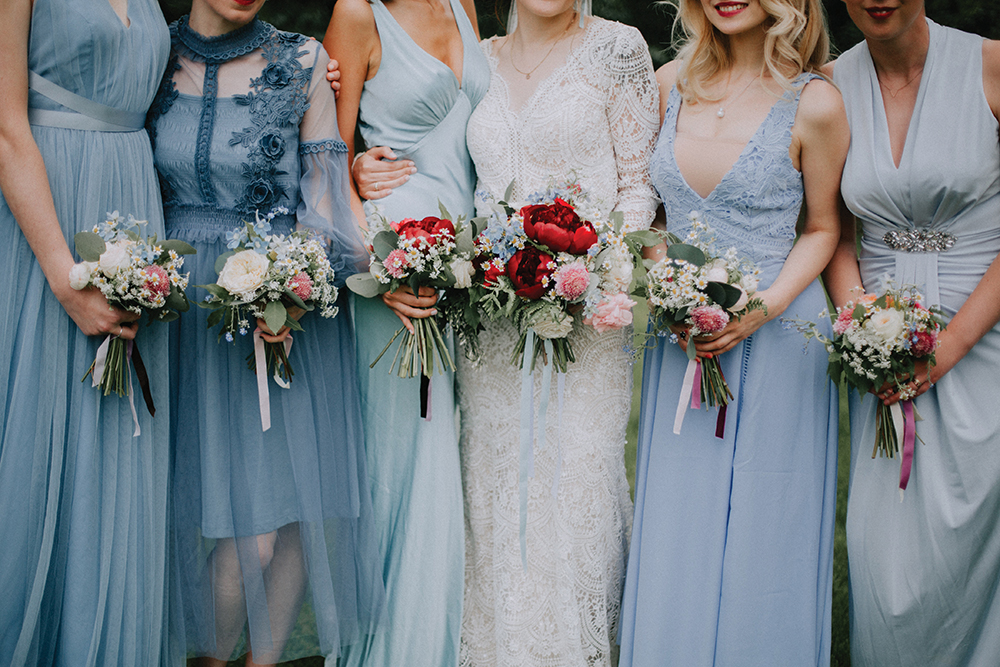 The bride had a clear idea of what she wanted, though some decisions still proved tough.
Laura's a wedding photographer herself, and finding the perfect person to capture their day was vital.
"It was really hard to be on the other side," she says.
"The pre-wedding shoot was an eye-opener but she brought out the best in us."
Choosing her dream dress was easier, though it didn't come without surprises.
"I always thought I would be in a loose bohemian style and it was a shock to find out I wanted a fitted, mermaid shape," she remembers.
"I fell in love with it and it reminded me of home with its geometric patterns."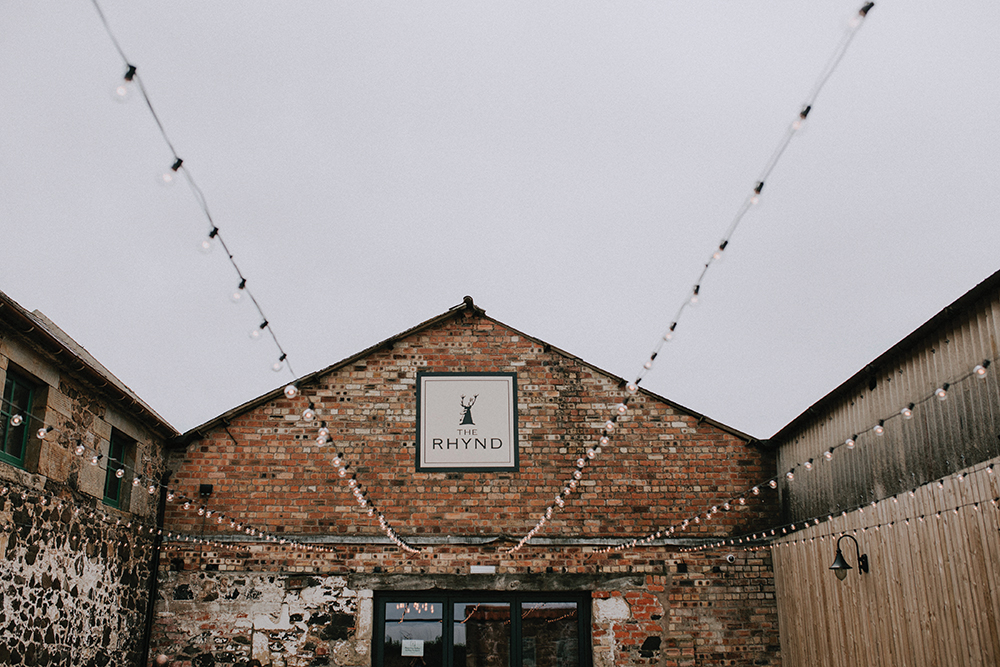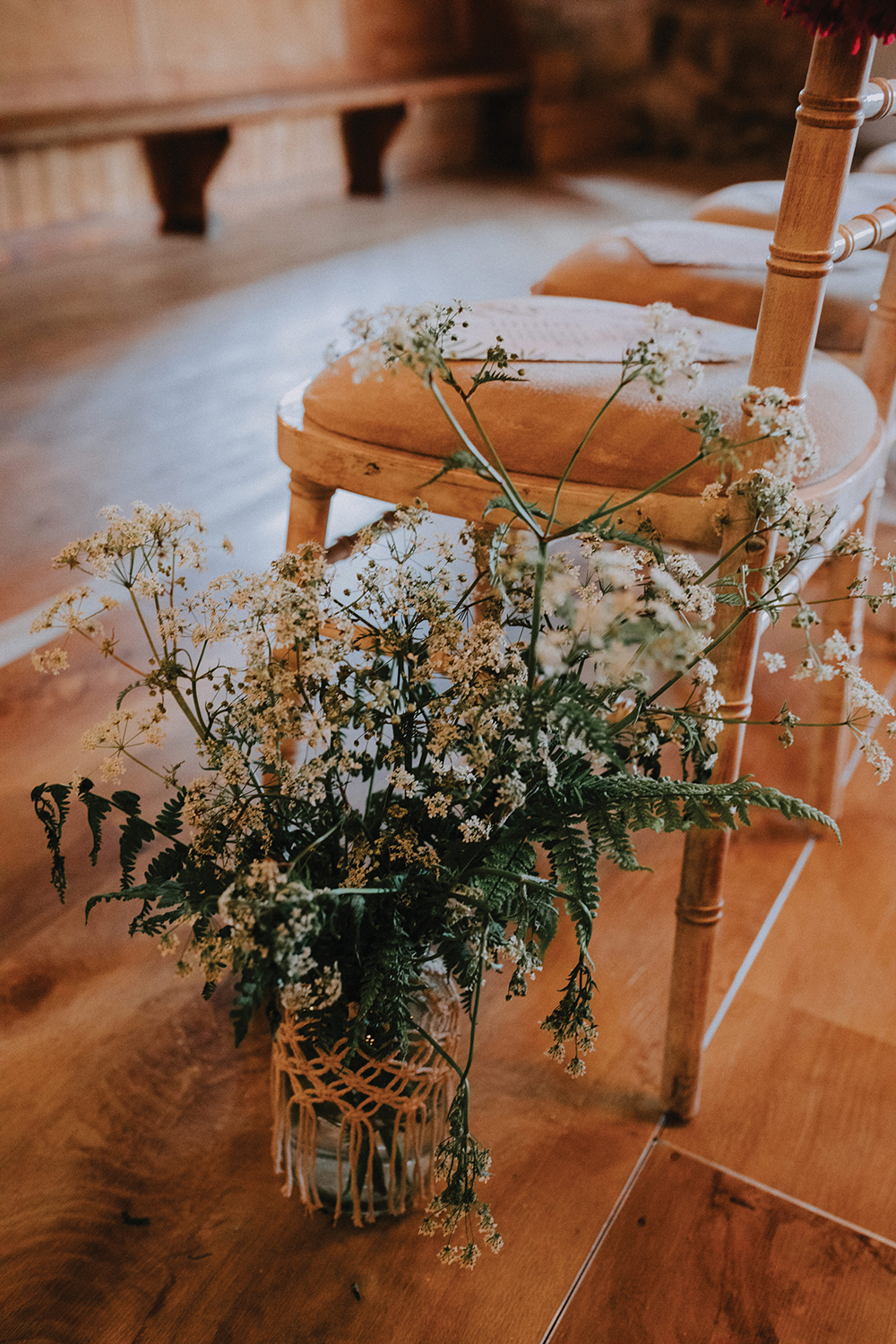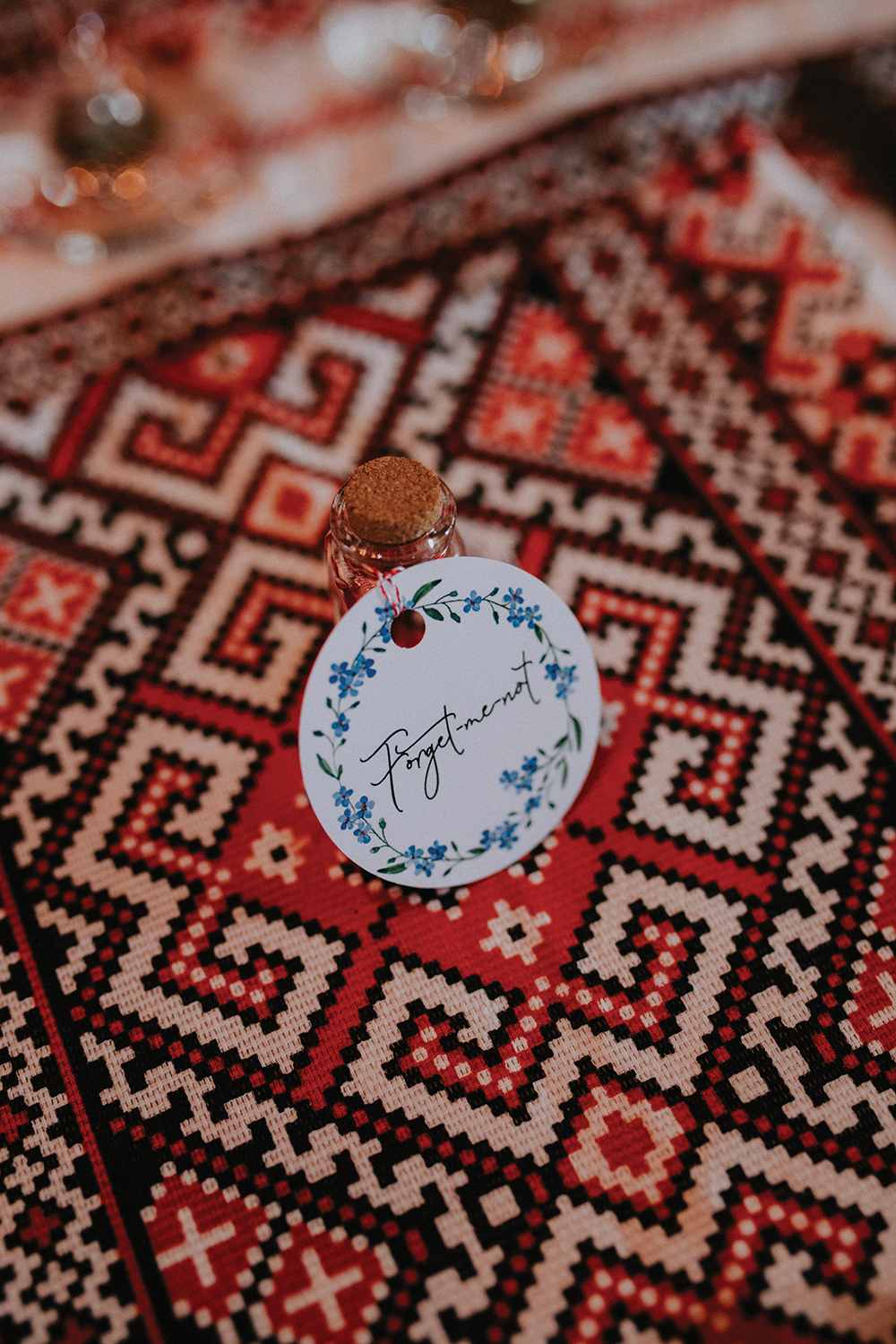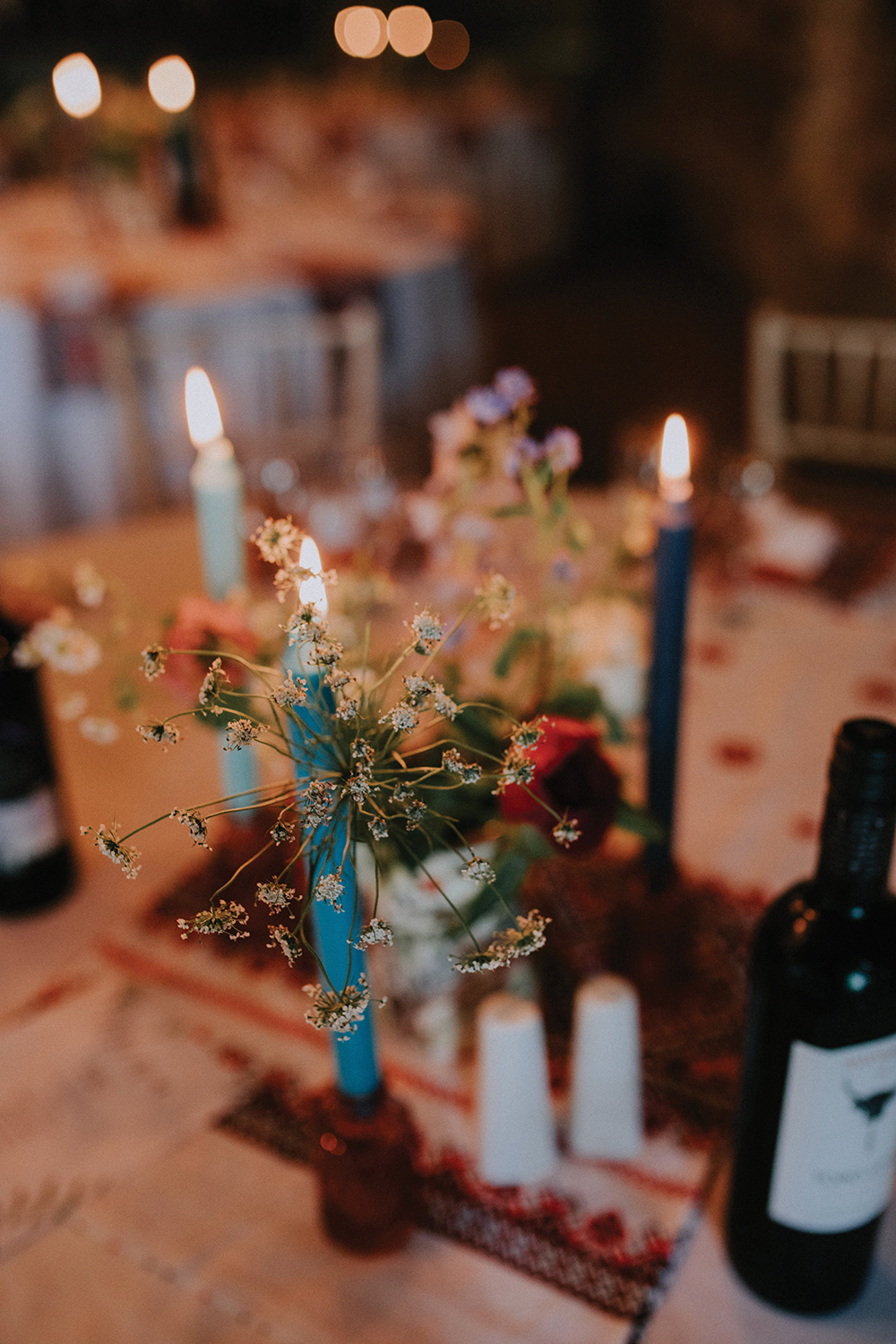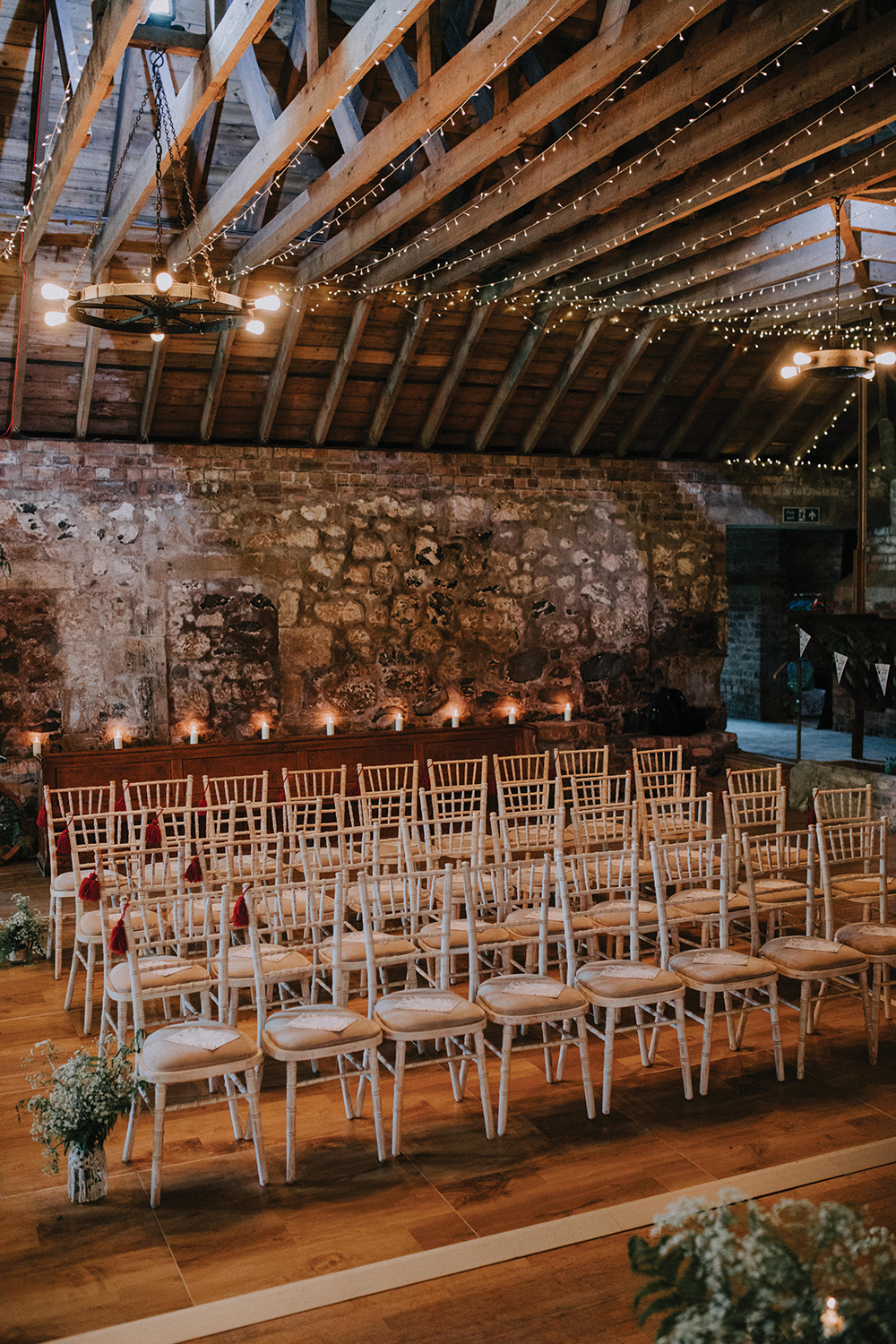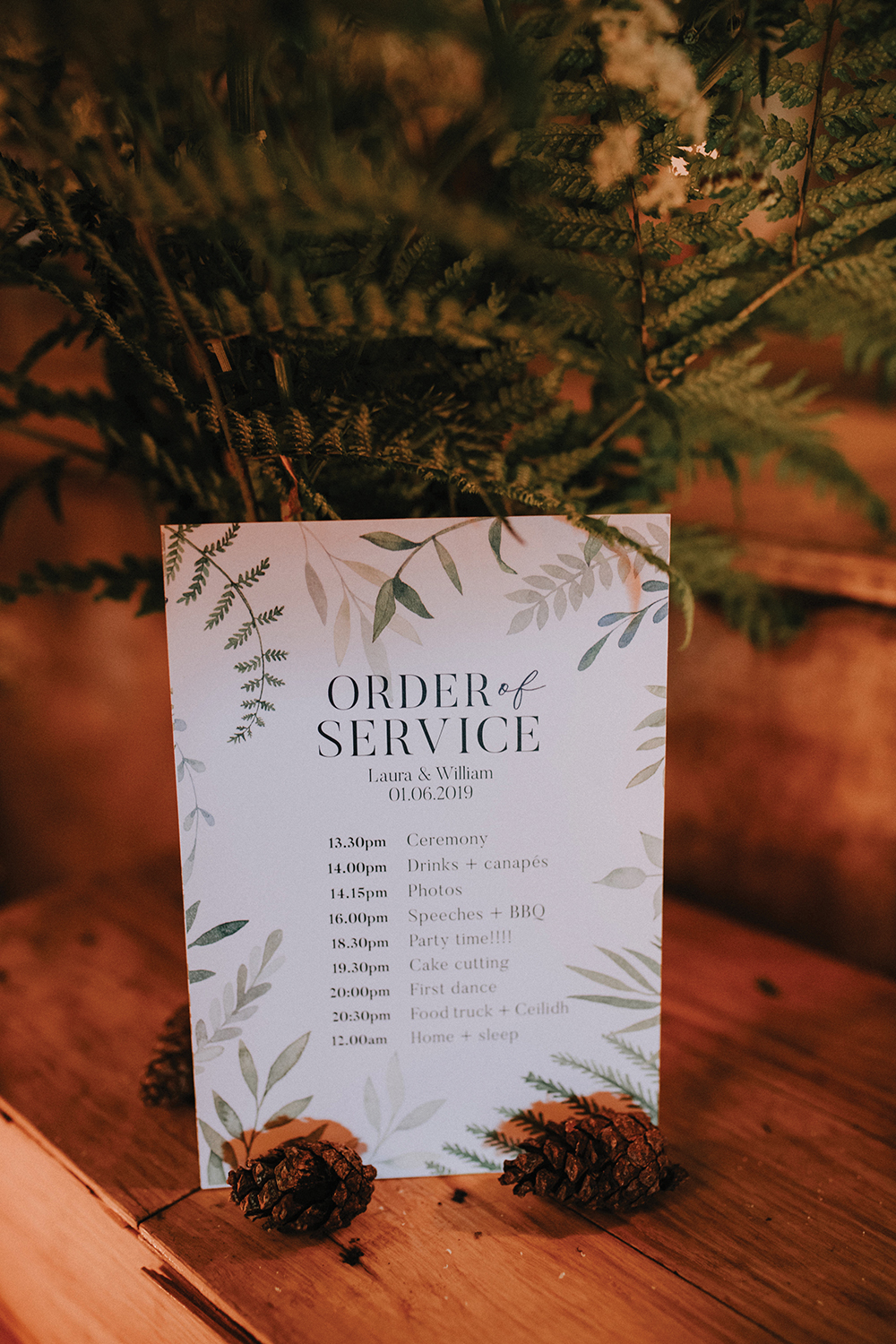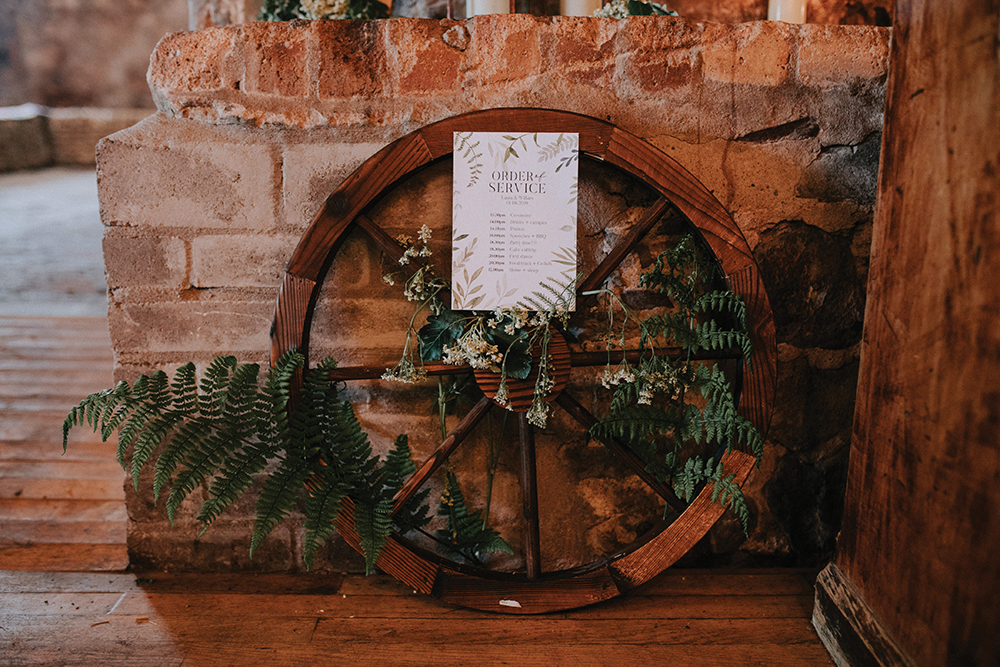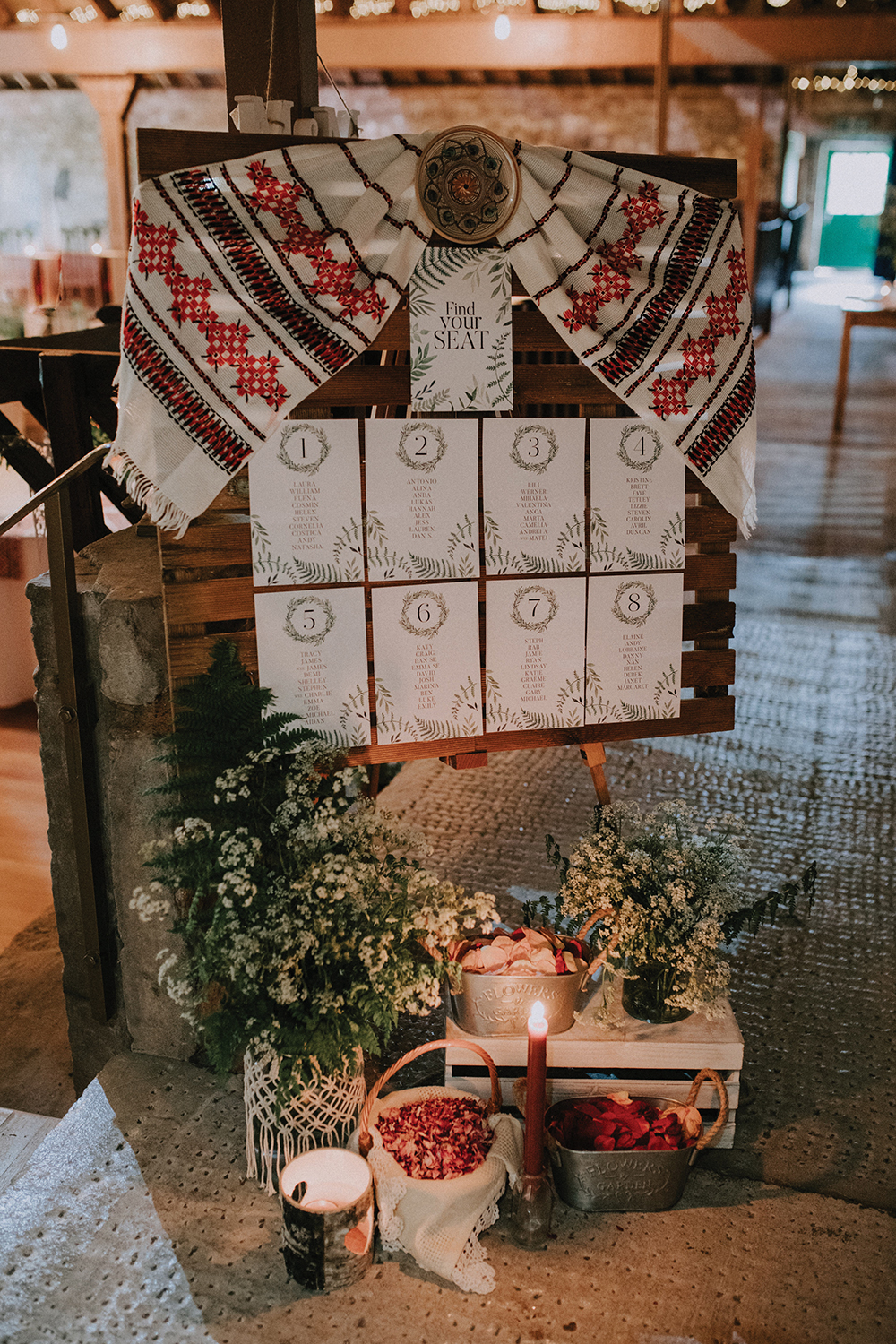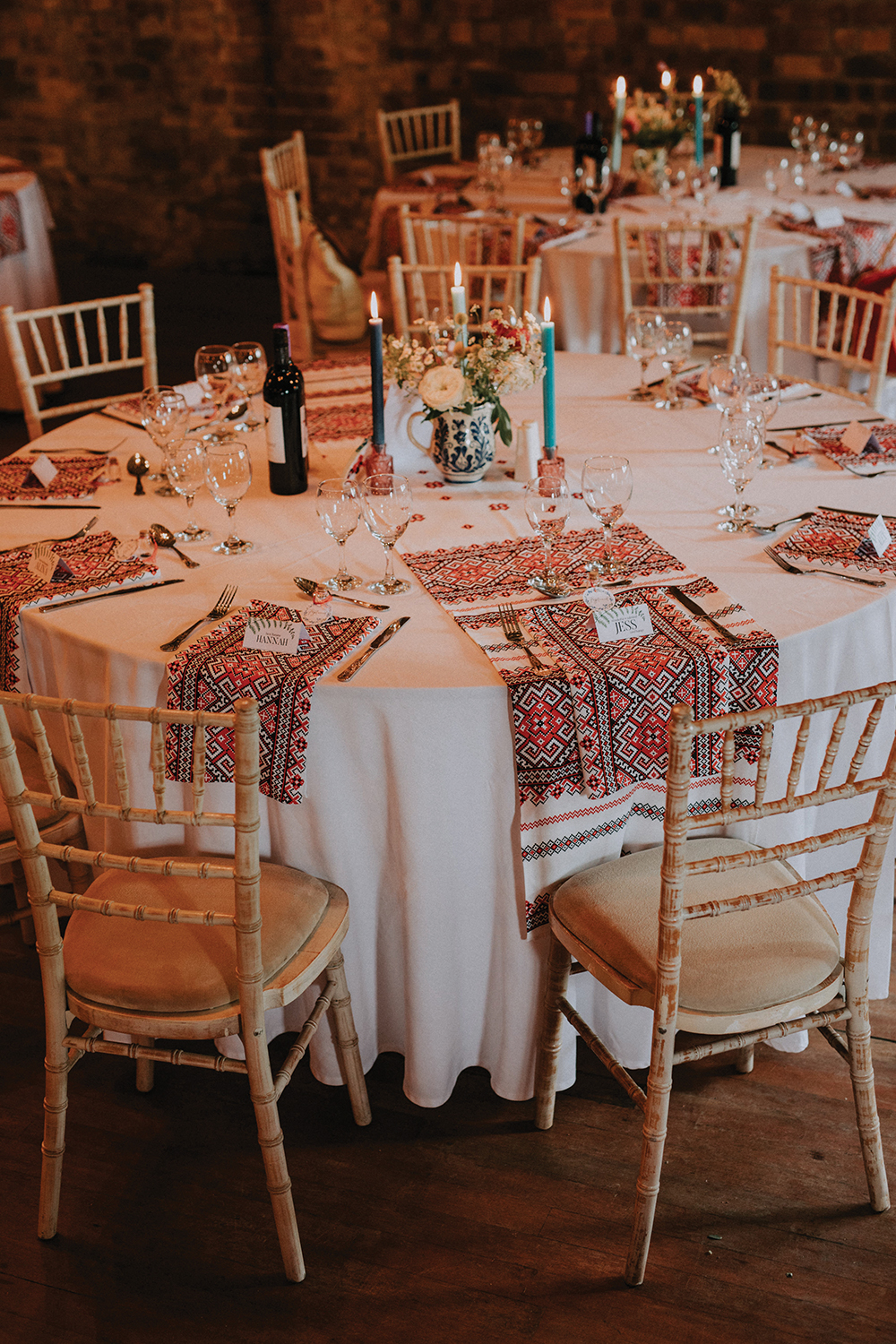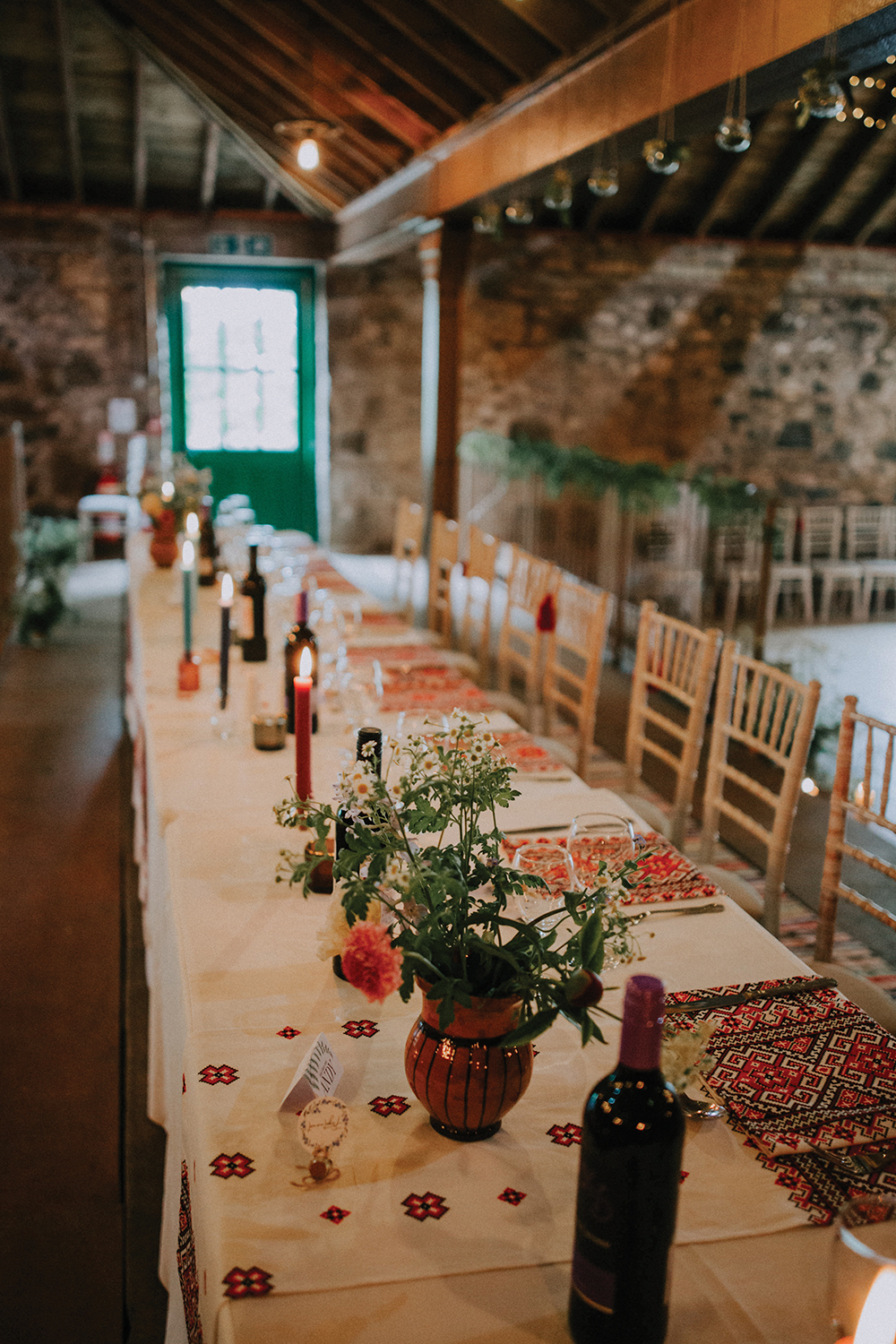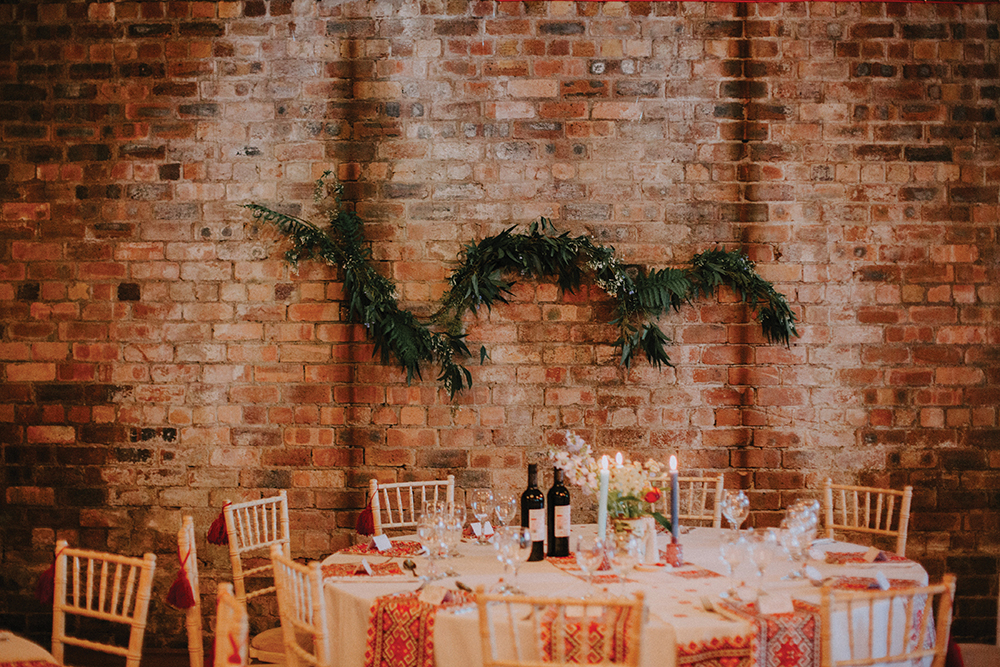 The week before the wedding was a hive of activity with guests arriving from abroad.
The day before was spent foraging for foliage to decorate the venue, which the couple transformed with traditional Romanian touches created by Laura's mum and aunt.
Before the big day, the Romanian guests were treated to some truly dreich Scottish weather, but on the morning of the wedding the sun was splitting the sky.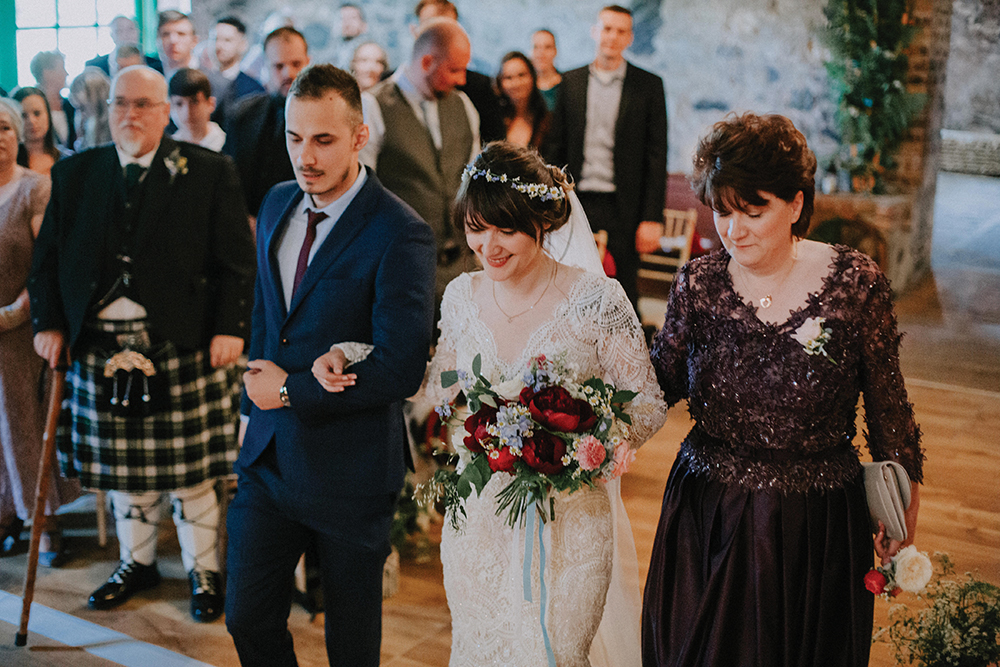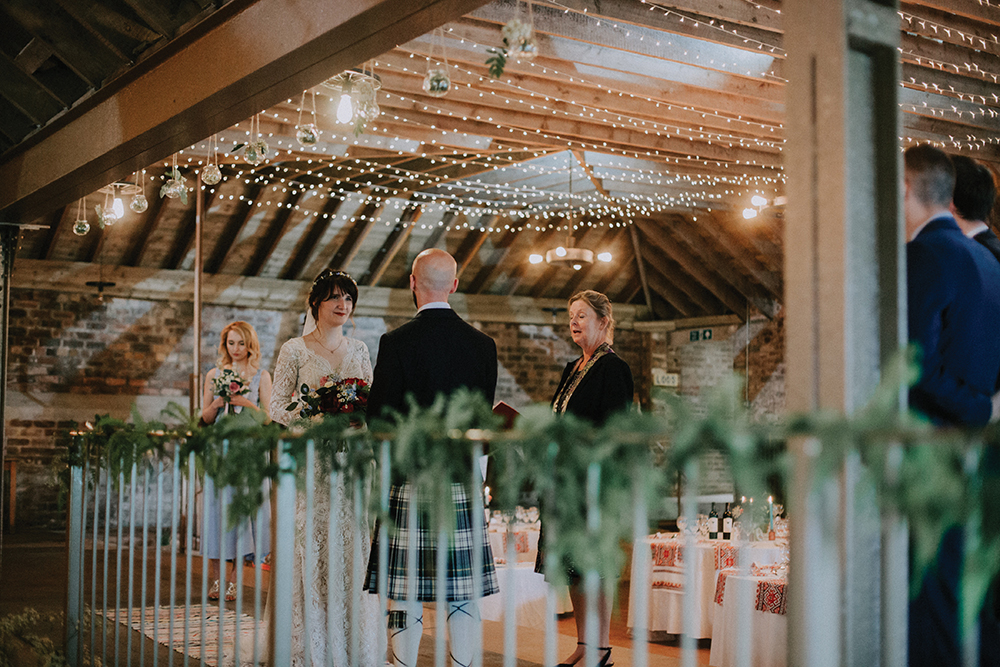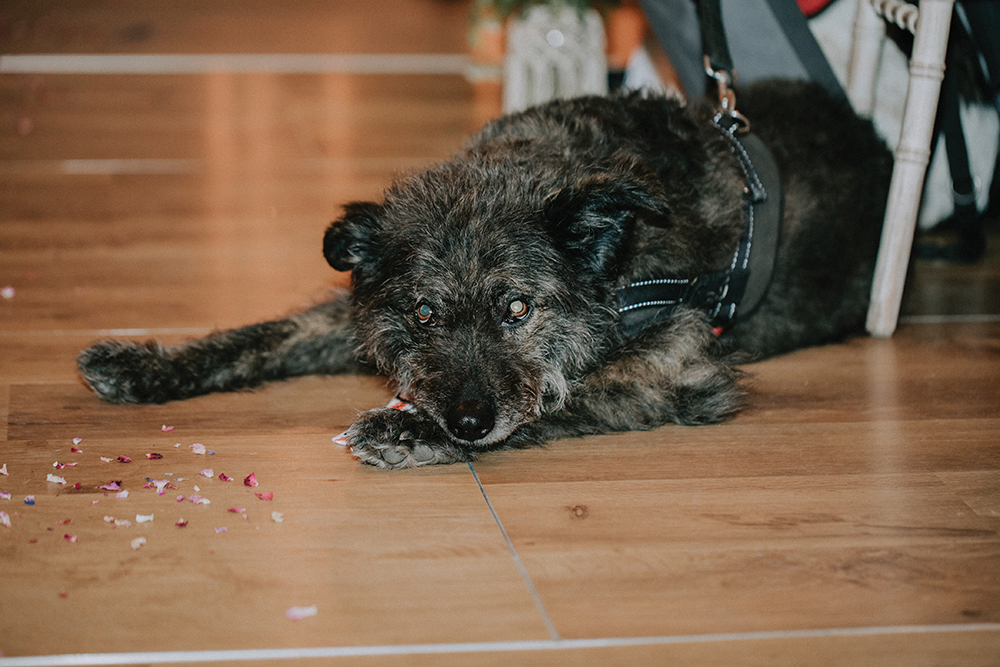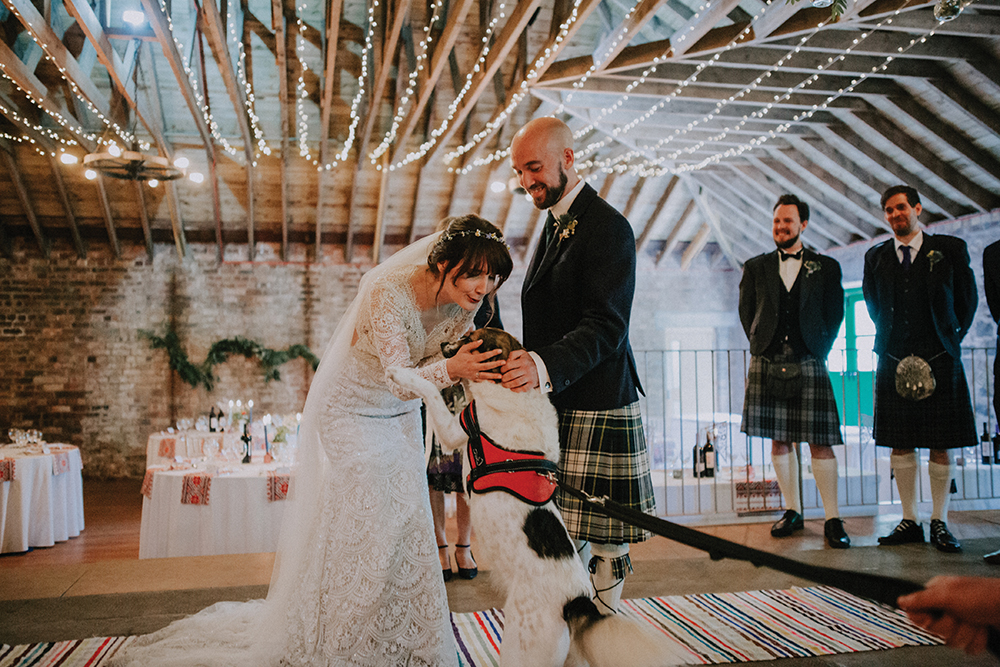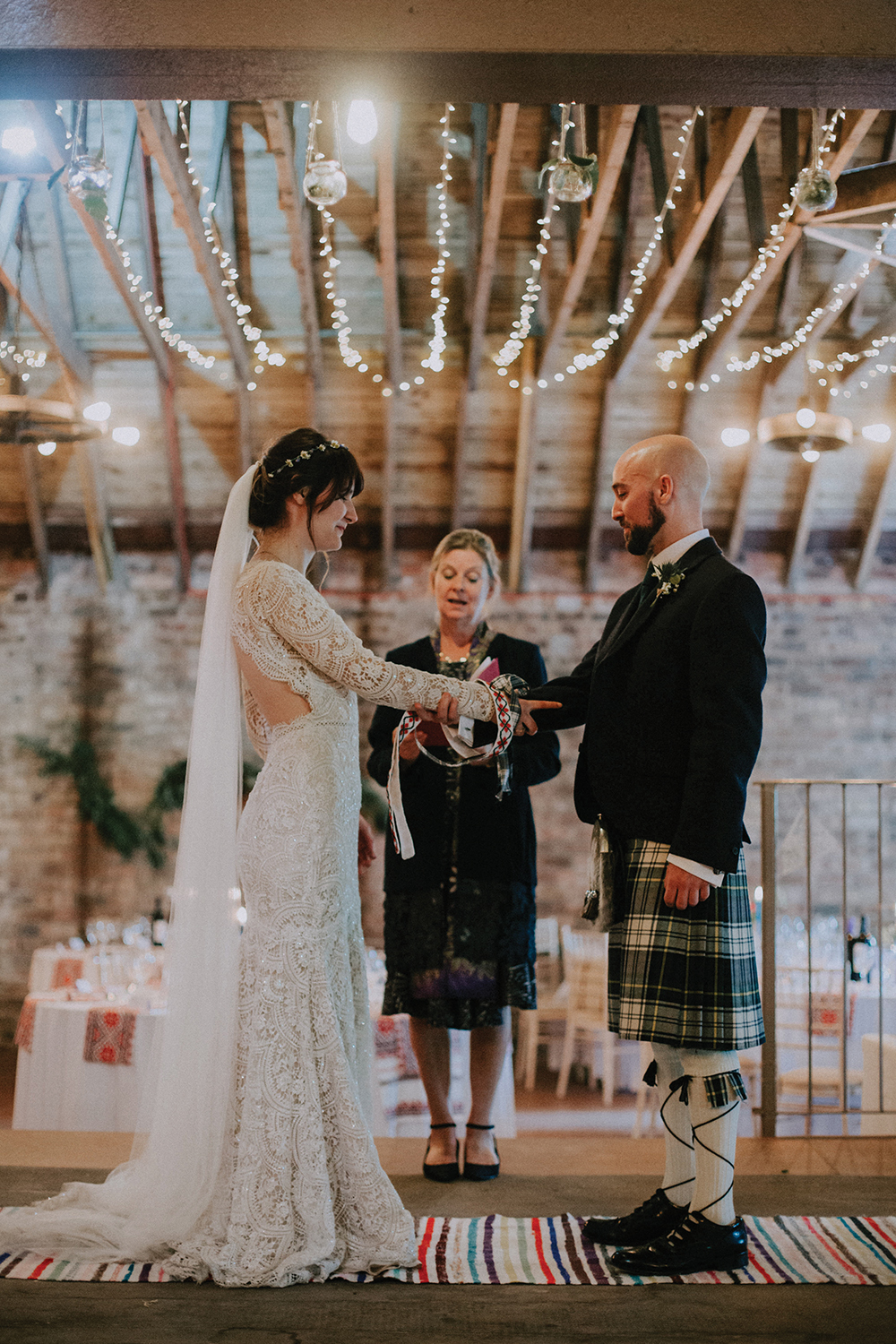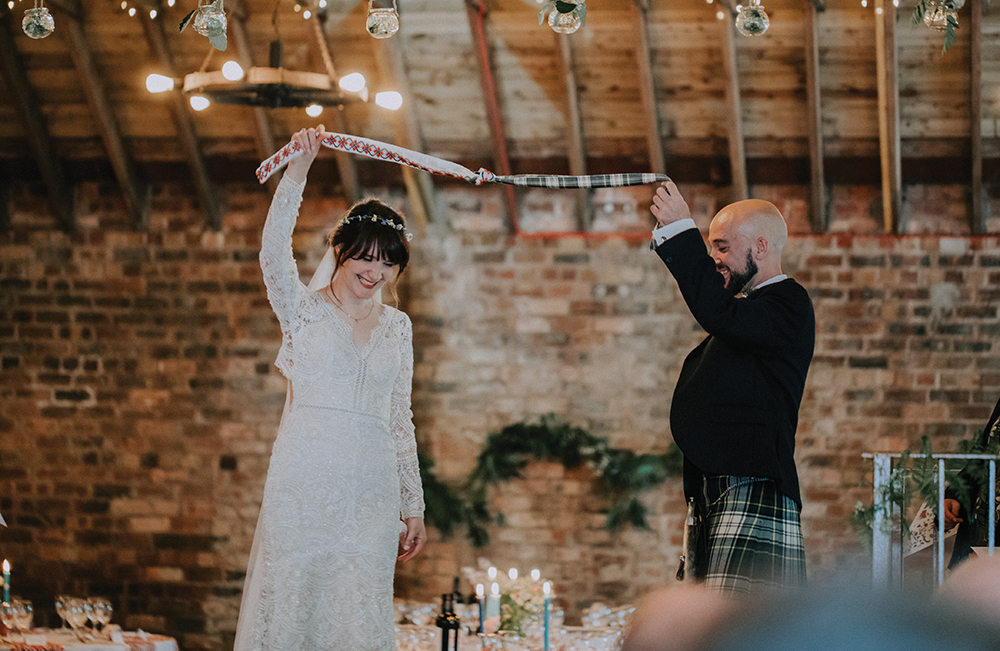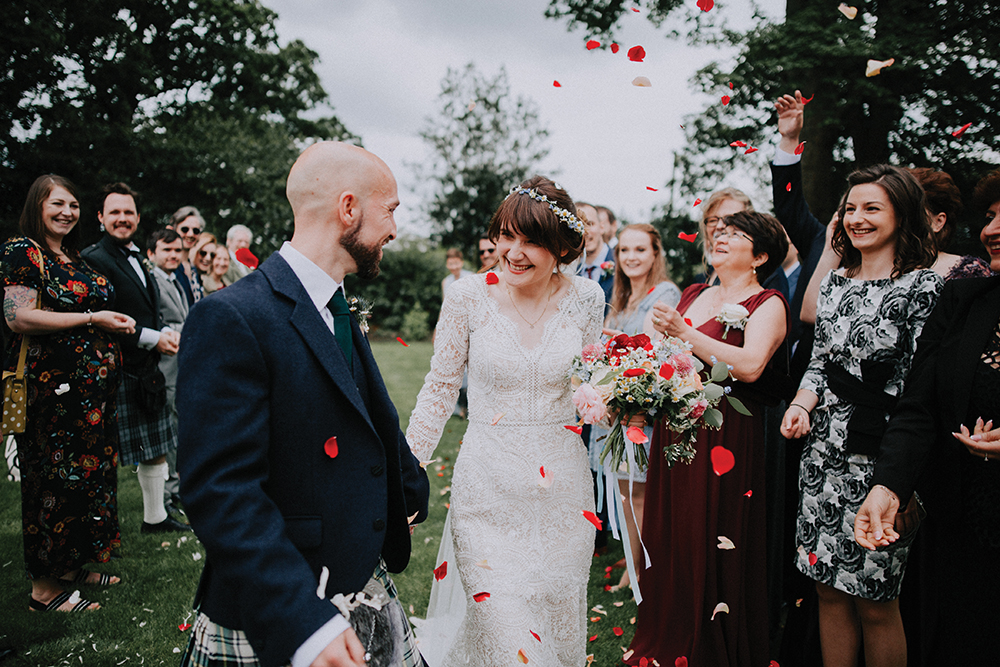 As Laura and her five bridesmaids finished their prep, William began to greet guests.
"It feels like a scene in a movie where the character is dazed and confused," he remembers.
"From all sides come friends and family, arms outstretched for hugs and handshakes.
"As quickly as they appear, they're gone and you're left alone, primed like an emotional hand grenade.
"Then your future wife arrives and all that emotion explodes out of you into this magical, beautiful moment."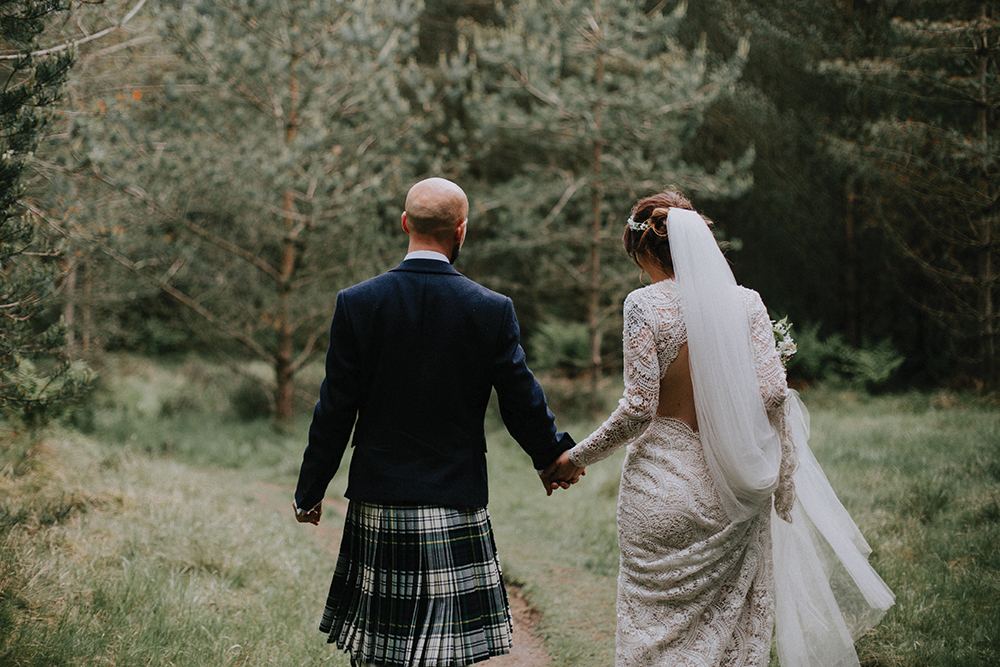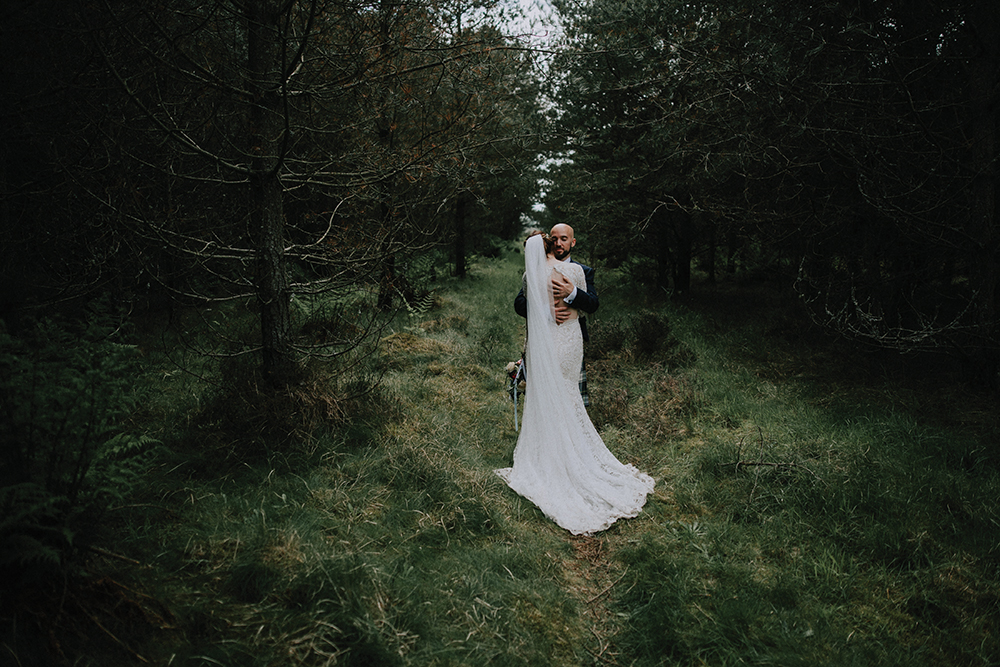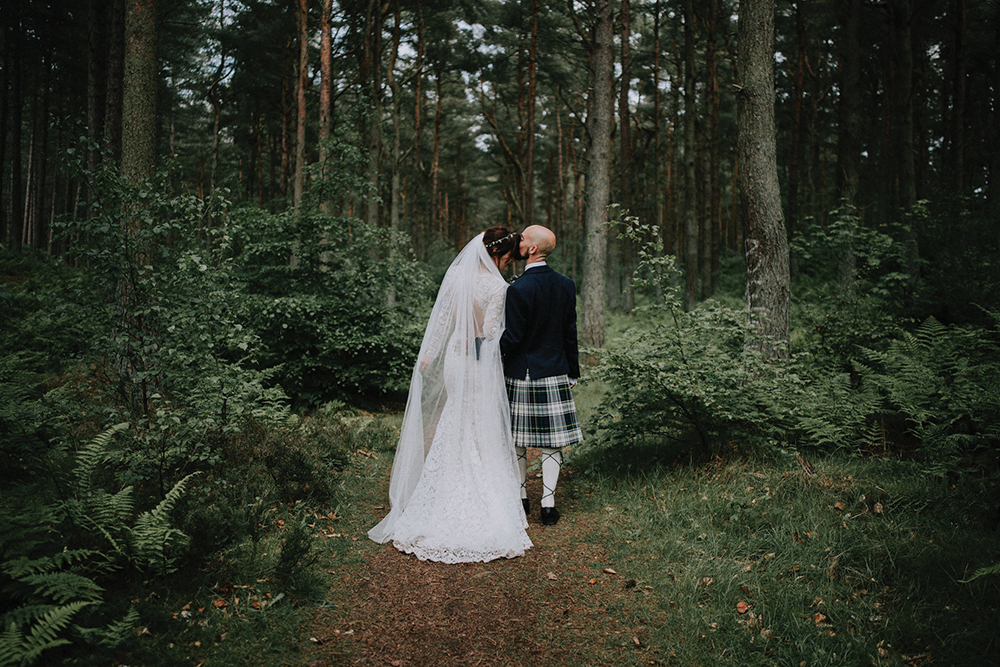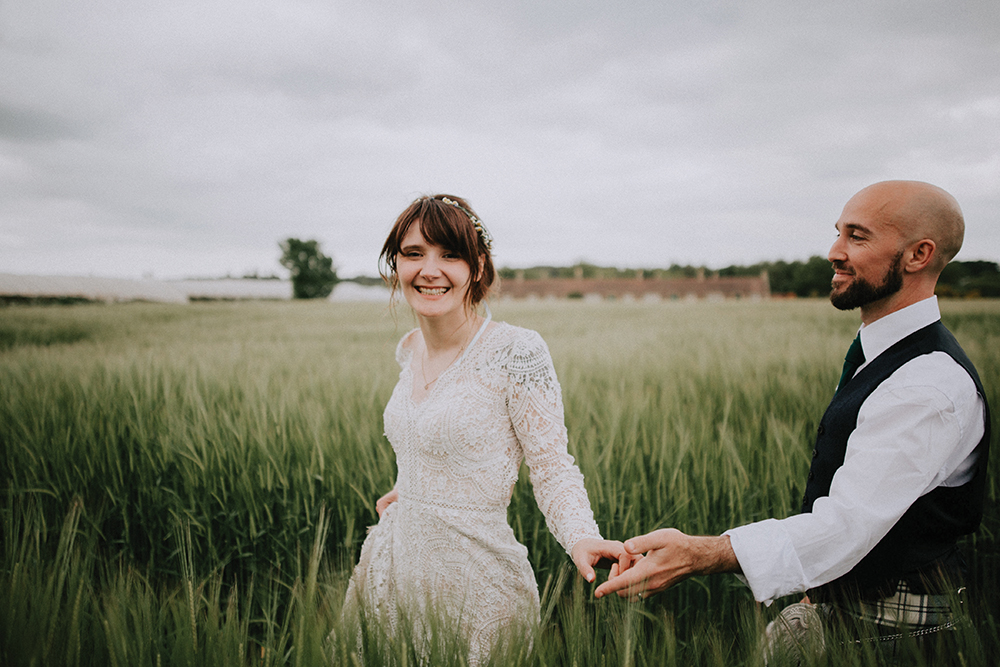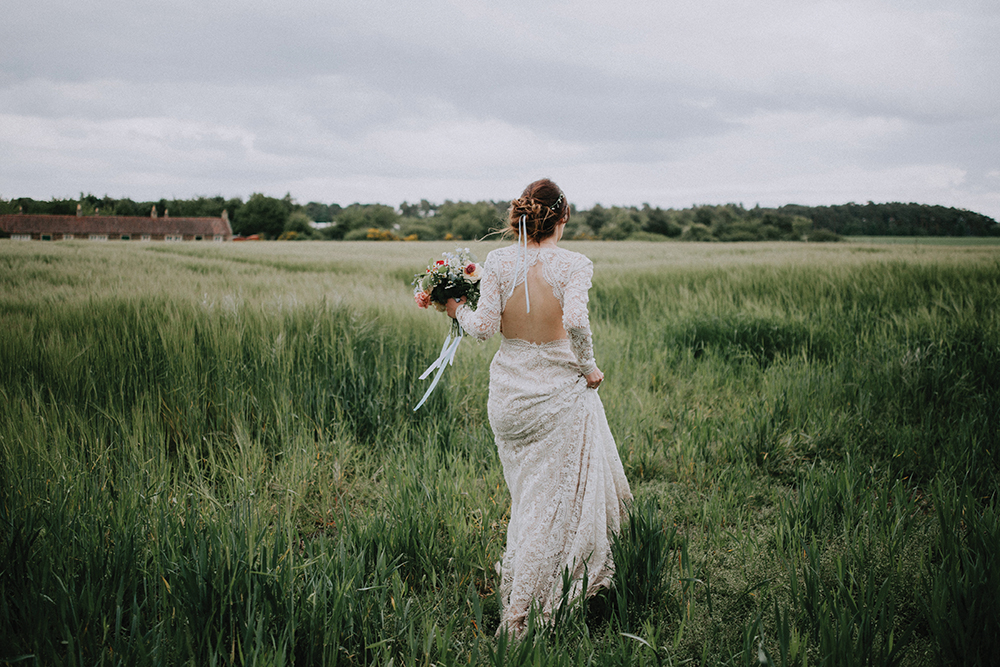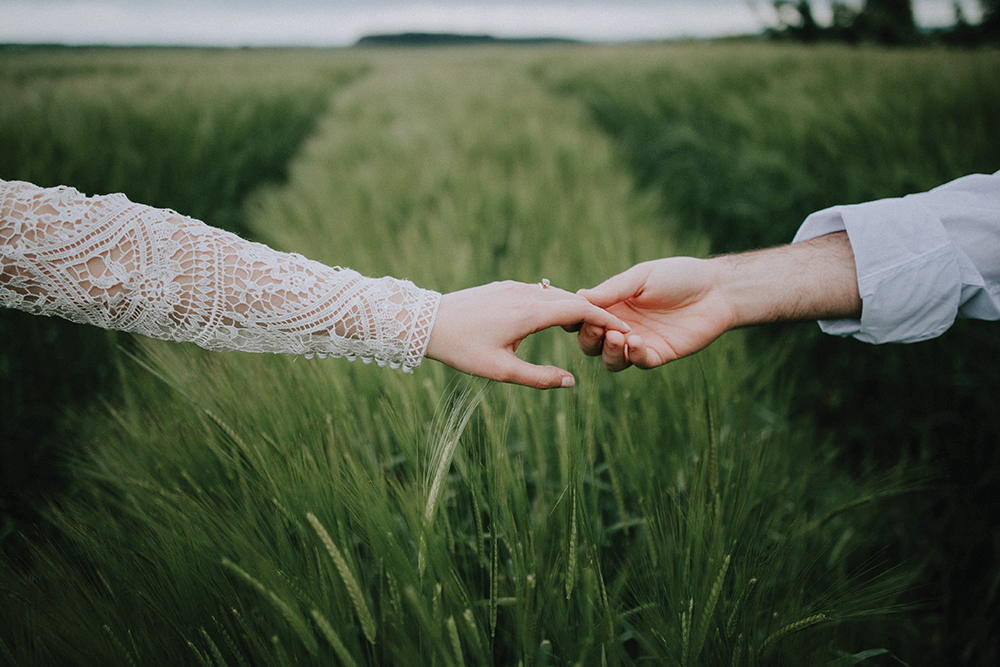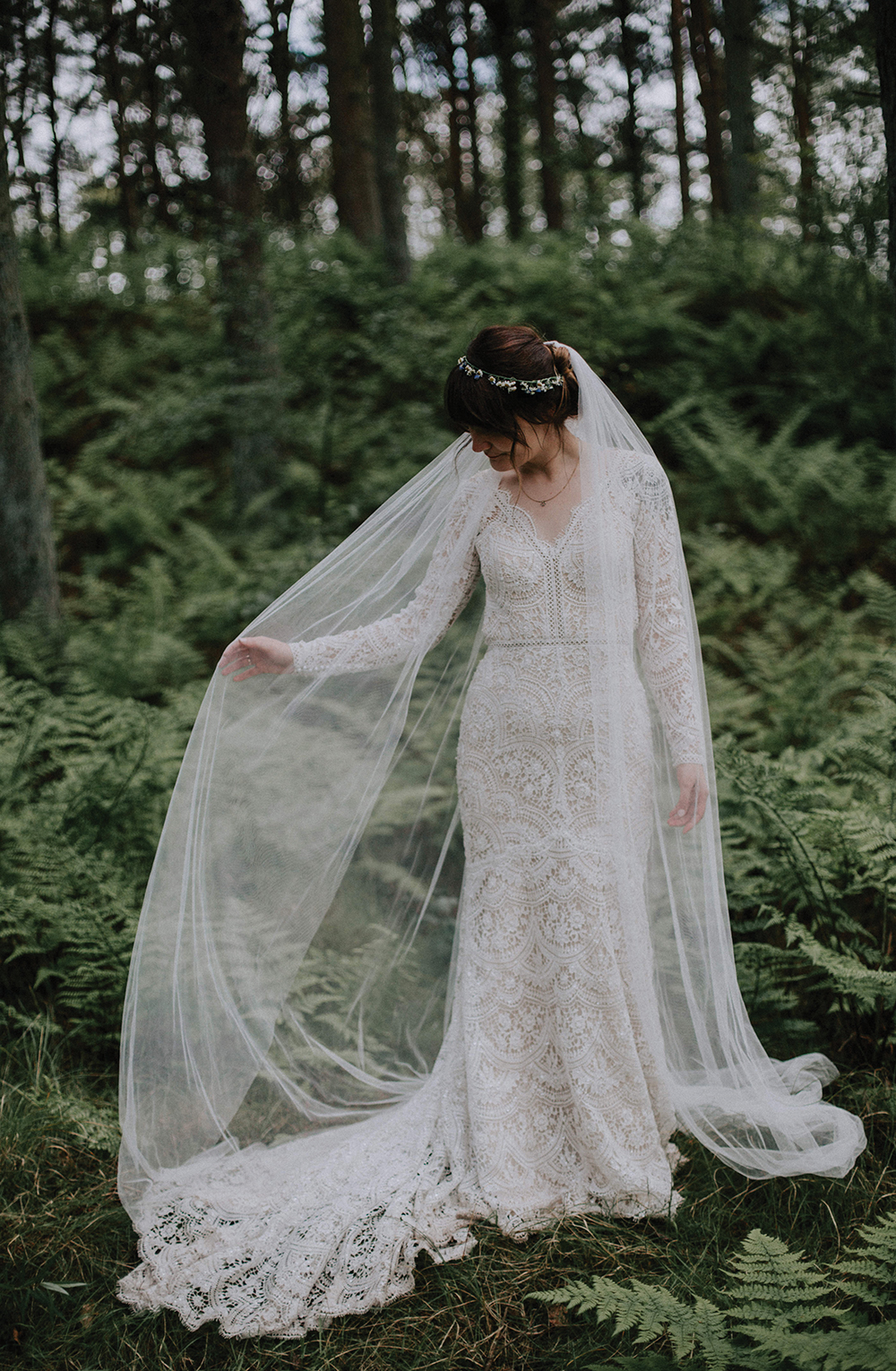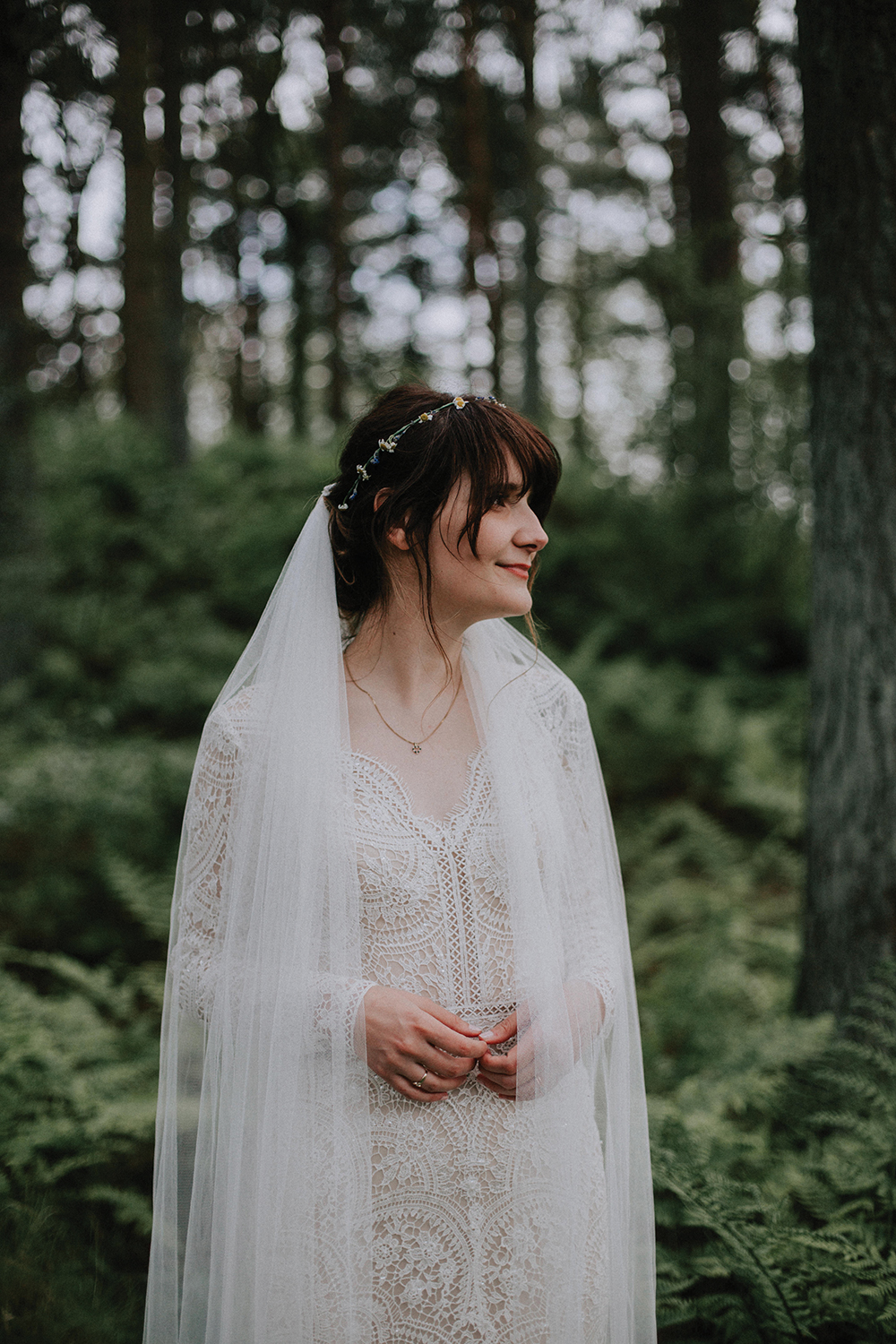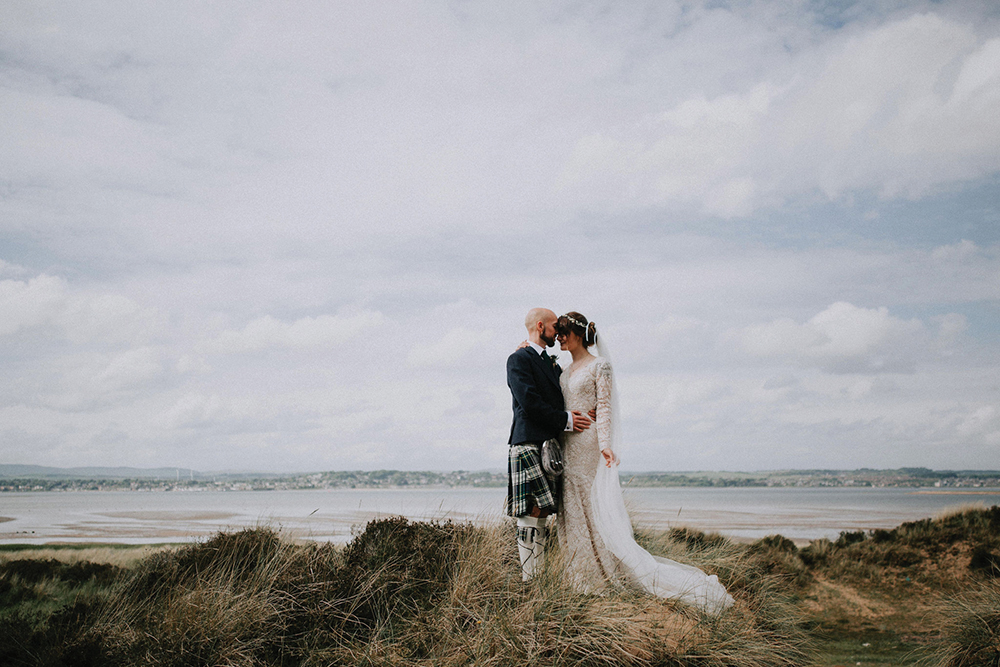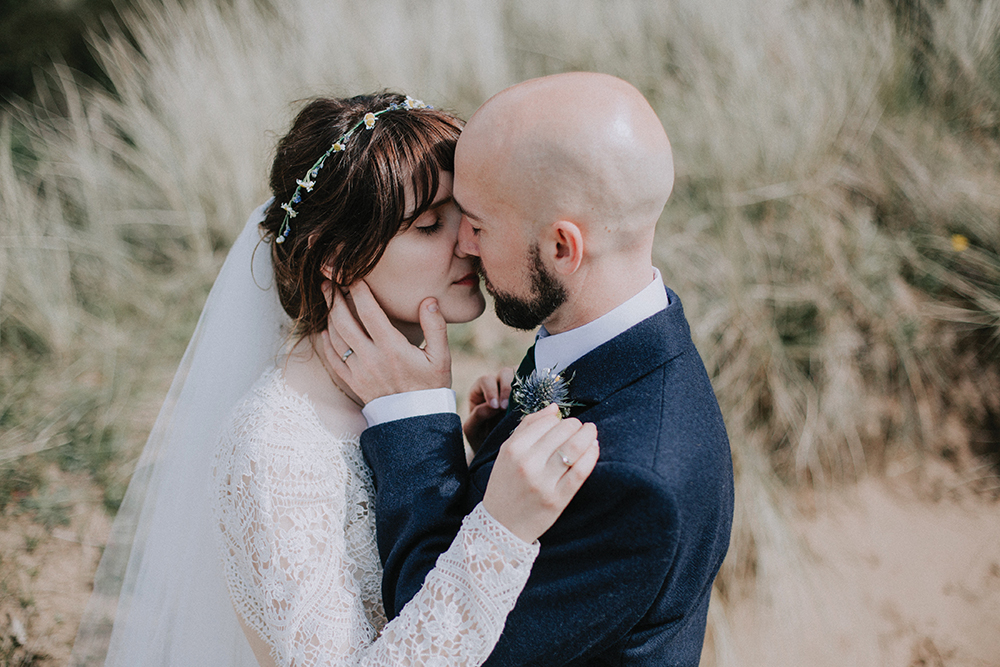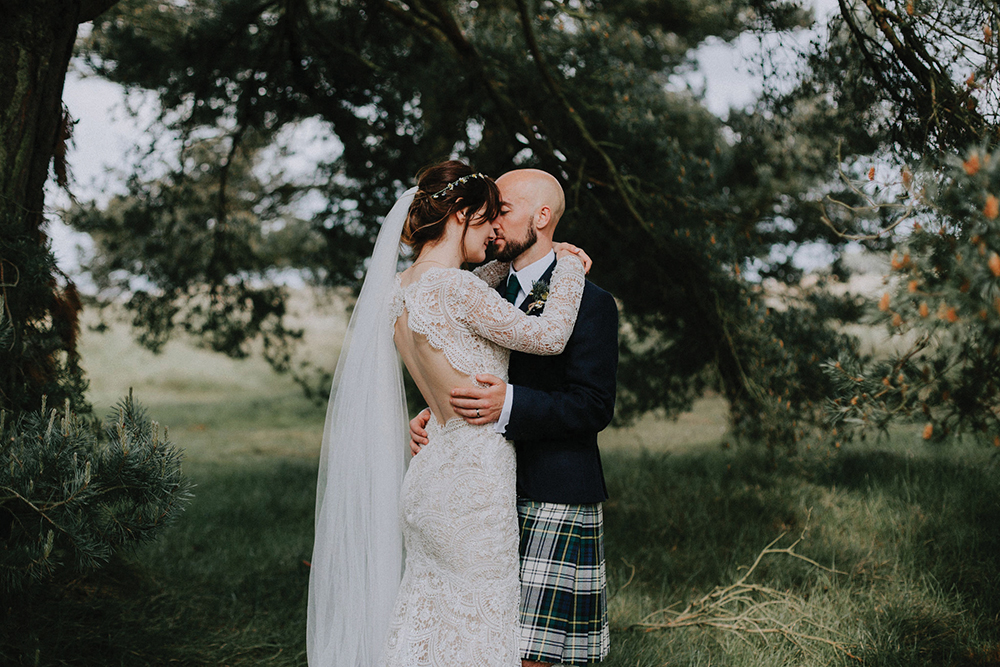 The couple opted for an interfaith ceremony and celebrant Jane Patmore even learned some Romanian.
"I was a wreck saying our vows," admits Laura.
"It felt so intense, especially when William was crying. He's always the balanced one."
Laura and William's beloved dogs Olive and Eve also had a role to play in the ceremony, delivering the handfasting tartan and Romanian embroidery.
The couple say being able to share their love with close friends and family was the best feeling.
"Saying how we feel about each other in front of everyone felt sacred," says Laura.
After the ceremony the couple headed to Tentsmuir Forest for their photos.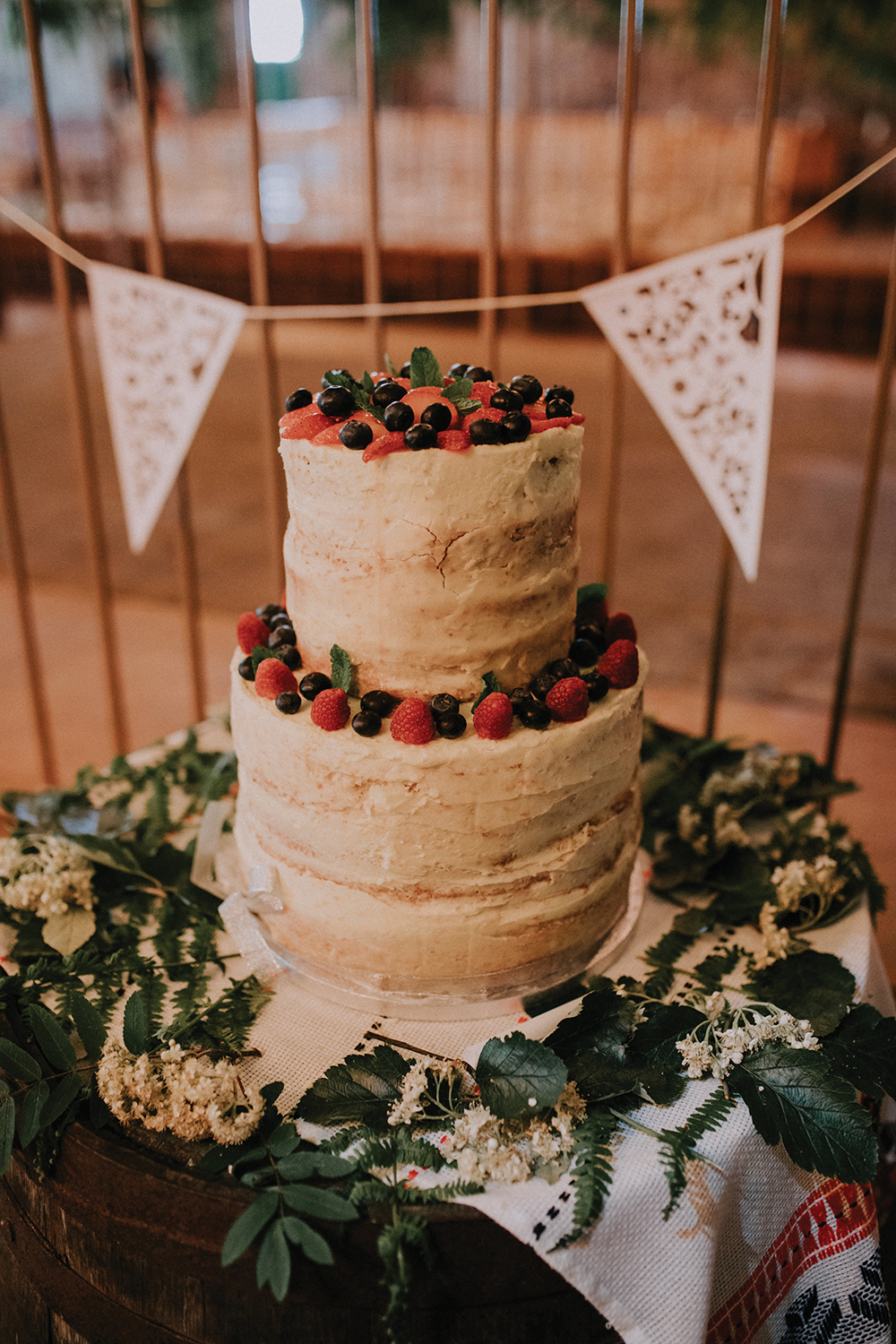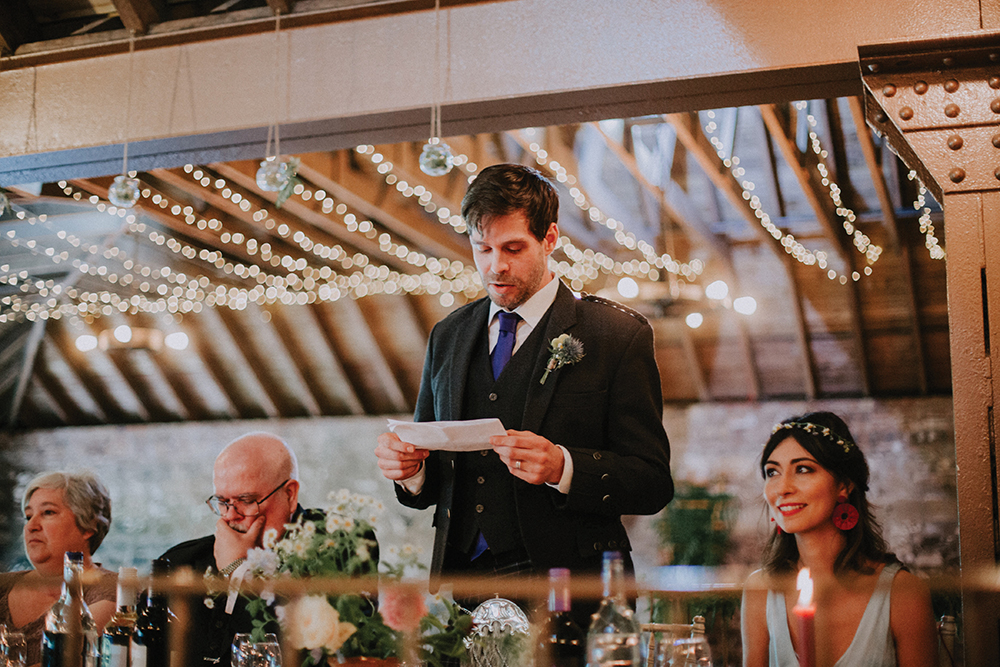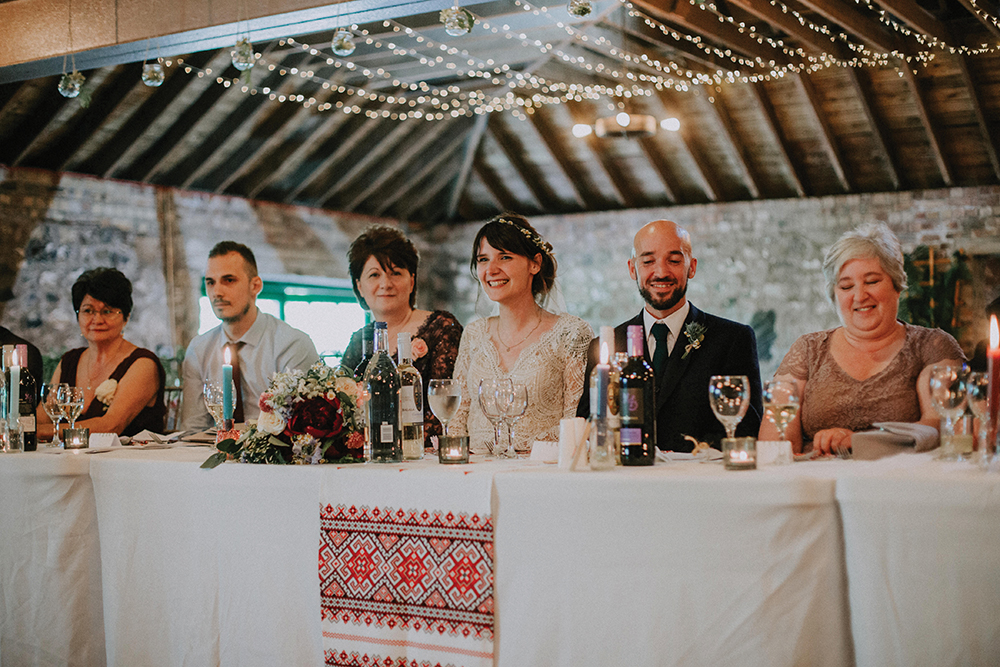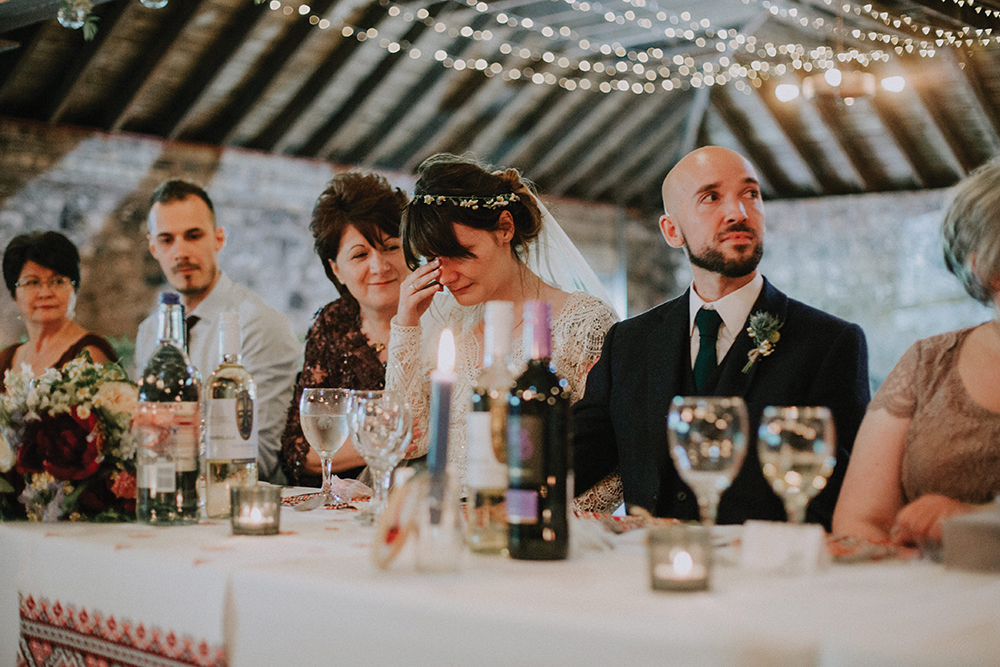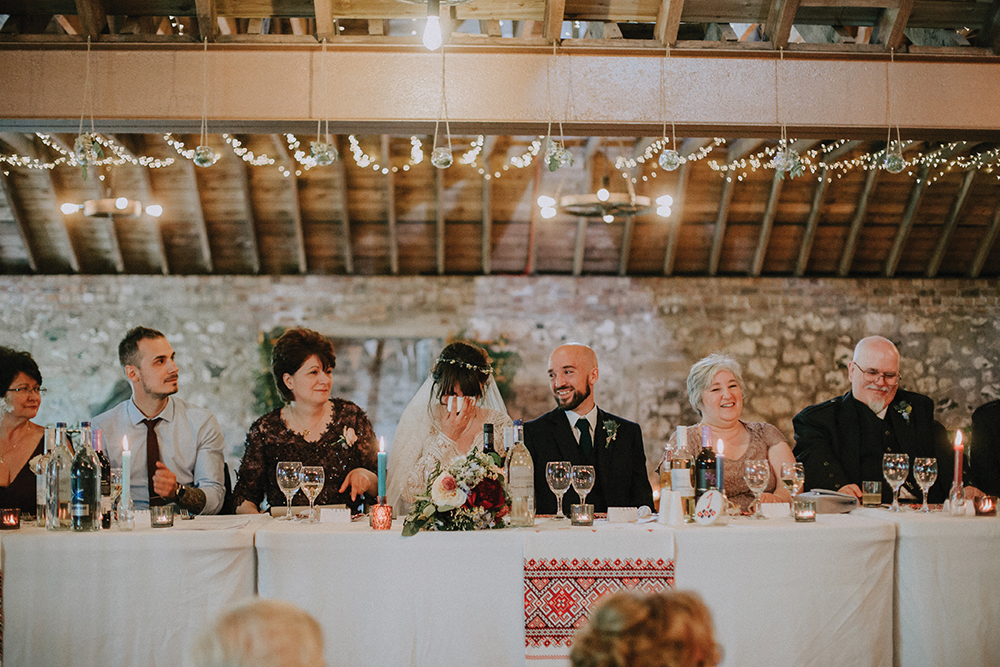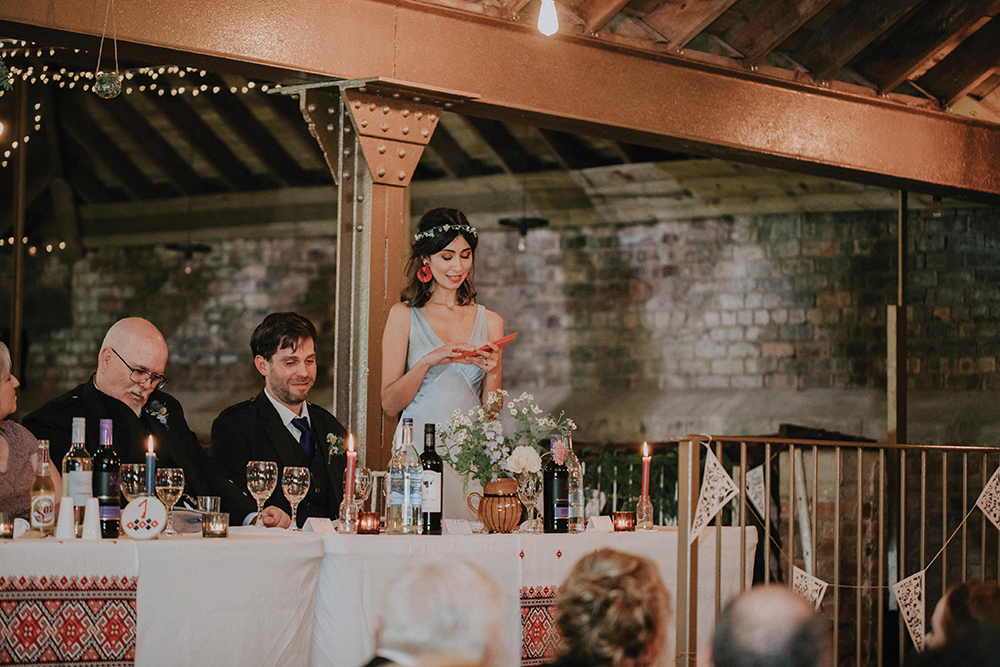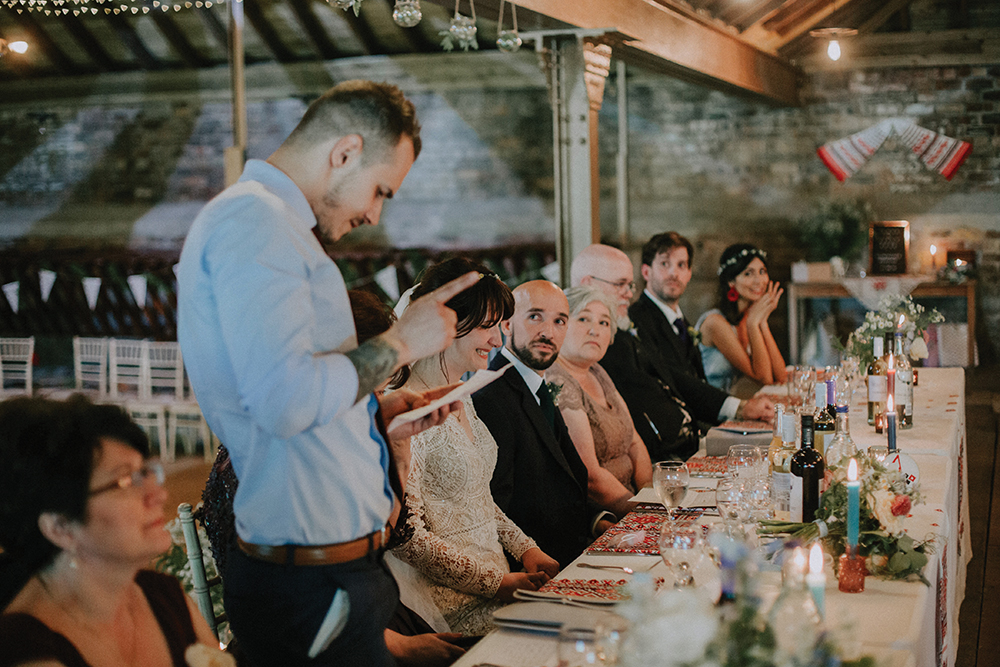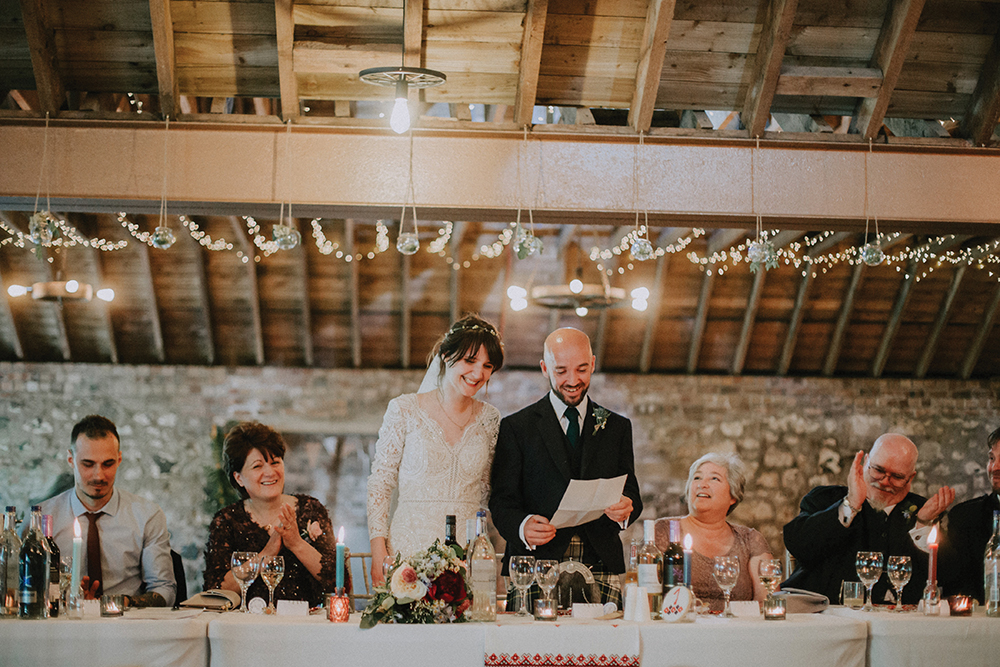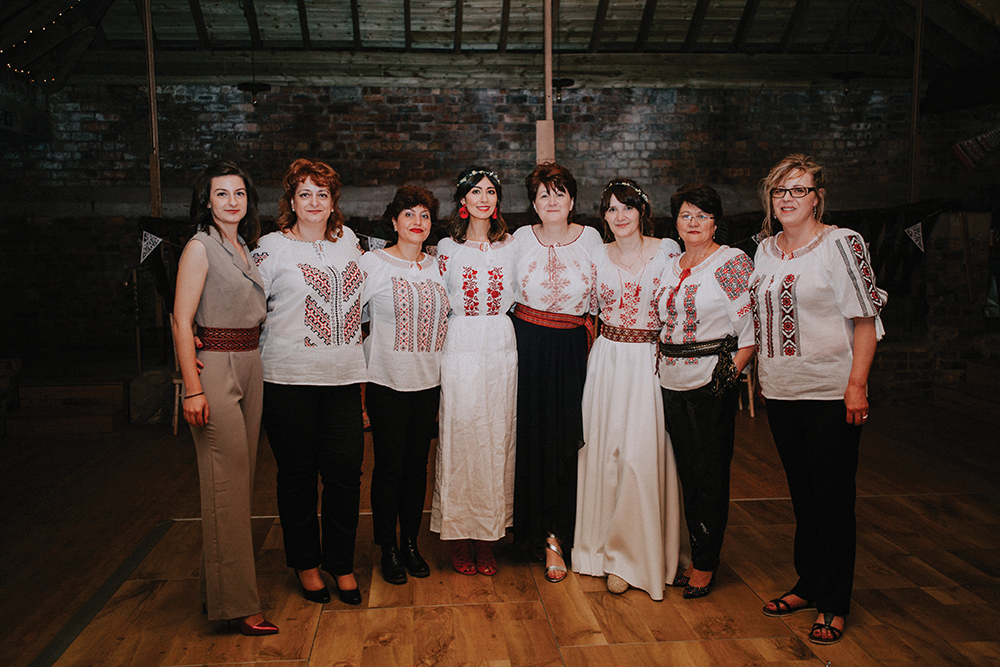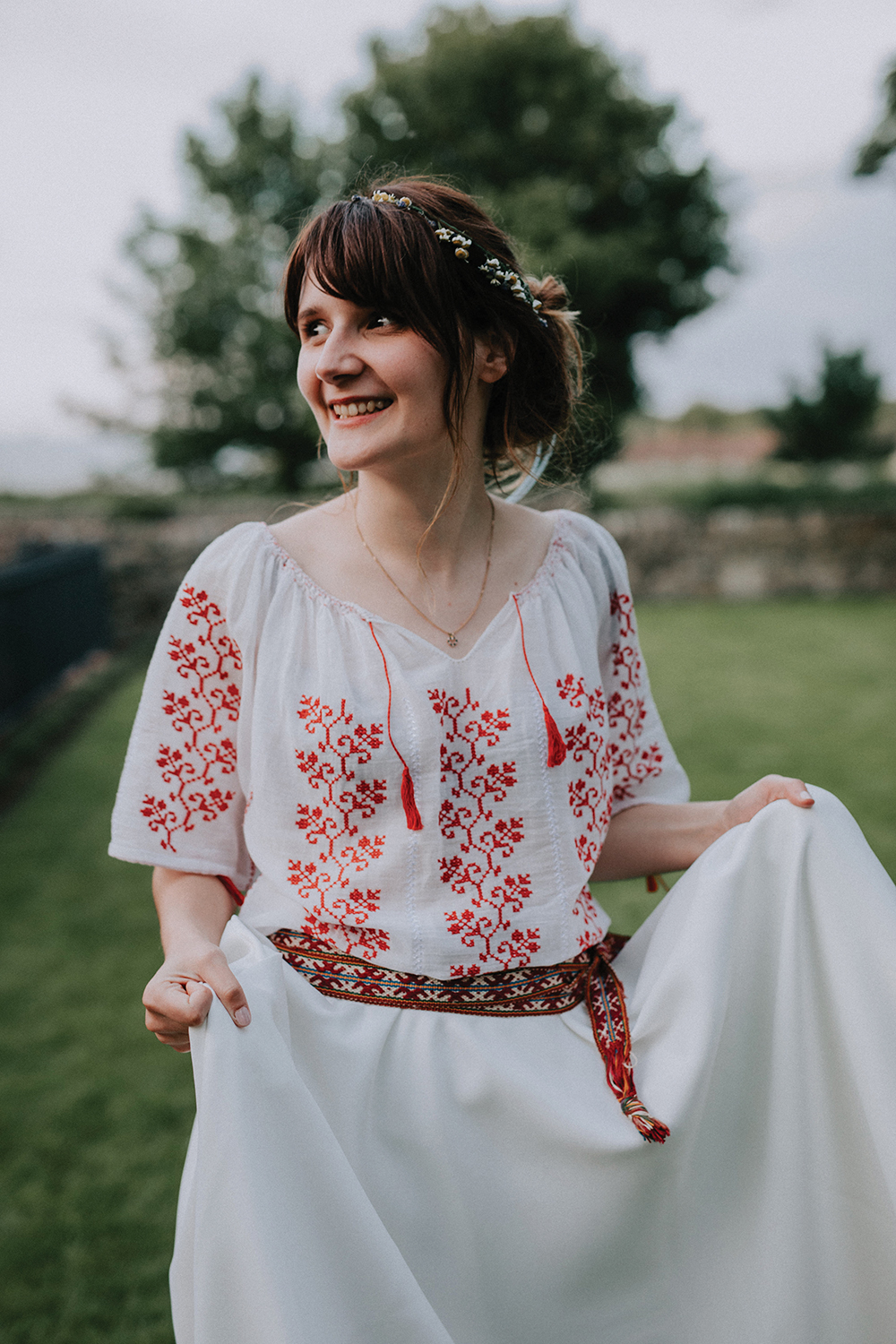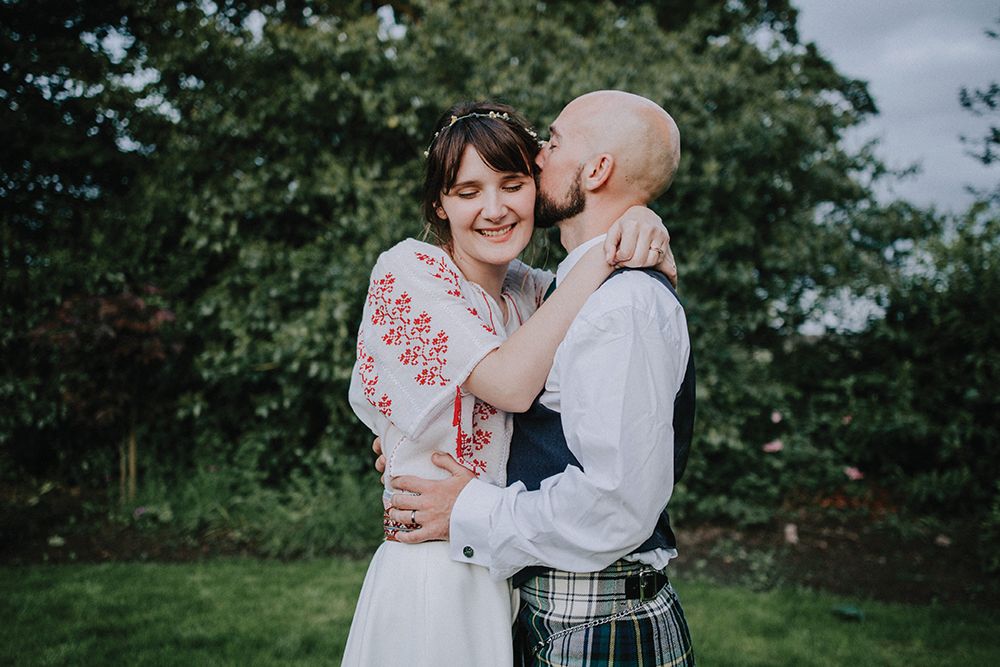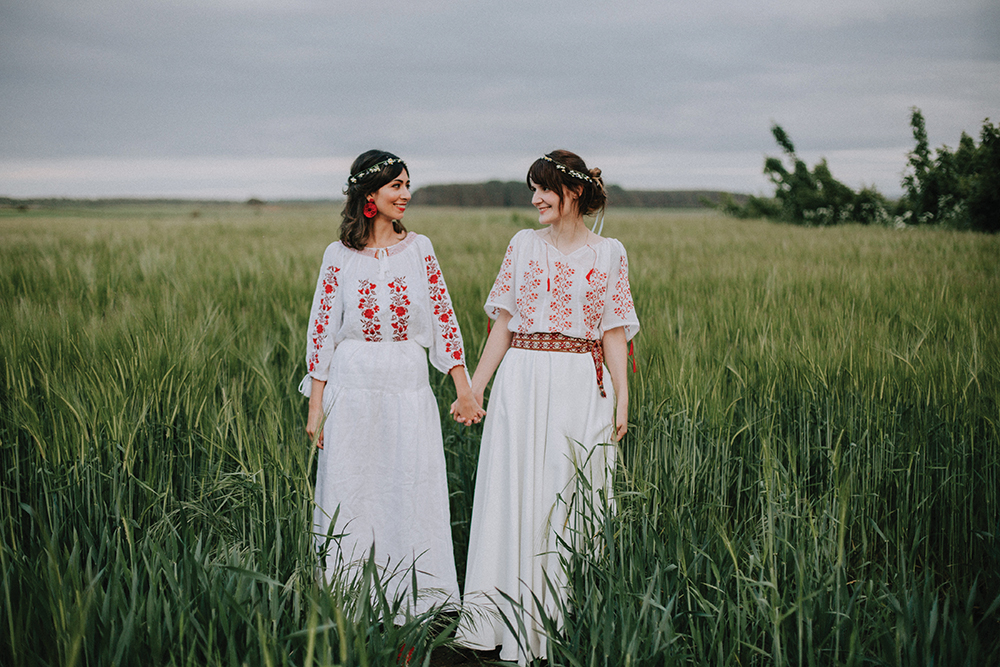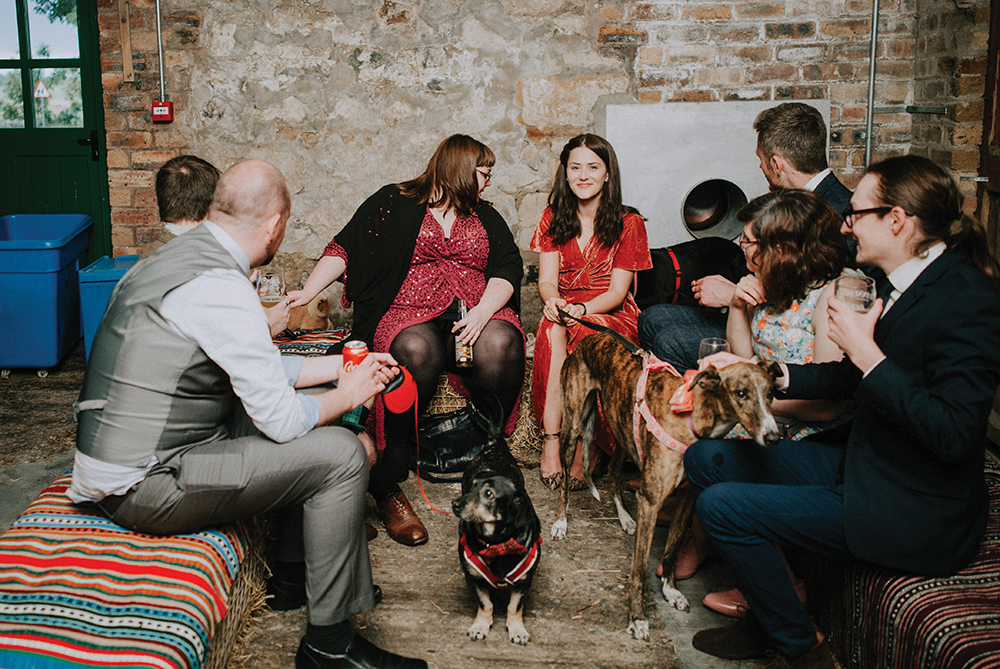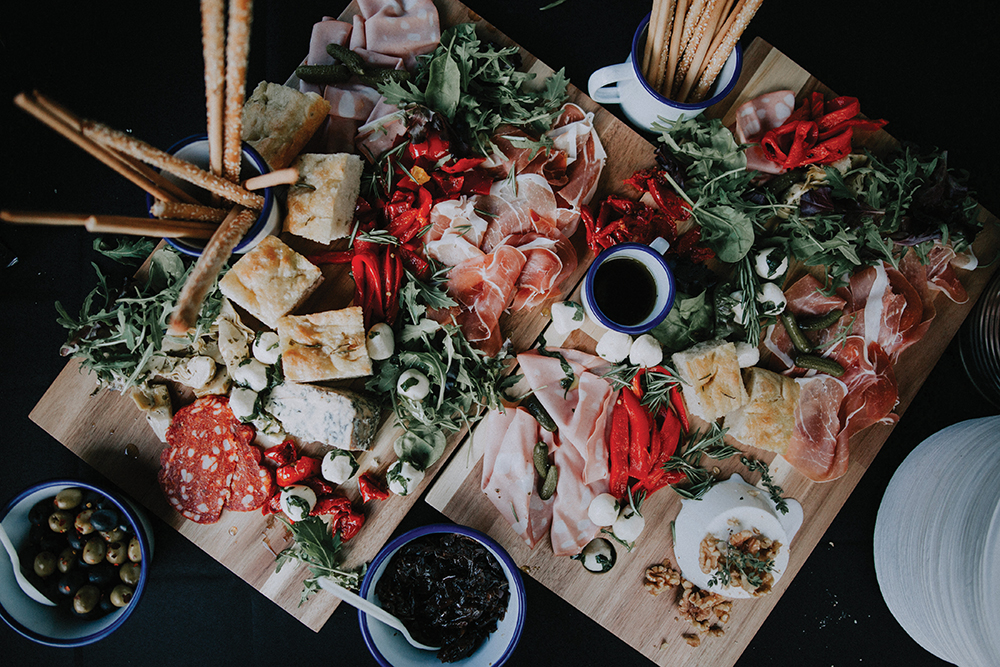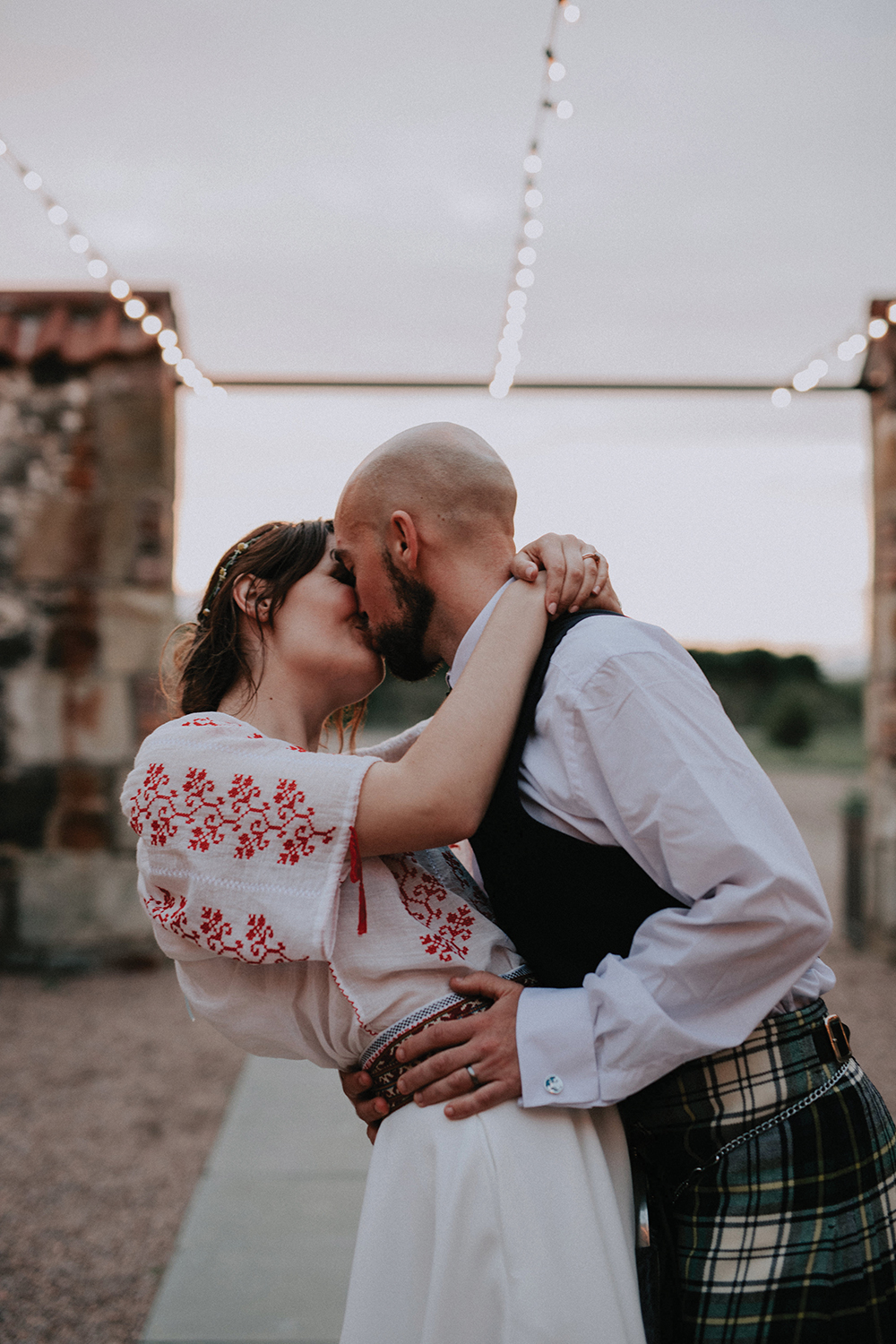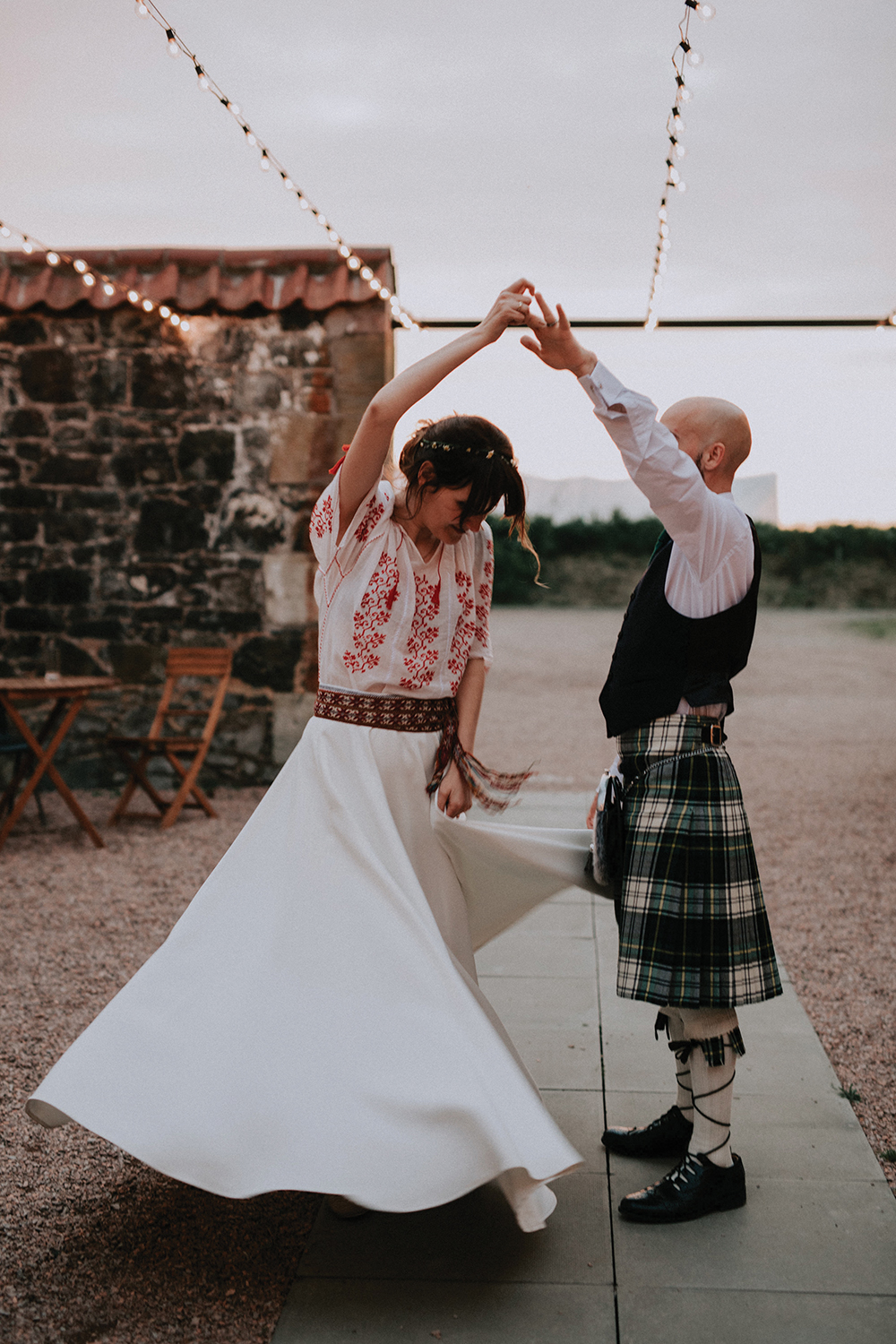 Then it was time for the speeches. Laura's mum and brother delivered a joint number in English and Romanian while best man Andy had the guests in stitches.
And Laura says SW editor Natasha's maid of honour speech was, "an ode to friendship."
An amazing barbecue followed before the first dance; King Creosote's Bubble.
"It's our song and just describes our relationship," says Laura, though she did manage to headbutt her new husband during it!
Laura even changed into a traditional Romanian outfit for her evening reception.
"Put your needs first. No matter what you do, the people who love you are going to have a great time," reflects Laura.
"And don't ceilidh too much. I ended up on a bench thinking I was going to spew!"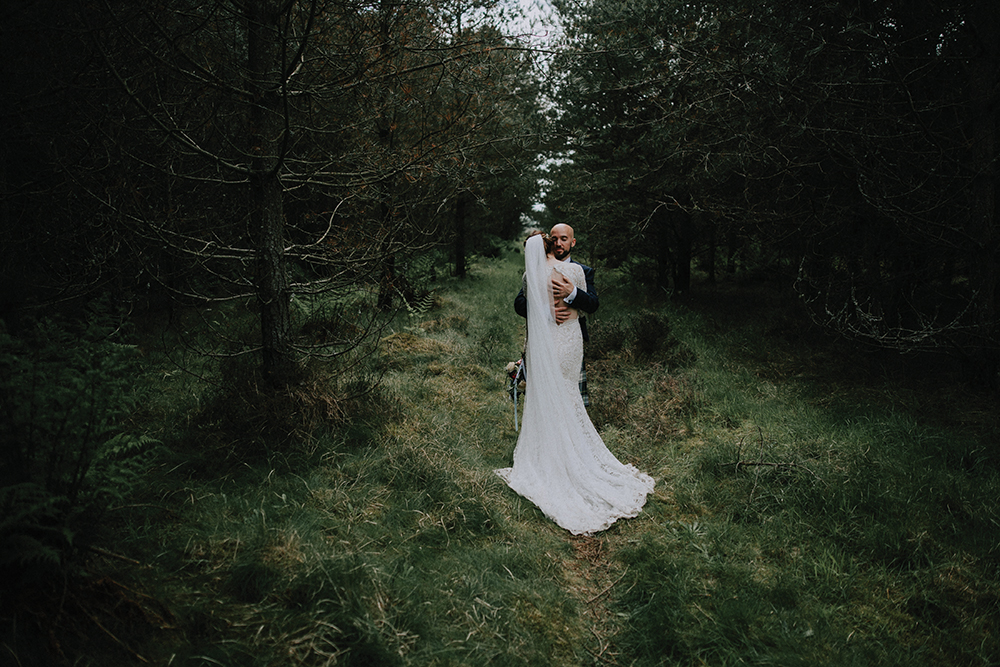 Venue: The Rhynd | Photographer: In the Name of Love Photography
Second shooter: Siobhan Stewart Photography | Engagement ring: Katie Lees Jewellery
Wedding rings and veil: Etsy | Wedding co-ordinator: Lavender Blue Weddings & Events
Groom's outfit: McCall's Highlandwear | Bride's dress: Olive Jones Bridal
Flowers: The Floral Design Boutique | Hair: Louise Quinn
Make-up: Heather Snowie Makeup Artist | Celebrant: Jane Patmore
Band: Torsa Ceilidh Band from Hireband | Catering: Gourlay Catering
Food van: Mezzaluna | Entertainment: Yasmin Worrall