DIY wedding with driftwood details at Errol Park, Perthshire
Shirin and Rosie used pastel tones and hand-tied bouquets for their gorgeous DIY wedding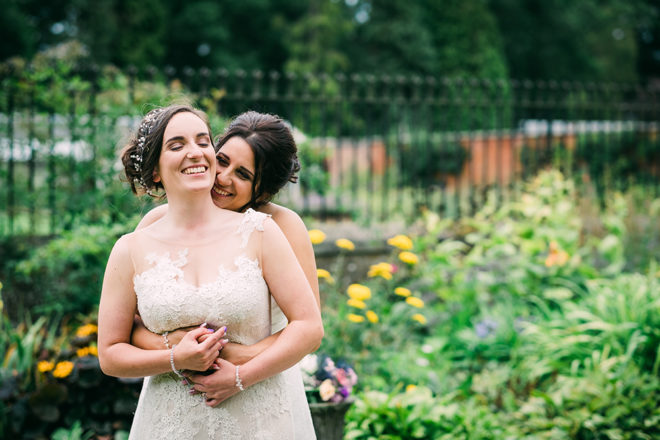 These stylish brides harkened back to their first kiss with a special tequila toast during their beautiful outdoor ceremony.
Read on for all the details of Shirin and Rosie's amazing Perthshire wedding, captured by Fern Photography.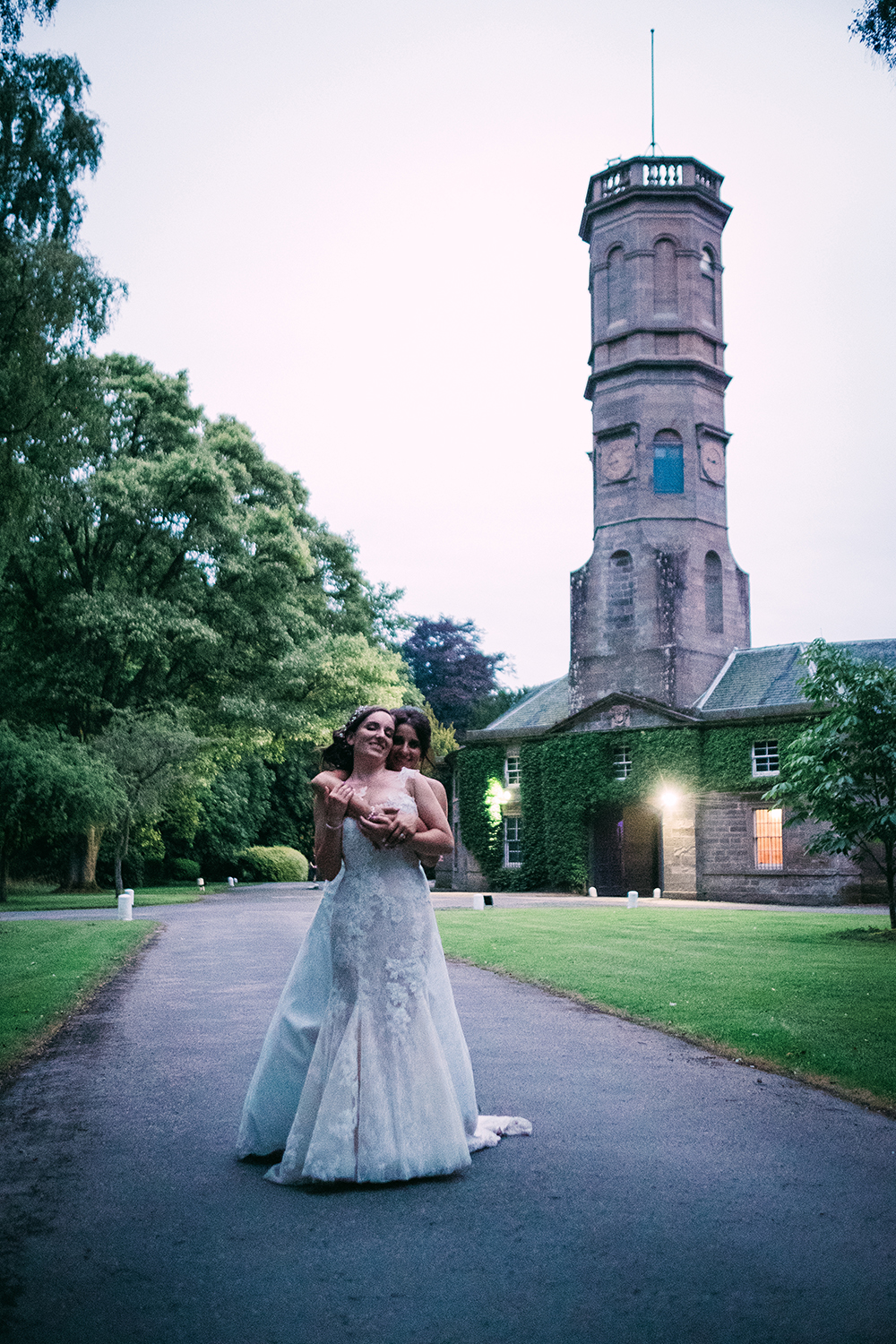 Rosie (front) and Shirin (behind)
Shirin and Rosie first met while working together at the bar at Perth Concert Hall.
There was clearly a connection, but it wasn't until four months later that they shared their first kiss. "Fuelled by tequila, of course," laughs Shirin.
Fifteen months later Shirin was planning a perfect Christmas proposal, but the ring didn't arrive on time.
When it did, she lit loads of candles, got the fizz in and got down on one knee.
"Rosie said, 'Of course!' To this day I still haven't had my 'Yes'!"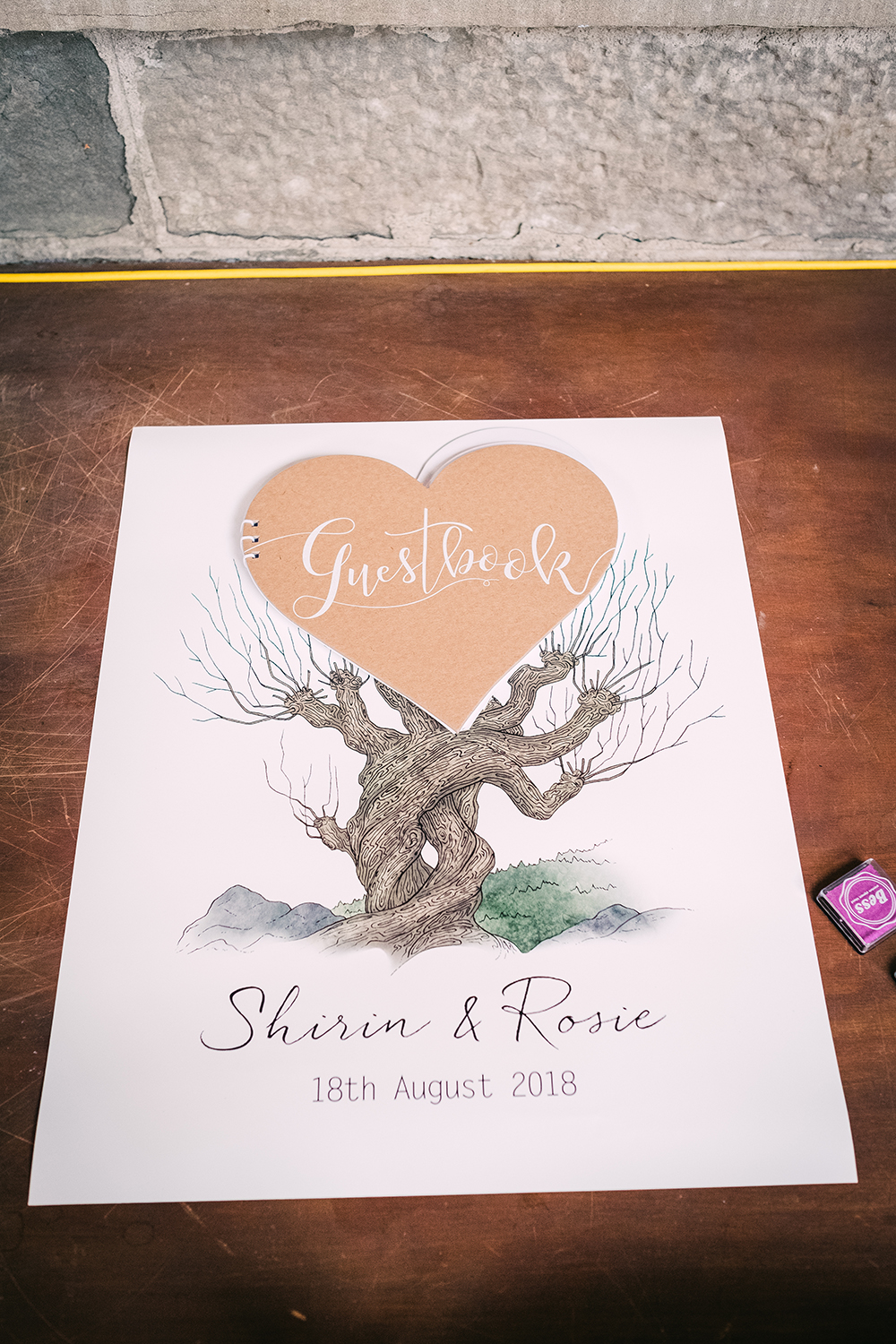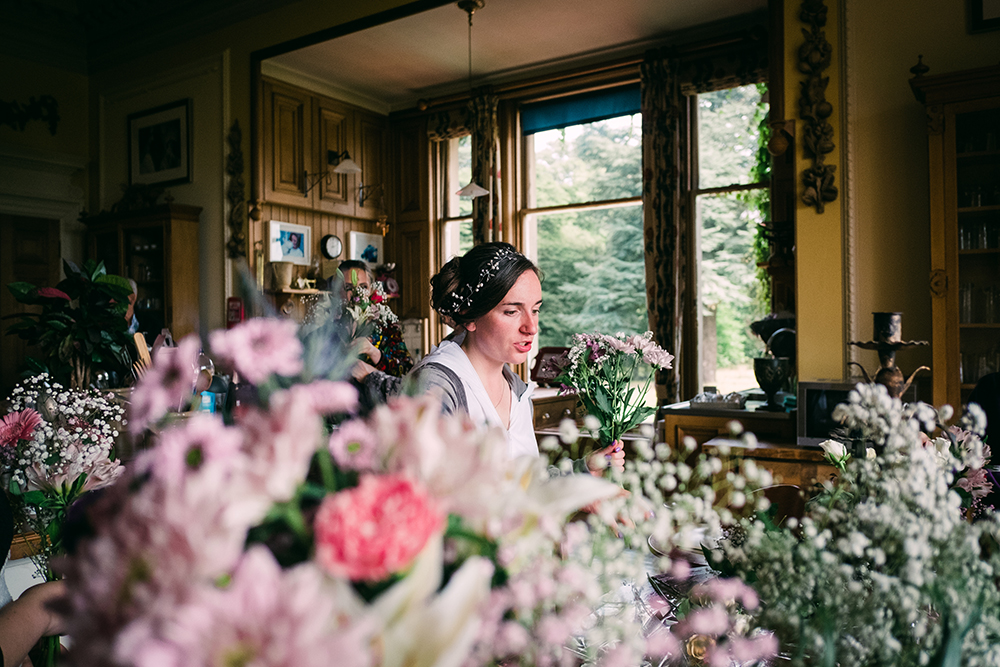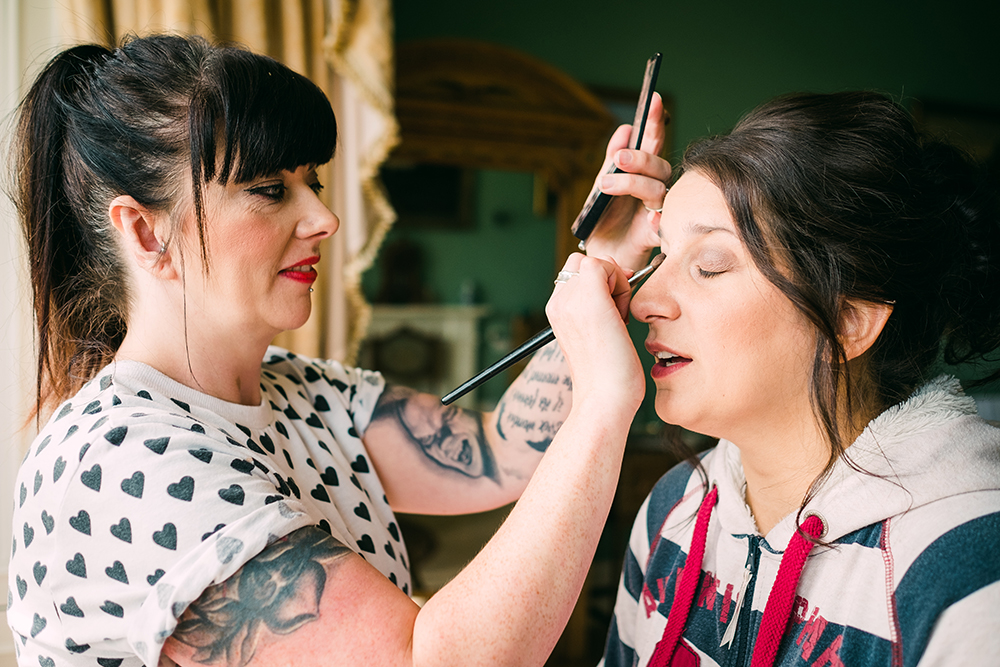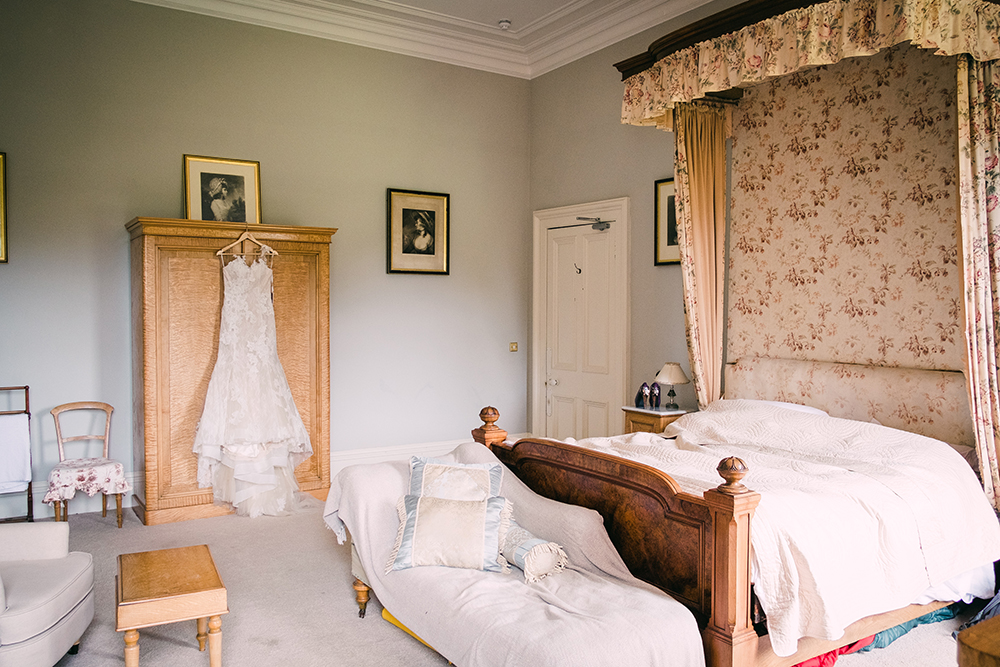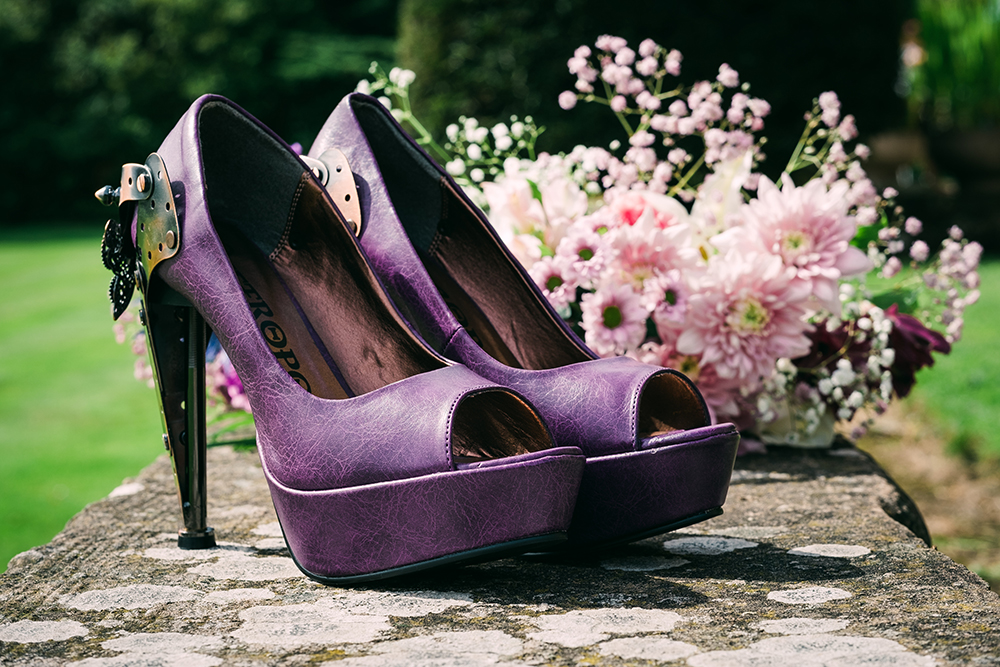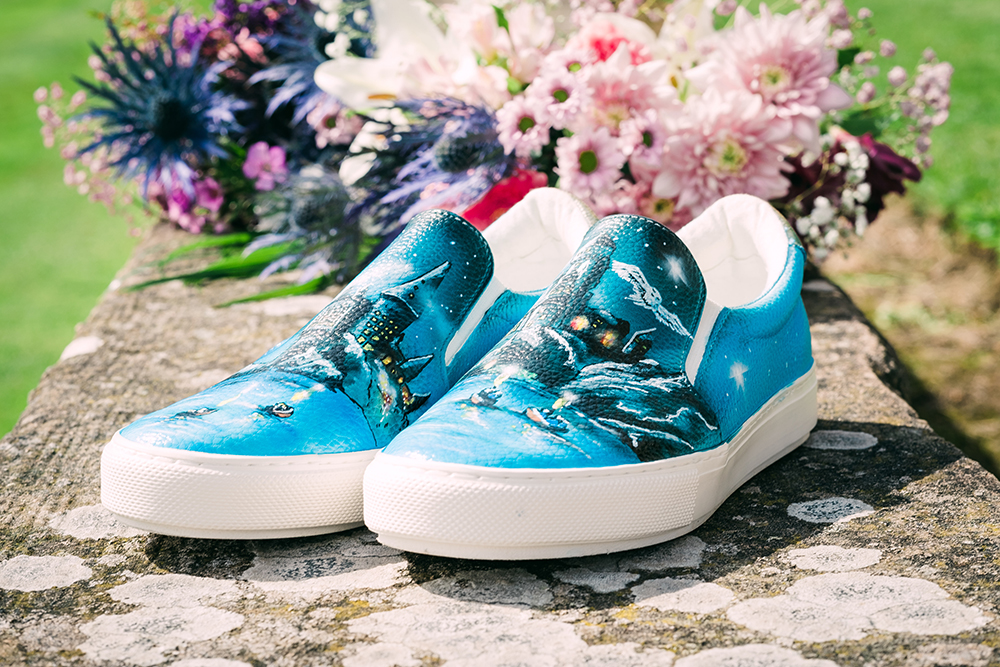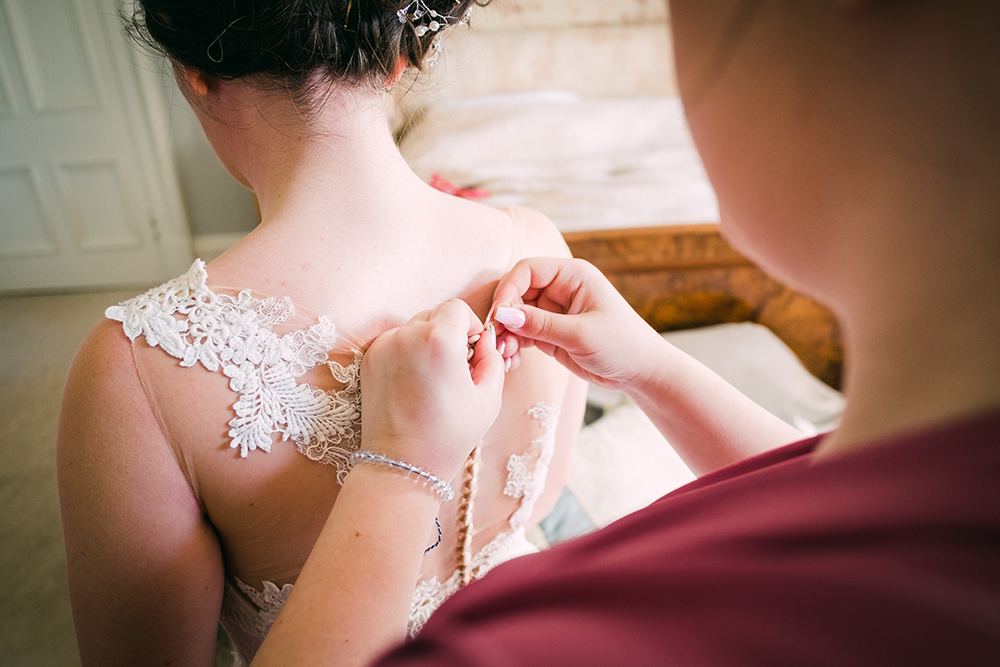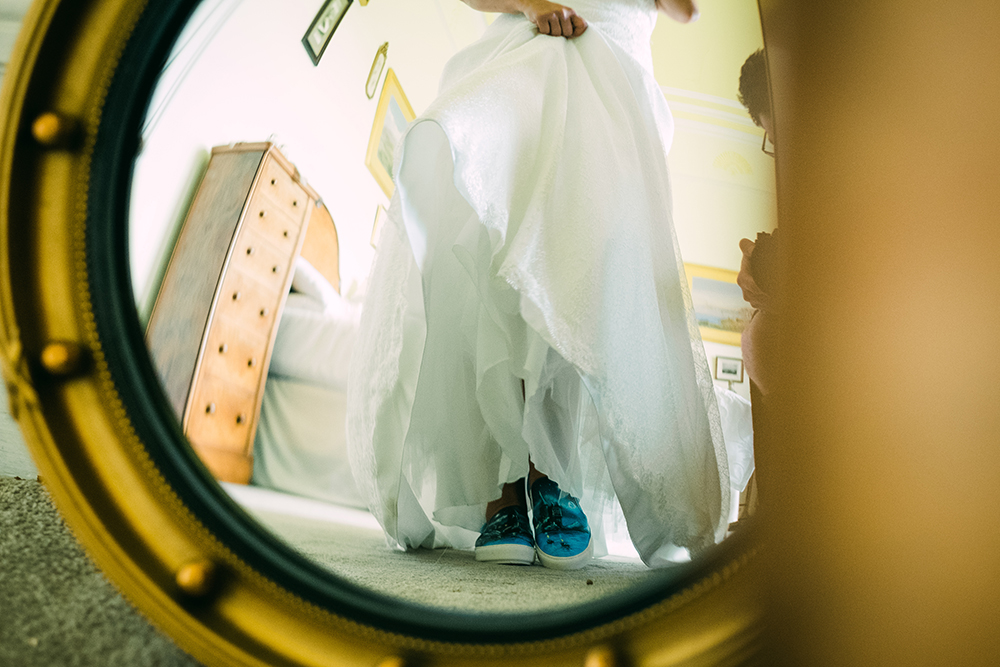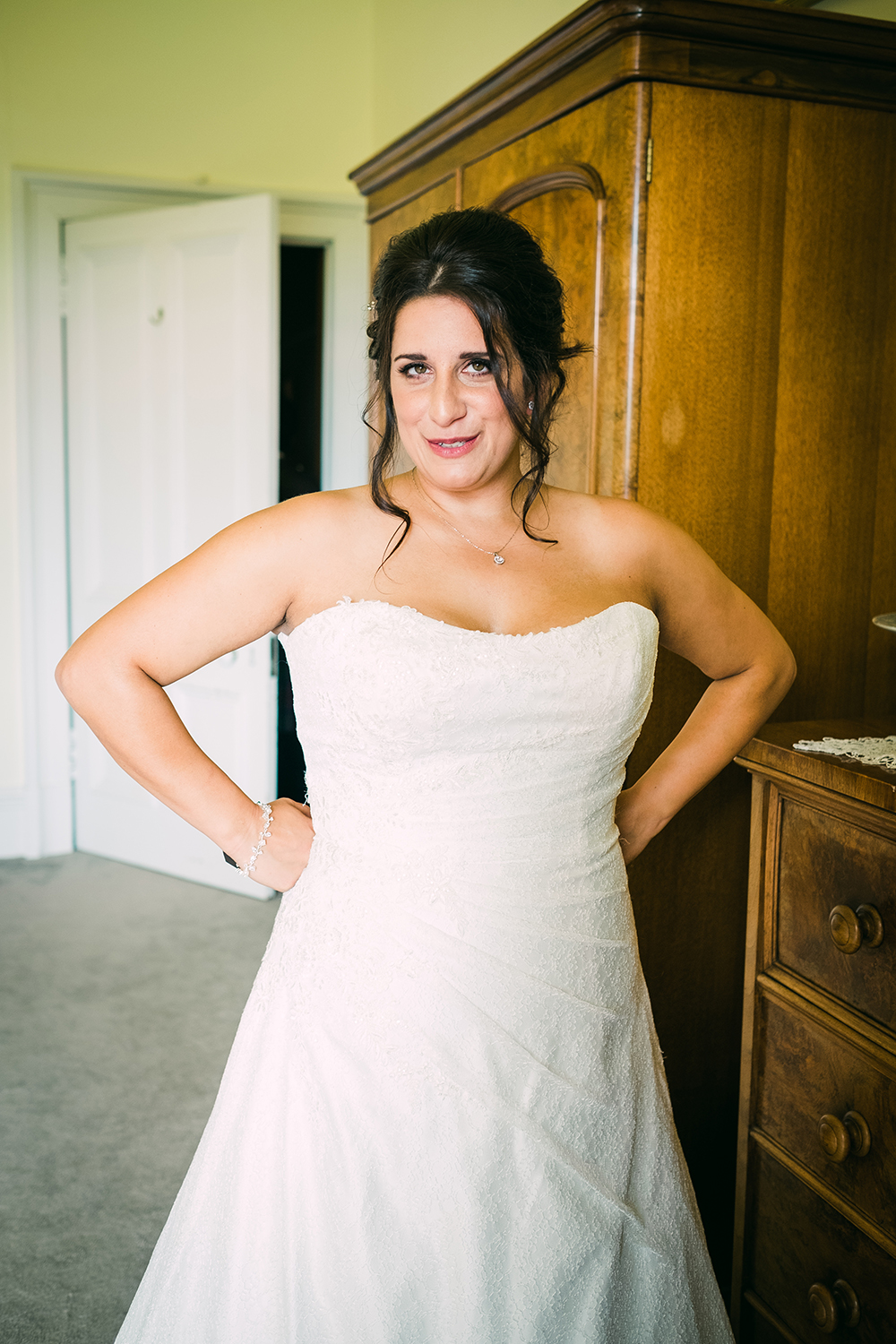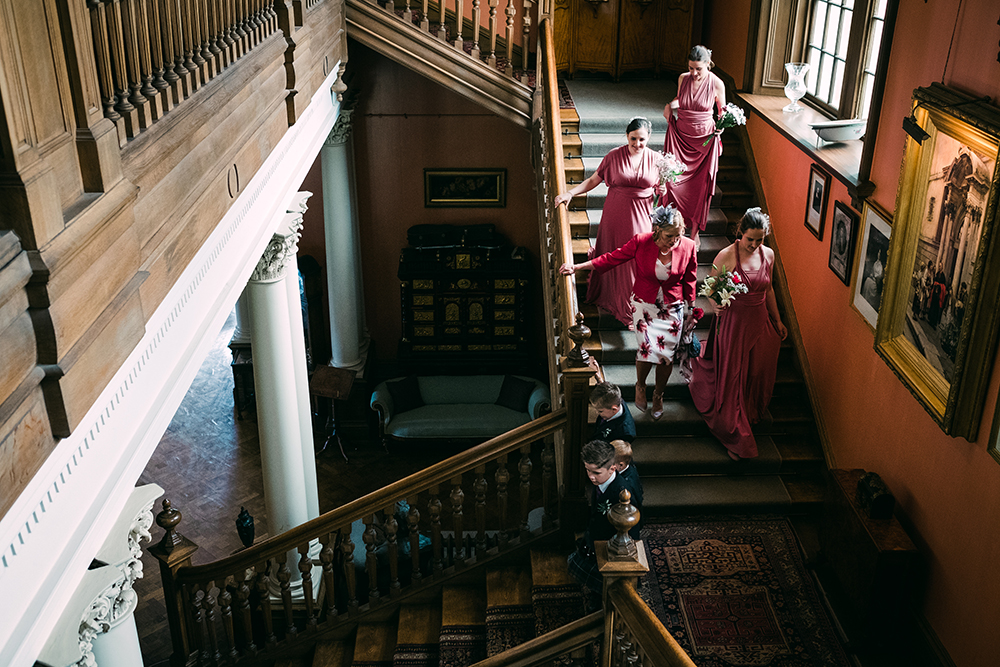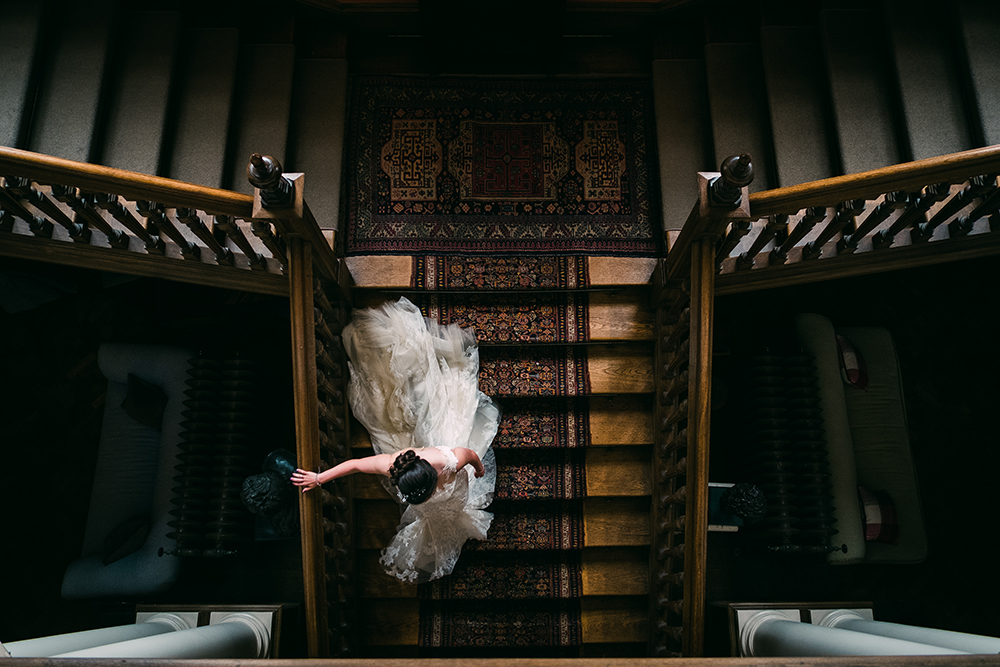 Errol Park stole their hearts when they started the venue search – they loved the idea of spending the whole weekend there with their families.
"It was exactly what we wanted; a rustic venue with a relaxed attitude to making any changes or decorations we liked."
The couple set about crafting a rustic theme with sweet pastel tones, using plenty of driftwood Rosie collected on Aberdeen beach, alongside jars, glass bottles and tealights. The pair planned everything themselves "without a breakdown".
However, Shirin confesses to having had many a sleepless night and Rosie even ended up marrying a scary clown in her dreams, sparked by reading It in the midst of wedmin –we'll stick to a relaxing bedtime novel!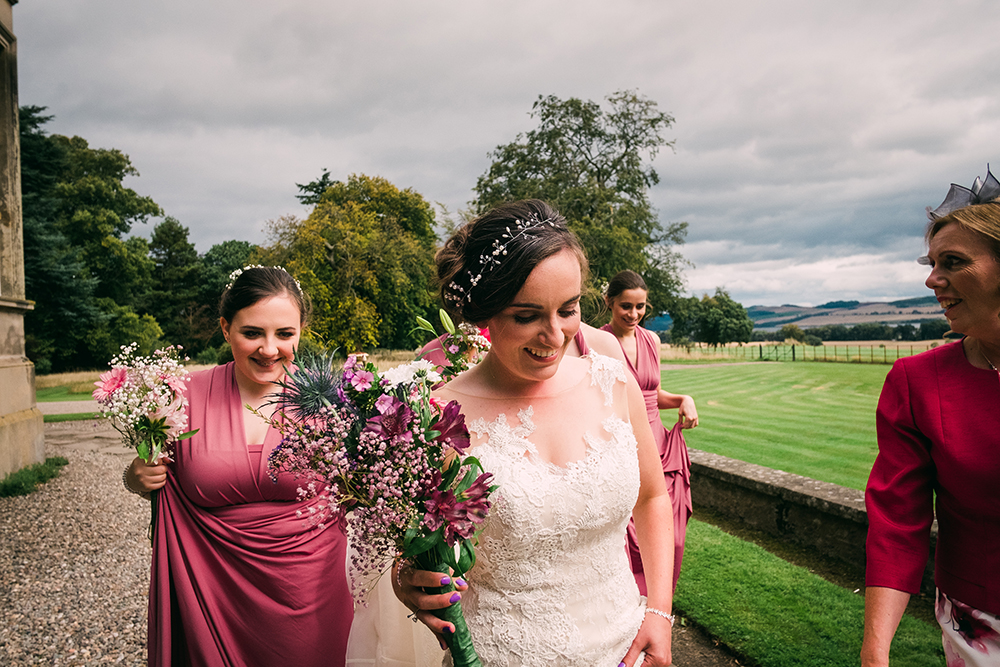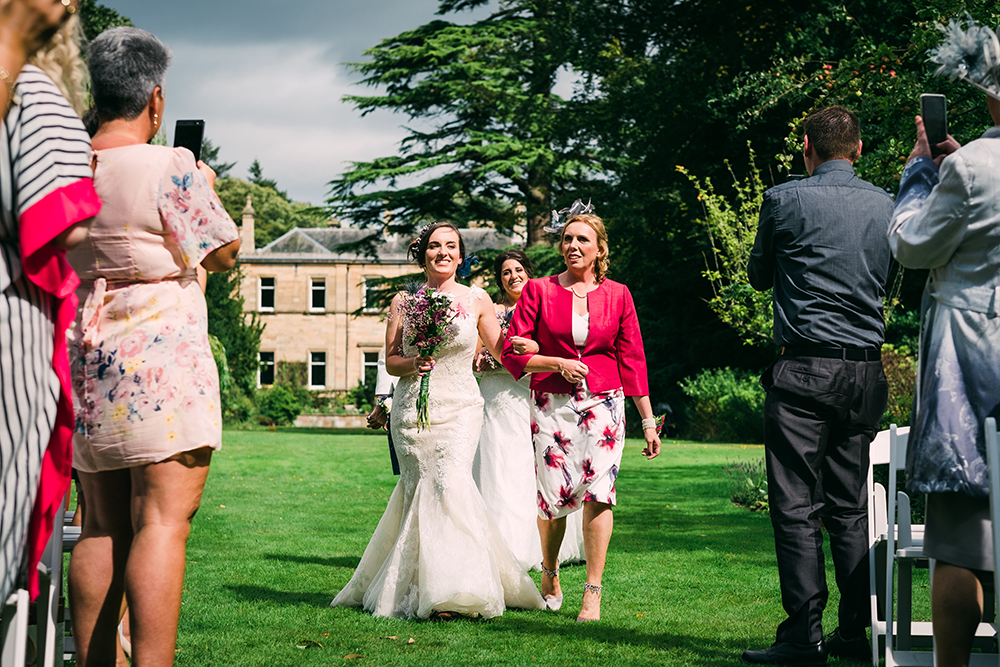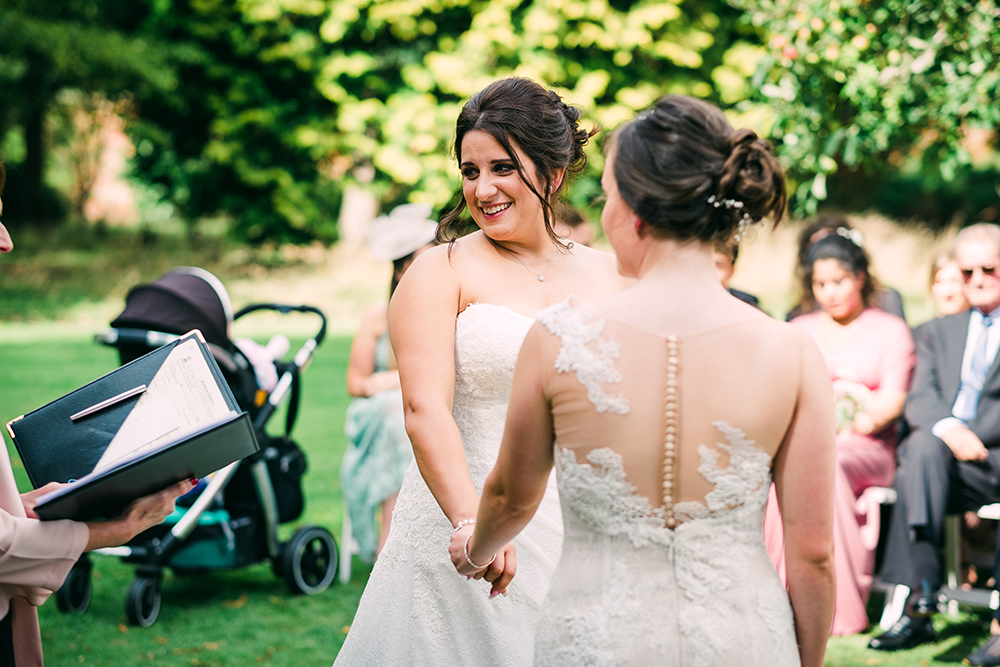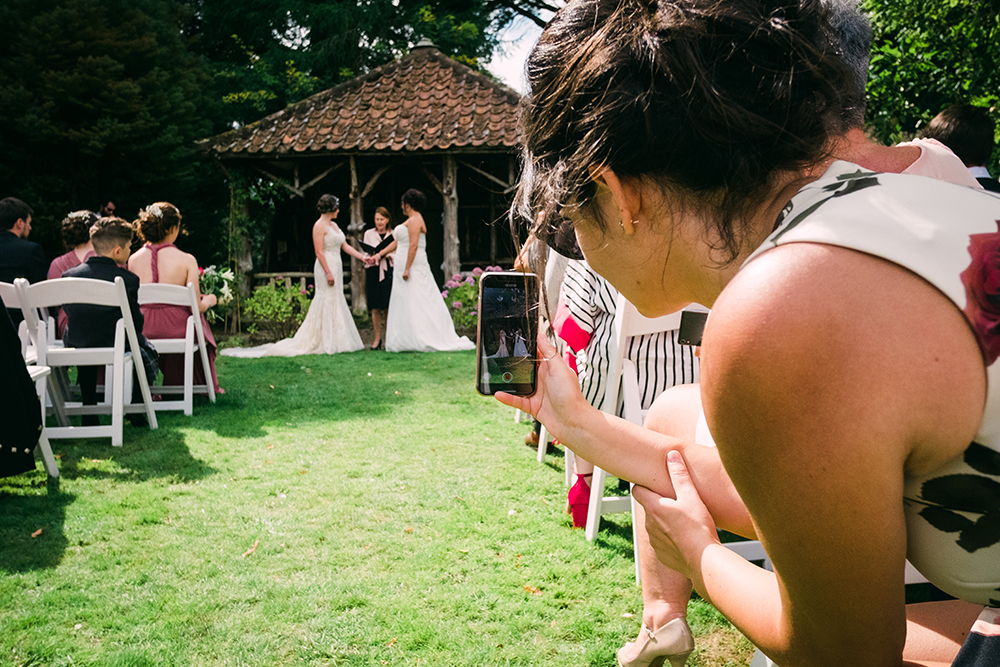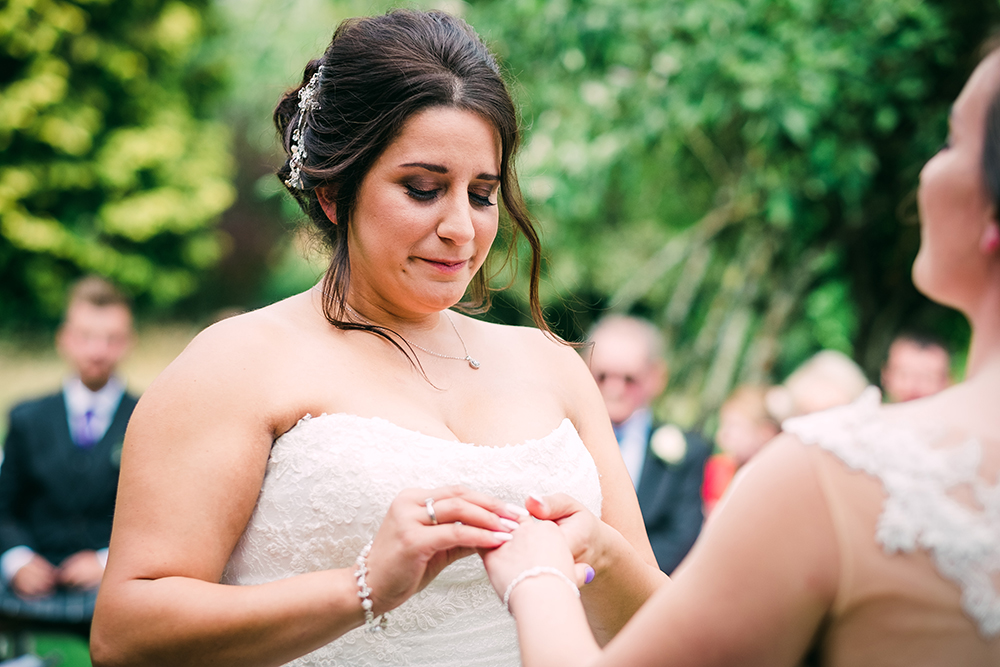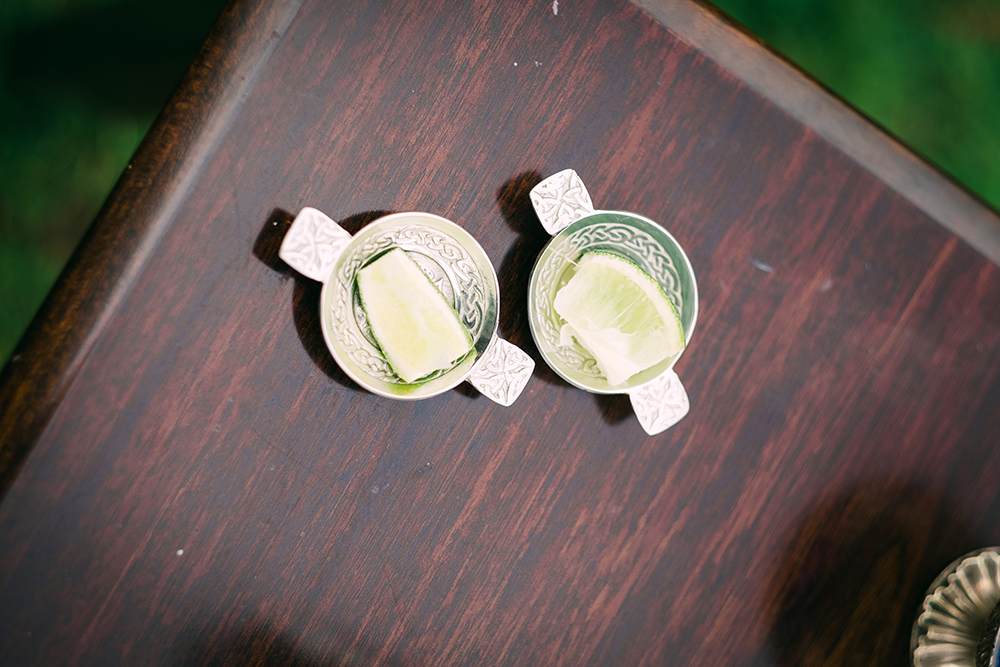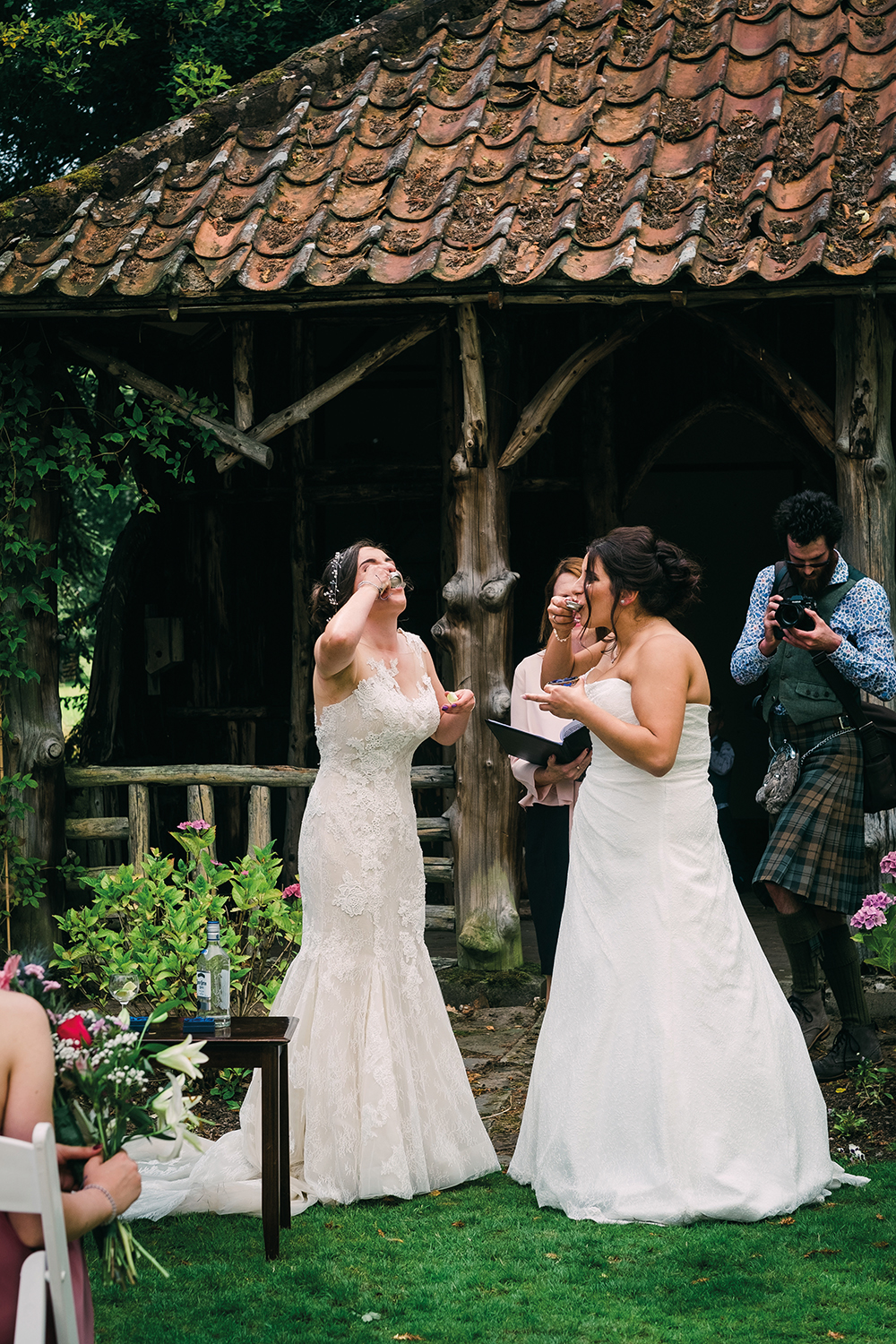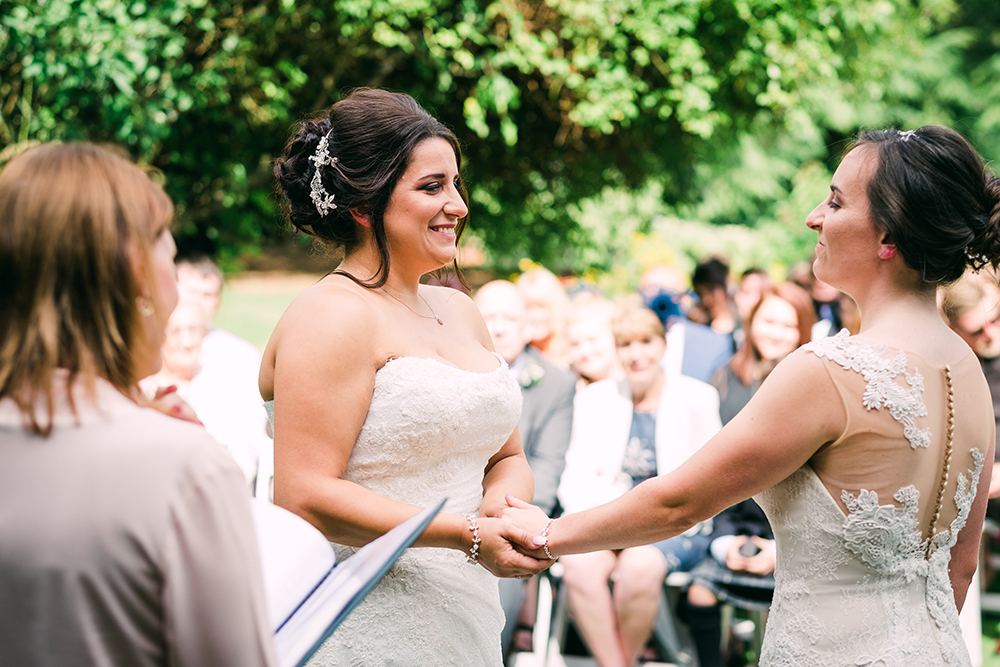 Though there was a breeze on the morning of the big day, the brides stuck to their guns and had the dreamy outdoor wedding they'd set their hearts on: "We even managed to take a shot of tequila during it!"
Post-ceremony, guests were treated to brownies and prosecco served by Artisana – Exquisitely Decadent Brownies, which gave them enough energy for a go on the bouncy castle. Then, at dinner, Rosie's mum's speech had guests laughing at the bride's past antics, including how at high school she was voted "most likely to end up in jail" while Shirin's brother Farhad hit a more emotional note with a poem about love knowing no gender.
This was followed by an evening reception with a real party atmosphere.
Rosie even drummed for the band to Sex on Fire!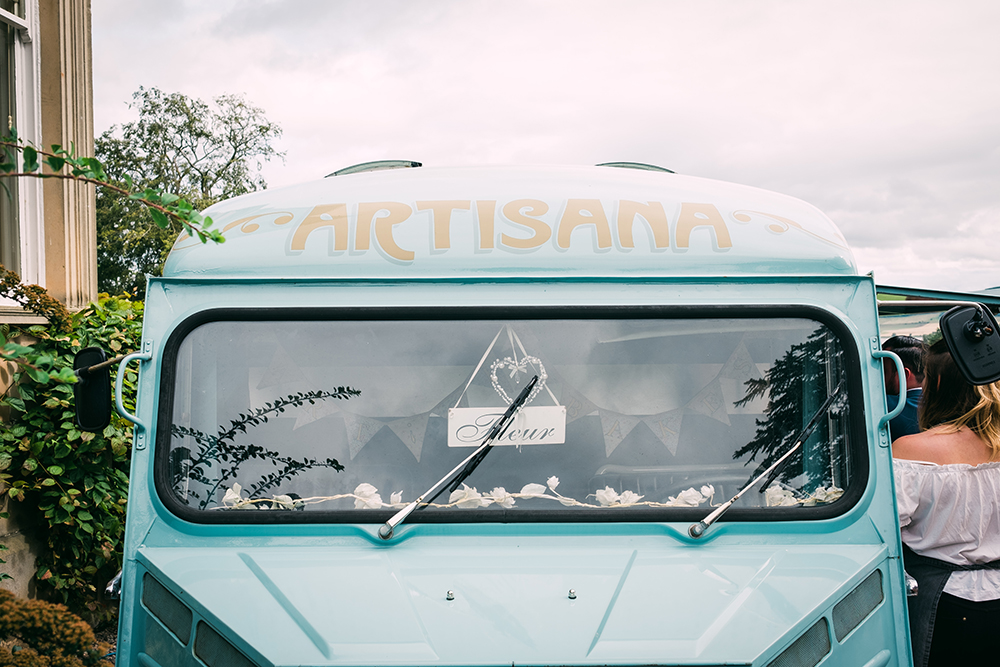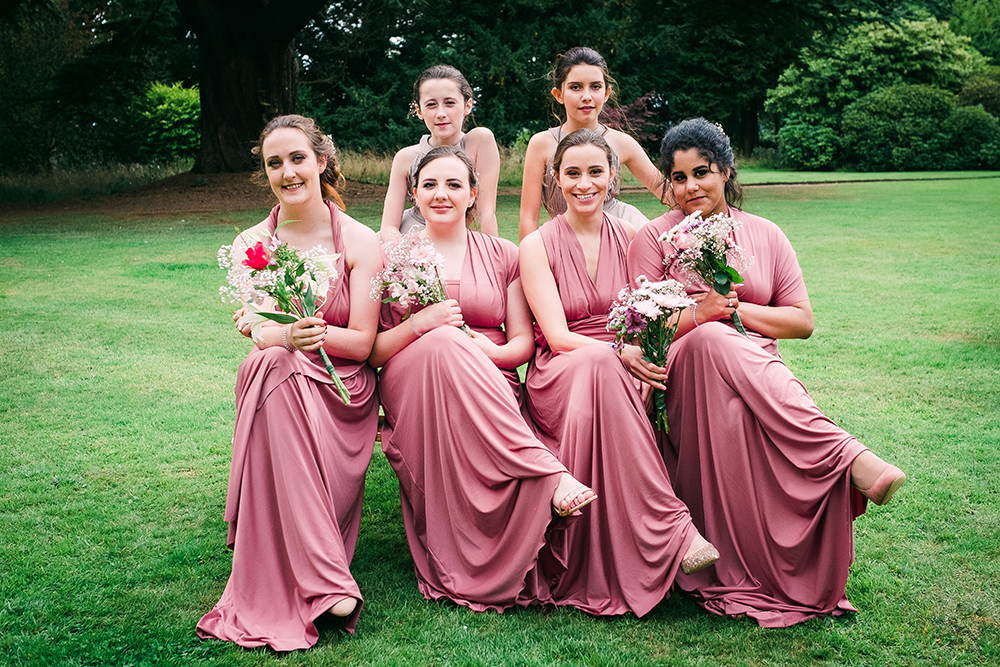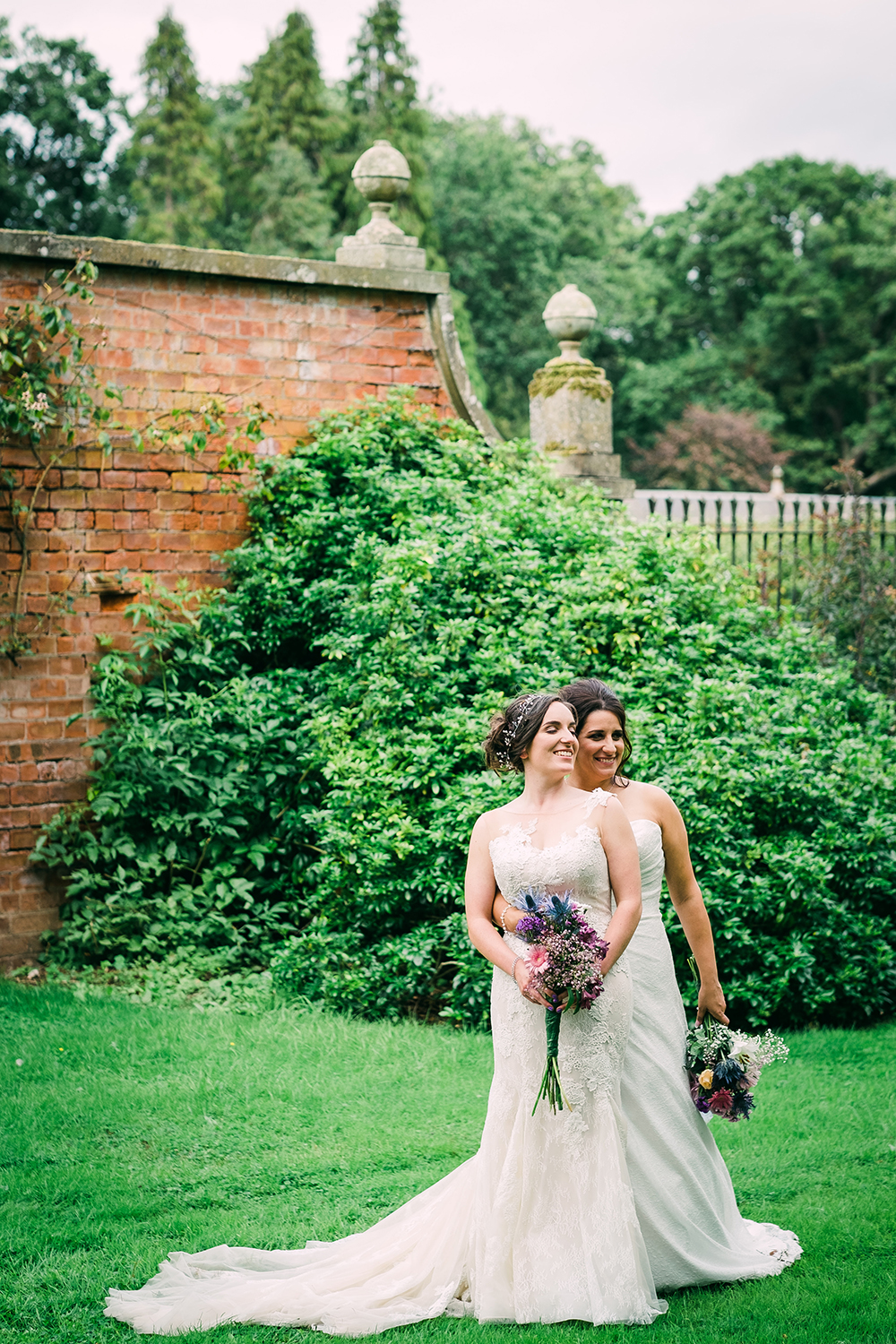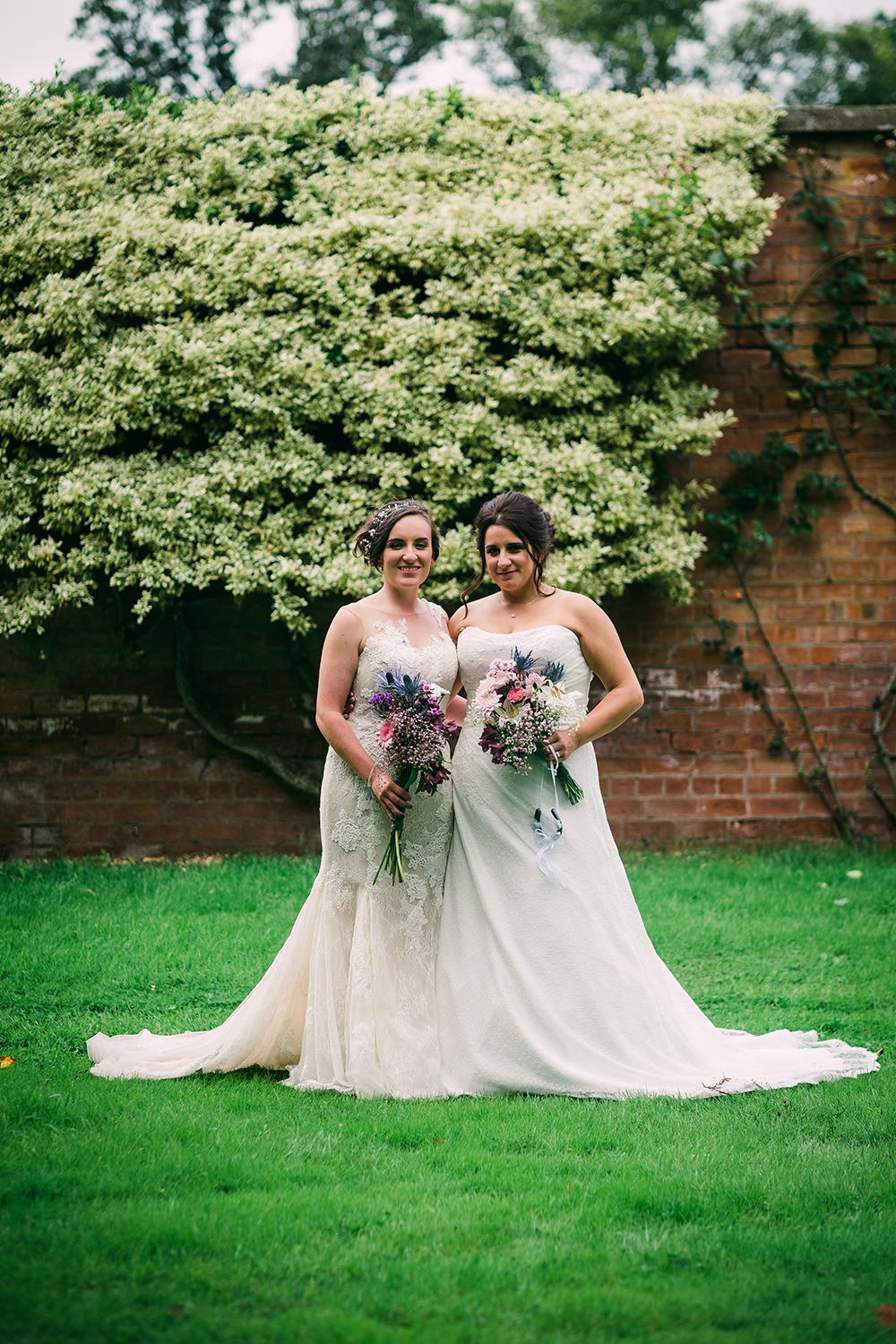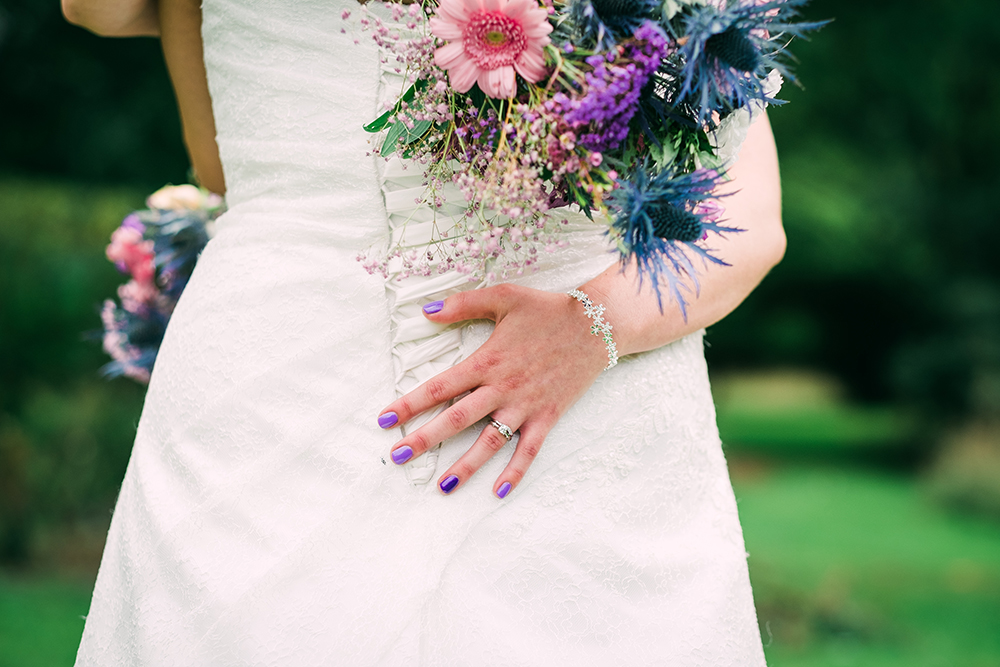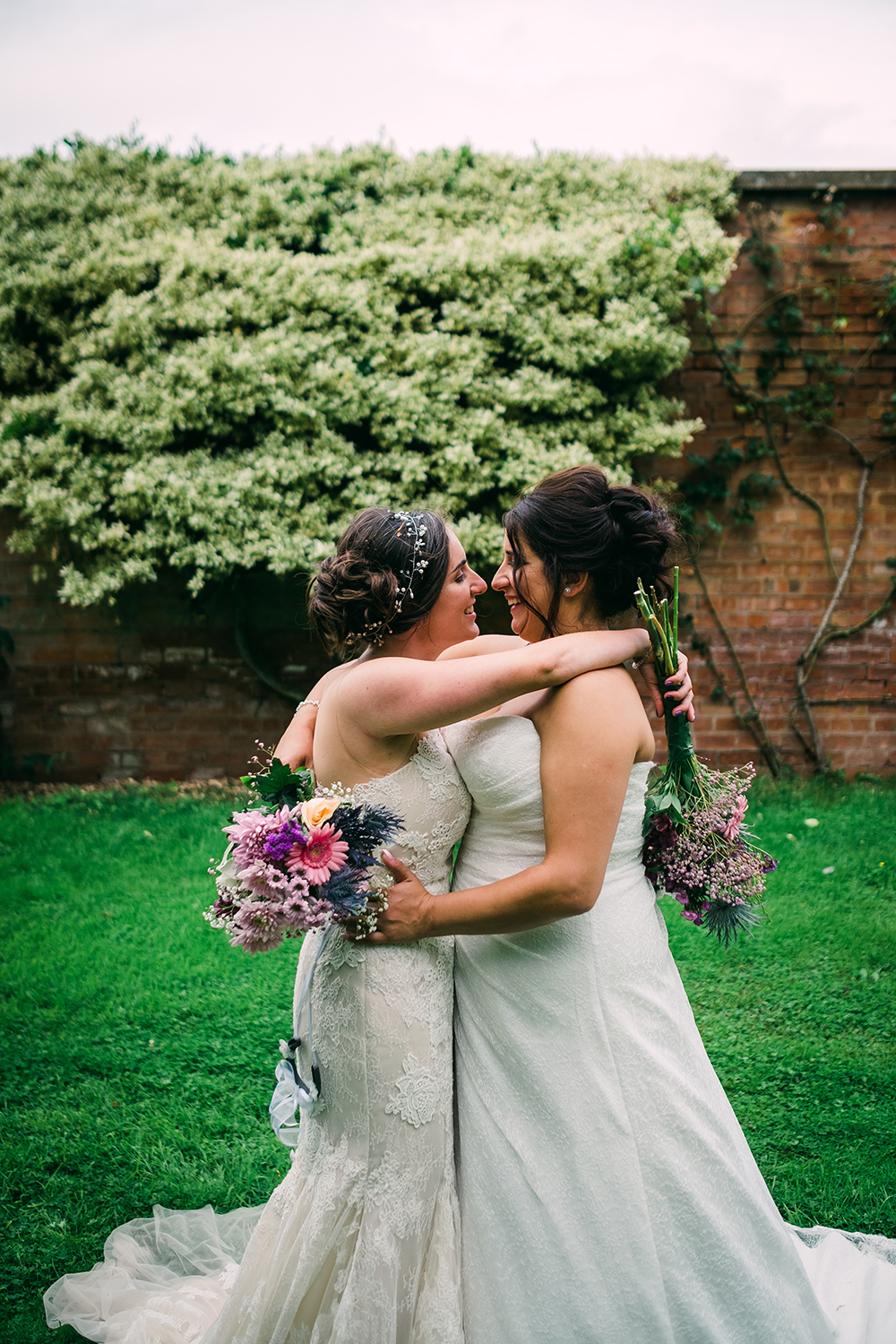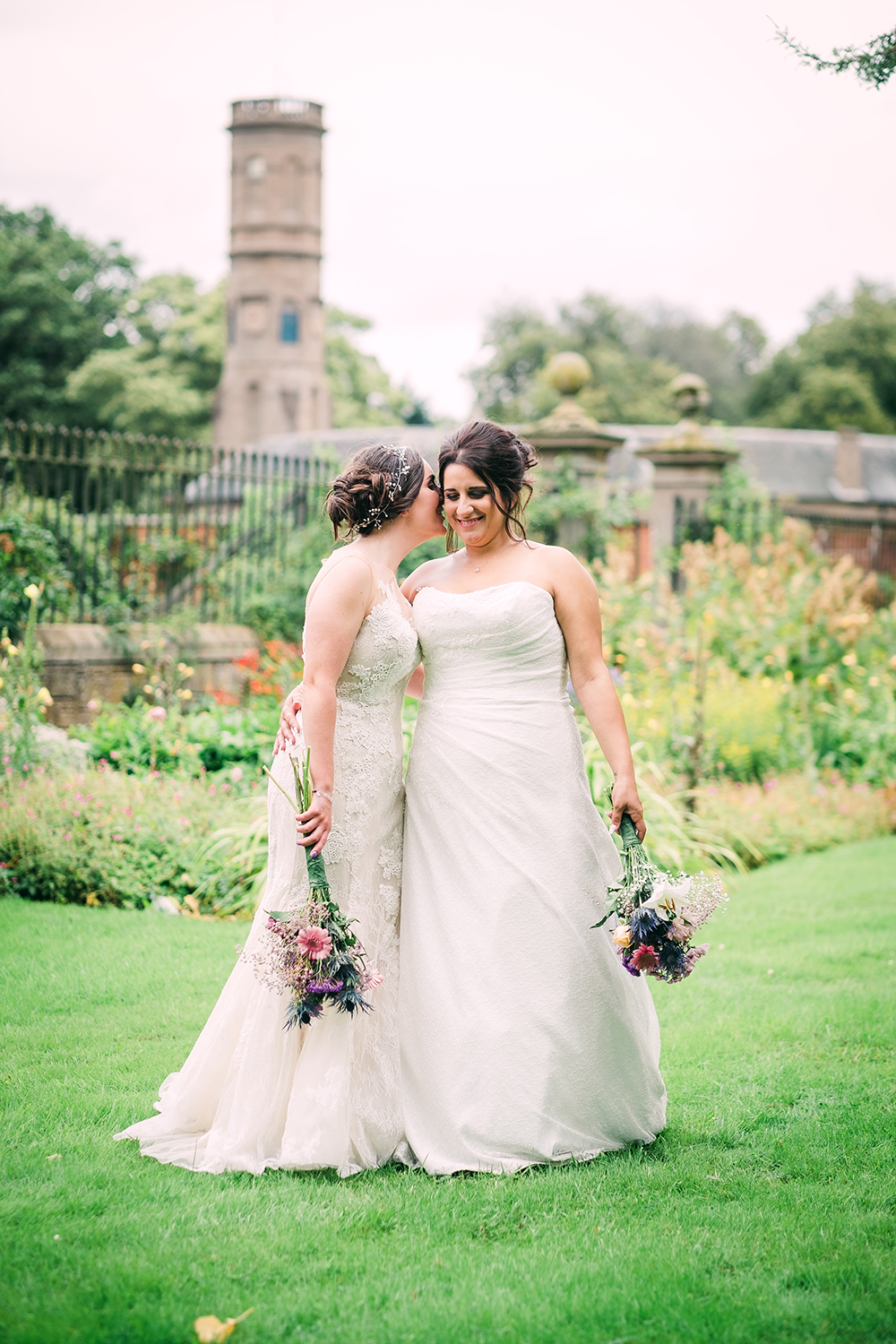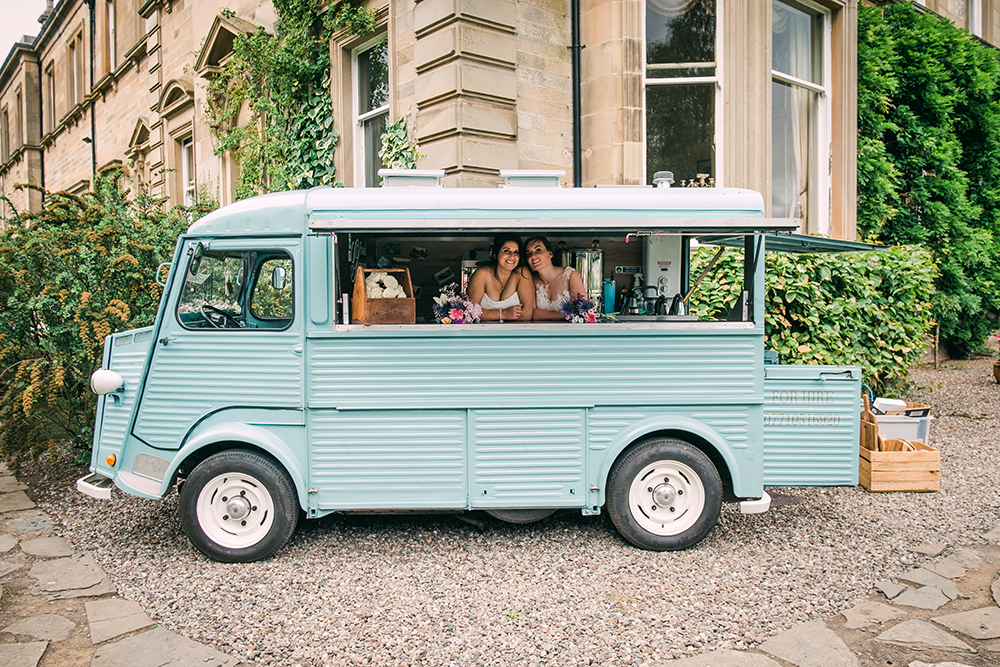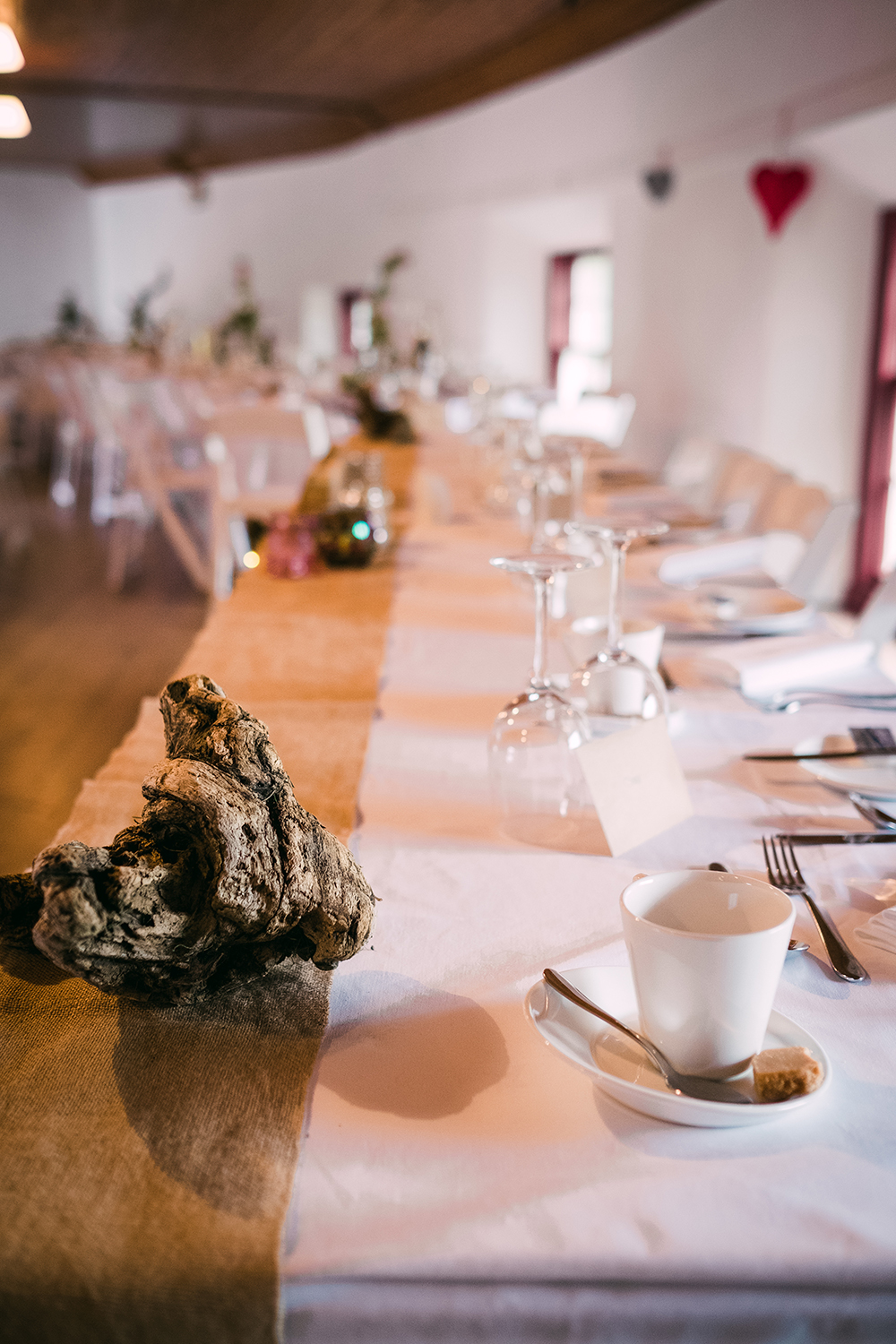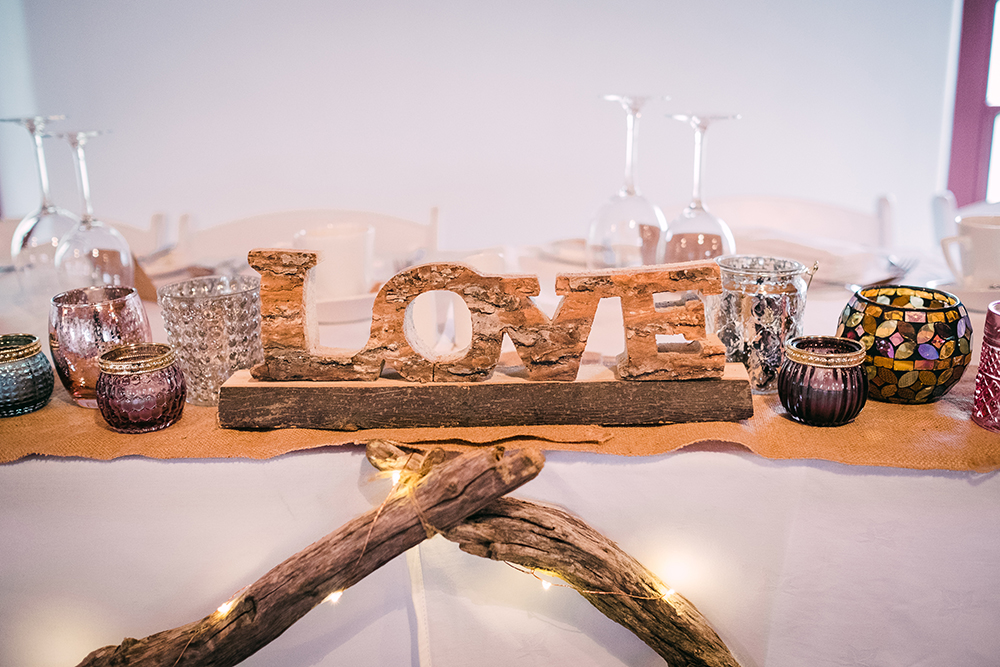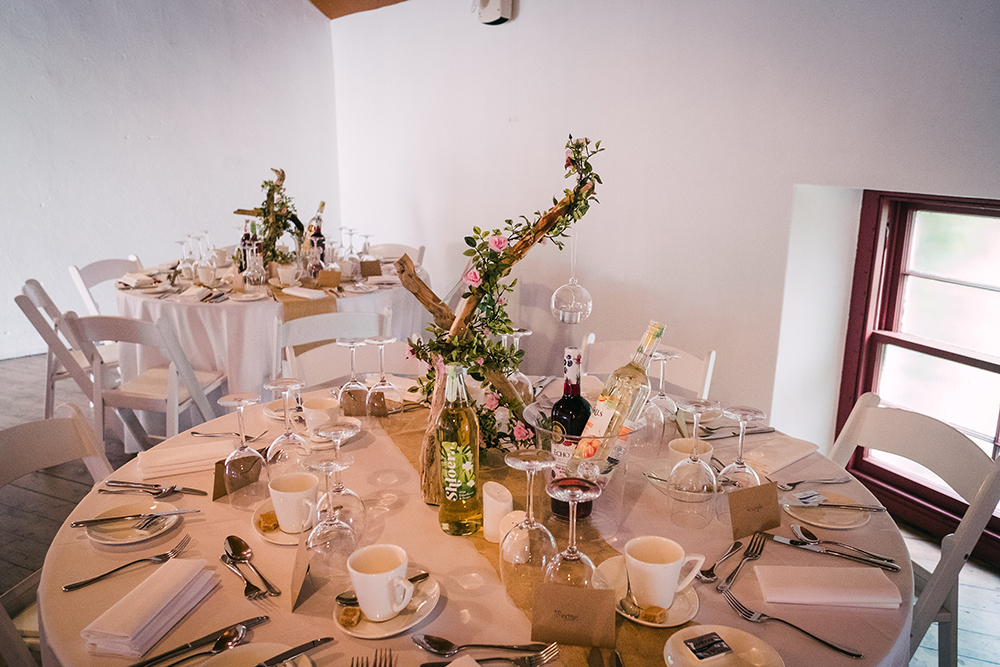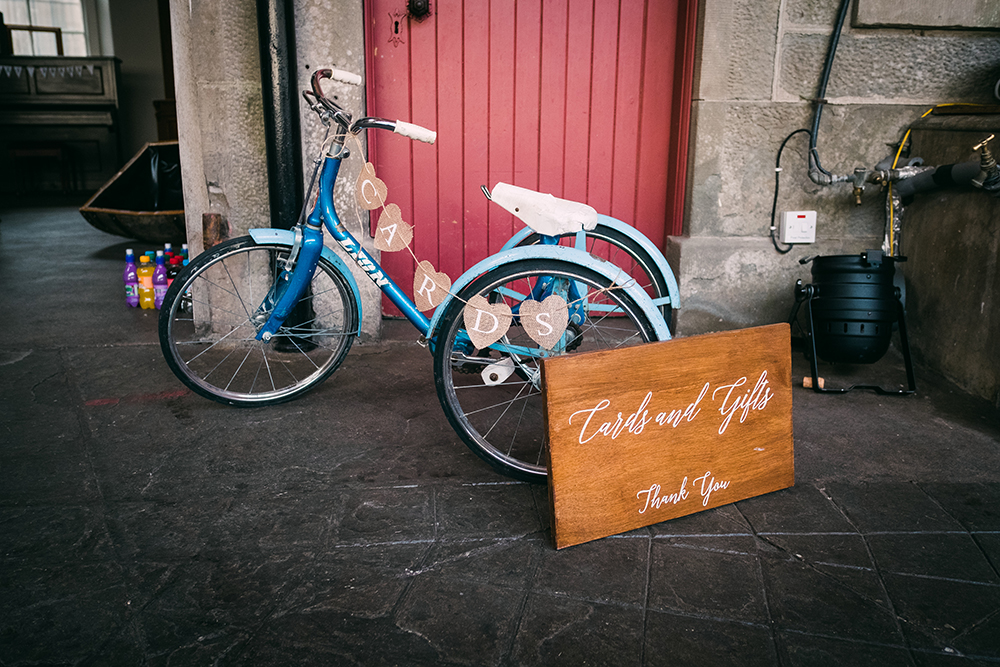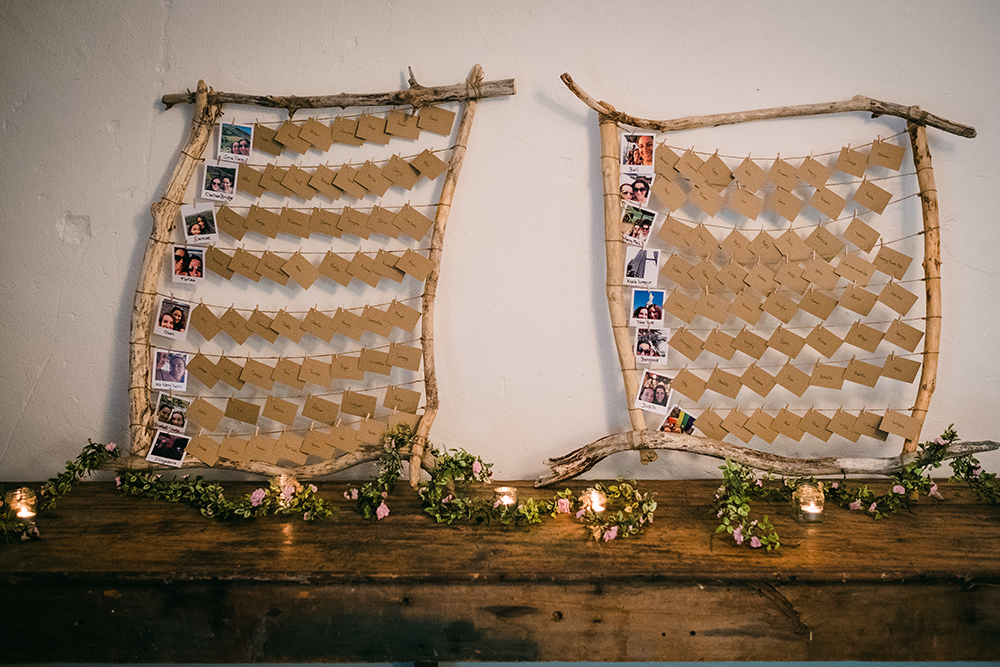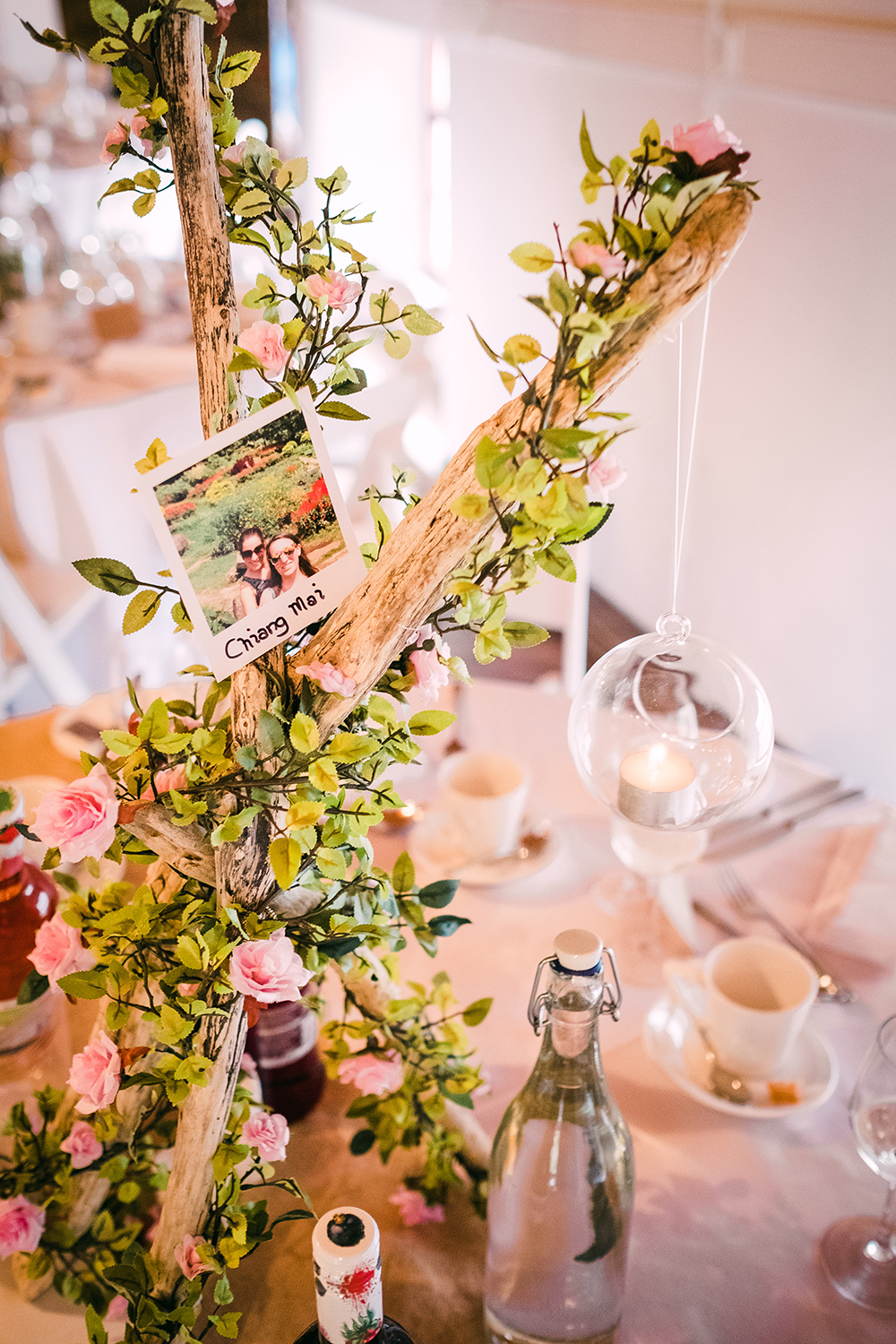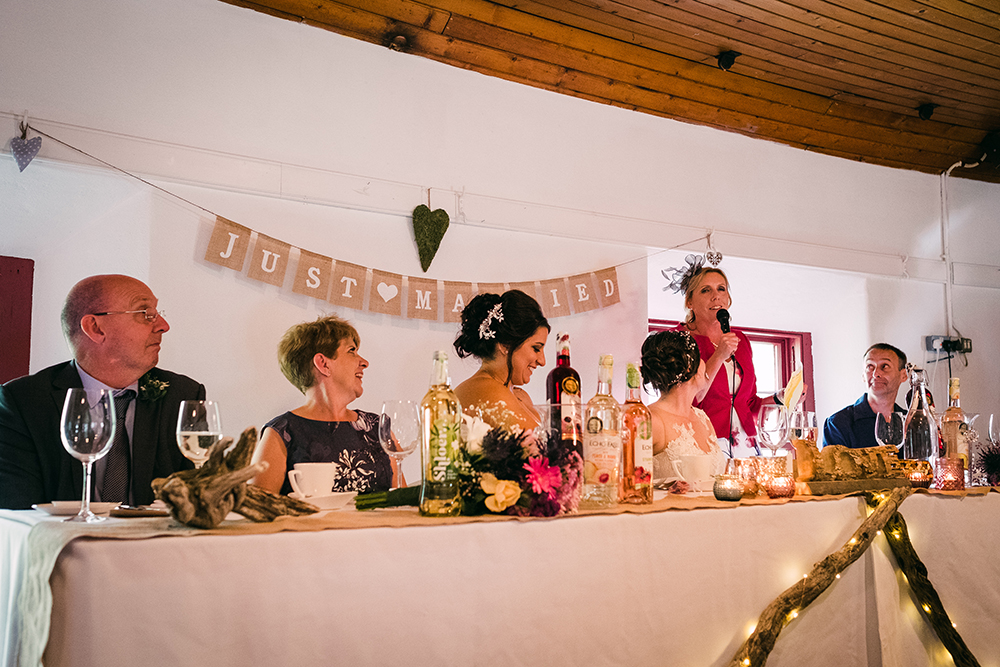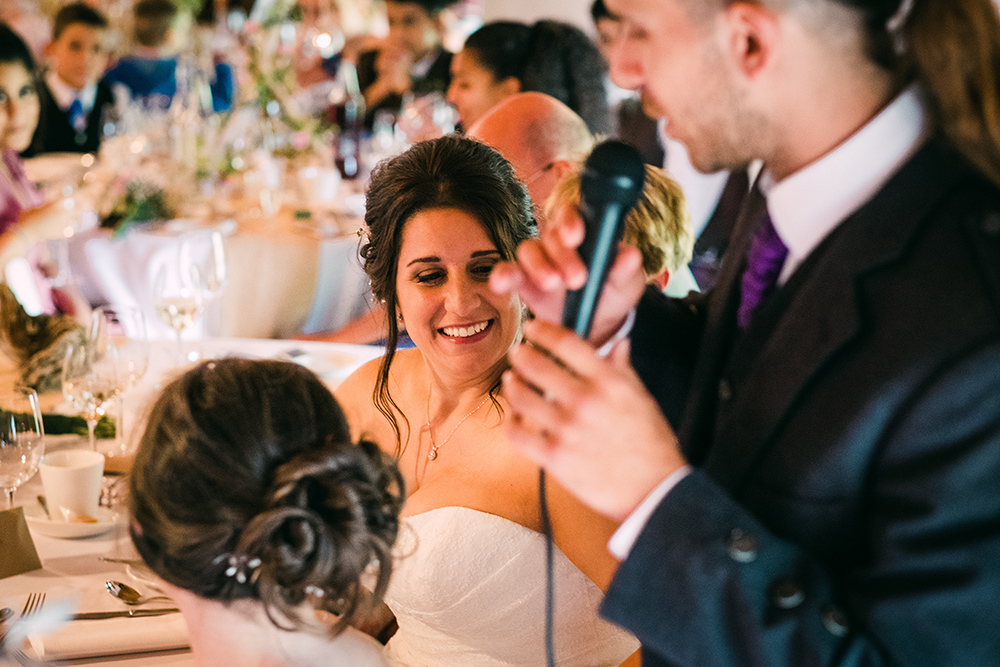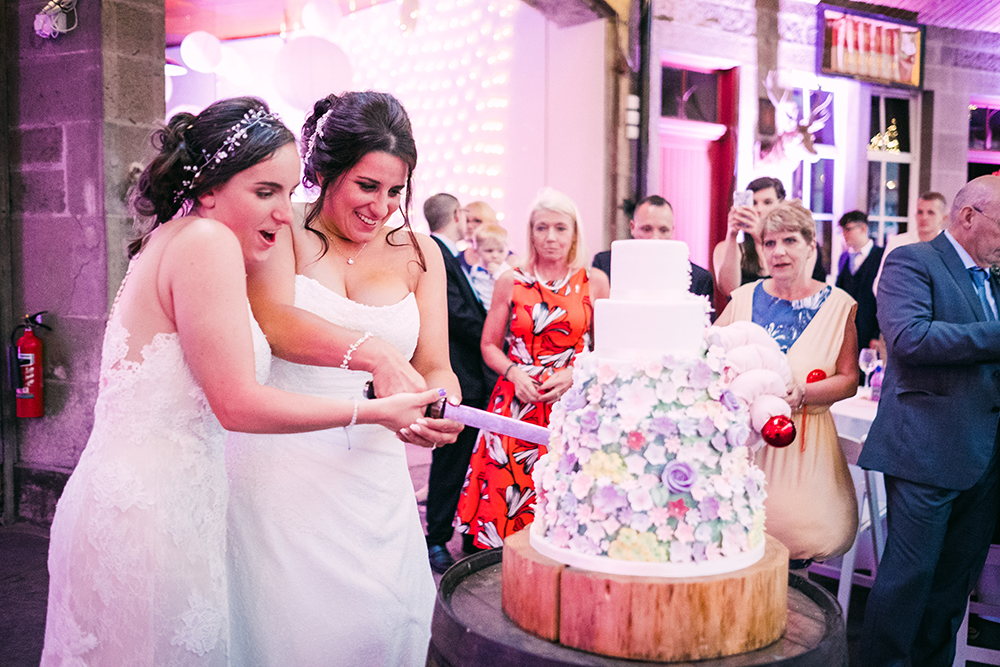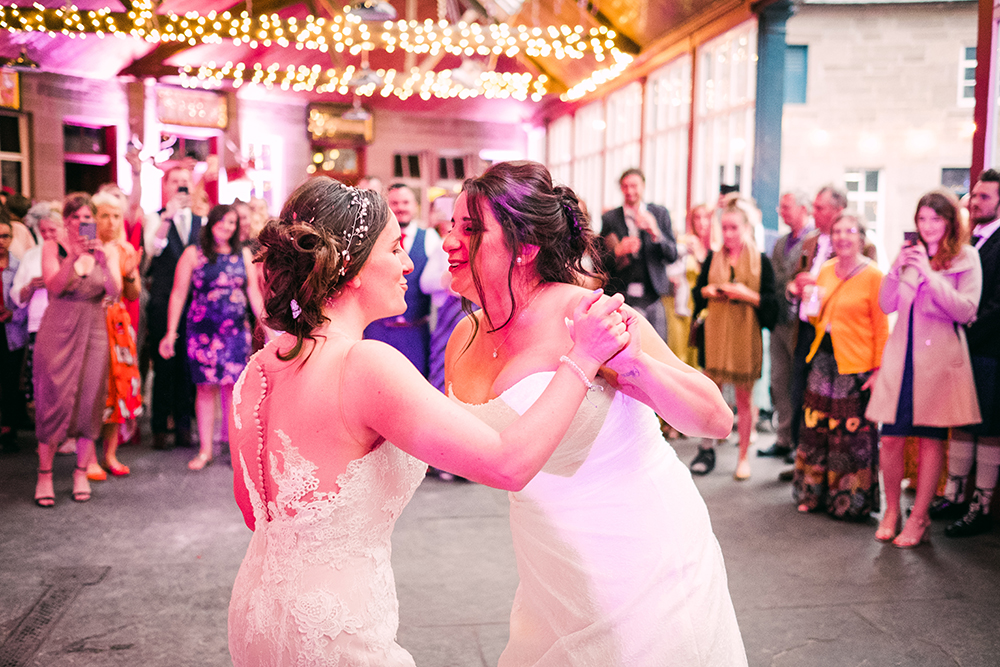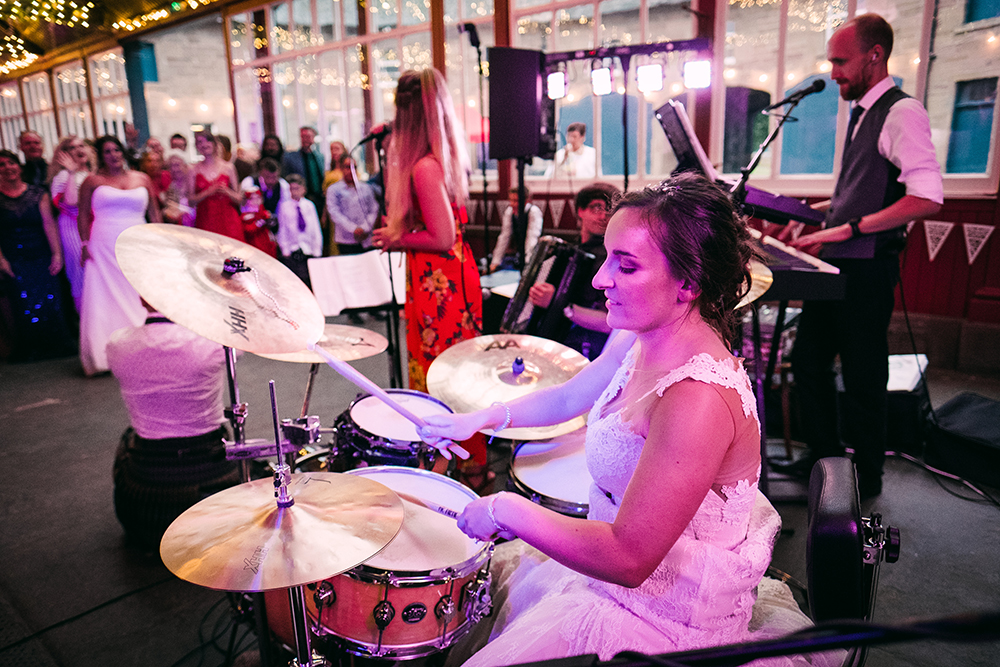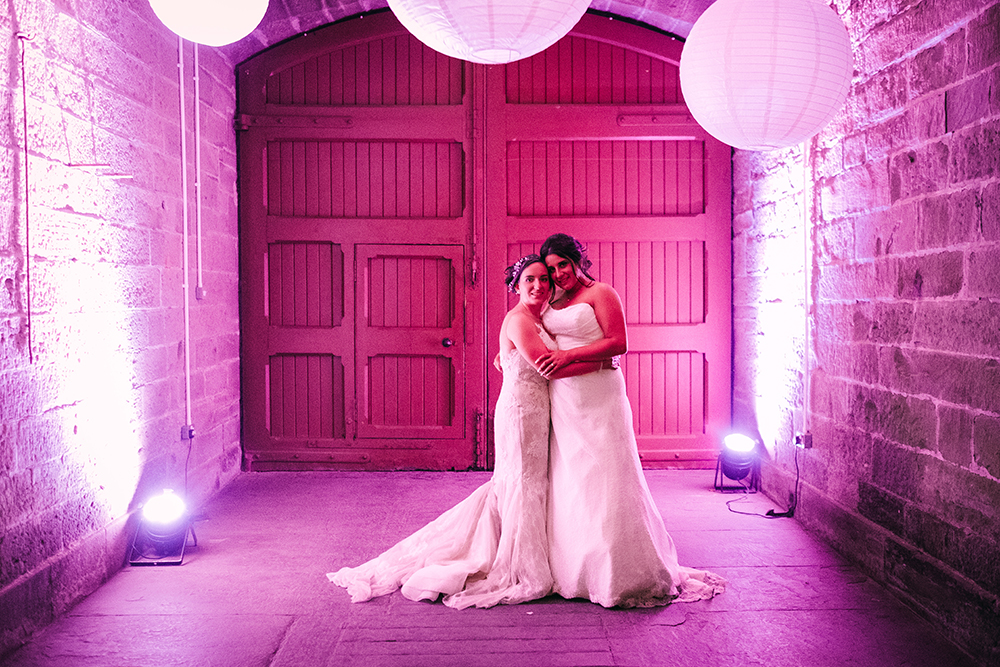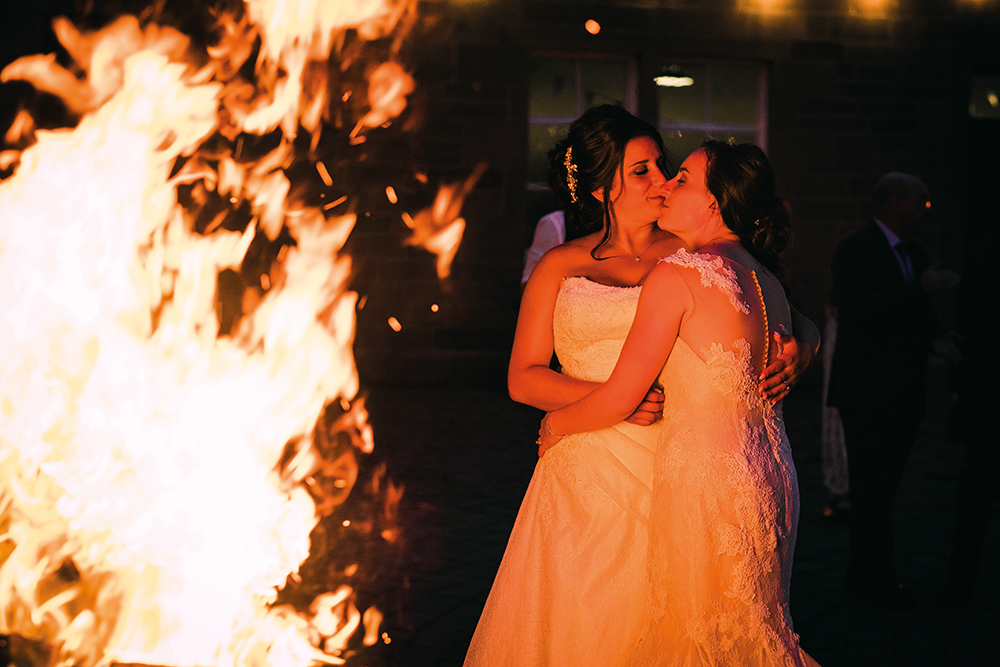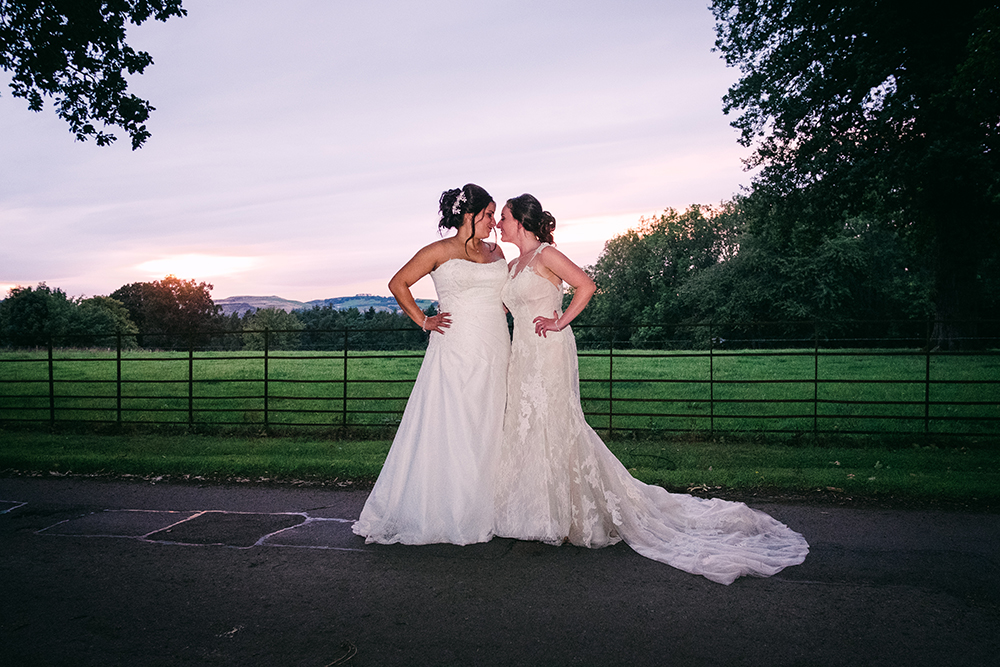 Now it's all over, the couple laugh that nothing's changed much.
"We lived together before but now call each other wifey," says Shirin.
"We also got a nice ring out of it!"

Venue: Errol Park | Photography: Fern Photography | Shirin's dress: Alison Kirk Bridal
Rosie's dress: Perfect Bridal Rooms | Cake: Liggy's Cake Company
Florist: Lorna Davies Florist | Brides' hair: Angus Gordon
Bridesmaids' hair: Infinity Hair & Nails Boutique
Make-up: House of Butterflies Makeup Artistry
Celebrant: Perthshire registrar Alison Breingan 01738 475121