A colourful DIY wedding at blank canvas venue Killearn Village Hall, near Glasgow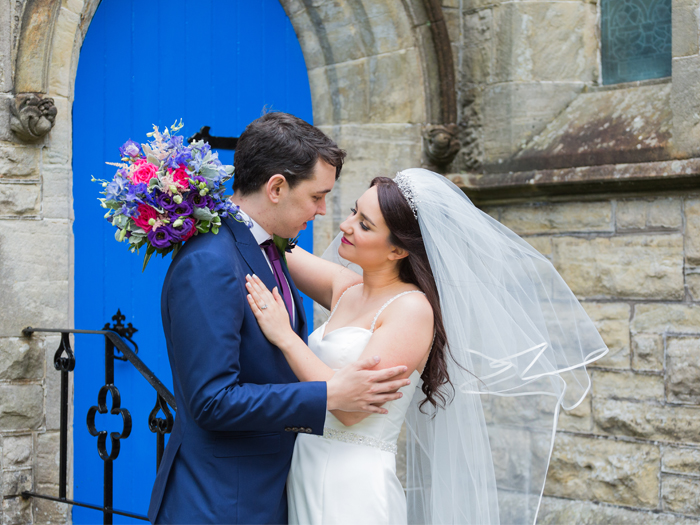 One of the most fun things about working for Scottish Wedding Directory is seeing how creative couples are when planning their big days. Lorna and David's day was filled with cool, personal details " including a nod to their love of board games " at their blank canvas wedding venue, Killearn Village Hall.
"If there was an idea that I saw and liked on Pinterest, I did it," says Lorna. "I tried to pull out all the stops when it came to making our day memorable and personal from ˜guess the first dance' boards and relationship infographic posters to gameboard-themed cake toppers and unique cocktails."
Bride Lorna tells us about the day, captured by Lorraine Bhandari Photography and Videography.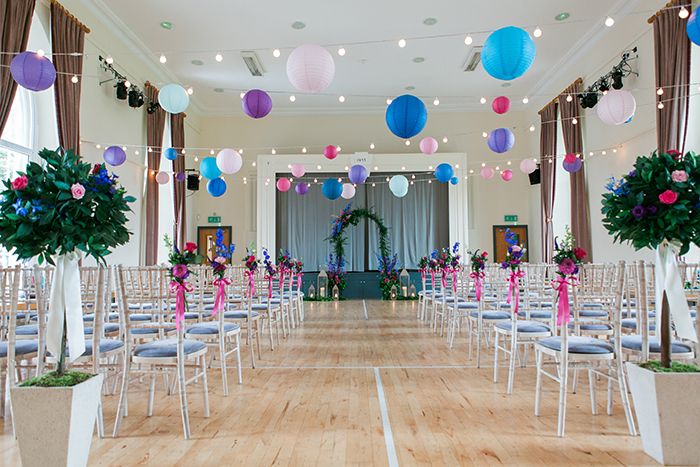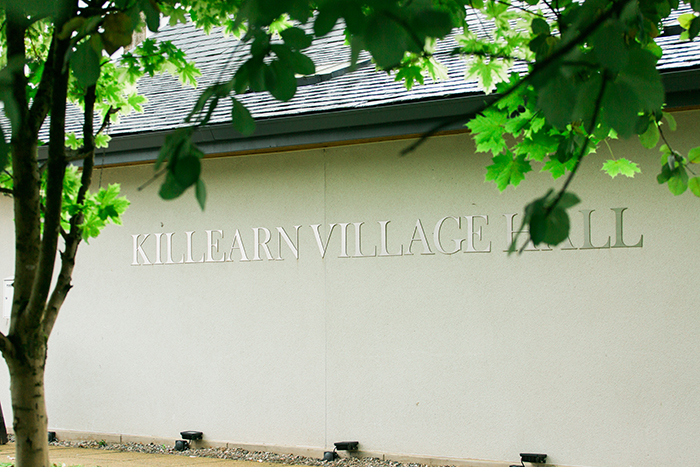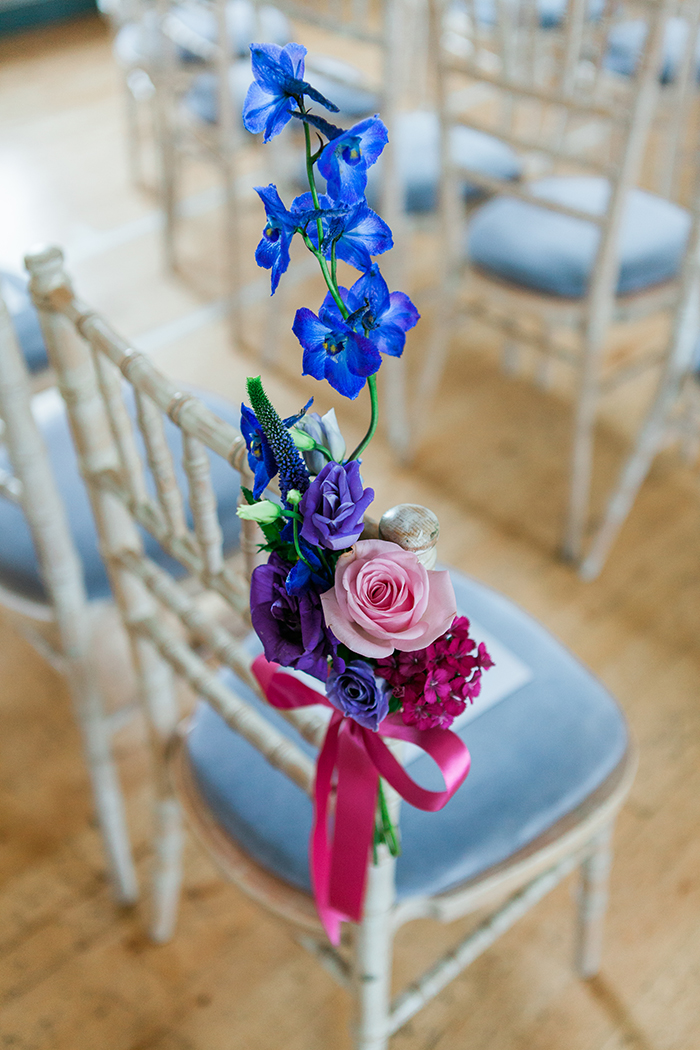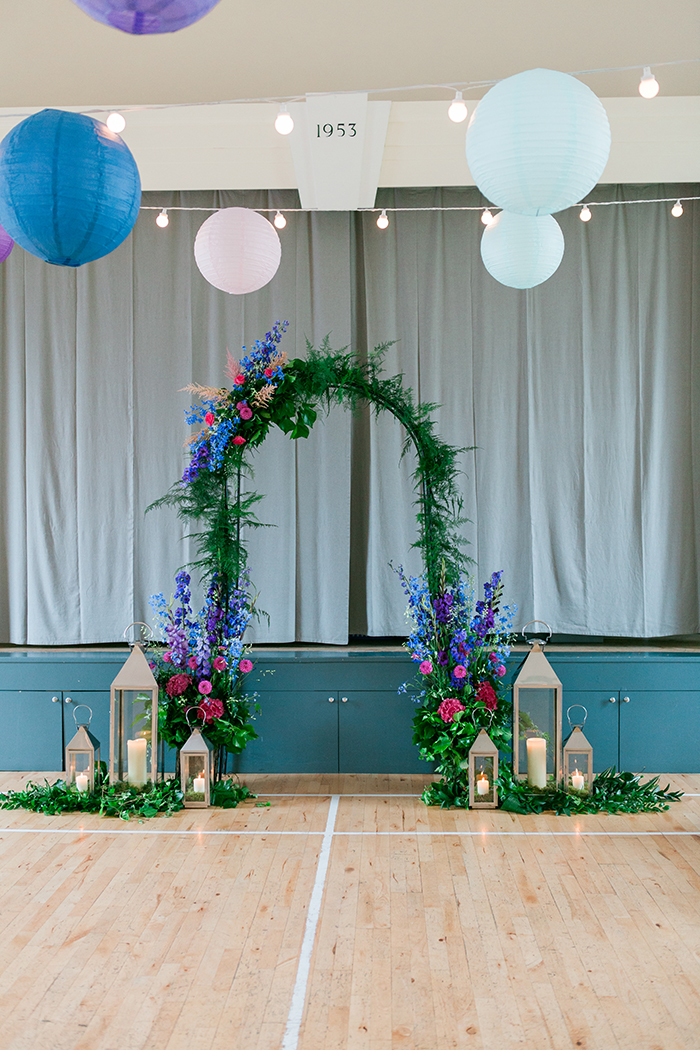 A google search for unusual Scottish wedding venues led me to pictures of a beautiful, fresh-looking, light hall with stunning countryside views.
Recently renovated, I loved that Killearn Village Hall was a blank canvas in a beautiful setting, giving us the opportunity to put our own stamp on the décor for the day. Discovering this venue was only 40 minutes from Glasgow, and was linked to Three Sisters Bake, sealed the deal.
Killearn has a garden room below the café which opens out into a beautiful glebe. The garden room provides a bar for the guests and pre-ceremony mingling area, rather than having everyone seated and waiting.
My friend Rachel is a designer and had put together an infographic of our relationship which looked awesome.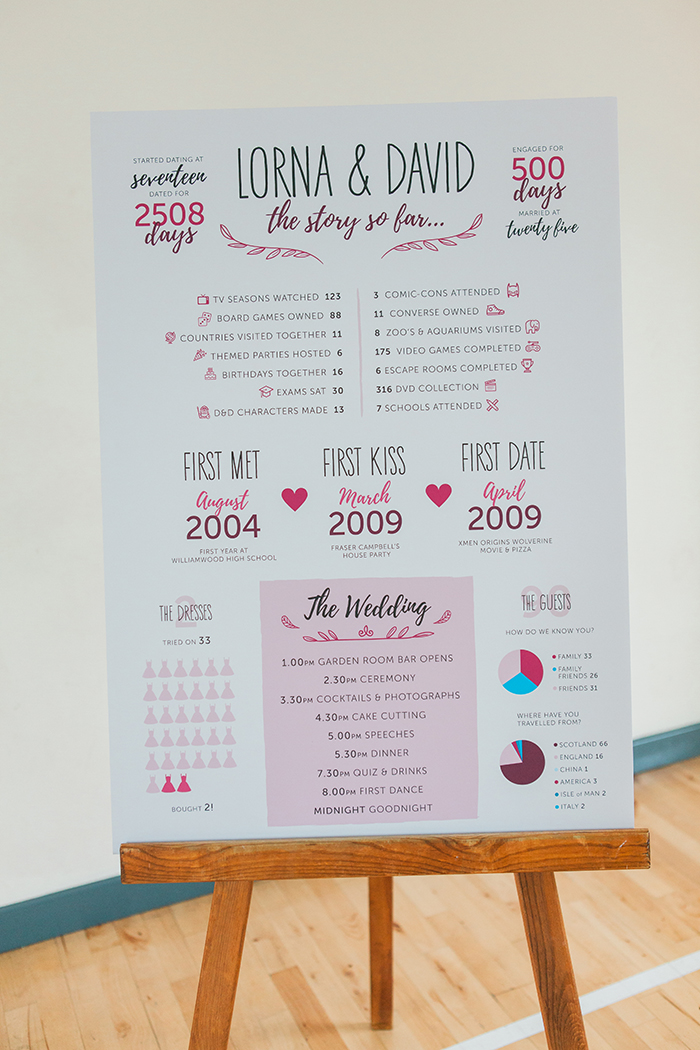 We knew that we weren't having a religious ceremony but still wanted the proceedings to be very meaningful, romantic and personal to us. With thoughts of a humanist ceremony, I began looking for a celebrant via the Humanist Society Scotland website. The chance to peruse celebrants' profiles was really nice.
Claire Digance's profile caught my eye as her photo was smiley and fun. We could not have asked for a better celebrant, Claire was extremely organised, friendly, funny and very dedicated to learning about us as a couple and what we wanted our day to be like.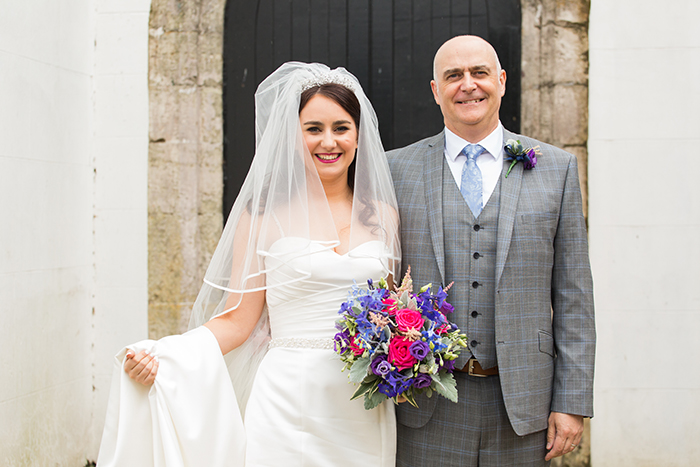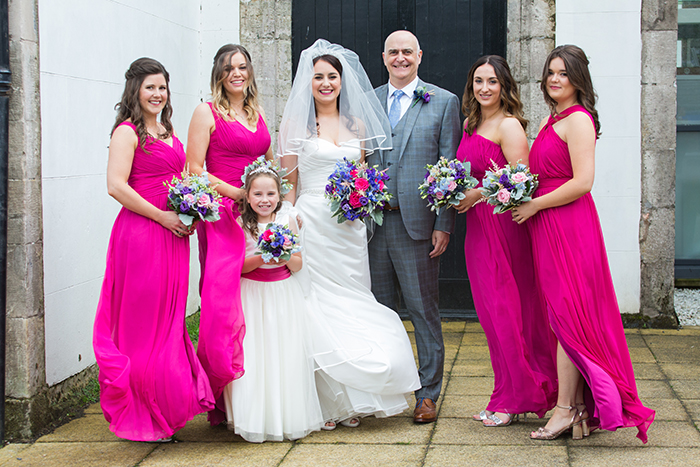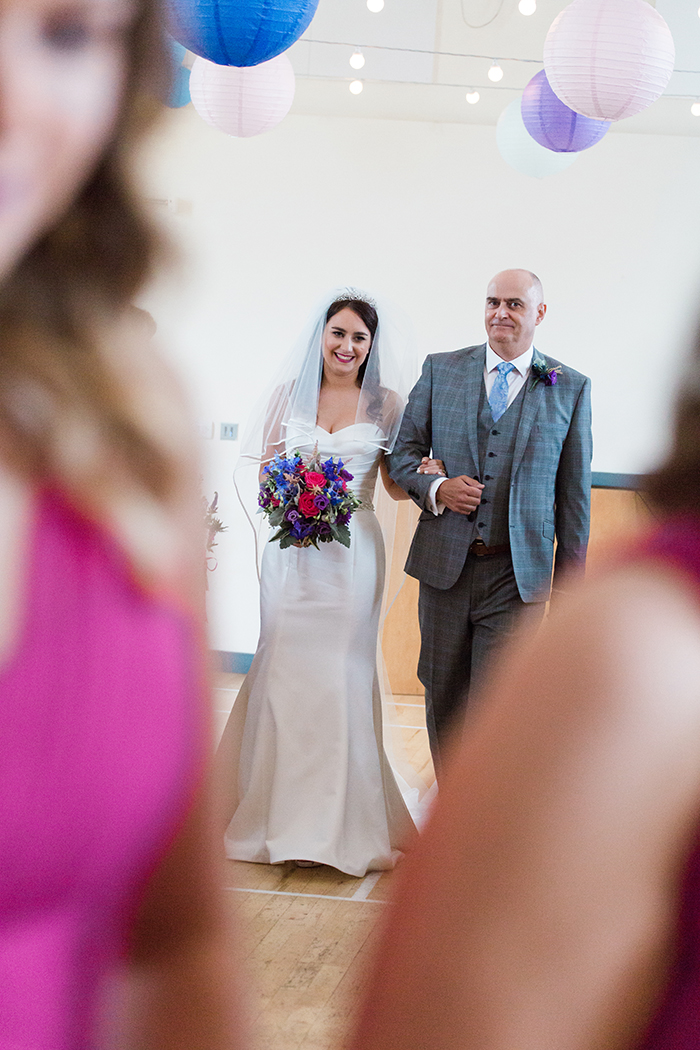 I walked down the aisle to the Vitamin String Quartet cover of Aerosmith's I Don't Want To Miss A Thing. We had asked everyone not to record anything or take any photographs during the ceremony and I'm so glad that we did. I was able to look into peoples' smiling faces as I walked down the aisle rather than being greeted by a sea of phones and flashing cameras.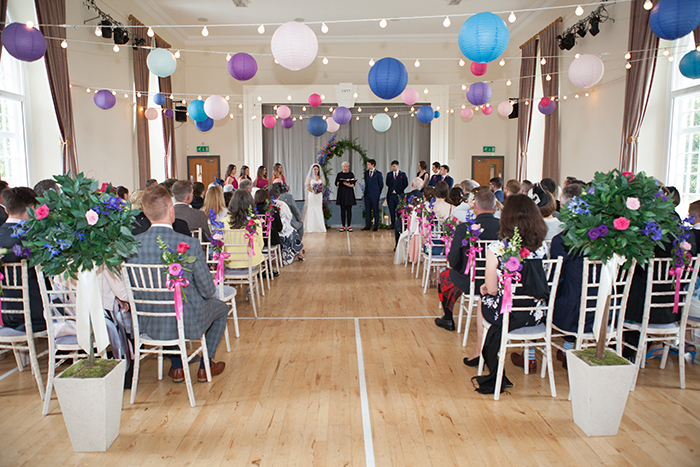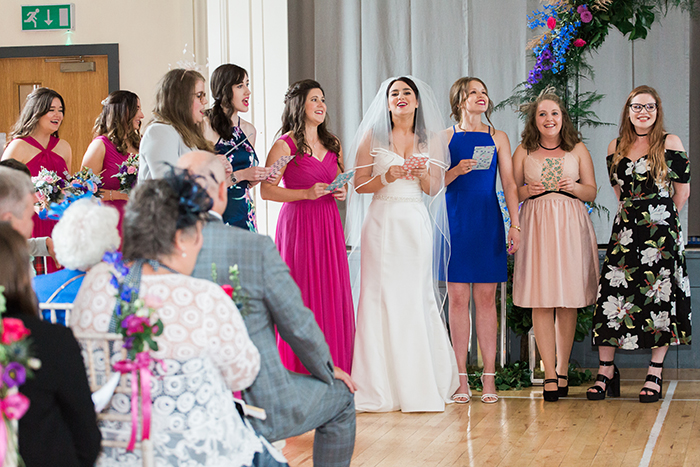 The hall looked breathtaking and I was so happy, the happiest I'd ever been, walking towards my future husband.
I spotted the picture frames of family and friends that I had put together, adorning the window sills of the hall (I had bought wooden frames in all sorts of shapes and sizes and painted them in our four wedding colours: navy blue, light blue, purple and pink.)
Following an introduction by Claire, it was time for my surprise for David. Myself and six friends had put together a medley of songs to sing as a small choir, during the ceremony. As we both love everything Disney, we strung together snippets of romantic Disney songs. It went down so well, with many of our guests in tears.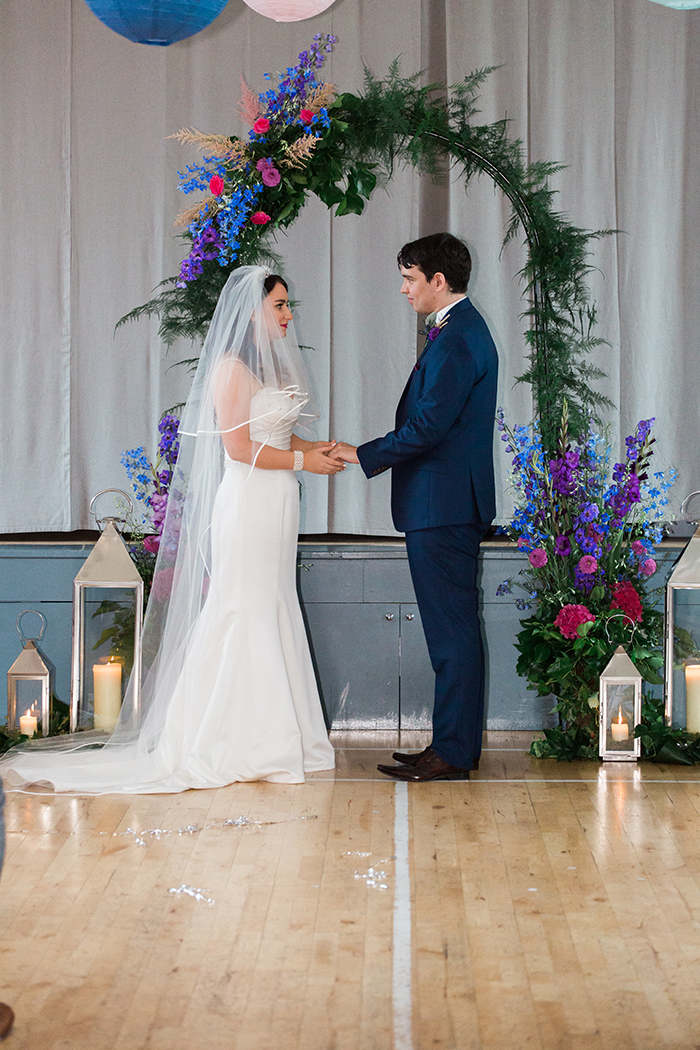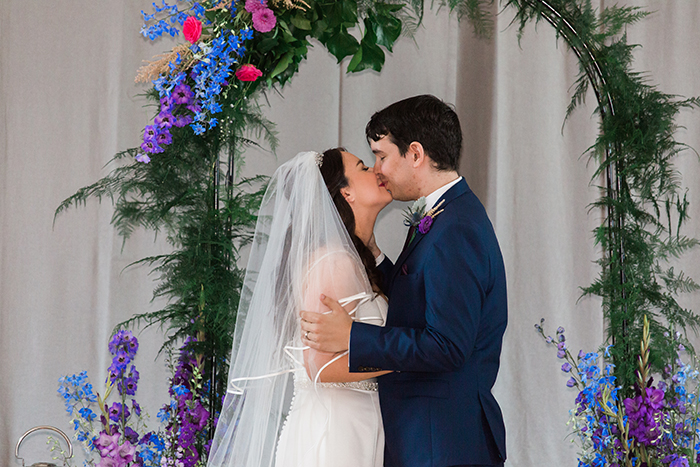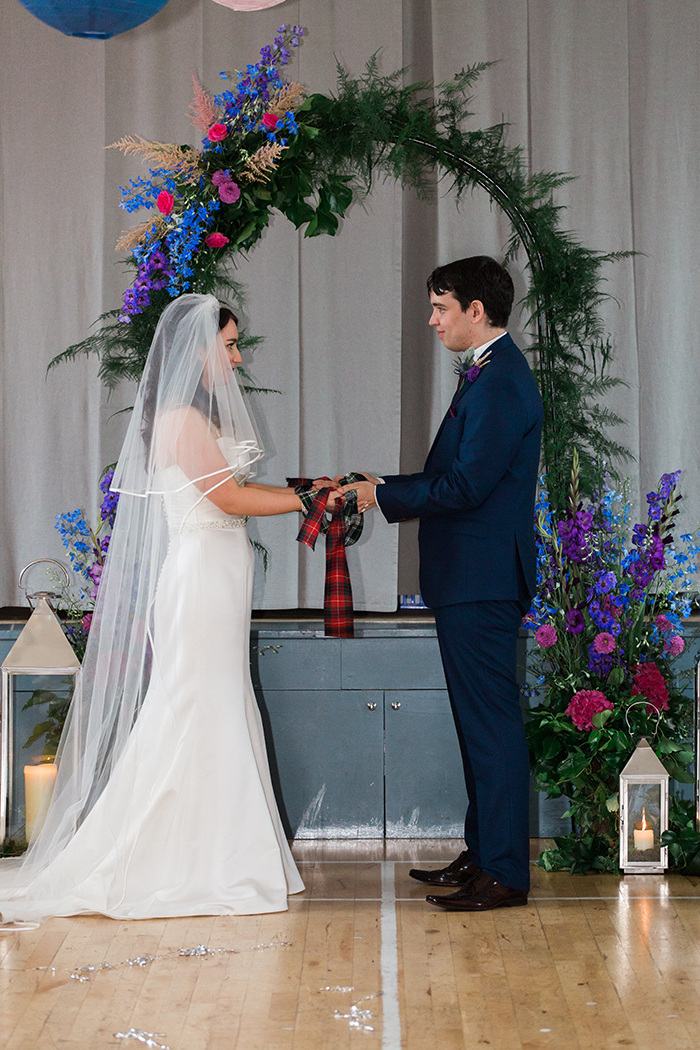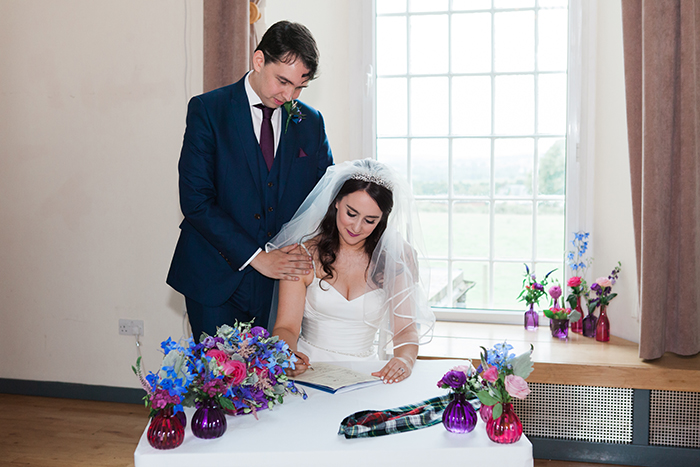 We wrote our own vows which brought us both to the edge of tears and walked back down the aisle to Home by Edward Sharpe and the Magnetic Zeros.
Our ceremony also included hand fasting of two tartan ribbons, one in the Gordon tartan and one in the Fraser tartan (my surname before my parents separated).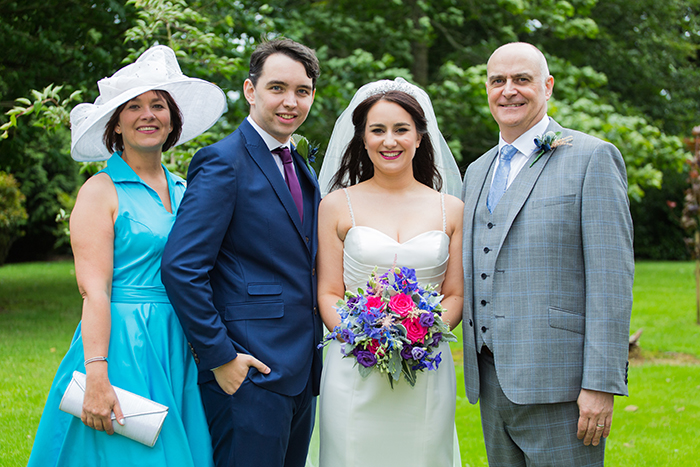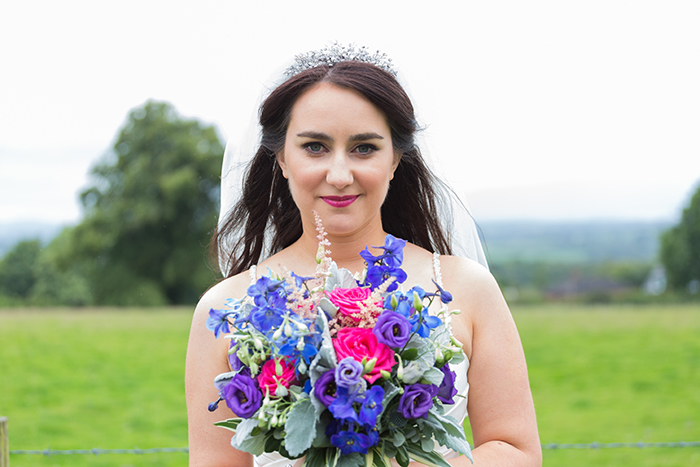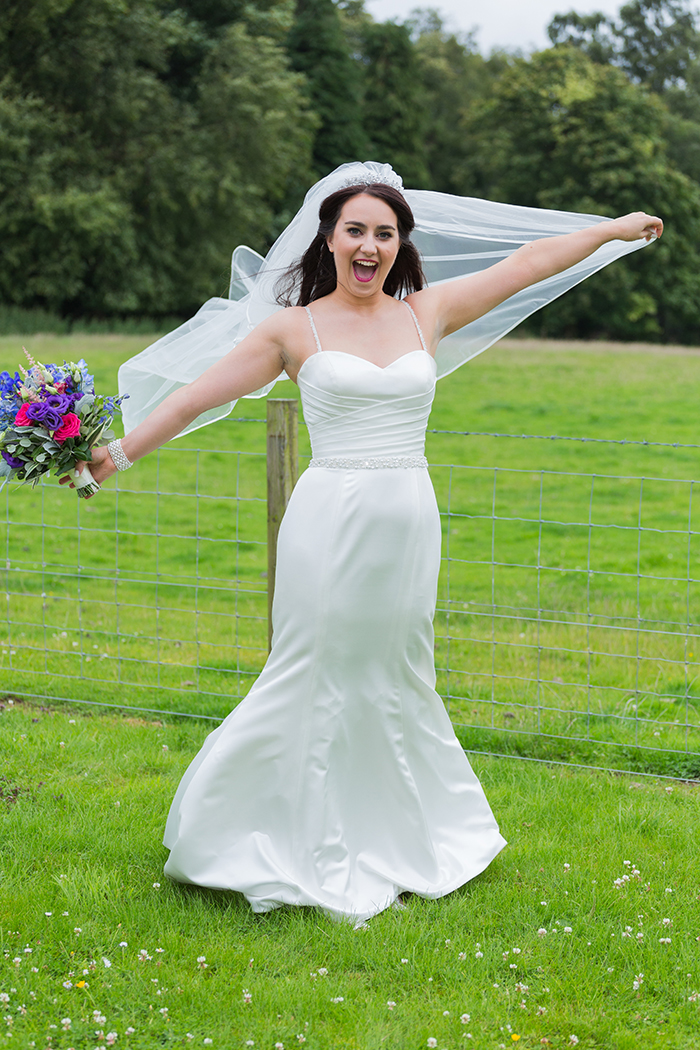 My dress was completely different to what I had envisaged wearing: a figure hugging, strapless dress with a slight fishtail and beaded waist band. It was from the Sweetheart collection by Justin Alexander.
I instantly fell in love with it and trying it on with a very sheer, two-tier veil with plain satin edging completed the look " I was over the moon and didn't want to ever take it off.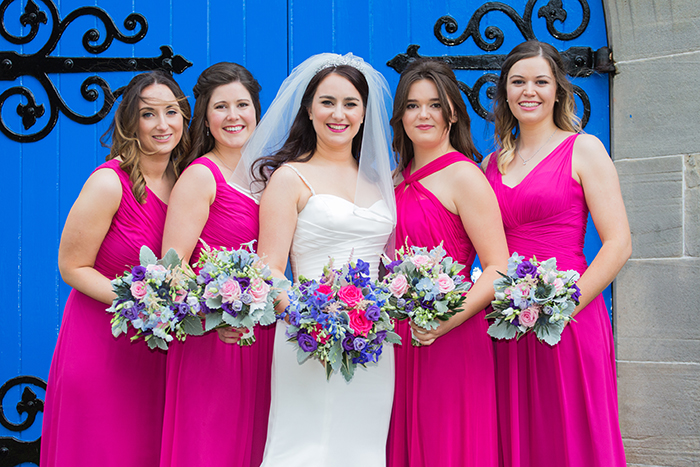 The hair and make-up for myself, my four bridesmaids, mum and ˜best woman' was all expertly done by the Honey and Violet team. I had seen the company featured in the Scottish Wedding Directory and loved the looks shown on their website.
I loved the idea of each of my bridesmaids having a different dress. It would reflect their personalities, complement each of their figures and create a more dynamic look with us all standing together.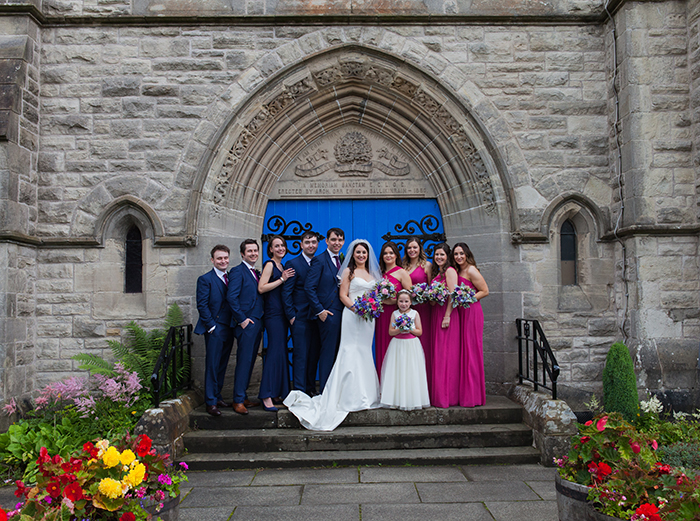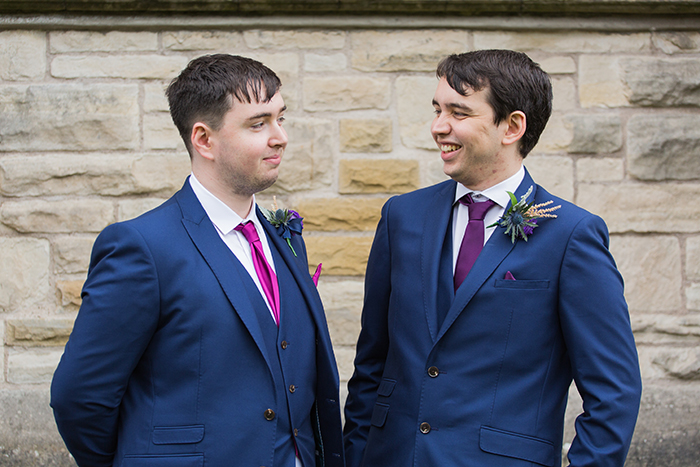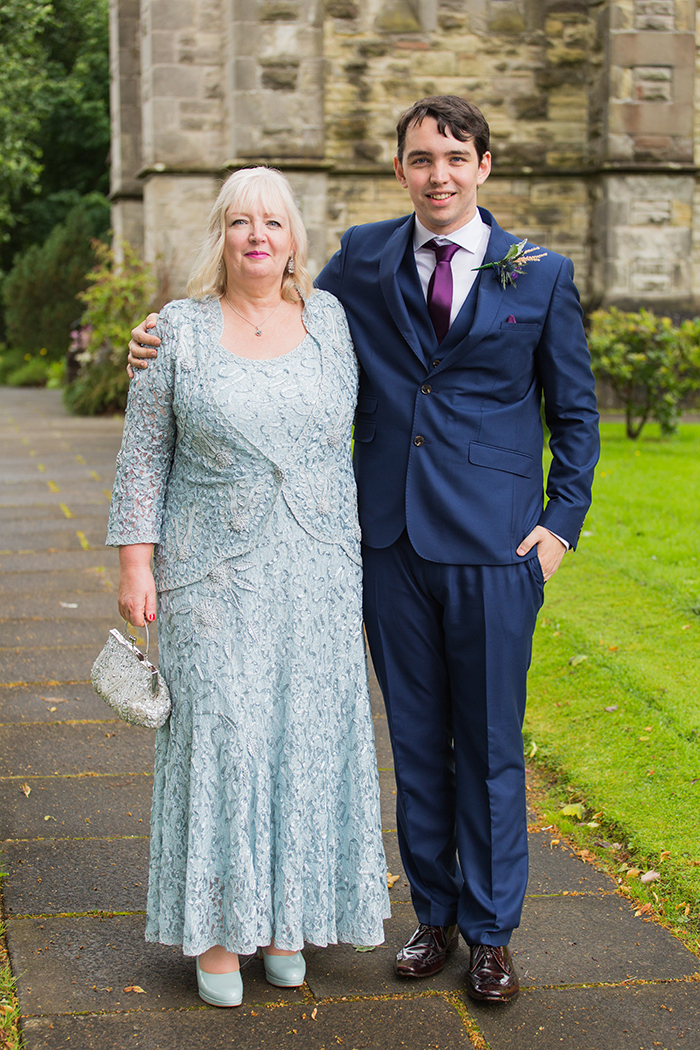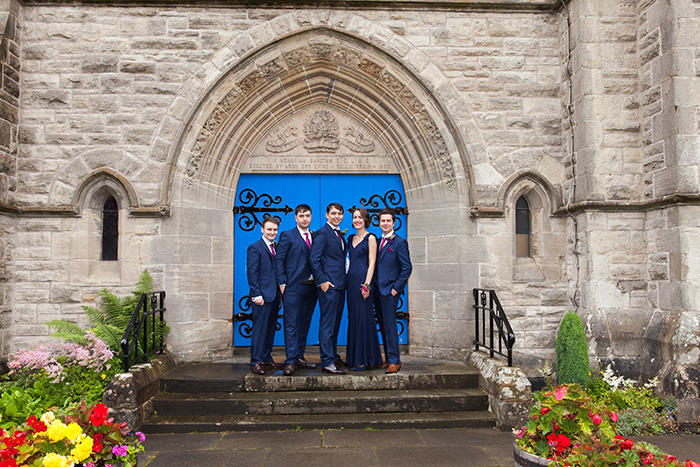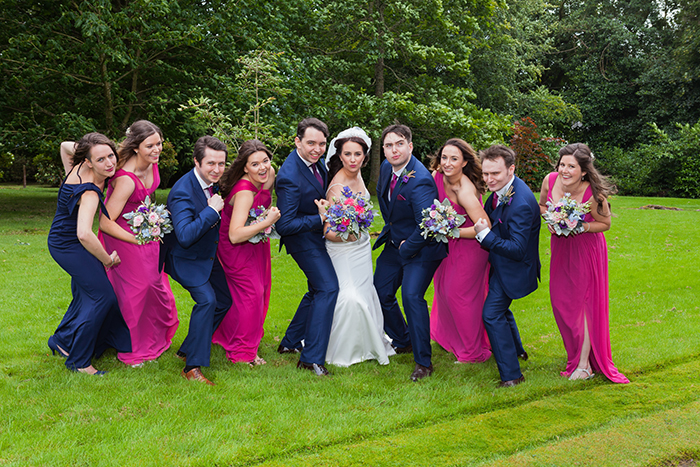 David decided to go with a suit over a kilt, which meant we needed four suits in total, one for David and the others for three of his best men. We were also on the hunt for a dress to match the suits, as there was a fourth best man; a ˜best woman', if you will.
Slaters was always a clear choice for us as we had previously lived near the store in town and David had been in before for his graduation suit. The staff are always very professional and helpful. They will also usually give a slight discount if you're buying multiple suits at once. The dress for David's ˜best woman', Kirsty, was from Coast and matched the suits very well.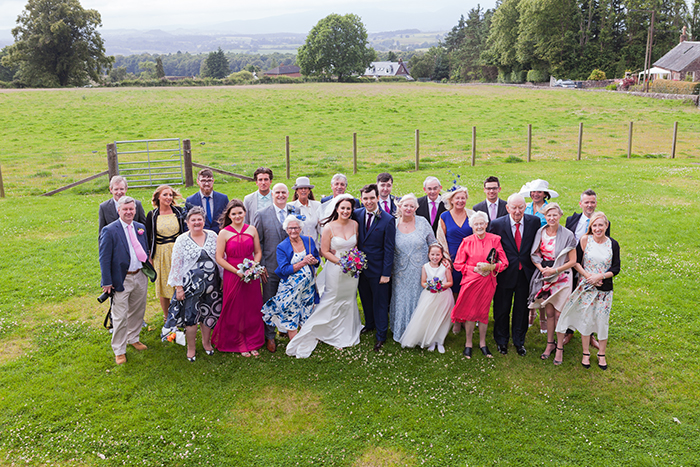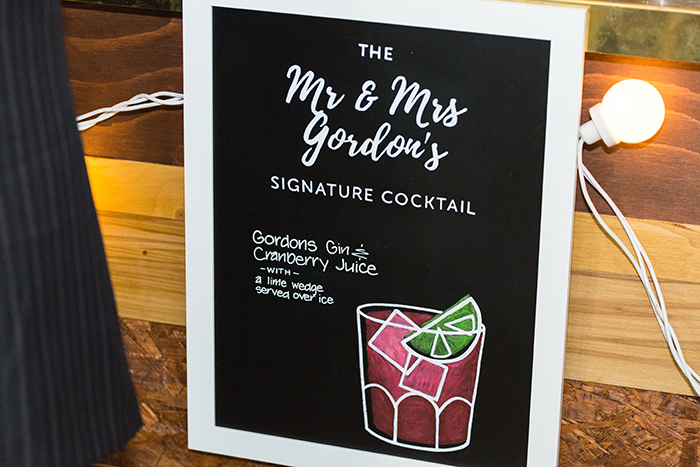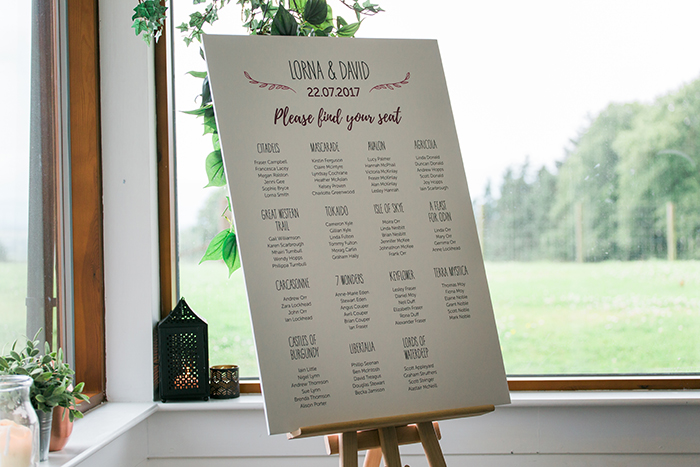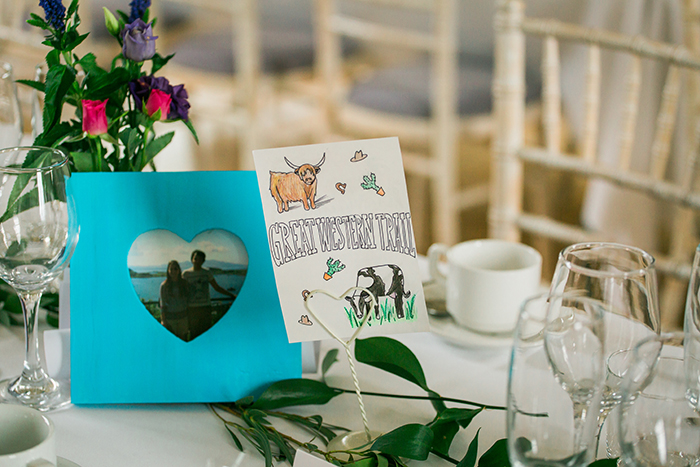 I thought about the guests' experience from when they arrived at the ceremony at 1.30 to when the dancing finished at midnight. David and I worked really hard all year round to come up with ways to make the day fun for all our guests and really personal to us.
Guests were welcomed back to the garden room with a pre-prepared cocktail which we called the ˜Mr and Mrs Gordon'; Cranberry Juice, Gordon's gin, a lime wedge and ice.
Rachel, my designer friend was a huge help once more, having created a beautiful chalk board of the cocktail and what it contained. Rachel had also created a great seating plan board which revealed to the guests our chosen table names: board game titles, of course. David and I had spent the week before creating individual, hand drawn table name cards.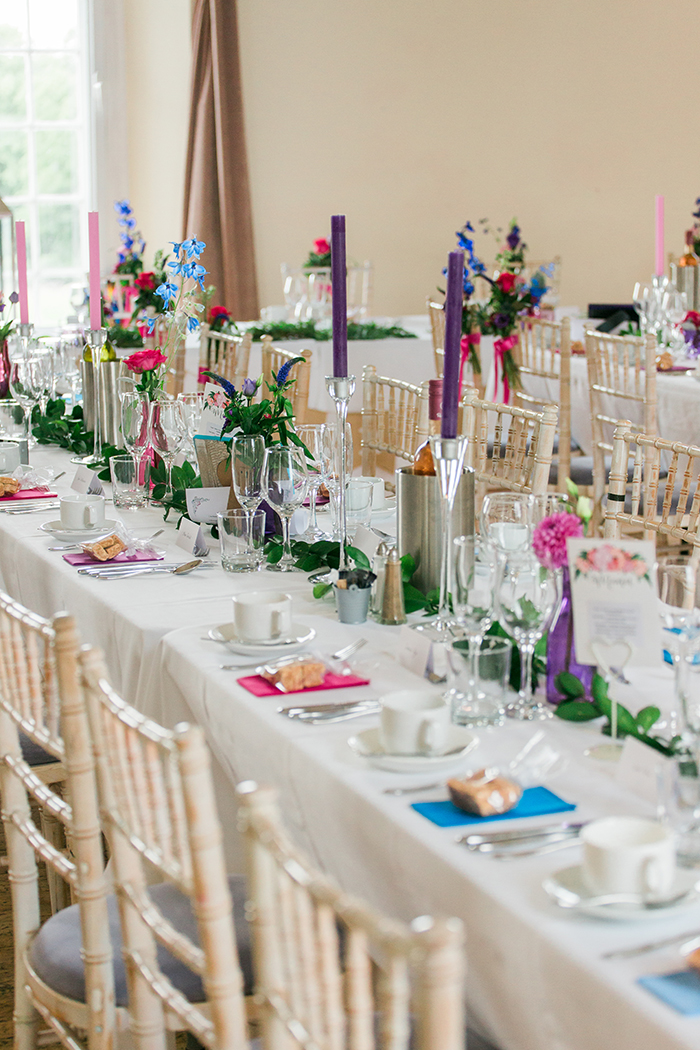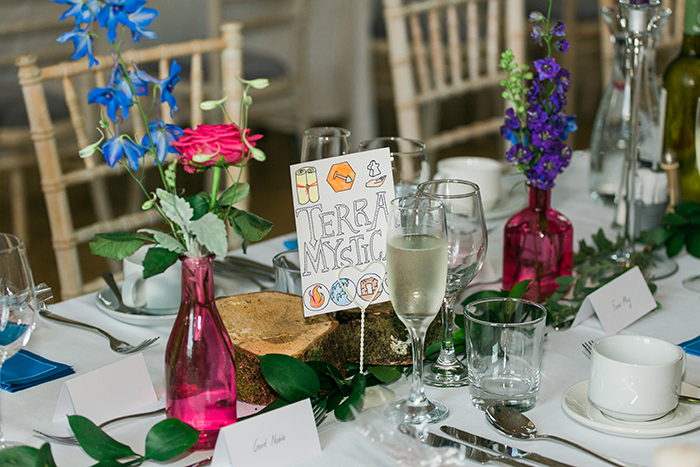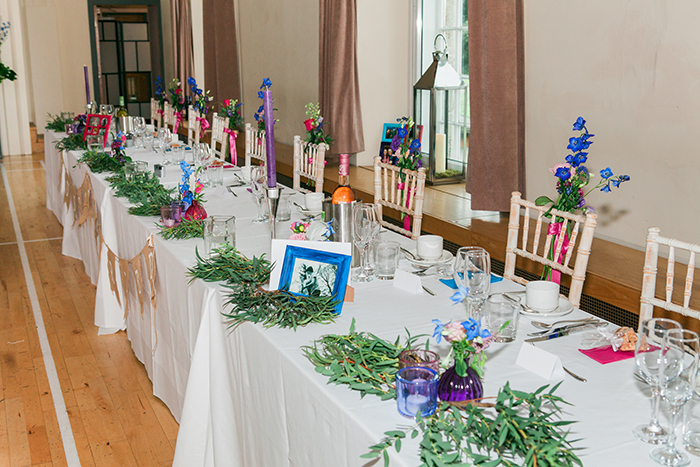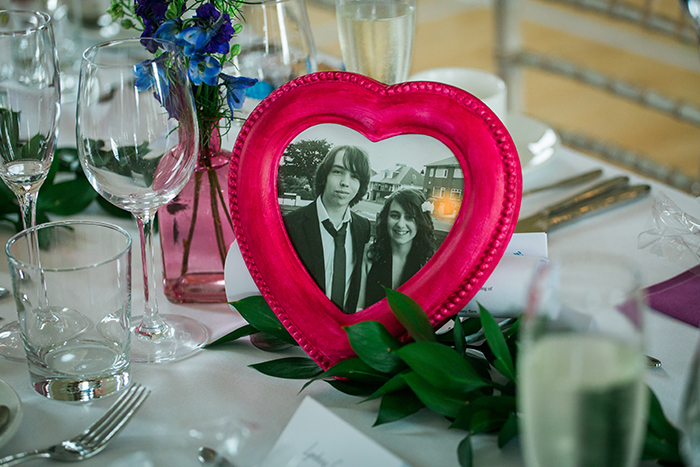 As well as the table names, on each table you would find long vines stretched down the middle of the trestles, small vases of flowers, candles, the picture frames (which had previously been on the window sills) and a quiz sheet.
That's right, following dinner and before dessert we announced the answers to the quiz. Having a quiz and pen on each table got people chatting and every question, although general knowledge based, could be traced back to us eg: David and I's first holiday abroad was in Paris, what is the name of the art museum there that is a renovated and repurposed train station?
Our speeches, like the rest of the wedding were unorthodox. The 4 best men, my father, the groom, myself, my mum and my mother in law all did speeches! A very vocal family!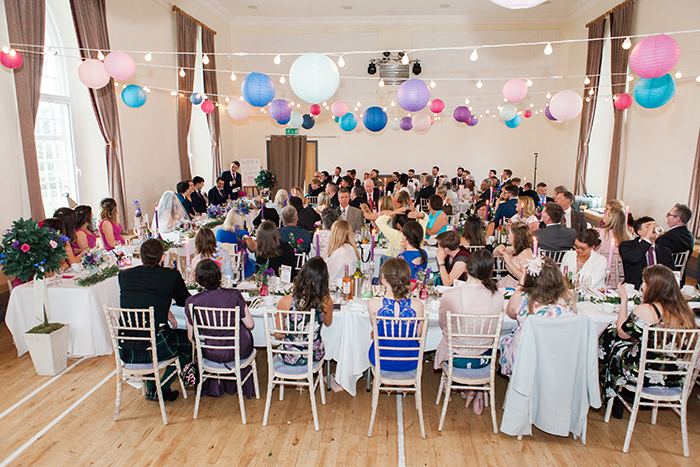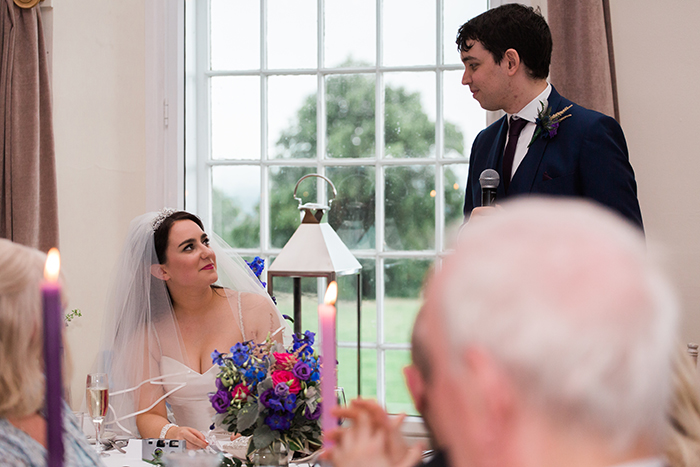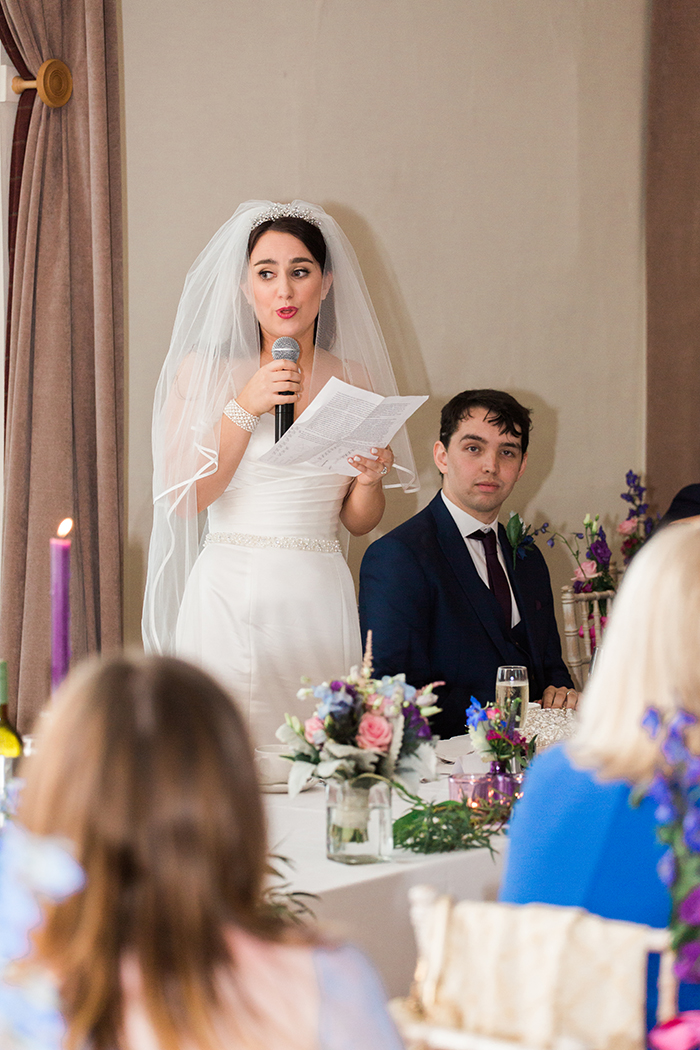 Our first dance was quite unusual. I had created a board with roughly 100 romantic songs on it and guests could sign their name against a song before the first dance, whomever guested correctly was given a bottle of champagne. My friend Charlotte won with her answer, Reflecting Light by Sam Phillips. A very romantic and special song for us as it features in our favourite show, the Gilmore Girls.
Our Three Sisters Bake cake table was fabulous! We chose to have four large cakes and four plates of small bites.
David and I are seriously into board games and have over 100 of them stacked up in our house. I used the board game pieces to create cake toppers and picked out some of the more intricate boards to be propped up behind the cakes, creating a unique display.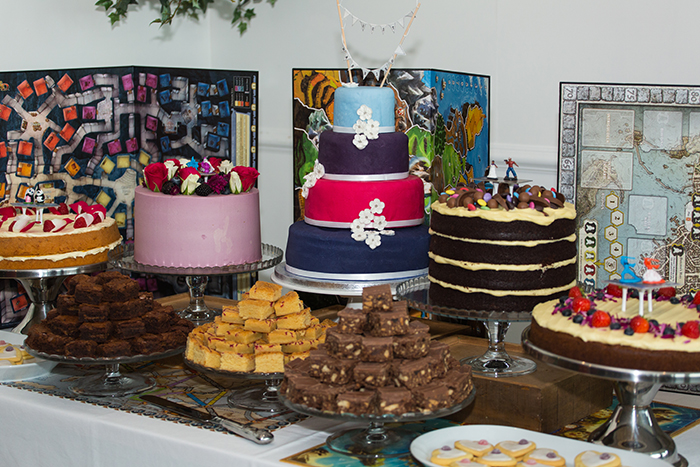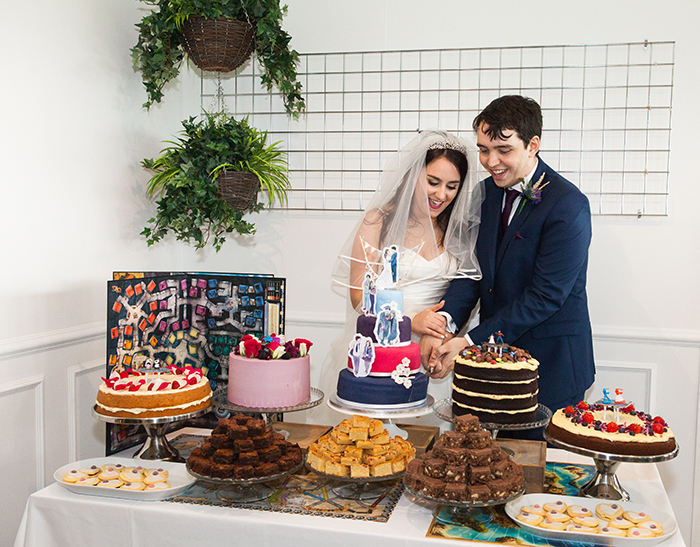 Being married feels so lovely; it's a really calm, content, happy feeling. Since we've been married we've bought a car, a puppy and a house. It's been a wonderful whirlwind " a whole new phase of our lives!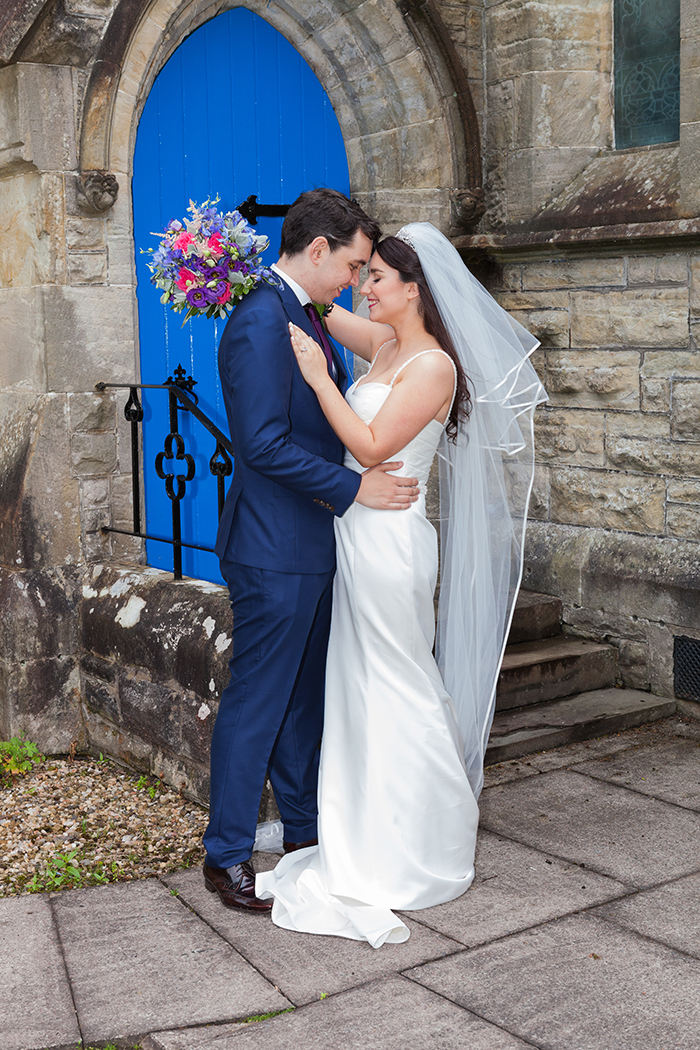 Venue: Killearn Village Hall | Photographer: Lorraine Bhandari Photography and Videography | Transport: Exodus Executive Hire  and Carrs of Loch Lomond | Bride's dress: Justin Alexander at Contessa D | Dress alterations: Elizabeth Wallace | Bridesmaid dresses: Dessy | Groom and best men's outfits: Slaters | Best woman's dress: Coast | Celebrant: Humanist Society Scotland | Cake: Three Sisters Bake | Florist: Endrick Blooms | DJ: Fresh Entertainments | Flower girl dress: Pamela Jayne's Bridal | Tiara: Greypuss Jewellery | Hair and make-up: Honey & Violet | Decor: Events Decor