Colourful + rustic DIY wedding at Guardswell Farm, Perthshire
"Pete loved Guardswell Farm and had an eye on it before we were even engaged."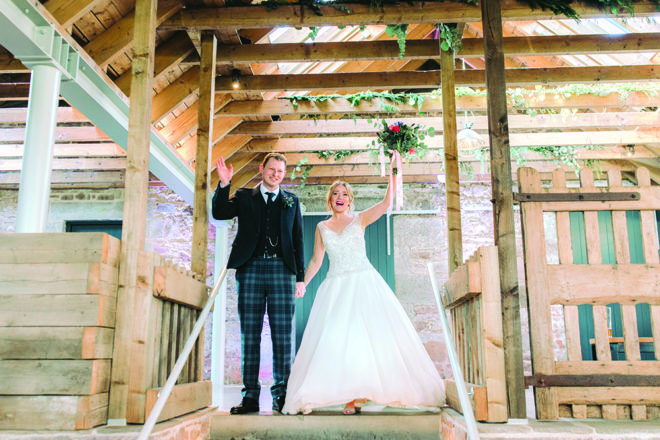 Debbie and Pete crafted their rustic DIY wedding at Guardswell Farm with the help of friends and family… and some little paws, too!
Read all about the gorgeous celebrations captured by The Gibsons, in Debbie's own words, below…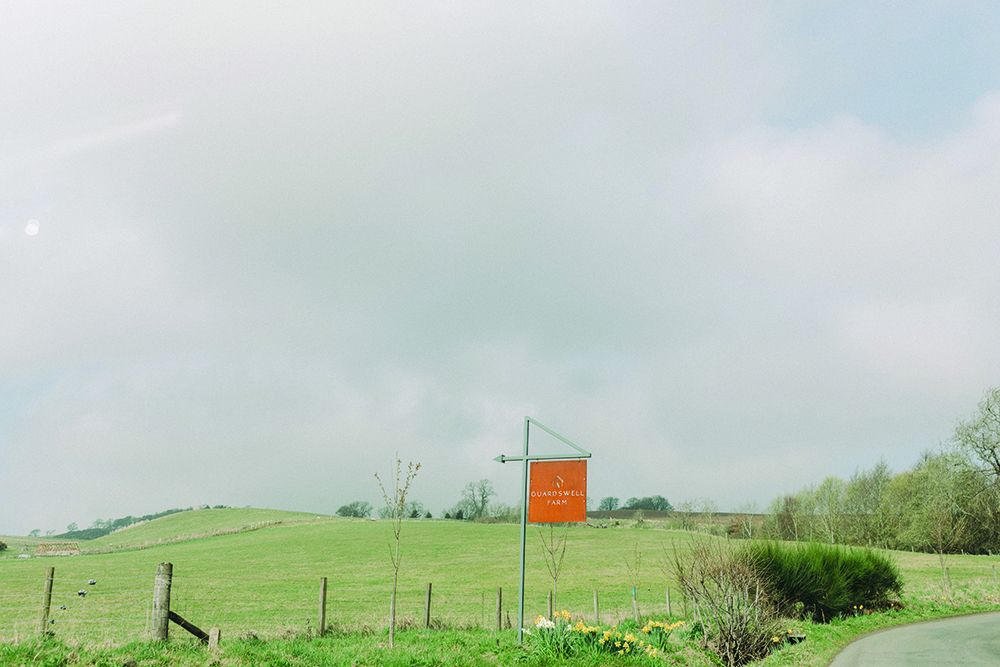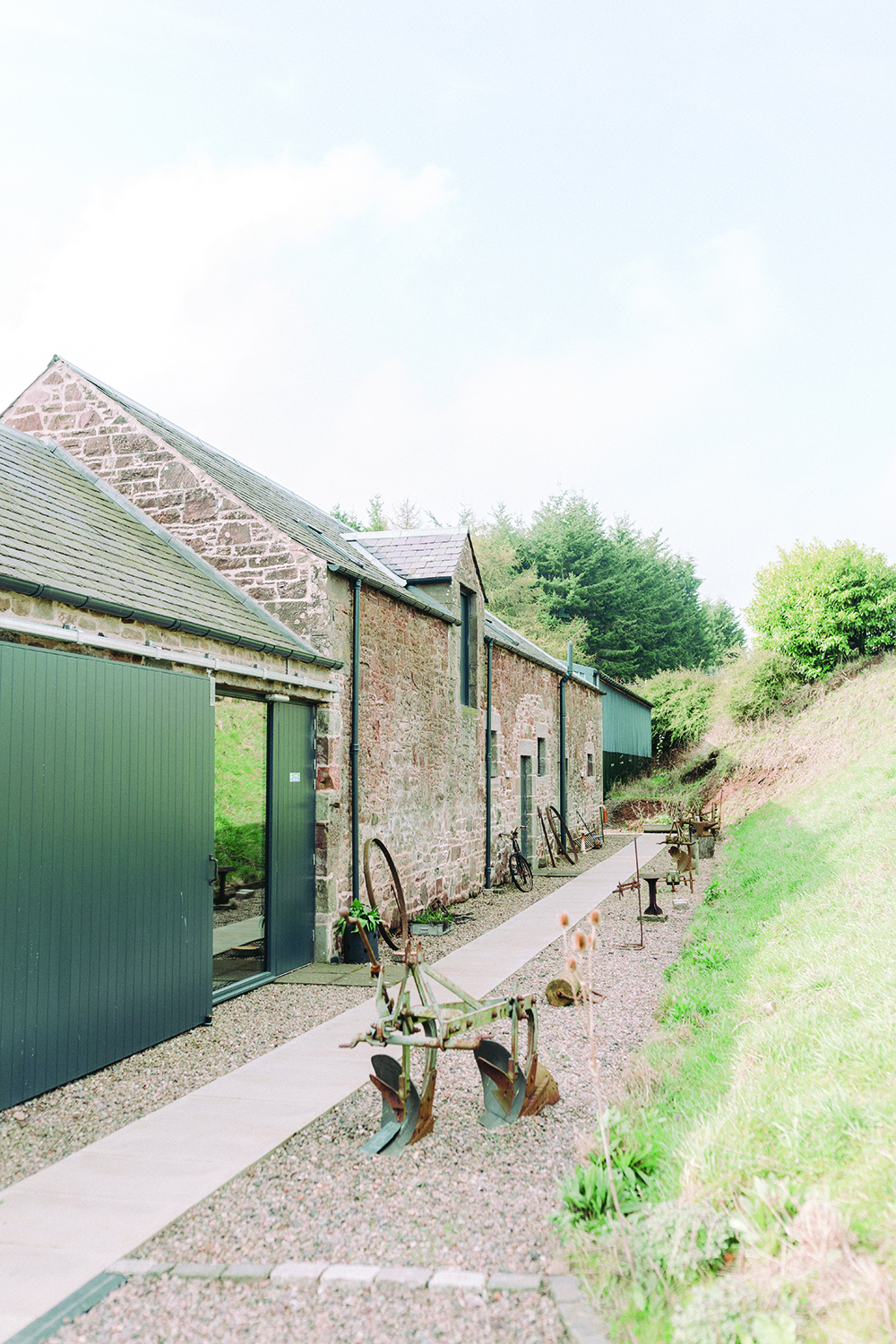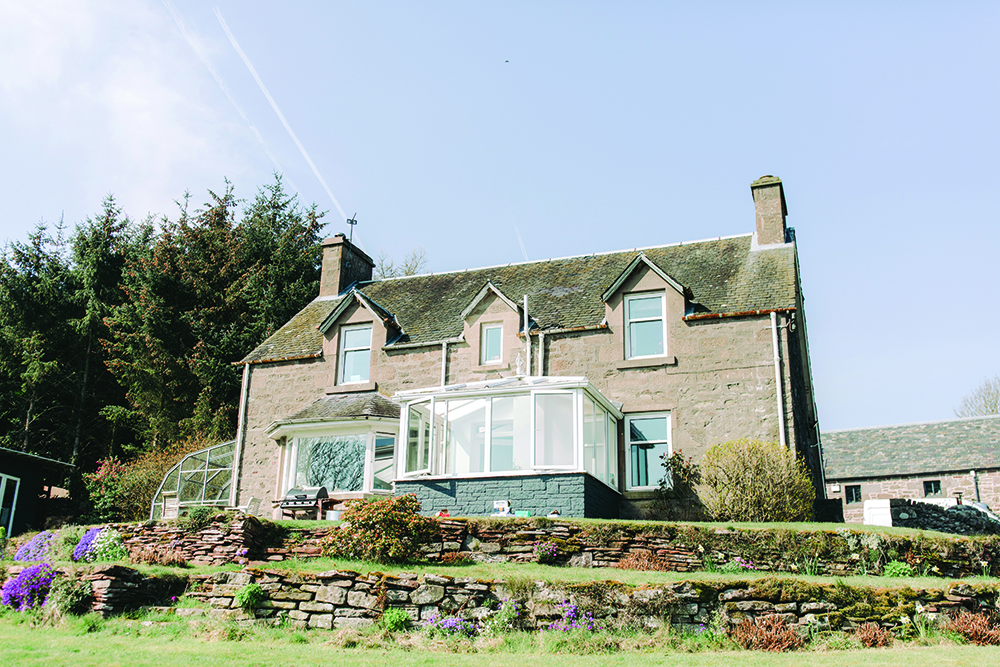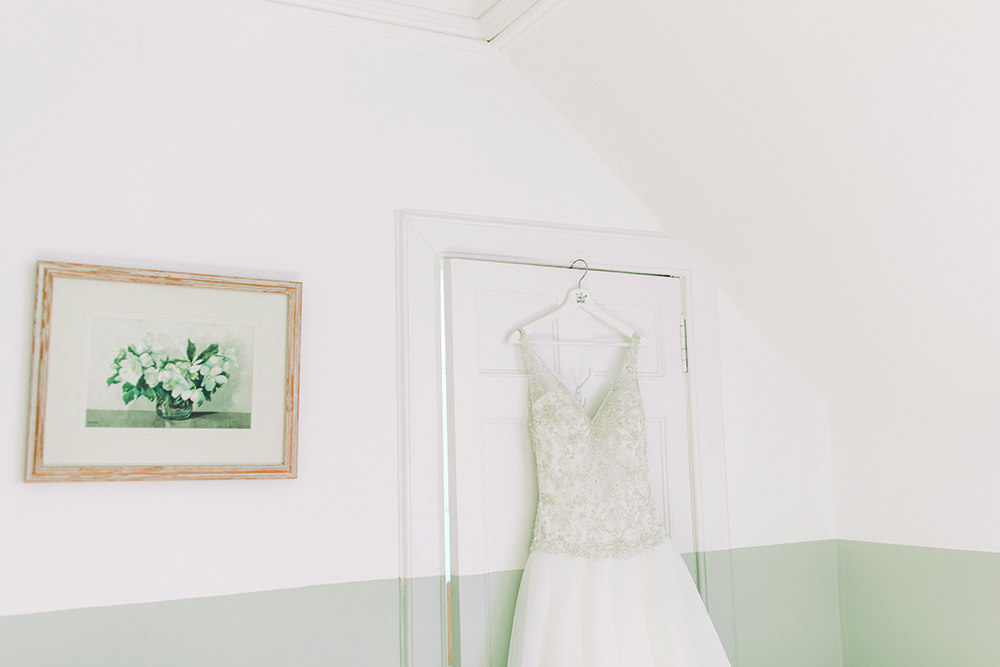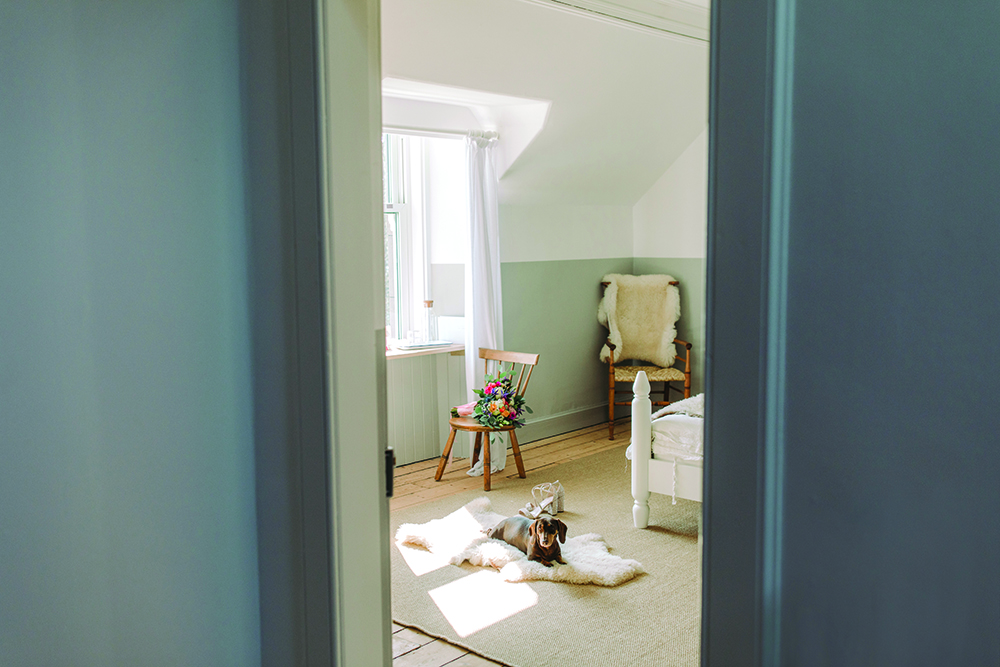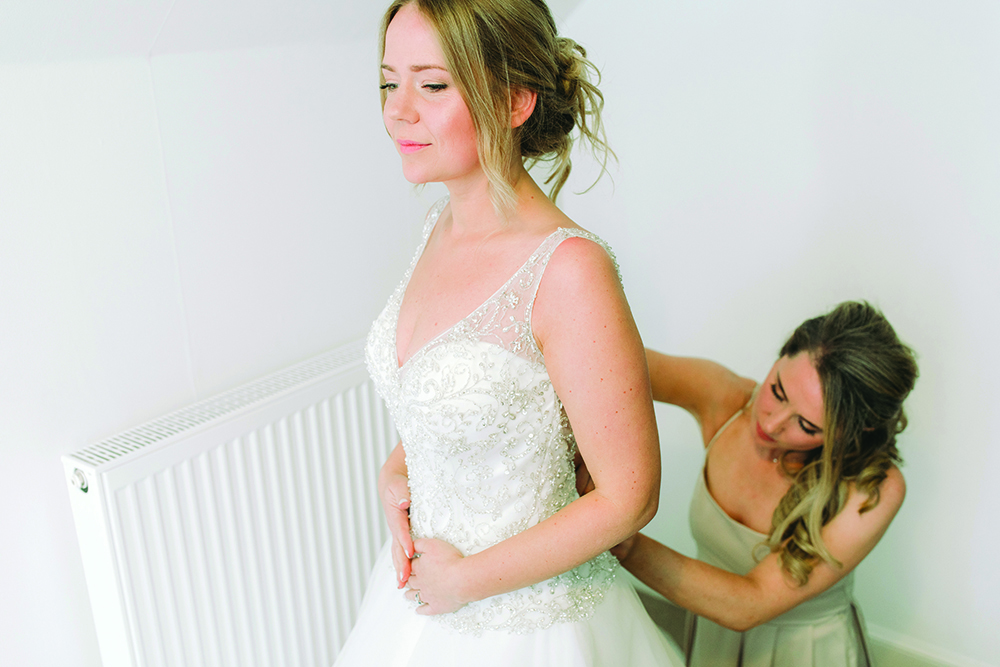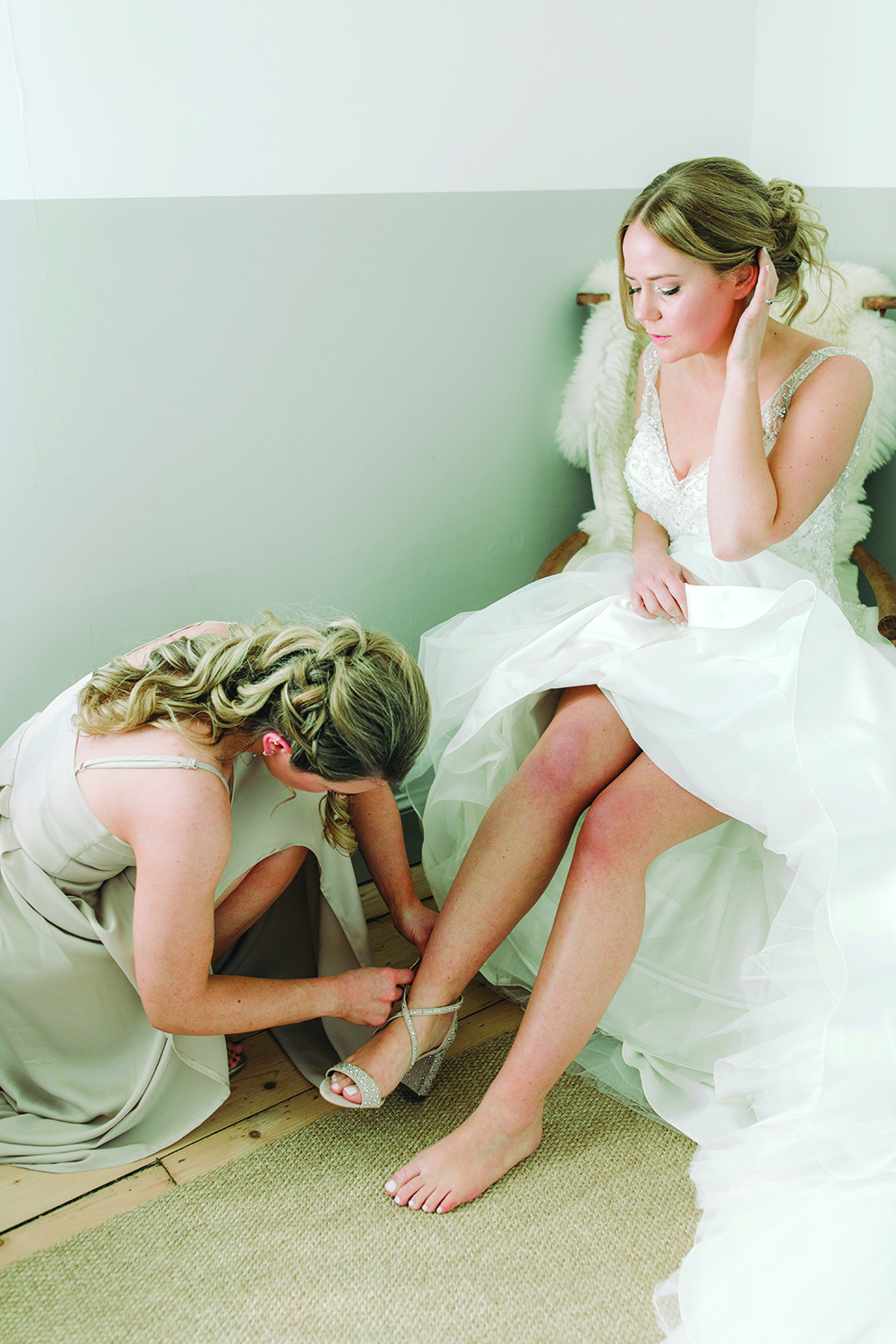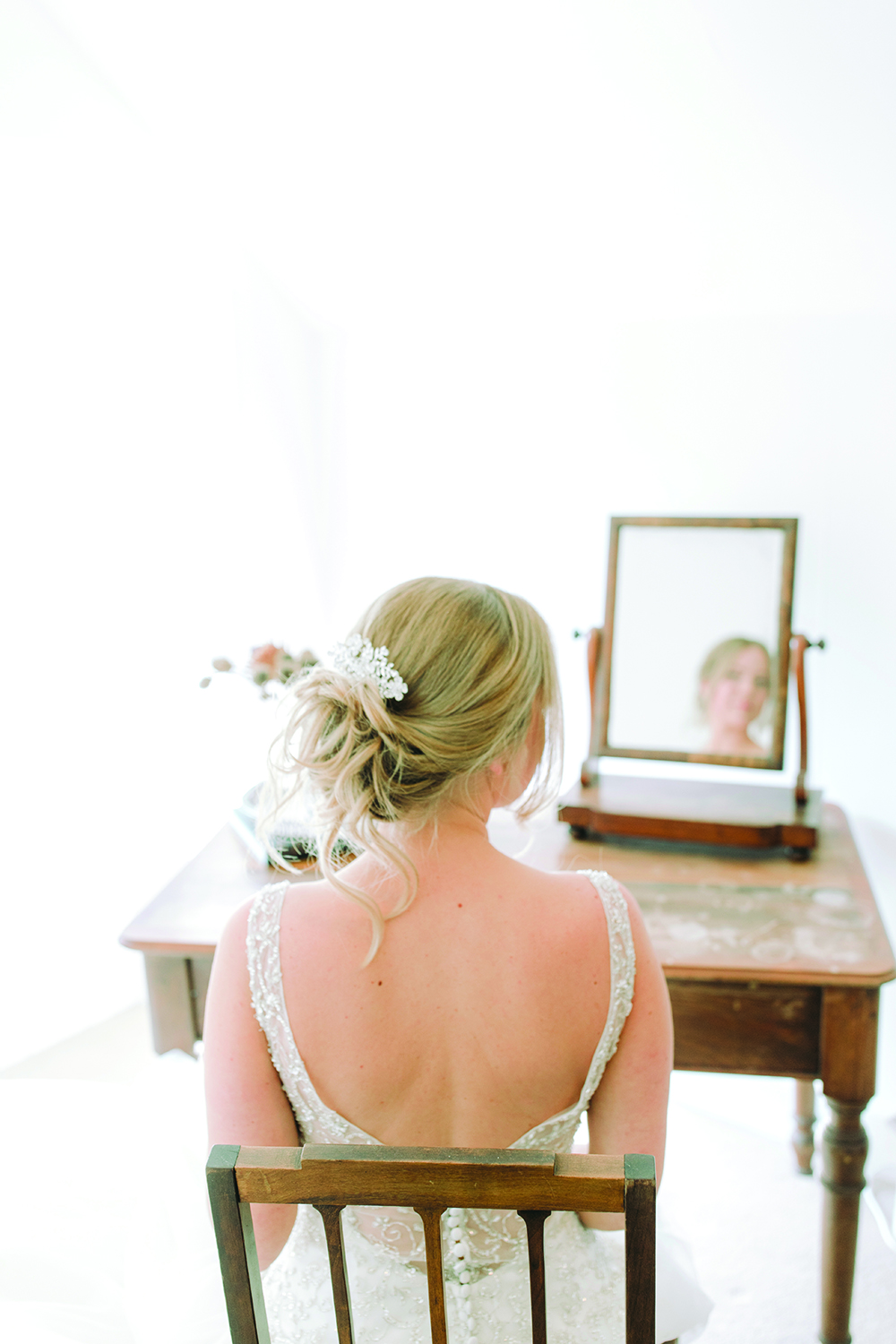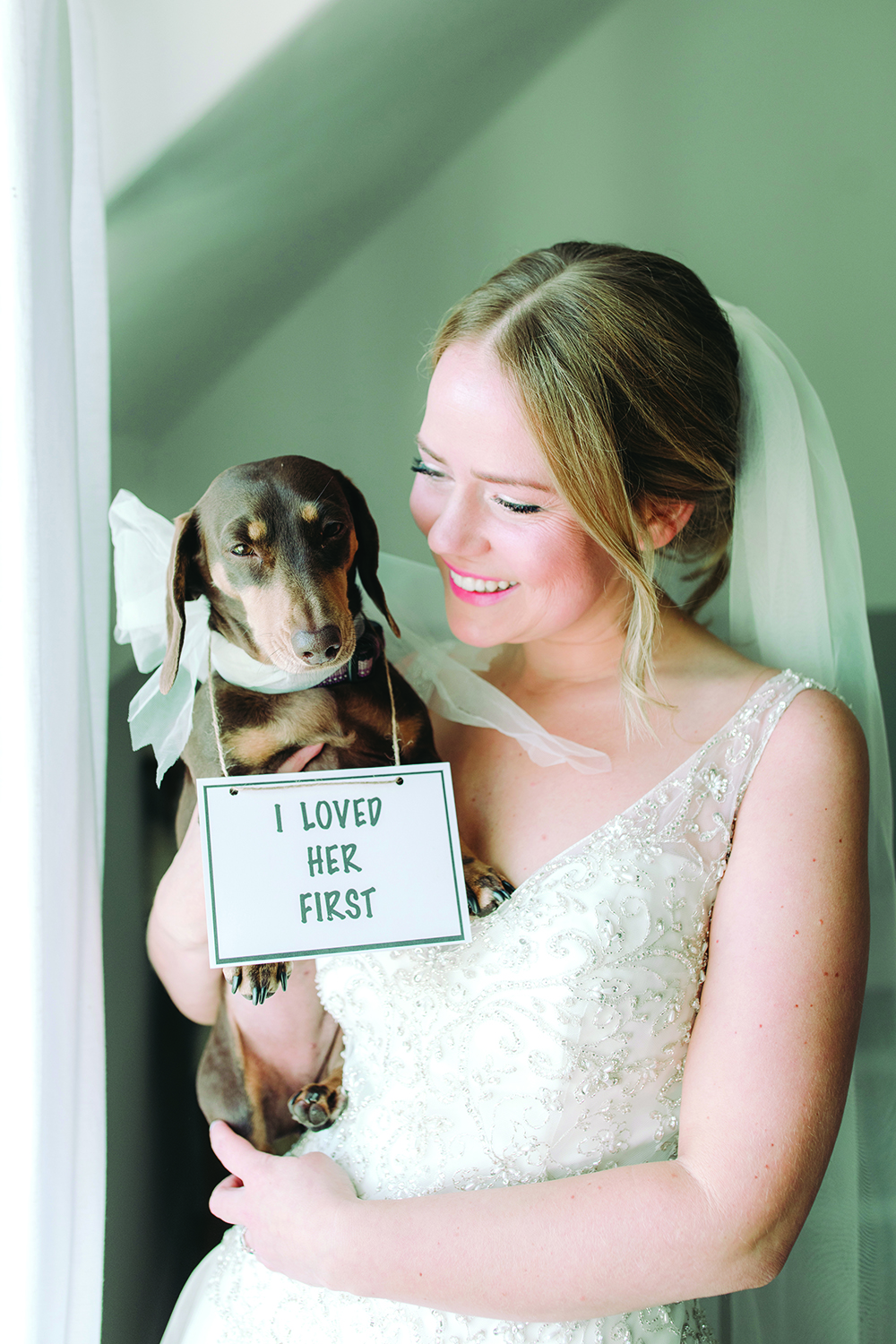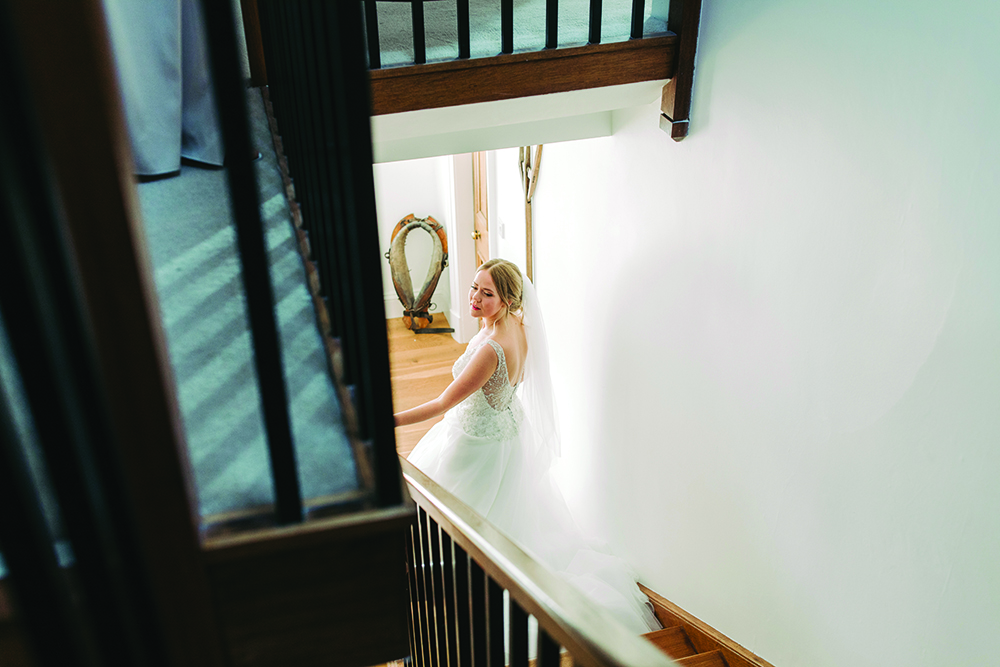 "I knew about Pete from a friend I worked with, who thought we'd be perfect for each other. I sent Pete a Facebook message, and a week later we met for a dog walk which turned into lunch, then coffee, then dinner, then drinks….
The proposal was special. Pete asked if I fancied taking the dogs for a walk, but he was dressed a lot smarter than usual and his poodle was wearing a bow tie.
He took me on that very same walk we did on our first date and popped the question – he even hid a bottle of champagne nearby so we could toast our engagement with the dogs looking on!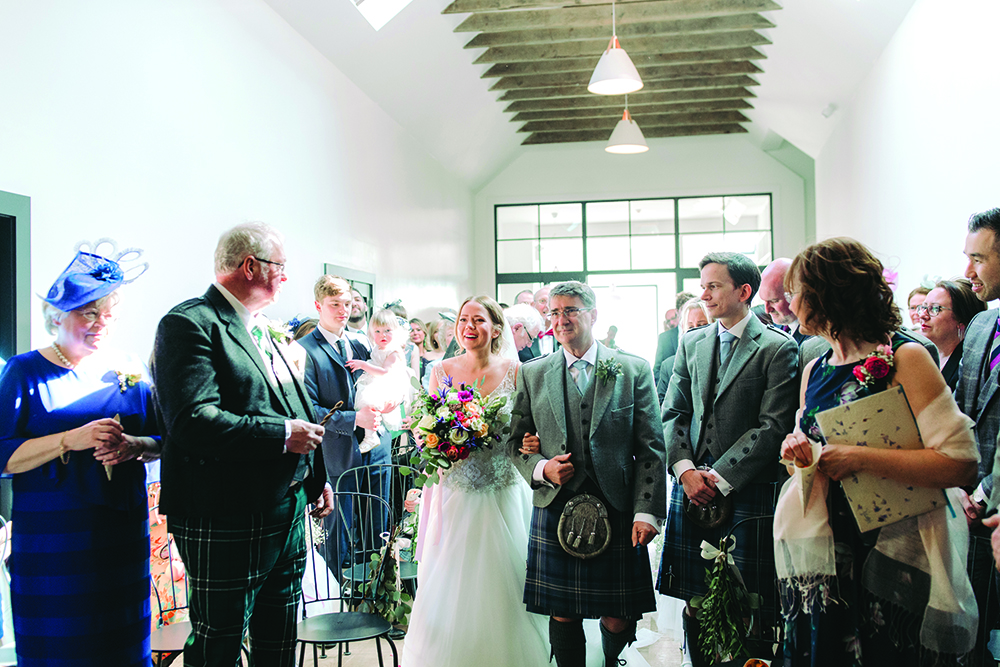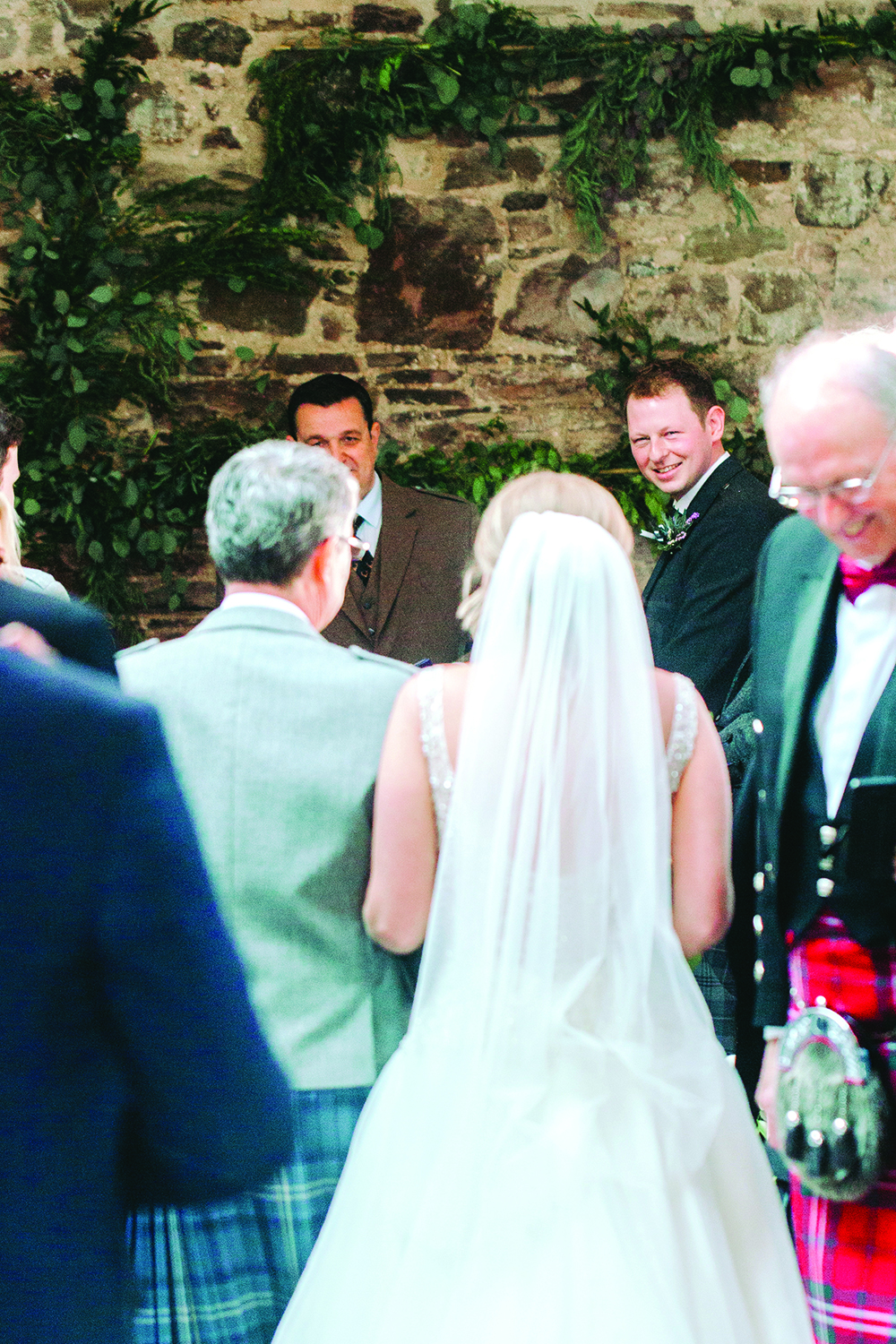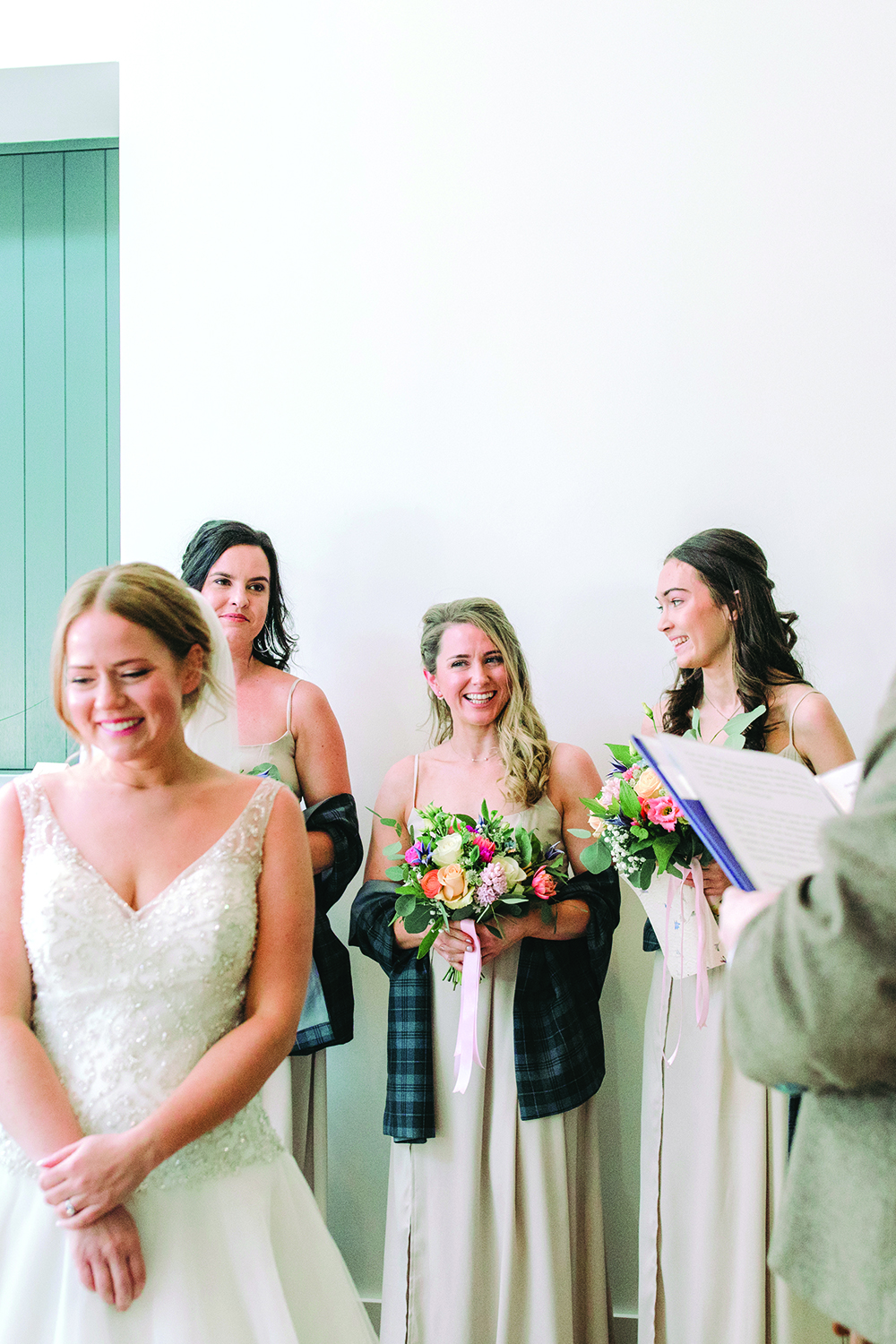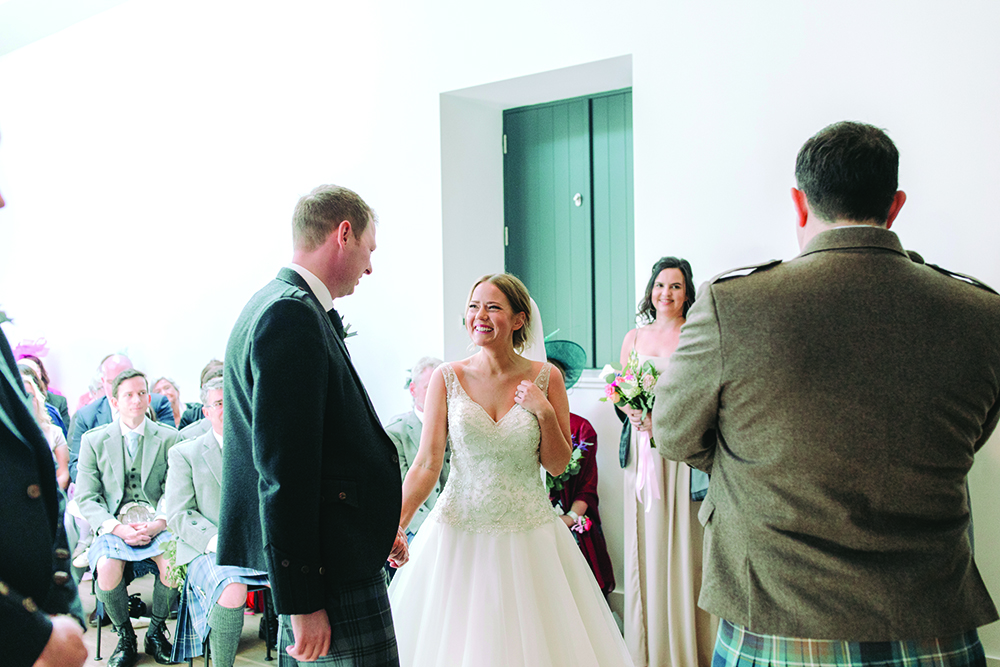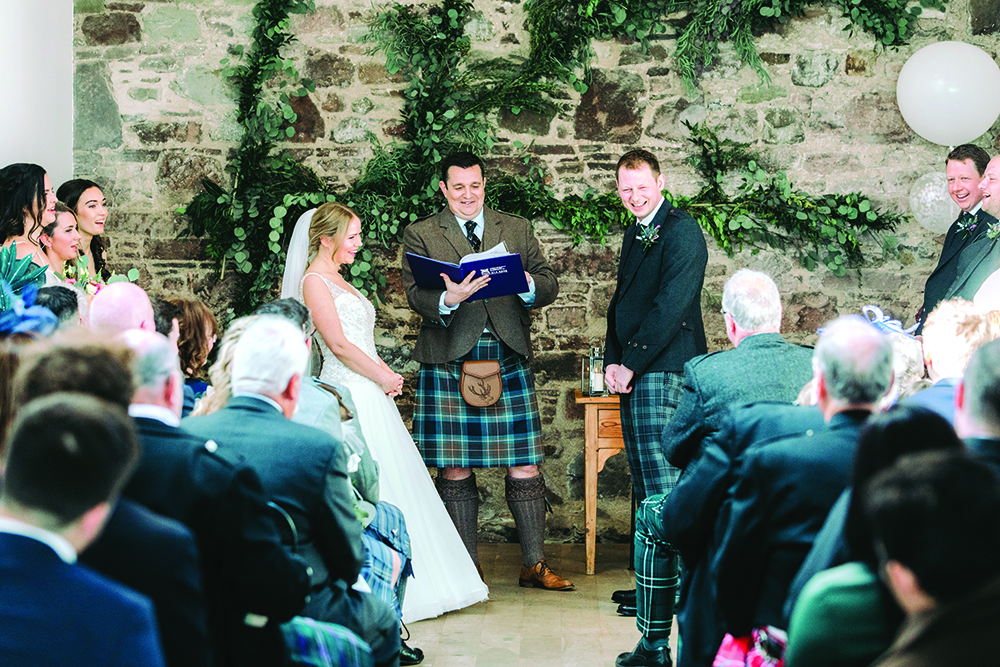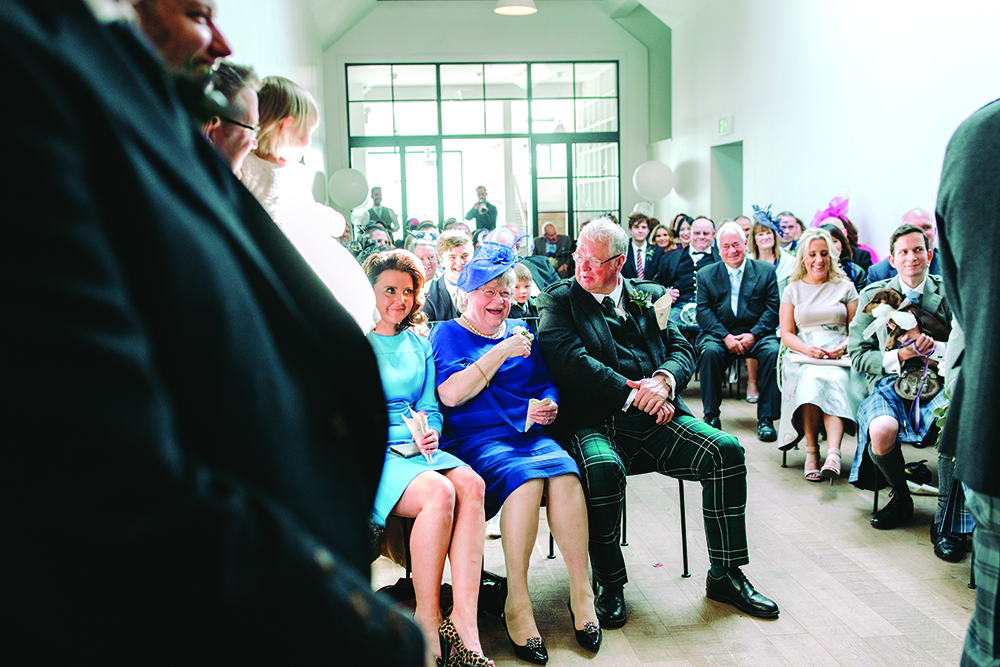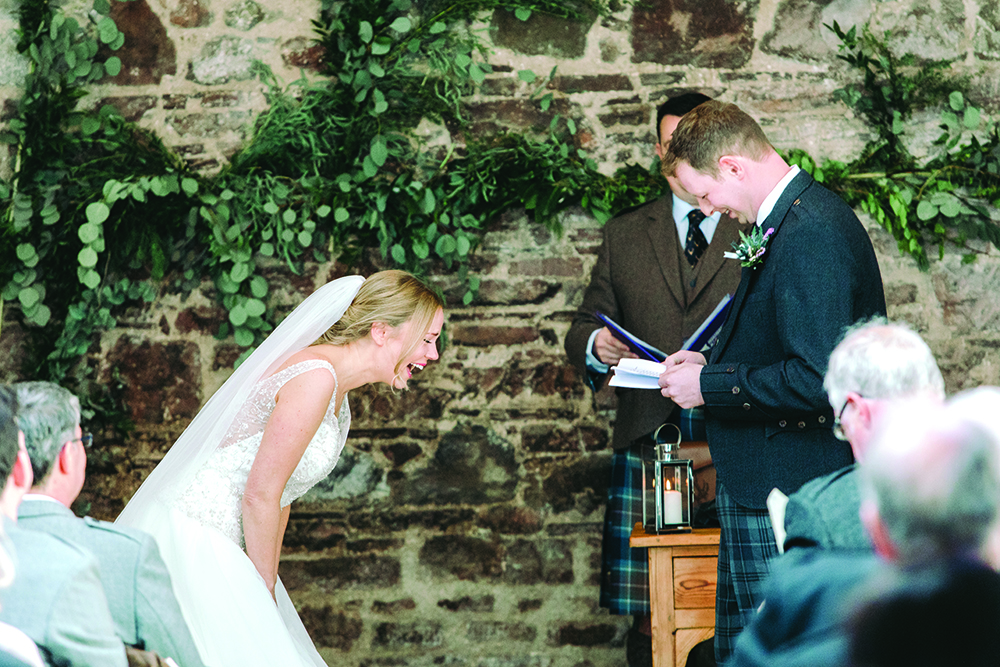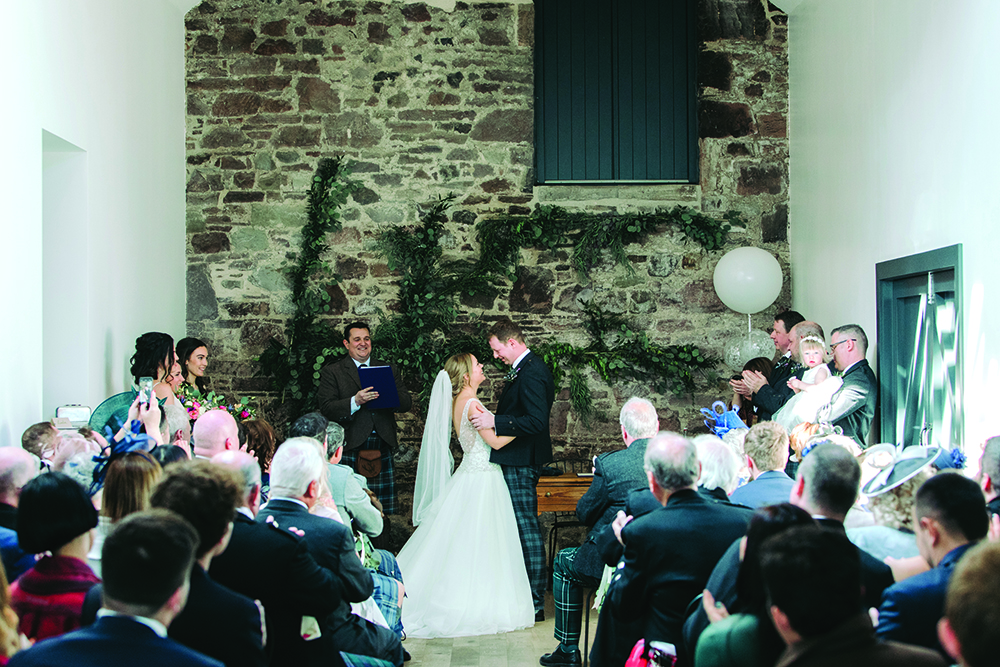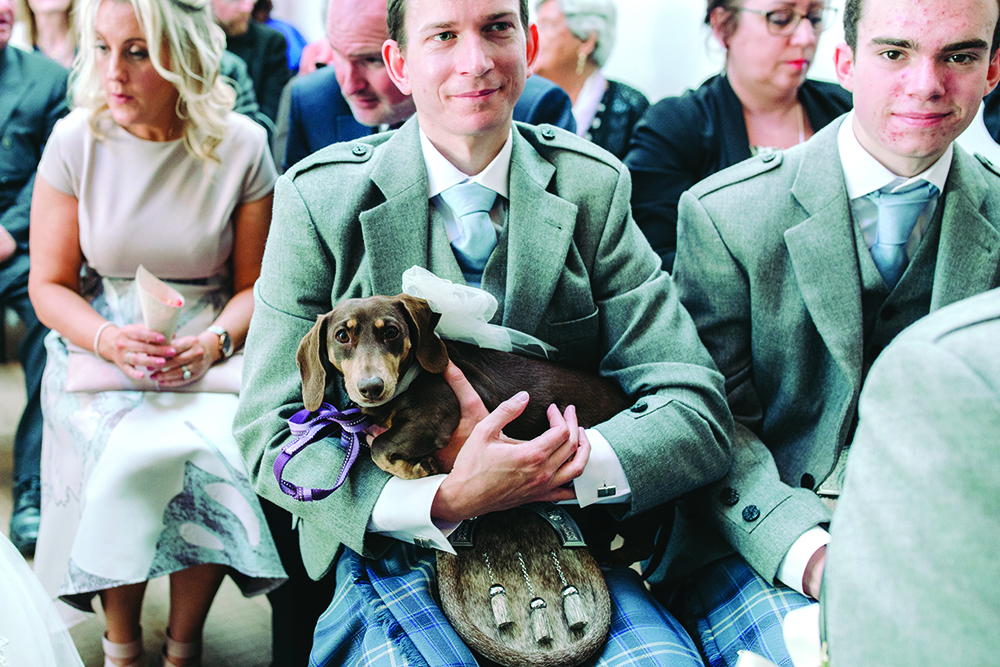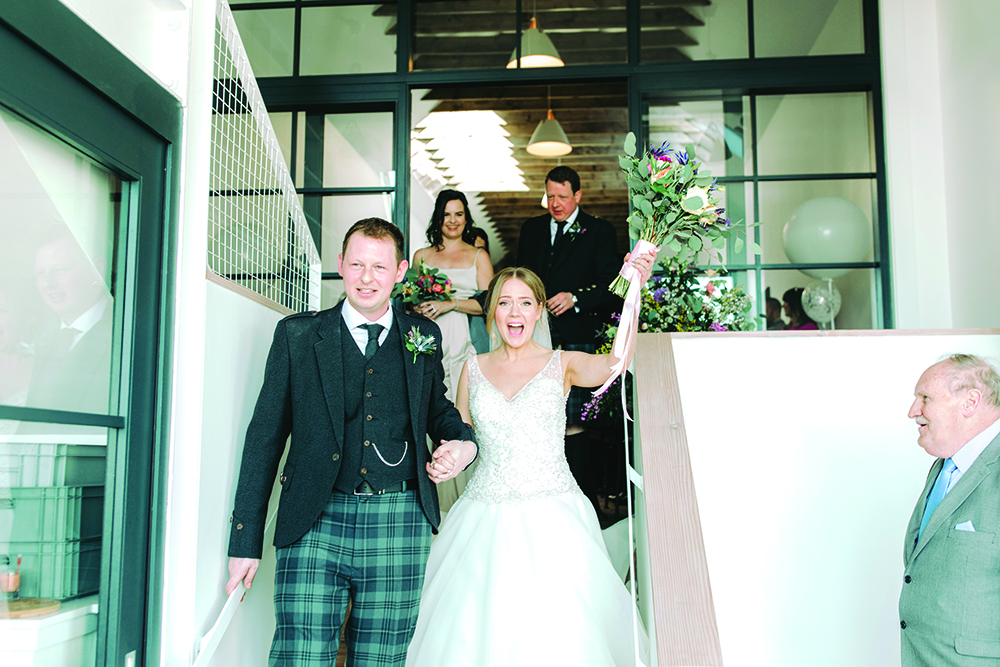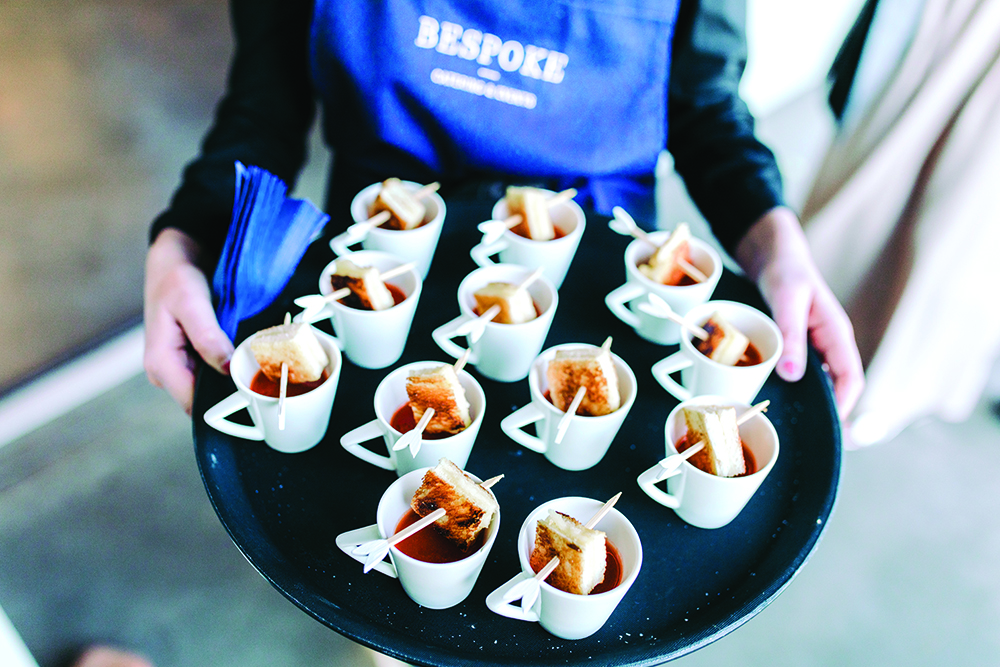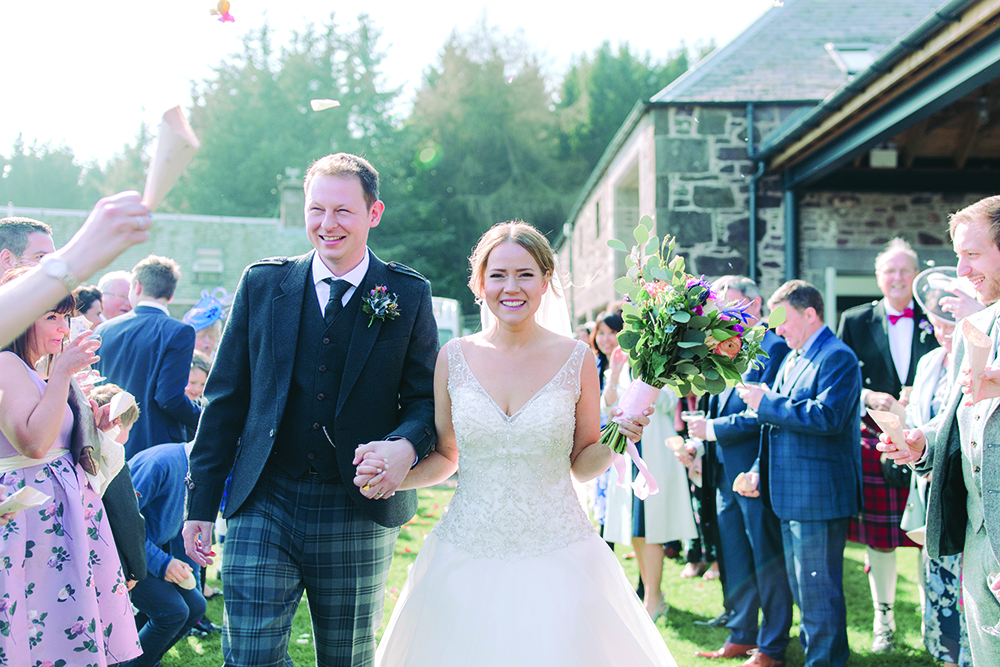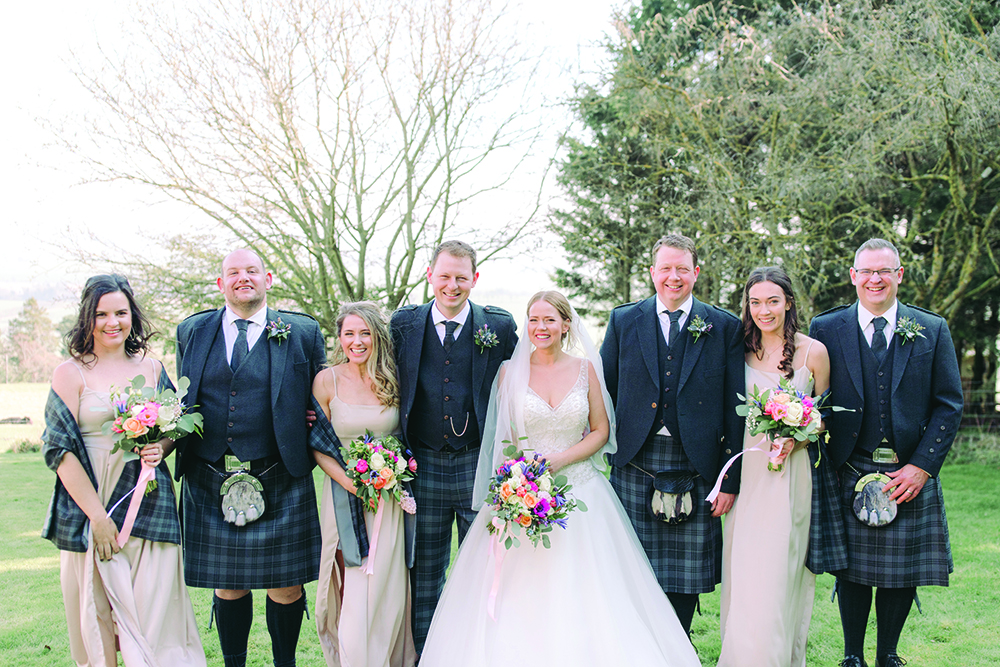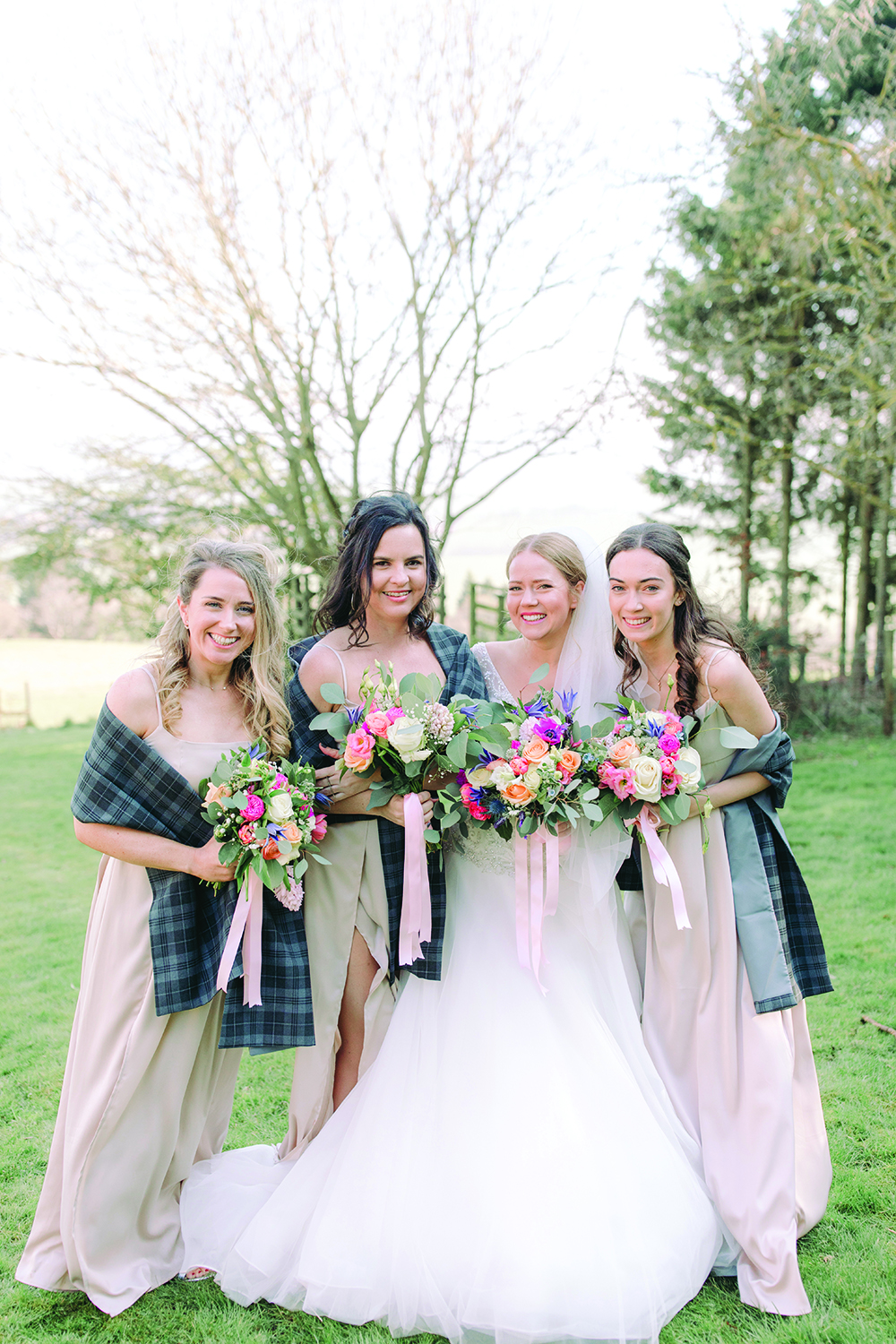 Pete loved Guardswell Farm and had an eye on it before we were even engaged.
It is 15-minutes from our home, dog-friendly and had on-site accommodation for all of our nearest and dearest.
The hilltop views are incredible and we could create whatever look we wanted inside.
"My mother has her own business designing and making items from a variety of materials.
She and my step dad spent countless hours creating everything from table runners and napkins to tartan shawls for bridesmaids and outfits for the dogs.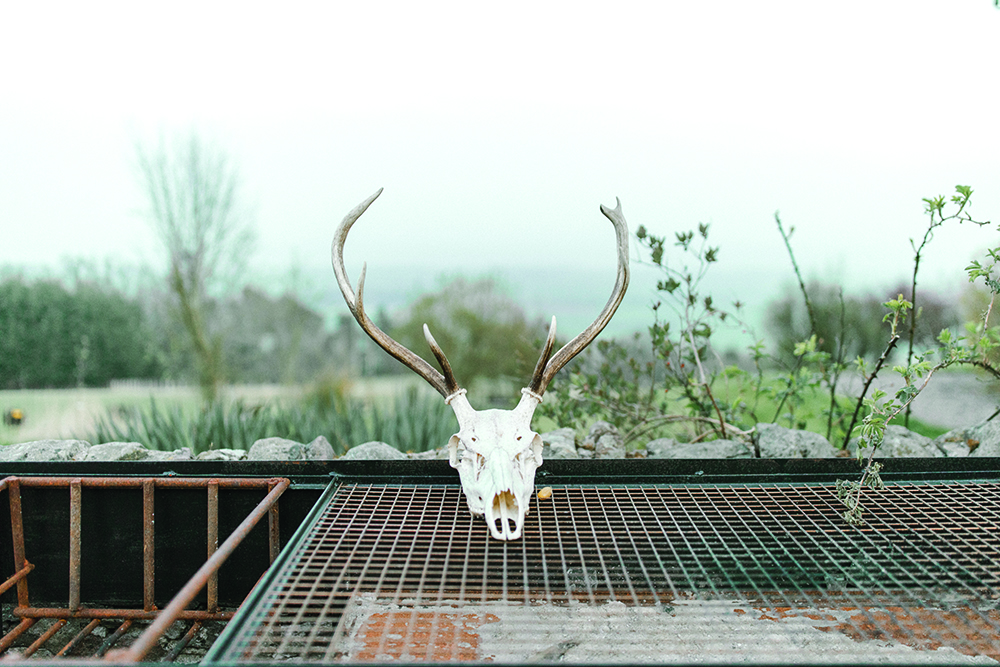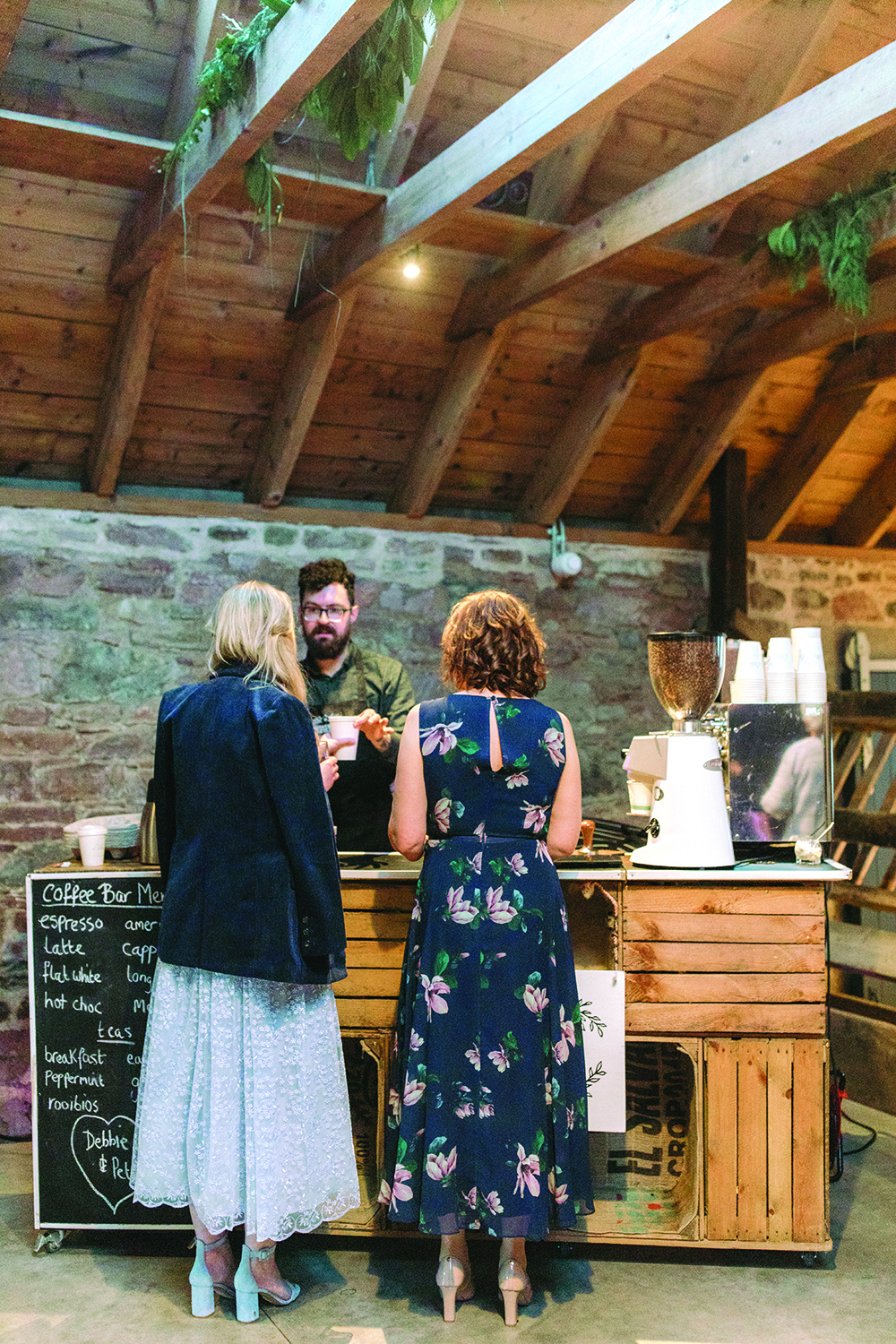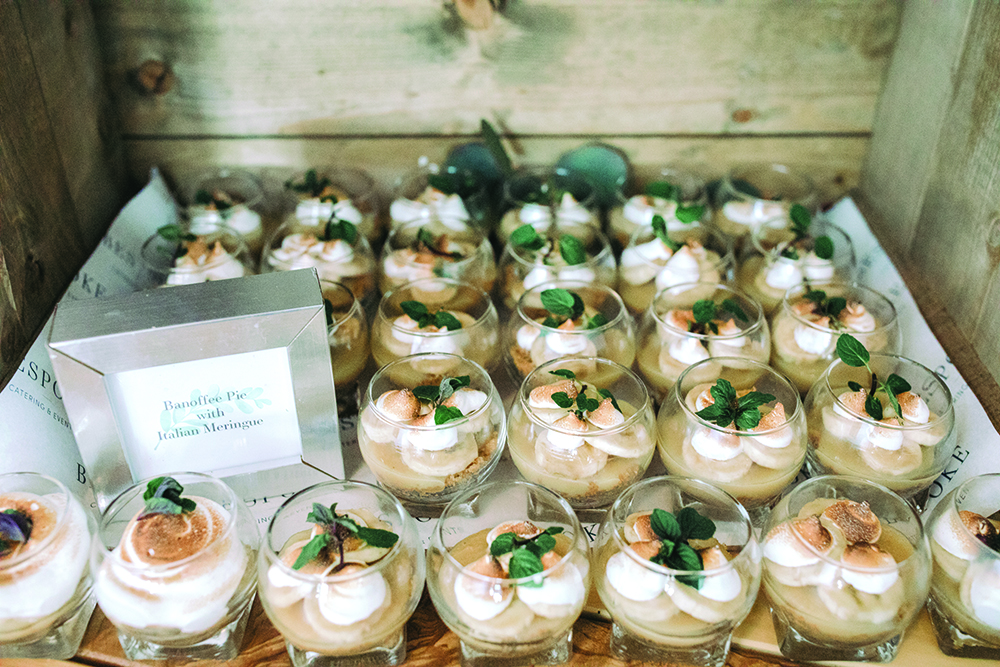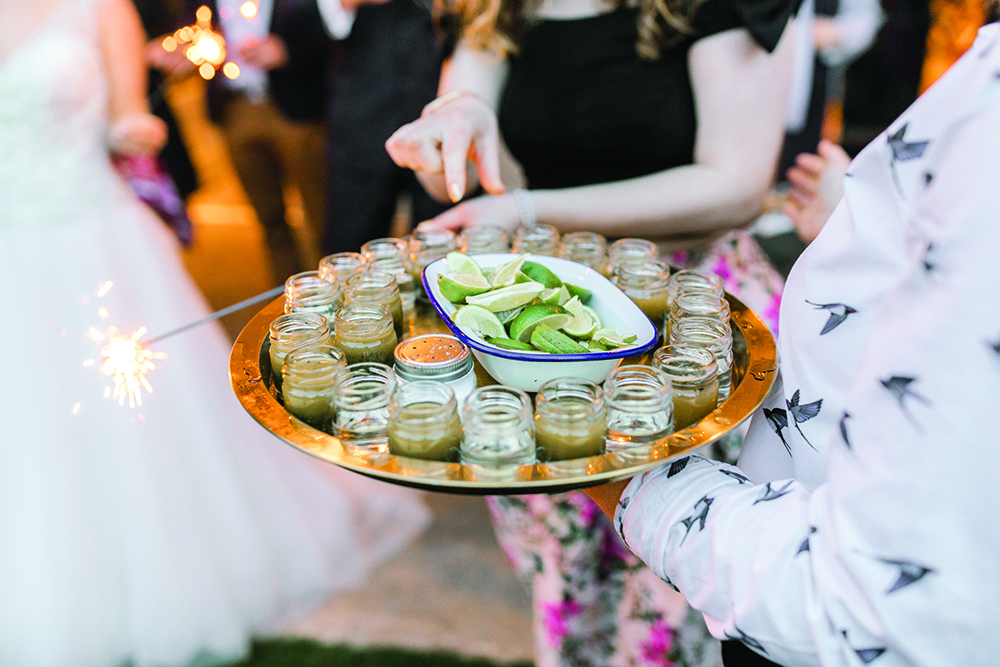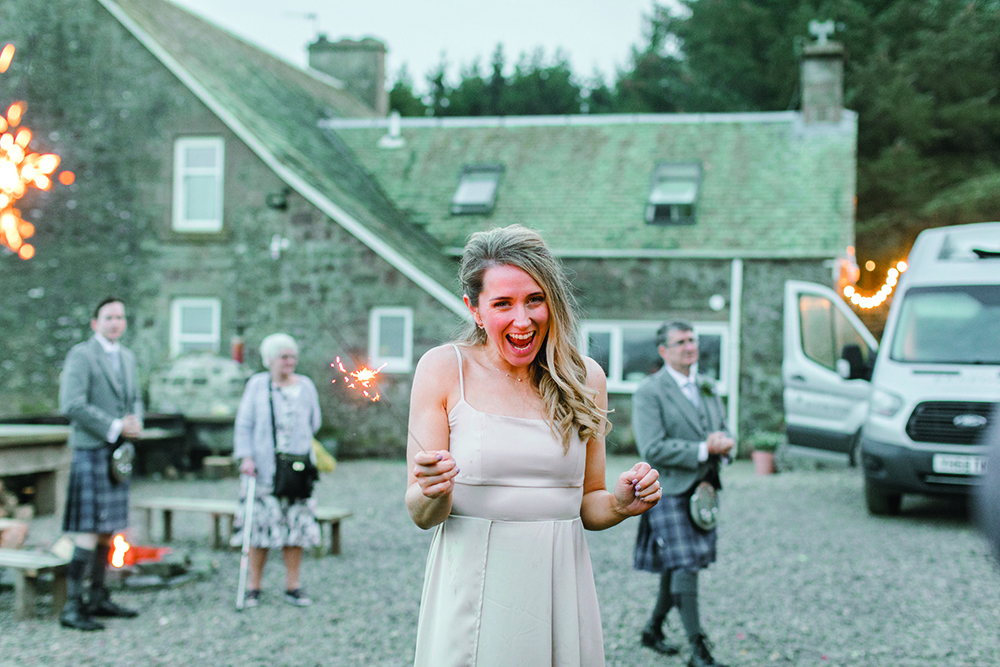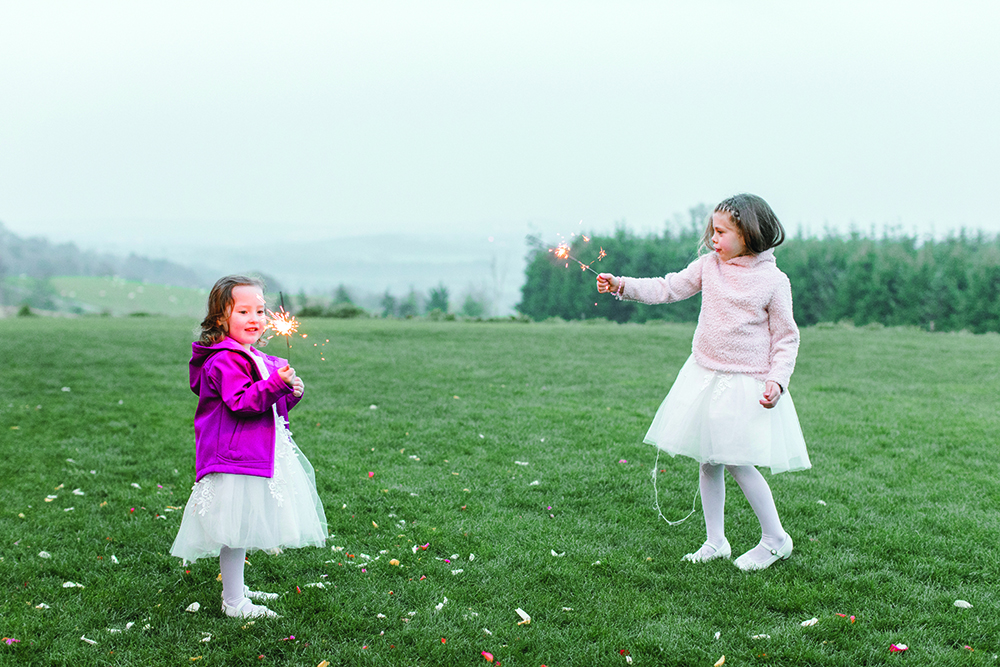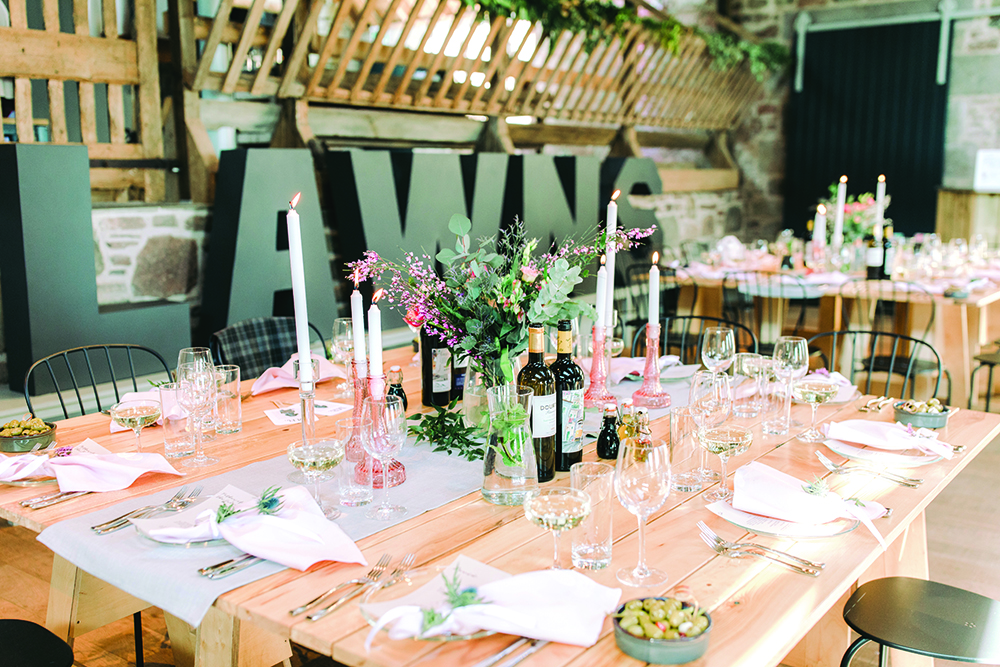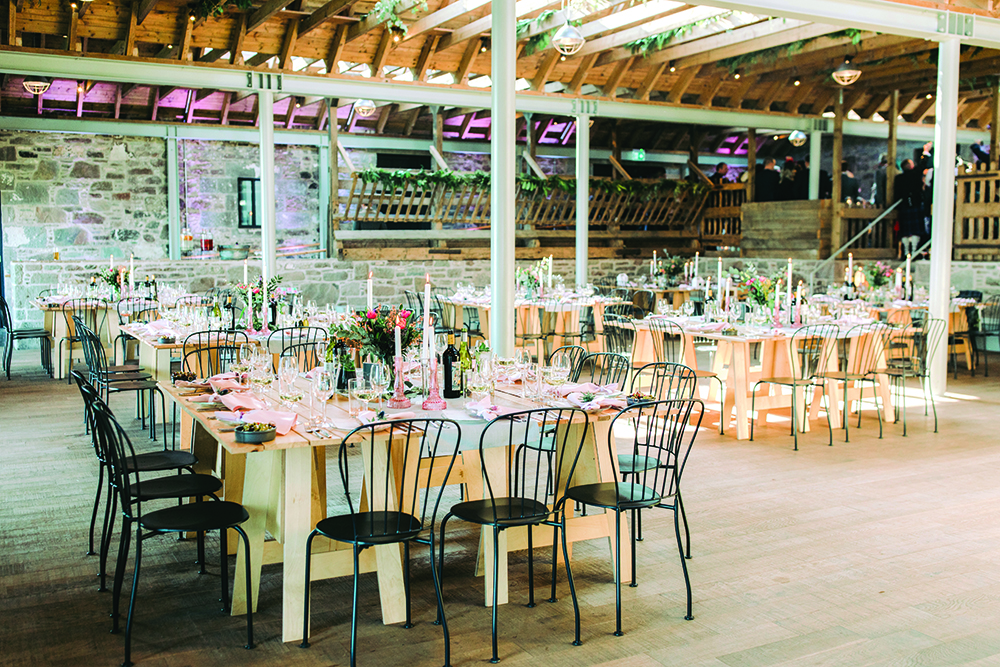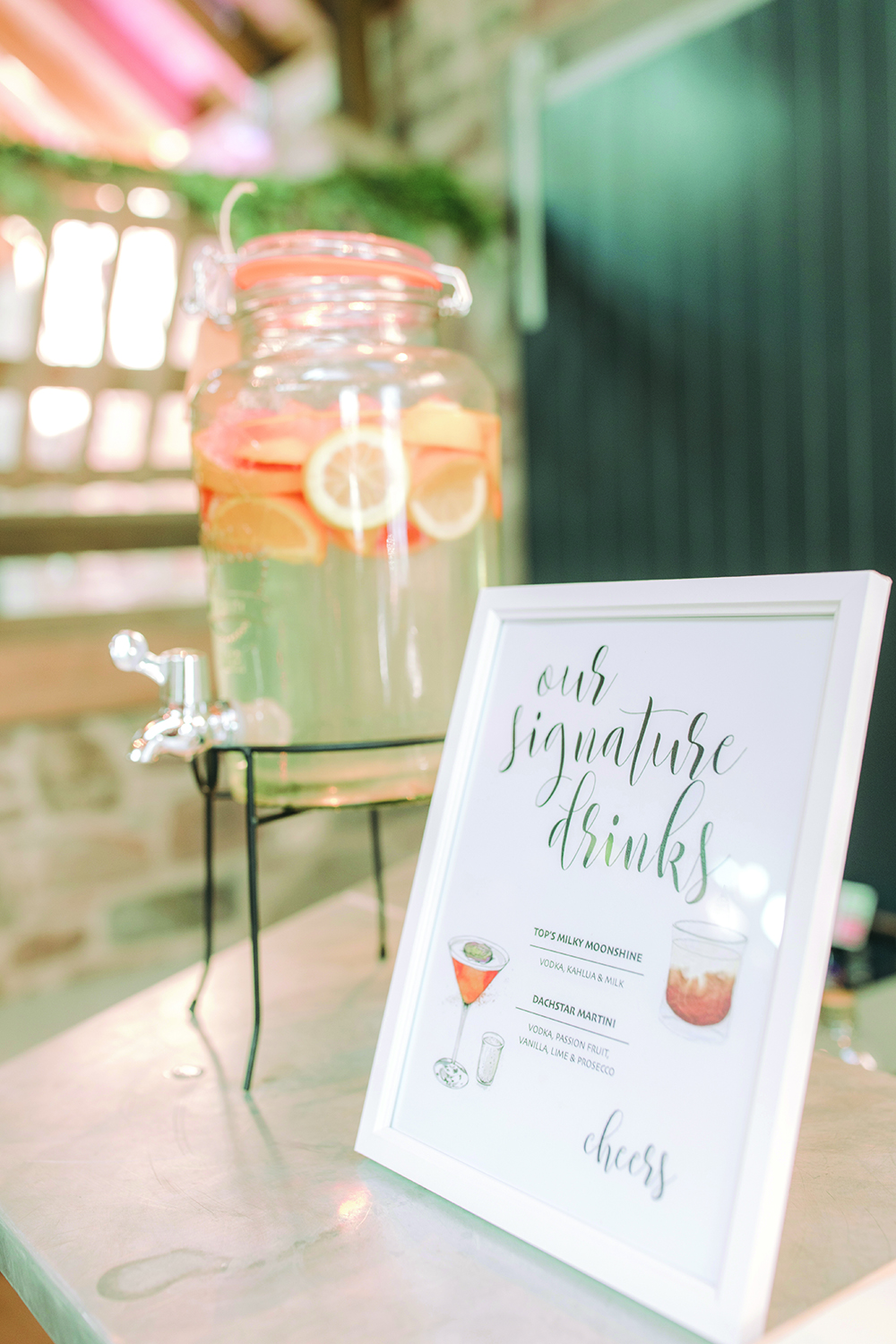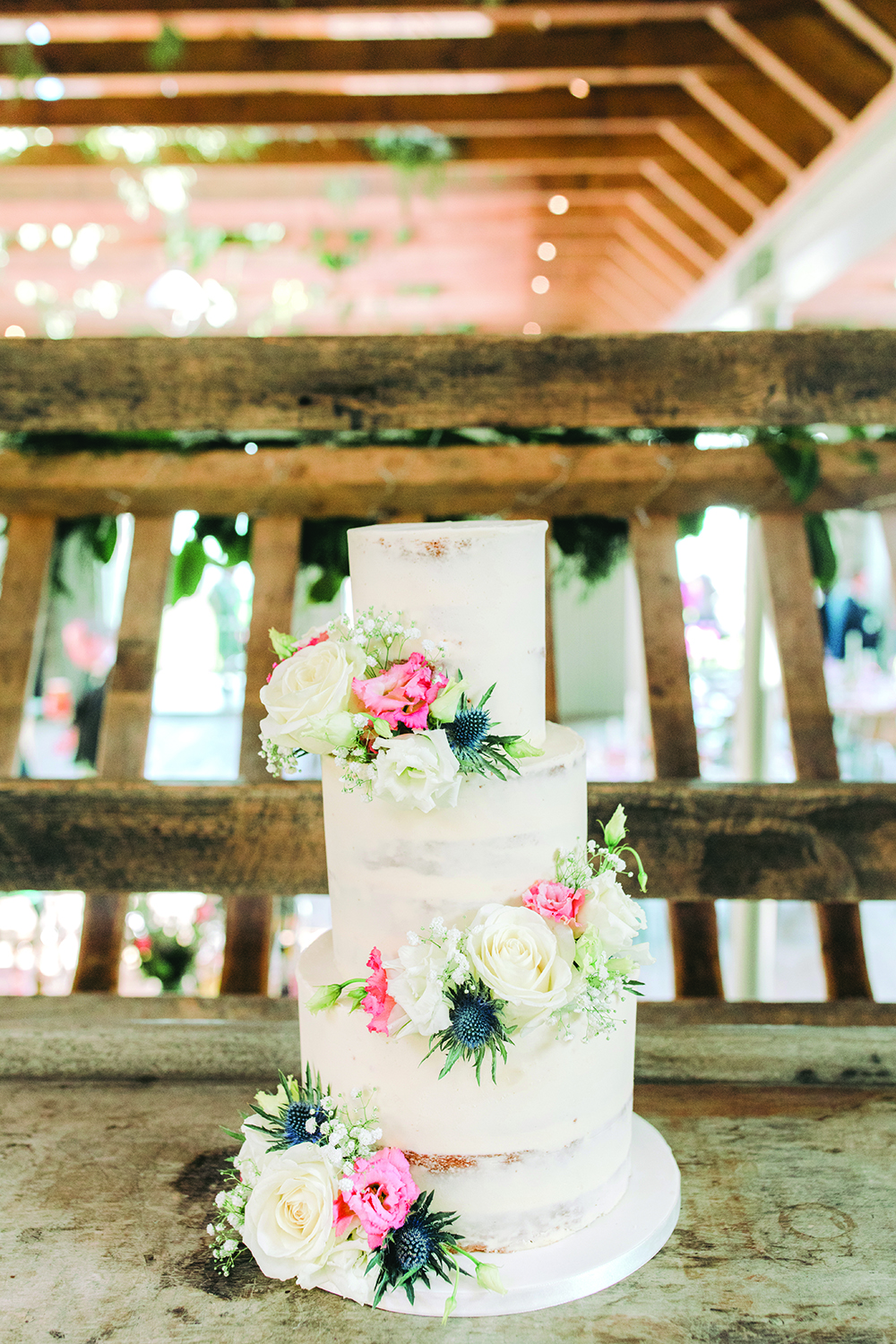 Our colour scheme was muted, but this didn't translate to the florist.
Little did I know that muted was not at all what I had wanted!
Olly Bobbins delivered the most stunningly vibrant flowers on the morning of the wedding.
The hot purples, pinks, and orange brought life to the venue and I'm so glad that my request was misunderstood.
We decided on a humanist ceremony as it offered us the chance to tell our story.
Our celebrant, Alan Barr, took guests on a journey through our relationship; from our first date to the very moment we were about to say I do.
We laughed and smiled the whole way through.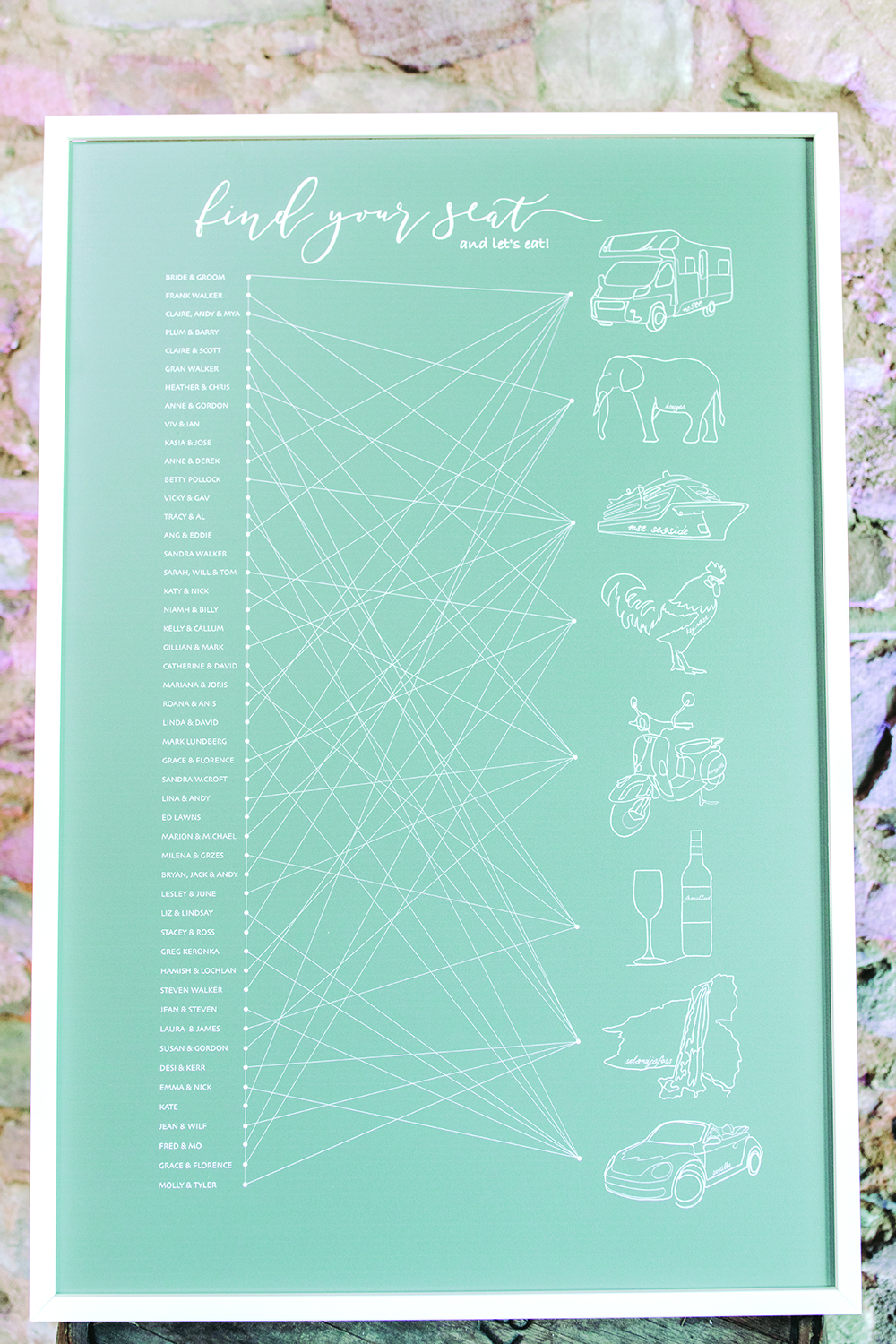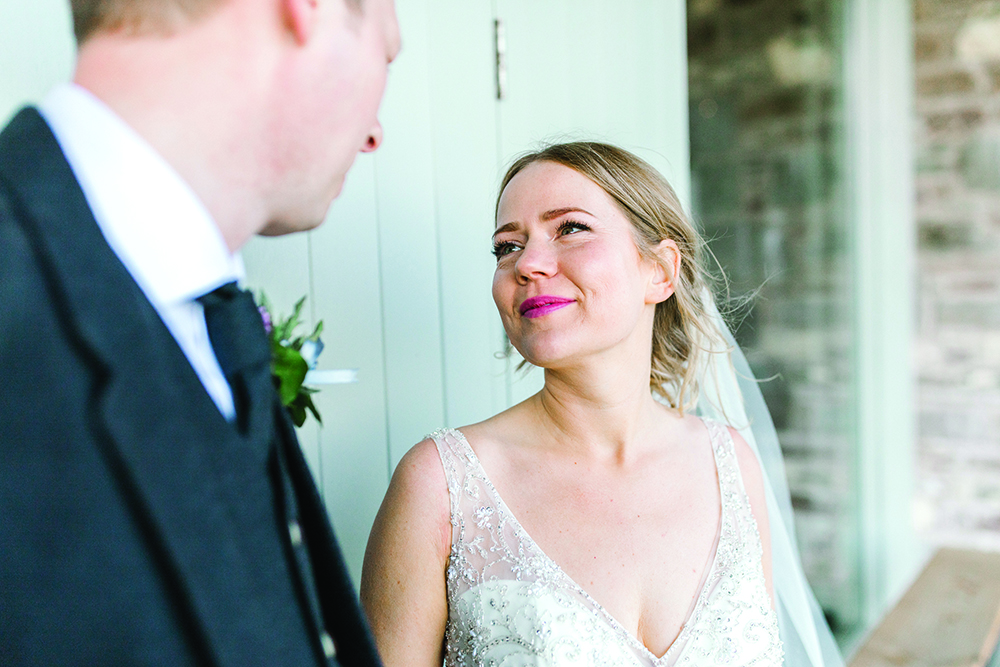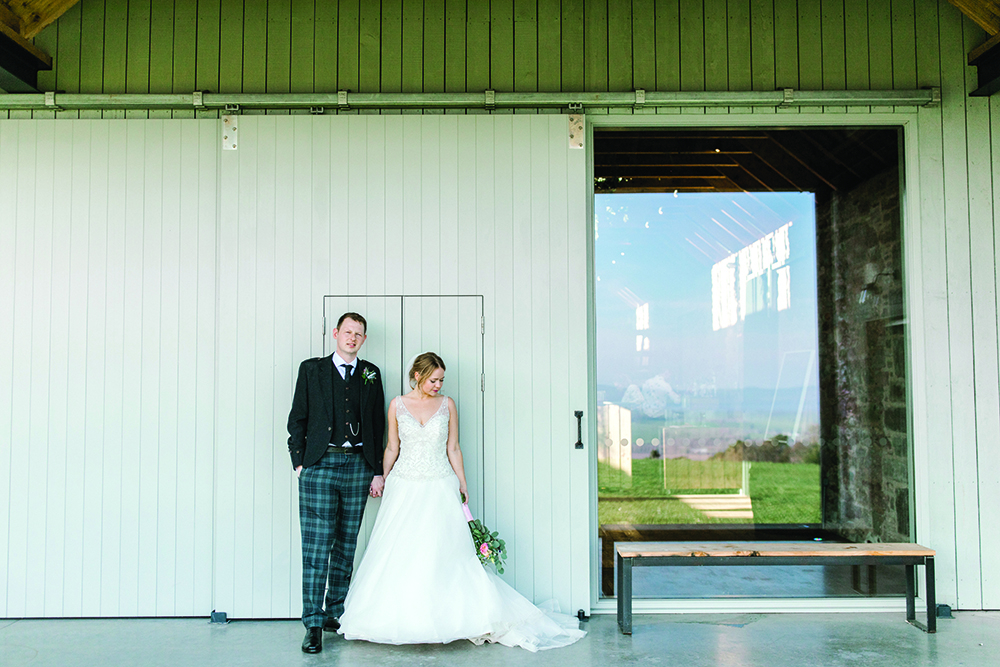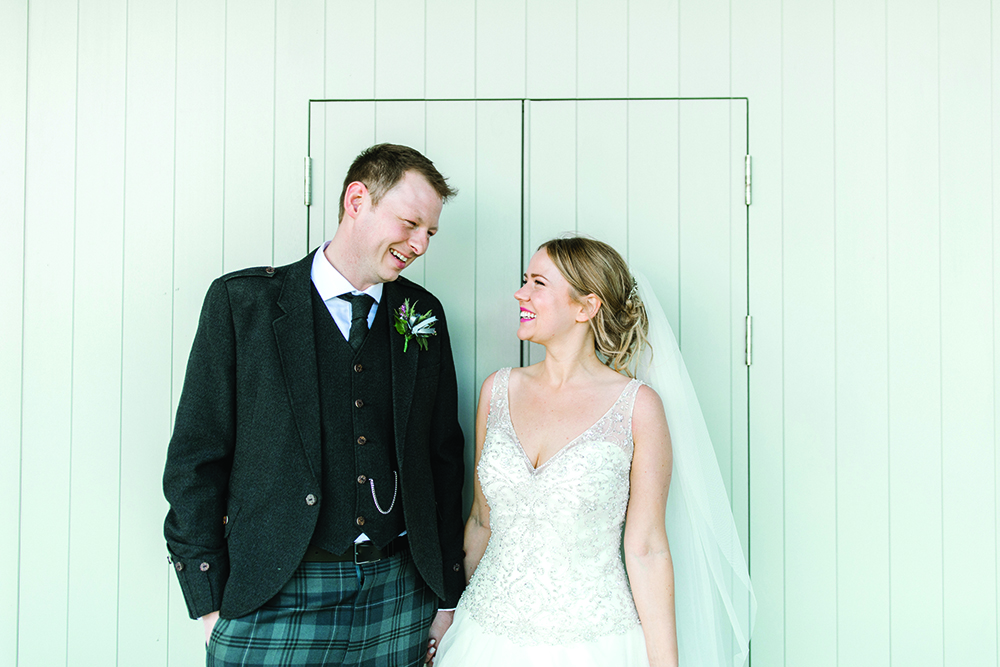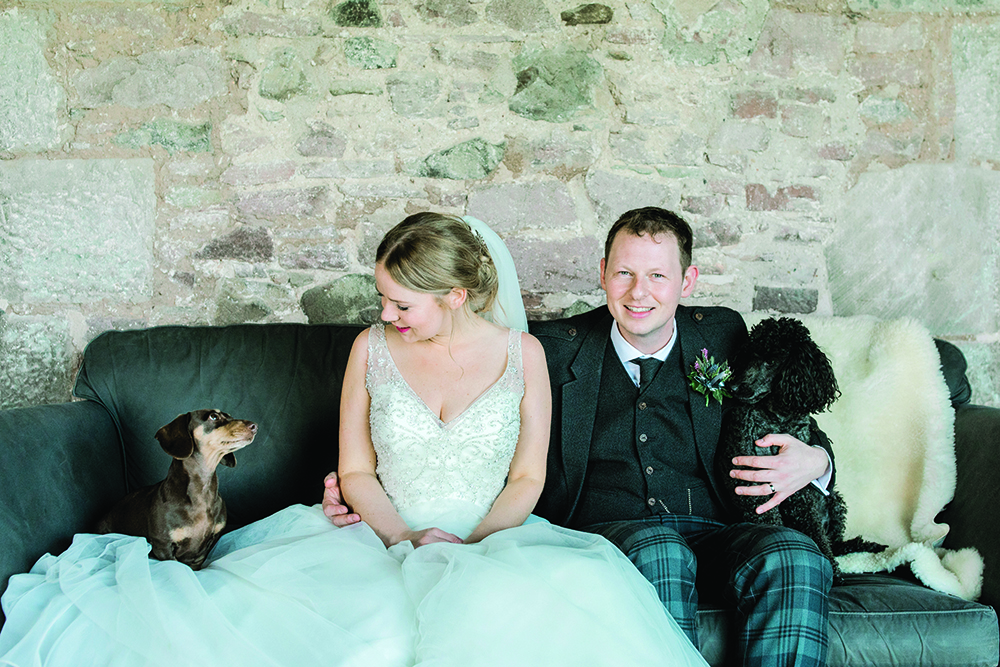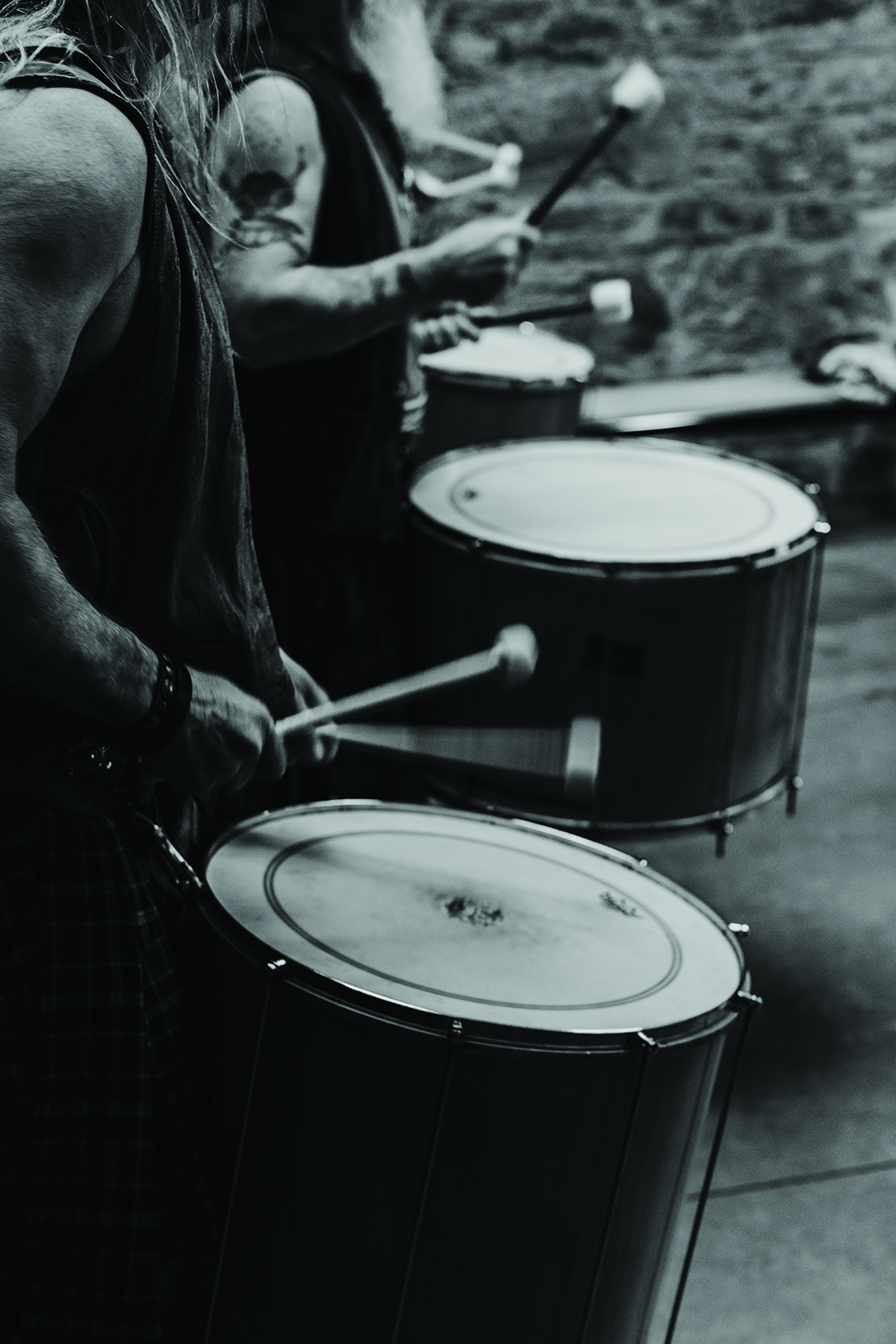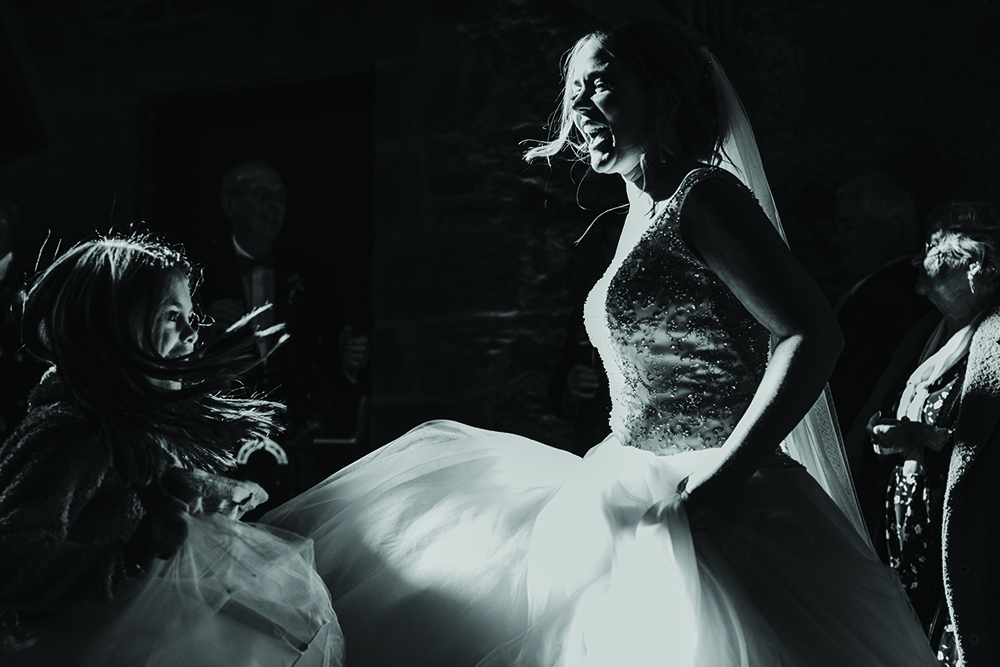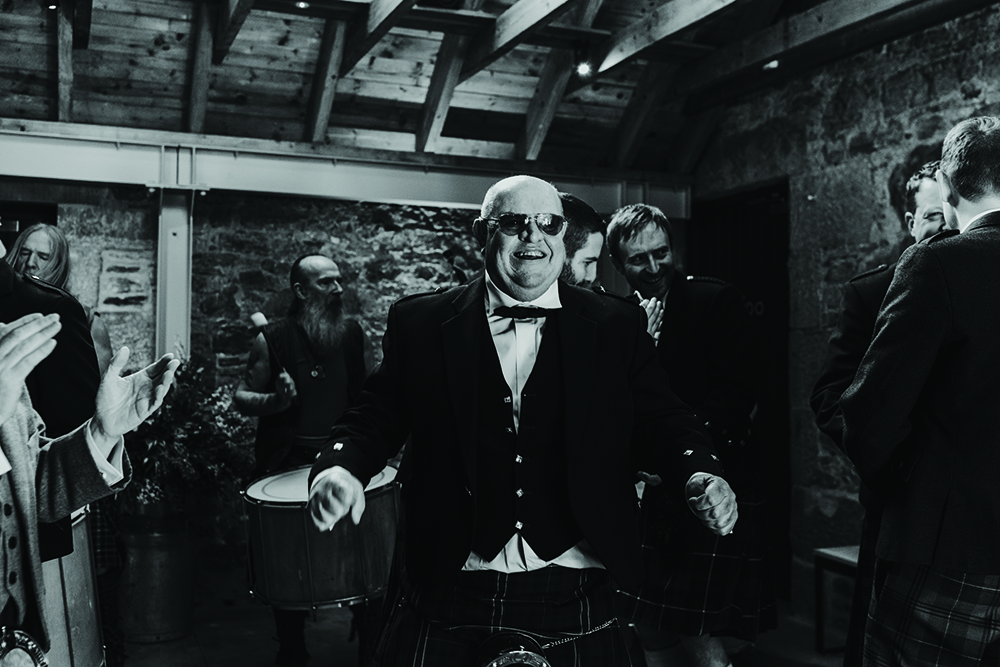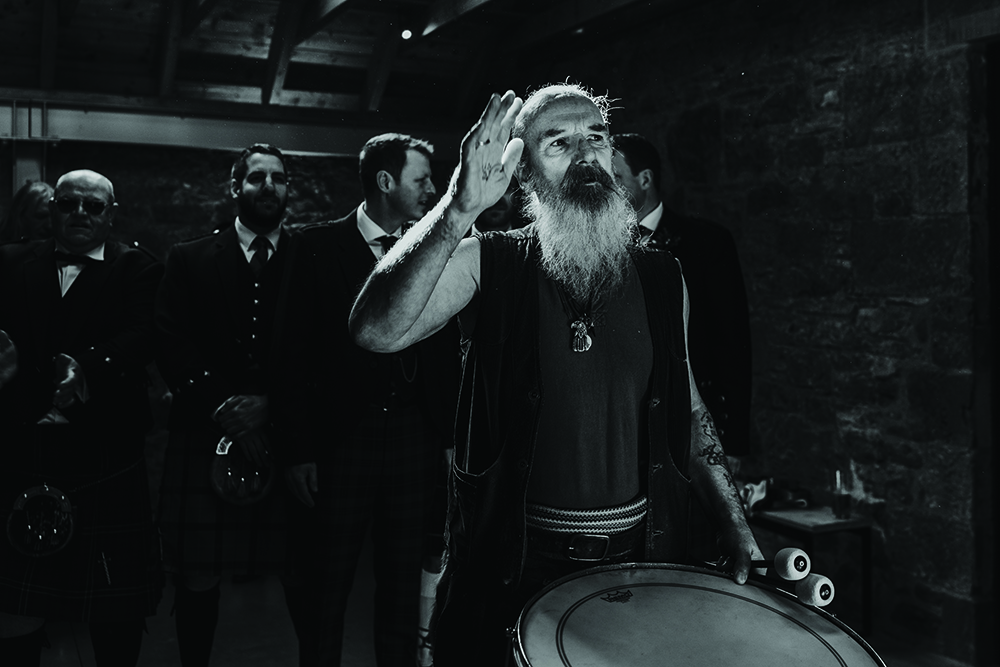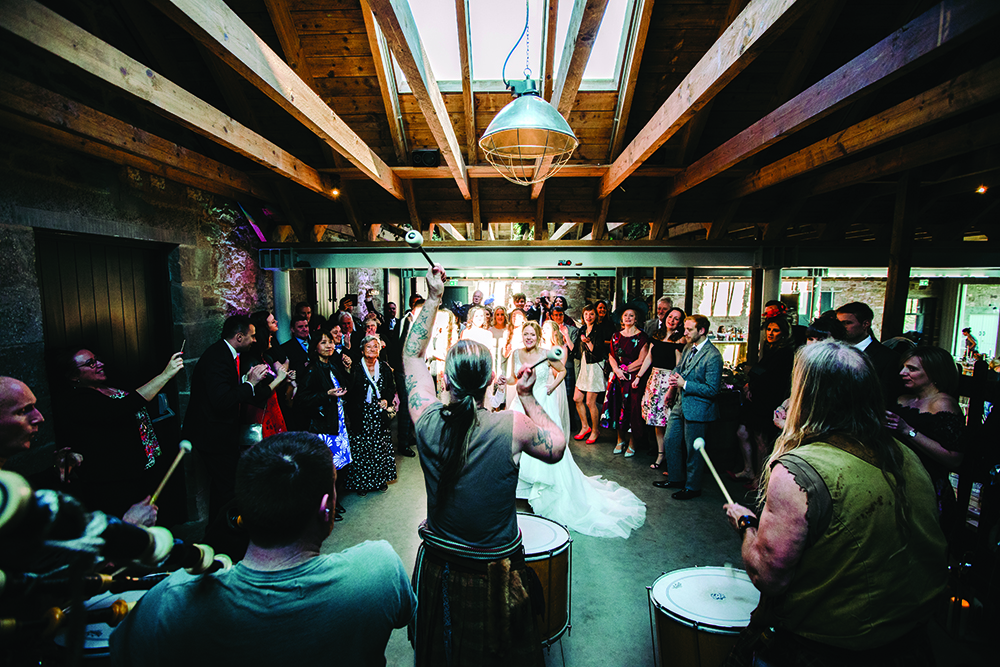 We hired in the coffee cart from Something Brewed, and guests really seemed to appreciate being able to keep energy levels up with proper barista coffee.
We secretly hired Clanadonia to surprise our guests before taking their seats for dinner.
They came out of nowhere blasting their bagpipes, and I grabbed my bridesmaids and started dancing on the lawn to the beat of the drums – what a feeling!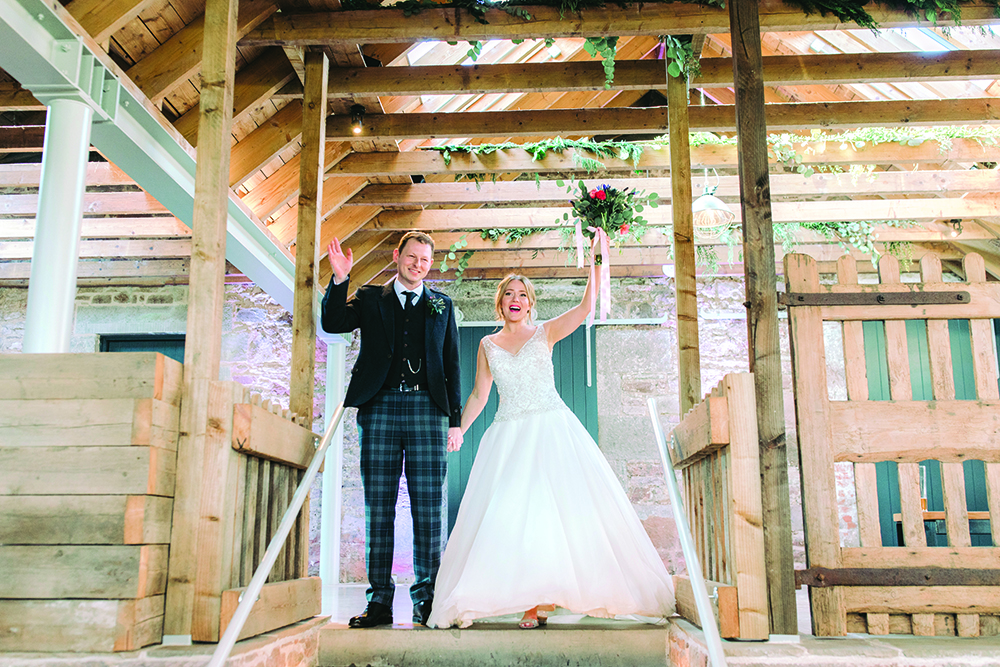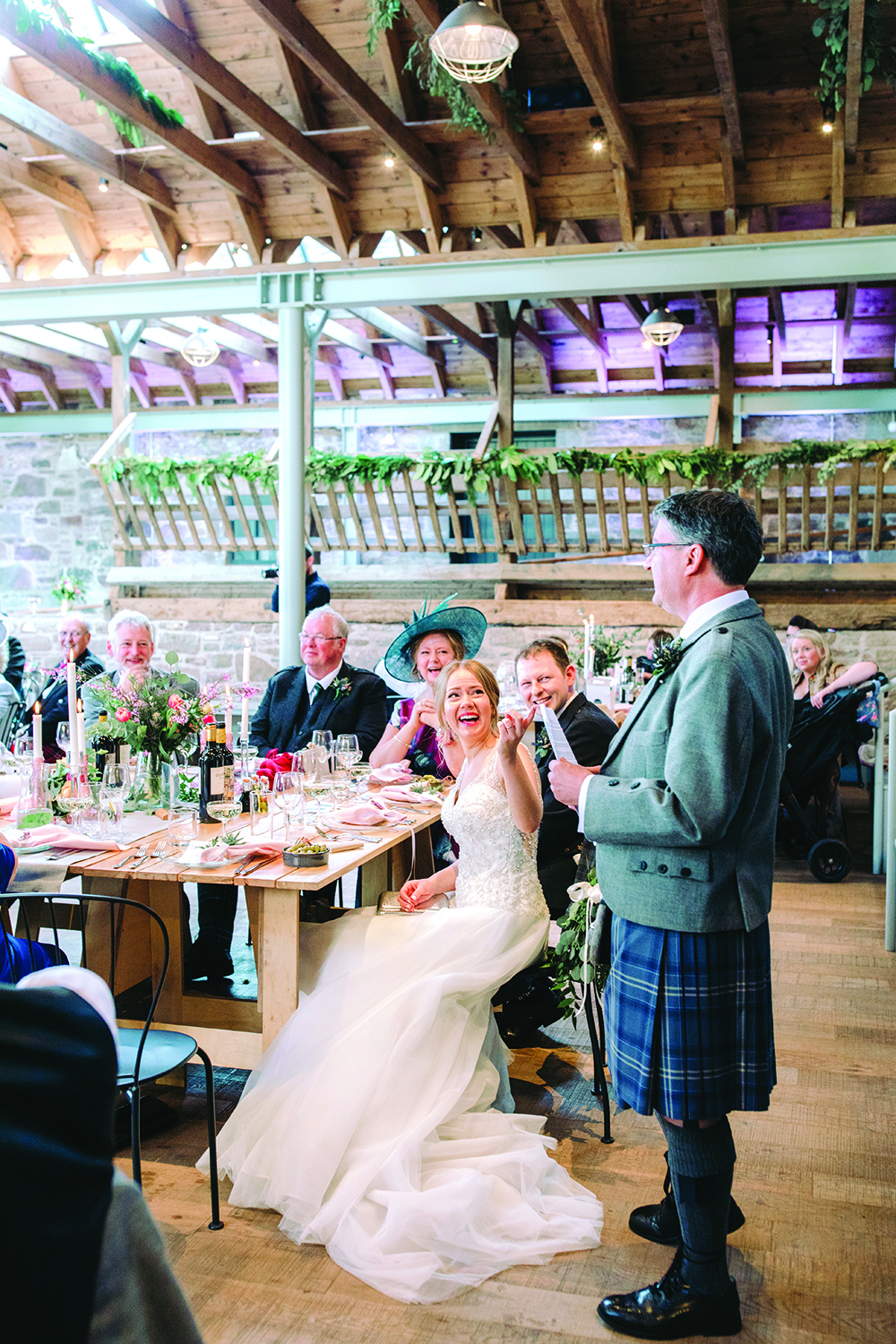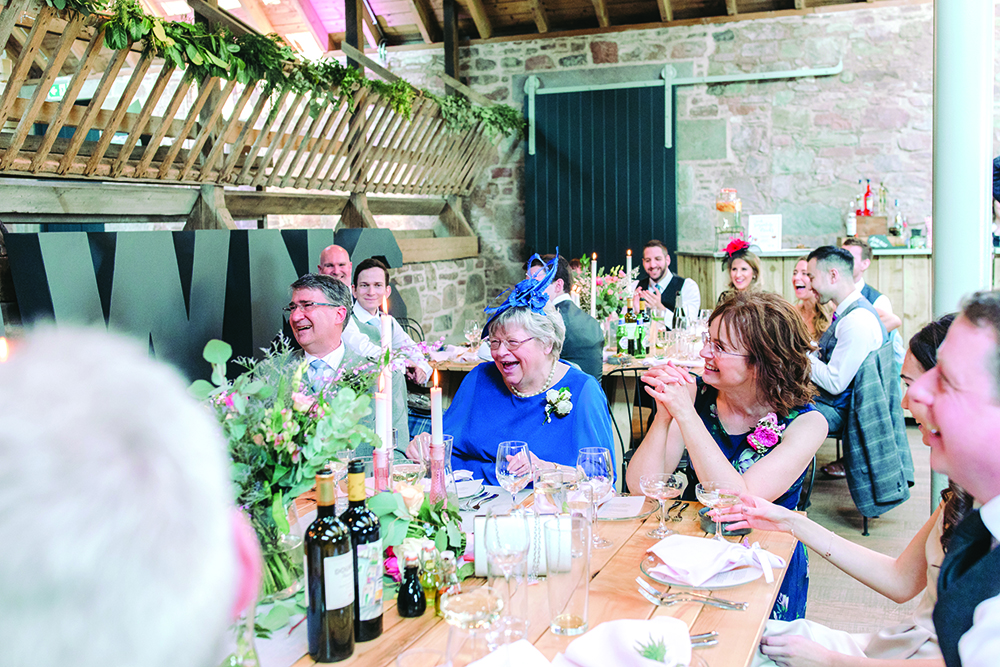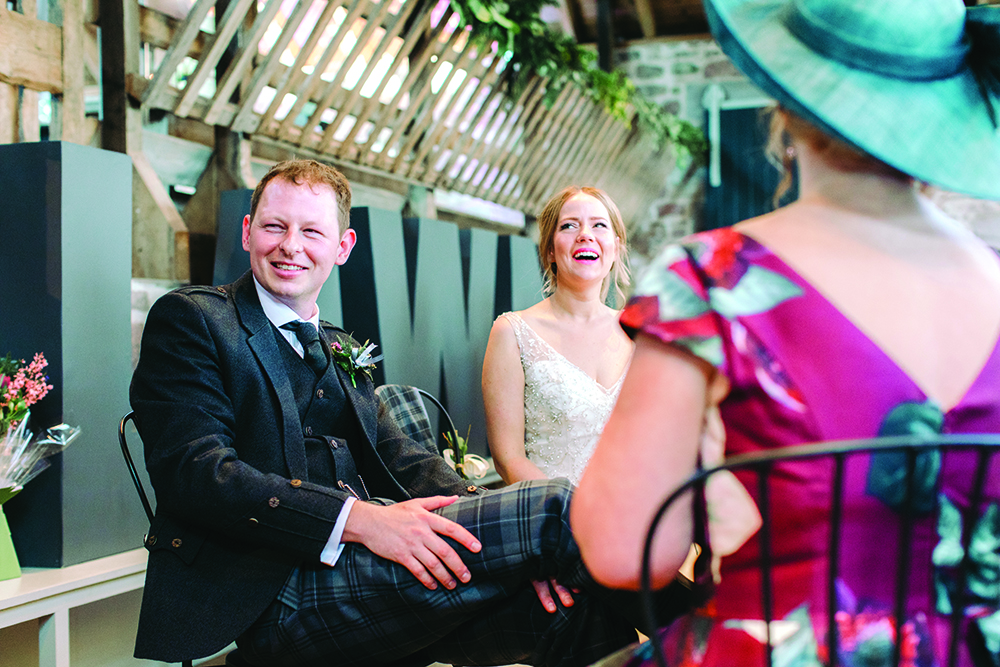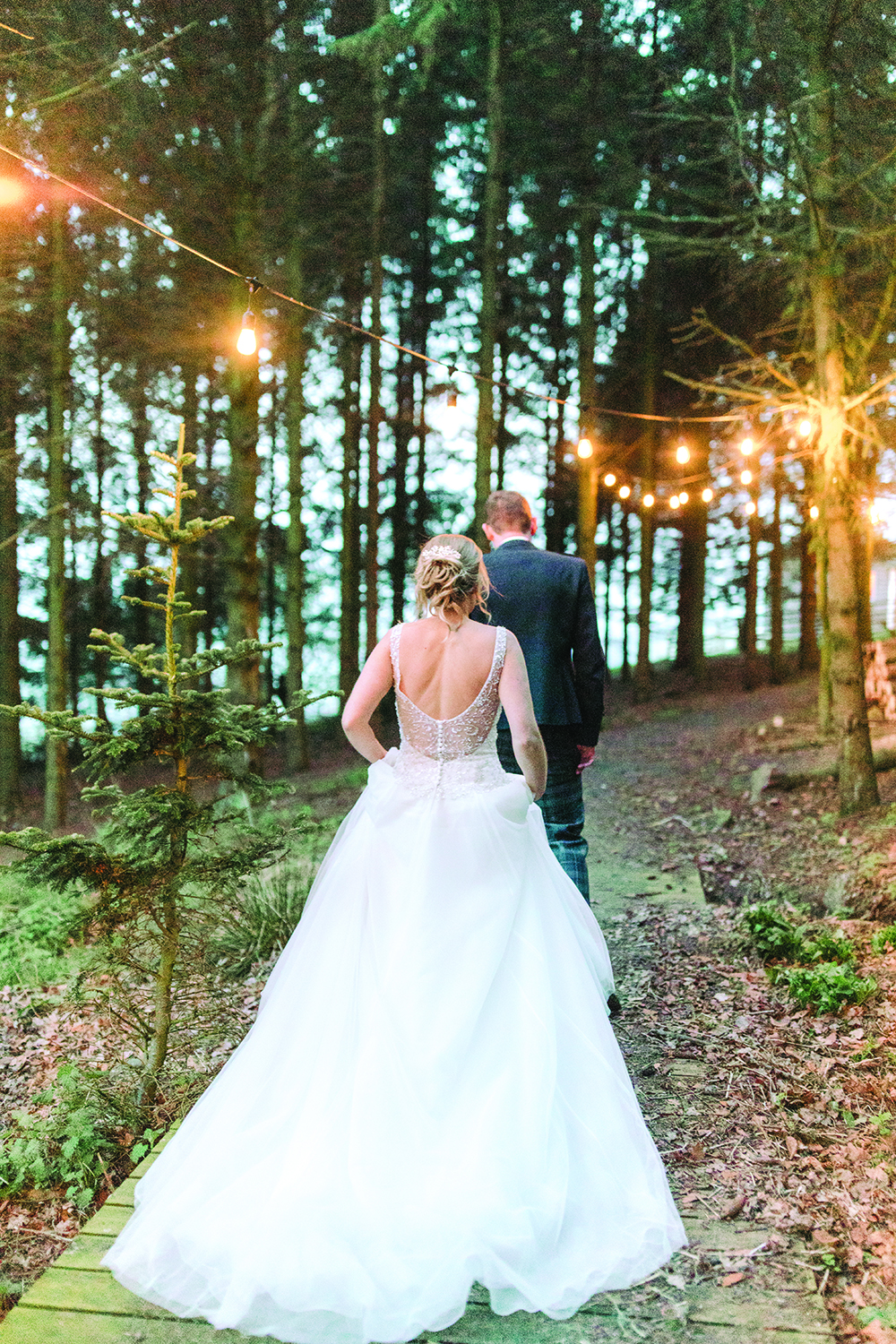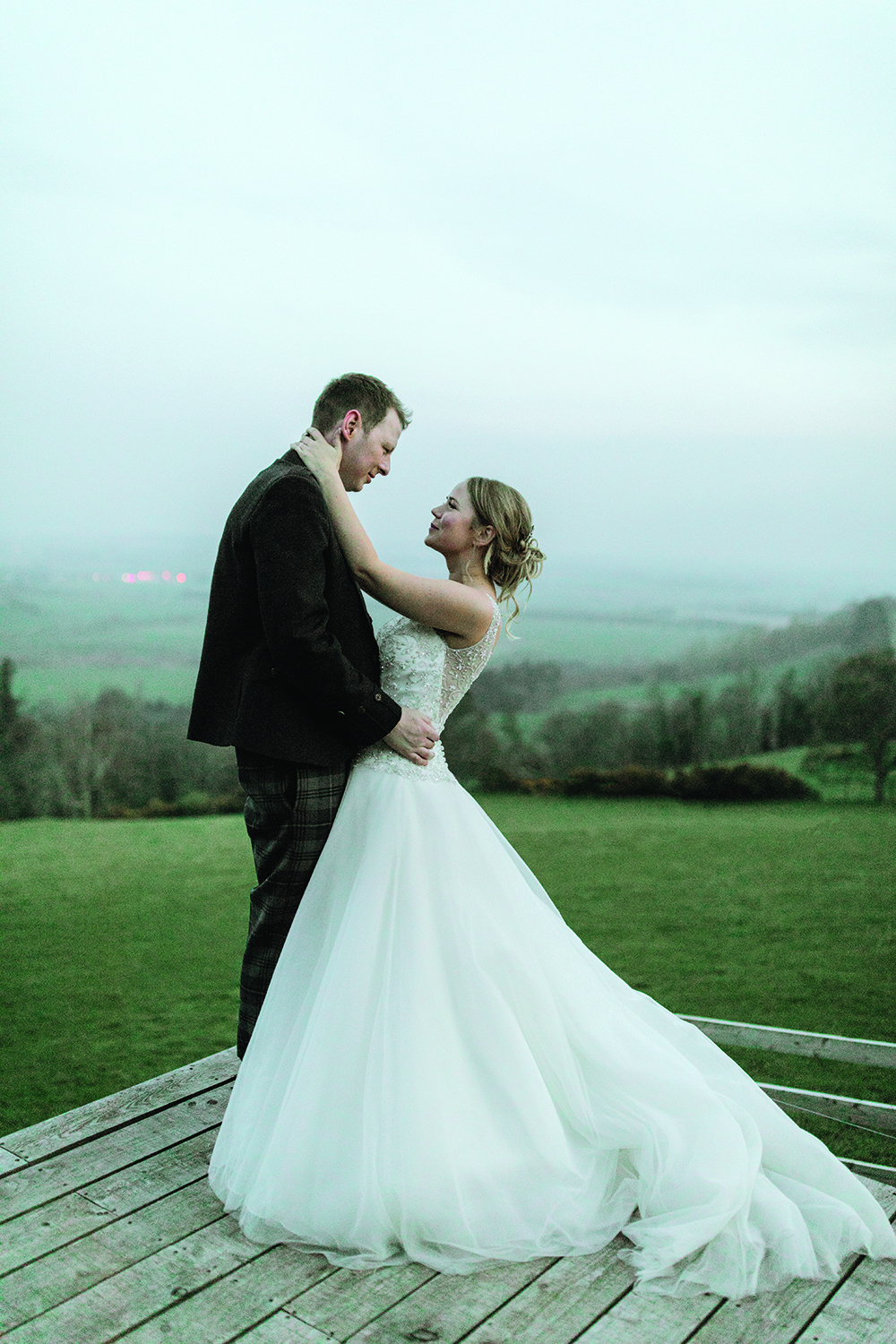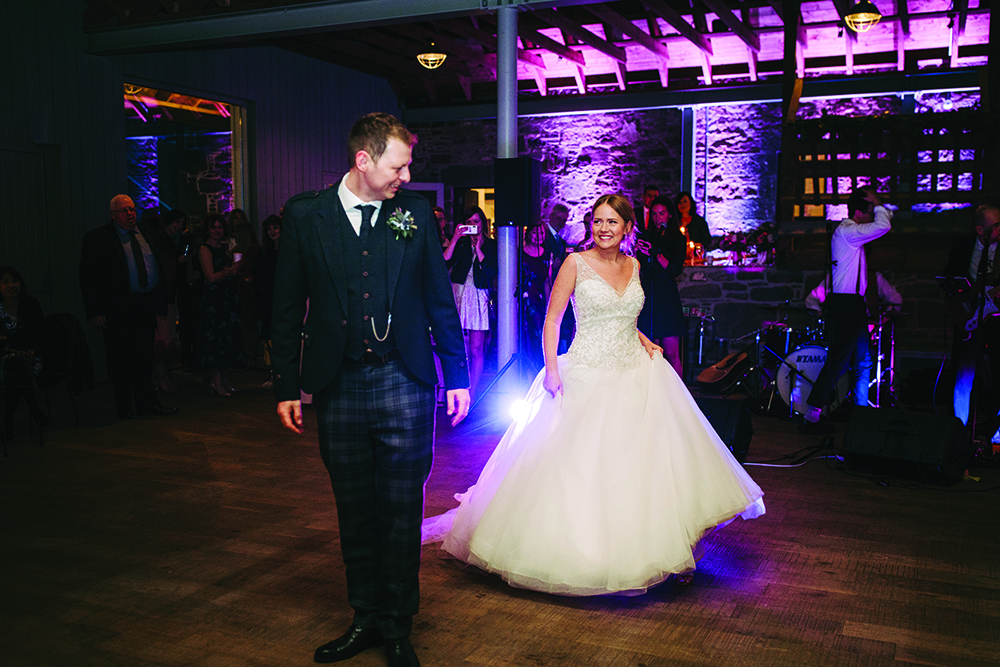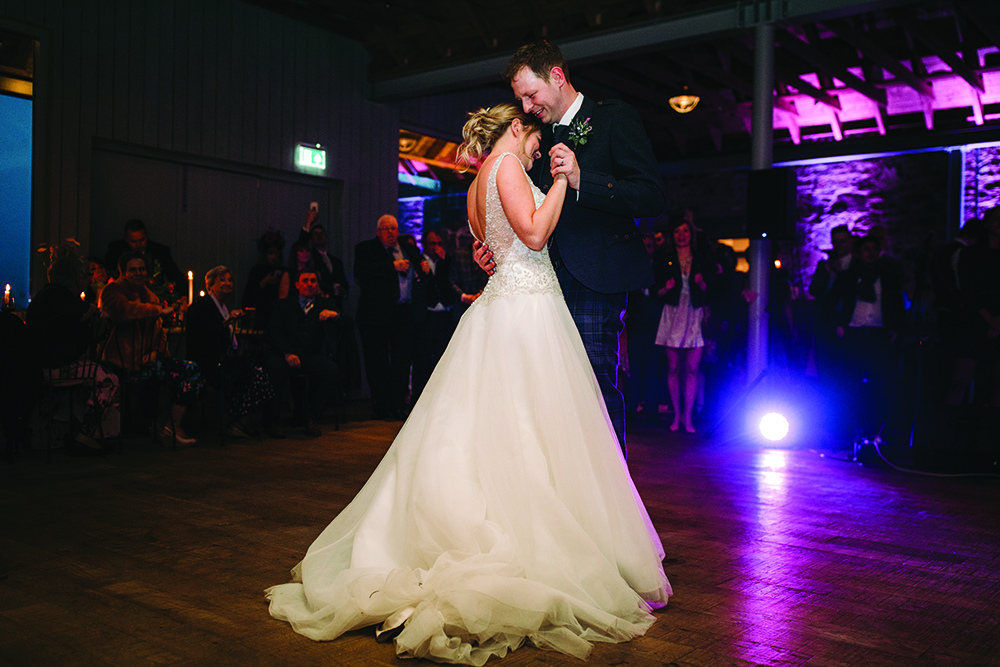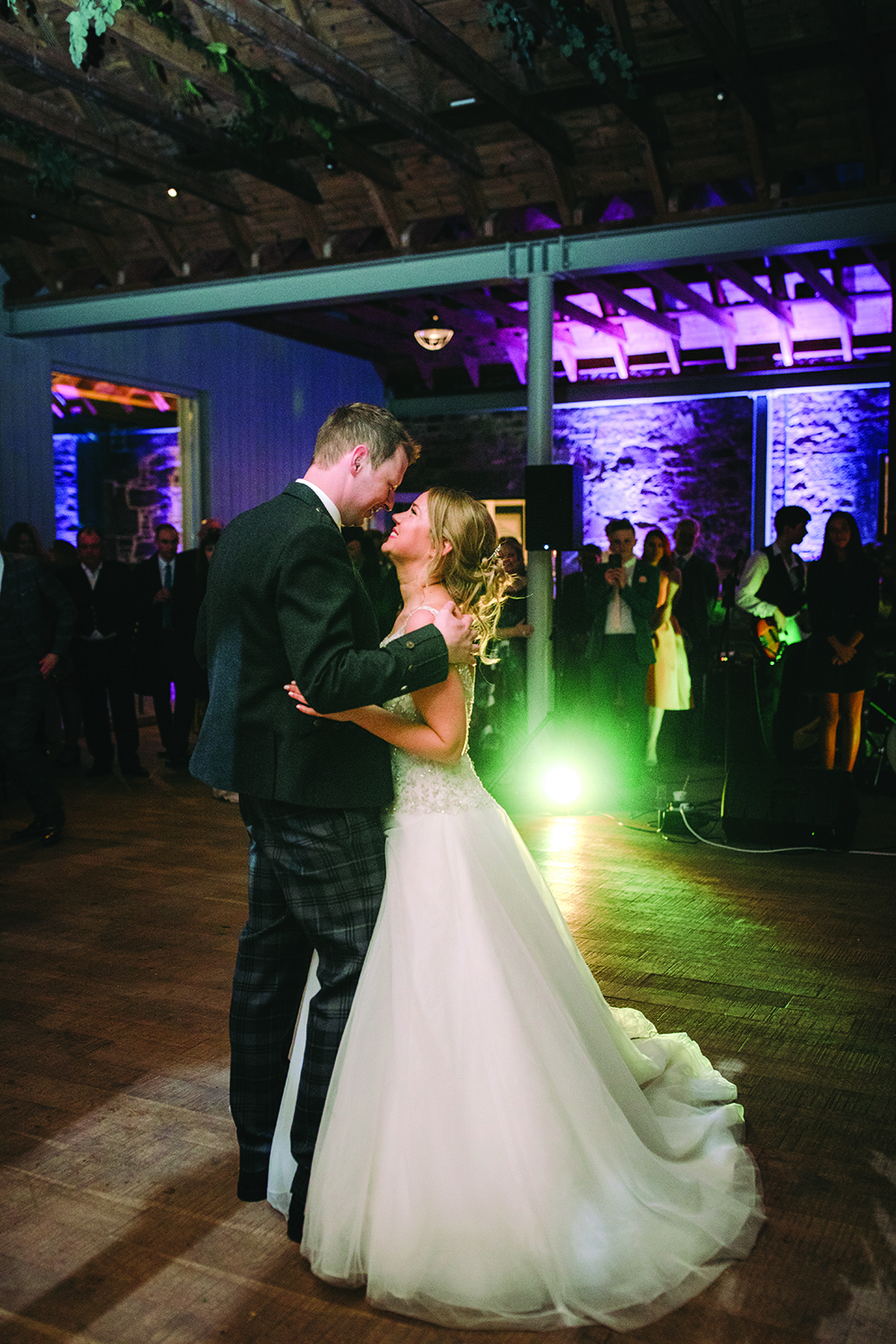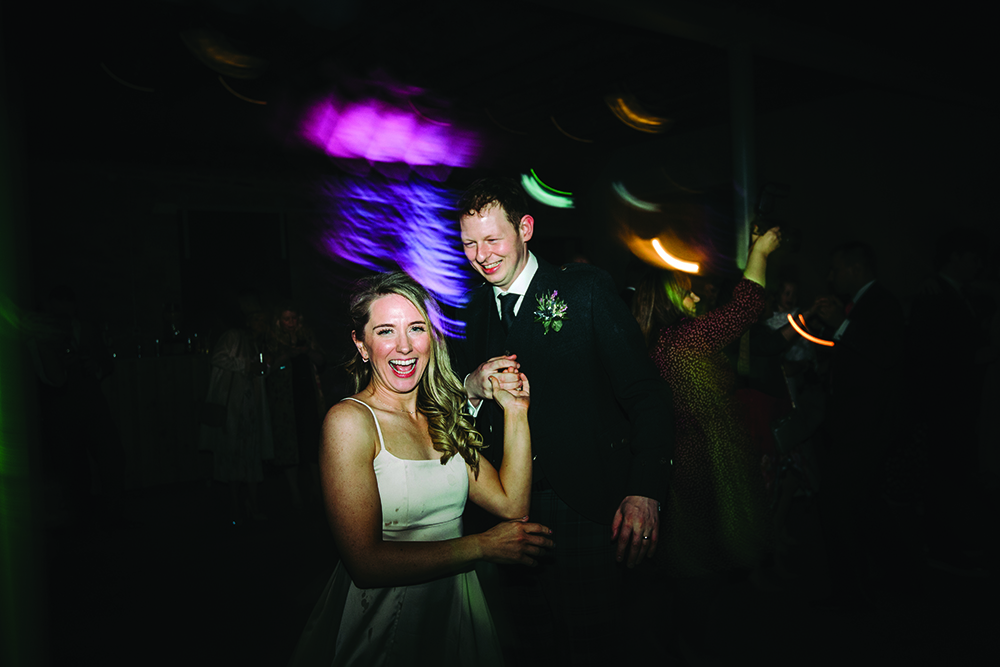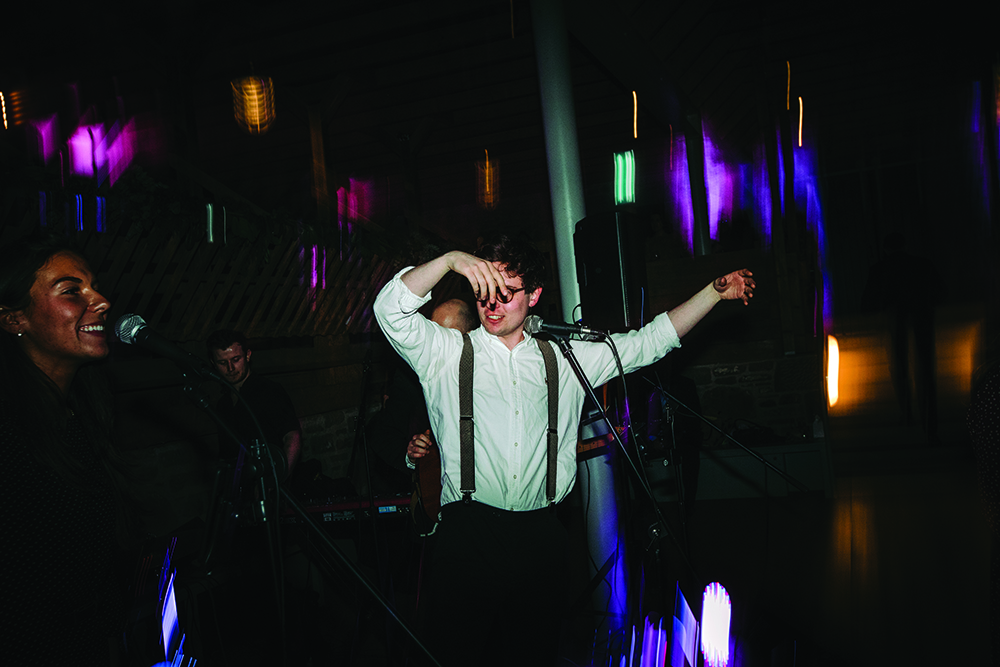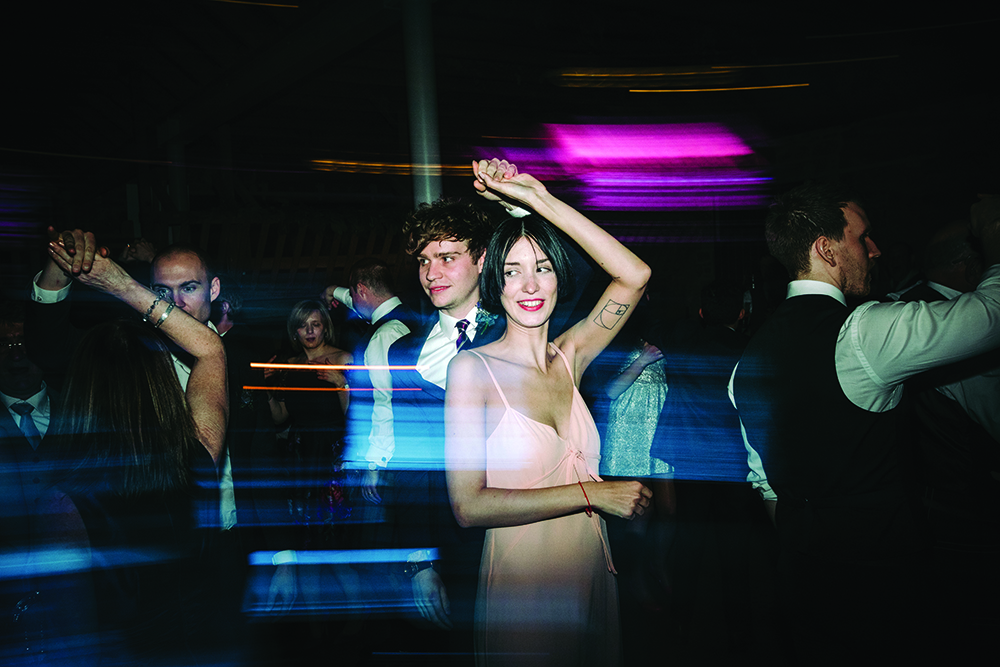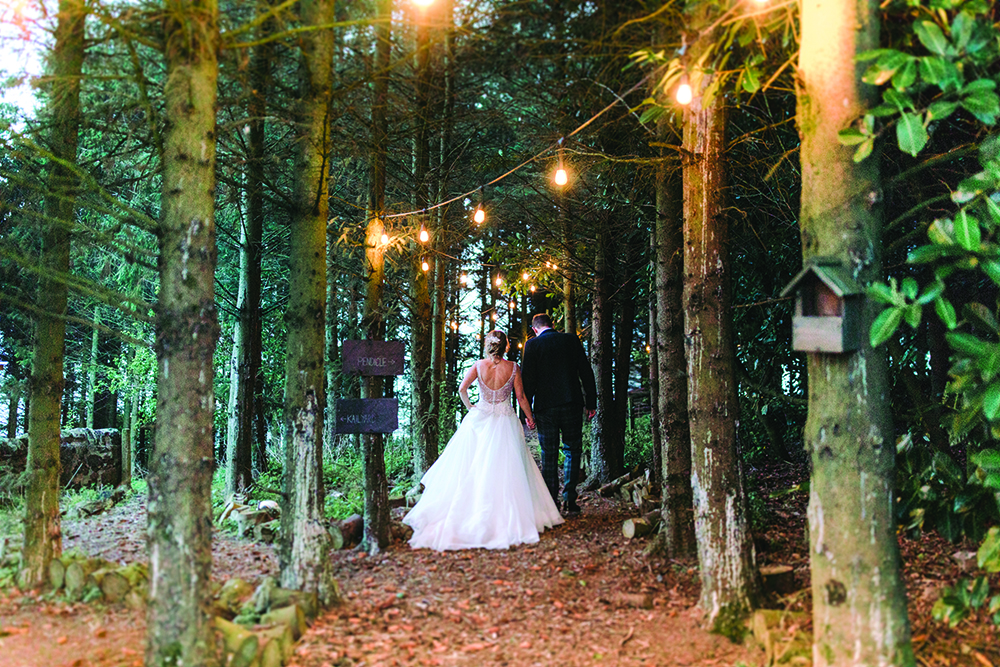 In the evening, we took everyone outside to light a sparkler and enjoy a shot of tequila or a dram of whisky.
We wanted that moment to mark the start of our reception party, and I think a shot did that nicely.
My advice for future brides?
Be selfish! Don't want to invite your second cousin or weird uncle but worried someone will be offended? Let that be their problem, not yours!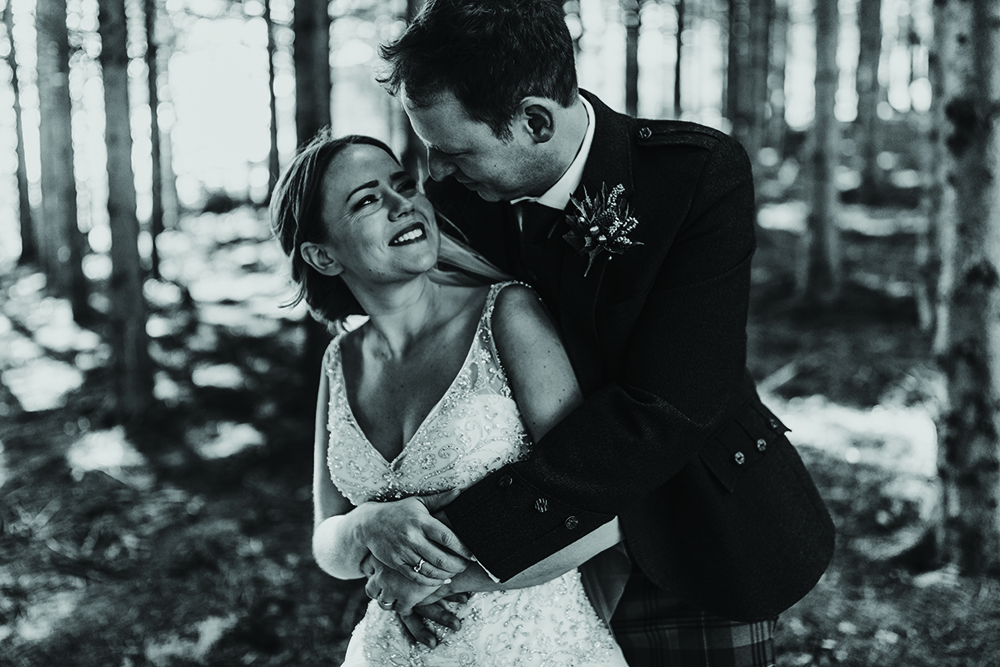 Photographer: The Gibsons | Venue: Guardswell Farm
Videography: Bryan Millar Walker | Engagement ring: T Paterson Jewellers
Dress: Nicole Spose at Ivory Whites | Bridesmaid dresses: ASOS
Groom's suit: Caledonia Highland Dress Manufacturers | Cake: Taystful
Catering: Bespoke Catering | Stationery: etsy.co.uk
Florist: Olly Bobbins | Hair and make-up: Sophie Alexis Make-Up
Celebrant: Alan Barr | Entertainment: Clanadonia