Love Across the Borders at Colourful Dryburgh Abbey Wedding, Scottish Borders
Melanie and Danny's bright, fun-filled affair perfectly summed up their relationship as well as their love of all things tropical!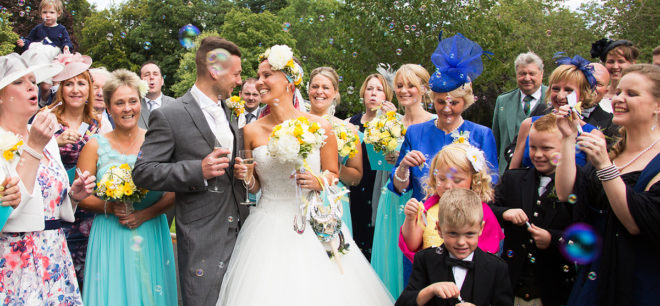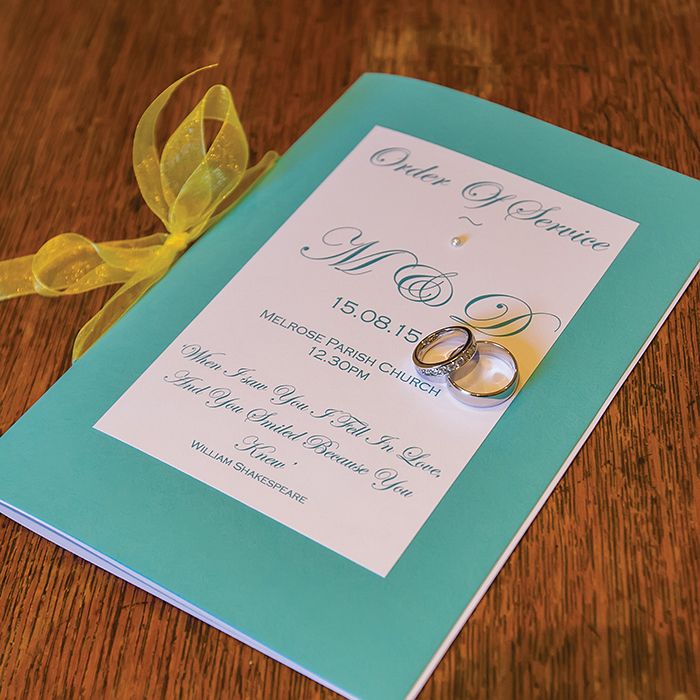 Melanie Foster + Danny Gray
Saturday 15th August 2015
Melrose Parish Church, Dryburgh Abbey and Dryburgh Abbey Hotel Hotel, Scottish Borders
Photographer | Parris Photography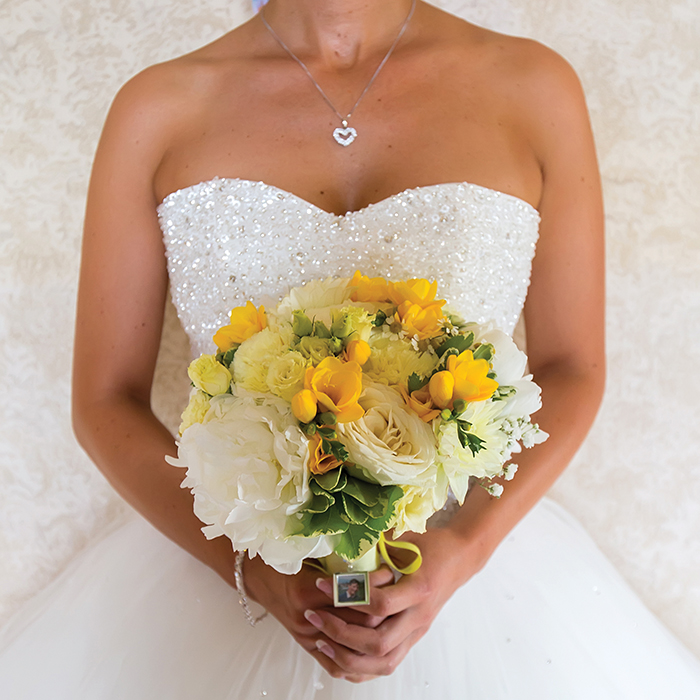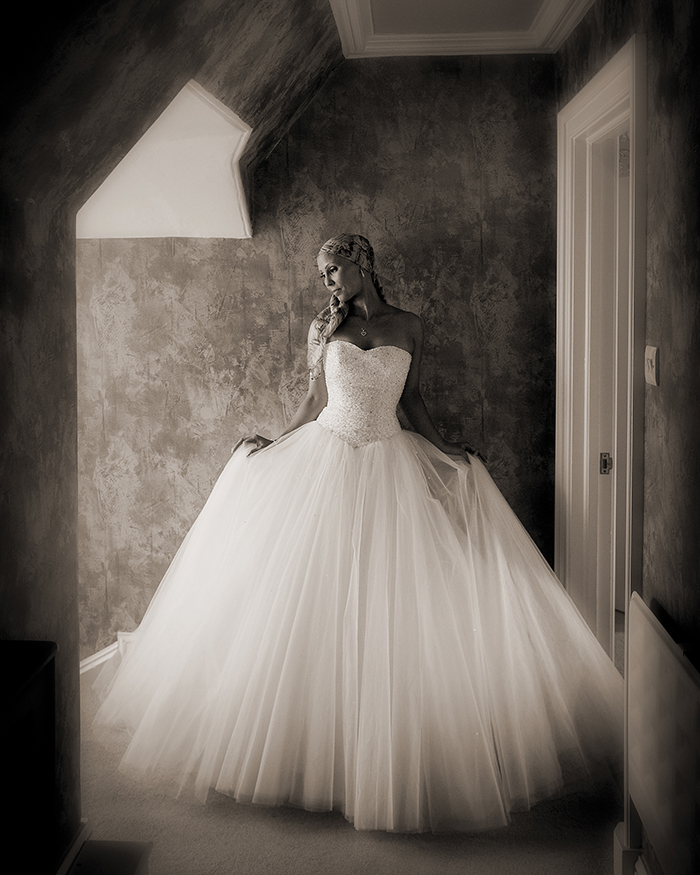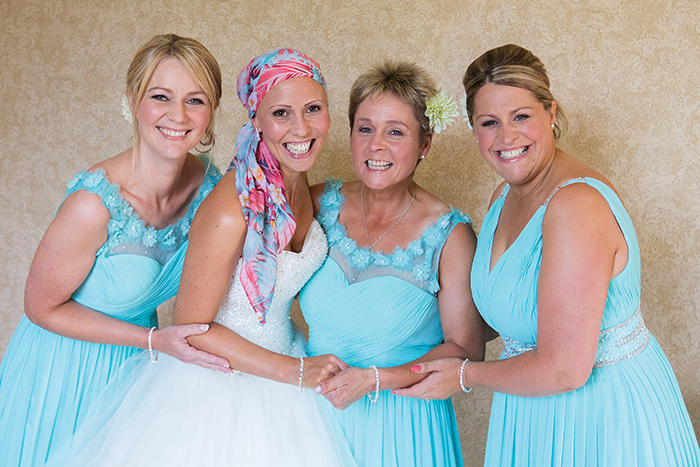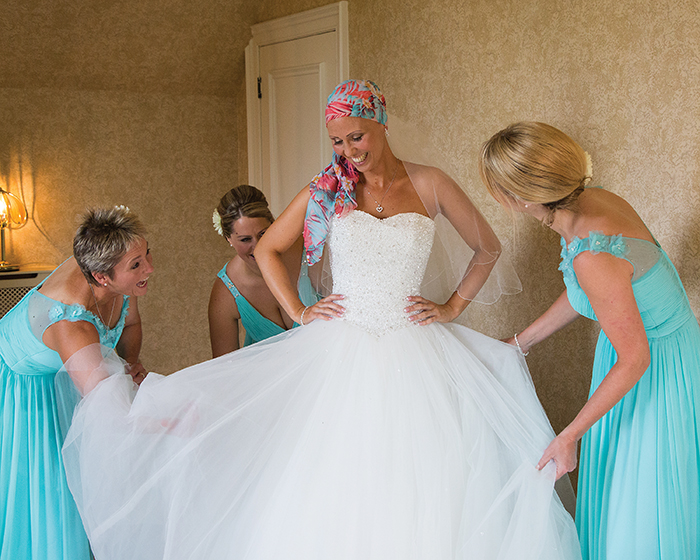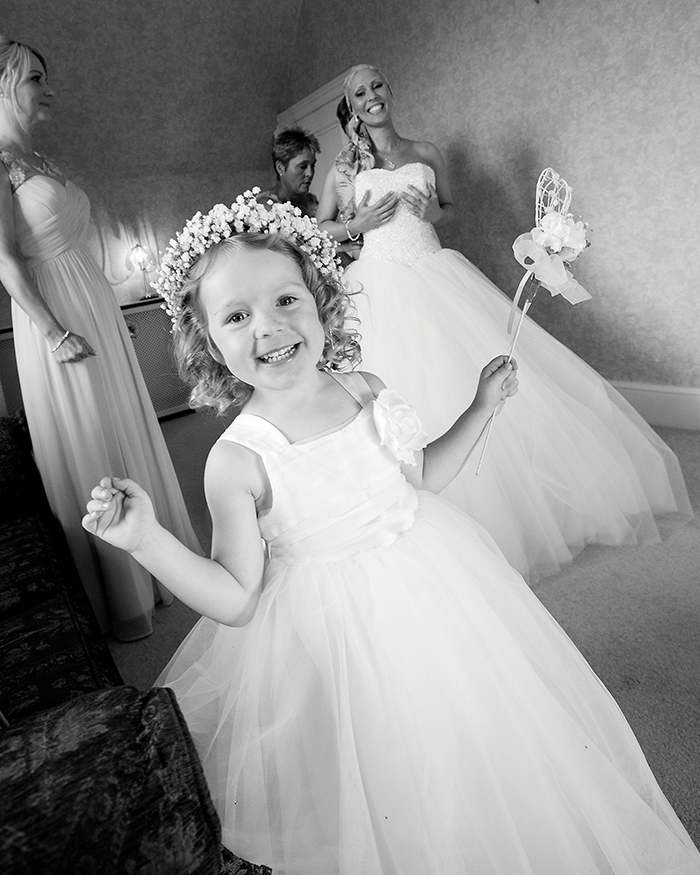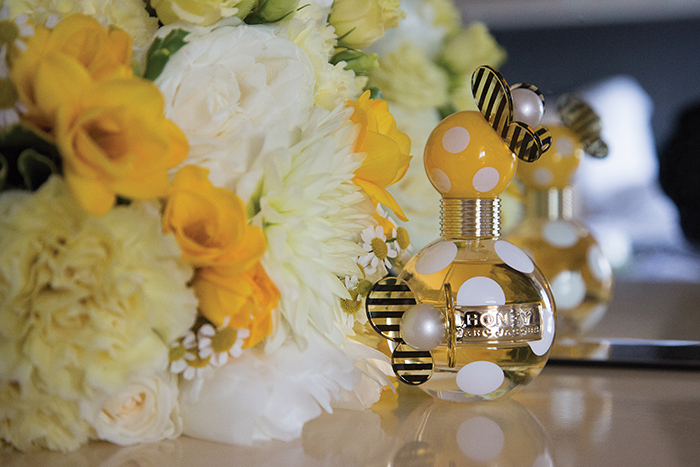 Melanie Foster is a big believer in fate, as is her now-husband Danny. It makes sense, given that both of them are a prime example of being in the right place at the right time " more specifically, the same nightclub in Devon, where Danny lived at the time.
"A friend had moved there, so I was down visiting her," Melanie, who comes from the Scottish Borders, explains. She and her friends hadn't planned on visiting that particular club and Danny would later tell her the club " where they met, laughed, drank and swapped numbers " was not part of his friends' plans either; it was just pure luck that's where they both ended up.
What happened next was a force even bigger than fate. Despite 450 miles and the English border separating them and, with little more than an evening of conversation and an exchange of numbers to go on, Danny and Melanie stayed in touch.
They texted, chatted over the phone and eventually organised visits to see each other (cue a well-travelled road from Melrose to Devon). "Things immediately felt different with Danny," Melanie smiles. "It felt right and we both knew it."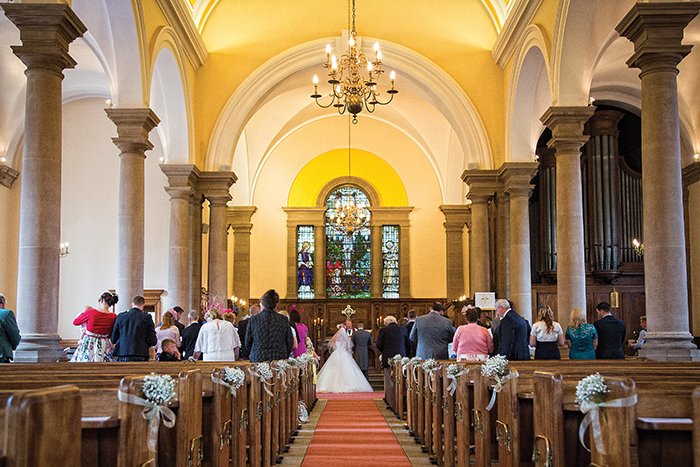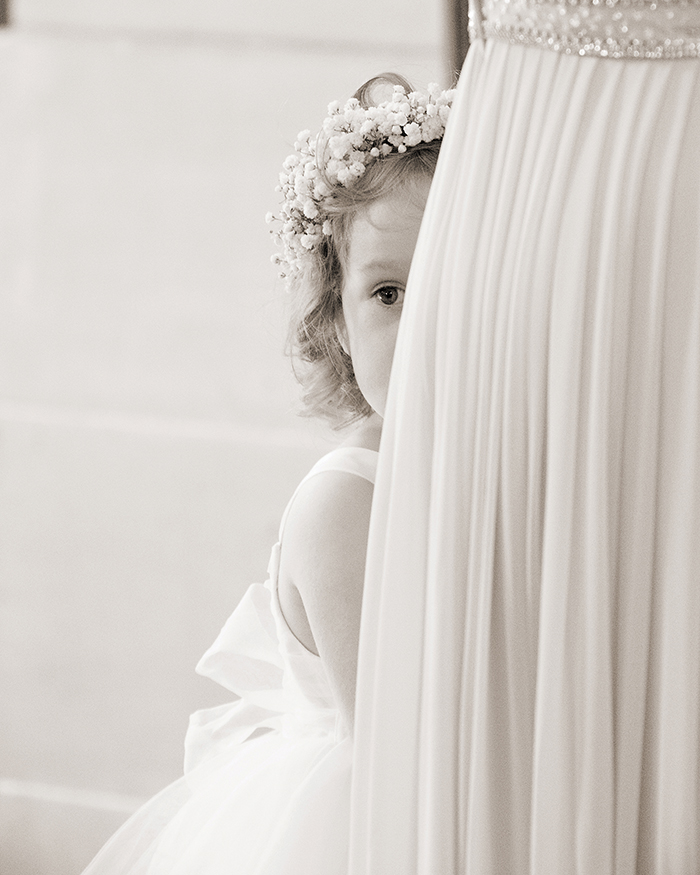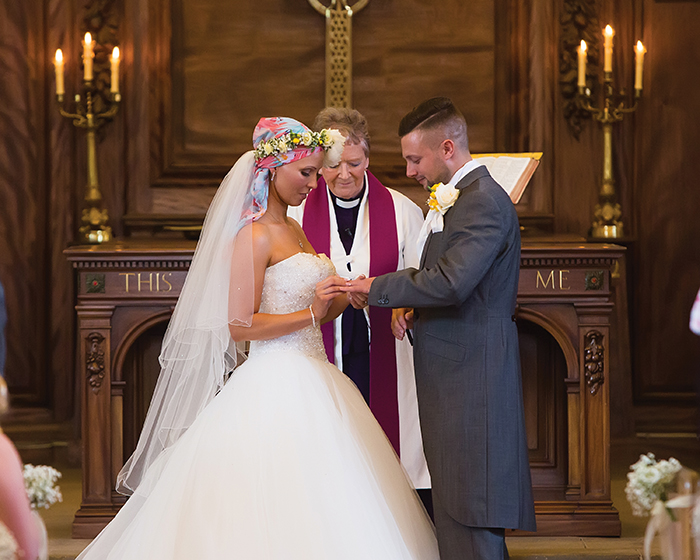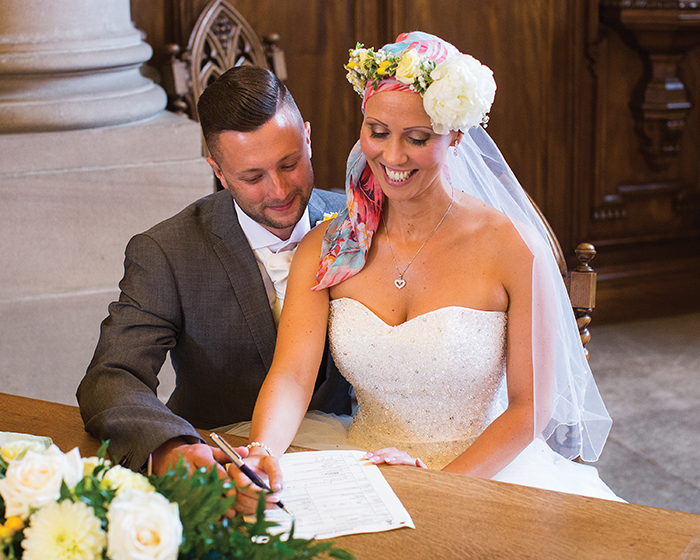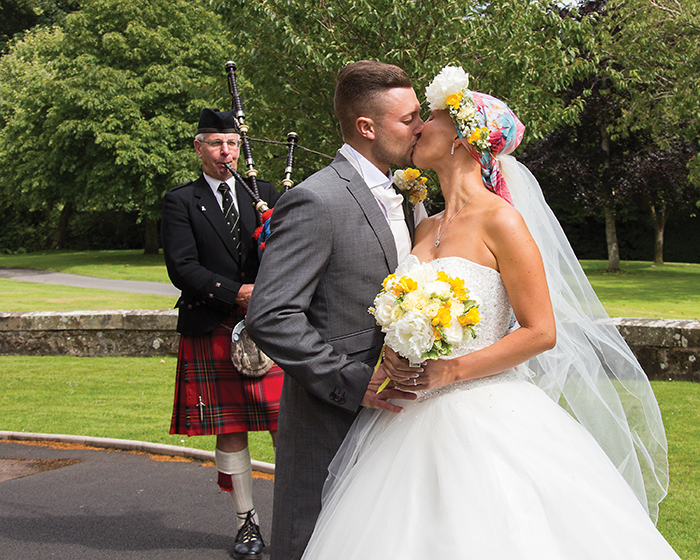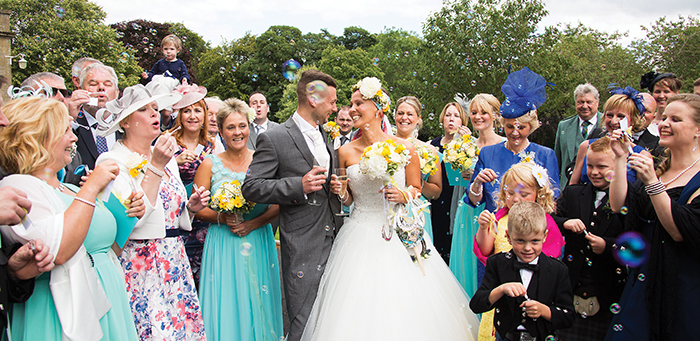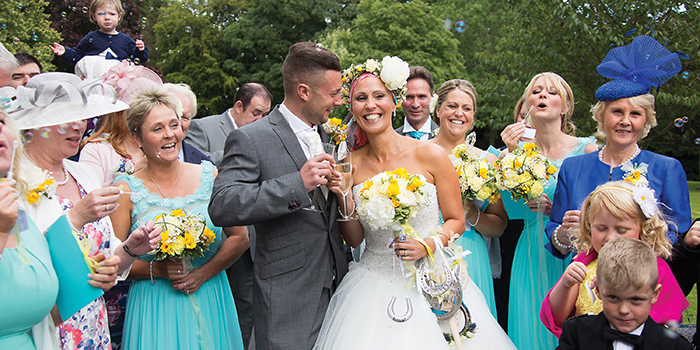 Fast forward six months and the couple were enjoying a holiday in the Greek island of Cephalonia. Sat atop a cliff, watching the sunset, Danny popped the question " Melanie didn't have to think about the answer. "It was completely out of the blue," she admits. "I wasn't expecting it at all."
Newly engaged, Danny packed up and moved to Melrose, closing the distance between them. For the first time, Melanie and Danny were a standard, co-habiting couple " something they were keen to sit back and enjoy for a while. "Just being able to come home at the end of the day and see each other was a novelty," she beams. "We wanted to enjoy that instead of rushing into wedding planning."
Shortly after becoming engaged, they attended one wedding fair when they returned from holiday. "It was a real eye-opener," Melanie laughs. "We just went to have a look, we weren't in a rush to set a date." They did, however, meet Sandra and John from Parris Photography at that first wedding show " an impression that stuck when they finally started properly planning!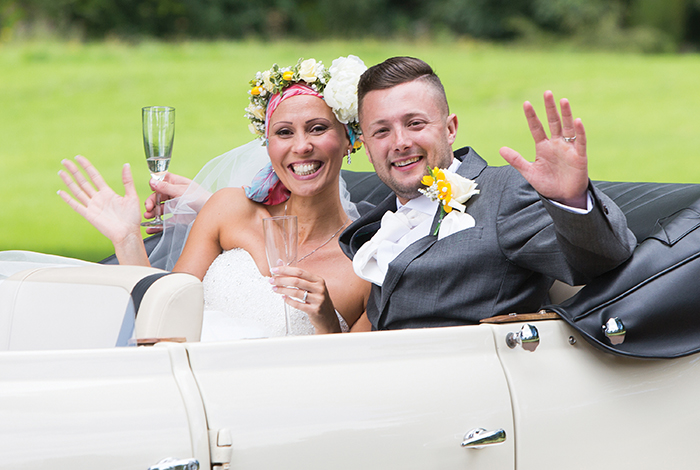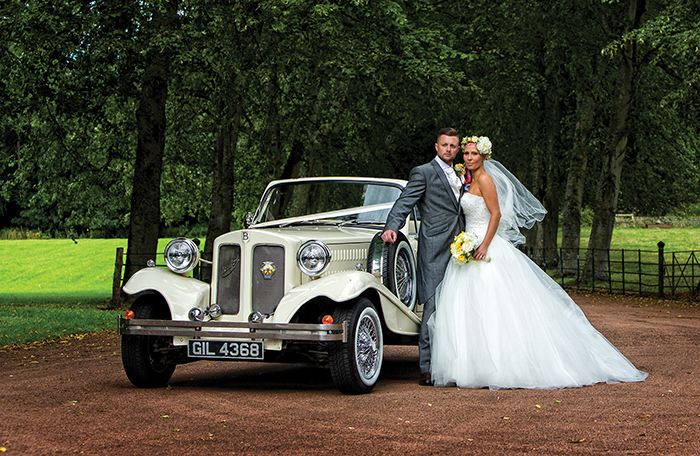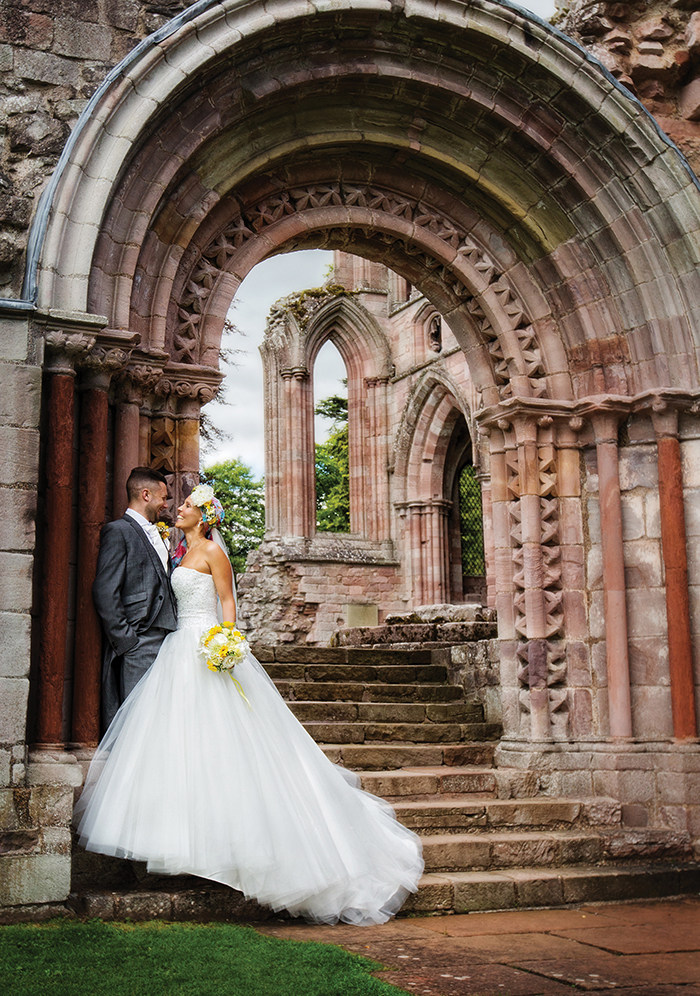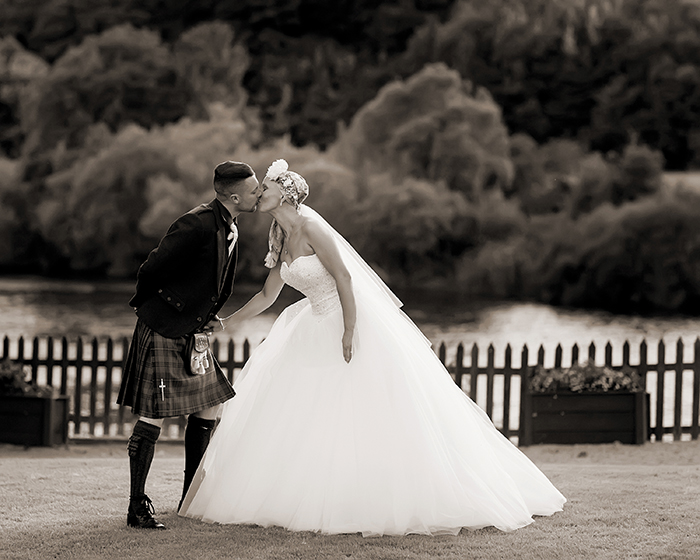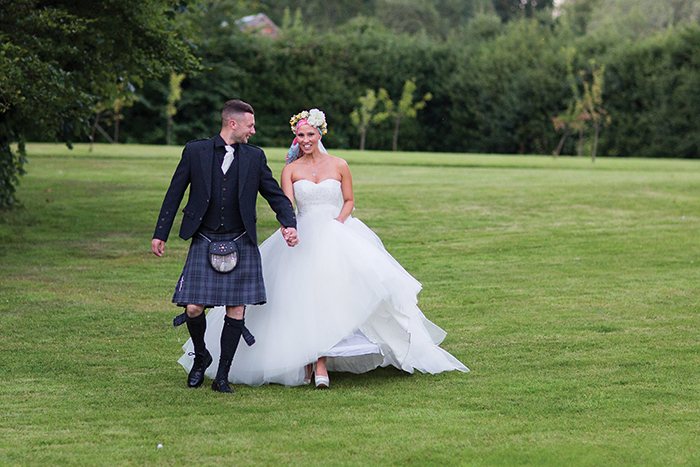 Starting to look at venues, Melanie quickly decided that she wanted to marry in a church; more specifically her local parish, just 15 minutes down the road. Finding a reception venue proved a little more difficult, though it turned out the perfect option had been hiding in plain sight.
"I thought about Dryburgh Abbey when I was driving home one evening," Melanie says. "Danny had never been there before but, when we both went out to visit, he agreed it was perfect."
Though the couple had different elements they wanted to focus on " Danny was passionate about photography and music, while a crafty Melanie was keen to add her own DIY touches to the day " they didn't have any problems deciding how to spend the budget. "We were on the same page," Melanie nods, "we knew where we wanted to spend a little more and where we wanted to scale back a bit".
The bride eventually found her ideal dress in Edinburgh's Crystal Bows Bridal Boutique. It was the last shop she'd made an appointment at and the last gown she tried on ("I'd tried on a lot by this point but none of them were rocking my socks!"), and immediately she knew it was the one.
The other thing Melanie had to consider was accessorising. Having alopecia, she wasn't sure how easy it would be to wear a veil. She chose a brightly coloured headscarf that complemented her bridesmaids' dresses, paired with a gorgeous floral crown. "I wasn't sure if I'd be able to wear a veil as they're obviously not designed to be attached to a headscarf," she says, "but we made it work on the day."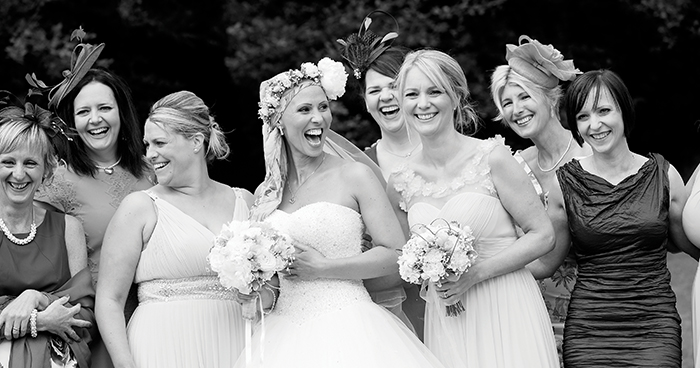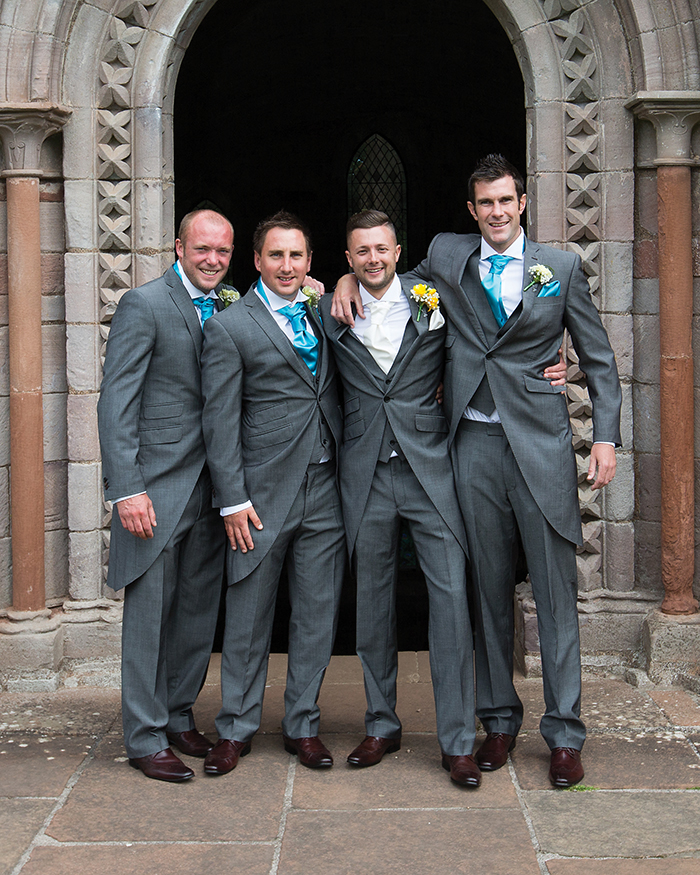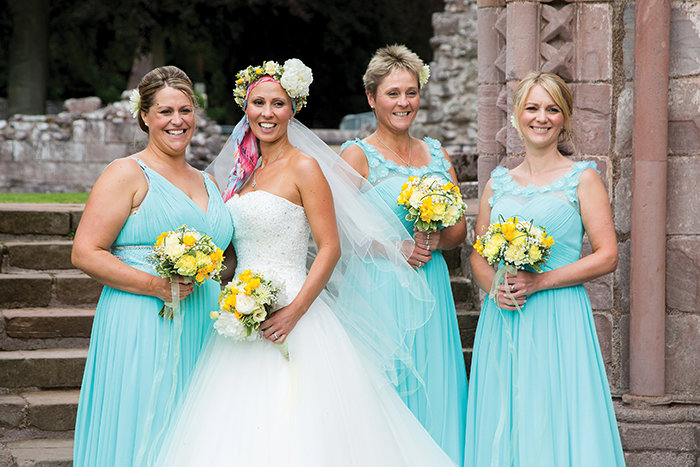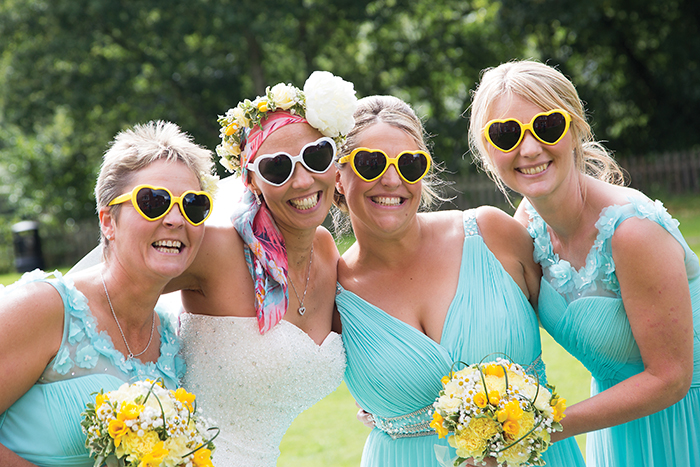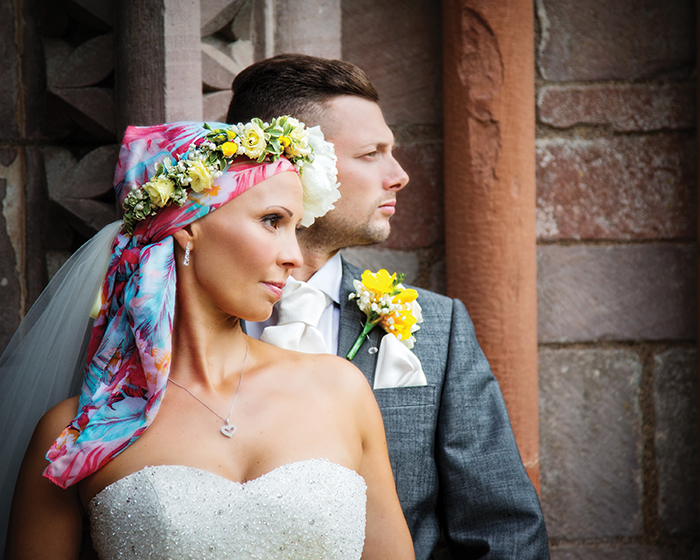 Melanie and Danny decided not to theme their wedding as such, but gave it a slightly Mediterranean feel to nod to the holiday they got engaged on."I wanted something bright and laid back " I love the colour turquoise so we just went with that." The centrepieces were floral arrangements in tall vases with lemons, complemented by hanging lanterns, turquoise bridesmaid dresses and cheerful yellow flowers.
The wedding itself snuck up on the couple but nerves didn't really catch up with Melanie until half an hour before she was supposed to leave. "My bridesmaids and I stayed in a suite at Dryburgh the night before the wedding," she explains. "Lynne Mills of Eye Candy did our make-up in the morning and was a very calming influence!"
Standing outside the church, Melanie was definitely feeling emotional. "I had a bagpiper pipe me in and I feel like pipe music can stir up something and be emotional anyway," she says. "You end up so busy with the planning that it can take up to that moment for the enormity of the day to hit you." She decided to focus on Danny to keep tears at bay ("I didn't want to ugly cry in my expensive make-up!") but quickly realised she was on her own because, as soon as Danny laid eyes on her, he broke down in tears. "He didn't know if I would be able to wear a veil so, seeing me walk in, that was an intense moment," she says.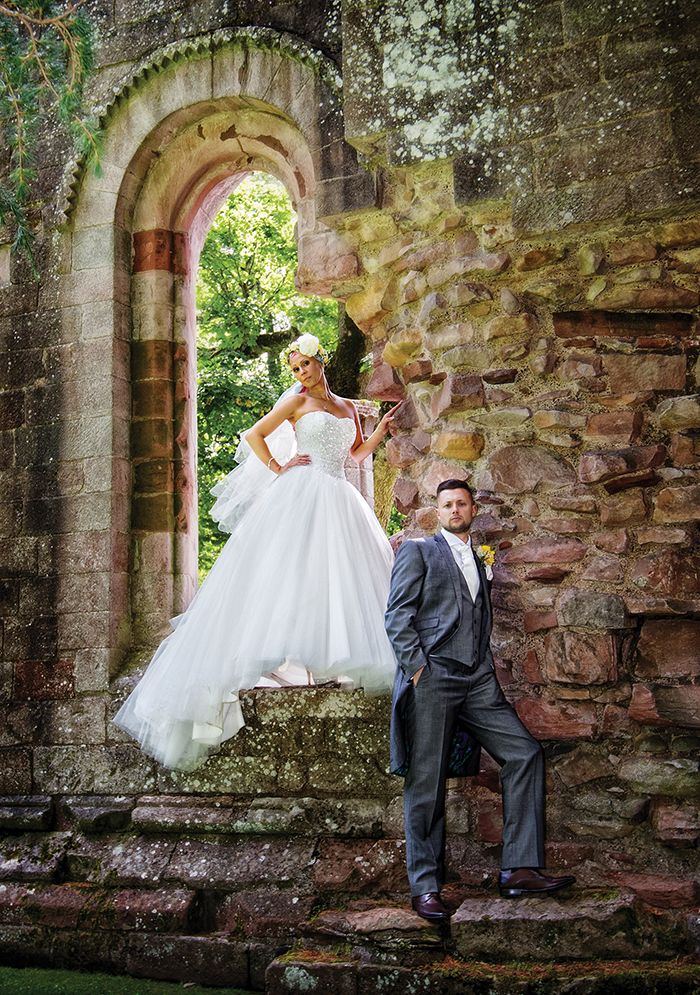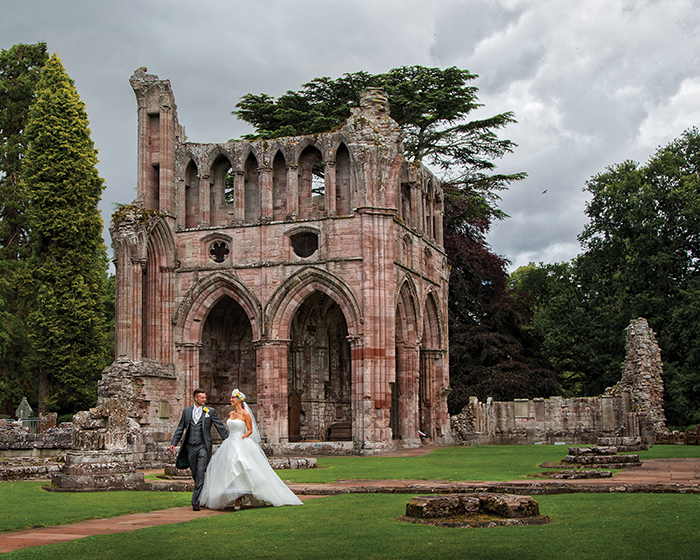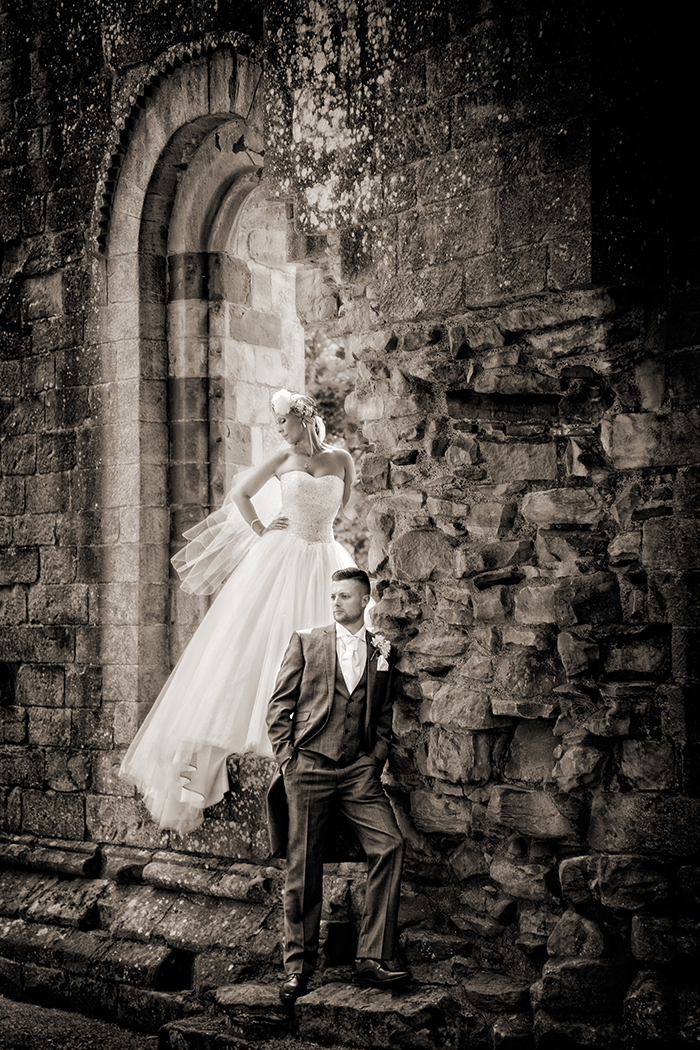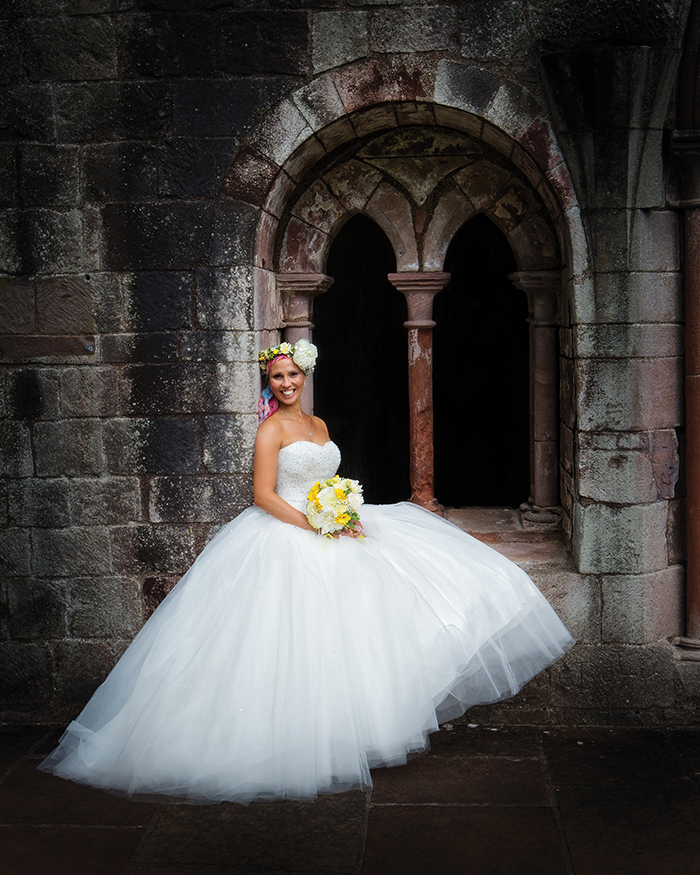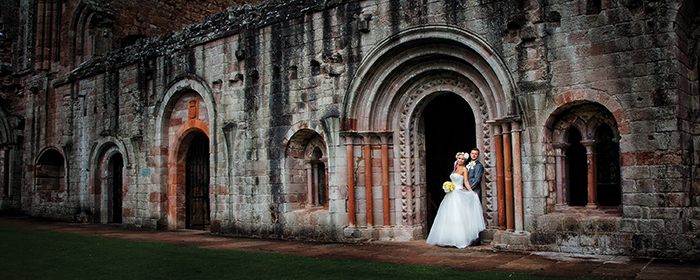 There was another moment Melanie was fiercely protective of: she wanted to walk herself down the aisle. Her dad, who had passed away five years earlier, would've been the obvious choice to give her away but, despite kind offers from family, she didn't want anyone else to. "I didn't really need given away " I was happily giving myself to Danny," she says. "I knew it would be emotional but I'm glad I stood my ground and did it on the day. I had a charm with my dad's photo on my bouquet, so he was there with me."
The rest of the day was a bit of a blur. Melanie gave a toast to her dad during the speeches ("I had my maid of honour on standby in case I got too emotional but I got through it!") while the best men had everyone in stitches. Shortly before the reception, Danny disappeared. "I remember being annoyed at him for cutting into my dancing time," Melanie laughs. "When he came back, he'd changed from the suit he'd been wearing all day into a kilt " he got a round of applause for that!"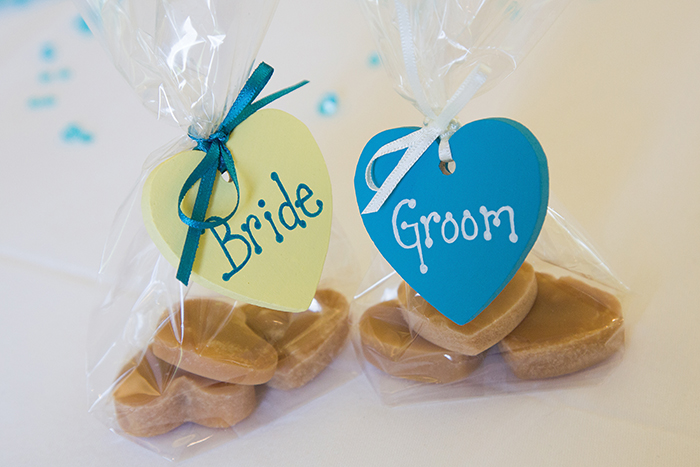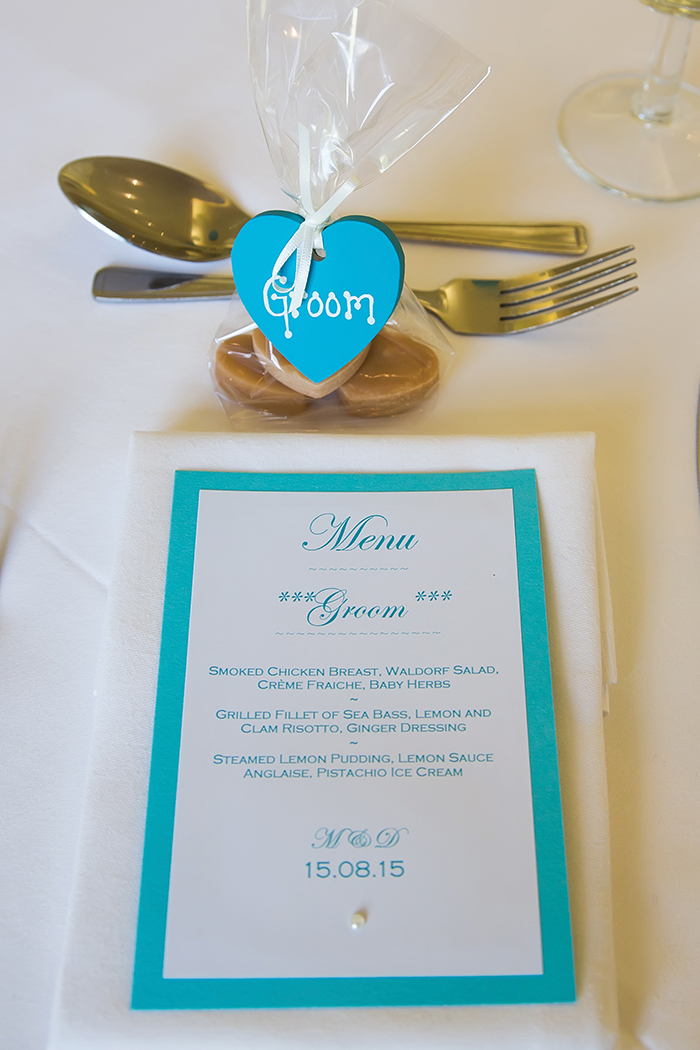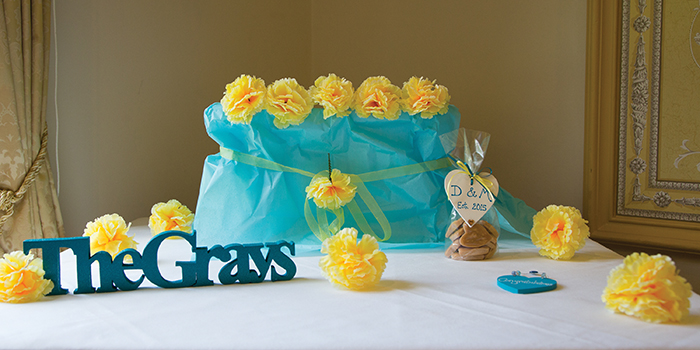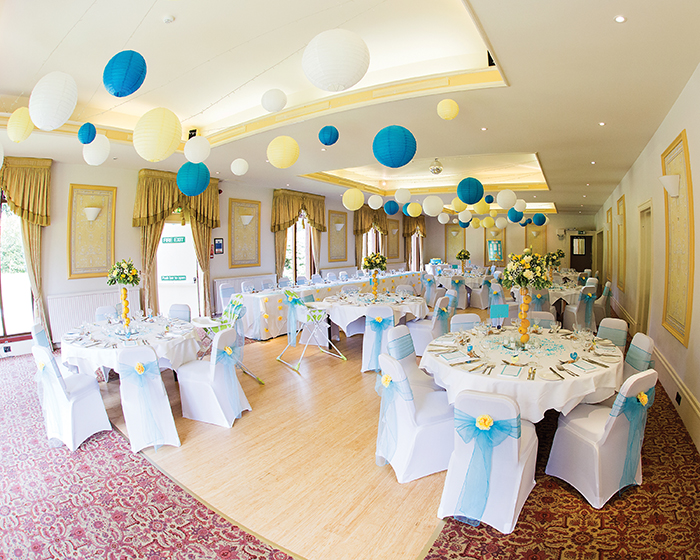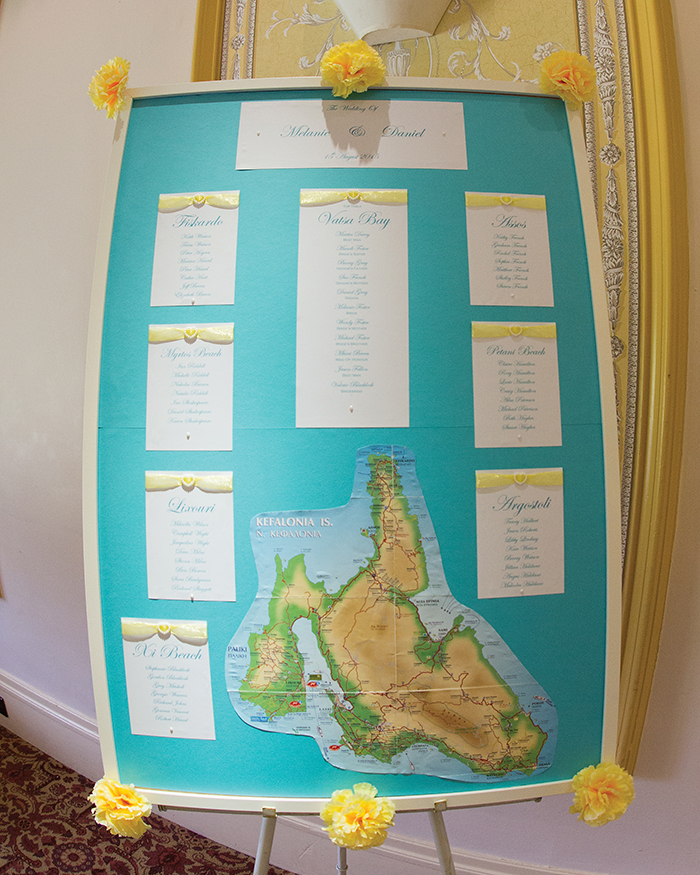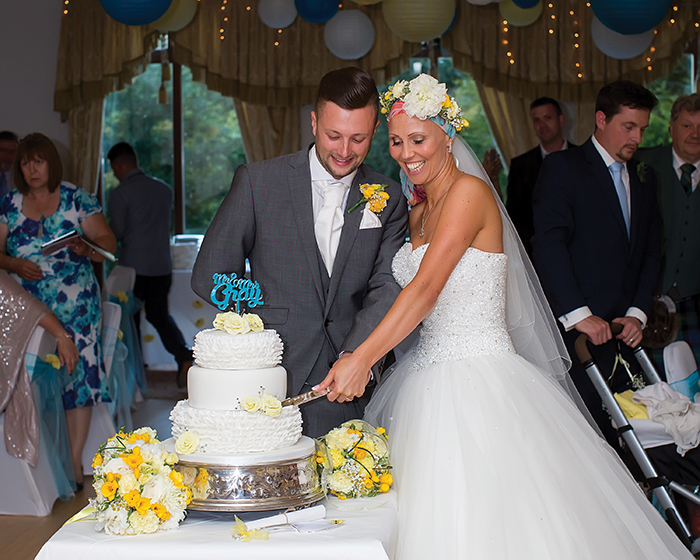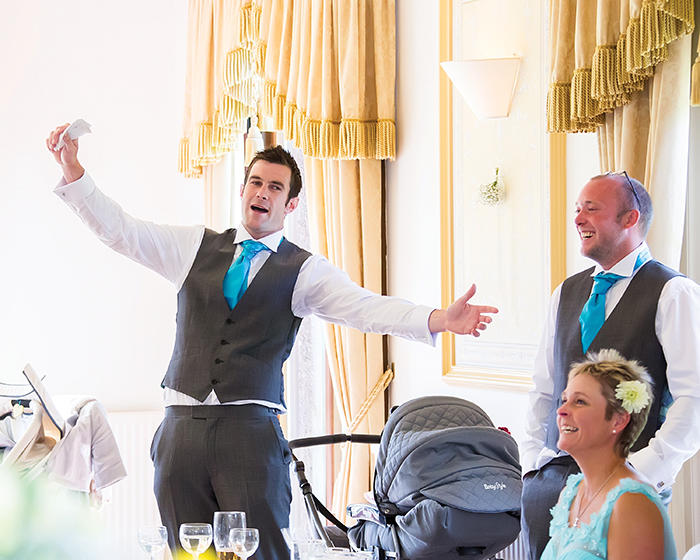 Despite tying the knot in the height of summer, couples marrying in Scotland know better than to try and predict the weather forecast. Luckily the sky stayed blue, letting the couple bask in the glow of post-marital bliss as well as some actual sunshine! "I had this picture in my head of the kids running about the grass," Melanie says. "It was one of the only parts of the day I really wanted to work out like I'd imagined¦ I walked out onto the lawn in the evening and they were playing outside. That was perfect."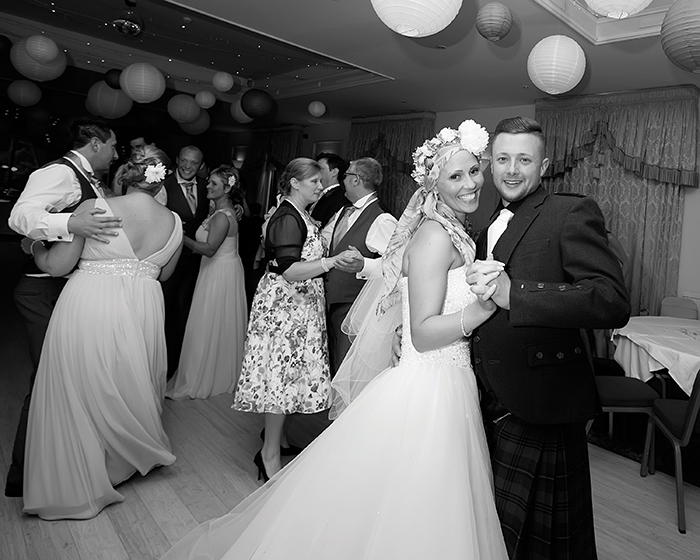 // Photographer: Parris Photography // Venue:  Melrose Parish Church, Dryburgh Abbey + Dryburgh Abbey Hotel
// Dress and bridesmaids' dresses: Crystal Bows Bridal Boutique  // Groom's outfit: Moss Bros // Florist: Emma McDonald at Stems
// Entertainment: The Invitations // Make-up: Lynne Mills, EyeCandy Pro Team // Favours: Buttonmoon Tablet
// Transport: Barry's Bridal Classic Cars // Chair covers: Chair Cover Creations //