Pretty pink + rose gold wedding at Boclair House Hotel, Bearsden
Photographers Danielle and Paul used all their insider wedding knowledge to create their dream day.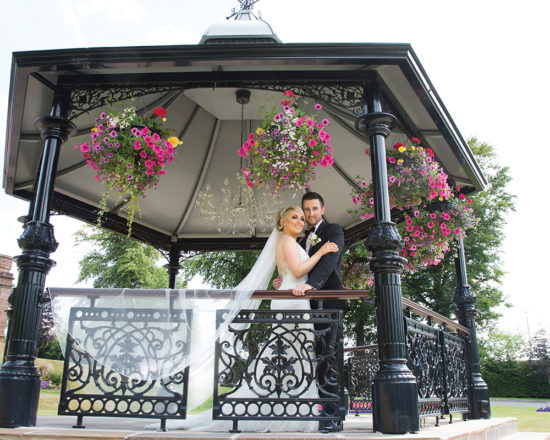 Danielle and Paul first met working for Julie Lamont Photography and after years of shooting other people's weddings, it was their turn to tie the knot in July 2018.
When it came to their own wedding photos there was only one choice.
Read on to hear all about their big day from bride Danielle with gorgeous photos…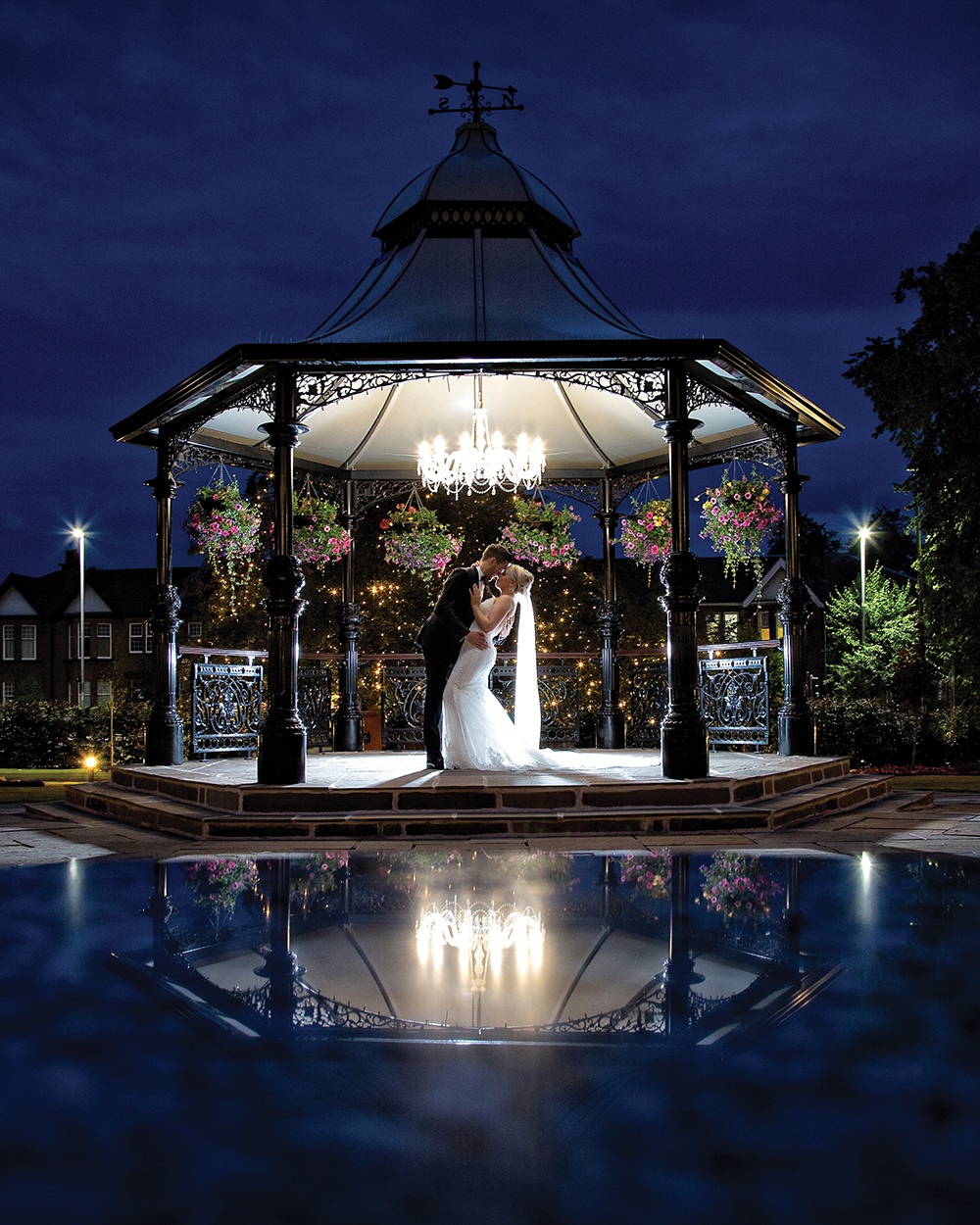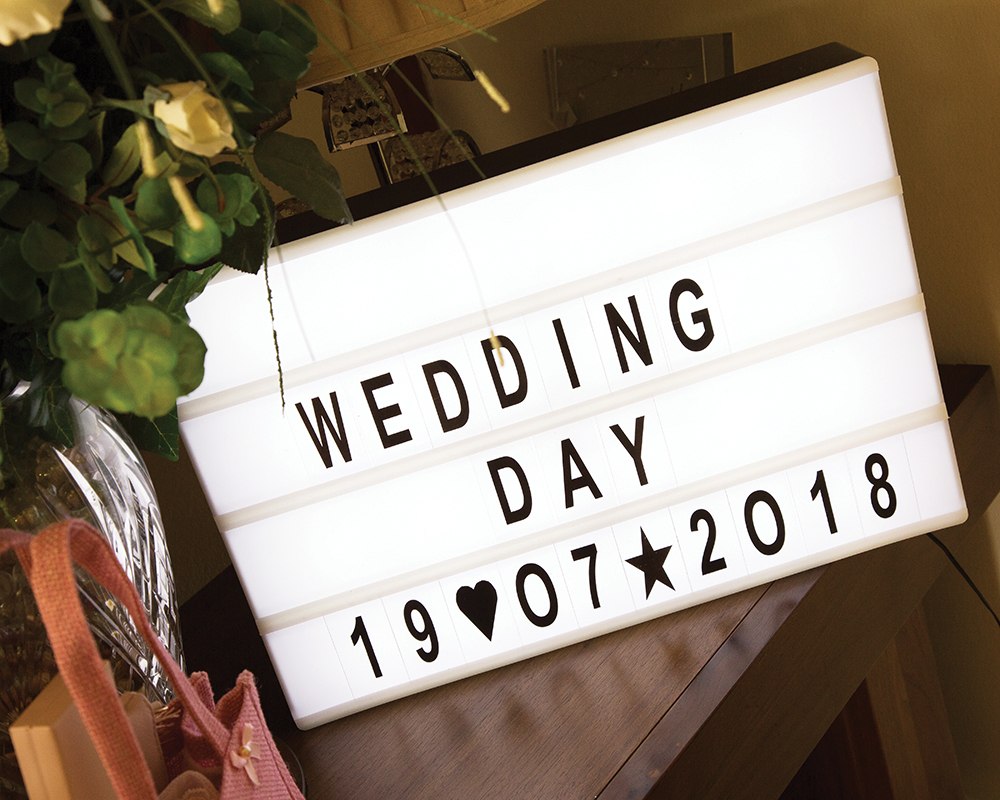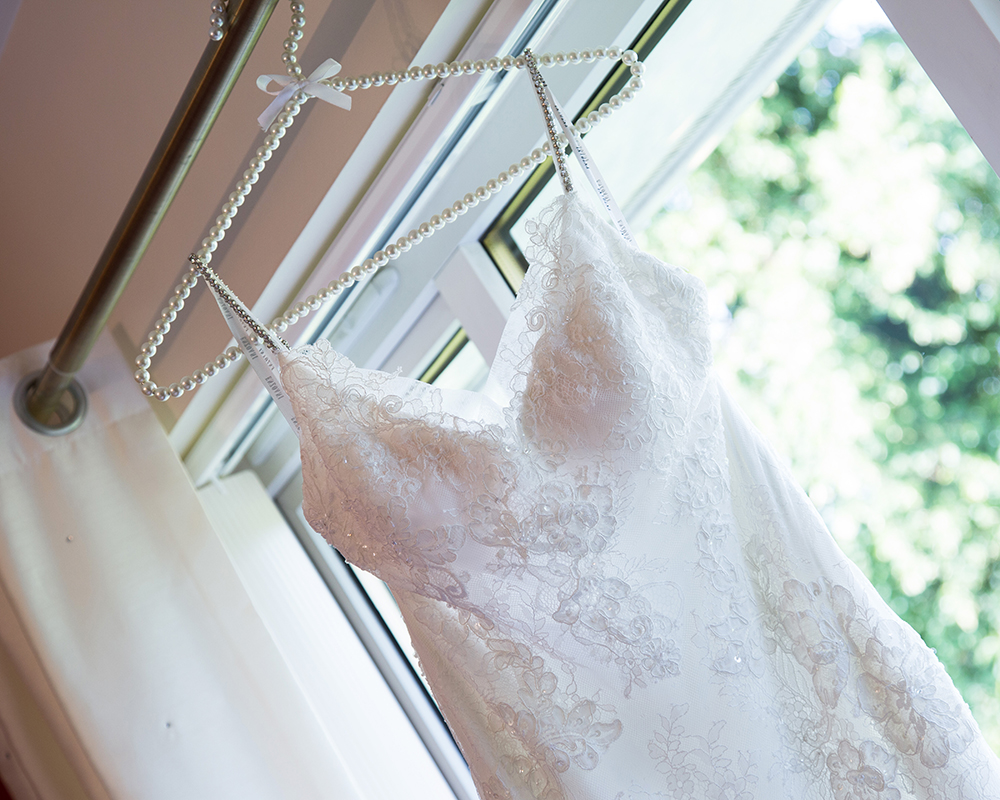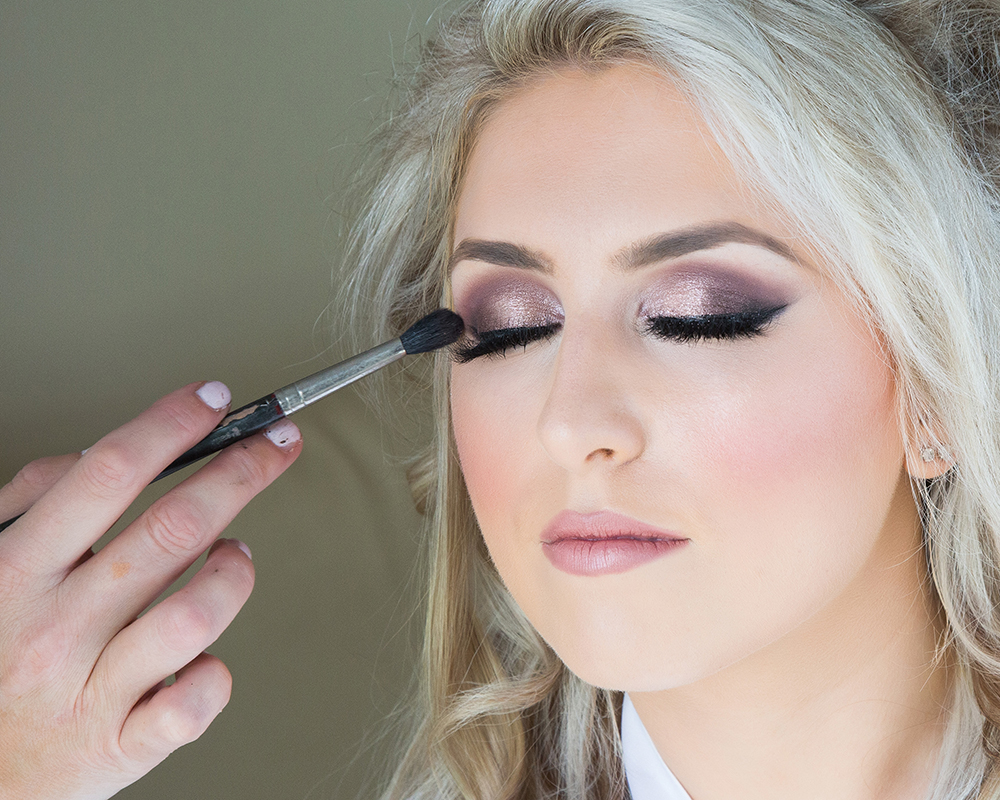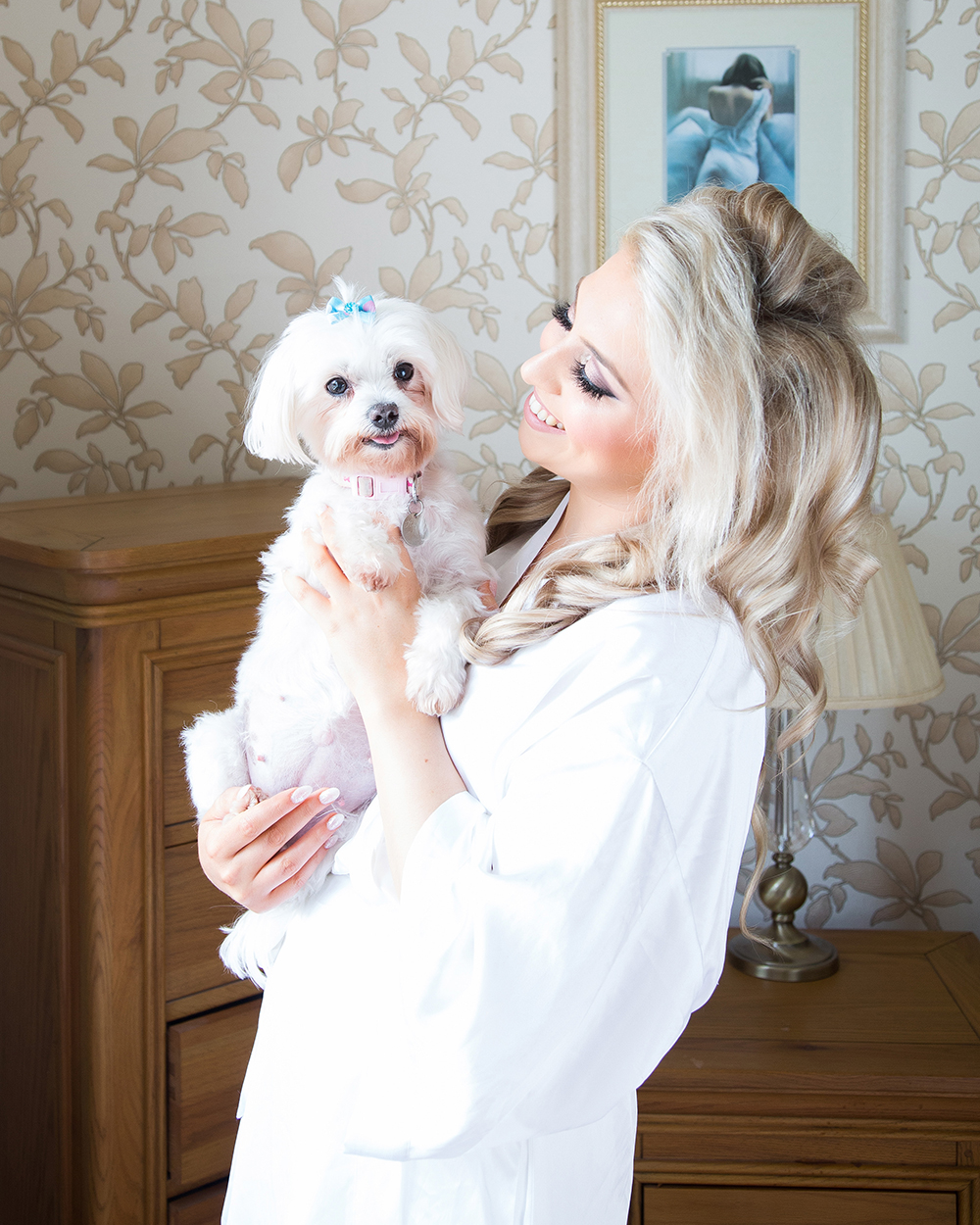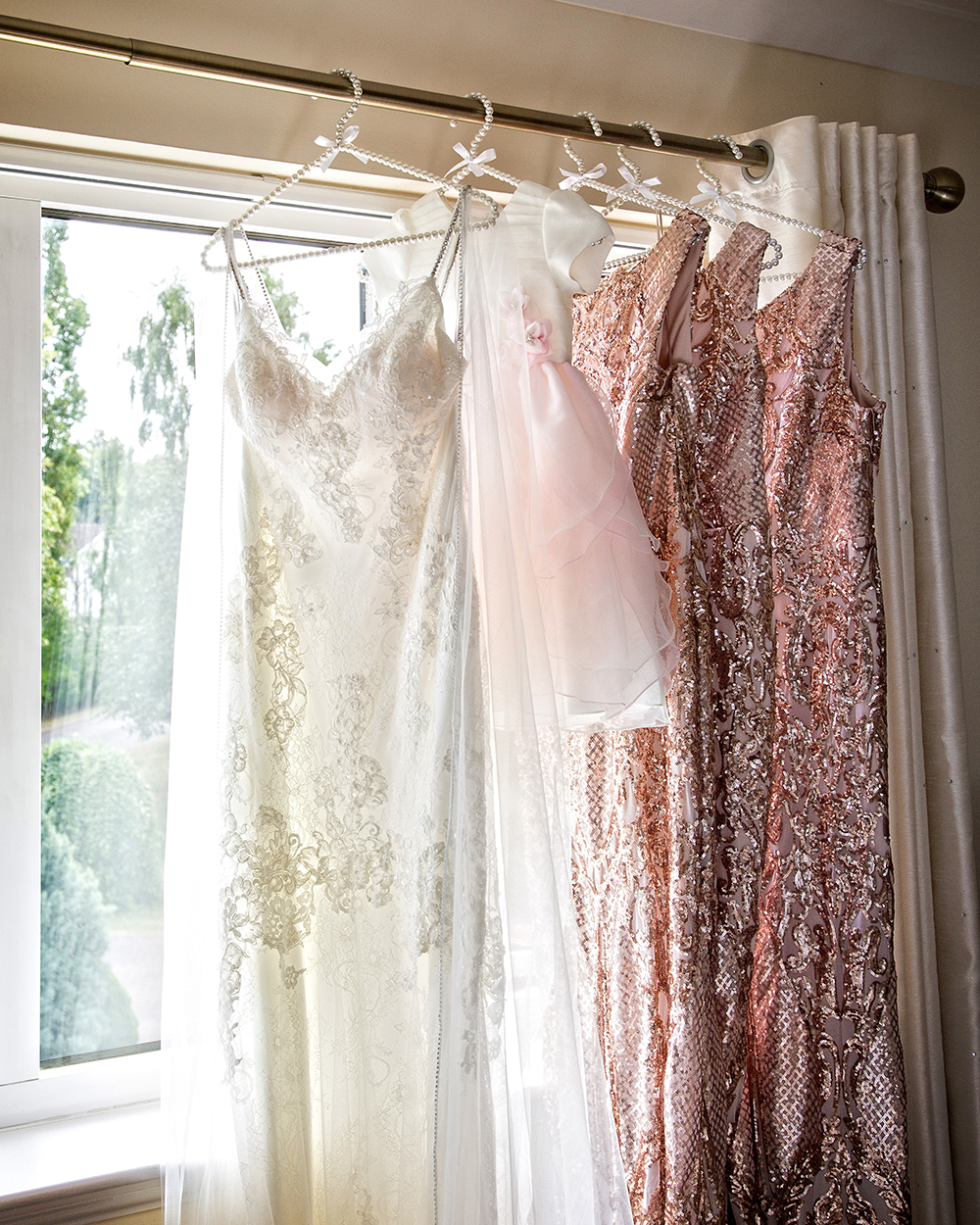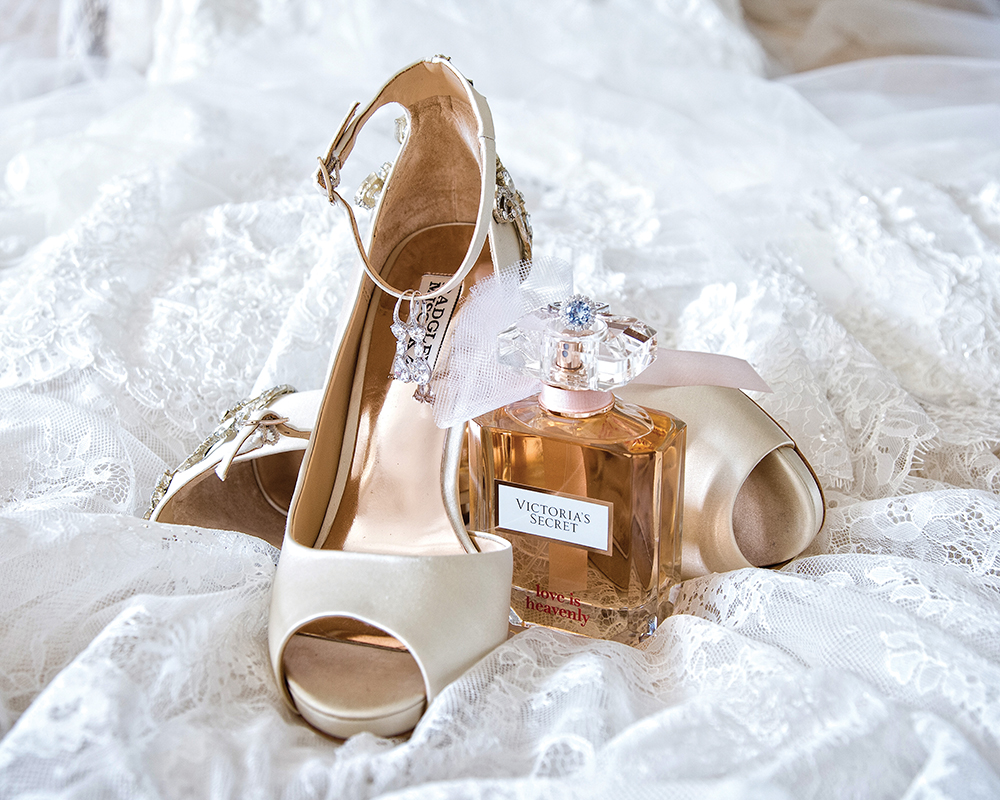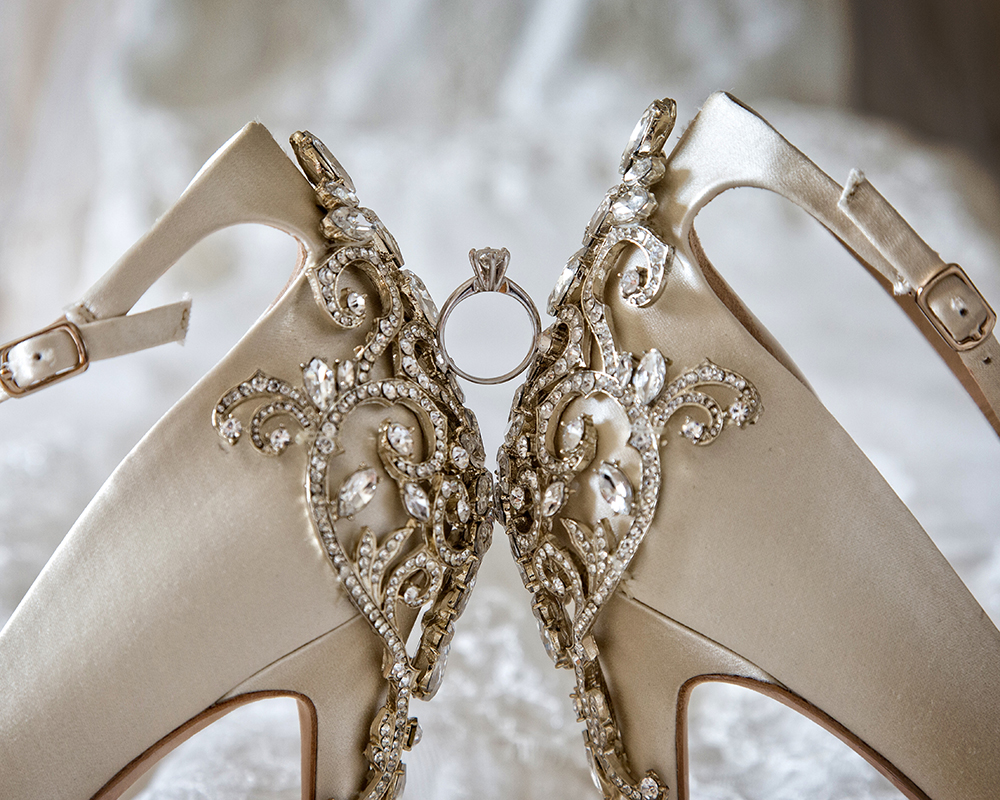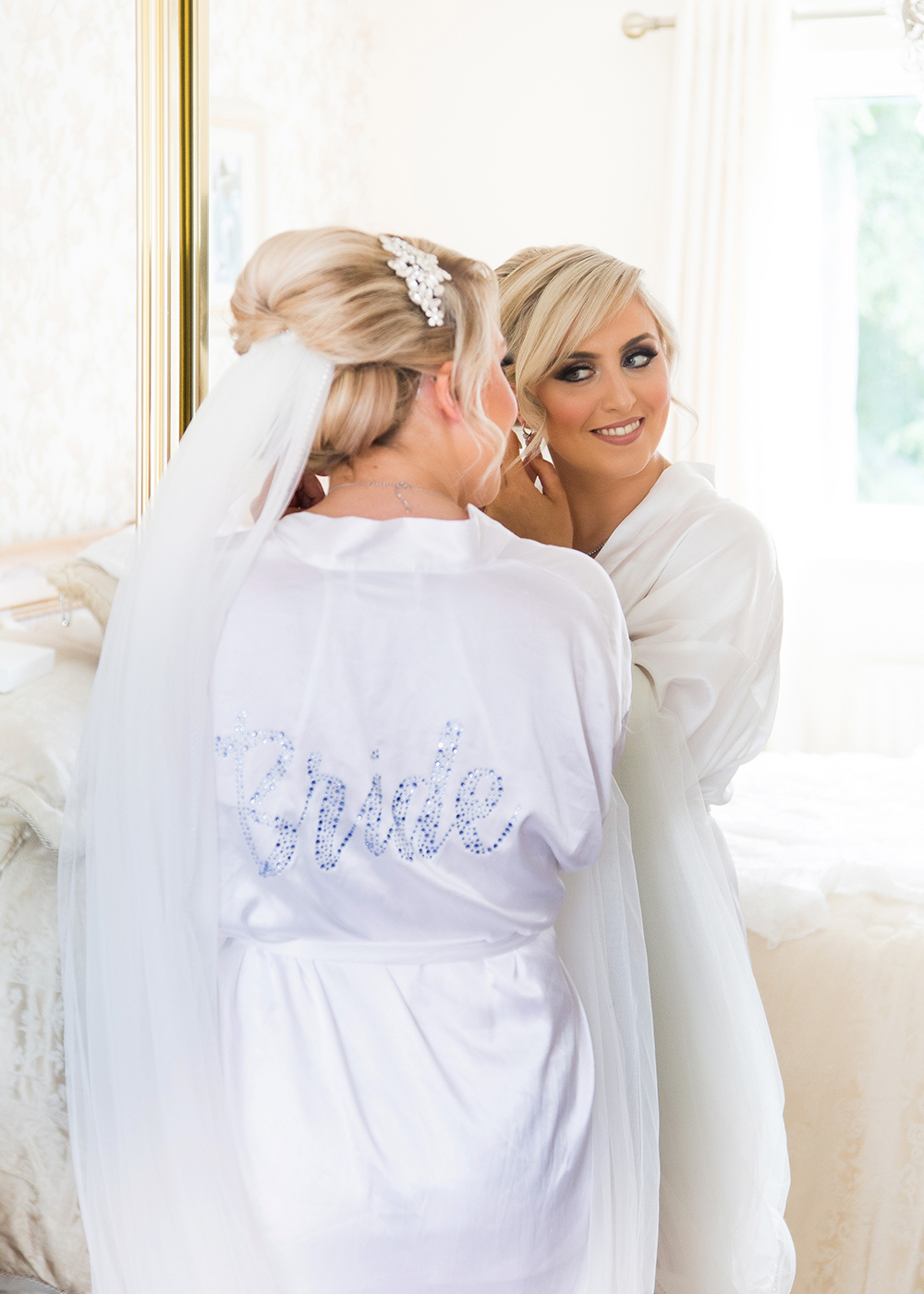 "We met at work. We both worked at Julie Lamont Photography as assistants at weddings when we were younger, albeit at different times.
When I finished my HNC, Julie was looking for someone full-time.
Paul joined three years later. We were good friends at the beginning and after a year it developed into something more.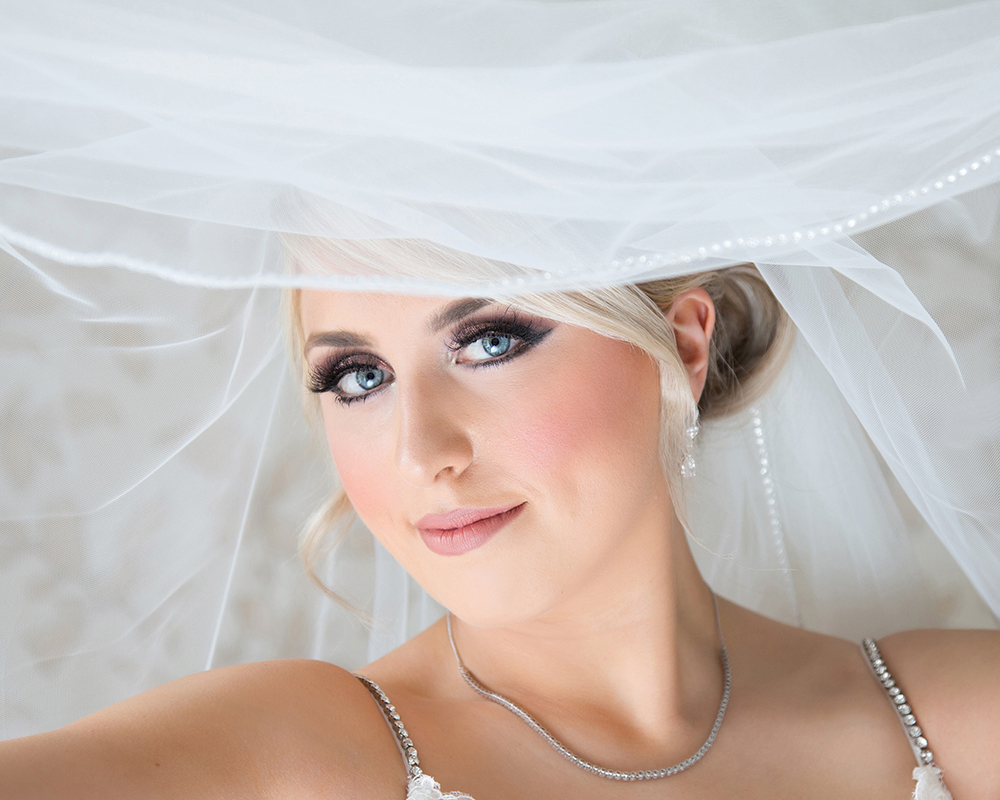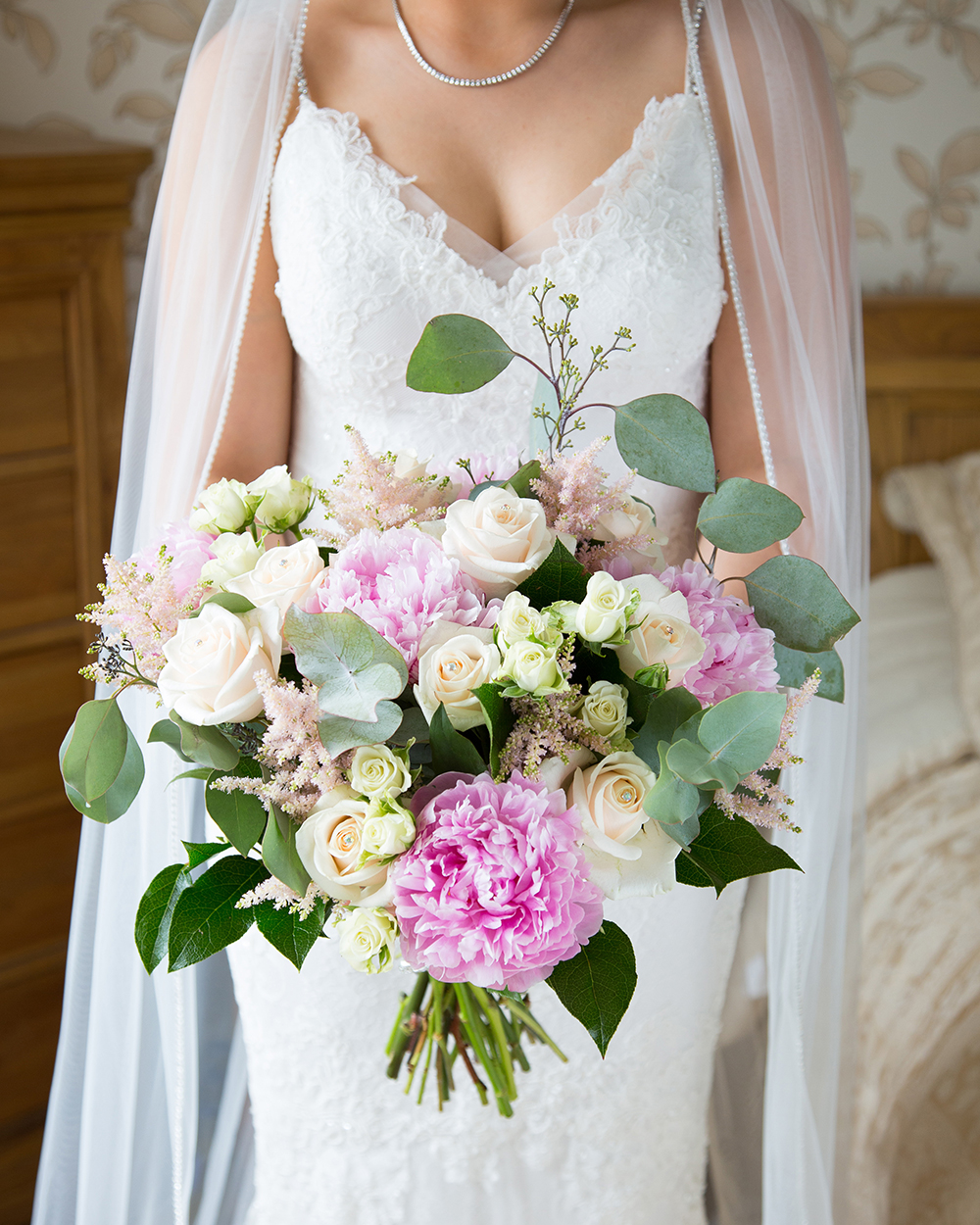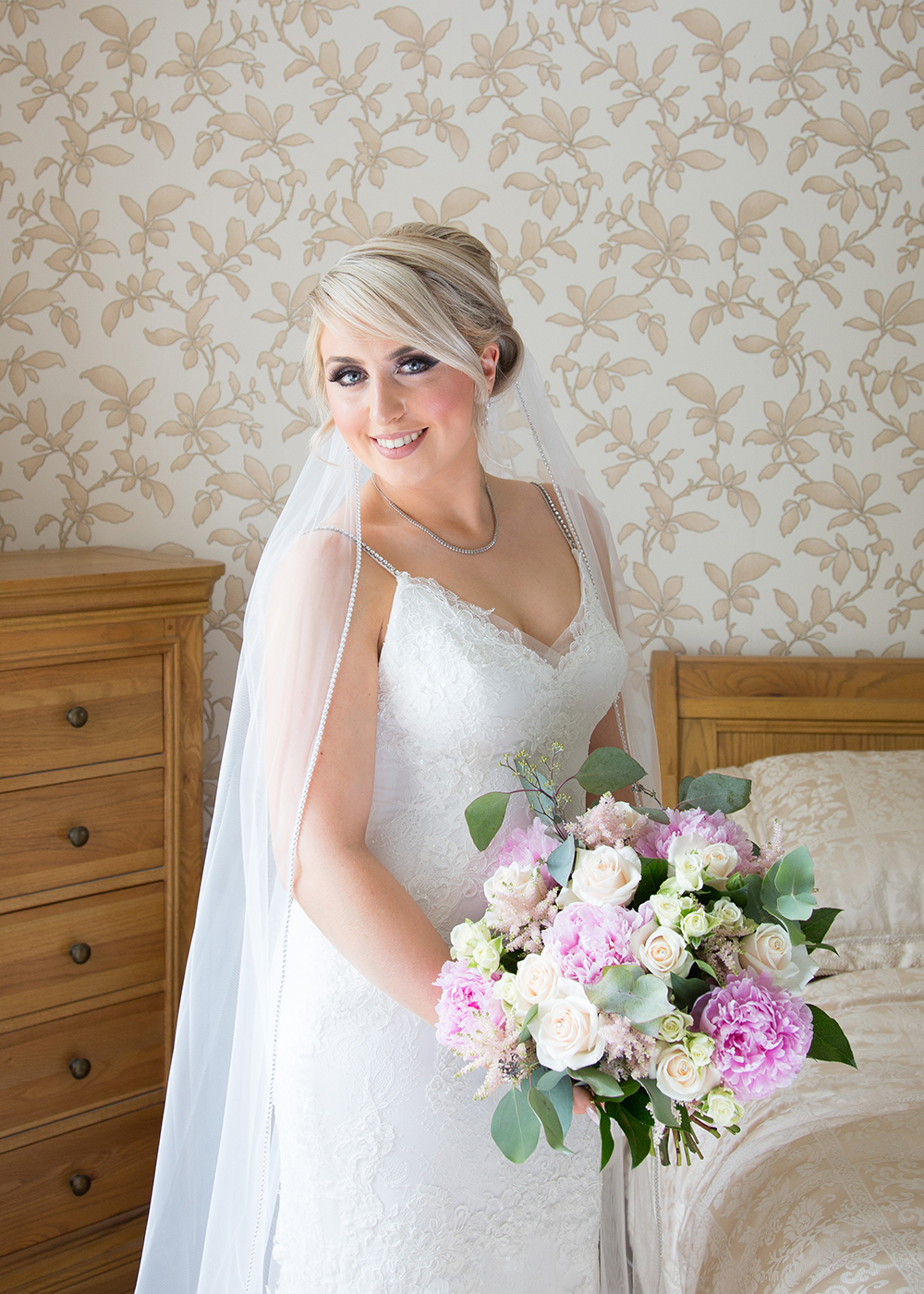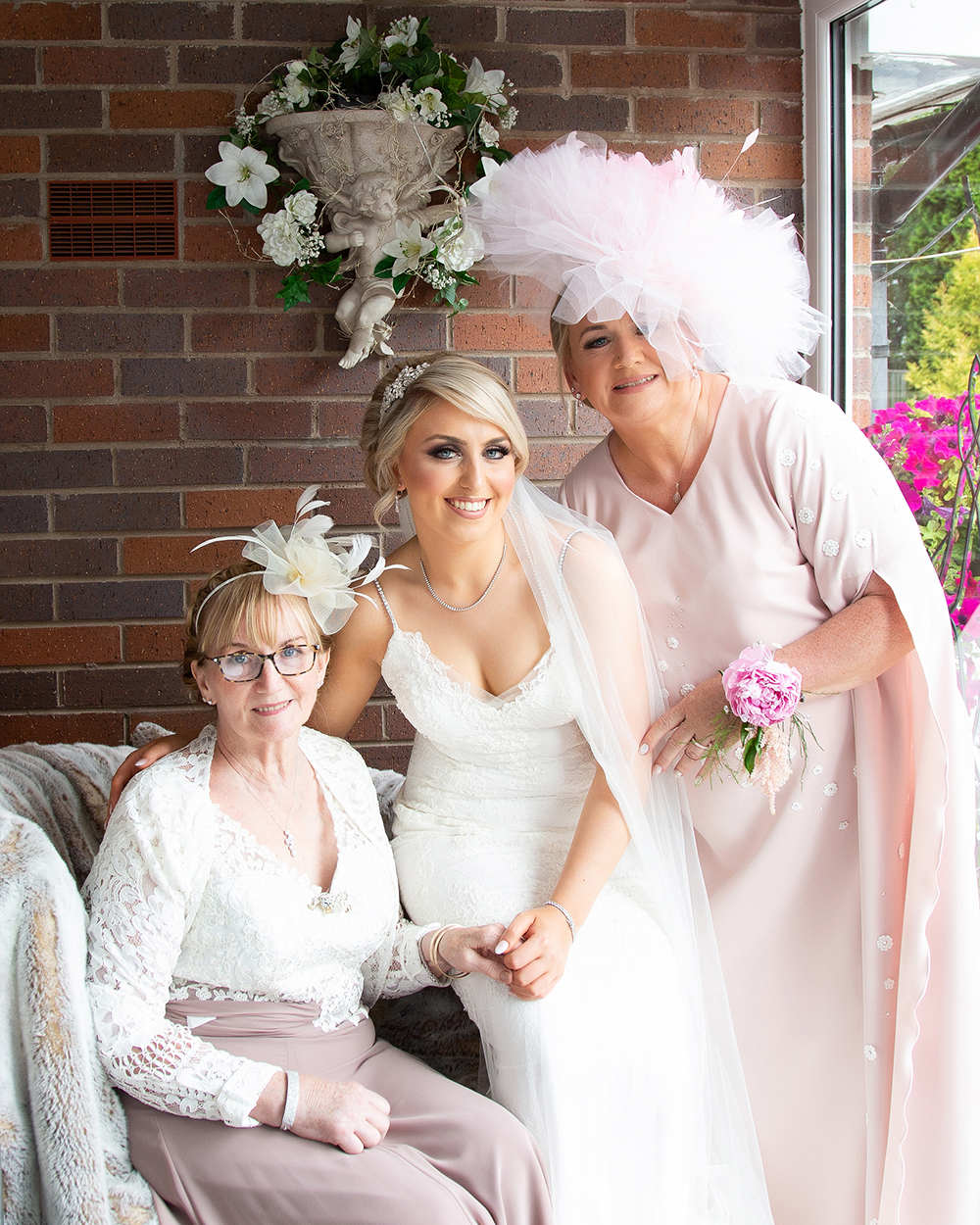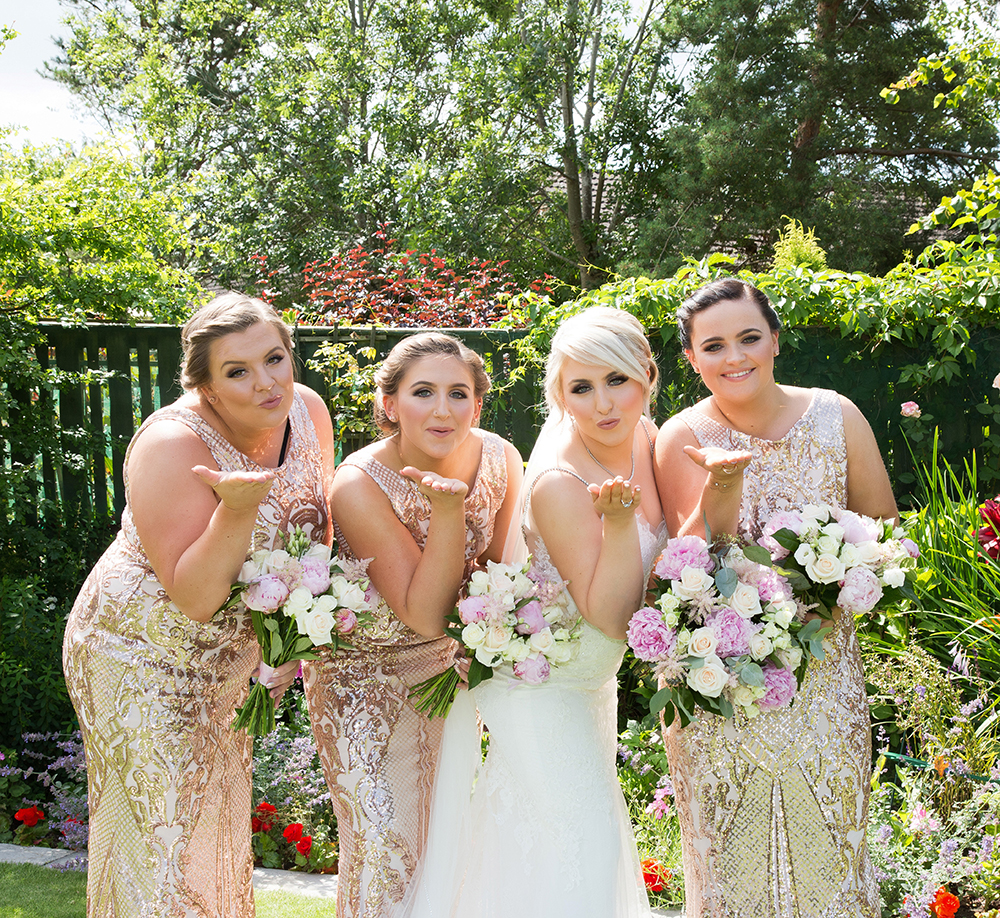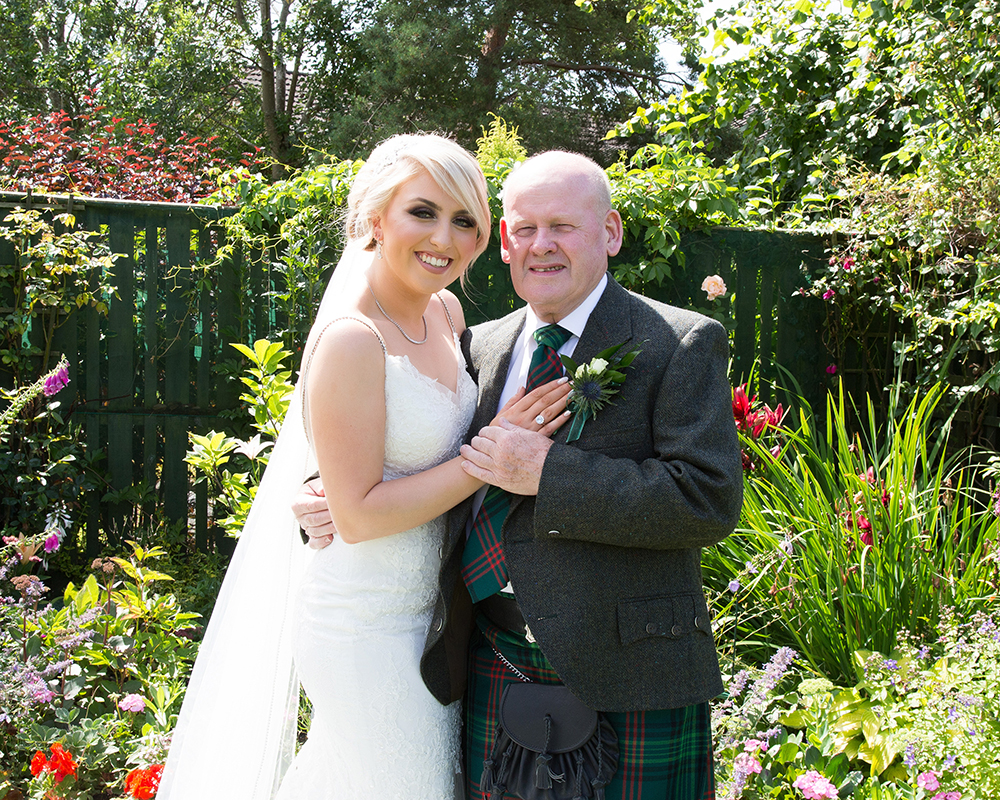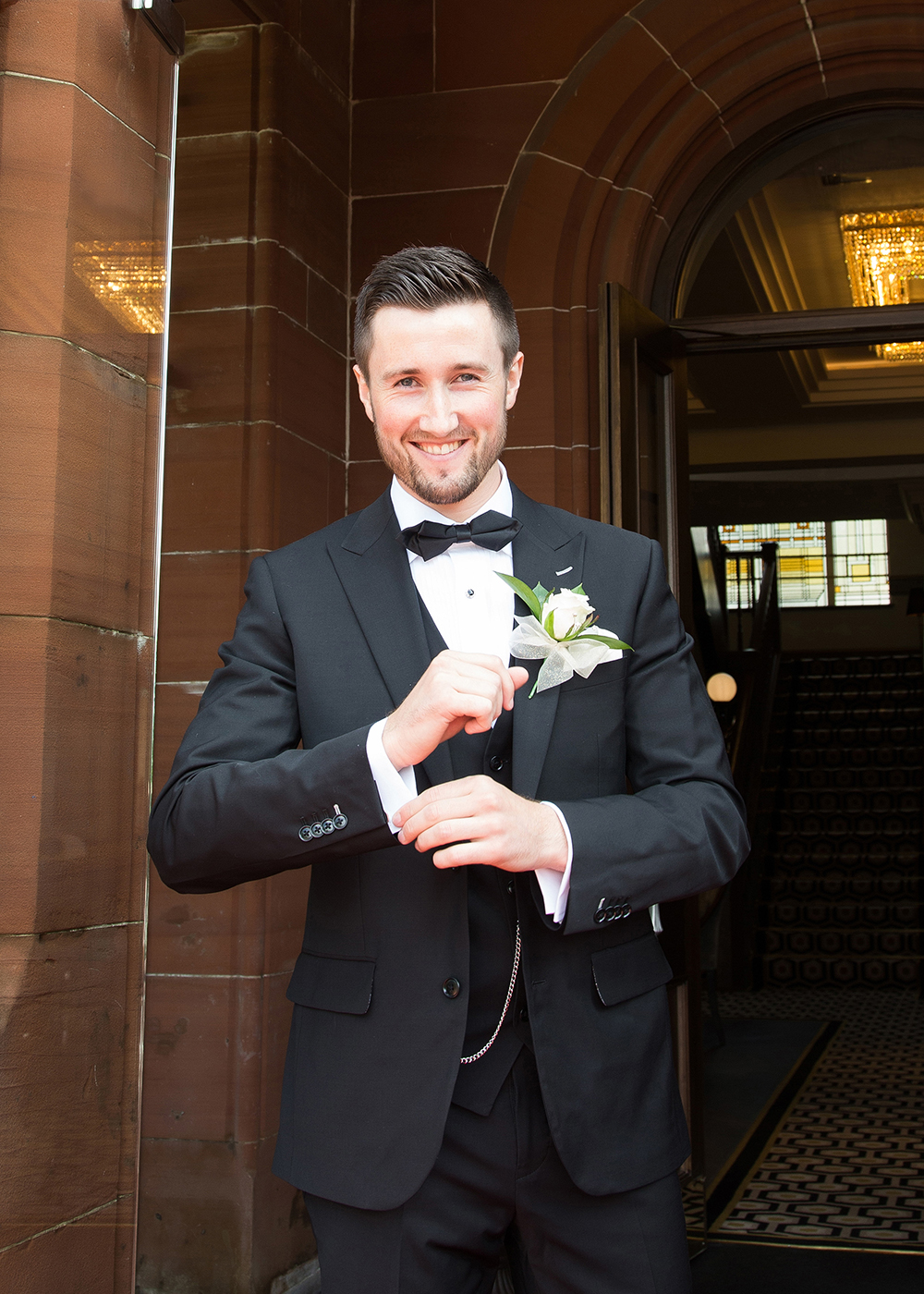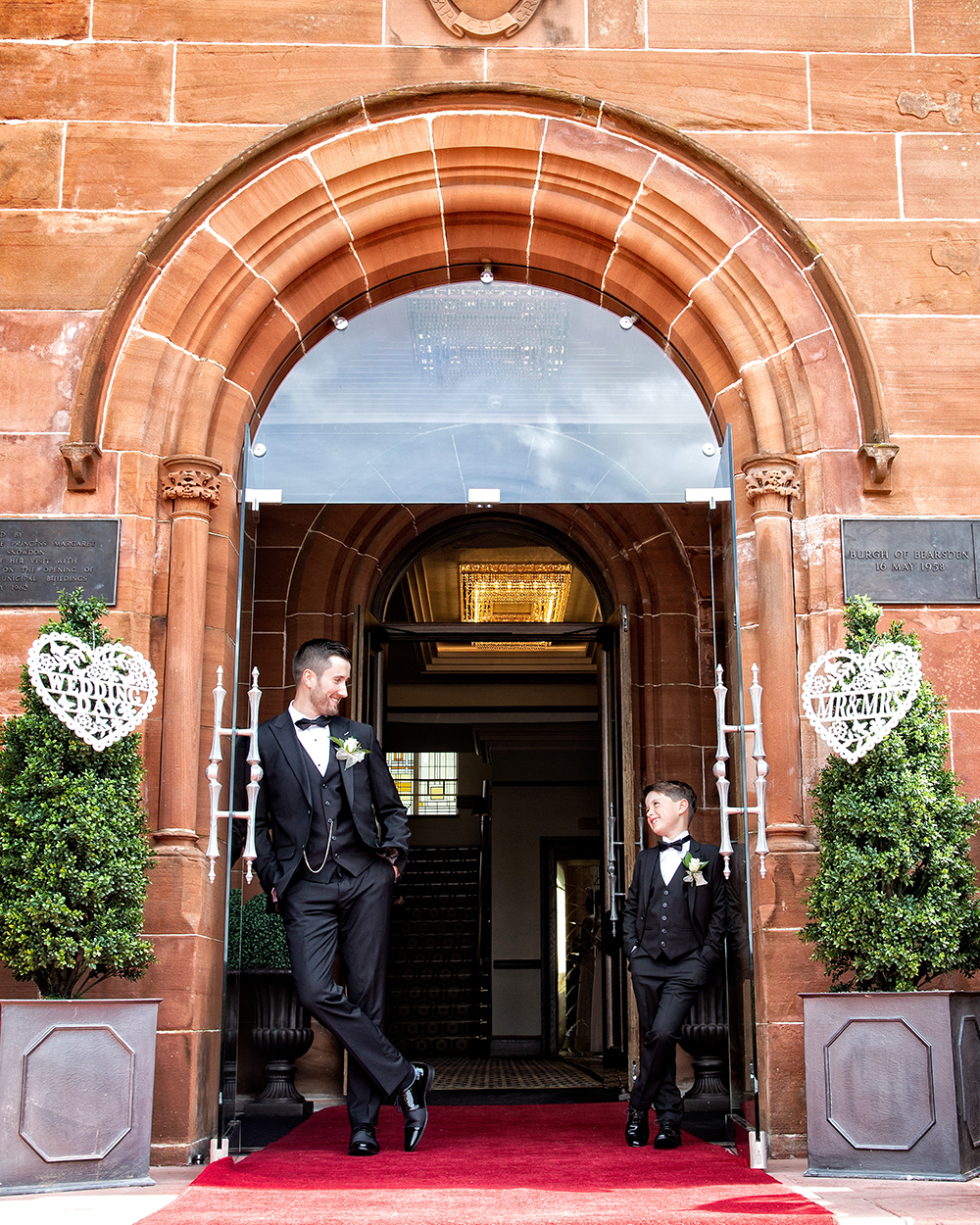 Paul had photographed a wedding at Boclair House when it had just opened, a few months before we secured our own date, and he just loved it!
We looked at a few other venues but found we were comparing all of them to Boclair.
Fawn at Boclair was amazing leading up to the day.
My job helped a lot when it came to dress shopping as I saw lots of different styles that I loved so had a good idea of what I was looking for beforehand.
I mostly went shopping just with my mum.
She's very honest so I value her opinion… most of the time.
I had three bridesmaids; my twin sister Jade, younger sister Jenah and my sister-in-law Lauren. I really wanted to just have family members as my bridesmaids.
We chose Julie for our photography, of course! We couldn't imagine anyone else taking our photos. We've always loved her work, even before we started working there.
Paul did a lot of research into what to do for table names which ended up being names of cameras from past to present. He sourced all of the cameras and looked up some general knowledge for everyone to look at.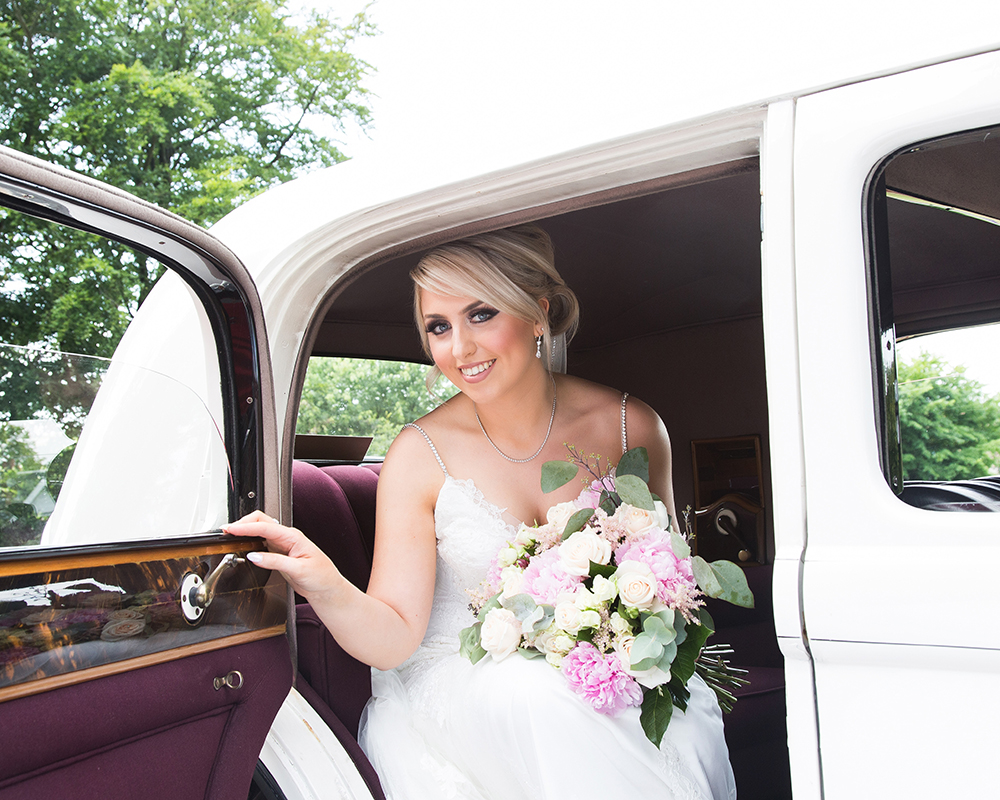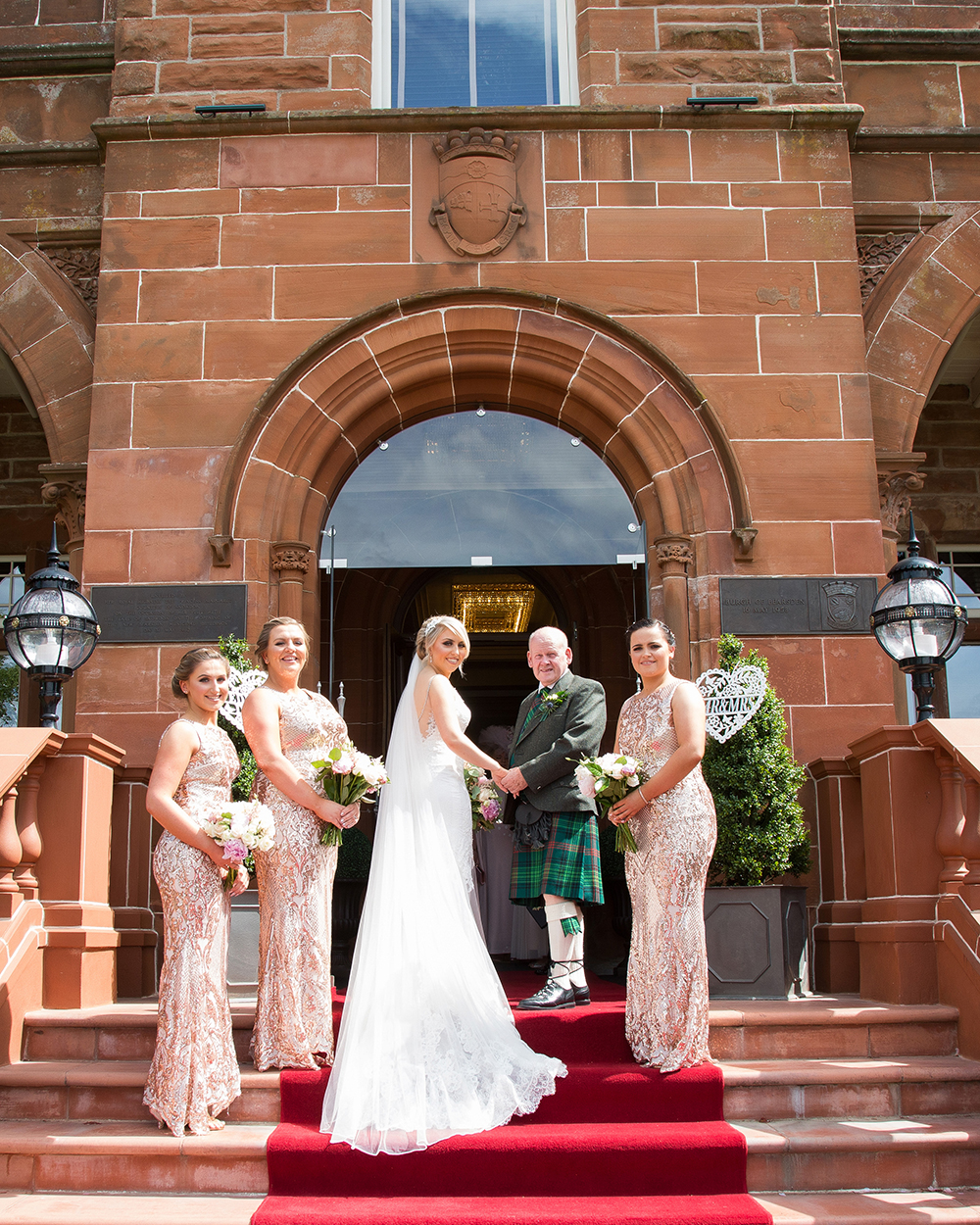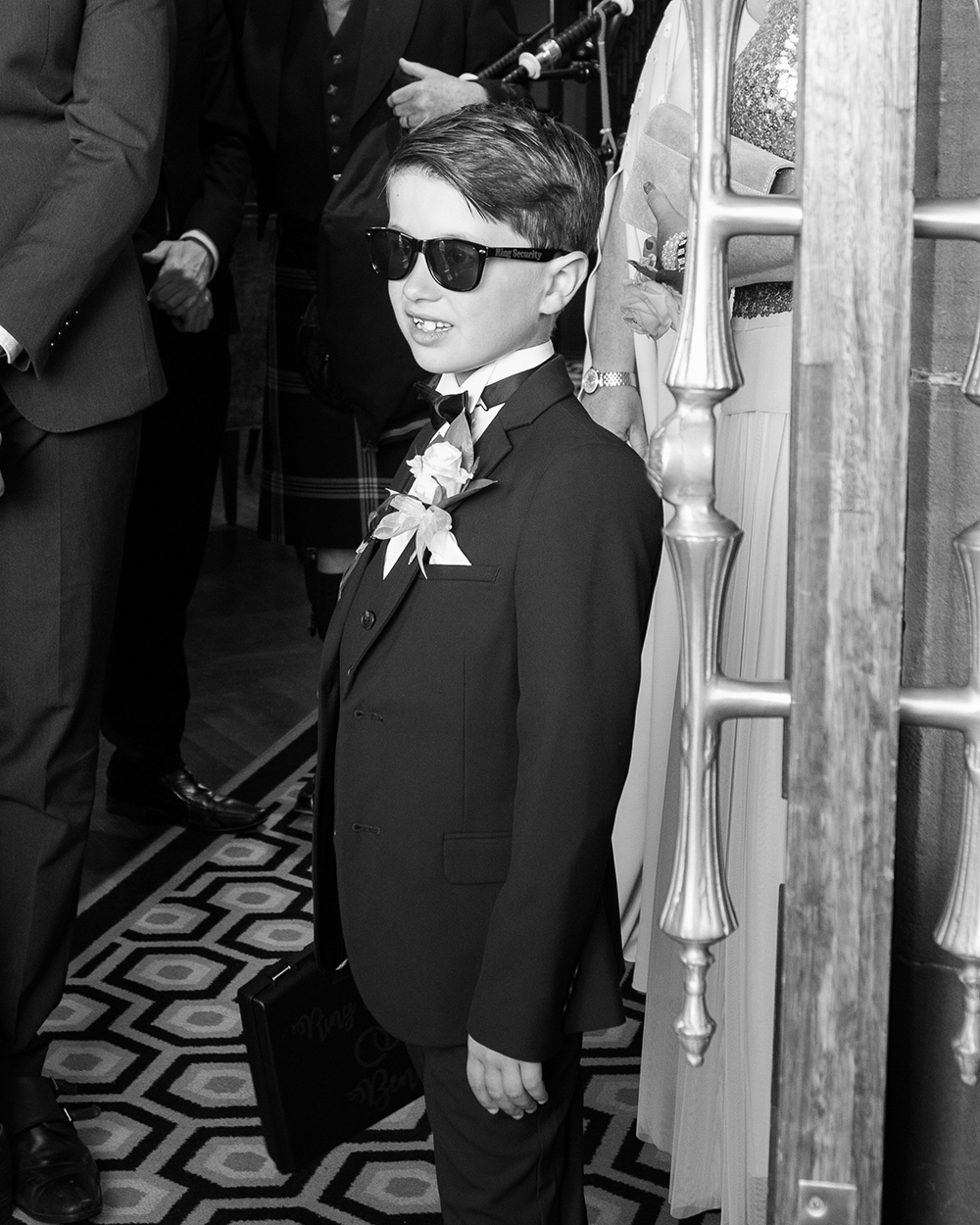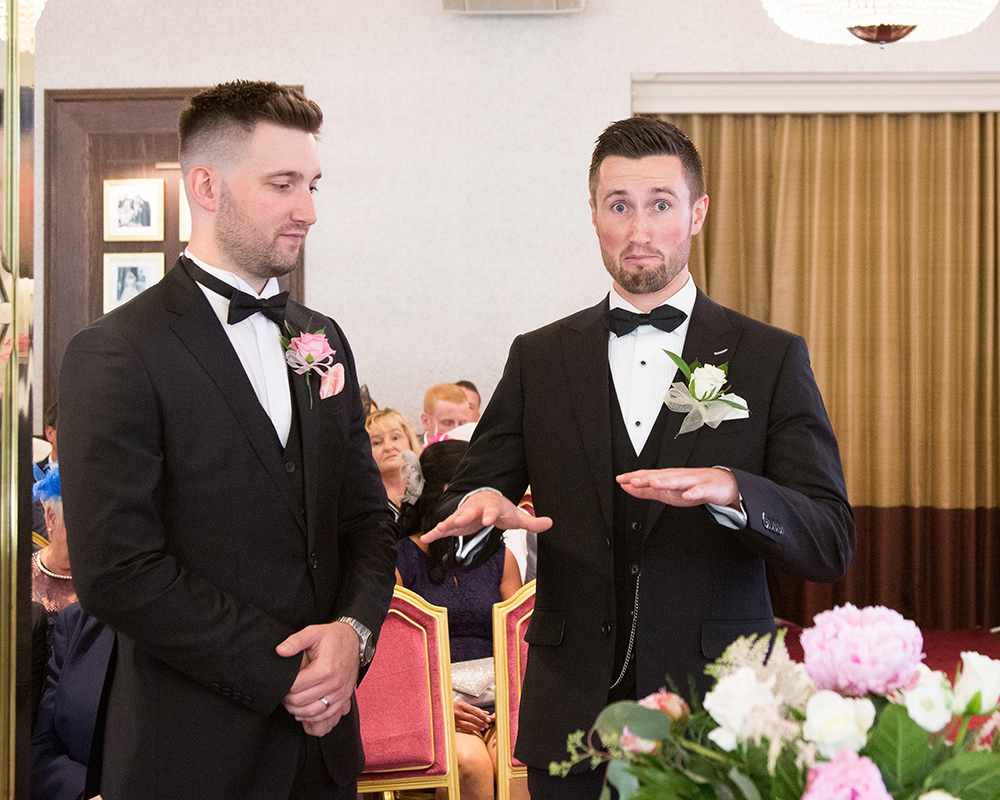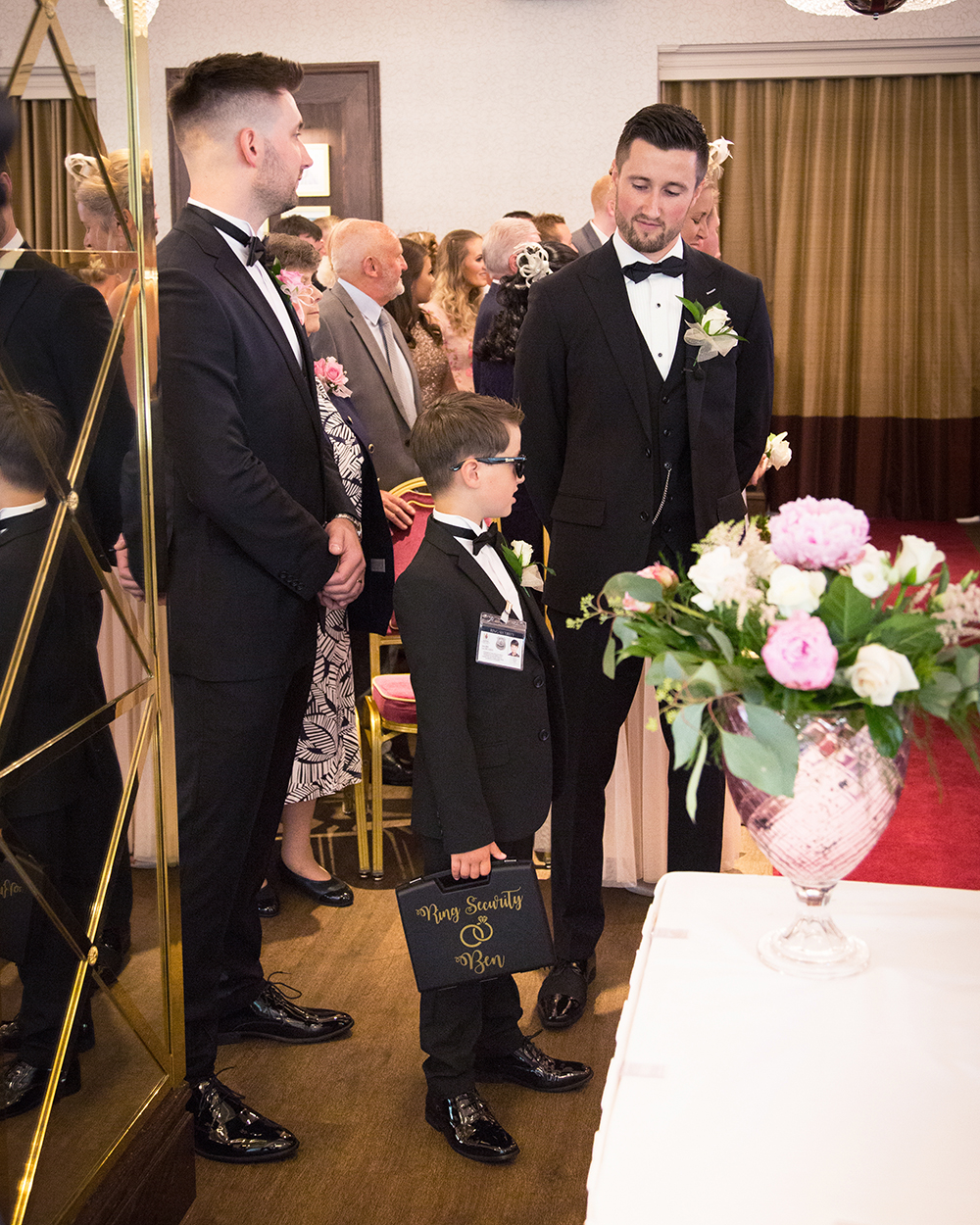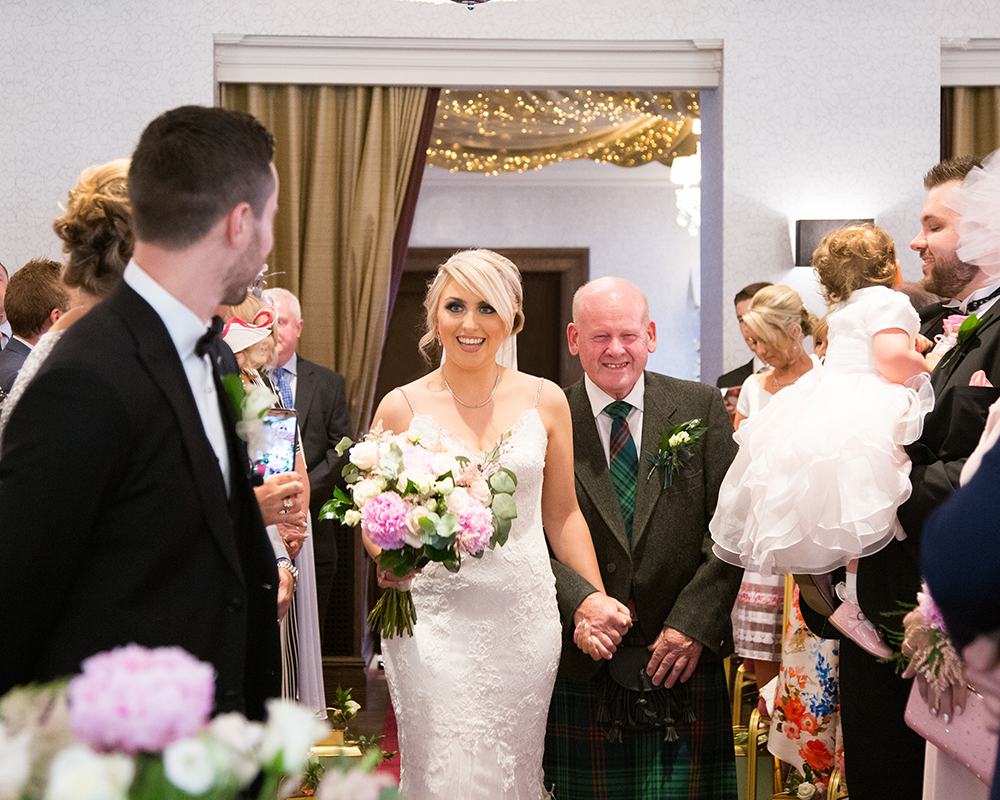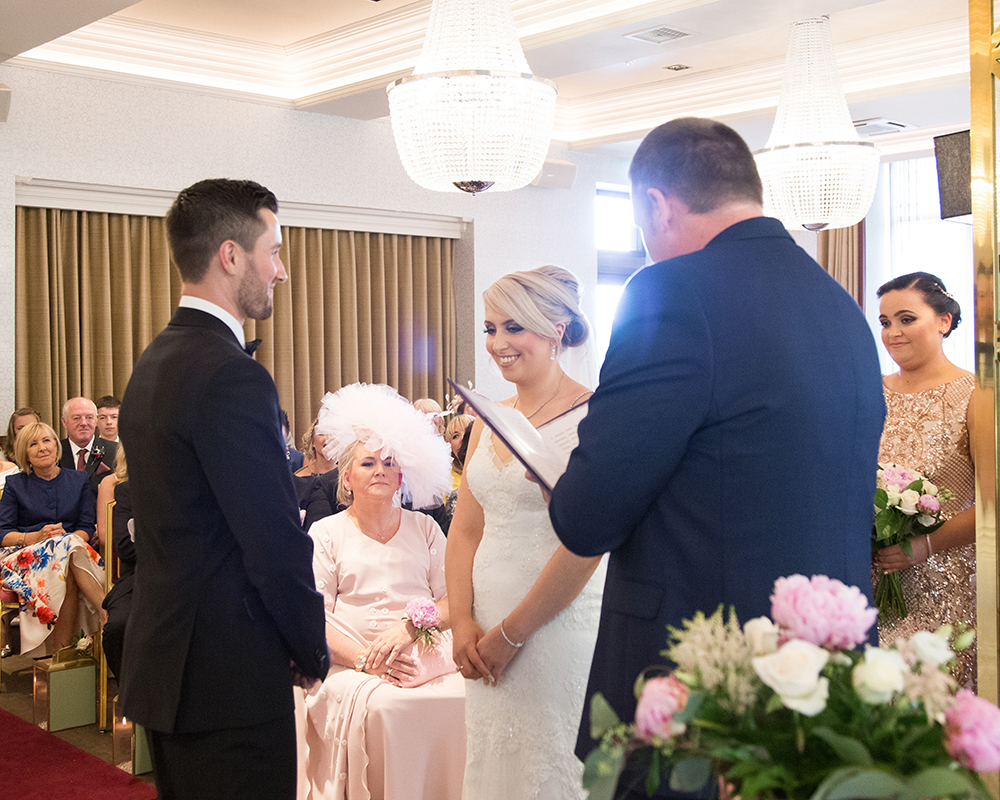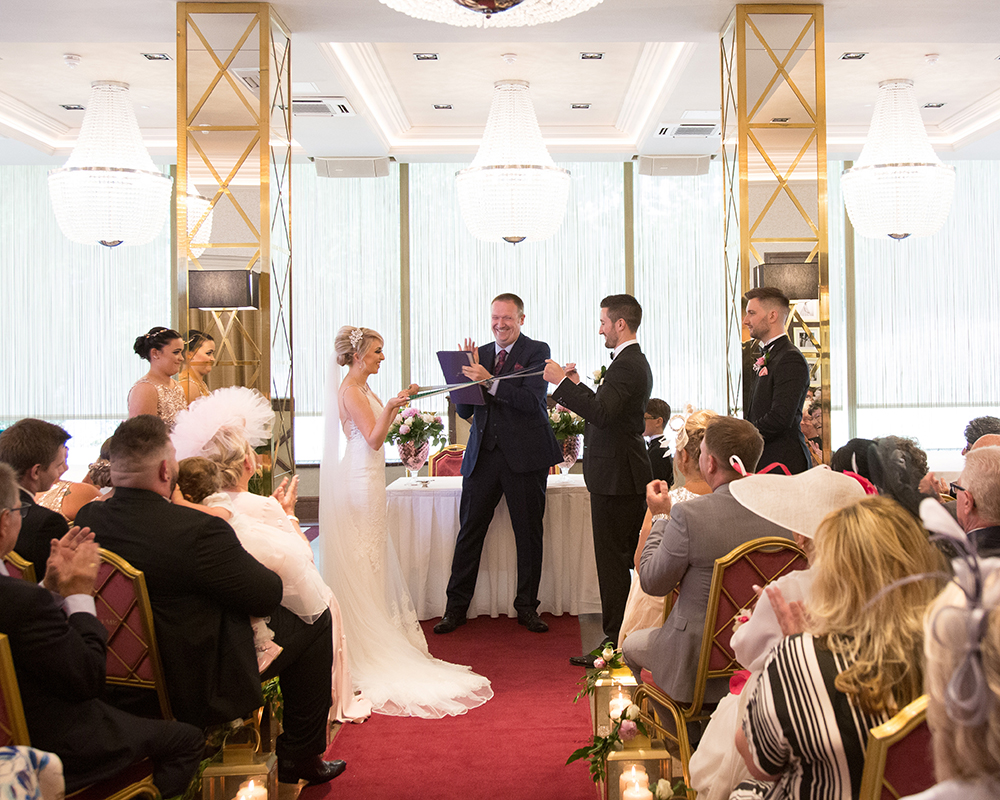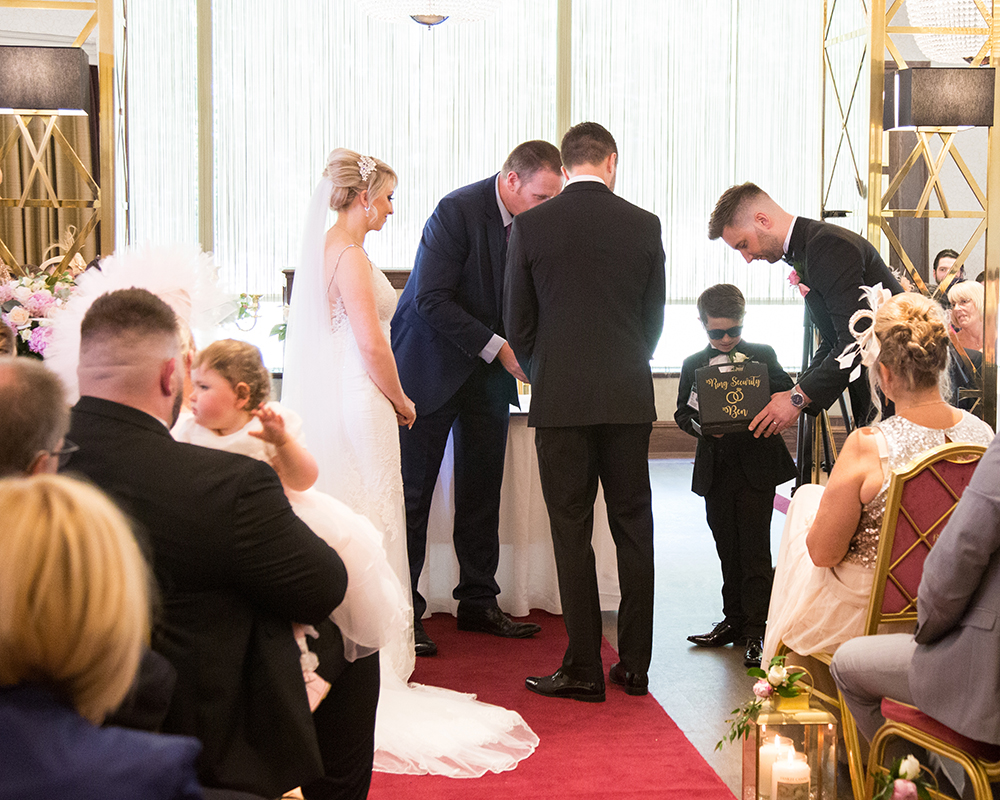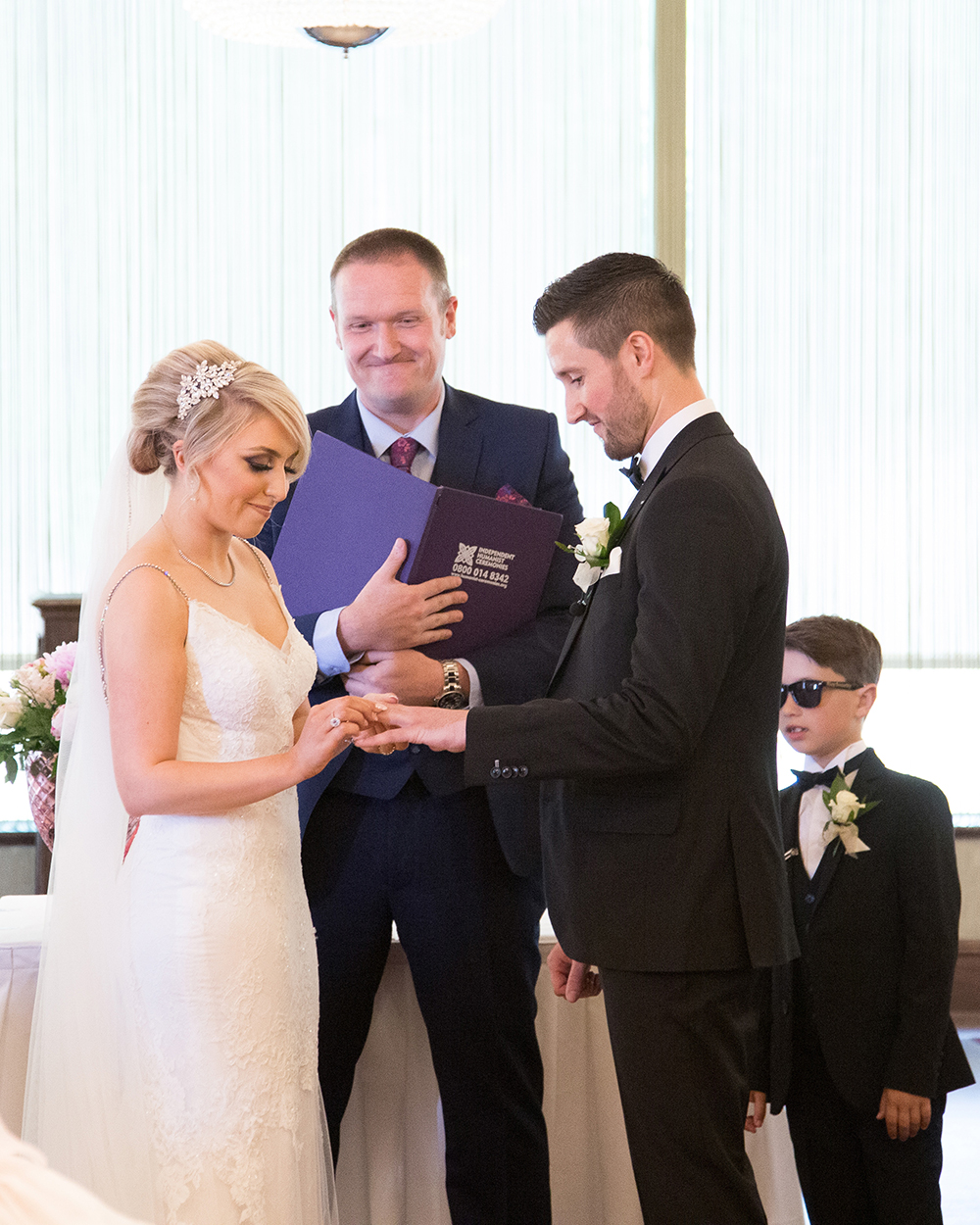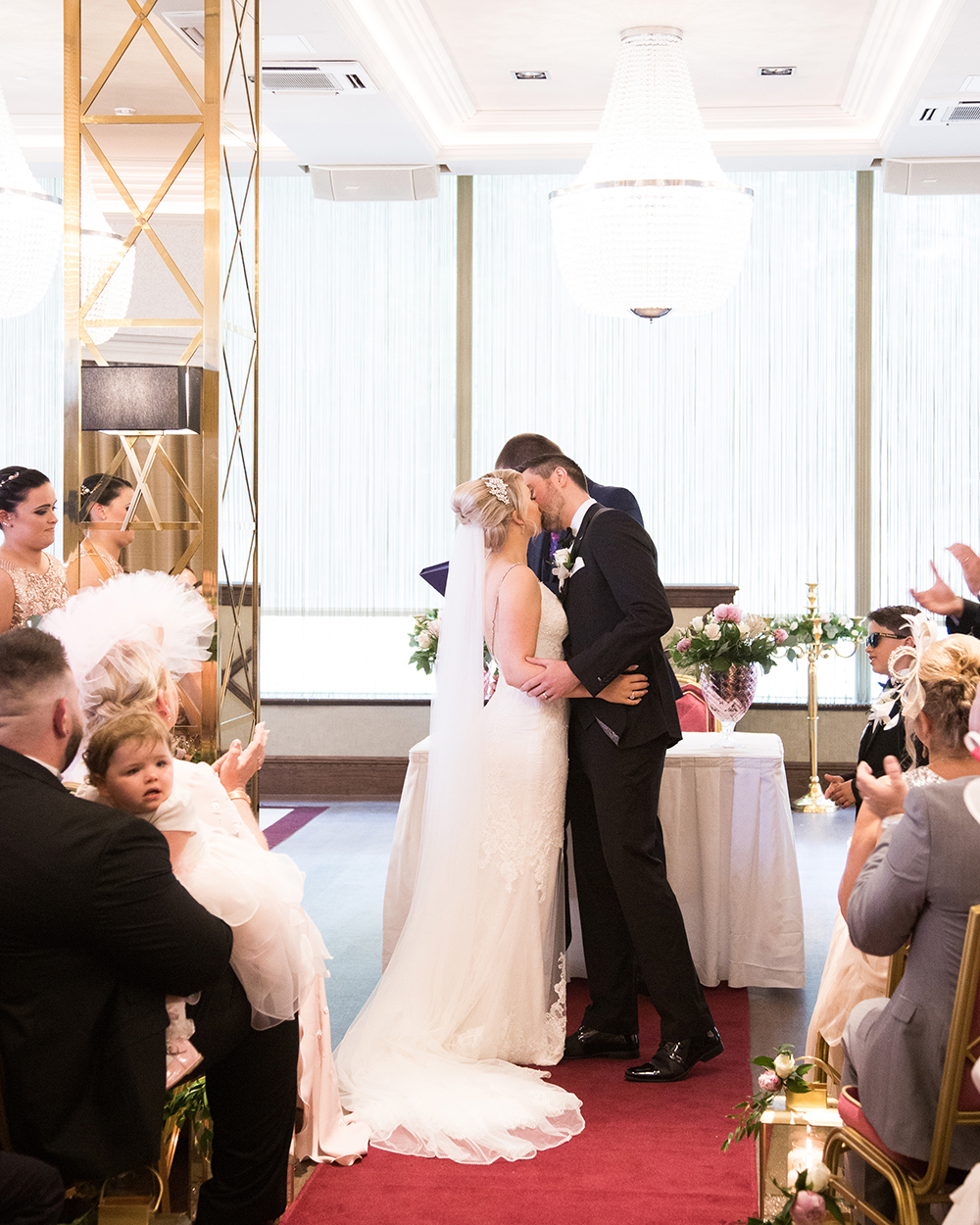 Walking down the aisle felt very surreal as although the room is full of people you know, the whole walk seems as if it's only you, your fiancé and nobody else. It was strange.
Paul's son Ben was our page boy, otherwise known as ring security!
We had a humanist ceremony as we aren't religious and much prefer the more personal approach.
Craig Flowers, our celebrant, is so nice. When we first met him, we spoke in great detail about how we met and how we wanted Ben to be very much part of the big day.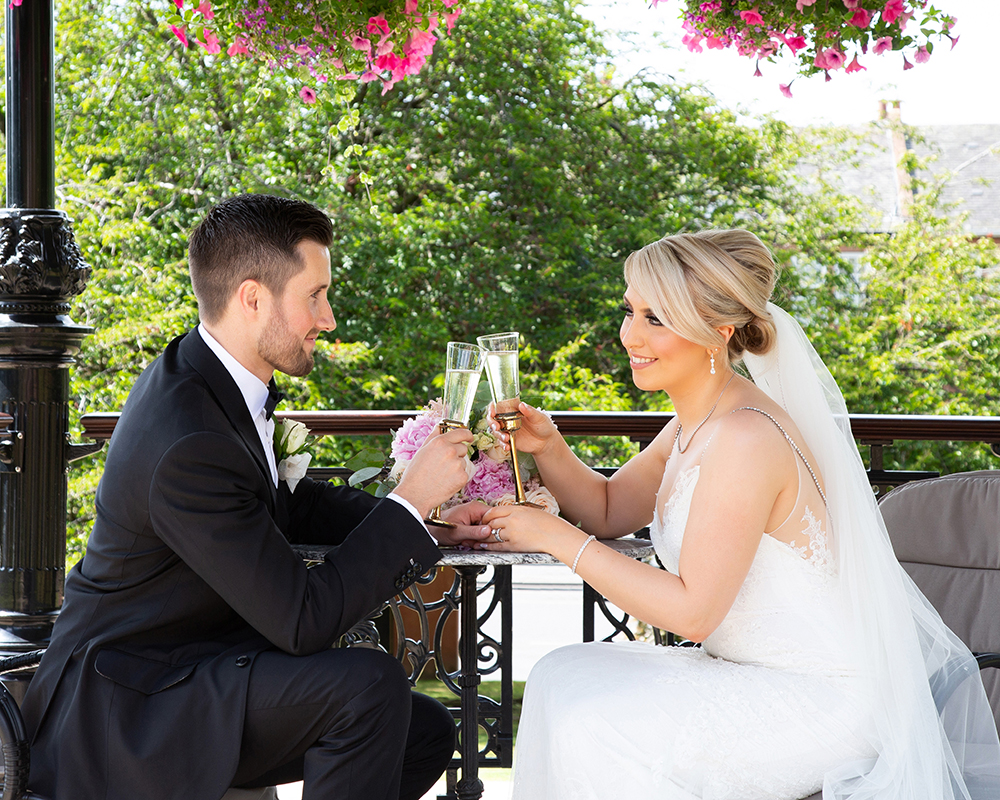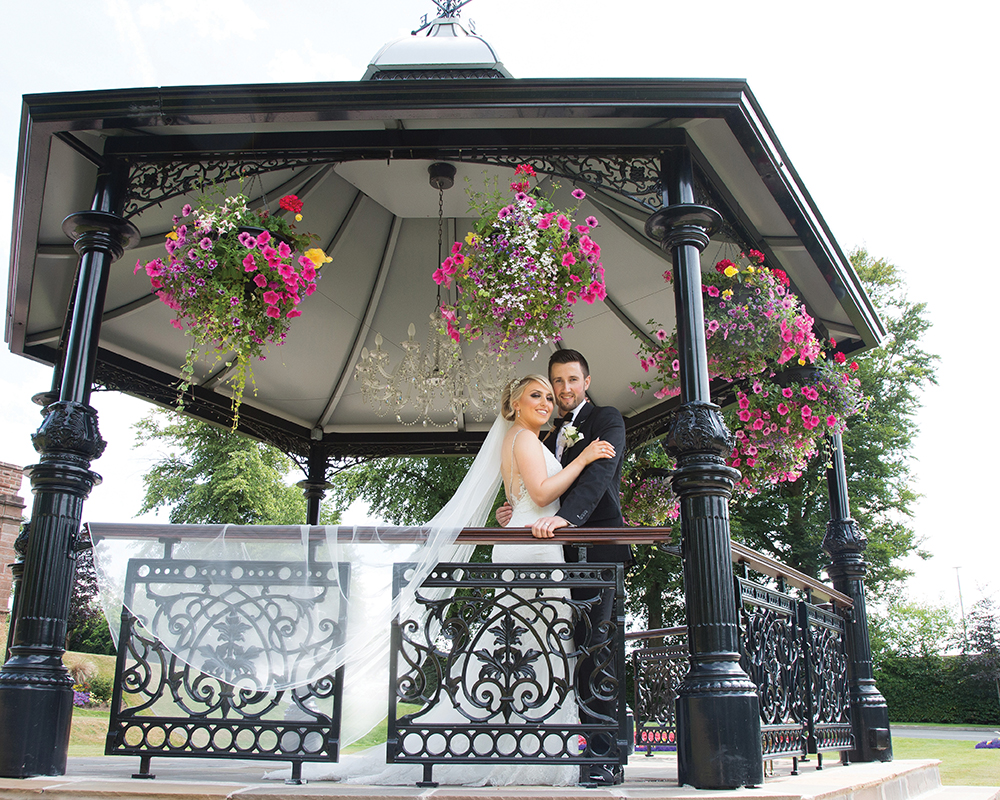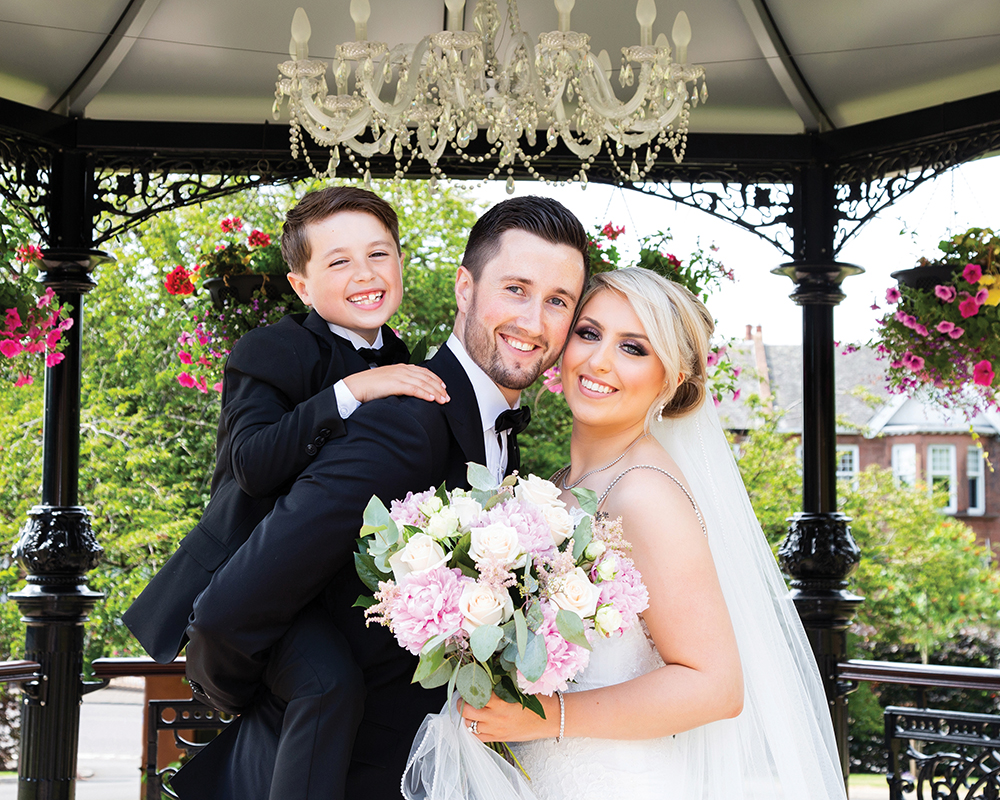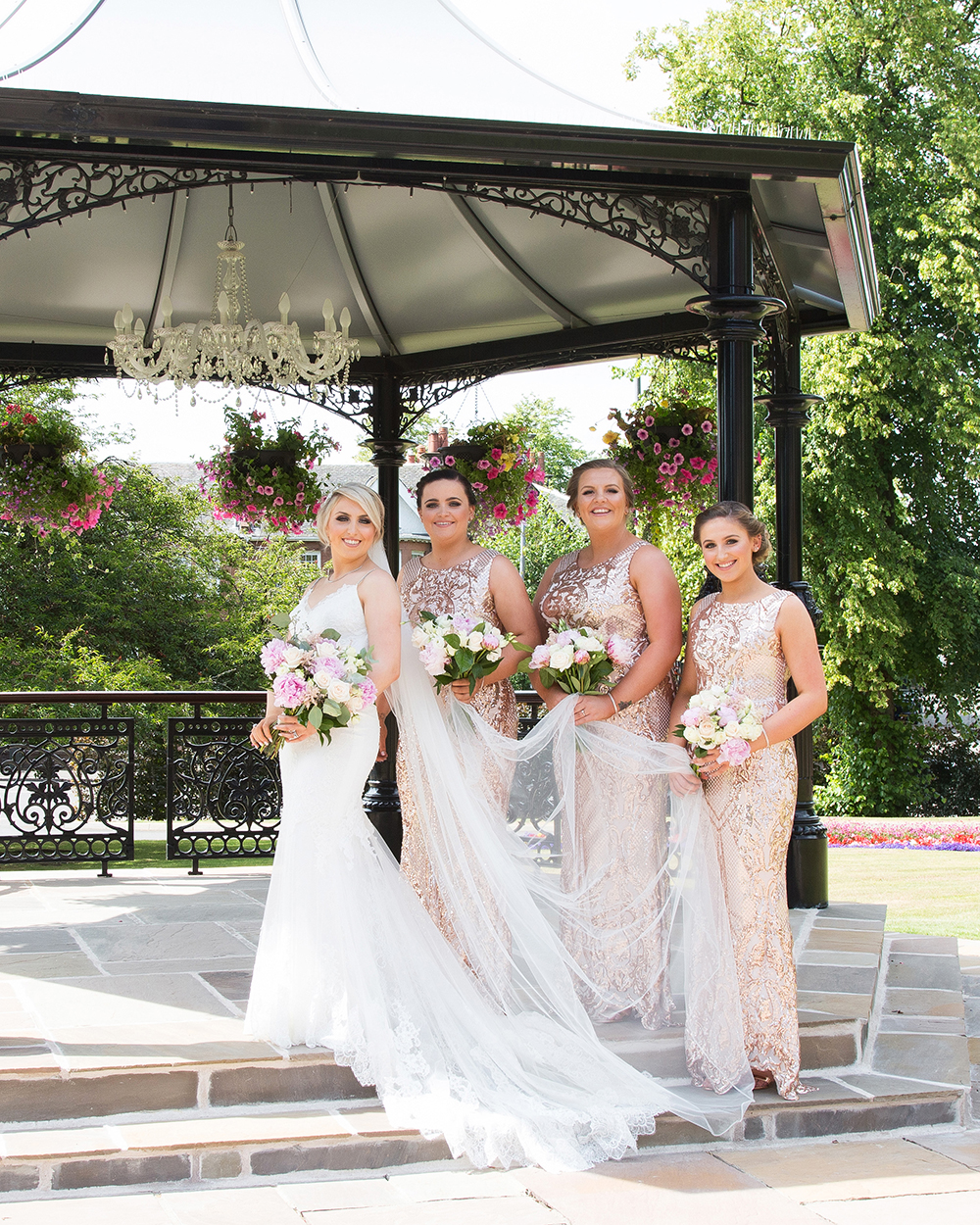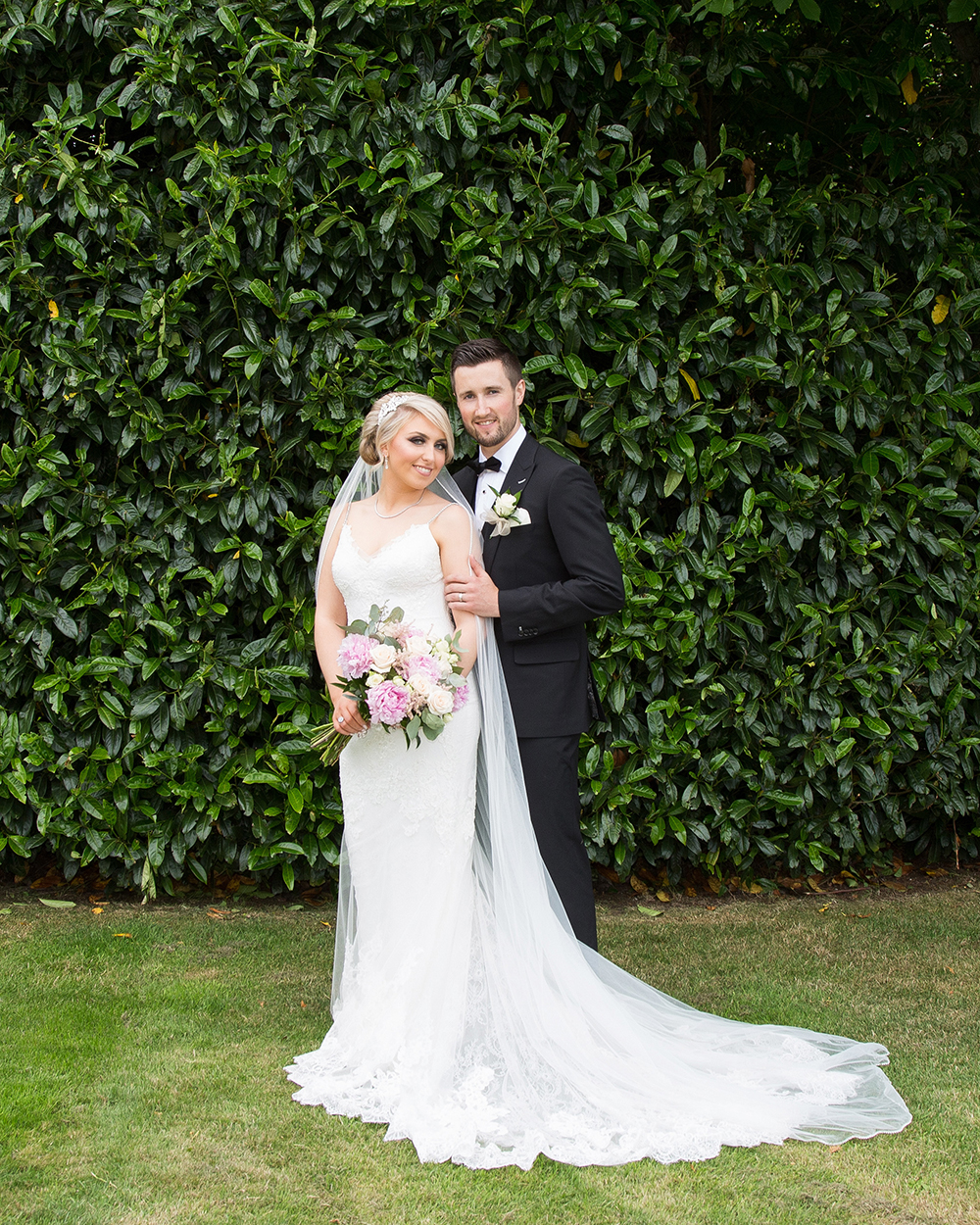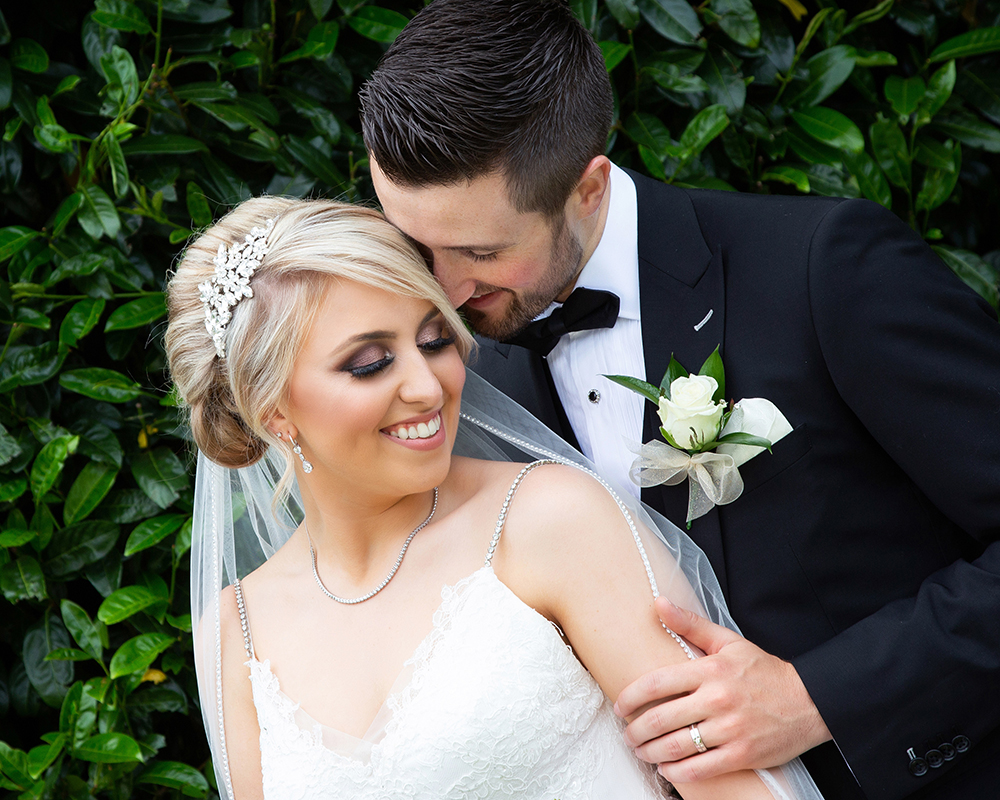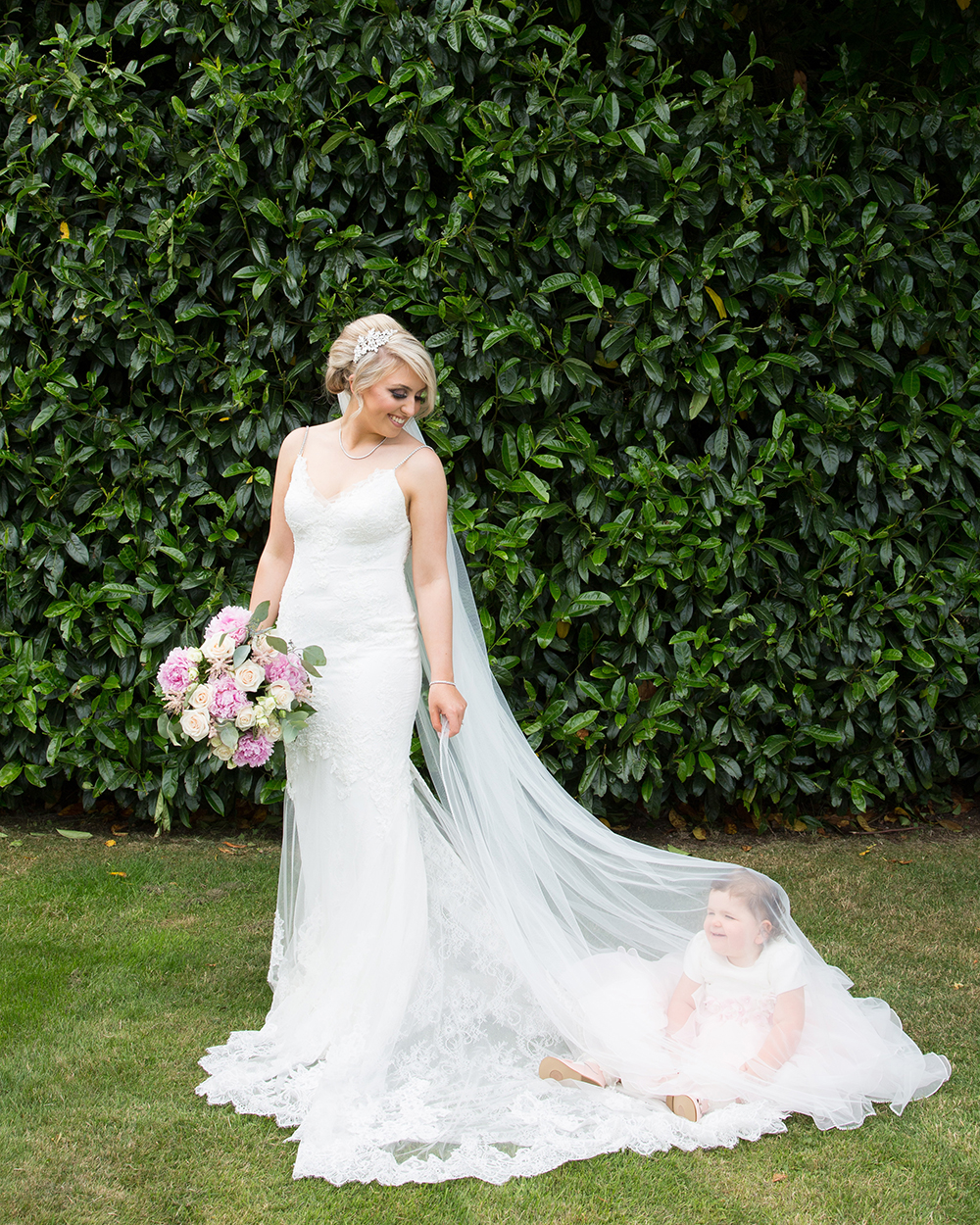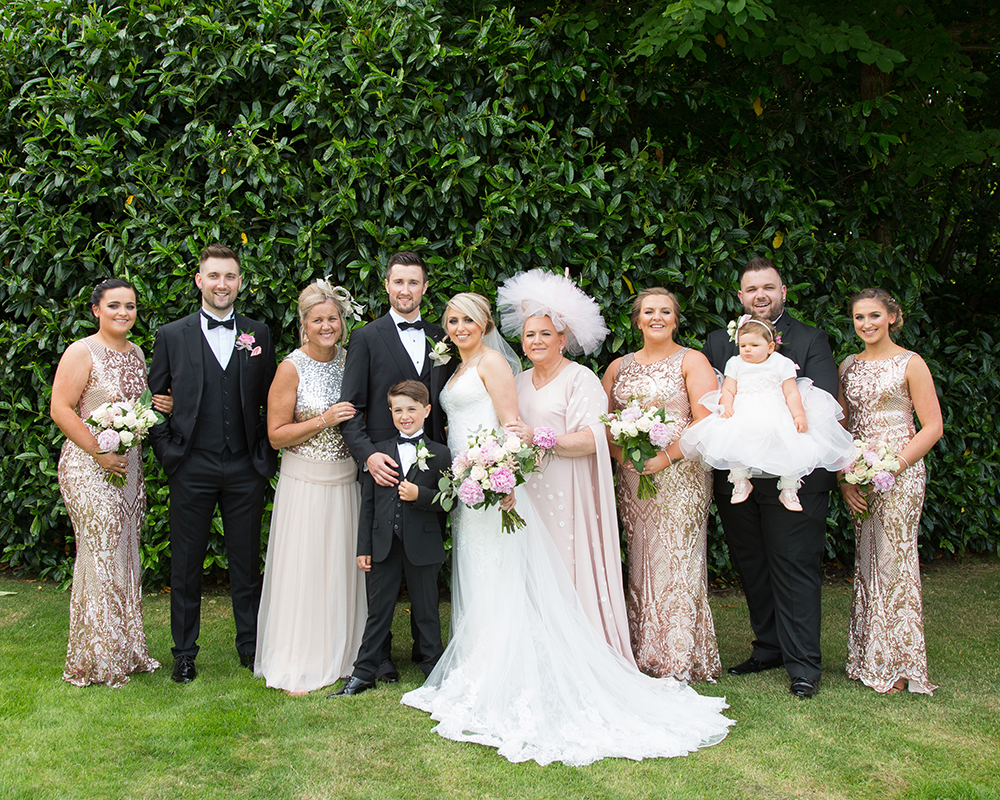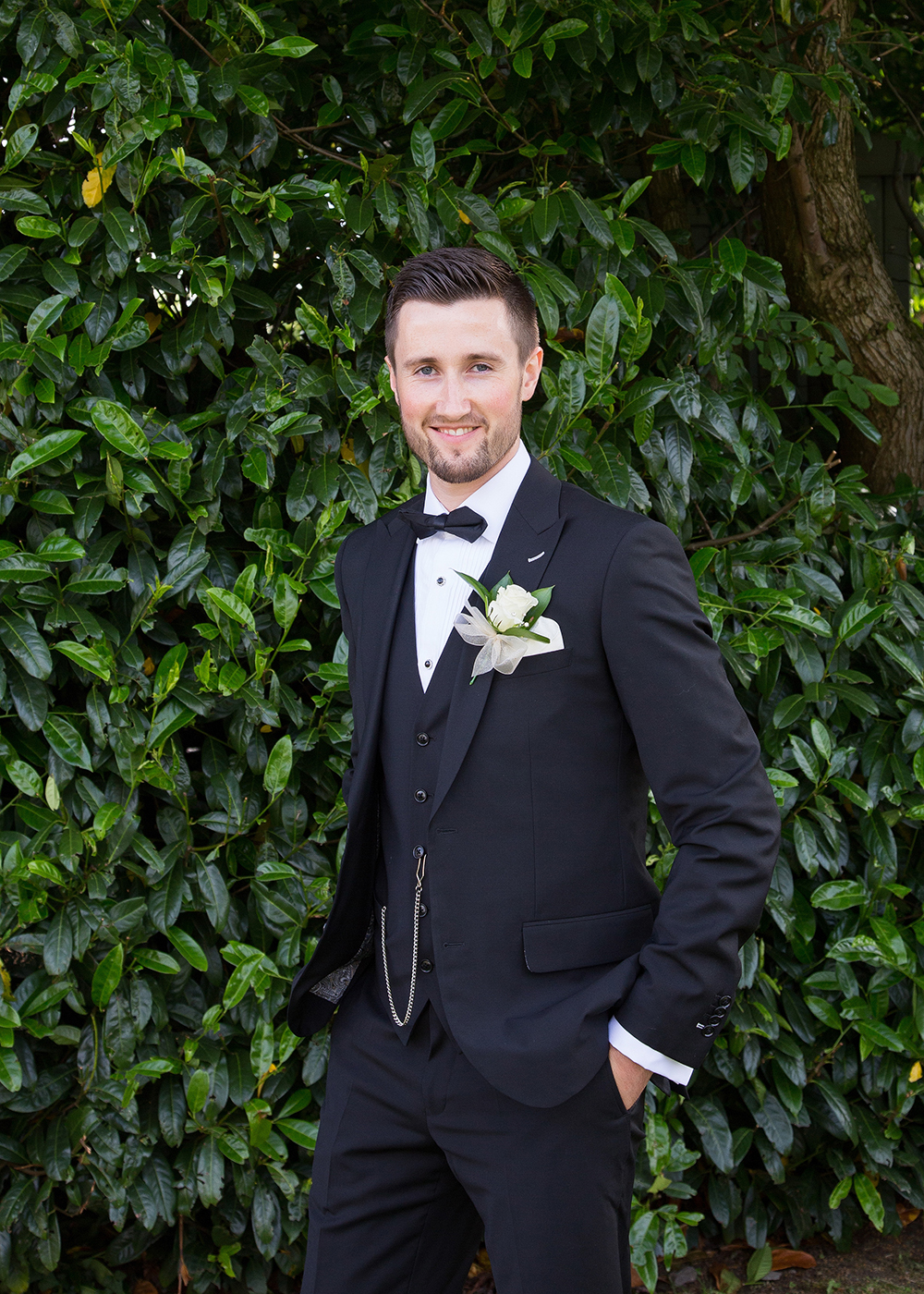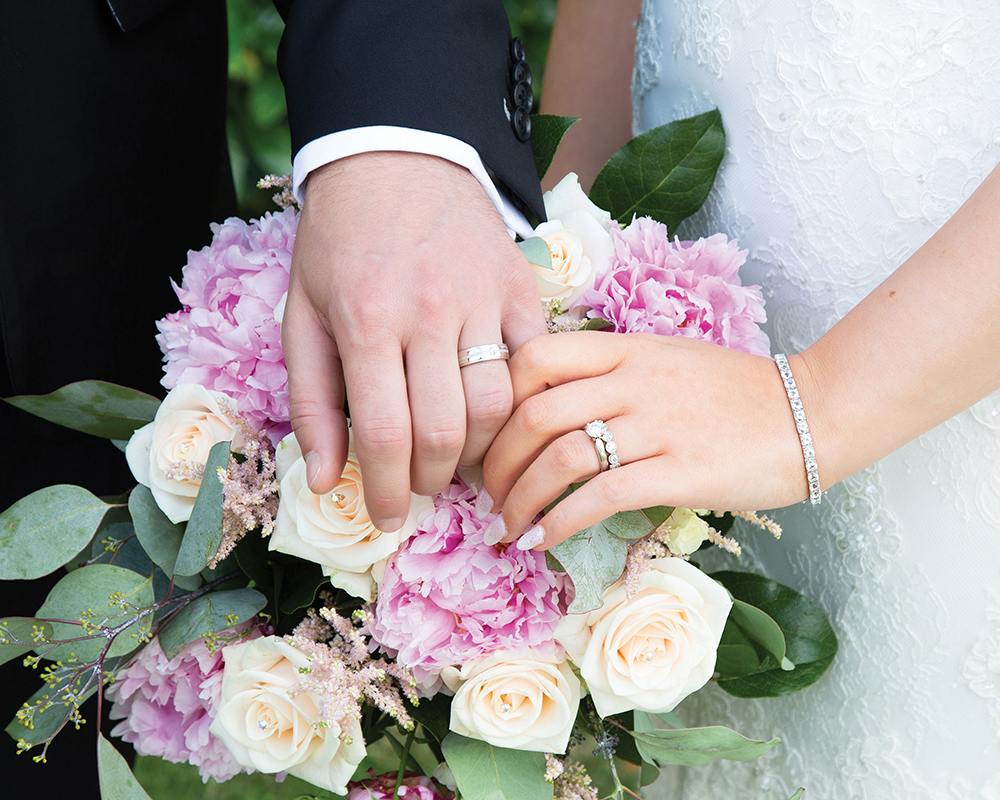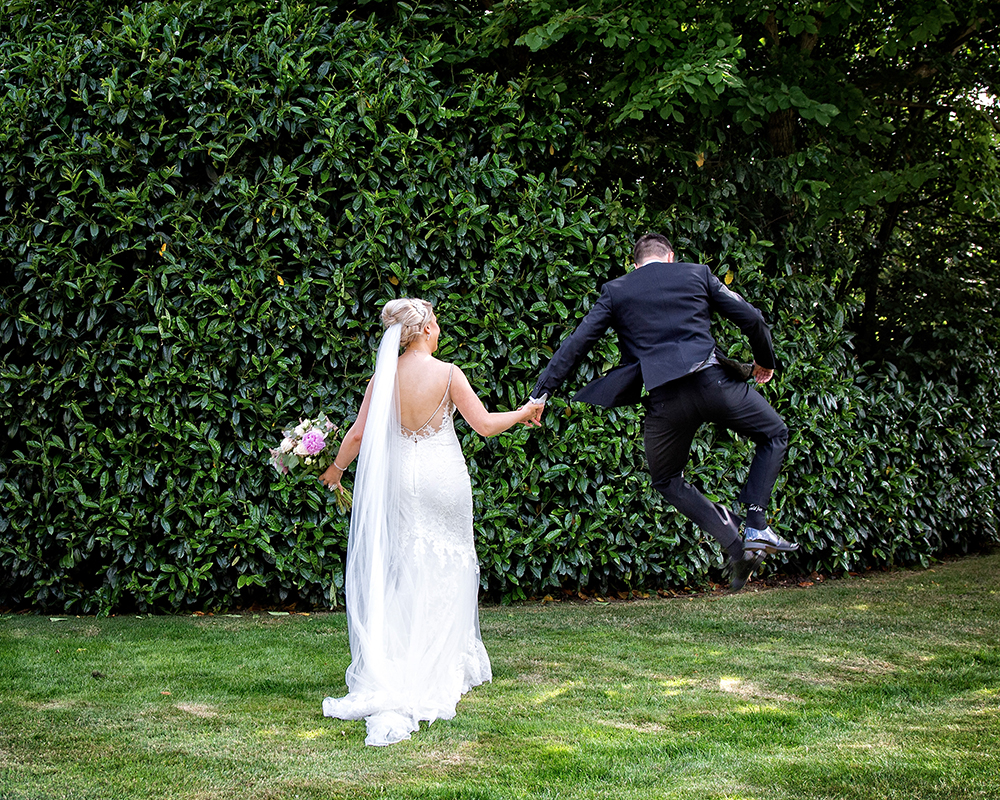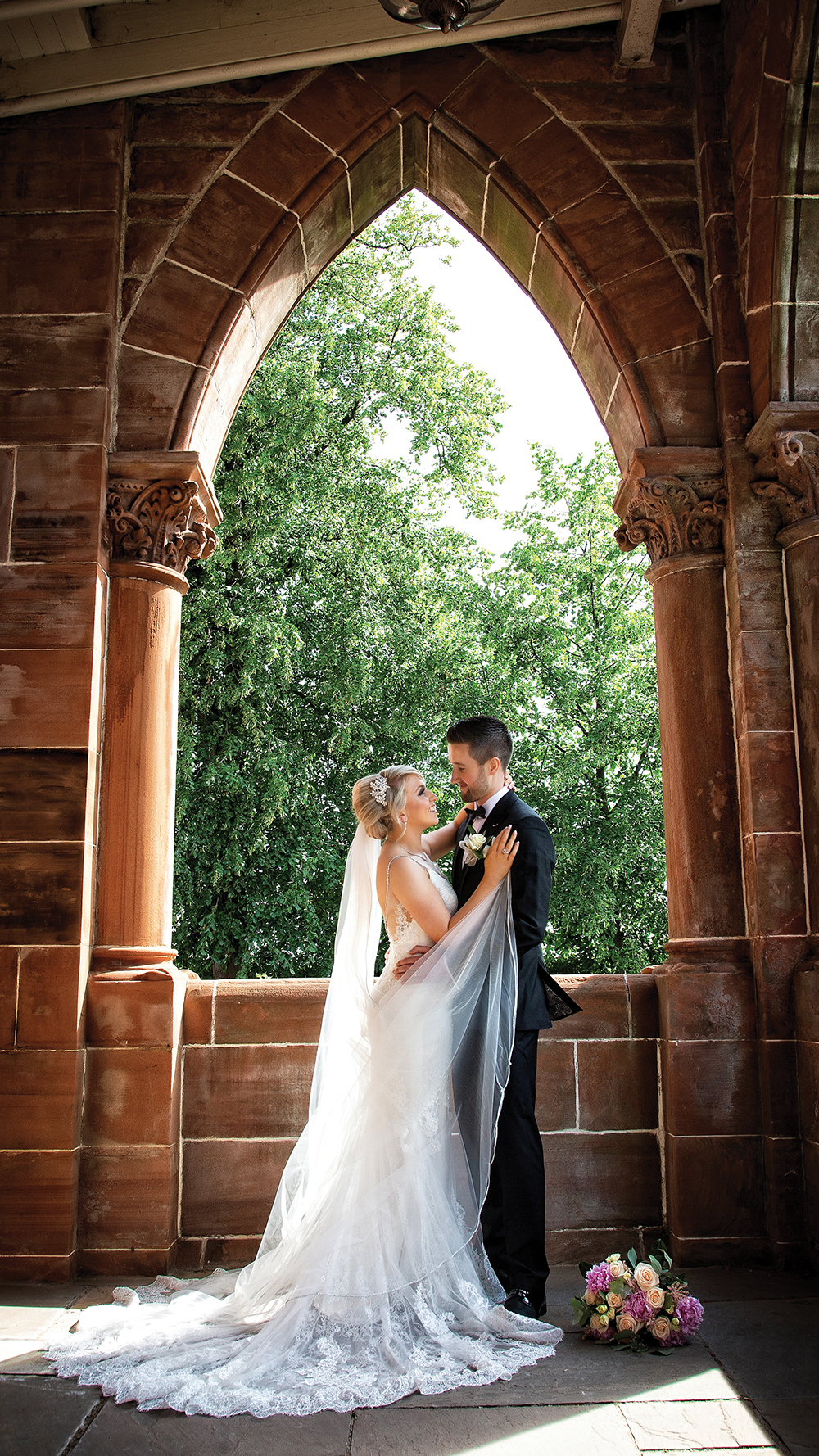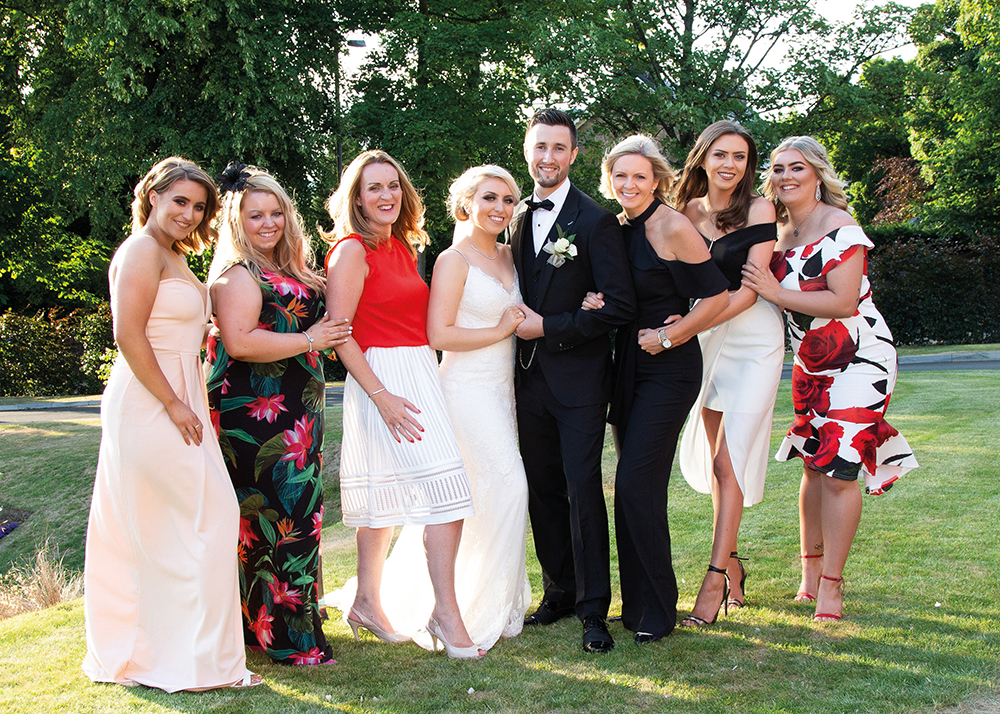 The work fam!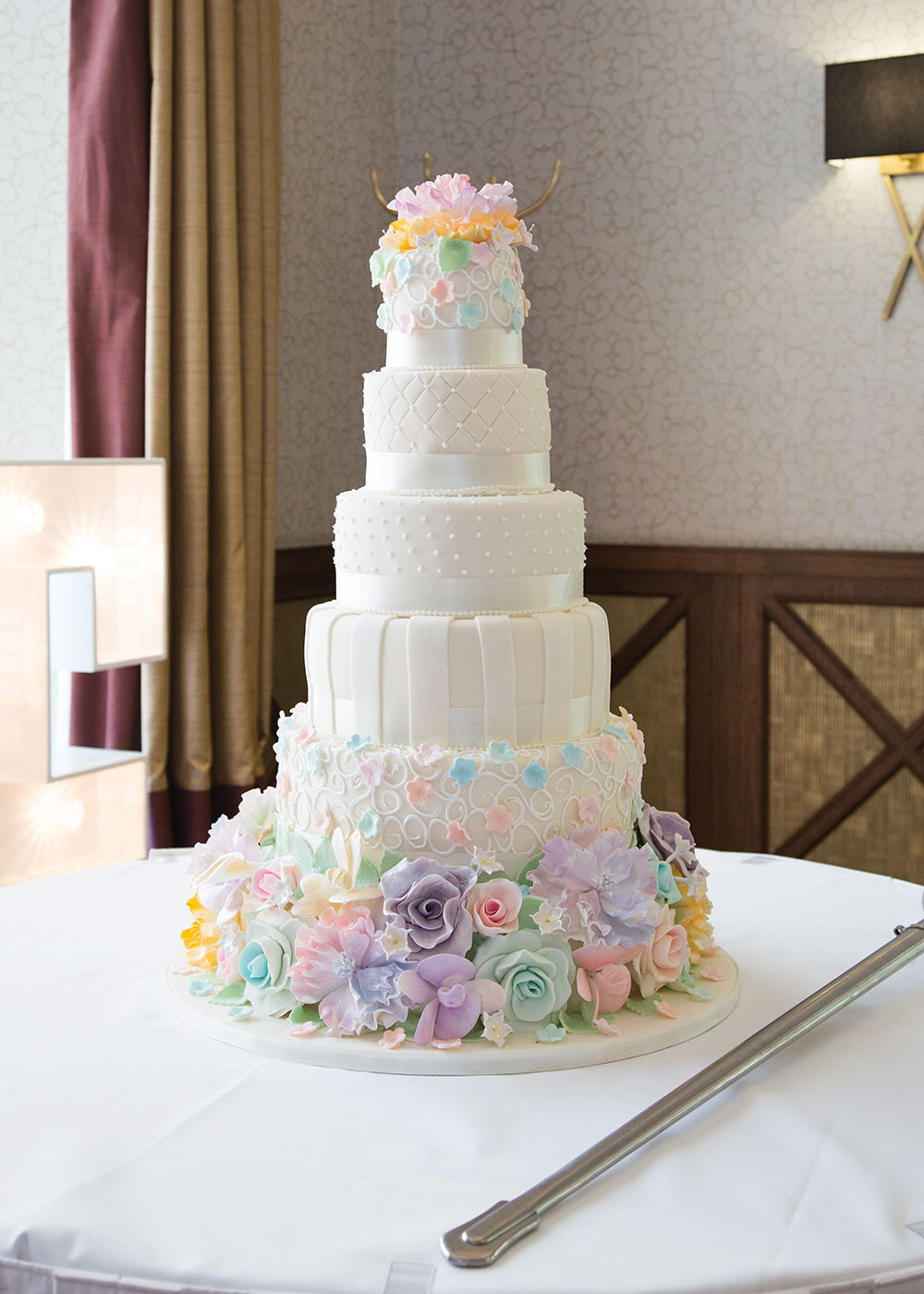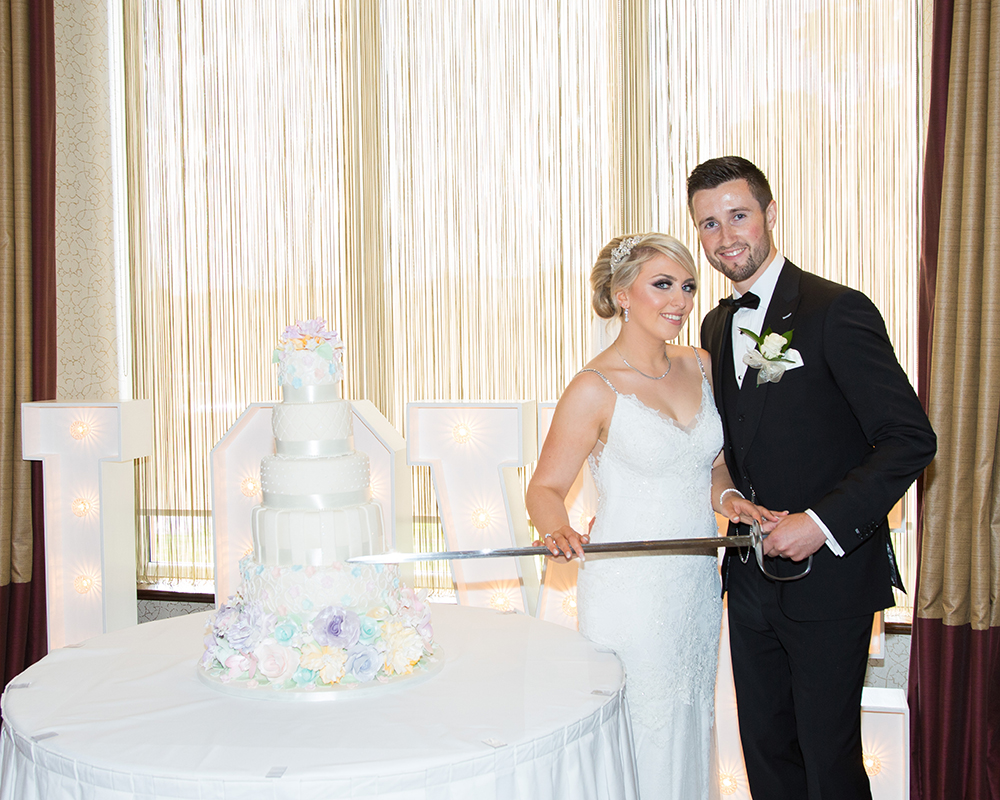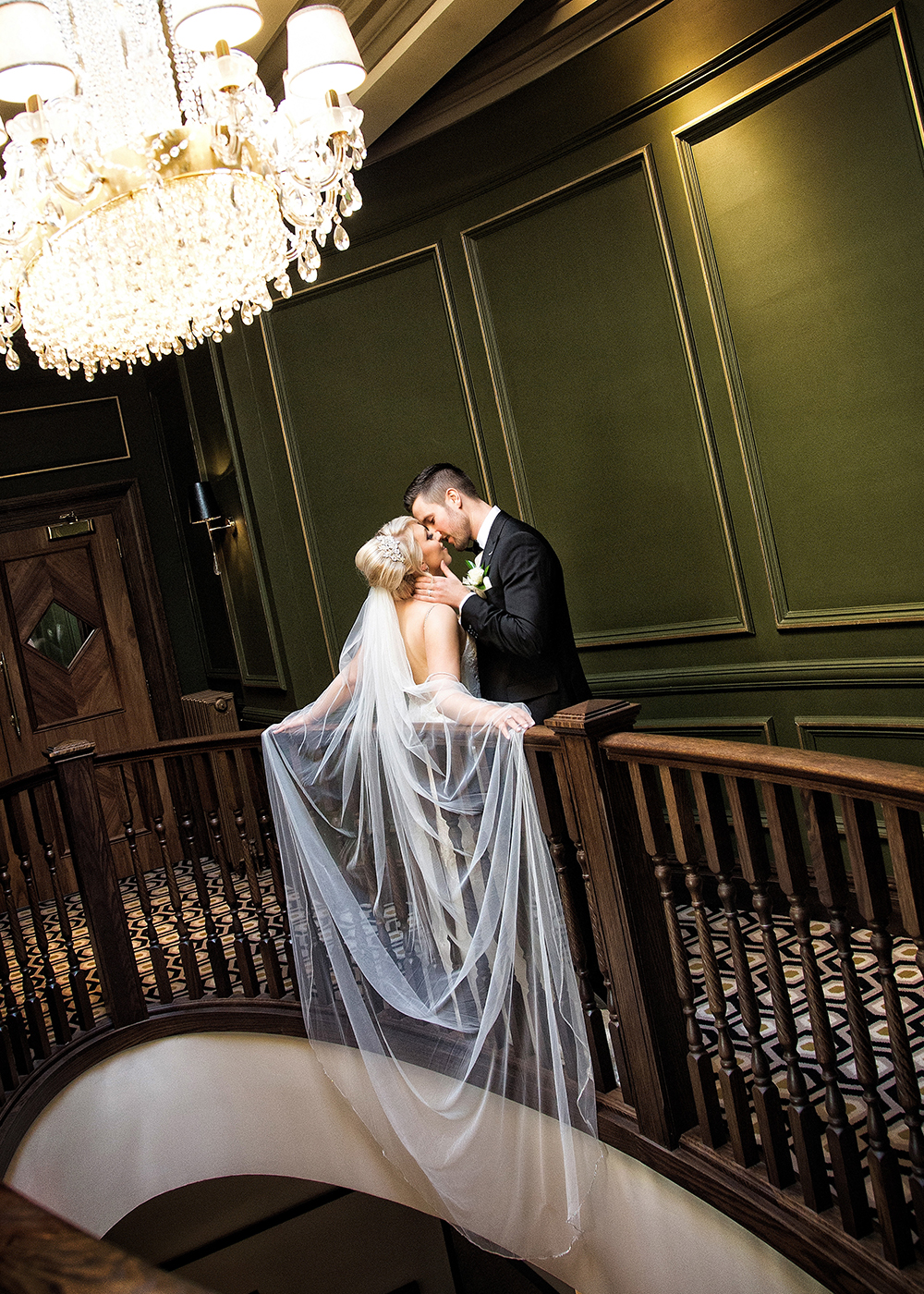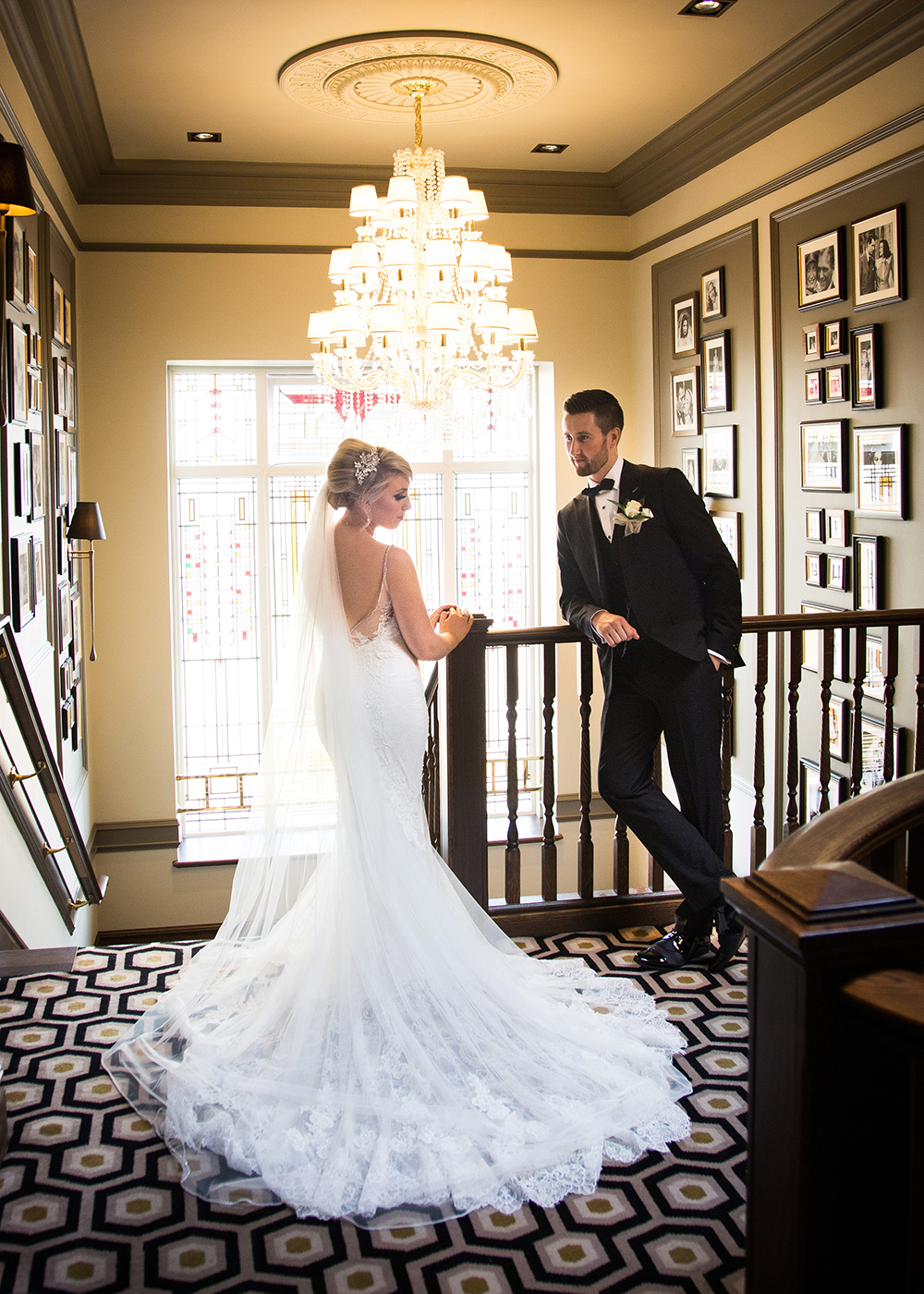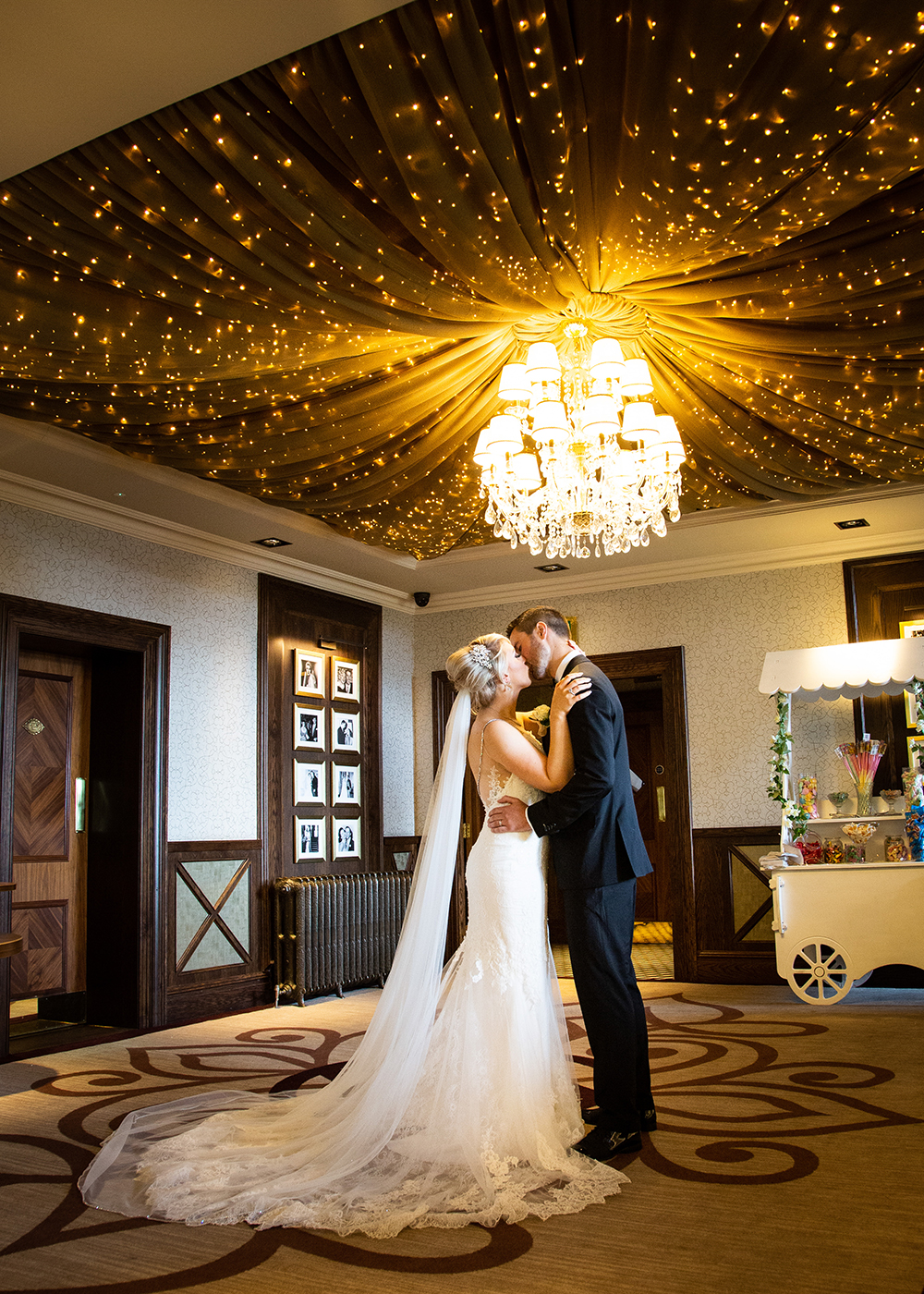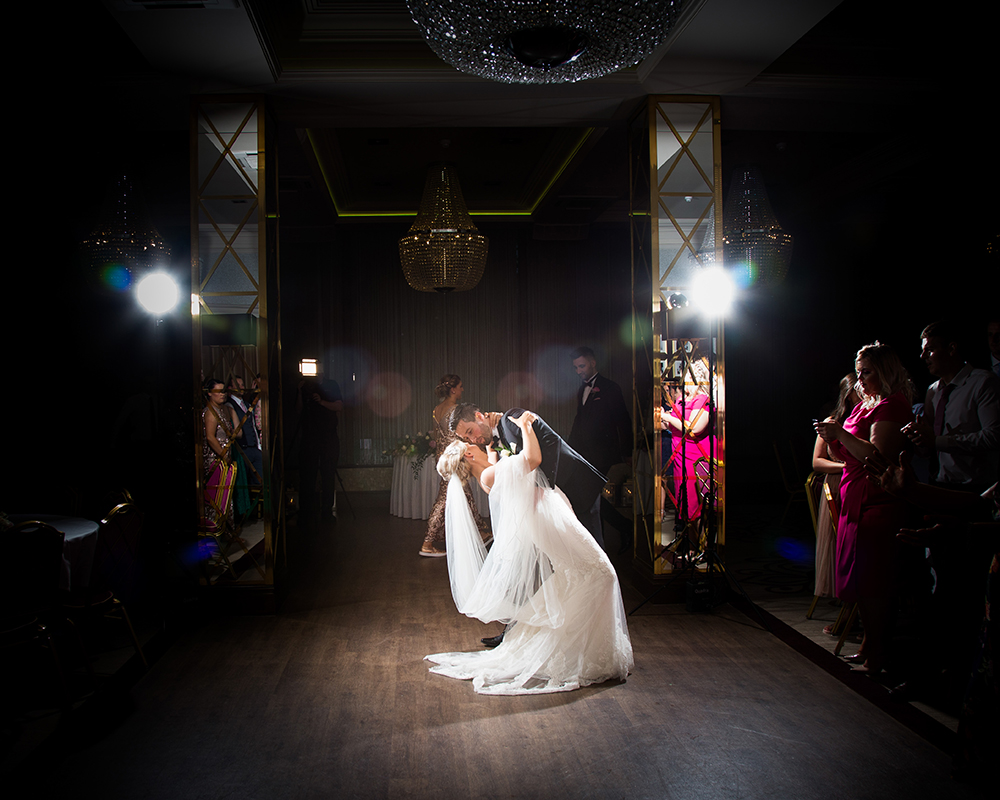 We had a fantastic time.
My twin sister Jade organised bagpipe and drum band Saltire Beat as a surprise for us.
They were amazing!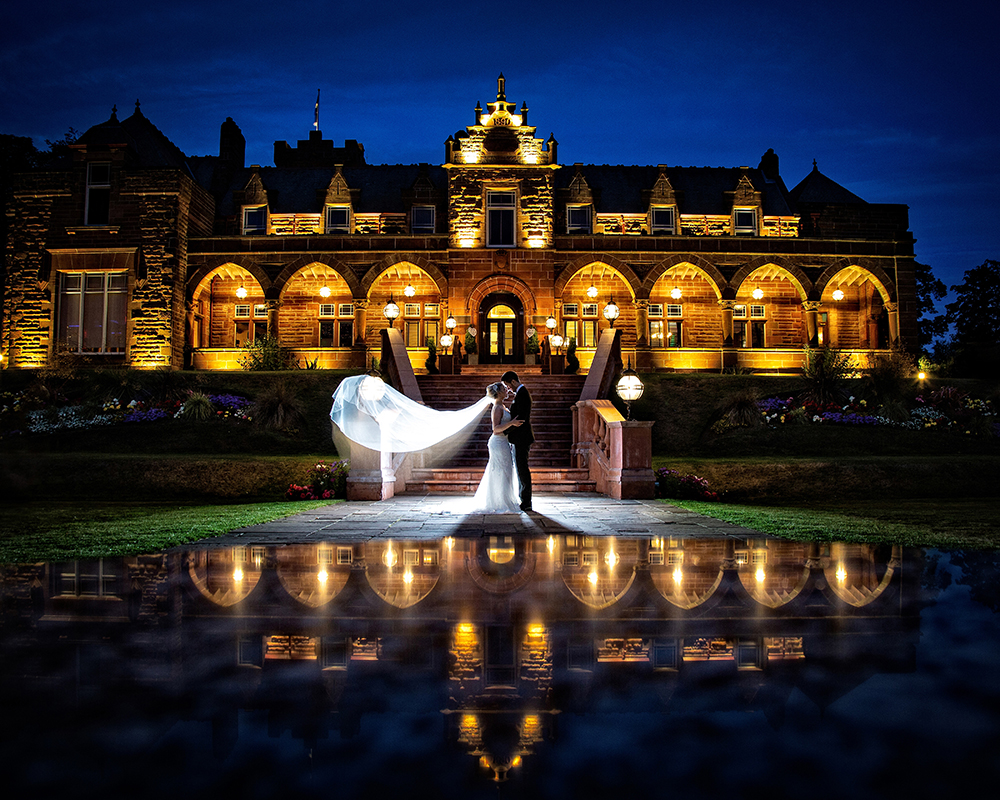 Photographer: Julie Lamont Photography | Venue: Boclair House Hotel | Videography: TR Media
Engagement ring: John Stewart Jewellers | Wedding rings: Bejouled Jewellers
Dress: Enzoani at Reeta Fashions | Shoes: Badgley Mischka
Bridesmaid dresses: Quiz | Groom's suit: Moss Brothers Glasgow
Cake: Special Days Cakes | Florist: Florabella | Transport: Waterside Weddings
Hair: Chantelle Adams Hair | Make-up: Lynn Brown Makeup Artistry
Celebrant: Craig Flowers | Piper: Piping Services Scotland | Harpist: Charlotte Sager
Bagpipe and drum band: Saltire Beat