Blank Canvas DIY Winter Wedding at Comrie Croft, Perthshire
Christina and Jason planned their wedding in just six months, and celebrated with friends and family at a weekend long celebration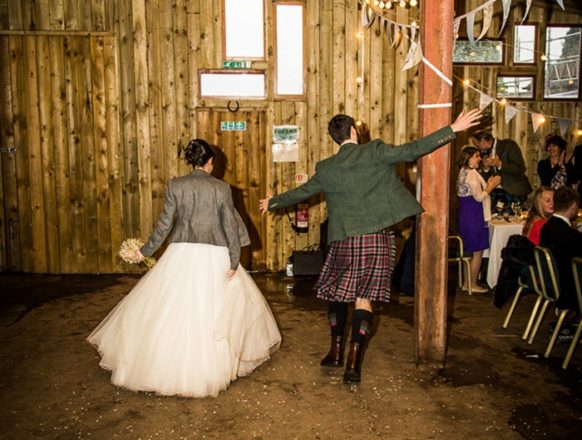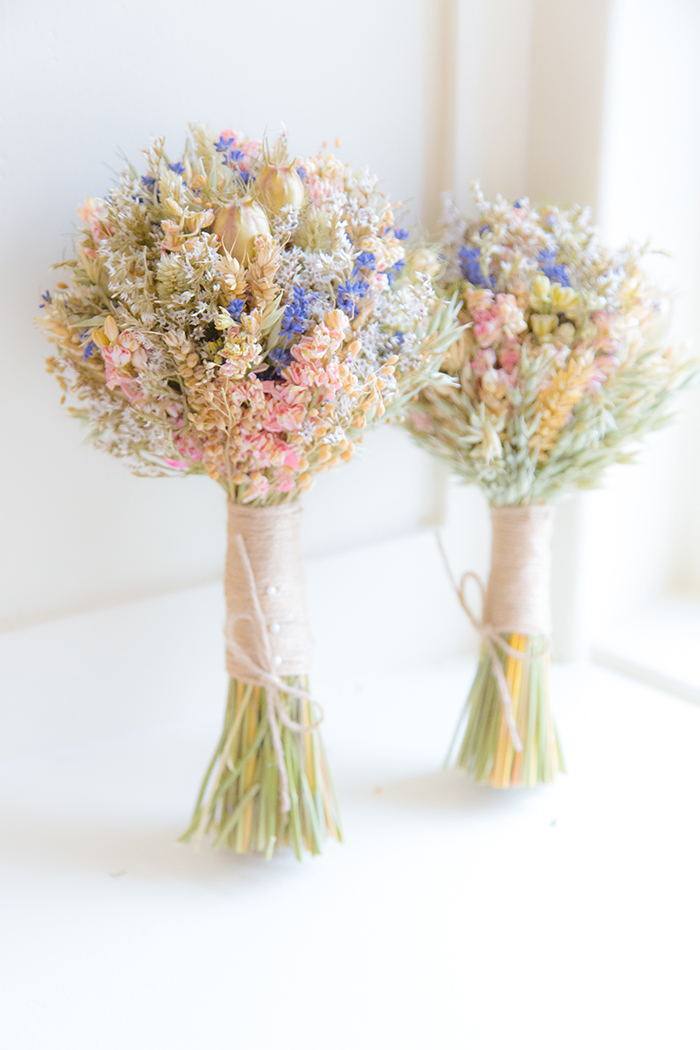 Christina Borthwick + Jason Early
Saturday 5th December 2015
Photographer: Crieff Photography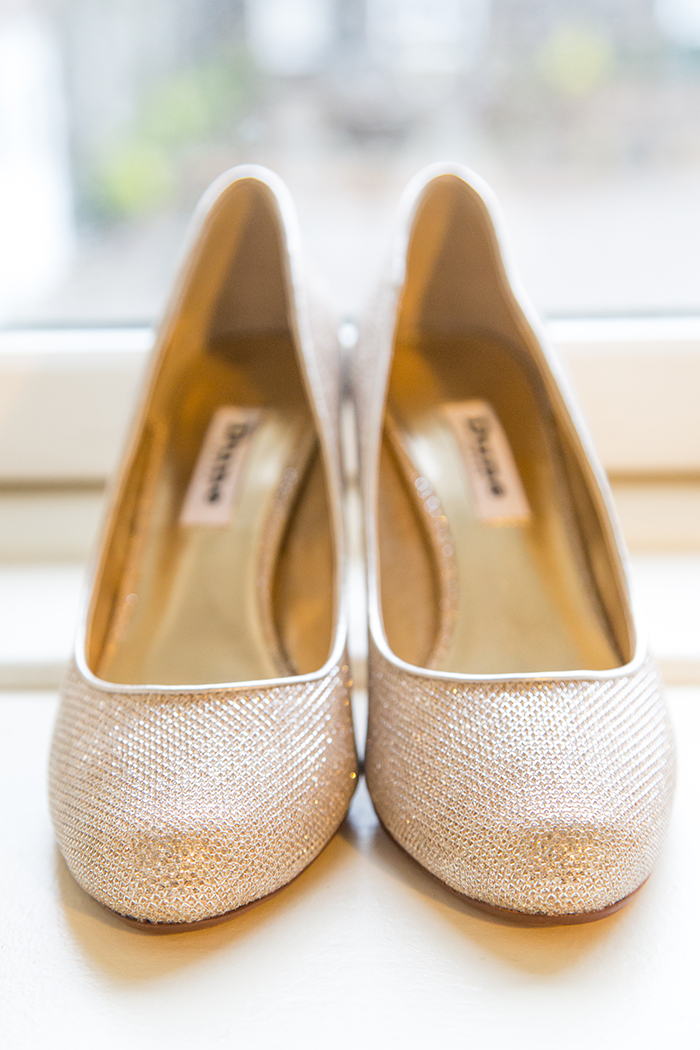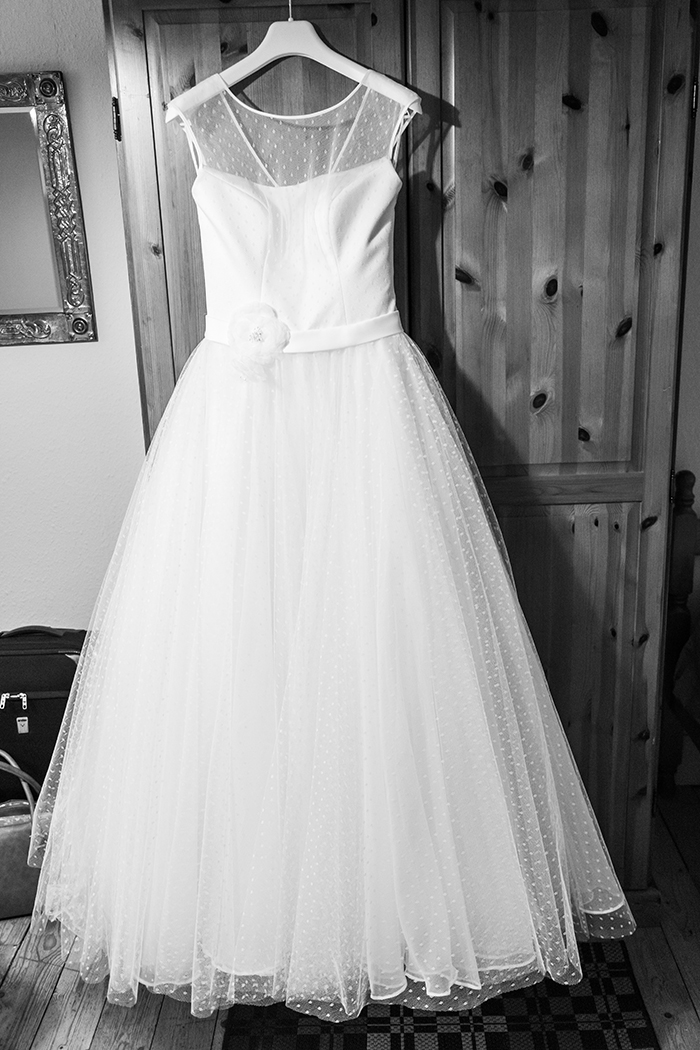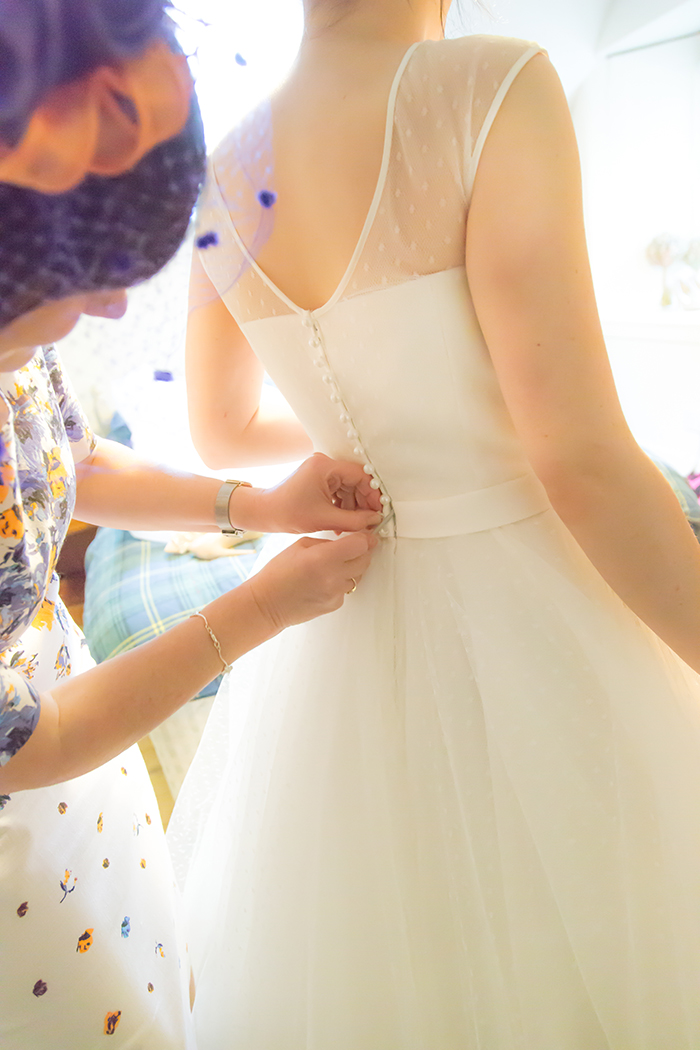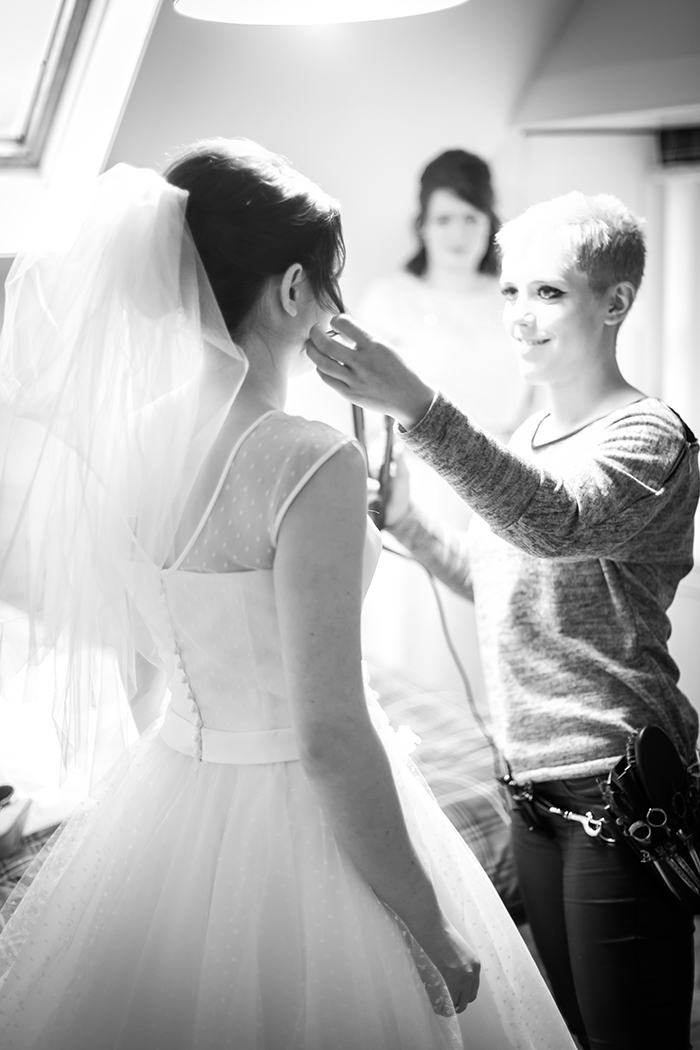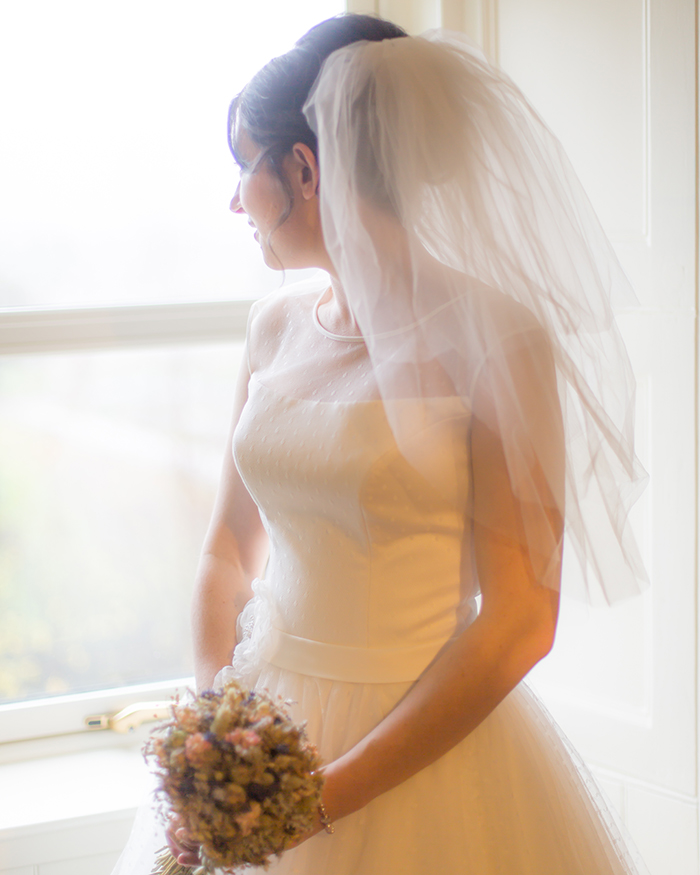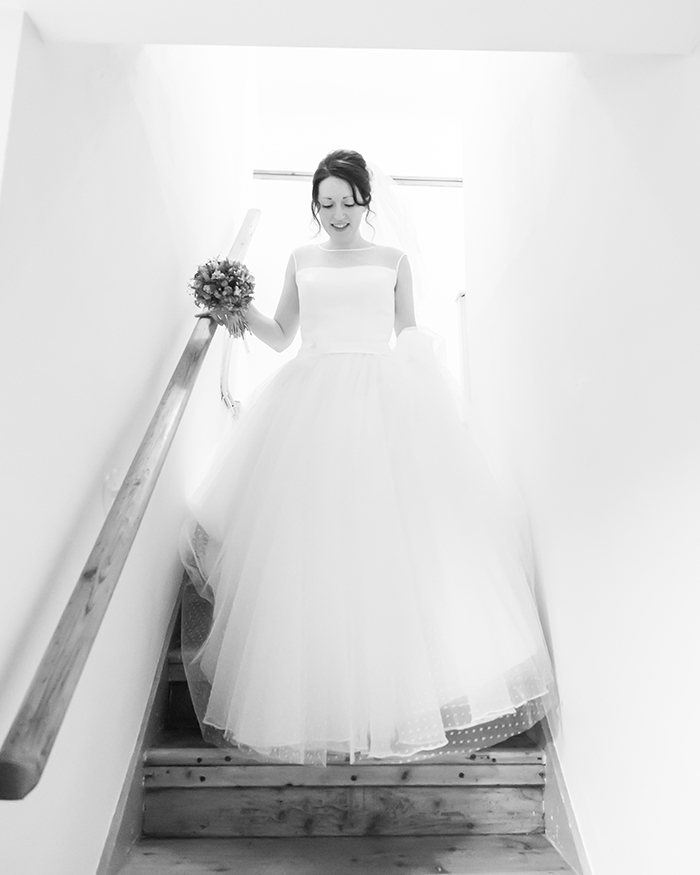 While Christina could envisage her perfect wedding day, she knew that Jason didn't really believe in marriage. So you can imagine her surprise when, on a random Thursday evening walk, he got down on one knee and popped the question! That was in June 2015 and the pair decided to set a date in the December of the same year. "Planning a wedding in six months was pretty daunting at first," says Christina, "but we were so lucky with all our suppliers, family and friends. Everyone wanted to help and Jason and I planned the whole thing together, so that the day suited both of us."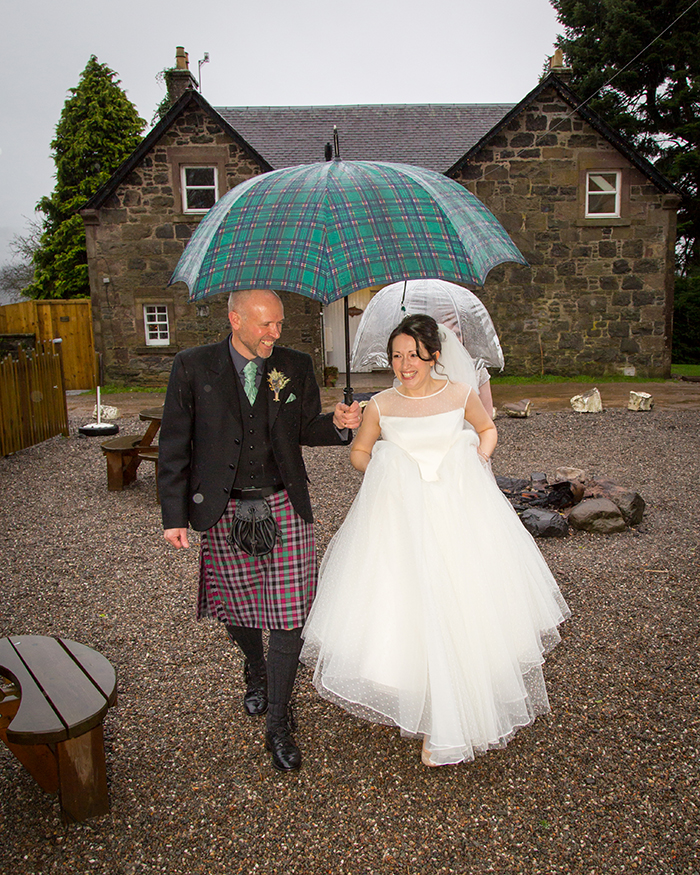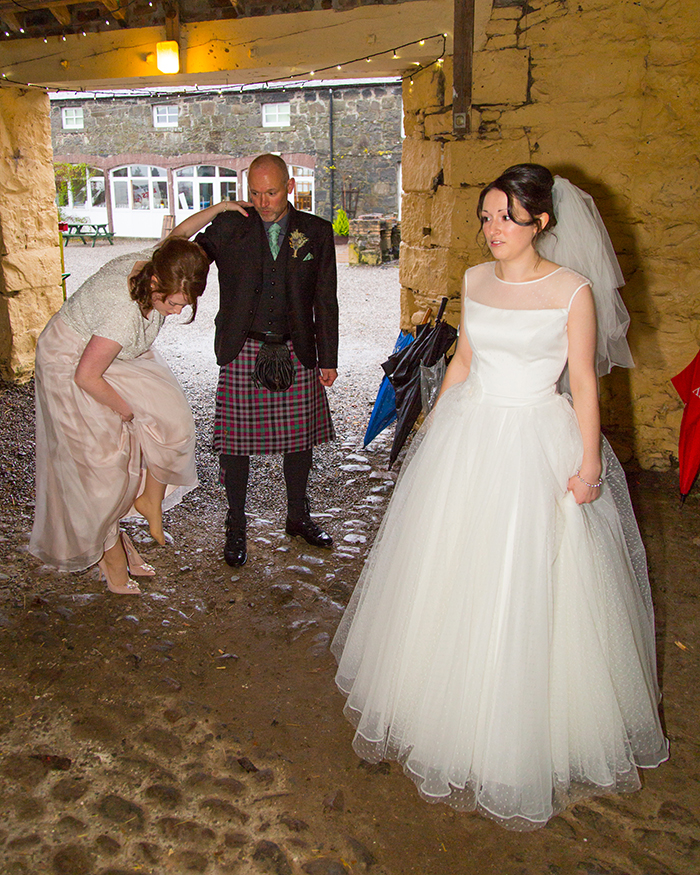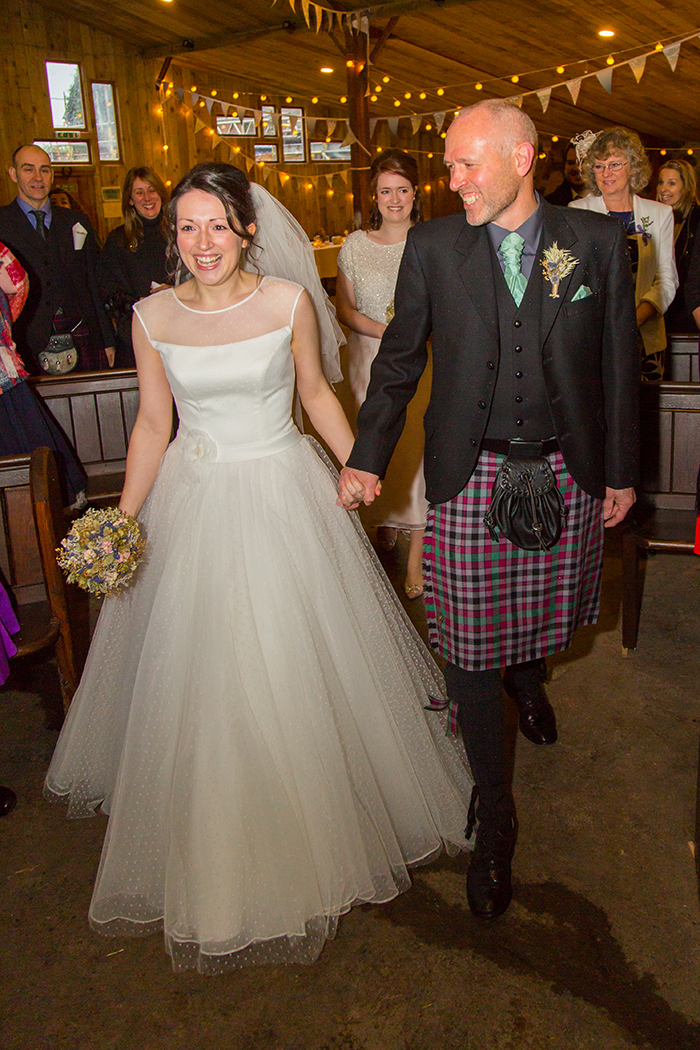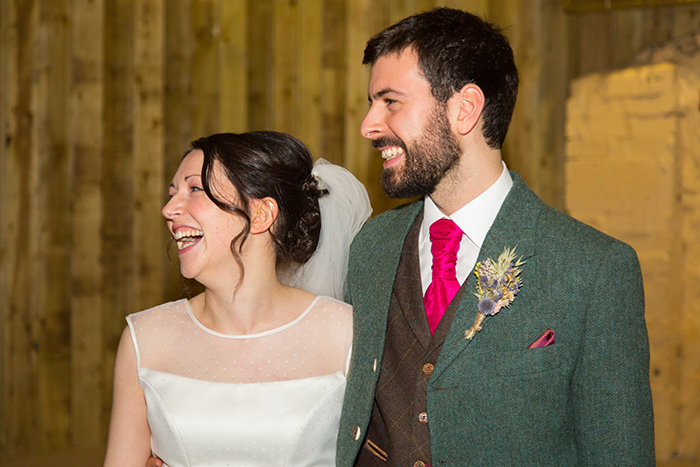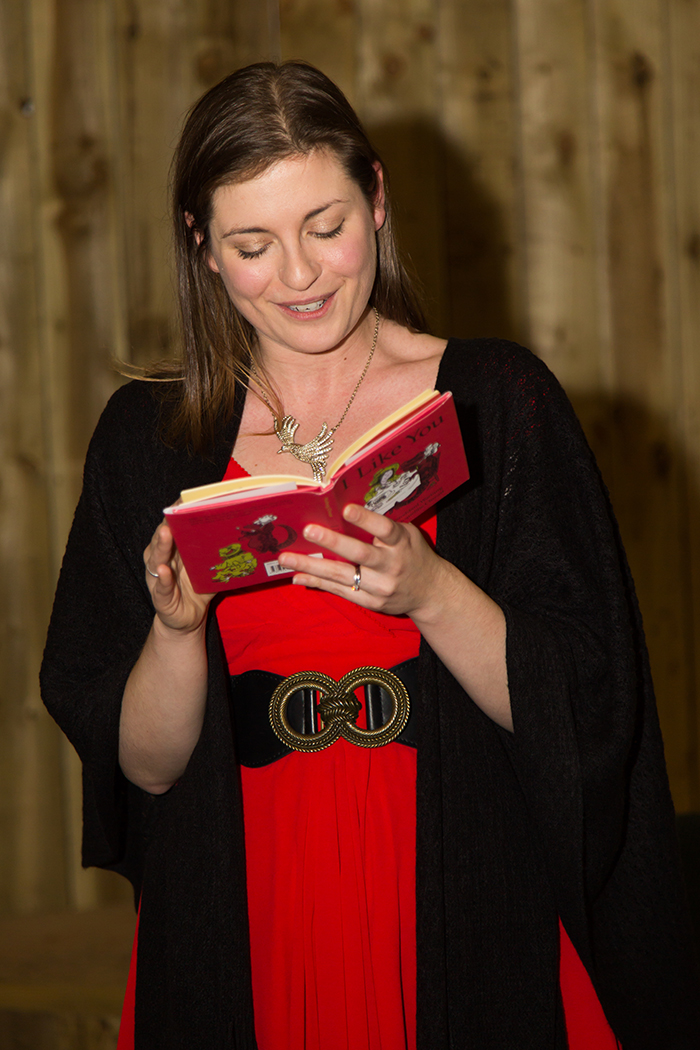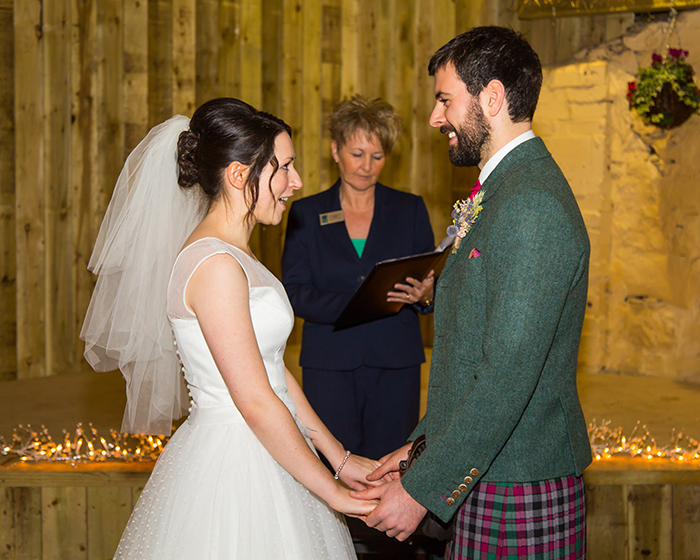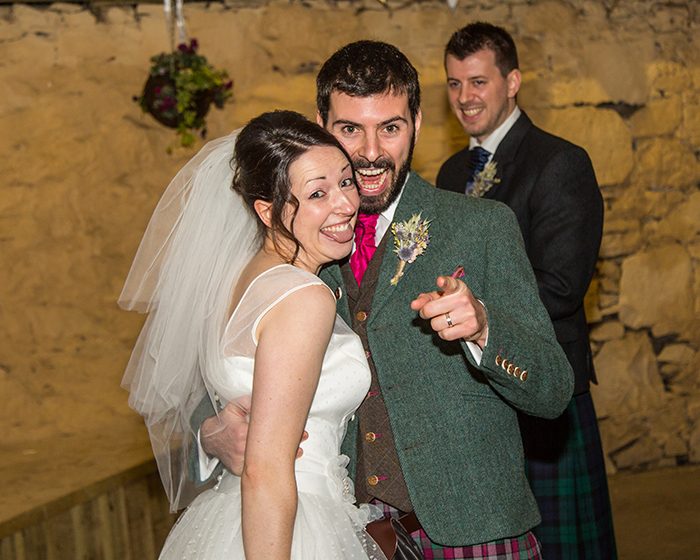 "I can't say that planning was stress free. As a professional worrier I did have a few sleepless nights thinking about flowers and table arrangements. I would probably say the hardest part was the guest list," Christina says. "We really didn't want a big wedding which meant we needed to keep it tight."
The venue that they chose meant that they didn't have a wedding co-ordinator or a package deal, so they had to make sure the day ran smoothly on their own.  "I put my brother and my sister's partner in charge of making sure the suppliers and guests were communicated with," says Christina. "It meant that Jason and I could enjoy the day and not have to worry about anything. They did such a brilliant job."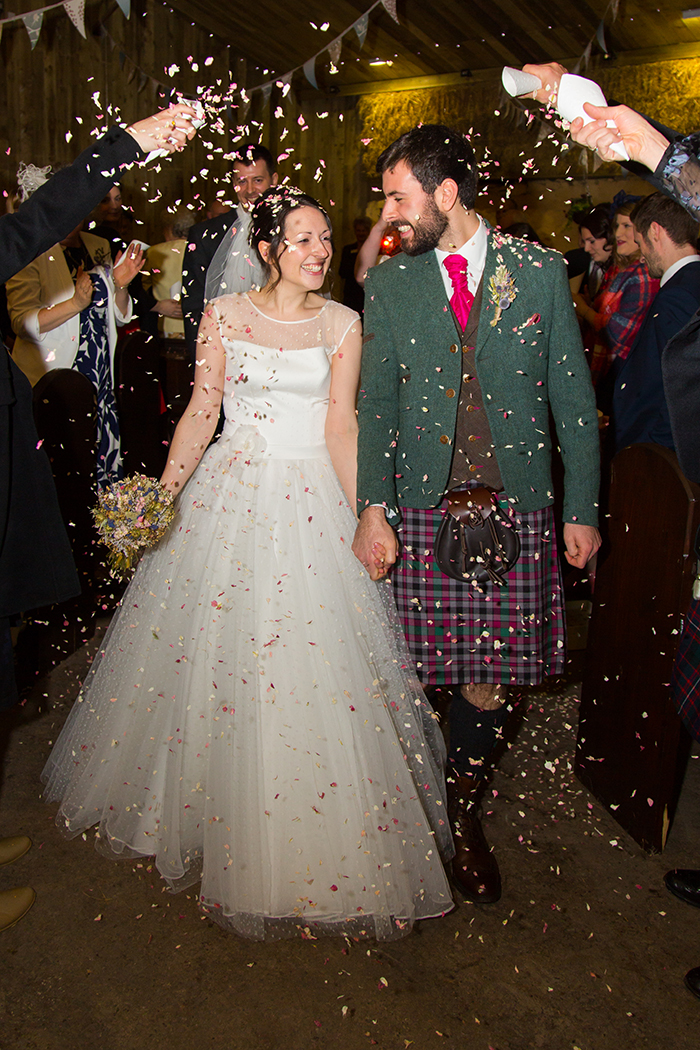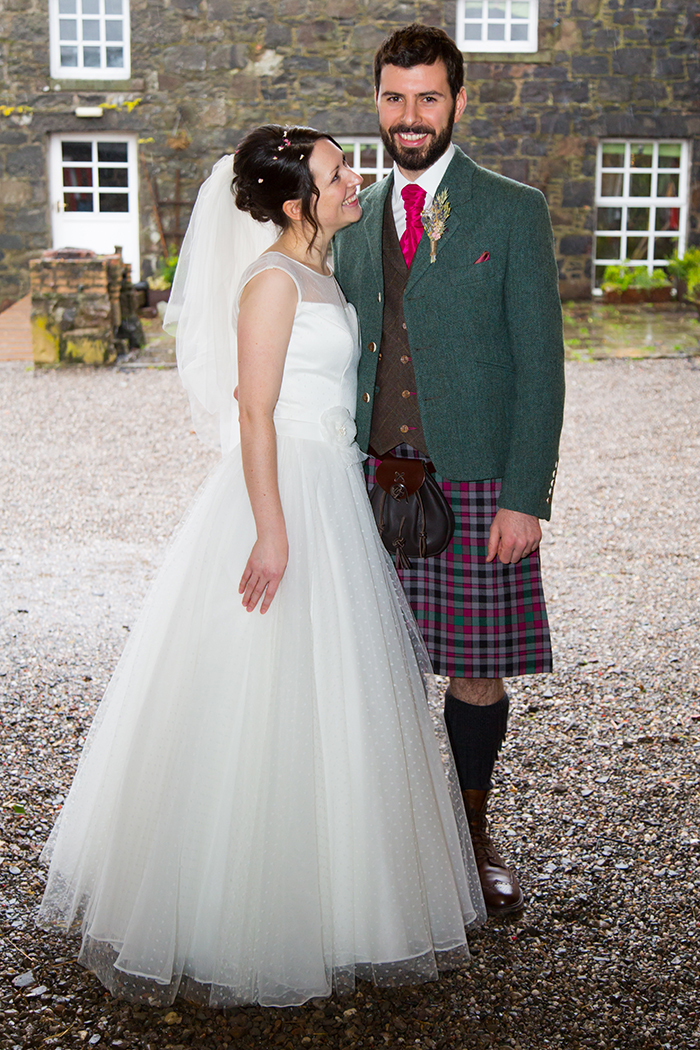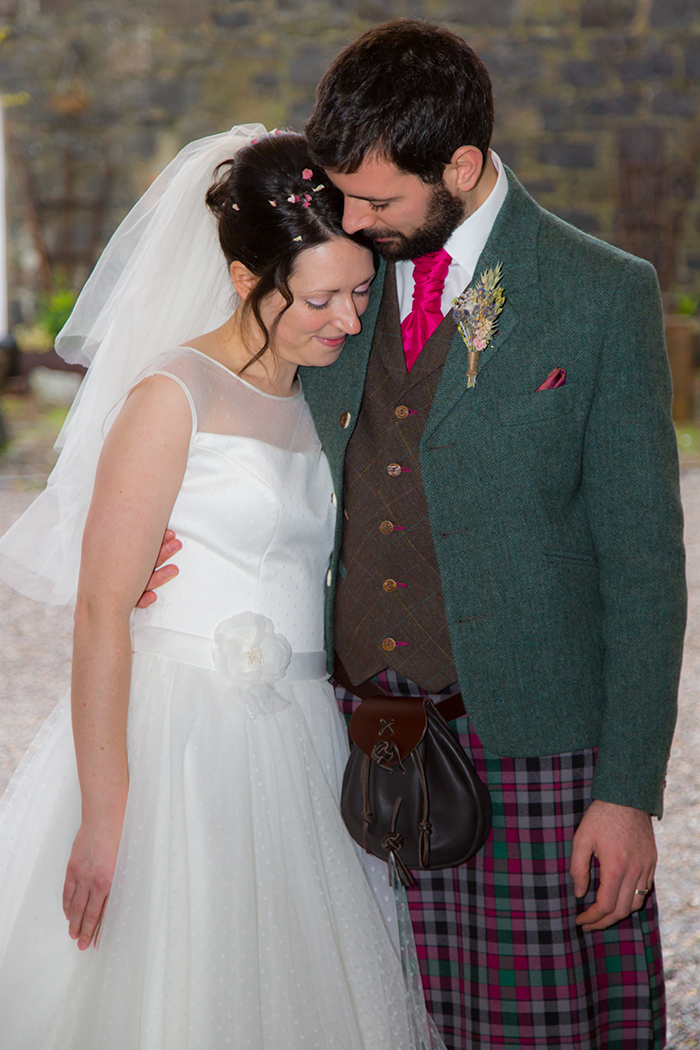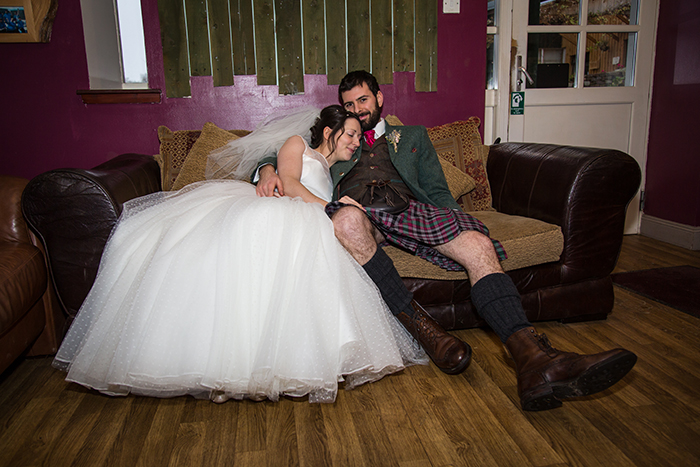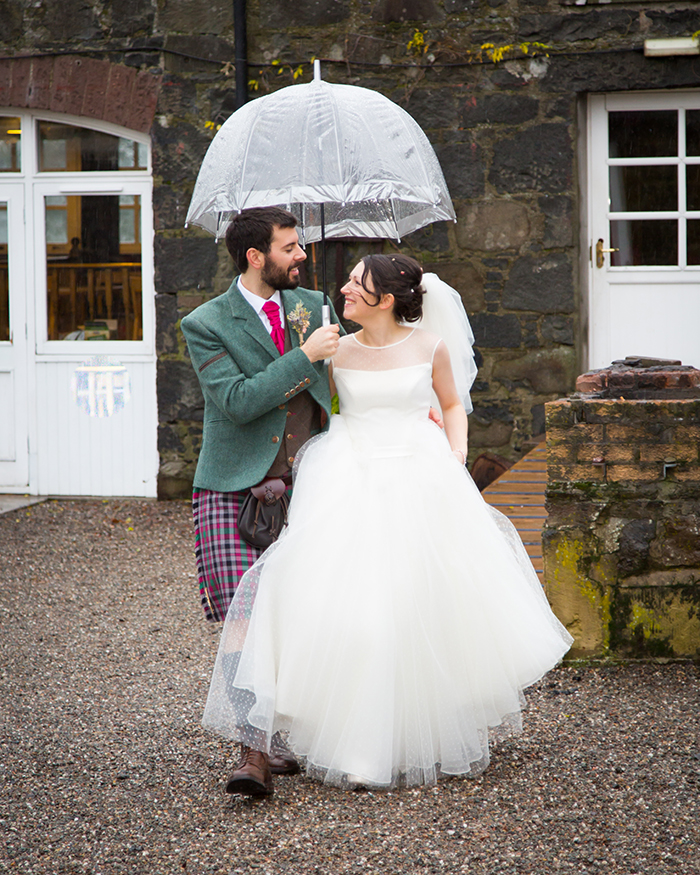 Speaking of the venue, the couple actually saw it in Scottish Wedding Directory and booked it straight away! "We knew that we wanted a lot of space for a big ceilidh and somewhere we could spend the whole weekend celebrating. Comrie Croft ticked all the boxes," say the couple. The barn is a blank canvas to allow for decoration, and the hostel attached to the barn can sleep 72 people, which was helpful for Jason and Christina's guests. "Lots of our guests joined us for the whole weekend and we had karaoke and games on the Friday night," laughs Christina. "However, we were hit by Storm Desmond so we couldn't have an outdoor ceremony."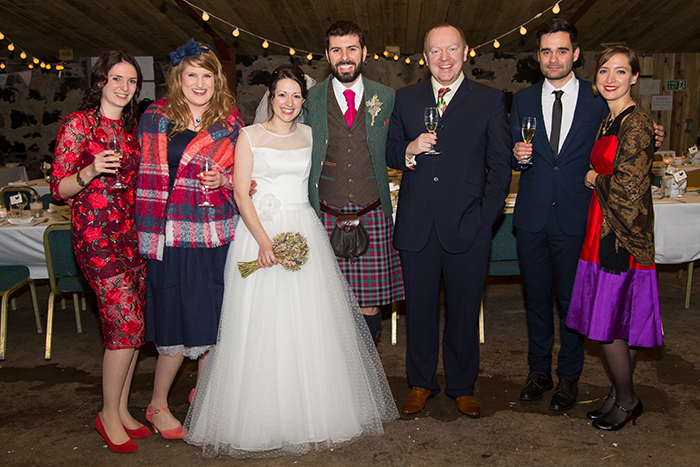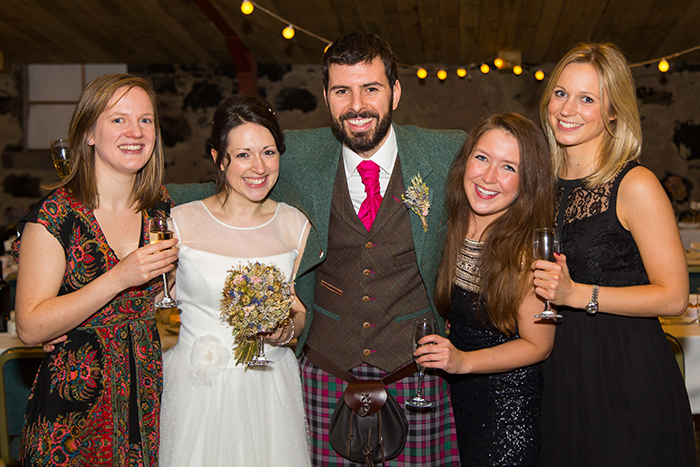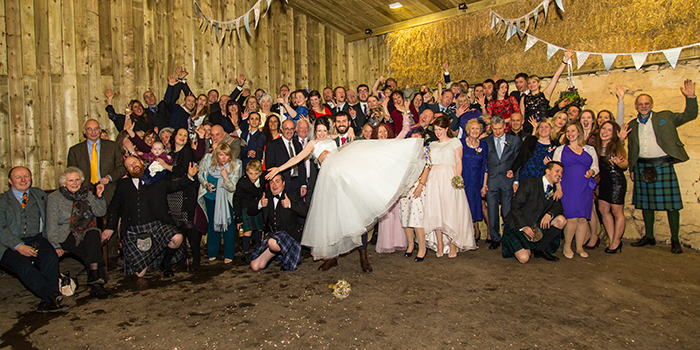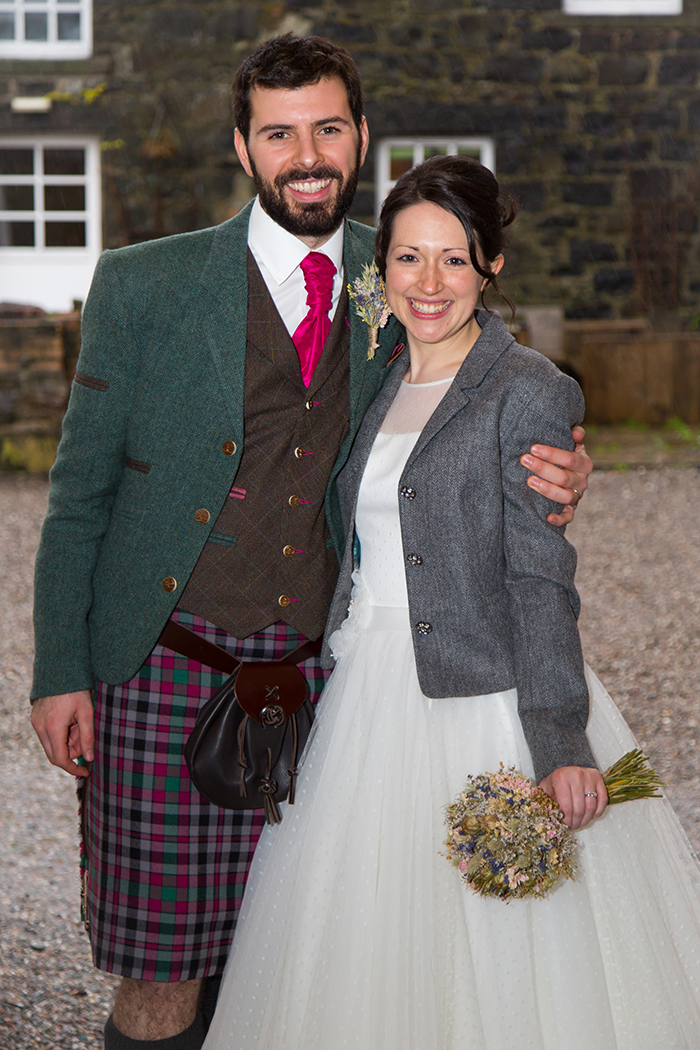 It was important to Jason and Christina that the day reflected them as a couple " nothing too formal. "We had hundreds of meters of bunting and festoon lighting to make the barn feel cosy and special," says Christina. The highlight of the day for them was their ceremony. "The registrar made sure that Jason only turned towards me when I was halfway up the aisle," Christina reminisces, "it was an emotional moment which we'll never forget."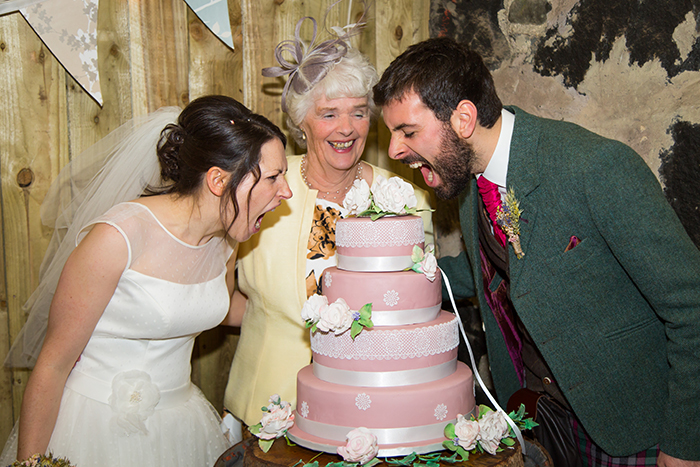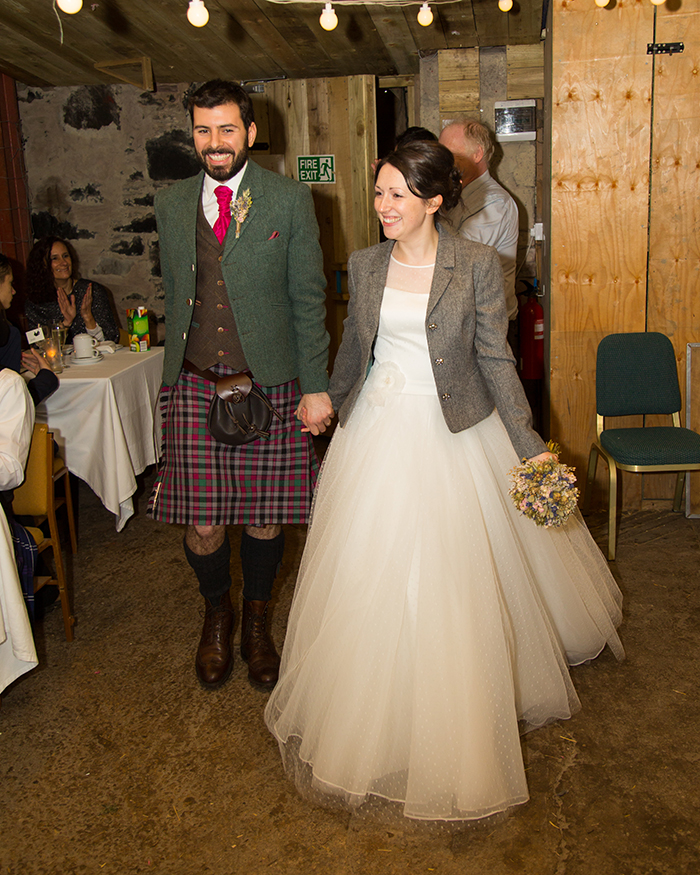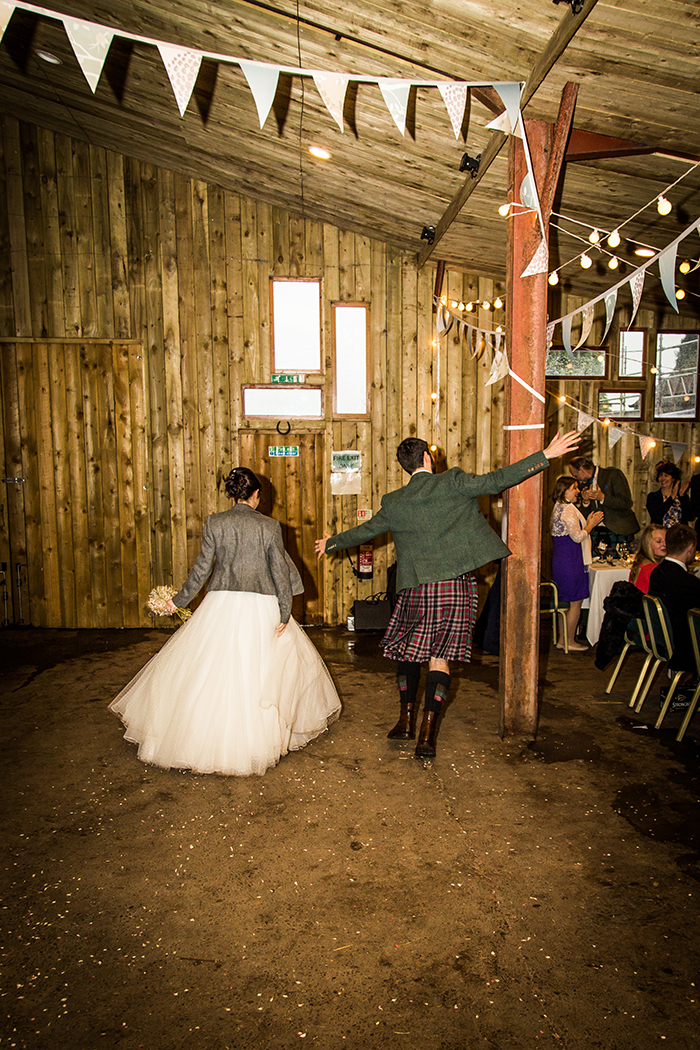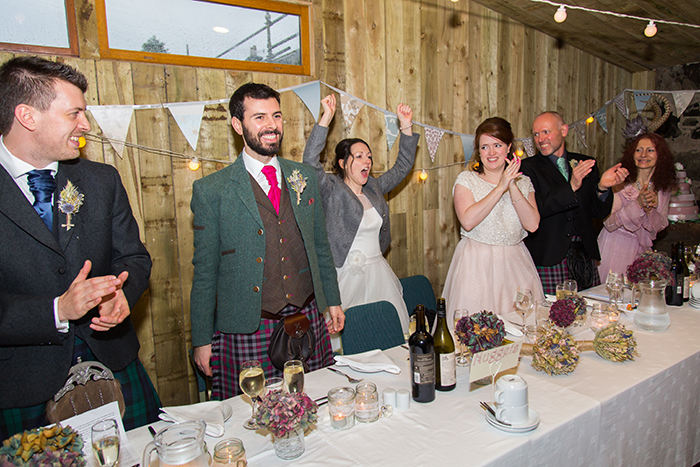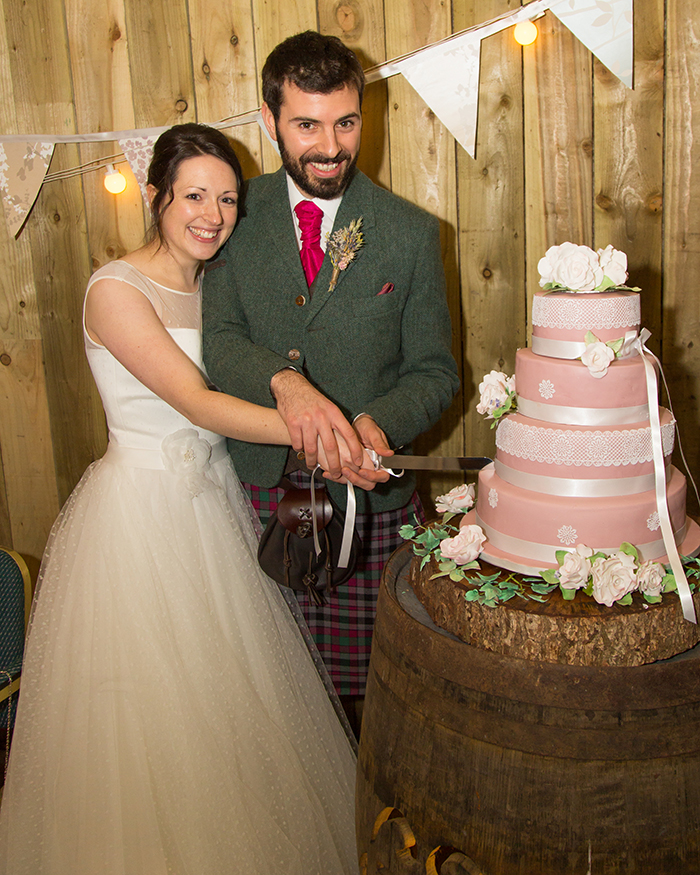 With such a short space of time to get the wedding organised, Jason and Christina had to be decisive with their suppliers. A great photographer was high up on their list. "Our original search focused around trying to find someone local to the venue and we scored! Not only had Crieff Photography shot several weddings at our venue but we got two photographers for the price of one," they say. "Brian and Paula are a husband and wife team who instantly understood what we wanted from our wedding day and managed to take the most beautiful, personal images that we absolutely love."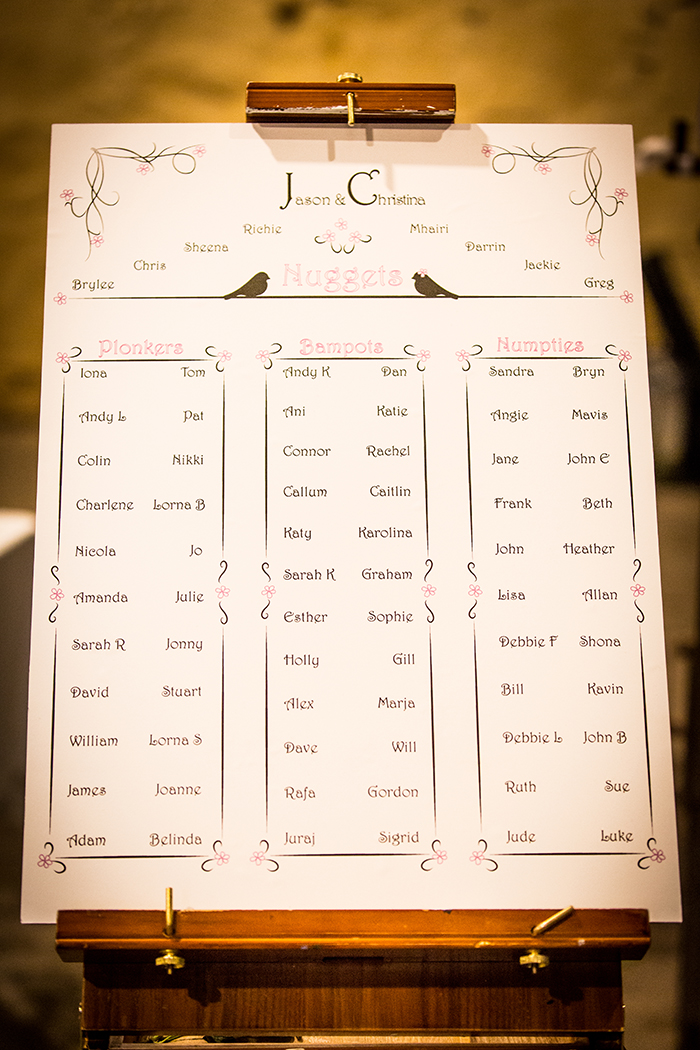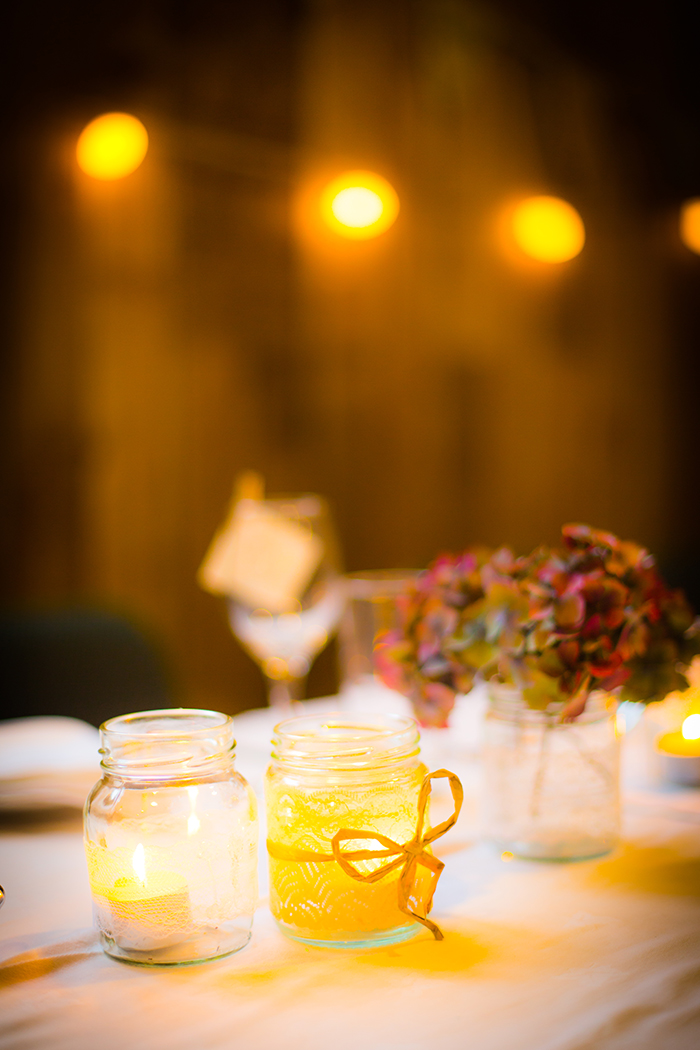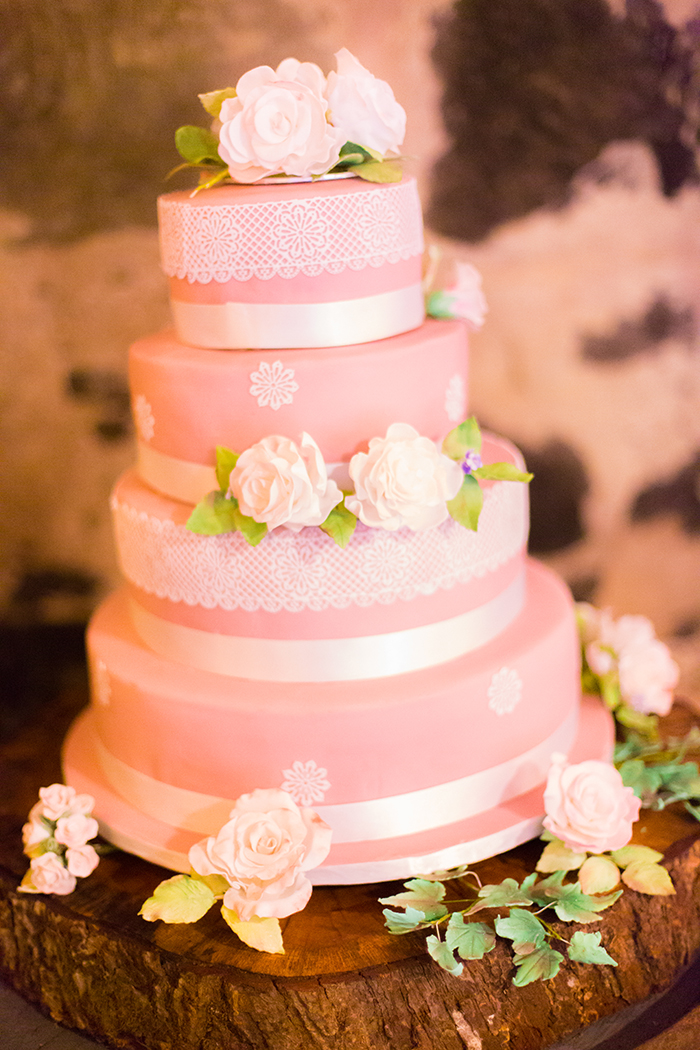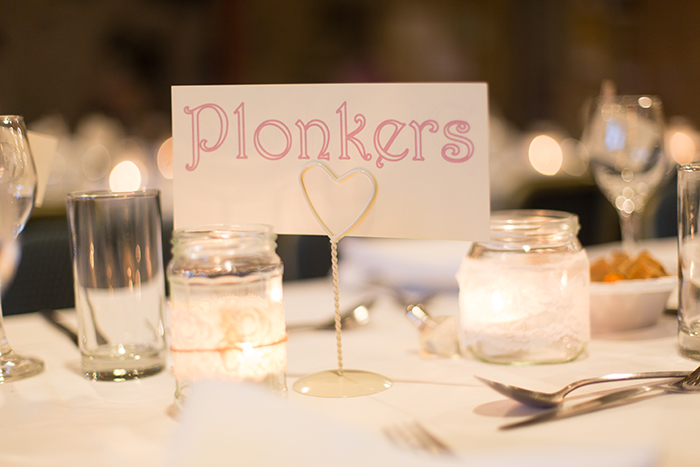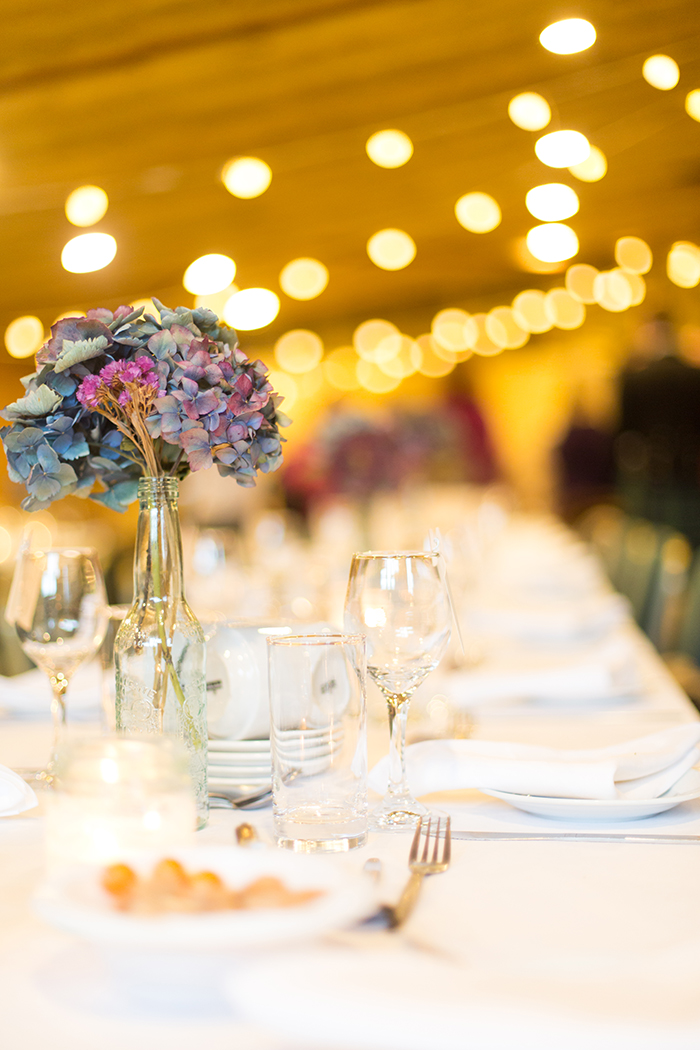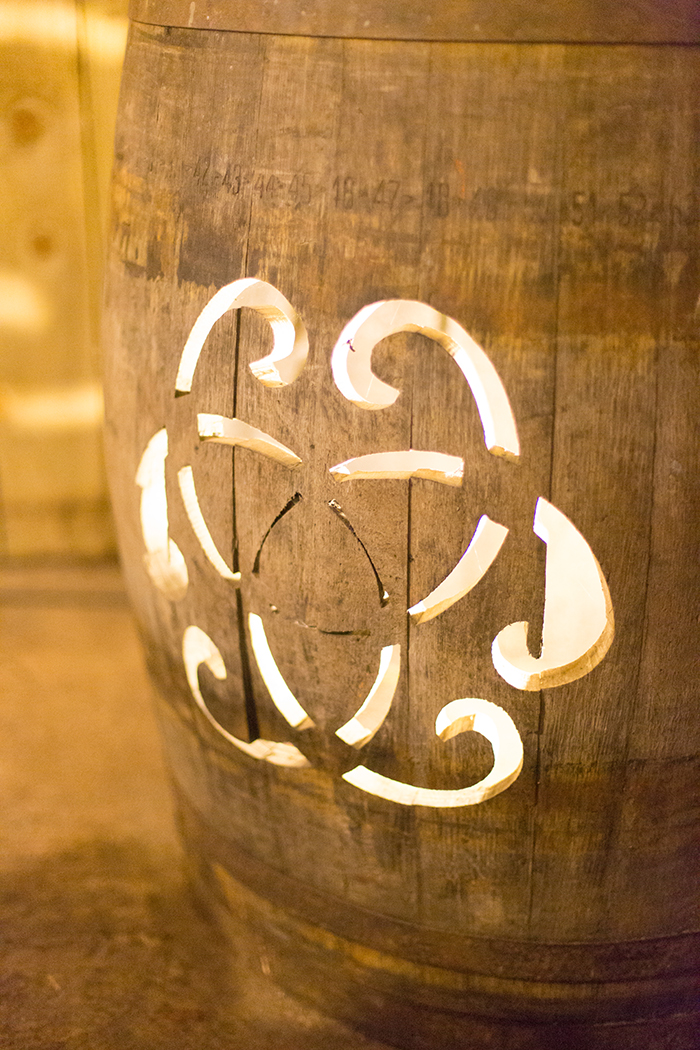 Christina thought for sure that she would end up in a vintage inspired lace dress with long sleeves, however after trying on what she thought would be her dream dress, she realised that it wasn't for her. "It didn't suit me at all," Christina tells us, "it felt wrong! As soon as I put on the dress that I ended up wearing, I knew it was the one for me. I loved wearing it and had the most amazing time dancing in that dress!"
The gown was made perfect with the help of Harriet Whitson, who did some alterations to Christina's gown. "She was a lovely person to share the excitement with," comments Christina.
Jason's kilt was made by a family friend and his jacket and waistcoat designed by 21st Century Kilts in Edinburgh.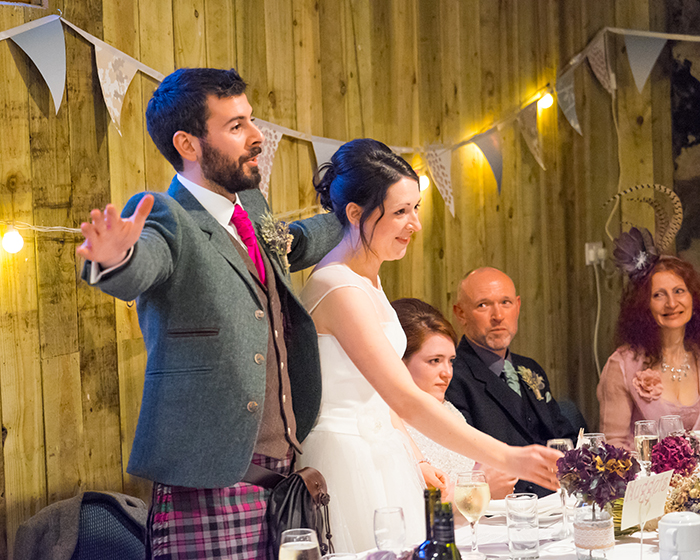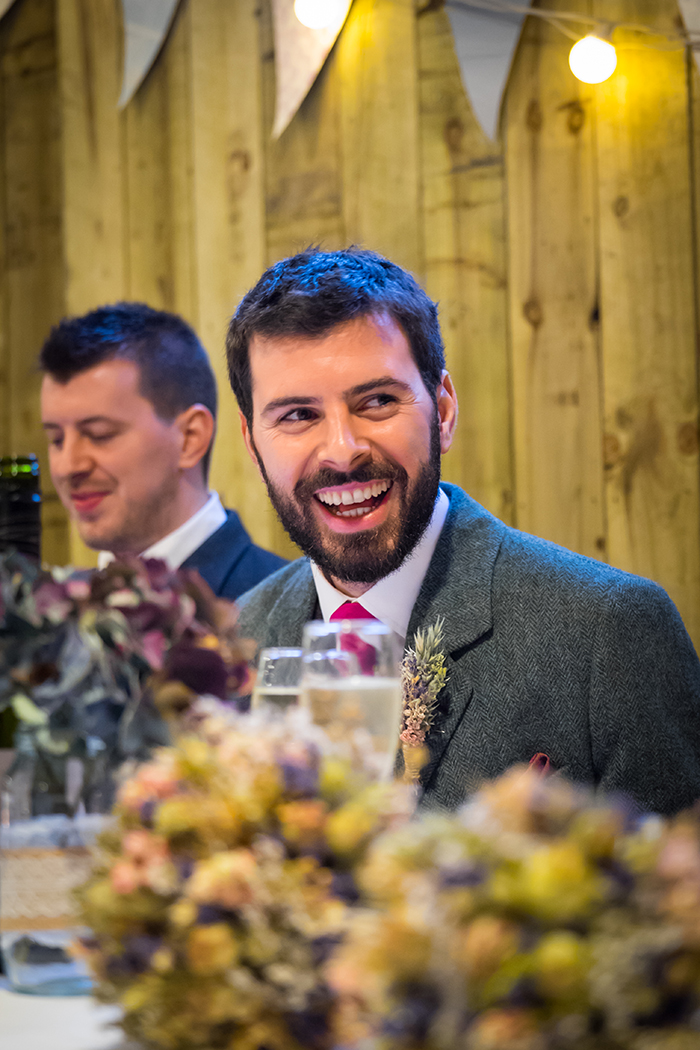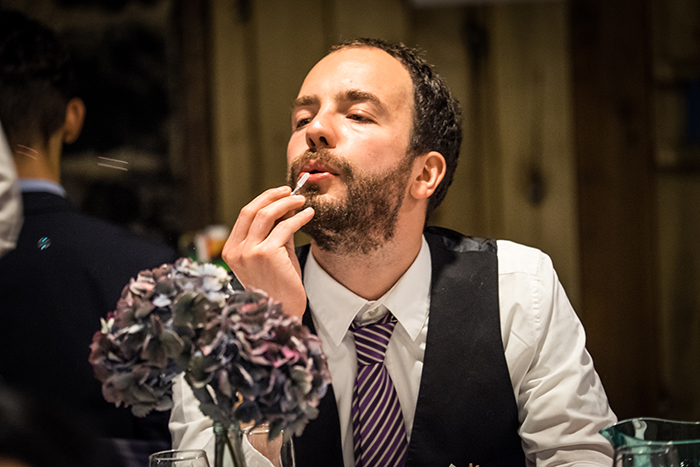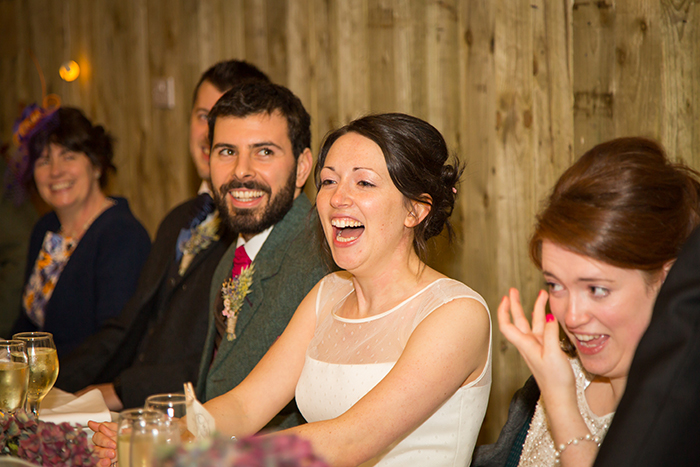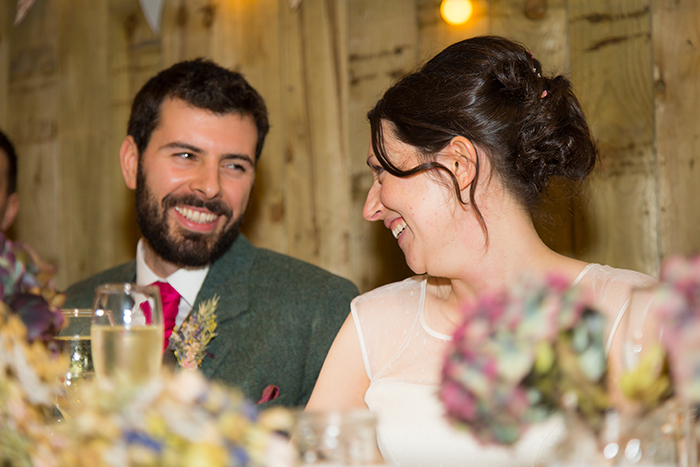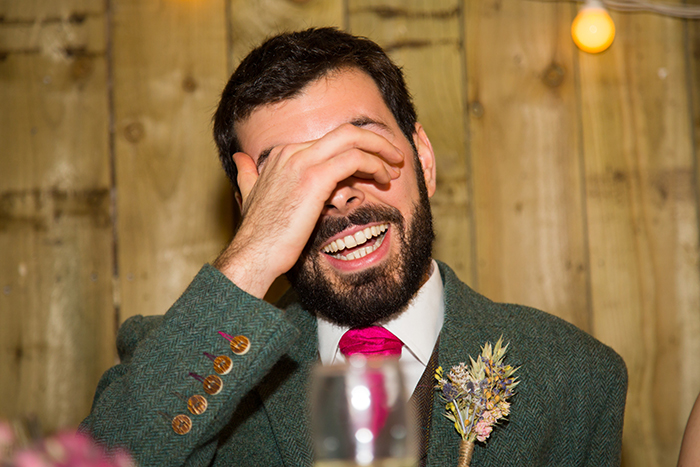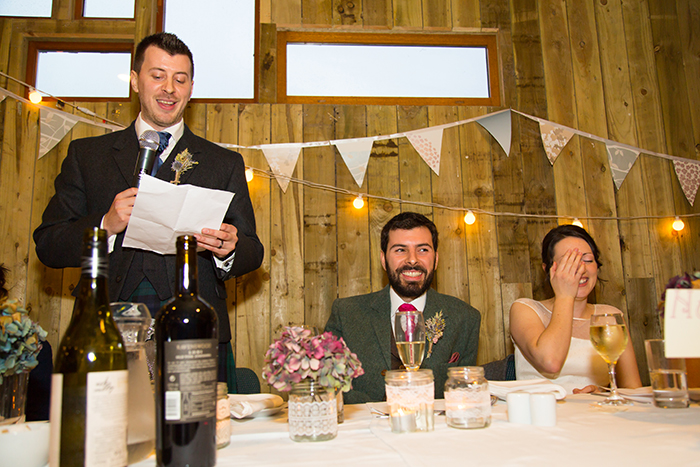 "For me the idea of real flowers didn't seem to suit the rustic feel we were trying to achieve," says Christina. "Instead, we had dried hydrangeas on the tables and ordered dried bouquets and button holes from Carly Jones at Florence and Flowers."
"It is quite difficult to describe how it feels to be married. As we have been together for over nine years, nothing has really changed in our day to day life," says Christina. "We have always felt like a team and we have shared every part of our life for a long time. But now, we feel this sense of being completely in it together forever which is such a lovely feeling."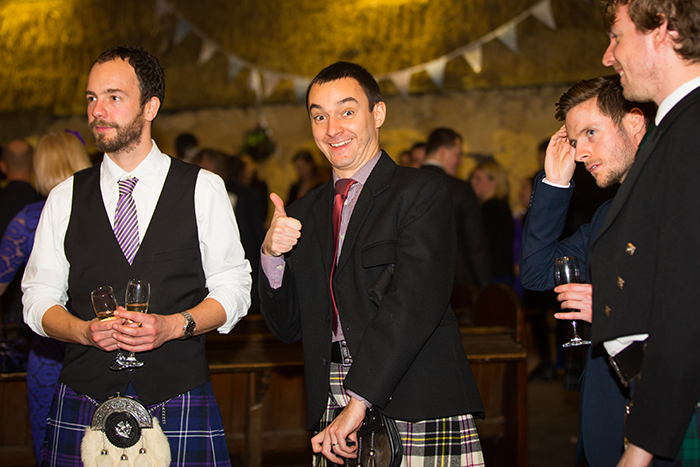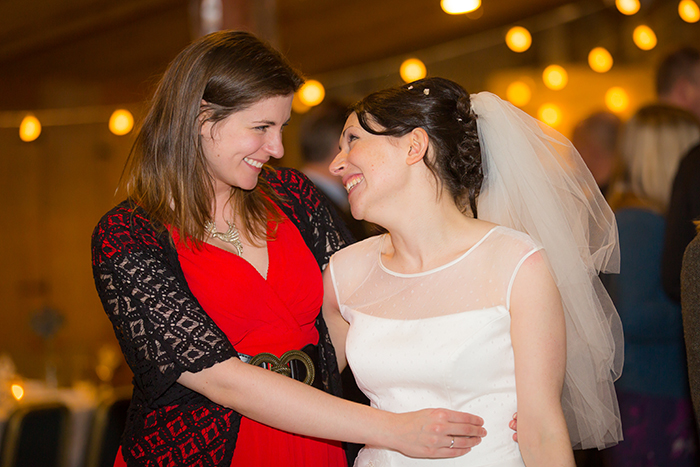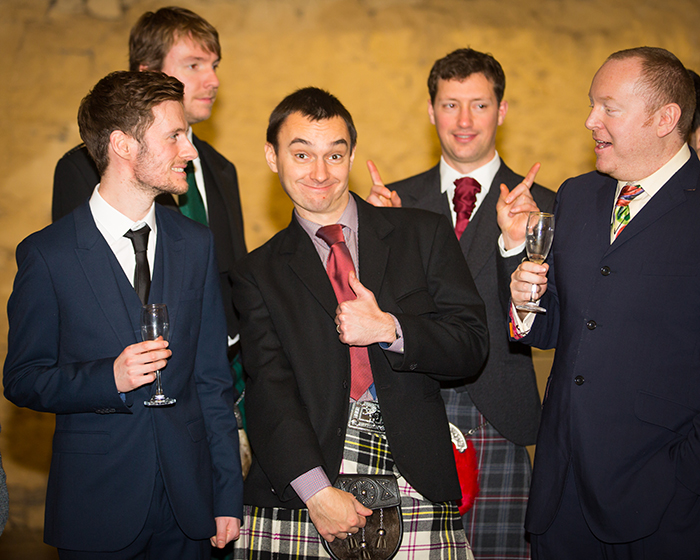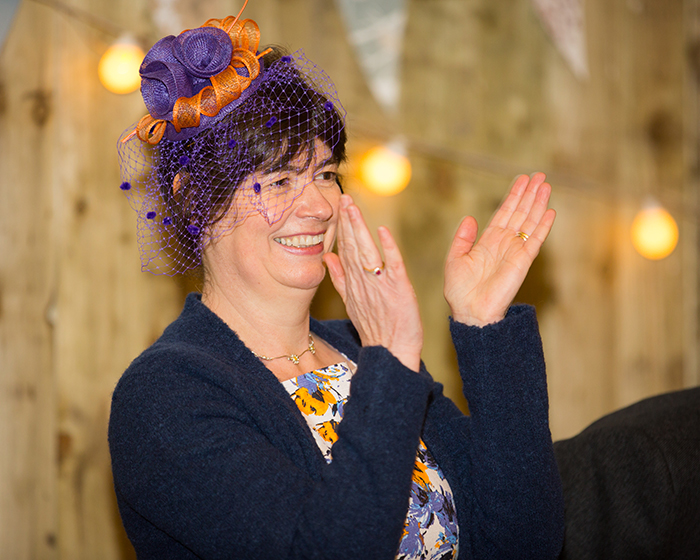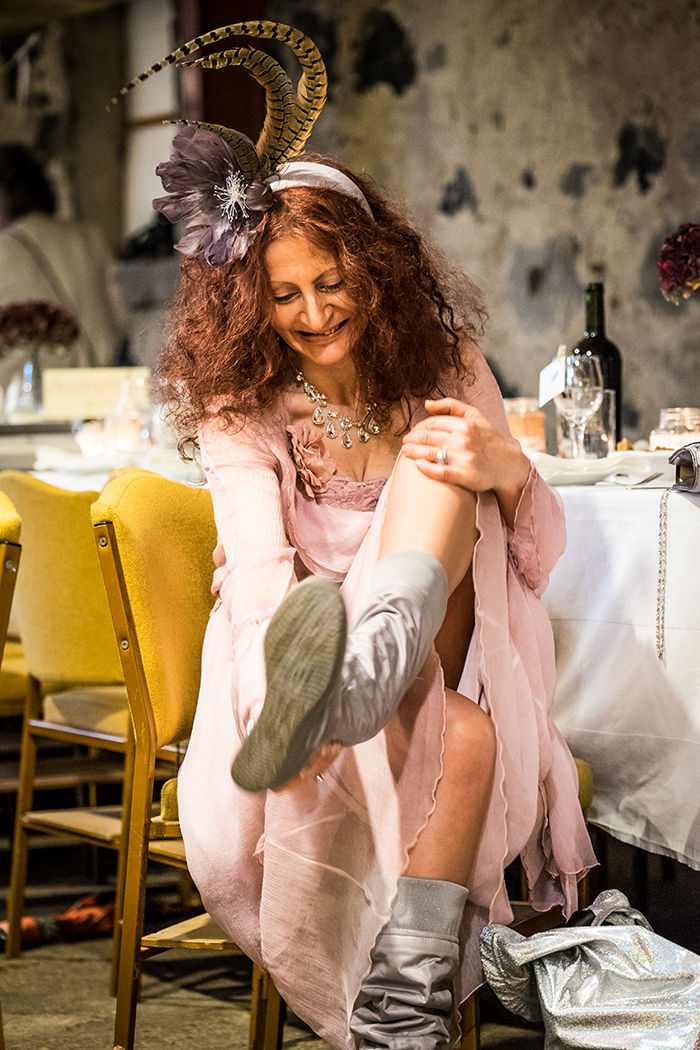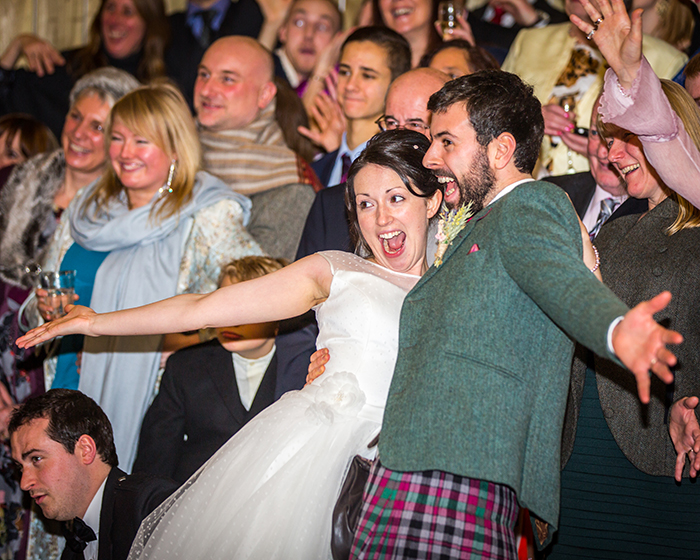 ABOUT CRIEFF PHOTOGRAPHY
Brian and Paula say: "We pride ourselves in creating beautiful photography with our client's needs at its heart. Our style is natural, creative and contemporary, telling the whole story of your wedding day in a relaxed predominantly reportage style."
Contact Brian and Paula by CLICKING HERE.
Connect with Crieff Photography¦
FACEBOOK | TWITTER | INSTAGRAM | PINTEREST

// Venue: Comrie Croft // Photographer: Crieff Photography // Dress: Agnes Bridal Dream from Maida Veil Bridal Boutique
// Caterer: Highland Spit Roasts + Torlum Catering // Florist: Florence and Flowers // Entertainment: Hectors Heroes Ceilidh Band
// Stationery: Karolina Mysiak // Hair: Megan from Sam Parks Hairdressing // Groom's outfit: 21st Century Kilts //