Beautiful autumnal wedding at Carlowrie Castle, West Lothian
Cecelia Lauretta and Nigel tied the knot after 12 years together.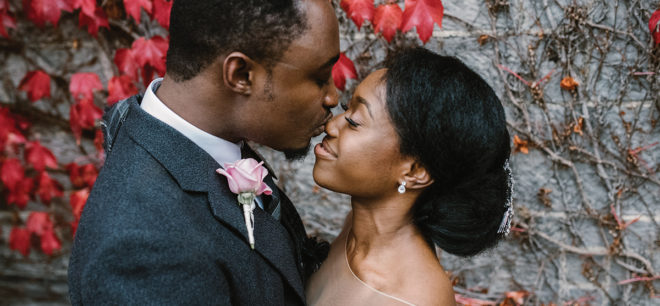 After a super-romantic proposal in Italy, Cecelia Lauretta and Nigel married in Scotland – a place that held a lot of happy memories for them.
The bride had her heart set on an orangery wedding, bringing the outside in for their big day in Carlowrie Castle in October, expertly captured by photographers The Stag and the Doe.
Here, bride Cecilia Lauretta shares all the details from their gorgeous day…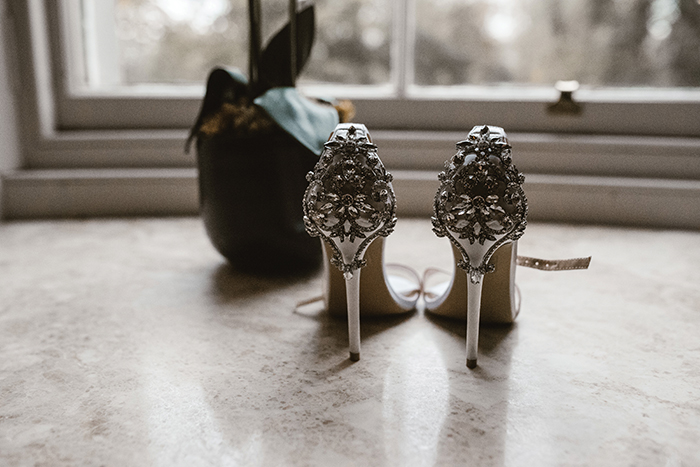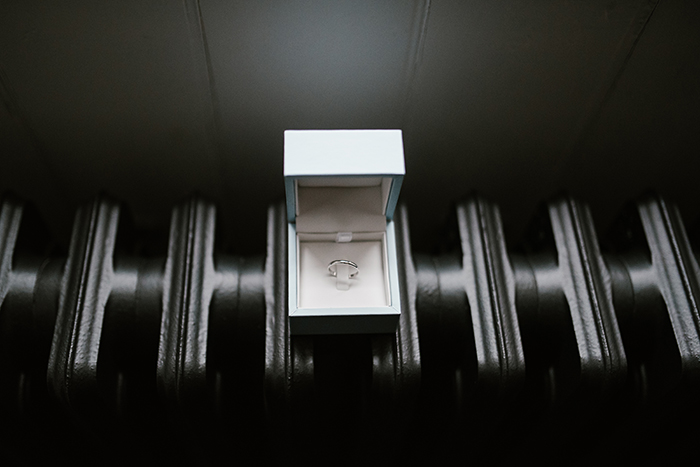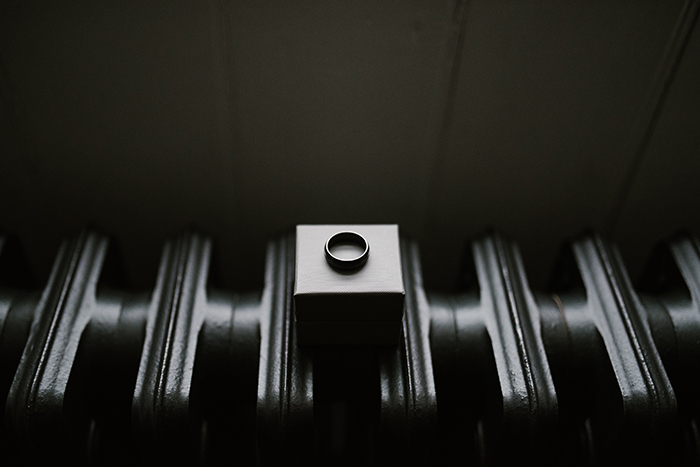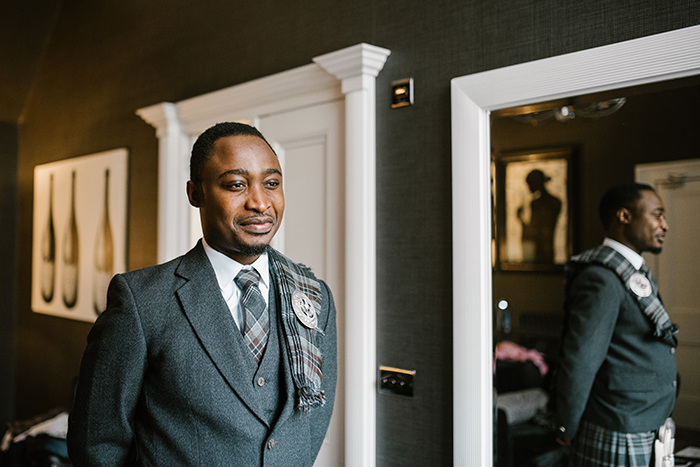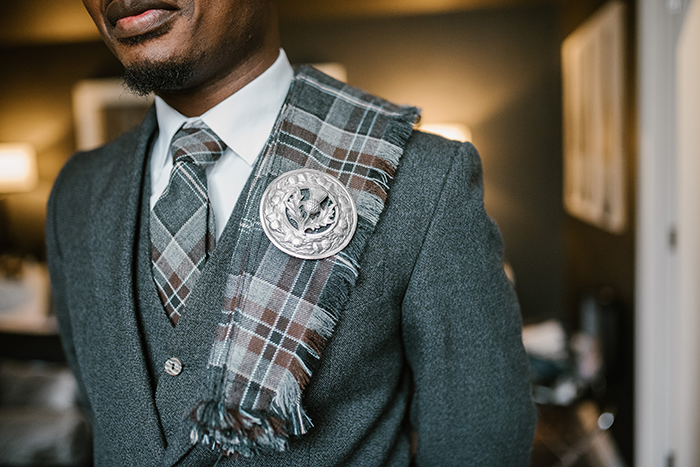 "We met at a mutual friend's 18th birthday party. Nigel was wearing a navy blue pinstriped suit and matching hat, which we still laugh about today.
He was really easy to talk to in comparison to the 'play hard to get' persona he was giving off!
We went to Italy for Nigel's 30th birthday and took a walk on the beach.
He kept playing with my diamond earring, saying he would propose to me with it one day, to which I got annoyed and asked, 'How are you going to propose with my own earring?!'.
'Well what if I had a real ring?' was his reply, holding a box in his hand with a diamond ring inside!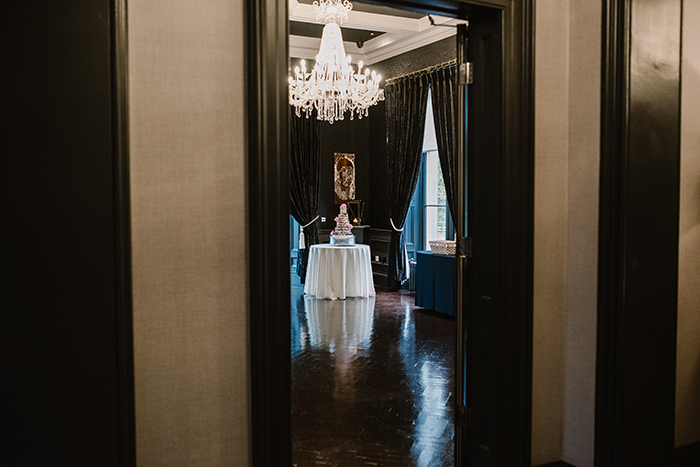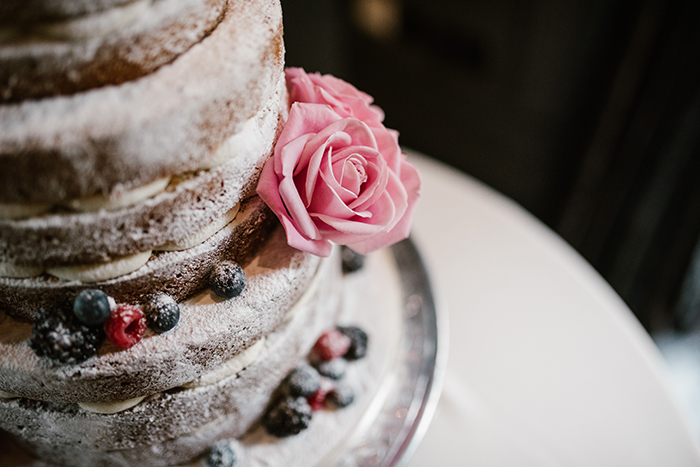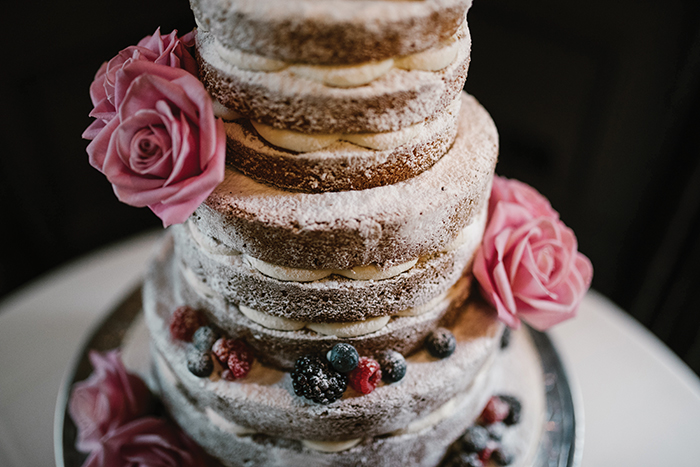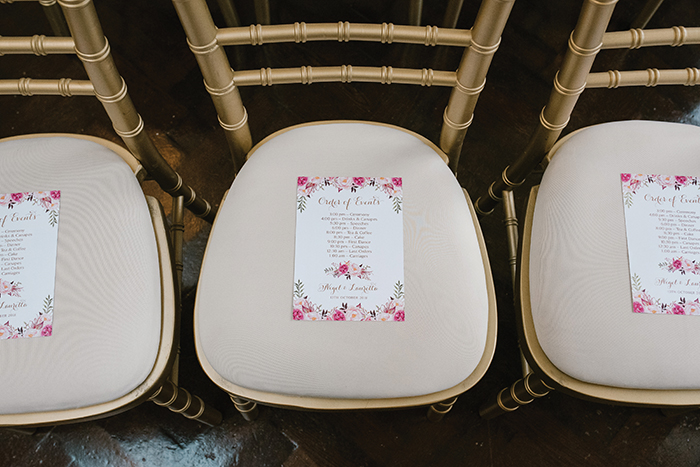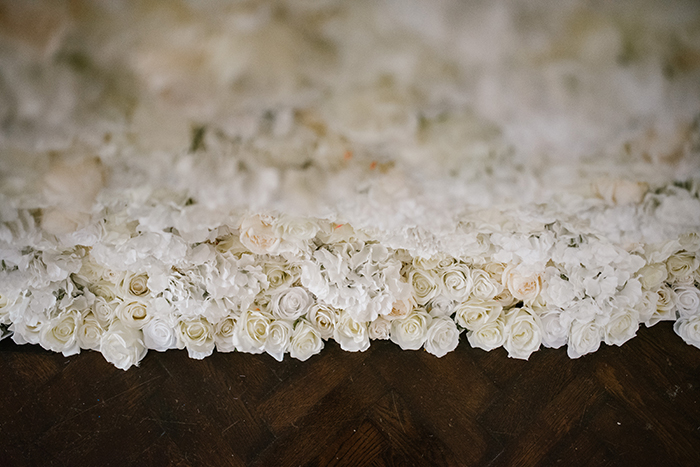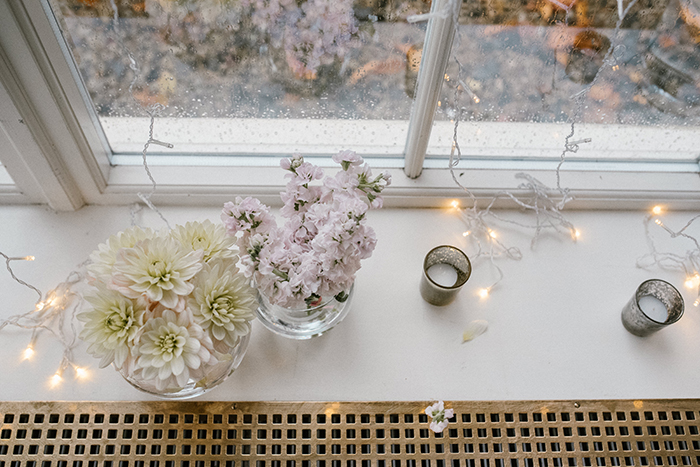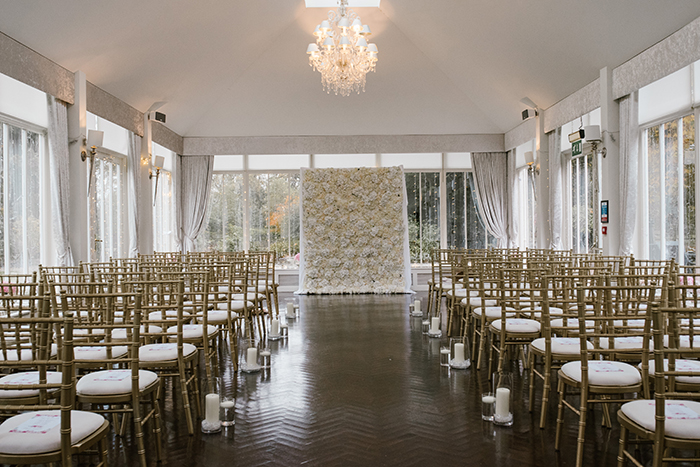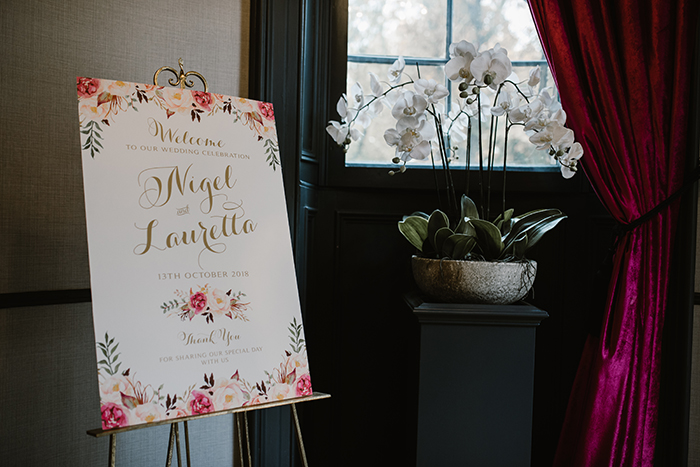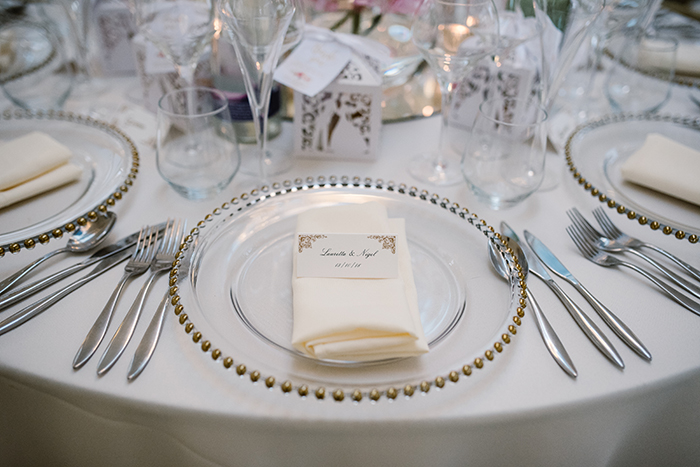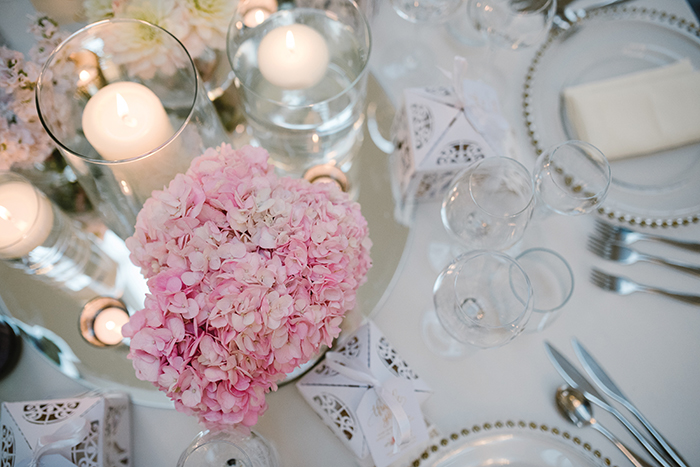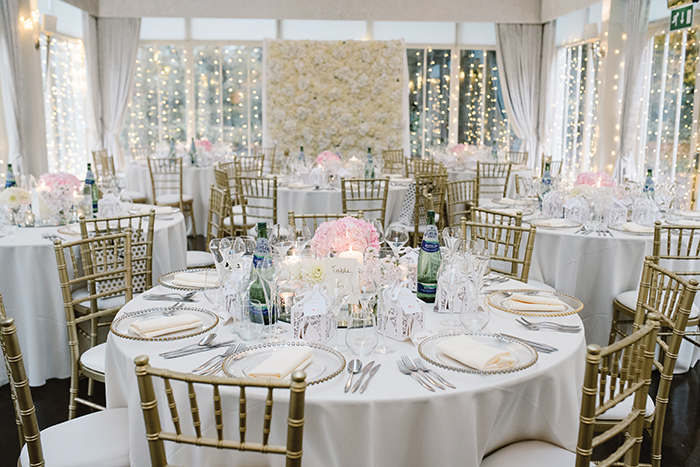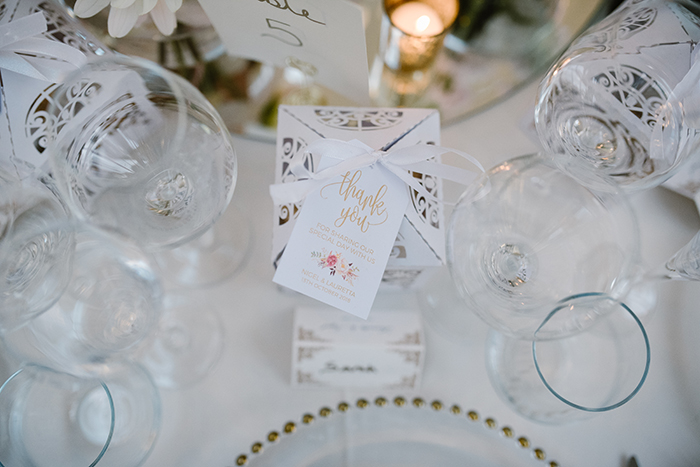 Scotland is a place that means something to us as we had spent a lot of time there throughout Nigel's years as a junior doctor [we now live in Essex].
I wanted something different and loved the idea of an orangery, bringing the outside in.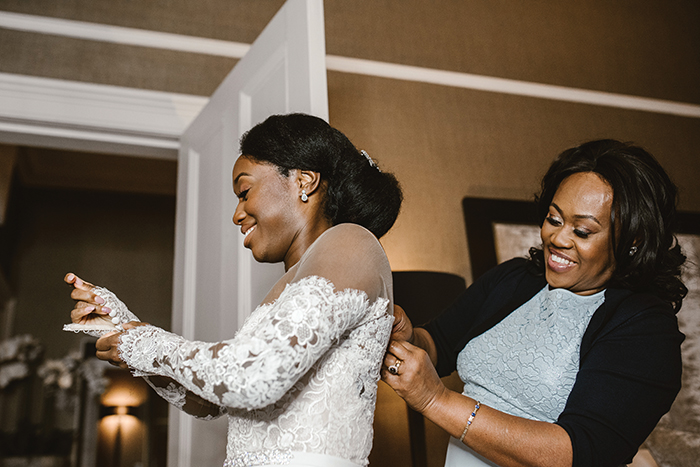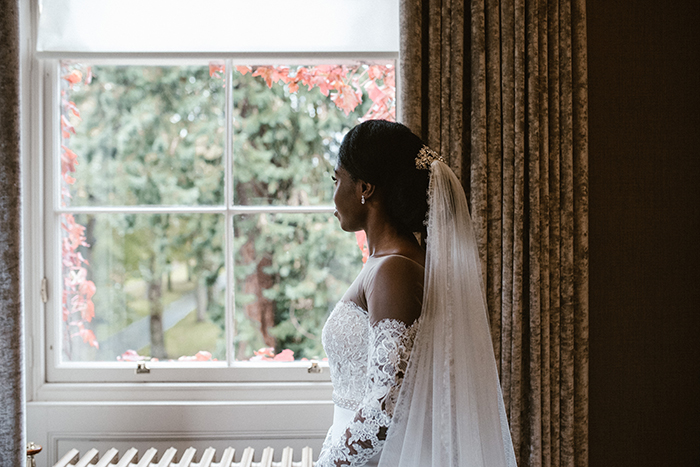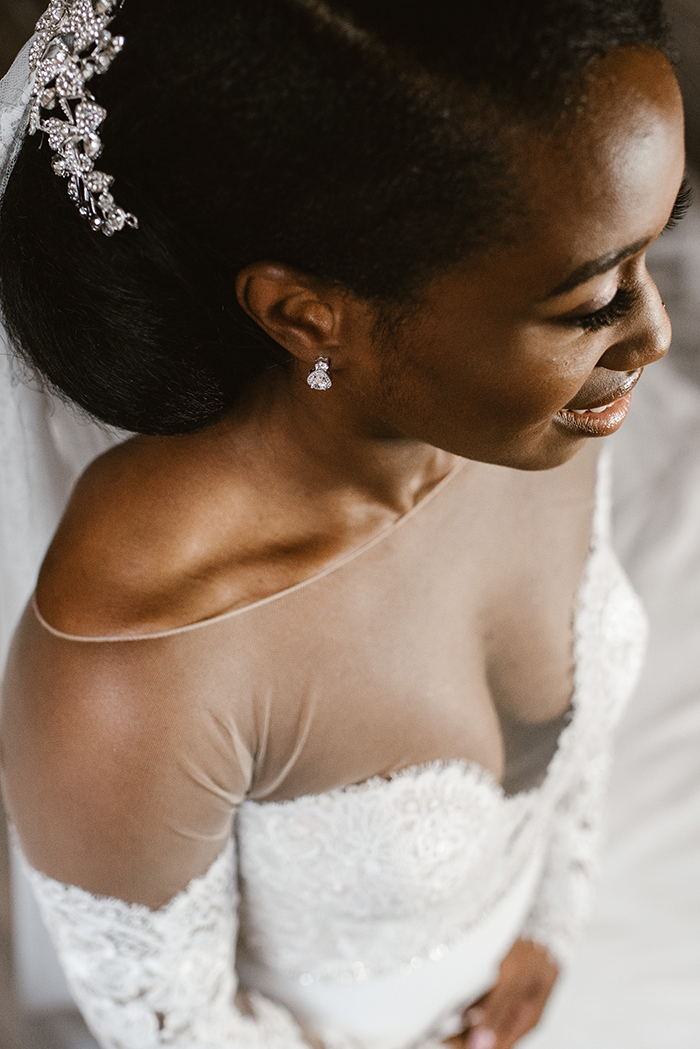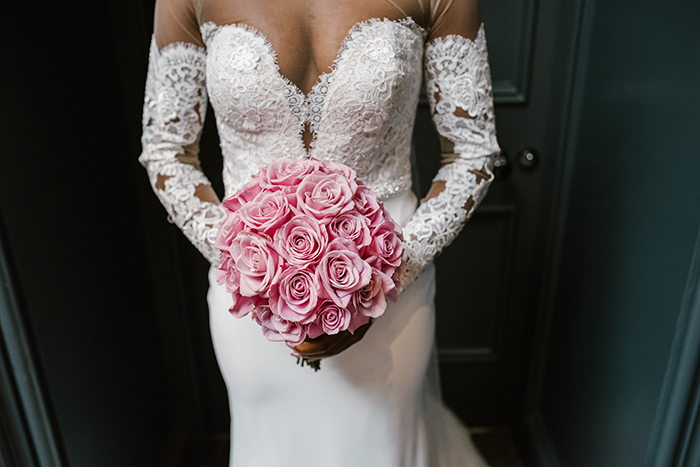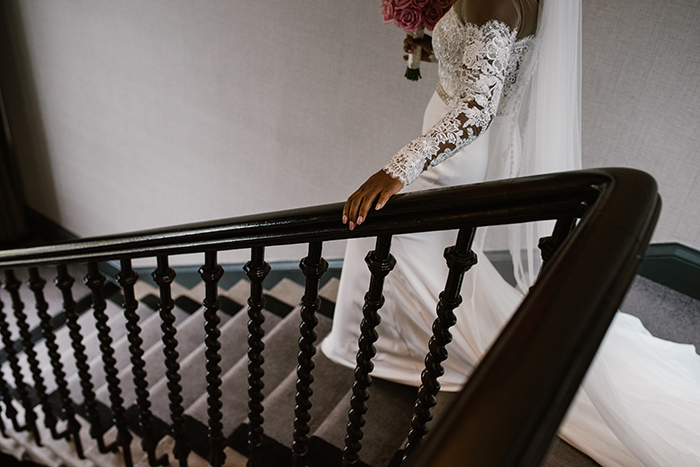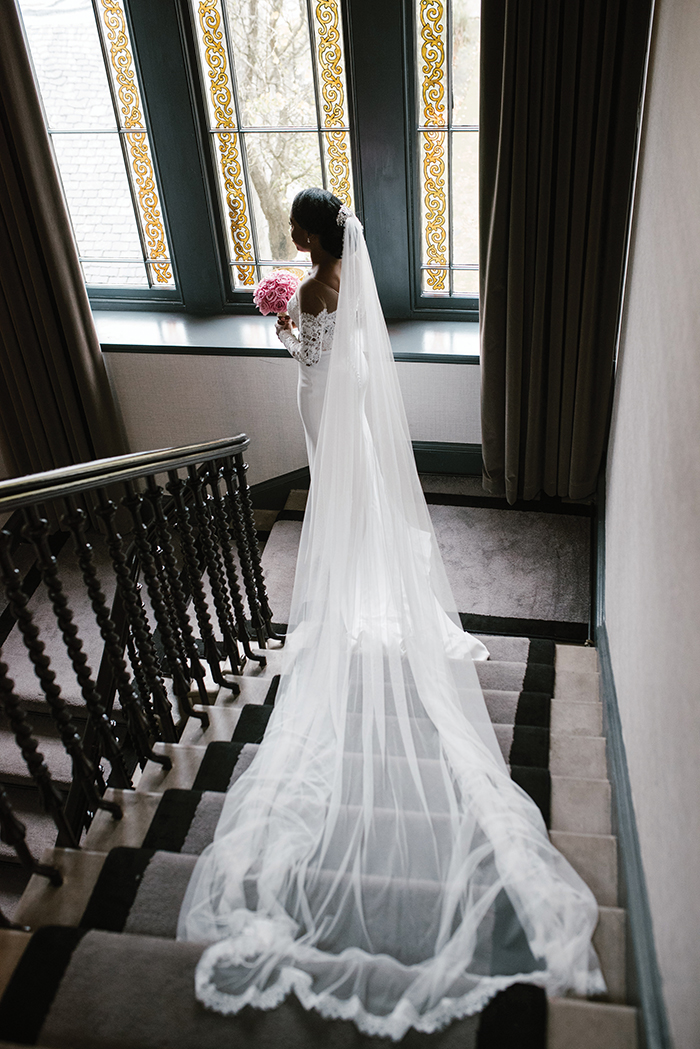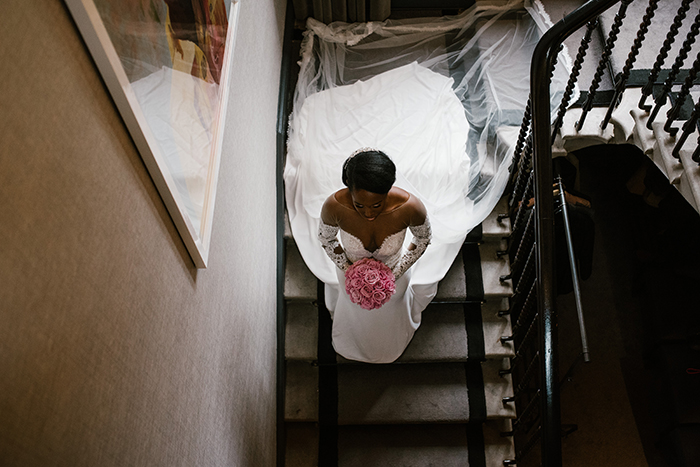 As a bride-to-be of ethnic minority in Scotland, I found it hard to find hair and make-up artists with experience of working with black skin and afro hair.
Some Instagram hashtag researching helped me find the perfect artist.
The Scottish VOWS Awards helped me get an idea of recognised suppliers. I used previous years' nominees and winners to narrow down a list, which led me to my cake, florist and décor vendors.
My girlfriends were a constant support with my planning, but I didn't have any bridesmaids as I have far too many female cousins and close girlfriends to choose from, that half of the congregation would have come down the aisle with me!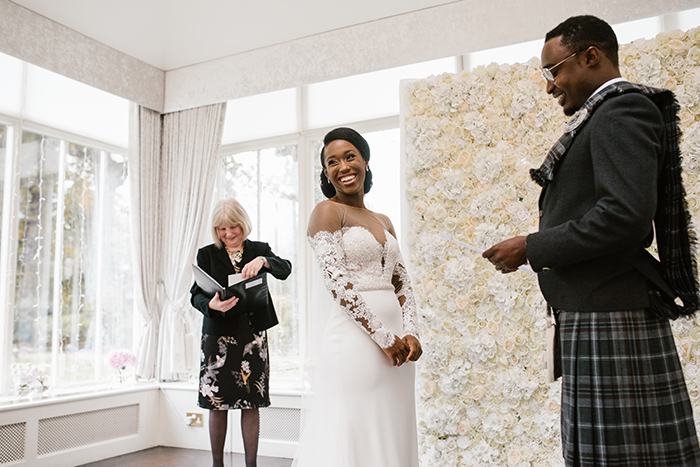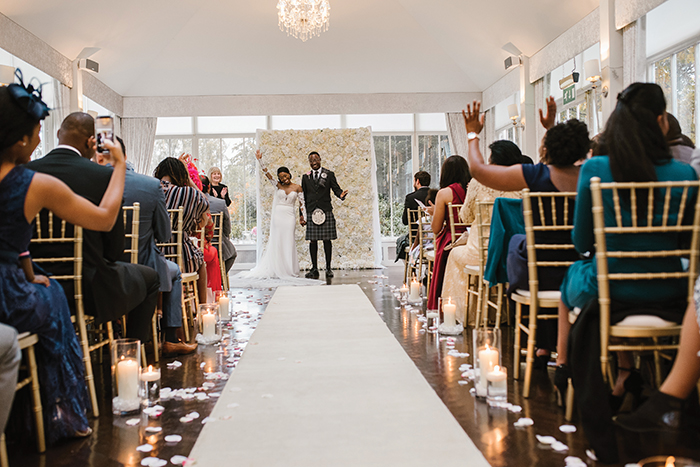 It was Nigel's idea that we both write our own vows and he had some hilarious lines in his including, 'I will love you when we're arguing and I will love you when we're barbecuing,' which had the crowd in stitches!
We also opened up the speeches to any guest who wanted to share advice or best wishes.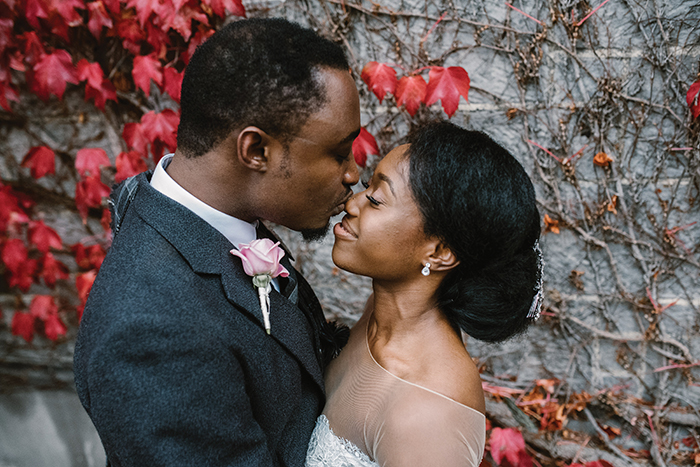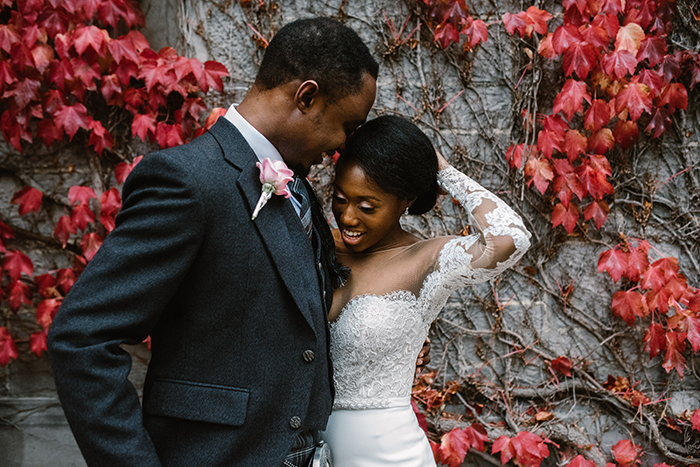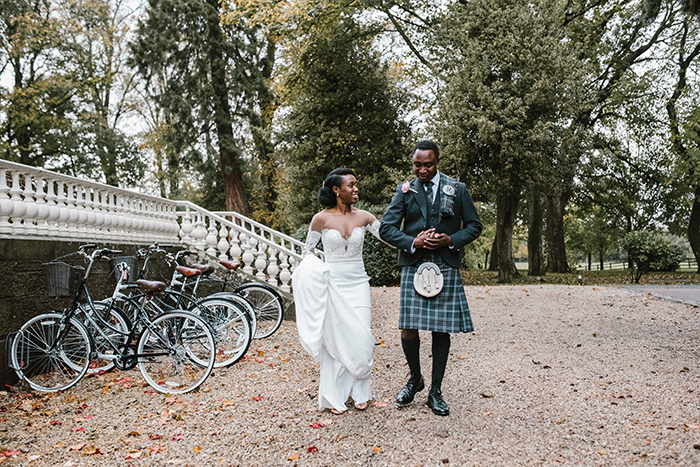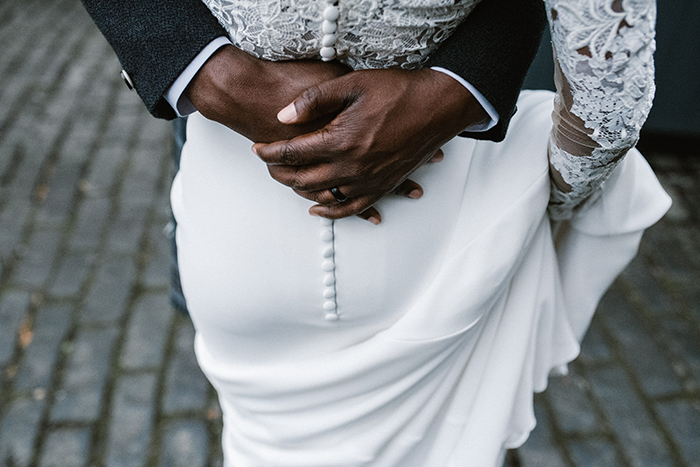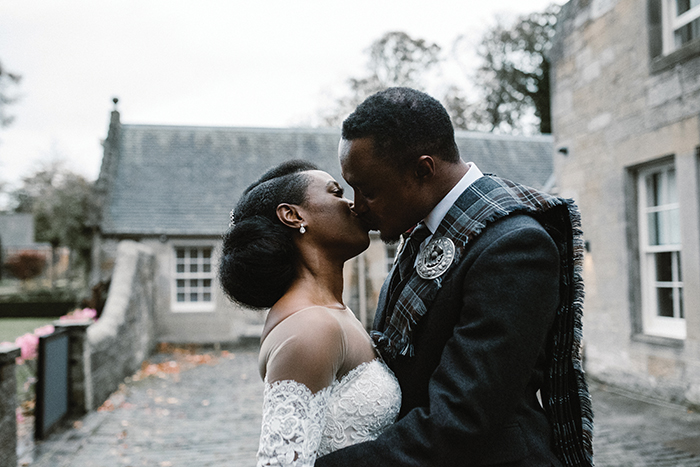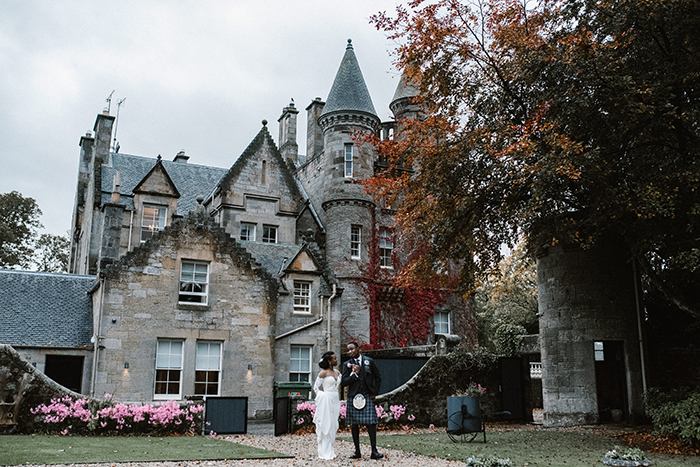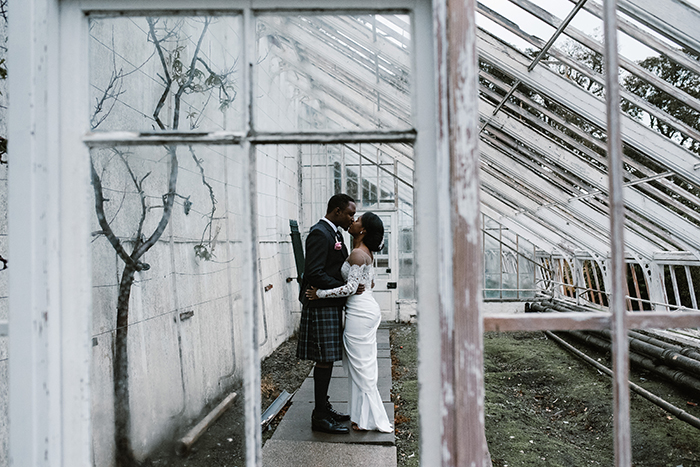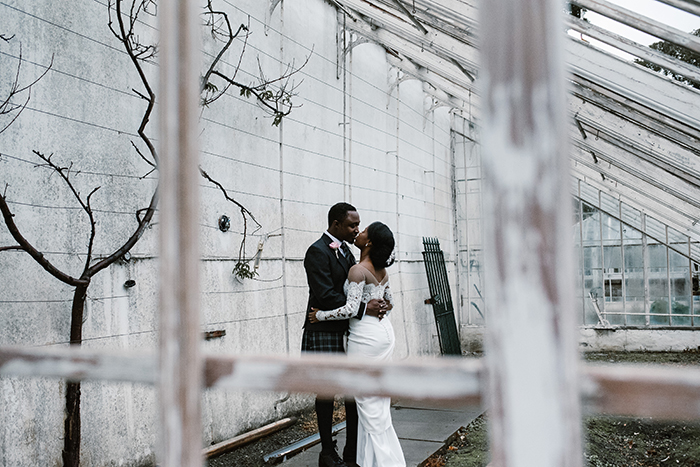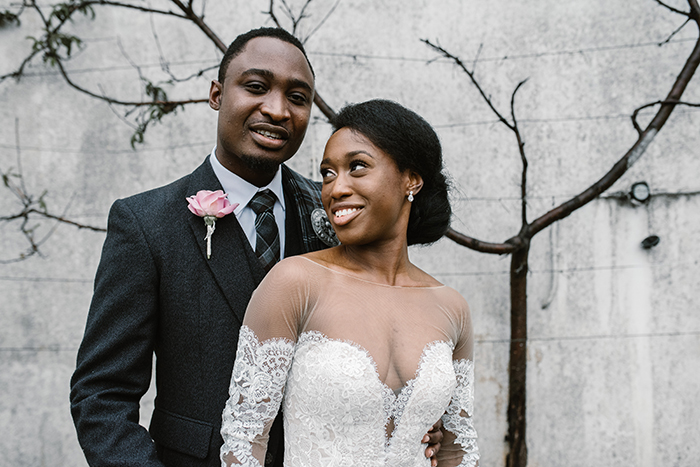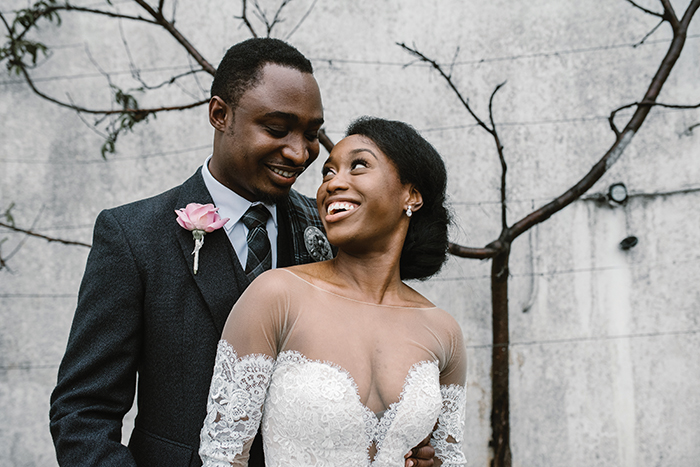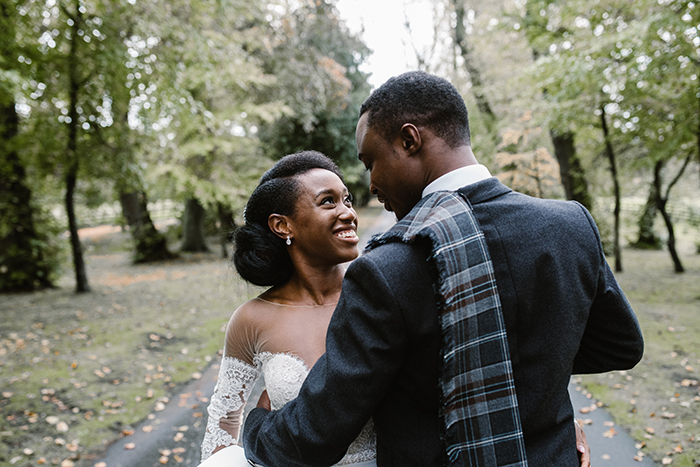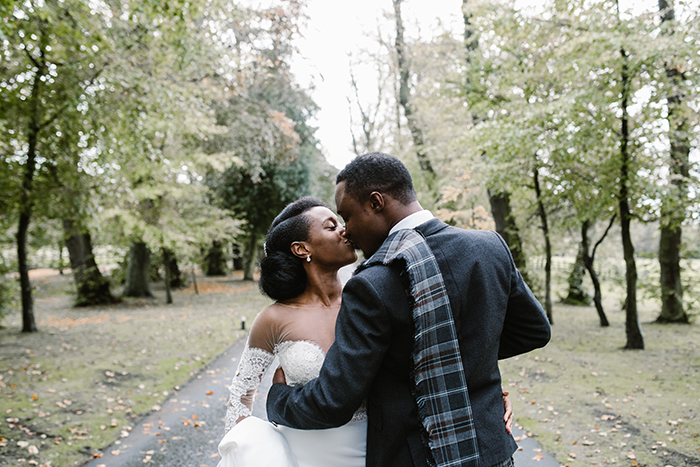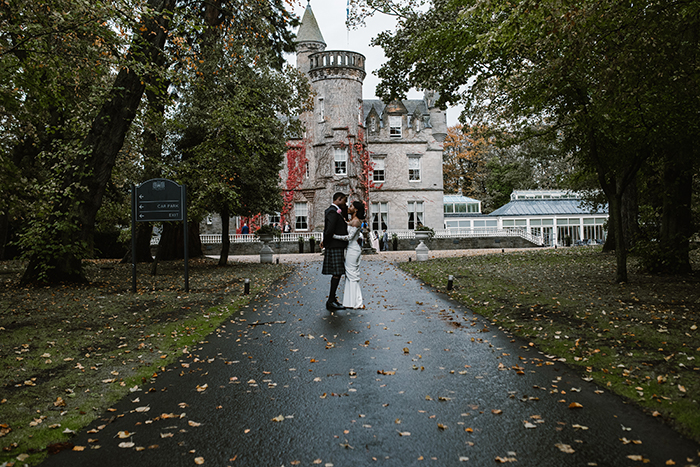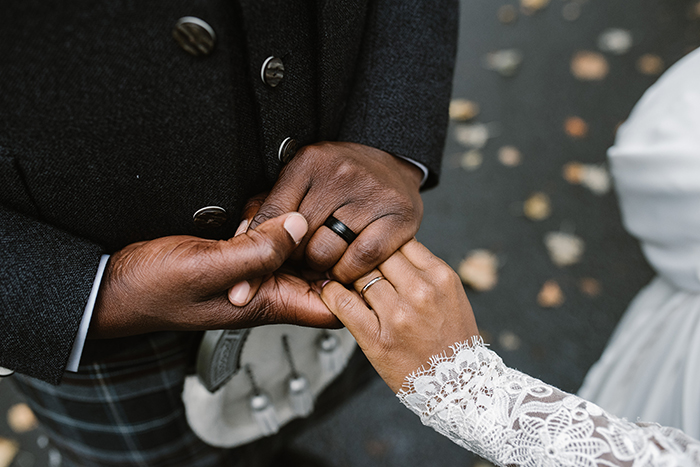 We had a very culturally diverse guest list, with guests from Ghana, Zimbabwe, UK, USA, the Netherlands and New Zealand and were keen to have an eclectic range of music so that everyone had a great time.
I really thought after 12 years together that nothing could change much, but I definitely feel a real sense of team and belonging.
There's no 'you and me', now it's 'us'."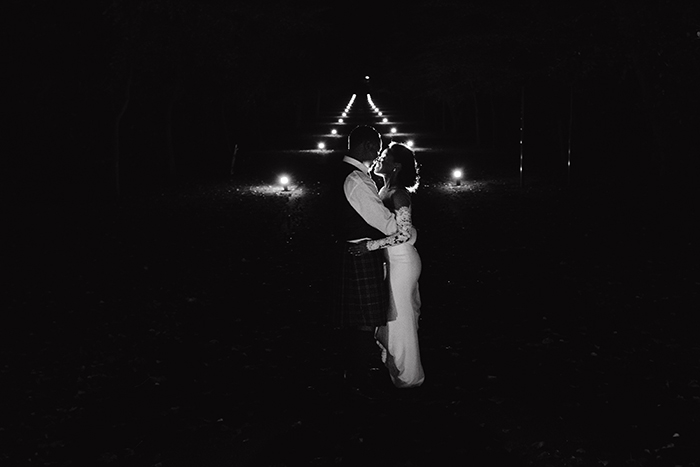 Wedding rings: Purely Diamonds | Bride's dress: Pronovias | Bride's shoes: ASOS
Groom's outfit: MacGregor and MacDuff | Stationery: Charming Endeavours | Cake: Liggy's Cake Company
Gold Chiavari chairs: Beautifully Covered  | Hair+make-up: Onome  Pianist: Chris Connelly
Florist: Coach House Flowers | Flower wall: Ivory Tower Weddings  DJ: Stephen J Elliot
Photobooth: The Magic Mirror Company