Autumnal wedding for music-loving couple at Wedderburn Castle + Barns, Duns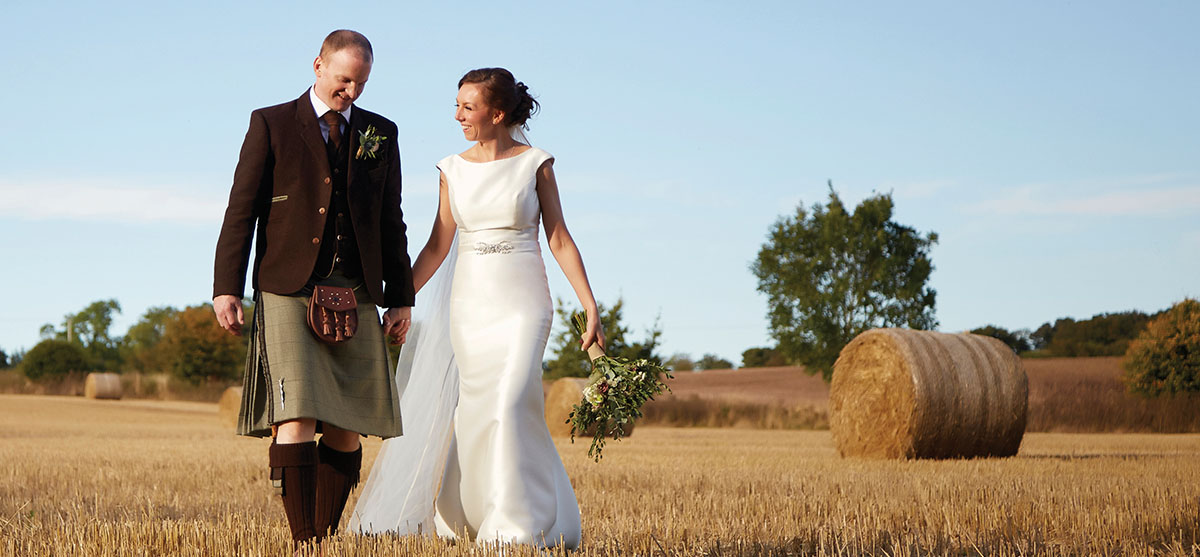 Your special day should really highlight your personalities as a couple, and music lovers Kris and Hayley did just that as they incorporated their love of music into their rustic Scottish Borders wedding in autumn last year.
Natalie Martin at Story of Love Photography captured the day on camera.
Bride Hayley chats about their day¦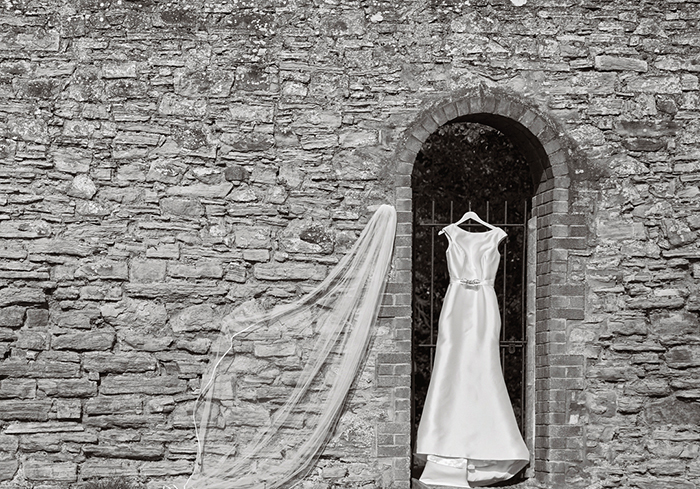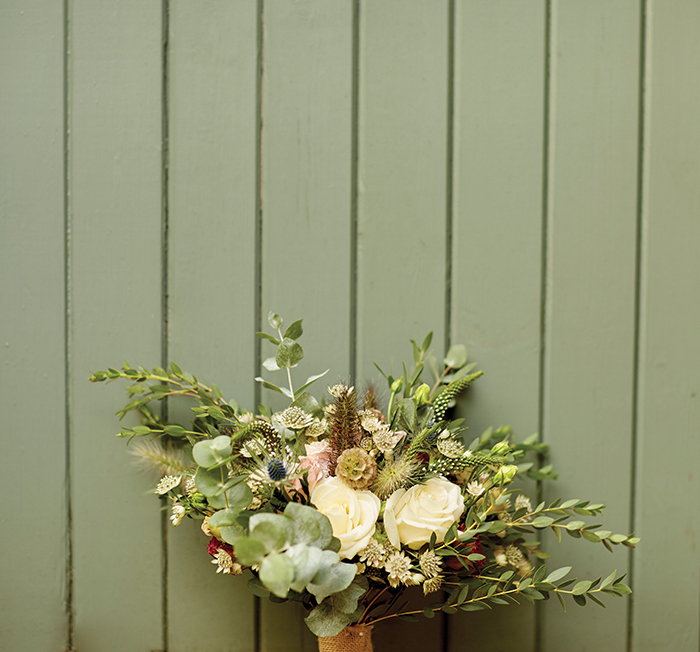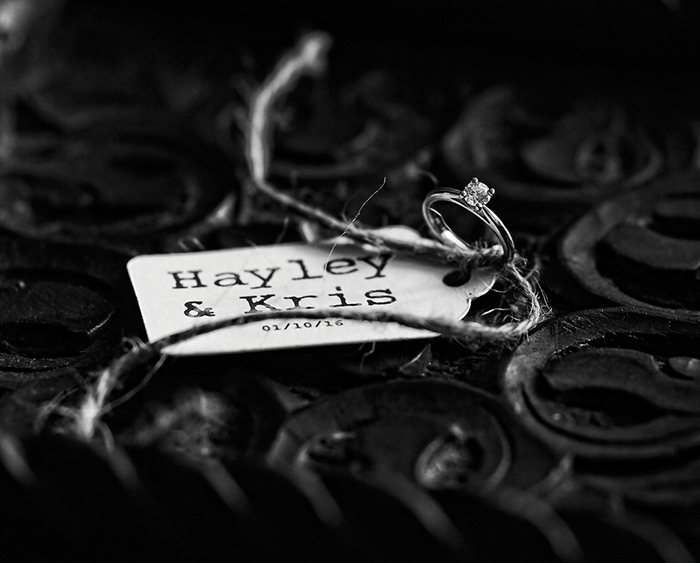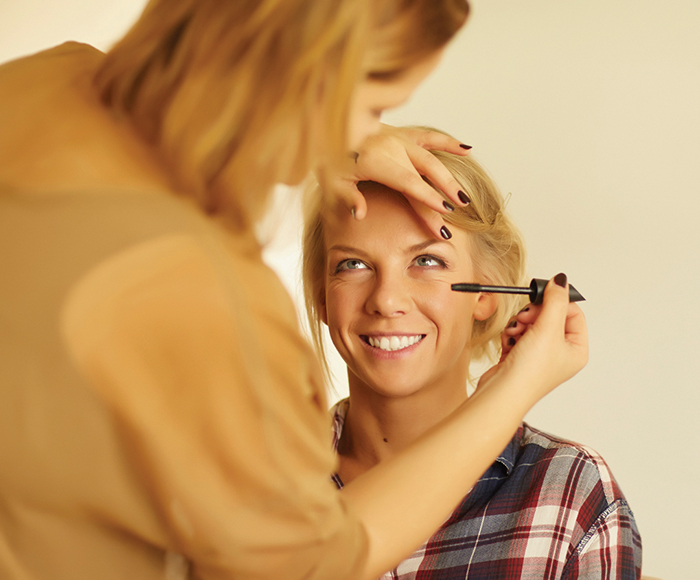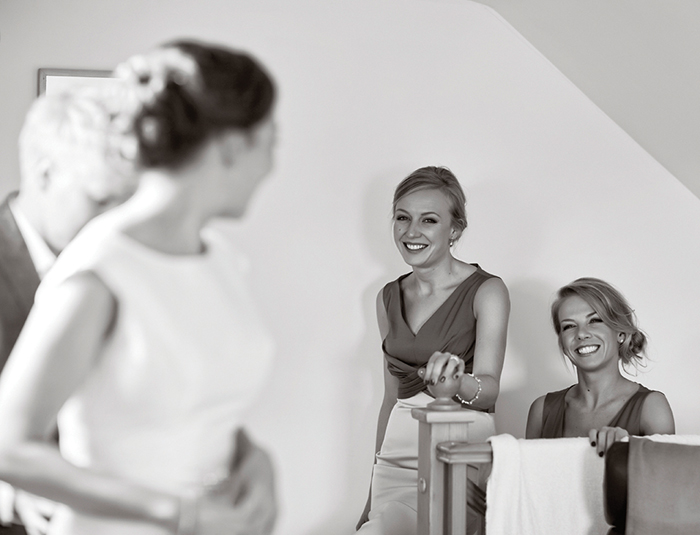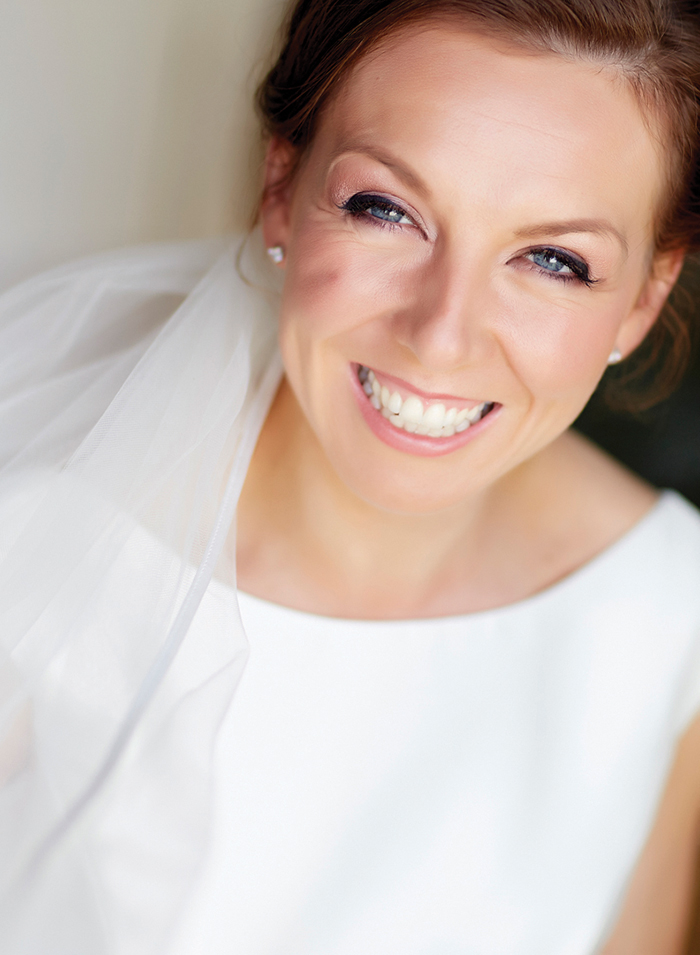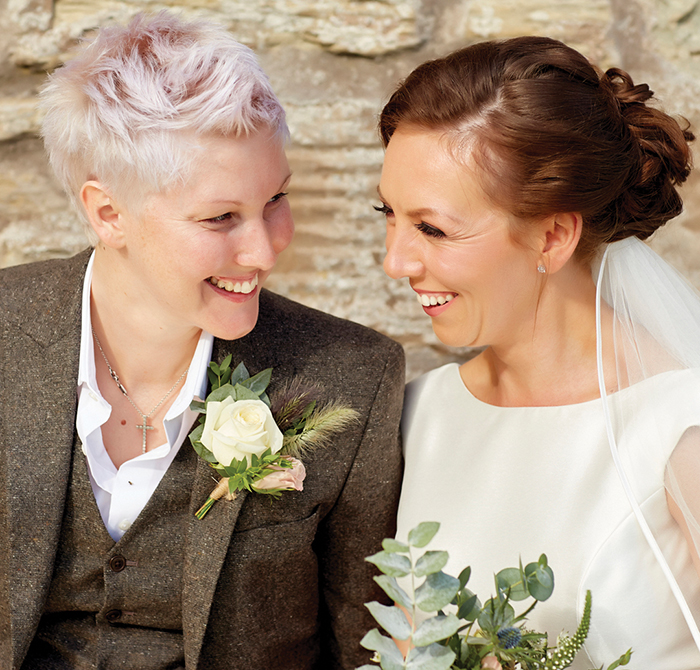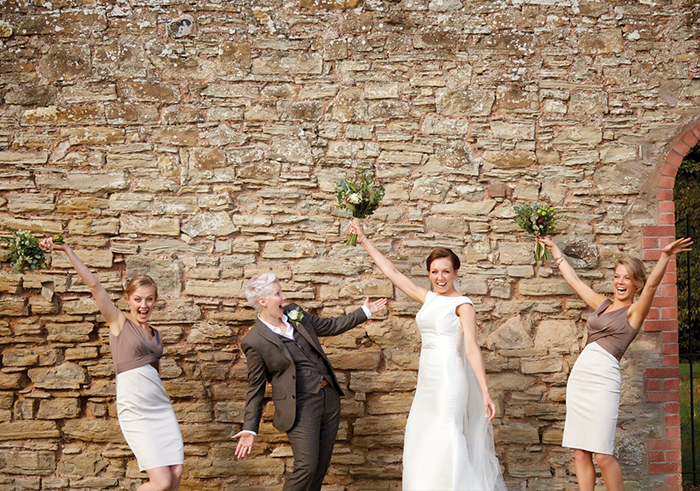 We got engaged at Christmas 2014. Kris had made a slideshow with lots of different photos of us since we met to songs that were important to us. I just thought it was a thoughtful Christmas gift.
Then I turned round and he was down on one knee.
When we visited Wedderburn we fell in love with it. We knew that we wanted a converted barn, but we also loved the castle's ballroom and ended up having our ceremony there.
We visited a few more converted barns and castles, however none of them compared to Wedderburn!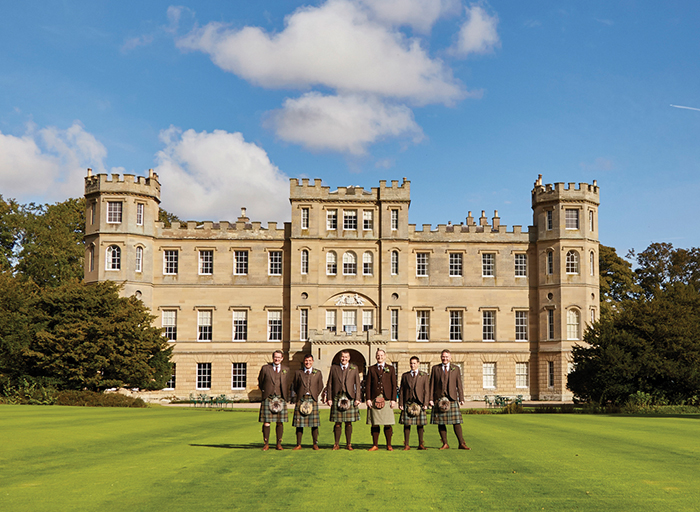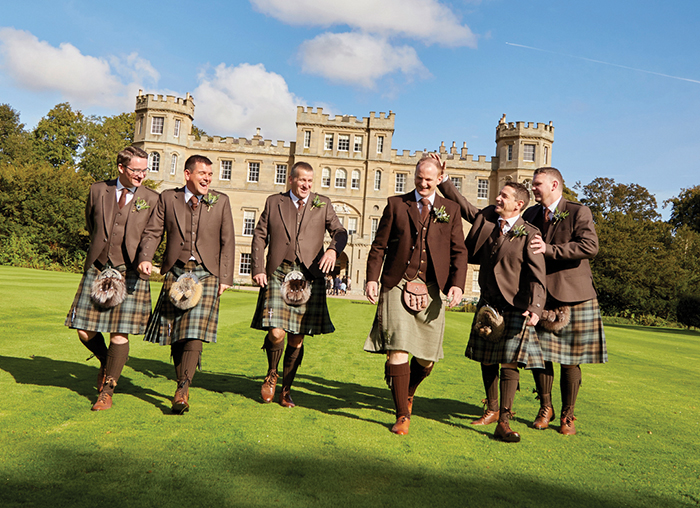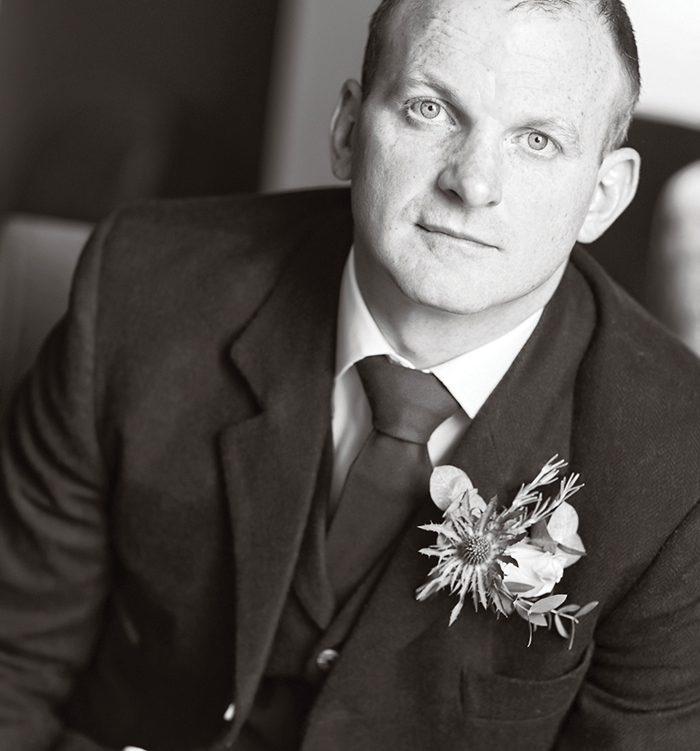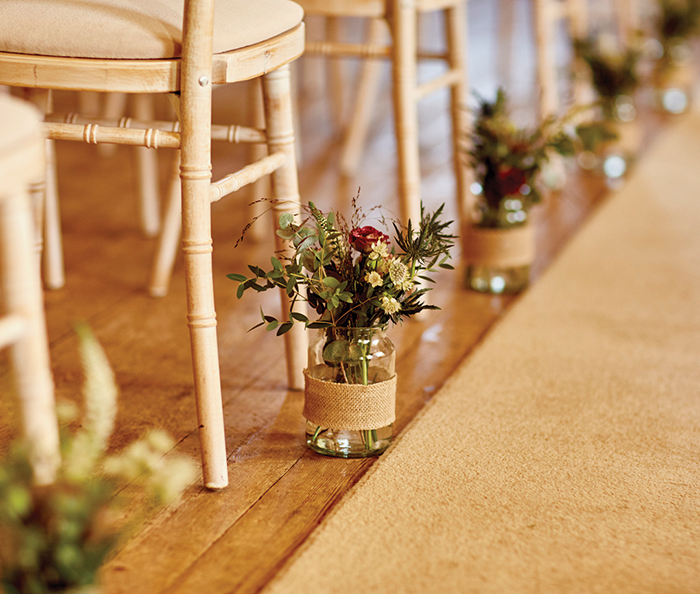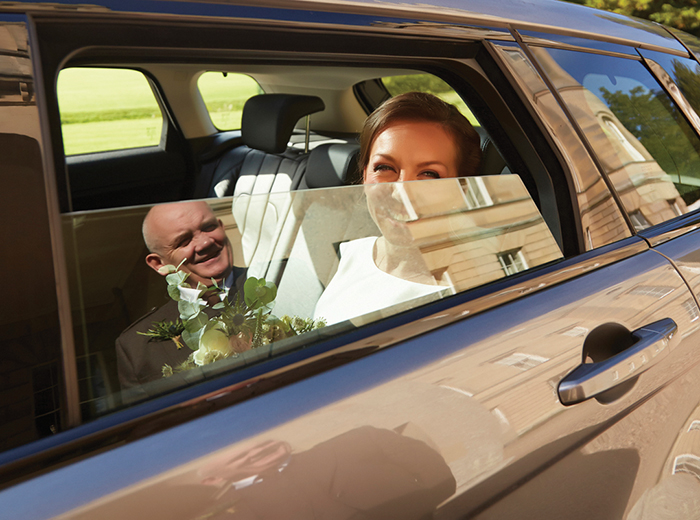 Our flowers, beautifully done by Kris's sister, were natural and wild with lots of dark browns, greens and silver through them and we opted for a naked cake, decorated with fresh flowers.
We decorated the barn ourselves with help from family and friends the day before, and didn't get finished until 10pm!
We had a humanist ceremony and wrote our own vows. Because they were my own words, I was absolutely comfortable saying them as they were exactly what I felt and wanted to say to Kris.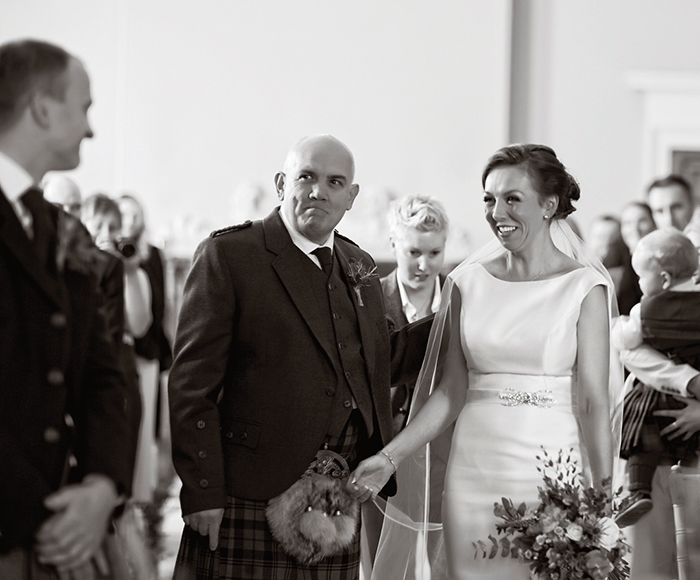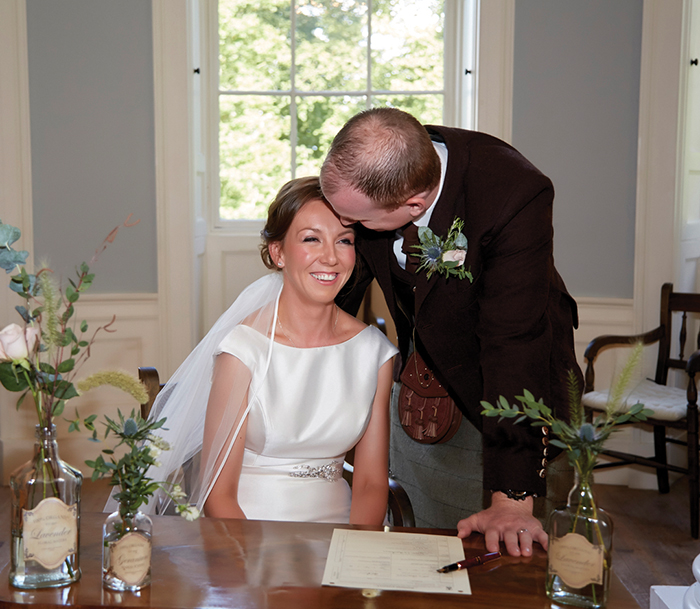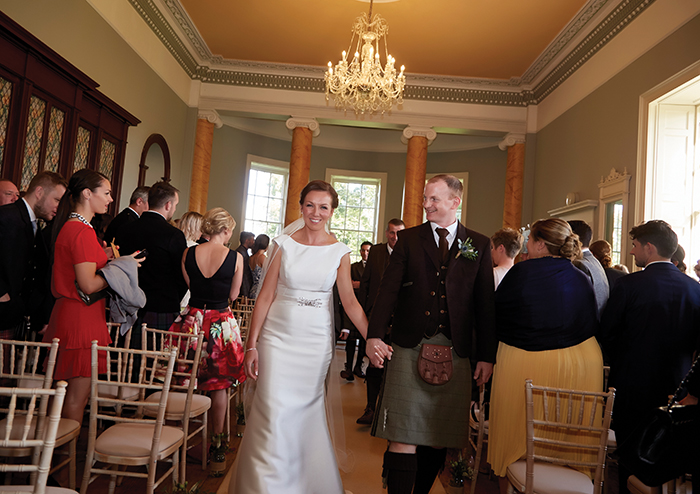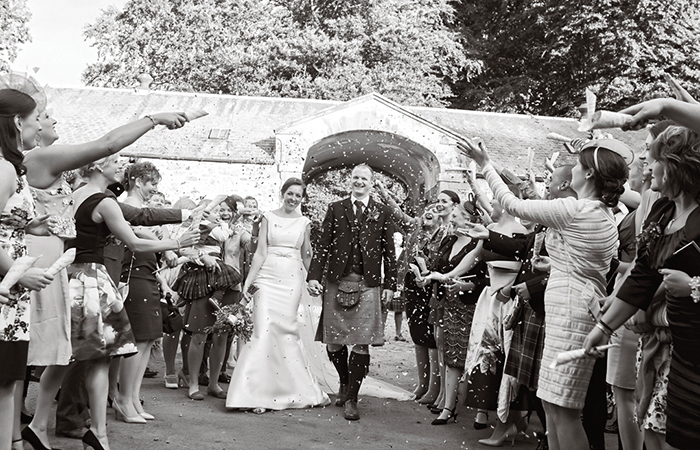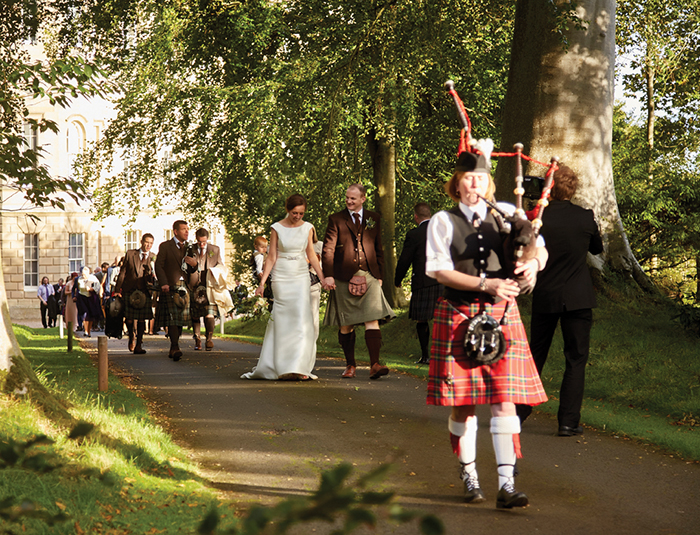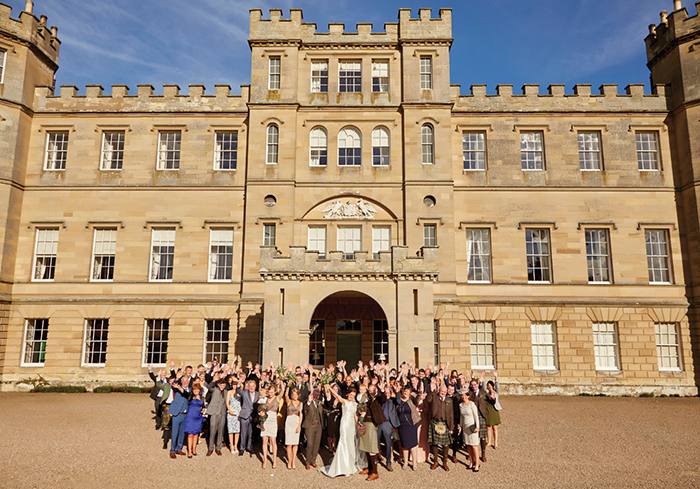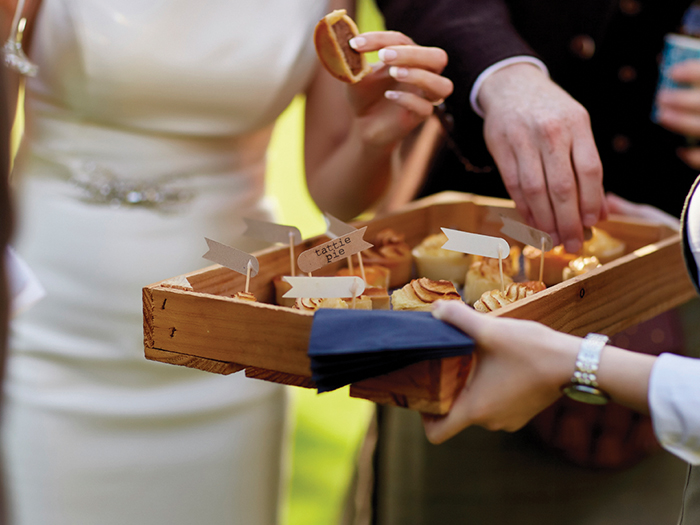 My stepbrother drove me and my dad to the castle in my dad's Range Rover from the cottage that we were staying in on Wedderburn Estate.
It was lovely to have such a special moment in the family car with with no fuss or formality. We even had my dad's rubbish 70s CD blaring!
Music was an extremely important element of our day because Kris sings and plays guitar in a band.
He had even recorded a version of Paul Weller's Time Passes for me to walk down the aisle to! We walked out to Ray LaMontagne You Are The Best Thing.
At the drinks reception, guests tucked into Scotch, tattie and macaroni pies from our local butchers.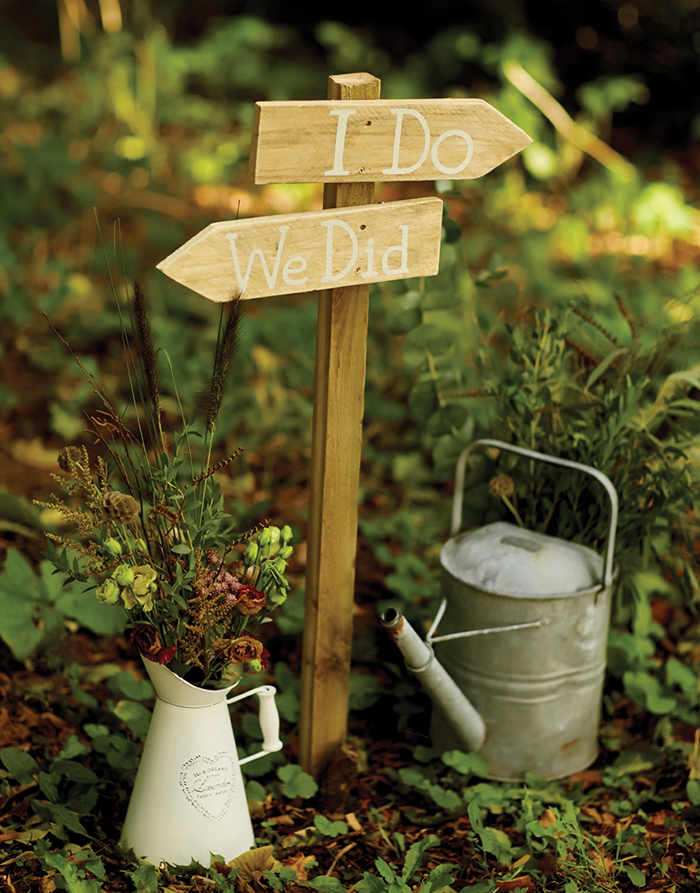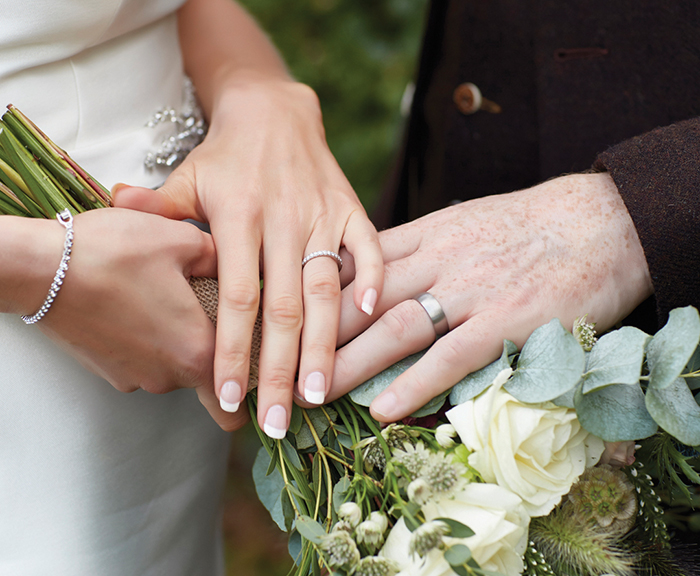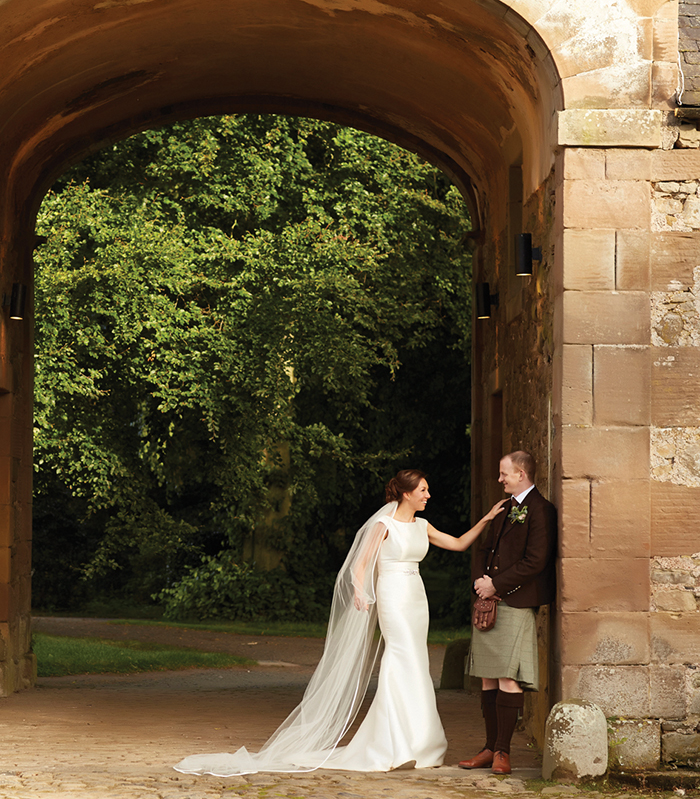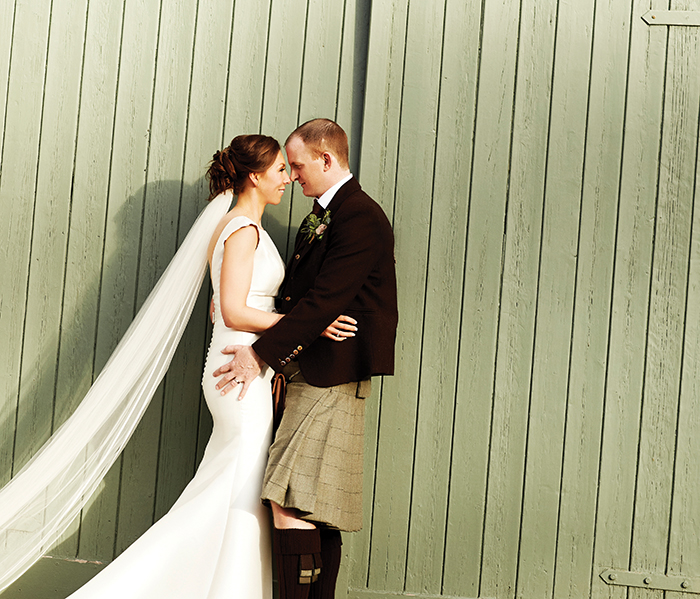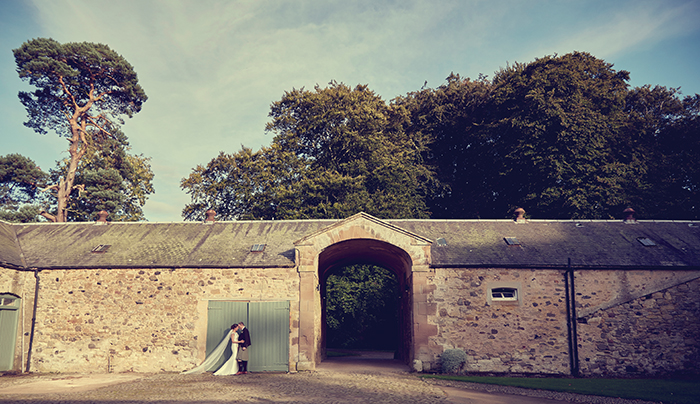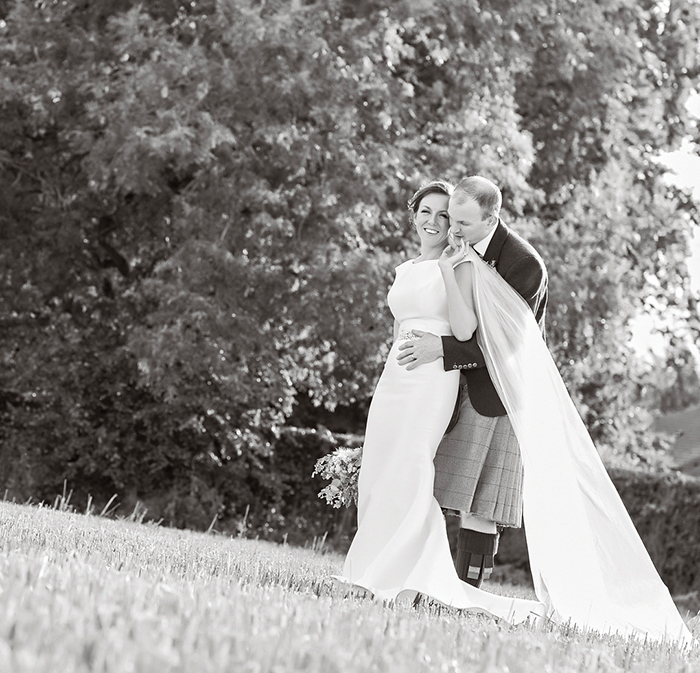 As well as my dad and Kris, I also made a speech. The reason for this is we strongly believe in equality in our relationship.
It was also important to me that I said a personal thank you to a number of people, including my dad and my best friend.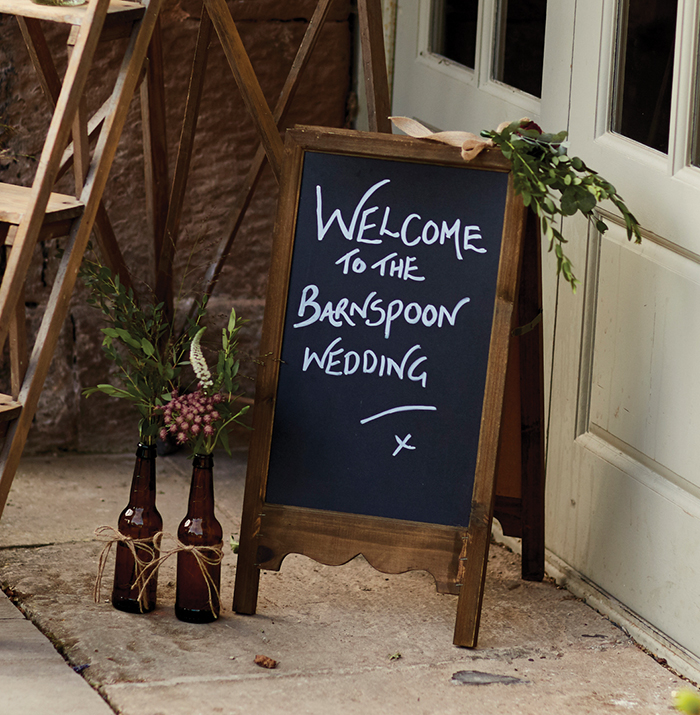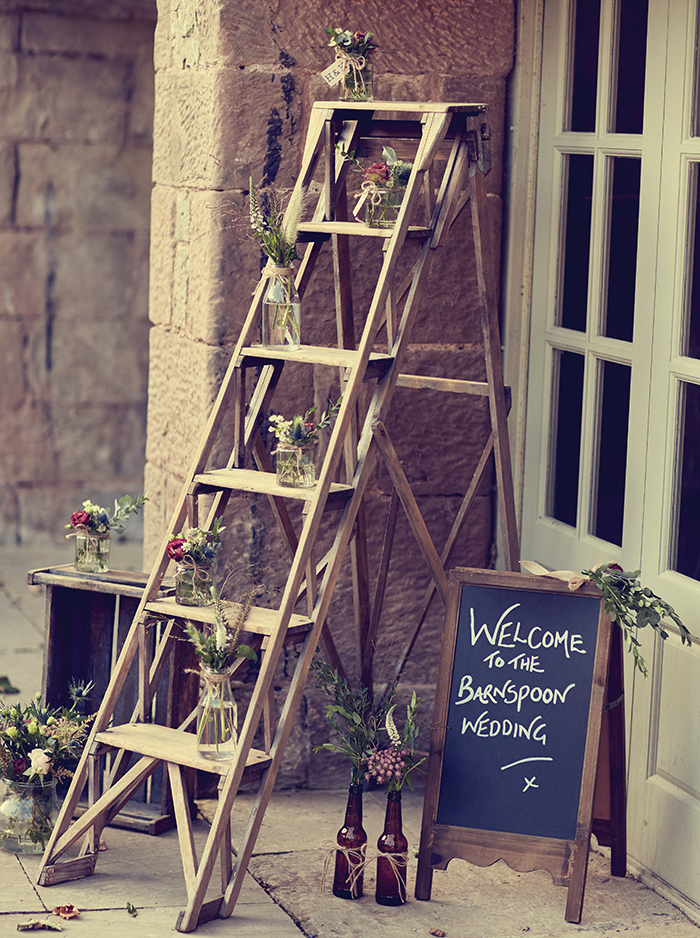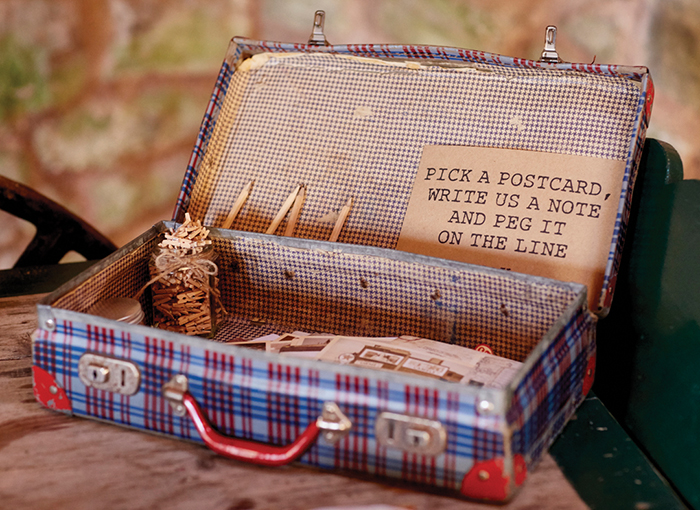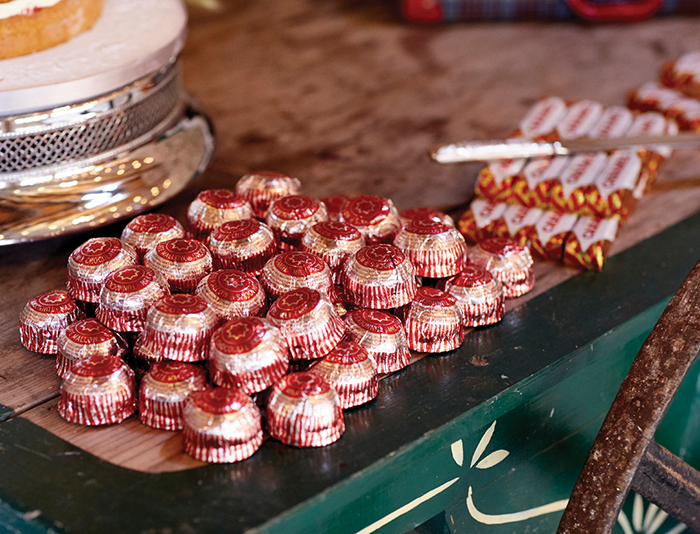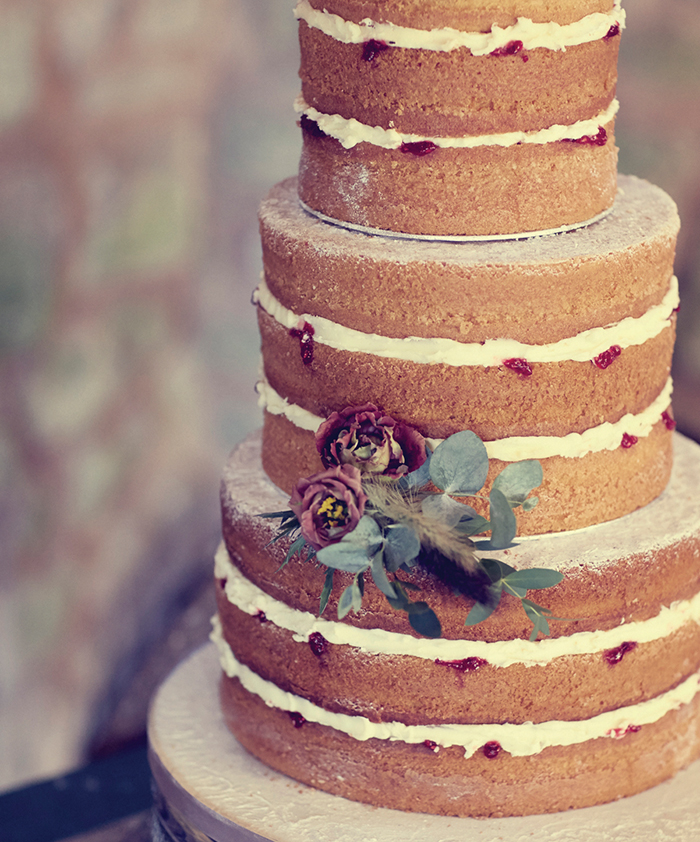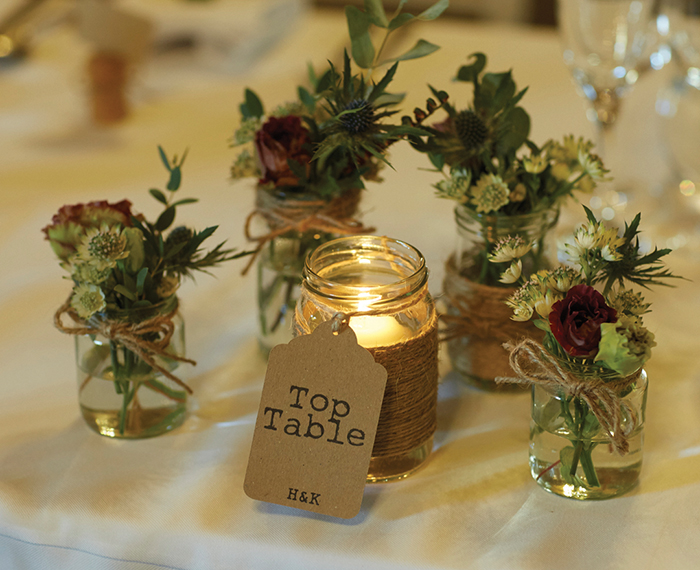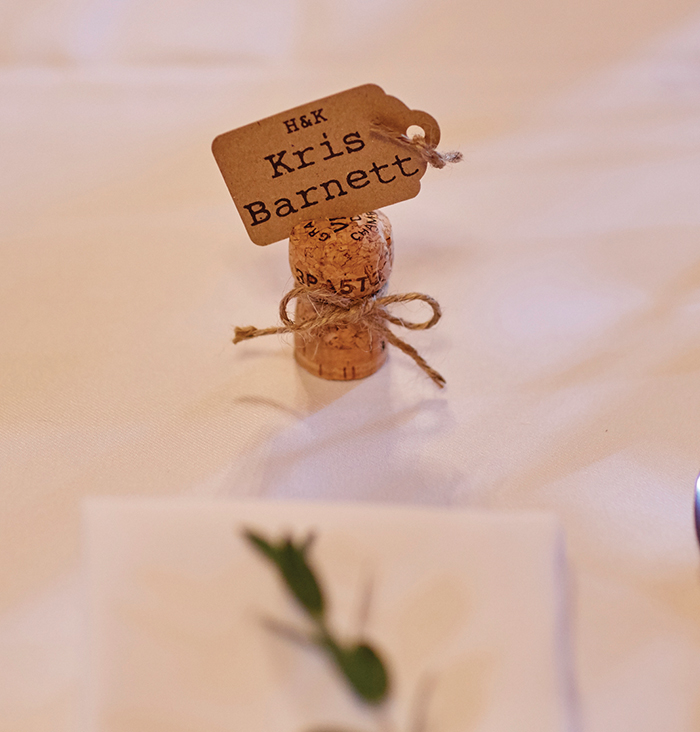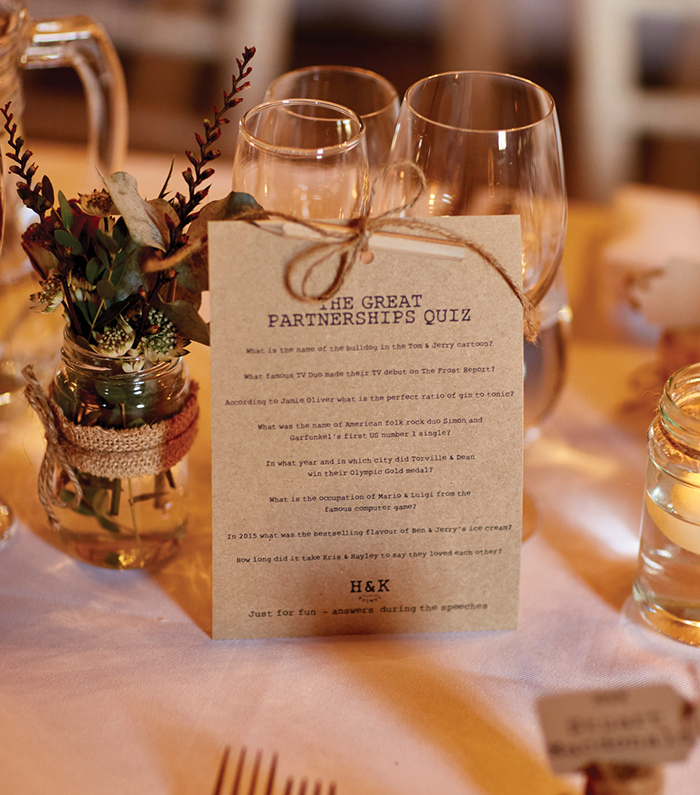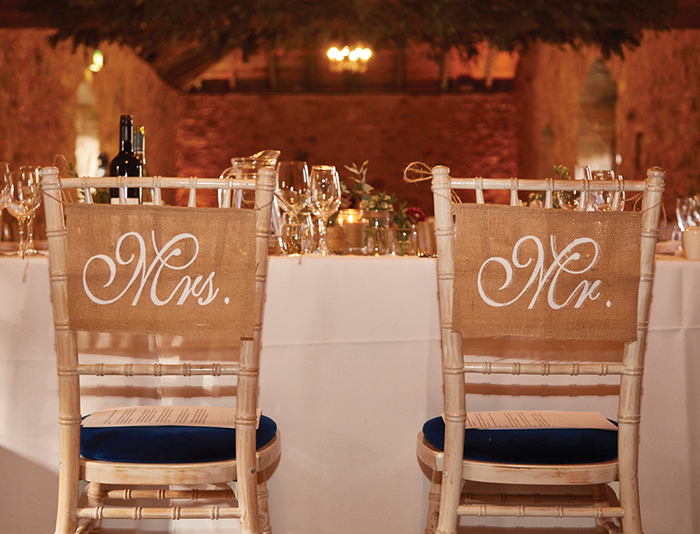 We had Caramel Wafers and Tunnocks Teacakes as our favours.
Our view was nobody is overly fussed about a keepsake that will get thrown out after a few weeks.
The biscuits were a hit when everyone had a drink and we put the money we would have spent on favours into providing more alcohol for guests!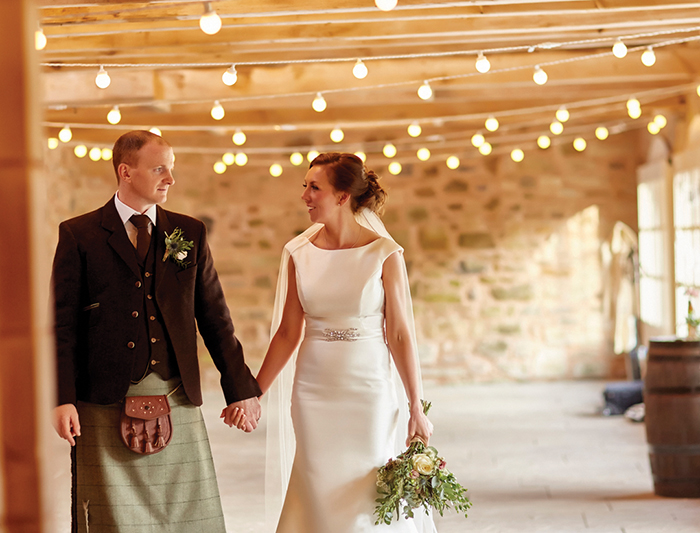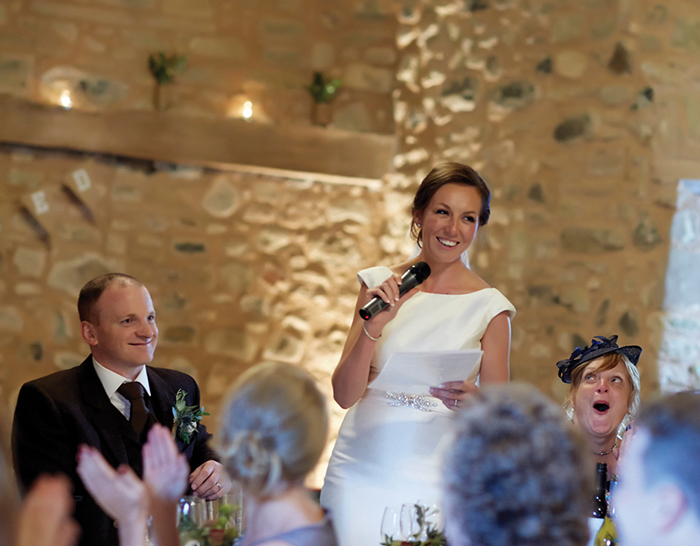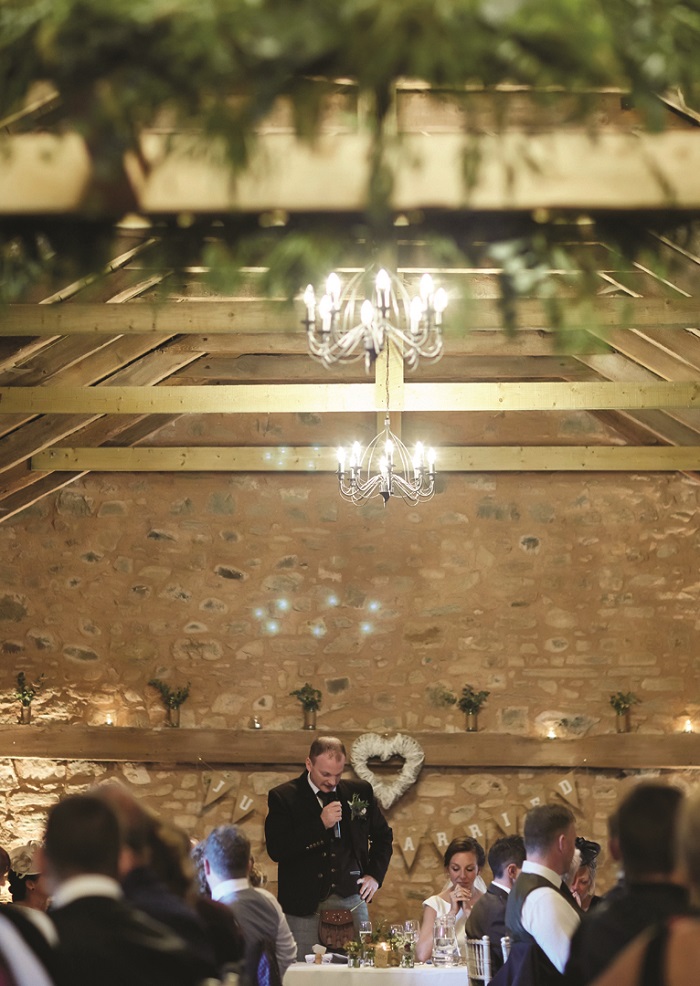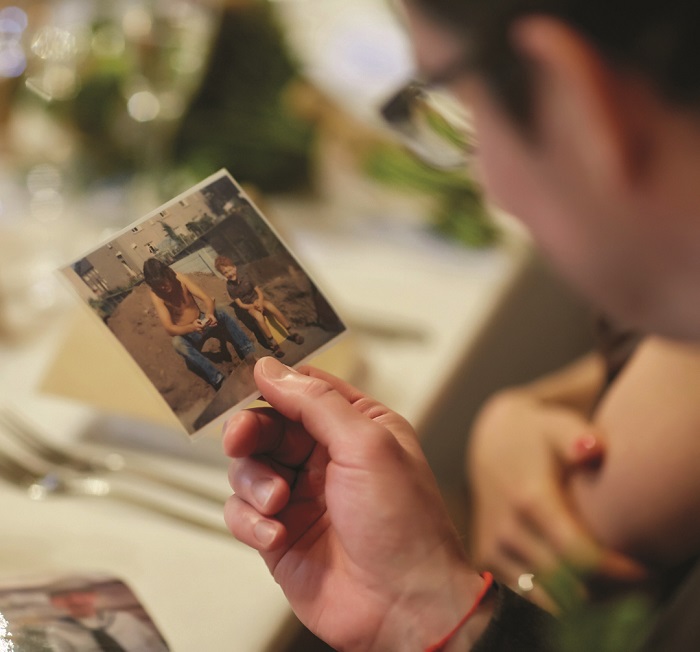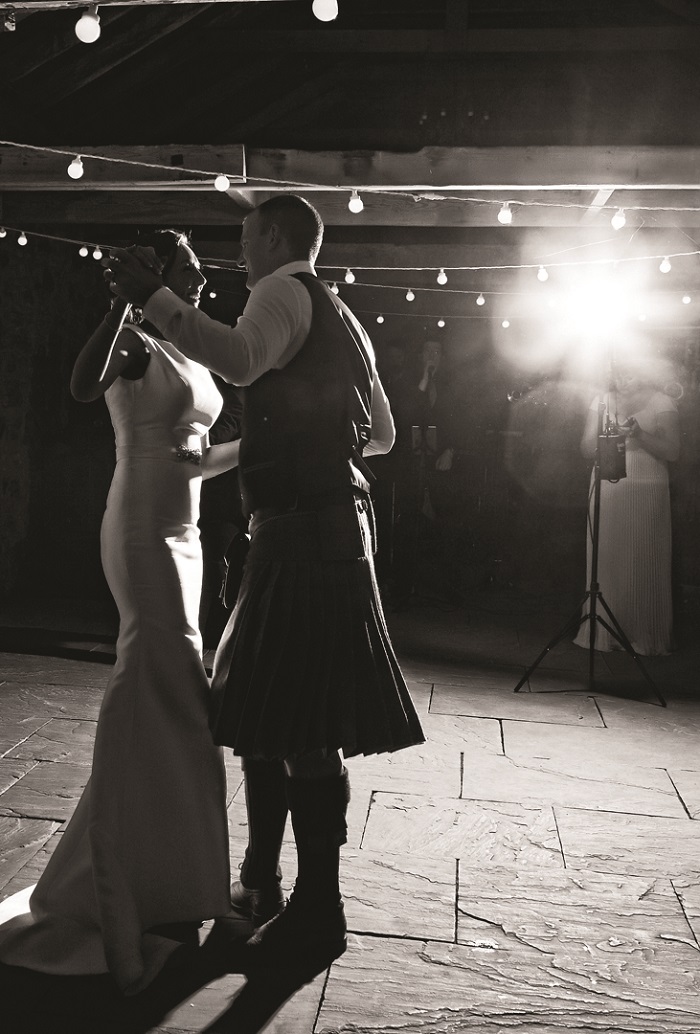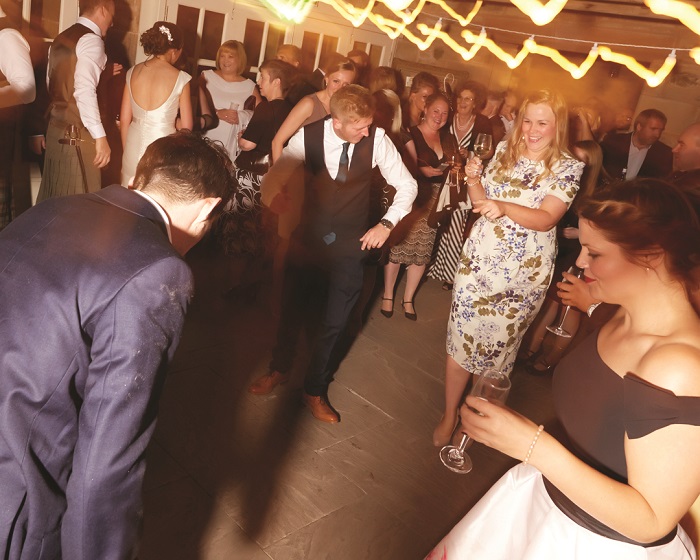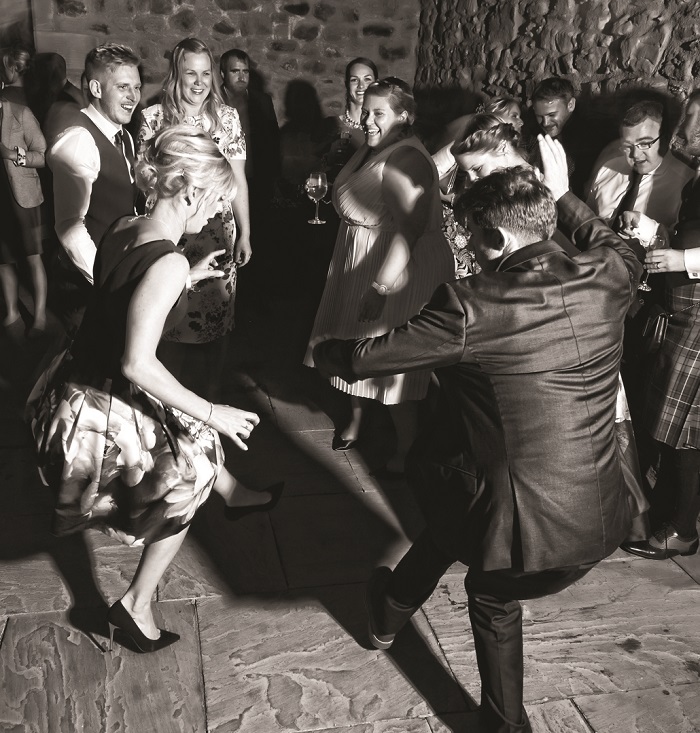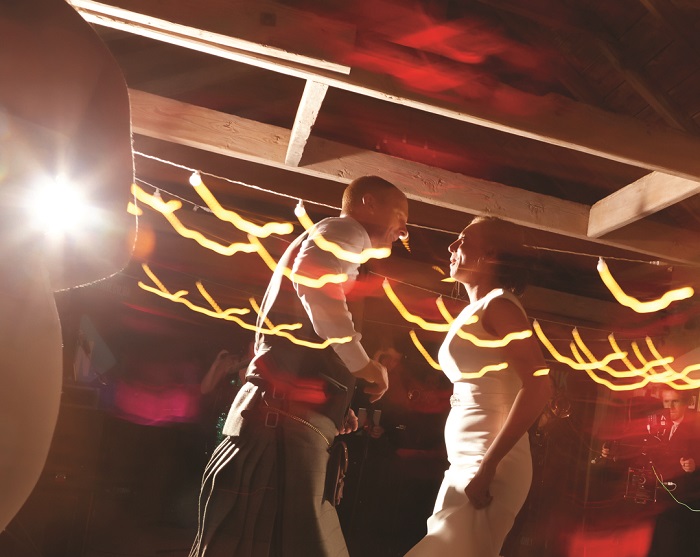 The atmosphere was amazing at the reception and everyone was dancing all night. There was a group rendition of Wagon Wheel " a favourite Peebles song!
We both had such a wonderful night and it was so much fun to be surrounded by our family and friends having a good time.
Nothing has really changed now that we are married. We had a strong relationship in the first place, and now our marriage has cemented that!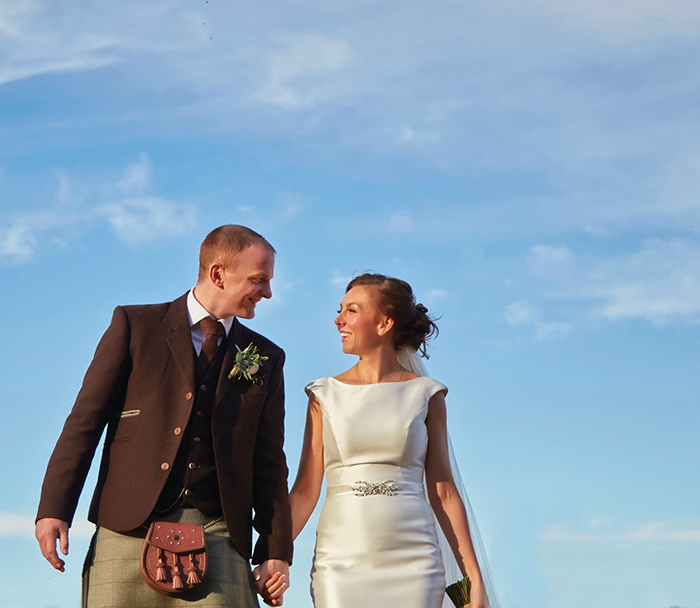 Wedding Venue: Wedderburn Castle + Barns | Photographer: Story of Love, Wedding Photography by Natalie Martin
Florist: Carol's Creations | Hair and make-up artist: Catriona Johnstone 
Bride's dress: Kavelle Bridal Couture | Bride's shoes: Jenny Packham | Groom's outfit: 21st Century Kilts 
Stationery: 2Flux | Cake: The Cake Partnership | Caterers: The Orde Food Company
Band: Funk Nation