Autumnal DIY wedding day at Boturich Castle, Loch Lomond
Autumnal, DIY wedding day at Boturich Castle, Loch Lomond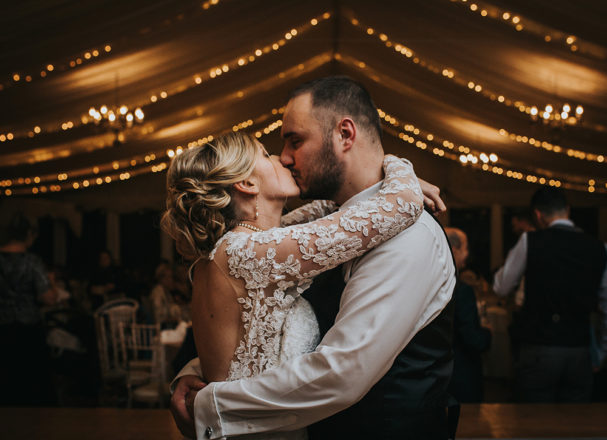 When Michelle and Neil first met in Cornwall, they didn't exactly get off on the right foot. But there's a fine line between love and hate, and soon the couple was 18 months into a long-distance relationship between Glasgow and London.
Michelle moved to Scotland to be with Neil, and he proposed not long after. They wanted to get married in Loch Lomond in a venue they could make their own with plenty of DIY touches, so it was a natural choice to book Boturich Castle with its blank canvas marquee.
Read all about the day, captured beautifully by Iris Art Photography, in bride Michelle's own words below…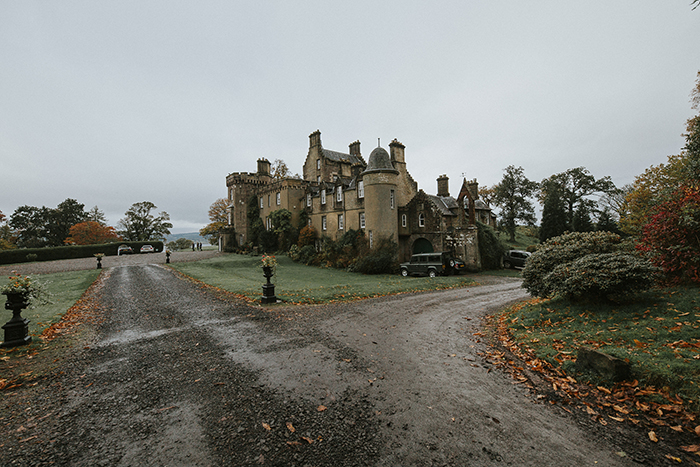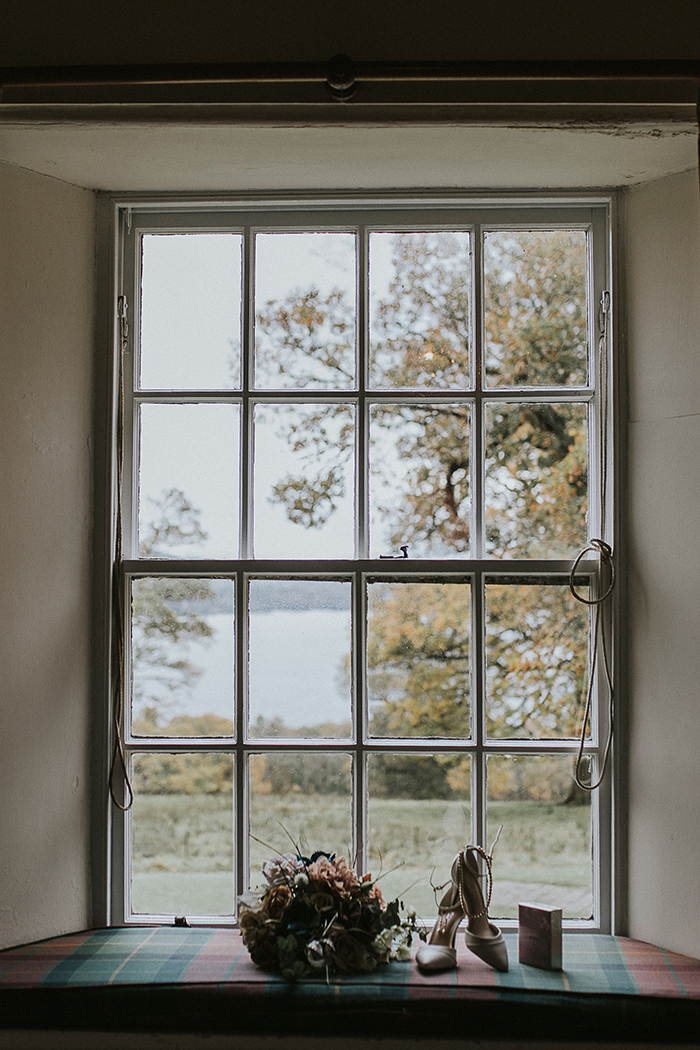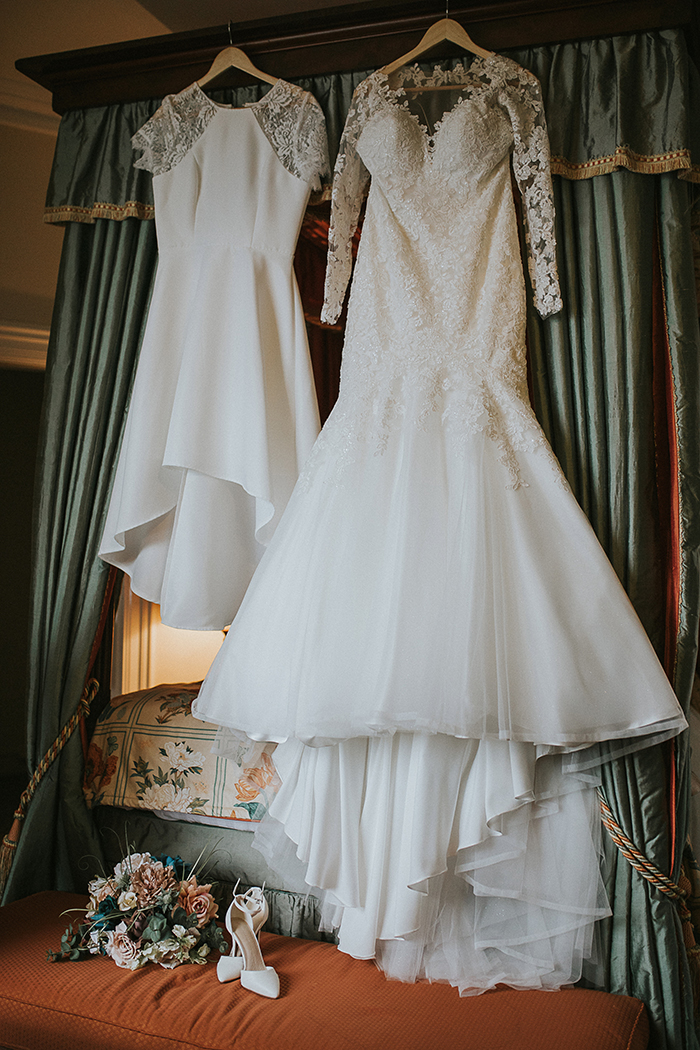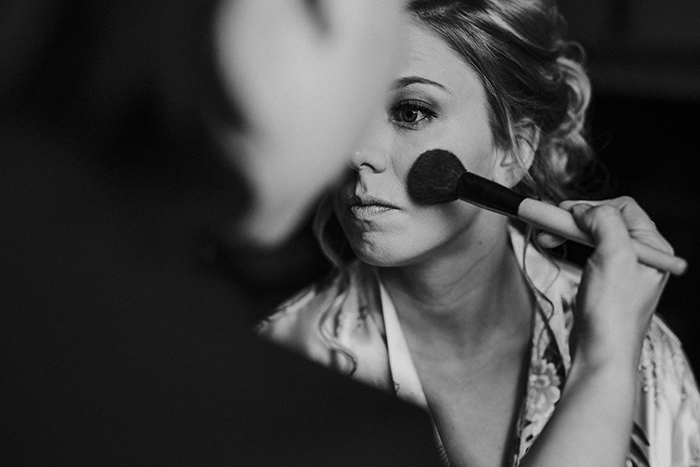 "Our siblings are friends and neighbours down in Cornwall and through numerous trips down we started chatting. Neil lived in Glasgow and I lived just outside London.
It's fair to say that neither of us was a fan of the other when we first met! I'm not very shy and so Neil thought I was high maintenance. I thought he was a bit rude and I didn't quite understand his Glaswegian humour at first.
He asked me out on a date (to annoy my brother) and from that day onwards both of us just couldn't leave the other one alone.
What you see is what you get. No mind games, no nonsense and we can both be brutally honest with each other.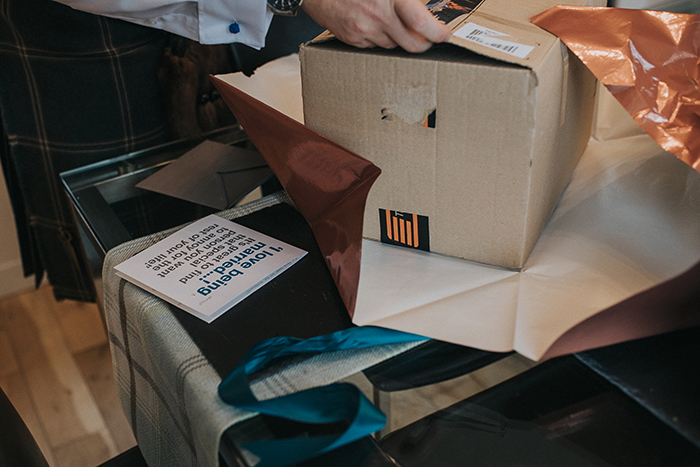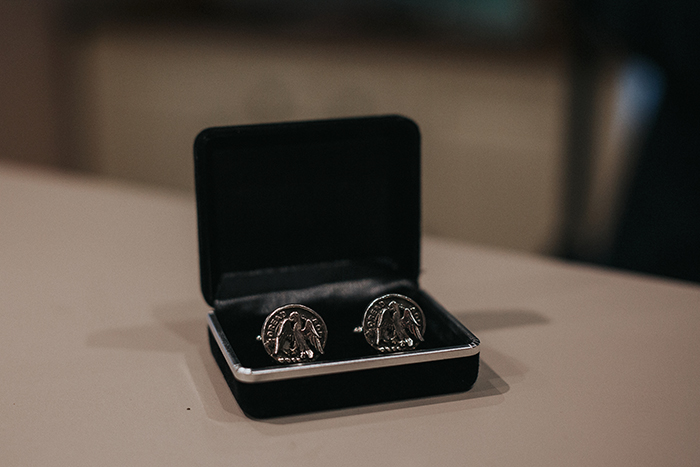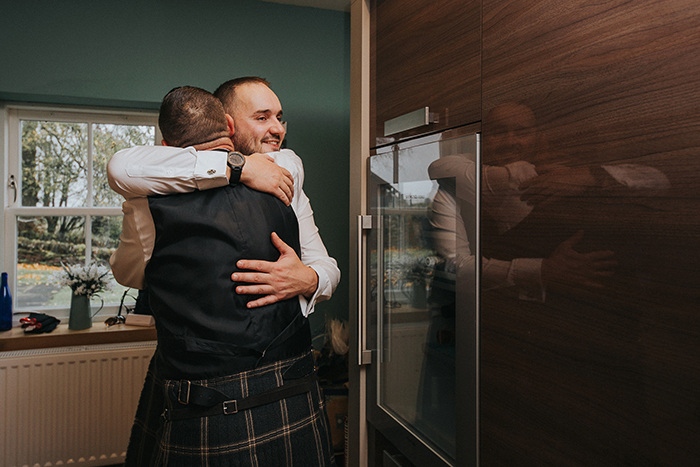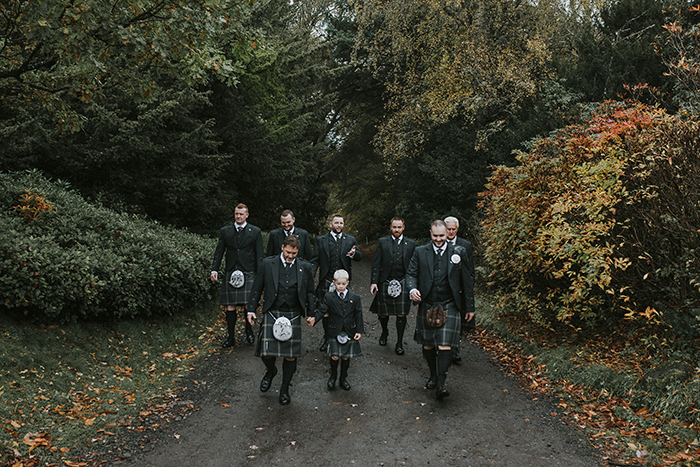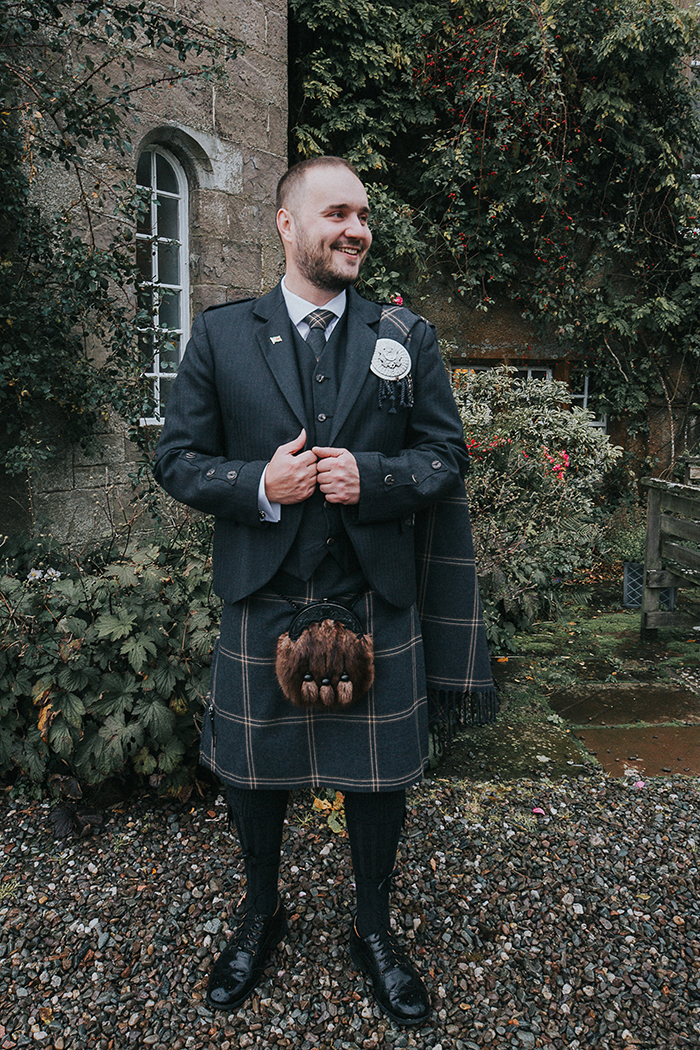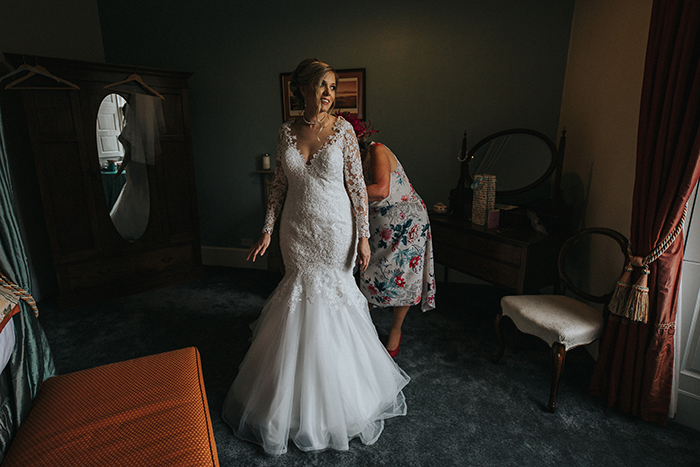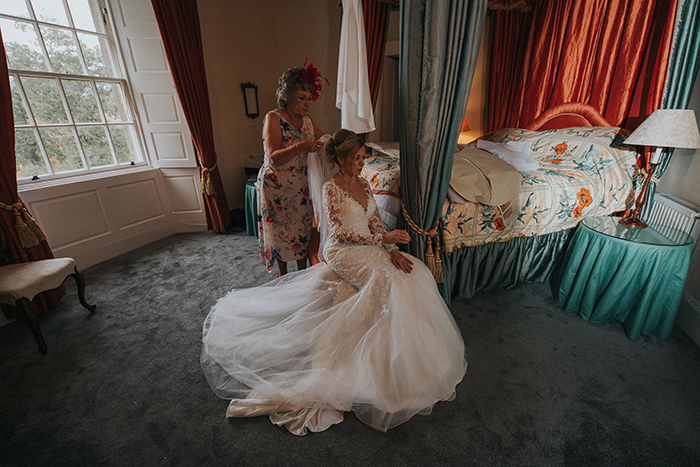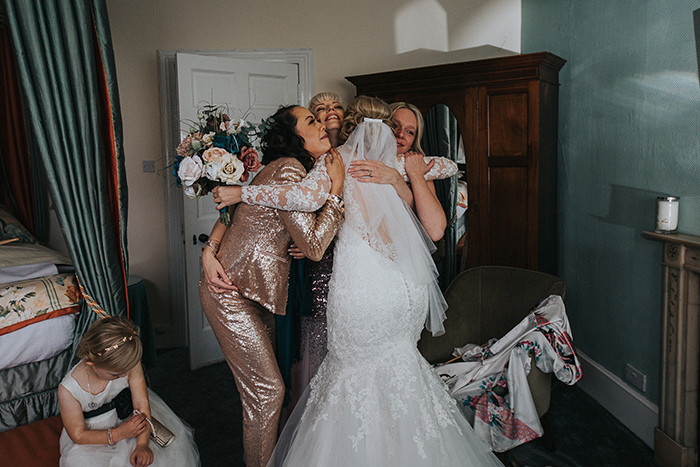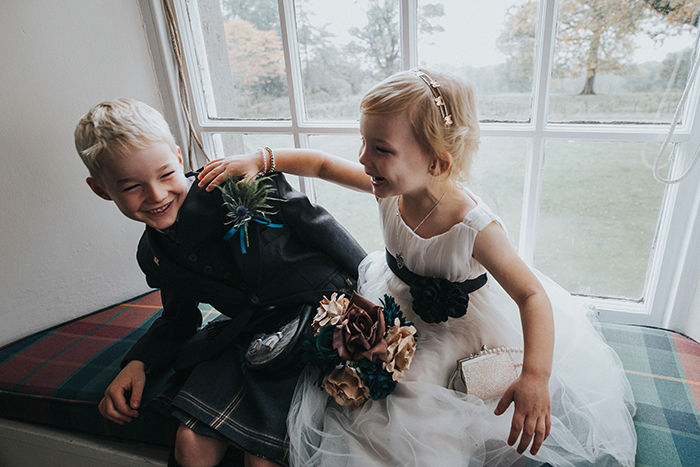 Our close friends and family were extremely helpful and offered their services for everything and anything they could.
Neil was amazing and did all the initial research on venues, bands, and accommodation, which made it so easy for me. He made pretty much everything I asked for, even if he thought it was stupid.
Neil's dream was to get married on Loch Lomond, and we wanted a venue close to lots of accommodation as we had lots of people traveling from all over the UK and abroad, and we felt Boturich Castle was perfect for that.
We made a lot of the decor ourselves and people thought we were mad, but this is probably where we had the most fun in the planning stages.
We made our own post box, Mr and Mrs 20cm and 50cm signs, signs for the pick and mix, flip flops, family tree, flowers, table plan, bridesmaids boxes, and favours.
Neil engraved all of the signage with a wood burner, and we also hand painted 500 leaves – if that's not DIY I don't know what is!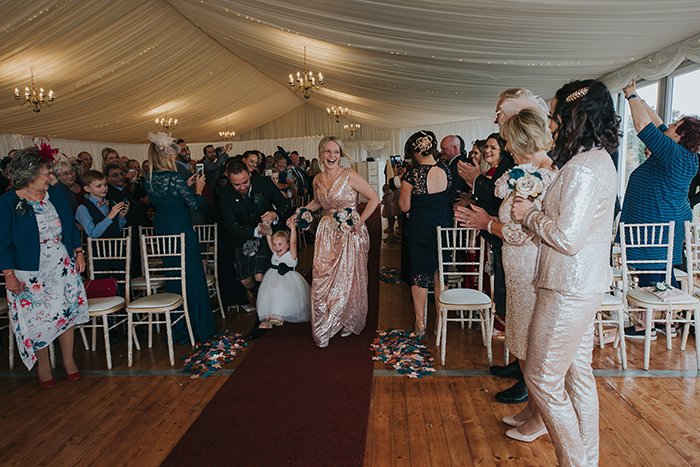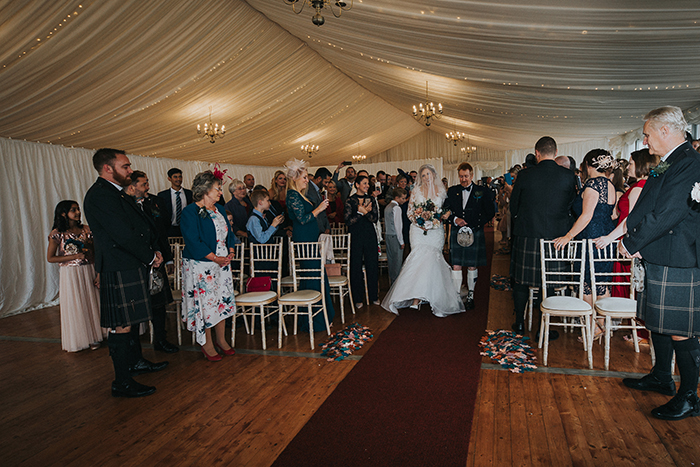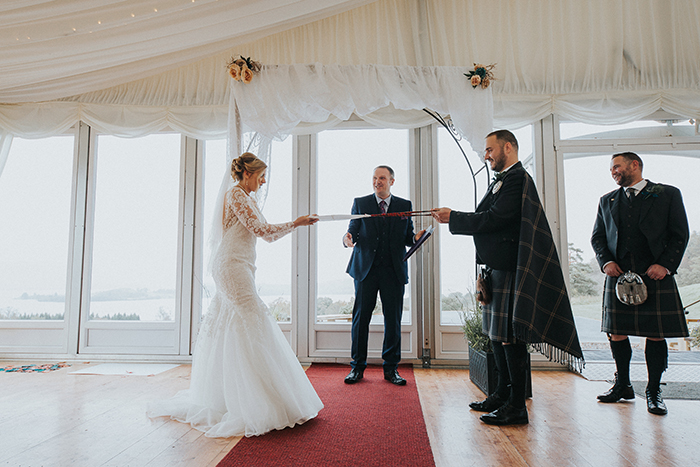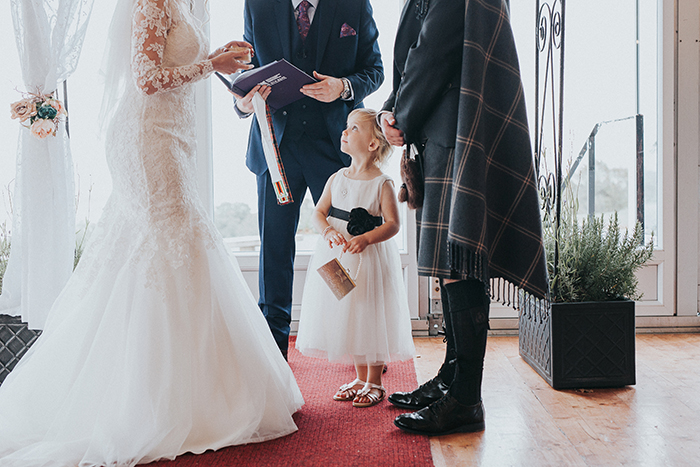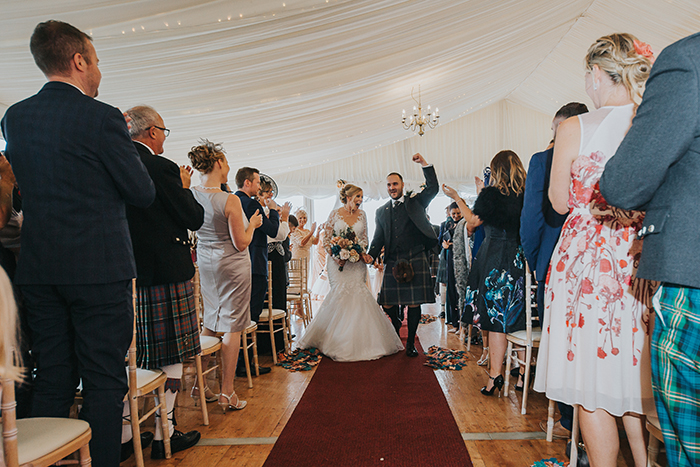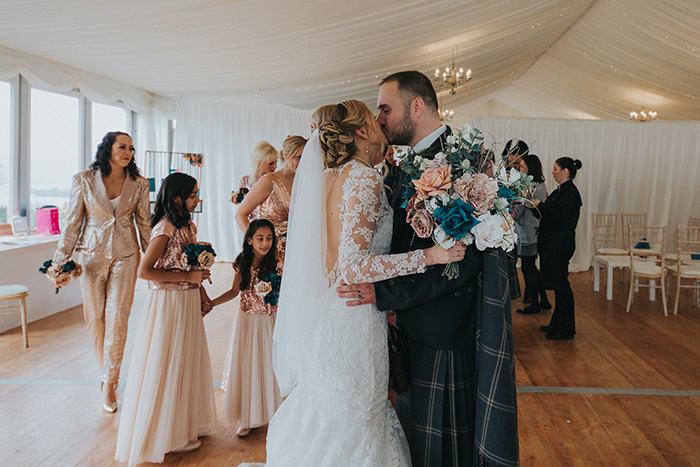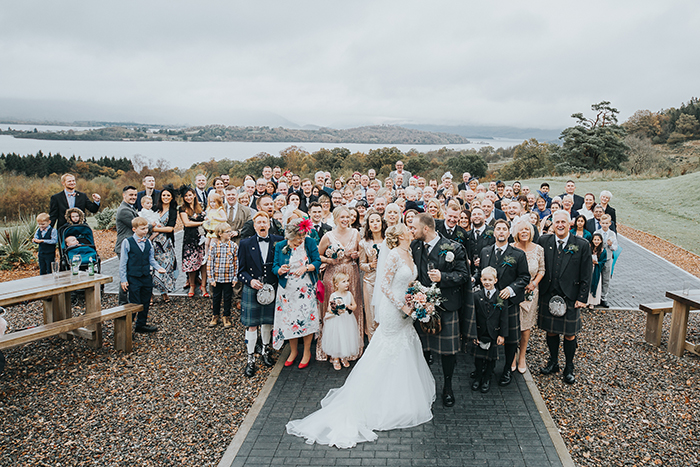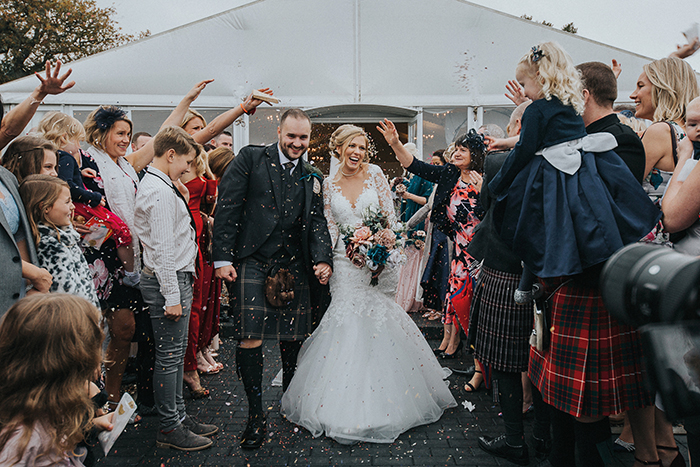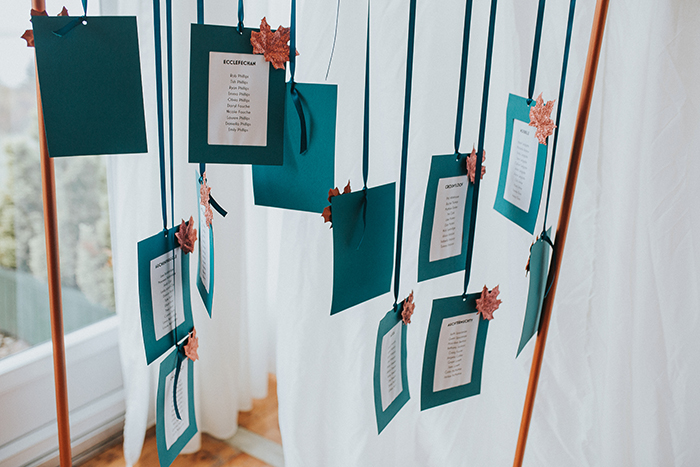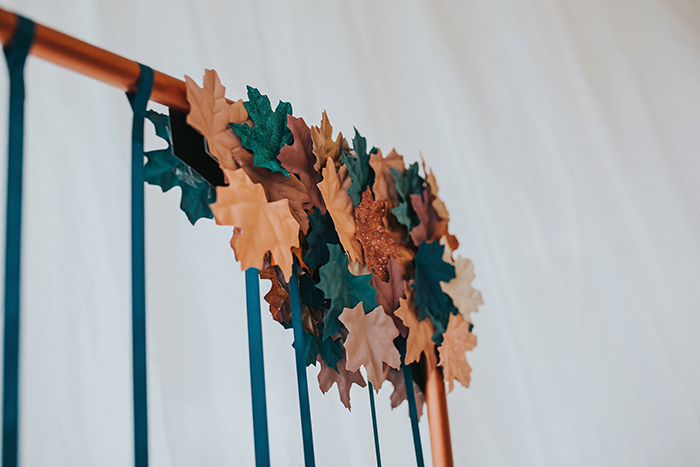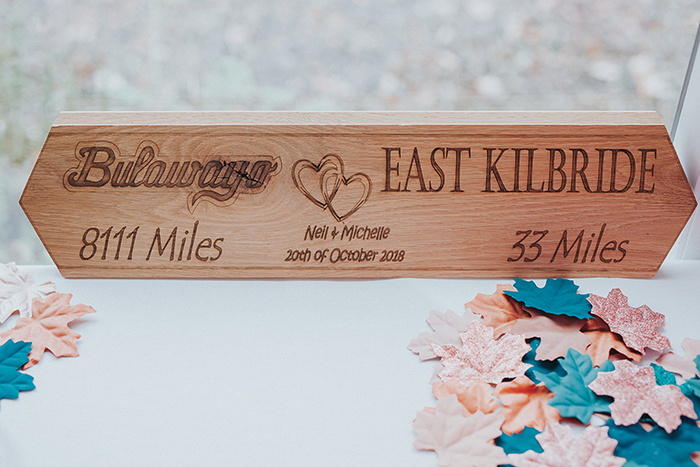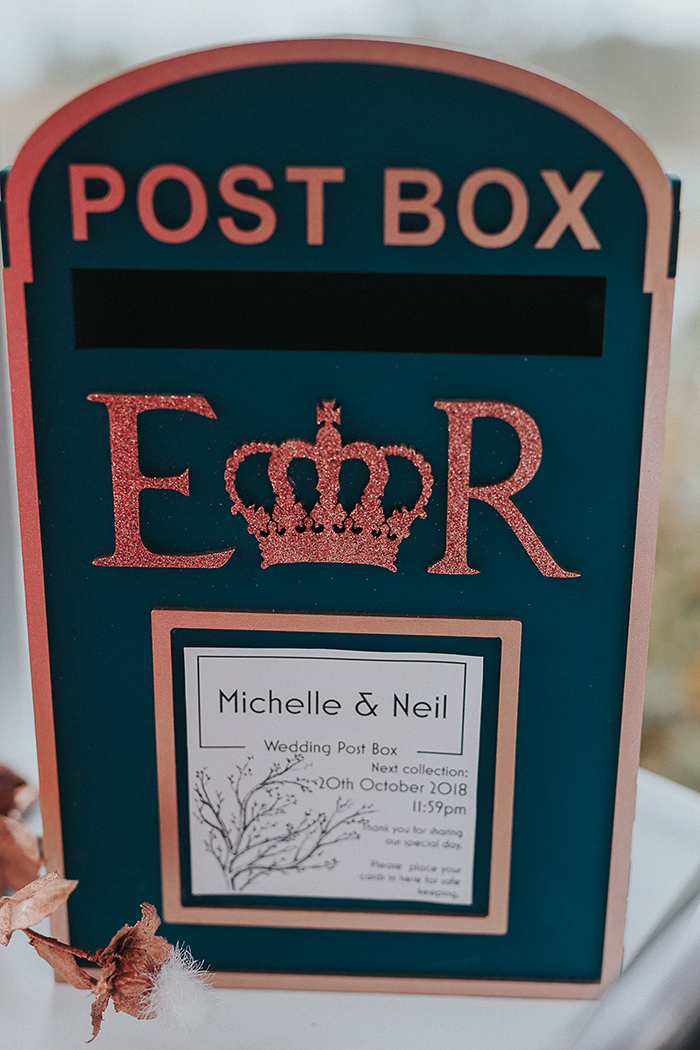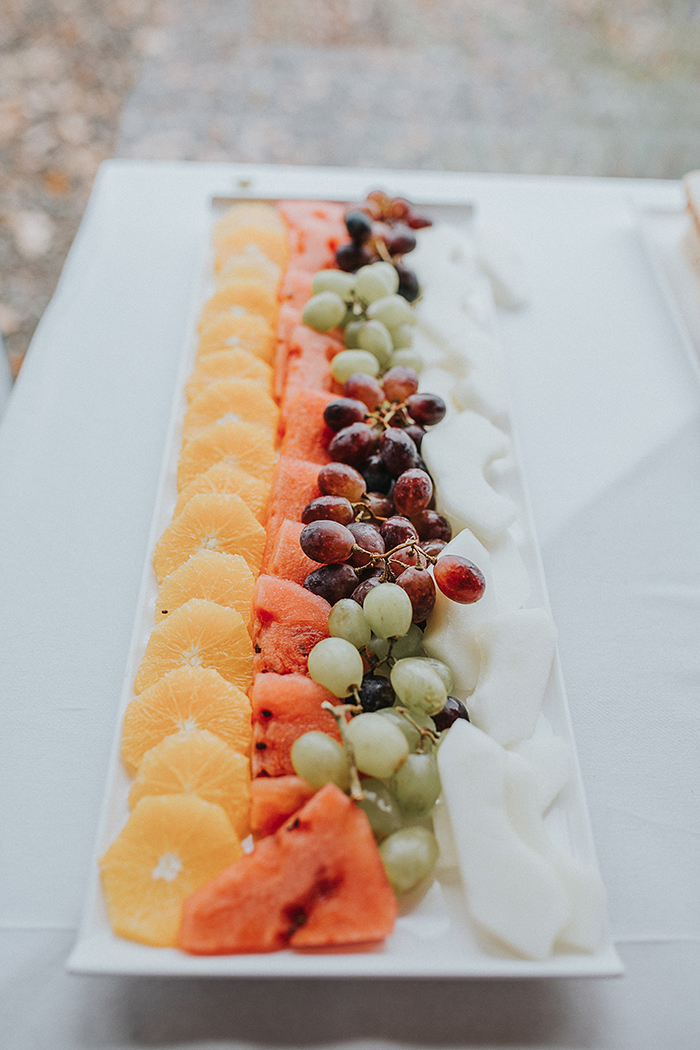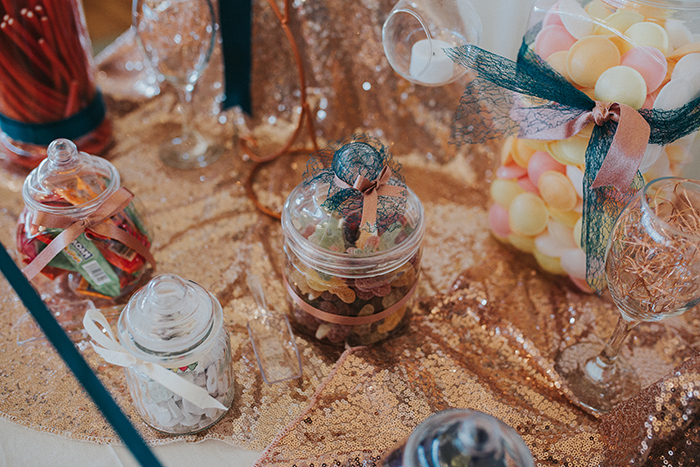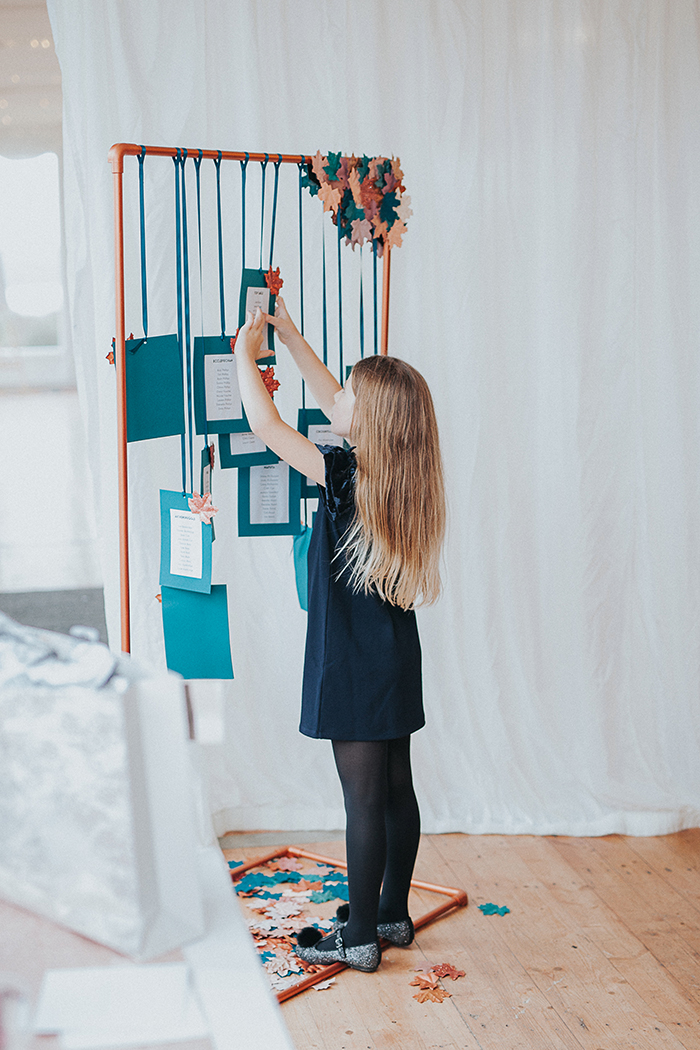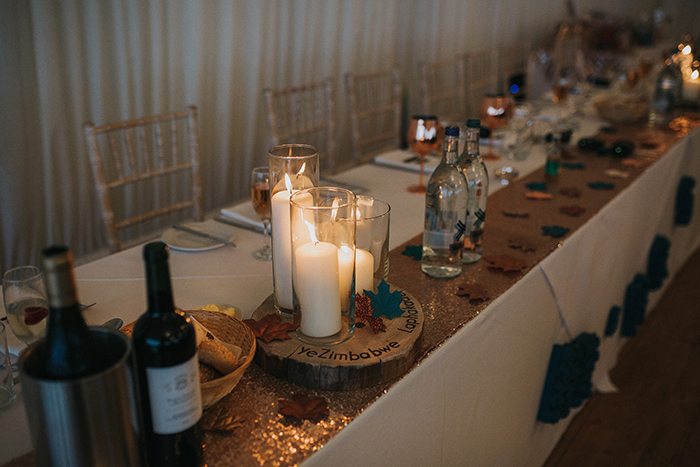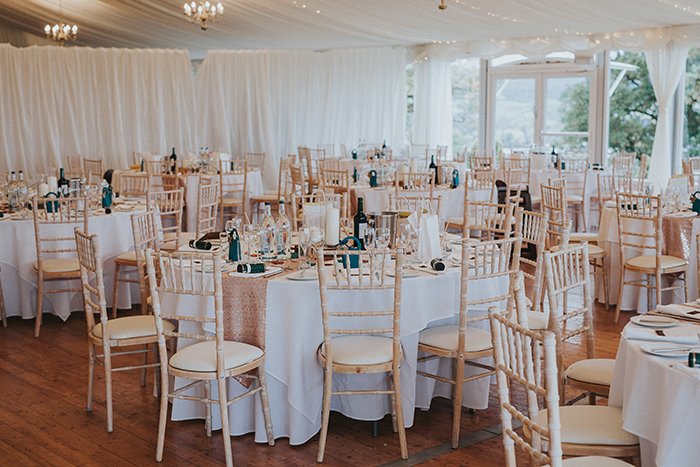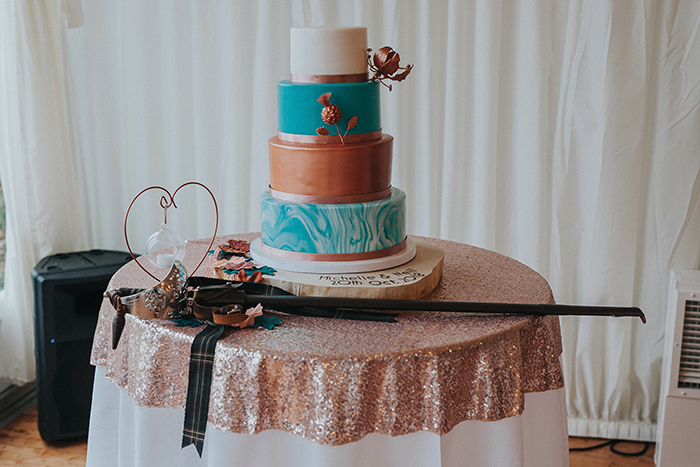 The speeches at our wedding were amazing and I'm not just saying this because it was our wedding! Neil's speech was out of this world, and our videographer told us that it was one of the best speeches they had ever heard.
Neil and I don't really have a 'song' so it was Neil's job to pick something and surprise me on the night, and he chose At Last by Etta James. He picked it because it's my ringtone when he phones me and he liked the words as they had a personal meaning behind them.
Our band was called Transit Jukebox and they were amazing. Their set was brilliant and we never had an empty dance floor.
They ended the night with just one band member on the stage singing Caledonia which was such a lovely ending to the day/night. Neil found them online and we both felt they sounded a bit different from other bands.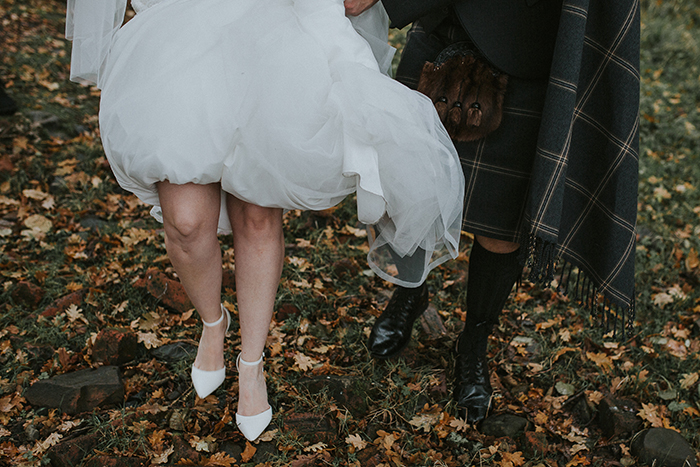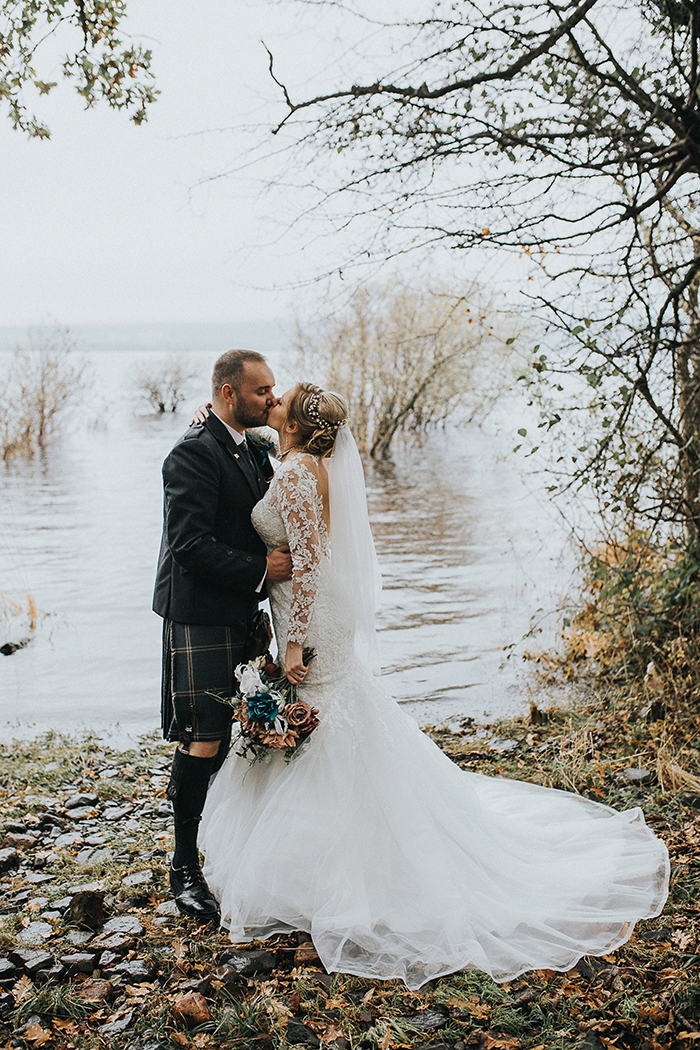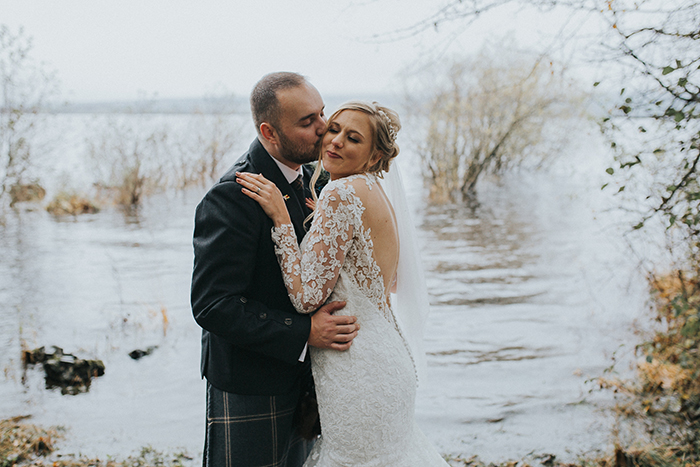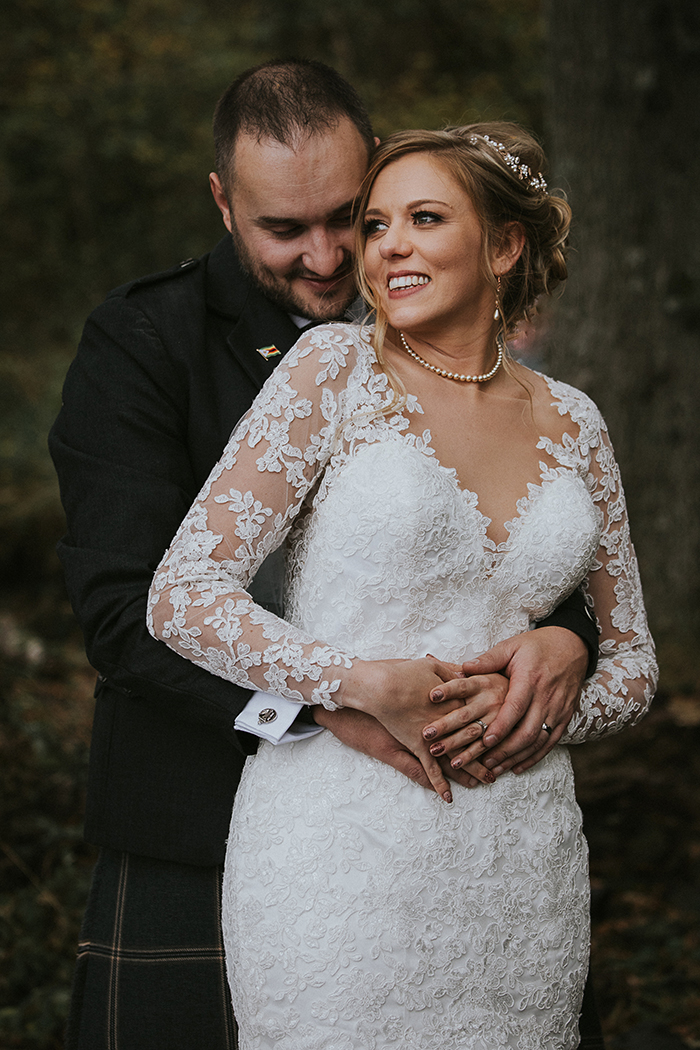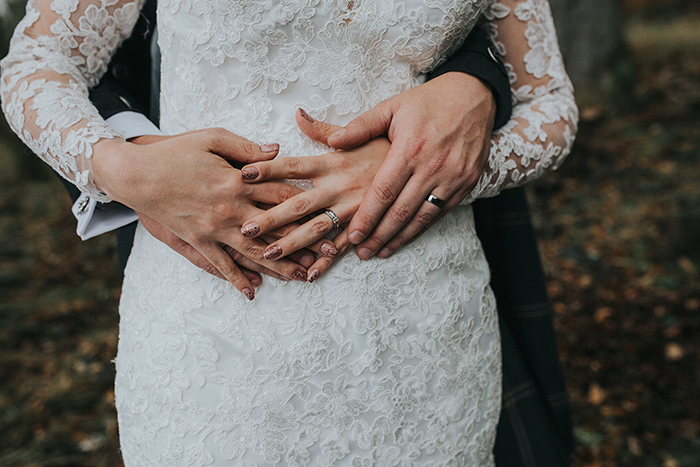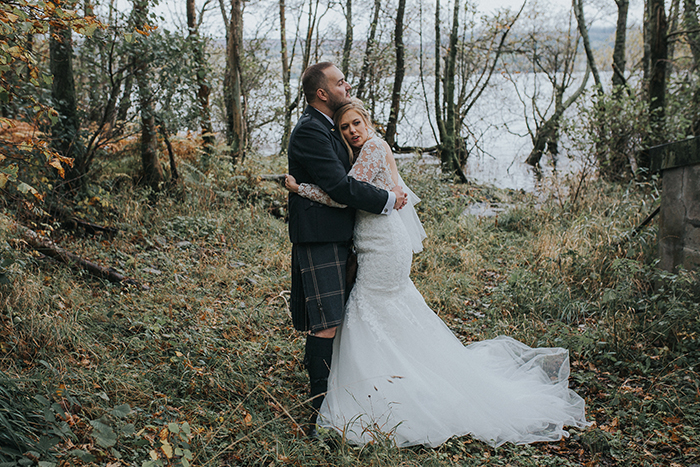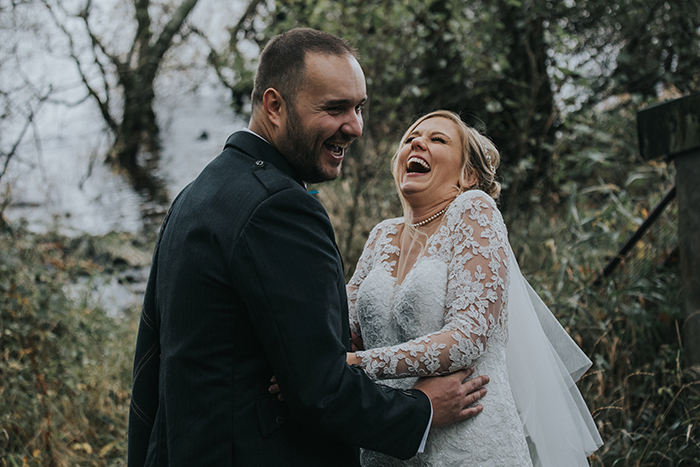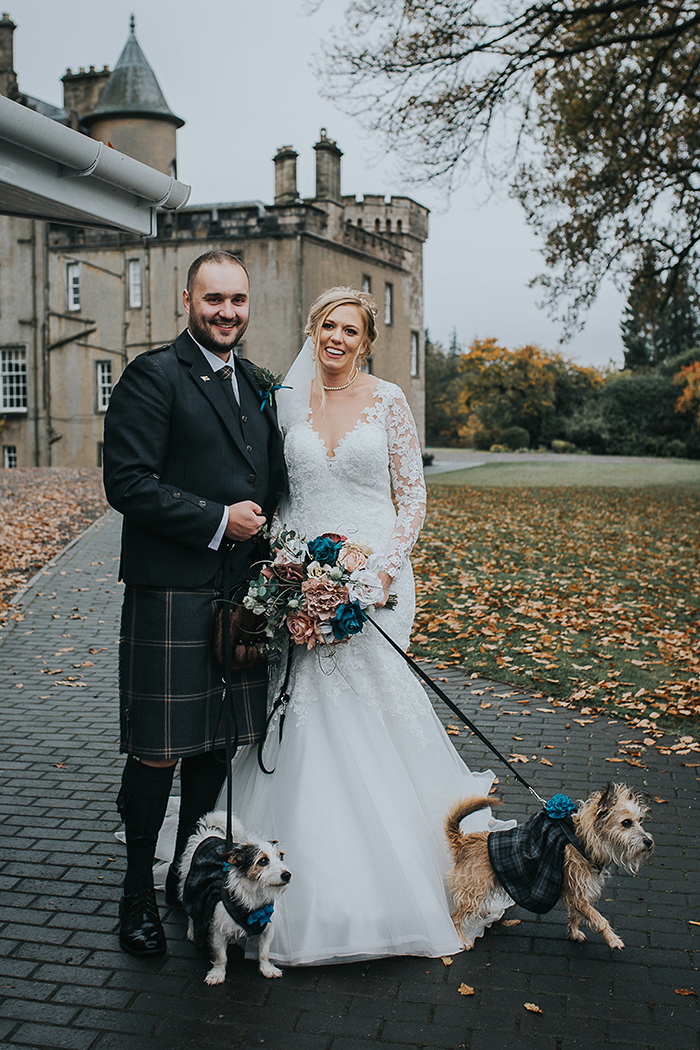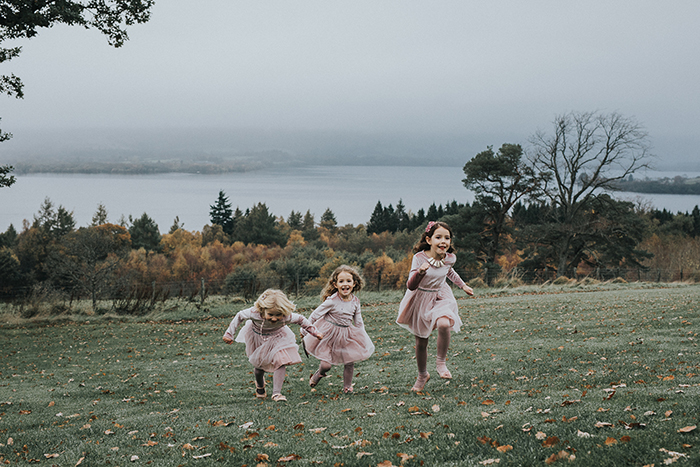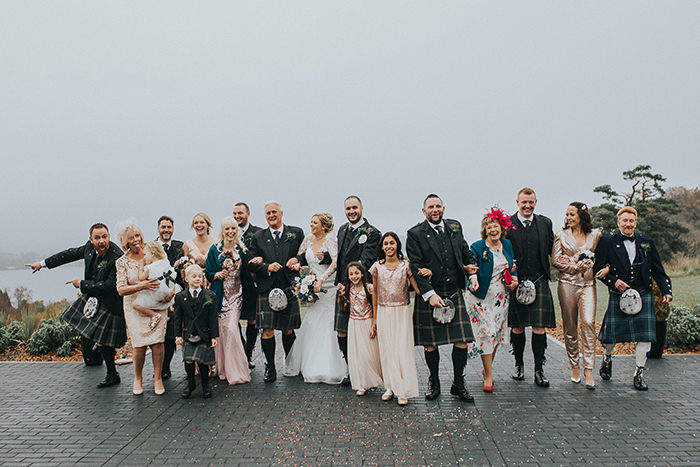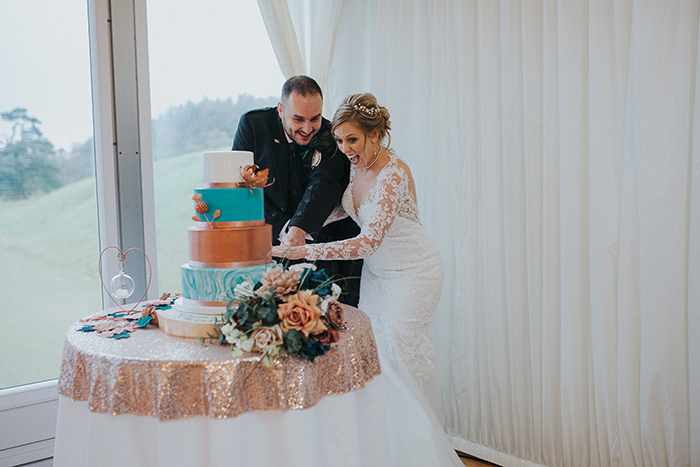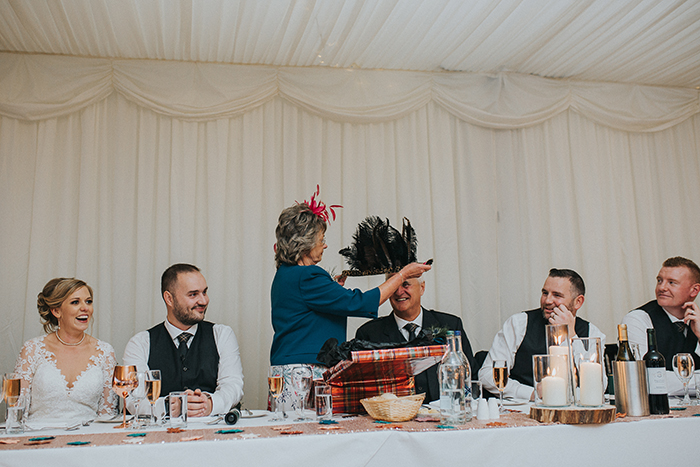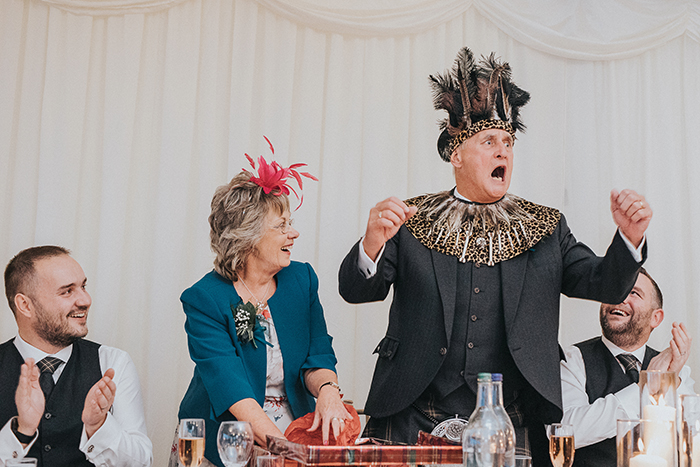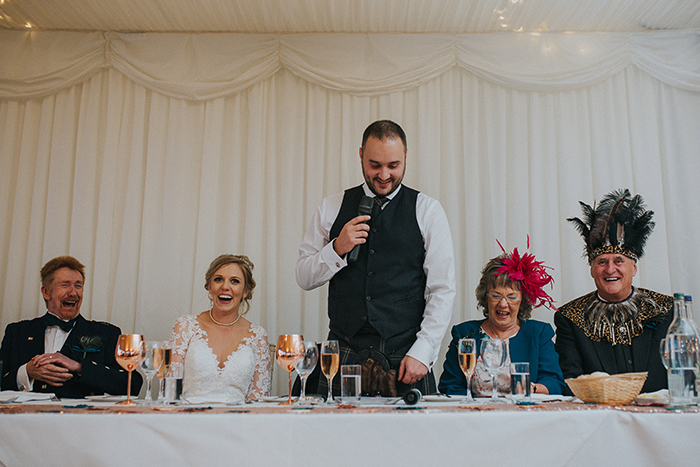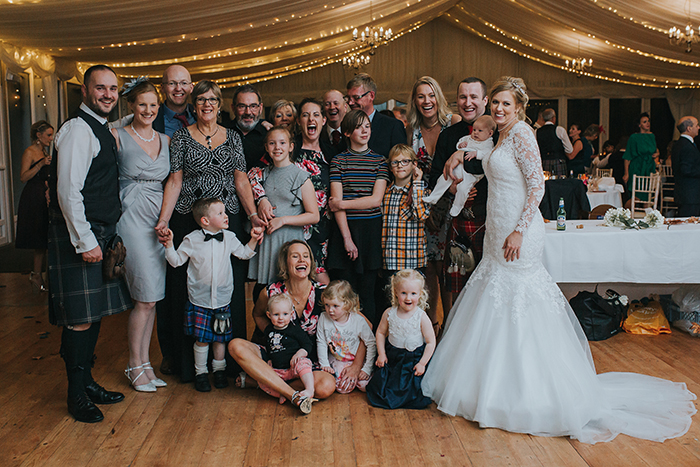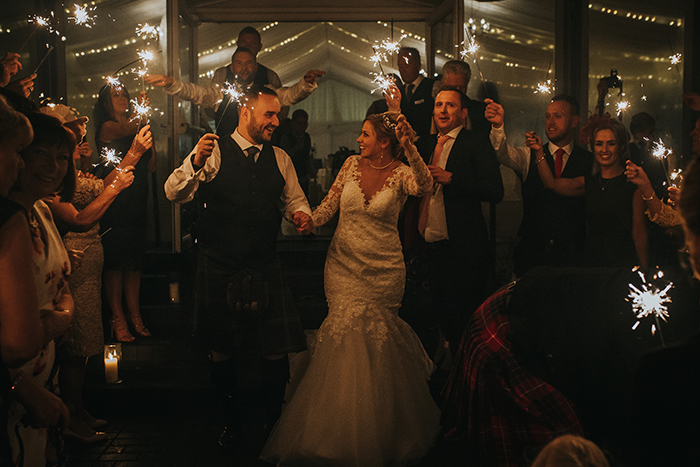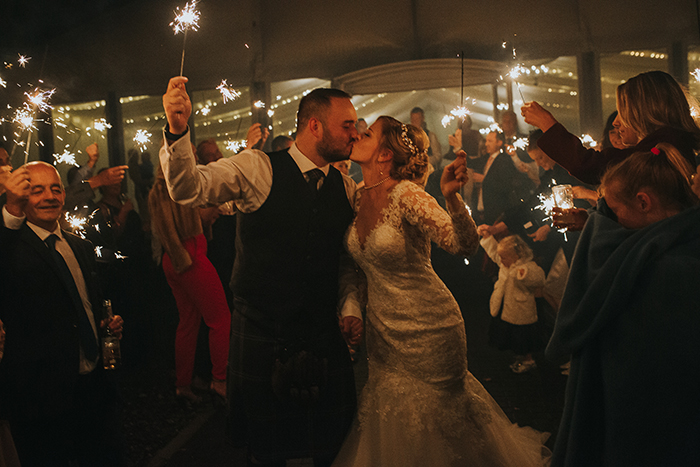 My advice would be to try and enjoy it and make sure that the decisions you make are for the pair of you and not to try and appease everyone because that's impossible. I'd also encourage couples to get creative and have fun making some of your own wedding décor.
It doesn't feel different now that we're married – we just don't talk about weddings now. It took Neil a while to get used to wearing a ring and the novelty of saying 'my husband/wife' hasn't worn off for us yet!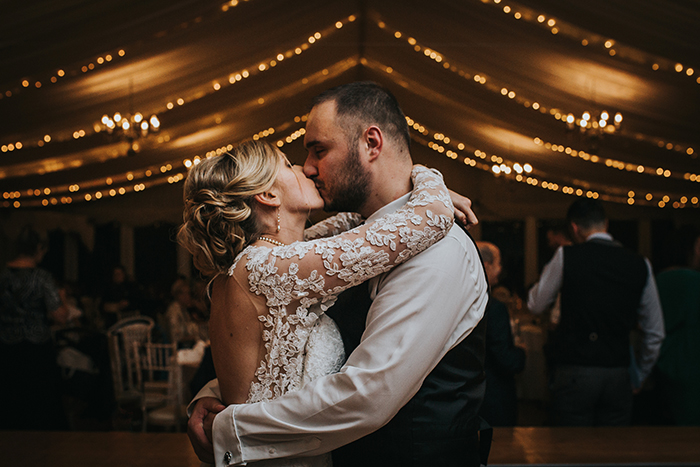 Photography: Iris Art Photography | Venue: Boturich Castle | Videographer: One3media
Cake: Cake My Day | Flowers: Country Baskets | Celebrant: Craig Flowers at Independent Humanist Ceremonies 
Groom's outfit: The Kilt Centre | Band: Transit Jukebox